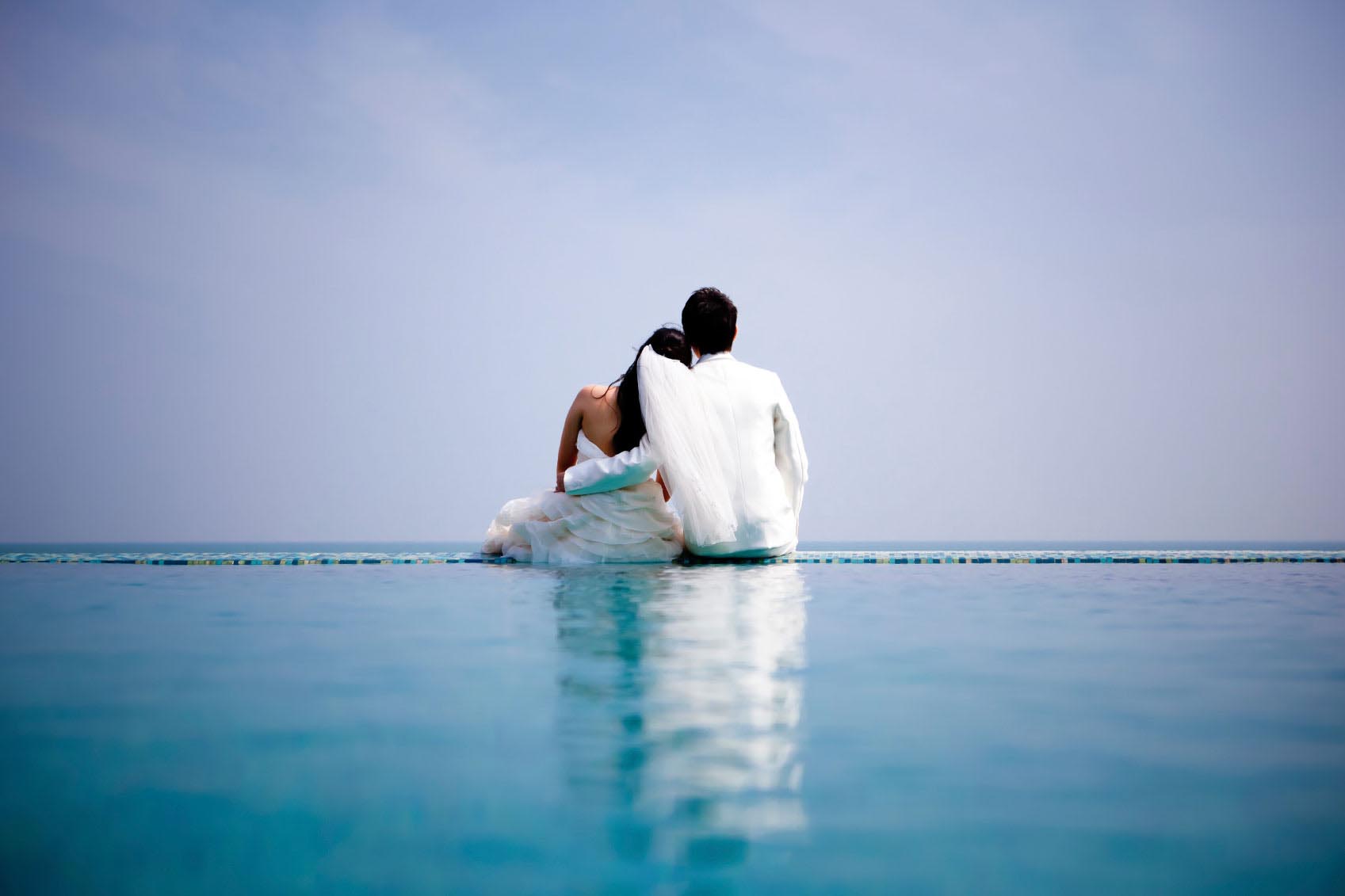 Be it the Maldives and the Bahamas or Paris and London, there are certain locations that will always top lists of uber romantic honeymoon locations. However, there are many hundreds of equally exotic honeymoon destinations. Here are 10 of our favourites, which you may never have considered.

Bagan, Myanmar
It's not the bright lights of the big city that will draw you to Bagan, it's their peaceful pagodas and majestic, architecturally stunning temples that will captivate you.
There are at least 20 different temples you can visit while in Bagan – and the highlight of your getaway honeymoon will, no doubt, be spectacular hot air balloon ride over the tops of some of Myanmar's most sacred sites. And, you can wind down with a visit to Ngapali beach, which is quiet but still well serviced – and you'll be able to enjoy some truly one-on-one time with your new spouse.

Bandung, Indonesia
Bandung is the best destination in Indonesia – after Bali, of course, for a romantic honeymoon.
You'll be surrounded by lush greenery and kilometers of gorgeous south-east Asian woodlands and beautiful sunsets (and sunrises).
Bandung offers many camping sites that you can use as a base for your exotic honeymoon getaway and the region allows you to experience the real Indonesian outdoors, complete with bonfires, tents, trekking and climbing.
And the nice thing is that local organisers provide all the amenities of a hotel stay. You have breakfast, toilets, and people to assist you. What can be more romantic than you and your spouse sitting on a log with marshmallows and sausages on sticks over a bonfire? Not to mention sleeping in a cosy tent afterwards.

Coron, Philippines
Located in the Philippines' most sparsely populated region, Palawan, the beautiful city of Coron truly is postcard worthy. Most travellers think of Boracay, Cebu or El Nido when they think of honeymoon destinations in the Philippines, but once you see Coron, you'll forget all these other places.
Coron is home to several preserved lakes with the purest of waters that you can get to by renting a boat. This stunning location is know for its many 'pocket beaches' where you can have a picnic lunch or watch the sunset while sipping on your favourite cocktails.
One of its most famous – and most relaxing – must-sees is the hot spring that you can enjoy all day, surrounded by breathtaking views of the mangroves and, of course, Coron's pristine ocean.

Busan, South Korea
Don't be dissuaded by Korea's love for city life and techie gadgets. Busan, which is a port city, is peppered with beautiful, old world temples, beautiful beaches and magnificent mountains for your honeymoon adventure.
Be sure to visit the cultural village of Gamcheon and do make time to visit Tejongdae's lighthouse, which sits atop a rock beach, which is surrounded by giant pines – and, legend has it, was the place the gods and goddesses frequented when they needed a break. After your tiring trek, you may want to unwind at one of Busan's famous spas. They're supposed to be the best in Korea.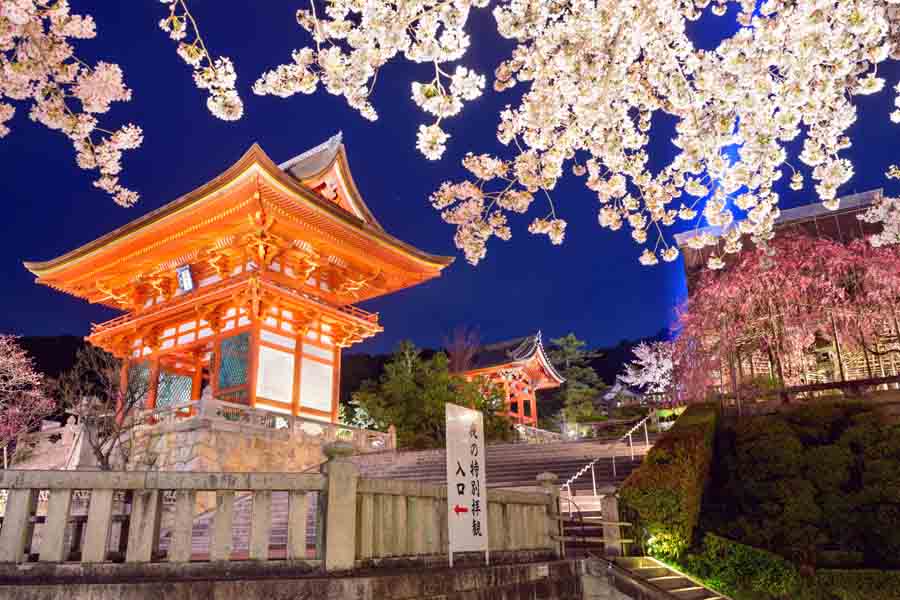 Kyoto, Japan
If samurais and geishas are your thing, then Kyoto, which was once Japan's capital, is the place for you.
A trip to the city's glittering silver and golden pavillions, is a must in this ancient city and the city's Ryoan-ji Temple's astounding dry rock gardens will show you just want what zen really looks like.
If the stillness begins to disturb you, your next stop should be bustling Gion, which is the last geisha district in Japan. It's oozing with beautiful tea houses where you can dine, sitting on the floor, of course, and munching on some of the best beef – and tea – in the world.

Petra, Jordan
Who knew ancient ruins could be quite so romantic? Yet Petra, which dates back to around 30 BC, is so utterly unforgettable and special, you'll be glad you choose to visit it with your new spouse on an occasion as special as your honeymoon.
And it's not just the Petra's bright pink facade that will enchant you, there's also the Wadi Rum, the Royal Tombs and
When you're done gazing at these wonders, if such a thing is even possible, it's time to take a swim or, perhaps, that should be a float, in the Dead Sea's famous hypersaline waters which are so salty, you cannot 'swim' in it, but only float!

Bodrum, Turkey
Sunny Bodrum, in Turkey's south-west, is a pretty special place to start a honeymoon sailing adventure. It's a picturesque port city with superb
You can rent a sailboat or, if your sailing skills need a little help, you can also have someone navigate for you.
When you're sick of the high seas, it's time to visit the infamous St. Peter's castle and the Bodrum amphiteather. And if the tan from sailing isn't enough, you can hang out in Bitez beach and enjoy some tanning time.

Sighisoara, Romania
Fancy a trip back in time for your honeymoon? Then this hidden gem in Romania is for you.
The quaint and colourful city of Sighisoara is located in Transylvania and looks like something out of a fairy tale books.
Picture a marketplace in Game of Thrones and that's what a weekend market in Sighisoara looks like. There are handicrafts stores making traditional Romanian dolls and vendors selling locally made wines.
If all that doesn't convince you, this citadel is one of UNESCO's 1031 heritage sites, so you know it's going worth a visit!

Hanoi, Vietnam
A honeymoon spent cruising Hanoi's beautiful Halong Bay will be a truly memorable one.
You can start your day with Tai Chi on the deck of your boat followed by cooking classes where you'll be schooled in the local cuisine. After lunch, which is usually a feast of Vietnamese barbecue and, if your stomach can handle it, you'll head off for a day of swimming and kayaking between stops at various hidden caves and pearl farms.

Trincomalee, Sri Lanka
Trincomalee is a beach resort hidden in a jungle – and it is absolutely divine, a true paradise on Earth and the perfect place to spend your honeymoon, especially if you're after down town with your new spouse.
You can either spend that time alone on its miles and miles of unspoiled beaches, taking in whale watching and snorkeling or dipping into one of seven hot springs in the area. Either way, you're in for one hell of a fun – and relaxing – honeymoon.