The tossing of the bouquet is one of the most fun and exciting moments of any wedding. All single ladies gather around as the bride who tosses her bouquet to them (backwards or blindfolded).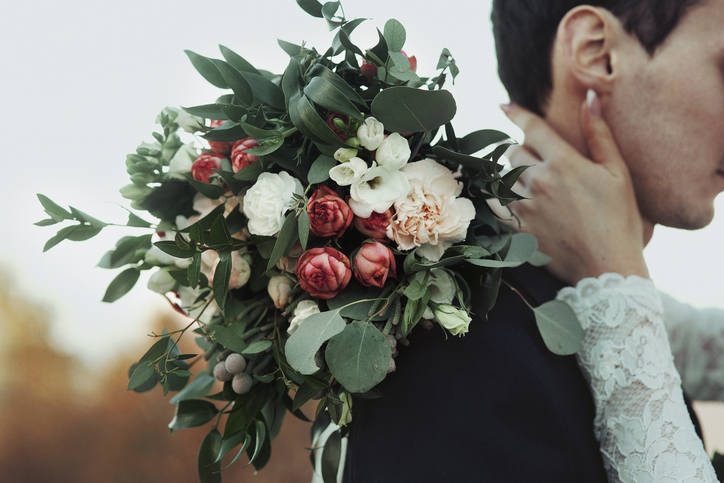 According to wedding folklore, whoever catches the bouquet will be the next to wed!
It's a really fun moment that deserves an equally fun song and we've compiled a list of 10 favourites (from 10 down to 1, of course).
What is your bouquet tossing song going to be?
Number 10: best bouquet toss songs
In 1984, this song topped the charts in Australia for five weeks. This oldie but goodie will be the perfect accompaniment for your girlfriends ducking and dodging each other to catch the bouquet. Truly the perfect bouquet toss song!
Number 9:
This song hit the charts in 1999, and offers the perfect backing song to gather all your girlfriends together for the tossing of the bouquet!
Number 8:
First recorded by Dionne Warwick in 1963 then, most famously, by Dusty Springfield in 1964, it was a third-time hit in 1997 after the Ani DiFranco's version (1995) was featured in the film My Best Friend's Wedding.
Number 7:
An oldie but a goodie, this song was ranked No. 279 on Rolling Stone's list of The 500 Greatest Songs of All Time and it screams bouquet toss!
Number 6: 
Released in 1989, "Hey Ladies" is one of those songs you just want to move to. Get your wedding guests excited and on their feet with this one!
Number 5:
This is your night, have fun and toss your bouquet with this song from 1979. Don't let the date fool you, it is definitely a classic you will love!
Number 4:
Another classic, this time from 1963, this Motown super-song just never goes out of style.
Number 3:
This song became a quick hit when it was featured in "Charlie's Angels," in 2000. It will definitely encourage your guests to get up and get moving while you toss the bouquet.
Number 2:
This 1983 classic is the perfect background song your tossing of the bouquet.
Number 1: (Because obviously, this is the best bouquet toss song of all time!)
http://www.youtube.com/watch?v=0Didk4cGPh0
Aside from its rockin' video clip, Beyonce's perennially boppy tune screams bouquet toss!