Yevonne and Chris, both 37, married at the Shangri-la Boracay Resort and Spa in the Philippines — and they received a much warmer welcome than the first time they visited.
"We had been at this resort twice before. The first time we went for lunch and were asked not to swim at their private beach as it was only for guests — so embarrassing," recalls Yevonne. "I joked that one day when we had more money maybe we could stay here."
The Perth bride chose not to hire an external planner for their destination wedding, instead organising the day herself. "What this meant was the wedding was full of our personal touches," she explains. "Our guests loved our personalised thank-you cards which included a favourite memory which we had shared with them in the past."
Yevonne also ordered custom fortune cookies with personalised messages inside, created her own banquet menu and brought biodegradable throwing petals and 20 metres of table runner — just to name a few touches!
Photos courtesy of Donnie Magbanua.
View wedding packages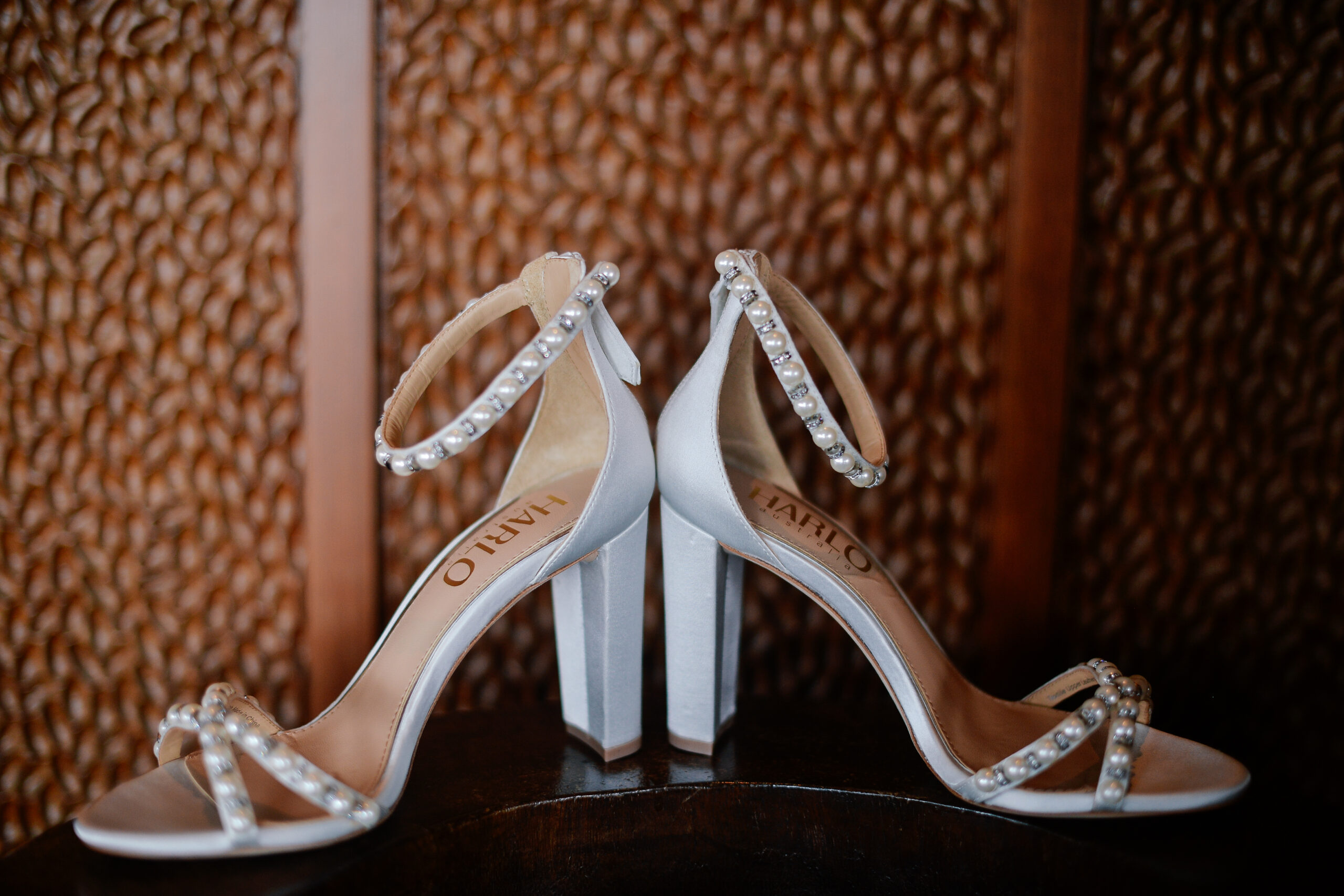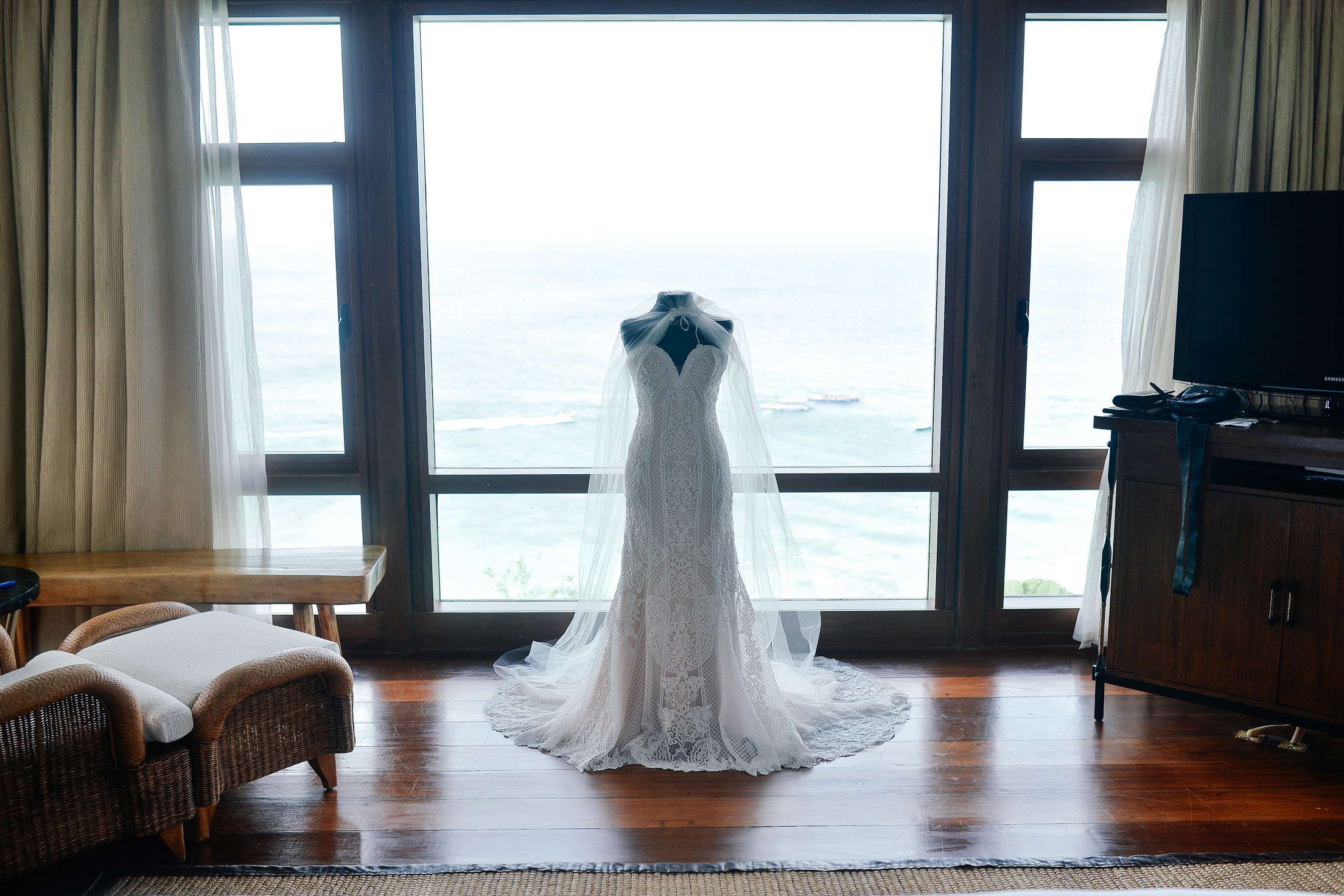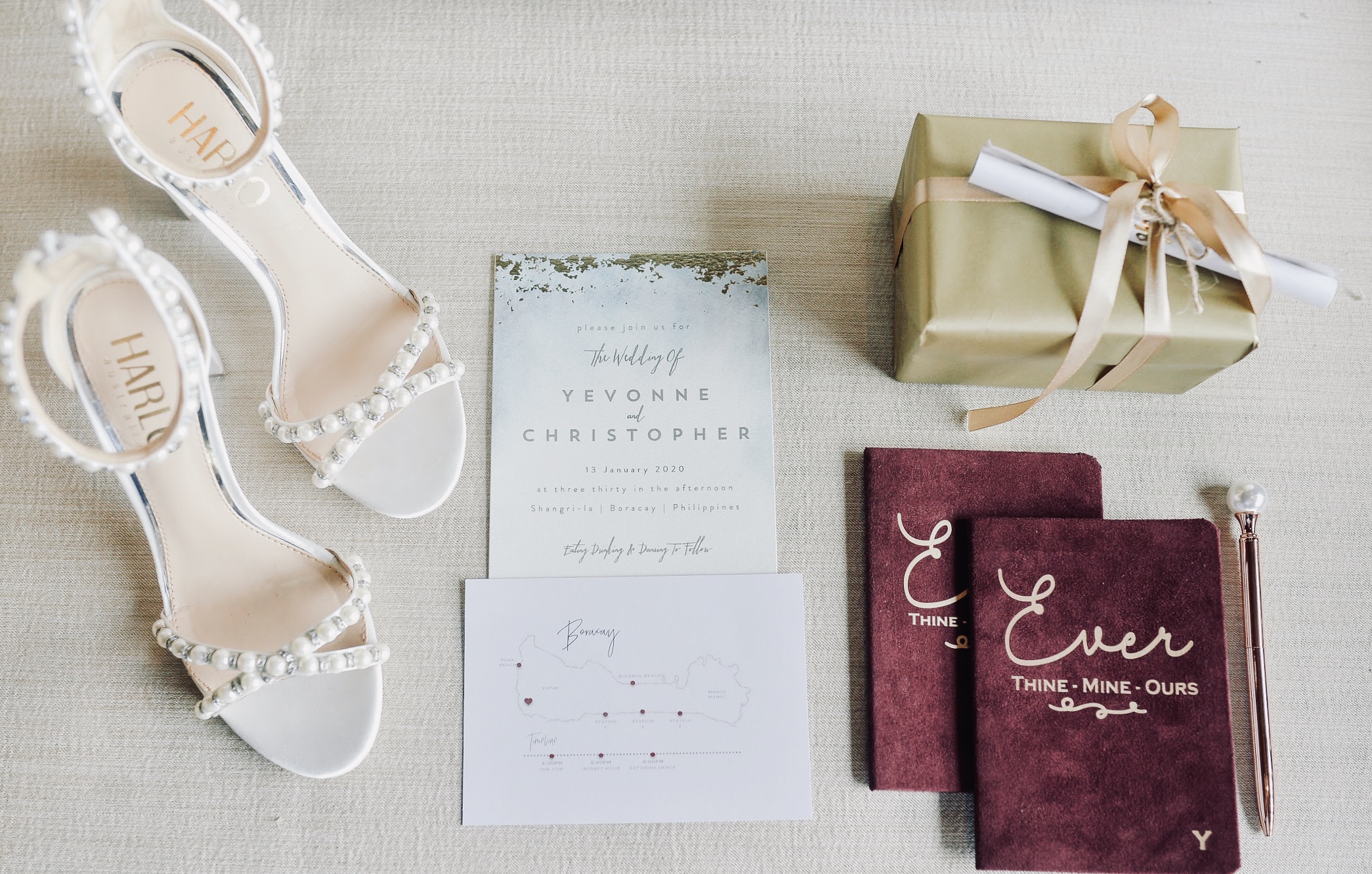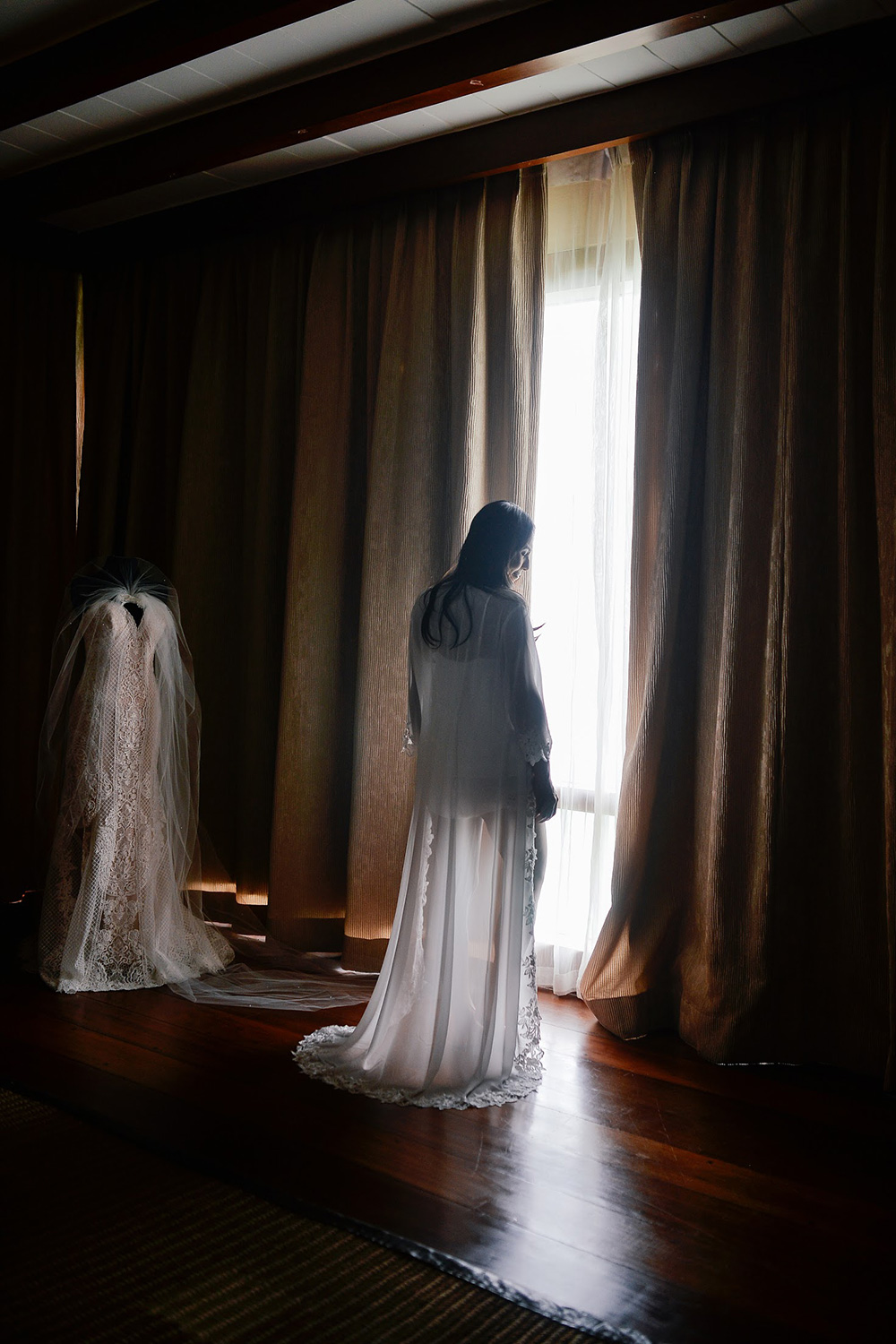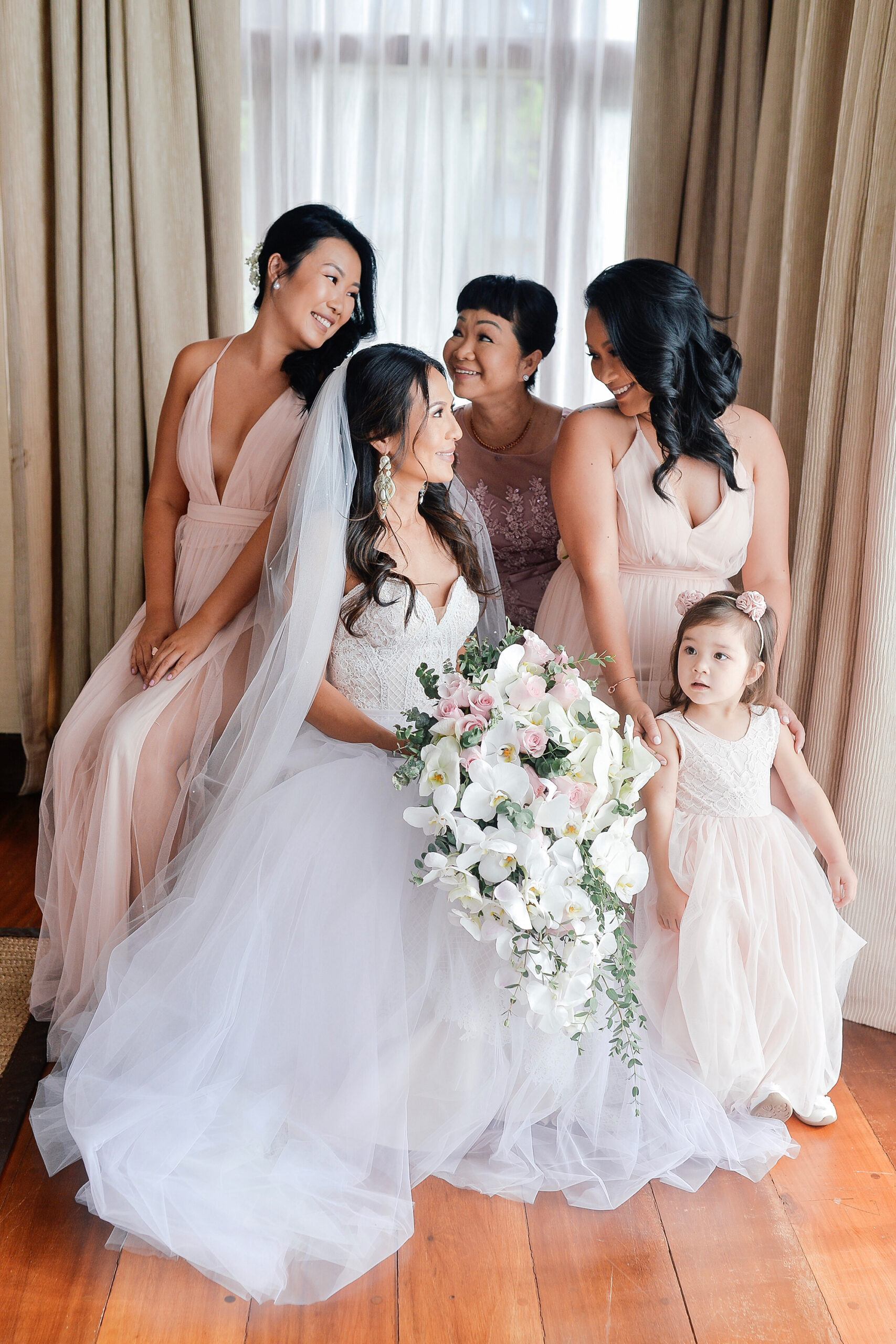 "I had my bridal party help bring over most of our decorations and I even purchased extra luggage to accommodate," smiles the bride.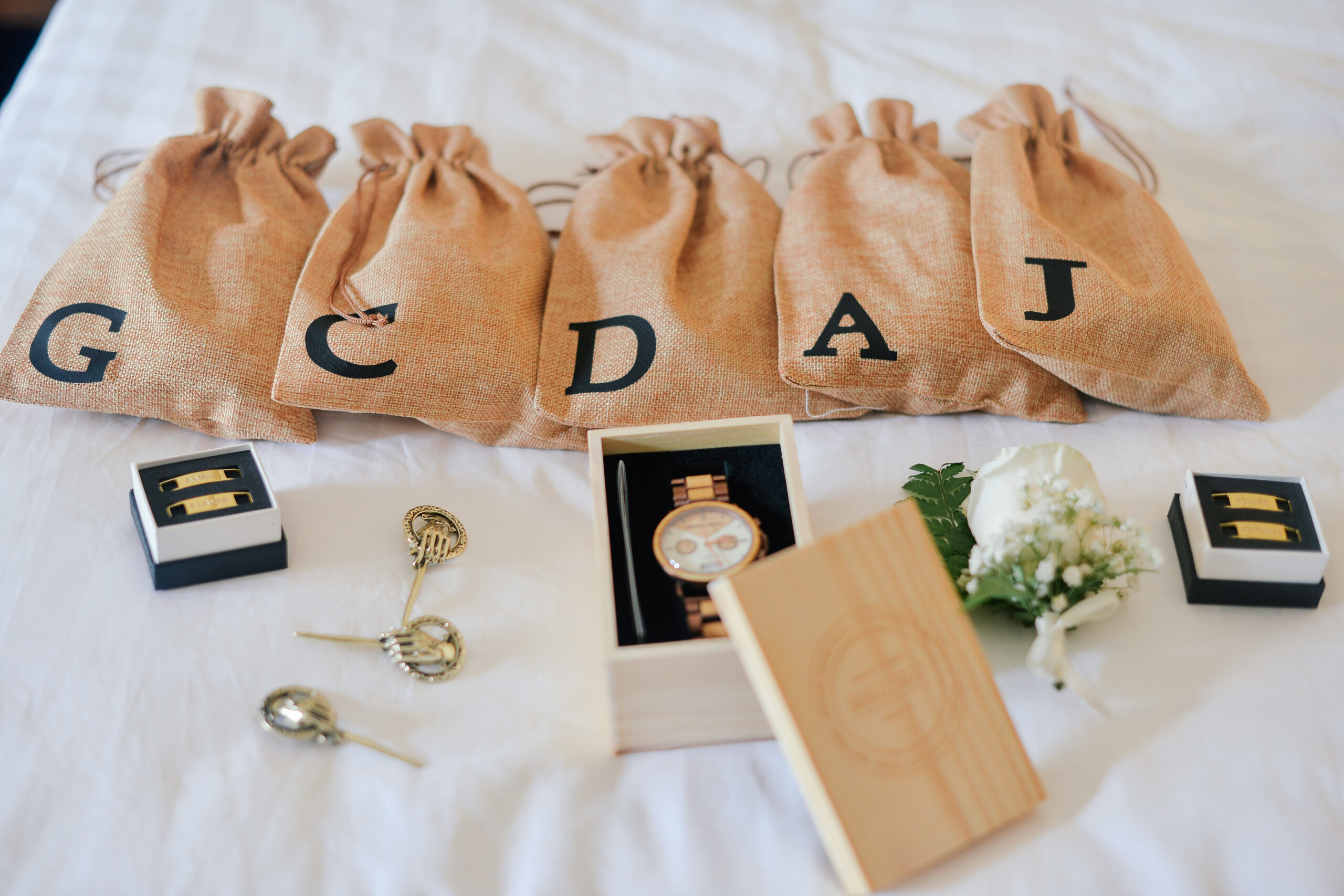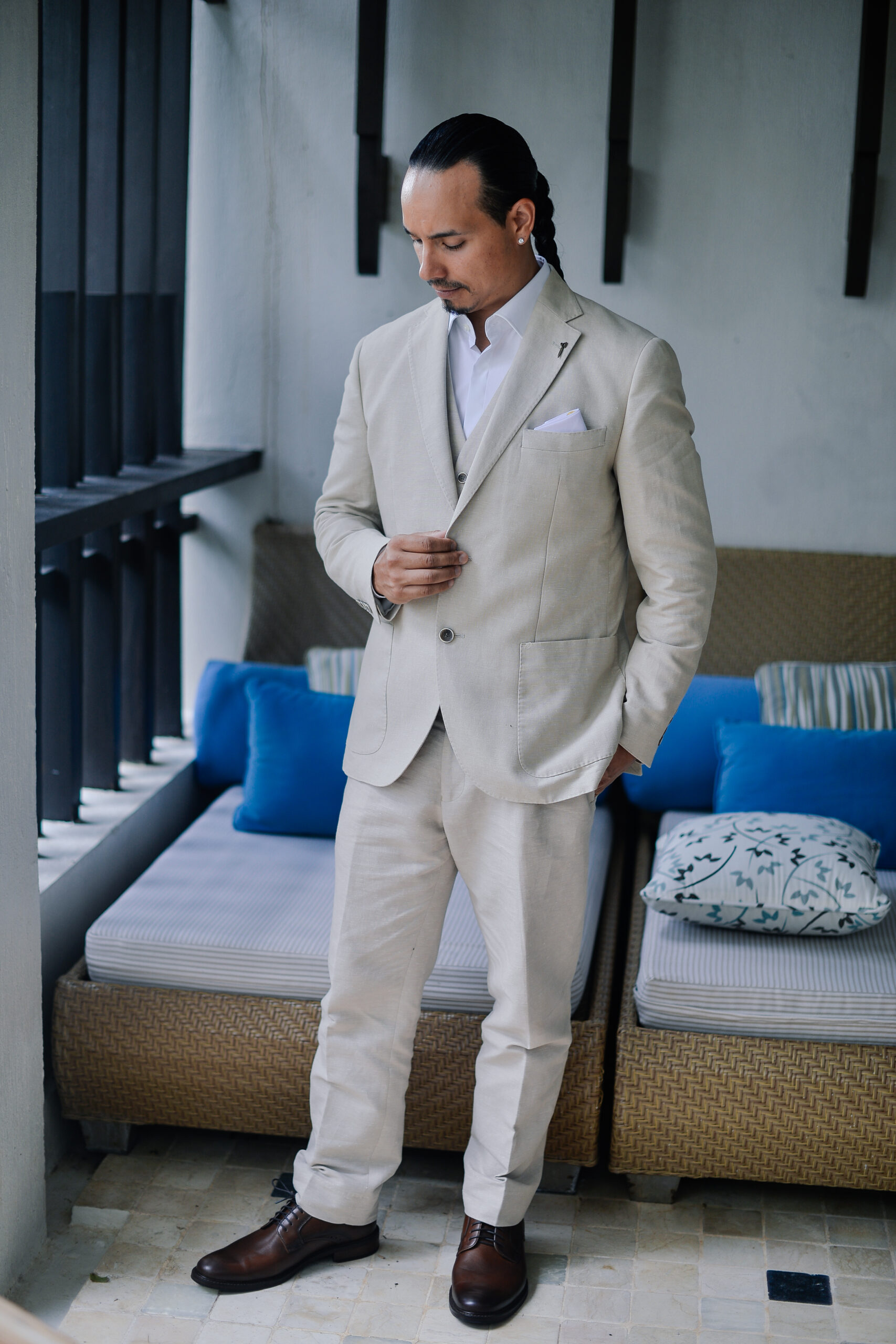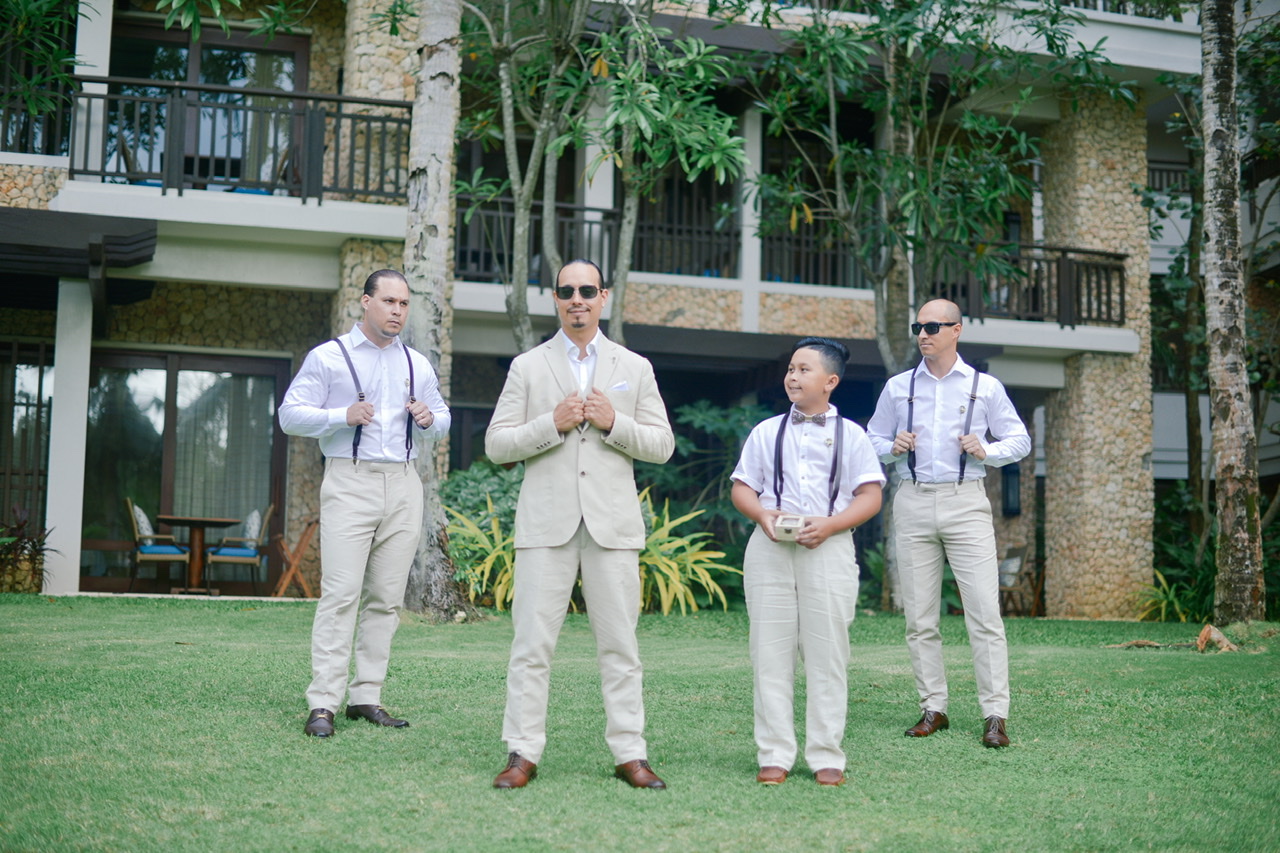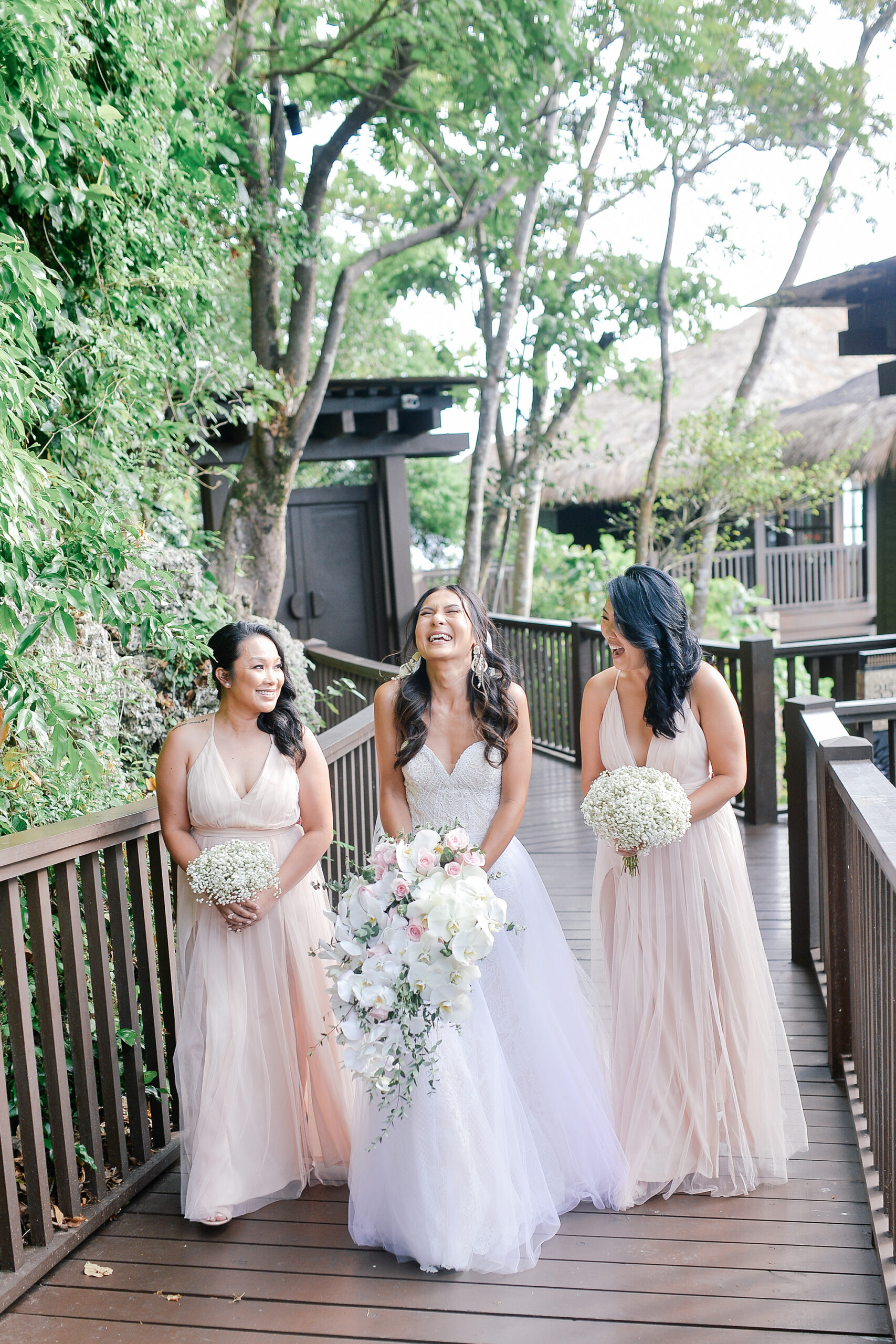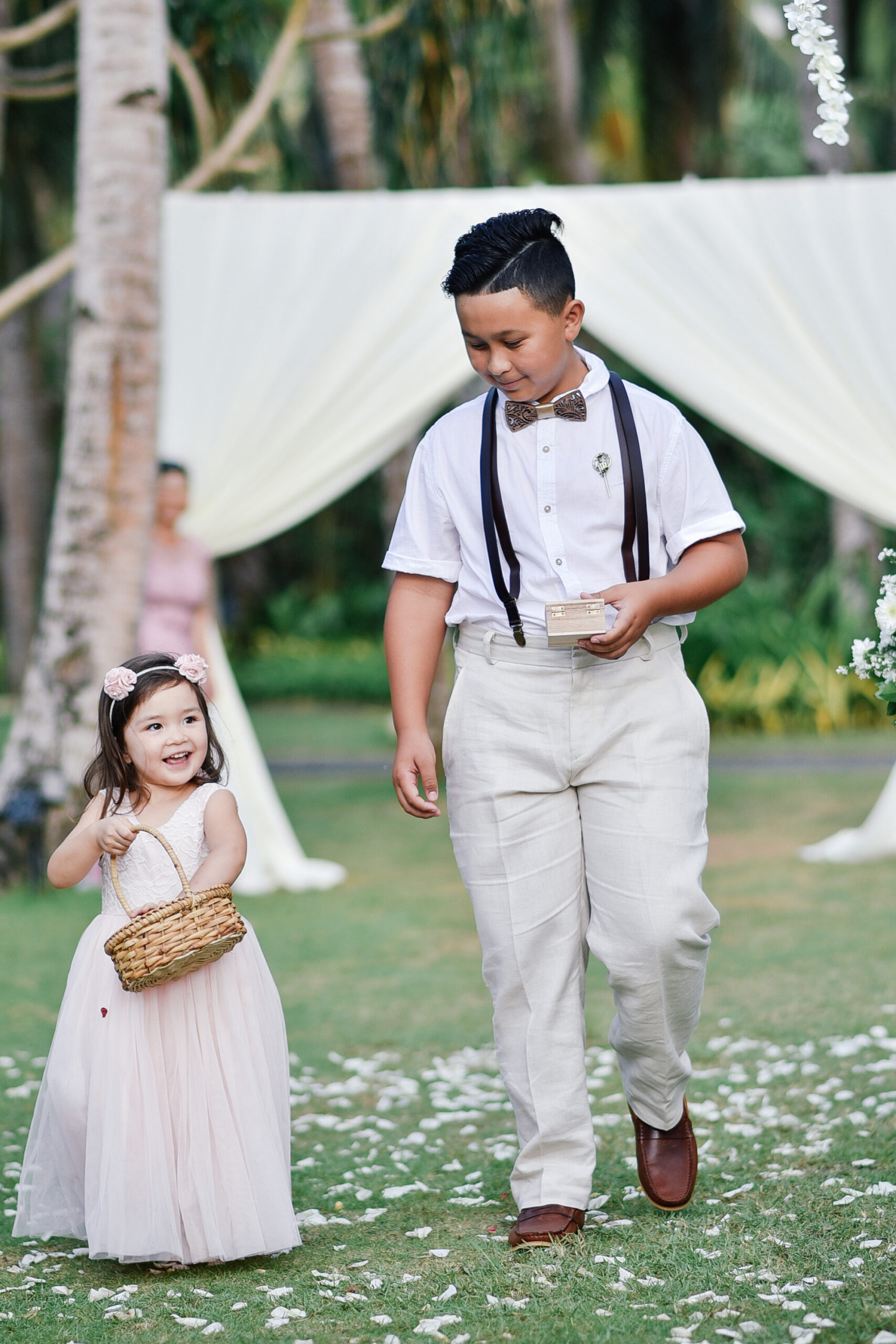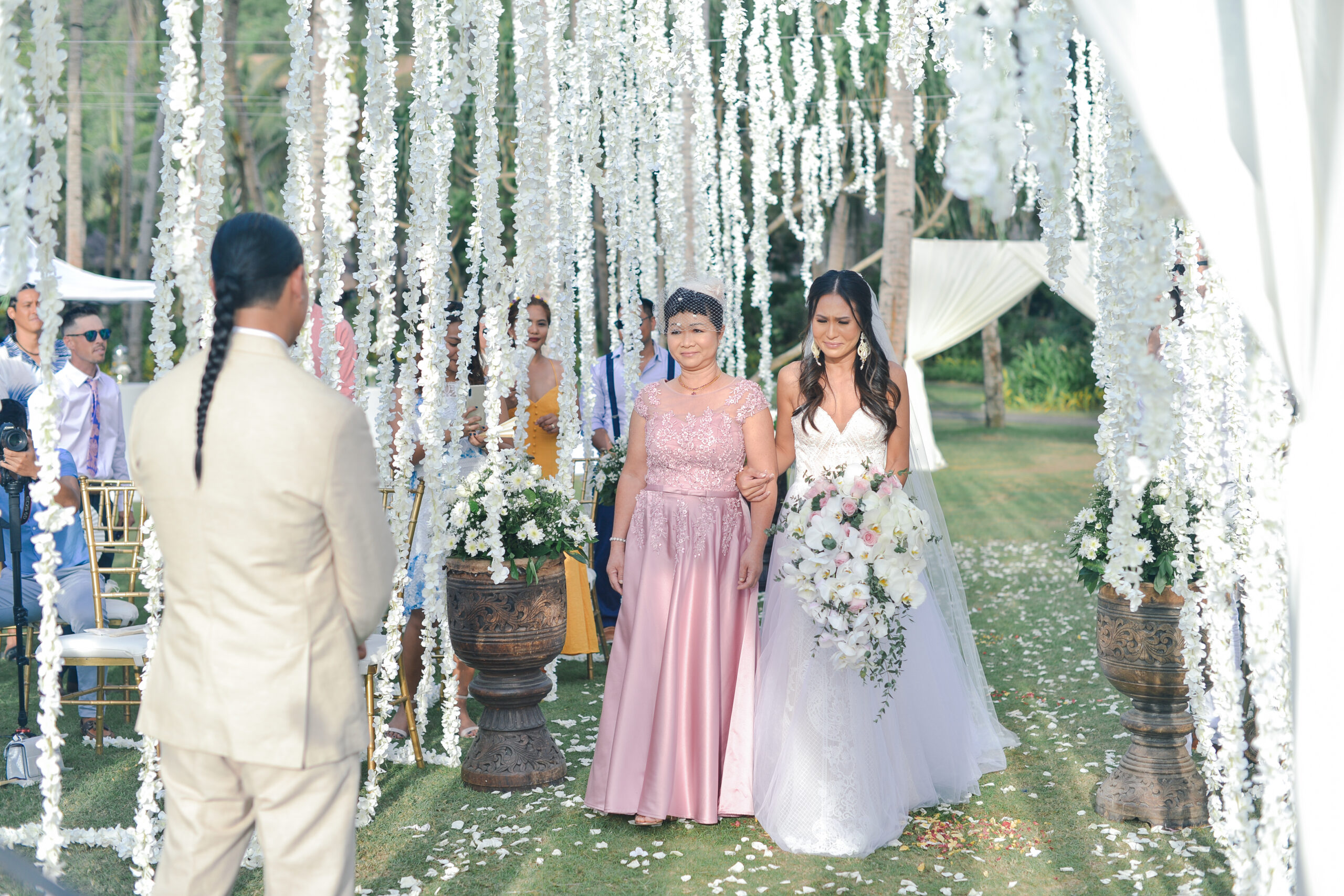 The couple had hanging florets during the ceremony.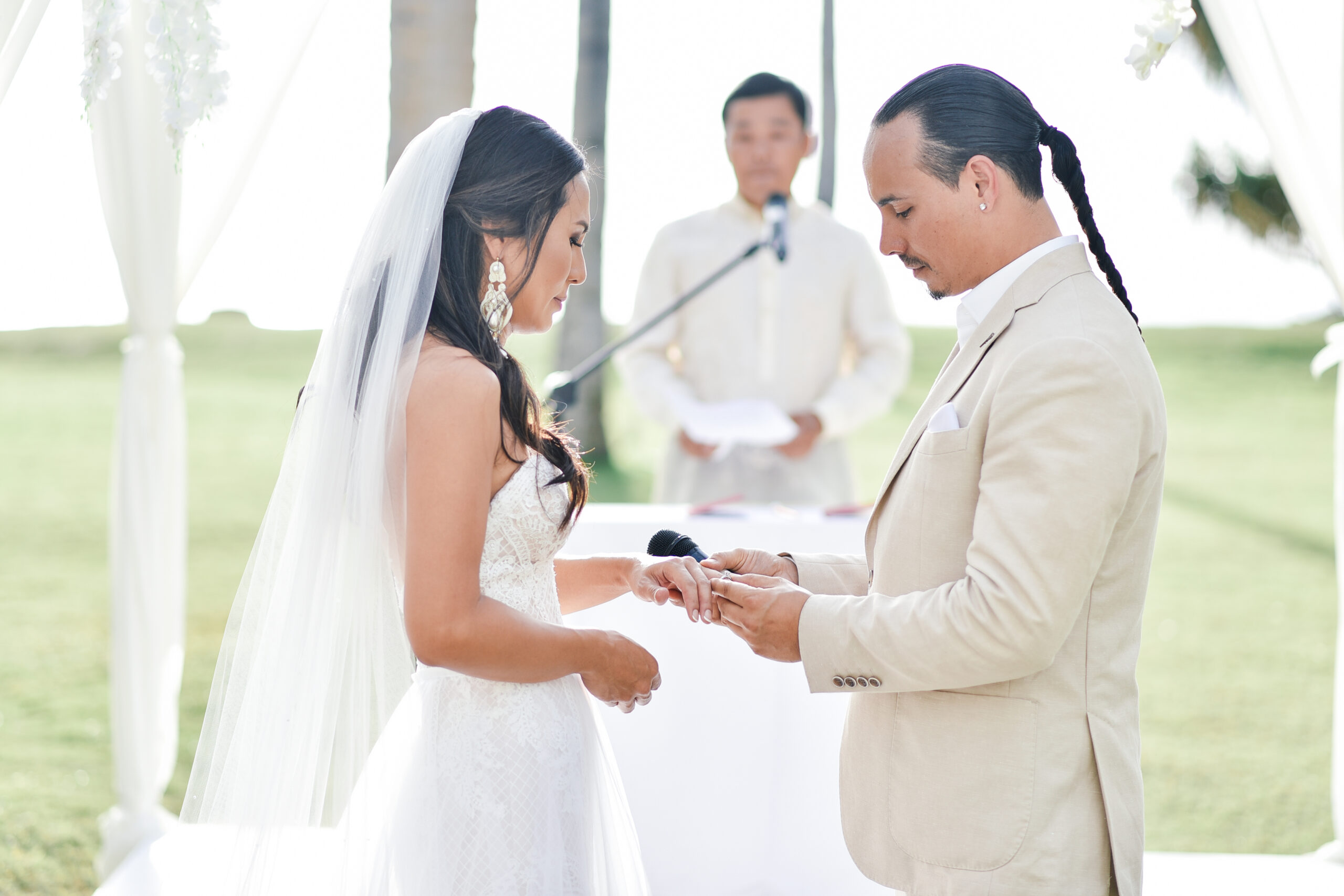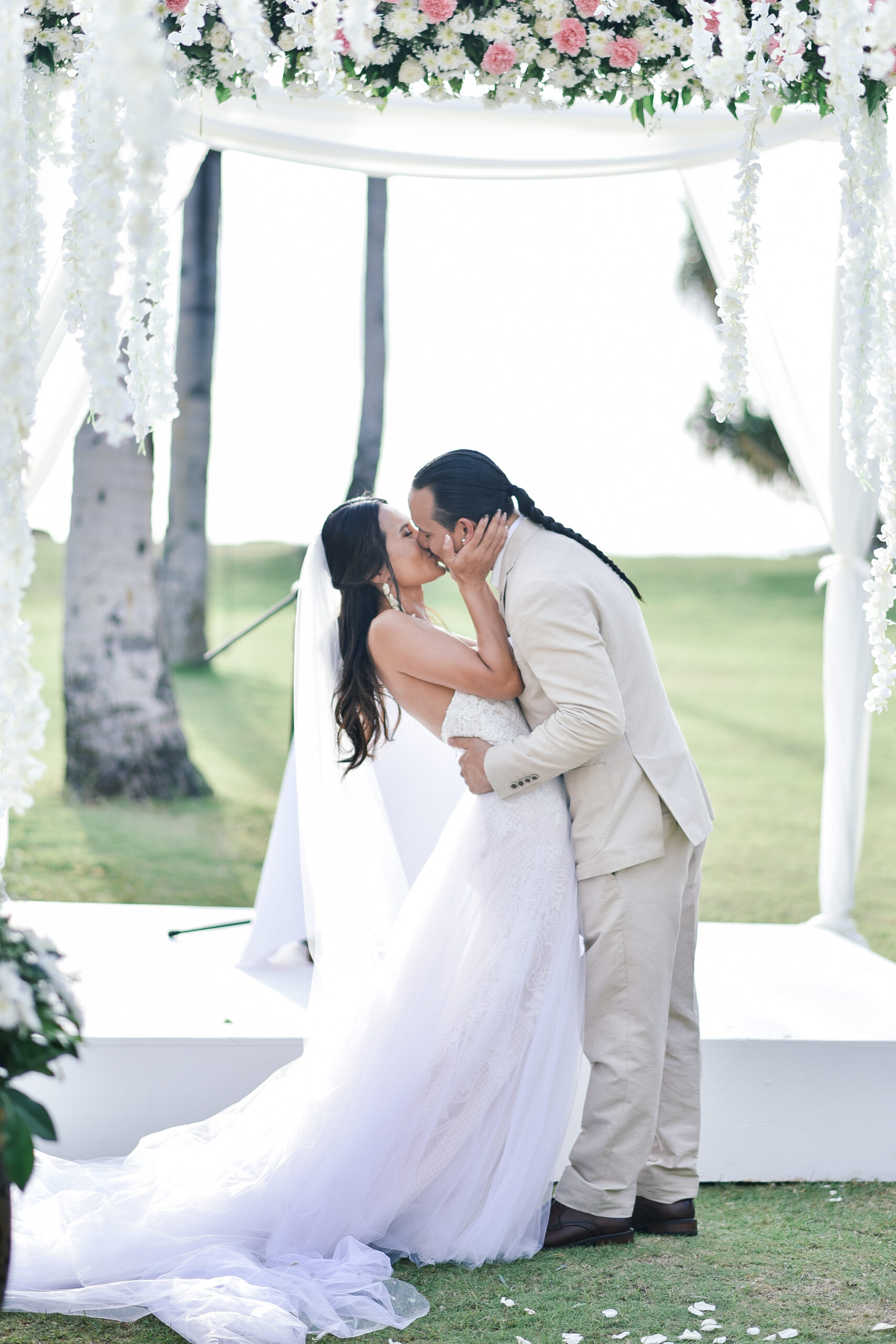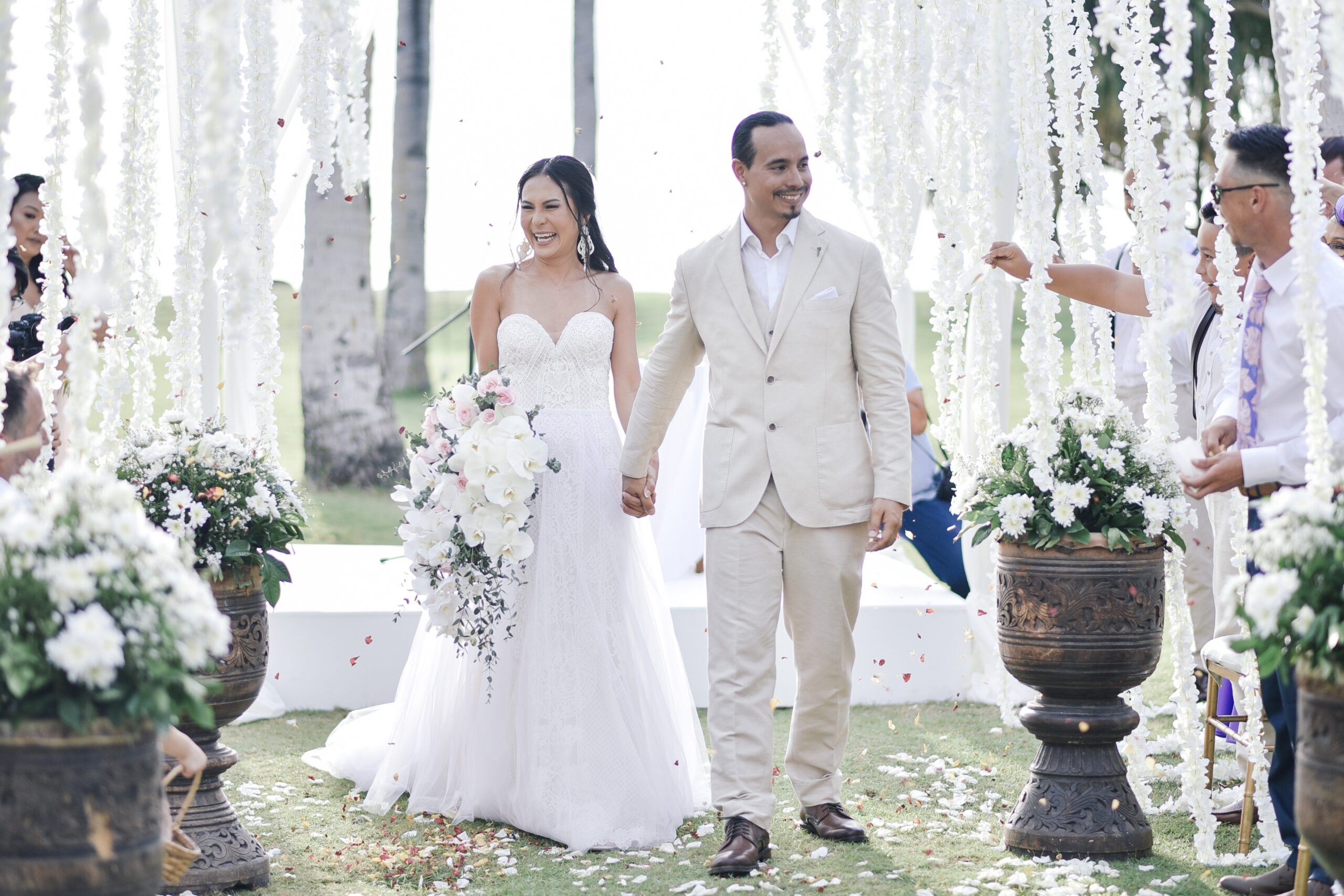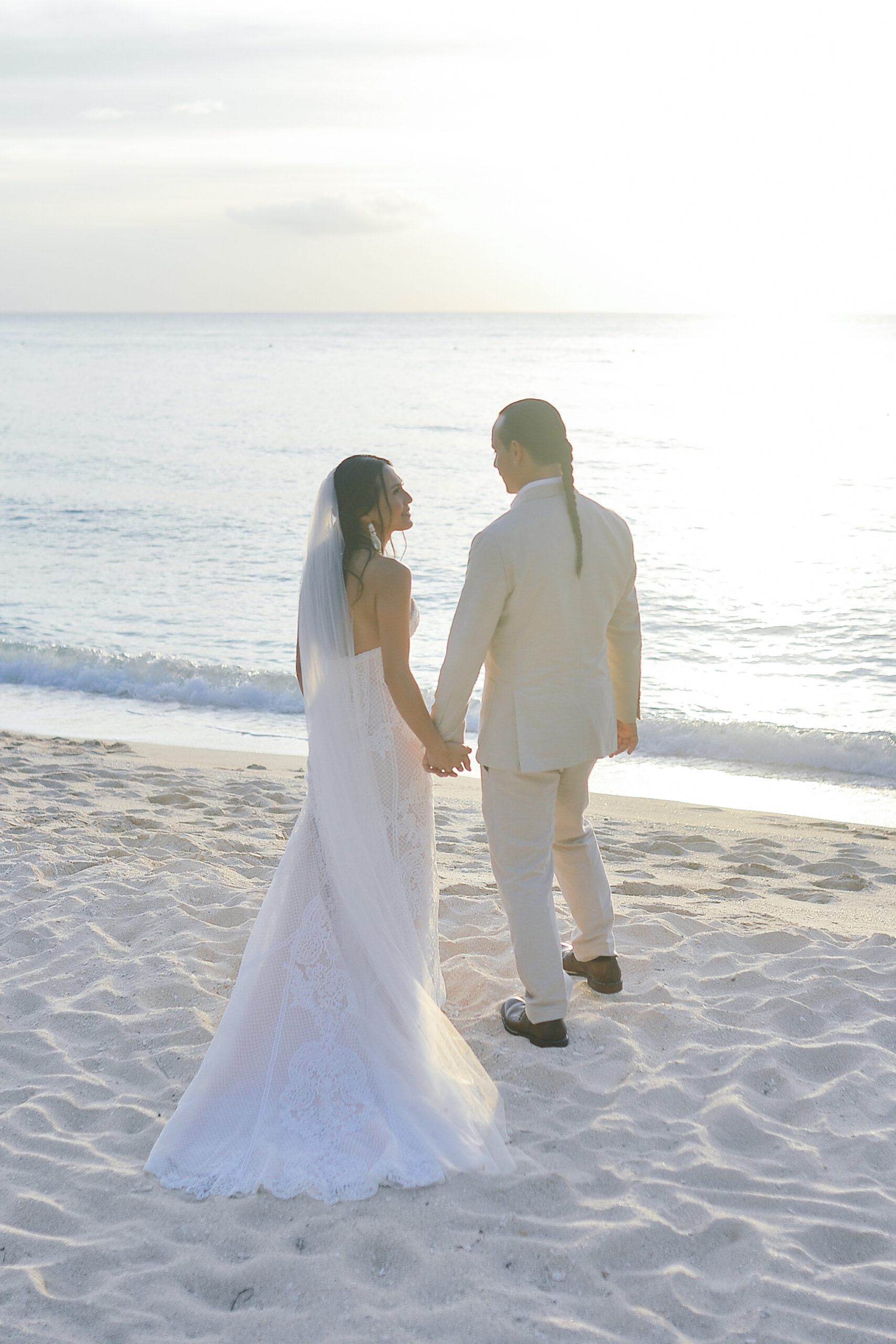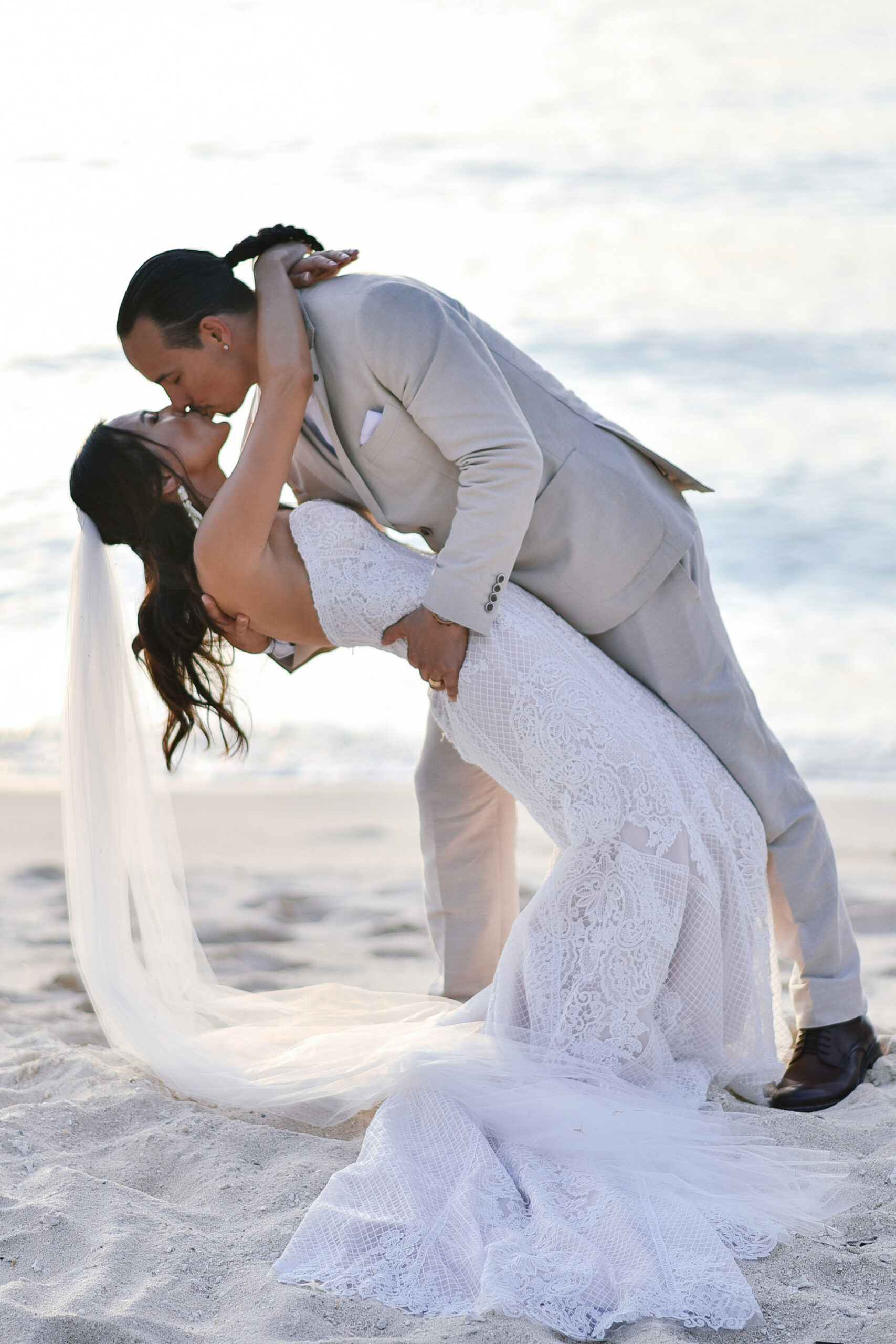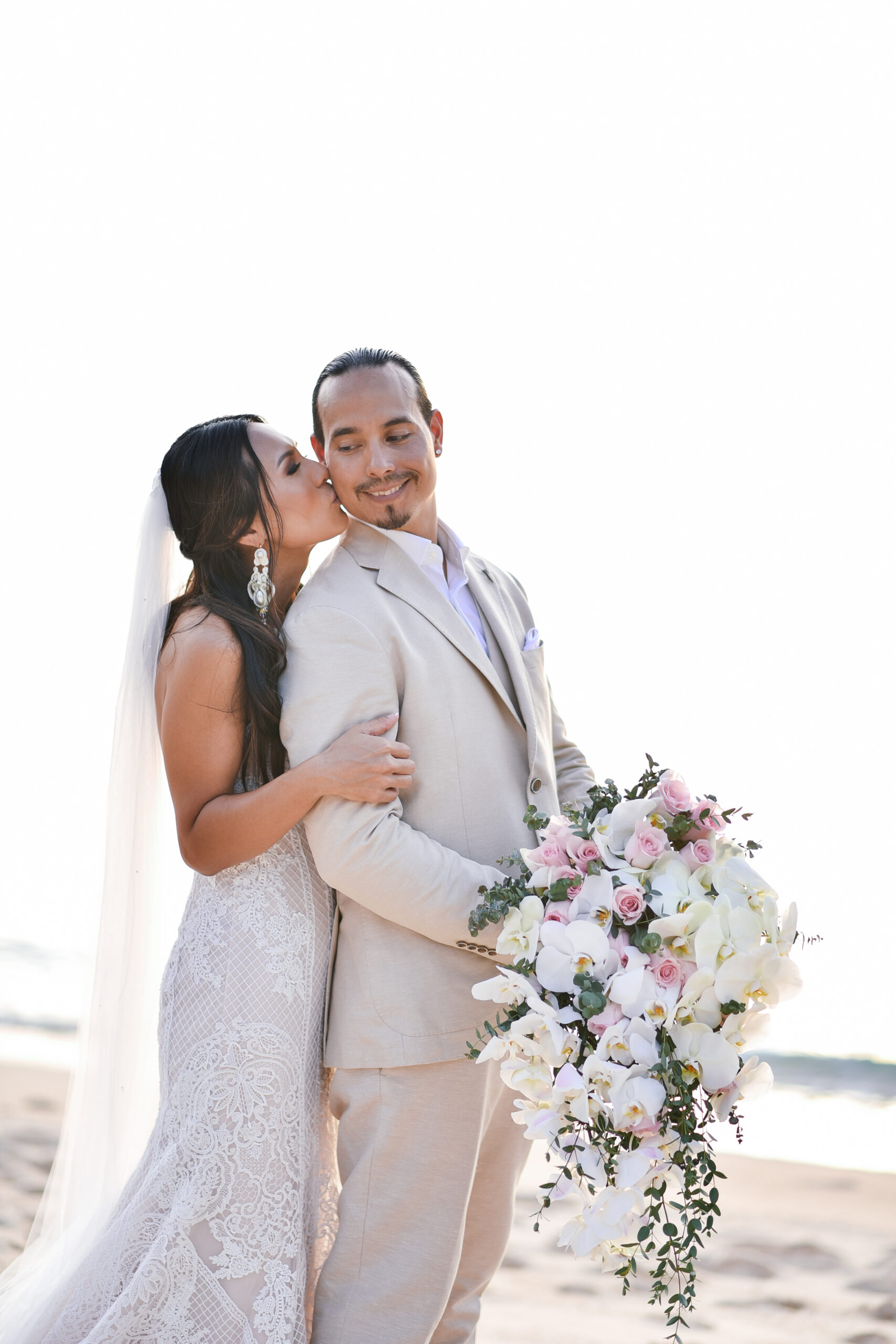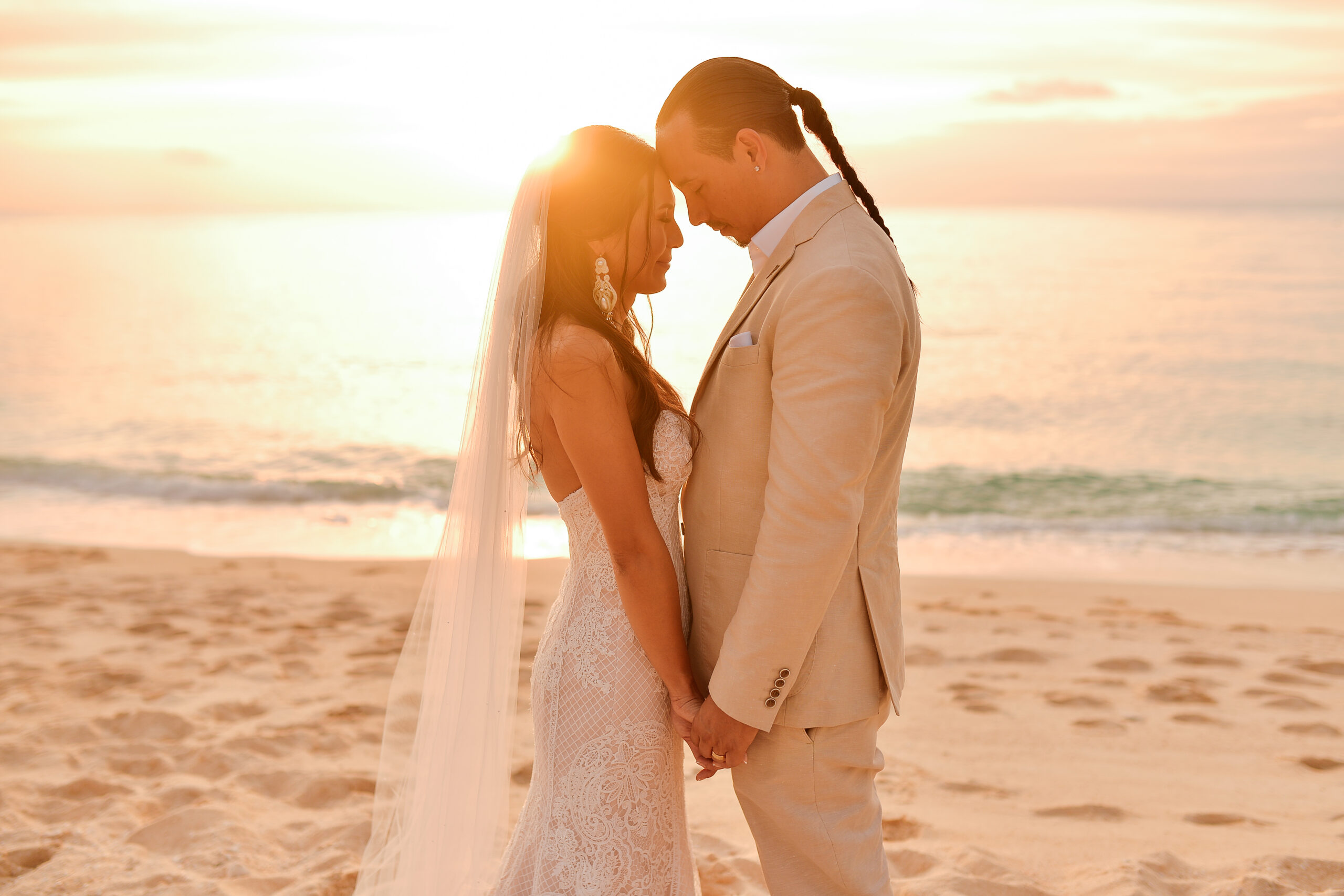 "I actually first met Chris when we were 19. We met again years later through mutual friends and from there we became best friends and soon fell in love," says Yevonne.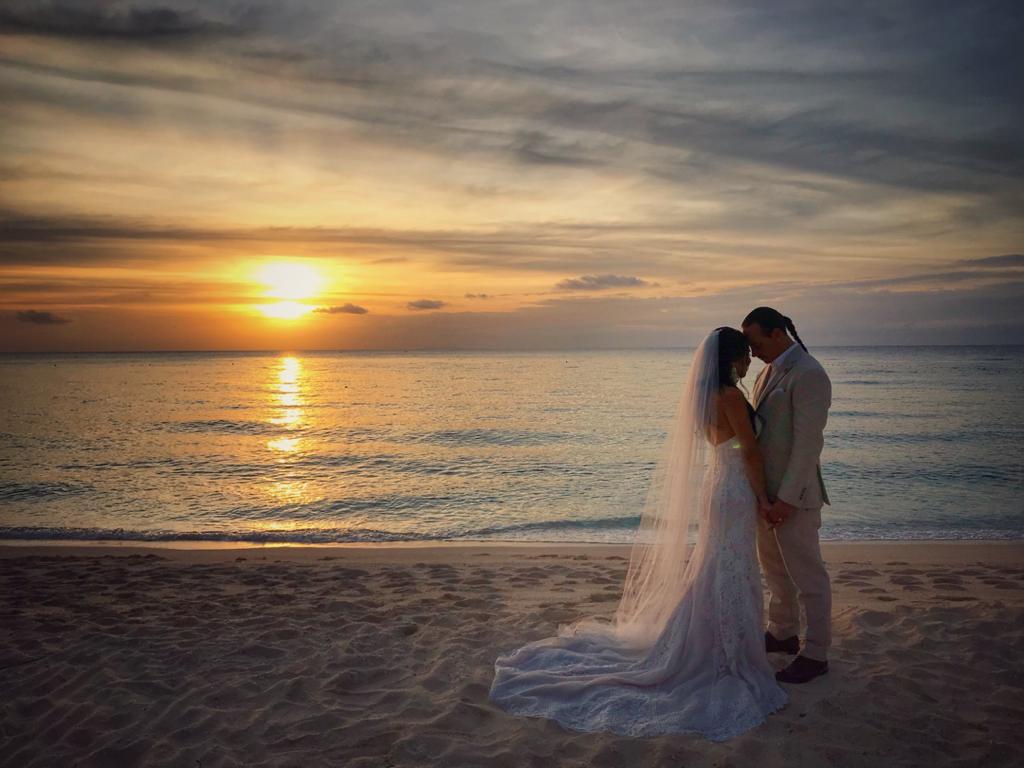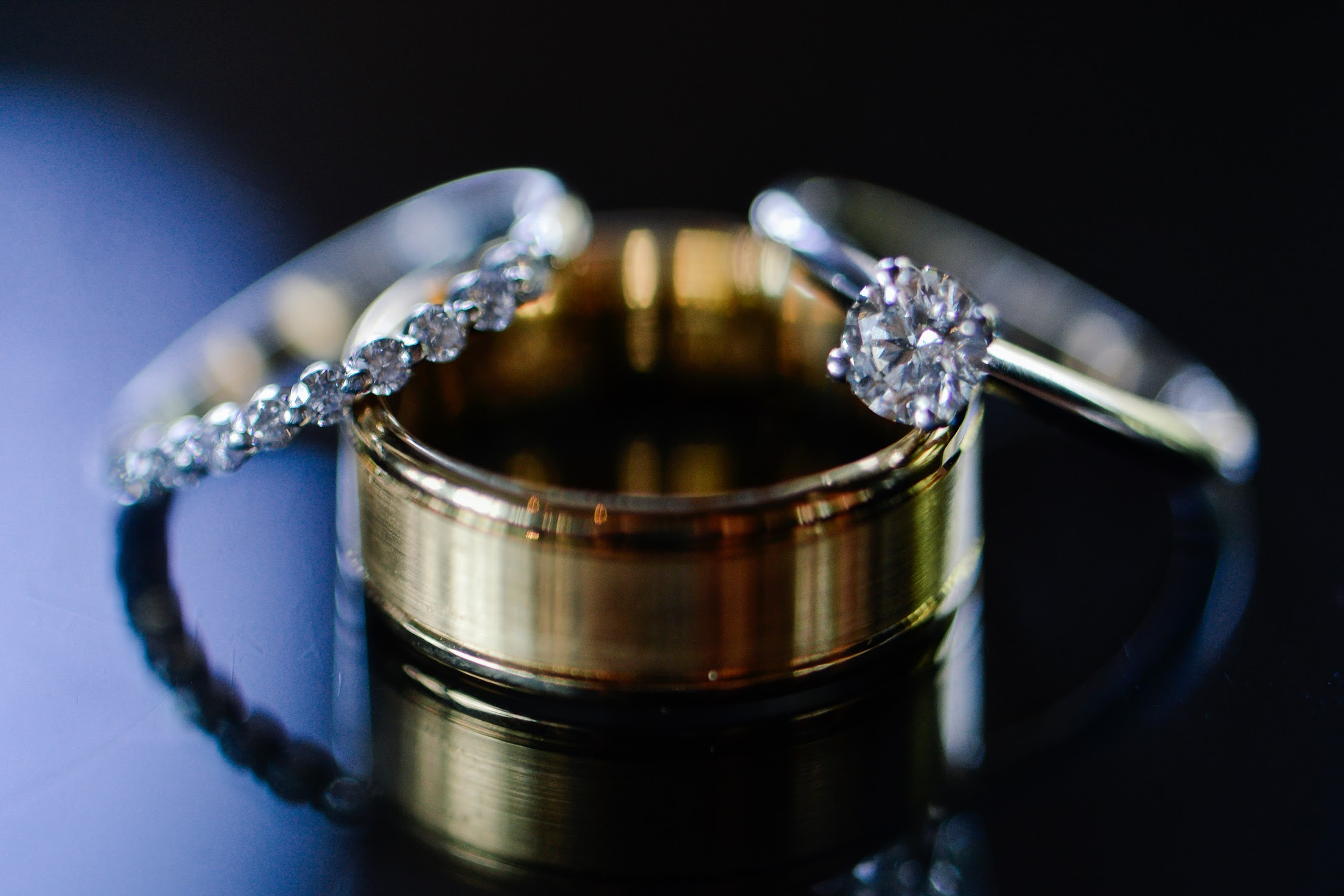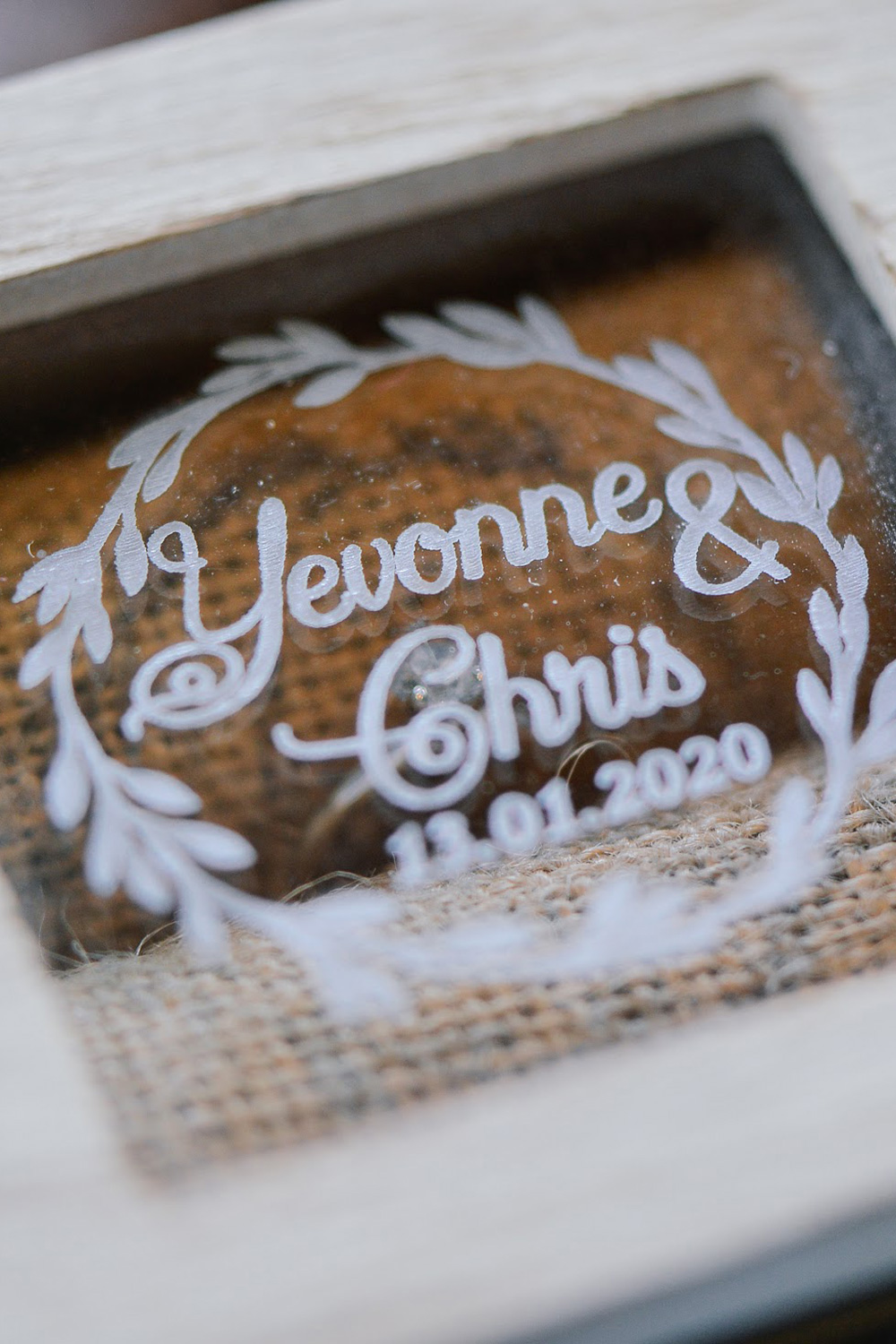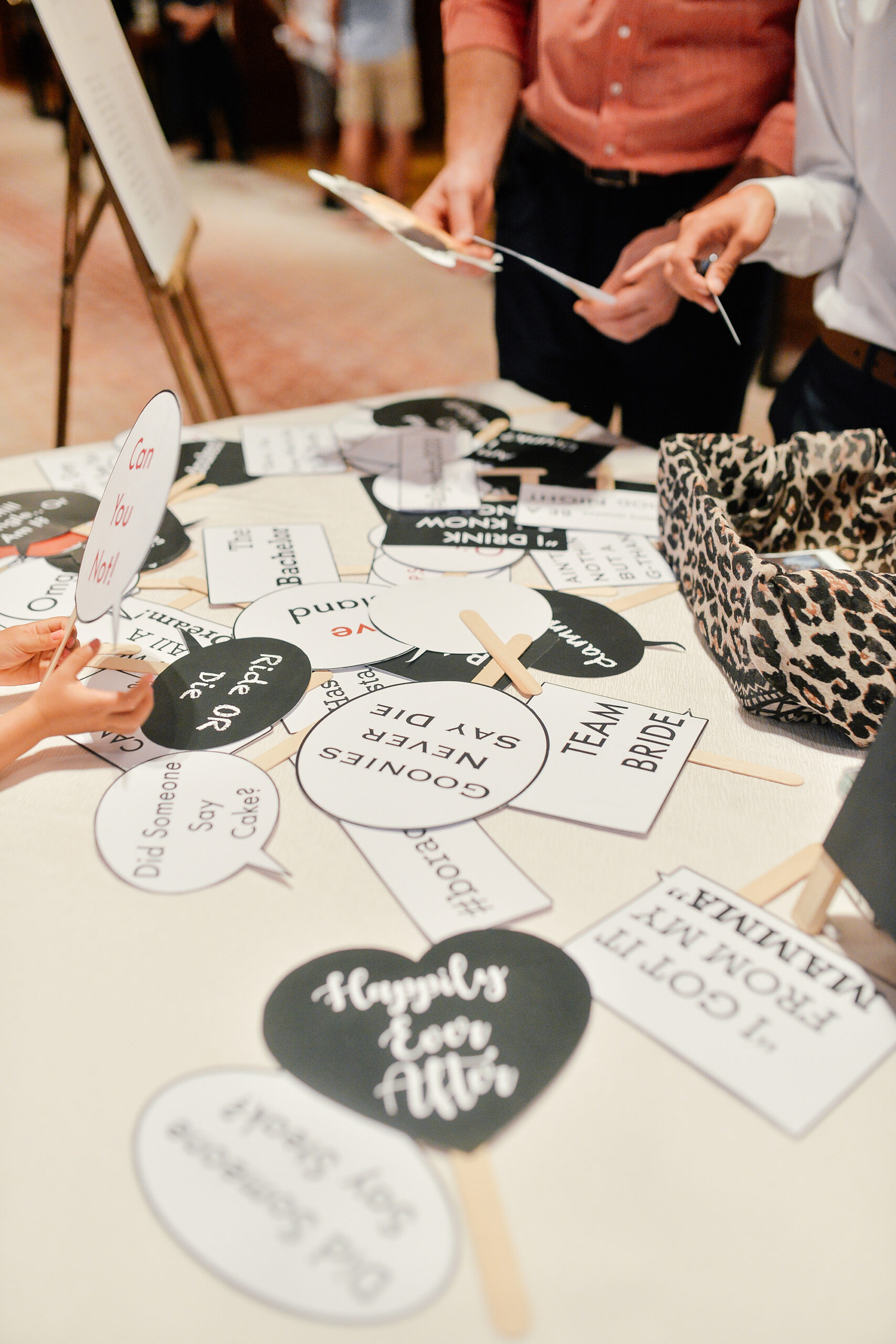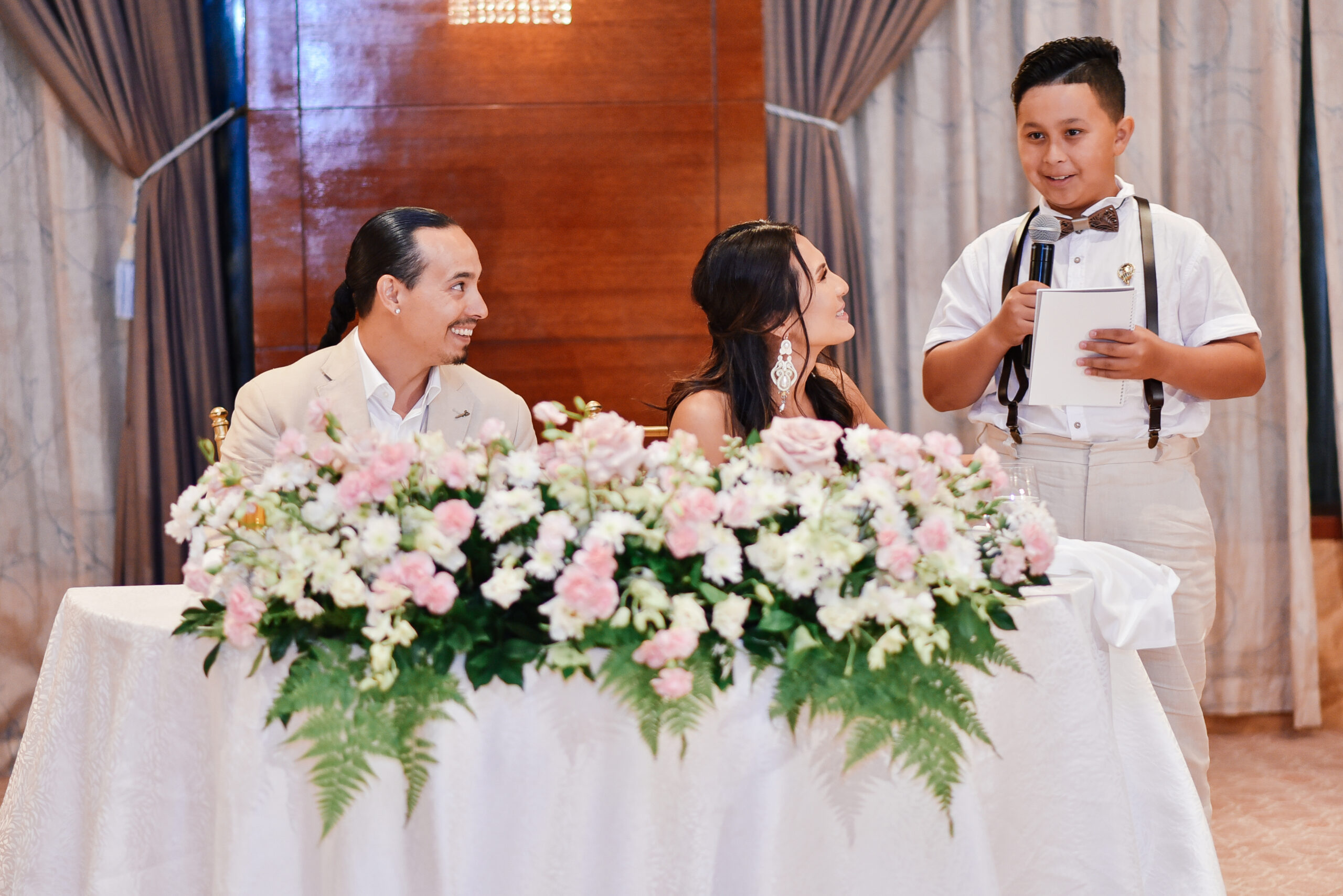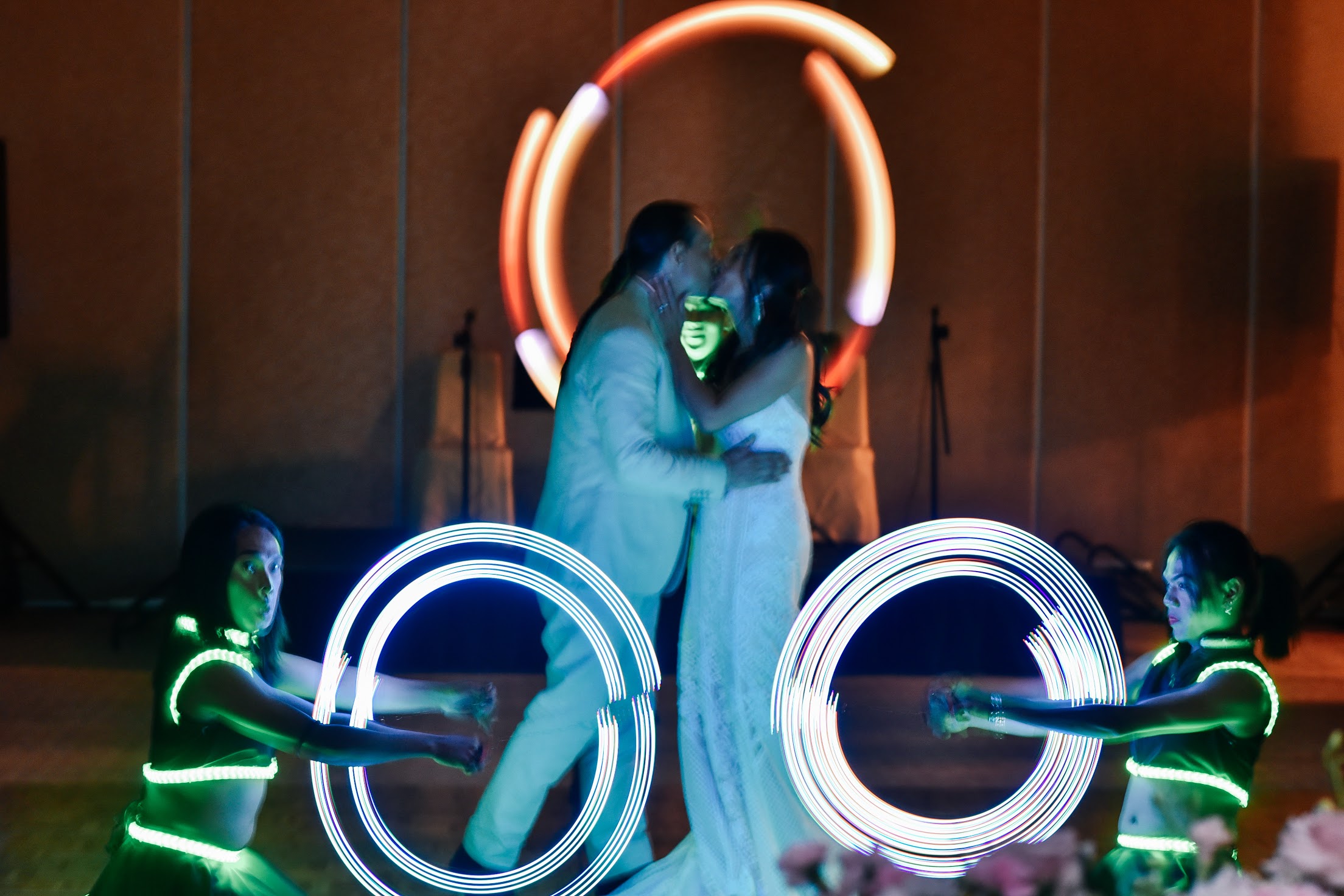 Video by Mayad Studios.