A love of travel inspired the Perth wedding of Krystie Evans and Don Martin.
The 33-year-old nursing student and 41-year-old draftsman have spent 10 years travelling together, so it was only fitting they salute their passion at the September 17, 2017 wedding with 85 guests. "We married on the 10-year anniversary of when we met which was very special," explains the bride. "Don proposed on Valentine's Day a few years beforehand so all our special dates are very memorable – maybe it was part of his plan so he wouldn't forget," she jokes.
The couple wed at Rendezvous Hotel Scarborough, where the bride wore pearls which were one her great grandmother's. Her mum had them resewn and made into new sets. Her gown from Luv Bridal was the first one she tried on, and the shoes were found in a quaint country town outside of Perth.
"They were the last pair and sitting on a sale table out the front for $19.95. They were exactly what I wanted and would have paid six times that price for them if that's what the price was. I was stoked and still love wearing them now," smiles Krystie.
Photos courtesy of Tascon Photography.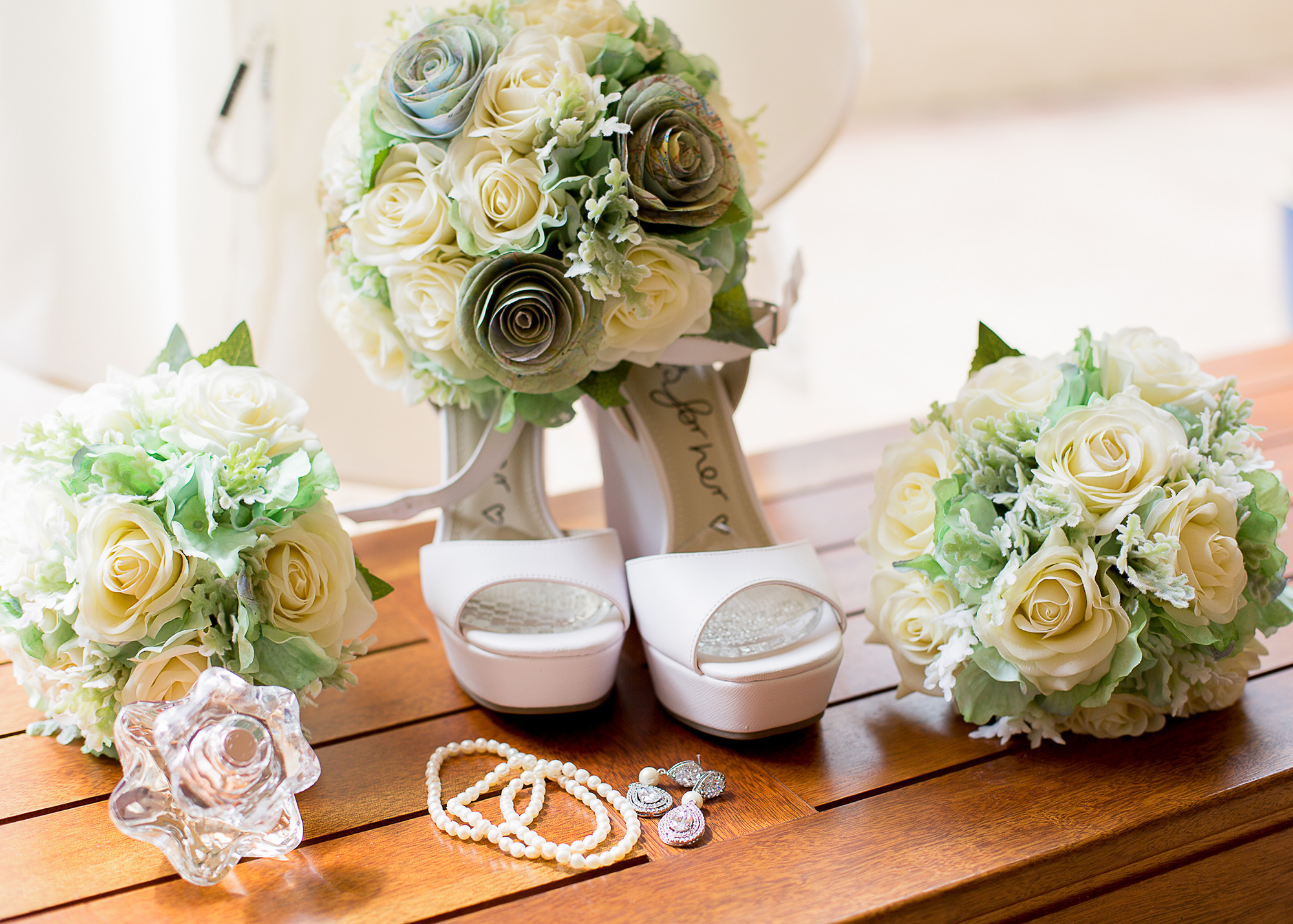 "I had some paper flowers made from maps and spread through my bouquet to go with the theme," says the bride.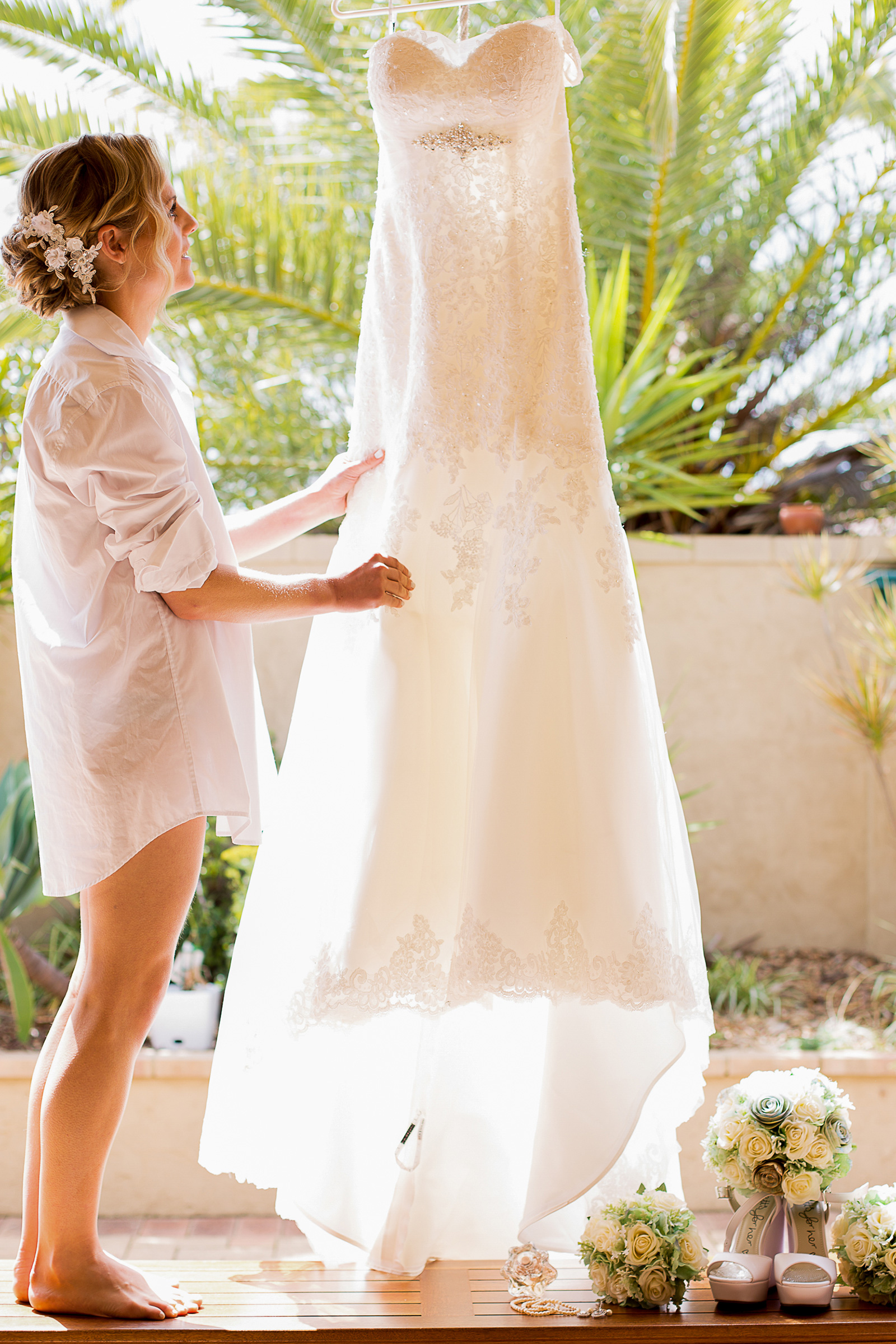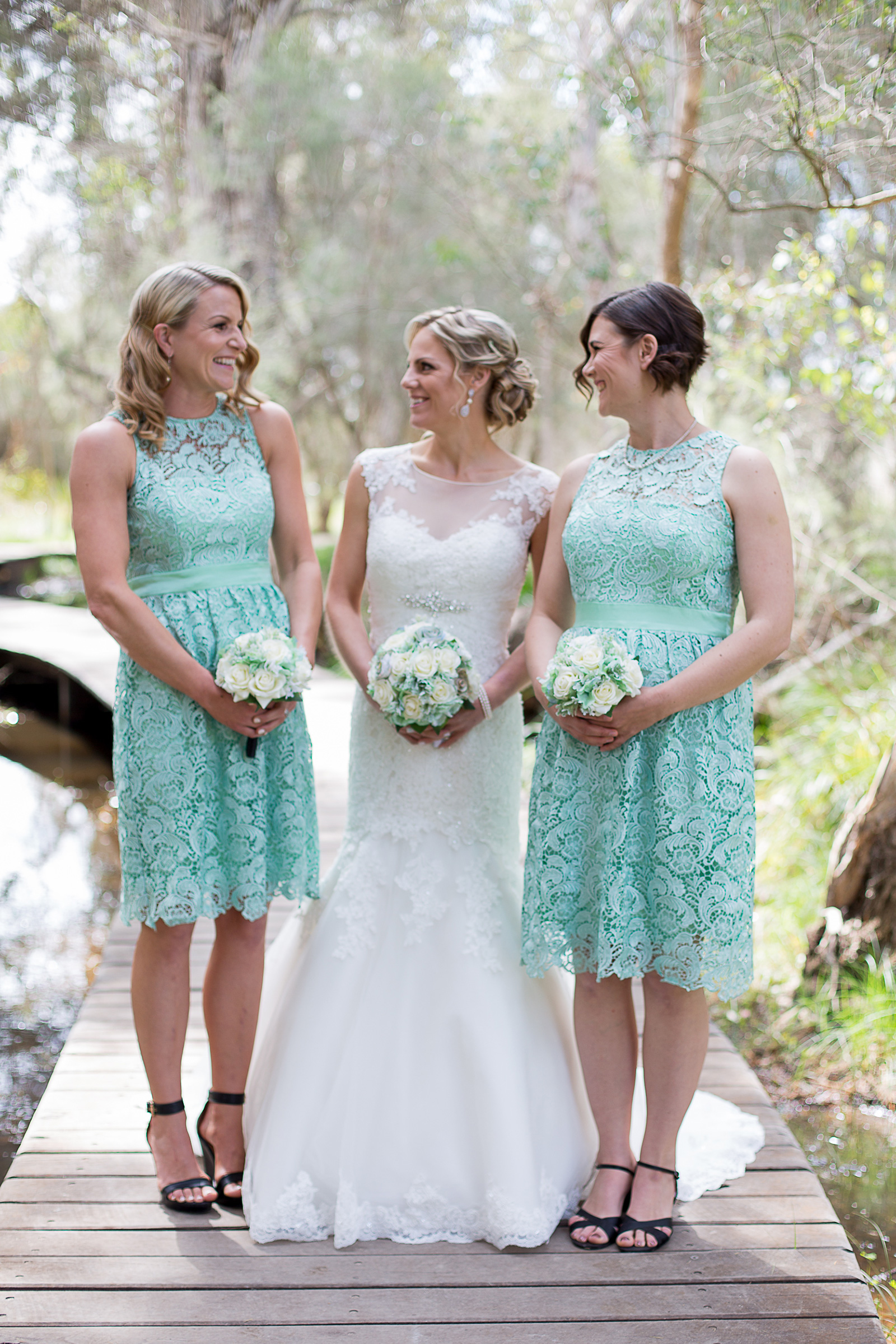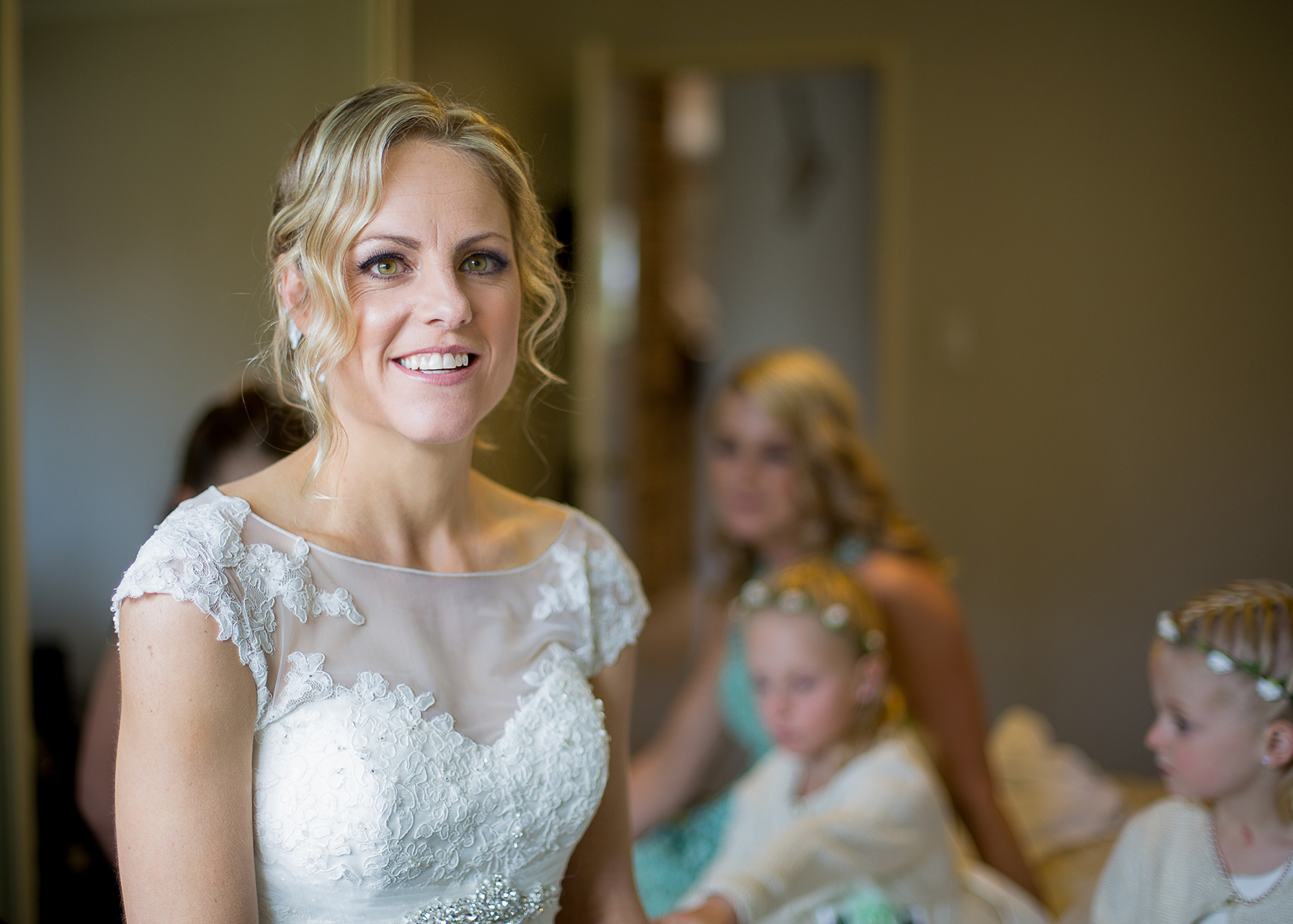 The bride's soft hair and make-up look was created by Elicia Rudd Hair and Makeup.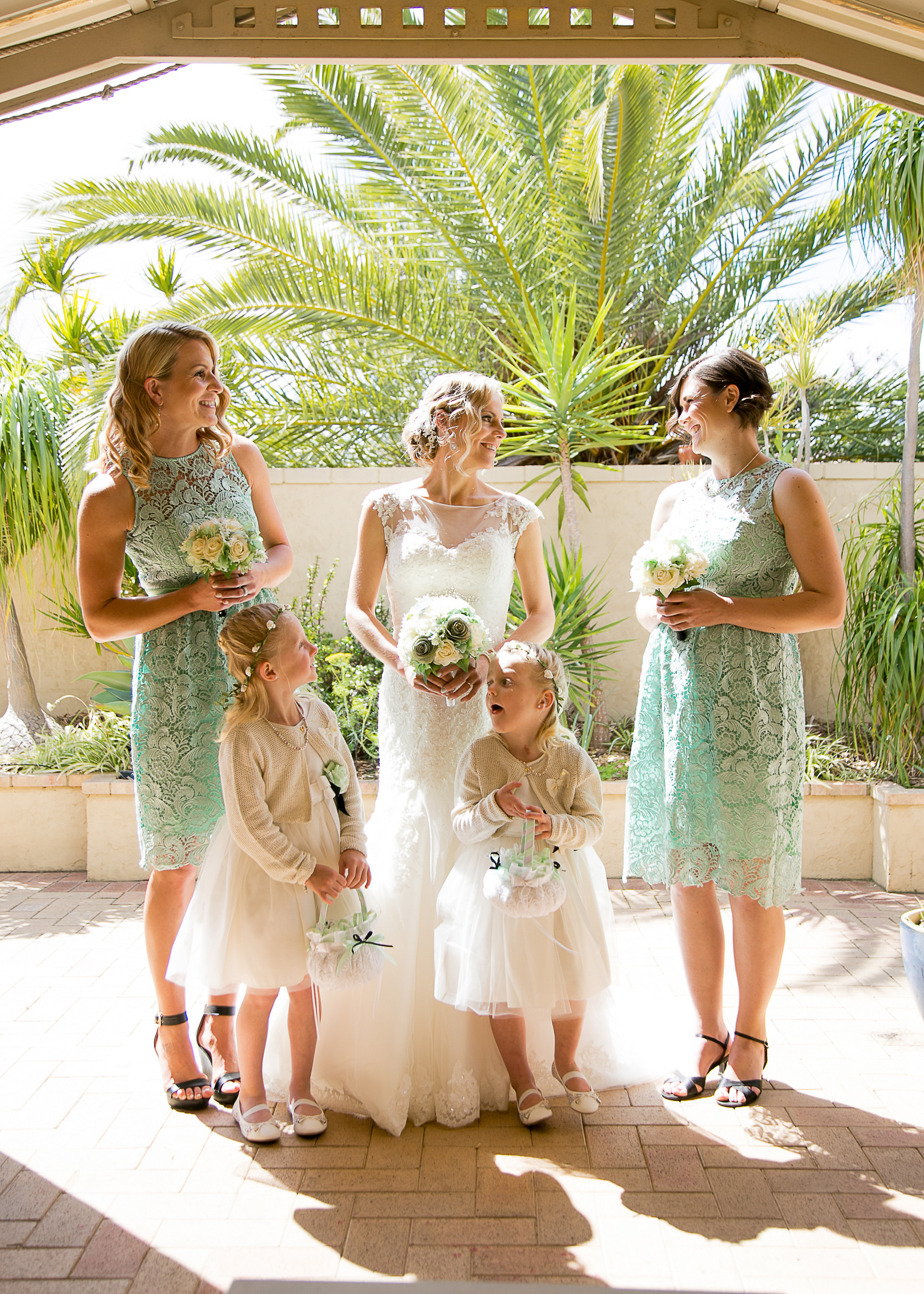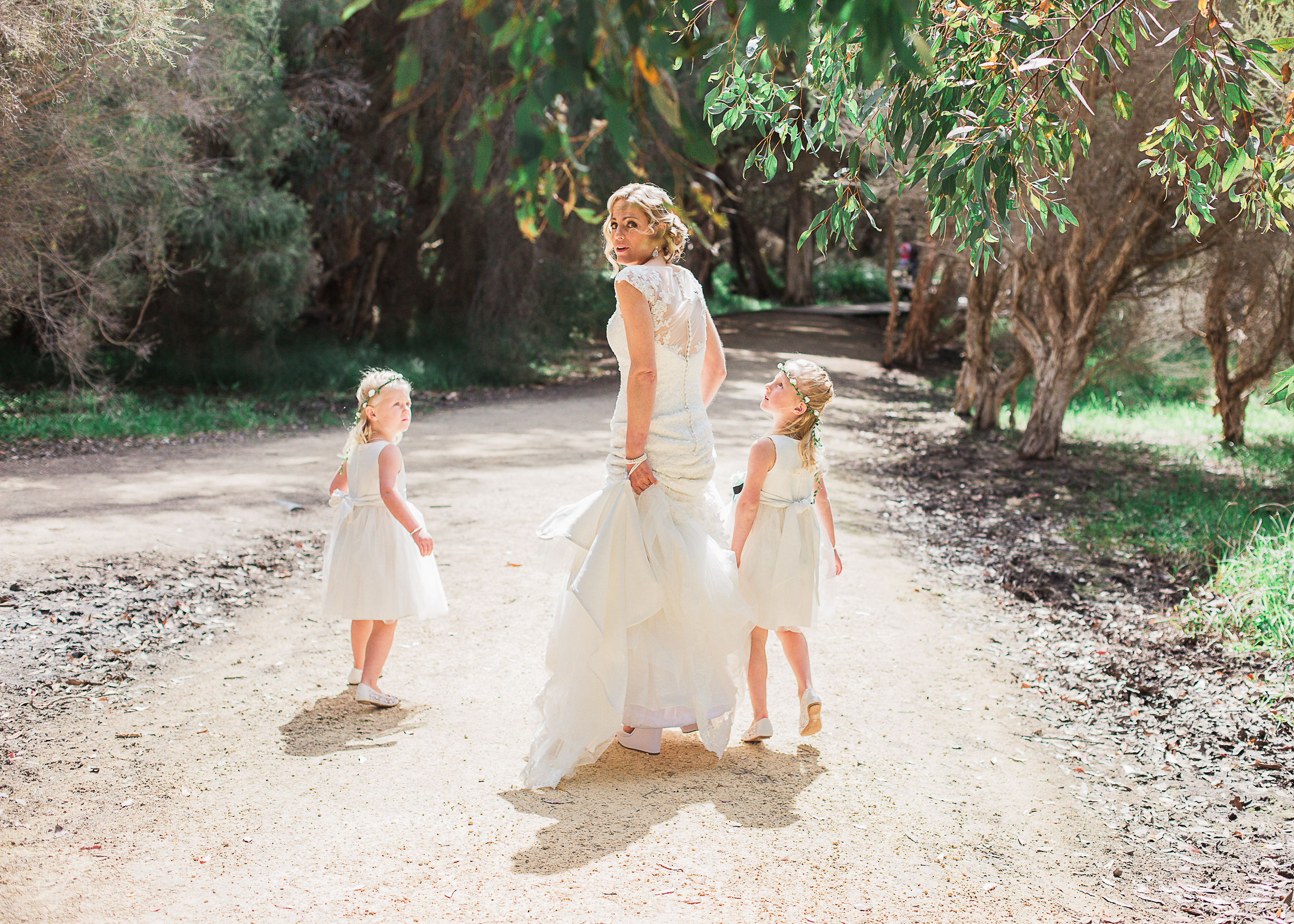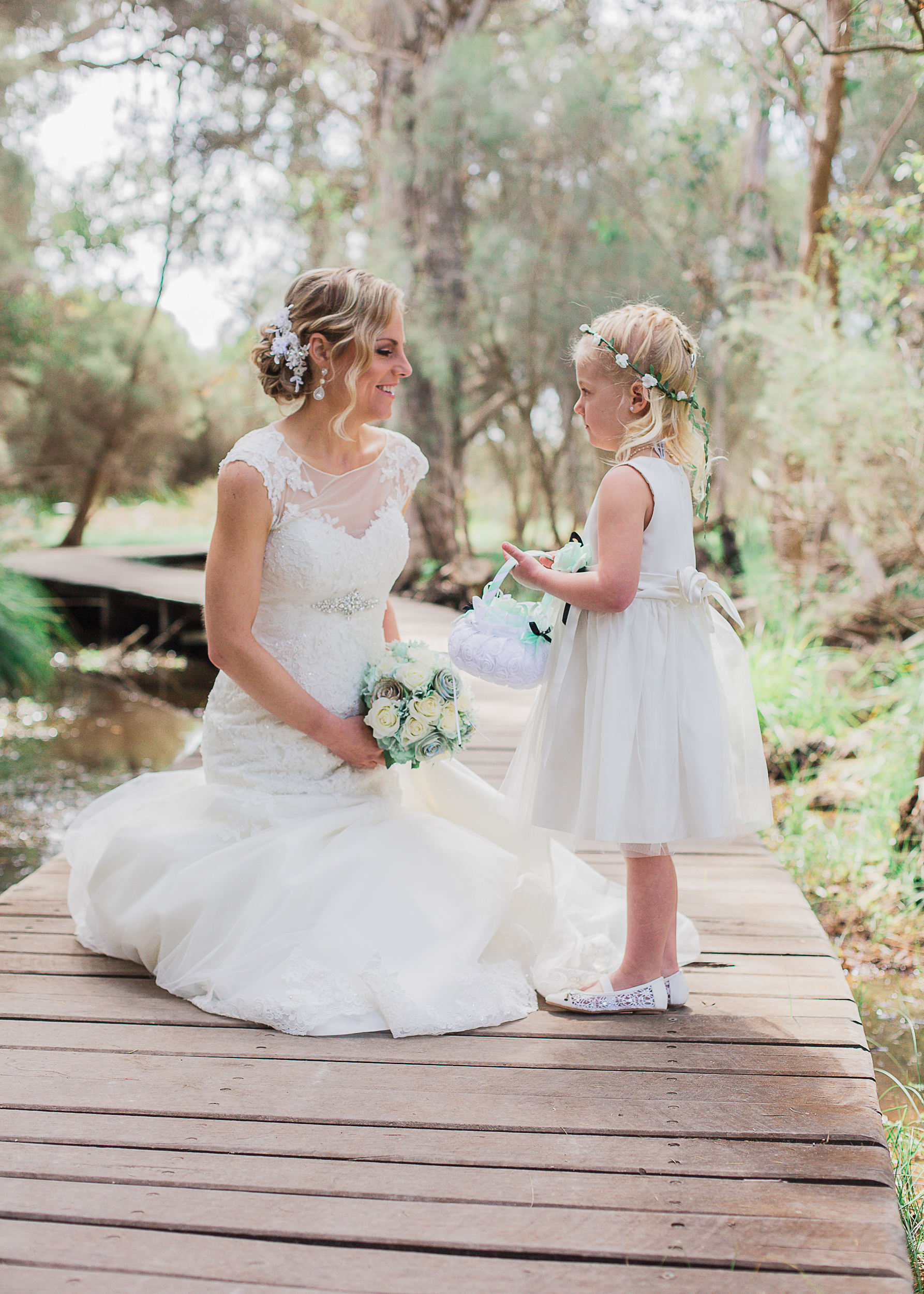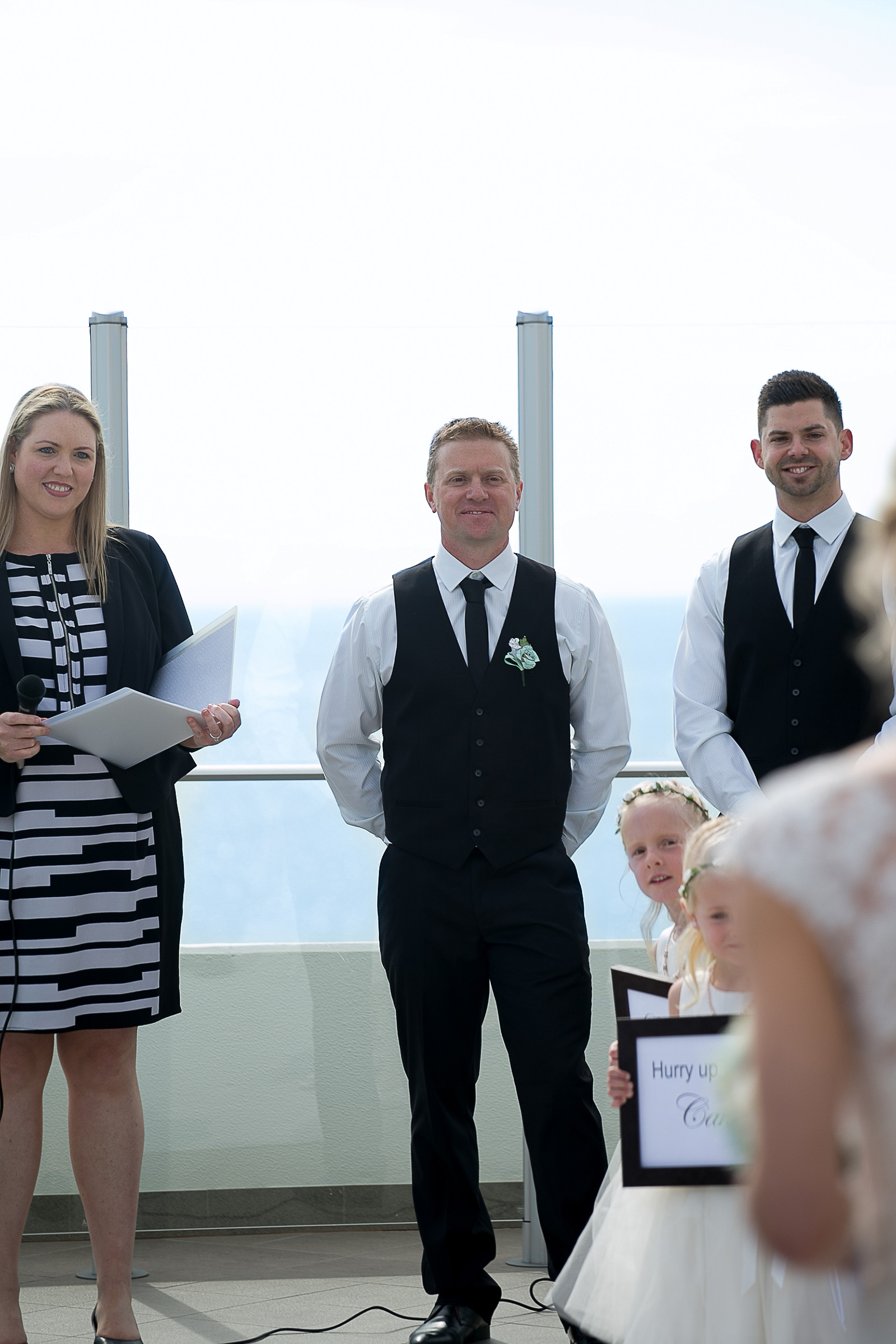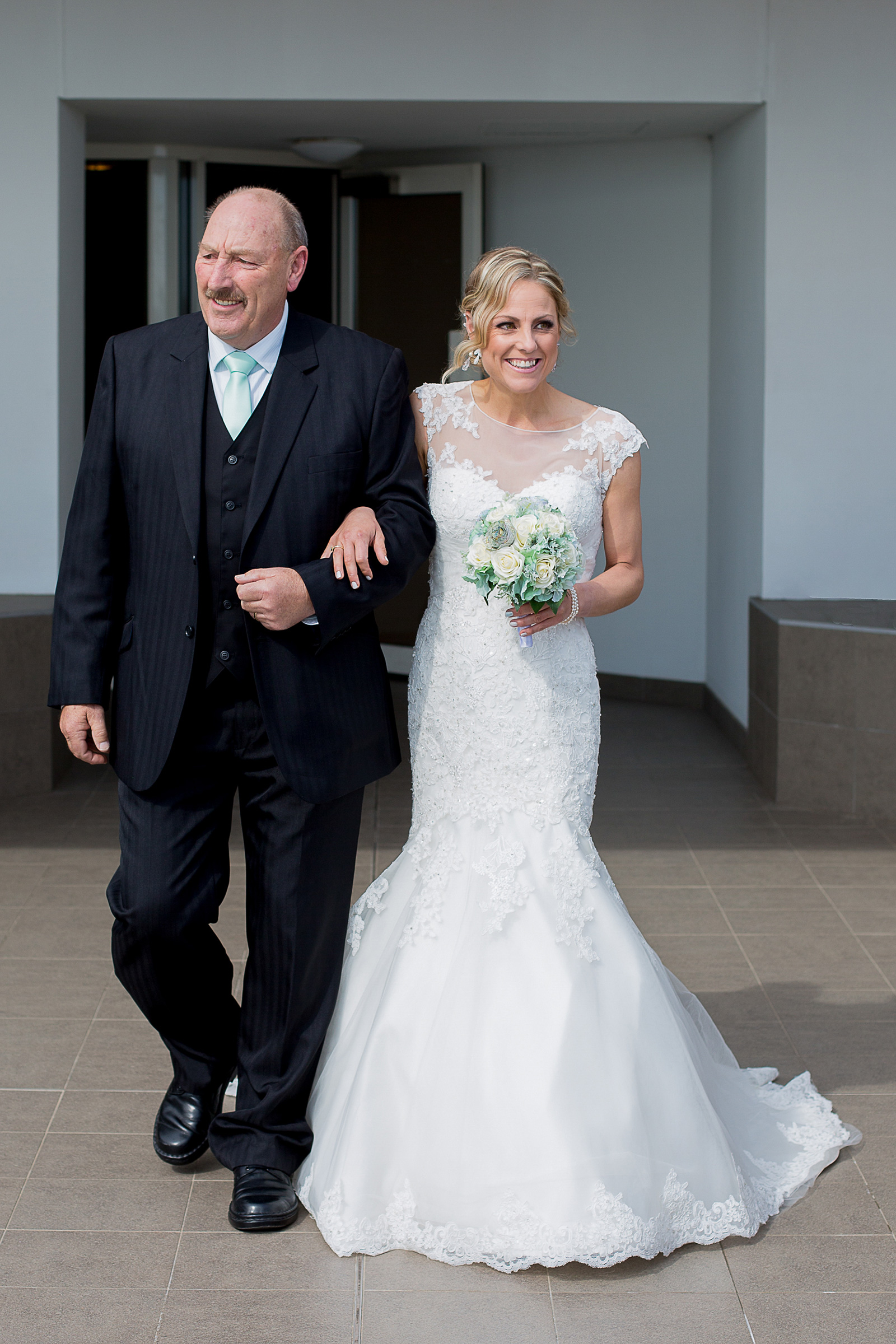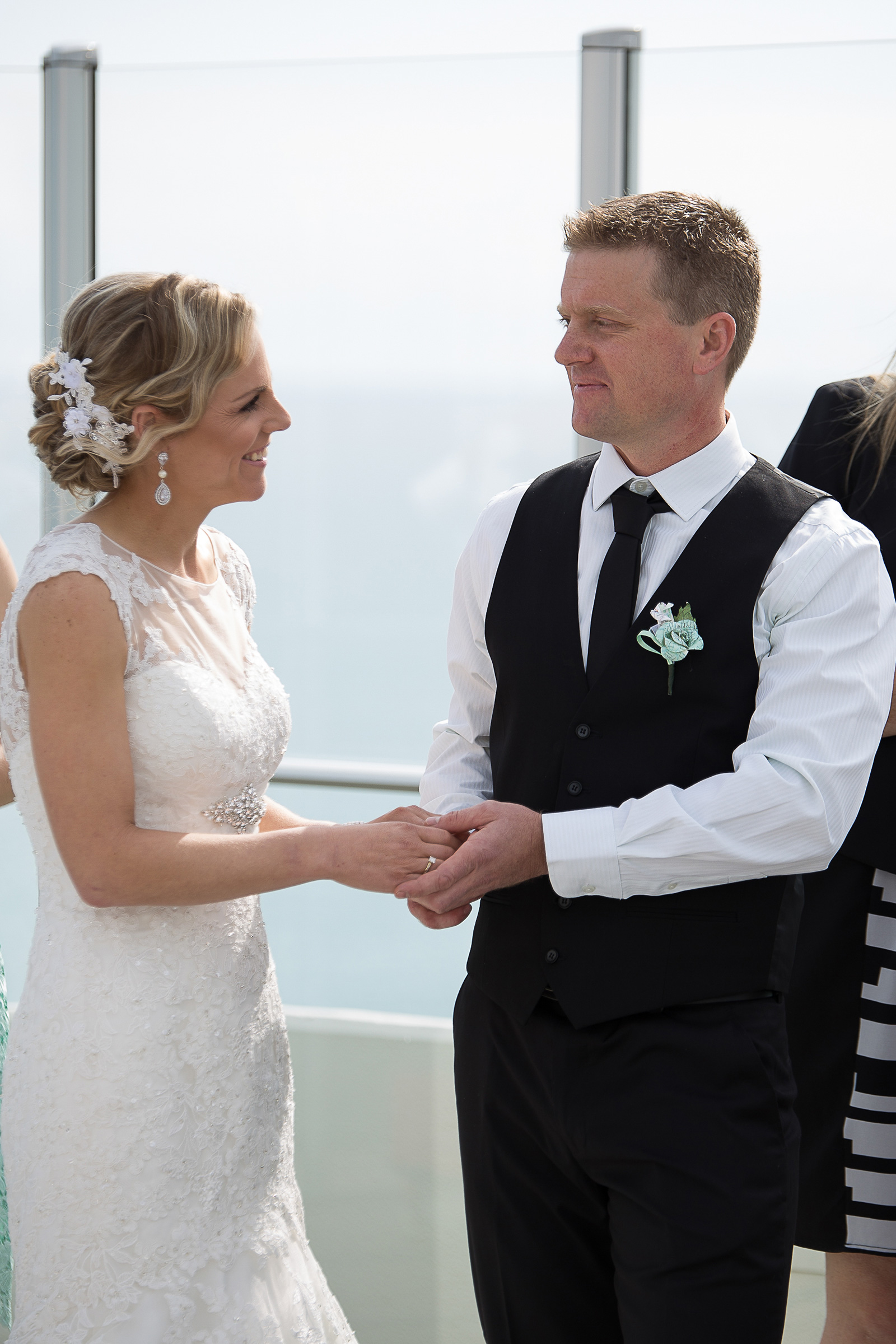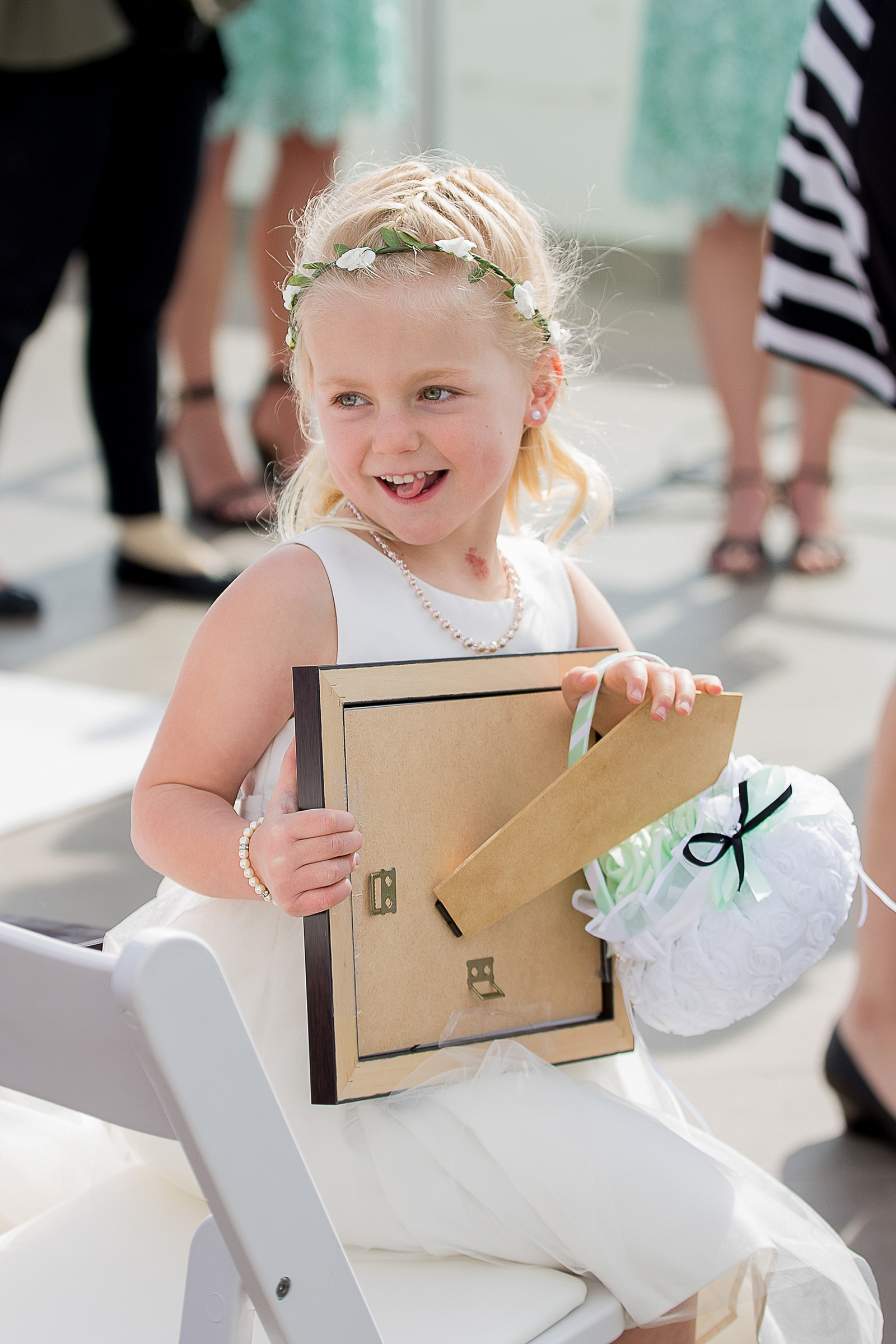 The couple stayed on site at Rendezvous Hotel Scarborough from the ceremony, to reception and heading back to a suite afterwards for their first night as newlyweds.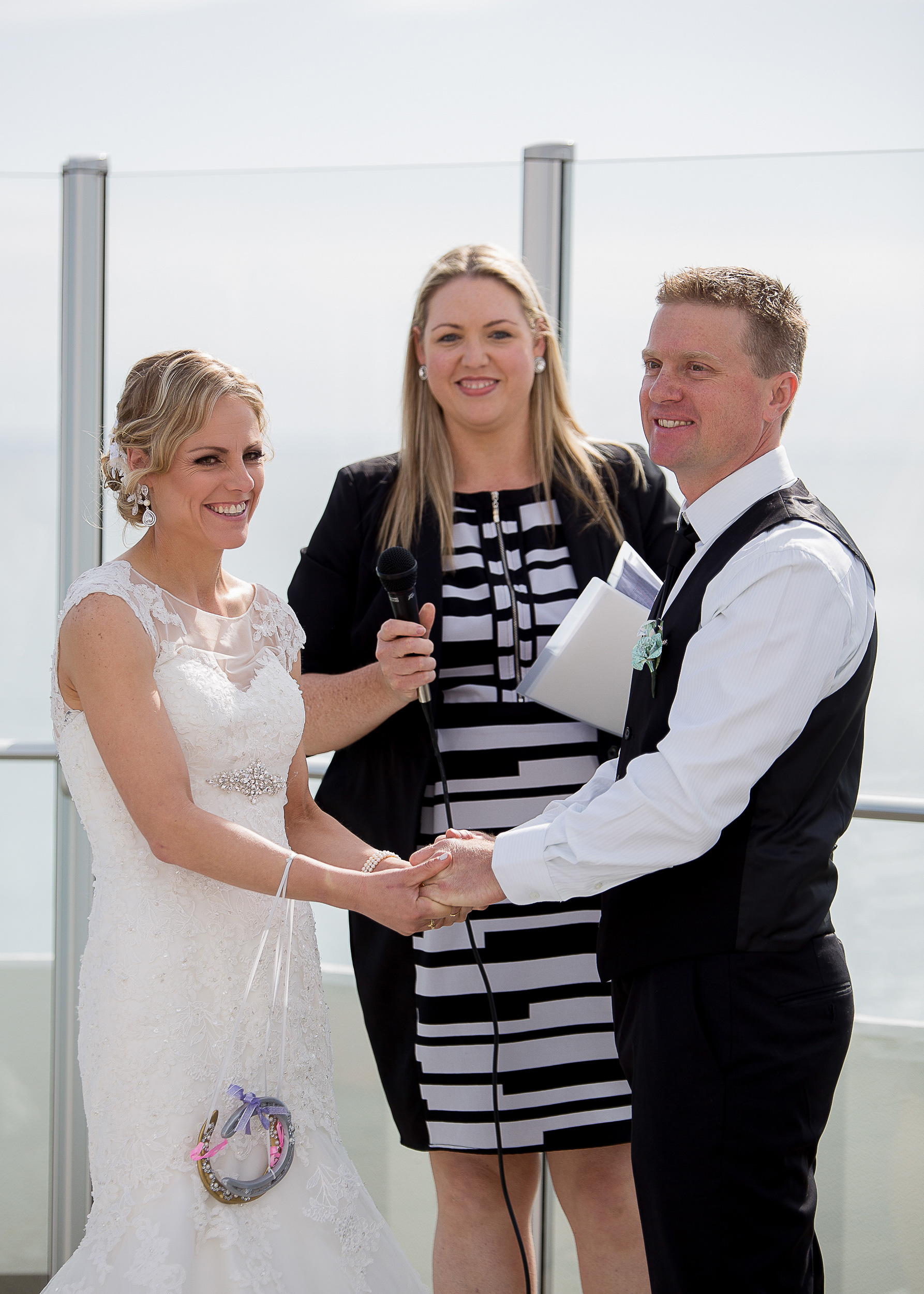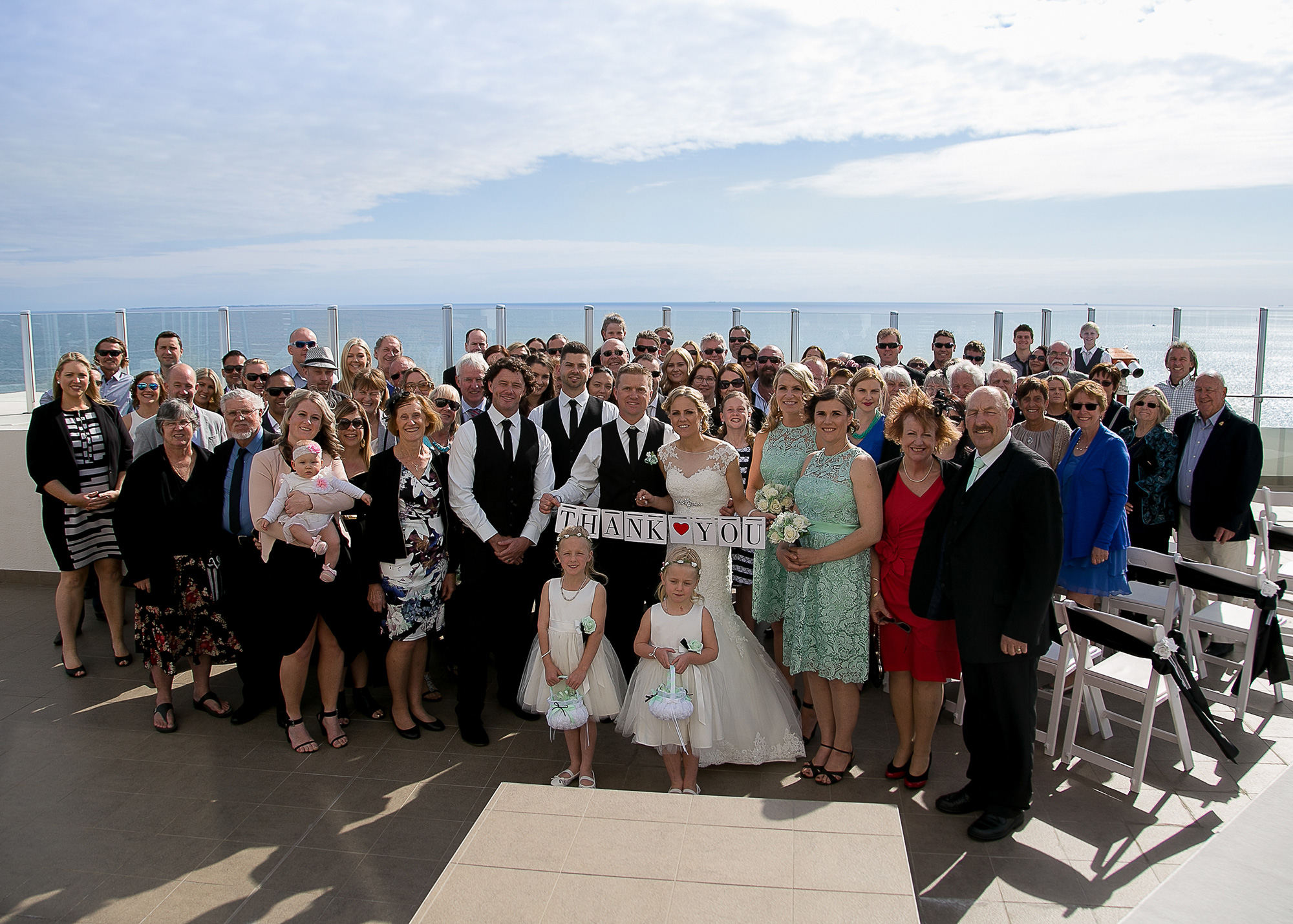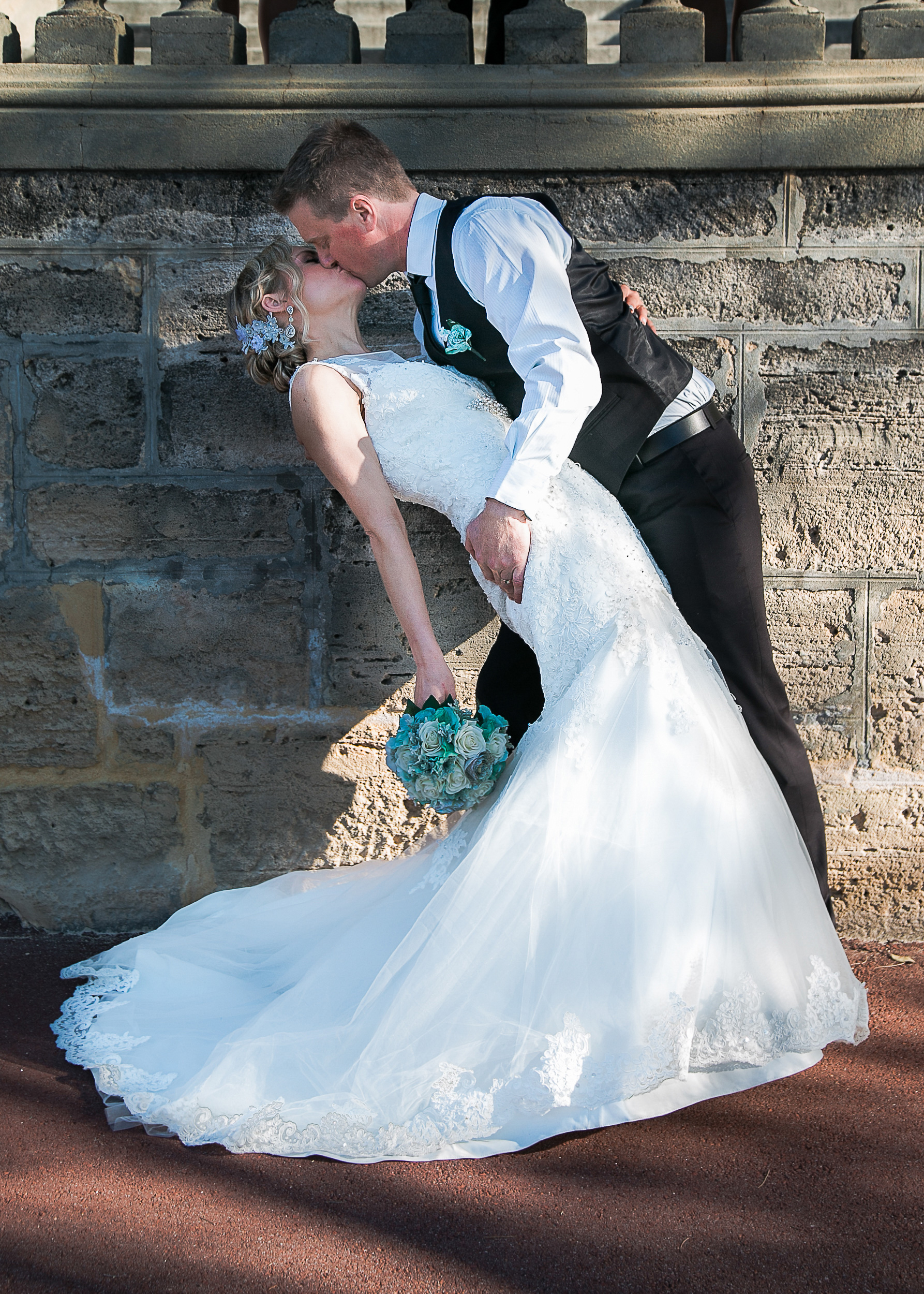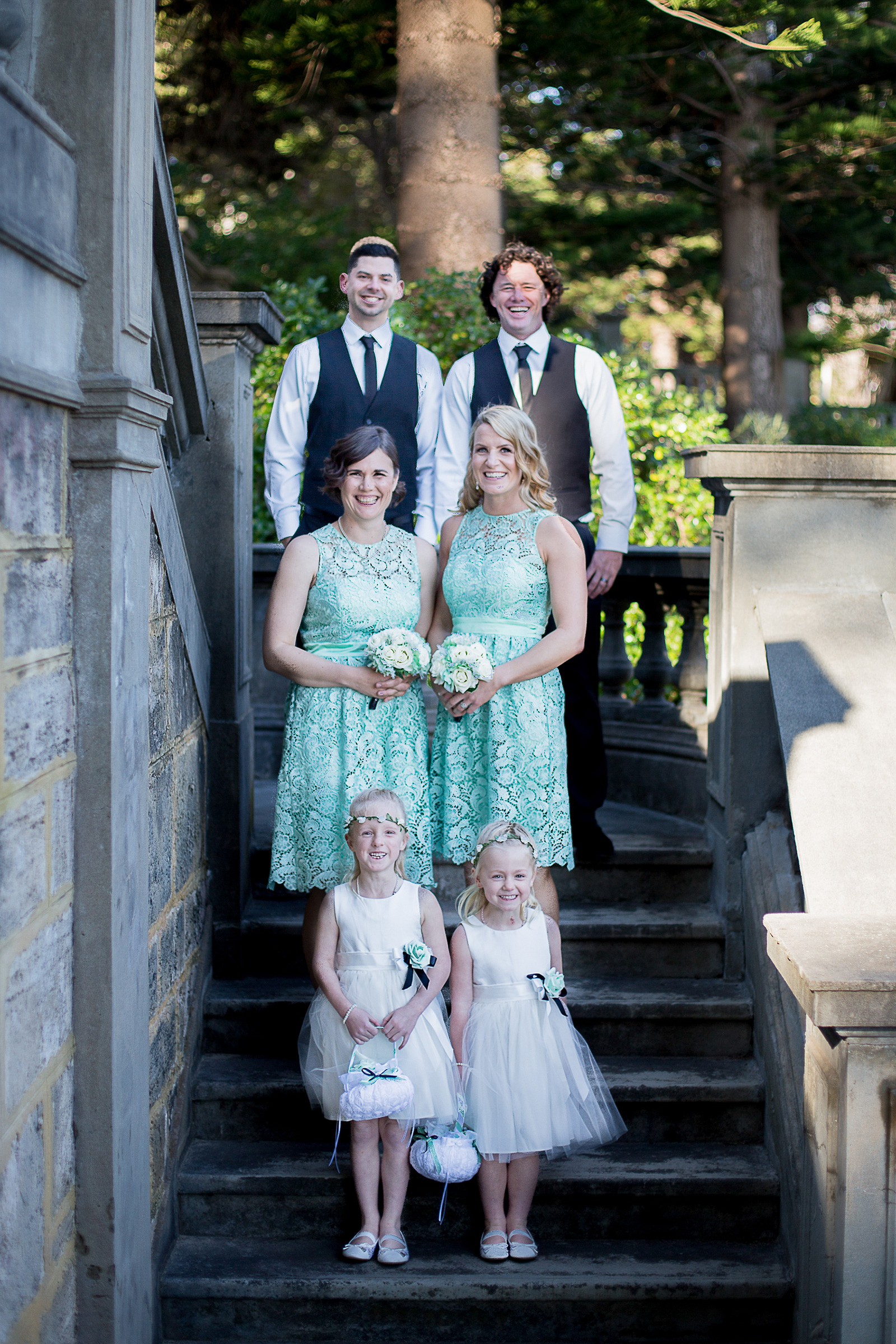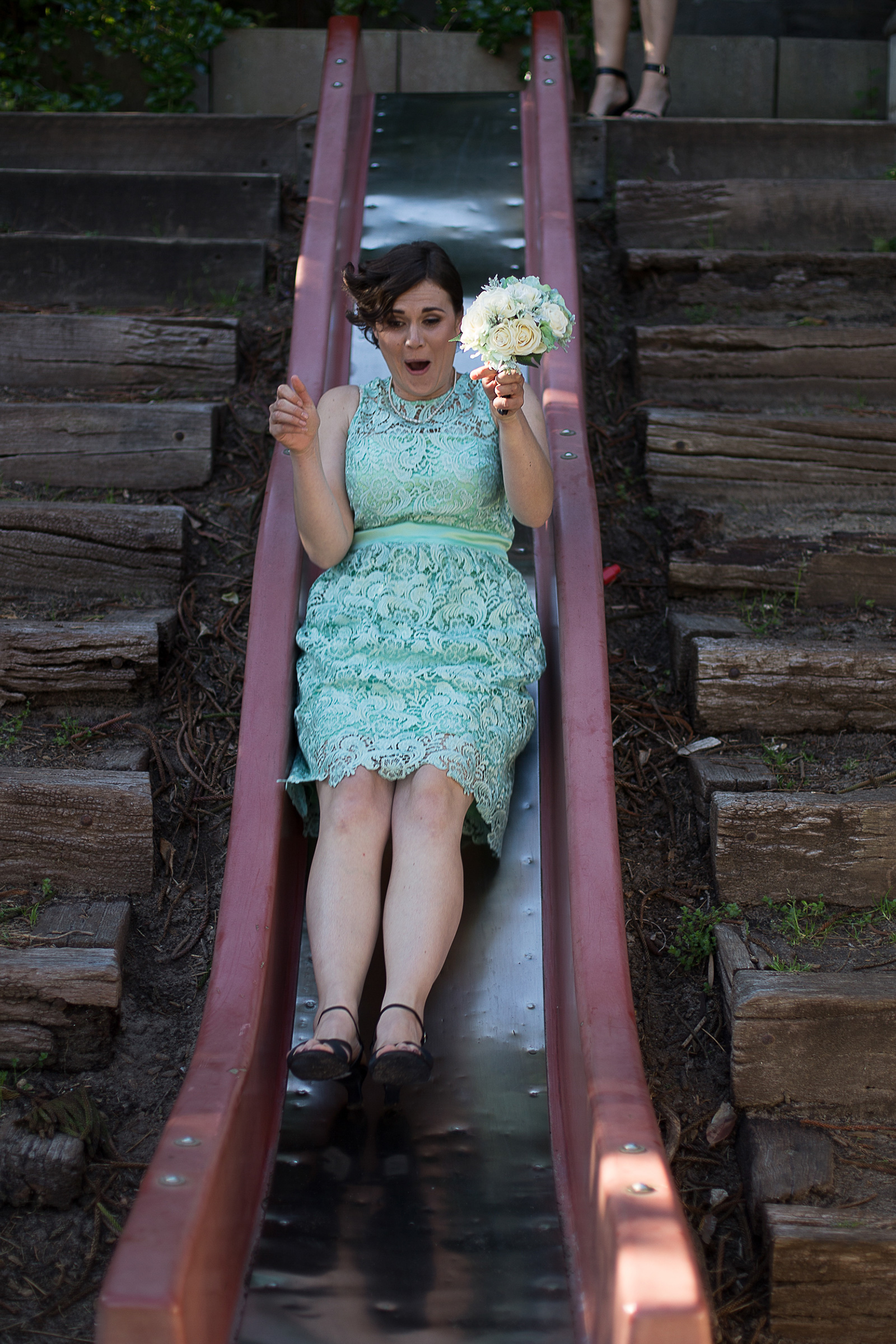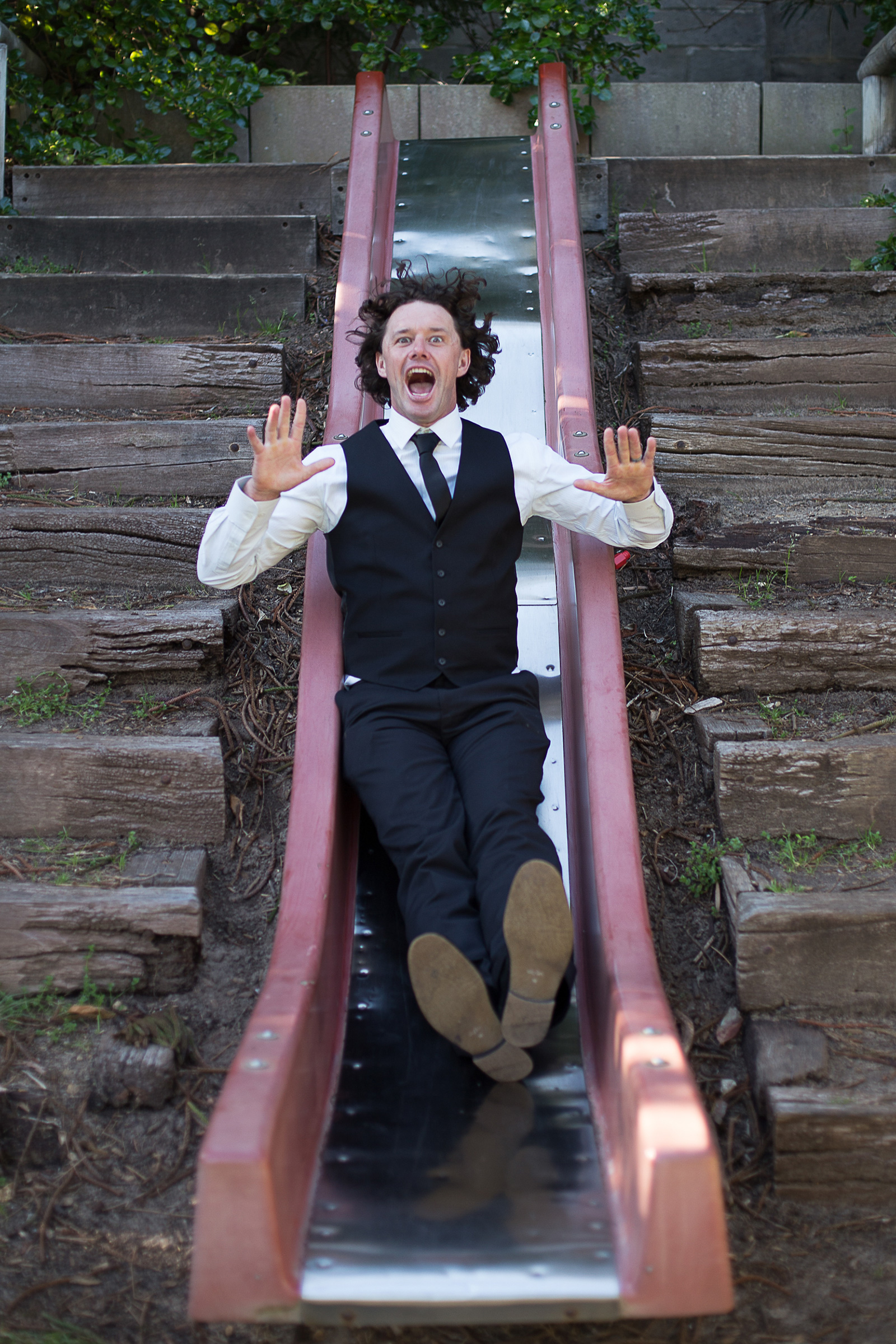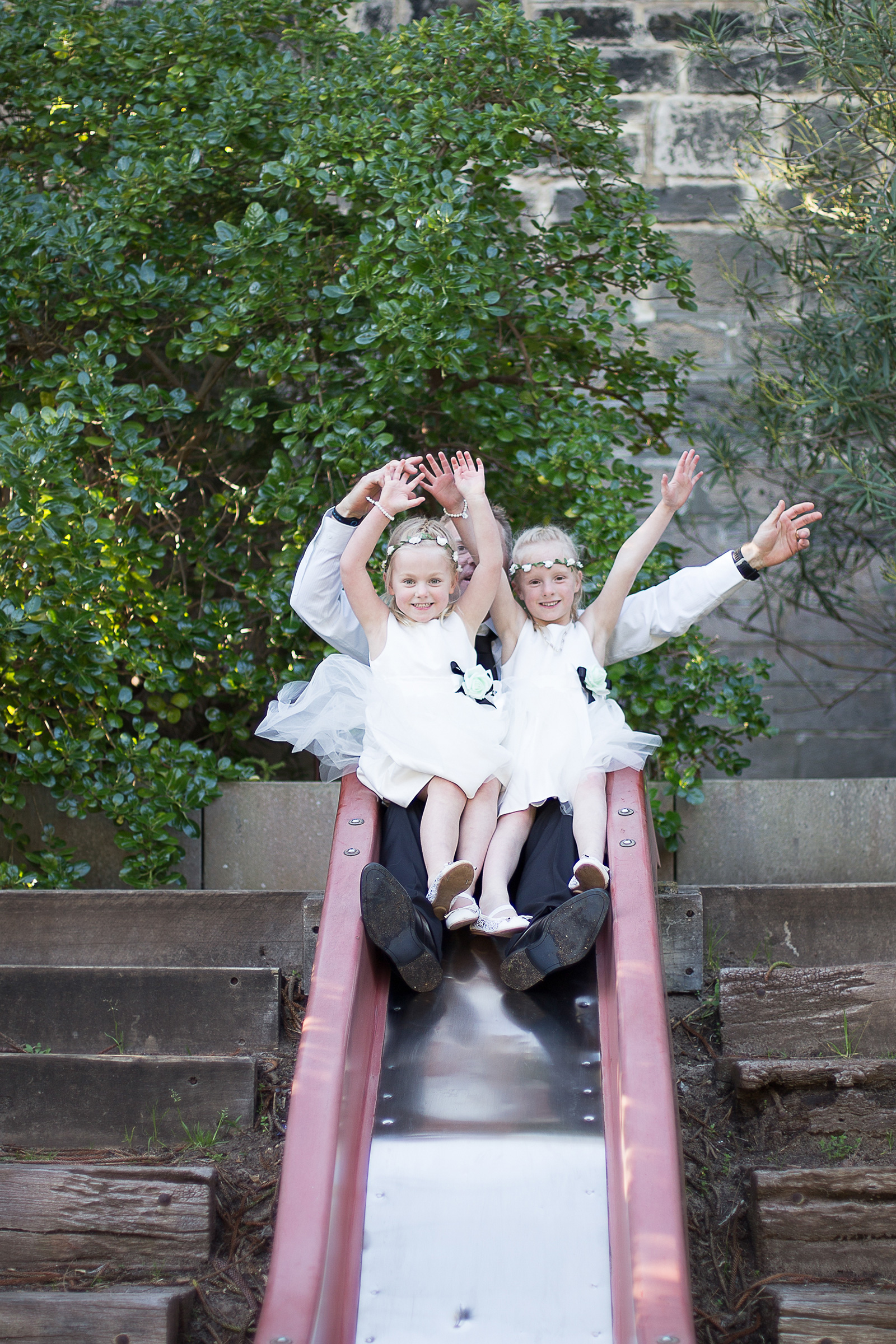 The couple had real fun with their wedding photos, captured by Tascon Photography.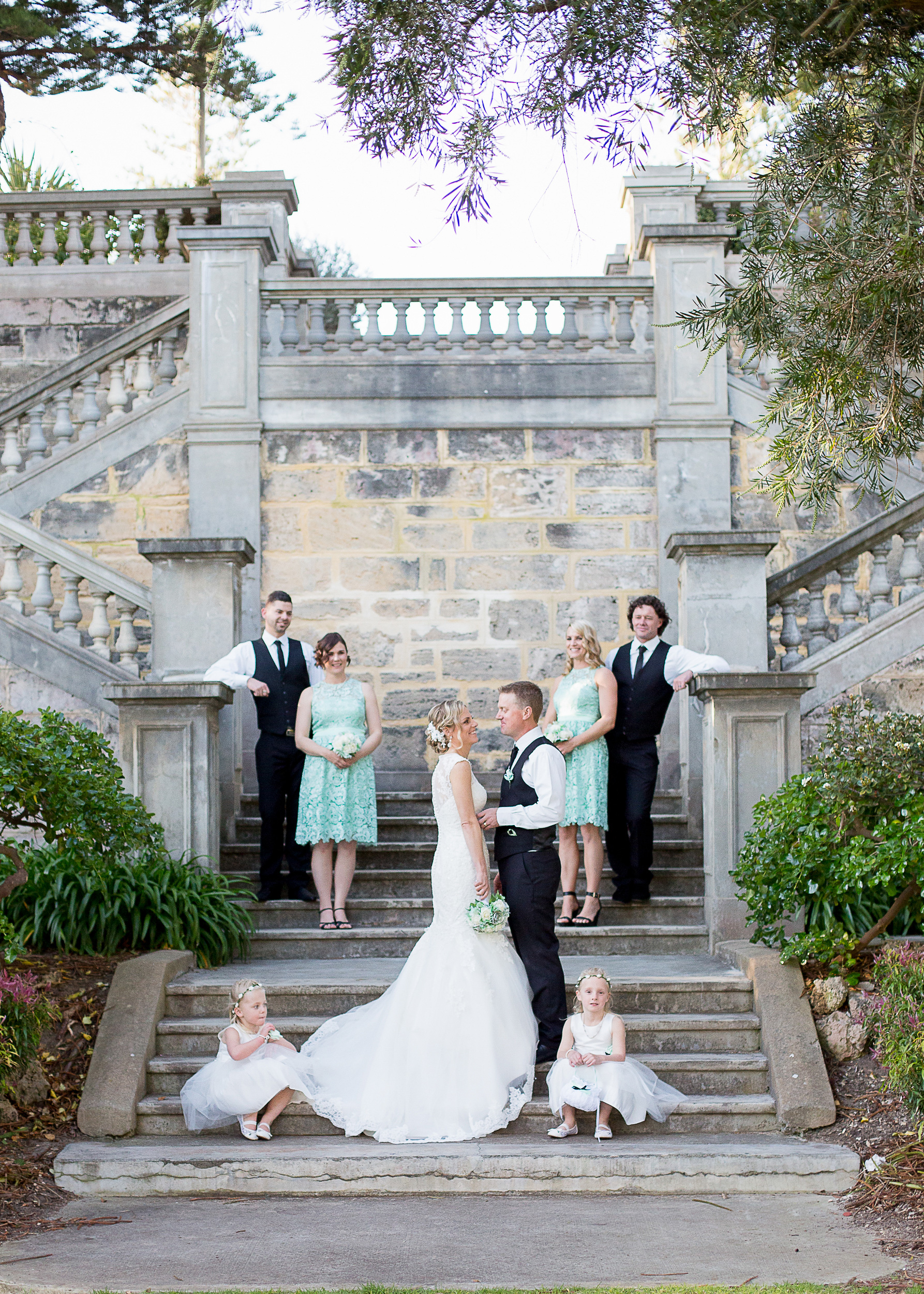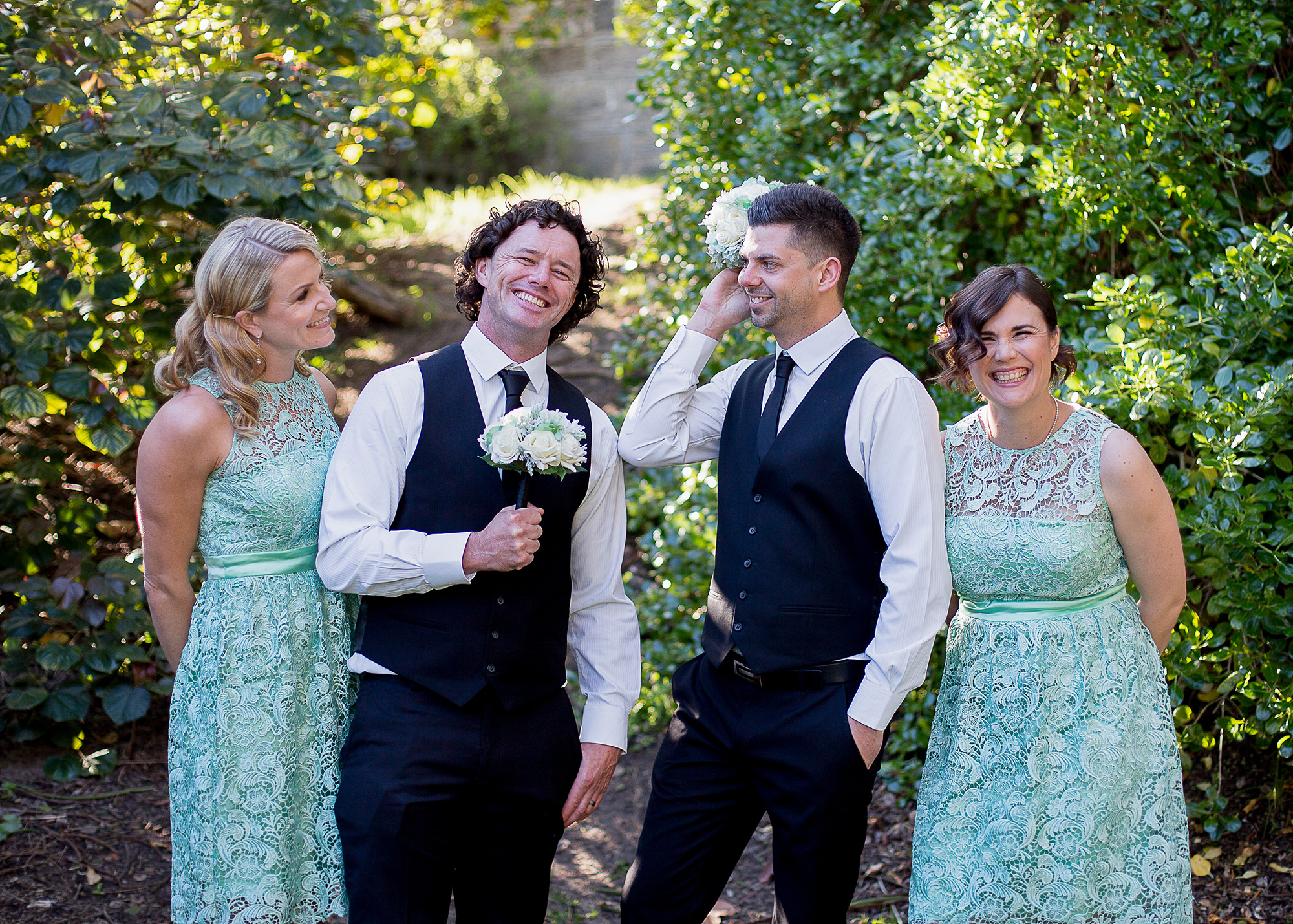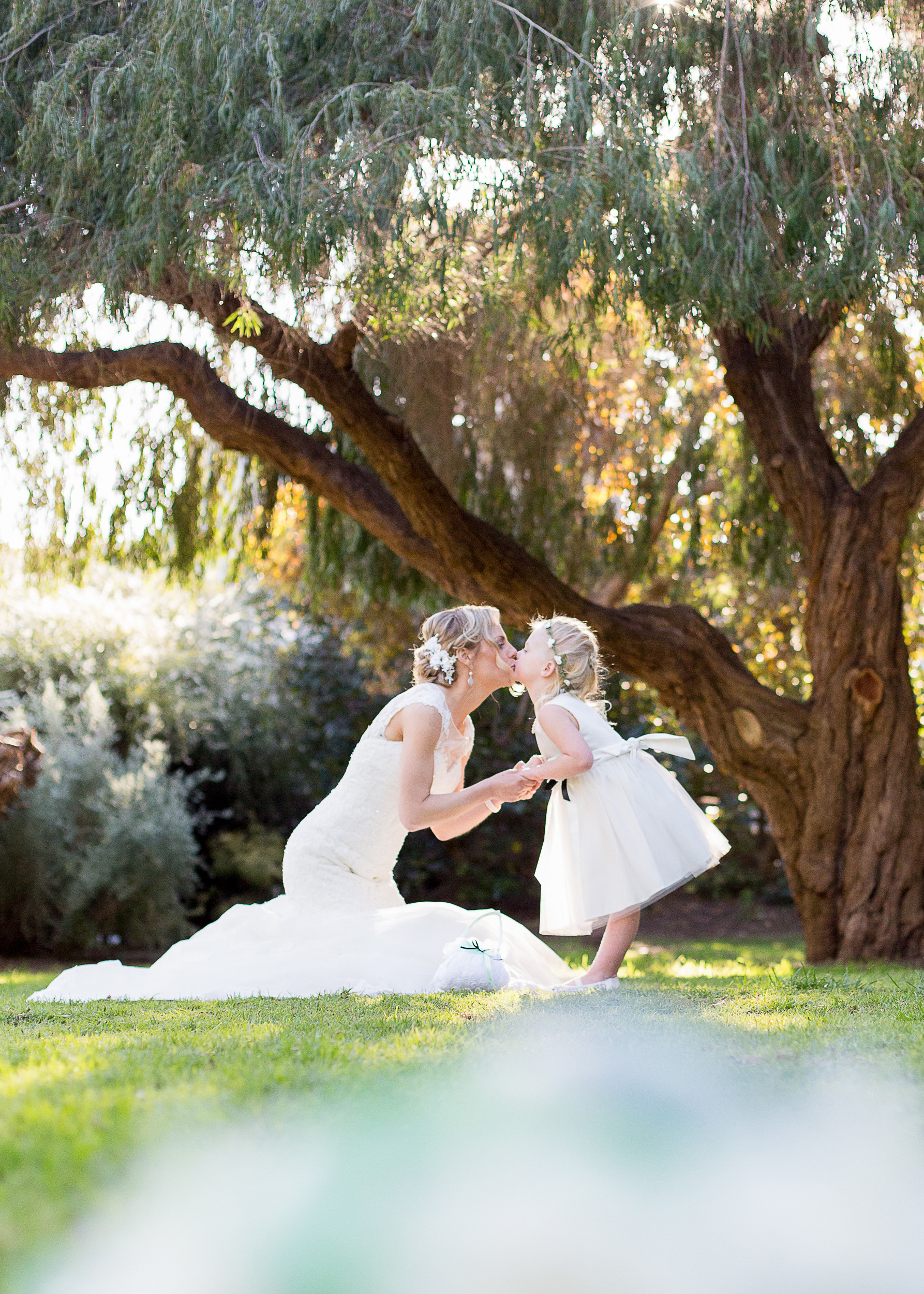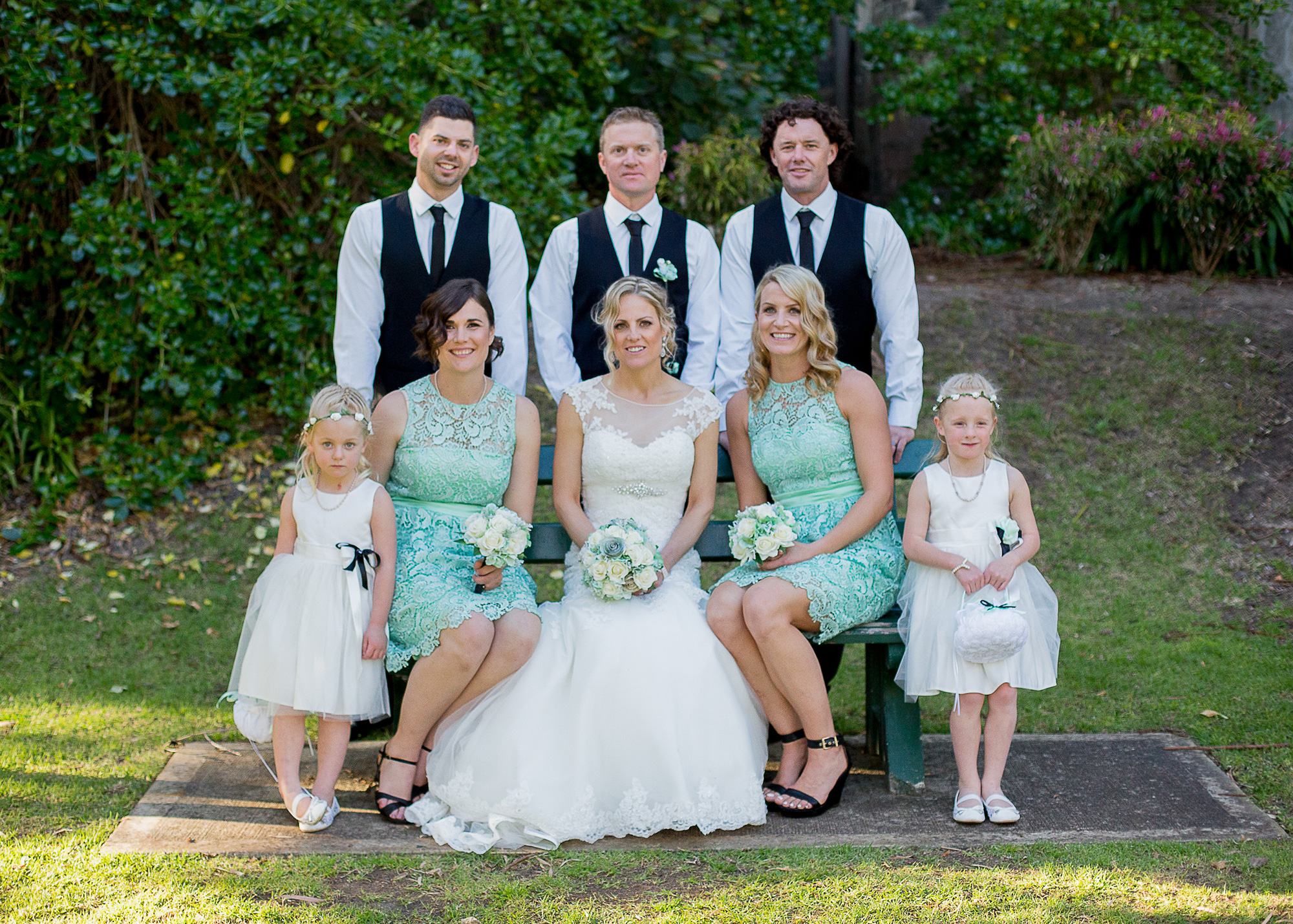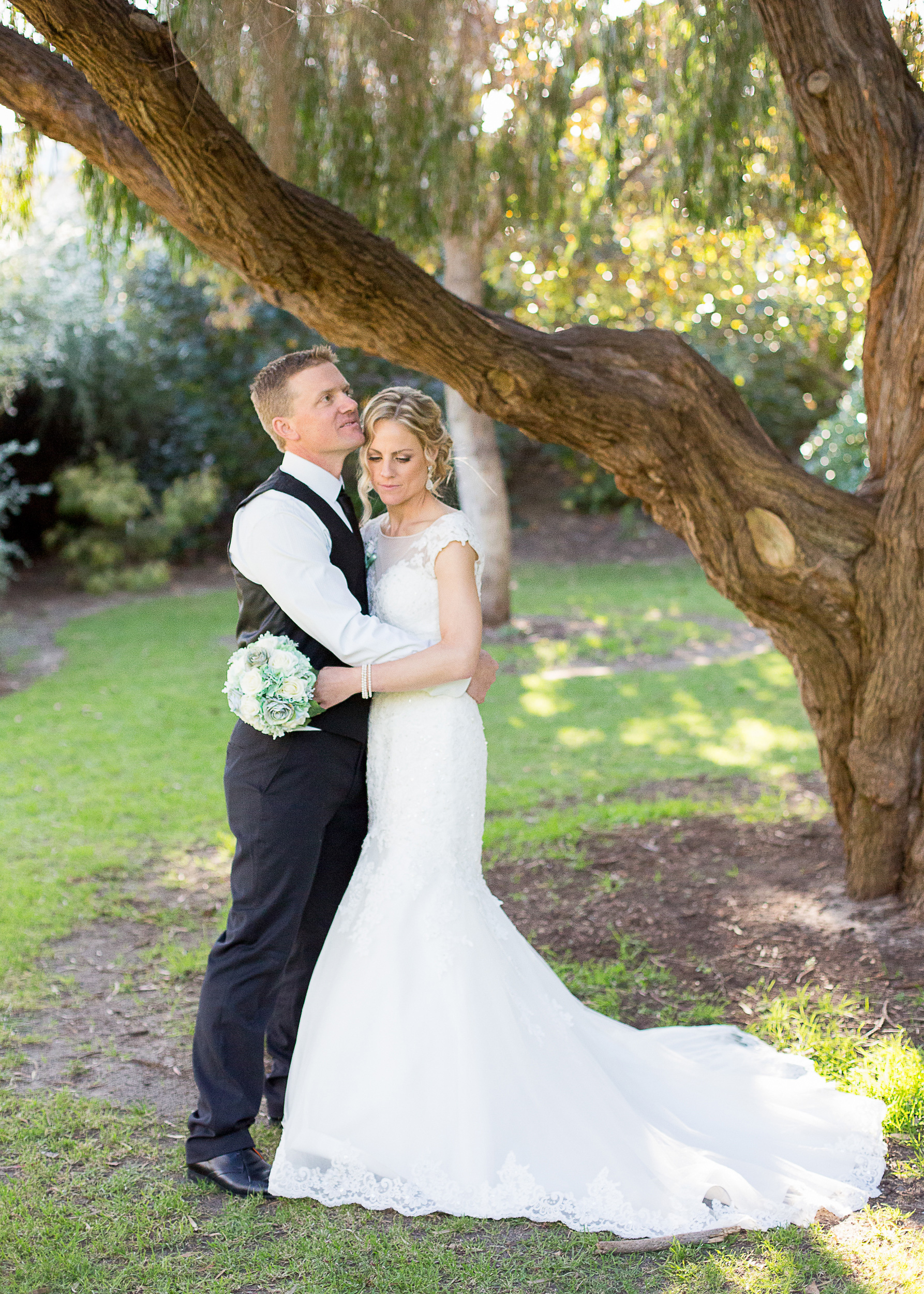 "We had  about 50 international and interstate guests and it was these people that made it extra special," the bride says of their day.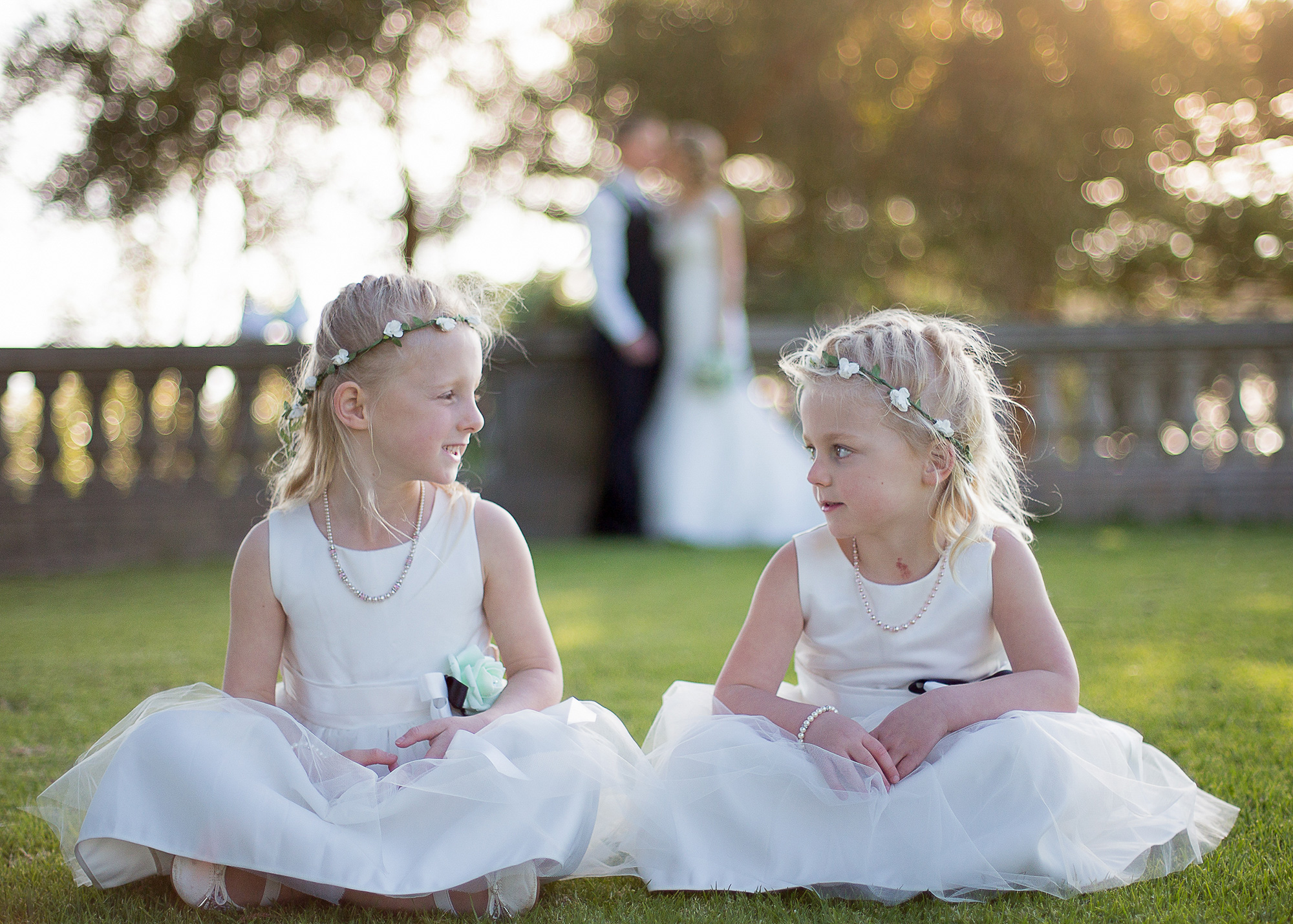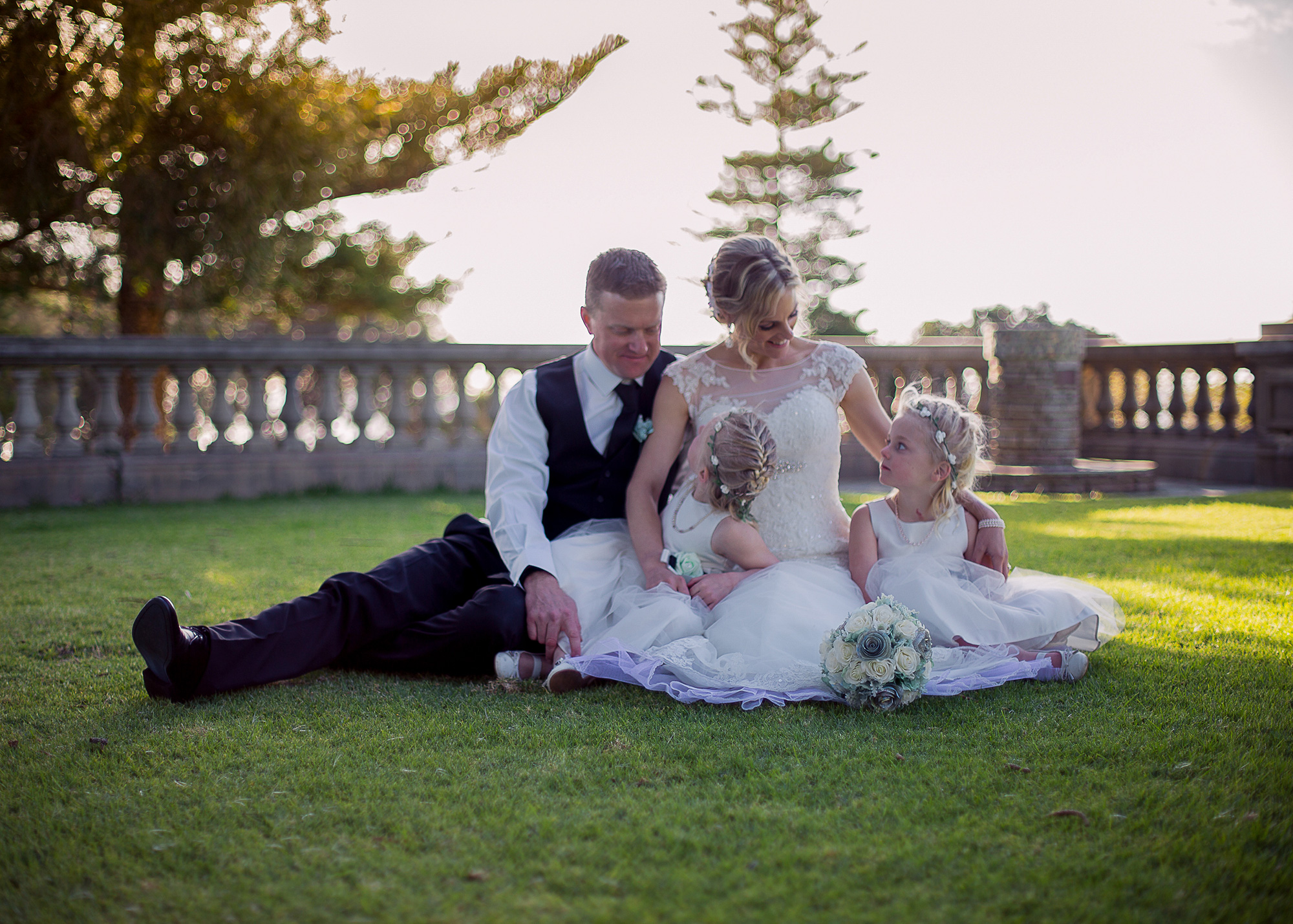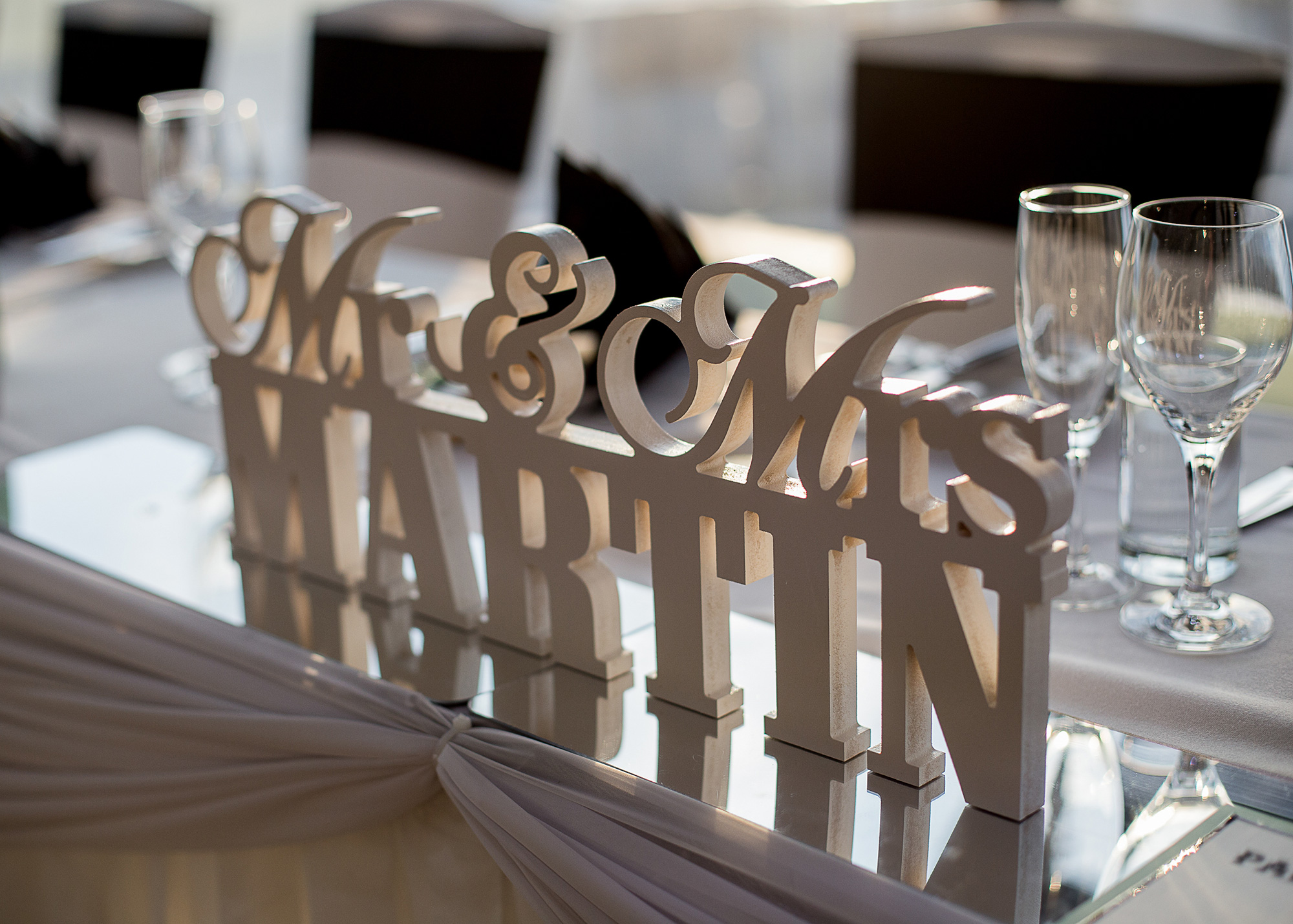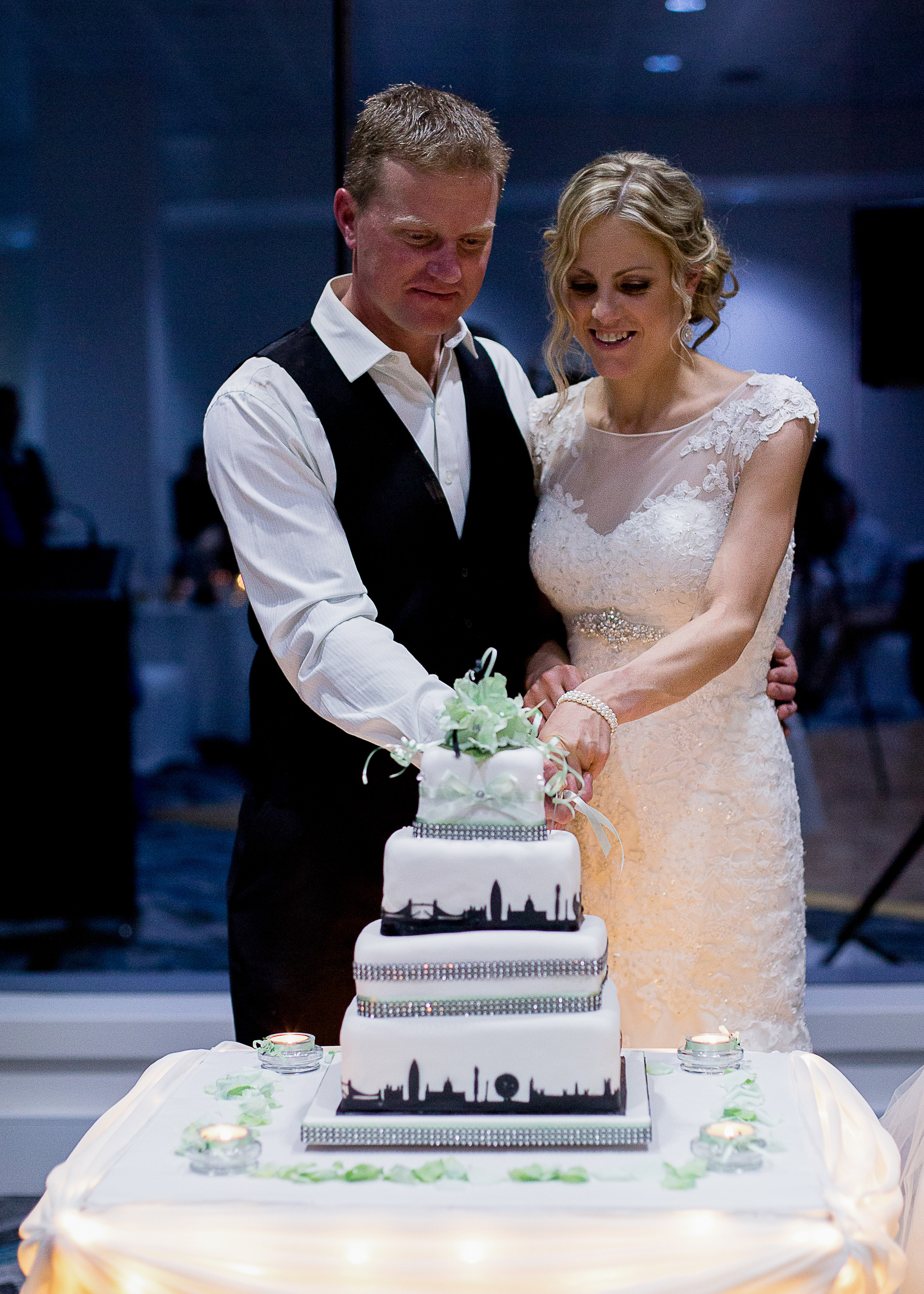 "Slow down a little," is this bride's advice for others. "I felt rushed all day right up until it was the reception."