Having done the rounds of friends' and family's wedding days before them, Laura and Joey's modern Two Ton Max wedding was less same-same – and a lil' more different.
"We'd never been to a warehouse-style wedding," says bride Laura of their February 20, 2021 nuptials. "We wanted our wedding venue to be slightly different to what we'd been to – all in the same place – and we wanted a party! Two Ton Max was literally an amazing empty space that you could do anything with."
Coming out of 2020's lockdown and only freed from Melbourne's snap Valentine's Day lockdown a day before, Laura and Joey and their 120+ guests were 100% in the mood to celebrate.
The modern-classic affair began with a loved-up ceremony including the couple's two young children, segueing straight into canapes and espresso martinis for cocktail hour. A curtain creating intimacy for the couple's I do's drew back to reveal shared sit-down dining, and the ceremony space reconfigured into a dancefloor. Guests tucked into delicious grazing platters of crispy skin chicken, slow-cooked lamb, and pumpkin gnocchi, with roving toasties refilling (and refuelling) tummies late into the evening.
We both had so much fun on our wedding day, it was perfect. It was about celebrating our love. We involved our kids in the ceremony, we stood up in front of the people who are special to us, we made people laugh and shake their heads when we made our entrance to the Richmond theme song, and we got to have a massive party at the end of it. We would do it exactly the same all over again.
Laura & Joey
VISIT TWO TON MAX
---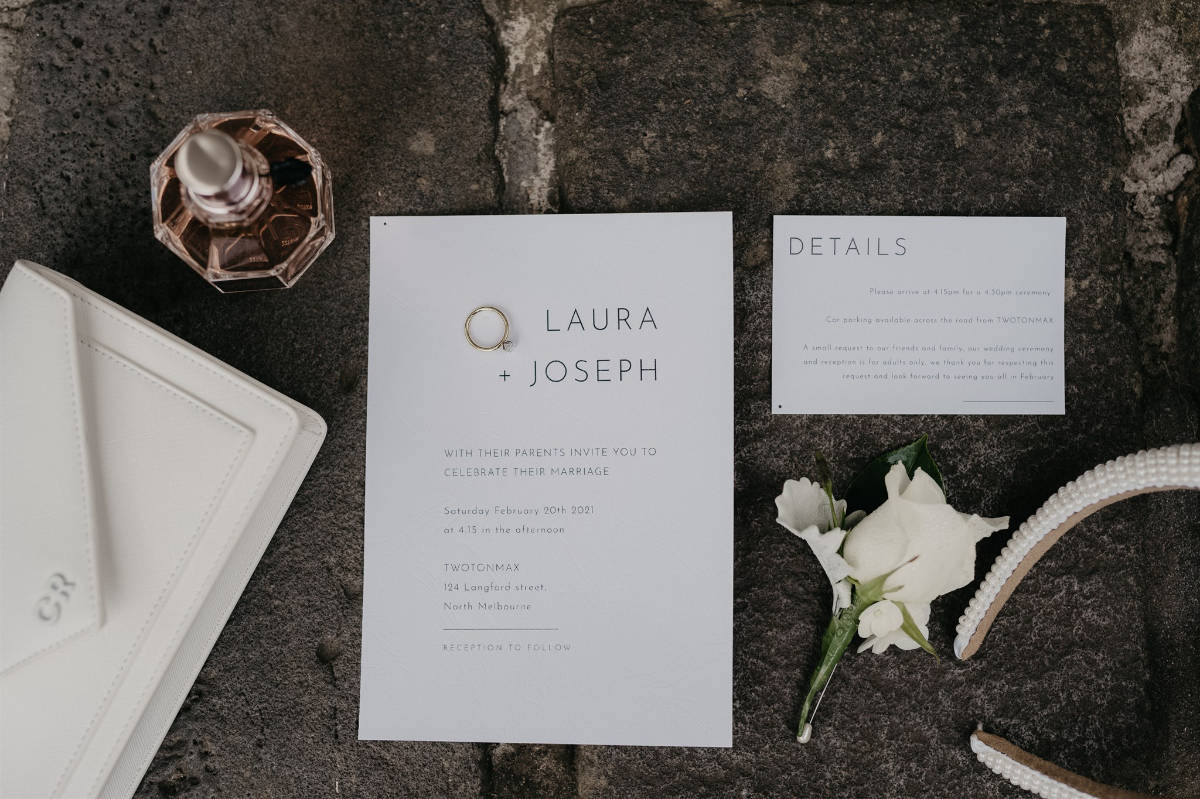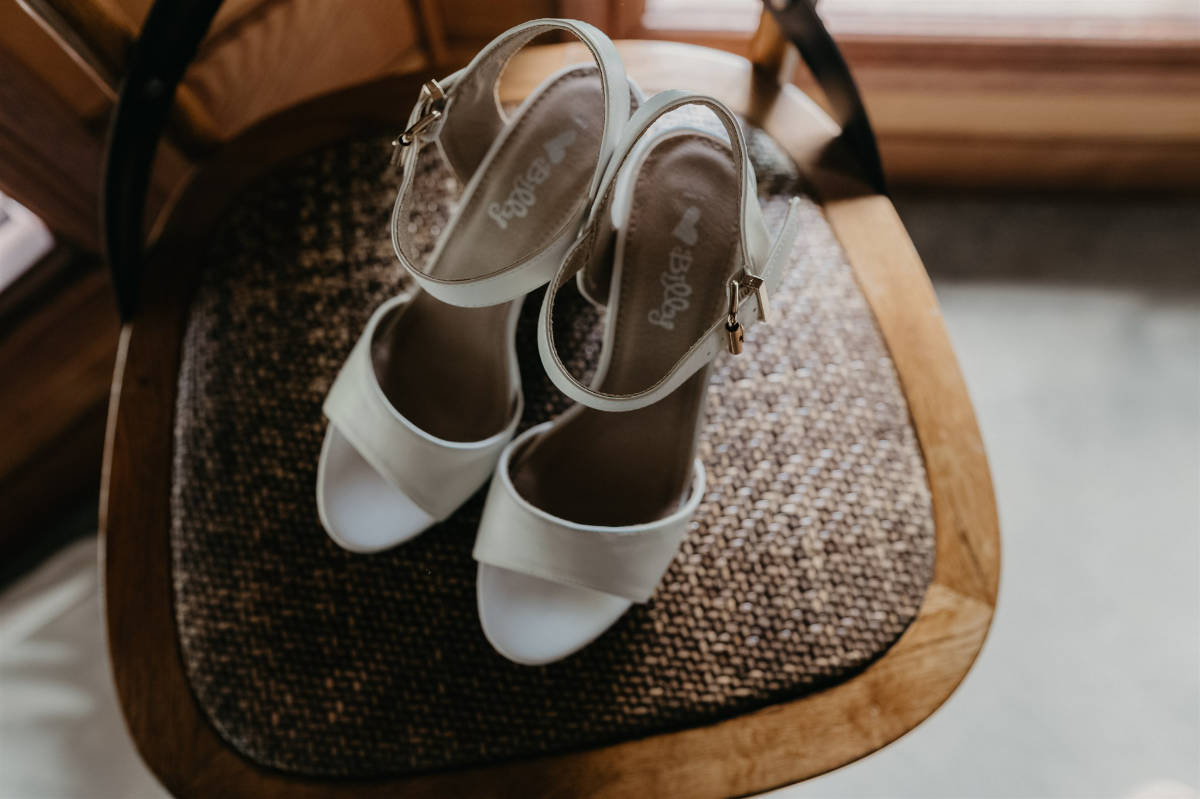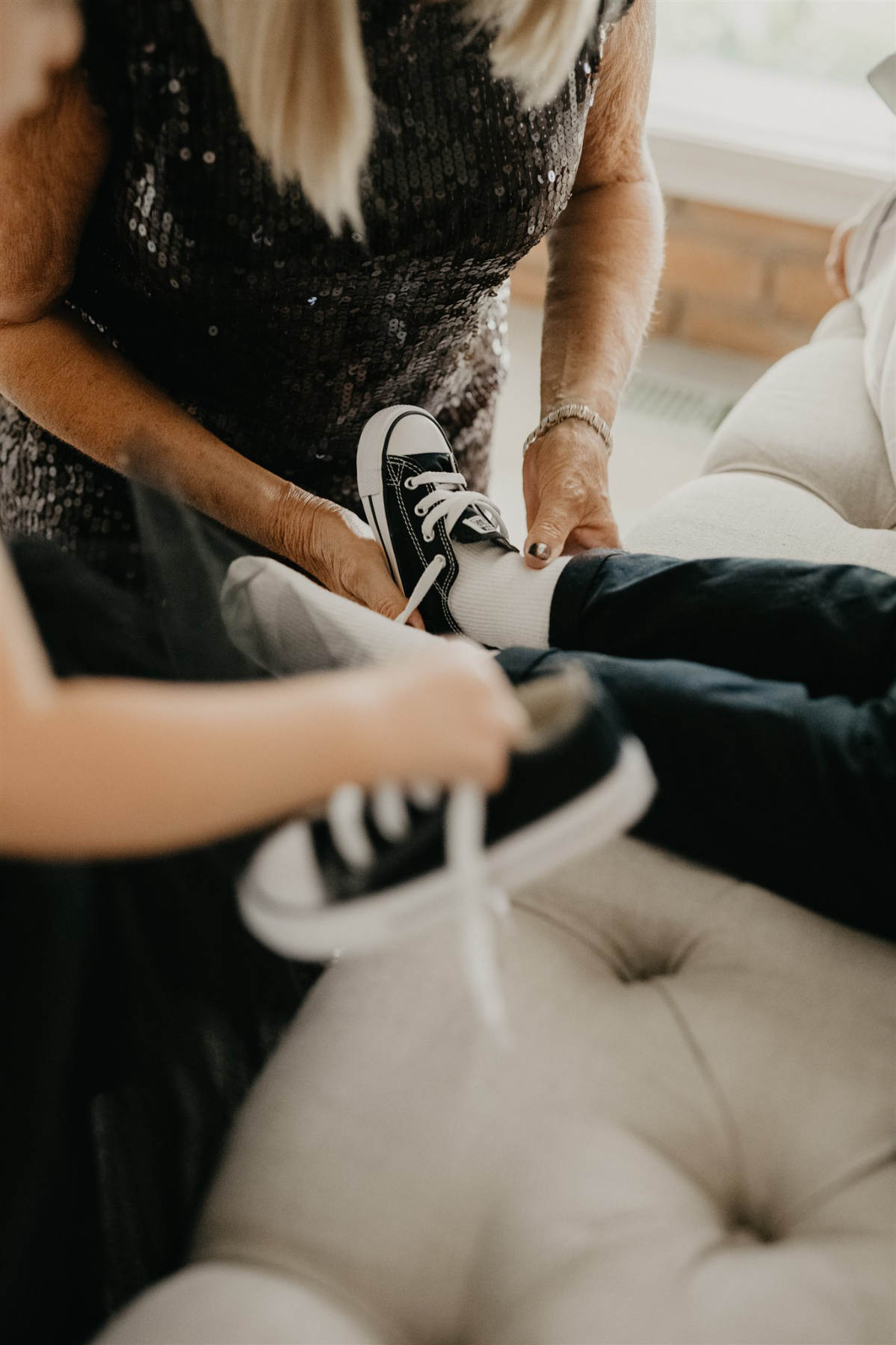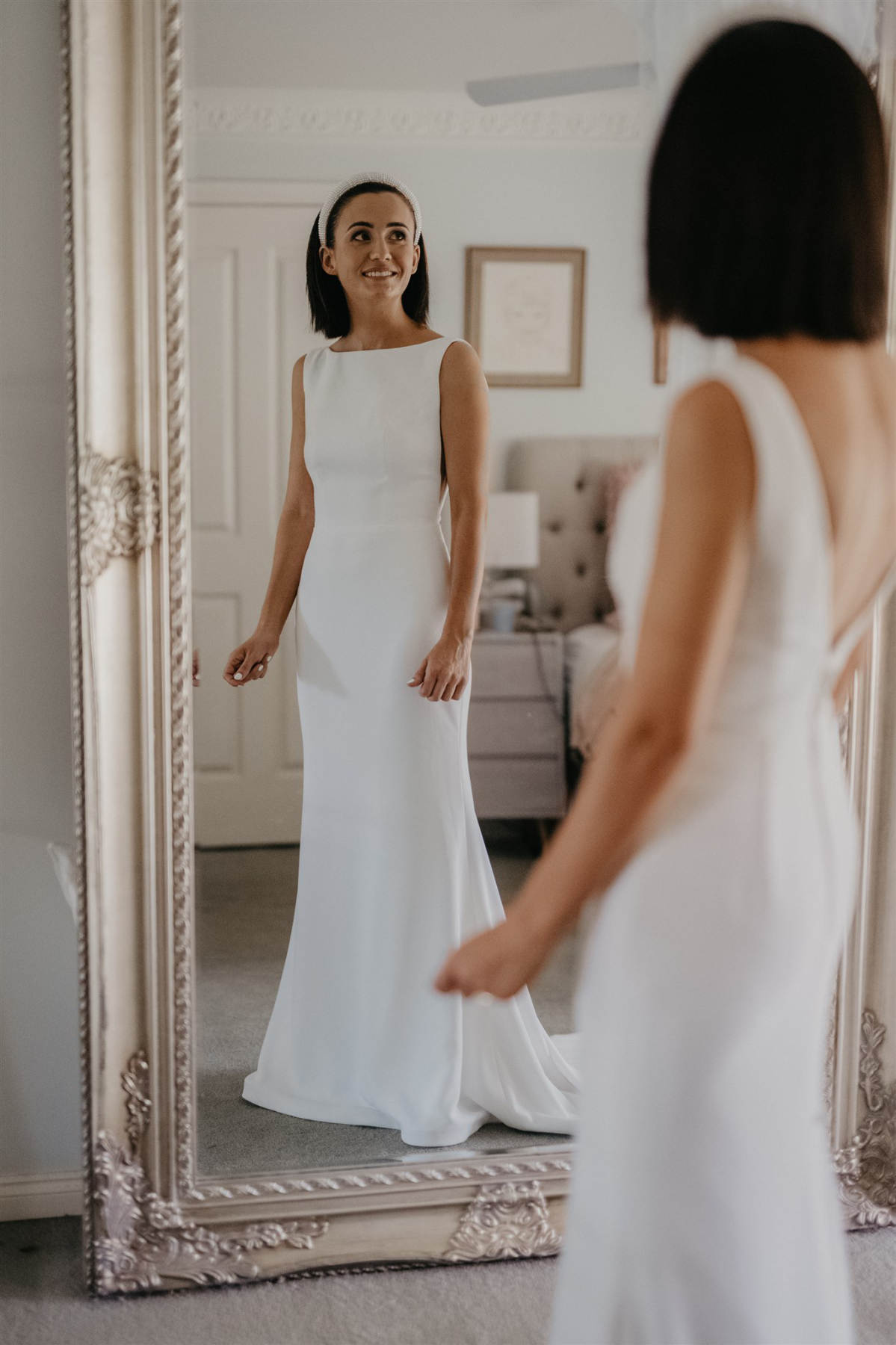 "Joey proposed on Father's Day, 2019, while lying in bed with our two children. It was perfect and totally unexpected."
We wanted our ceremony to be something our two beautiful children could be a part of, but also wanted the reception to be a fun party for us (so, the kids went home). Joey and I made sure we took time during the reception to step back from everyone and take it all in, look around see what we had put together and how much all these people mean to us.
Laura
BROWSE FLOWER GIRL DRESSES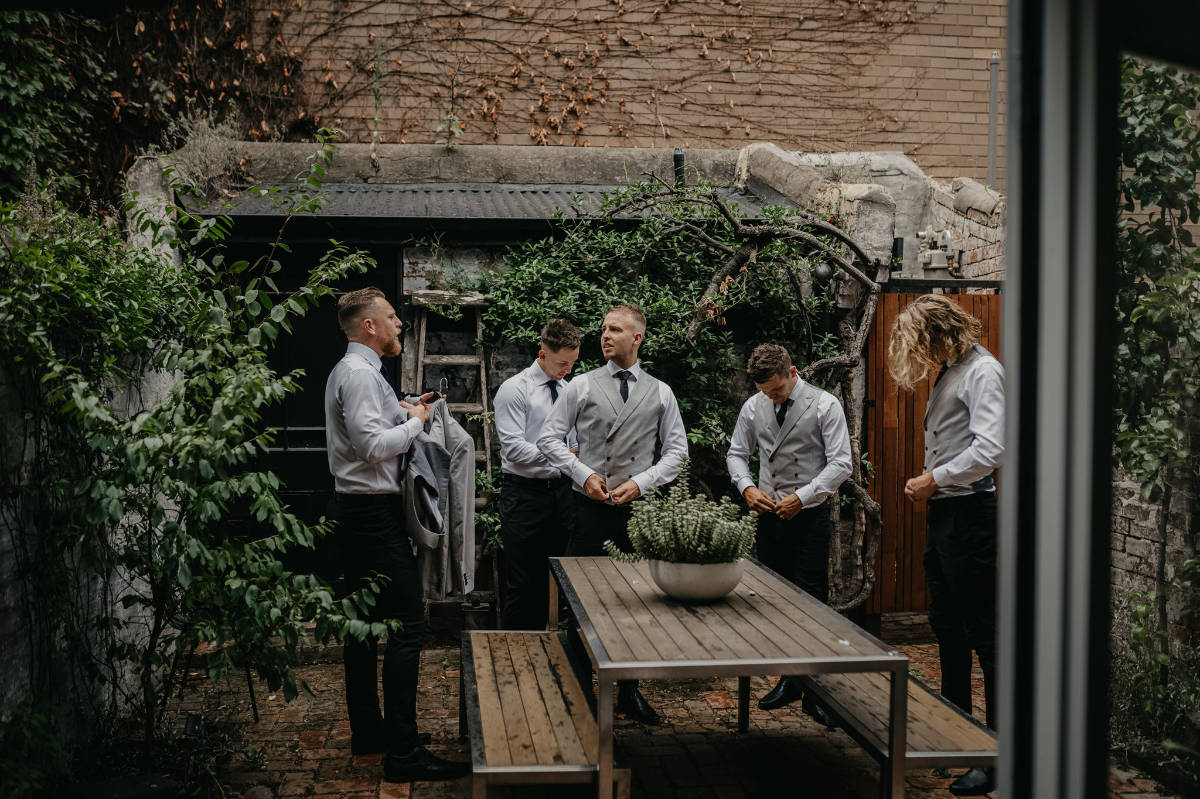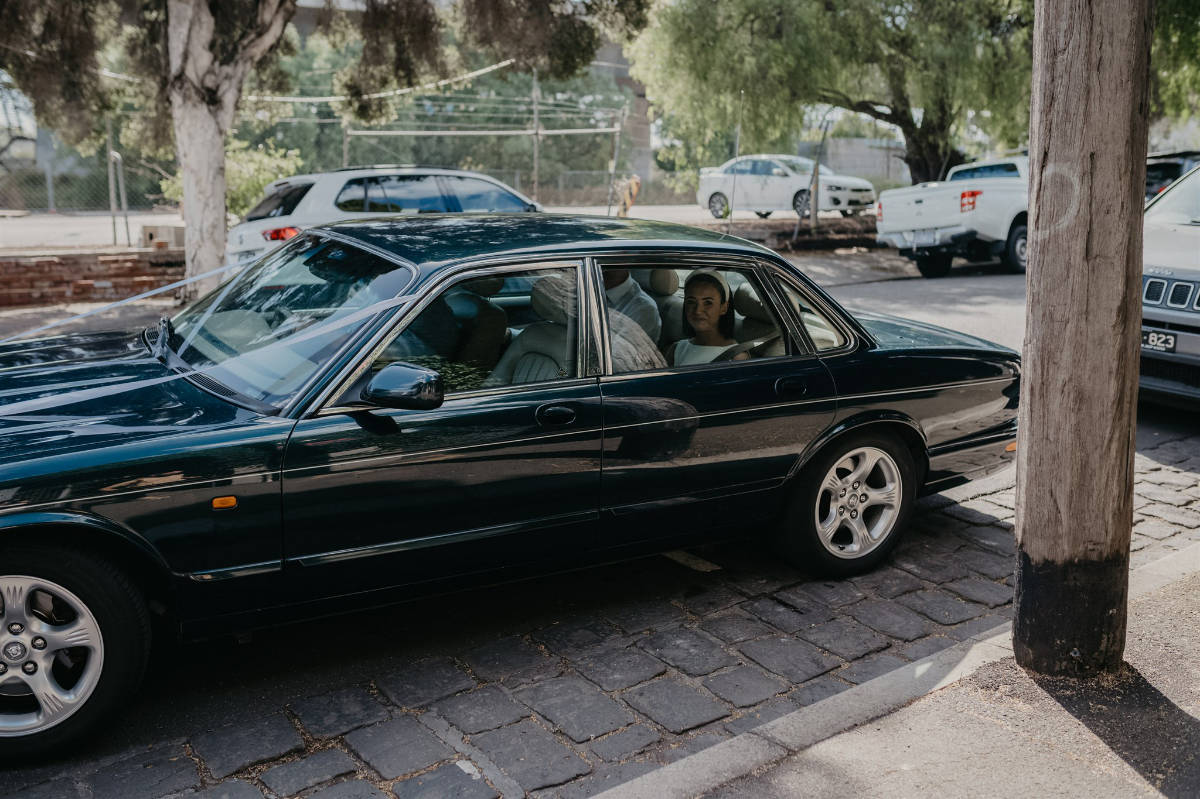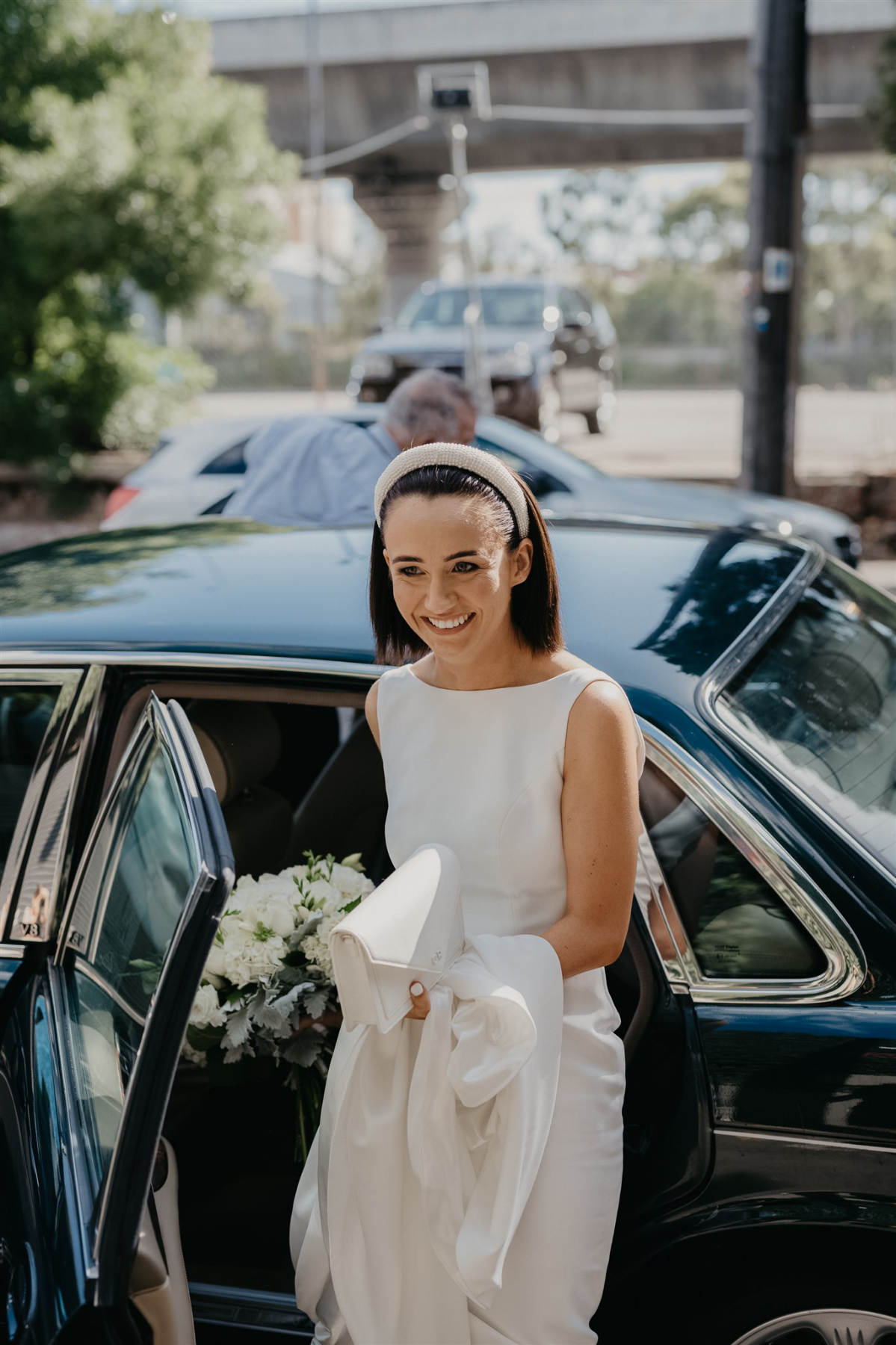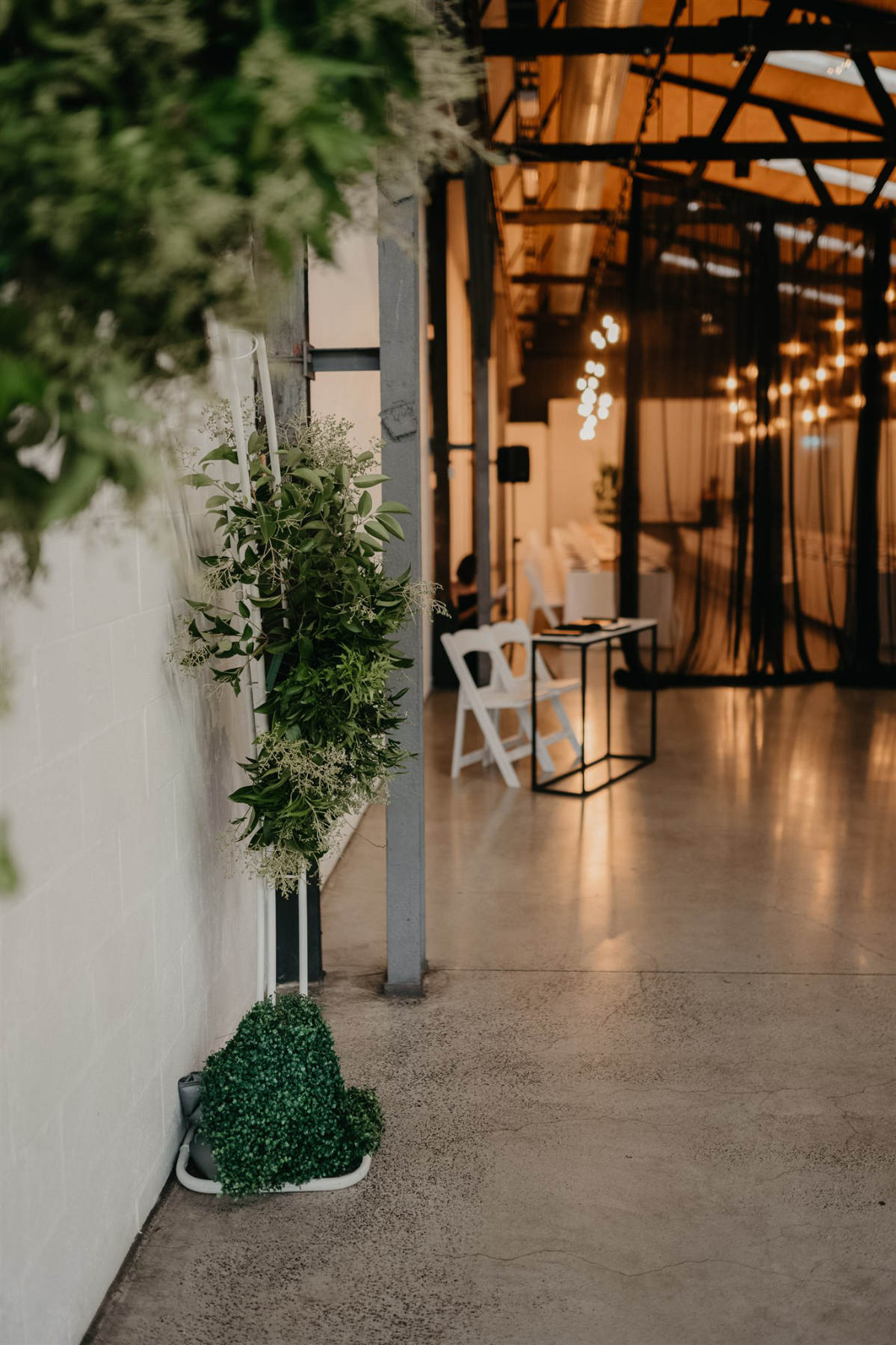 "Joey's uncle drove me and my dad to the ceremony in his dark green Jag."
It was special having someone we loved to chauffeur us to the wedding.
Laura
BROWSE WEDDING CARS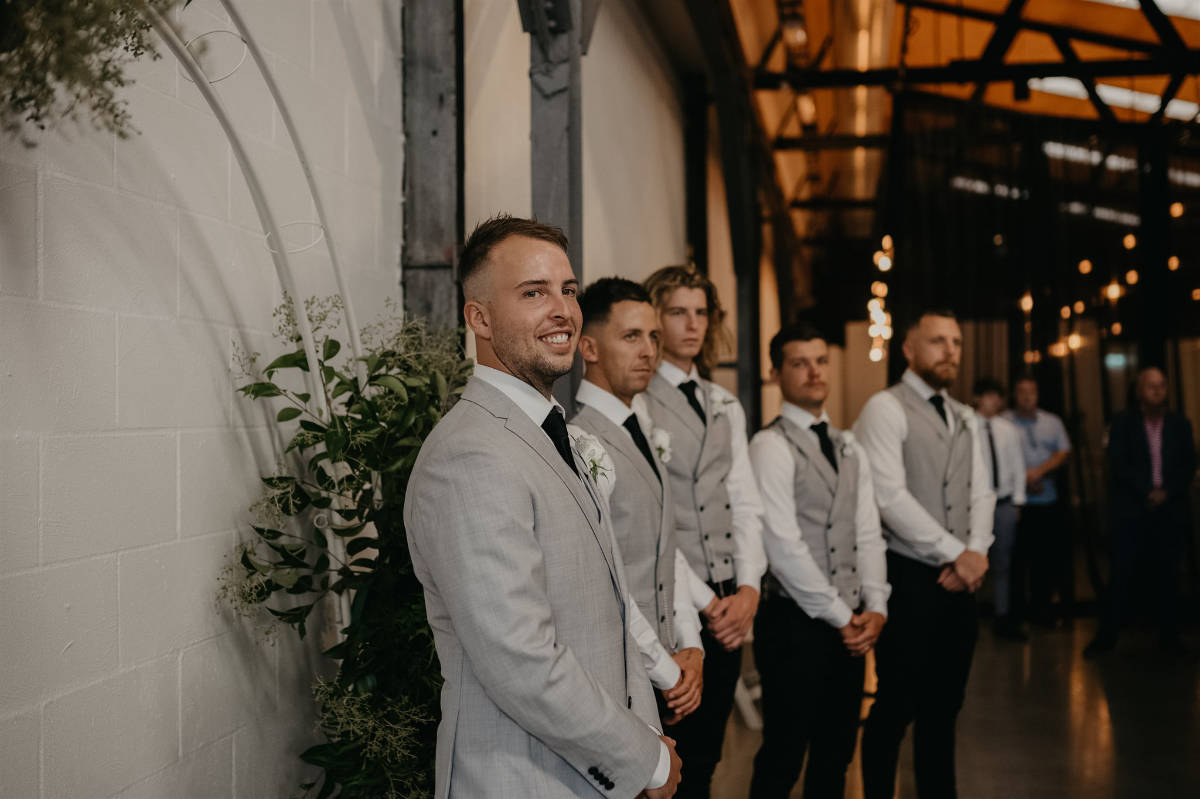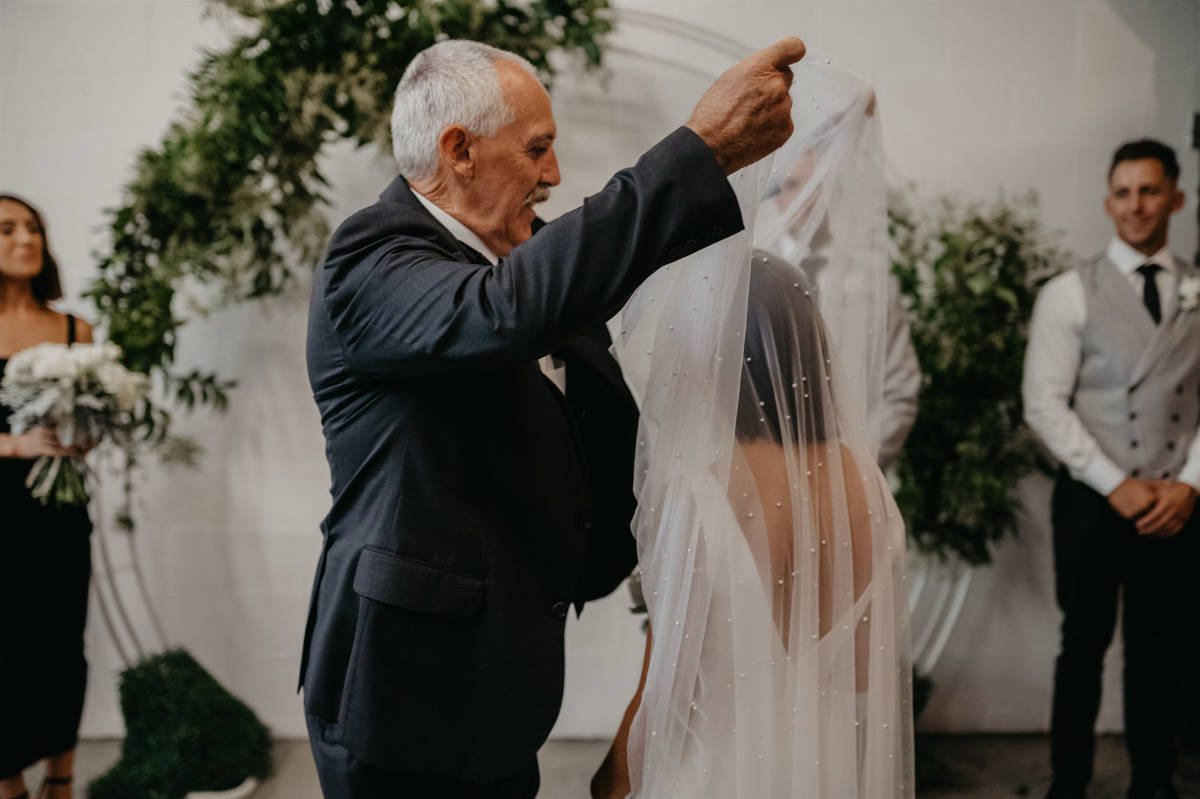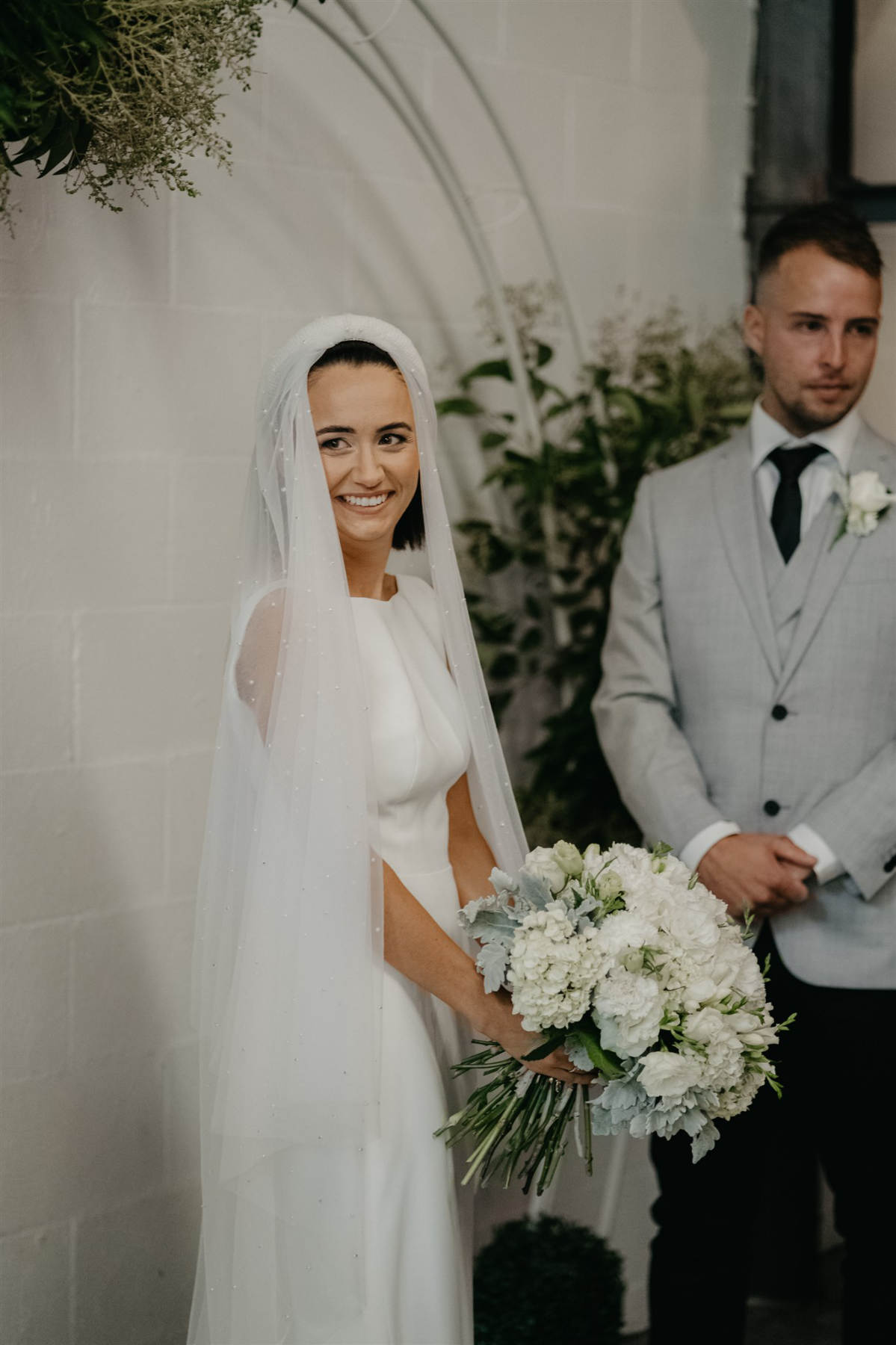 "I am all about less is best! Don't get me wrong, I love the look of all the big, layered dresses. I just can't pull them off."
My Khya dress was a very simple but stunning style. It was a boat-neck fitted dress with cutouts on both sides under my arms and a lower-cut back with a train. I matched it with a small pearl headband, and an over-the-face long pearl veil, because, why not?! How often do you get to get married and take it back to old-school?
Laura
BROWSE WEDDING DRESSES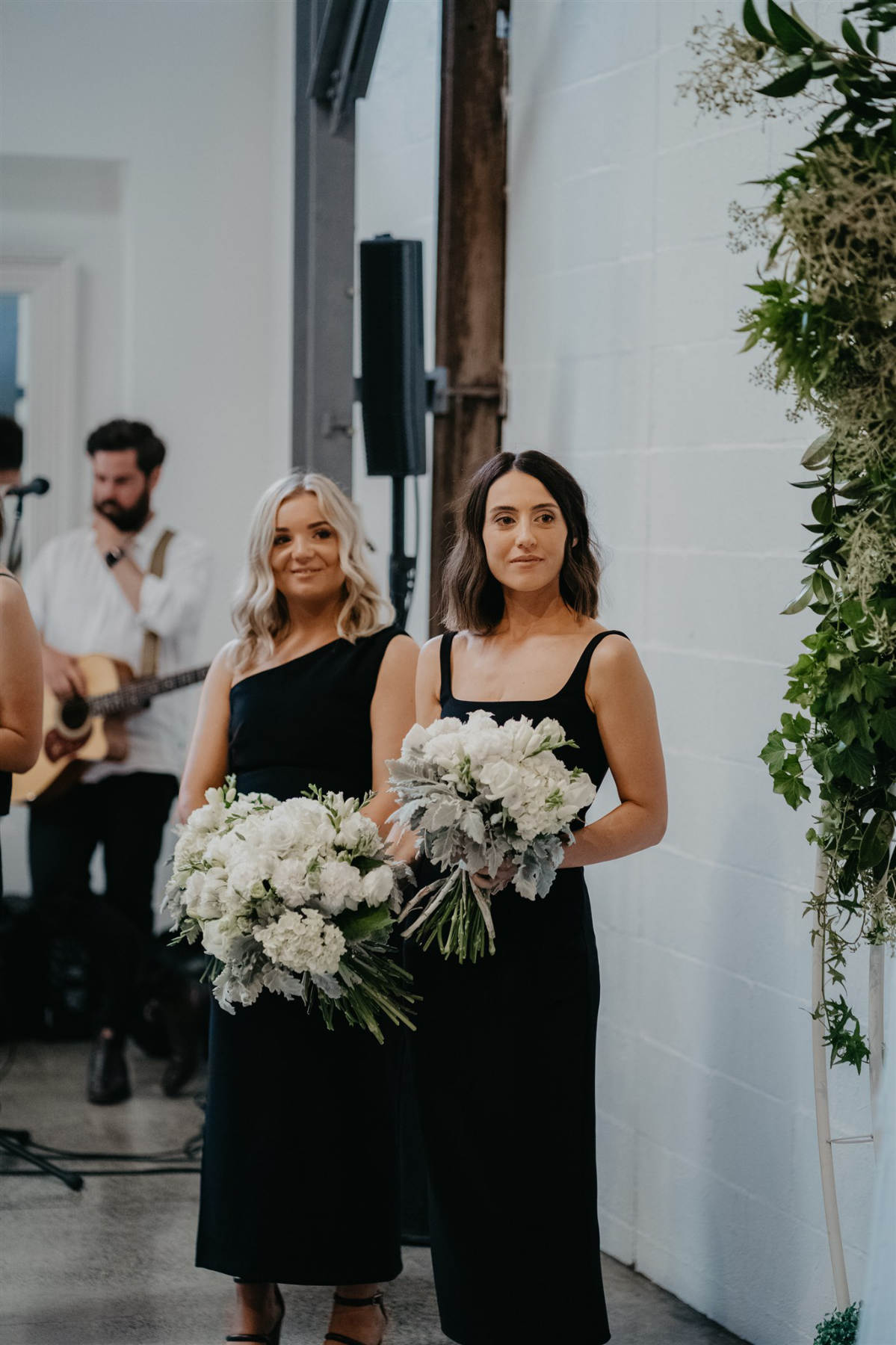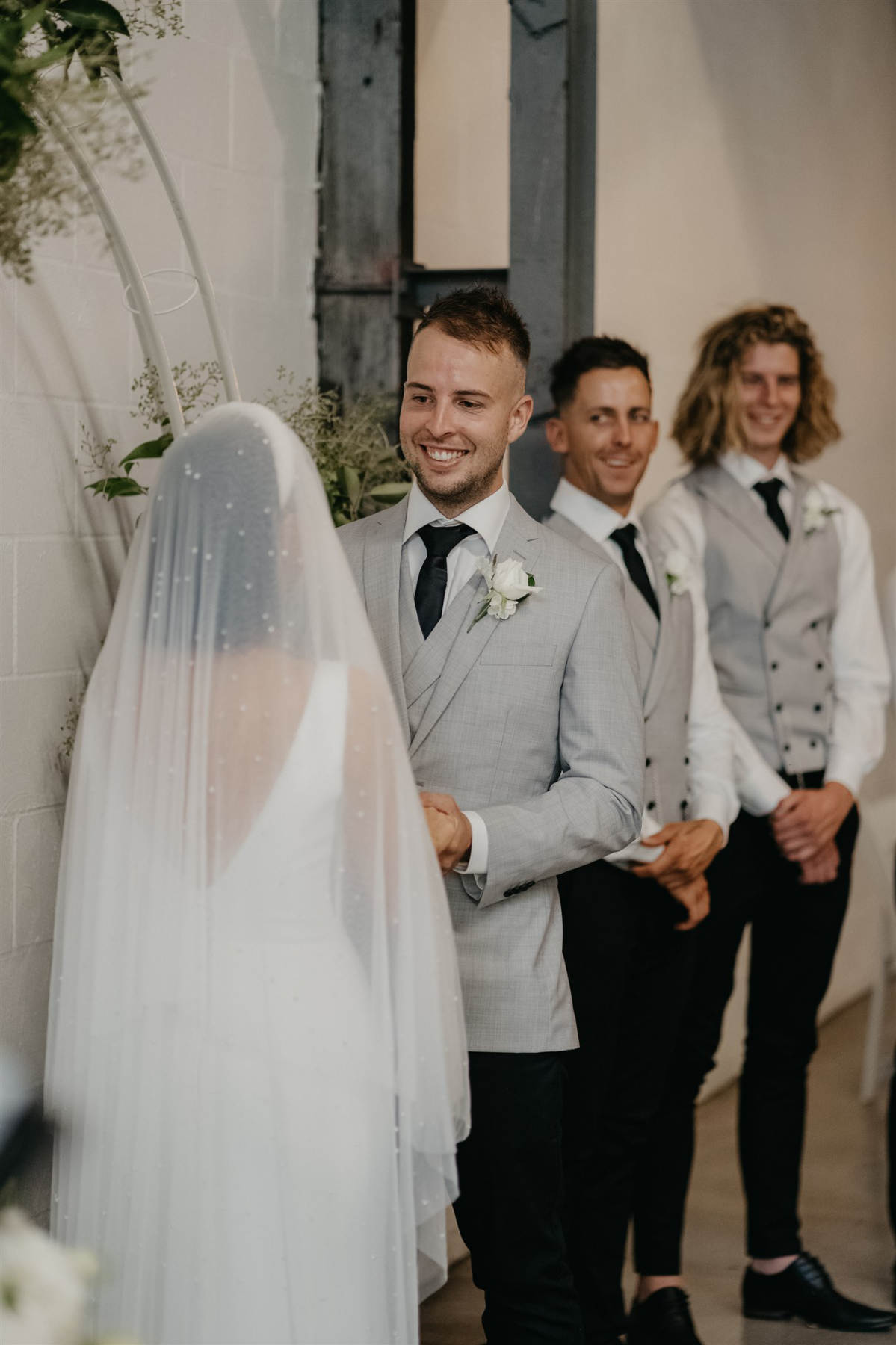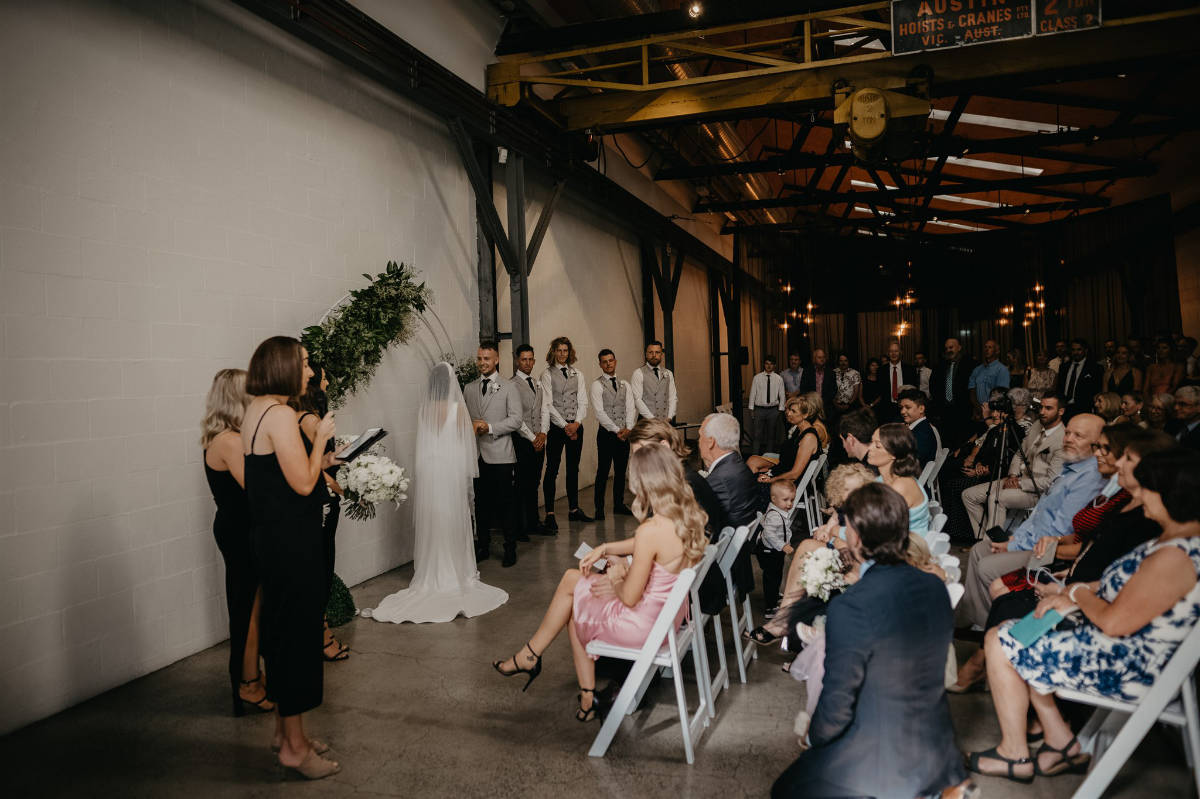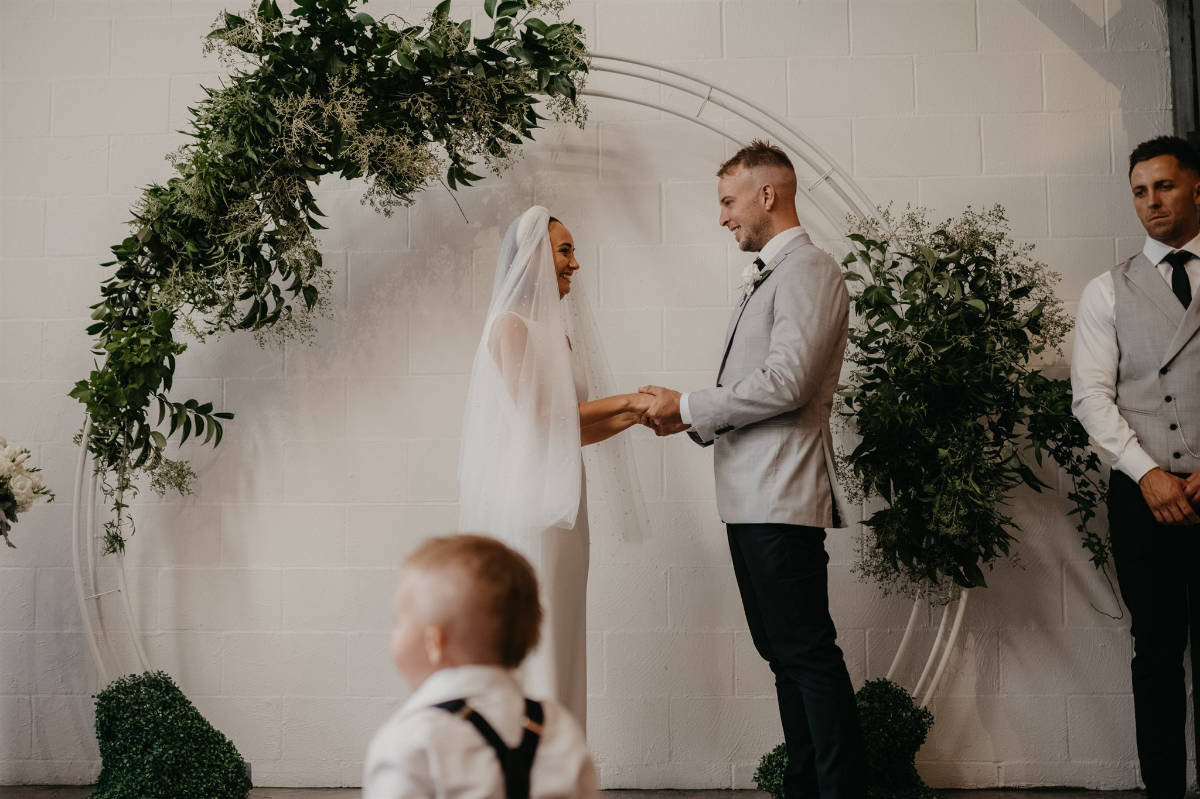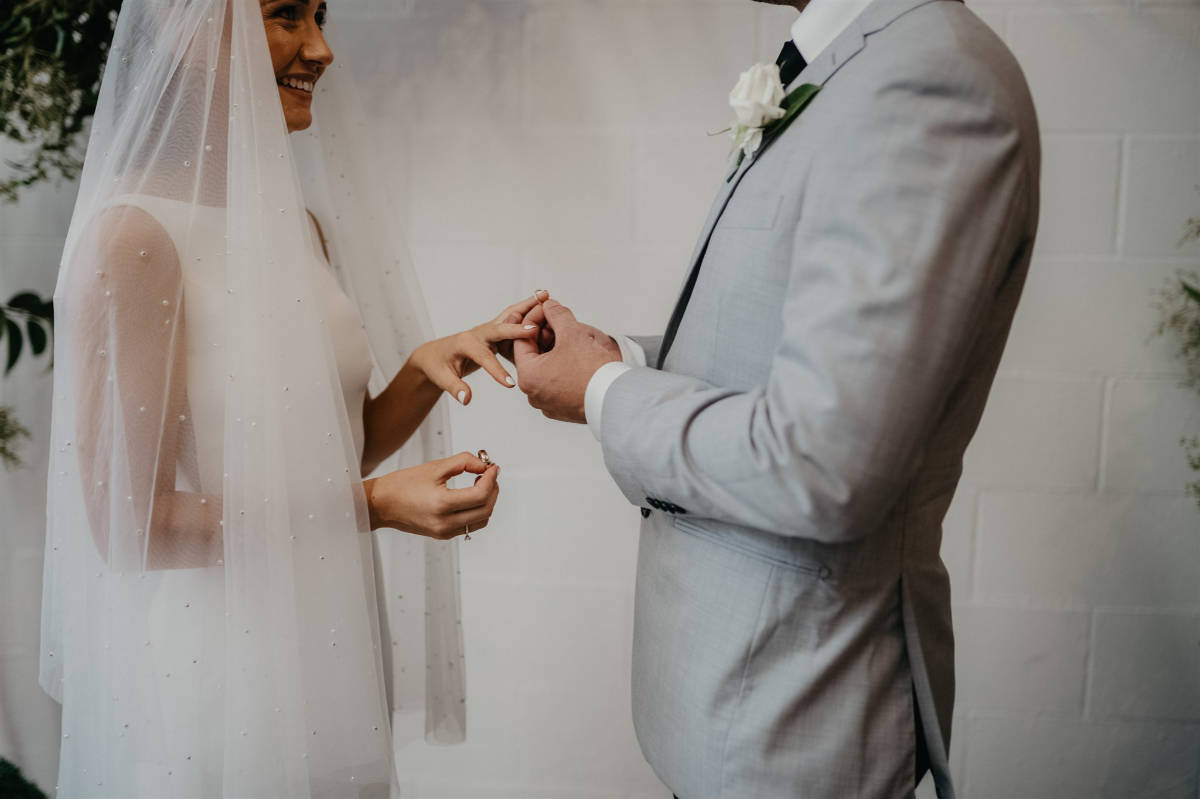 "The whole ceremony was my favourite part. It was full of love and laughter with our crazy kids running around with lollipops, and our celebrant Nat just nailed it."
Hearing Nat share our love story from when we first met to having our children was amazing – even if Joey and I were like naughty school kids talking and giggling during class – or in this situation, our wedding ceremony!
Laura
BROWSE CELEBRANTS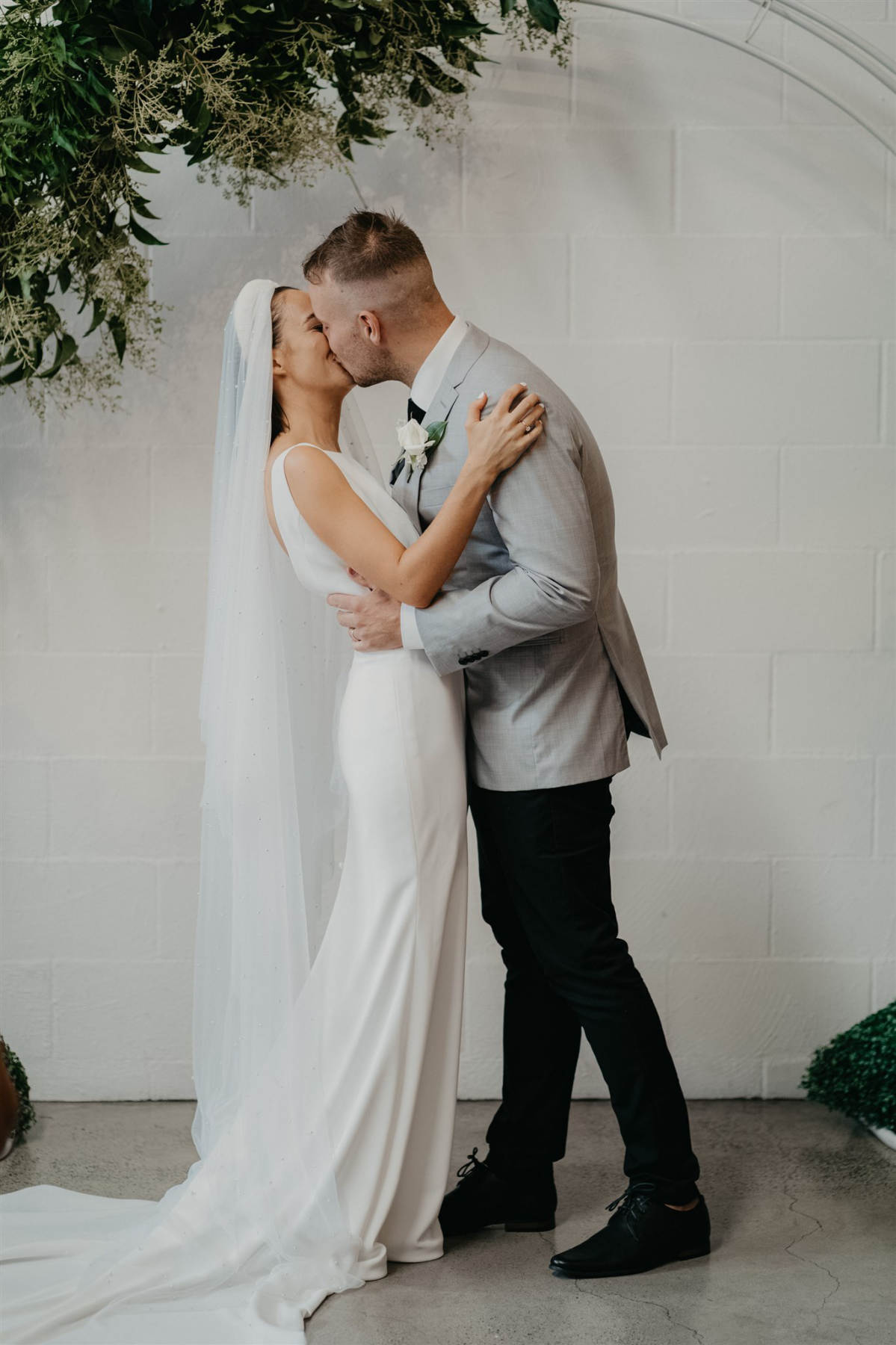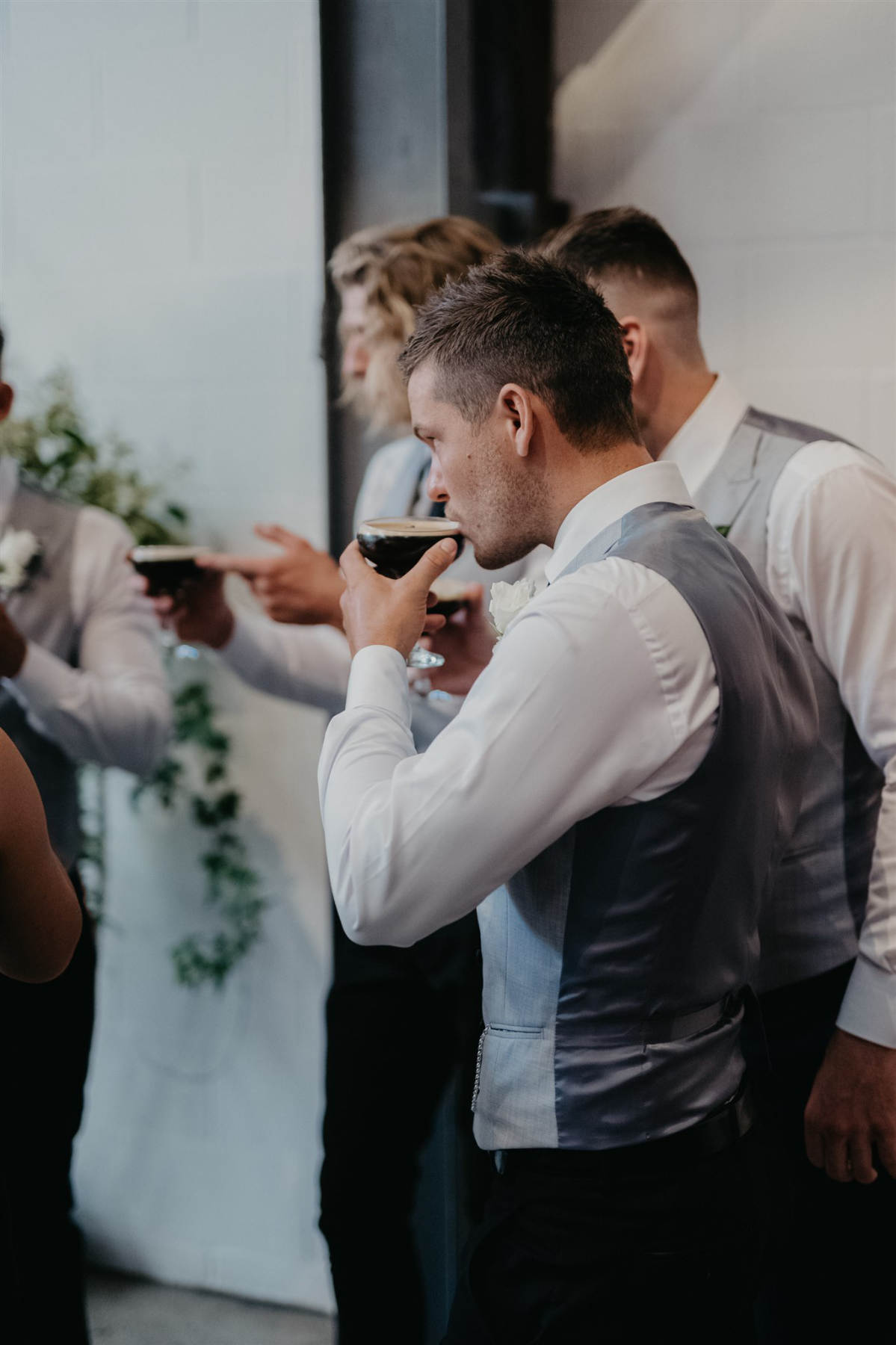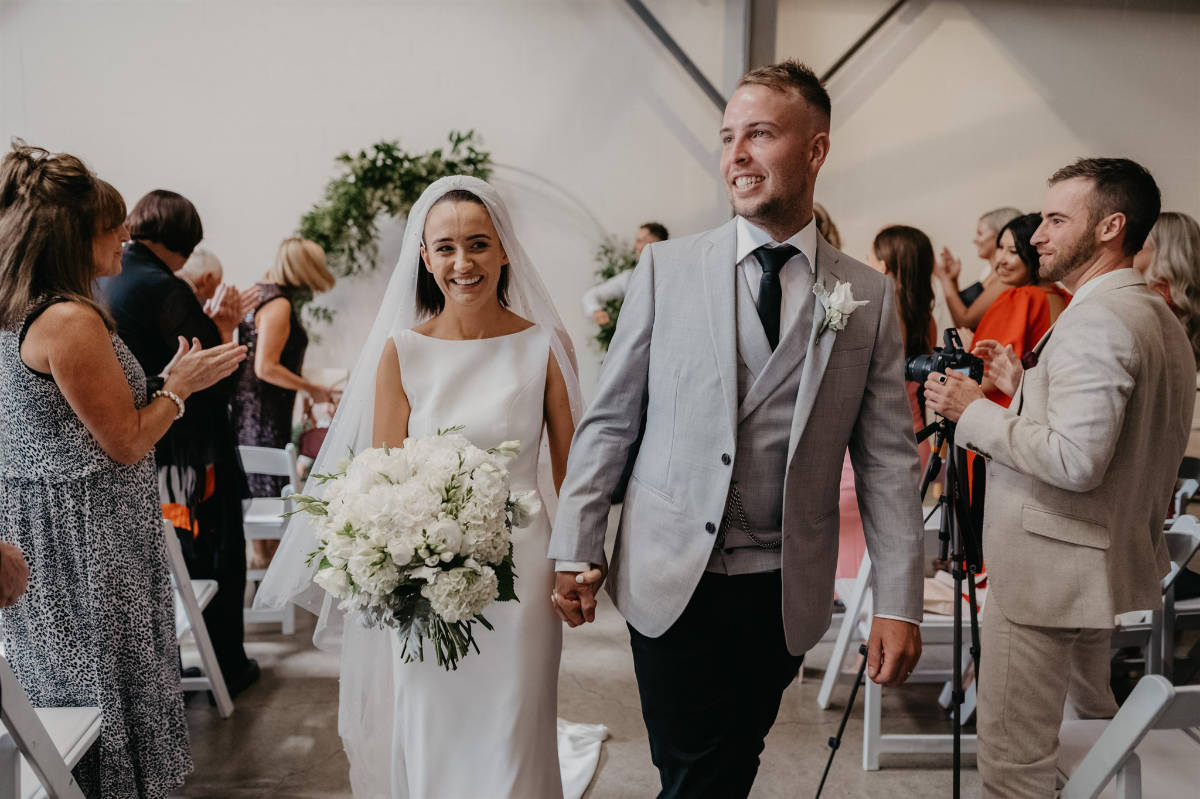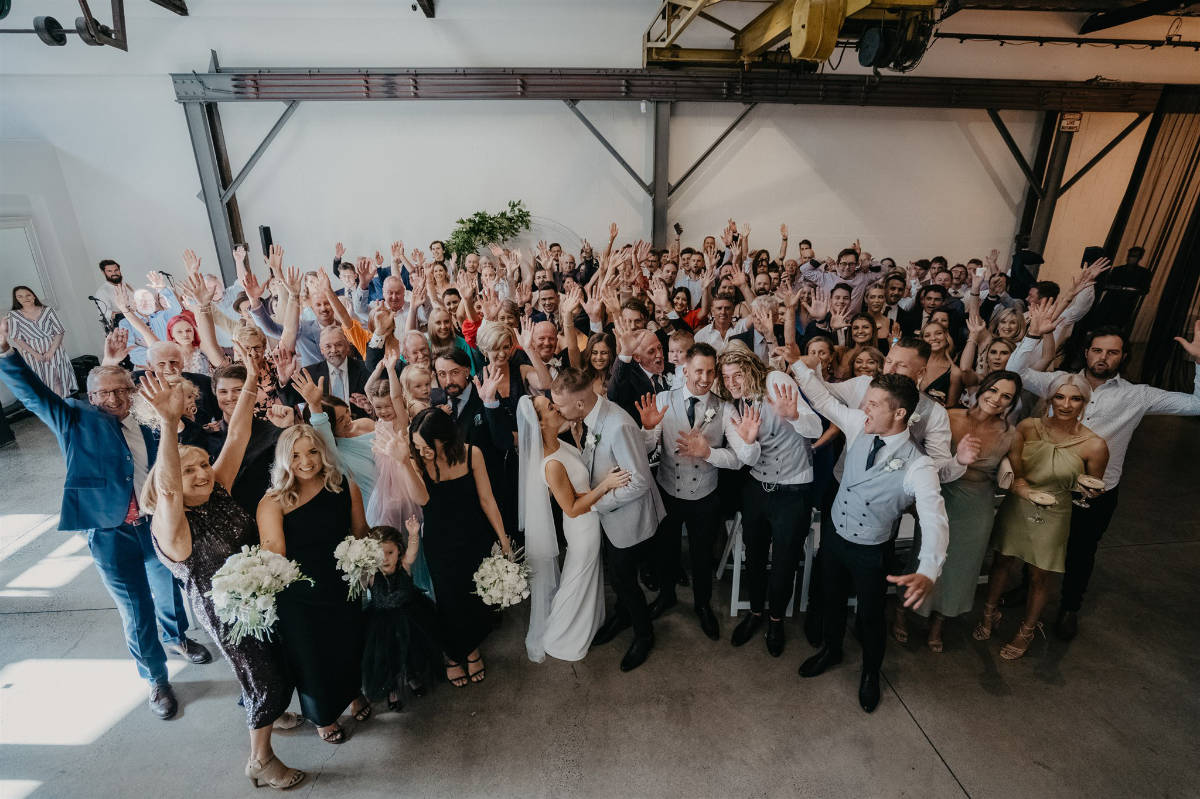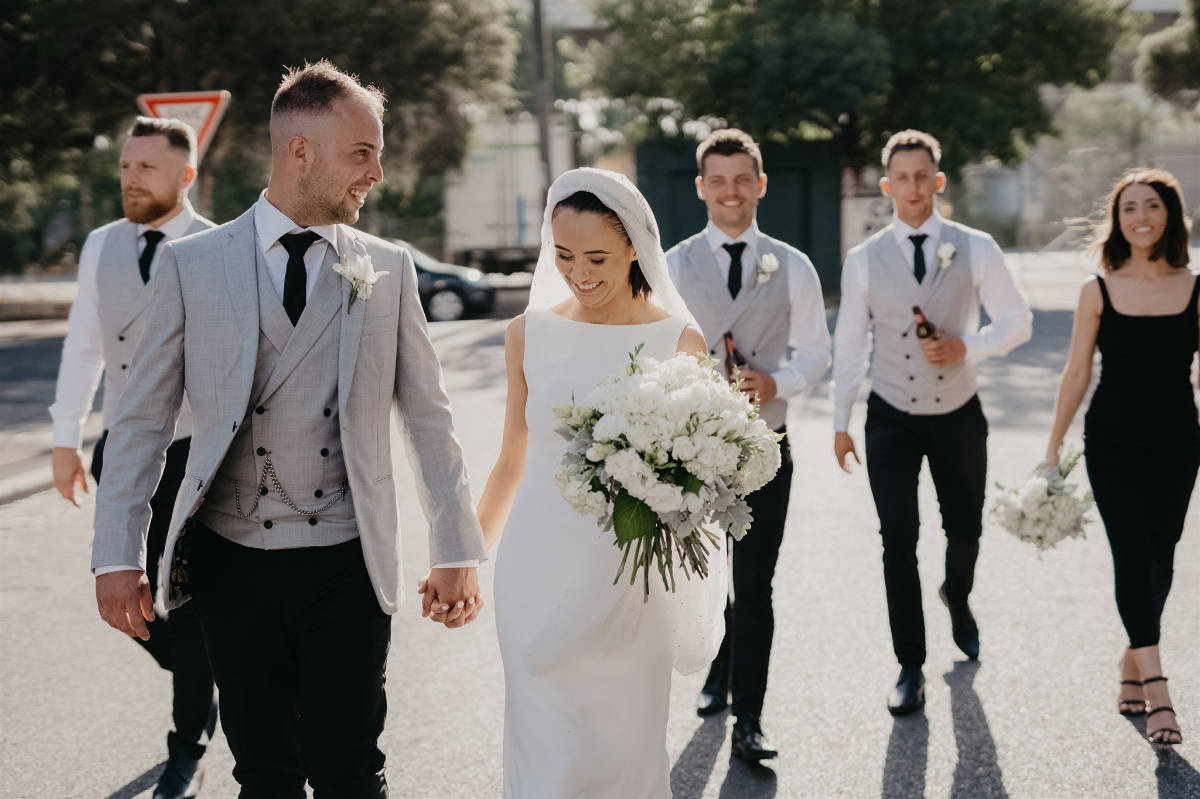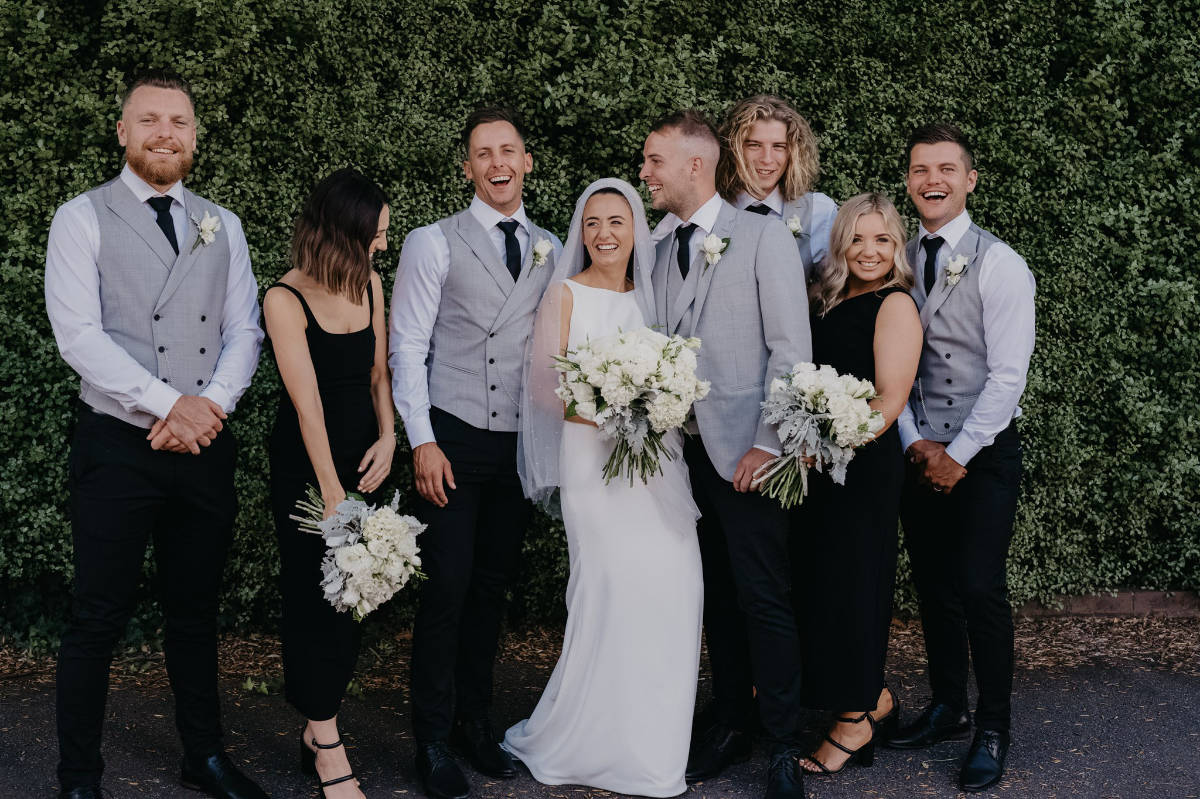 "Getting your picture taken is the most awkward part of a wedding in my opinion."
That is, unless you're a model and totally used to it. But Steve and his wife Keshia made you feel so comfortable, they cracked jokes and nailed every shot.
Laura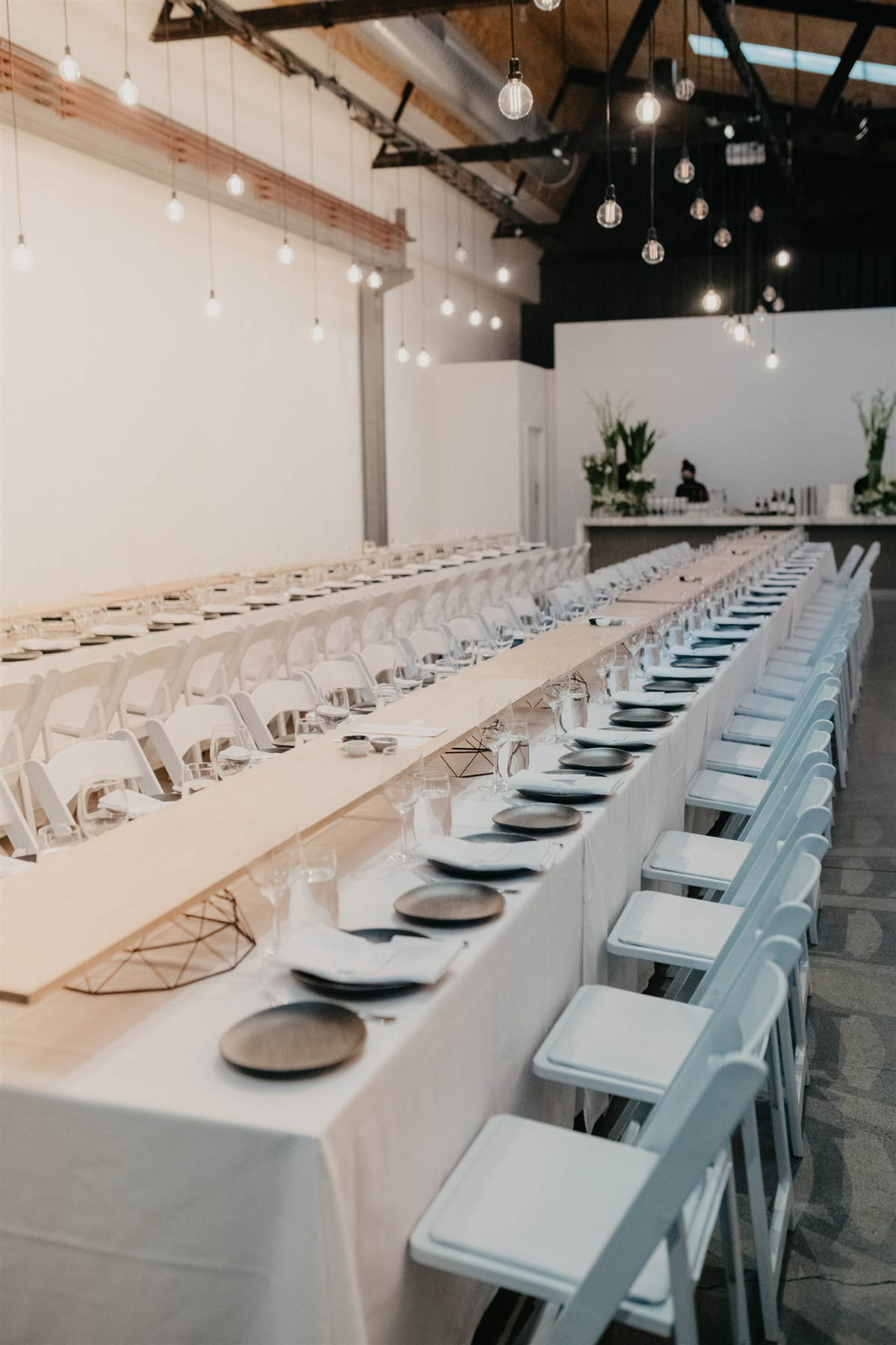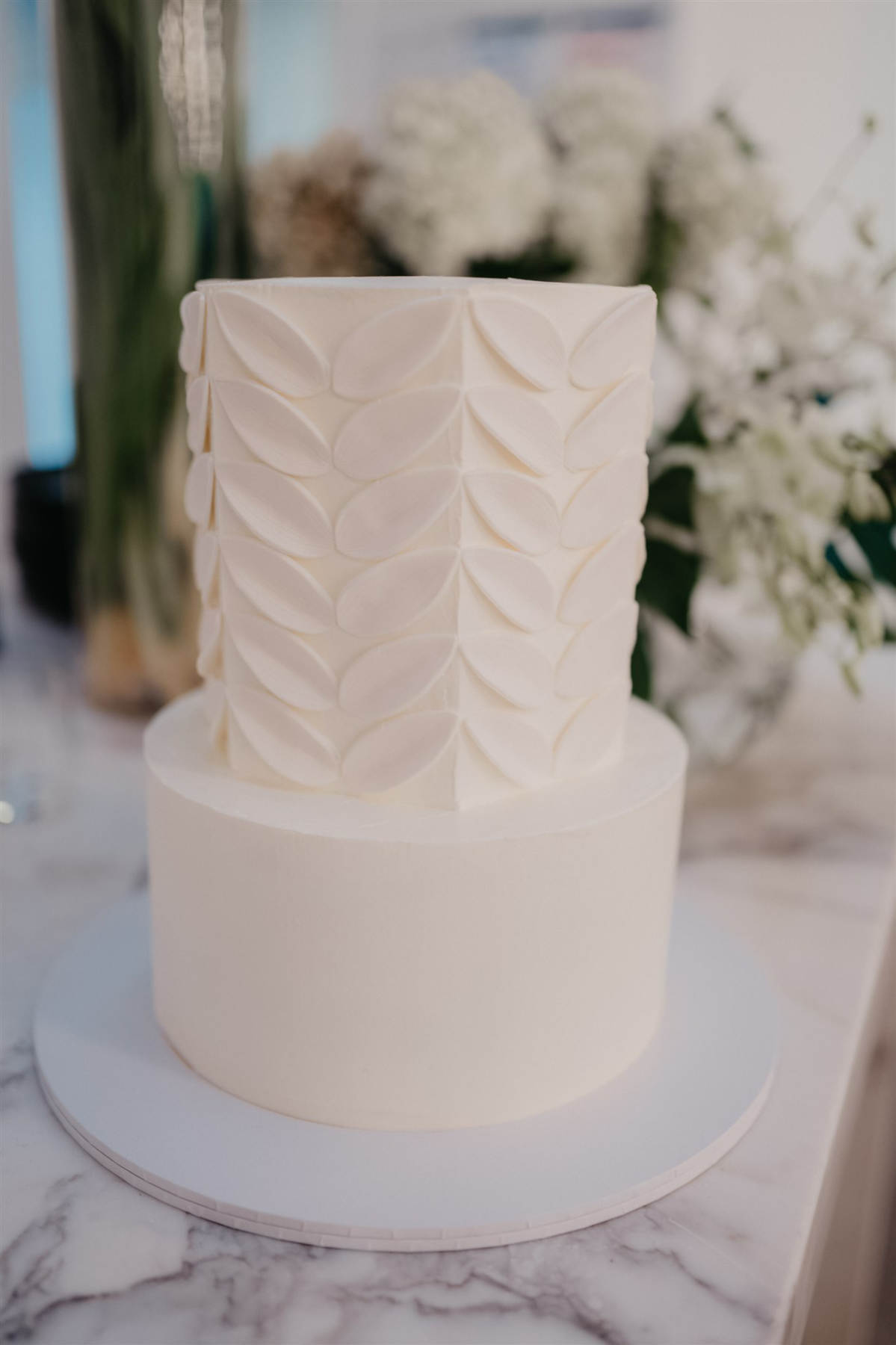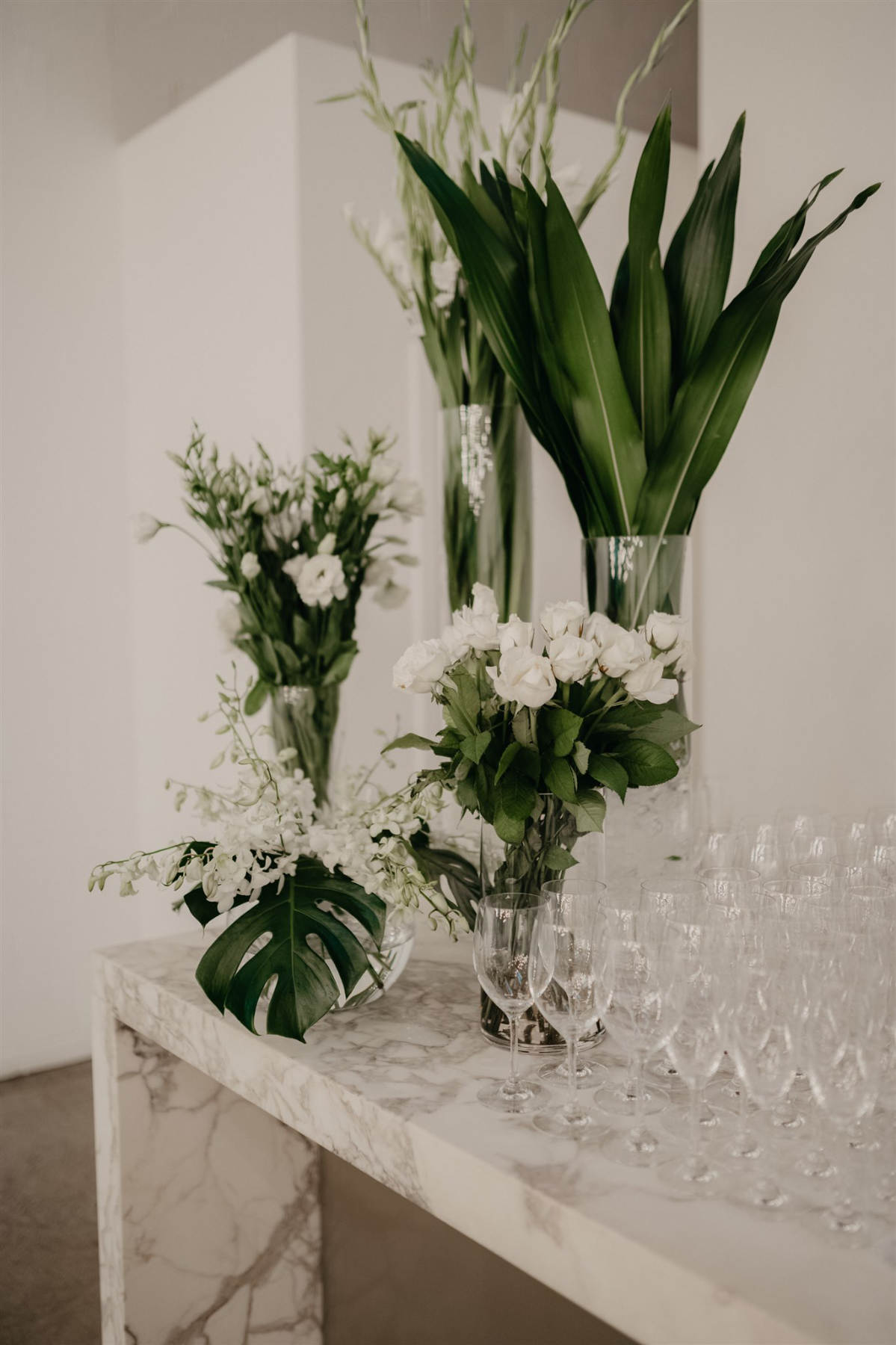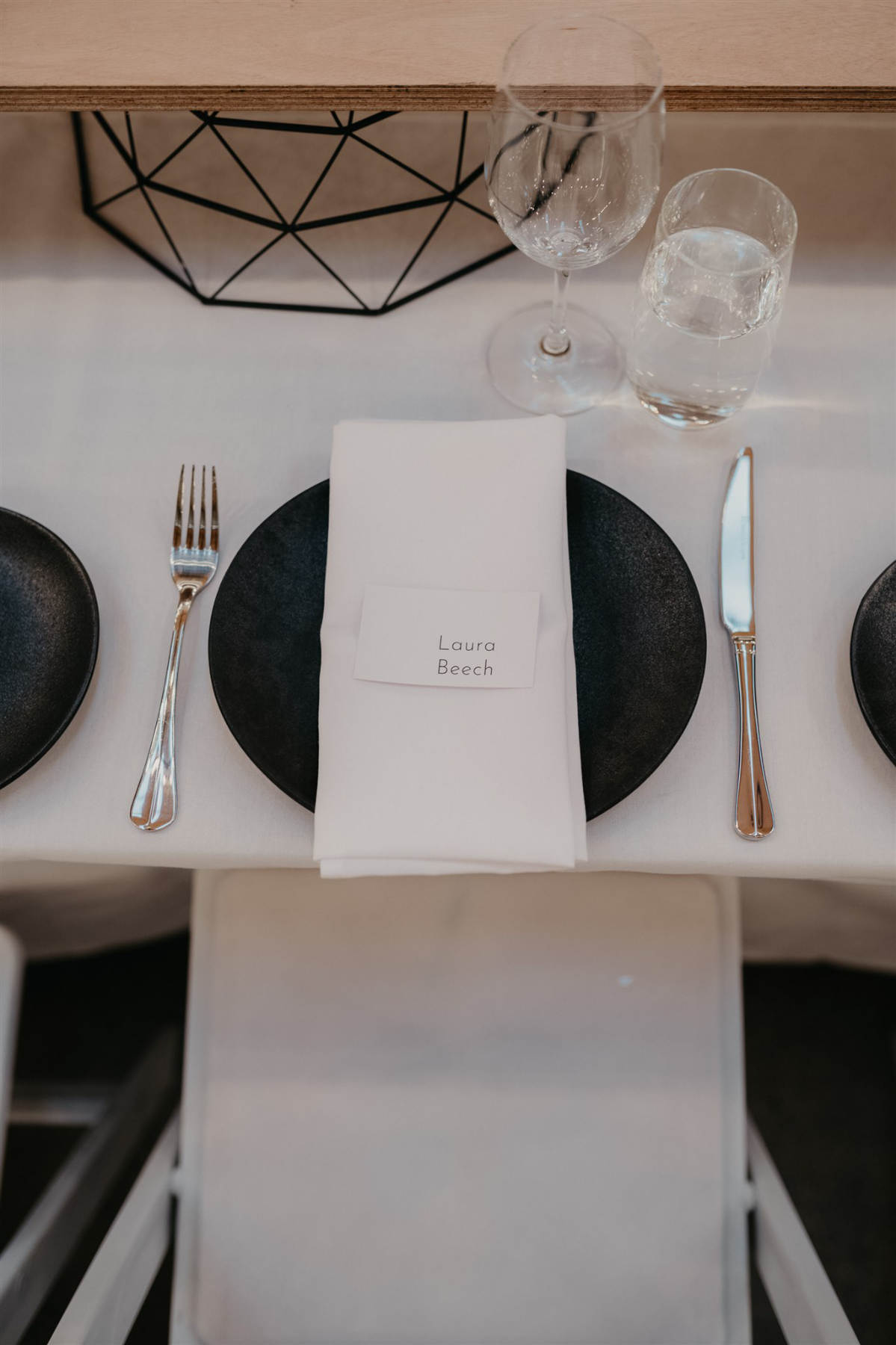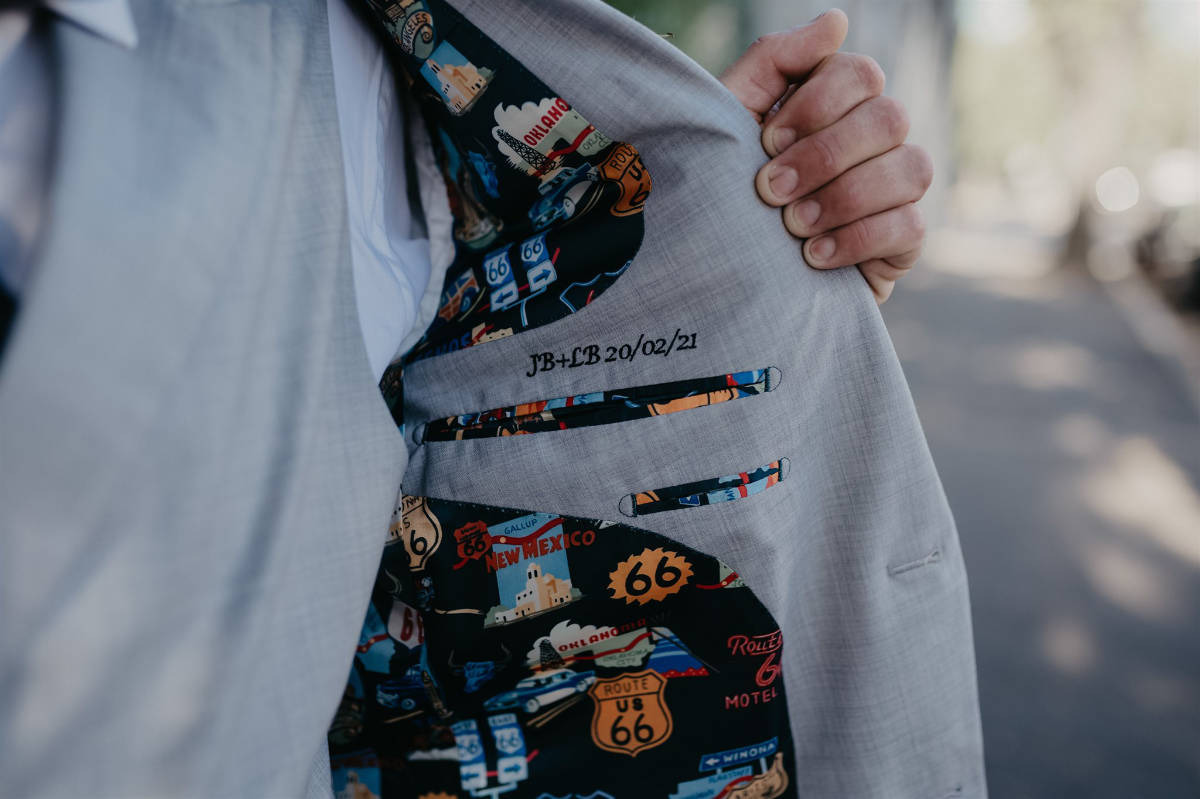 "The inside of Joey's suit jacket was lined with a funky material which he had our initials and wedding date stitched into."
Joey wore a three-piece suit. He had his double-breasted vest and jacket made by Institchu. The groomsmen wore double-breasted vests which were also made by Institchu. They were light grey in colour with black buttons and we paired them with skinny black chino pants and a white shirt. 
Laura
CHECK OUT INSTITCHU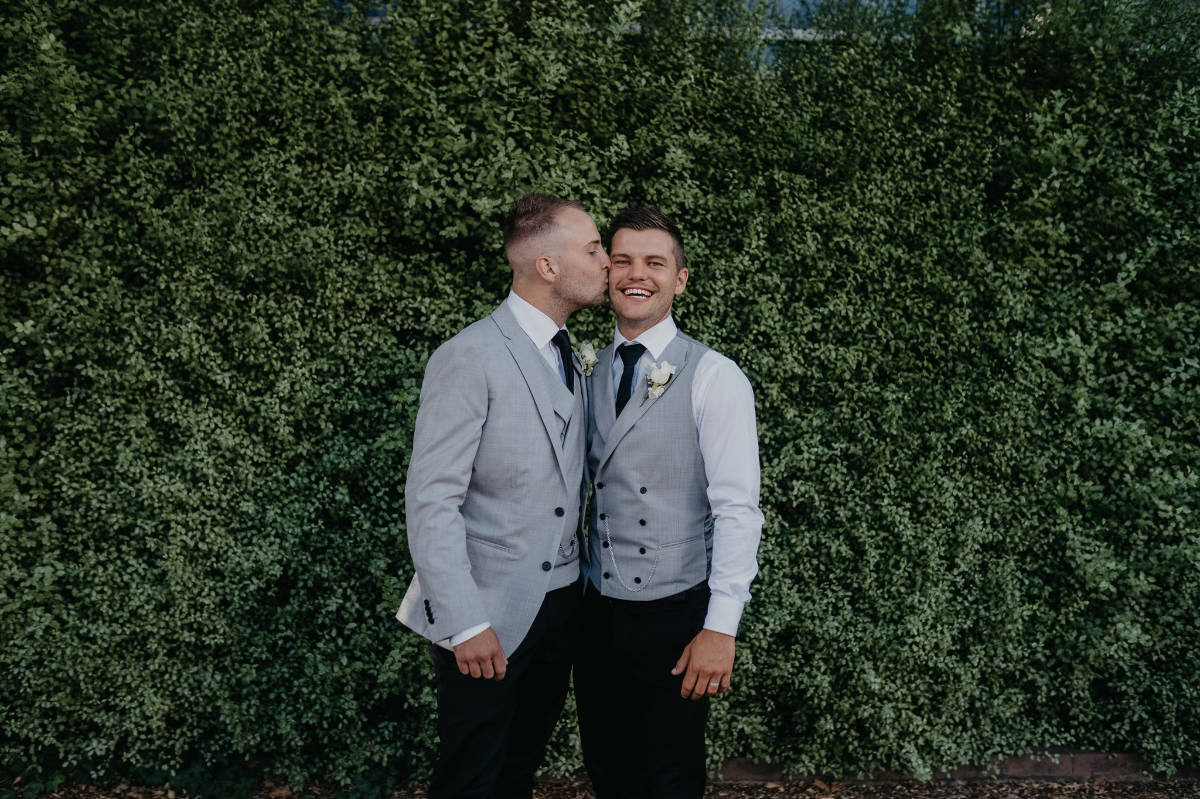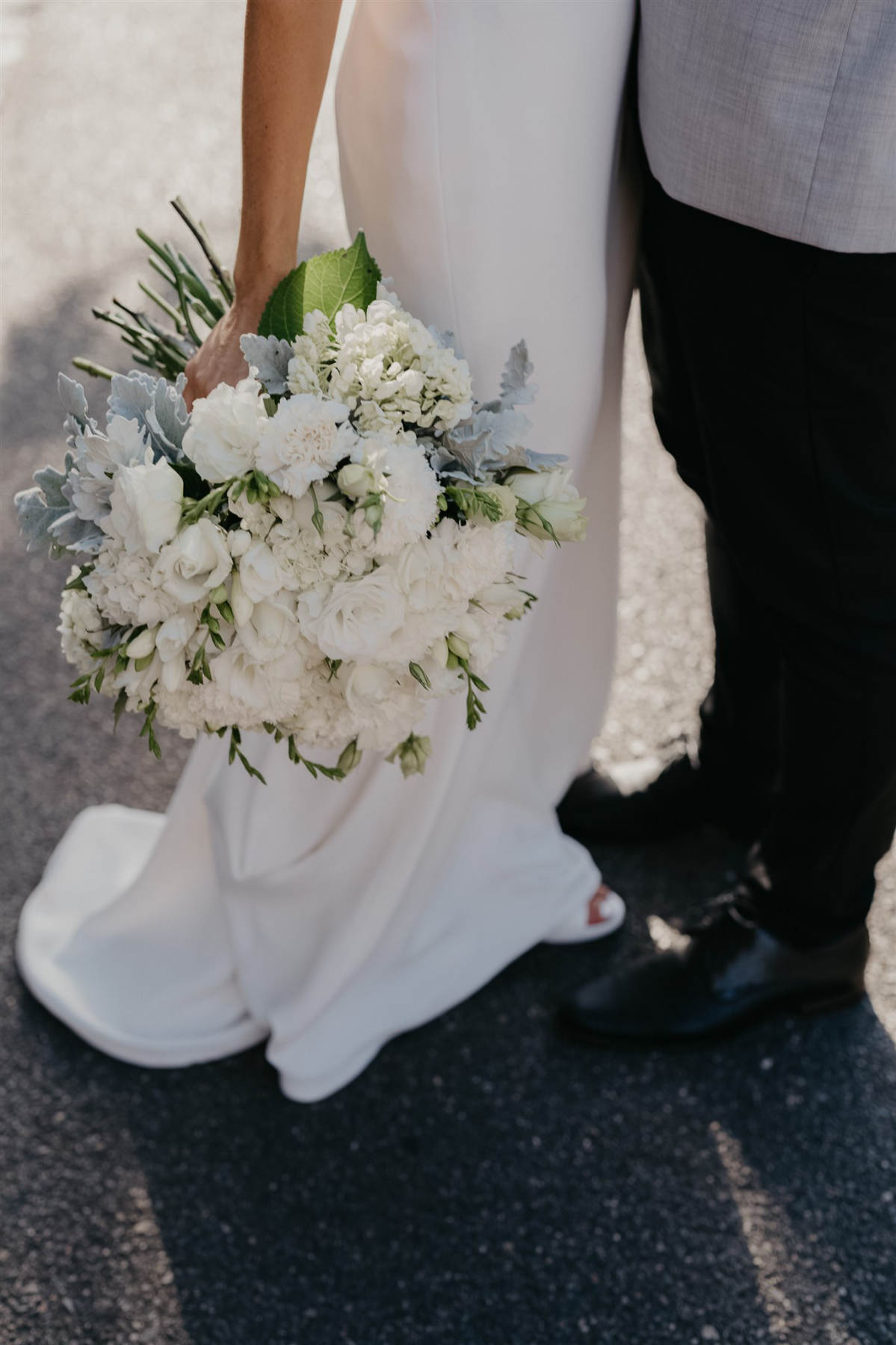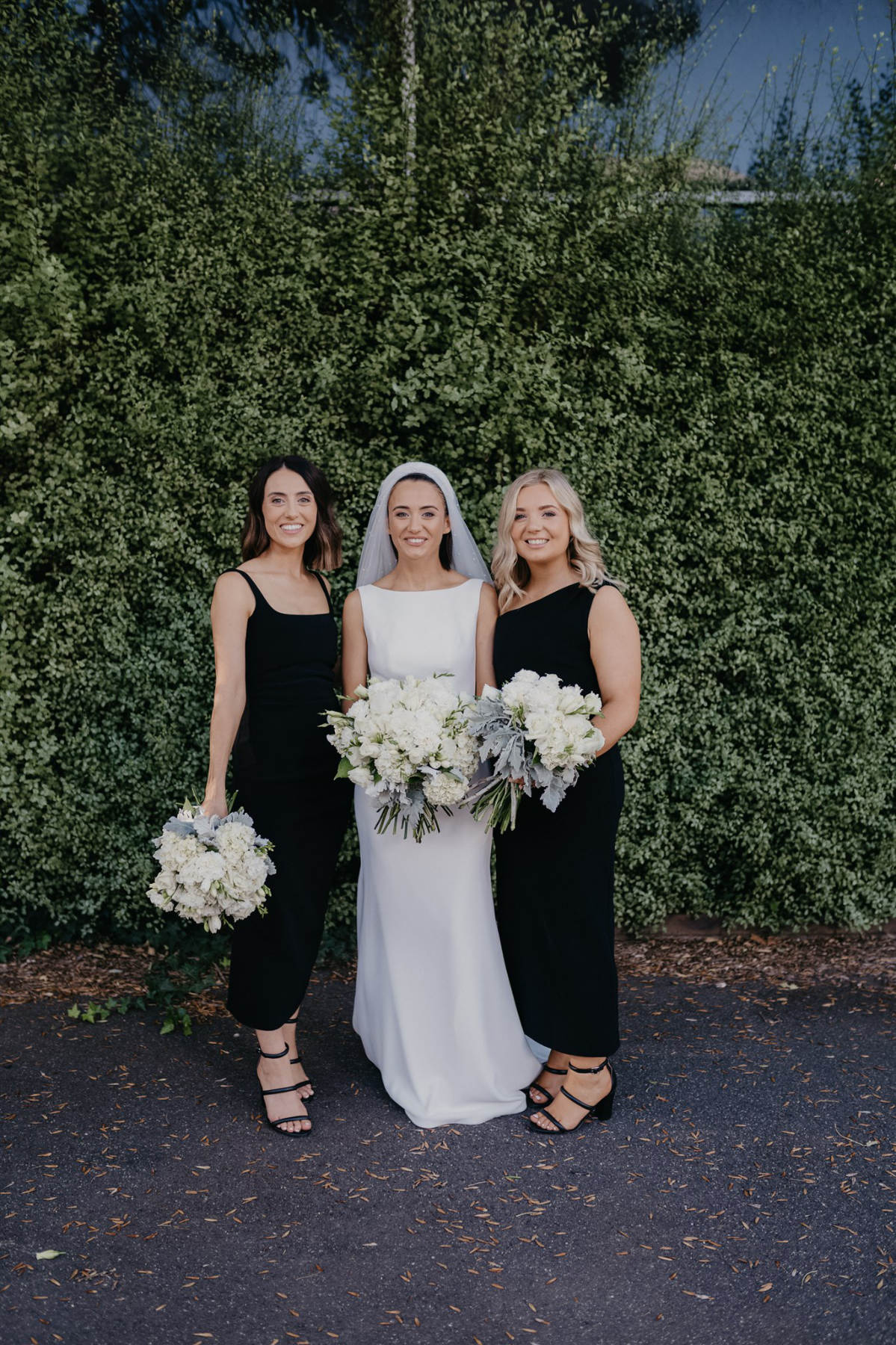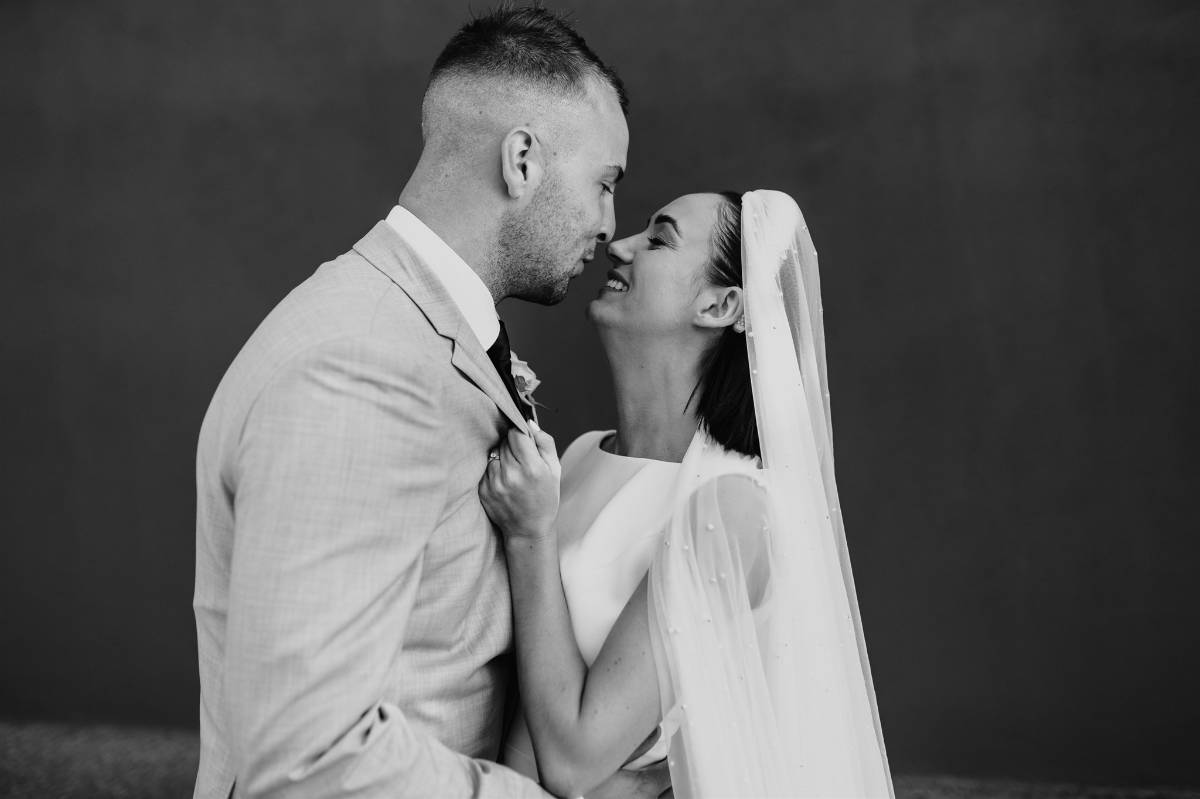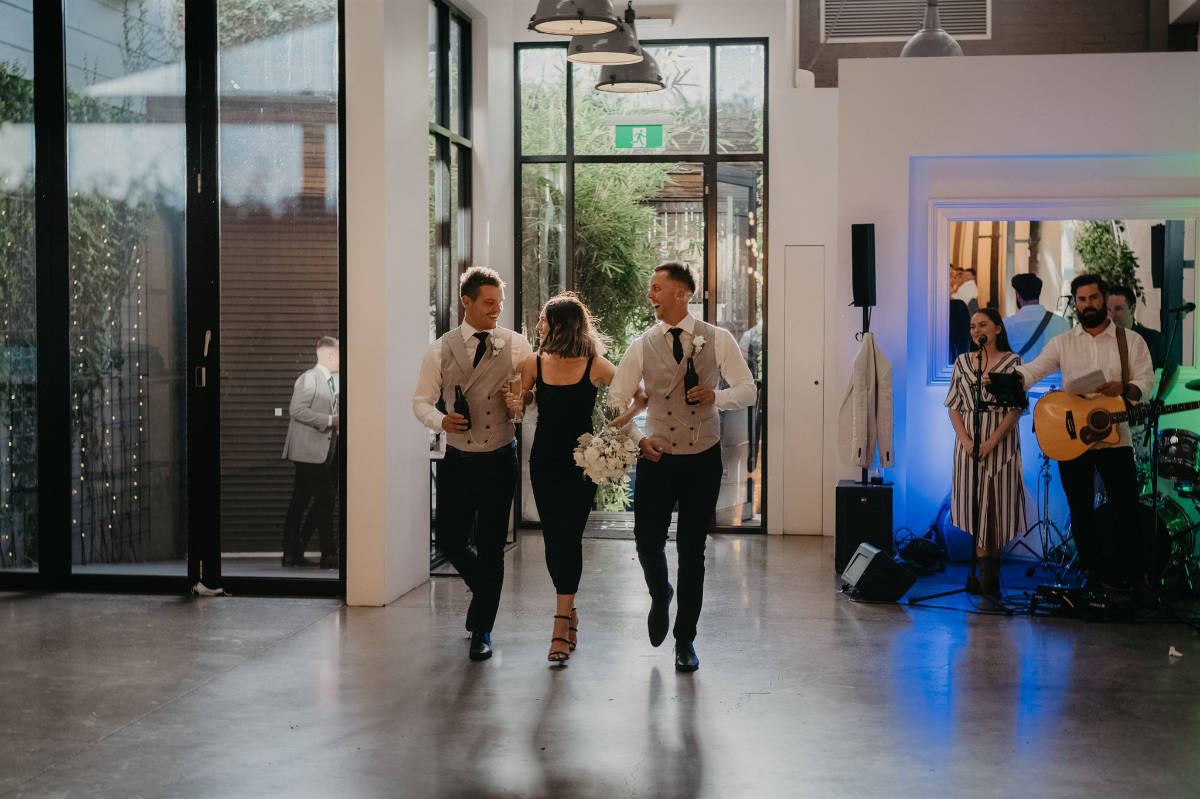 "We went with black, because who doesn't look good in black!"
My bridesmaids dresses matched in with the boys' outfits, matched the style of our venue, and honestly, I just love the colour black. Much to our daughter's disappointment that she wasn't in a pink dress, she got her head around it and agreed on the black too.
Laura
BROWSE BRIDESMAID DRESSES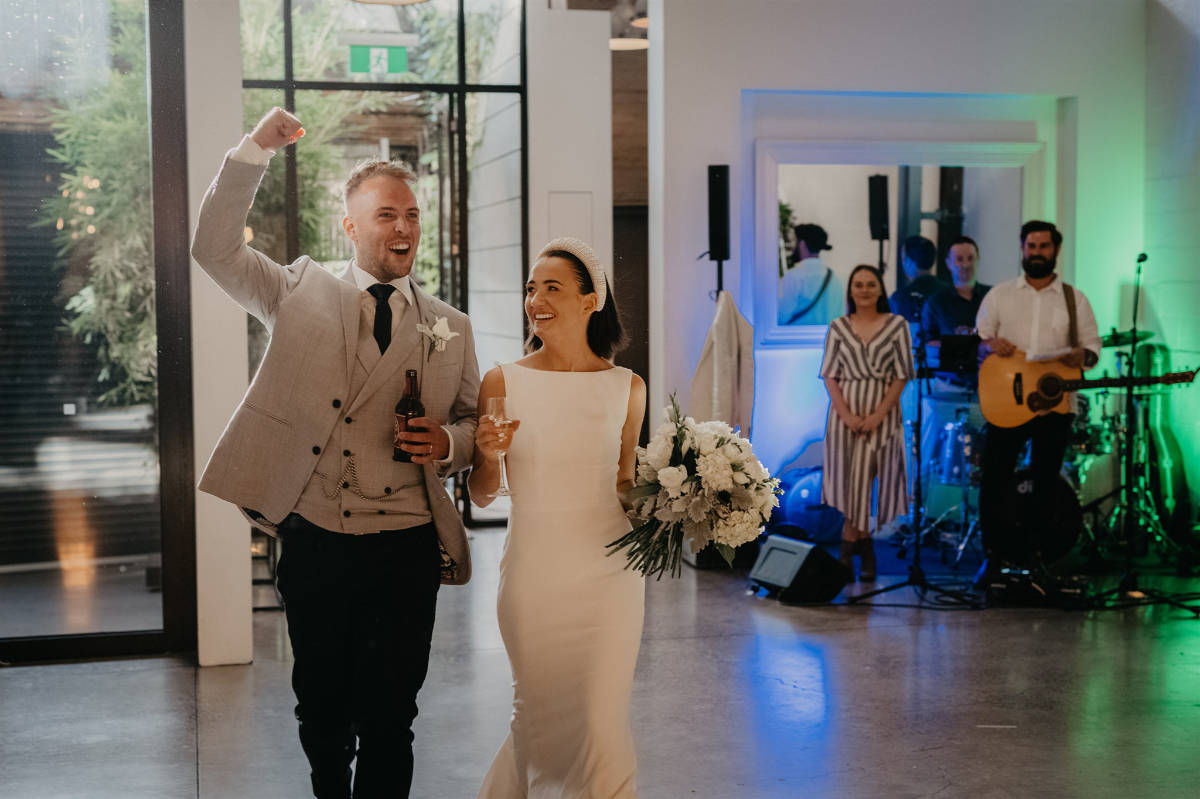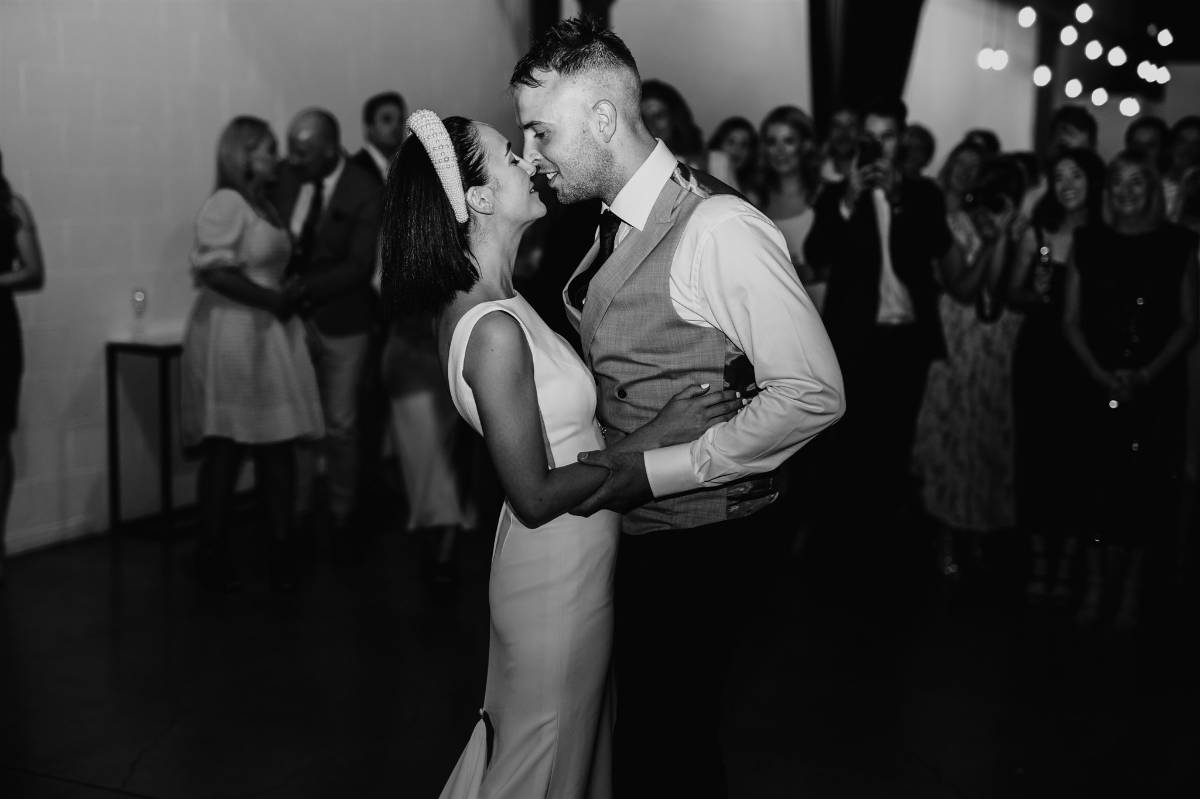 ---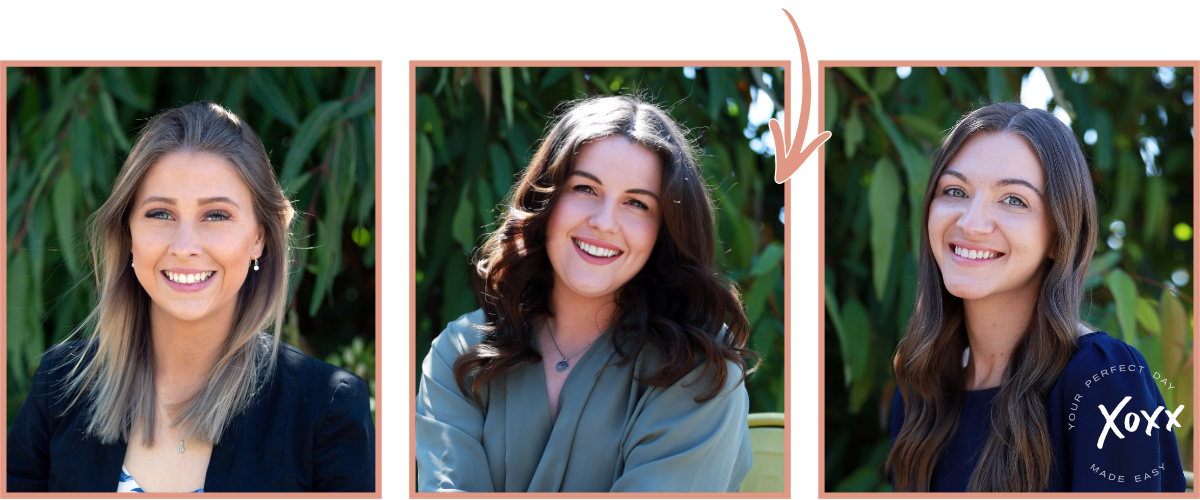 SPEAK TO A PLANNER HERE