Katie Devenish felt like she had won the "lotto of life" when she met future hubby, Michael O'Brien.
"We both consider ourselves incredibly lucky to have found each other," says the exercise physiology student from NSW's South Coast. "From the beginning, it was pretty clear that this was something super special."
It was while the pair were holidaying on the Amalfi Coast, that Michael found the right moment to propose. The groom popped the question as they sat on their balcony admiring postcard views, "quietly, unassumingly in our swimmers, yet we felt like royalty – it was just perfect!" says Katie.
On February 20, 2016, Katie, 28 and Michael, 36, married before 100 guests in a light-hearted, fun wedding in Nowra, NSW. "Growing up, I would tell Mum I was never getting married in Nowra," laughs Katie. However with Michael in the Air Force and the pair moving around a lot, home was calling and so was Terara Riverside Gardens – "Michael was the one who suggested we look at the venue and it just felt so right for us," explains the bride.
From Katie's entrance to "Grow Old With You" from The Wedding Singer, to games in the gardens and a fantastically fun Lego wedding cake, Katie and Michael's big day had them bursting with joy and grinning from ear to ear. "The day was full of love and laughter… from all accounts everyone had a ball – not least of all us!"
Photos courtesy of Jessie D Images.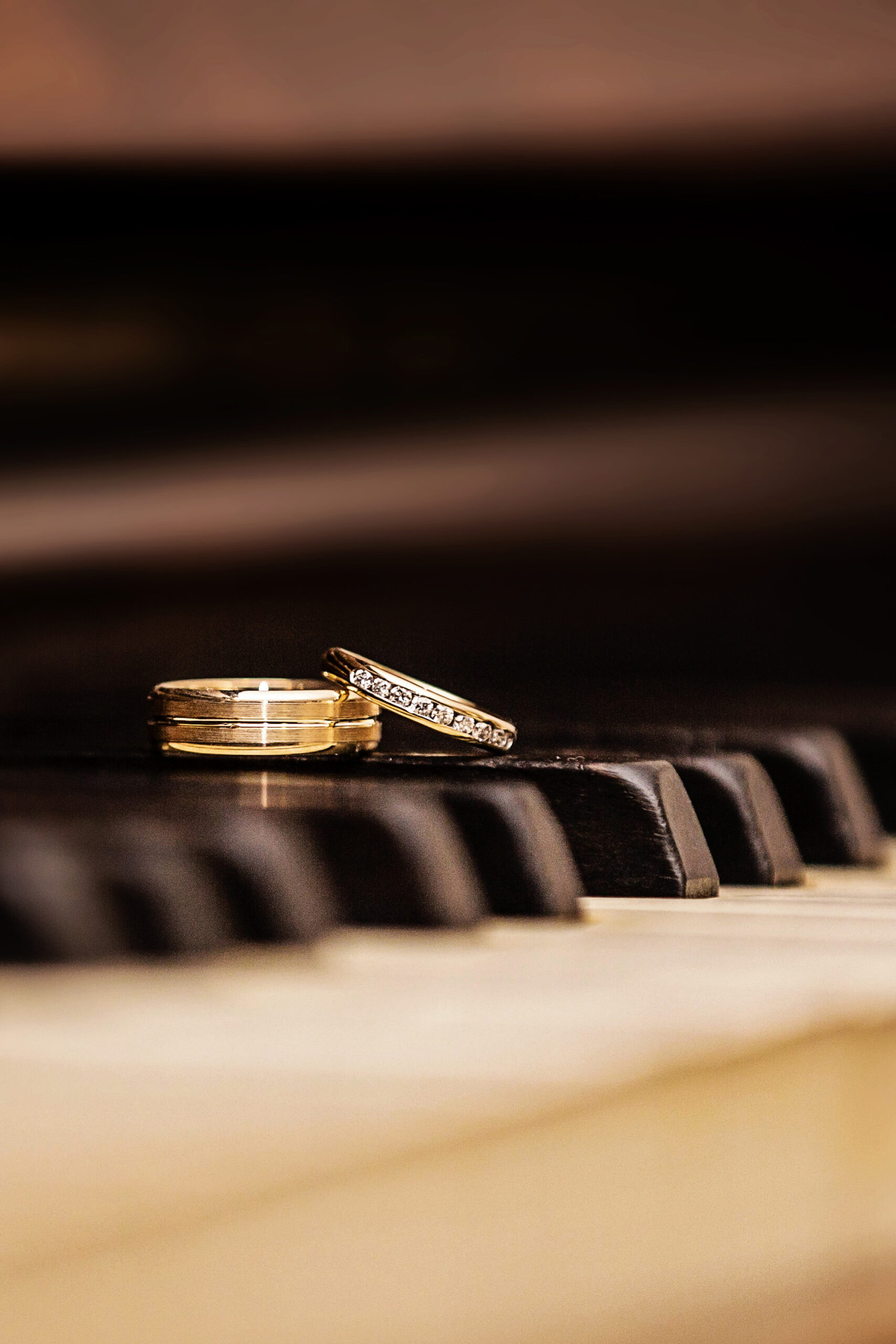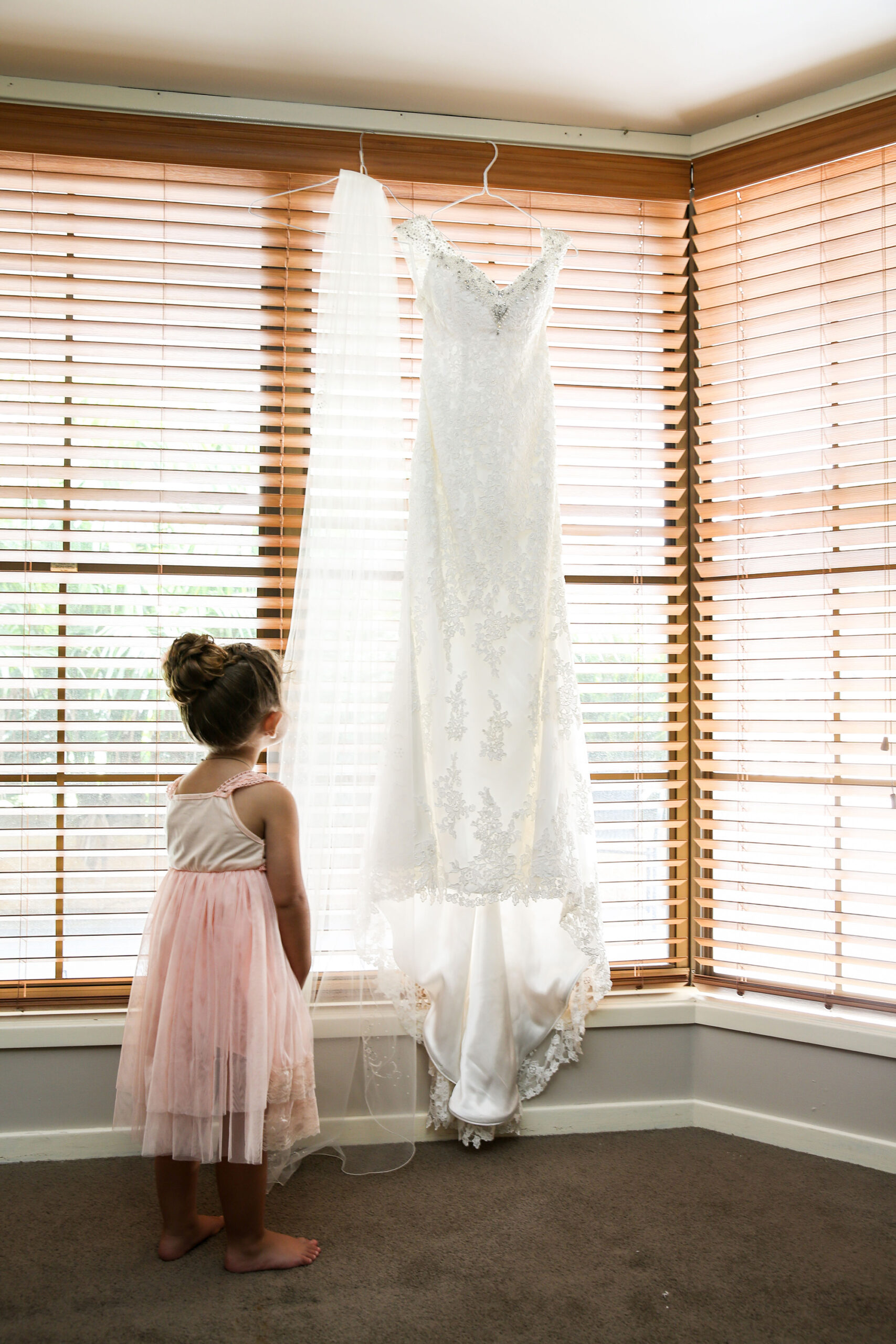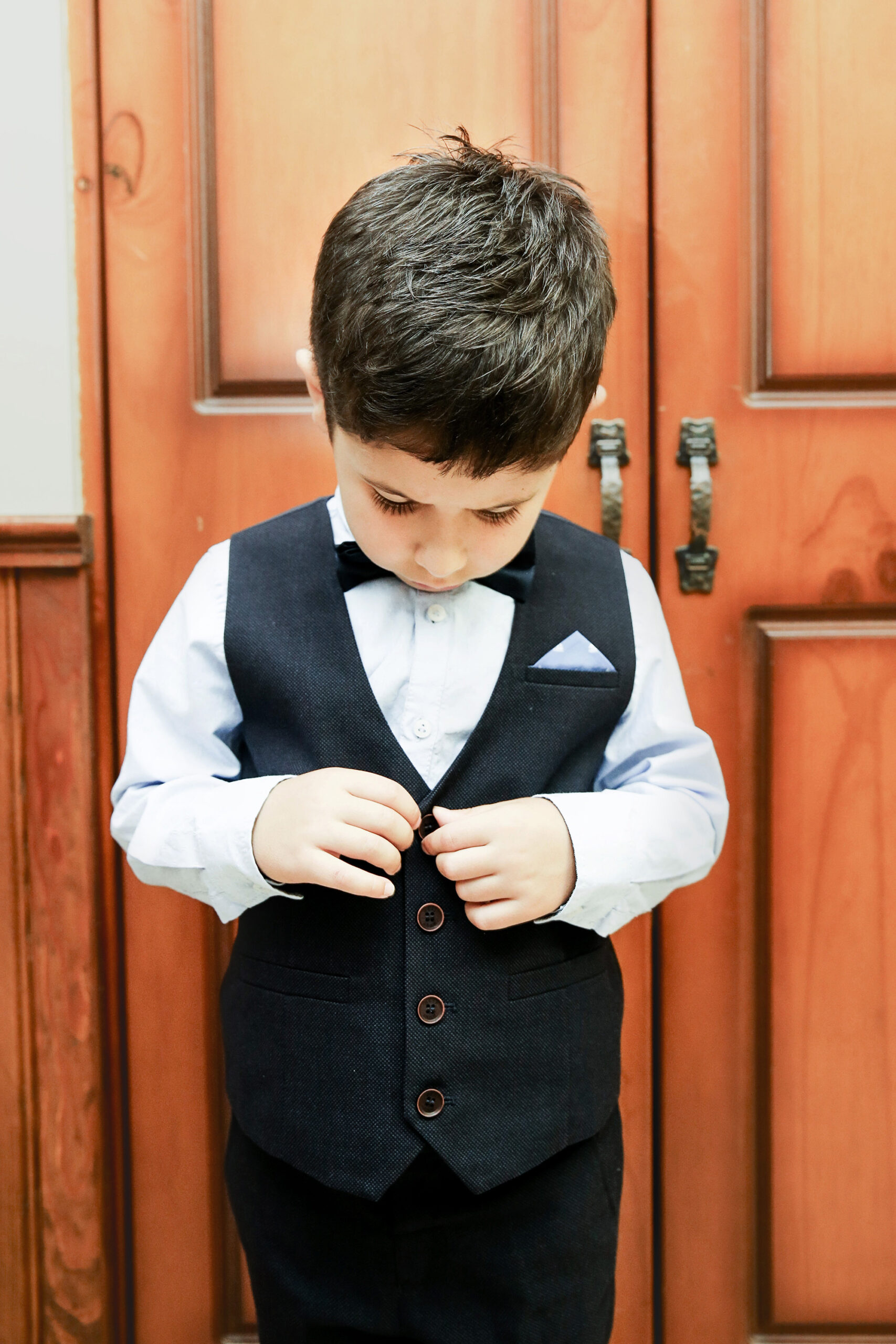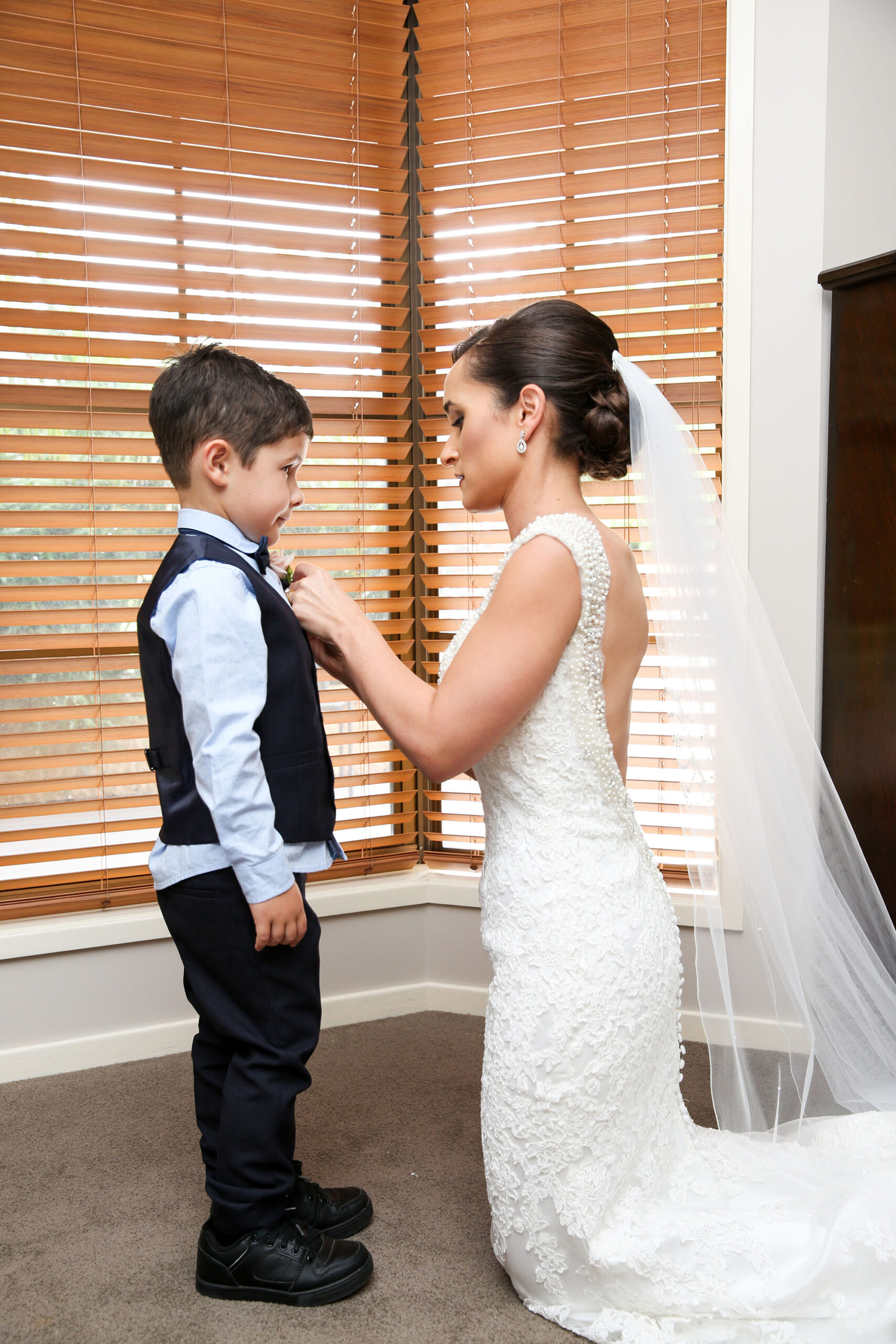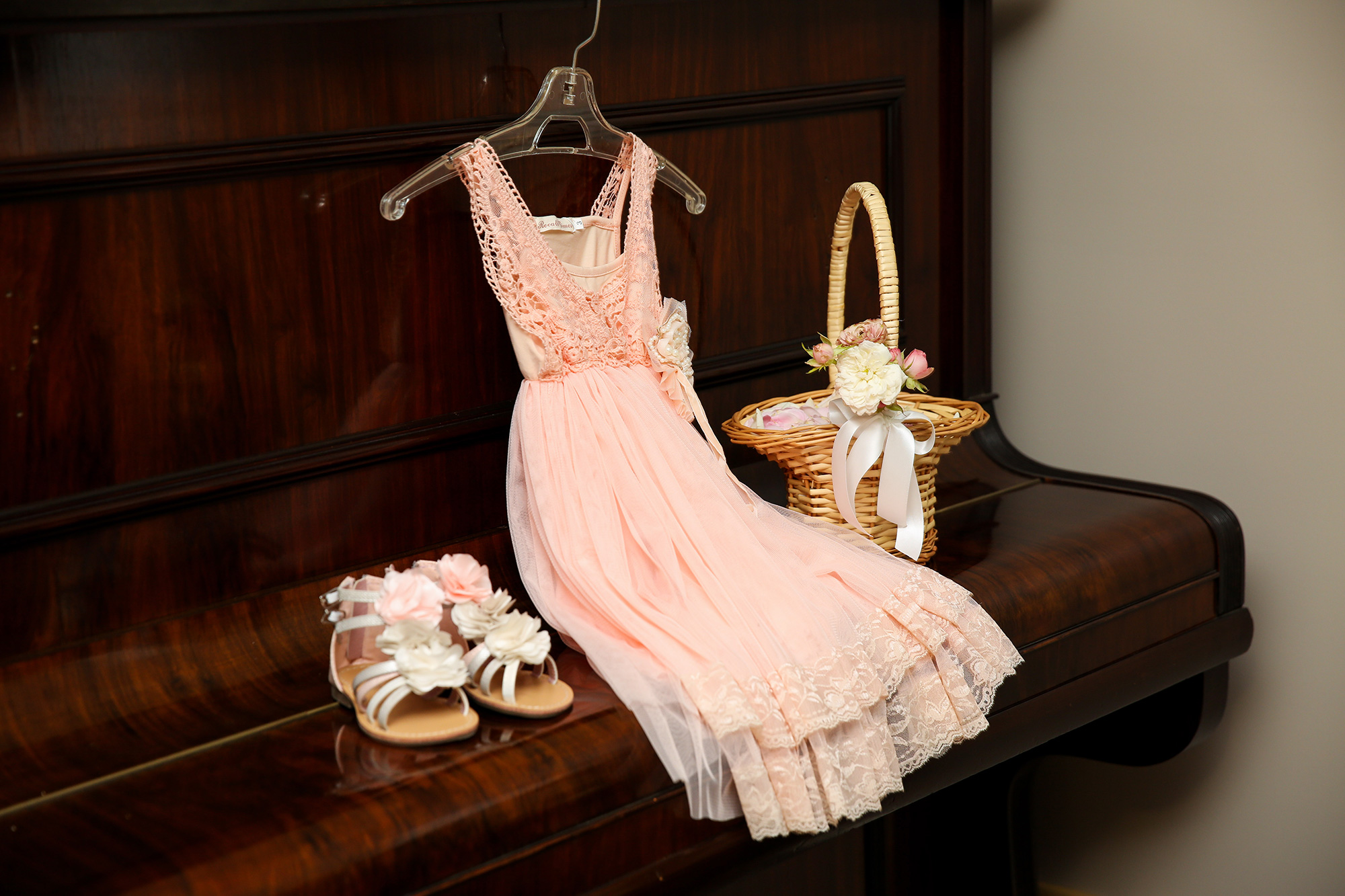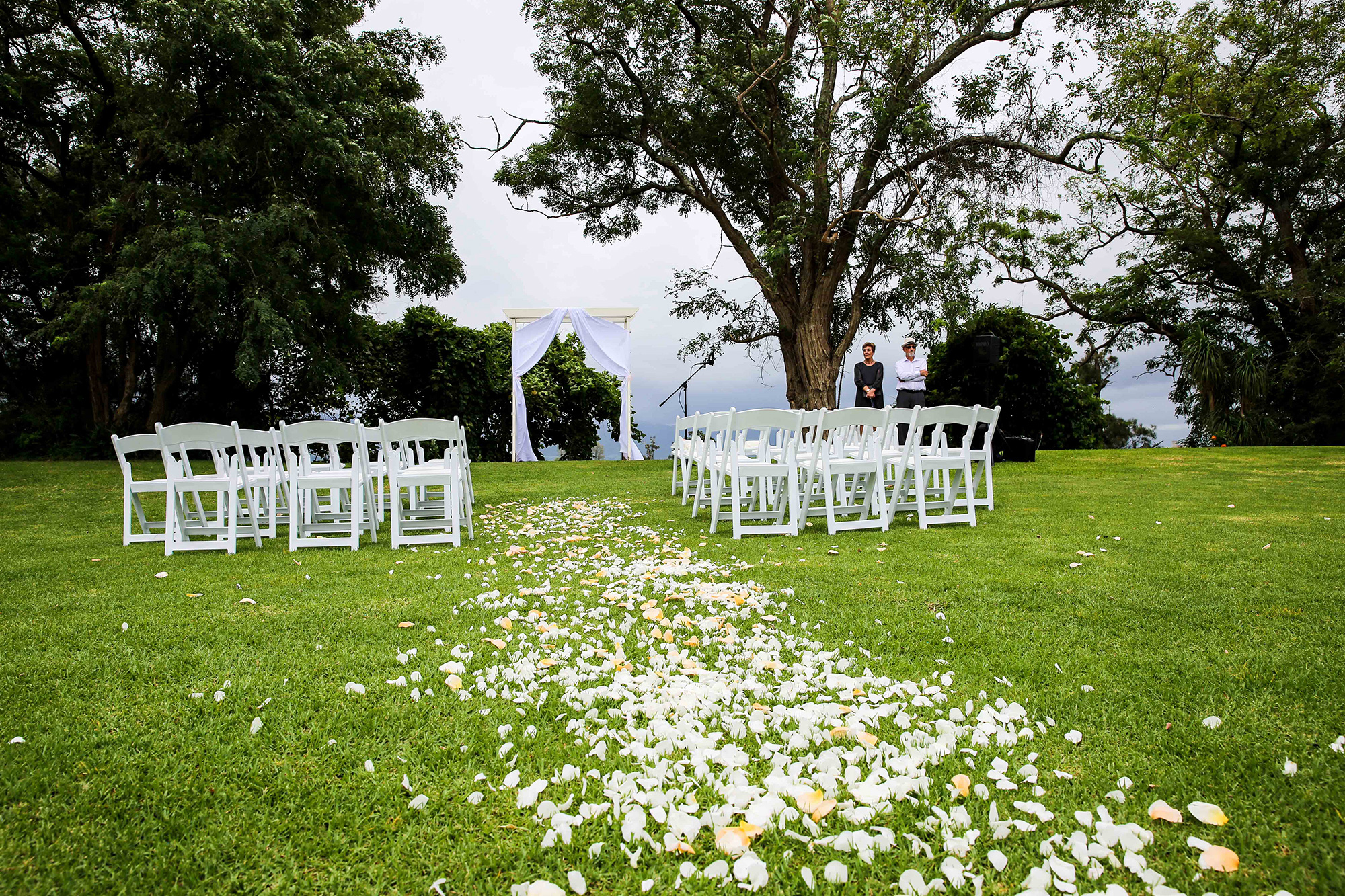 Terara's picturesque ceremony spot boasts water views of Shoalhaven River.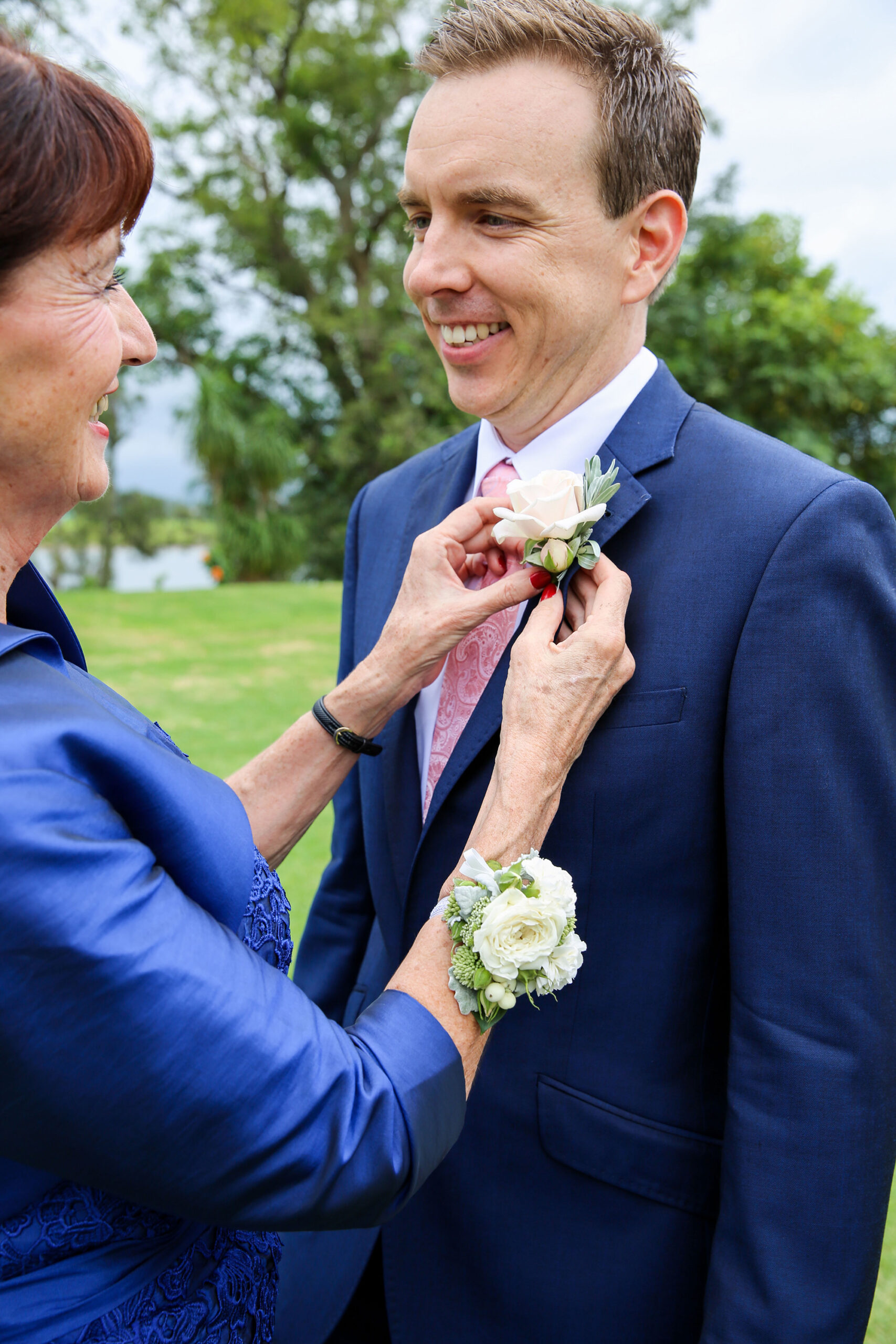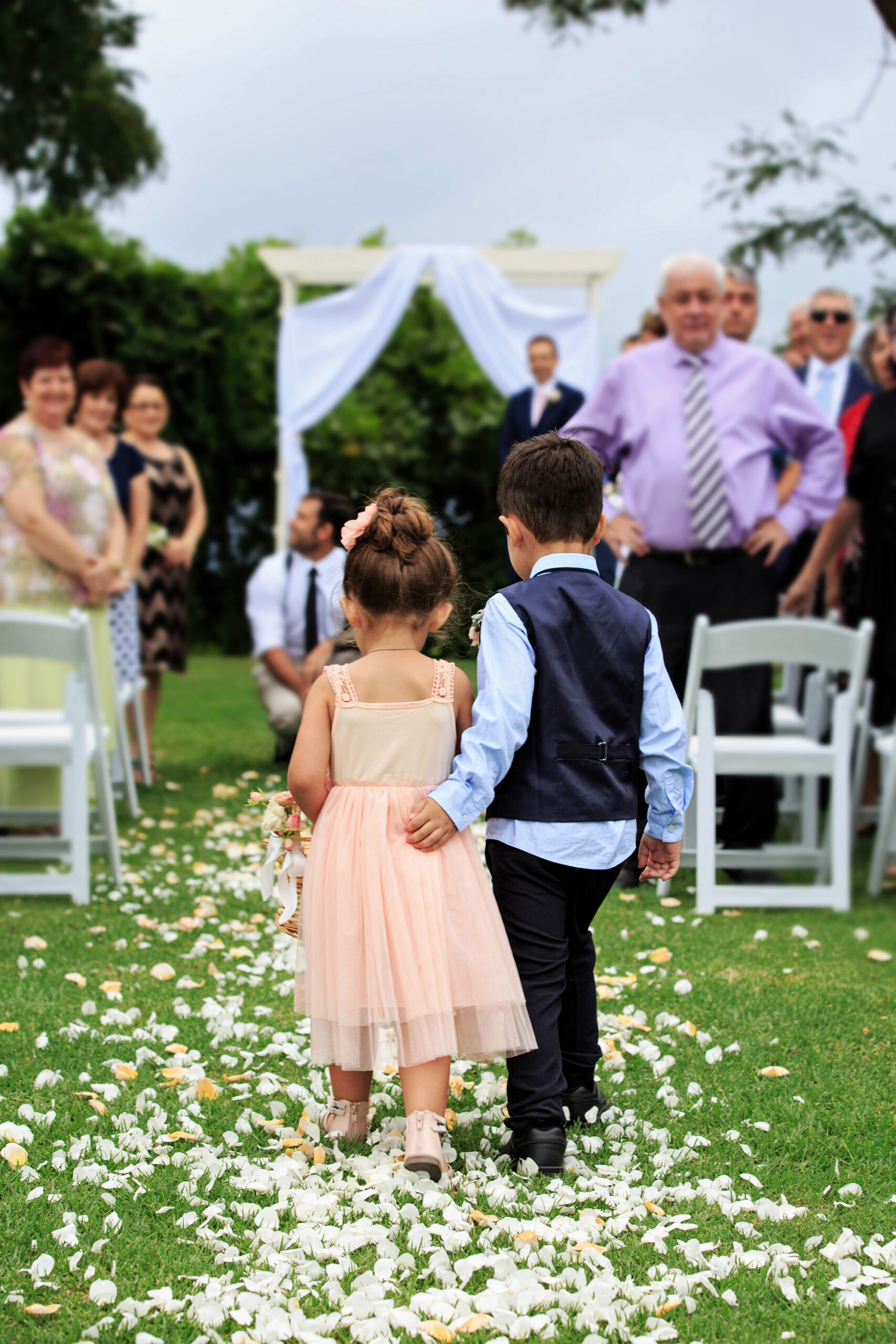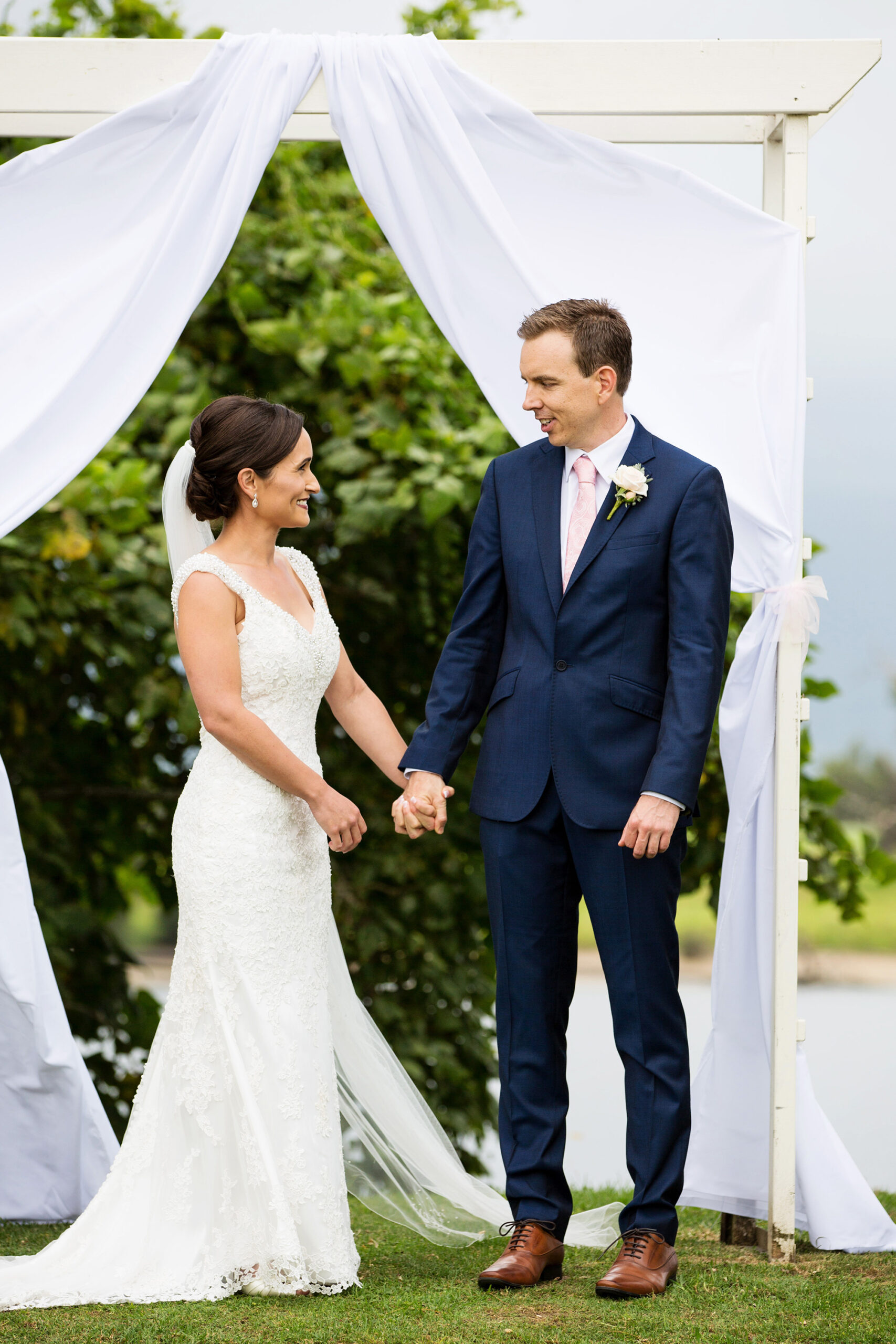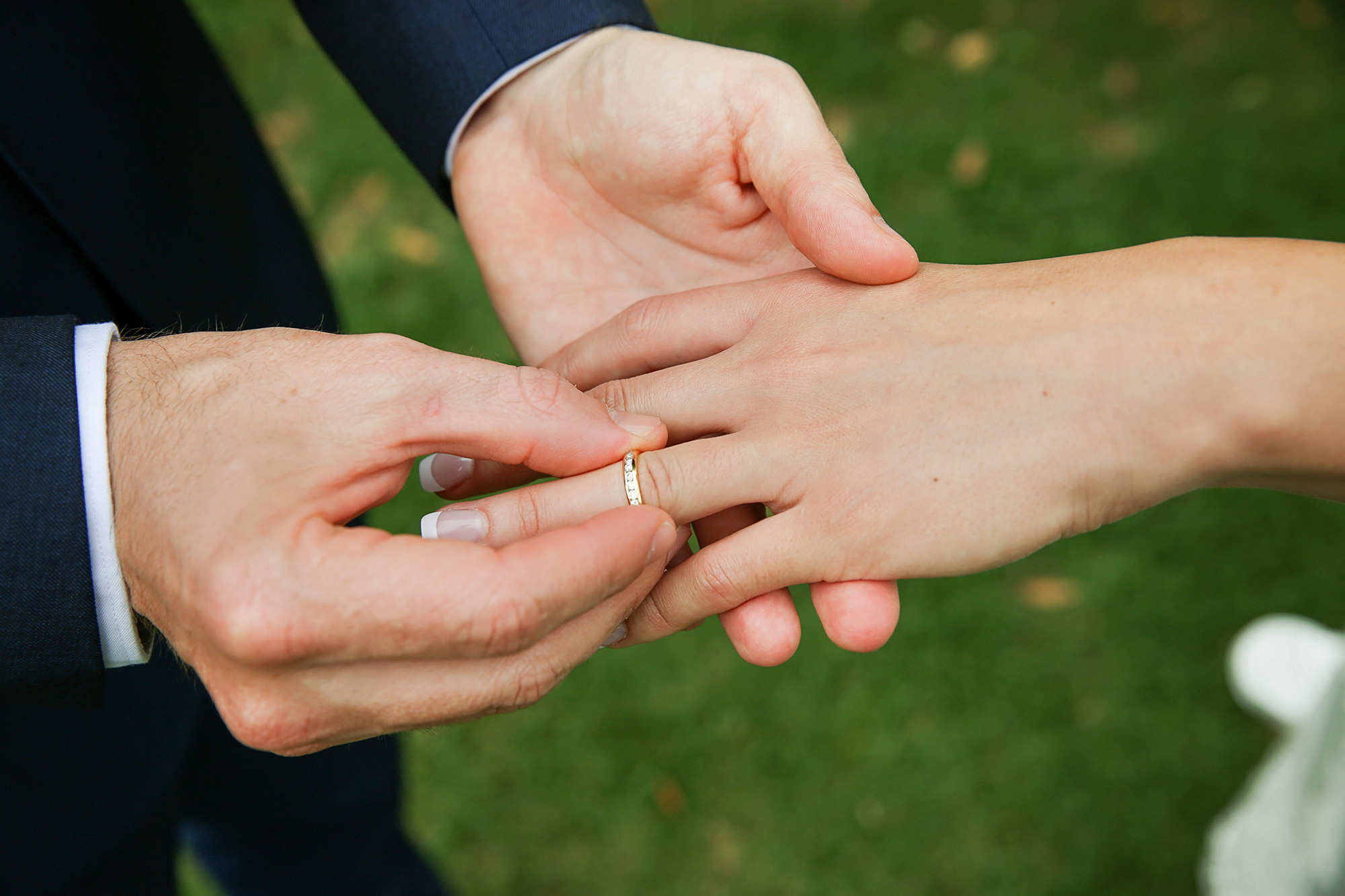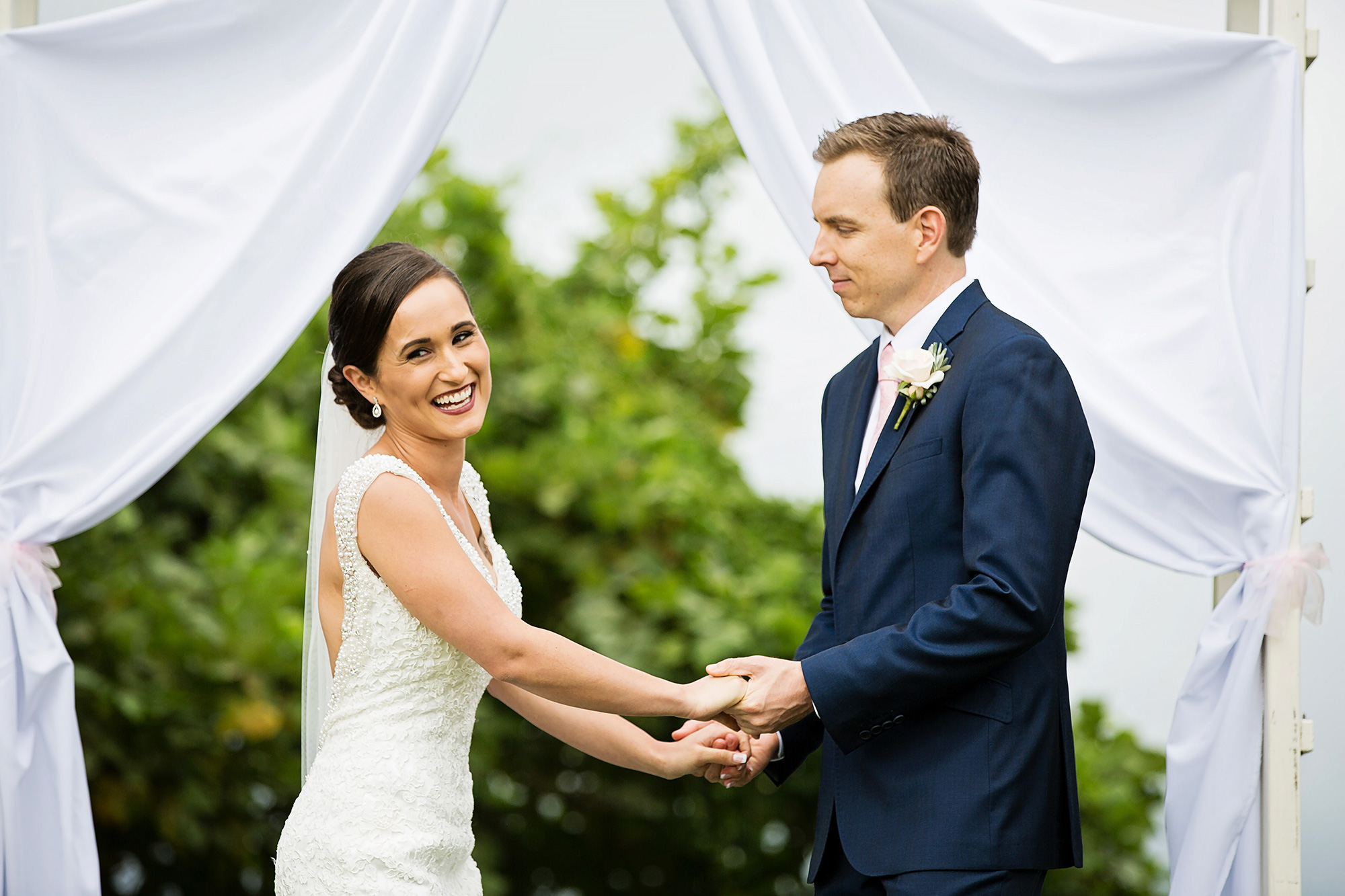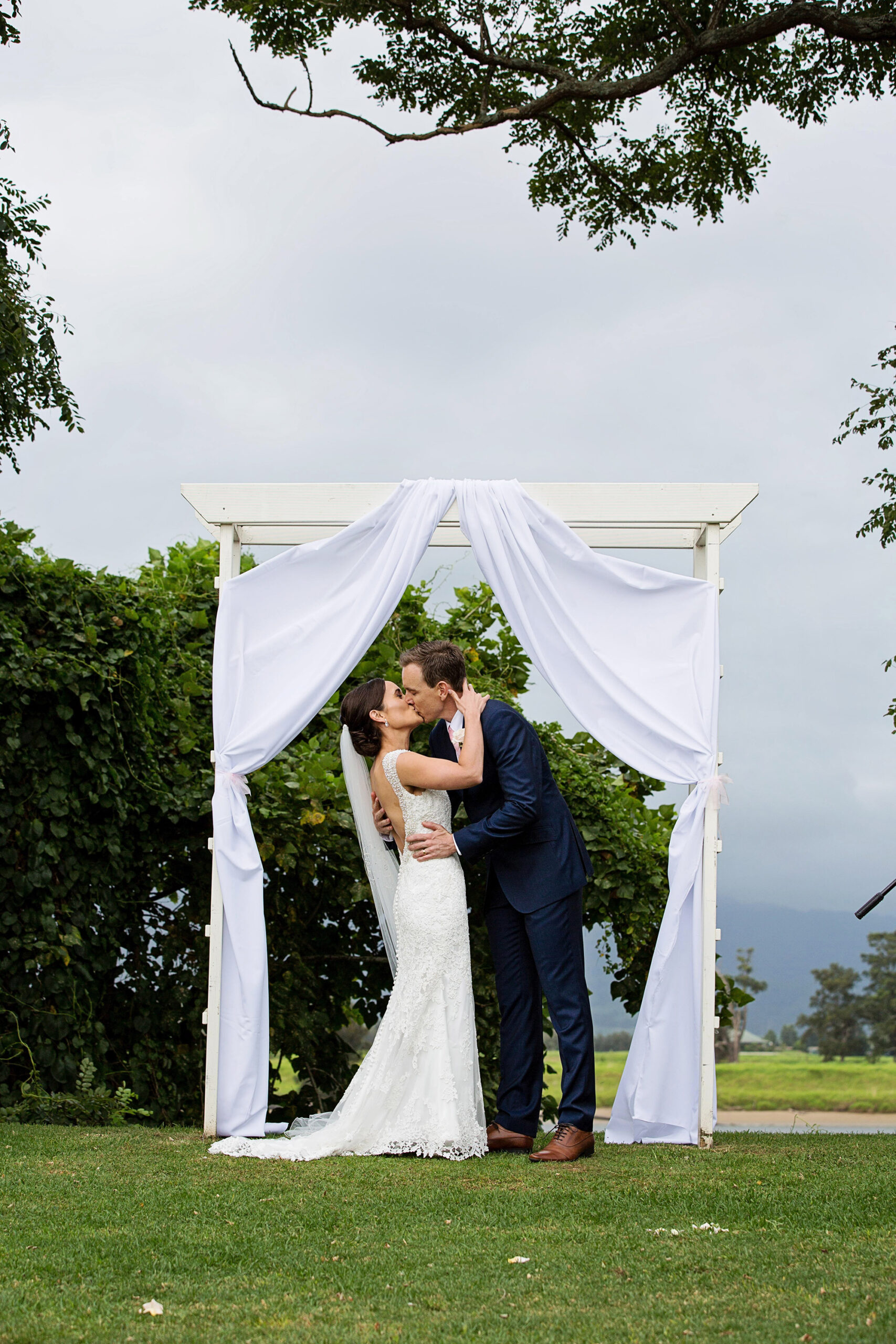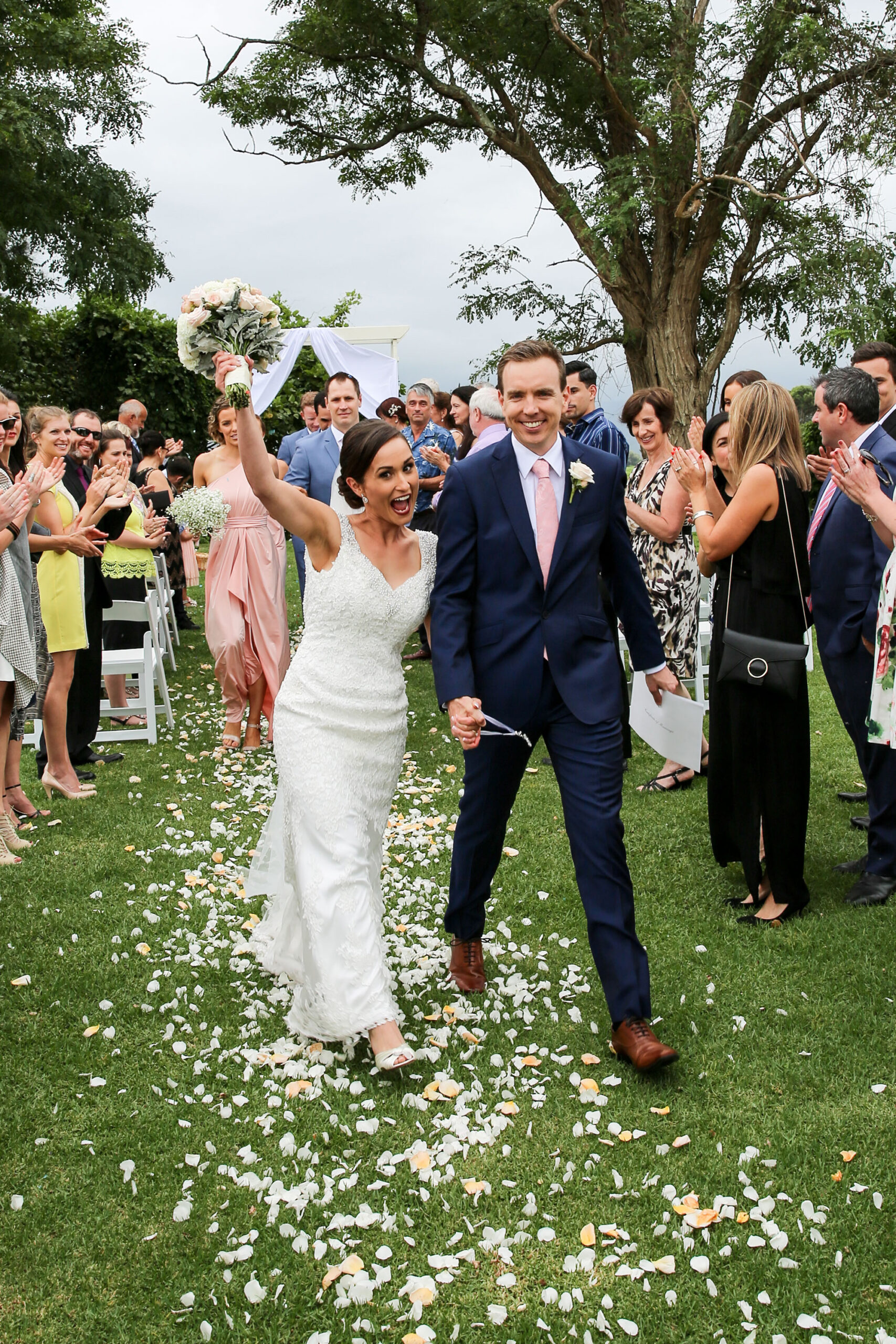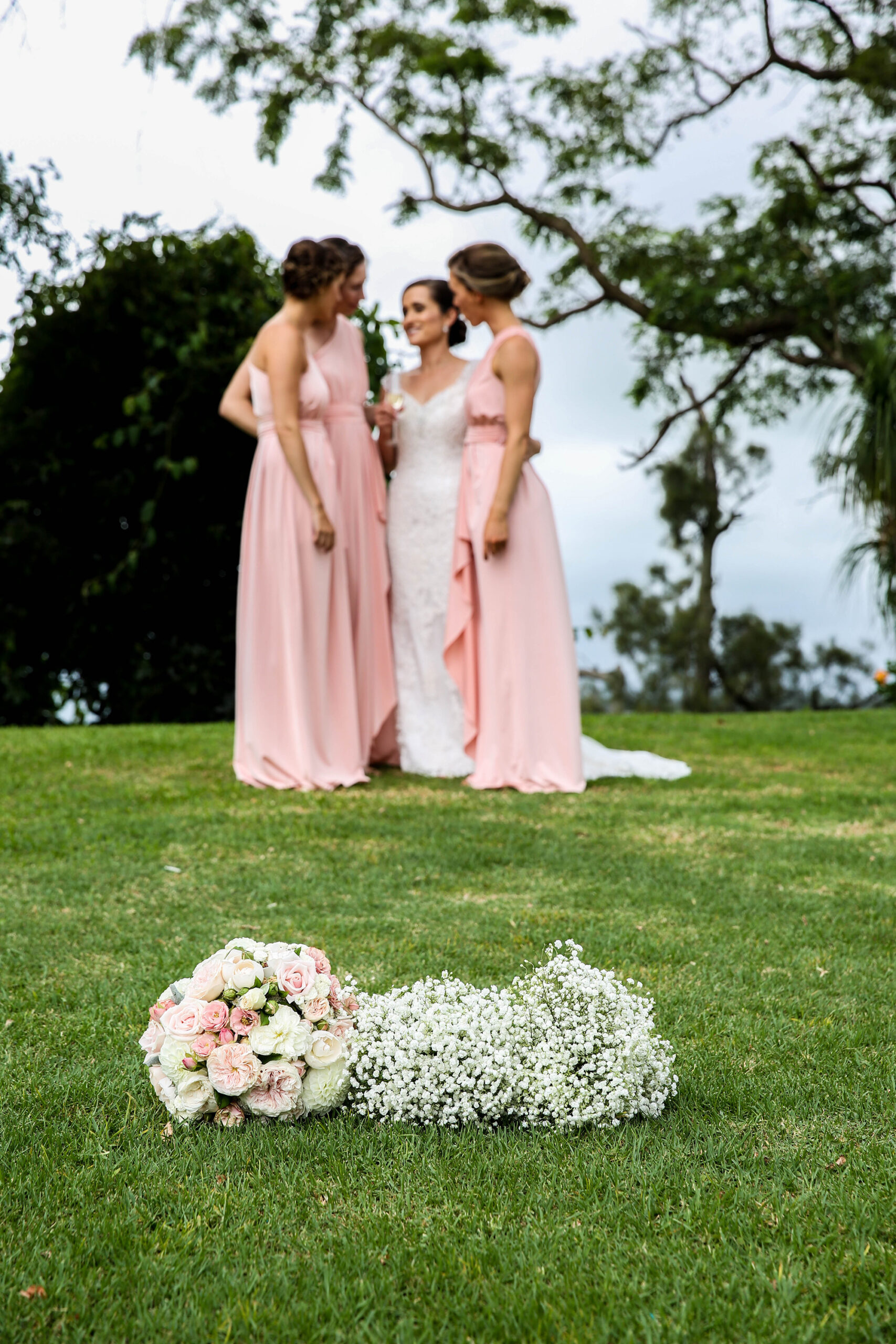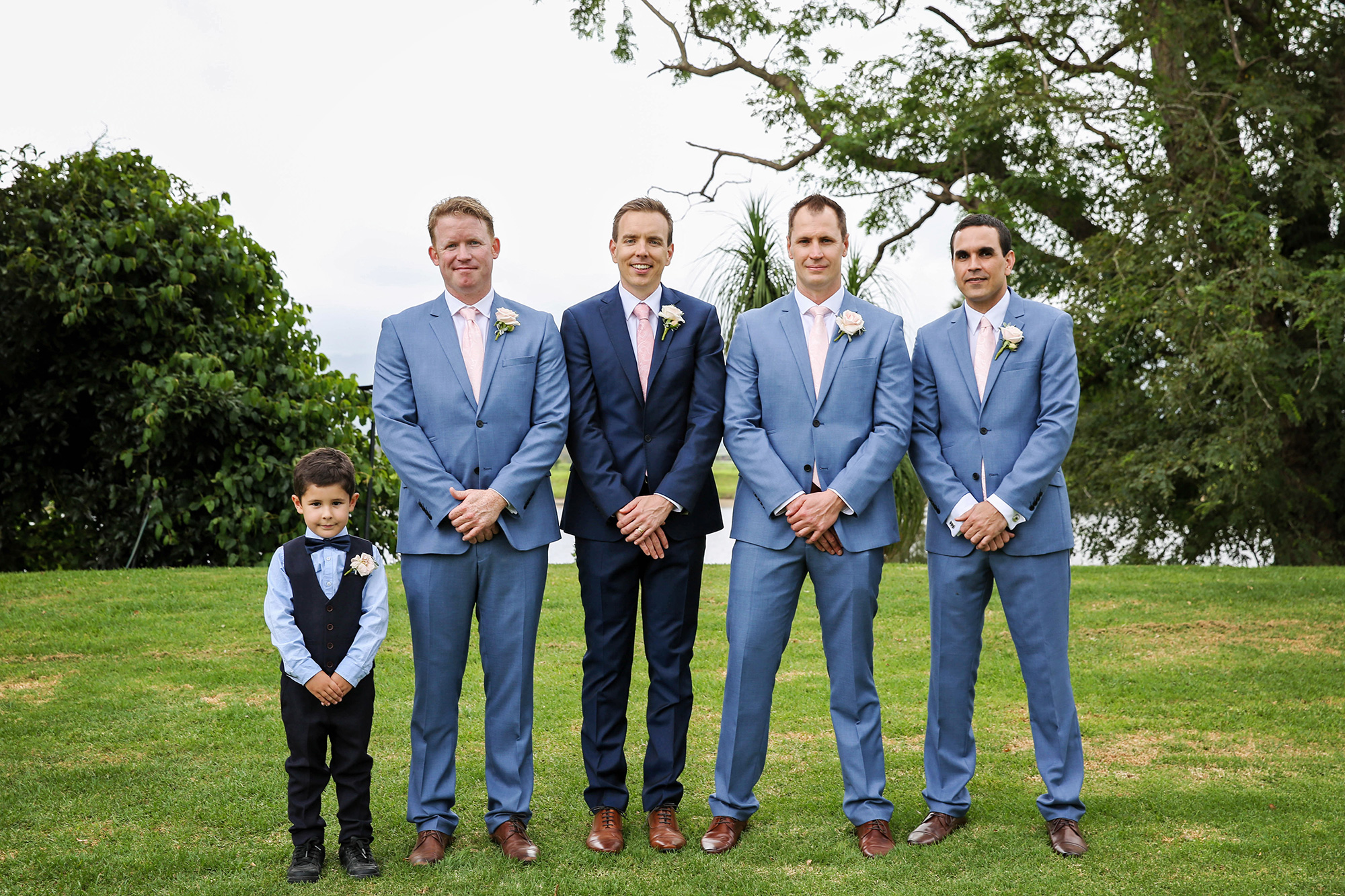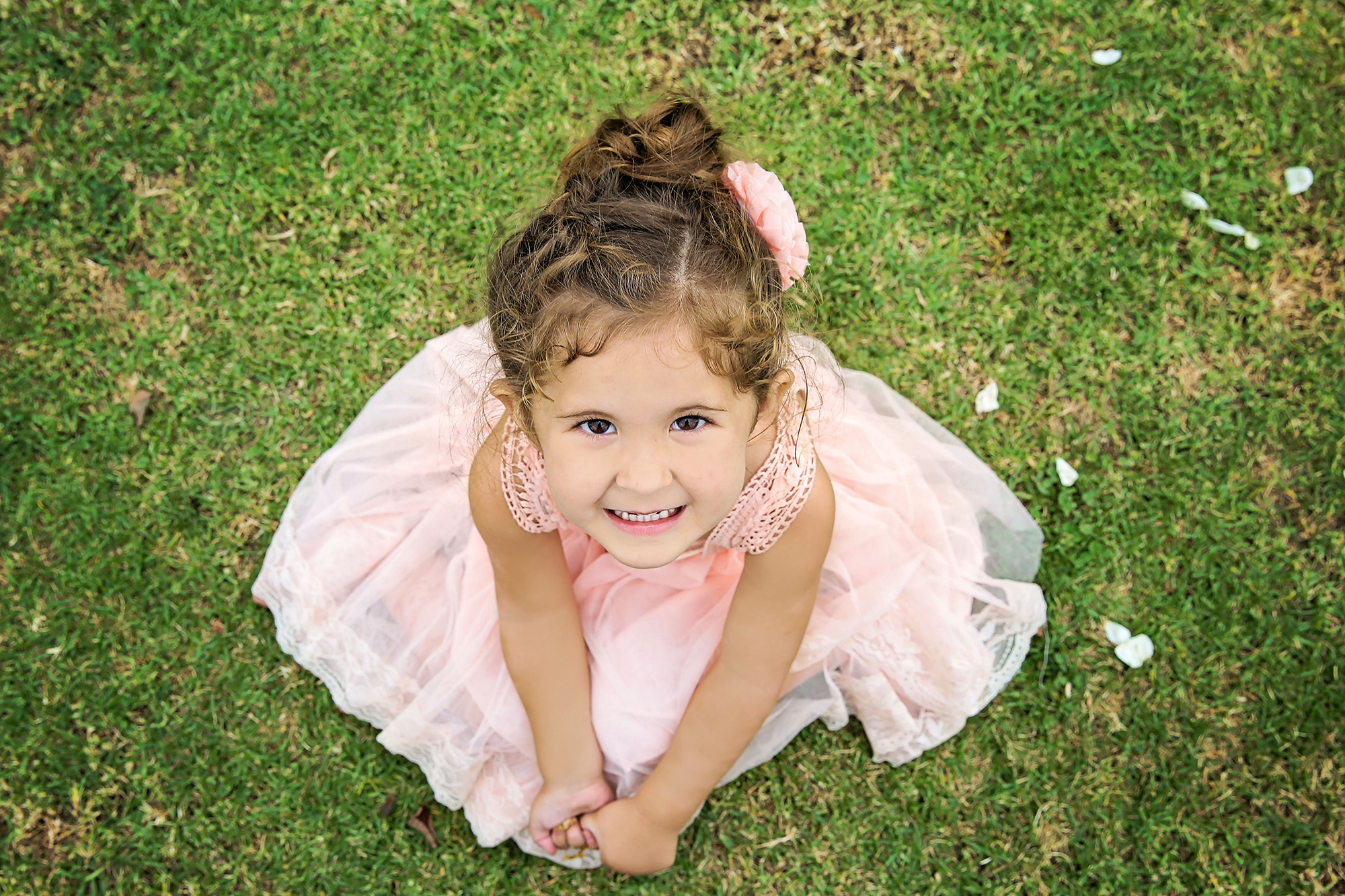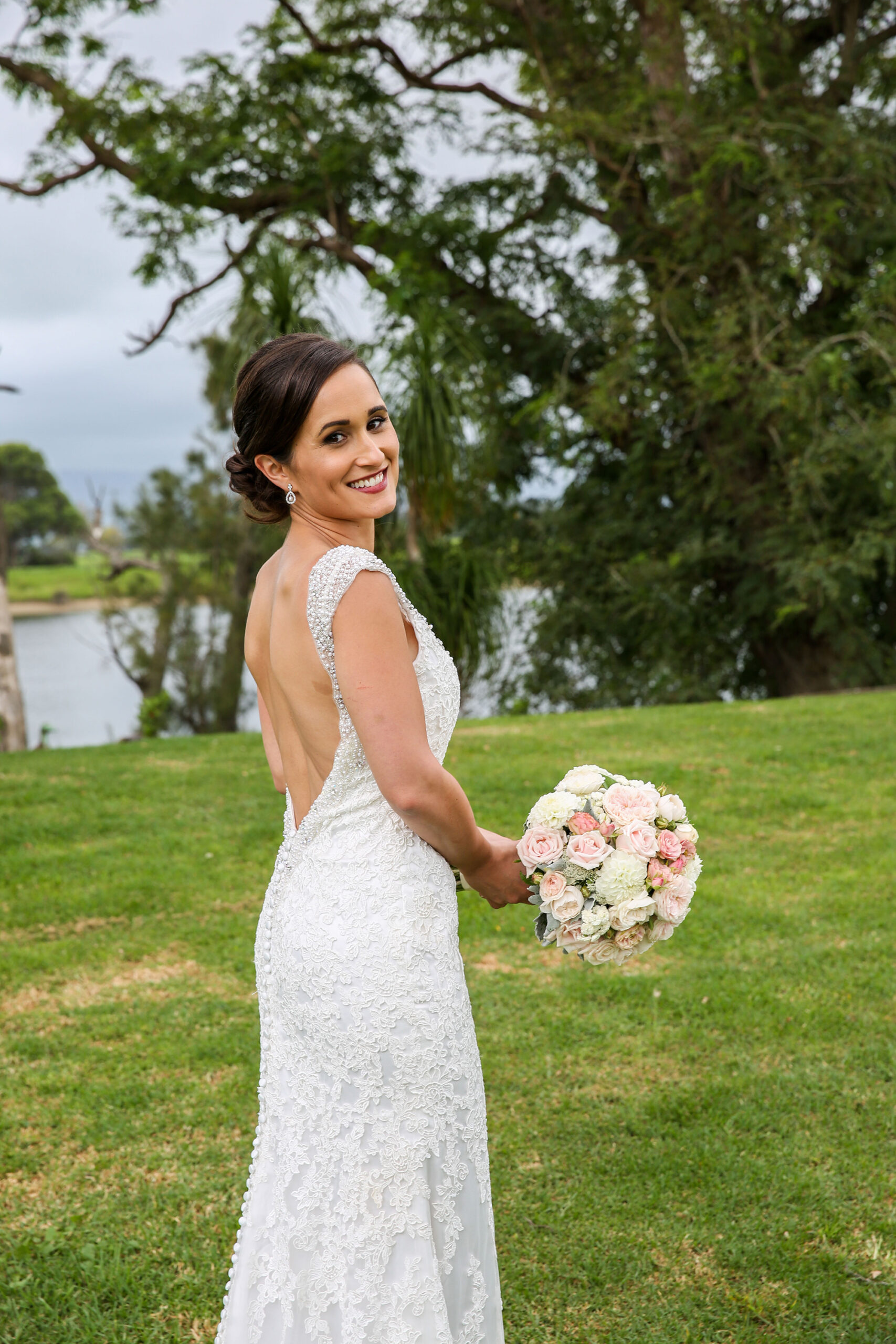 Katie's stunning lace backless dress was from The Ultimate Bride.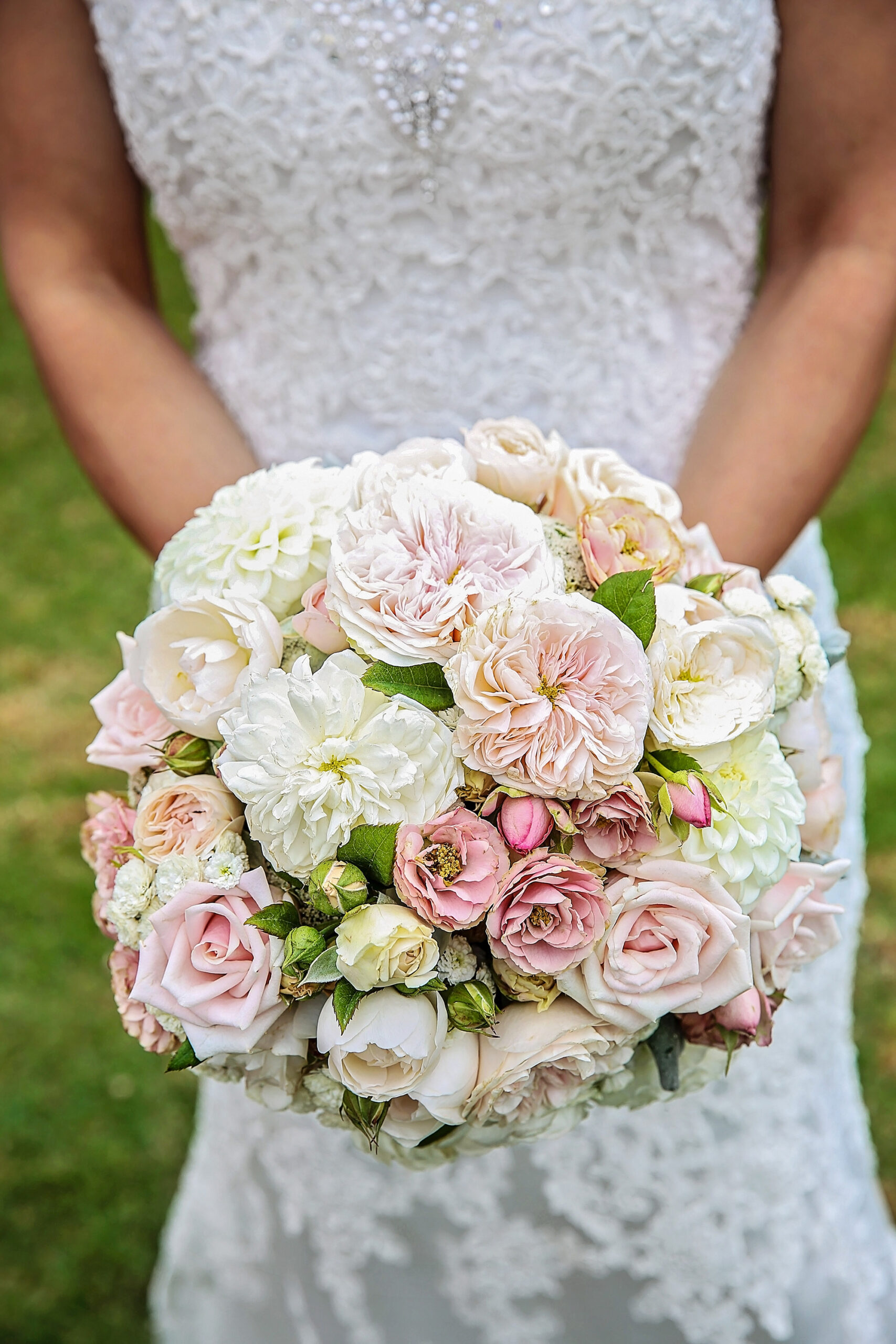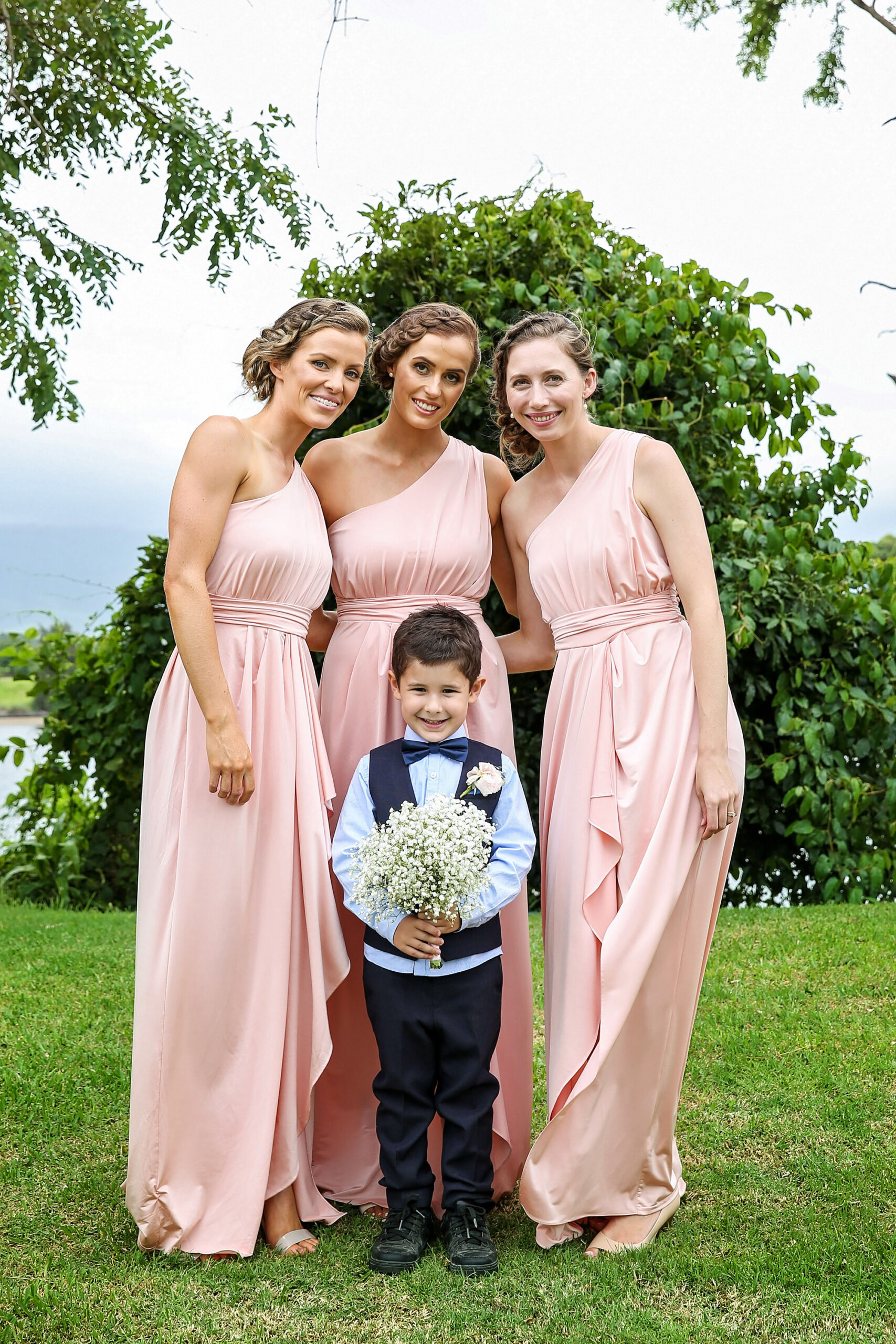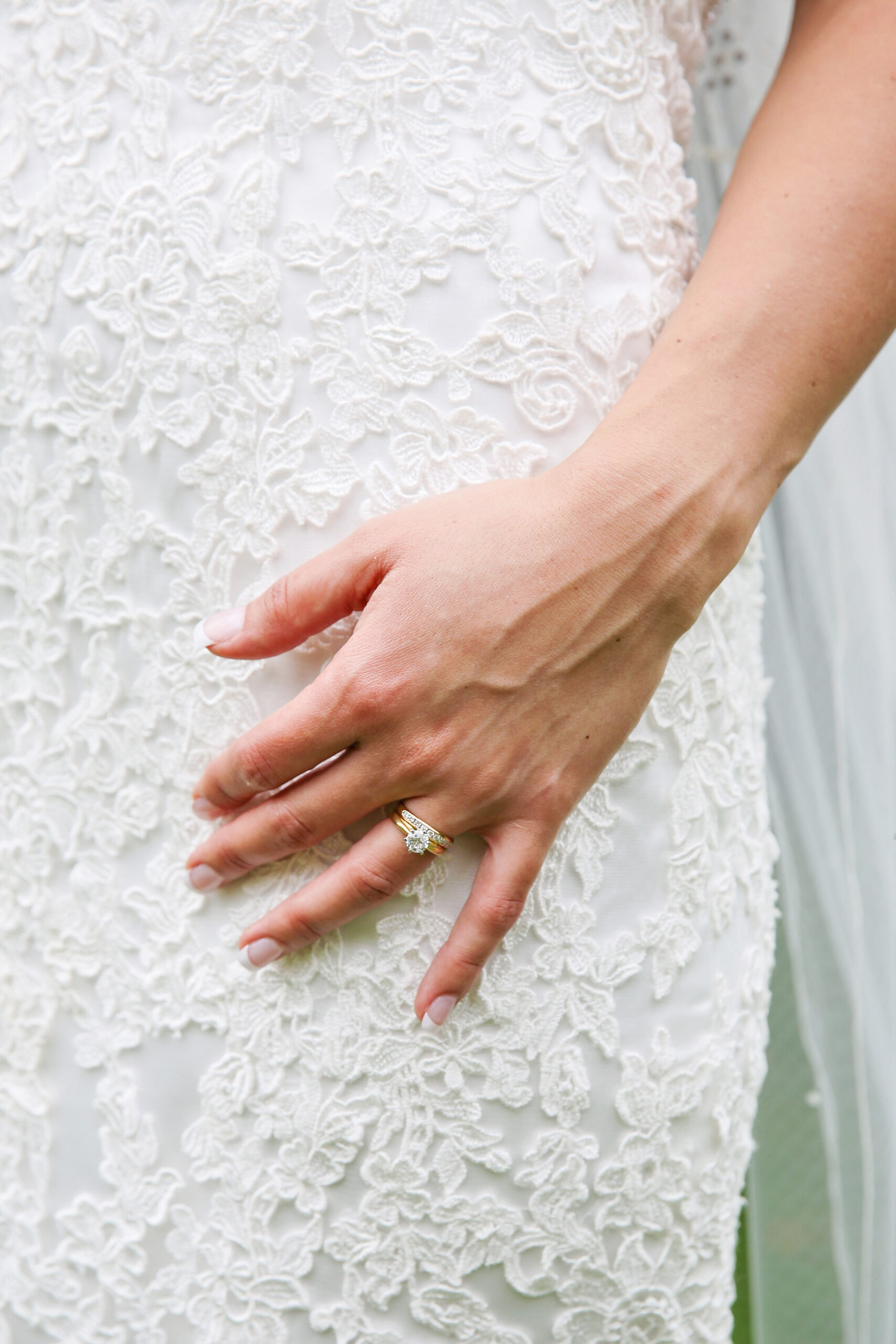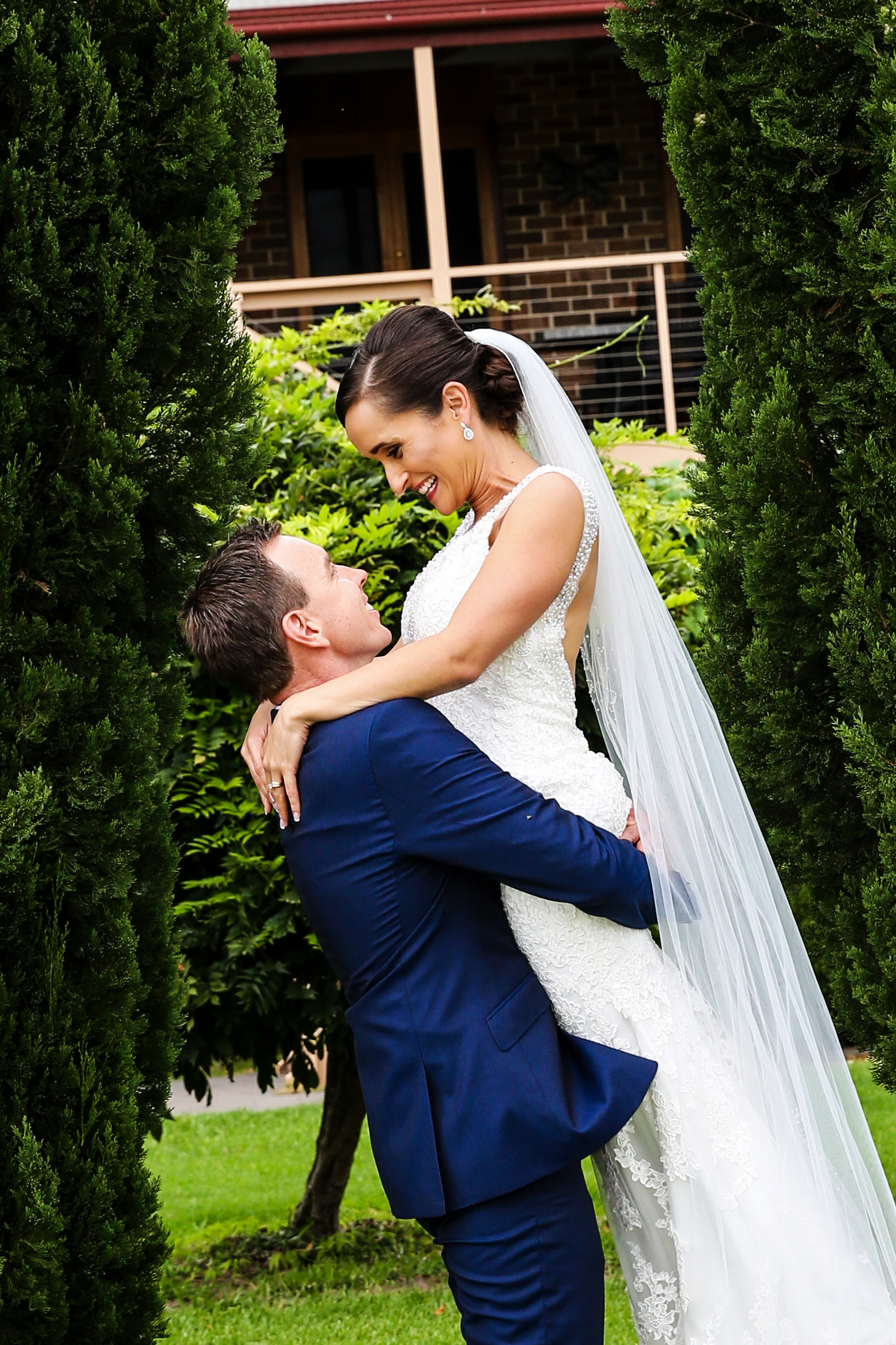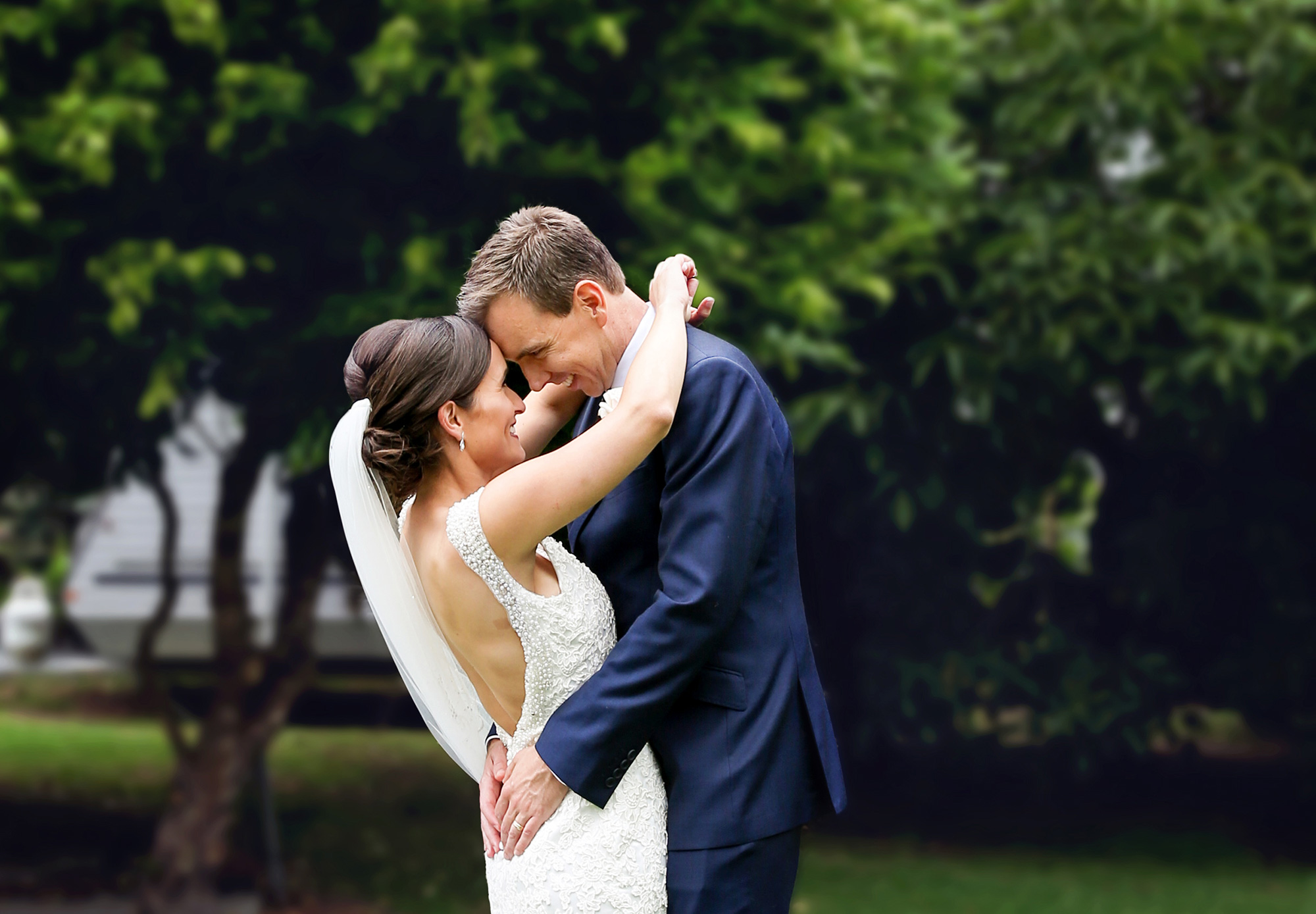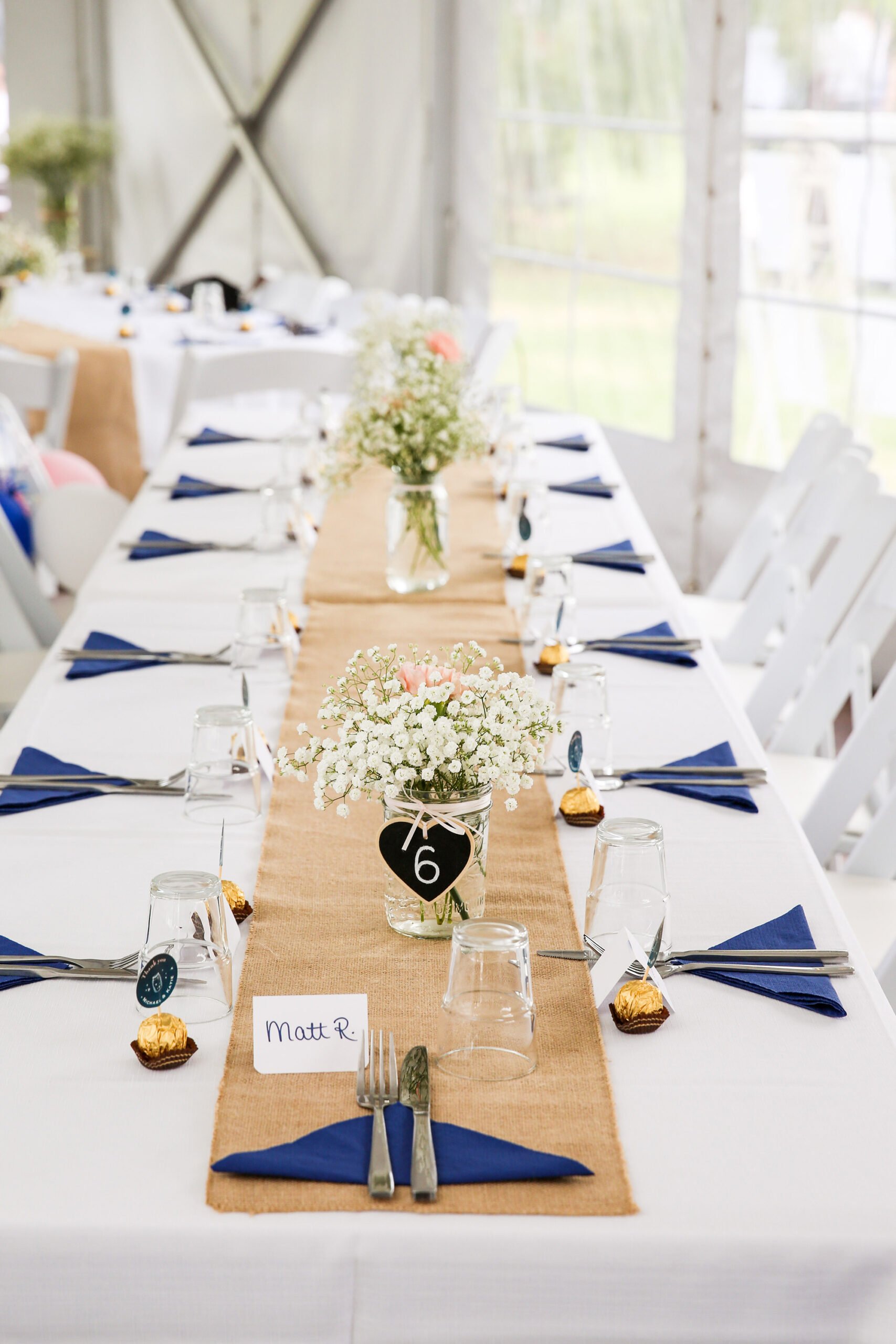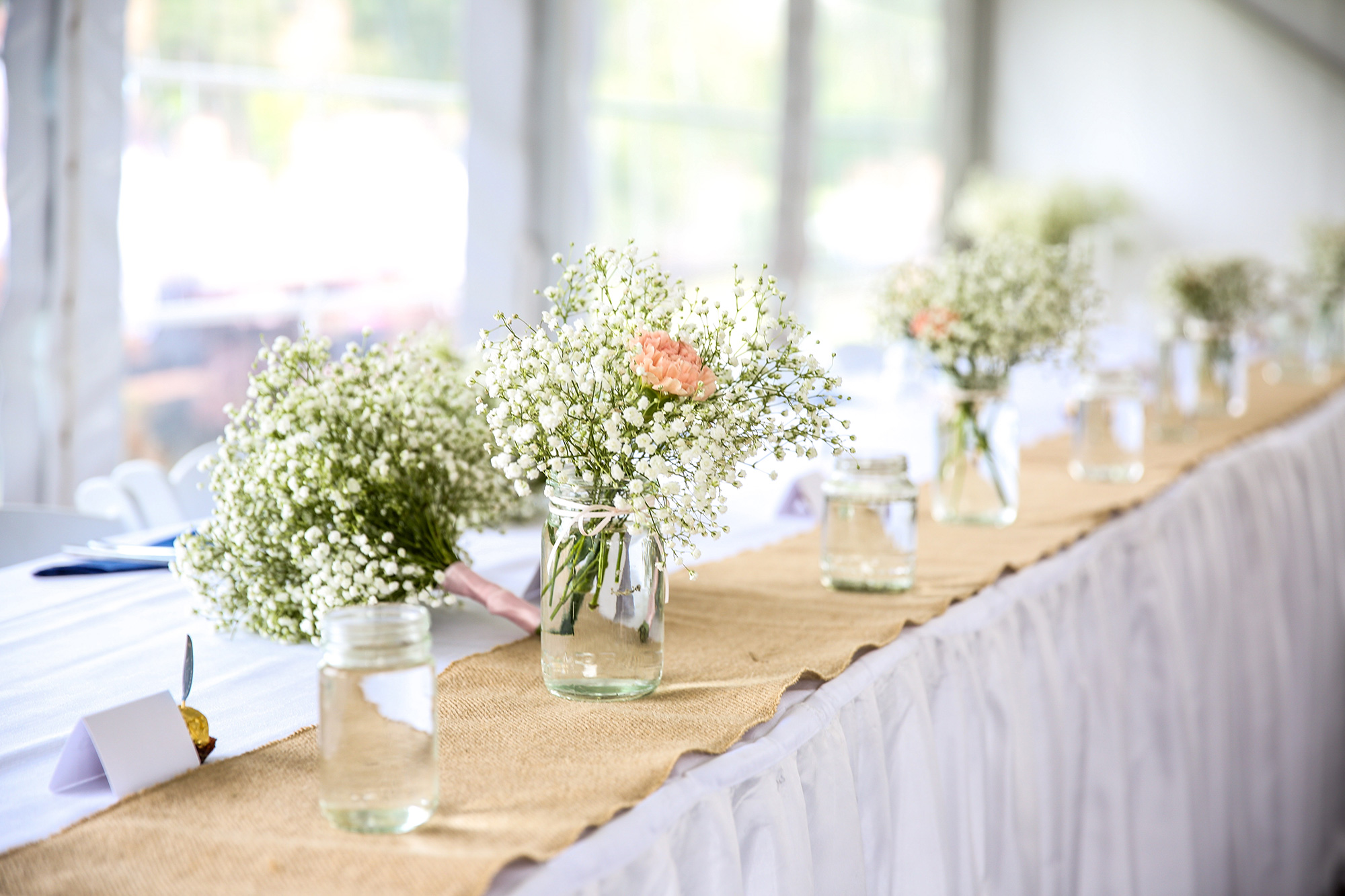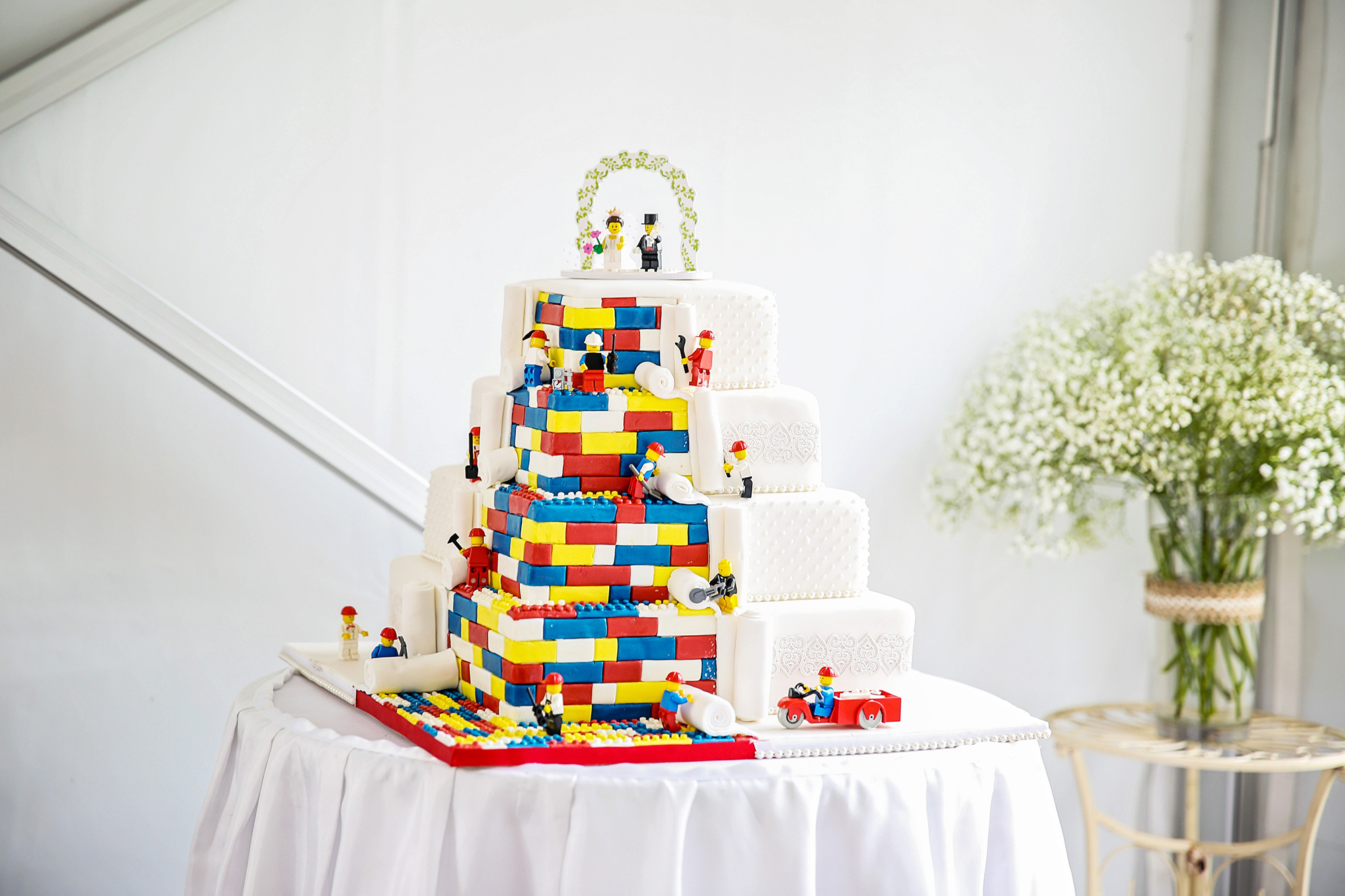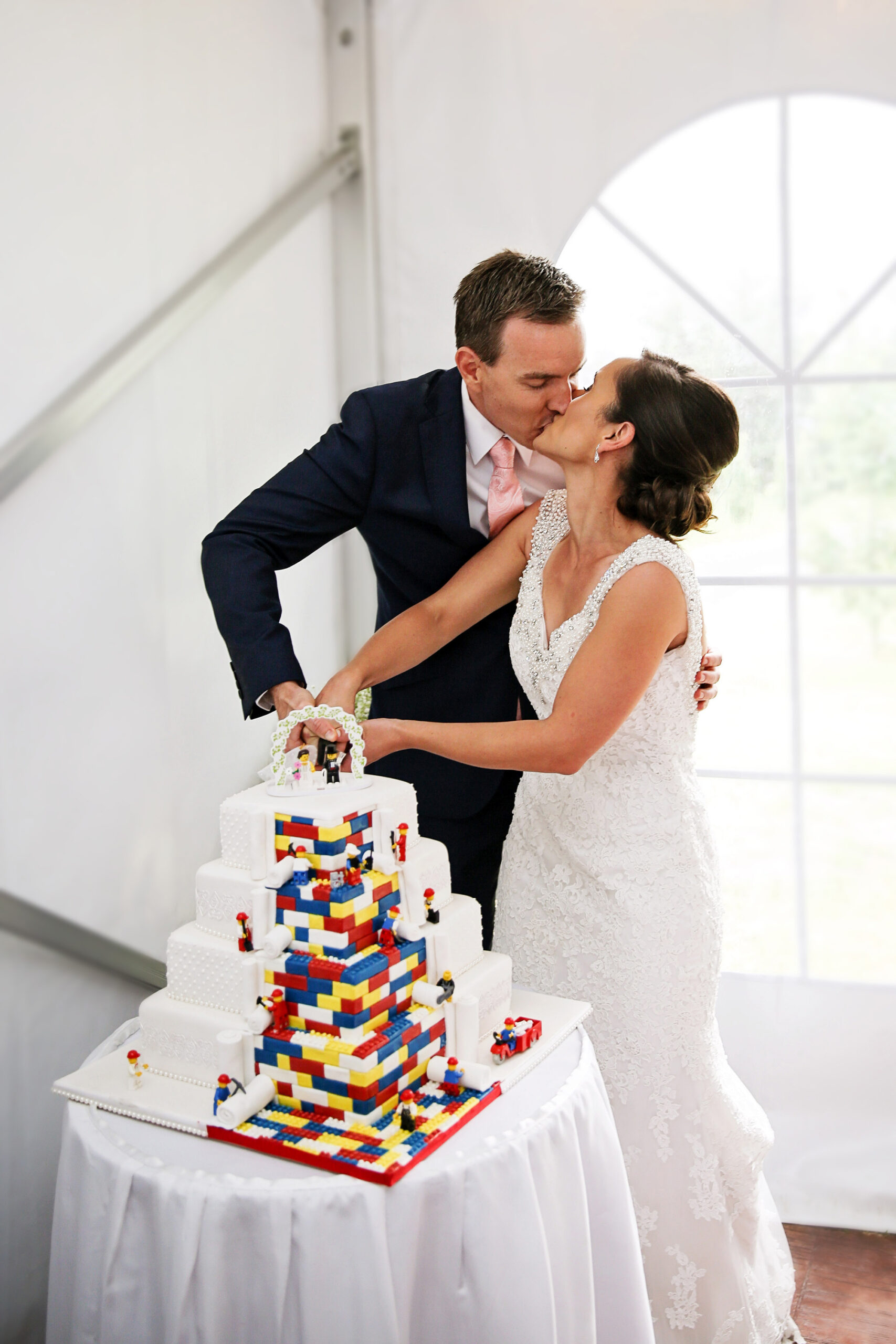 Although the groom isn't a fan of cake, "Michael does like Lego and this was something fun and light-hearted, and a way of keeping him a part of it," says Katie.