There were many reasons for Sydney couple Danielle Coombes and Anthony Muscat to choose a fairytale wedding over any other theme.
For it wasn't just that the 26-year-old "girly girl" had always dreamt it would be. Or that her enchanting Mia Solano gown and dazzling statement necklace had a distinctly Disney Princess feel to it. As it turns out, the Sydney groom, 27, had his own Prince Charming tendencies which is how he came to woo a girl from Perth to the opposite end of the kingdom.
Danielle tells: "We met when I was on holidays in Sydney and although Anthony spilt his drink on me I decided to give him a chance anyway. He flew to Perth to try and impress me – and it worked! After many phone calls, texts and Facebook messages, we decided to give this difficult situation a go. Five months later and after many frequent flyer miles I moved to Sydney so we could be together."
In chapter two of their romantic tale, the couple flew to New Zealand for a magical skiing holiday. Out on the postcard-perfect balcony of Christchurch's Skyline Restaurant, with snowflakes falling around them, Anthony asked Danielle to be his bride. On bended knee. With a diamond and pink sapphire engagement ring in hand. "I burst into tears," recalls Danielle, "and said yes!"
The pair's nuptials at the Cardinal Cerretti Memorial Chapel on November 16, 2013, were witnessed by 180 guests preceding a sit-down reception with a few modern and humorous twists at Orso Bayside Reception.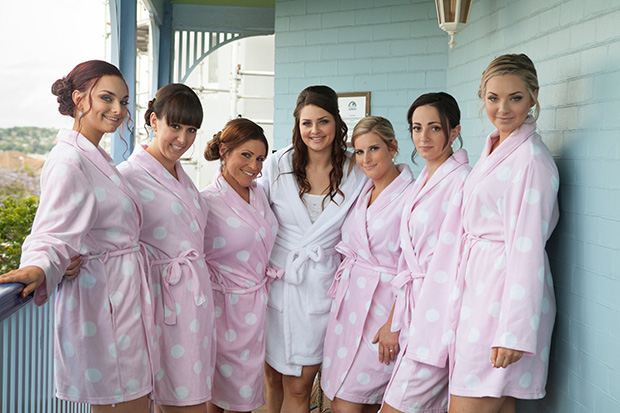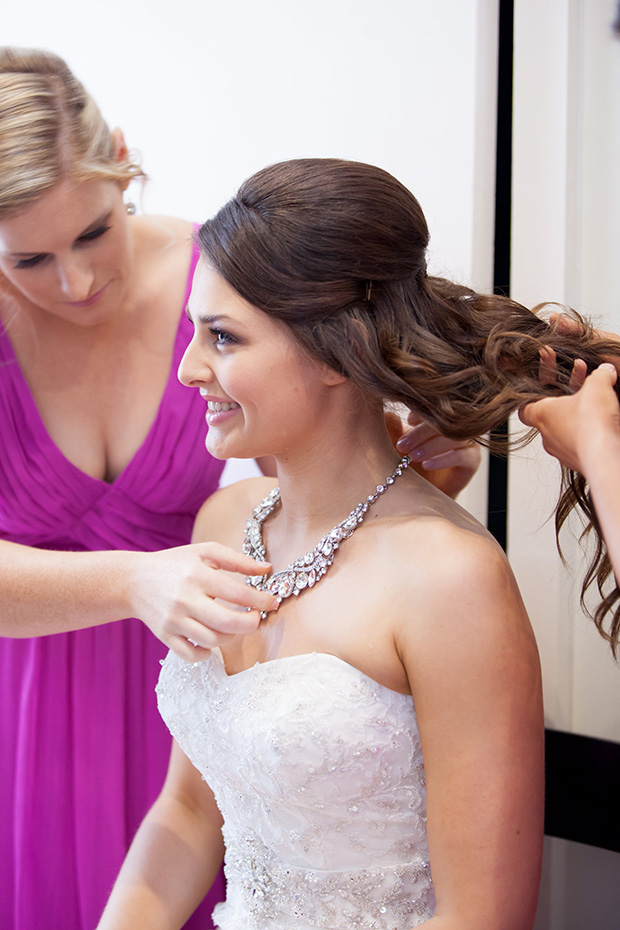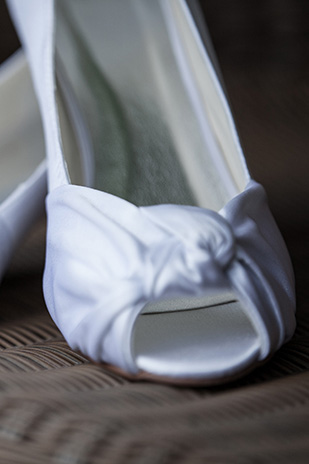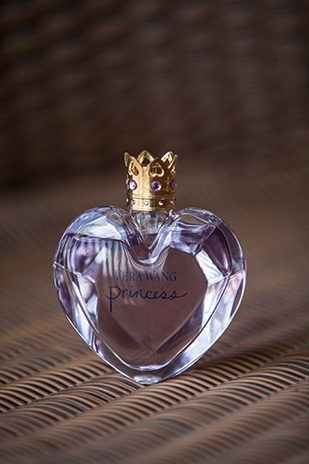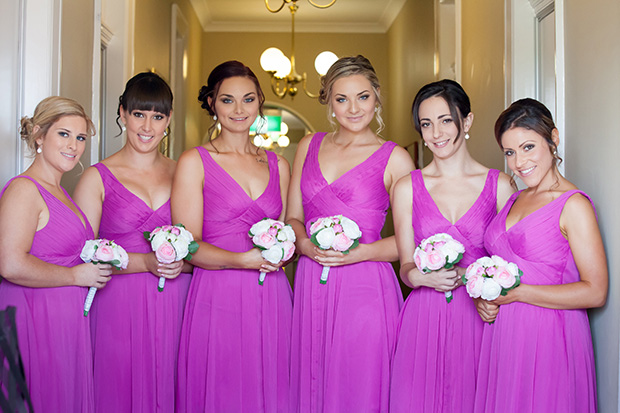 Danielle's six attendants were dressed by Jacqui E in fuchsia tea-length crossover gowns.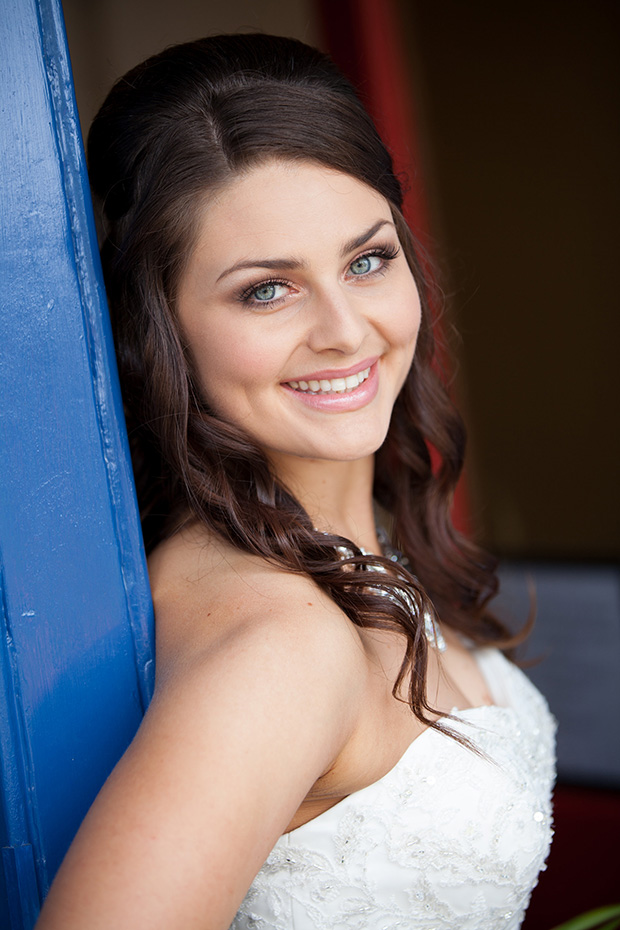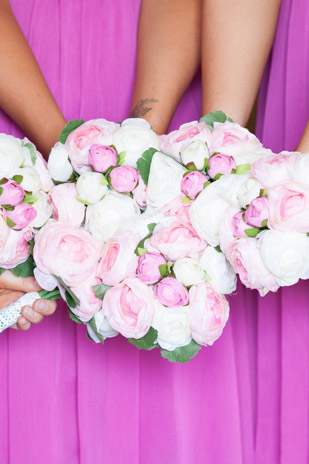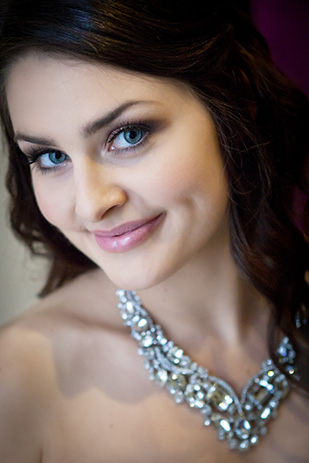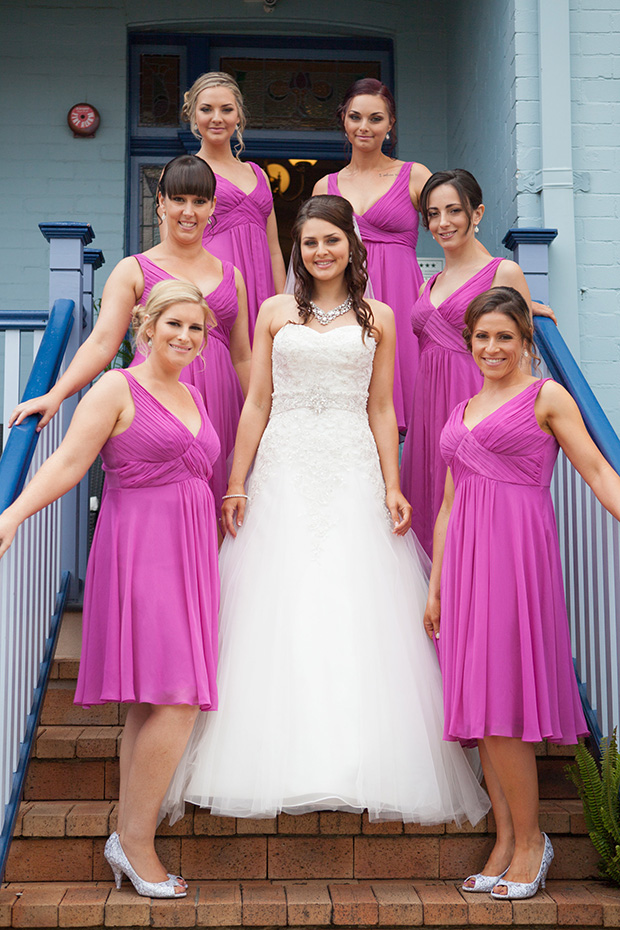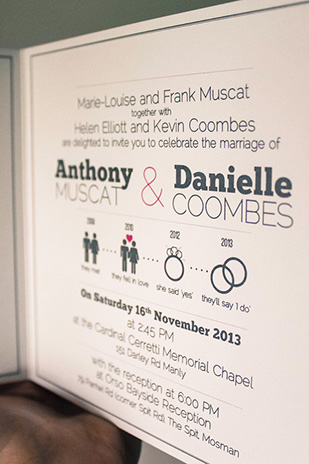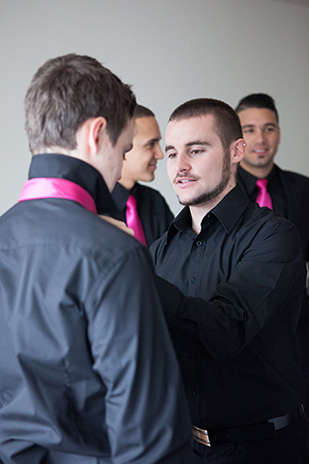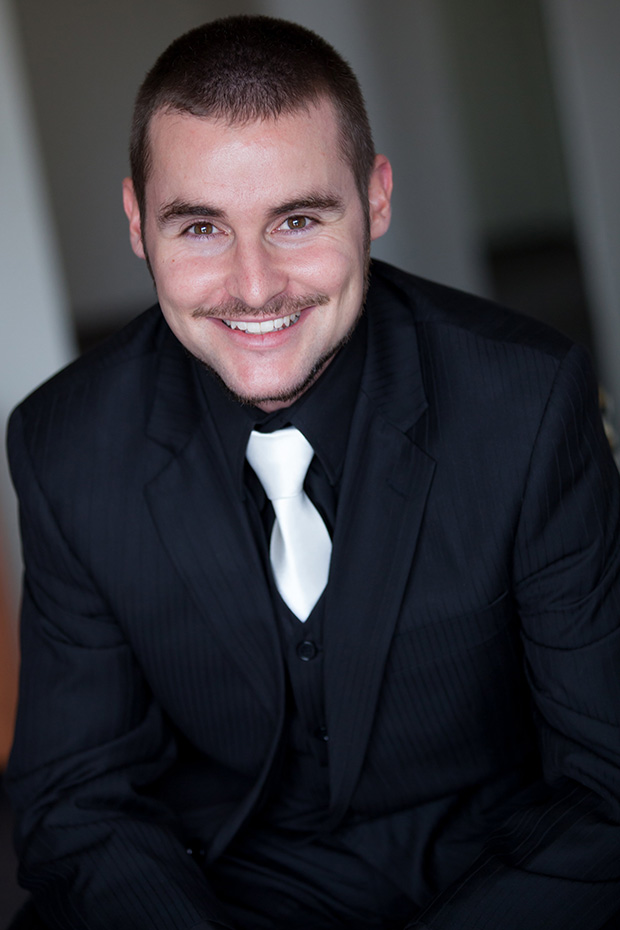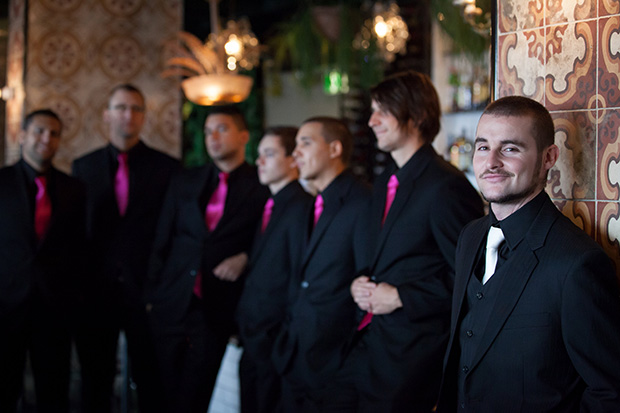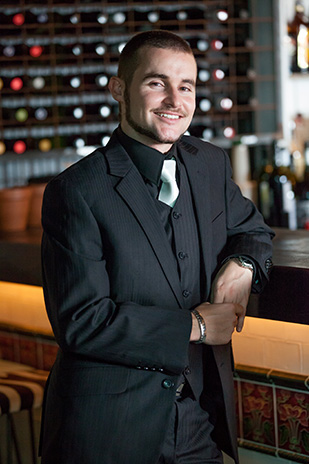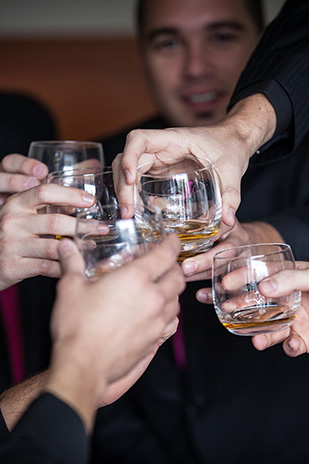 "I always wanted a classic fairytale wedding and to have everything in pink and white," says Danielle. "Luckily for me Anthony was happy to go along with most of my ideas. His only request was we get married in a Catholic church to stay true to his faith."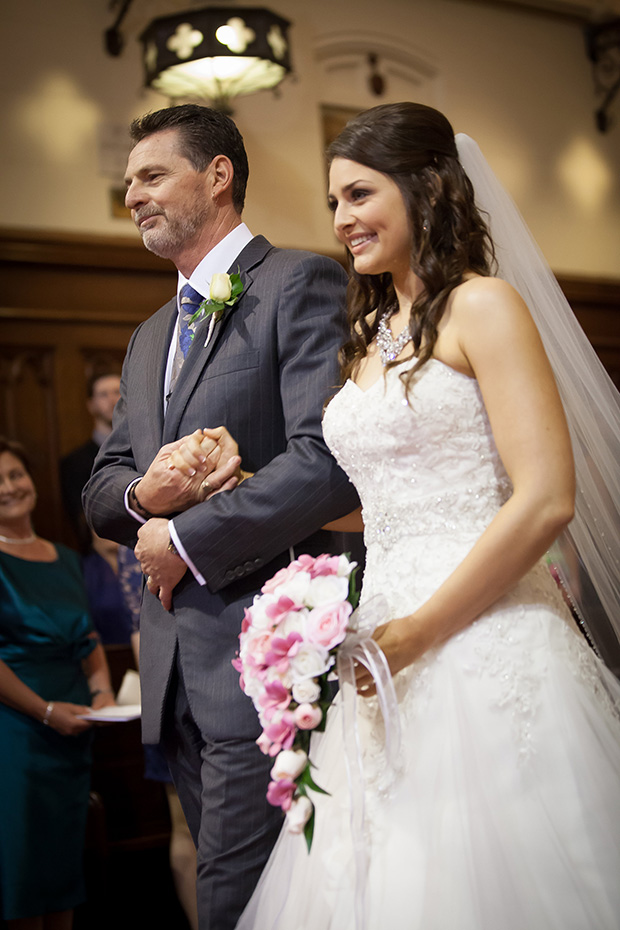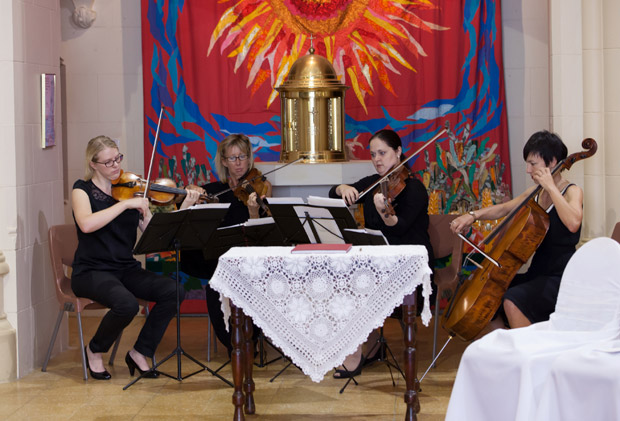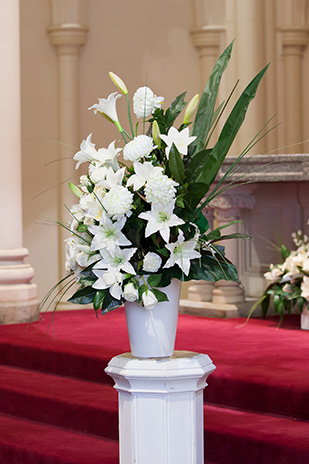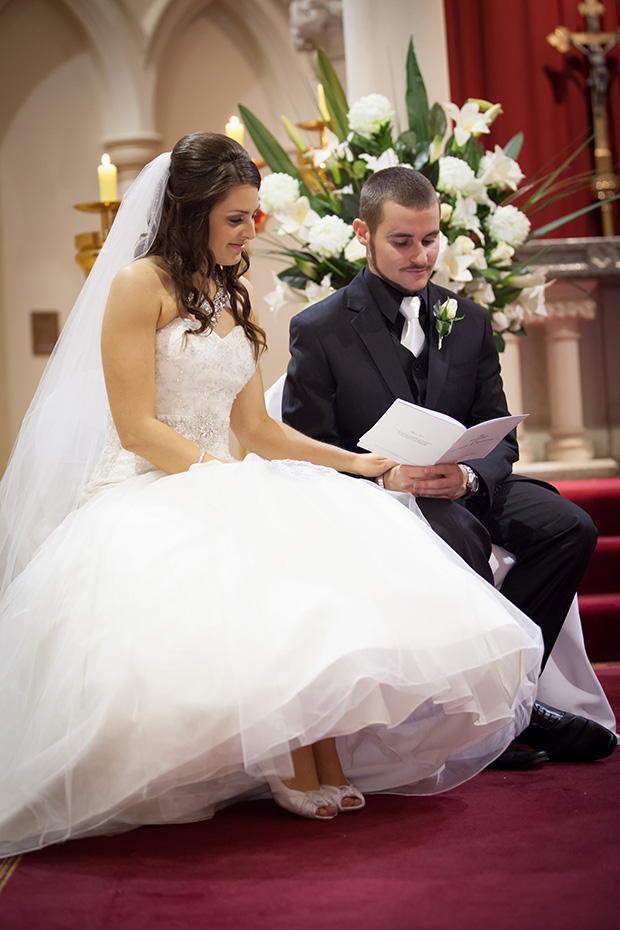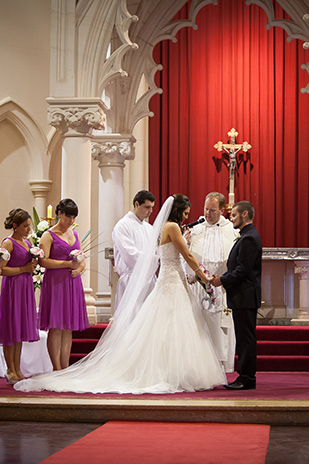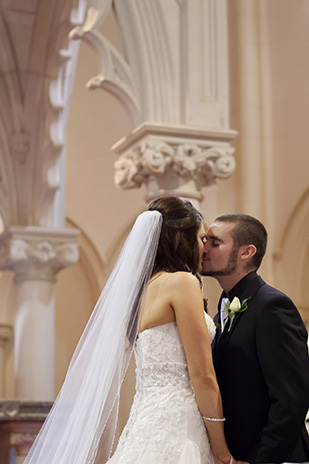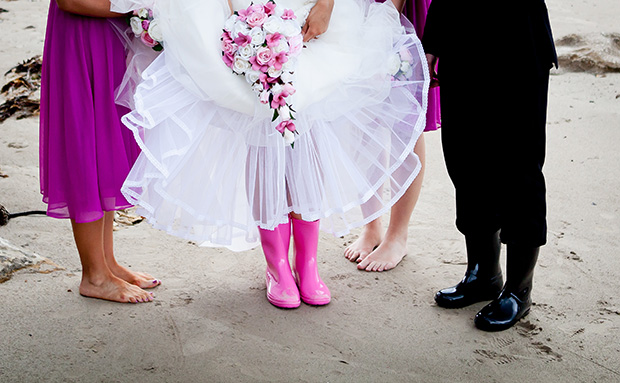 "The night before the wedding there was a huge storm," recalls the bride. "We made the most of it by jumping through puddles with gumboots and umbrellas."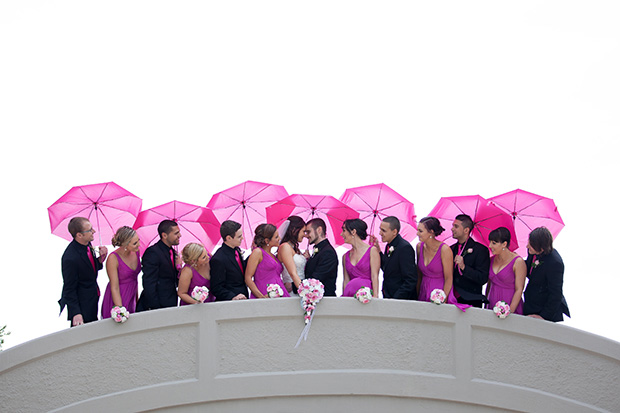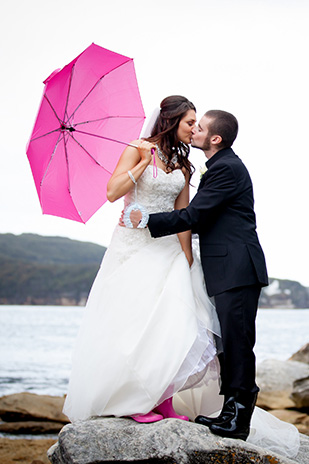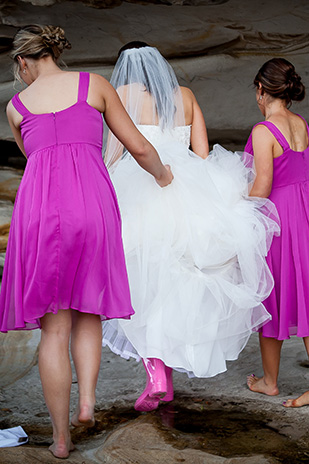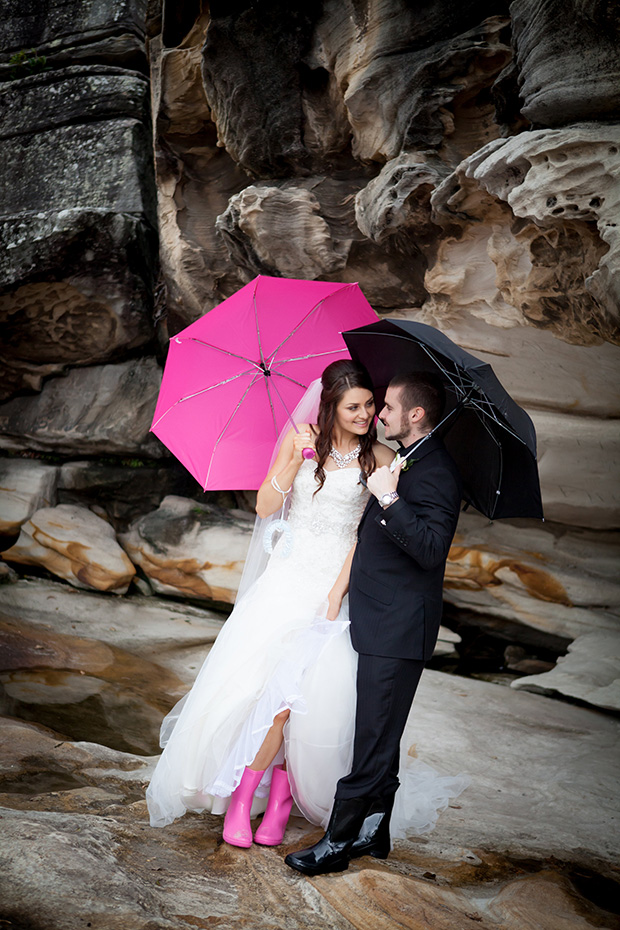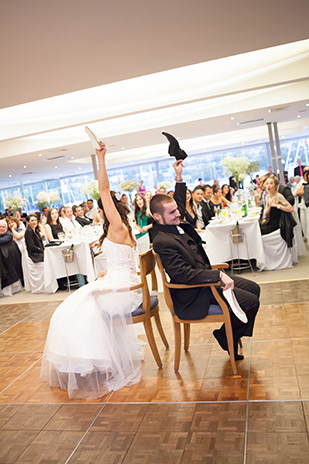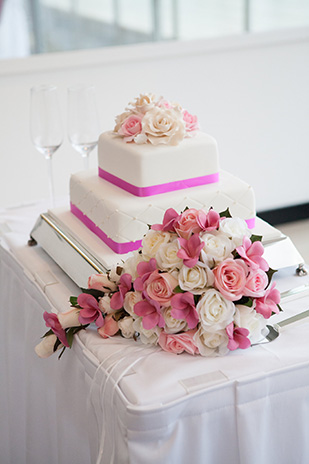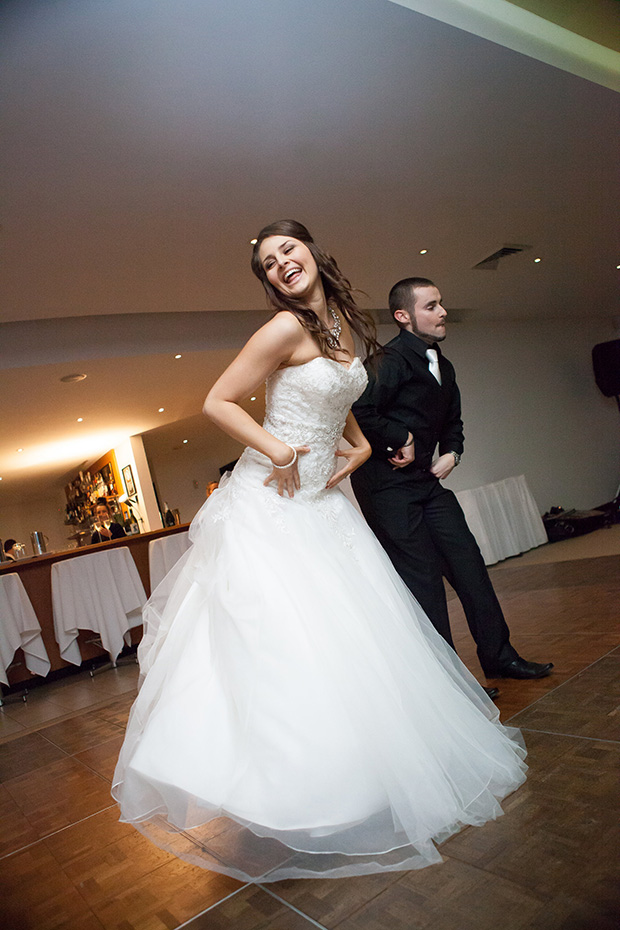 Danielle tells, "Our first dance started off as a waltz… then halfway through we broke into a hip-hop routine to "Blurred Lines" which we choreographed ourselves – we both love dancing!"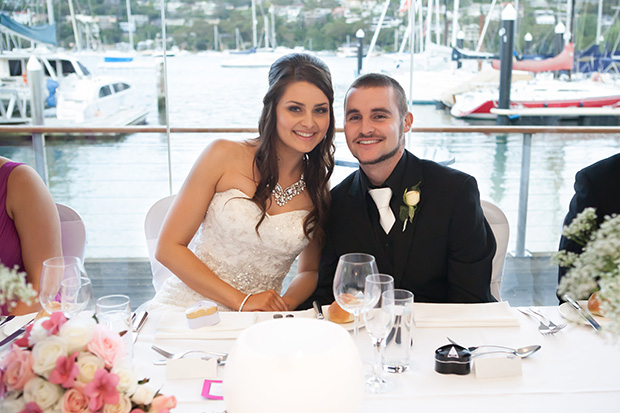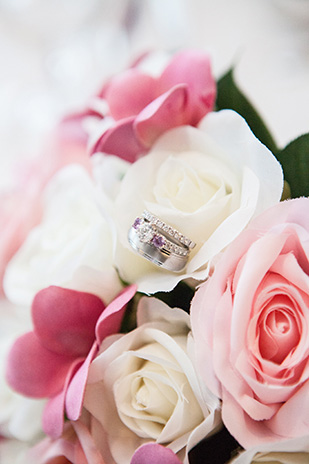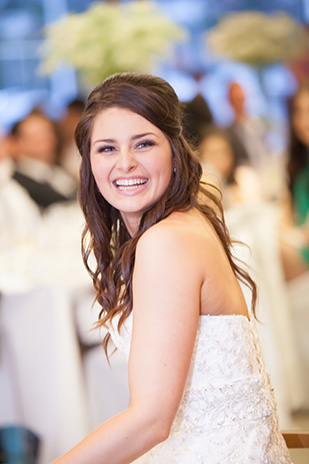 Recalling her wedding day, Danielle smiles. "We just love LOVE. It really was our happily ever after."
Photos courtesy of Schade Images.