English boy meets Australian girl in an Aussie bar — it's a familiar story. But the encounter between Phil Aslett and Rhian James was more than just a fling!
The couple, both aged 32, met after Rhian had just arrived home to Brisbane from Whistler for a friend's wedding. She was meant to return to Canada shortly after, but a romantic first date and long weekend with Phil meant Rhian never went back!
Twelve months on the couple celebrated Phil's birthday on a camping trip. "I surprised Phil with a birthday cake but was trumped by his hugely romantic and very unexpected beach proposal in front of our closest friends – with a handmade sign lit on fire saying 'Marry Me?'"
The couple, who now reside in the UK, celebrated their special day back in Australia on May 31, 2014 with a beach wedding on the Sunshine Coast.
The ceremony at Sunshine Beach Surf Club was followed by a reception at the same location for a chilled vibe. "It was a relaxed and laid-back beach holiday combined with a wedding, connecting friends and family from all round the globe," describes Rhian. "Our guests had time to get to know each other in the lead up – high tea, fishing, beach time, beauty parlour, group meals – maximising party time on the big day!"
The bride's advice for a smooth running wedding is to not forget the tiny details. "Groomsmen socks, homemade favours, dress modifications, new dress for our first dance, music playlists etc … they all add up!"
Photos courtesy of Charlotte Lisa Wedding Photographer.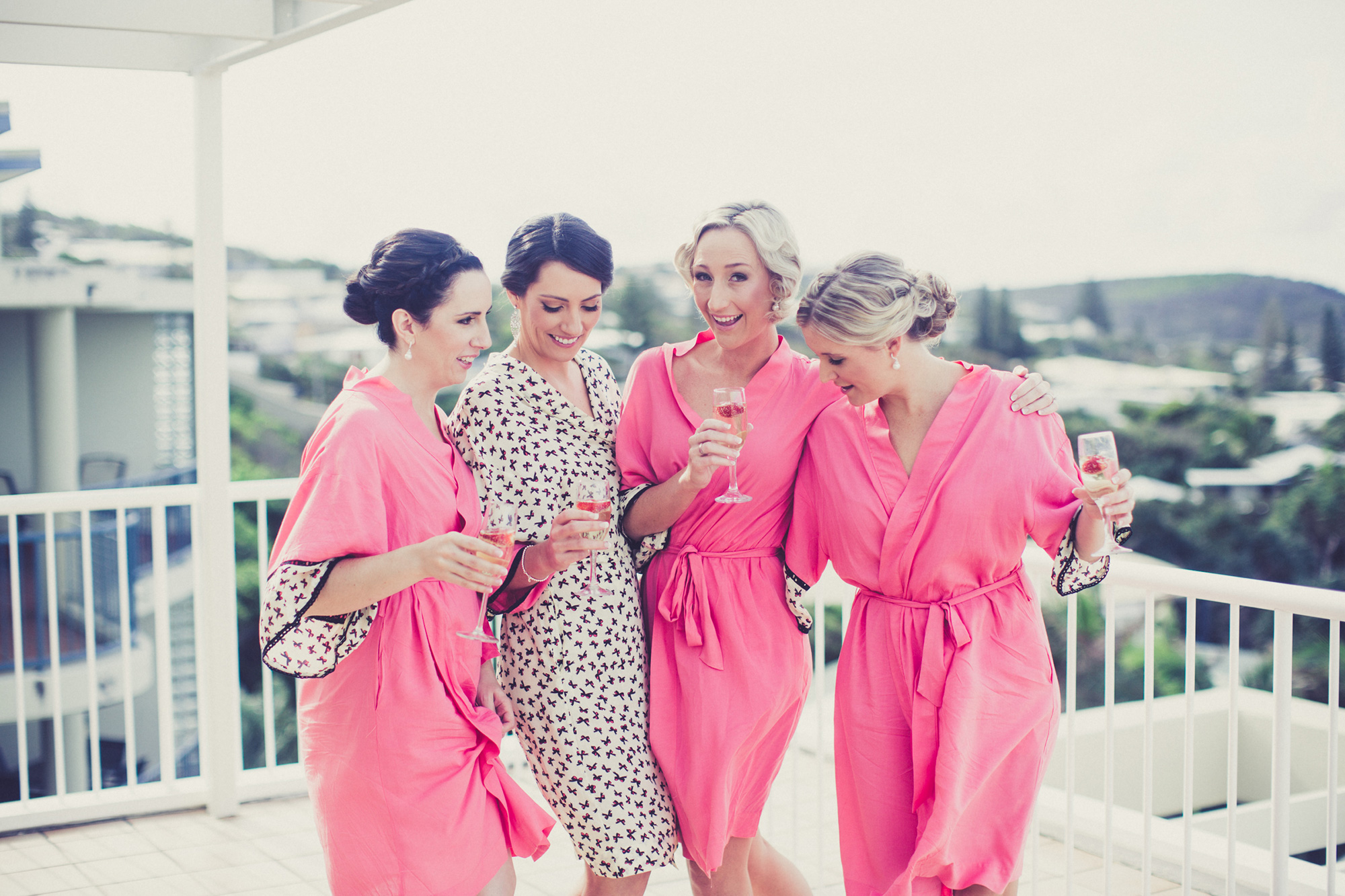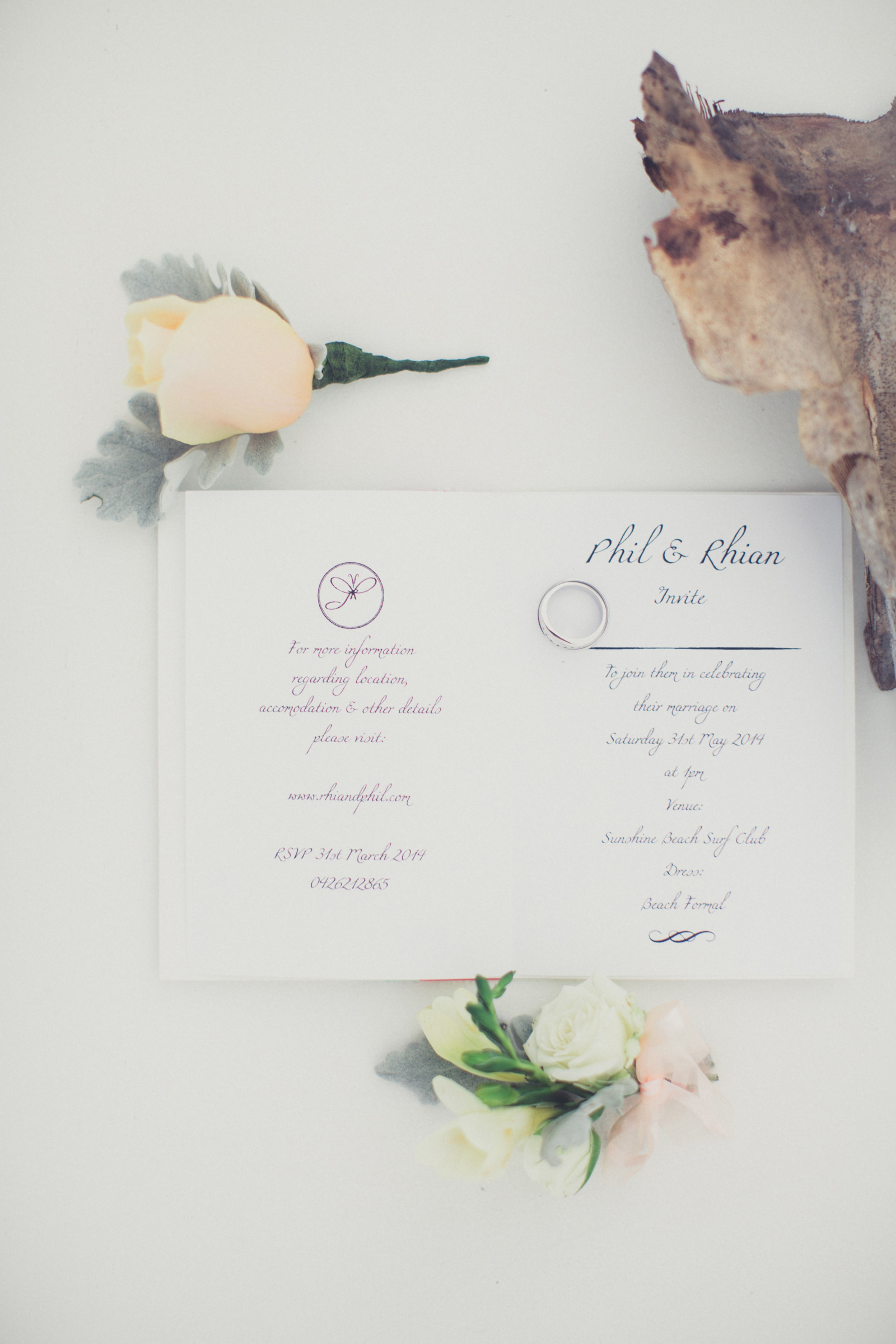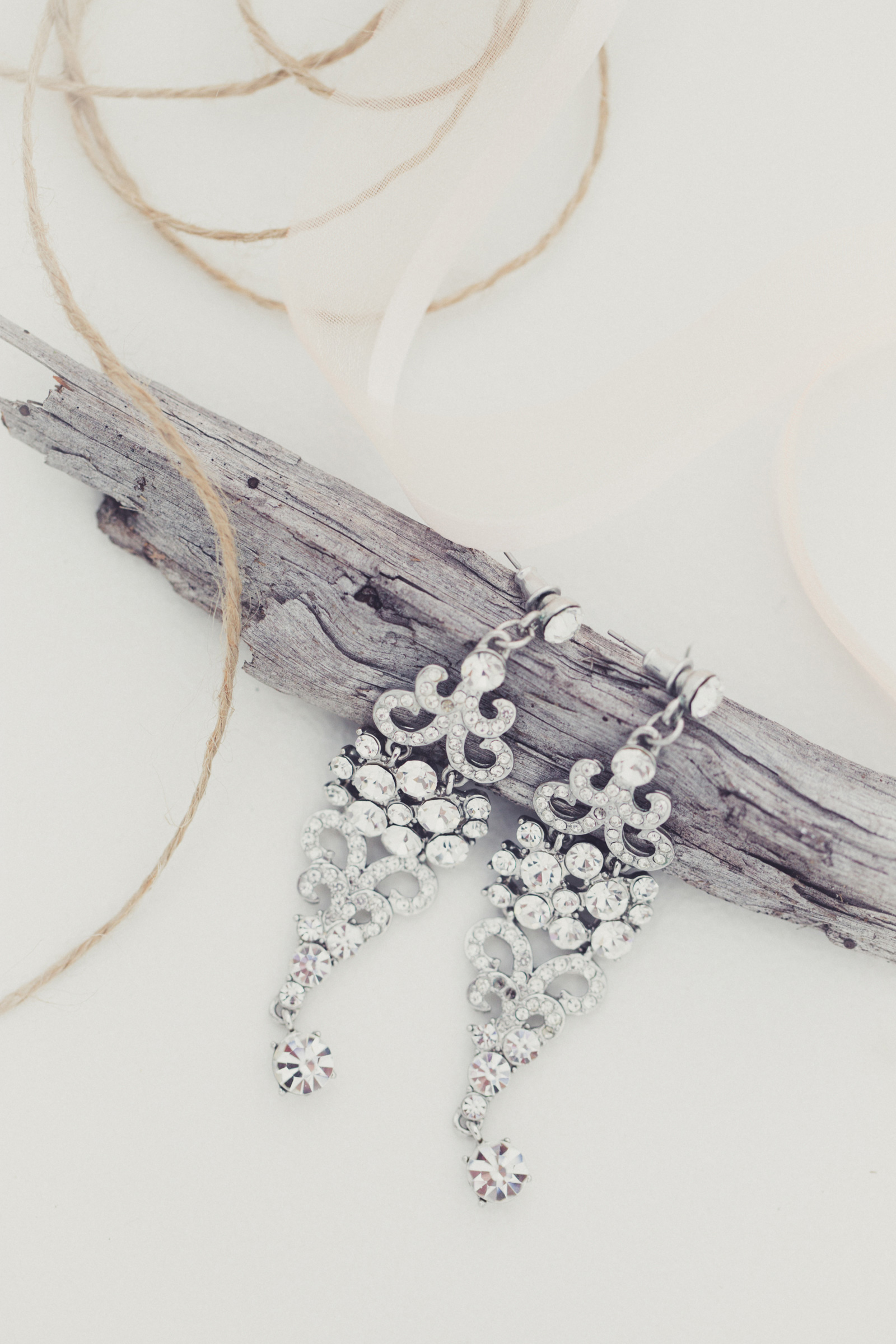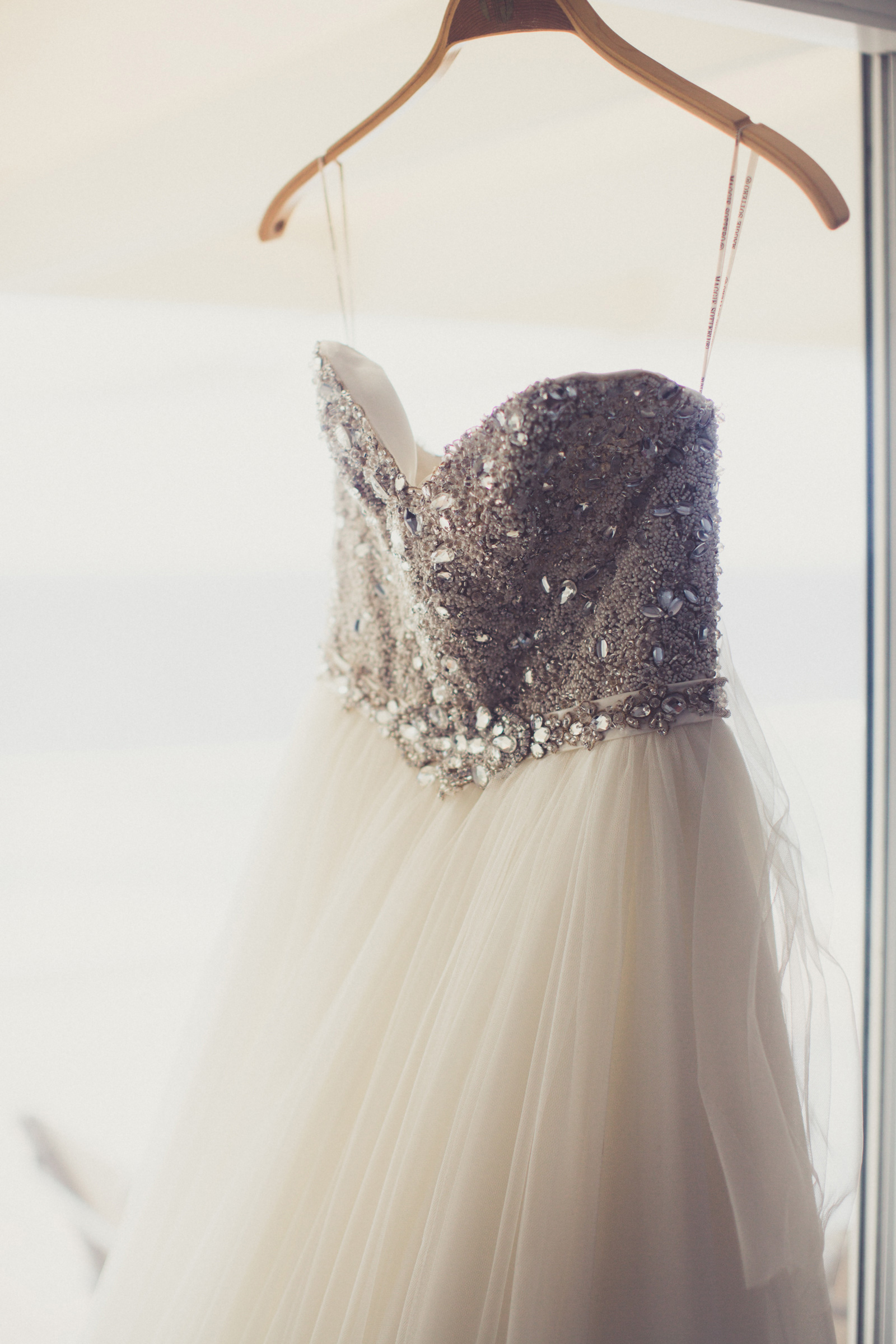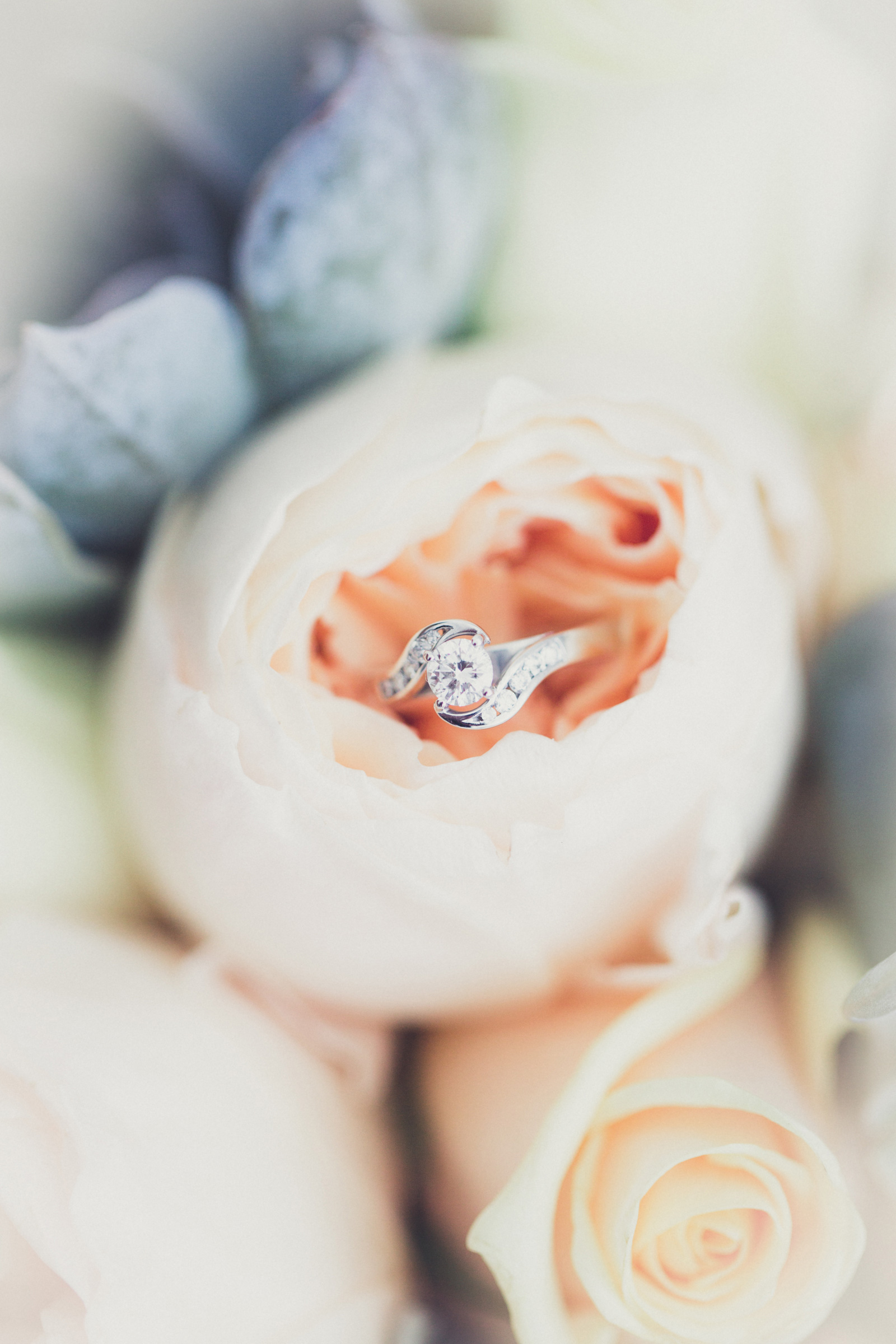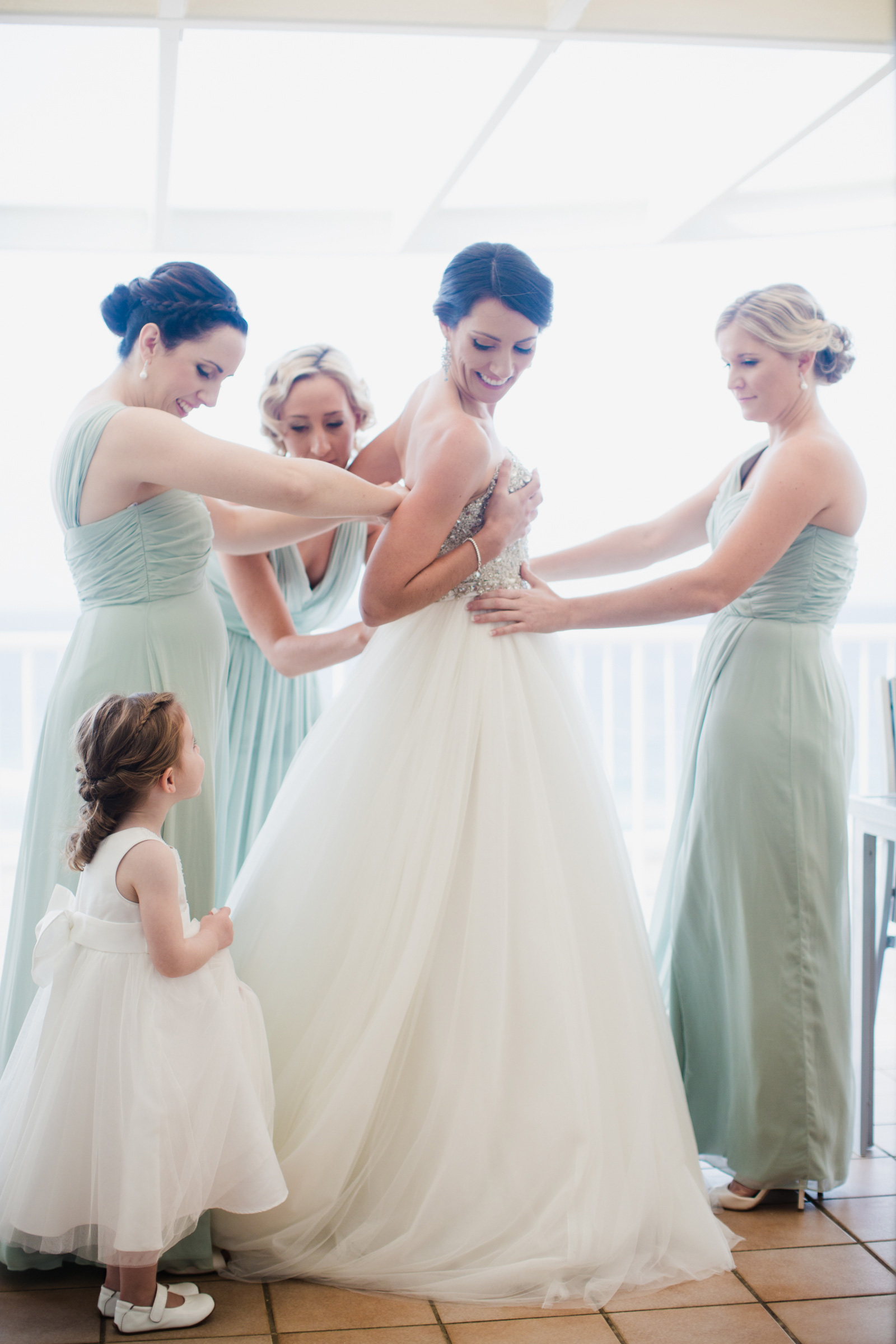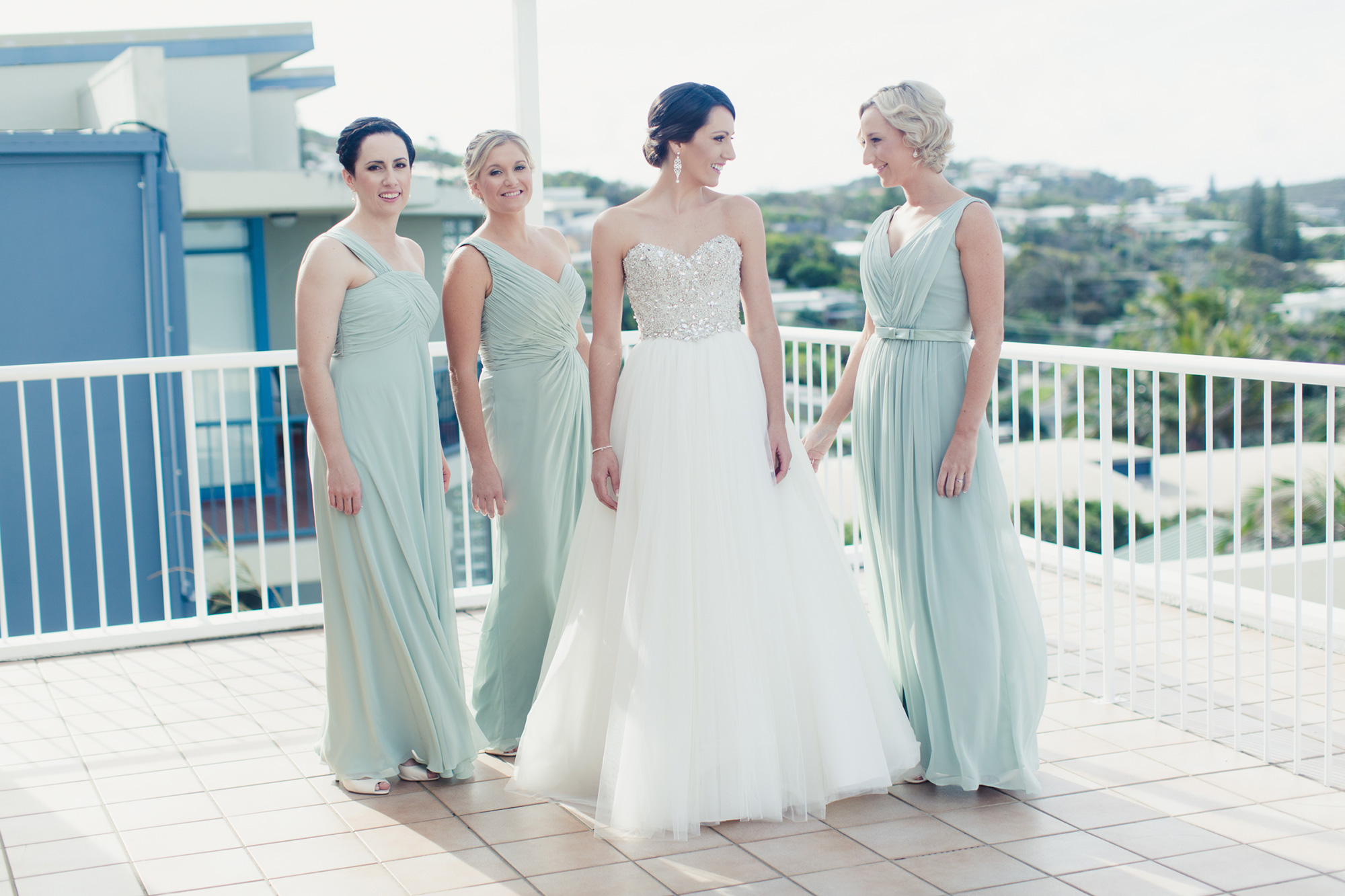 Rhian's gorgeous Maggie Sottero gown had a crystal and beaded bodice with tulle skirt.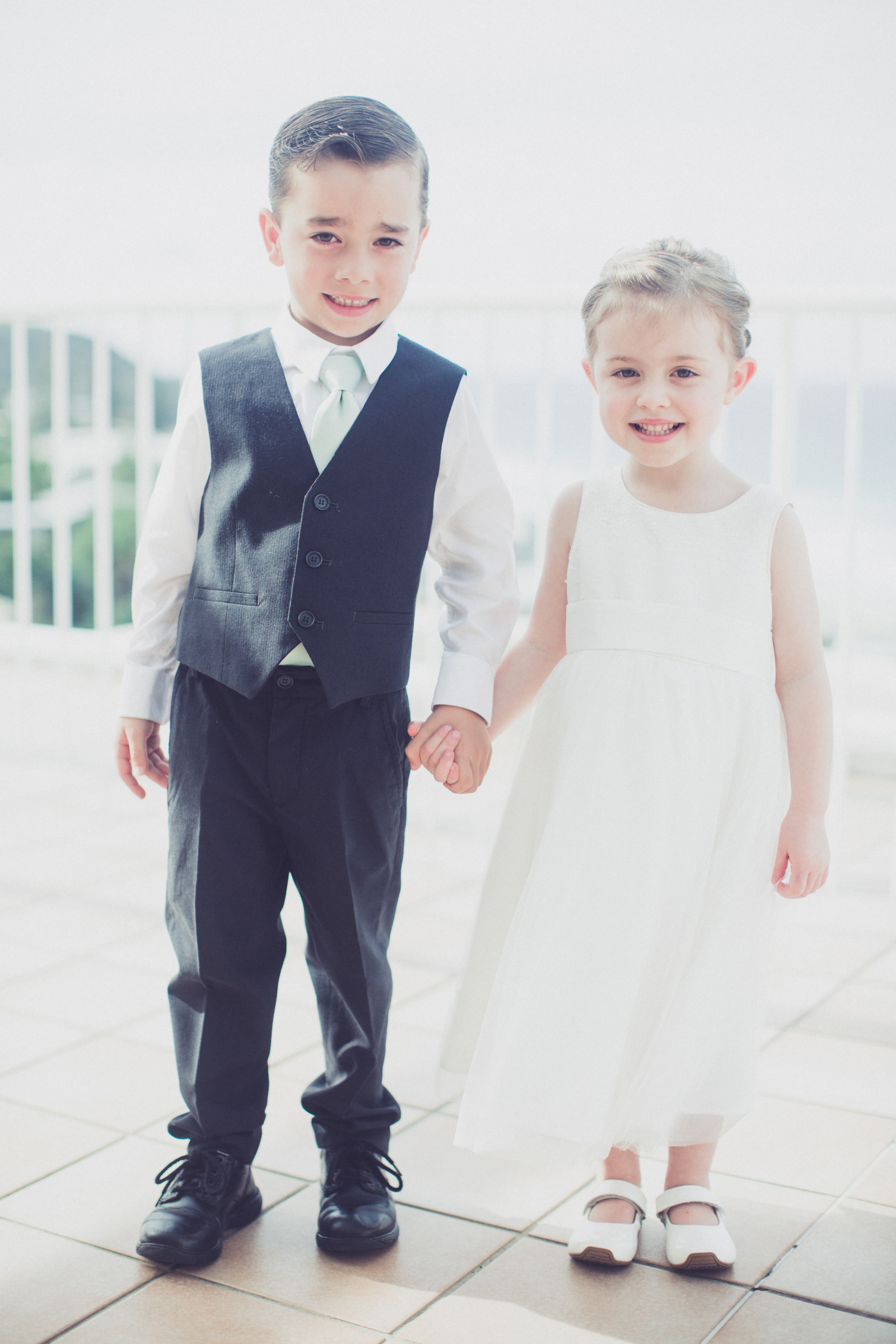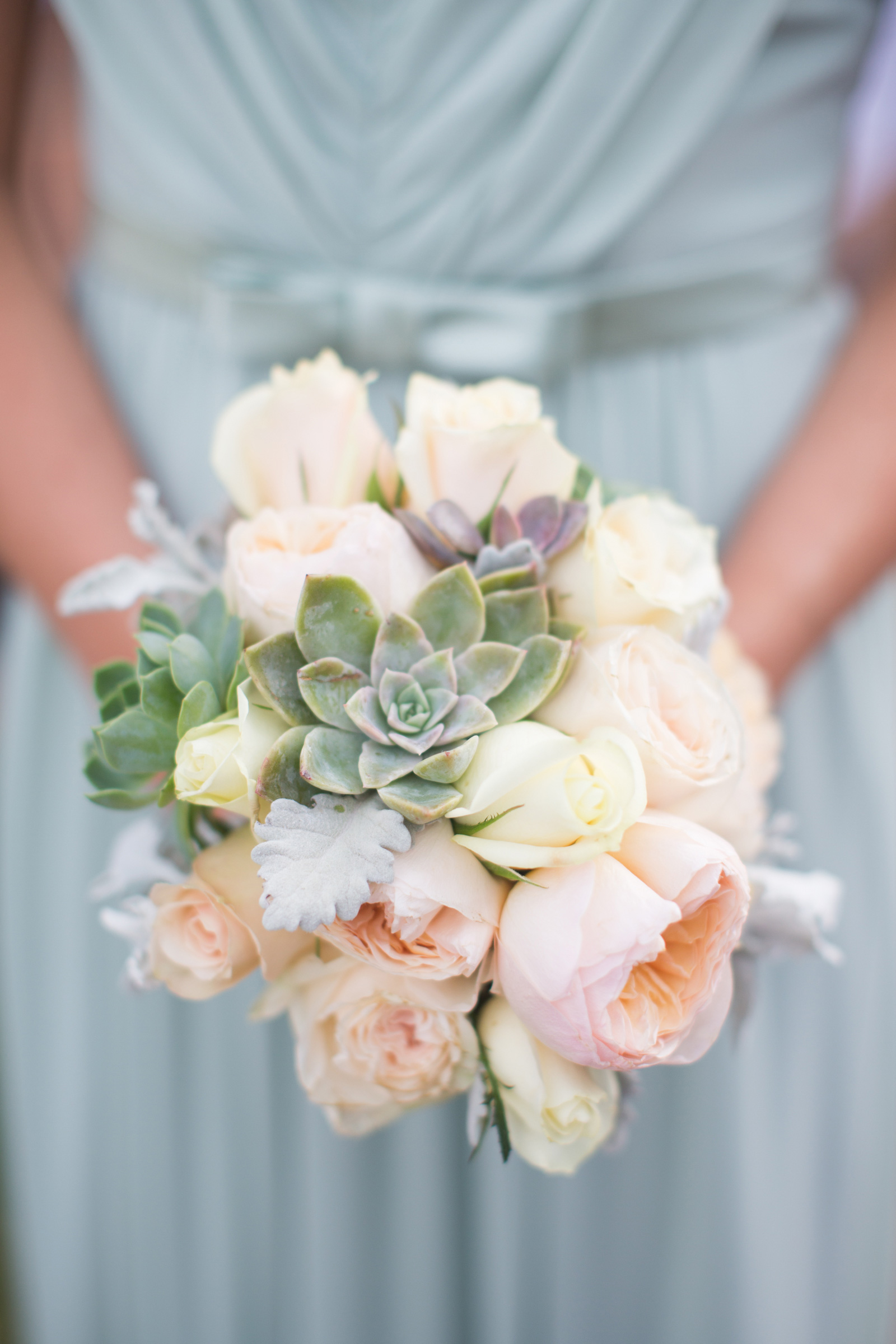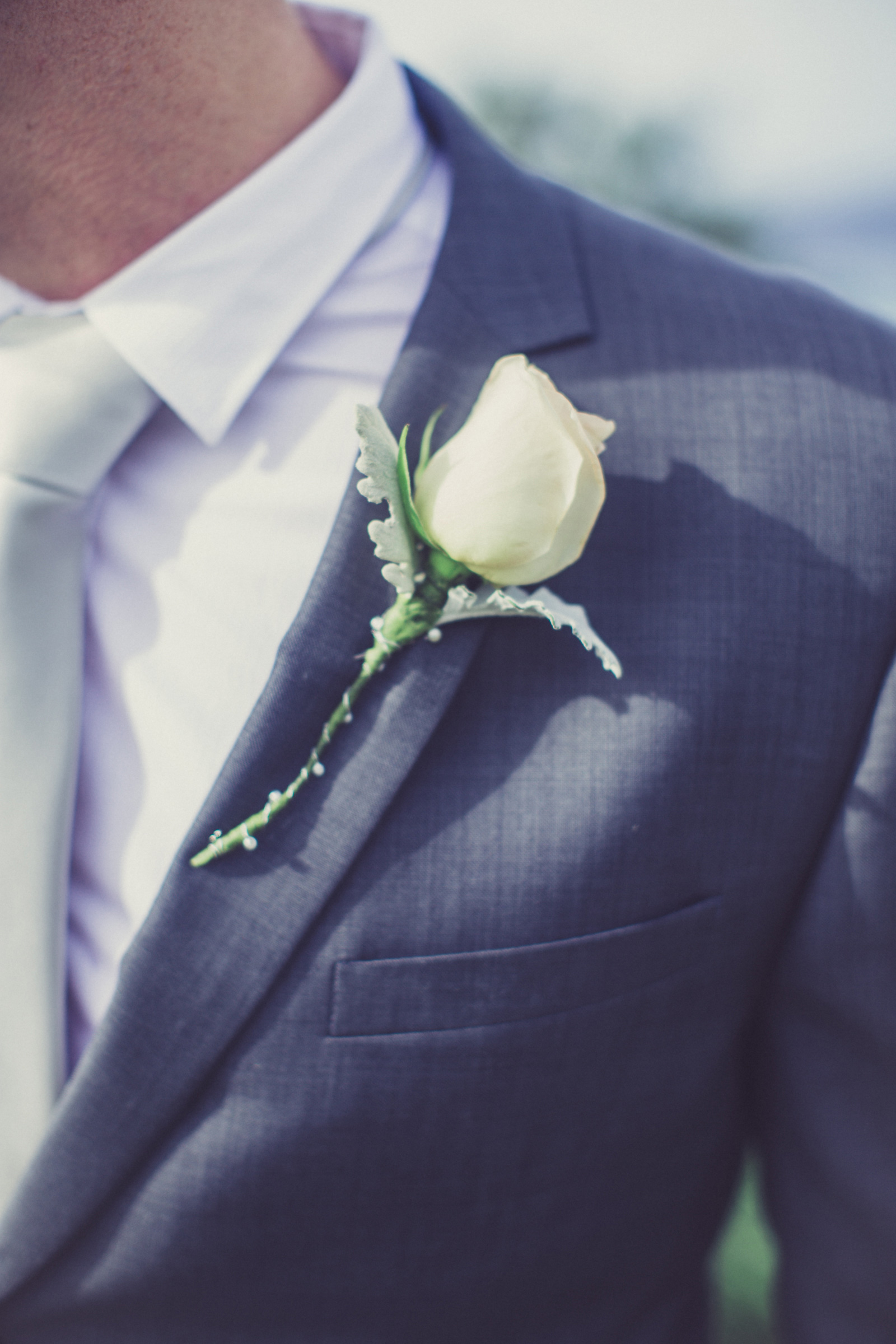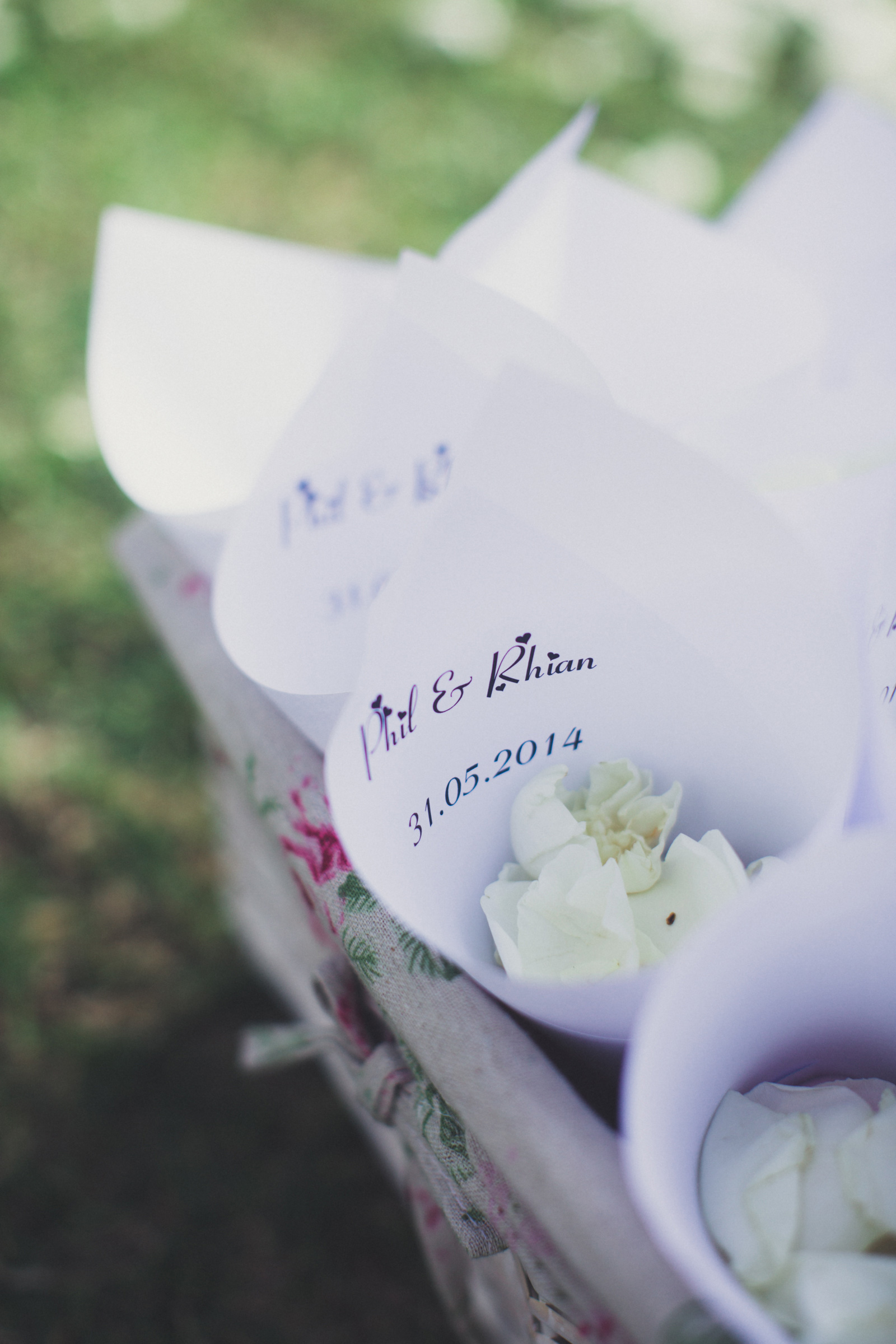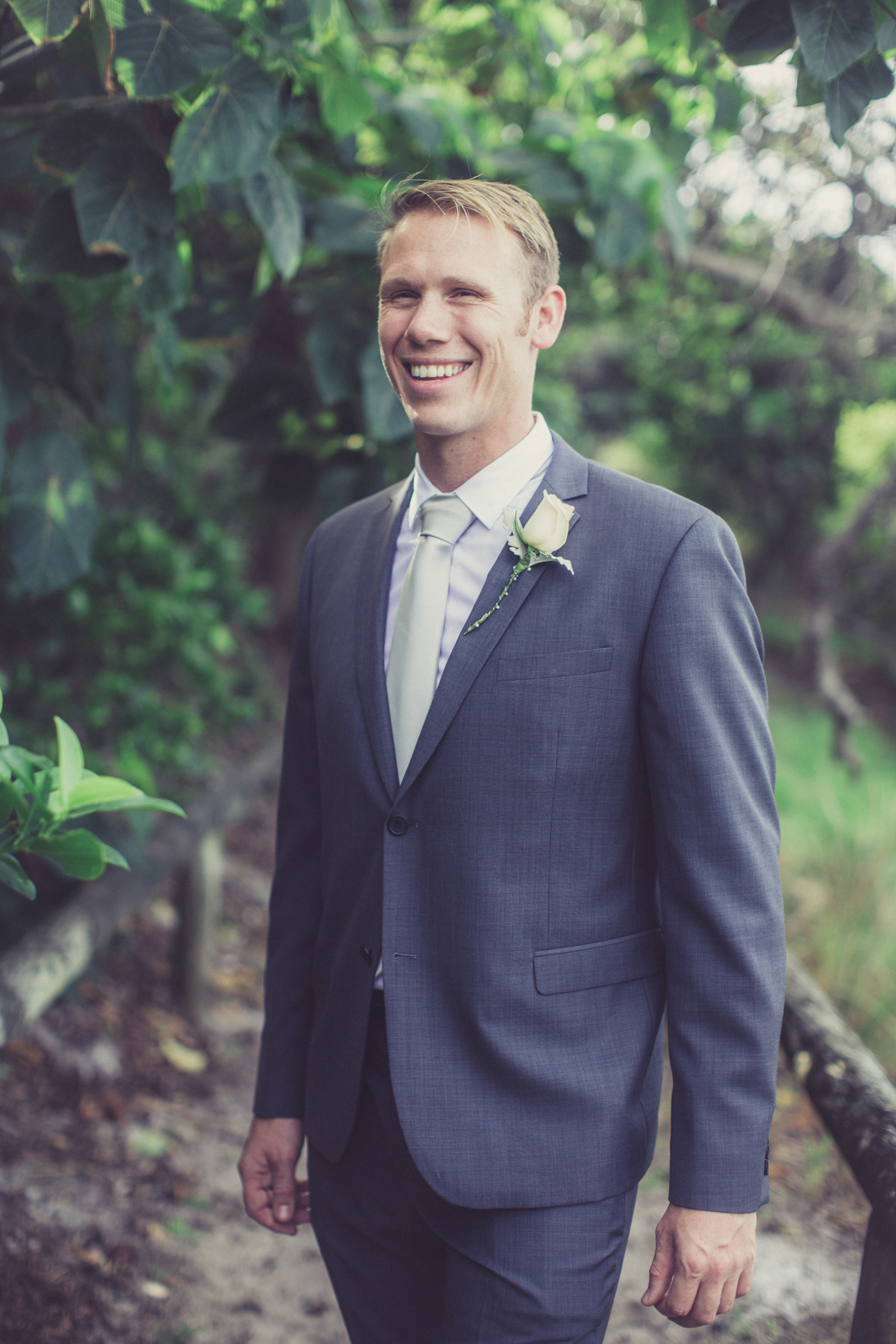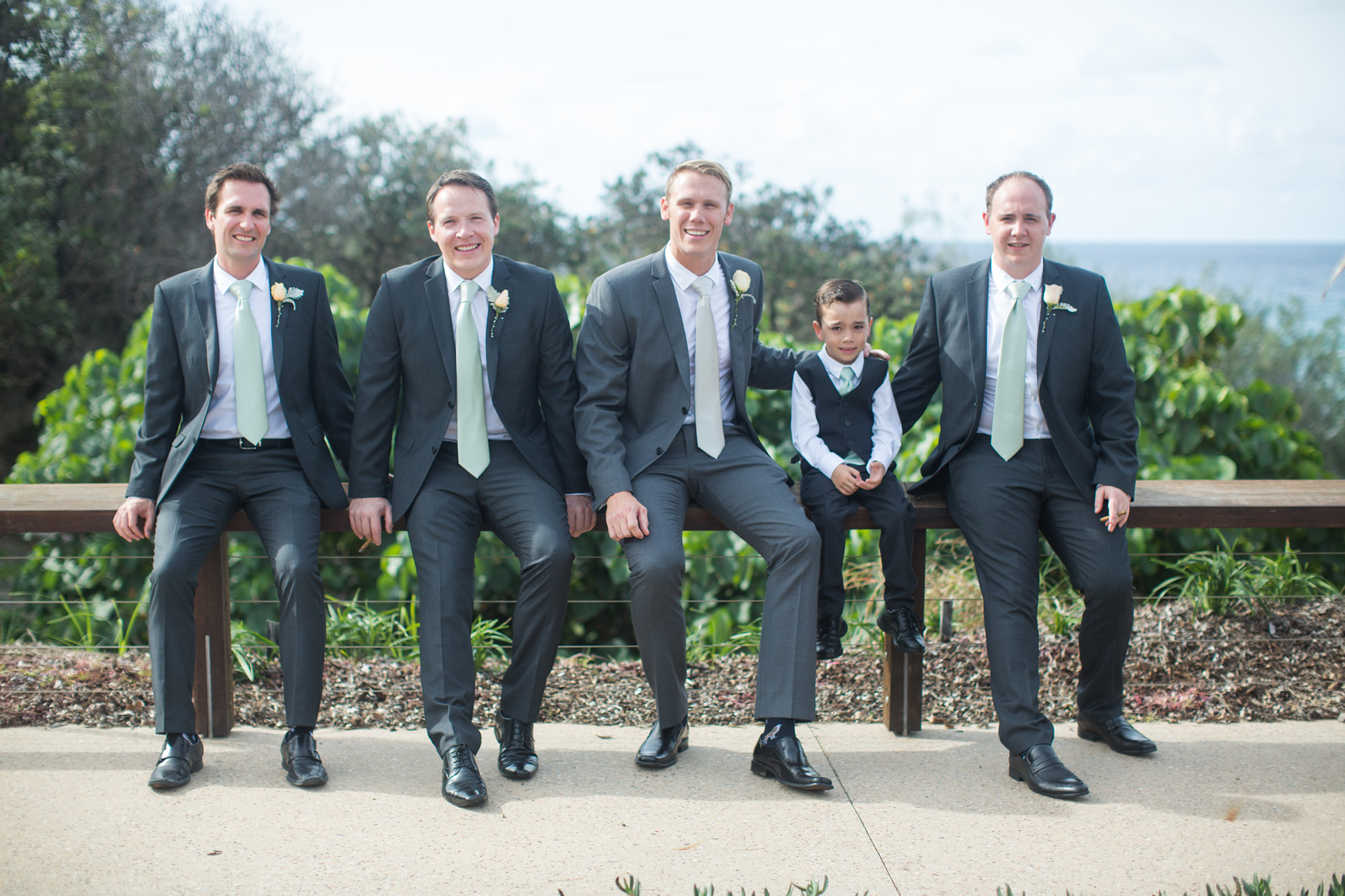 Phil and his crew were dressed in charcoal lounge suits from Roger David, with a classic ivory rose buttonholes.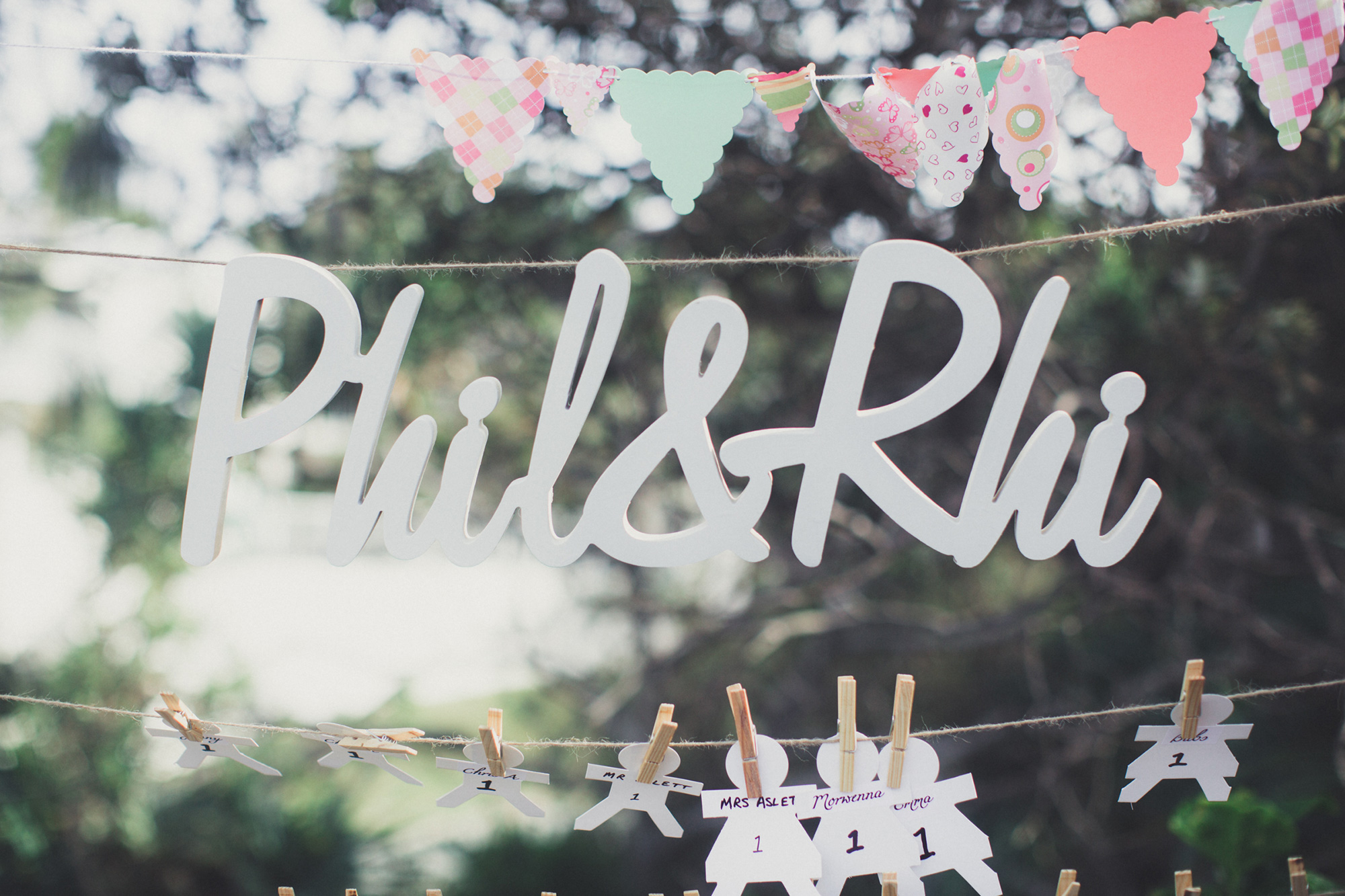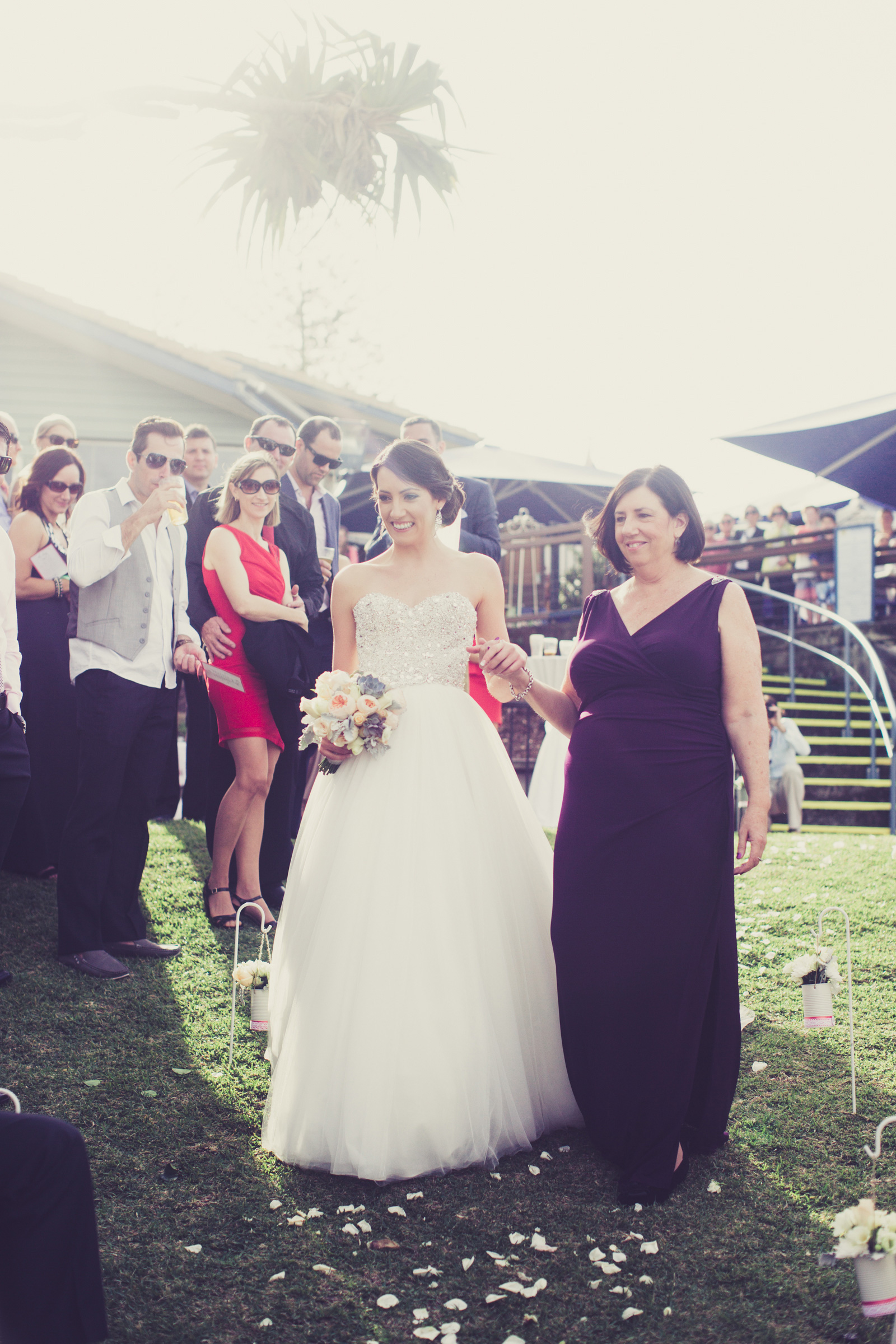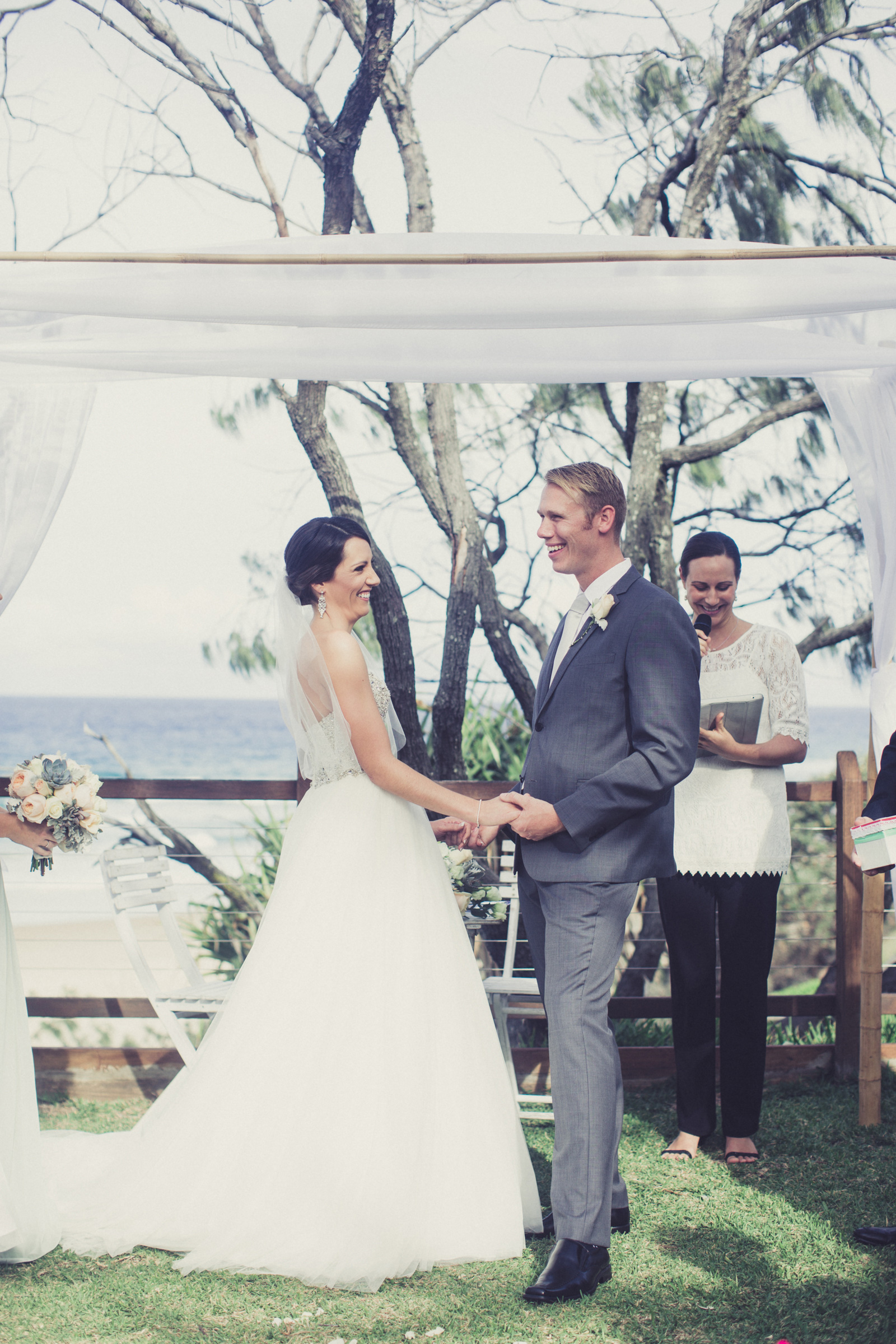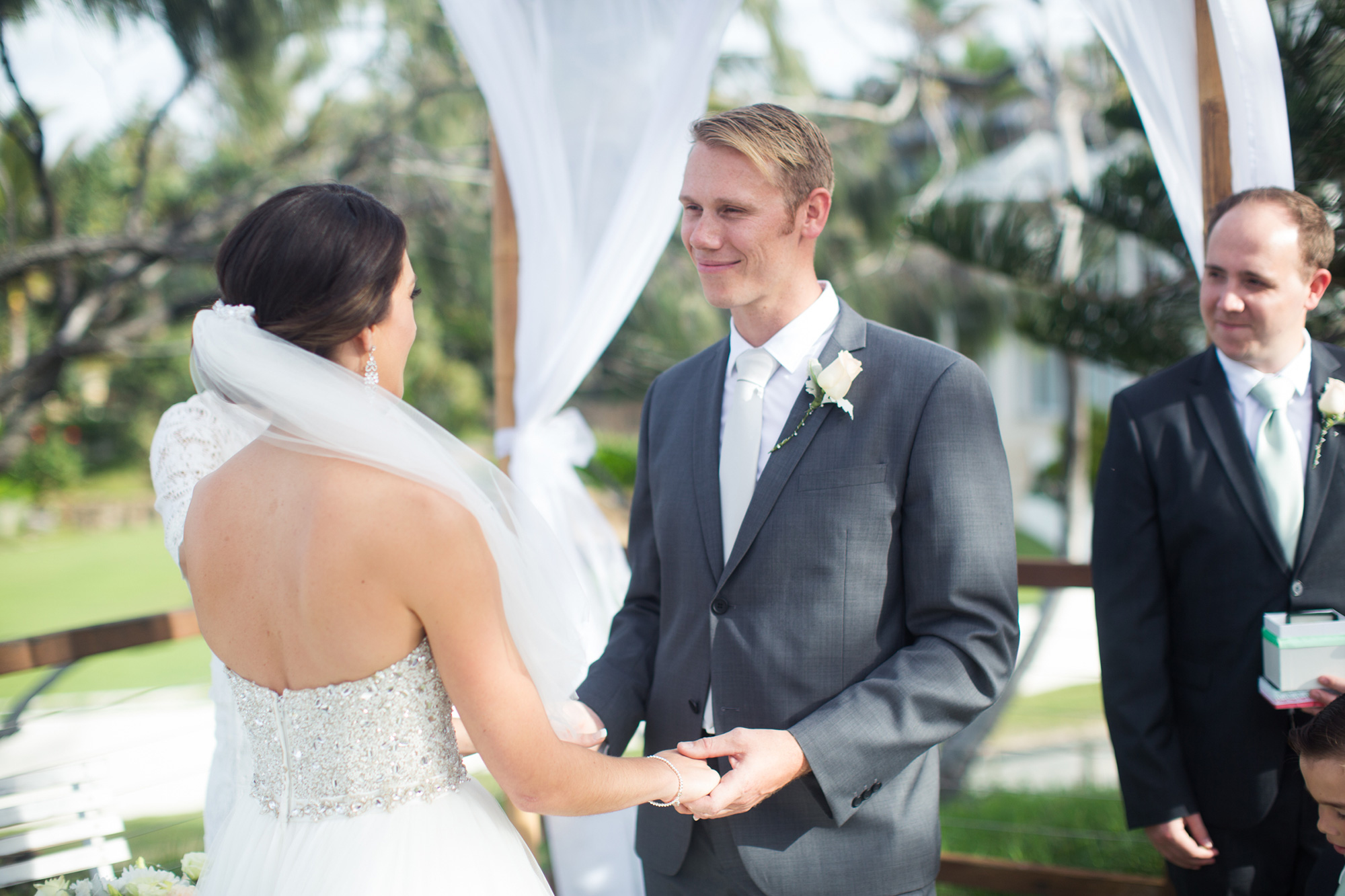 Phil's family and friends flew to Australia to see the couple wed beachside.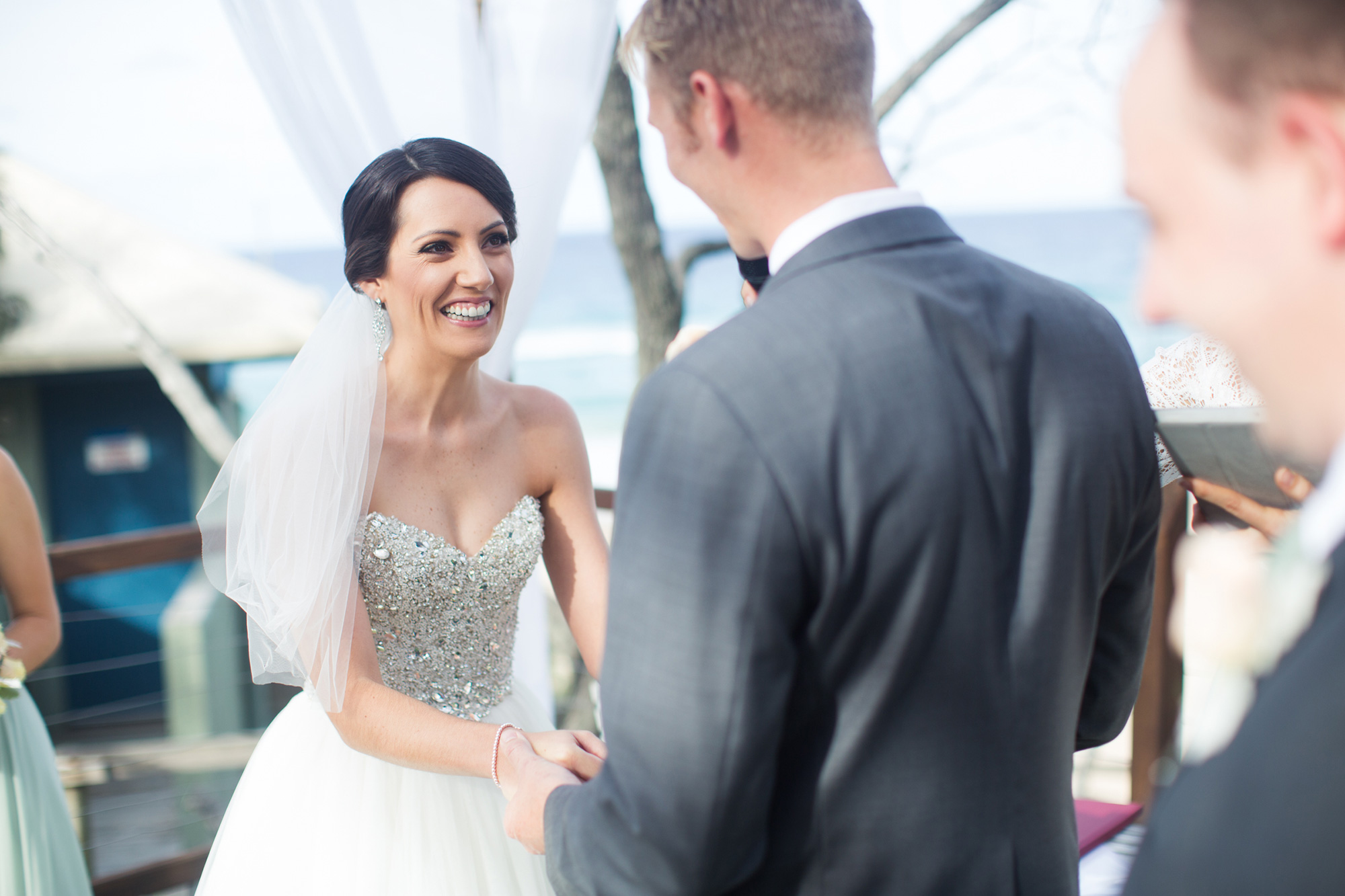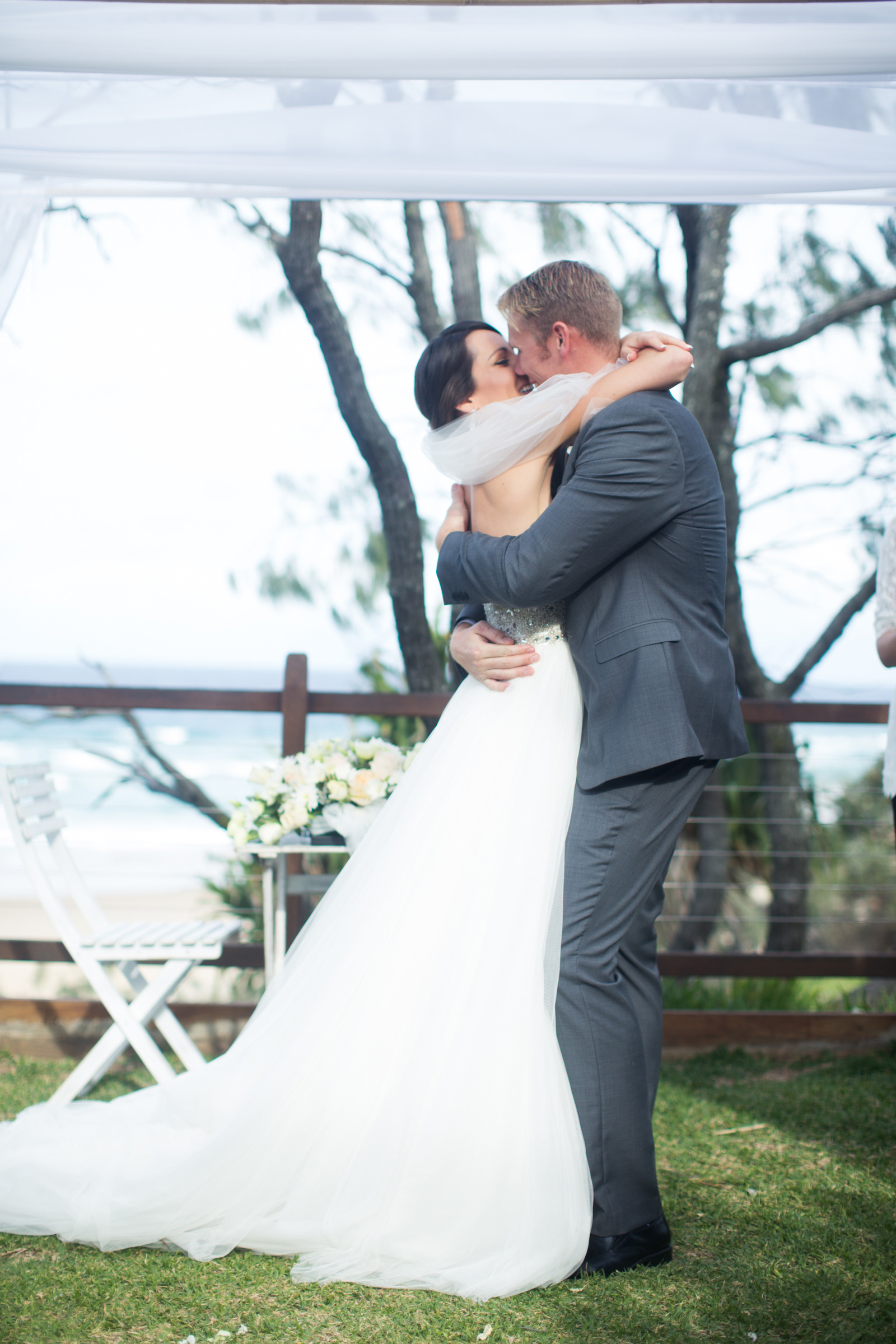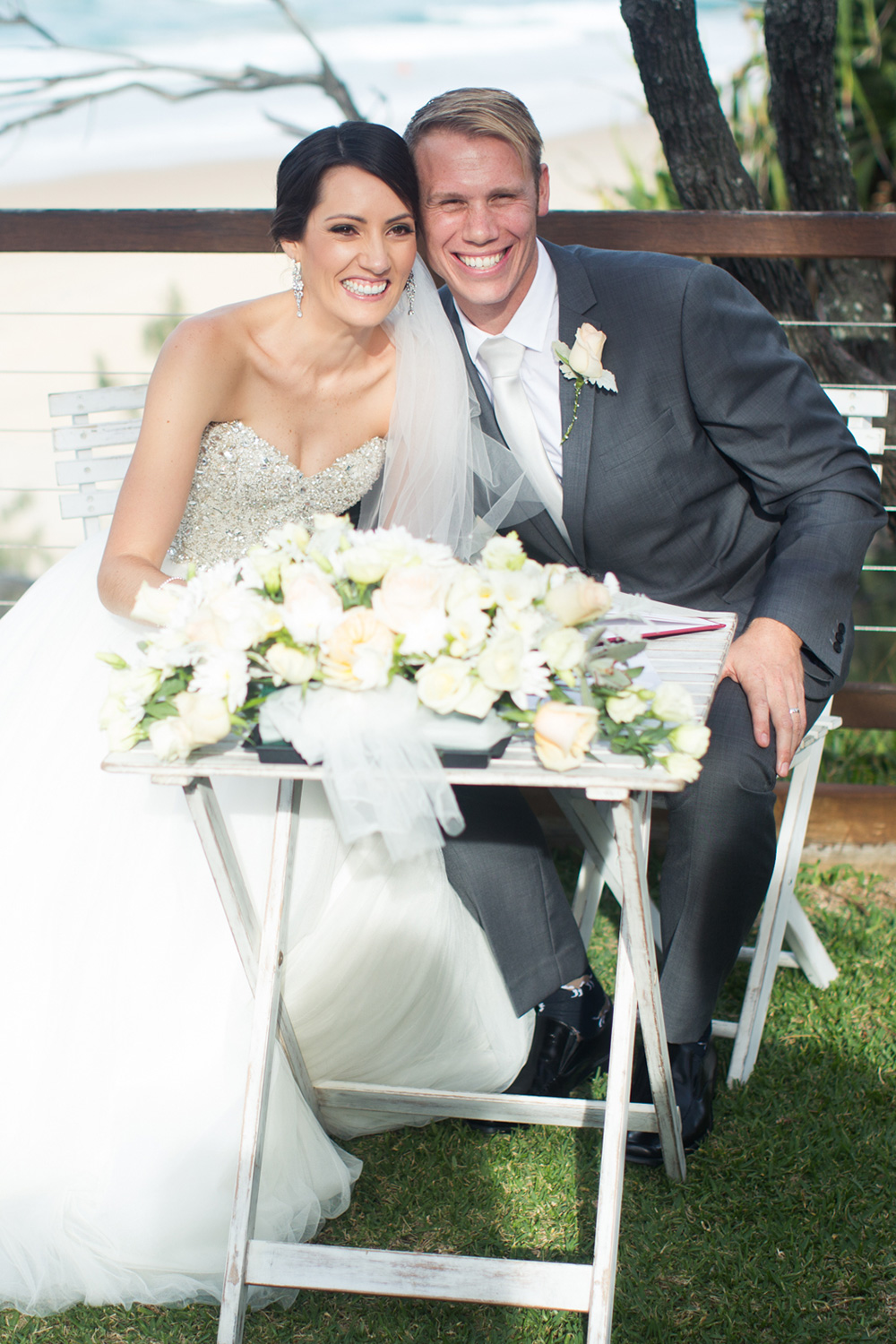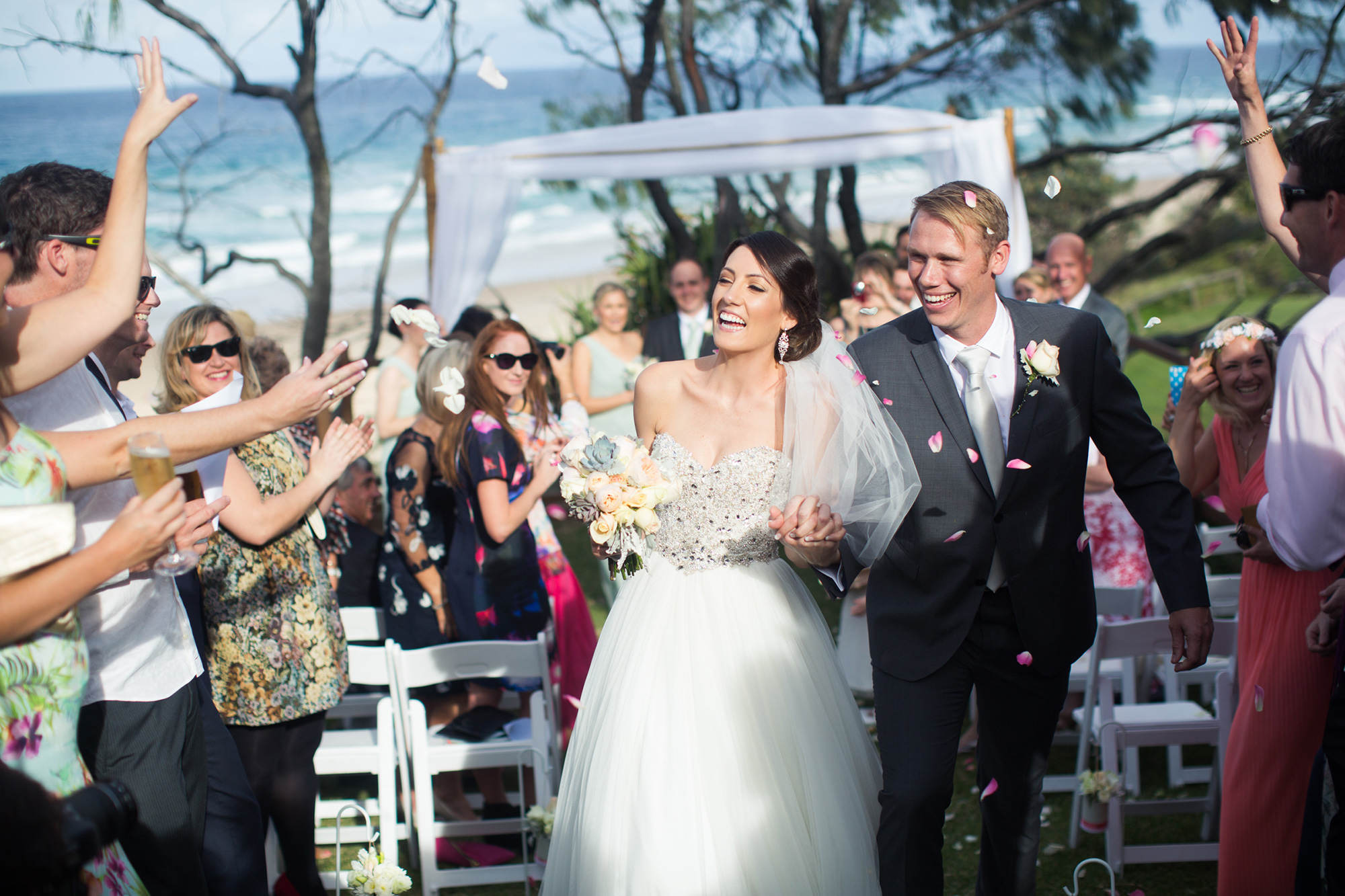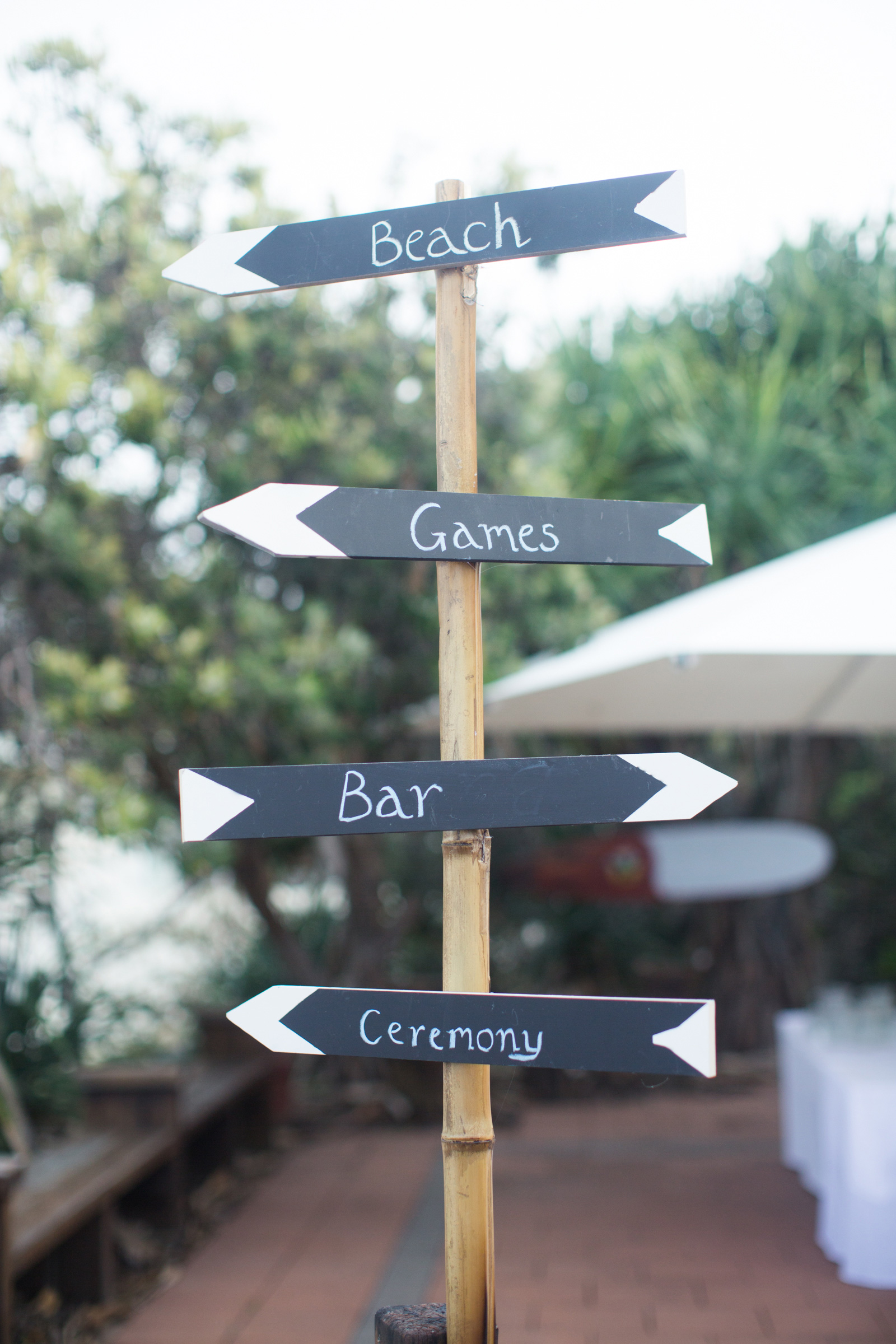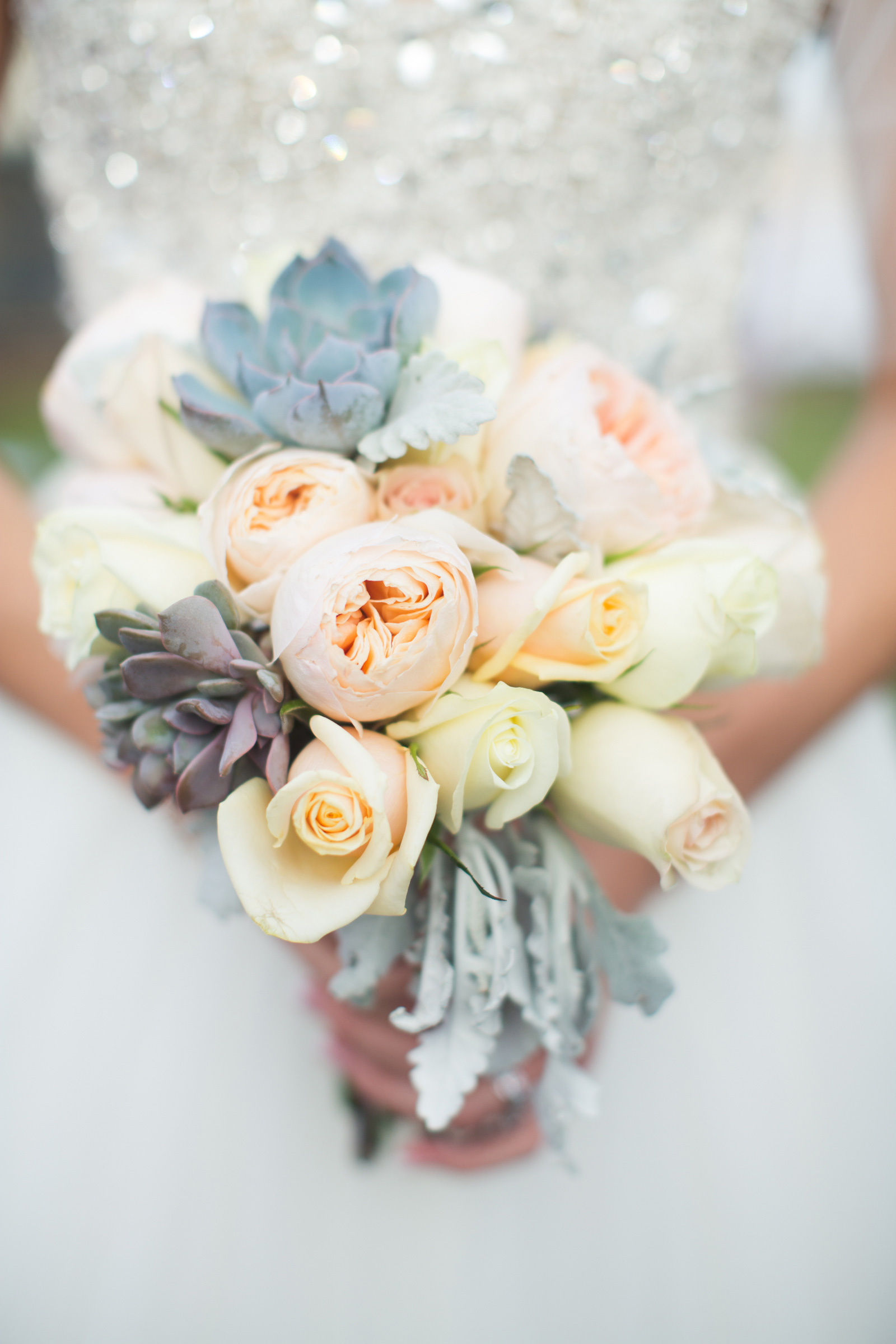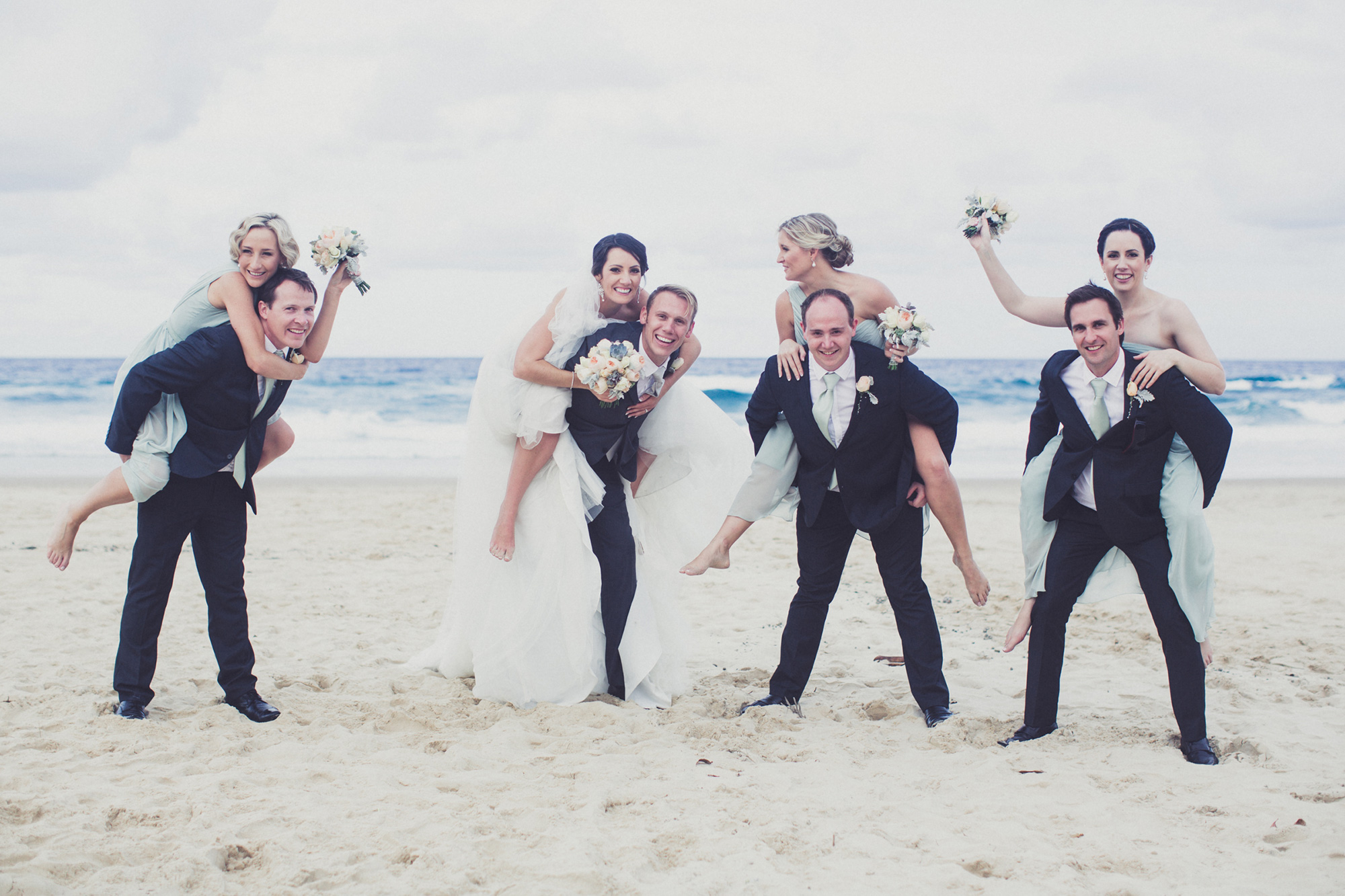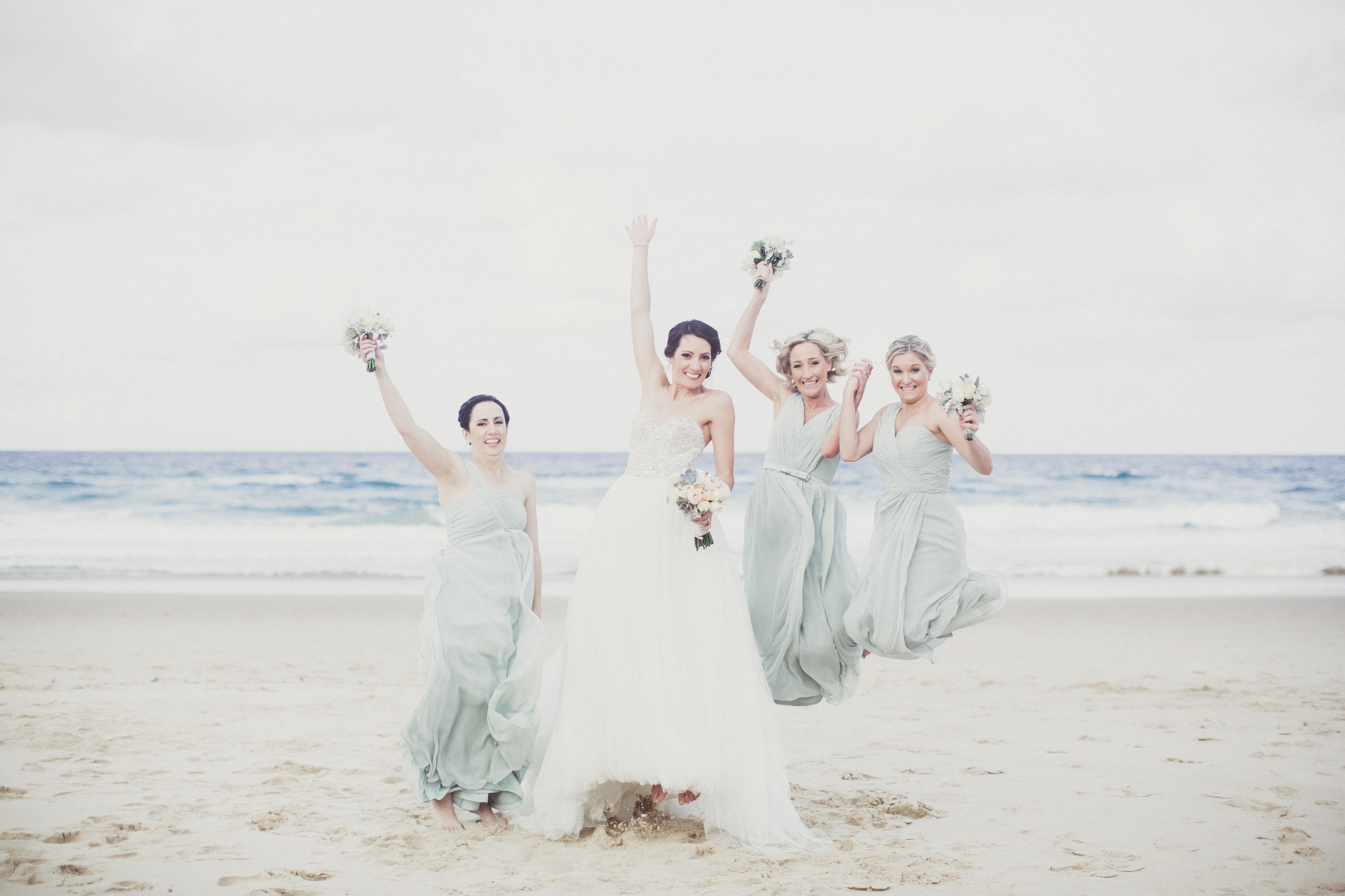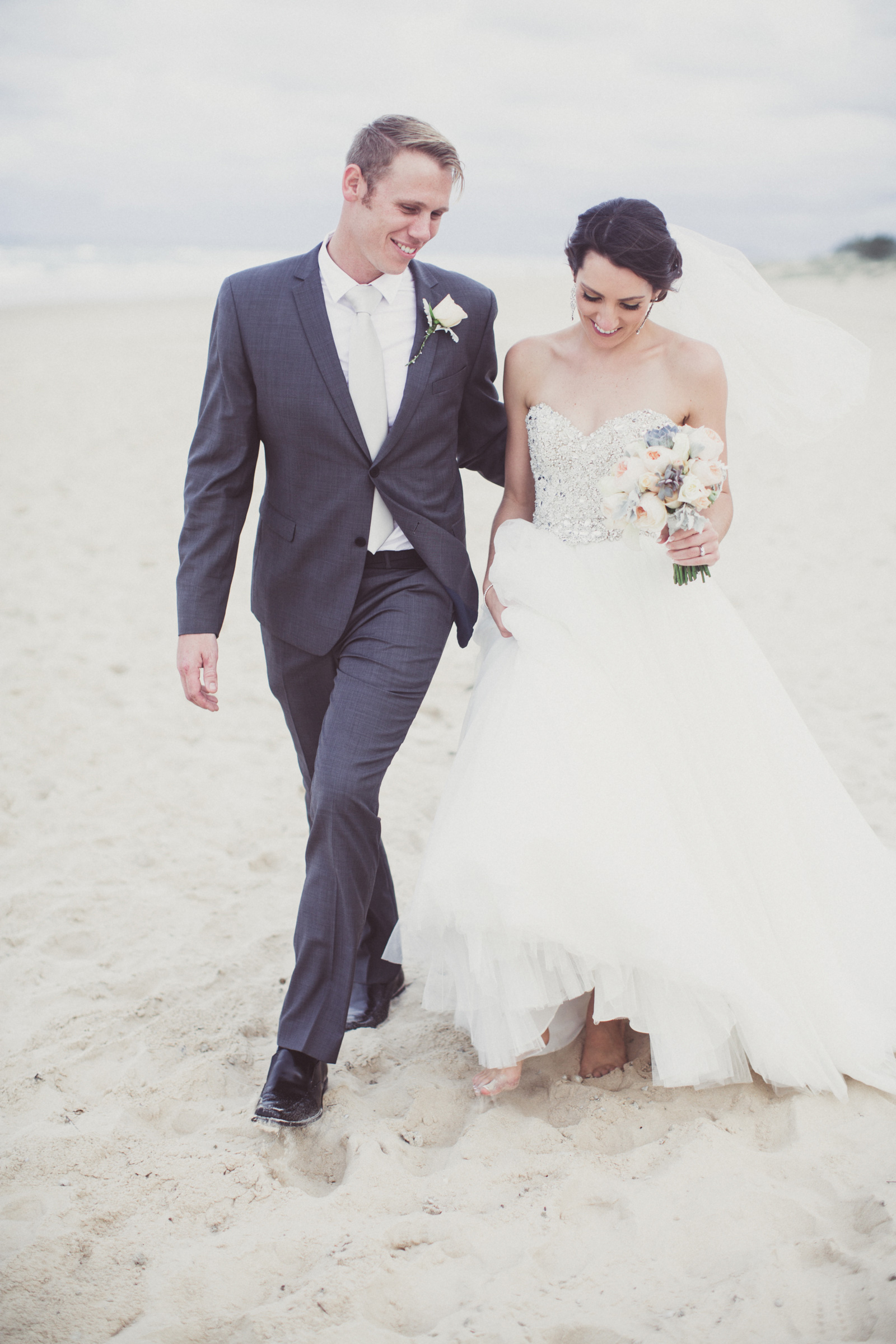 "We were blessed with beautiful weather," says the bride.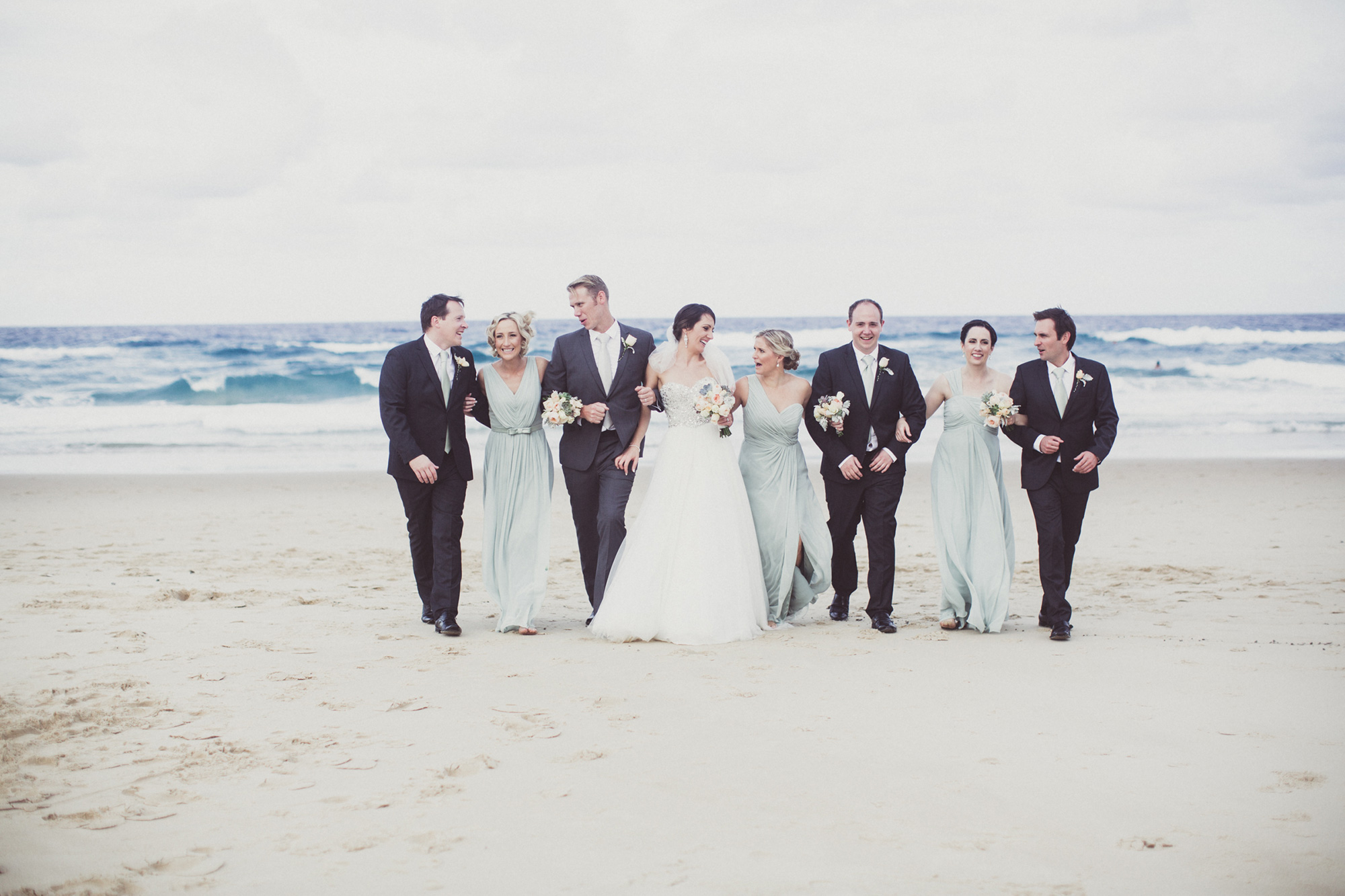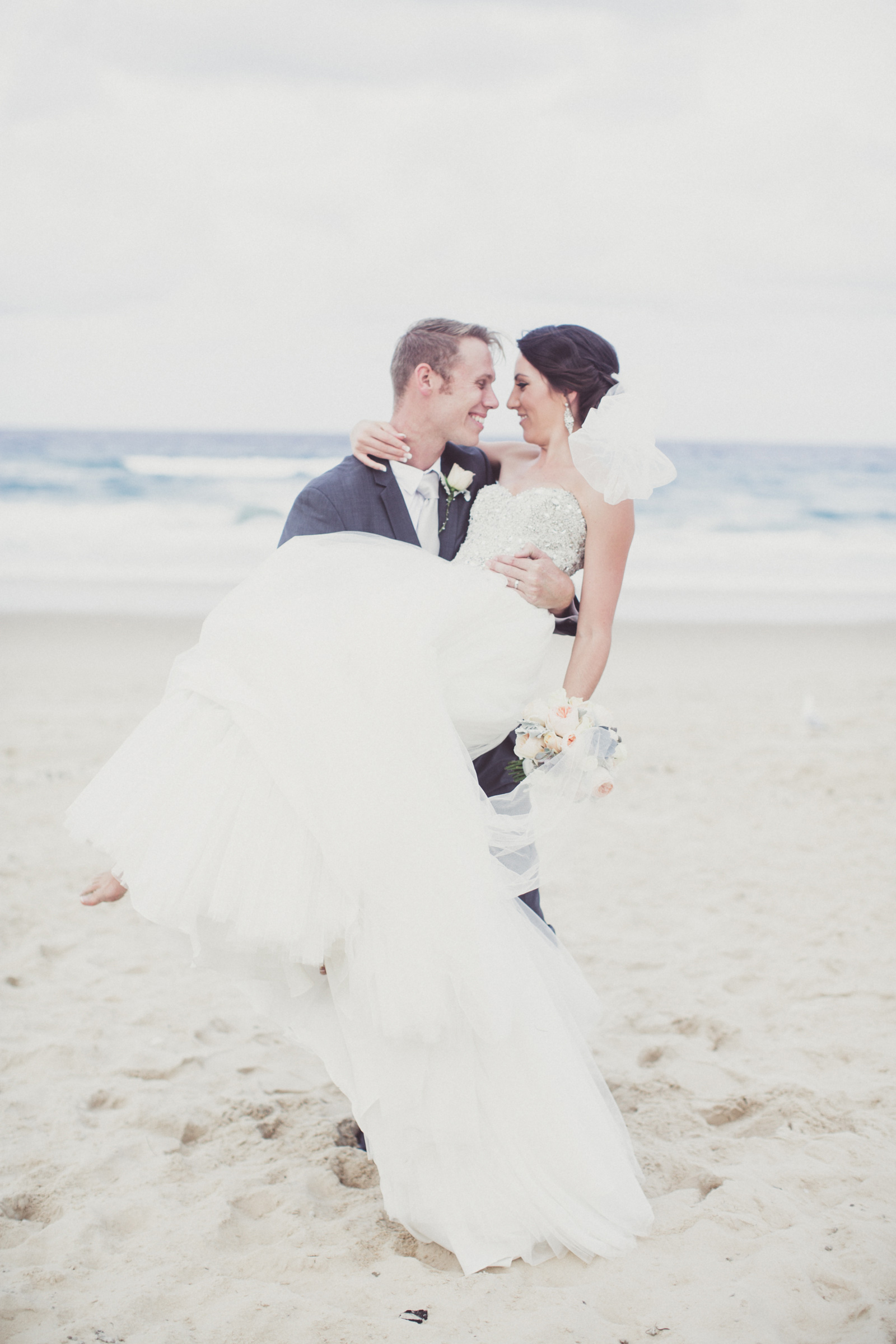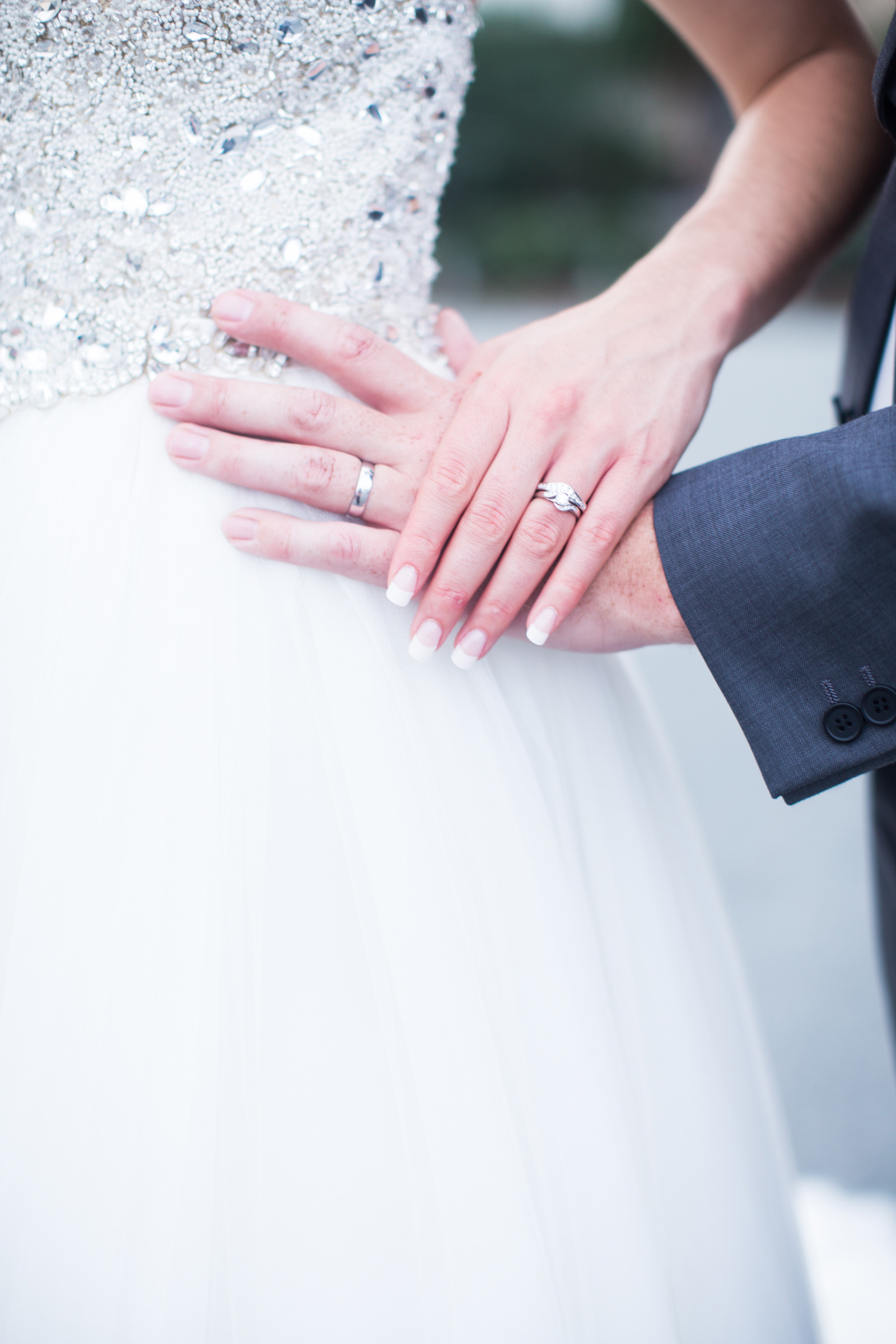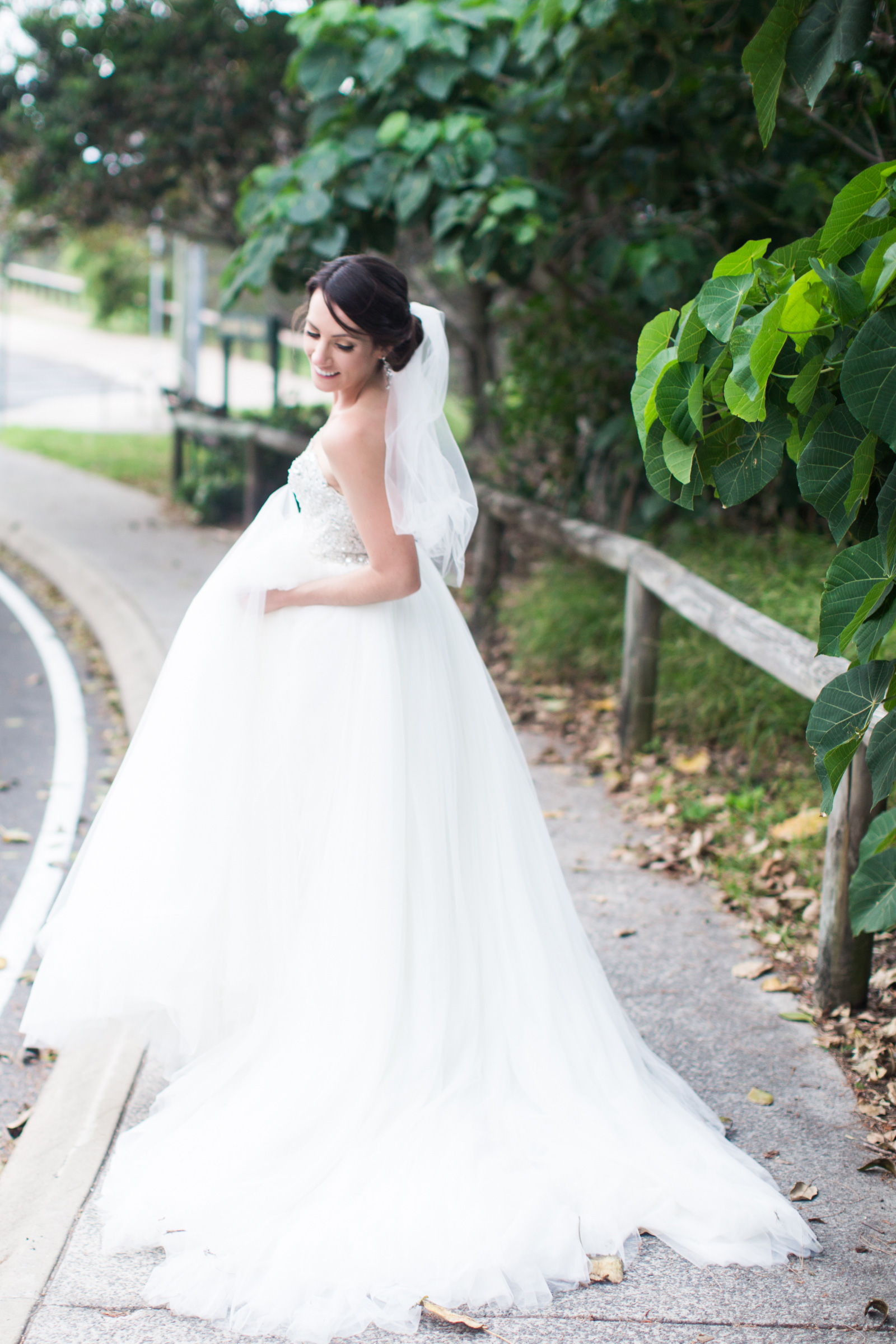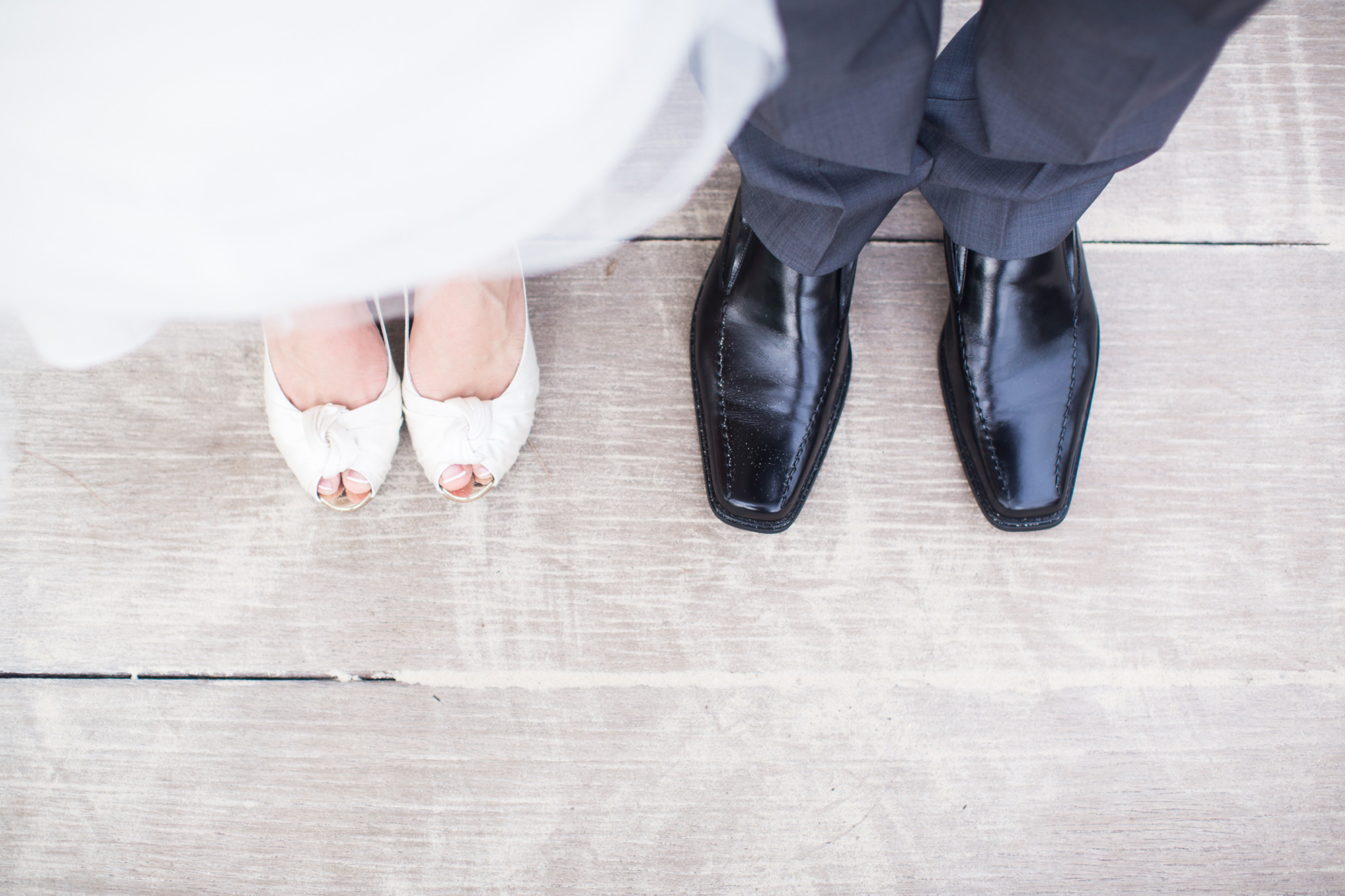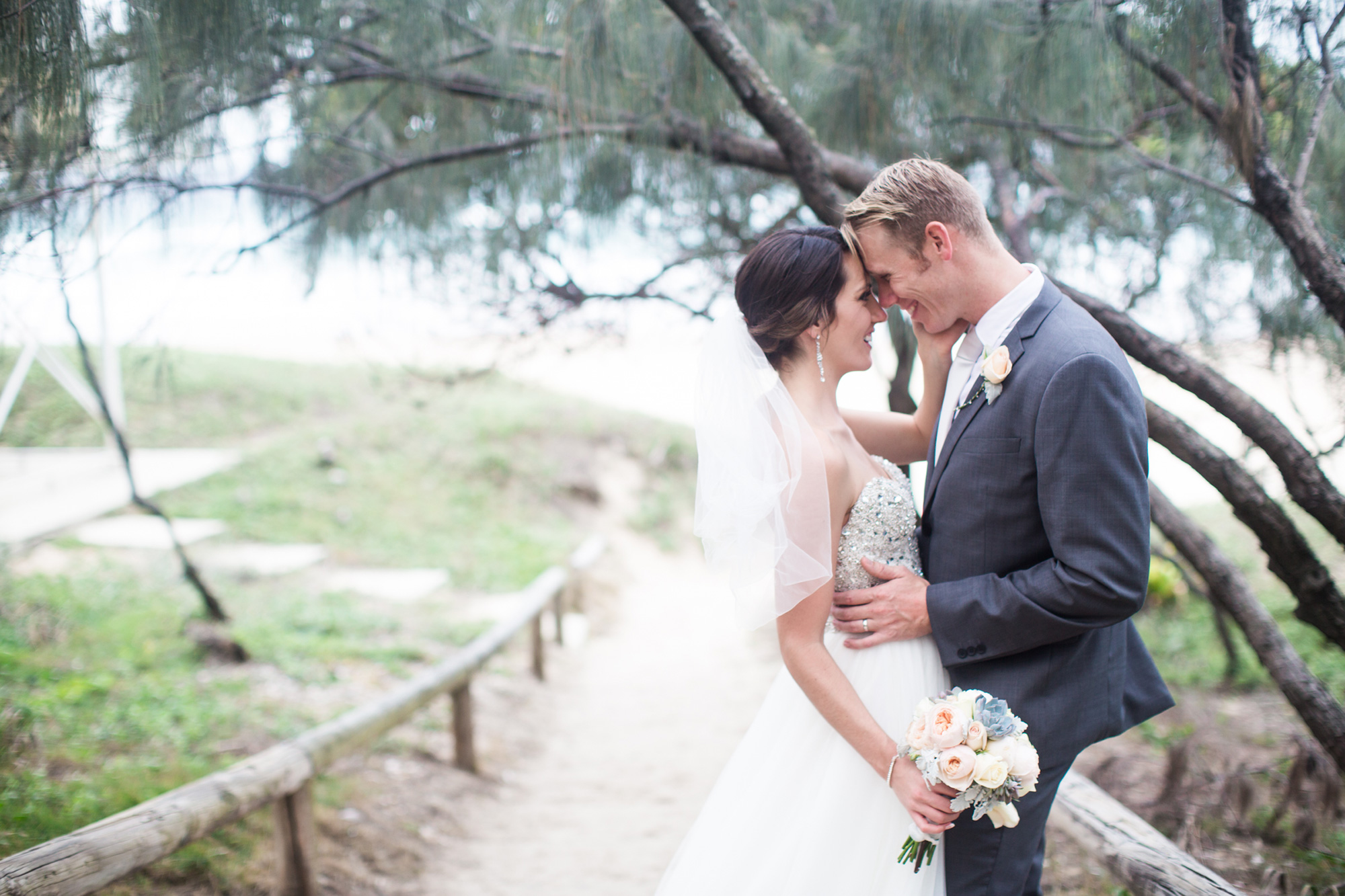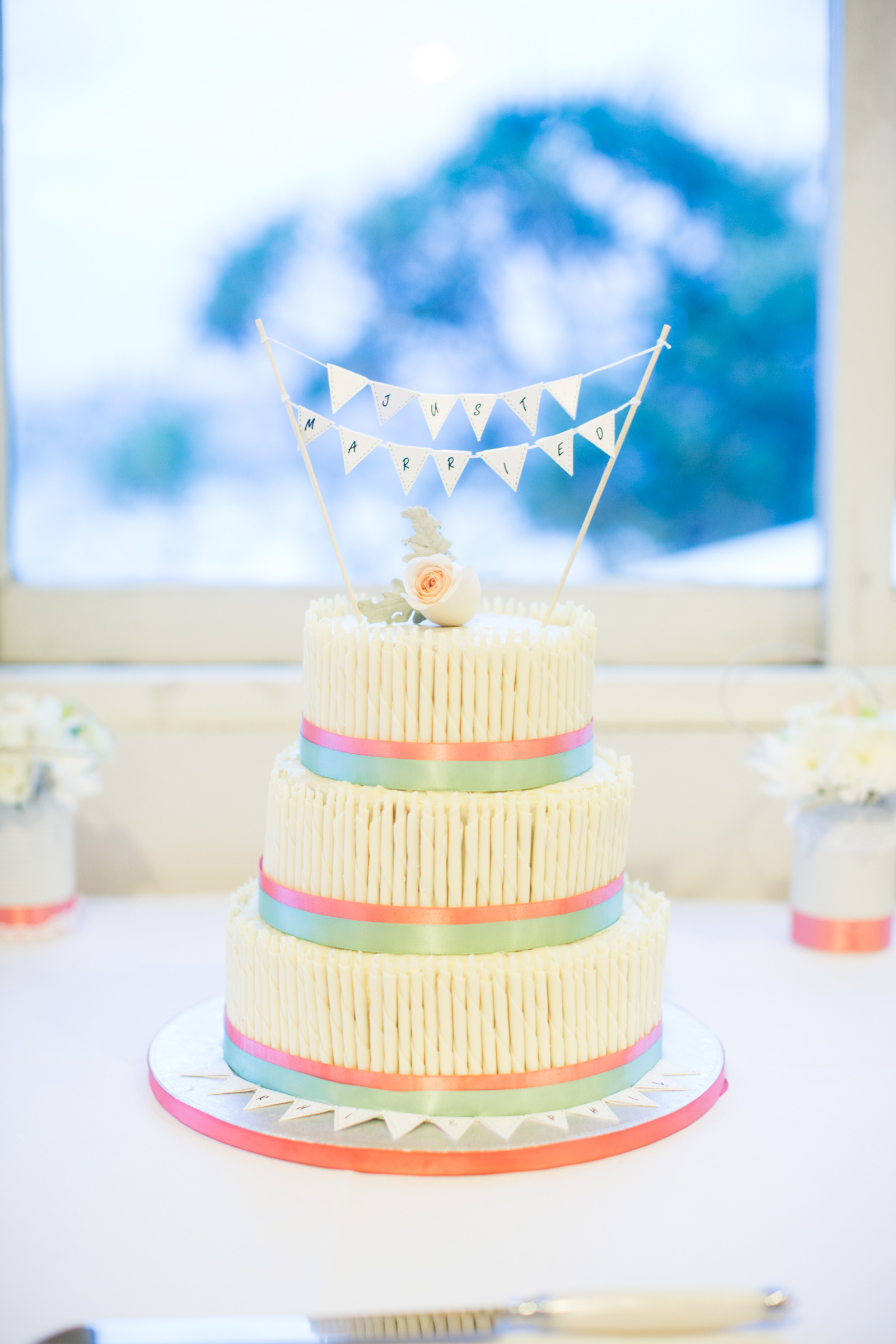 Guests were treated personalised honey jars as well as wedding cake made by Phil's mum!