A luxury home on the Gold Coast set the scene for Stephanie and Gene's elegant outdoor wedding.
"It was nothing shy of a fairytale," Stephanie, 30, says of her picture-perfect wedding to Gene, 32, at The Point, Sanctuary Cove on February 25, 2017.
Seventy-five friends and family watched on as the Brisbane couple wed by the glistening water.
"Our ceremony was enclosed by two jetties, and the reception was inside on the marble floors, surrounded by windowed walls in all directions," Stephanie describes.
Guests enjoyed an upscale barbecue dinner and the beer and wine was flowing, with even a signature cocktail in honour of the newlyweds.
"Once the sun set, the fairy lights lit the patio for the first dance," says Stephanie of a choreographed number joined by the bridal party.
The bride describes the big day as an "example of what friendship, family and unity can create."
"Our wedding was the ultimate reflection of our friends and family, and what true love is possible of creating," she says.
Photos courtesy of Blossom Forest.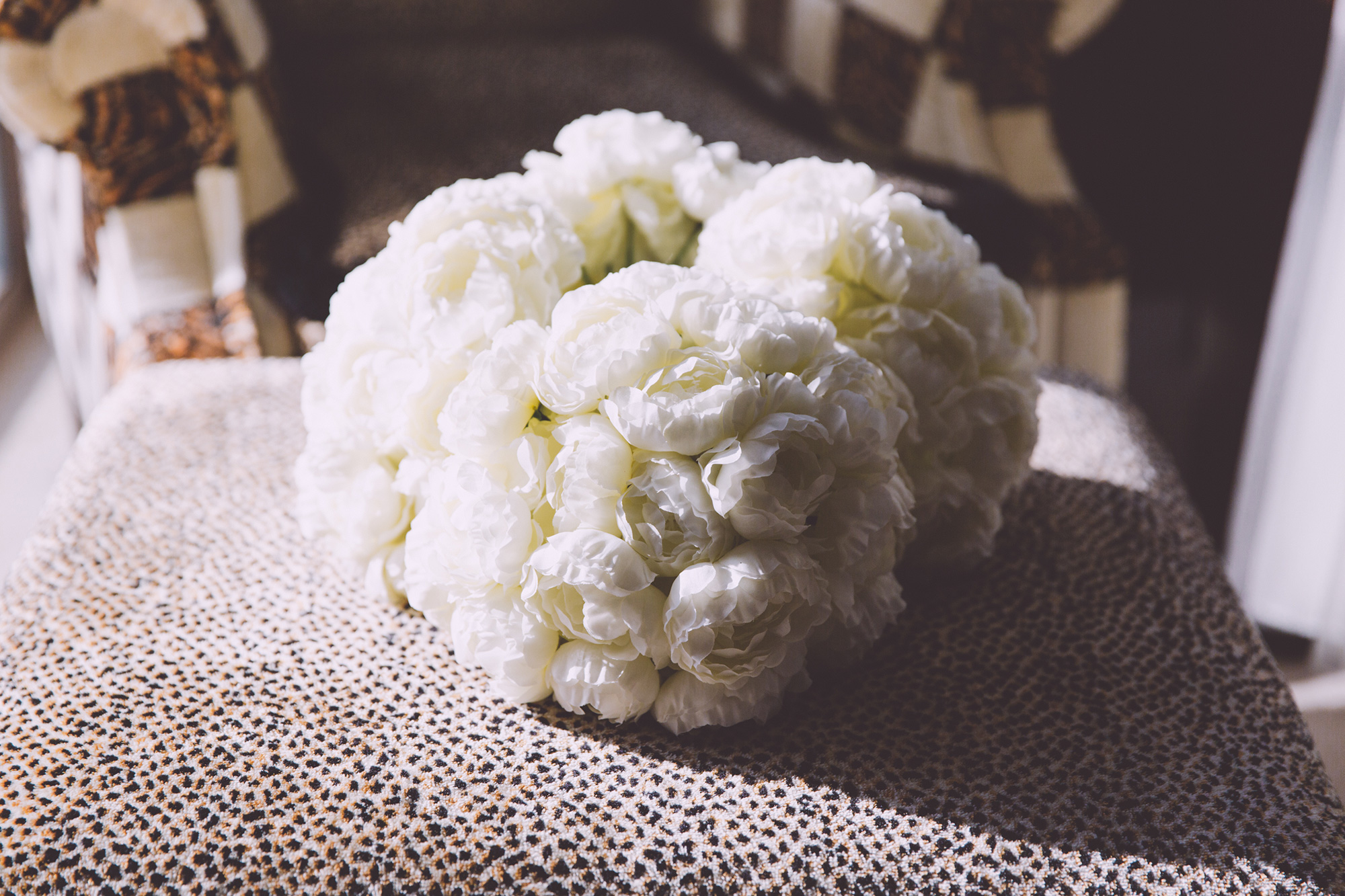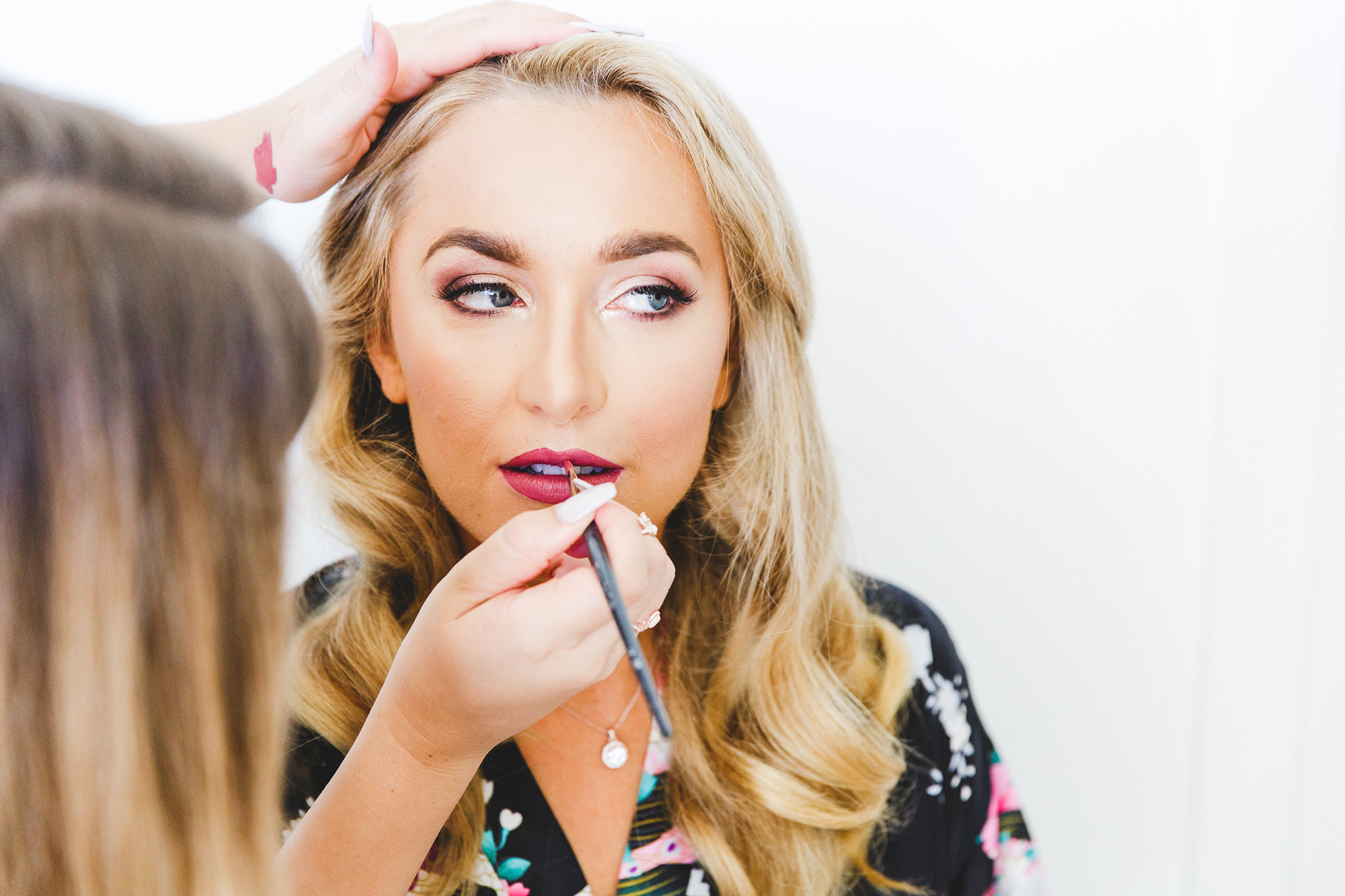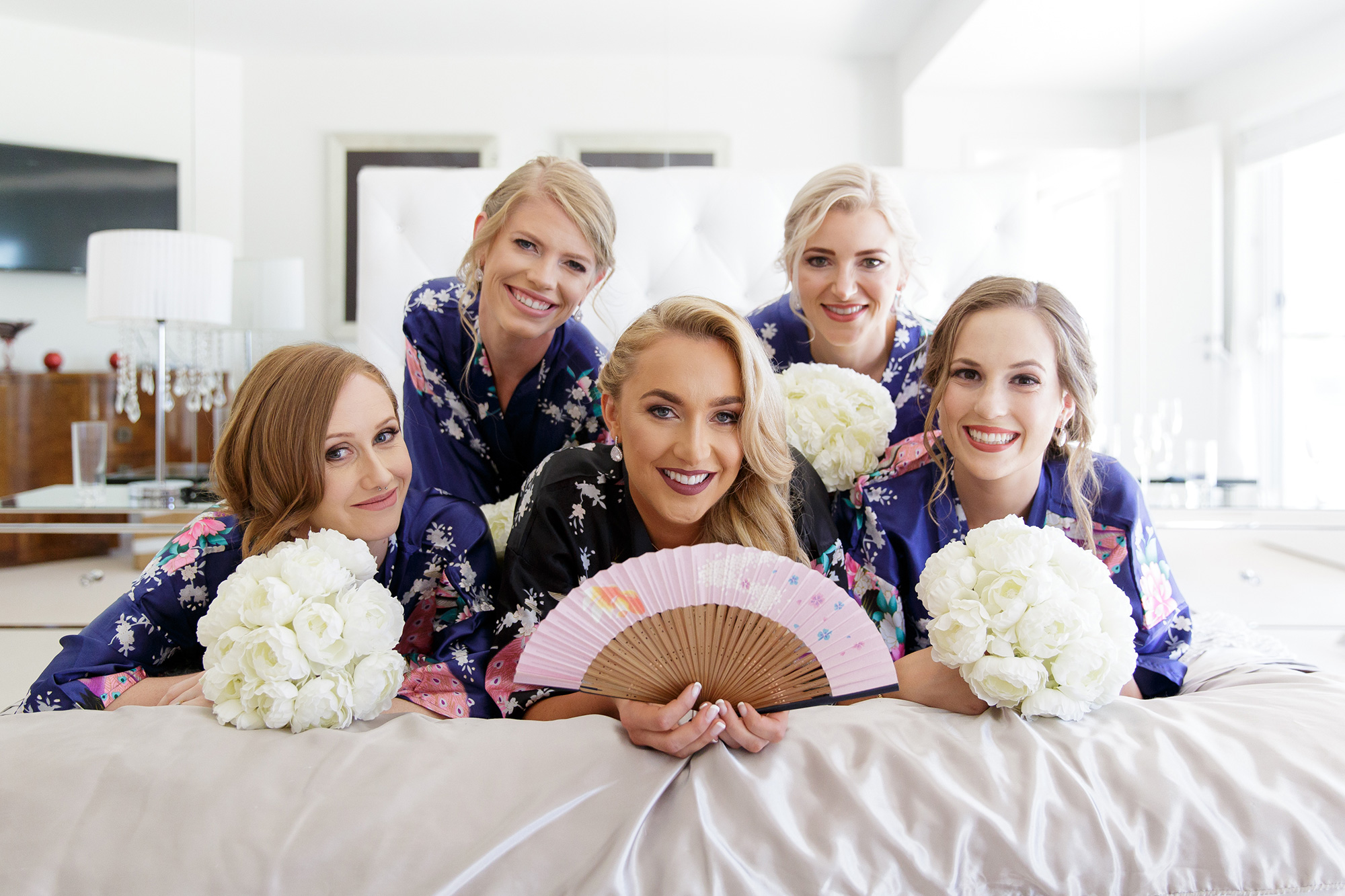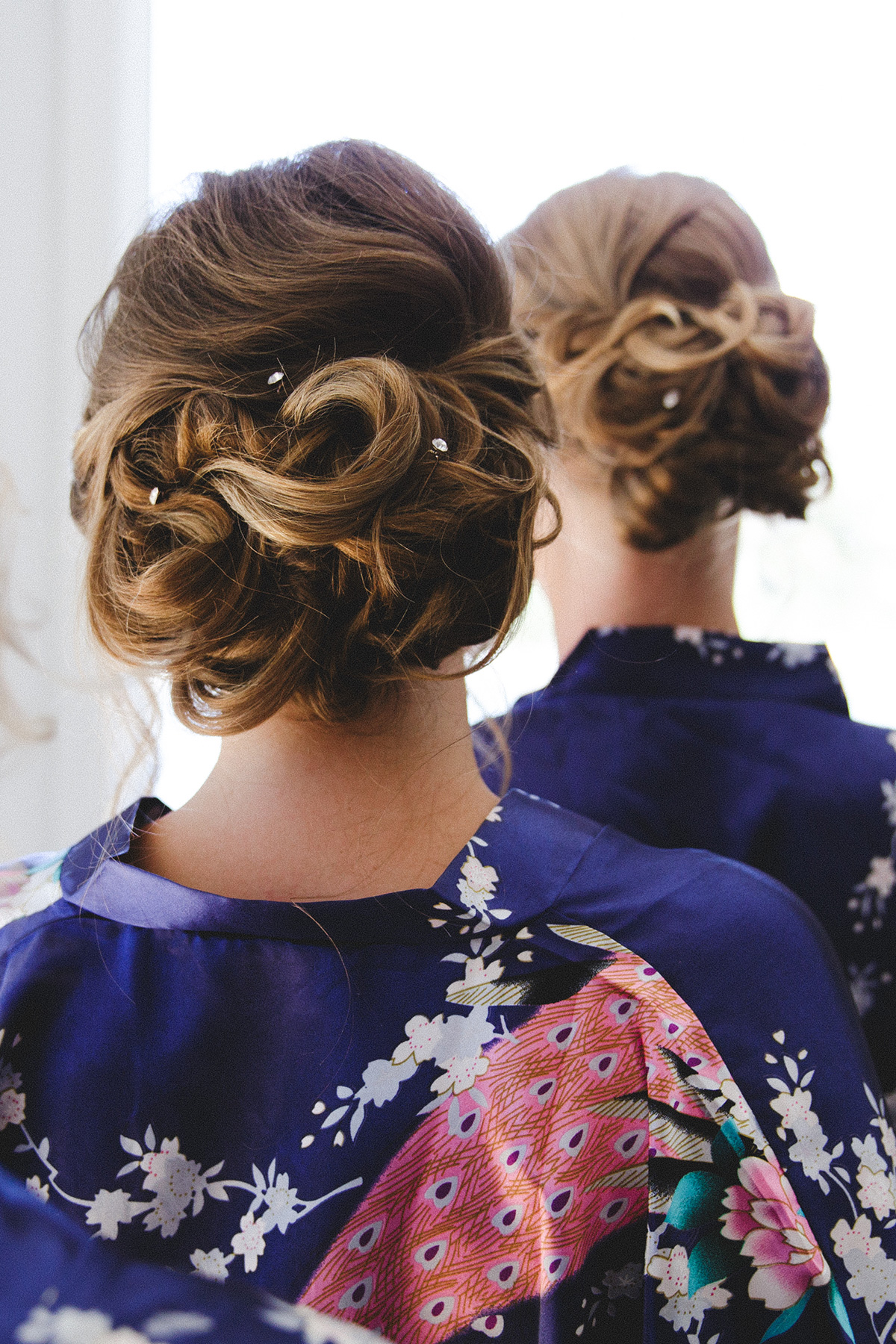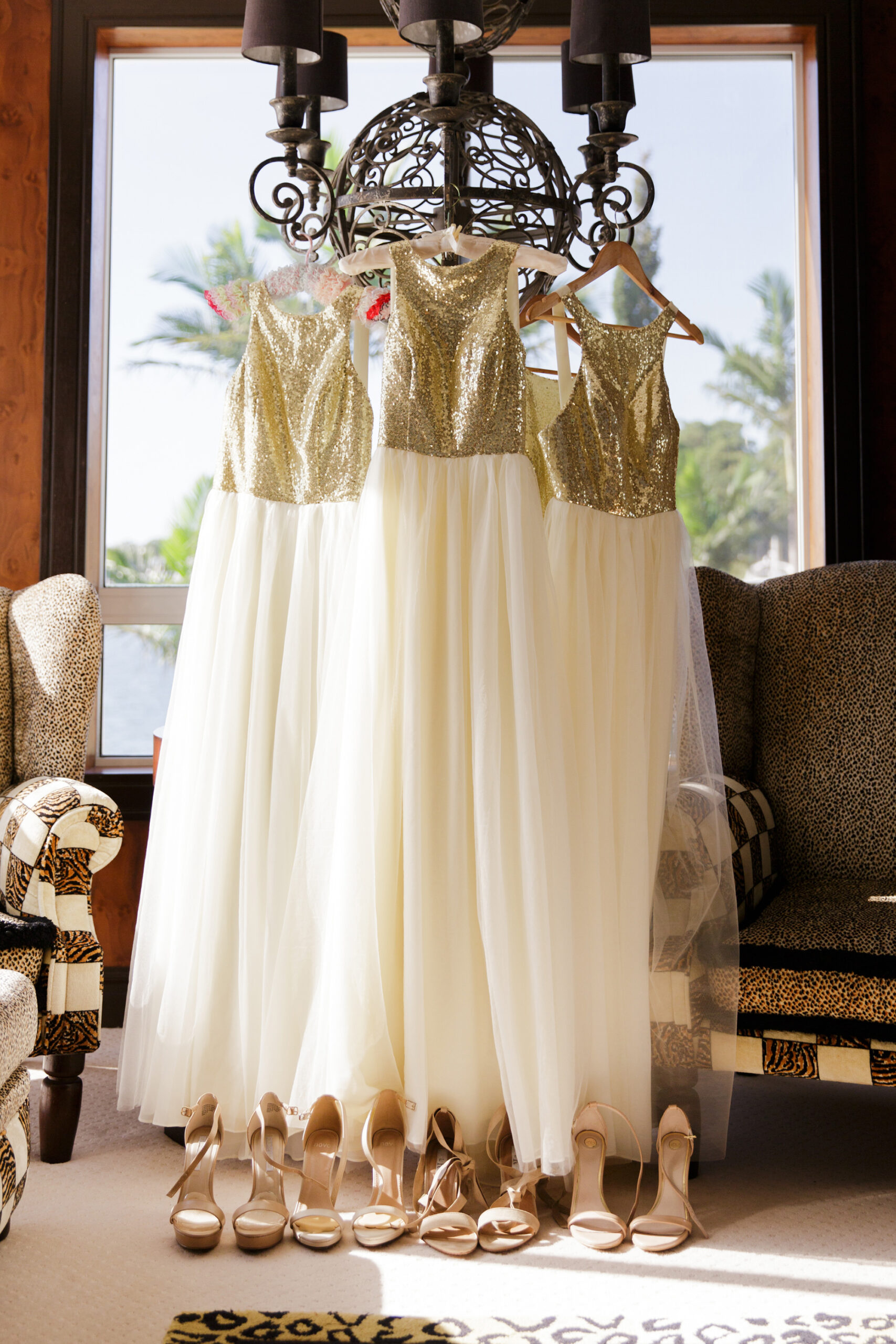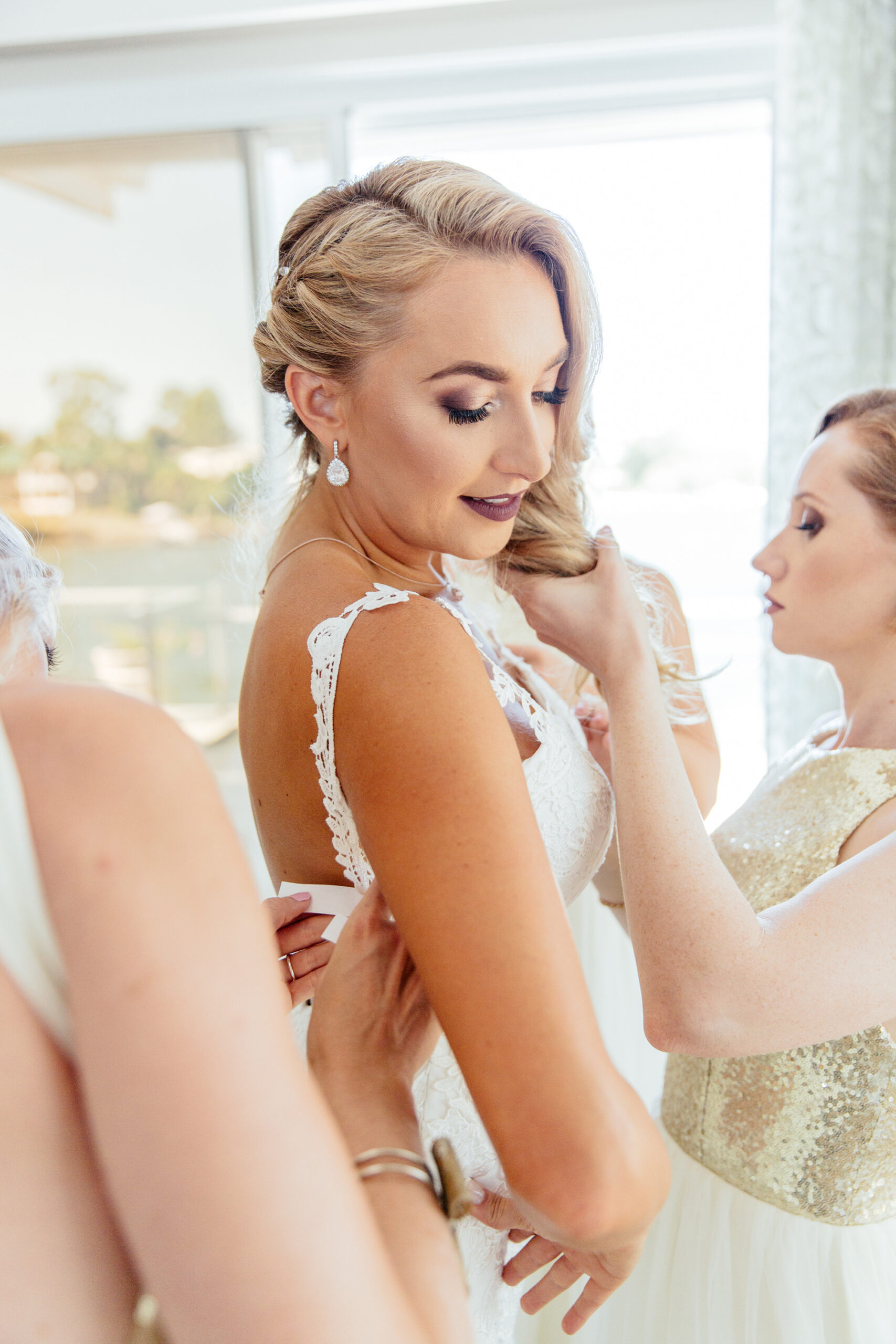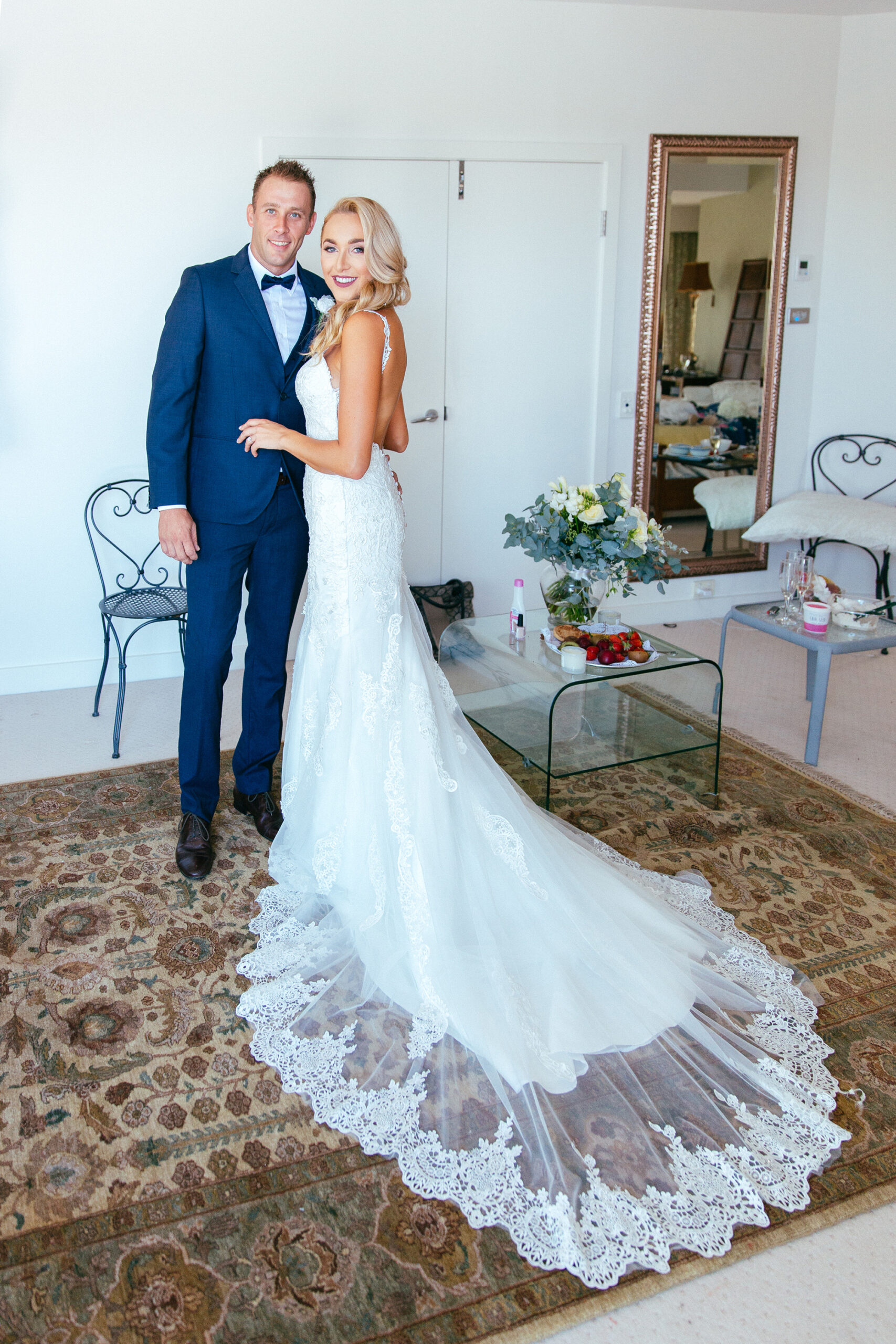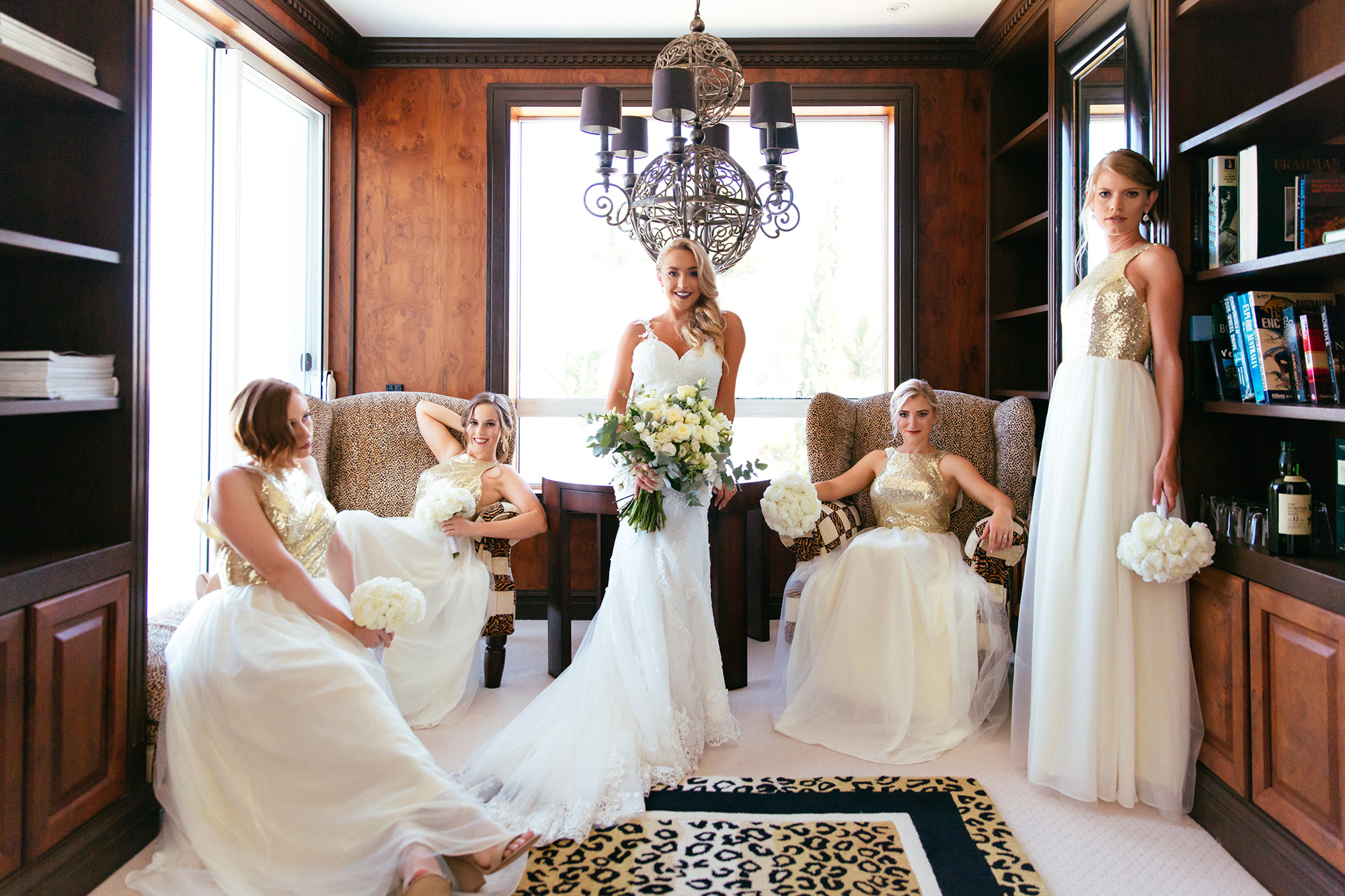 The couple's bridal party arrived at the luxury house days out from the wedding to help set up. "It made for a giant slumber party with six couples. We had a traditional day, with men and women separating within the house to build excitement towards the unveiling moment," Stephanie says.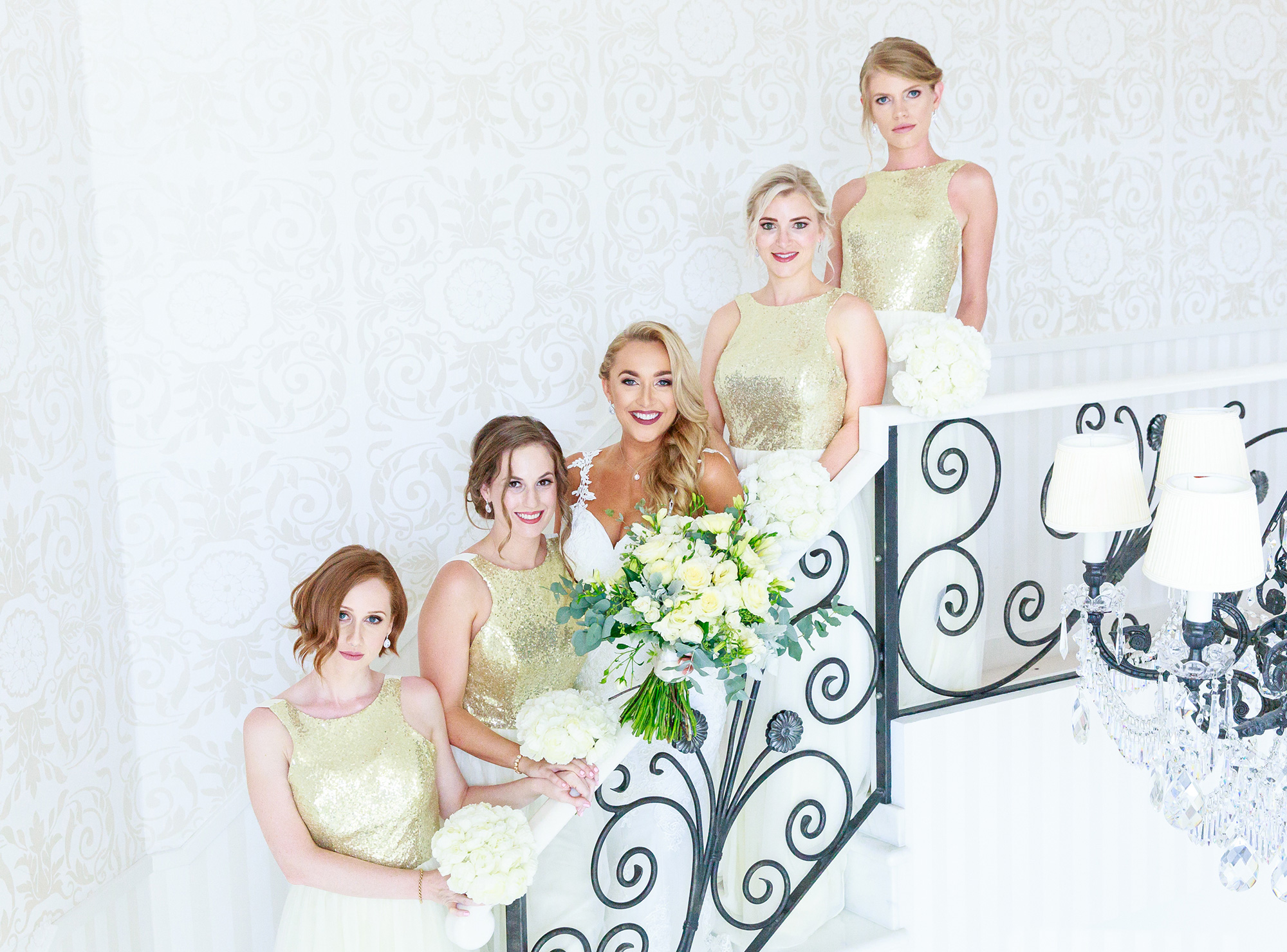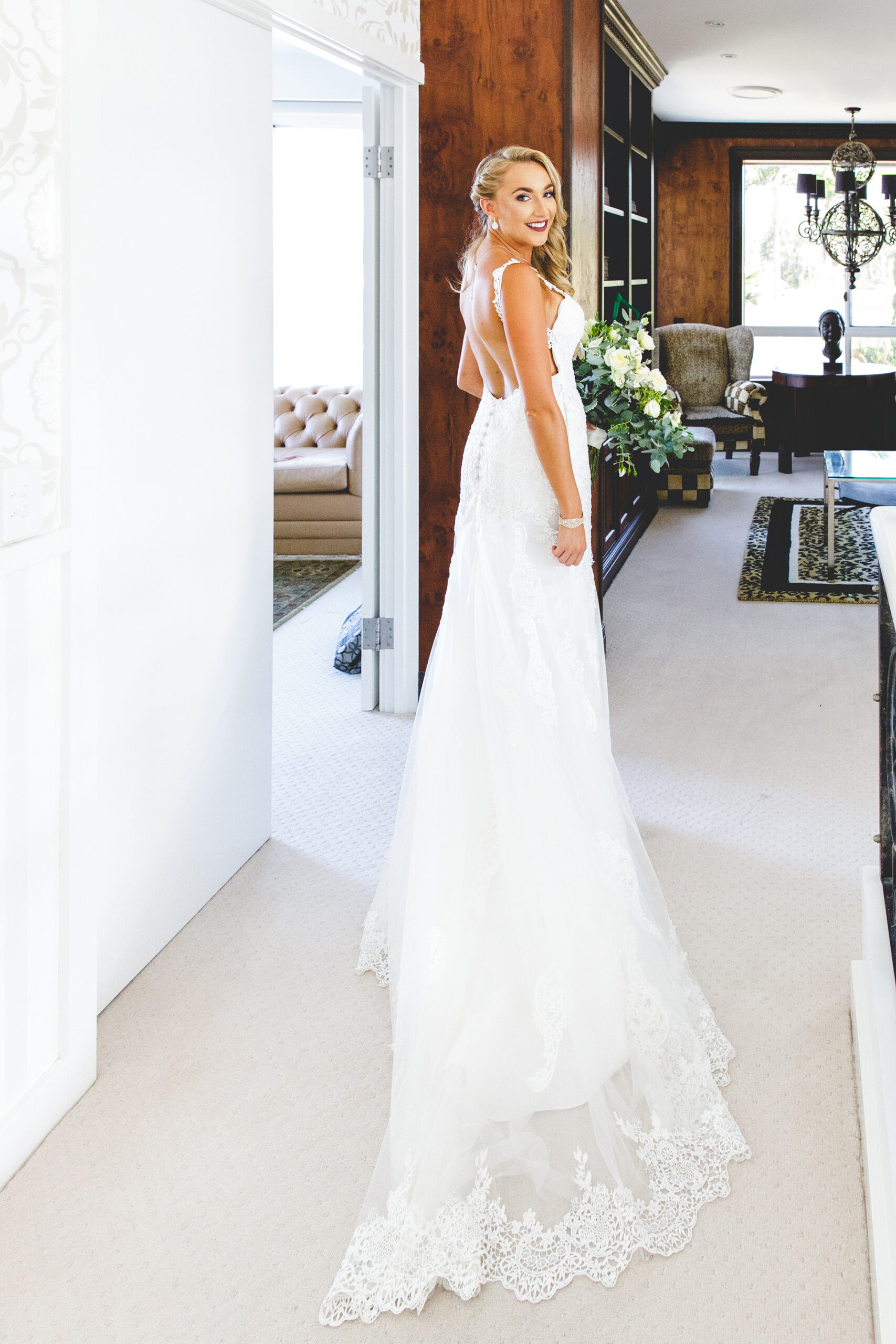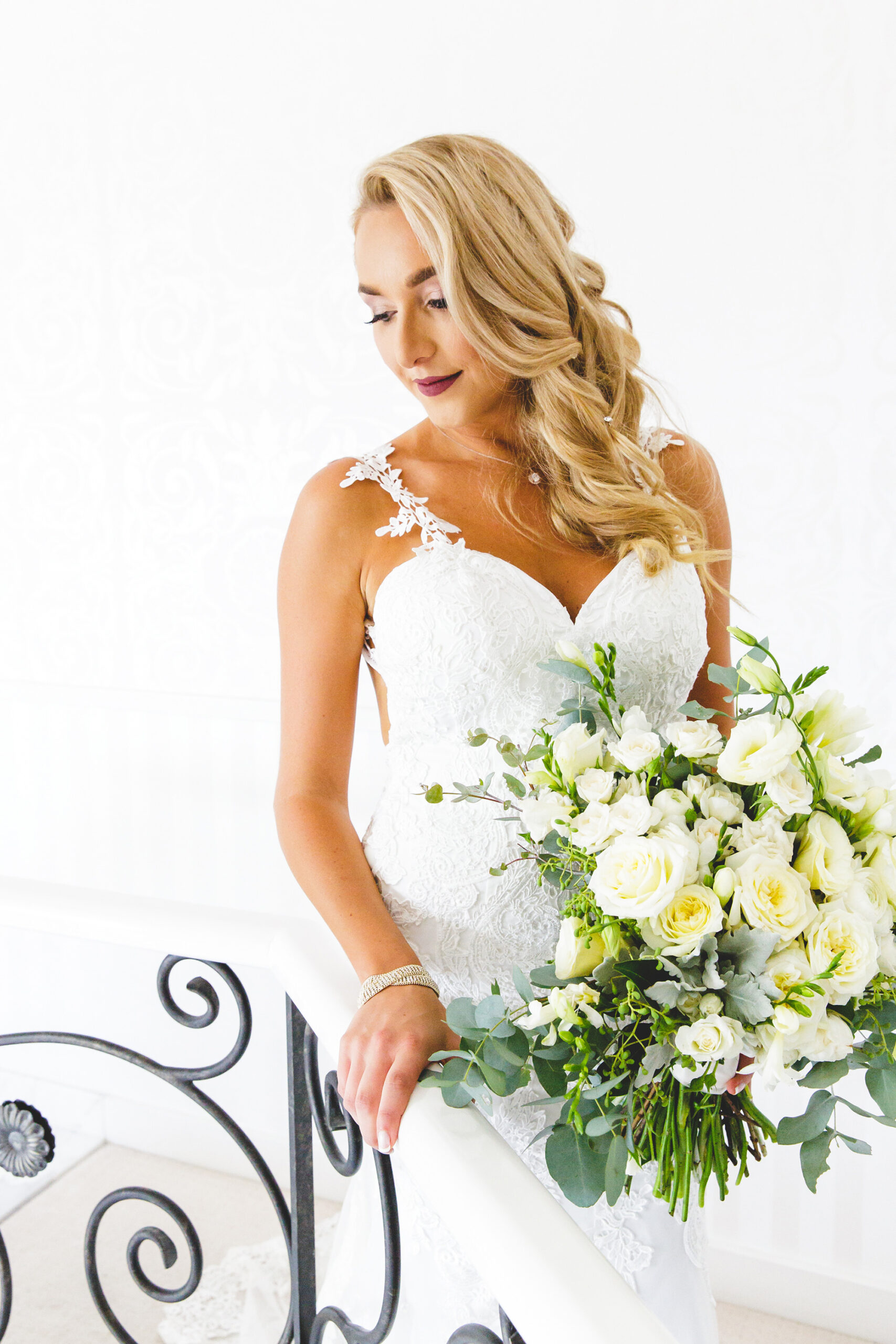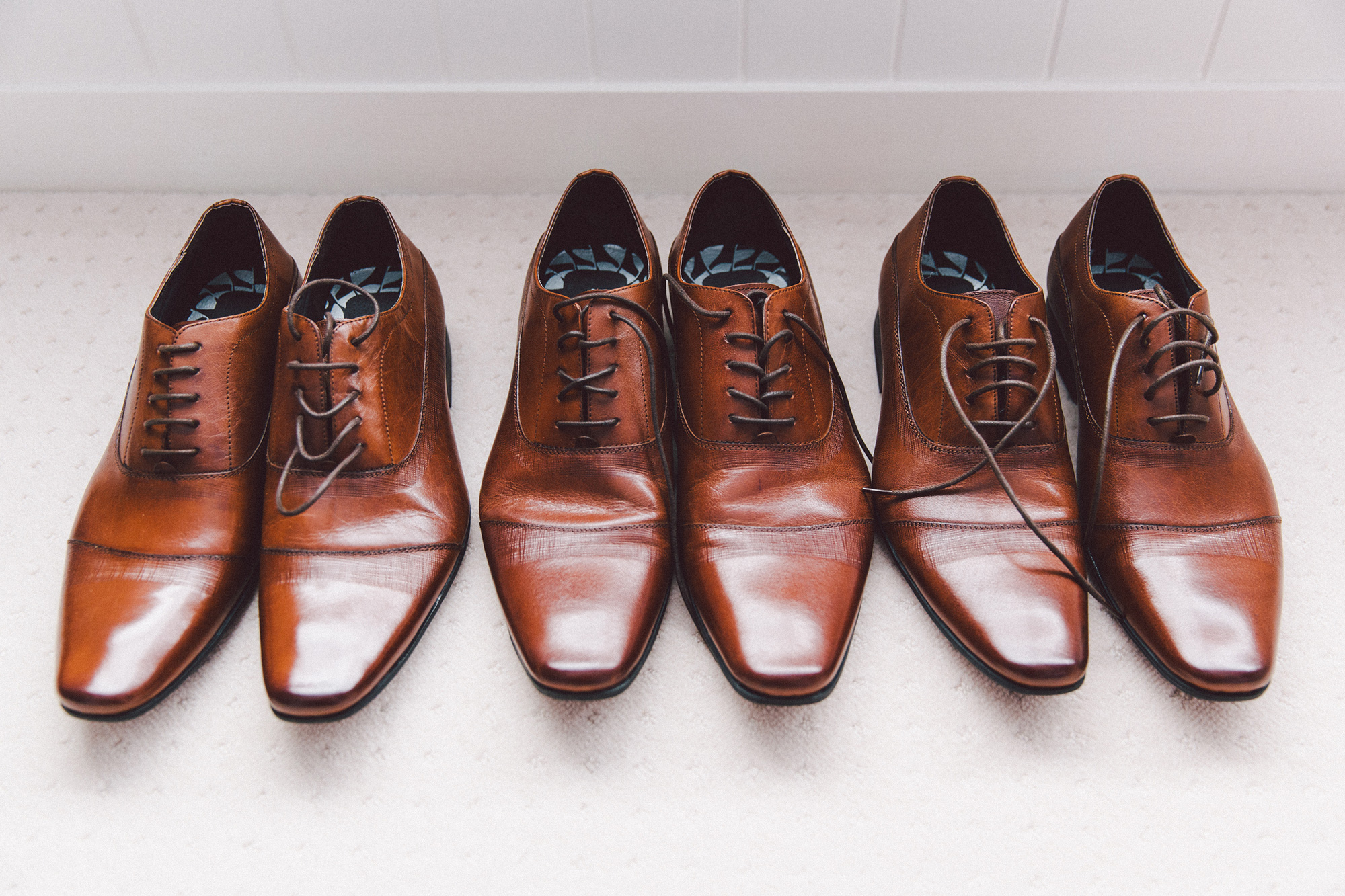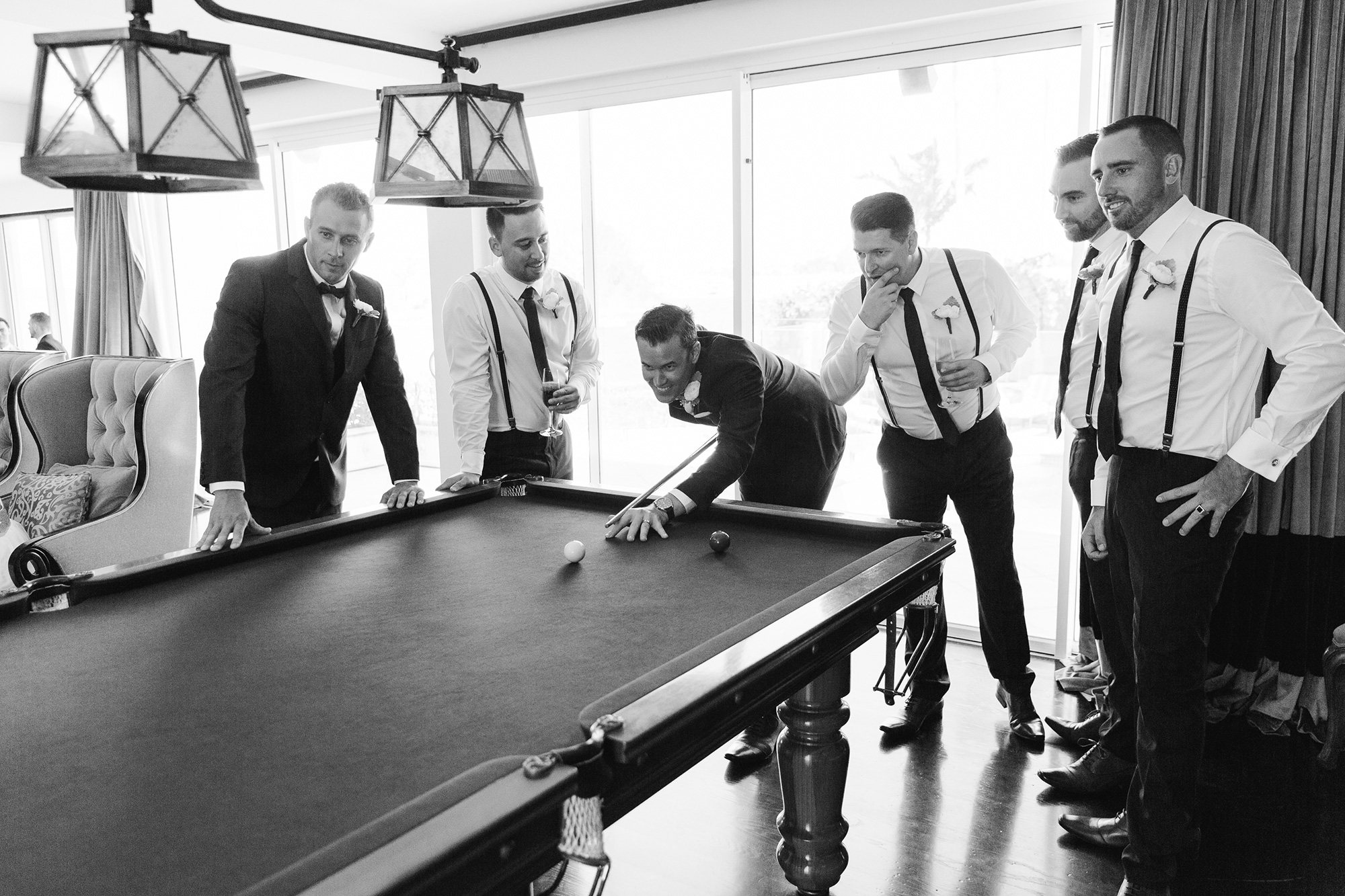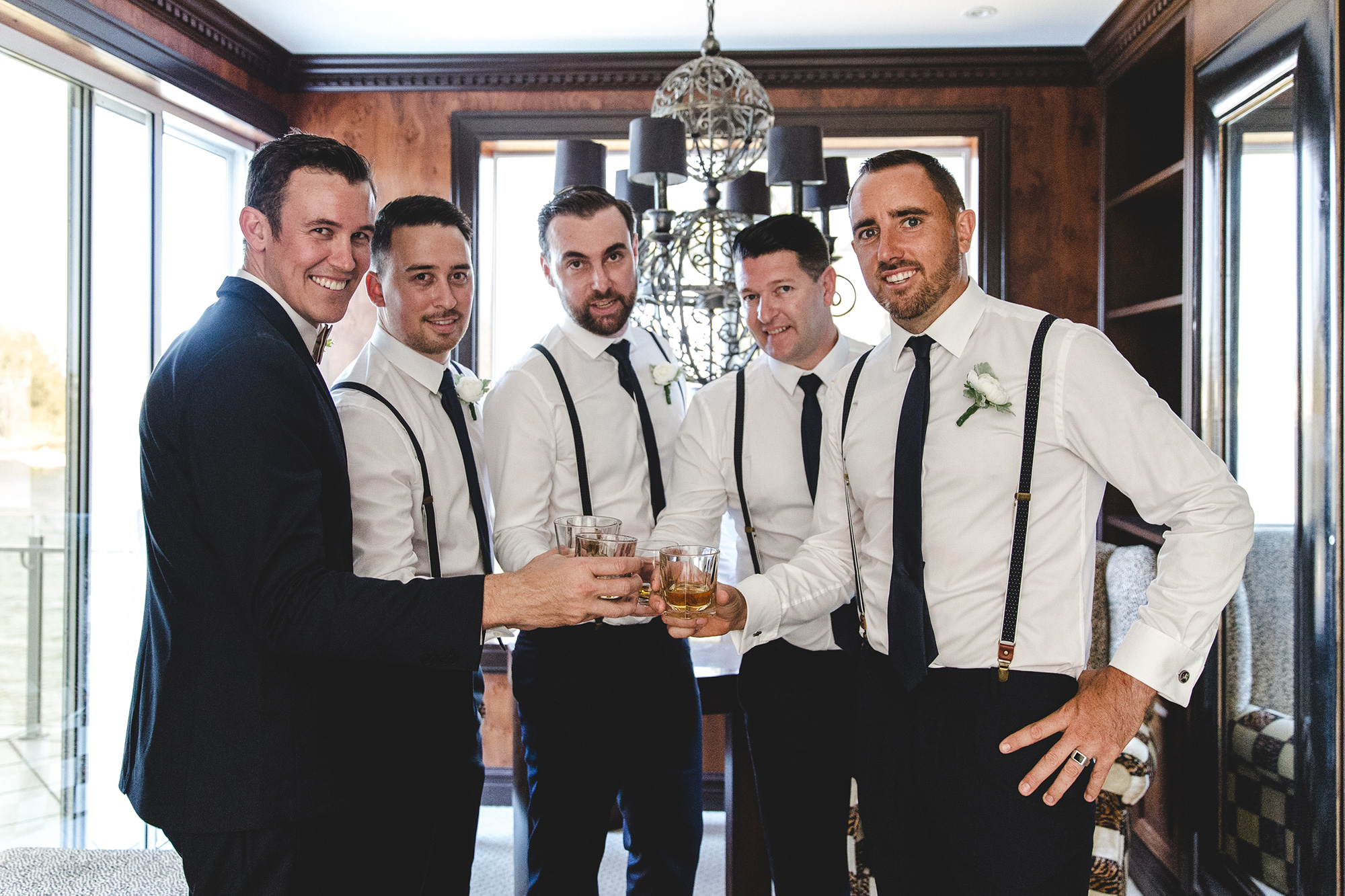 Gene and his groomsmen looked sharp in classic navy suits.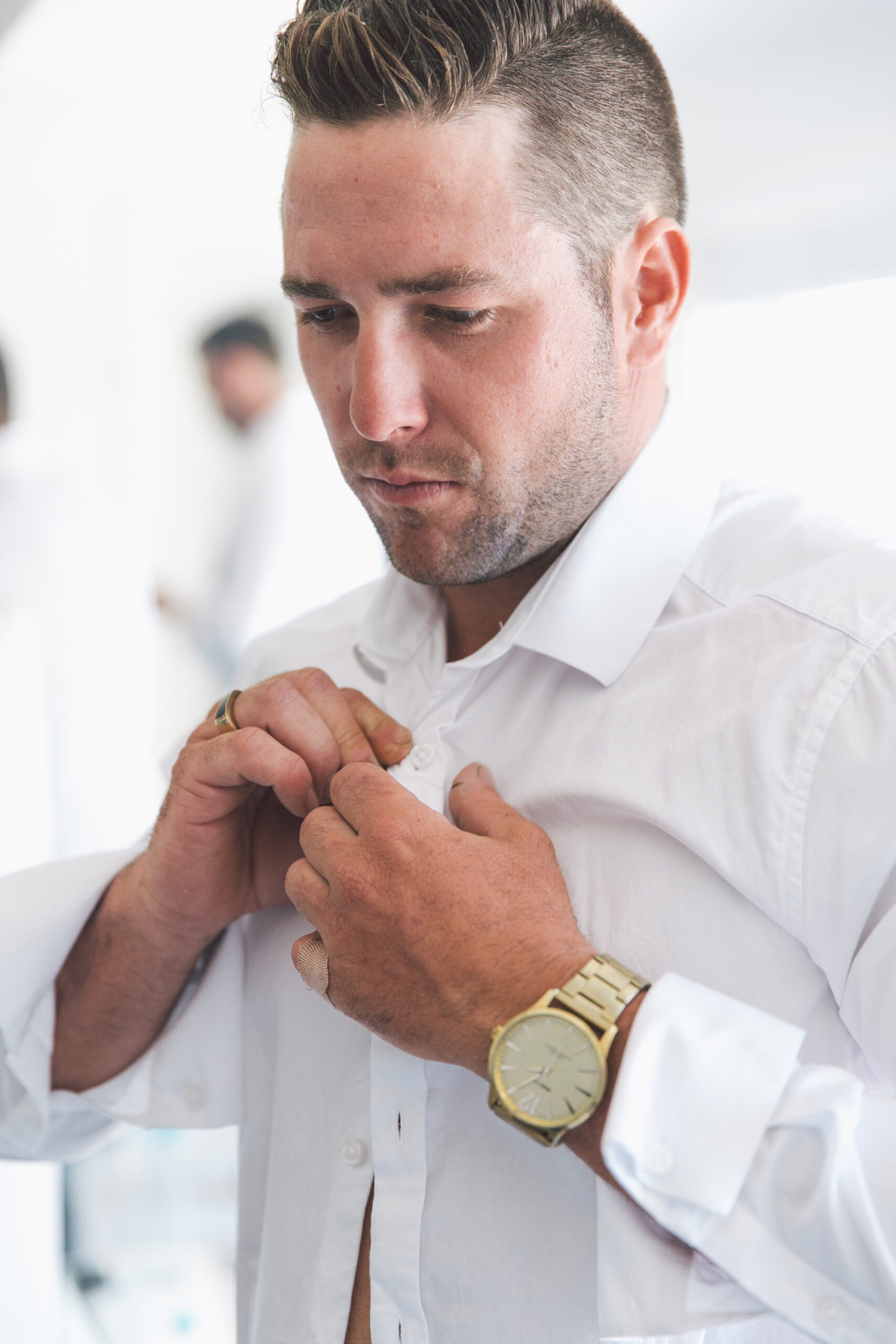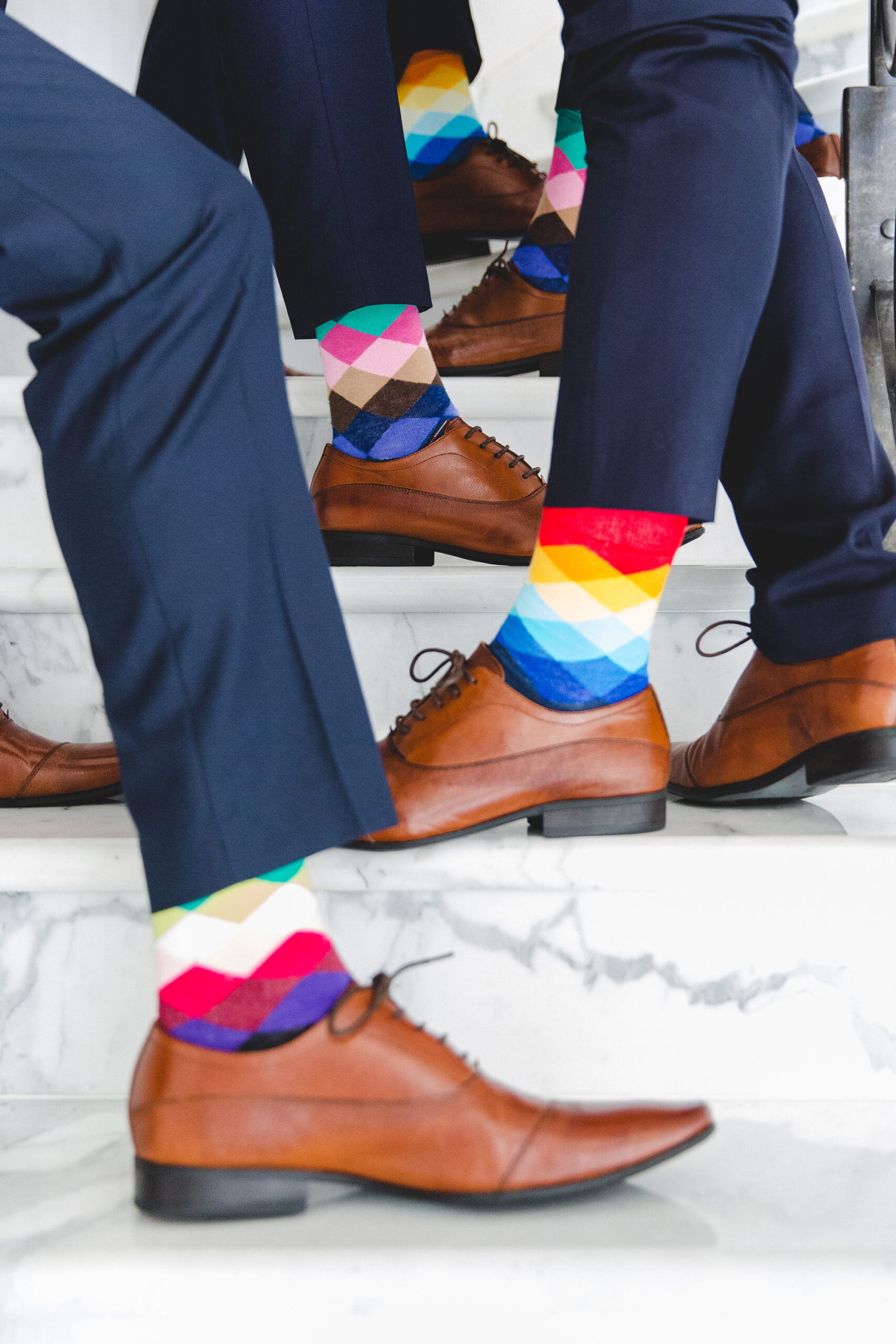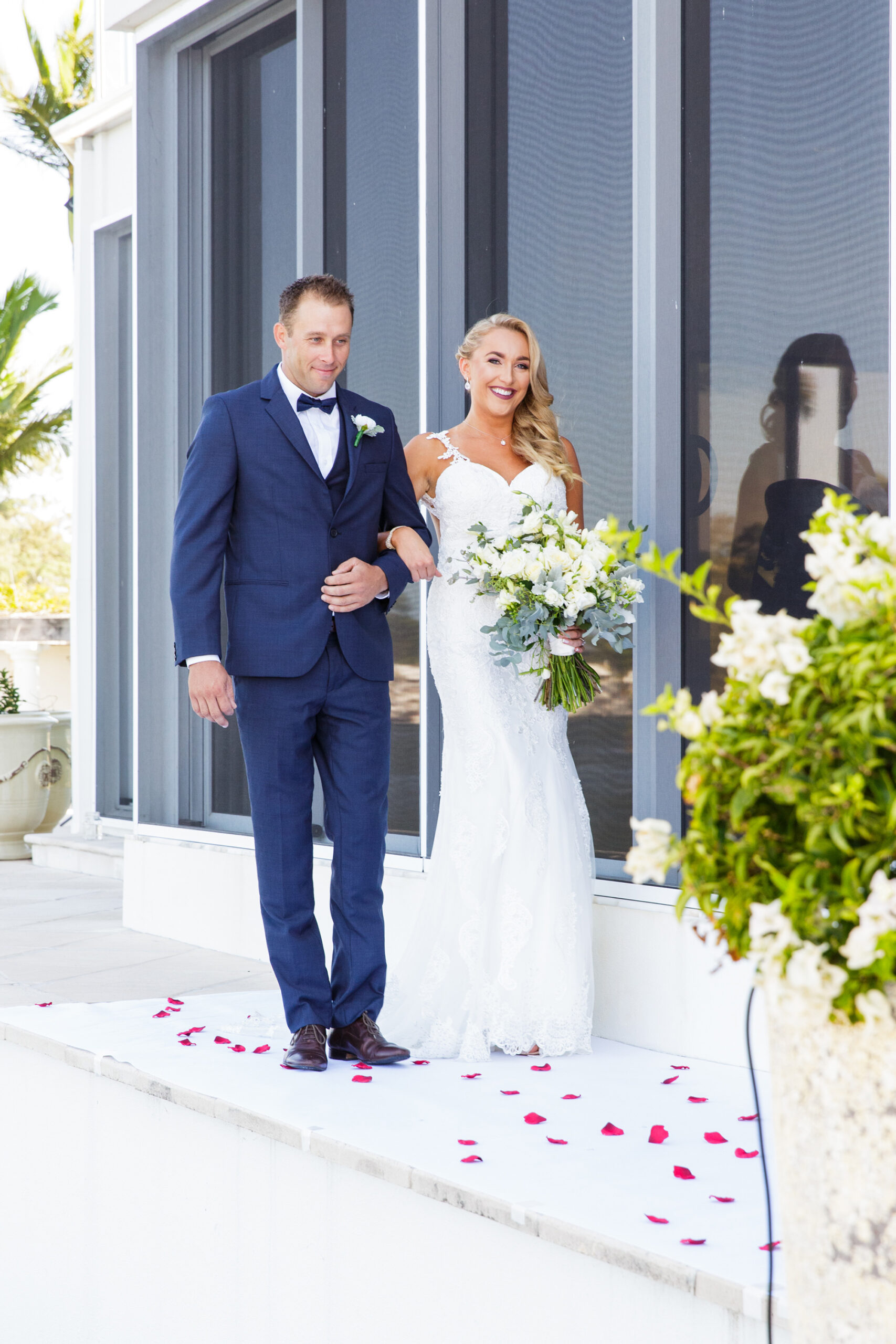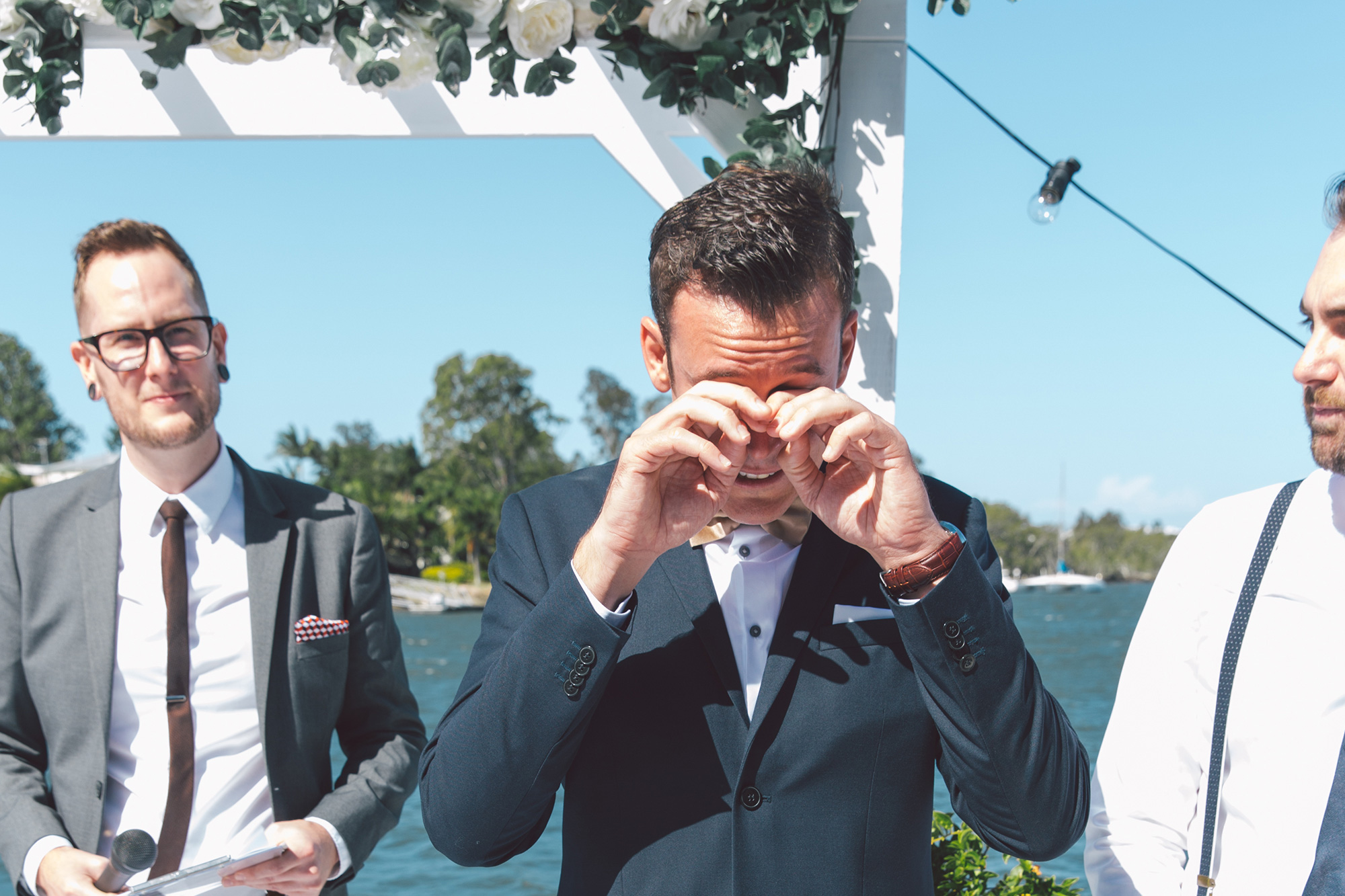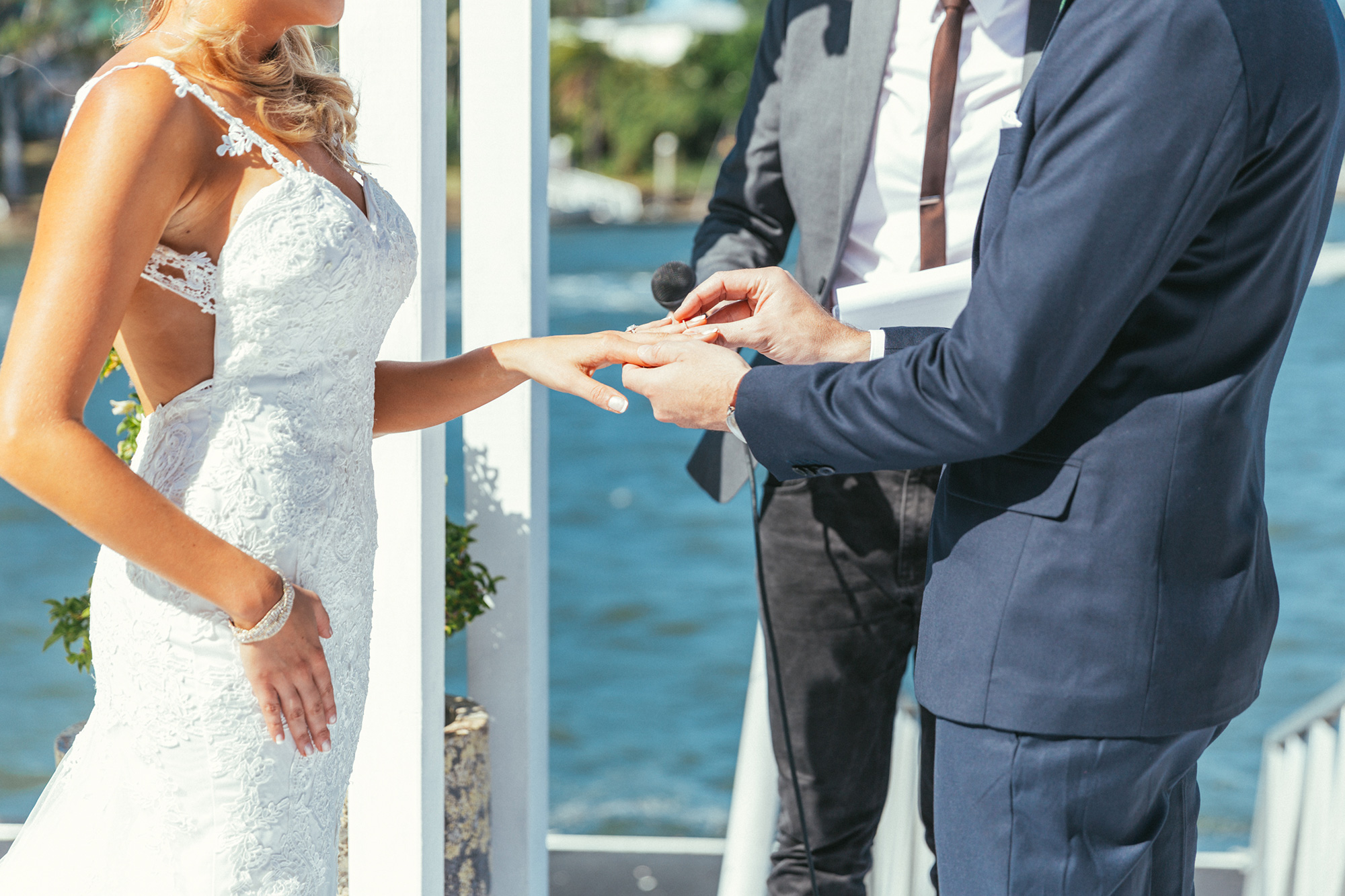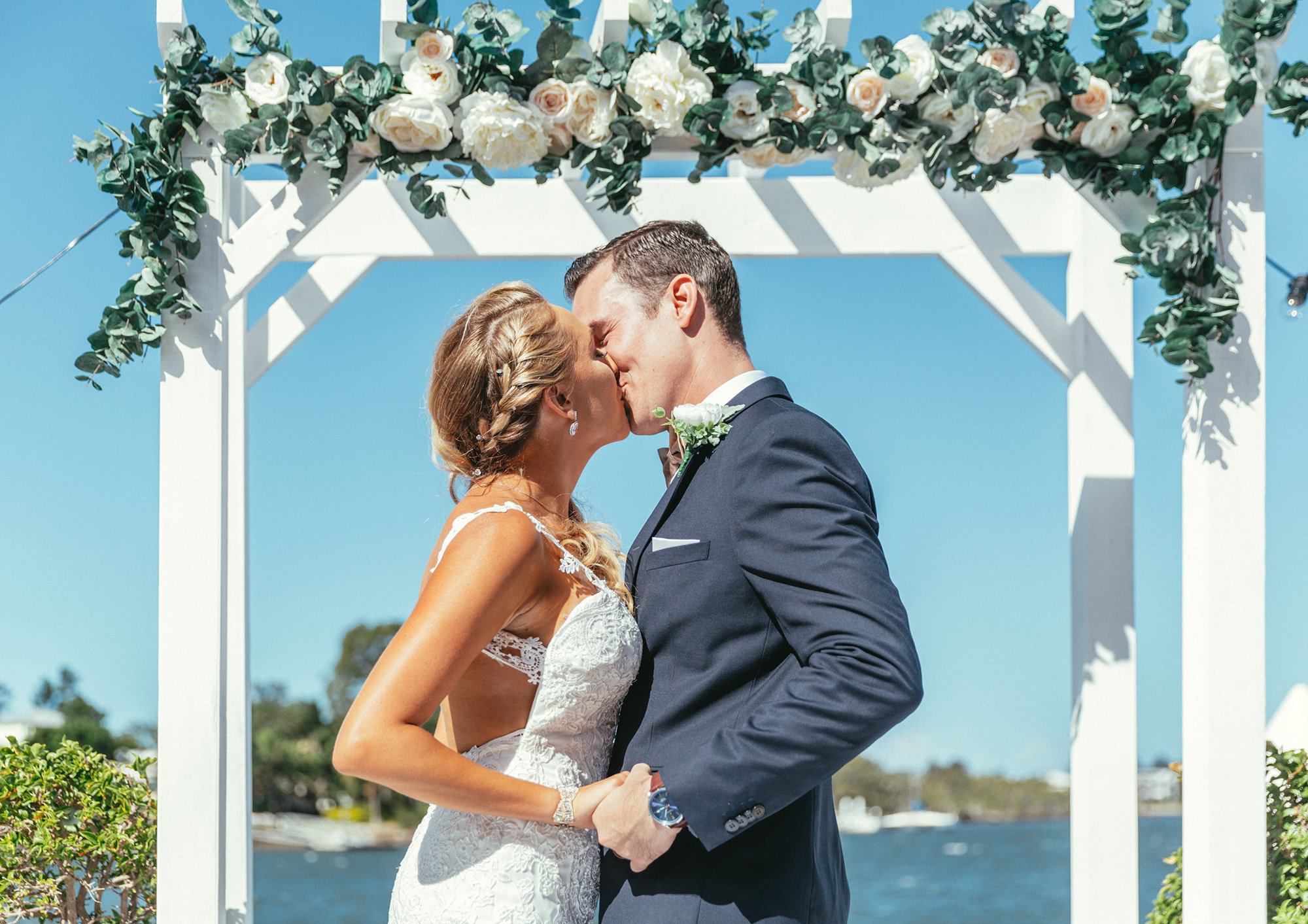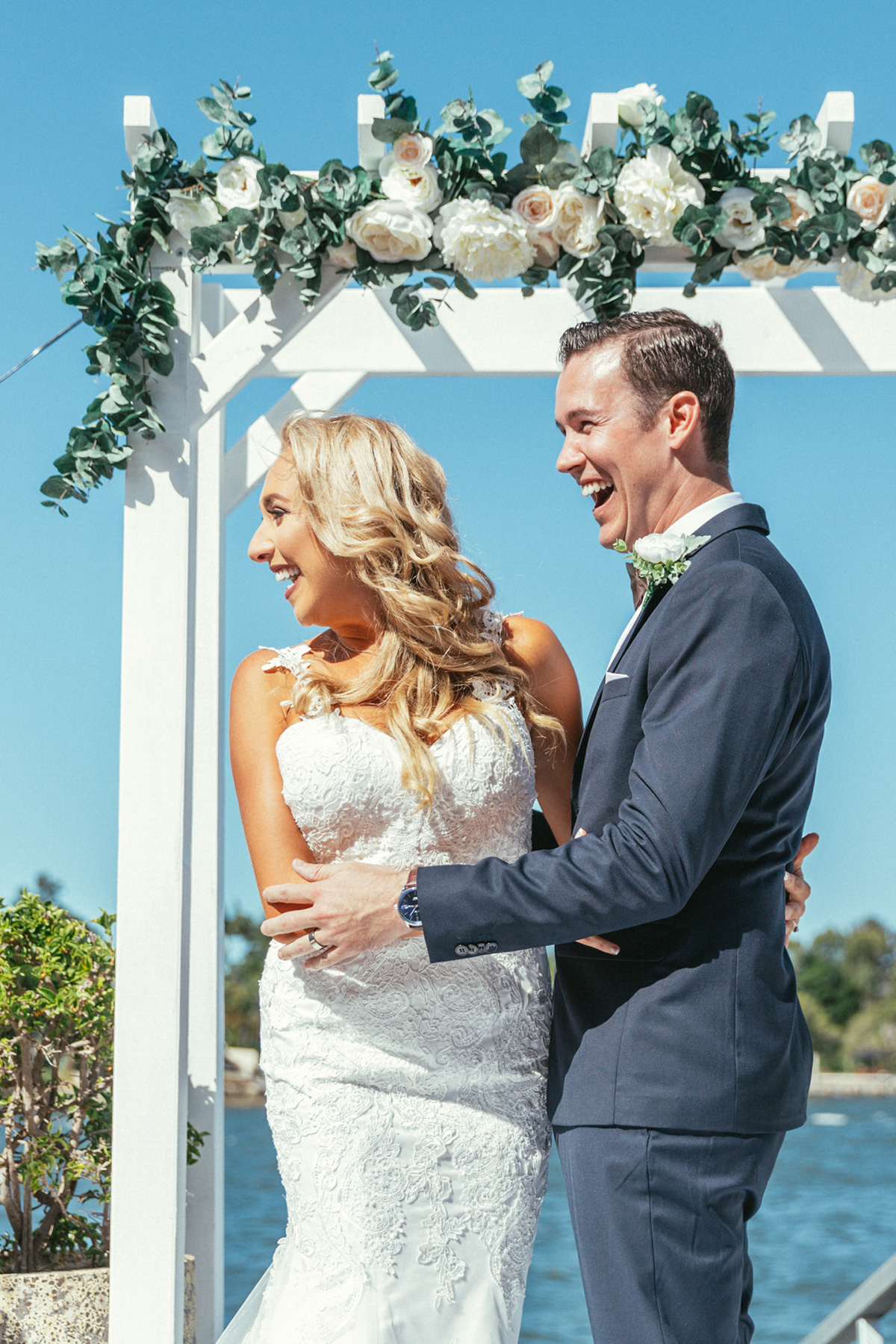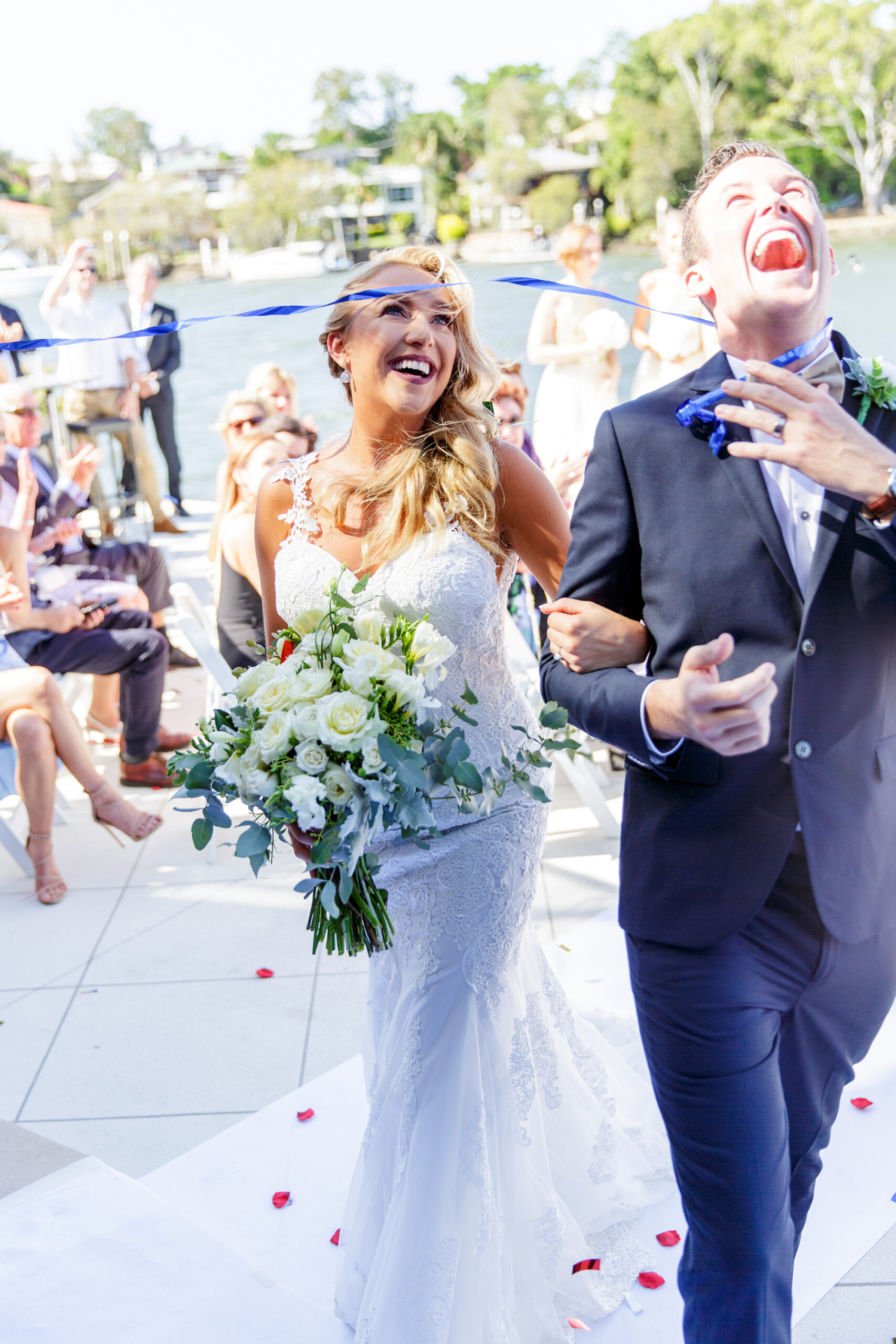 "Our friend flew from London to capture the most intimate moments of the day, with his amazing ideas and creativity!" smiles the bride.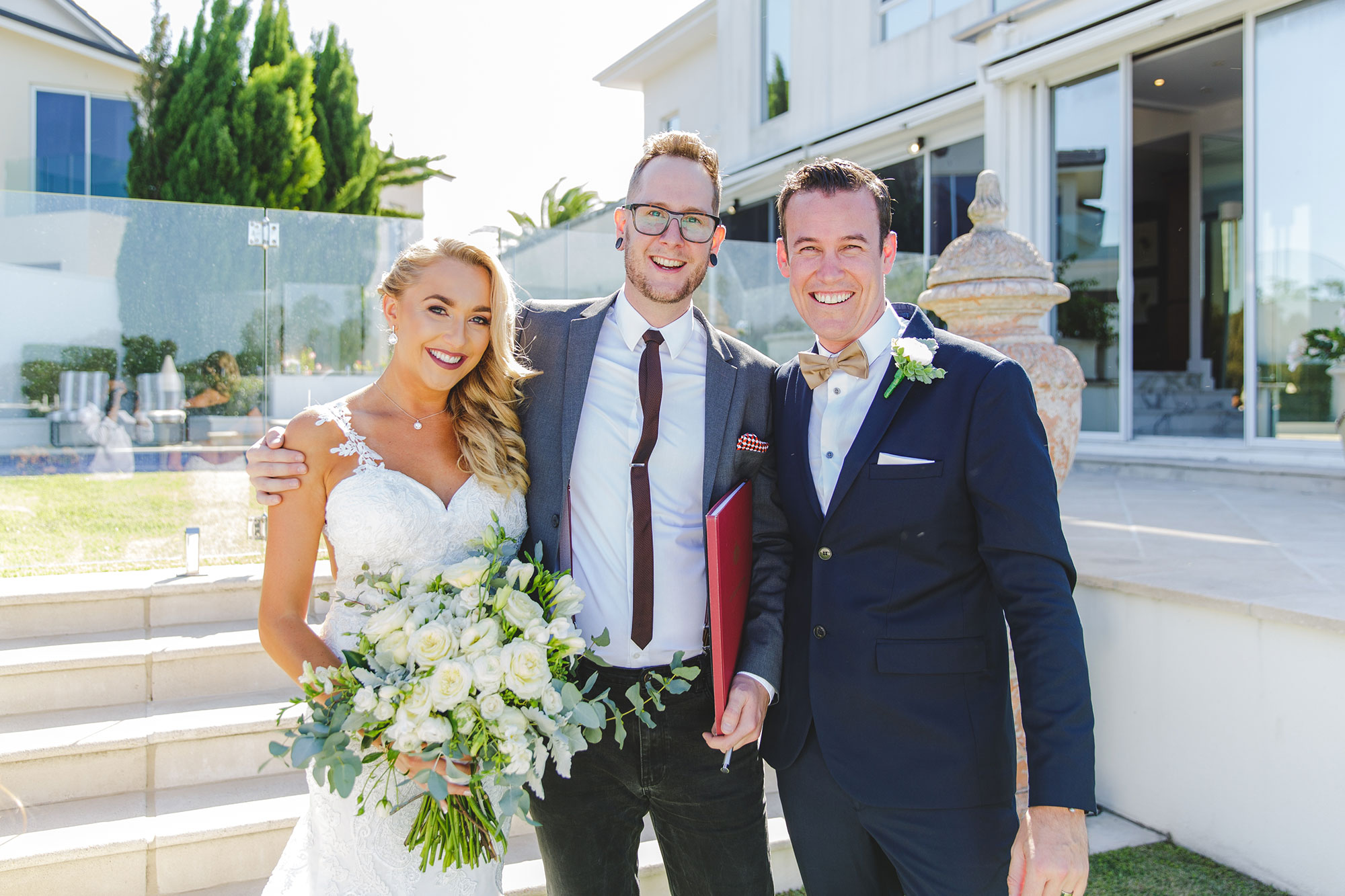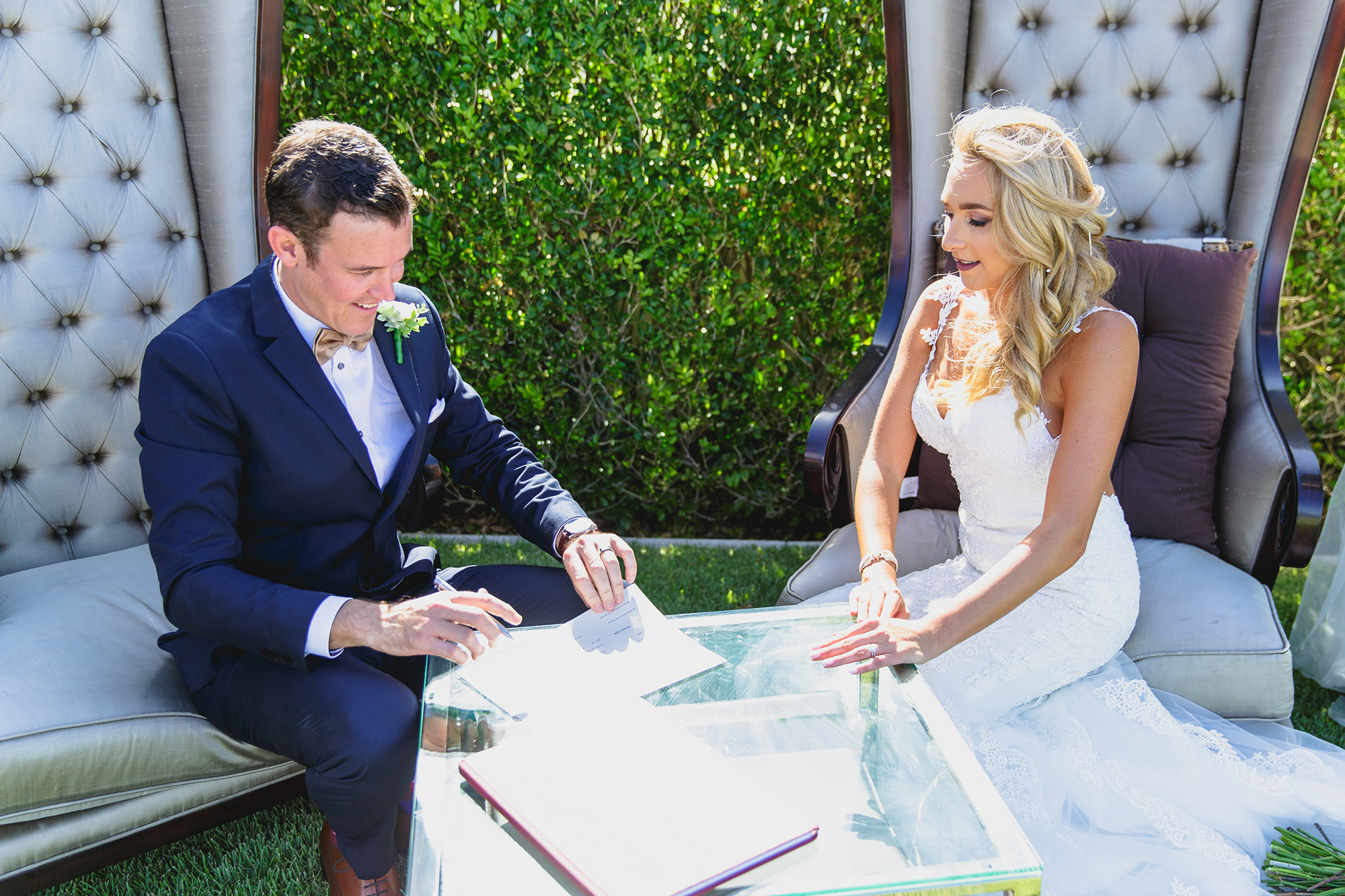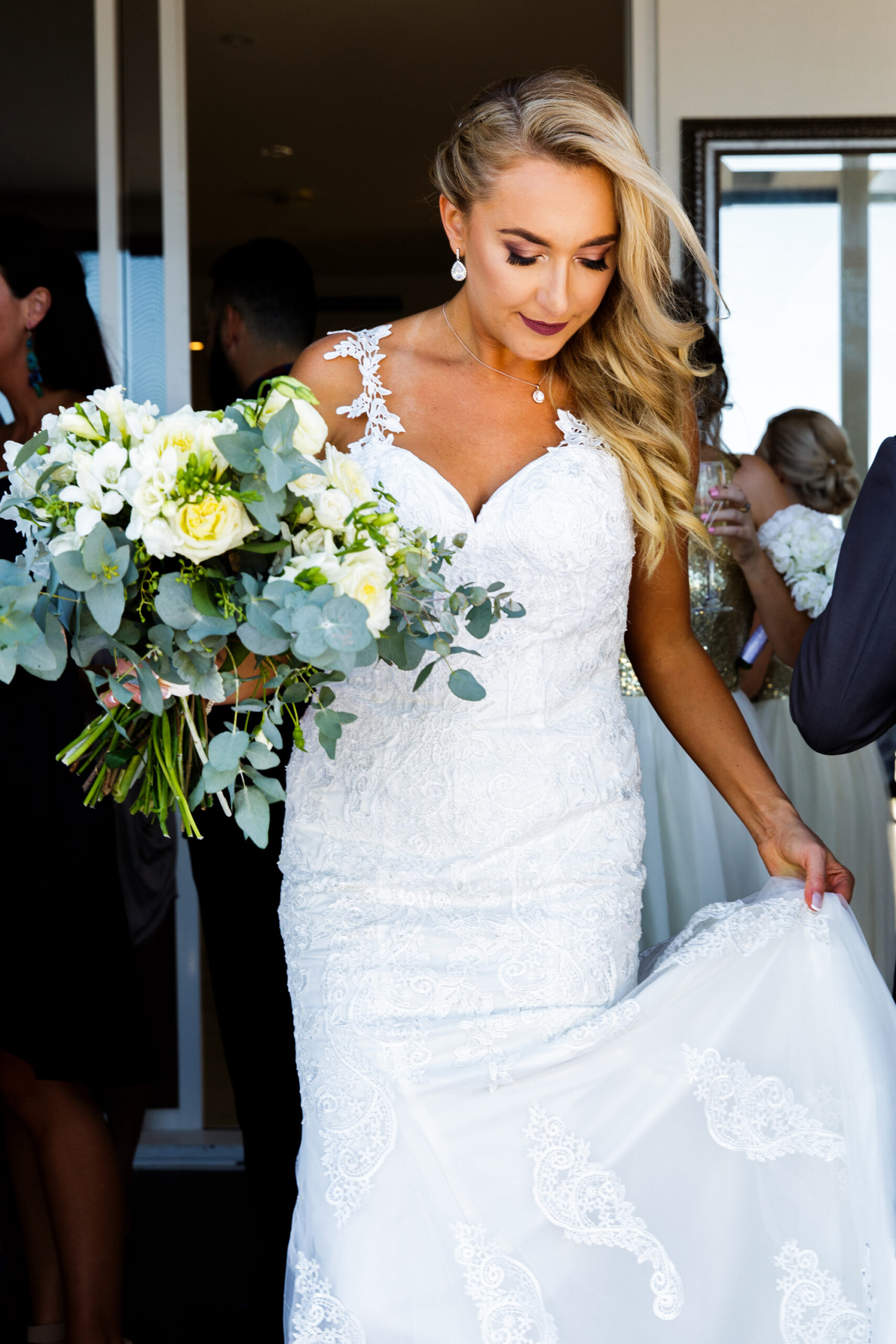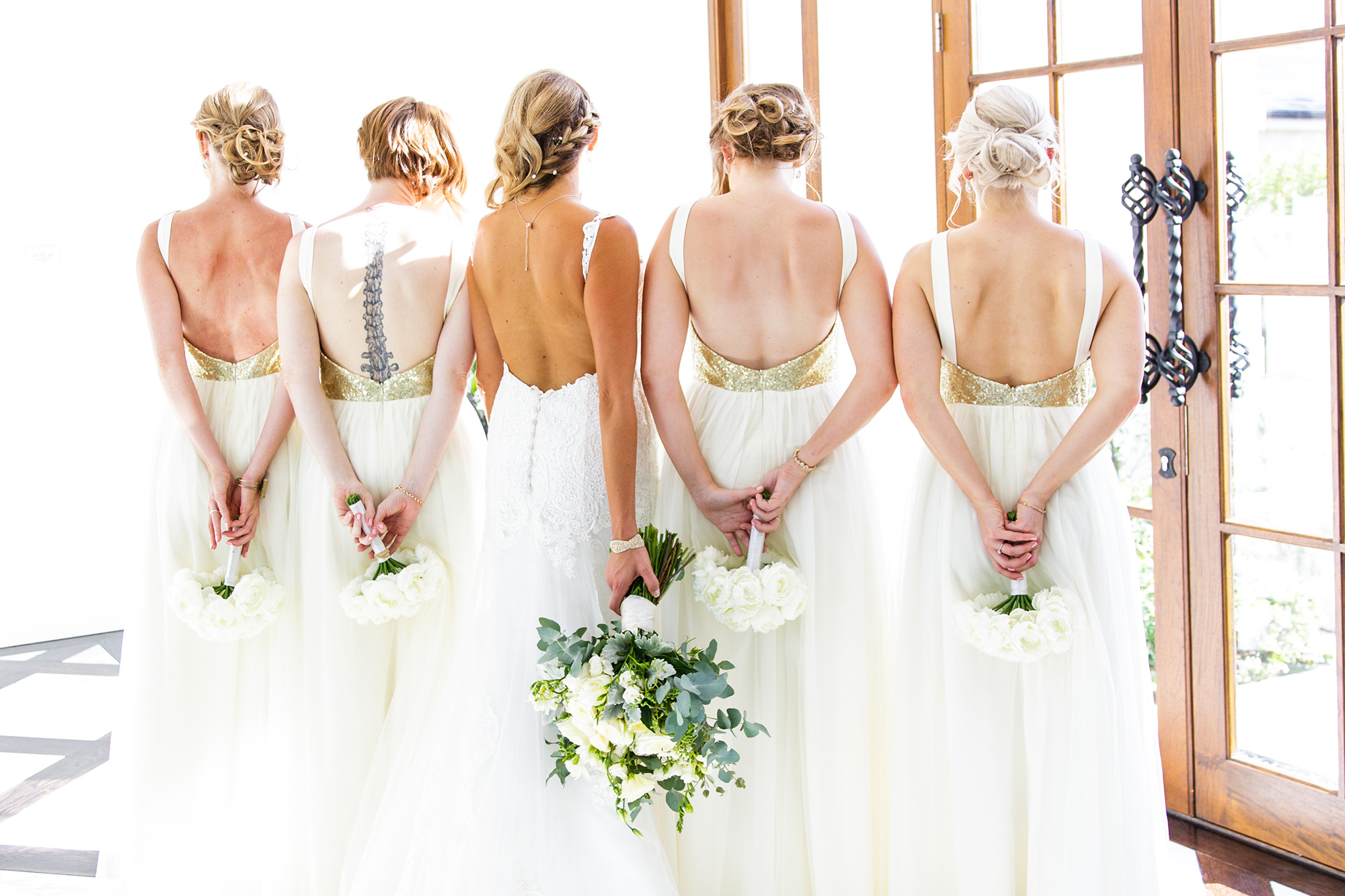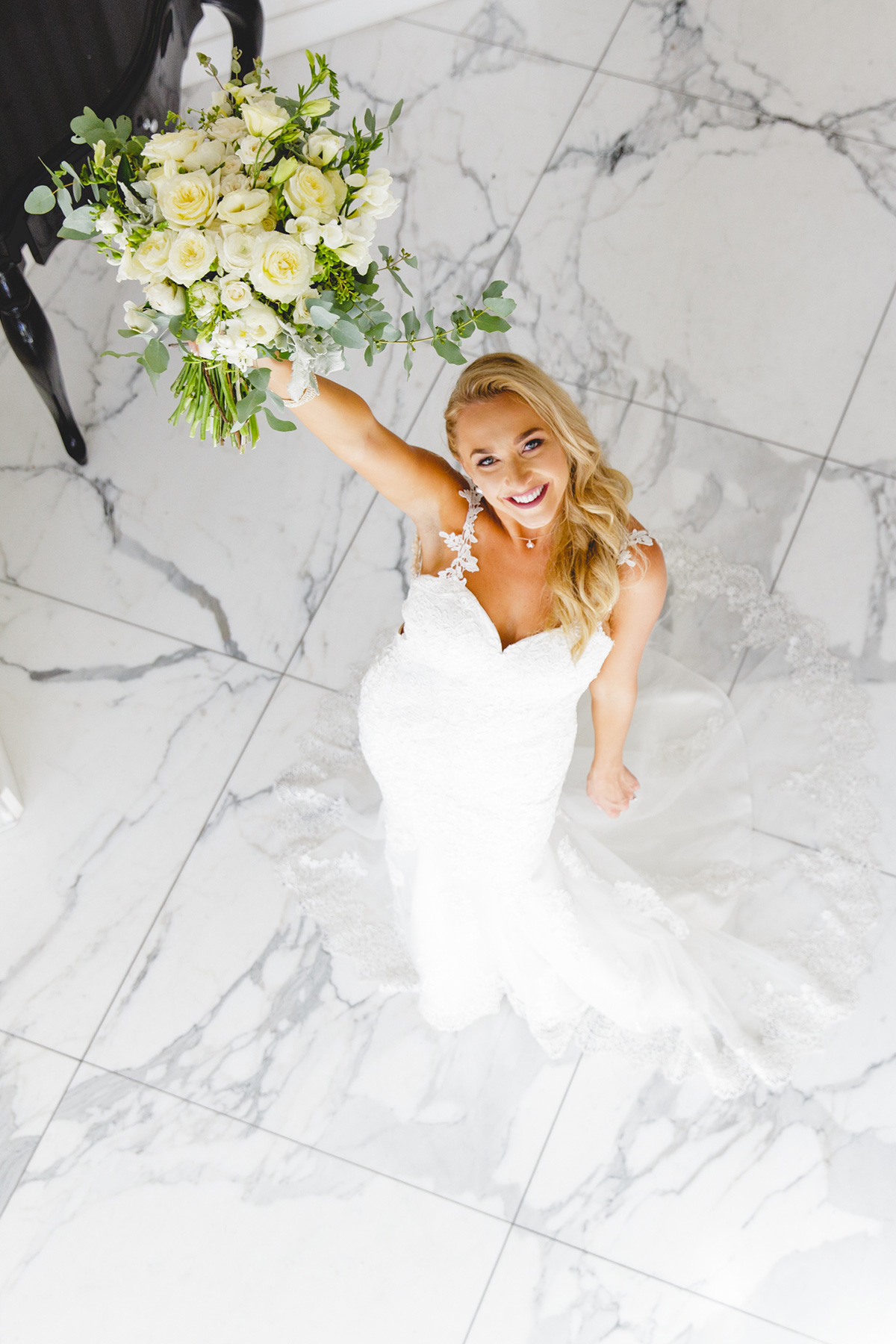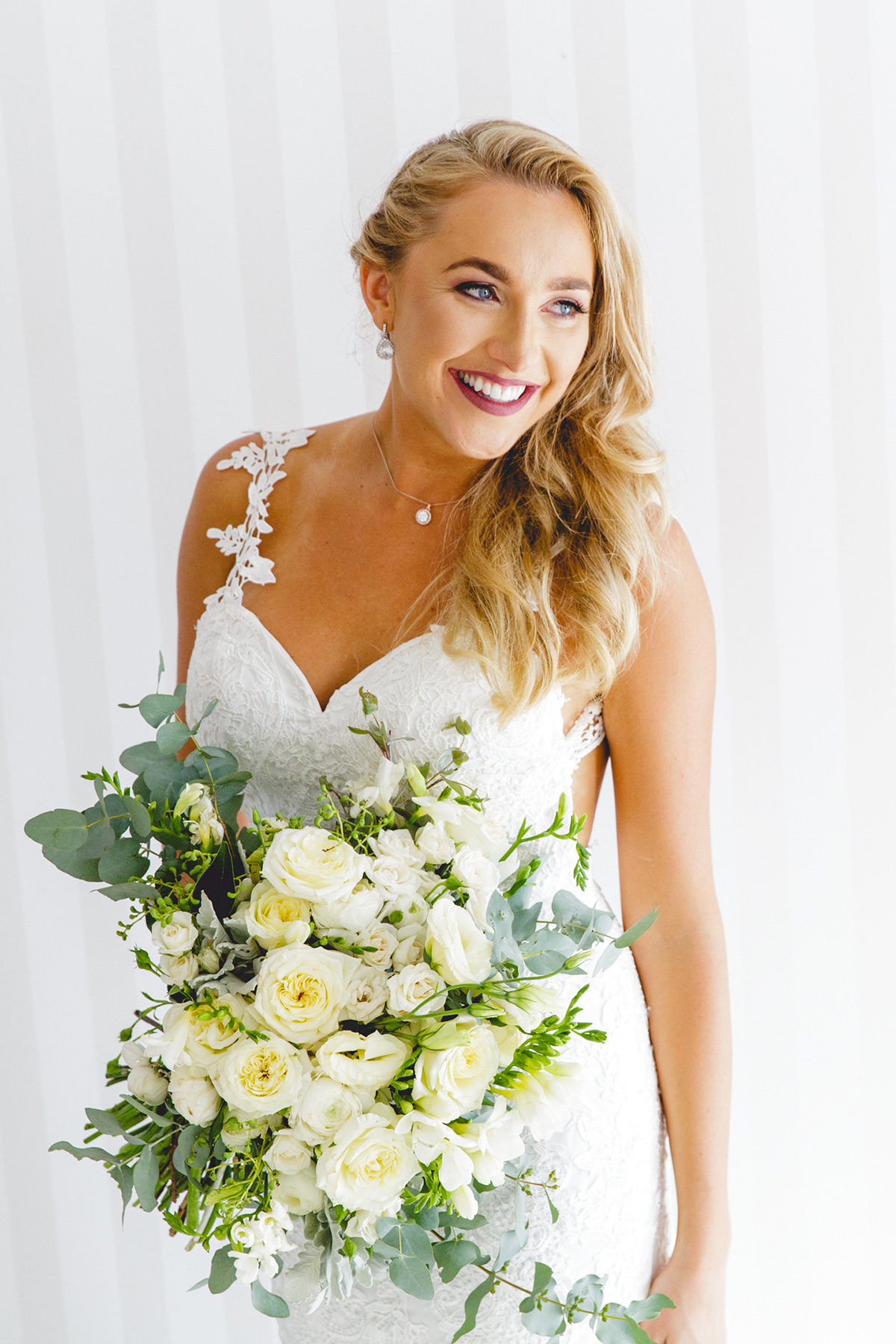 Stephanie was a stunning bride in her beautiful embellished wedding gown with elegant train.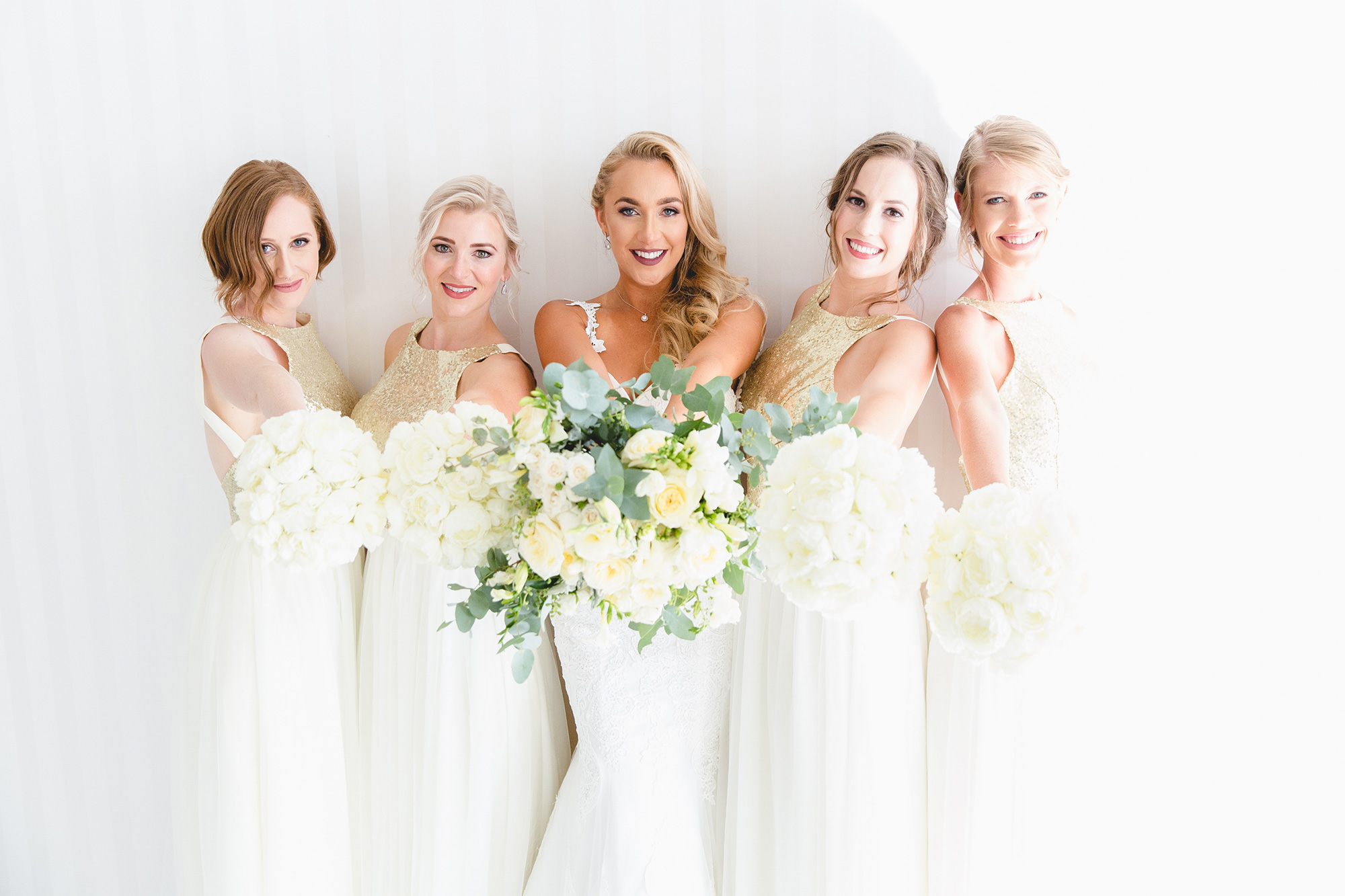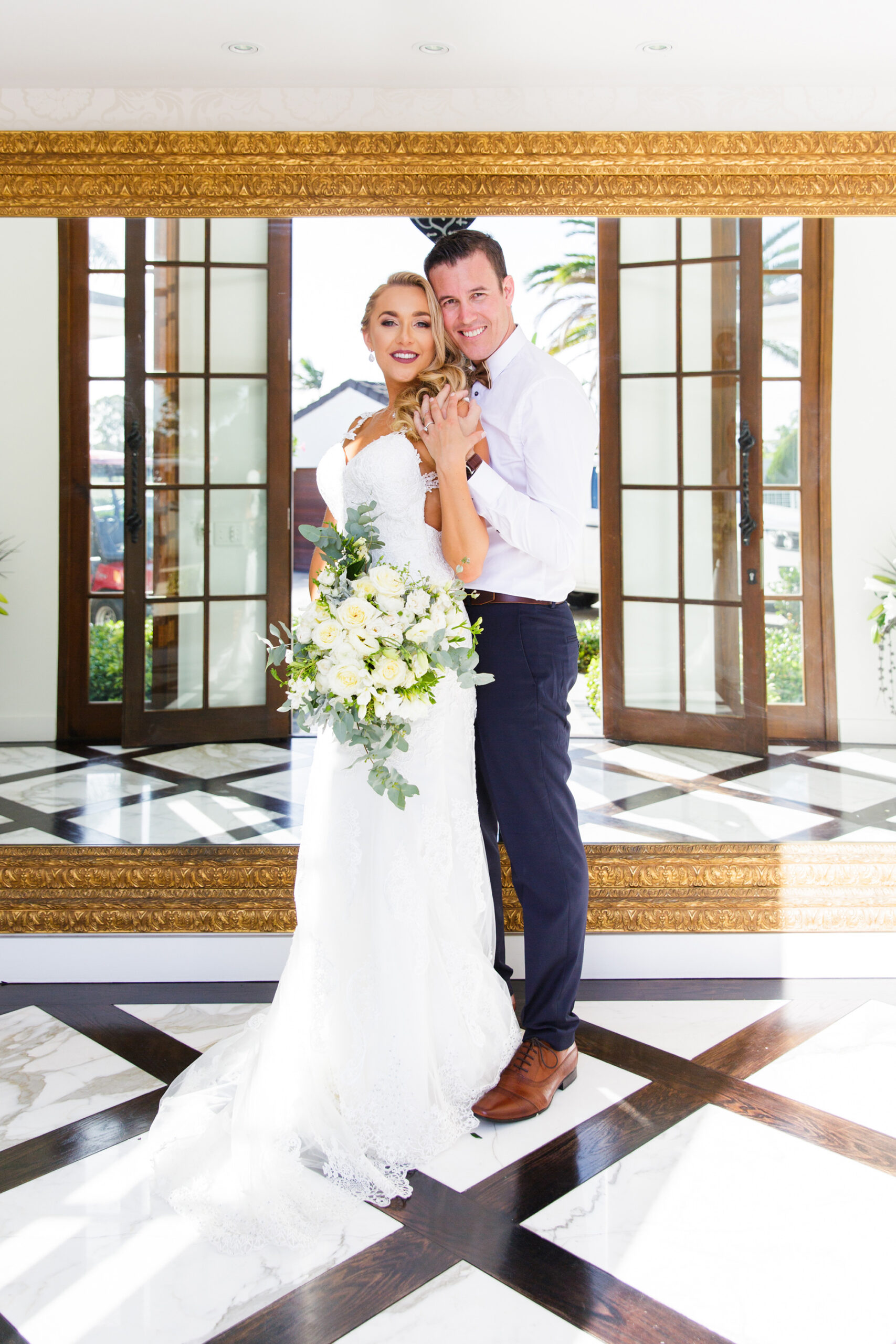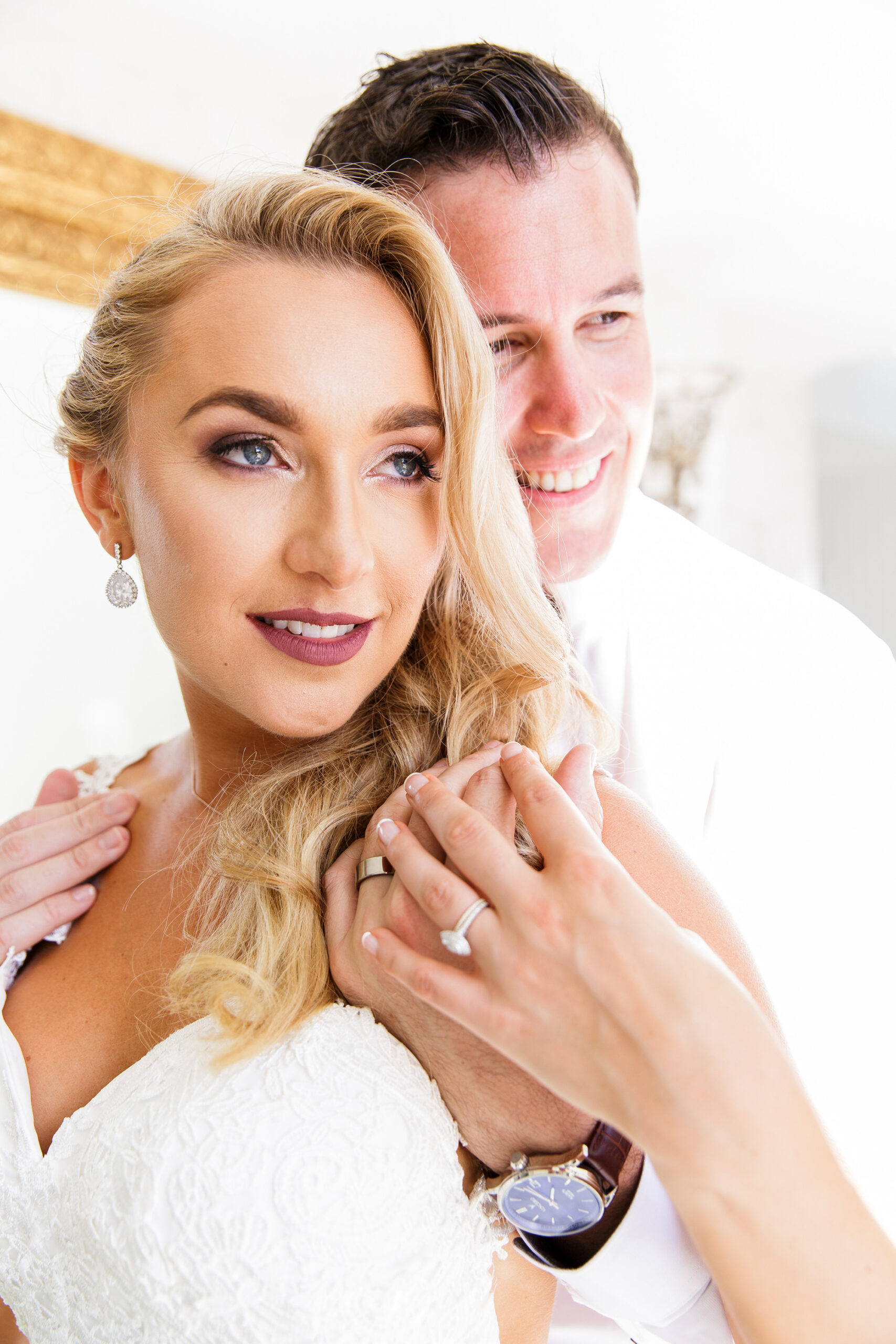 The couple's rings were sourced from Michael Hill.