Creating an unforgettable proposal is easy when the Australian Outback's twinkling night sky is your backdrop.
Sydney's Patricia Hidalgo and Bernardino Booc had been together 10 years and had two children when they set off to Uluru to celebrate their anniversary. "For us to be in this amazingly beautiful part of Australia, underneath the stars, with a candlelit dinner, the proposal was definitely the 'cherry on top'," says Patricia of their relationship.
The pair, aged 32 and 39 respectively, married at their chic Sydney wedding on December 3, 2015 – their 12-year anniversary – with 120 guests. A ceremony at Sacred Heart Church in Sydney's Mosman was followed by a reception in The Tea Room at Gunners' Barracks.
The couple shied away from tradition, mainly to incorporate family in any way possible. "Dino and I arrived at the church together and walked down the aisle together with our children," smiles the bride. "We also had our first dance with our children and made the day about the four of us."
Photos courtesy of Milenko Weddings.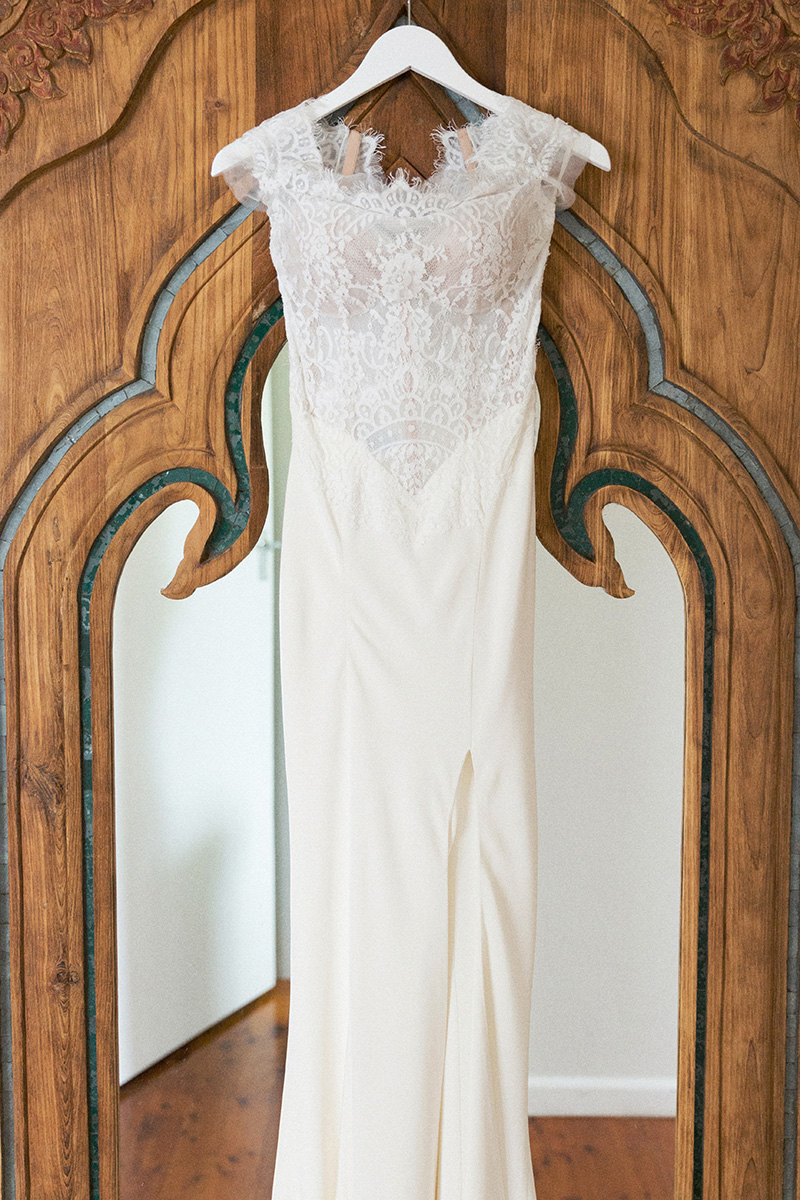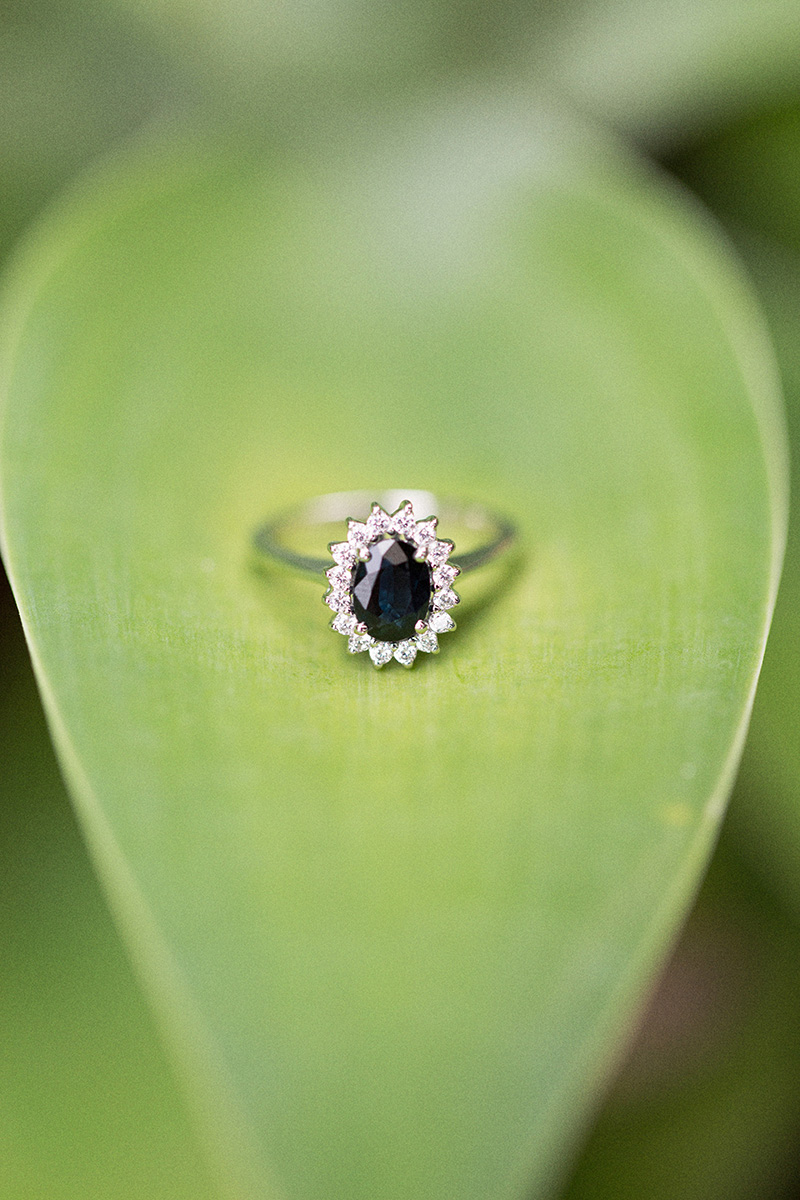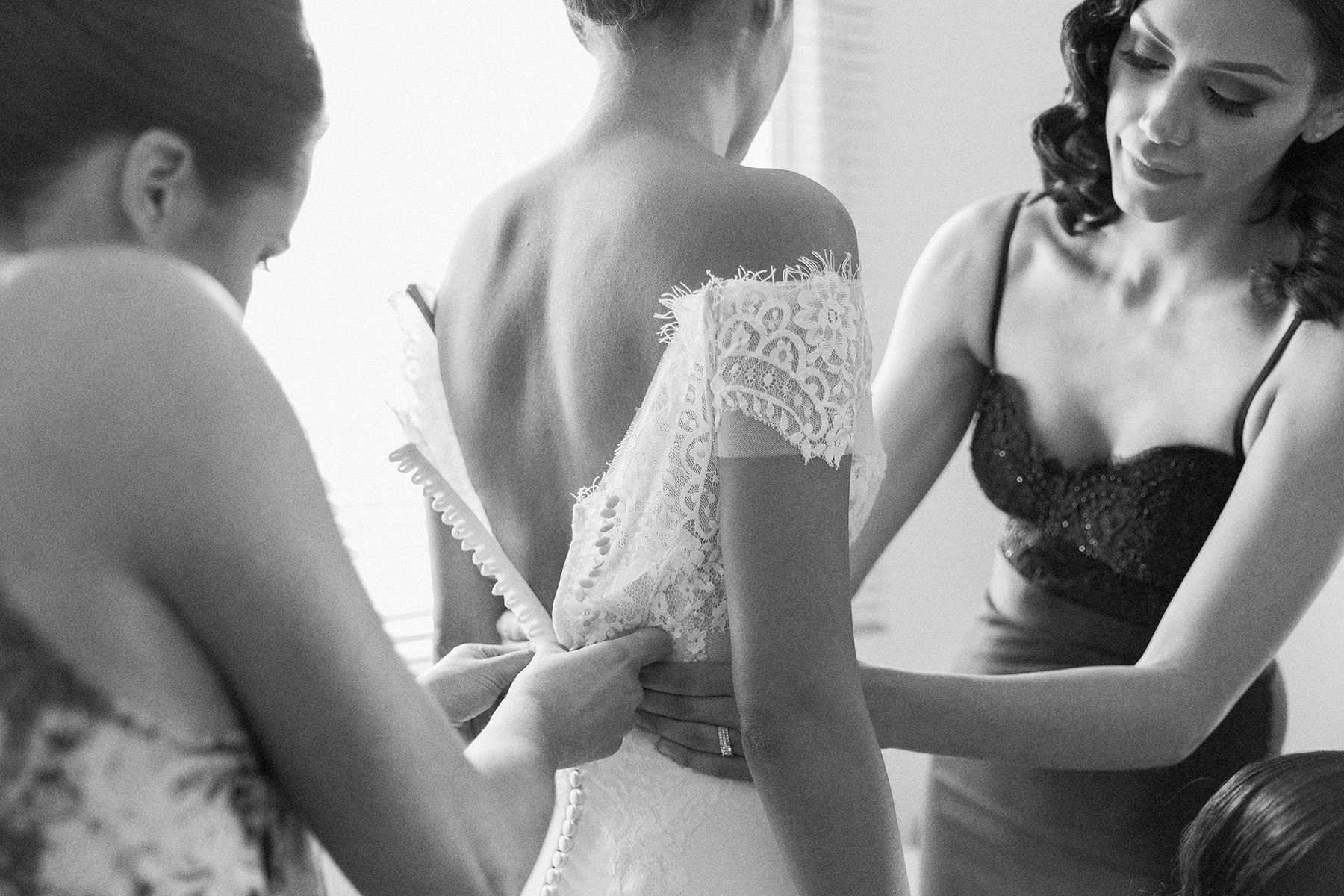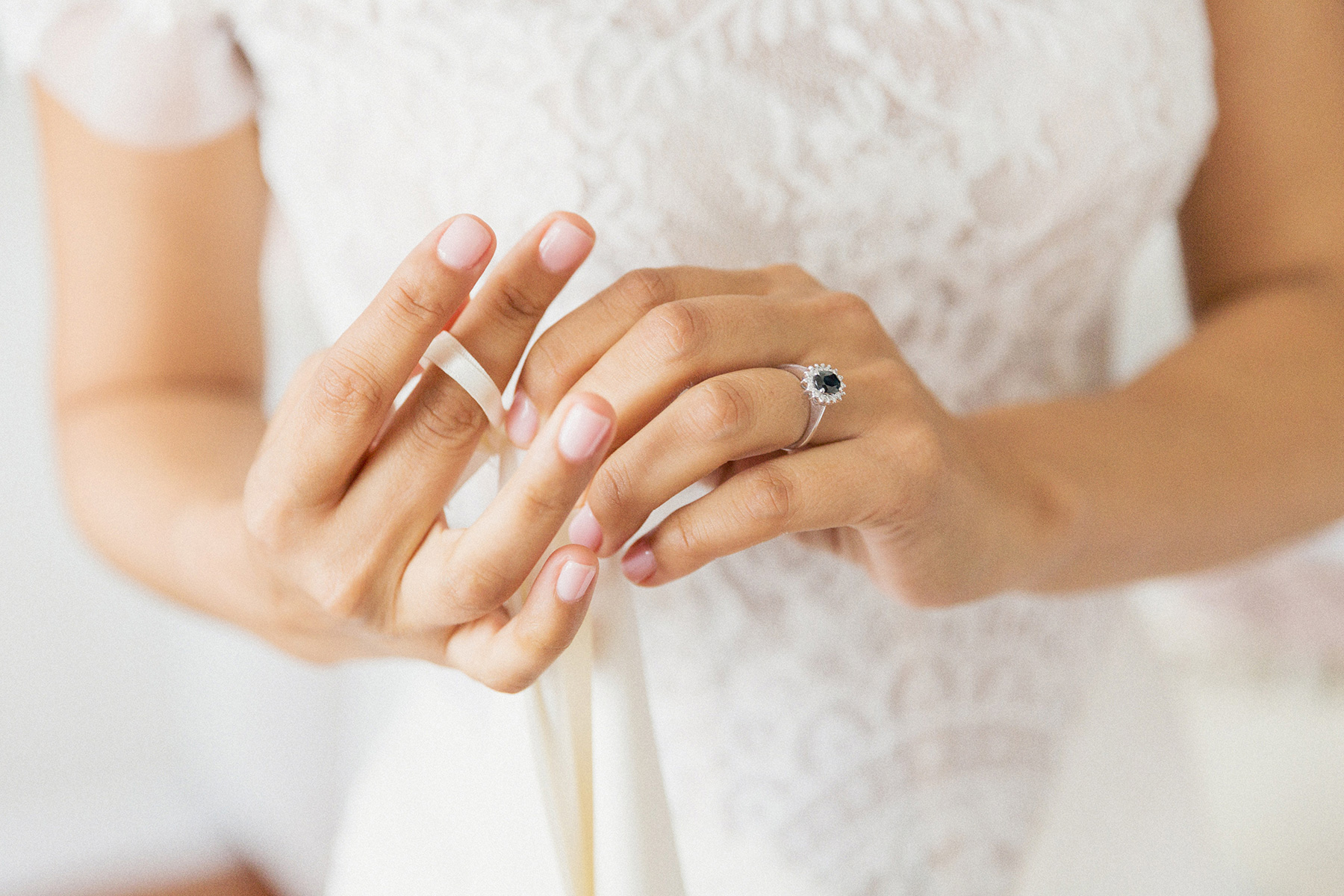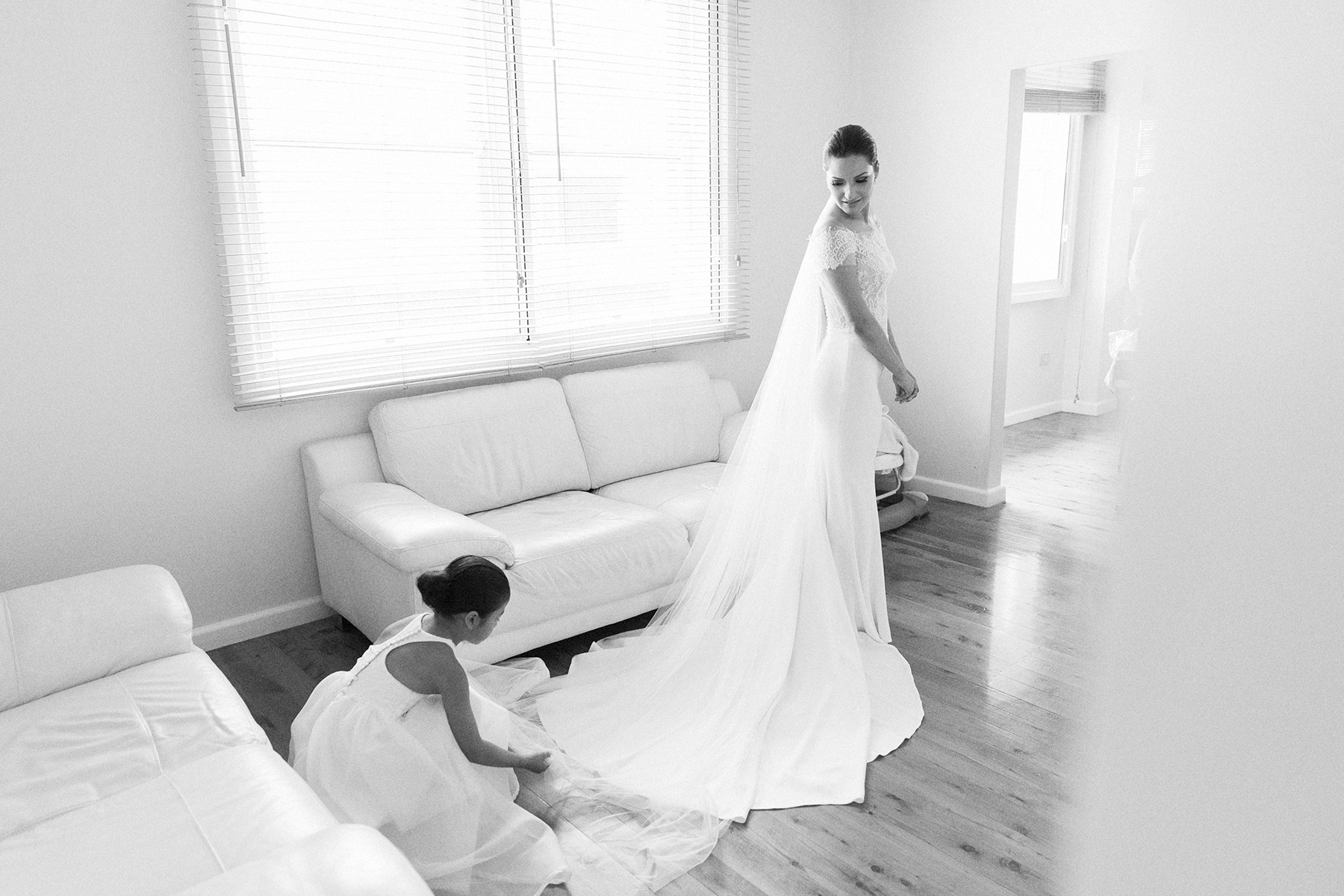 The bride wore a sleek wedding gown from Pallas Couture, with a classic hairstyle to match.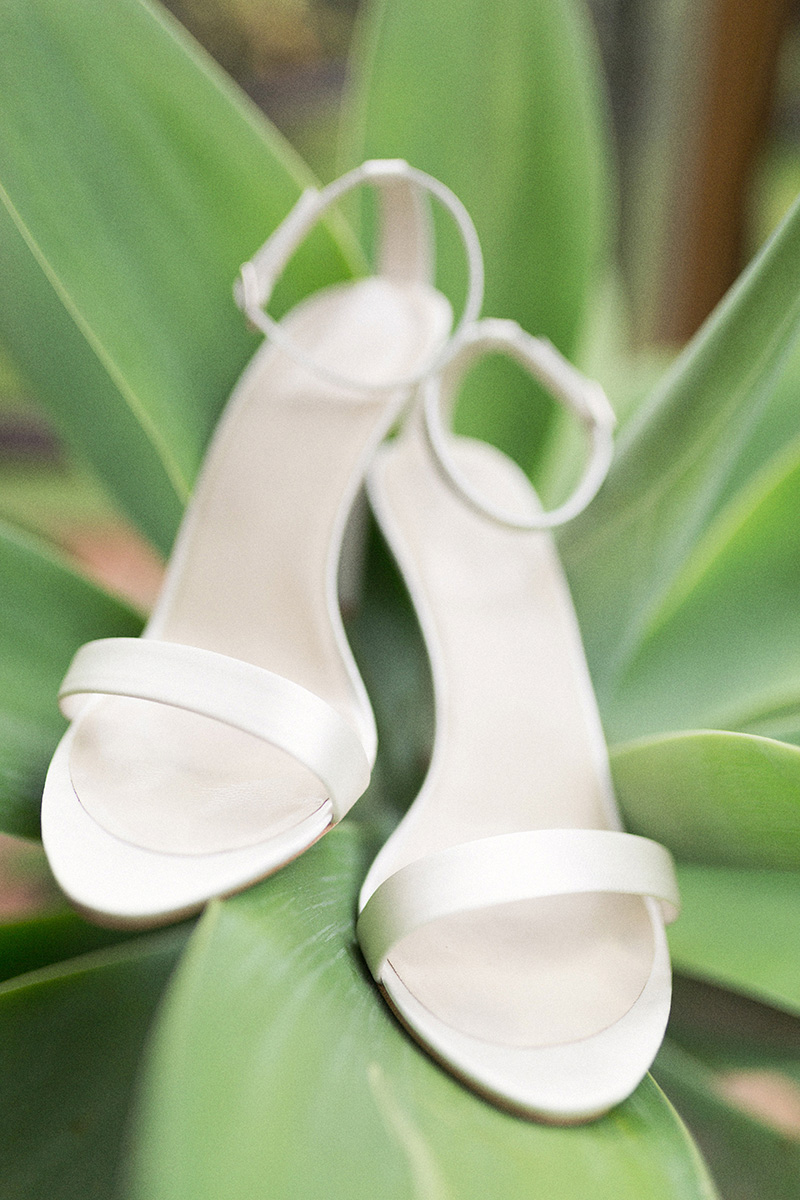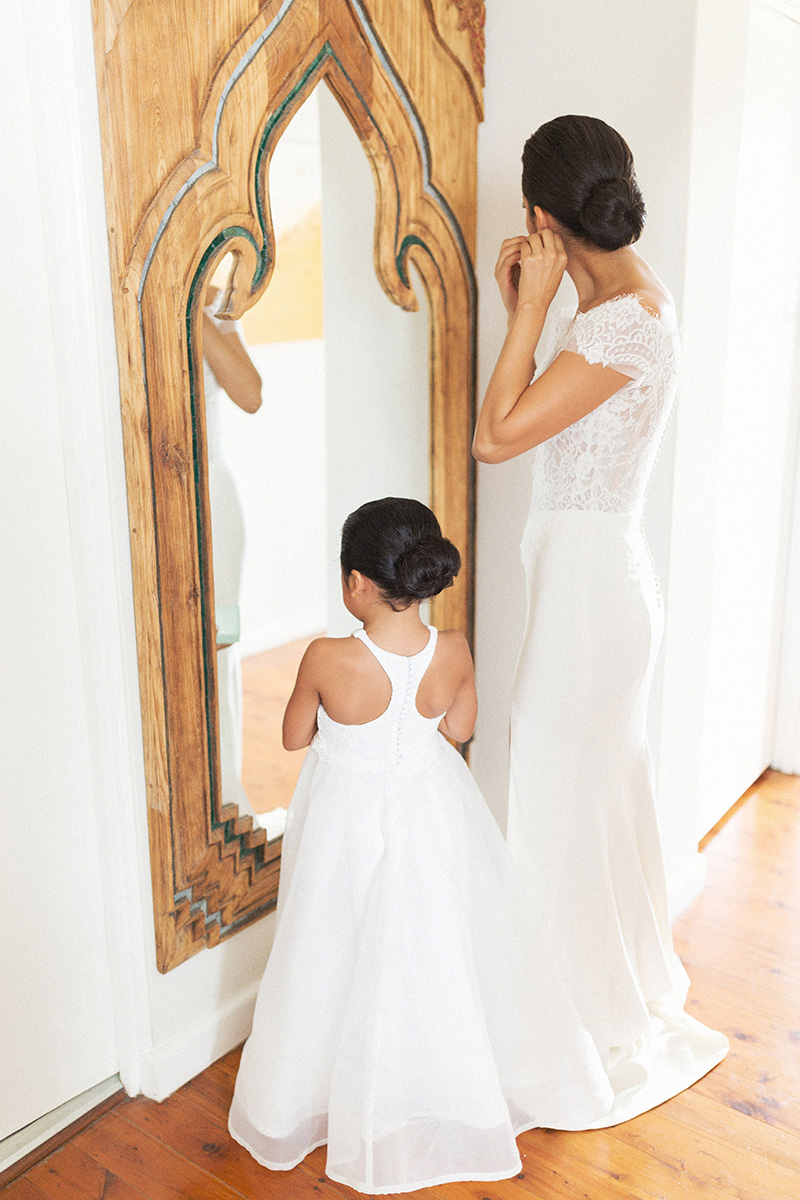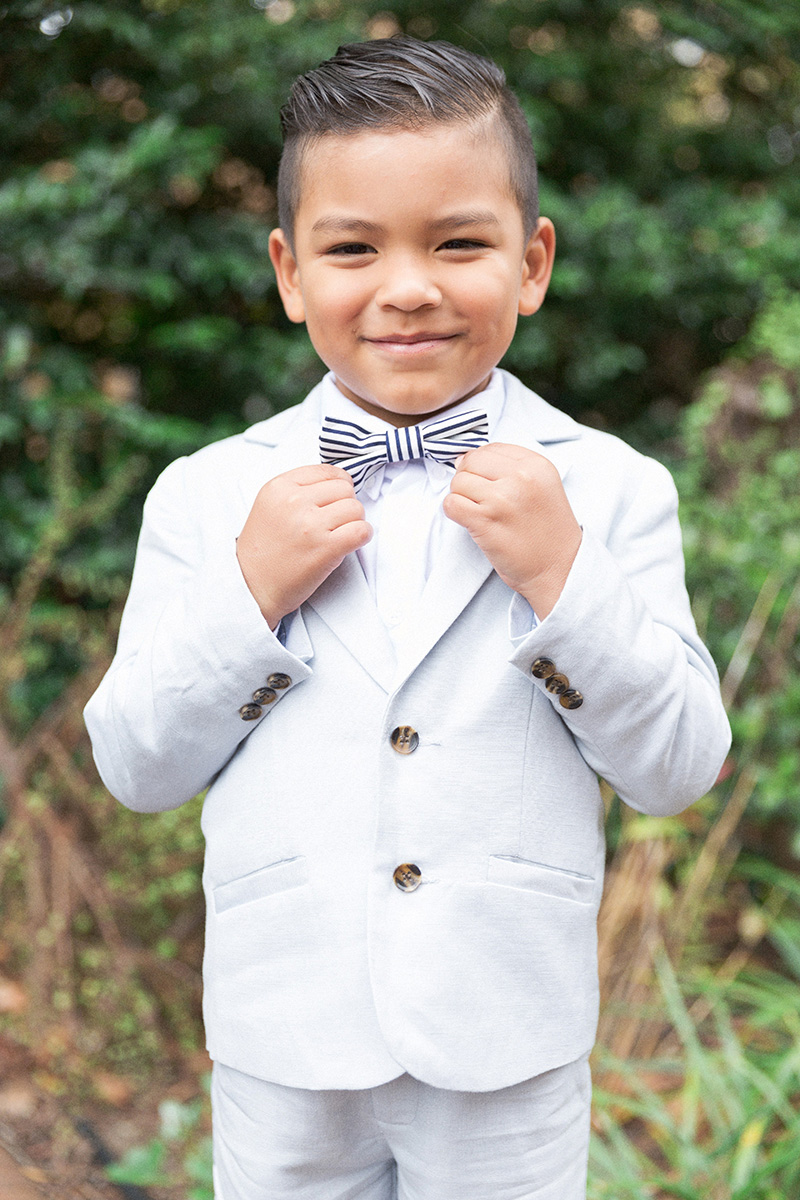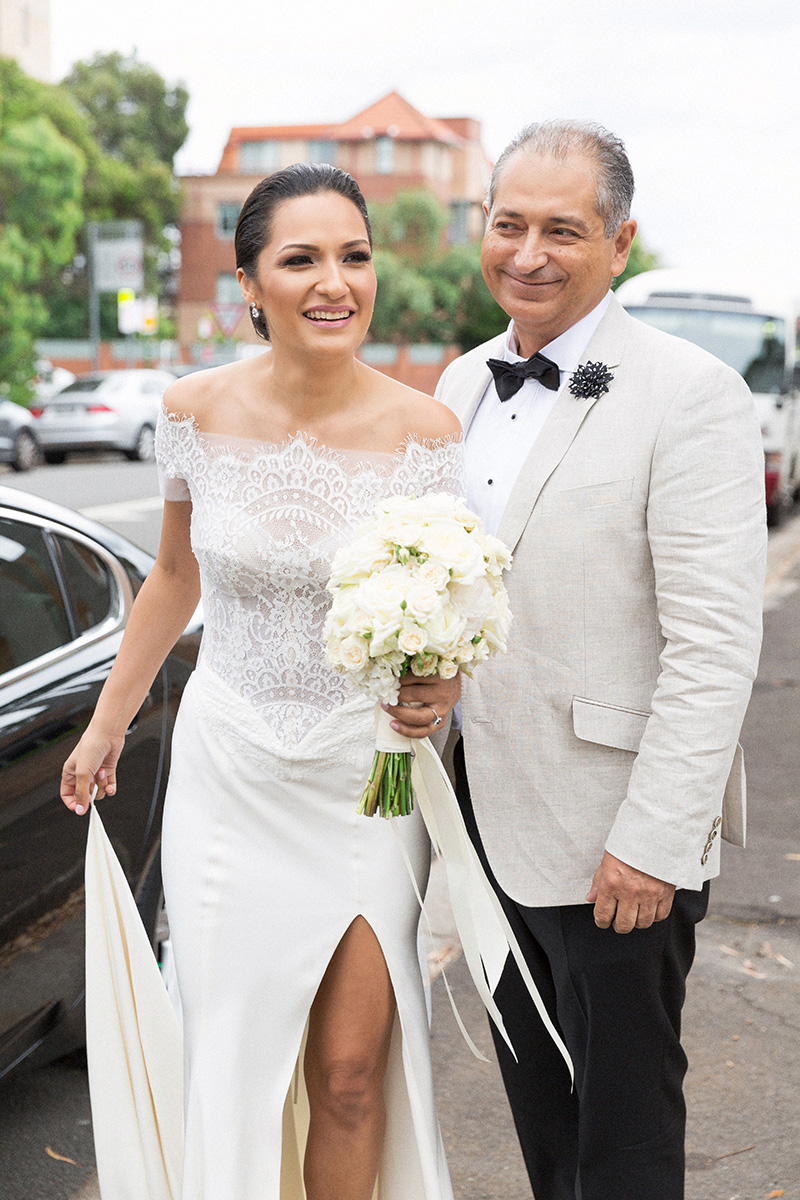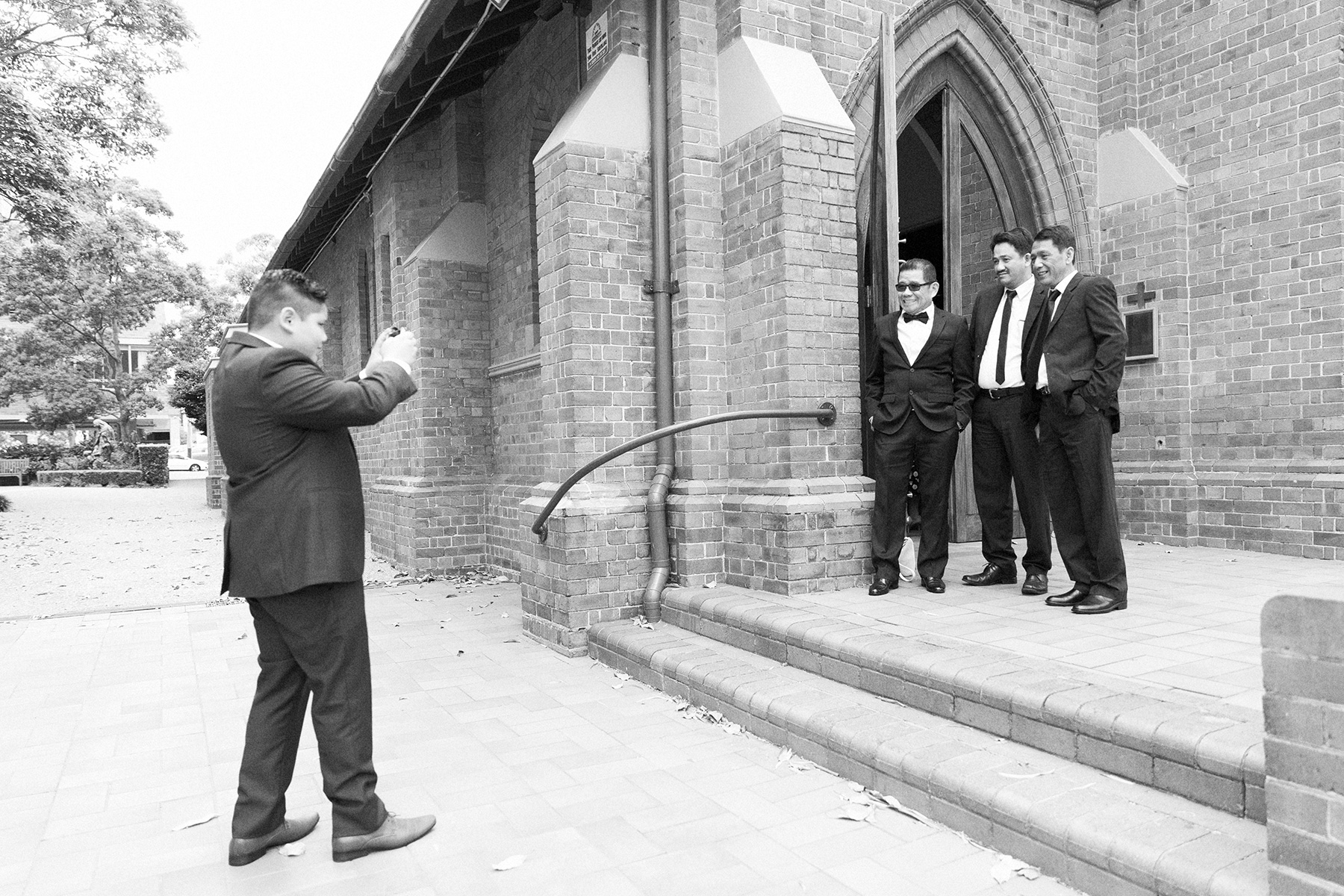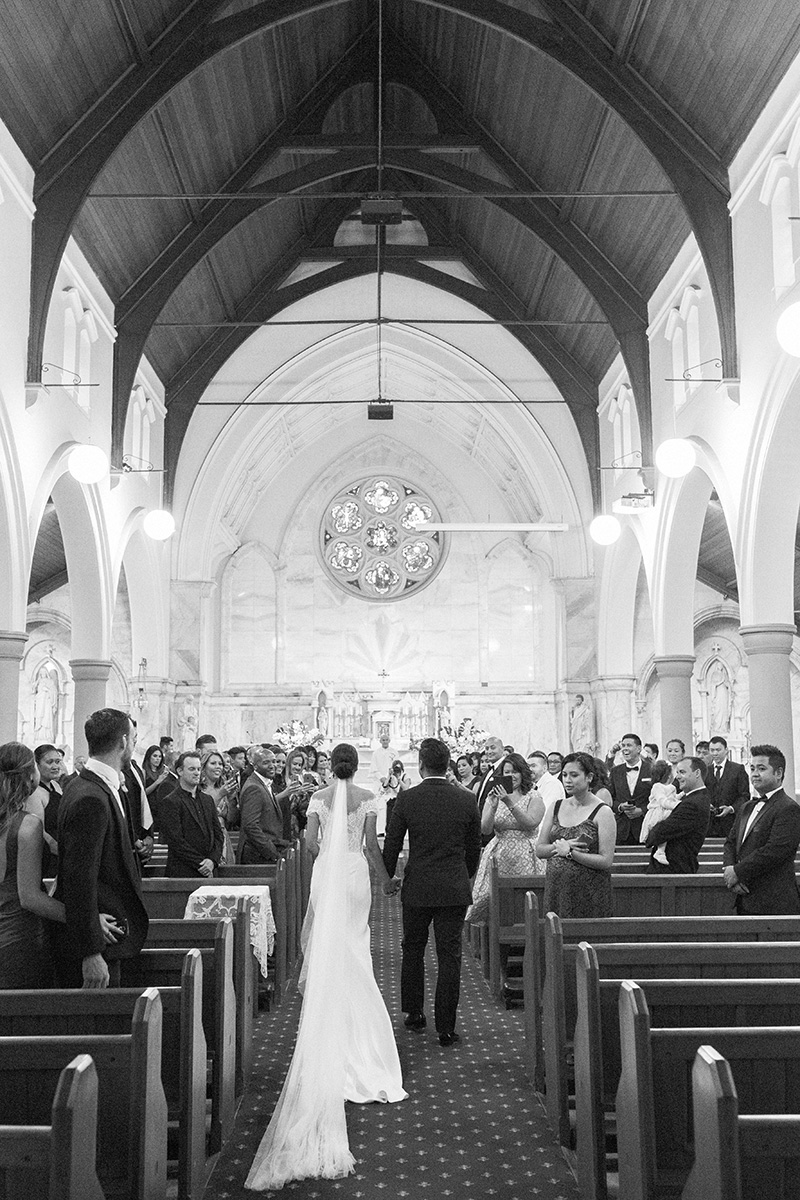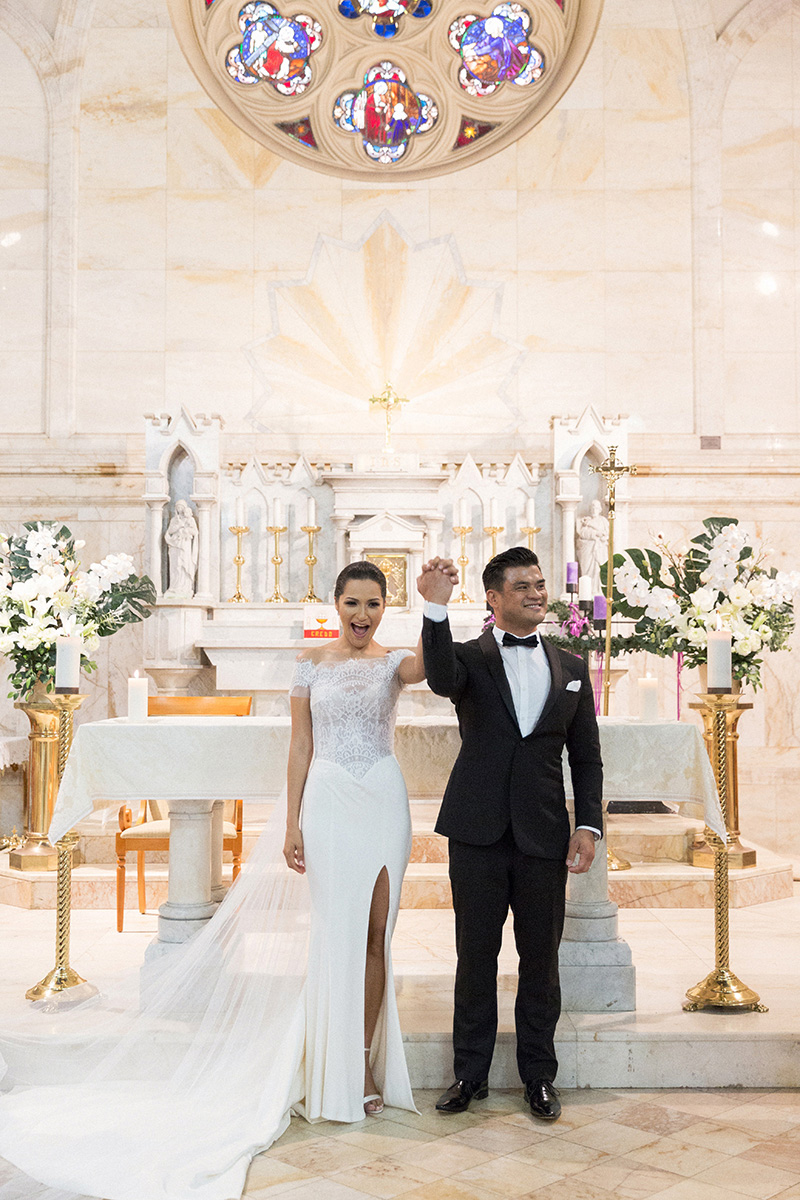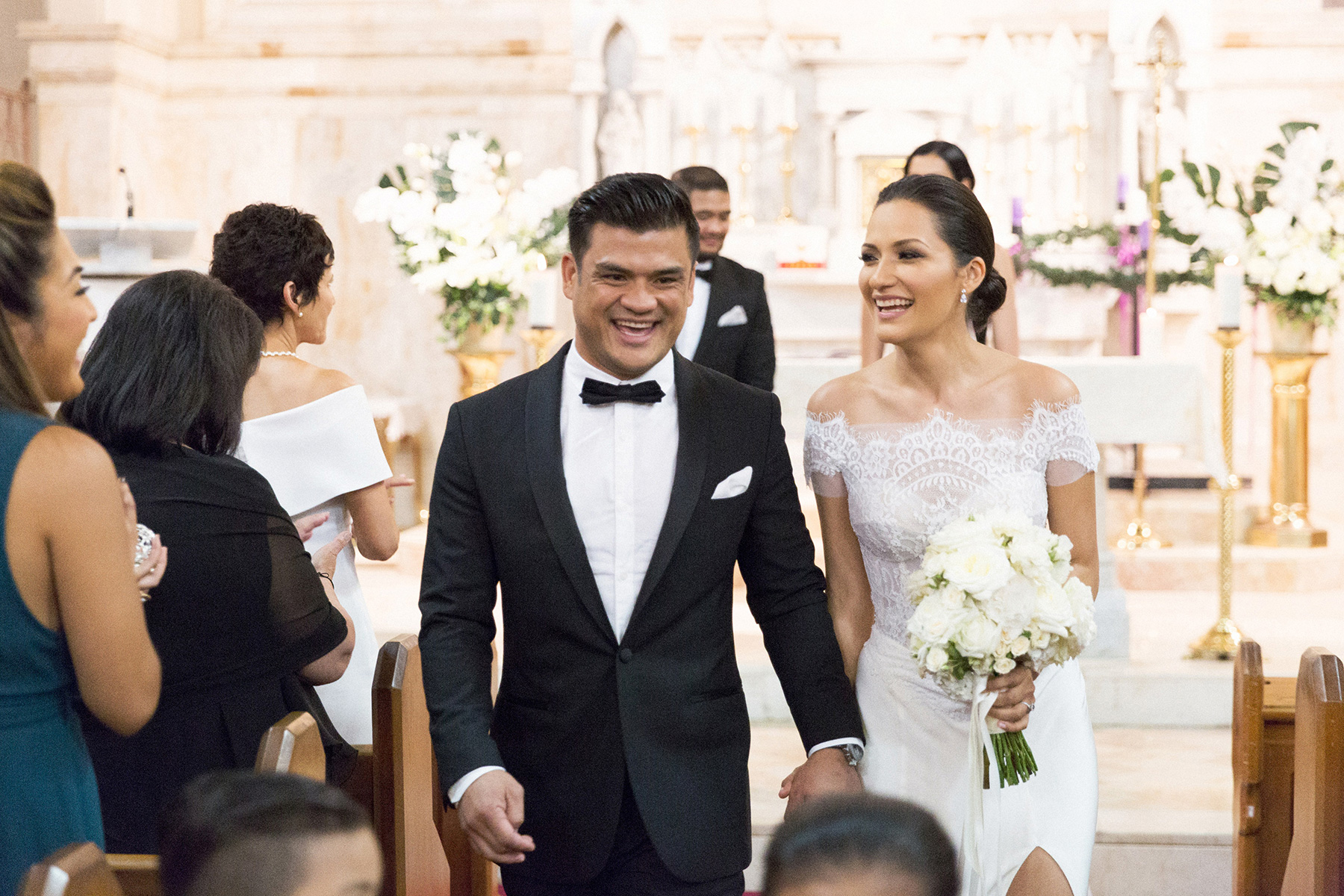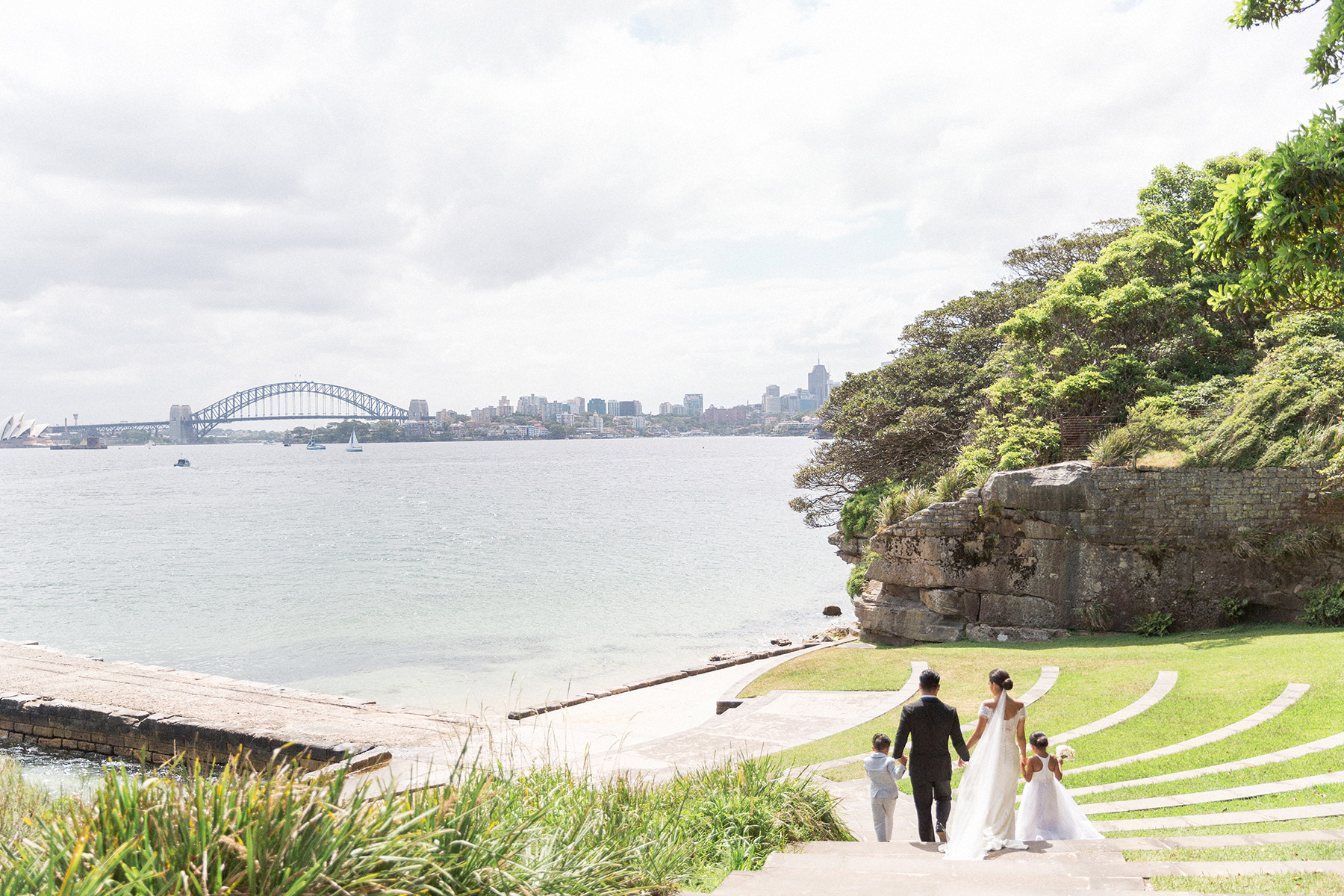 The couple's photographer, Milenko Weddings, captured sweeping views of Sydney Harbour.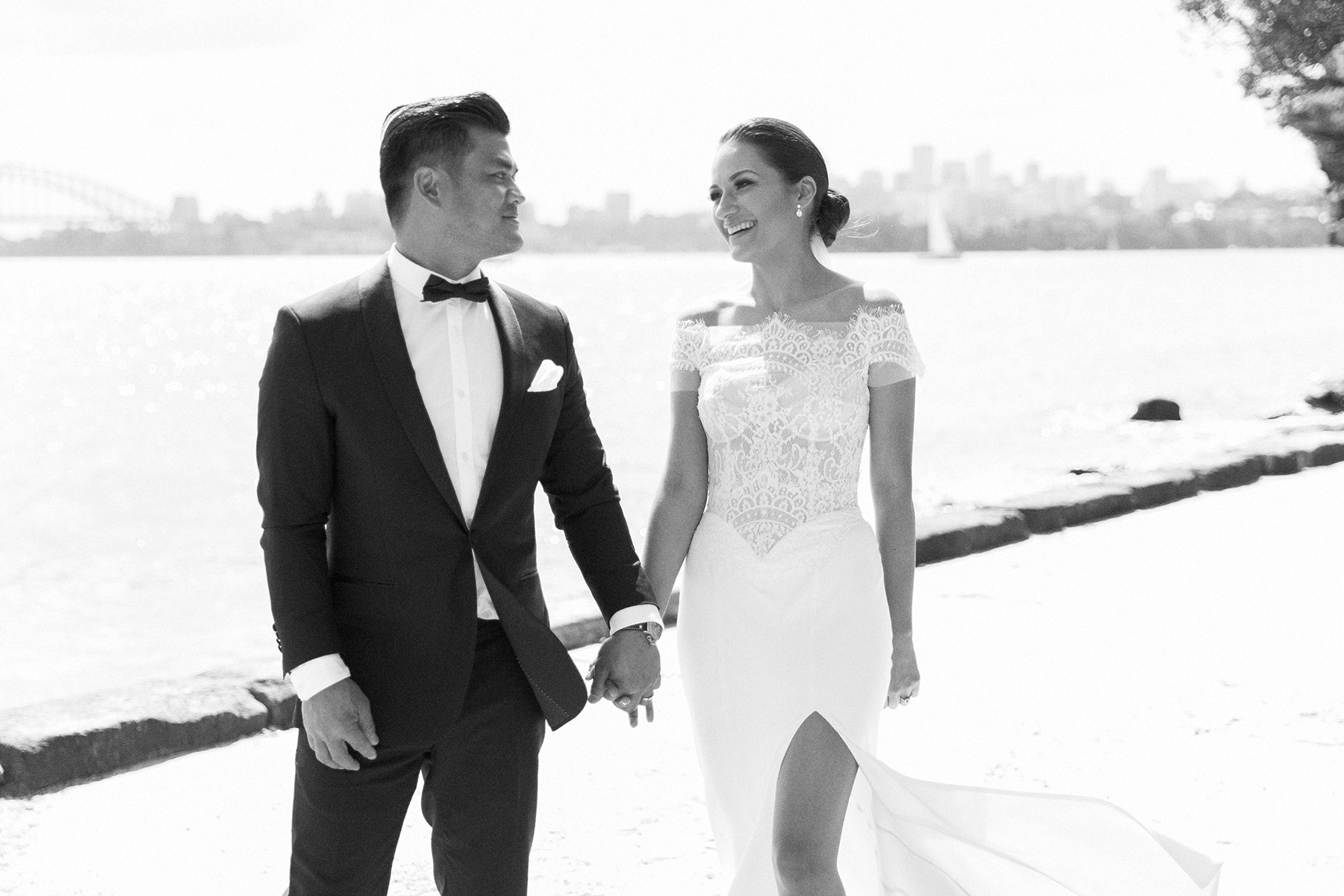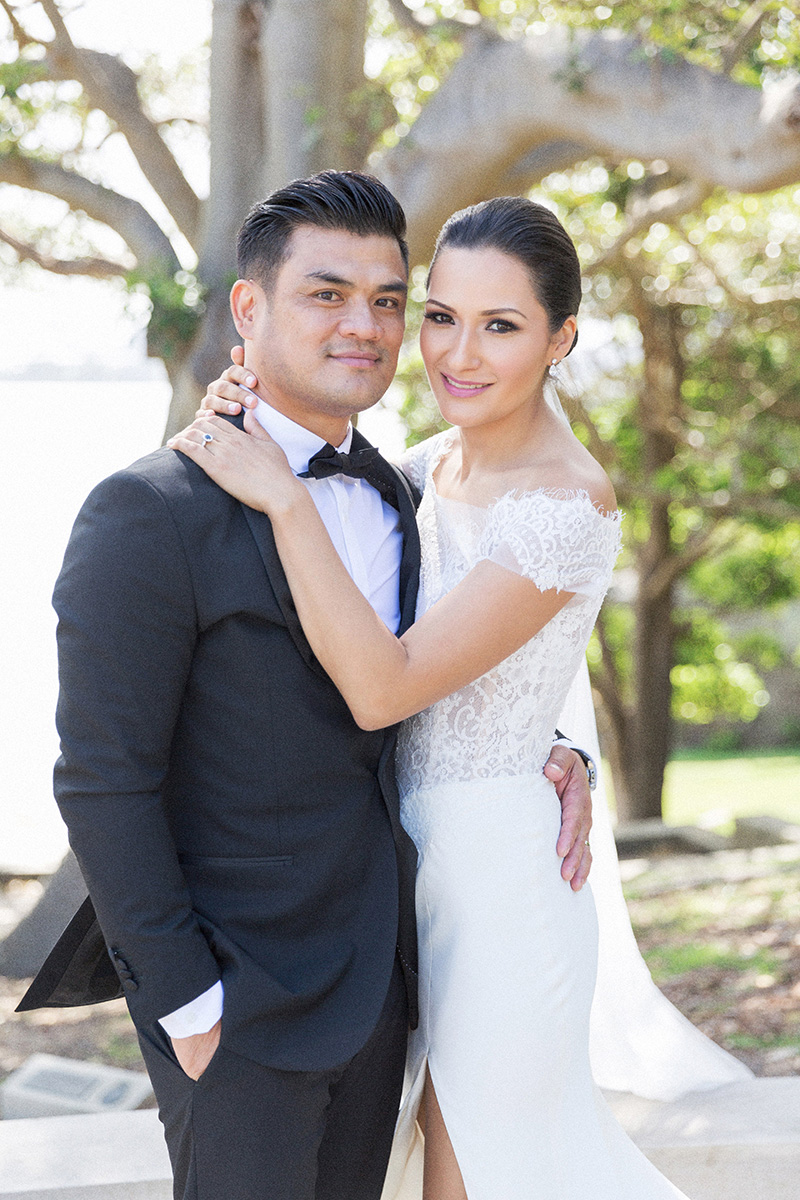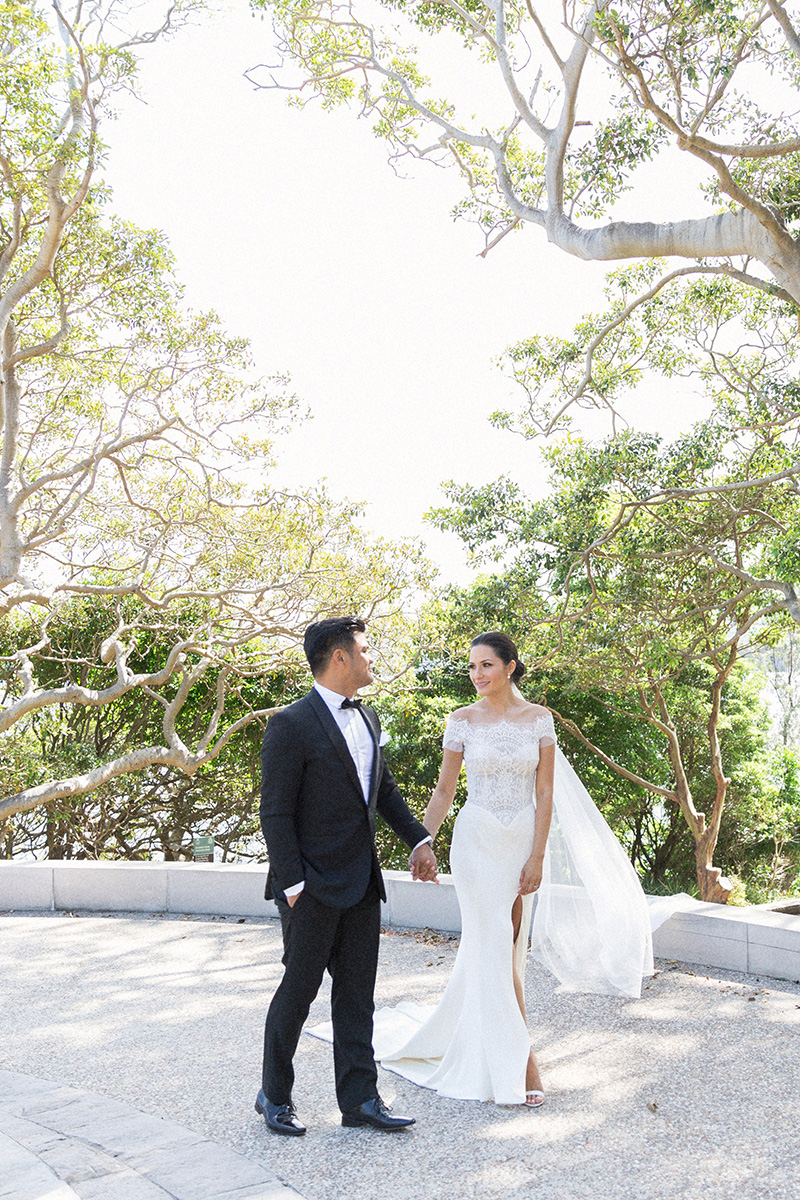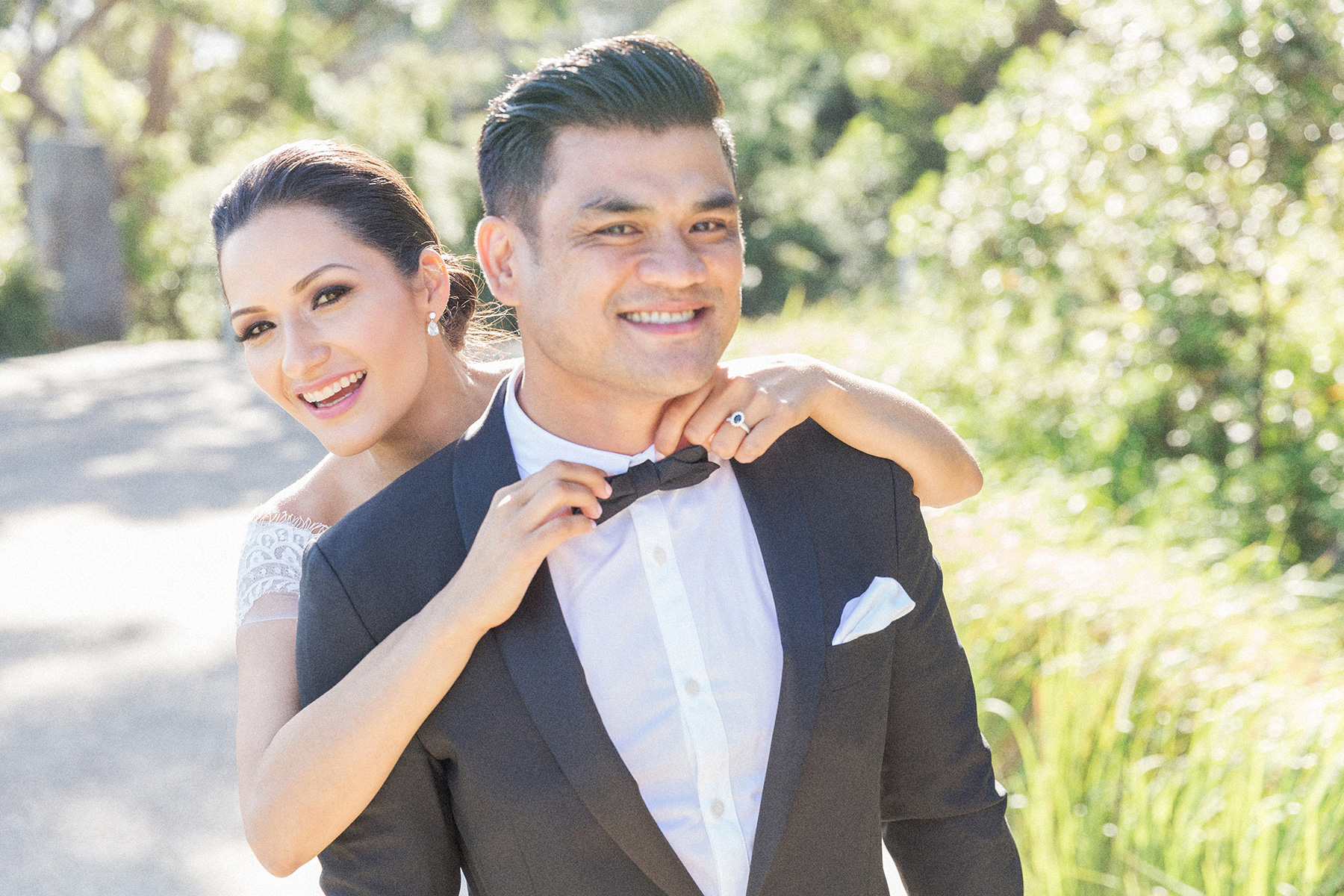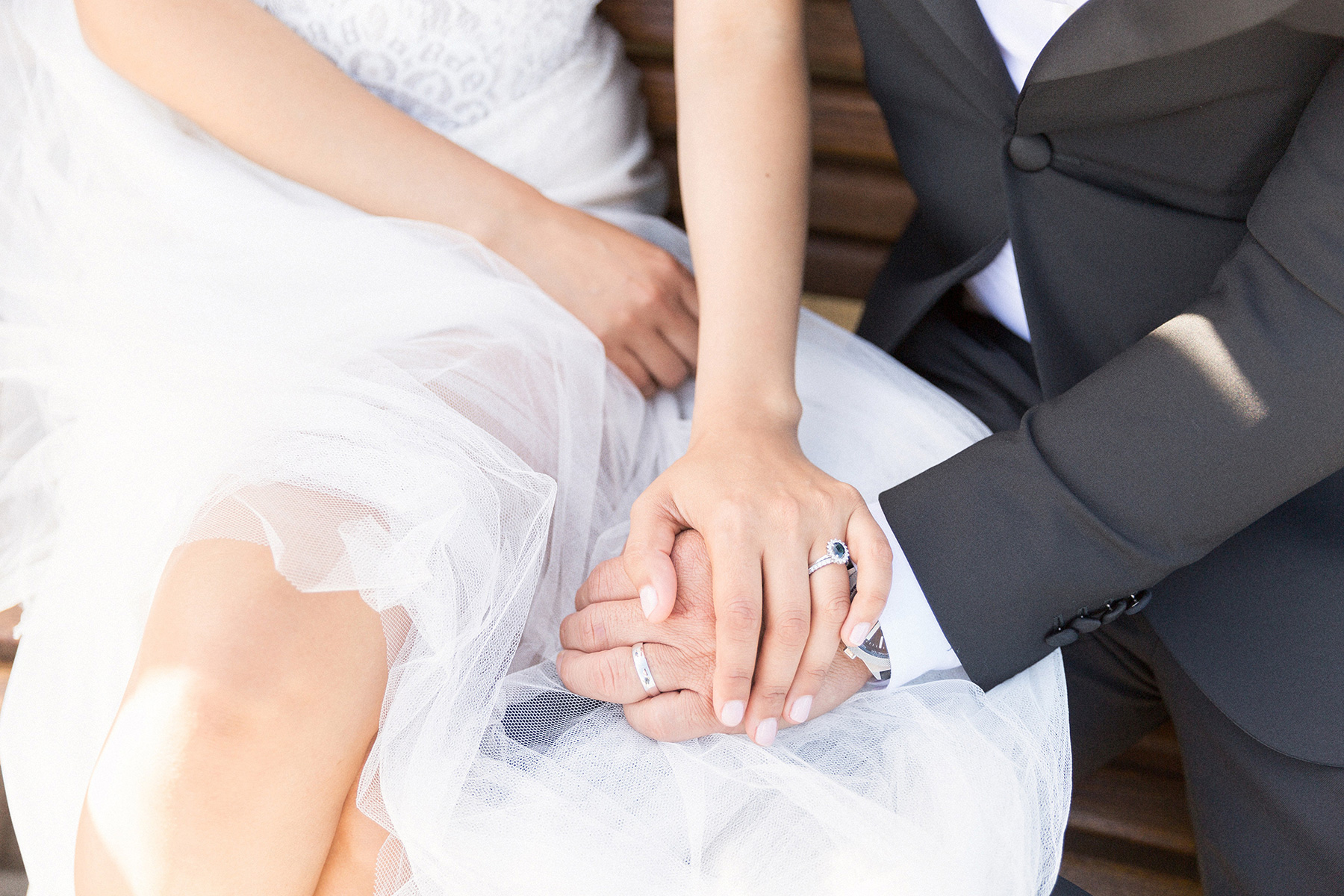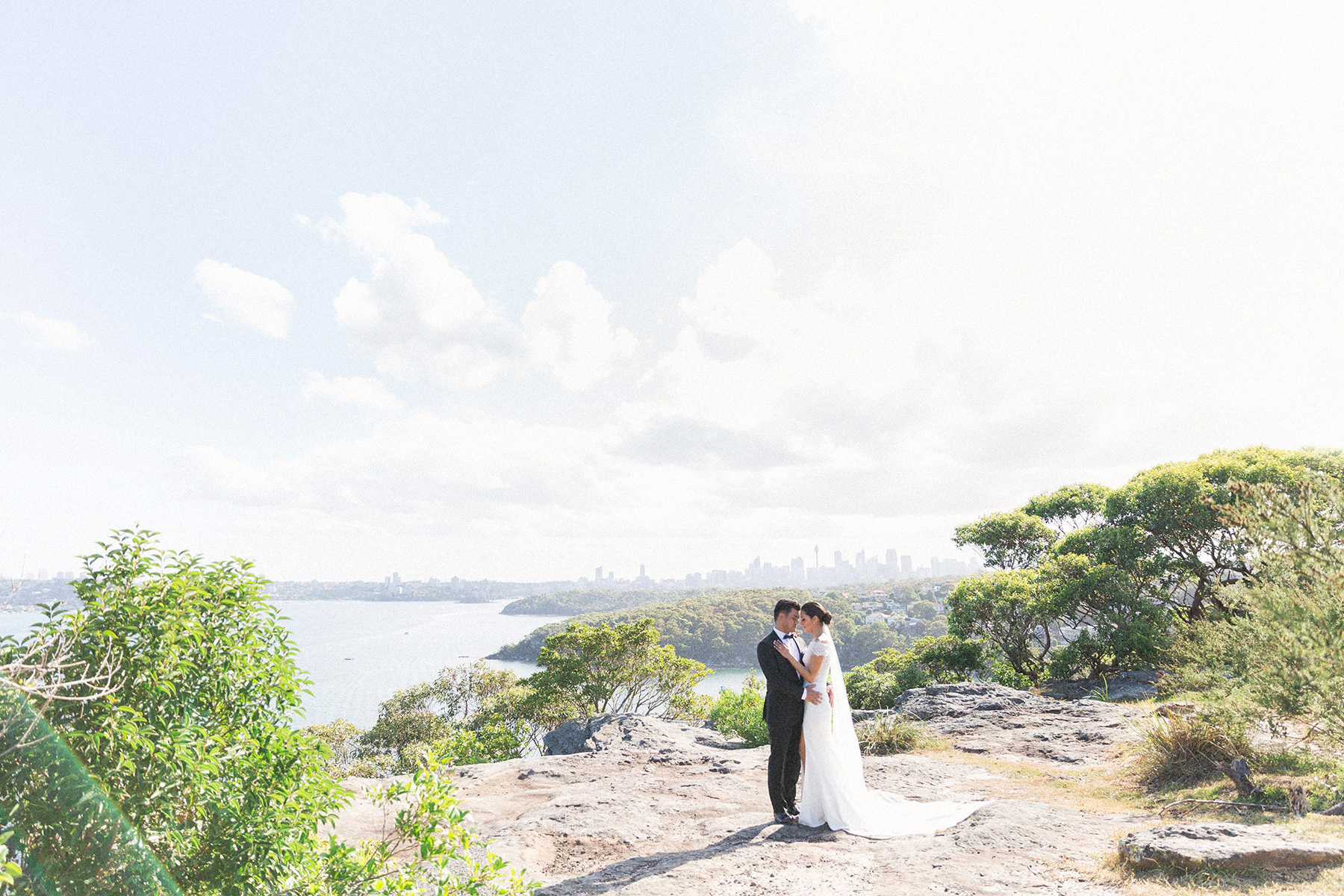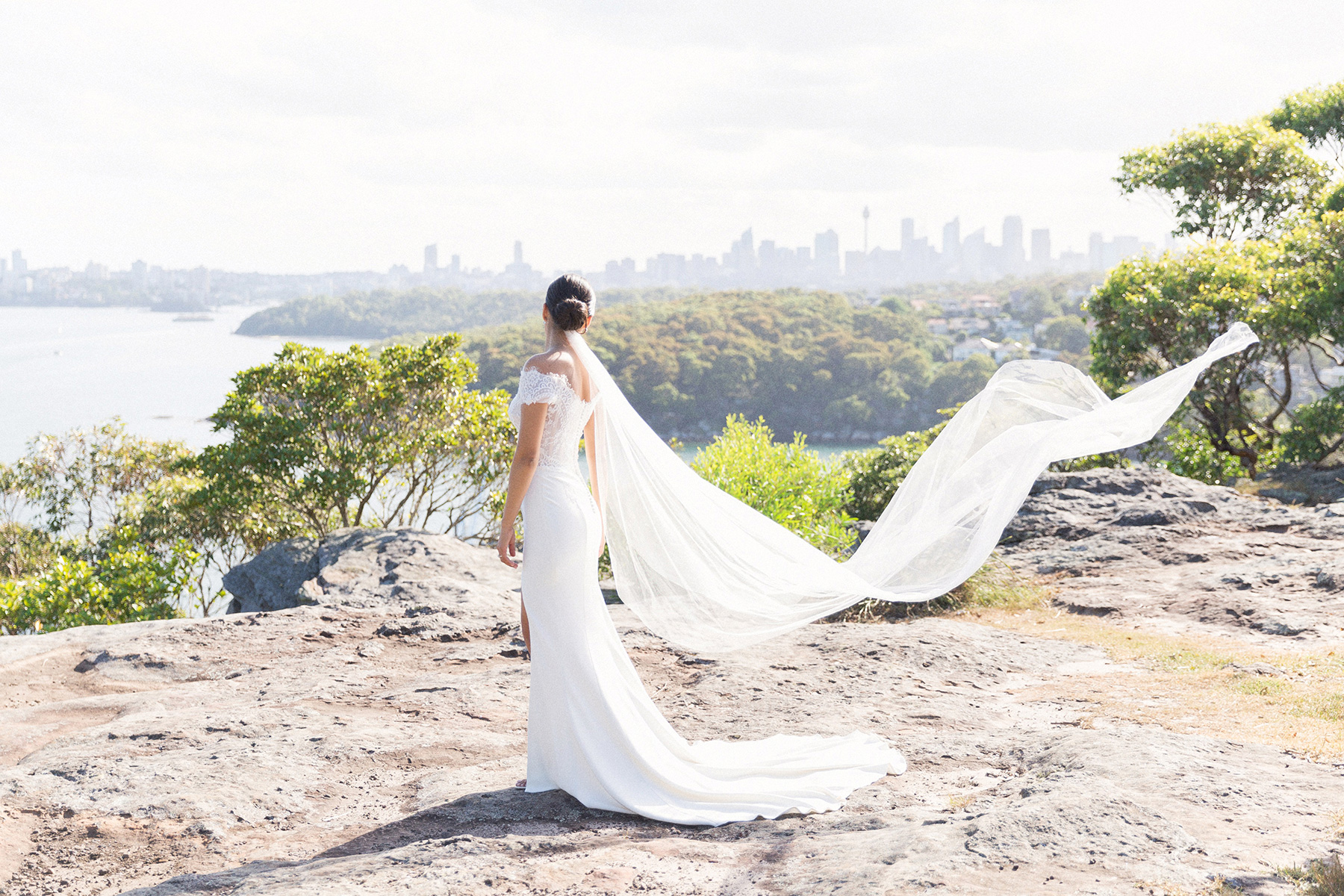 "I consider myself a very lucky girl to have met the man of my dreams, at the right time in my life," smiles Patti.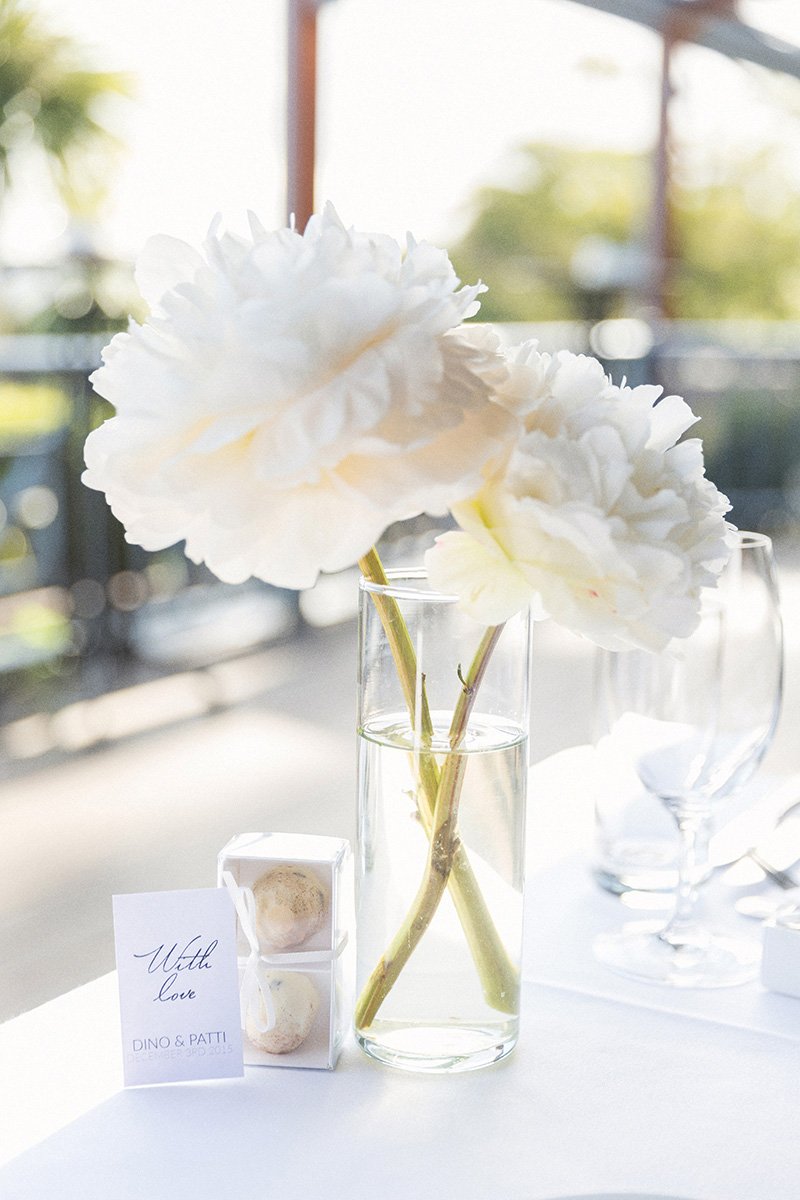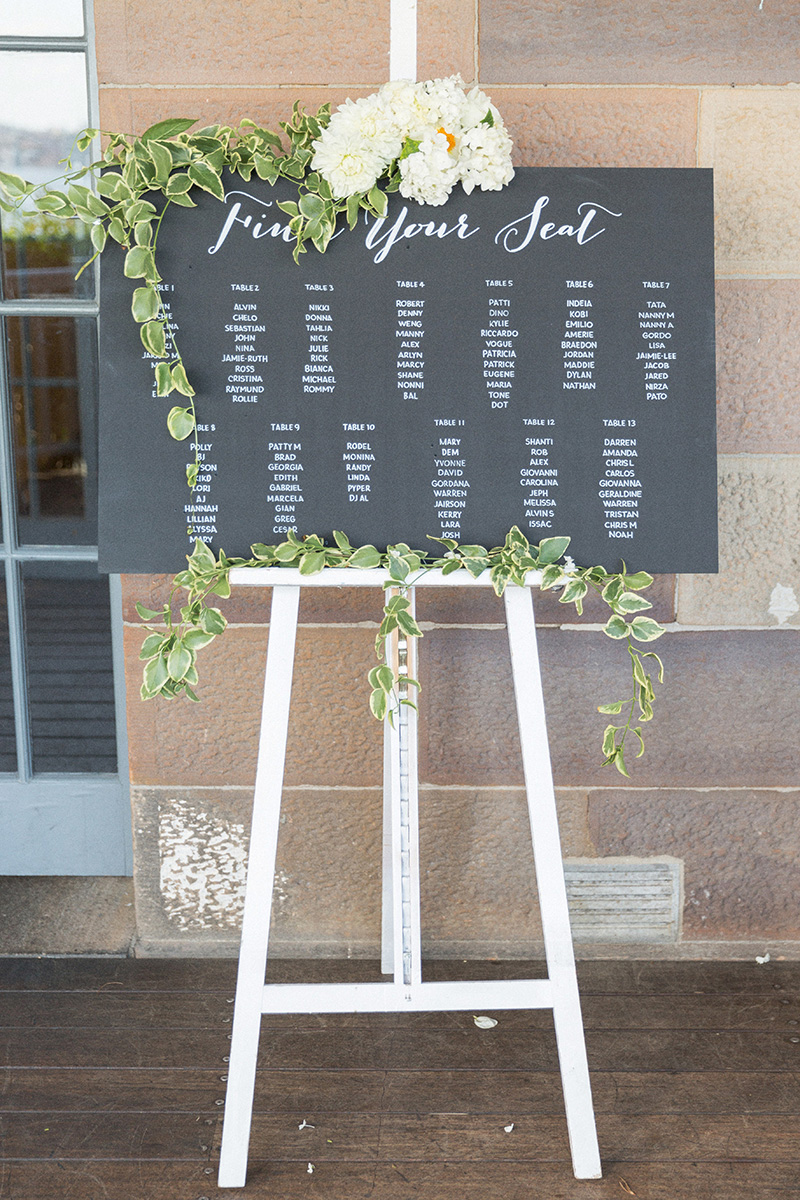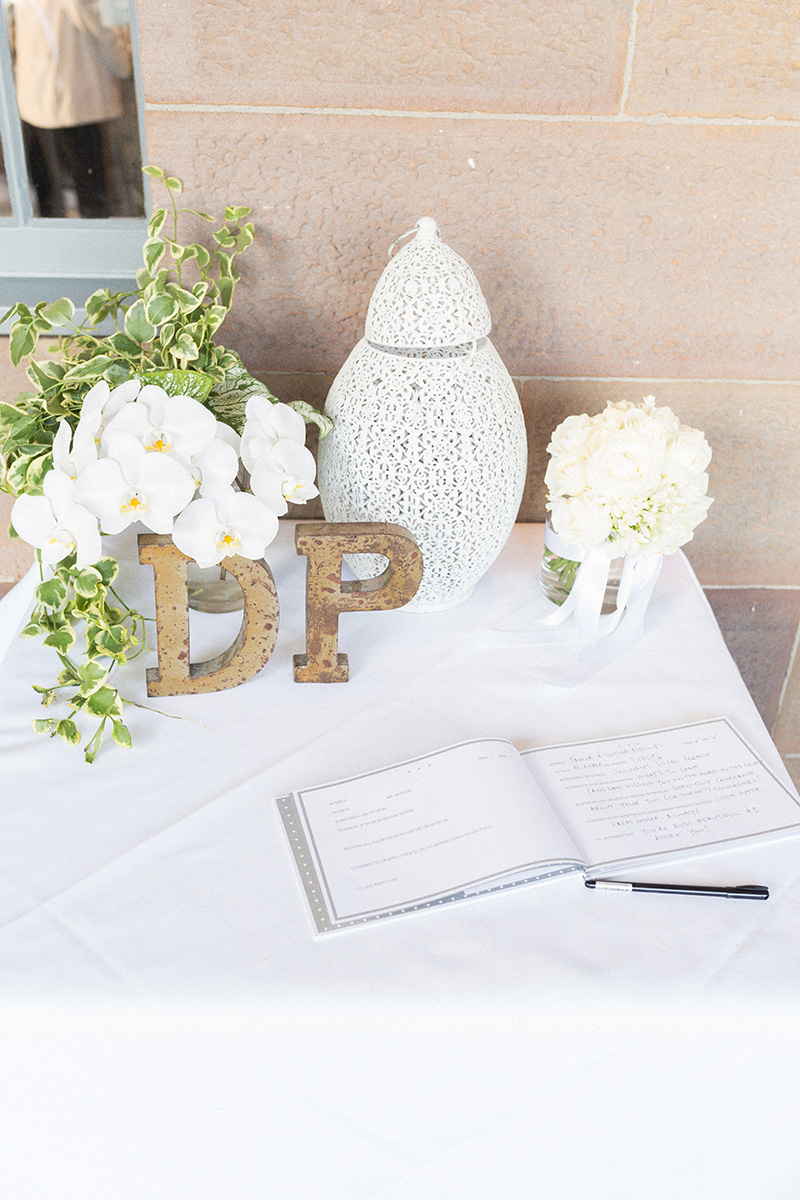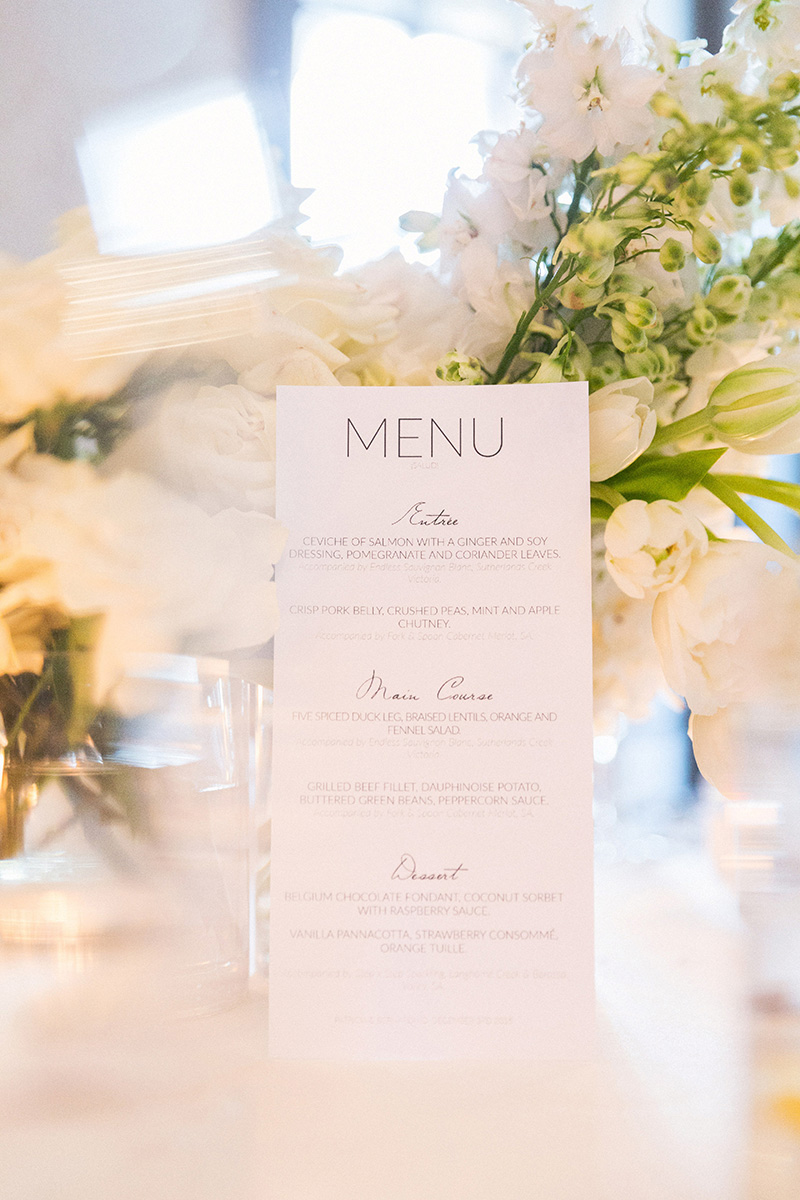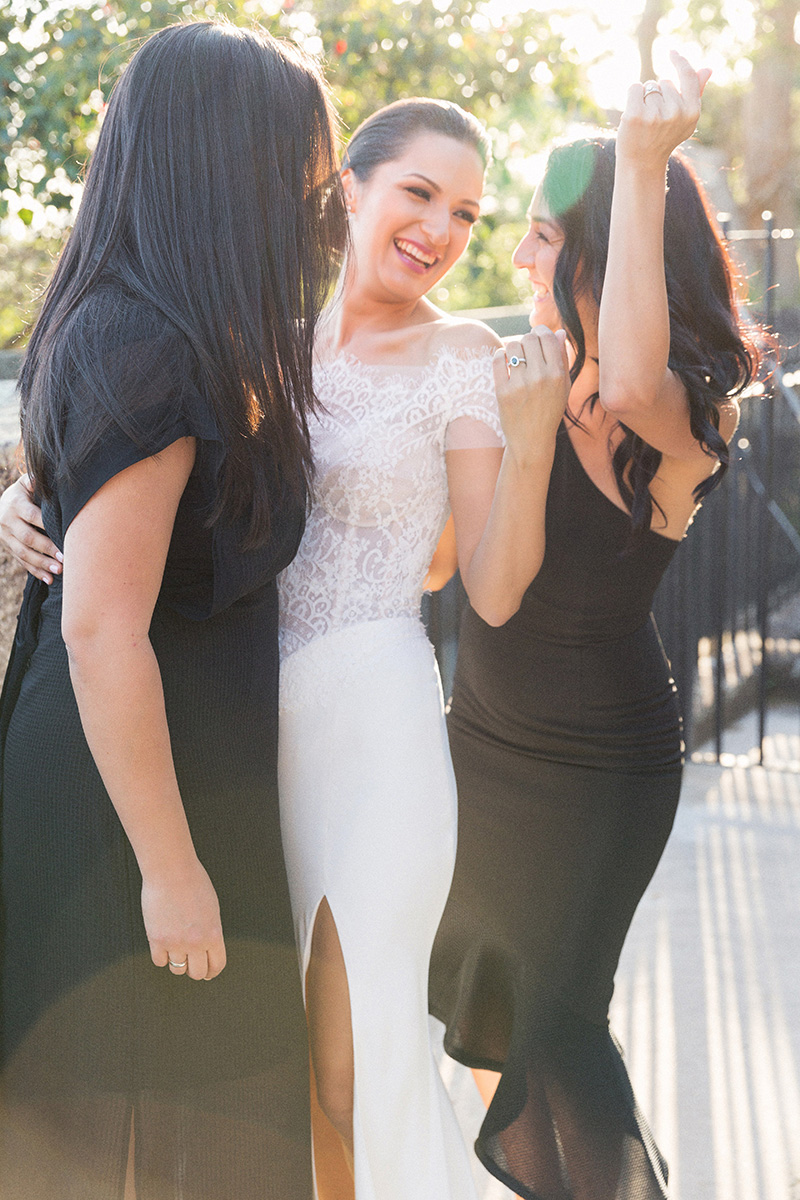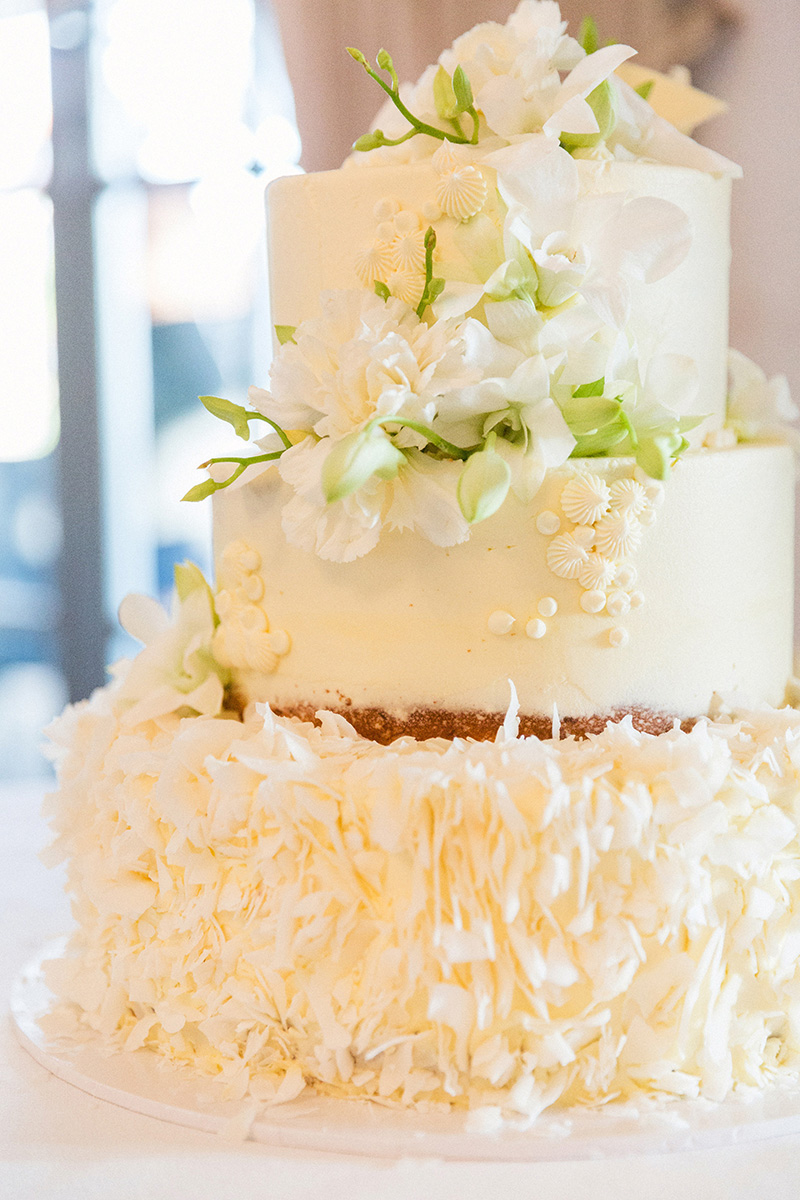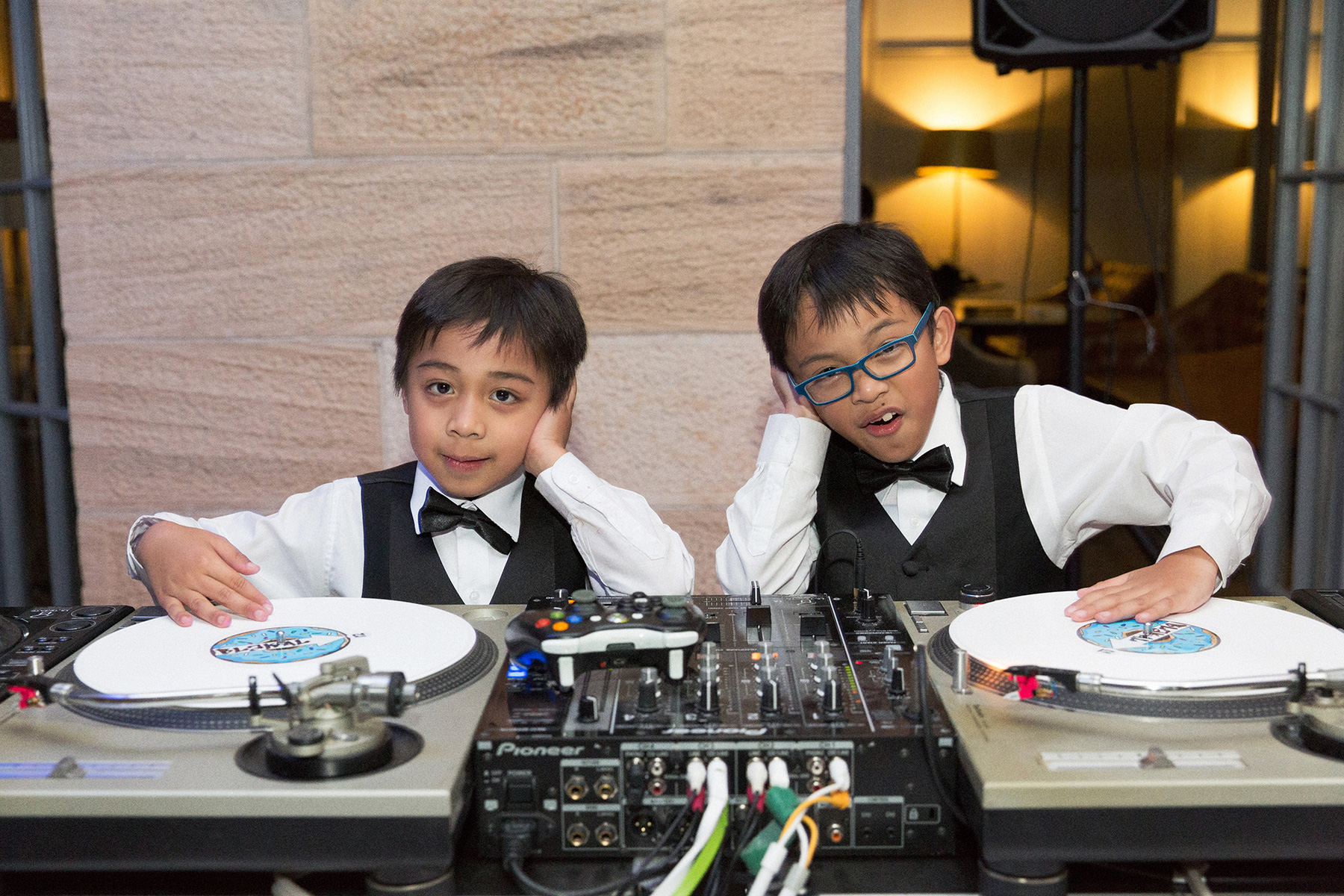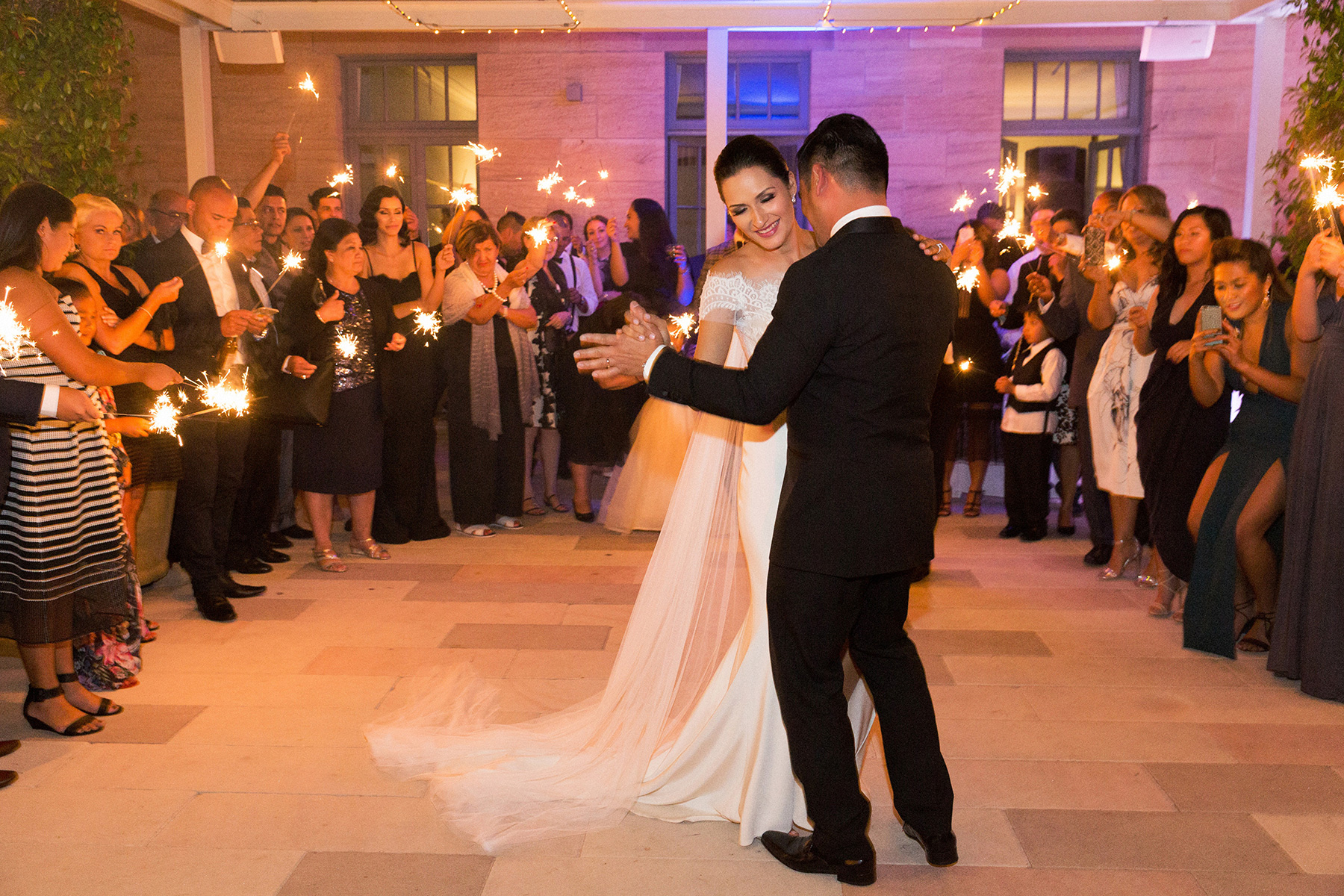 "We respect ,love, and really embrace each other and our beliefs," says the bride.