Pulling off a wedding in five months is impressive — keeping it a secret is even better!
"We held the surprise wedding at our engagement party and the ceremony was set up in a different room and was all ready when we announced they were at our wedding at 8.30pm," says bride Stacey, 28, of her wedding with Lucas, 30. "We were able to surprise most of our guests and could not have anticipated the way they would react to our news. They all cheered and were so excited for us! it was one of the best moments of the night and made all the secrets we had been keeping all worth it."
They married at their rustic industrial wedding at The Timber Yard in Port Melbourne with 115 guests on October 12, 2019. "We did mostly everything for the wedding ourselves and set it up all on the day," recalls Stacey. "Most brides have a day of pampering and getting photos taken but we were busy making bridal bouquets, flower arrangements, decorating the cake and setting up the venue."
Photos courtesy of SR Photography.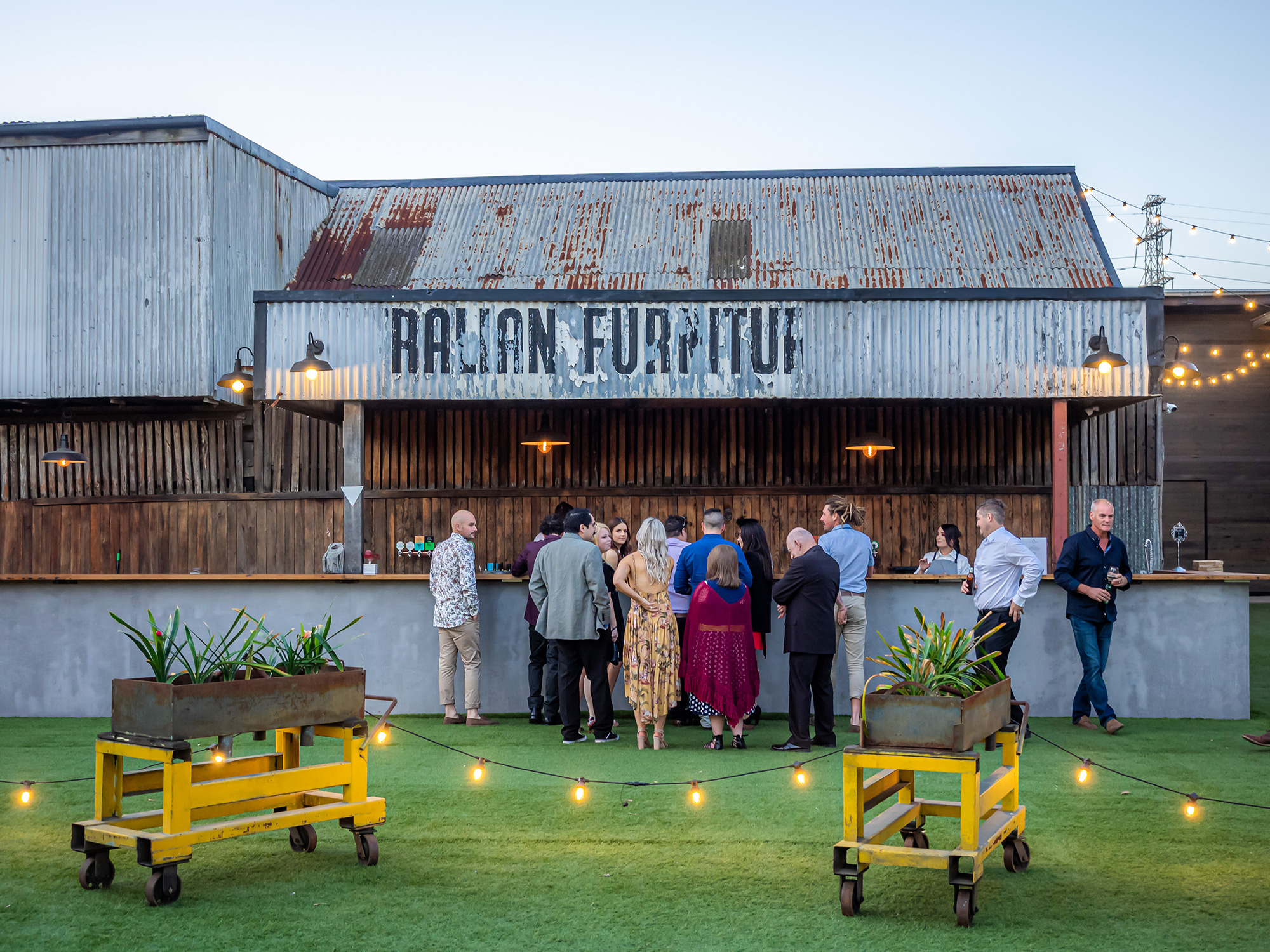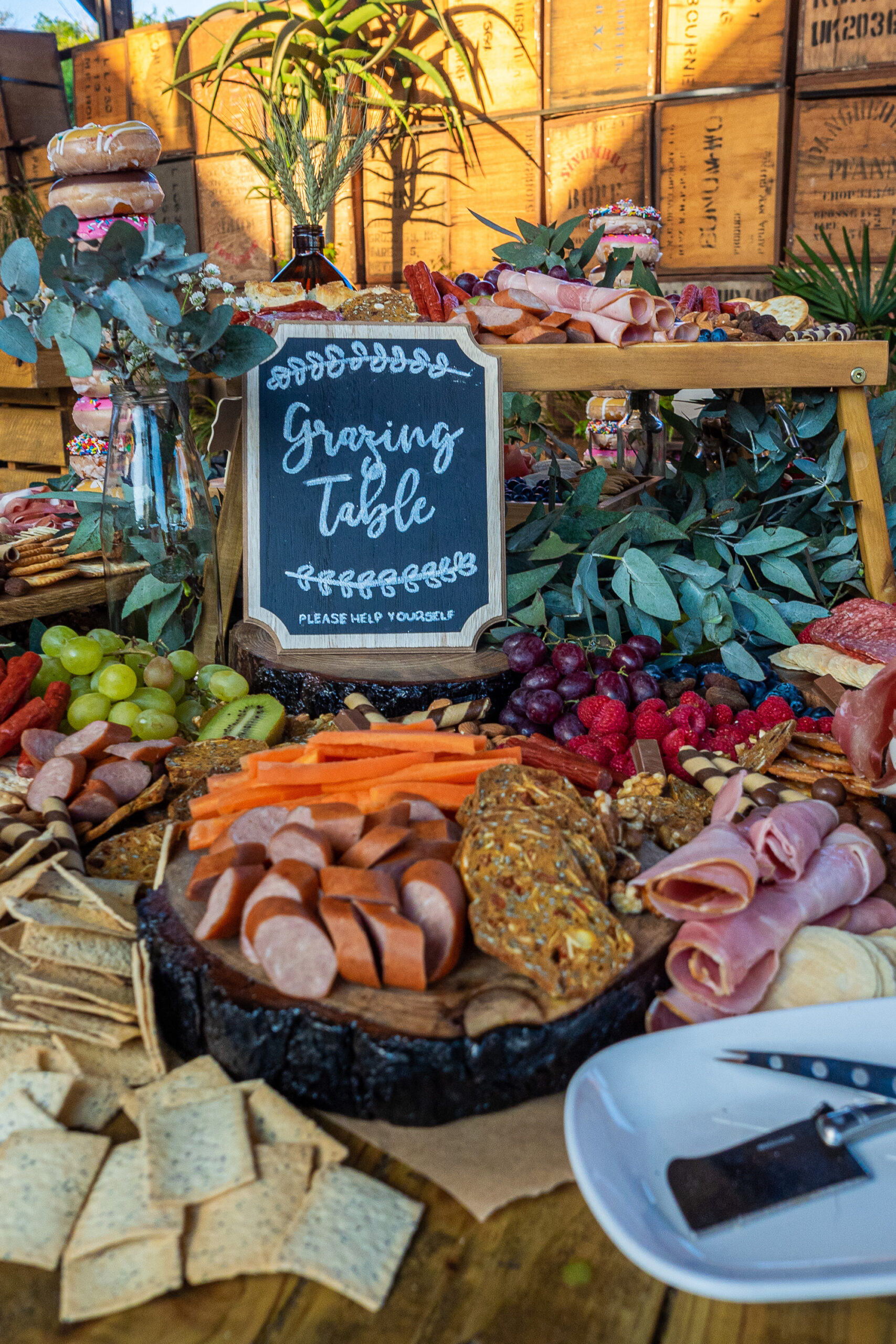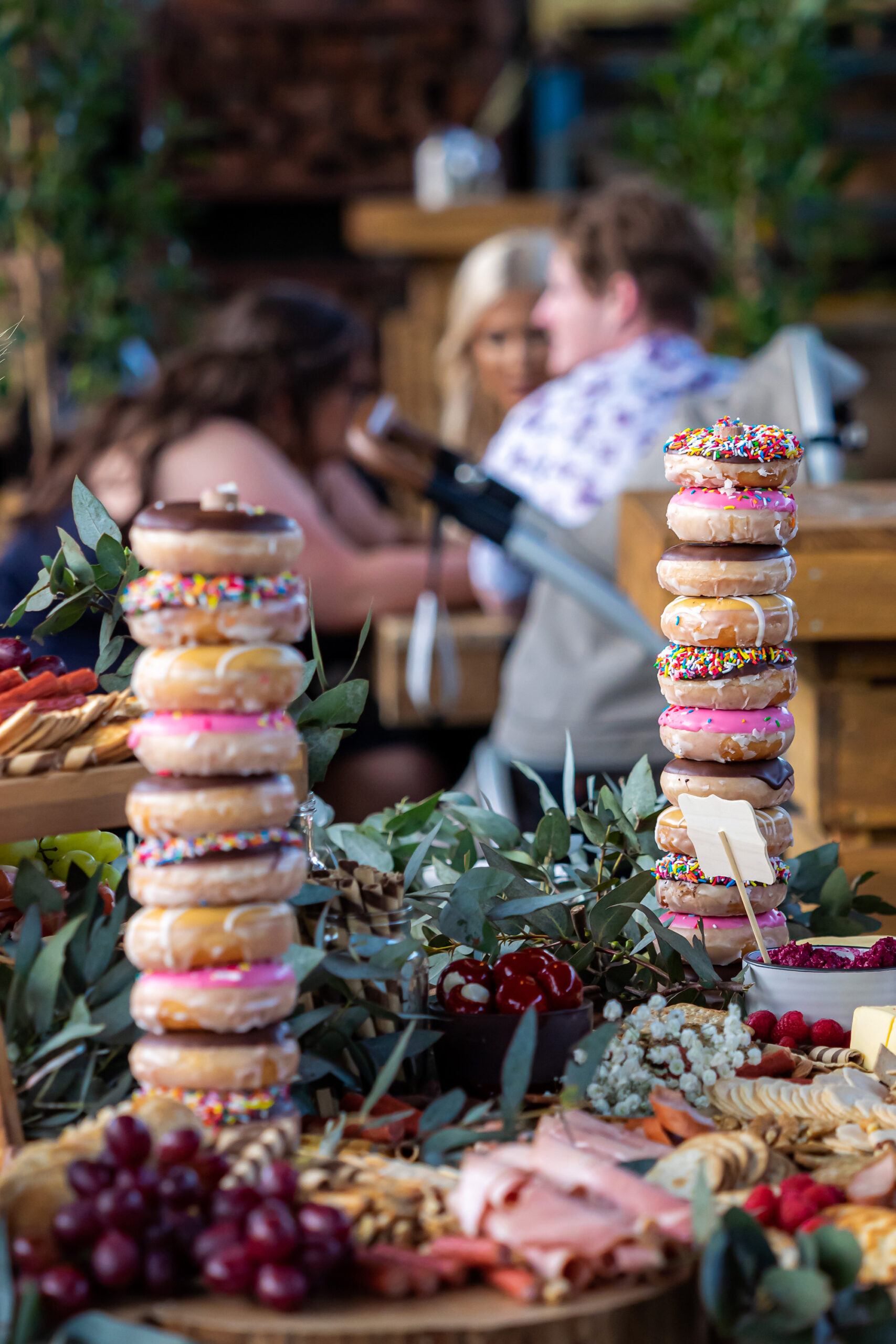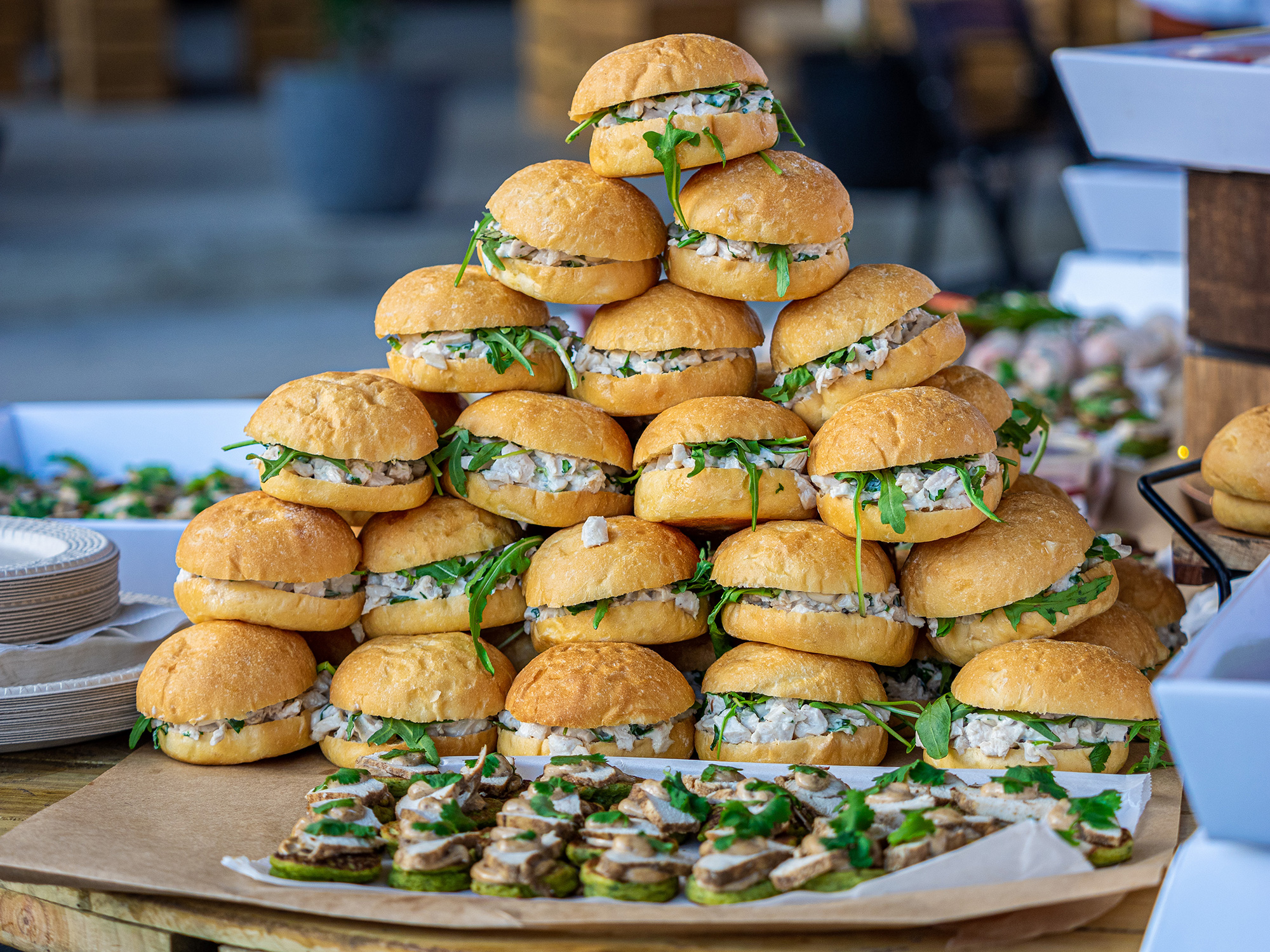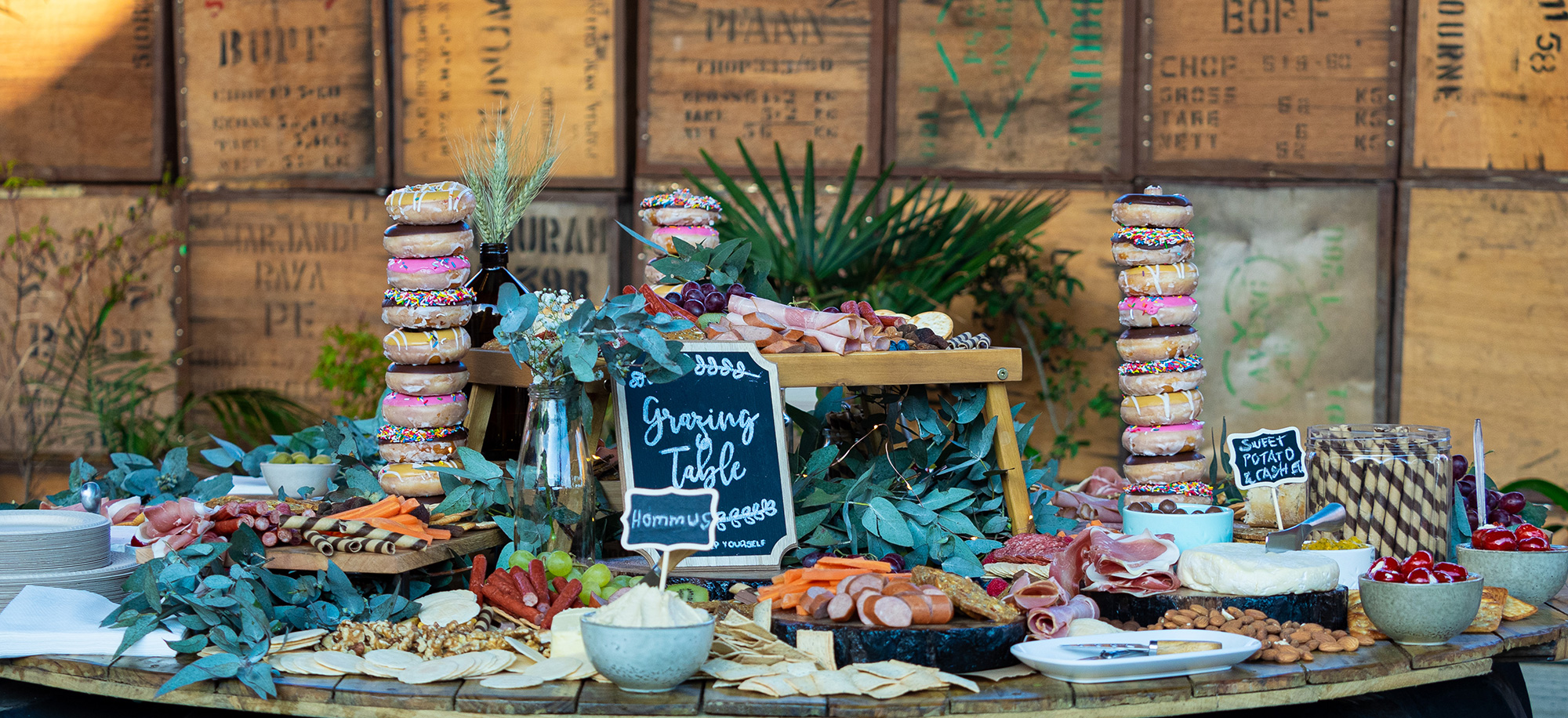 "We had a huge grazing table that we did ourselves and another table full of platters of substantial cocktail food," says Stacey.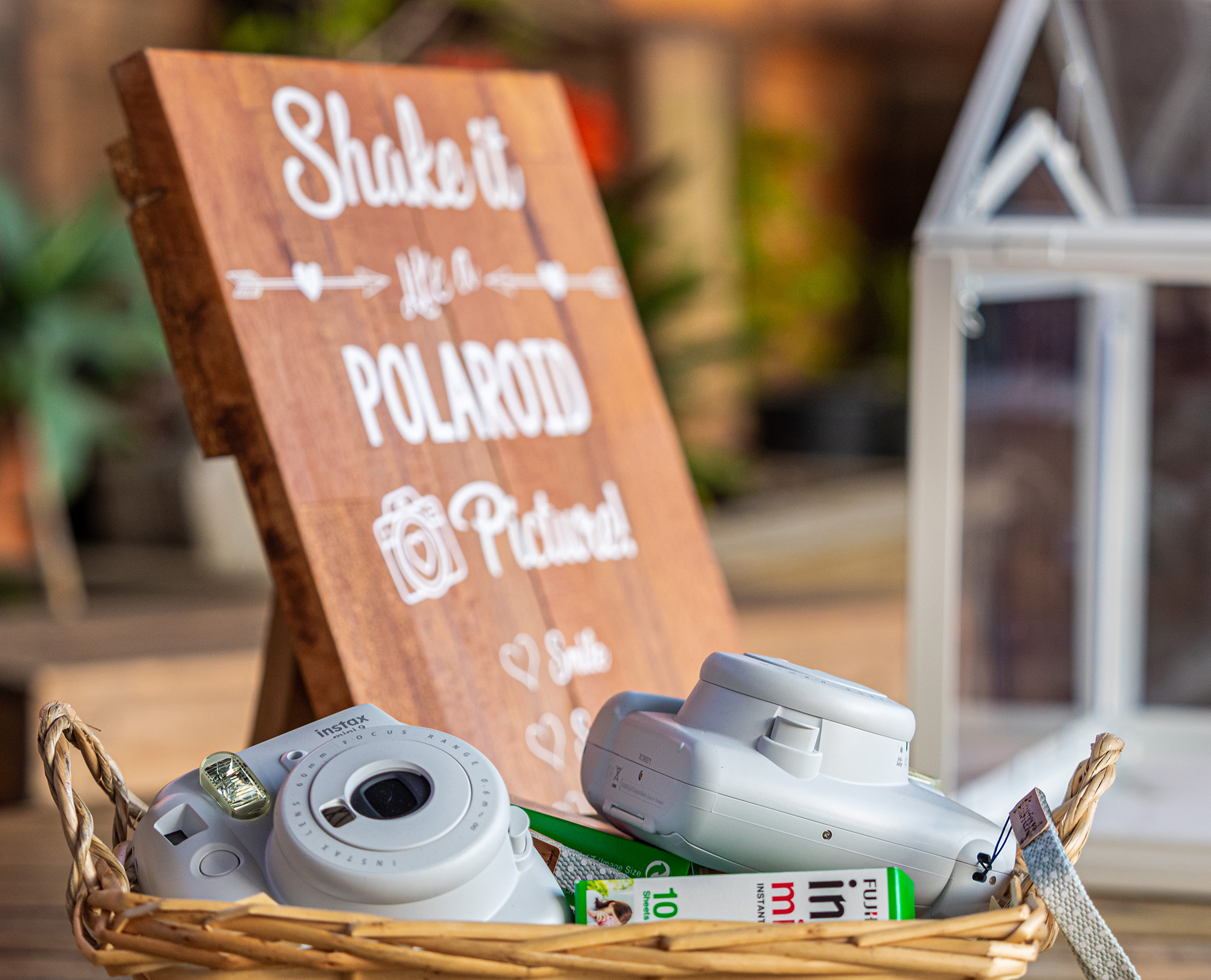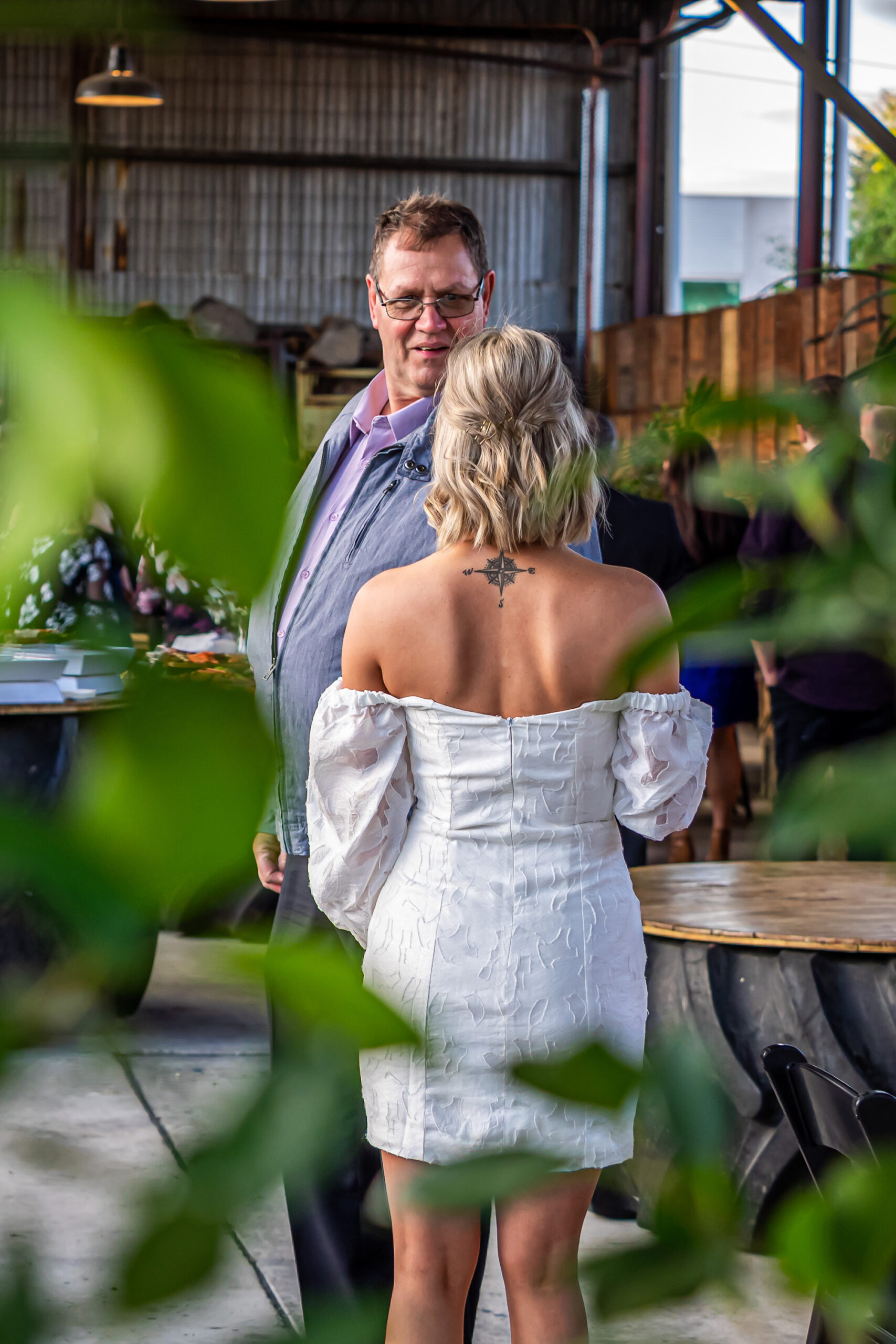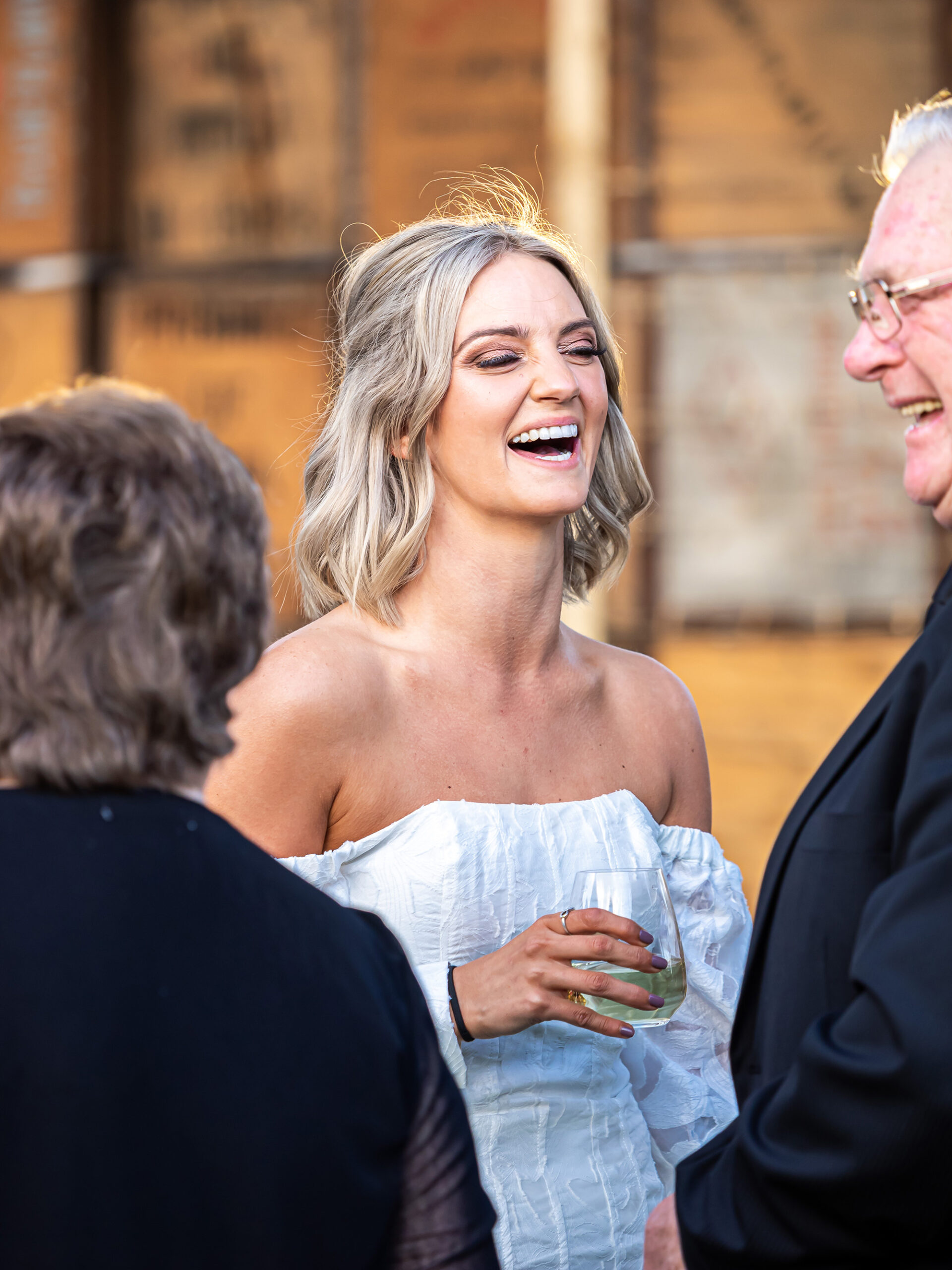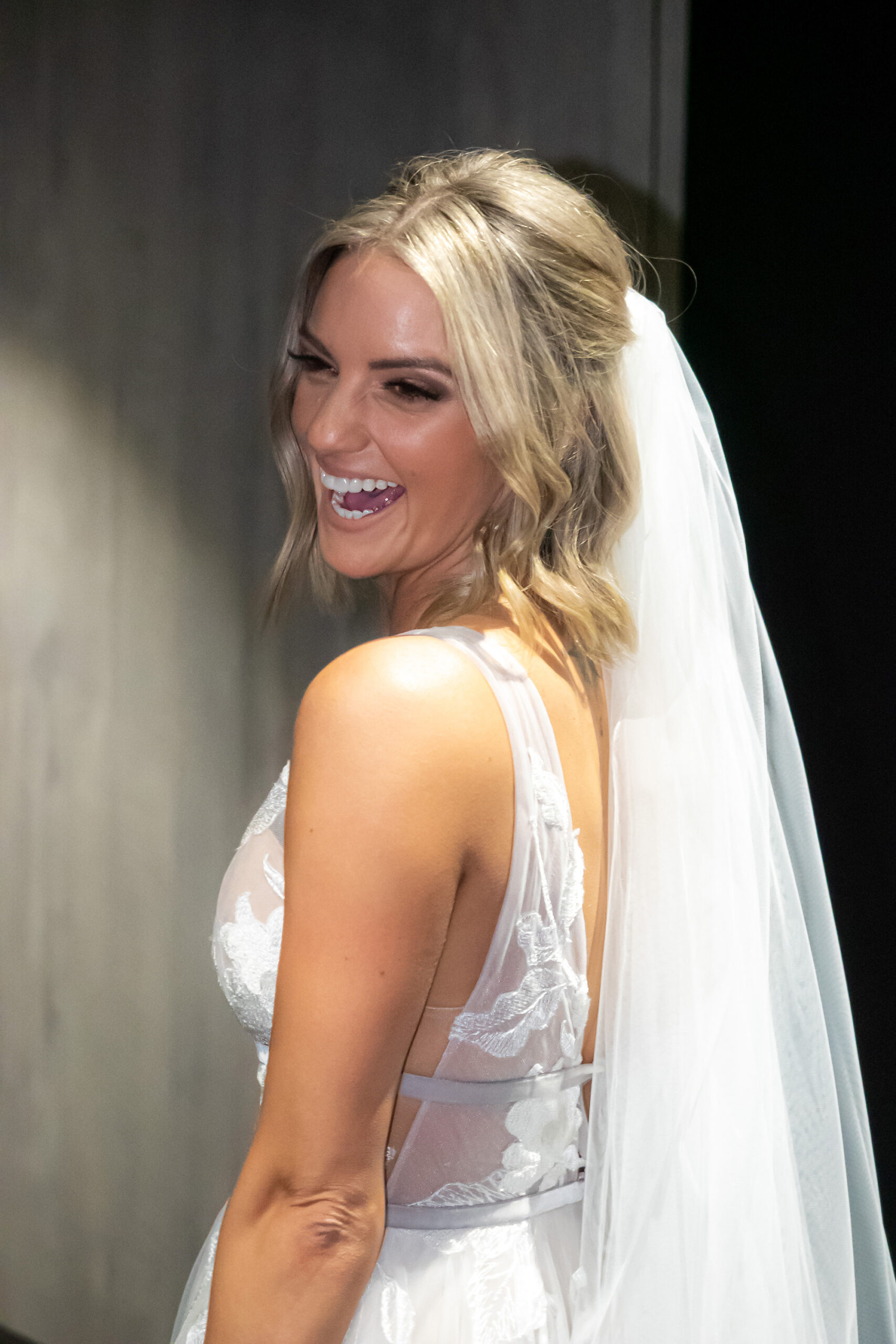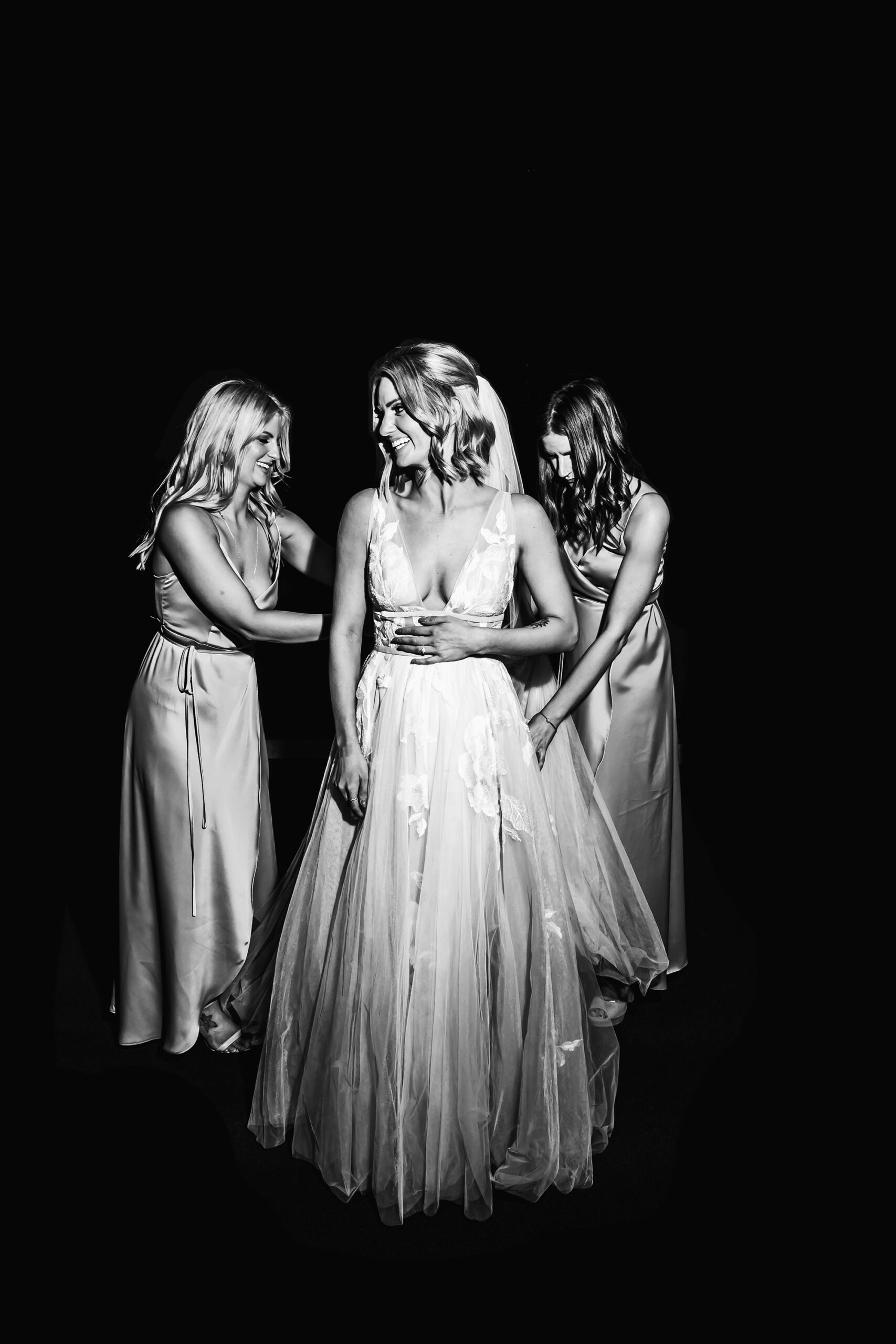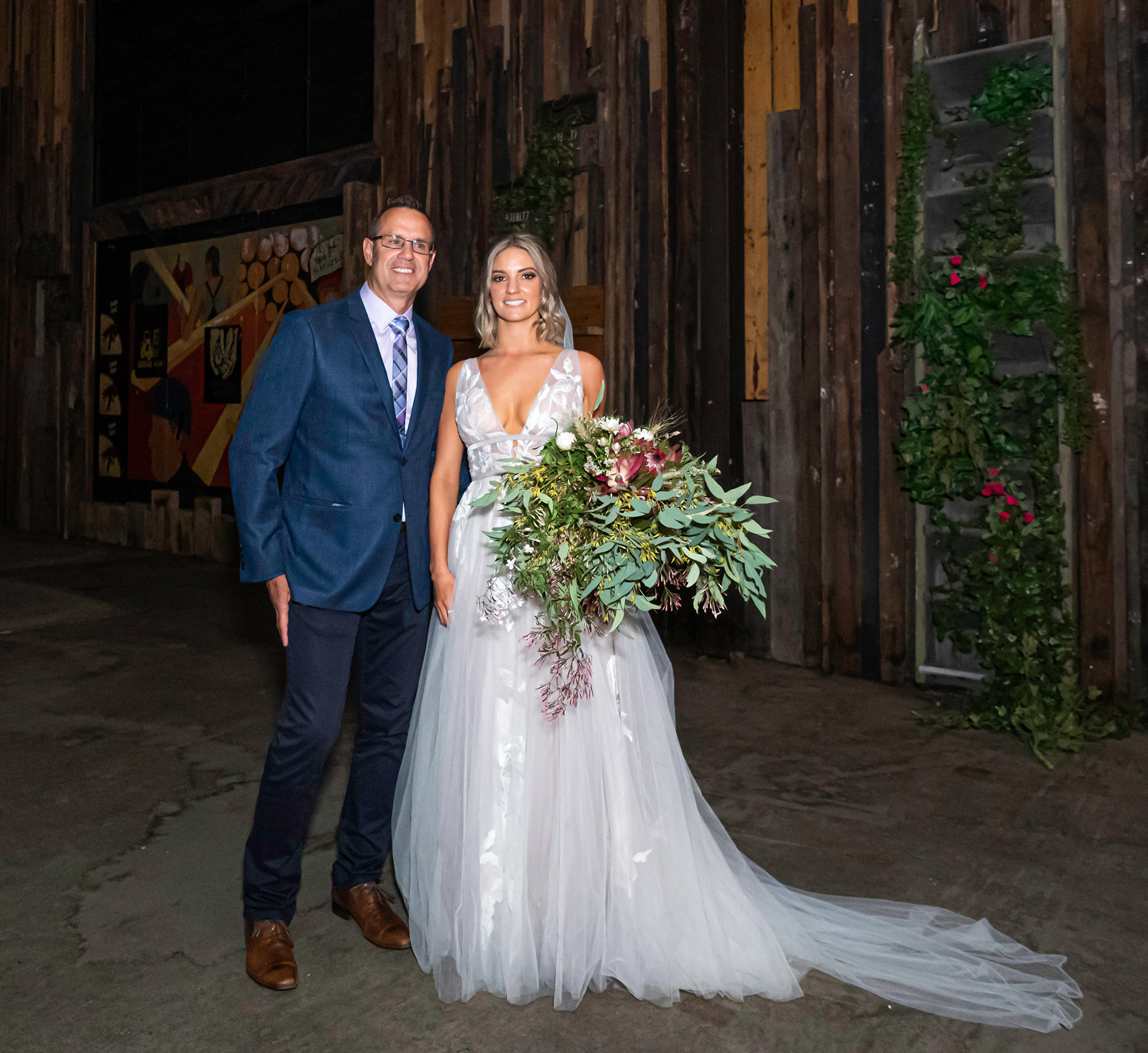 "The surprise and the fact that we did everything ourselves to keep the budget low only added to the night," smiles Stacey.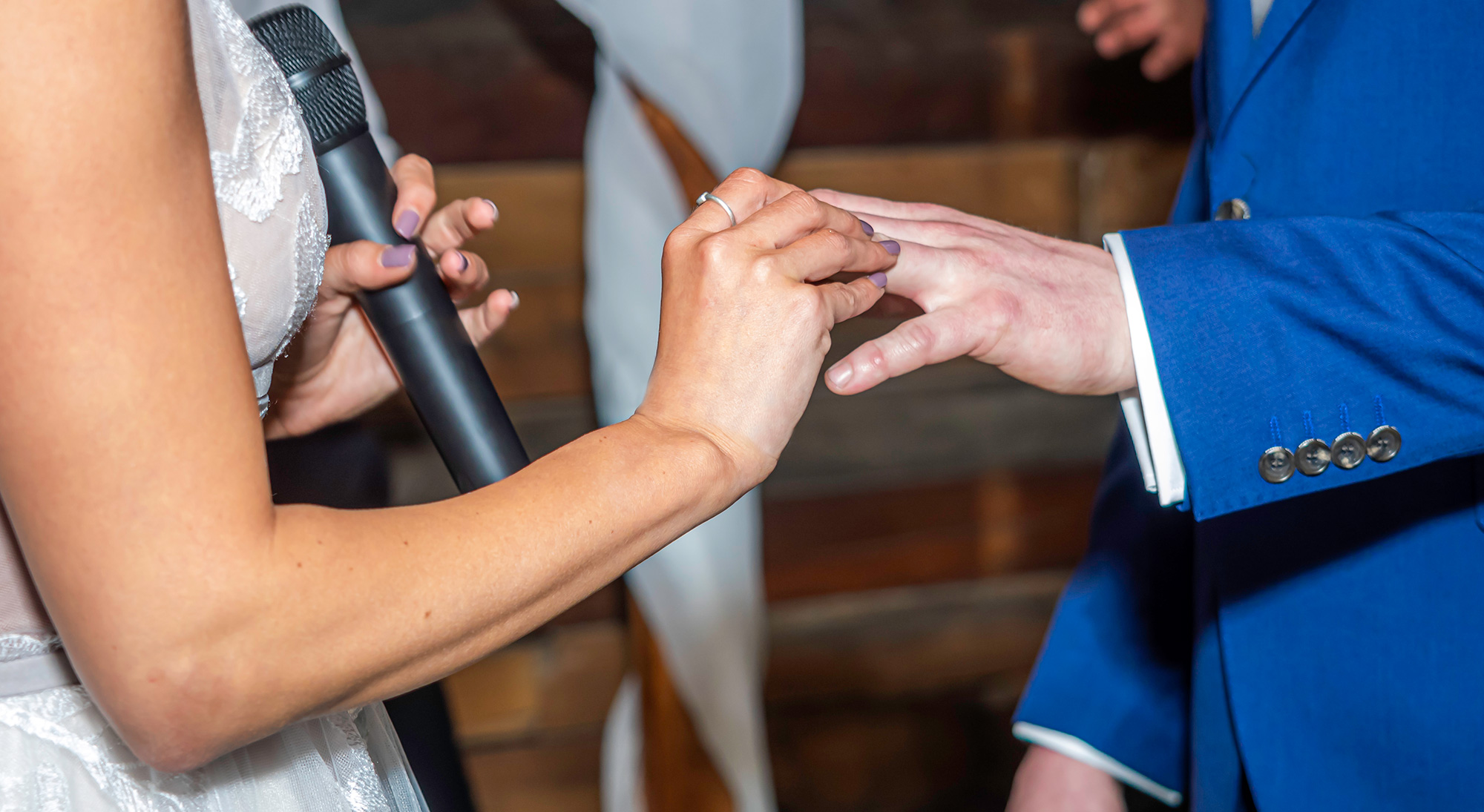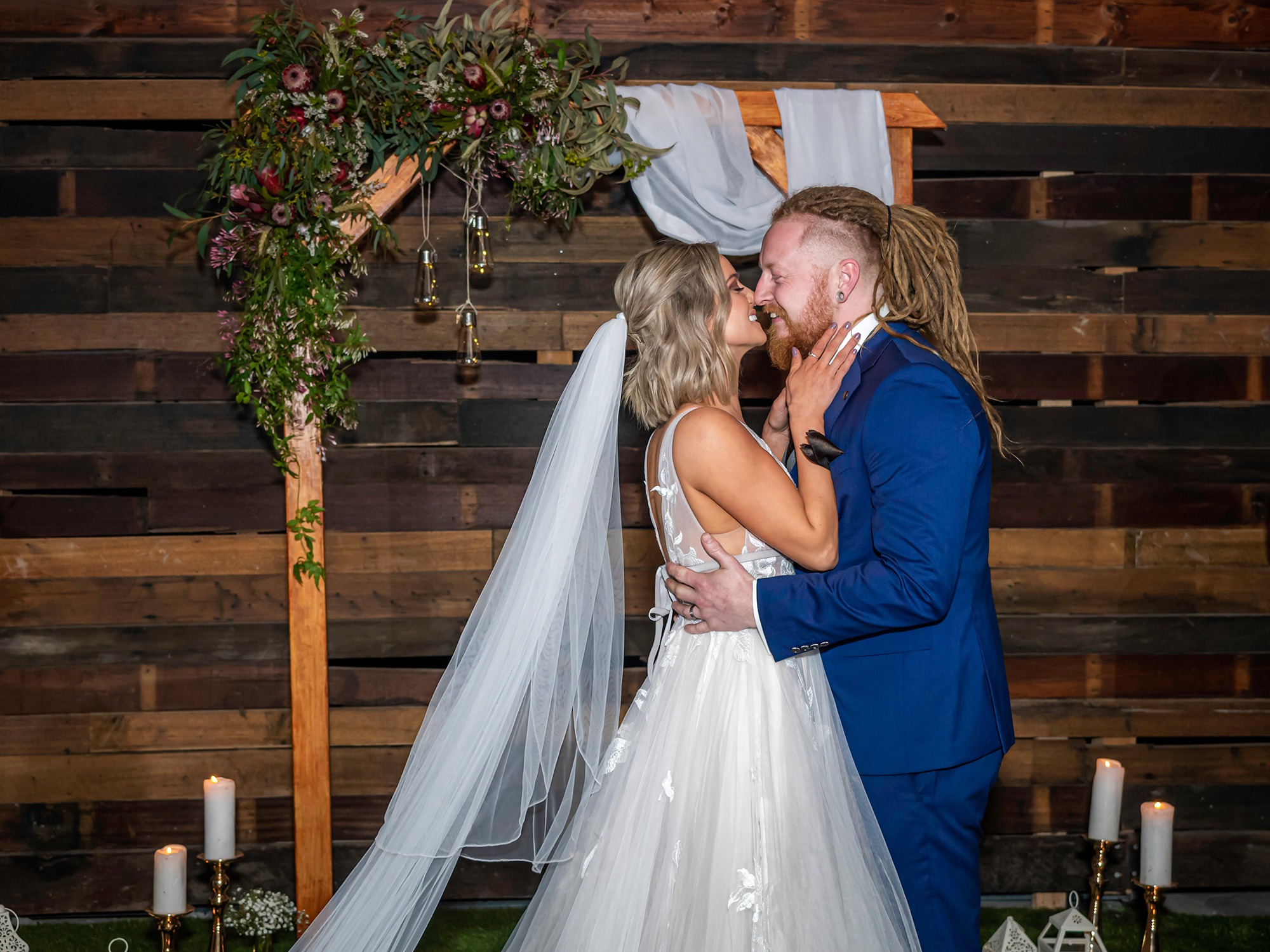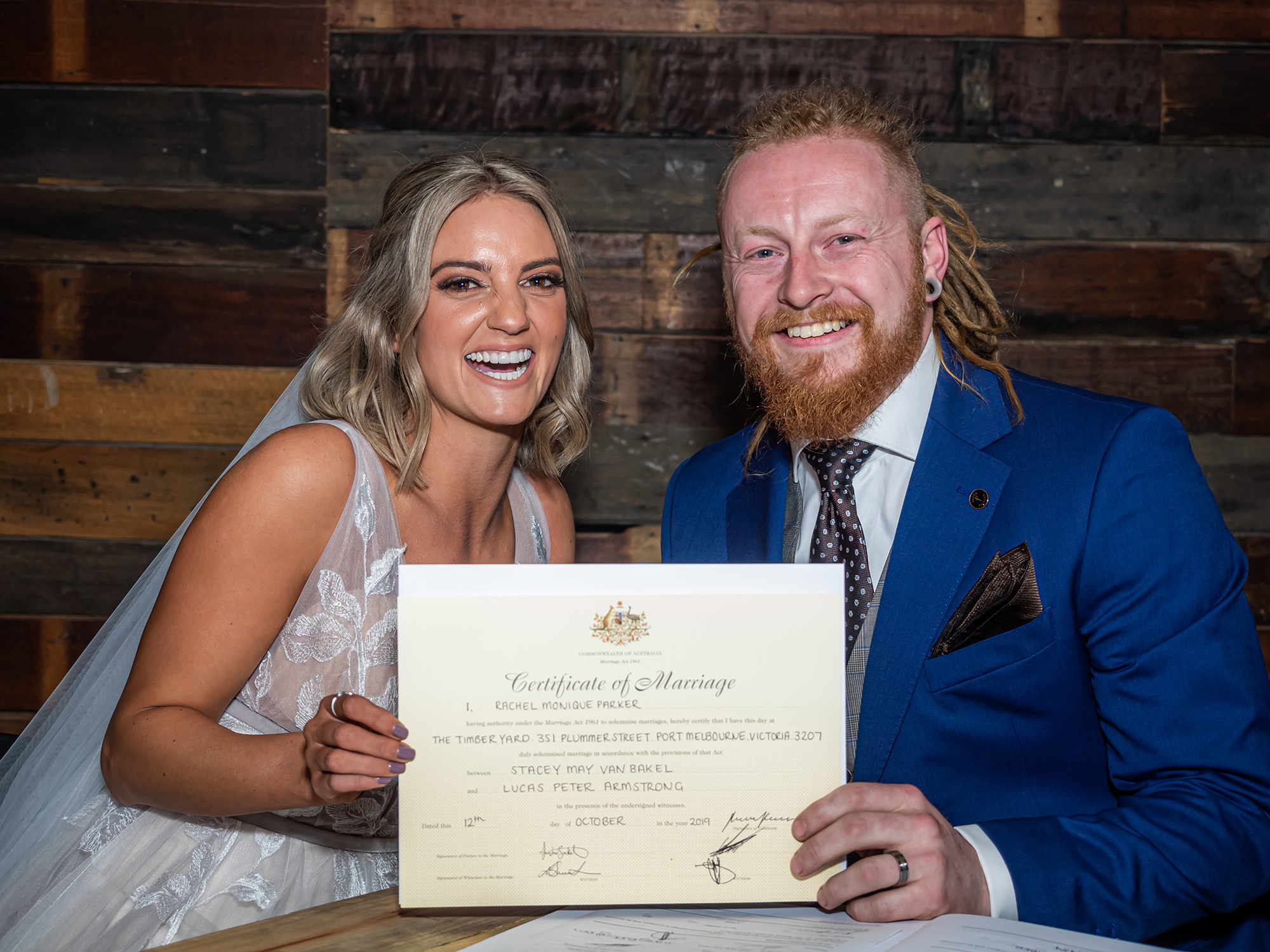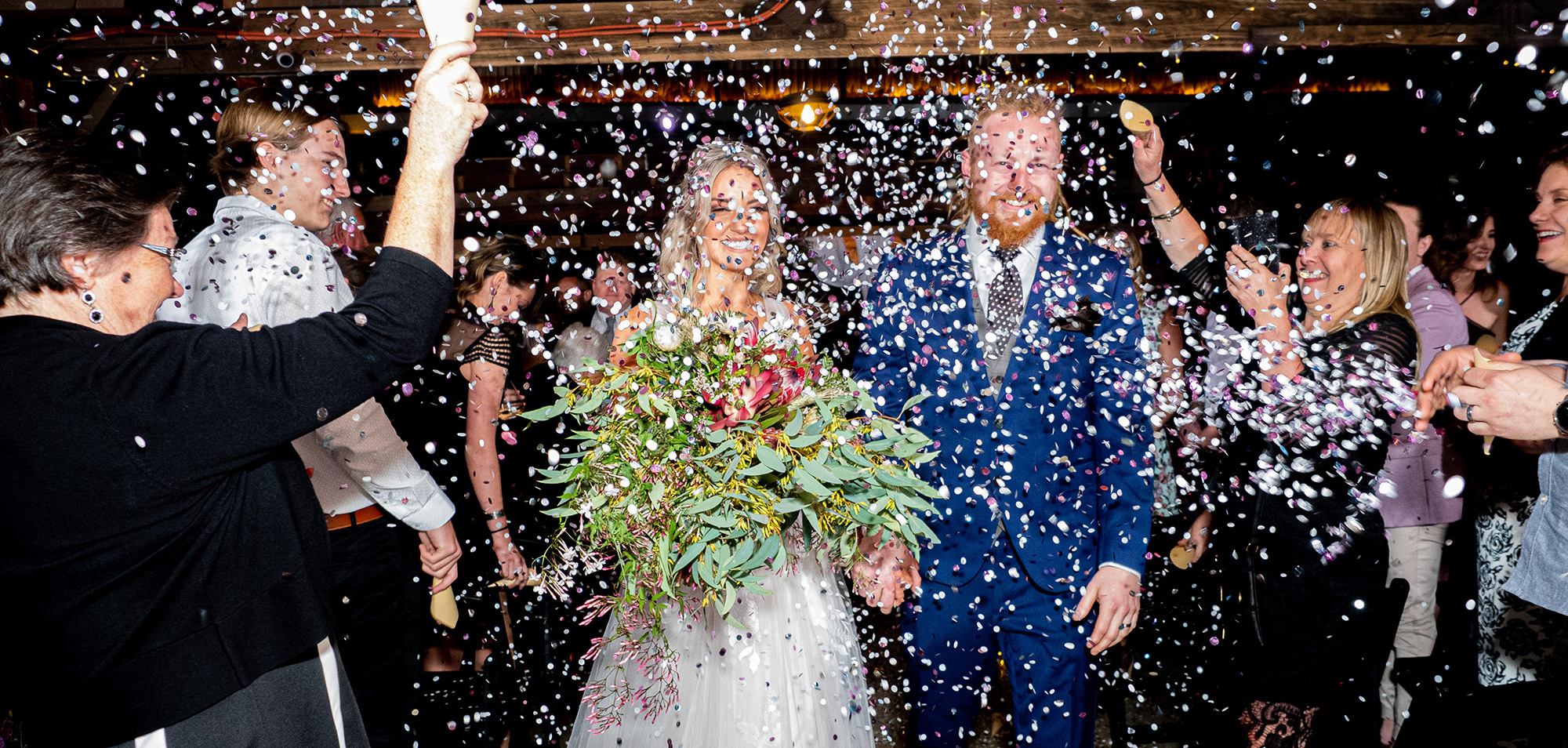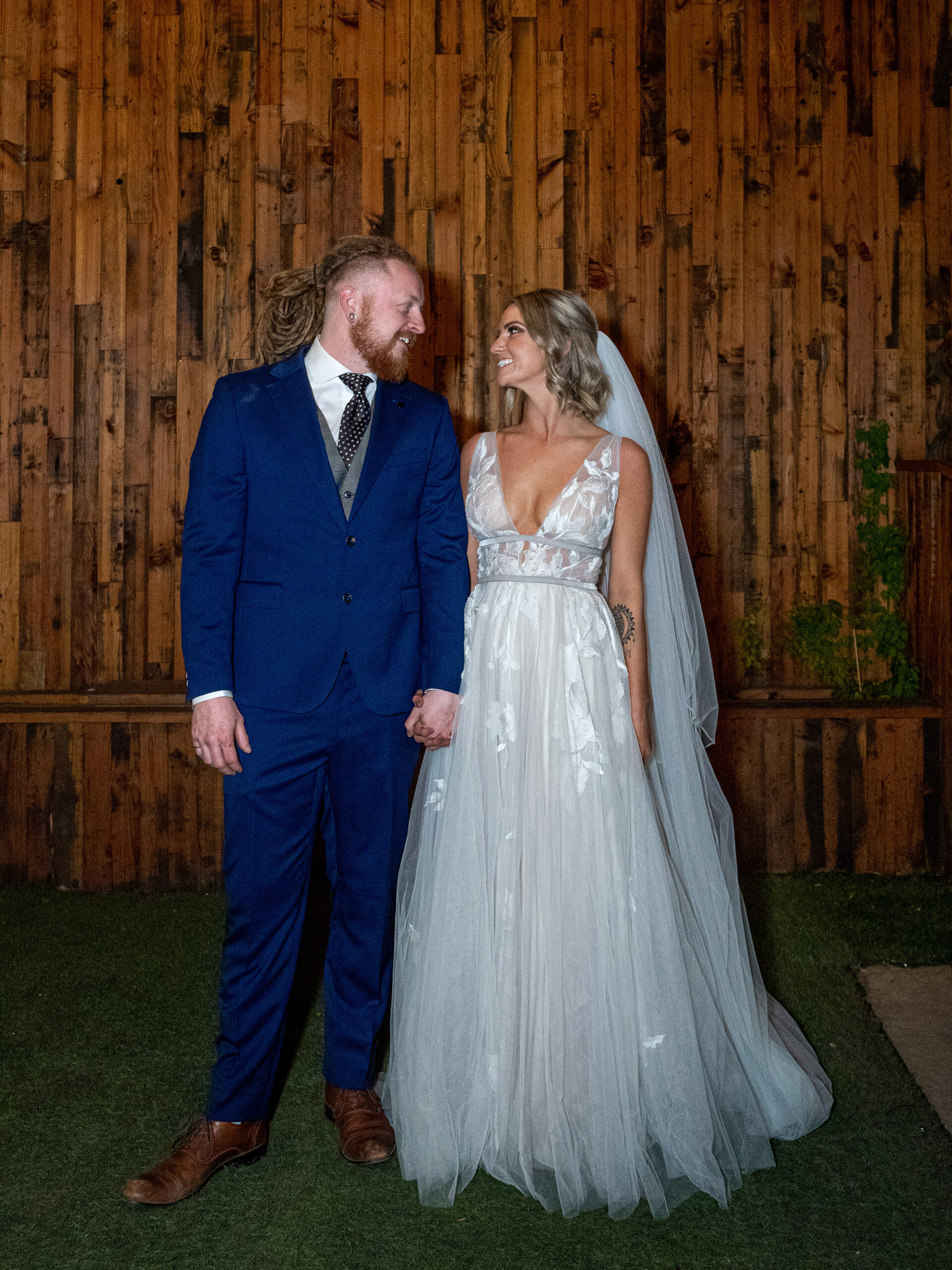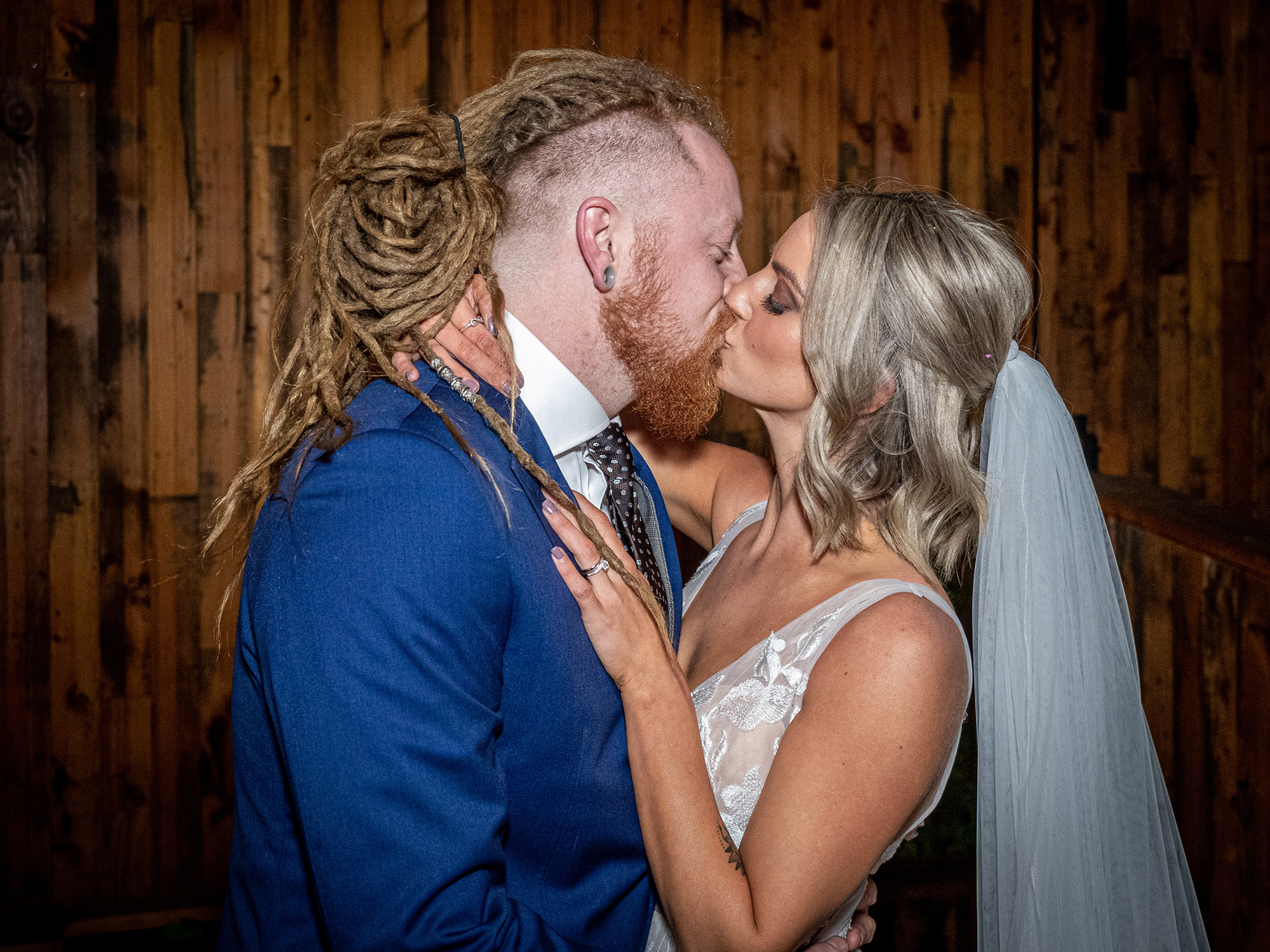 "Lucas and I met through friends when I was 16 and he was 18," explains Stacey.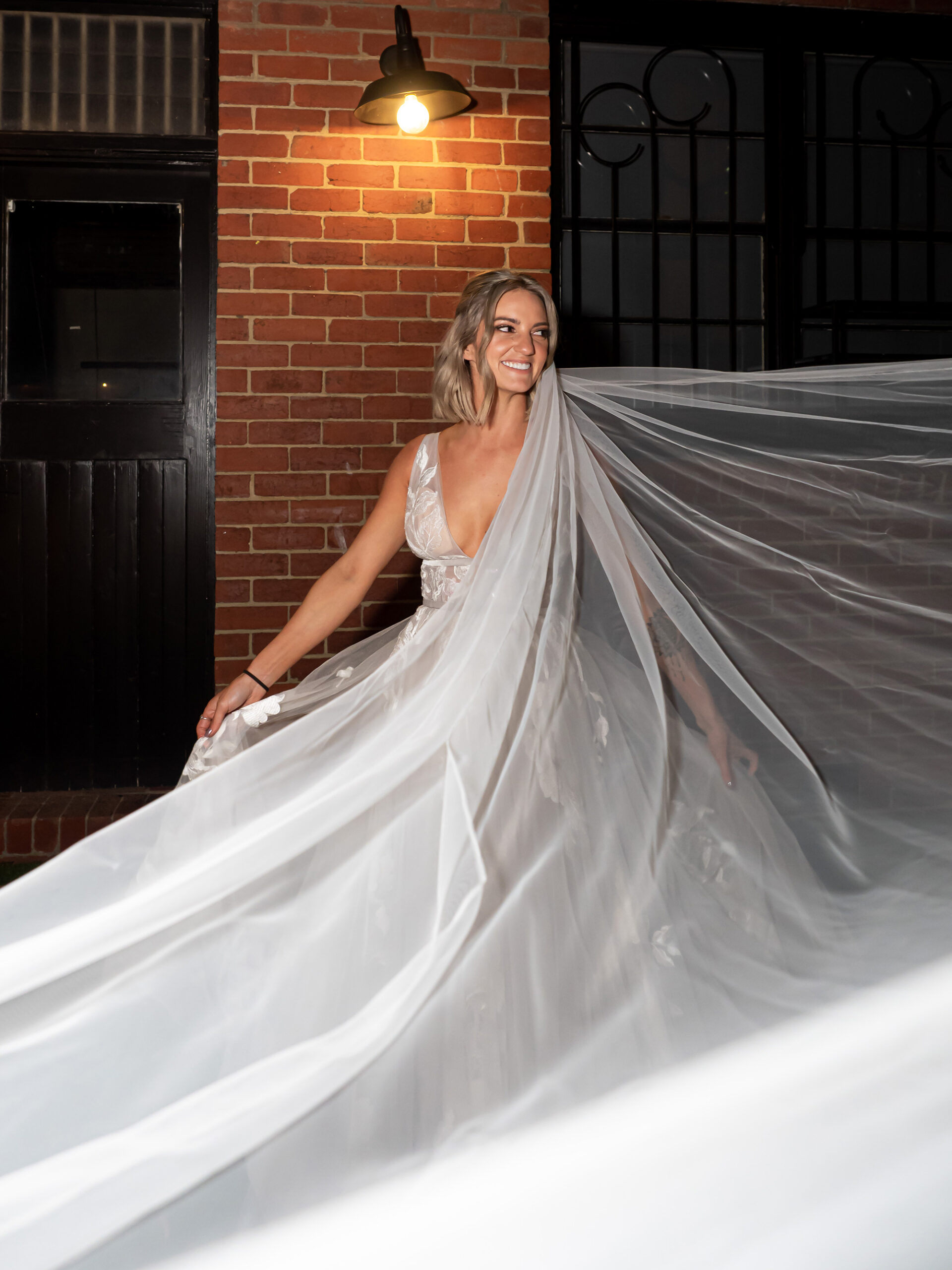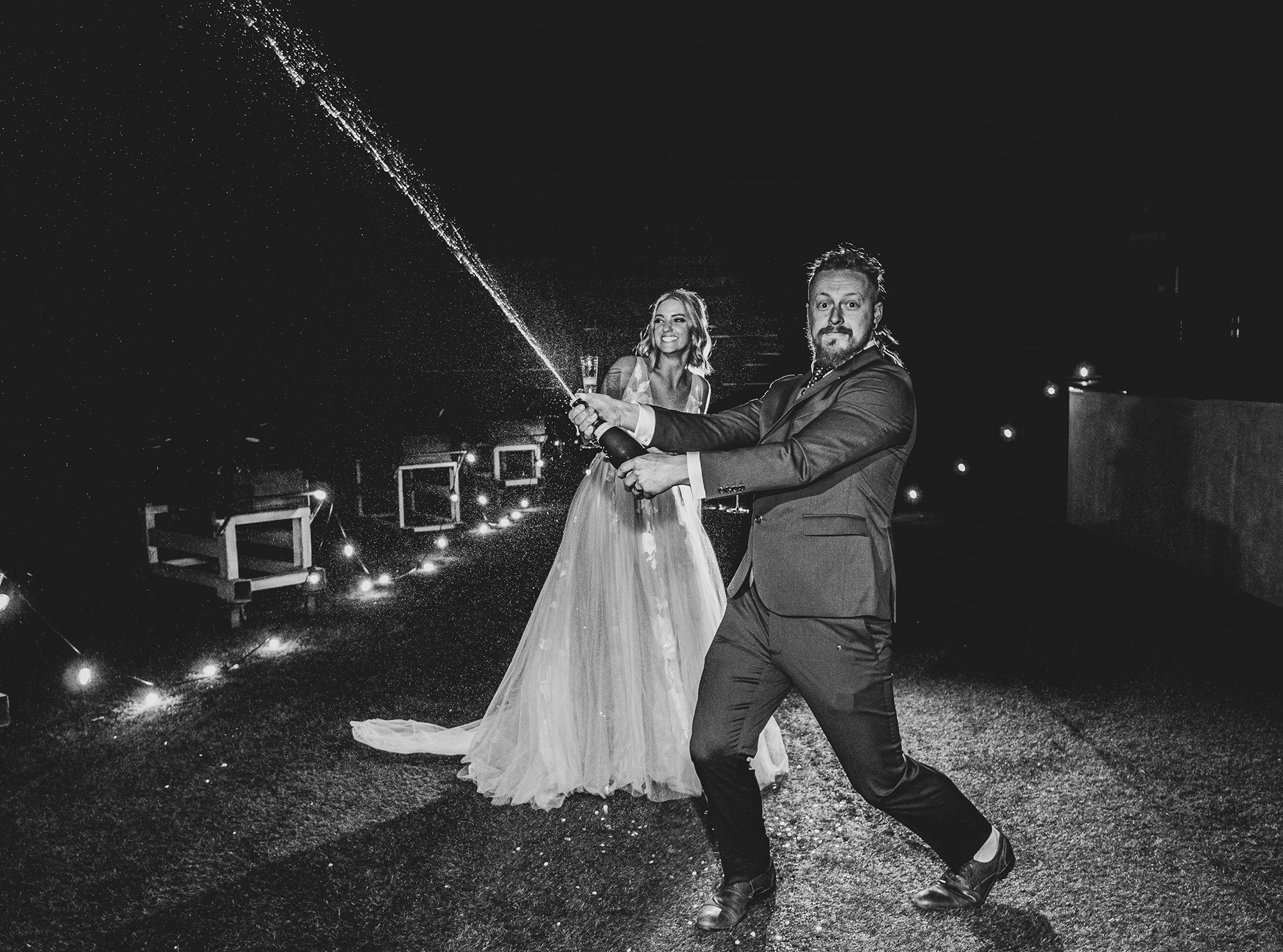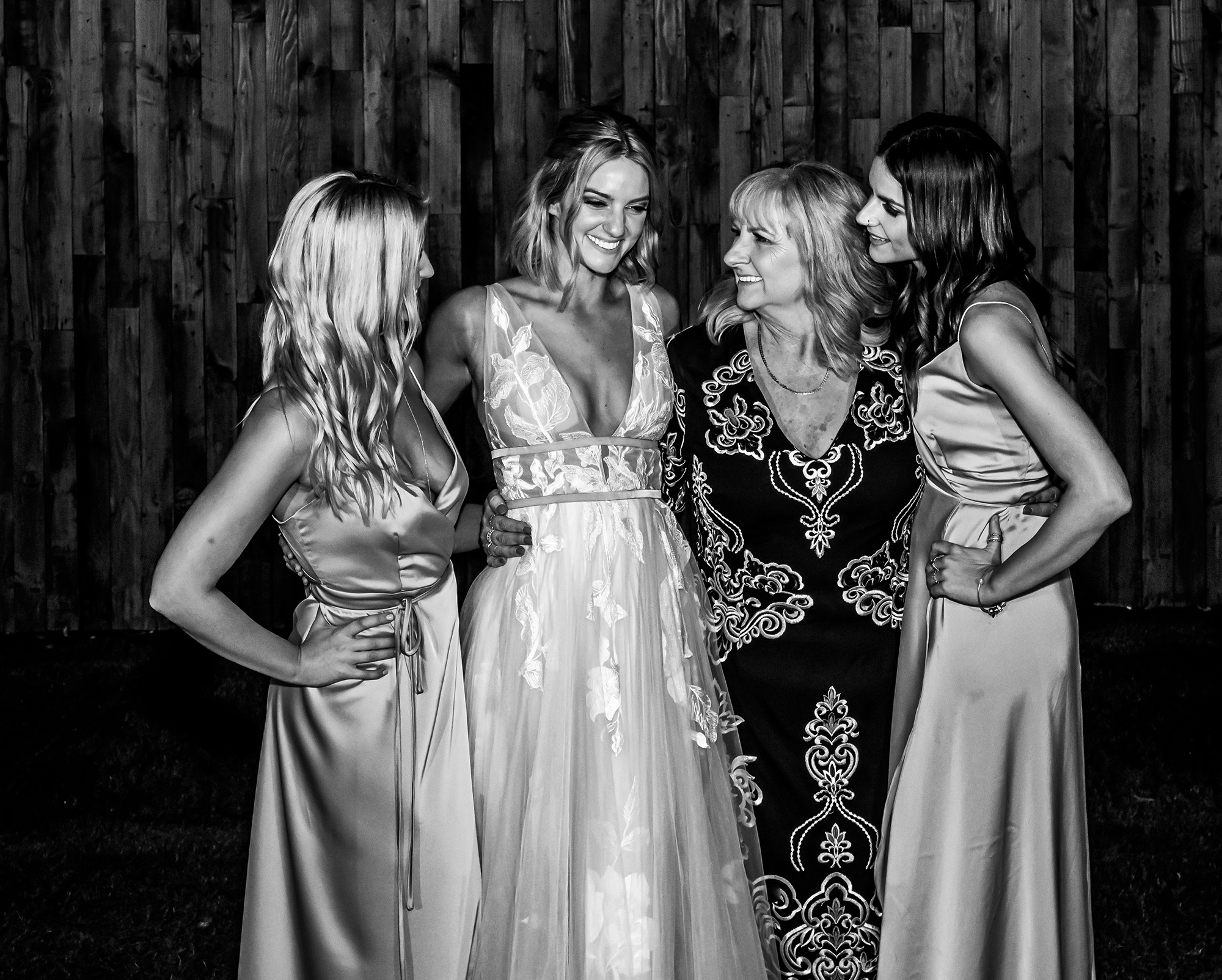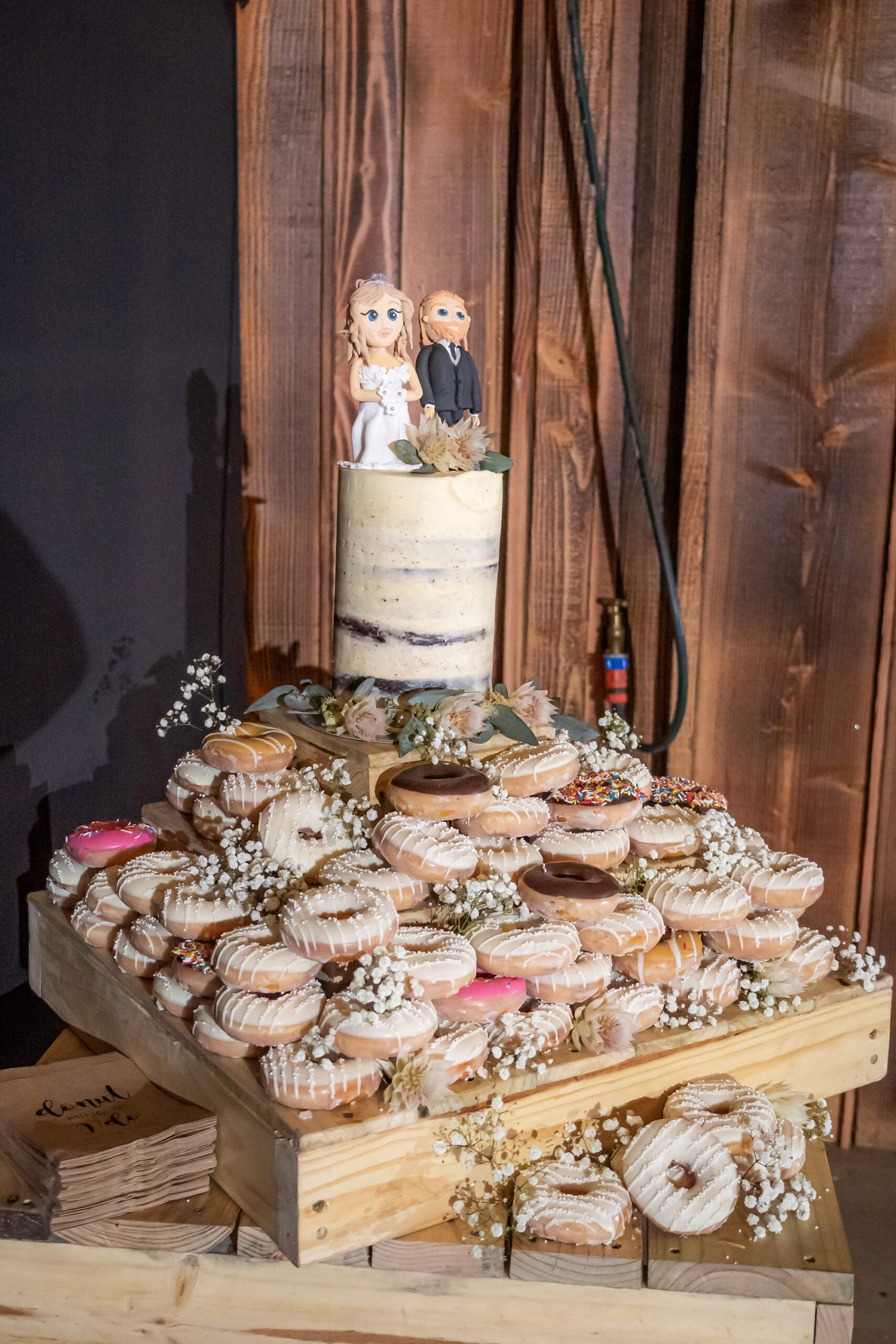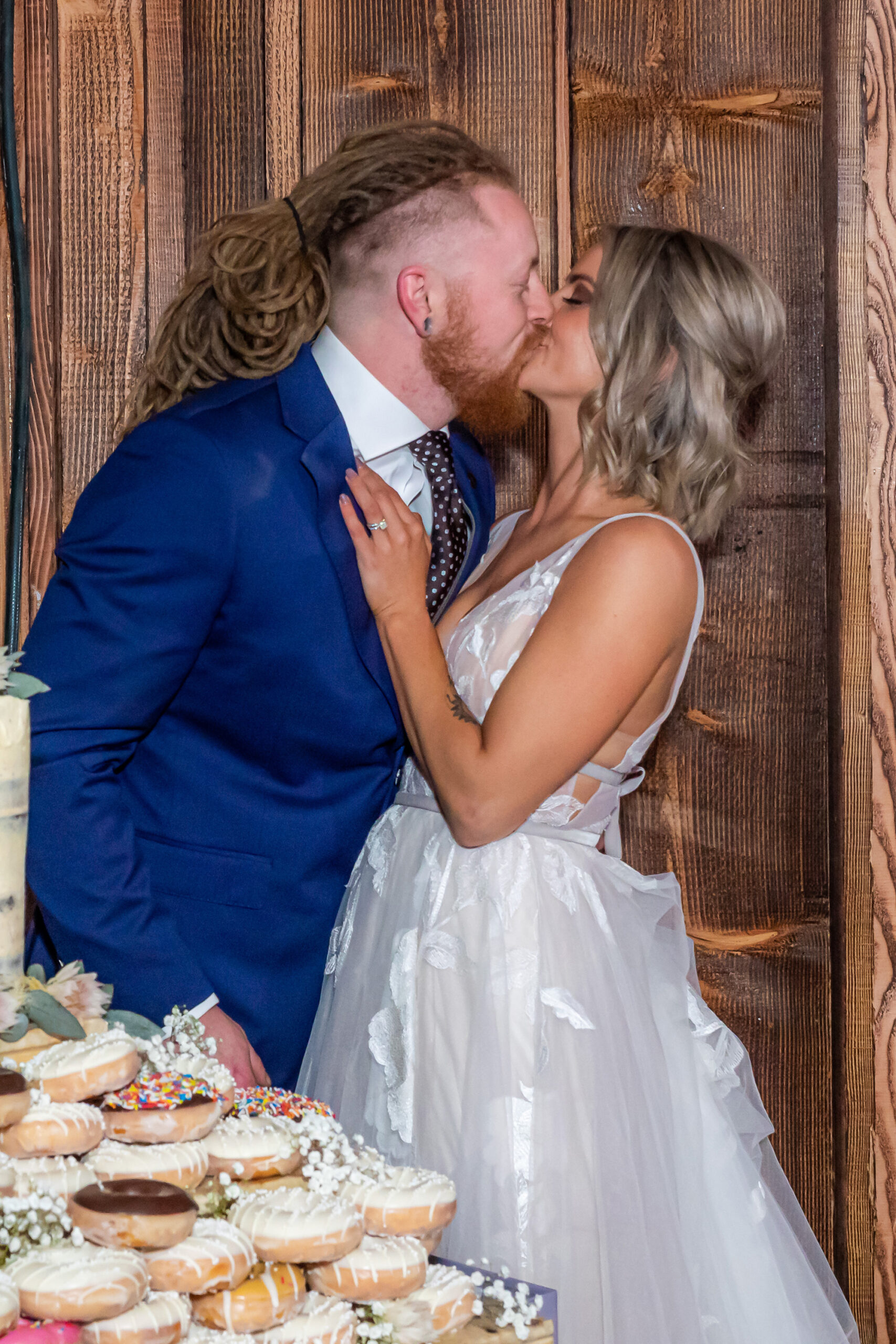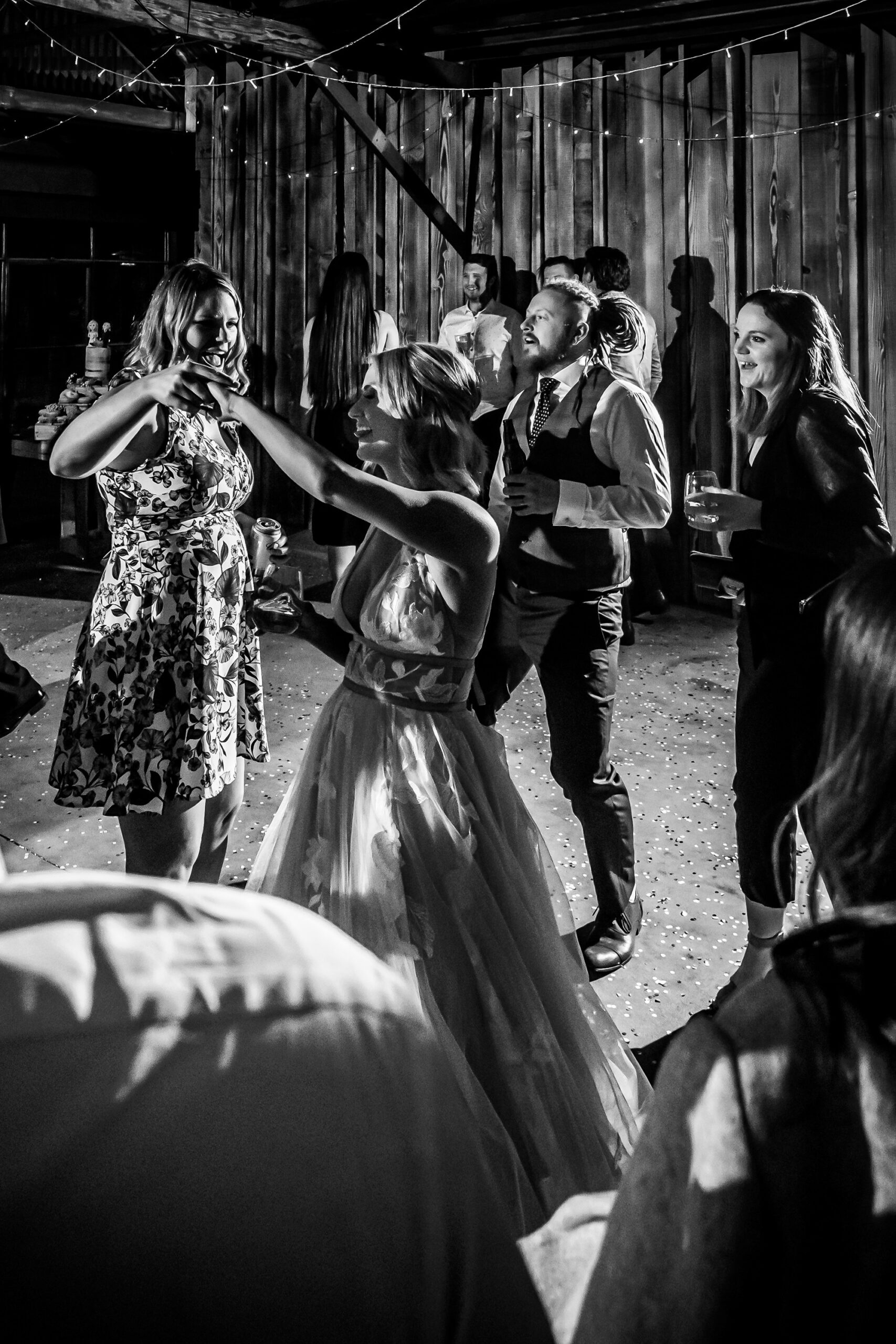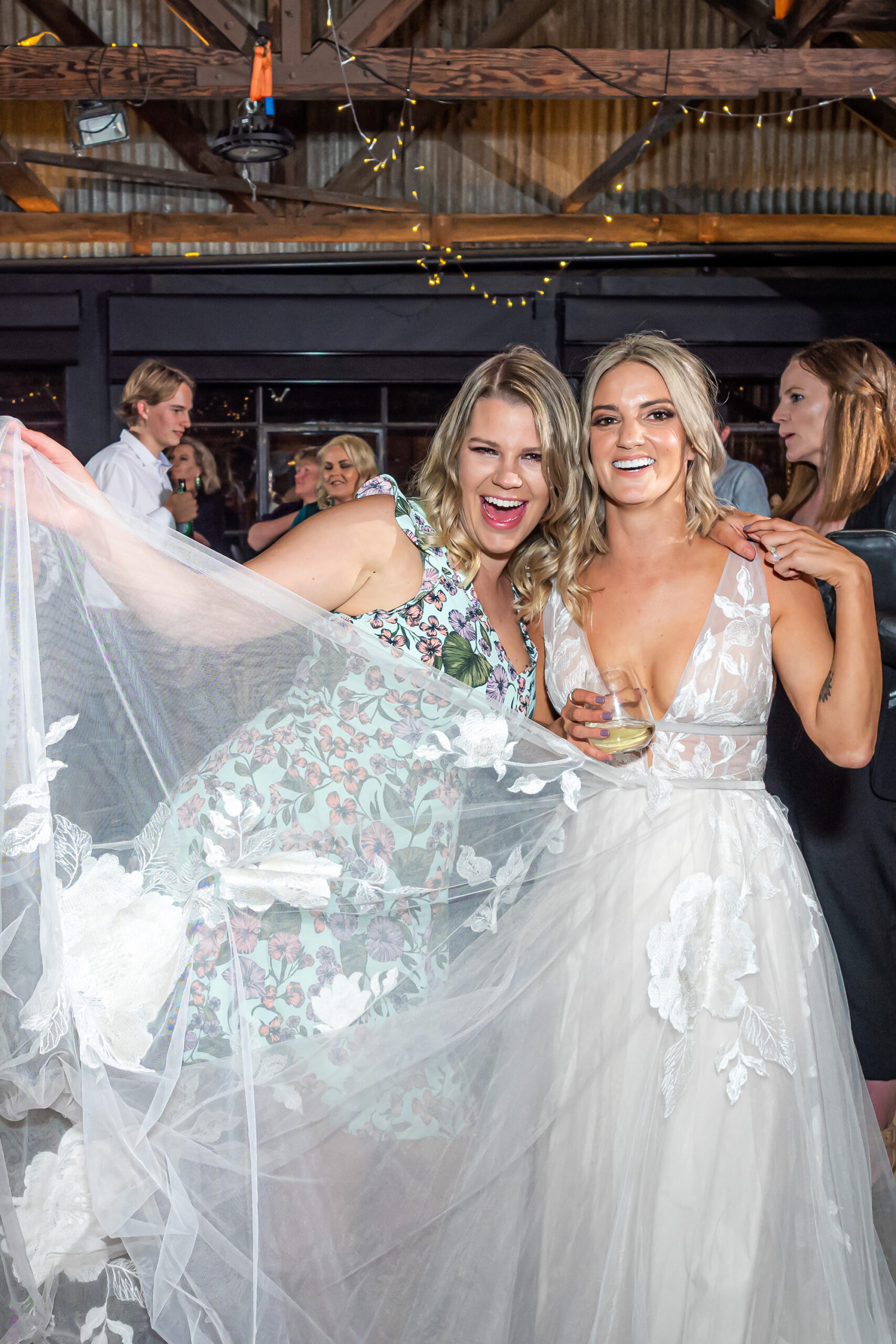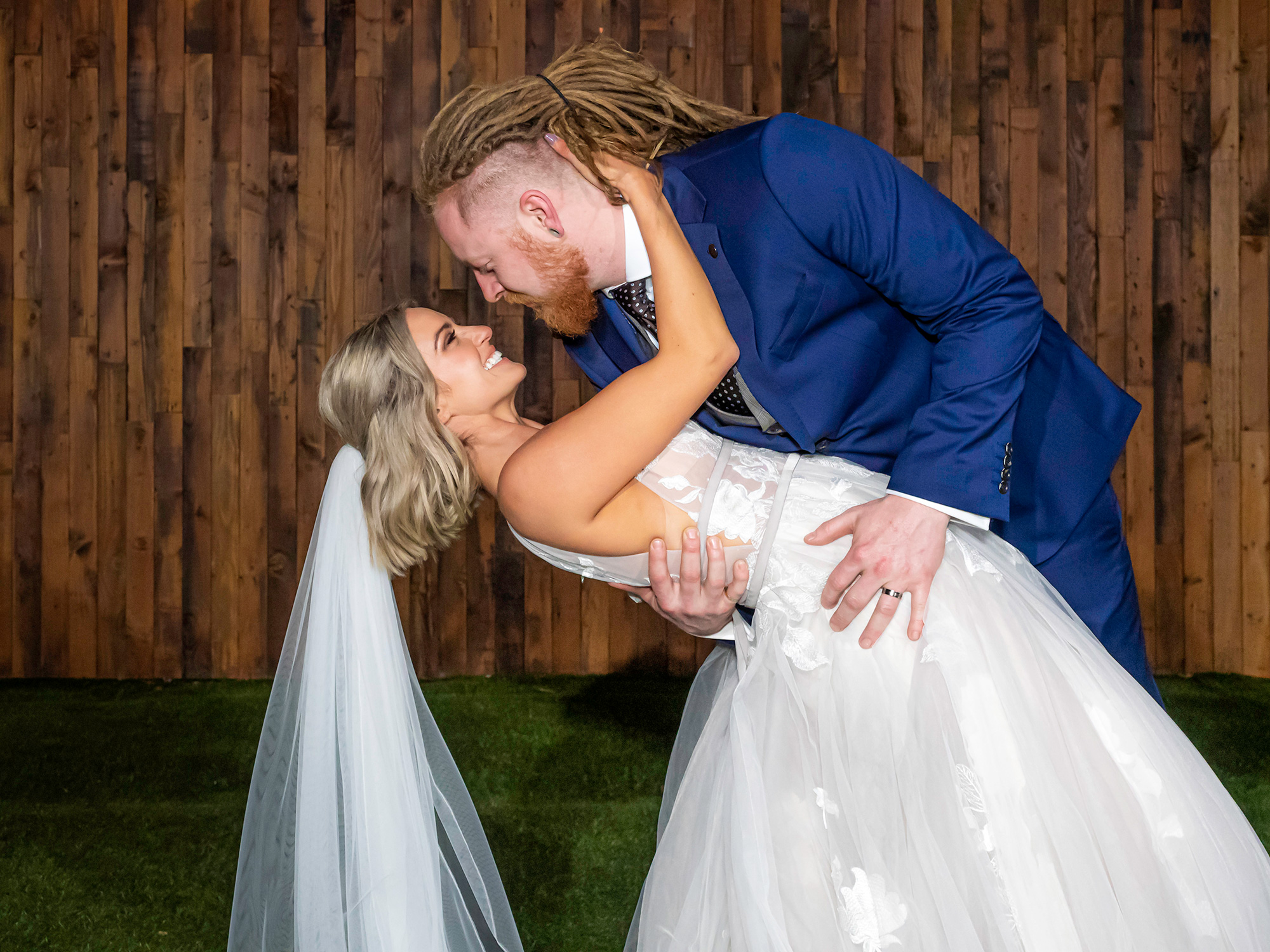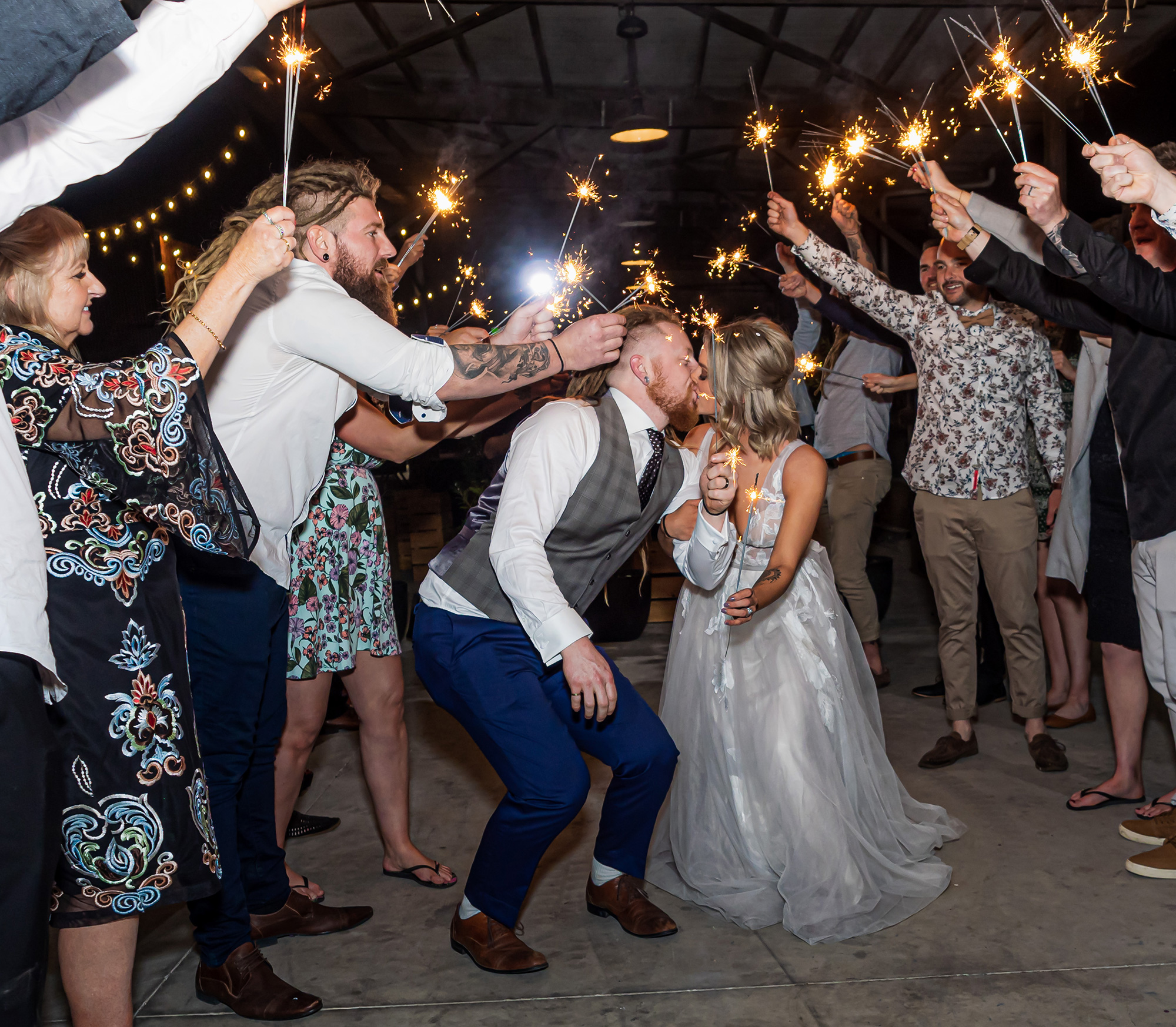 1800 Limo City provided the couple's transport that evening.