Photo booths are an increasingly popular choice for special events, but perhaps not as meaningful as at the garden wedding of Sheree Mcghie and John Stade.
After more than six happy years as boyfriend and girlfriend, 28 year-old John popped the question in a photo booth at the Sydney Tower Eye. "We could finally plan our wedding!" says Sheree. "I was so excited!"
She adds, "Since John proposed in a photo booth and I am a huge lover of photos, we really wanted a photo booth and we're so glad we did. Our guests loved getting dressed up and having the photos taken."
Their special day on November 2, 2013 in Perth was filled with personal touches including a display of their parents' wedding photos, homemade kids' activity packs and custom music for those giving a speech.
The pair also wrote their own vows and John's wedding band used to belong to his grandfather.
For added fun, the shoe game was played at the reception. The game involves placing two chairs back-to-back on the dance floor for the bride and groom. They remove both of their shoes and trade one with each other so they are holding one of each.
A designated person asks a series of questions about the couple's relationship, for example, "Who said I love you first?"
After each question, the bride and groom hold up the shoe of the person they think is the answer. Matching shoes may indicate a peaceful future!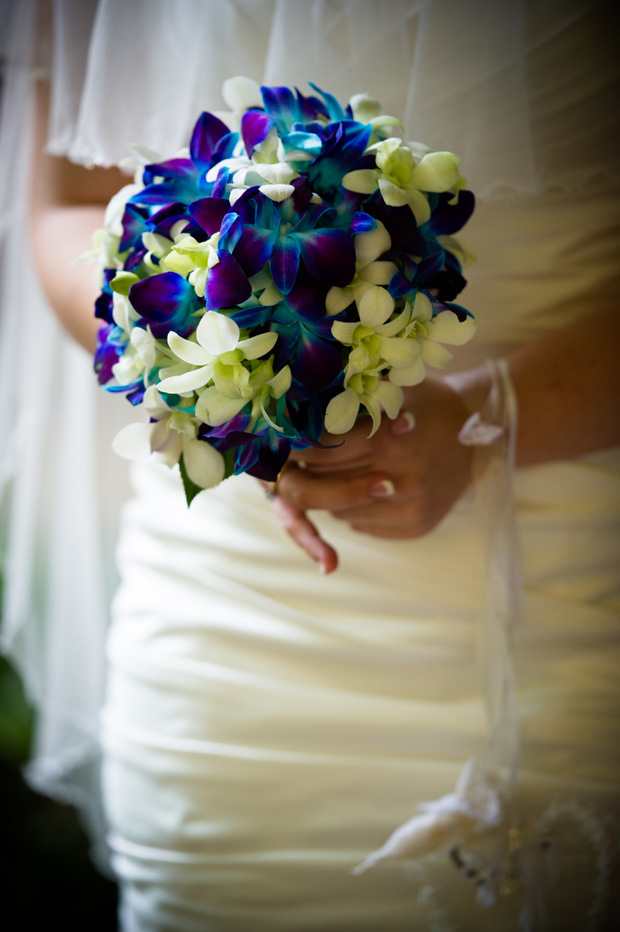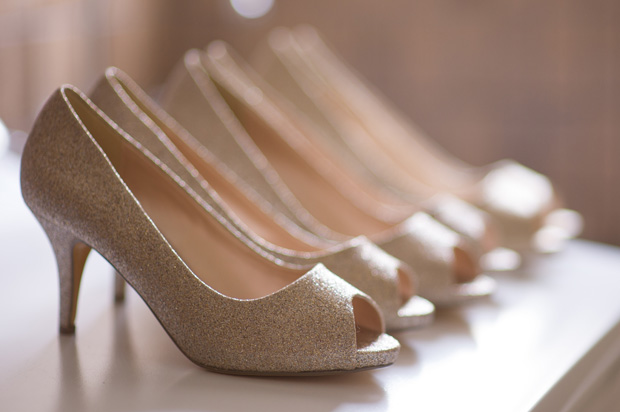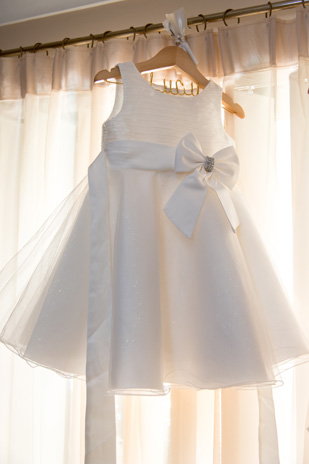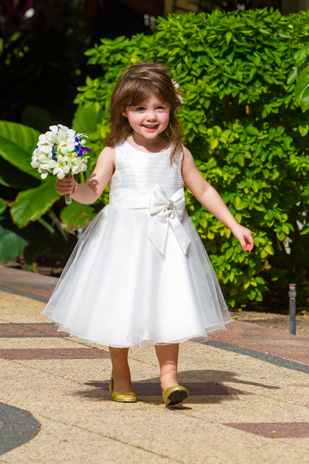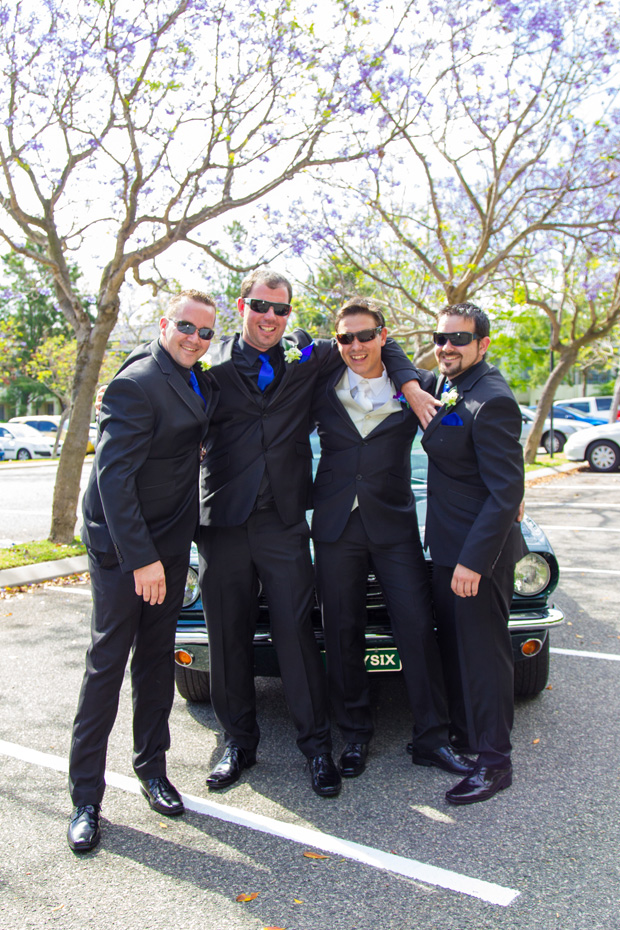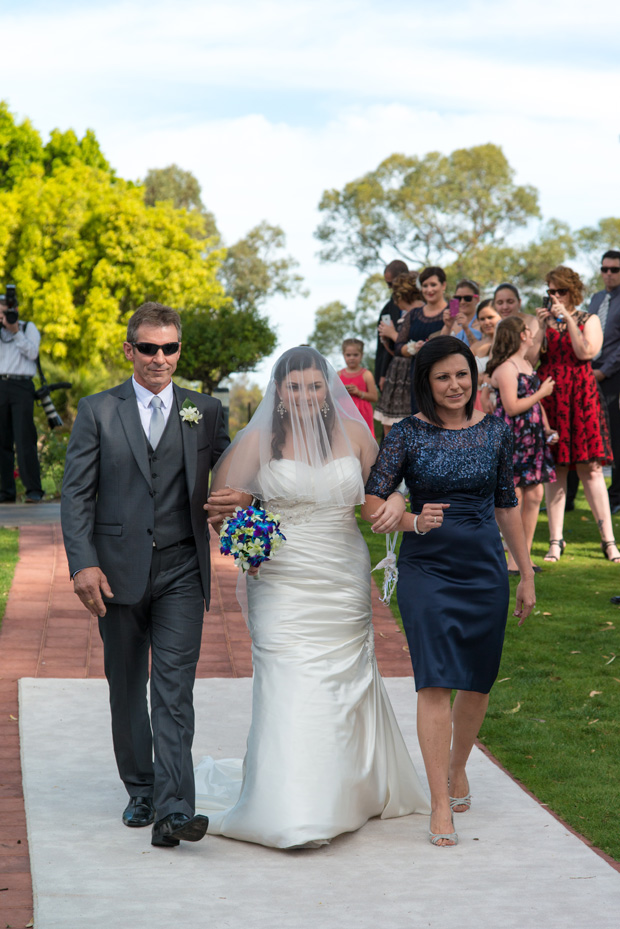 The bride's ivory strapless gown was chosen from Tuscany Bridal and her bridesmaids wore royal blue one shoulder dresses purchased online.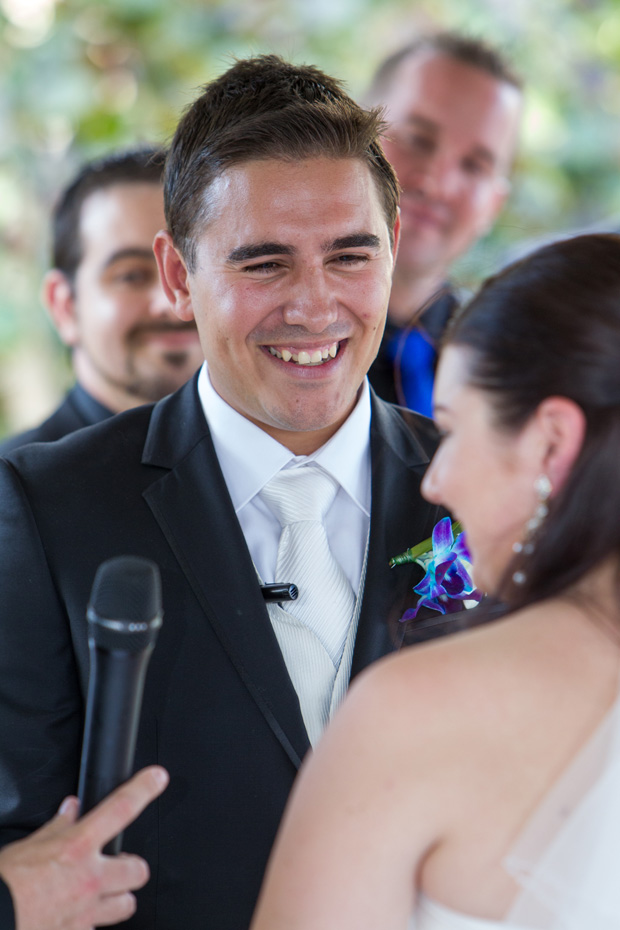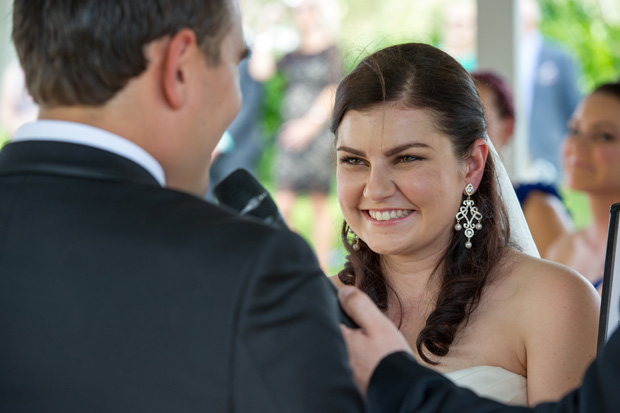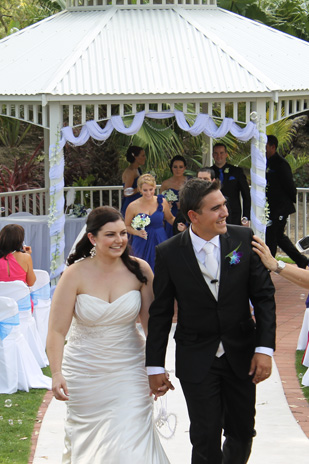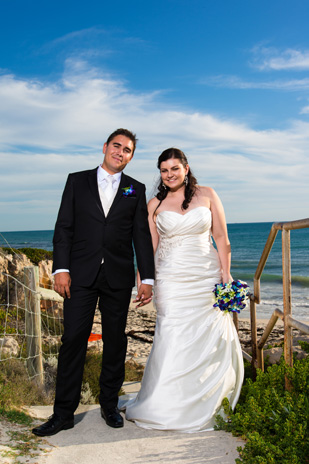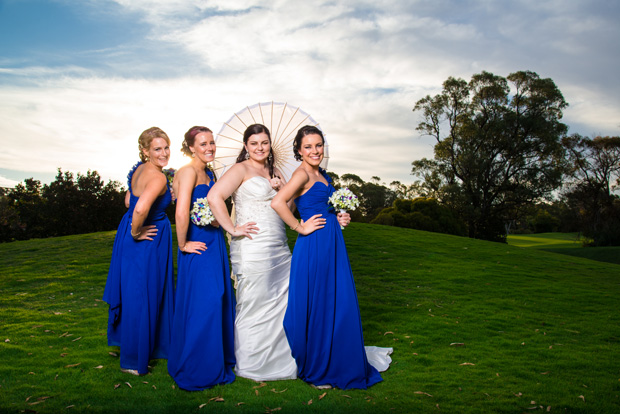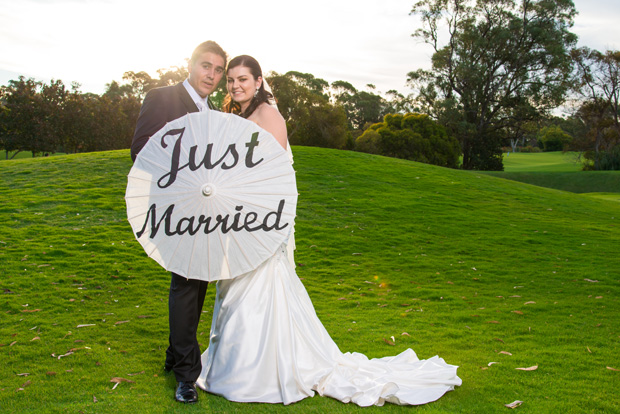 The couple sourced several of their wedding items from Etsy – including props for their photographs.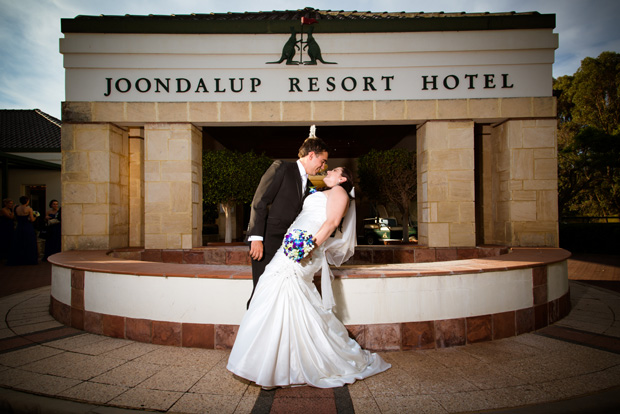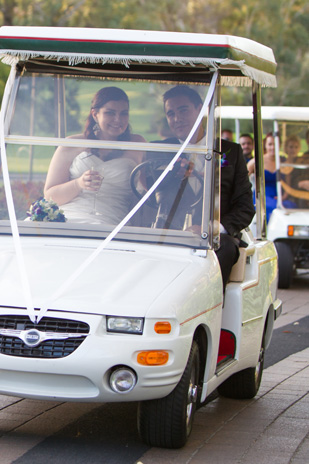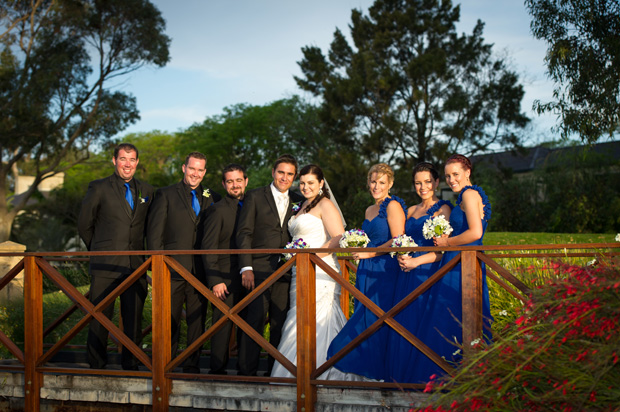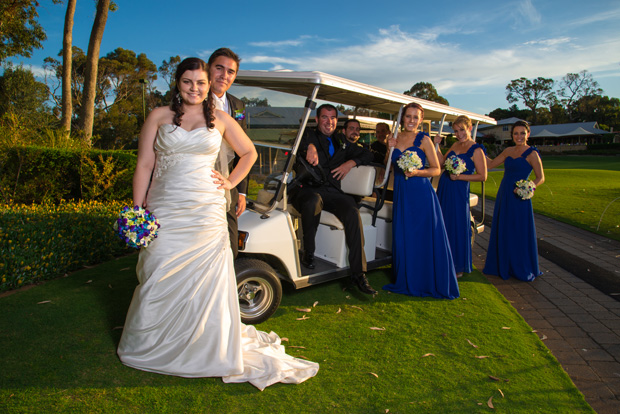 Golf carts transported the bridal party around for photographs. "It was so much fun and very relaxed," smiles Sheree.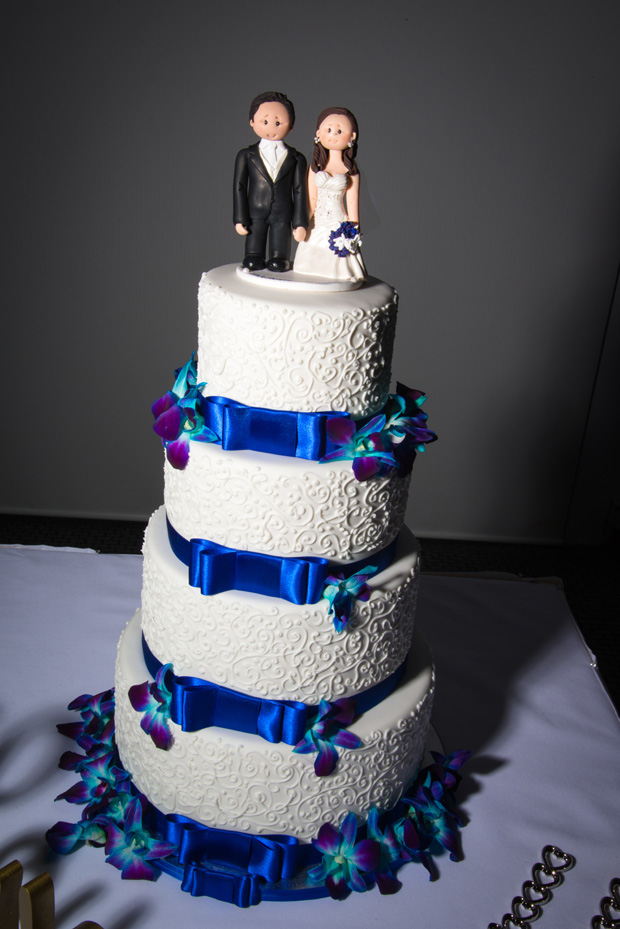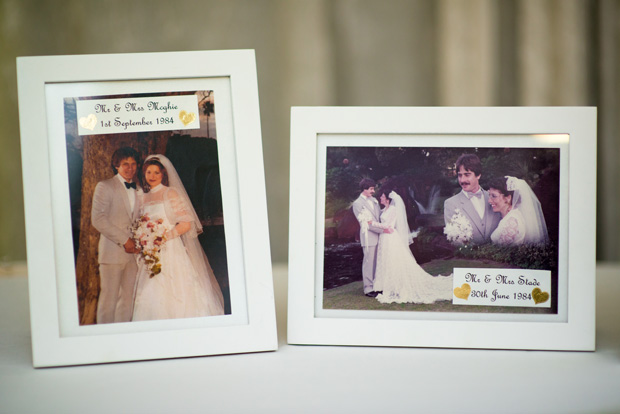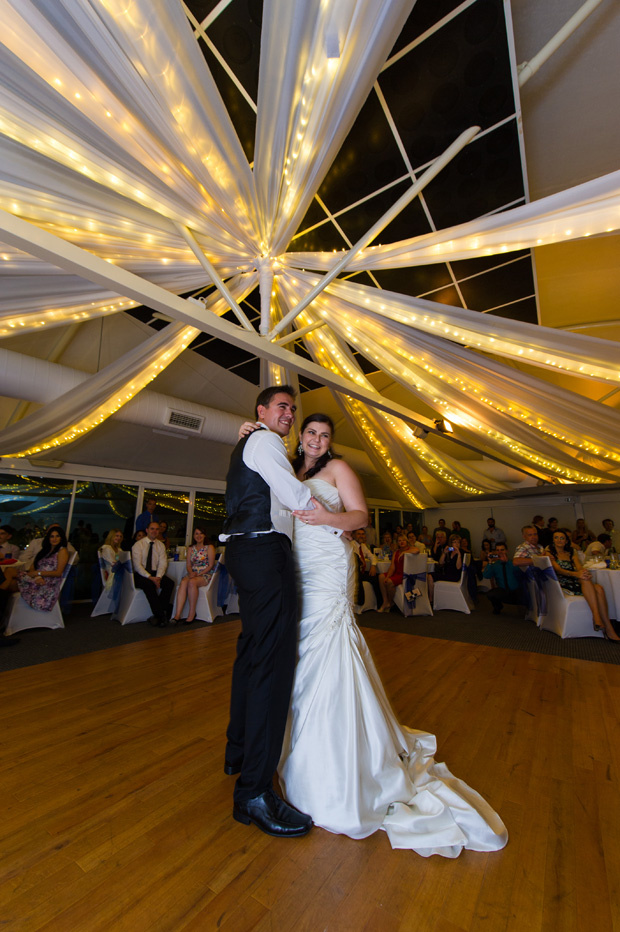 The reception was held at Joondalup Resort in the Lakeview Terrace Marquee.
Photographs courtesy of Global Image Photography.