Guests from 11 countries flocked to Indonesia to see Shamistha Fernando and Simon Andemariam say 'I do' at their Bali wedding.
The venue was kept secret from guests until they were chauffered to the secluded black-sand beachfront resort, Jeeva Saba on the south-east coast. Guests were greeted by traditional dancers, and the celebrations ensued.
Shamistha, 29 and Simon, 33 exchanged vows on June 26, 2017 before 75 family and friends. The Melbourne pair describe their wedding ceremony as "honest, philosophical, and lighthearted, including amusing love quotes from the bridal party."
Those passed were honoured with a balloon release immediately after the ceremony. "It was a very powerful and emotional moment felt by all," recalls Shamistha.
While the wedding party took photos on a nearby beach, guests were treated to a bouncy castle, clown, giant jenga, and lawn games, as well as performances by bongo drummers and live musicians.
"We designed an unconventional wedding around nature and the ocean," explains Shamistha. "We were constantly surprising guests with entertainment including a nod to Balinese culture."
Shamistha advises other couples embarking on the same wedding planning journey to double check all the little details. "Don't worry about seeming rude," she says, "you only get one shot!"
Photos courtesy of Terralogical.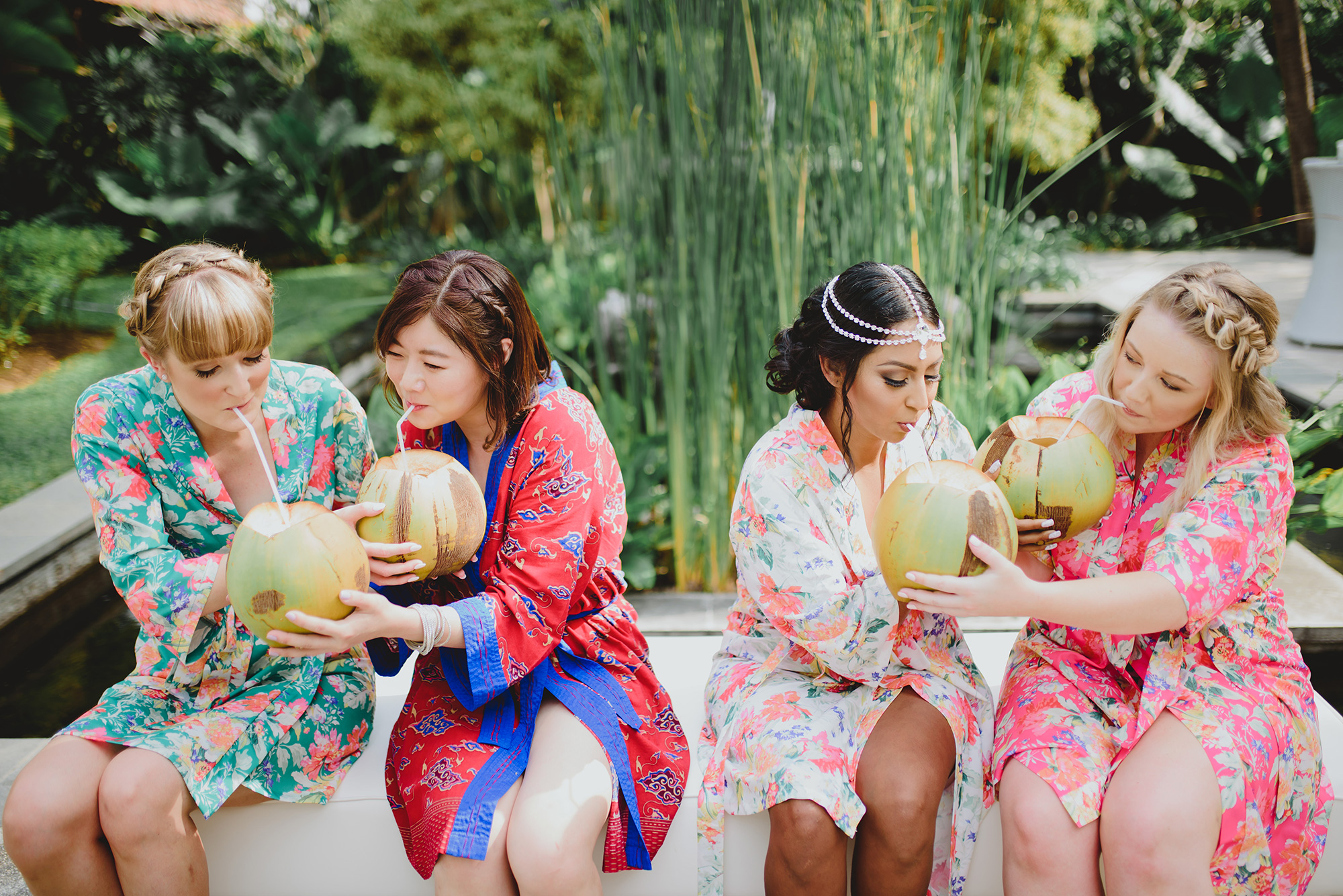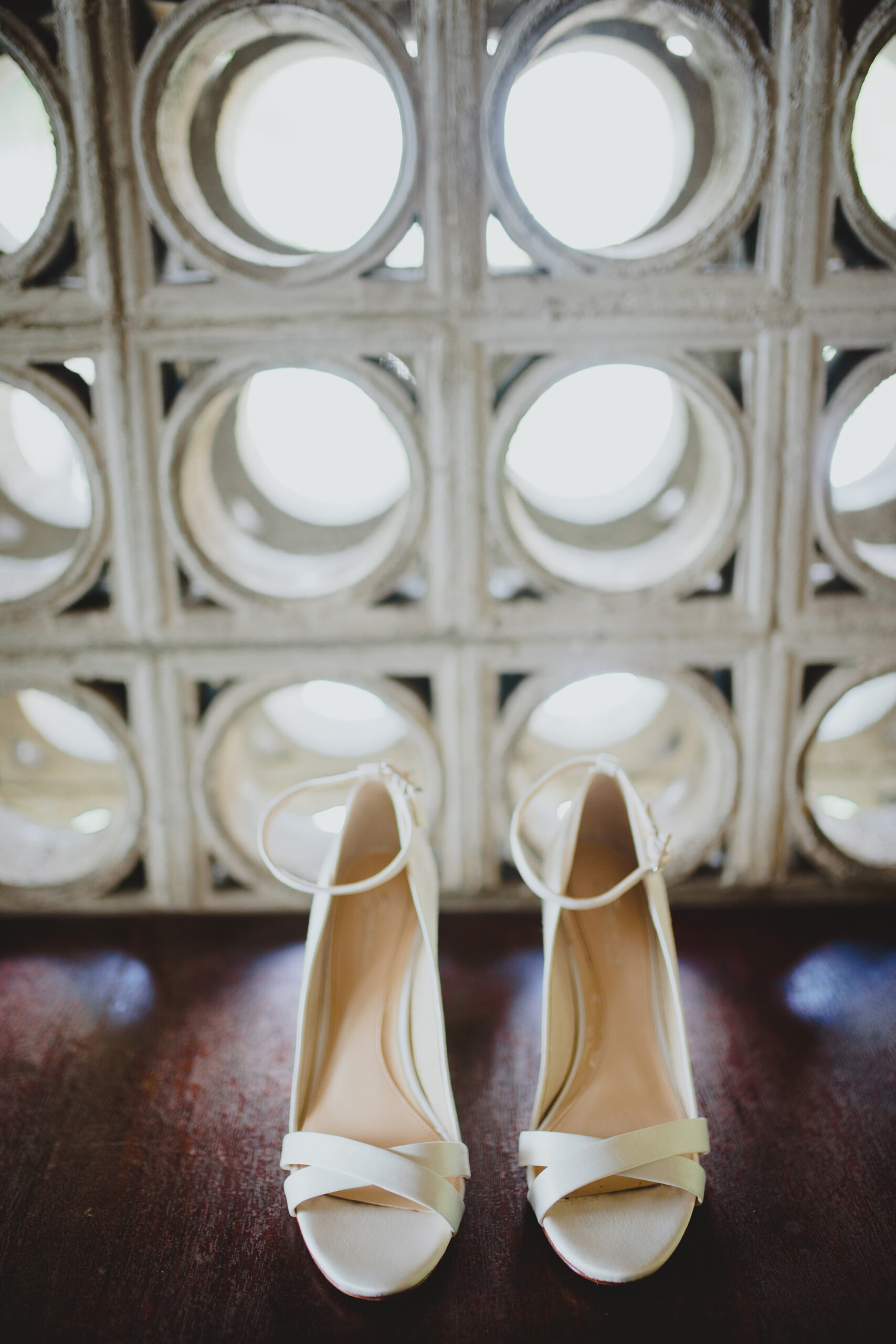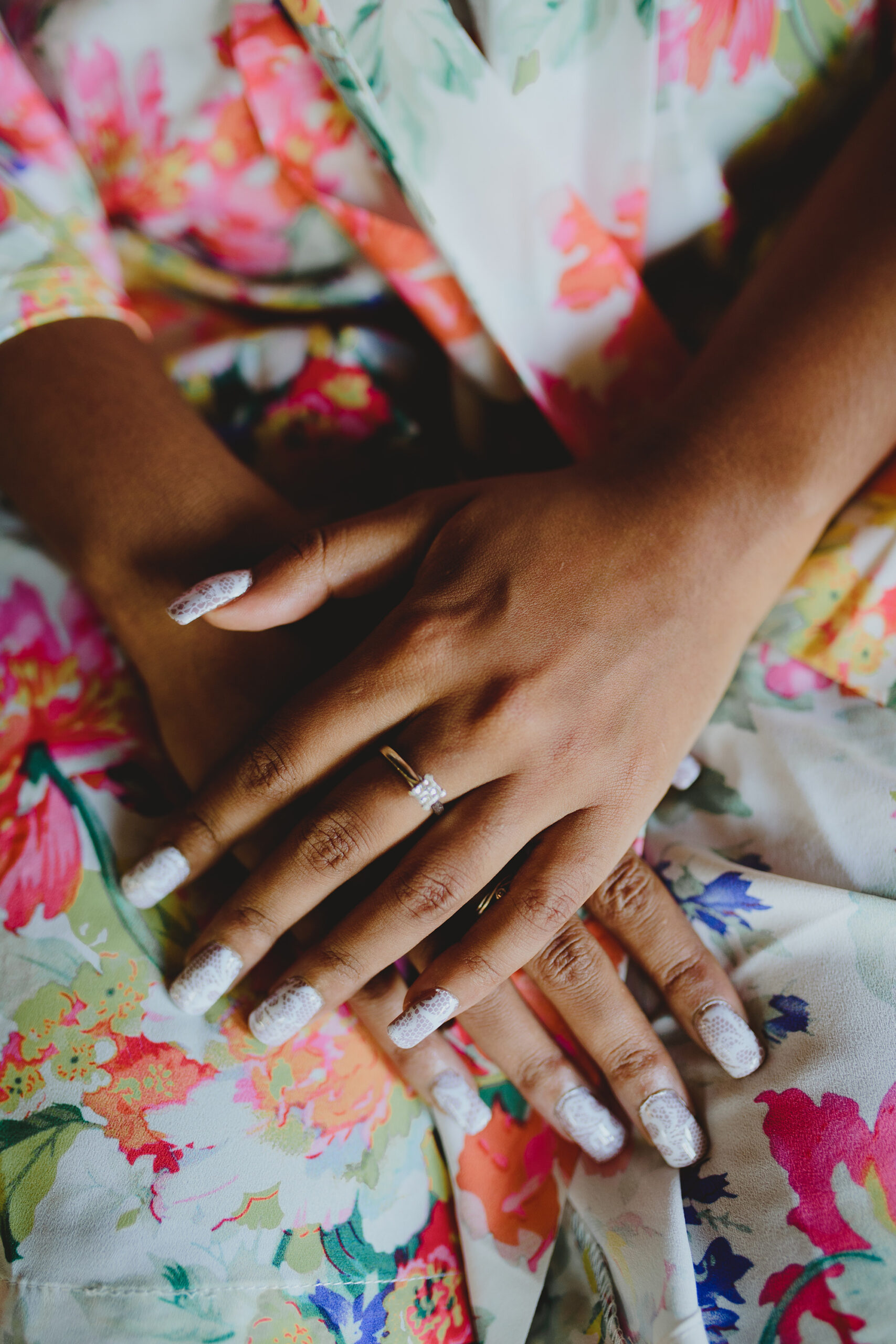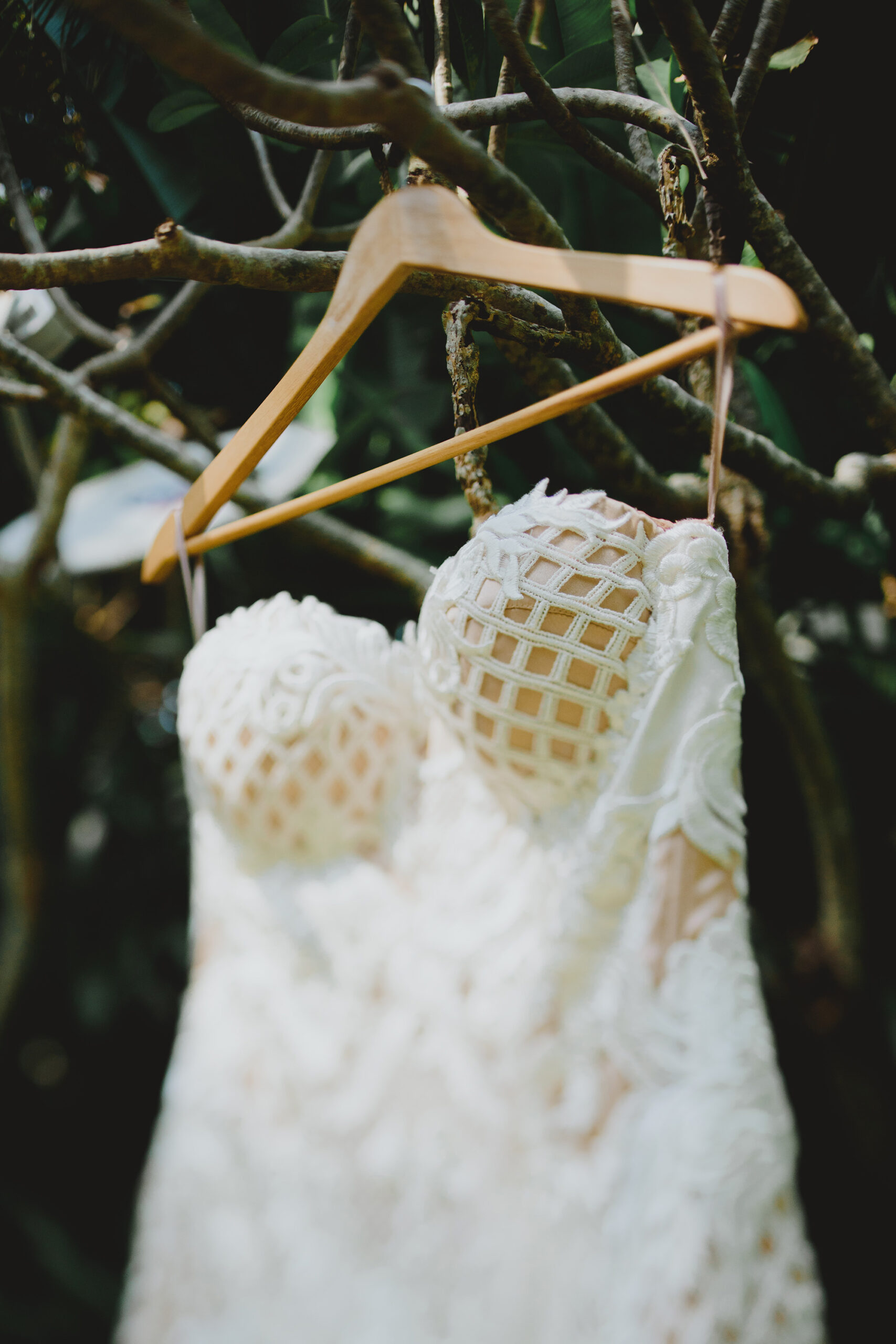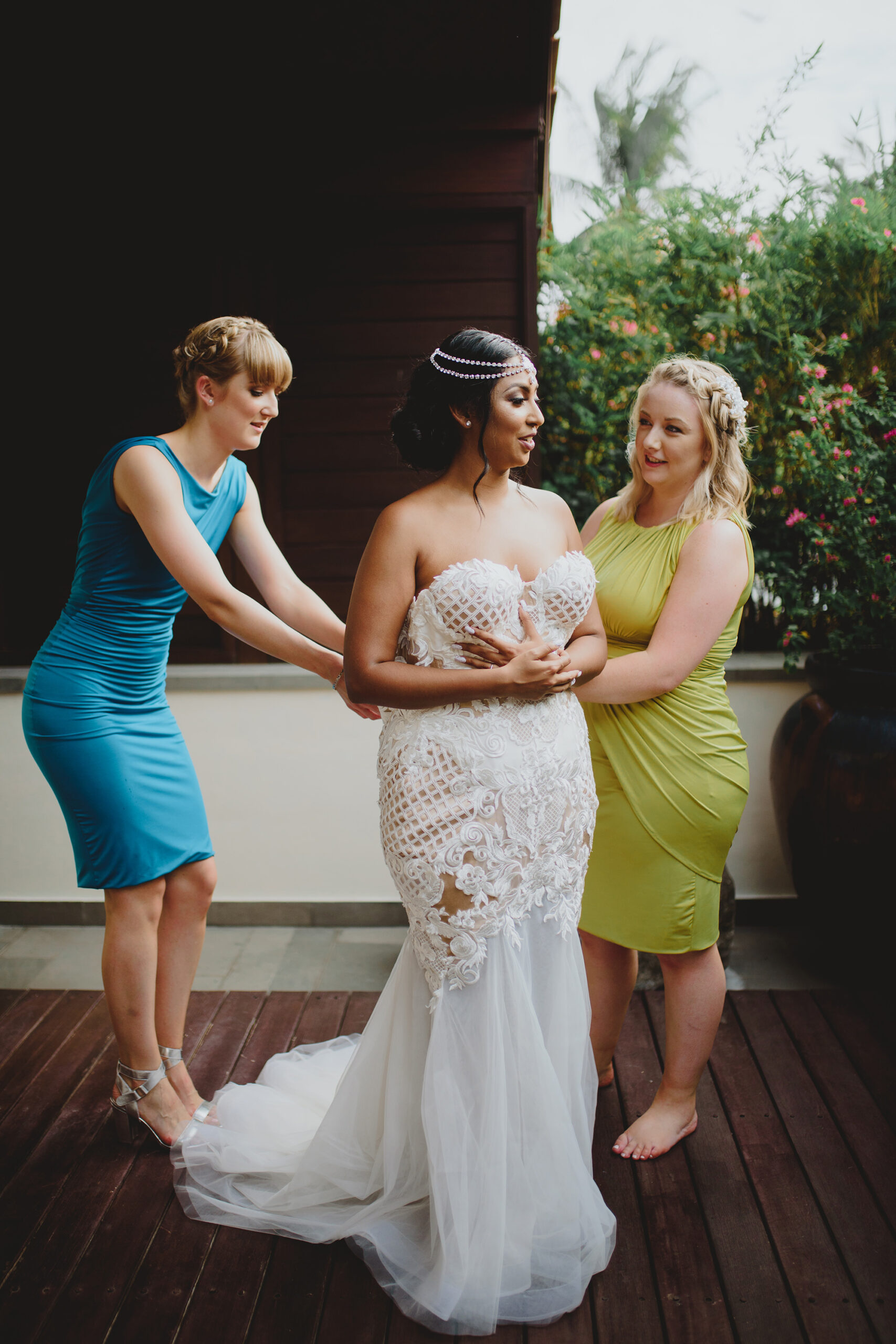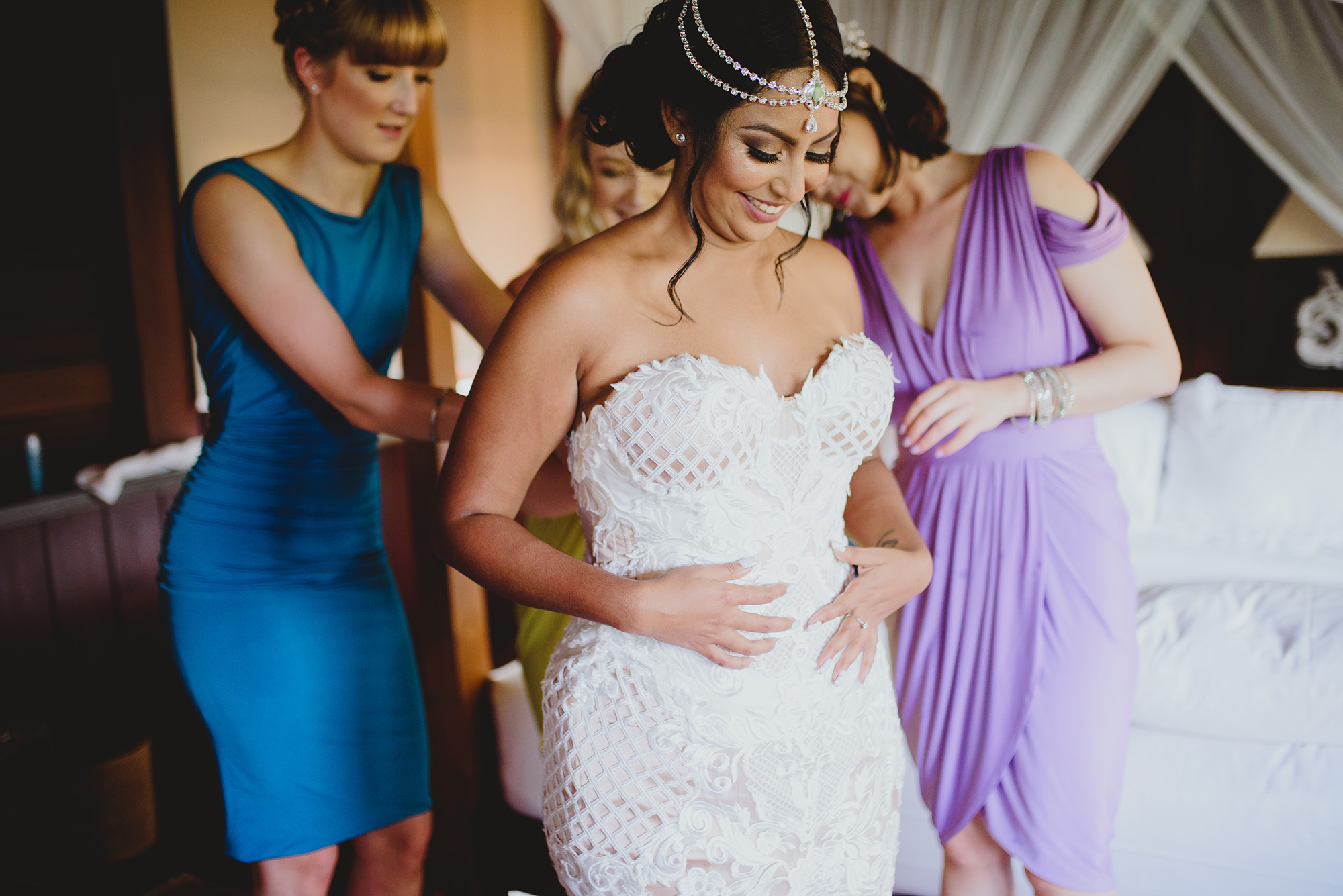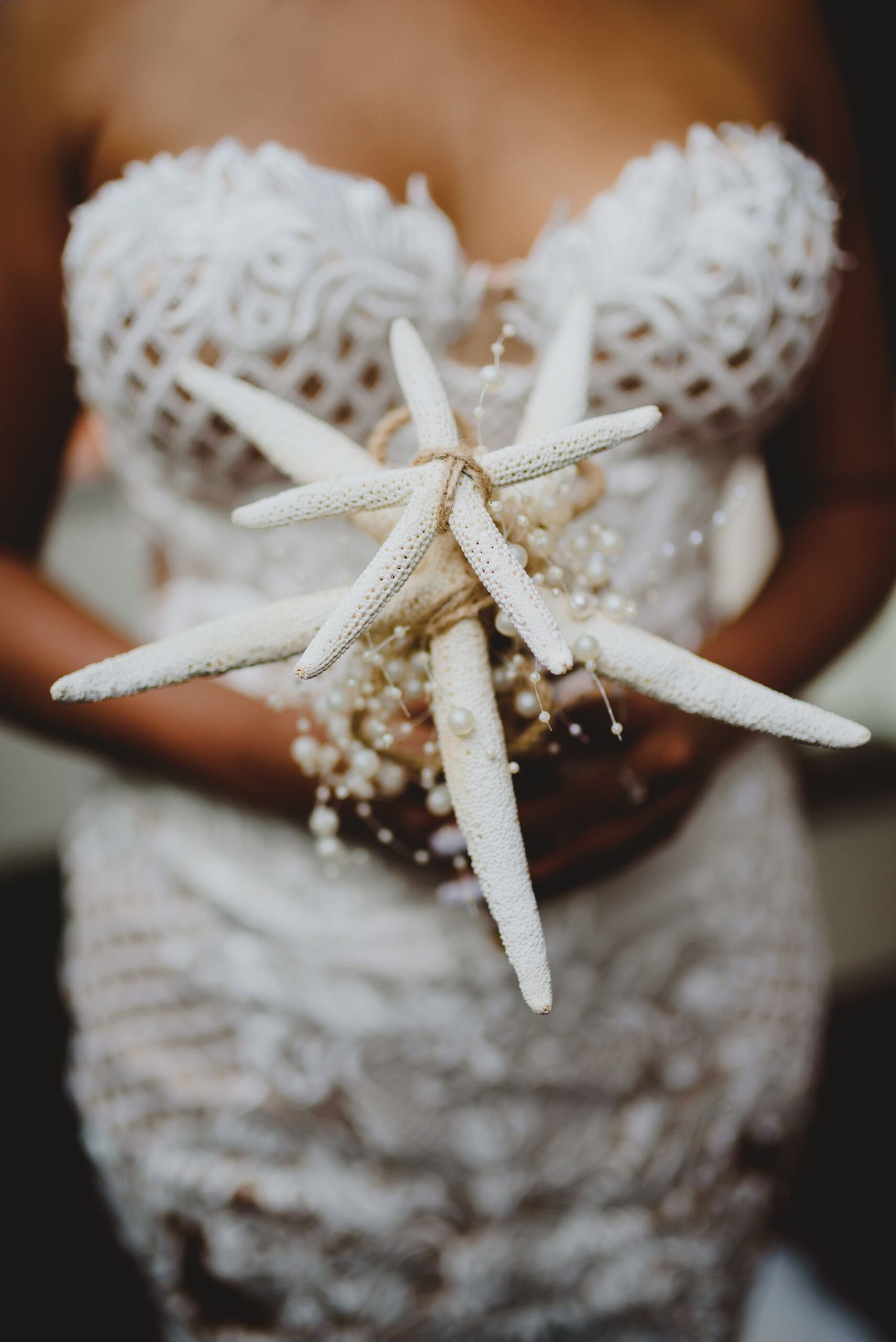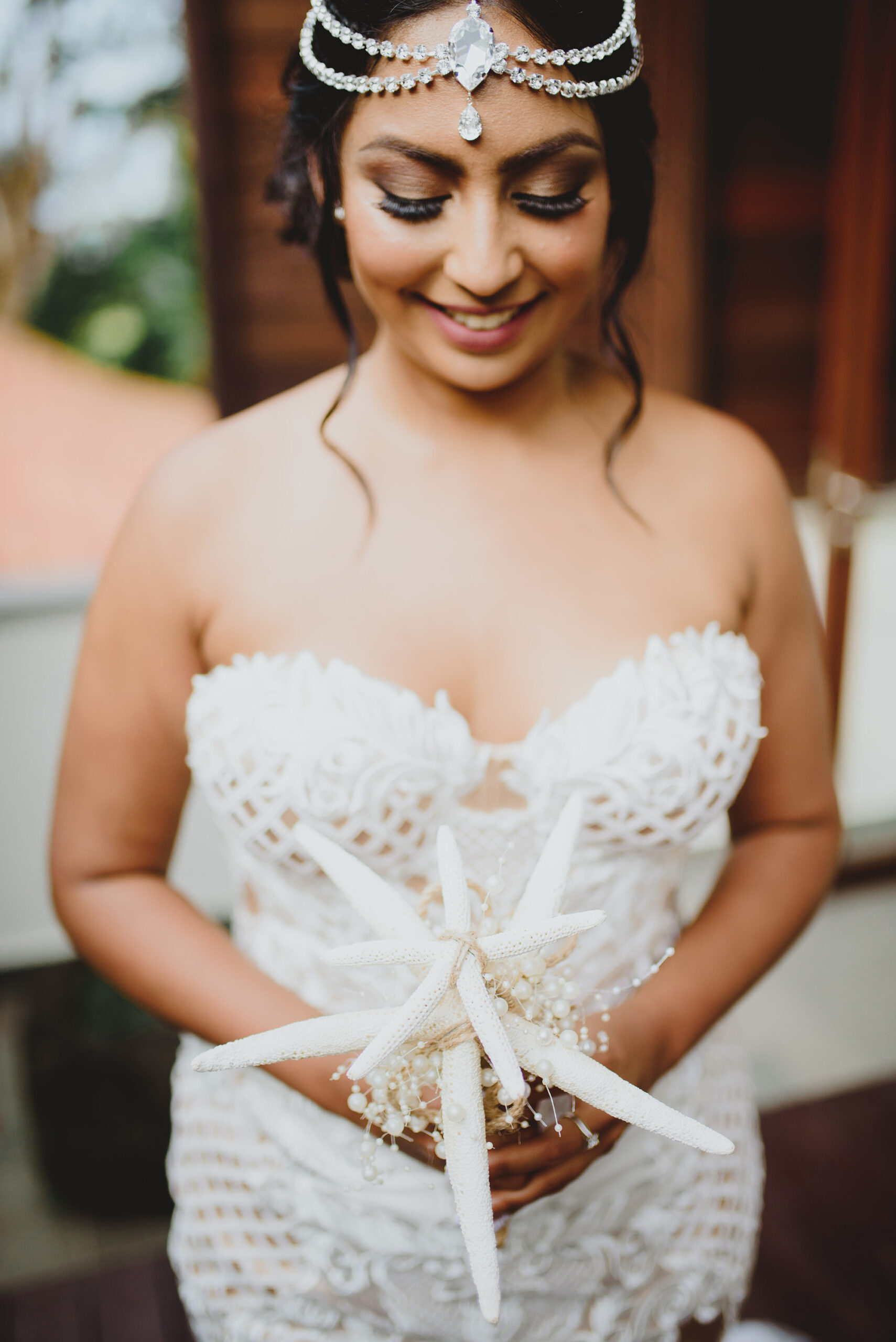 To complement the Balinese beach wedding theme, Shamistha carried star fish with palm leaf and burlap for her bridal bouquet.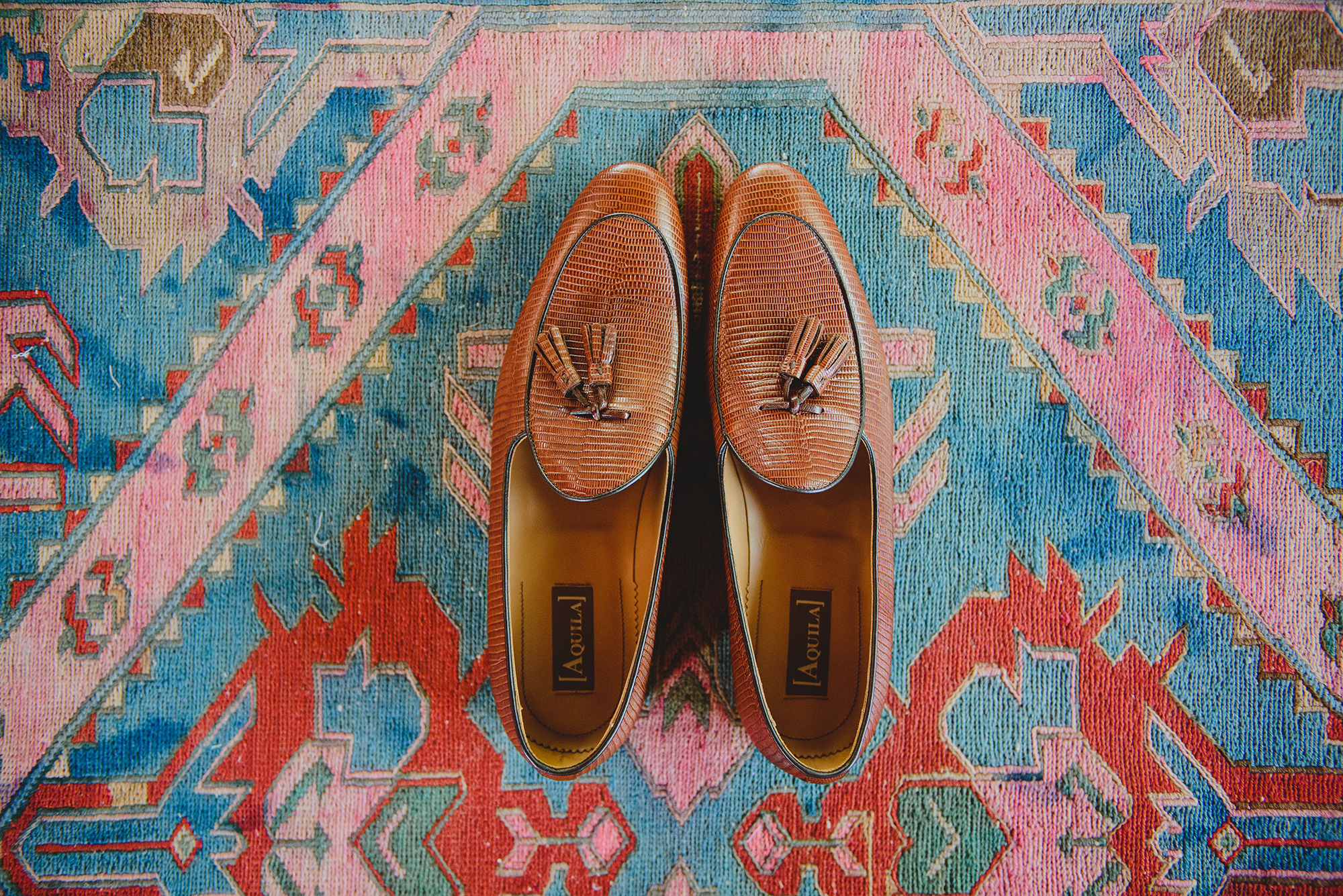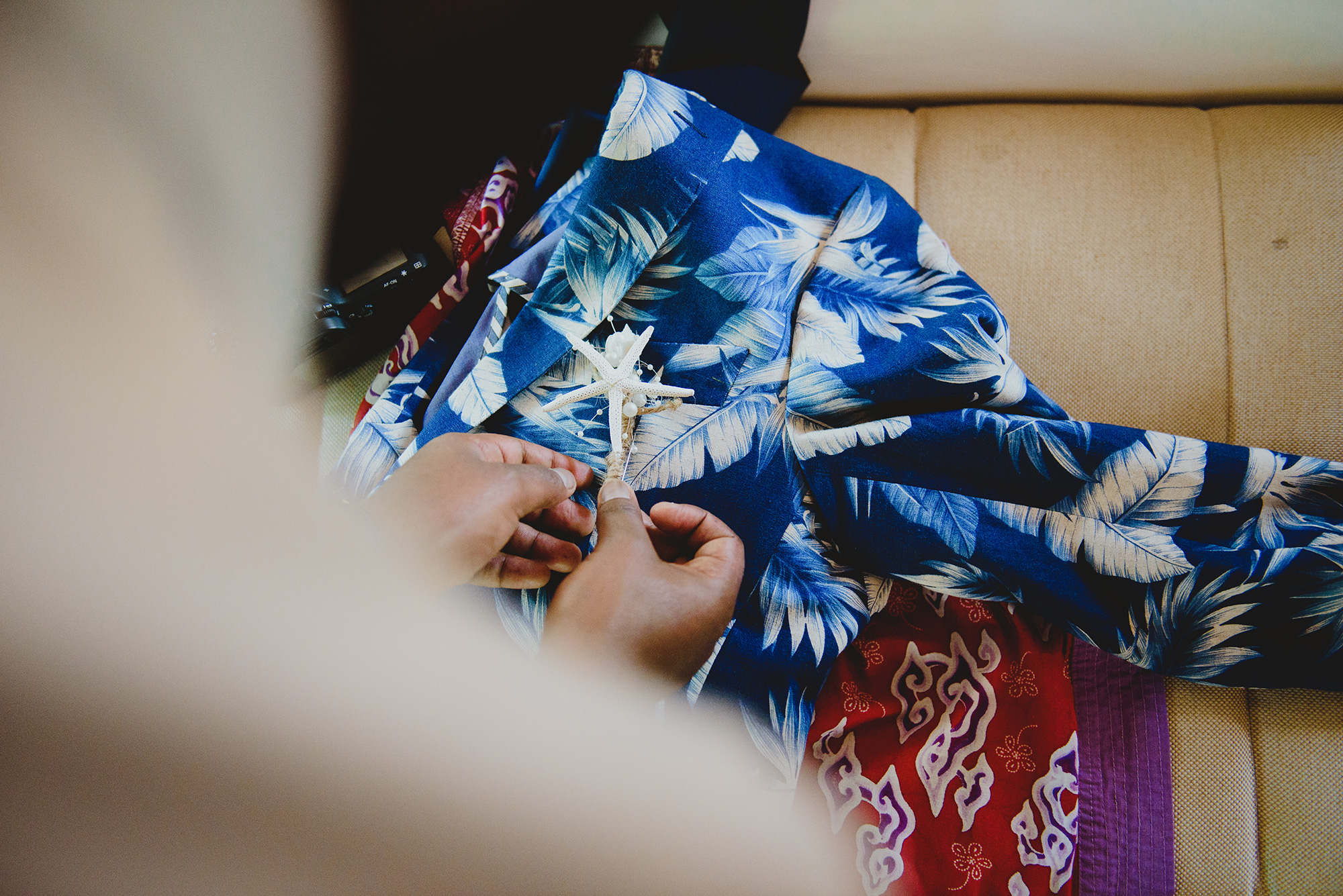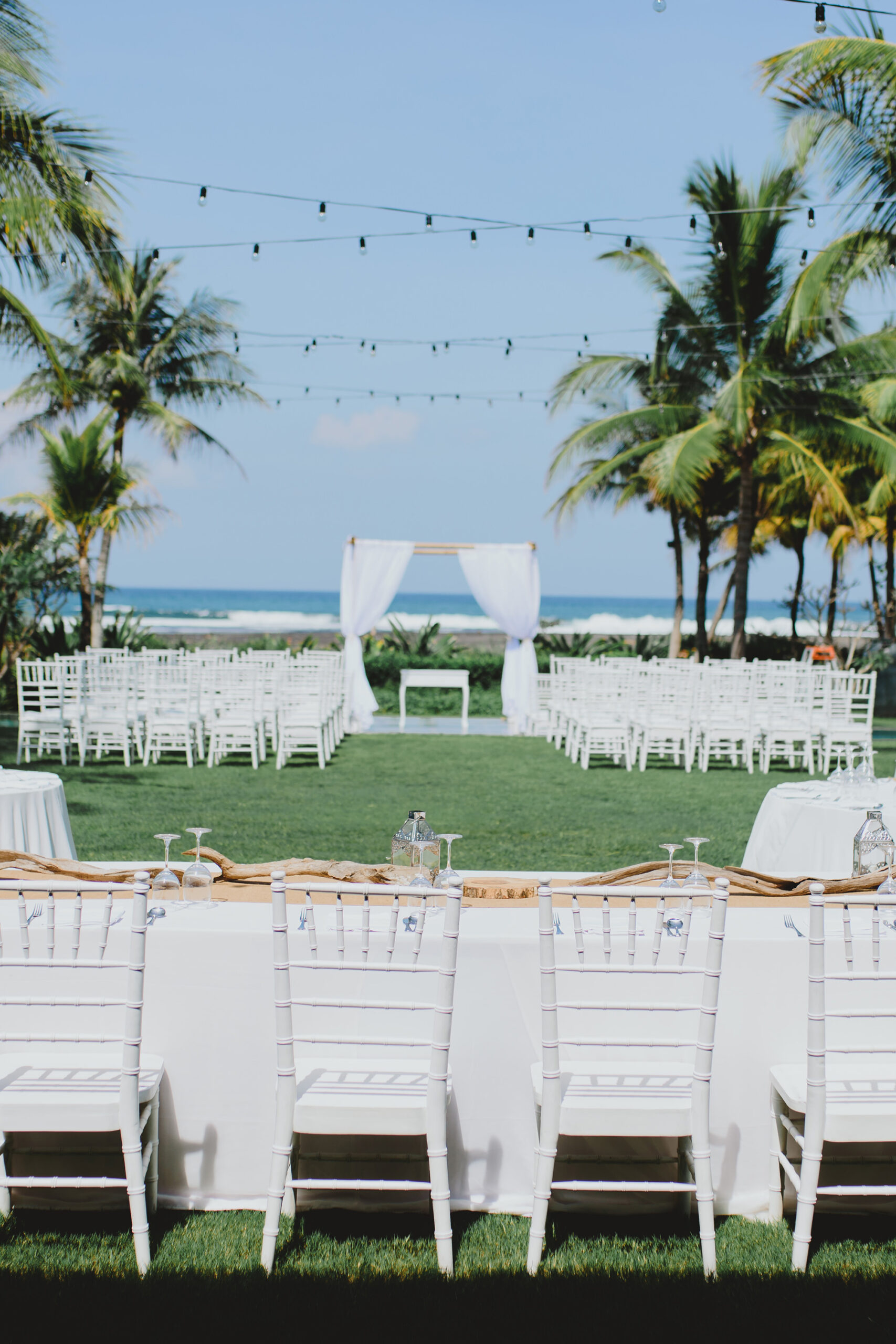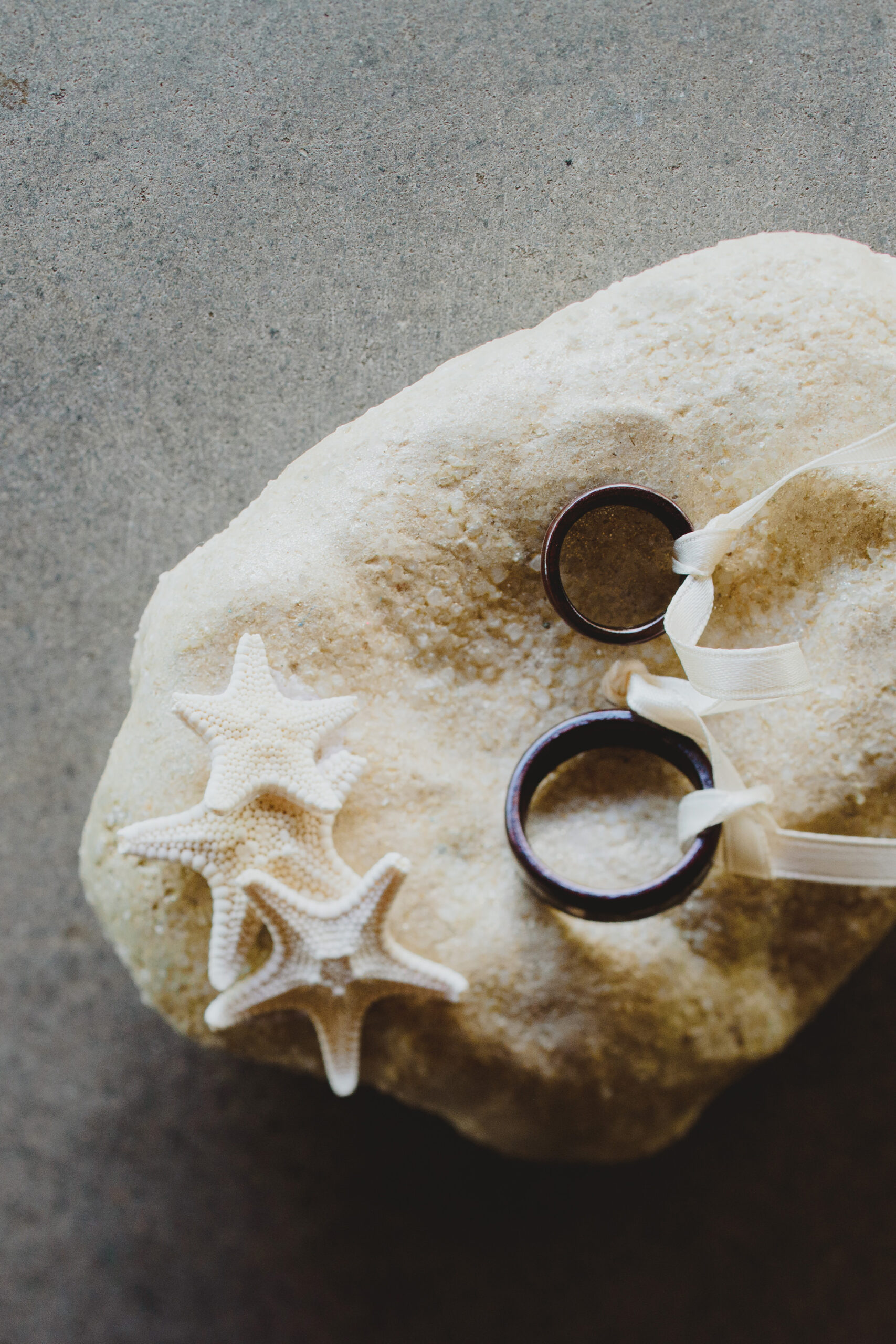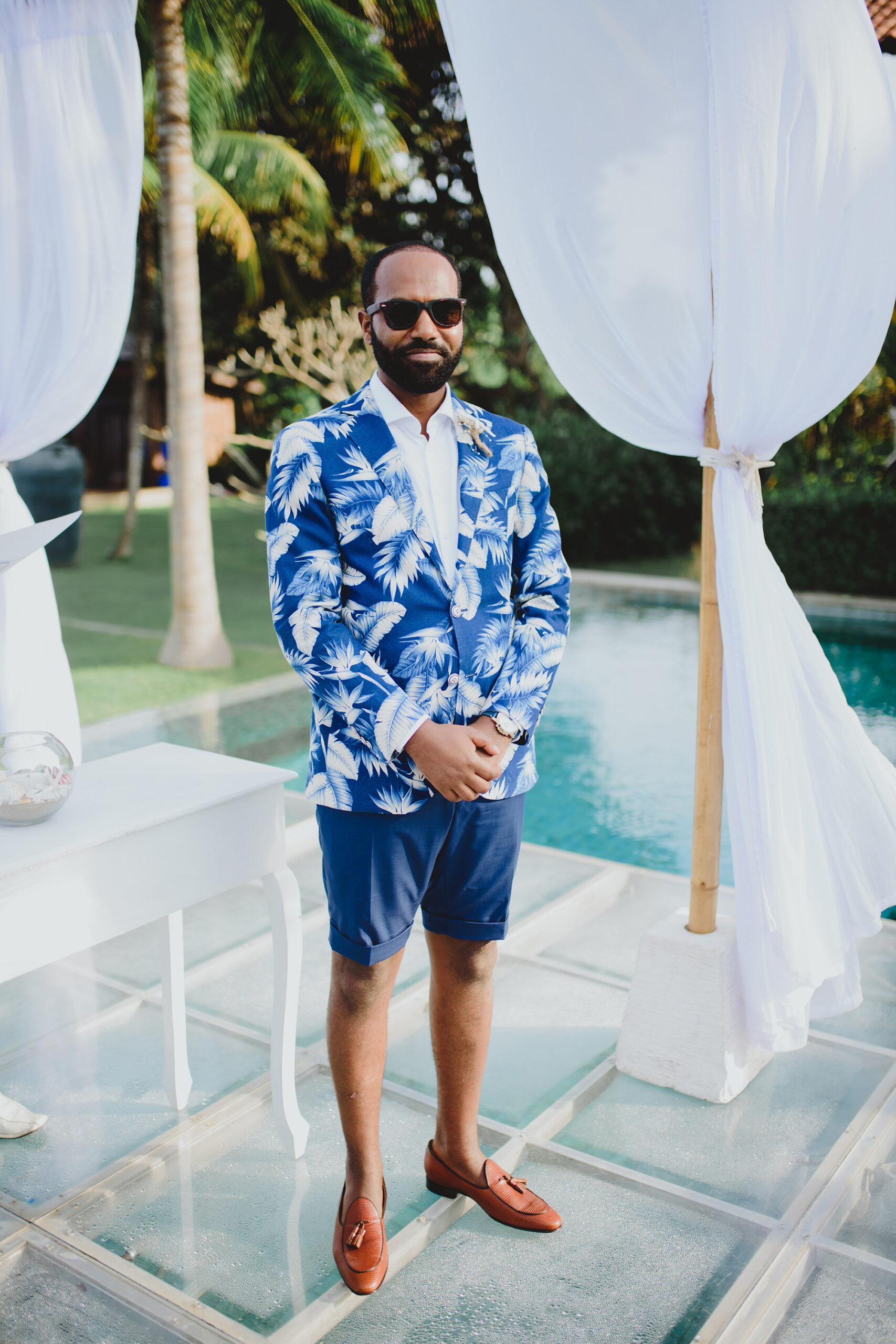 The pair exchanged vows ON the pool. "It was a way to be connected to water and had the gorgeous black-sand backdrop as a view," says Shamistha.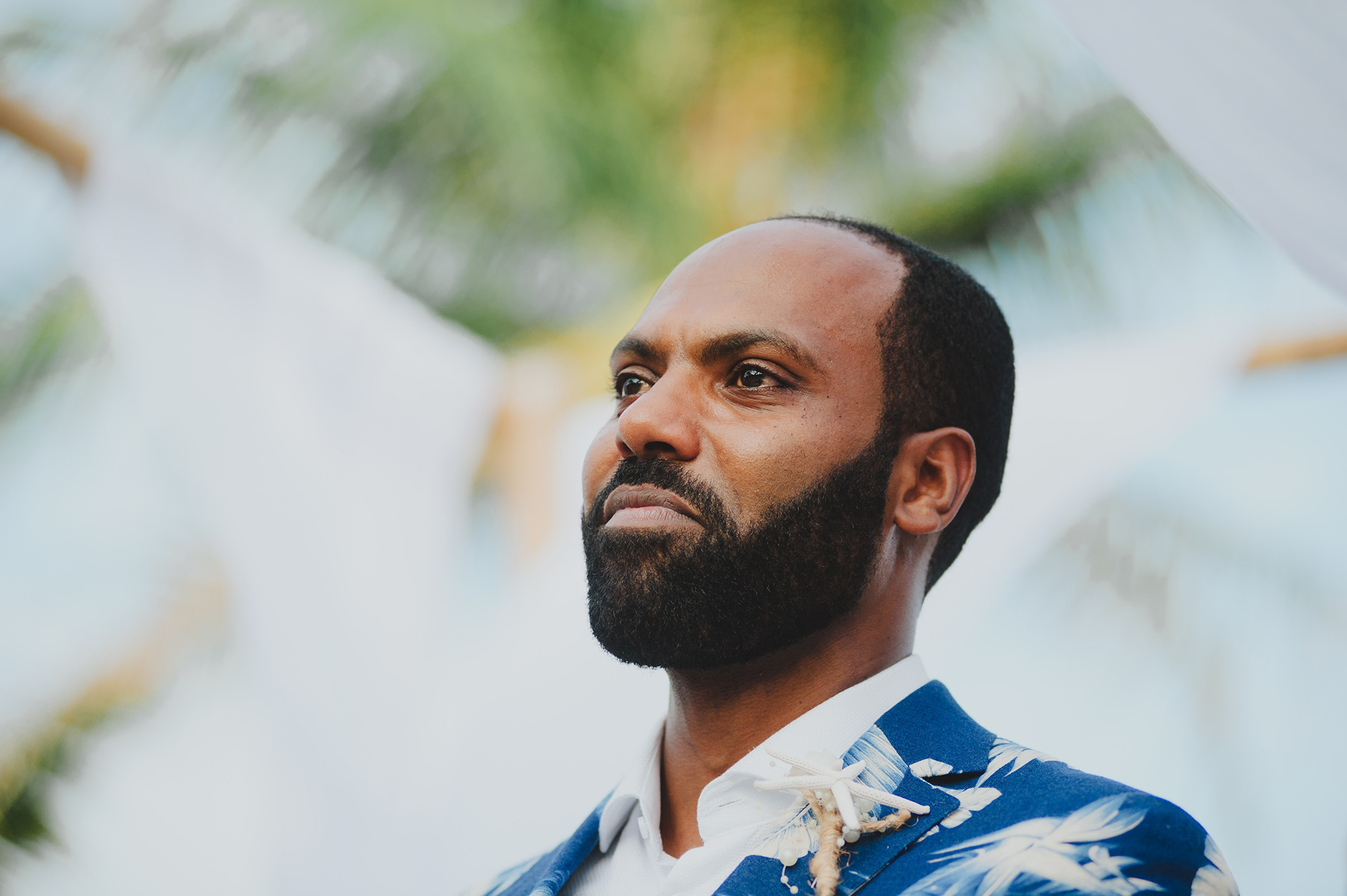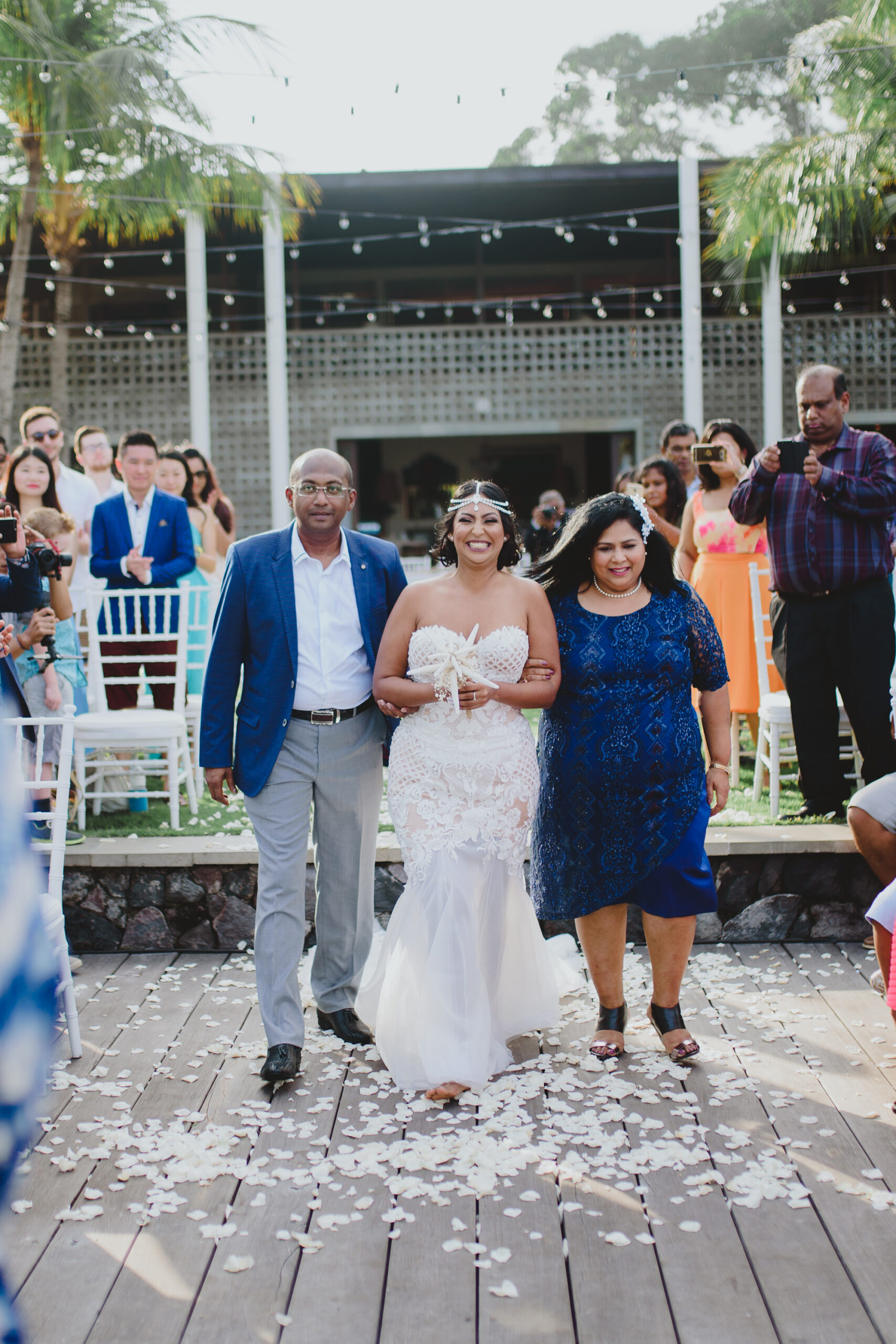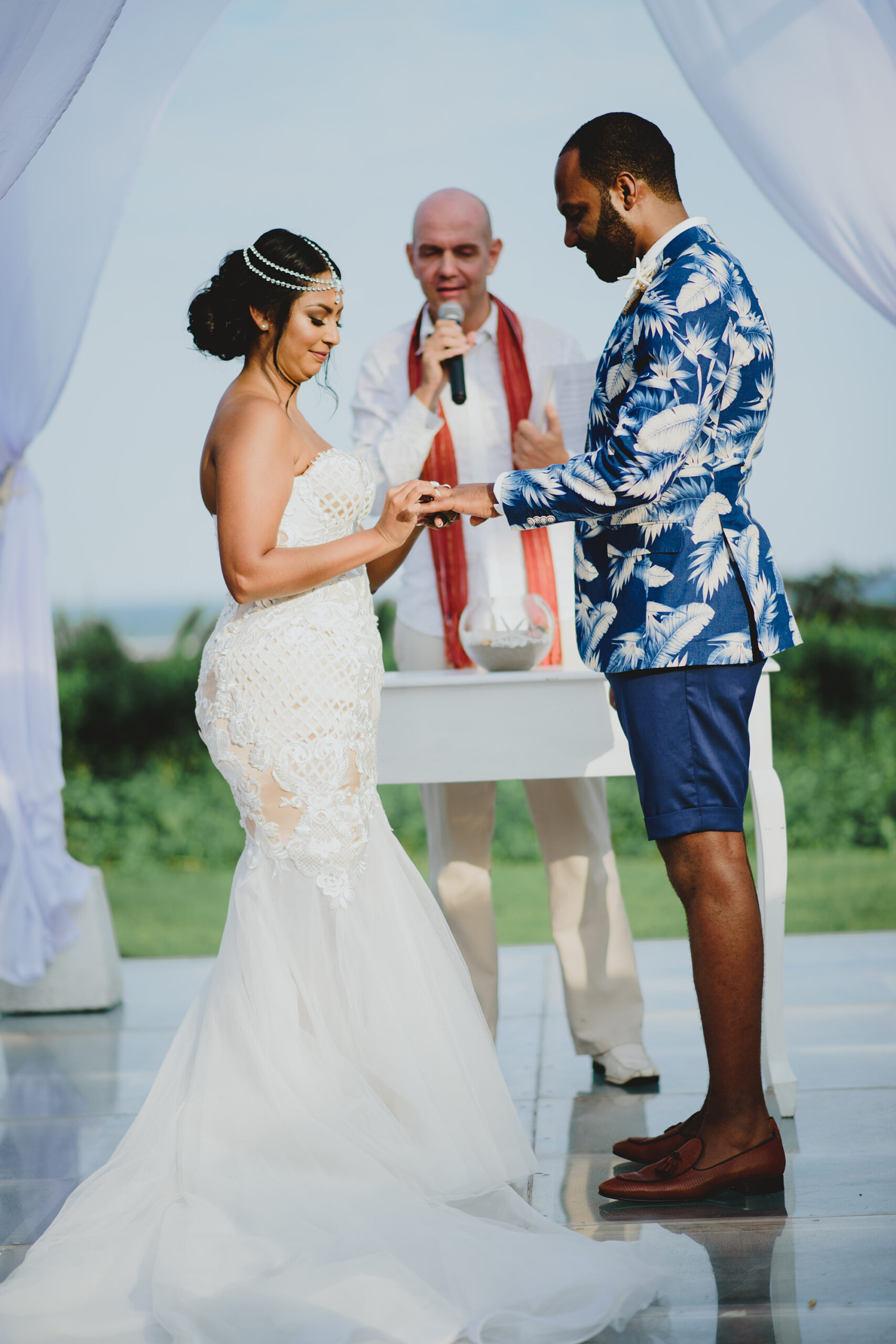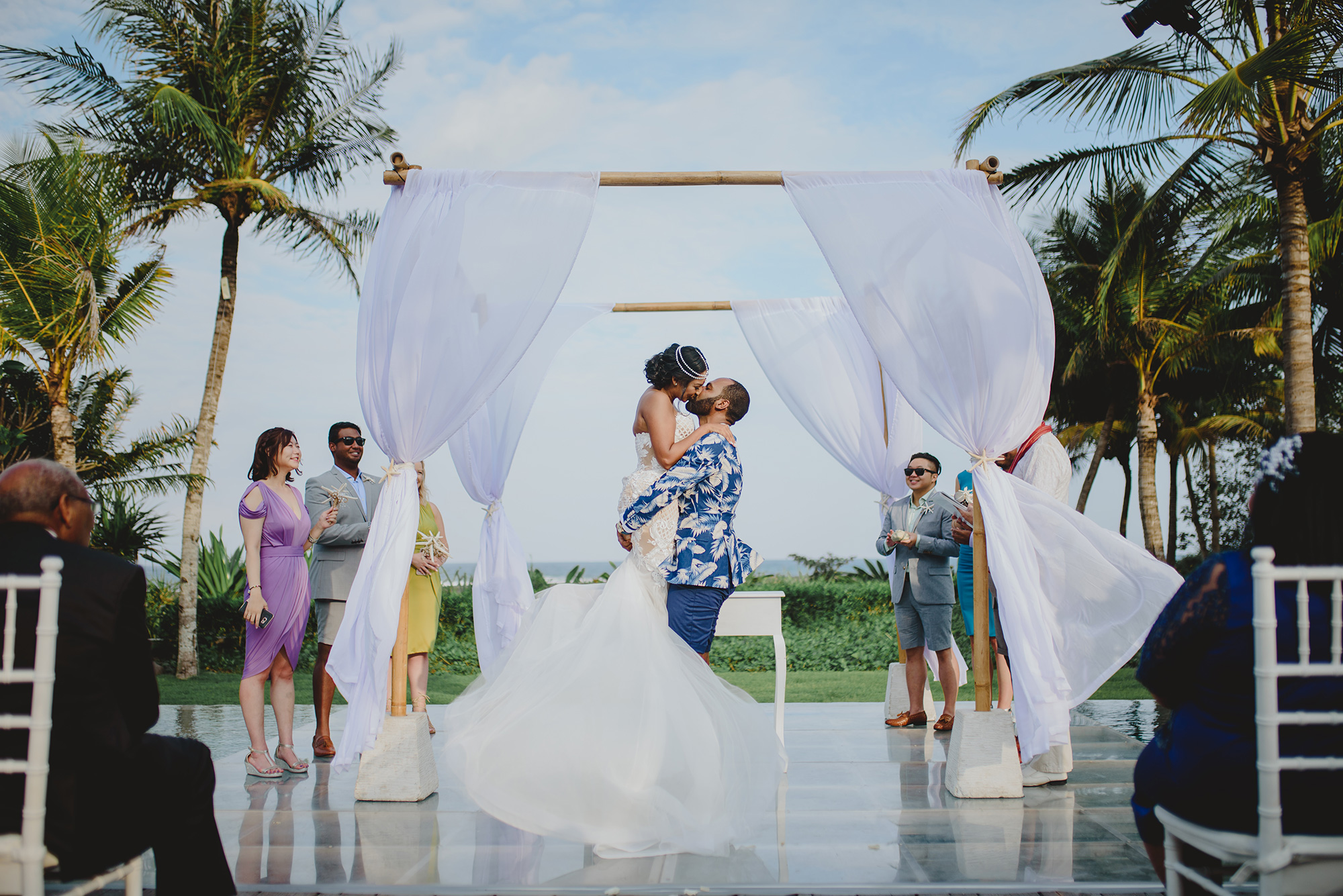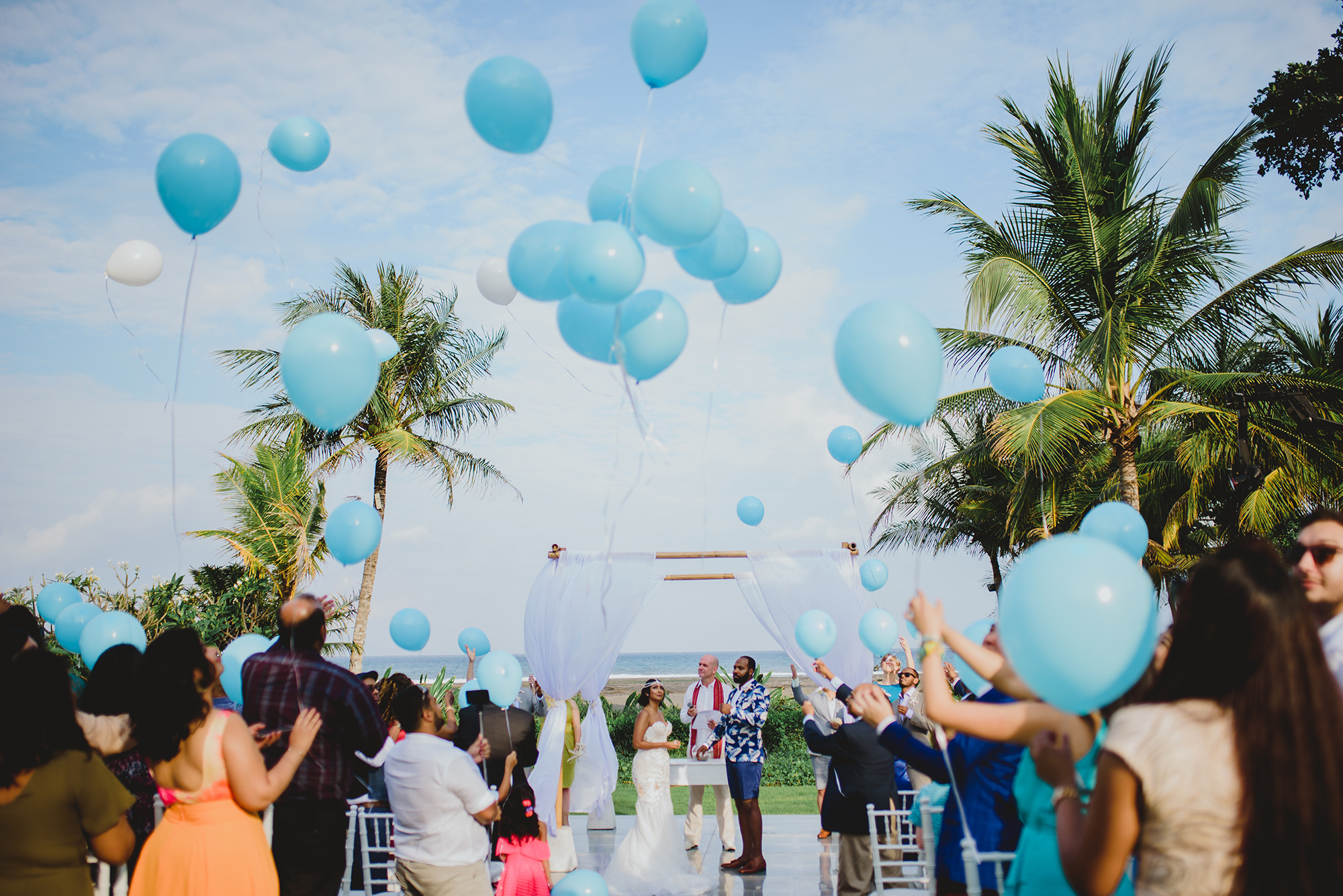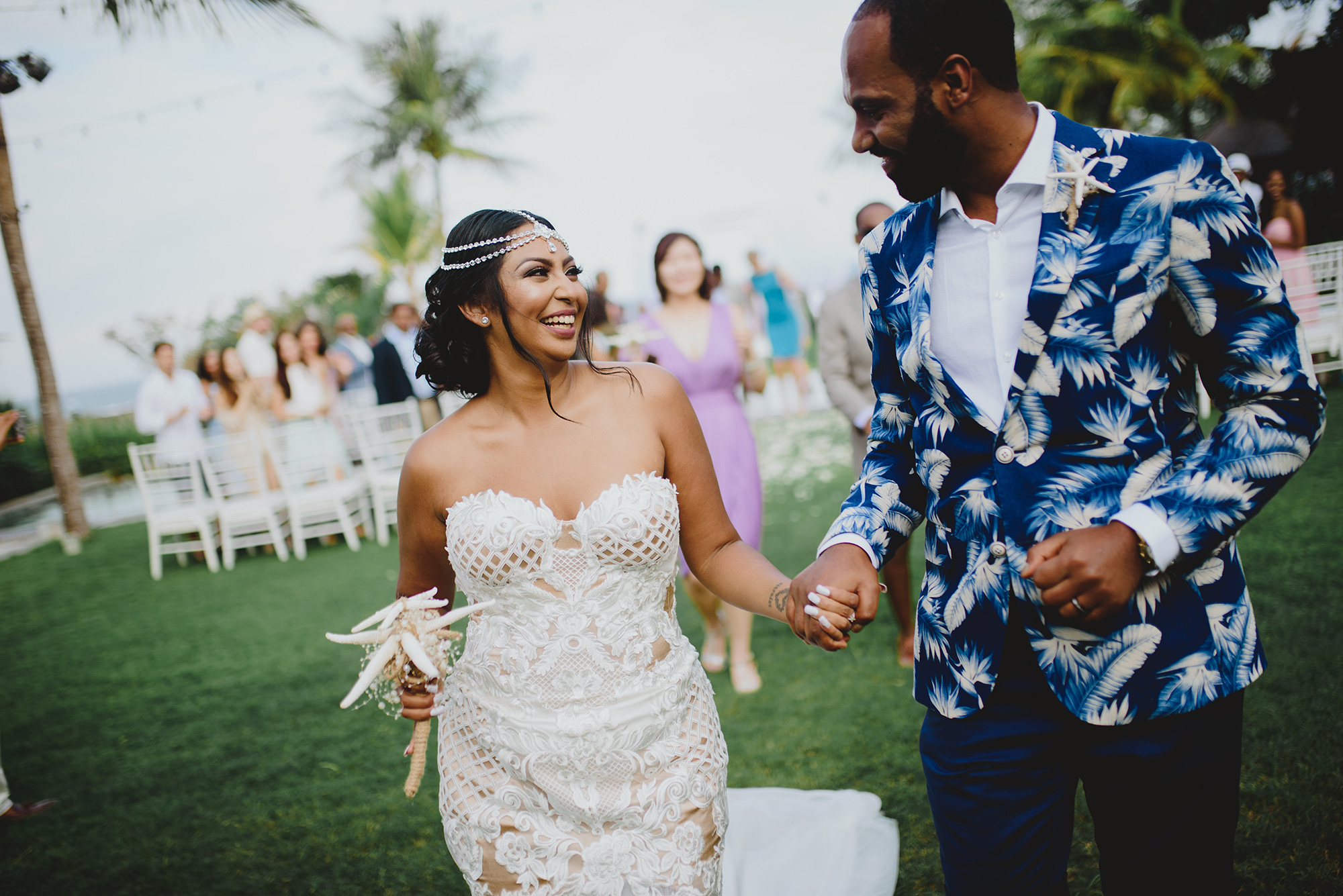 "Simon picked me up for the first kiss and then we danced down the aisle," recalls the bride.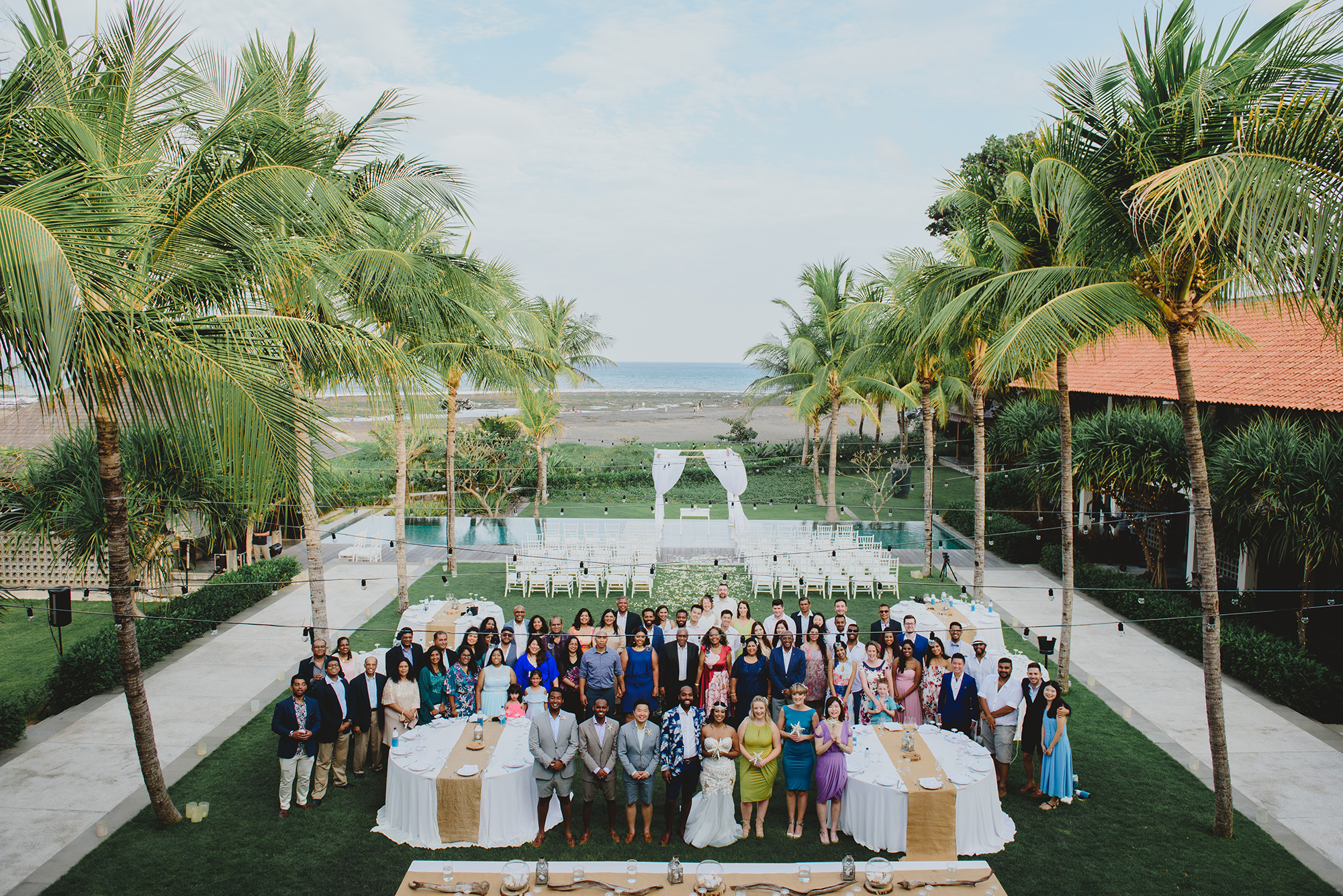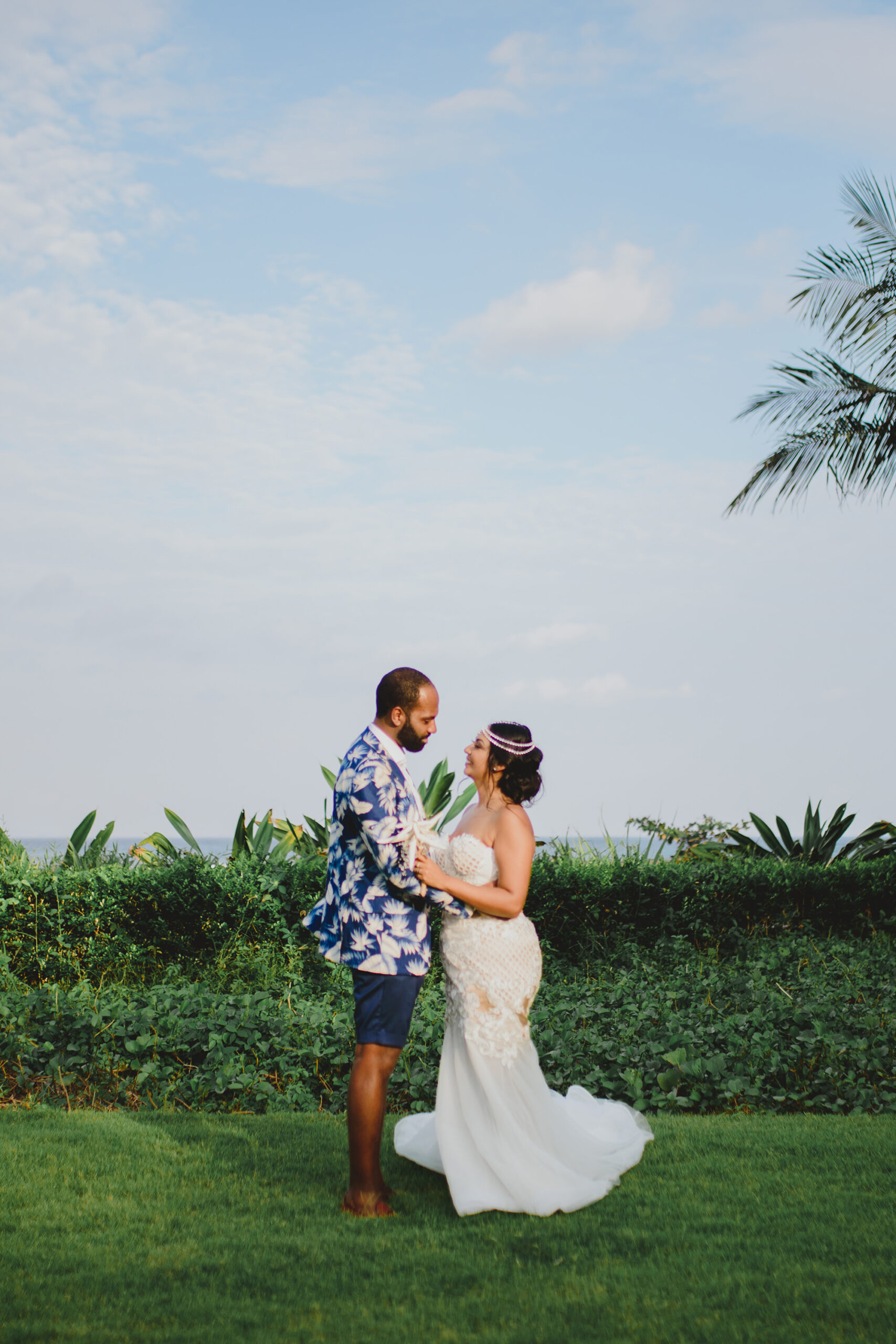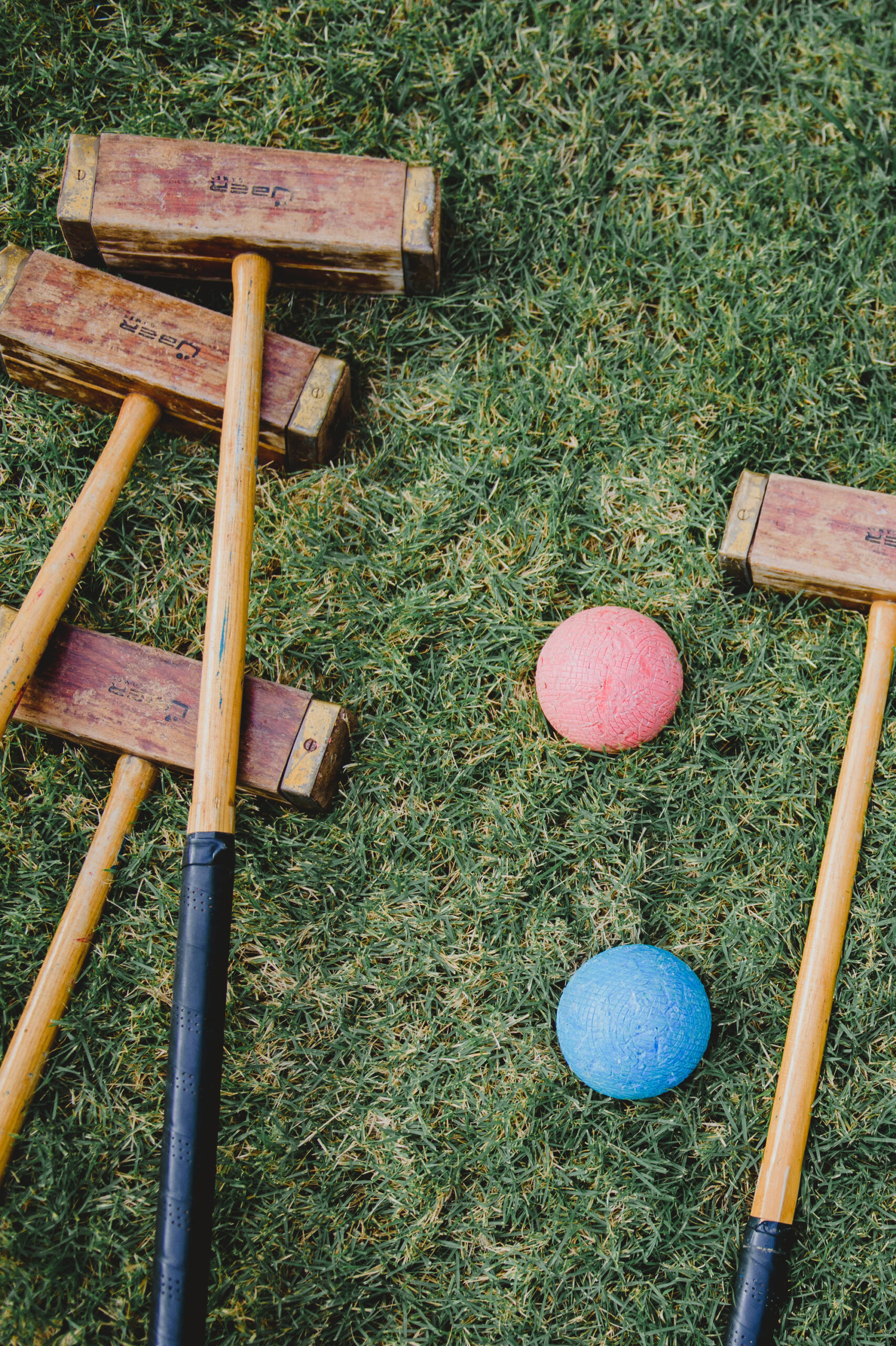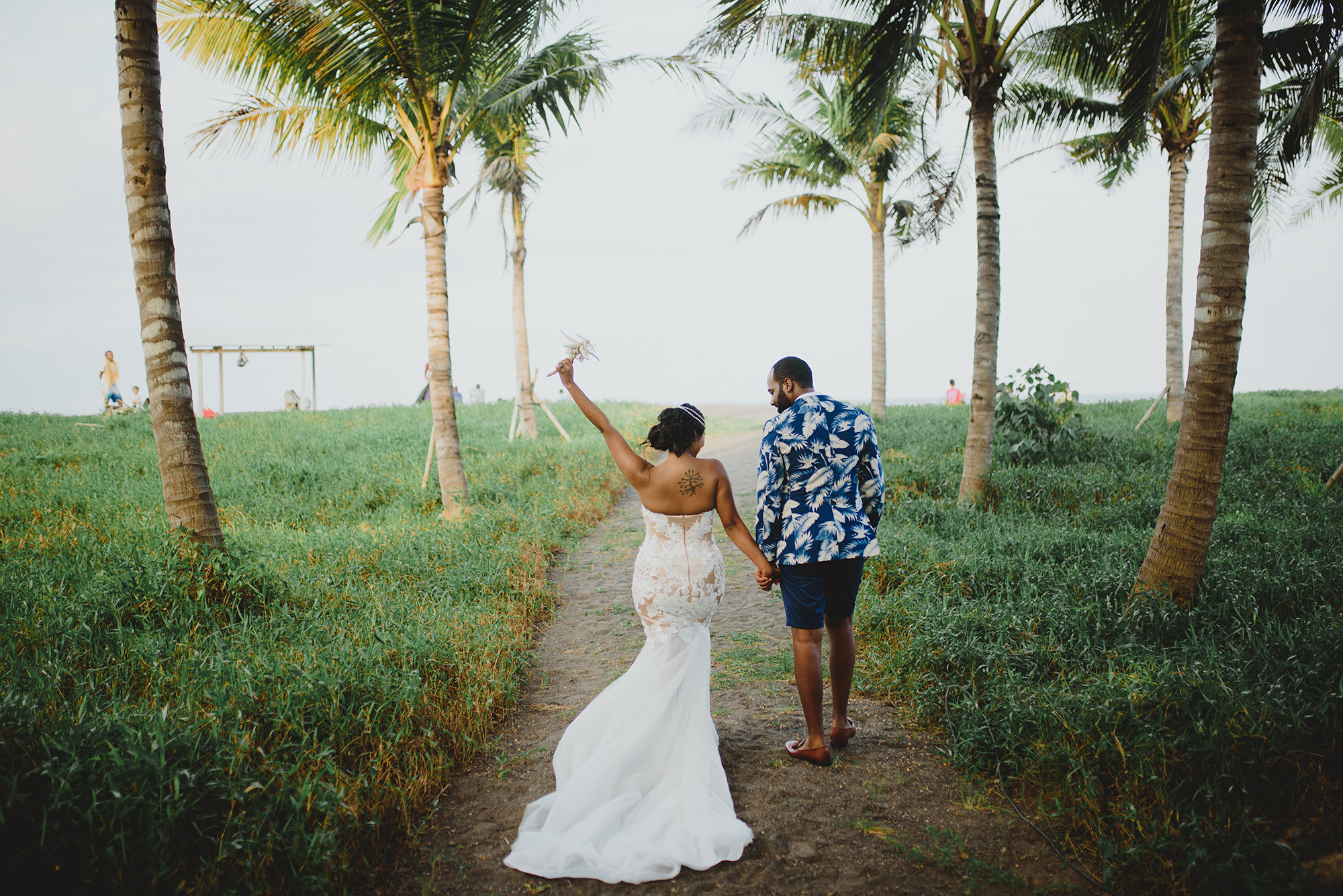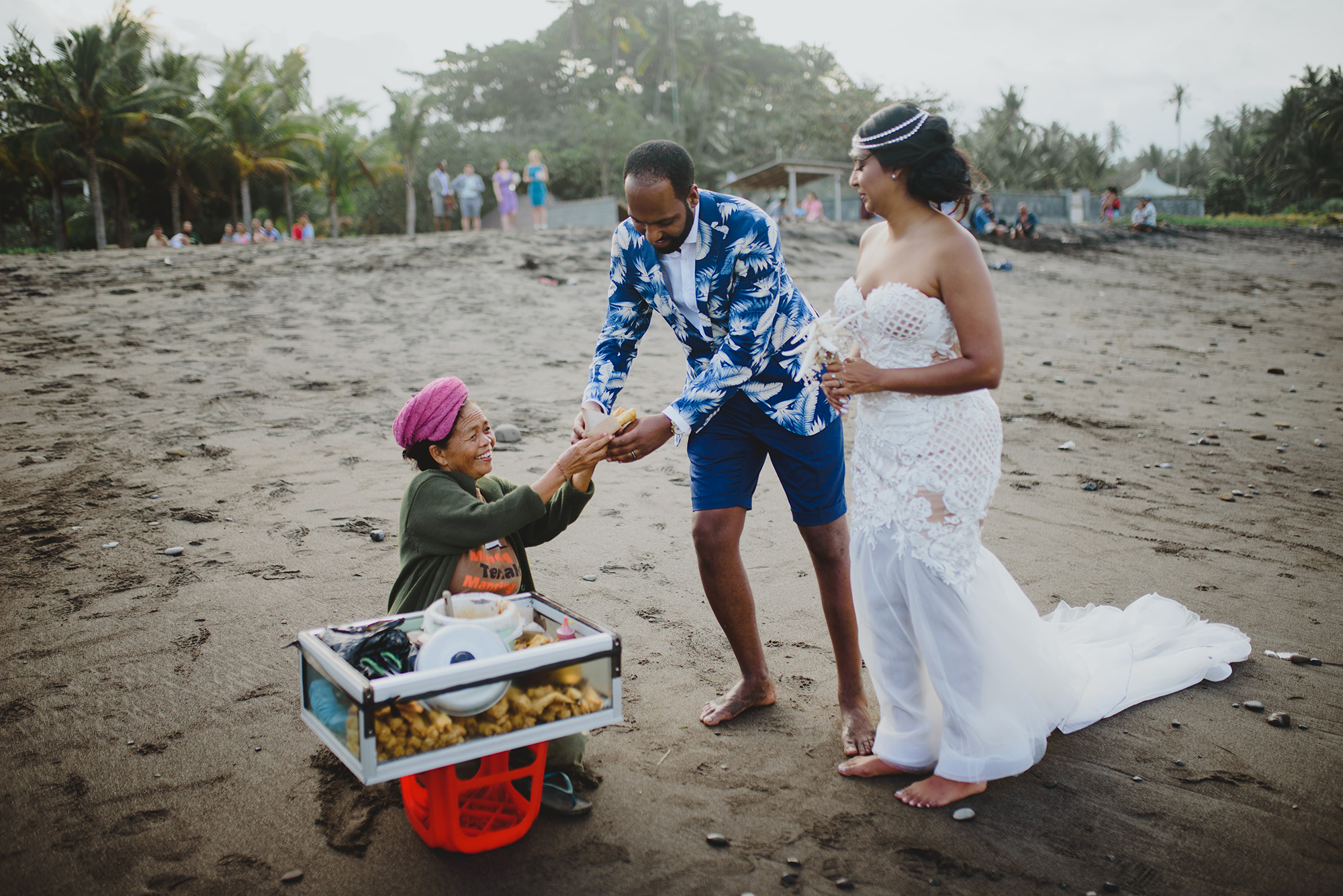 The pair preferred natural photography, and so asked their photographer to be "creative and funny, and capture emotions, reactions, and memories."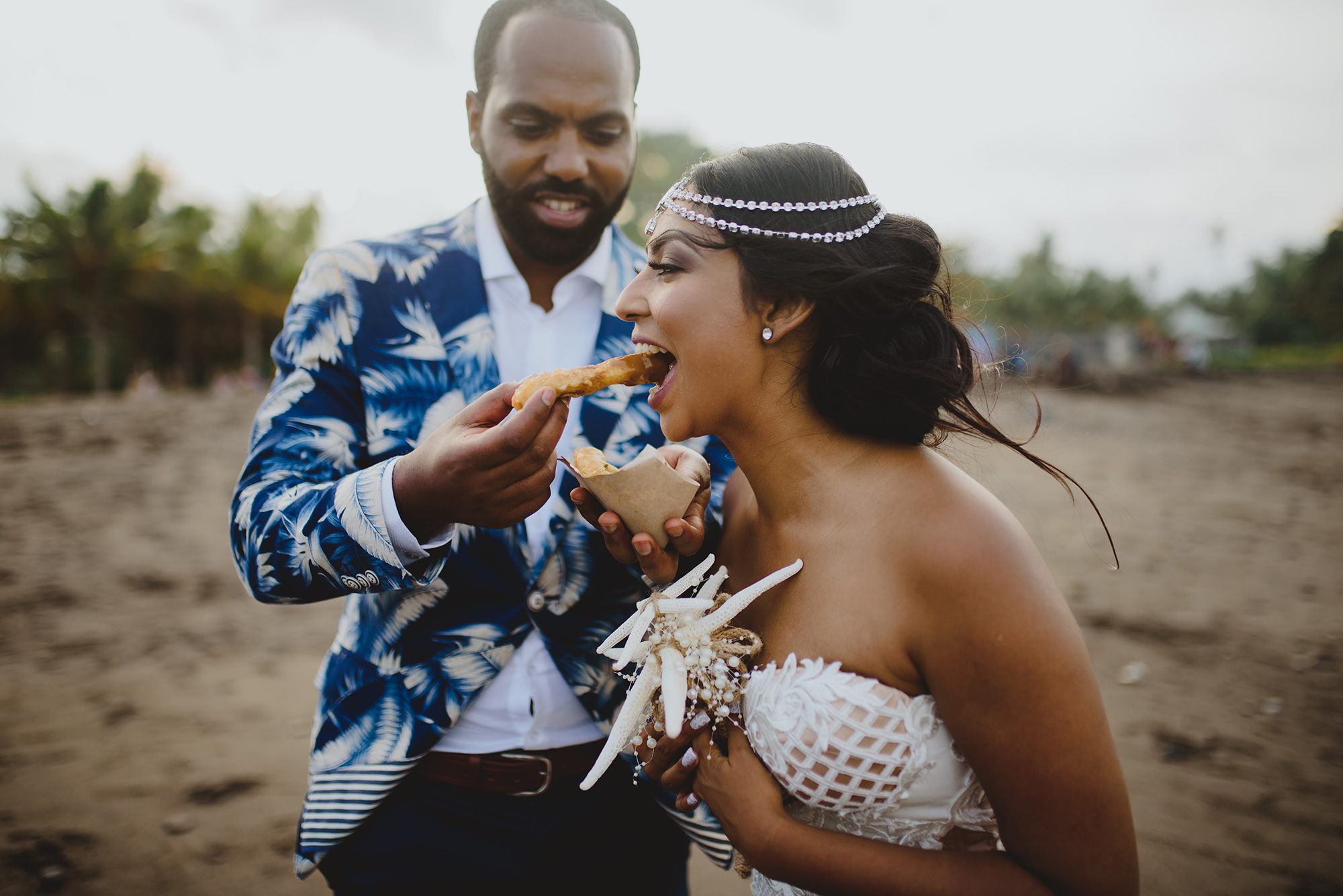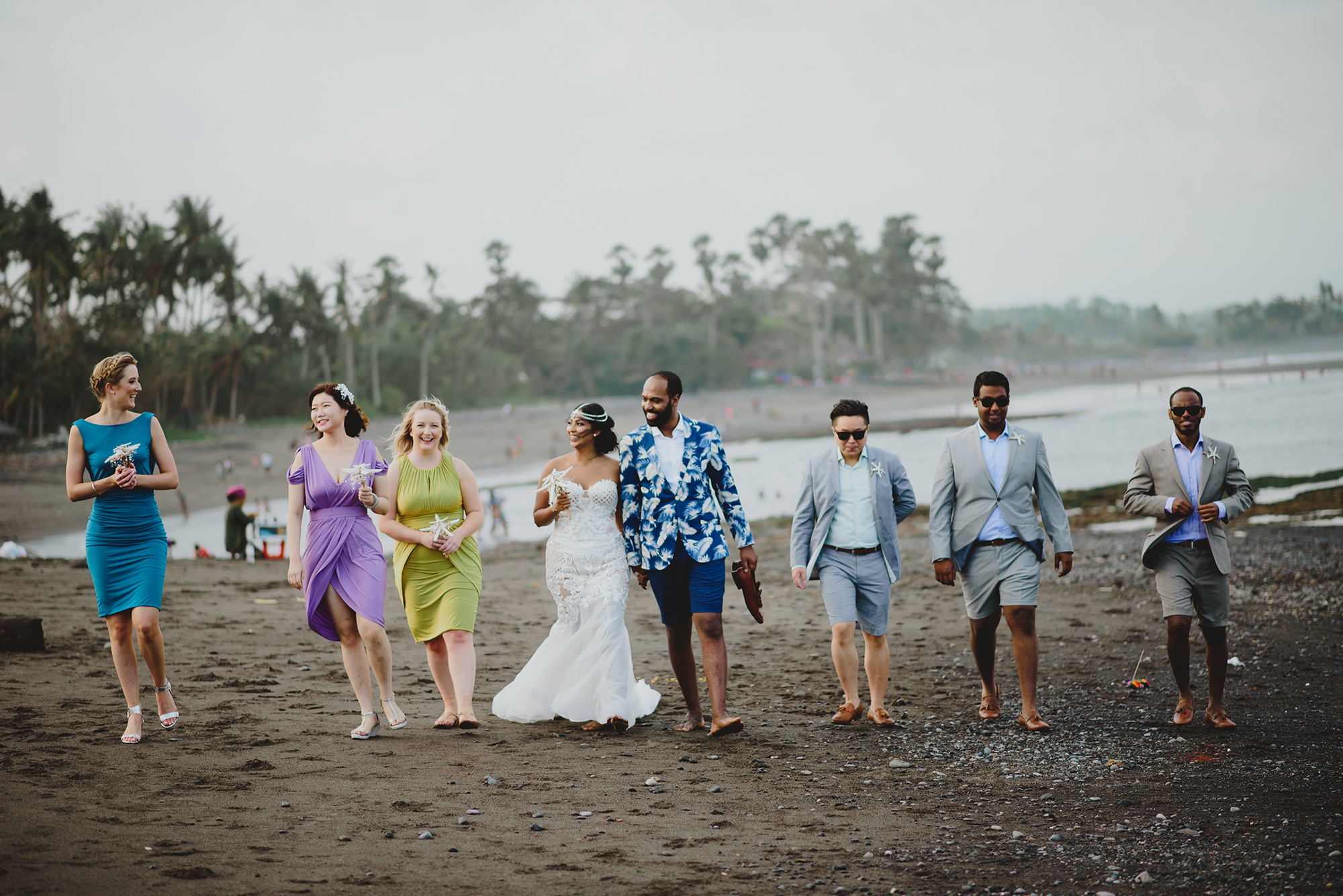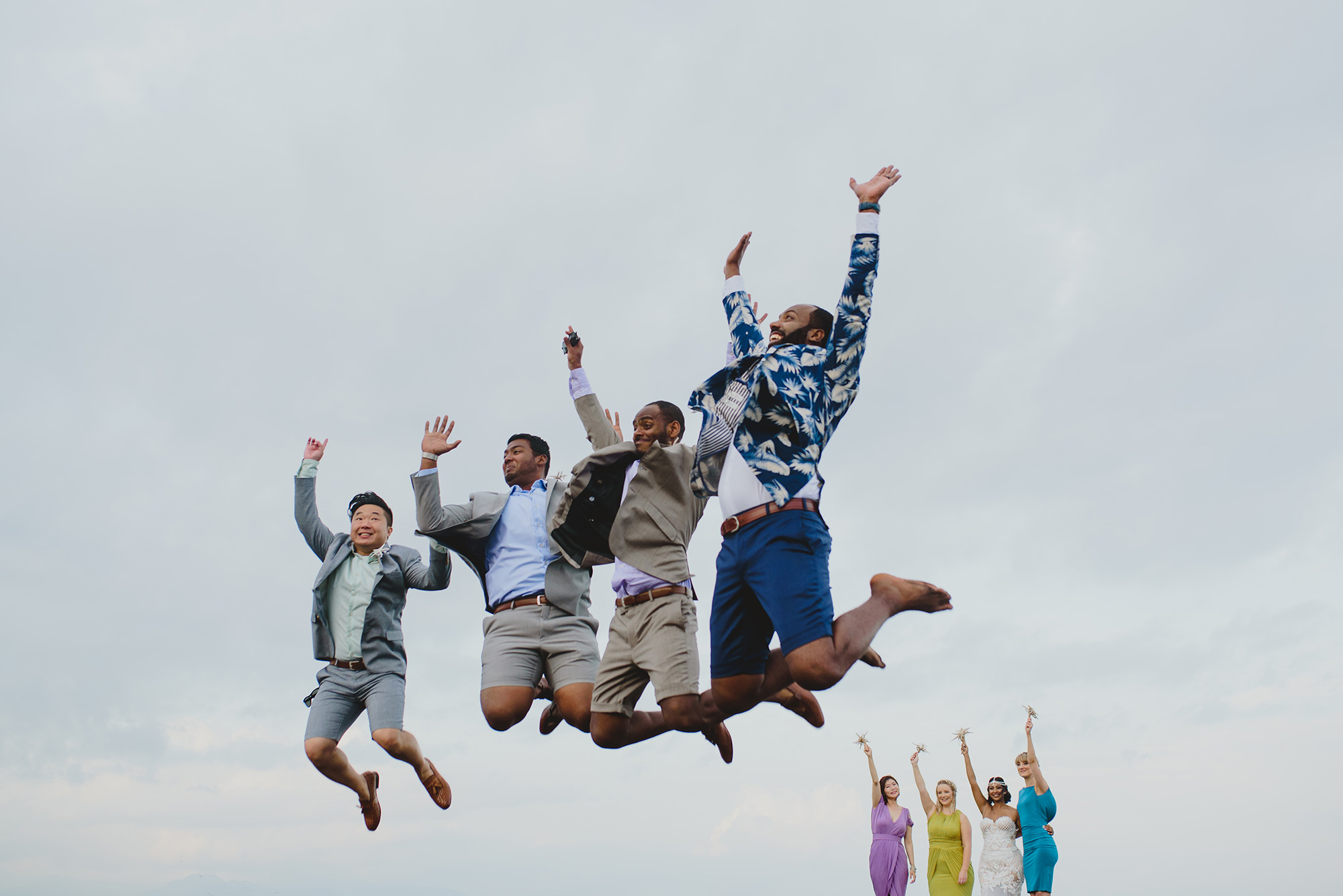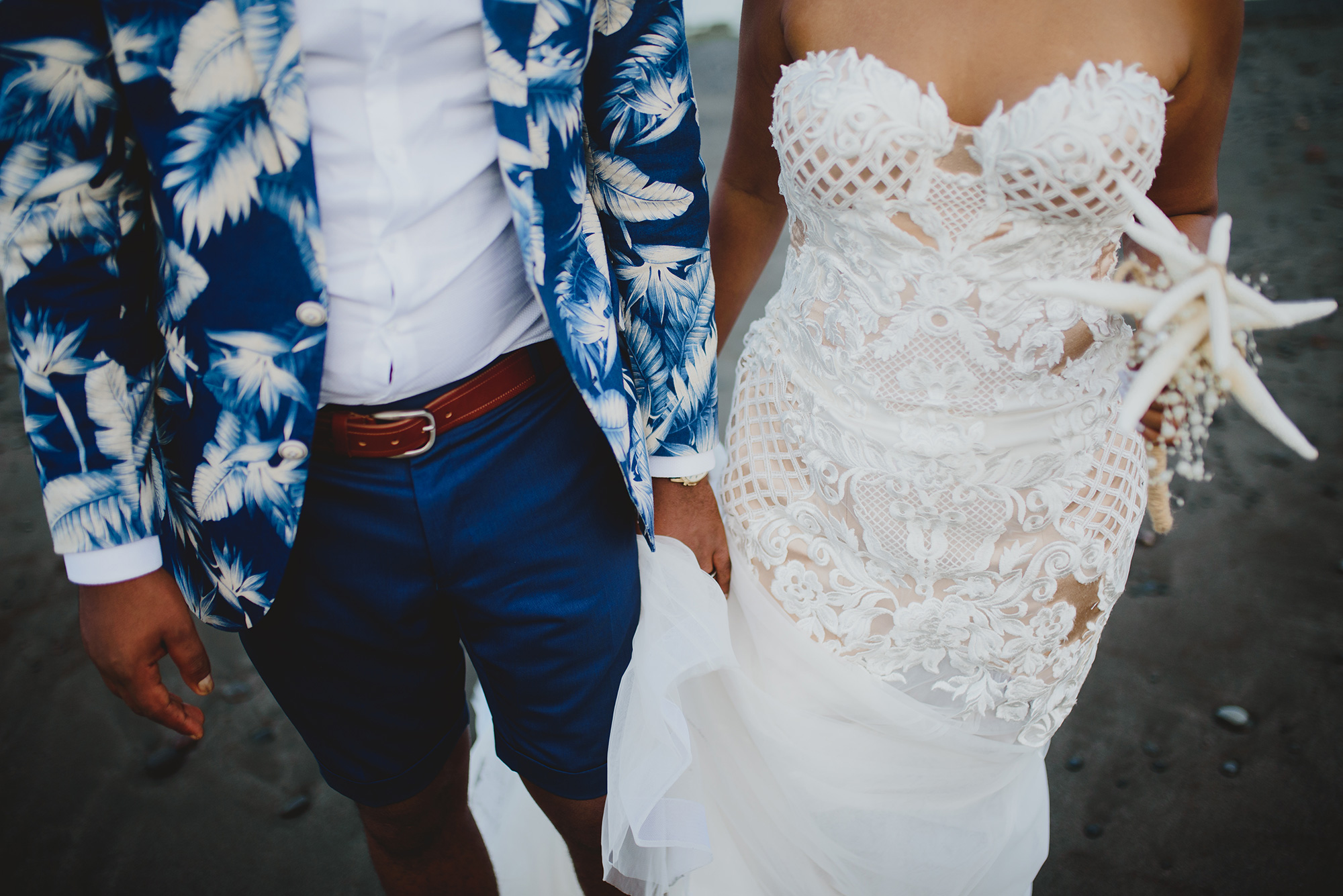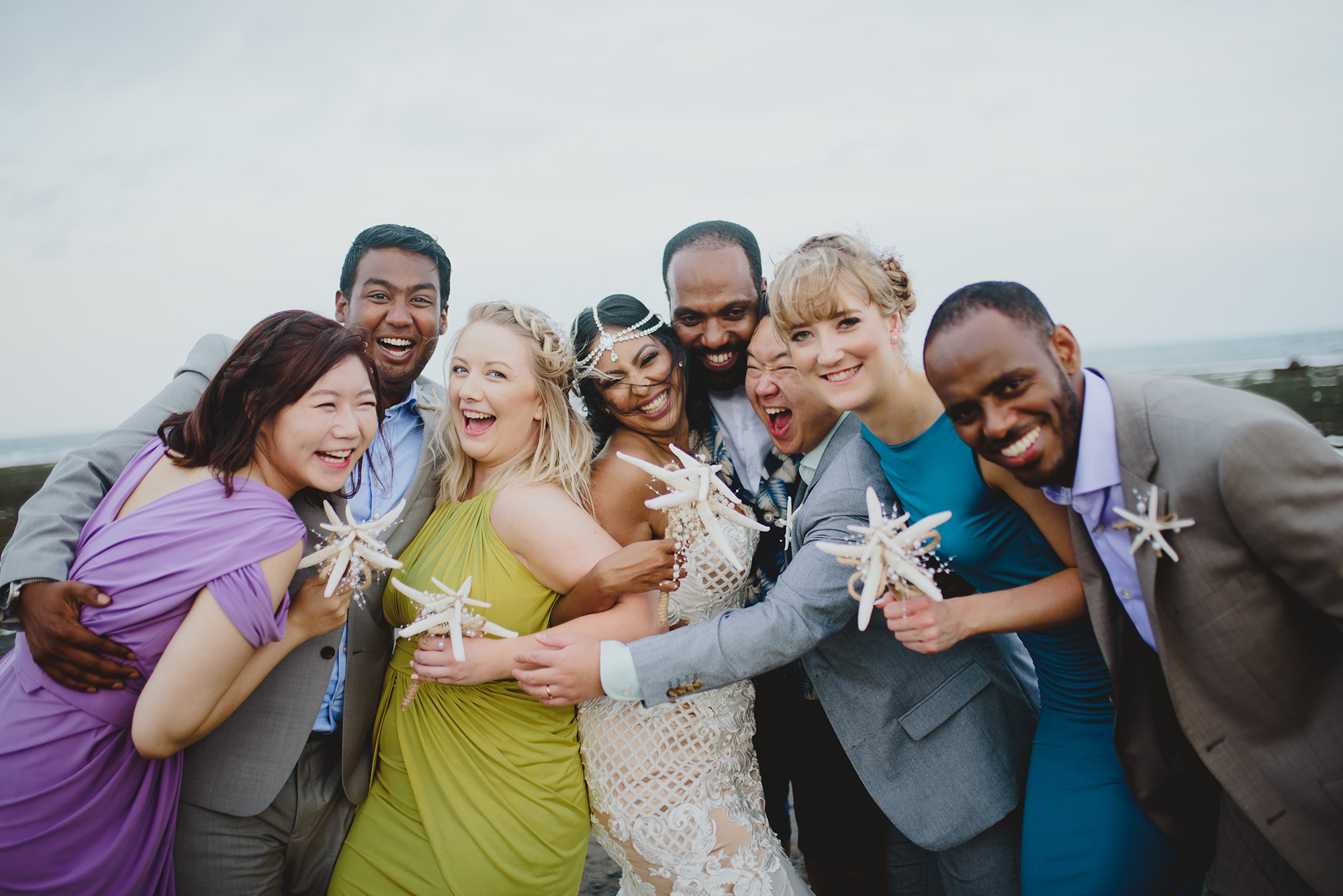 As her bridesmaids are Korean, Irish, and Italian-Australian, Shamistha encouraged her girls to pick a dress of their choice in the colours of the ocean. "This was so they could feel beautiful and comfortable on the day, and could reuse the dress afterwards!"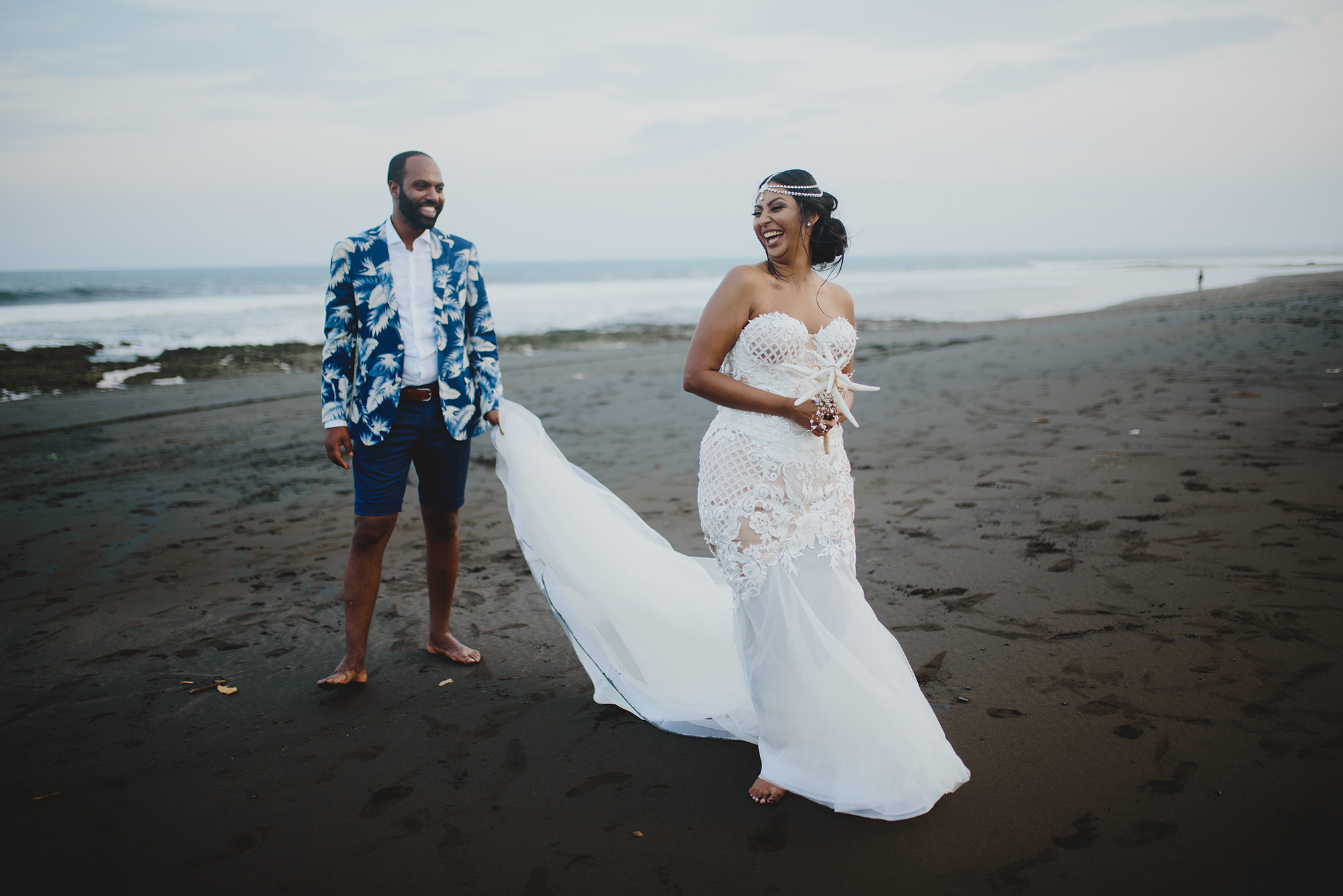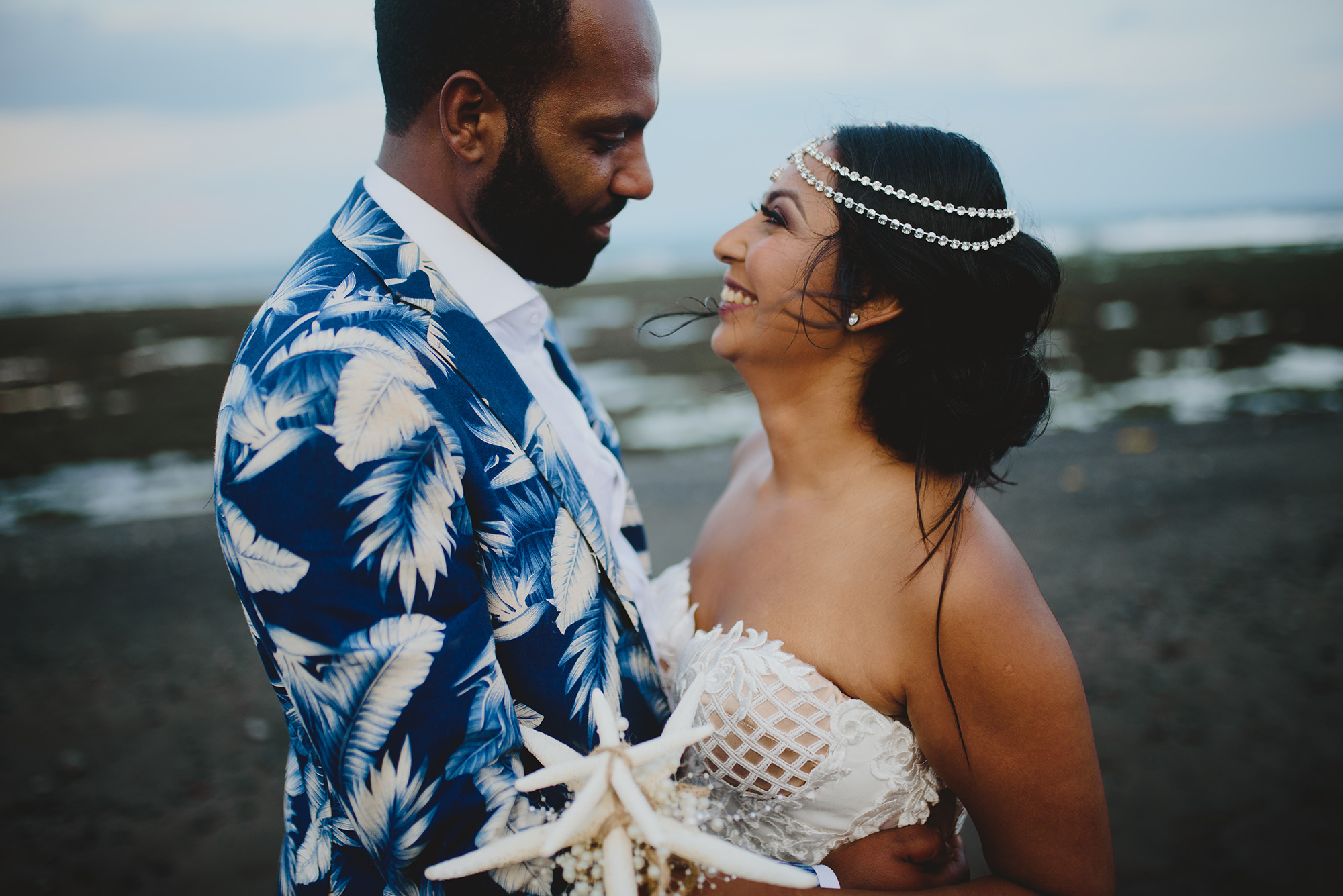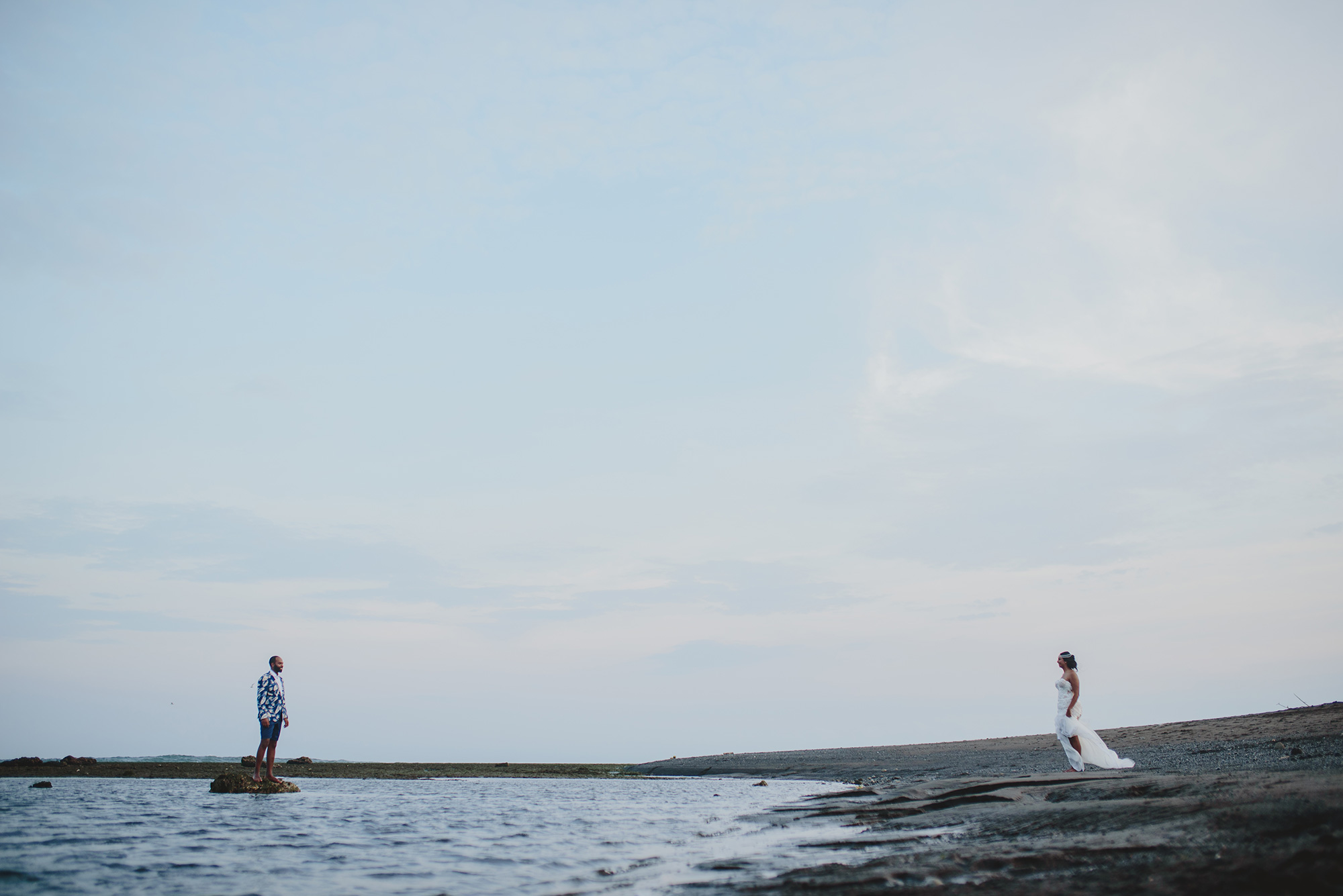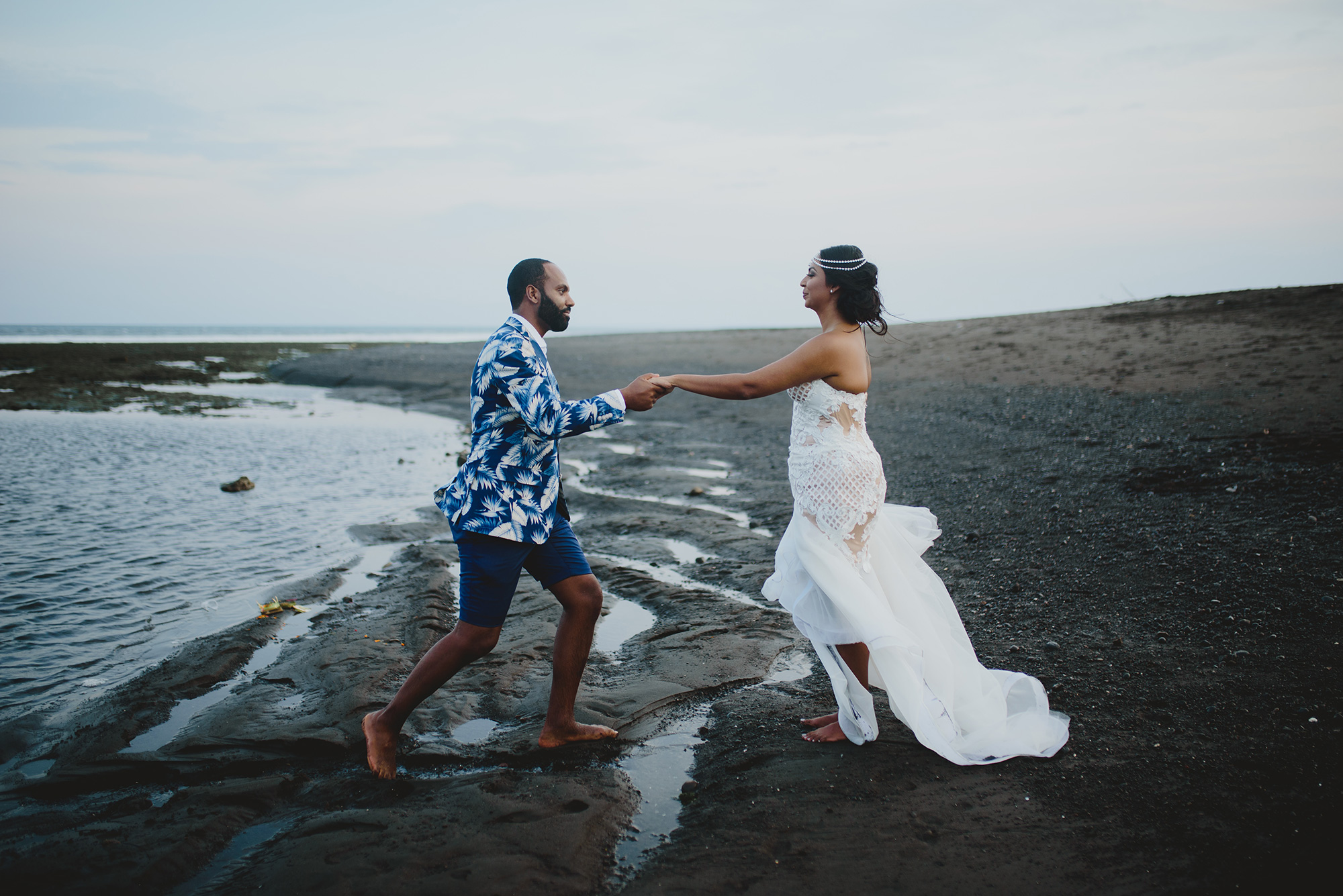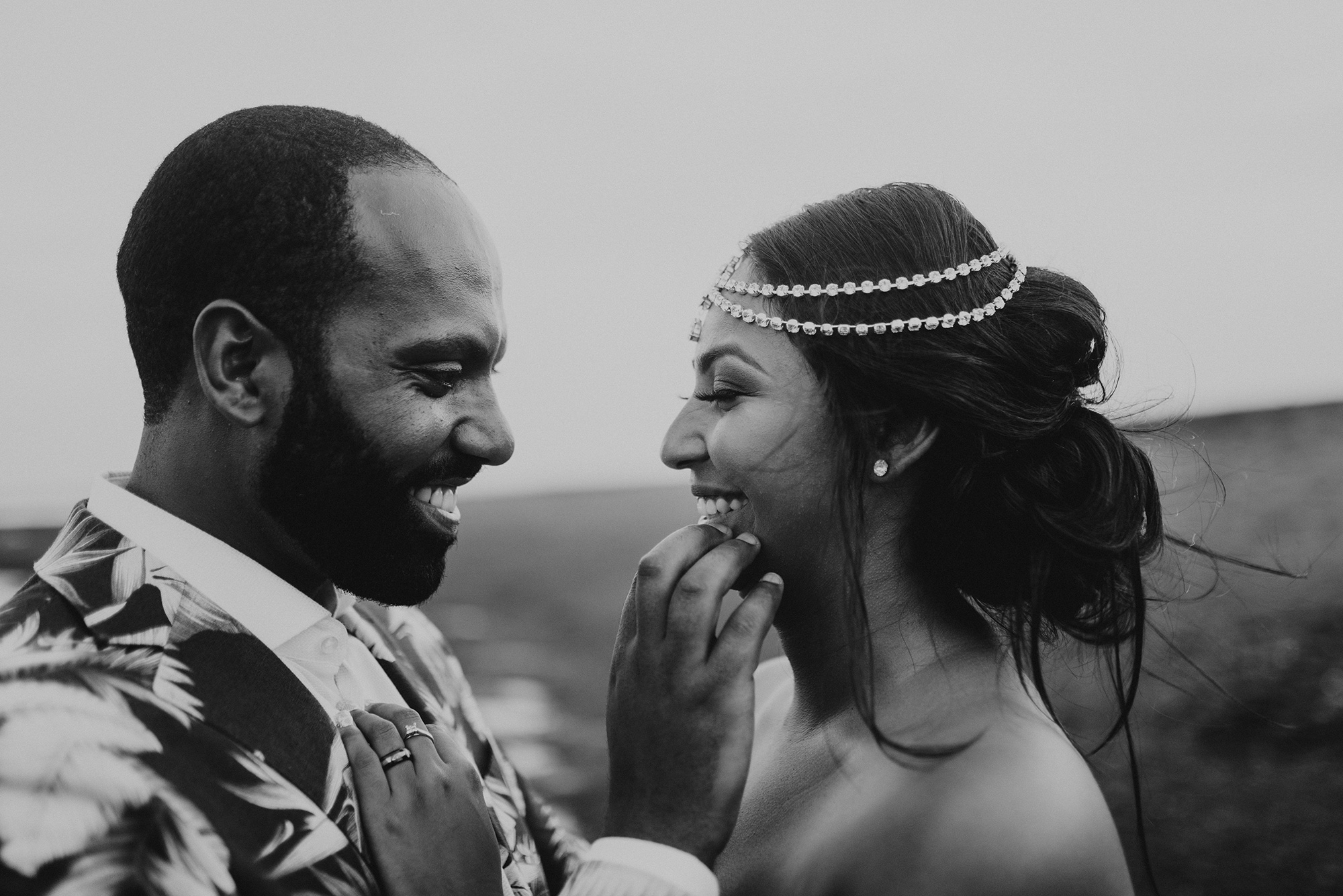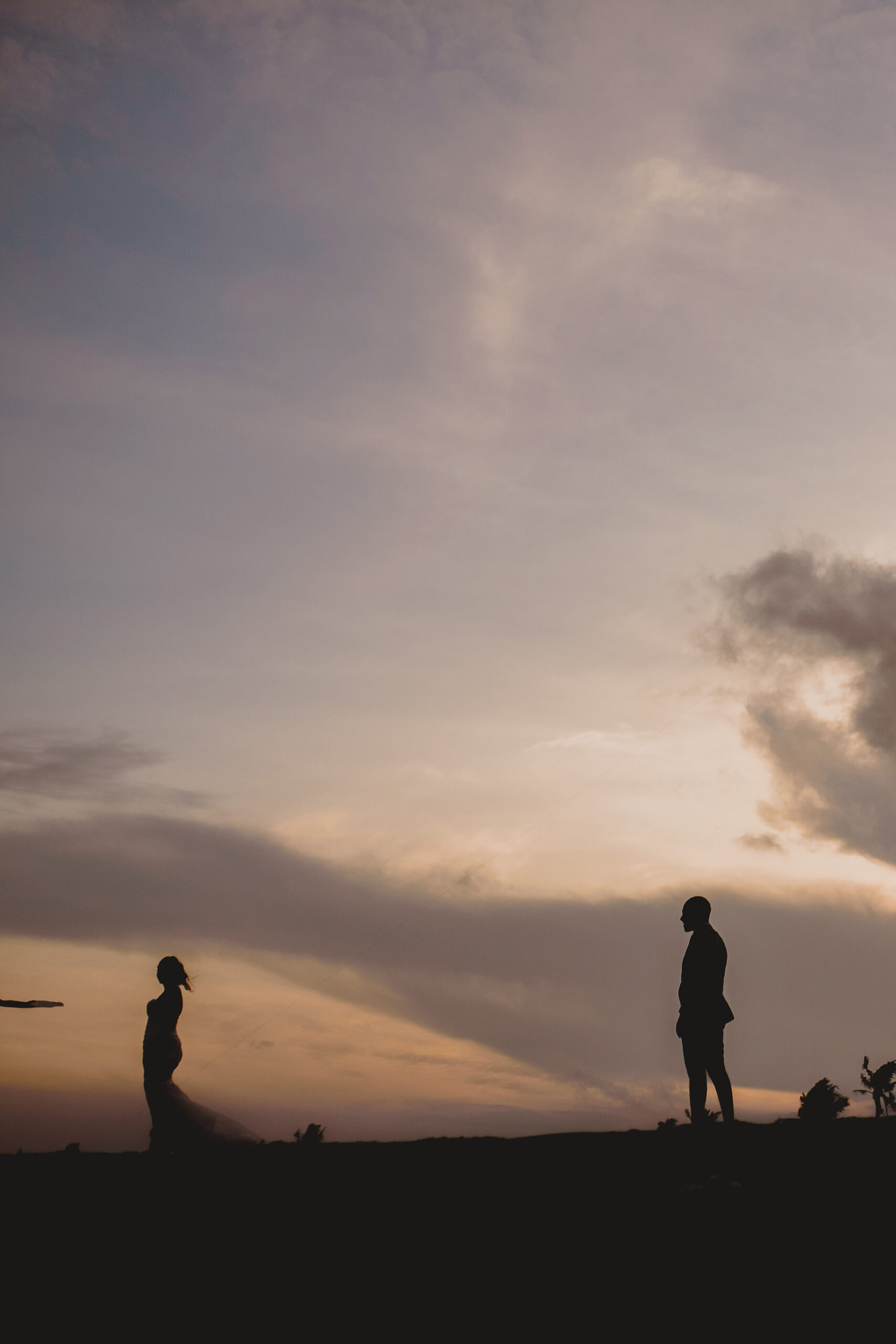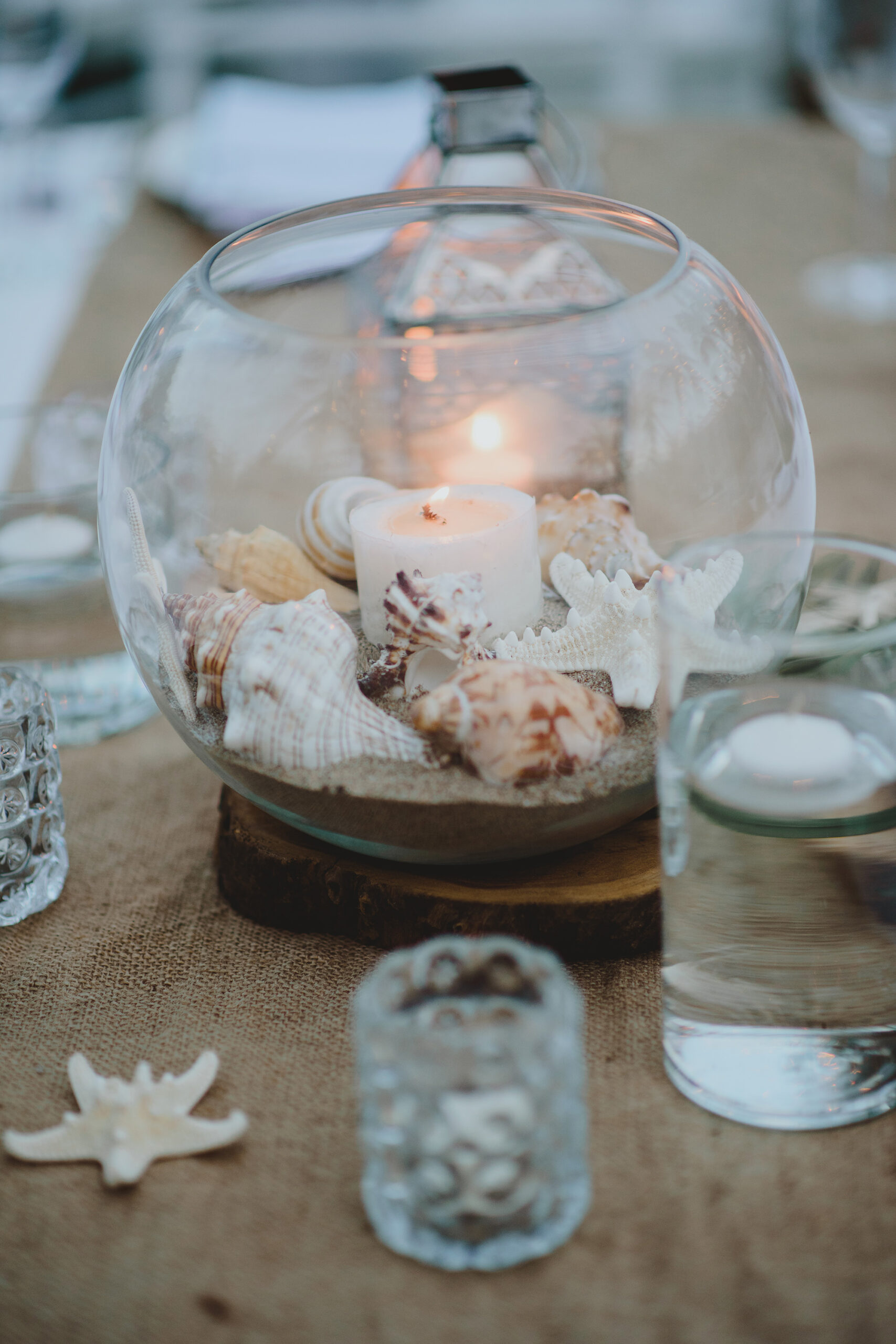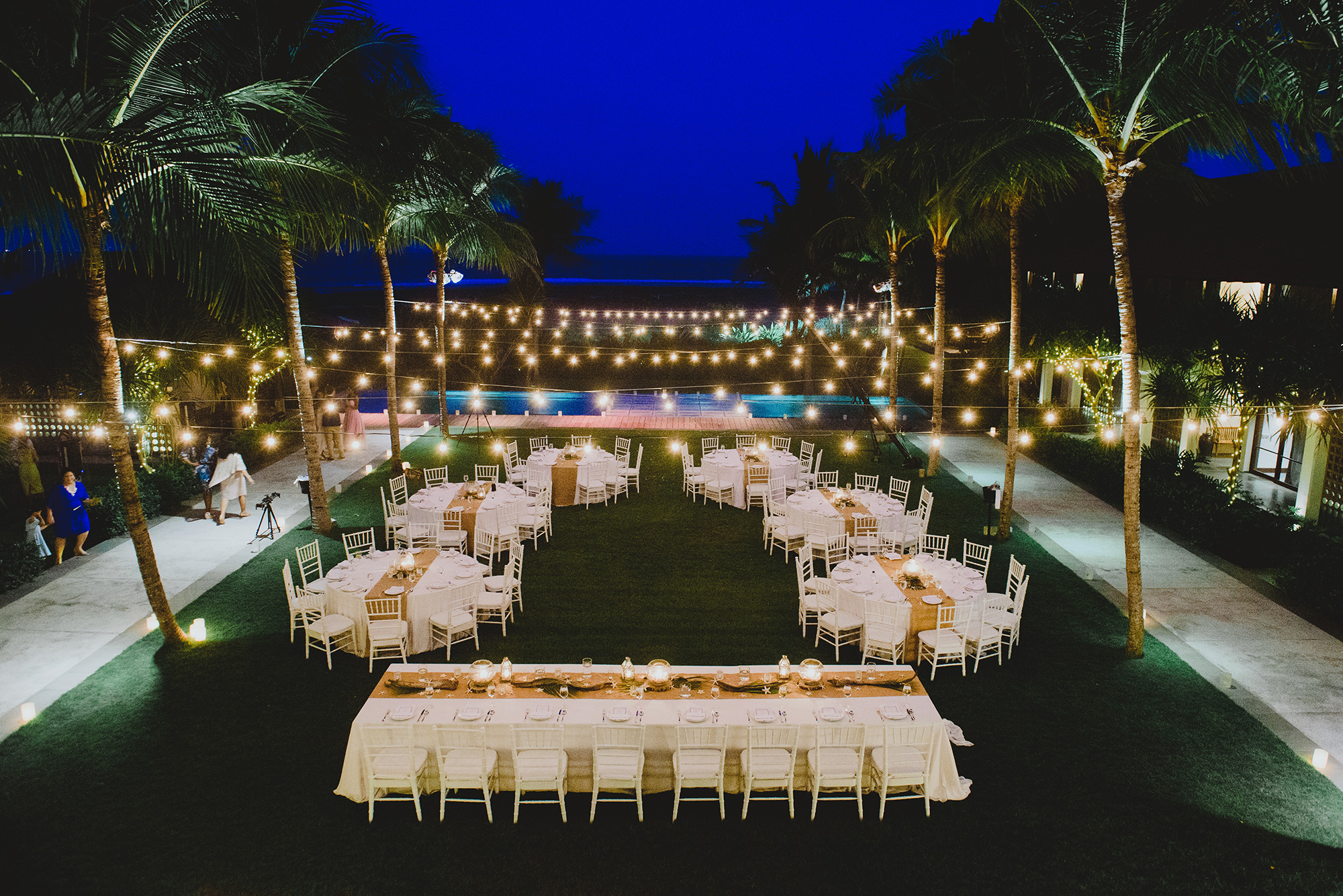 "Given there is so much natural beauty in Jeeva Saba, we went with simple festoon lighting and 100 candles," explains Shamistha. "It made the night warm and romantic."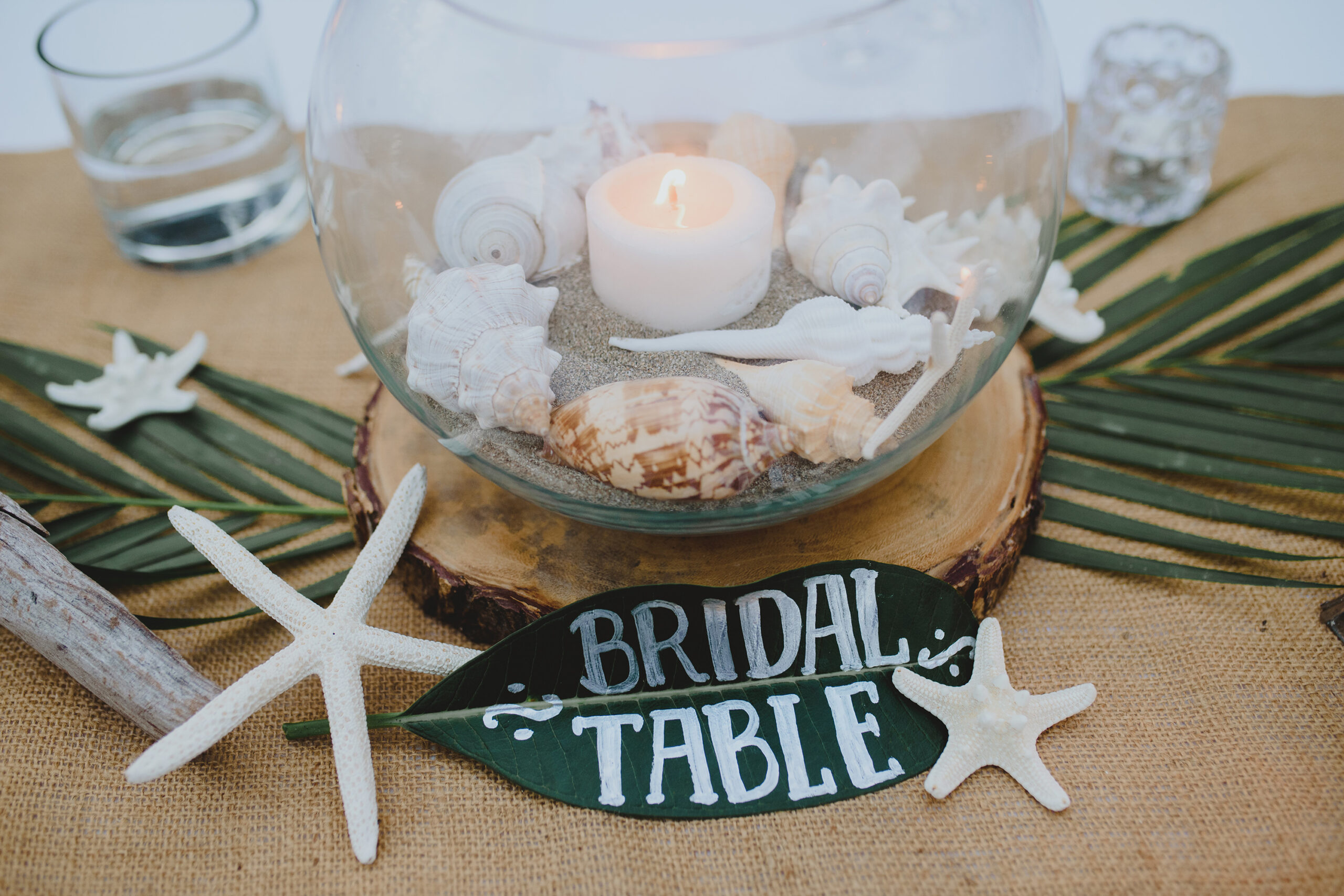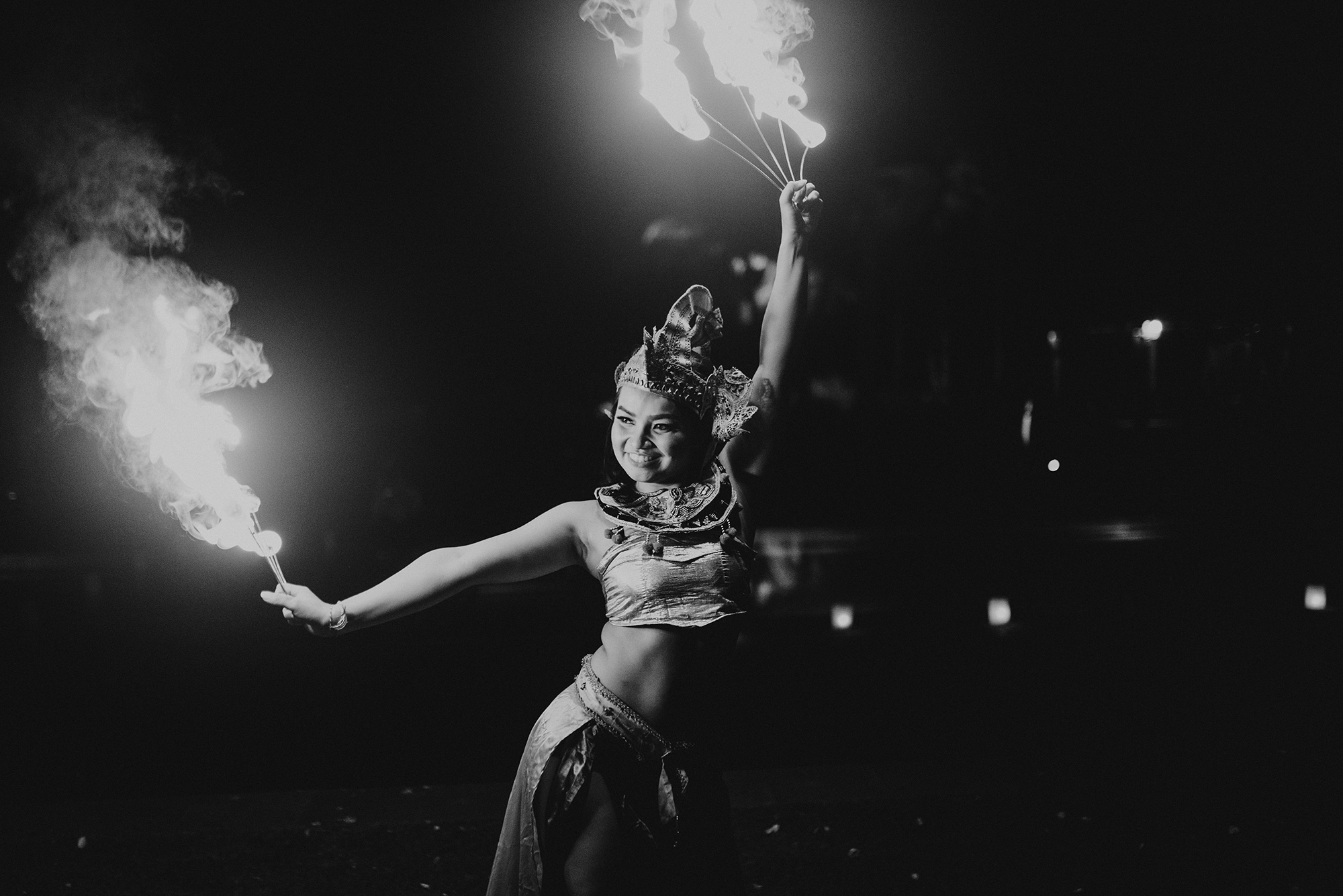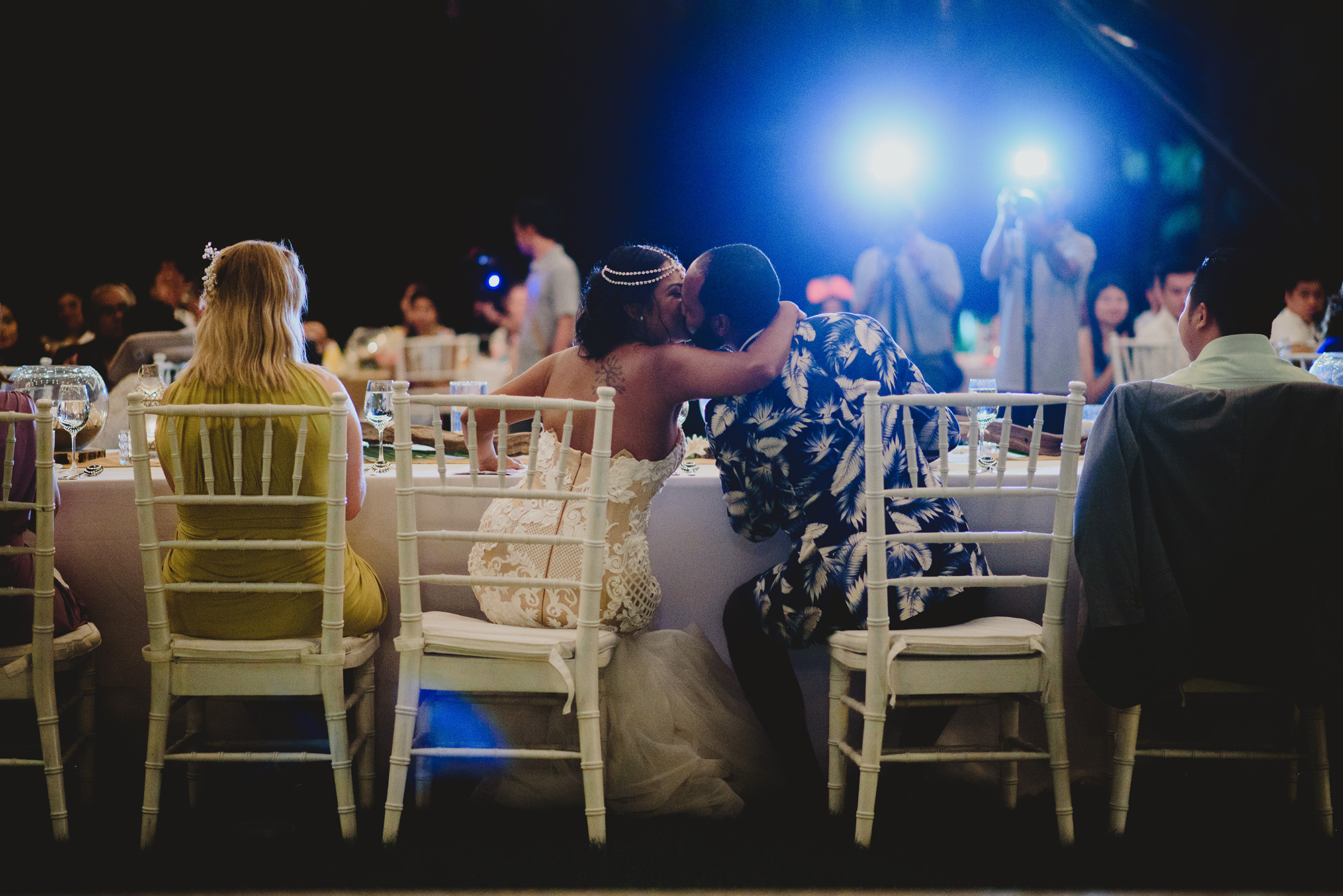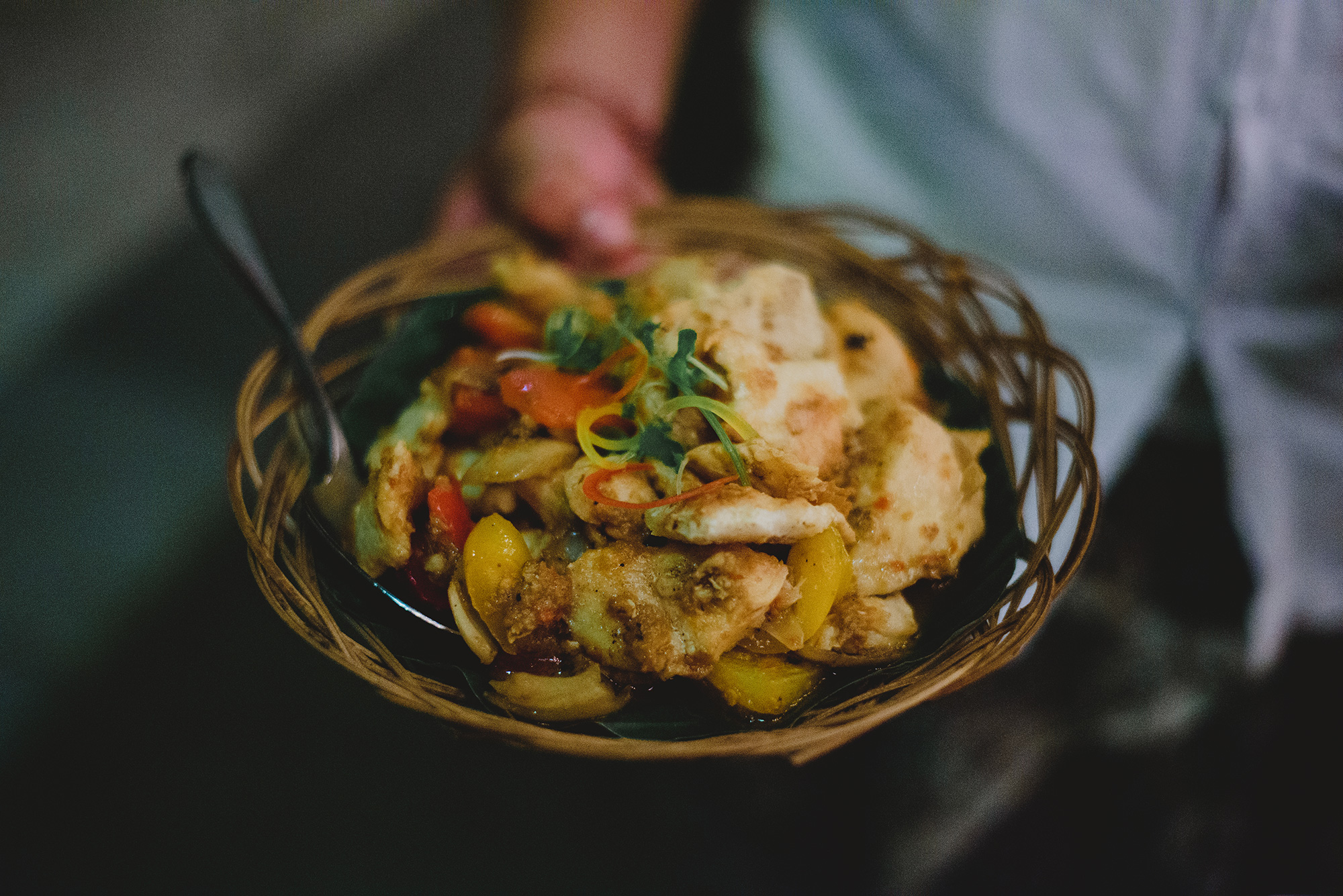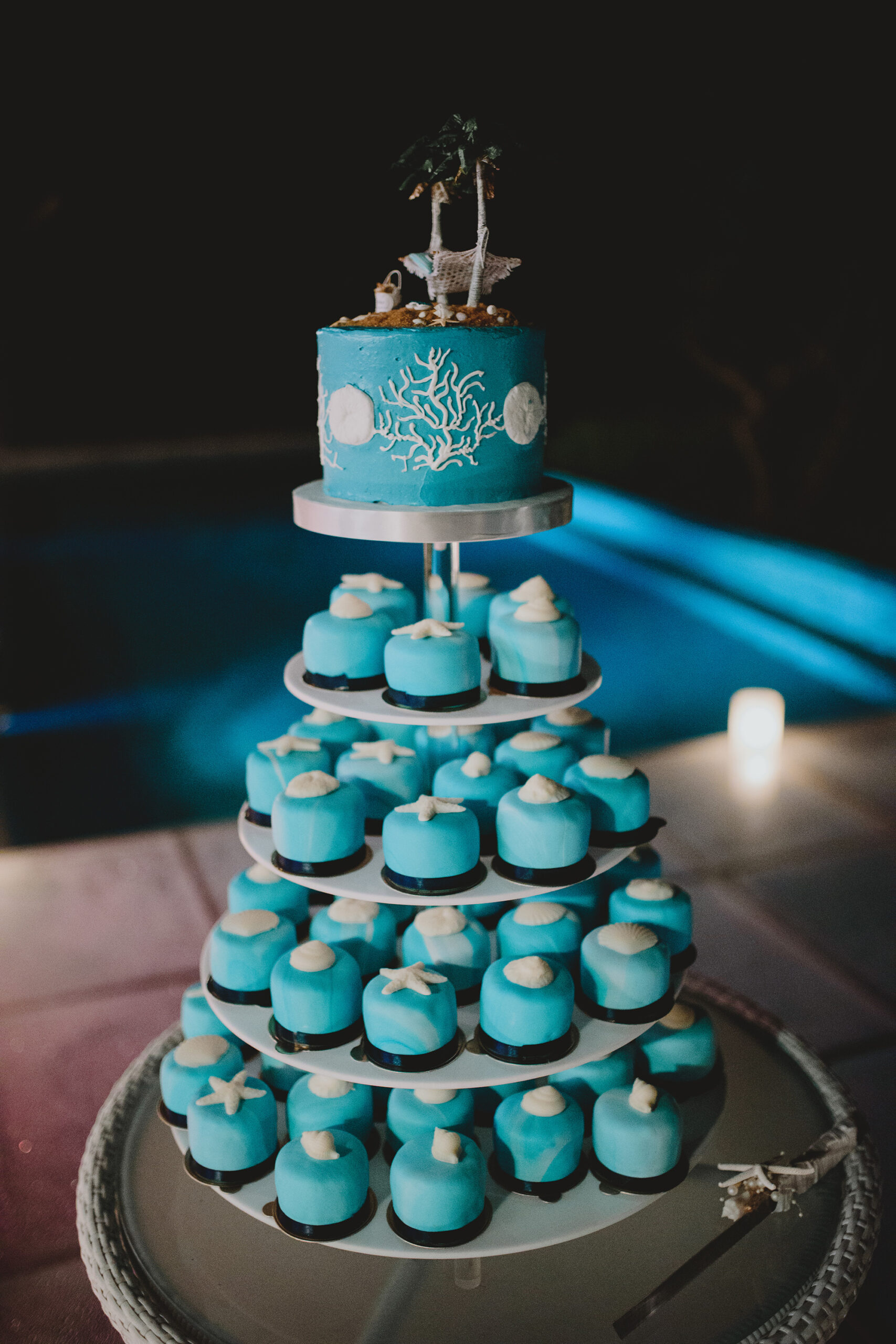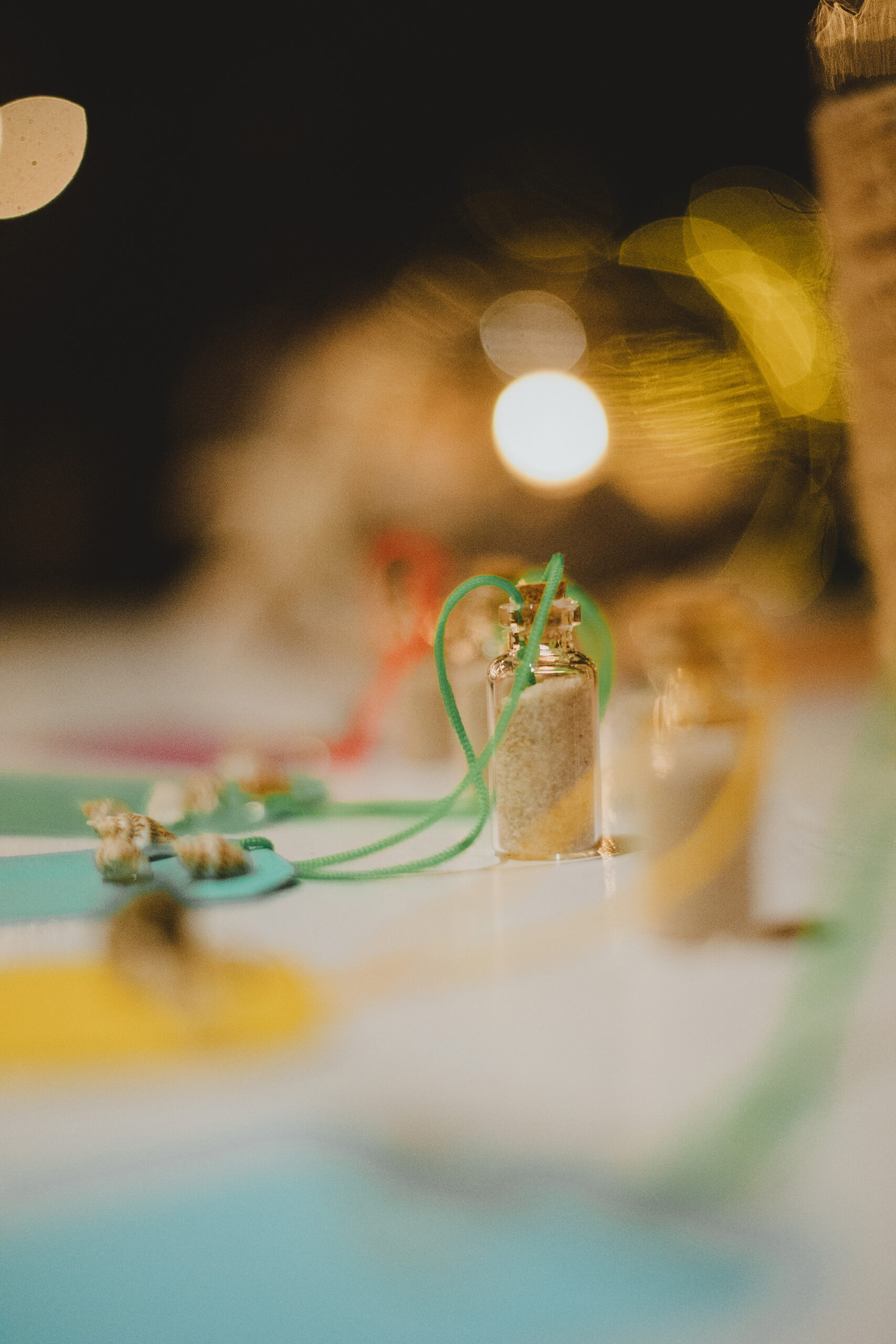 Instead of the traditional wedding cake, Shamistha and Simon chose a tower of mini cakes according to the number of guests.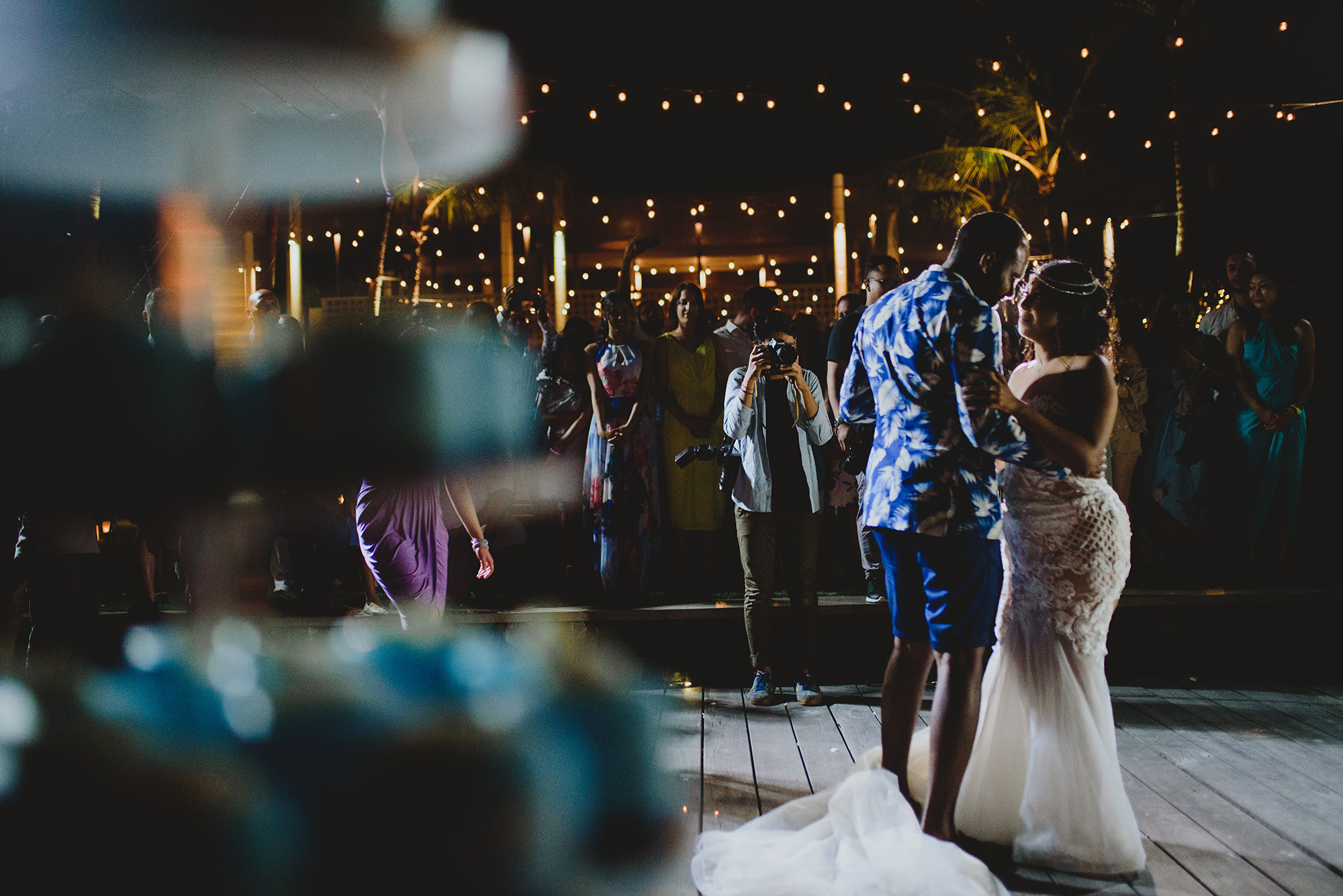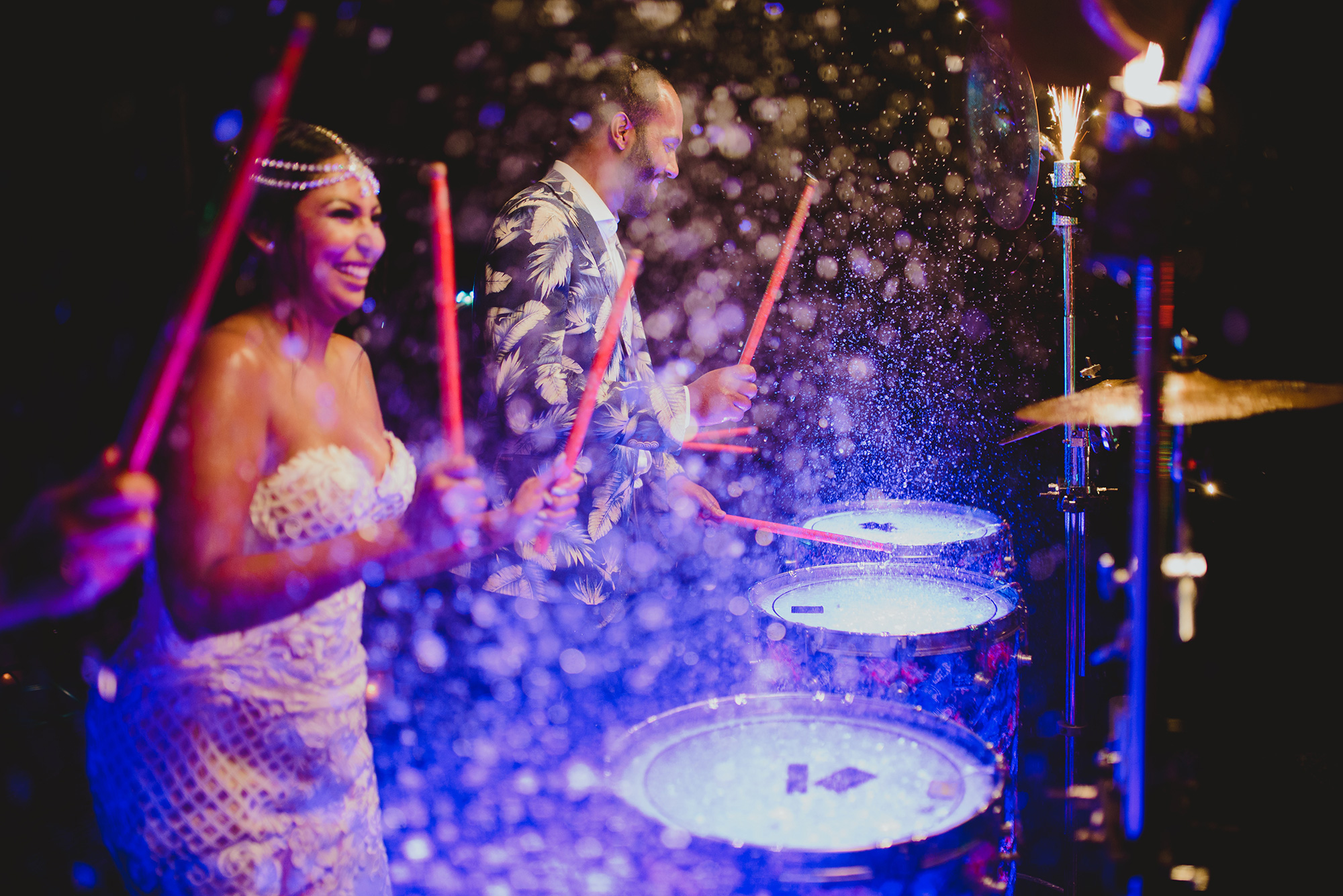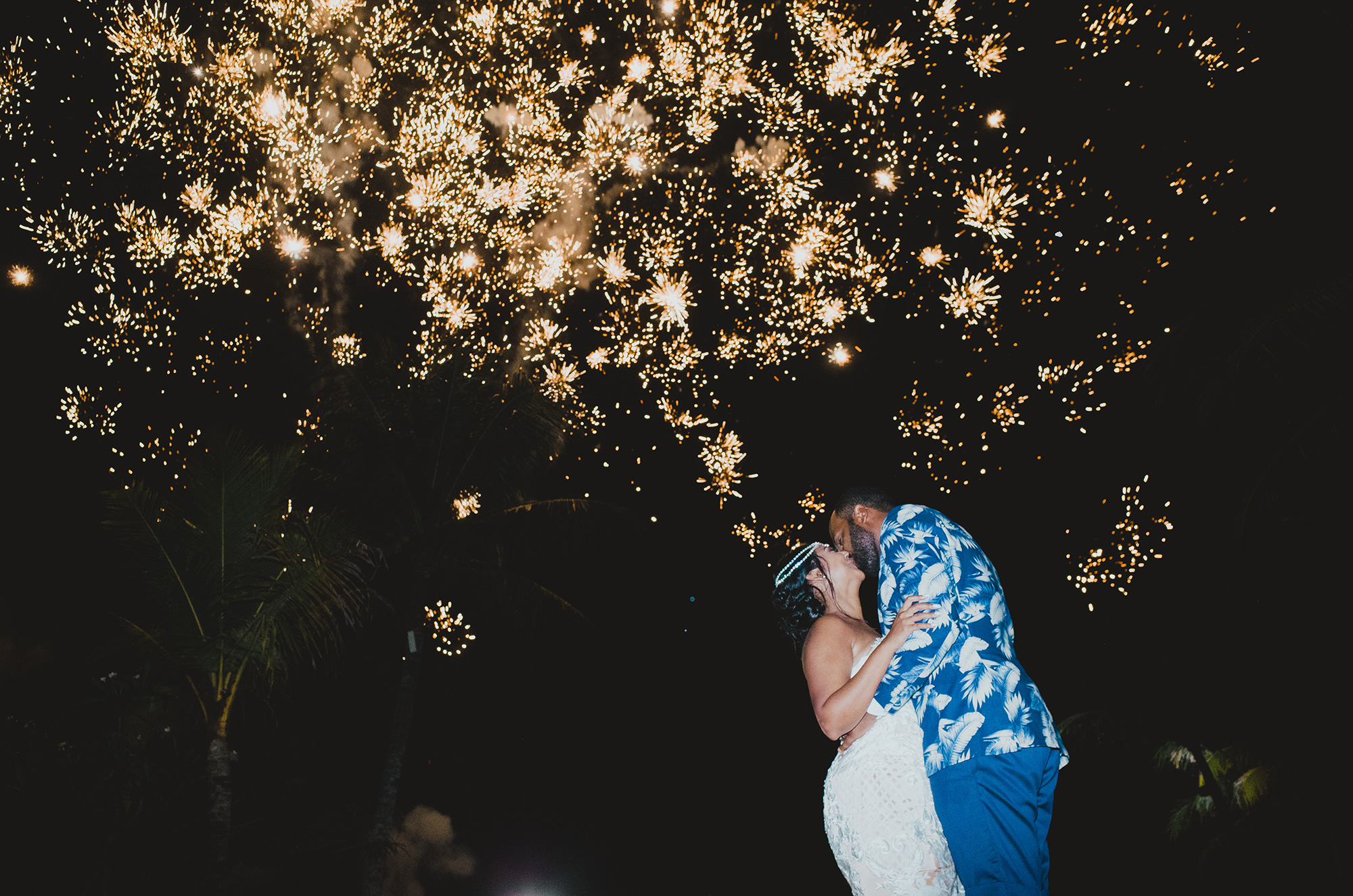 "Since I was a kid I've been fascinated by the magic of fireworks," says Shamistha. "They were non-negotiable in the wedding plan!"
https://vimeo.com/226607545
Video by Point One Designs.