While it showered over the grapevines of Perth's luscious Swan Valley, Niya and Aaron's Sandalford Wines wedding was warming right up.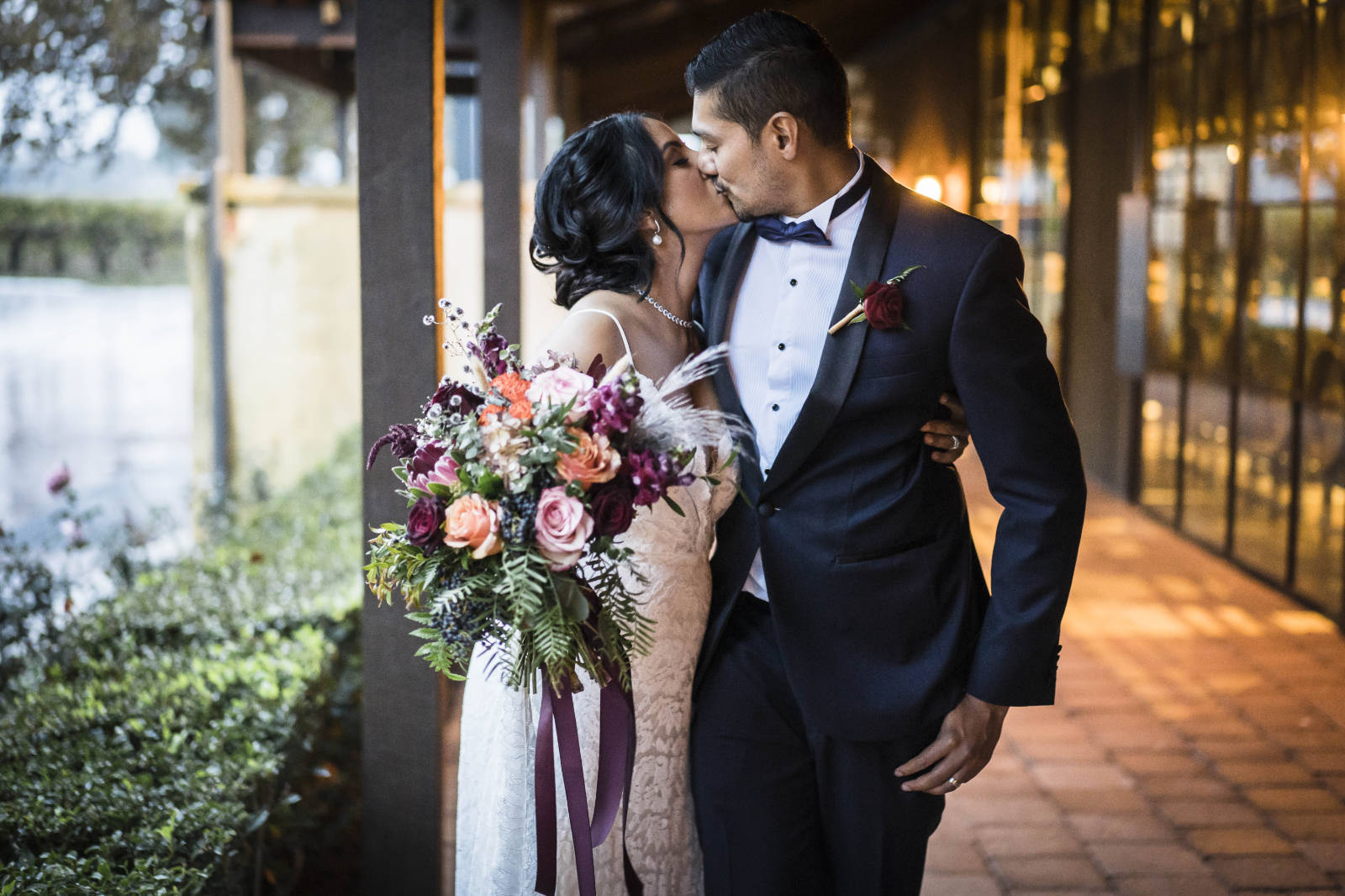 With 110 loved ones tucked cosily into Sandalford Wines' barrel-filled Oak Room, Niya and Aaron's Perth autumn wedding was romantic, rustic, and as they now reflect back, "incomparable."
The couple, who found each other on dating app, Bumble, tied the knot on May 22, 2021.
Carrying an exquisite bouquet by Sweet Floral, Niya walked down the aisle of the venue's Durack room on the arm of her mum, to Aaron, who stood beaming in his midnight-blue Penguins Formal Wear tuxedo.
Celebrant Mark Kenny hosted the couple's nuptials incorporating their personalities, his humour, and elements of surprise. Afterwards, guests moved between the newly-renovated balcony for photos and the Durack room for refreshments.
Outside in the elements, photographer Paul Winzar was making the best of a soggy situation, capturing magical moments of light-reflected raindrops with the couple and their burgundy-clad bridal party. Oversized umbrellas helped maintain Luxe Bridal Hair's flawless work well into the night.
Once the celebrations moved into the Oak Room, European fare was shared and delicious wine sipped as candlelight doused the space in a warm glow. All the while, Niya and Aaron and their curated list of favourite people were waited on like VIPs by the attentive staff at Sandalford.
We love wineries and visit plenty when we travel, so we knew Sandalford would be a great fit for us. They have lovely reception rooms with old oak barrels that look stunning as a backdrop. We didn't need to add many decorations because the rooms spoke volumes with simply flowers and candles, creating a really cosy and warm atmosphere. With the rain outside, it was so nice and lively inside. The quality of the location, food, drinks, and staff was excellent and frankly incomparable!
Niya & Aaron
CHECK OUT SANDALFORD WINES
---
This romantic rustic wedding at Sandalford Wines was captured beautifully by Paul Winzar Photography.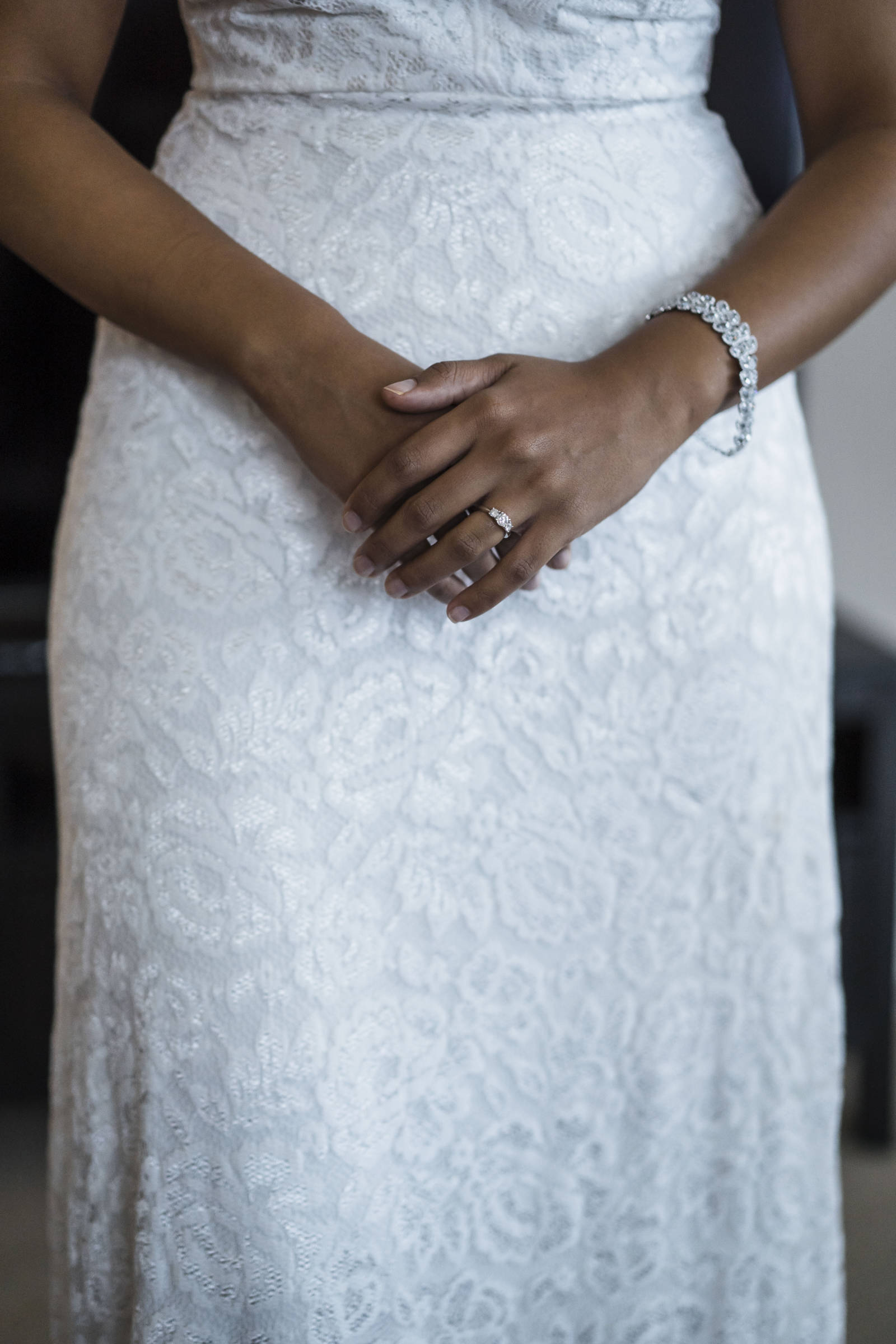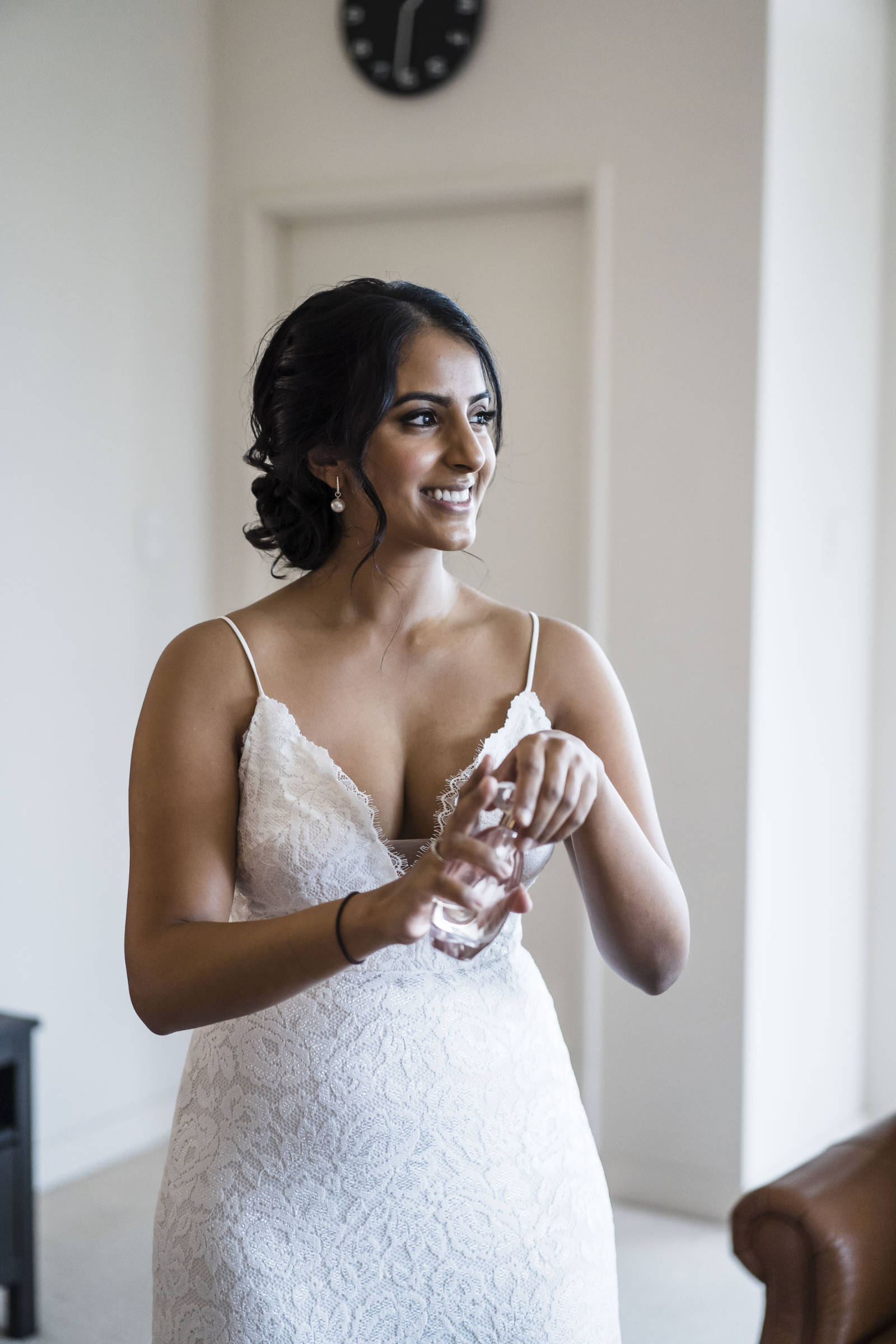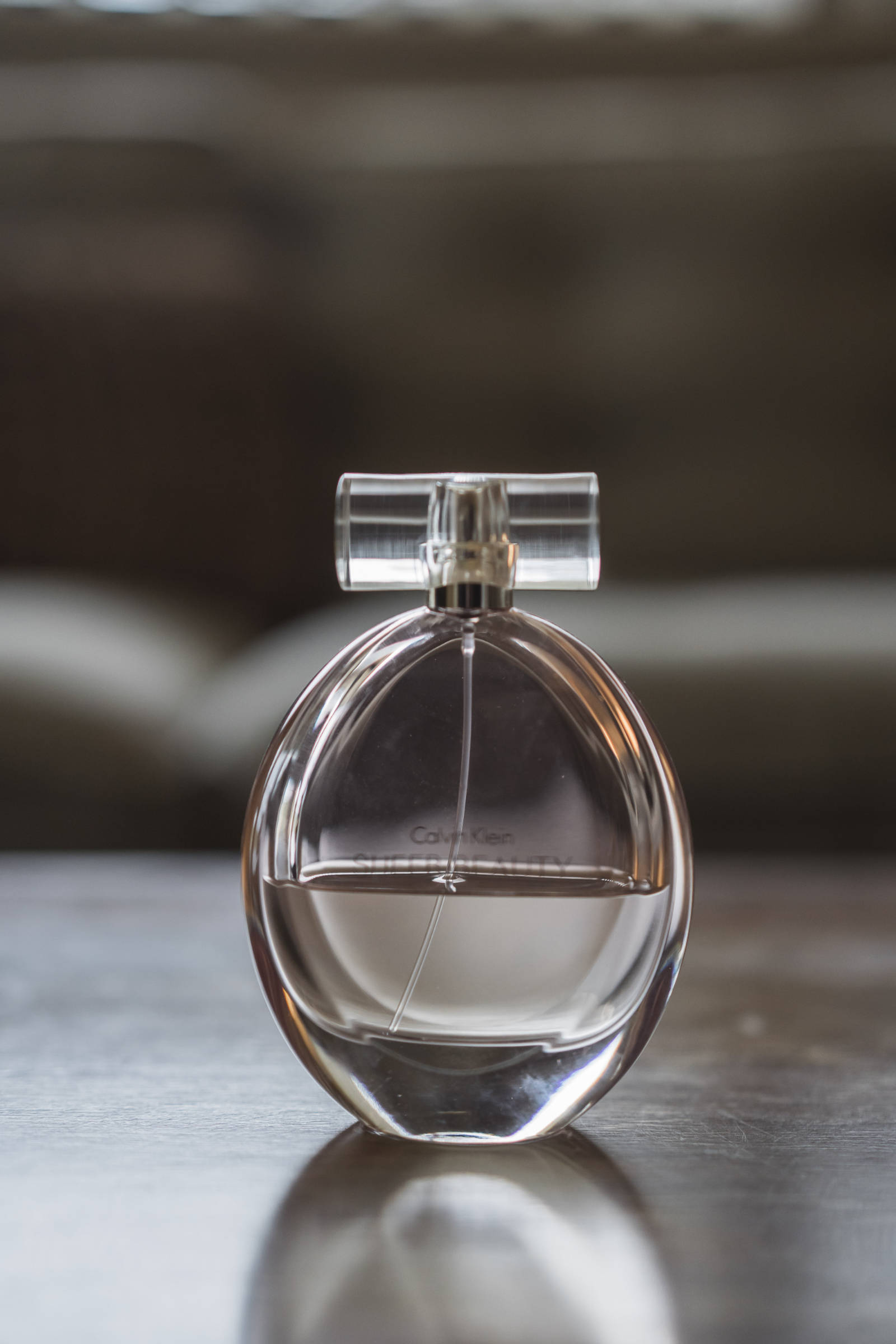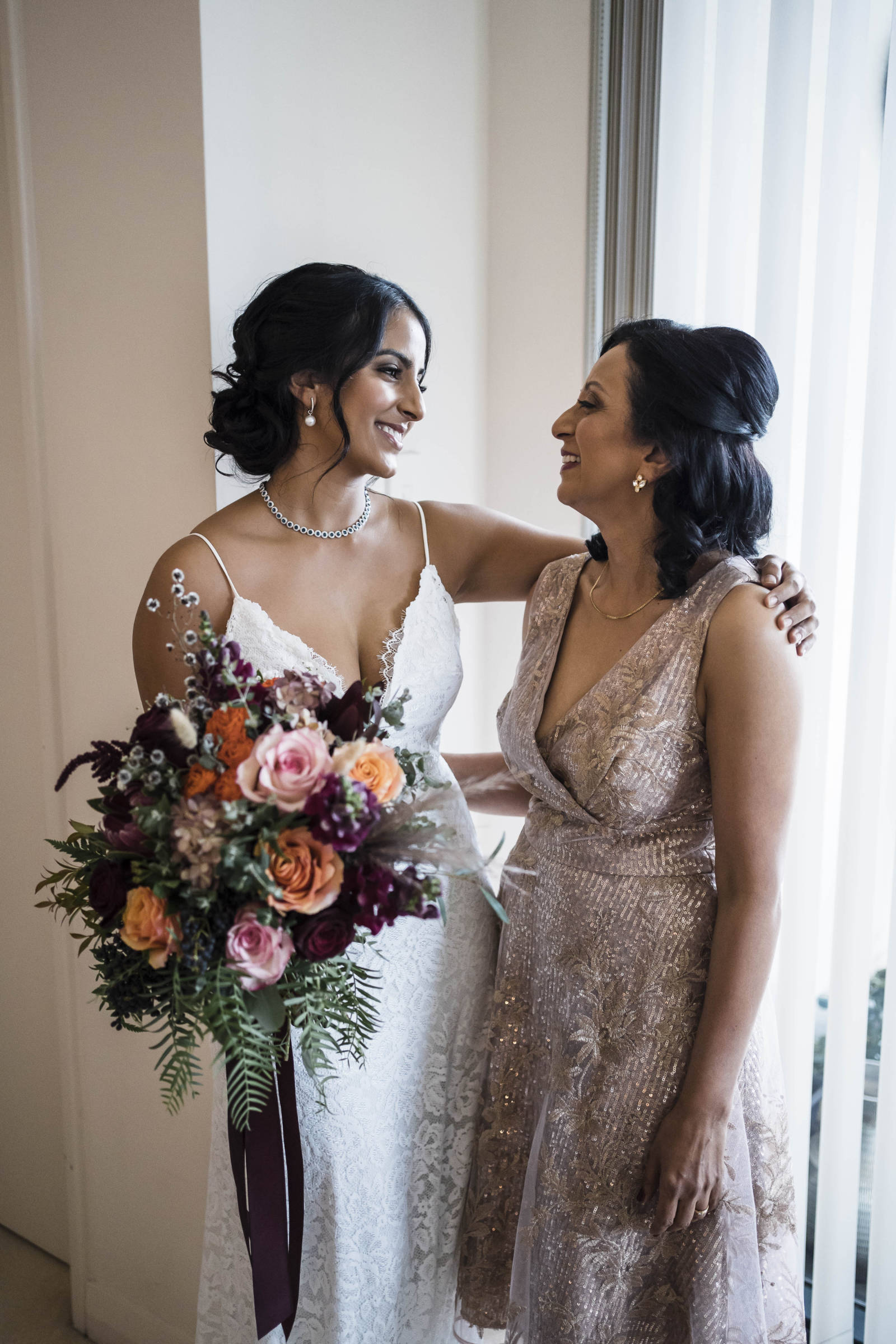 "Cally from Luxe Bridal Hair was so brilliant at making everyone's, including mum's, hair look lovely and exactly the way we wanted."

NIYA
CHECK OUT LUXE BRIDAL HAIR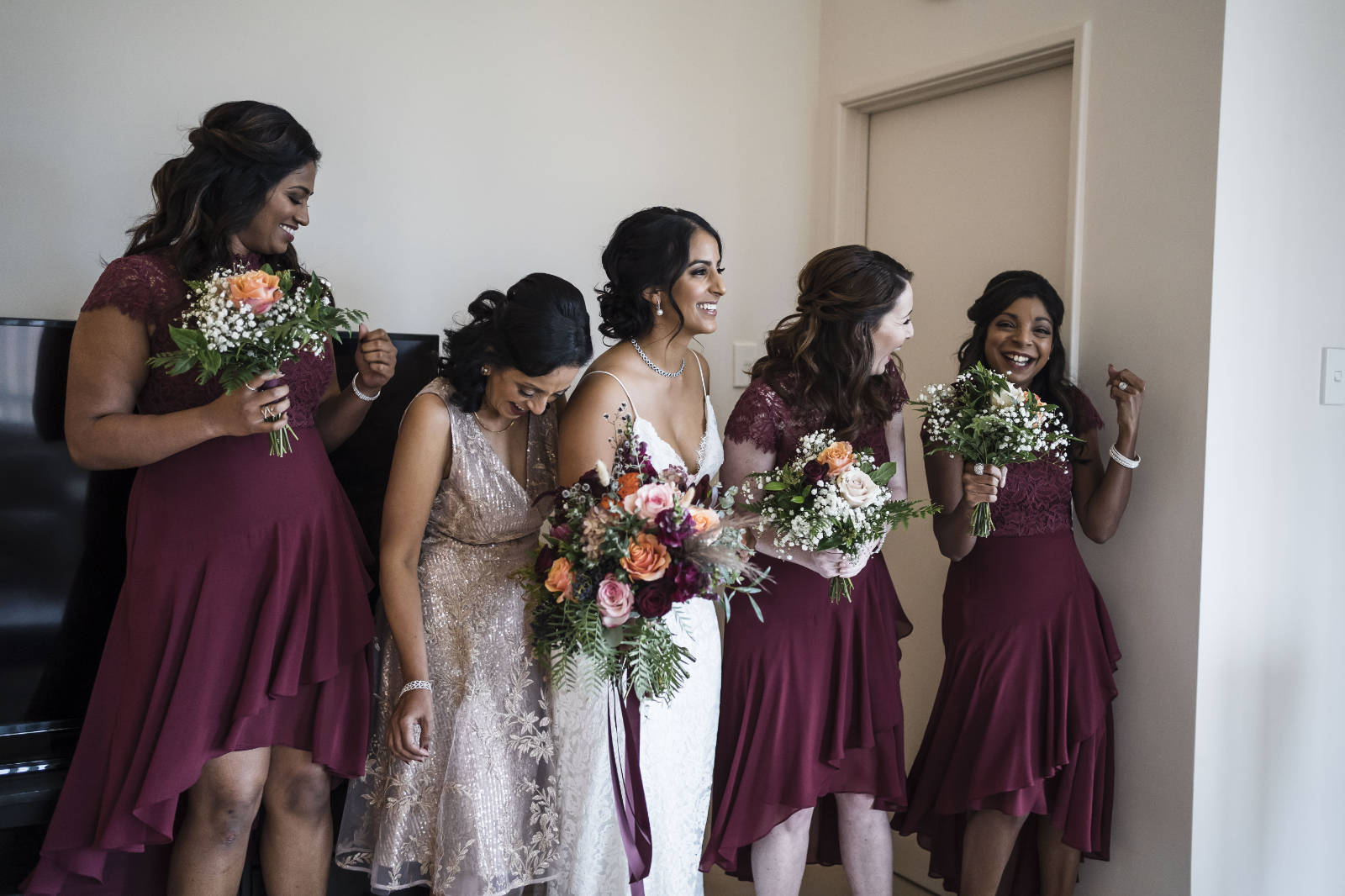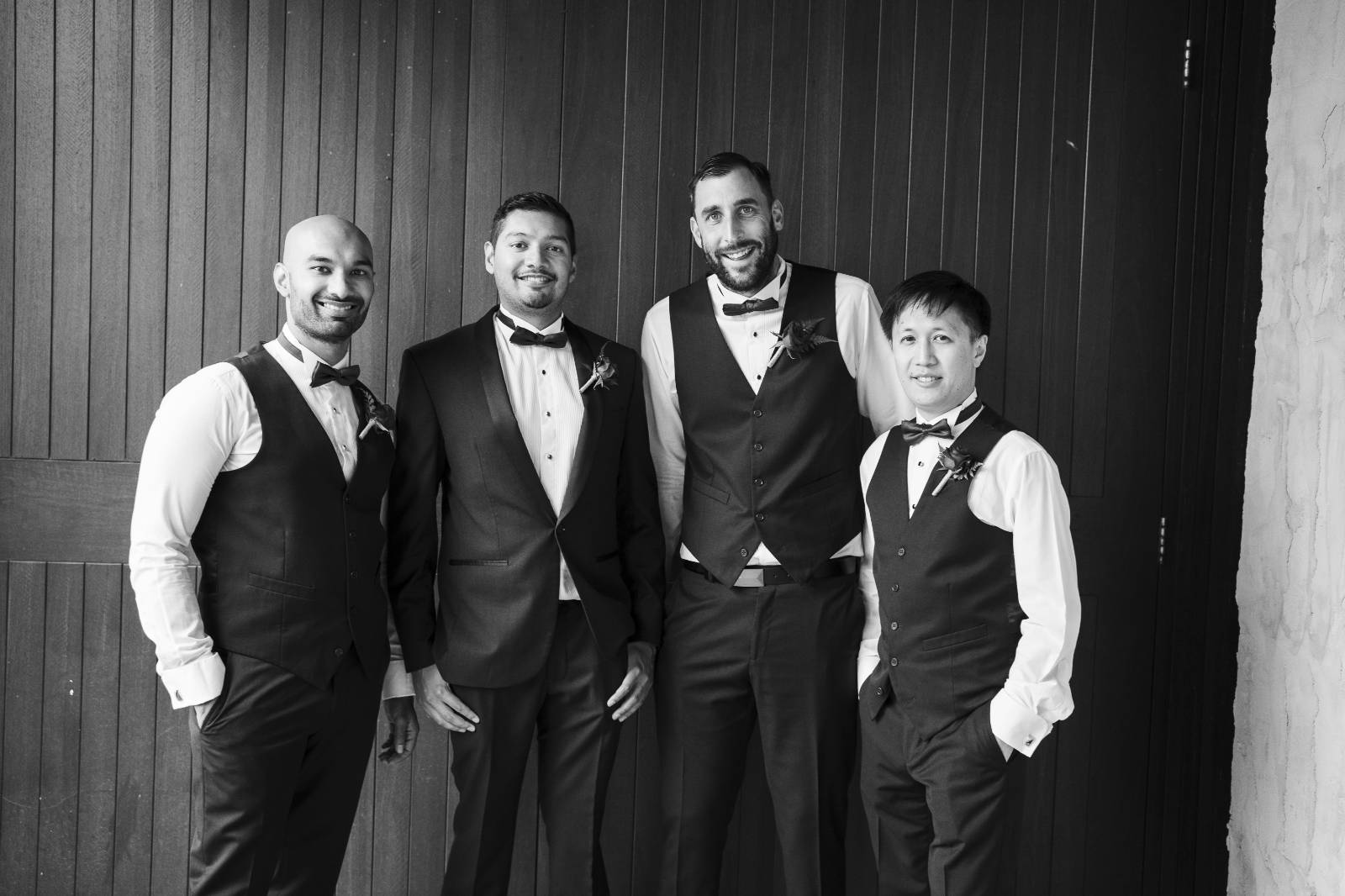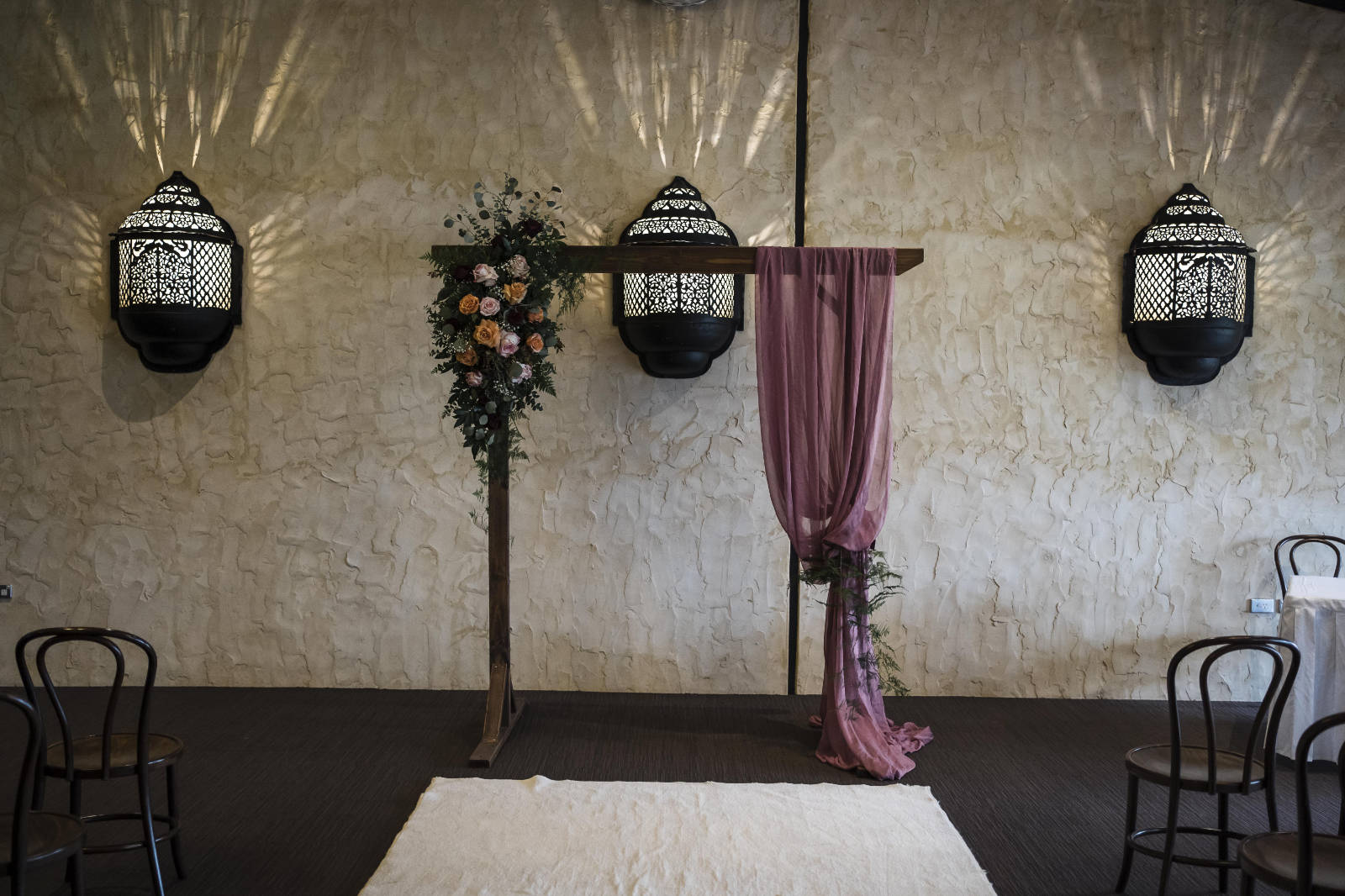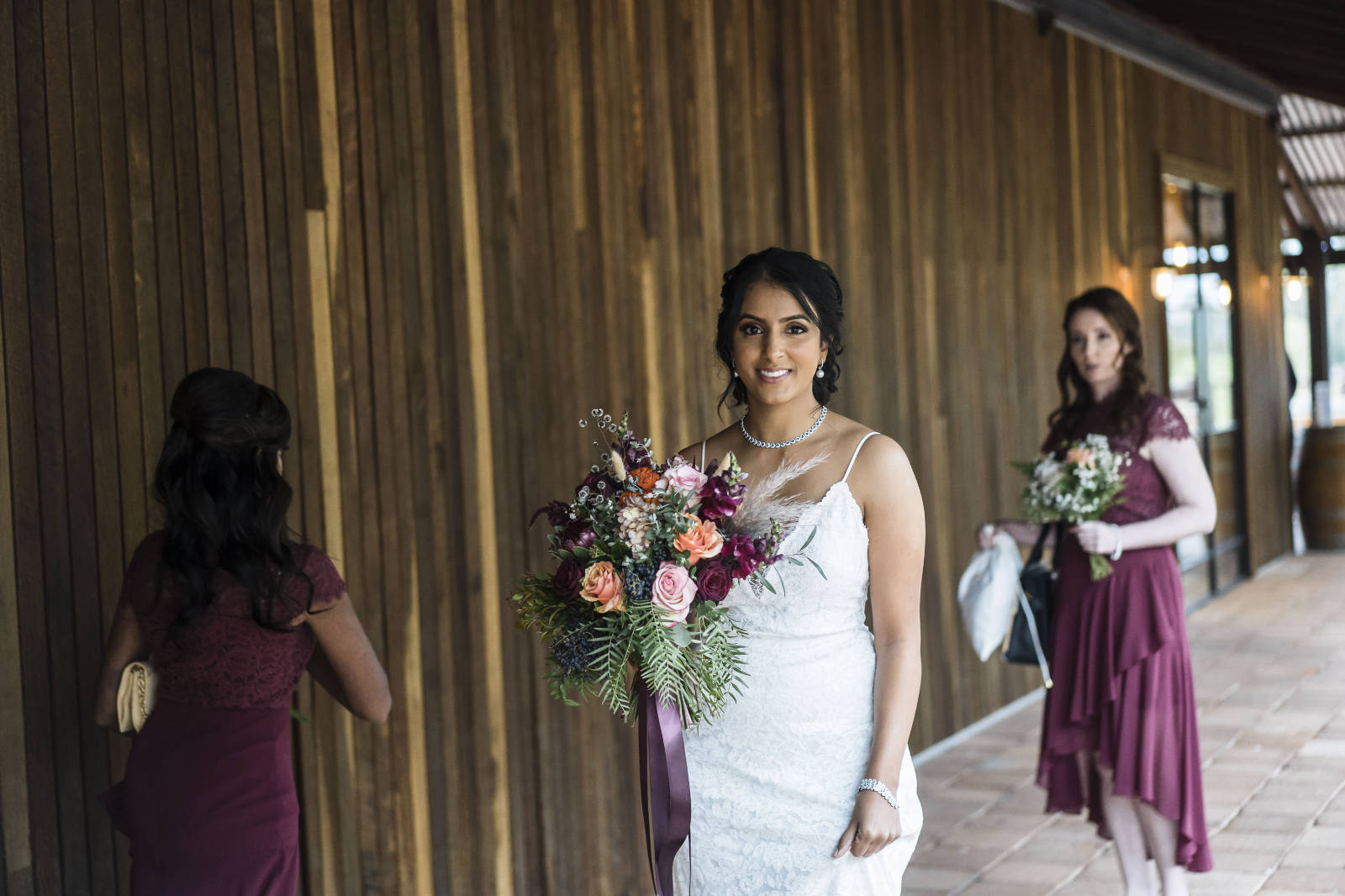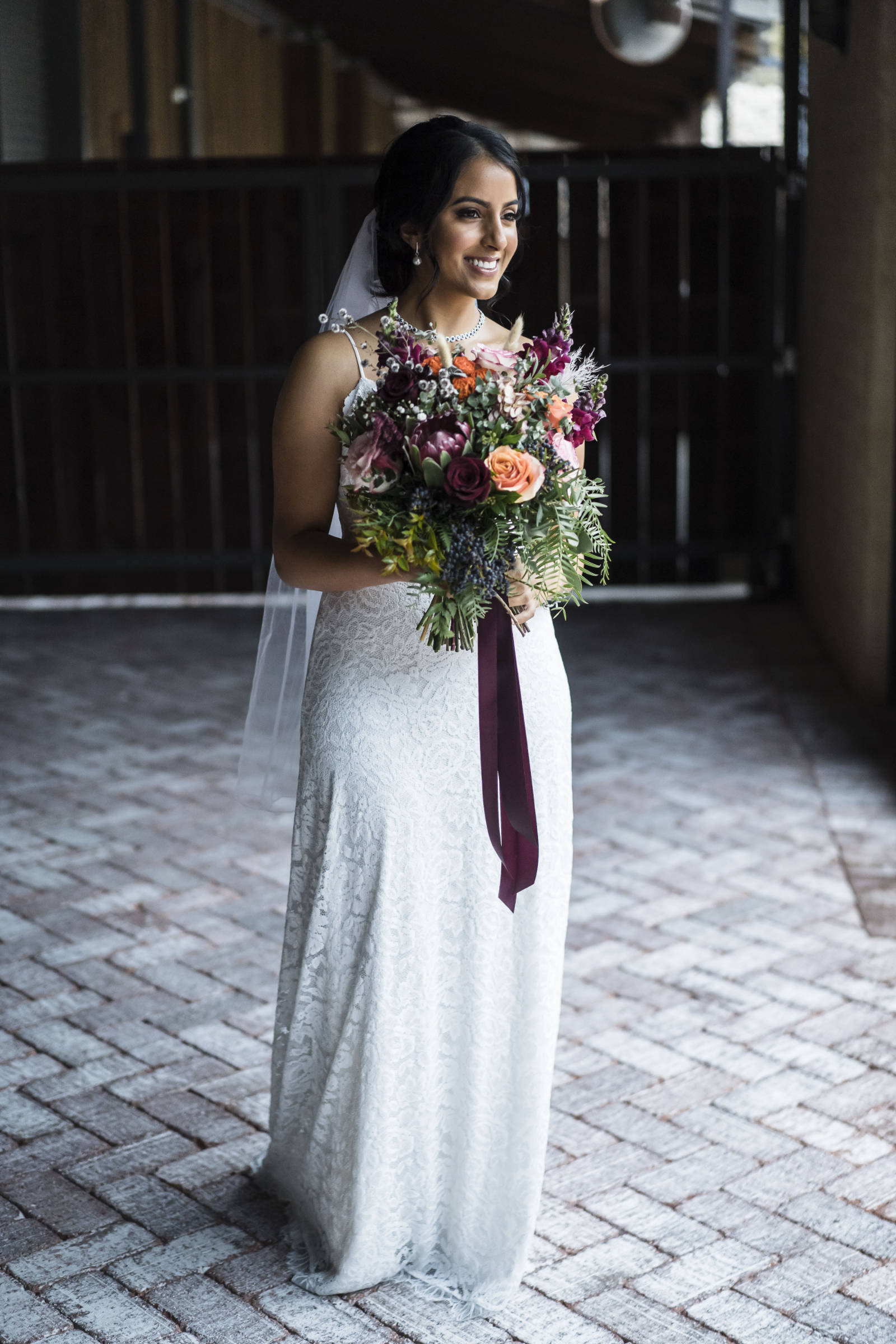 "Nicky from Sweet Floral was sensational, especially with last-minute changes that needed to be made due to weather conditions."

She was a total lifesaver and someone who you'd need in your corner on the big day. She took pride in her work and we loved working with her – gorgeous flowers and bouquets!

NIYA
CHECK OUT SWEET FLORAL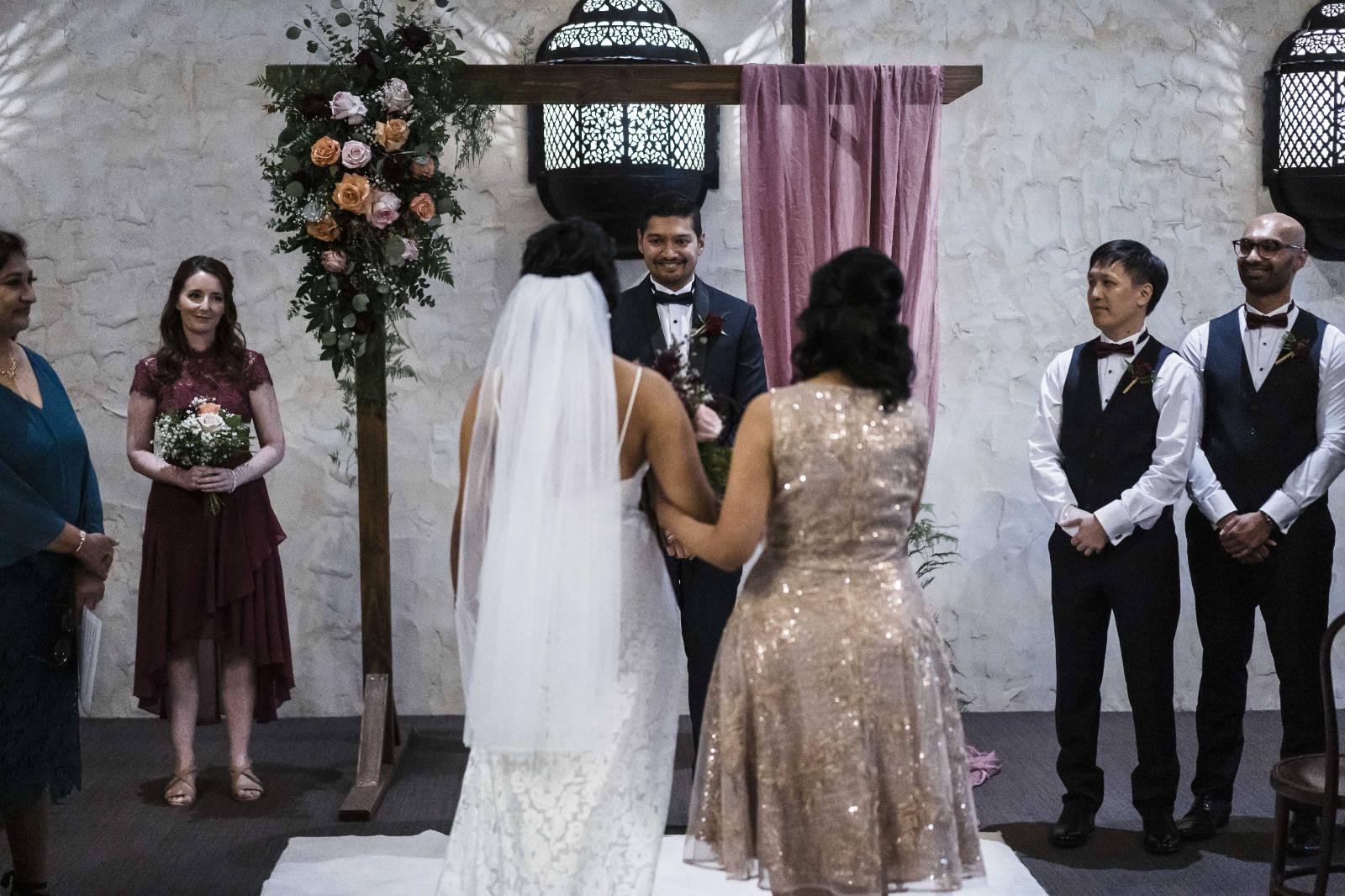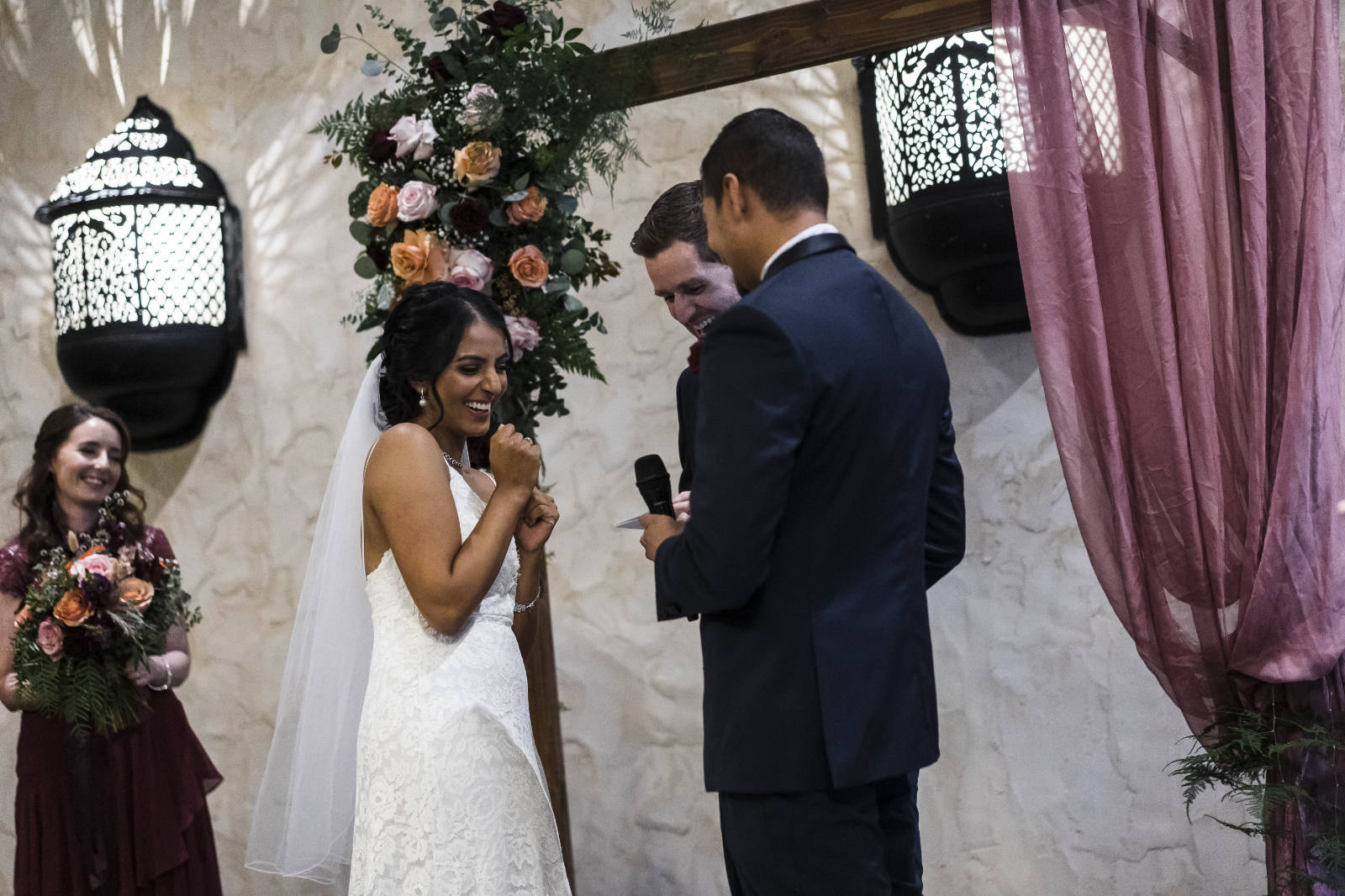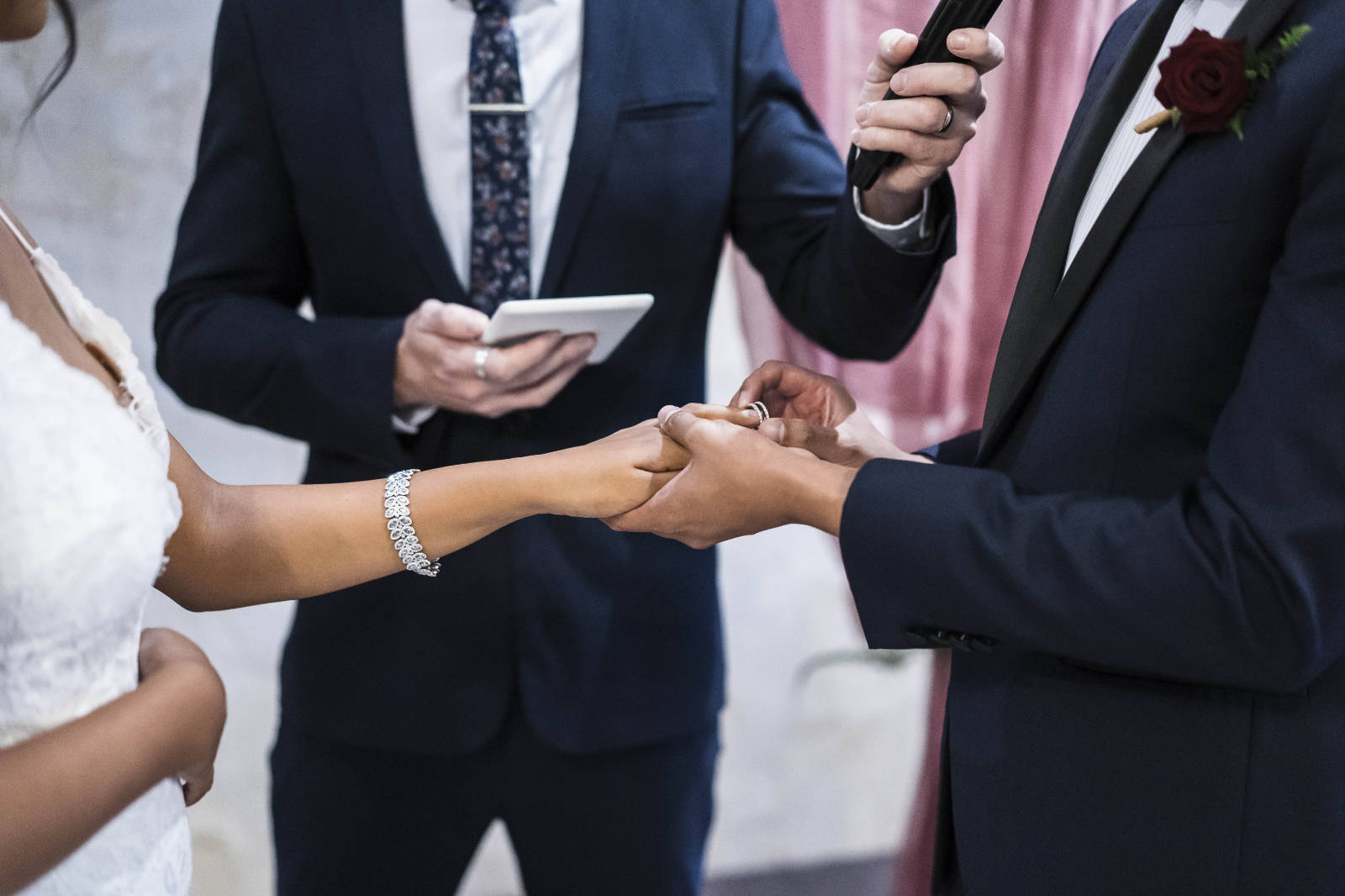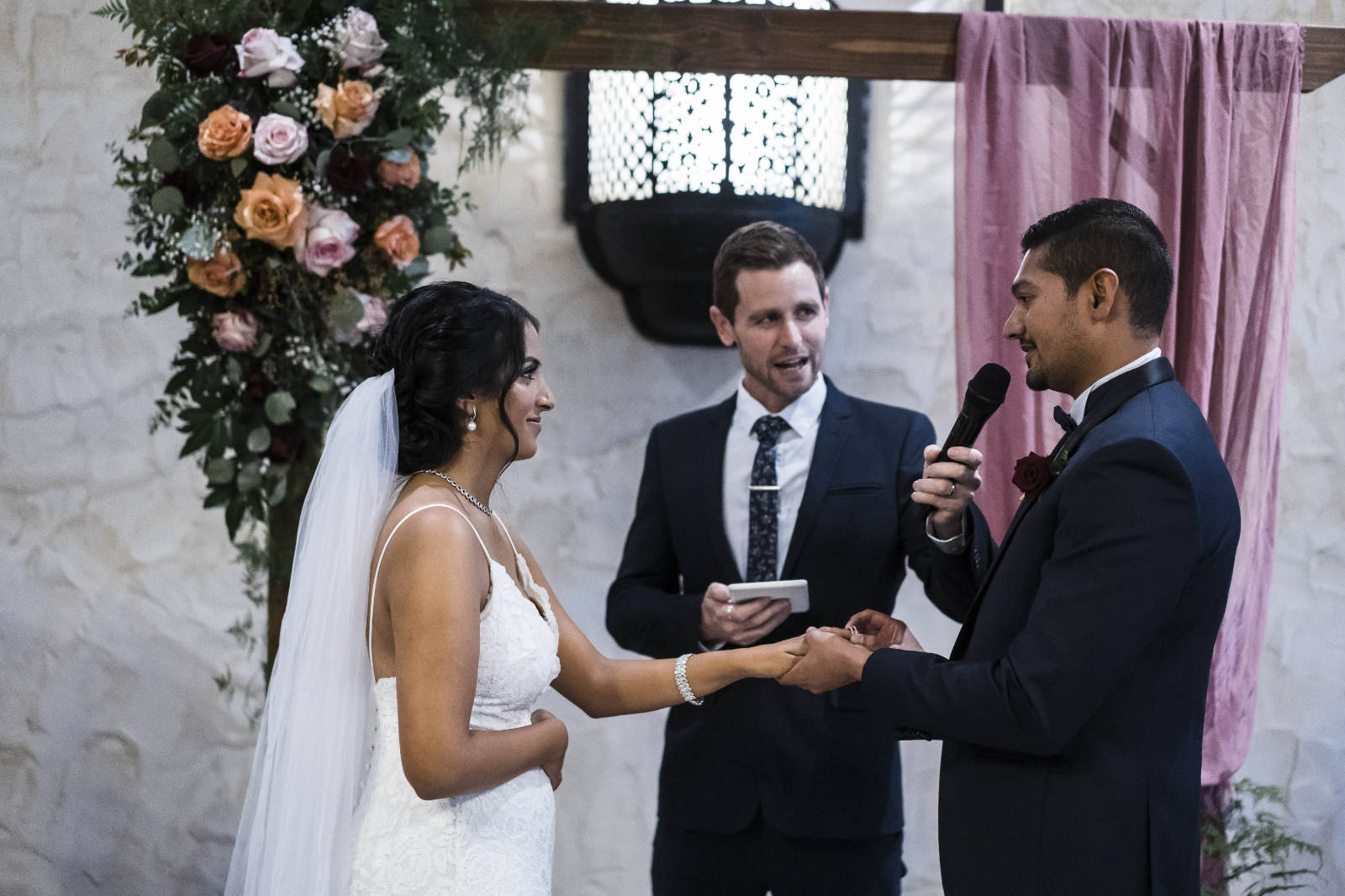 "Mark Kenny was a fantastic celebrant who took a personal interest in every detail of us as a couple and was a wonderful host for the main event."

He did it with humour too, and there was never a dull moment. We especially loved how he picked up certain elements of our story that we hadn't even noticed and made it feel like we certainly belonged together as a couple.

NIYA
CHECK OUT MARK KENNY CELEBRATIONS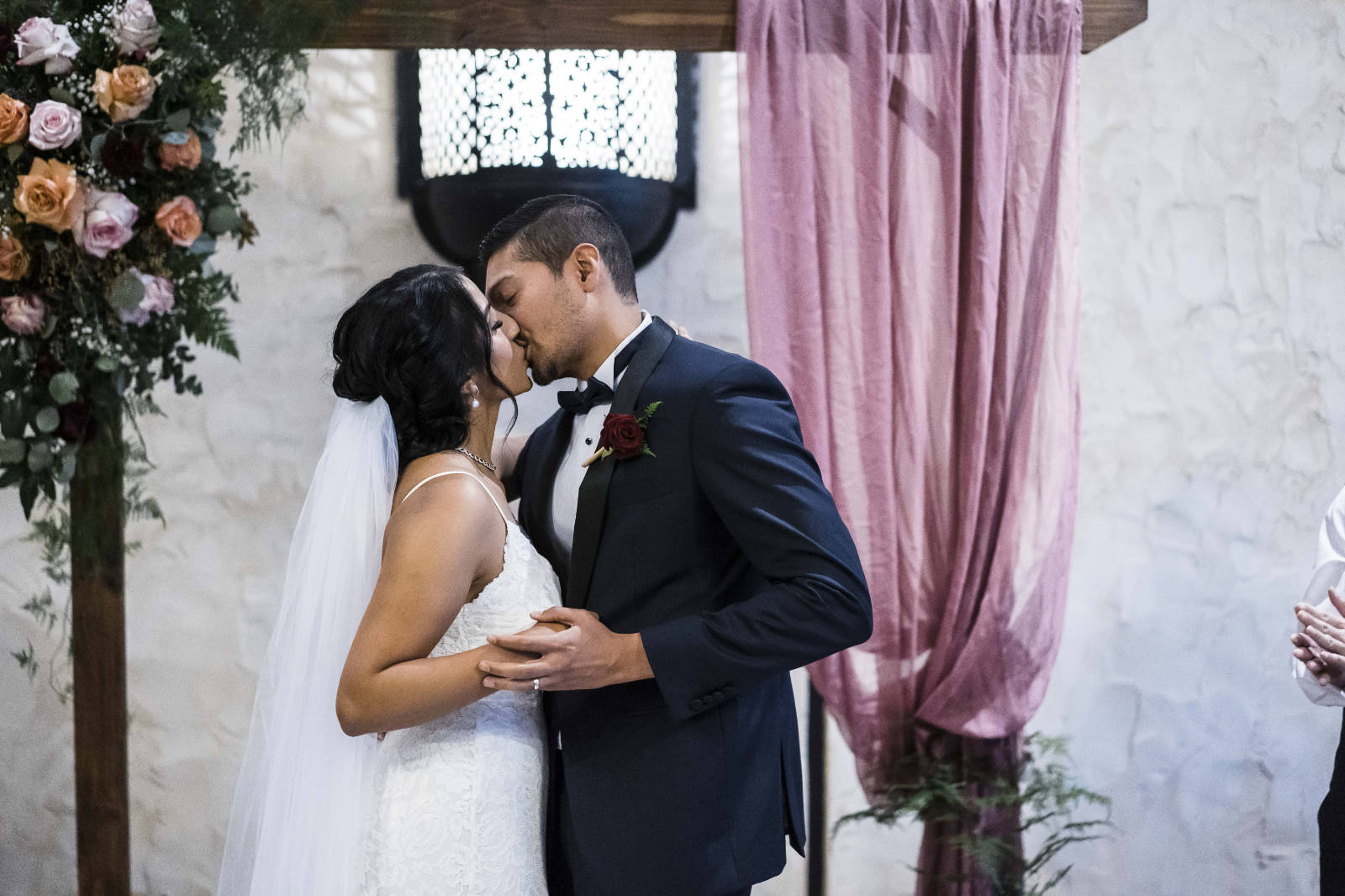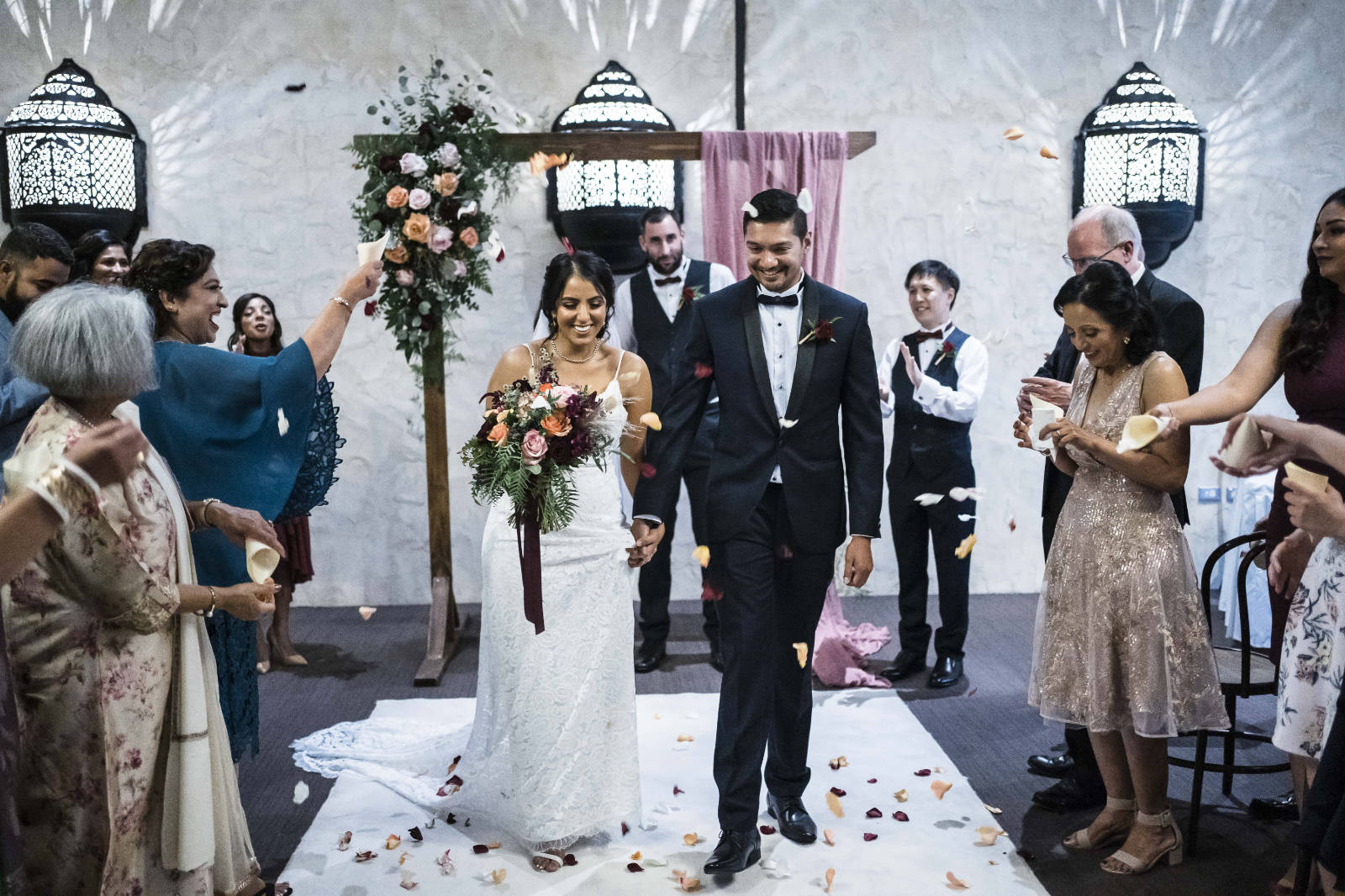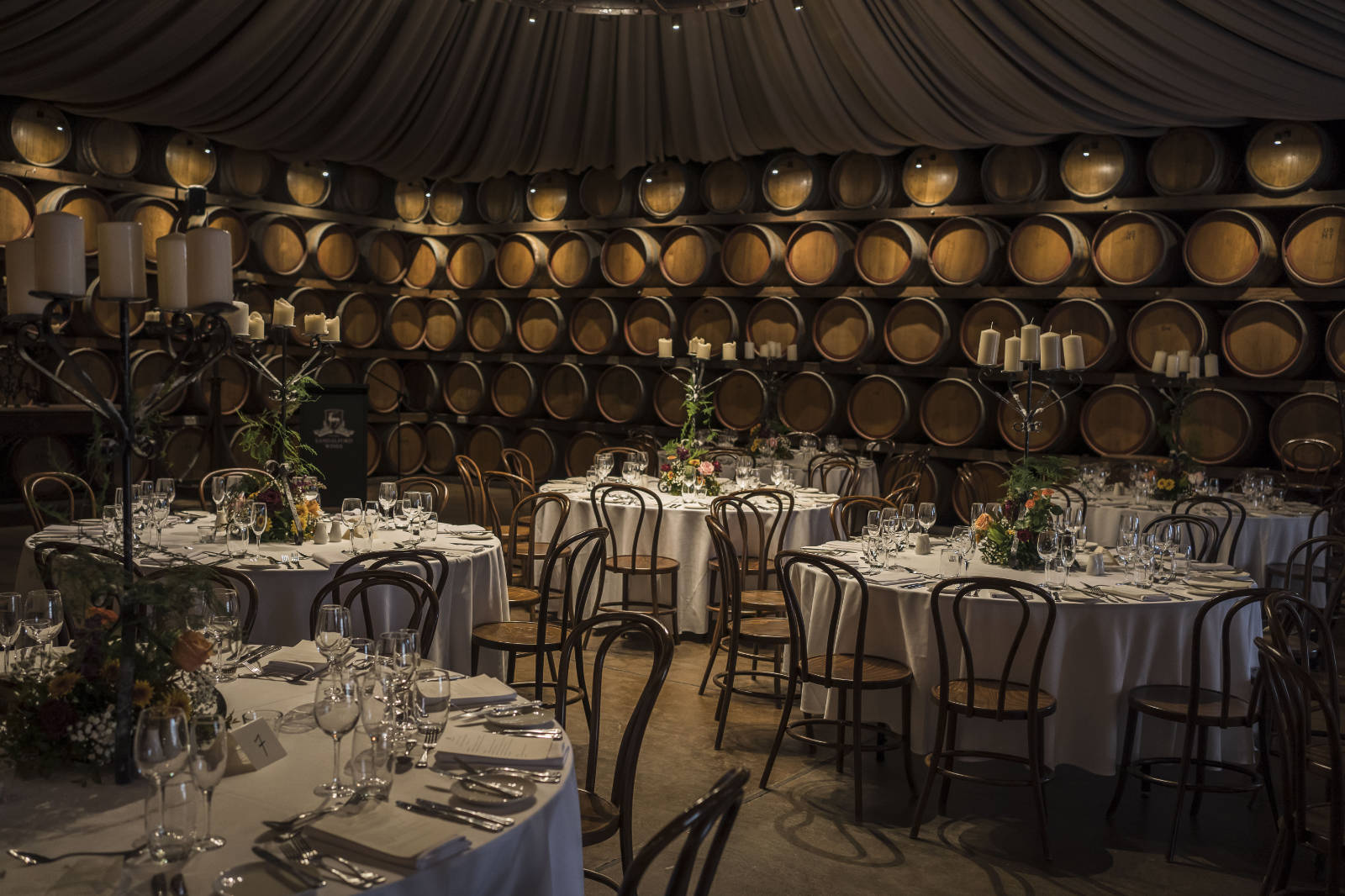 "We had the European Harvest Menu which was a three-course share-style menu. It worked out really well because people who wanted to eat more could, while those who felt like eating less could also do so without wasting food."

There was plenty of food overall and everyone kept complimenting it. Because of the style of menu, there were plenty of entrees and mains to taste, all made beautifully. The dessert included macaroons (that were absolutely delicious), cheese platters, quince, dried fruit, and nuts. The food was a real hit, as was the wine served.

NIYA
CHECK OUT SANDALFORD WINES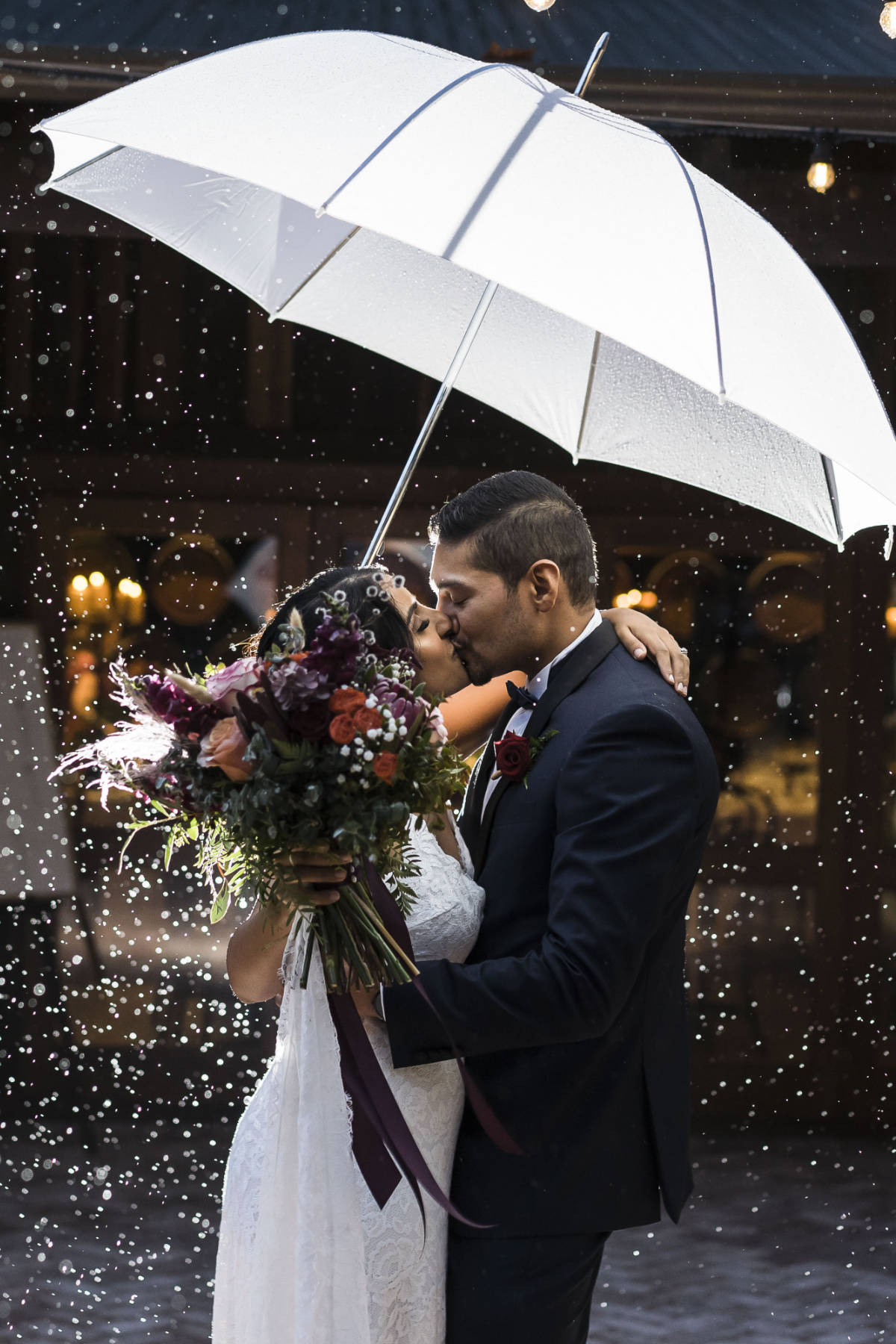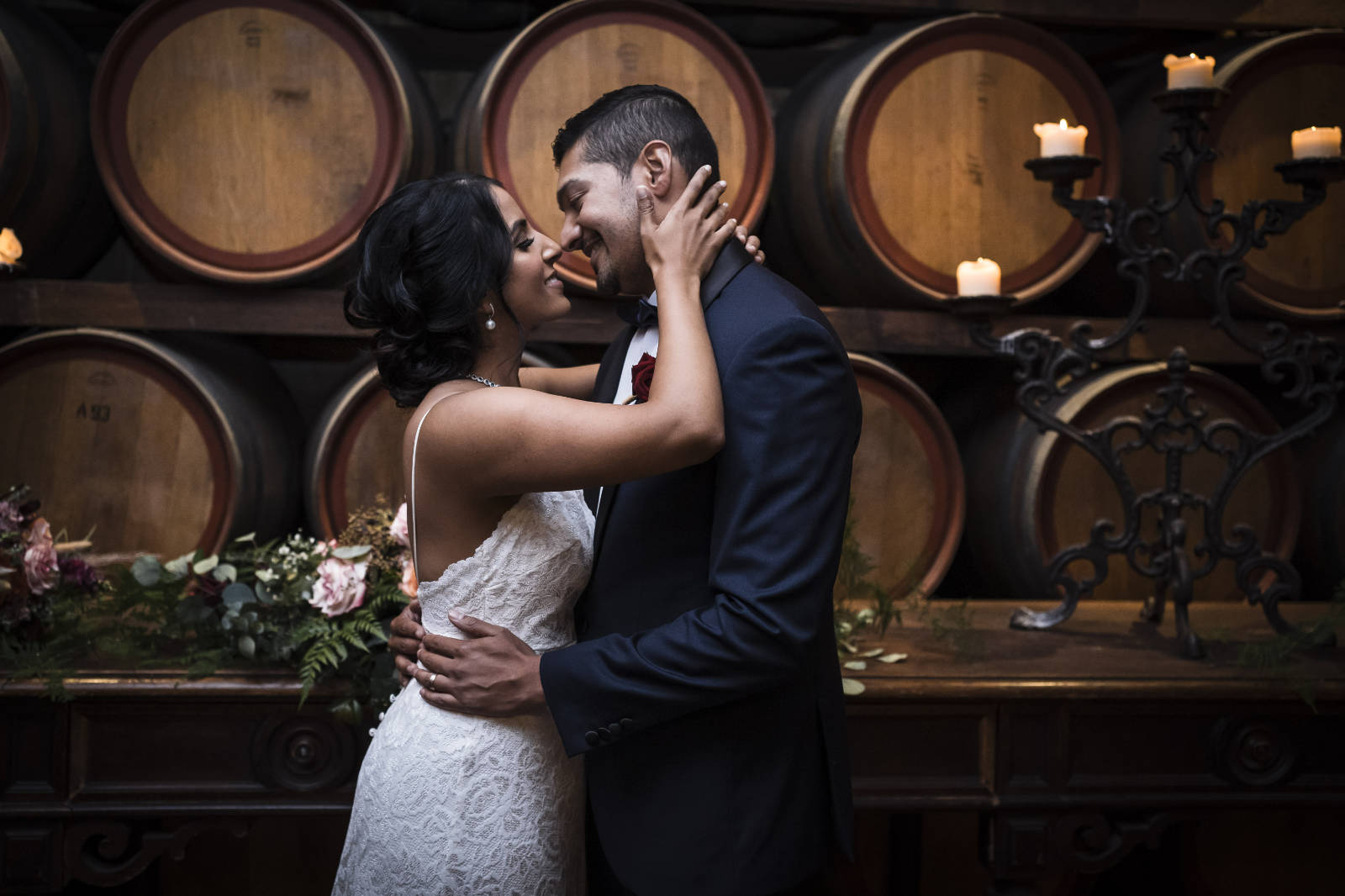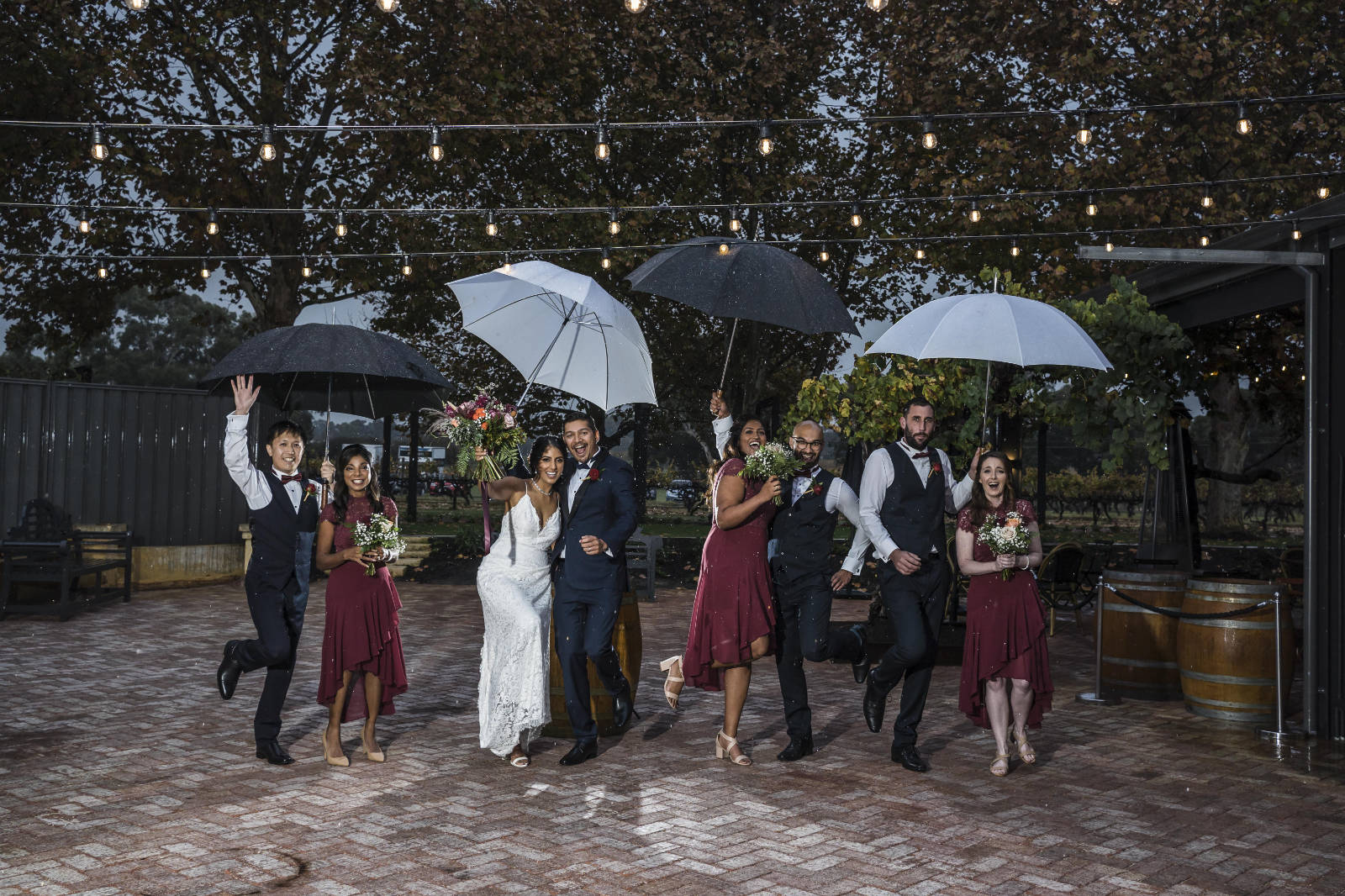 "Penguins Formal Wear were very efficient and great with finding flattering styles for the groom and groomsmen, with plenty of options to mix and match."

Our groomsmen and bridesmaids all looked great with the colours matching well.

NIYA
CHECK OUT PENGUINS FORMALWEAR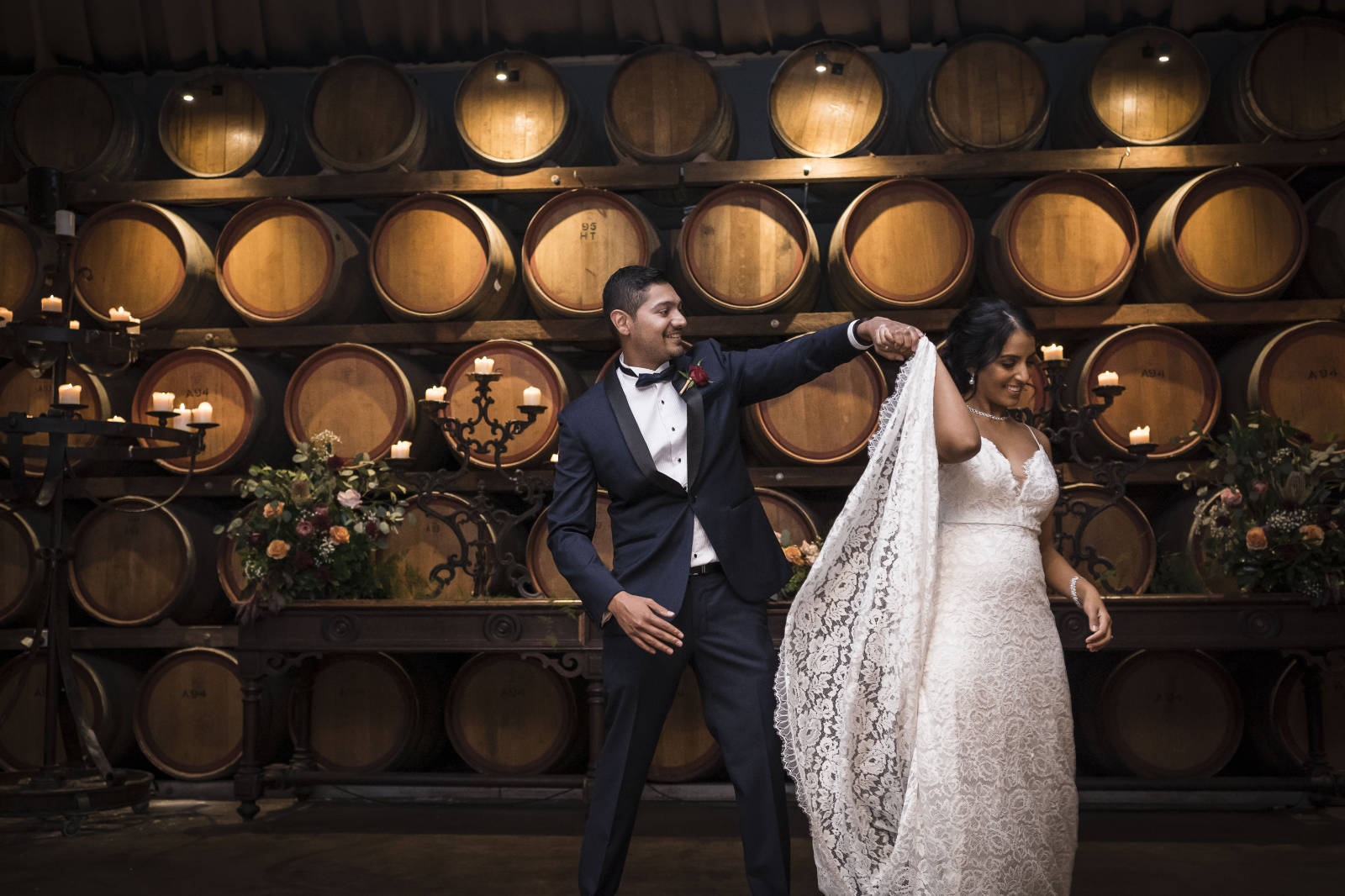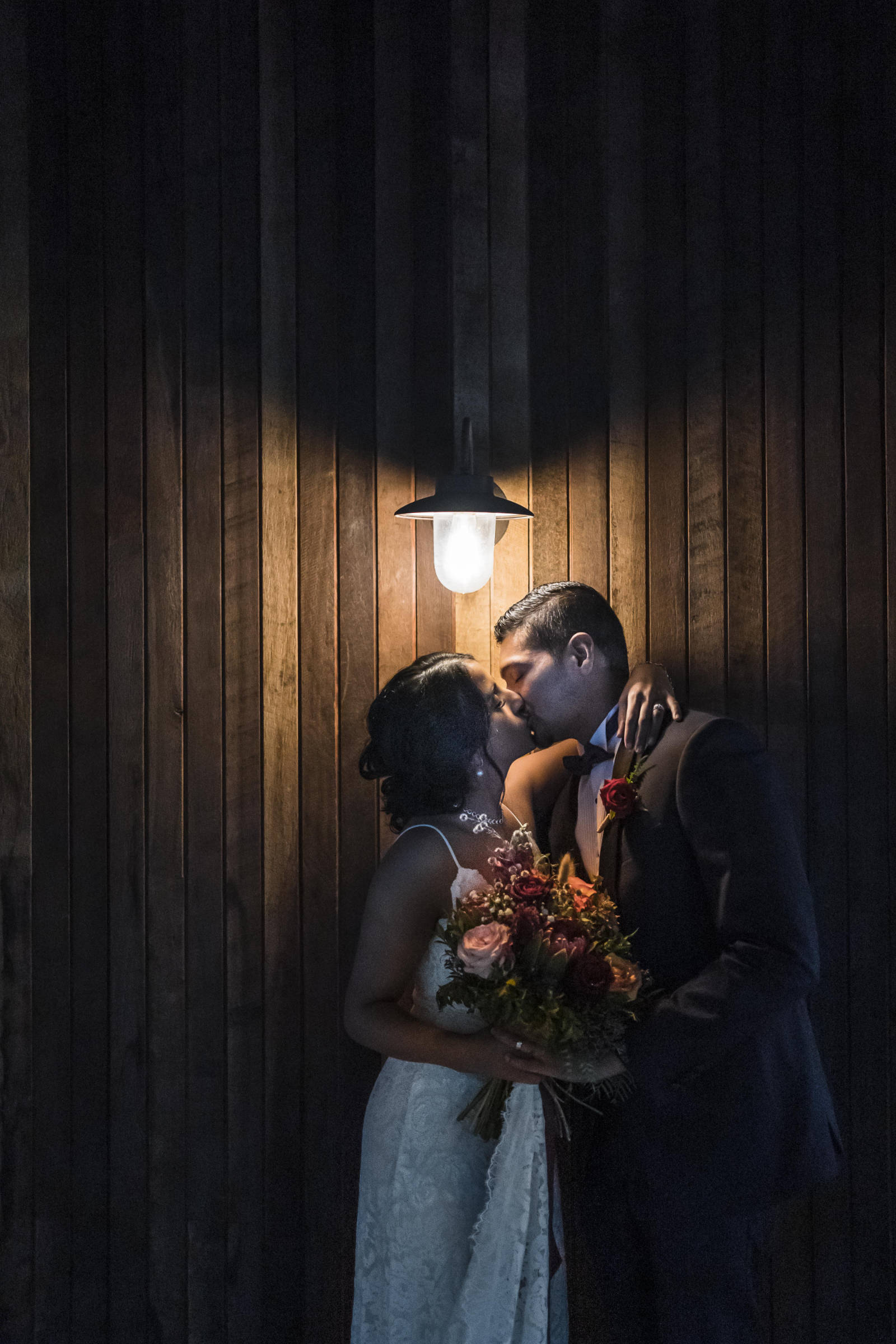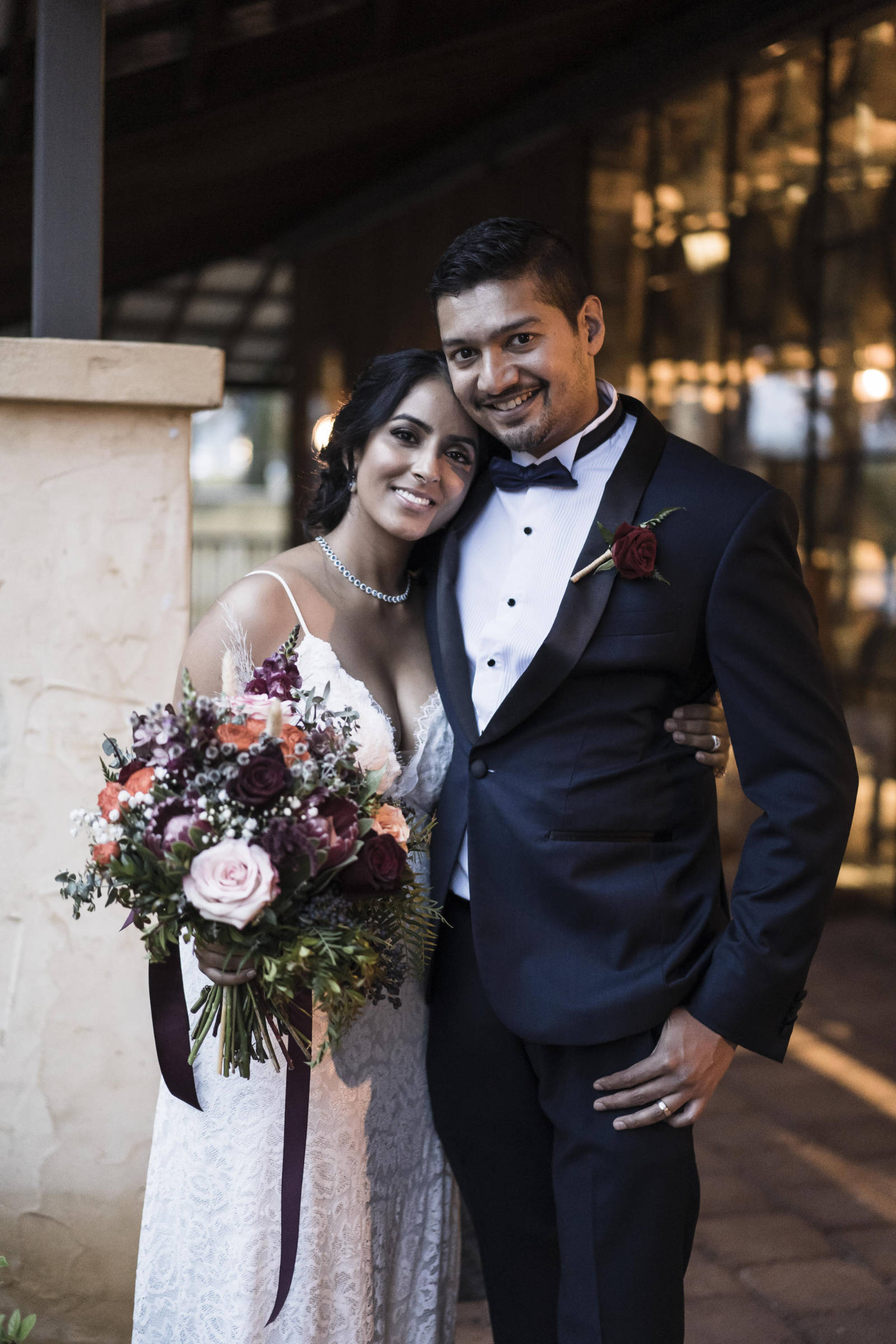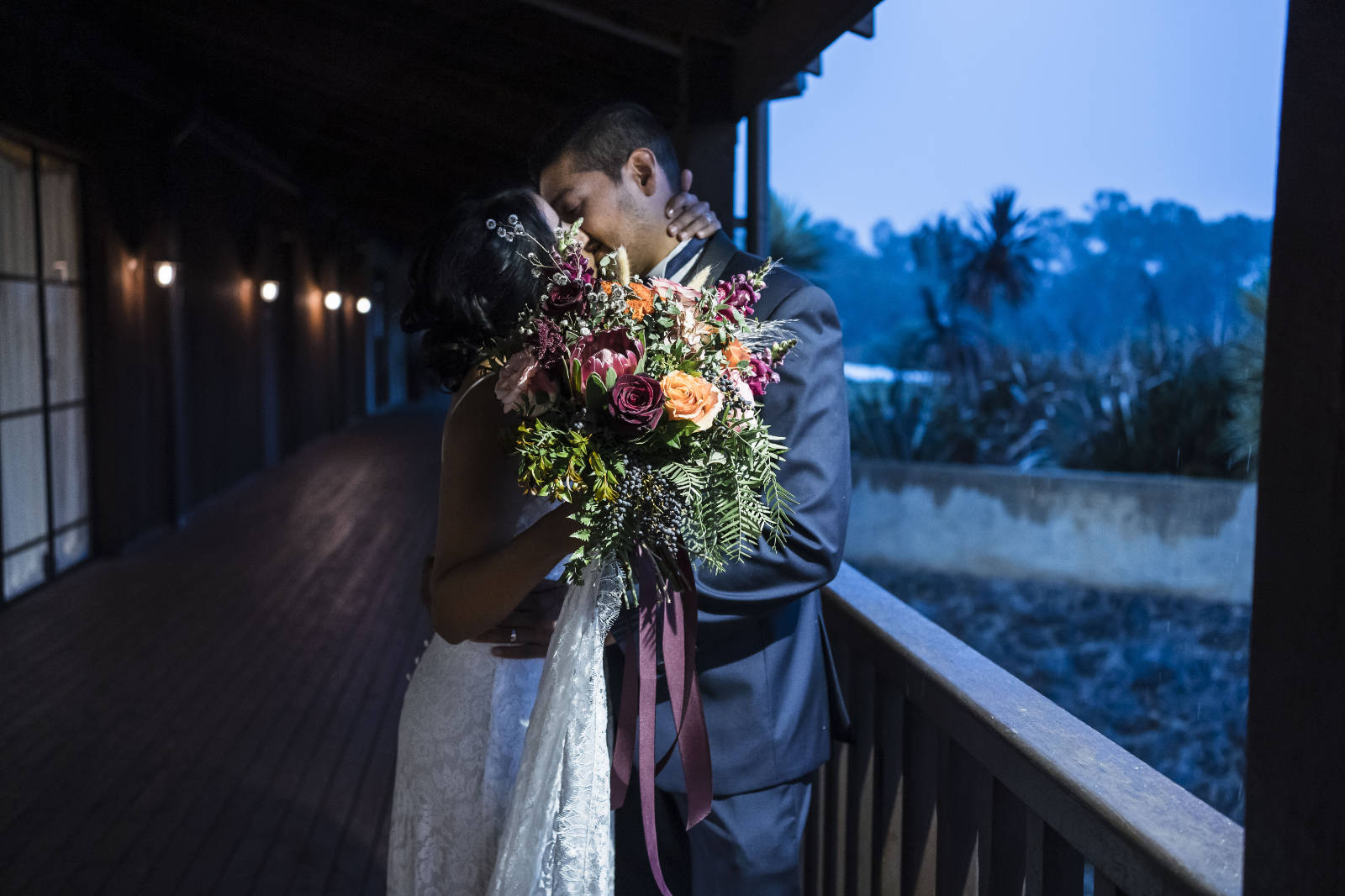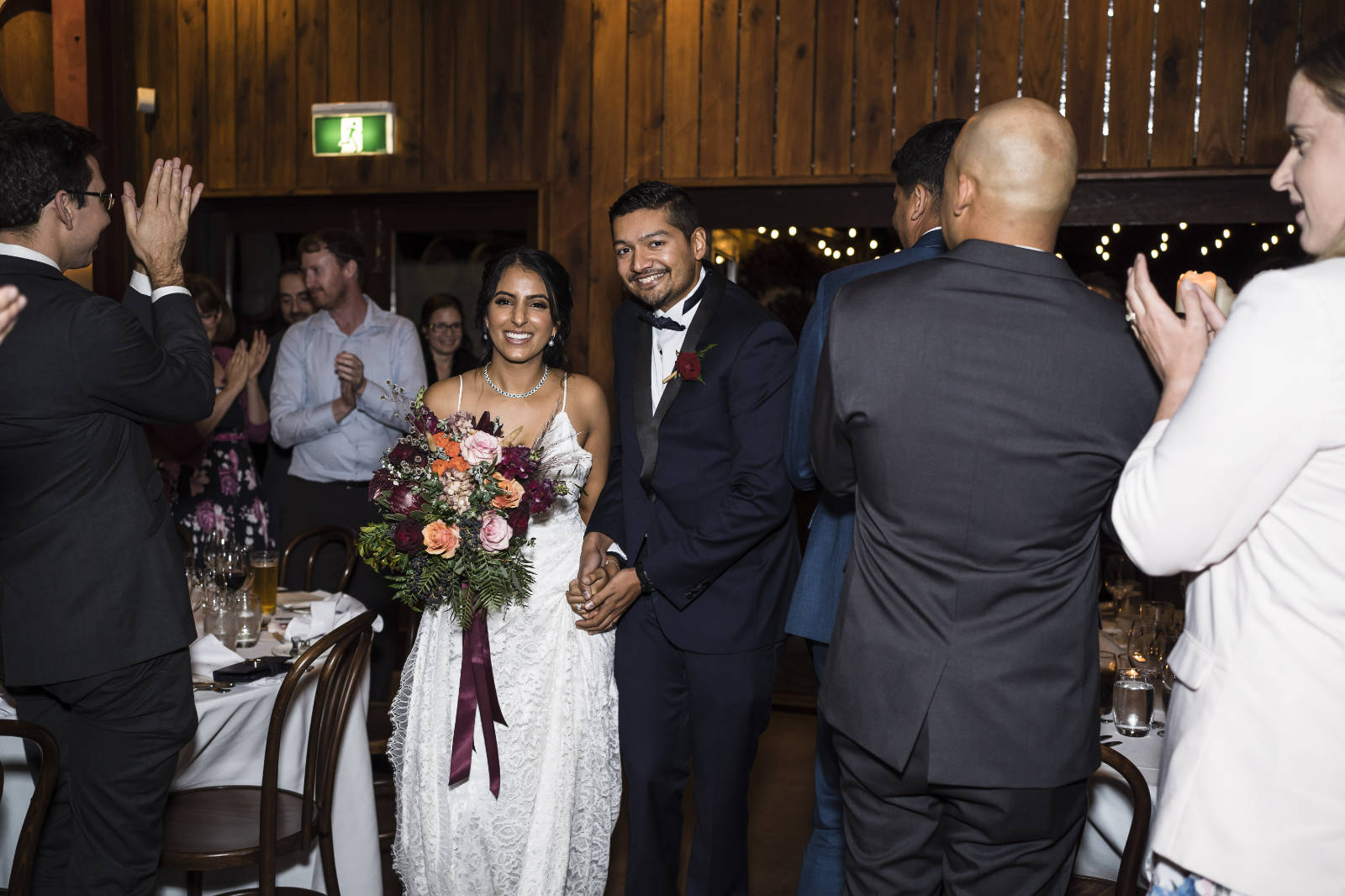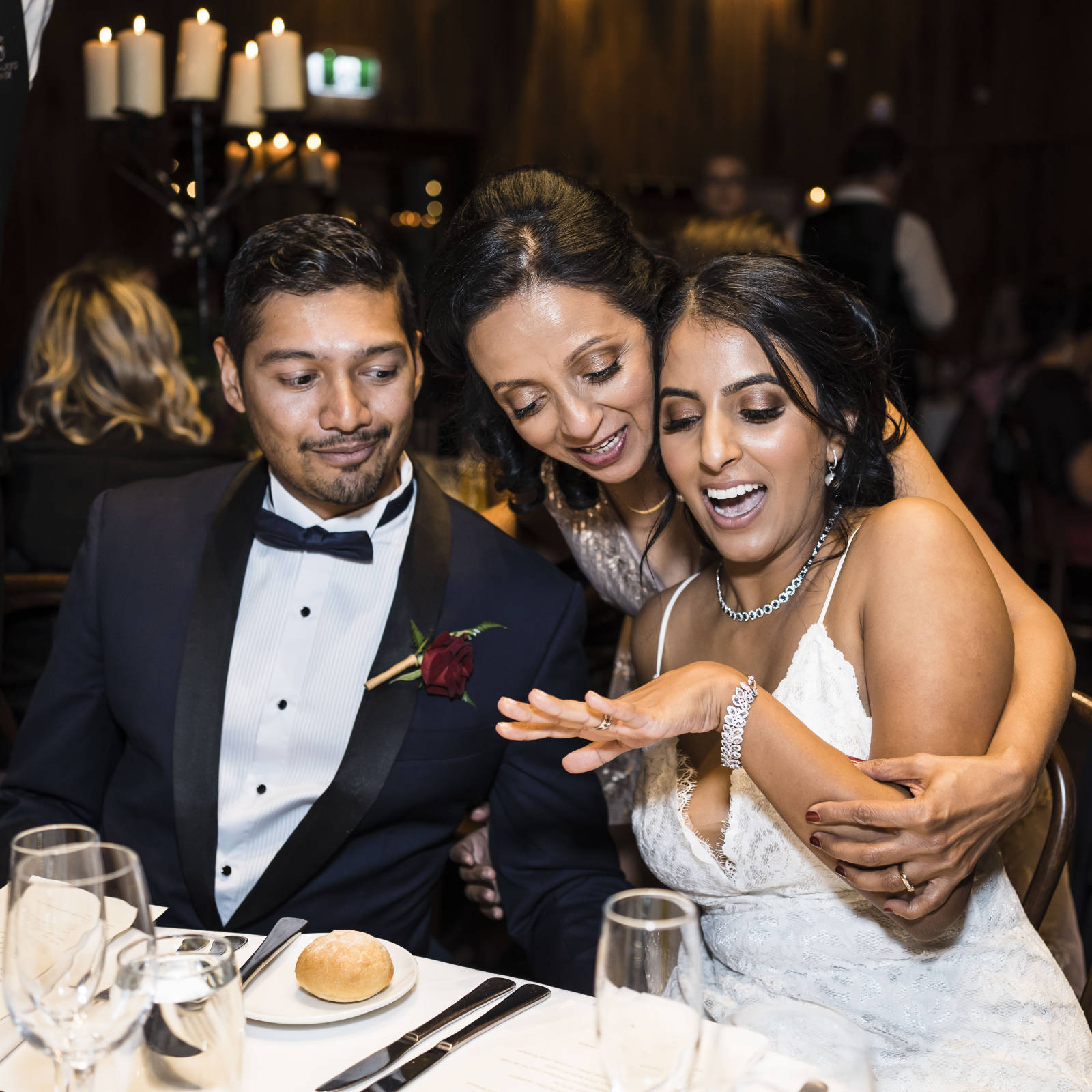 "We loved every single photo taken."

Paul worked with us well (two people who have very little experience in front of a camera and tend to be camera-shy). He used the rainy weather as a boon instead of a hindrance and the photos turned out stunningly.

NIYA
CHECK OUT PAUL WINZAR PHOTOGRAPHY
---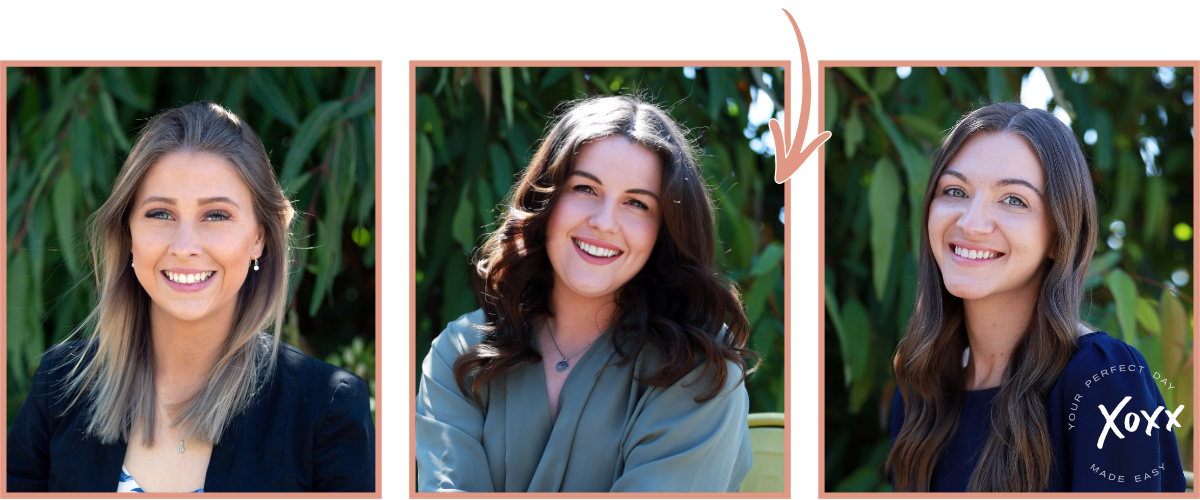 SPEAK TO A PLANNER HERE