Darcie and Scott woke up to a foggy and overcast morning on their wedding day and true enough, the storm came. But the skies cleared up just in time for their outdoor ceremony.
"Mom and Dad walked me down the aisle dodging the recently made ant-mounds and by the end of the night there was a layer of thick red Tamborine mud soaked into my dress!" recalls Darcie with a laugh.
Having met at a high school on Tamborine Mountain and getting engaged on the very same mountain, the Queensland pair, aged 25 and 26, exchanged vows at Mason Wines, QLD. They were joined by 116 close family and friends who witnessed the union on May 4, 2019.
"Planning the wedding, our biggest priority was to have all our friends and family, including Scott's 15 nieces and nephews there and make the day all about love!" smiles the bride.
Full of love it was, with beautiful heartfelt speeches and a special performance by the bride's father singing 'You've Got a Friend' by Carol King.
"My brother and now husband stood up and joined Dad and before you know it all the guests were singing along with them!"
Photos courtesy of Sophie Baker Photography.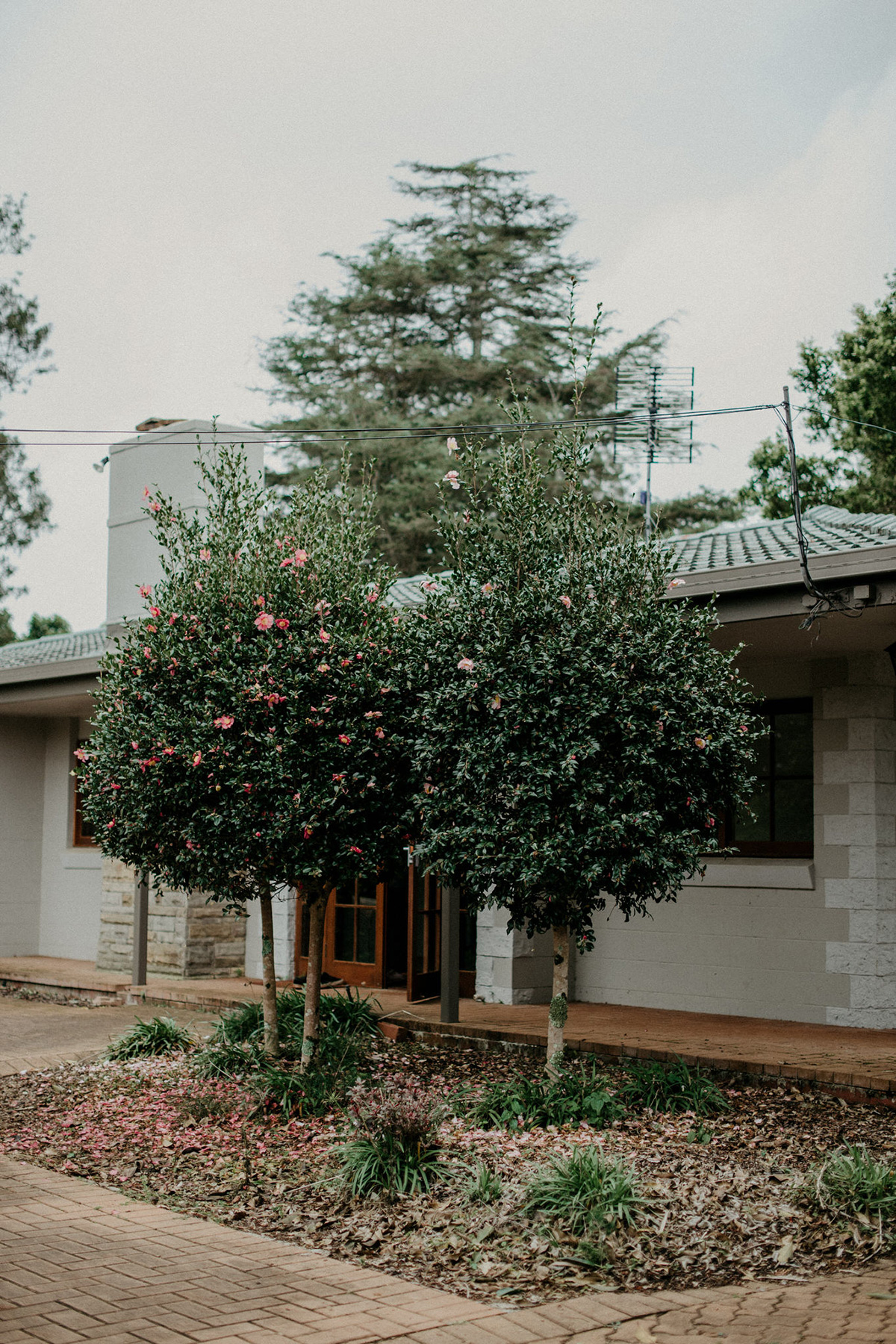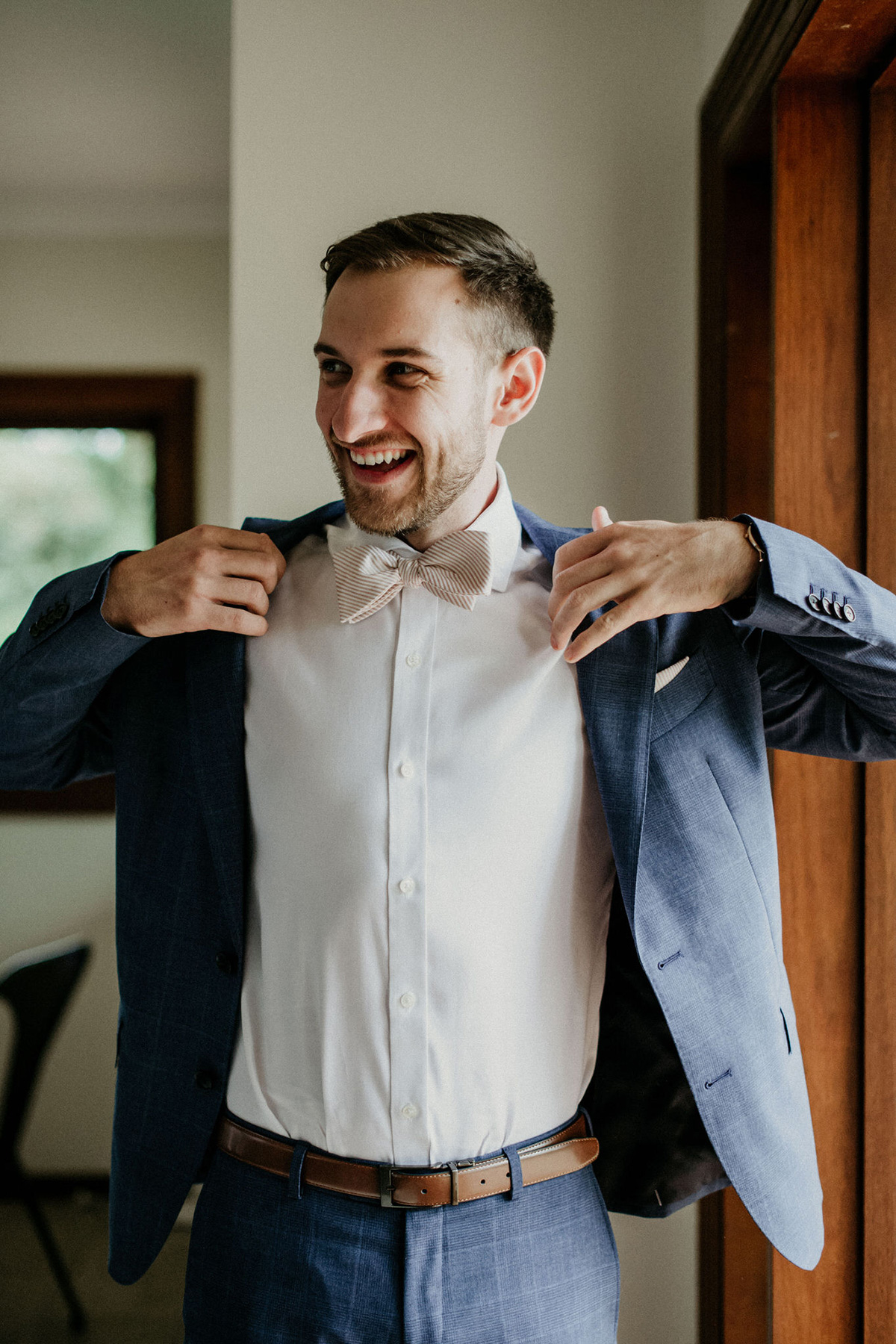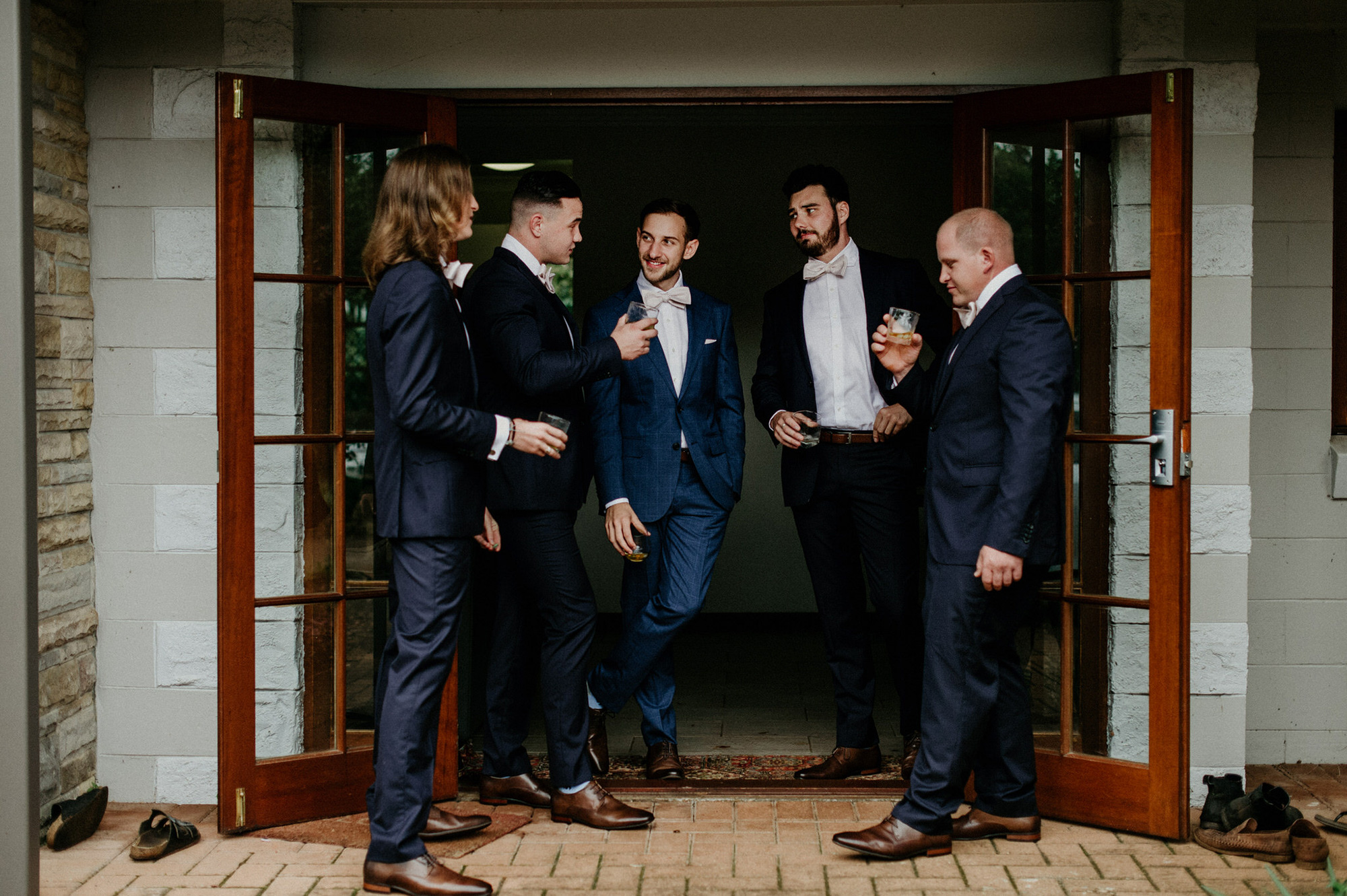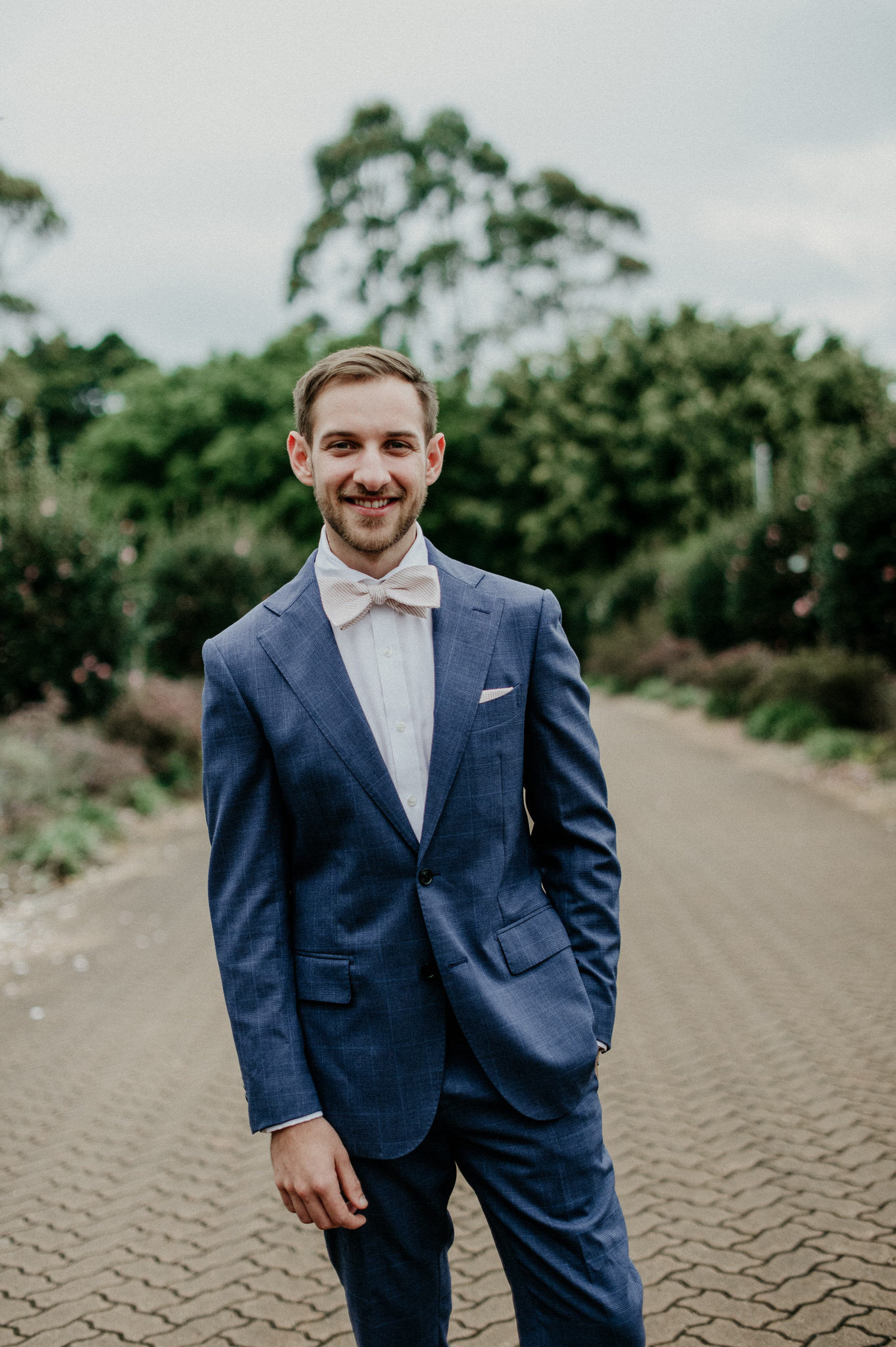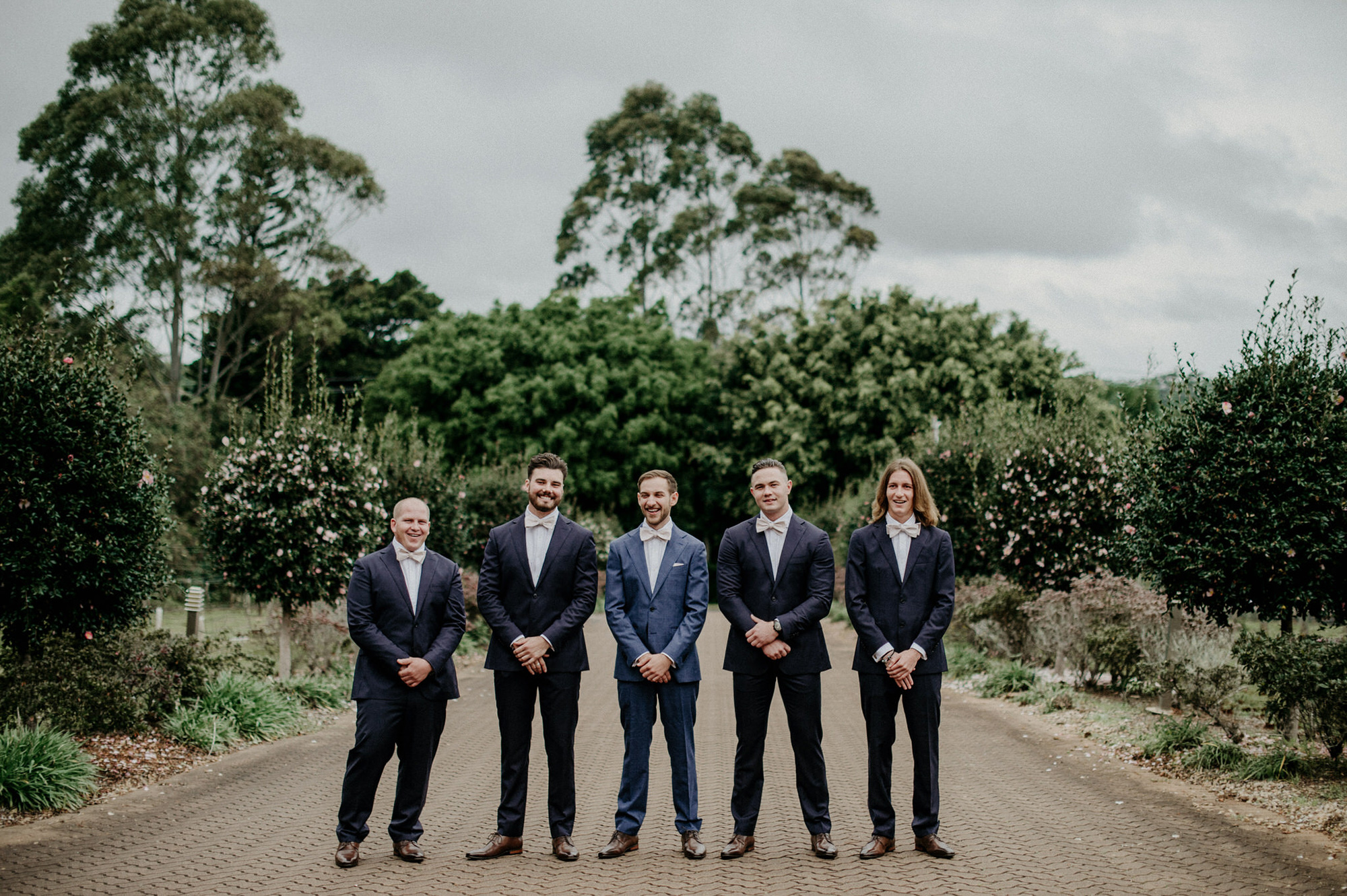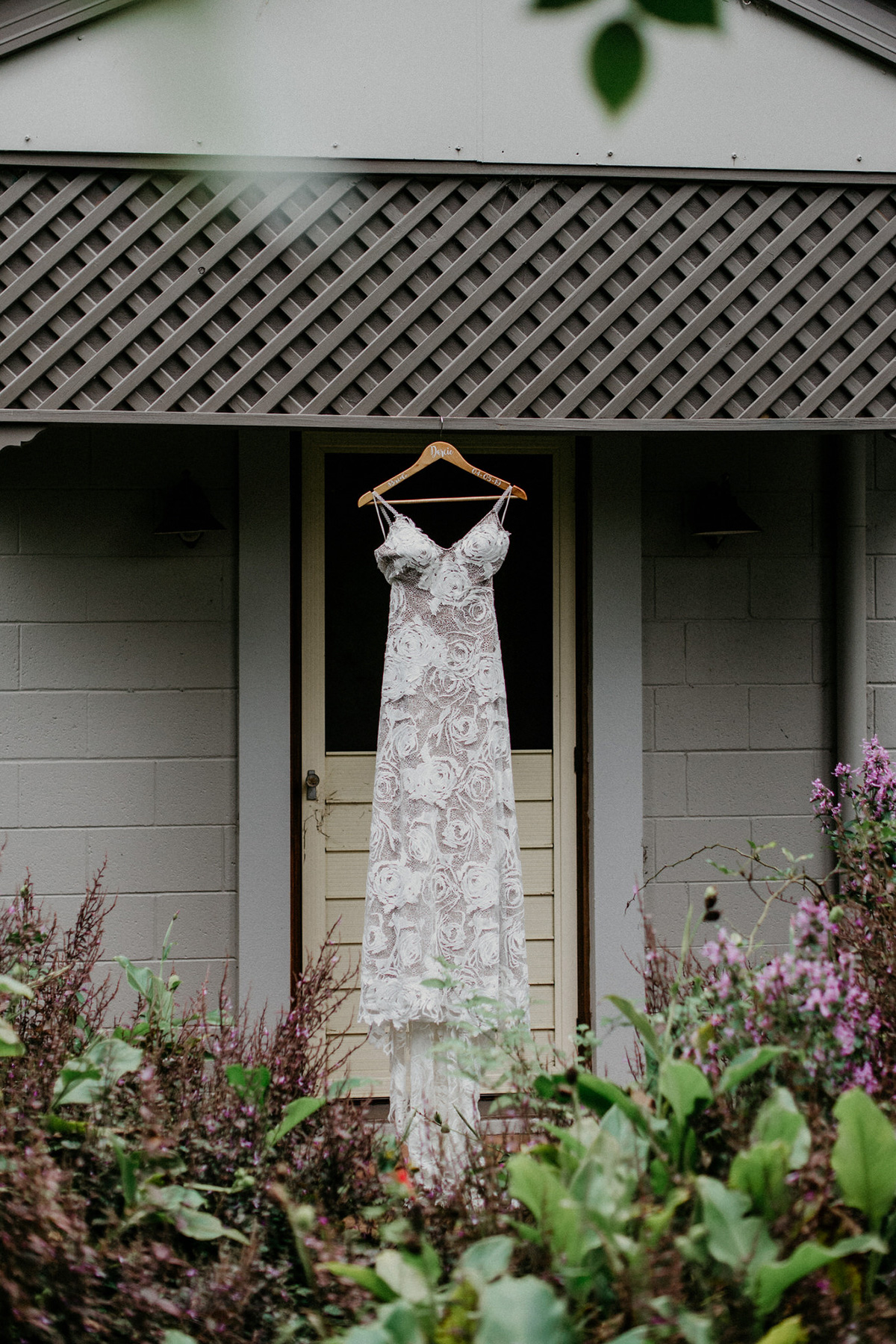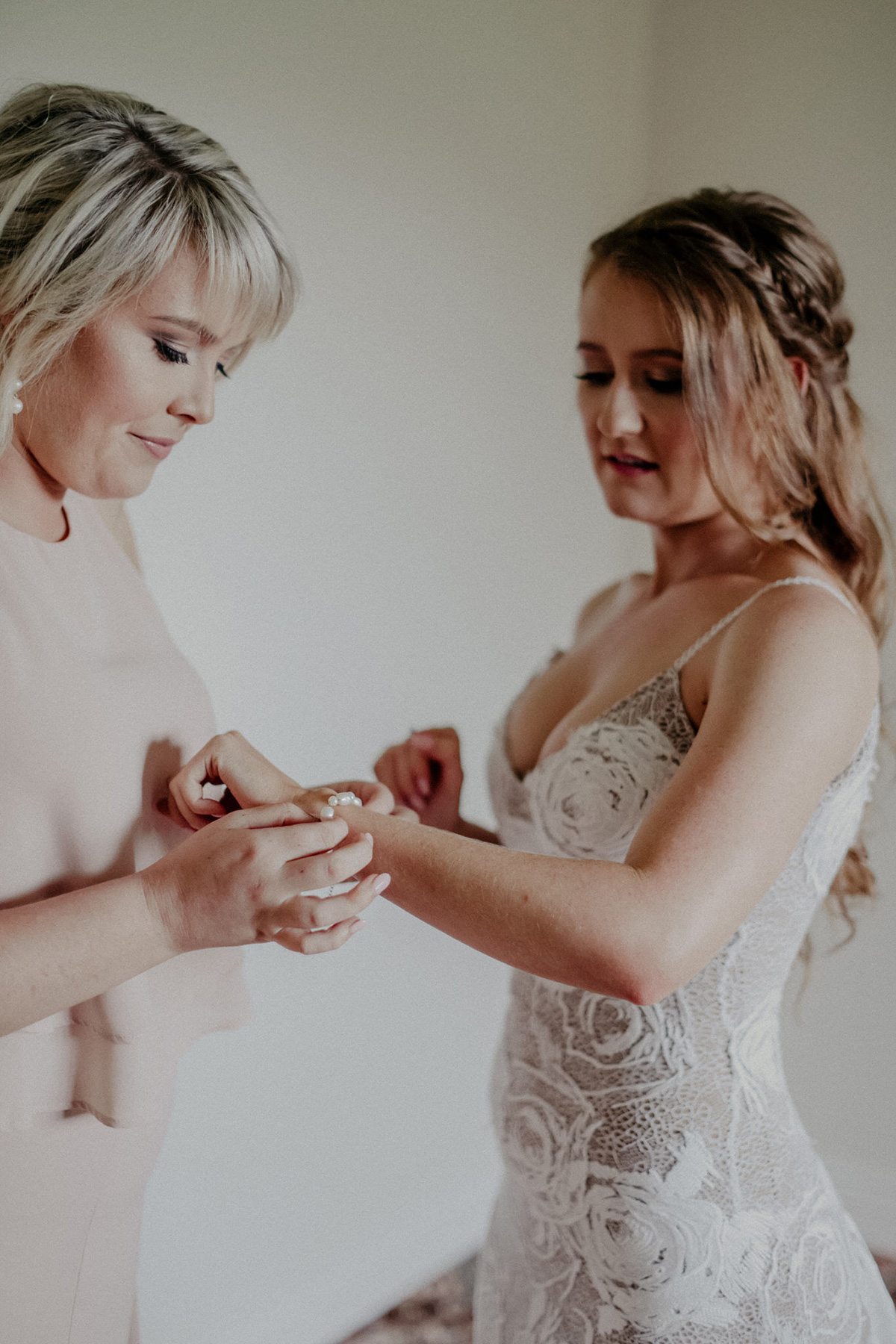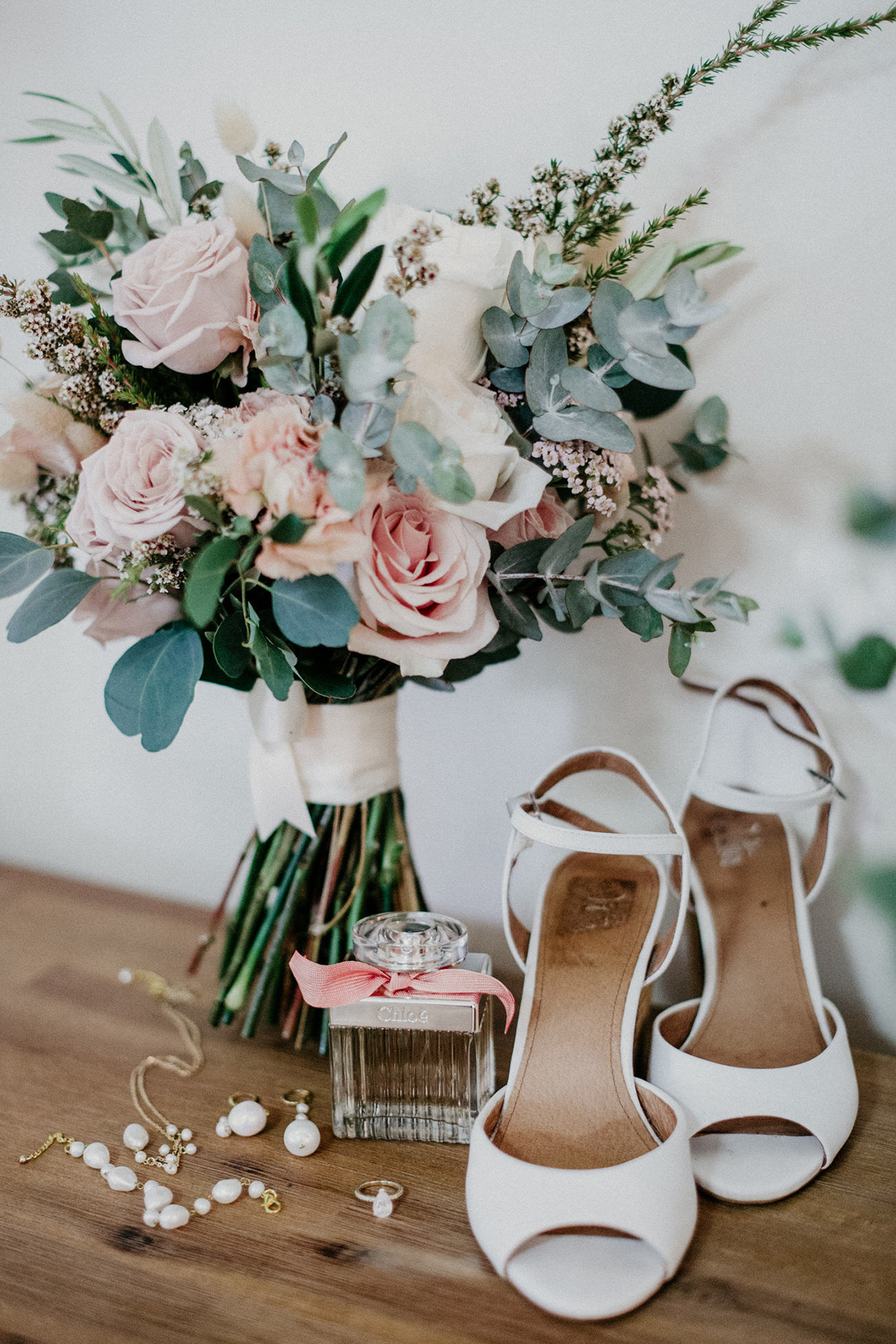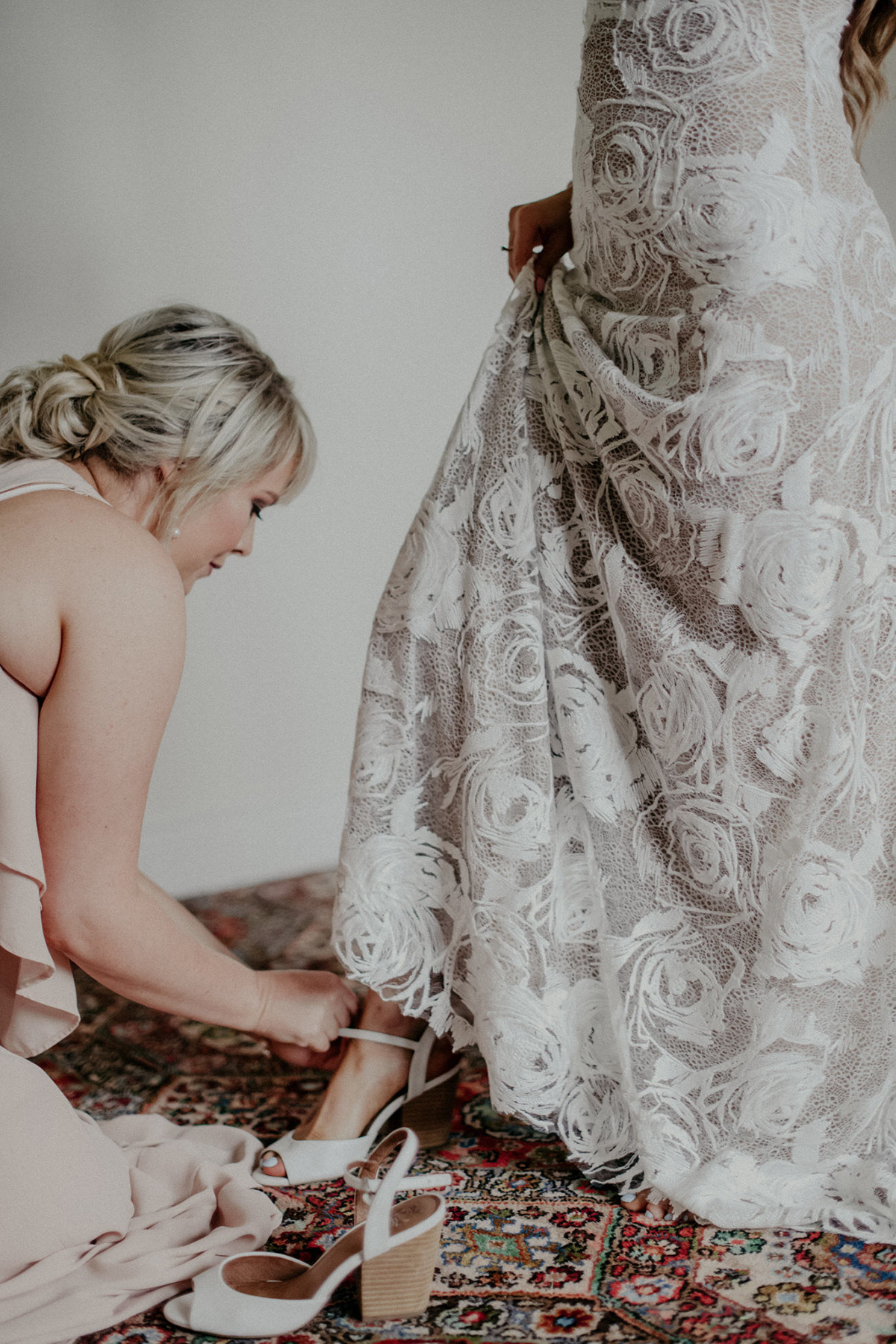 The bride wore the gorgeous Rosa gown from Grace Loves Lace.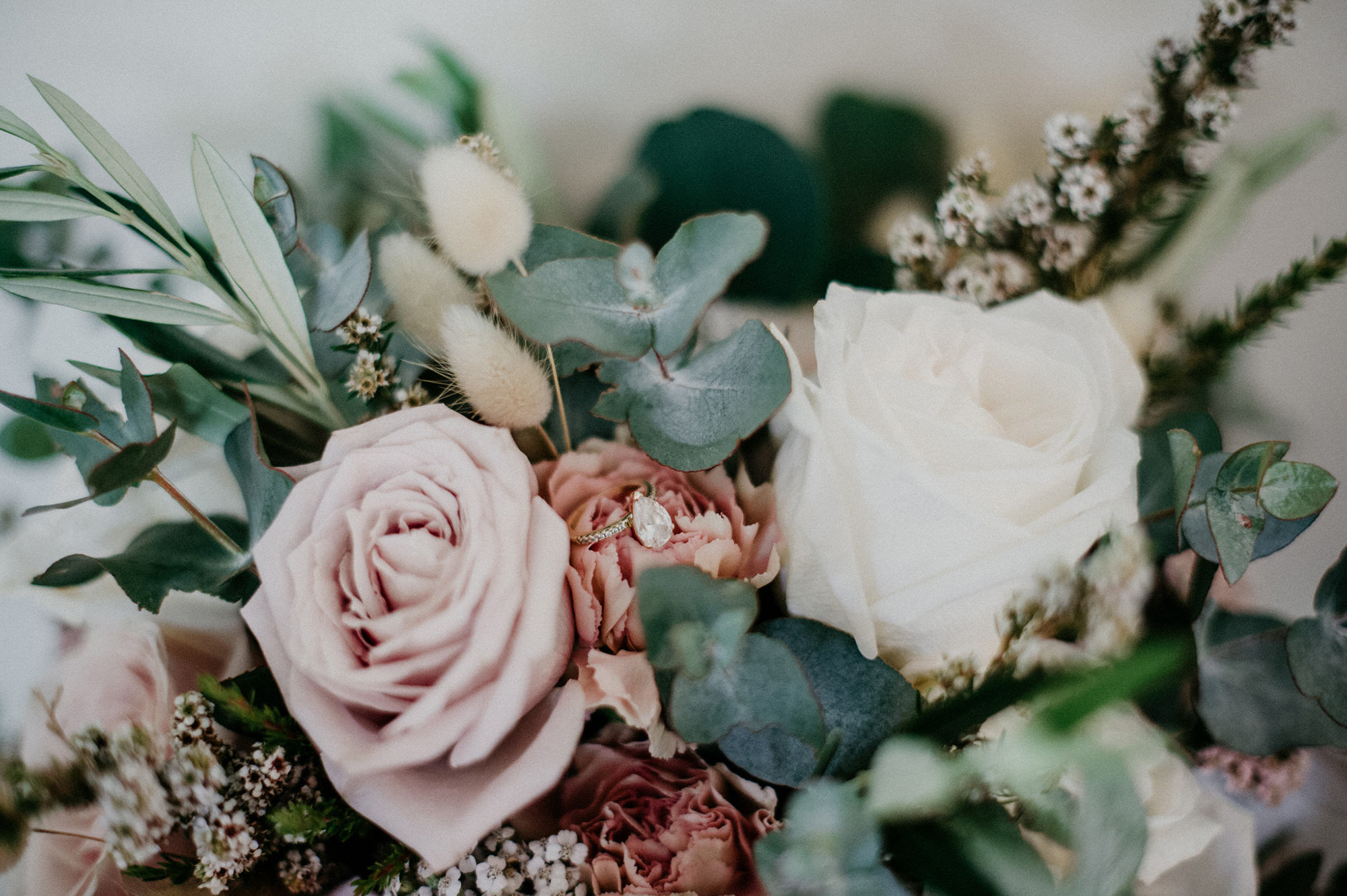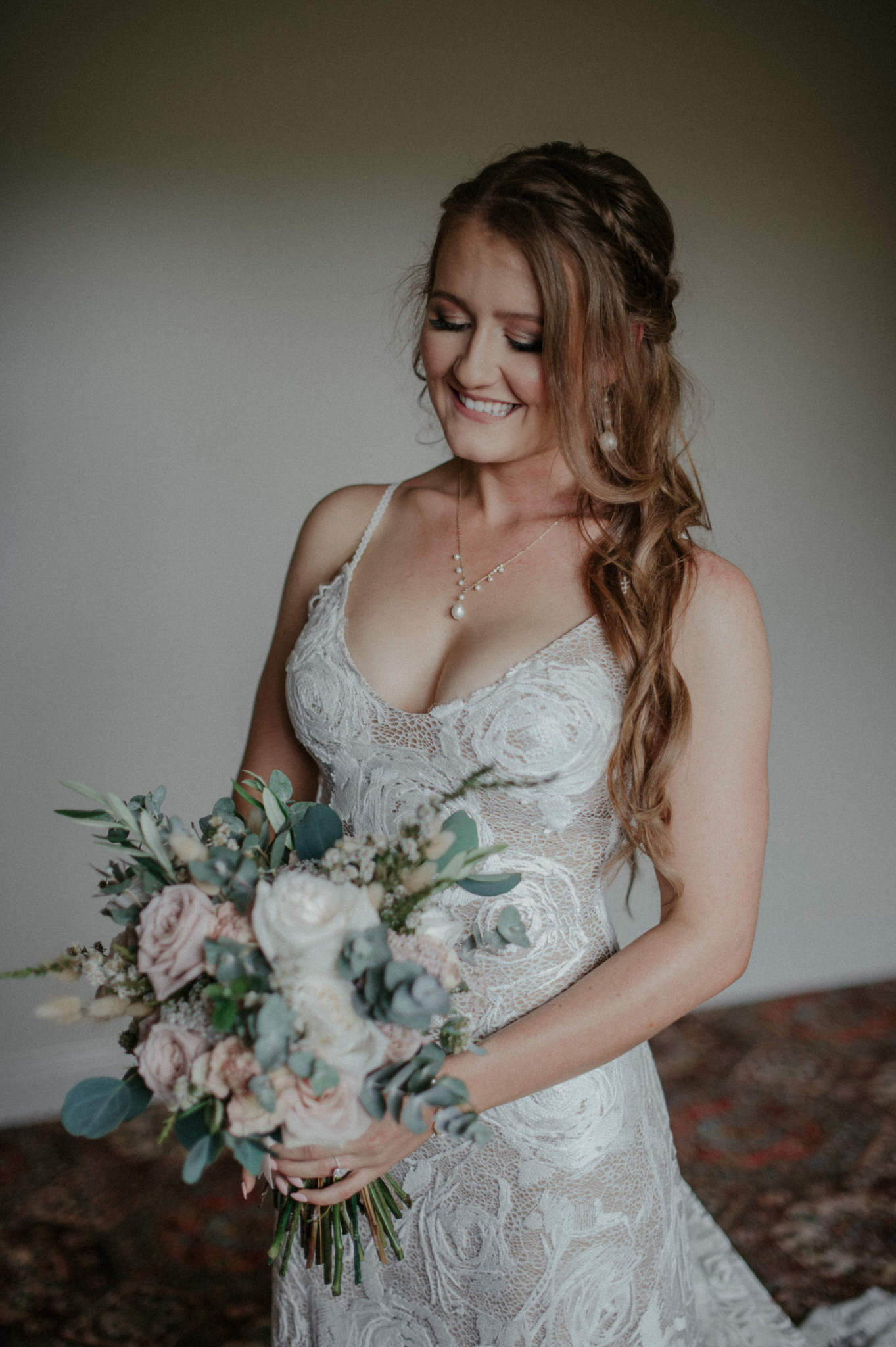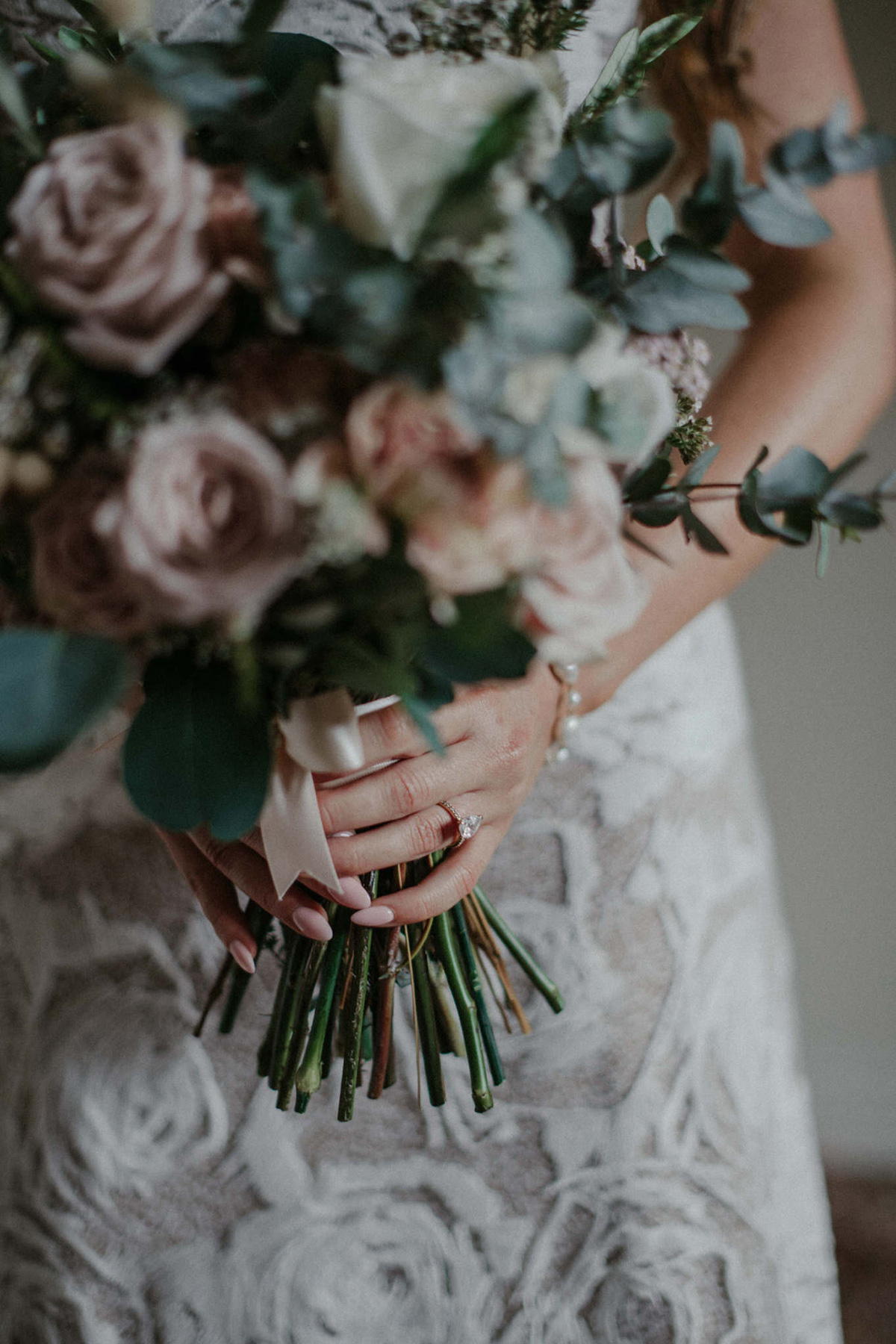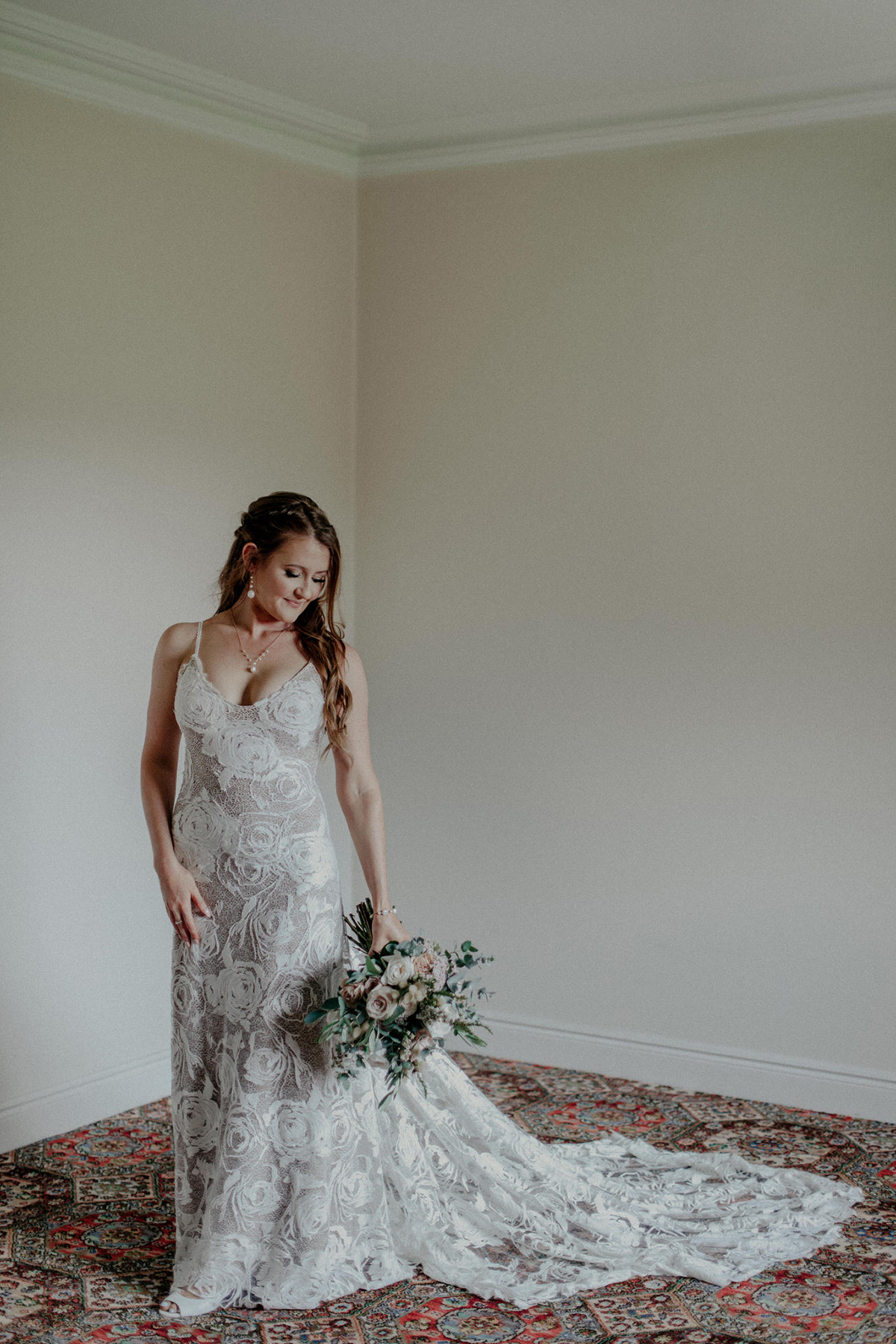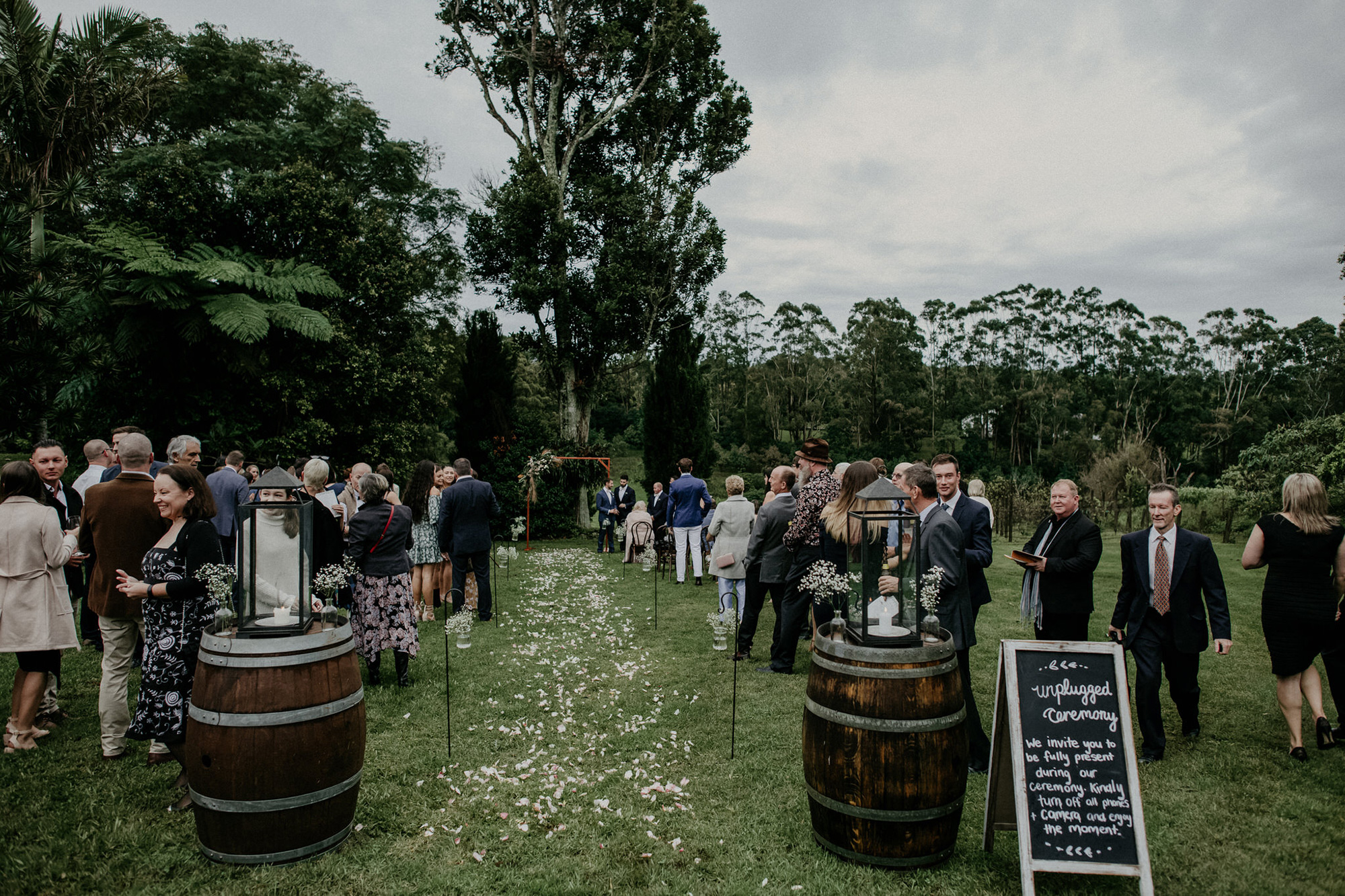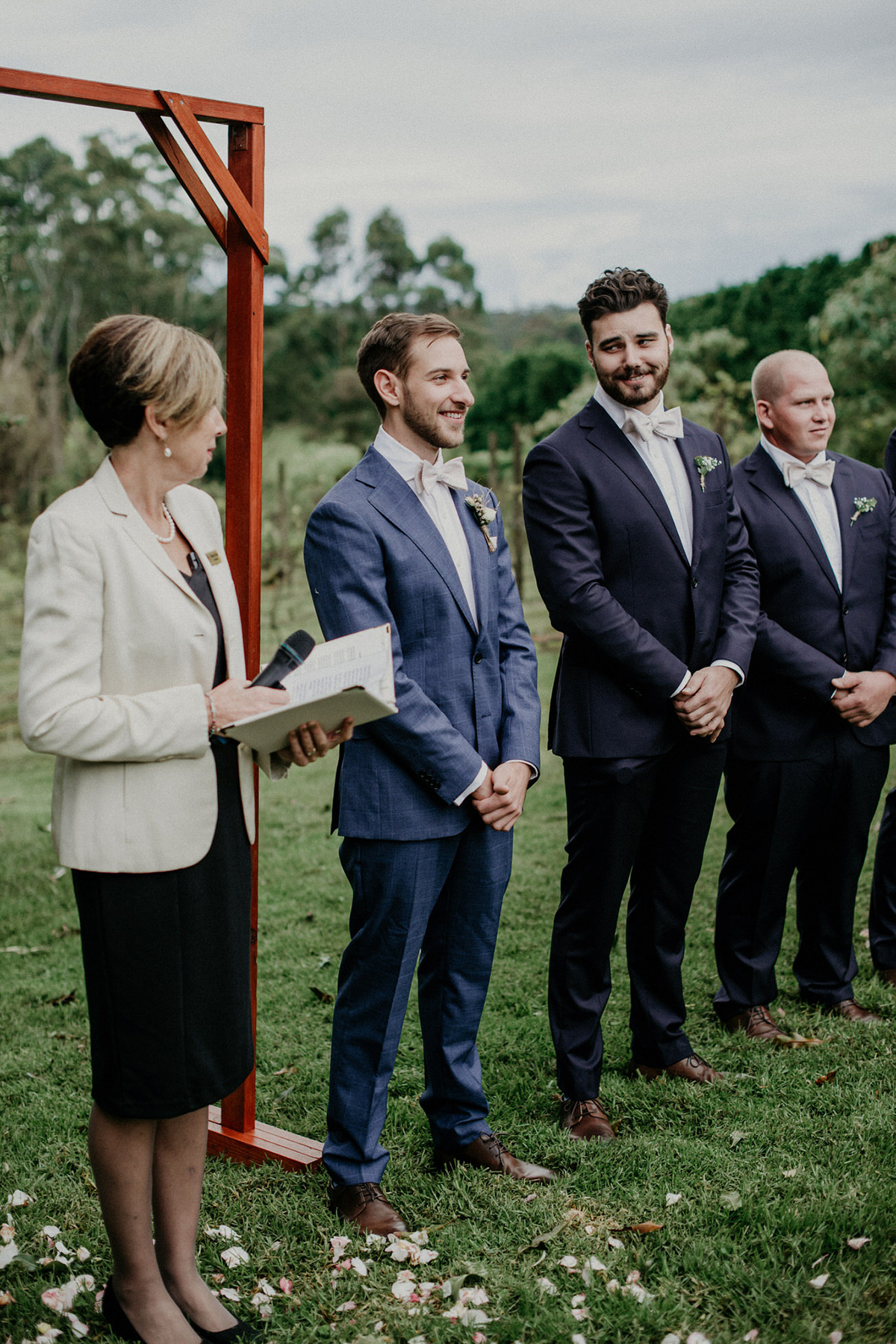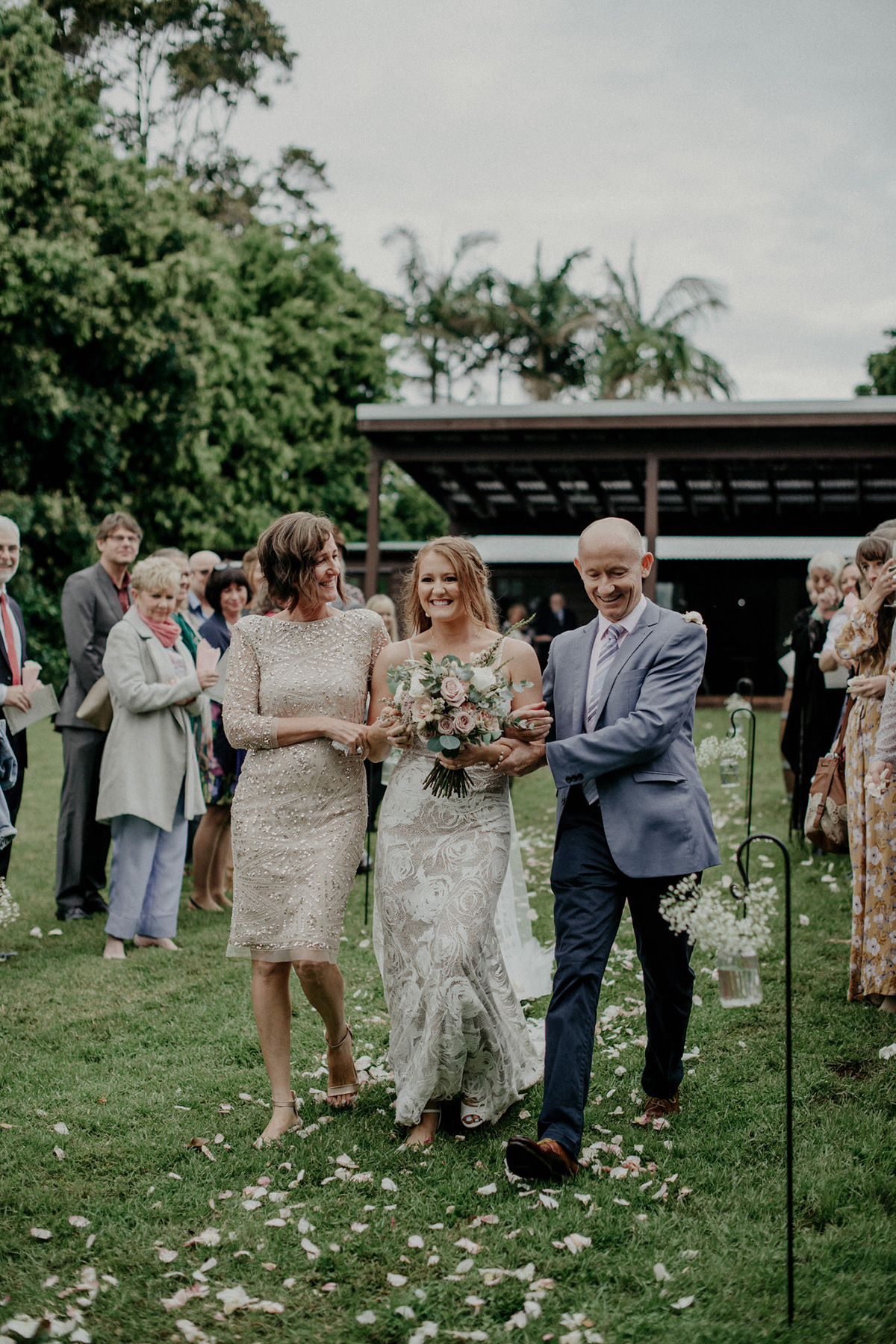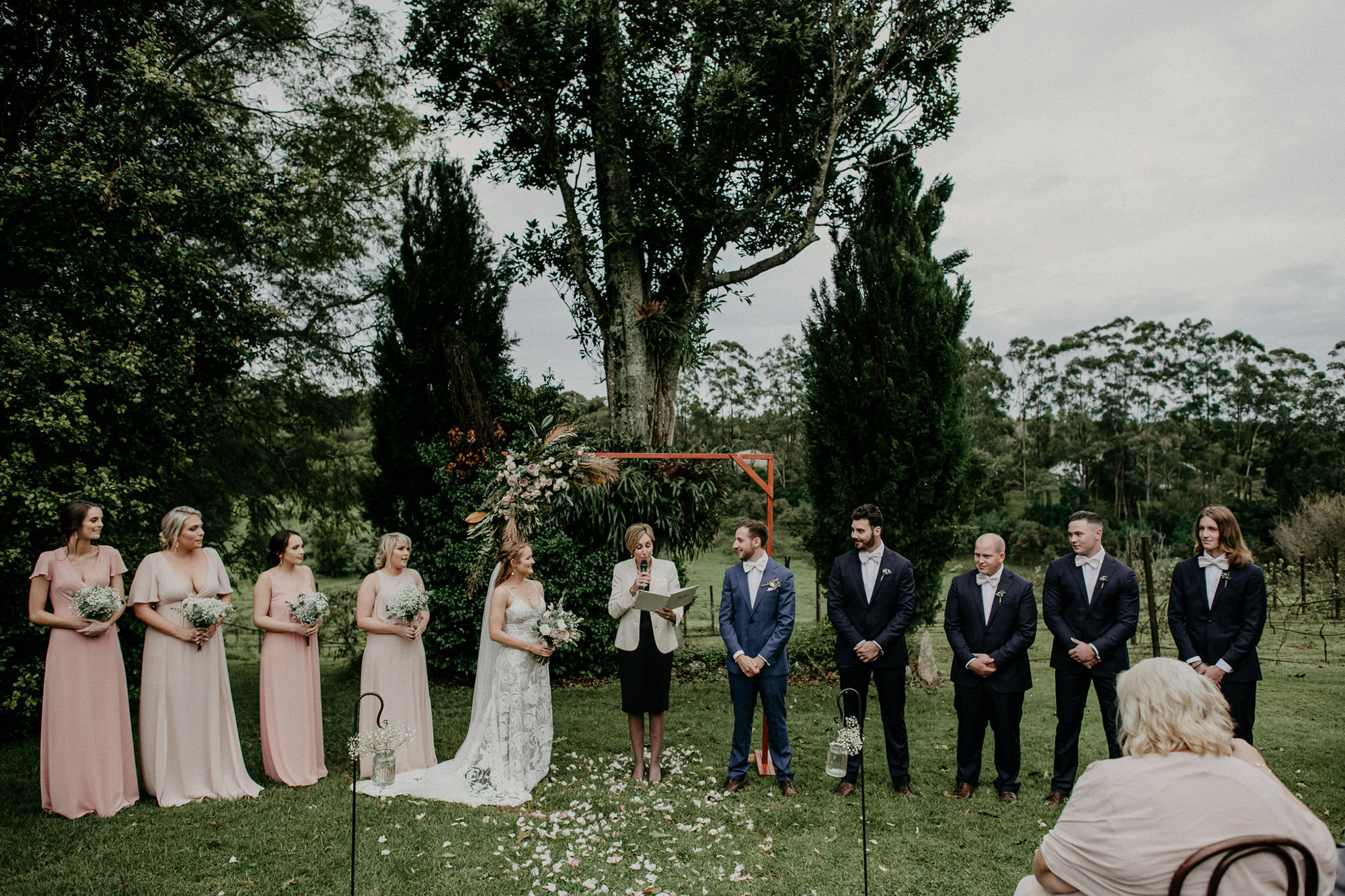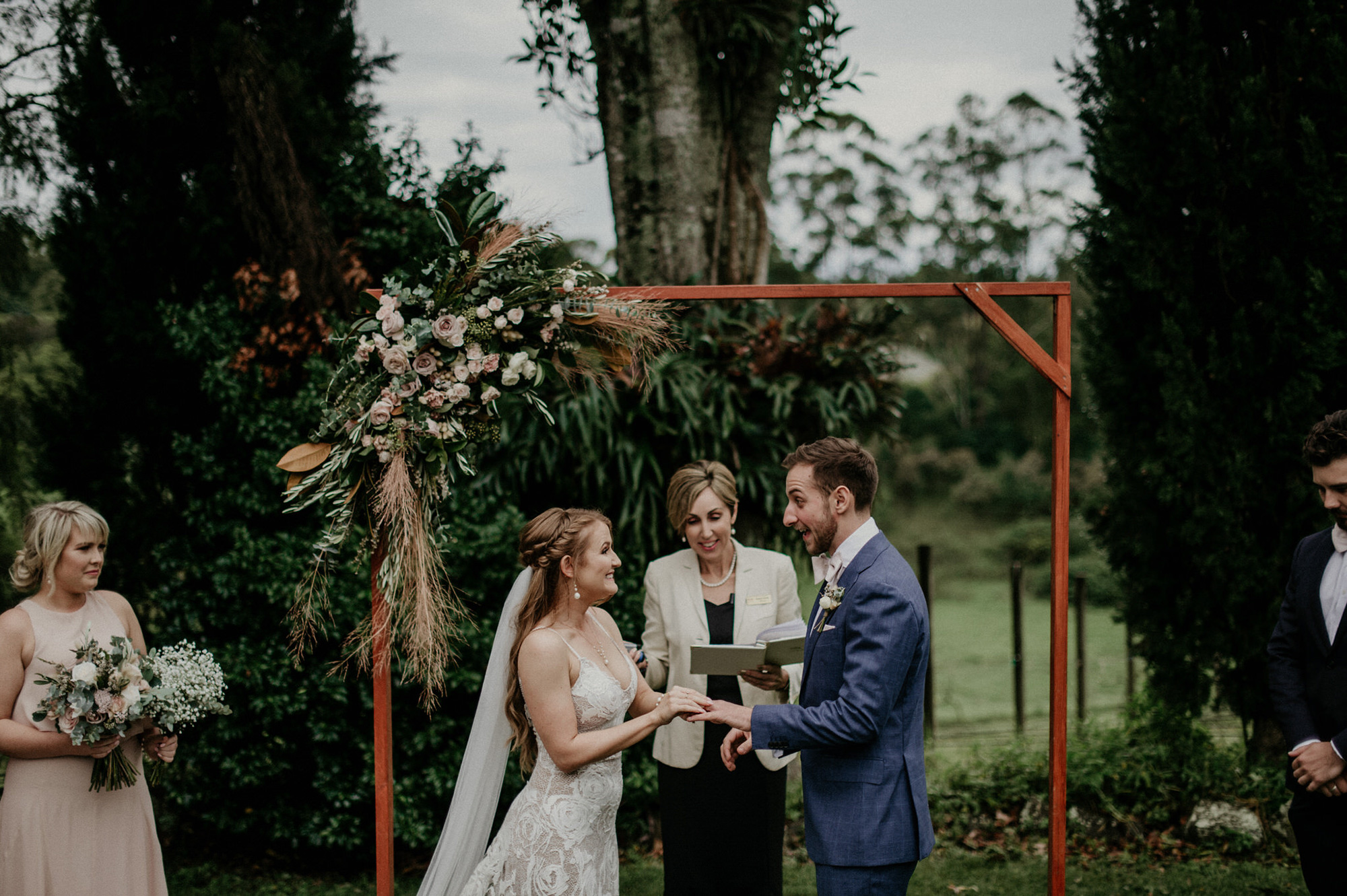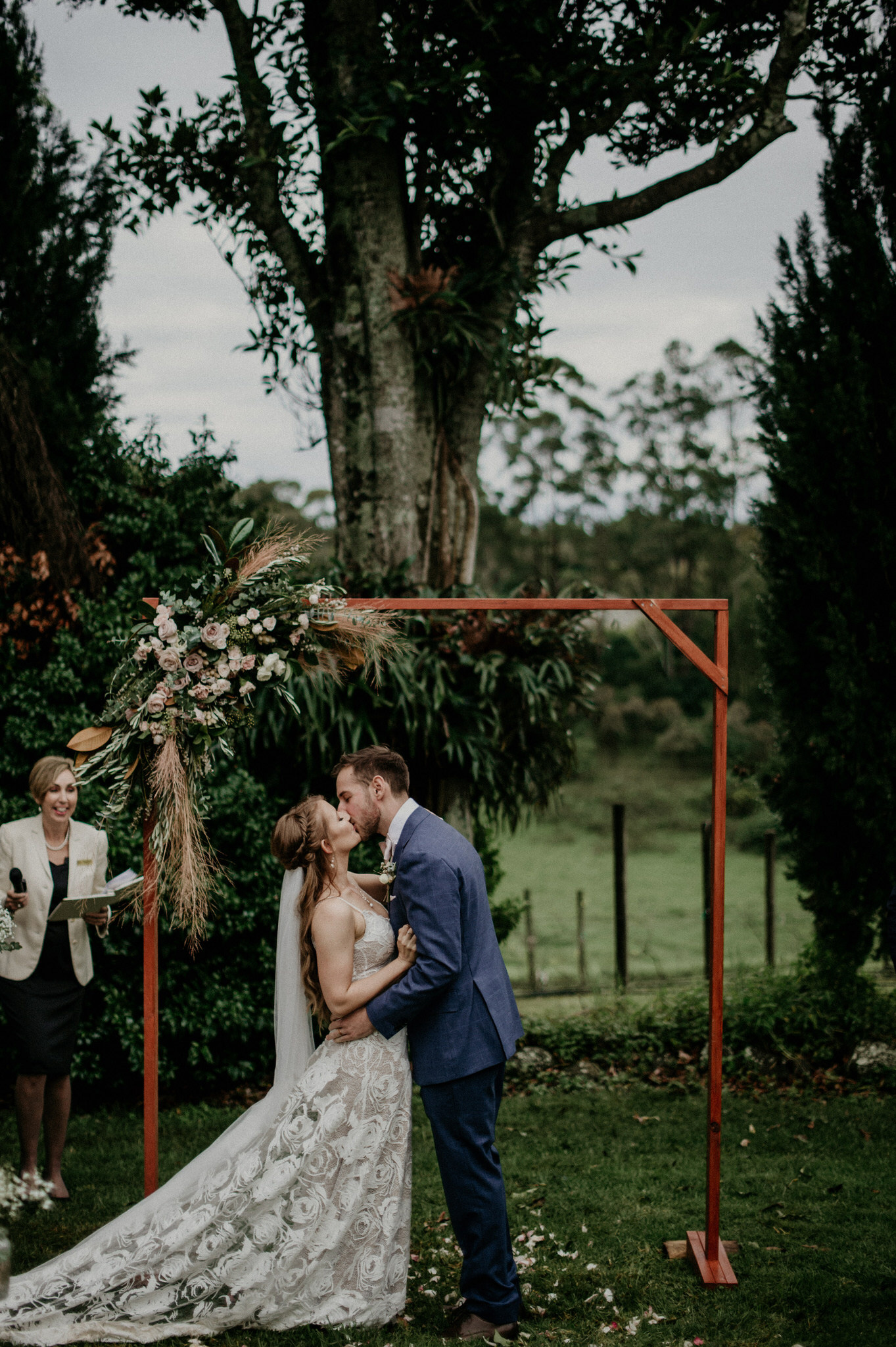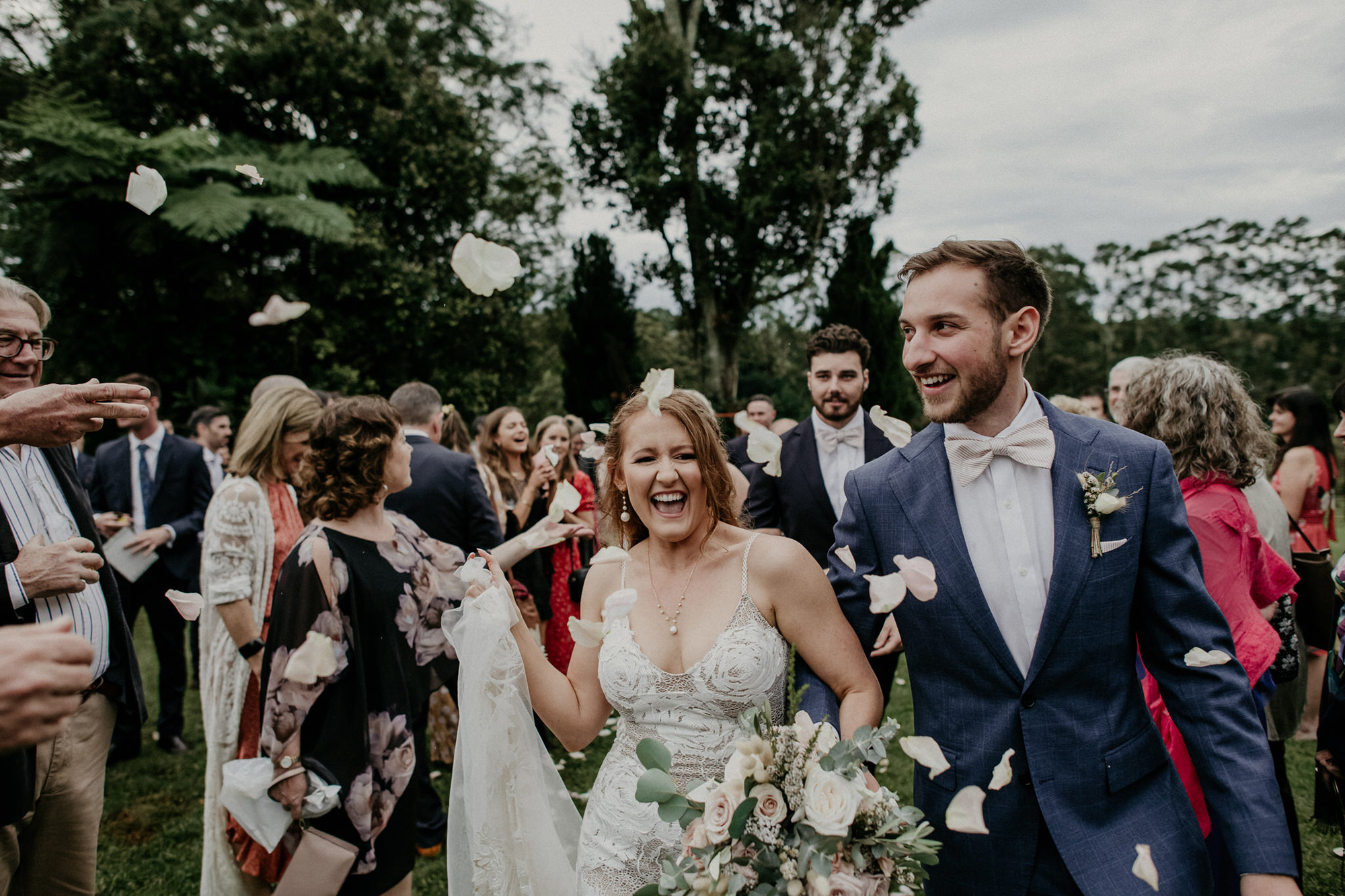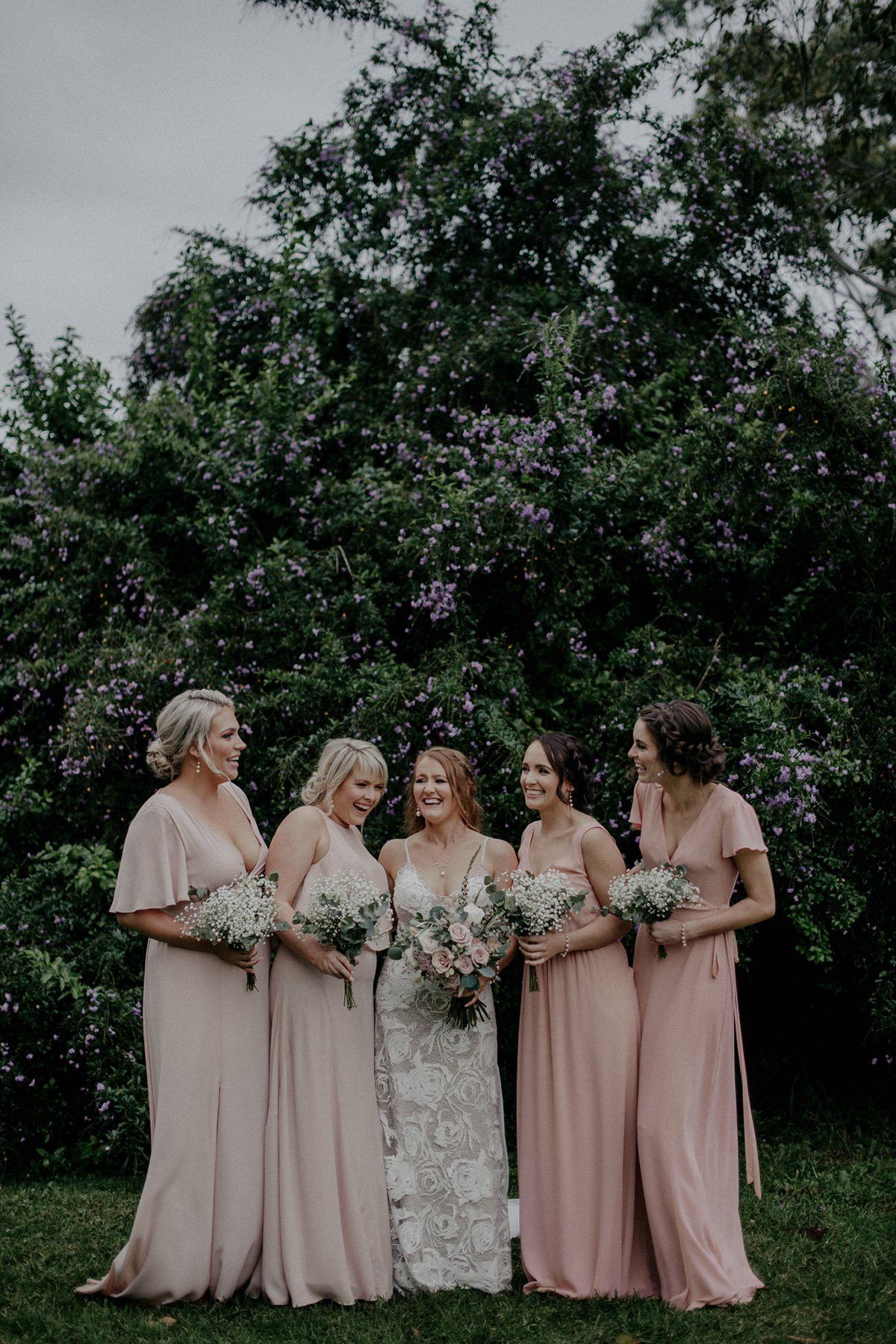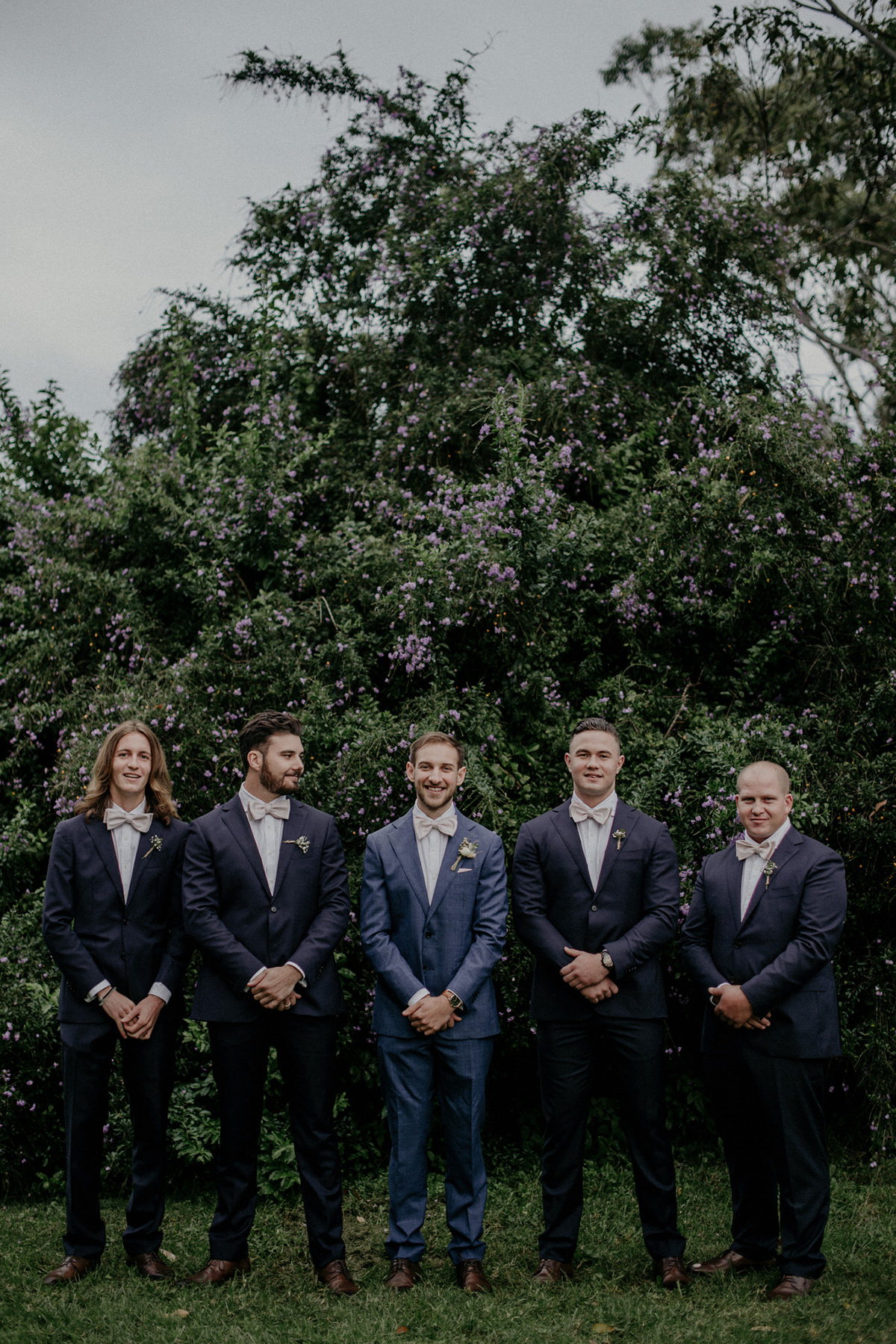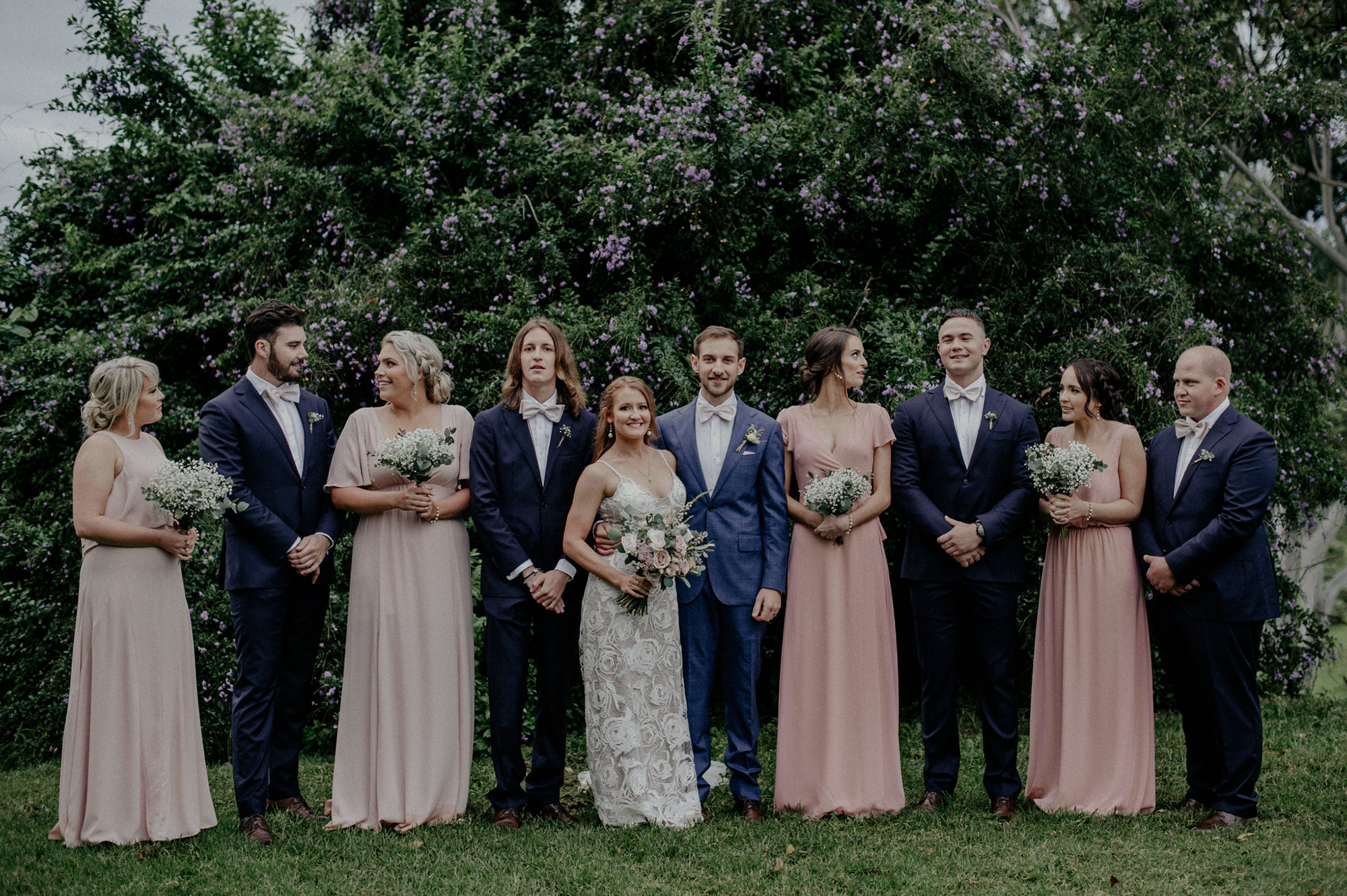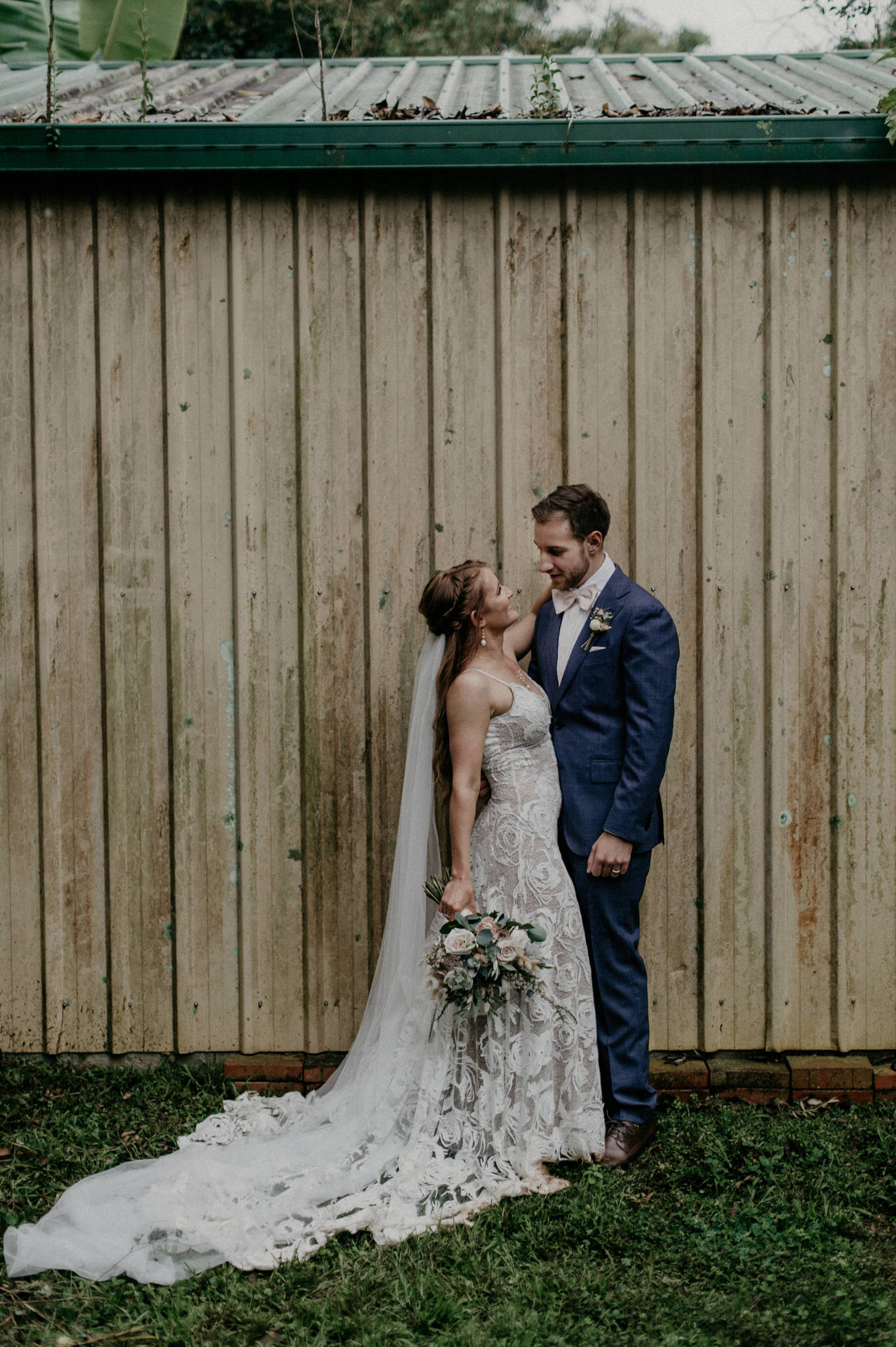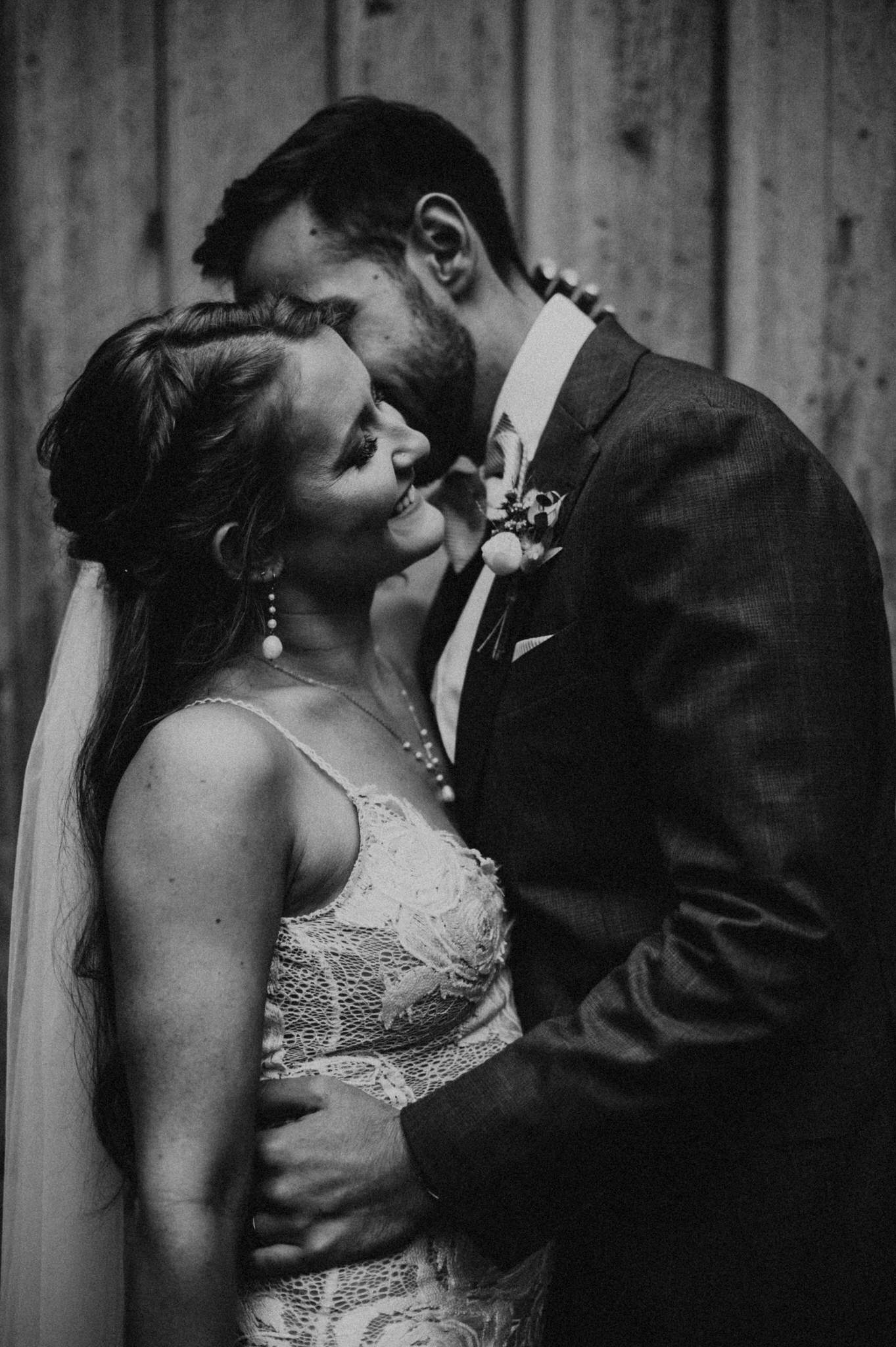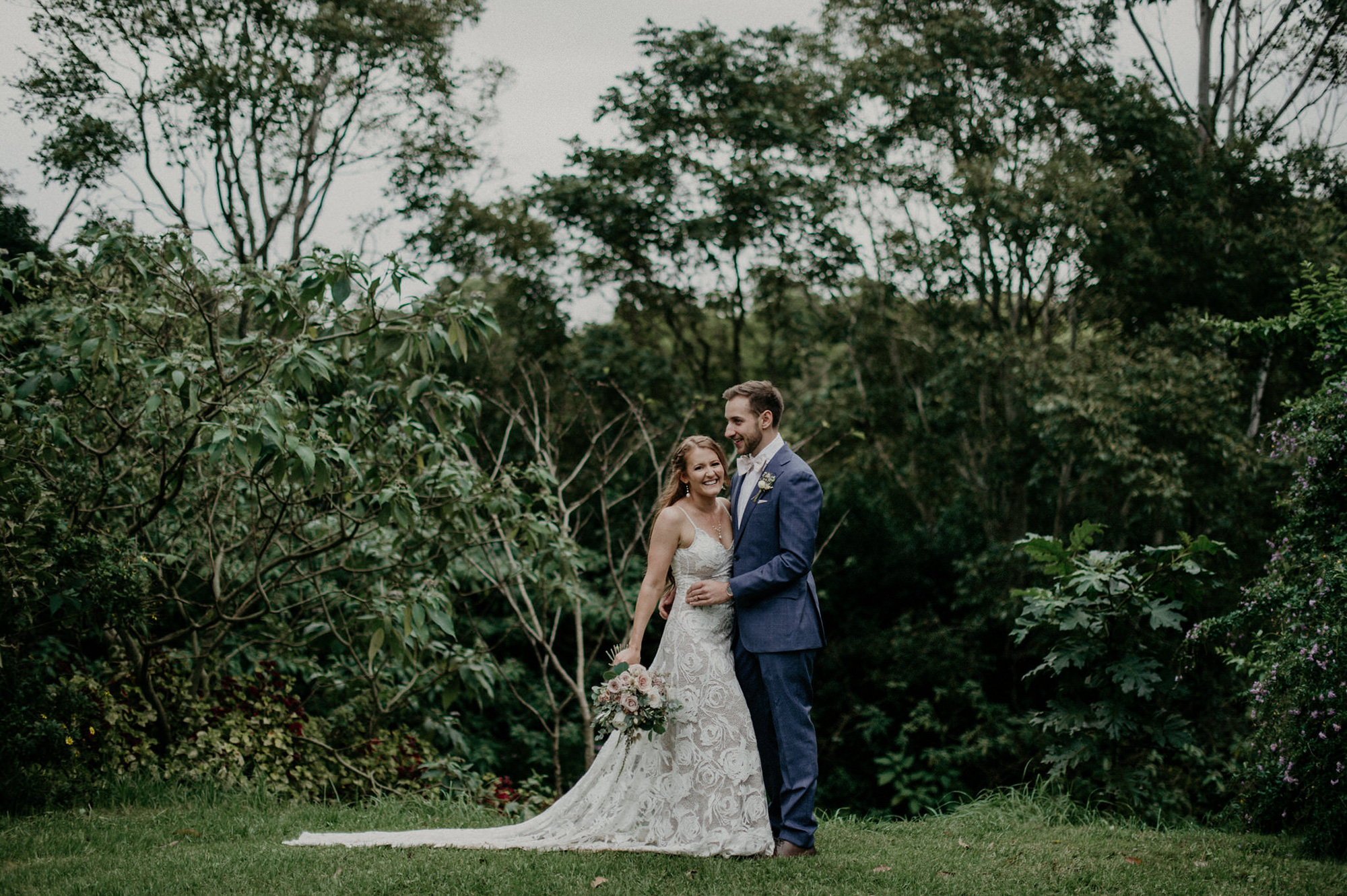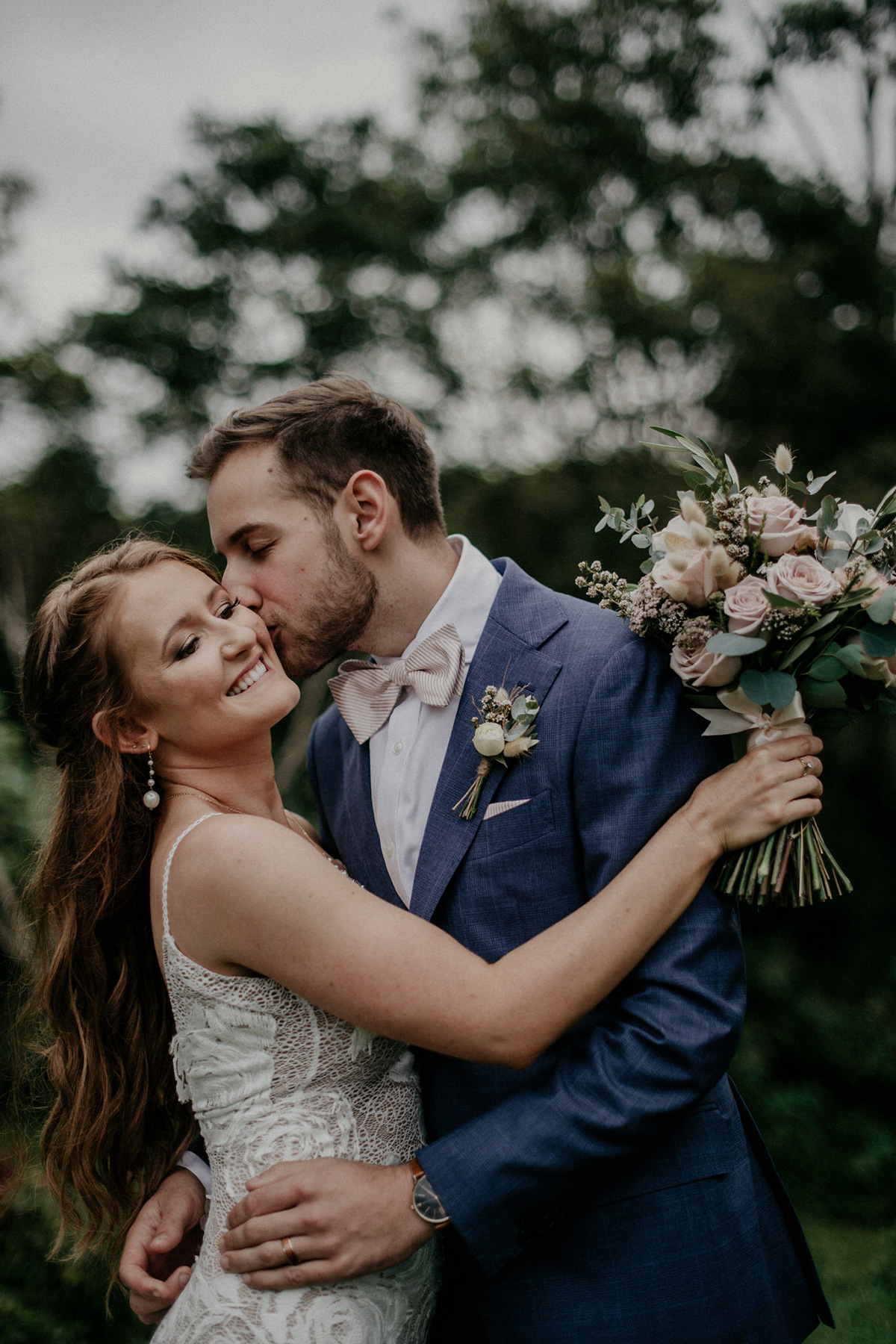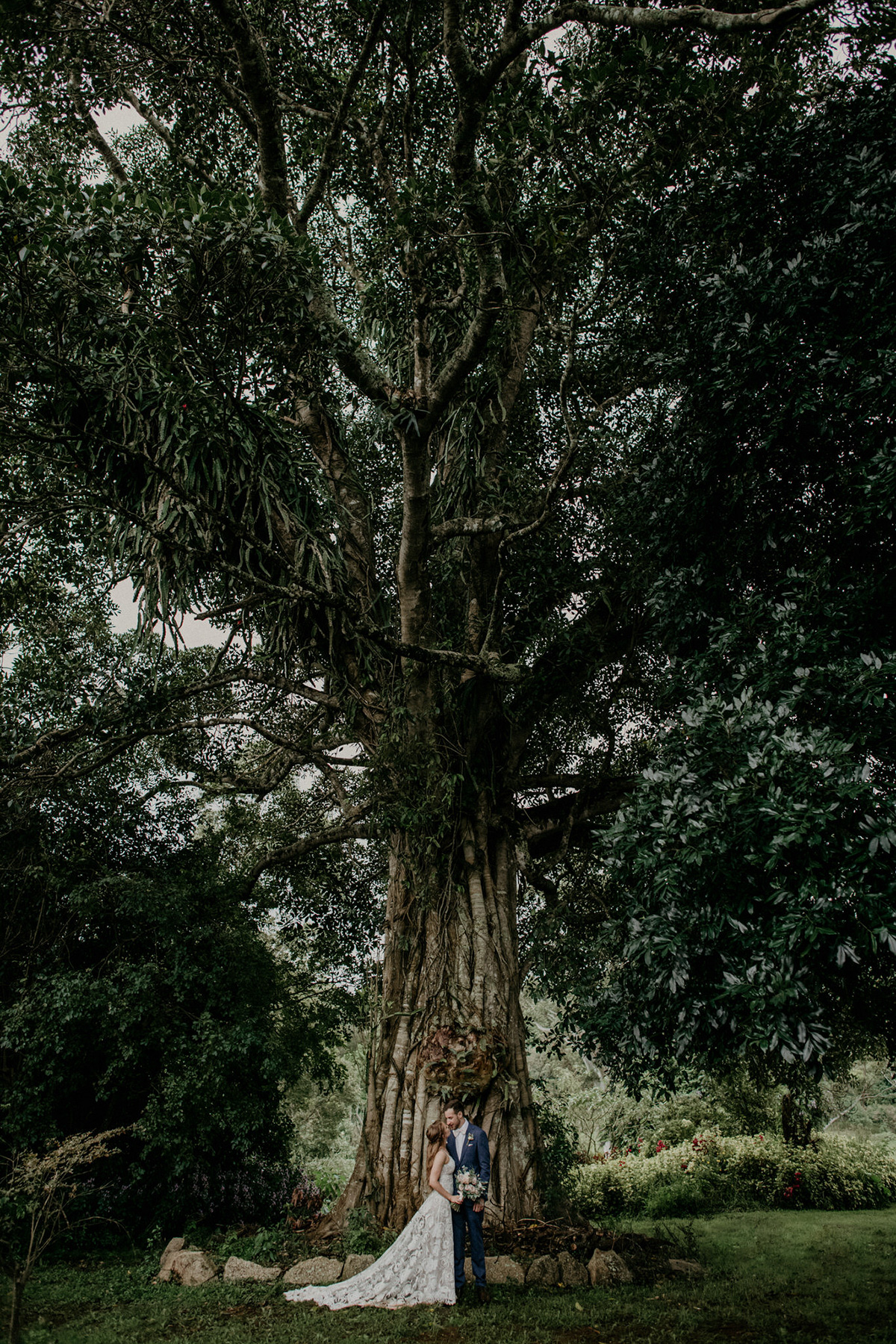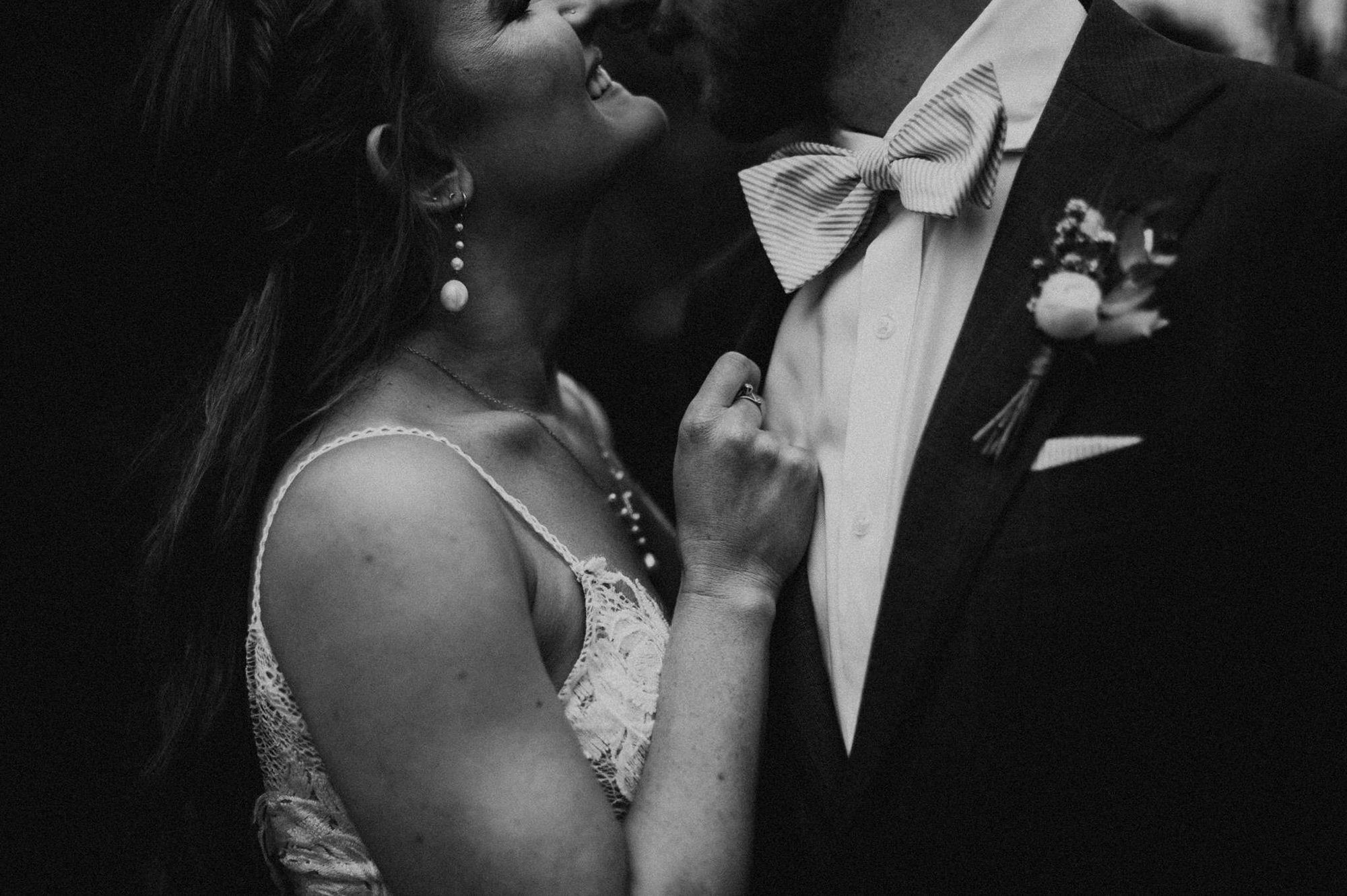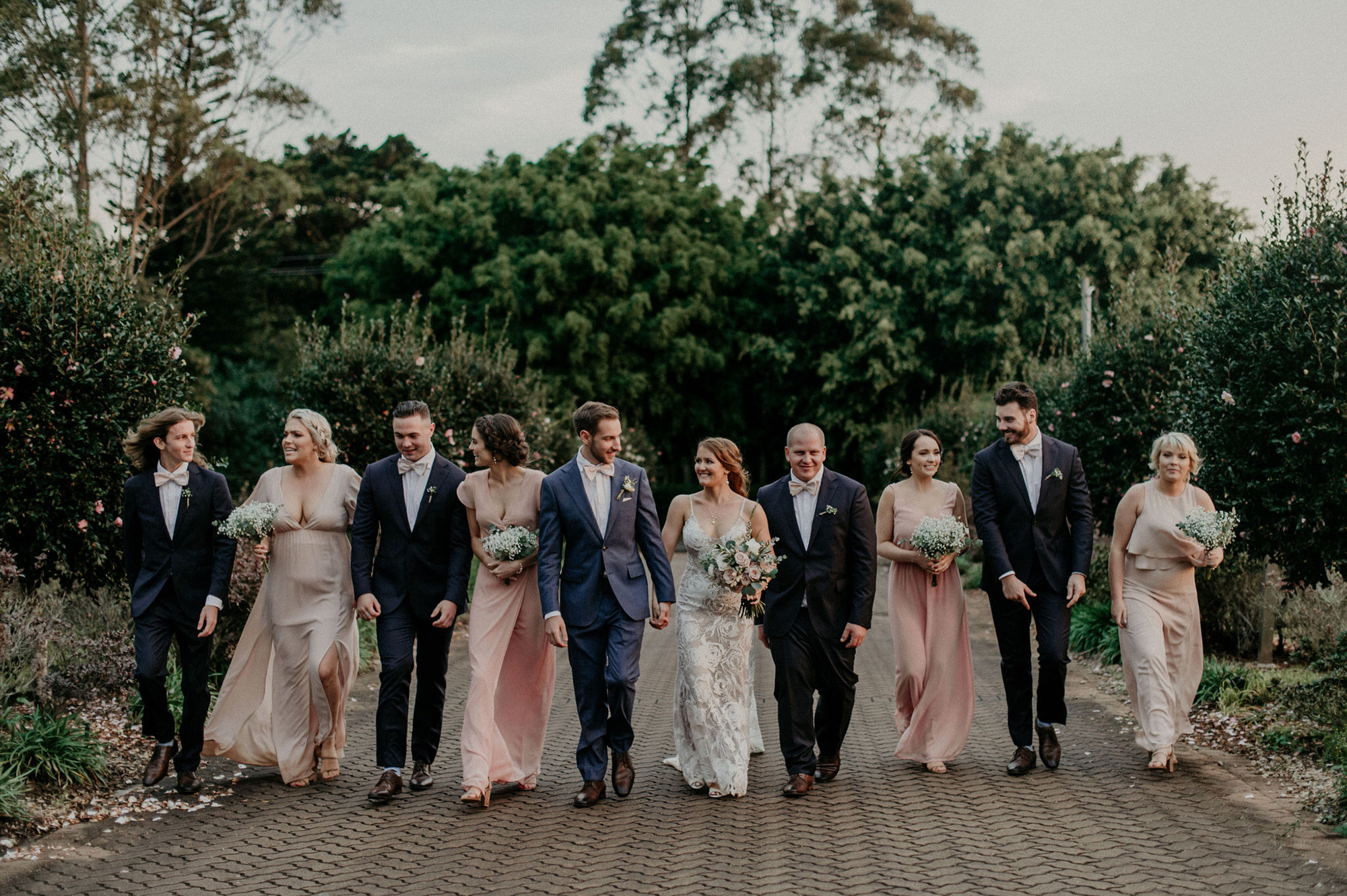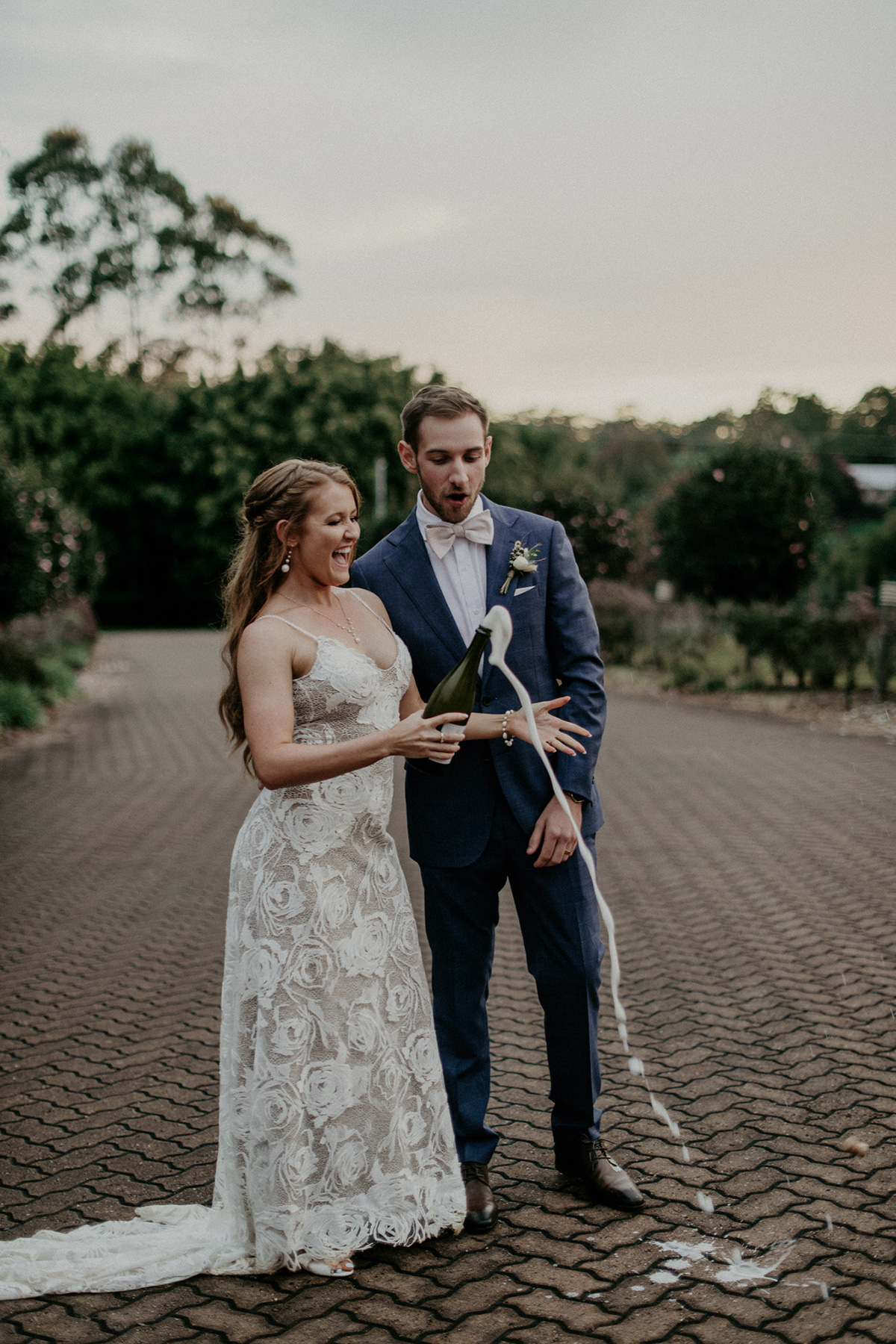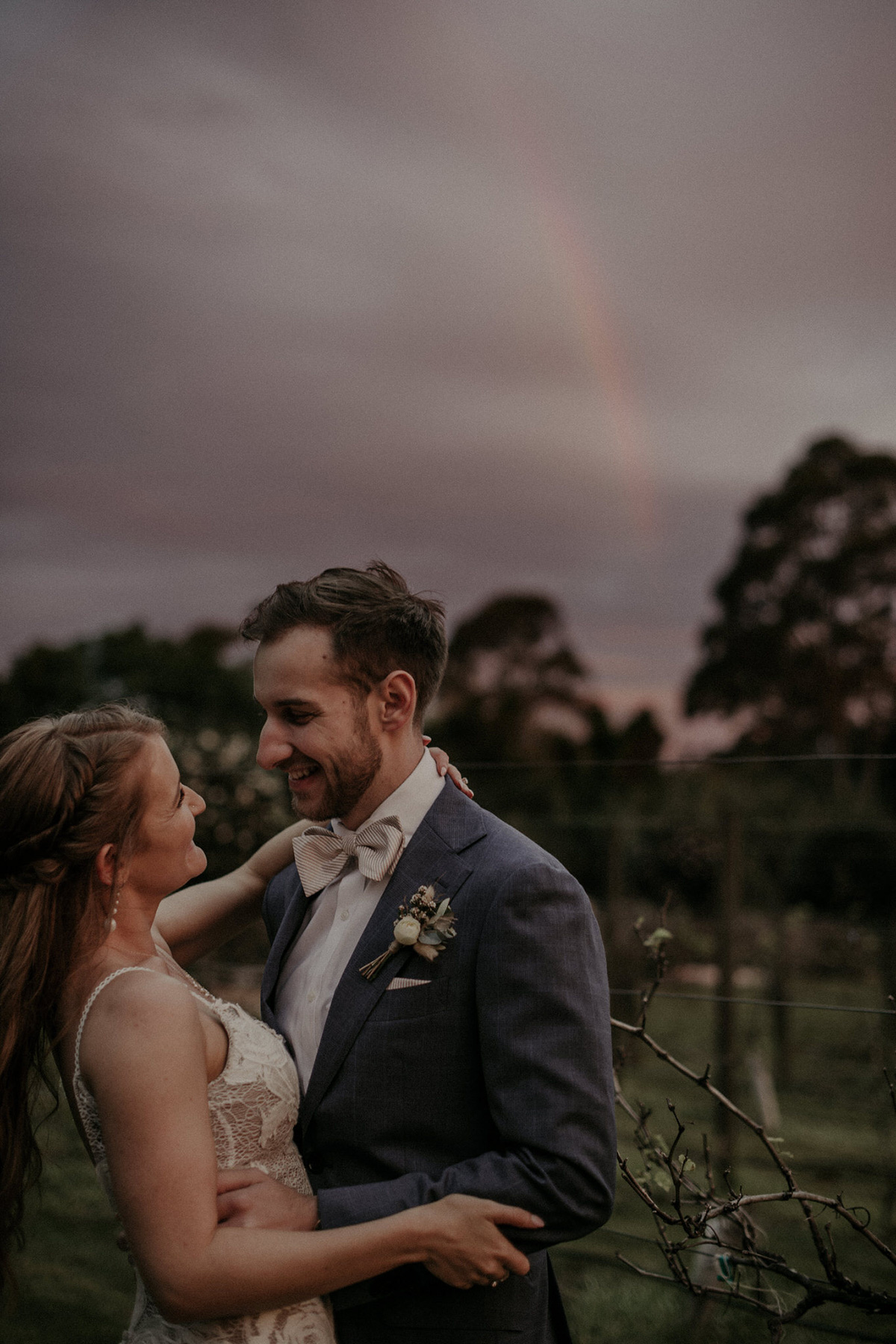 The couple was blessed with a rainbow after the storm.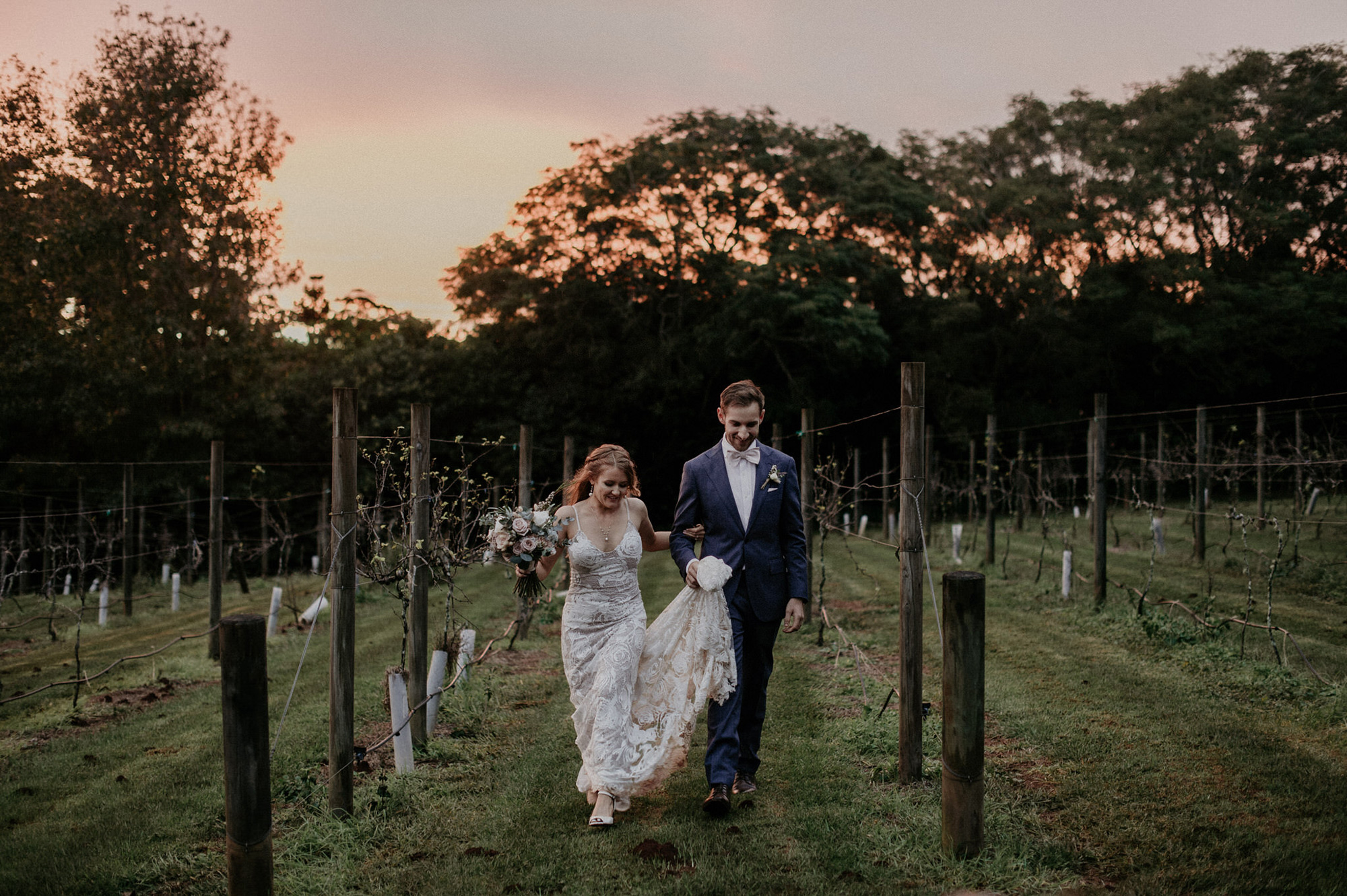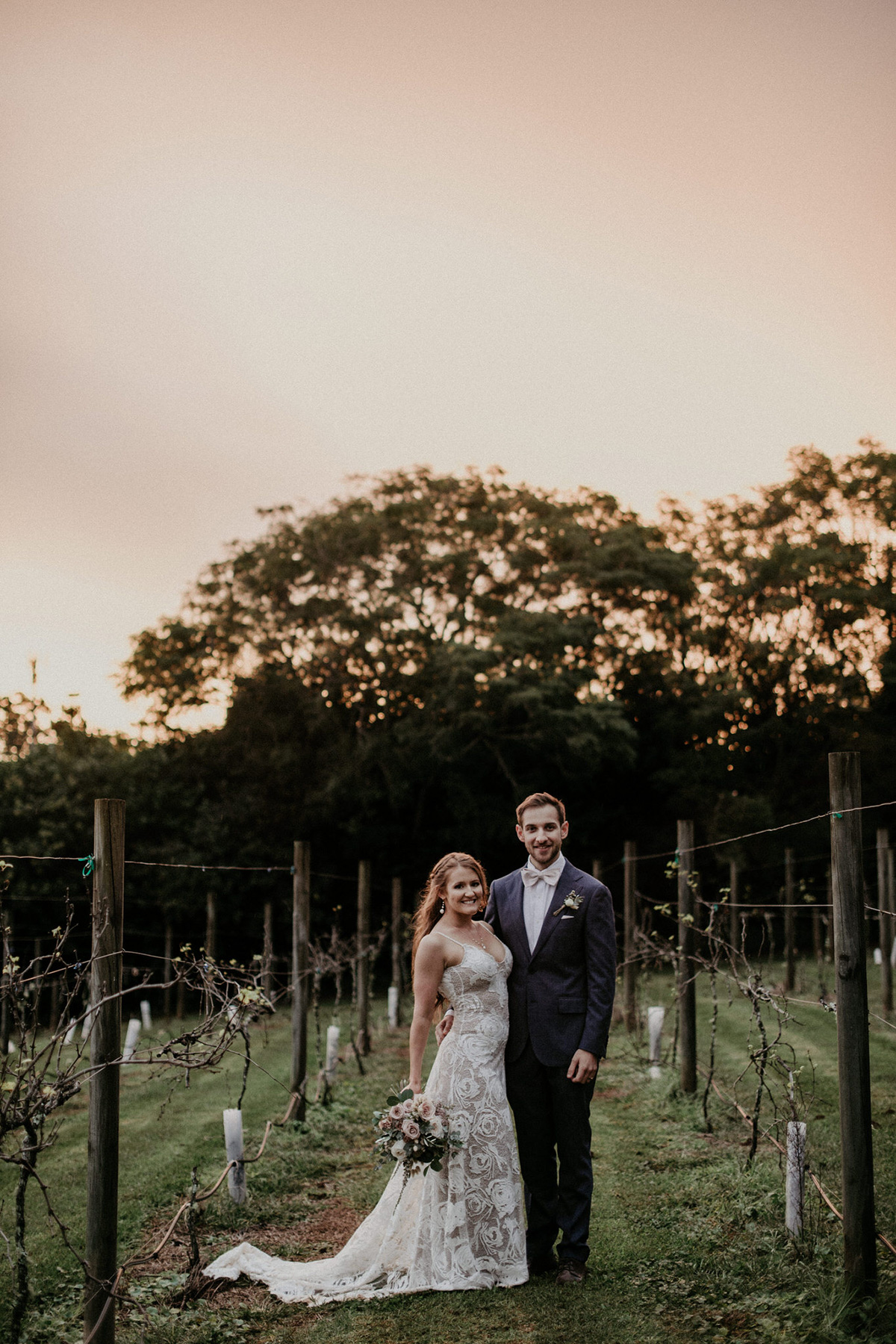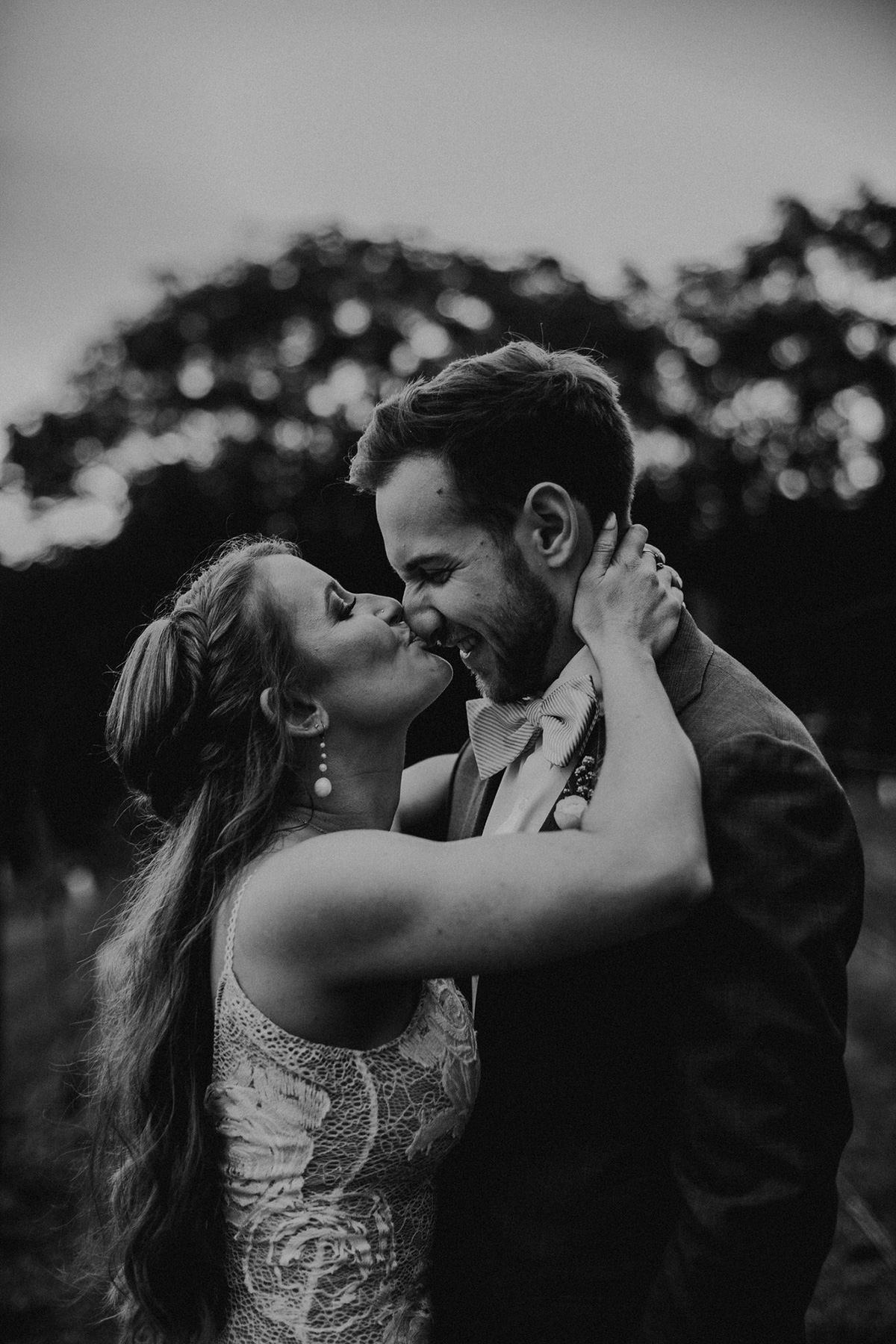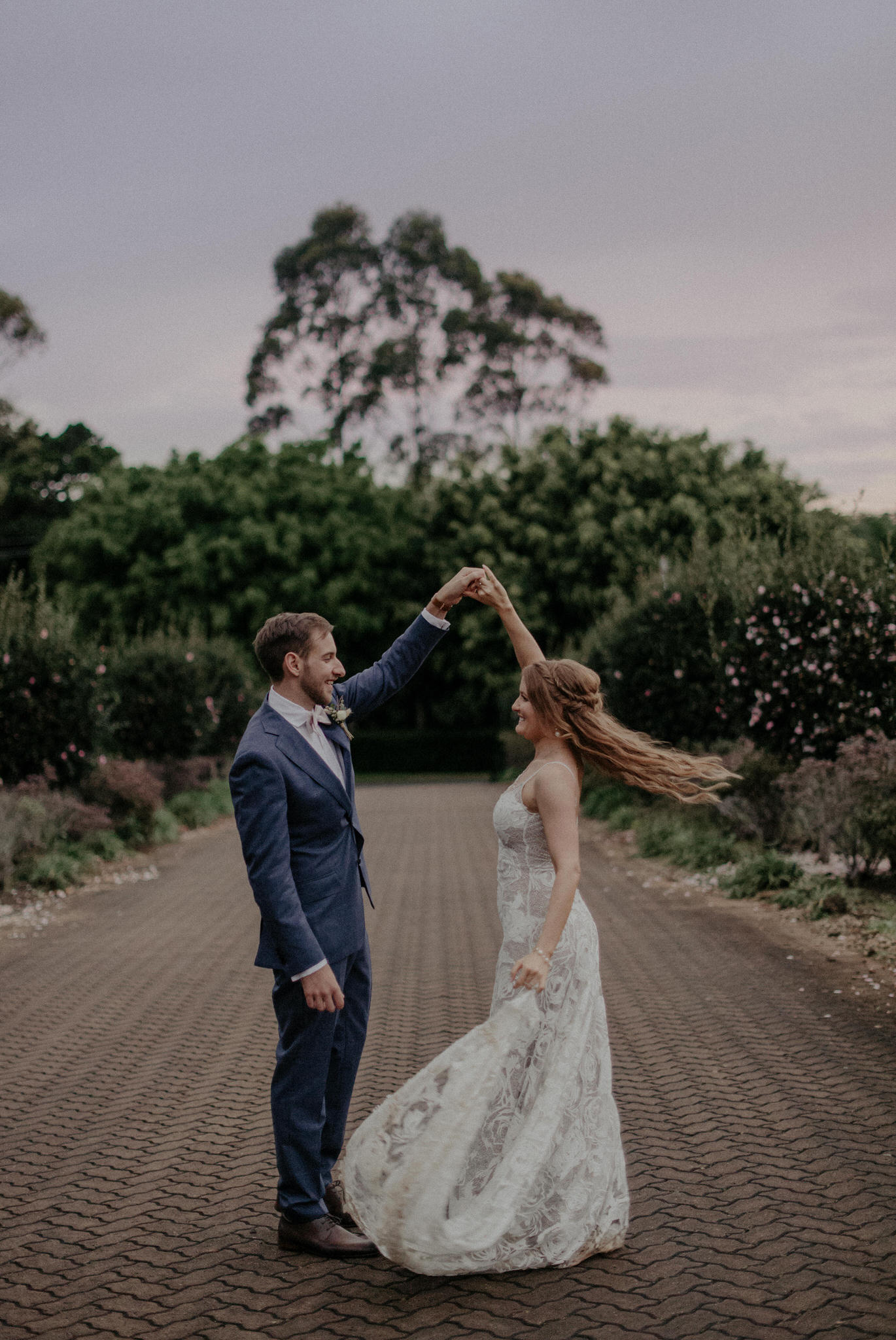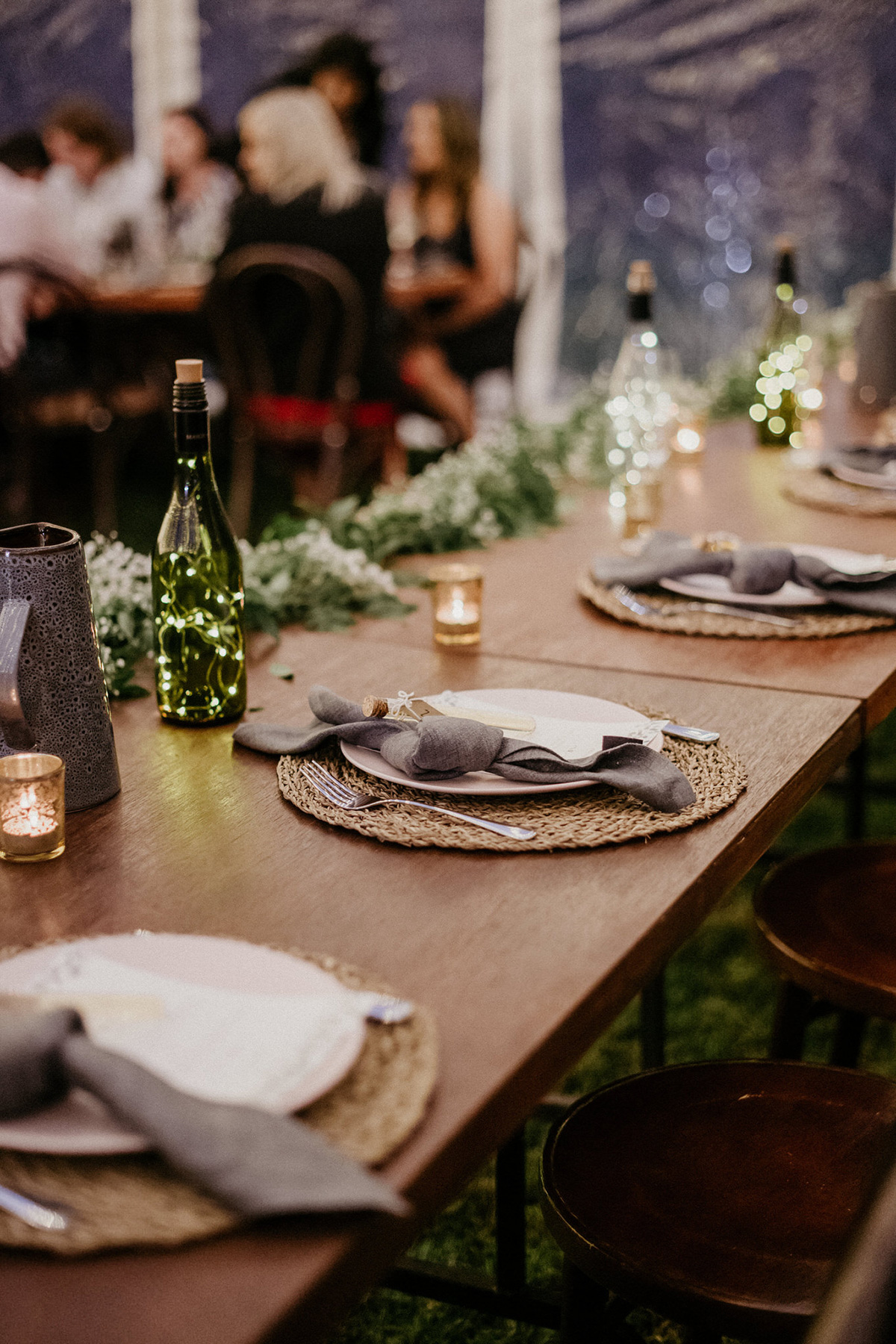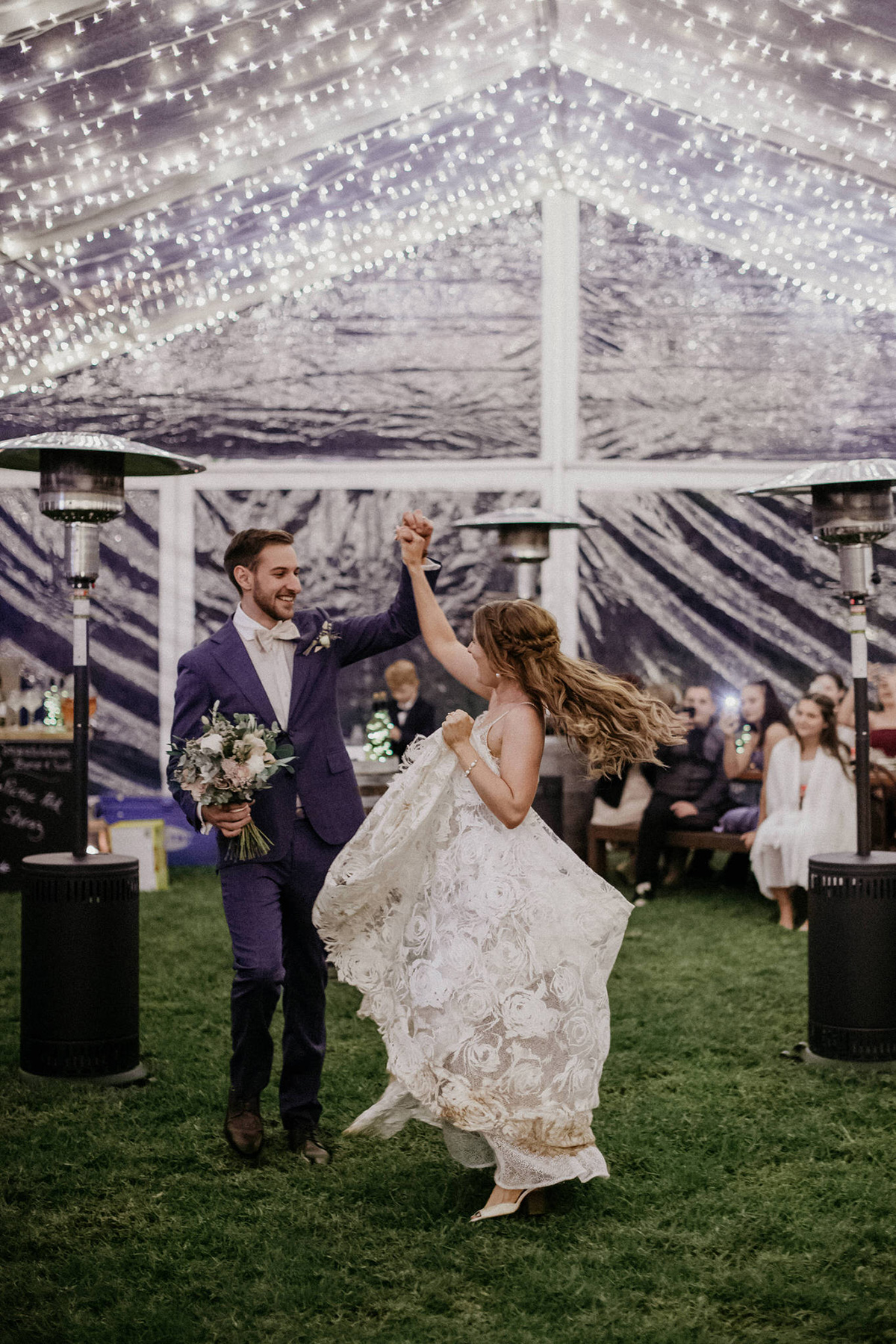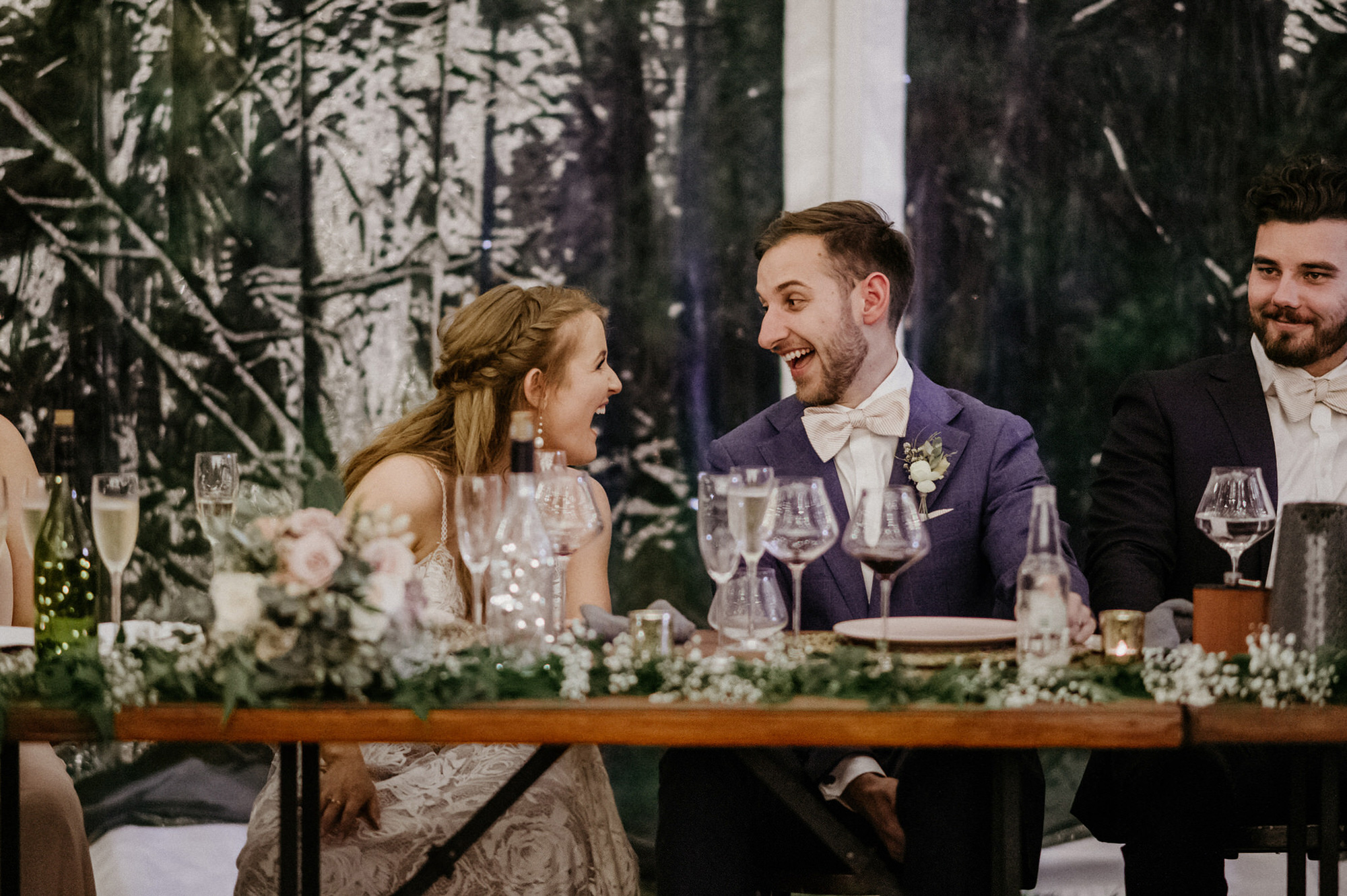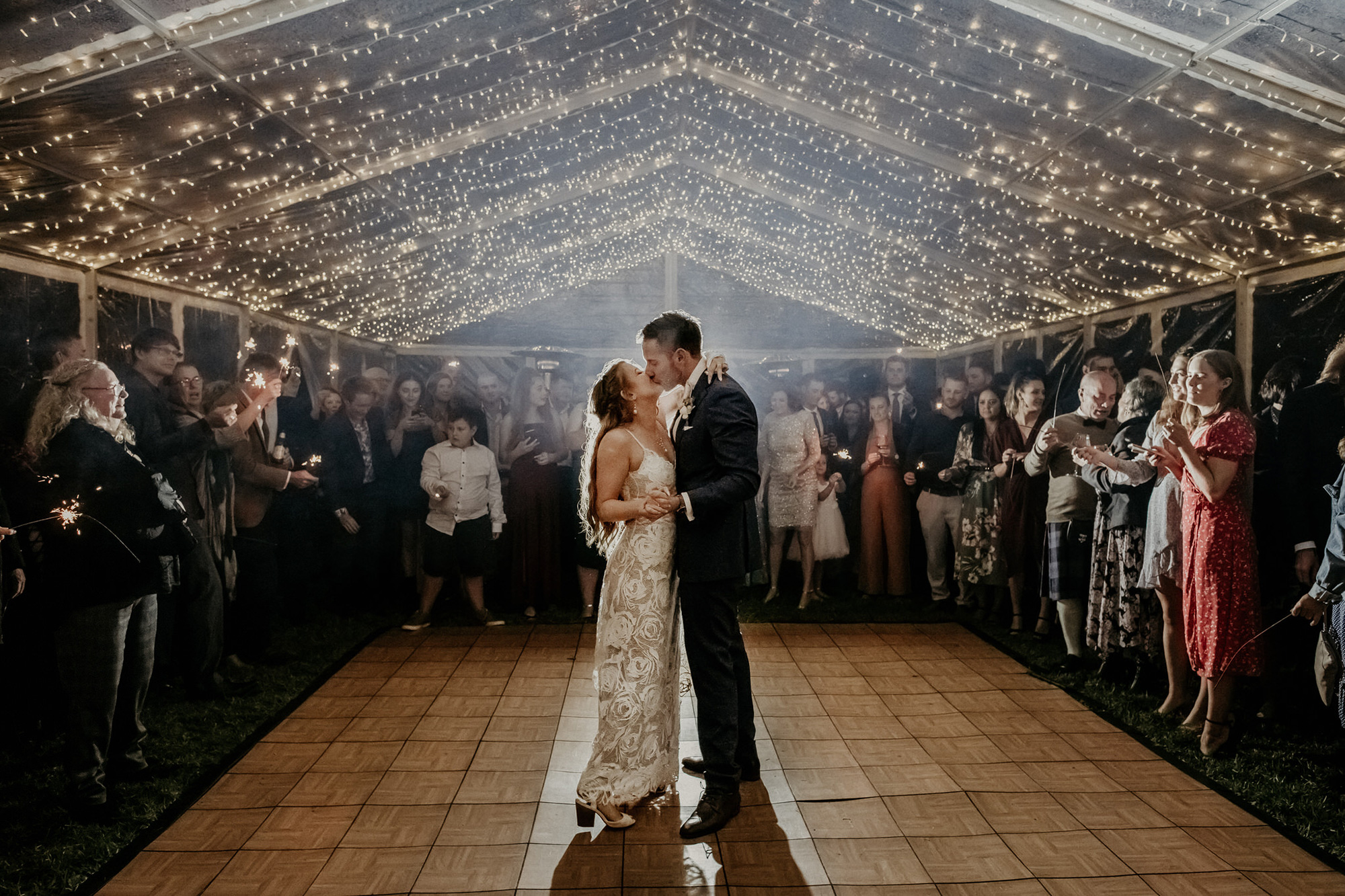 Over half a kilometre of fairy lights were used to give the marquee a romantic feel!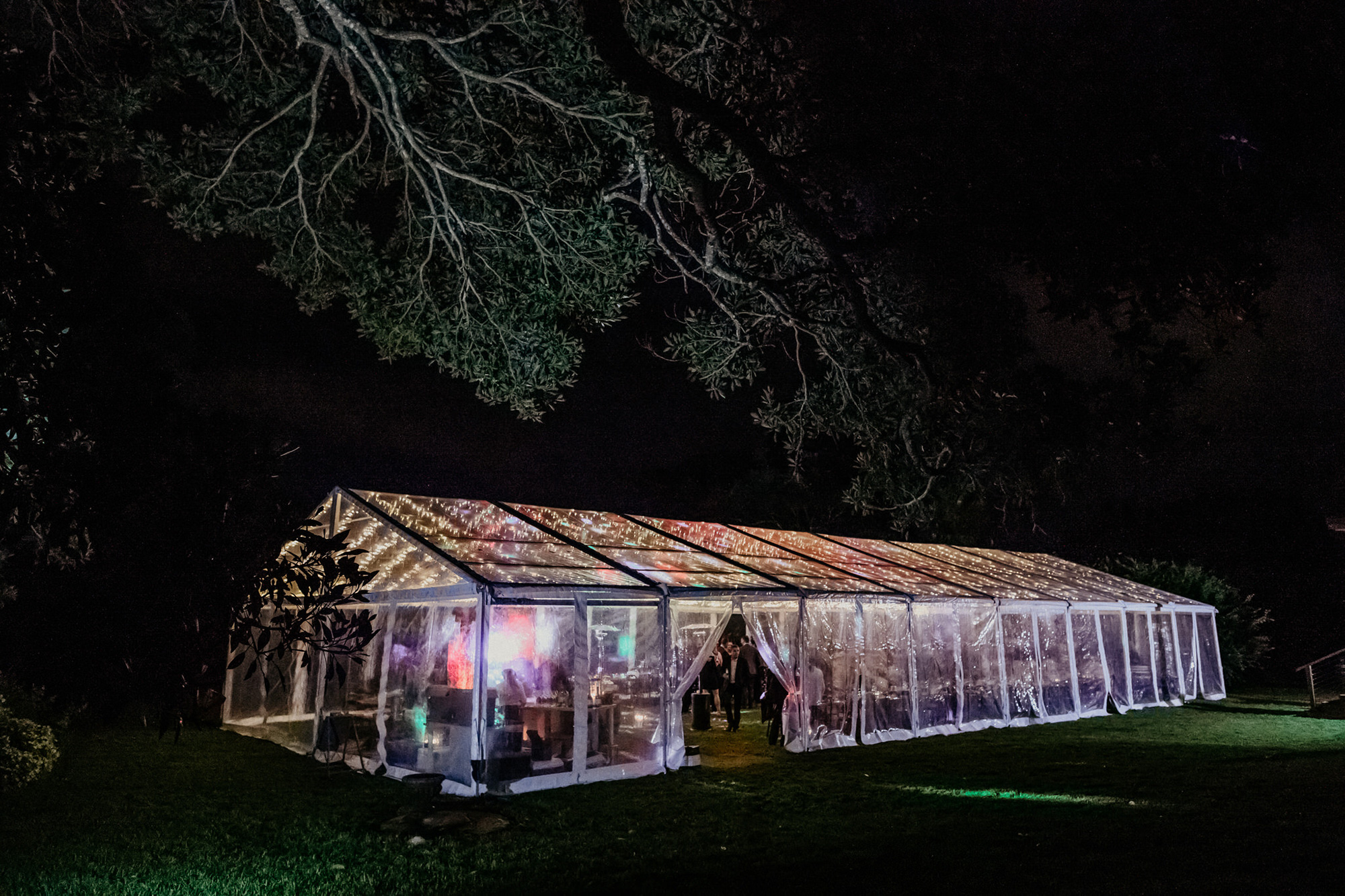 Video by In Love Pictures.