Friends describe Rachel Lochhead and Stuart Andrews as just like Penny and Leonard from popular TV show The Big Bang Theory.
"Even though we were together before they were even created," Rachel, 26, laughs.
"Stu works as an industrial chemist and I'm an early childhood teacher."
Despite their differences, the Wollongong, NSW, couple were together for 11 years before Stu proposed with a ring inspired by the movie spin-off of another cult TV show: Sex and the City.
"Being the scientist that he is, Stu used calipers to measure all the rings in my jewellery box to make the ring a perfect fit!" says Rachel.
One hundred and fifty guests joined the pair for their gorgeous beach wedding and reception on the deck of Wollongong's Novotel Northbeach, on March 21, 2015.
"We wanted to create a relaxed wedding with plenty of time for guests to mingle and have a great time," Rachel says.
The bride says her and Stu's, 27, day could not have been better.
"There was lots of love and celebration," Rachel says.
Photos courtesy of Holly Prins Photography.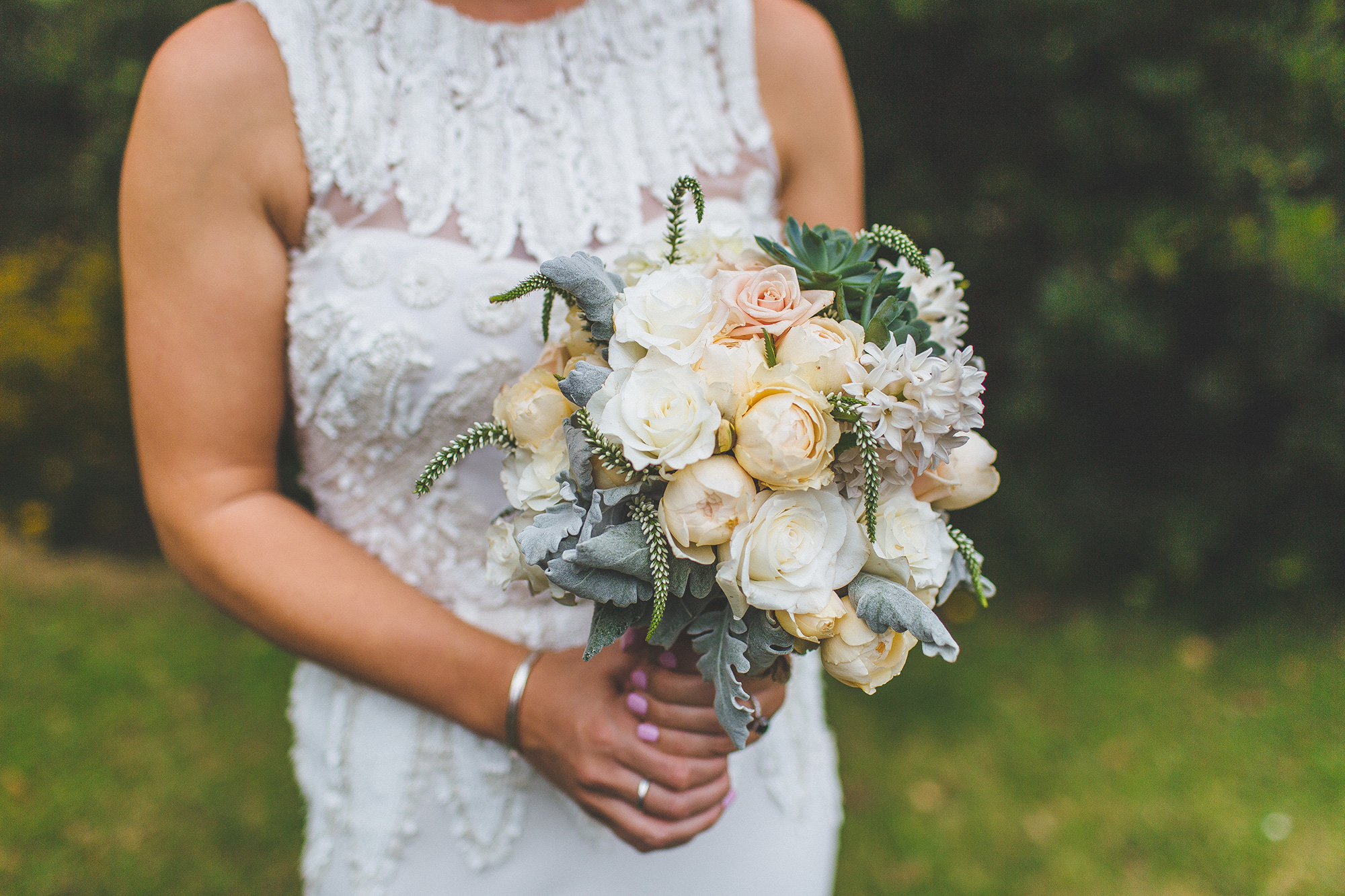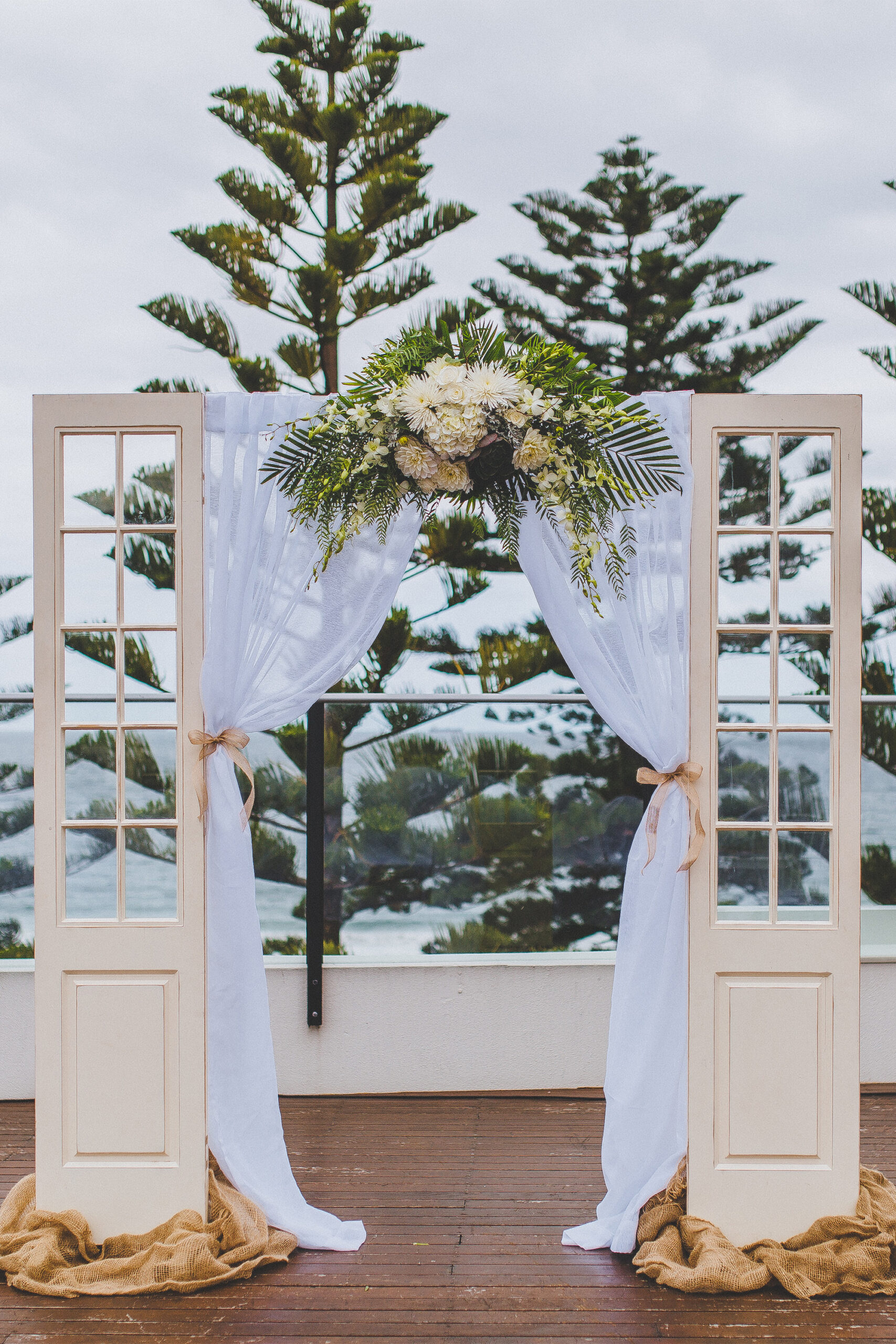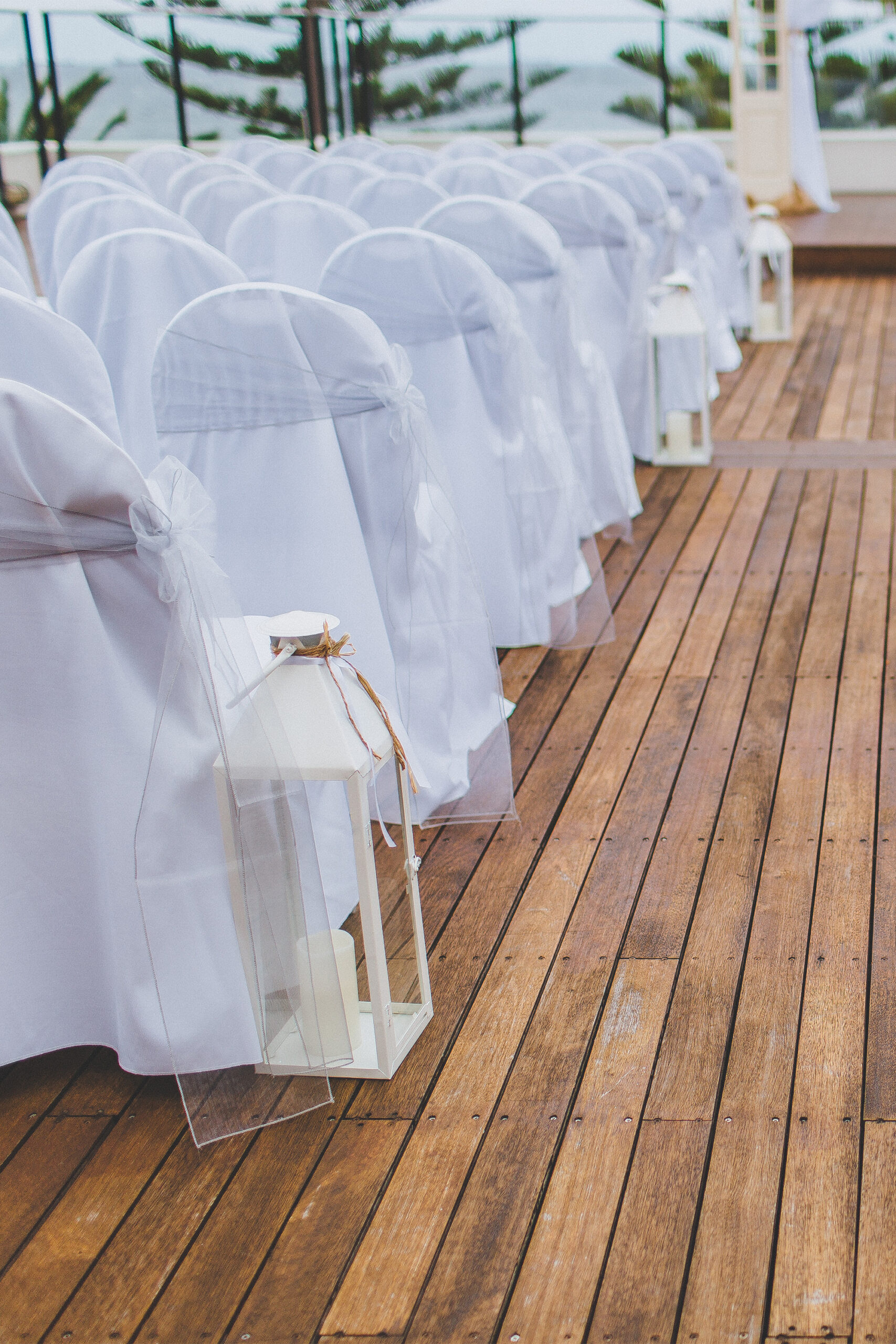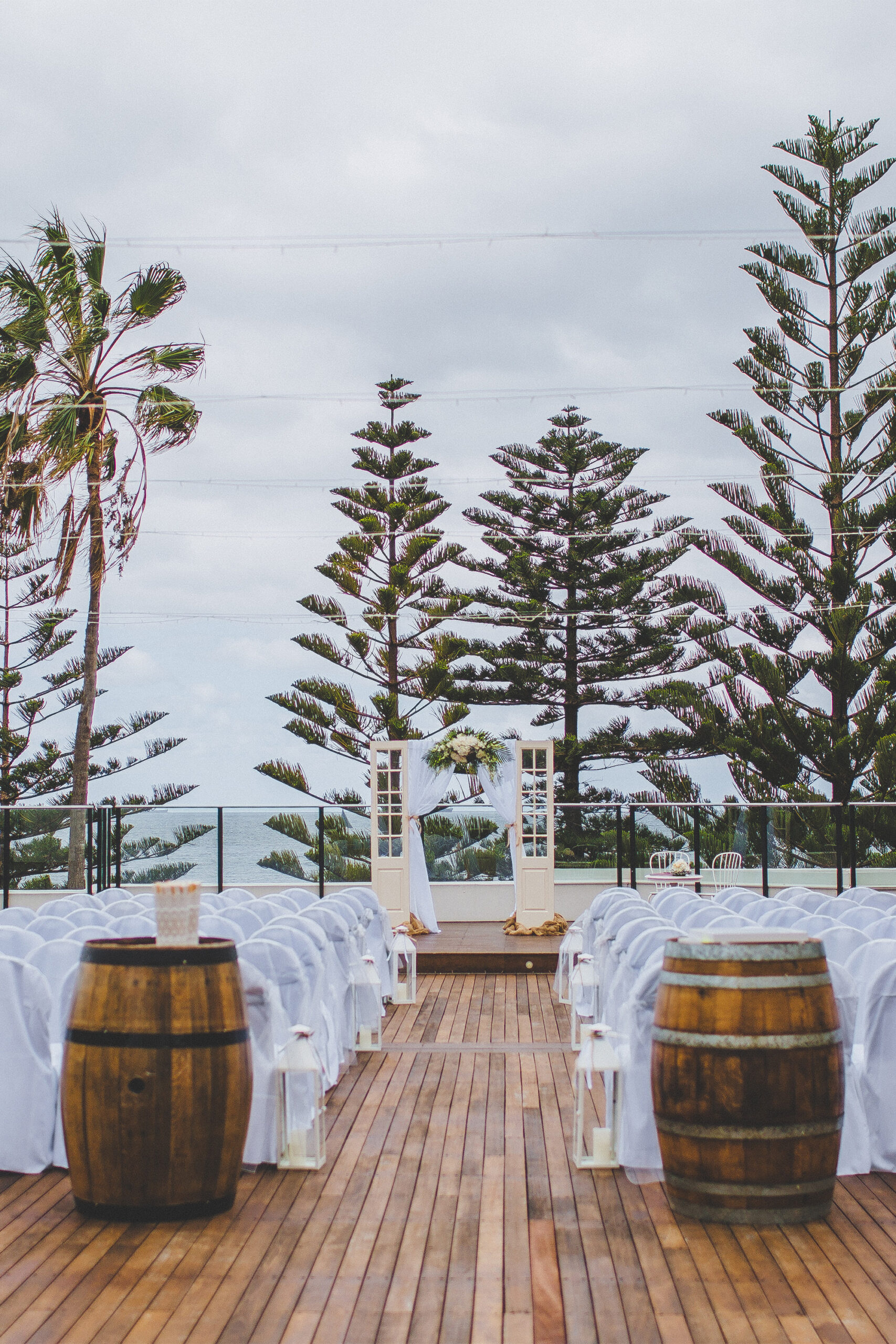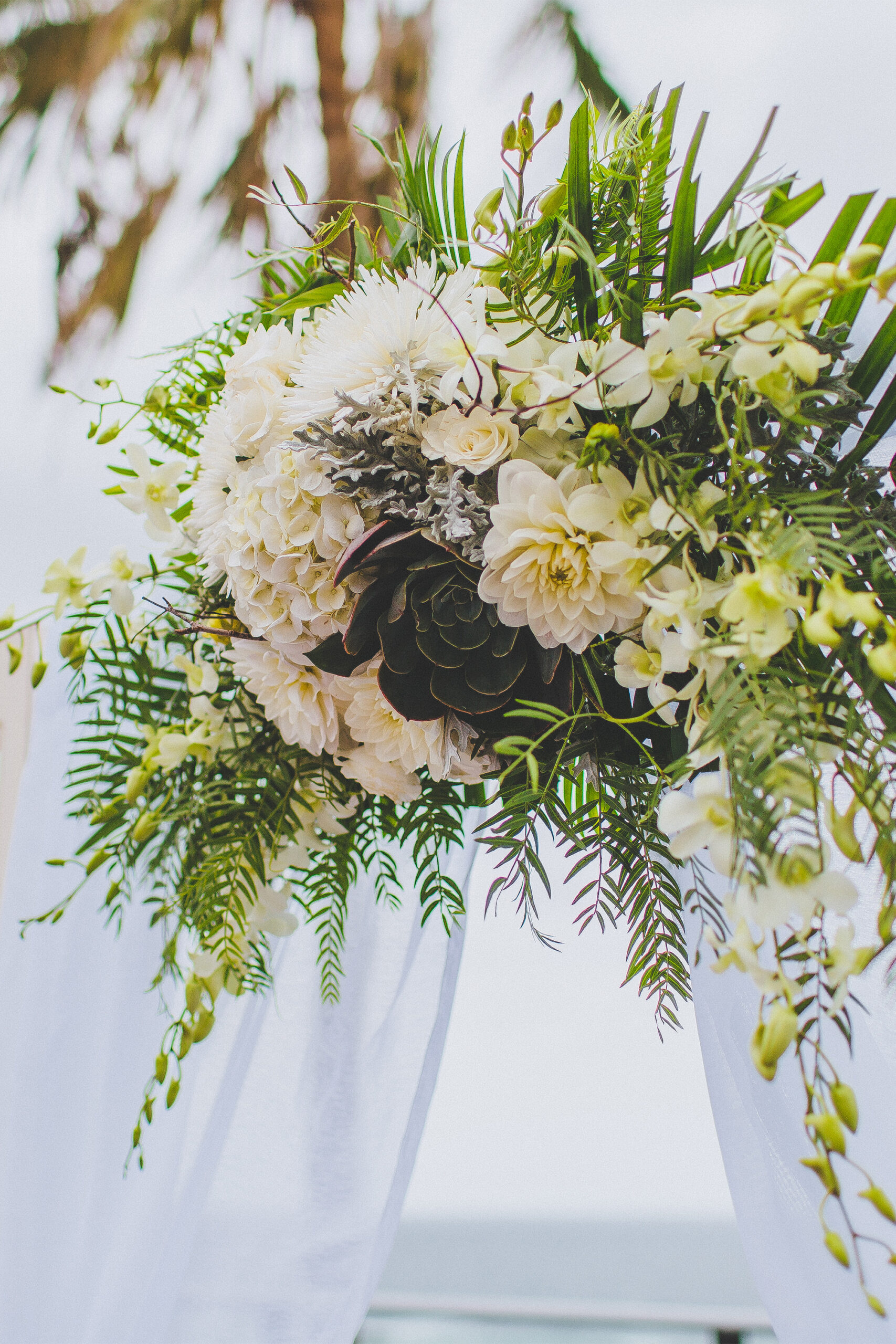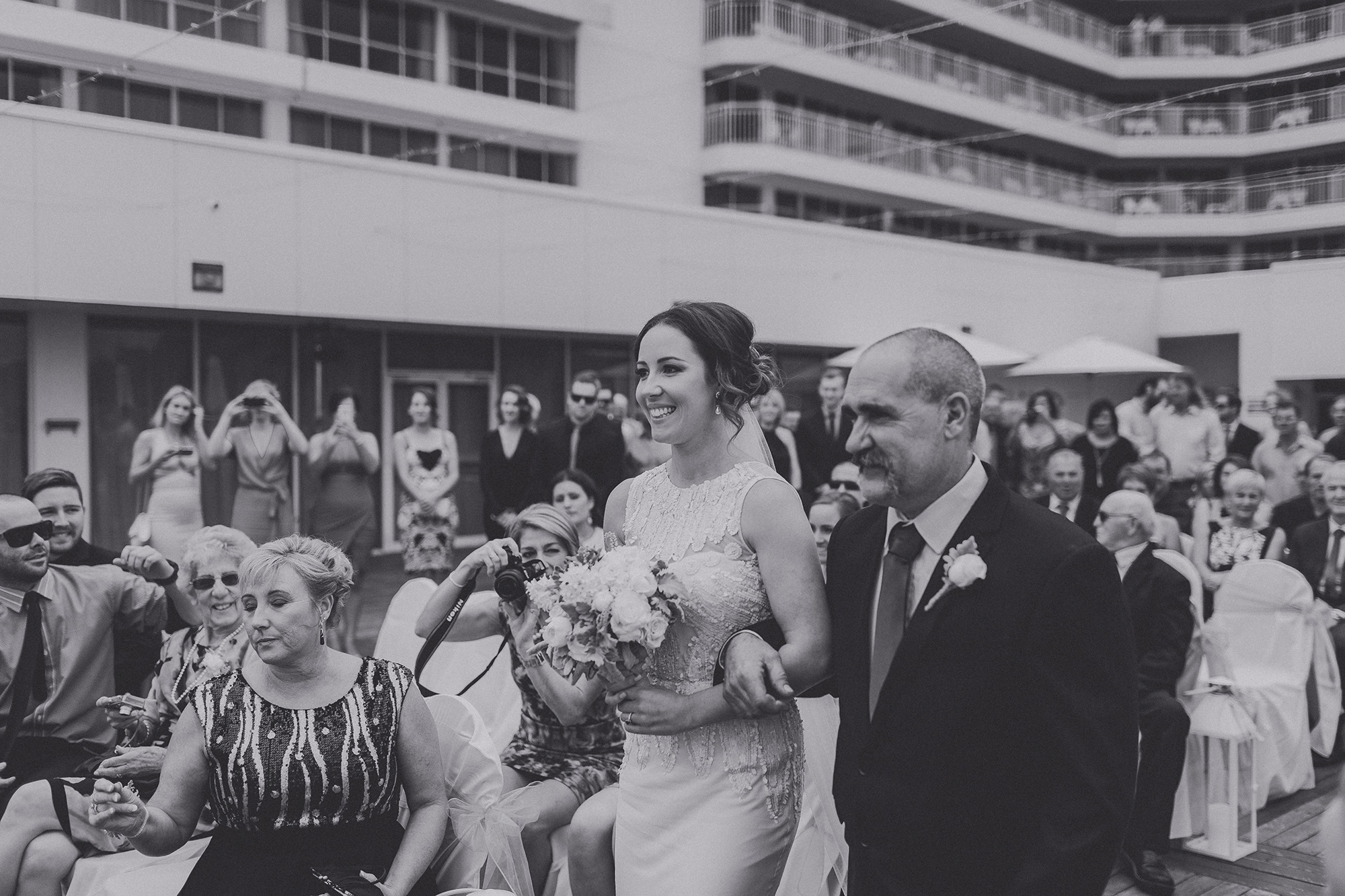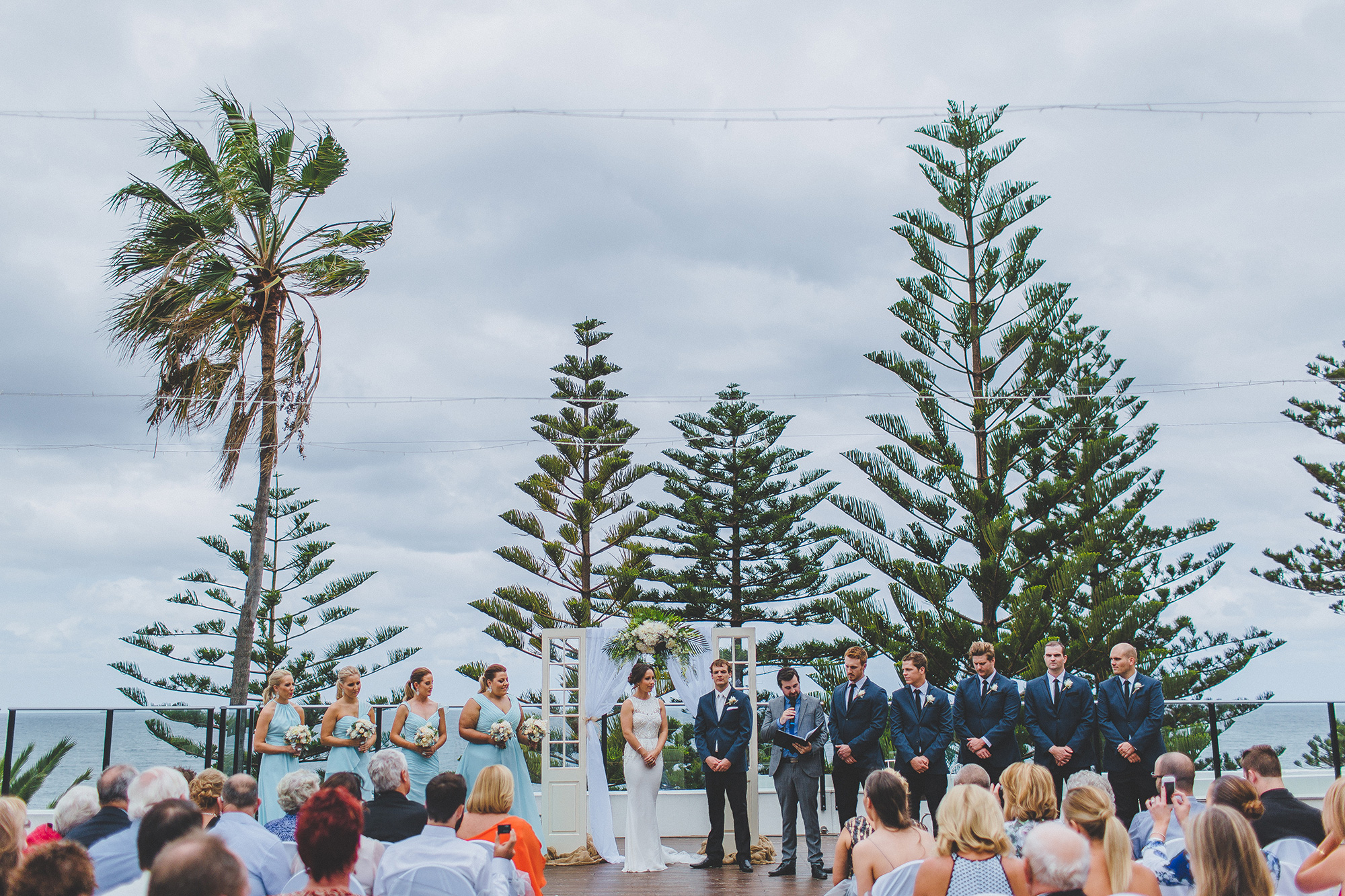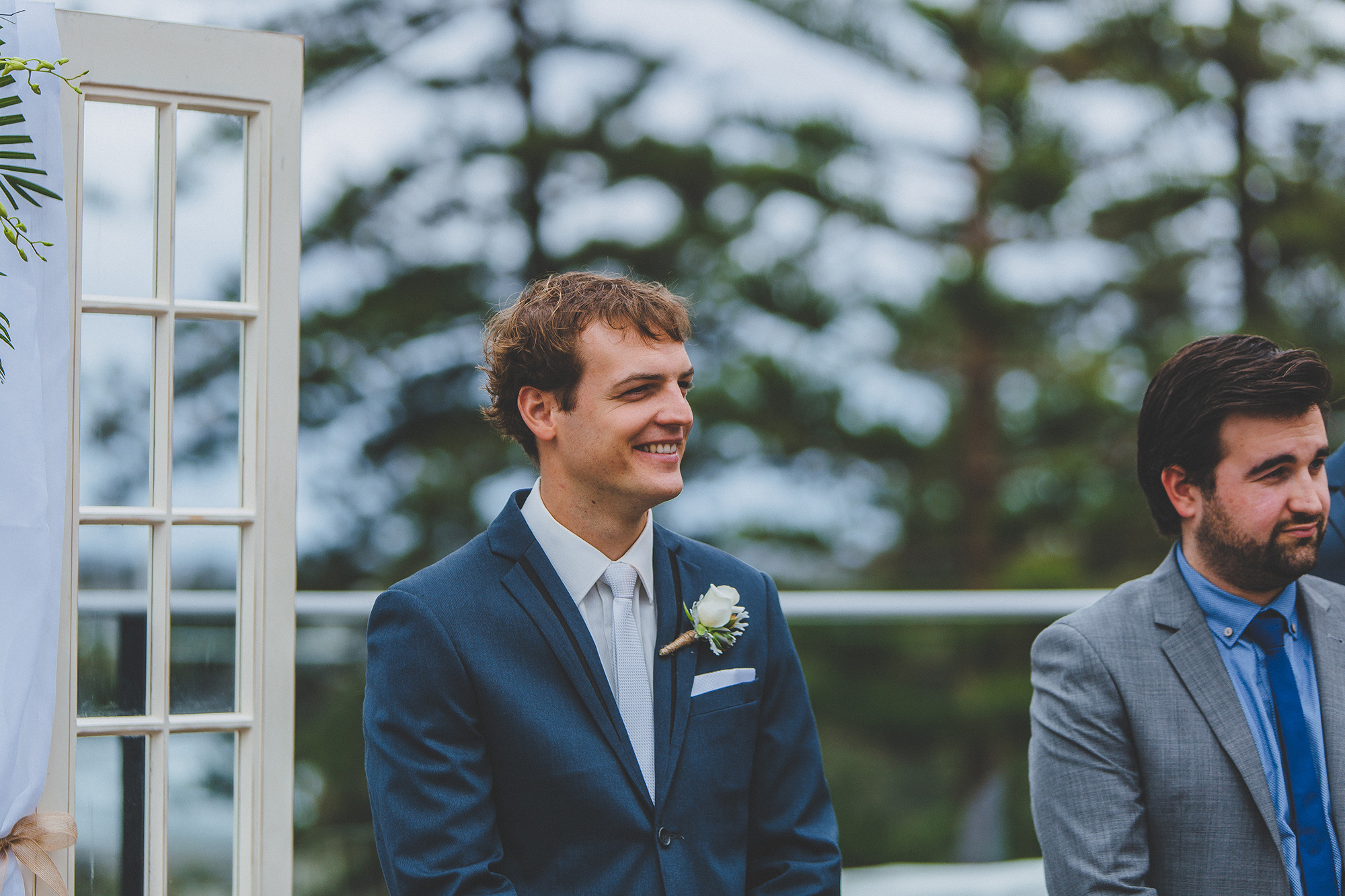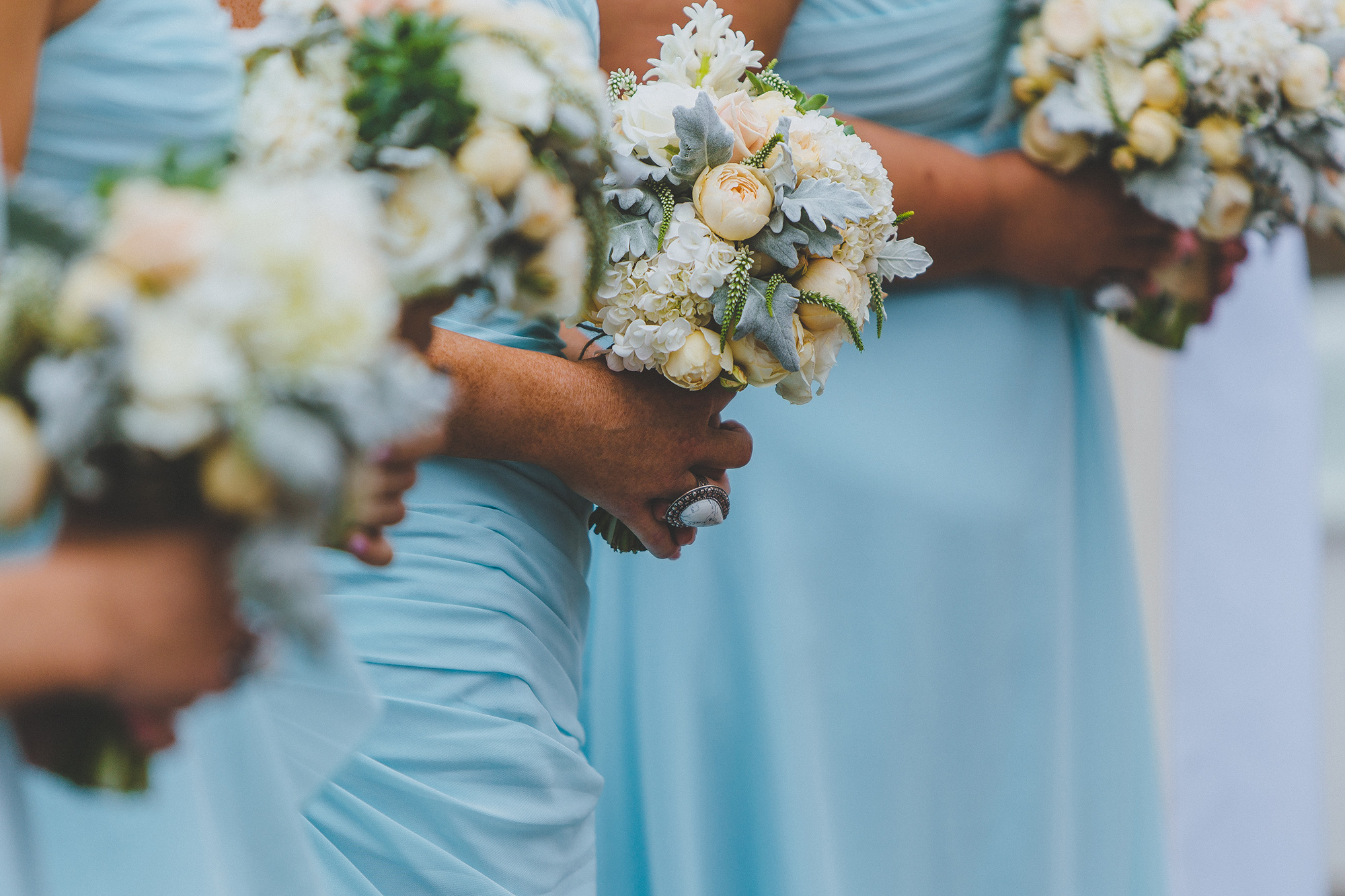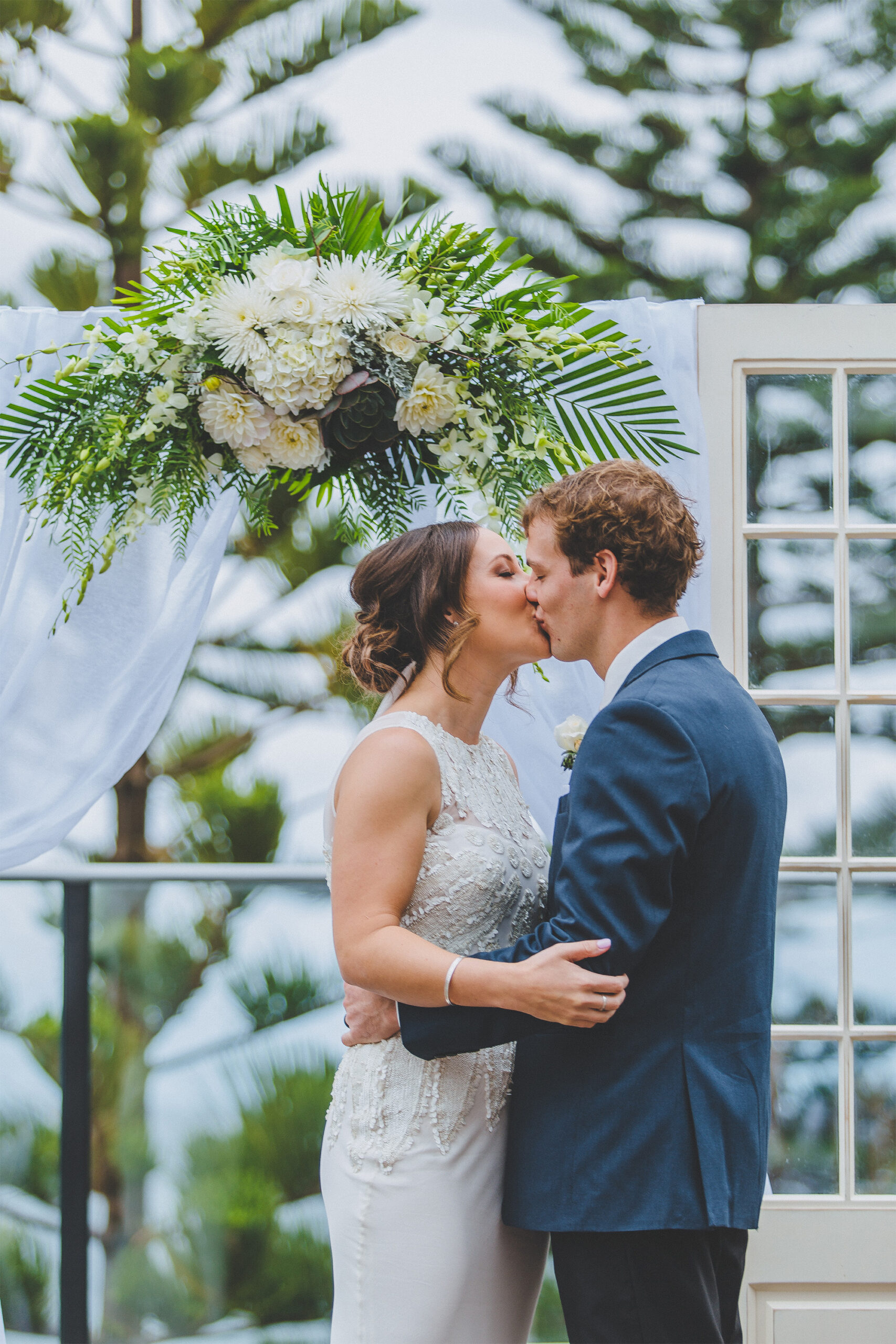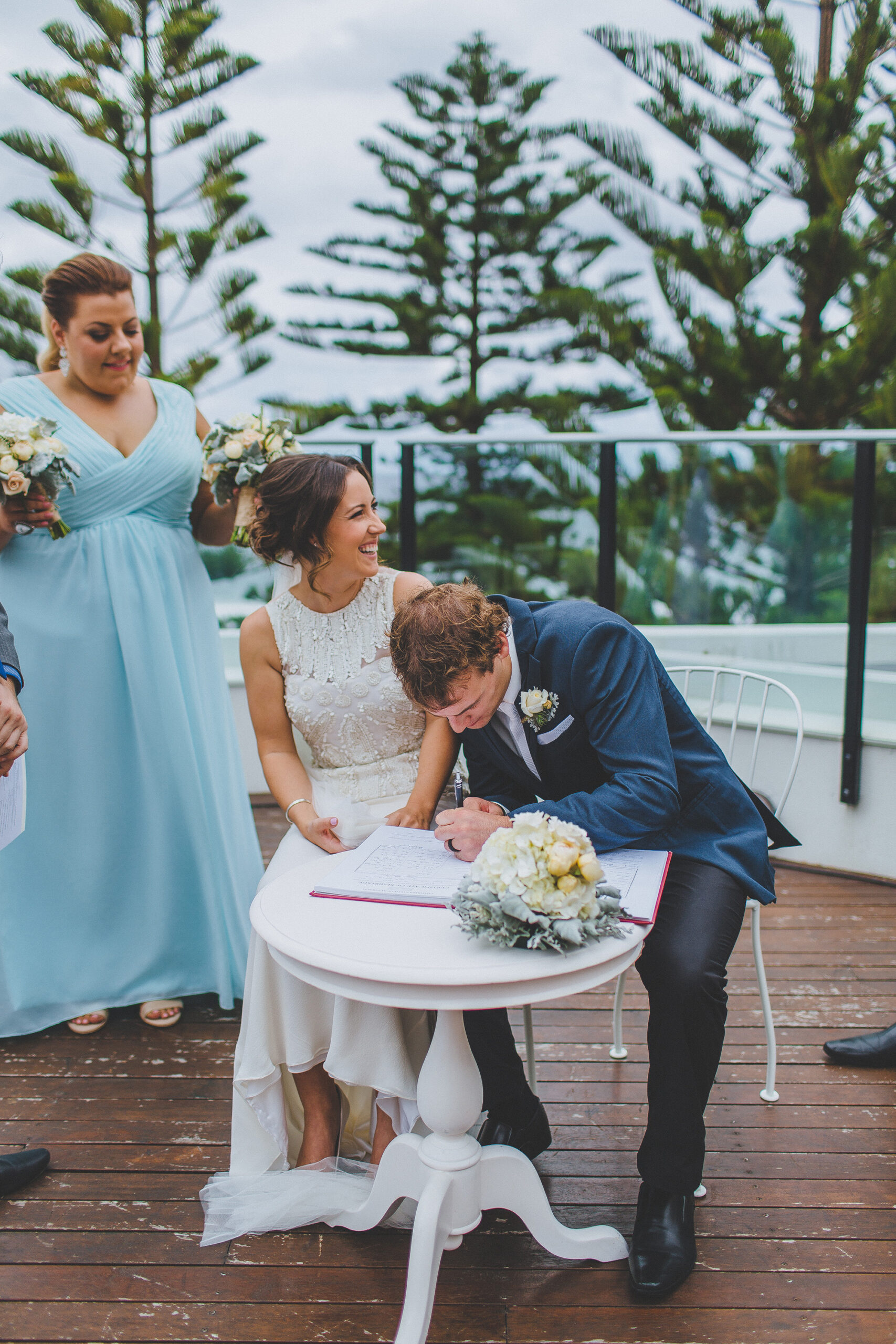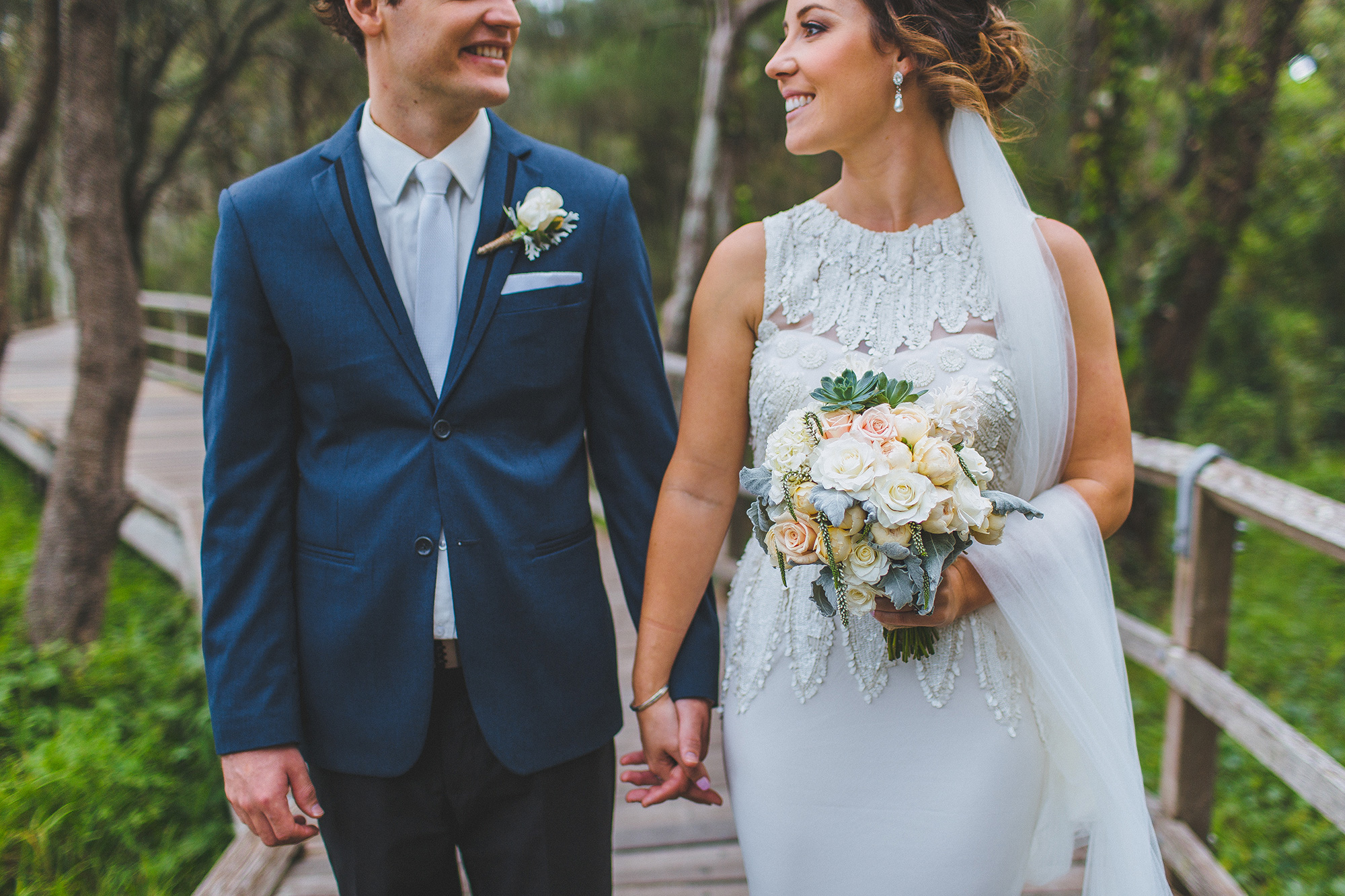 Despite the less-than-ideal weather, Holly Prins Photography captured some amazing images of the day.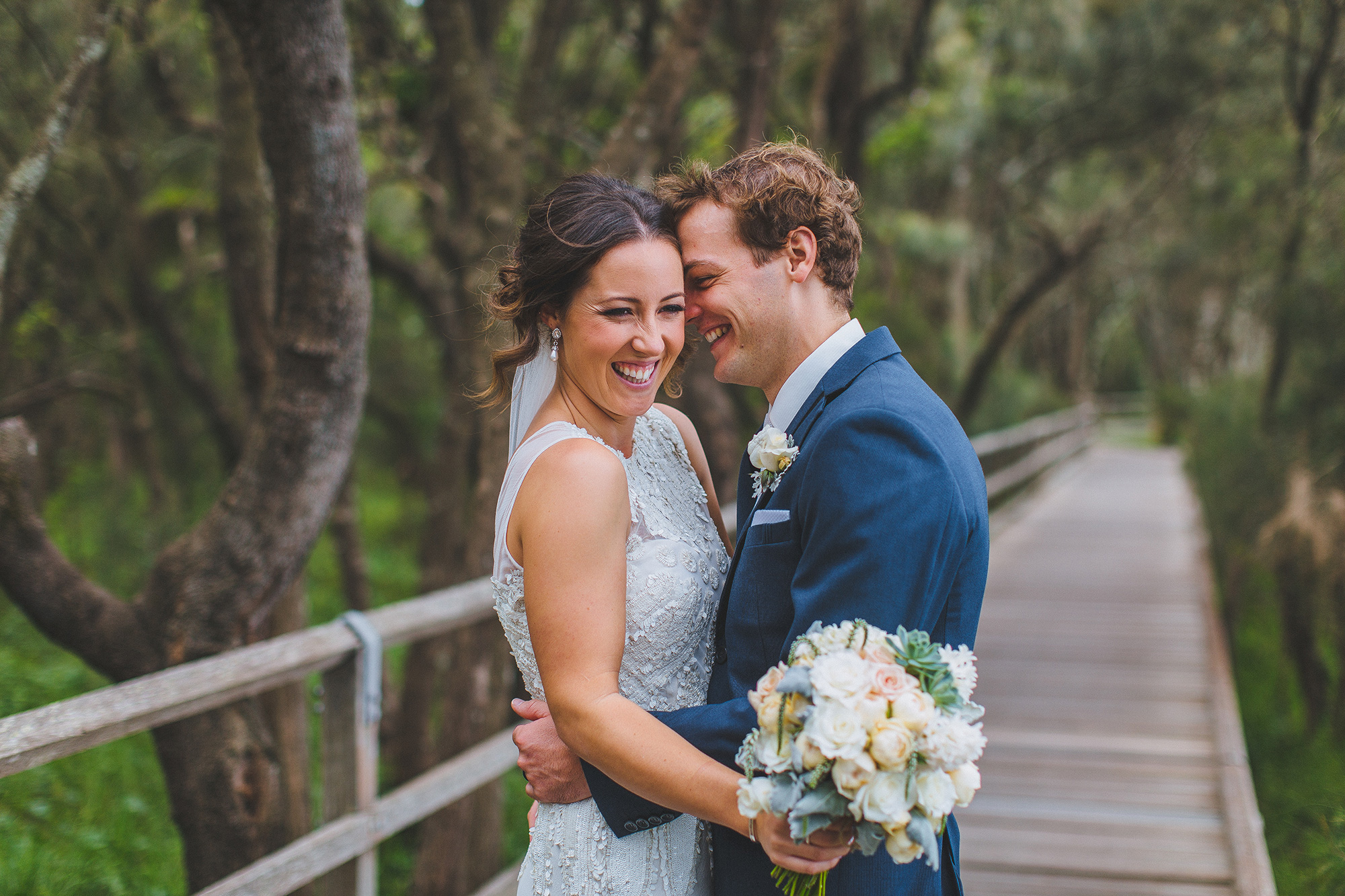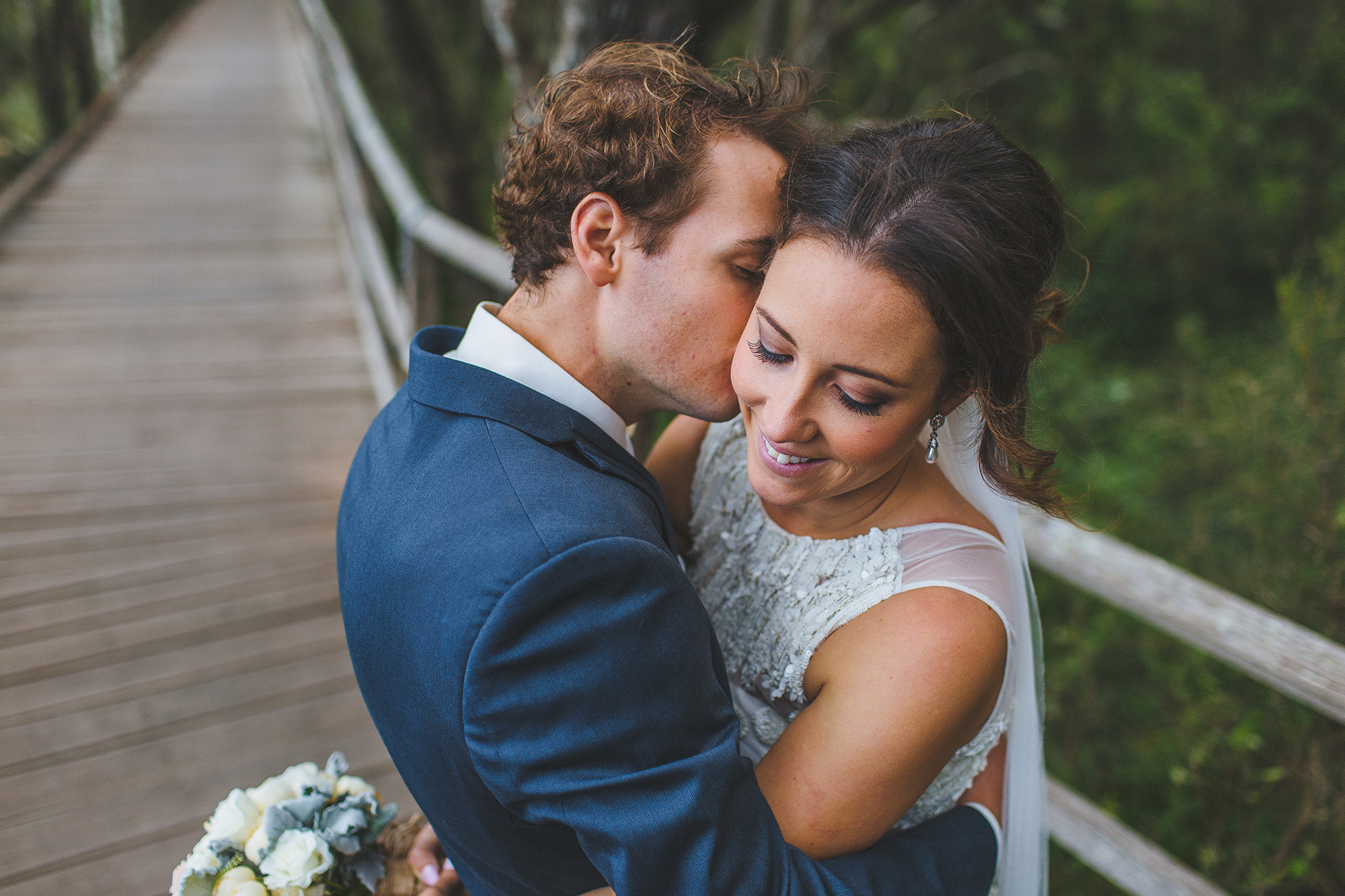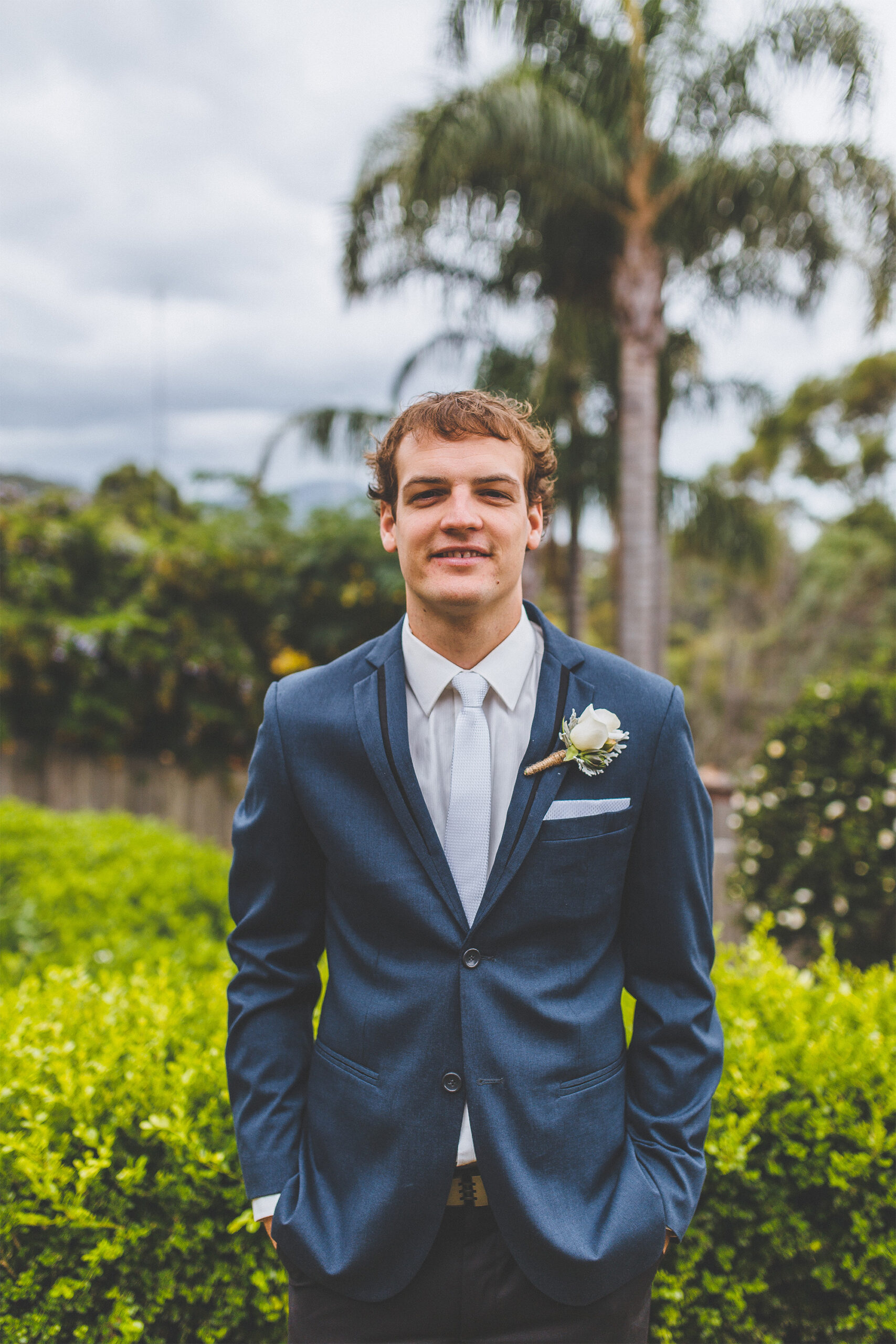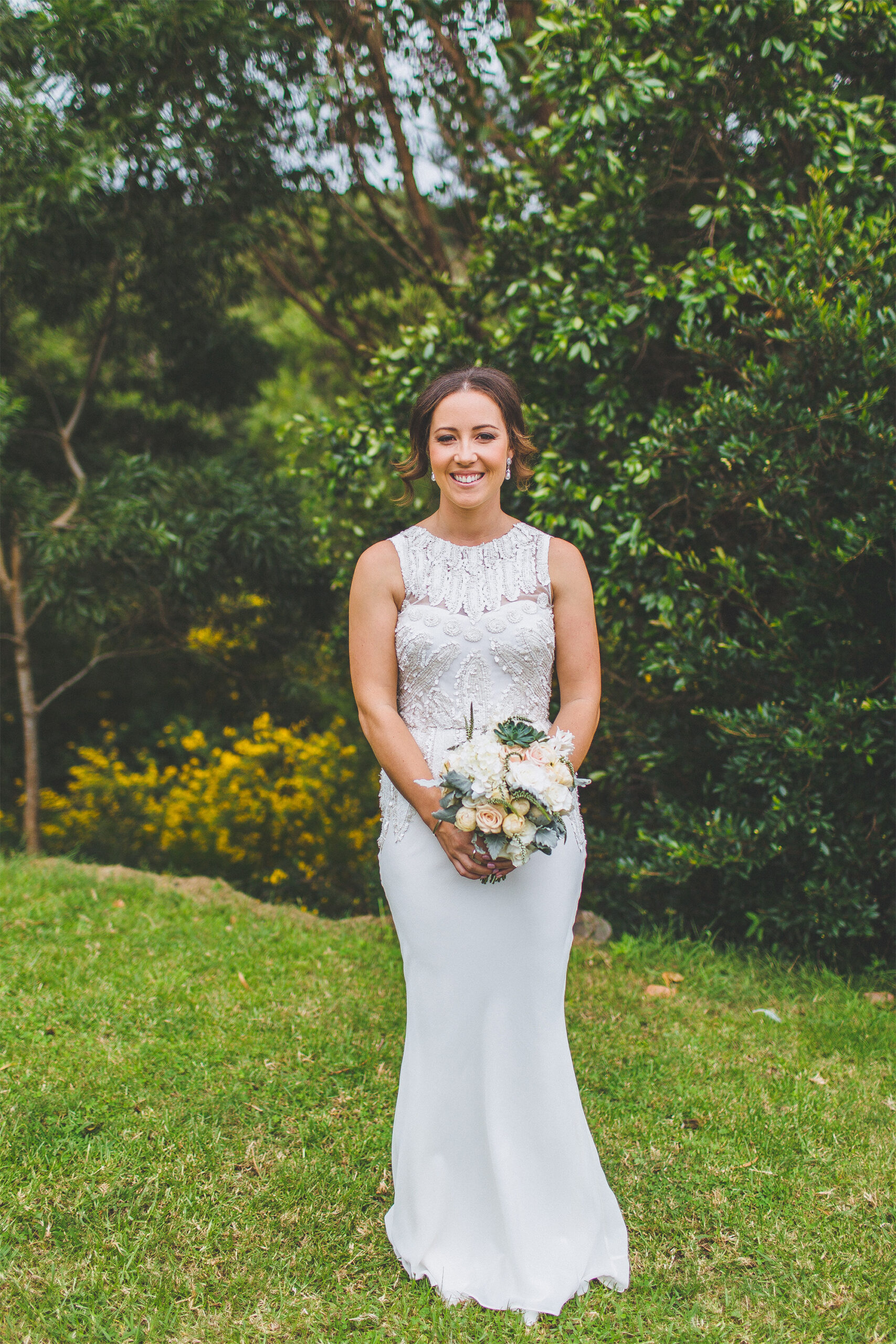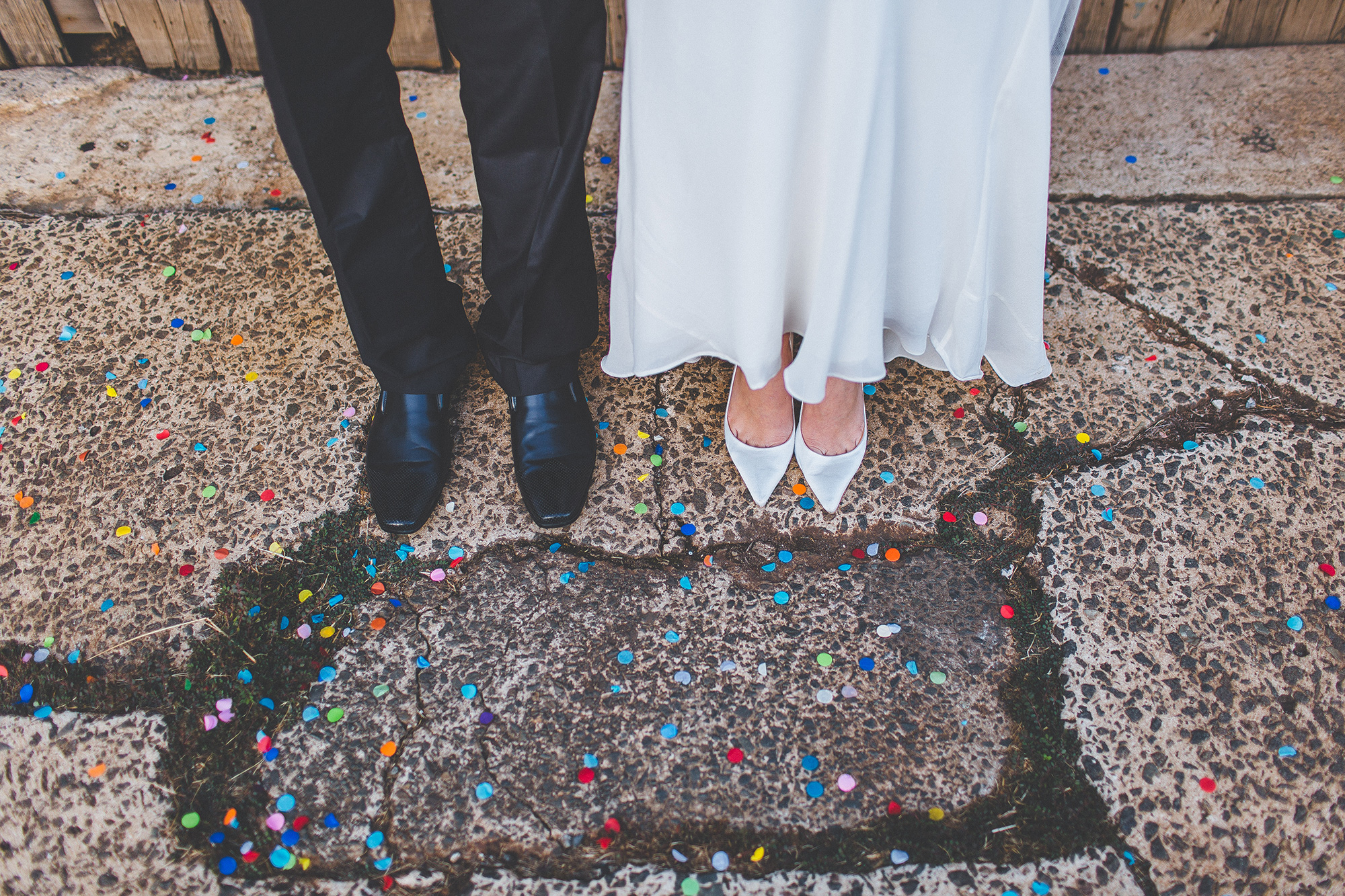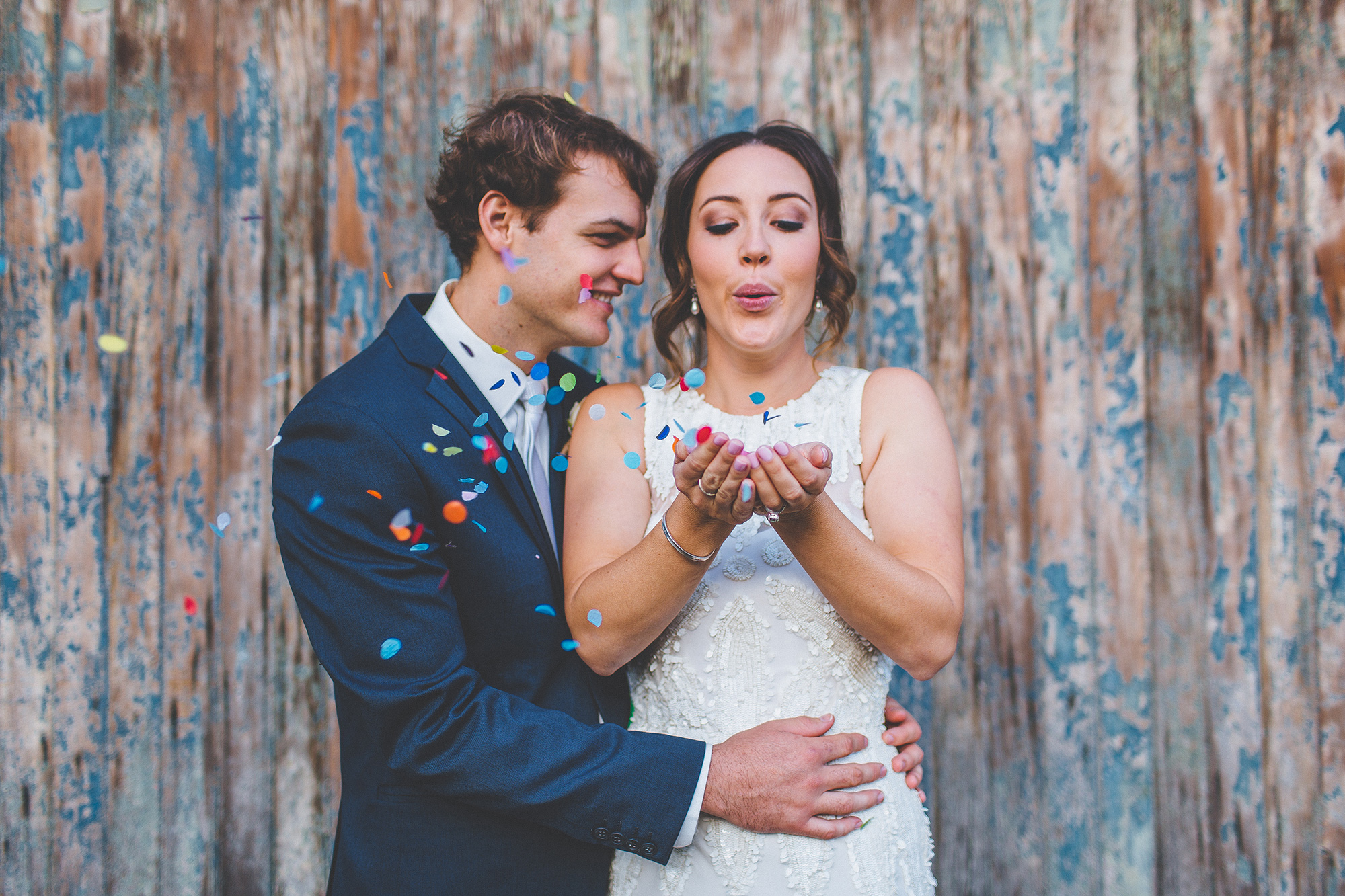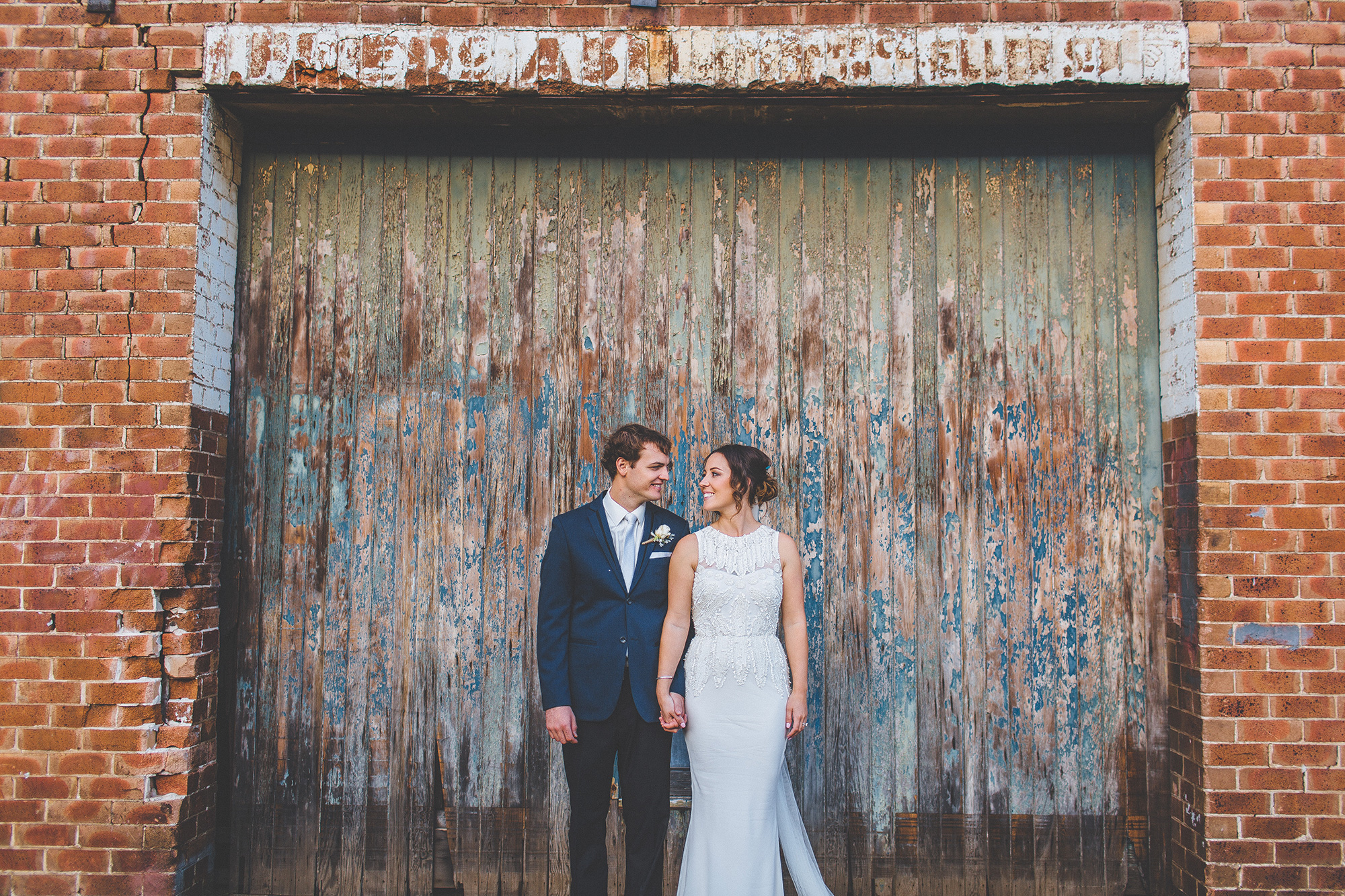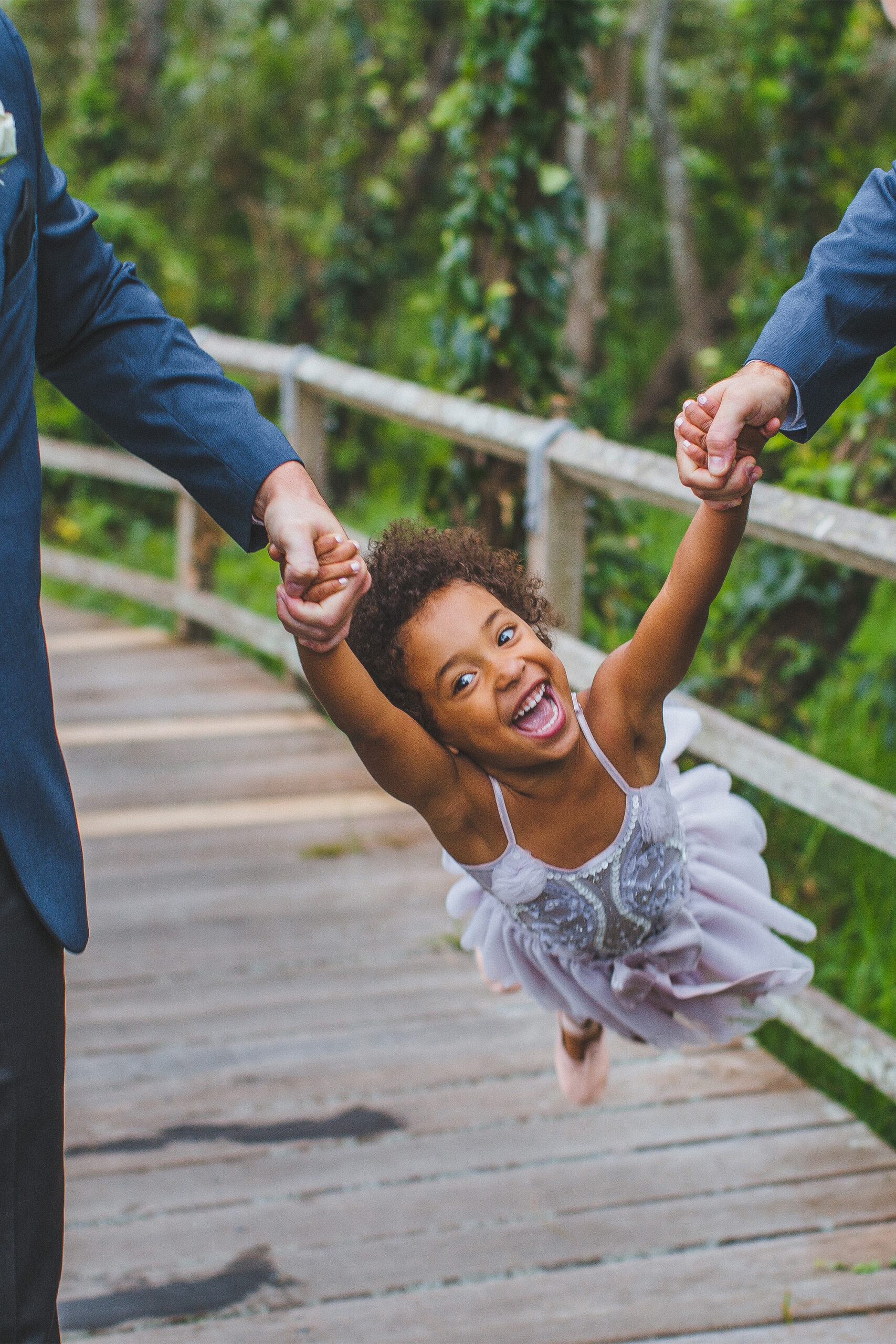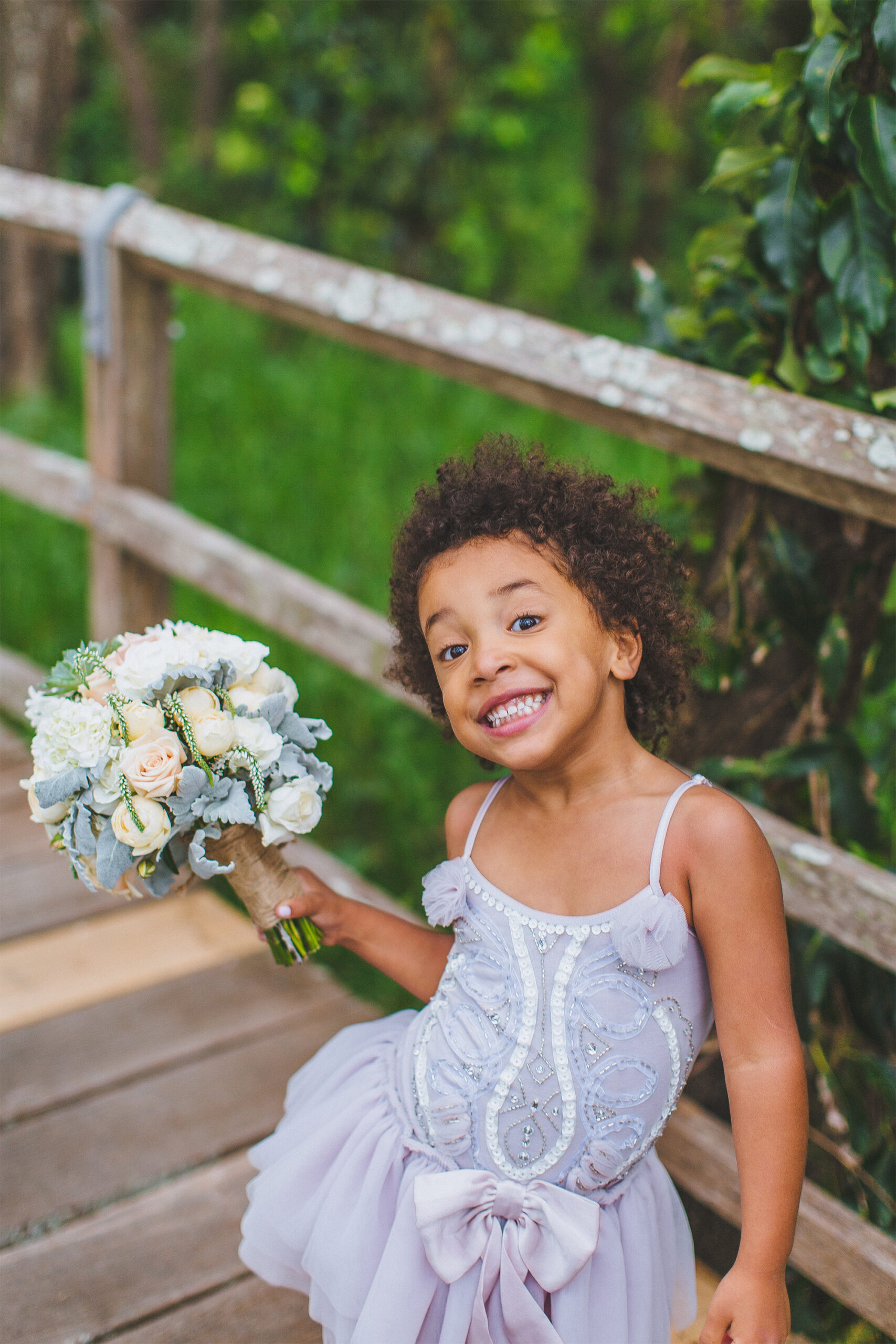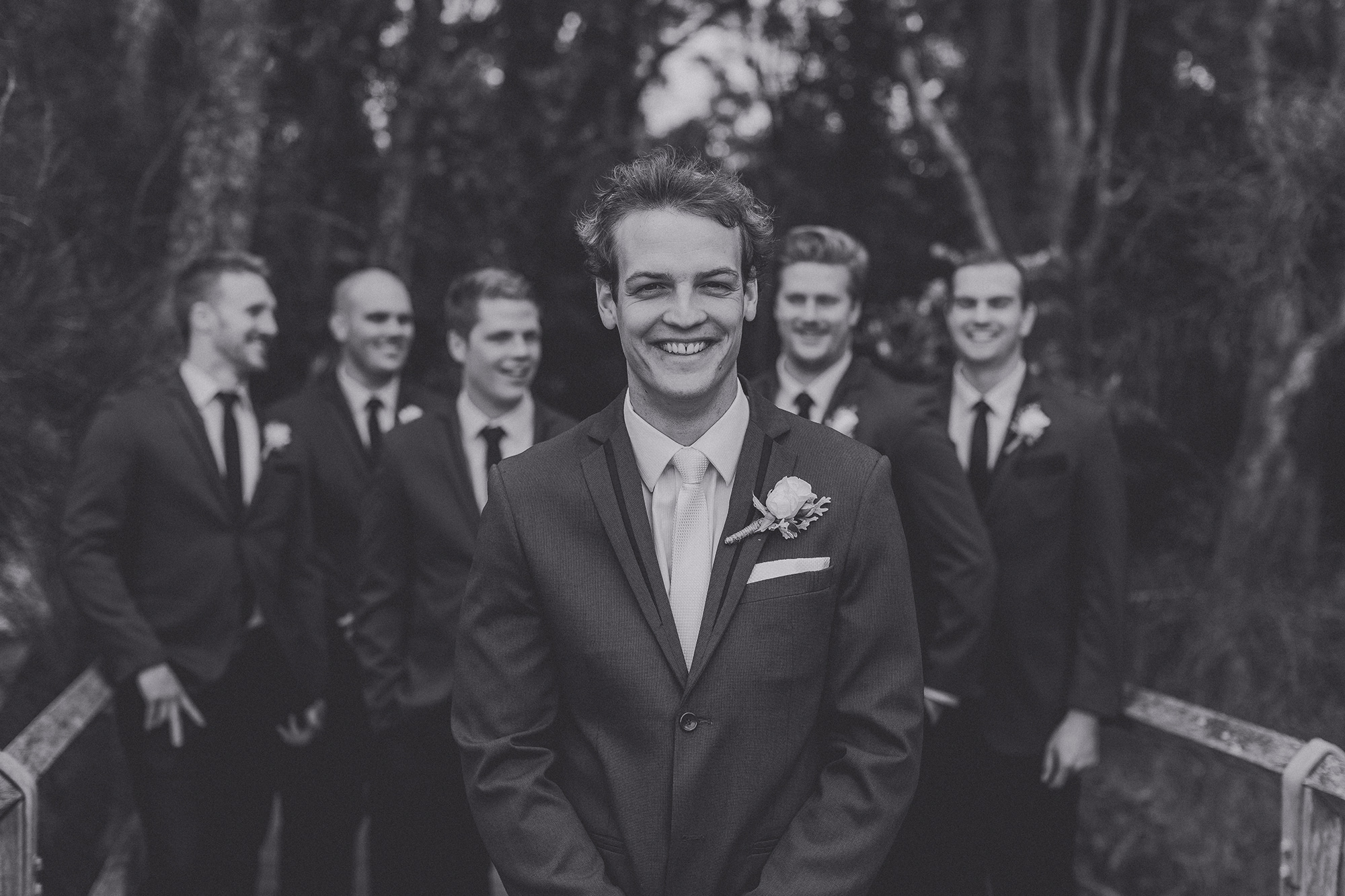 The men looked dapper in suits from Bonanno's Menswear.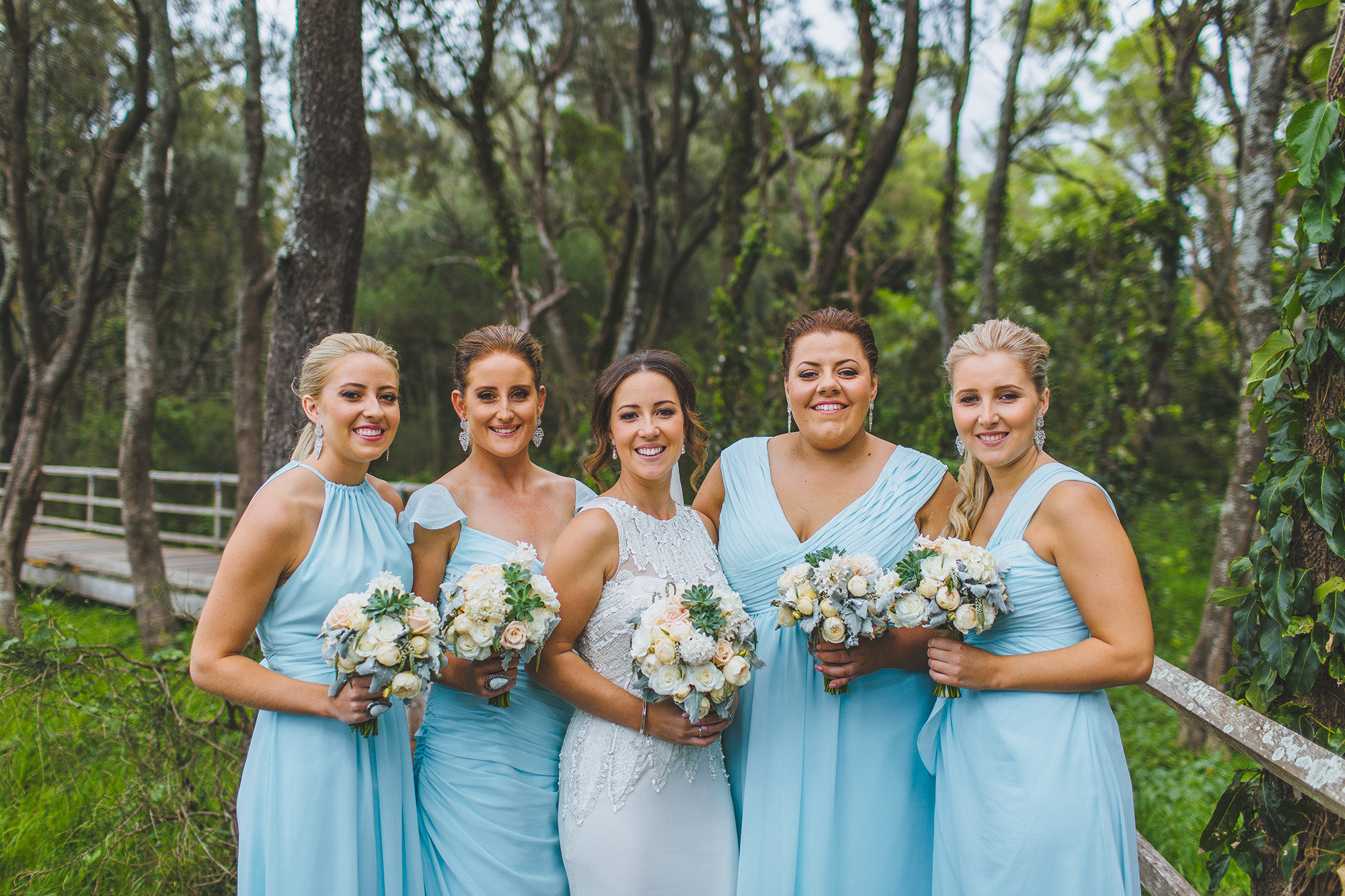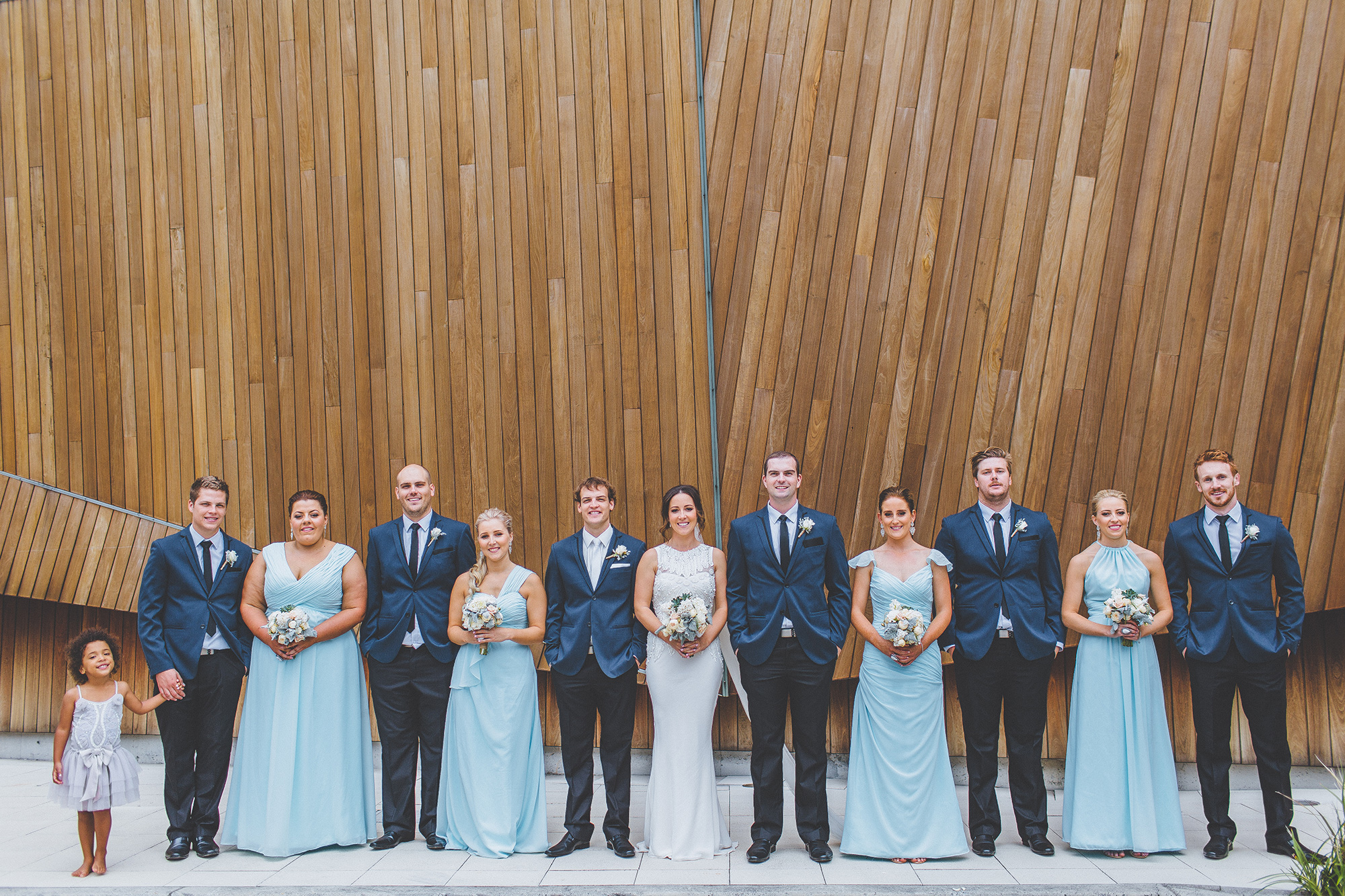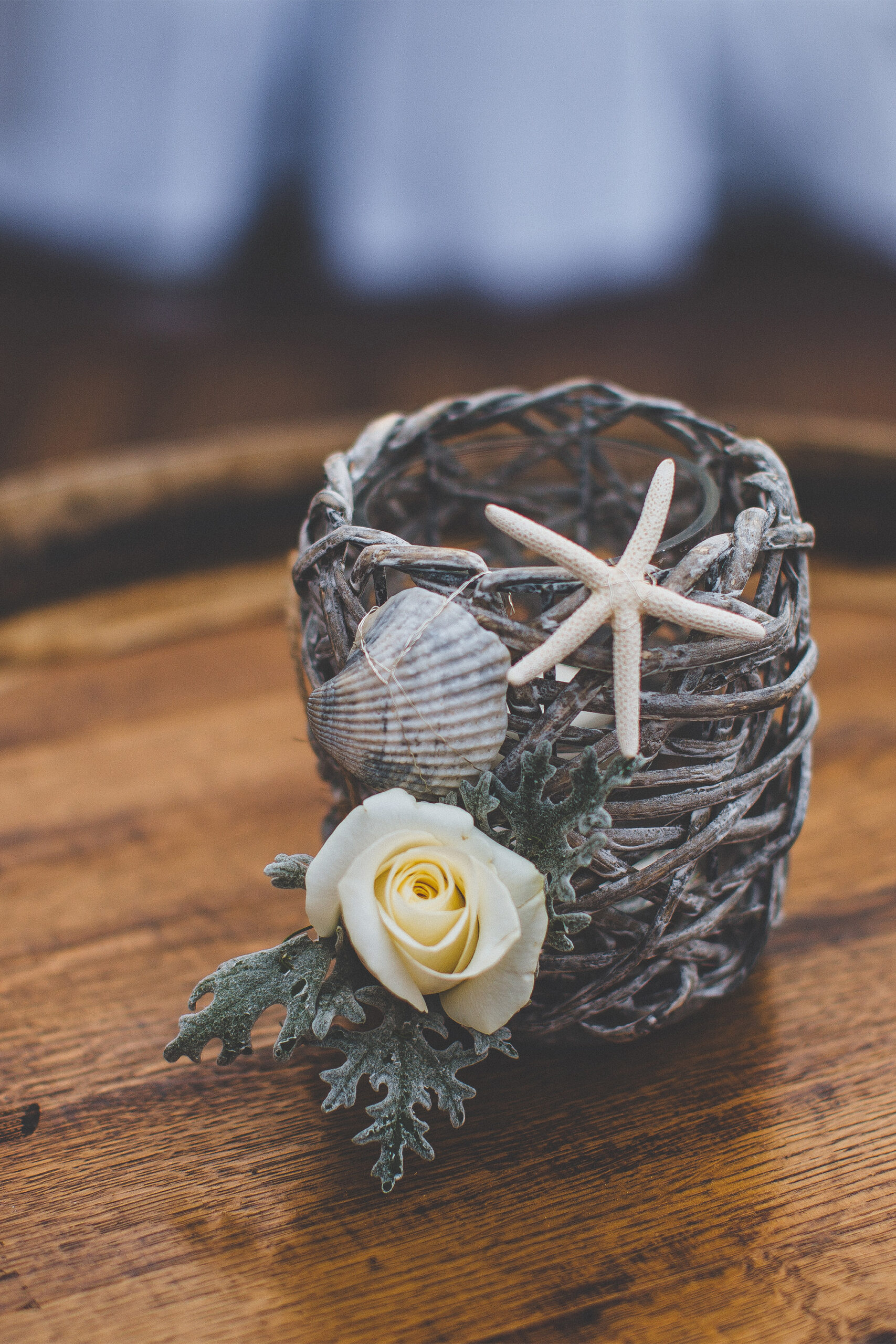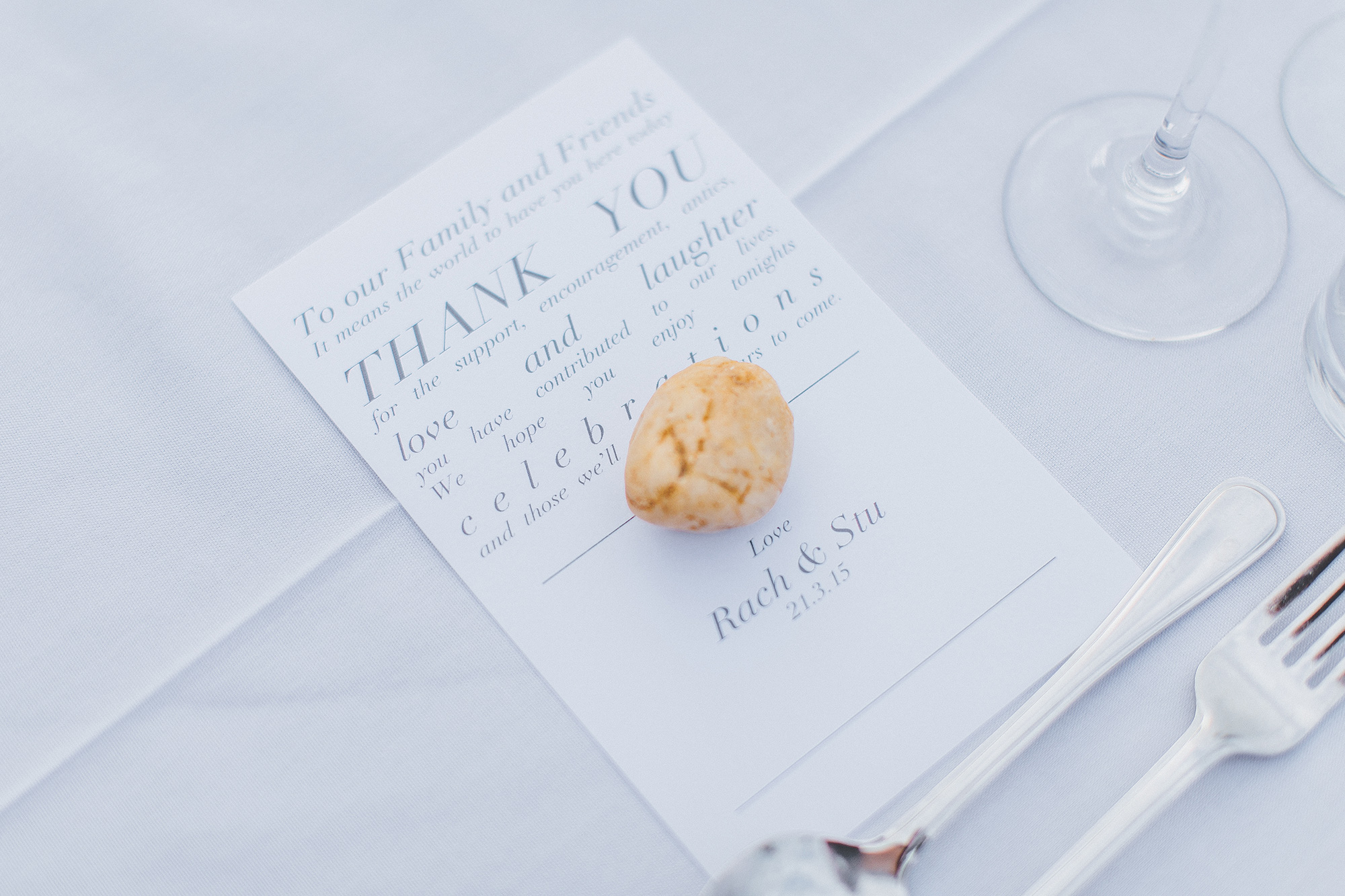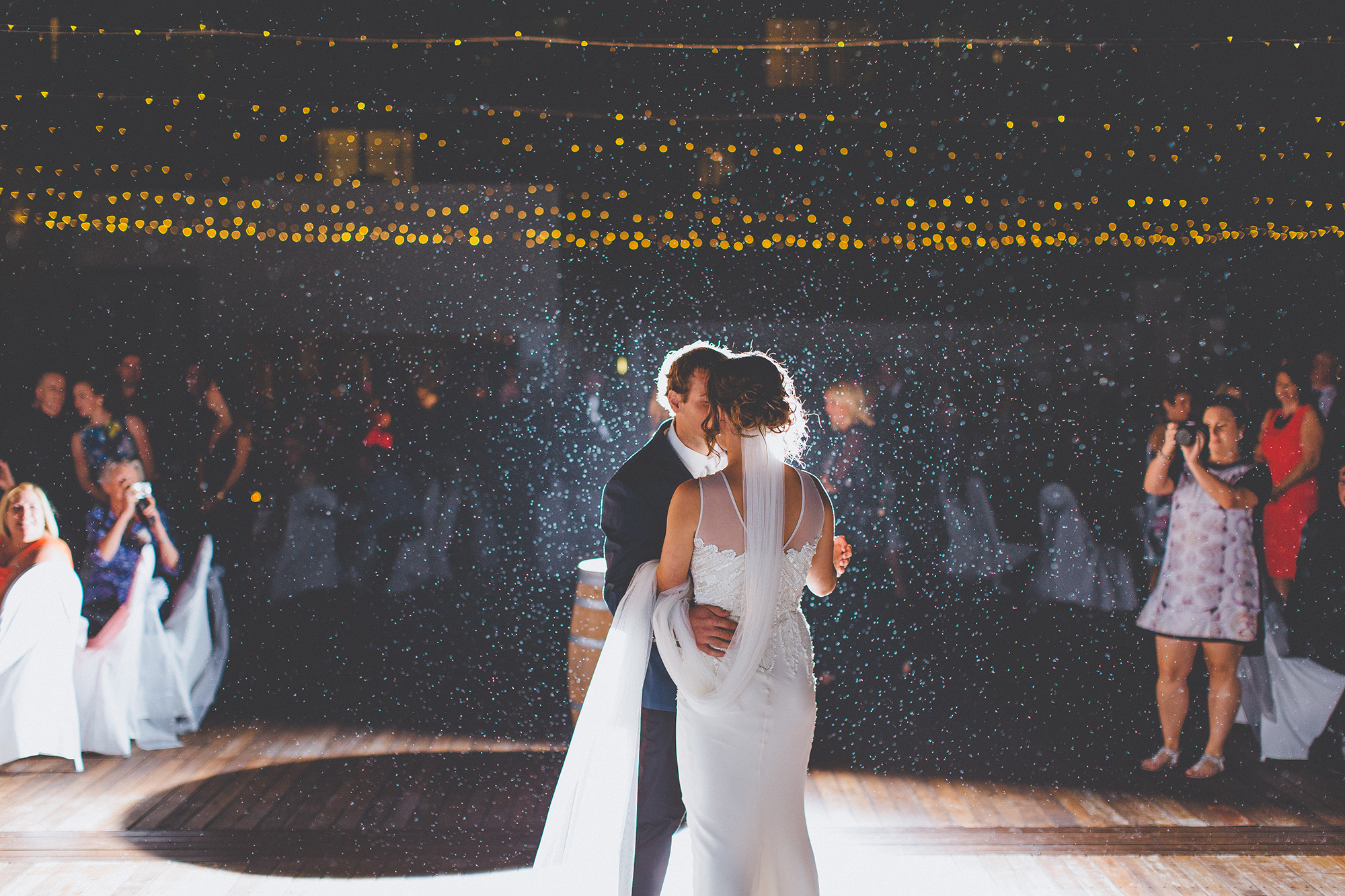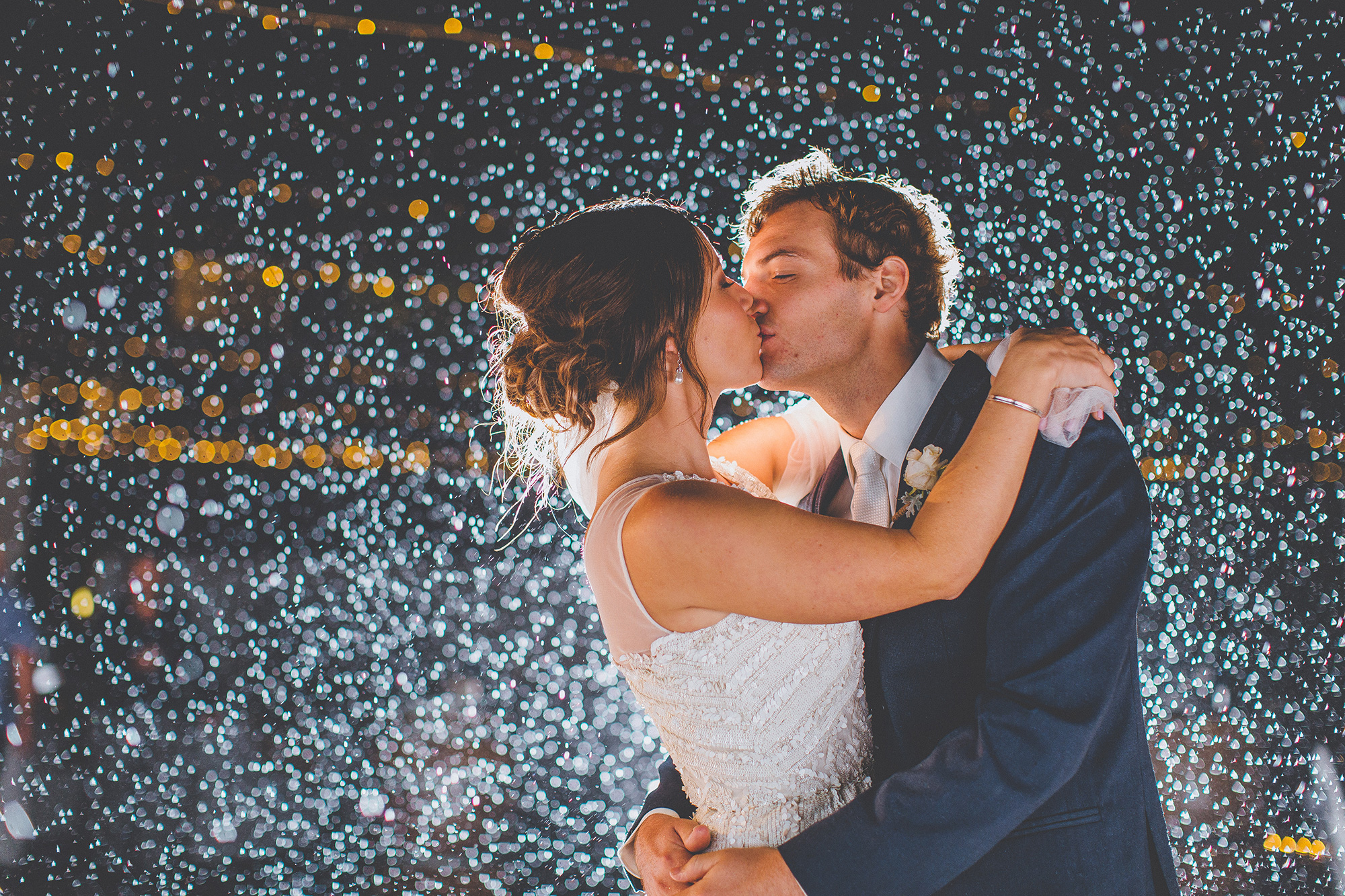 Guests acted as DJ, choosing favourite songs for the reception on the couple's RSVP cards.