It was a case of third time lucky when it came to growing Domenica and Brendon's friendship into something more.
Domenica and Brendon, both 29, met nine years ago through mutual friends.
"He plucked up the courage one night to ask me out, but I said, 'No… can we still be friends?'" Domenica explains.
"About a year later he asks again and my response was, 'I'm still not ready, can we still be friends?' Seven years pass (from the first time we met), it's my birthday and with the help of some liquid courage it's my turn to tempt fate… success! I was so happy that he was still keen and had not lost his nerve along the way."
The Melbourne couple ventured to Brighton for their classic beach wedding on February 24, 2018 in front of 120 guests at the bayside suburb's iconic bathing boxes.
The classic beach theme continued at the couple's reception at The International of Brighton.
"Although it rained (by Melbourne's standards) for the duration of the ceremony I wouldn't have had it any other way," Domenica says.
"It was our day and just exactly what we were hoping for. It was the first day of the rest of our lives."
Photos courtesy of Icon Photography.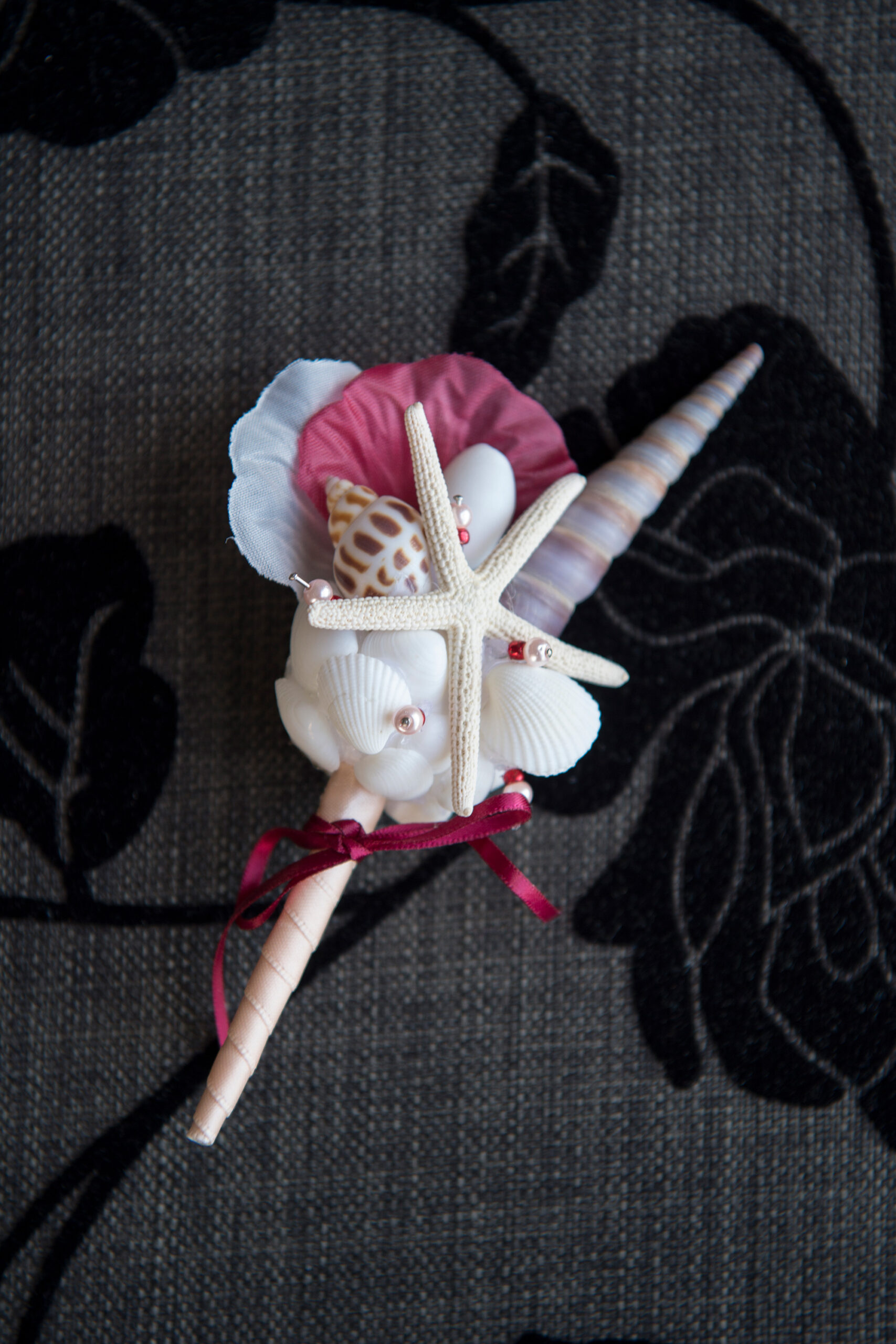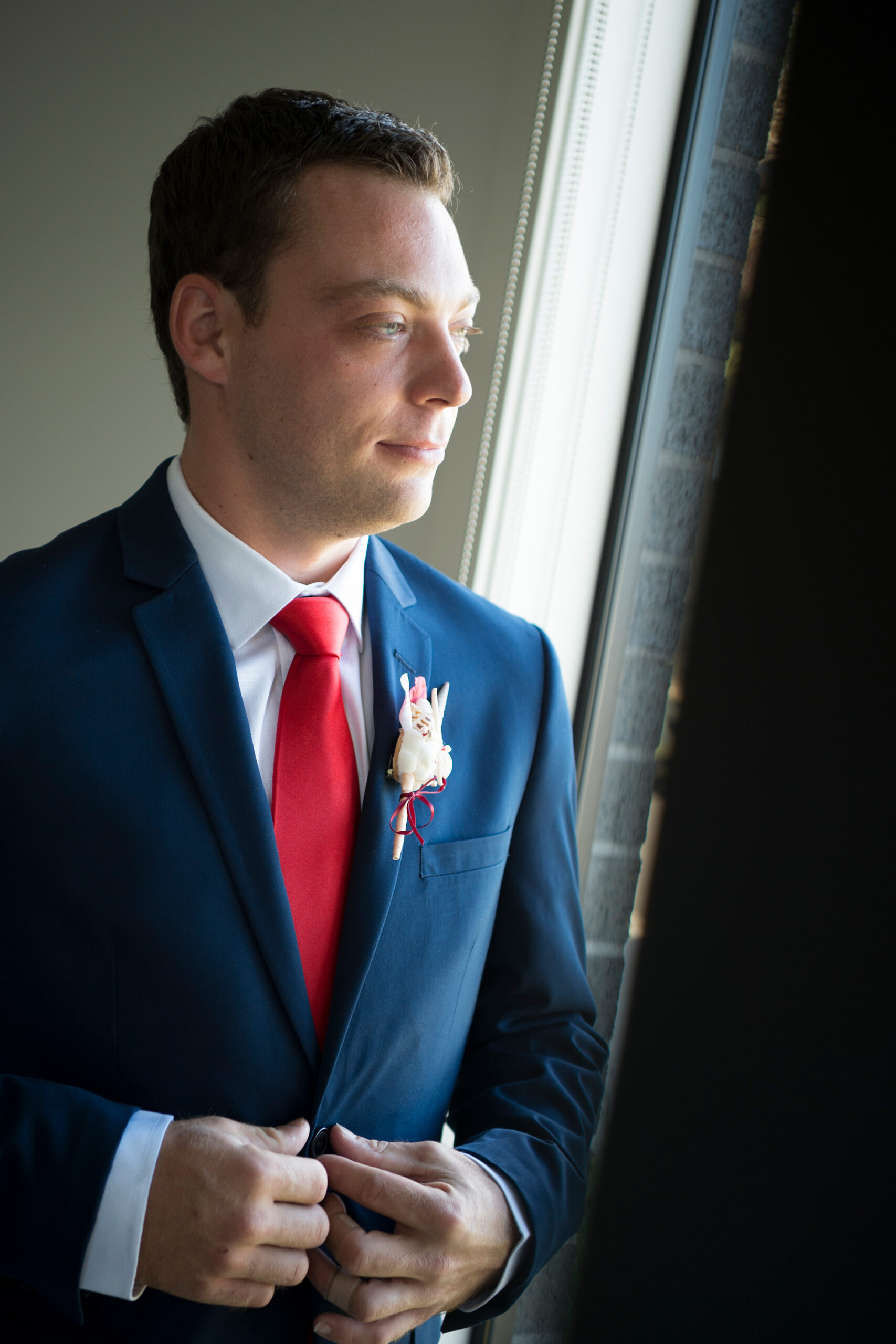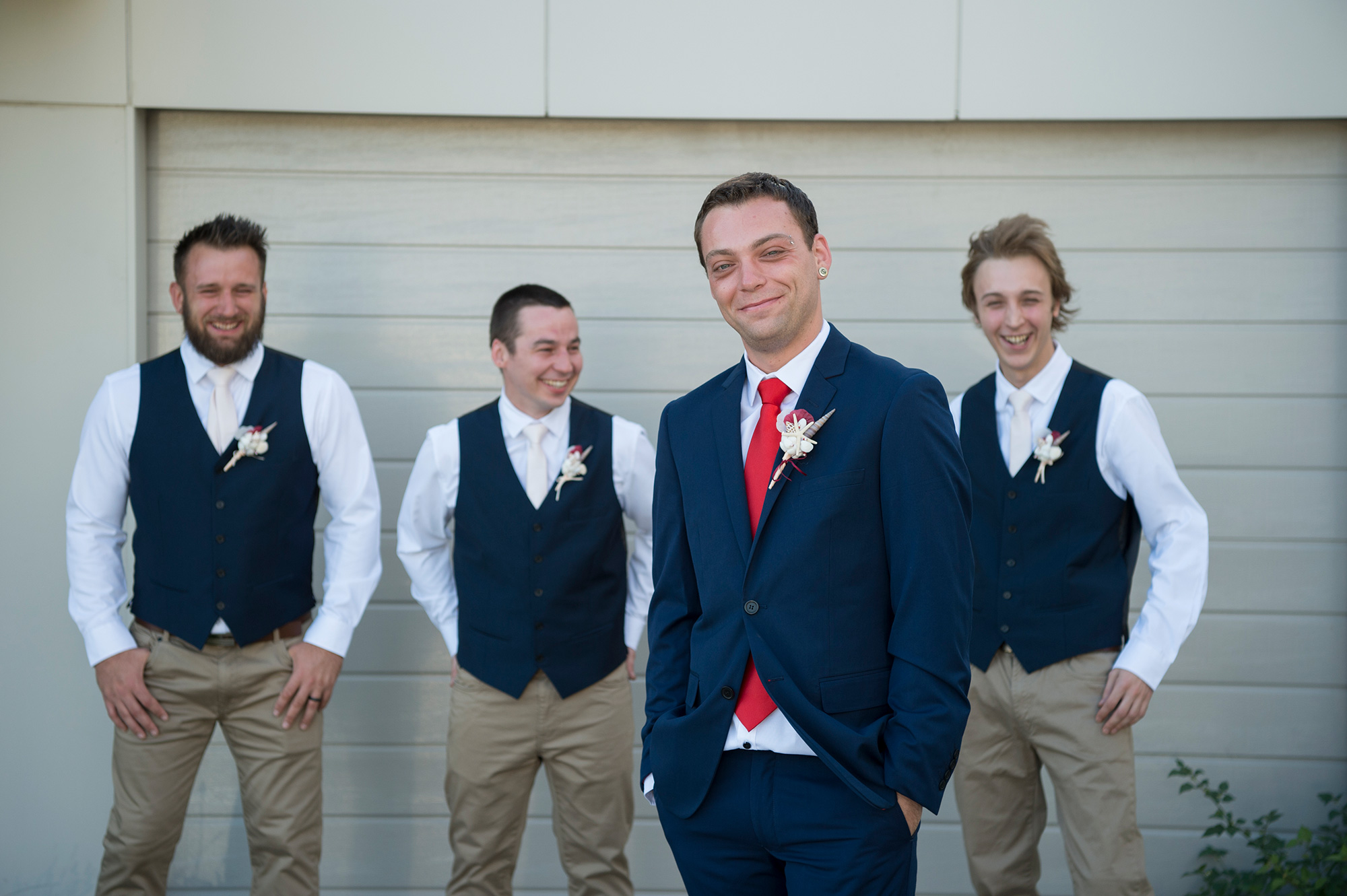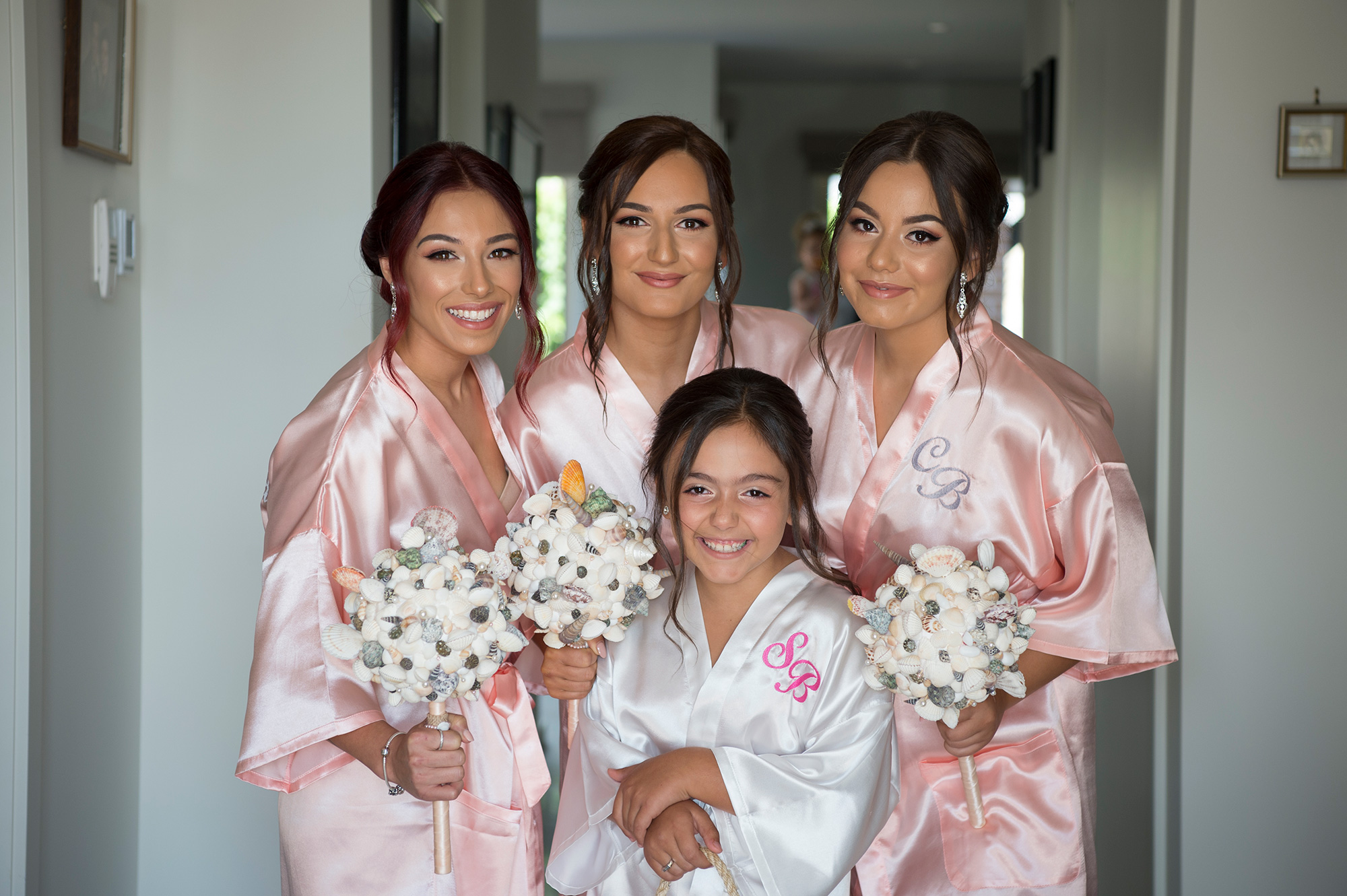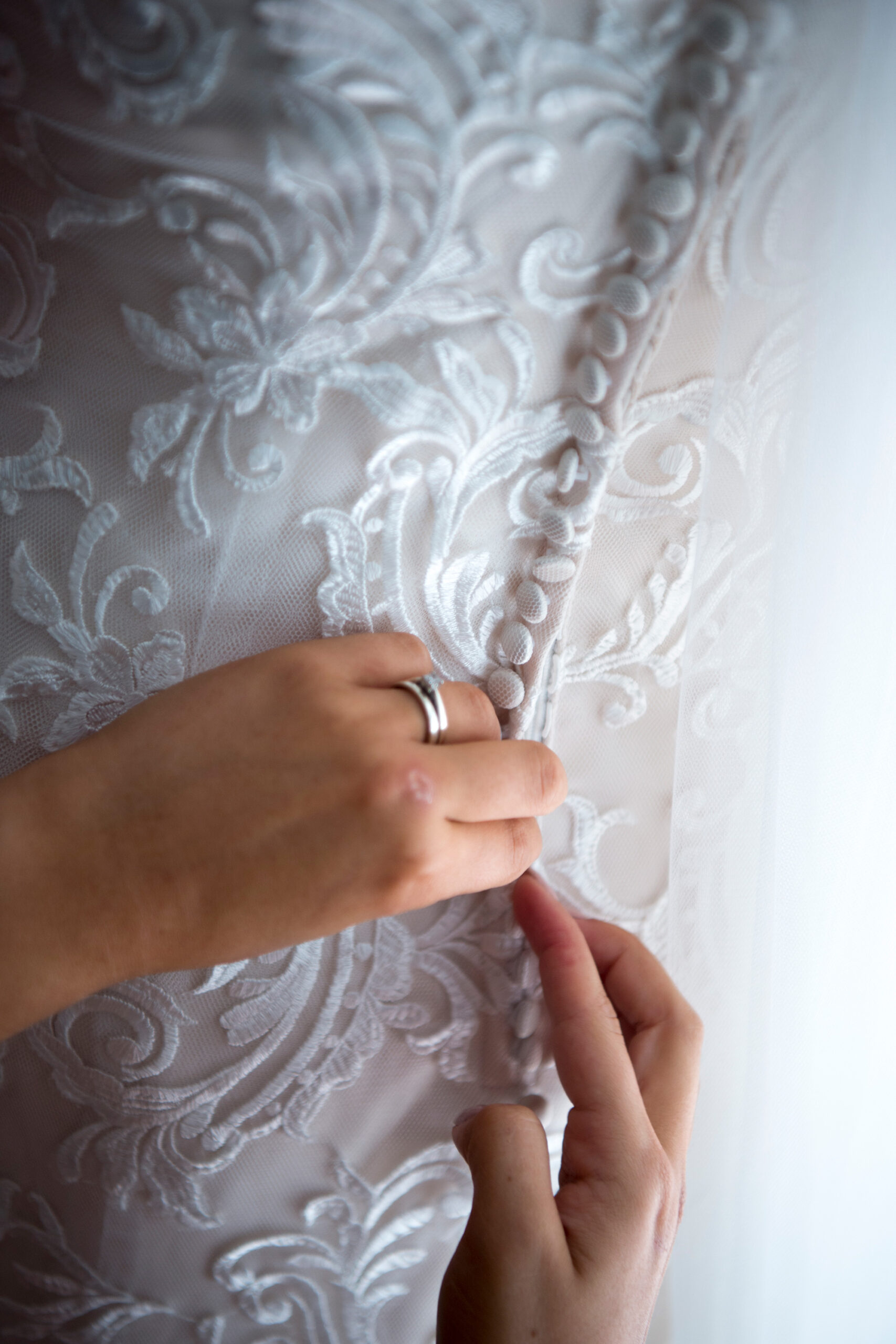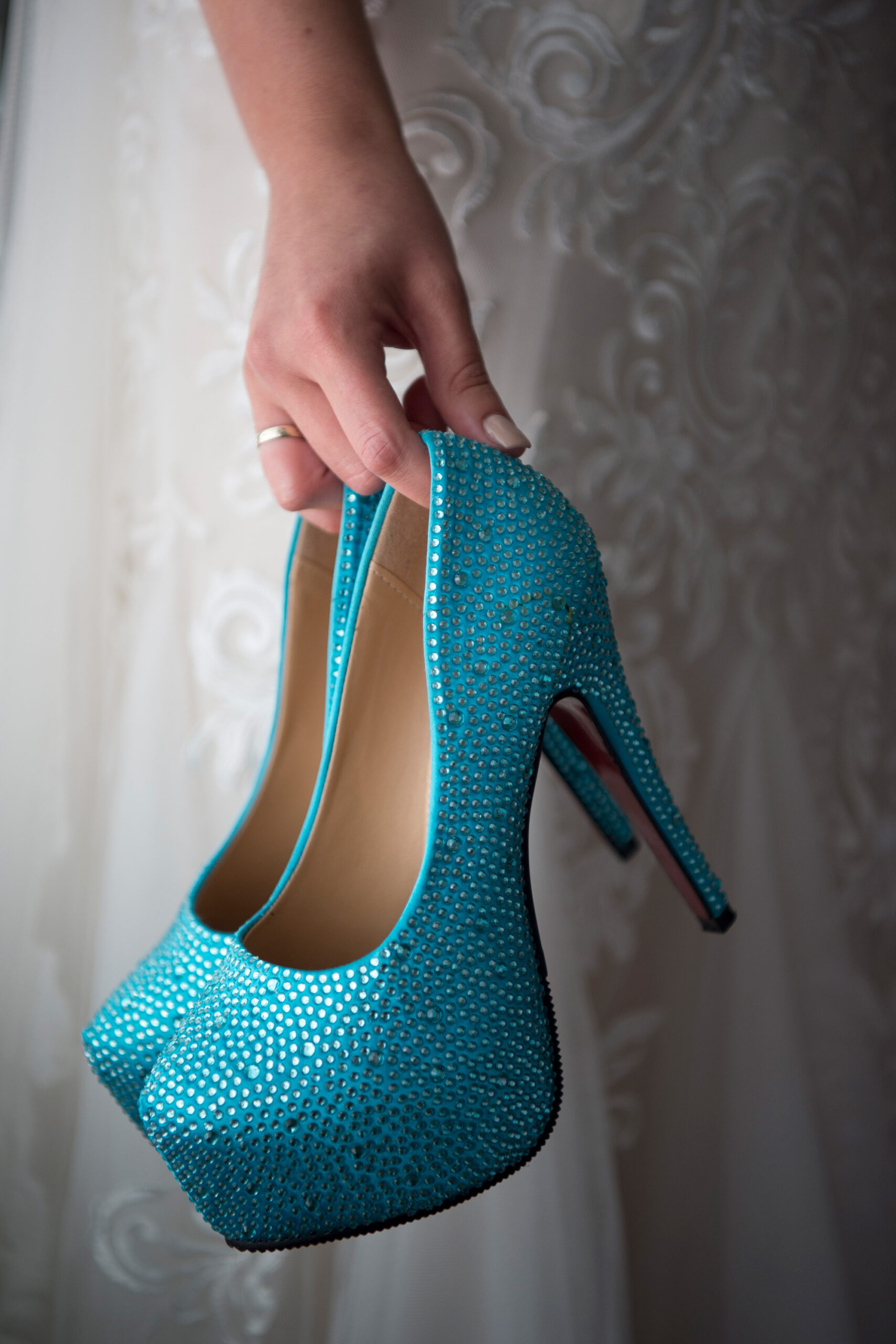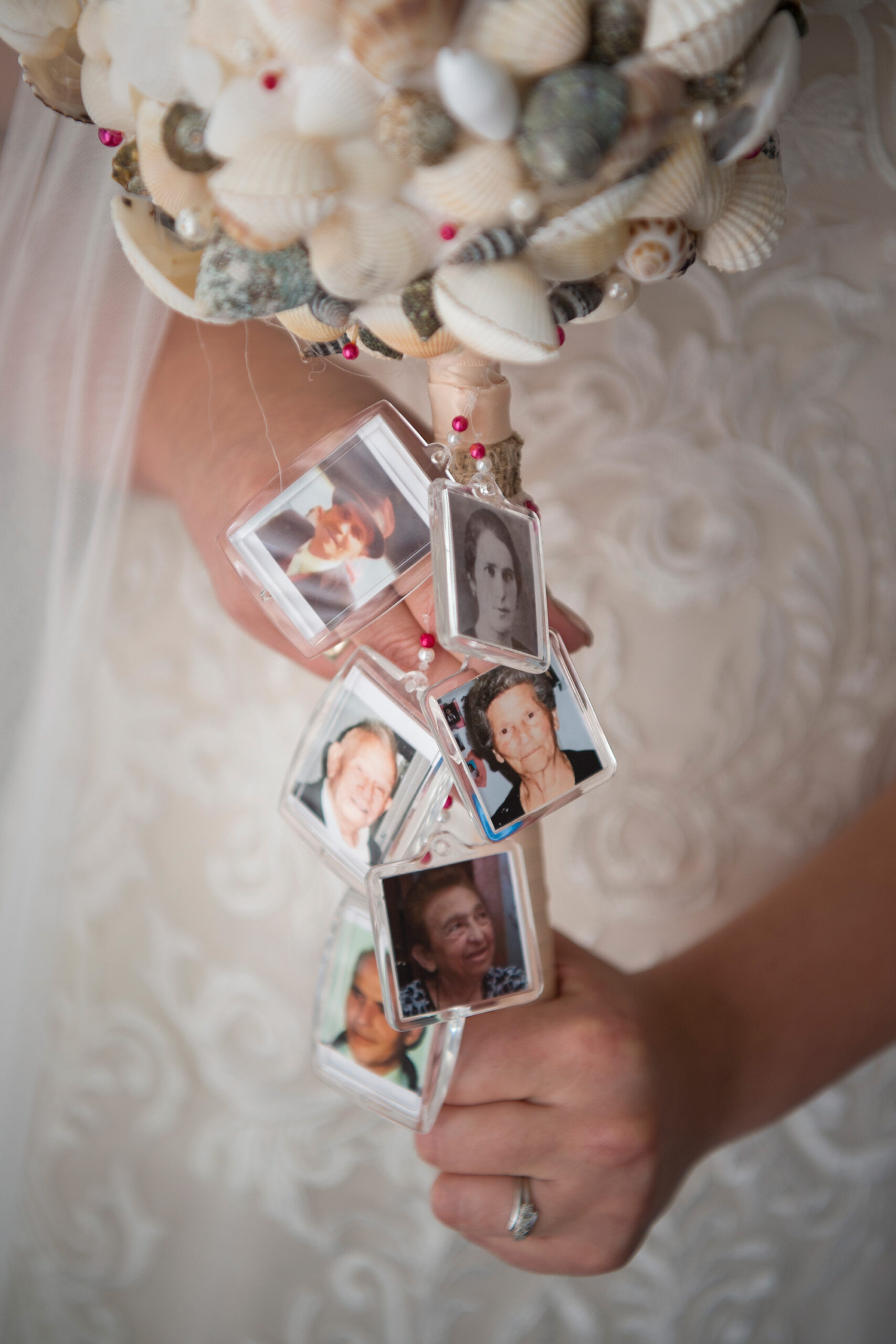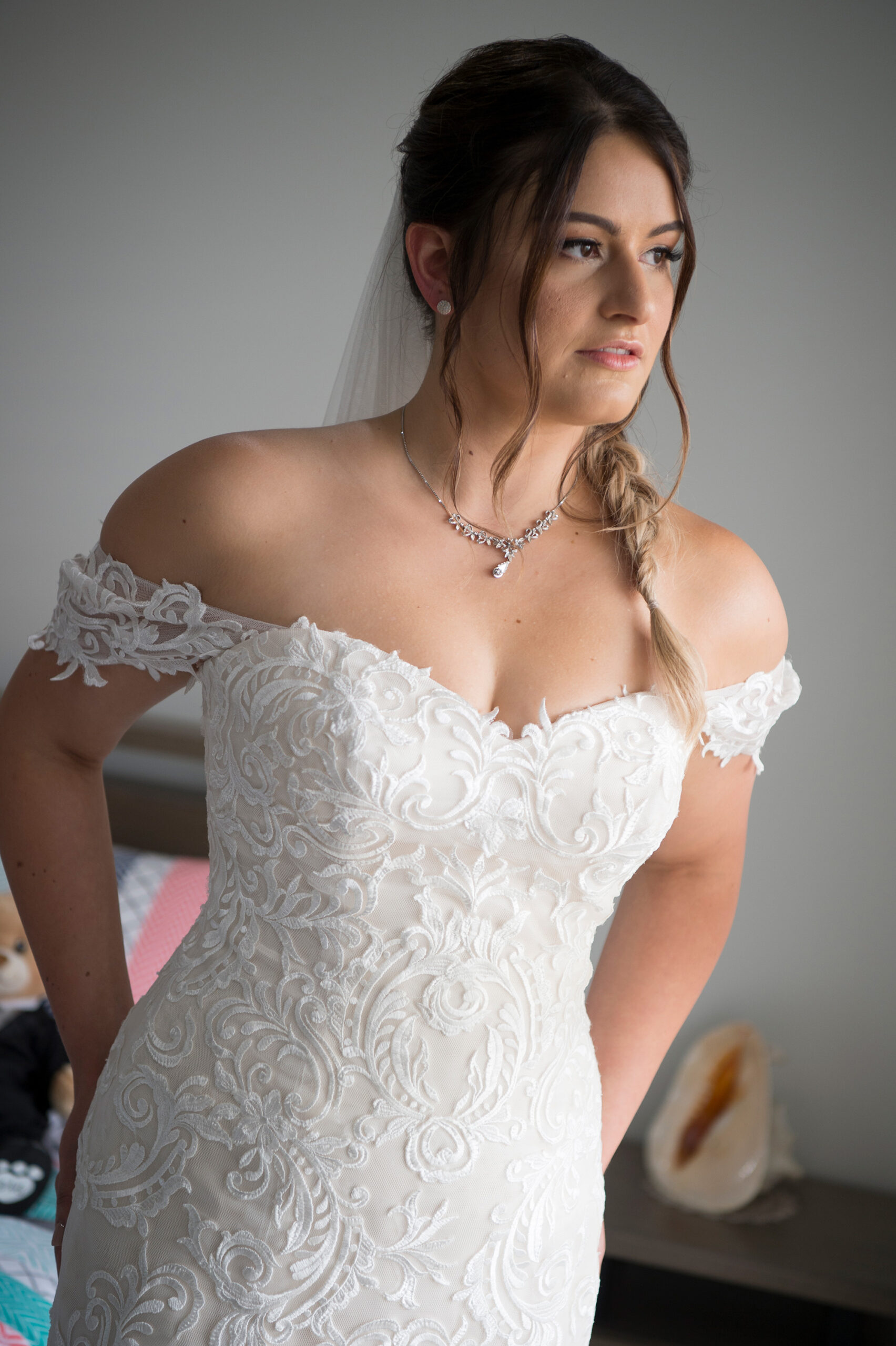 Domenica looked gorgeous in her off-the-shoulder wedding dress.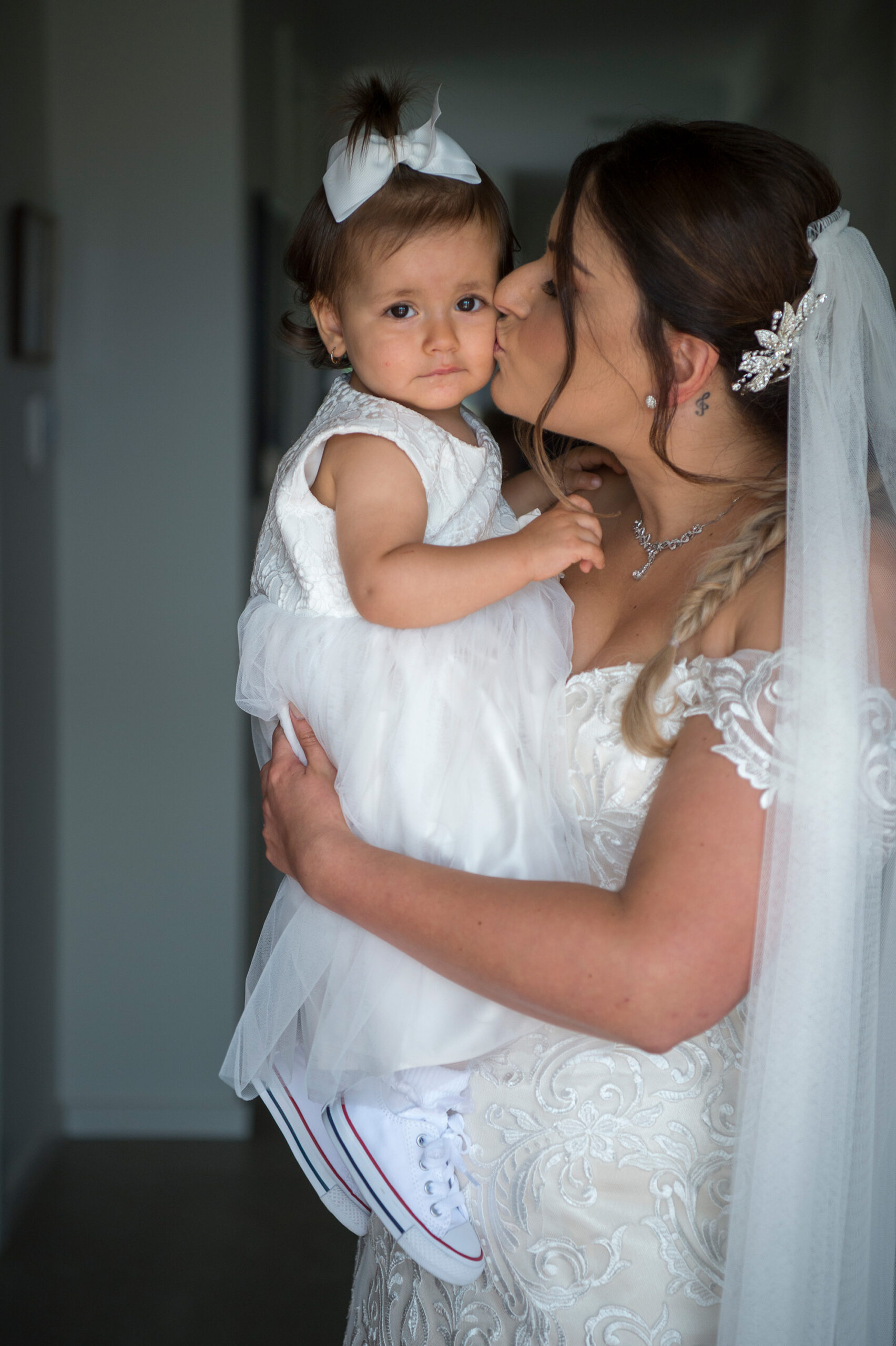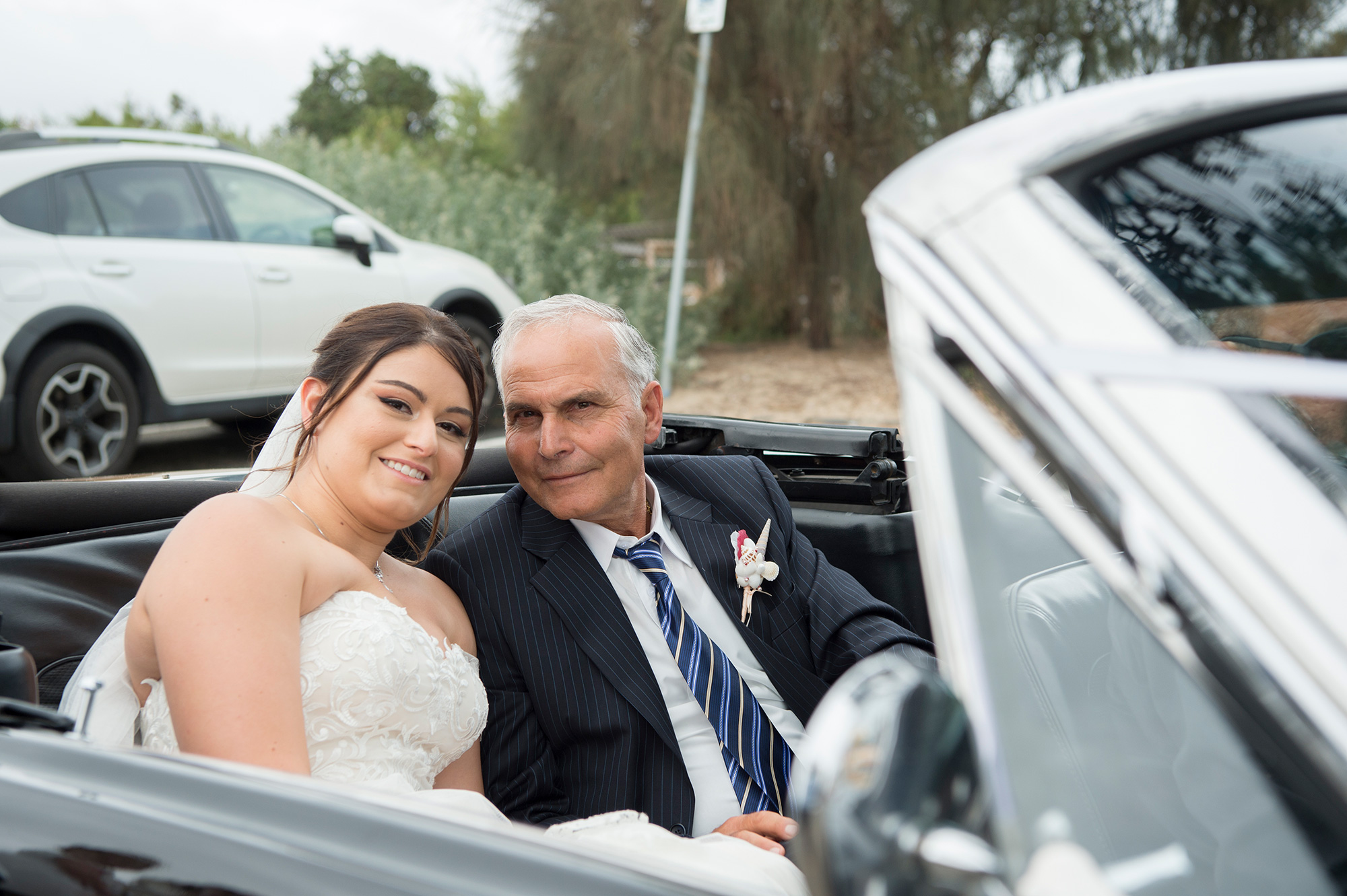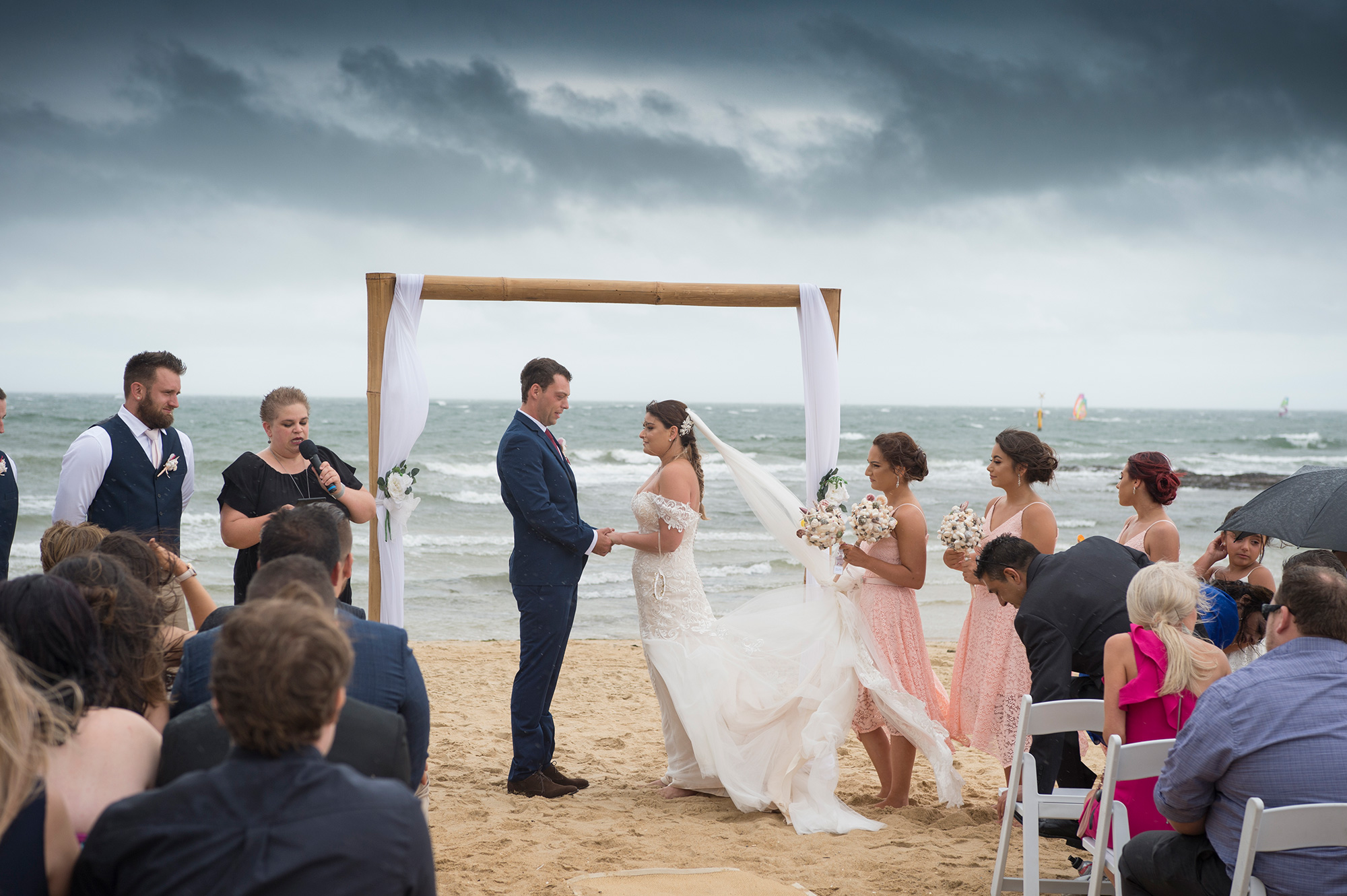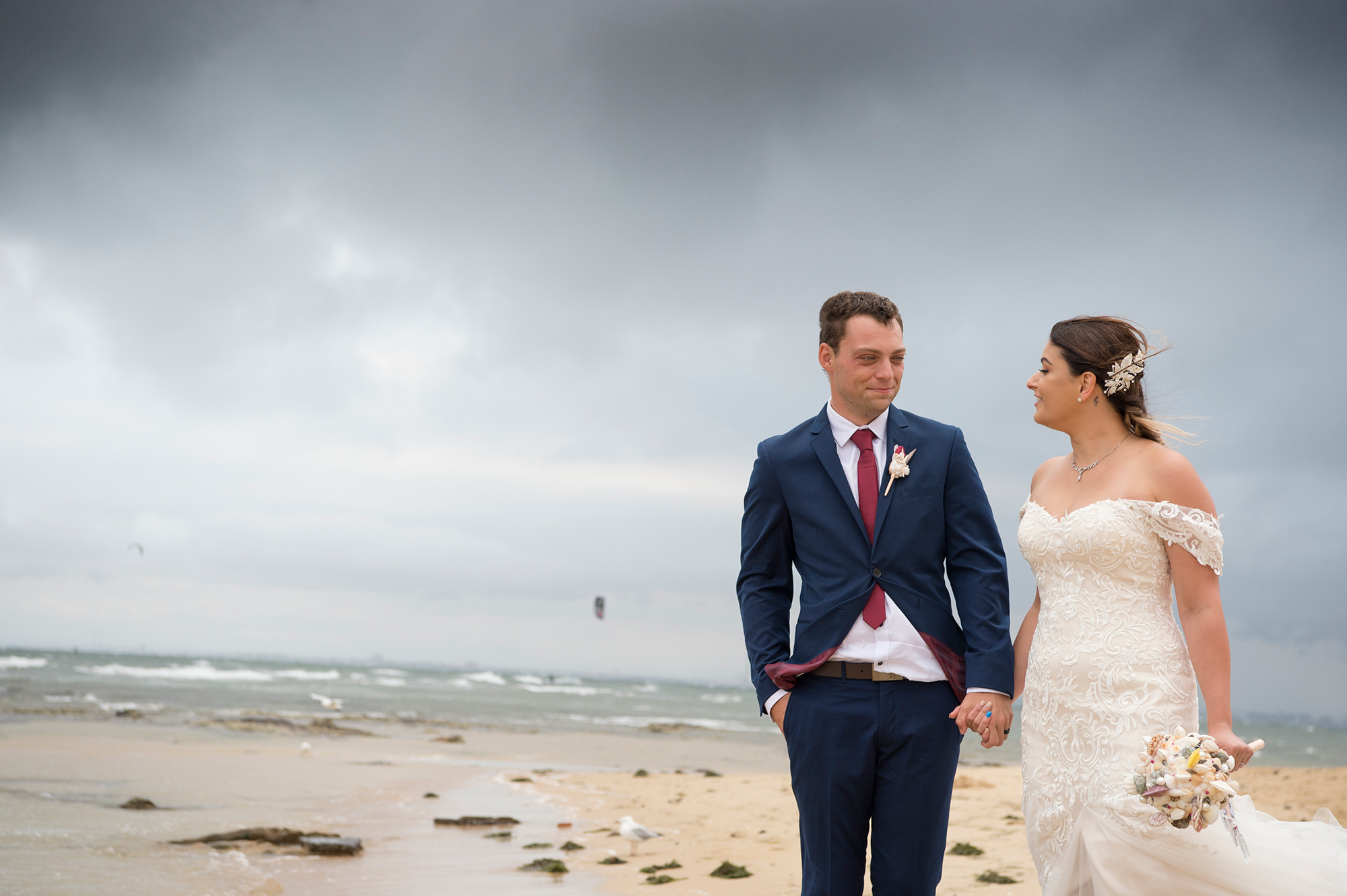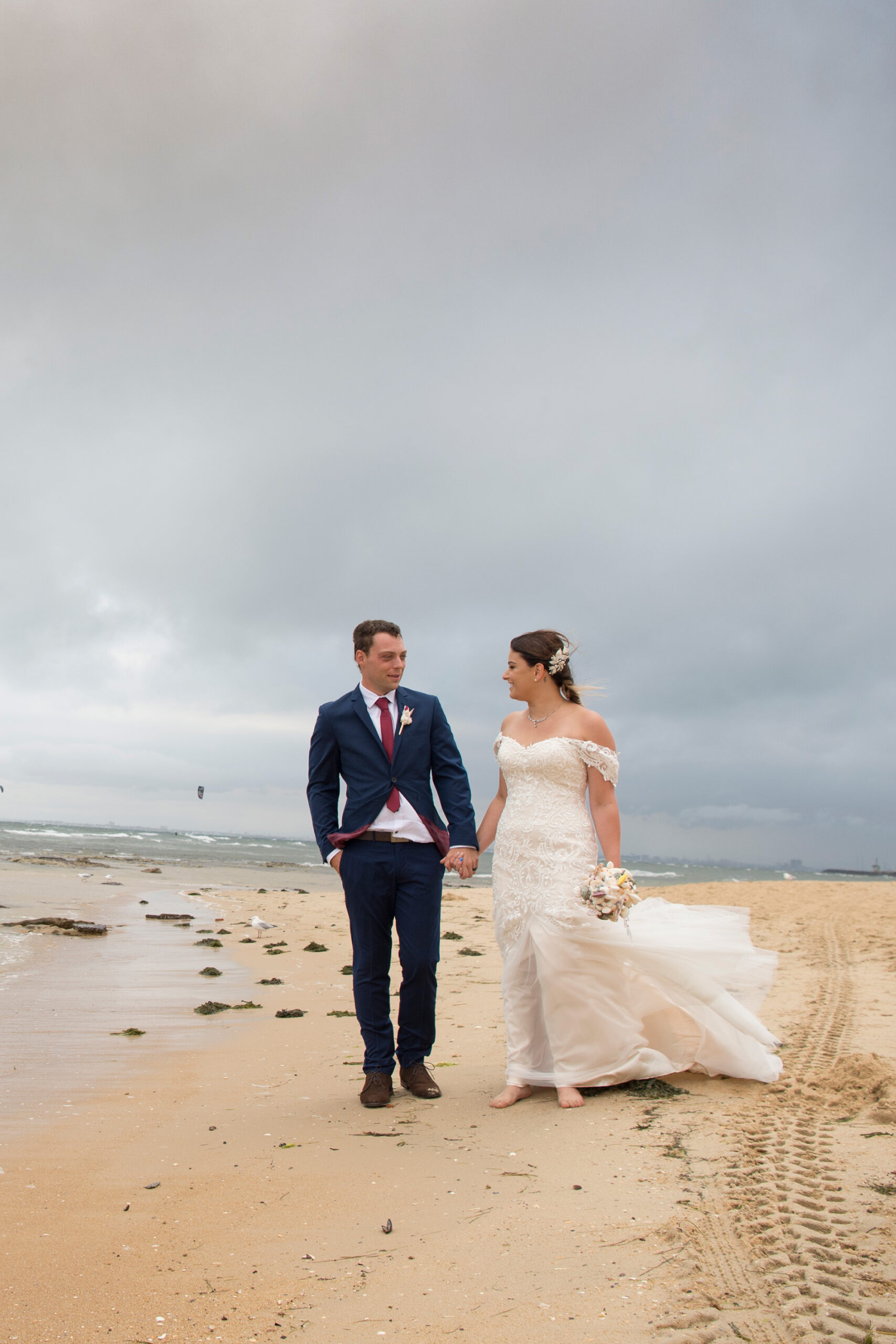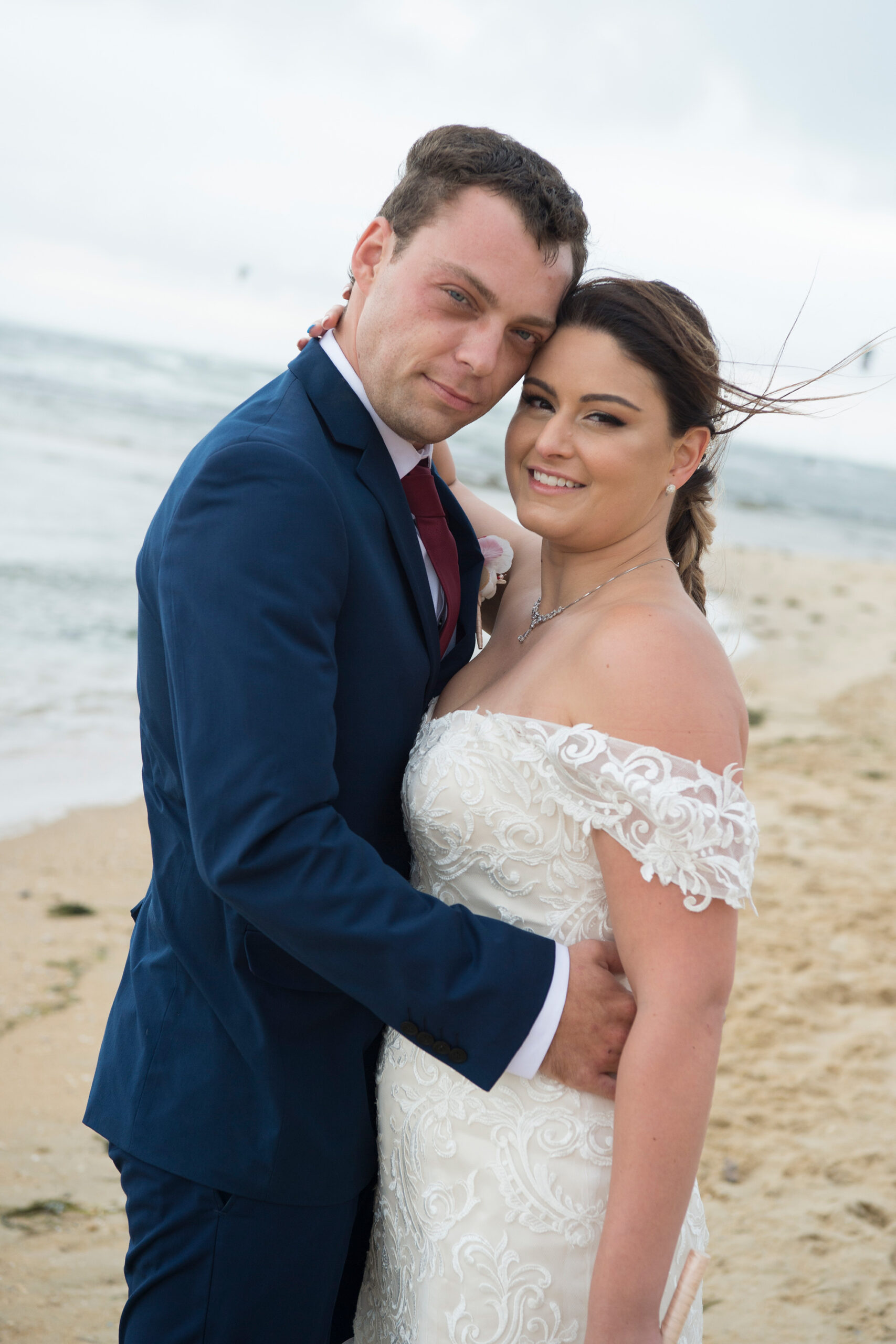 Dark skies made for some dramatic photos by Icon Photography of the couple's Melbourne beach wedding.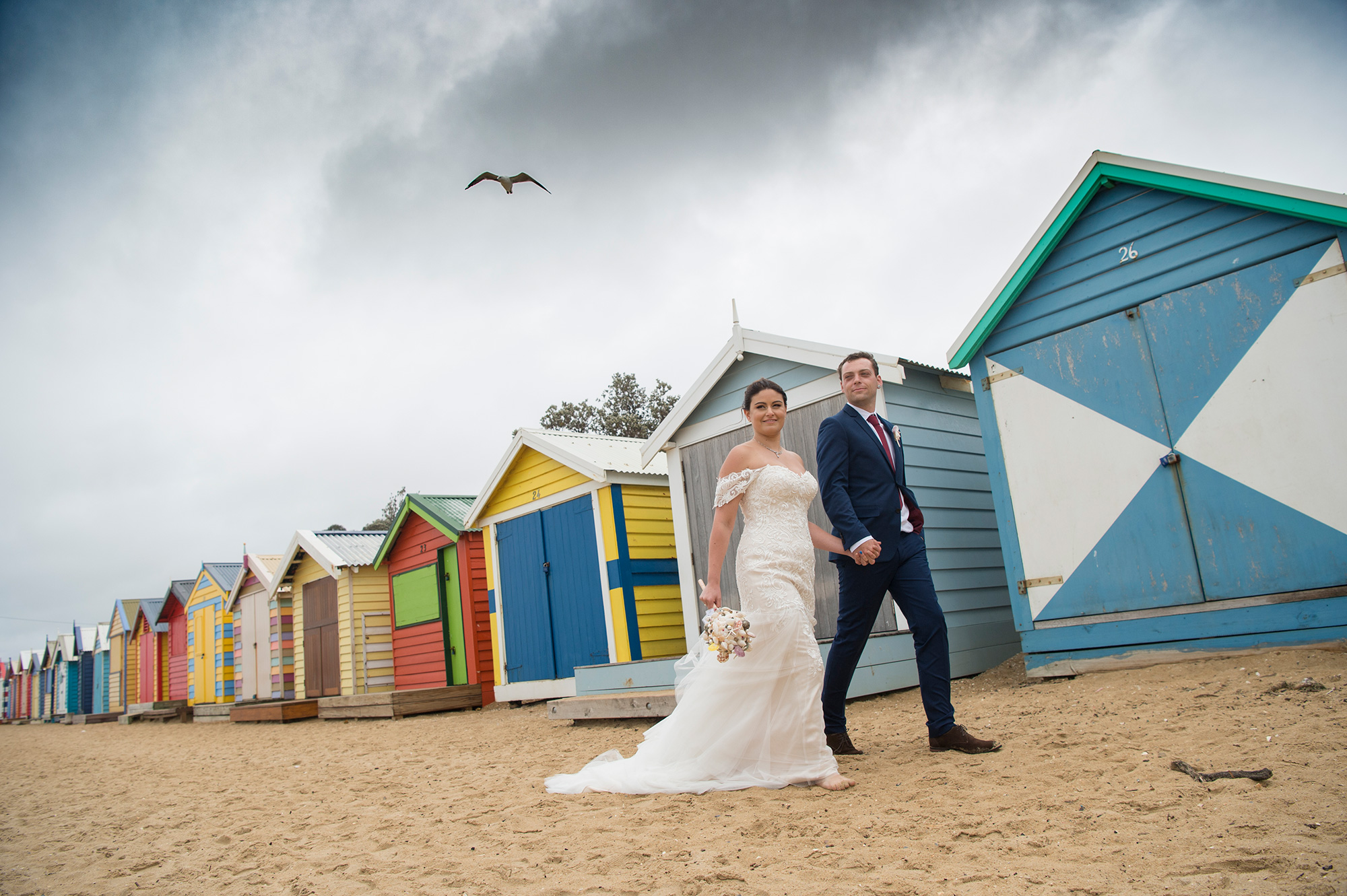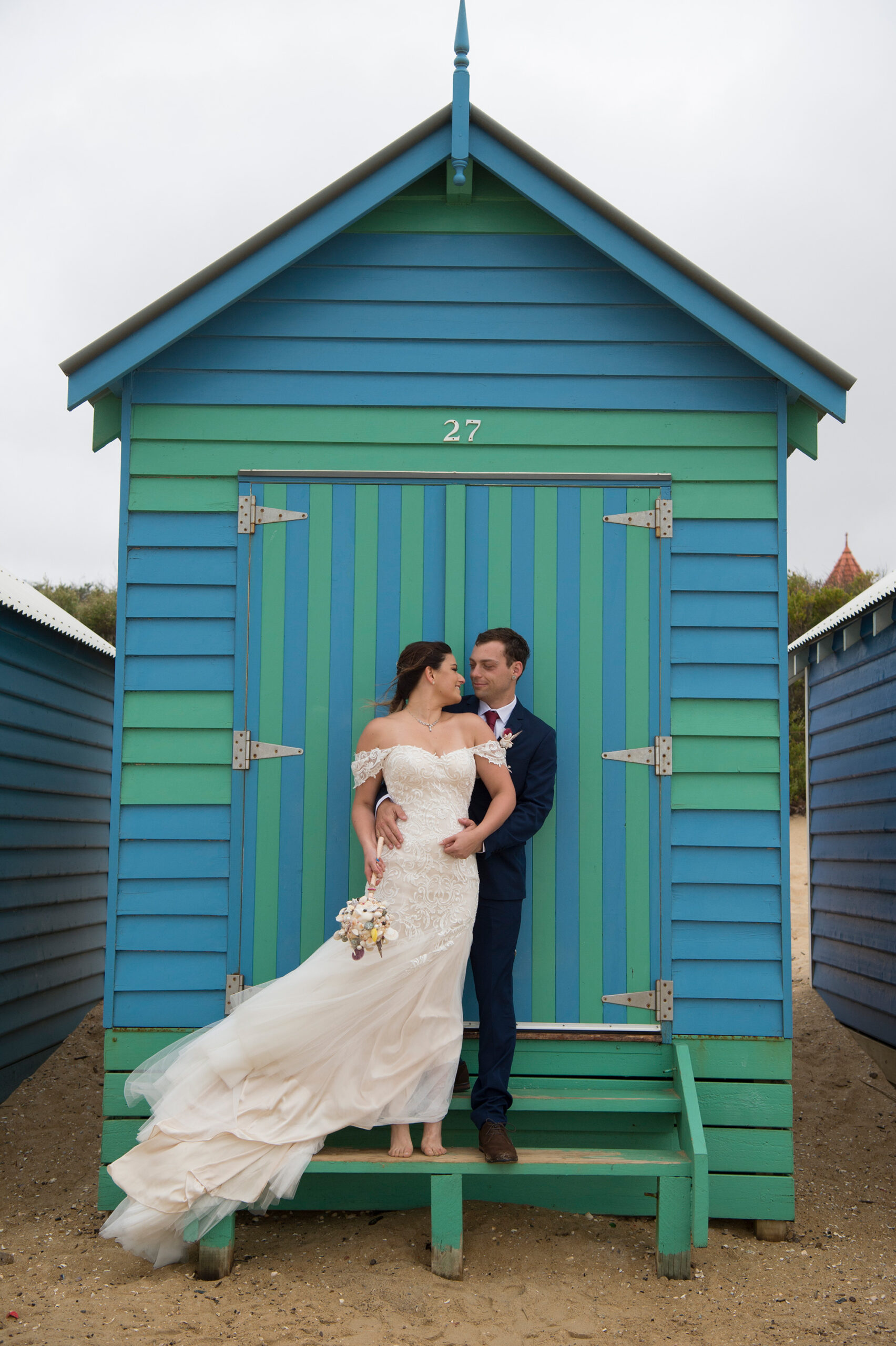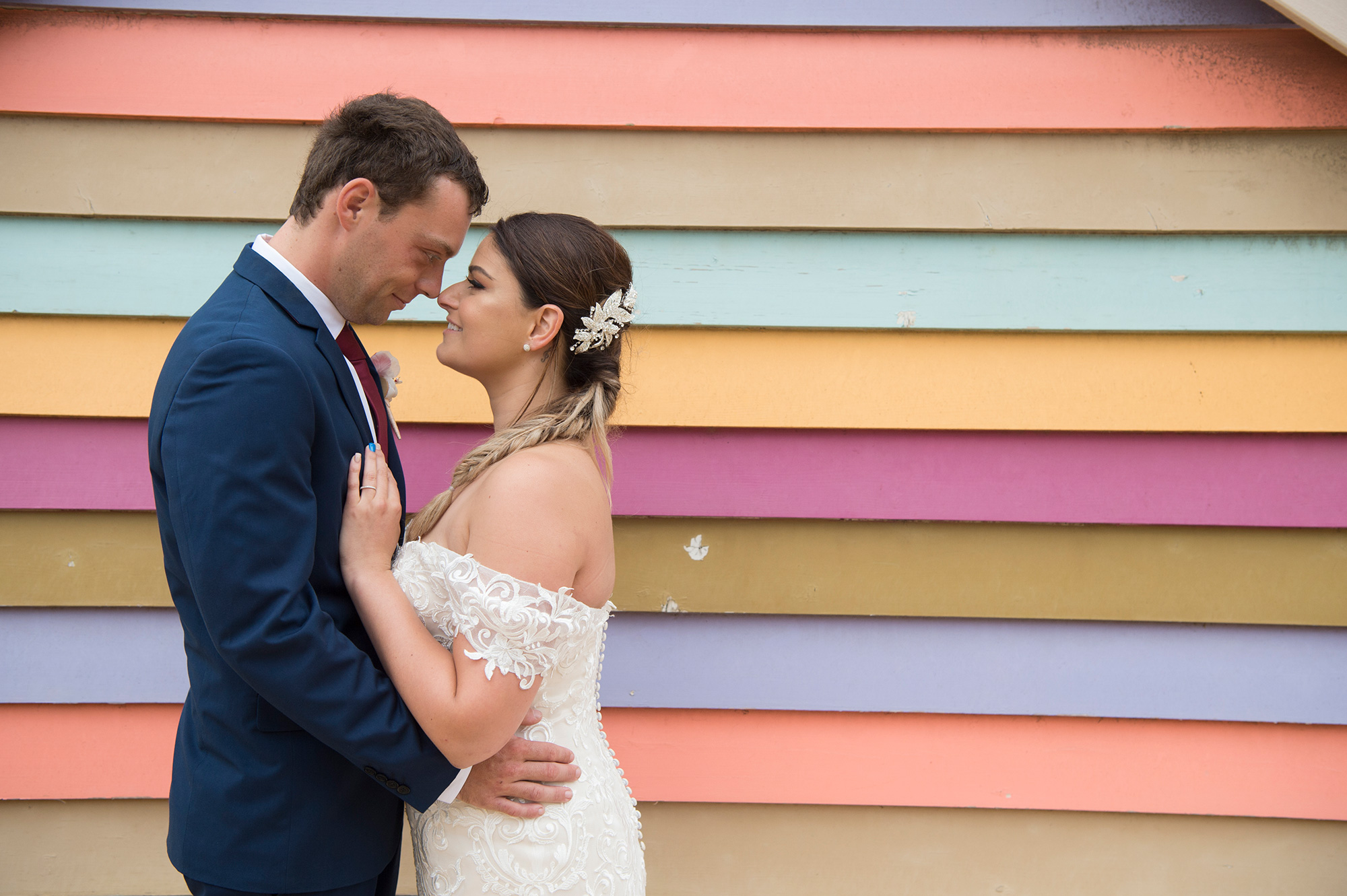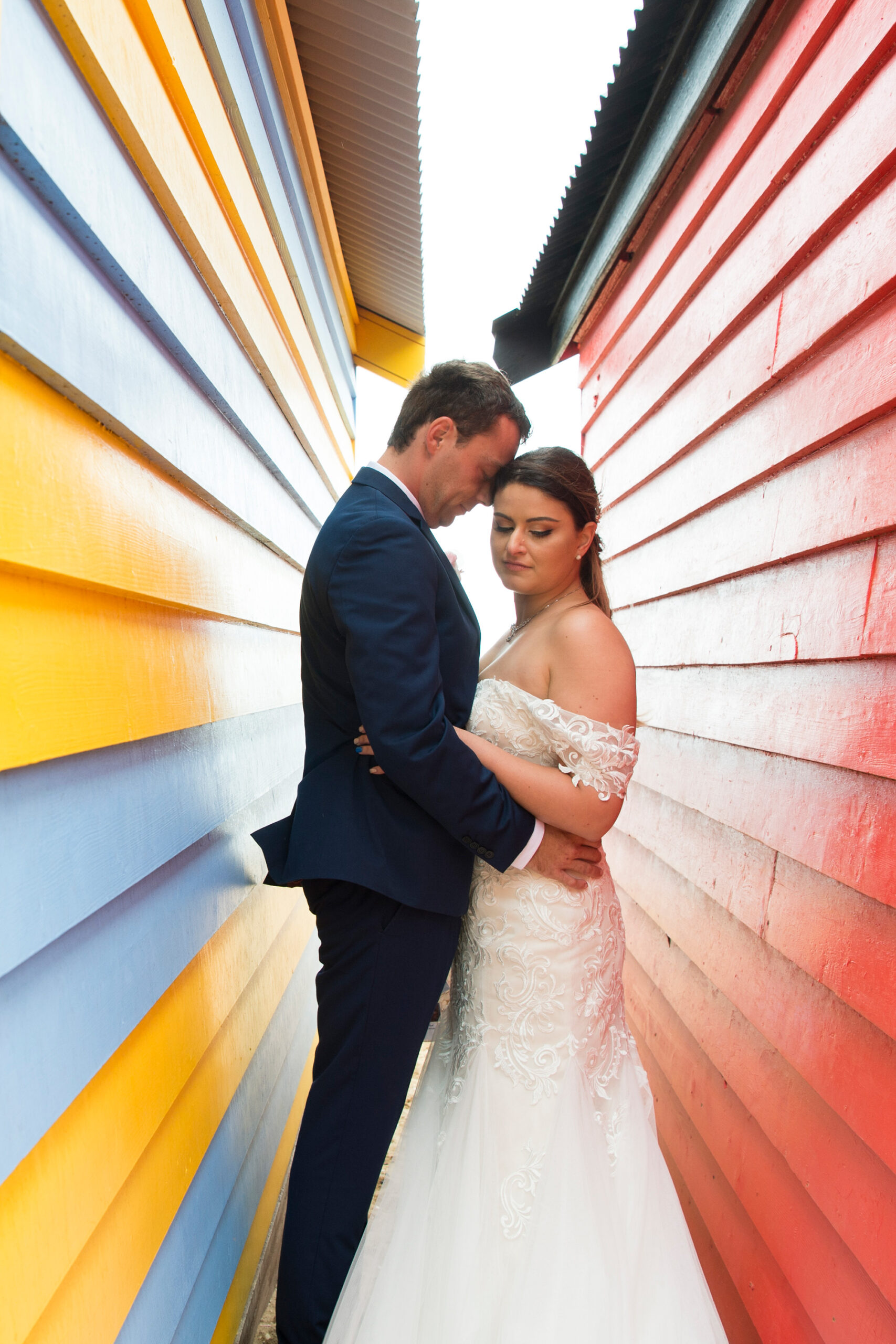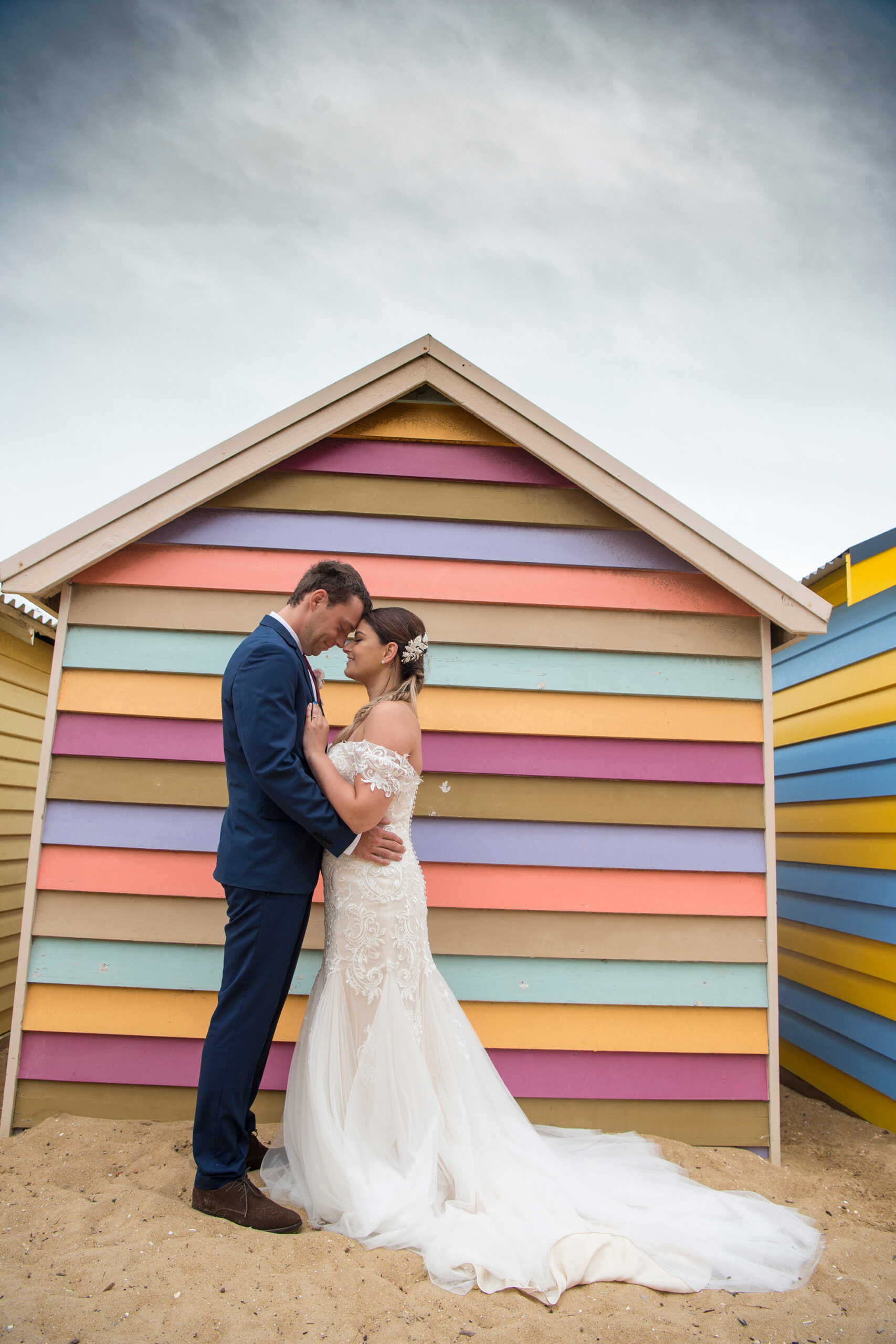 "We dared to step out of the box to get married on the beach at the Brighton bathing boxes," says Domenica. "All our guests were 'excited to go to the different wedding!'"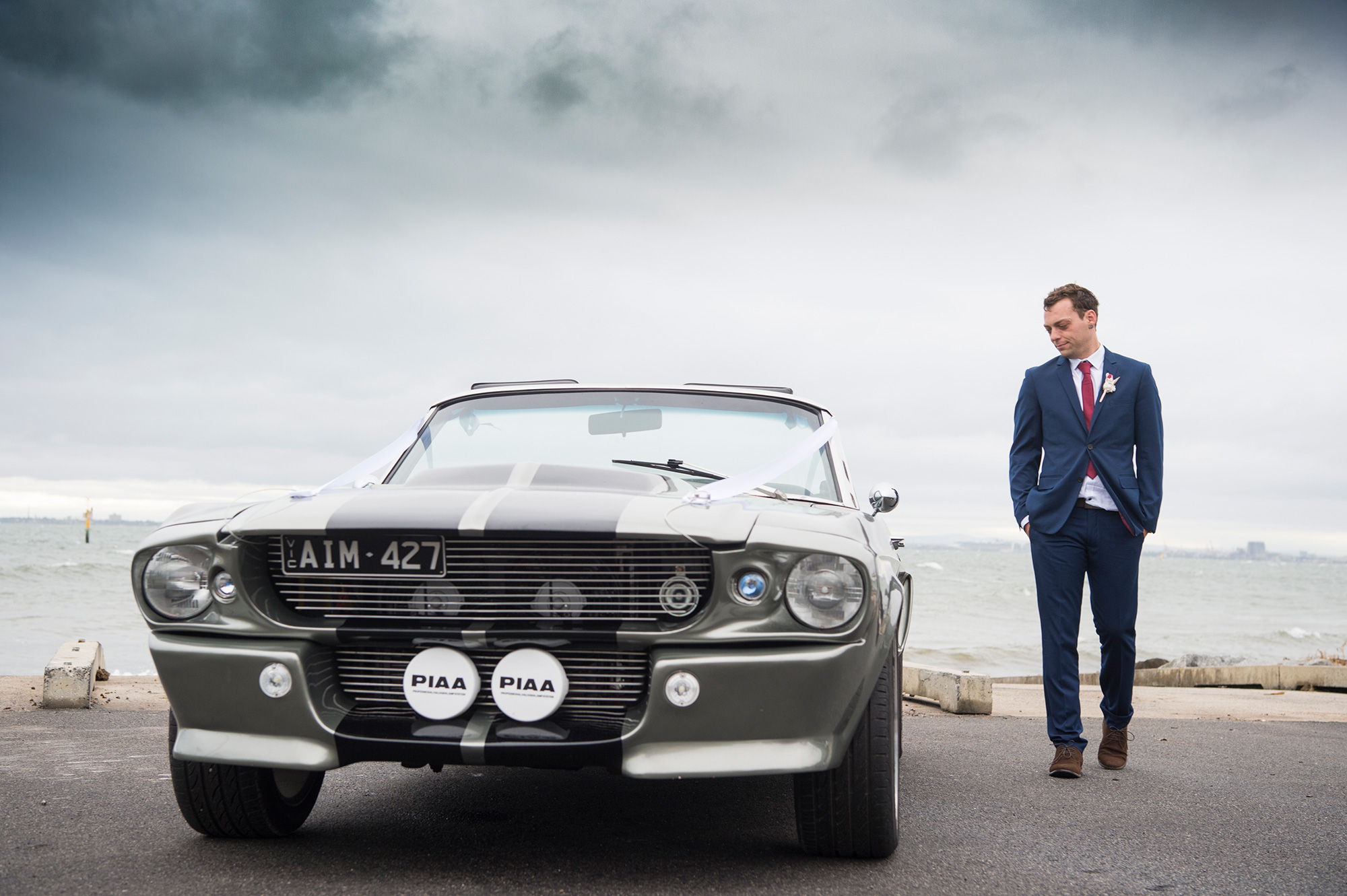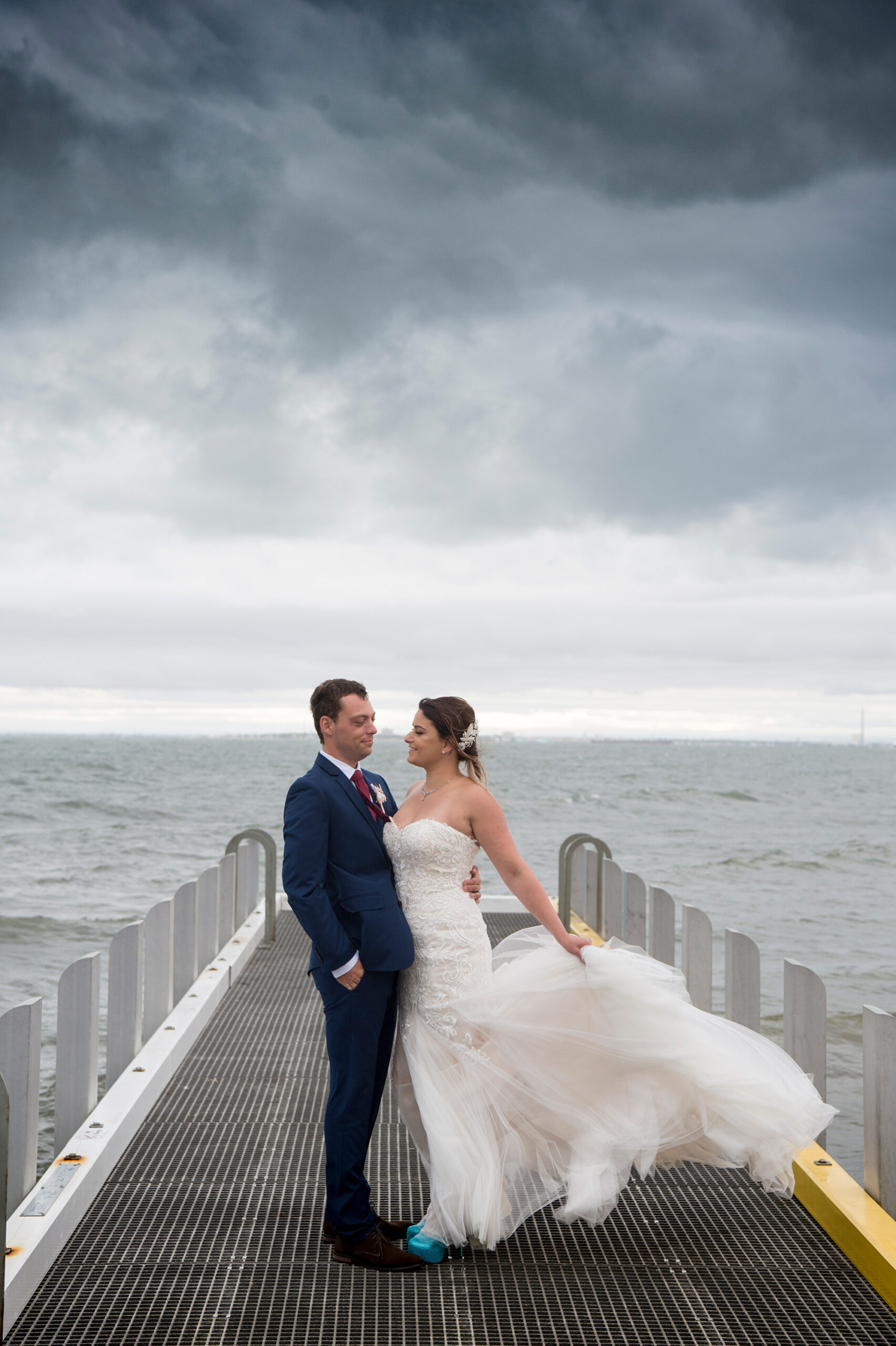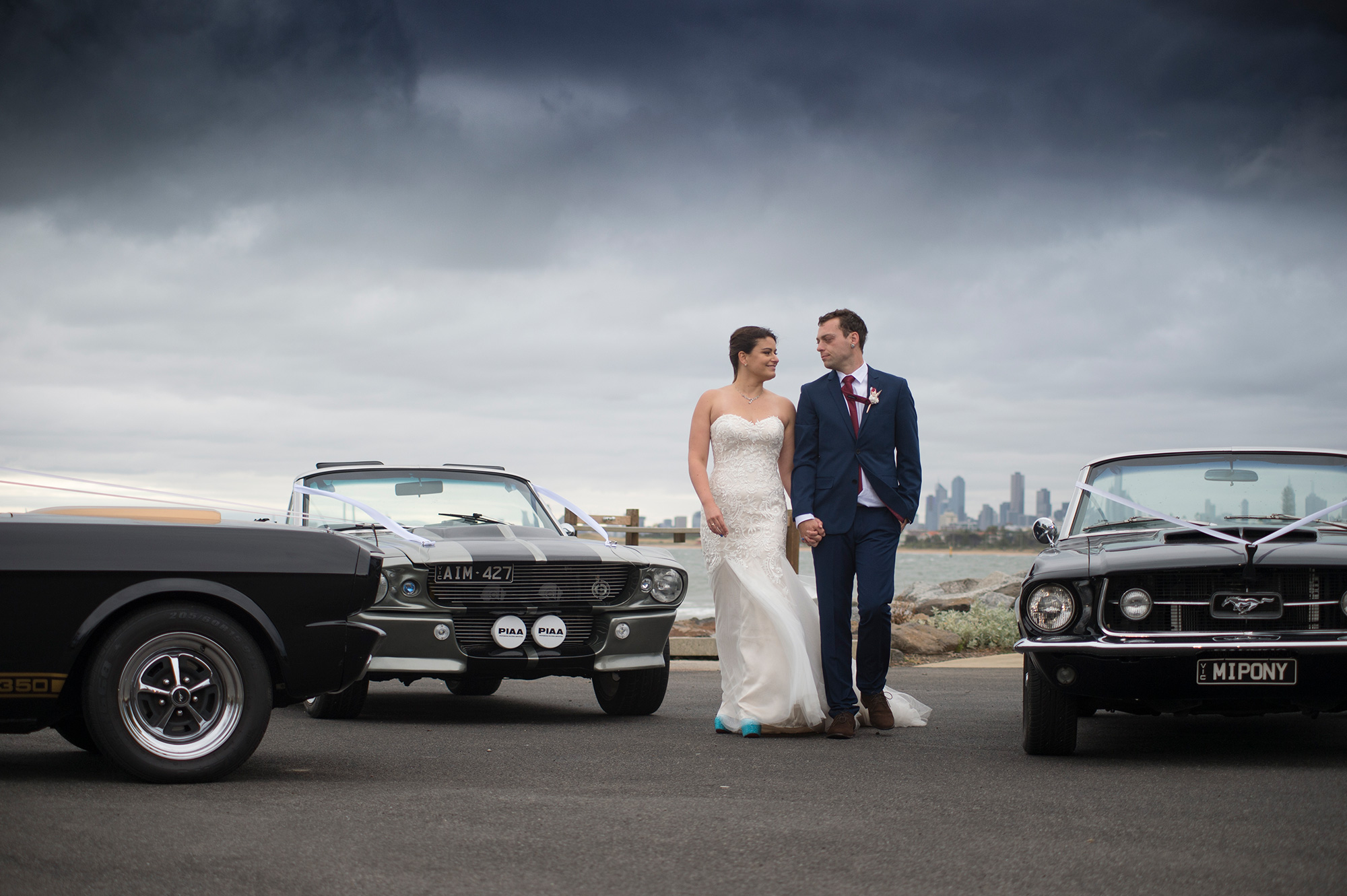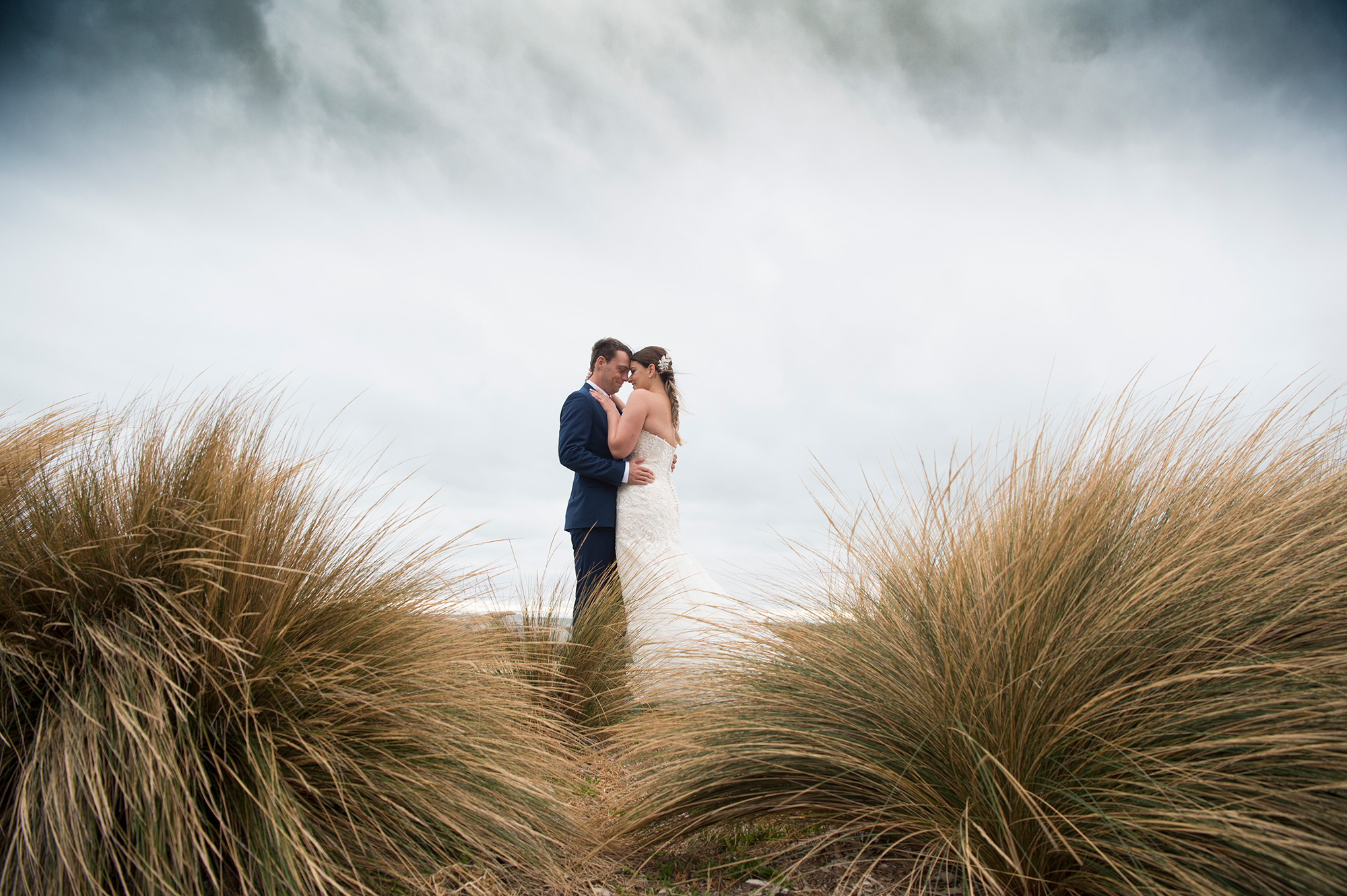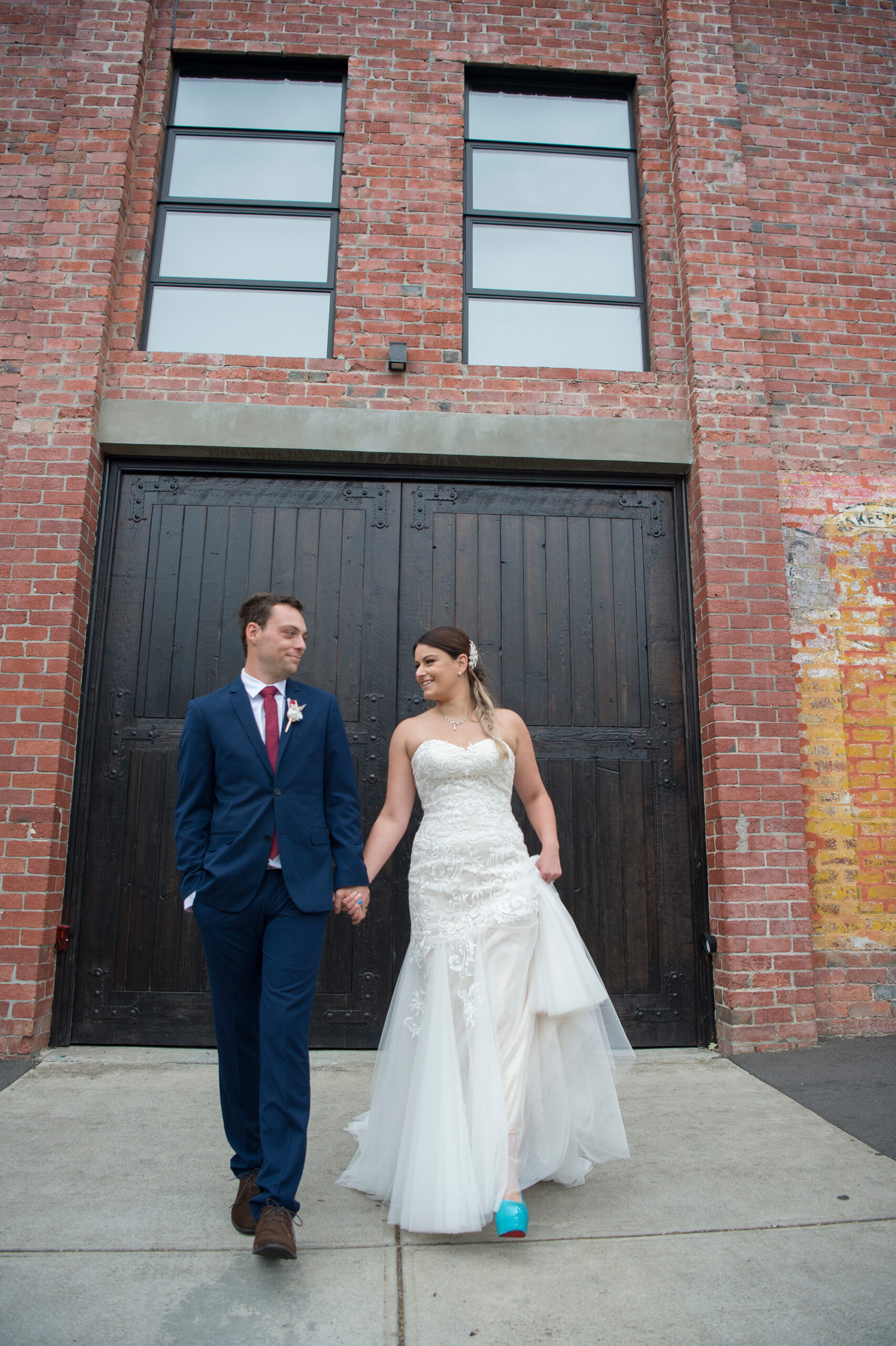 The bride opted for a pop of colour with her bright blue heels.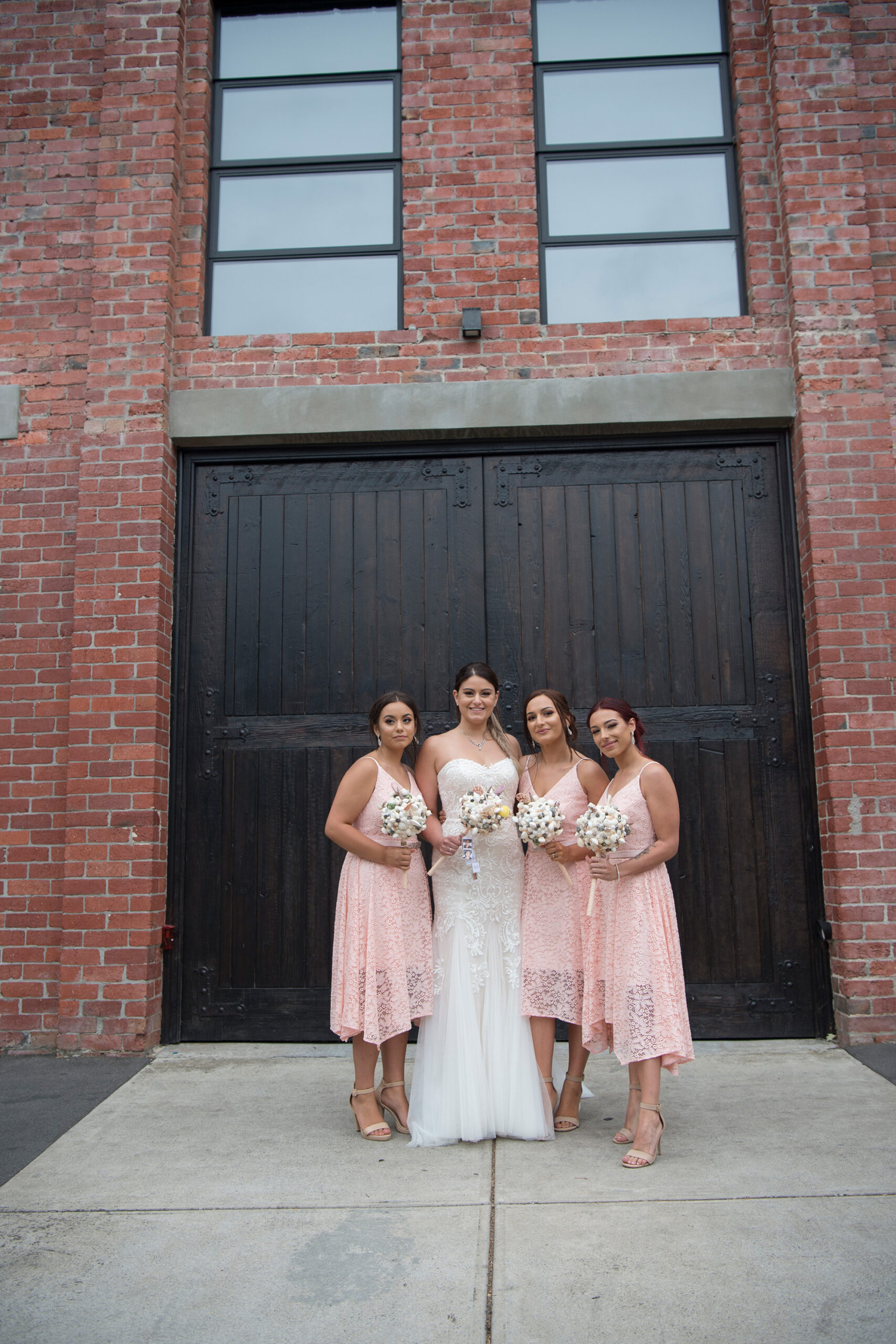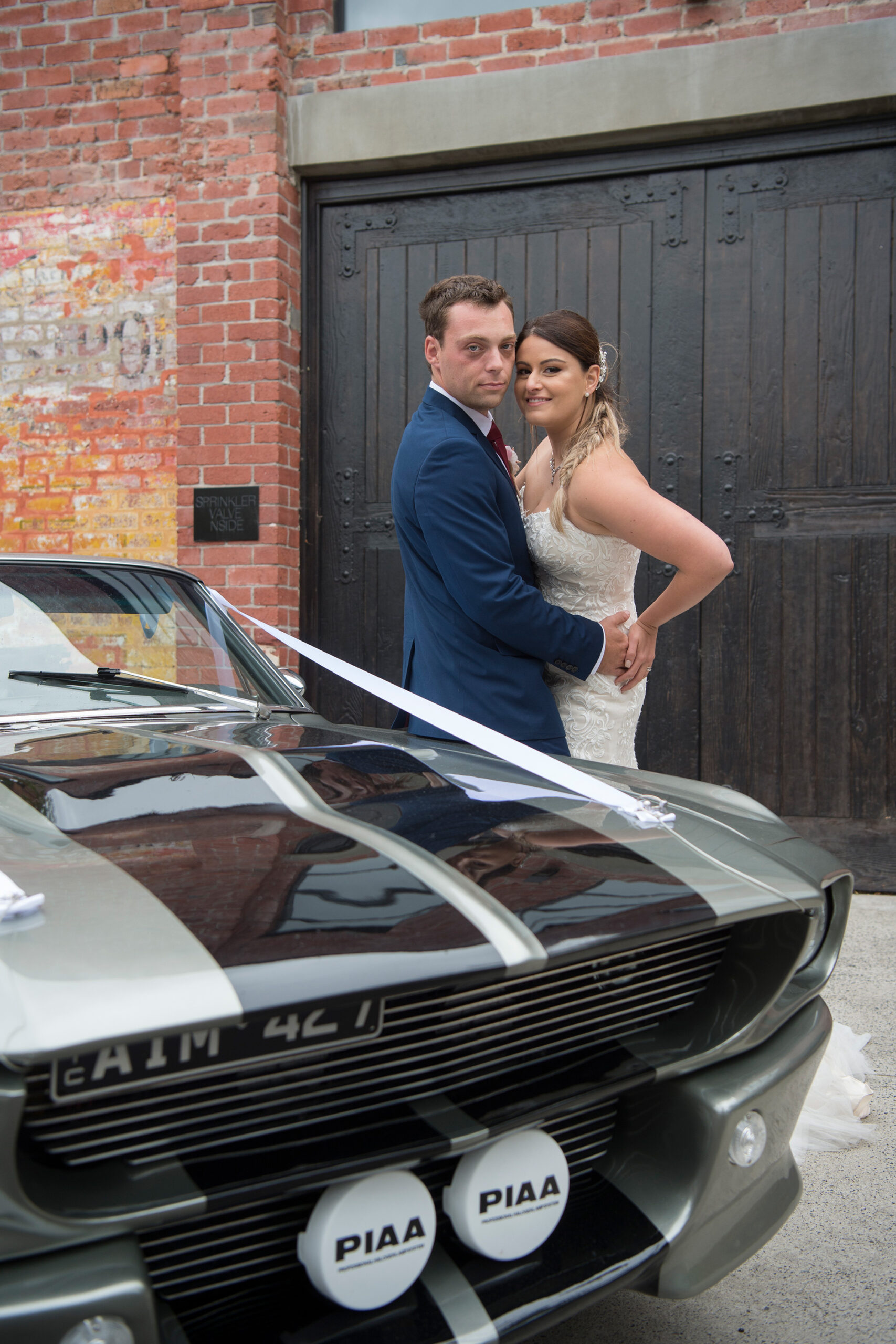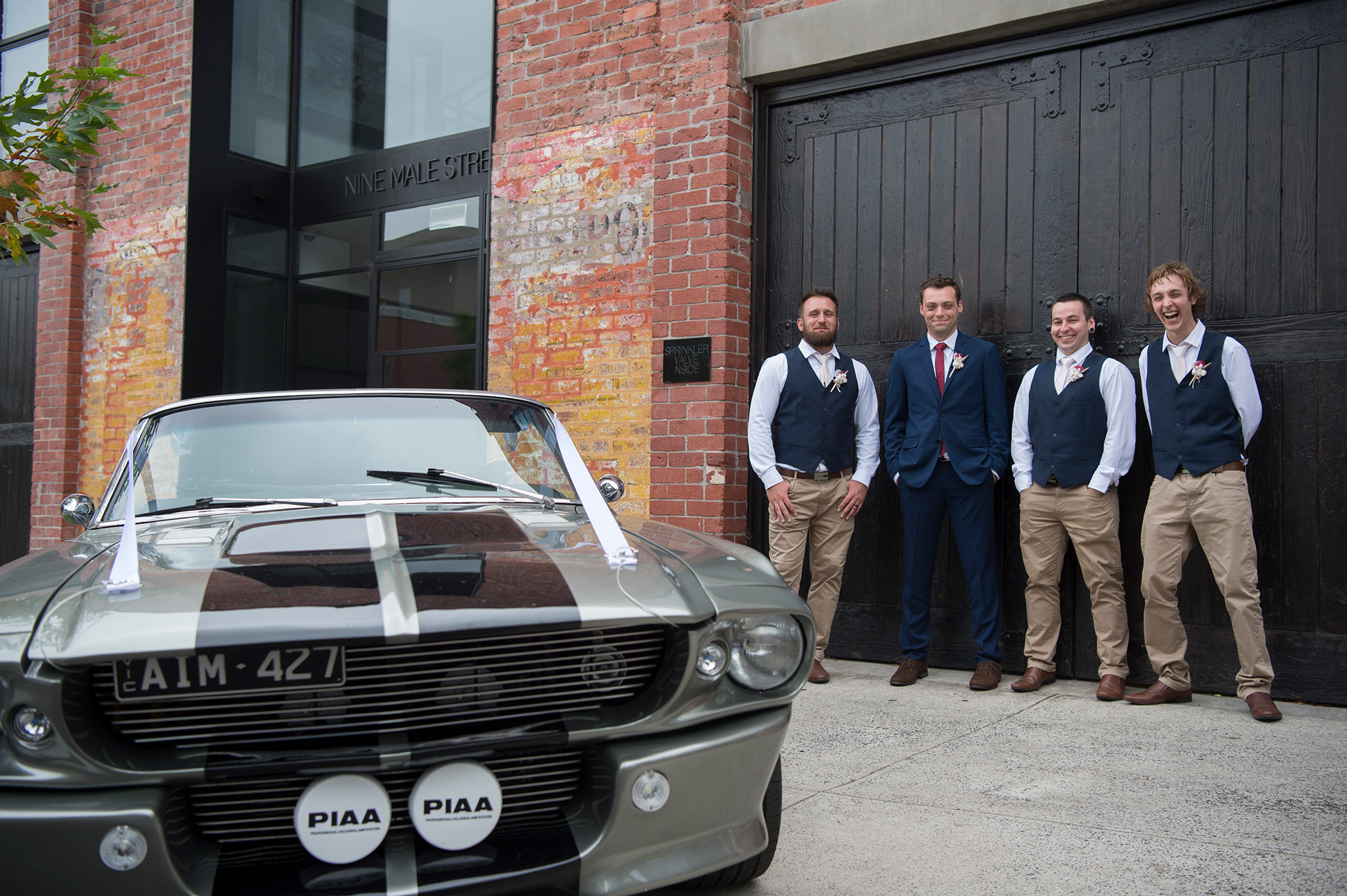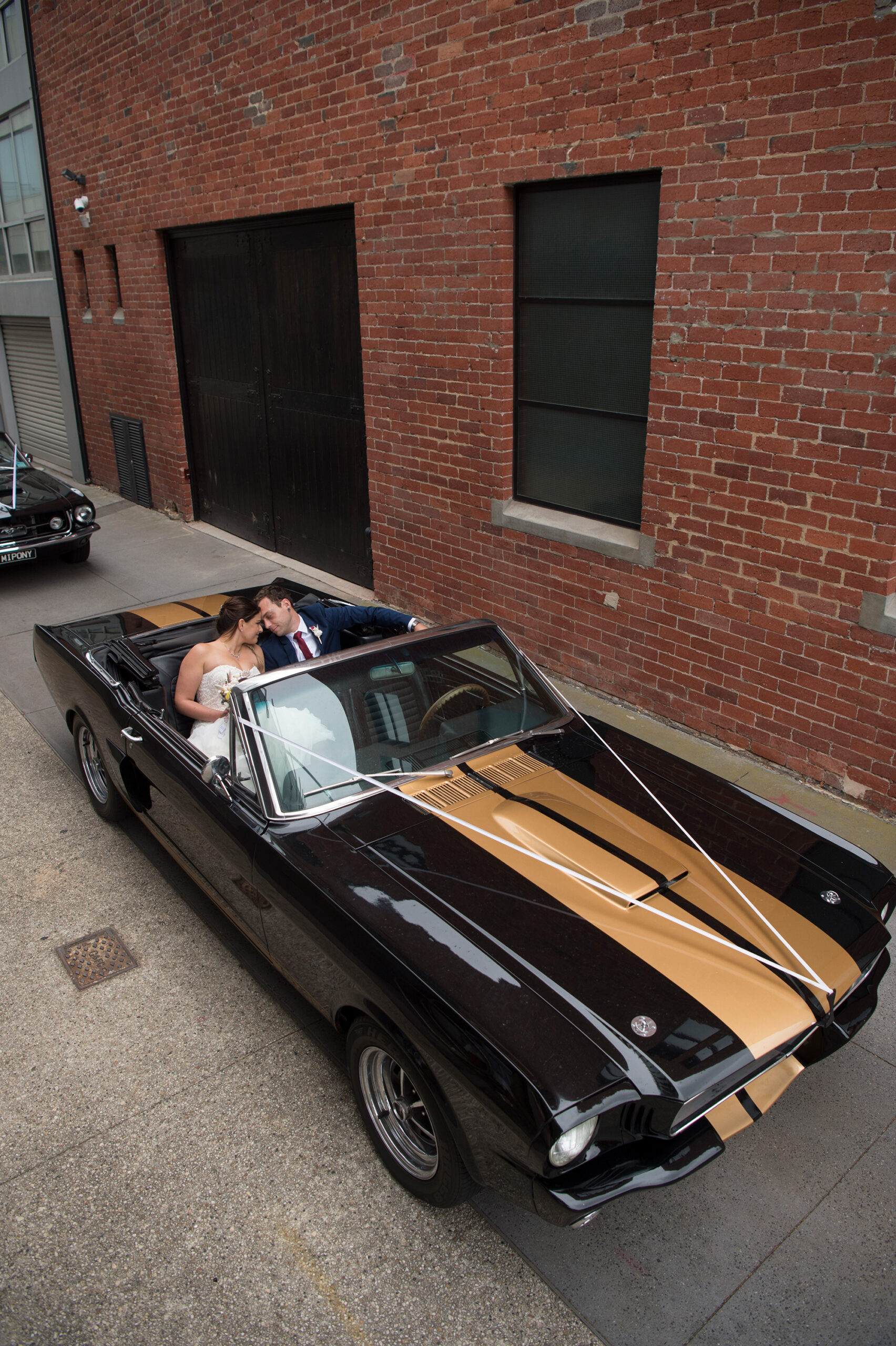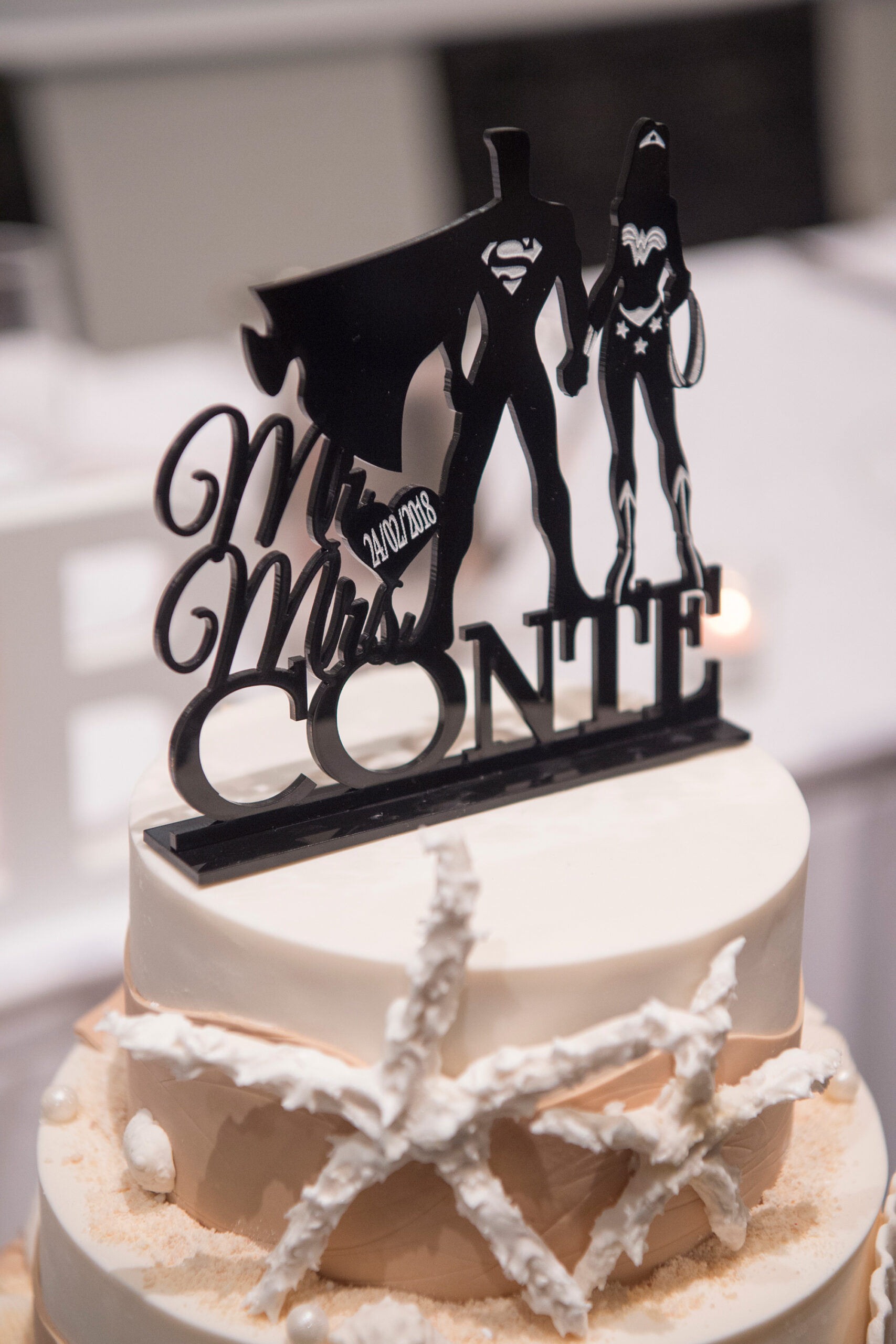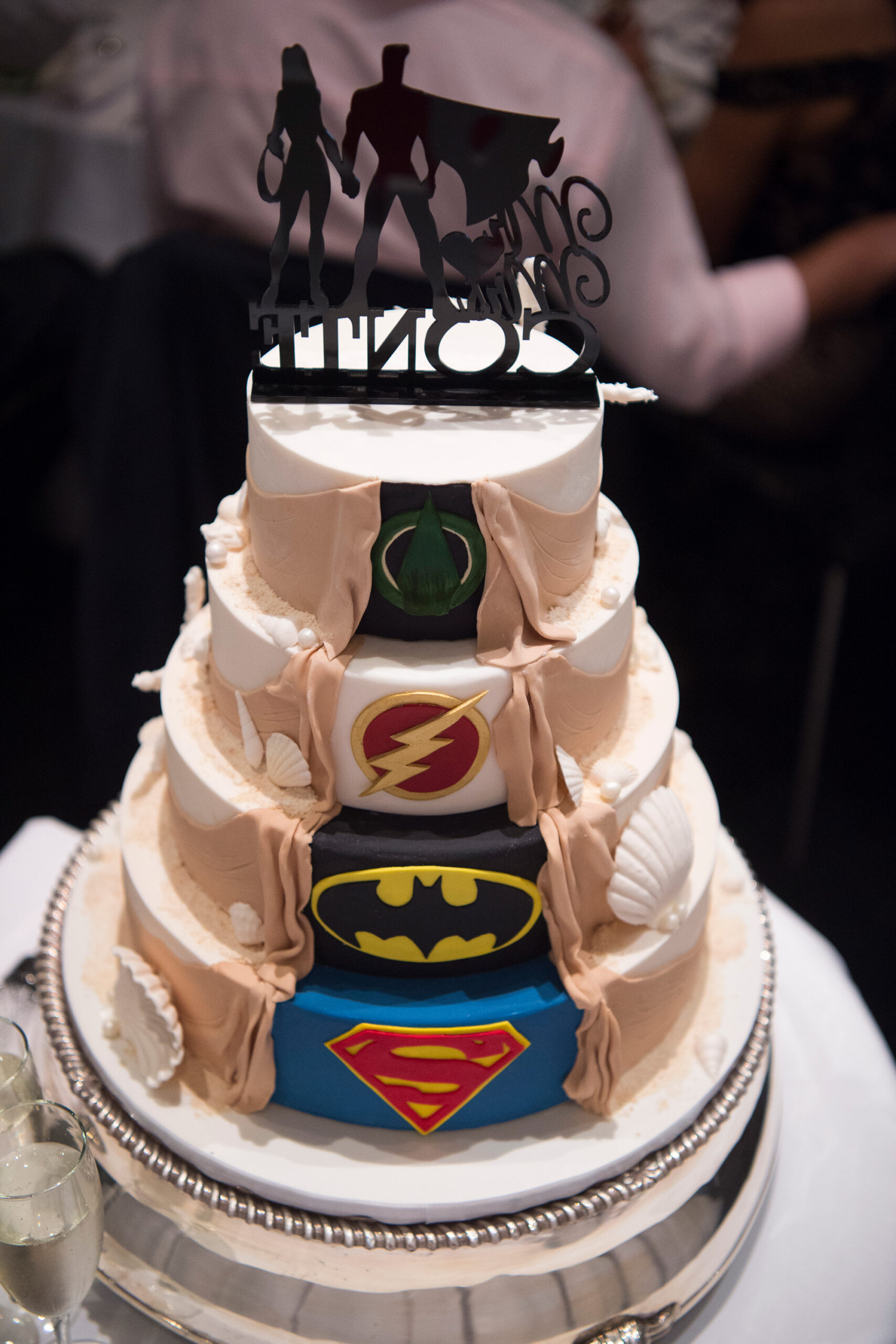 "We had a four-tier cake that was beach themed at the front and opened up to superhero theme at the back," the bride says of the couple's black forest cake made by Something About Cakes.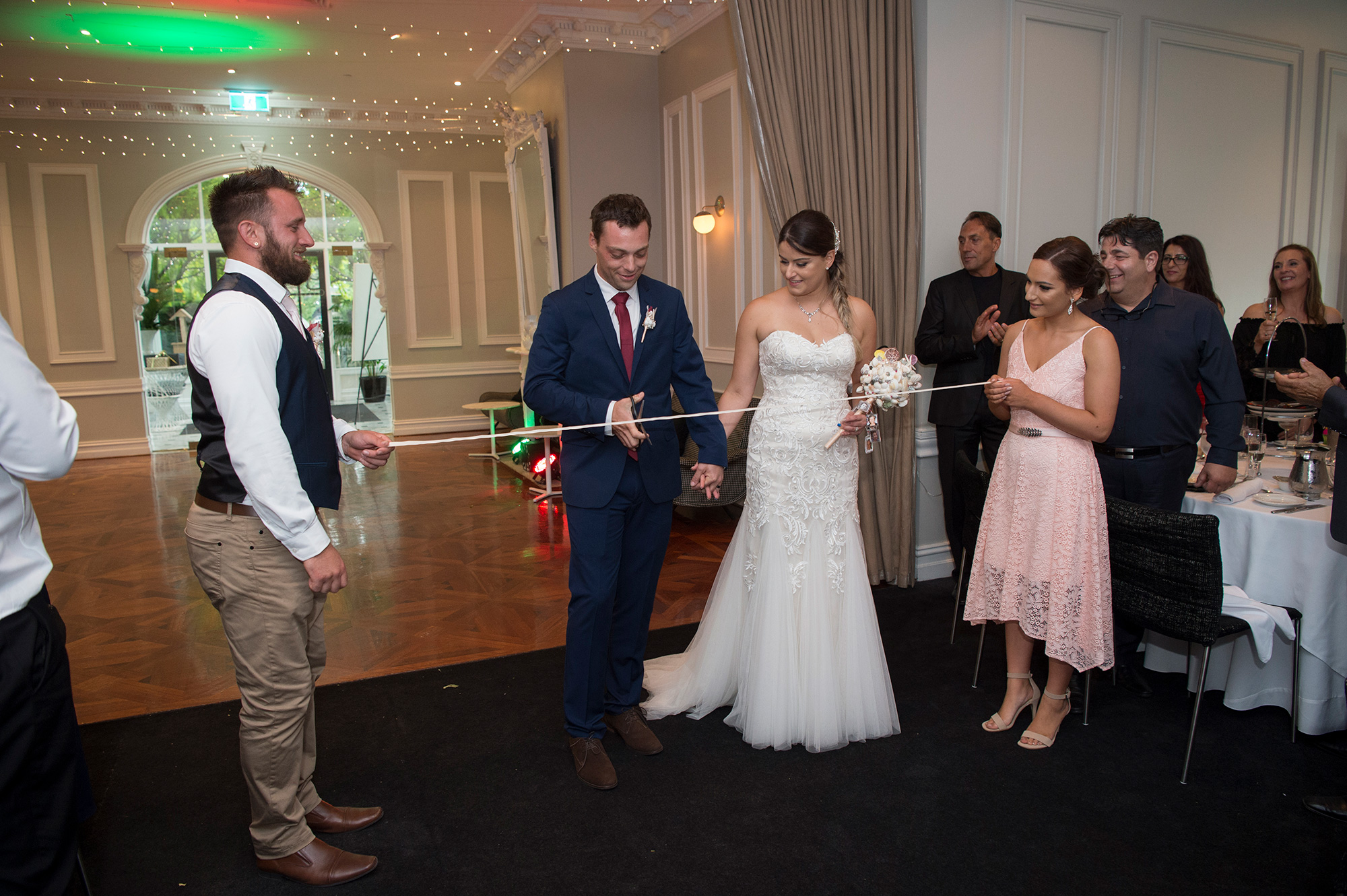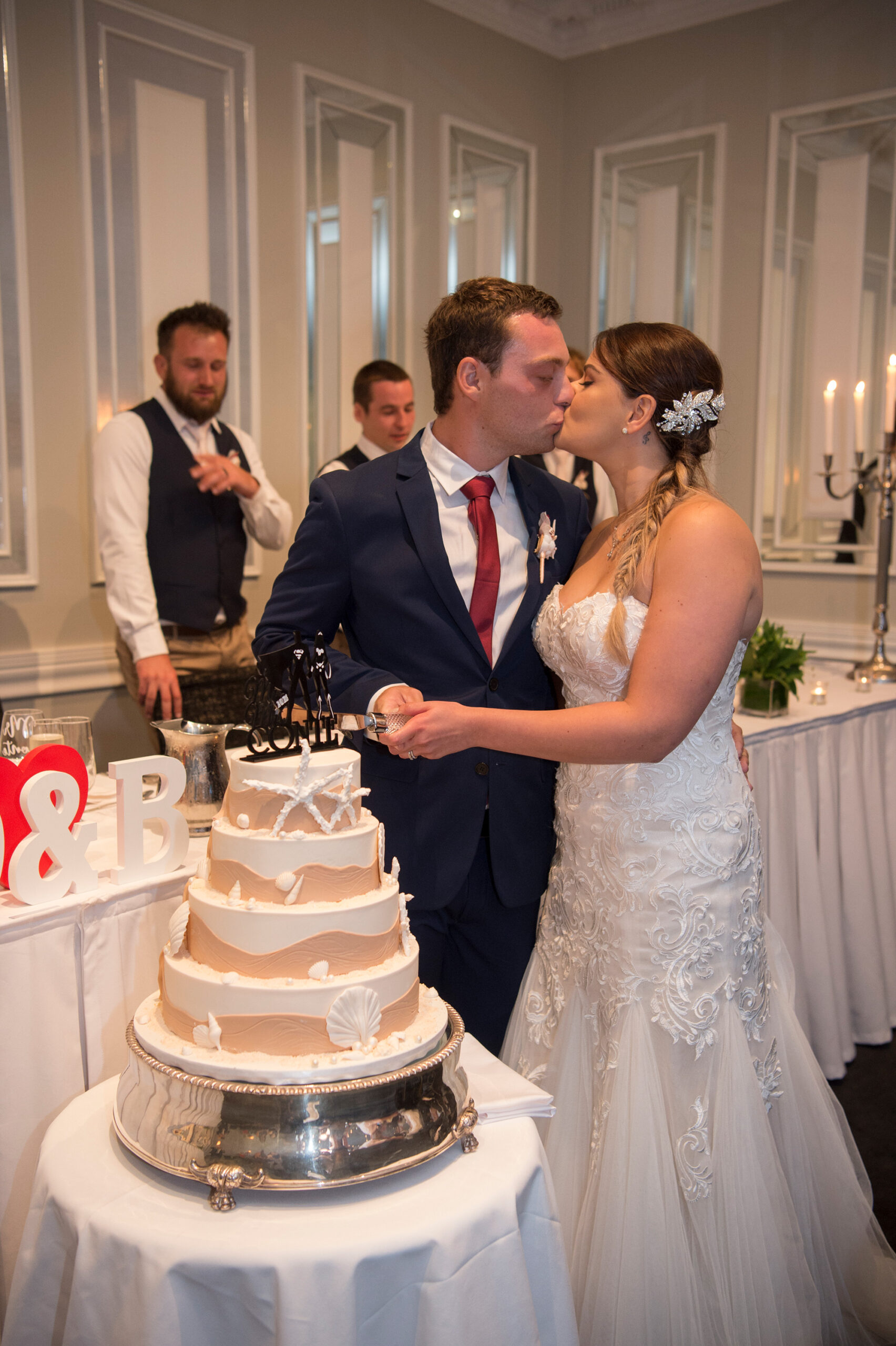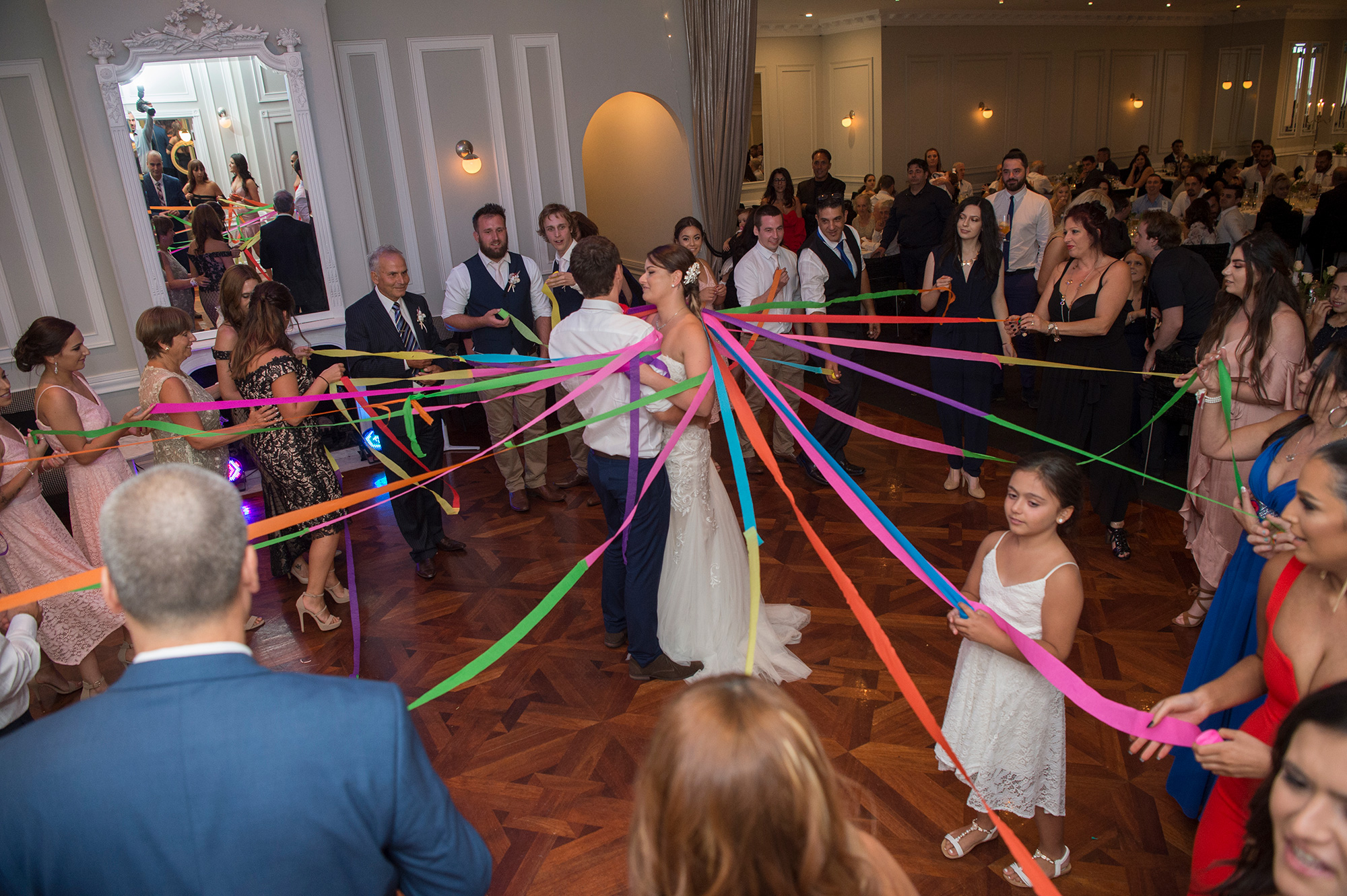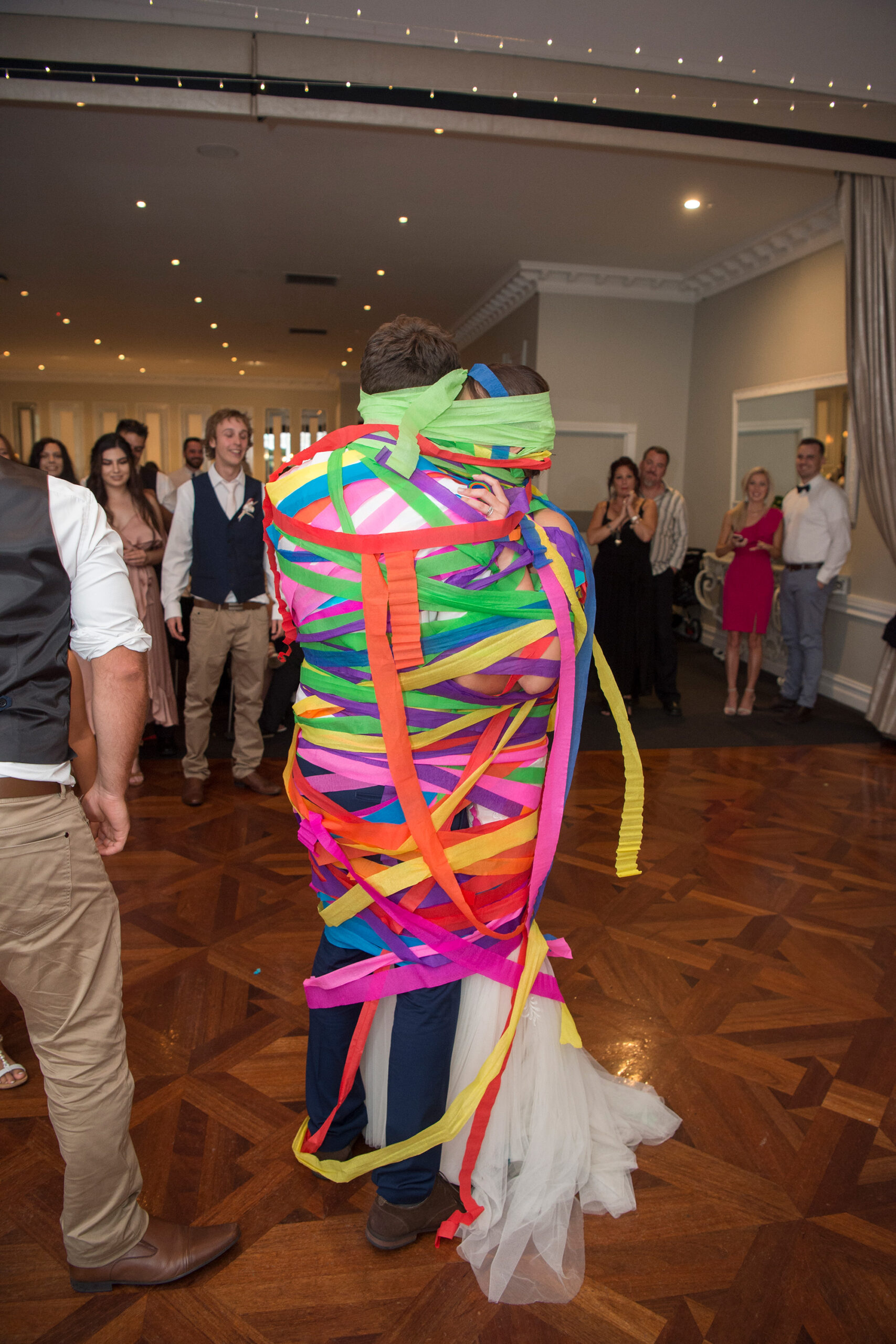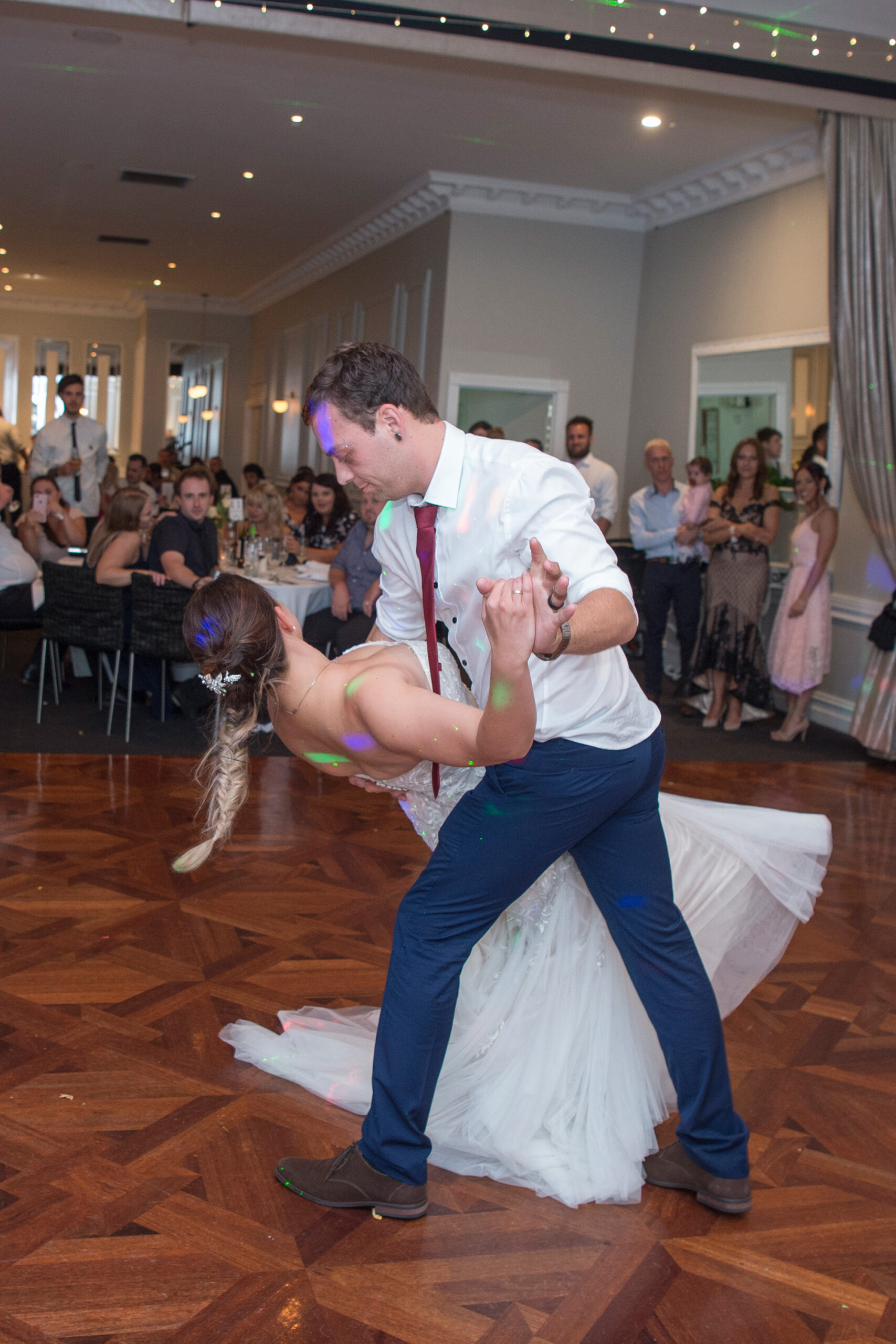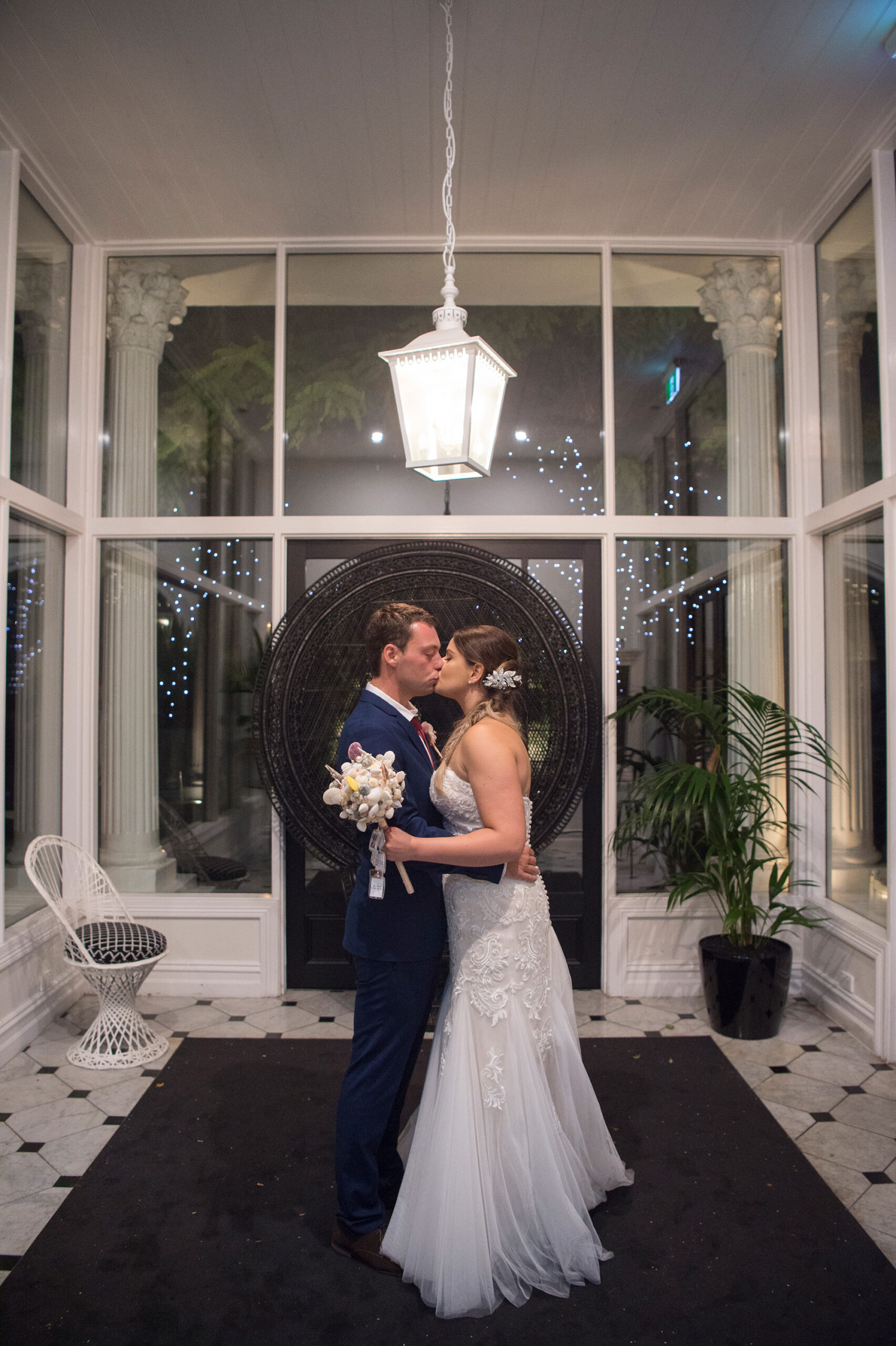 "We are now married and finding our feet as Mr and Mrs Conte – yes, he took my name!" reveals Domenica.