We write about a lot of high-school sweethearts, but kindergarten courtship? Not so much!
Nevertheless that is where Alyce Marlowe, 28, first laid eyes on her now husband, Paul Koncz, 29. "I have to be honest, it wasn't love at first sight," says Alyce. "We were too busy trying to colour in between the lines and being very careful not to catch boy or girl germs."
But they were later reunited at primary school and again in high school. By year 11 it was hard for love not to blossom. "We spent afternoons after school riding bikes to each other's houses and meeting up in the parks between, not always disclosing where we were going to our parents," Alyce laughs.
The high-school graduates then parted ways to pursue different dreams, Paul an apprenticeship and Alyce seeing the world. But she would often come home to rekindle the romance. "It took a surprise visit from Paul in England where I was living in 2008 for me to realise that it wasn't just the money bringing me home, it was also the boy."
The pair were married at their colourful country wedding on December 6, 2014 in Richmond, NSW. "People may say it, but I really did marry my best friend," smiles Alyce.
Photos courtesy of Thomas Stewart Photography.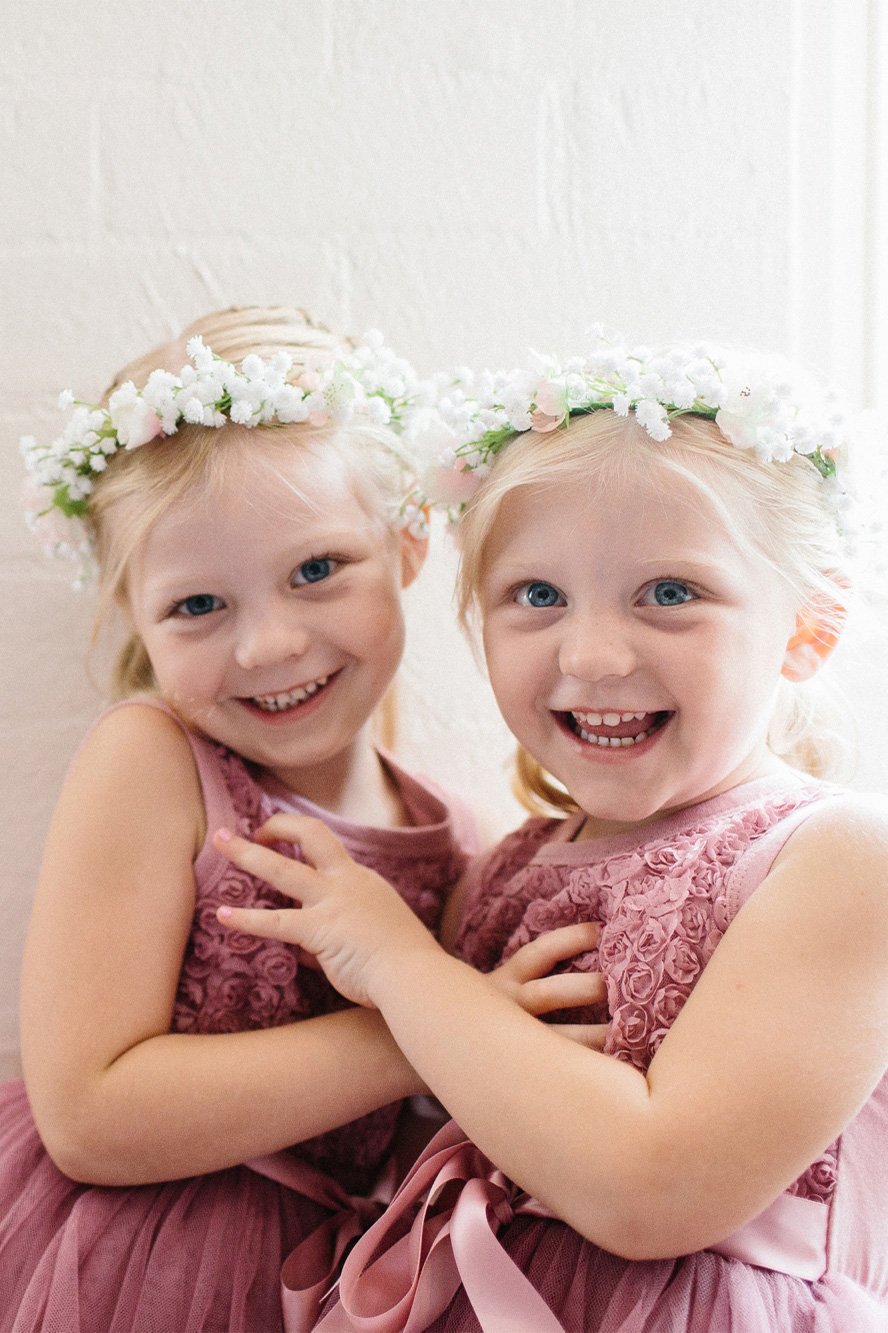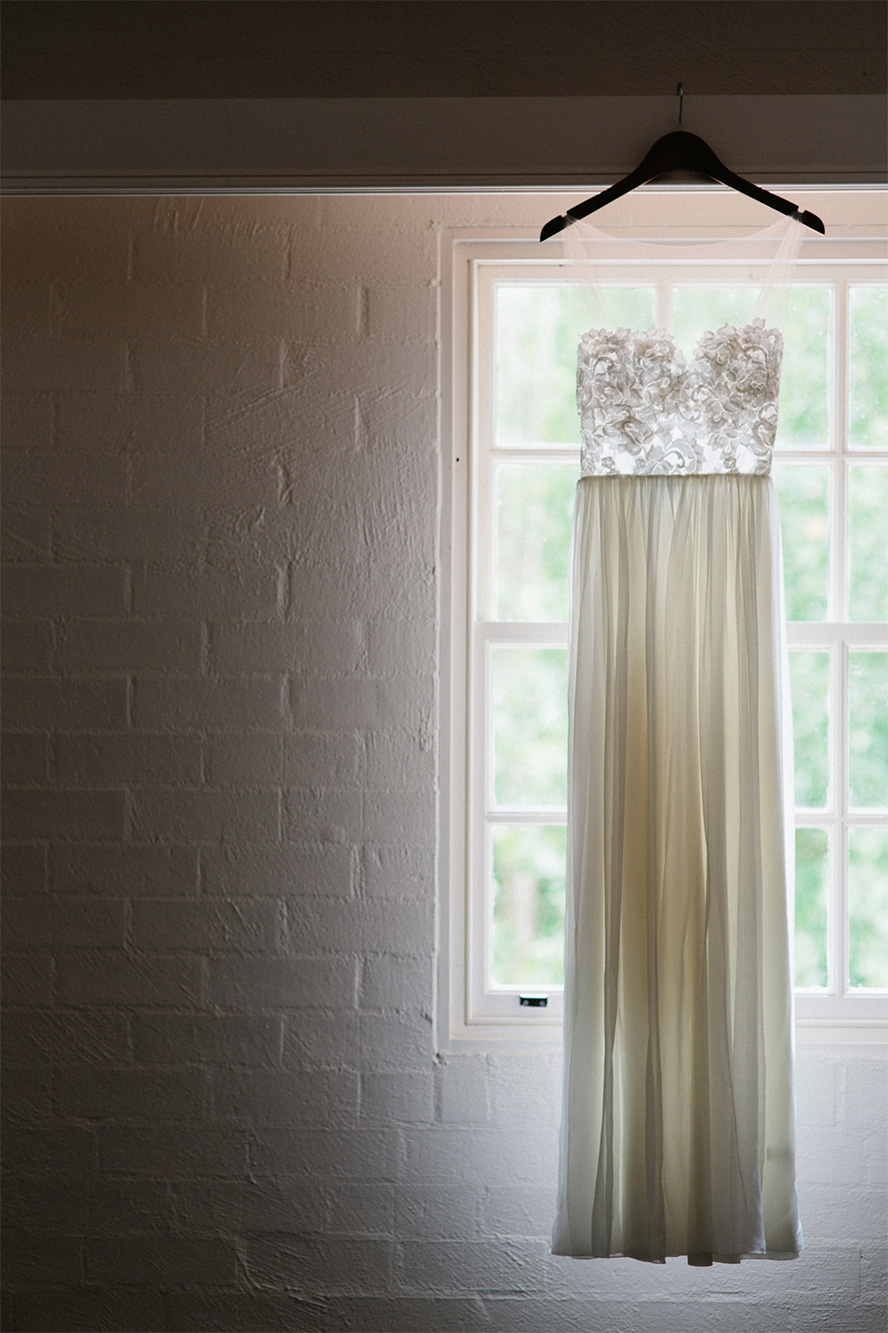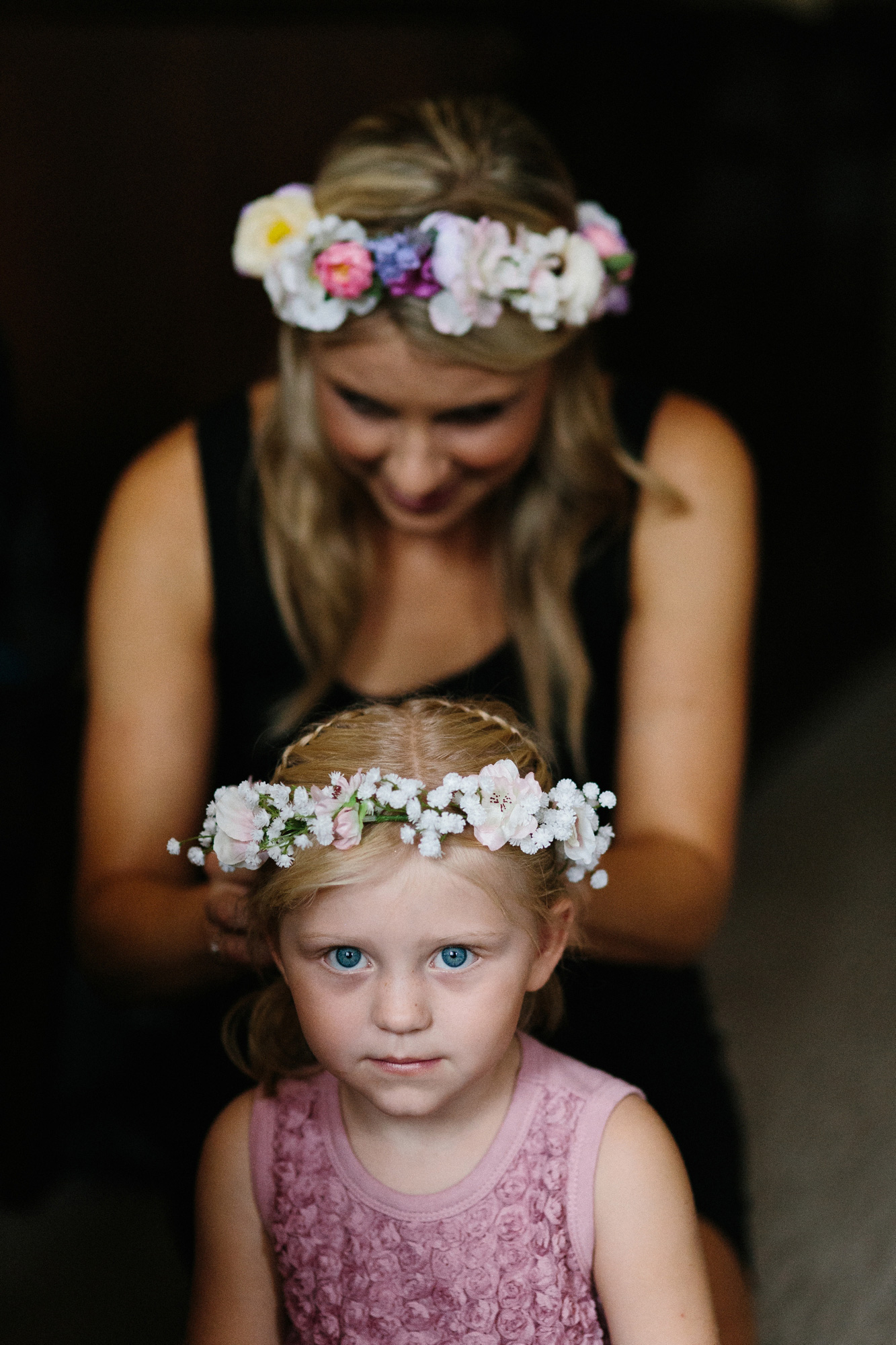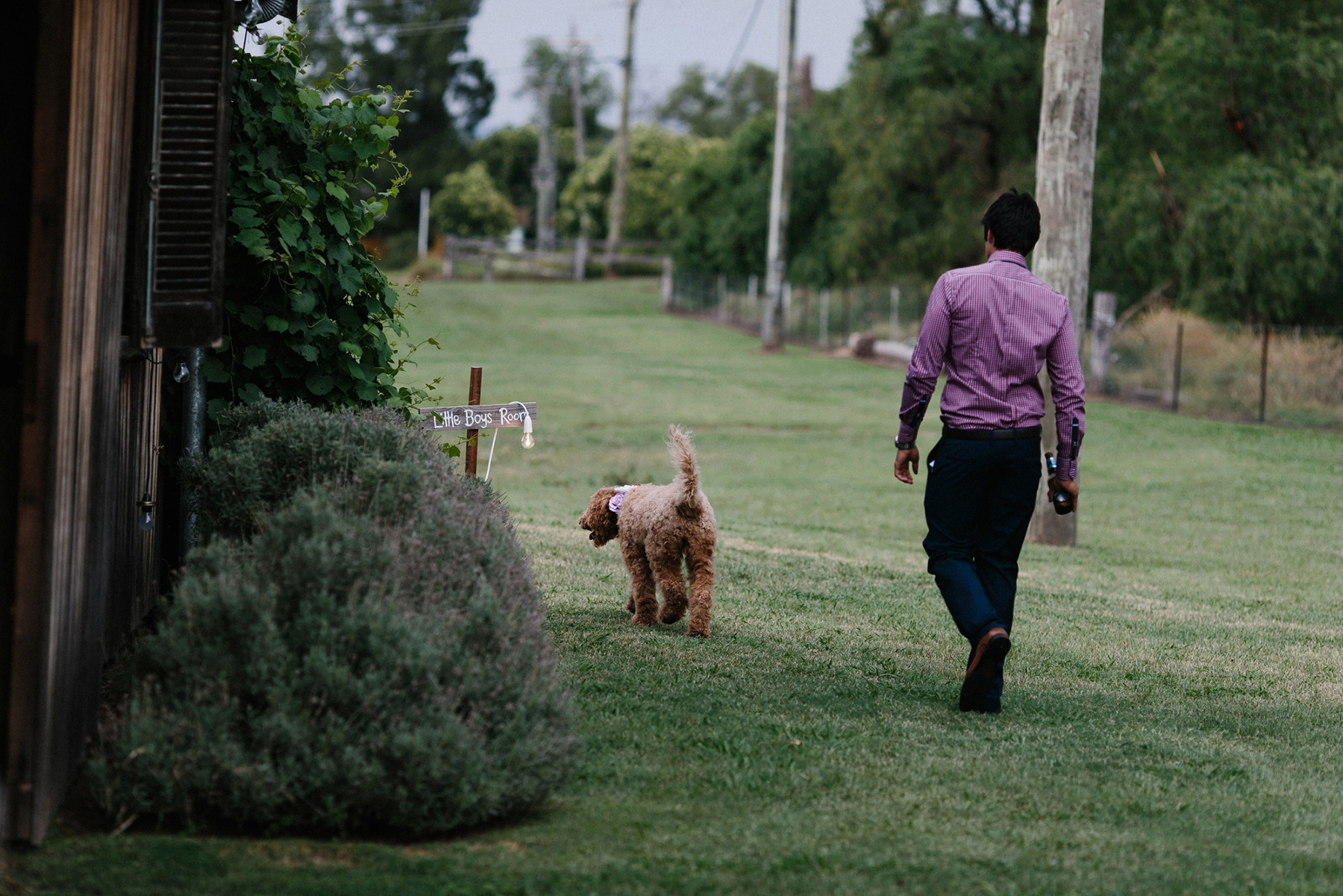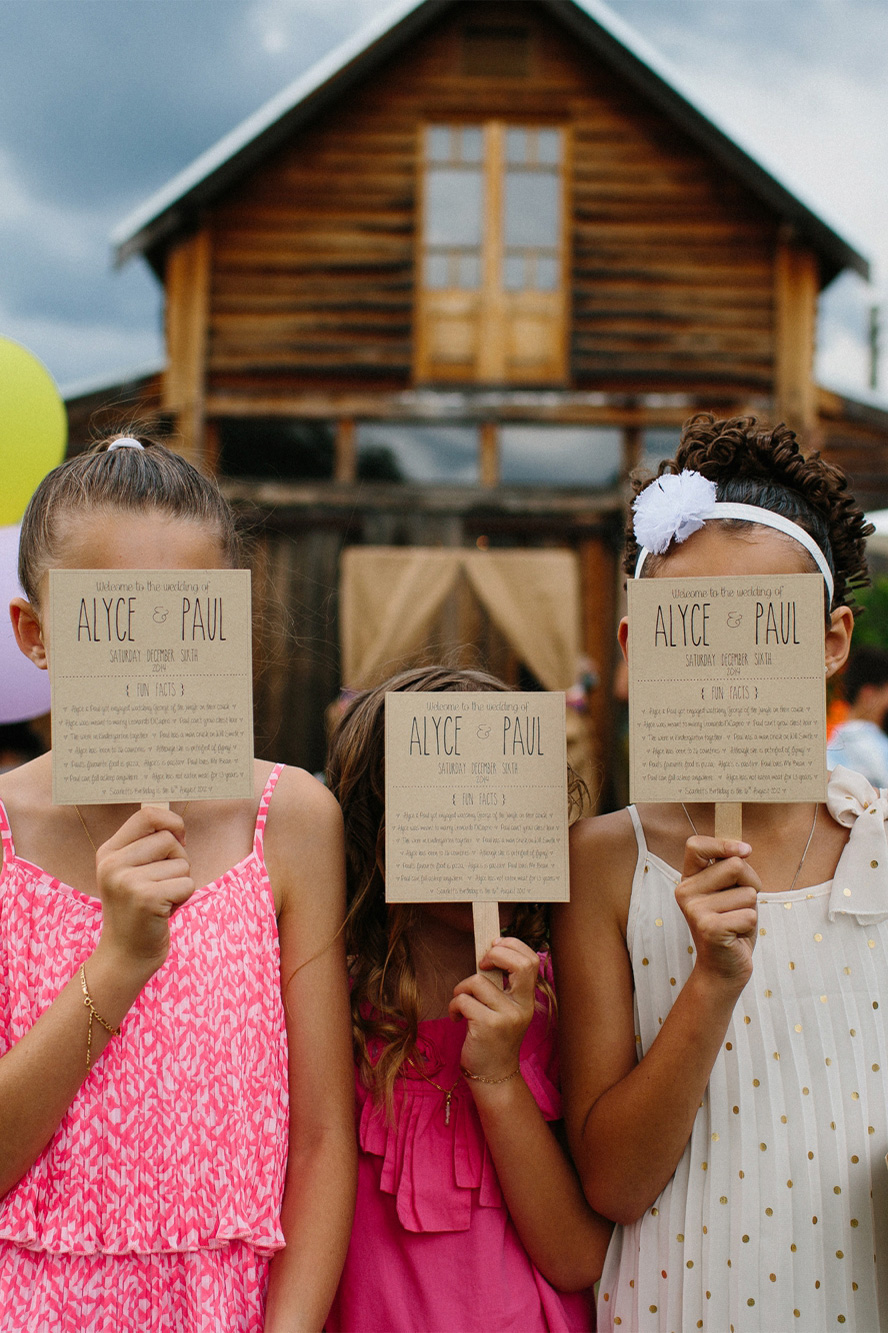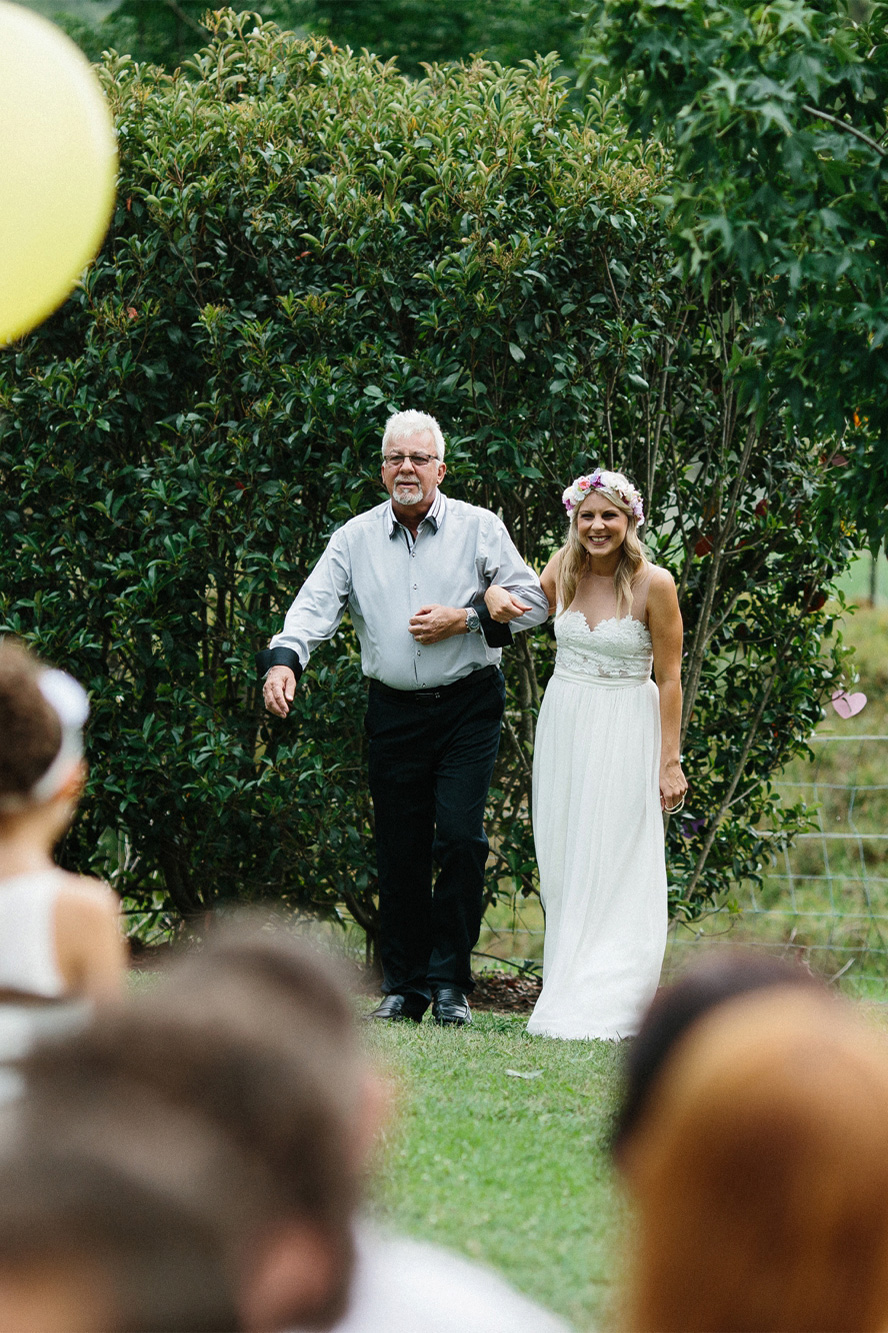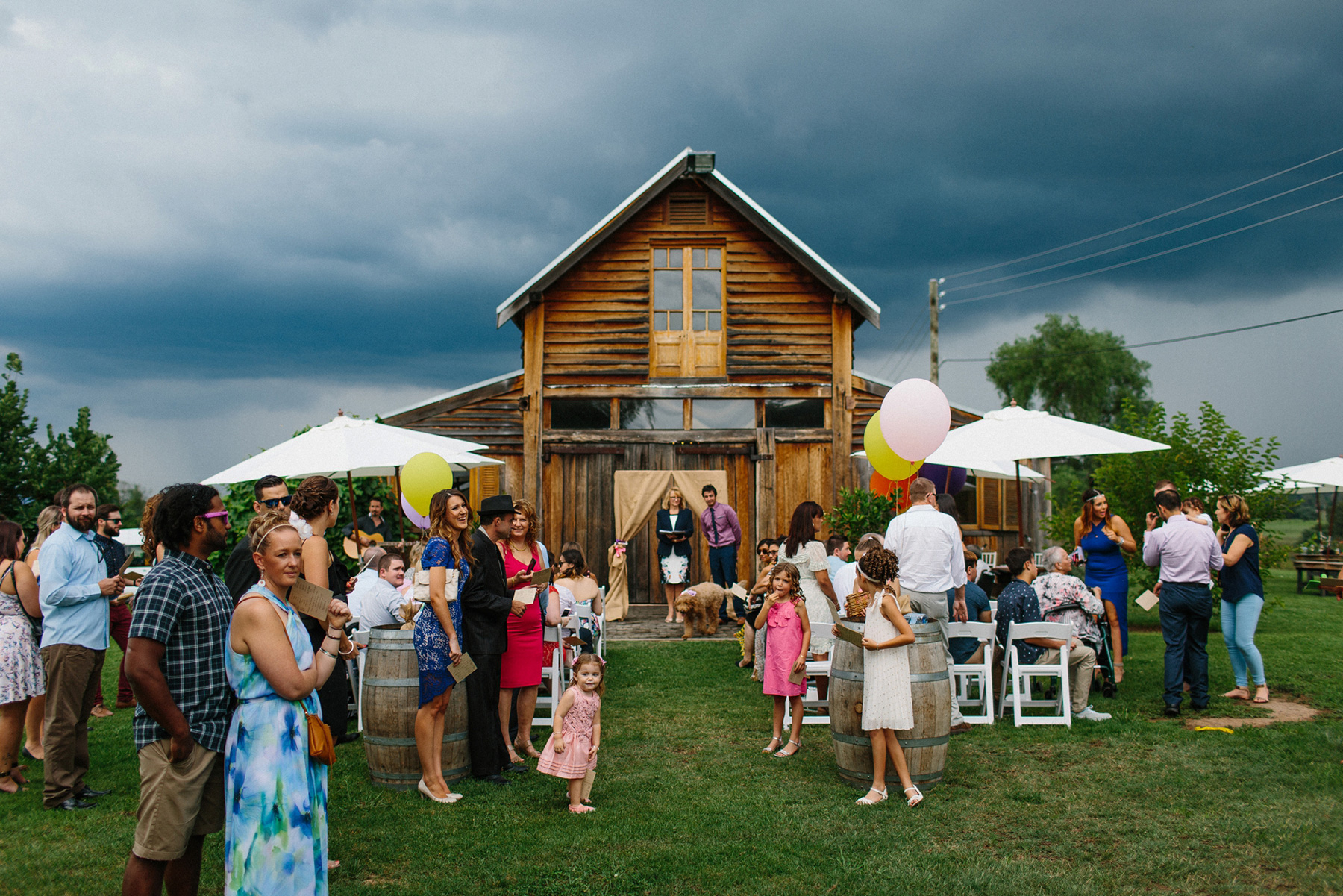 The couple's labradoodle named Scarlett played Dog of Honour at the wedding.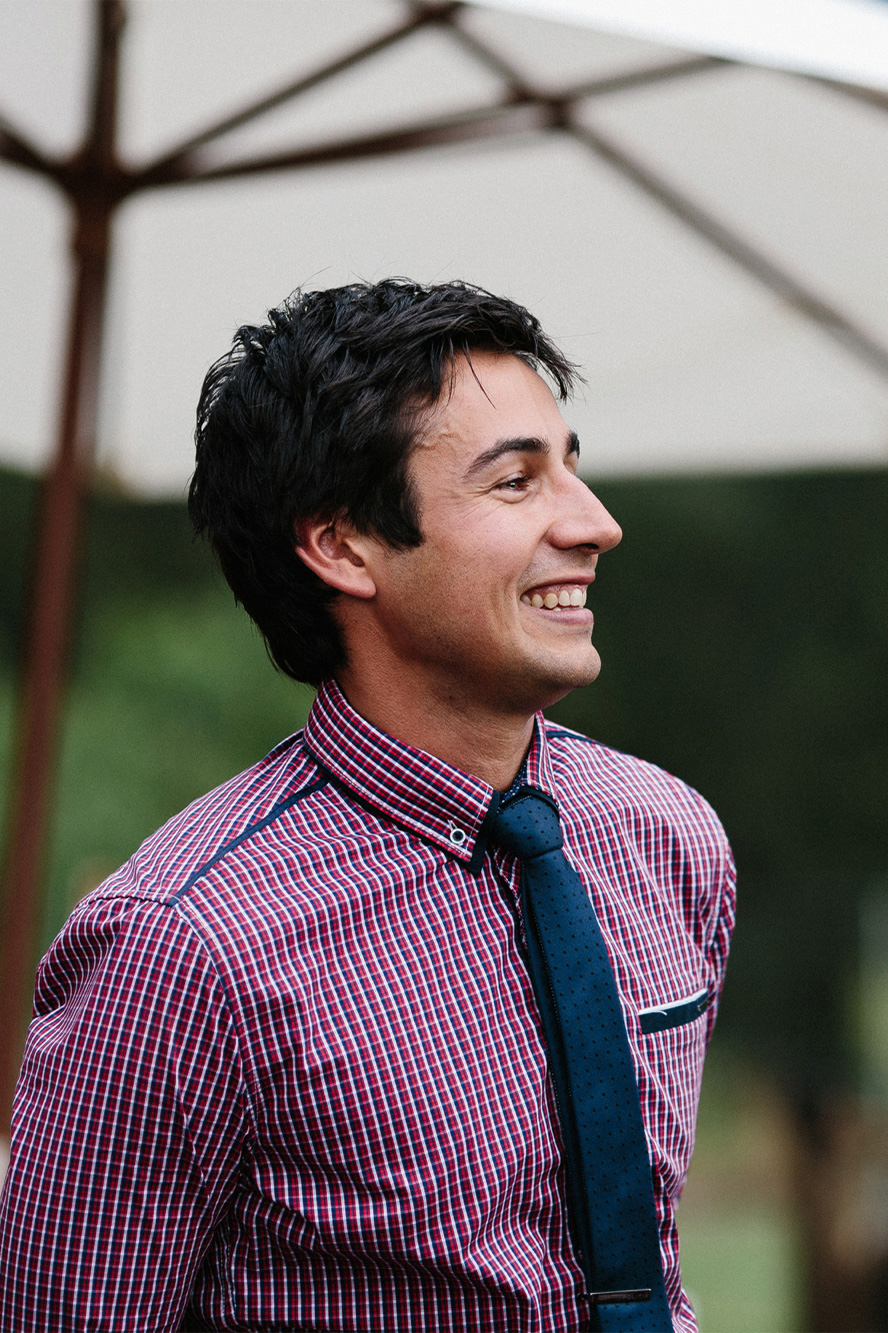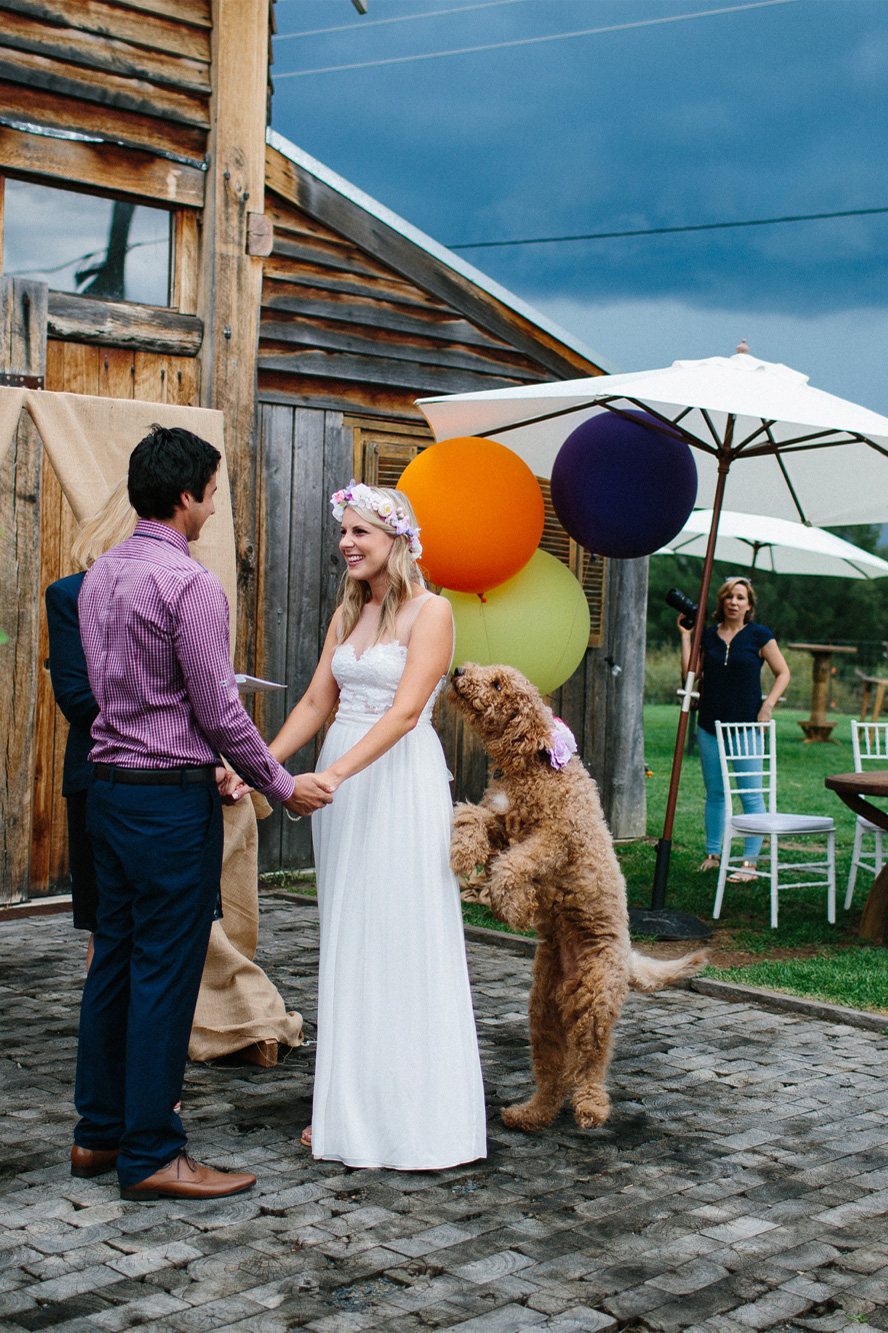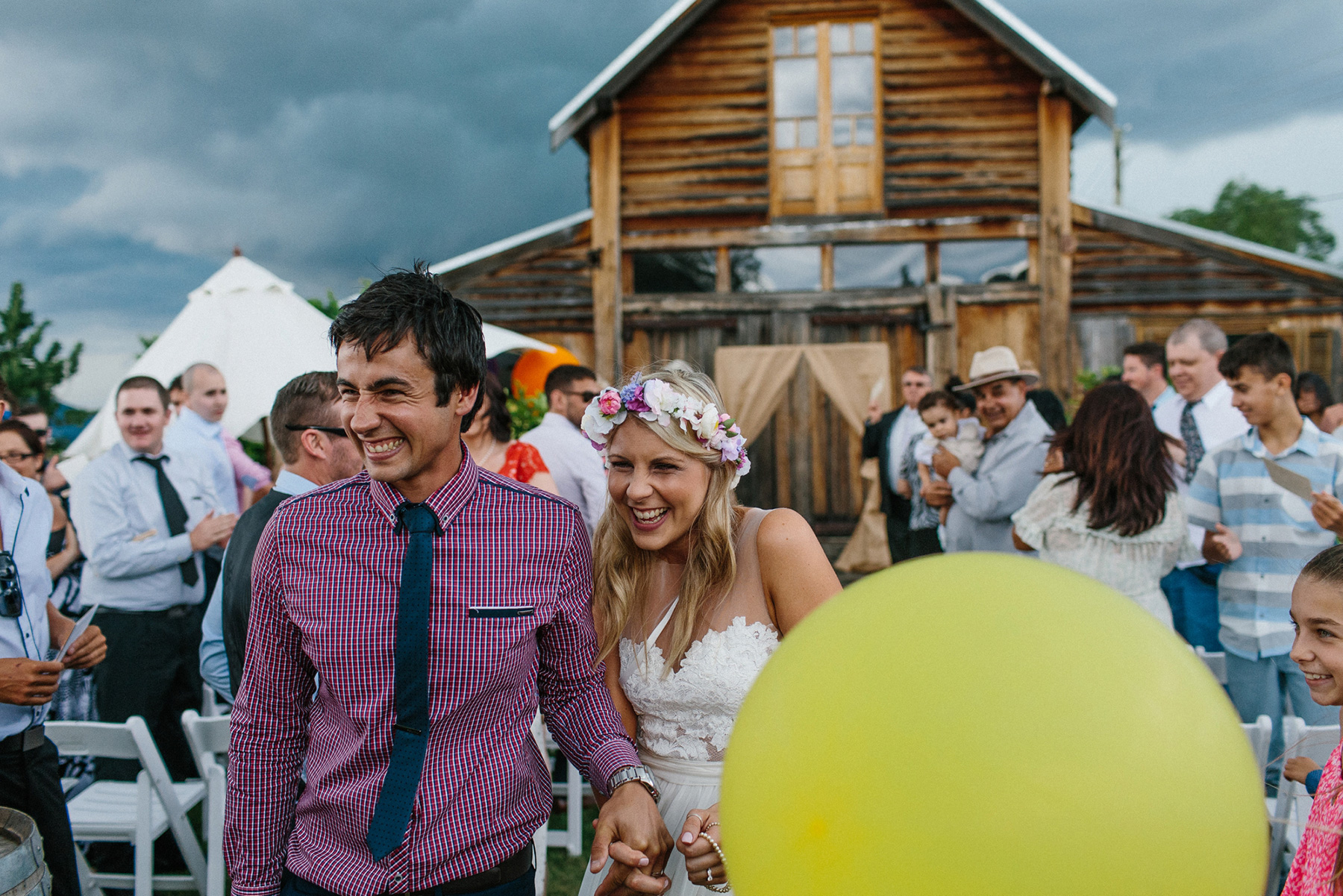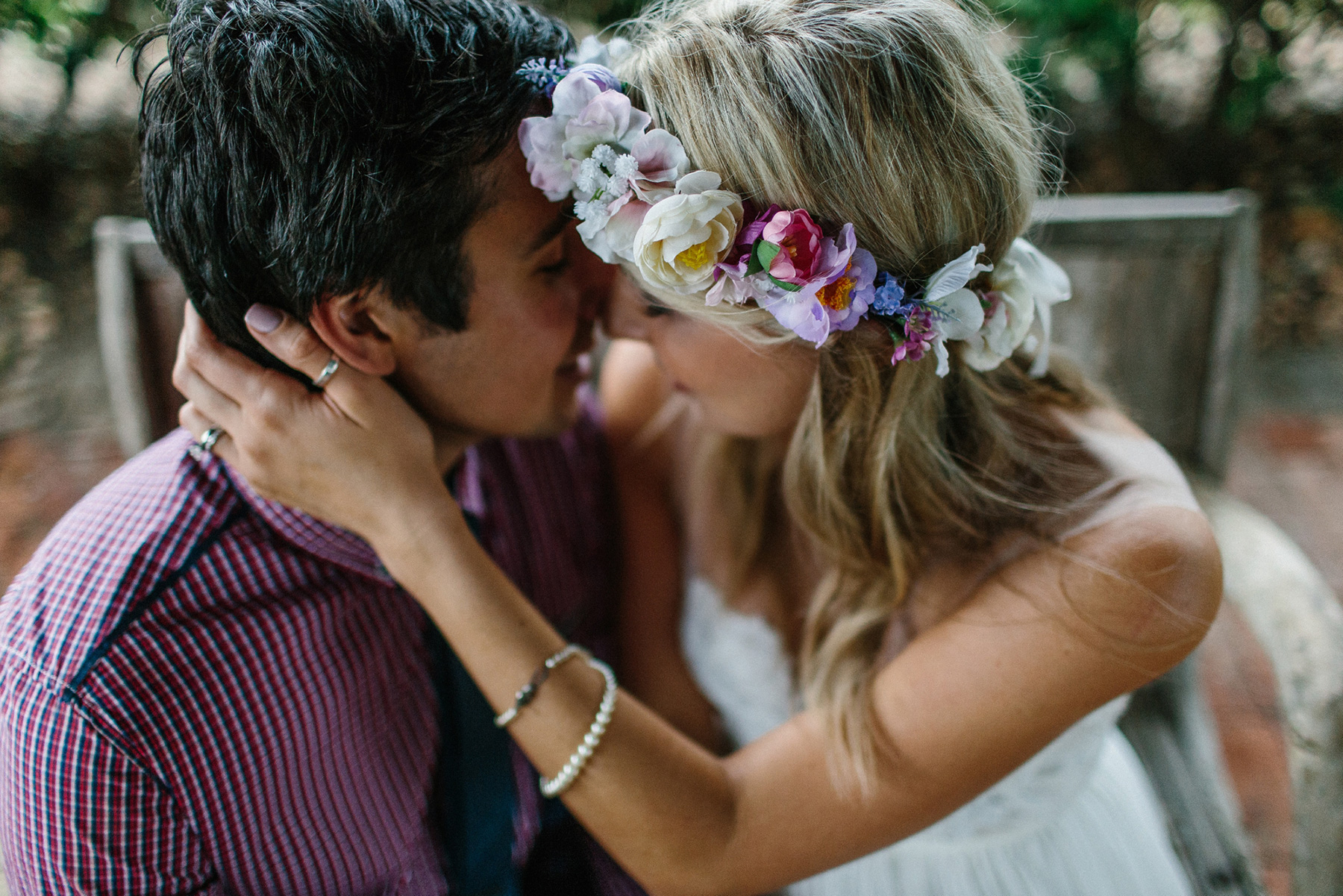 Summer Blossom created Alyce's stunning headpiece.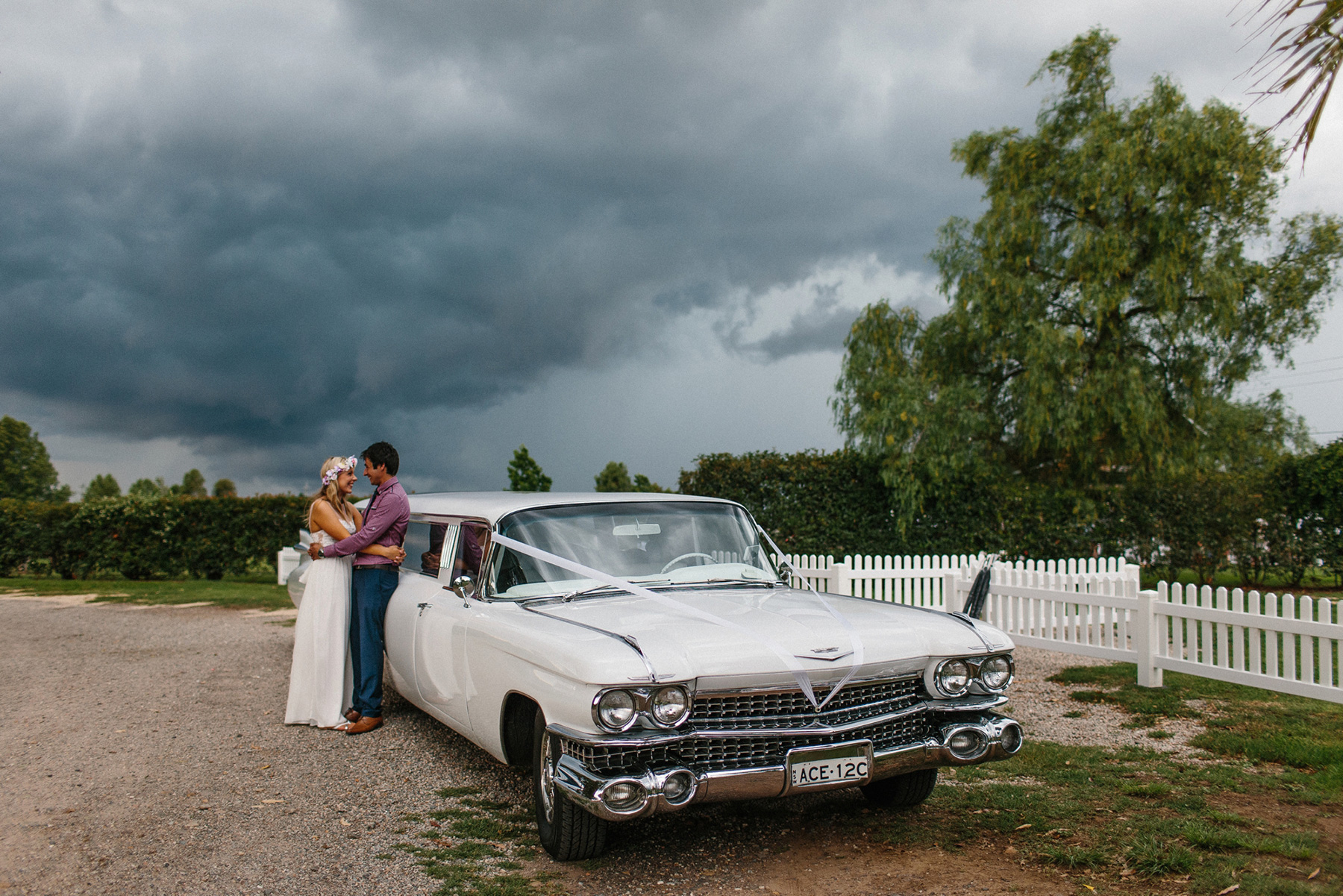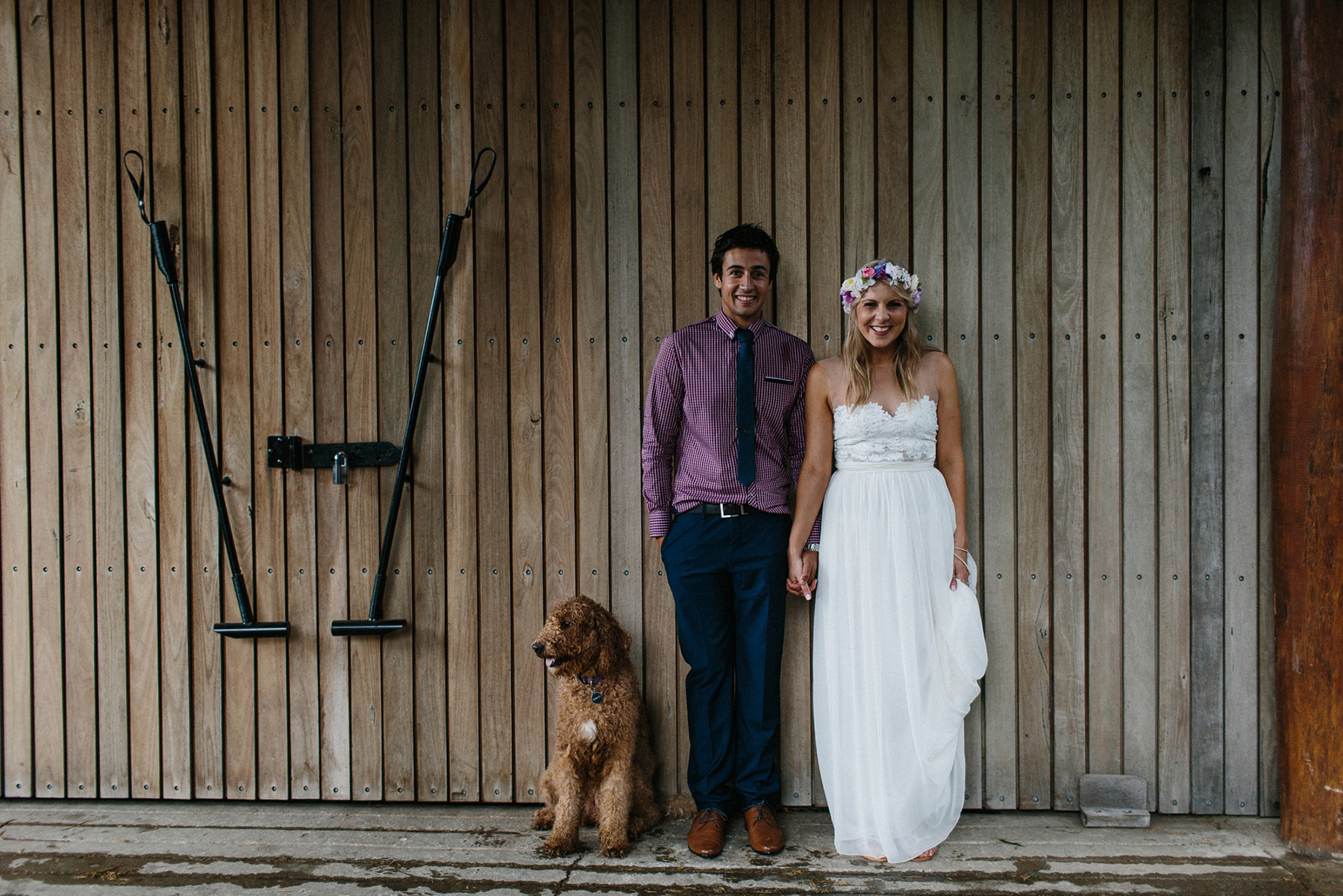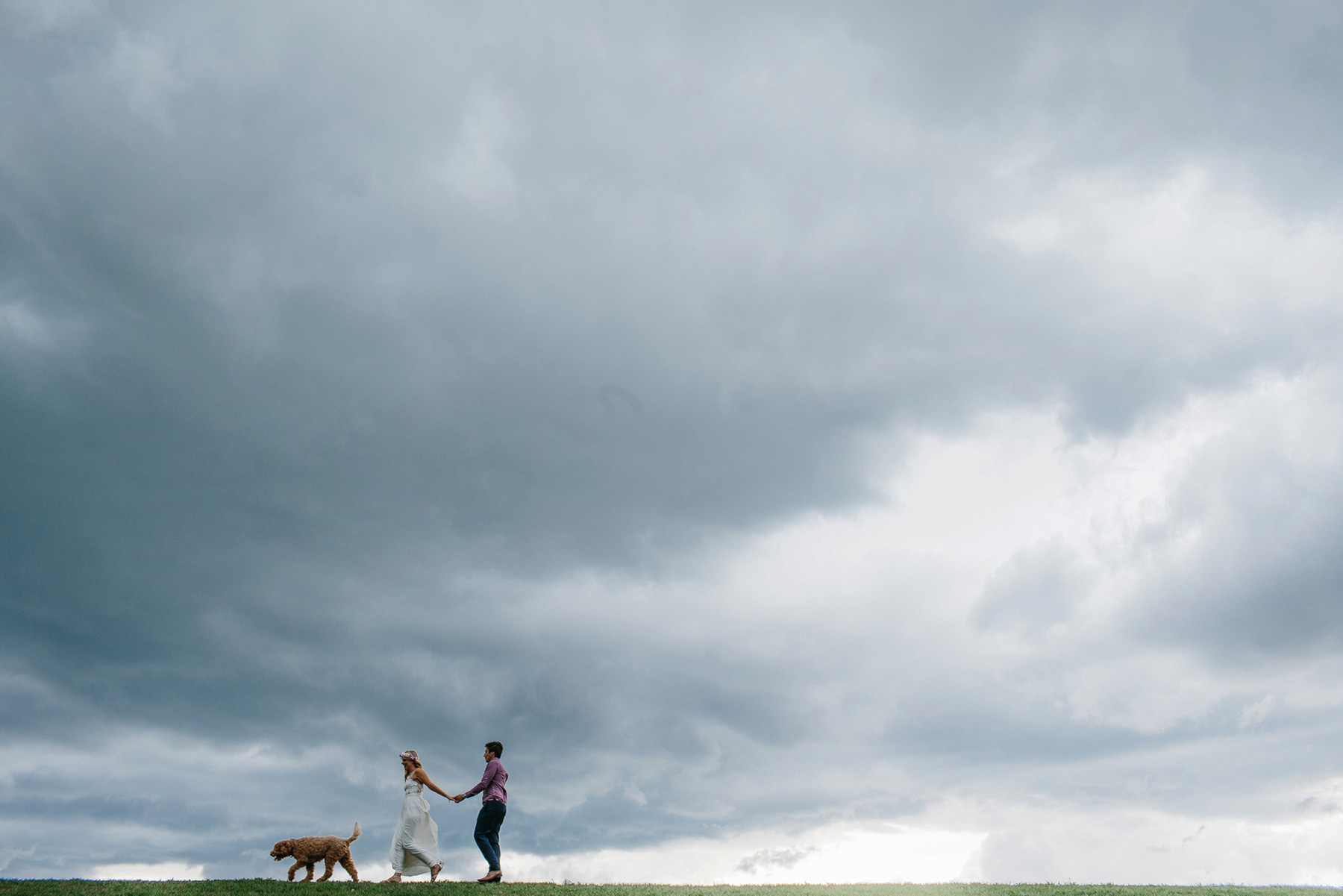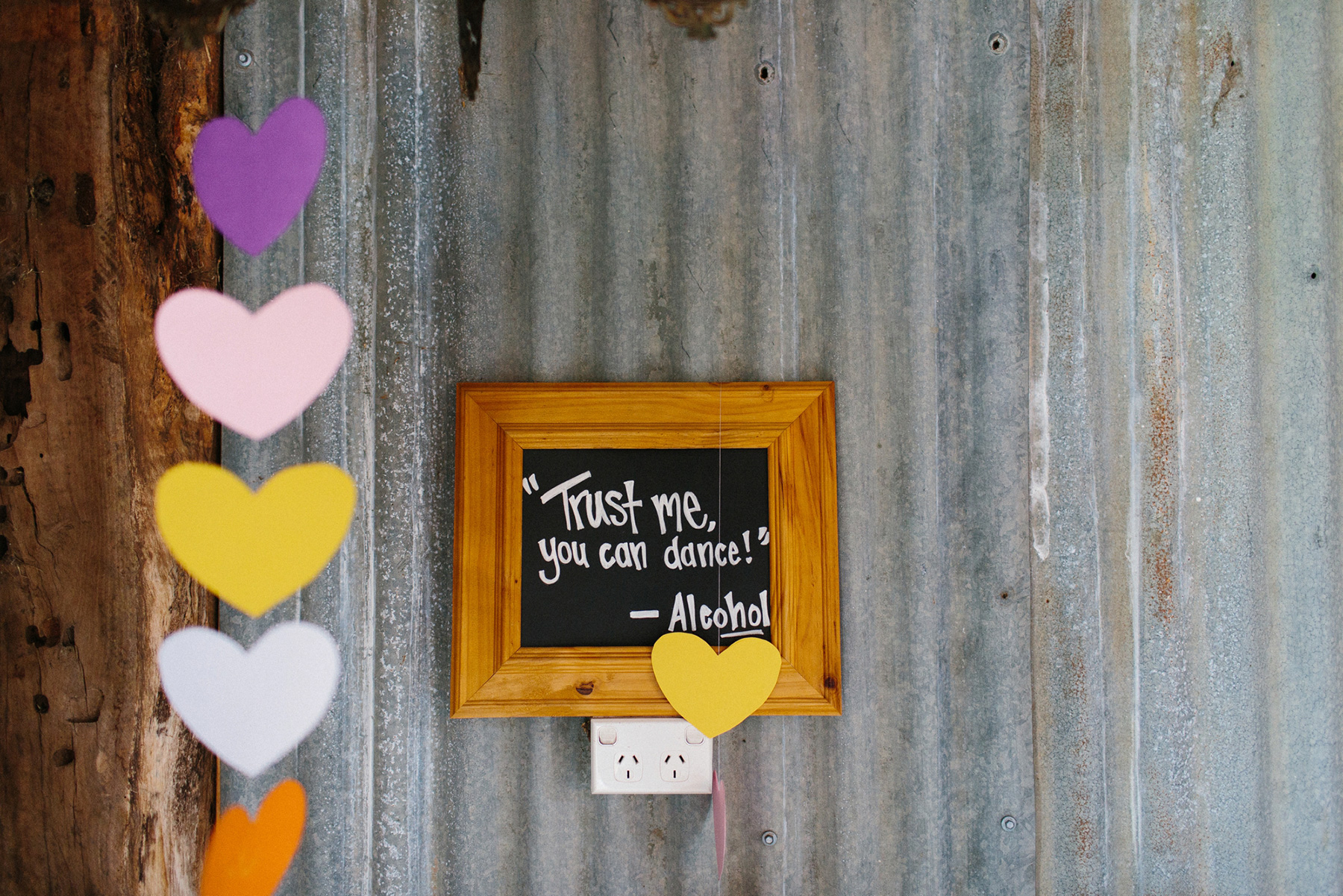 "We hired an empty barn, and decorated every little piece on our own," explains the bride.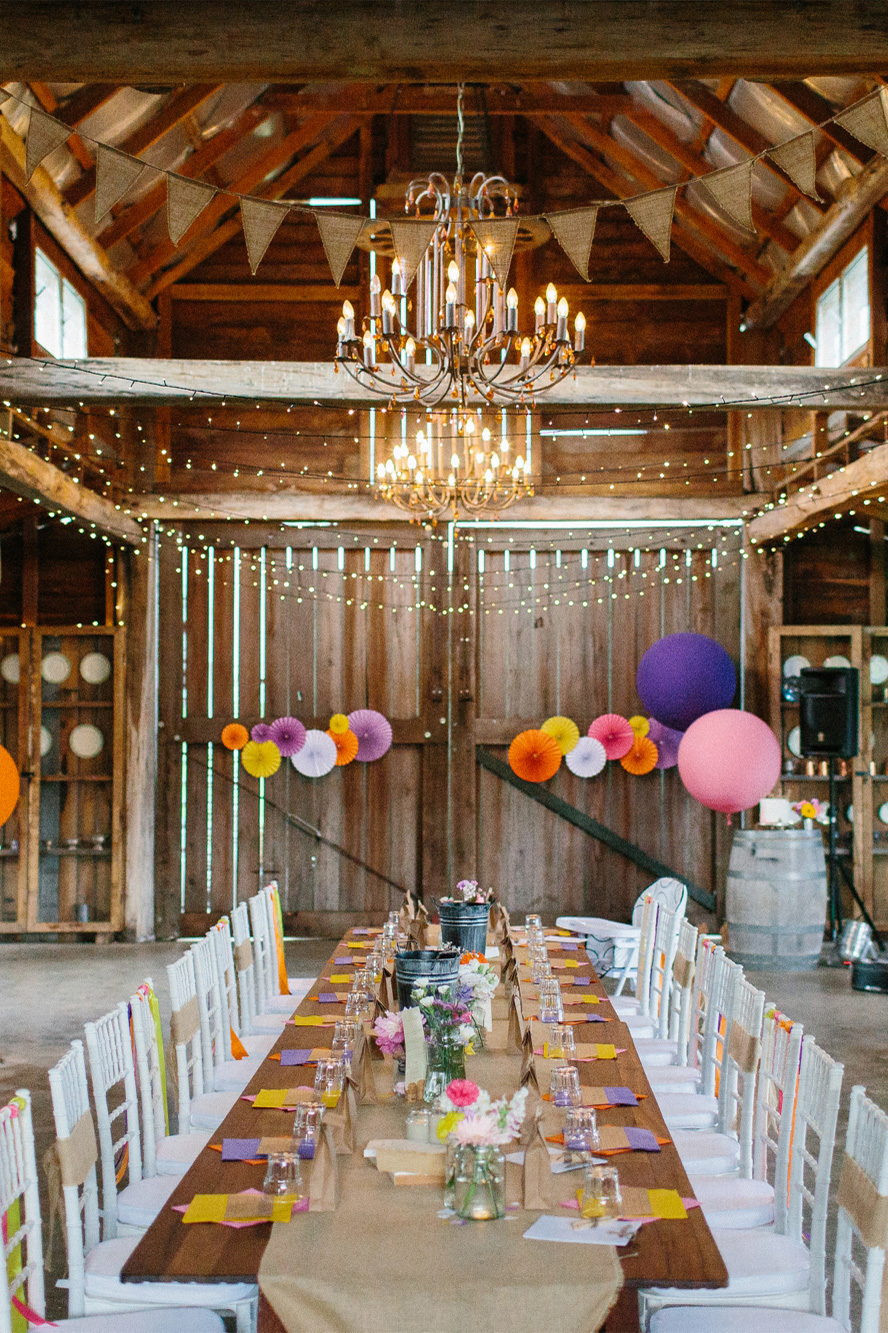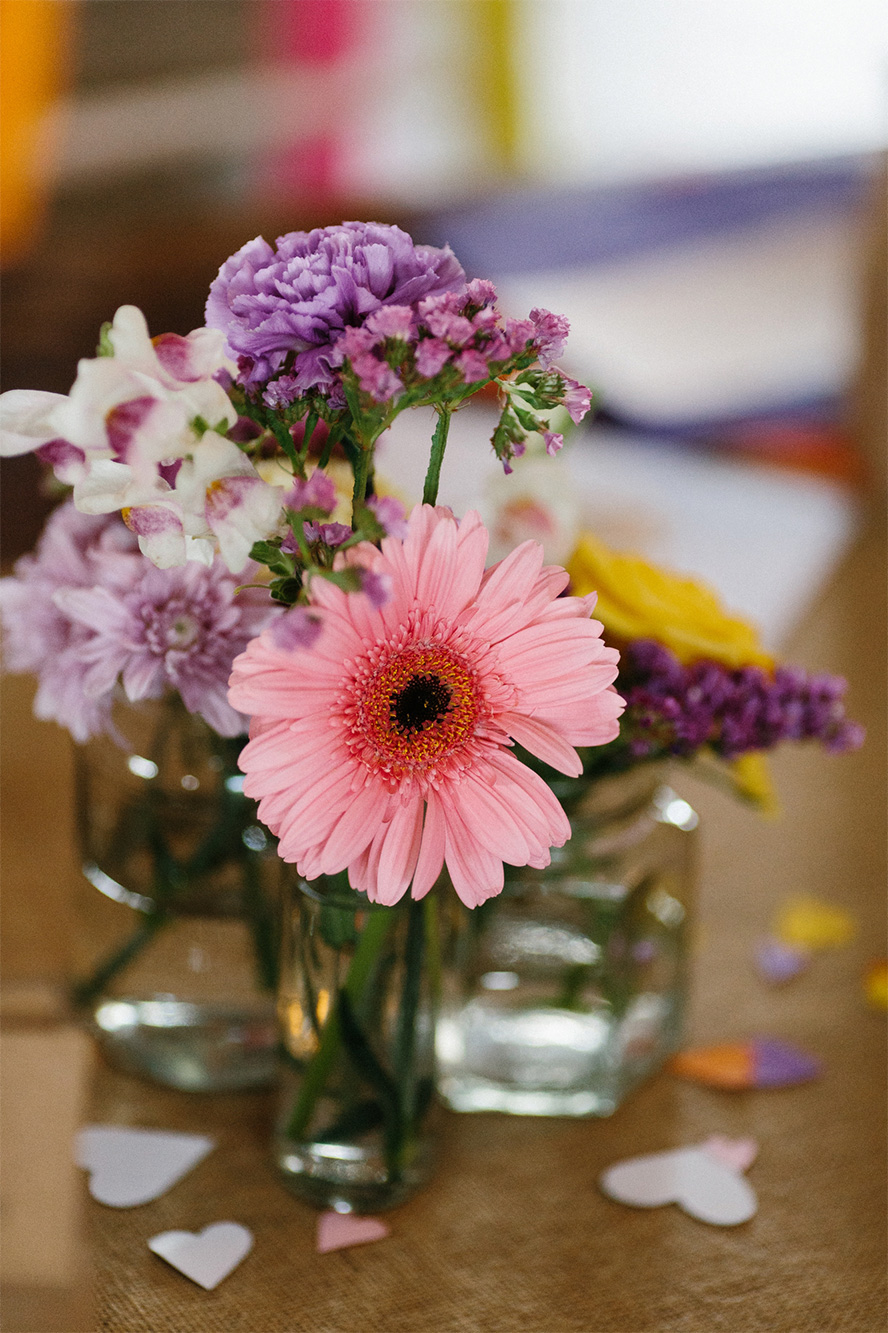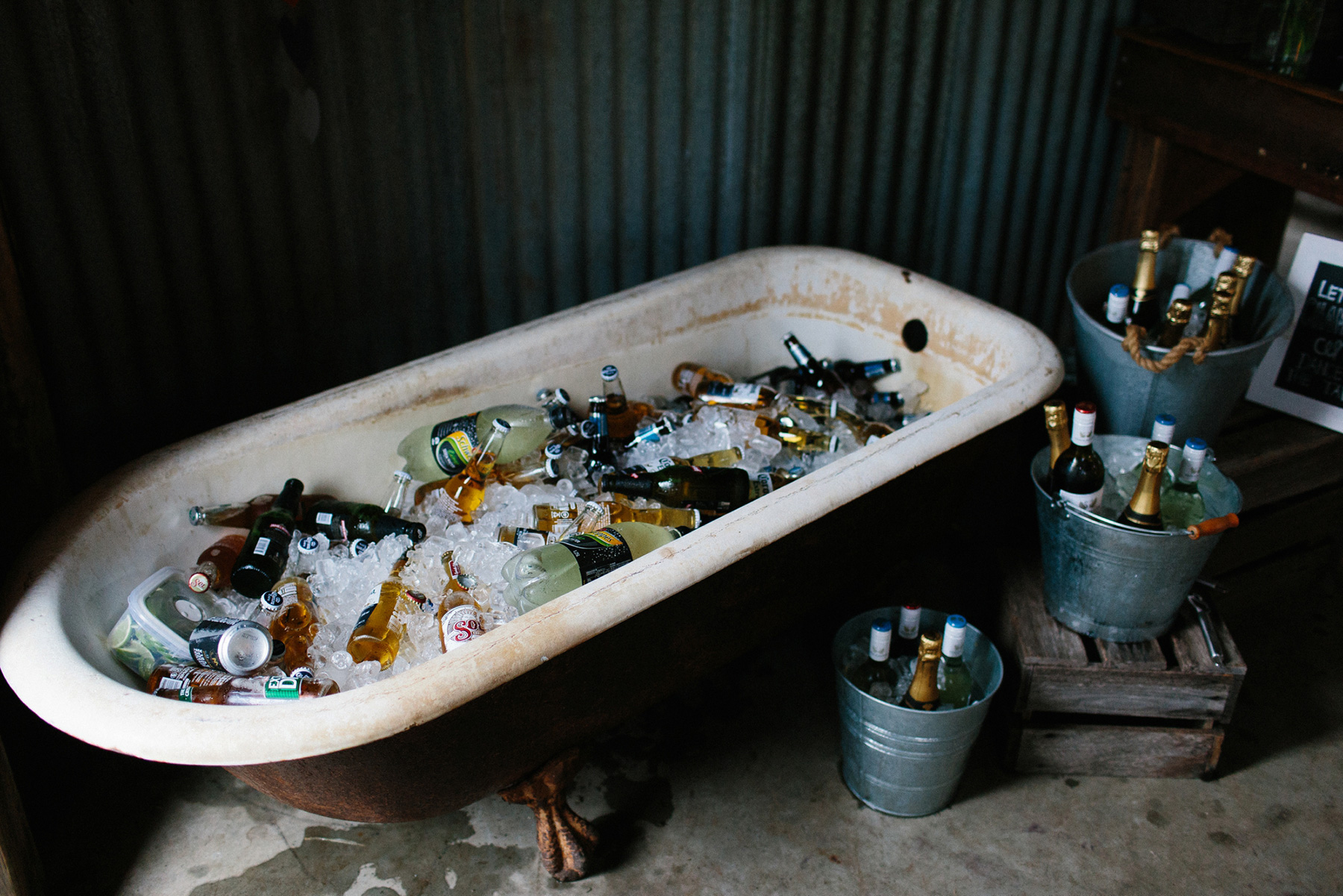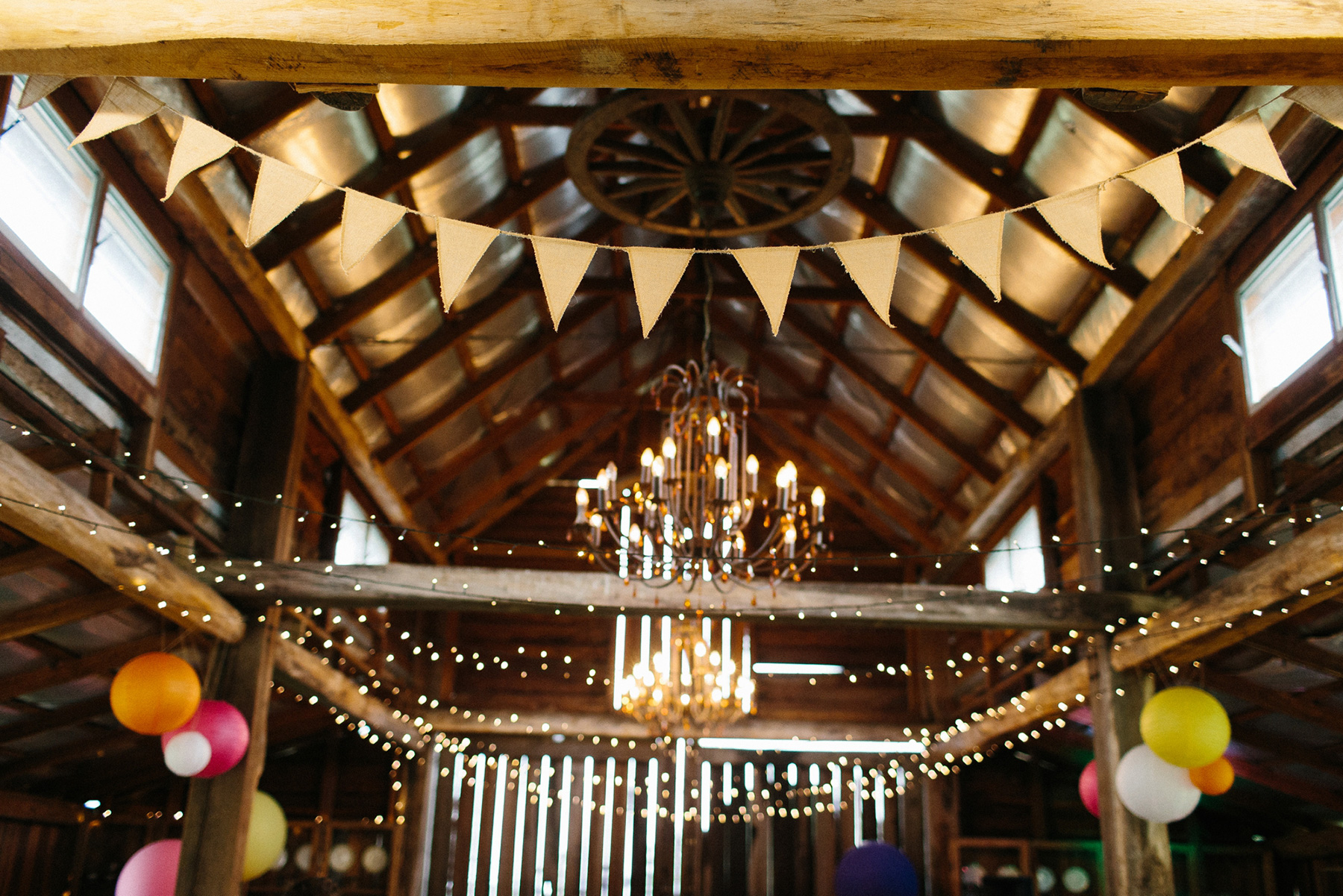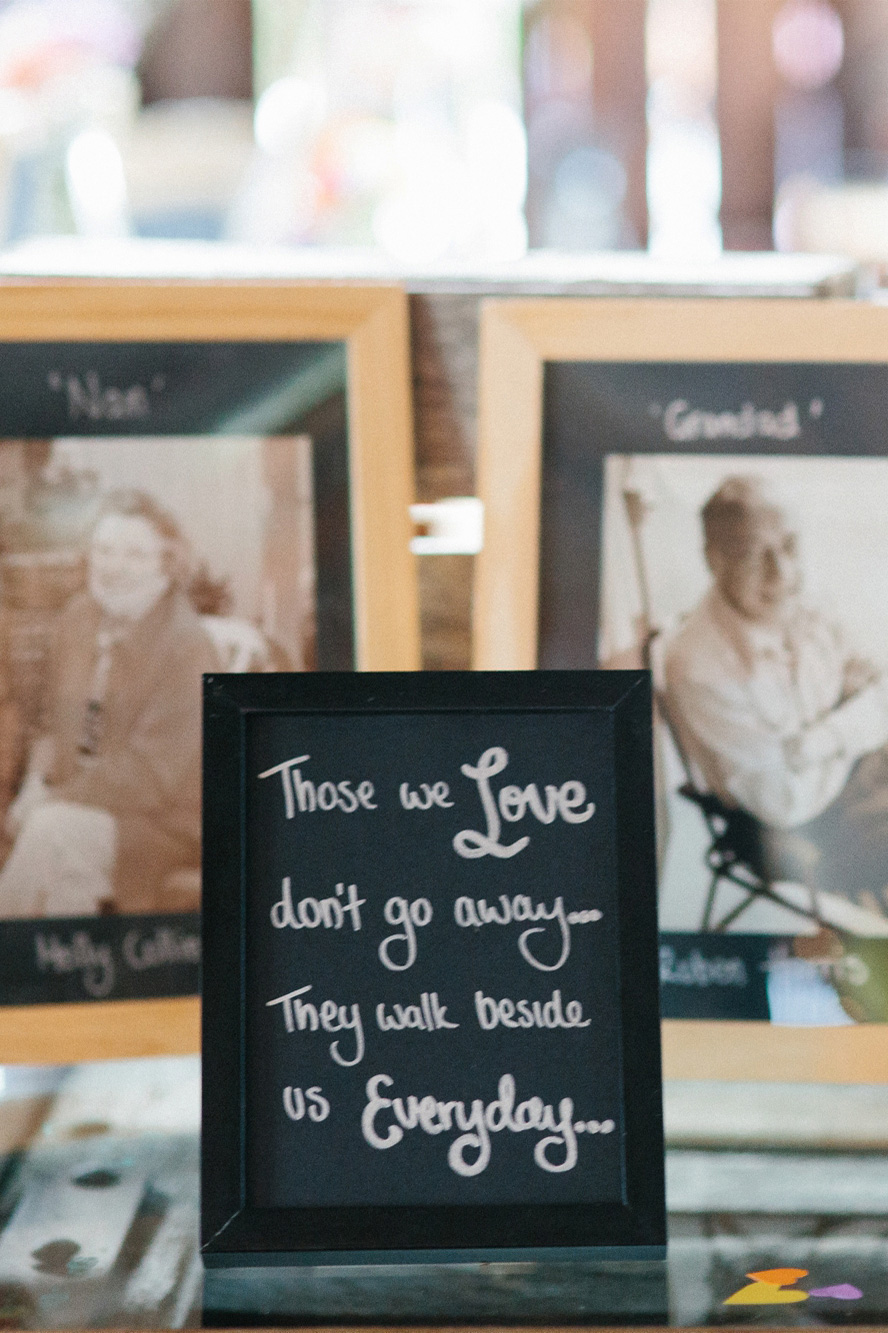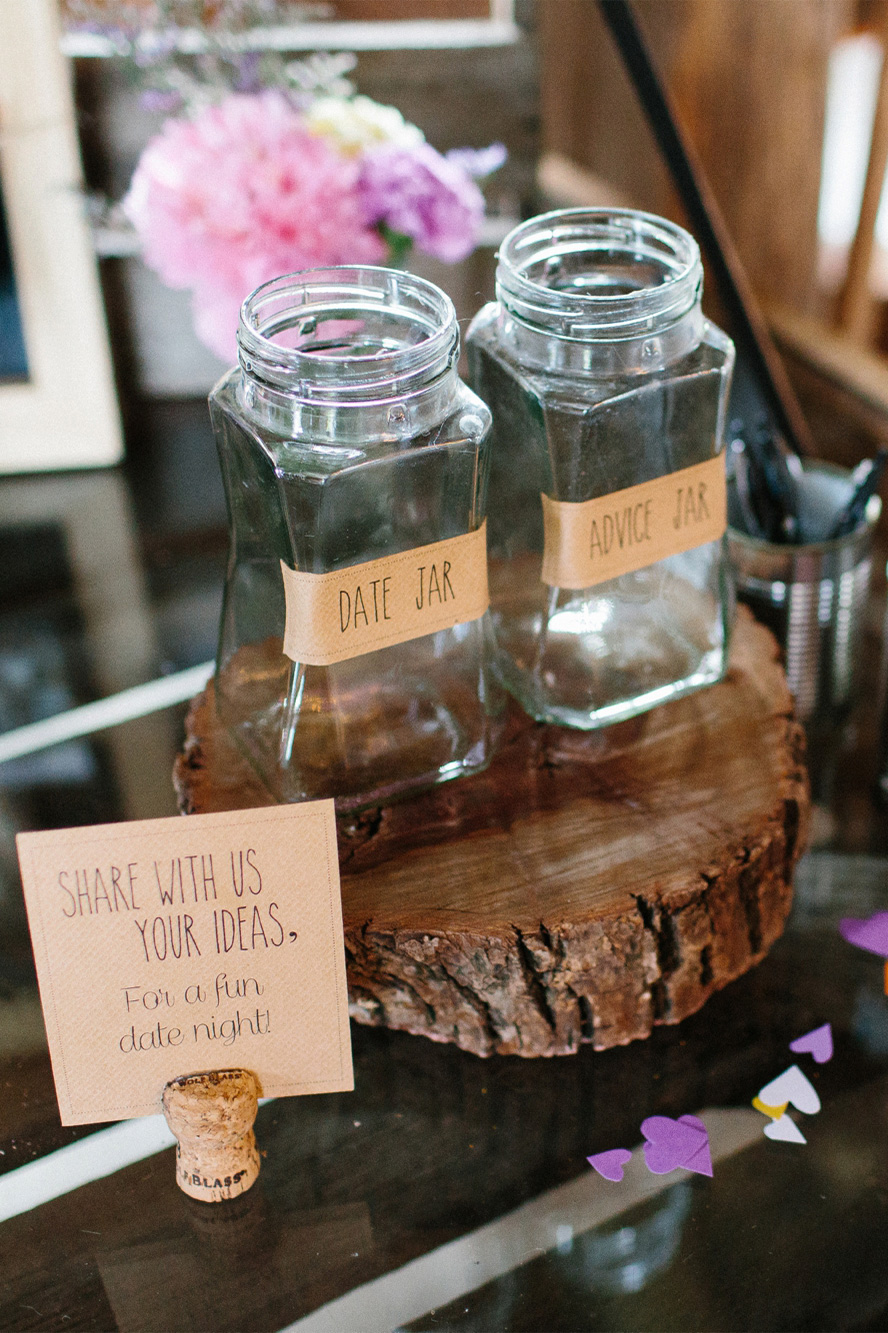 "We spent many weekends DIY-ing: painting, nailing, sawing, gluing," says Alyce.