They say your wedding day is the happiest day of your life – but the day this couple became engaged gives that a run for its money.
Emily Carter, 24, had always wanted to get married to James Stanton, also 24, but he was a little more reluctant, not feeling as passionate about marriage as his eager girlfriend. After several years together he made the suggestion they design an engagement ring. "Obviously I was over the moon with his suggestion and off we went to get the ring designed," smiles Emily.
Fast forward three months and the Nyngan, NSW couple were visiting family on the coast. "James and I had been trying for a baby for over 12 months with no success, and I happened to find out that I was finally pregnant that morning," explains Emily. She decided to surprise him later in the day during a walk on the beach. Little did she know, James had the ring in his pocket with plans of his own! "Before he had even put the ring on my finger I pulled out the pregnancy test and told him we were having a baby," says Emily. "You could imagine the emotions as we stood there in shock that both events had just occurred."
They married at their destination wedding at Intercontinental Fiji with 55 guests on September 18, 2015. "With all of the engagement and wedding excitement we managed to keep the whole pregnancy a secret and we announced it at the wedding," says Emily.
Photos courtesy of Nadi Bay Photography.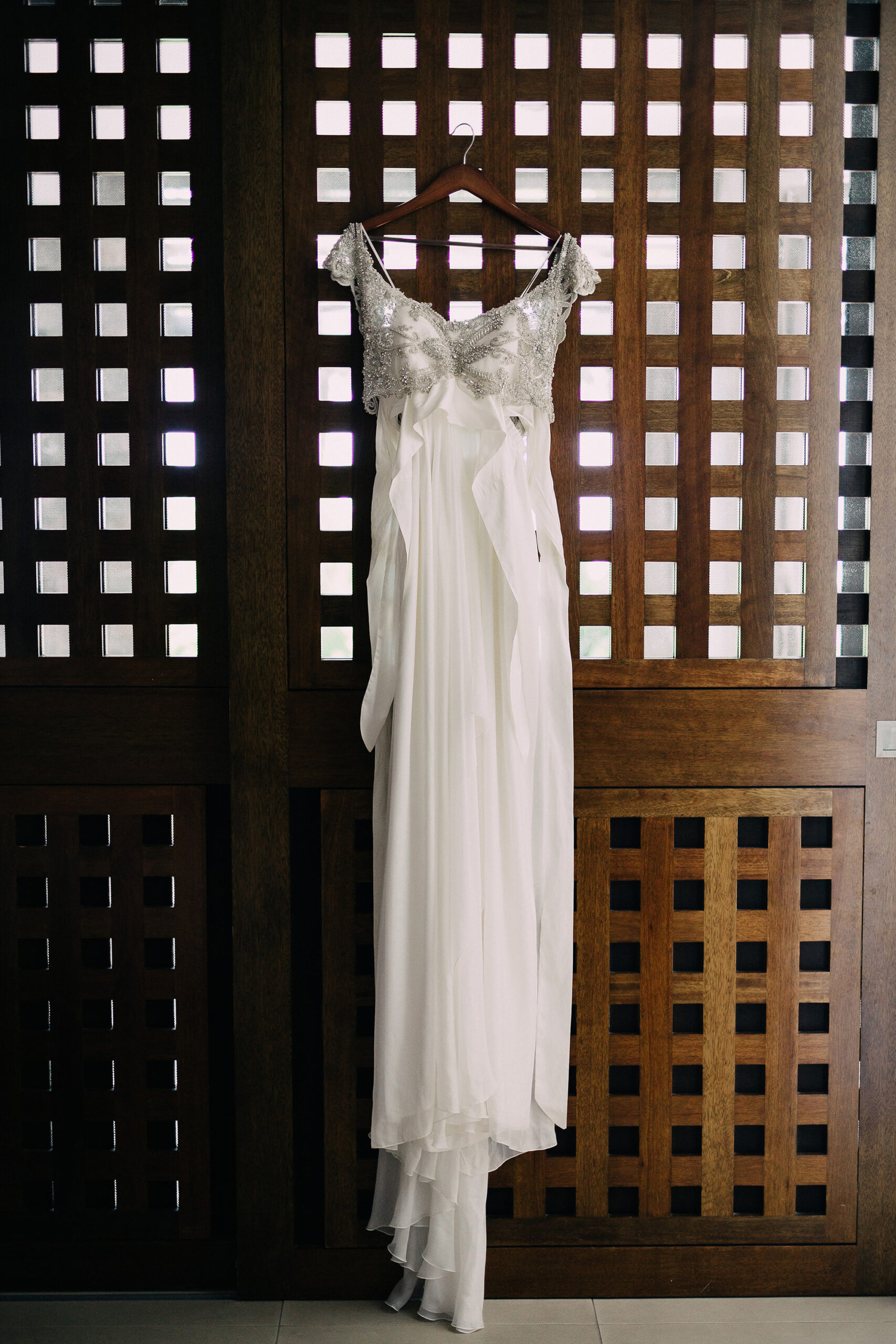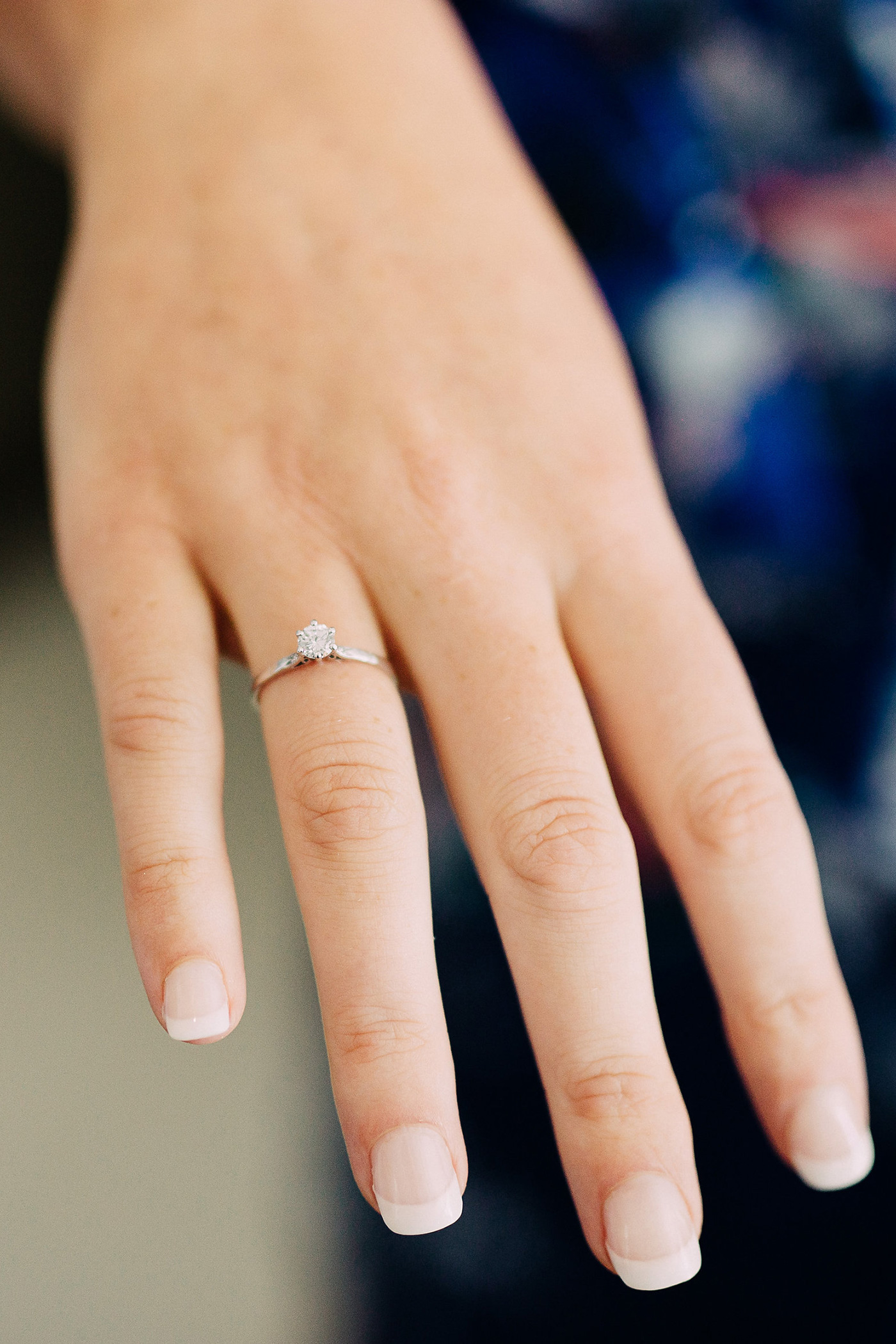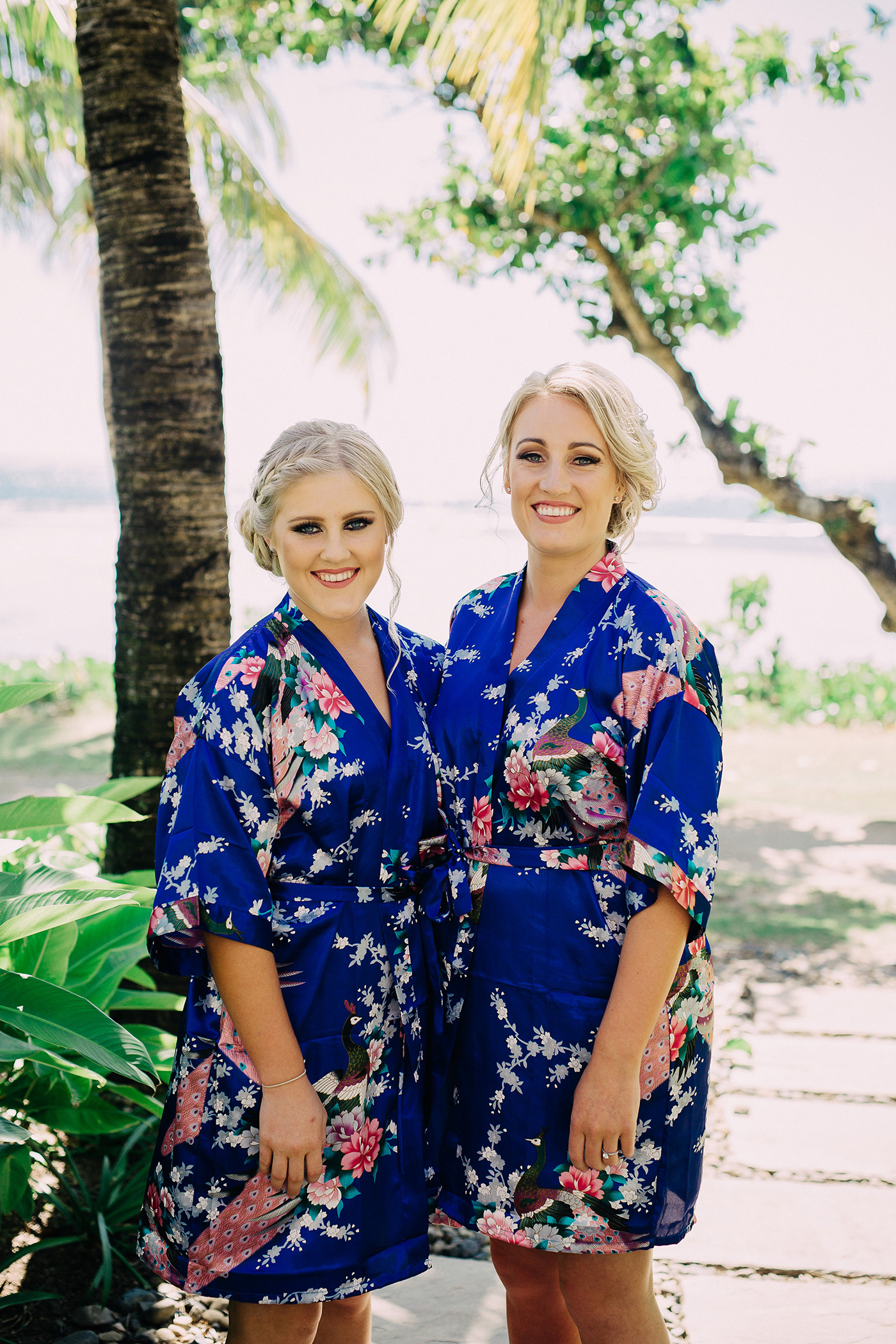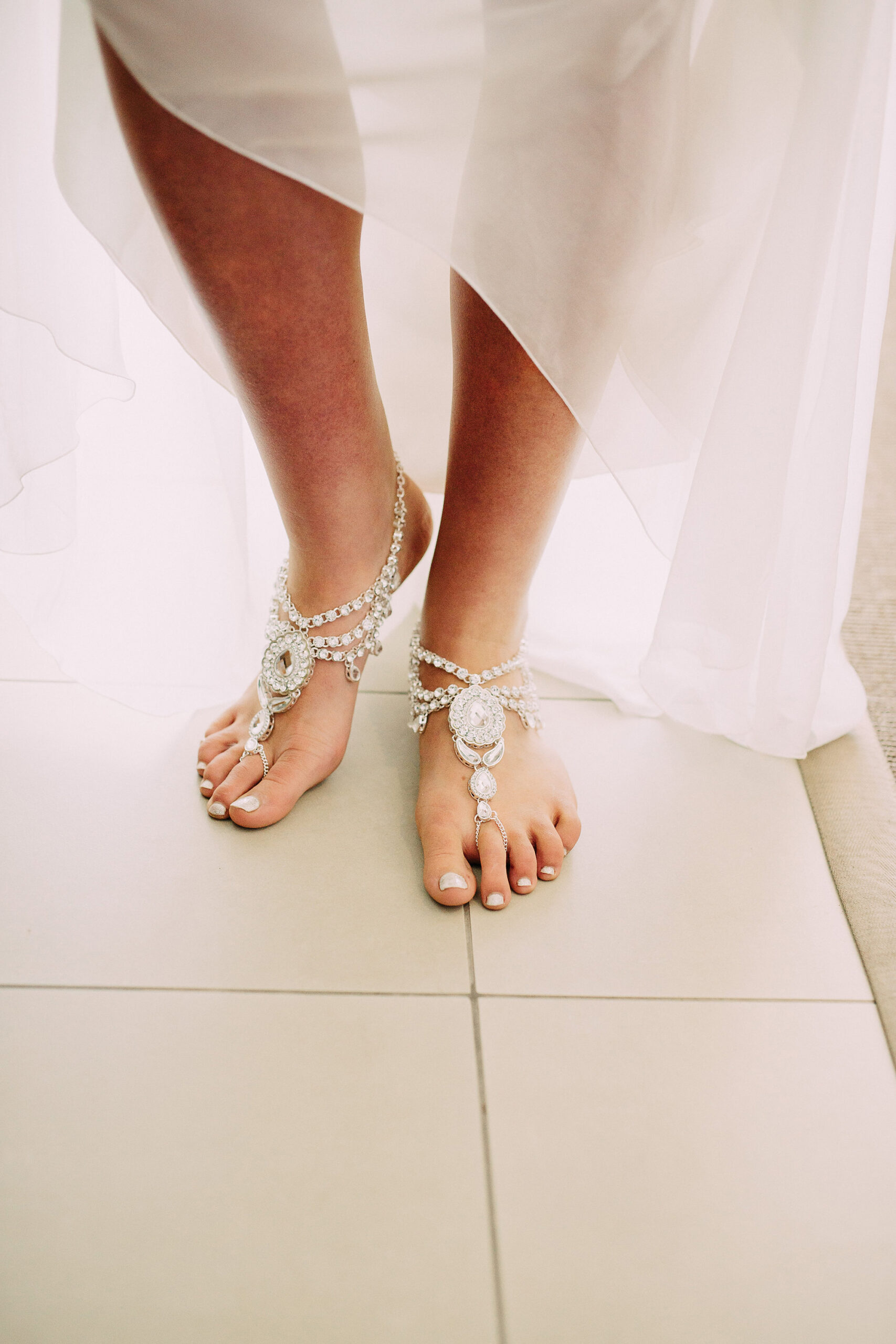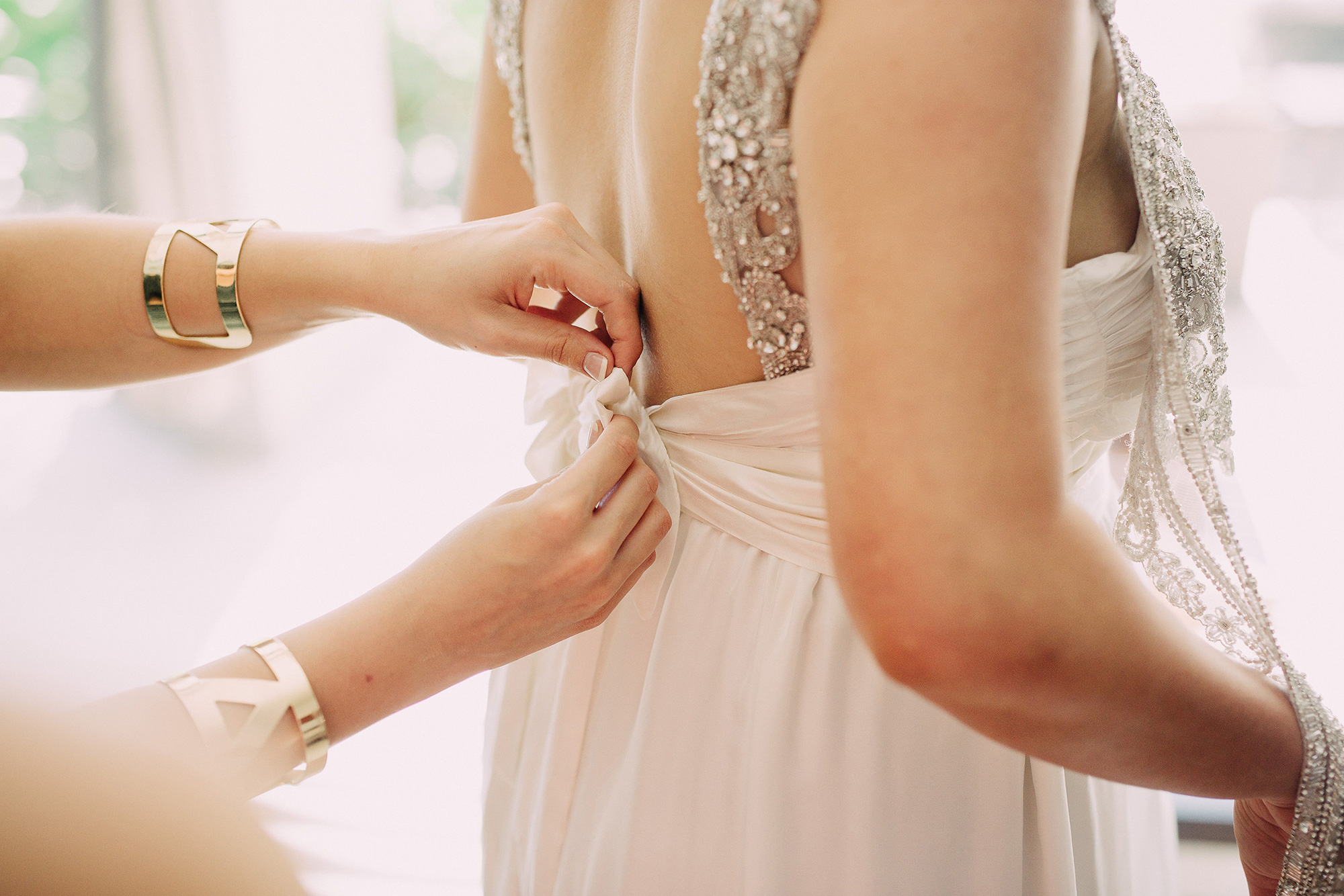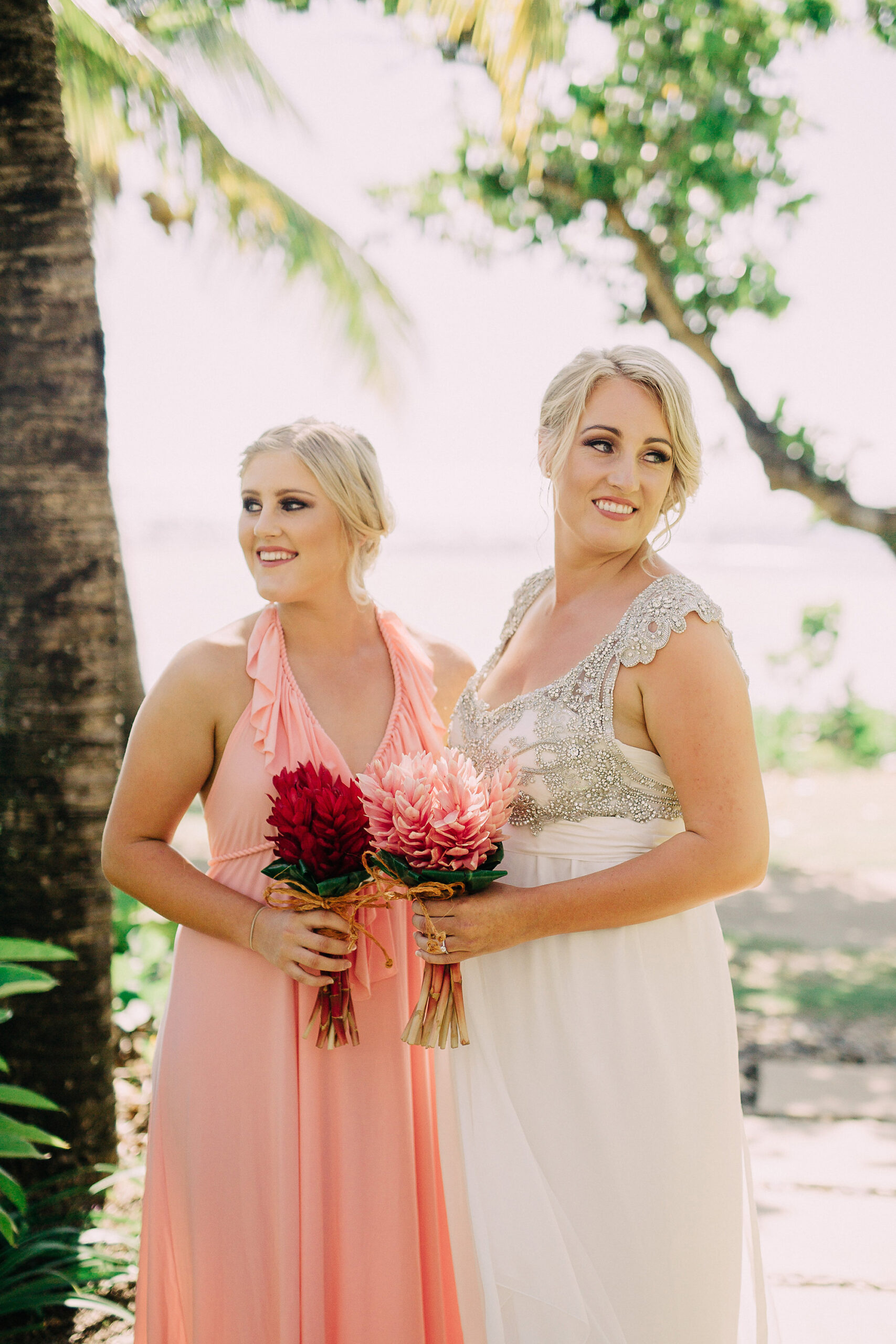 Emily found her elegant Grecian-style gown at Anna Campbell Bridal in Melbourne.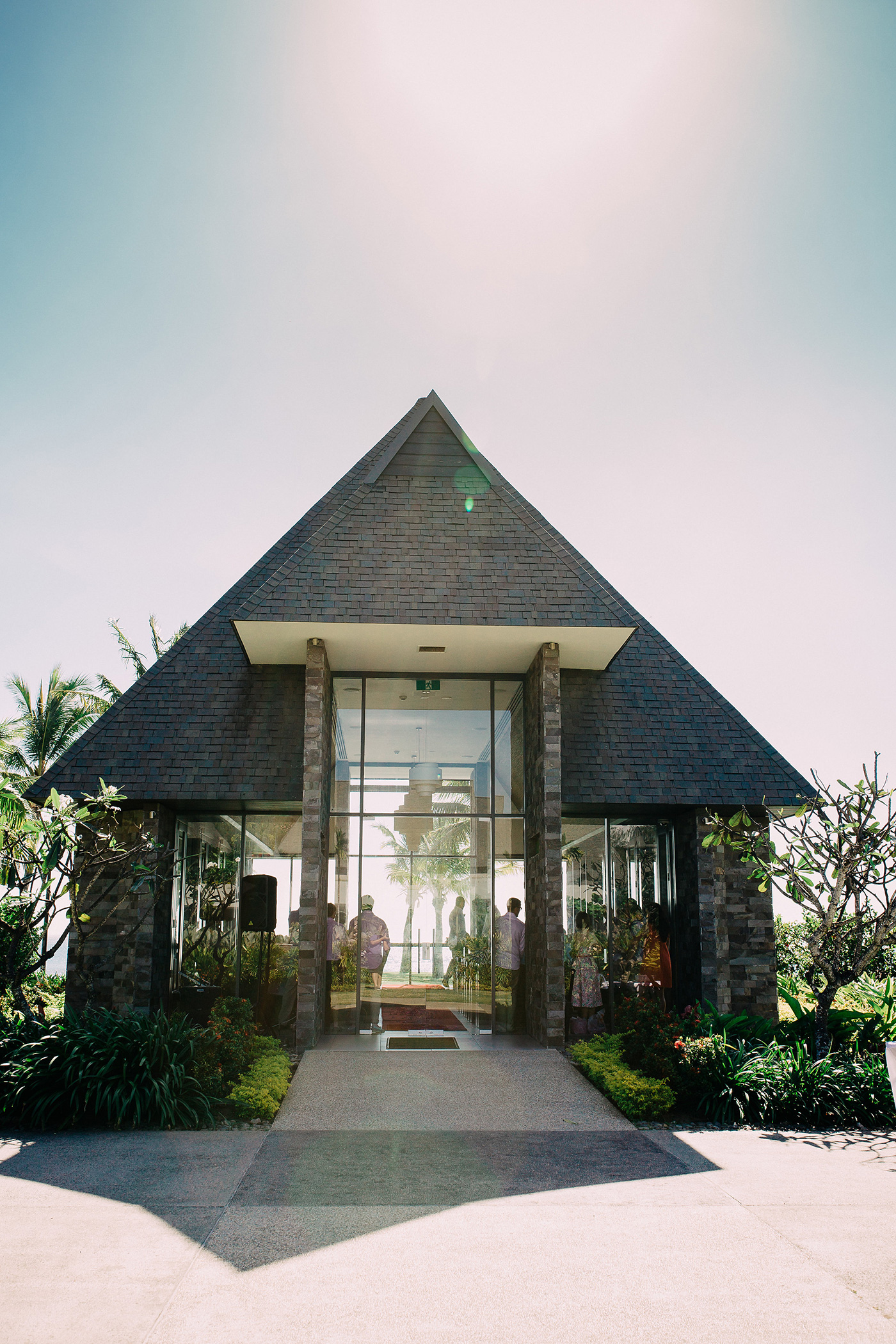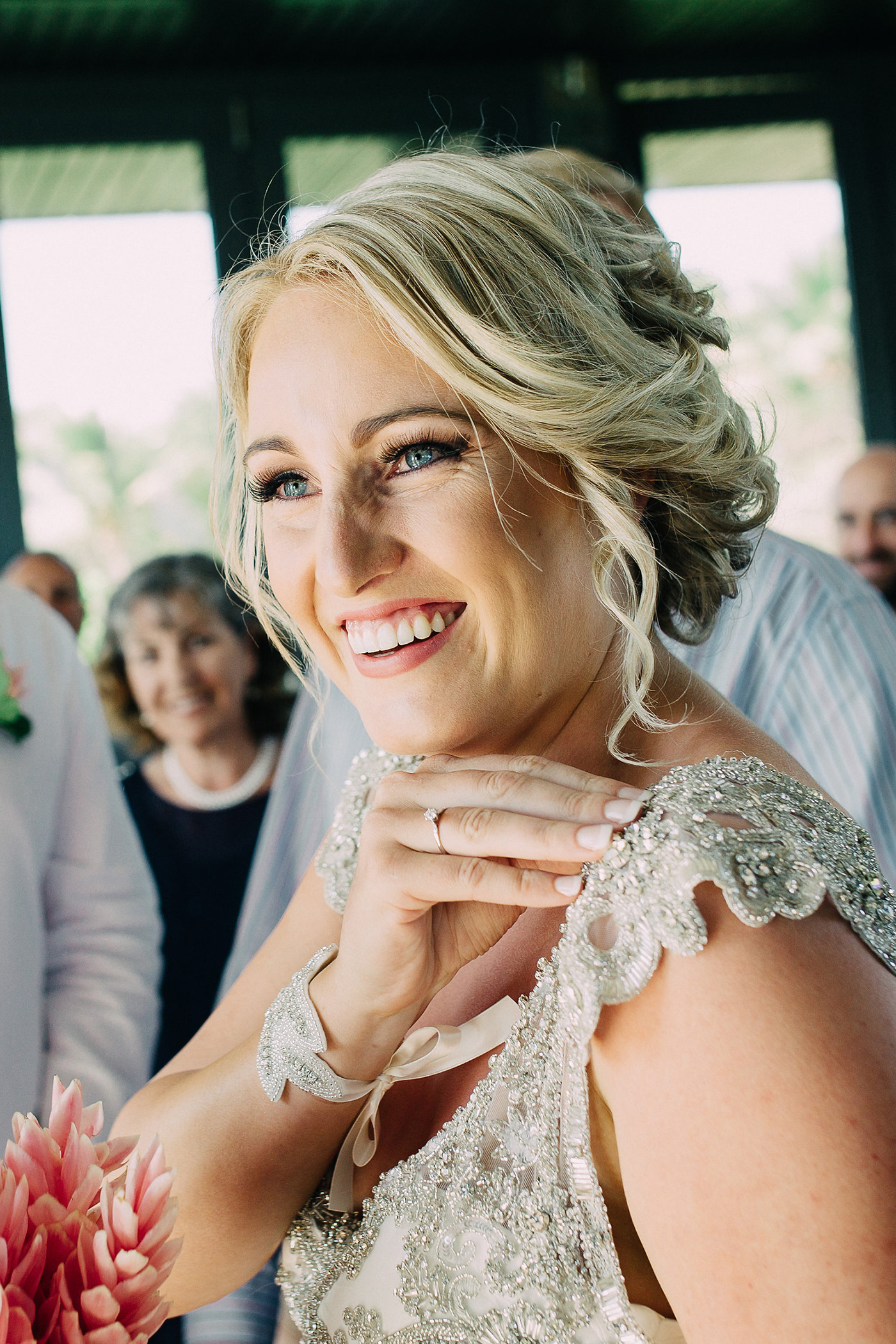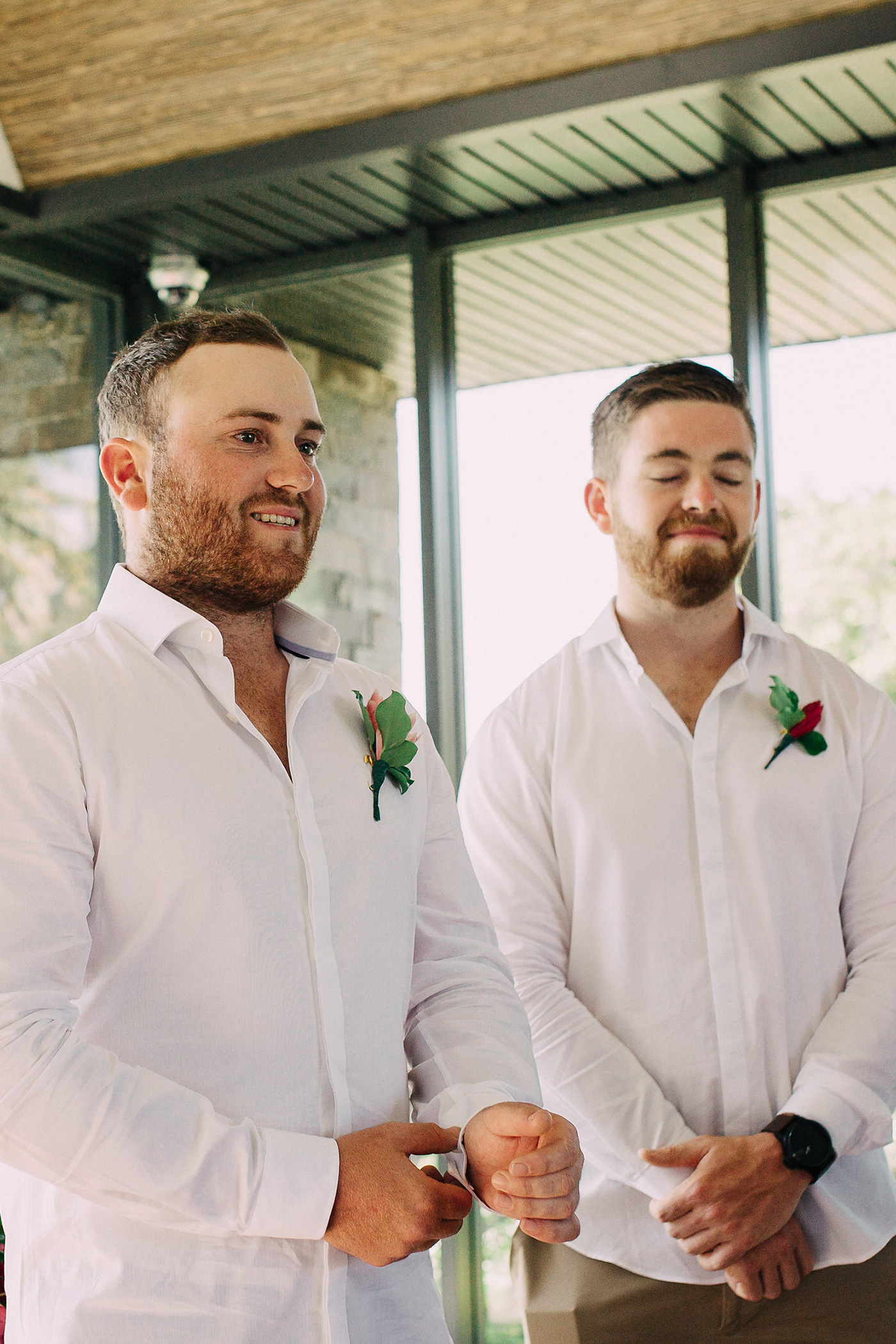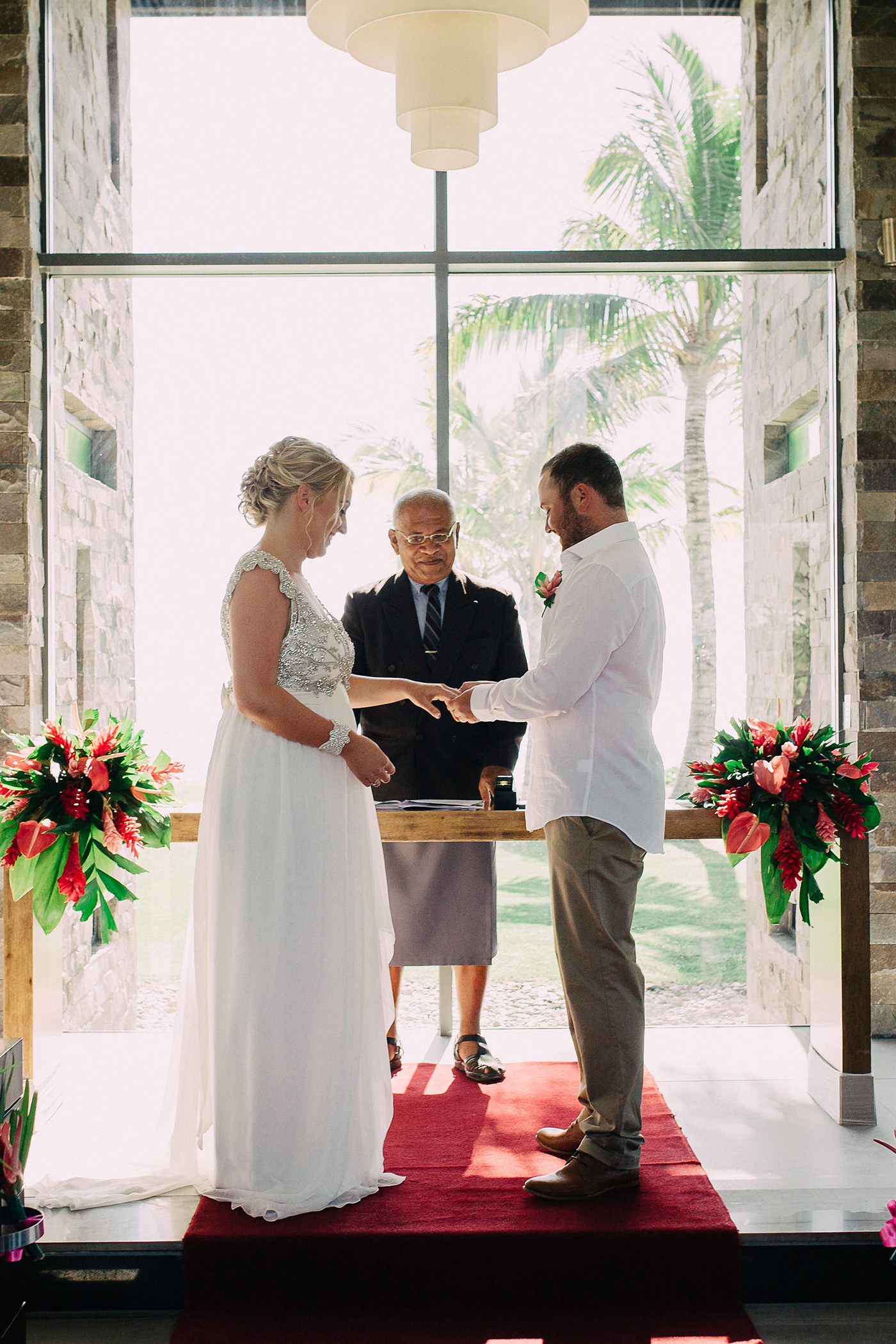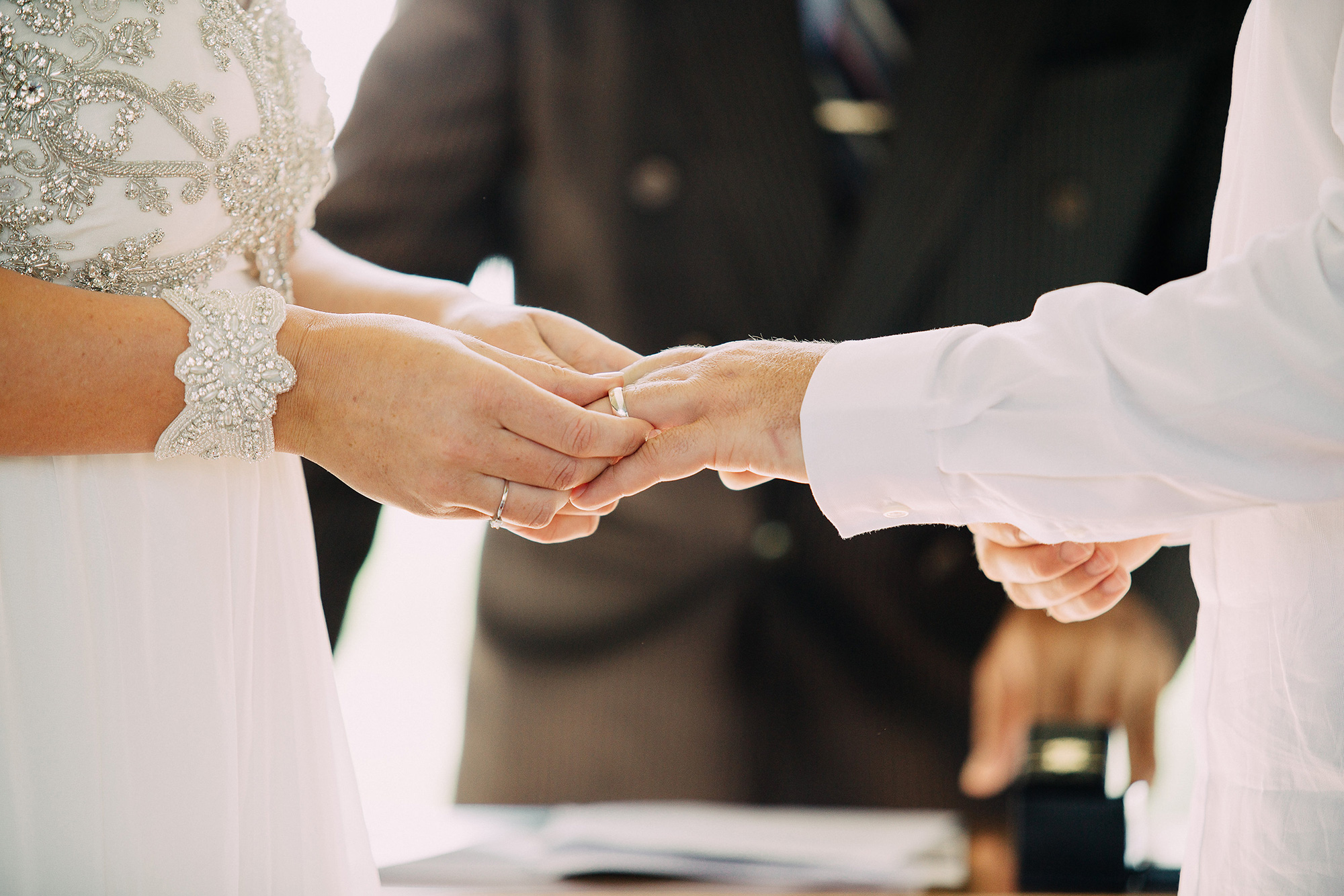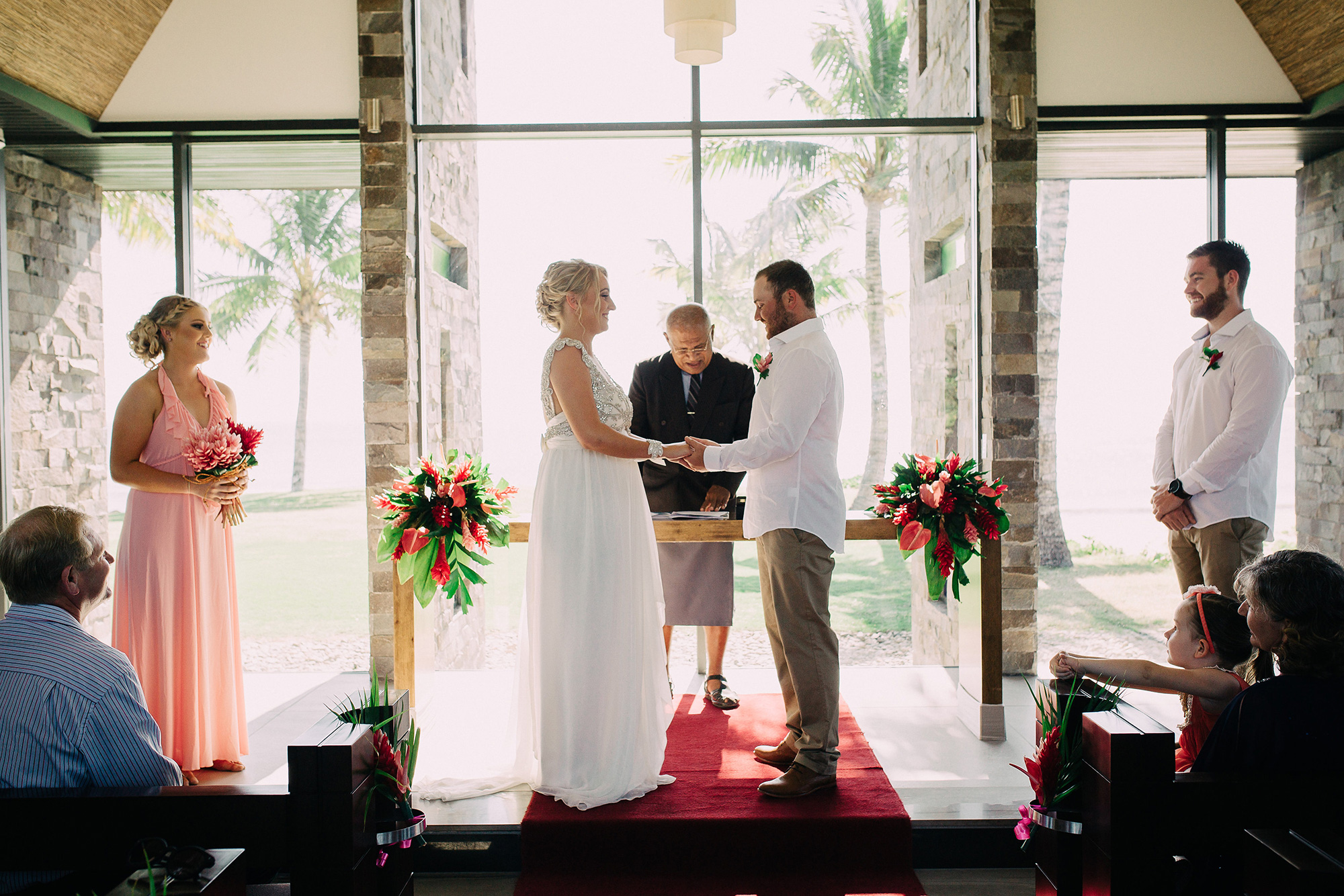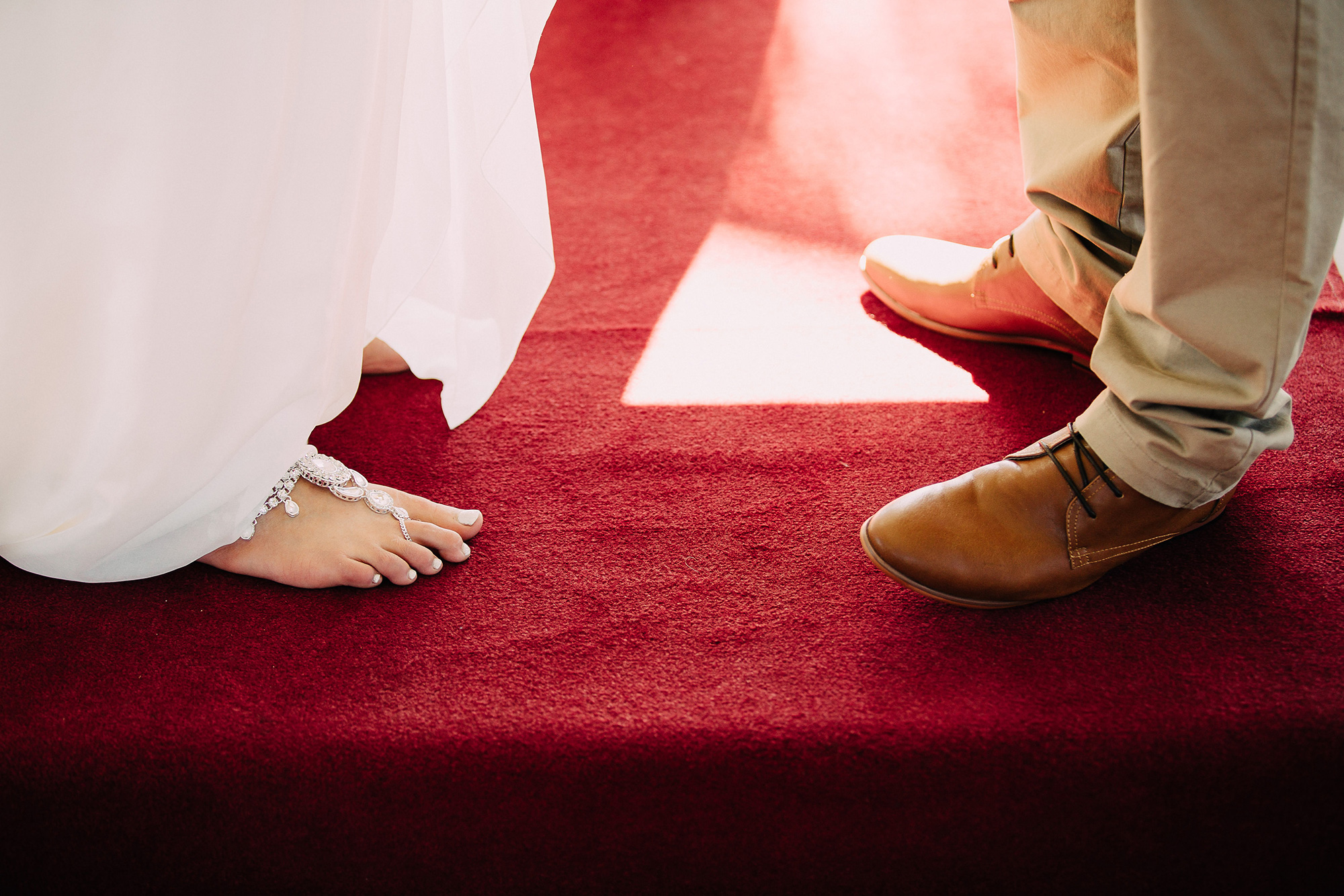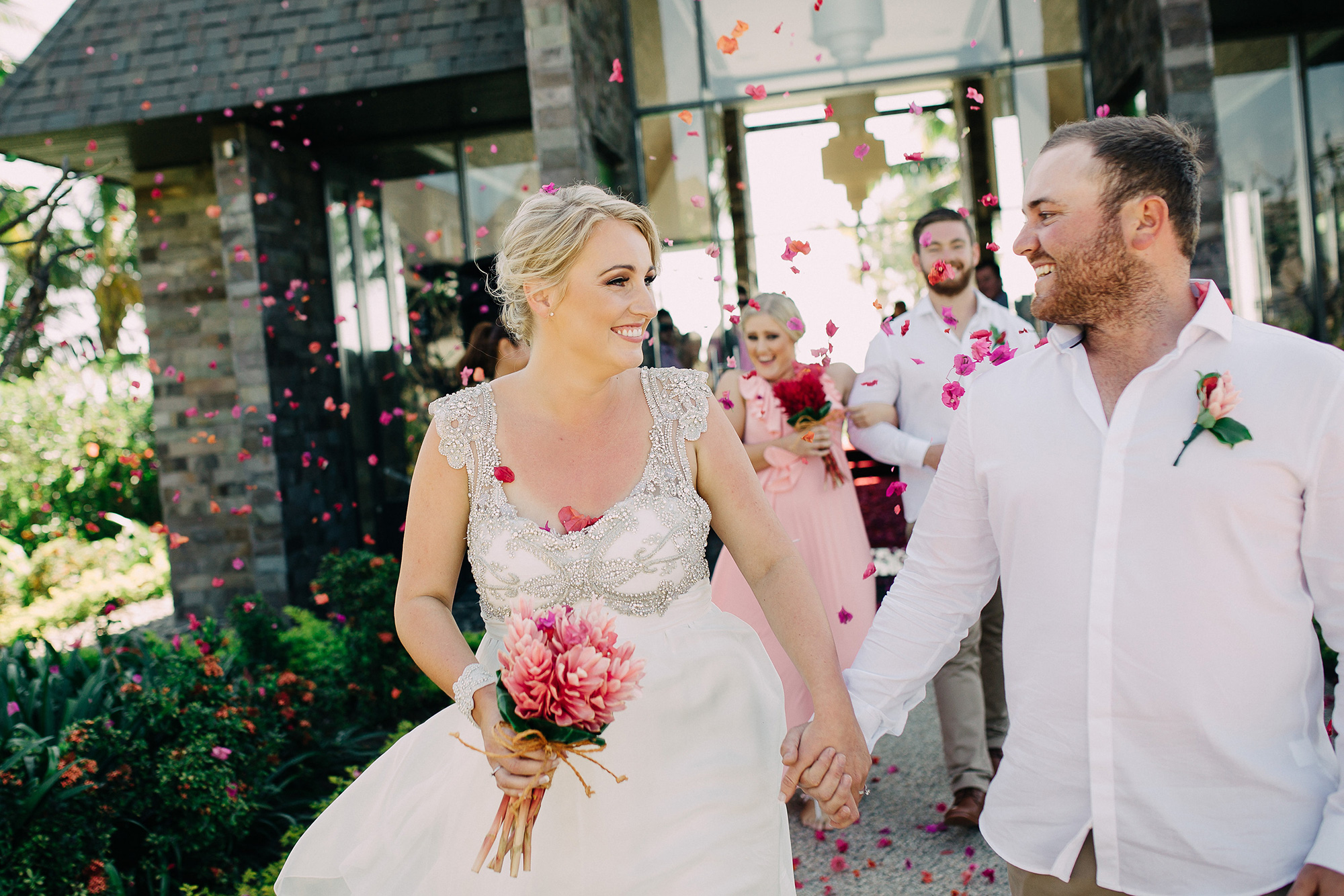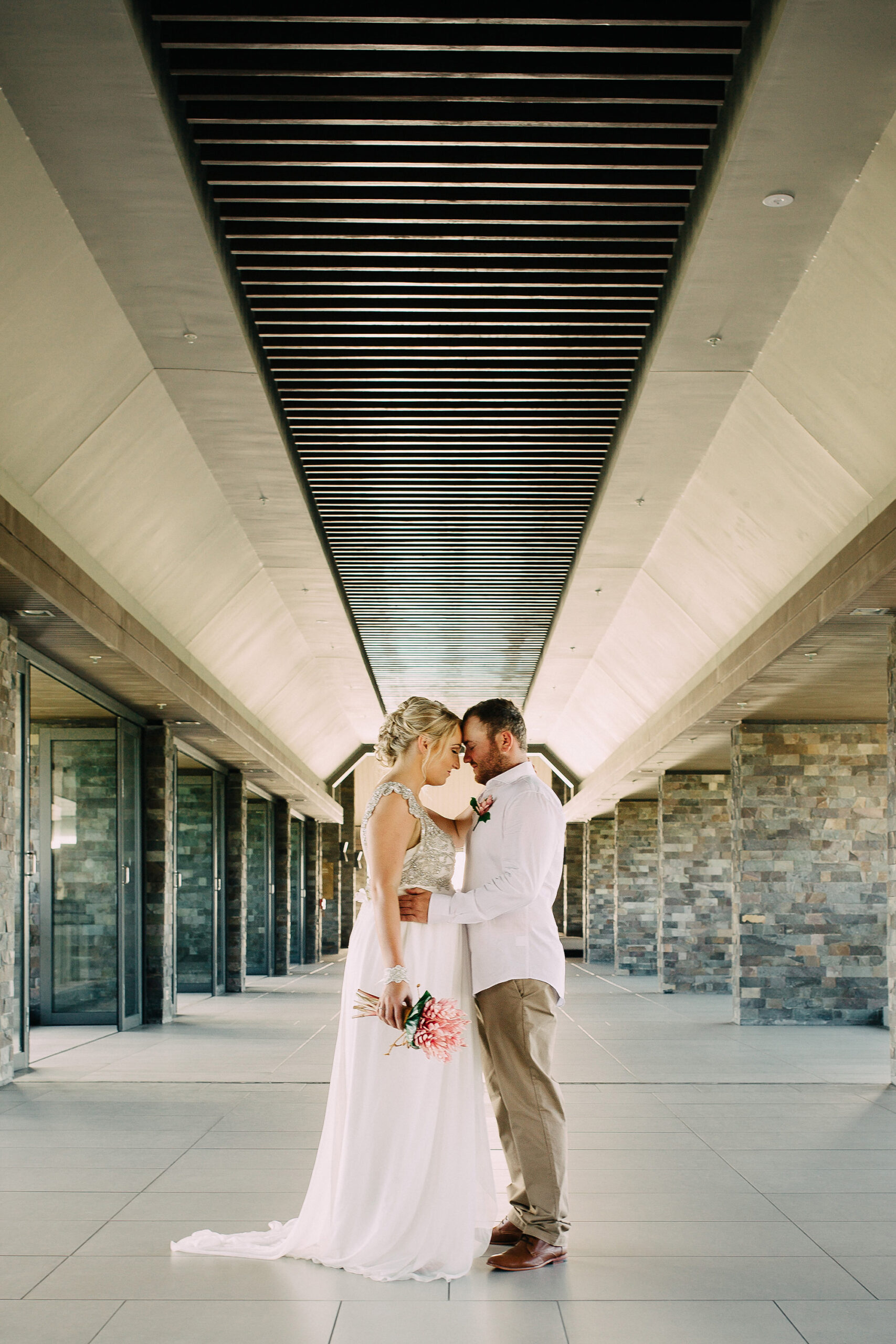 James' smart casual look of a crisp white shirt and chinos were sourced from Myer.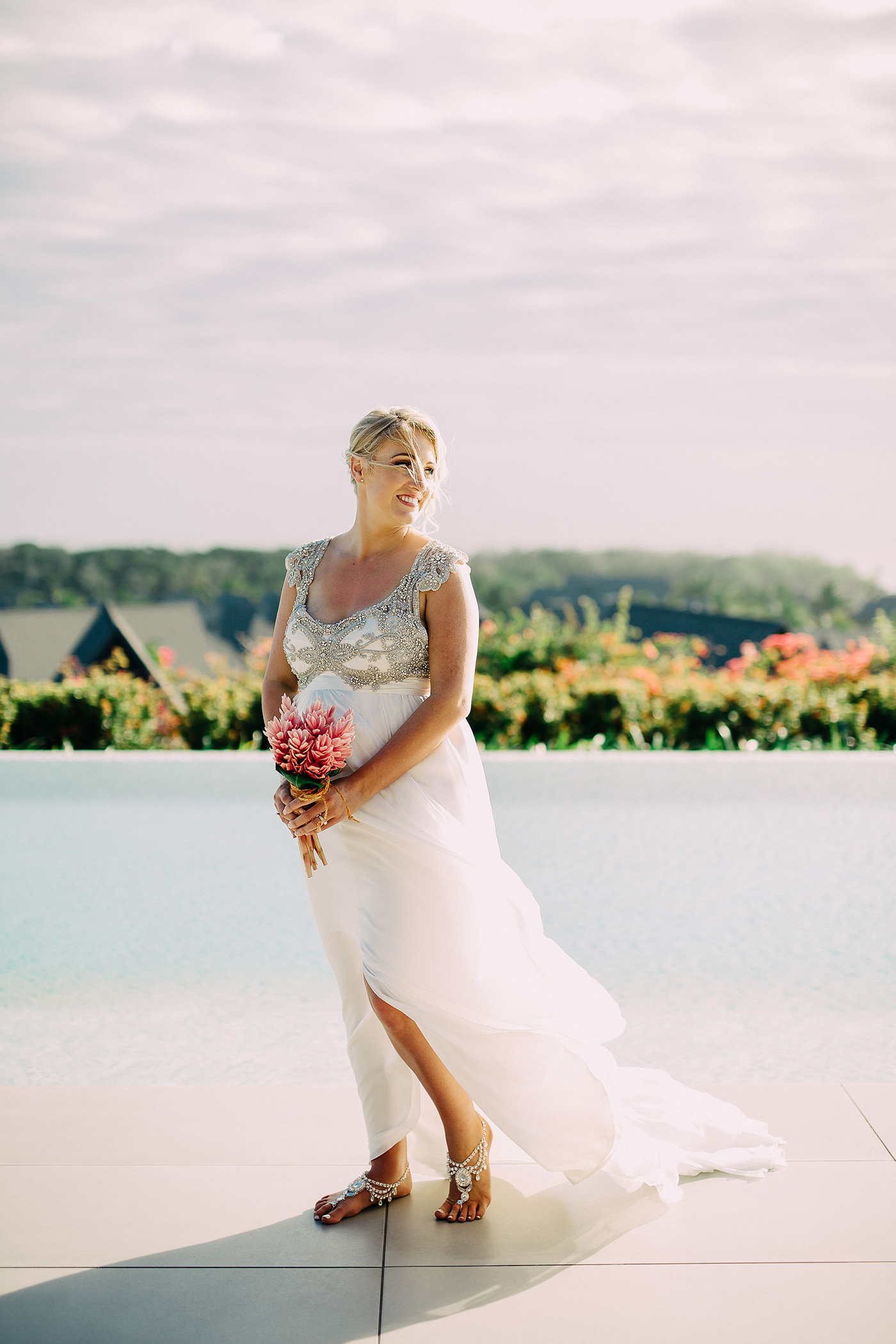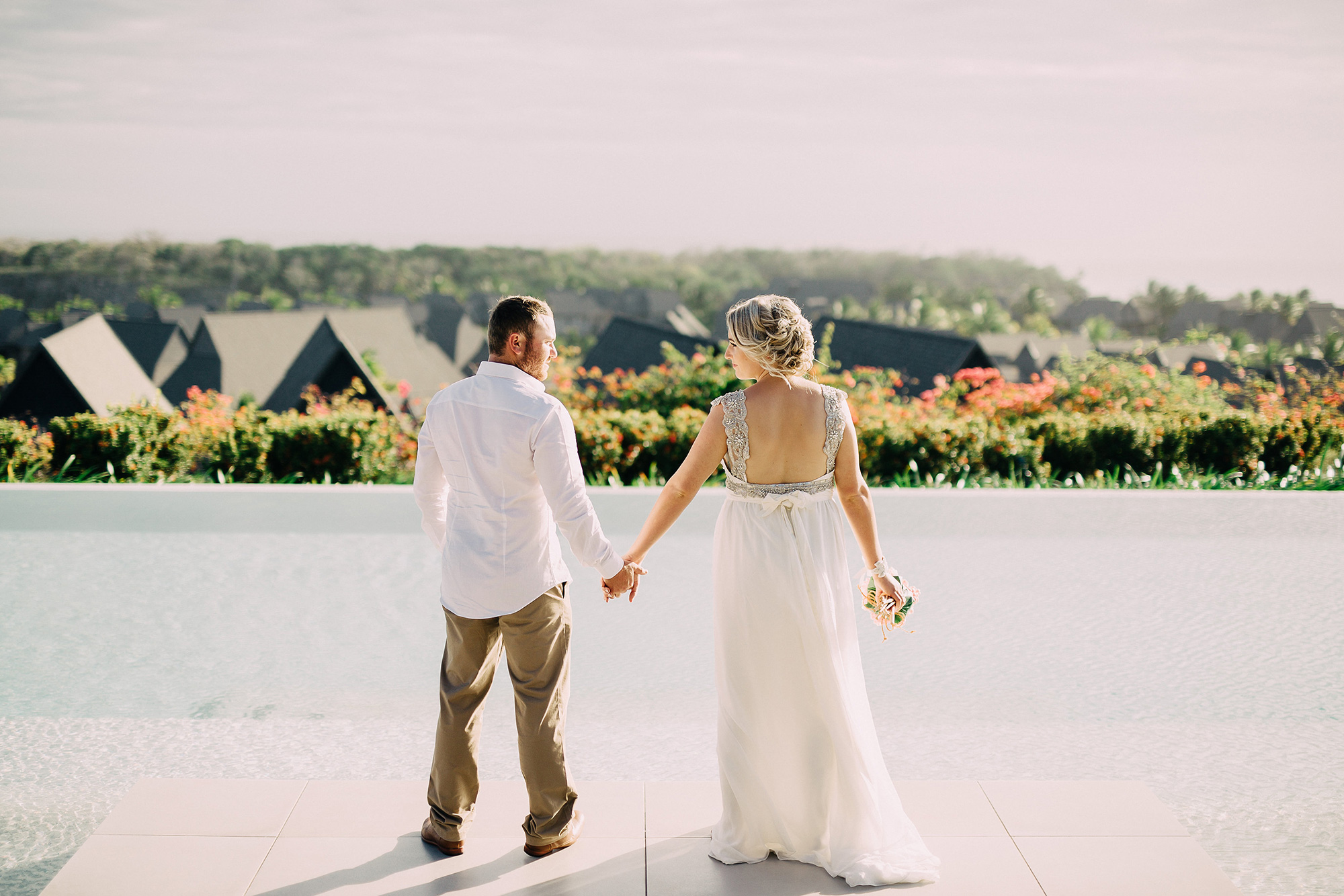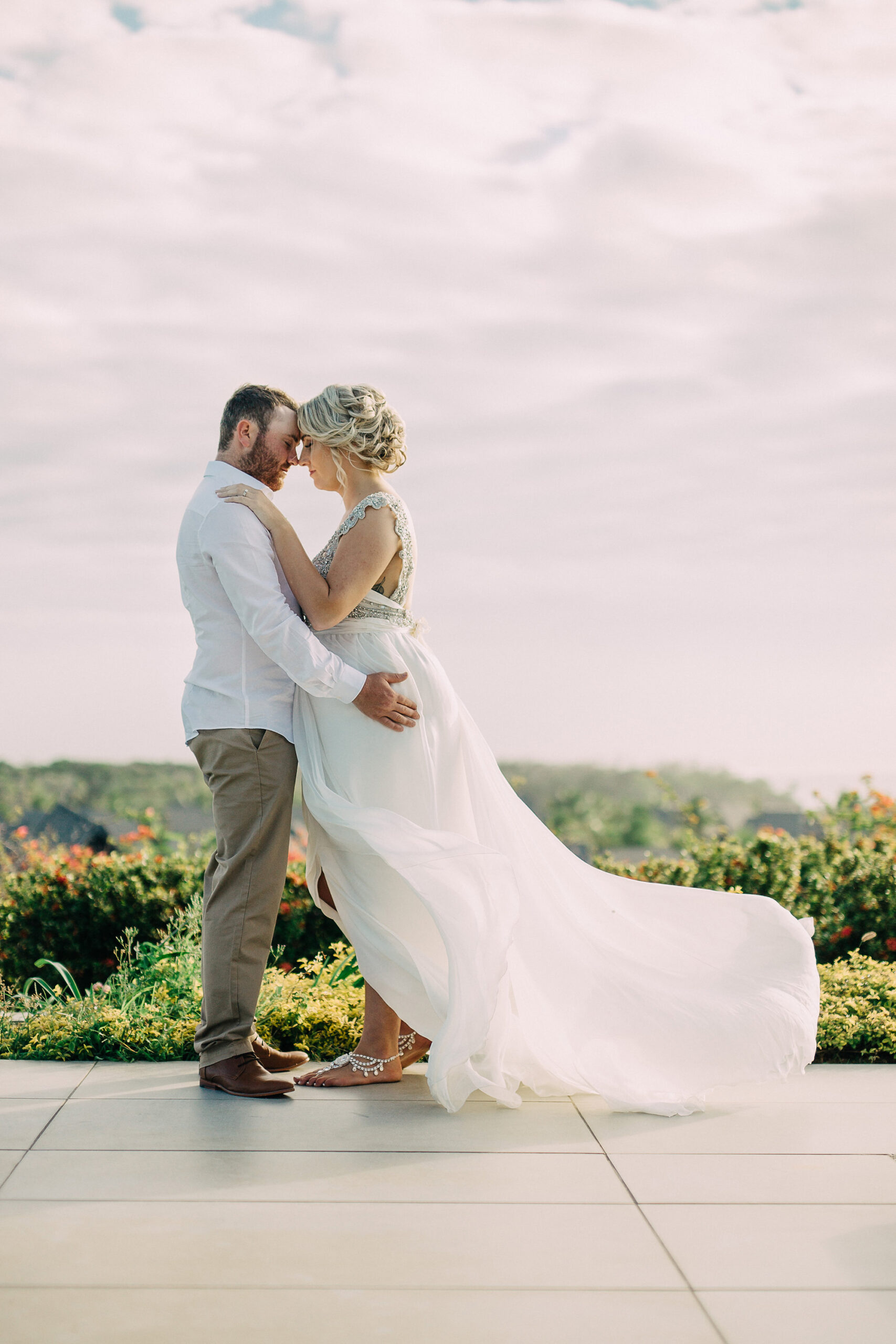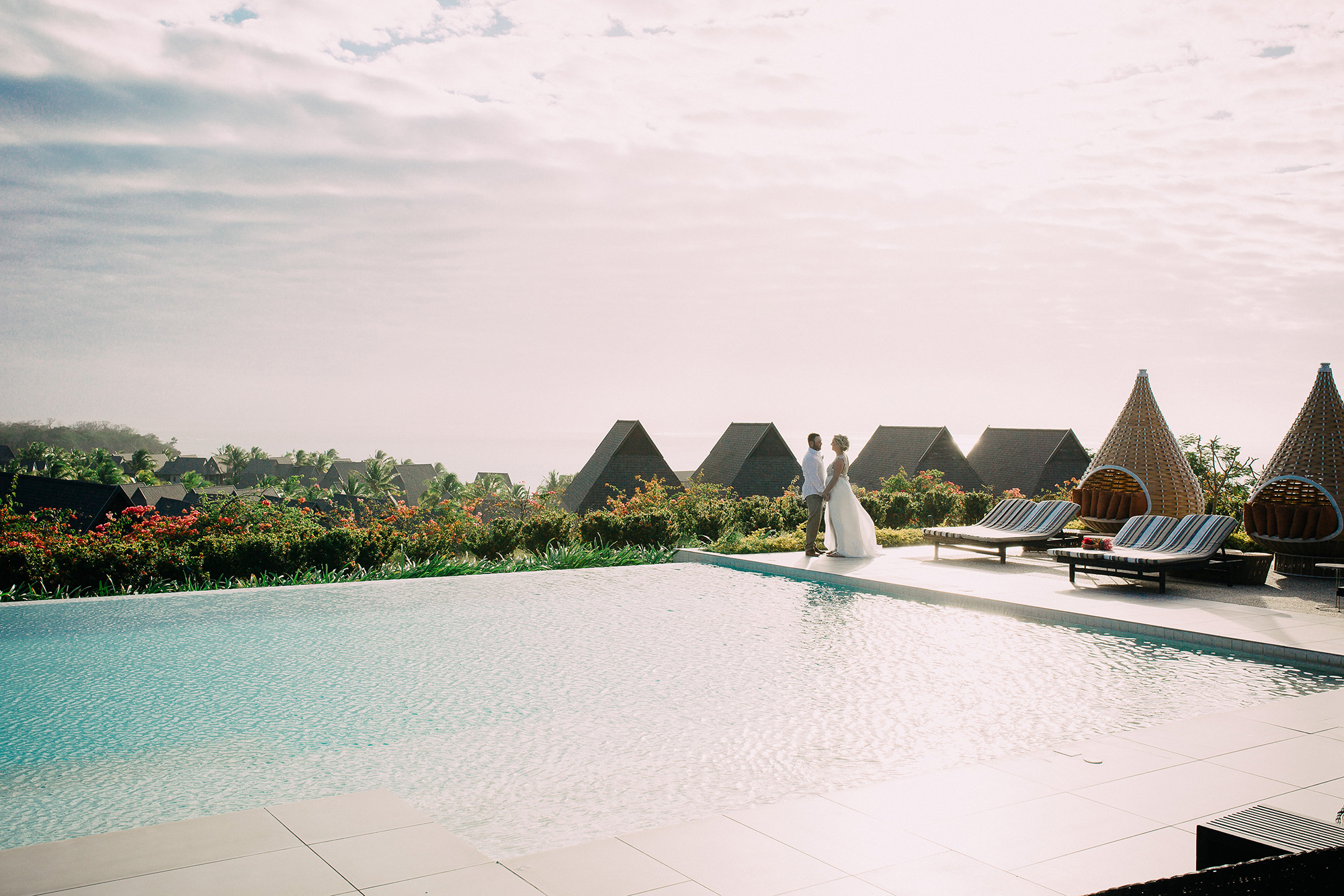 "2015 has certainly been our year," says Emily.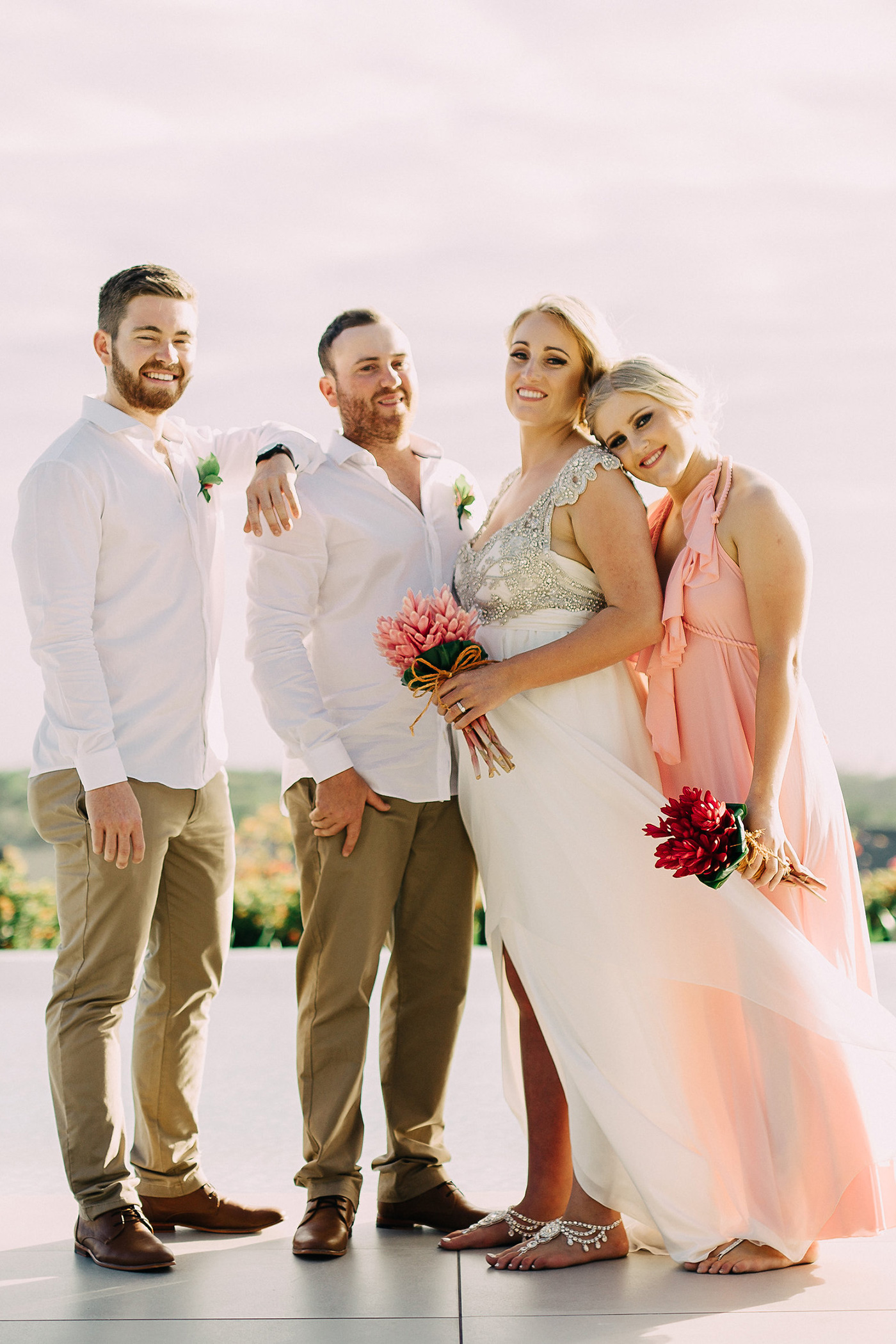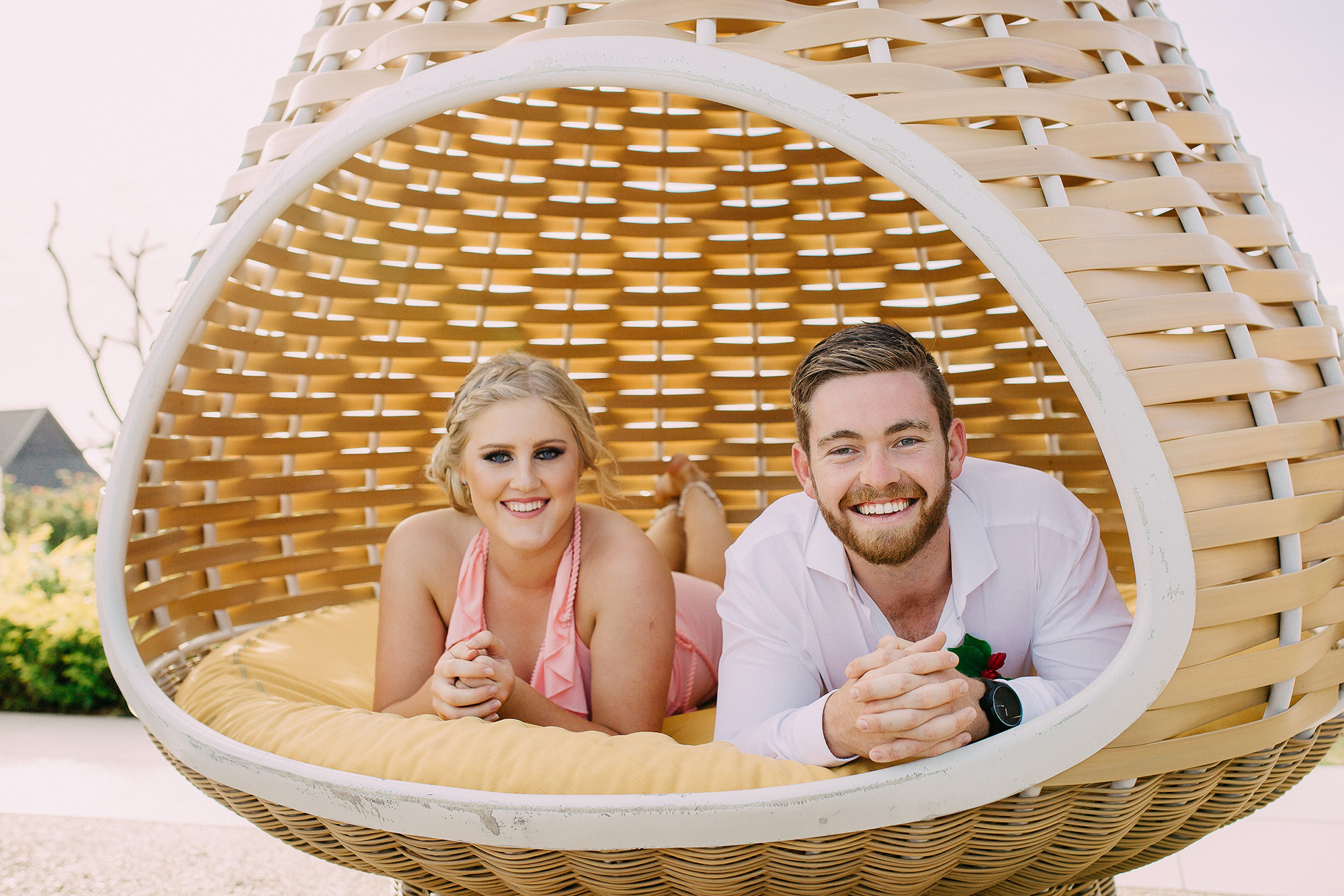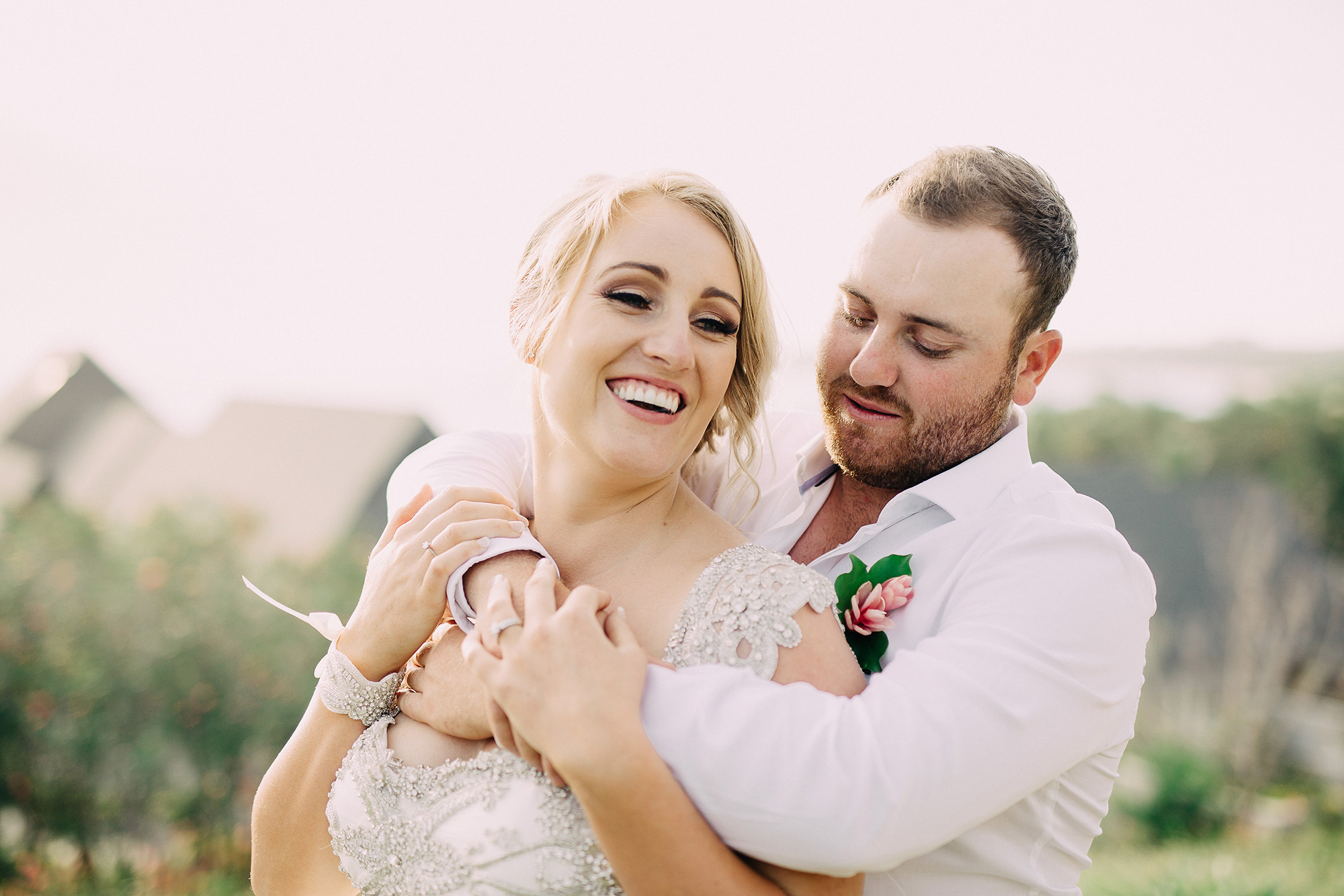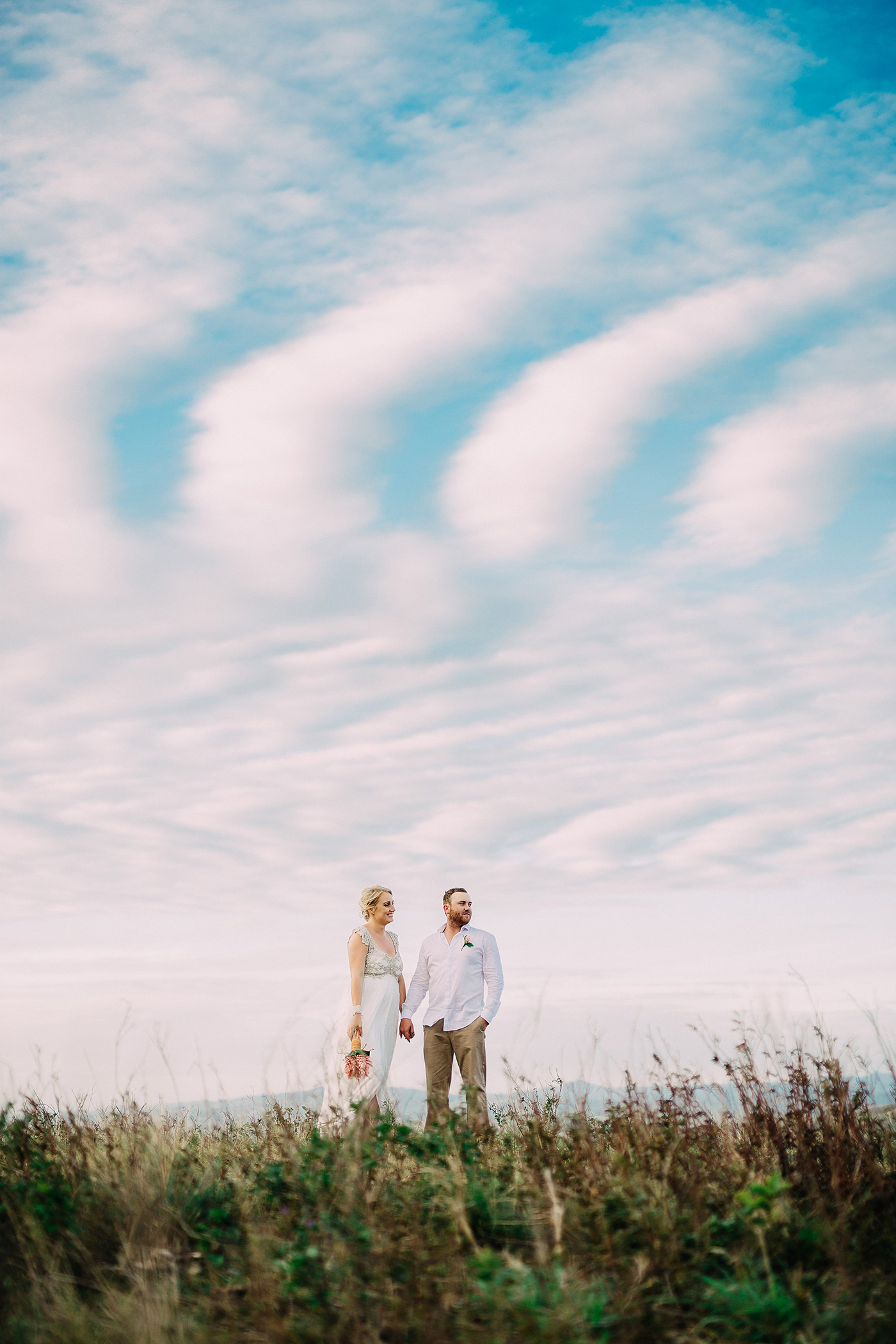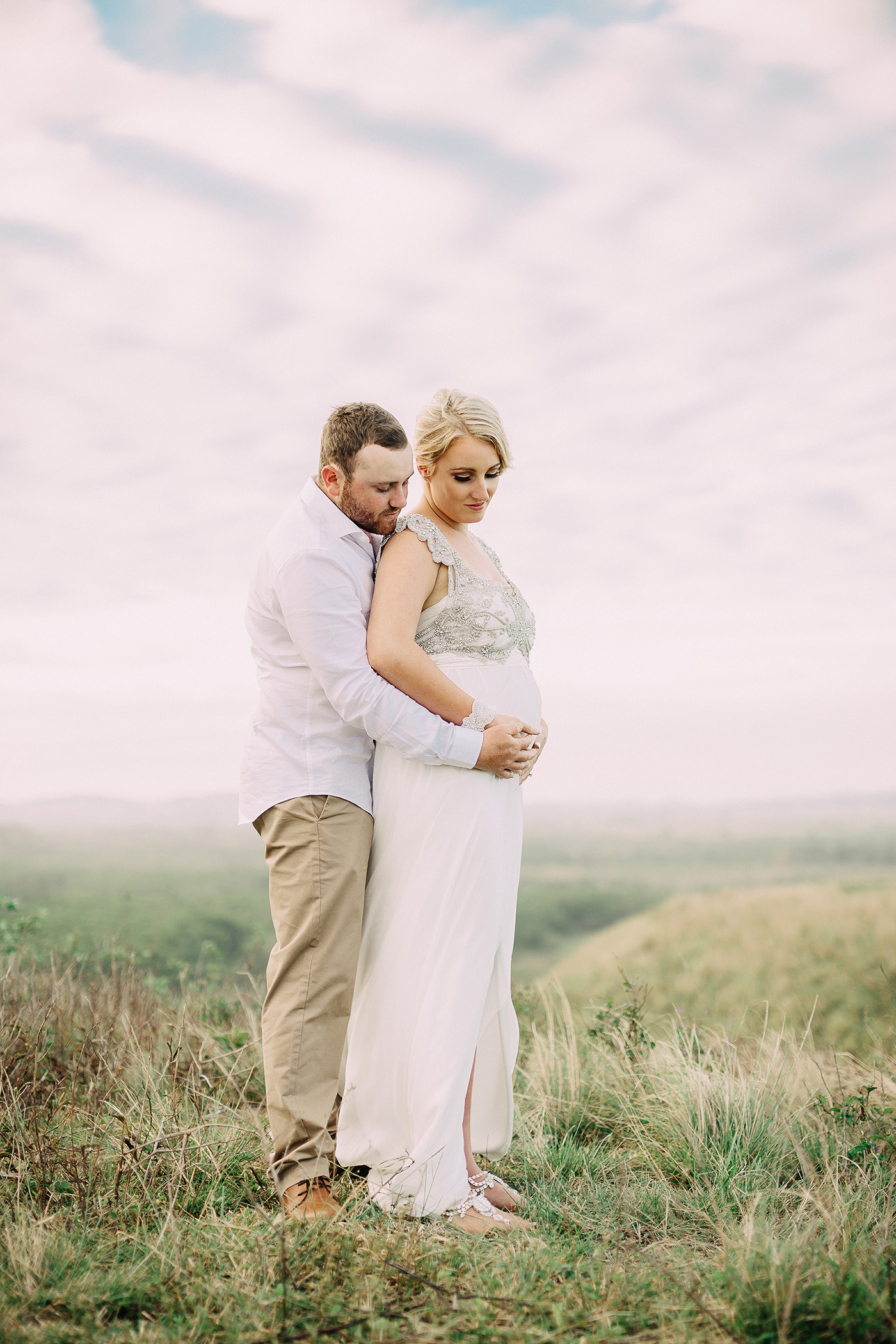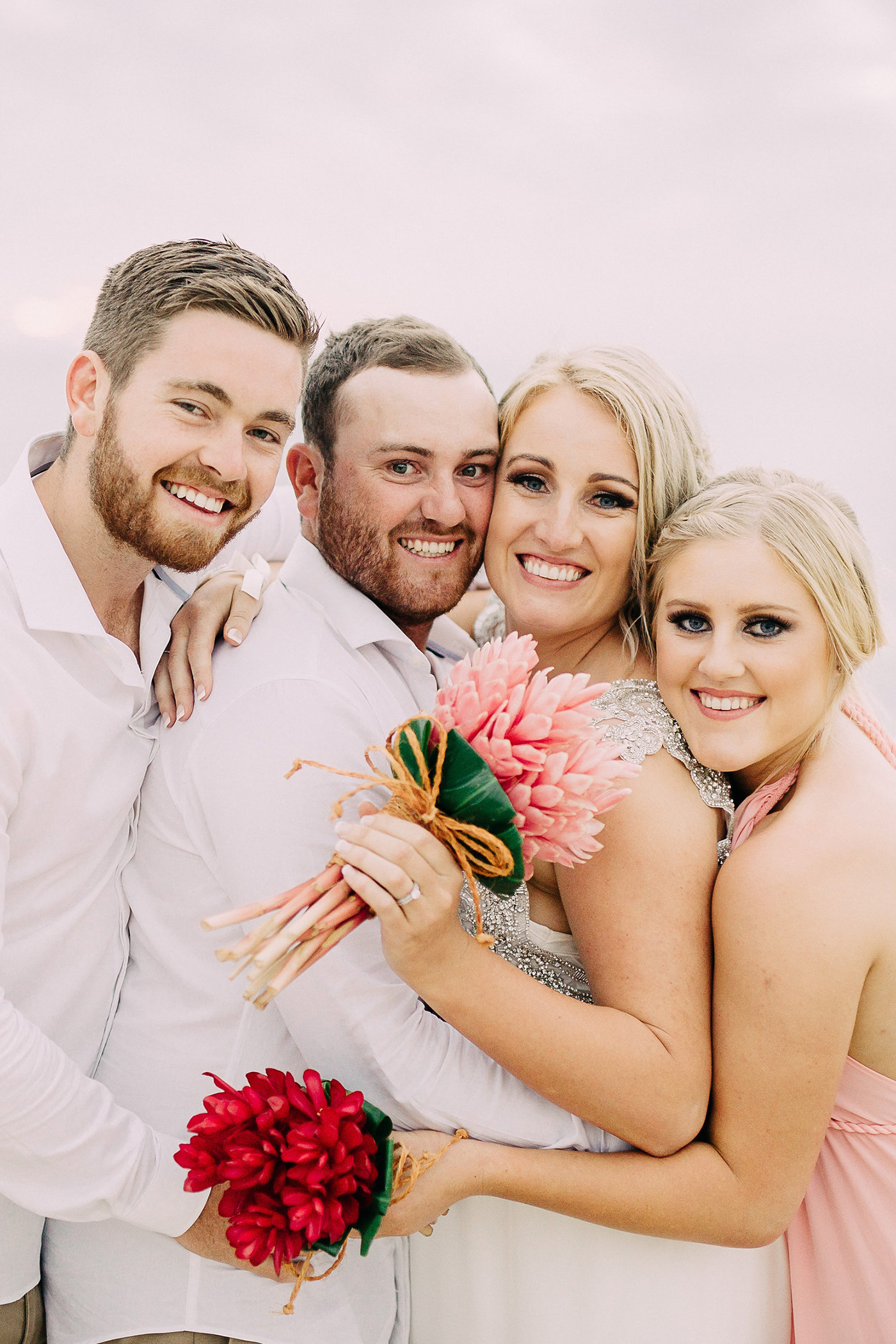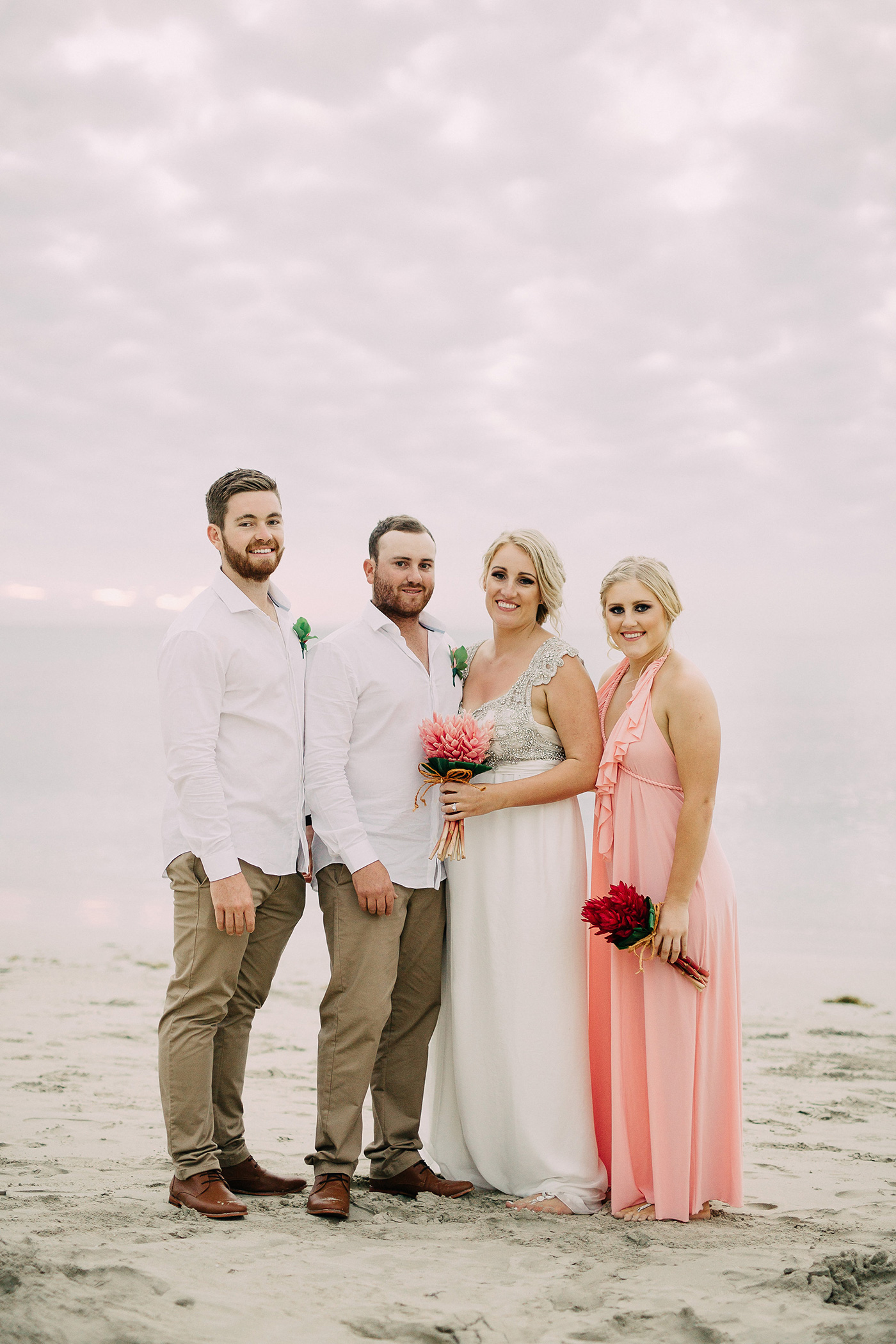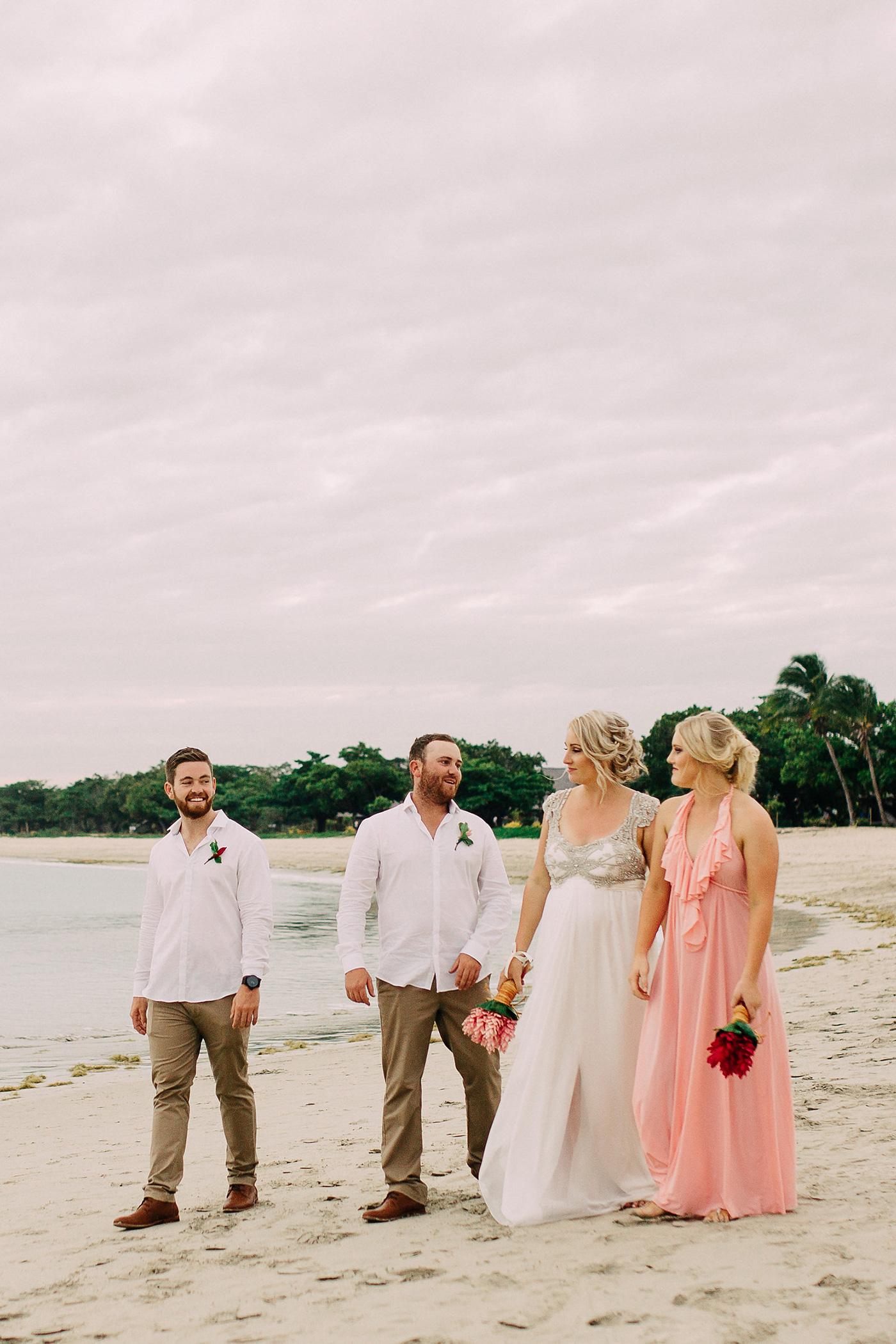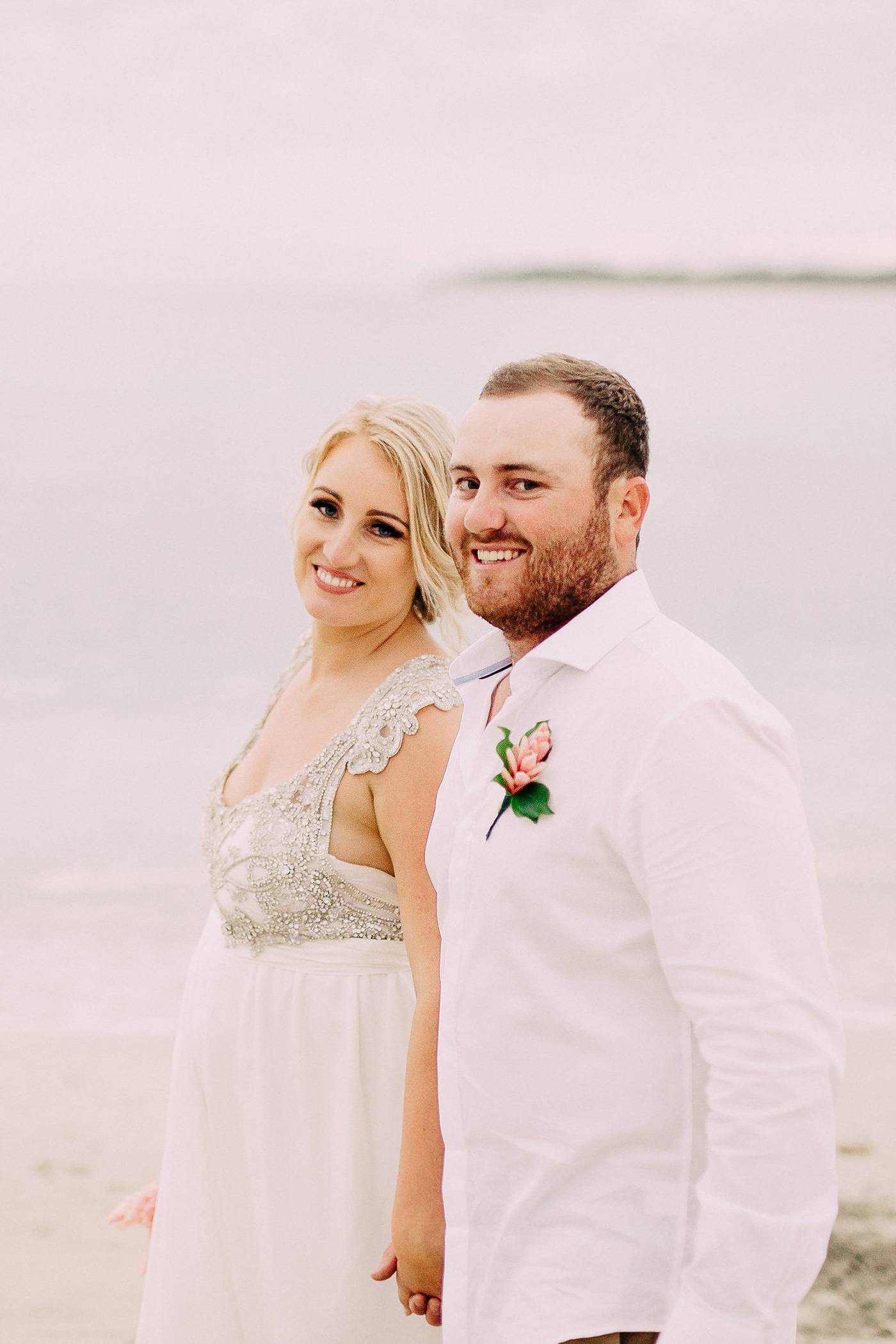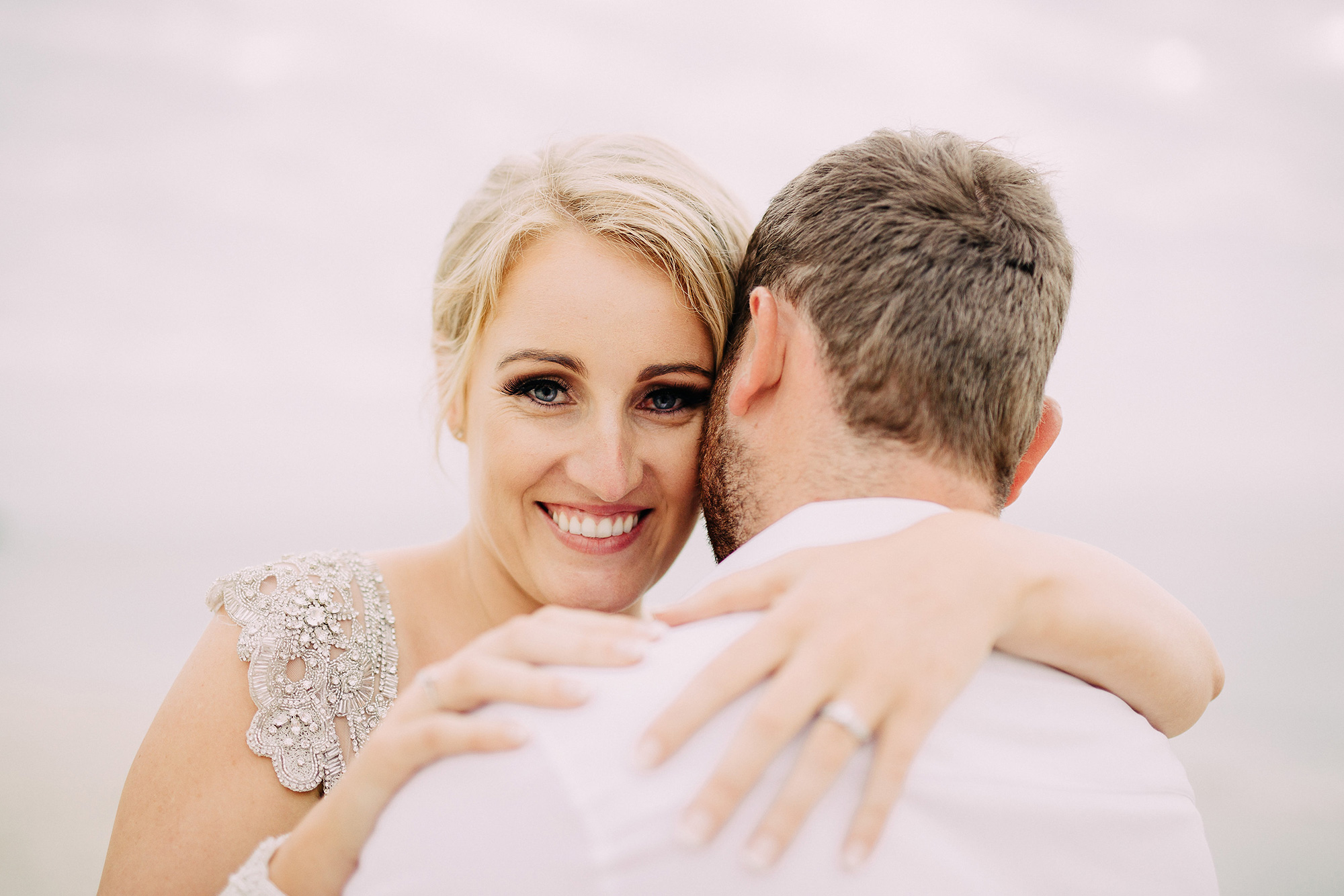 The couple stayed at Intercontinental Fiji for their honeymoon.