A messy good luck sign sealed the deal for Fiona when she first began dating husband-to-be Pete.
The couple's first proper date was at Sydney's Luna Park, before drinks at the Opera Bar.
"It was here that fate came through with the good luck sign I needed to lock it down. I was pooped on by a seagull, right on my shoulder," Fiona explains. "Pete rushed off like my knight in shining armour for a napkin."
When it came to their modern romantic wedding, the Wollongong couple chose somewhere close to home – the Headlands Hotel, Austinmer.
"It matched our relaxed style and our love for the outdoors. We had so many International guests making their way over from New Zealand, we wanted to share with them what we love the most about the South Coast and the reason why we live in such a beautiful part of the world," Fiona explains.
The couple held their outdoor ceremony, complete with gorgeous view, on April 13, 2019, in front of 105 family and friends, before their laid-back reception inside the venue.
"We wanted our wedding style to reflect who we are as a couple. We chose a relaxed venue and wanted to highlight the beautiful surroundings Headlands had to offer," Fiona says.
"We chose bright burgundy and blush pink floral tones mixed with neutrals and whites to emphasize the beachy feel we were after. What we love the most."
Photos courtesy of Ainslee Burke Photography.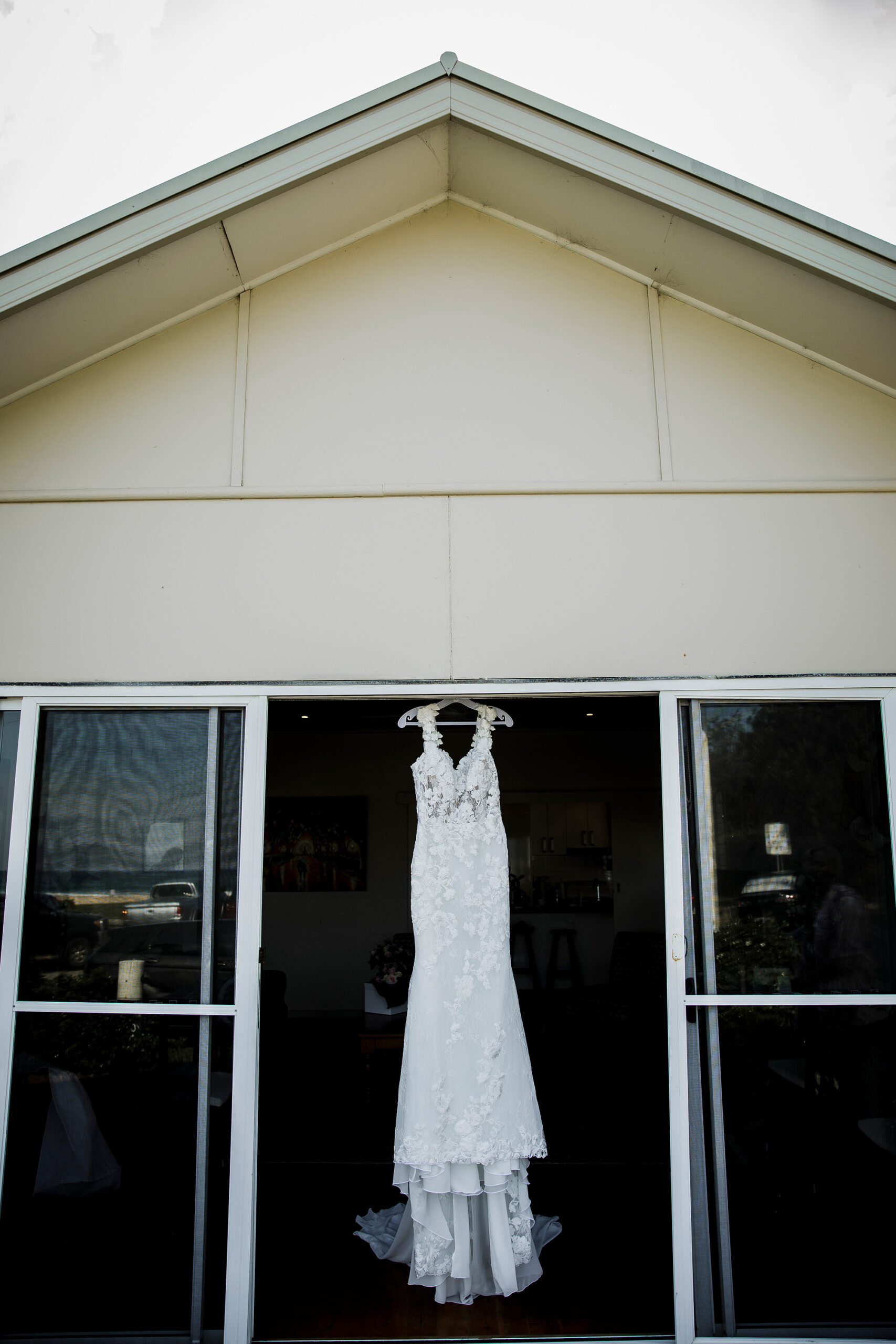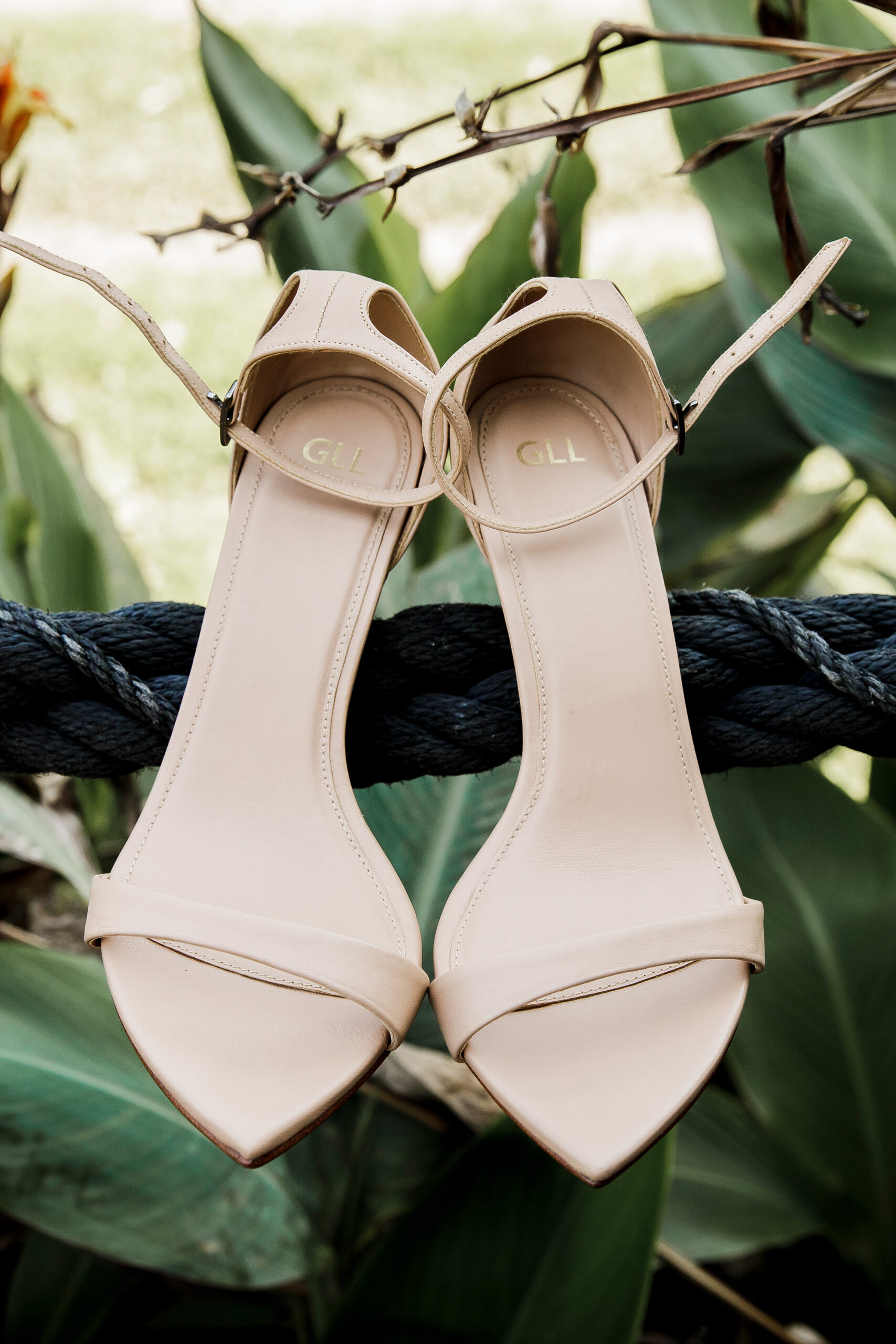 Fiona's heeled Grace Loves Lace sandals perfectly matched the beach theme.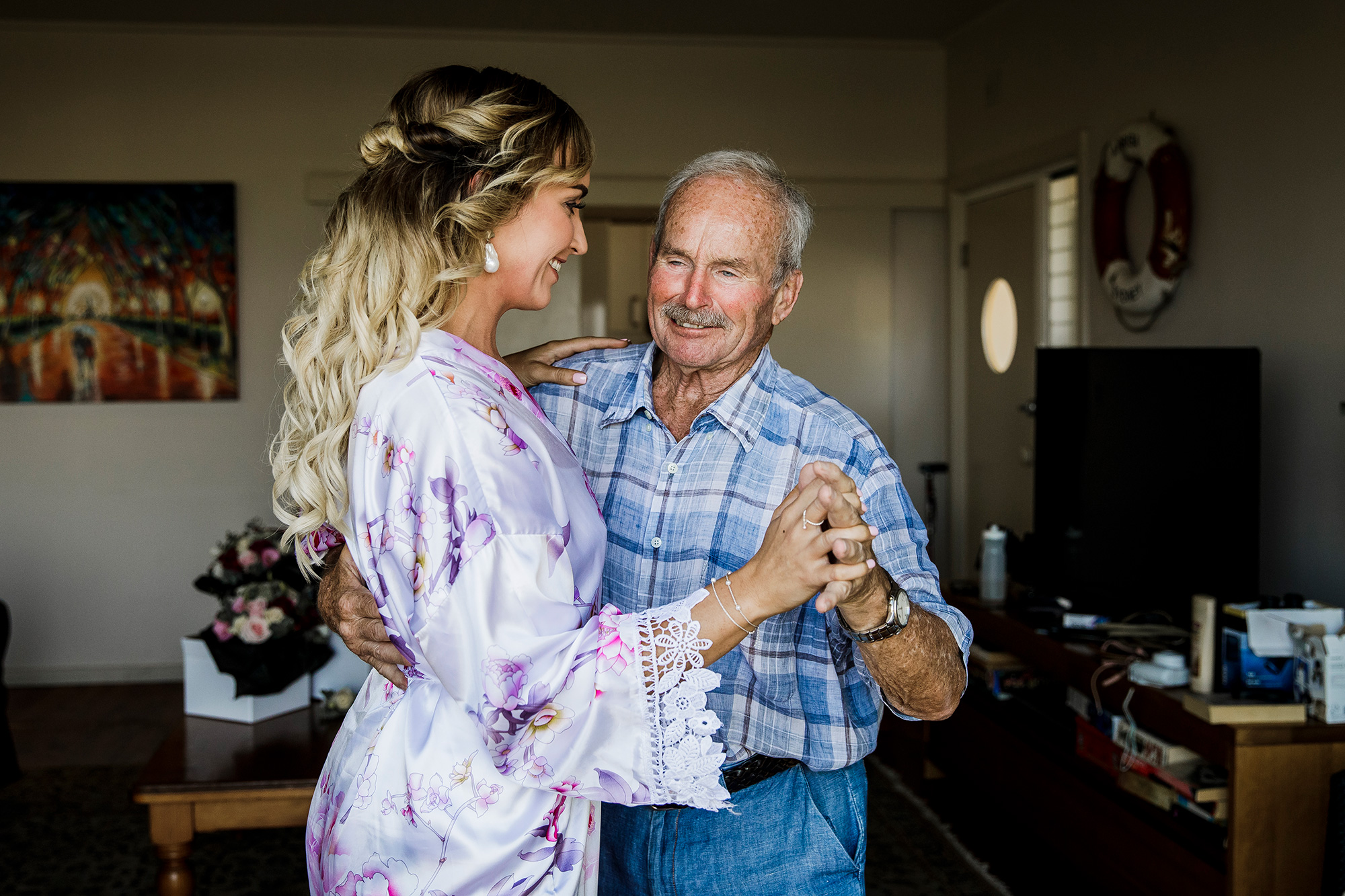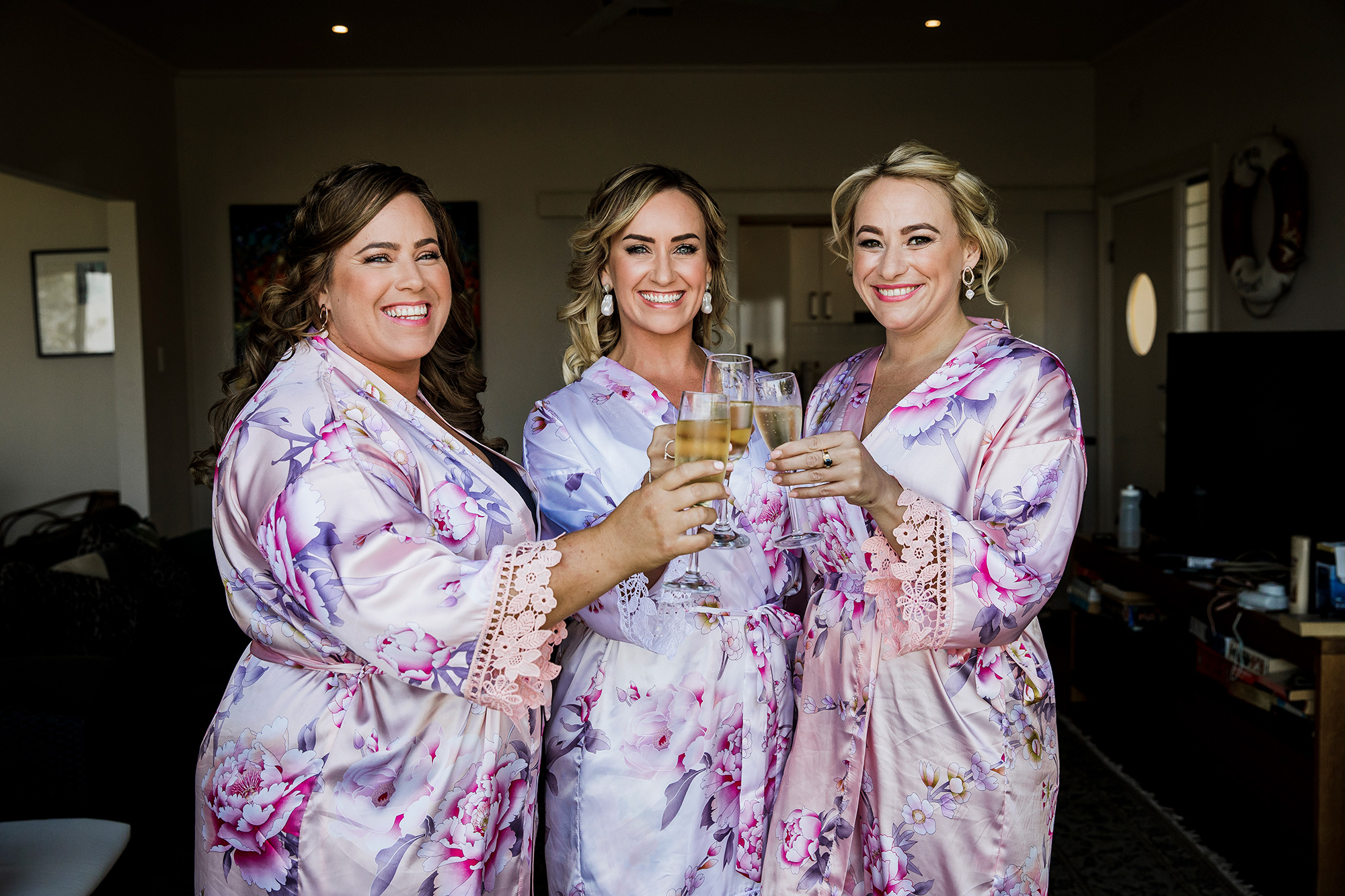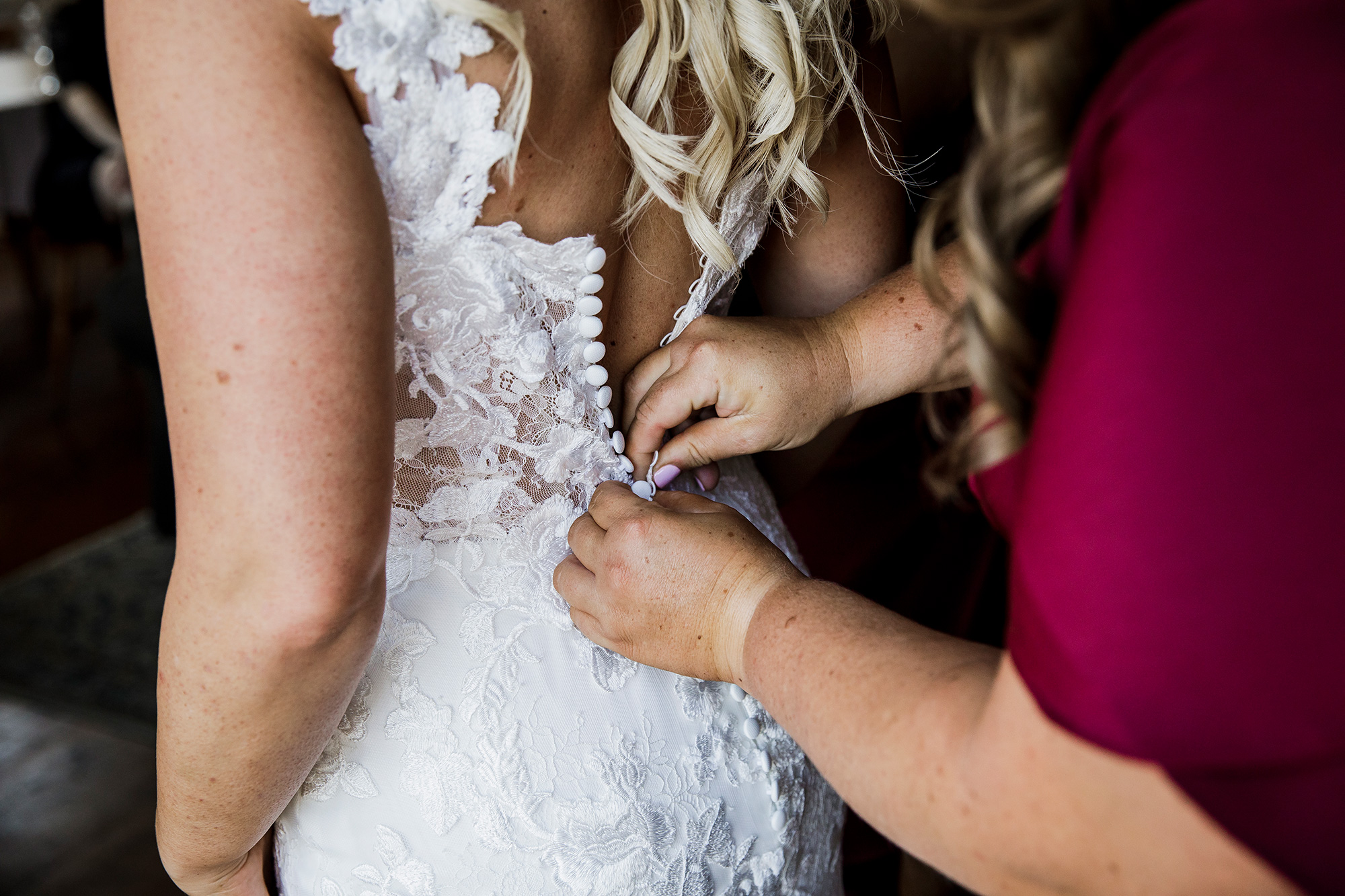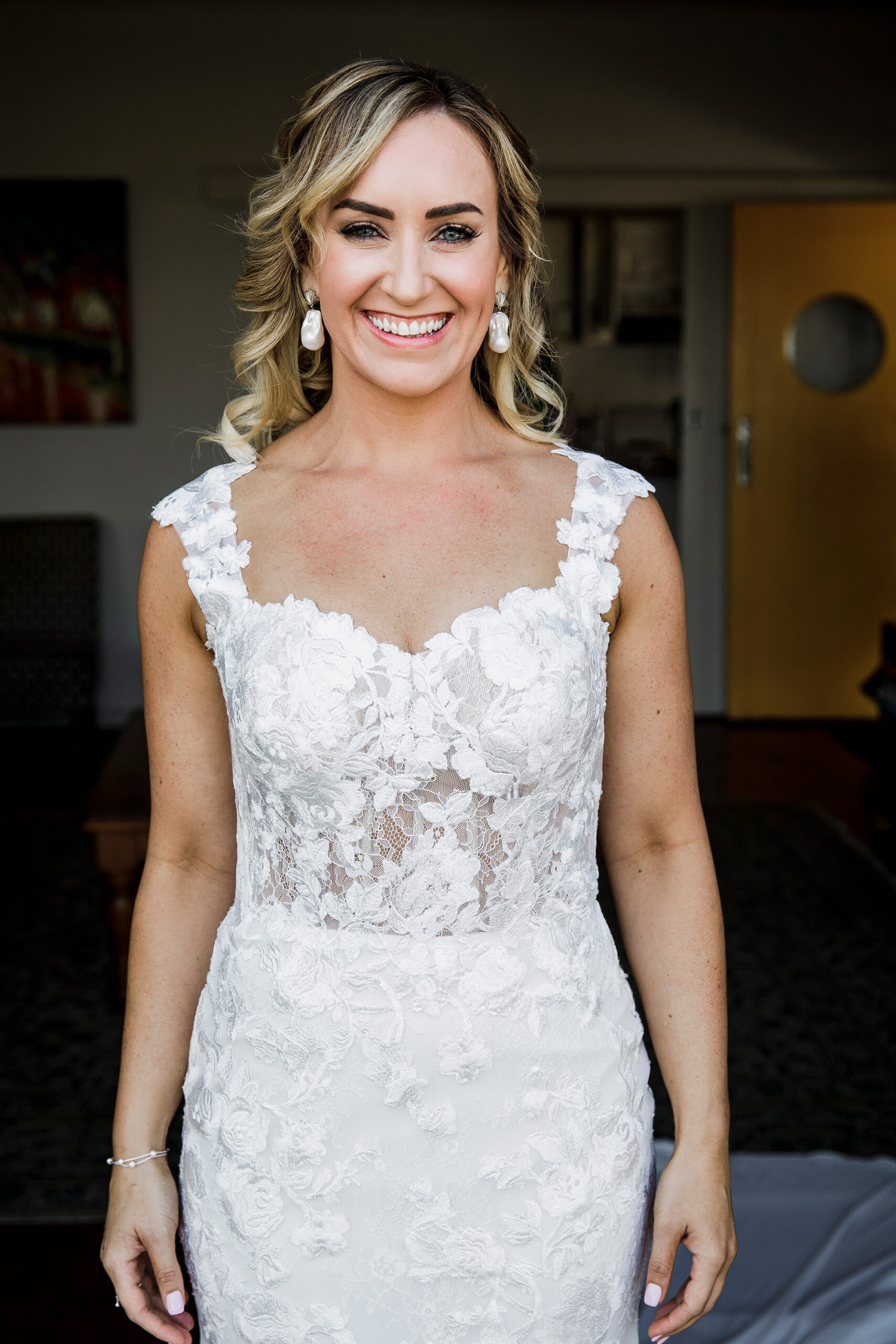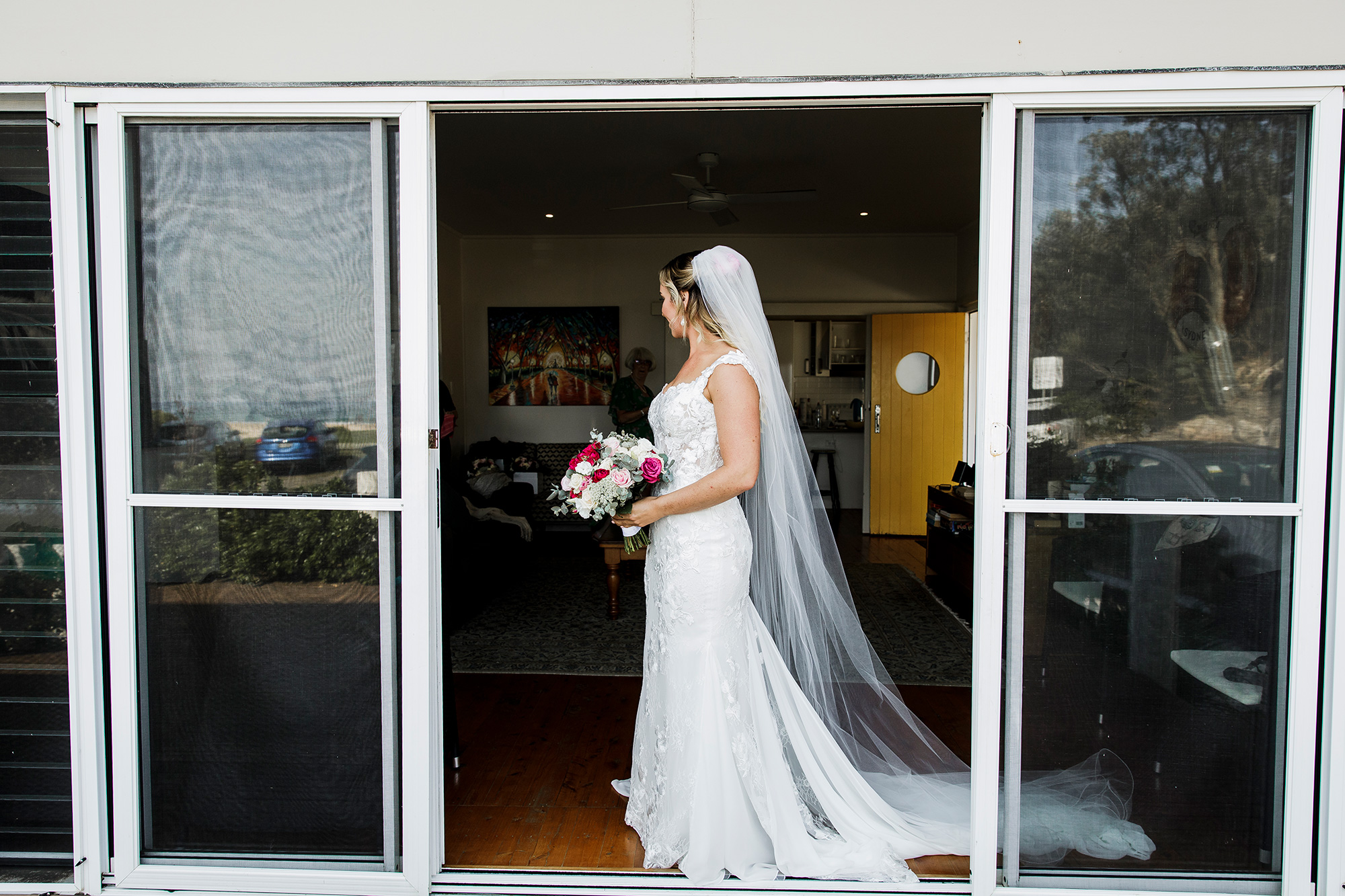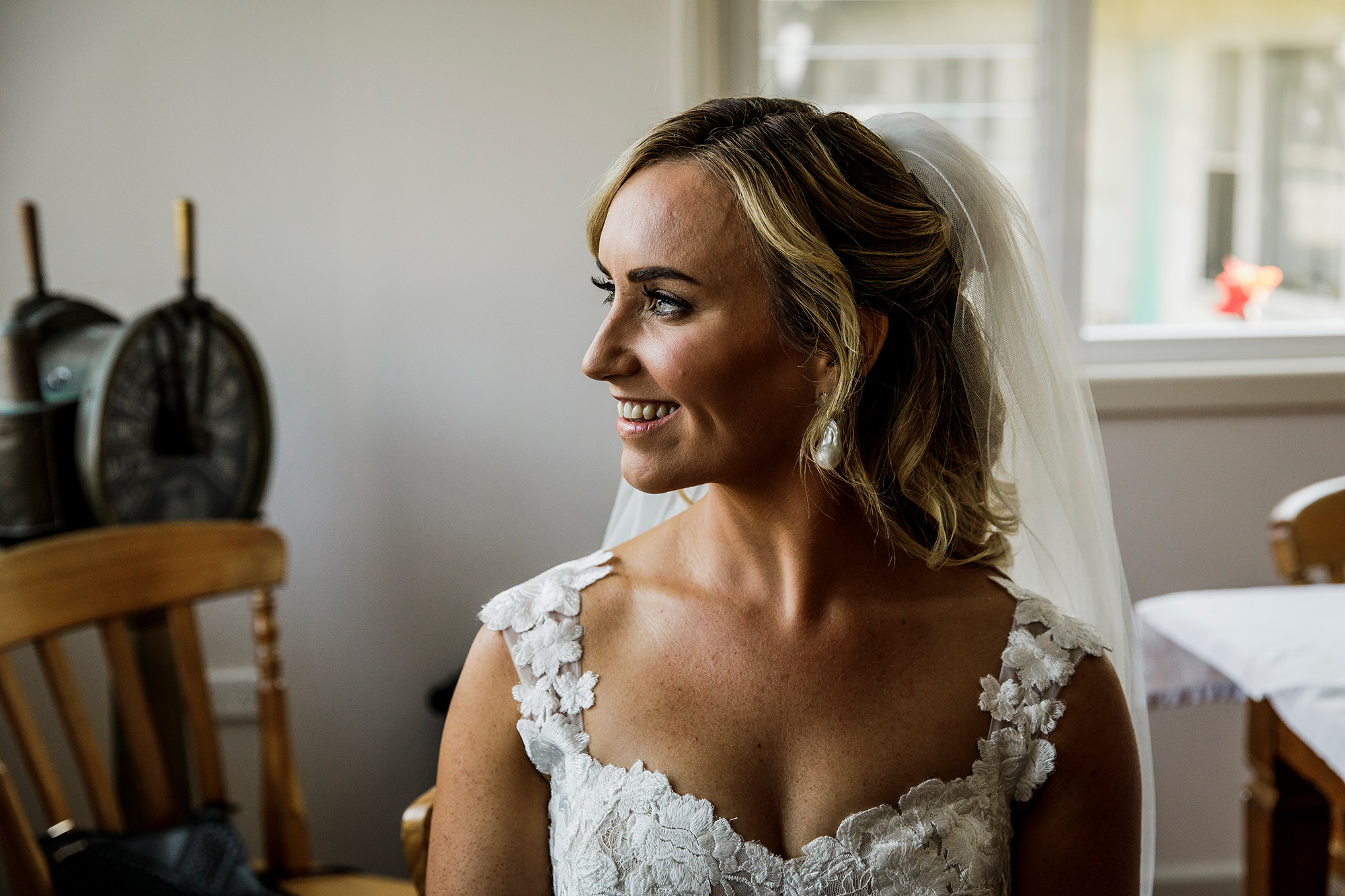 Fiona had her hair and make-up done by Amanda La Monica, "She just made me feel like a movie star," the bride says.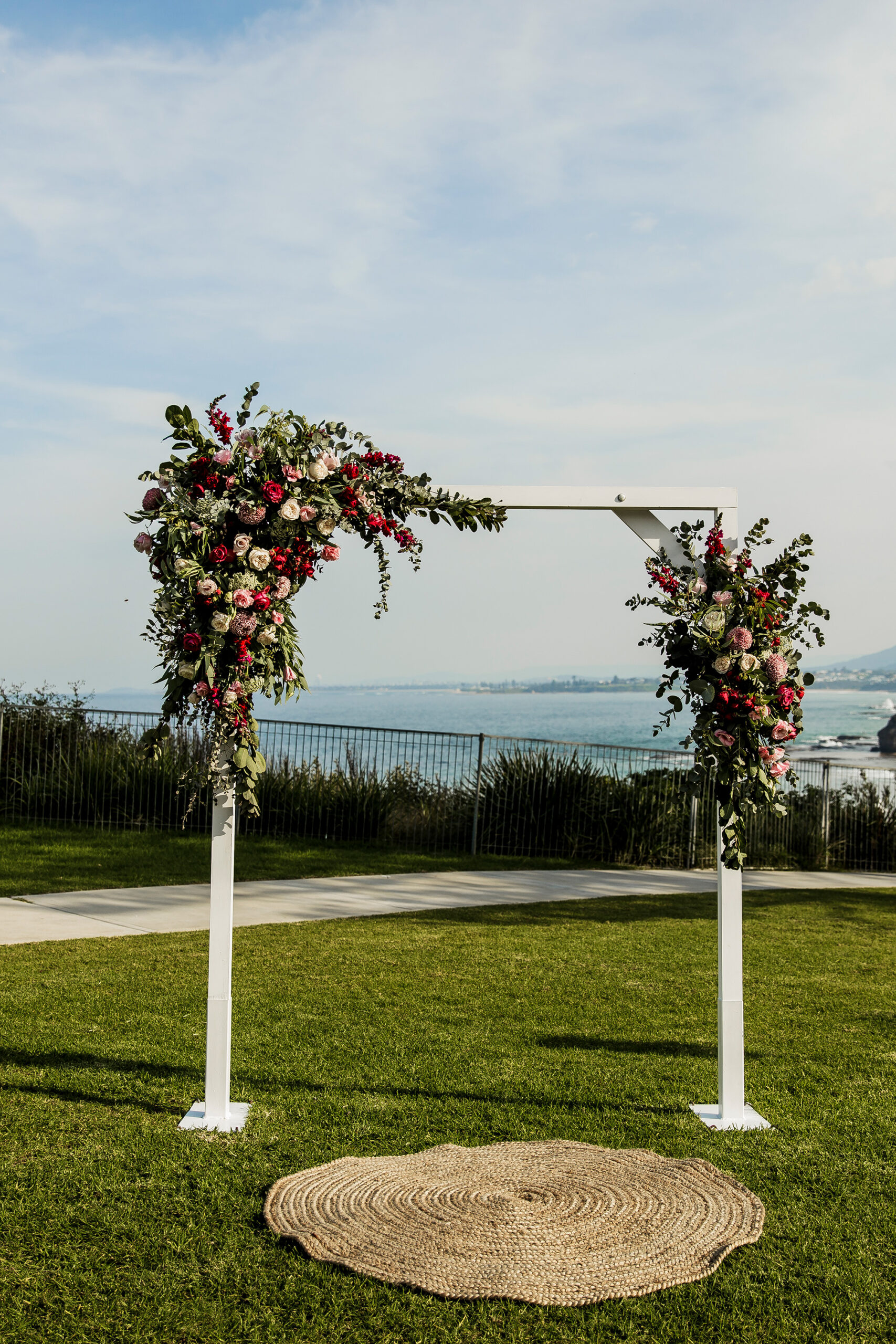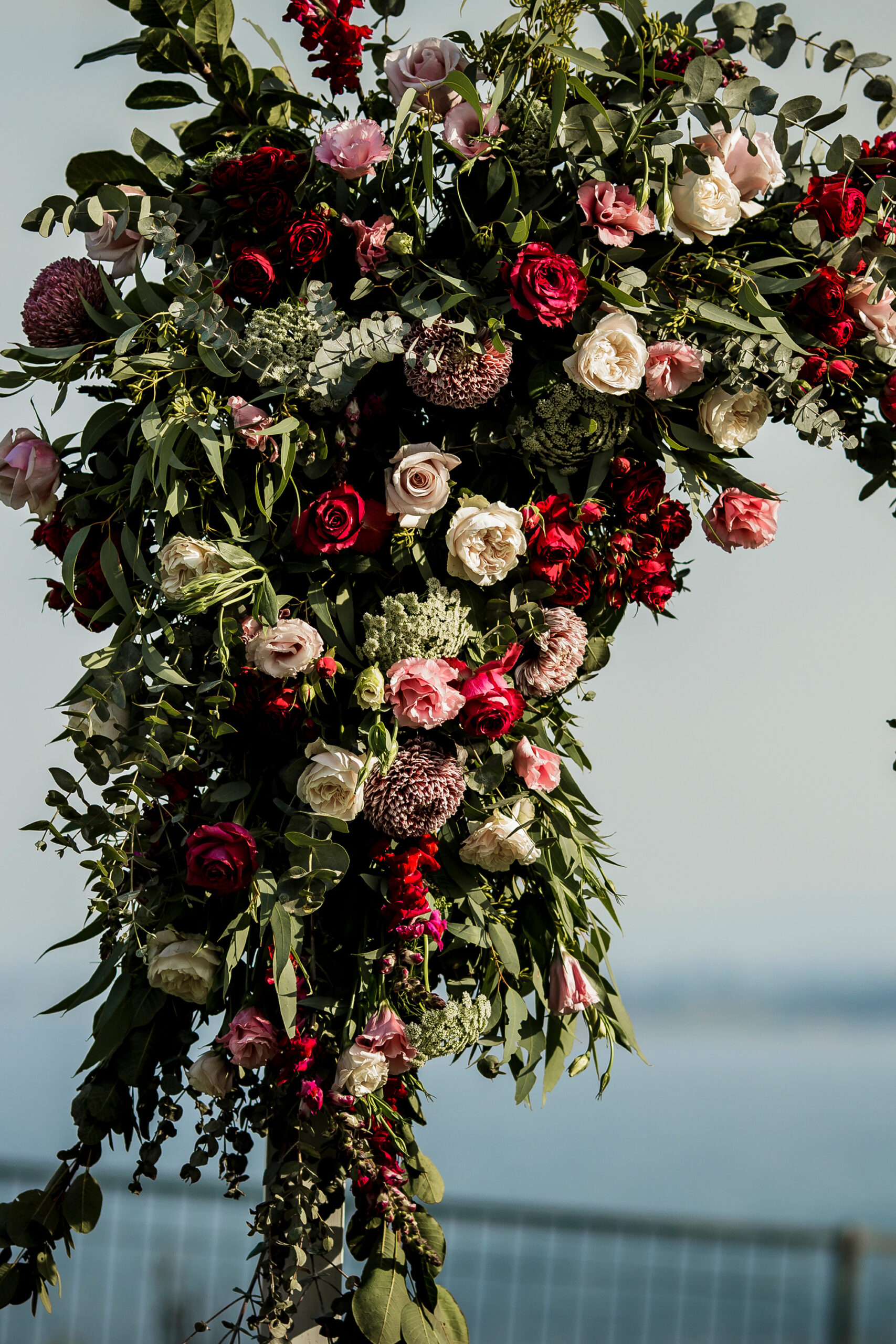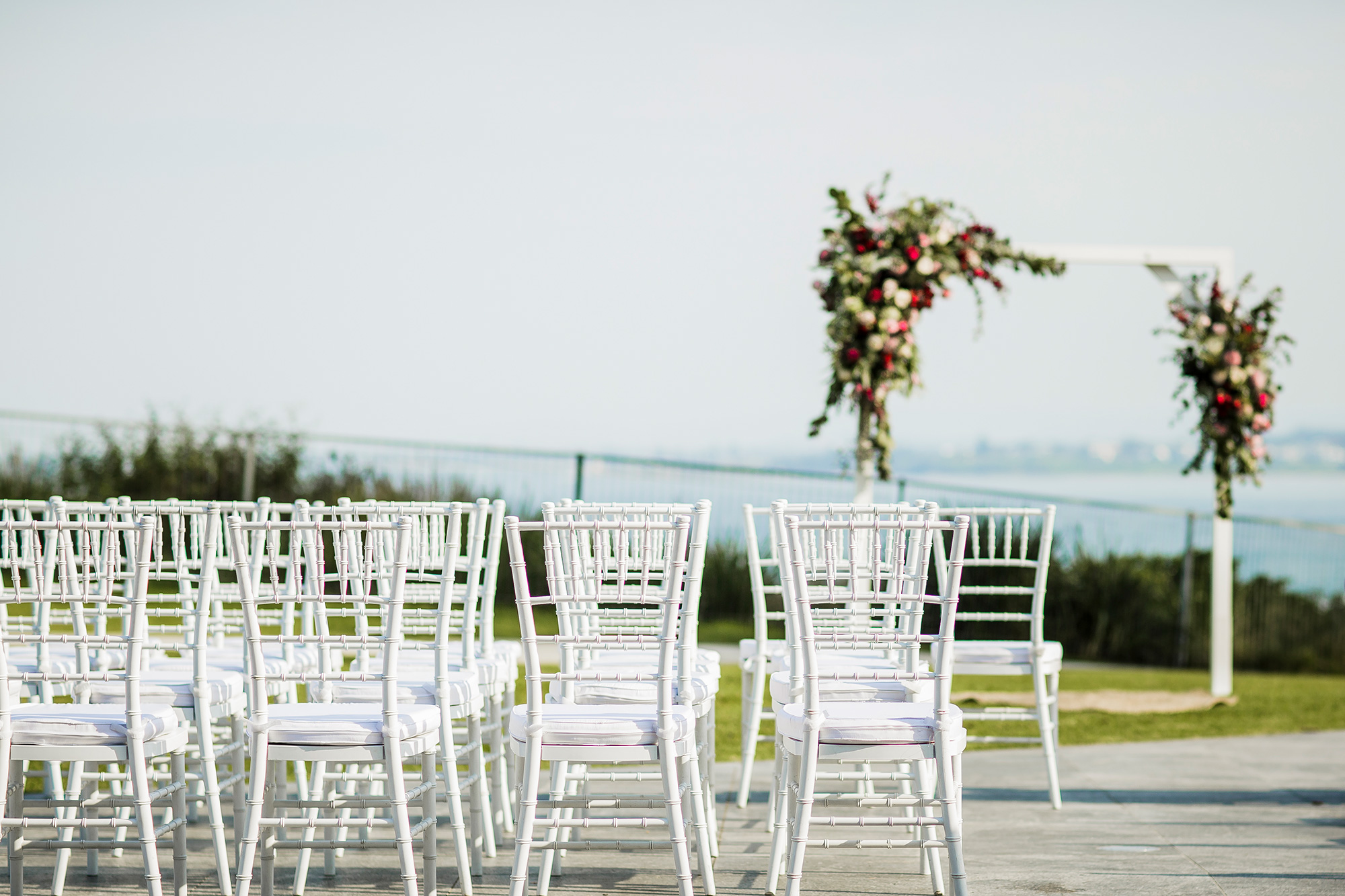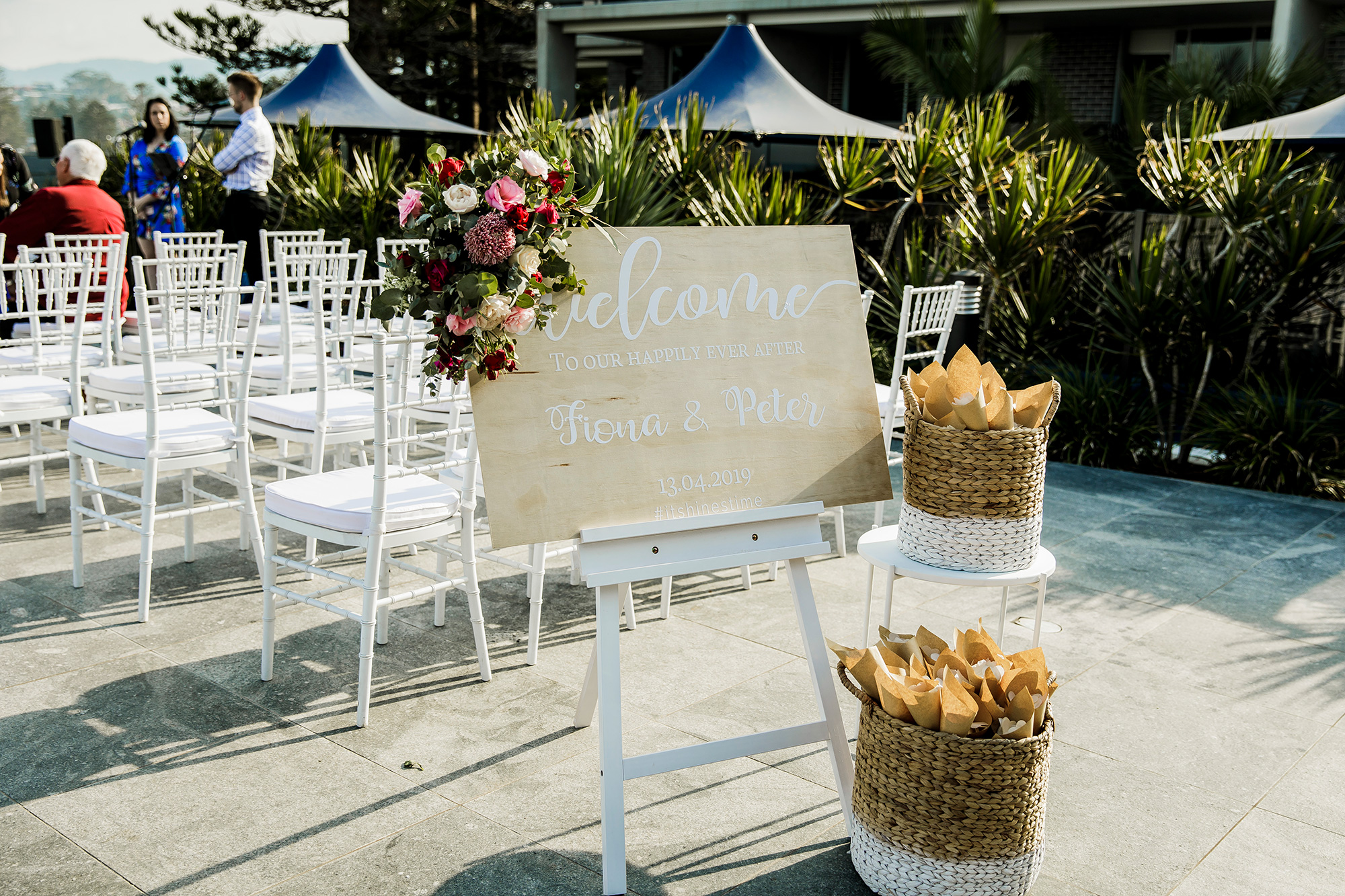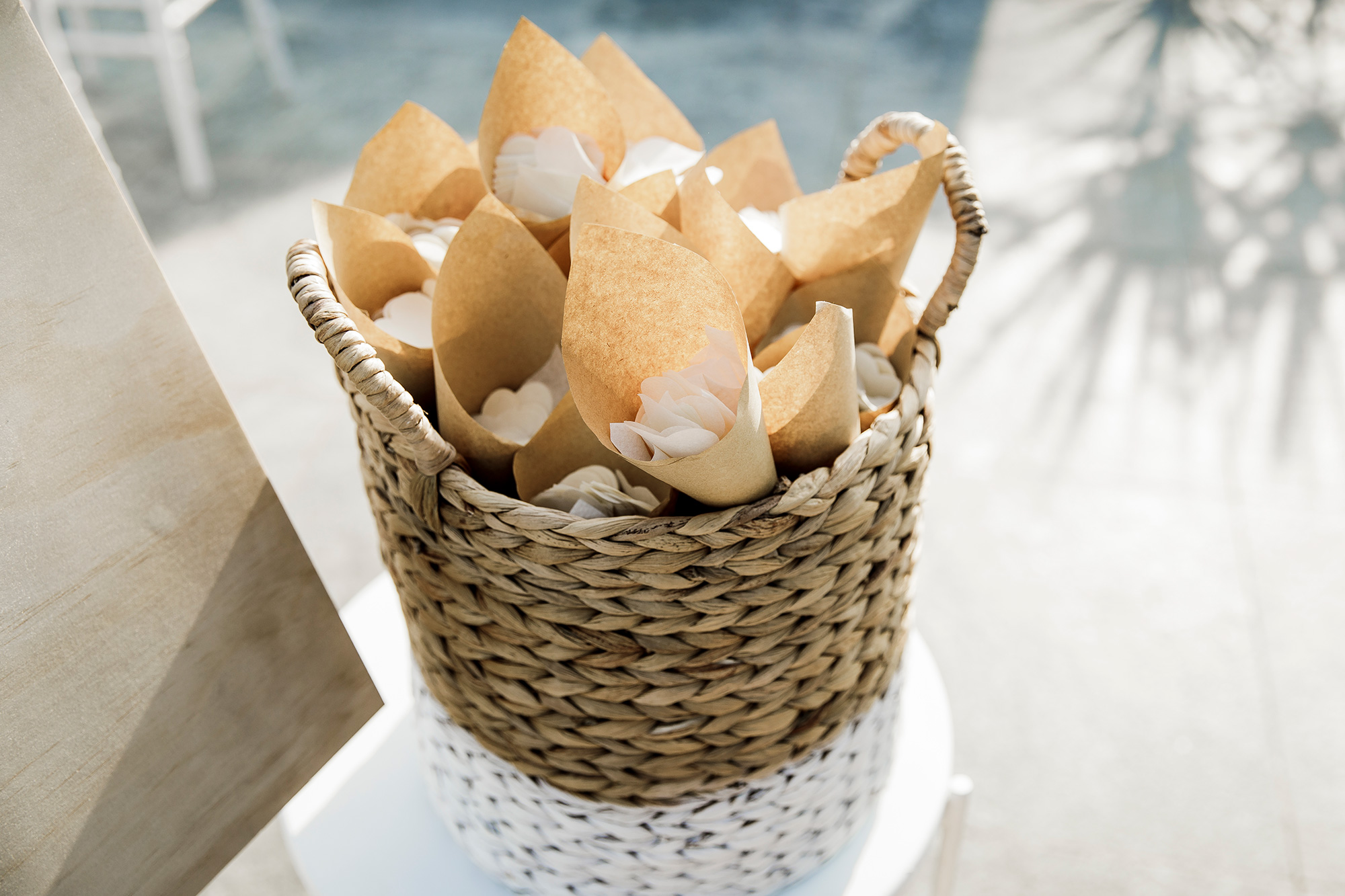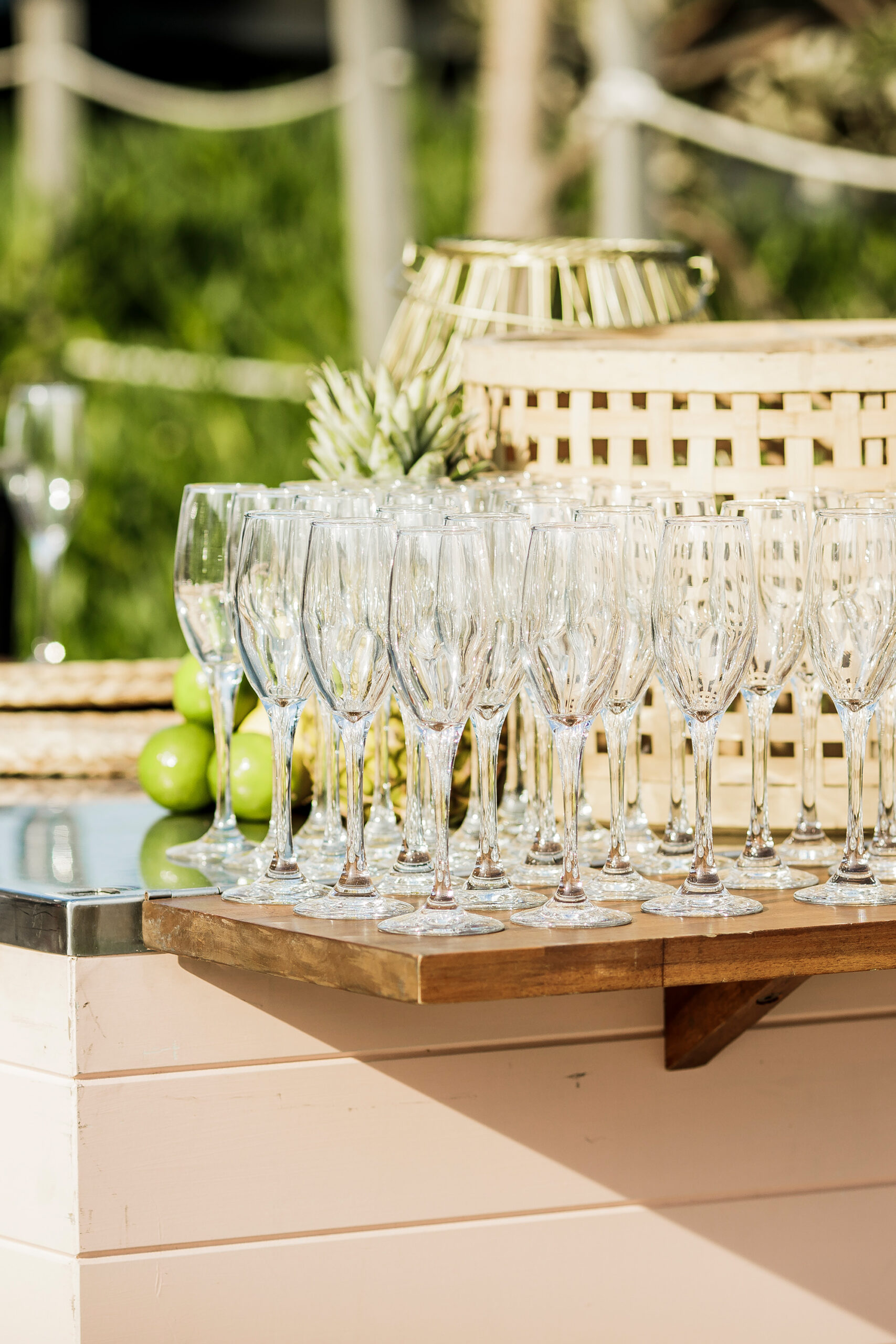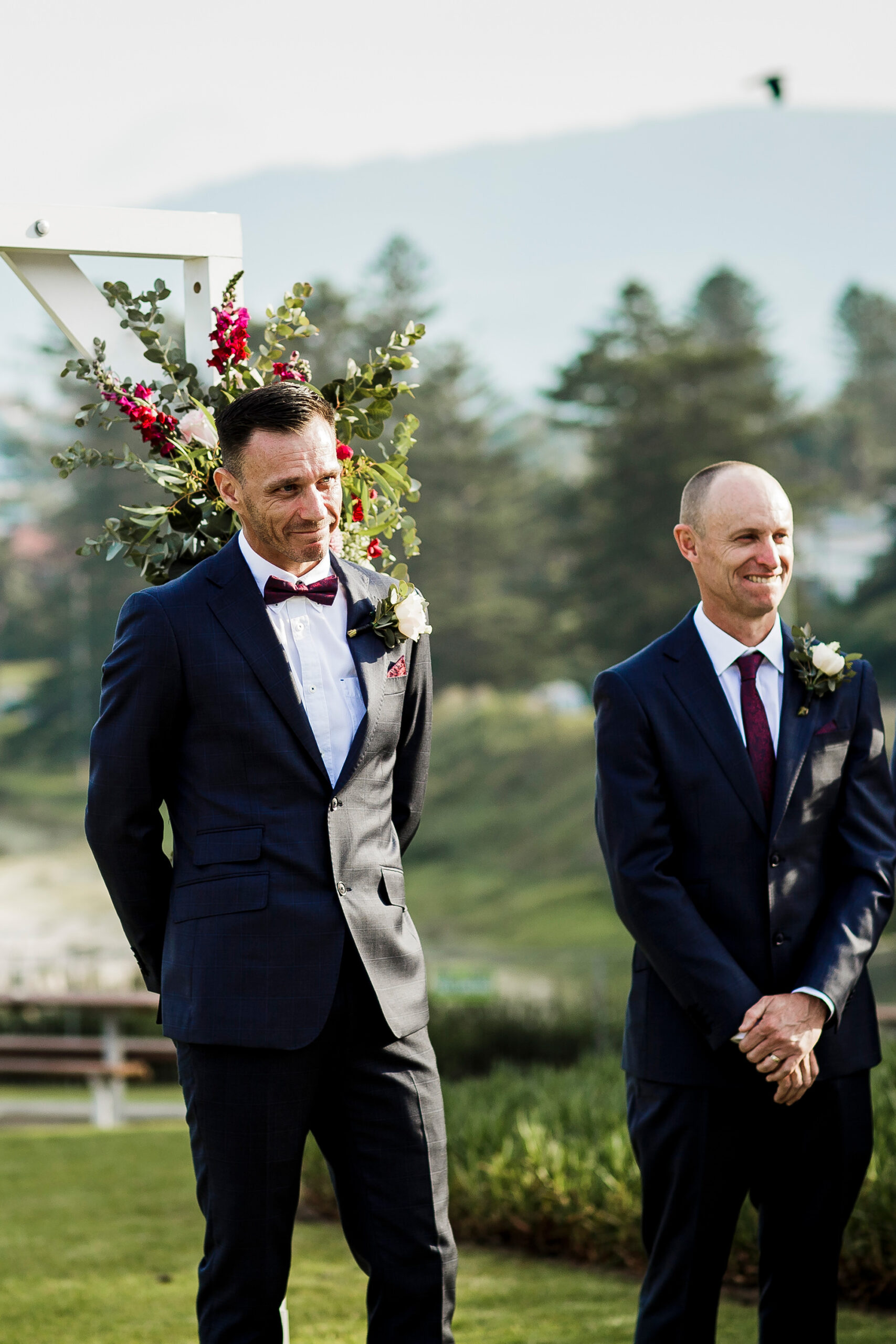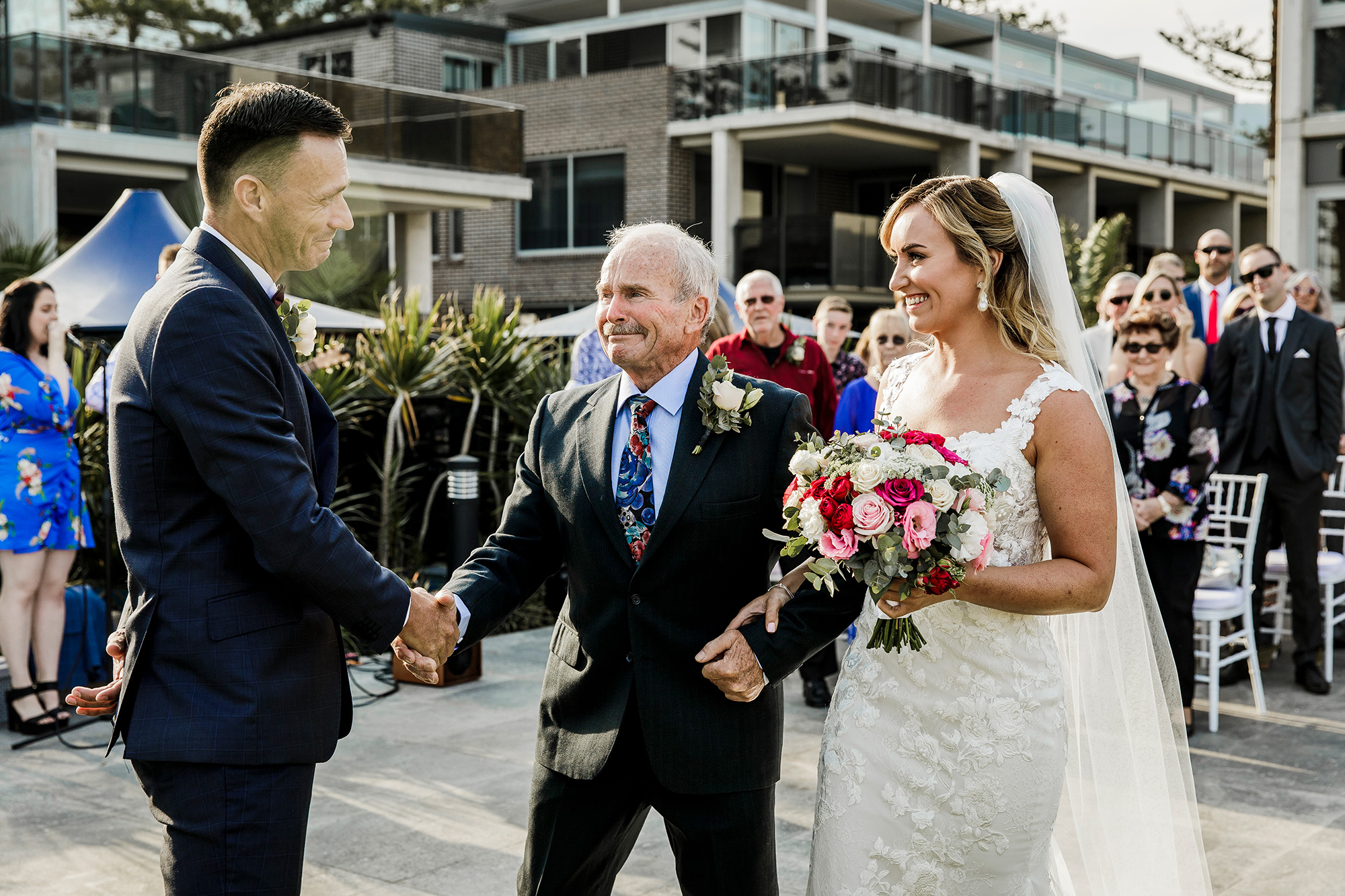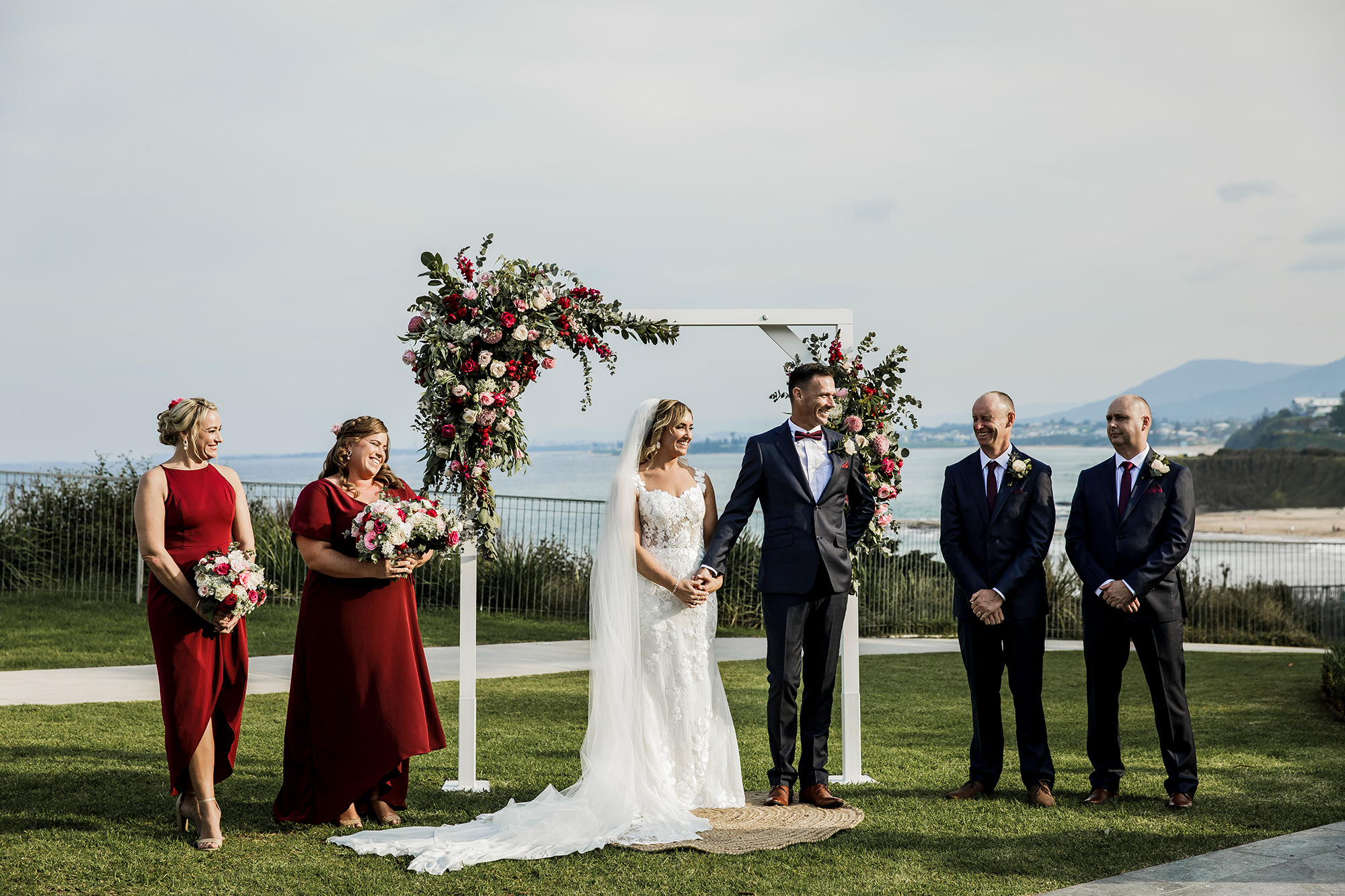 Fiona says that her and Pete's first meeting didn't follow tradition. "One sunny summer evening after a long day at work Pete was sitting down to relax when he saw this cute looking girl. He wanted to talk to her, so right he swiped and boom we were a match," she says with a laugh.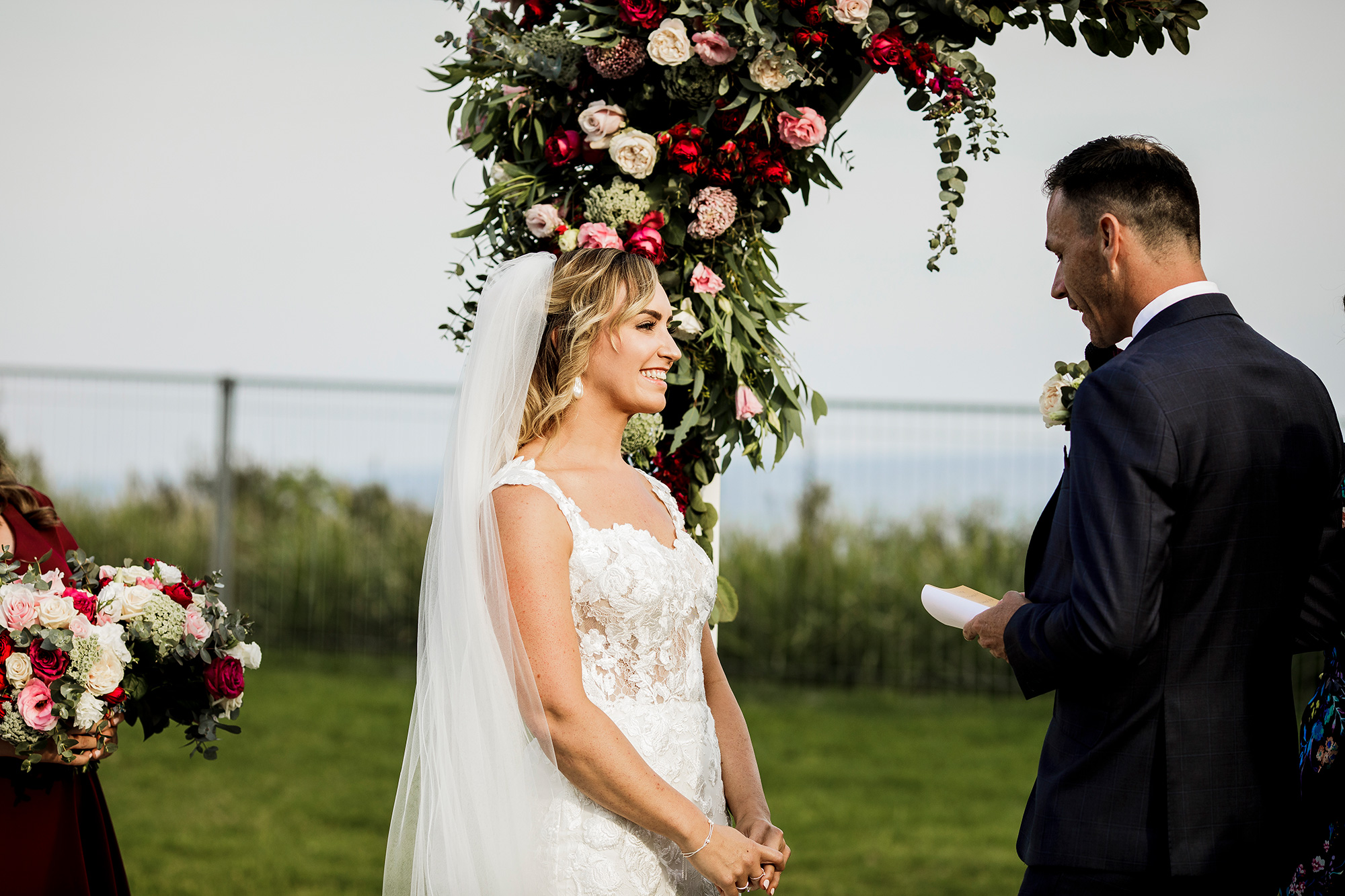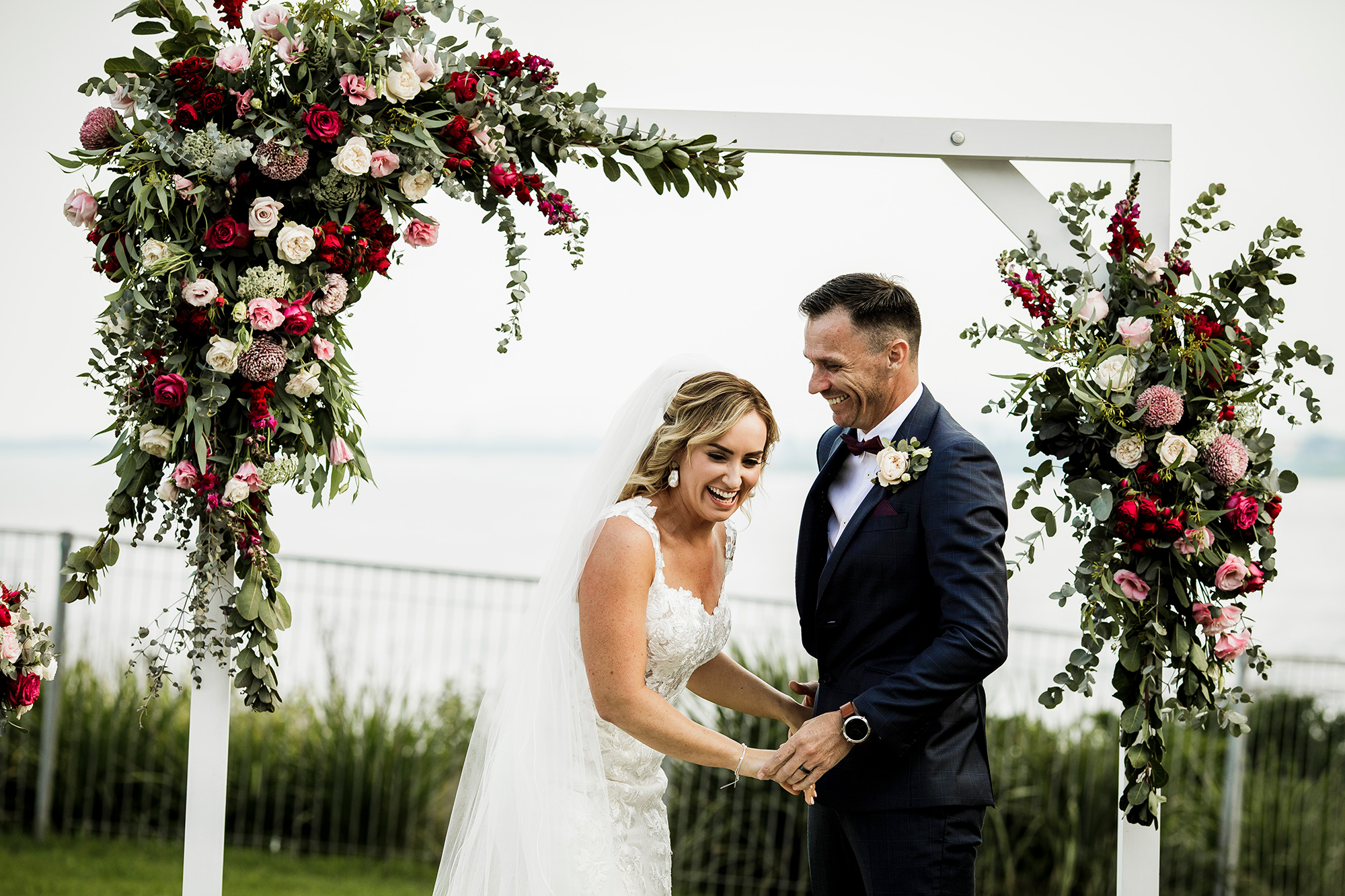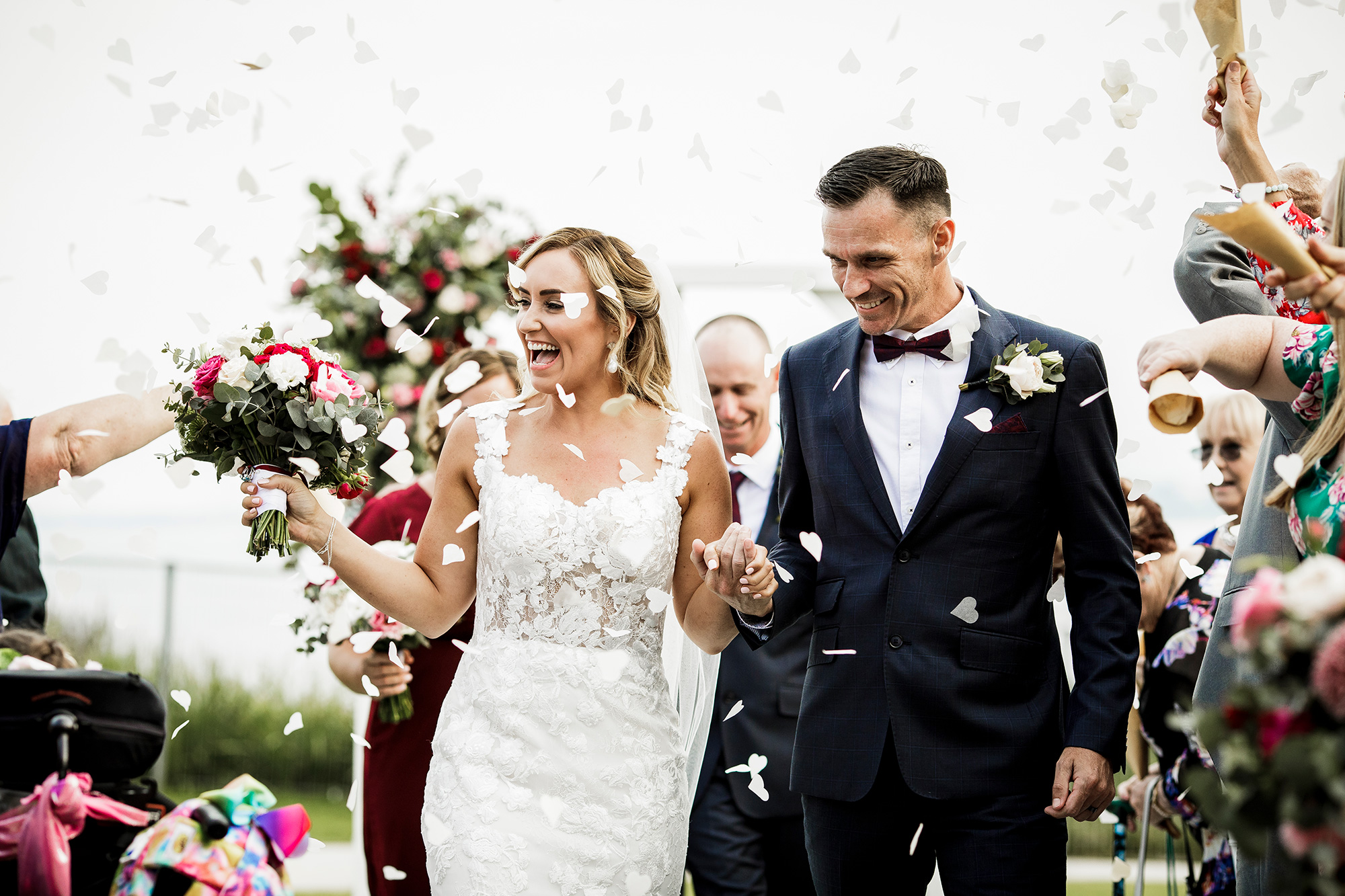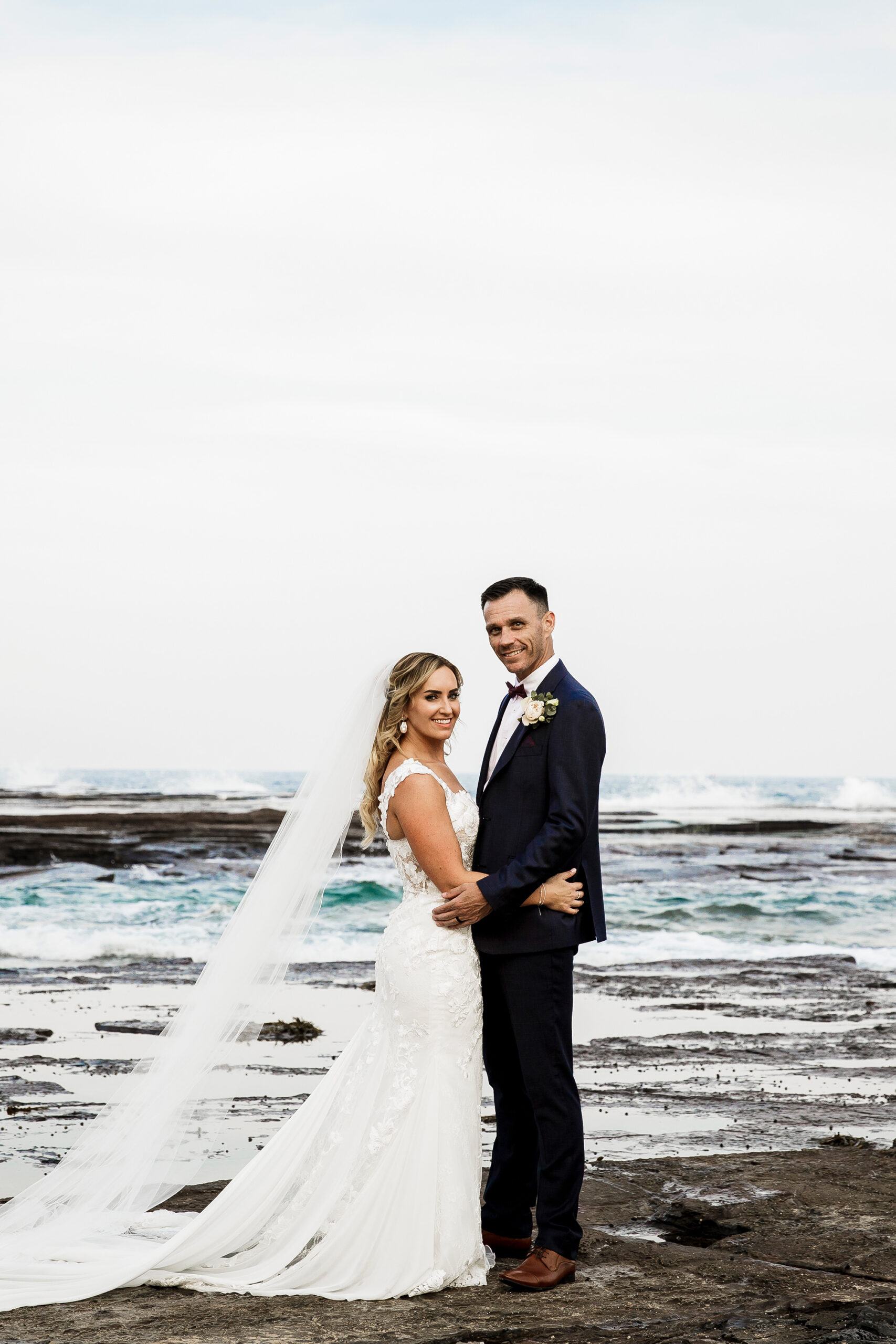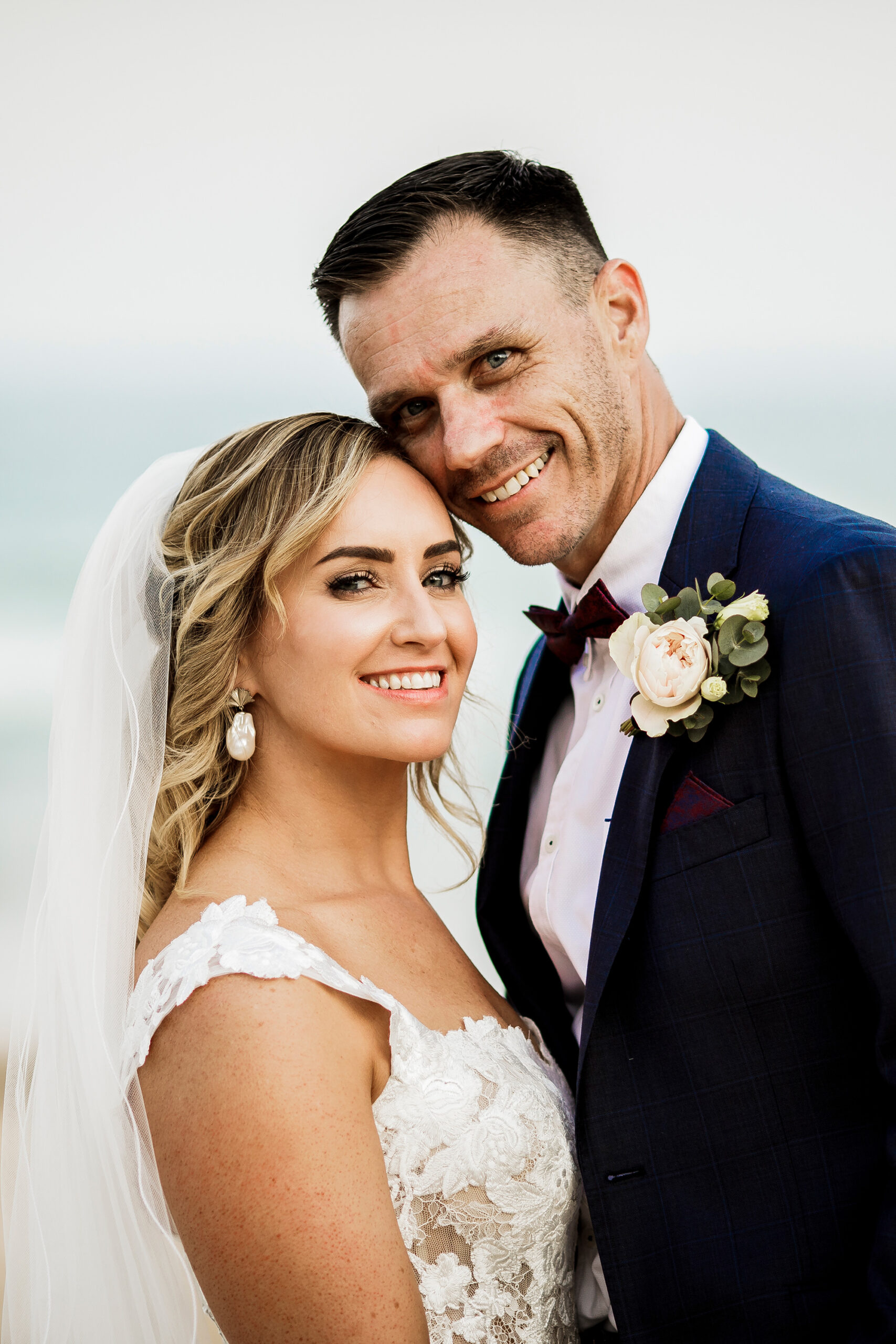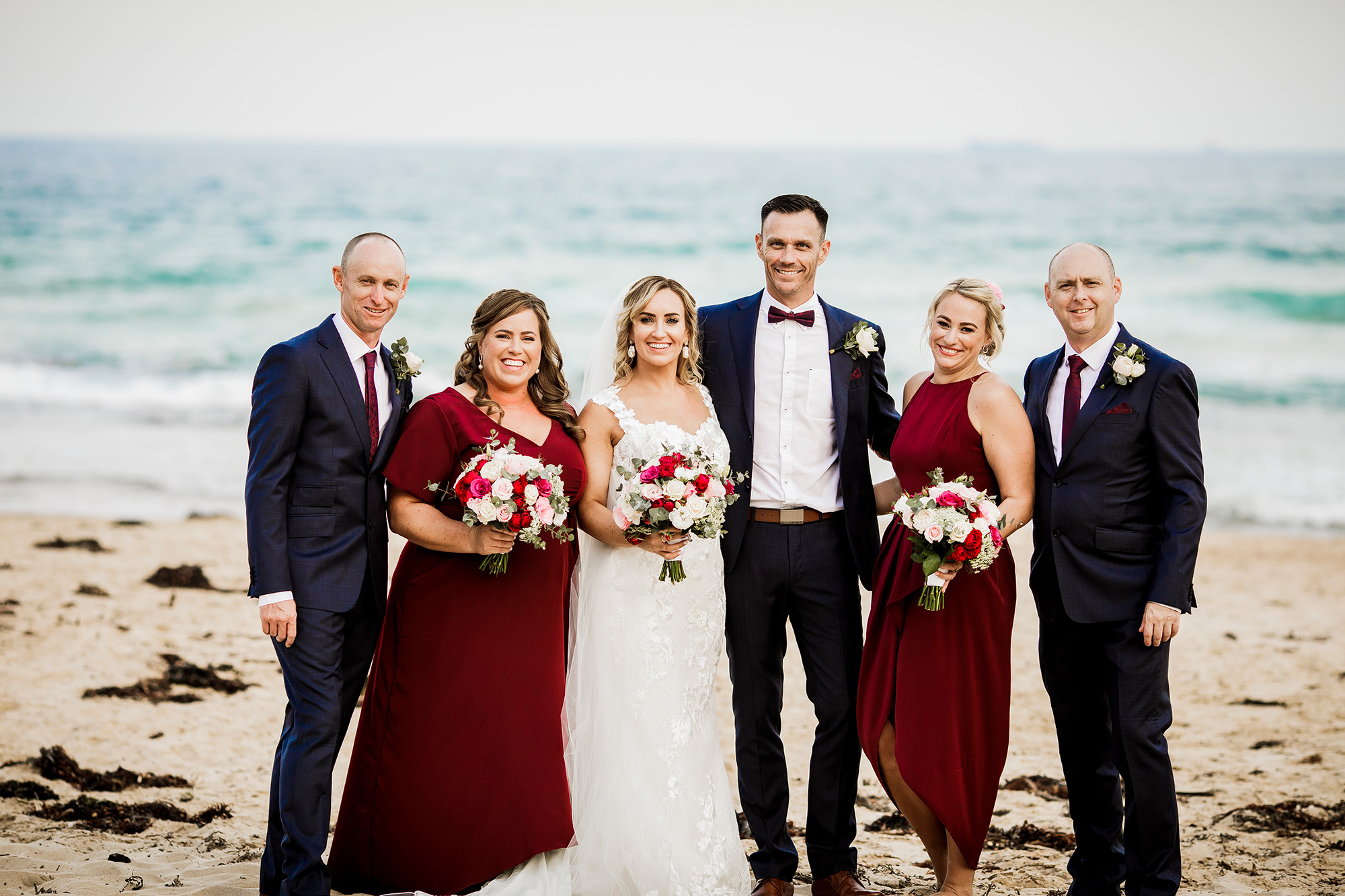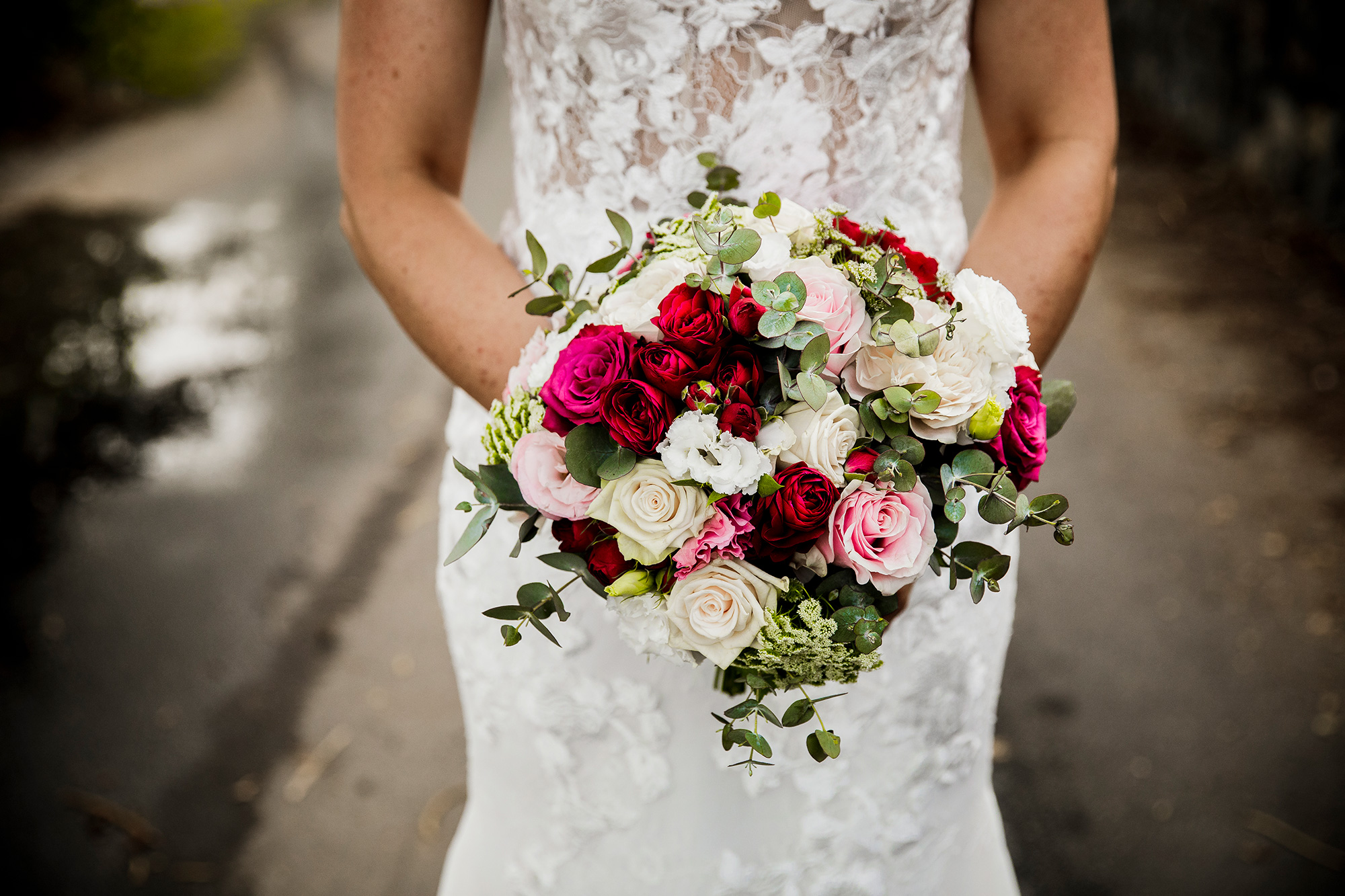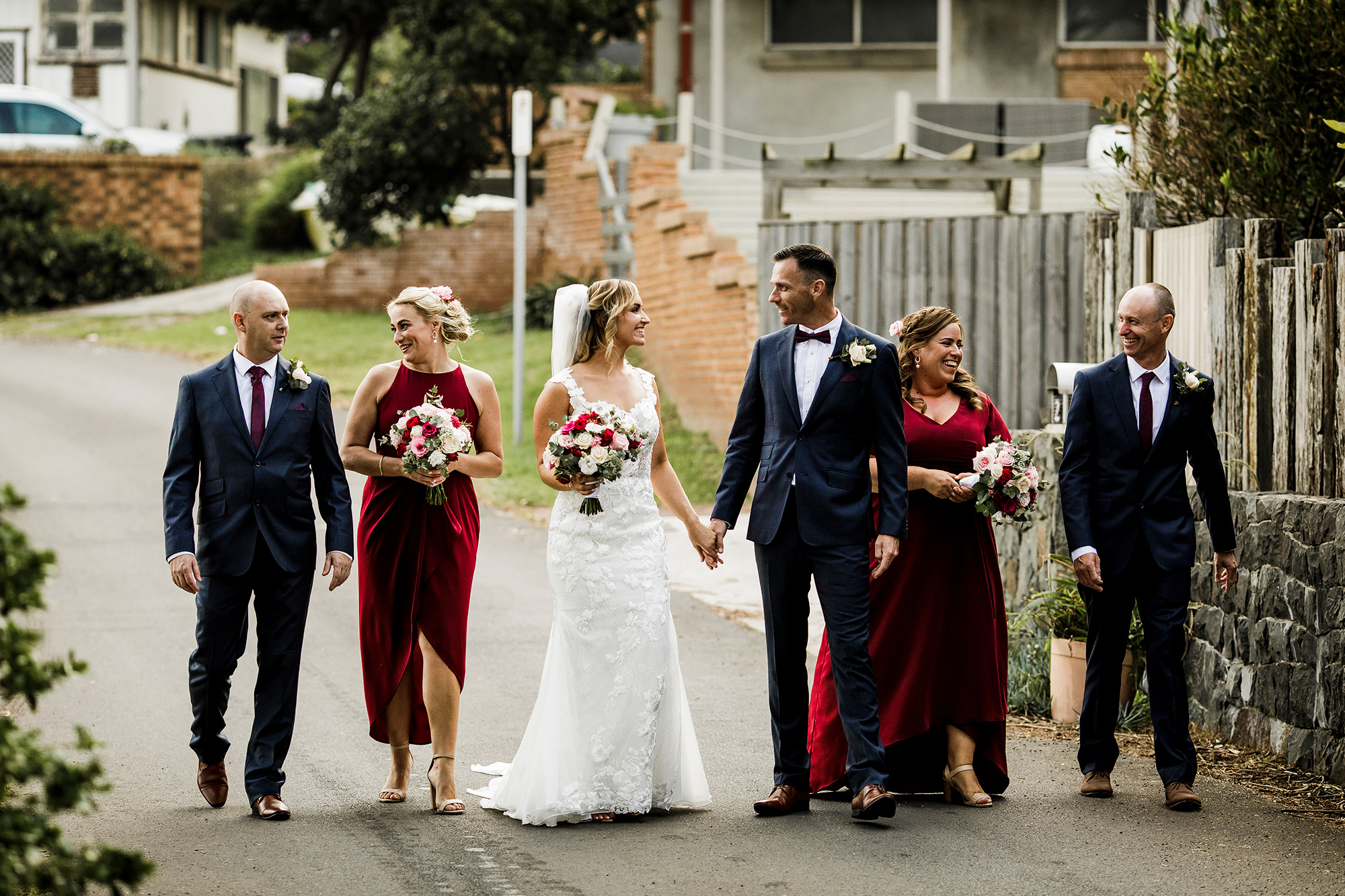 "The proposal was perfect. A relaxed evening at one of our favourite restaurants close to home and then a walk on the beach underneath the stars. It was here Pete took me by surprise, asked me to close my eyes and when I opened them, he was down on one knee with the most beautiful ring he designed himself," Fiona says.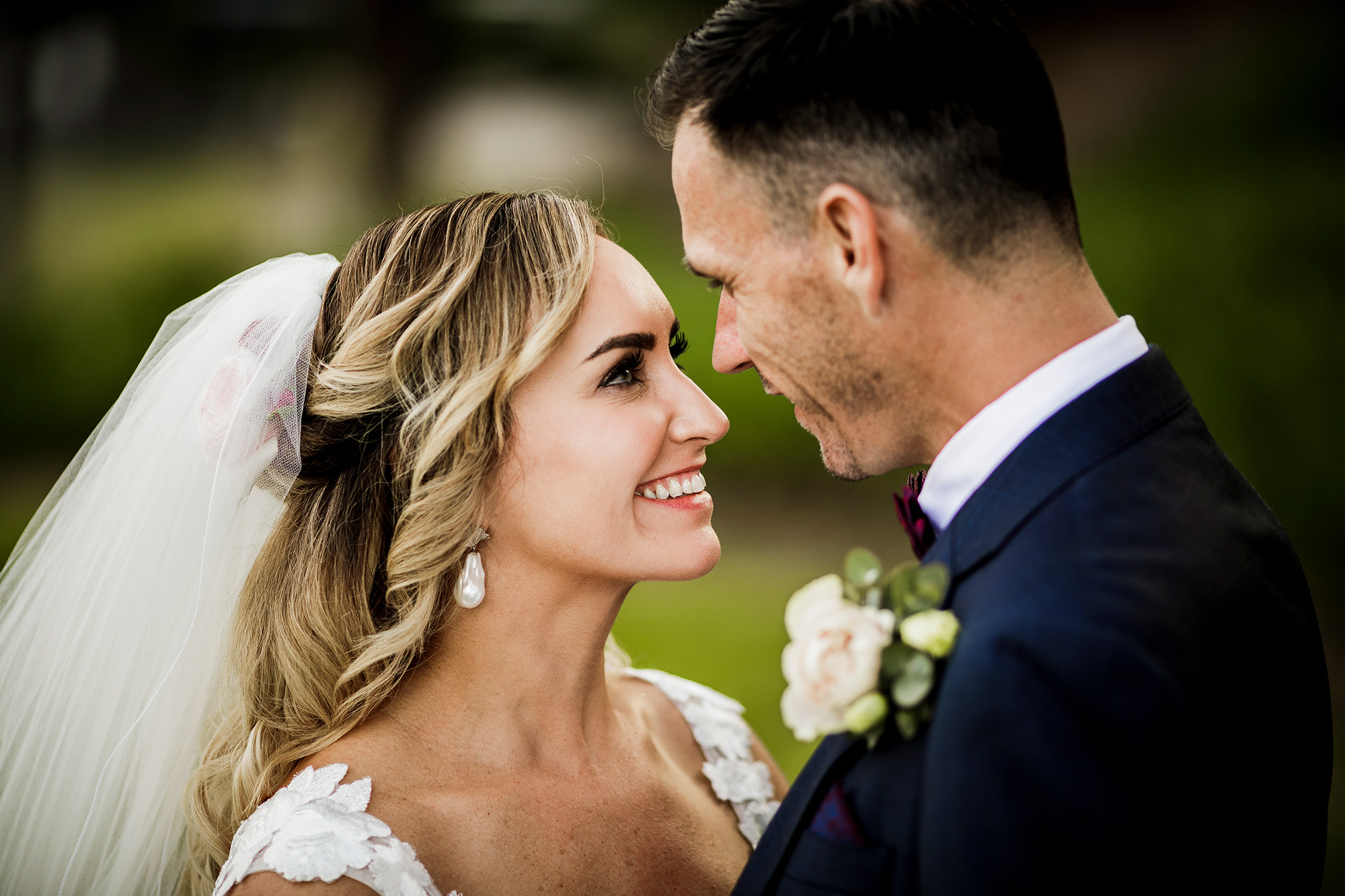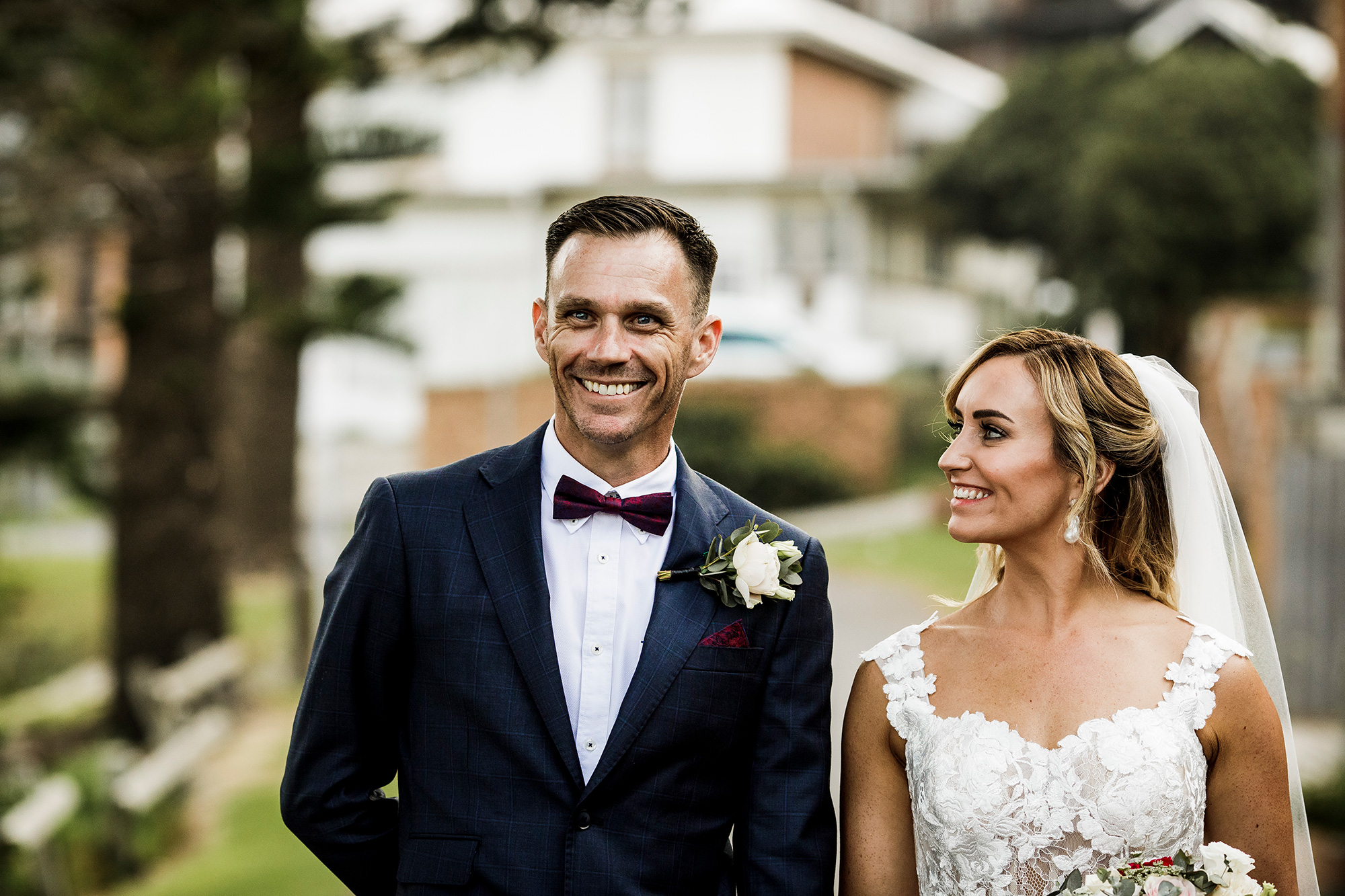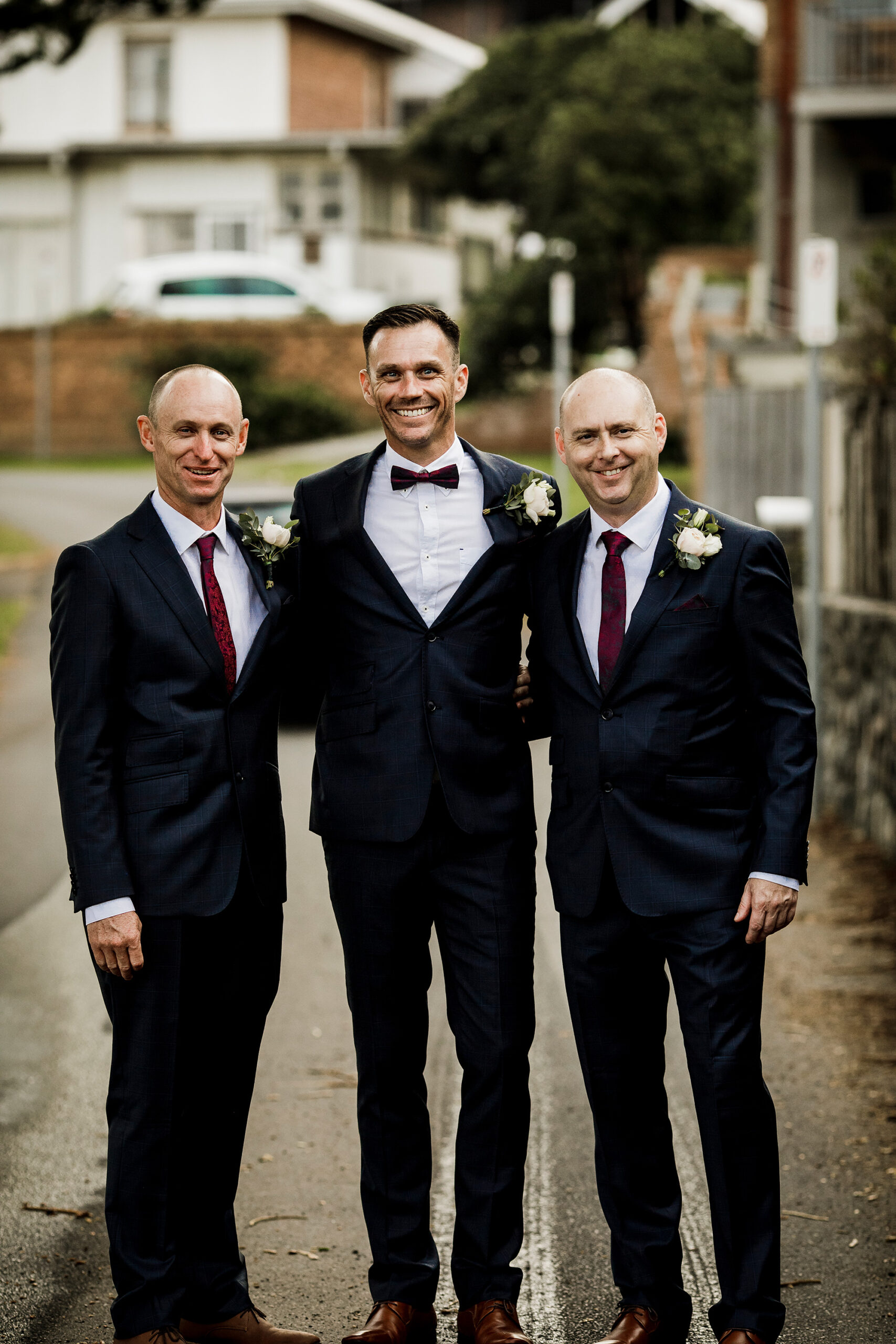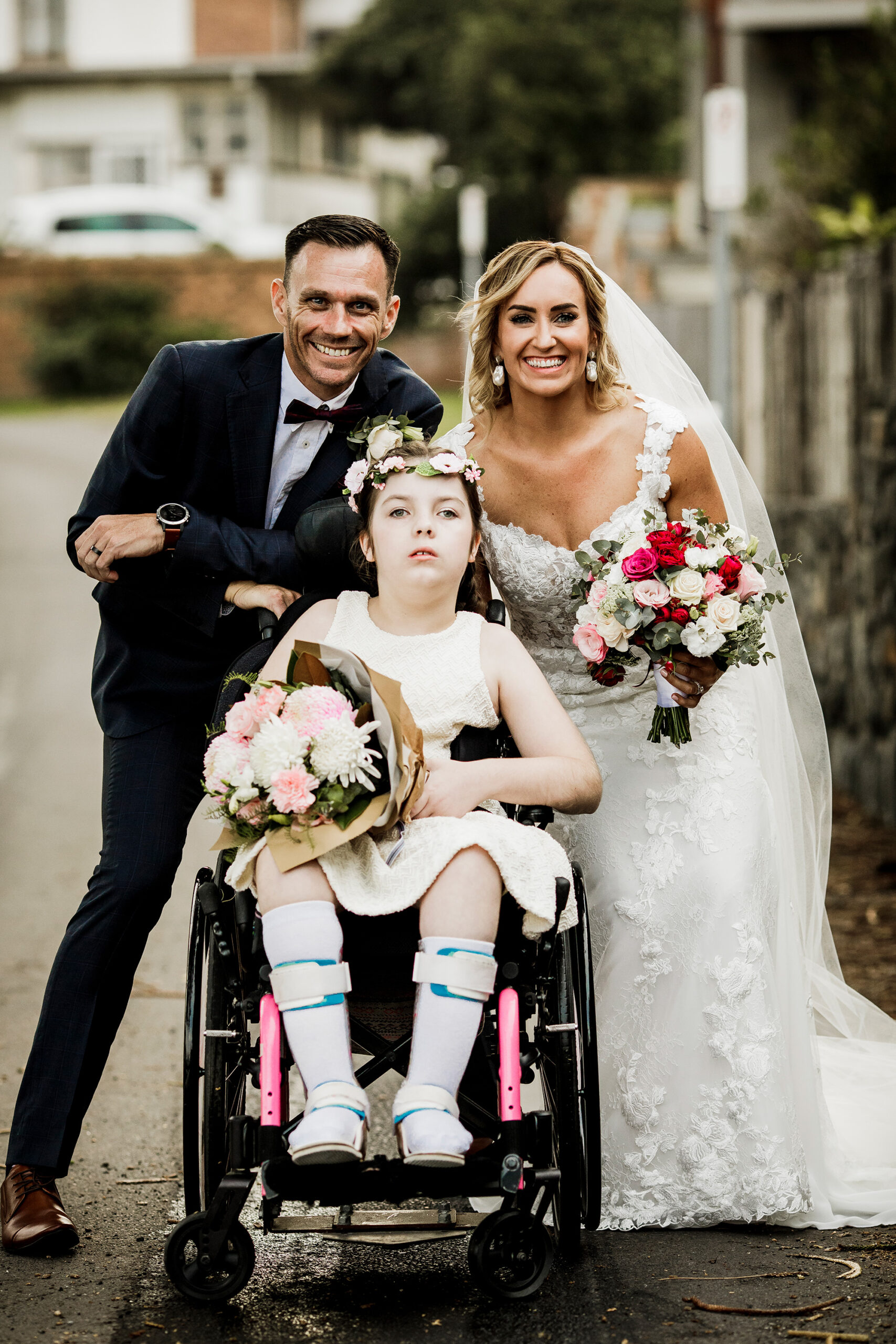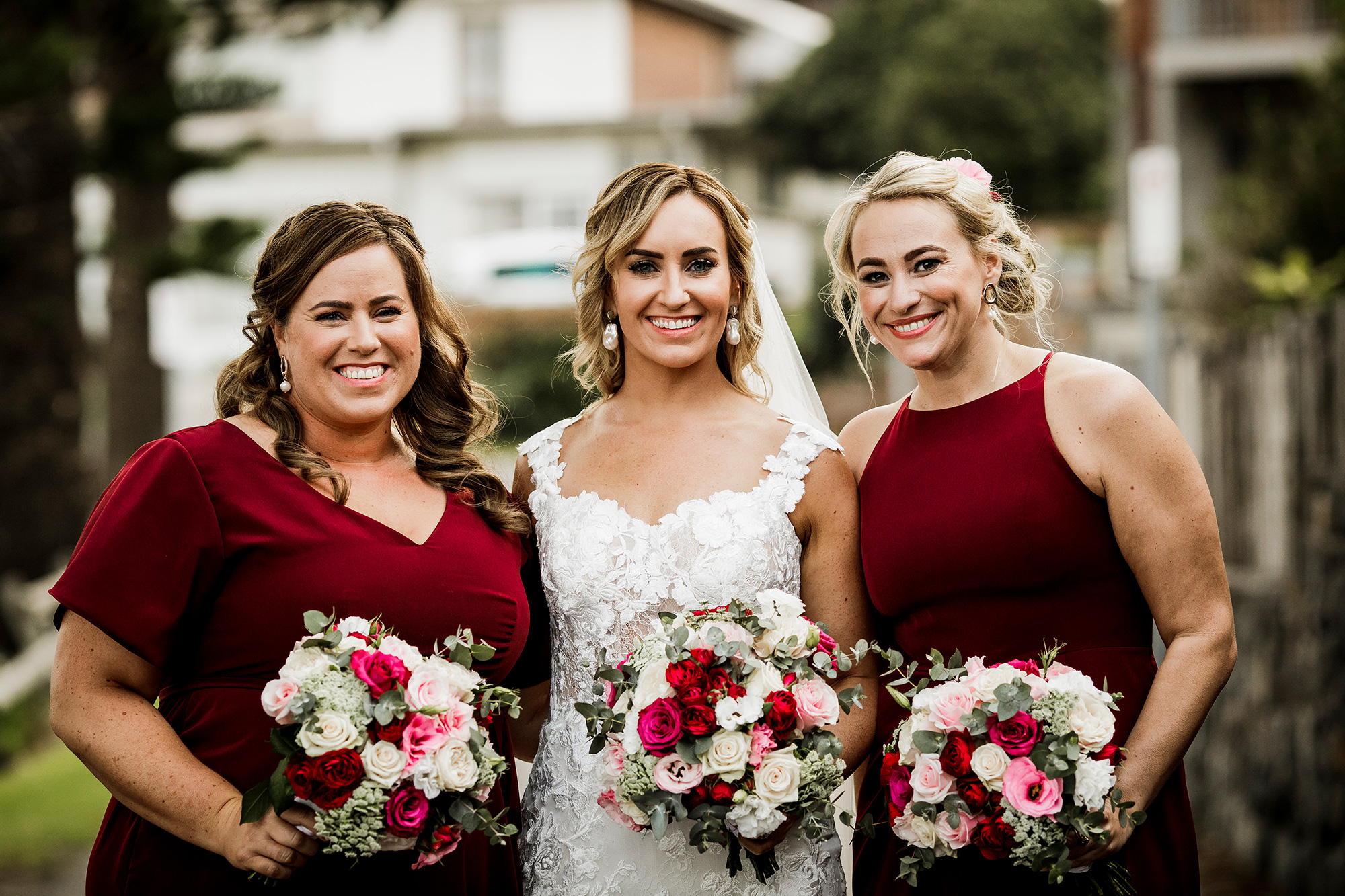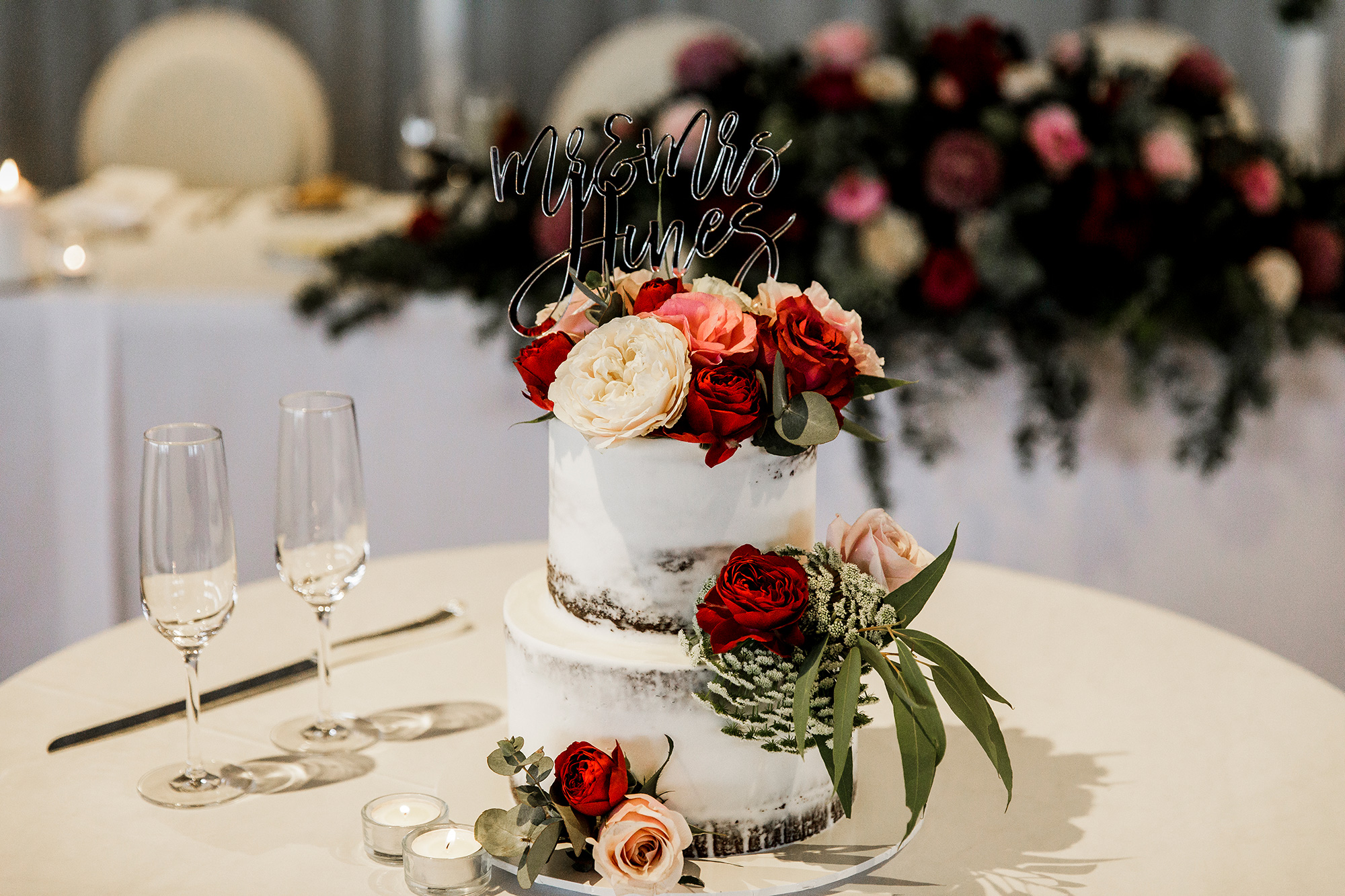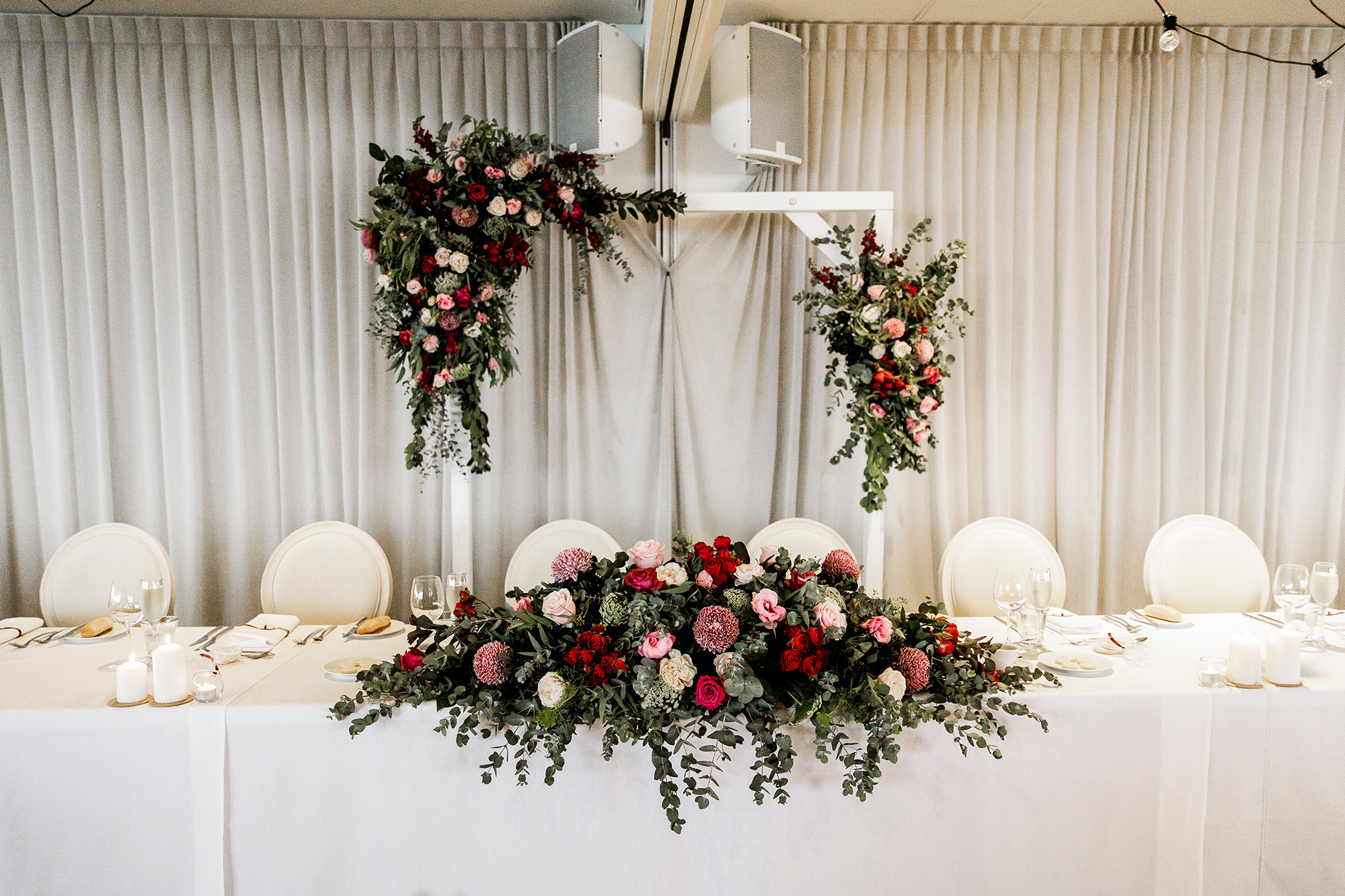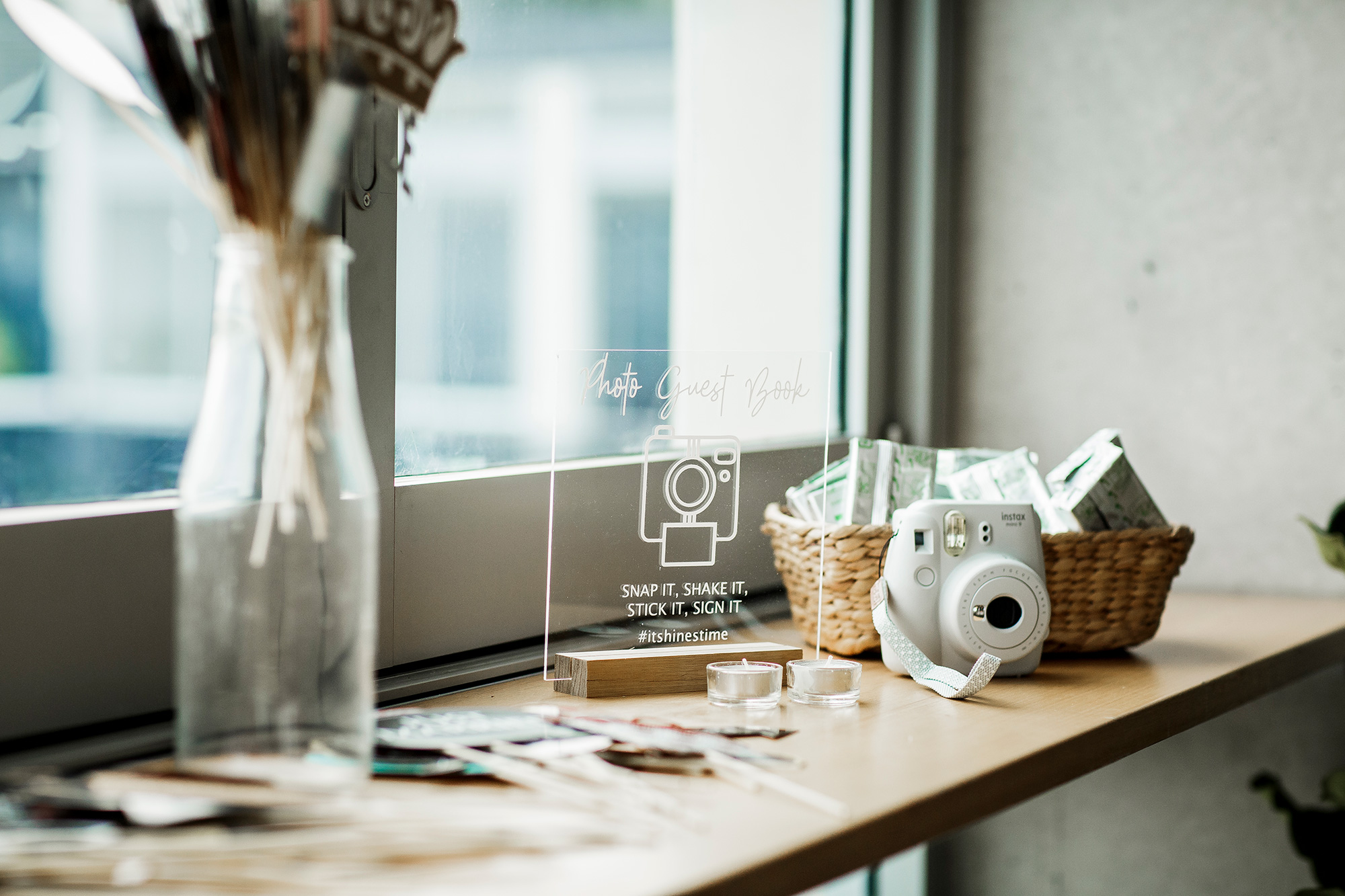 "To repeat that day would be magical. We would love to do it over and over again, but we wouldn't want to change a thing. I think the best advice would be to take in everything and cherish everyone who was able to join us," Fiona says.