Louise and Manzil met by chance world's away from their shared home of regional New South Wales.
"Manzil [29] and I met in New York in 2012 we were both travelling with friends, and one day I was trying to take a selfie with a friend failing hopelessly when Manzil walked past and noticed our Australian accents and offered to take the photo for us," says Louise, 30. The pair hit it off and agreed to catch up upon returning home. From there, they were a couple!
They married at their elegant beach wedding on May 5, 2018 with 50 guests at Jonah's Boutique Restaurant and Hotel. By then, the couple had welcomed a baby daughter. "We needed our venue to be child-friendly and having accommodation attached was a bonus," says the bride. "Most of all with a newborn and wedding planning I wanted to make sure it was budget-friendly but still spectacular."
The pair had a day wedding and opted for an elegant but informal style. "I loved the barn door with pastels hung on the while wall, and I used wooden timber boxes to match them for the table florals," says the bride. "The floral wreaths were so beautiful and made the small space smell like fresh flowers."
Photos courtesy of De Lumiere Photography.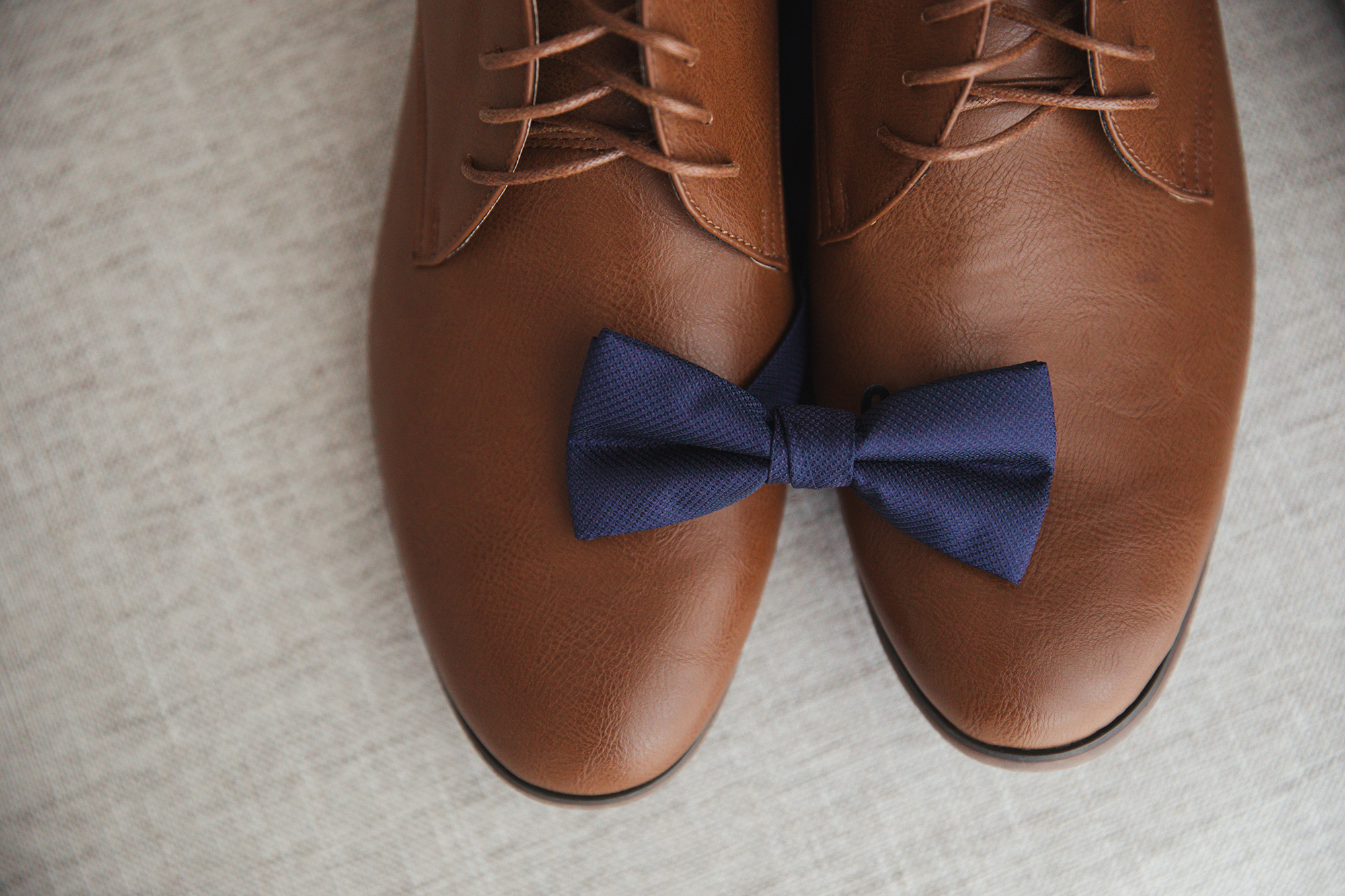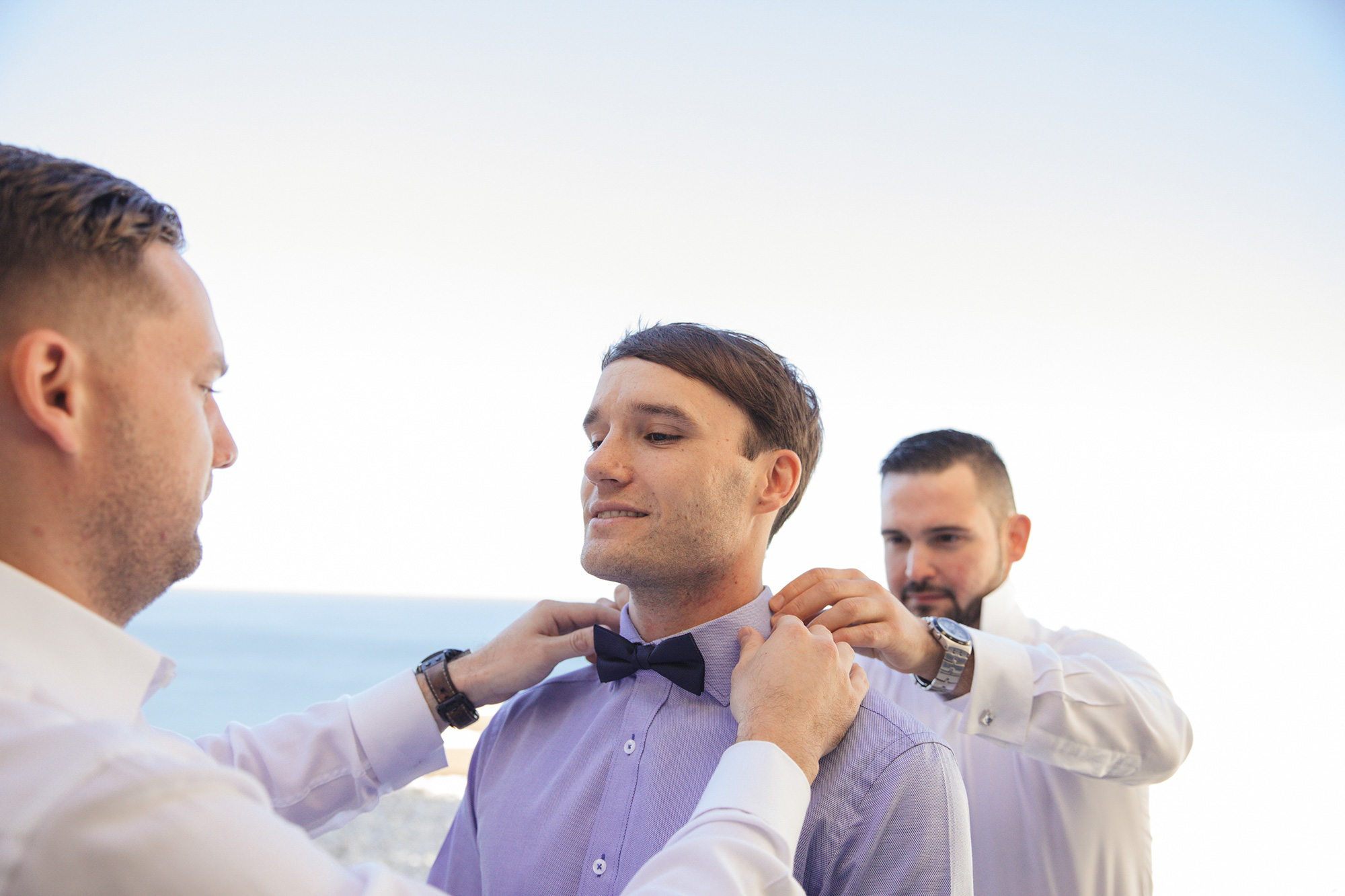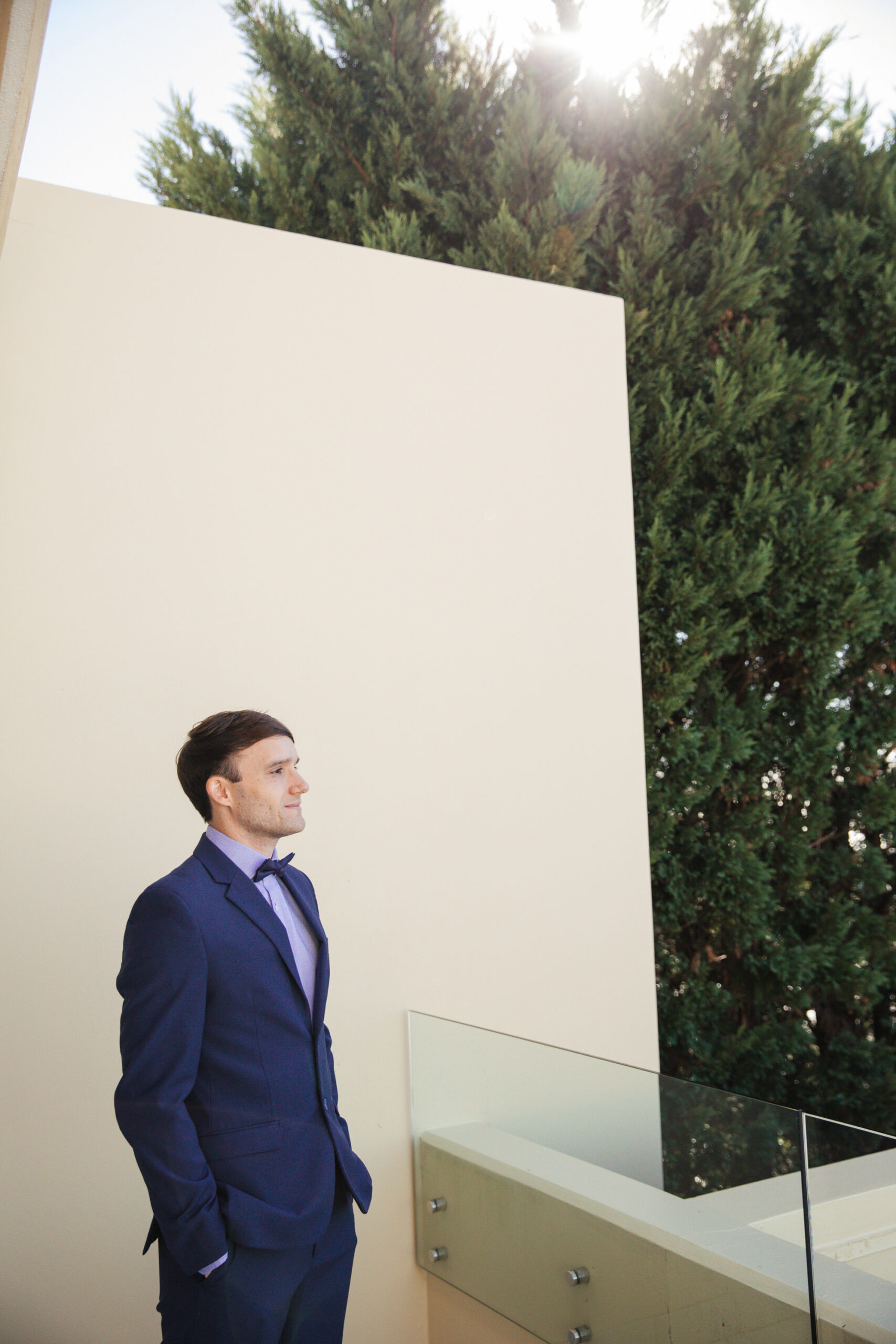 The groom and his dashing crew were dressed by Ferrari Formalwear and Bridal.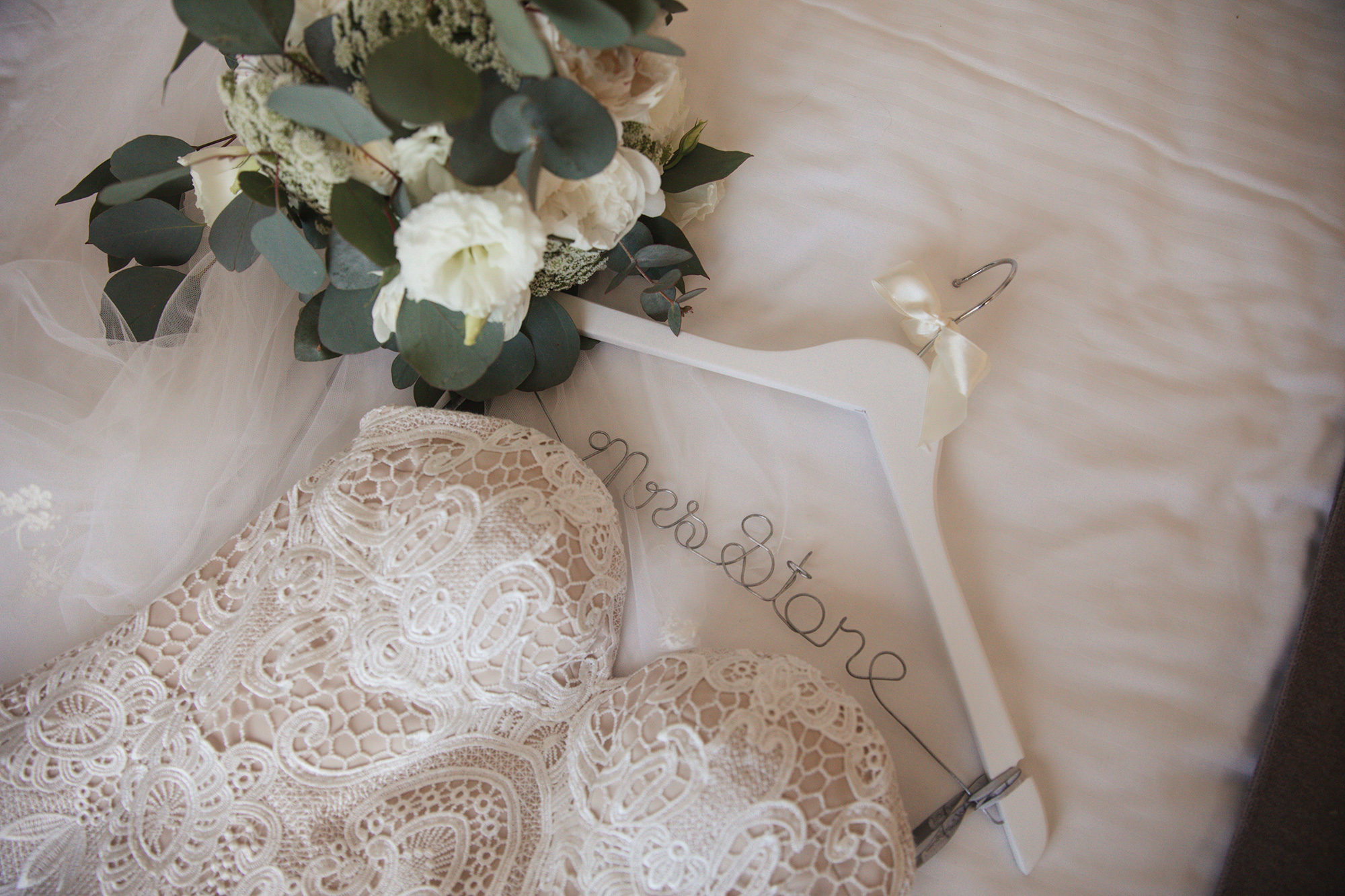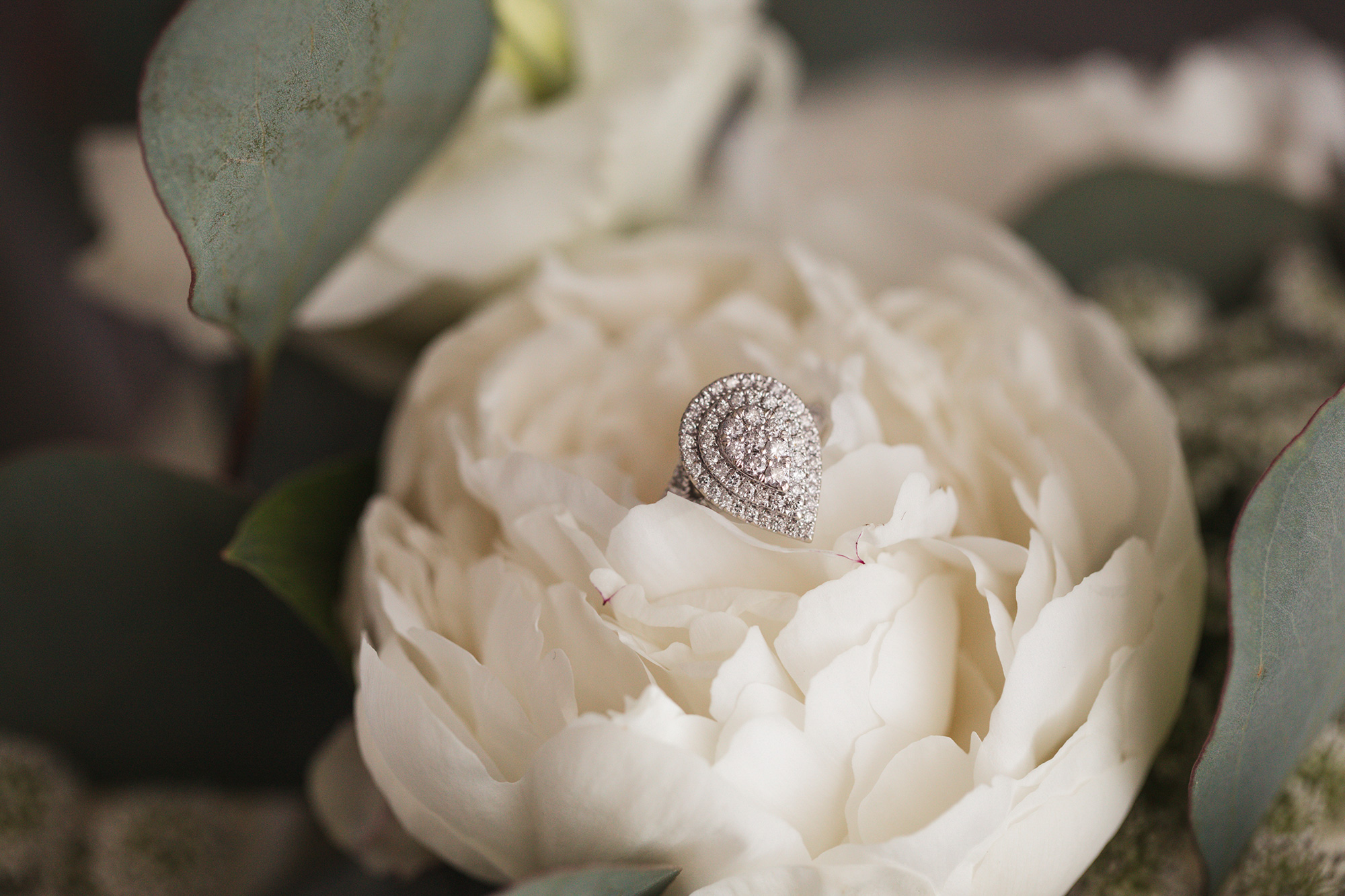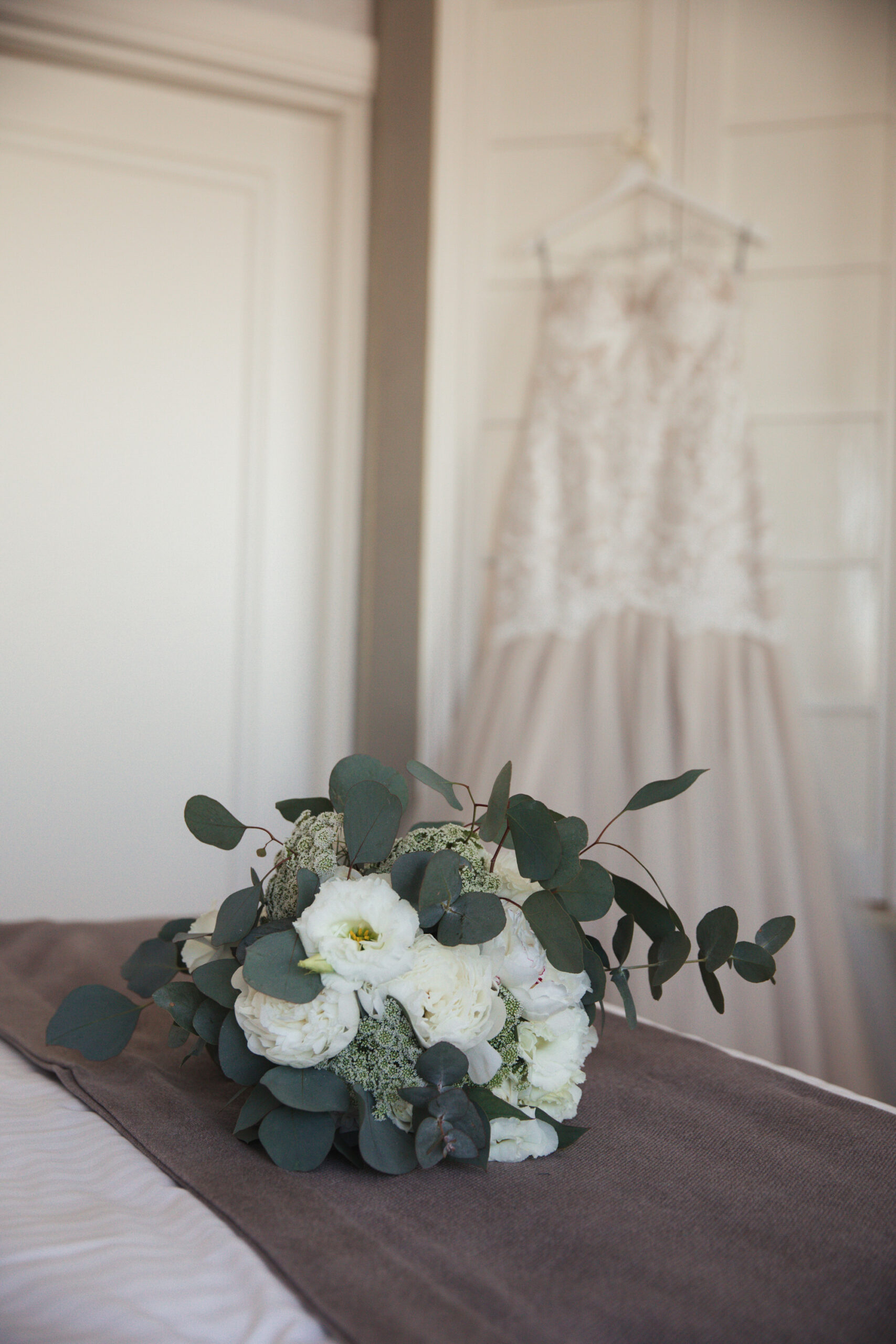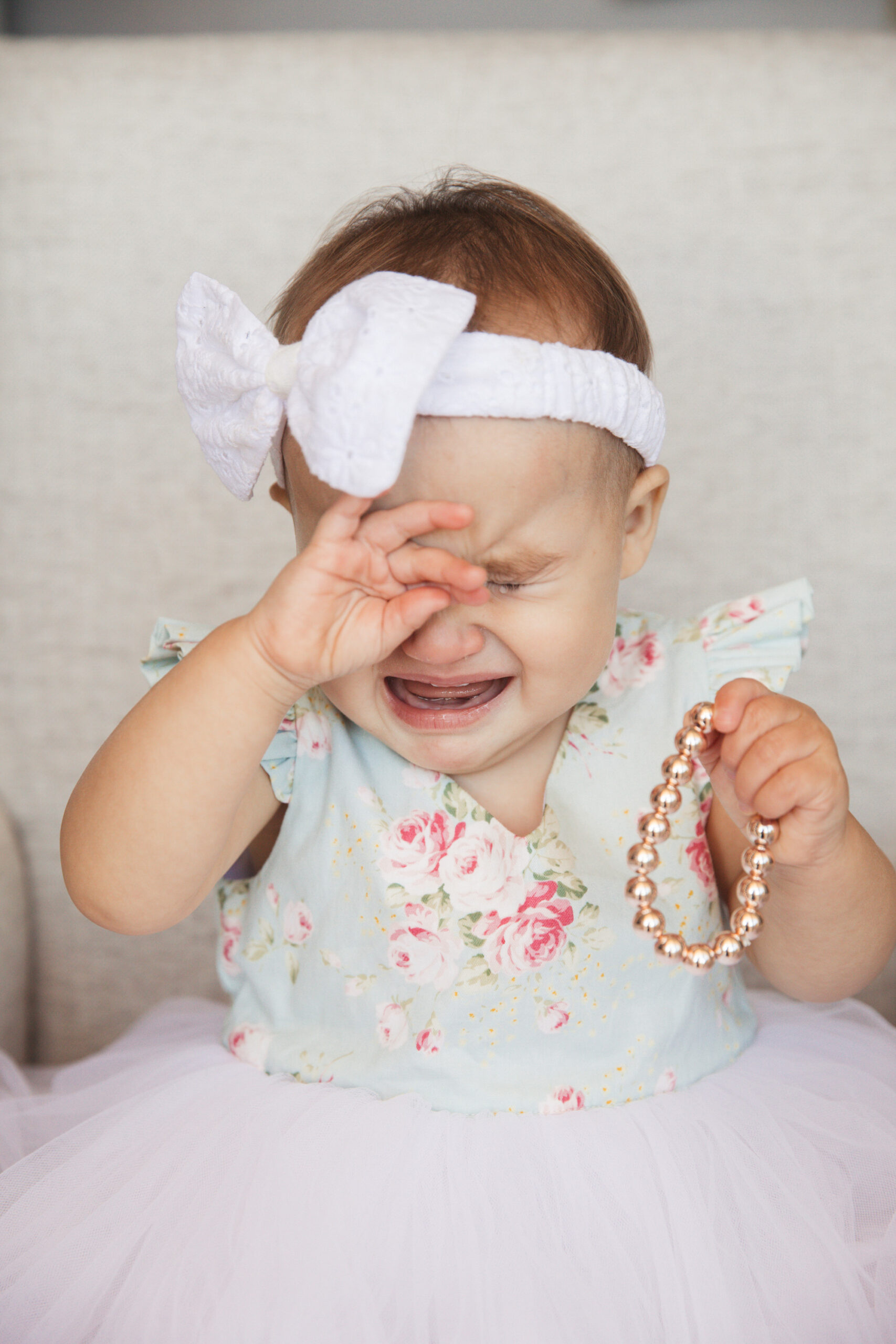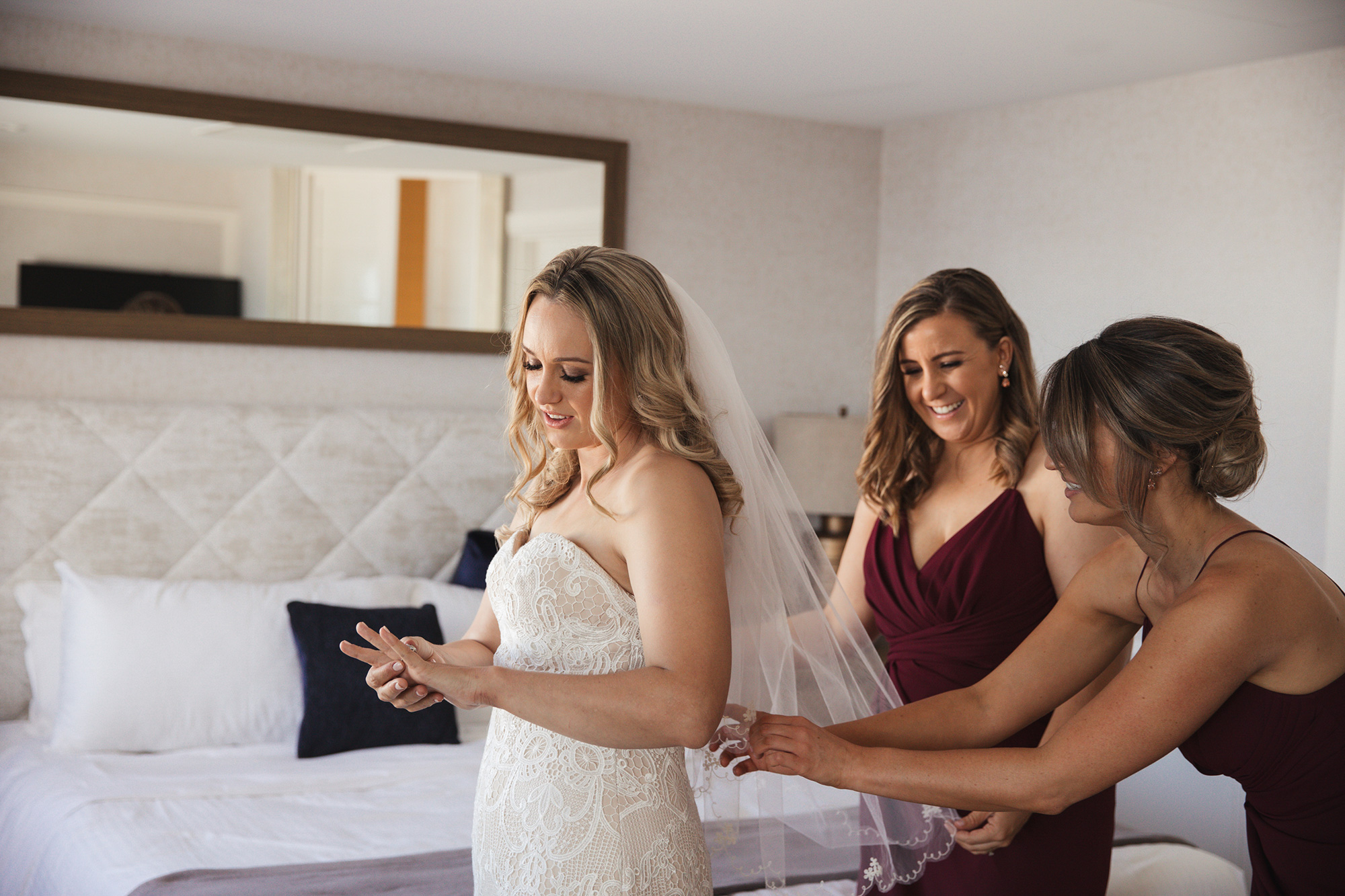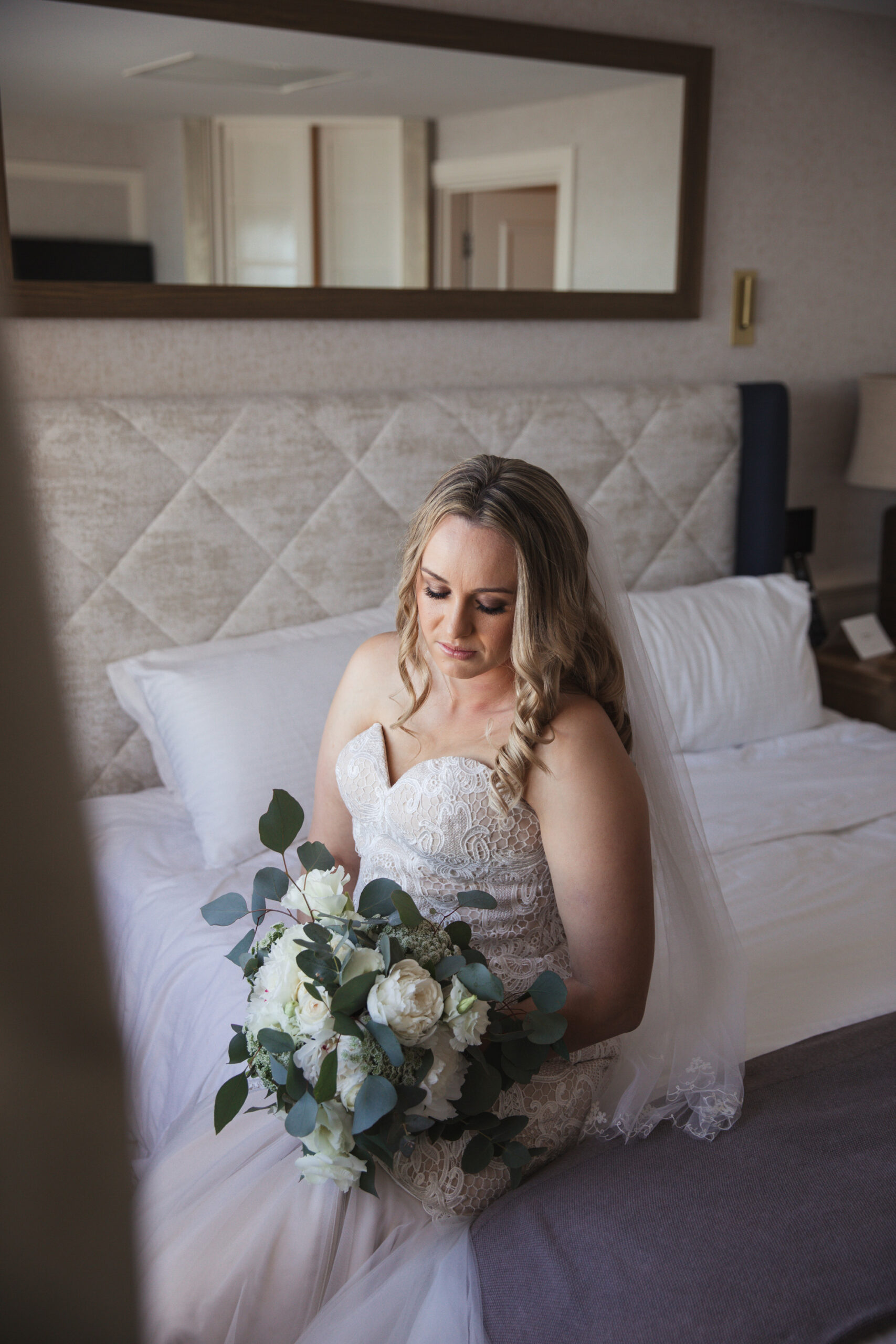 "My dress was the first dress I tried on and it matched my mother's veil that has been passed on for generations," says the bride.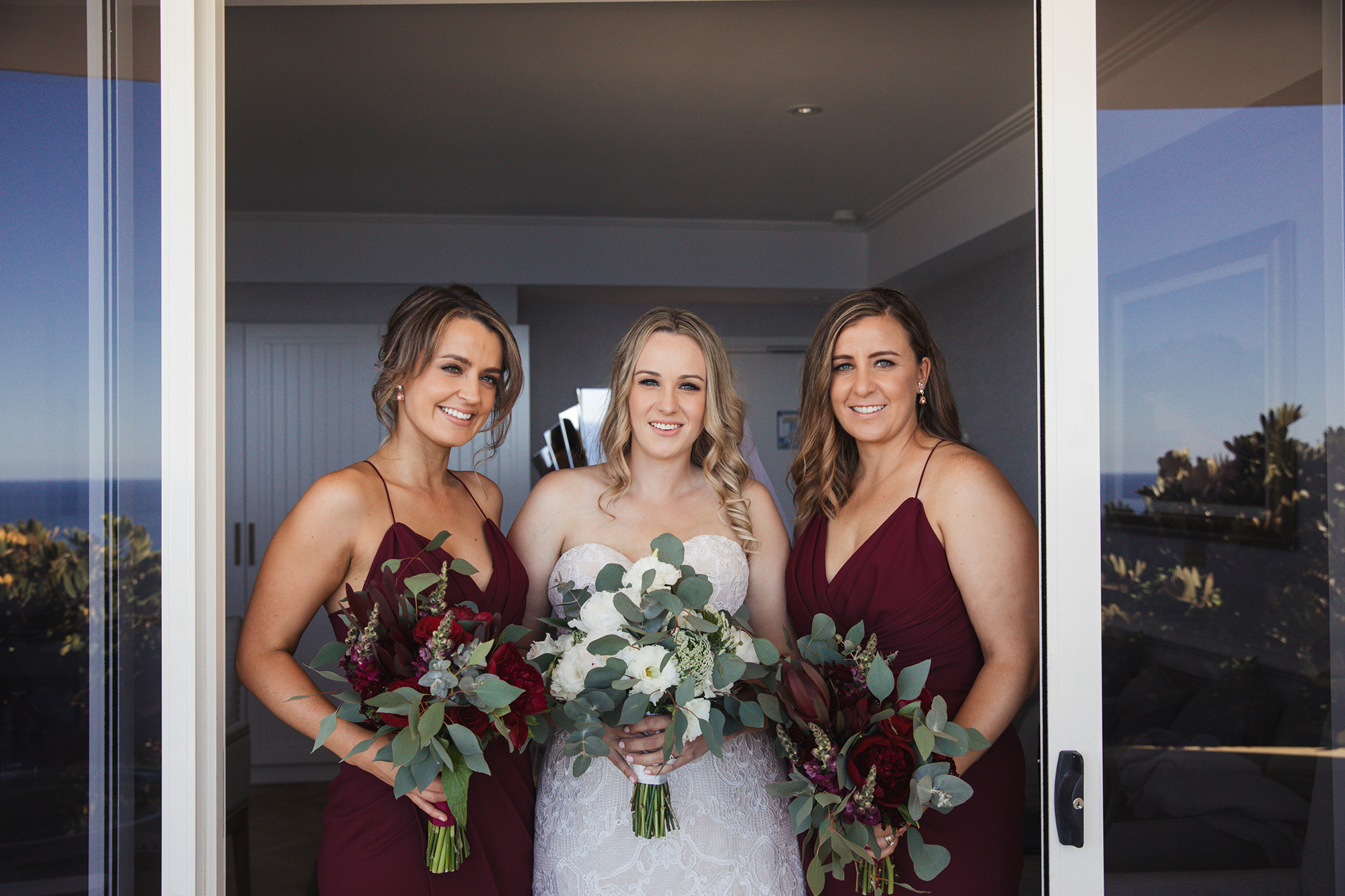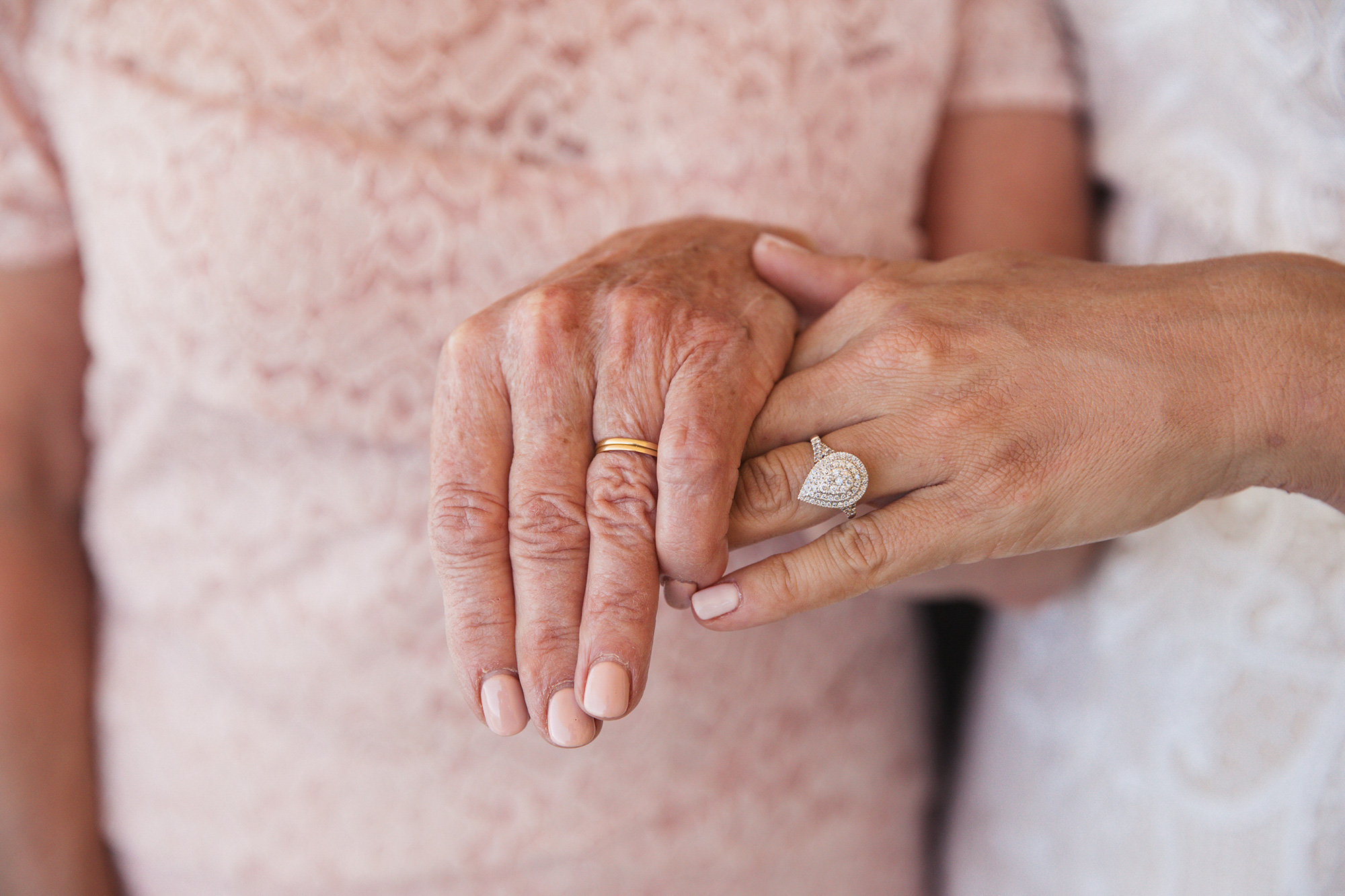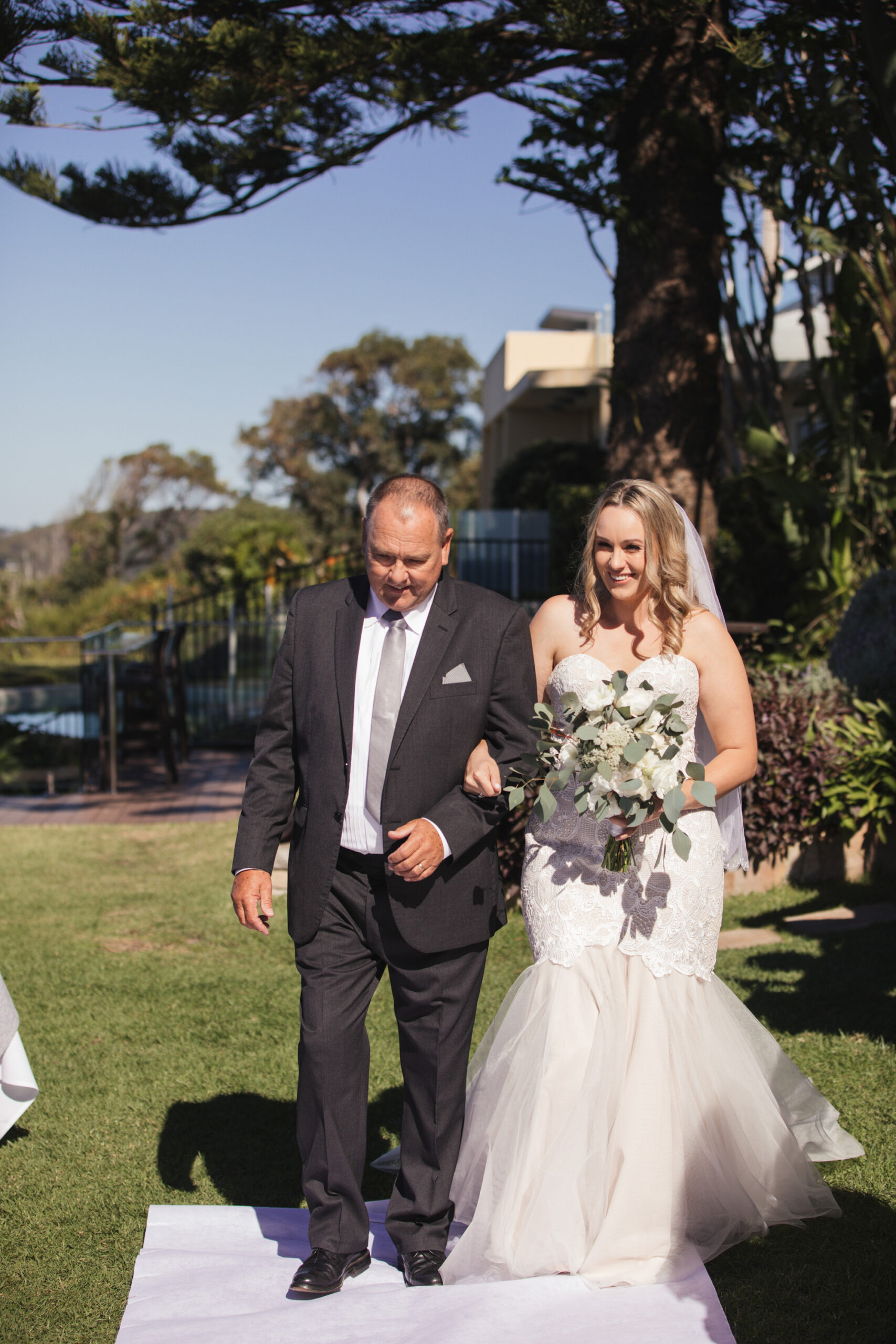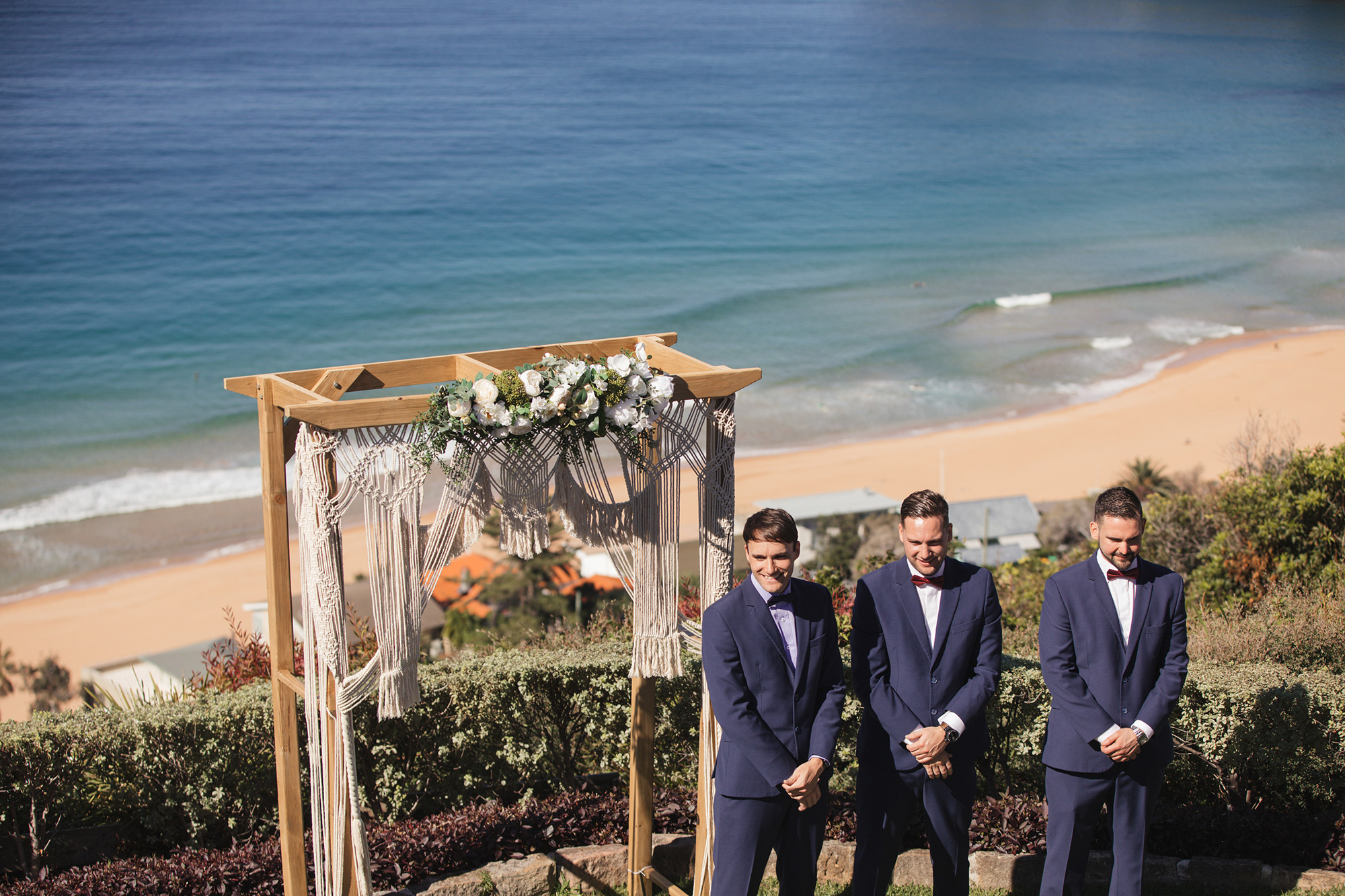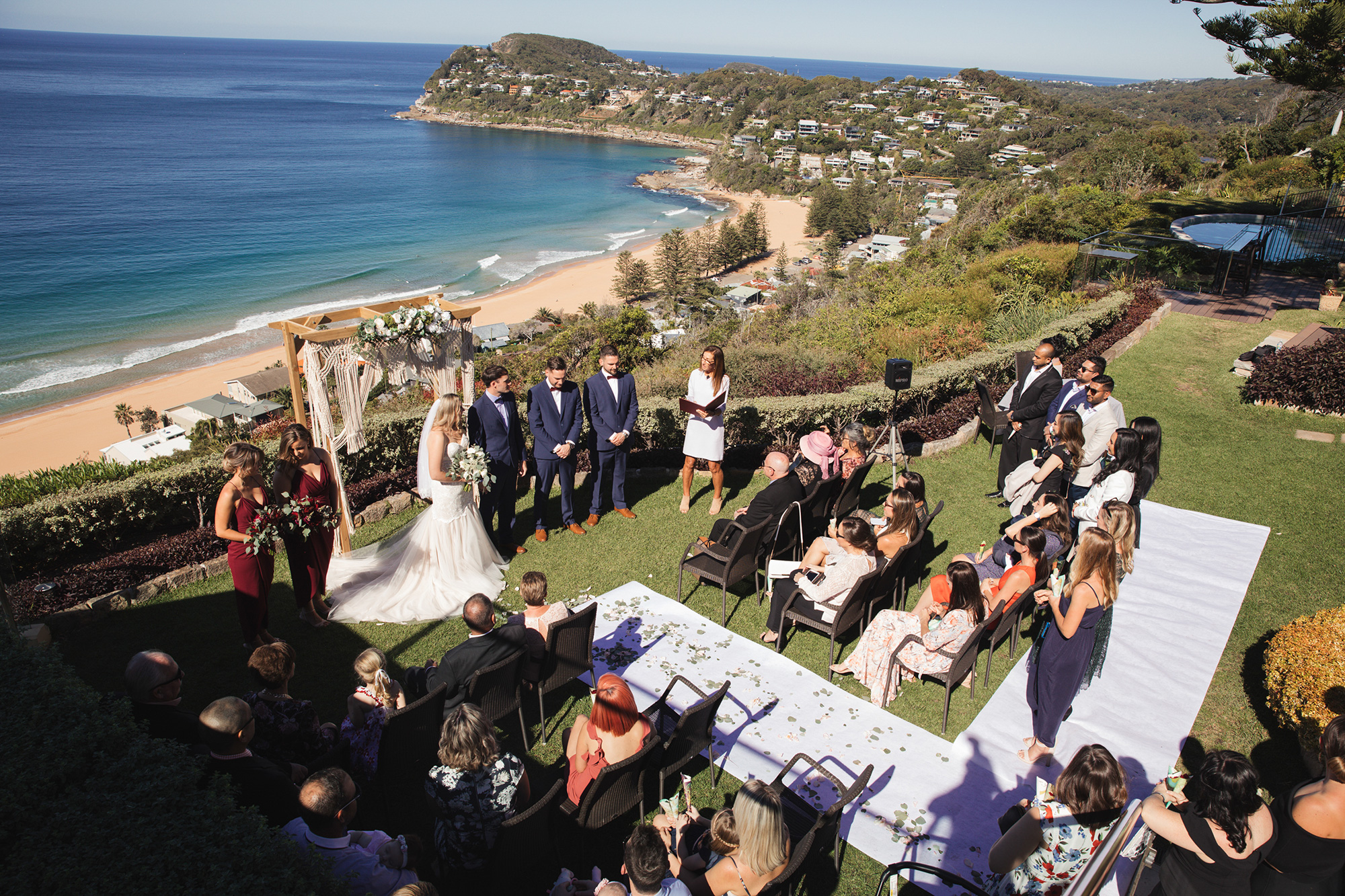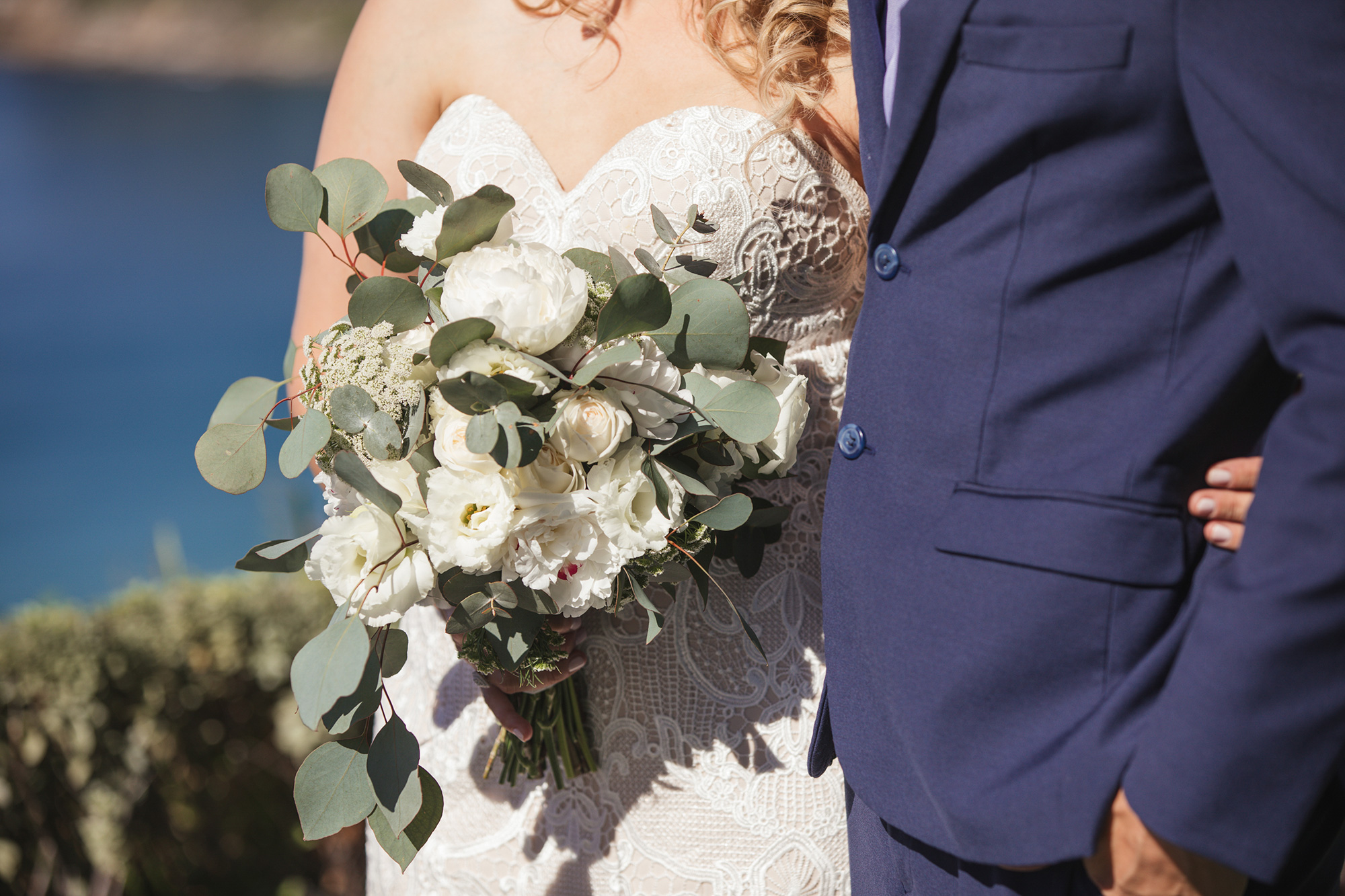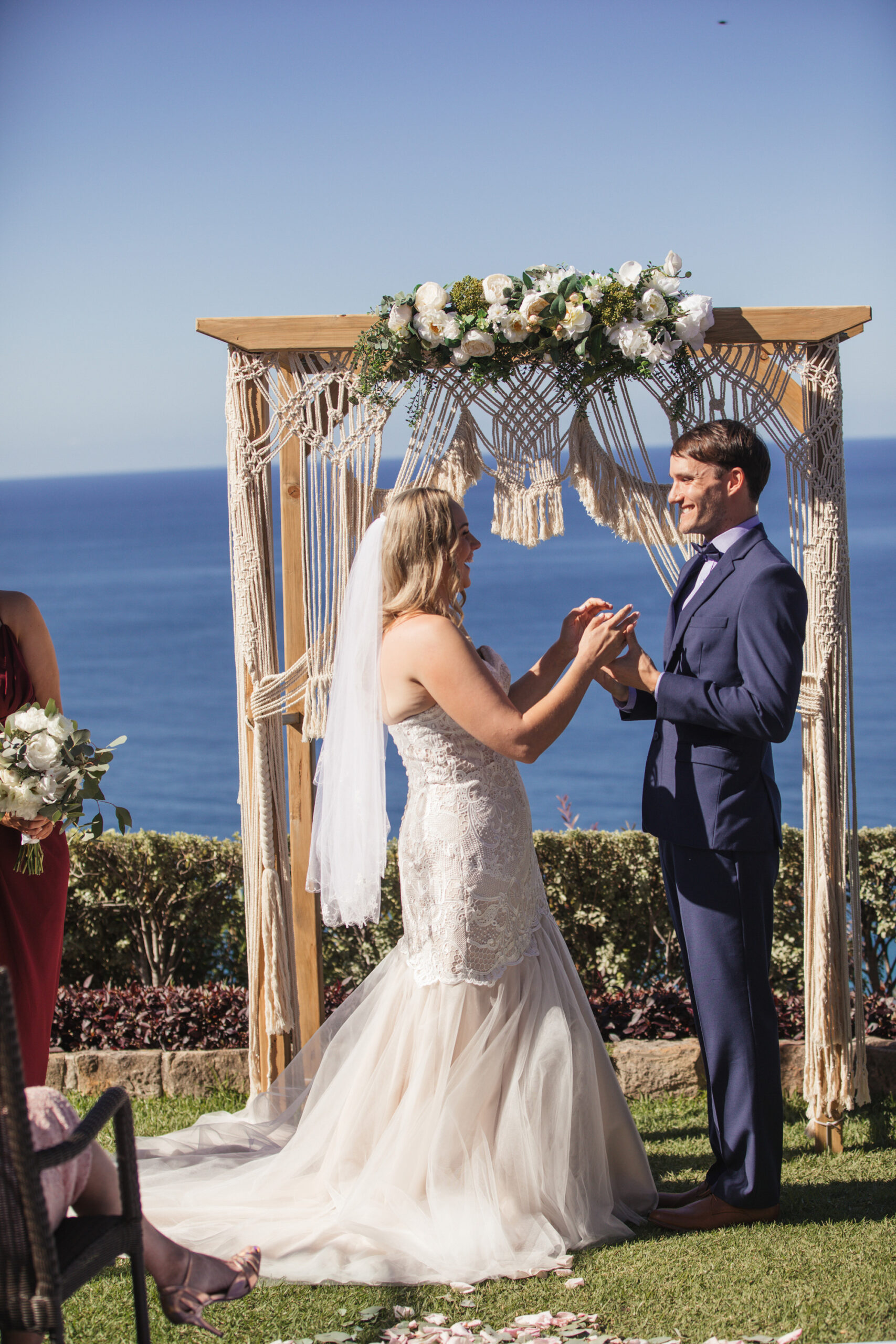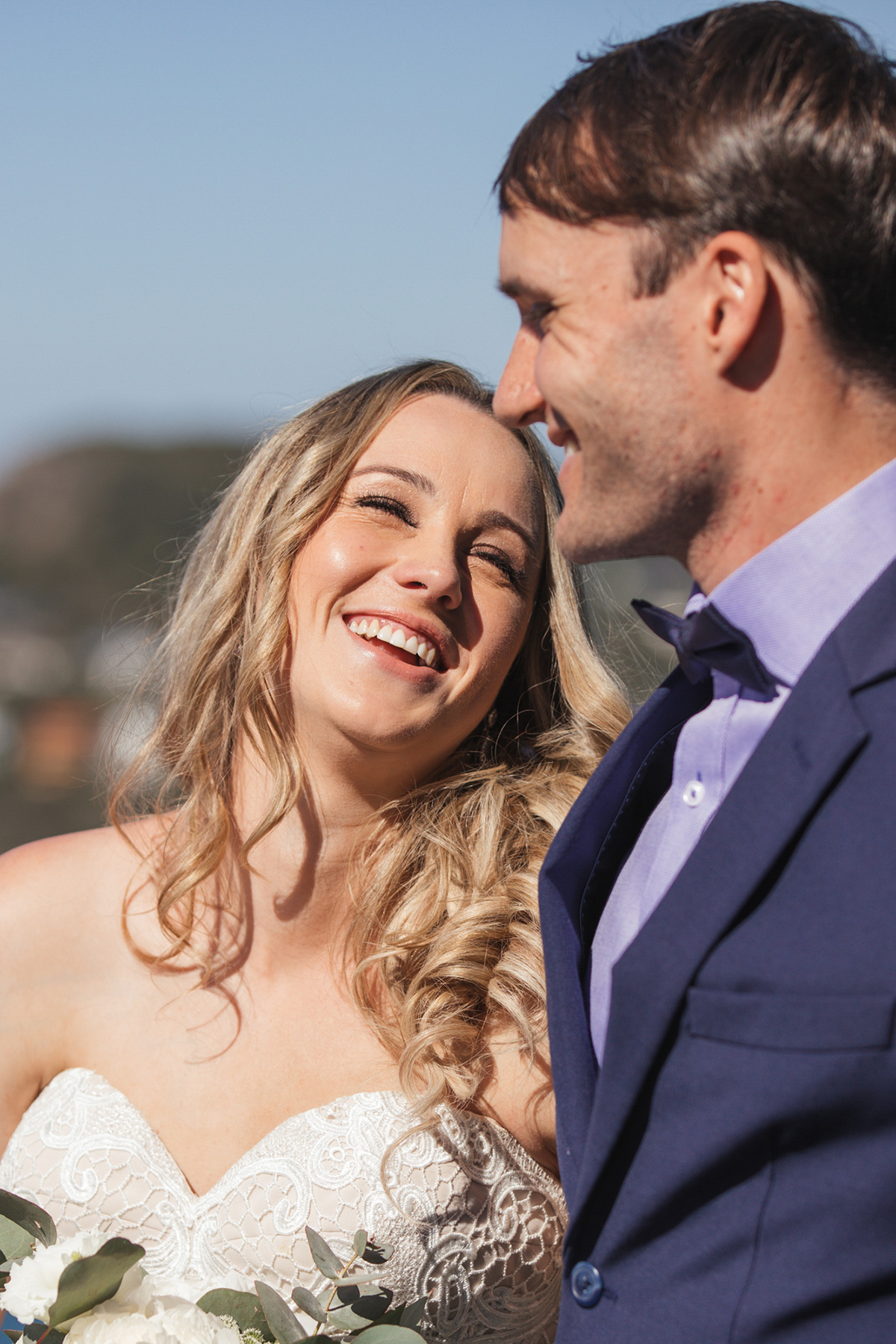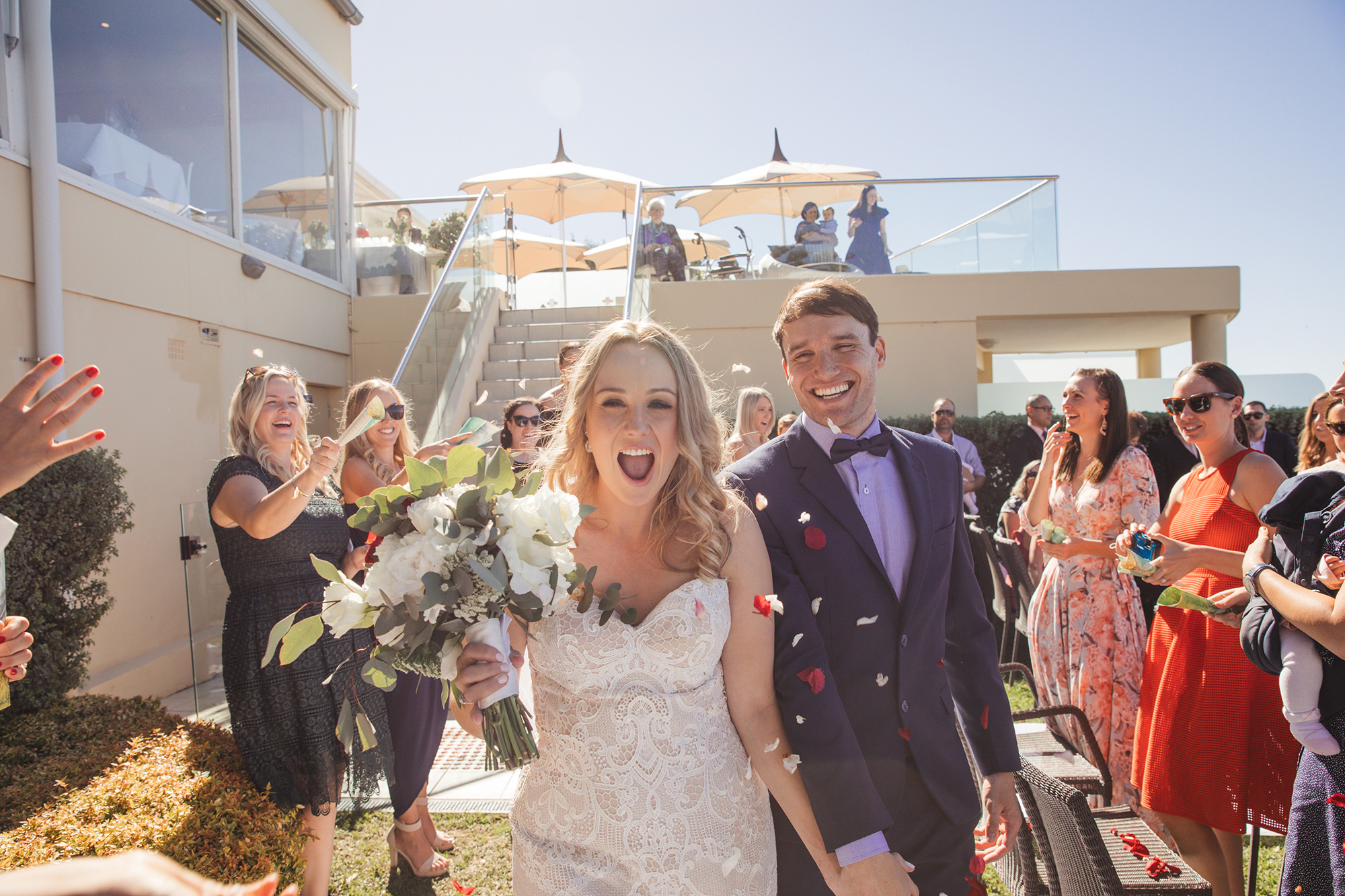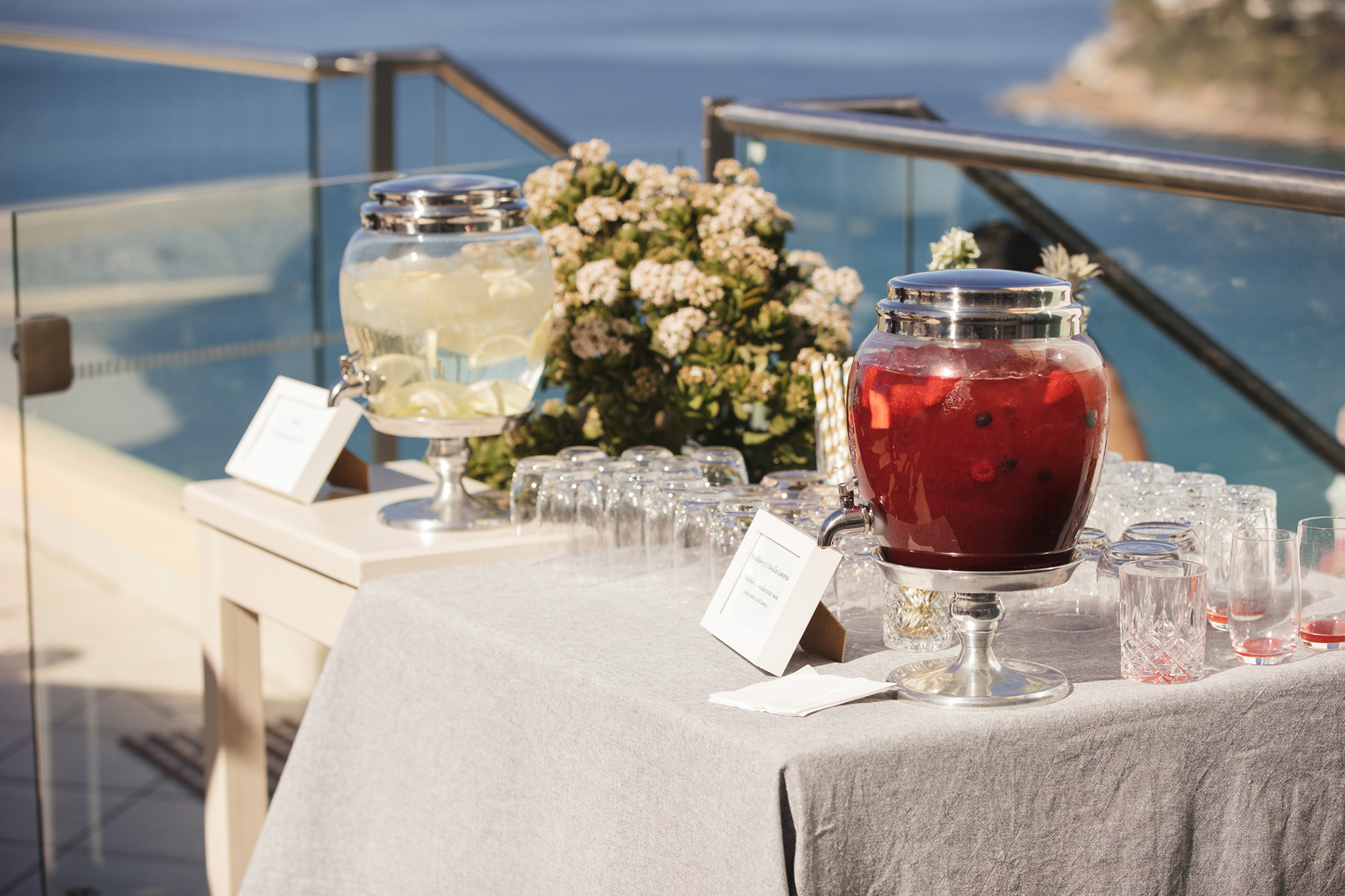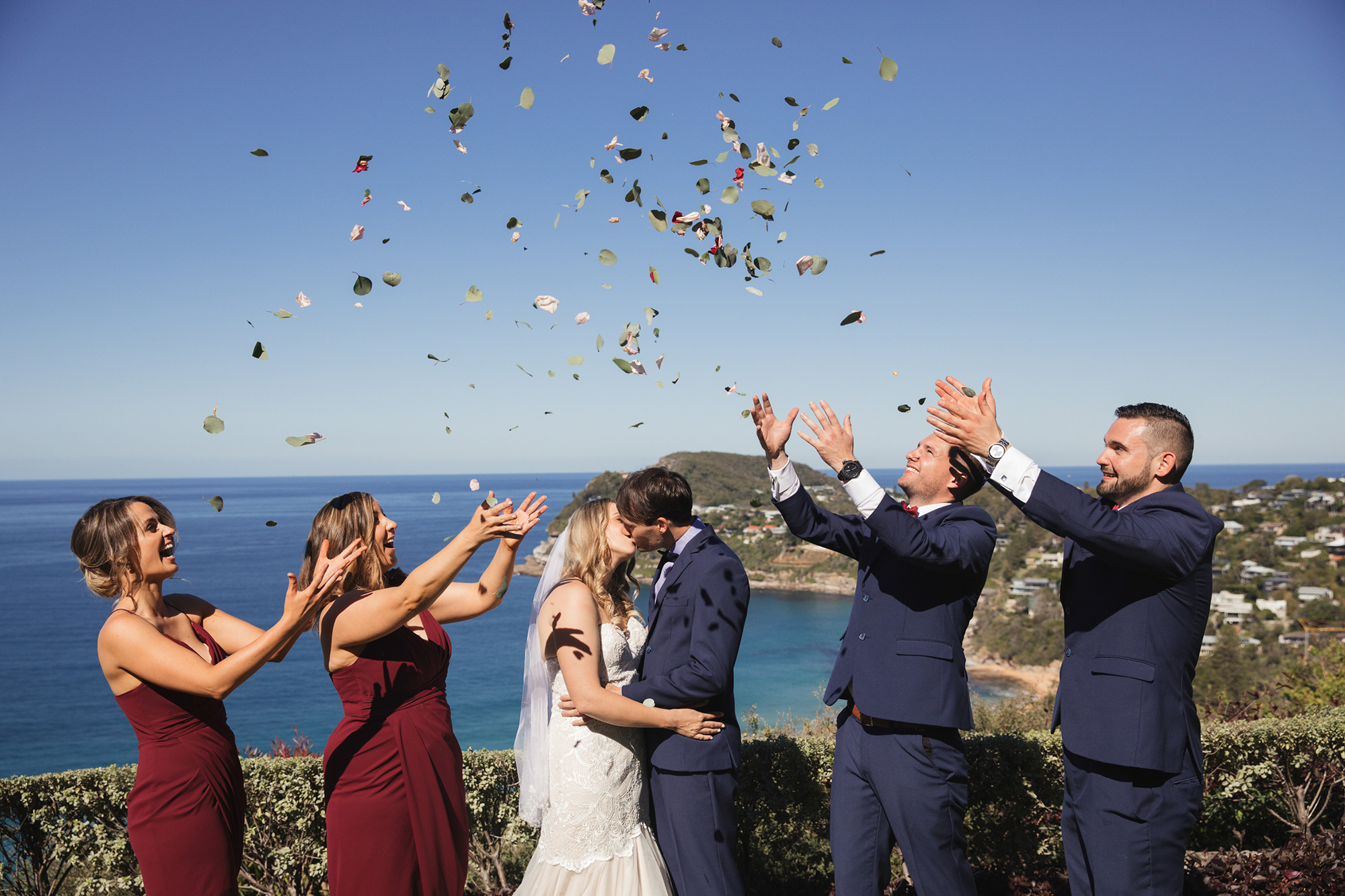 "Manzil surfs every weekend and I was envisioning a barn wedding – Jonah's allowed us to combine our styles," smiles Louise.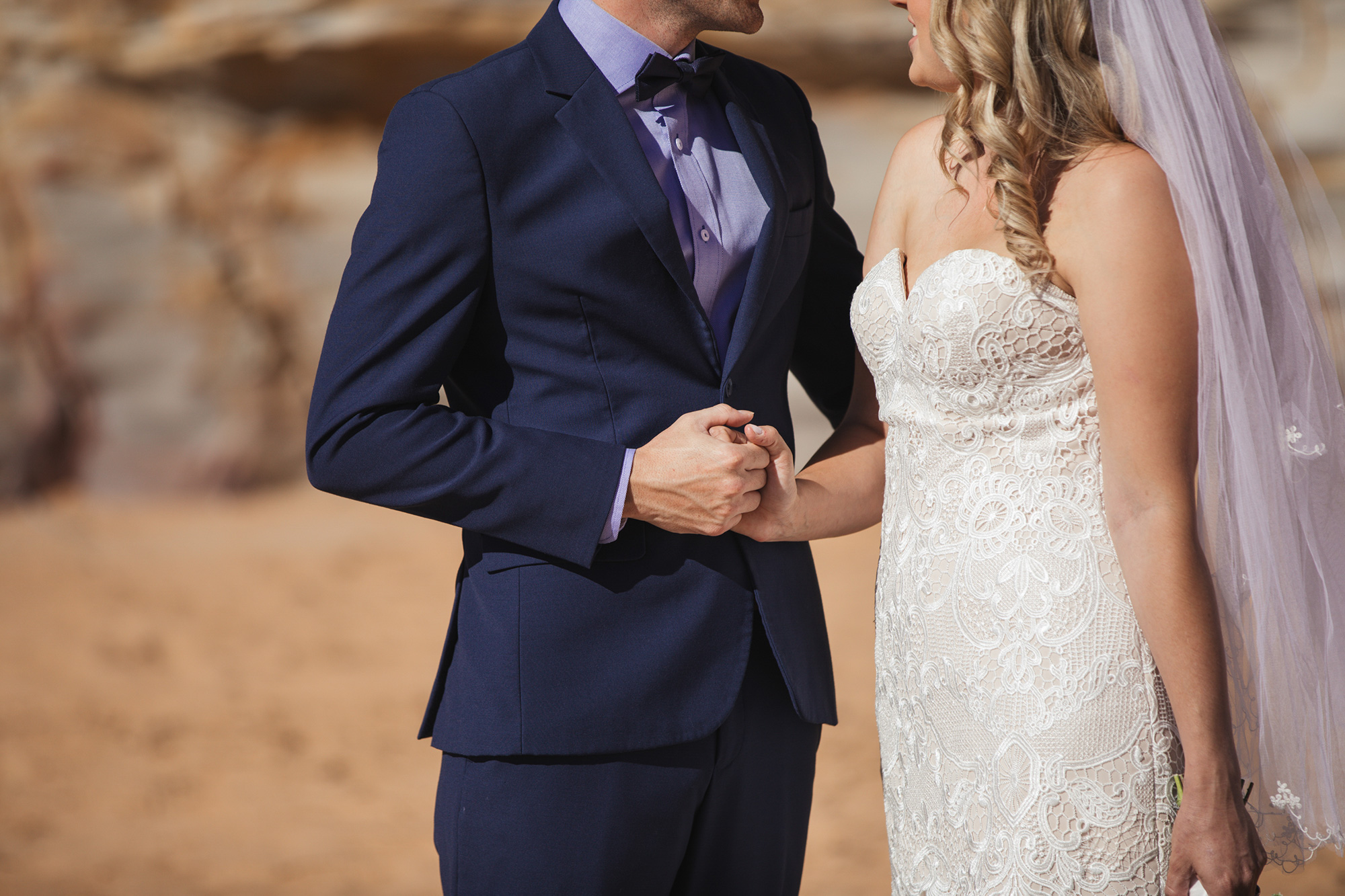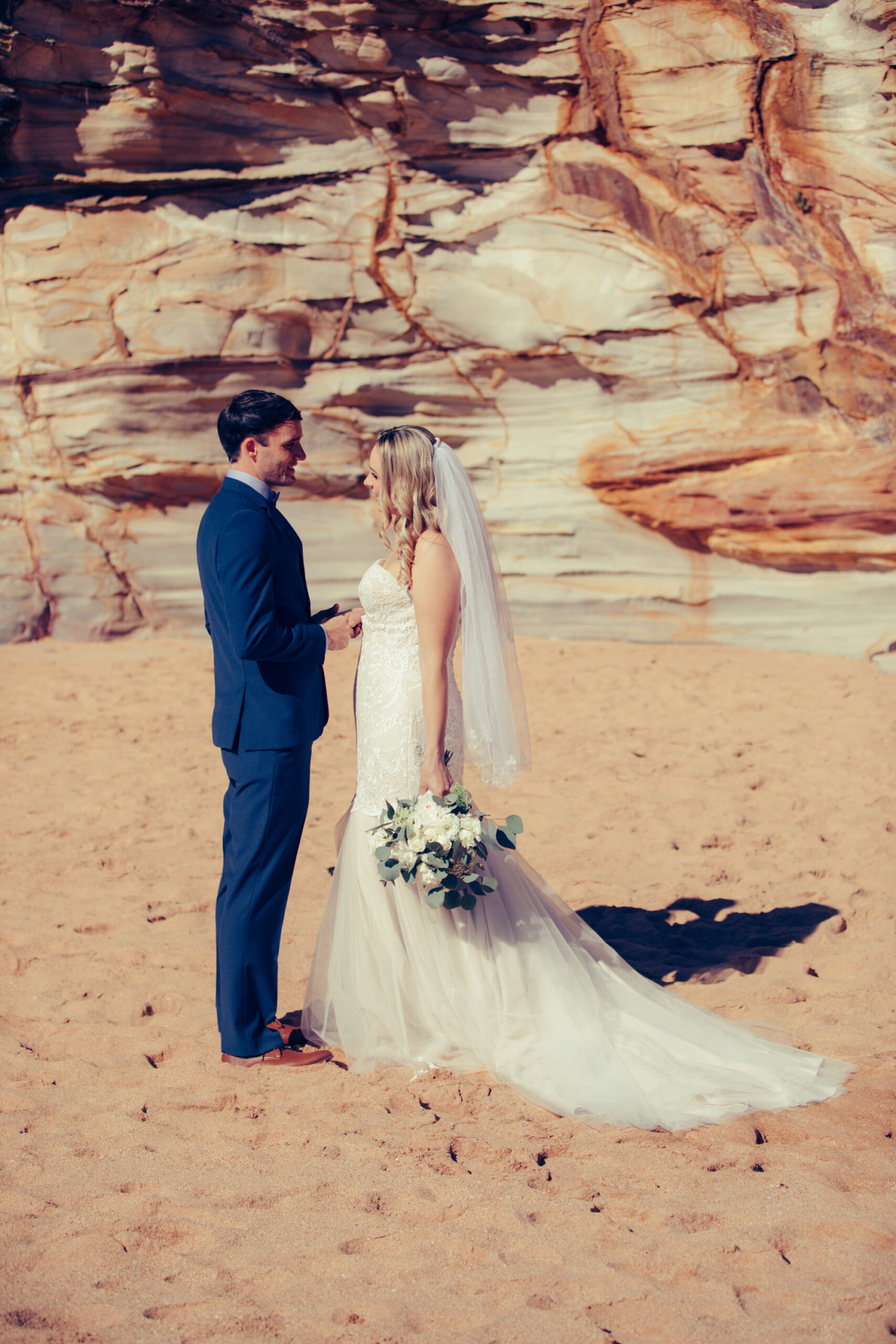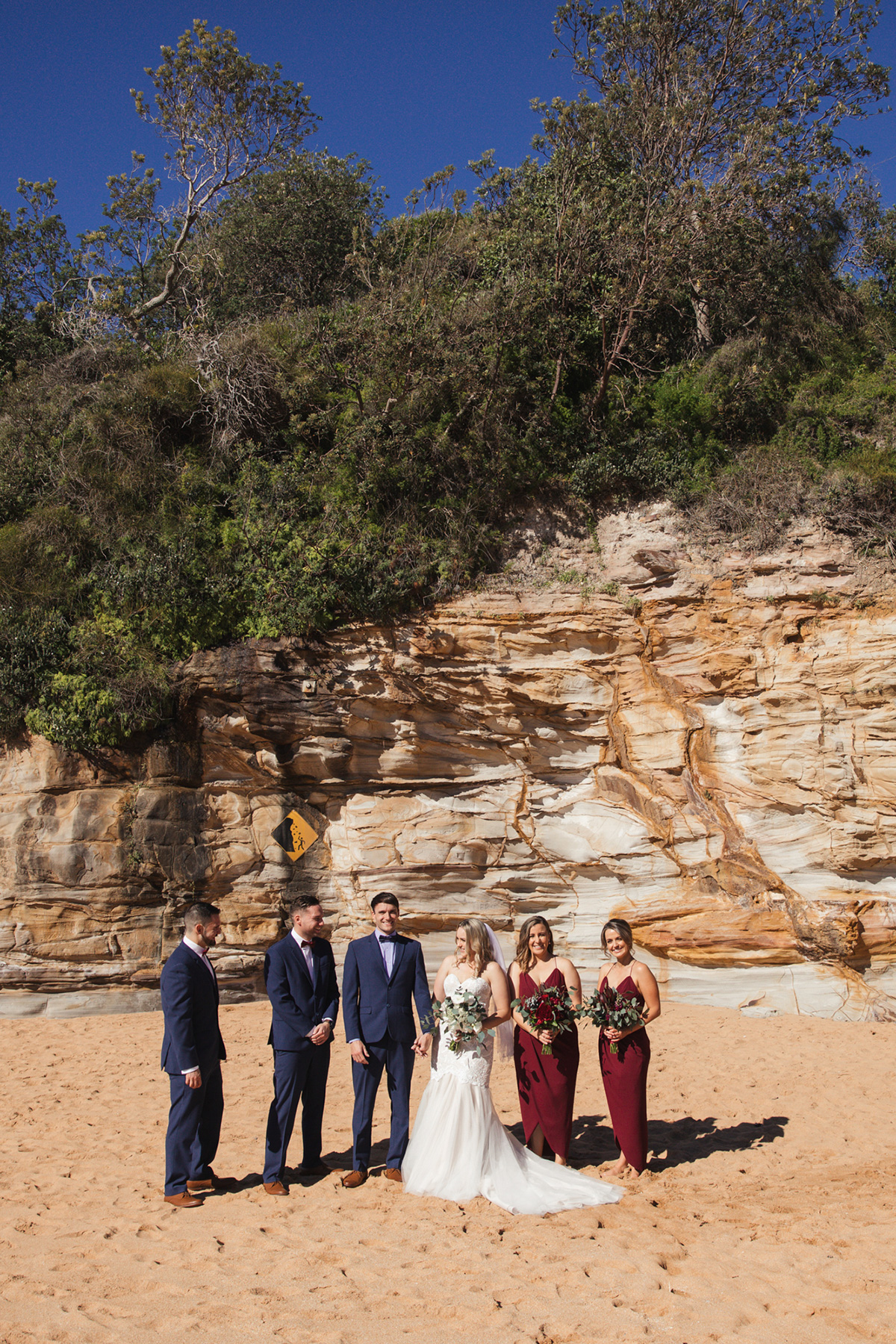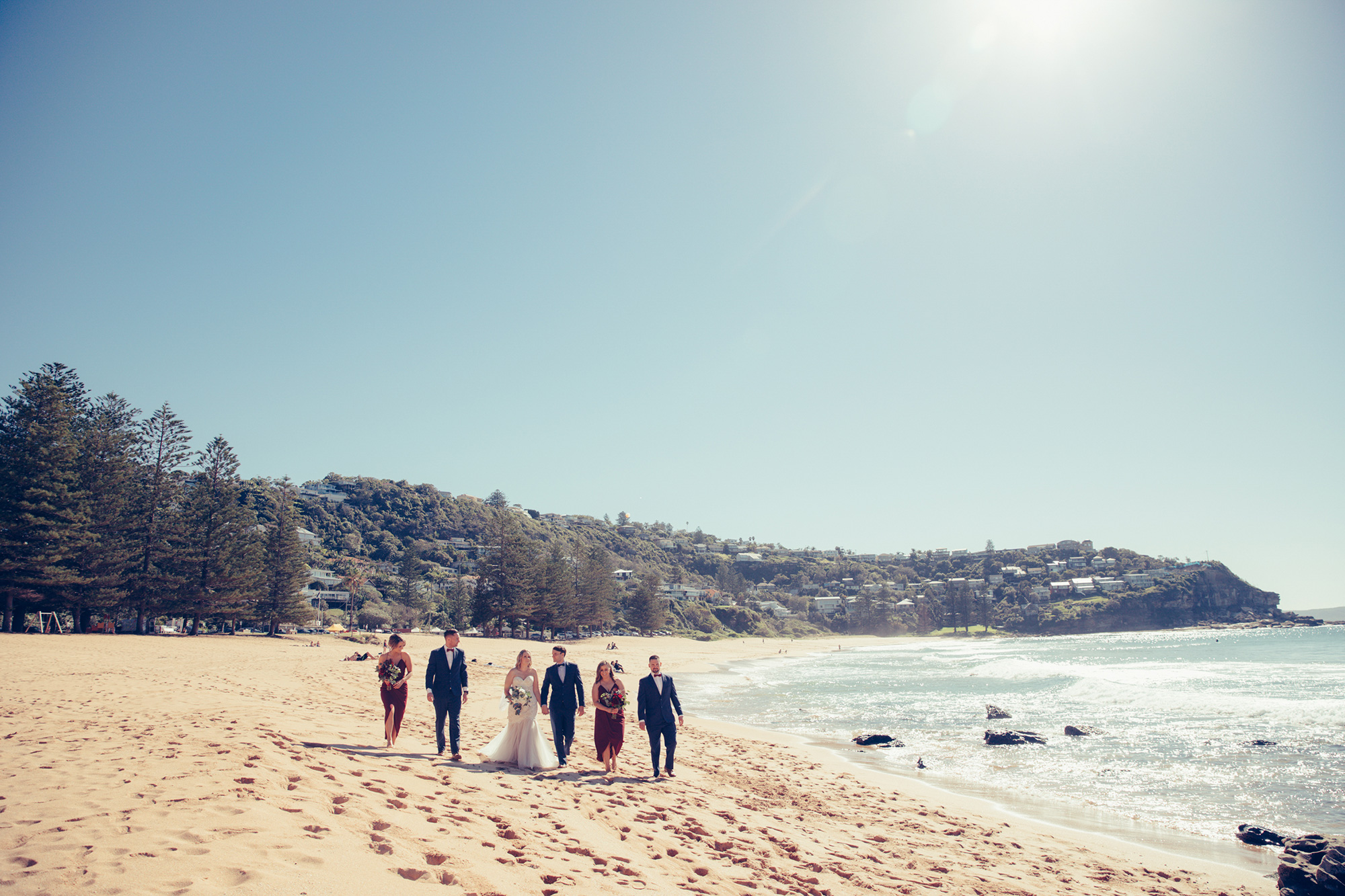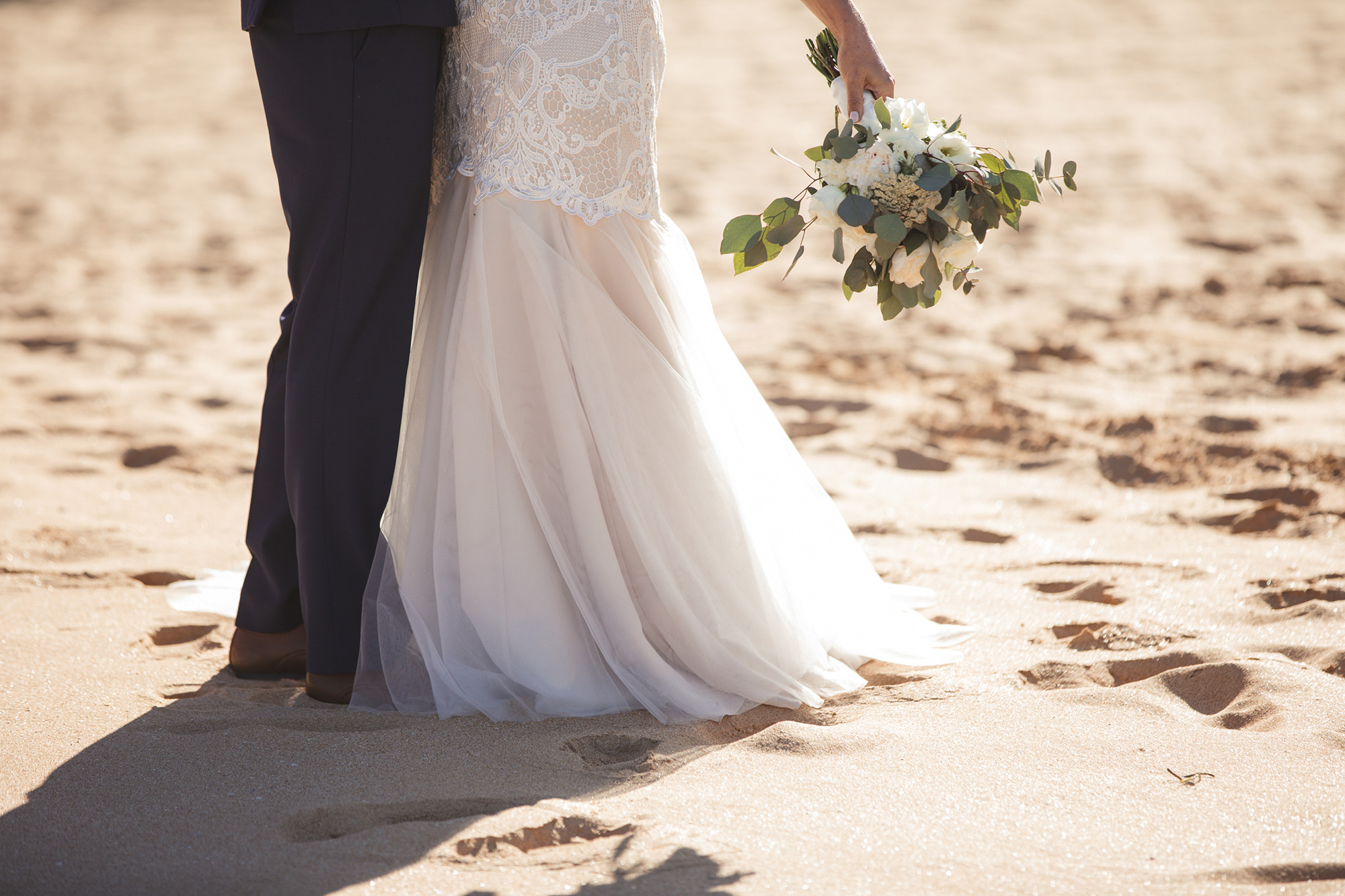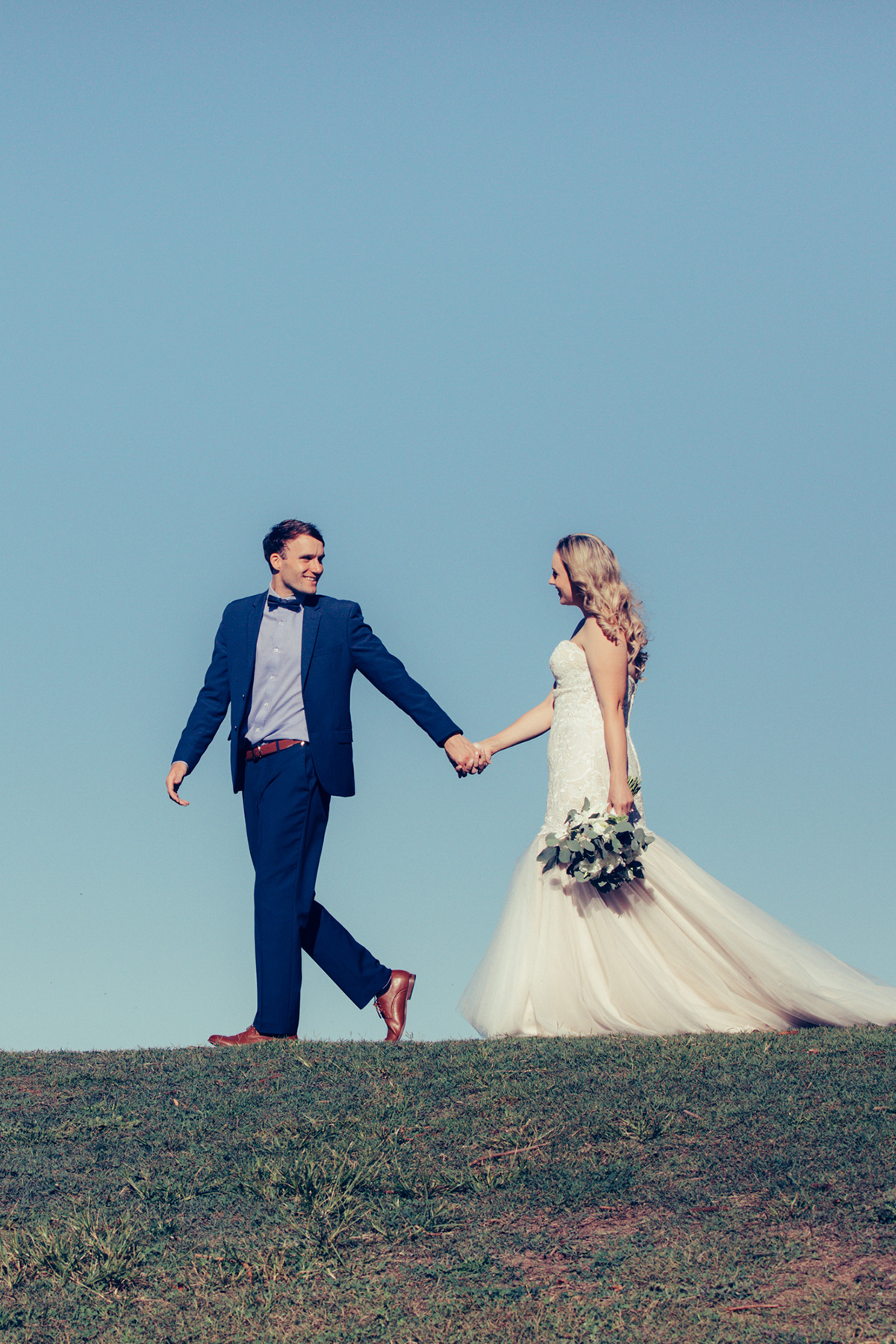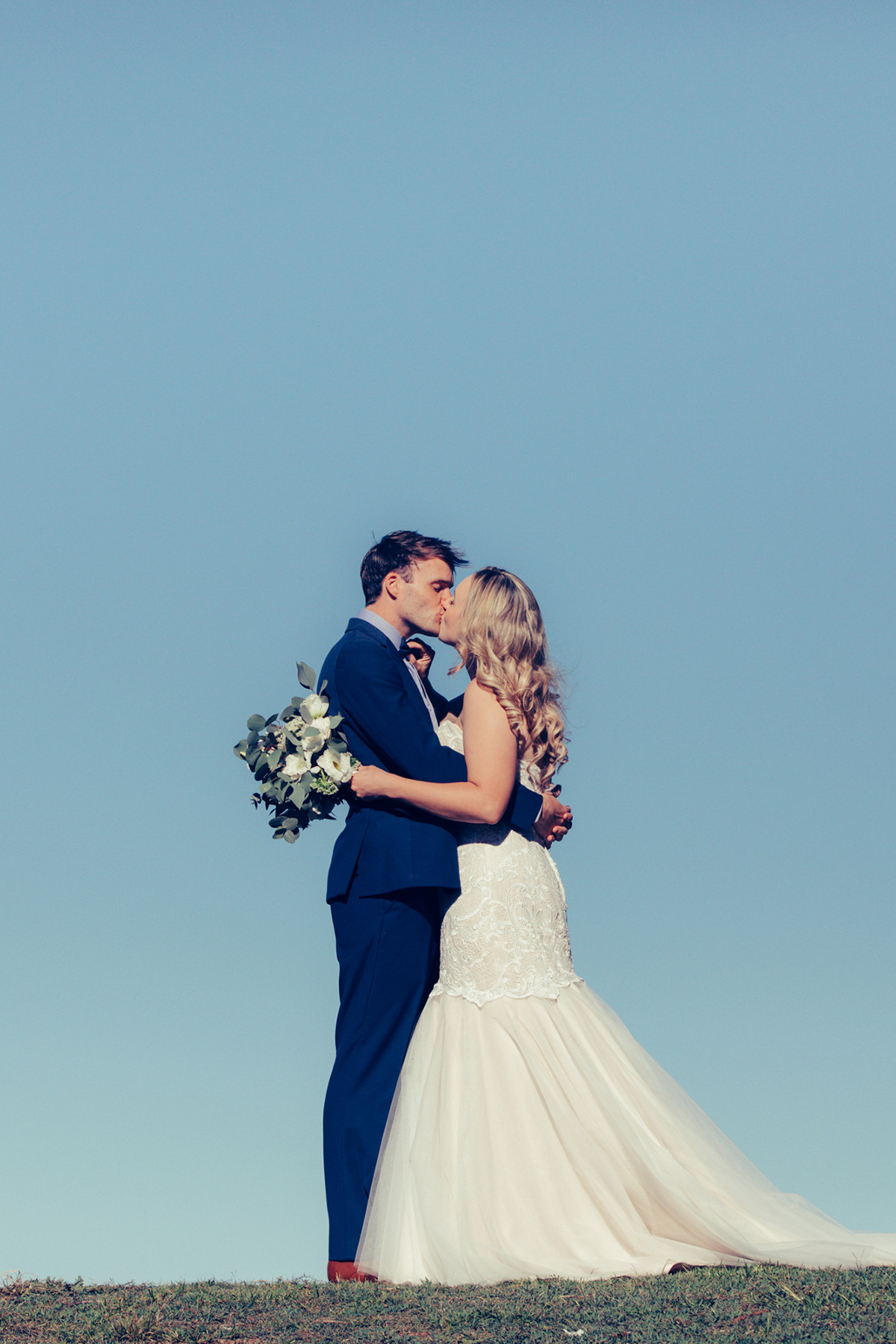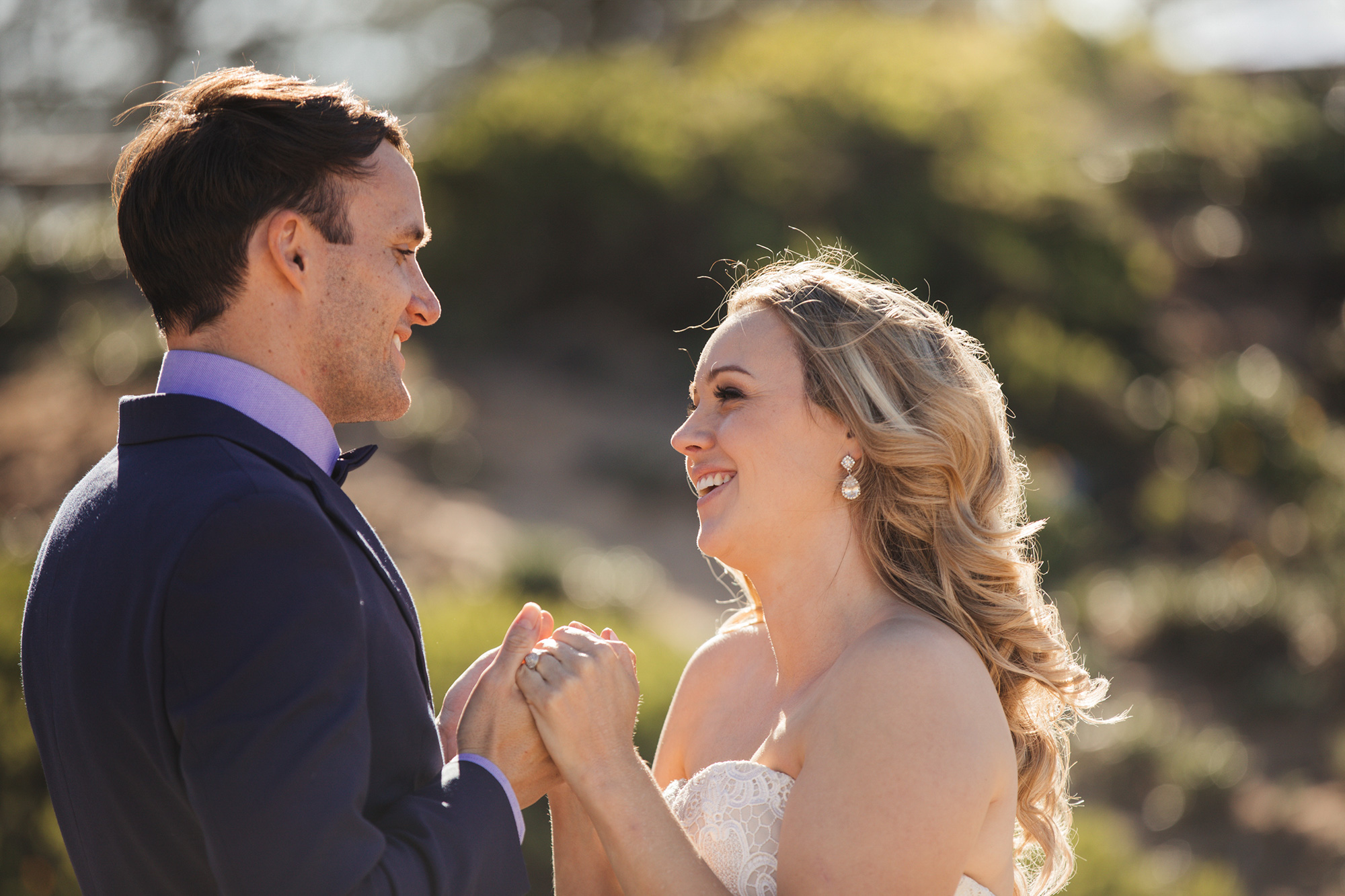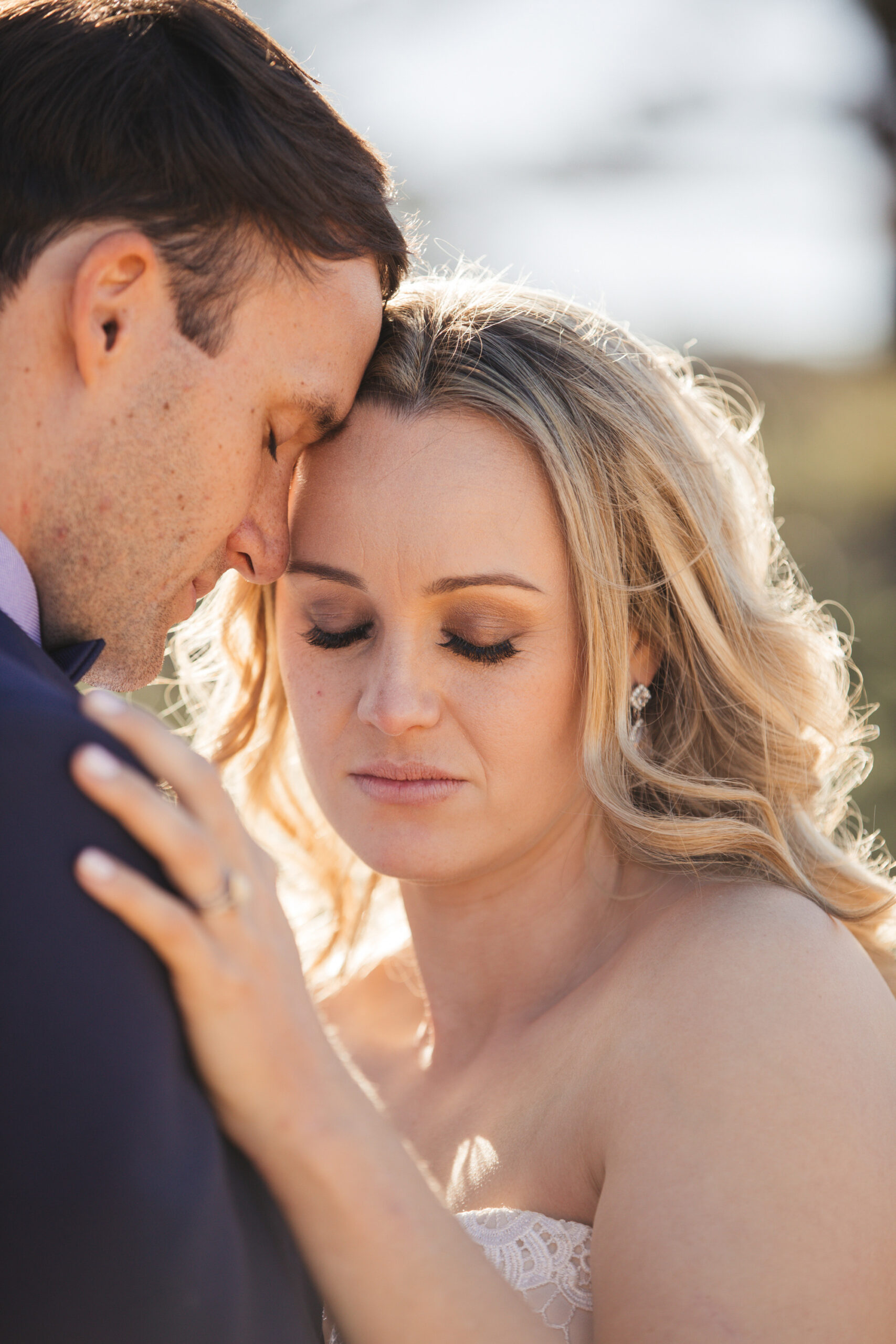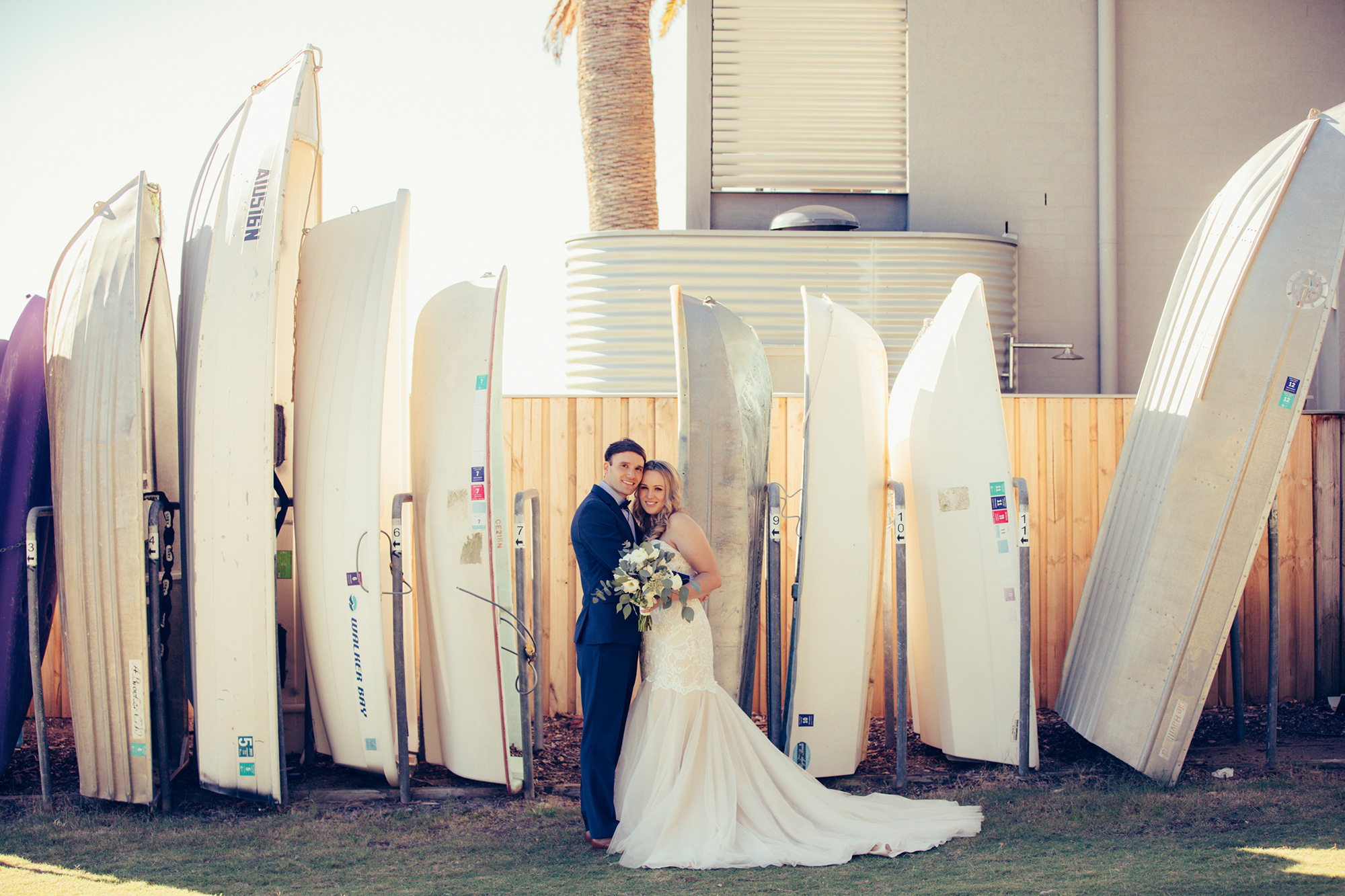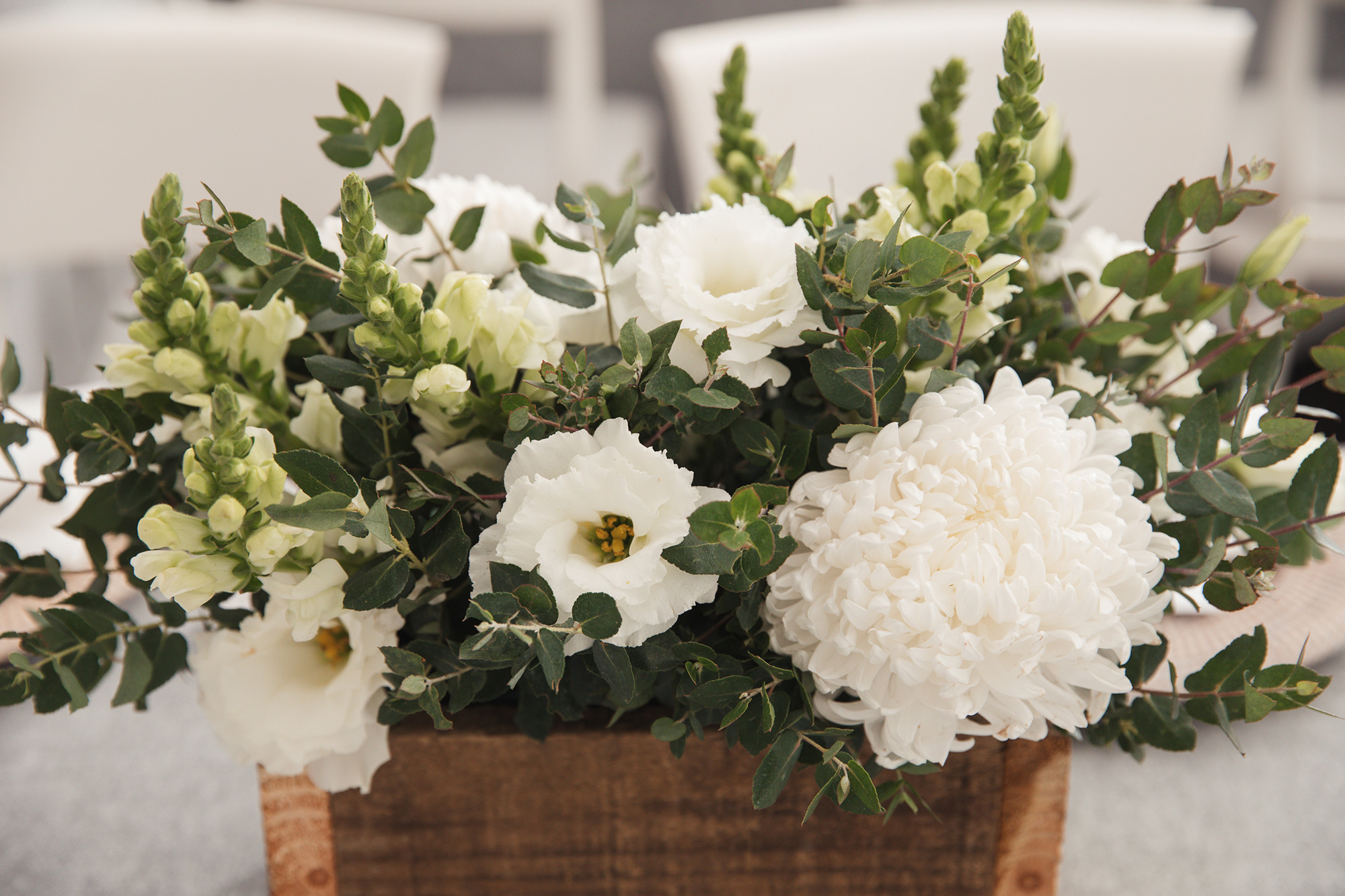 "I didn't cry when I saw Manzil but I cried when I saw the florals that were created," laughs the bride.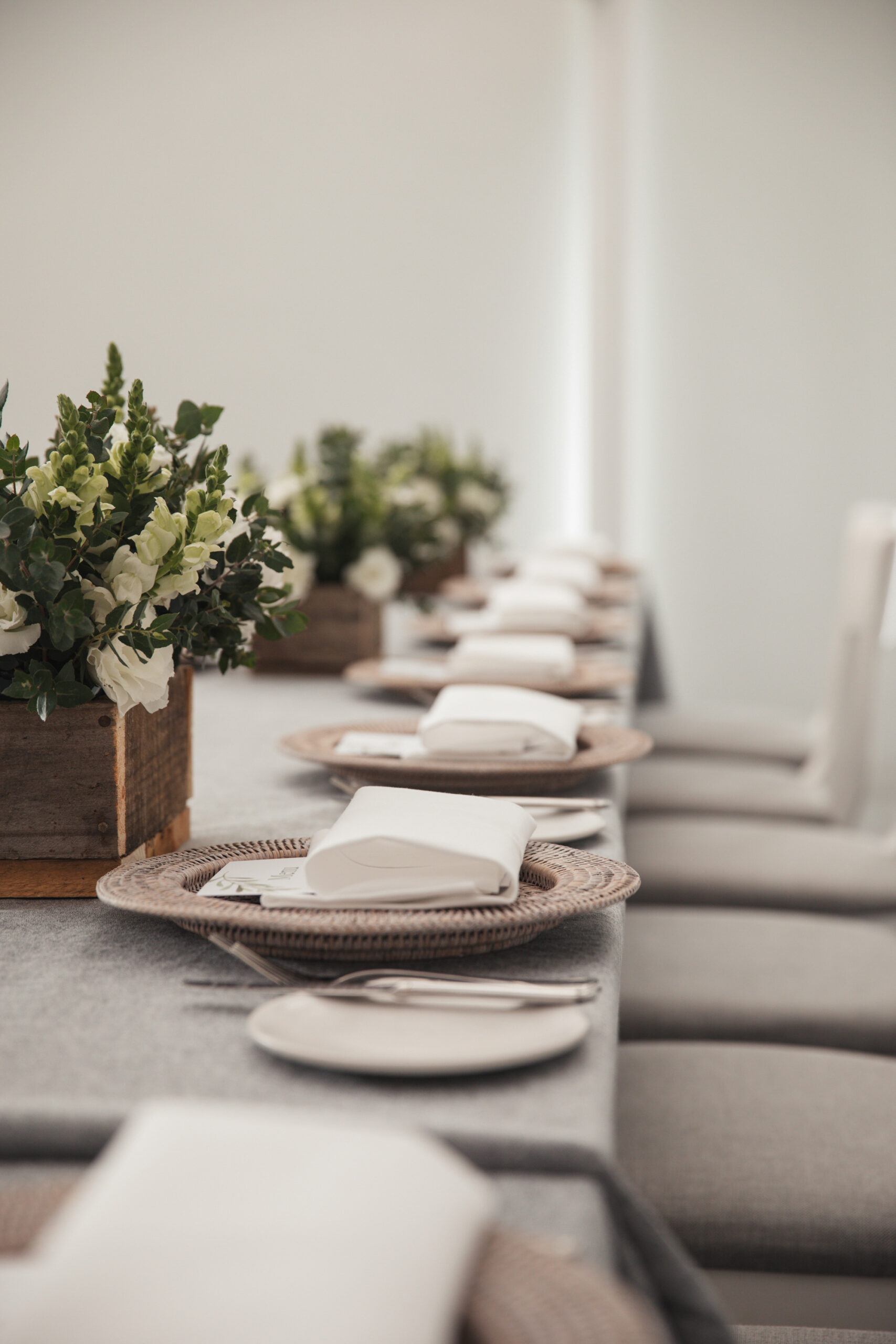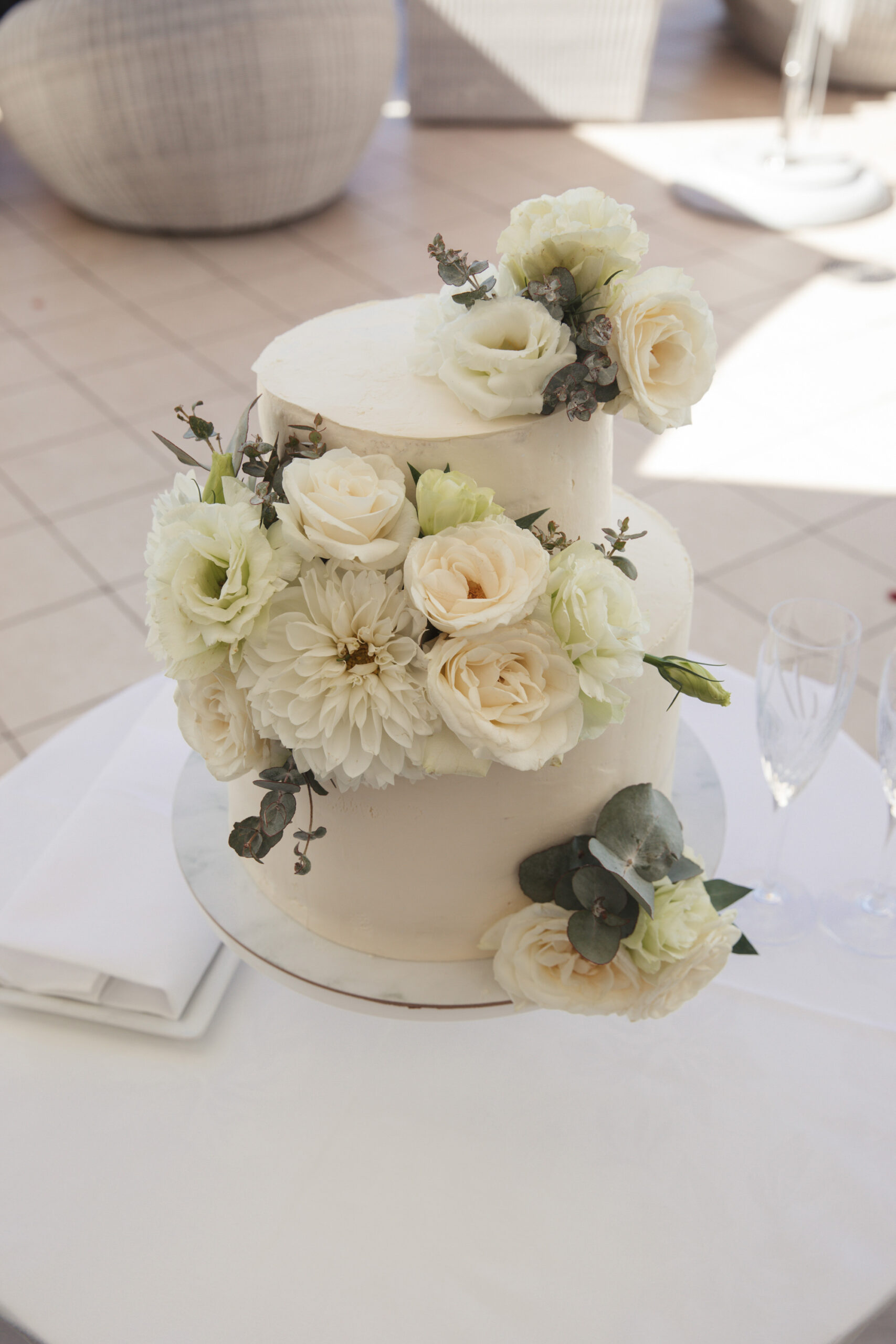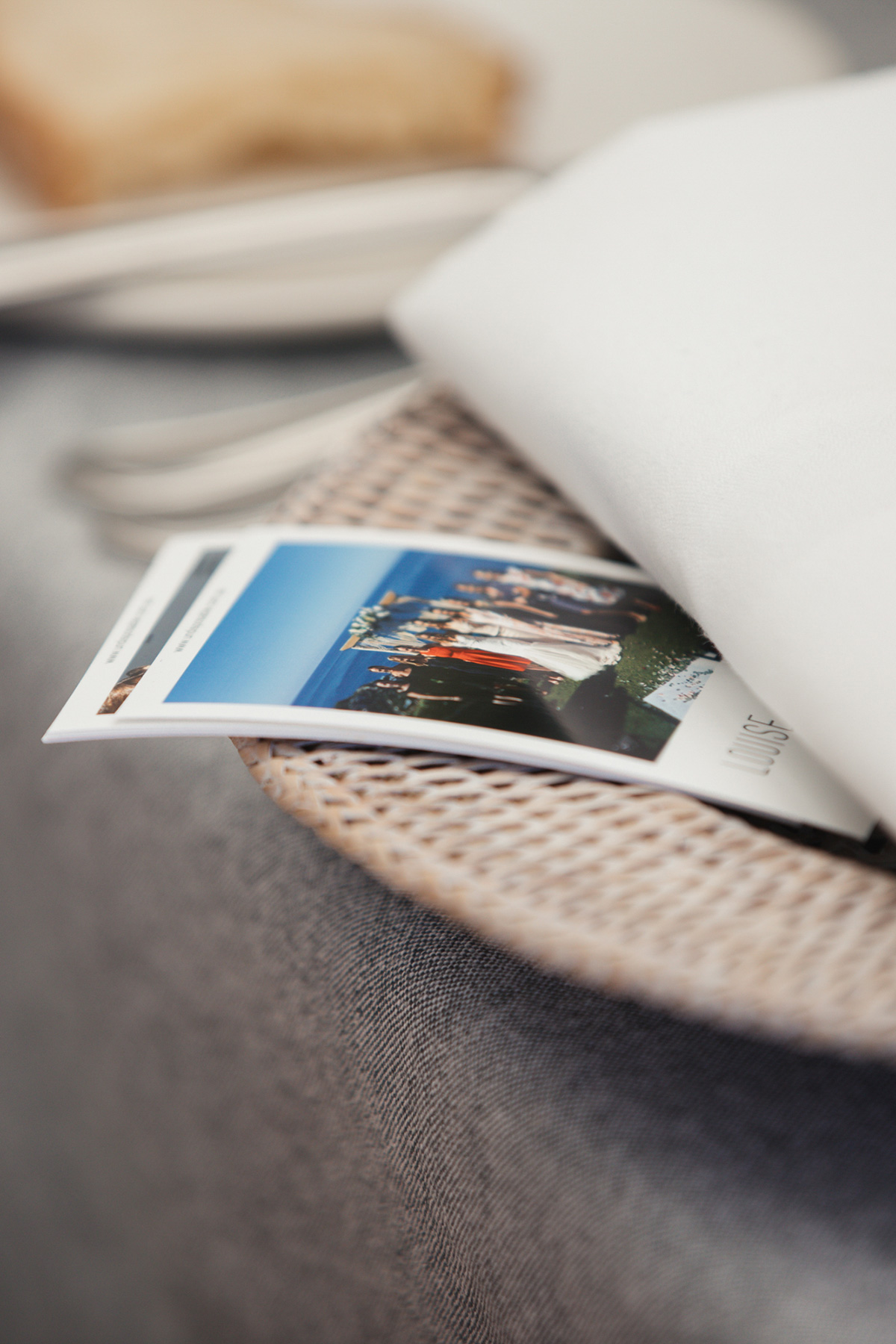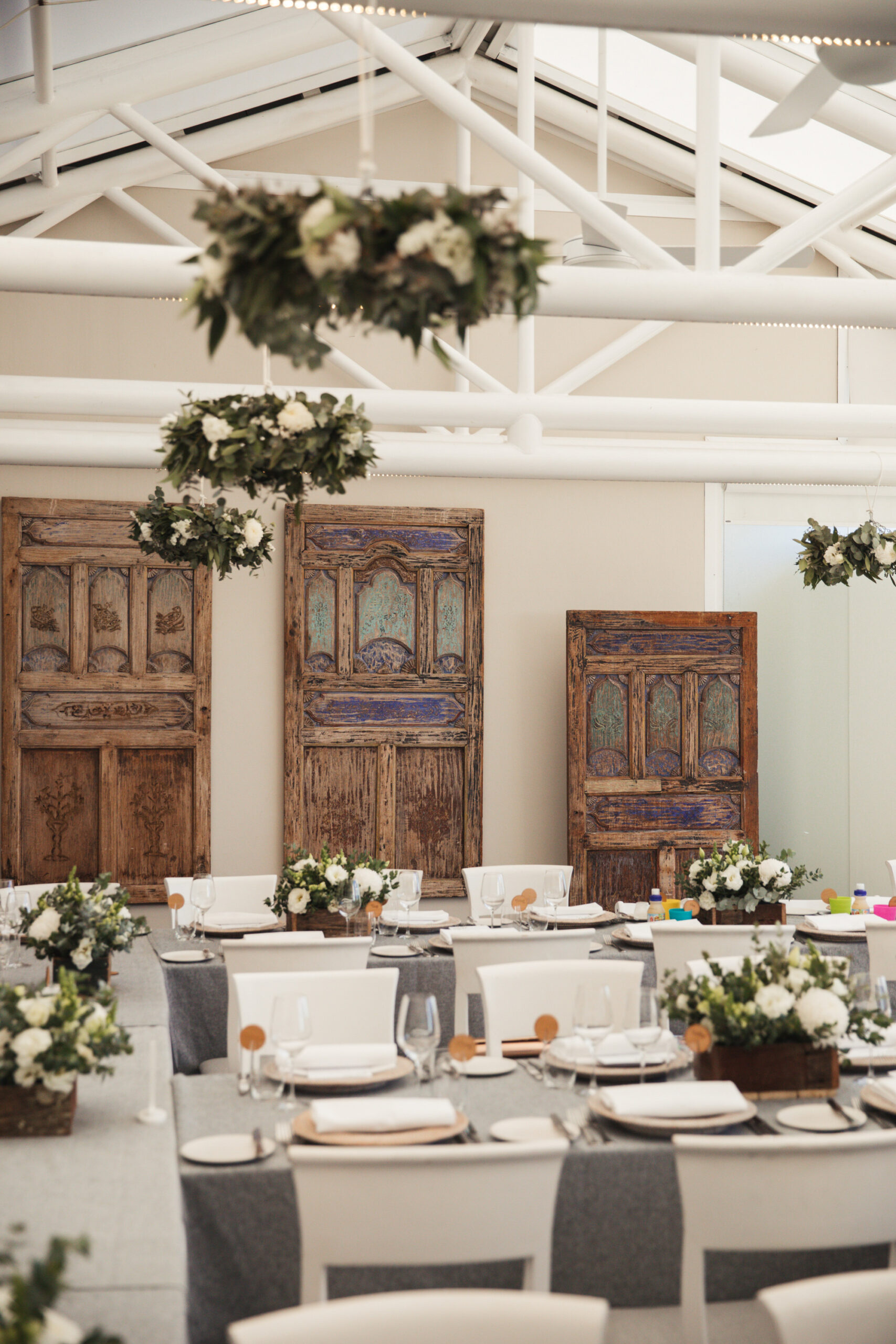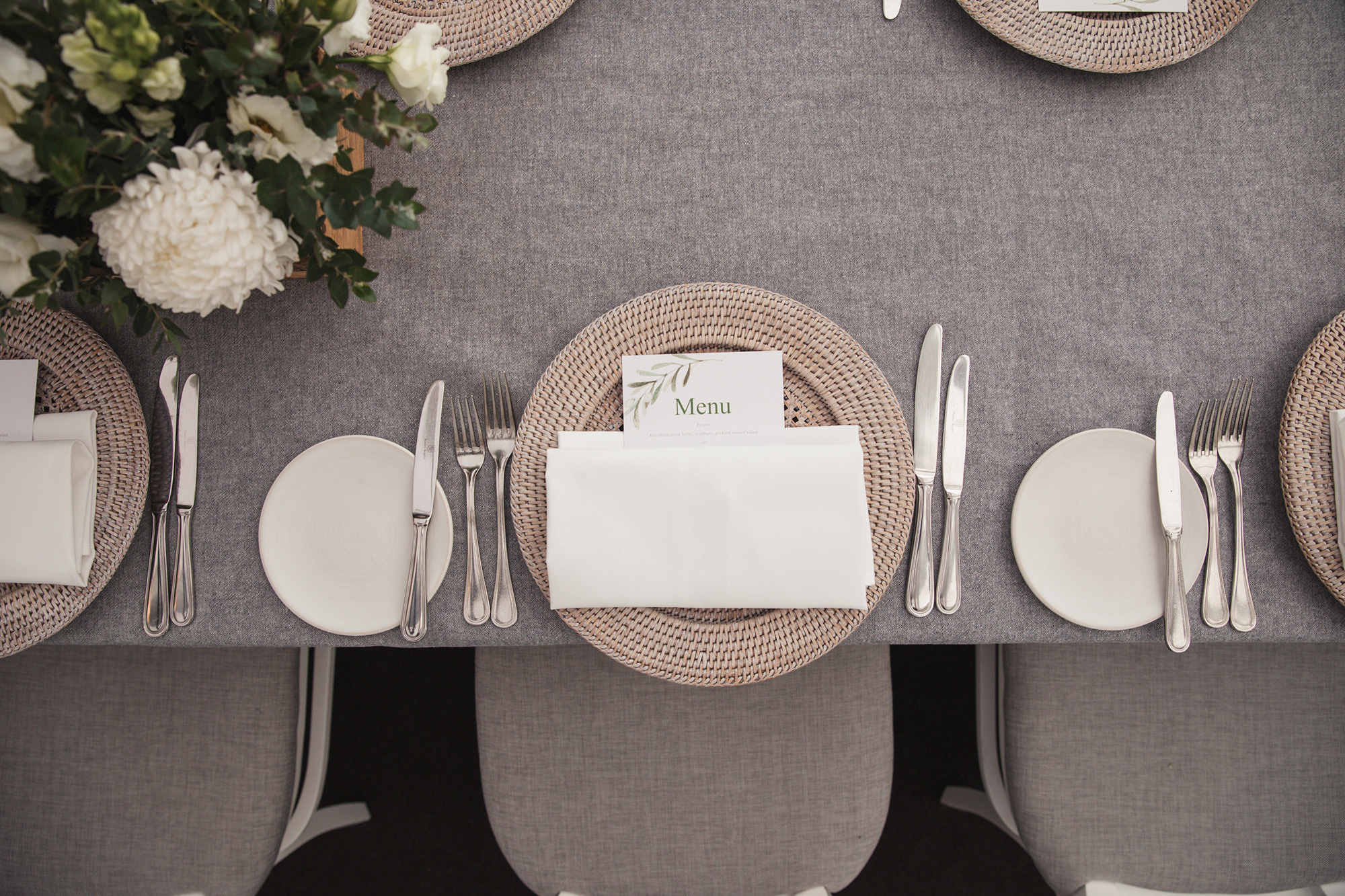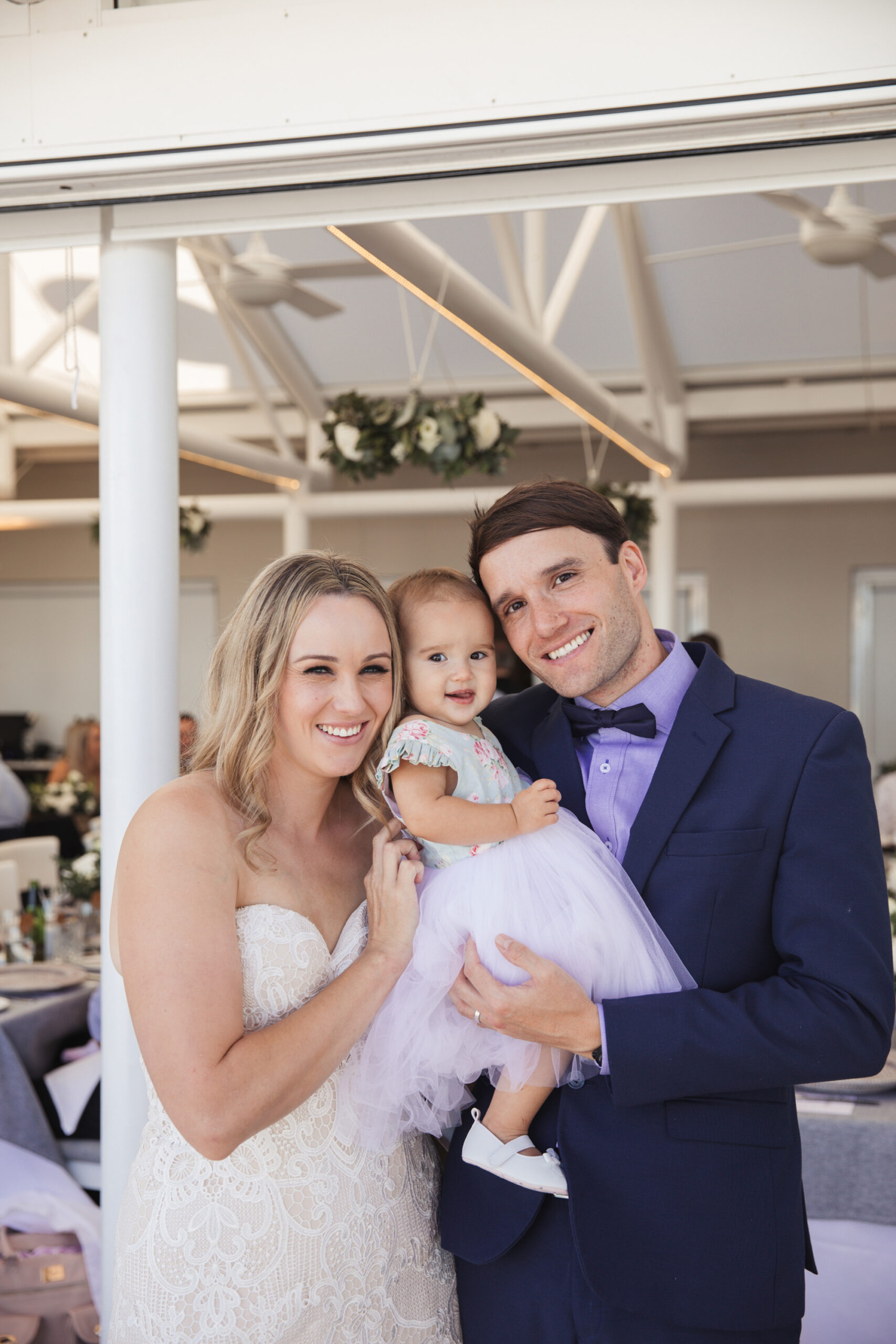 The couple and their daughter Ella Rose.