Losing his mates at a crowded musical festival was the best thing that ever happened to Tyron Saunders.
The 27-year-old met his now wife, 31-year-old Rebecca Connoley, when her best friend called him over and pushed the two together. "I was instantly smitten," smiles Rebecca. "And up until this very day we still look at each other and thank my beautiful friend for the little push at the music festival."
They married at their romantic wedding on January 14, 2017 in the presence of 150 guests in Elsternwick. Vows were exchanged at the stately Rippon Lea Estate, followed by a reception at Harbour Room, St Kilda.
"The journey was so easy as my darling husband was so involved with the planning of our wedding," says the bride. Their classic romance theme was created using soft pink florals and simple, yet elegant, décor. "Not one thing went wrong, we were blessed with amazing weather and everything went to plan," beams Bec.
The newlyweds headed to the Maldives for their honeymoon.
Photos courtesy of HP Photography.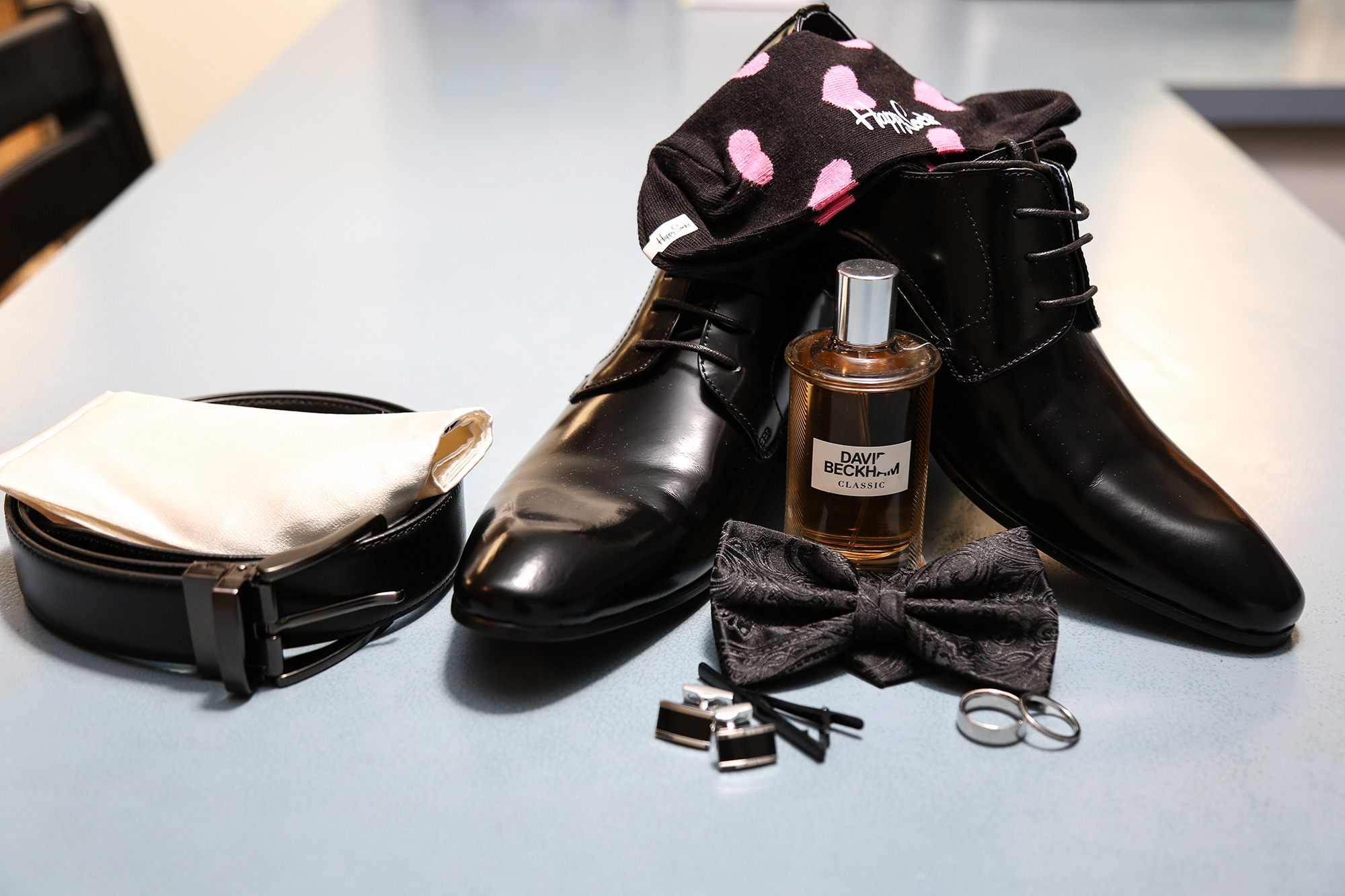 Briggins kitted out Ty and his crew in timeless black and white.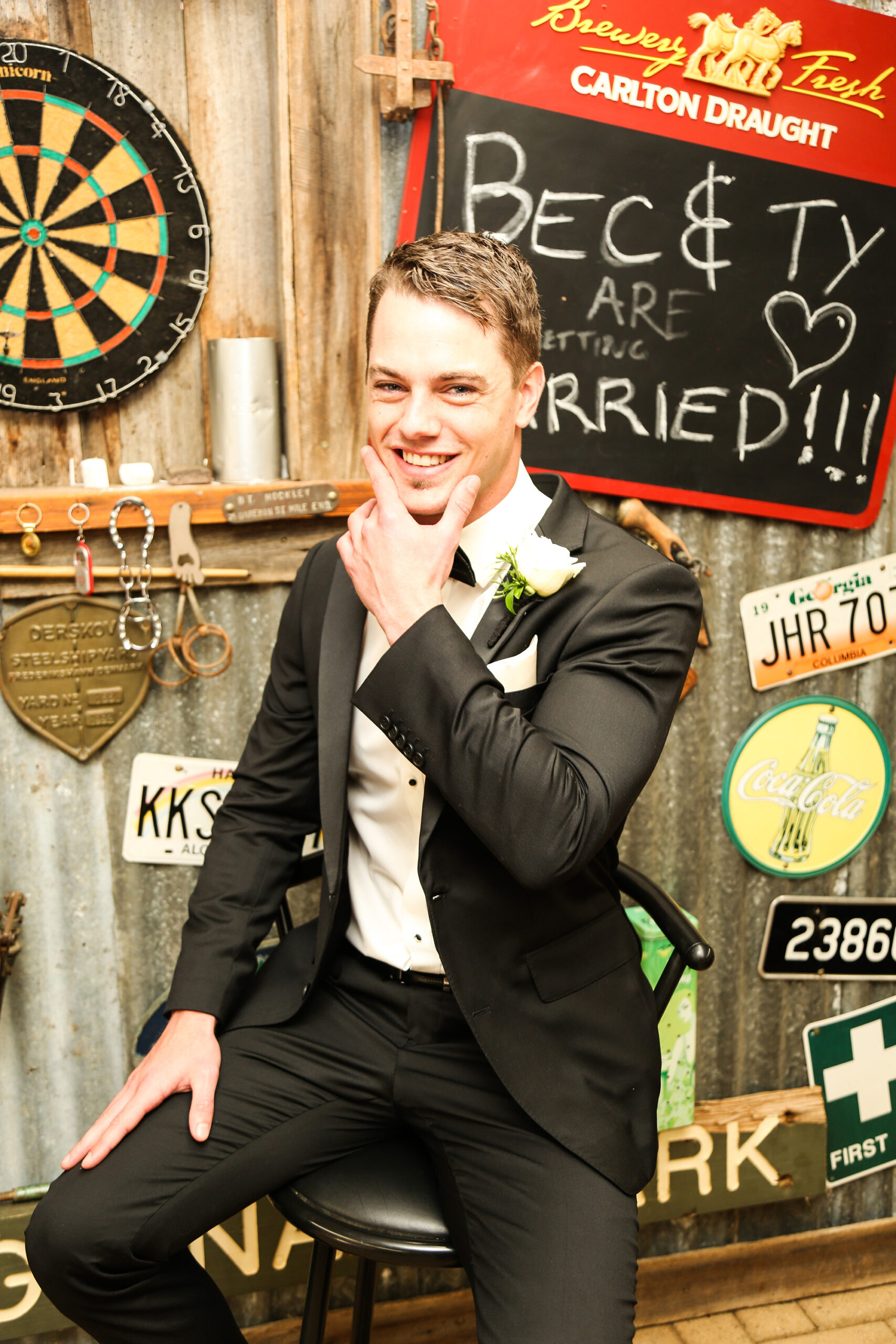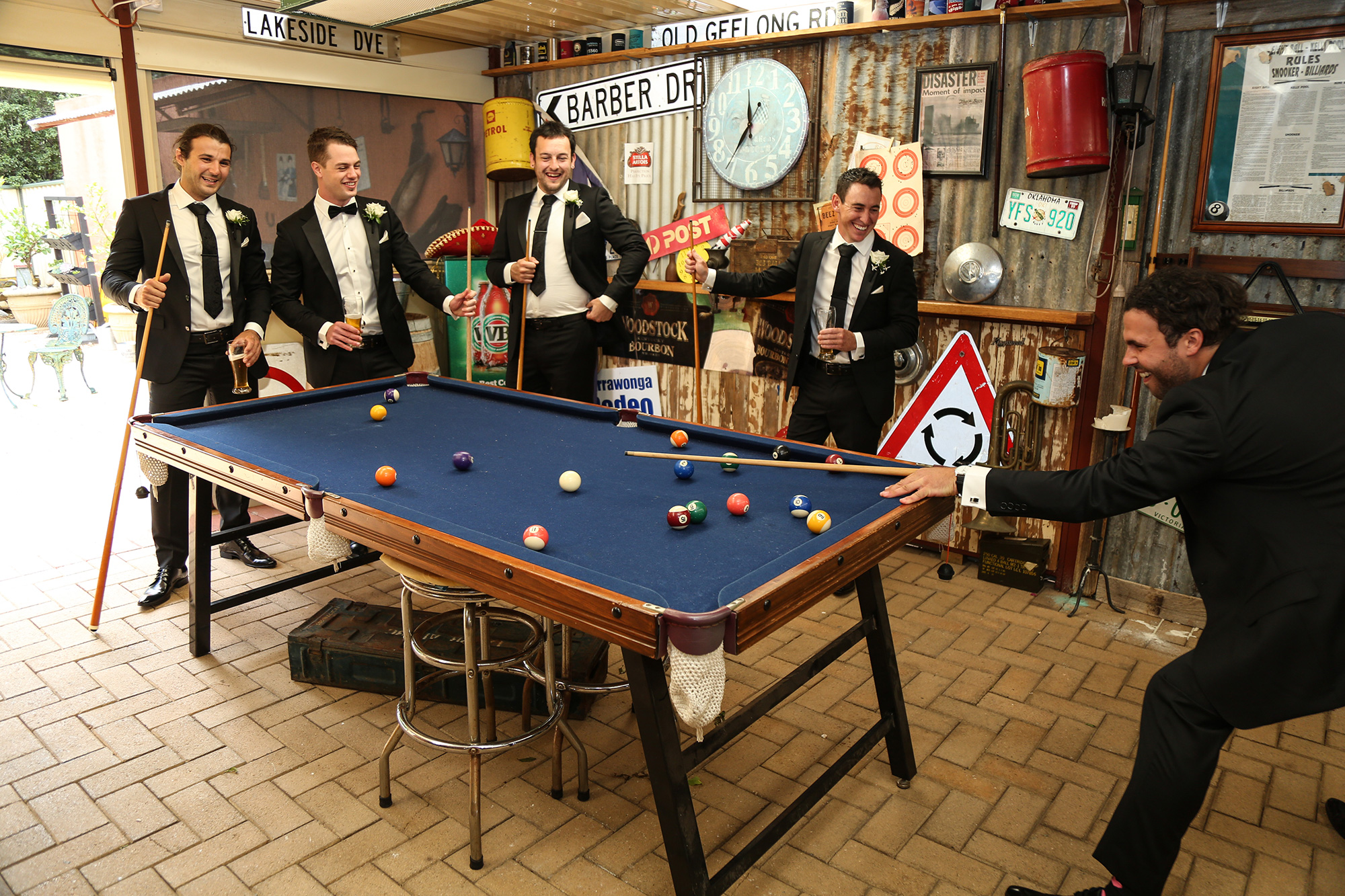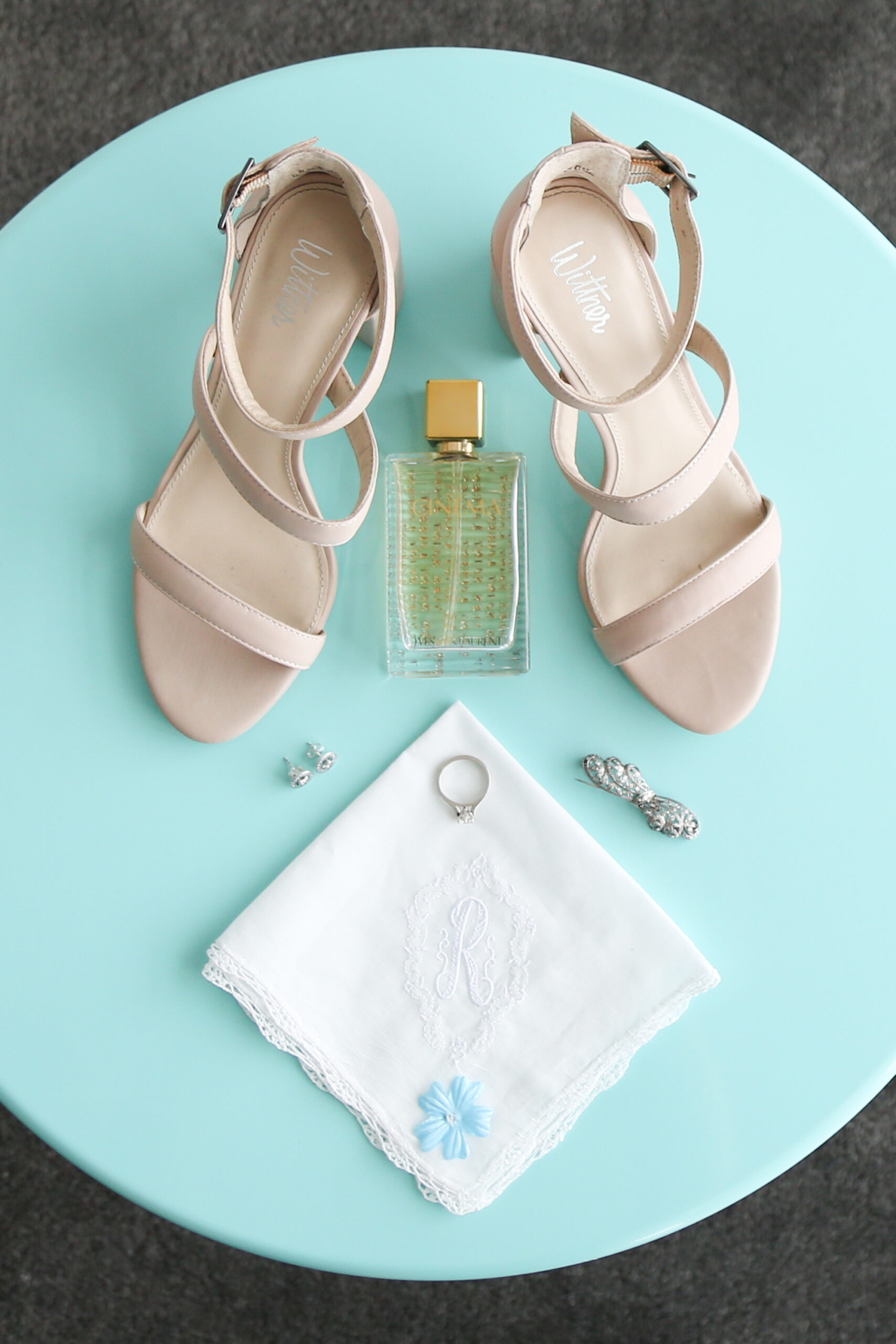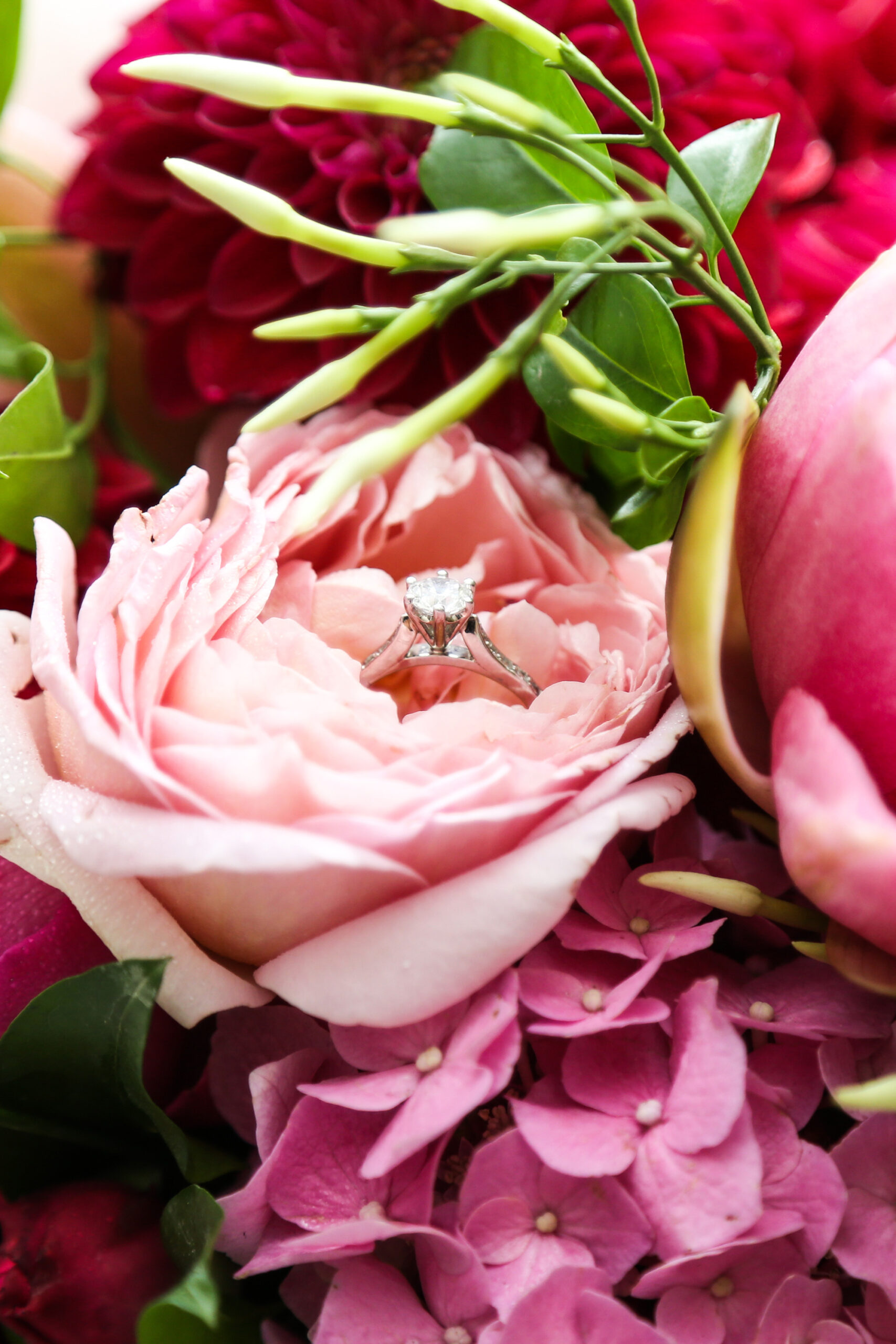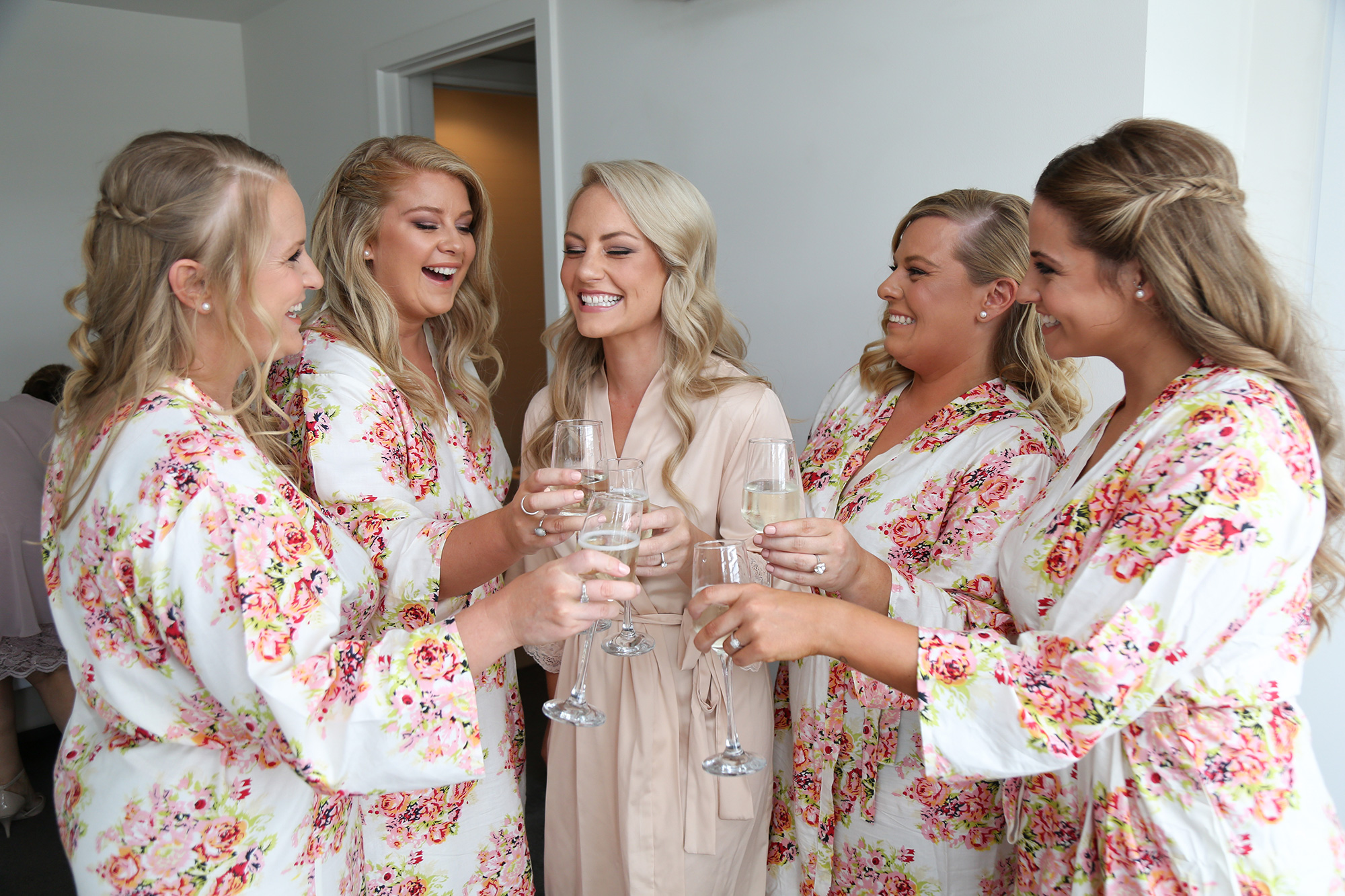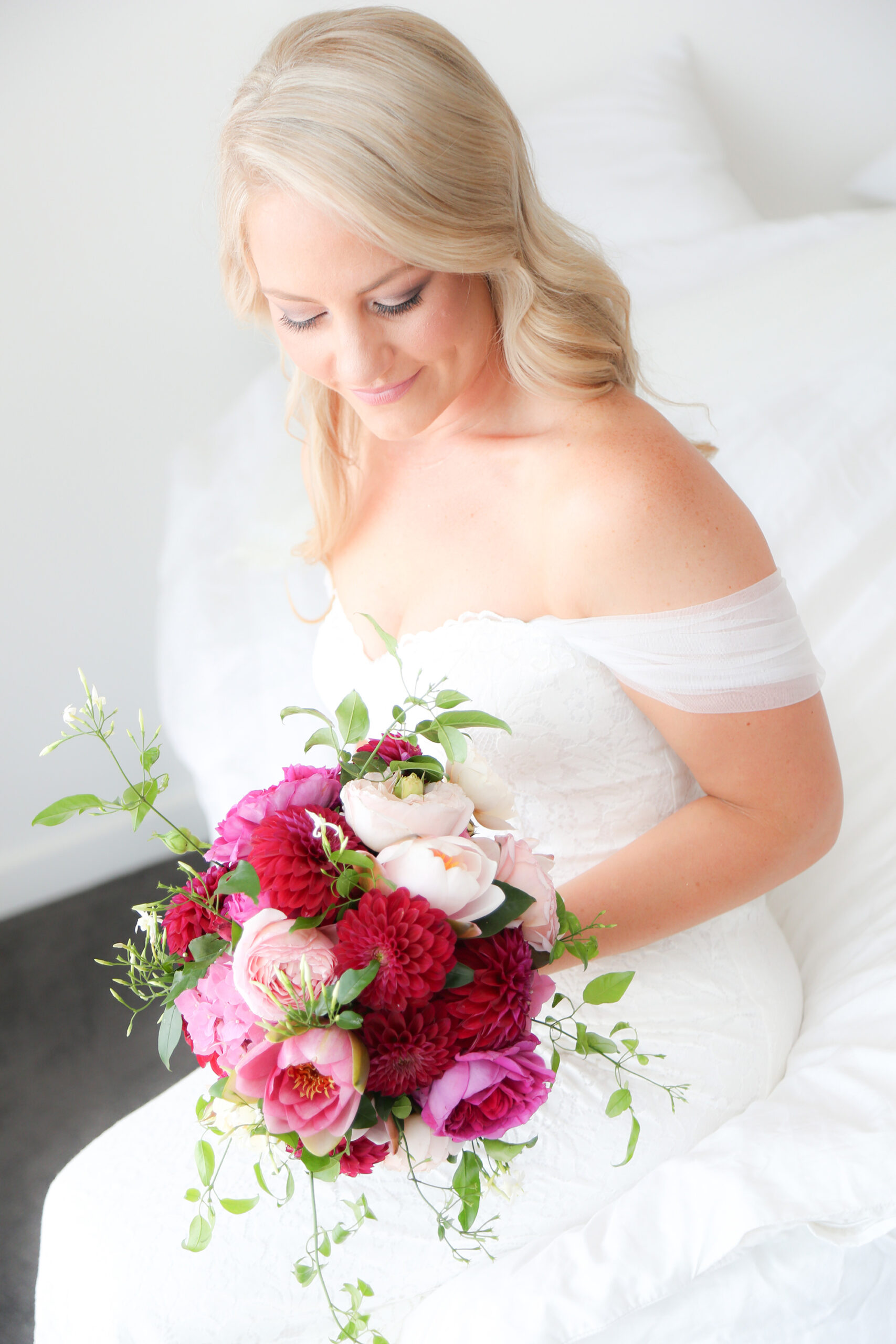 Pink florals and delicate greenery created a romantic feel on the couple's wedding day.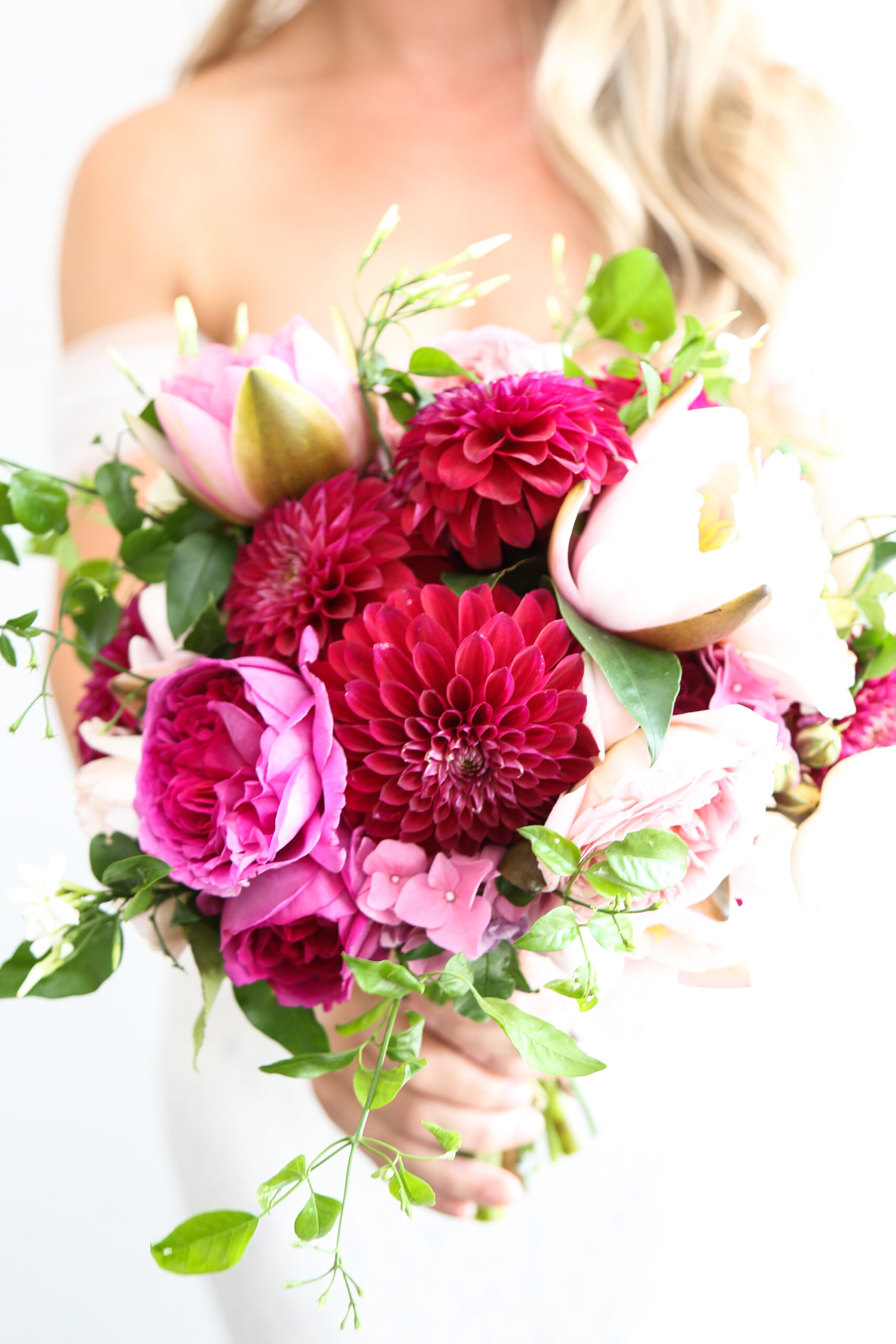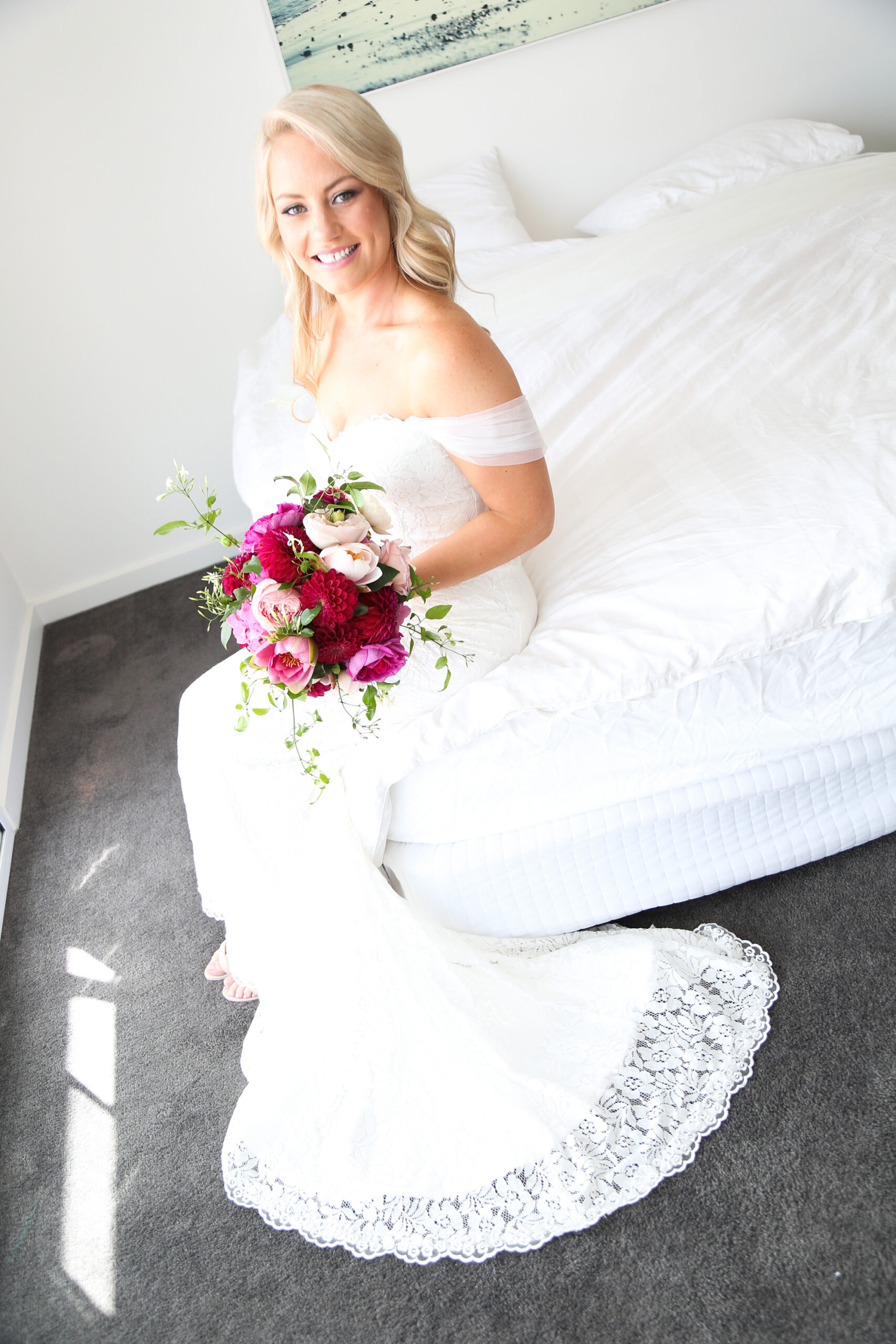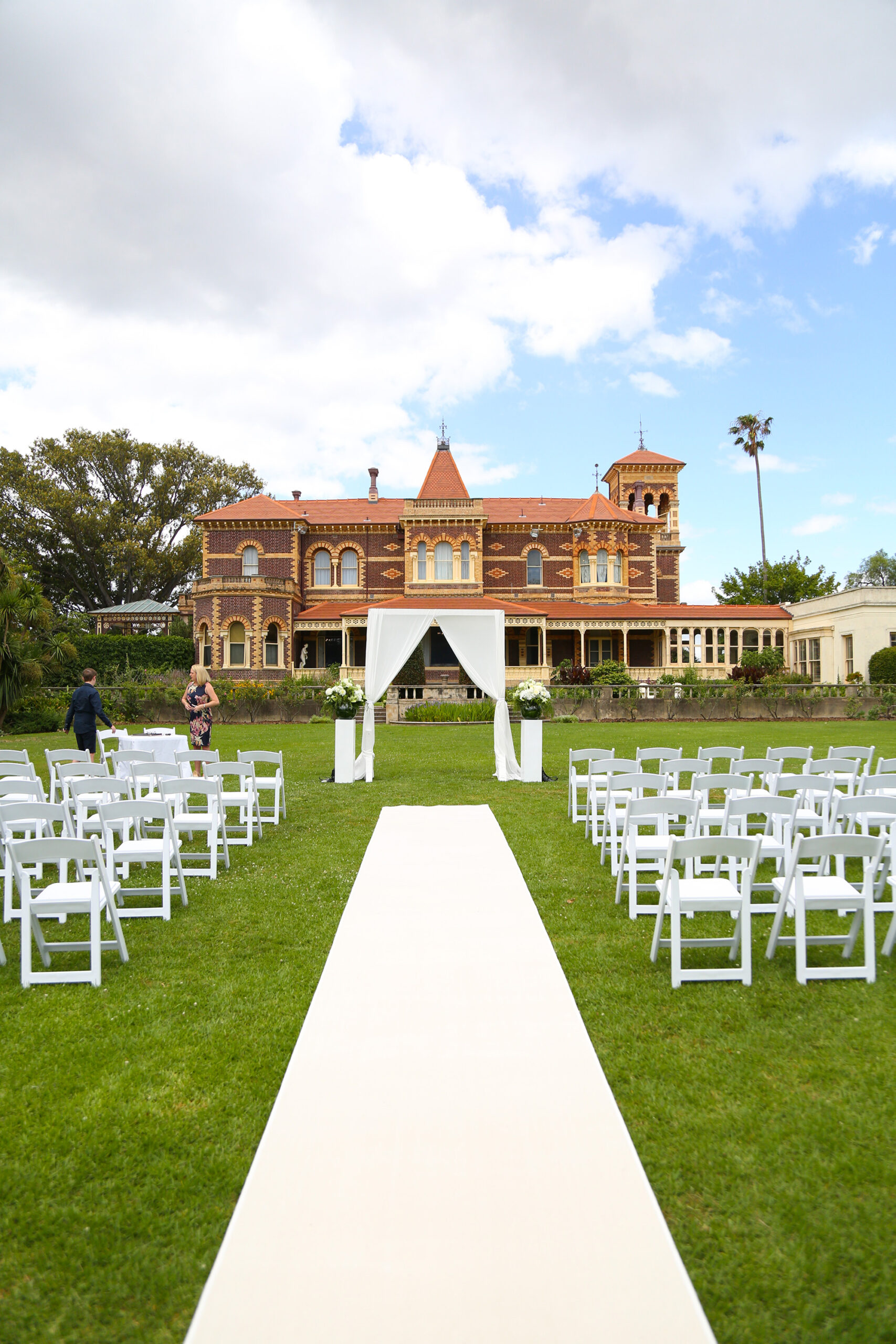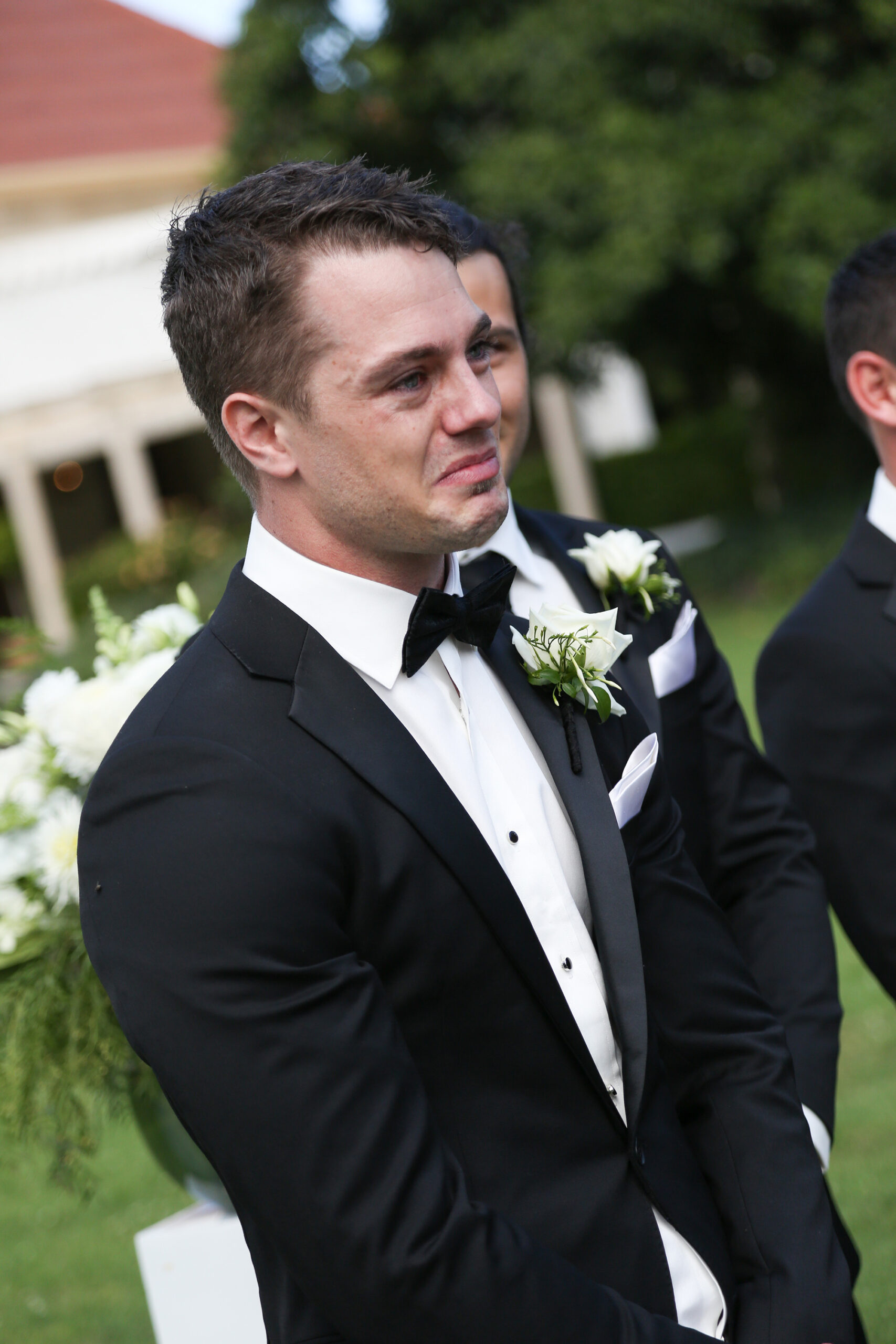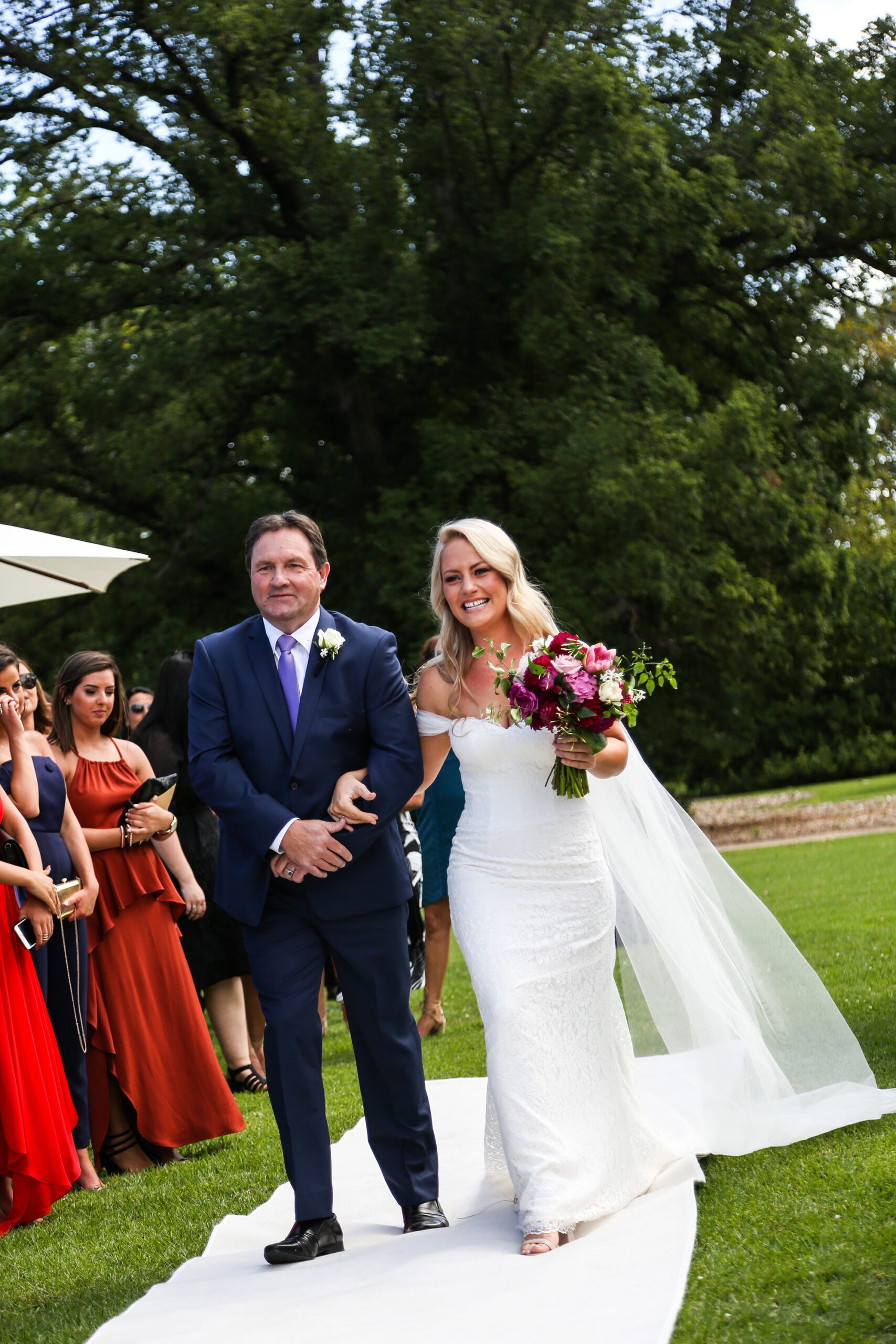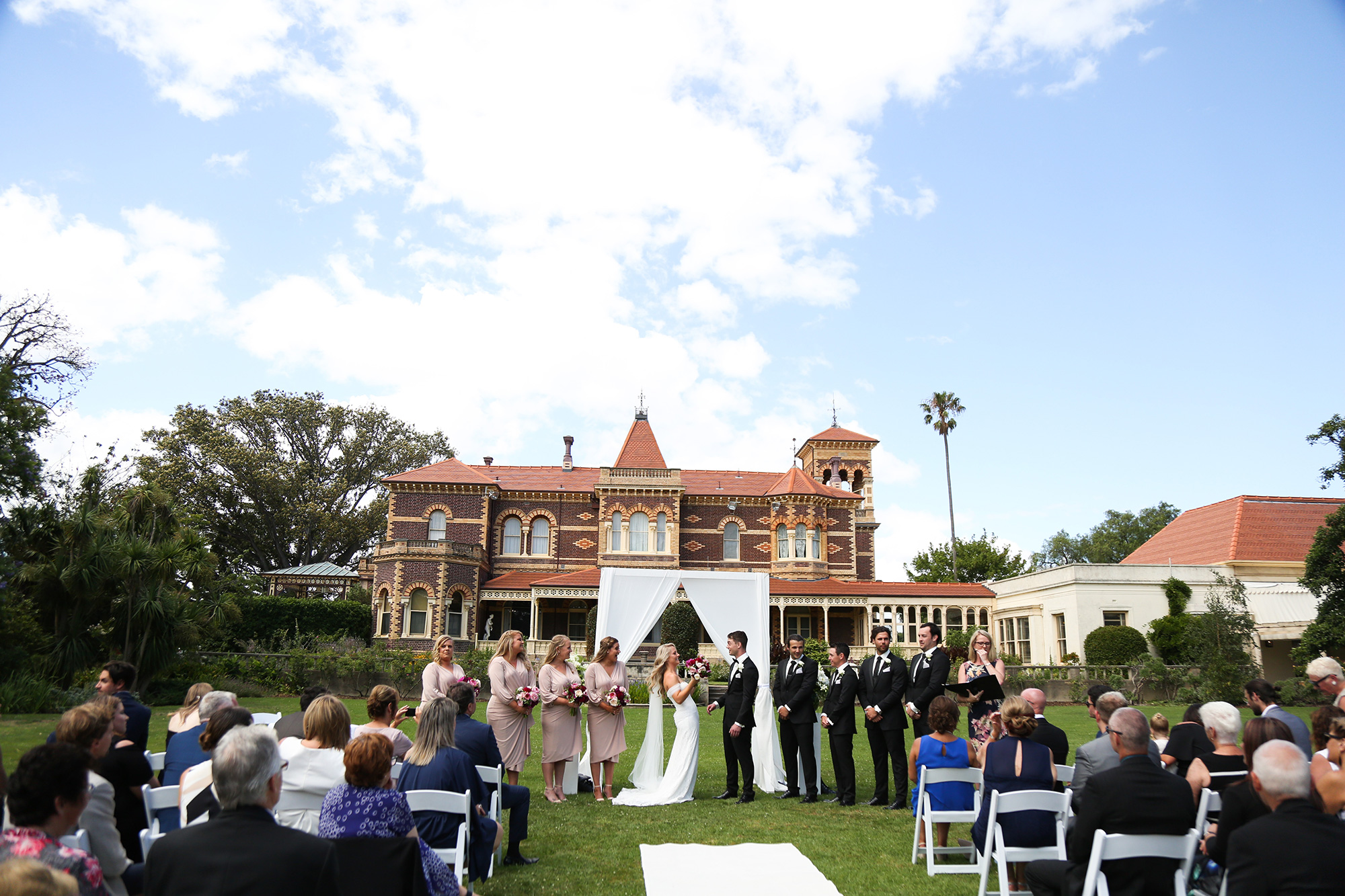 Celebrant Lisa Butler guided Bec and Ty though to husband and wife in the manicured gardens of Rippon Lea.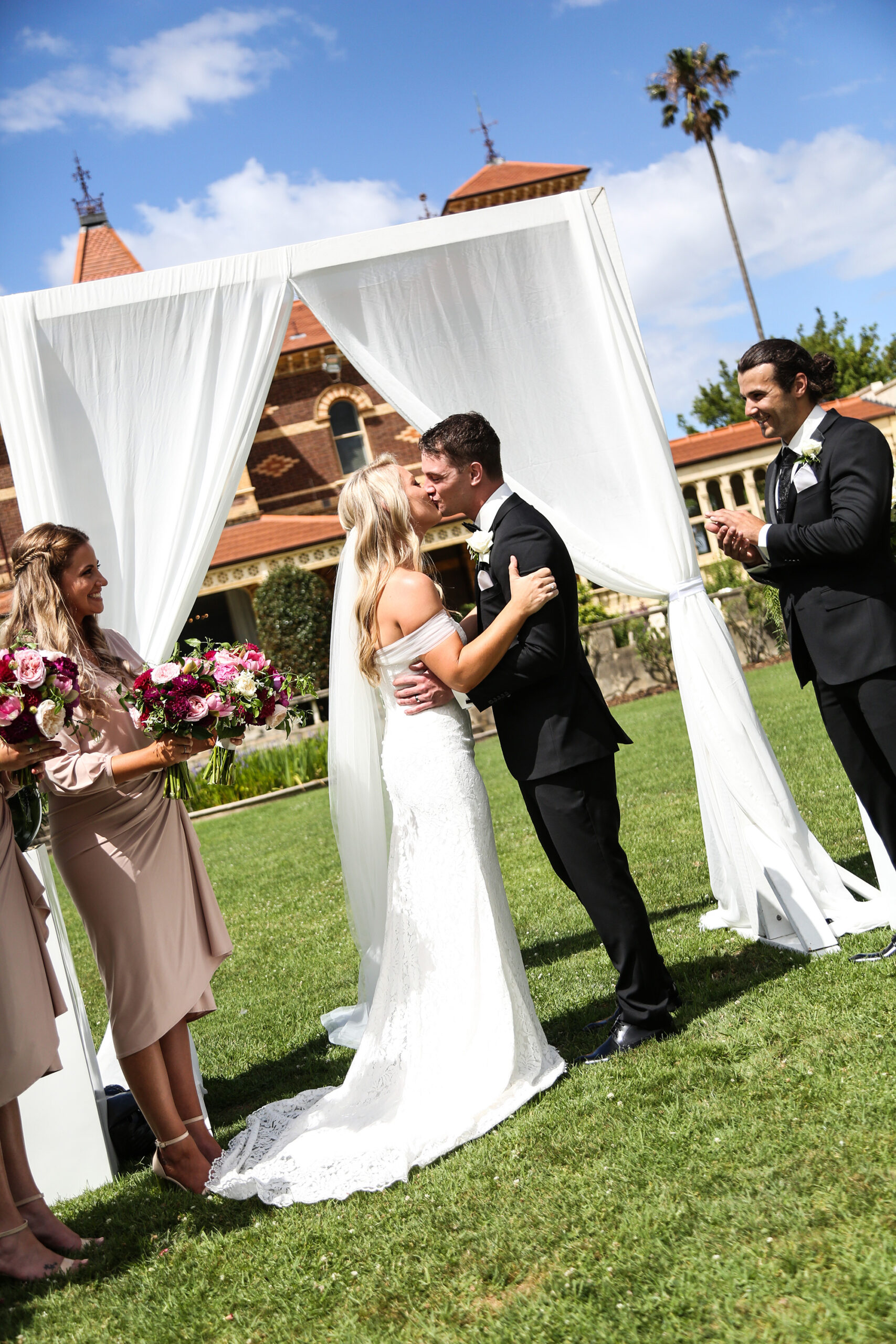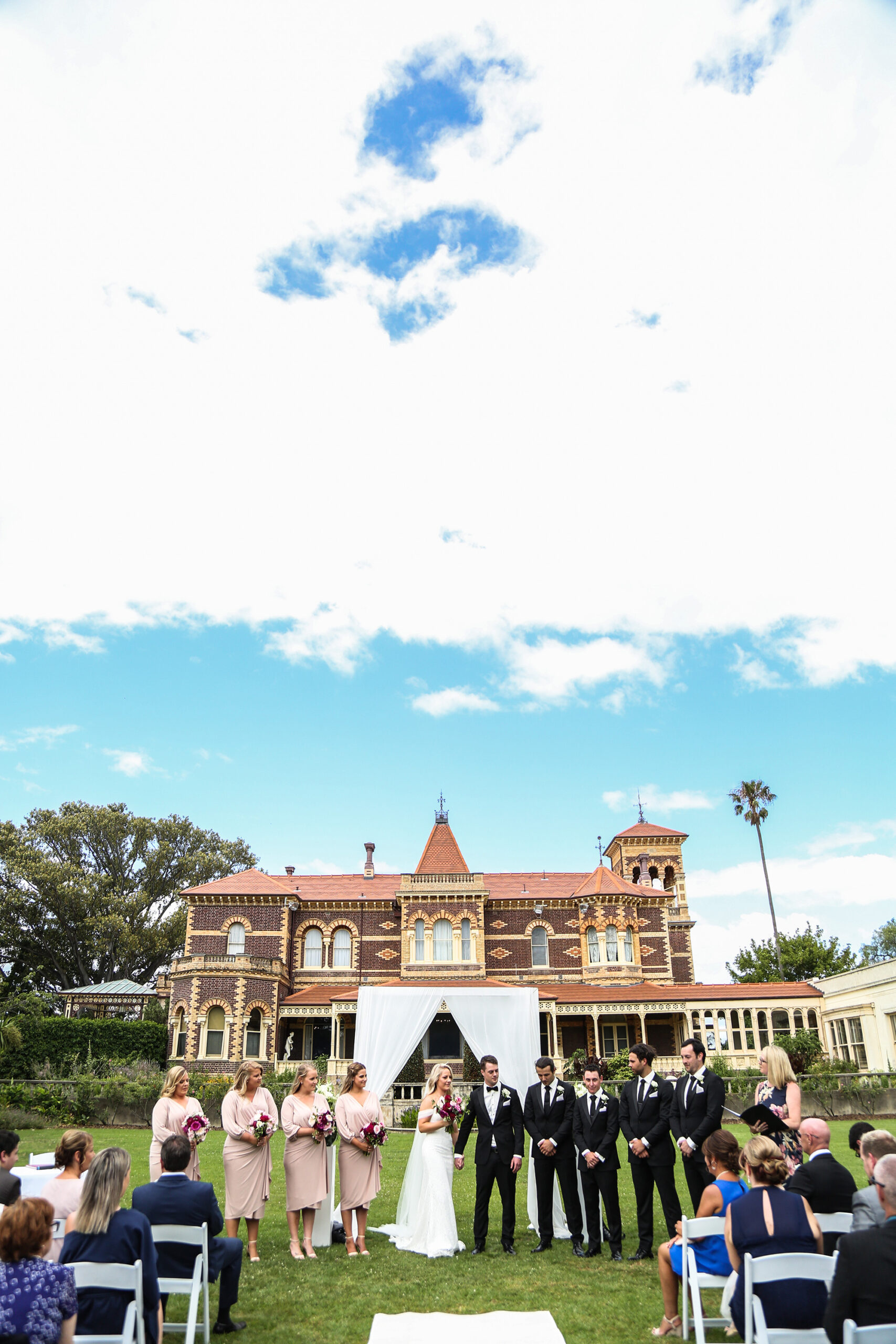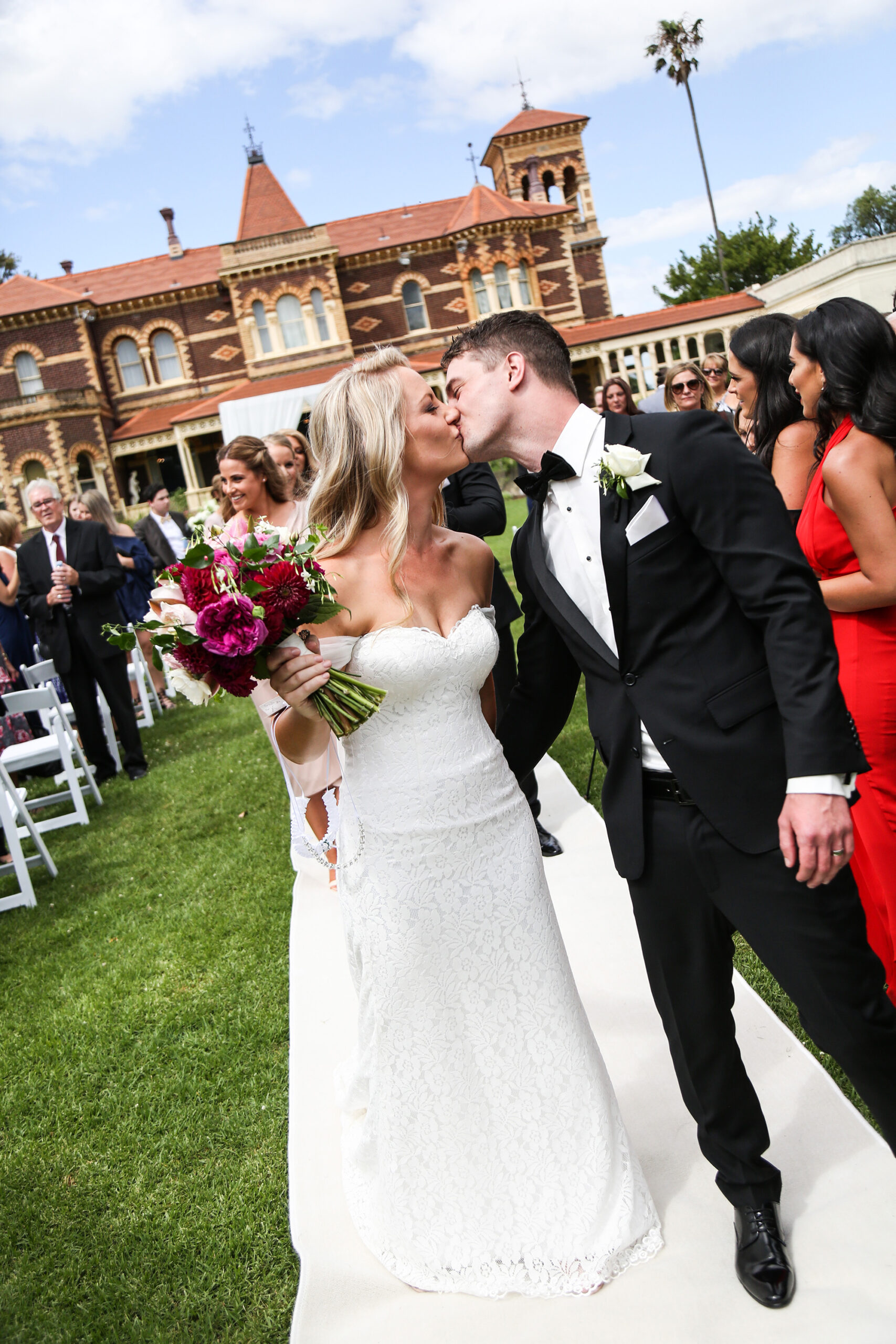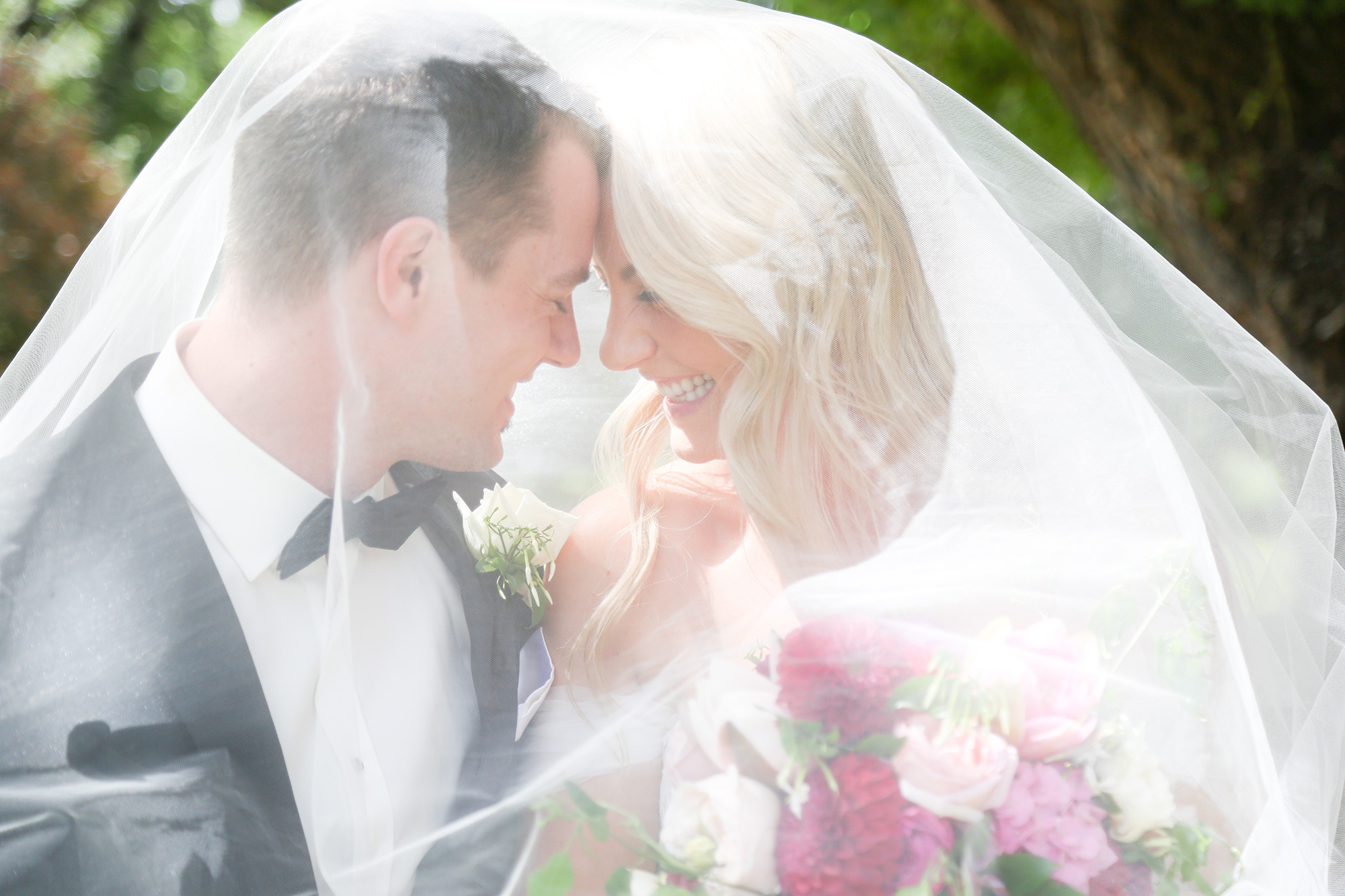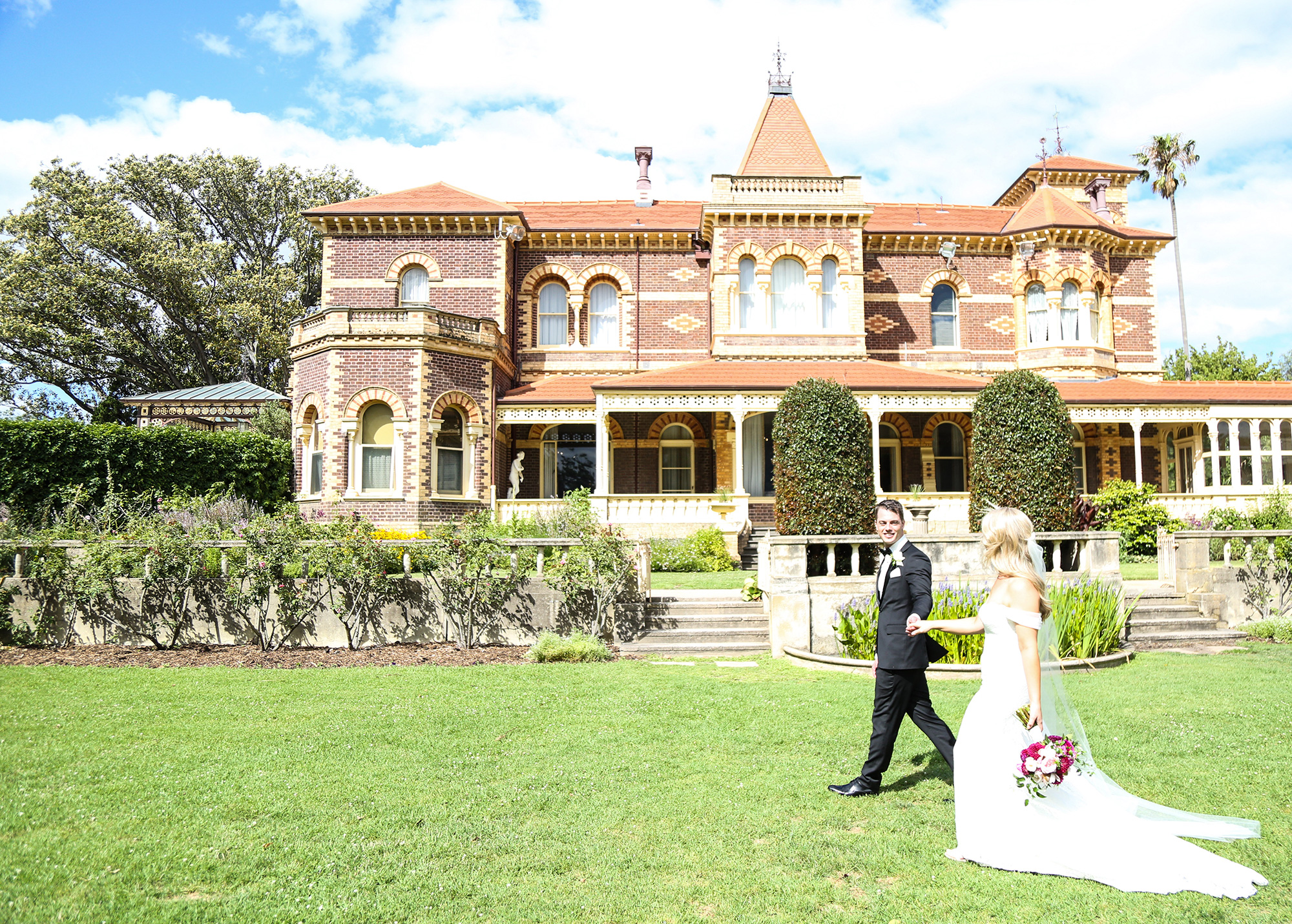 Bec's bride advice: "Bring more tissues!"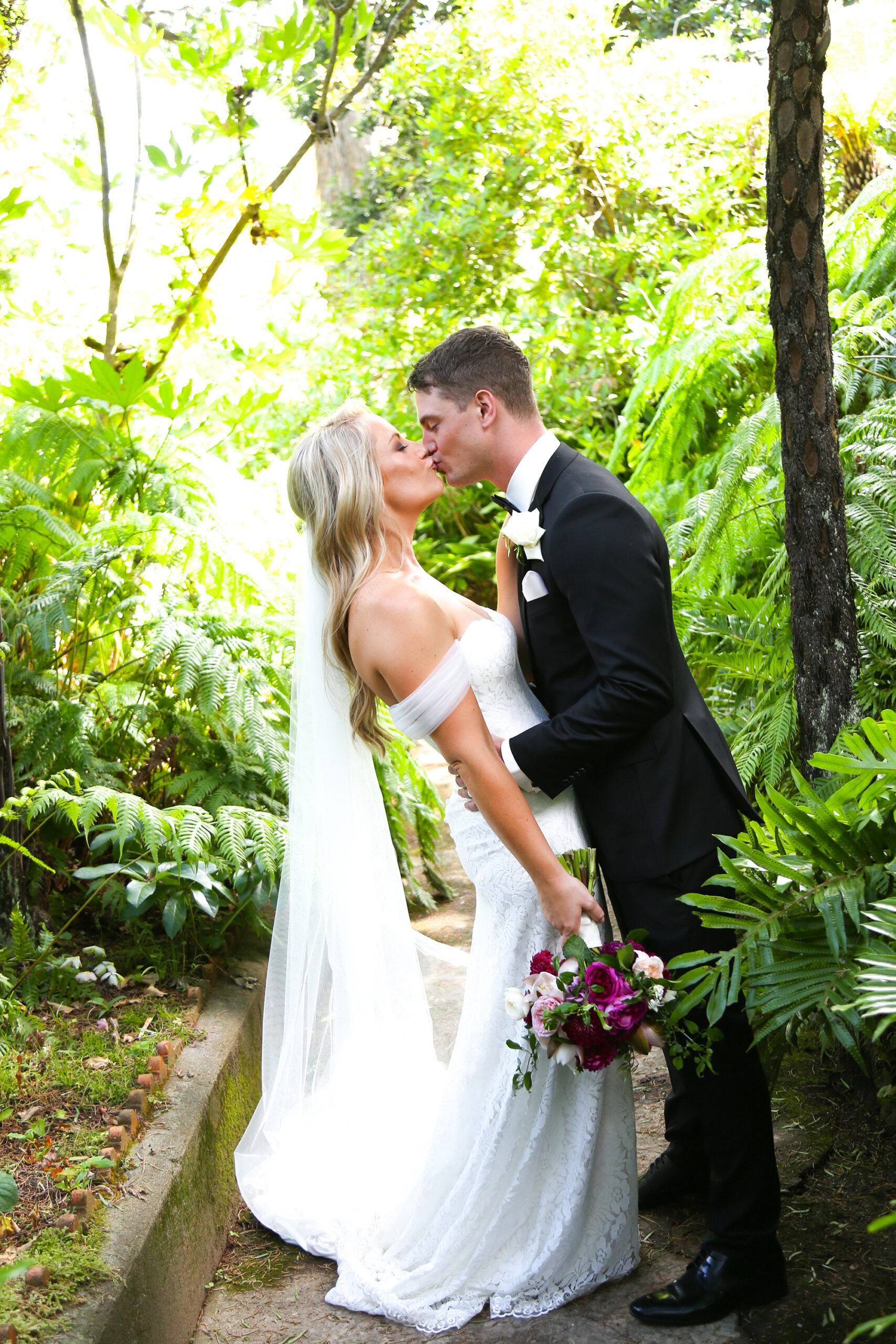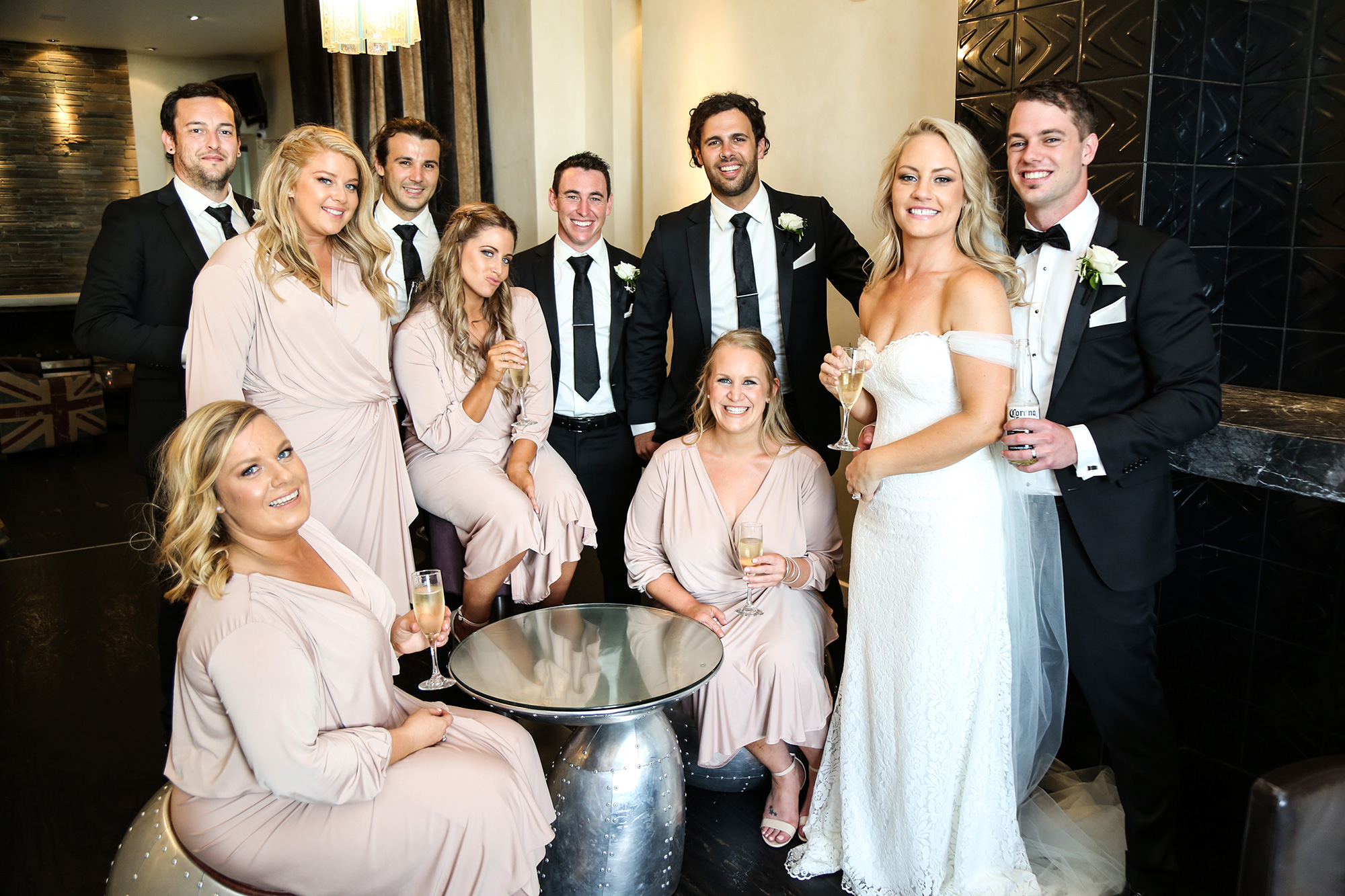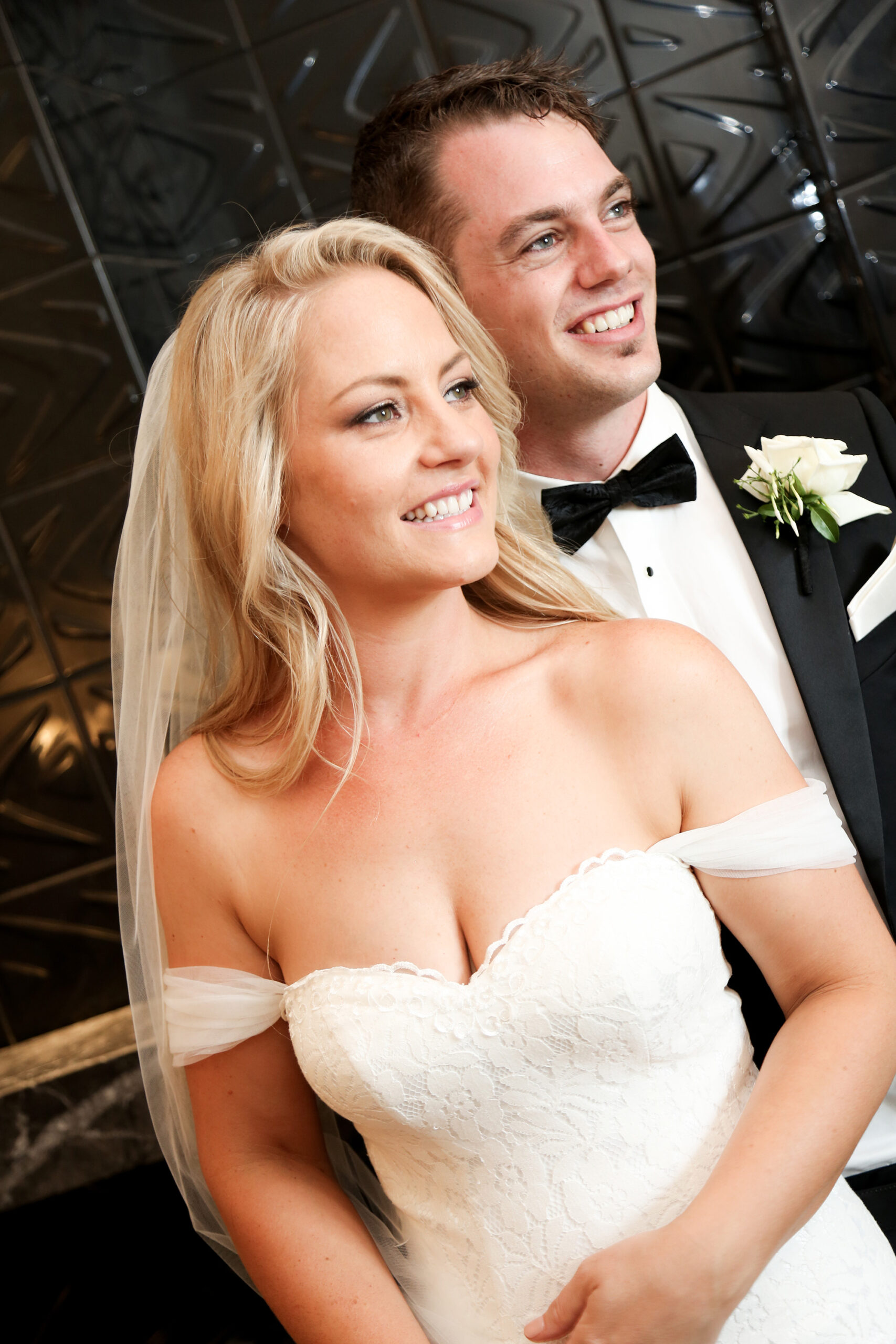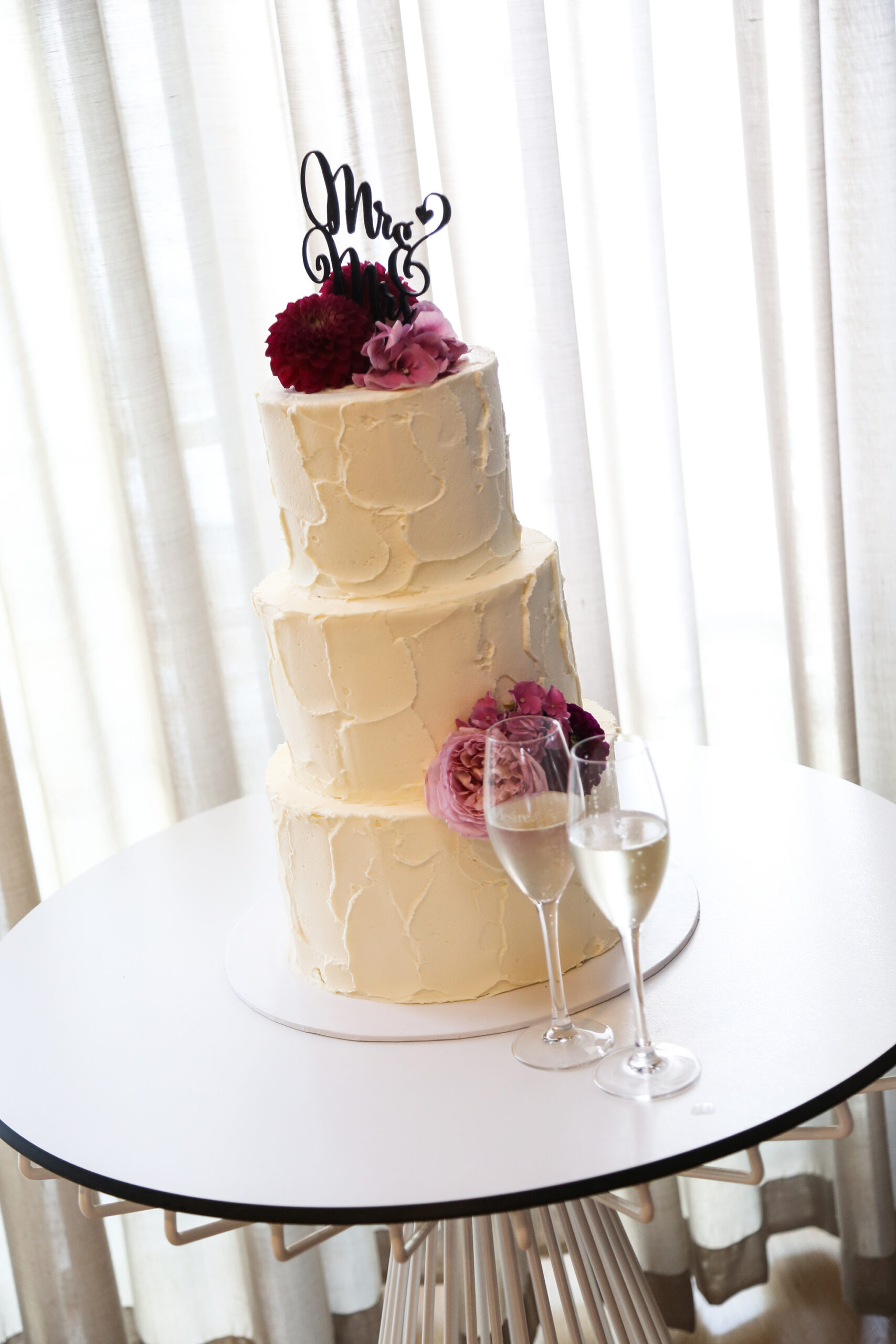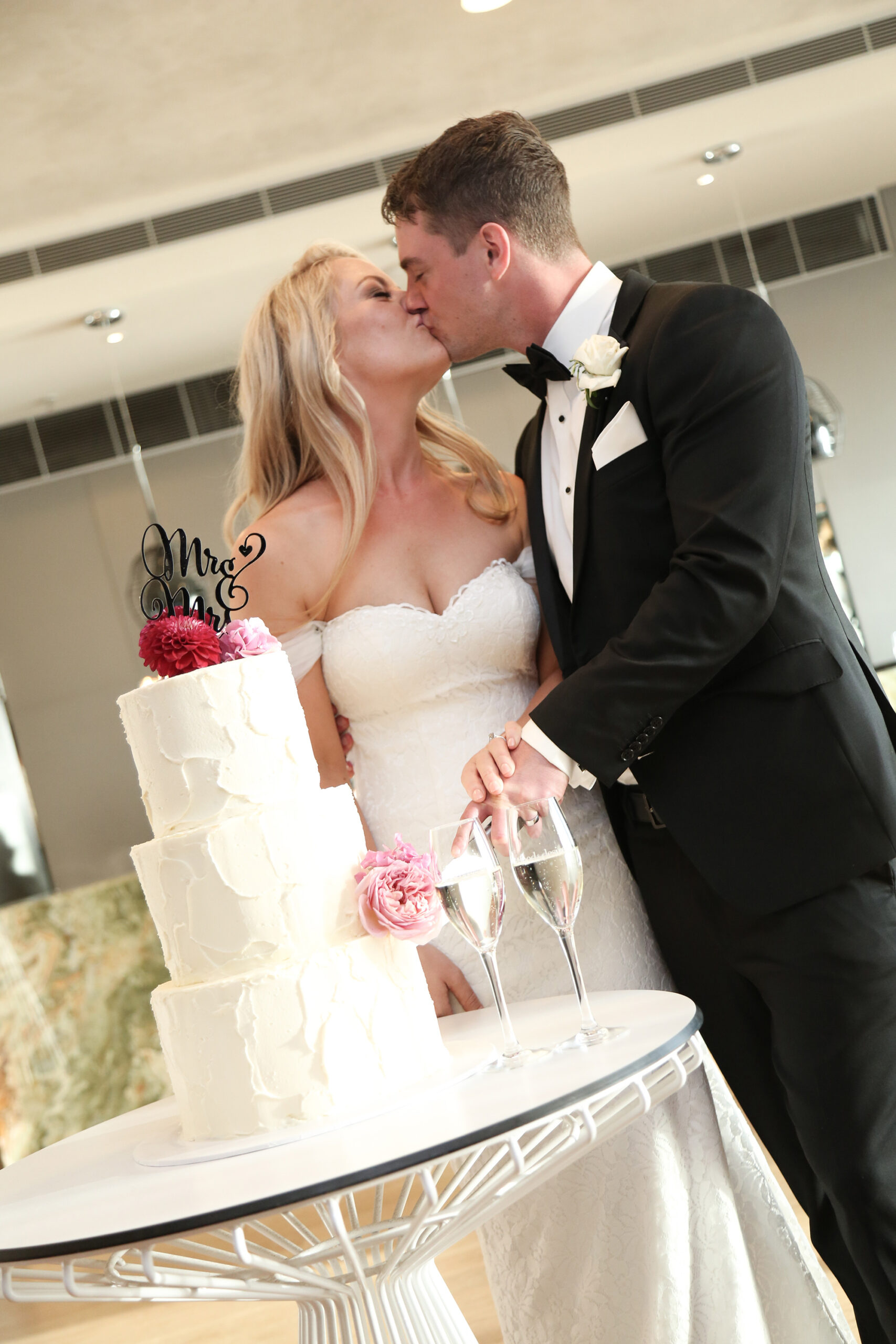 Simply Cakes Melbourne created the couple's three-tier wedding cake topped with fresh flowers.