While Lina and William met at Chinese school at age 13, it wasn't until after graduating high school that friendship blossomed into love.
After purchasing their first home and moving in together, William popped the question while the Melbourne pair, both 28, enjoyed a couple of nights away in Daylesford.
"When we arrived, Will asked me to grab the champagne in the car," Lina explains. "There was no bottle of champagne and on my return I realised I had been locked out in the rain."
Will insisted Lina try look for the champagne again, and that's when Lina began to suspect something was up. "When he finally opened the door, the room was filled with candles and there he went, getting on not one, but both knees. He executed the proposal perfectly."
The pair tied the knot on December 2, 2017 in an outdoor ceremony at Maurie Jarvis Woodland Lake. Their classic elegant wedding continued with 340 guests at Leonda By The Yarra in Hawthorn, Victoria.
"Our wedding day was reportedly the wettest day in Melbourne in 25 years," Lina recalls. Although the weather was not perfect, we took it all in our stride and made the most out of our special day.
"The news failed to report that it was going to be the best day of our lives."
Photos courtesy of Pause the Moment Photography.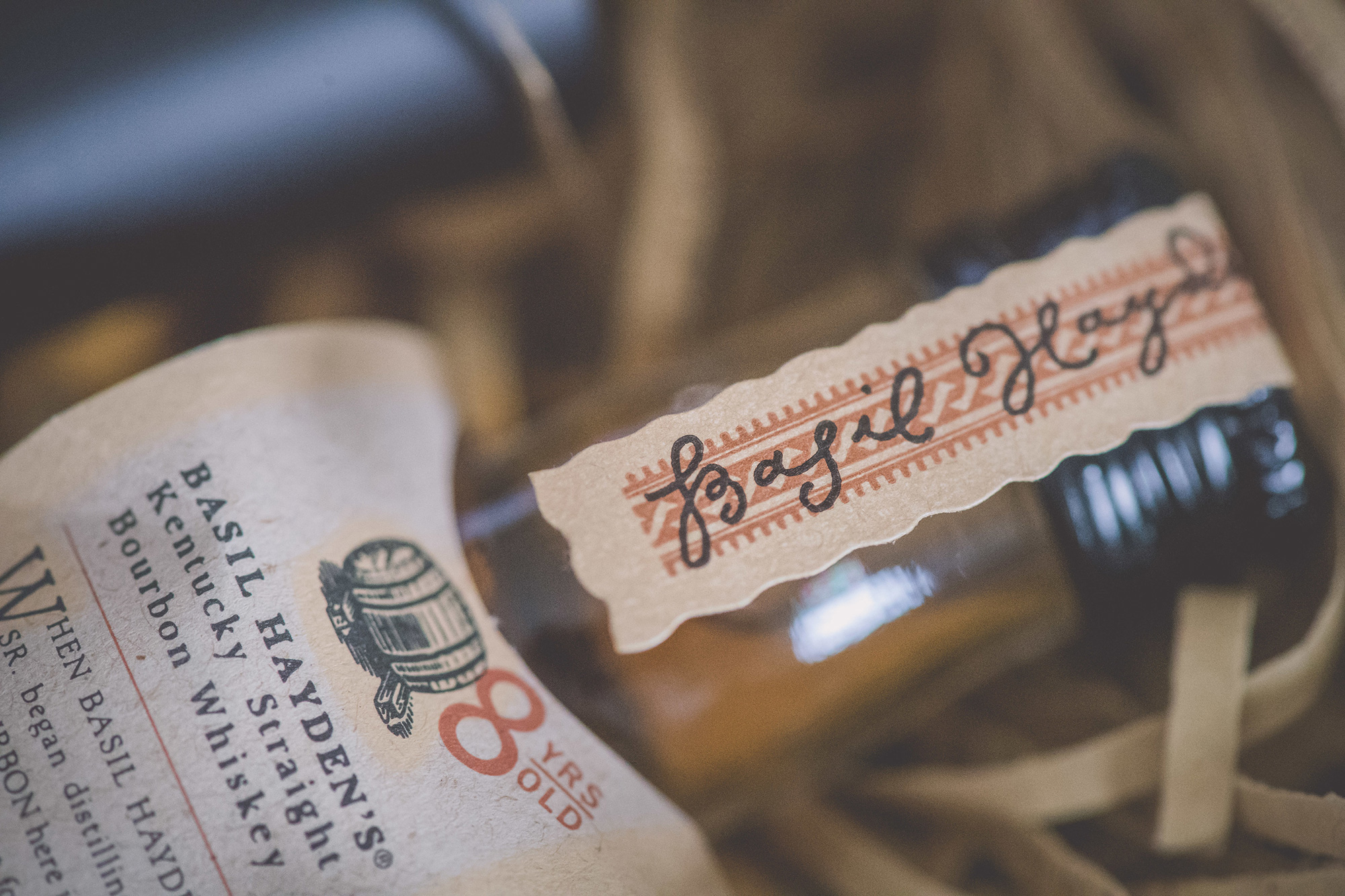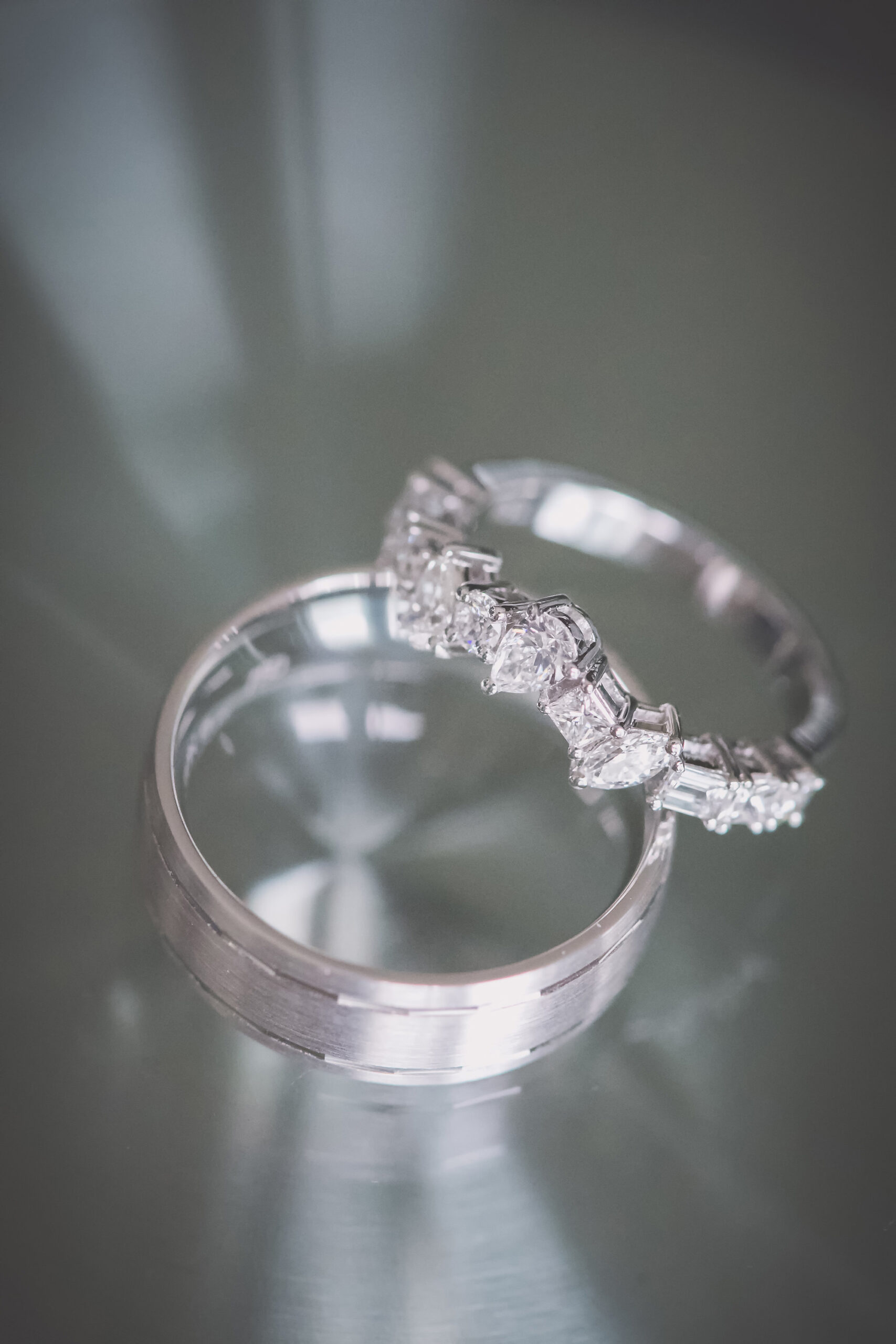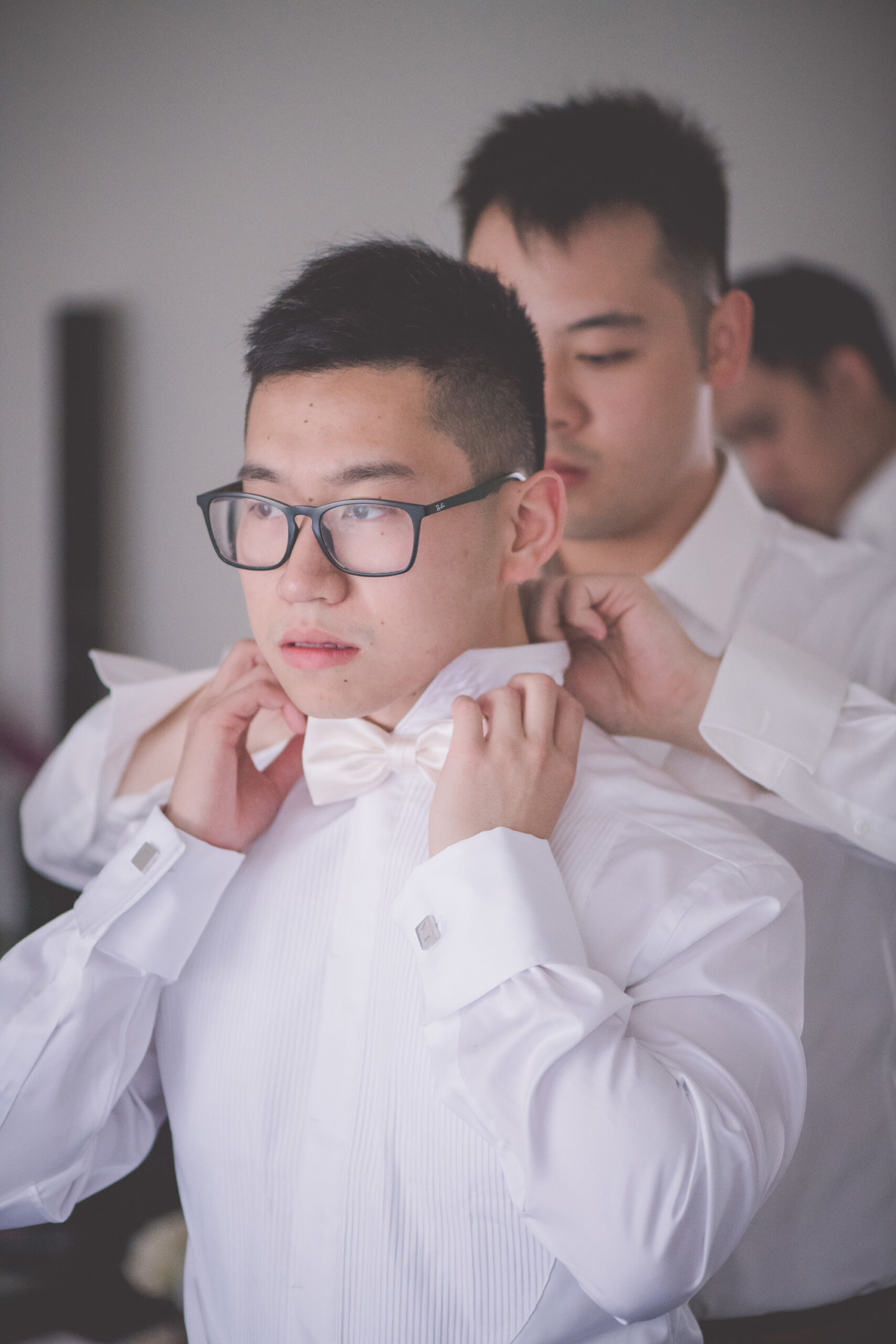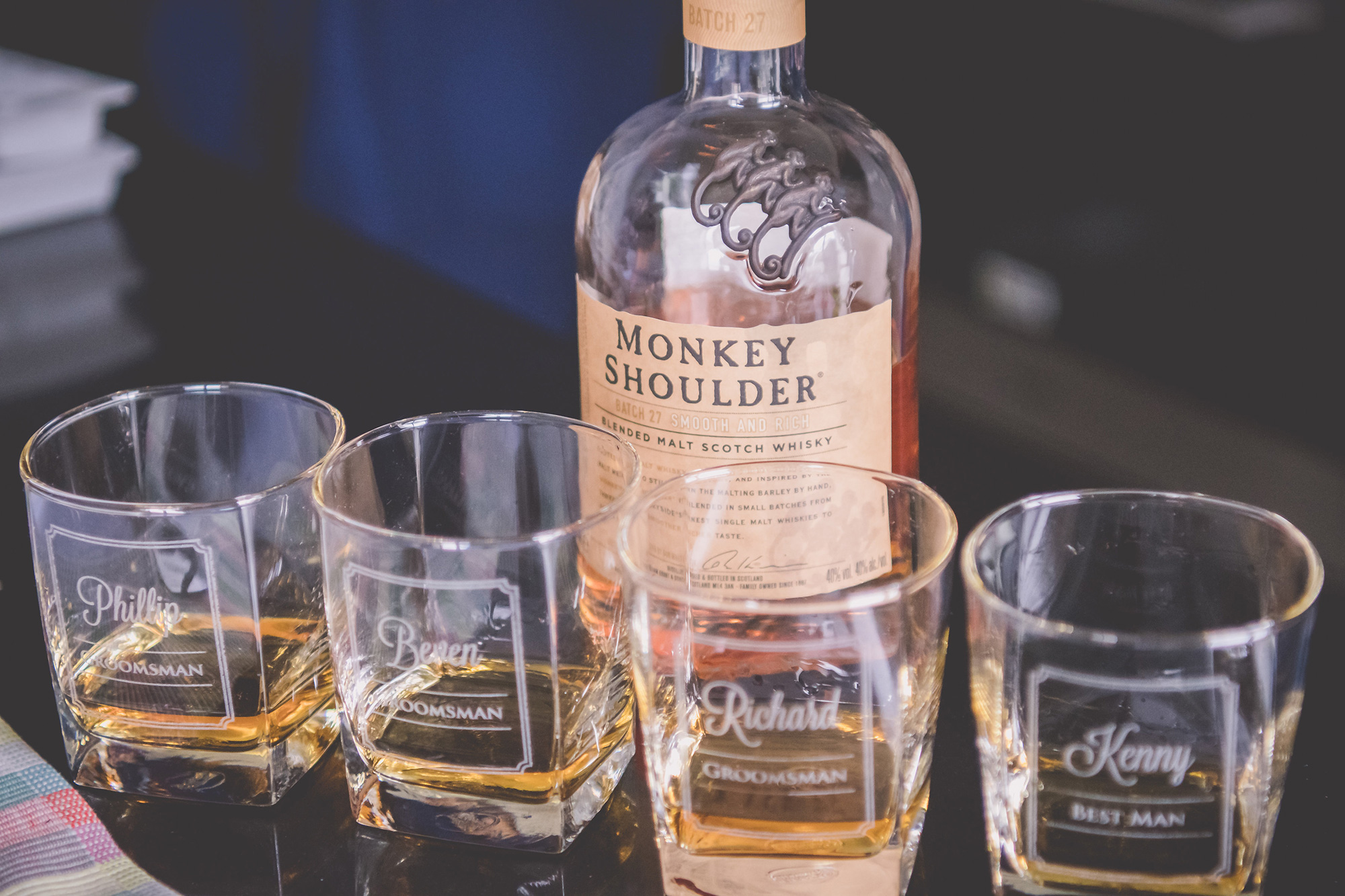 Stylish groom Will donned a Bell and Barnett suit, pleated dinner shirt and white bow tie.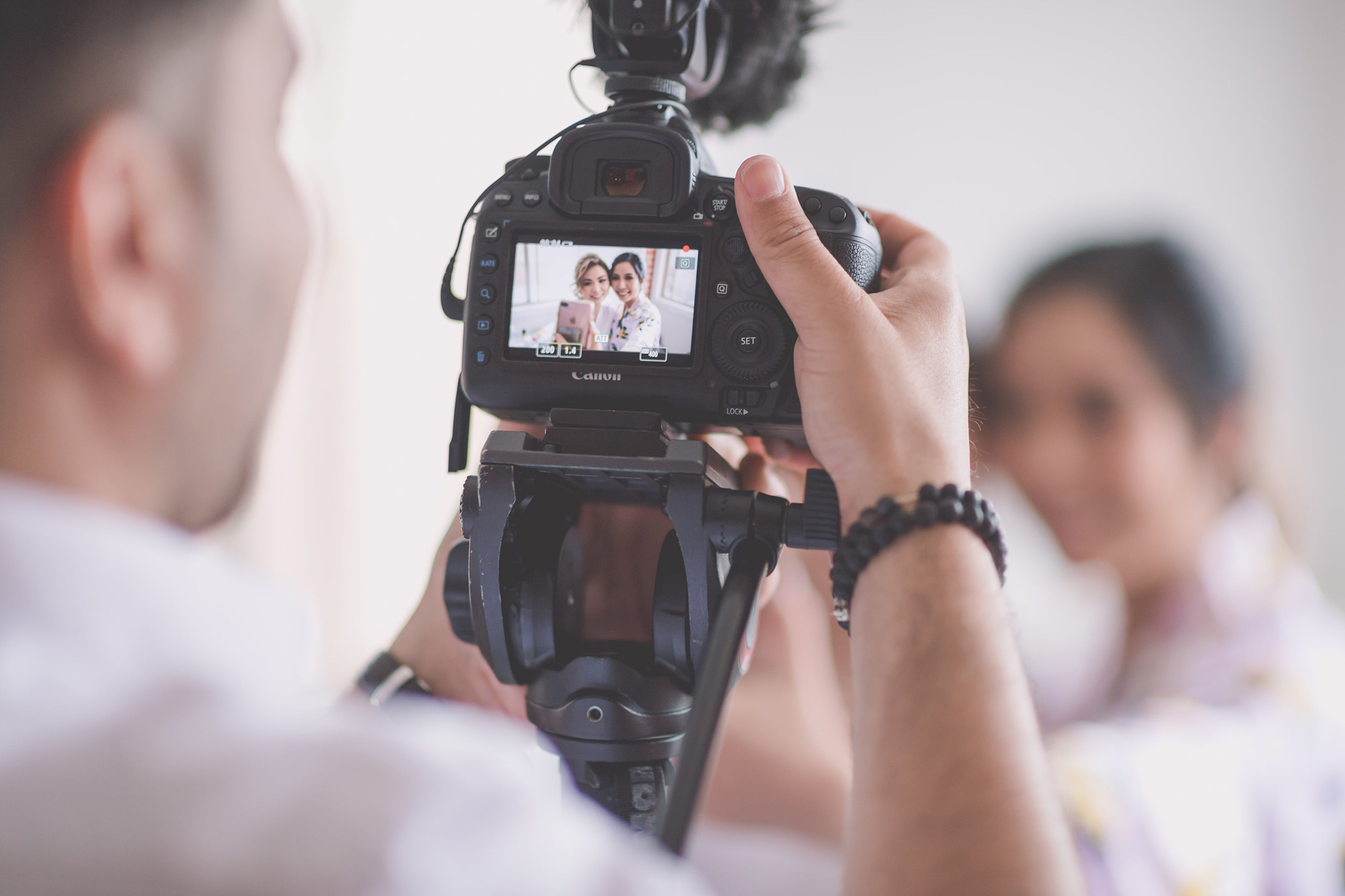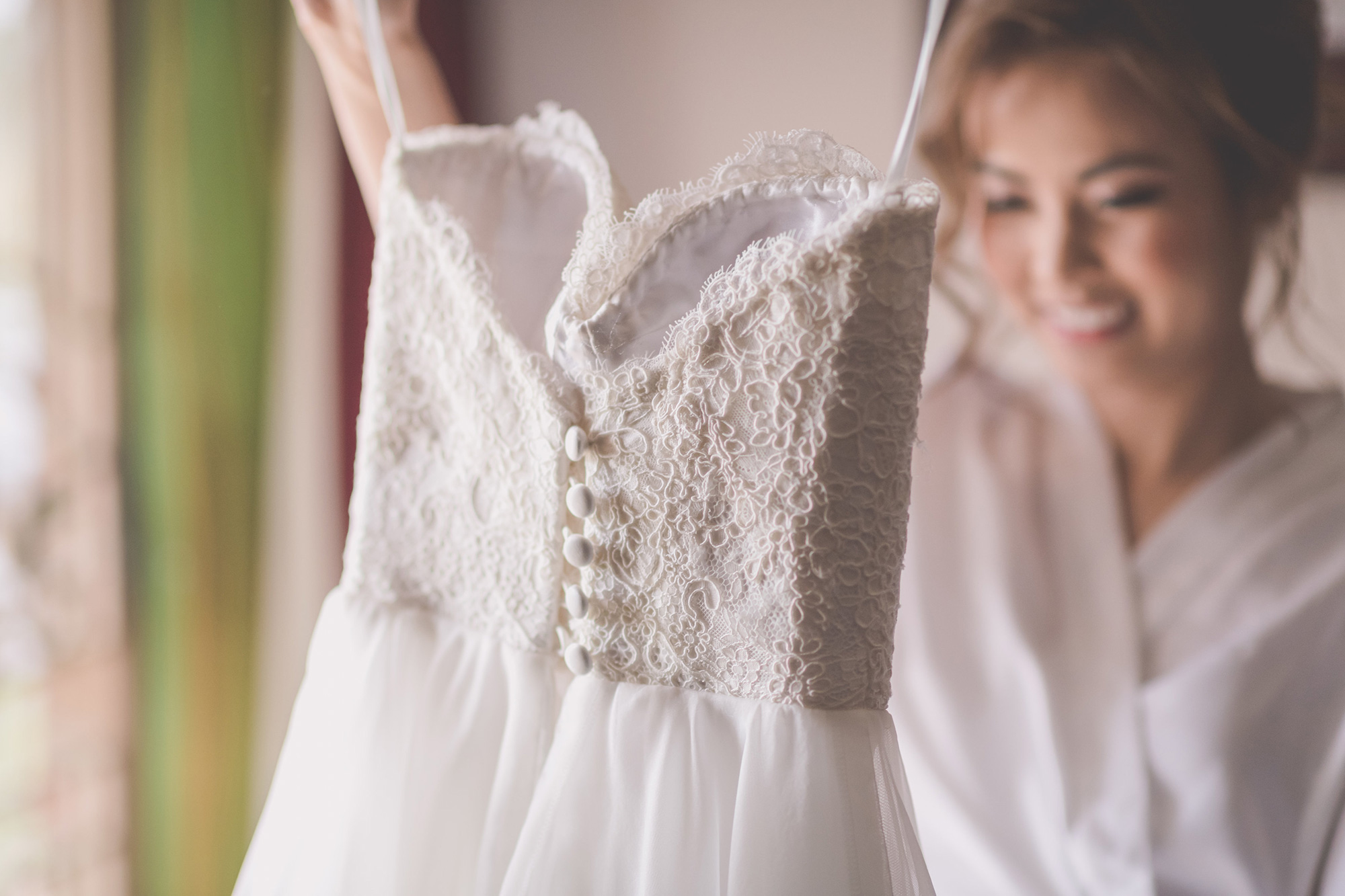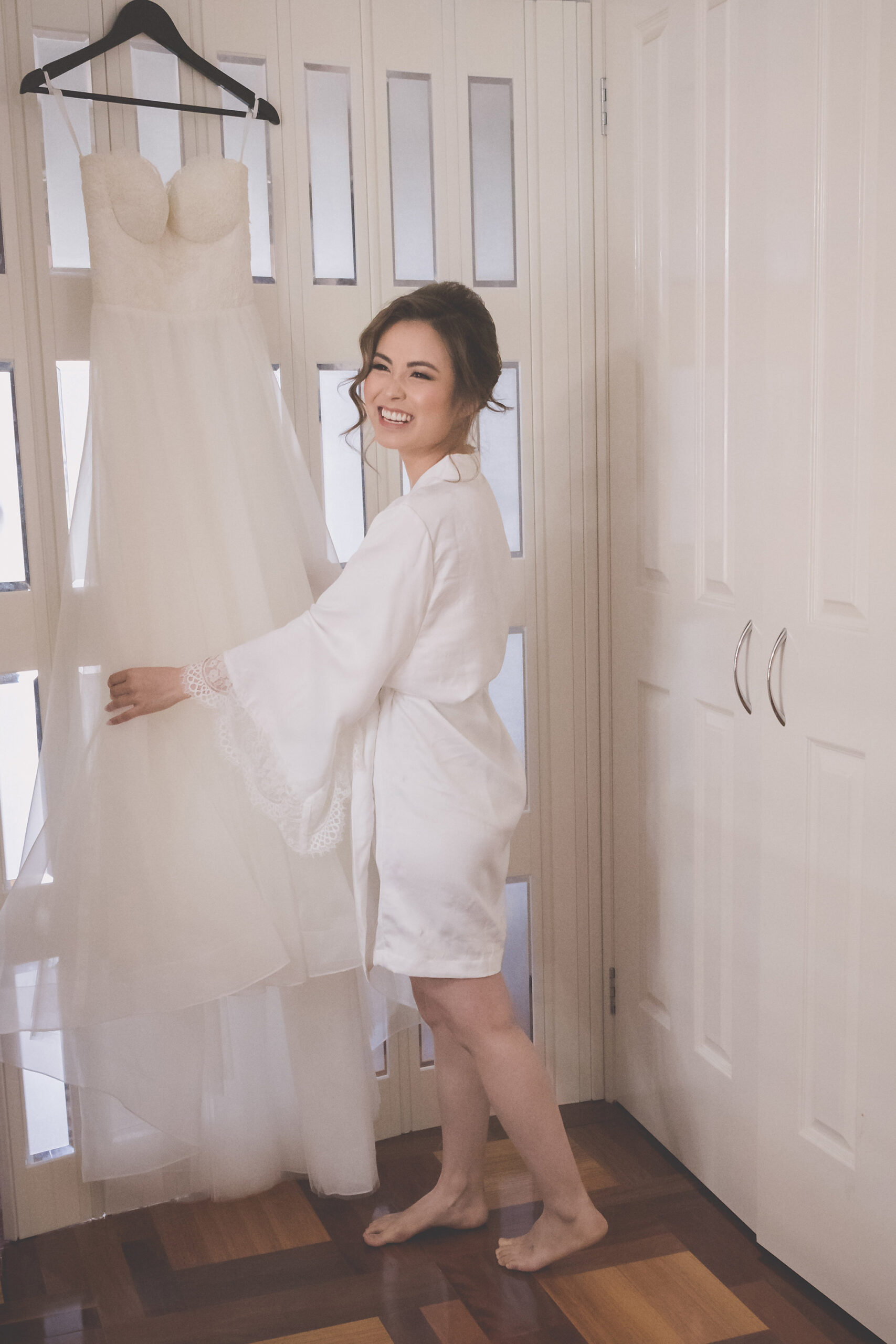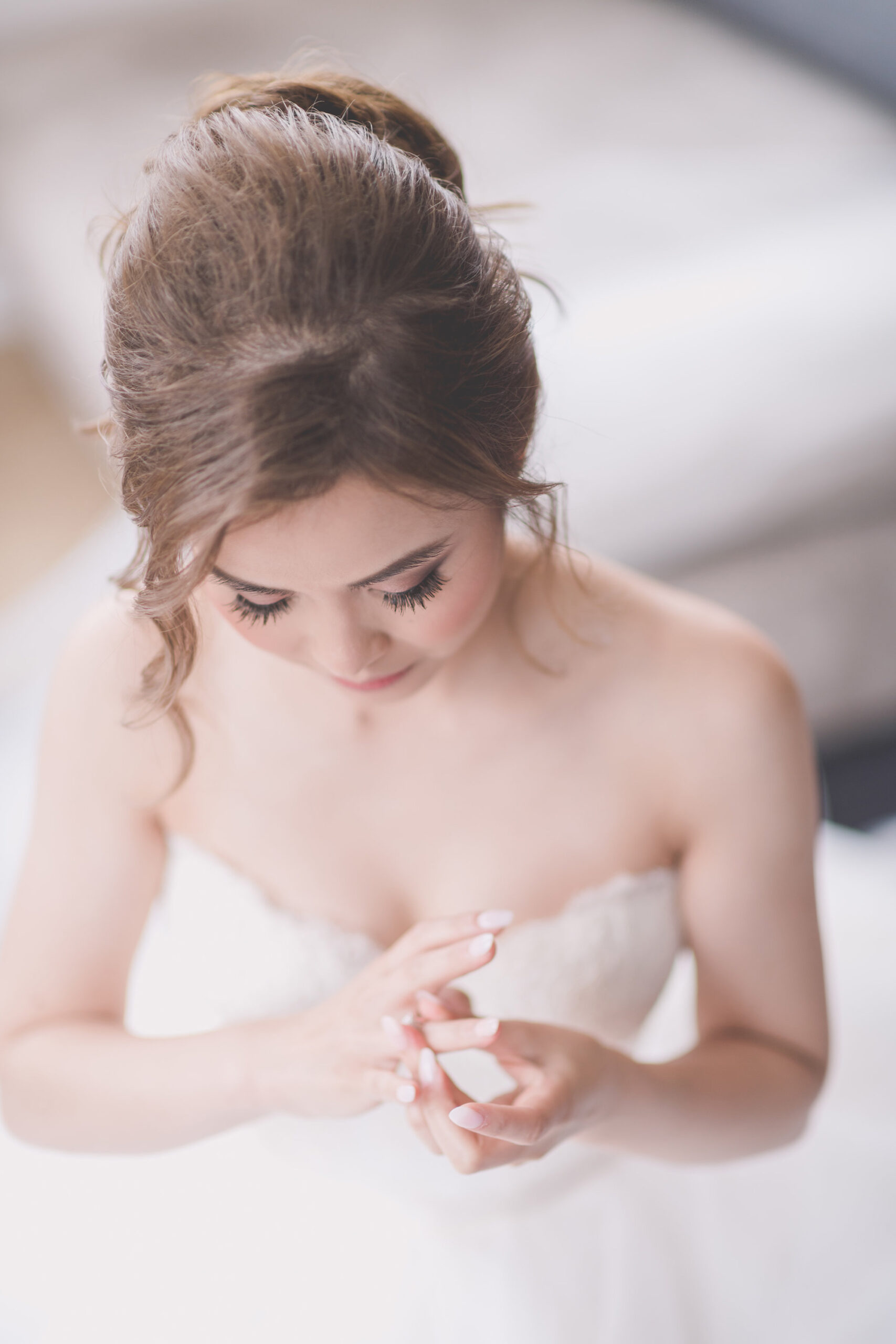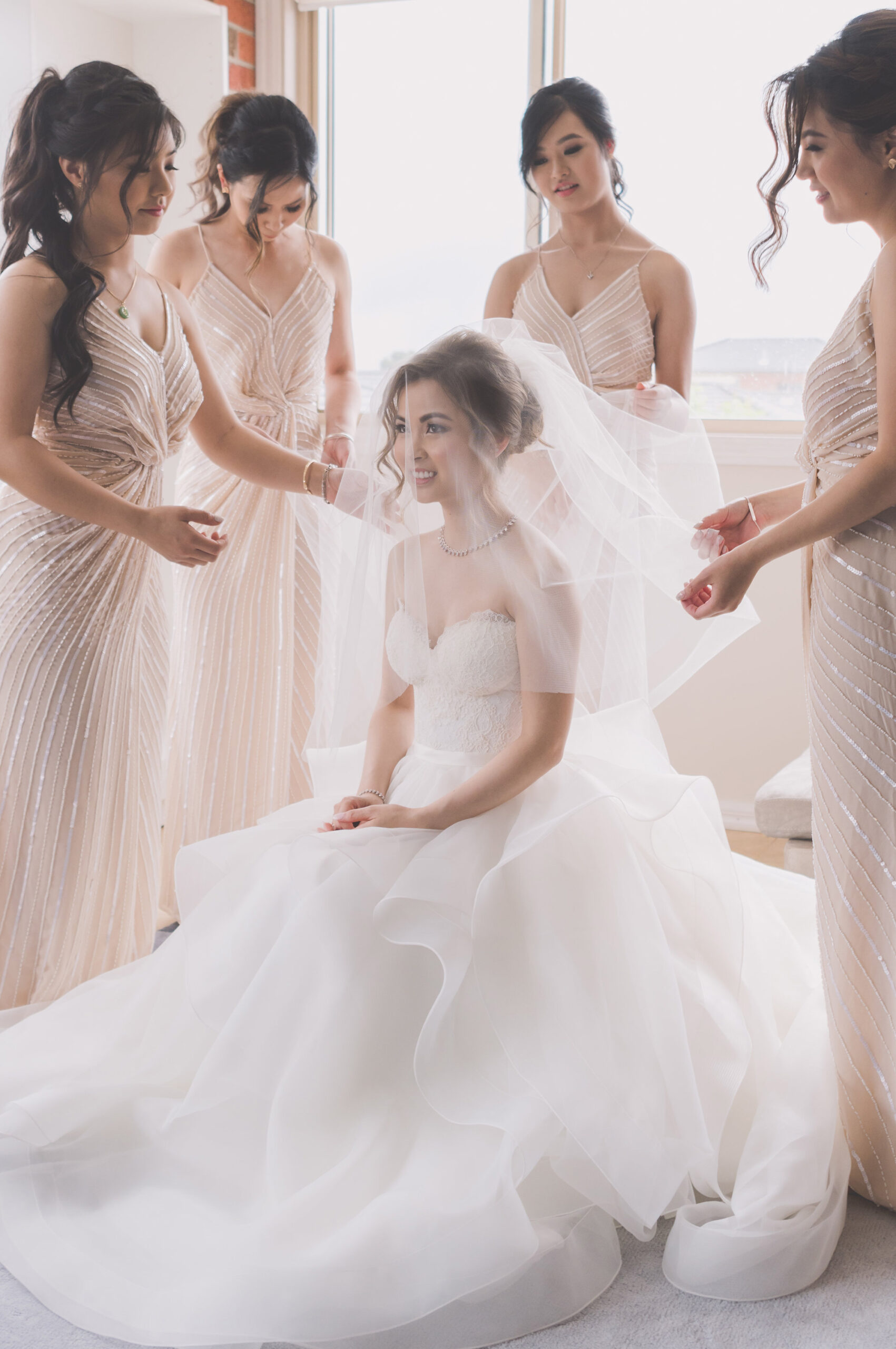 Lina was a princess bride in her voluminous Karen Willis Holmes designer wedding dress.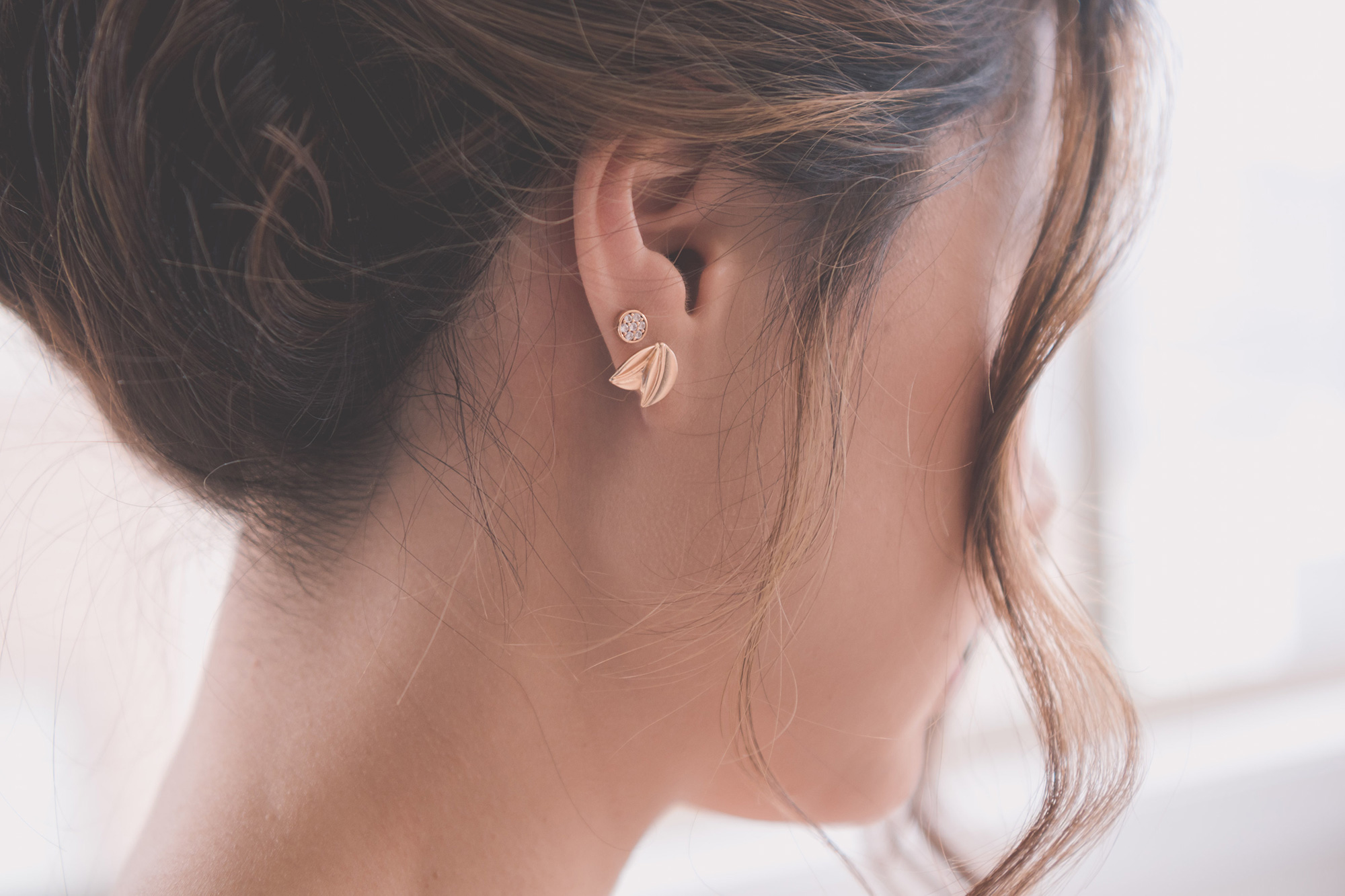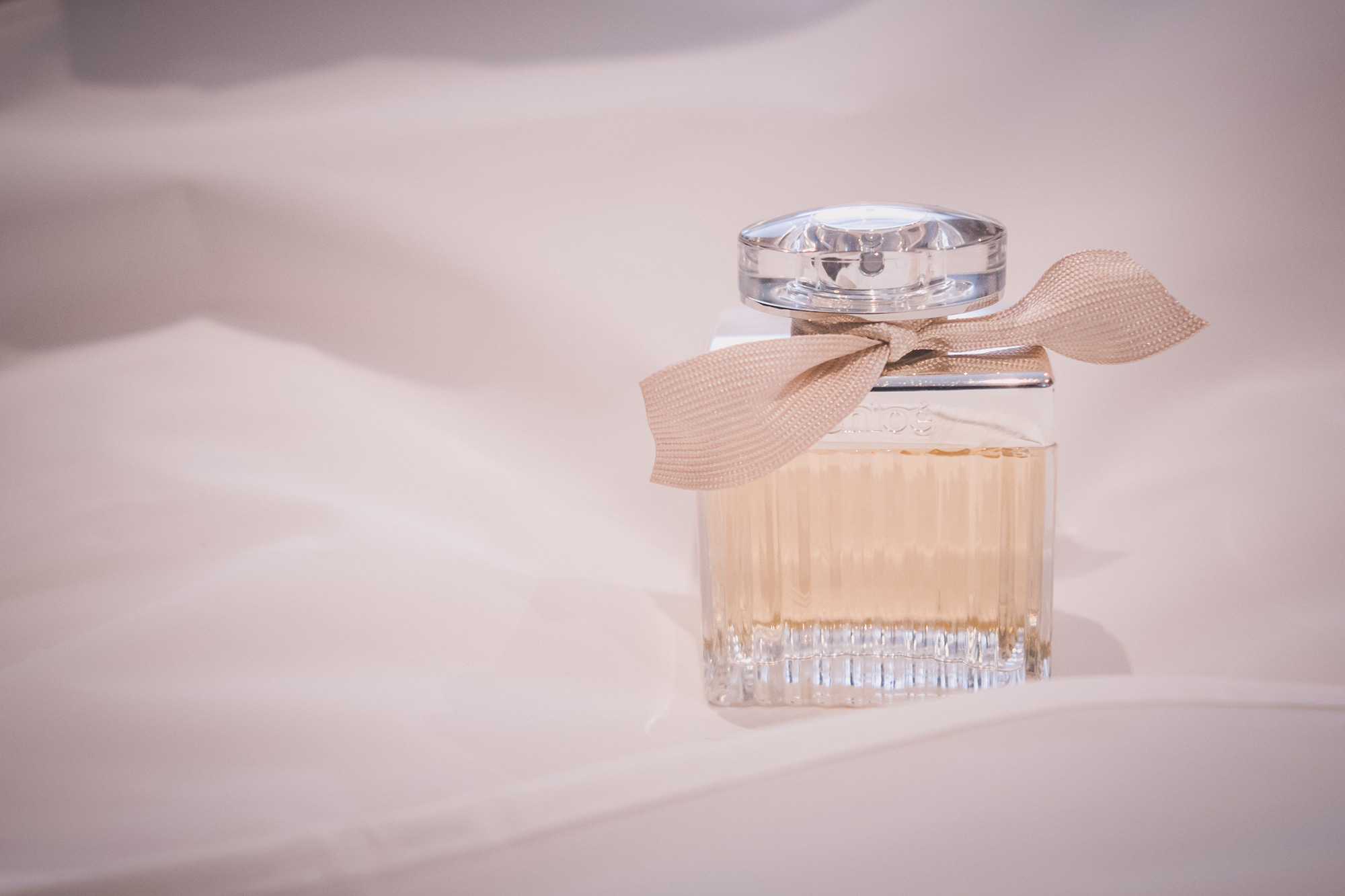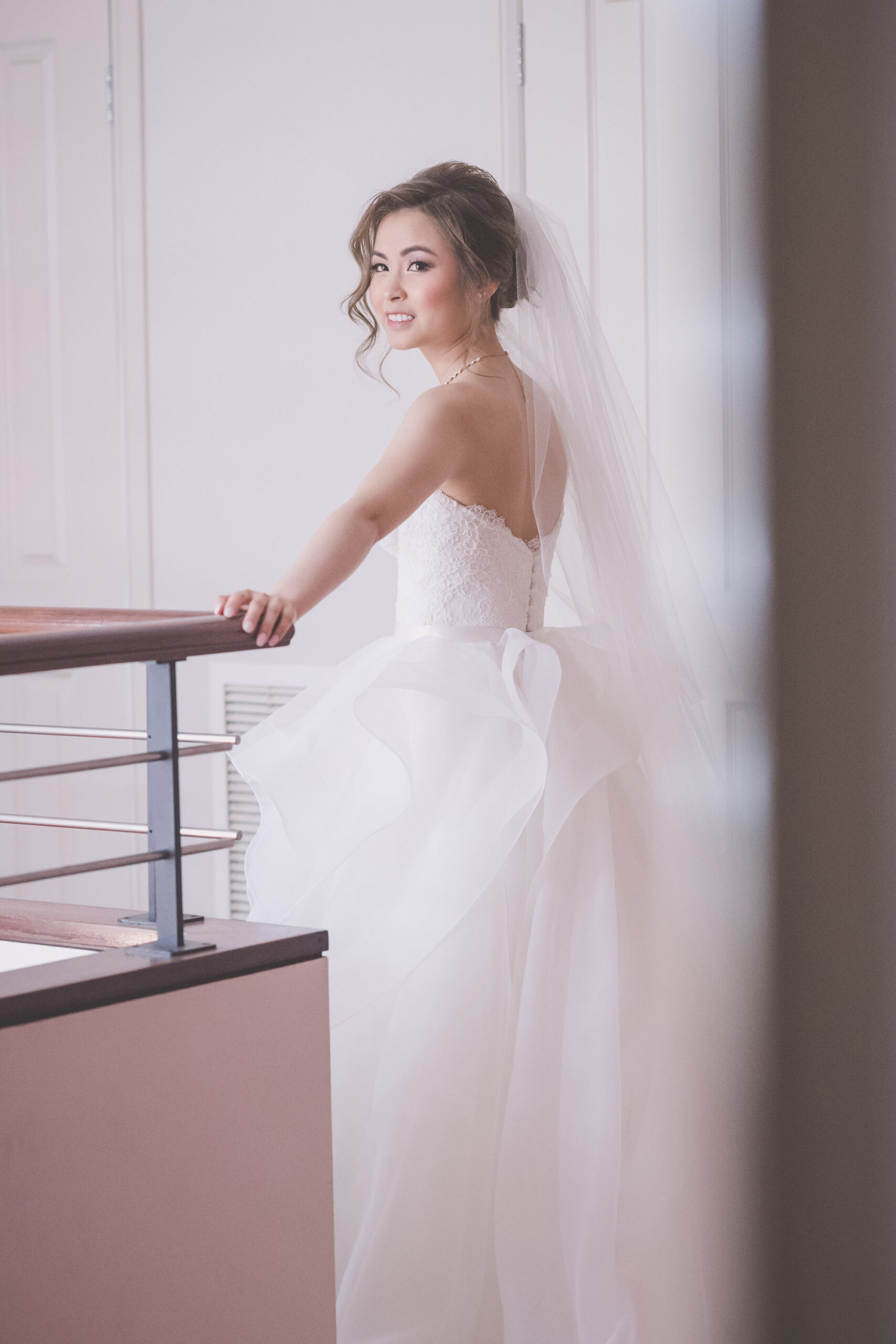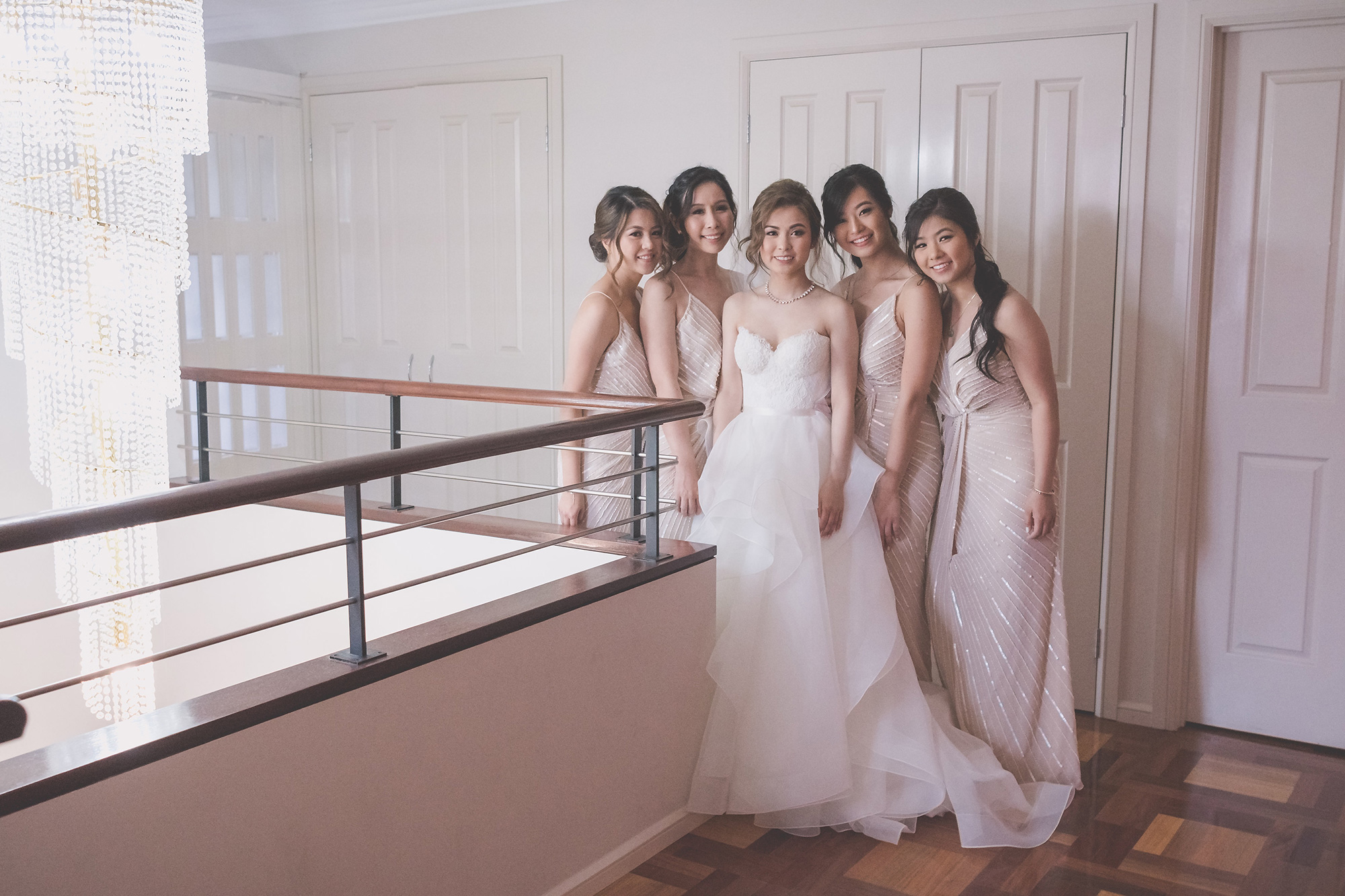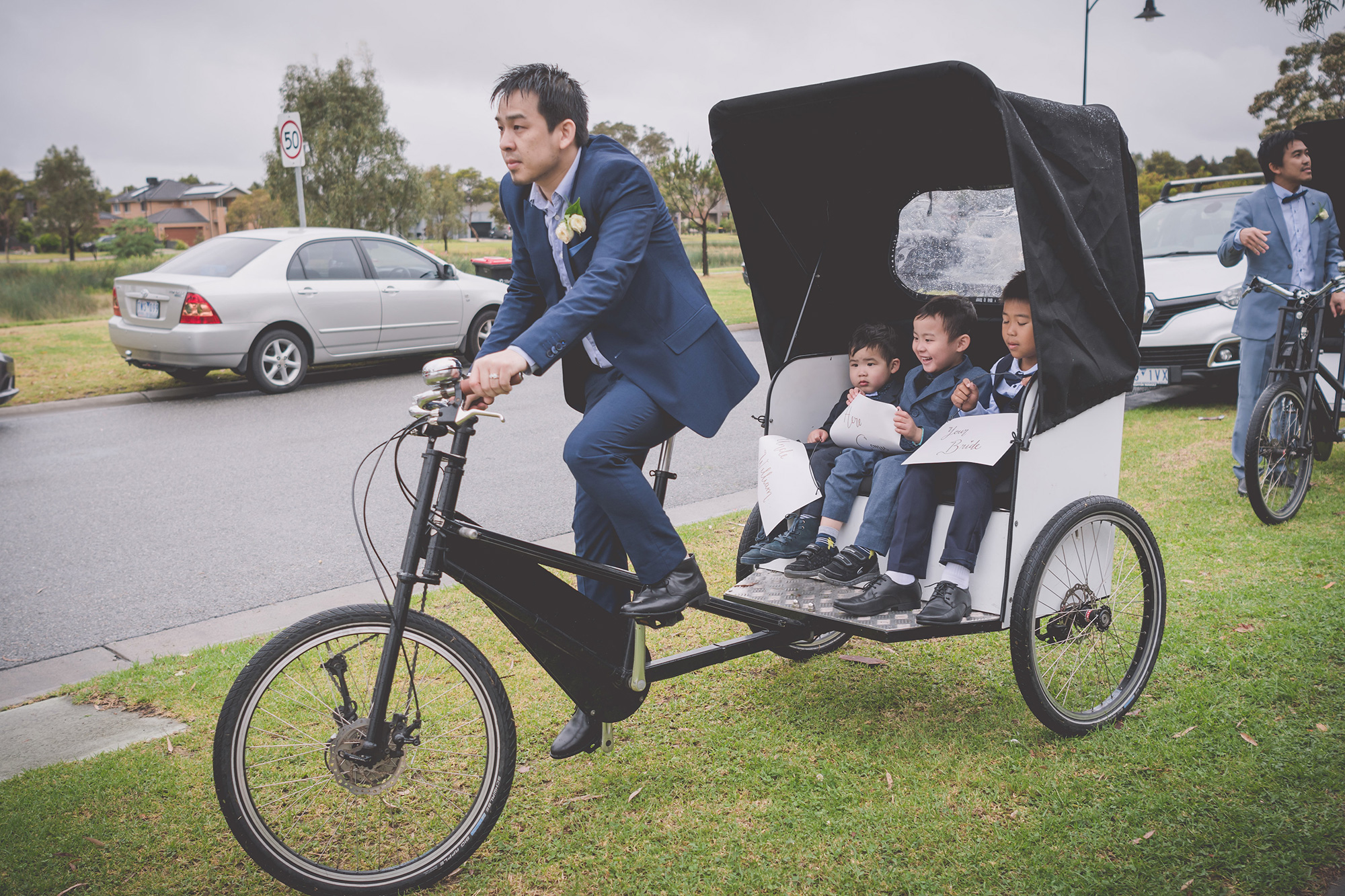 Brining a little Asian culture to their Melbourne nuptials – rickshaws by St Kilda Rickshaws.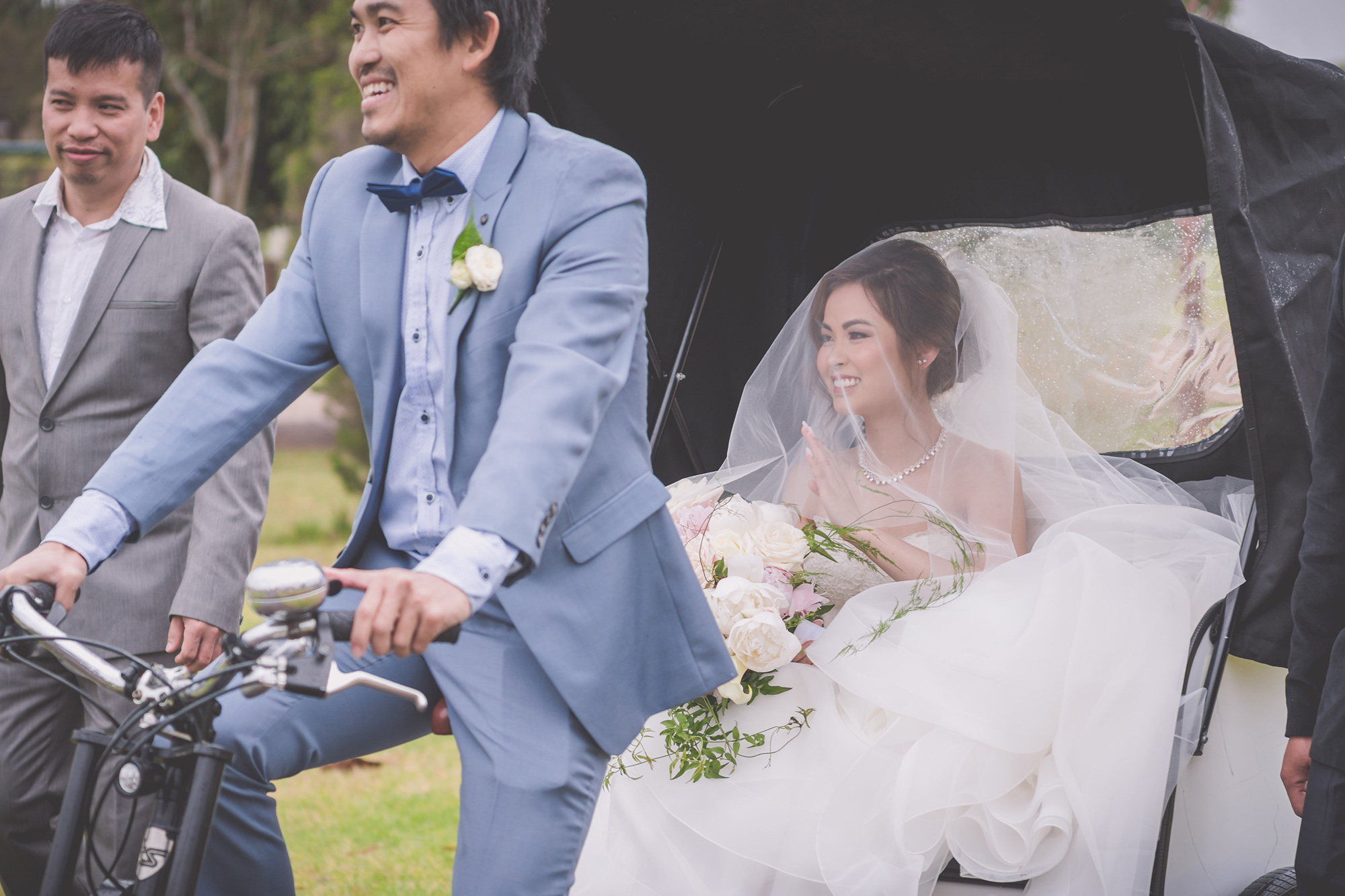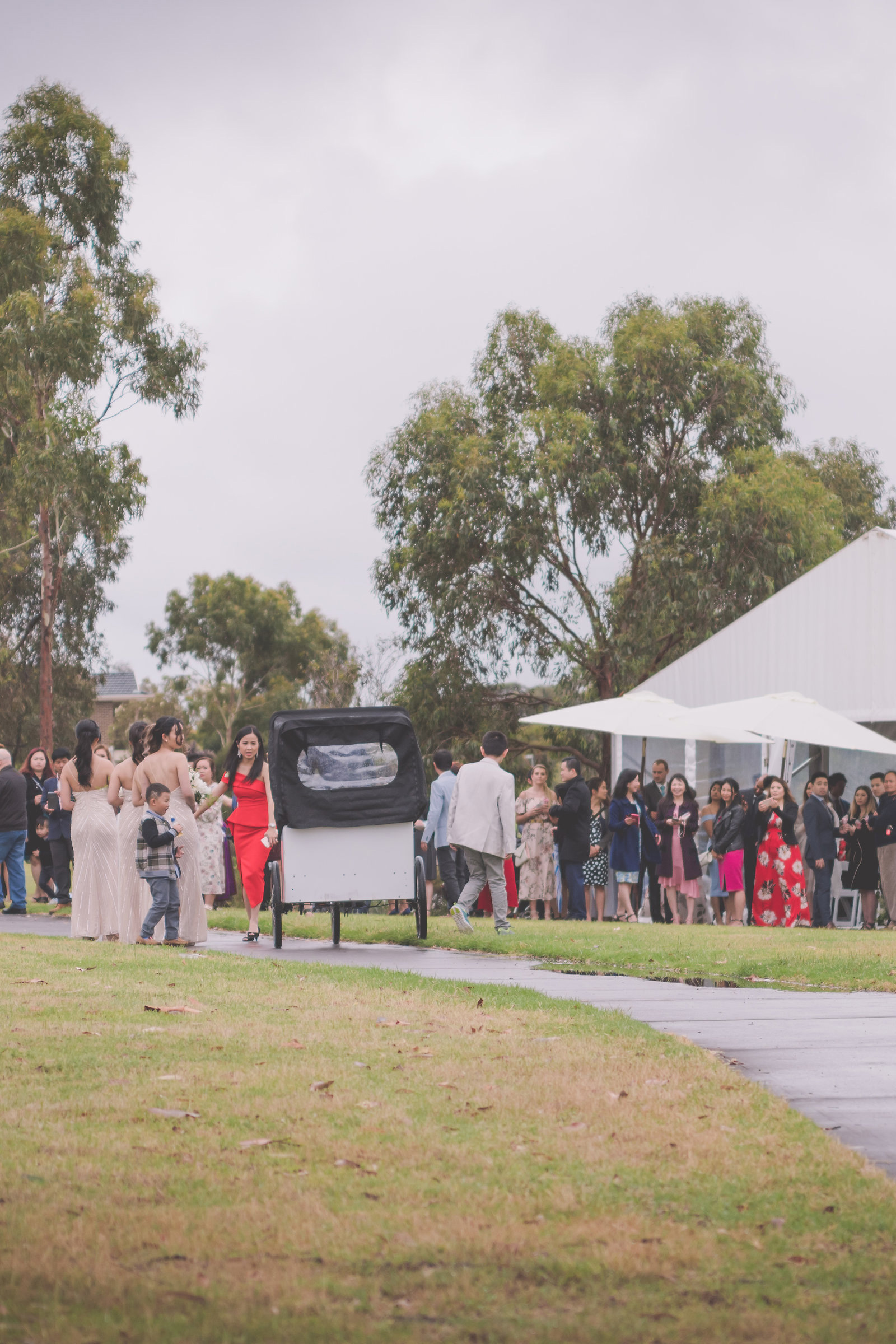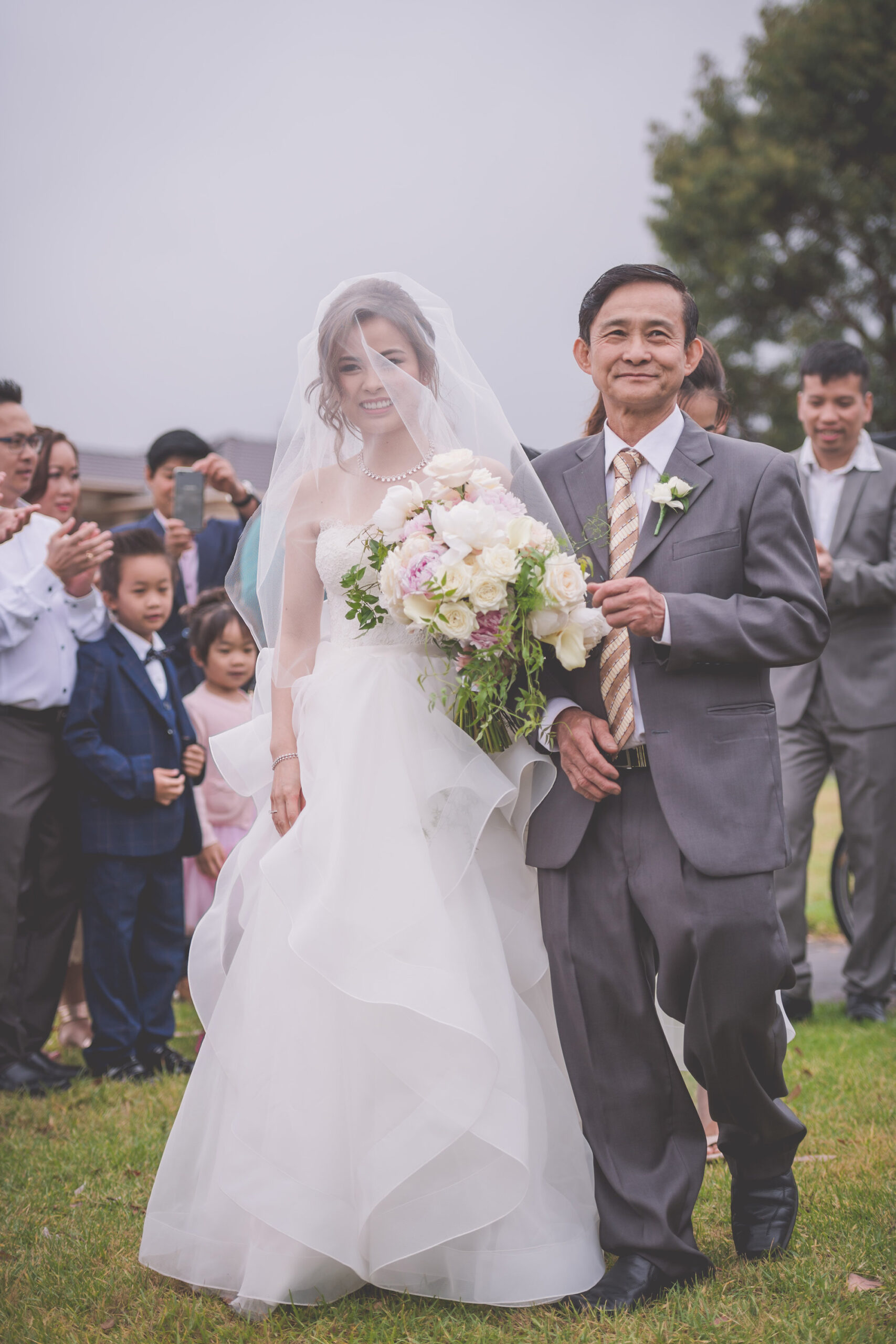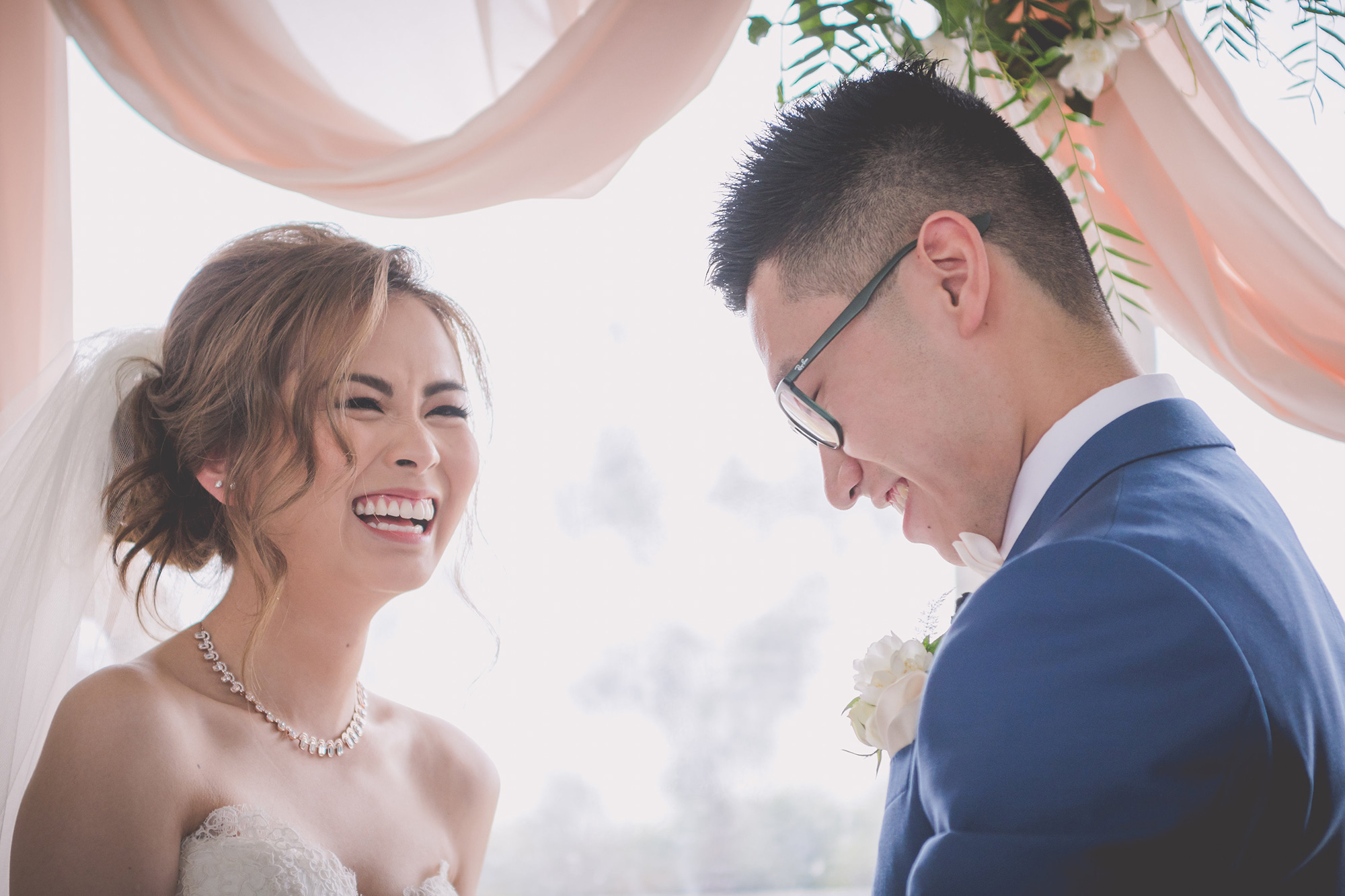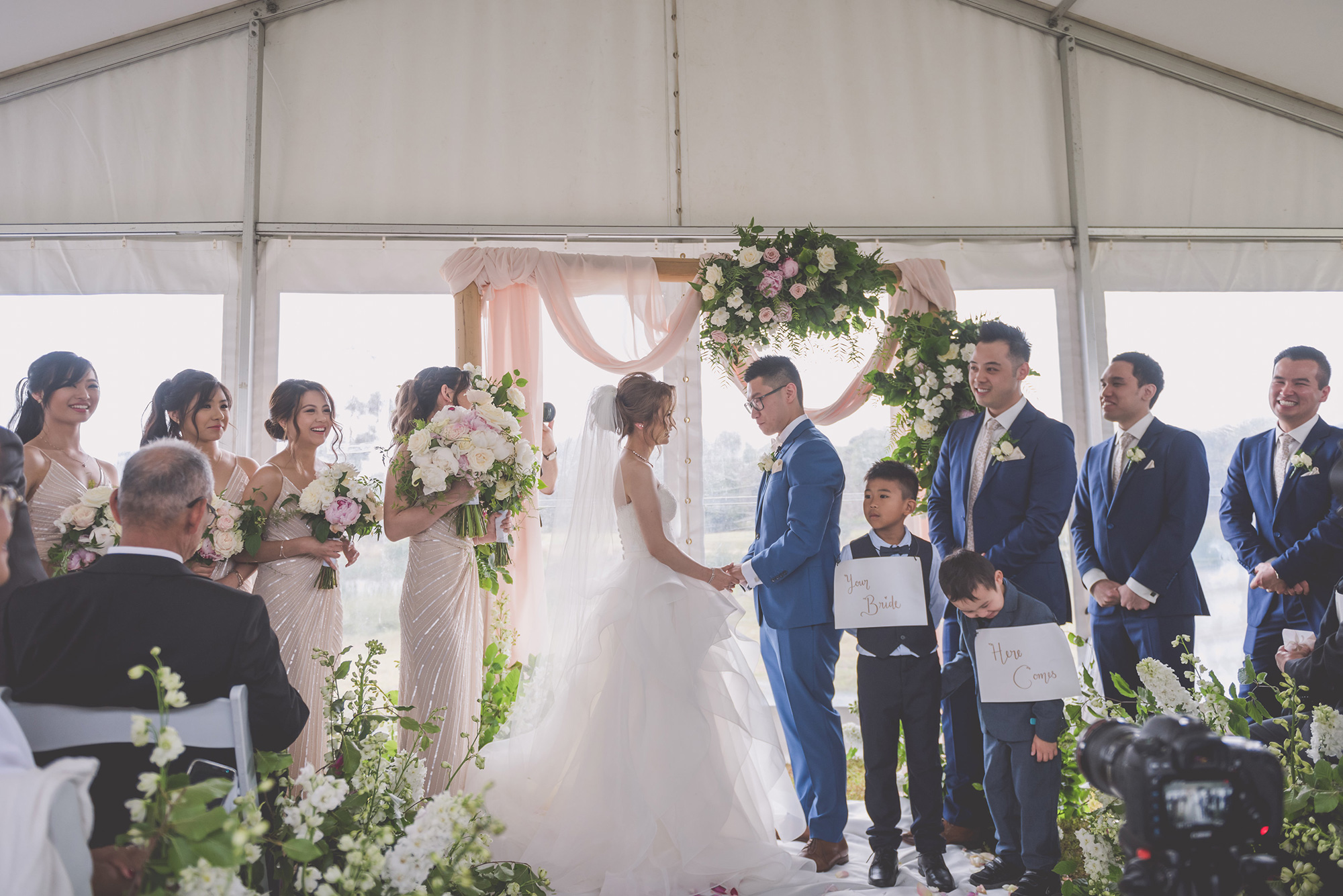 "An amazing celebrant with a down-to-earth personality who understands how to engage the crowd during the ceremony," Lina says of officiant Jak Nguyen.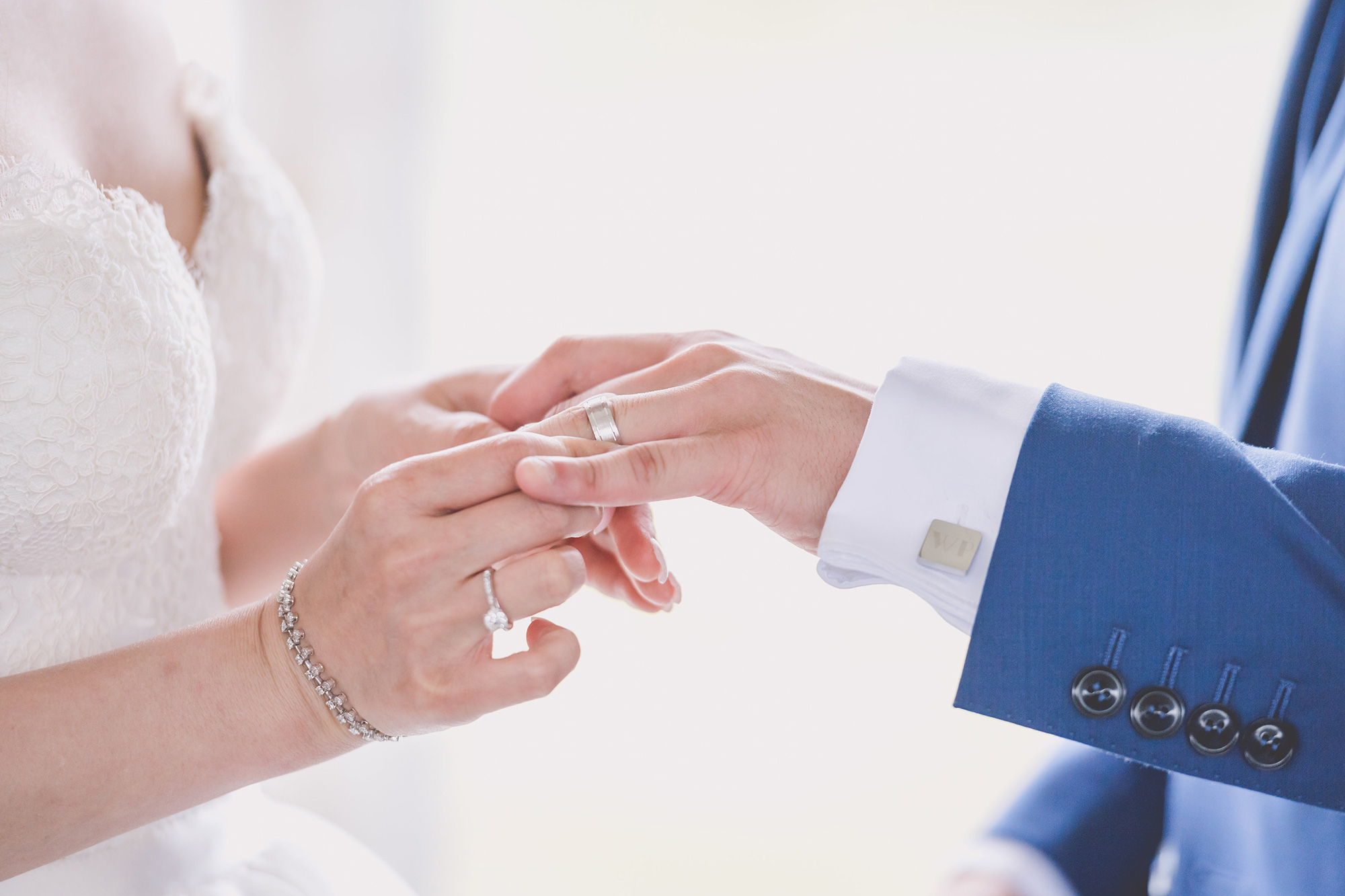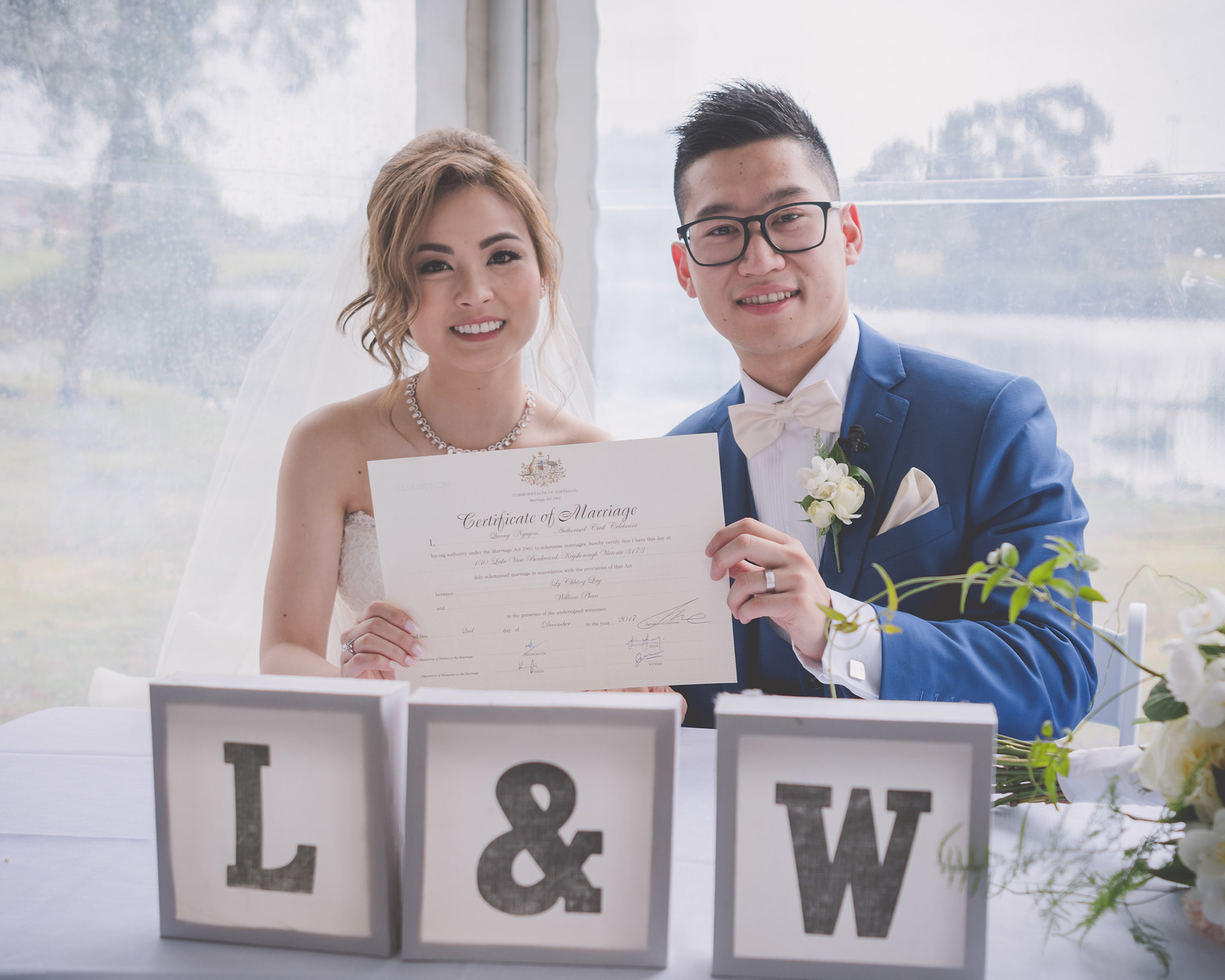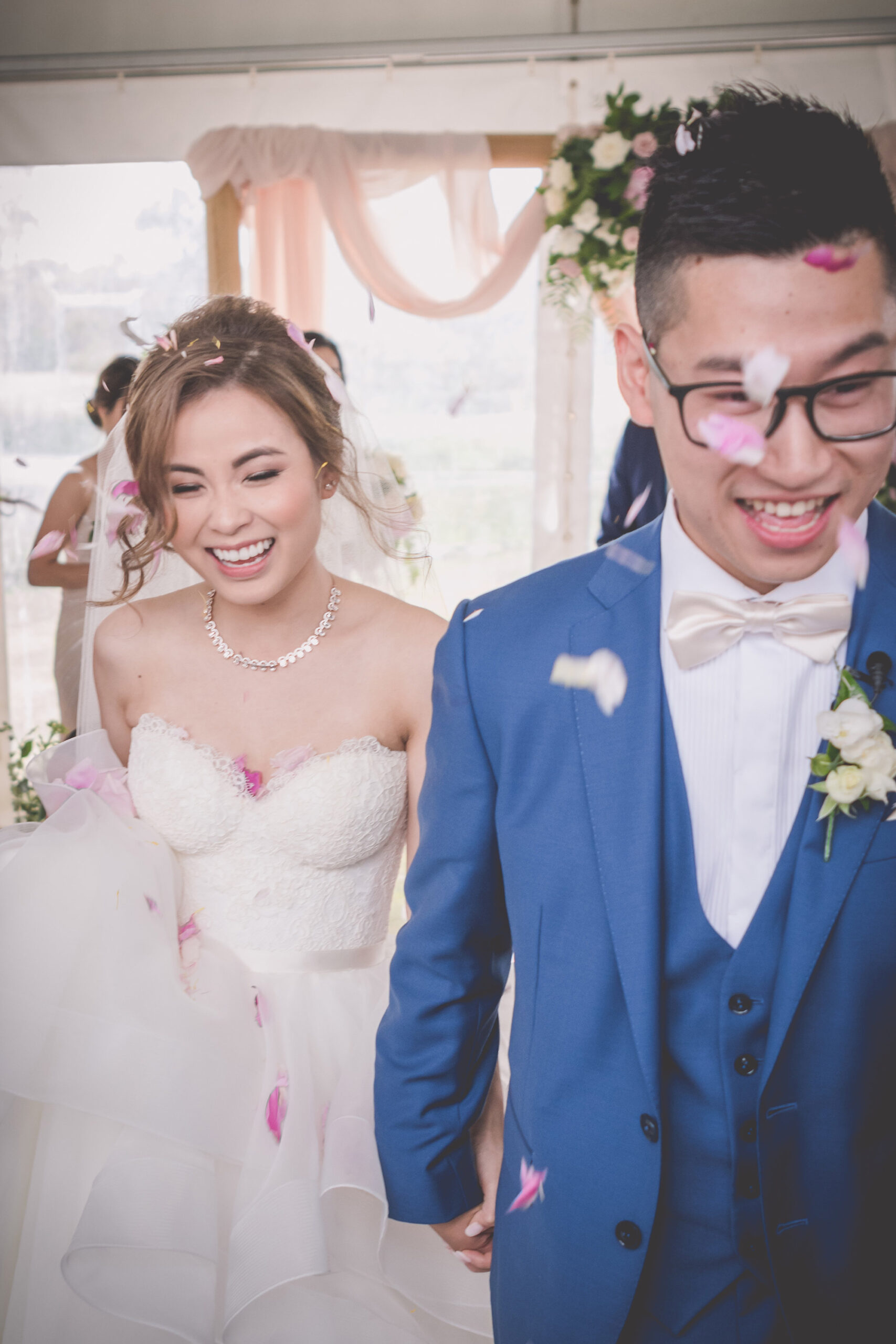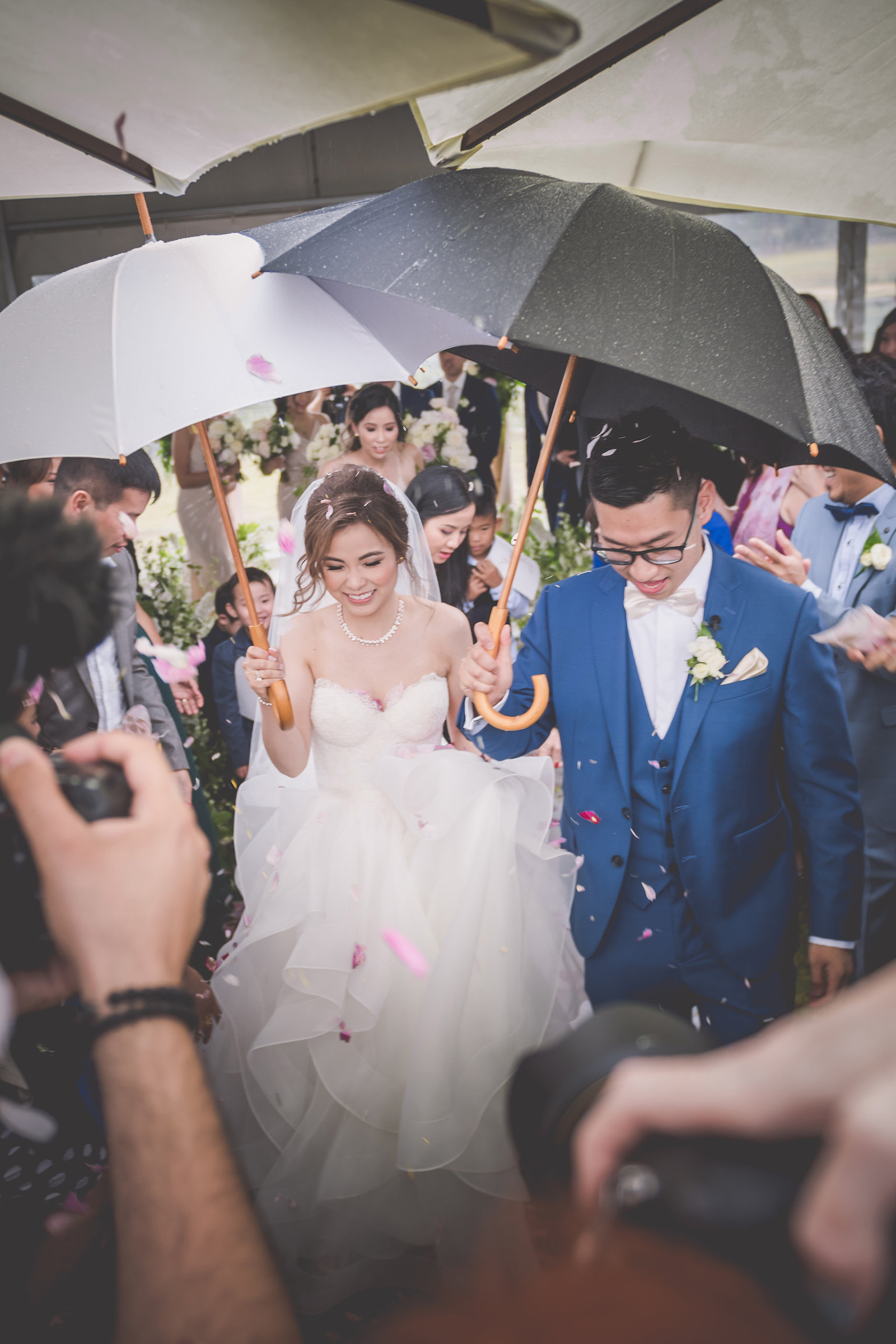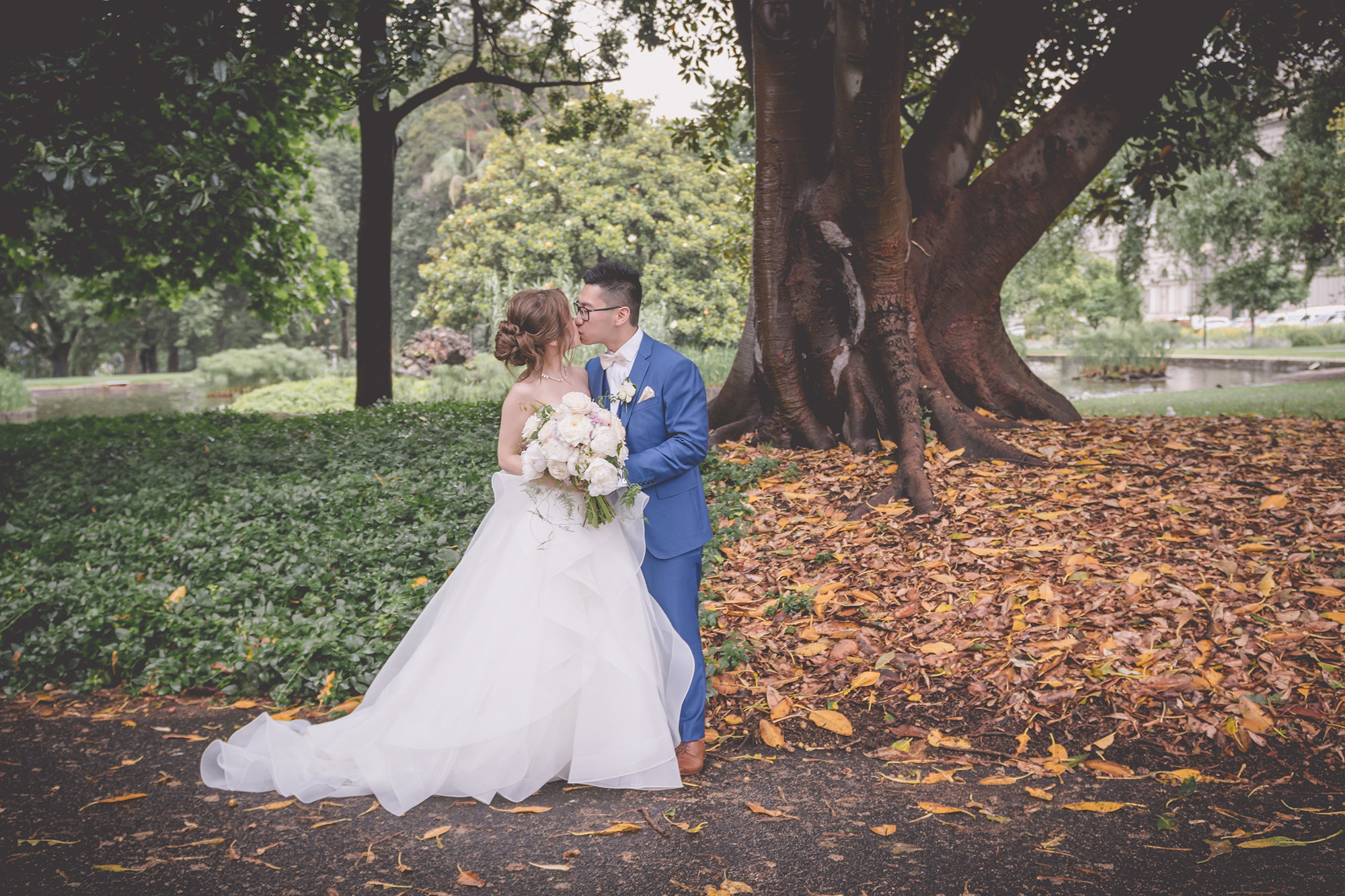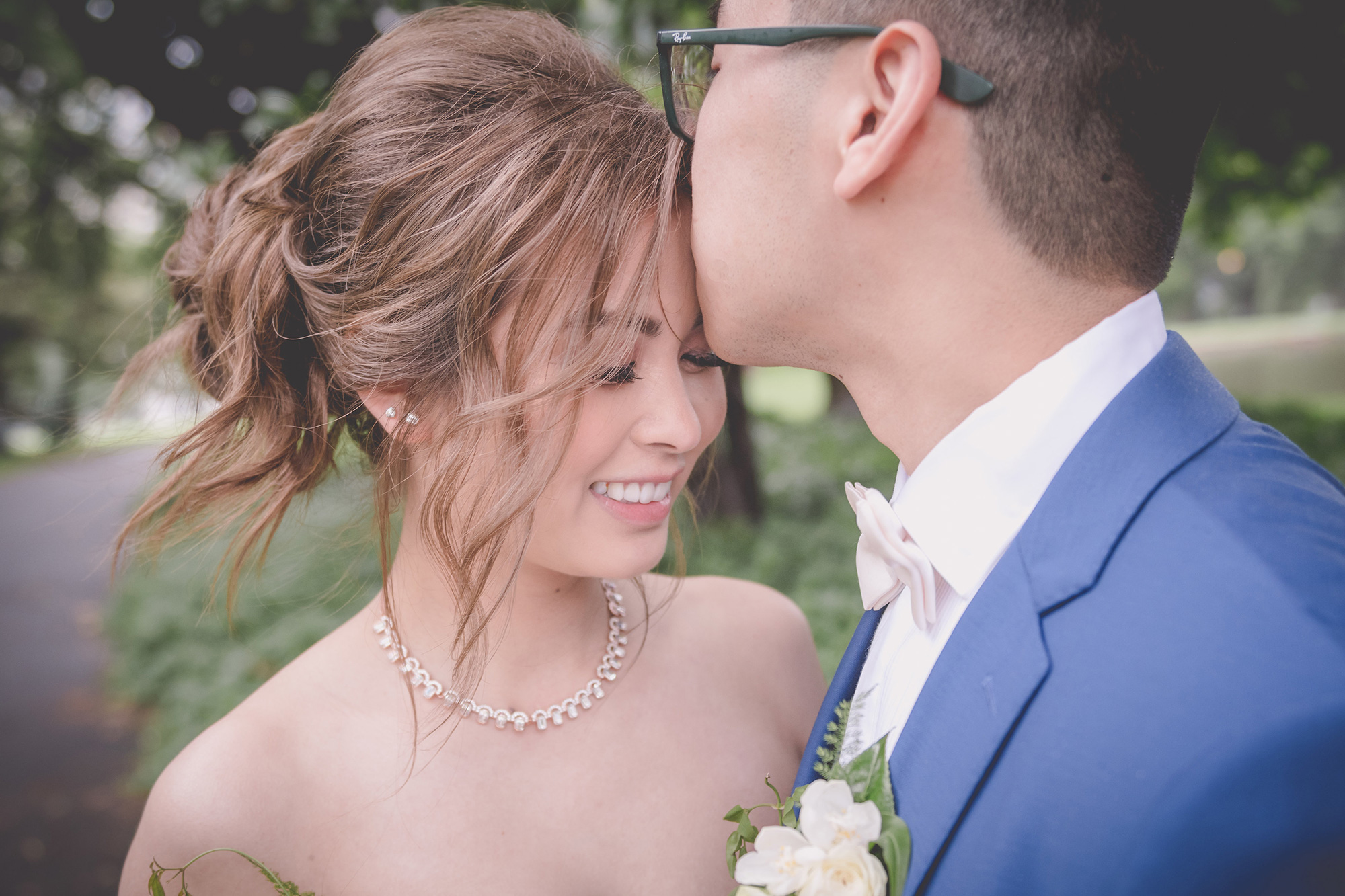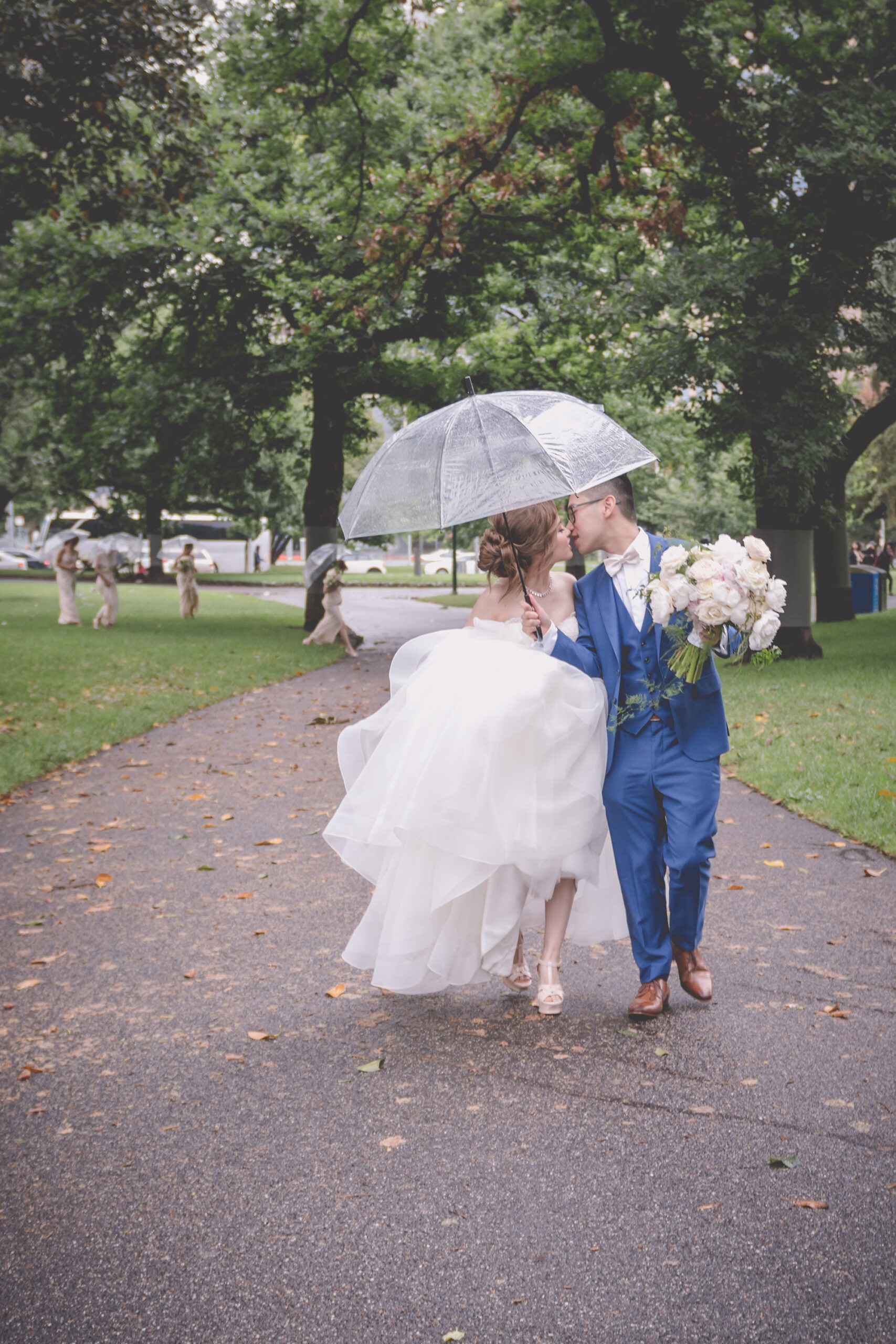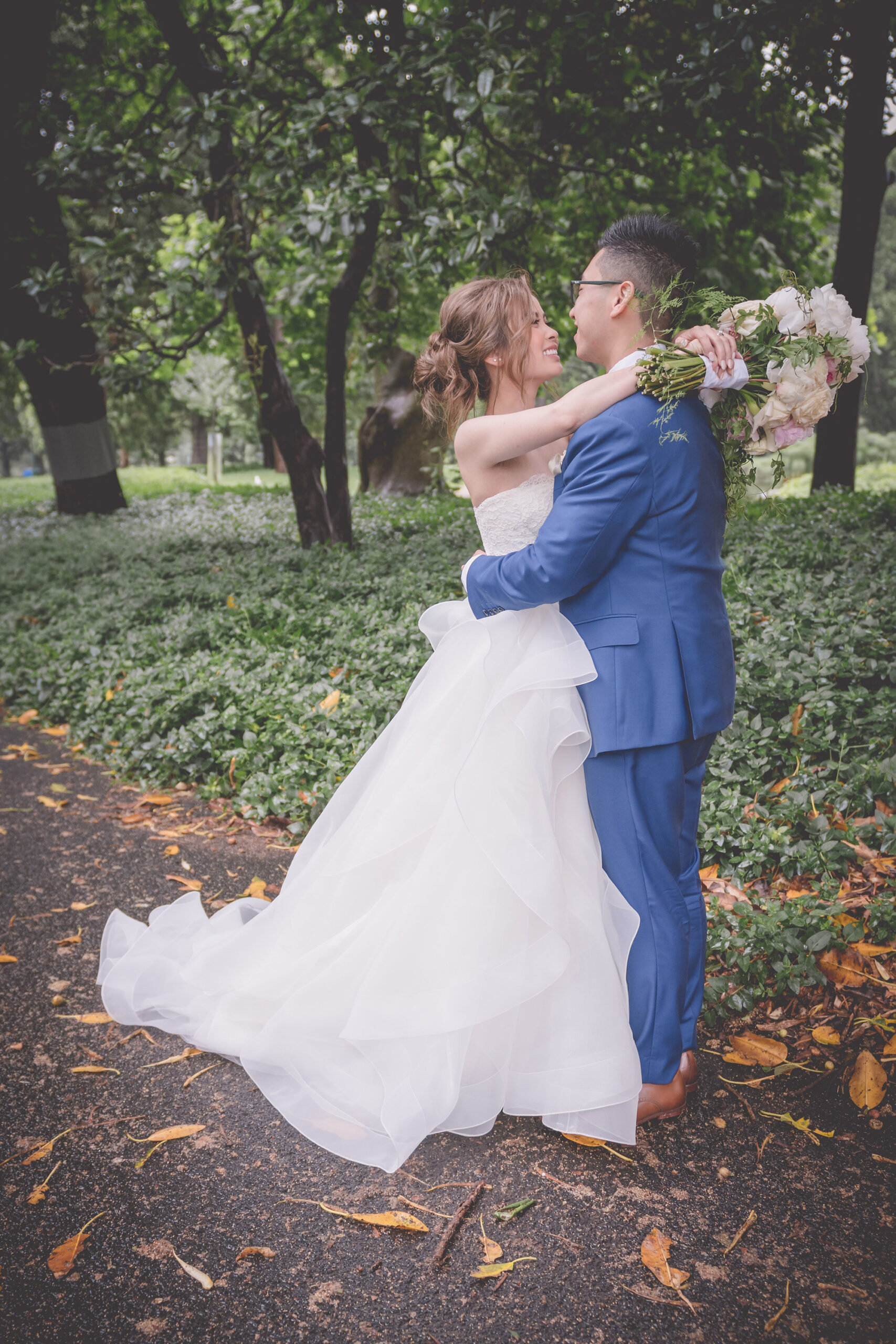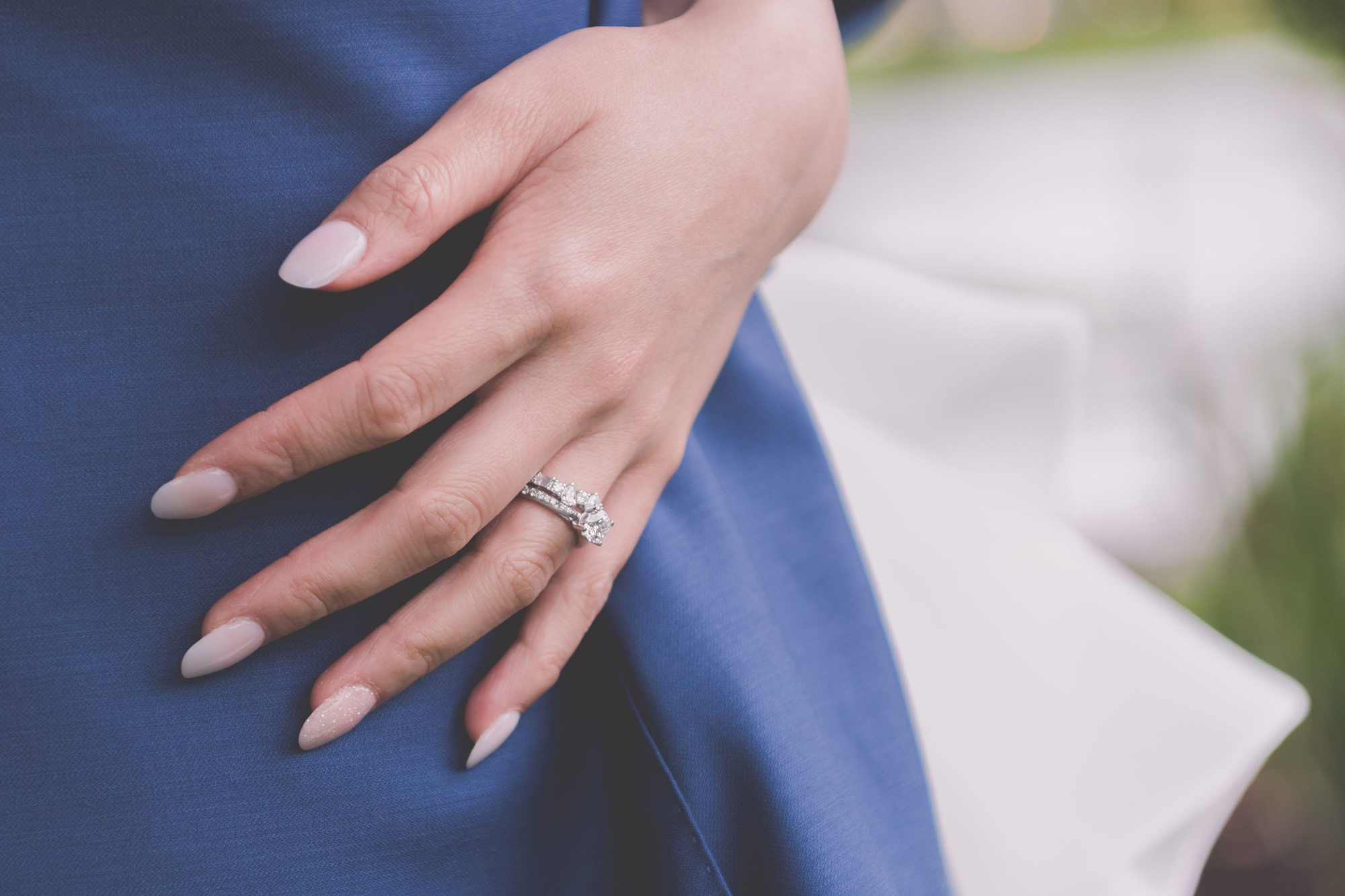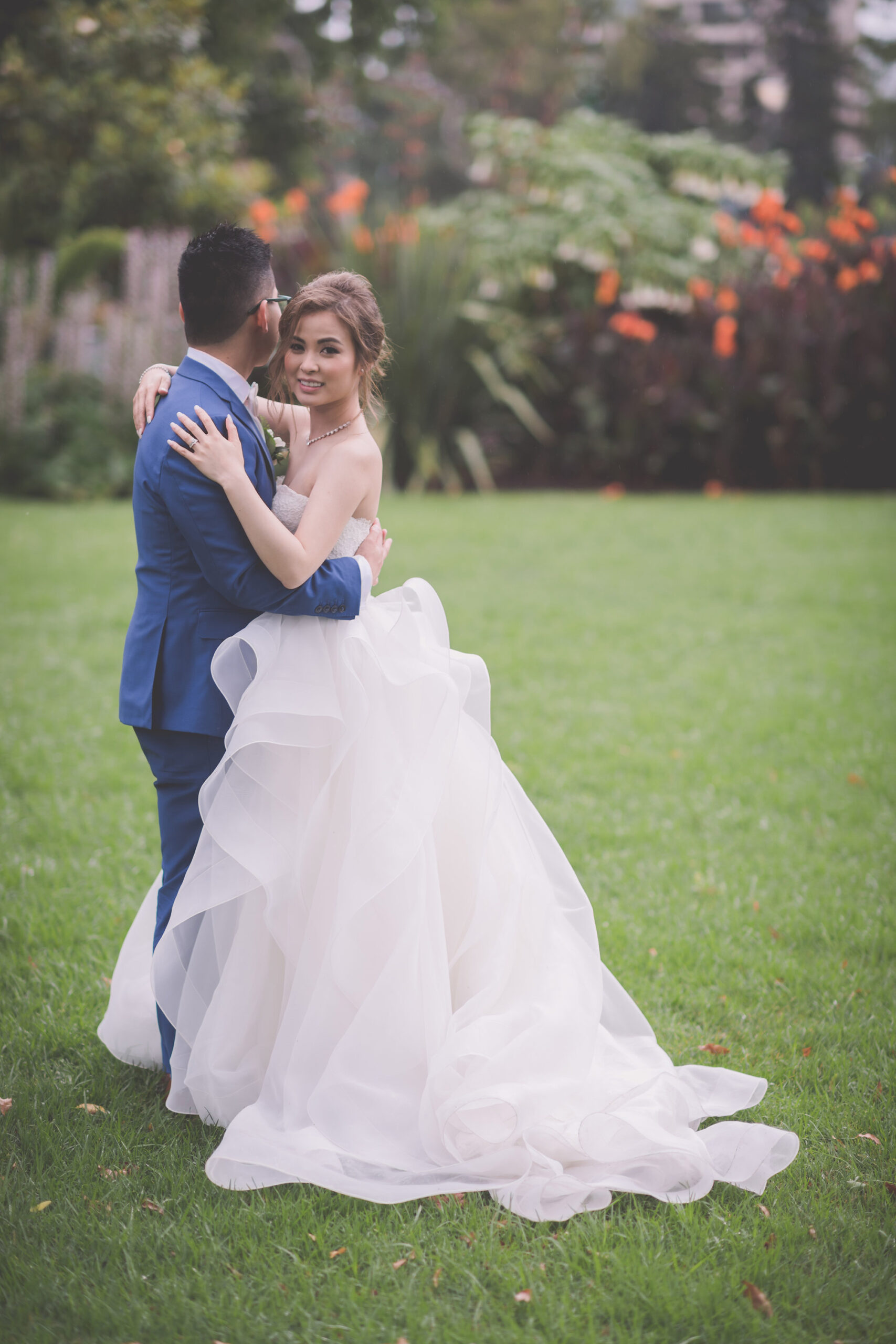 Pause the Moment captured Lina and William's day. "Michelle and Ben created a fun and positive atmosphere not just for us but everyone involved in the wedding. We absolutely loved their company and assistance."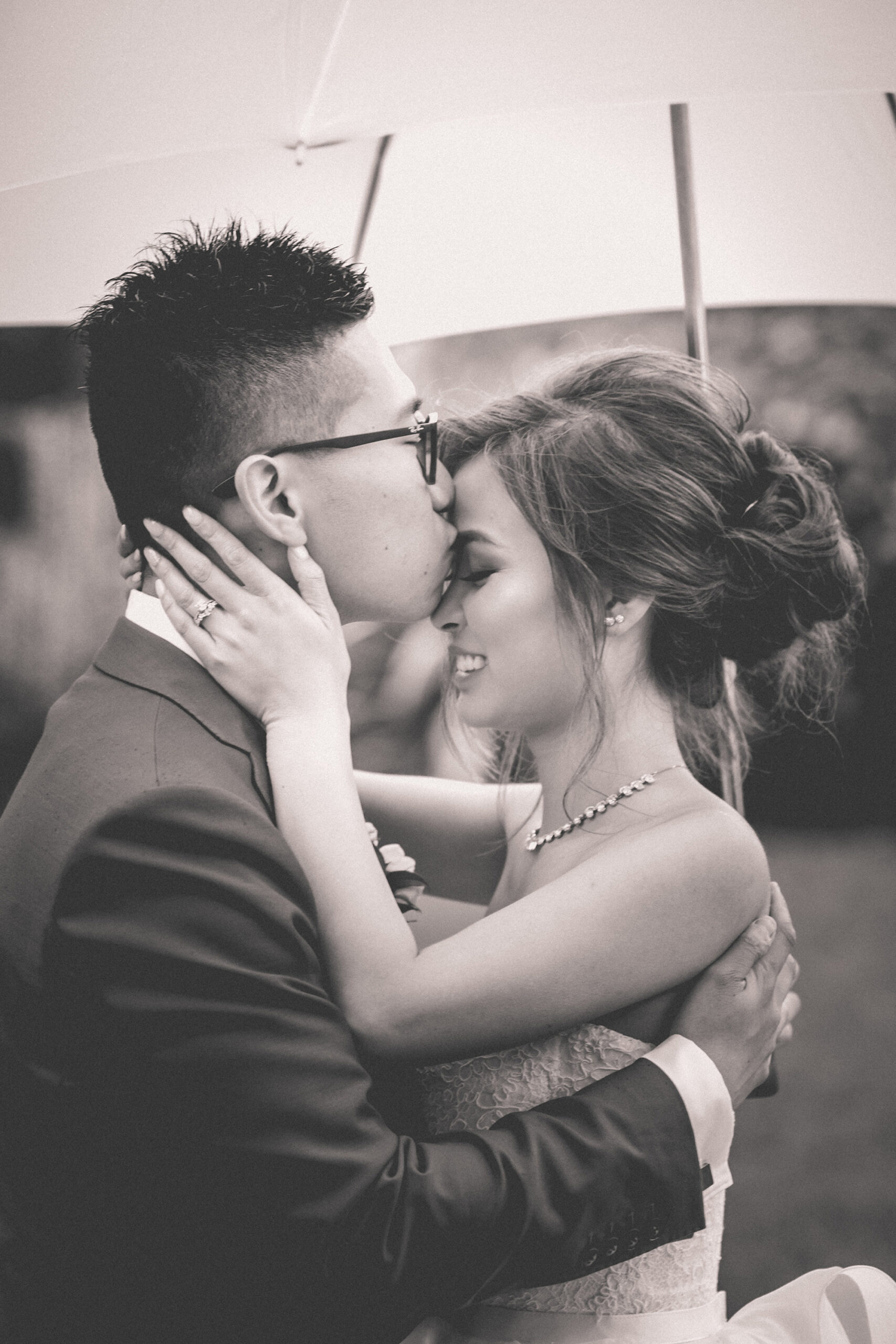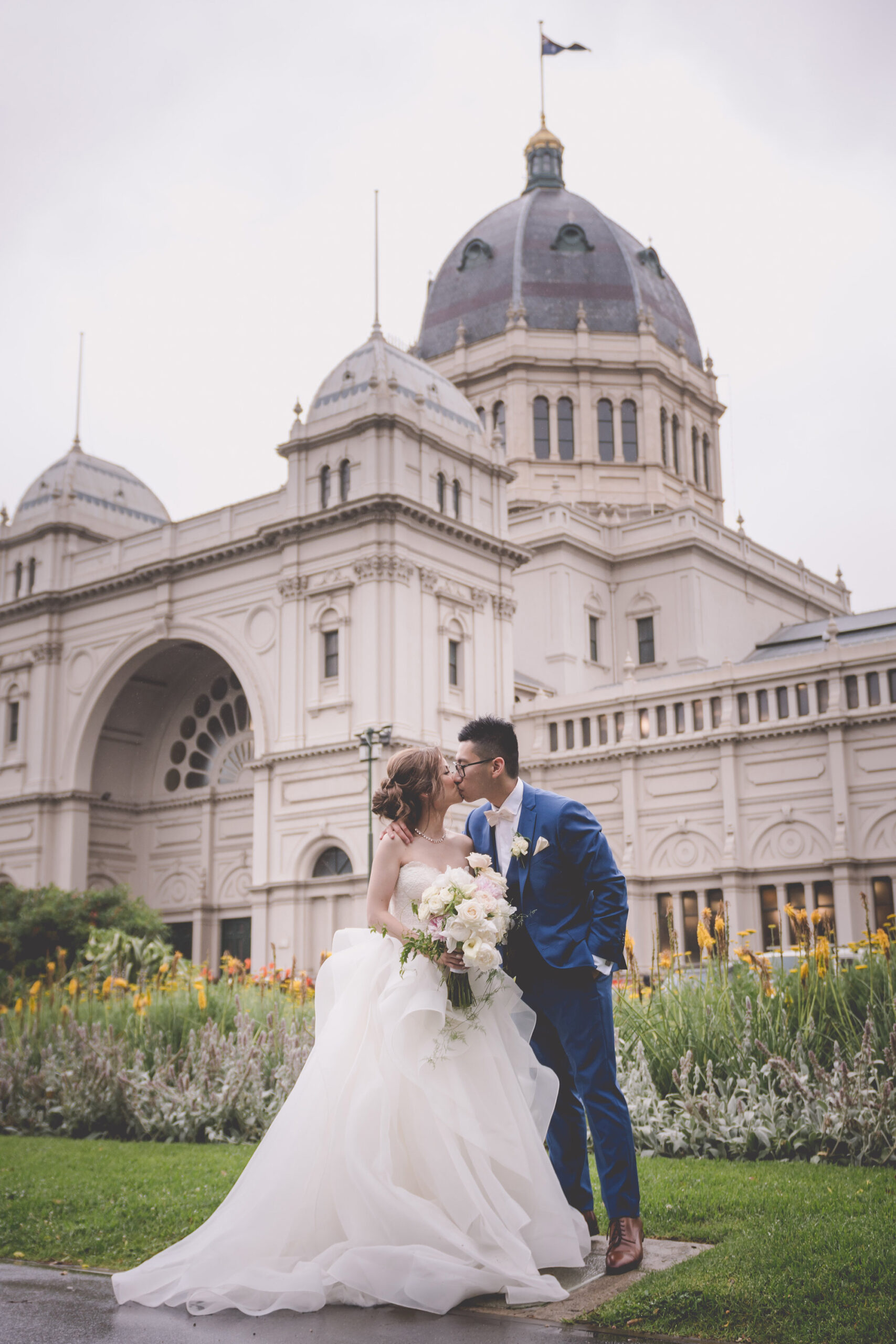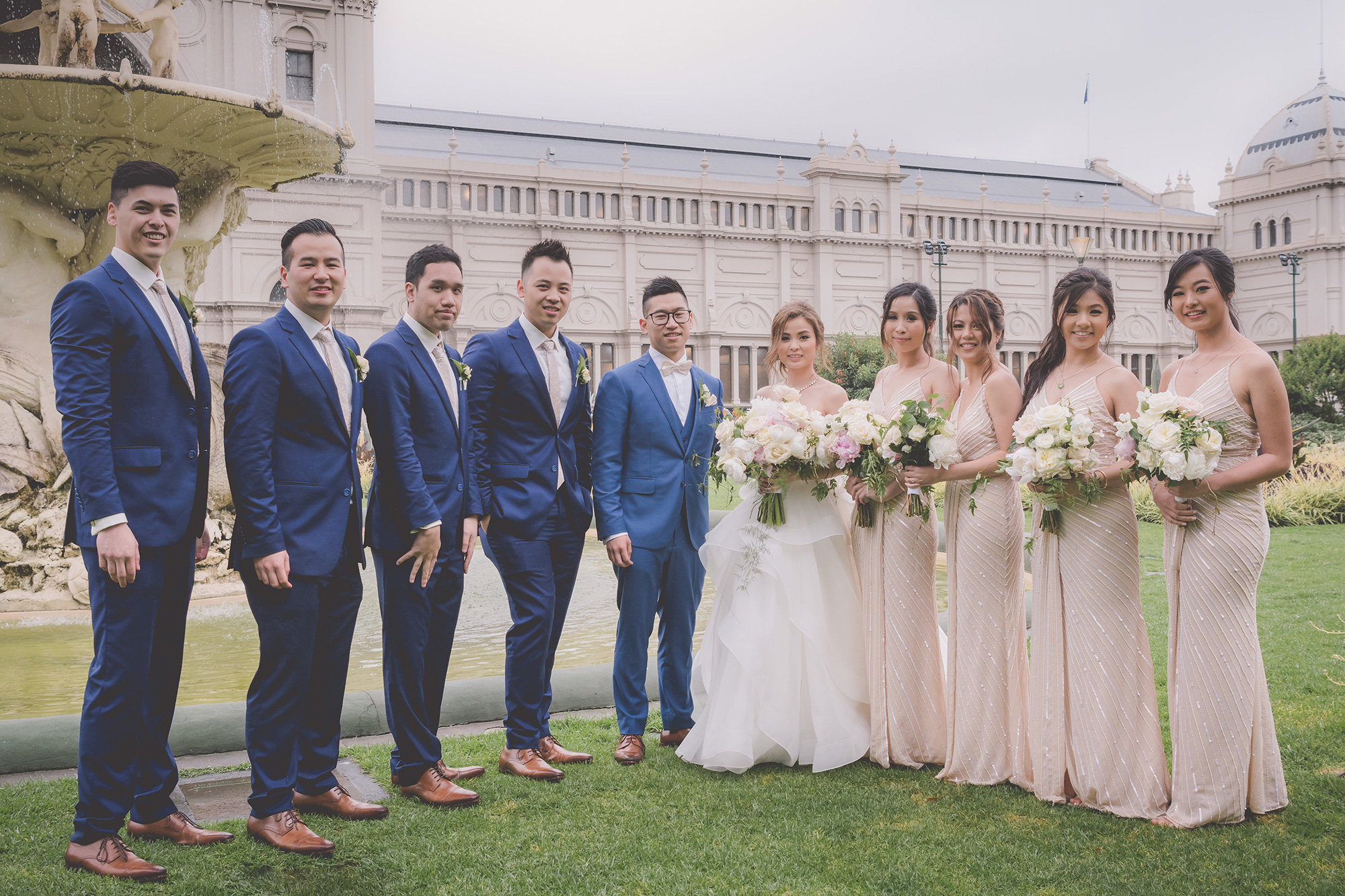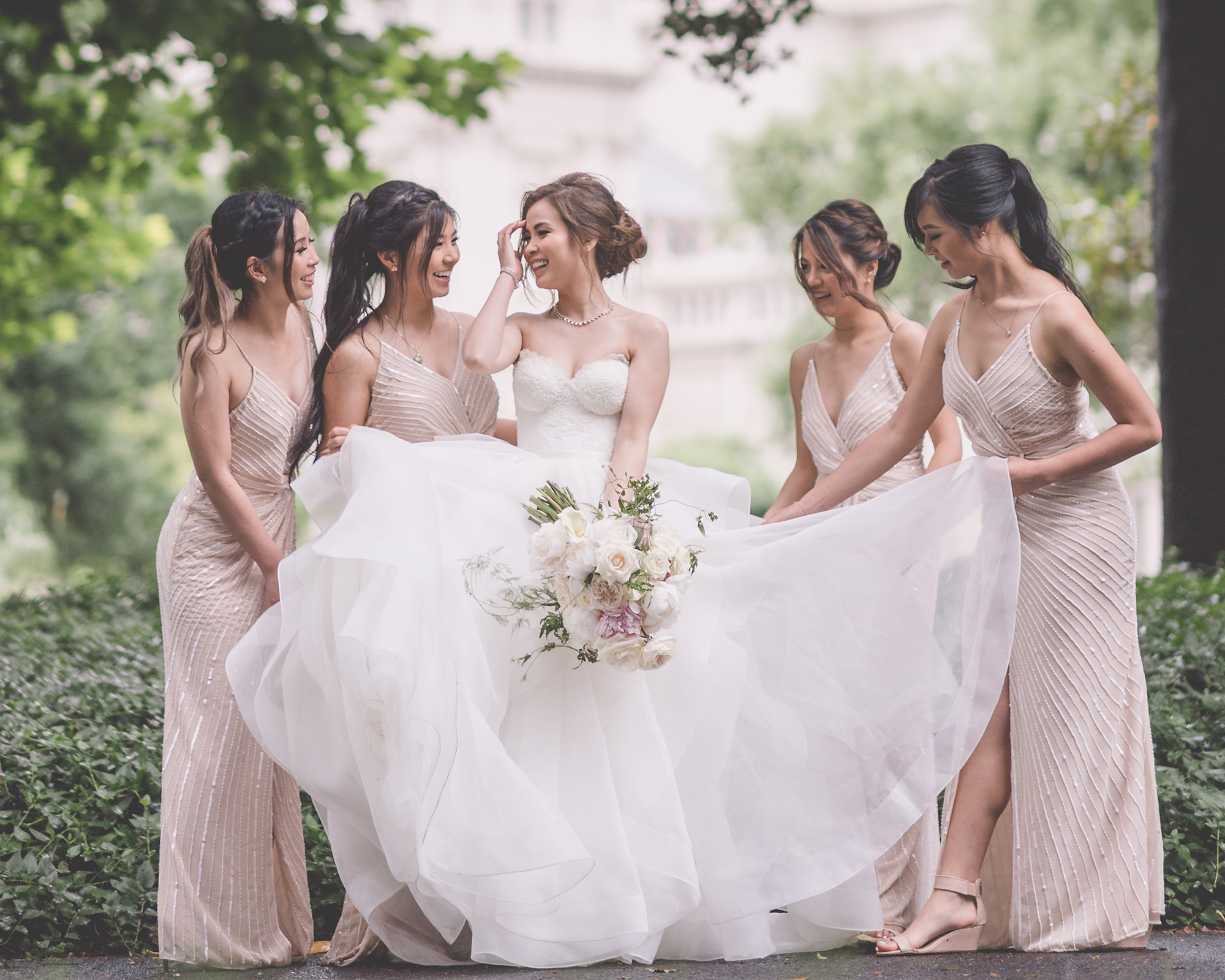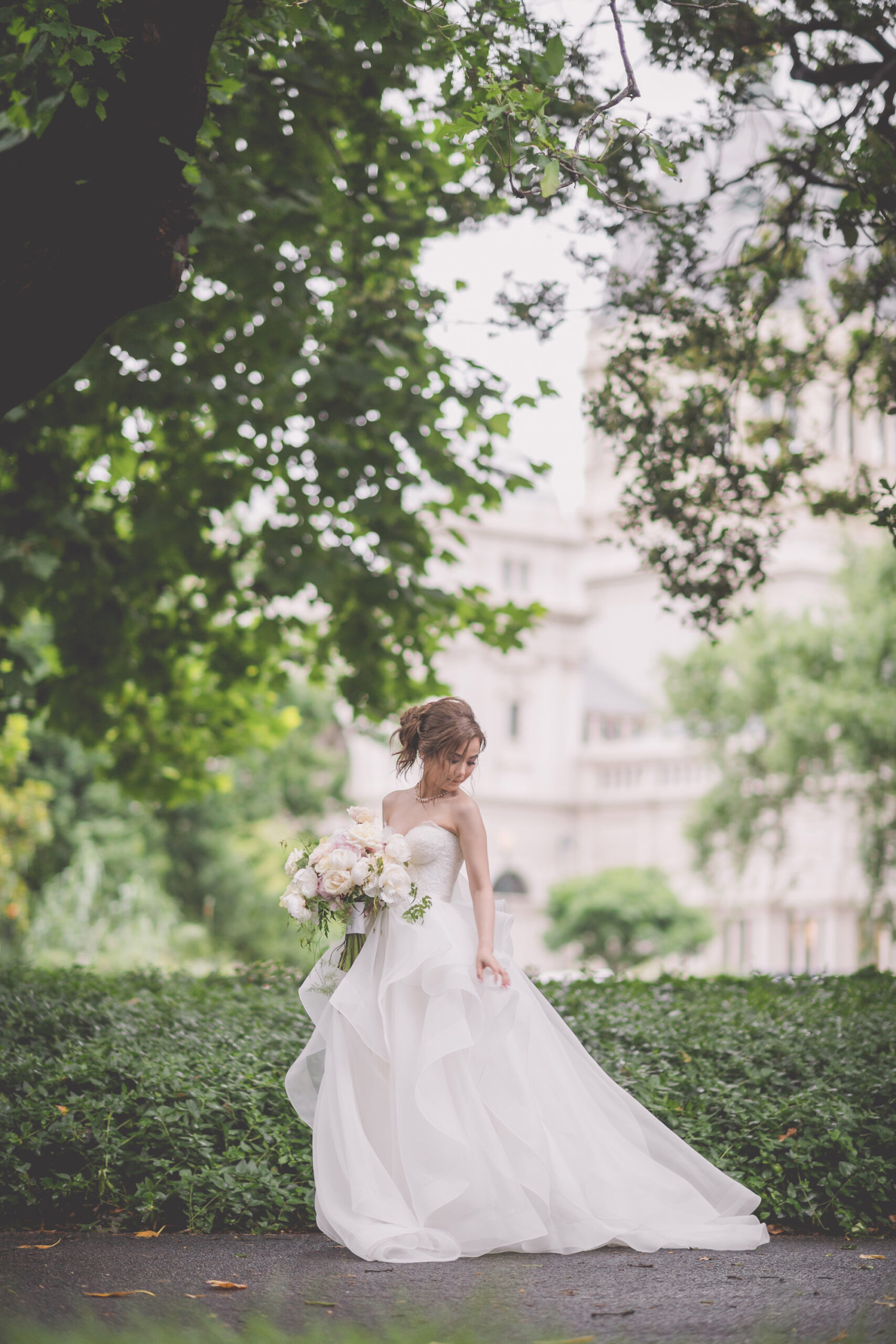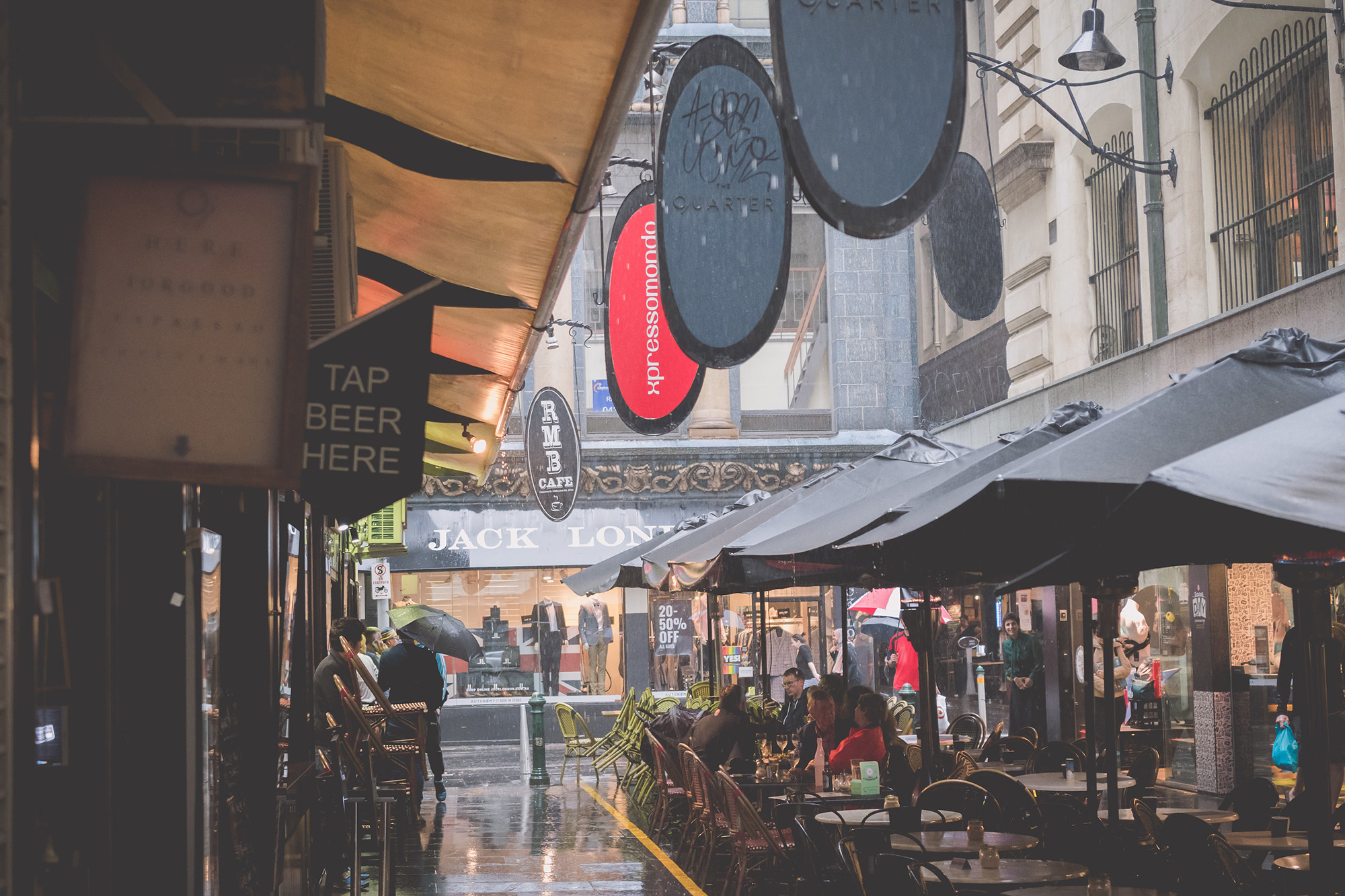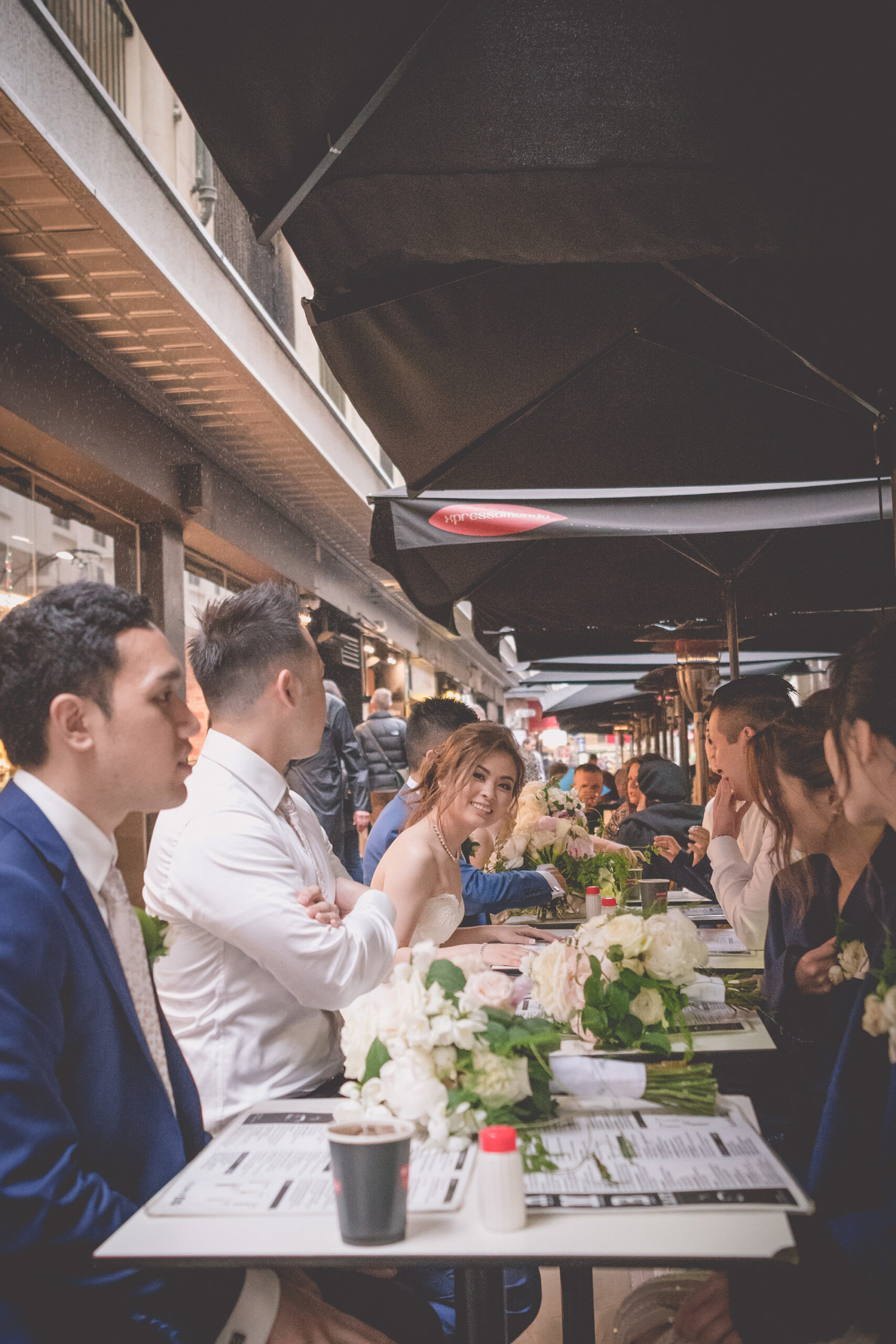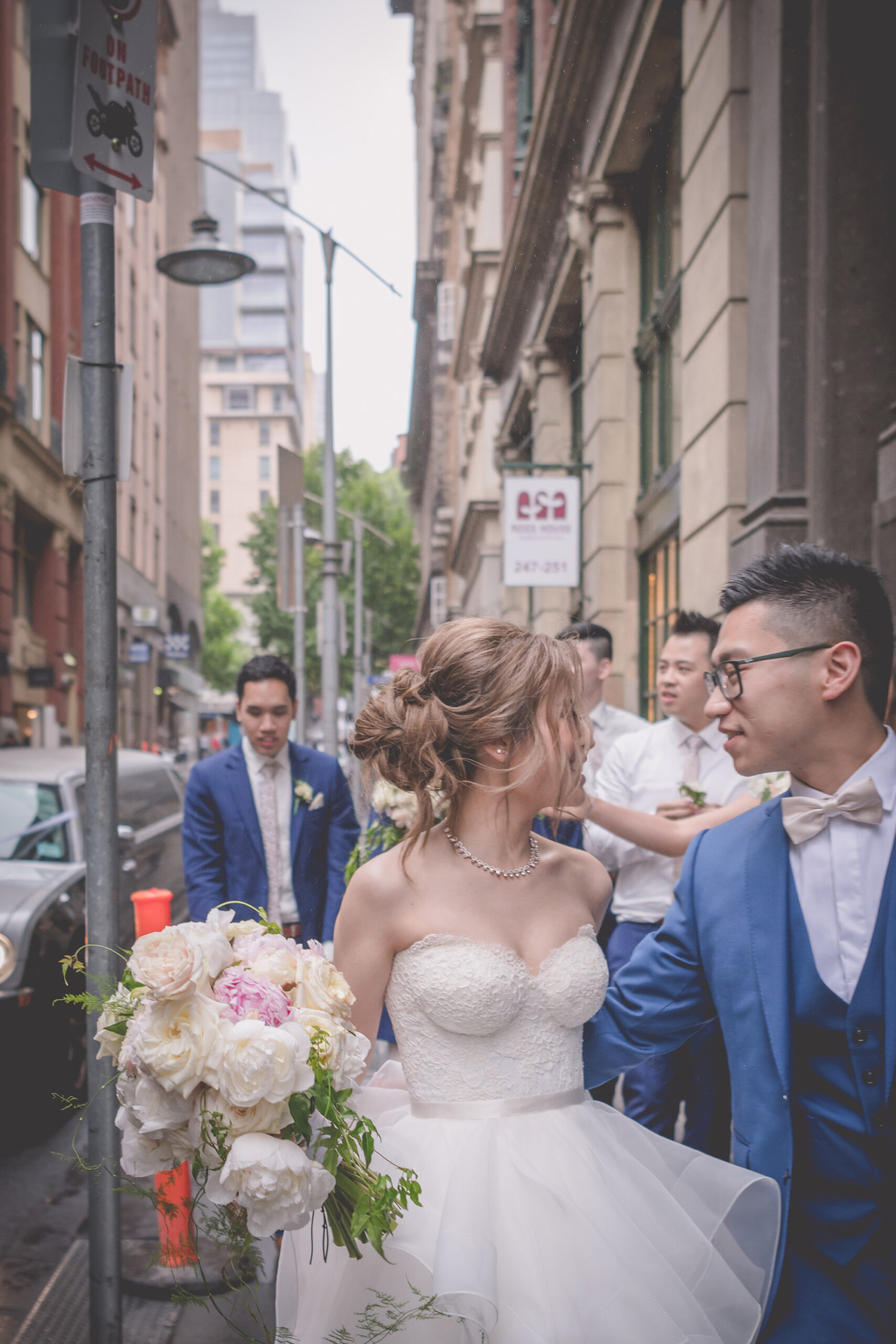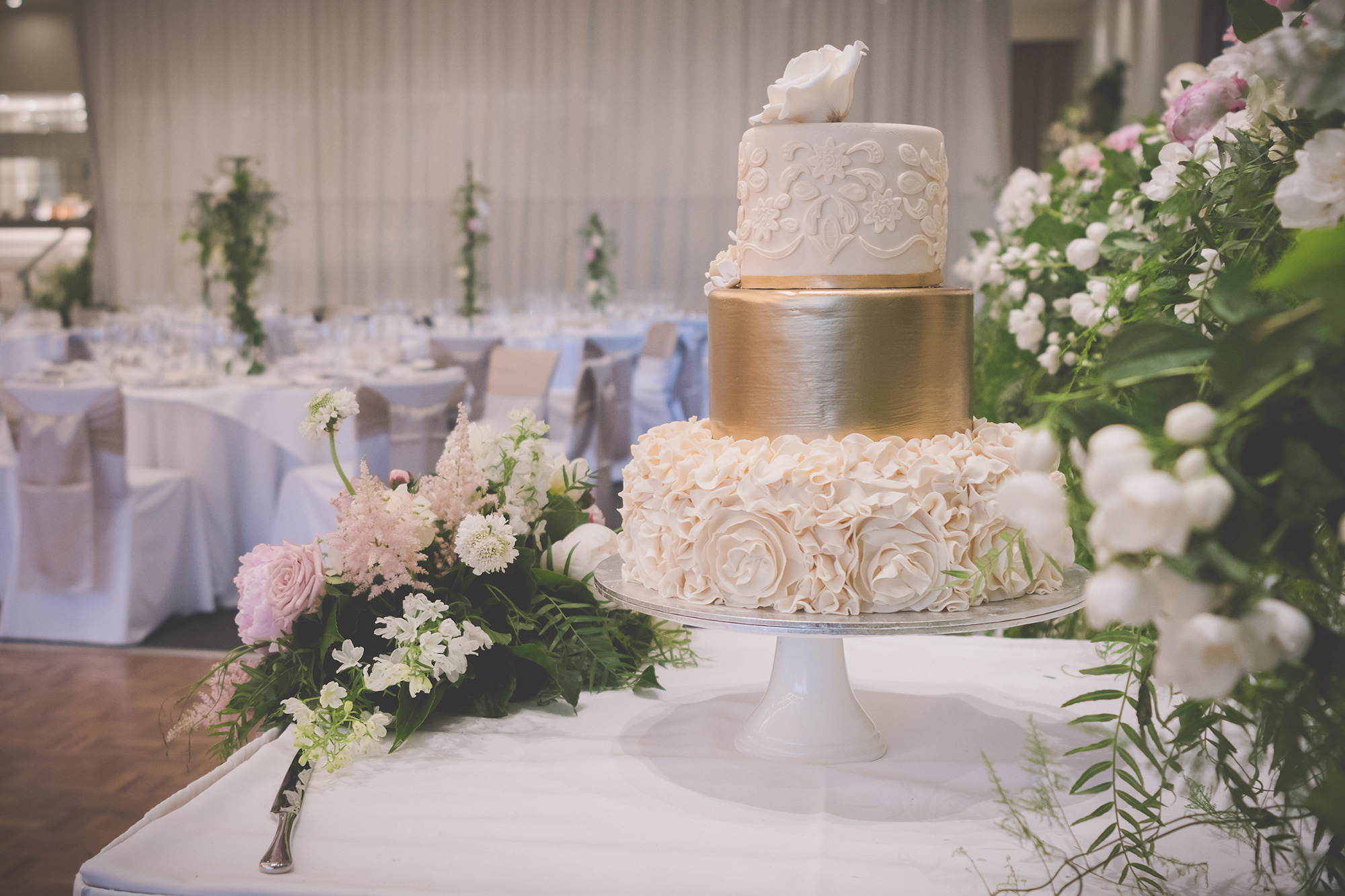 "The team at Leonda By The Yarra did a flawless job in decorating and making sure that our wedding ceremony and venue ran smoothly and looked stunning. Everything came together perfectly," Lina says.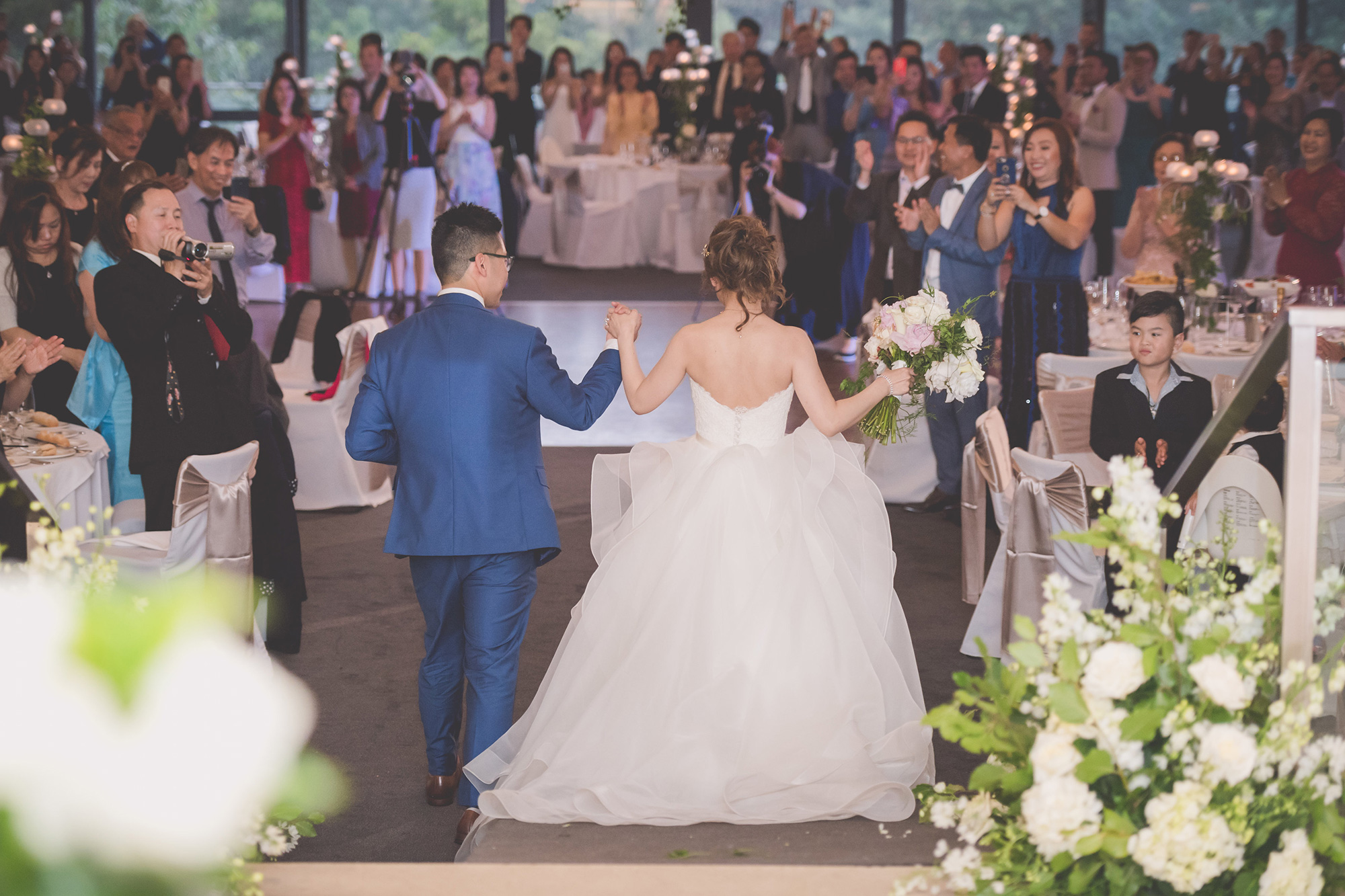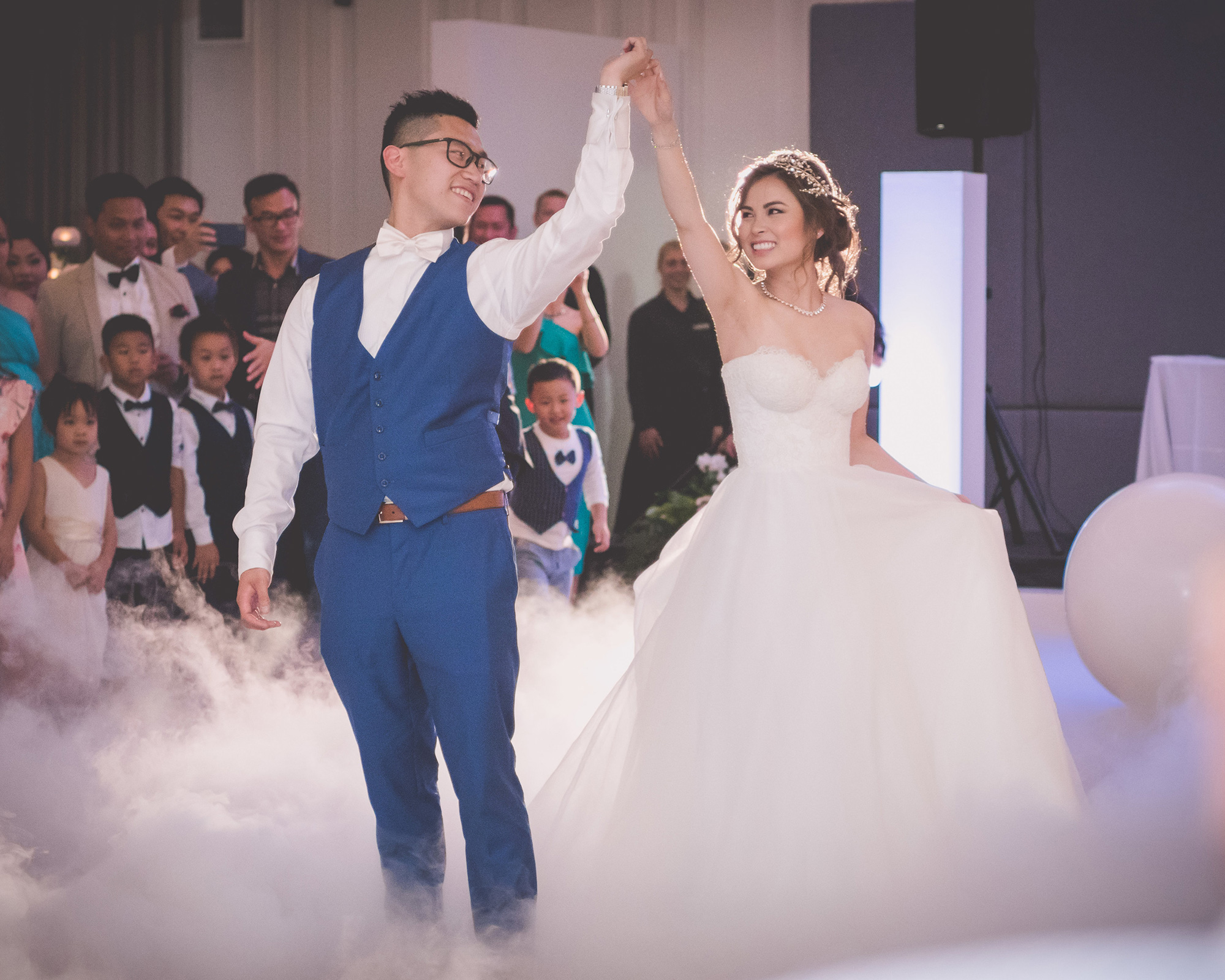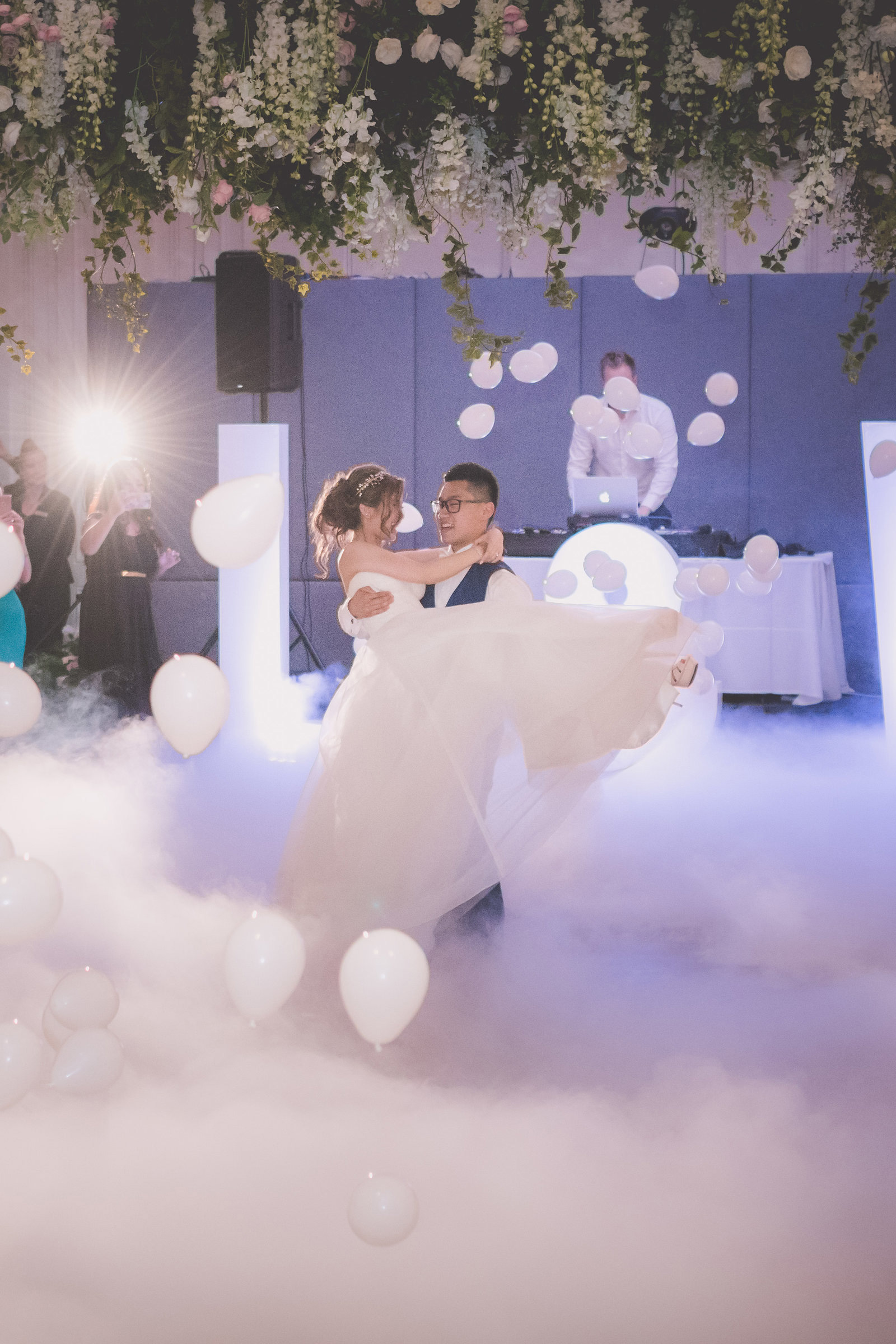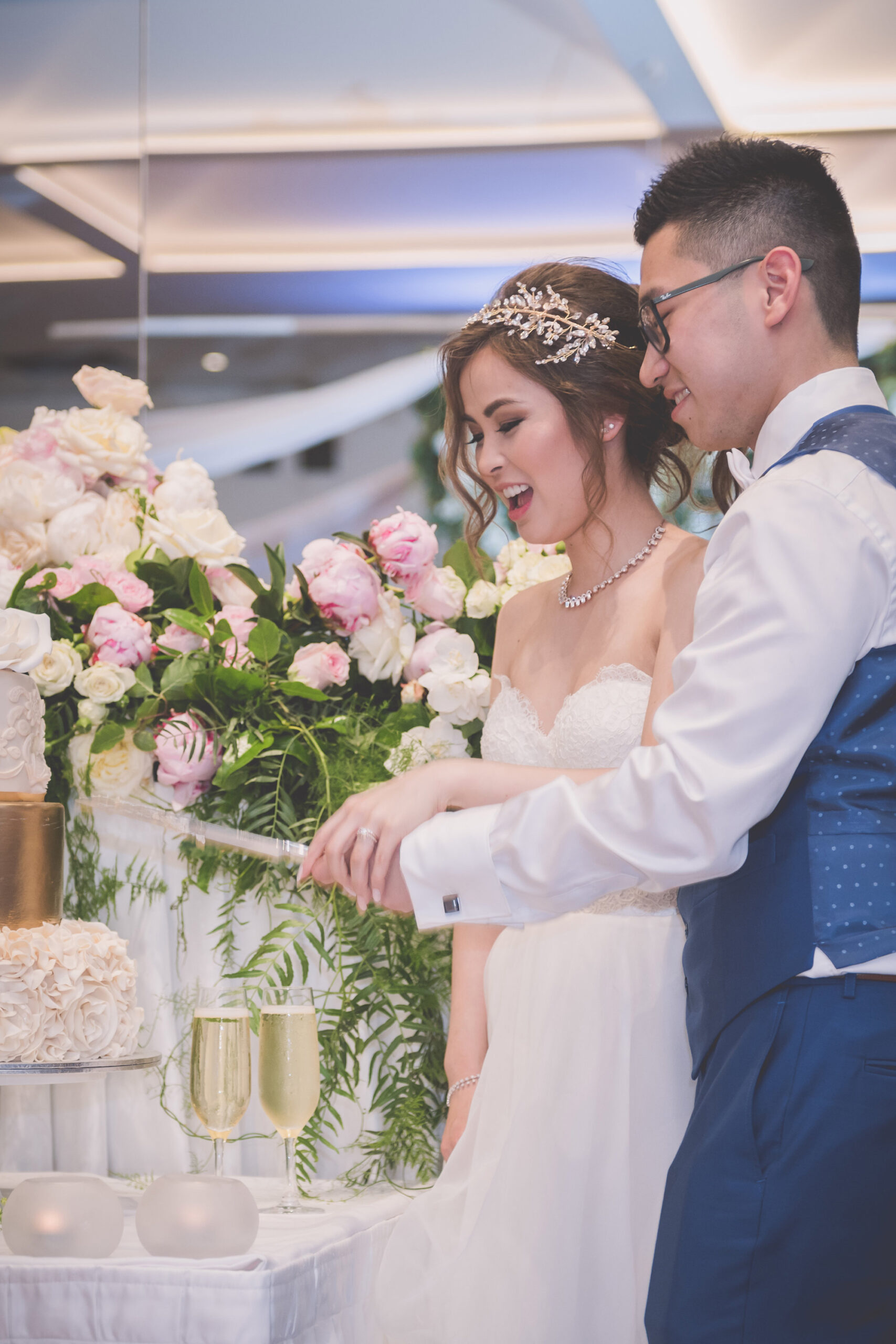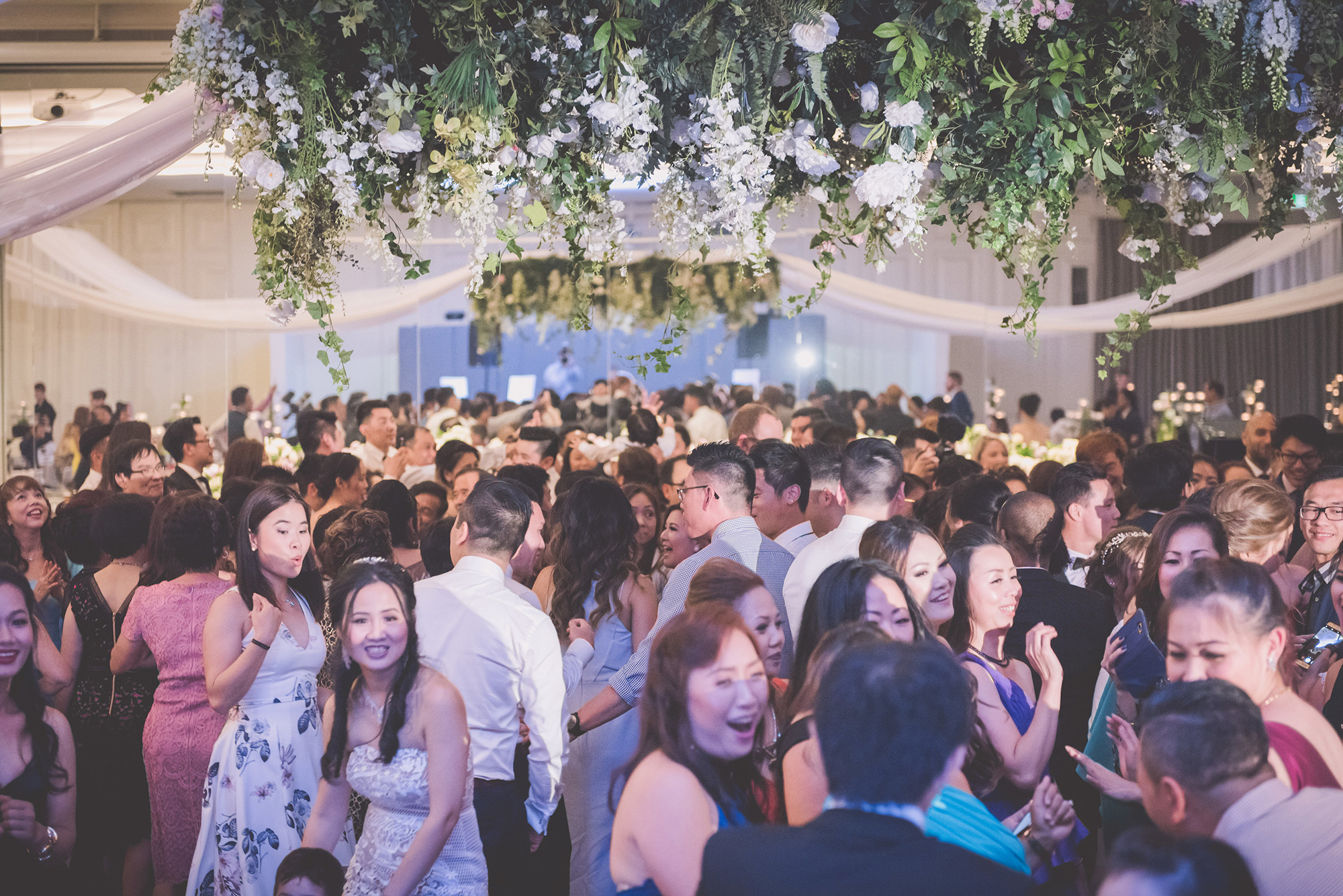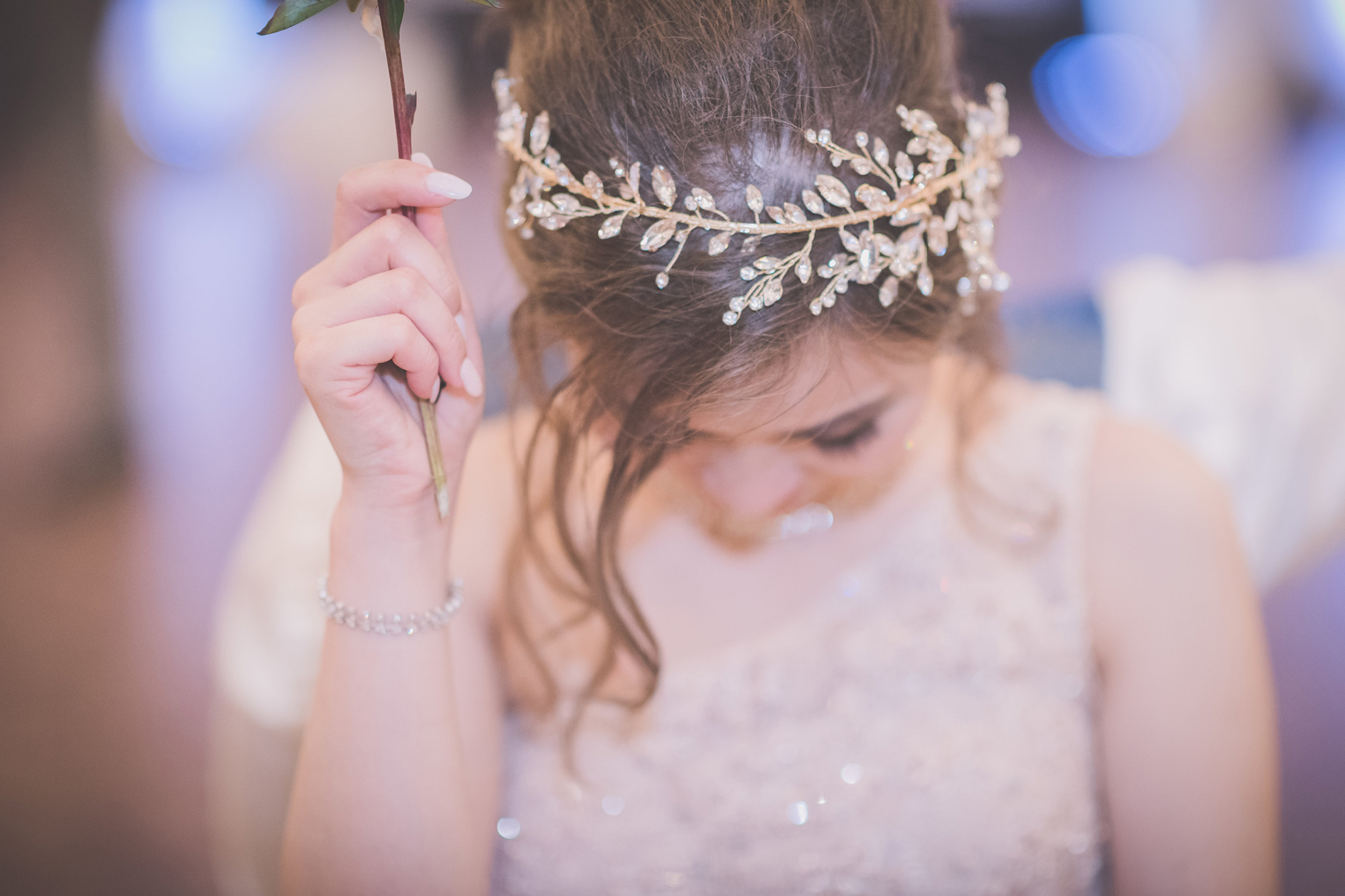 video by Allure Productions.