Jeffrey's proposal to girlfriend Monica was "just like out of a romance novel," according to the bride.
"On an overcast summer's afternoon, Jeff drove me through Sydney Olympic Park and suggested we take a walk to the top of a mound which overlooked Newington and Rhodes," explains Monica, 26. "Jeff [25] pulled out a ring from his wallet and his whole demeanor changed; he became this shy and embarrassed boy, but mustered up all his courage and proposed."
After saying yes, the pair ran back to their car, only to discover the battery was flat. "That hour of waiting for assistance was one of the happiest hours and that in amidst the darkened sky, our future was bright," beams Monica. They married at their classic garden wedding on December 3, 2017 with 160 guests in Lavender Bay, NSW.
A ceremony at Quibaree Park was followed by a reception at Marigold Citymark. "Our wedding day was definitely a big crazy whirlwind of emotion," smiles the bride. "Anxiety when Jeff and the groomsmen were running late., thankfulness at the tea ceremony, absolute nervousness when preparing to walk down the aisle and reading the vows," listed Monica. "Overall, the biggest emotion that stood out, was gratefulness and how the whole wedding was possible from the love of everyone important around us."
Photos courtesy of Kevin Lue Photography.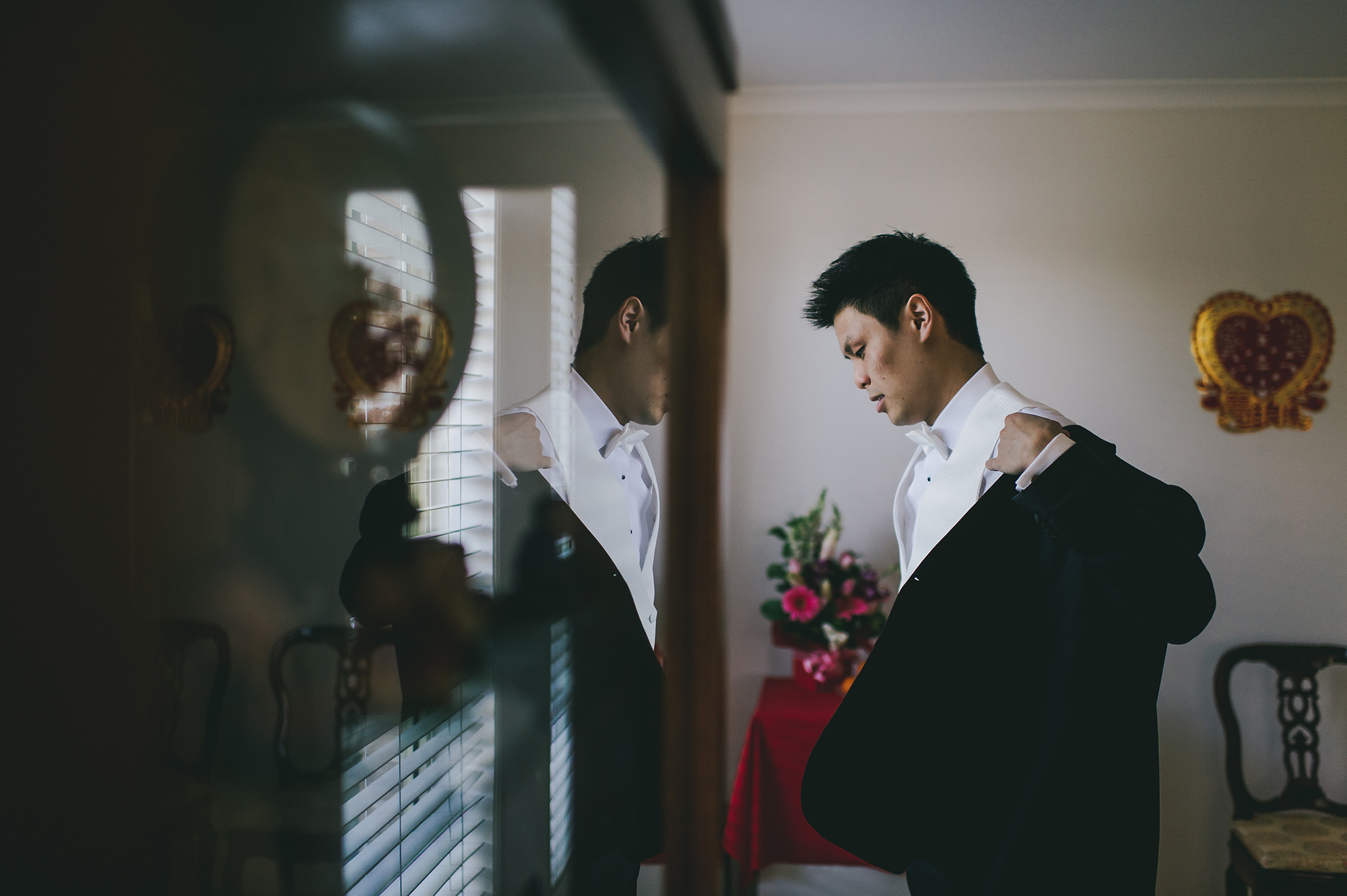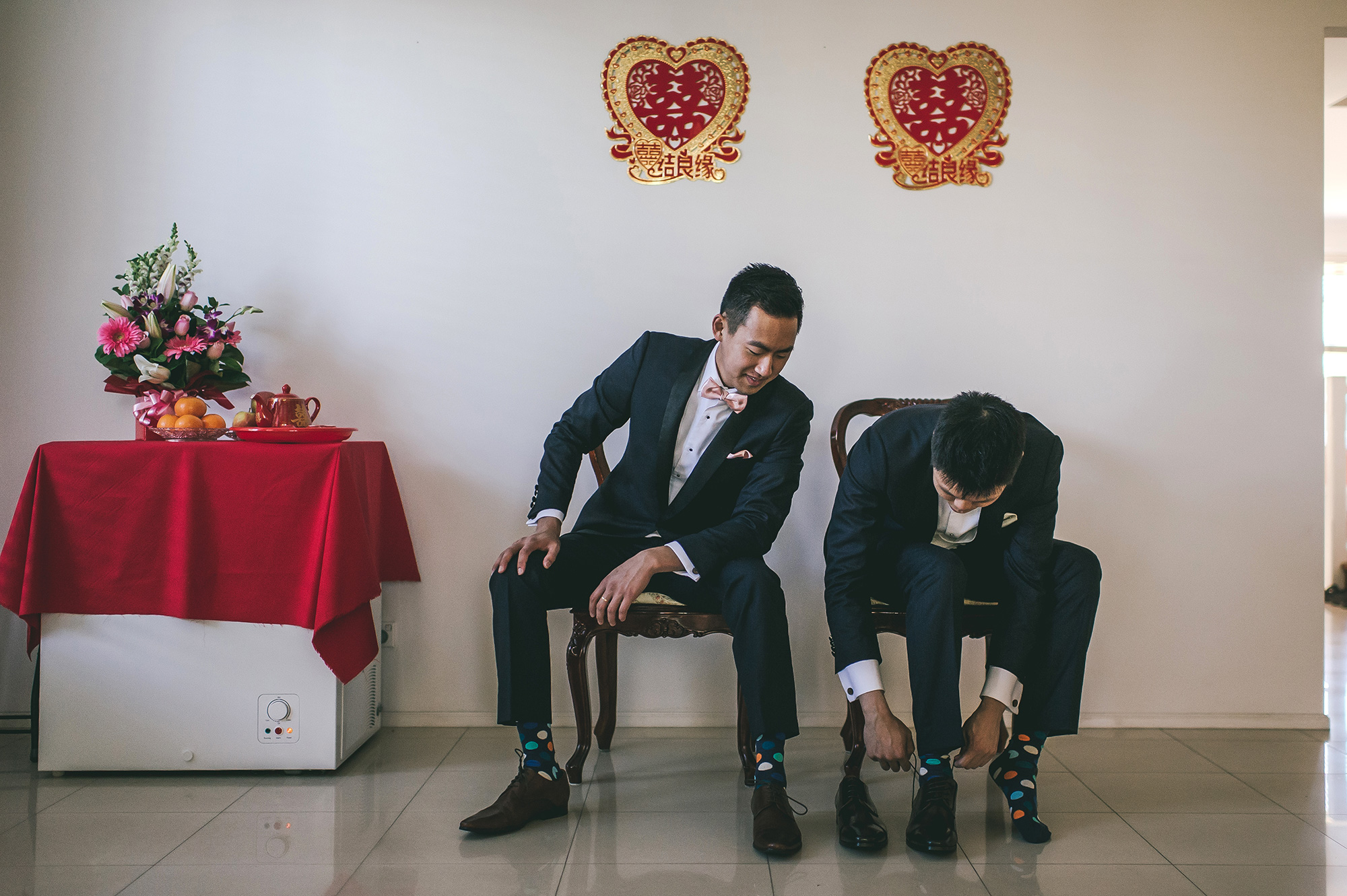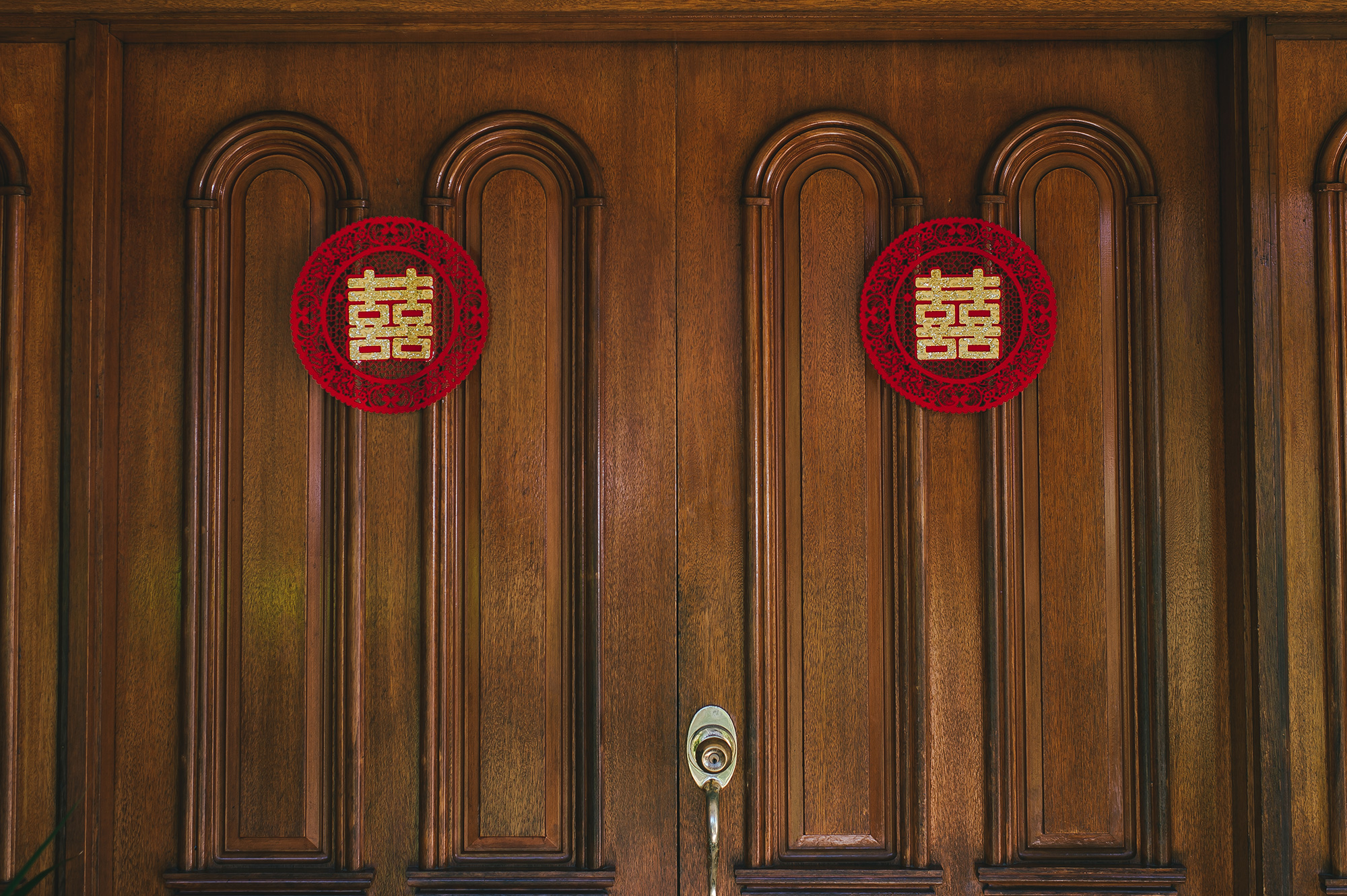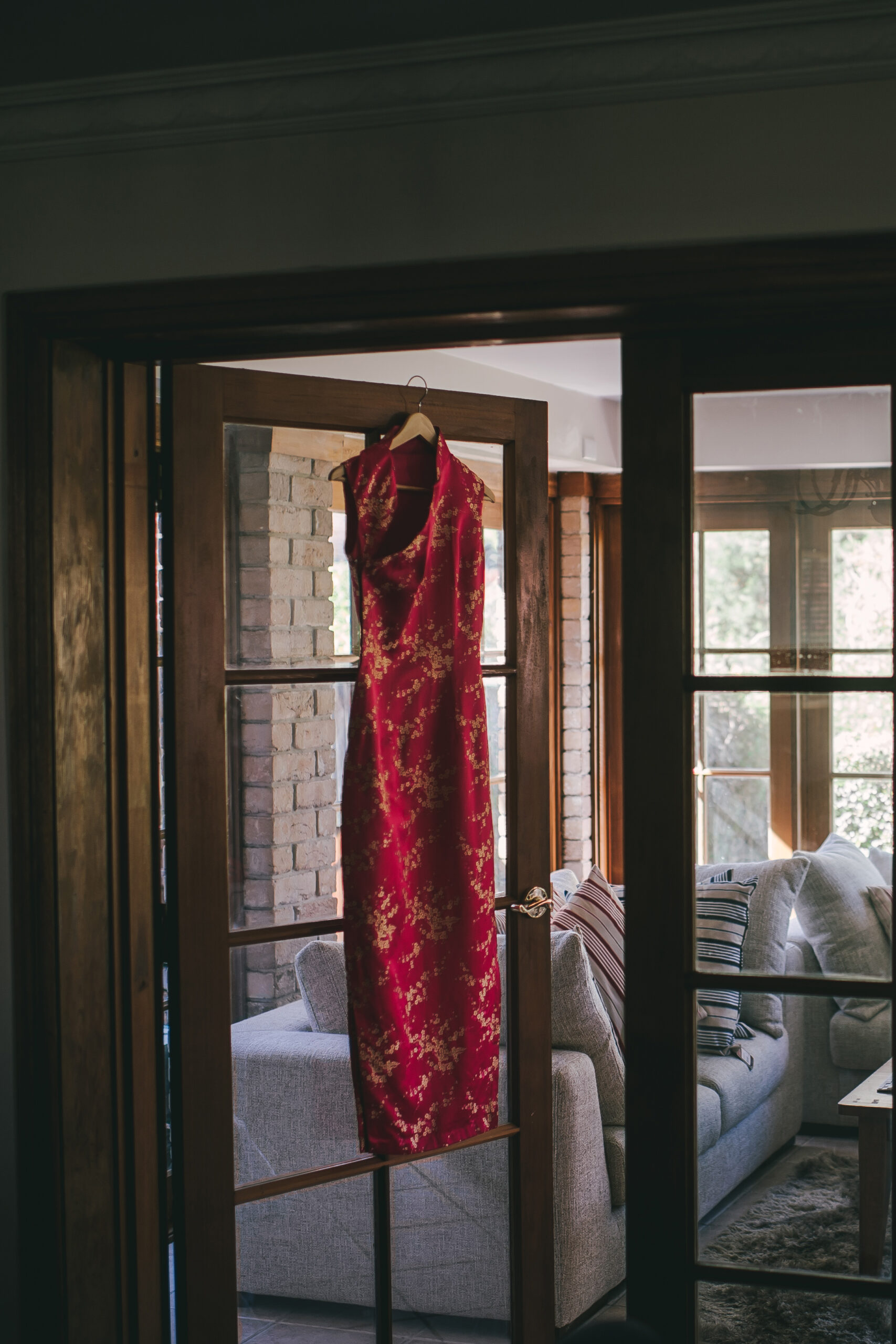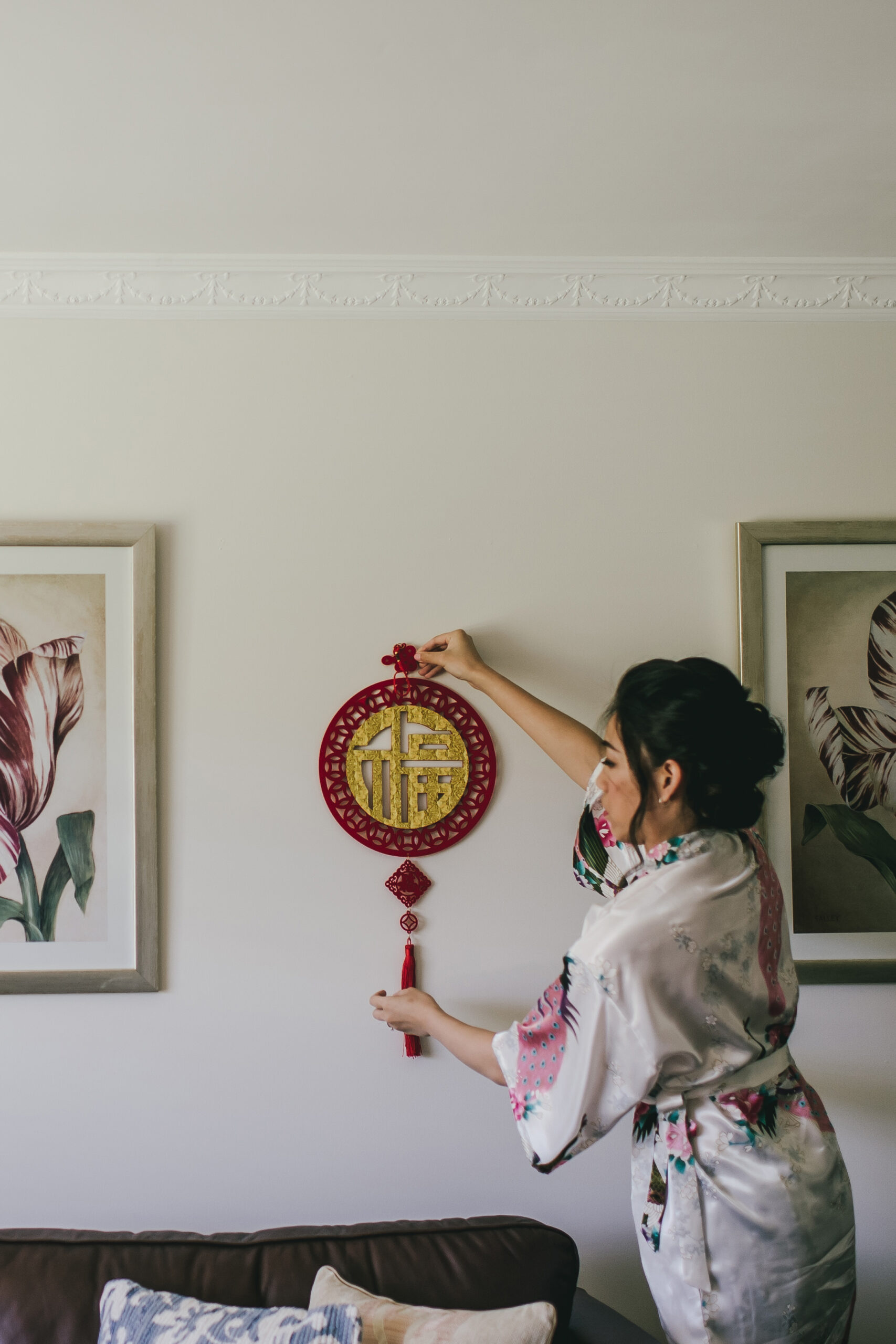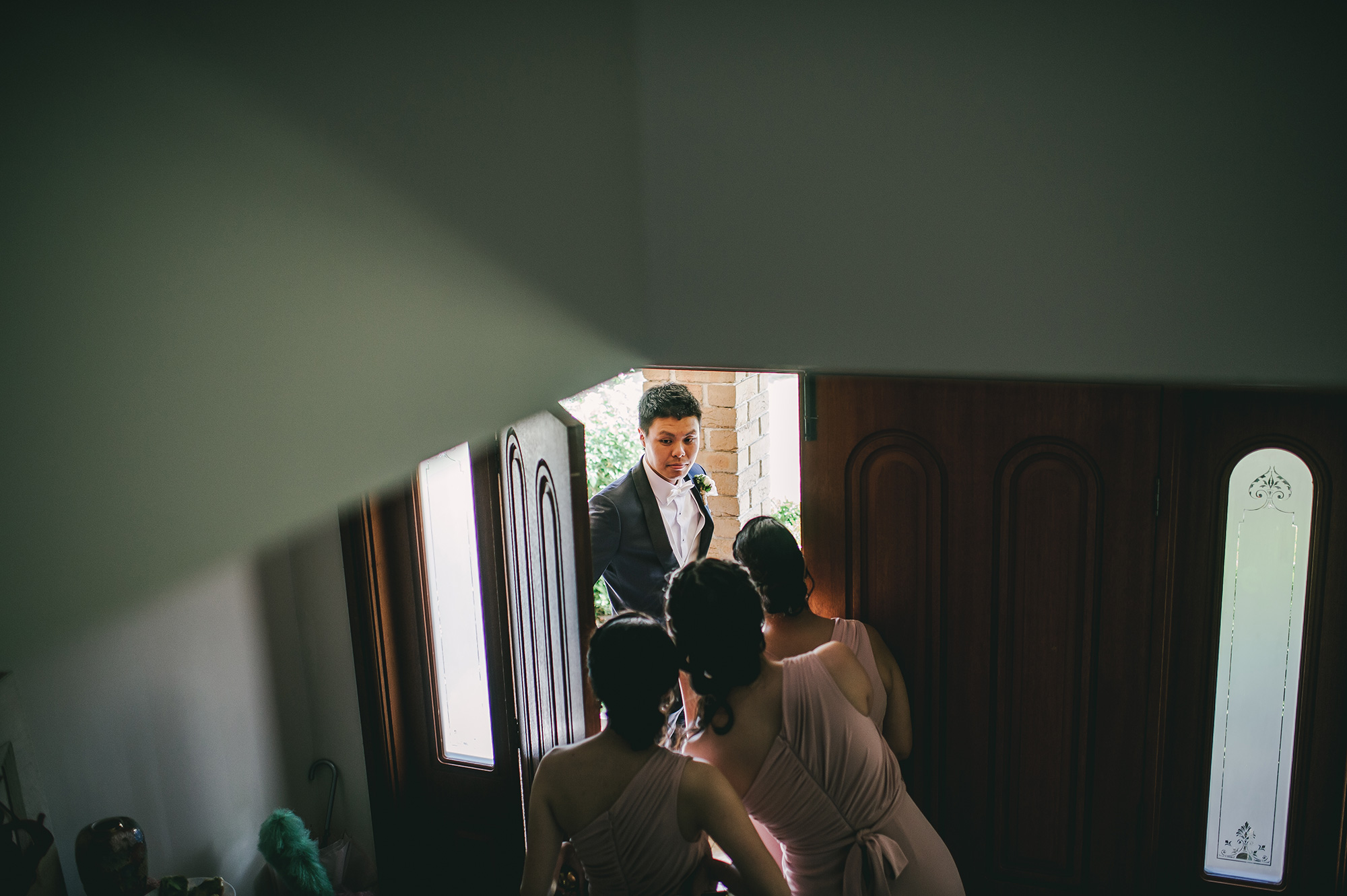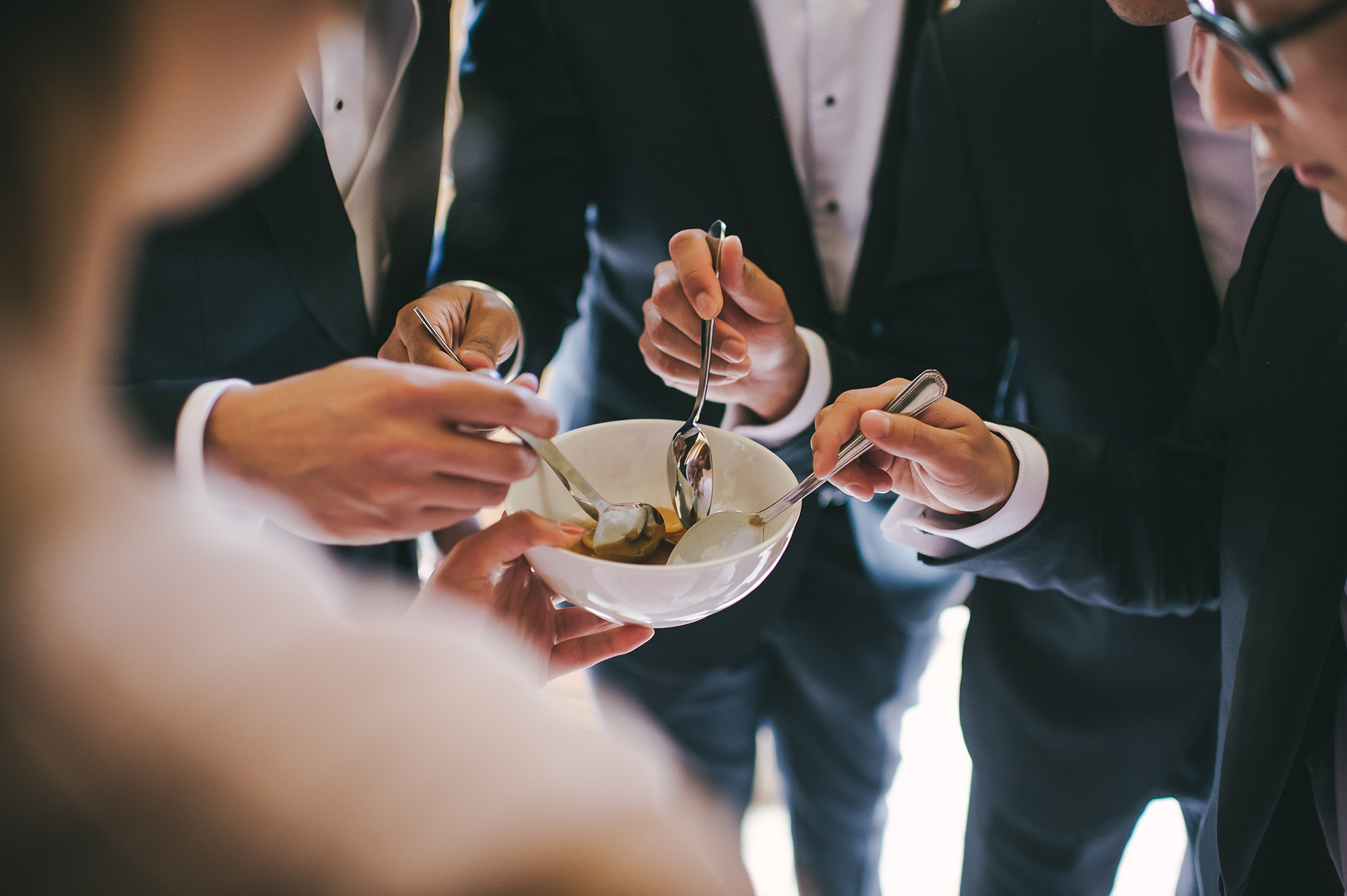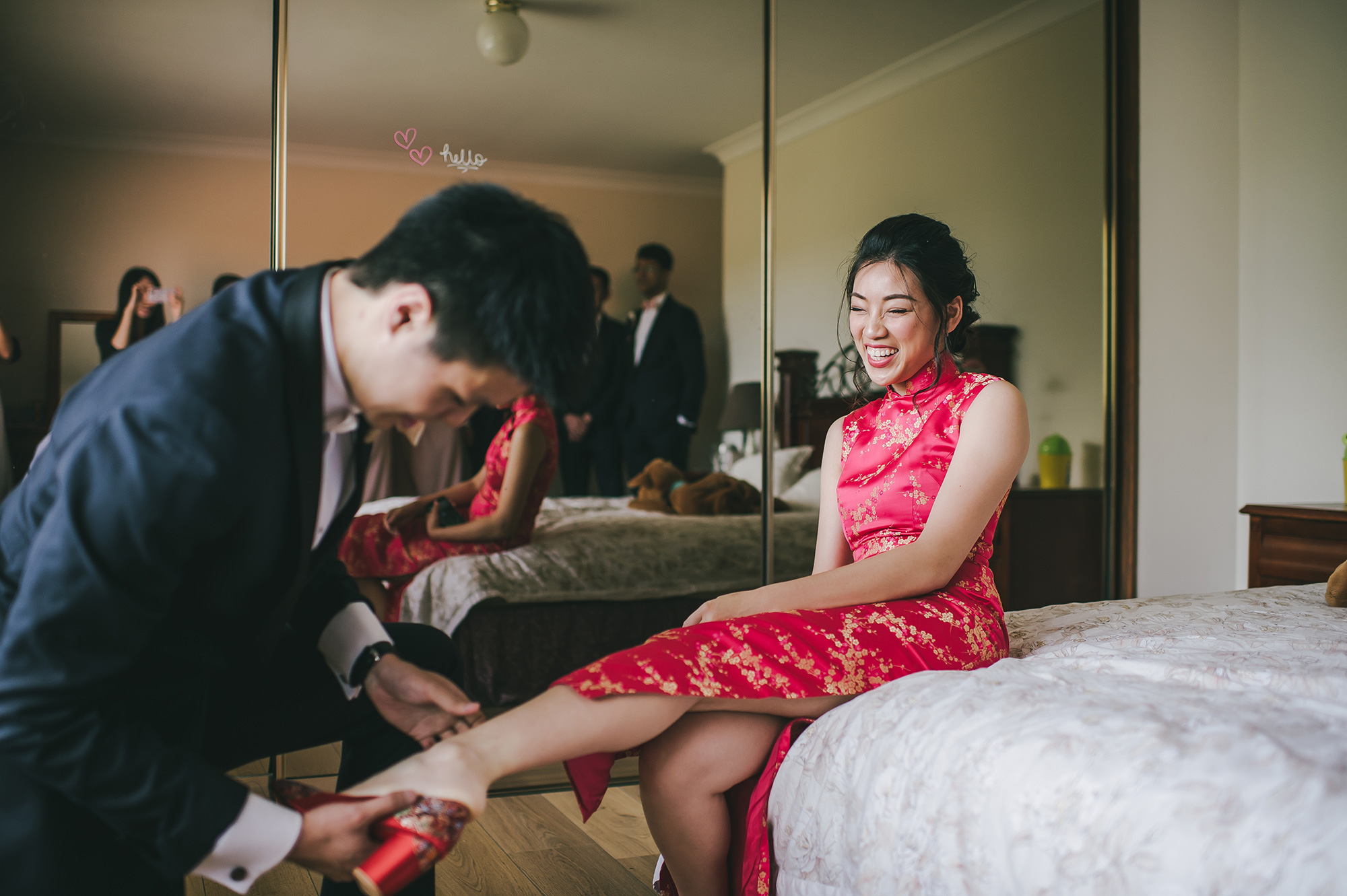 The couple celebrated a traditional tea ceremony before the wedding.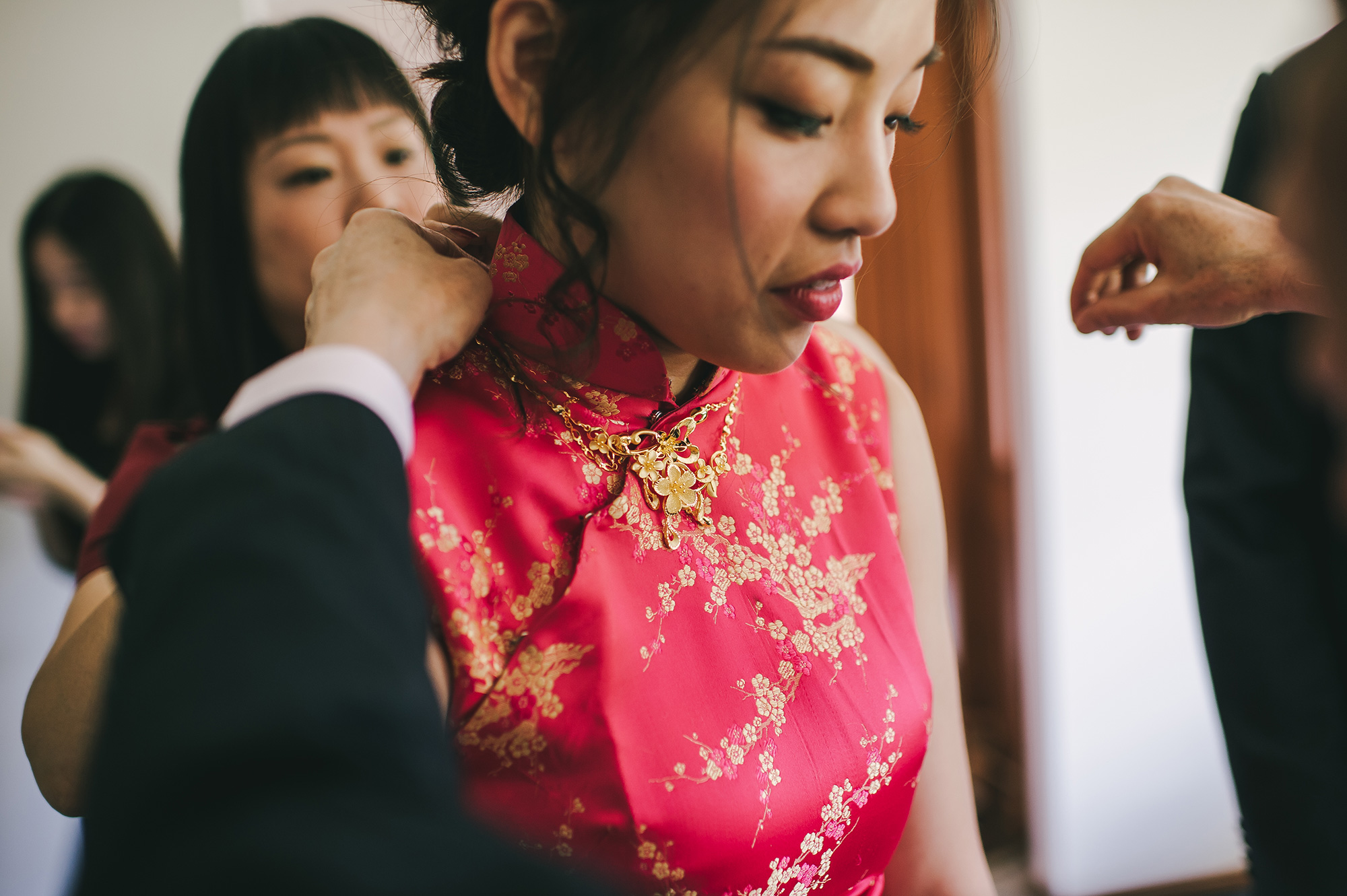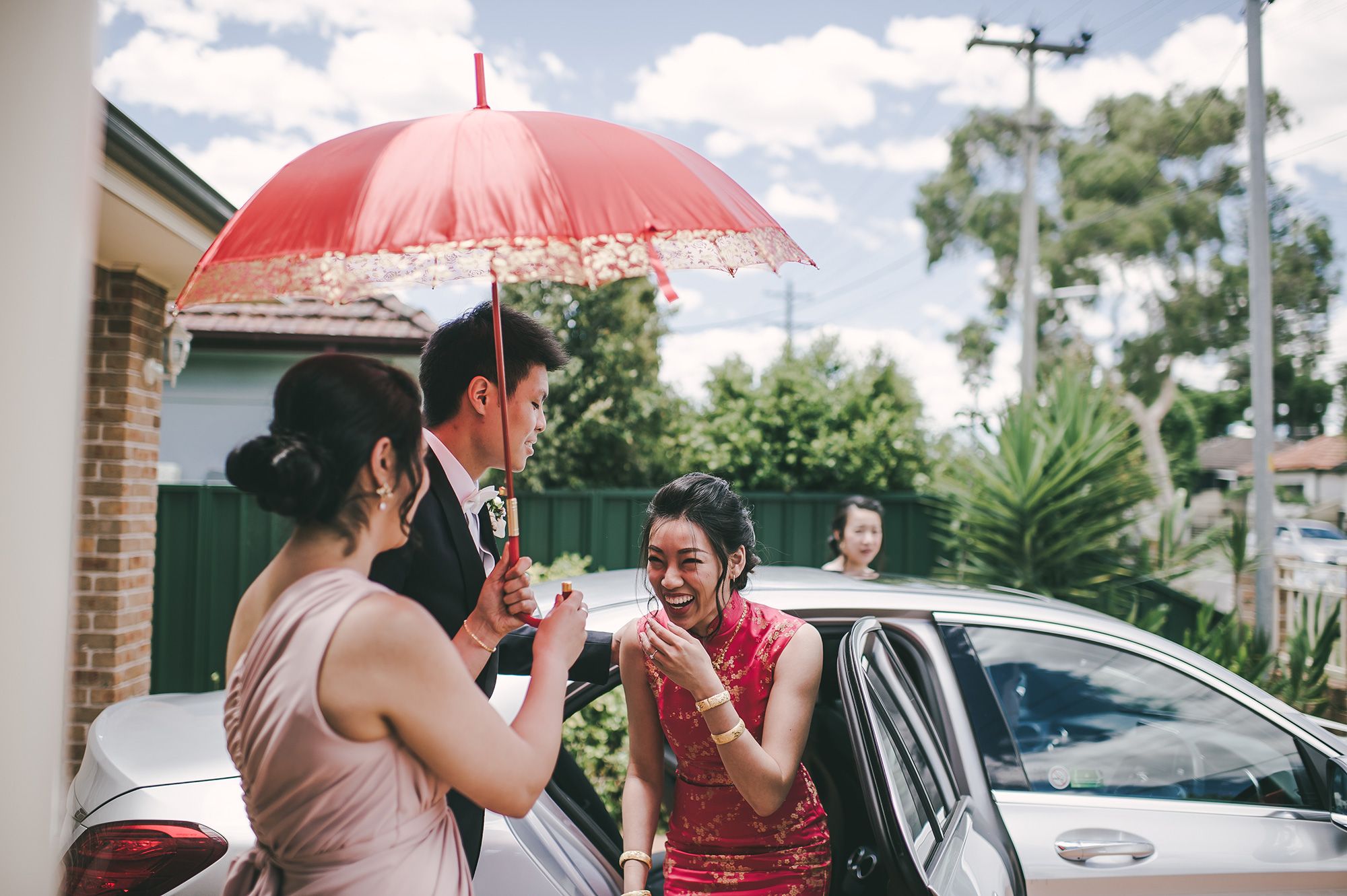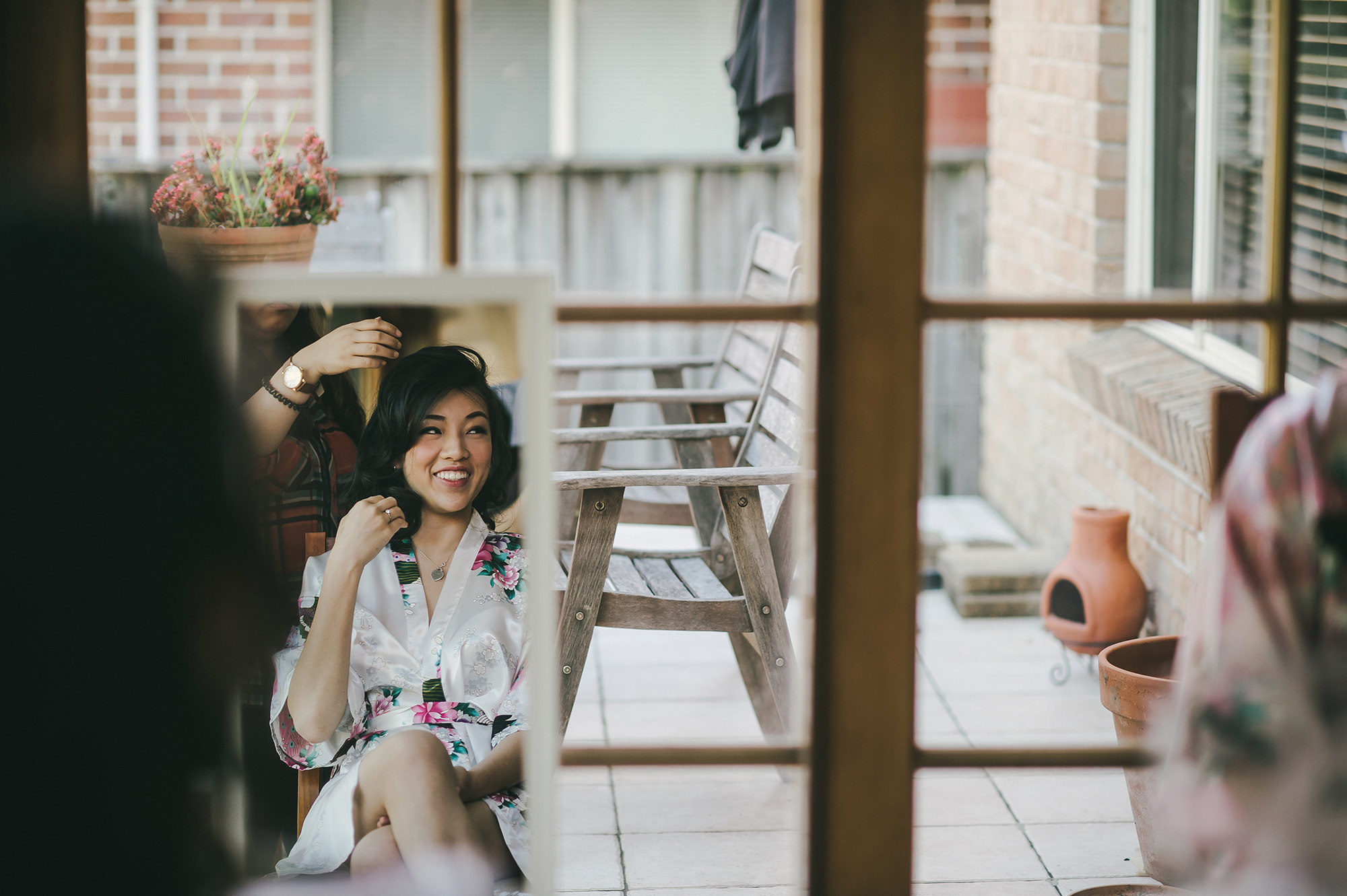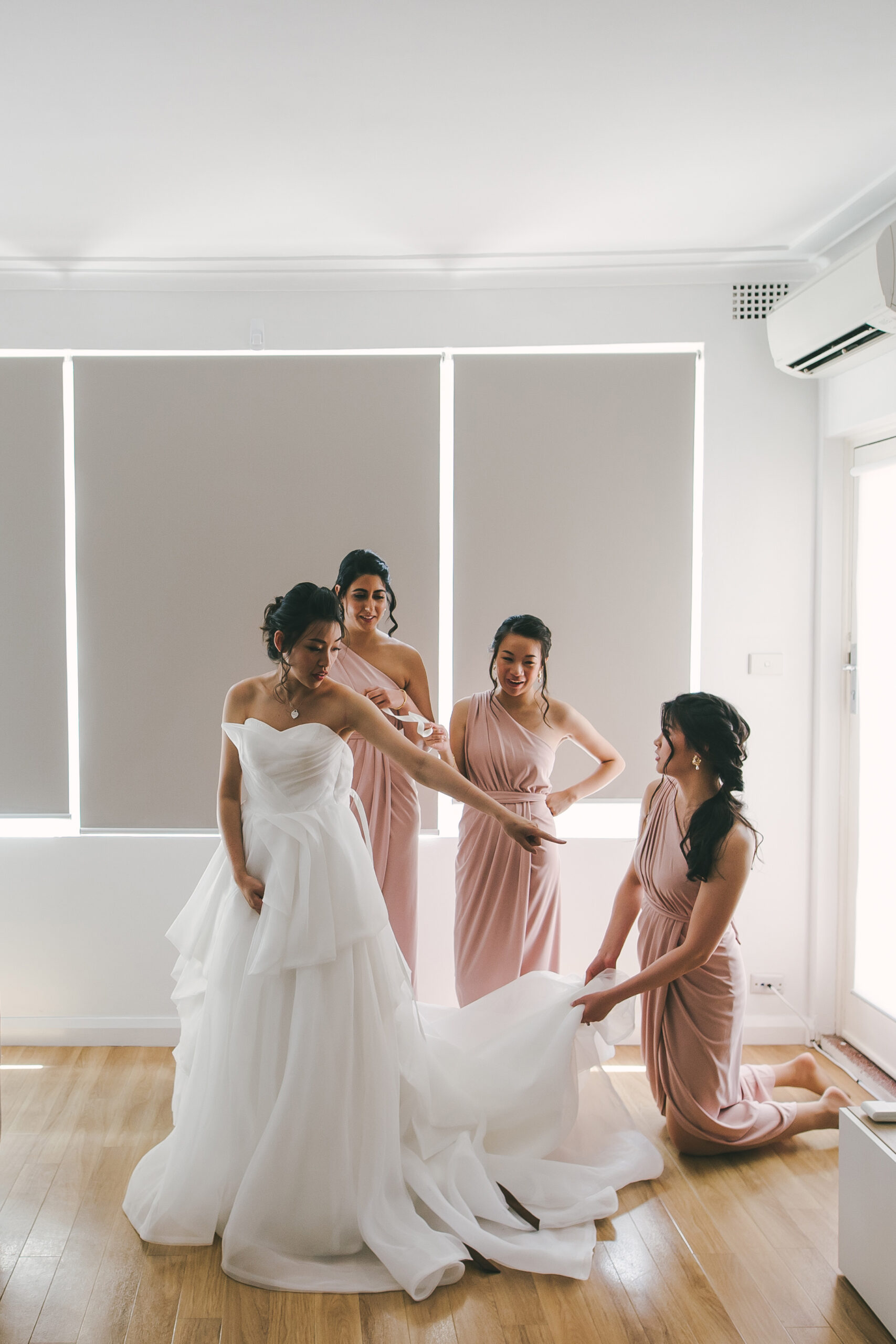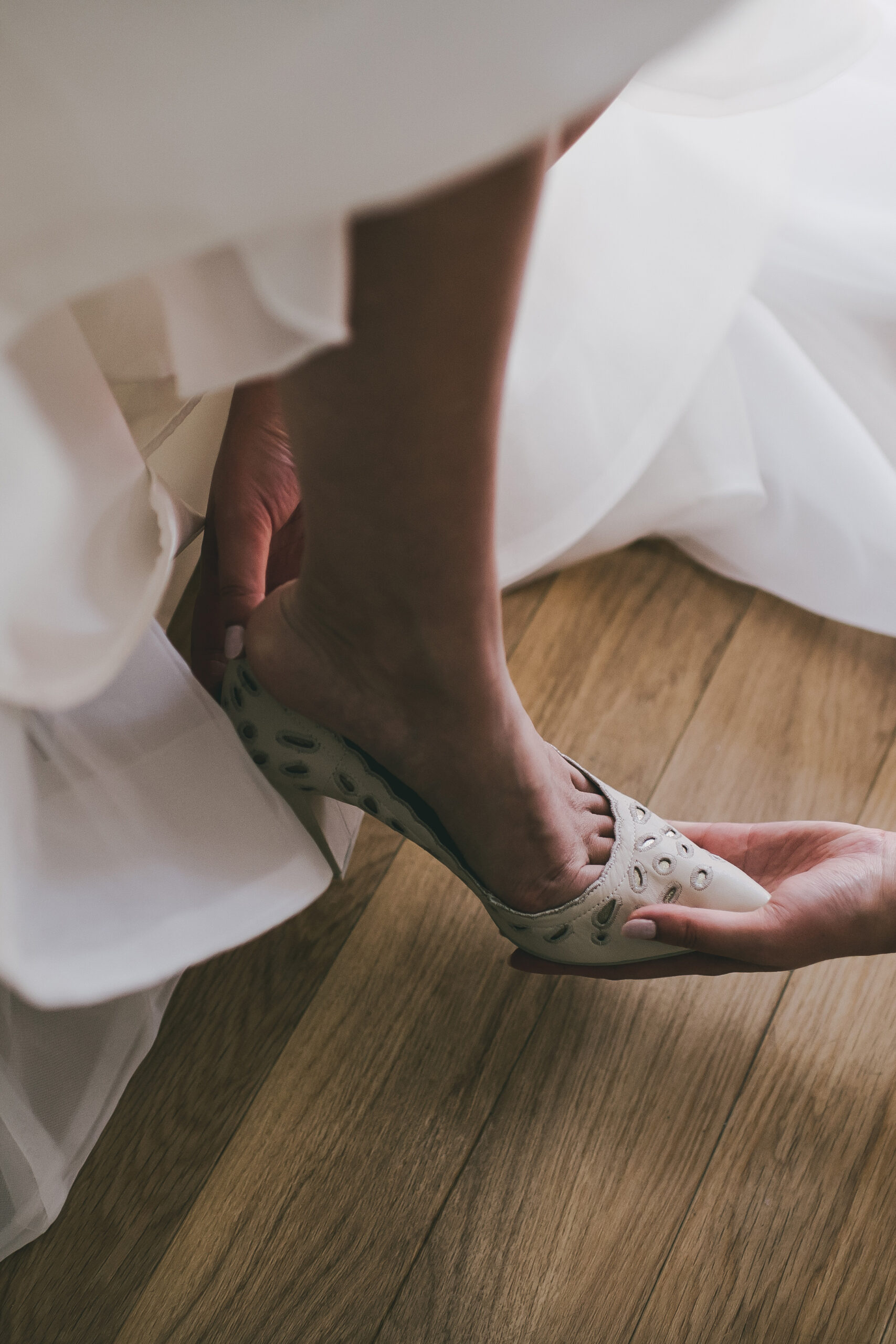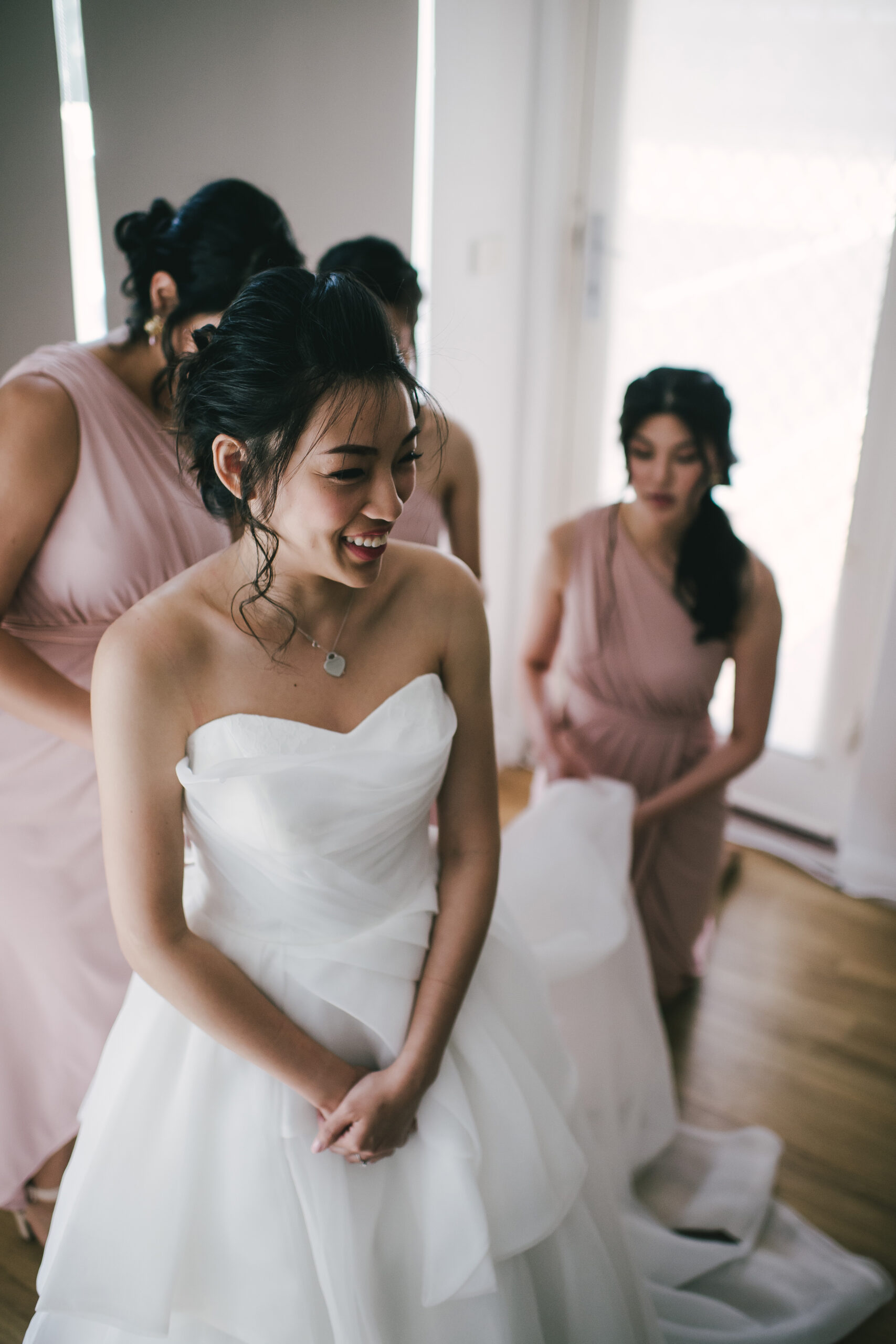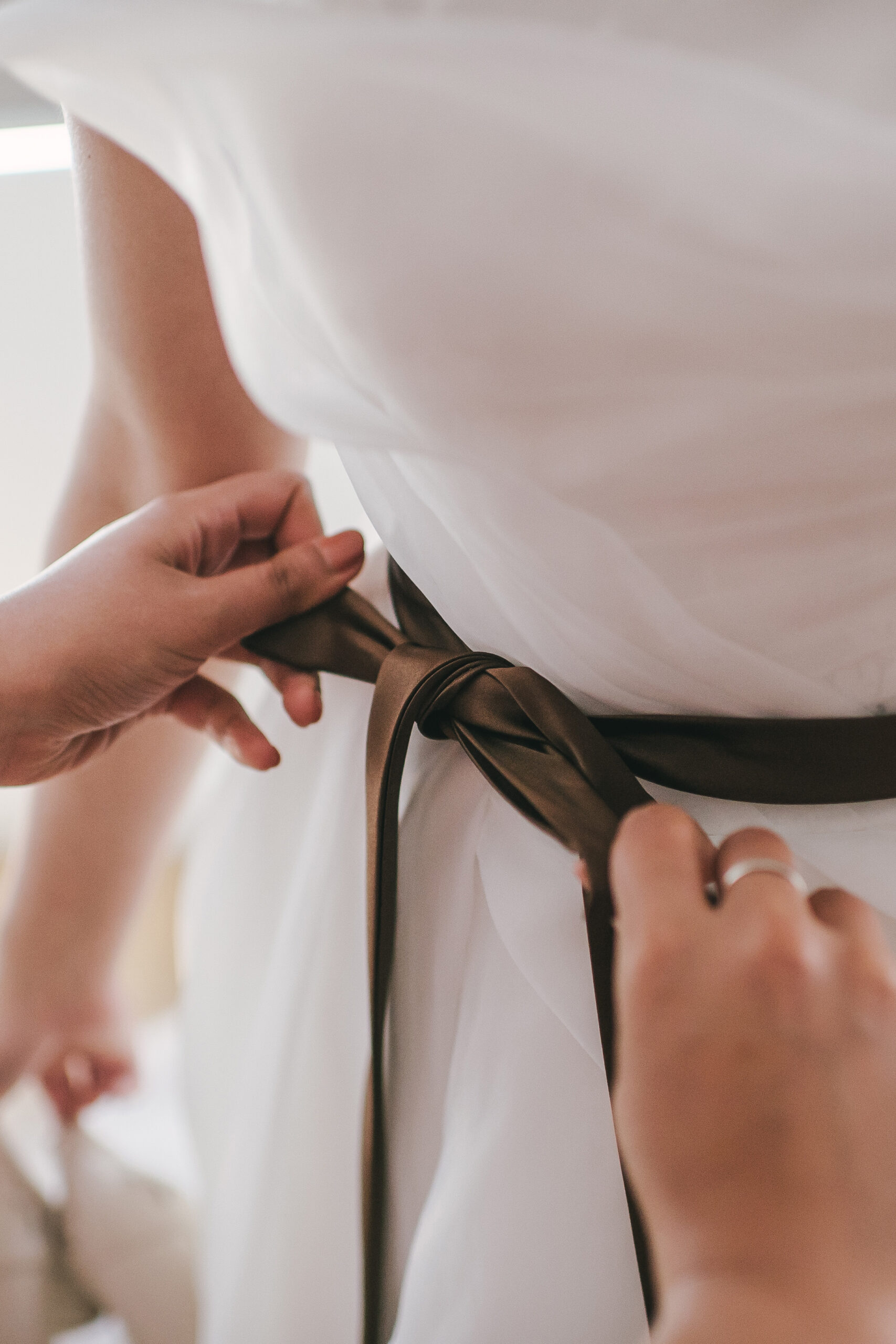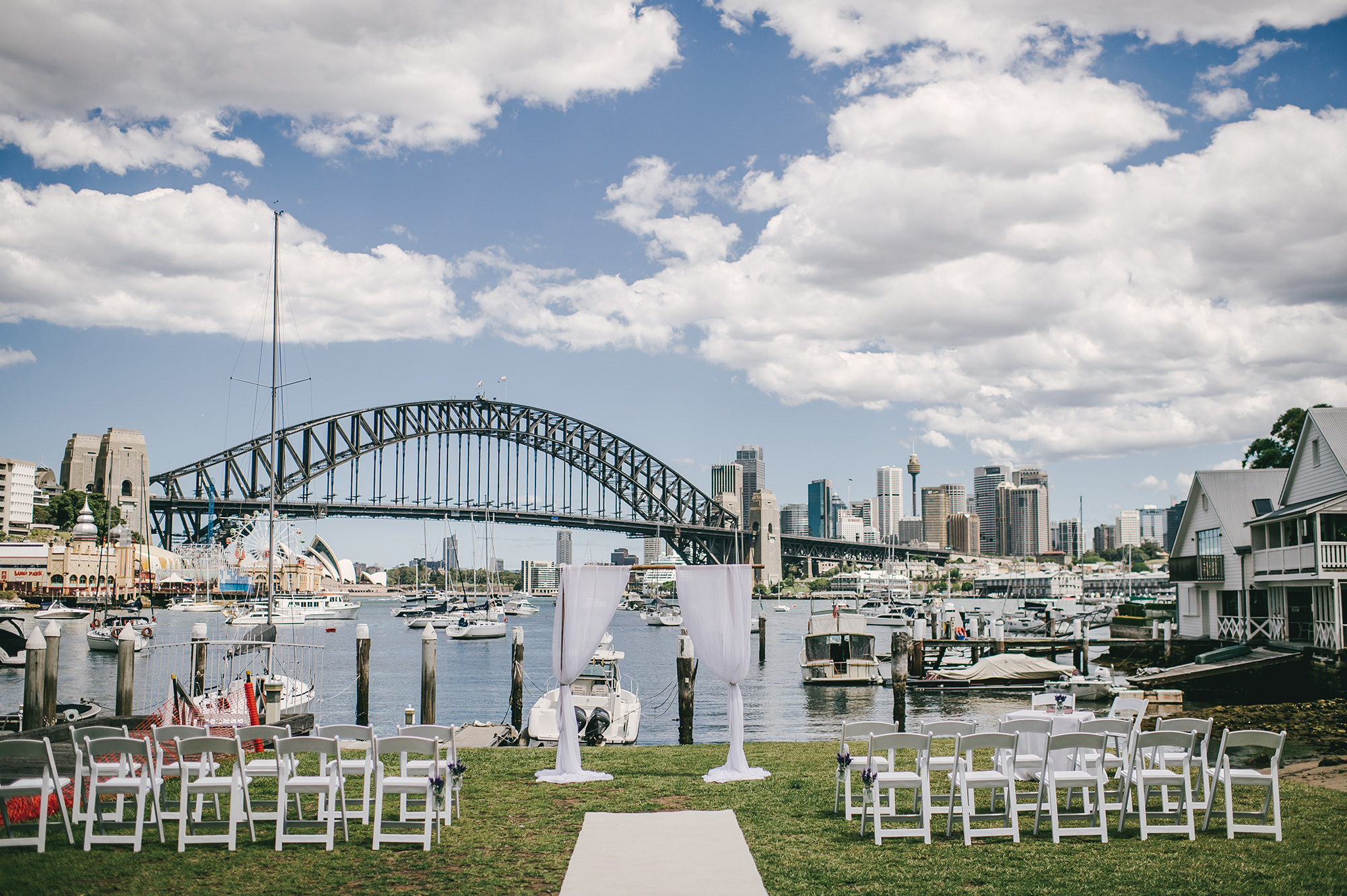 Monica and Jeffrey's Sydney Harbour ceremony was picturesque with some help from Lovesick Weddings.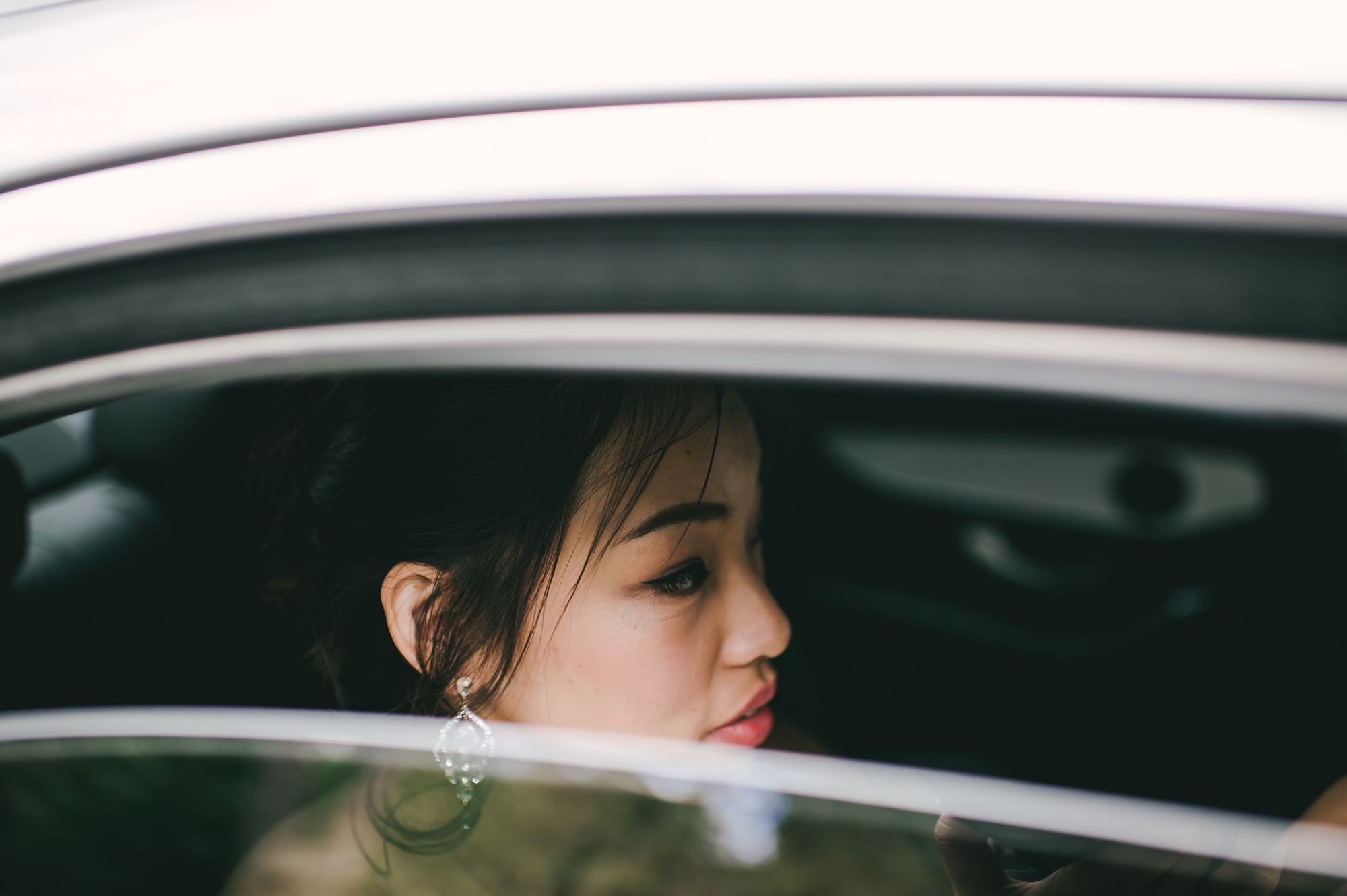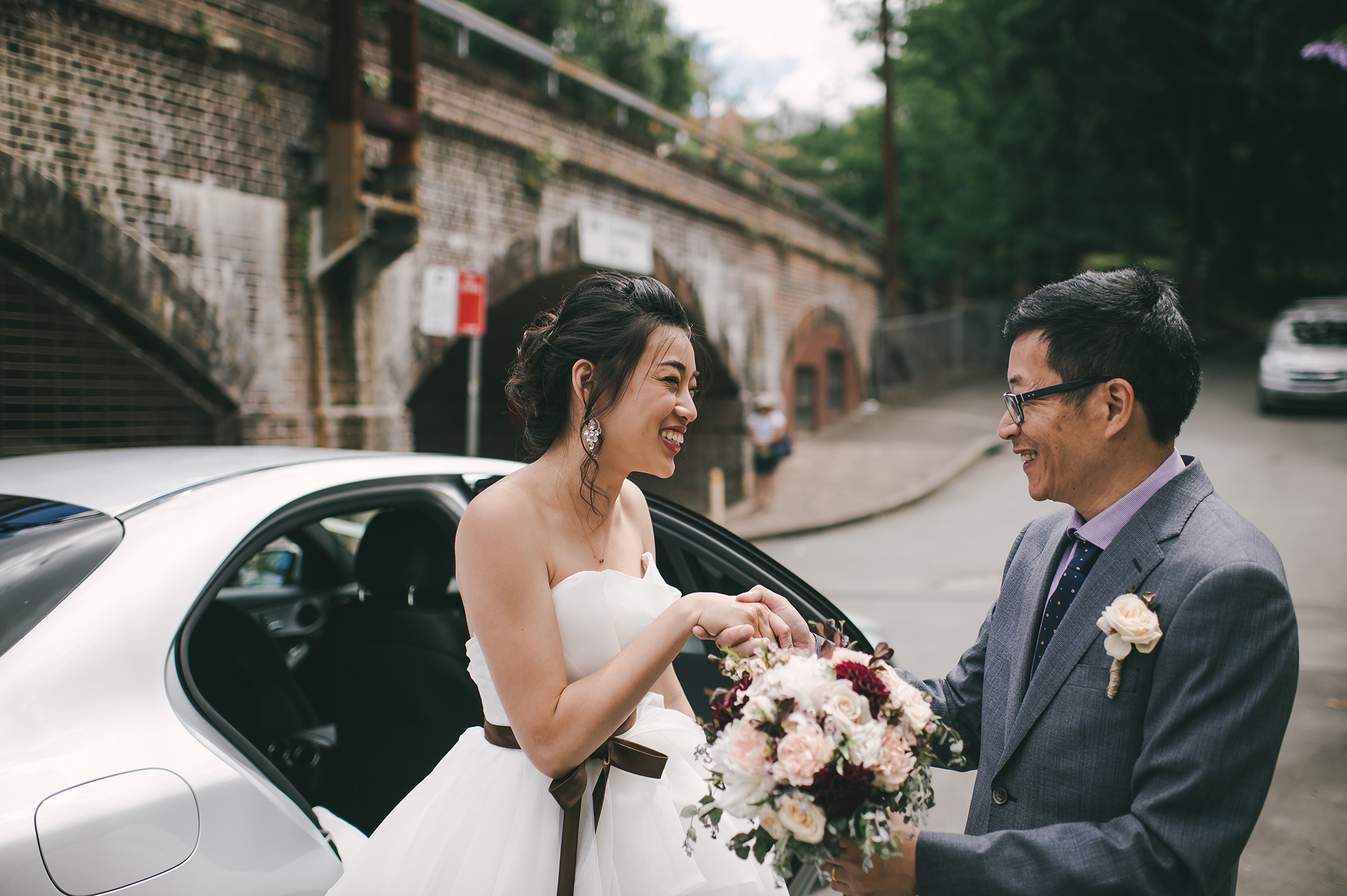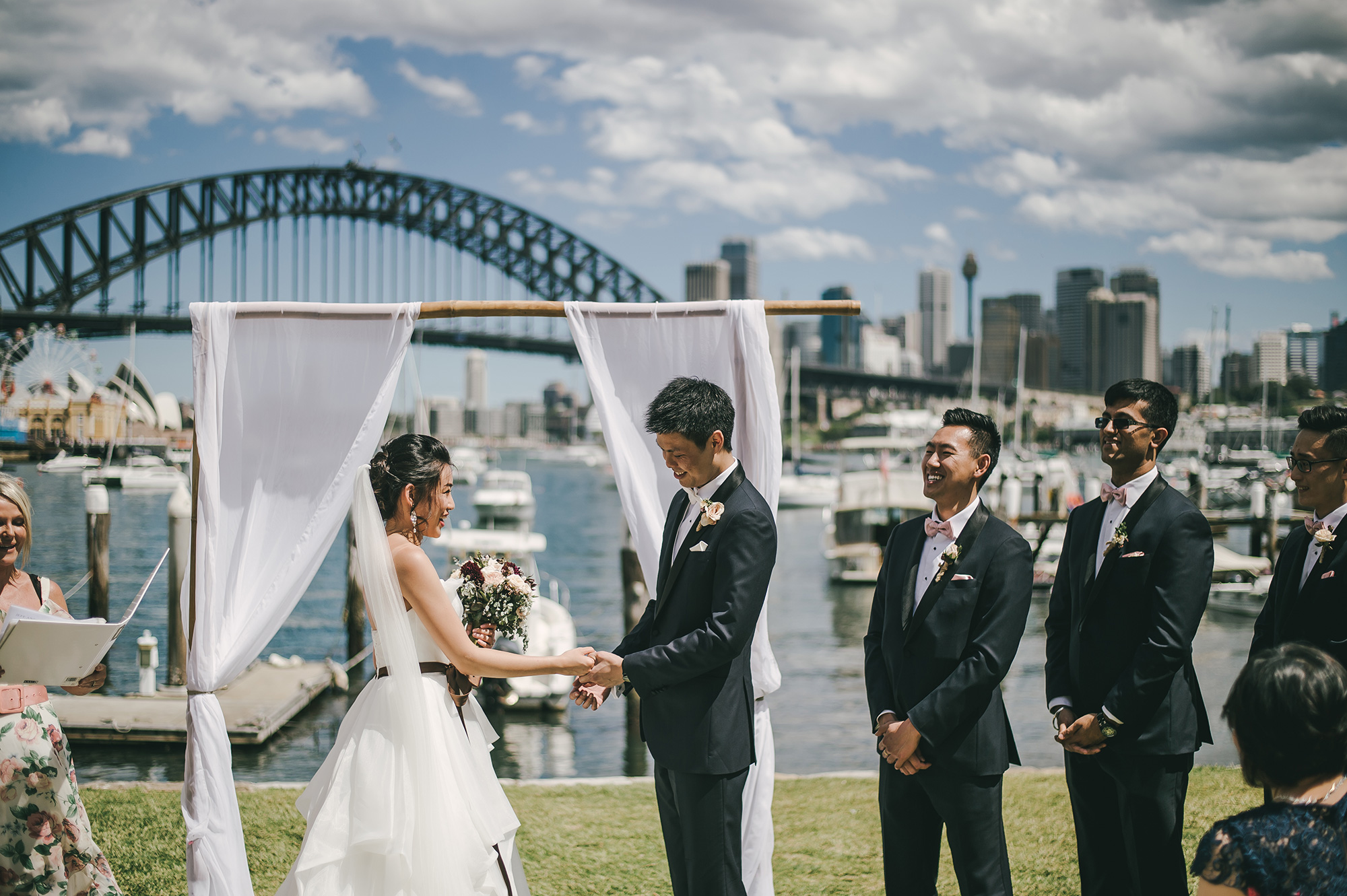 The couple were married by Carla Davern, who boasts providing "truly romantic and personal" ceremonies.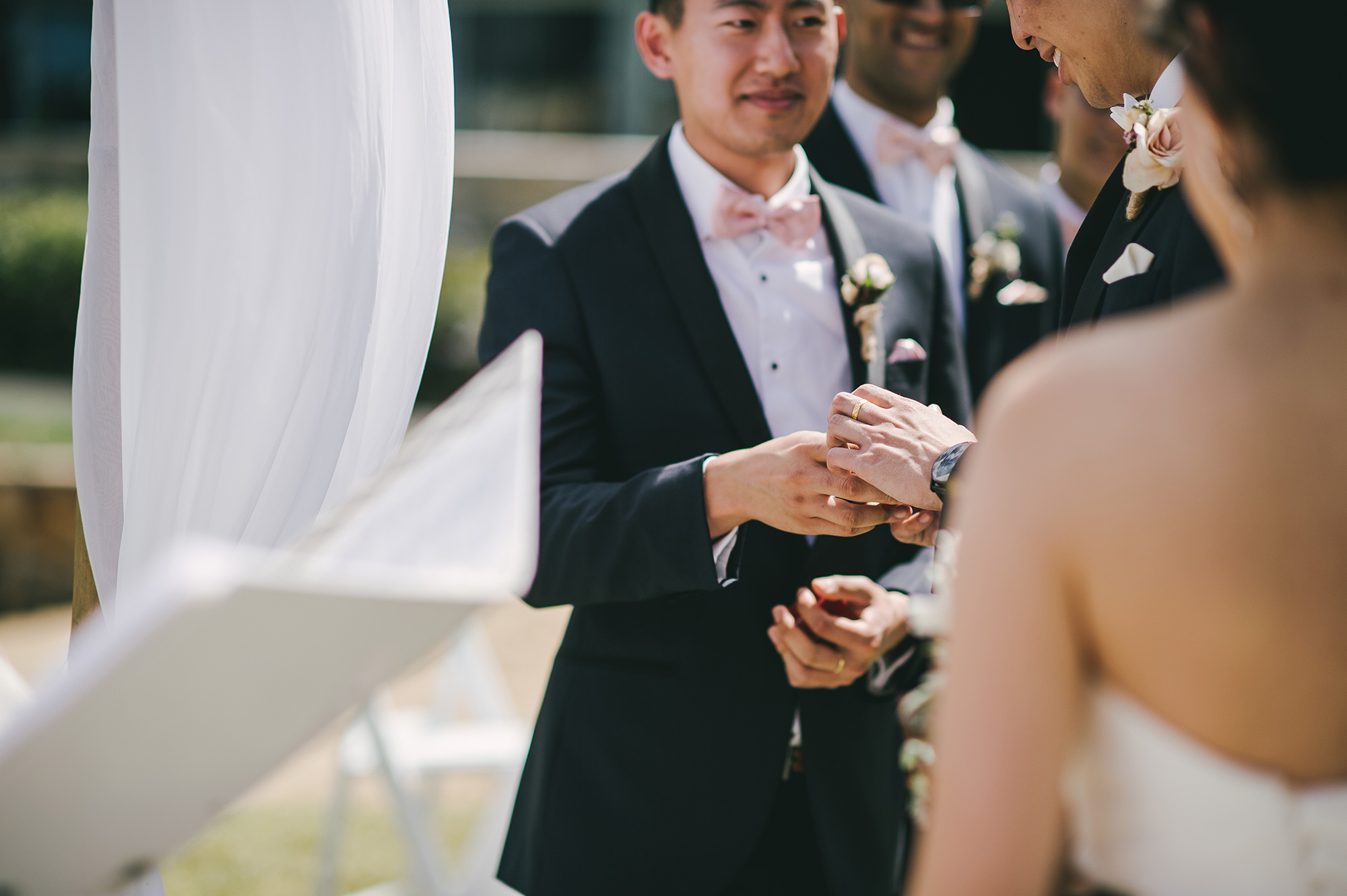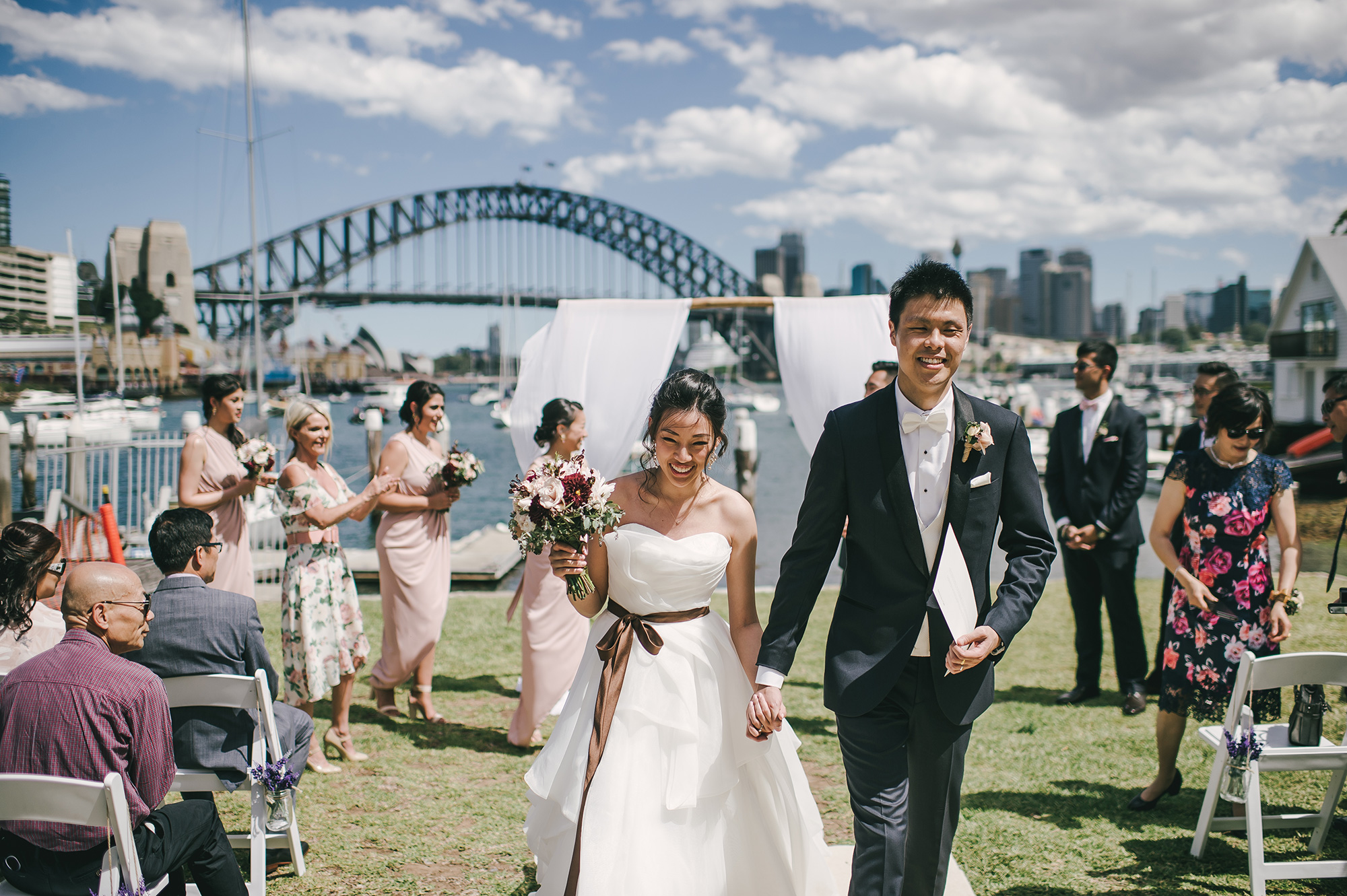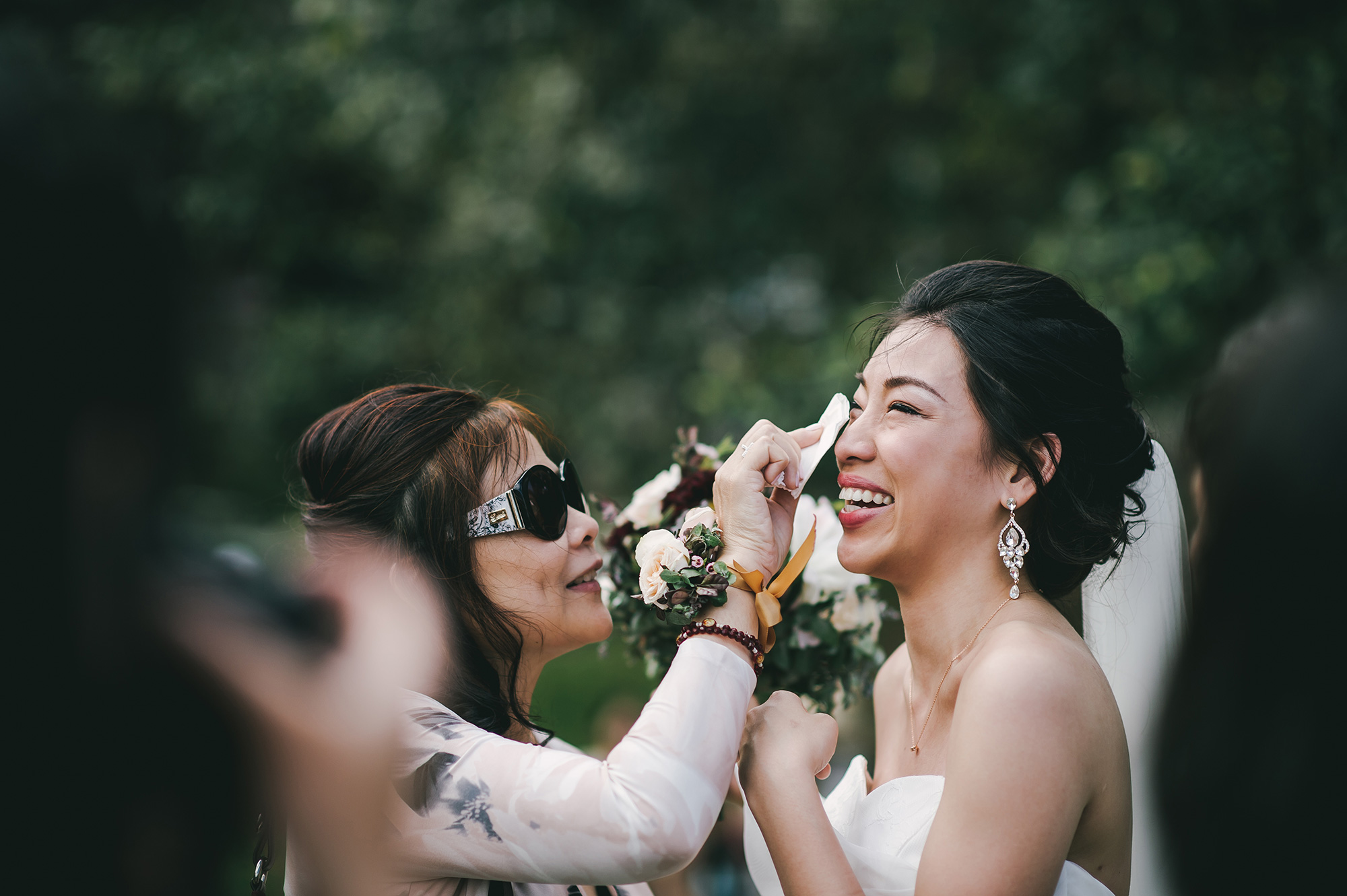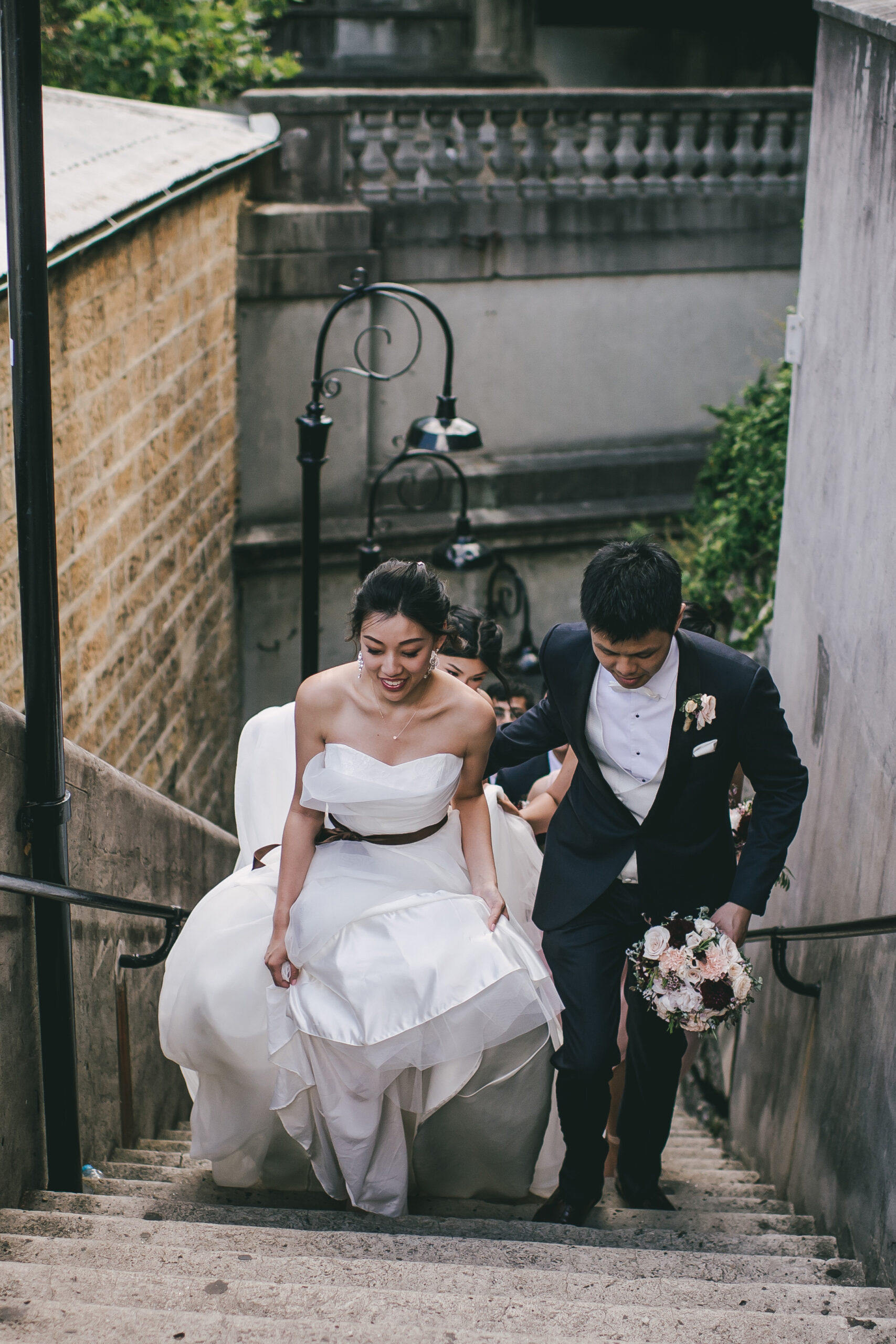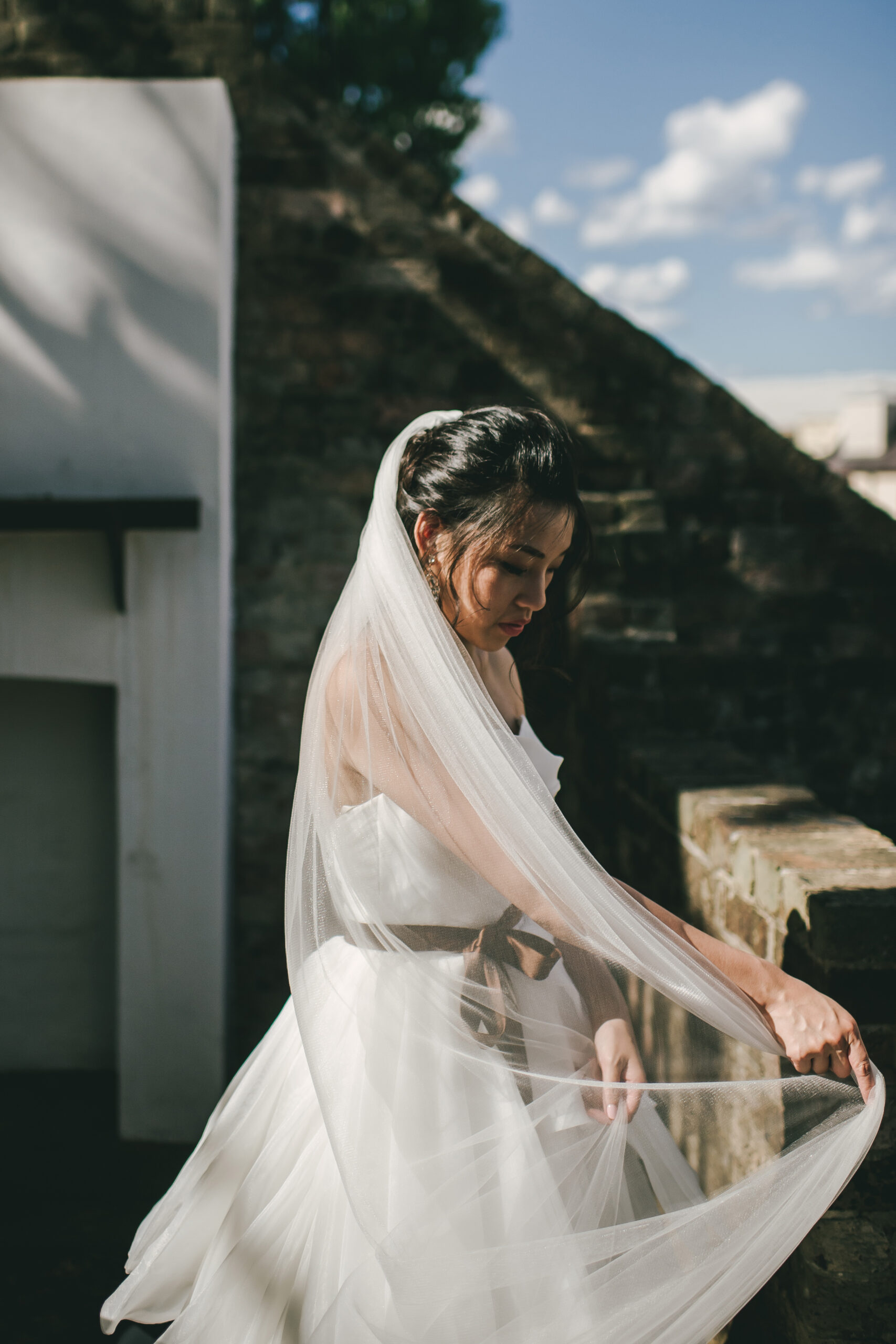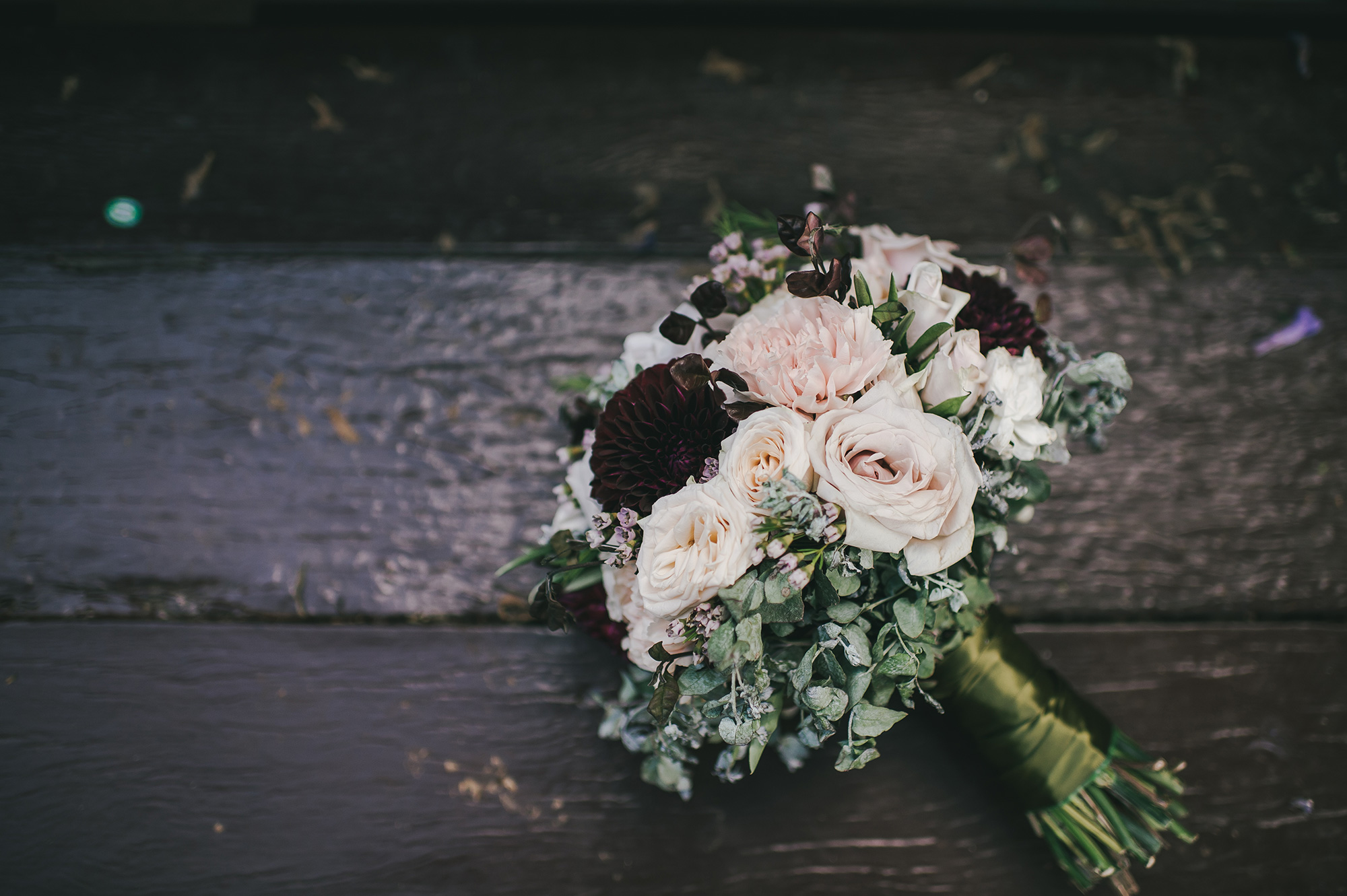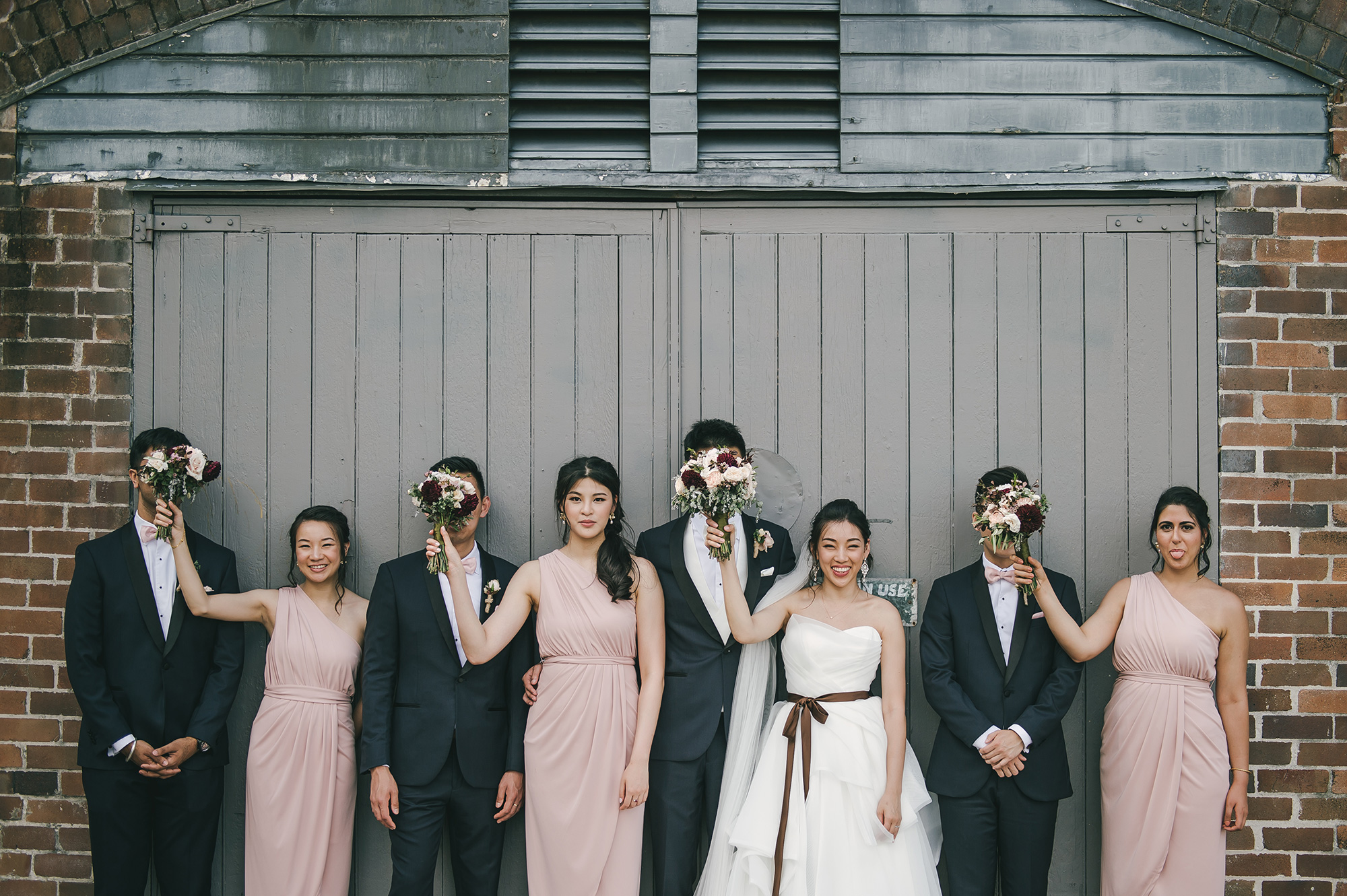 Jeffrey and his groomsmen wore navy blue lounge suits from Peppers Formalwear.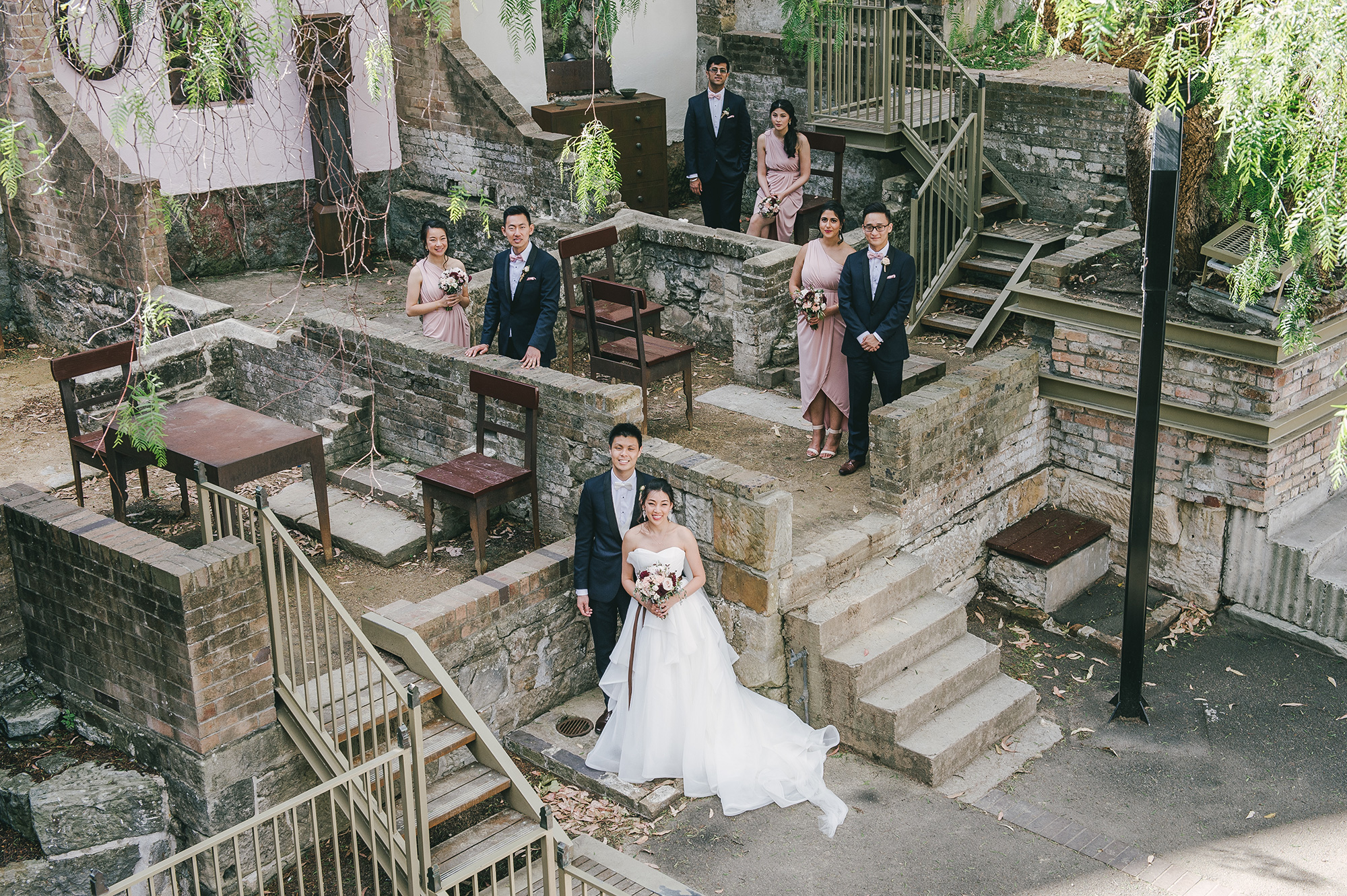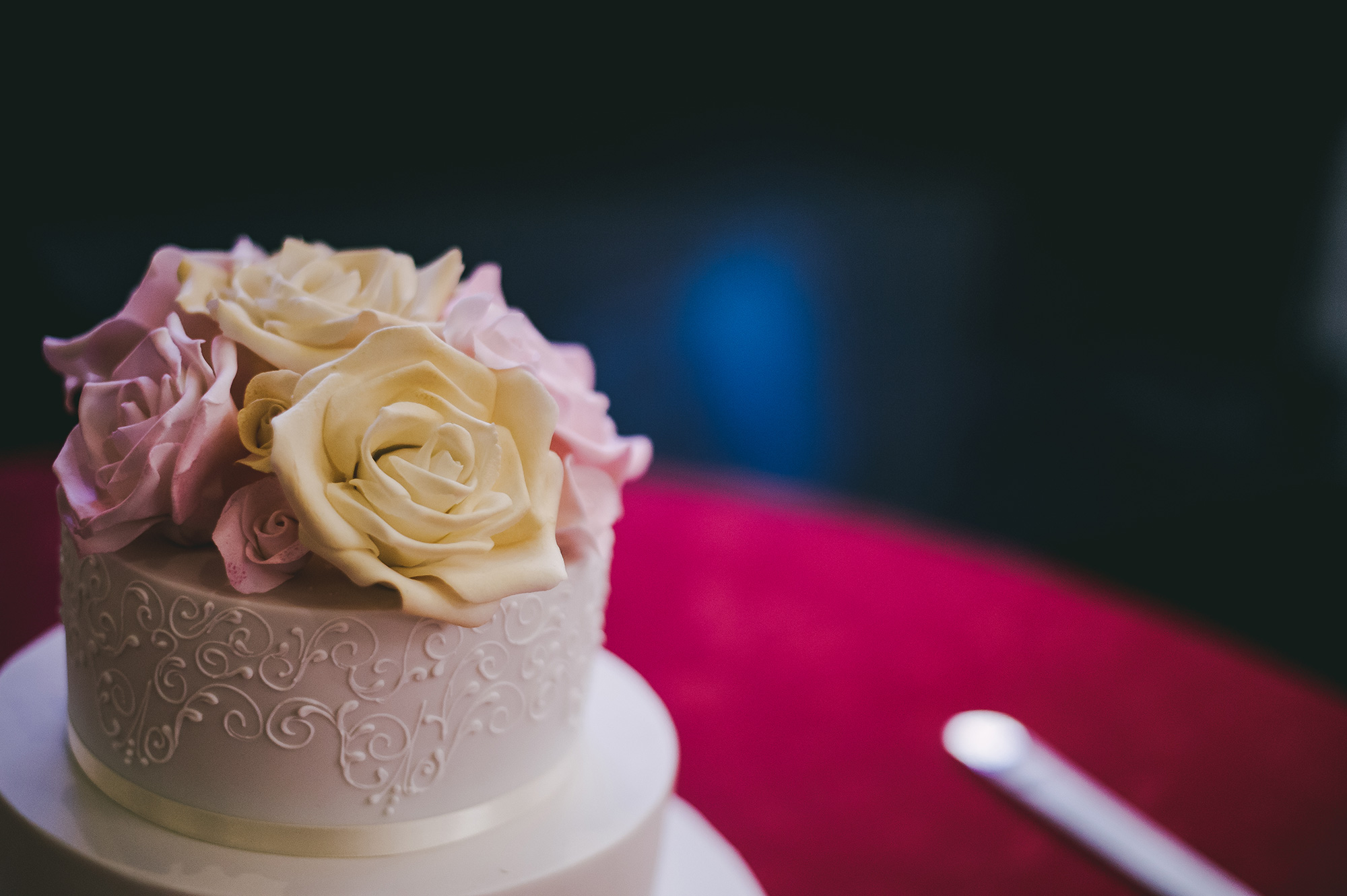 The newlyweds' immaculate classic wedding cake was created by Celebration Cakes.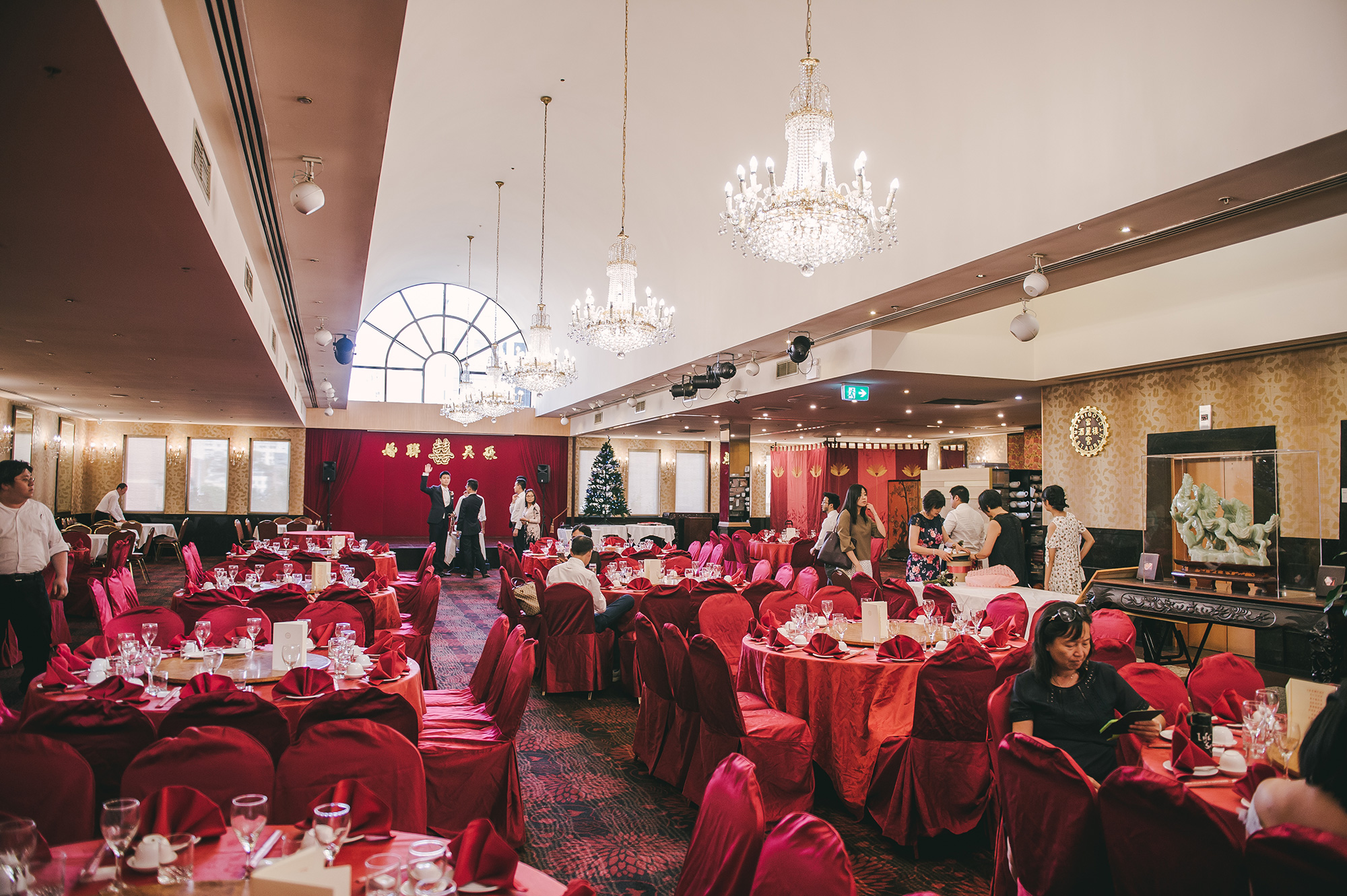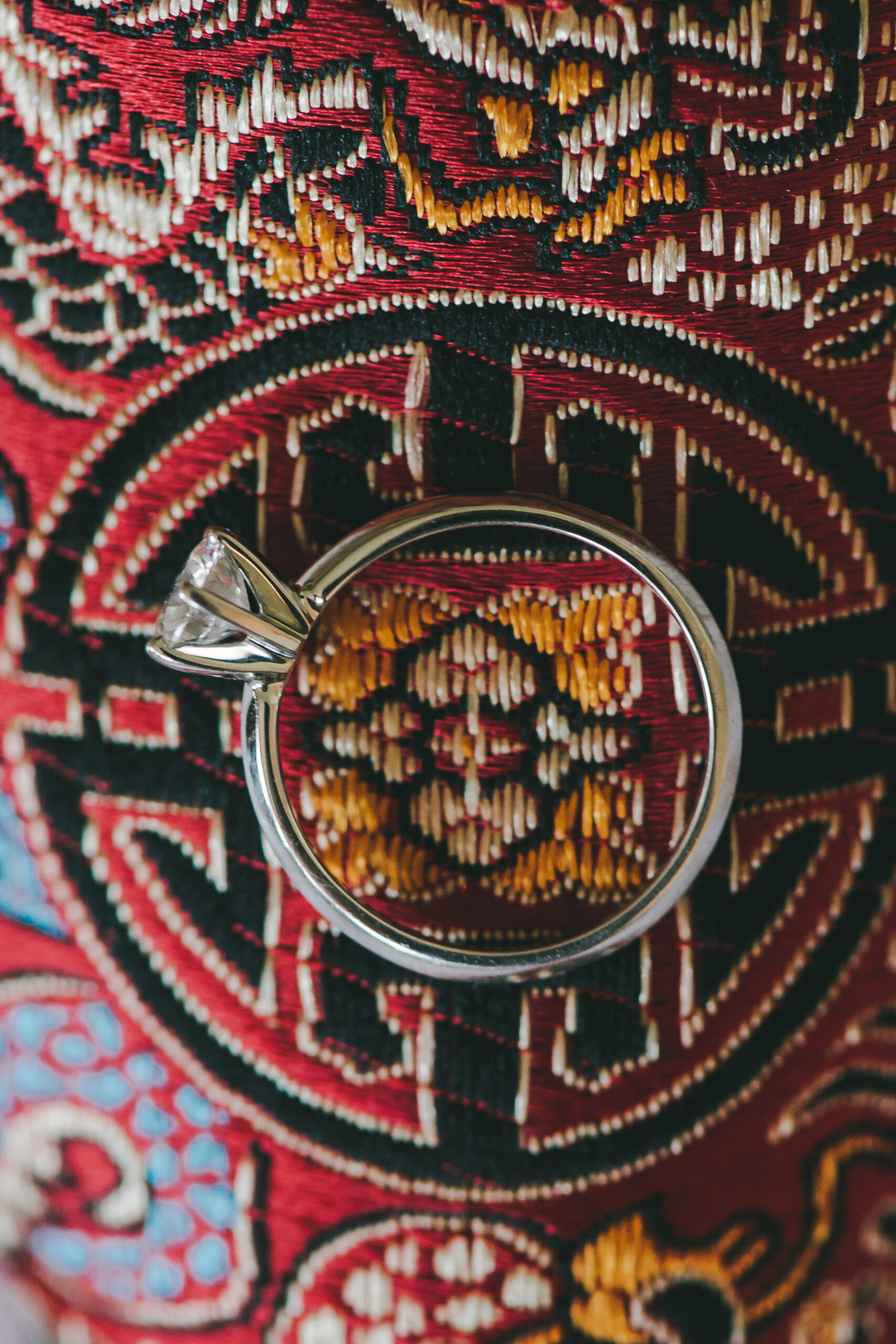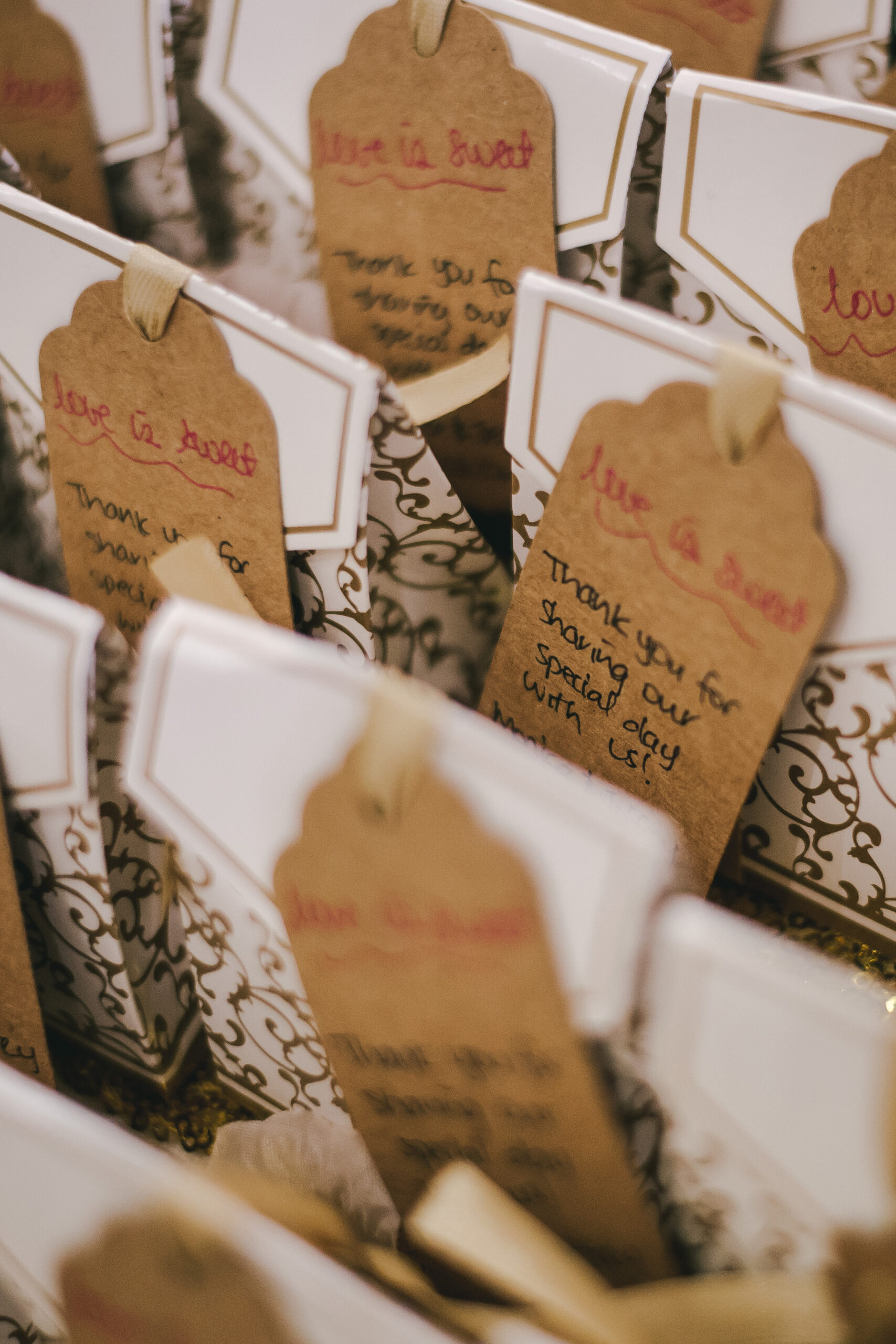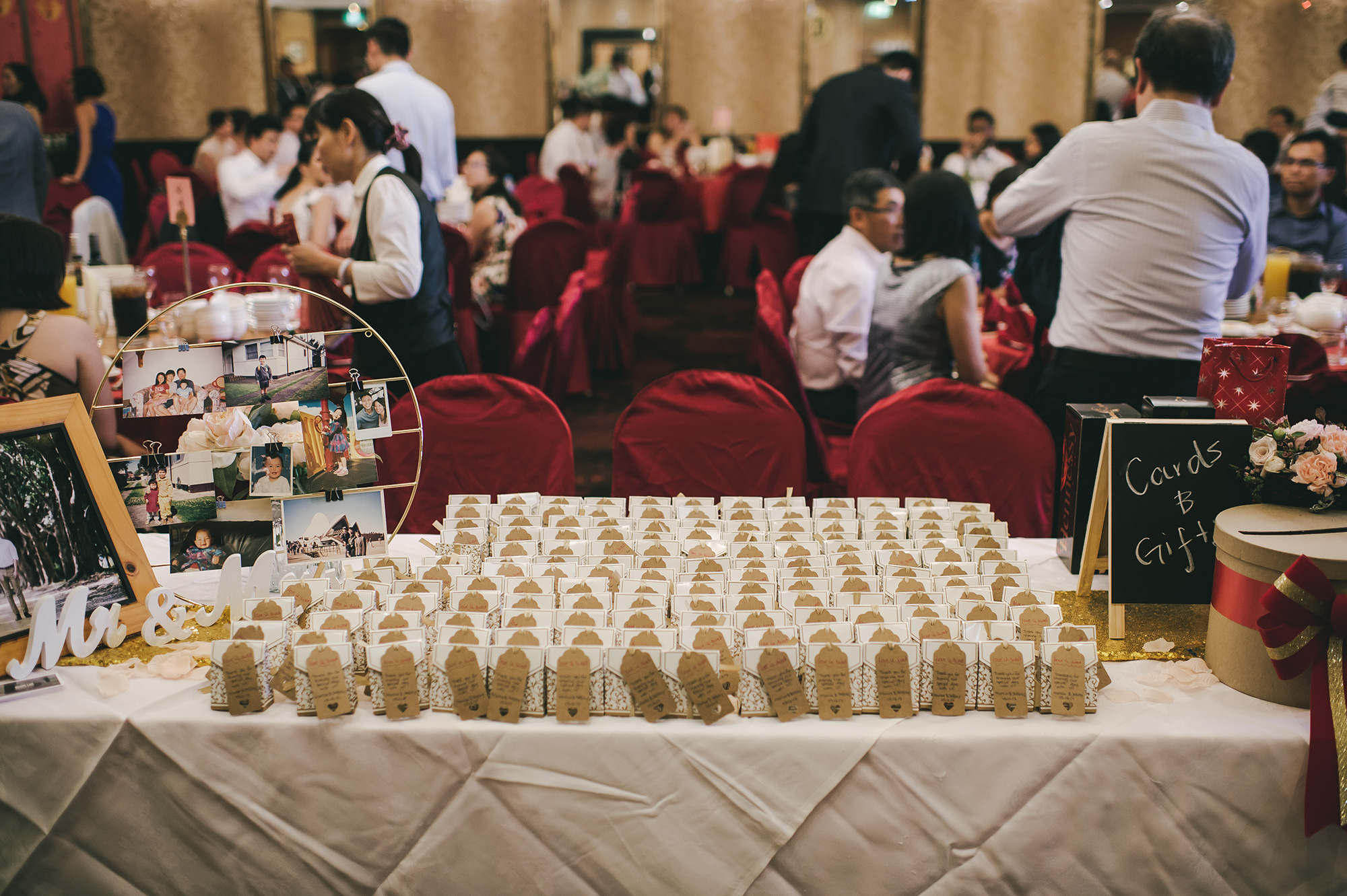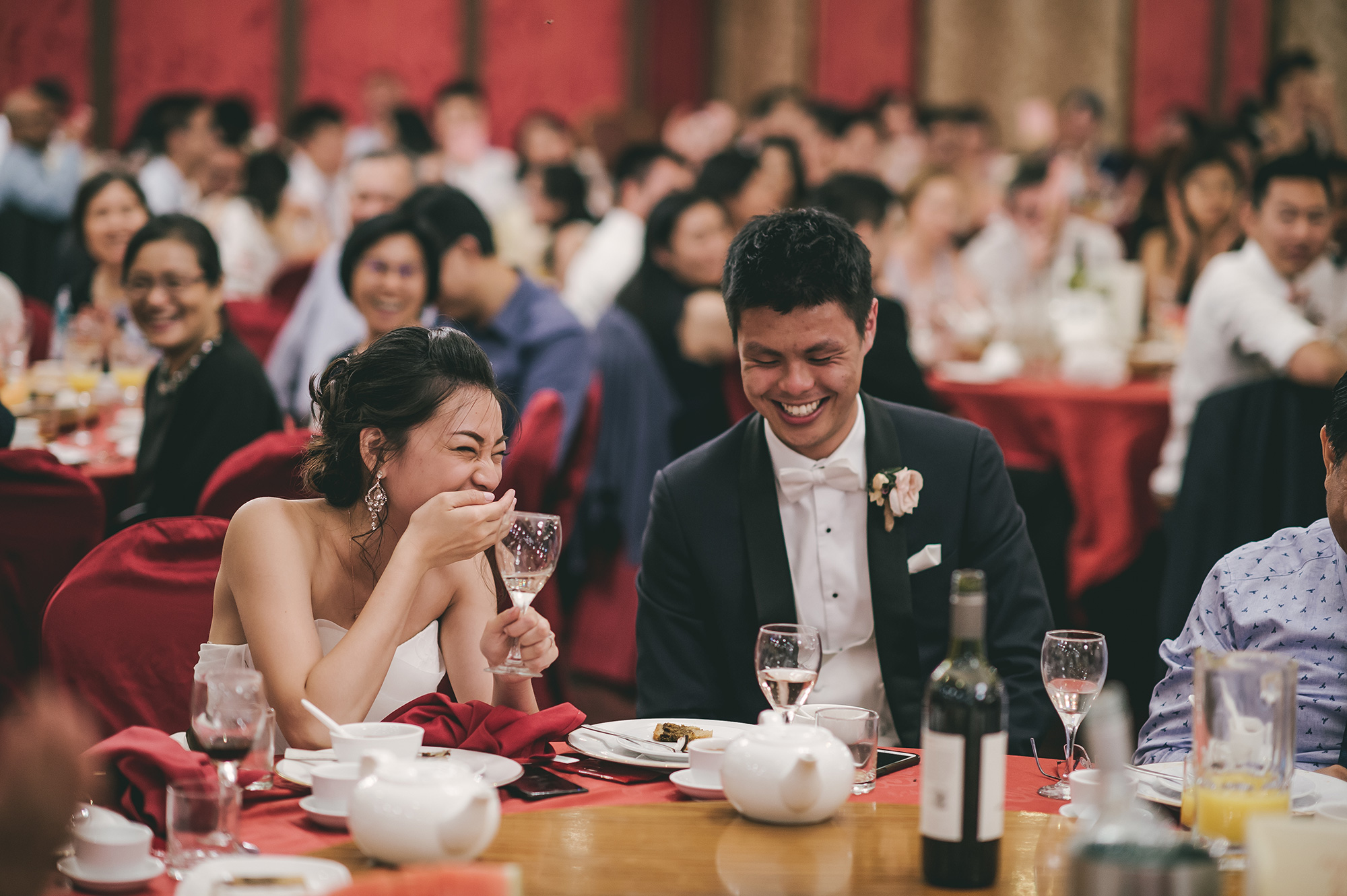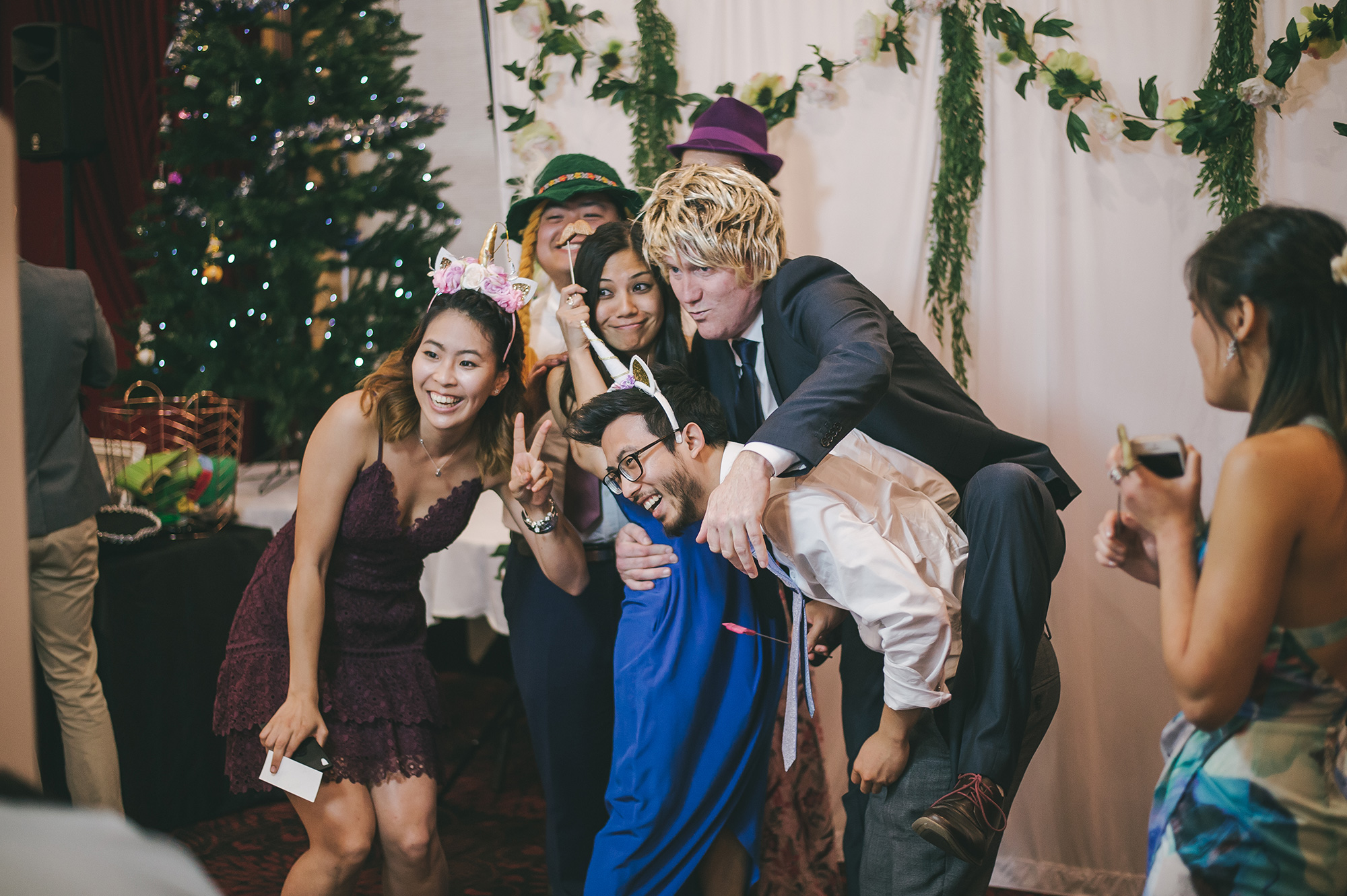 Unreel Photobooths ensured guests were enjoying themselves at Monica and Jeffrey's wedding reception!