"I still remember the first time I saw him wearing a long leather jacket and dark glasses and thinking to myself, this guy takes The Matrix way too seriously.
"No-one was more surprised than me when he turned out to be the most incredible person that I have ever known."
These are the words of 30-year-old Victorian bride Kirsty Sherelle of her unlikely soul mate Tristan McArdle, 31.
It turns out the pair had so much in common they married in a highly personalised, outdoor wedding inspired by adventure and nature on December 7, 2013.
The travel-themed nuptials followed a race to propose in which Tristan came first but they were both the winner. On a 2012 adventure to Africa, they'd separately planned to pop the question, with Kirsty teeing up a romantic end-of-trip dinner by the Zambezi River.
It was Tristan's dizzying proposal that came first however, at a near 6000 metres above sea level, on top of Mount Kilimanjaro after a six-day hike. The thin air was not the only element making the lovebirds giddy that day.
Surrounded by postcard-perfect scenery, Kirsty and Tristan exchanged handwritten vows at Victoria's Cave Hill Creek, a school camp site they'd both attended as kids, located between their hometowns Ballarat and Horsham. A nearby waterfall was chosen for a 'first-look' which "helped us both to relax and made the rest of the day more enjoyable," says Kirsty.
At the end of the reception in which 90 guests were treated to a sword-fight/rumba mash-up, the exhilarated couple retreated to the honeymoon suite – a safari tent complete with fairy lights and a midnight picnic.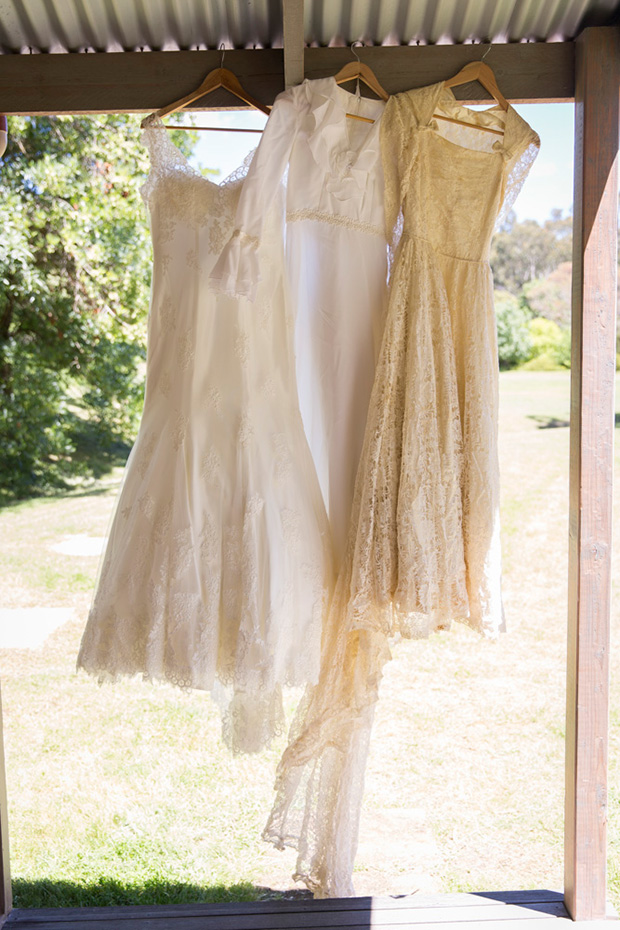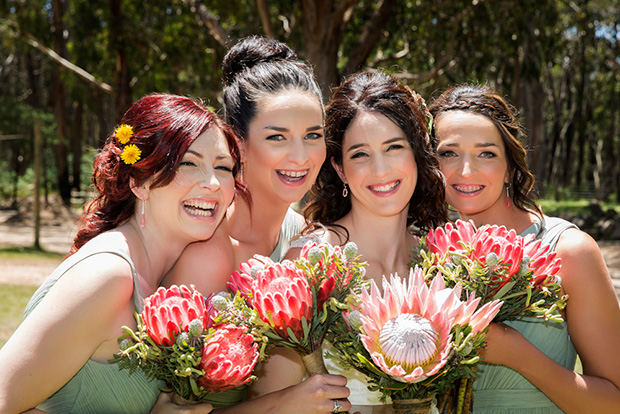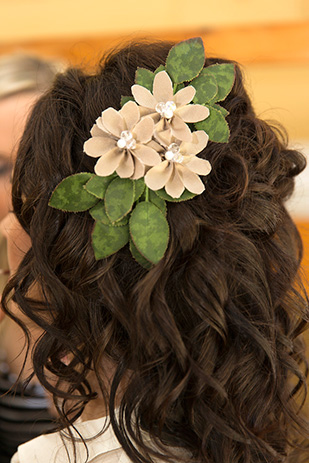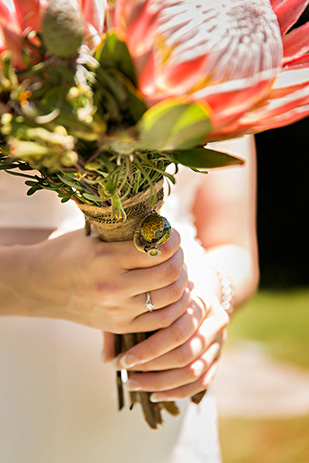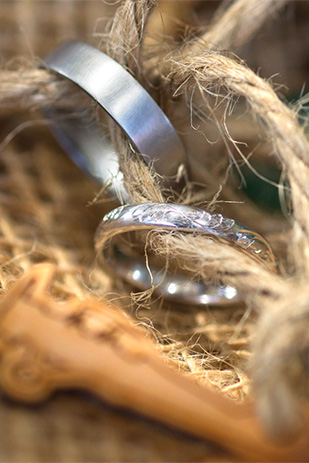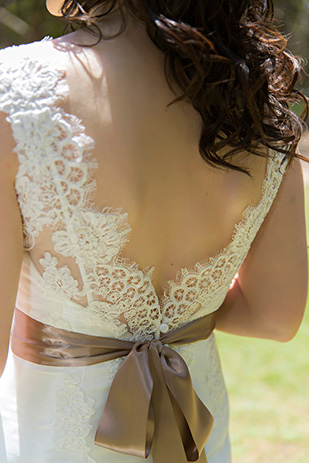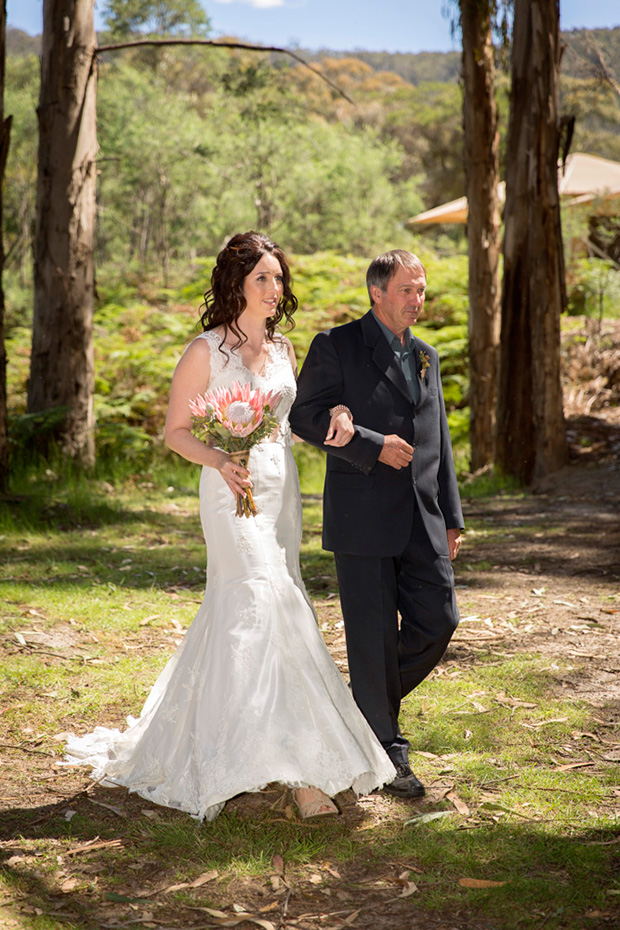 The bride wore Essense of Australia from Fairytales Bridal Boutique. It was a lace fit-and-flare silhouette complete with mocha waist sash.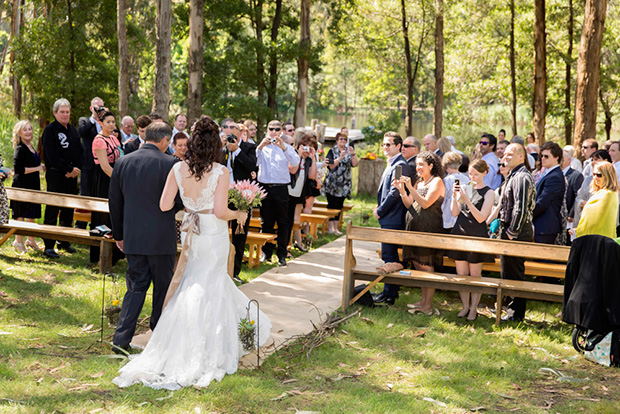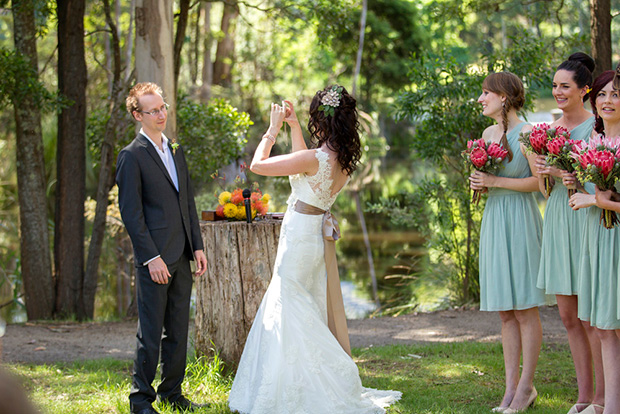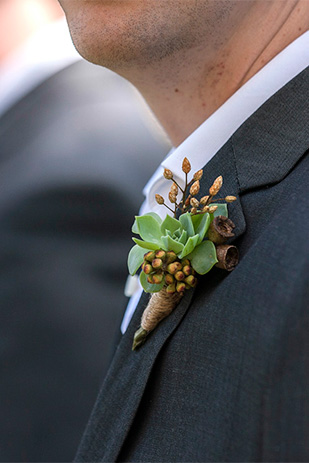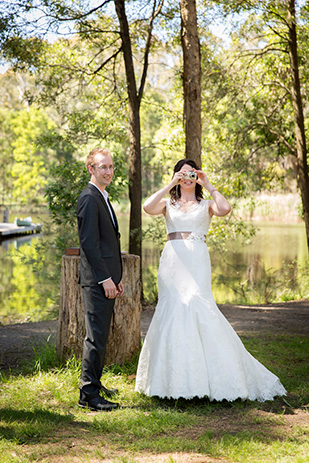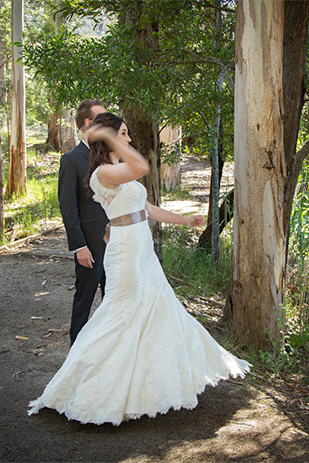 During the ceremony, Kirsty and Tristan followed an historic Australian tradition of throwing stones into the water to represent their commitment to each other throughout life's ebbs and flows.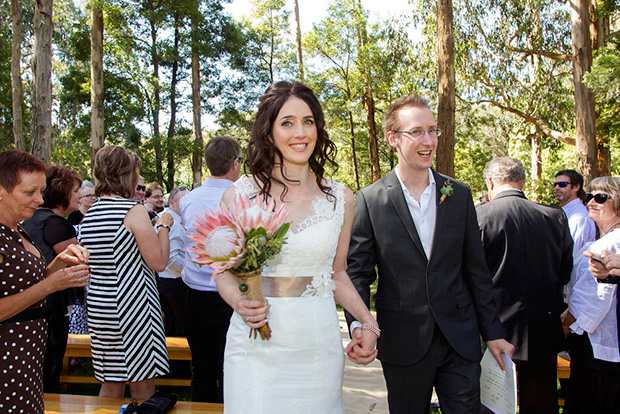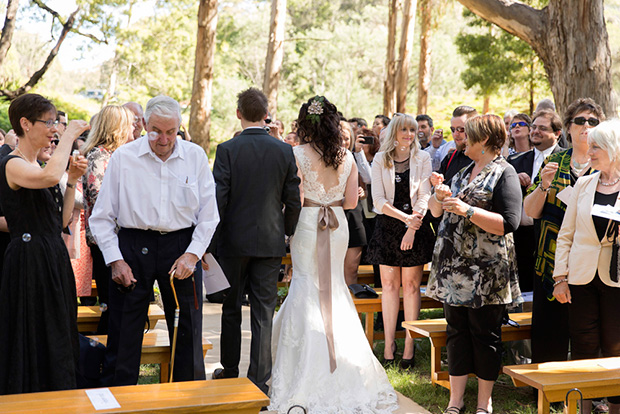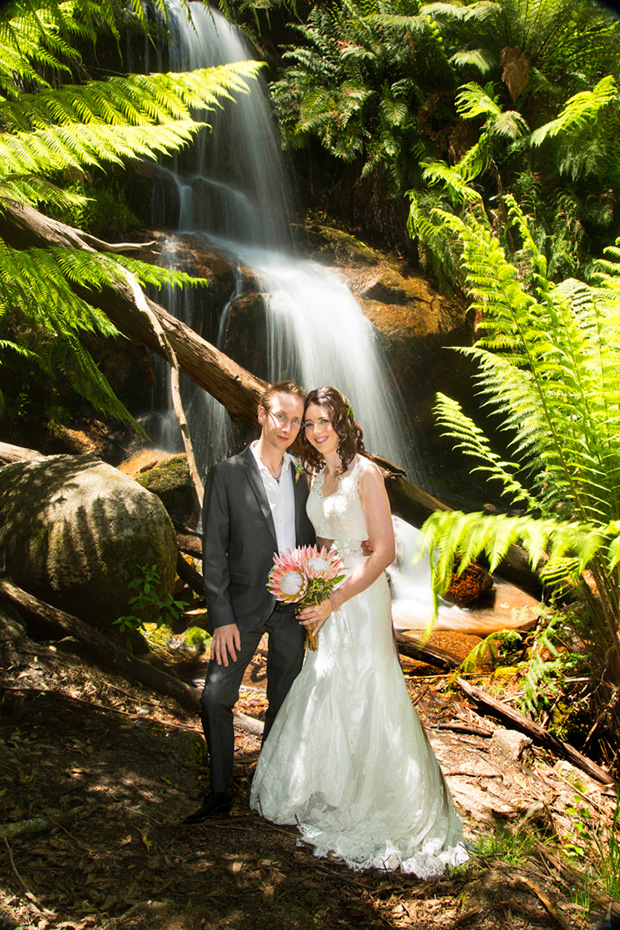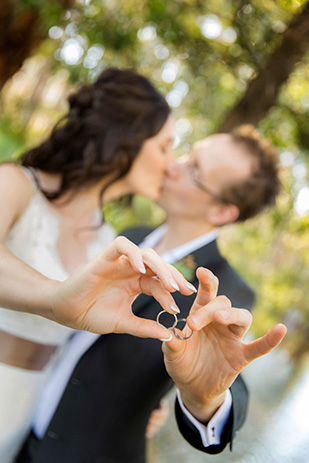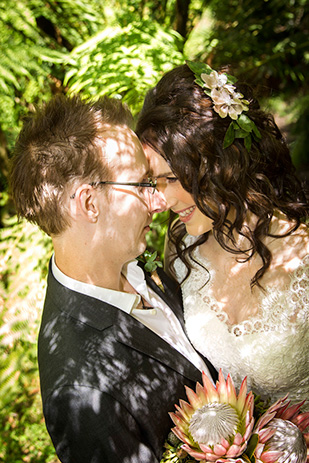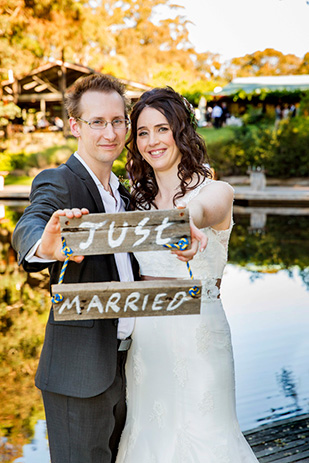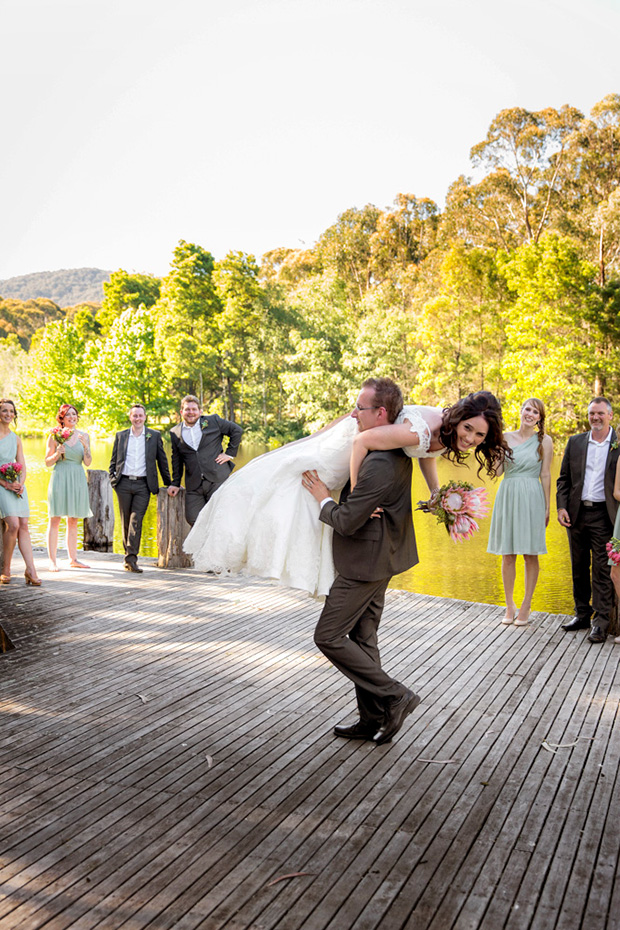 Of Whitepoint Photography Kirsty praises, "Carmen and David were amazing. They were so relaxed and part of the day that most of our guests thought they were old family friends."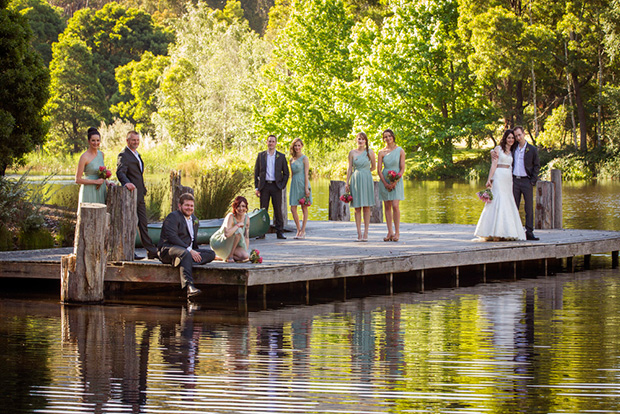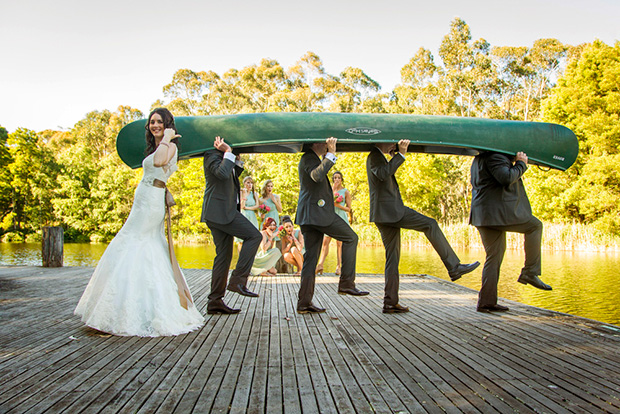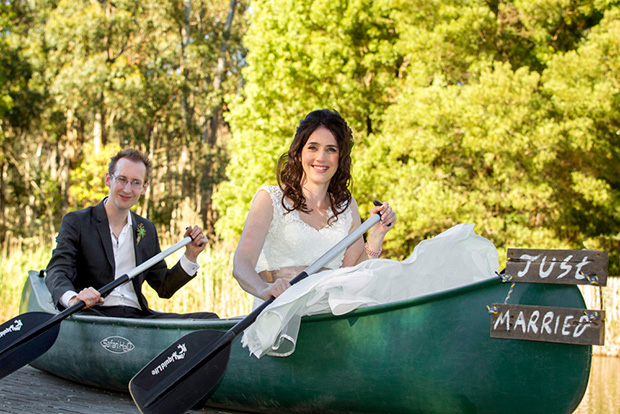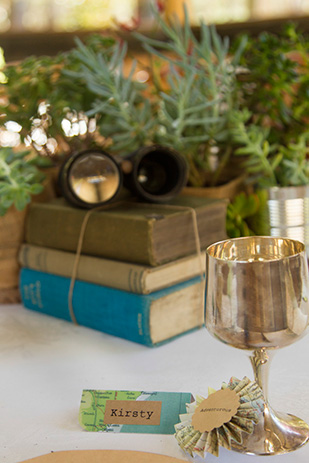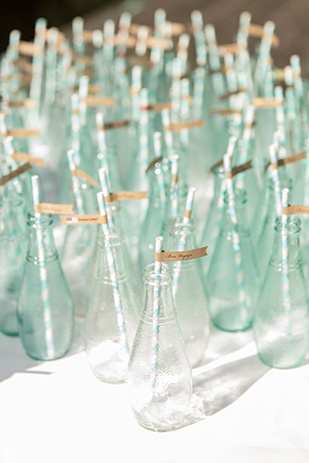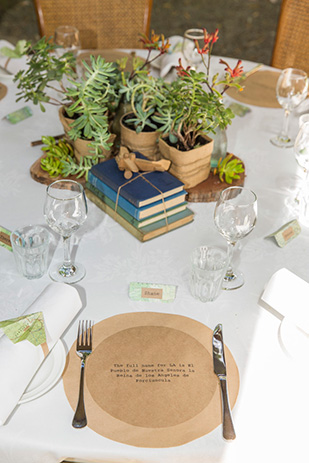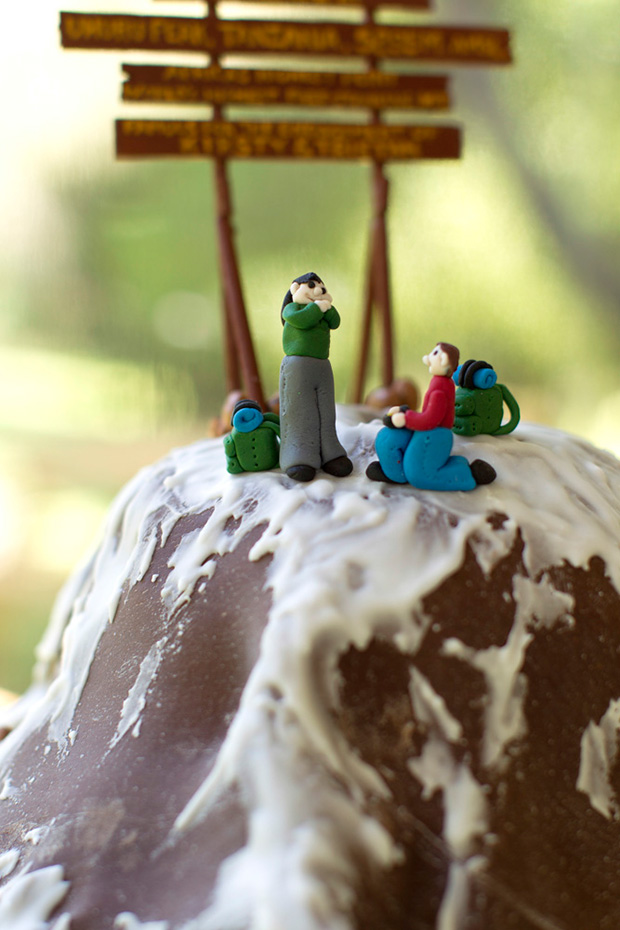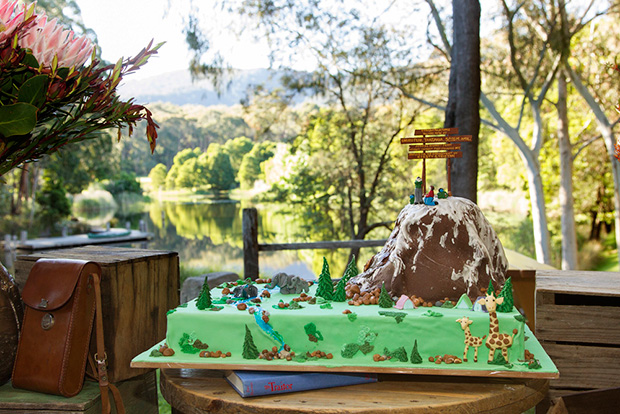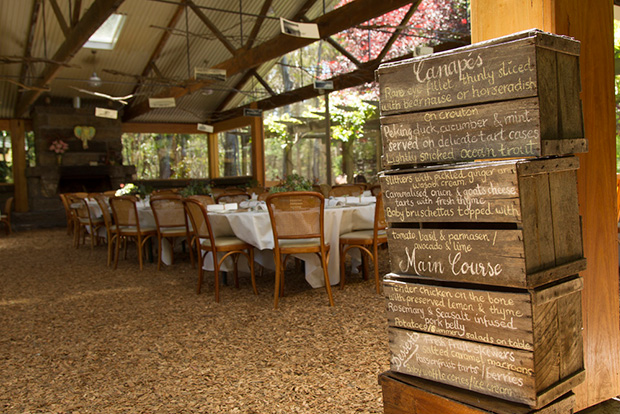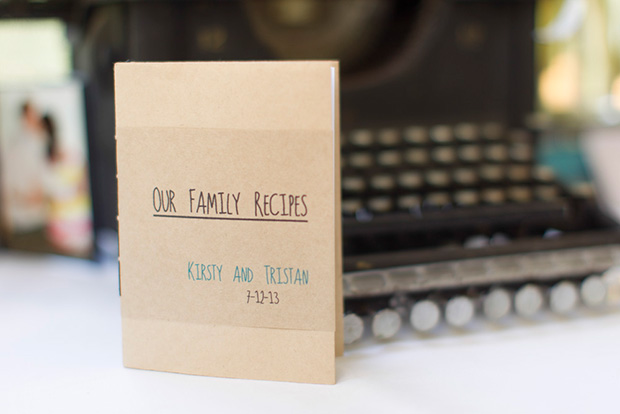 Guests were gifted with recipe books containing recipes from both families as well as the couple's own.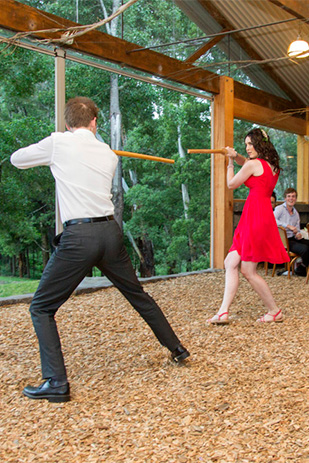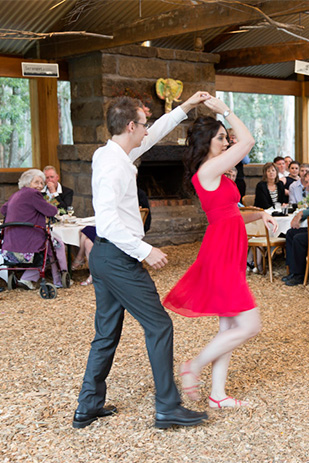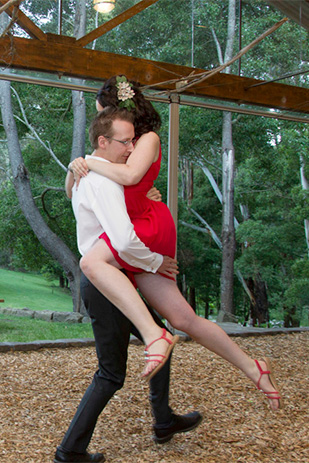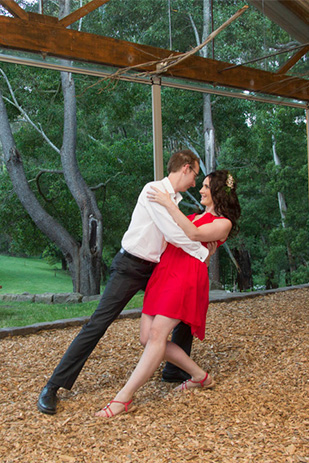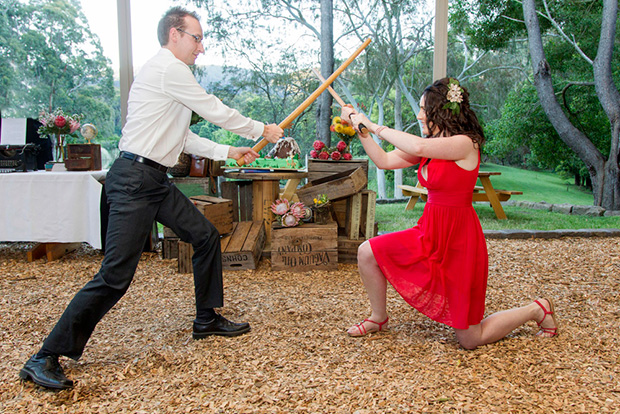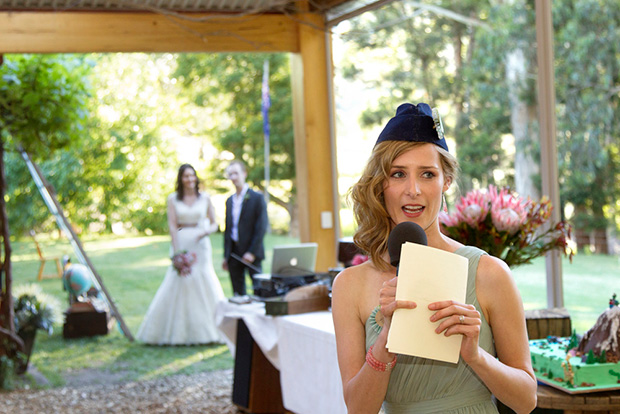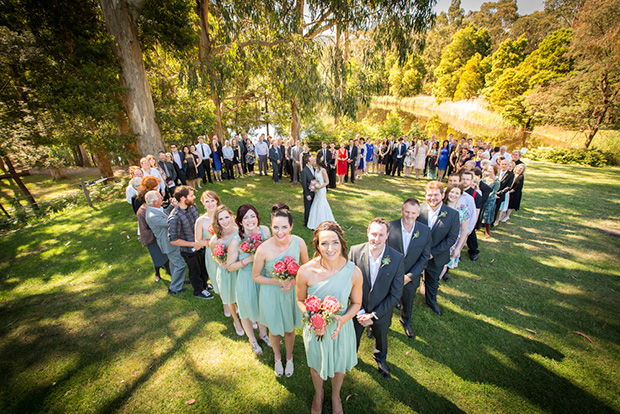 Photos courtesy of Whitepoint Photography.
Featured Suppliers:
Bomboniere: Handmade recipe books / Brides Accessories: Groom's sister, Rings on Her Fingers / Brides Gown: Essense from Fairytales Bridal Boutique / Brides Shoes: Novo / Bridesmaids Accessories: Groom's sister / Bridesmaids Dresses: JCrew / Celebrant: Mavis Kirsopp / Ceremony Music: Own playlist / Entertainment: Own playlist / Flowers: DIY / Grooms Attire: Wisco Australia / Groomsmen Attire: Wisco Australia / Hair: Rachel Kennedy / Honeymoon: Vanuatu / Invitations: DIY / Photobooth: Whitepoint Photography / Photographer: Whitepoint Photography / Rings: Groom's sister / Venue: Cave Hill Creek / Venue Decor: DIY / Wedding Night Accommodation: Cave Hill Creek