When Maria, 35, and Jack, 43, first met, they were both in relationships with other people.
"If someone had told me that in two years we would be a married couple, I would think they're crazy," laughs Maria. "But the next time we met was a year later and we were both single. Just a few words was enough to fall in love."
The pair married at their bohemian gypsy wedding on March 23, 2019, just the two of them in Cyprus. "Our wedding day was intimate, just for the two of us and all about us," recalls Maria. "No distractions, we just enjoyed each other's presence whilst being in our favourite place and the only company was the sound of the waves."
The couple had a "gypsy style décor" with flowers, a bohemian rug and a vibrant colour scheme. "The seaside location with the unique shaped sea rocks surrounding us made it extra special," says the bride.
Photos courtesy of The Flamingo Society.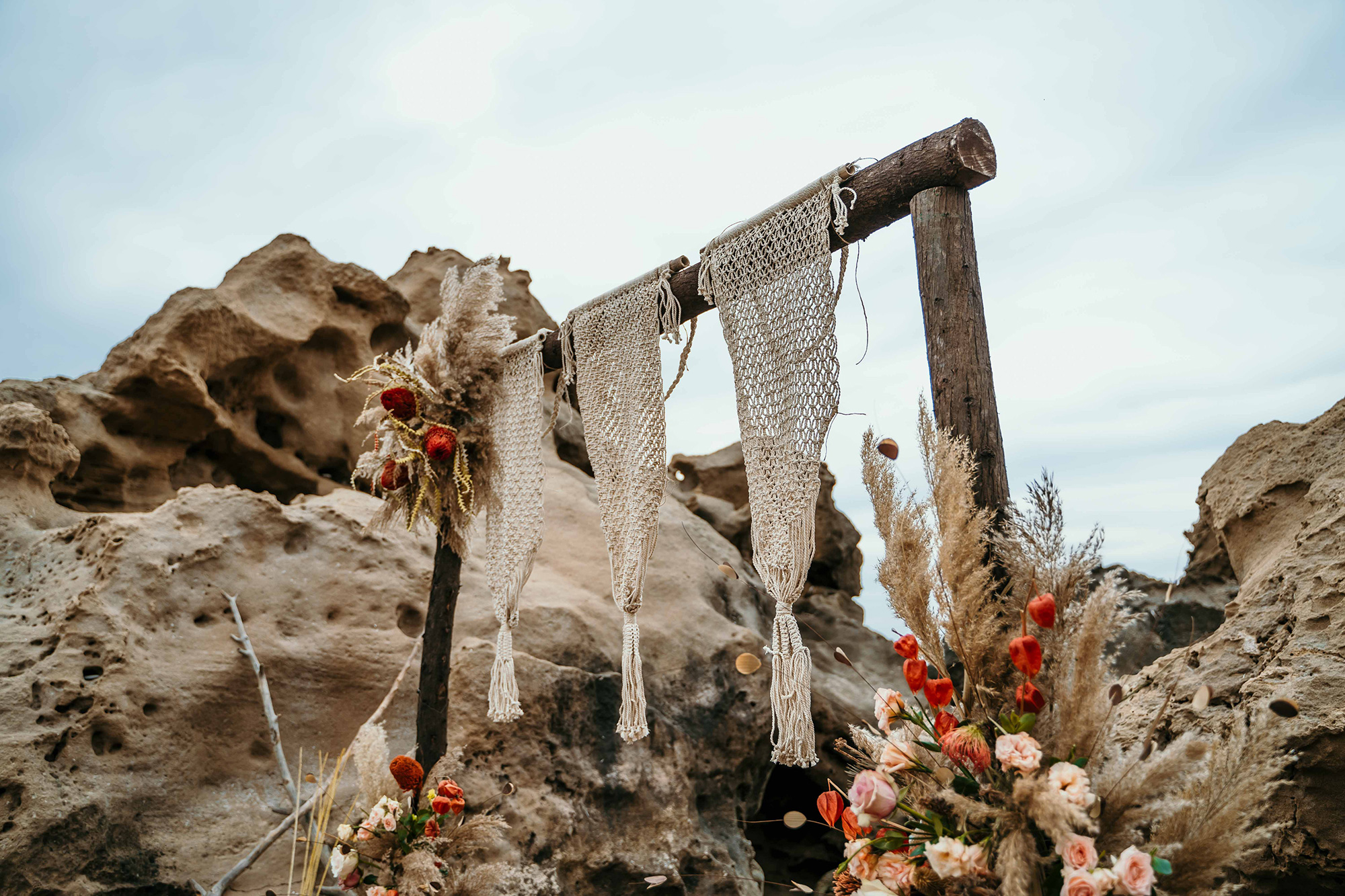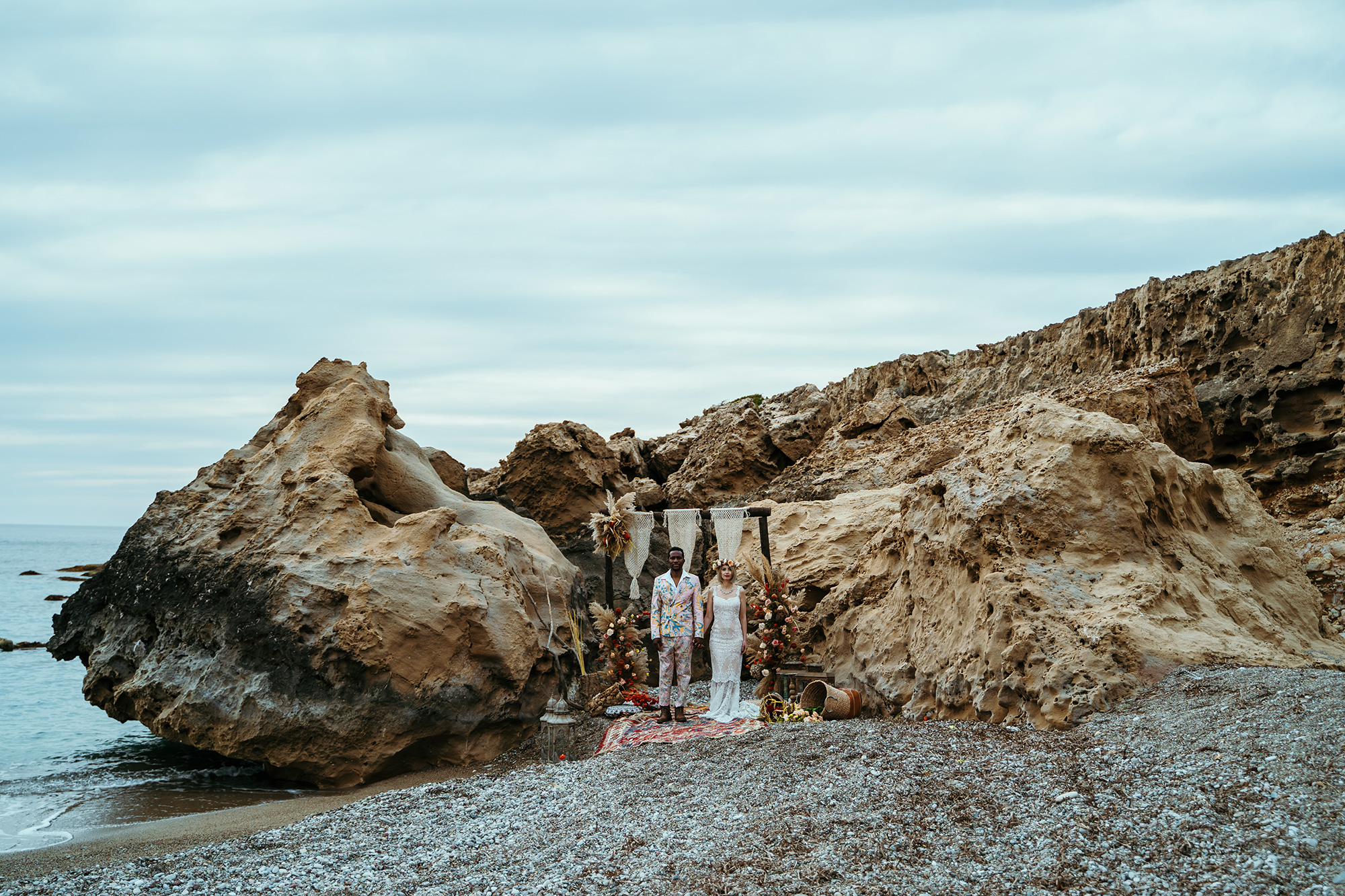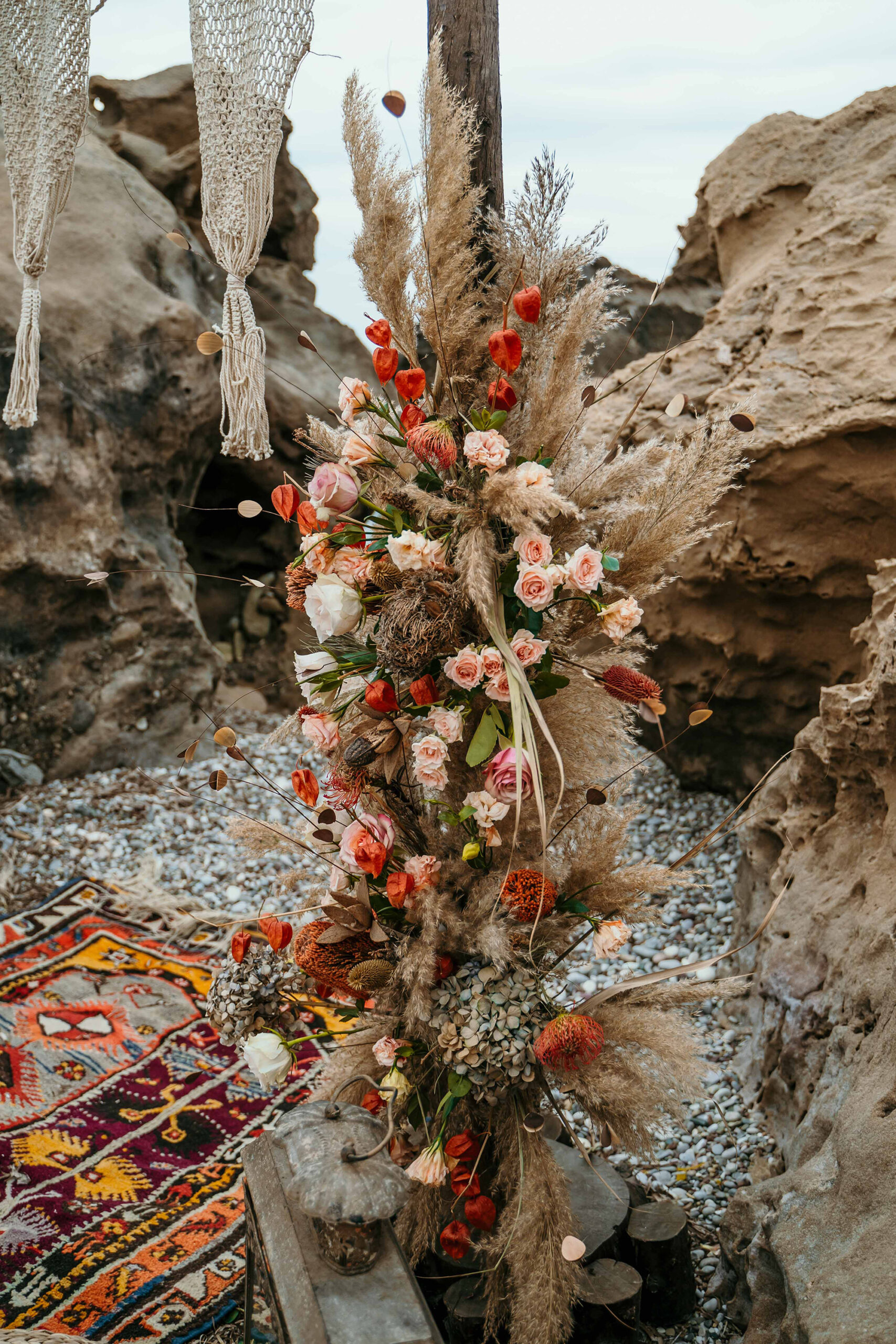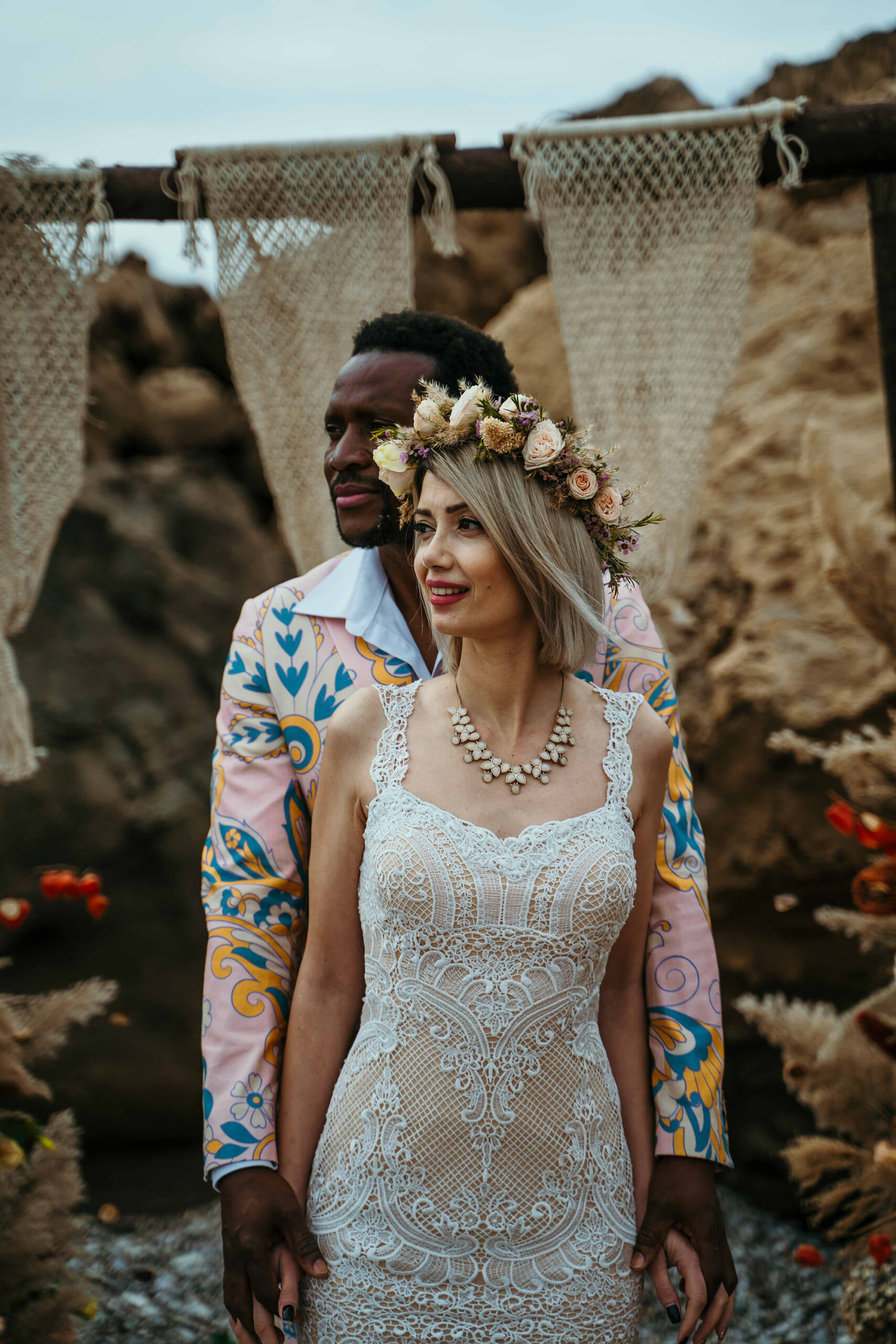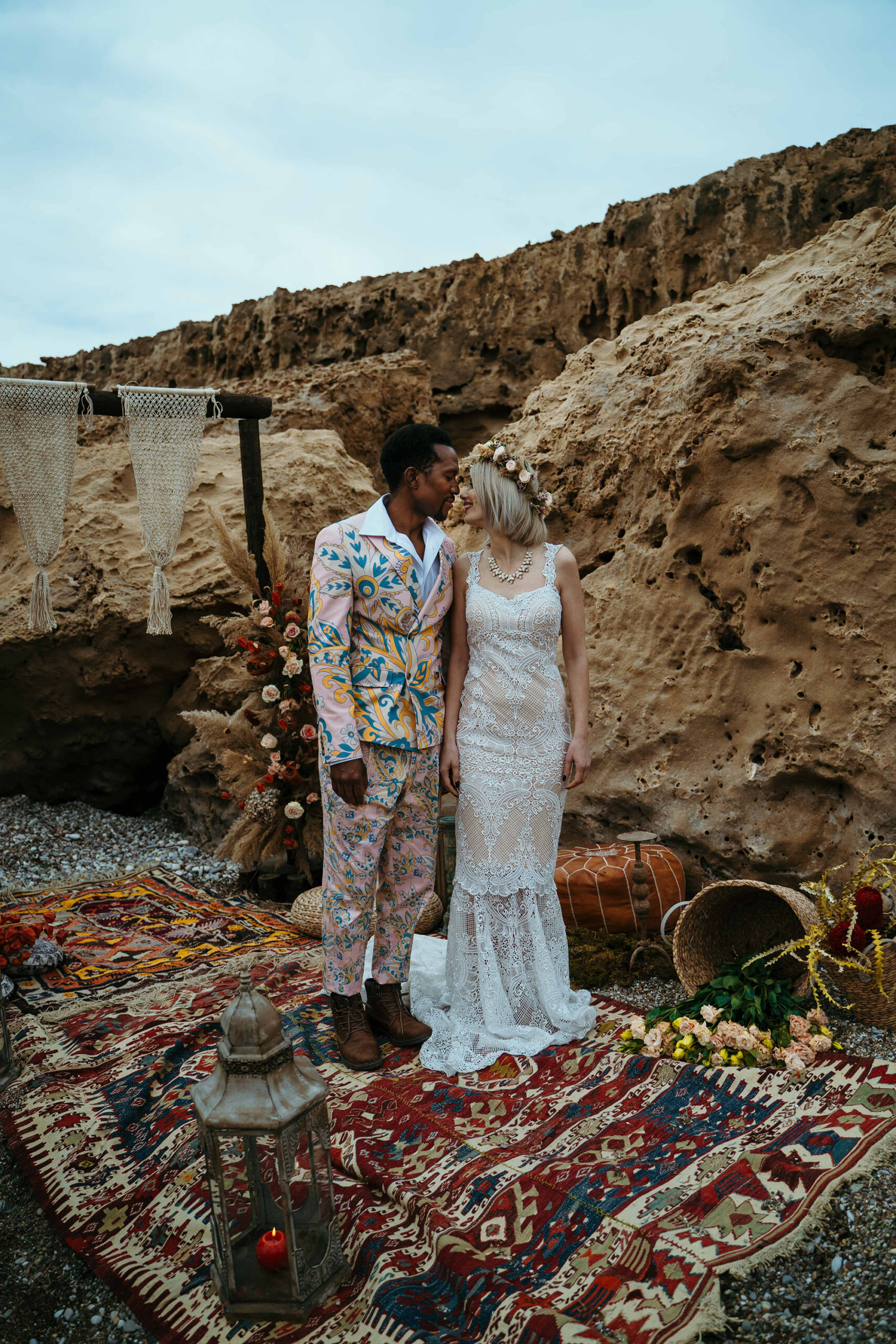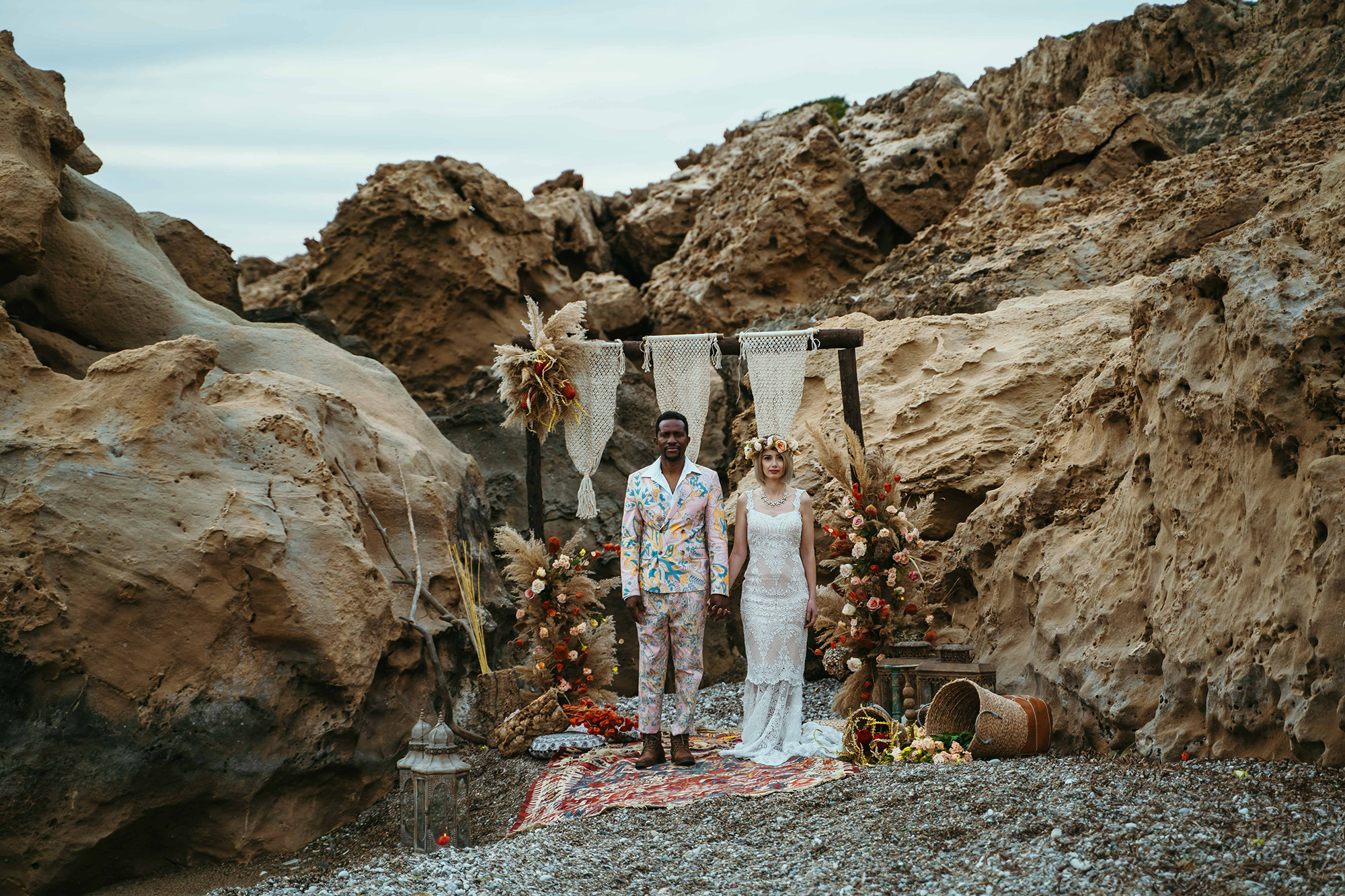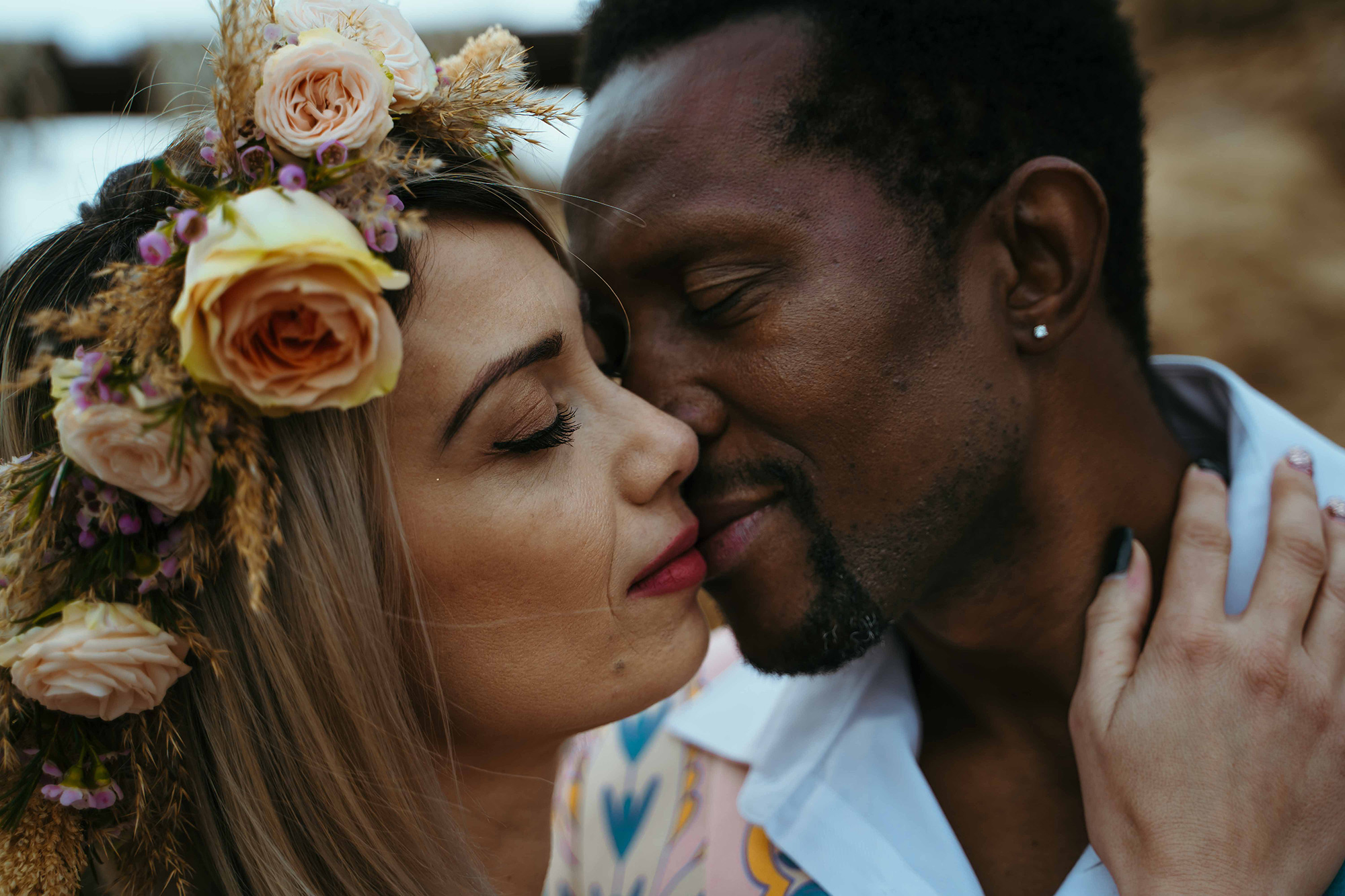 "I love that our wedding photos captured the vision and feeling we discussed with our photographers," says Maria.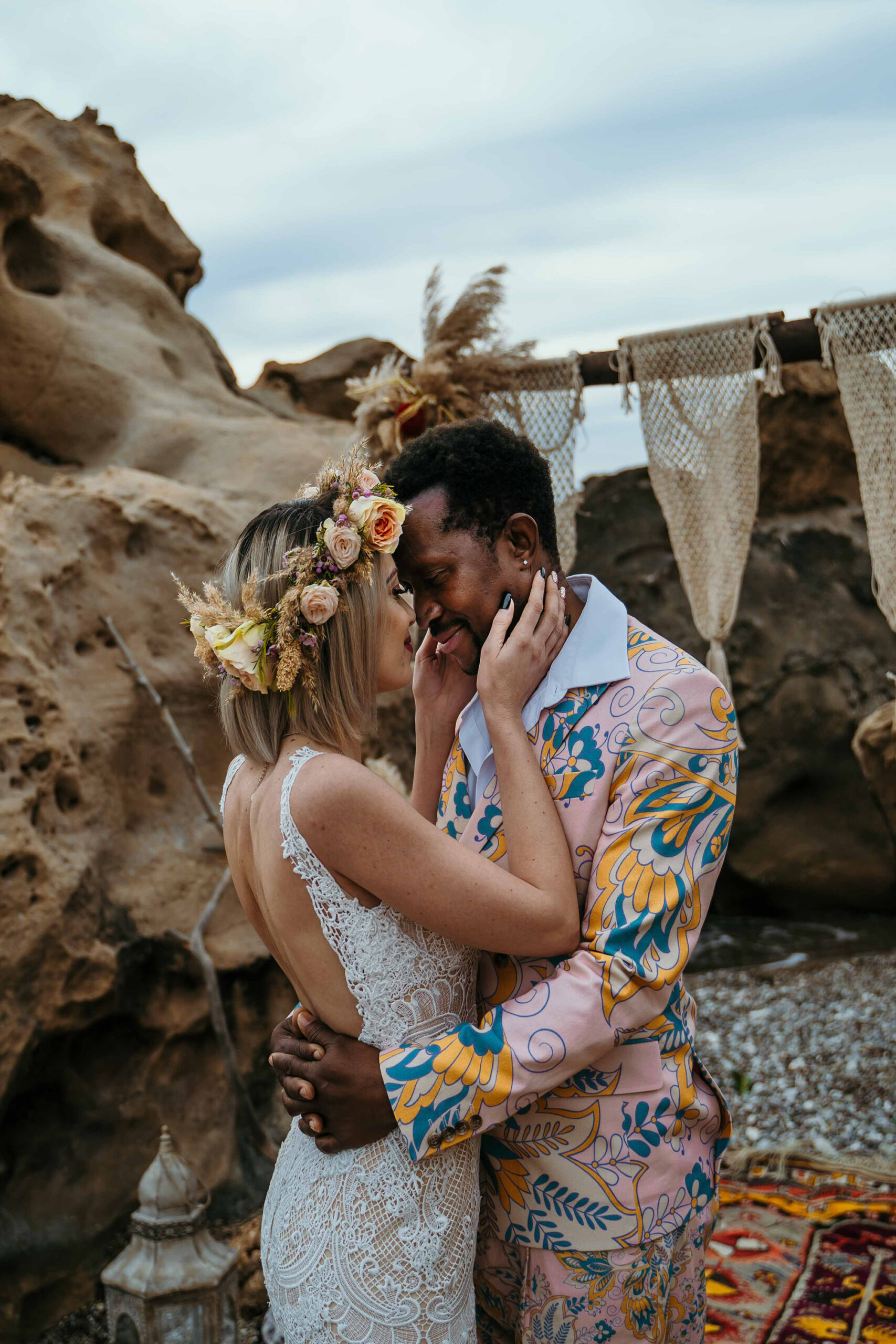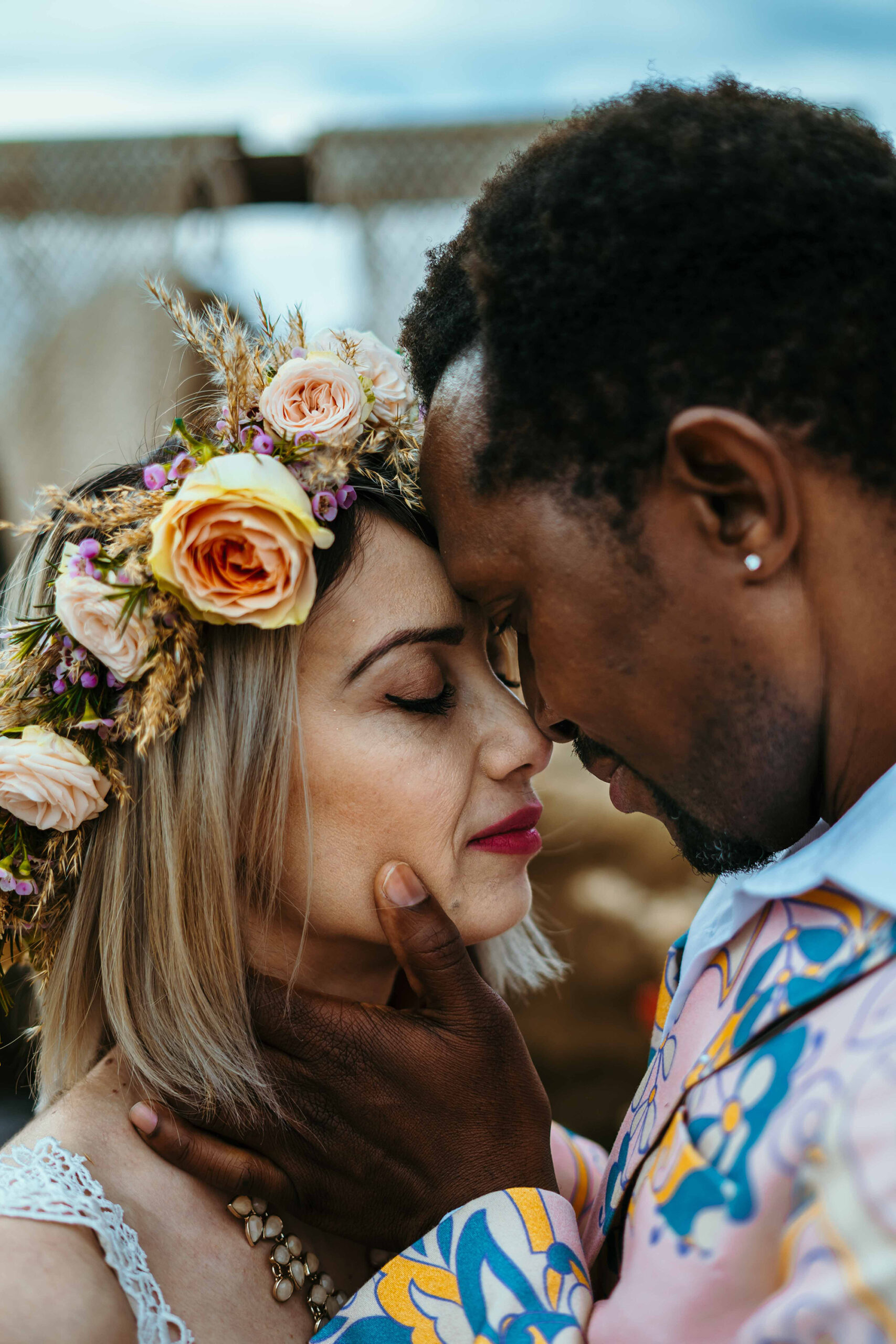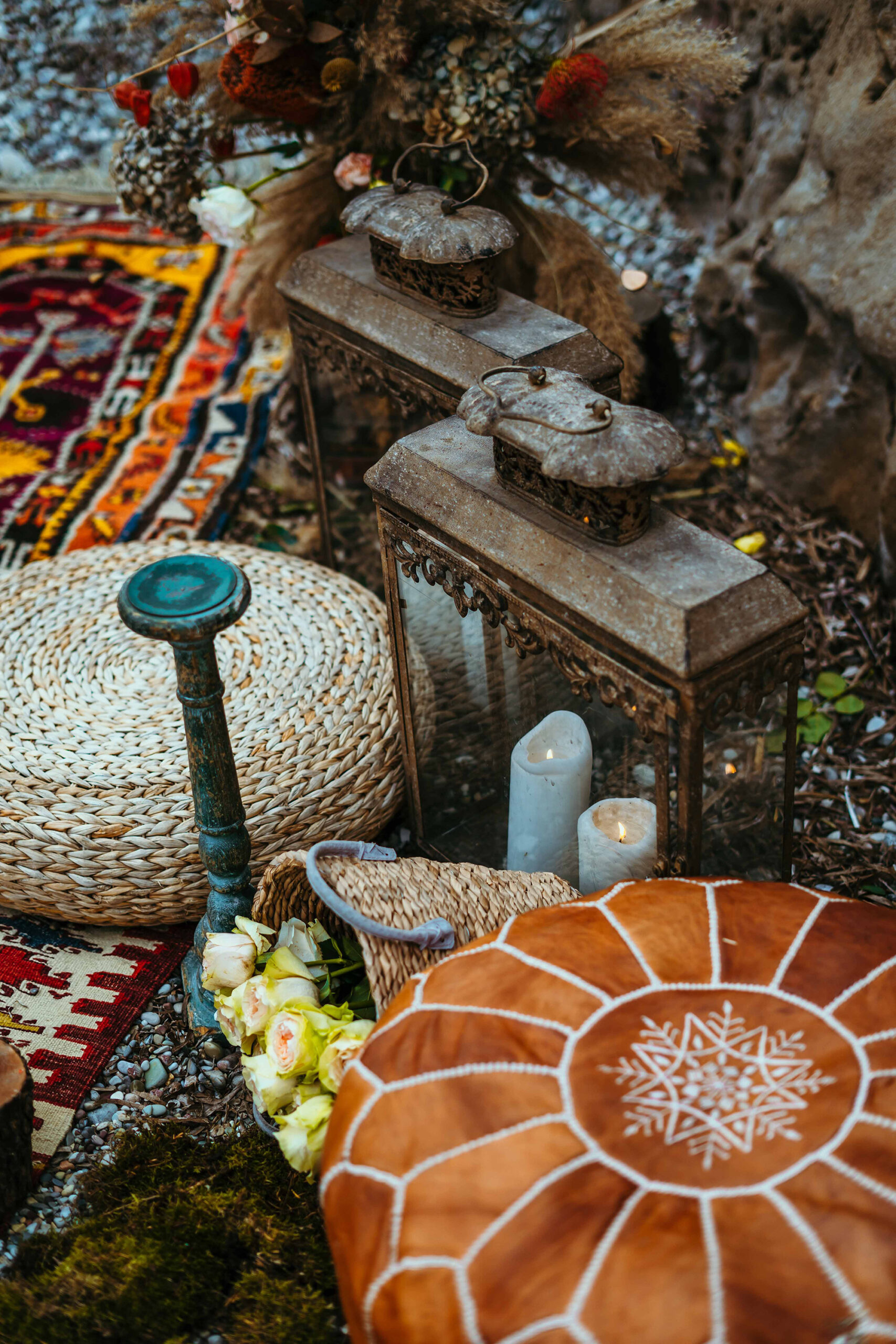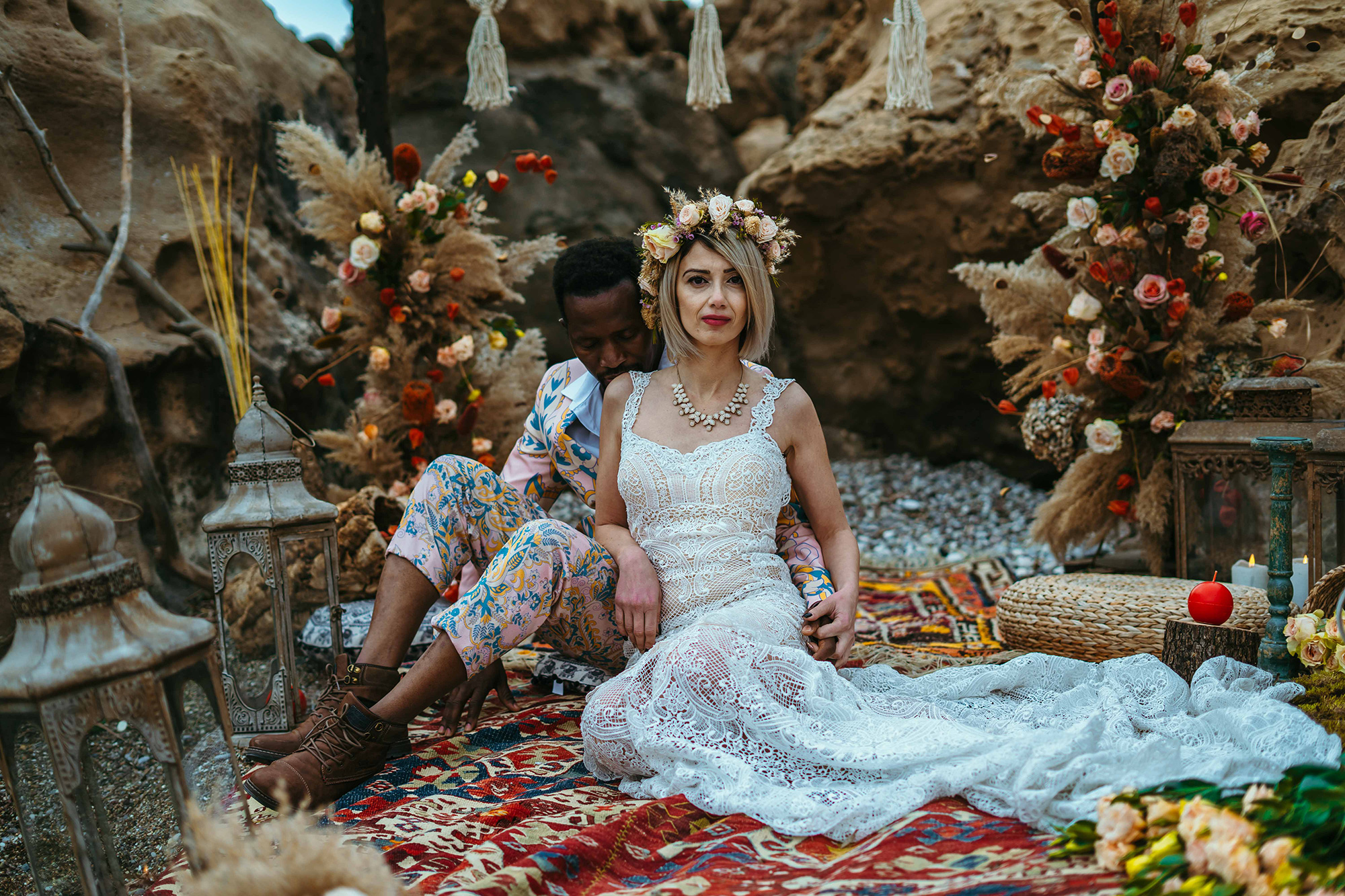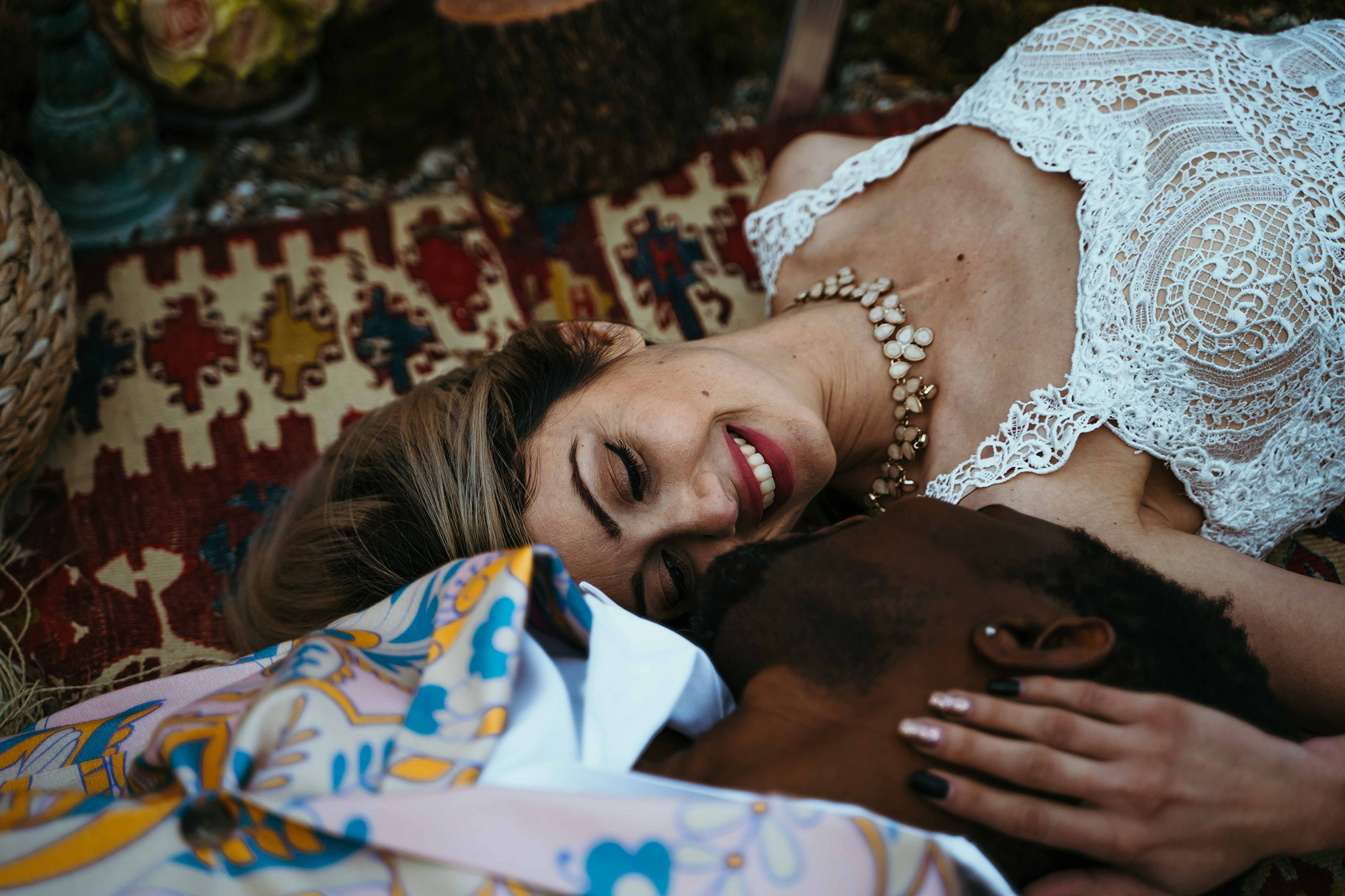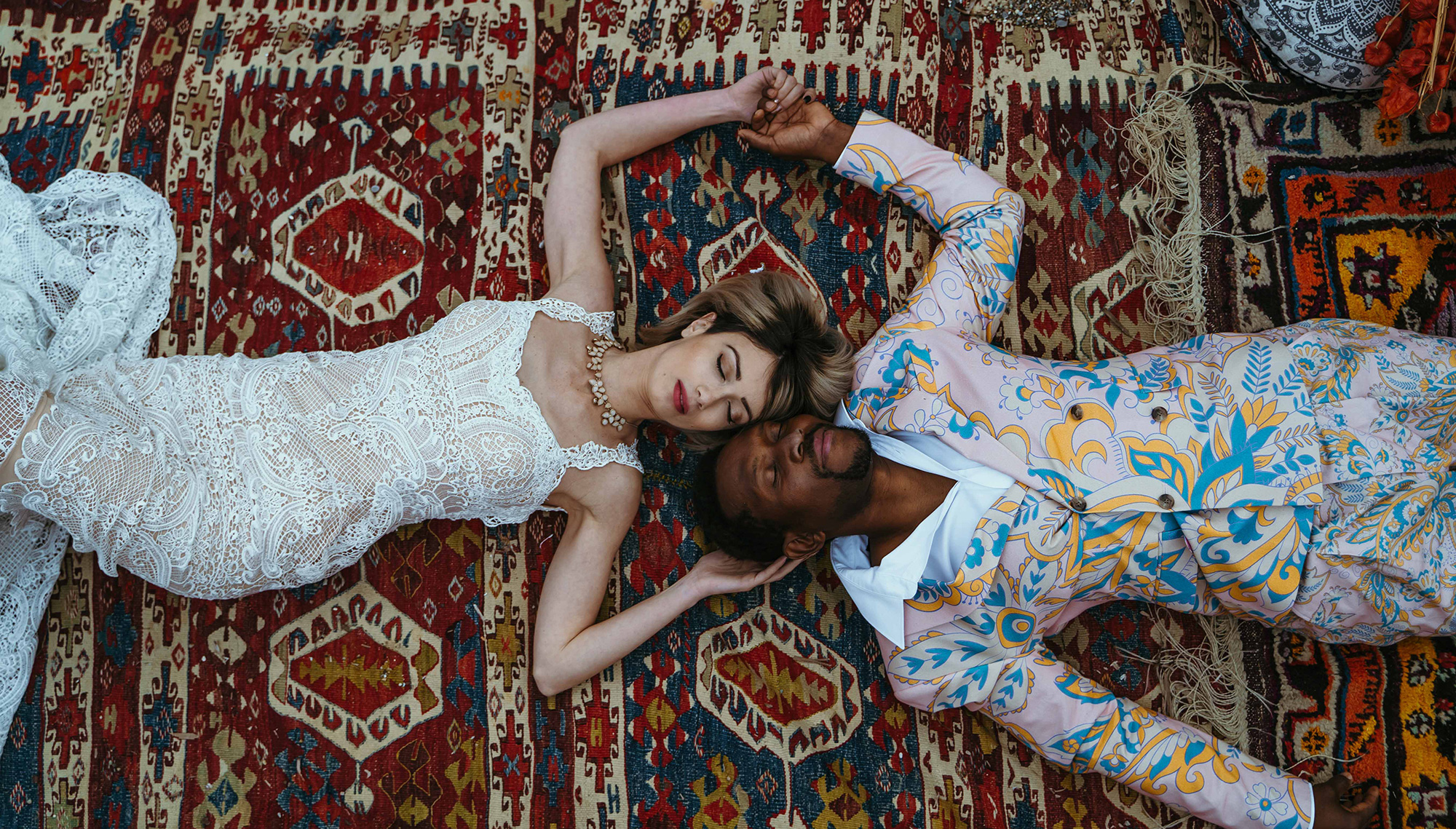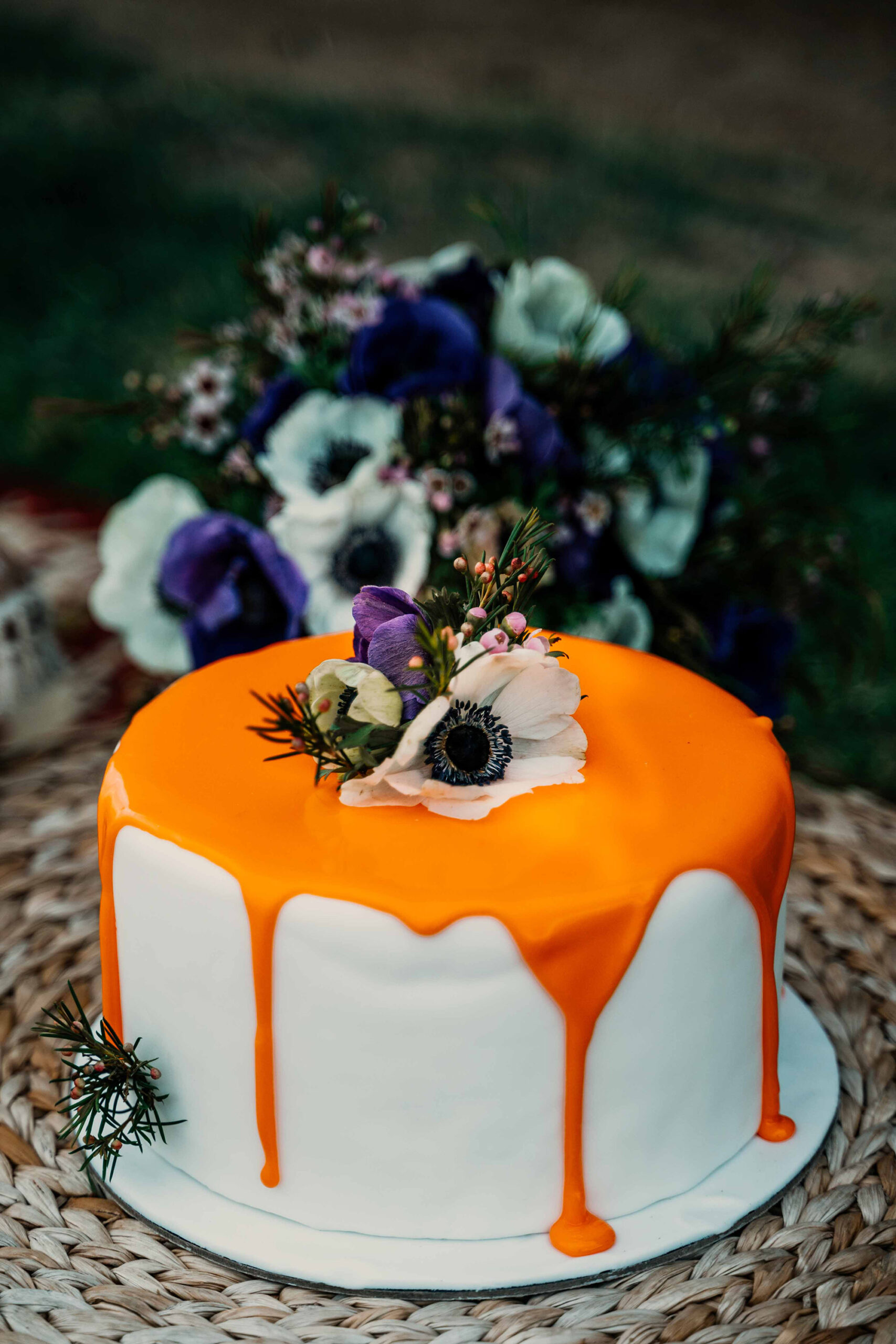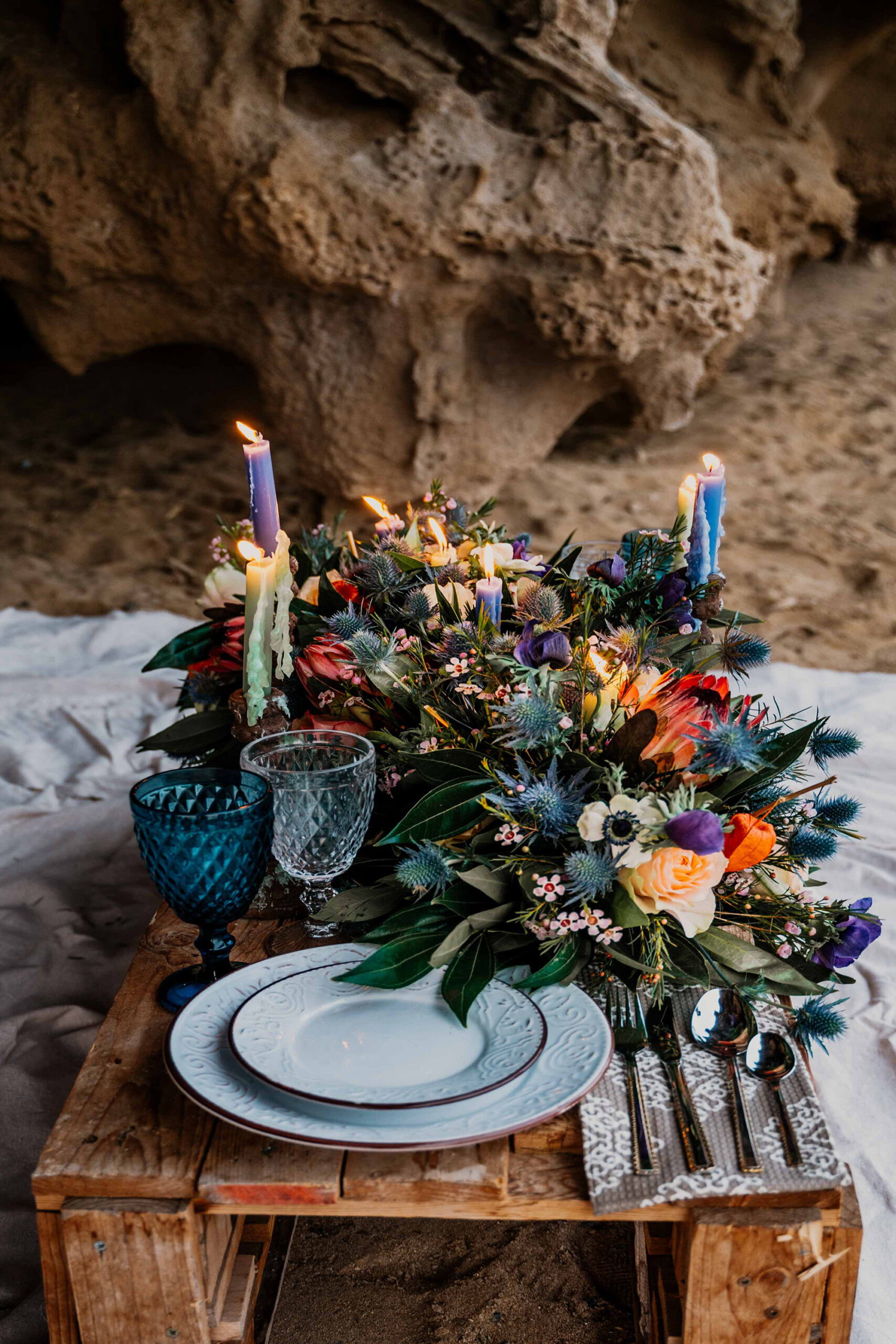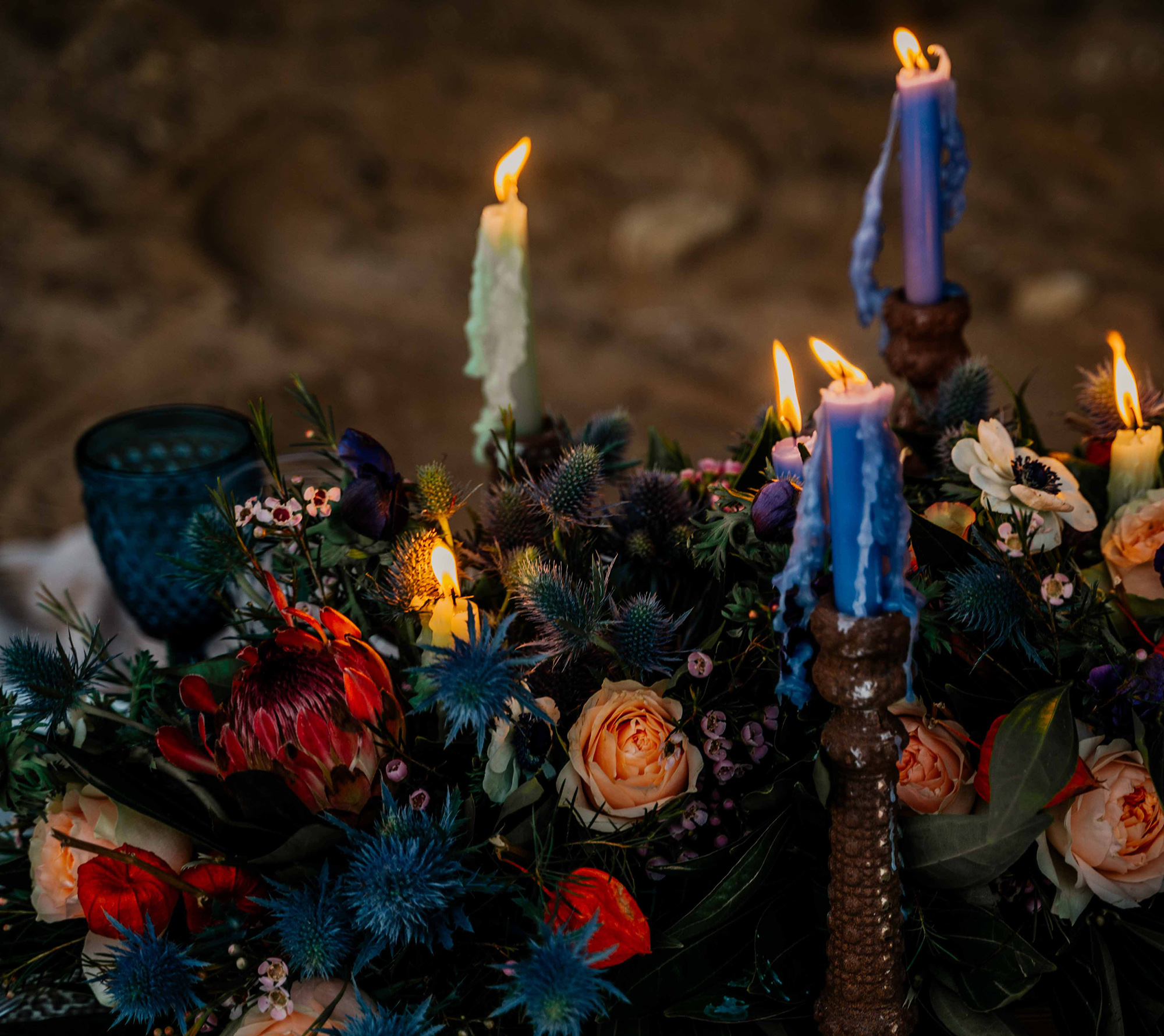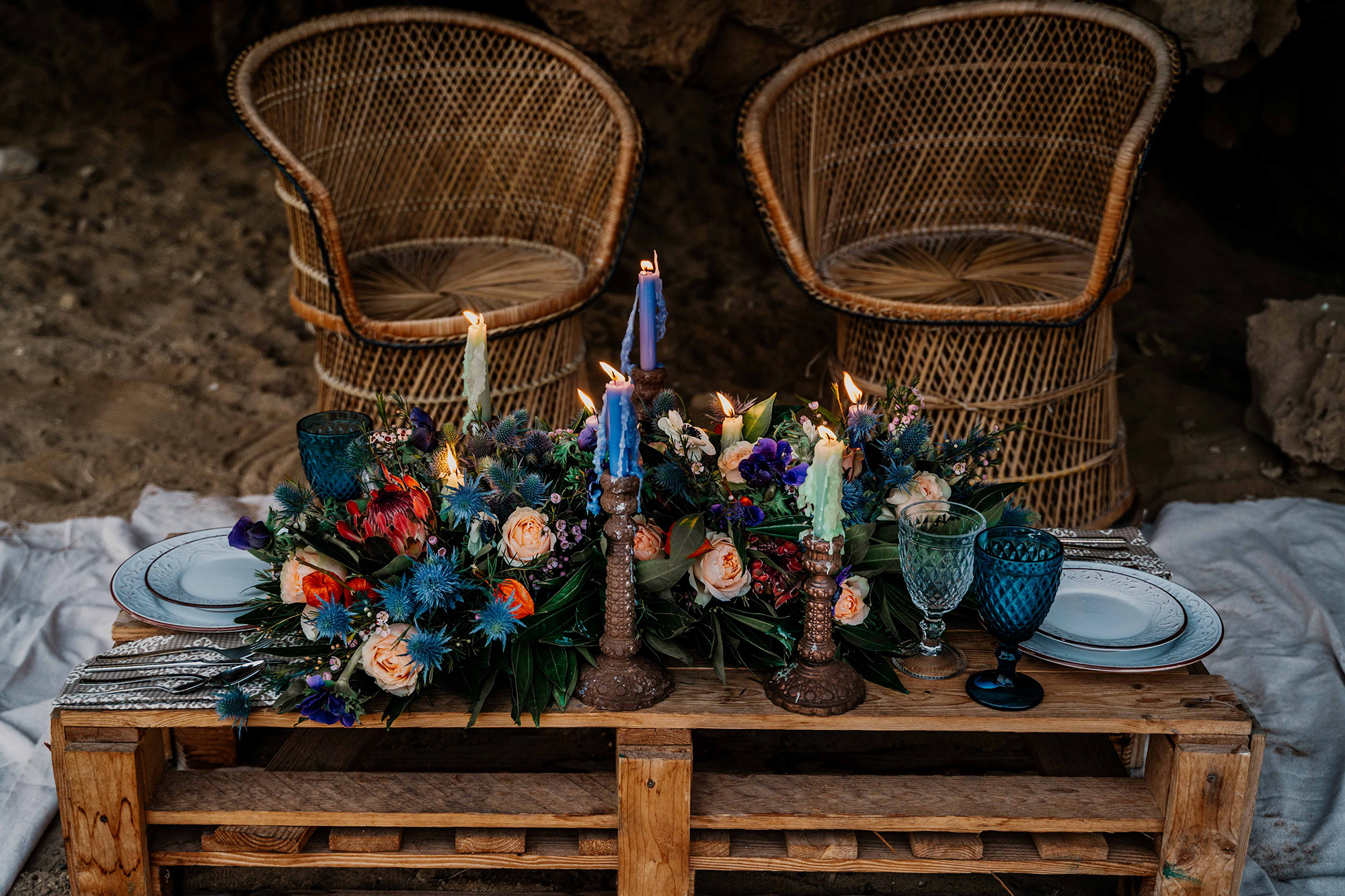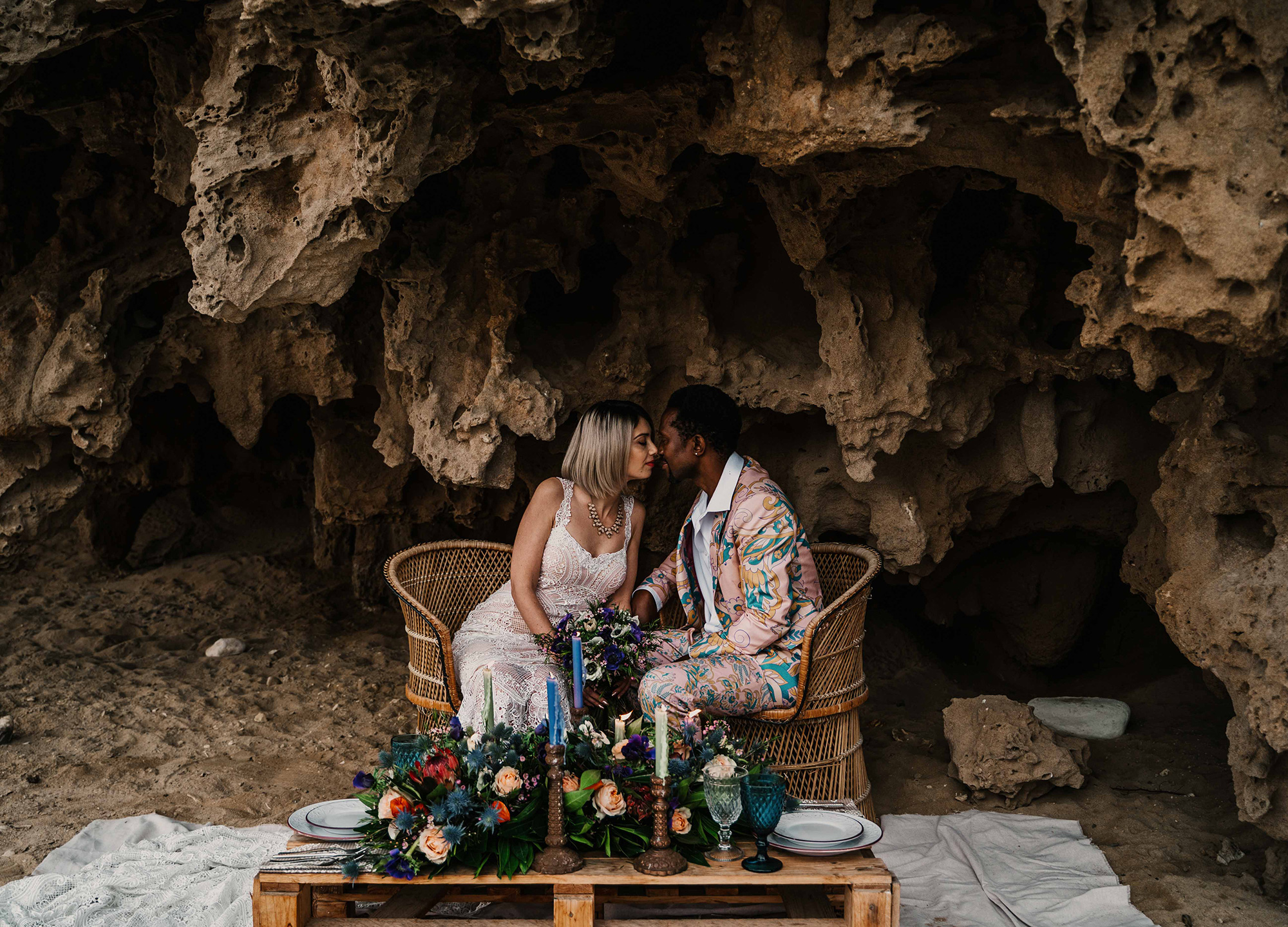 "Our wedding photos are more than what we could have hoped for — they are unique, intimate and we are in love with the colours," smiles the bride.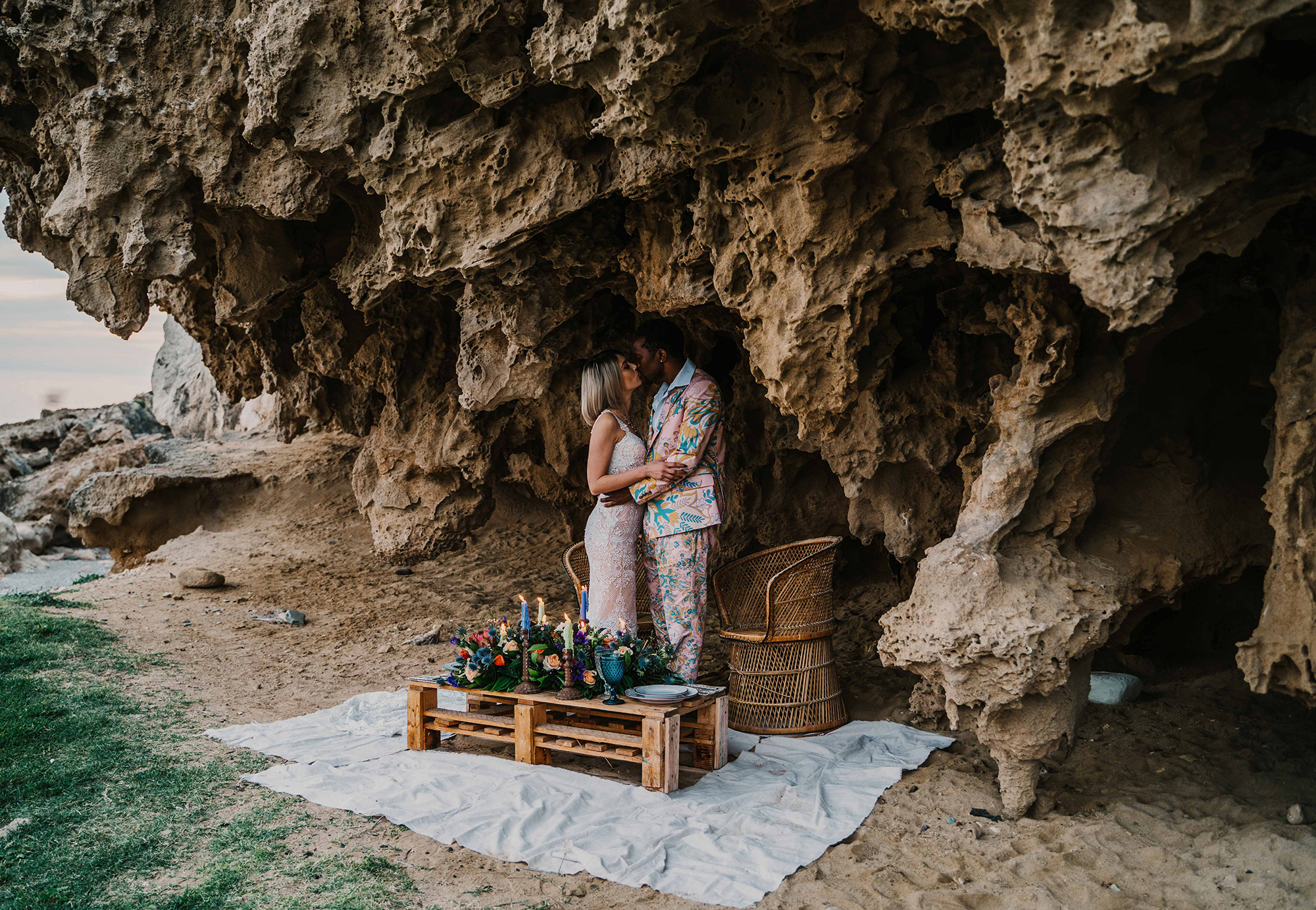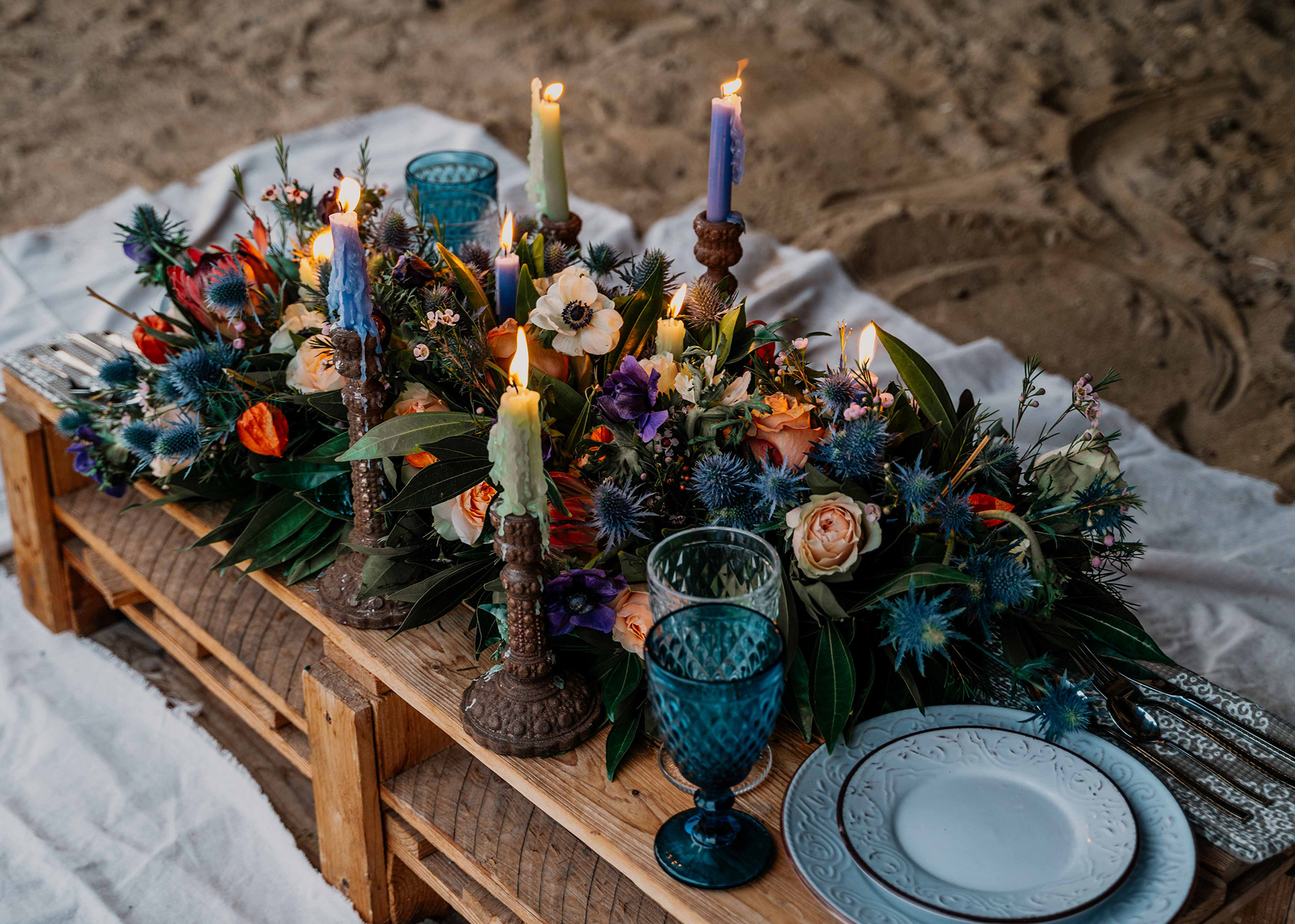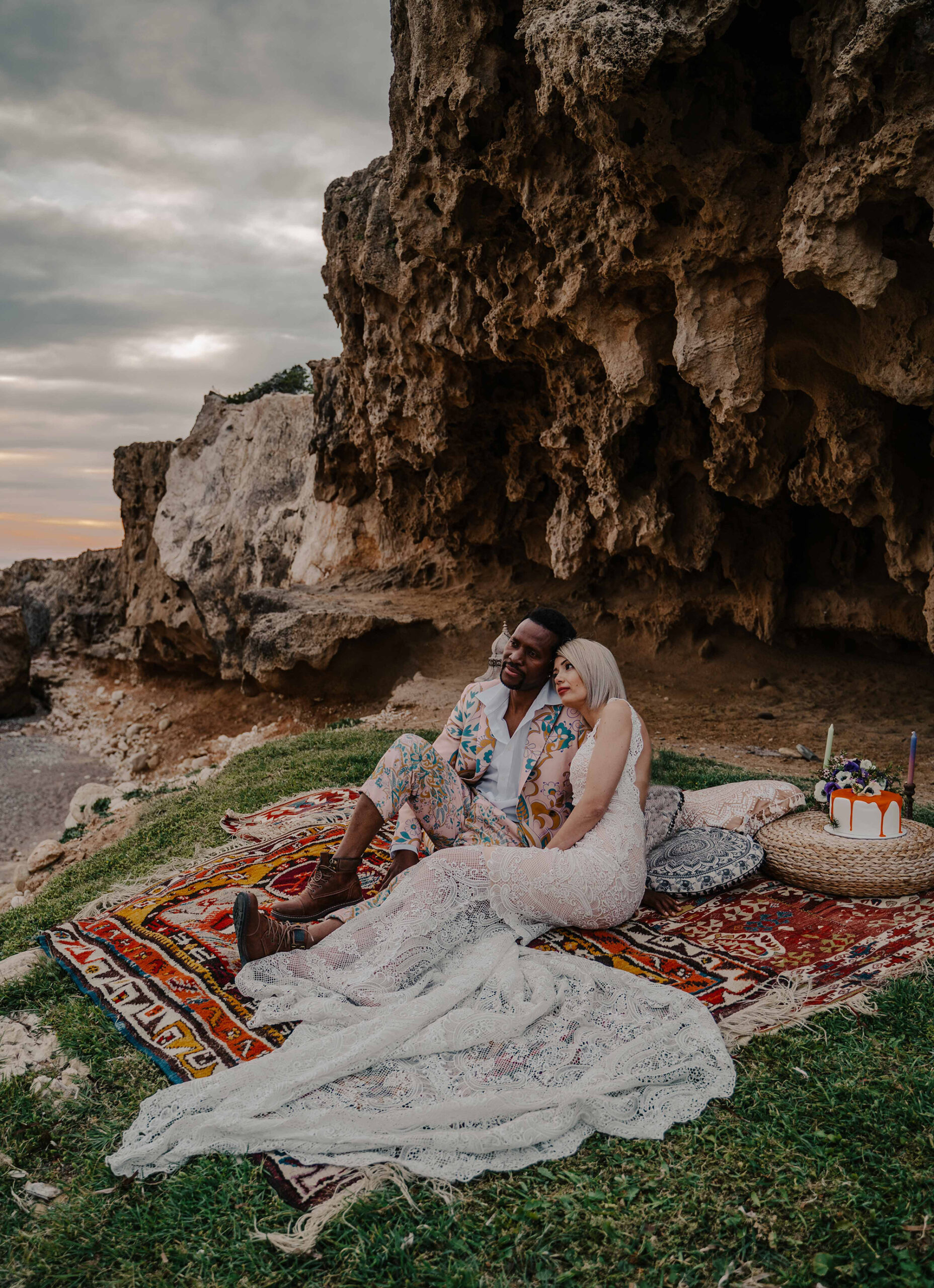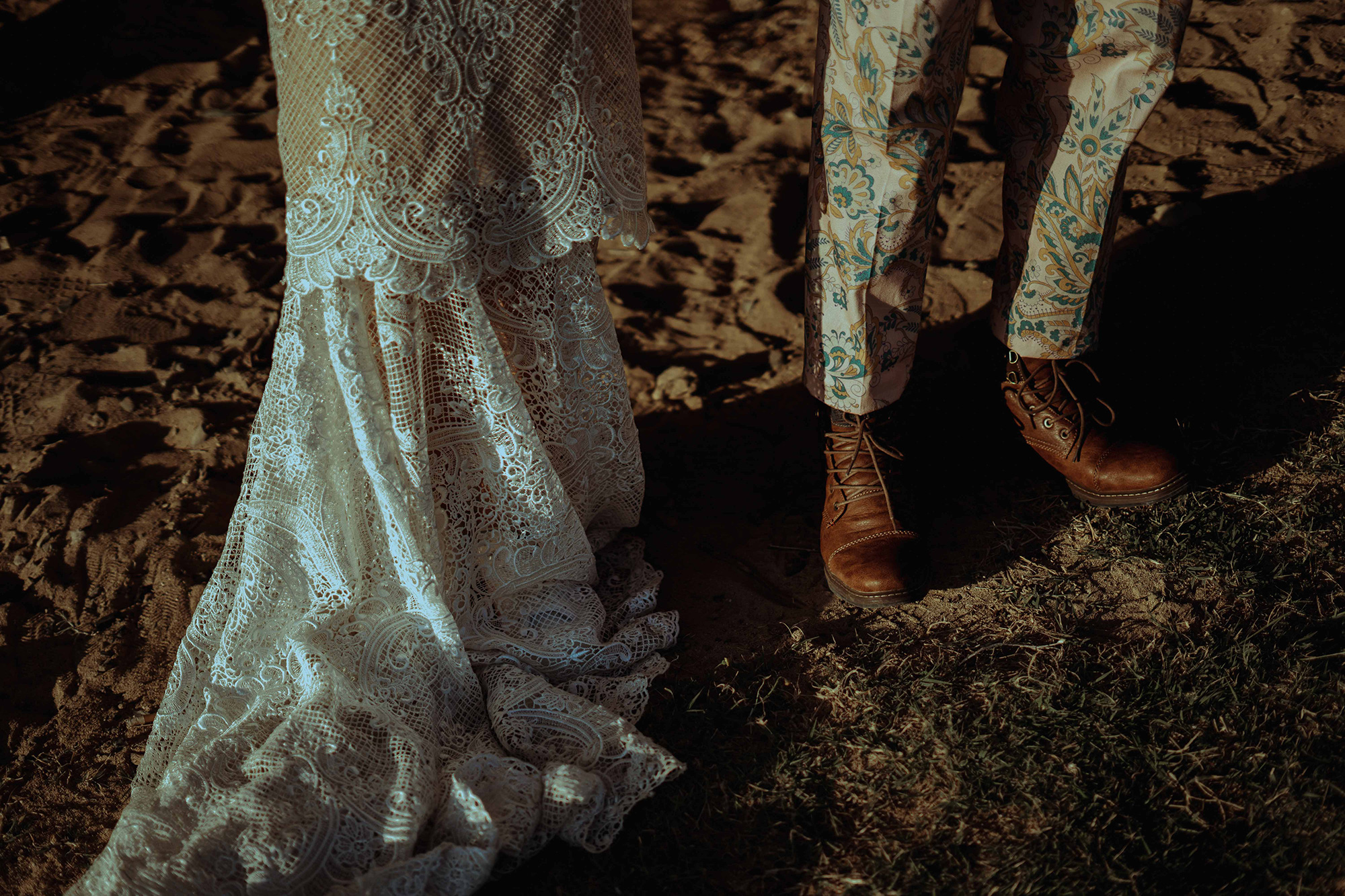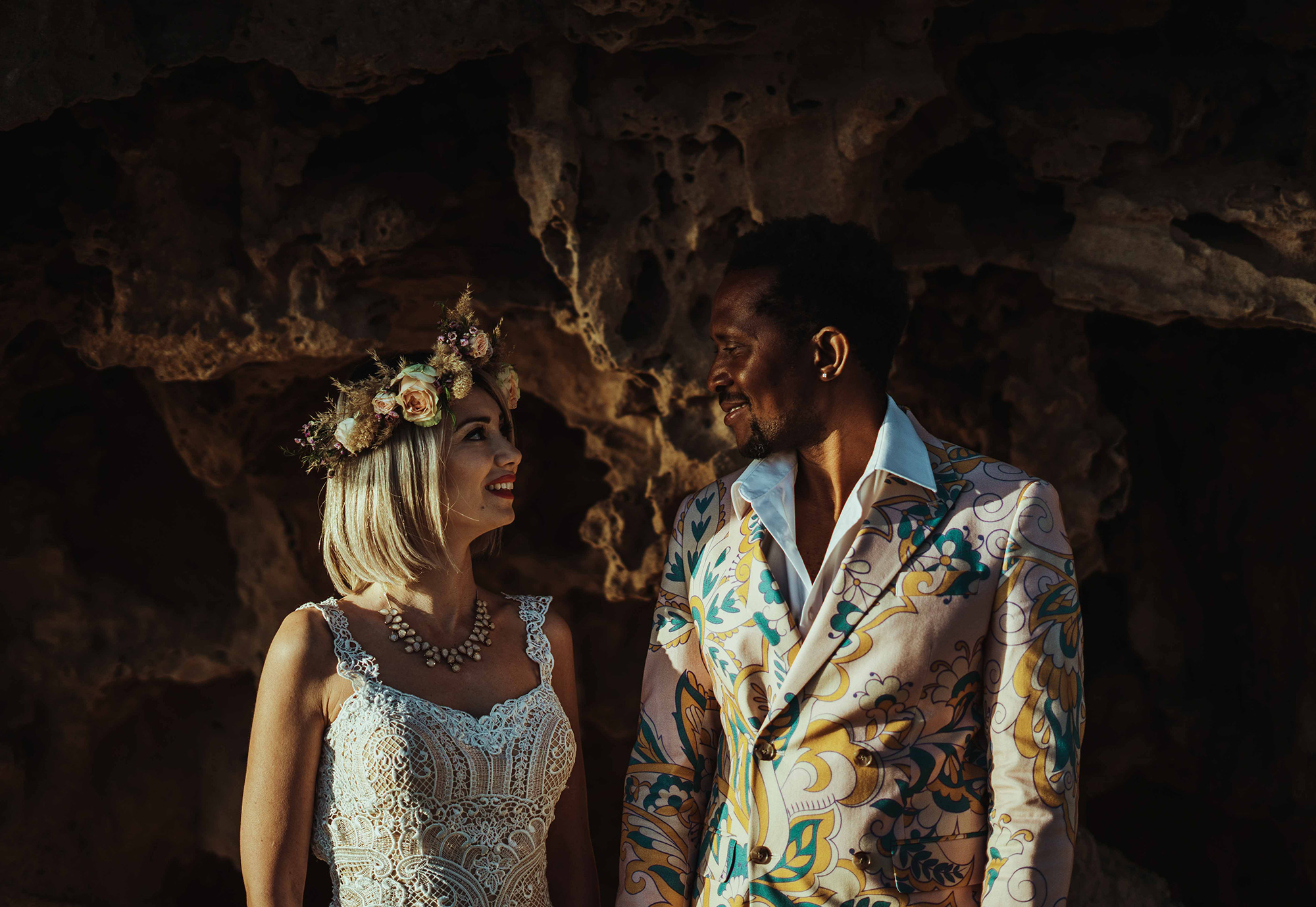 The couple wanted the day to be intimate, and just about them.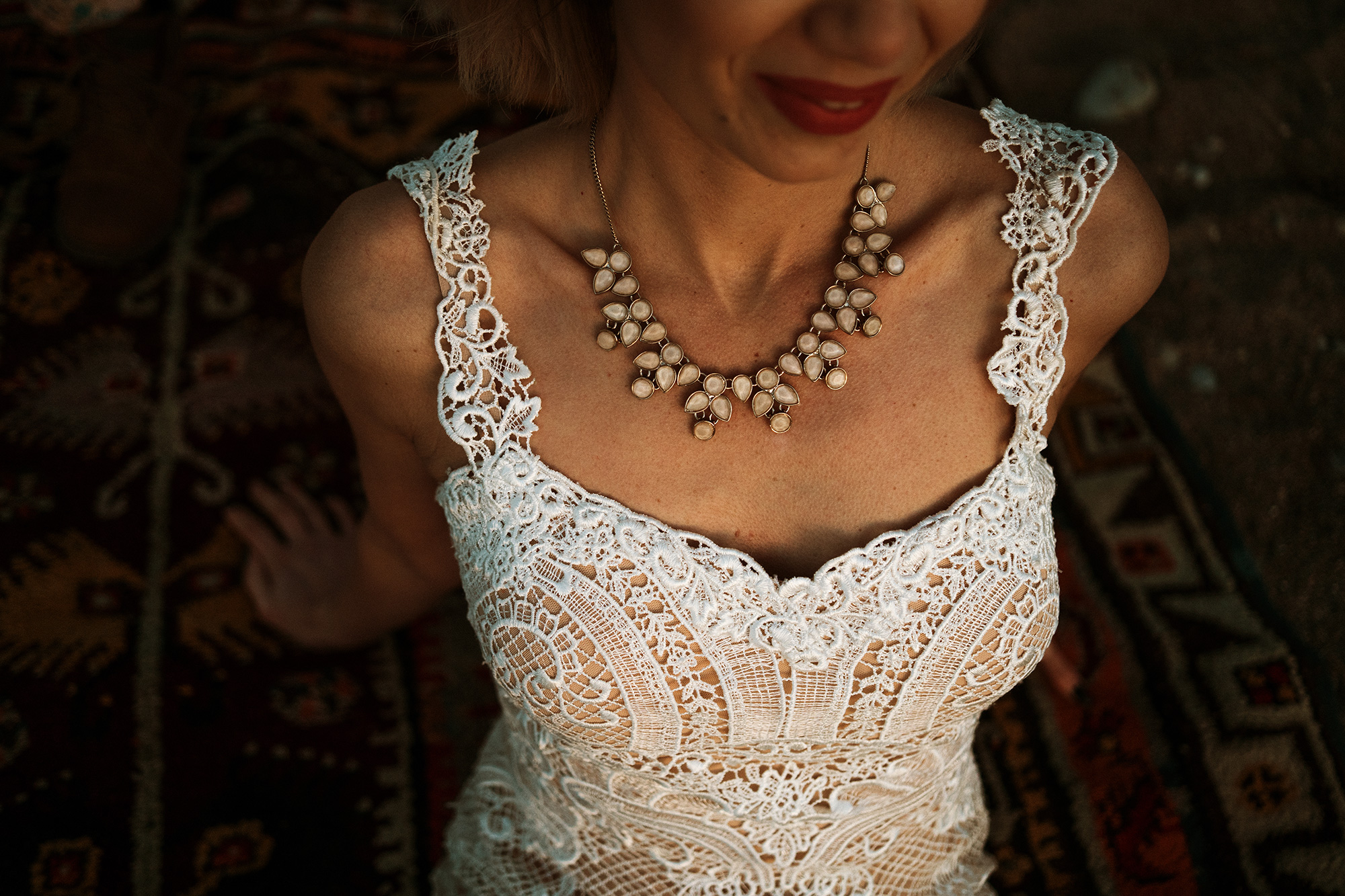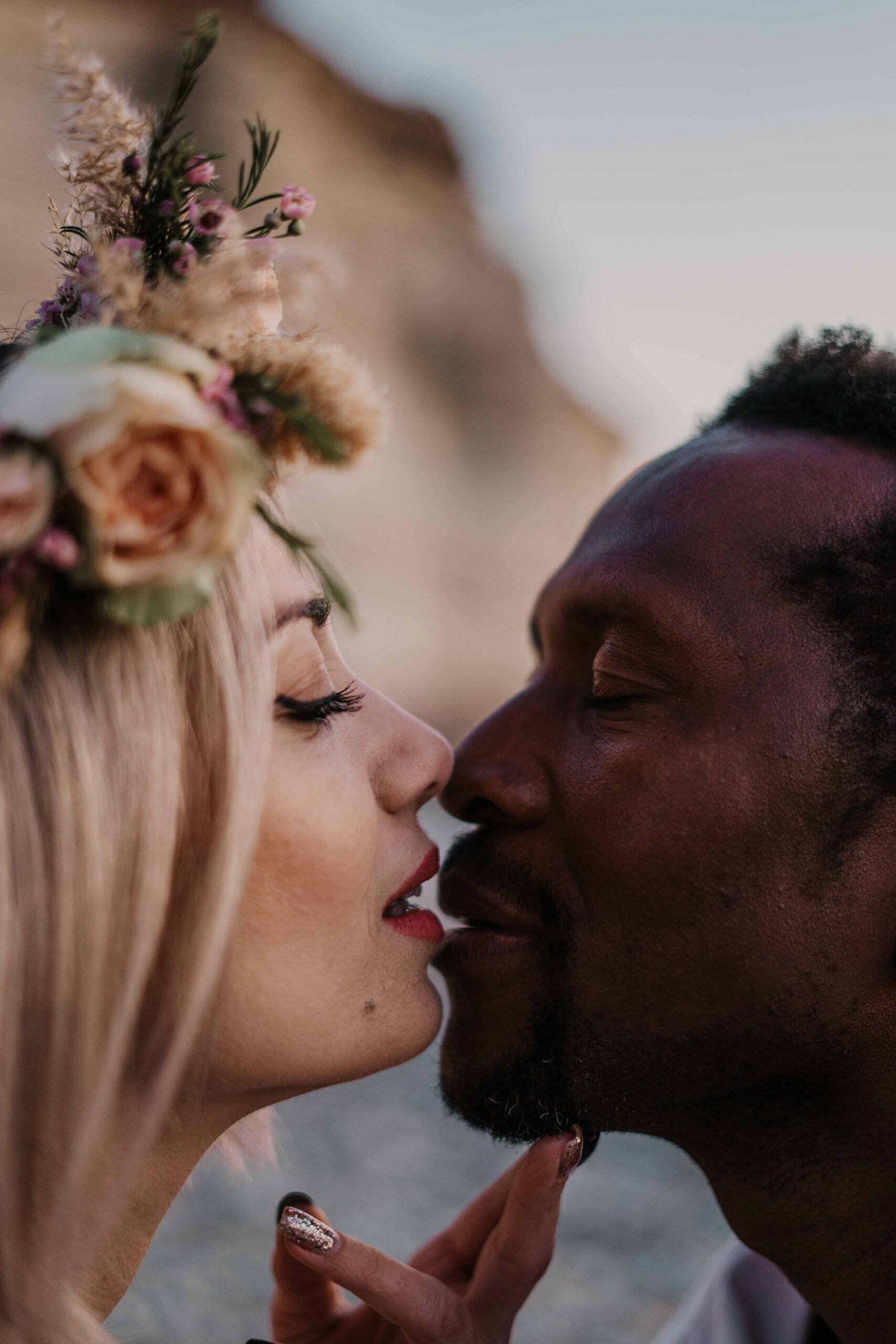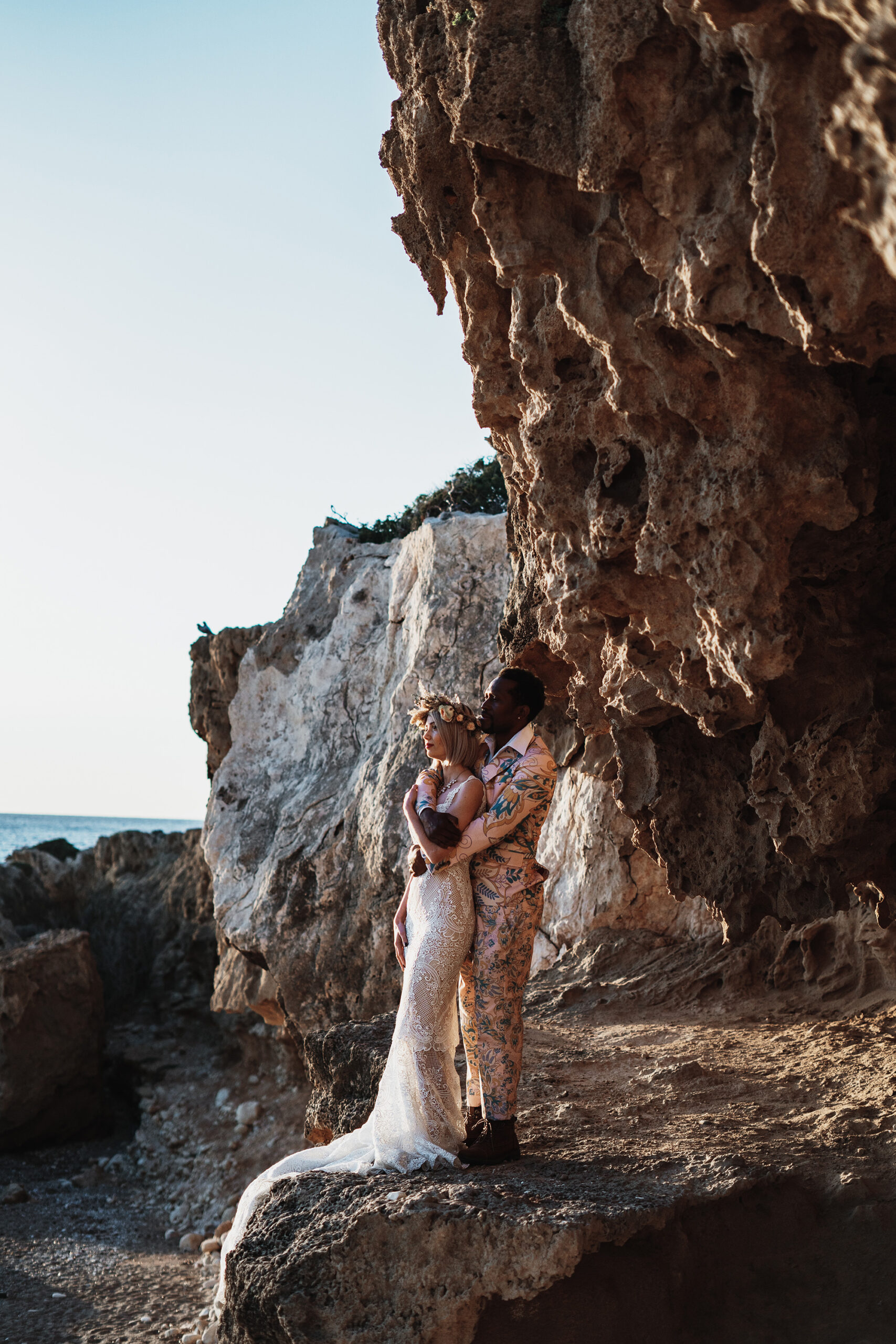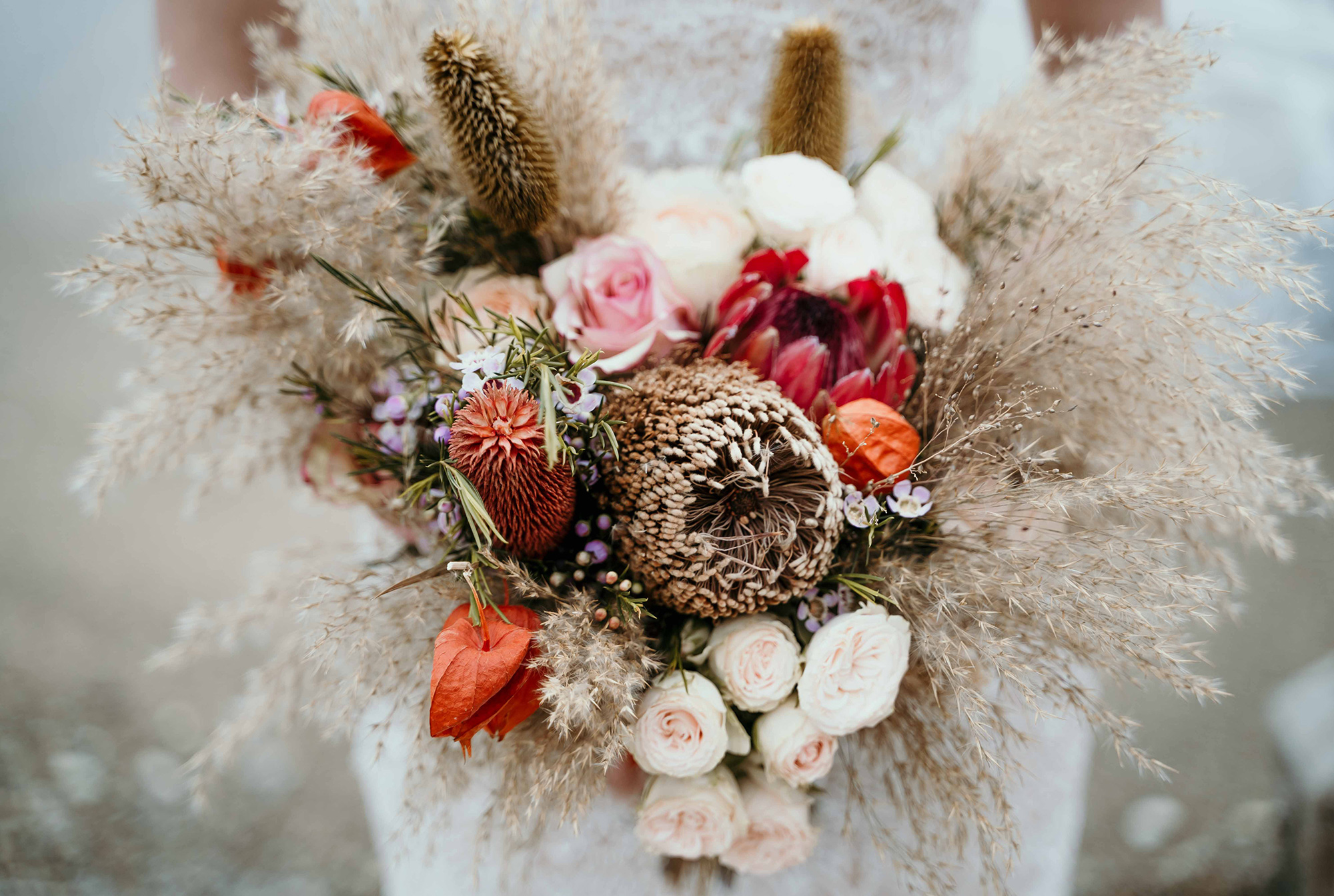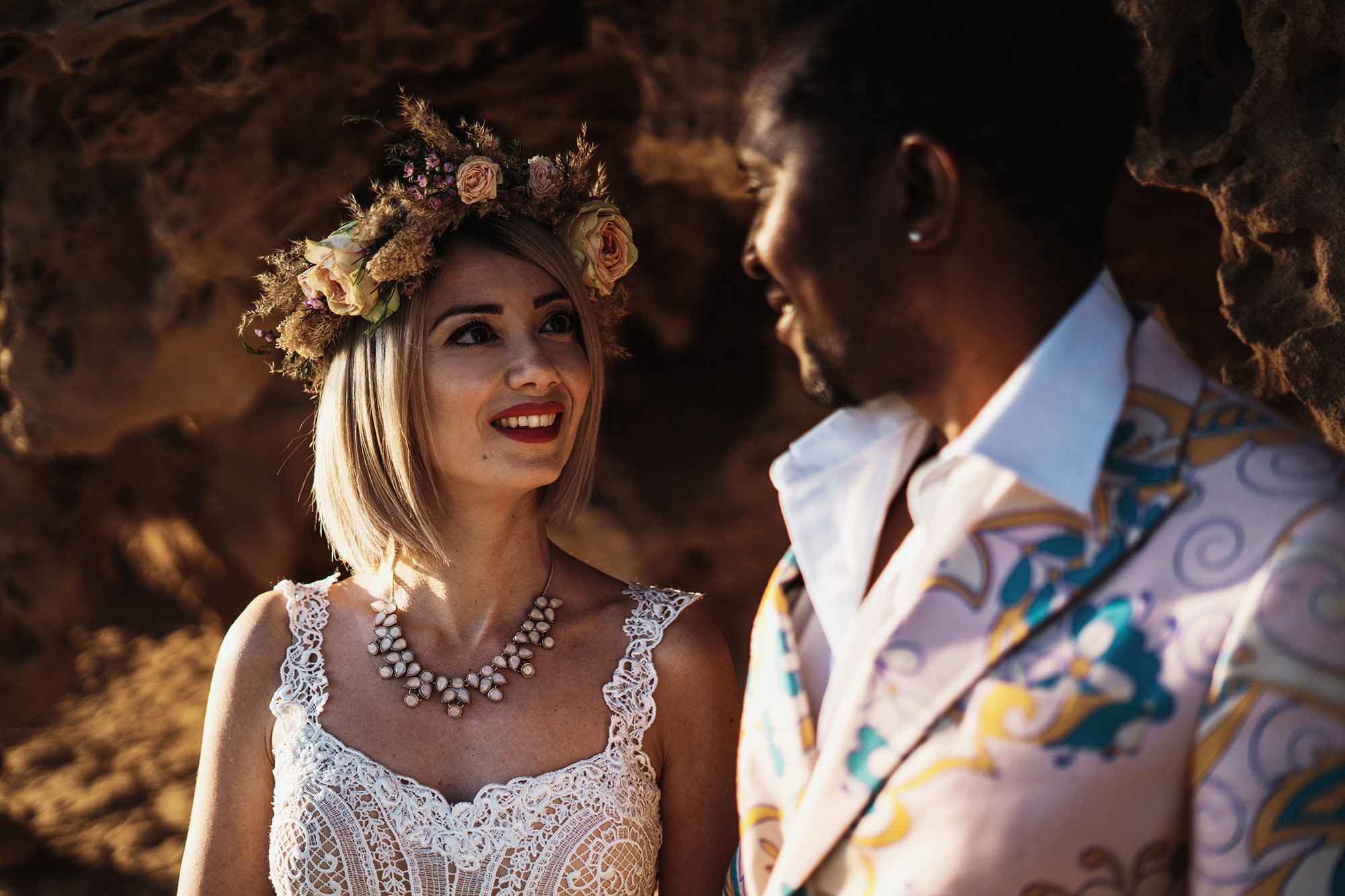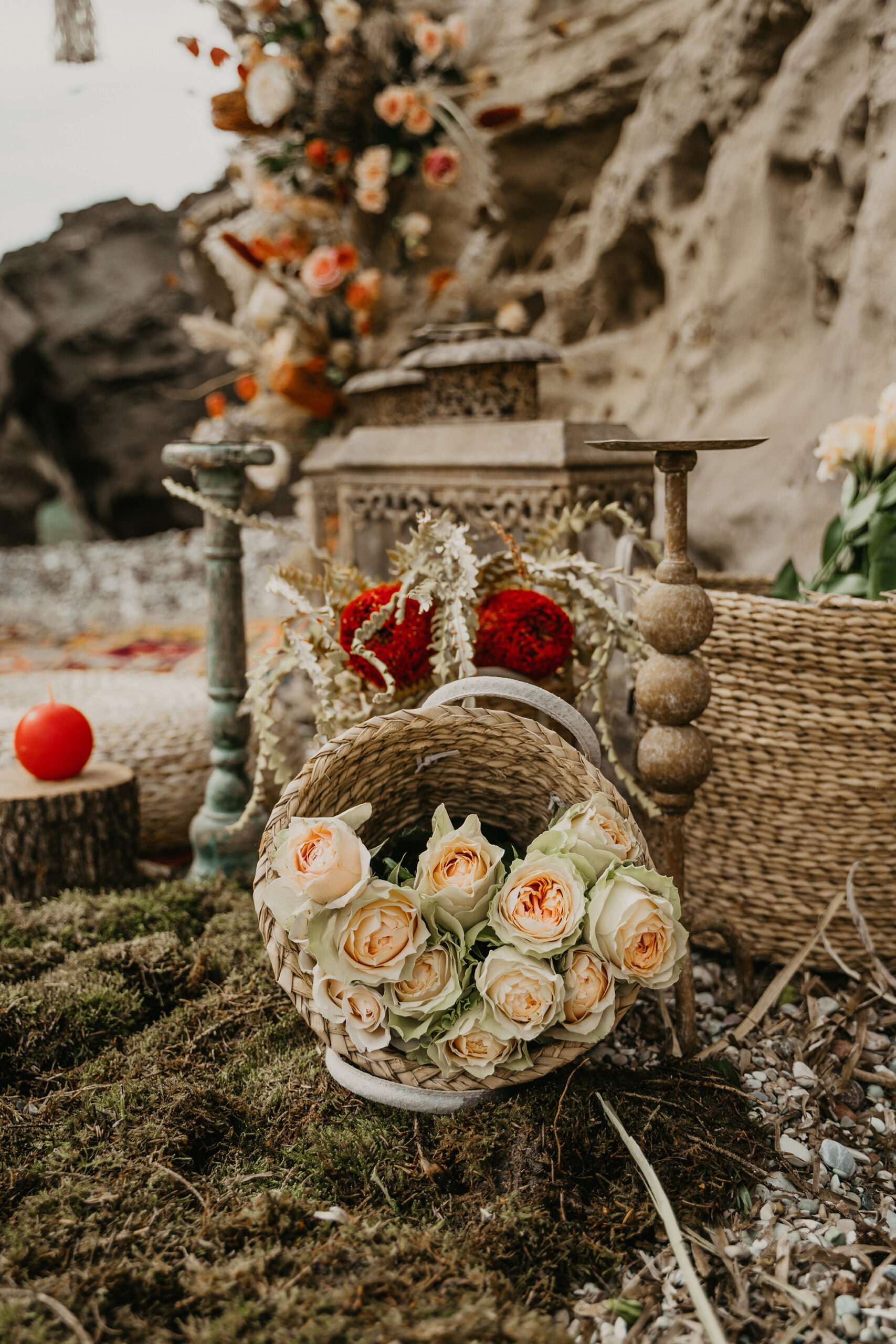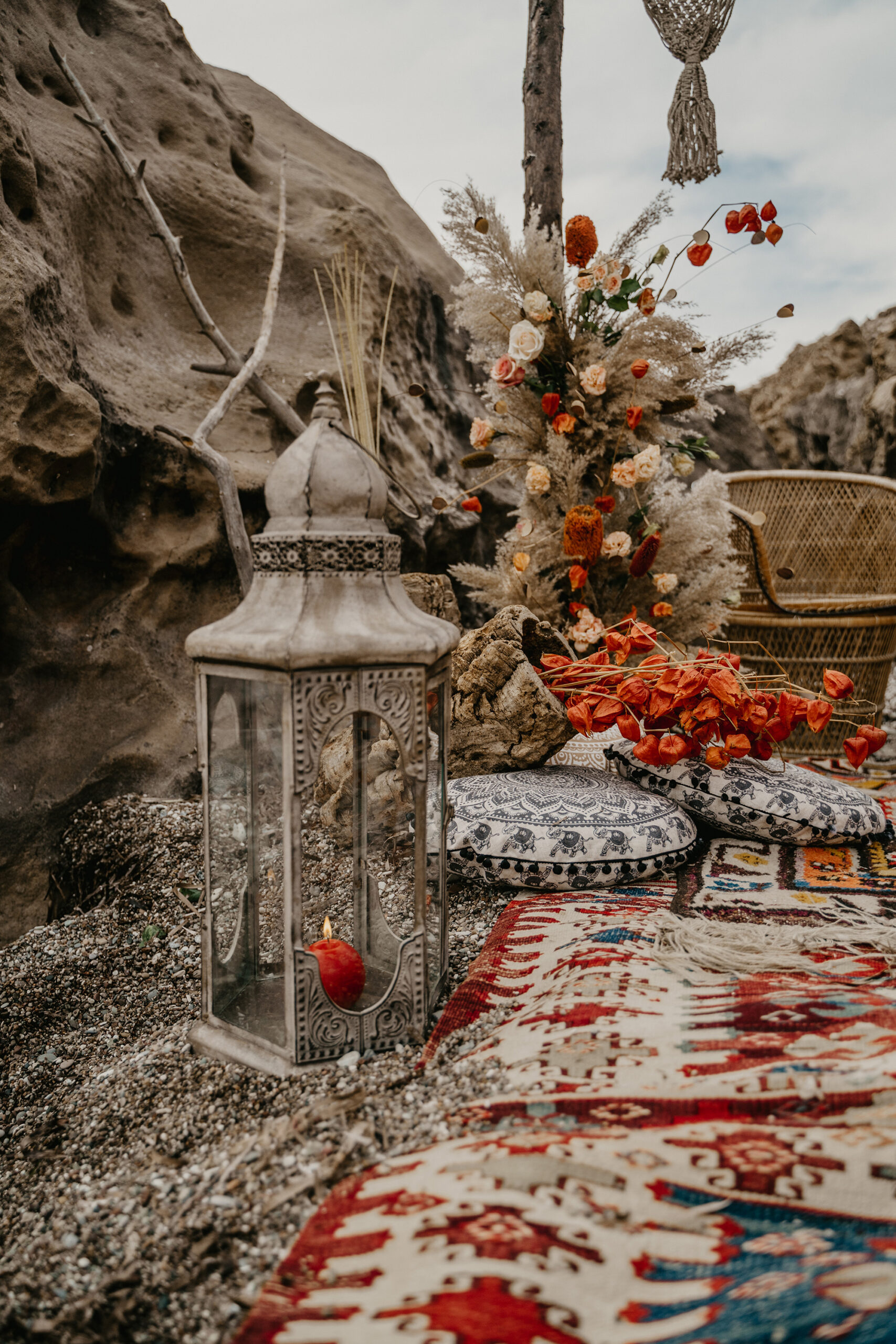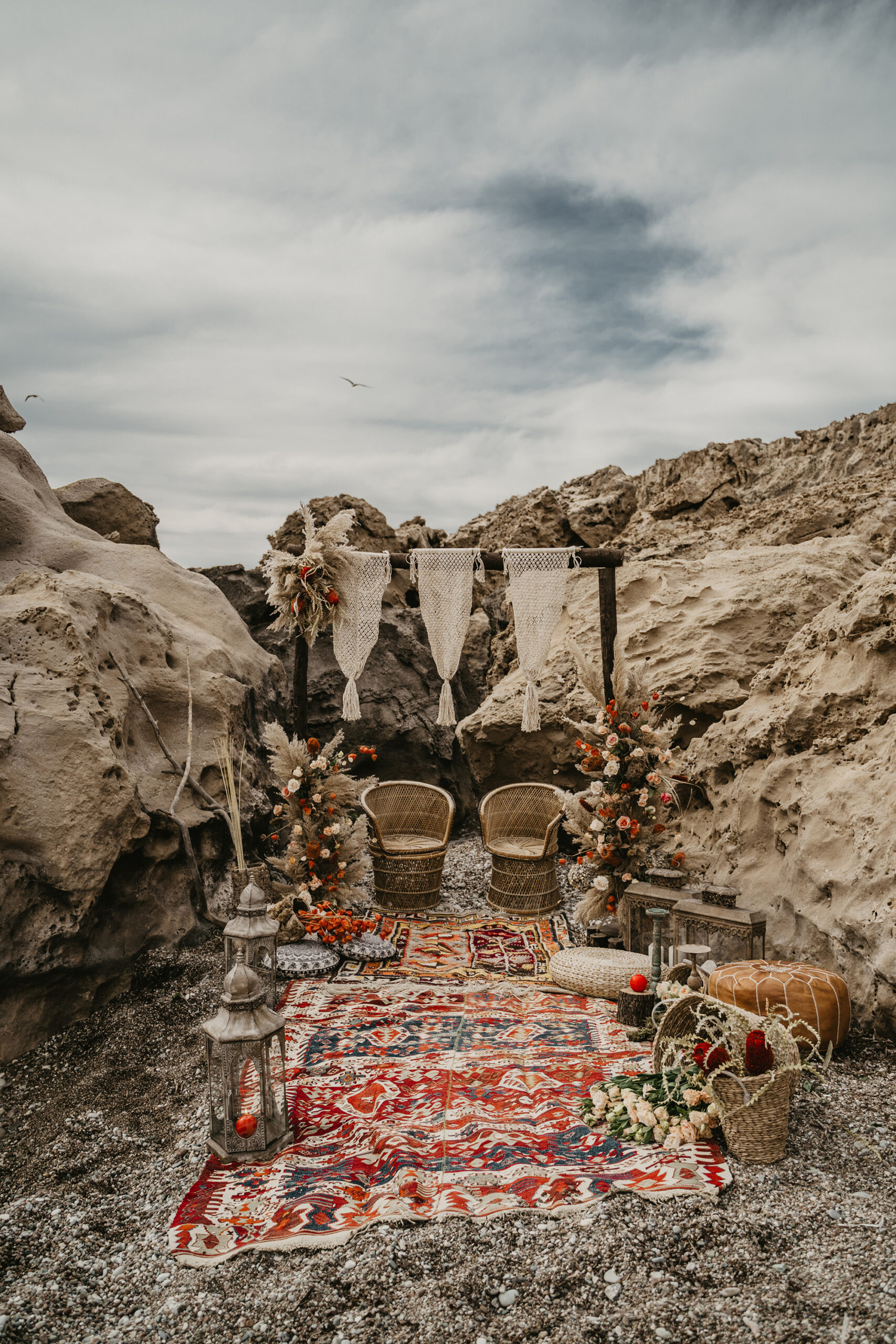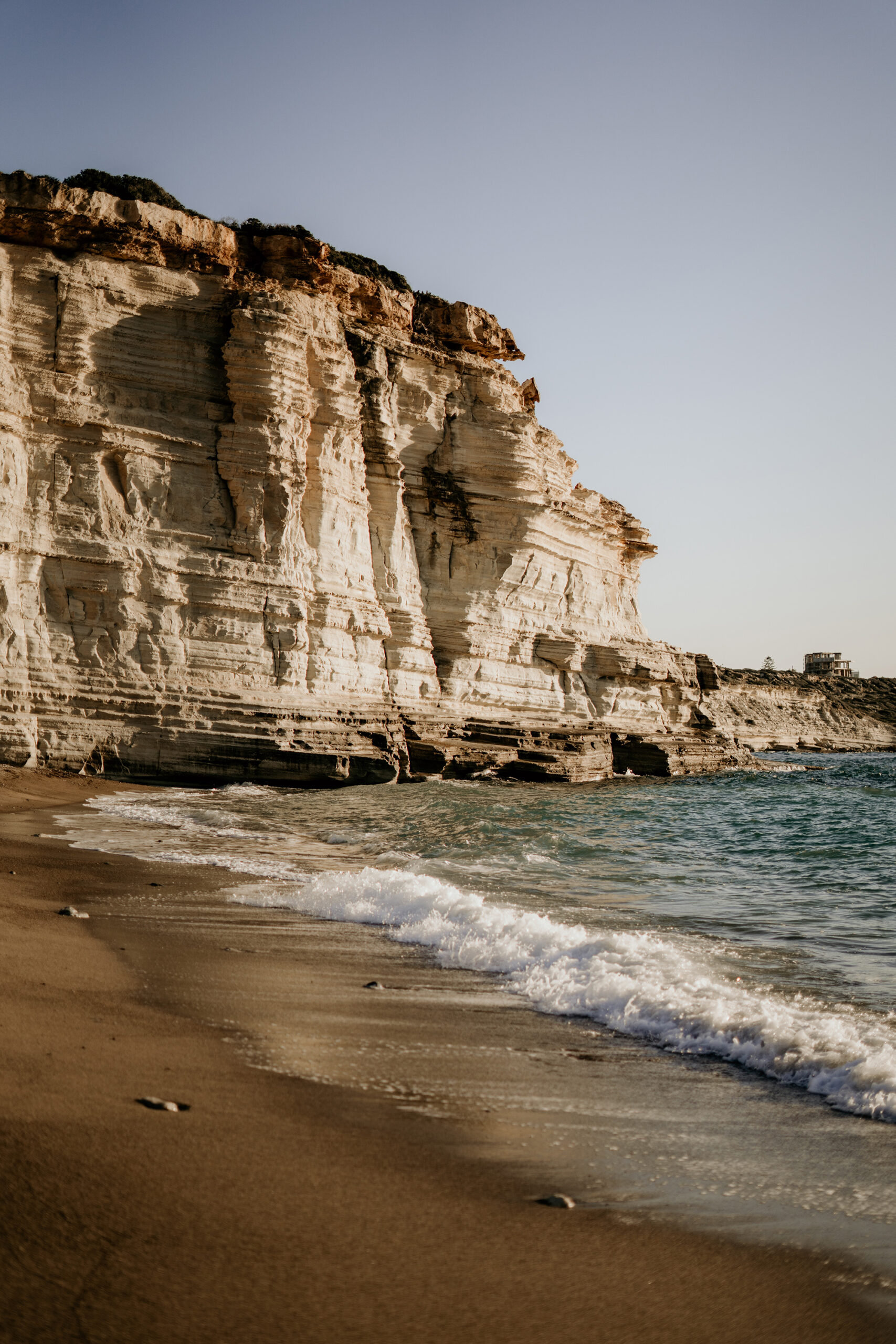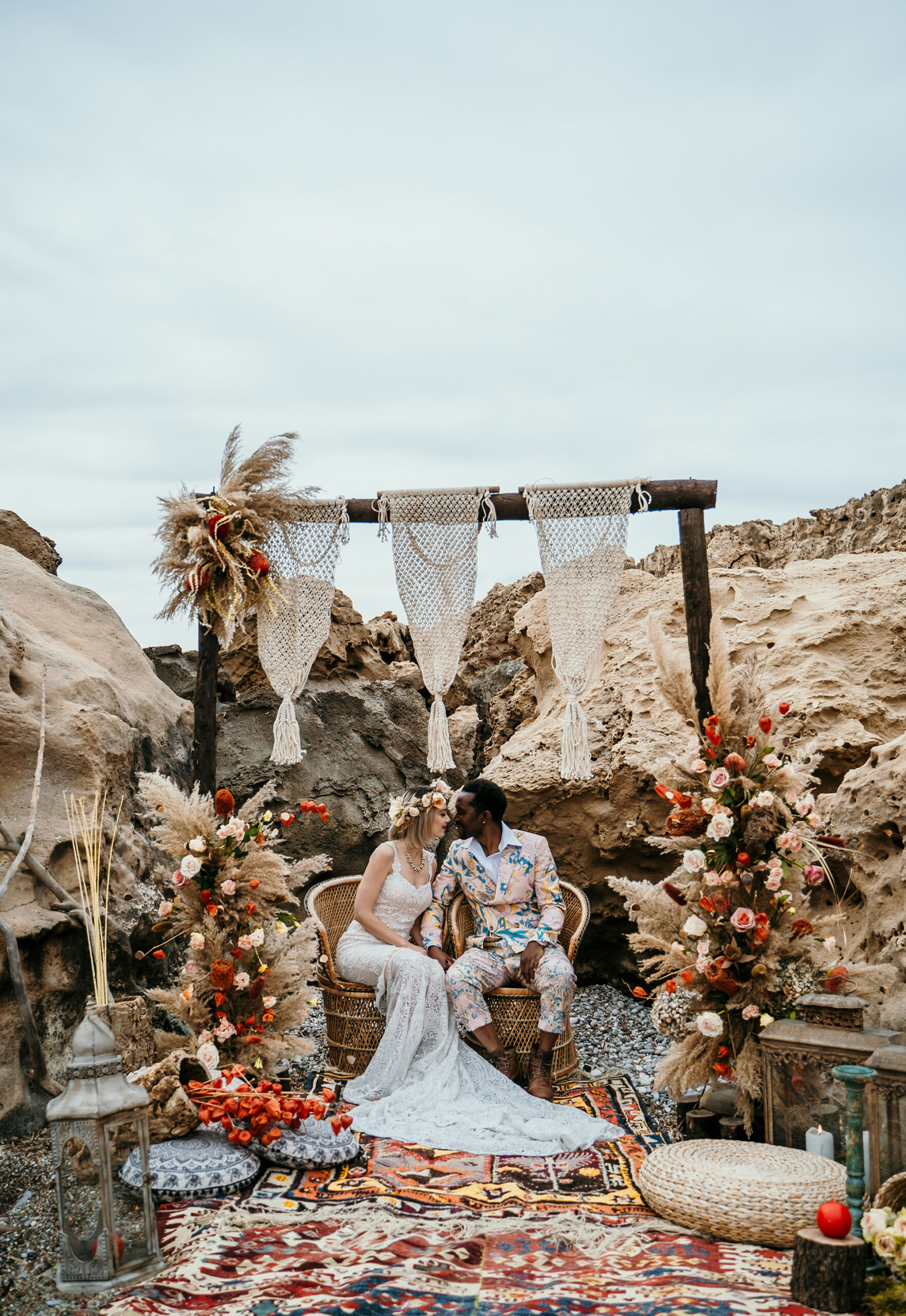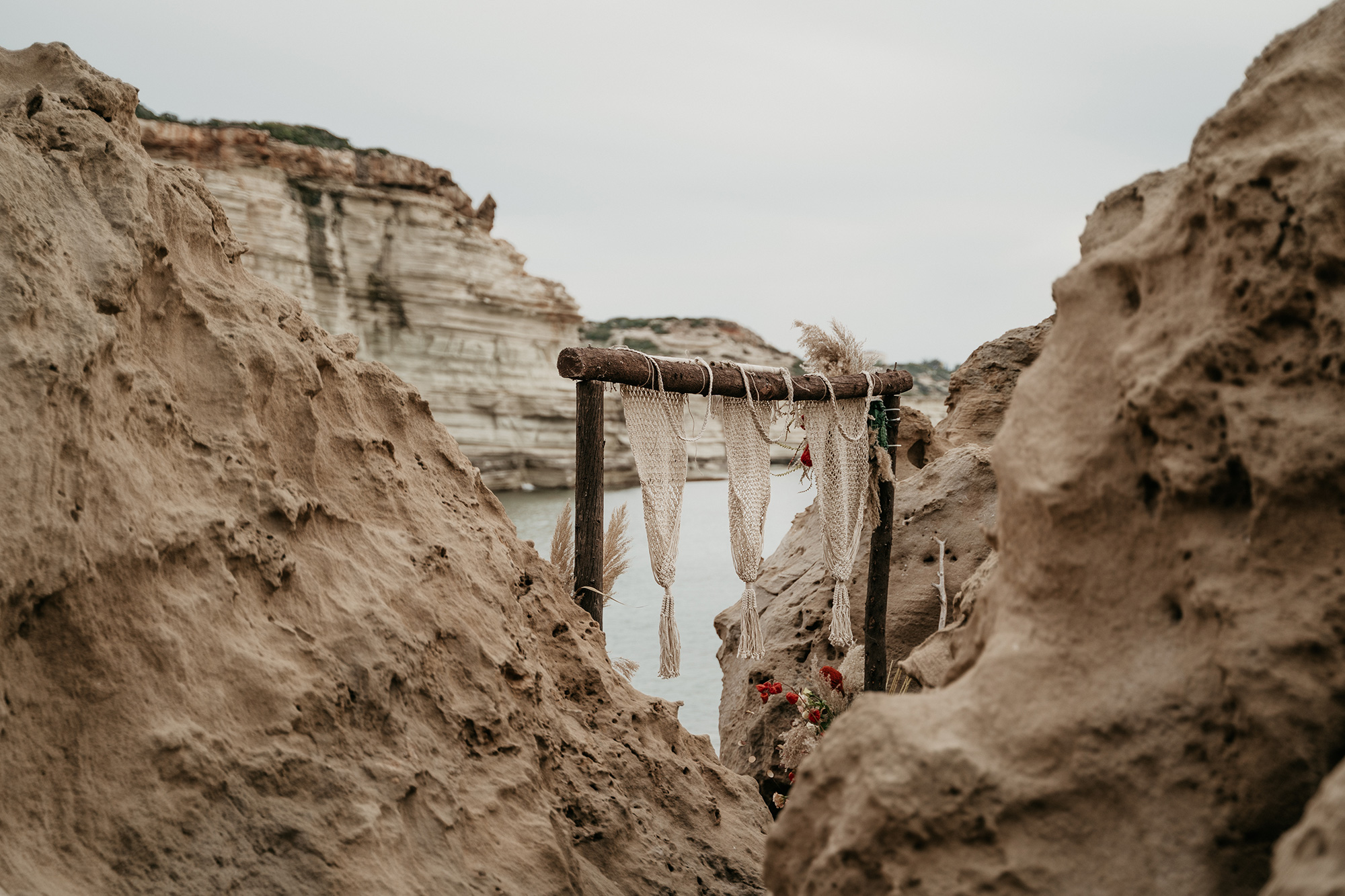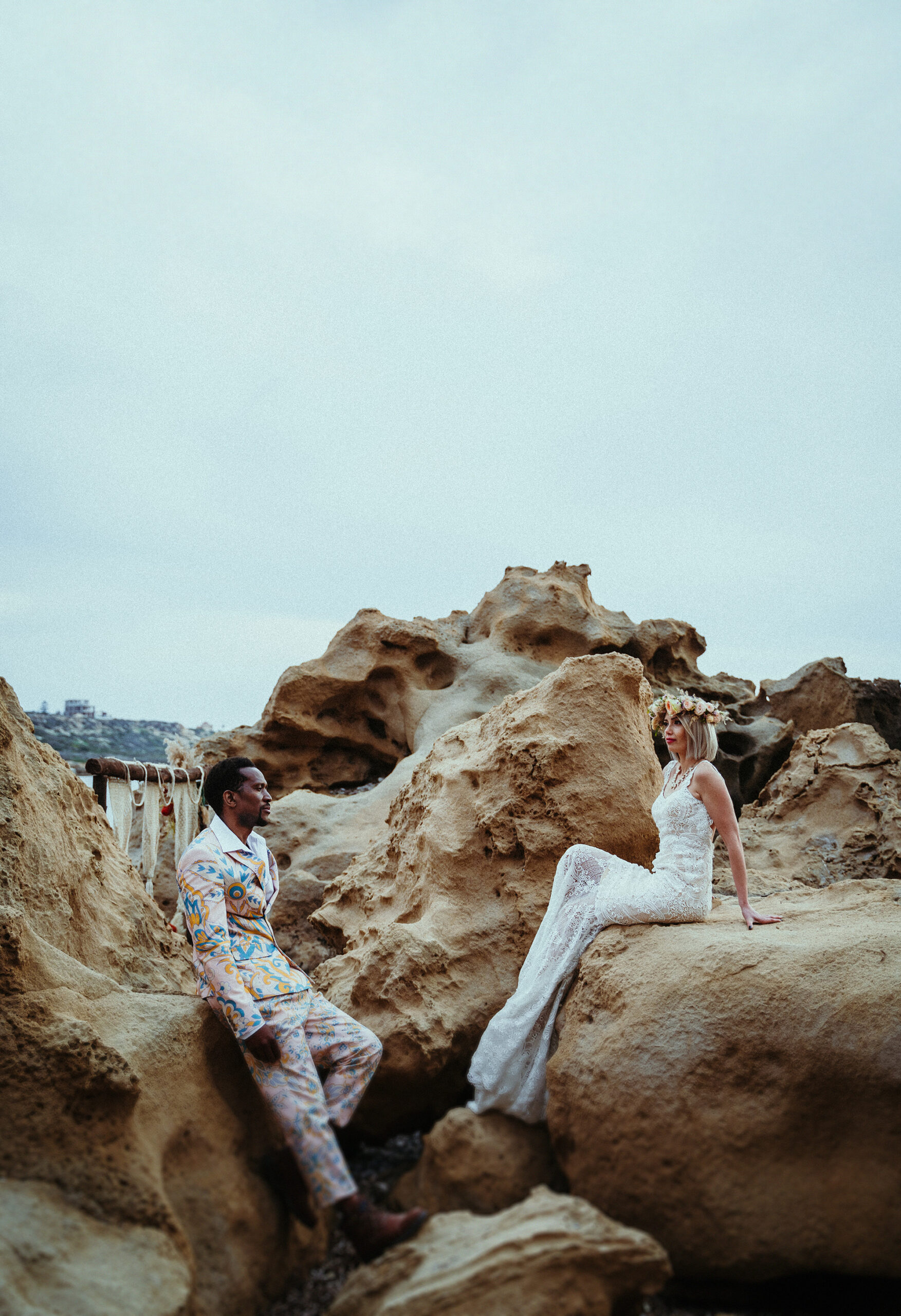 The seaside location made for an excellent photo shoot setting.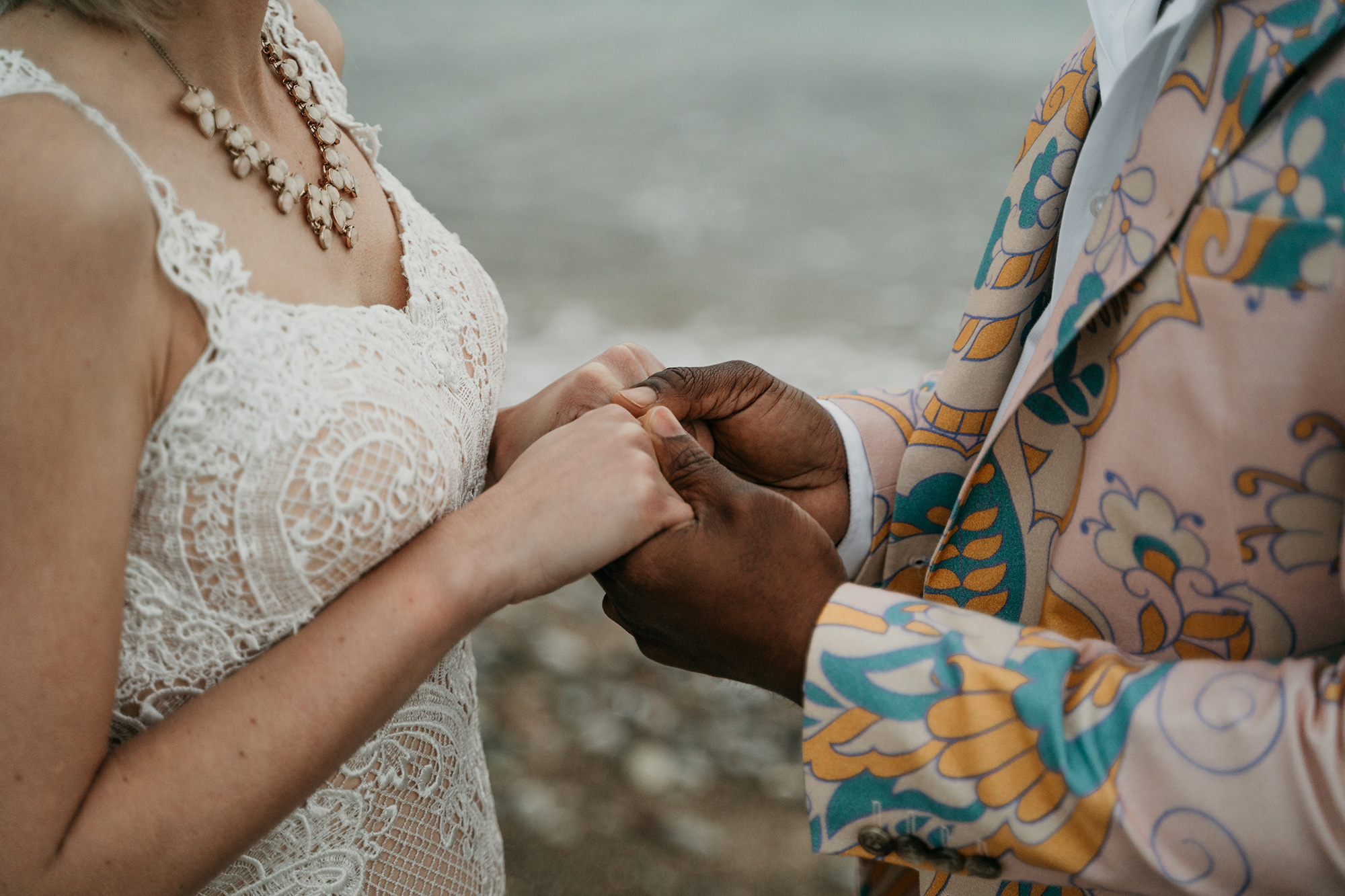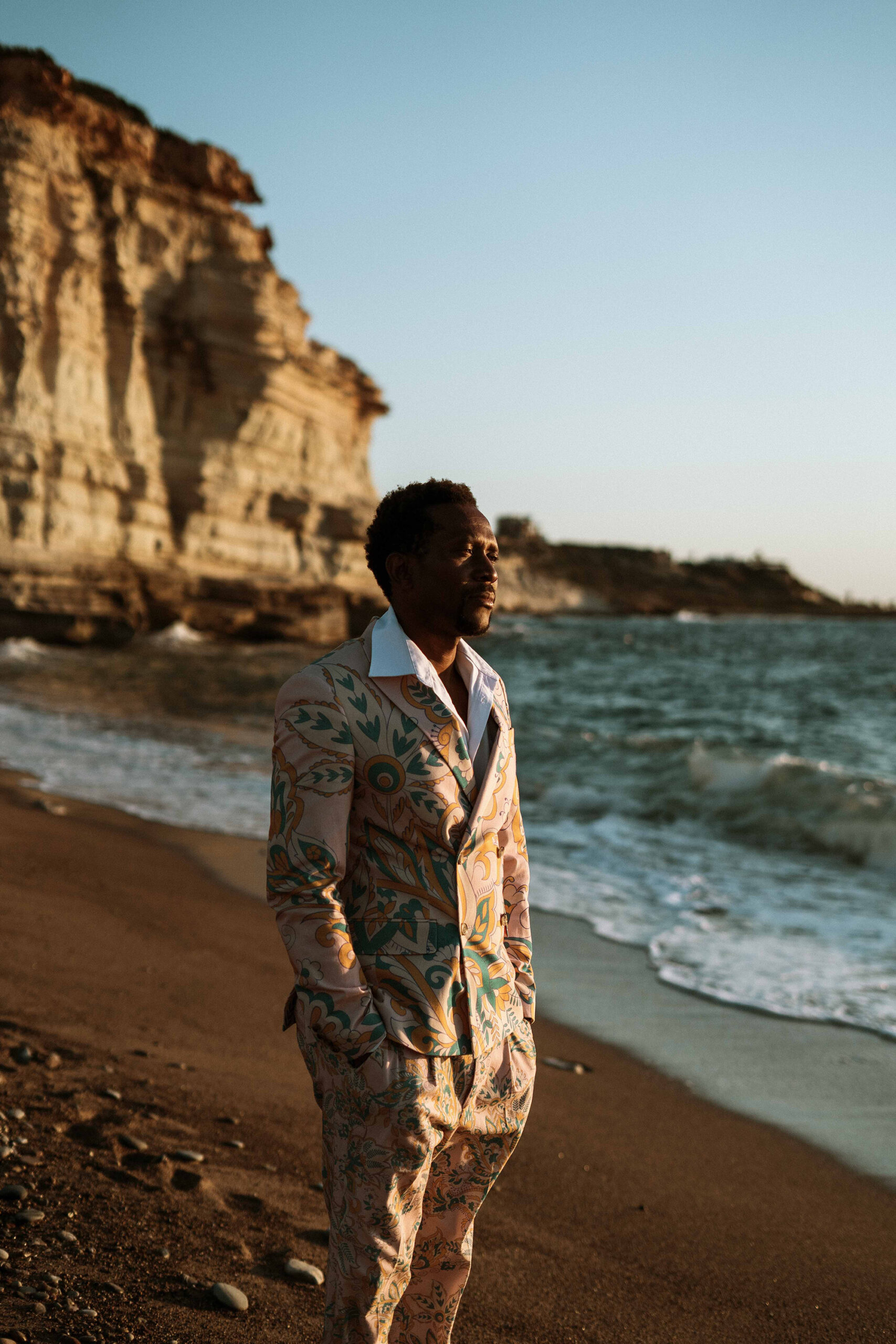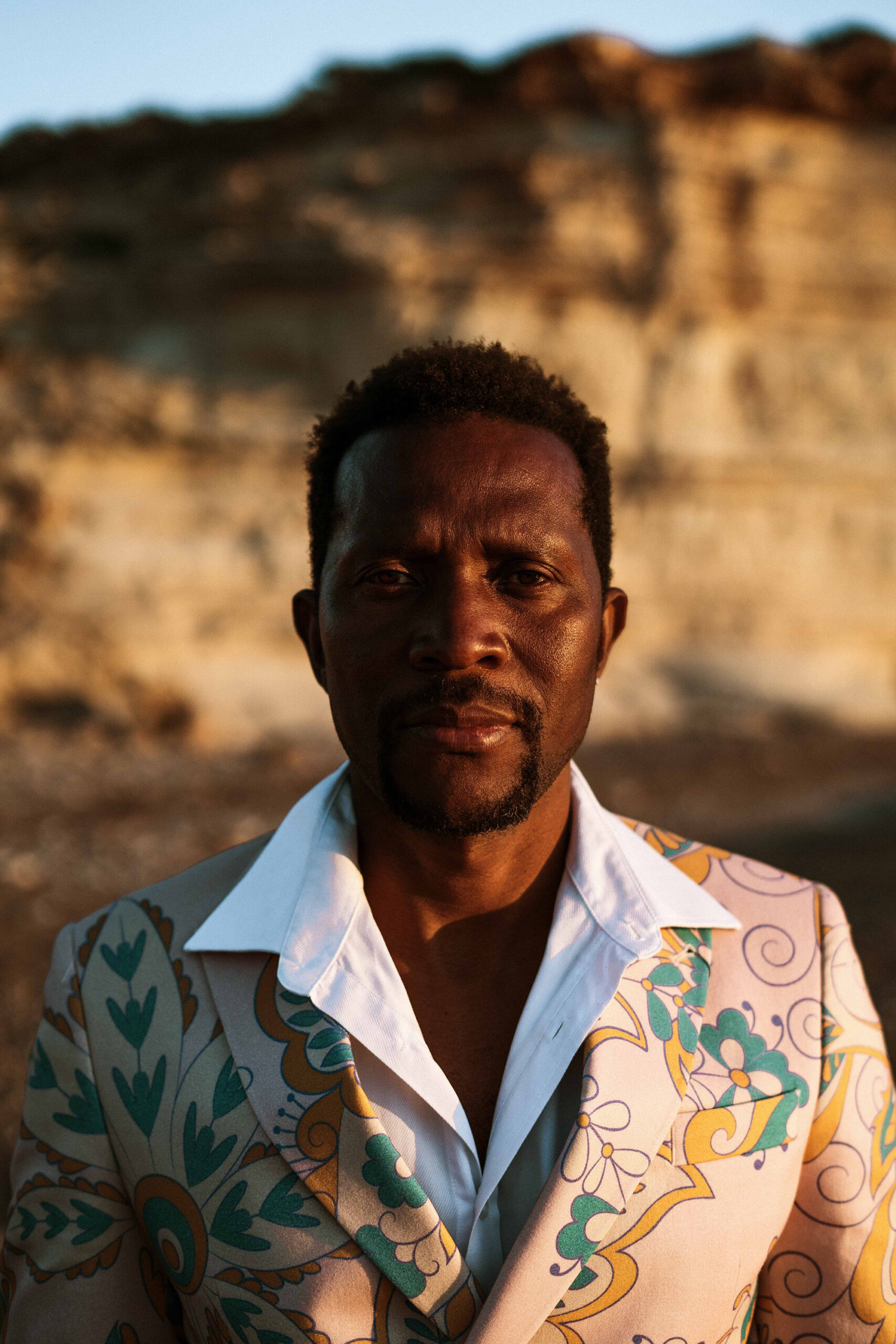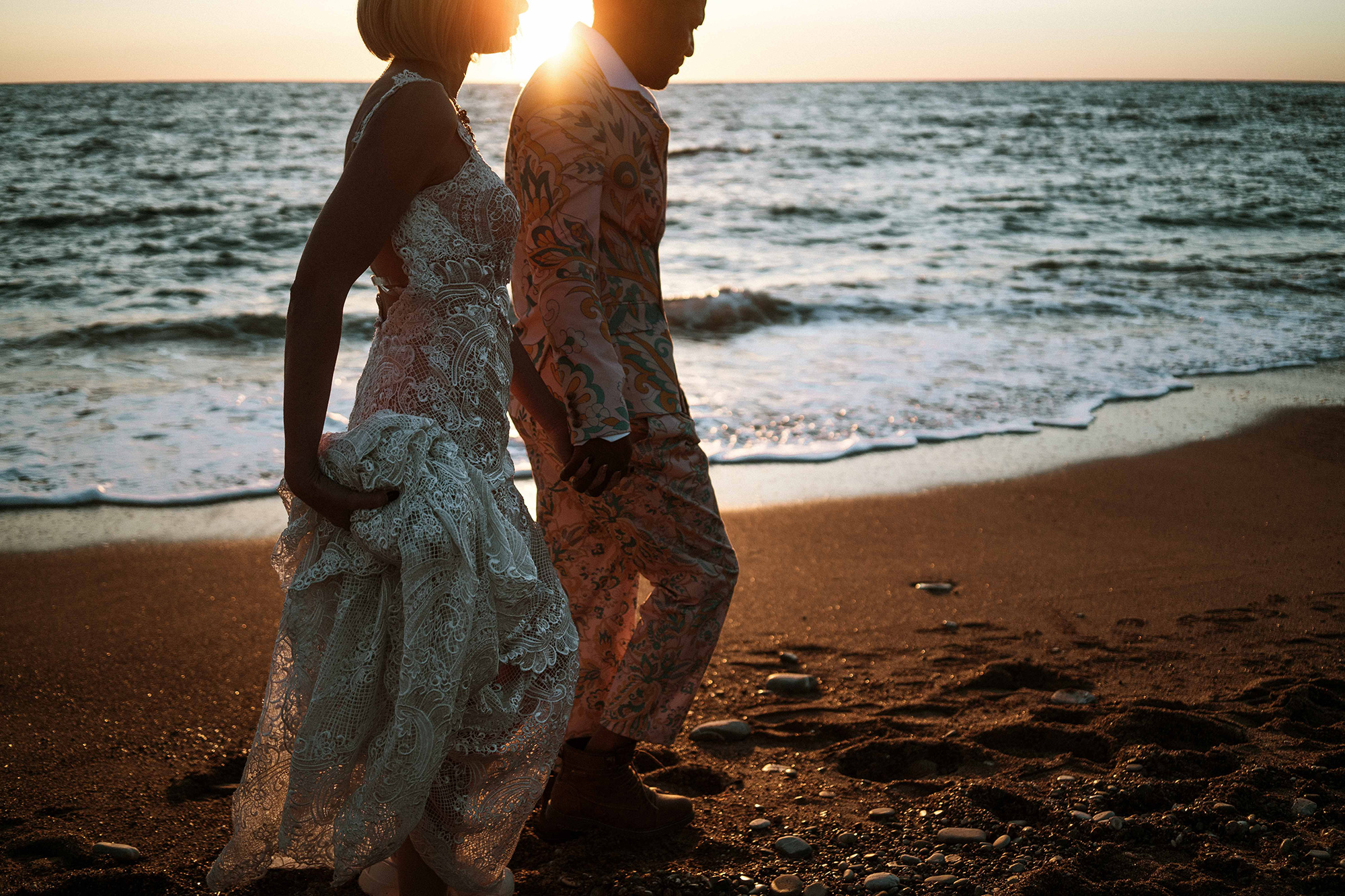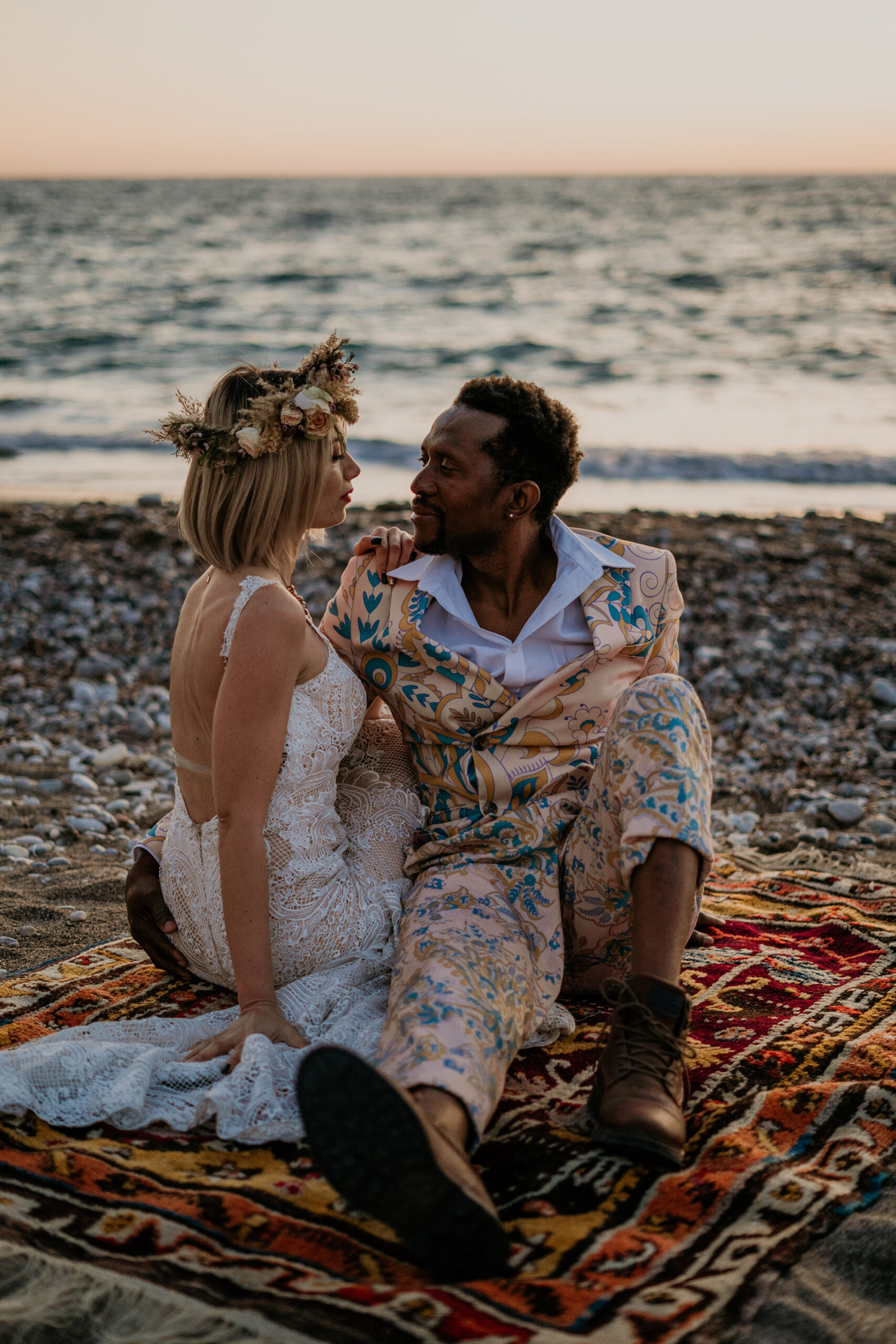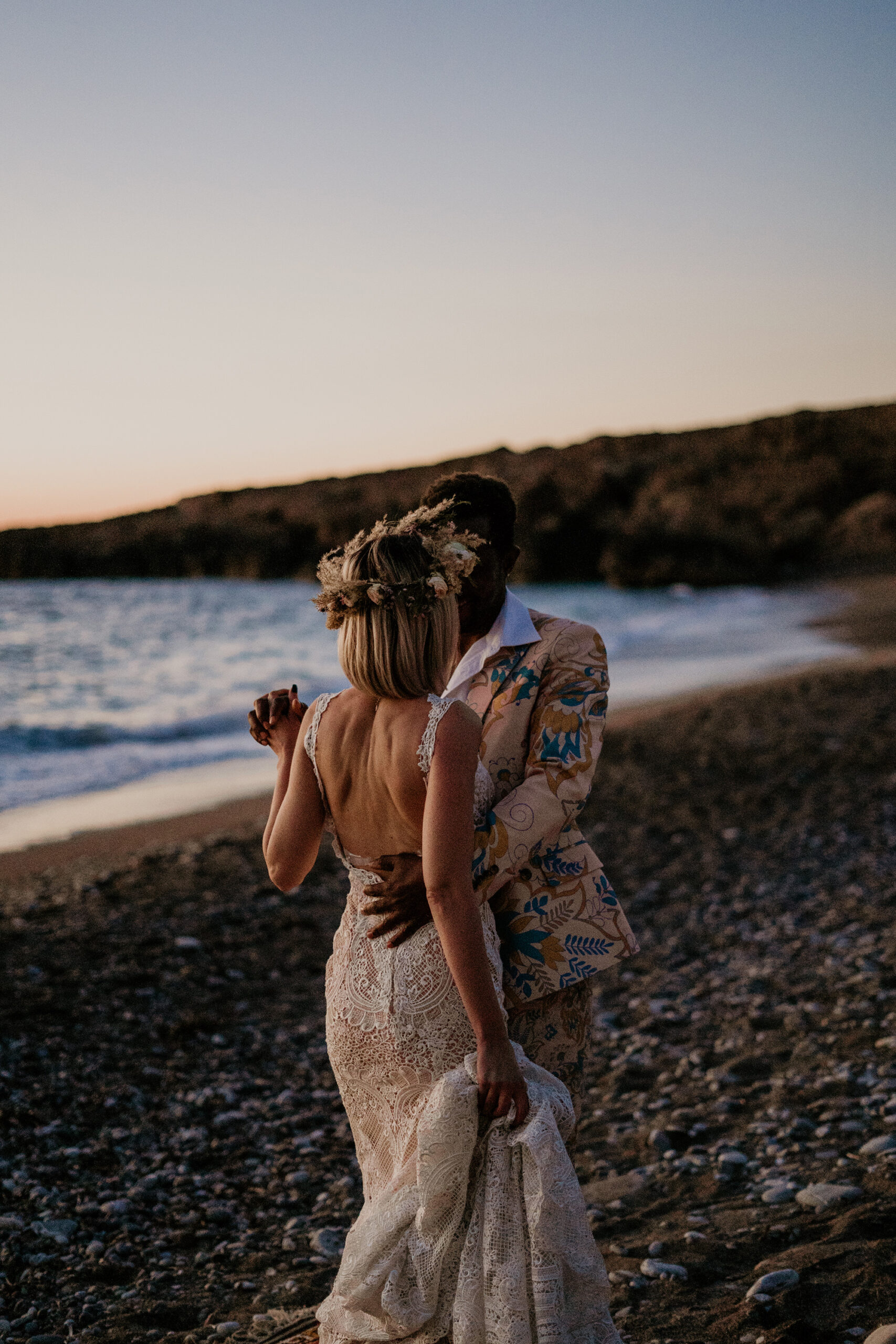 Video by The Flamingo Society.