Because not all brides are the same and your wedding day should be a representation of your personal style, get inspired by those brides who choose to be themselves while breaking the wedding paradigm. Here are alternative bridal looks for a one-of-a-kind wedding.
From your wedding gown and hairstyle, to your bridal party and wedding shoes, your uniqueness shouldn't be overshadowed by bridal standards and traditions. So if you are ready to stand-out with your style and personality here's some inspo from unconventional brides who went all-in!
'Ranch Tropez' wedding in Austin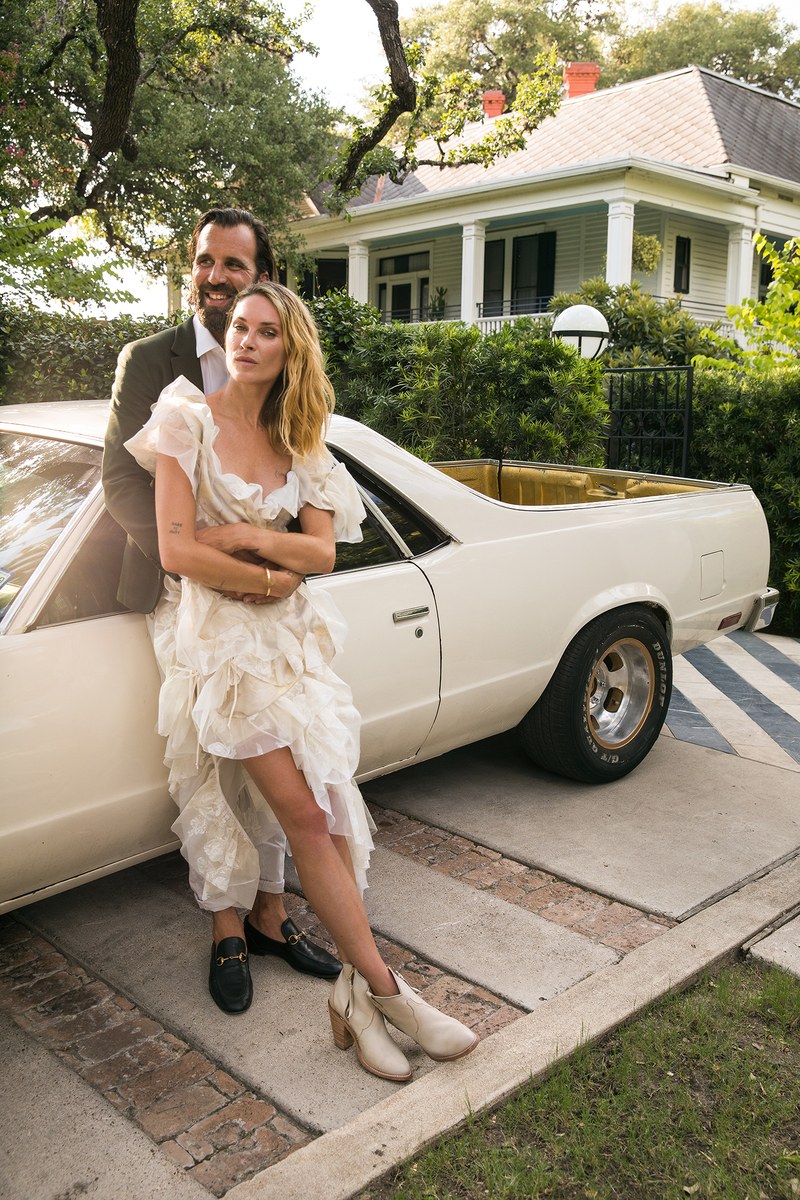 Bride Erin and groom Barth mixed their Texas and French Riviera roots with a 'Ranch Tropez' wedding in Austin.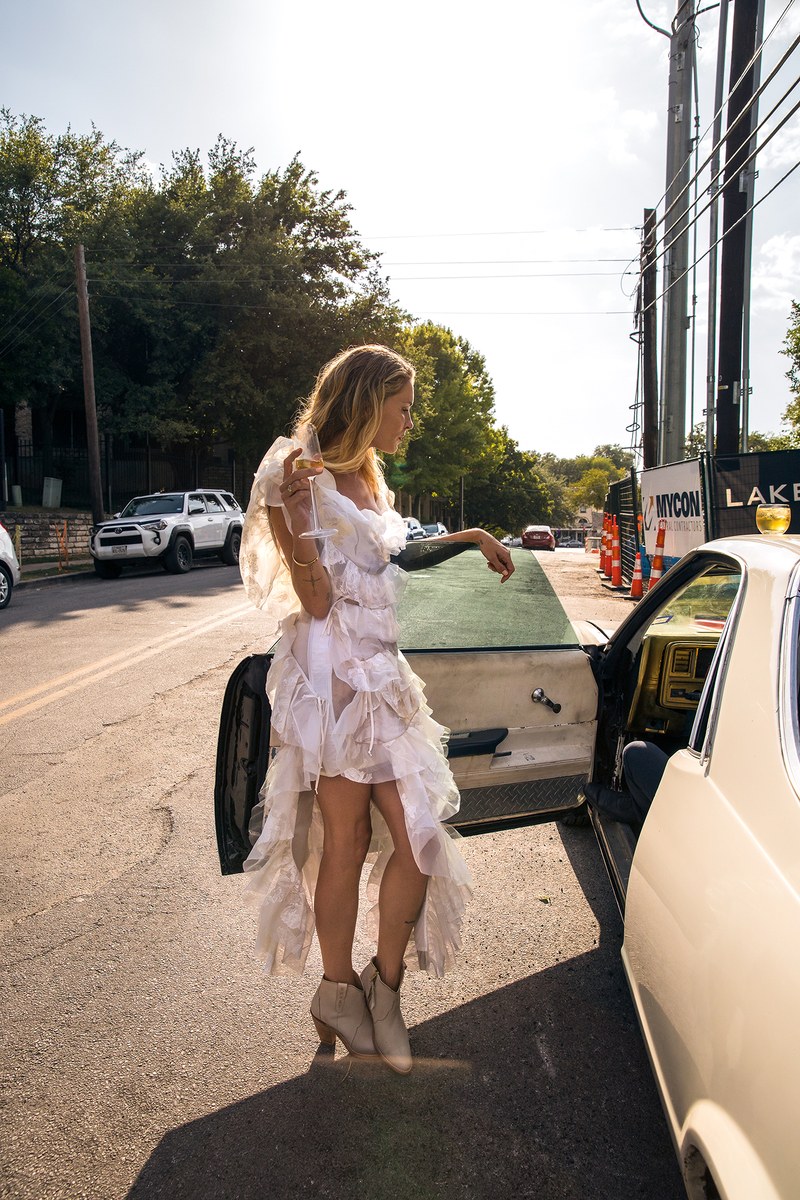 With sublime details and hand-painted roses on the tulle, Erin's wedding gown by Andreas Kronthaler for Vivienne Westwood, was a true work of art. And not to mention her lovely unplanned mismatching bridesmaids! They all showed up wearing pink without knowing.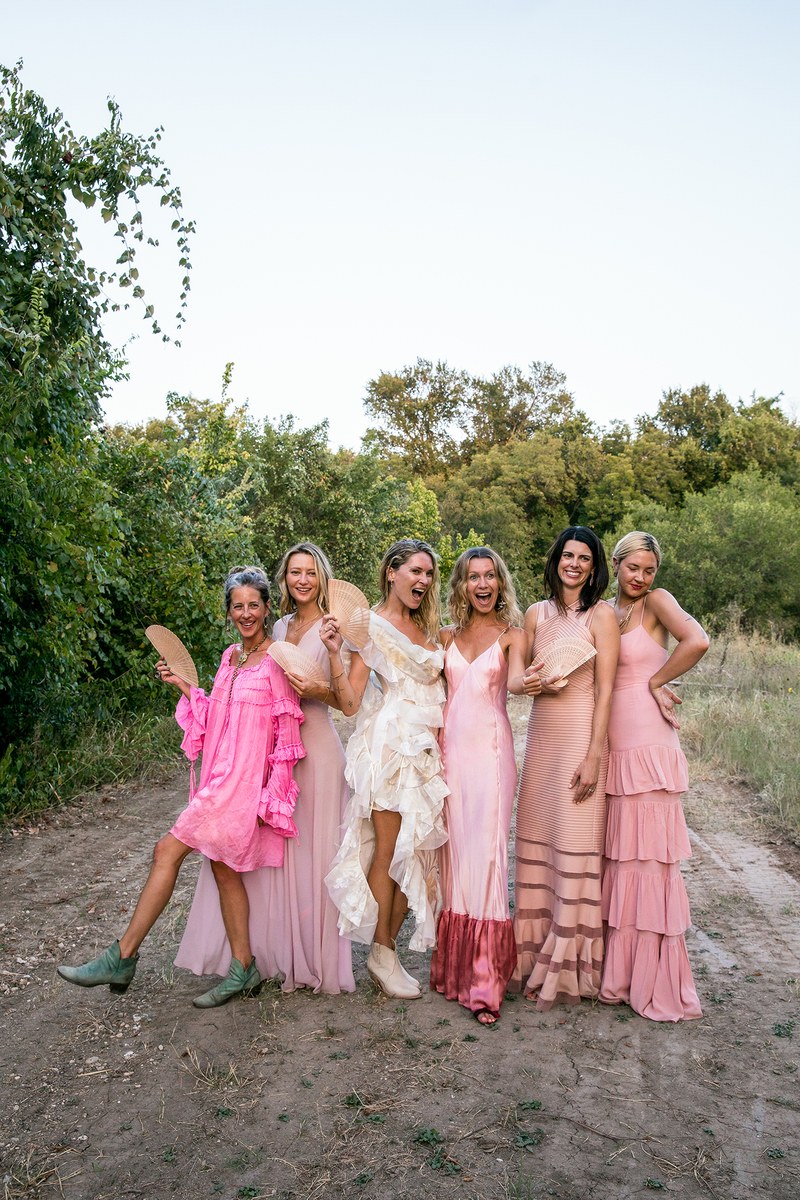 Las Vegas destination wedding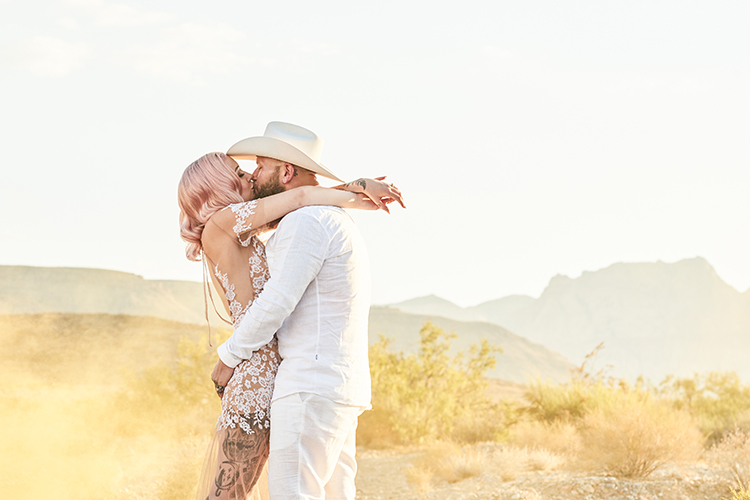 Imogen and Steven's vibrant personalities can be seen miles away! With a carefree, adventurous vibe, this couple's Vegas destination wedding was a complete success.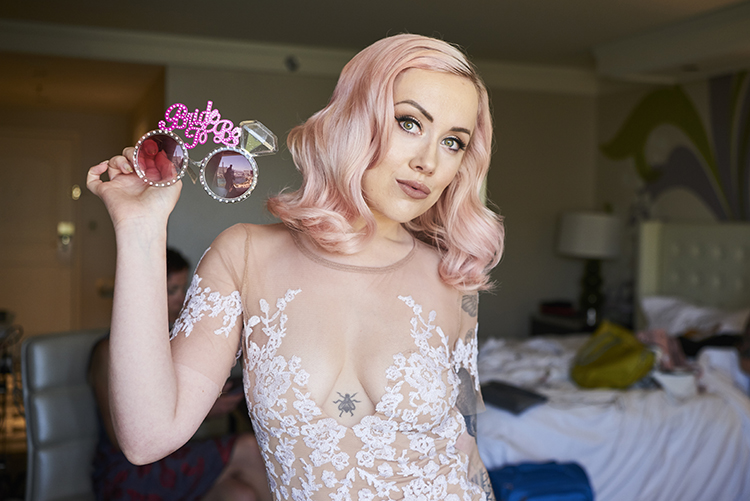 Rocking a super-sexy semi-sheer dress, custom made cowboy boots and pale pink hair, Imogen's style screams Vegas baby all the way!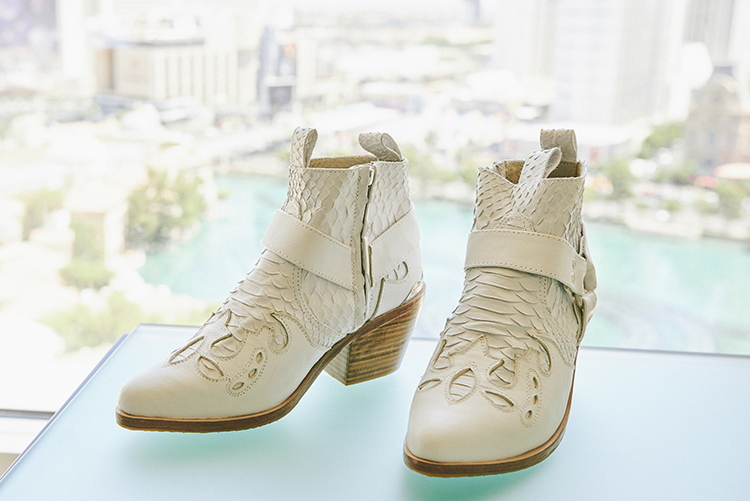 Fashion forward Wedding in Tuscany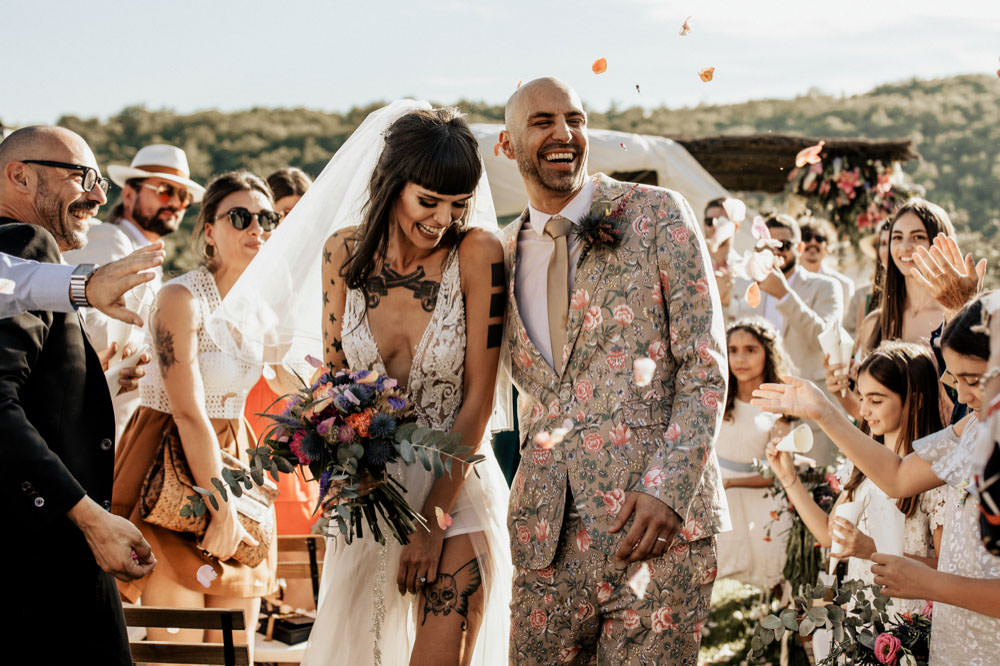 Angelica and Emiliano's wedding in Tuscany is the perfect combination of fashion, romance and warm eclectic feeling.
Bride Angelica rocked her body art with a stunning Fabiana Milazzo lace gown, the groom's floral-print suit by Gianni Feraud completed the couple's eclectic-chic wedding style.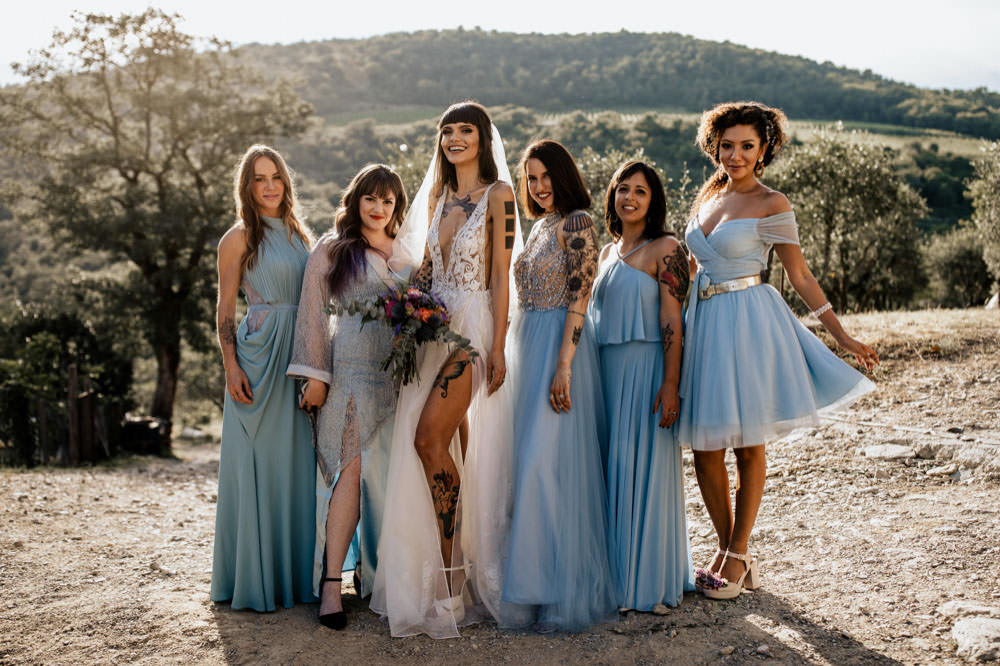 The bridesmaids wore mismatching baby blue outfits without bouquets.
Crazy and pink elopement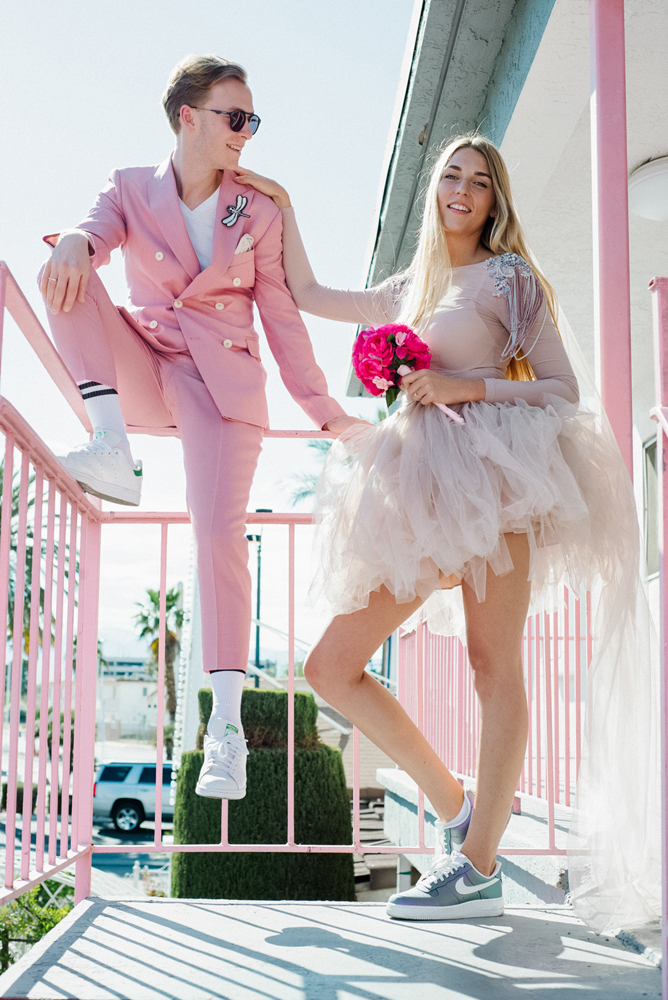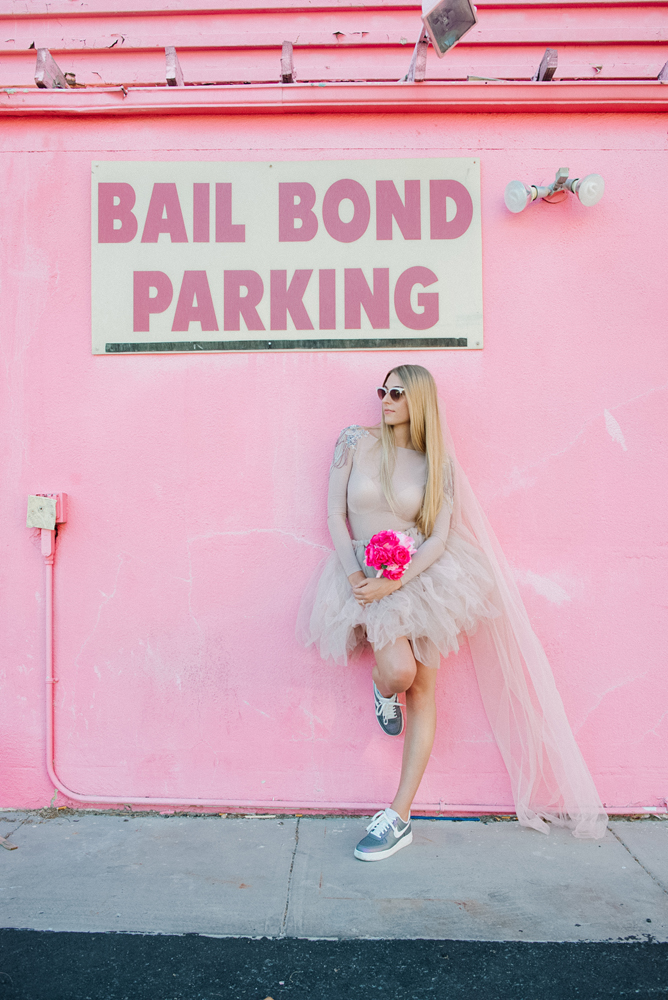 The bride's incredible blush pink tutu skirt was made by Aurelija Beliakaitė and accessorised with Nike runners.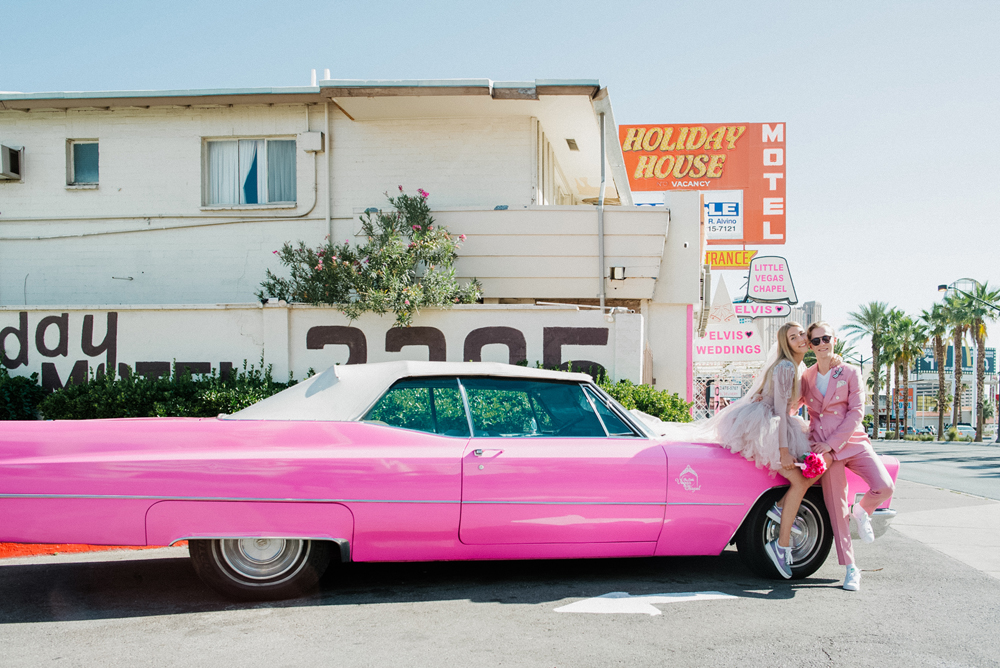 Rainbow wedding at The Mountain Mermaid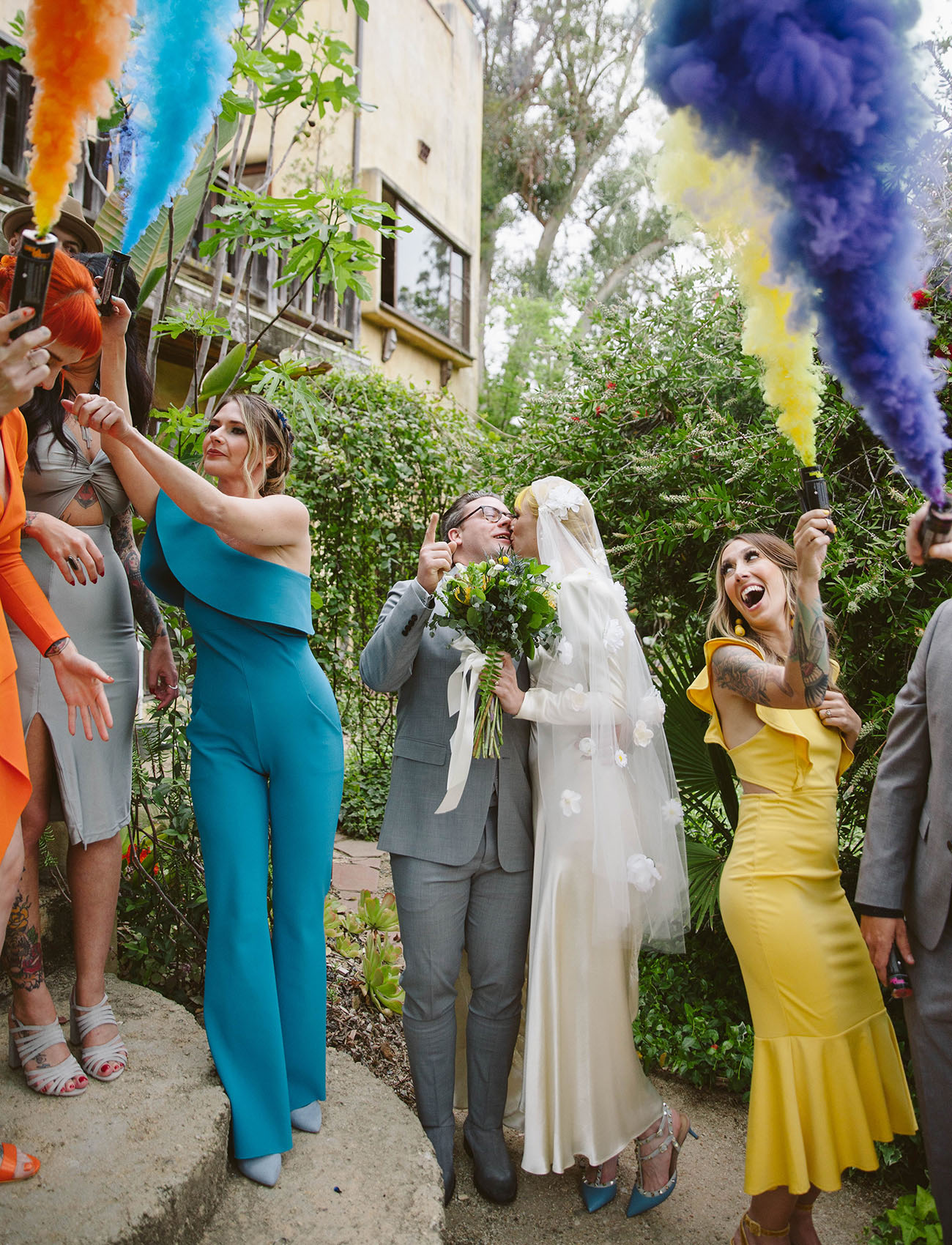 Jamie and Blake's rainbow wedding at historic horticultural retreat The Mountain Mermaid in California, was a complete colour explosion.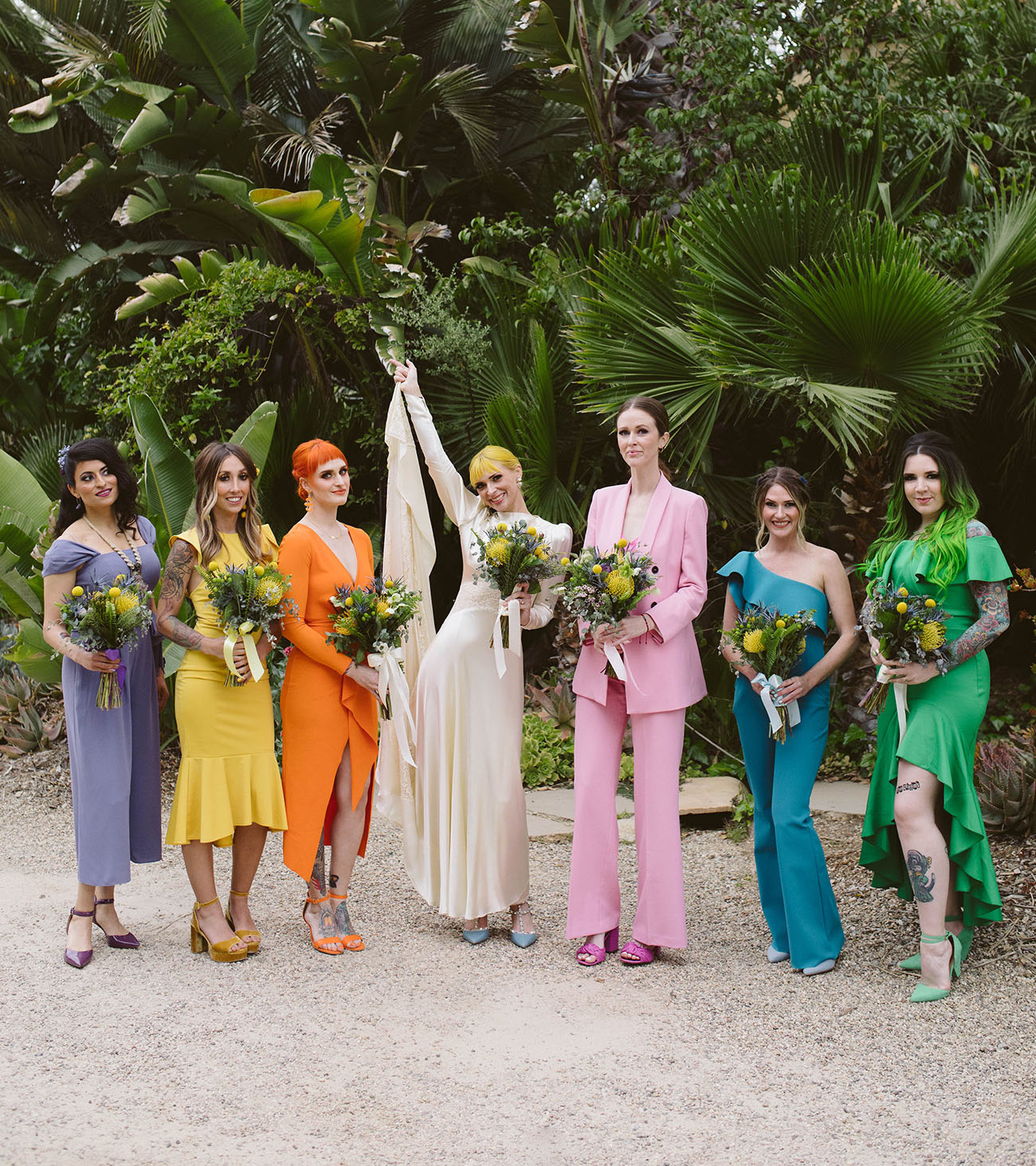 Bride Jamie wanted a modern monochrome color scheme for her bridesmaids and she nailed it! Once more, bridesmaids wore mismatching outfits. The Mountain Mermaid venue was a huge influence for this wedding's vibe and decor. The couple wanted something retro, yet modern; and the perfect mixture of traditional and non-traditional.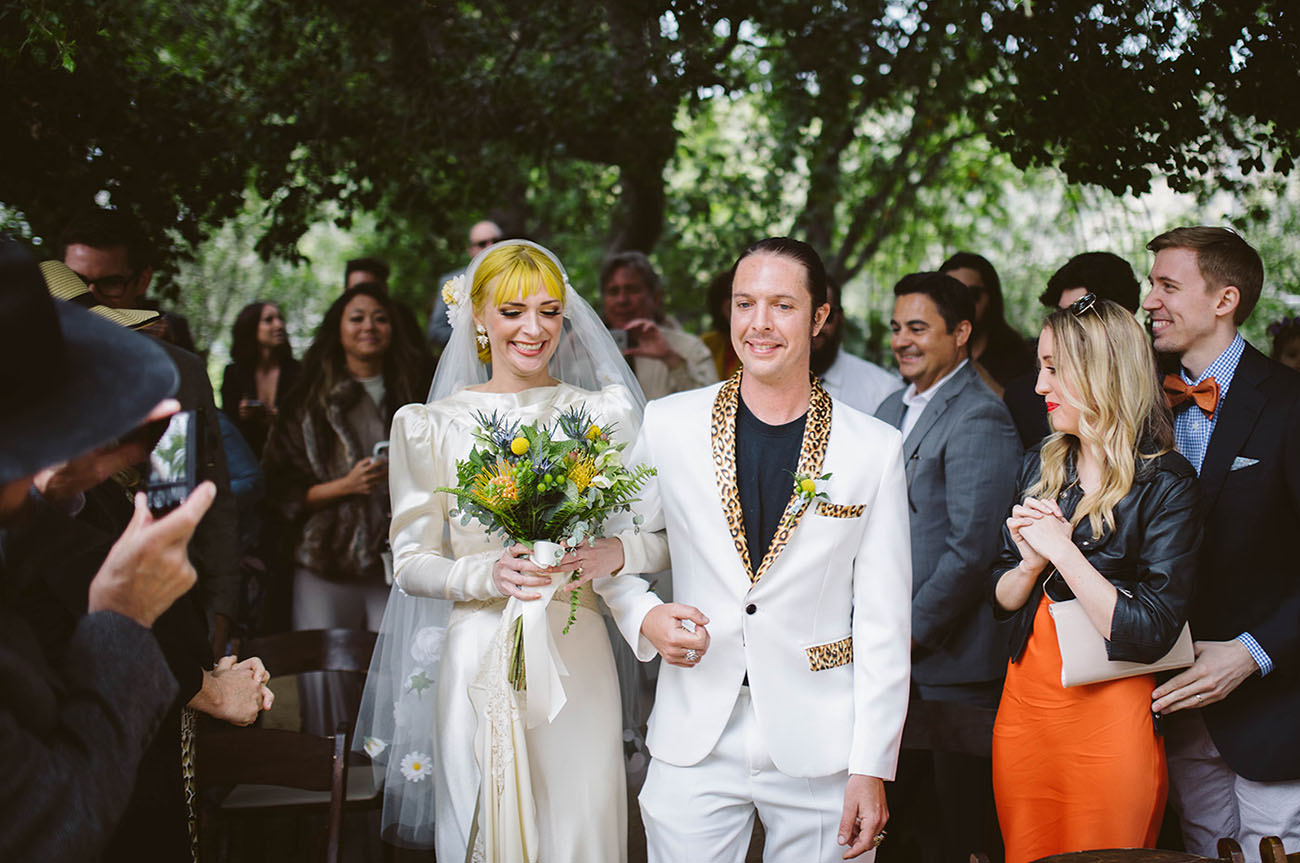 The bride wore a vintage gown from the 1930s, with its original silk and lace, paired with blue studded heels. Her eclectic look was complemented with a beautiful DIY daisy veil.