An icy proposal grew into a scorching wedding for Melbourne couple Hayley and Scott Newcombe.
Scott proposed in the winter wonderland of Lake Mountain, Victoria, while the outdoors-loving pair were on a tobogganing trip.
"I had no idea that he was going to propose, it was perfect," Hayley says.
Soon after, Scott moved to Perth for work, leaving Hayley to plan most of the wedding herself.
In keeping with their love of the outdoors, Hayley chose The Briars, a gorgeous historic homestead at Mount Martha, to host their rustic wedding.
"Scott and I had a rustic/vintage theme wedding because we both love the outdoors and camping," Hayley explains.
"We are both very country people, so we wanted to keep it as natural as possible."
The pair wed on a scorching hot day on February 6, 2015.
The reception followed at Josephine's Restaurant, overlooking the historic grounds at The Briars.
Hayley has some simple advice for future brides. "Don't stress over the little things or if something didn't turn out or go the way you wanted it to," she says.
"You are going end up with the same result that you both wanted anyway – to be married to your best friend."
Photos courtesy of Perla Photography.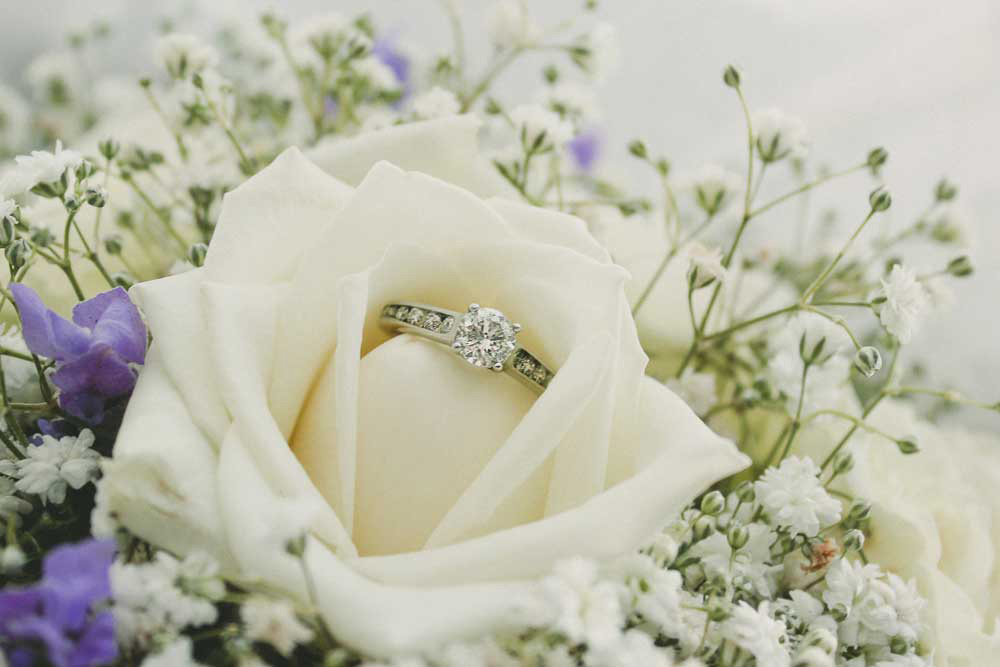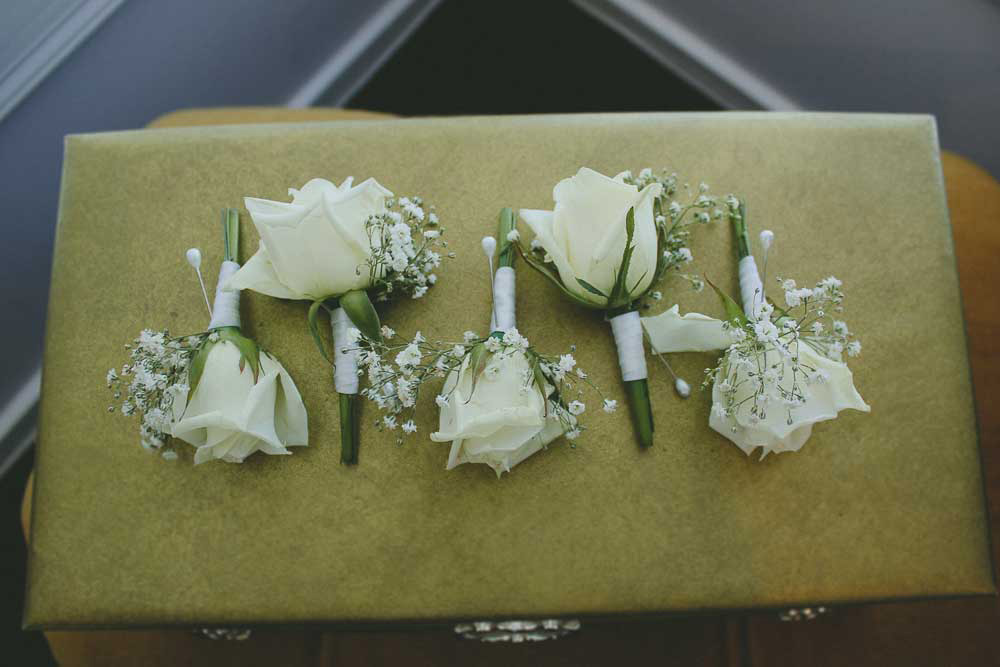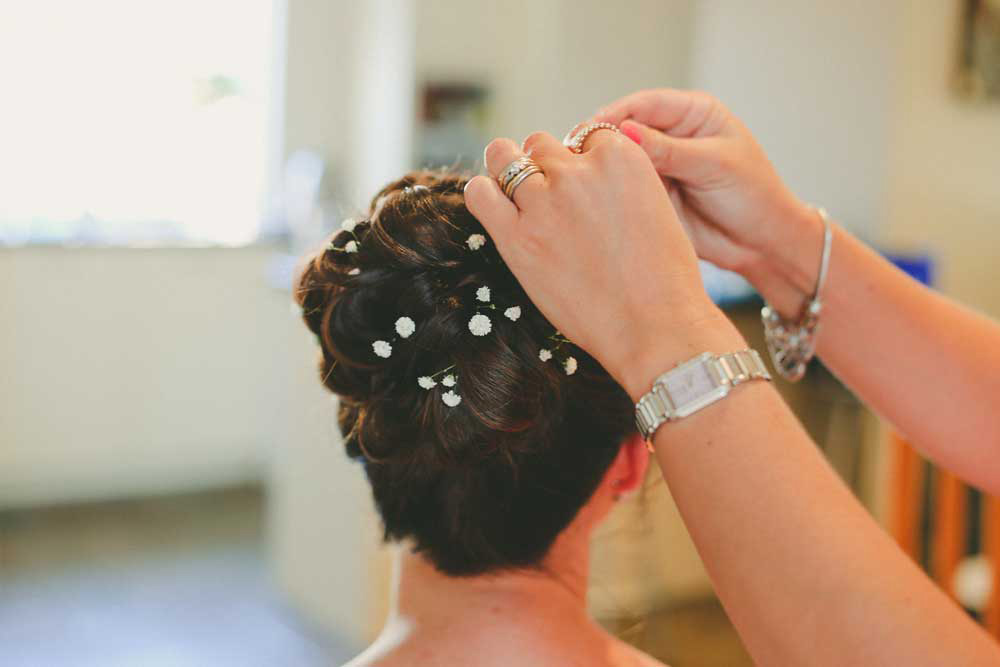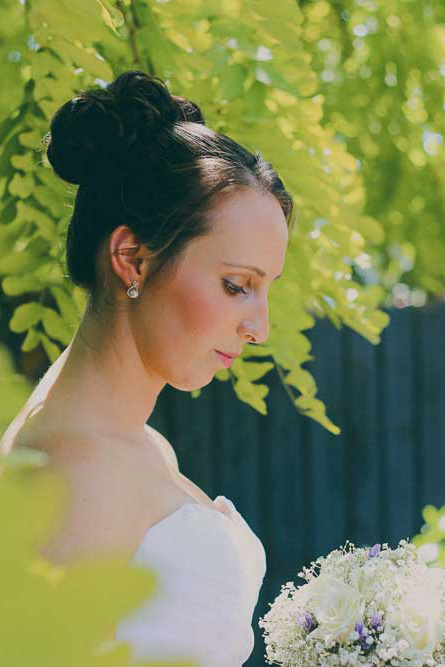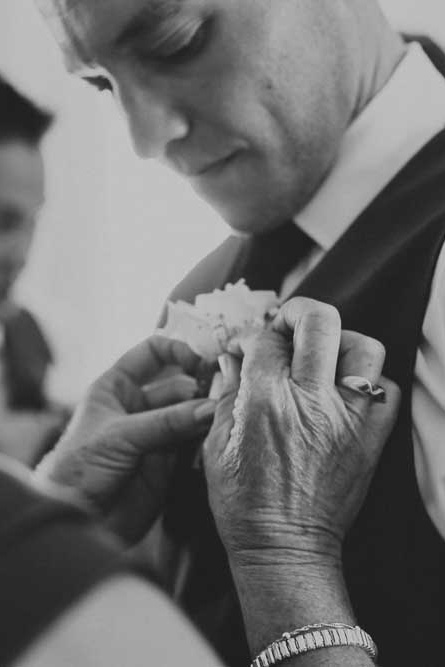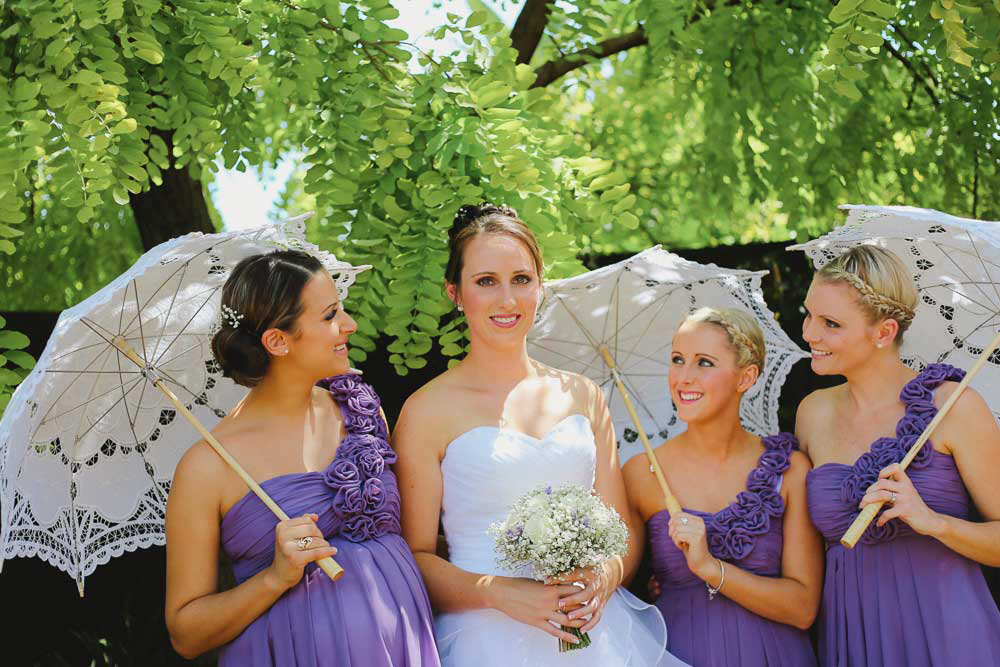 Super cute parasols provided Hayley's bridesmaids with some welcome shade on the hot day.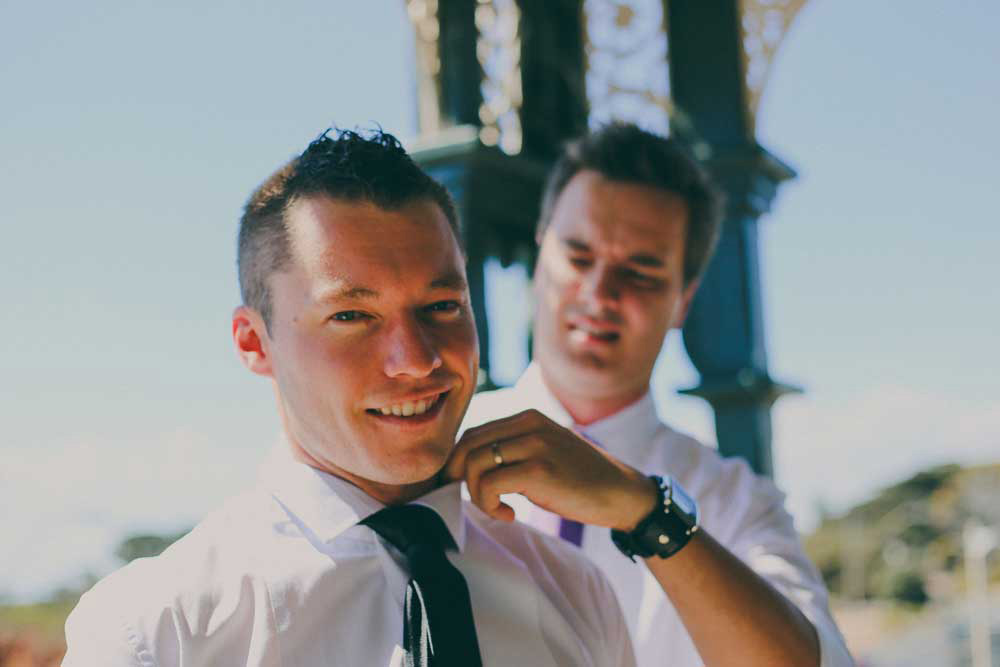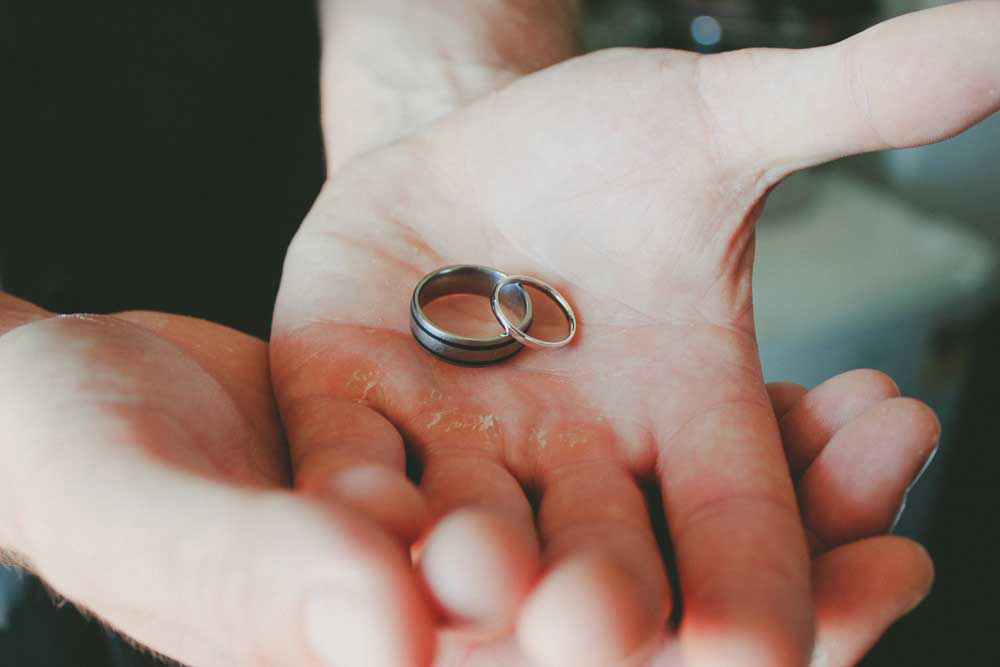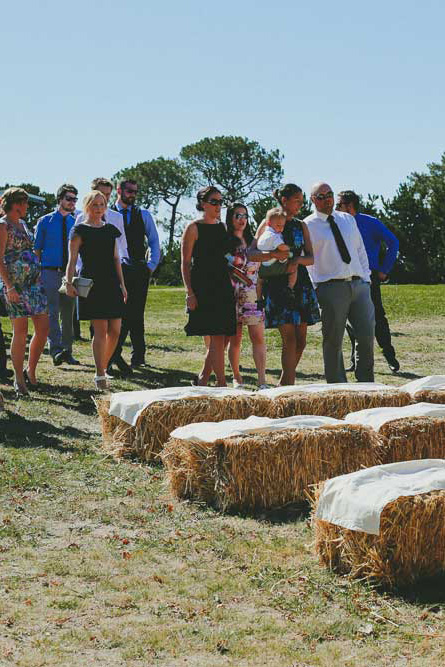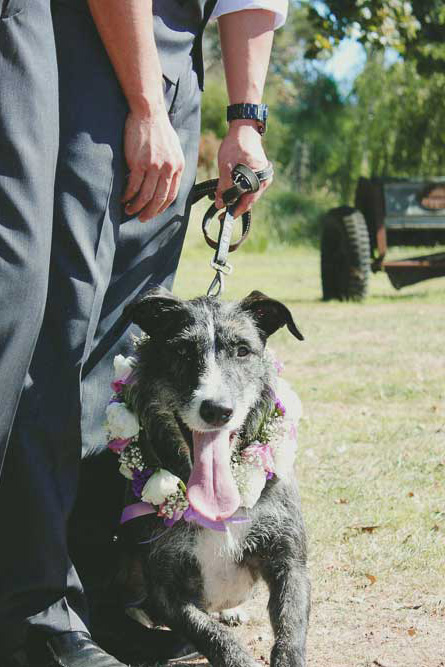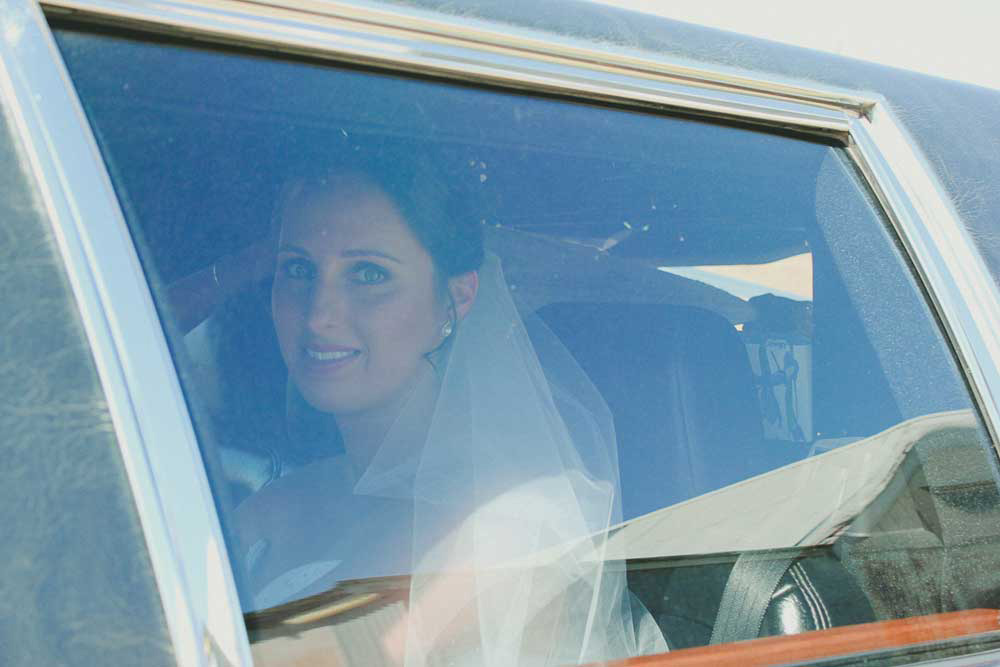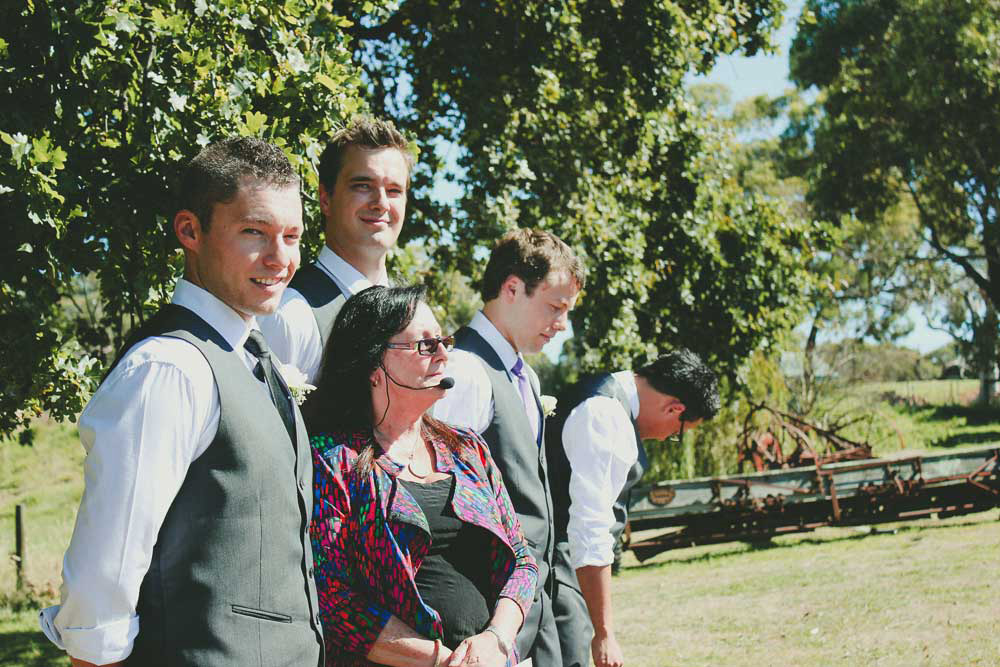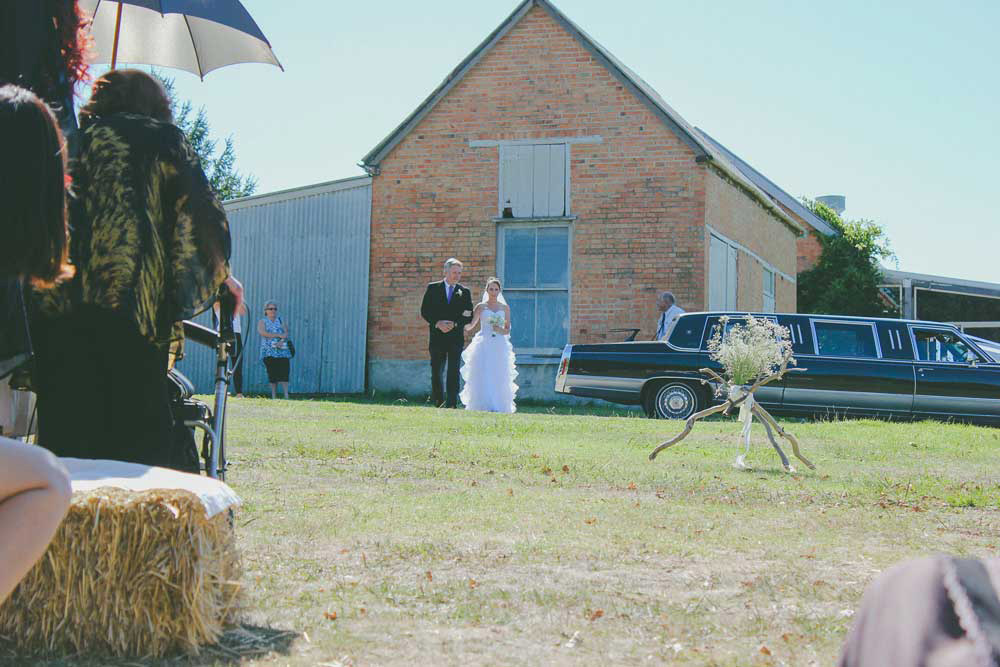 The Briar's historic buildings, haybales as seats and unique decorations kept with the couple's rustic theme.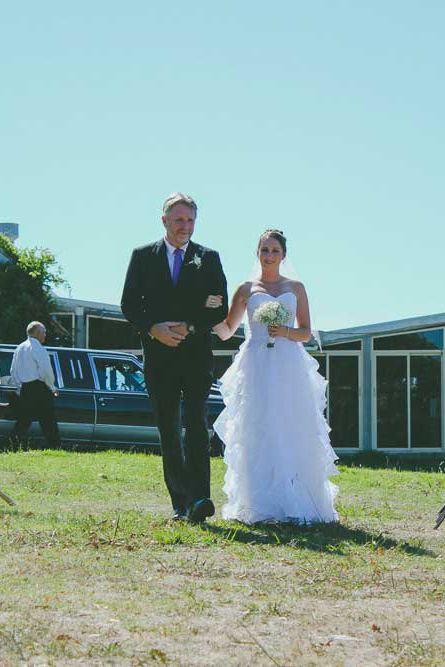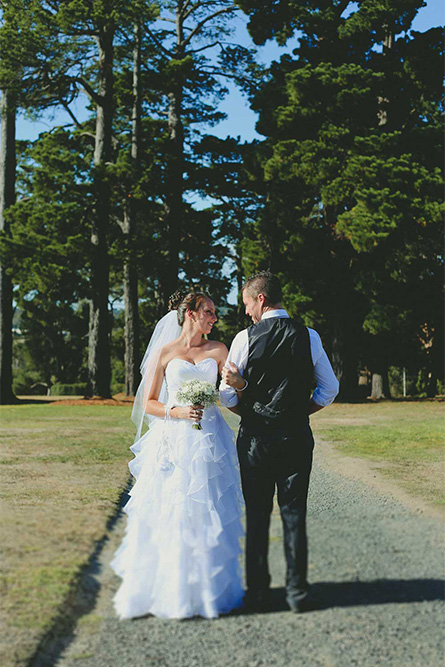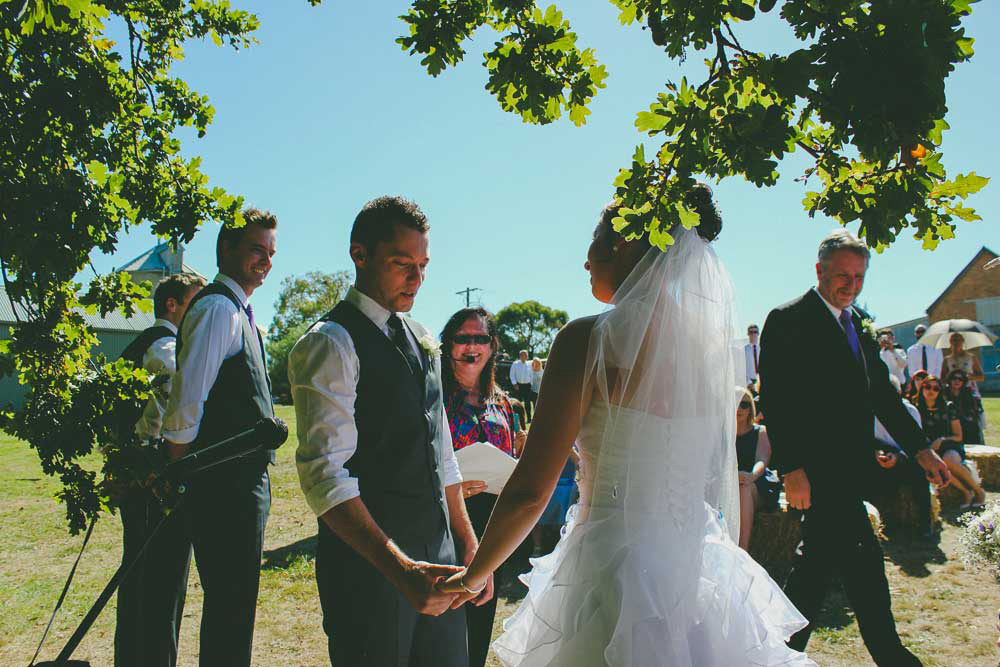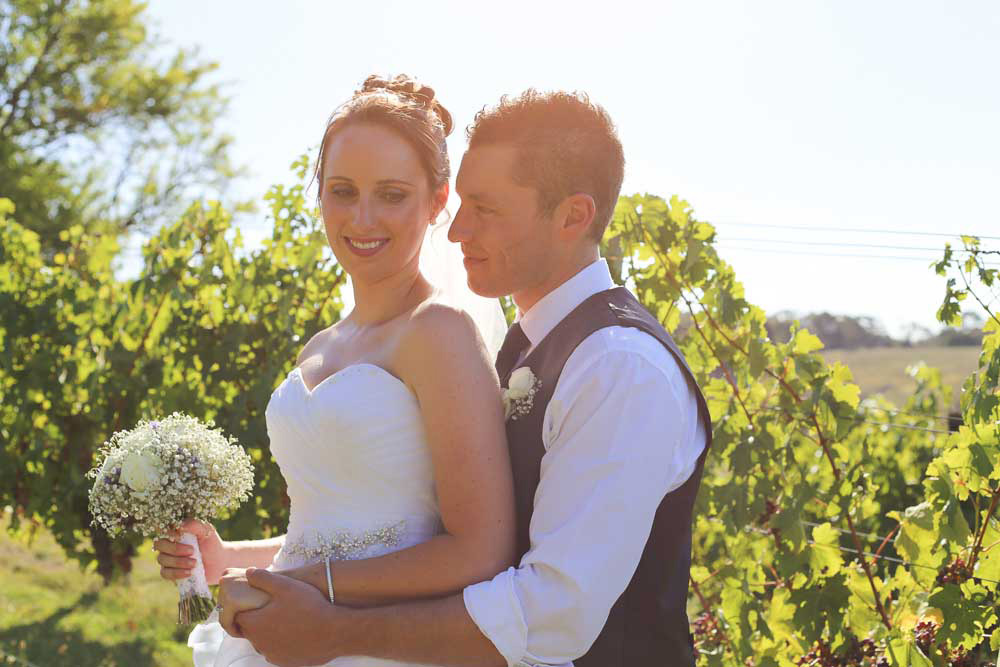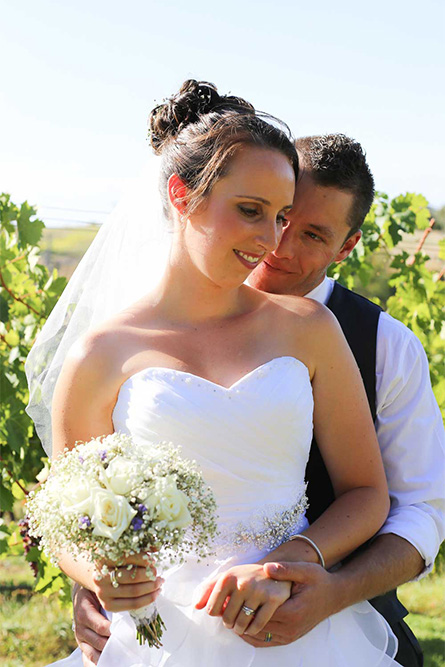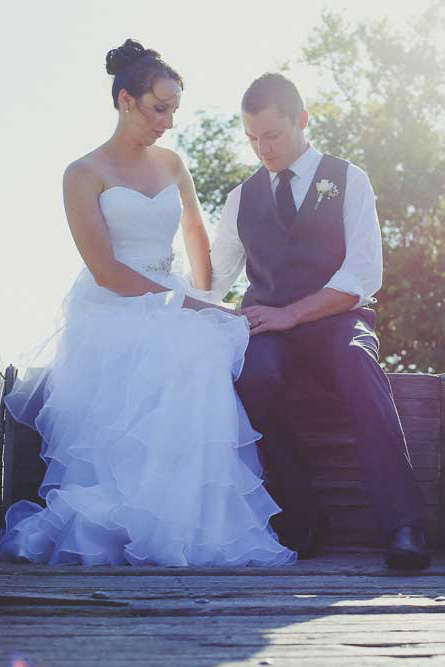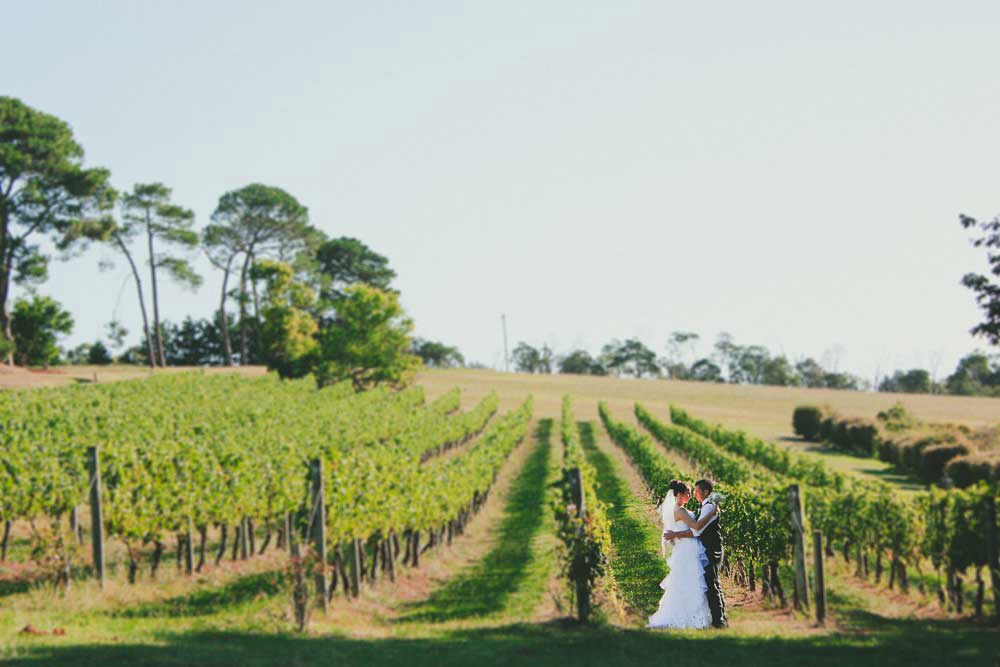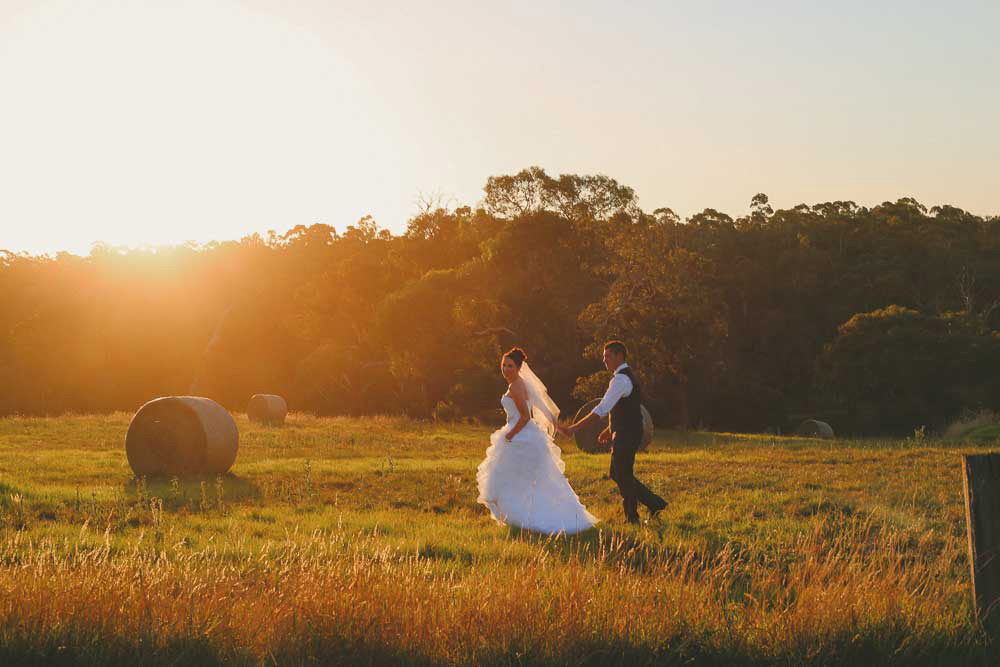 Hayley says her gown, from Leah's Designs, wasn't a style she first imagined she would wear. "One of my bridesmaids told me to put it on as a laugh and just to see. When I came out of the change room my mum started to cry because she said I looked like a princess and looked so beautiful. My other bridesmaids agreed," she says.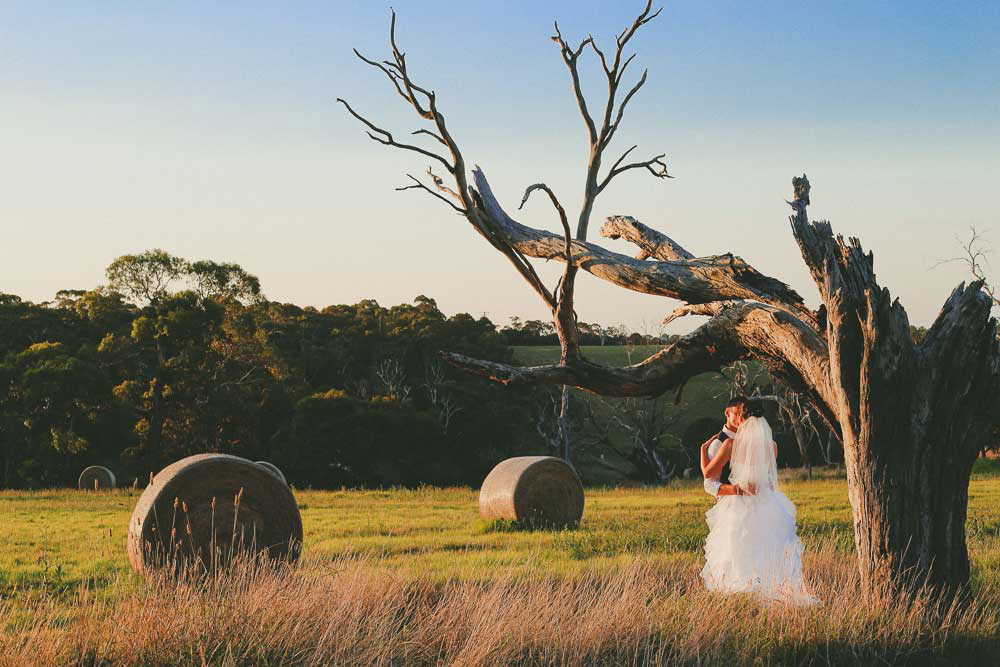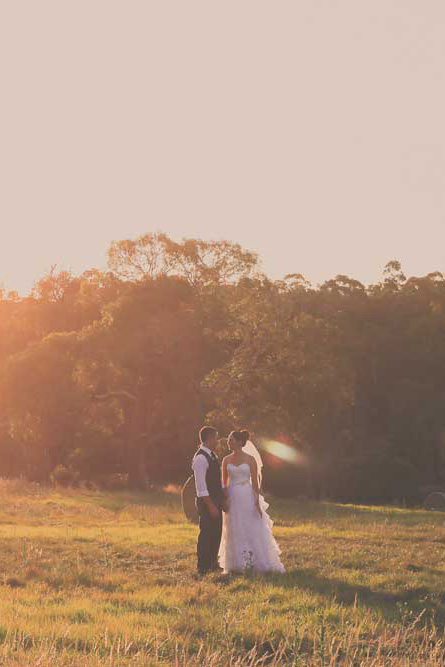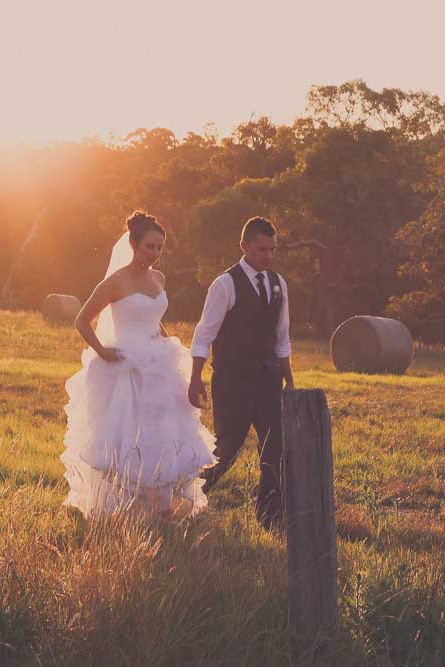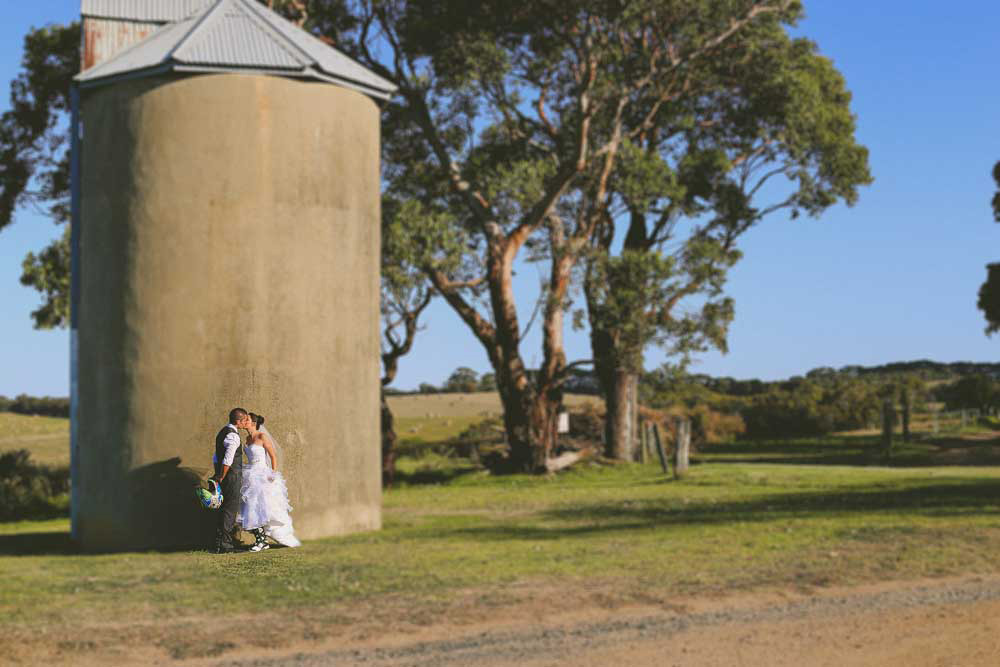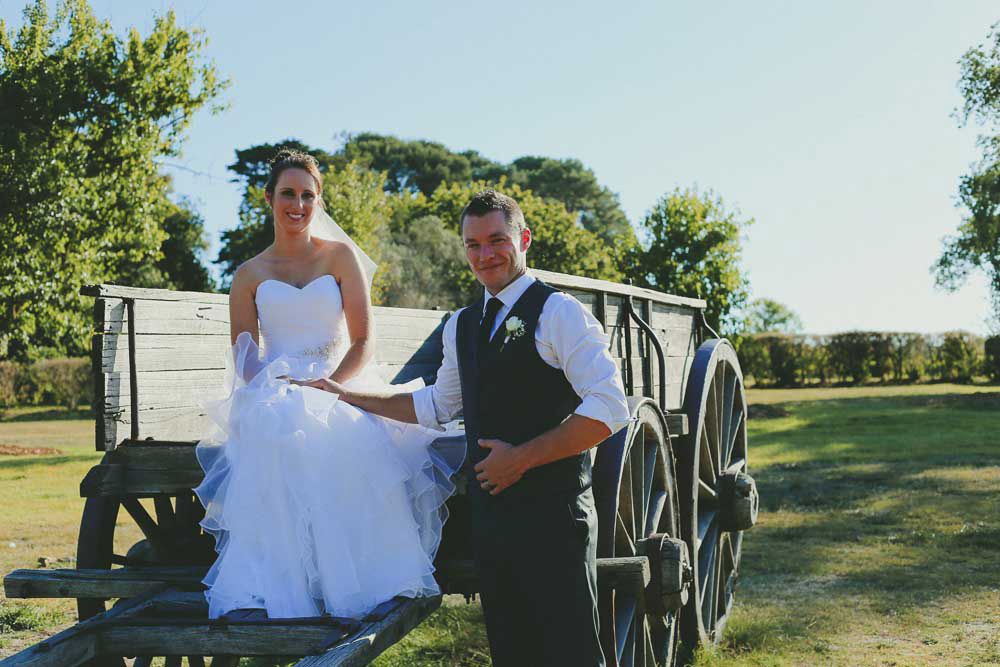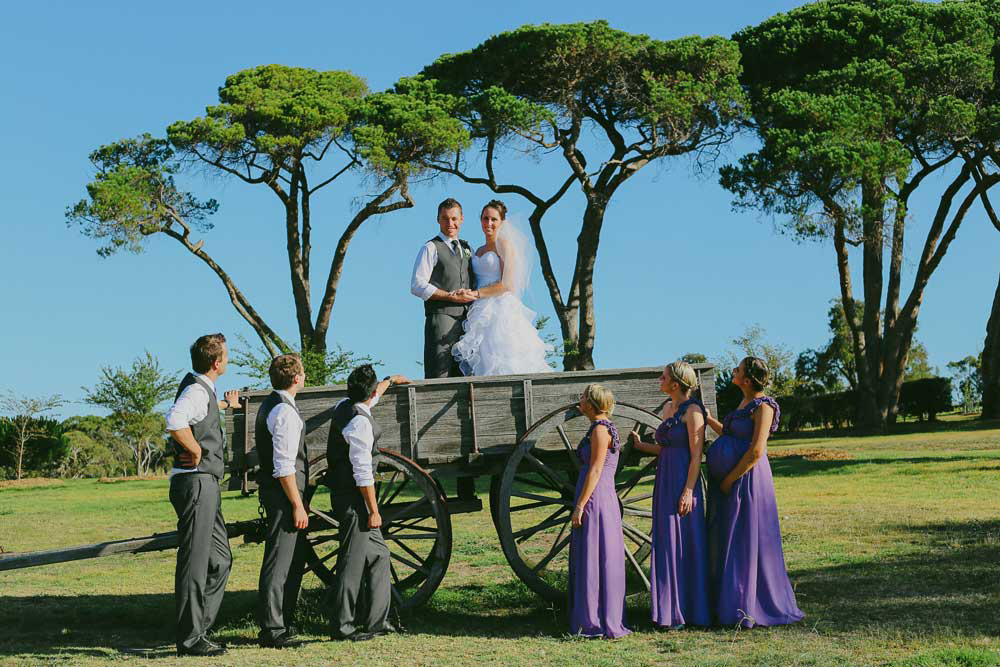 Hayley says the most important part of the day was marrying her best friend. "It's about being binded to the one you love and want to spend the rest of your life with," she says of marriage.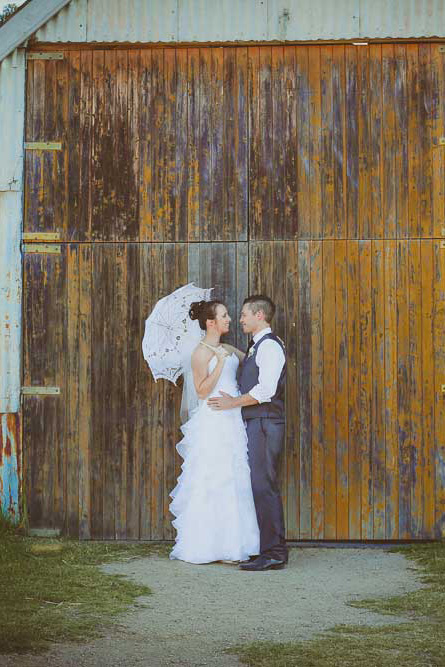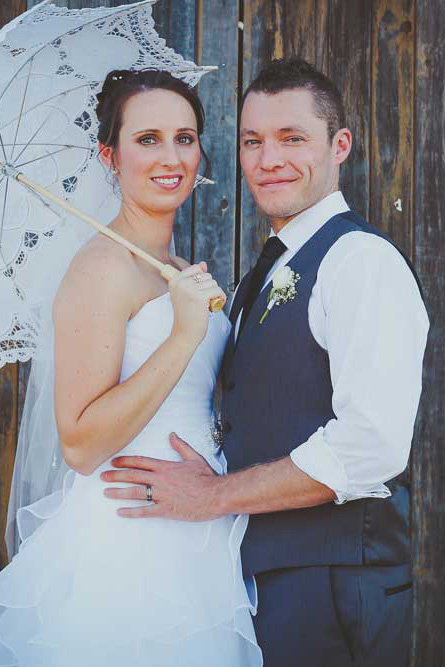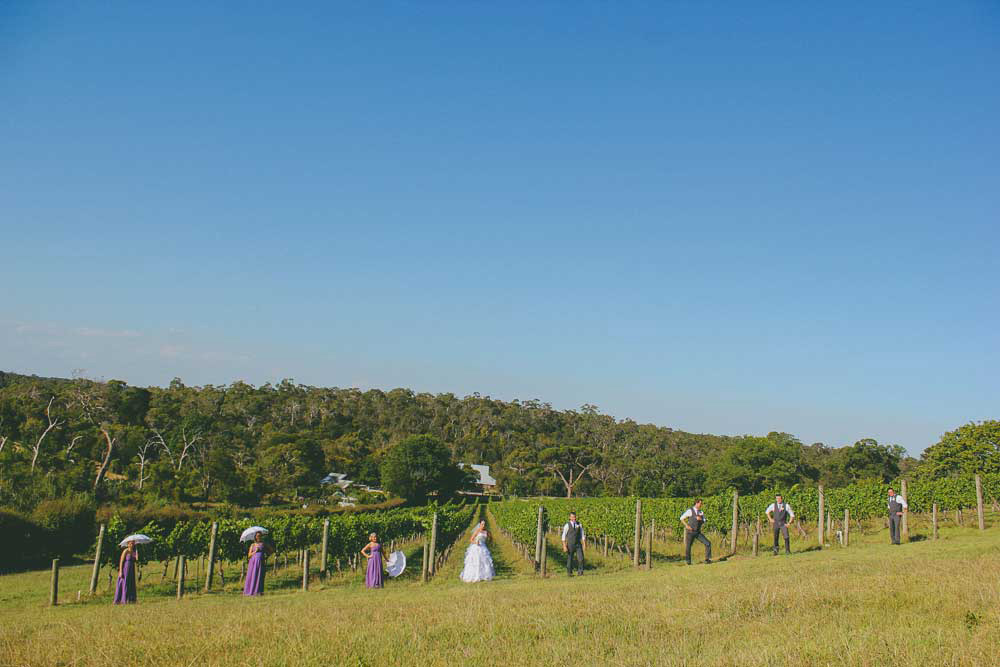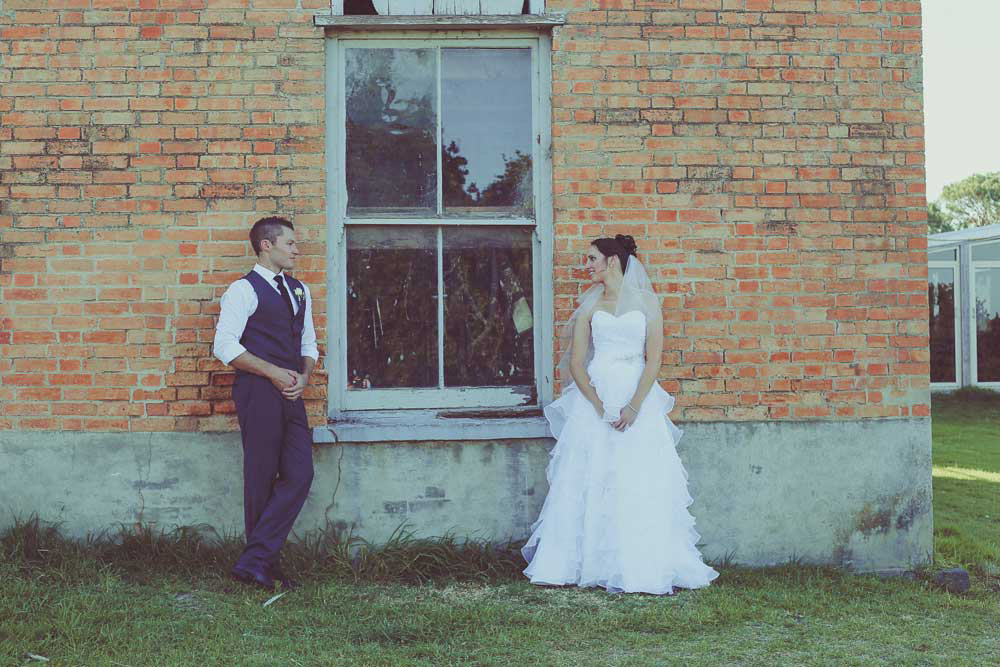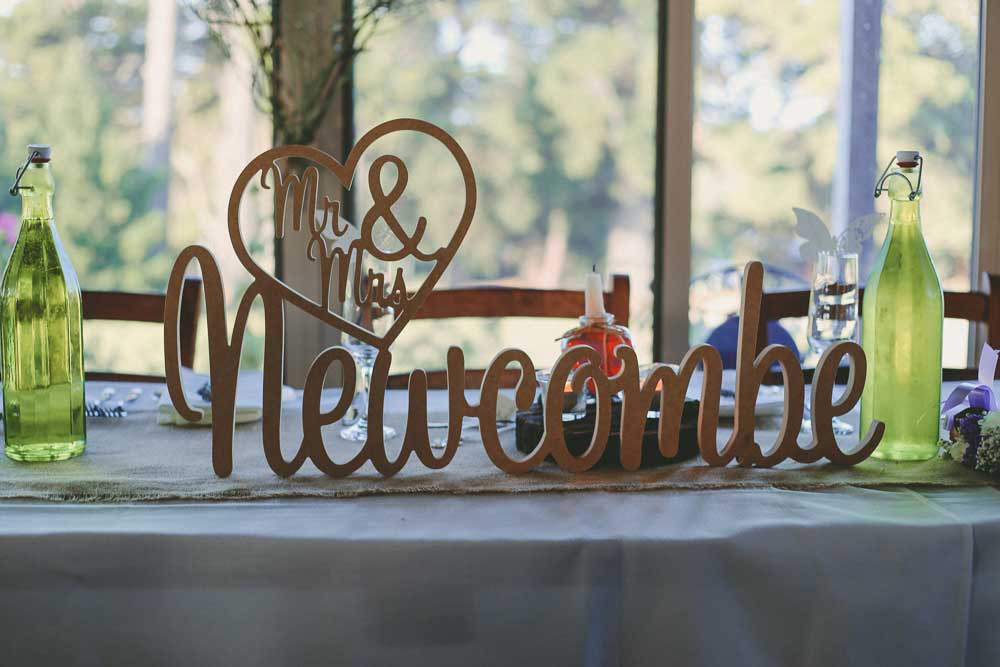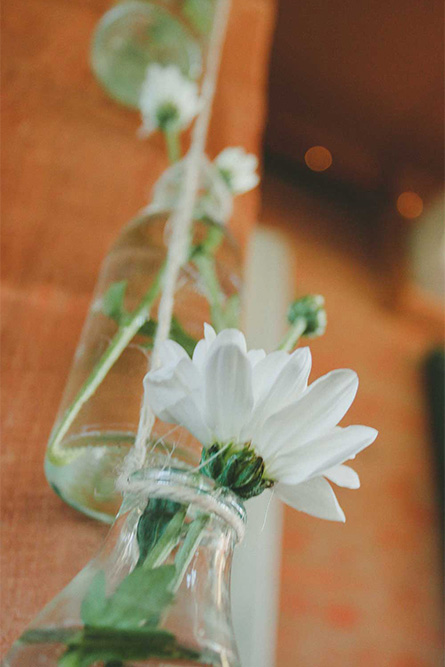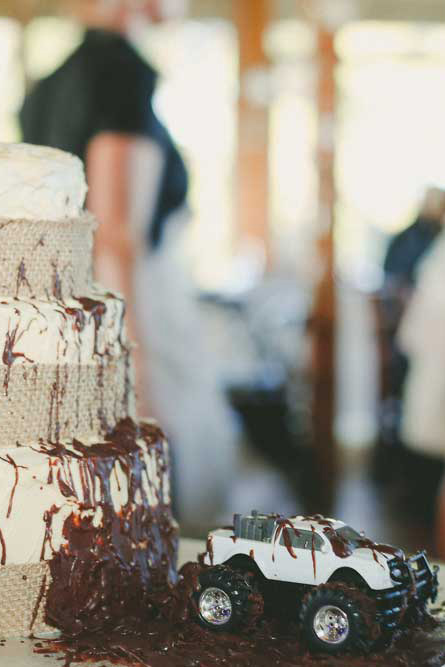 The pair's wedding cake was a triumph. "Because Scott didn't have a lot of input as he was living in Perth, I wanted to surprise him by putting a little twist to our cake. From the front it was a beautiful white wedding cake, but on the back it had a toy four-wheel-drive spraying mud (chocolate) up the back of the cake.