For high school sweethearts Rebecca and Cristian, creating a timeless and classic elegant wedding was their main priority.
To set the scene for their opulent event, Rebecca and Cristian chose a venue that was both classic and timeless while also modern and grand. Set on 10 acres of formal gardens, 1870s Werribee Mansion complete with high ceilings and designer chandeliers, fit the bill to a T.
"We fell in love with the opulence and grandeur of the perfectly manicured grounds, the charming architecture, and the stunning warmth in the Refectory room," says the bride. To complement the beauty that already existed at the Mansion, the couple chose a colour scheme of ivory, blush, soft pinks and gold.
130 close family and friends witnessed the union of Rebecca and Cristian on November 10, 2018 – just 10 days after the couple celebrated their ten-year anniversary. Guests were treated to drinks, exceptional catering and a live band.
"We are so grateful to our amazing suppliers for helping us create our dream wedding, and to our family and friends who filled our day with so much love, laughter and happiness. Can we please do it again?"
Photos courtesy of Mark Davis Photography.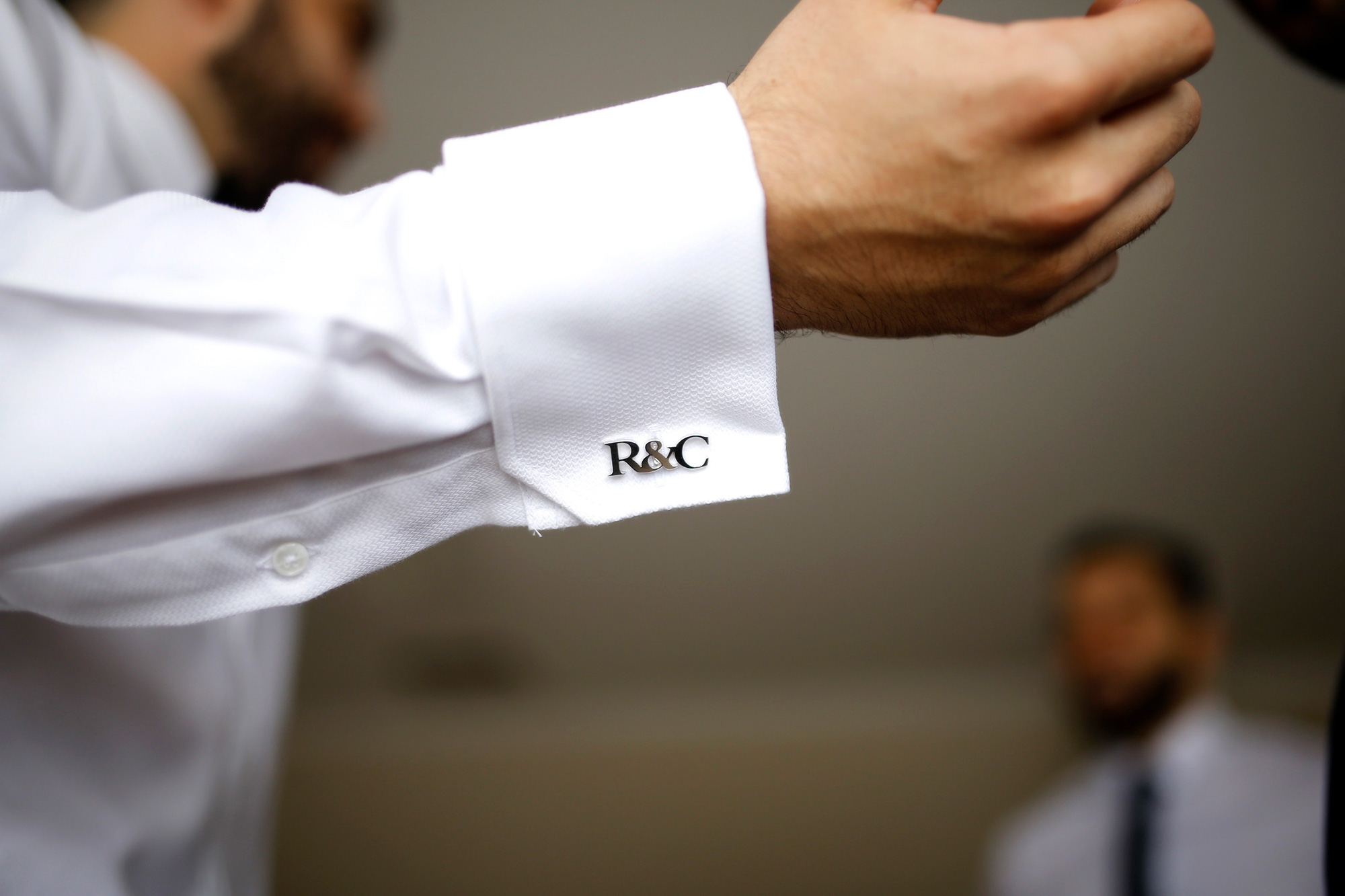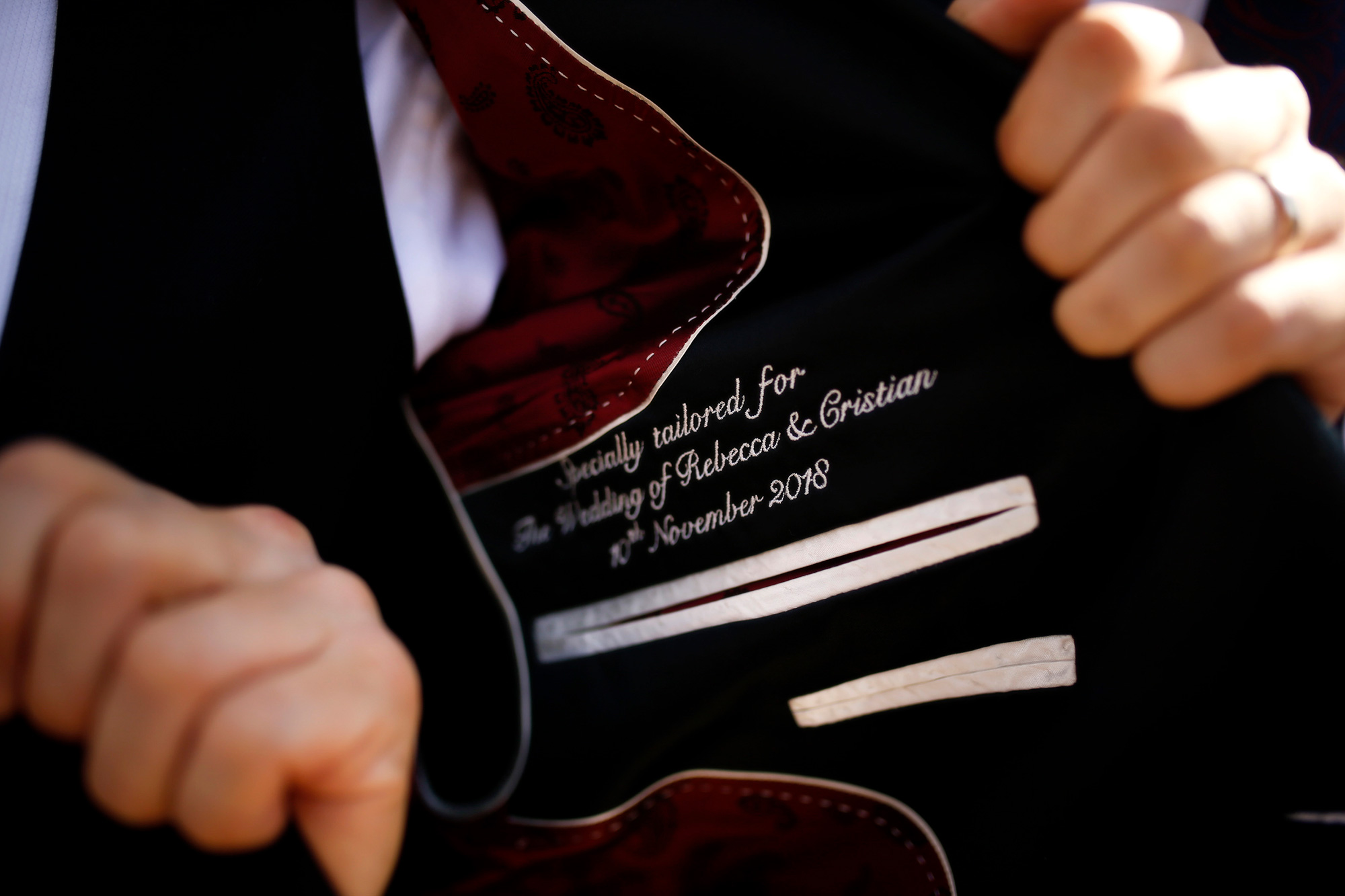 Both Rebecca and Cristian had their formal wear custom-made.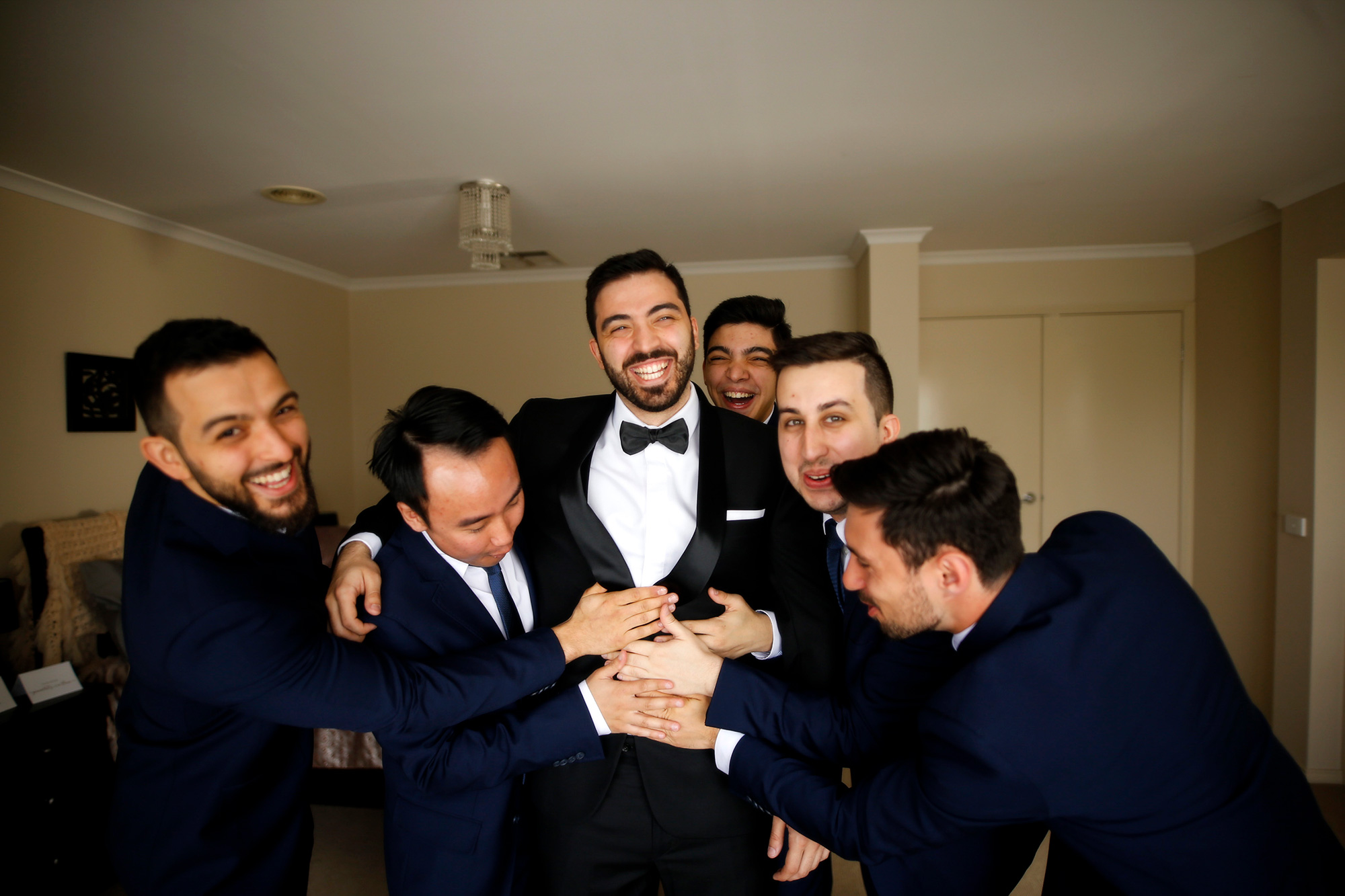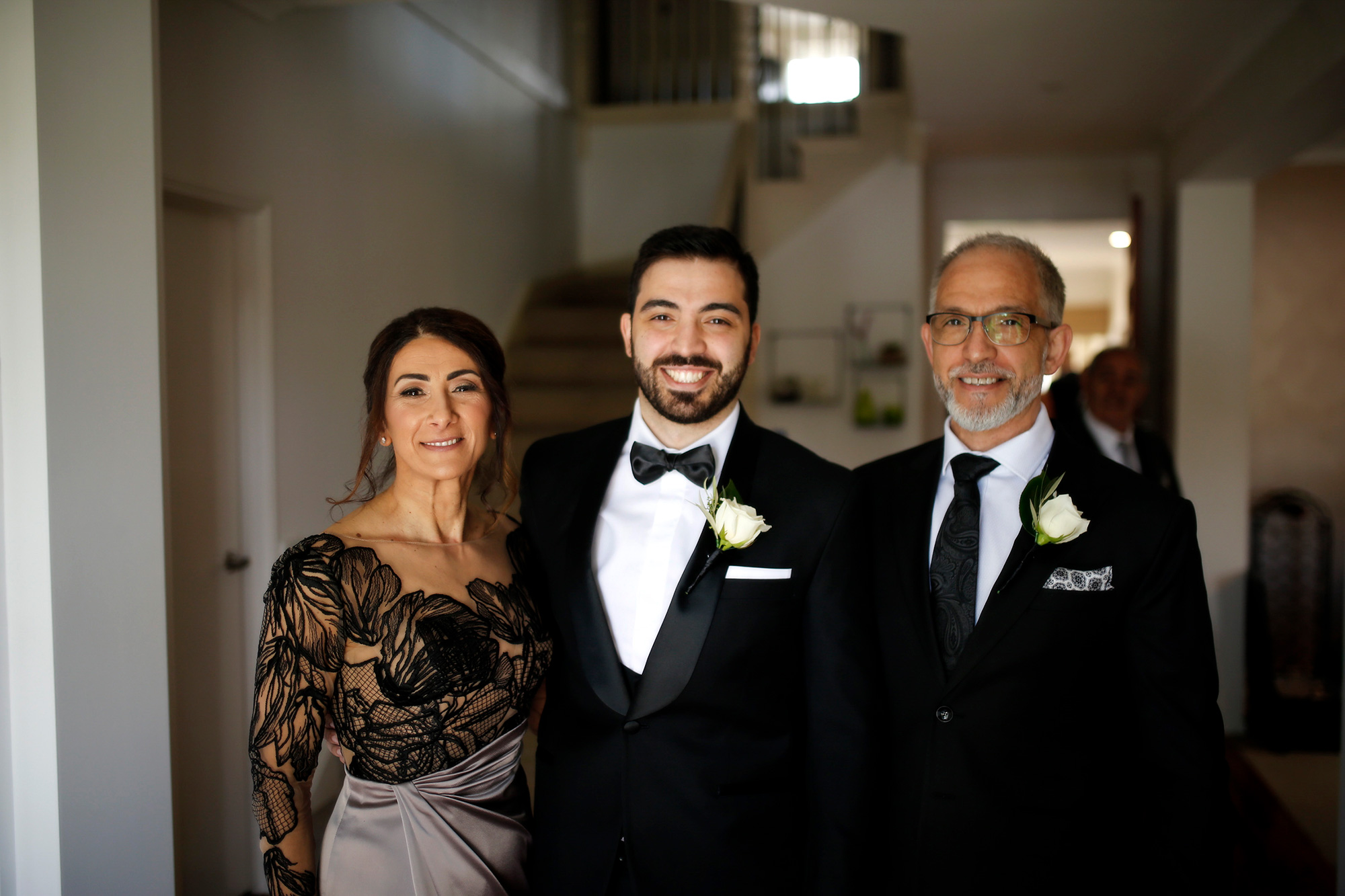 Cristian donned a striking black tuxedo to suit the elegant theme.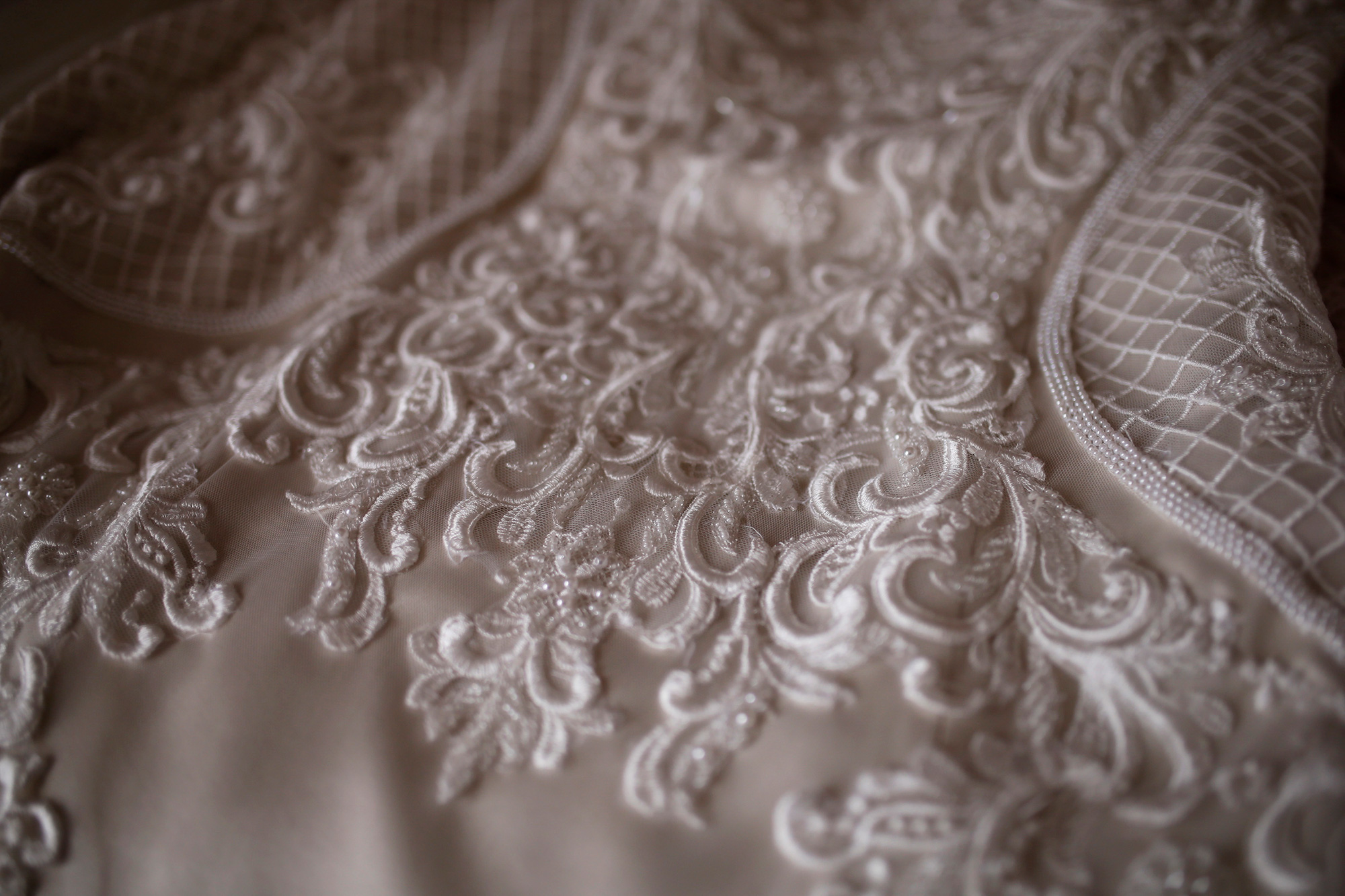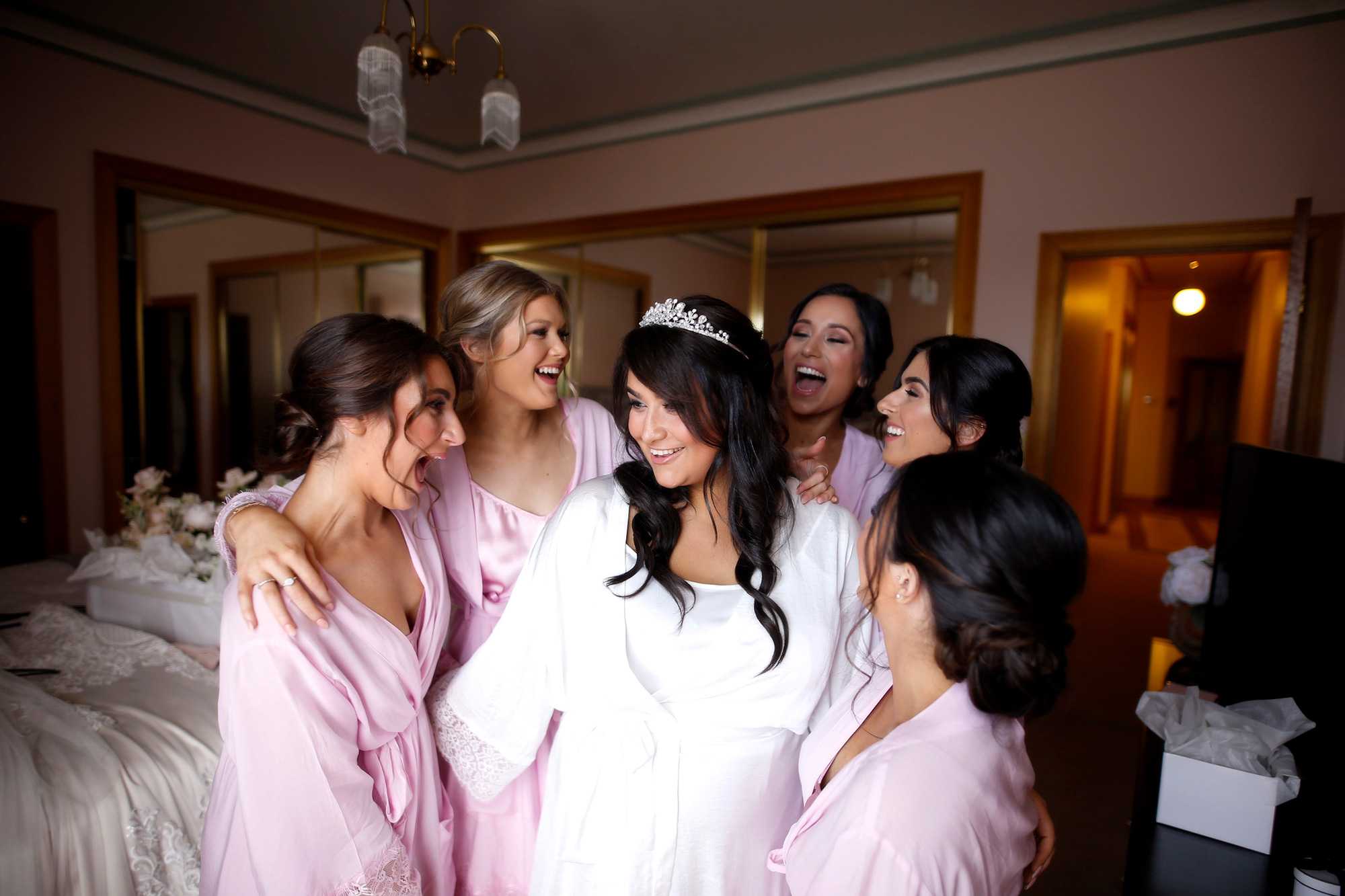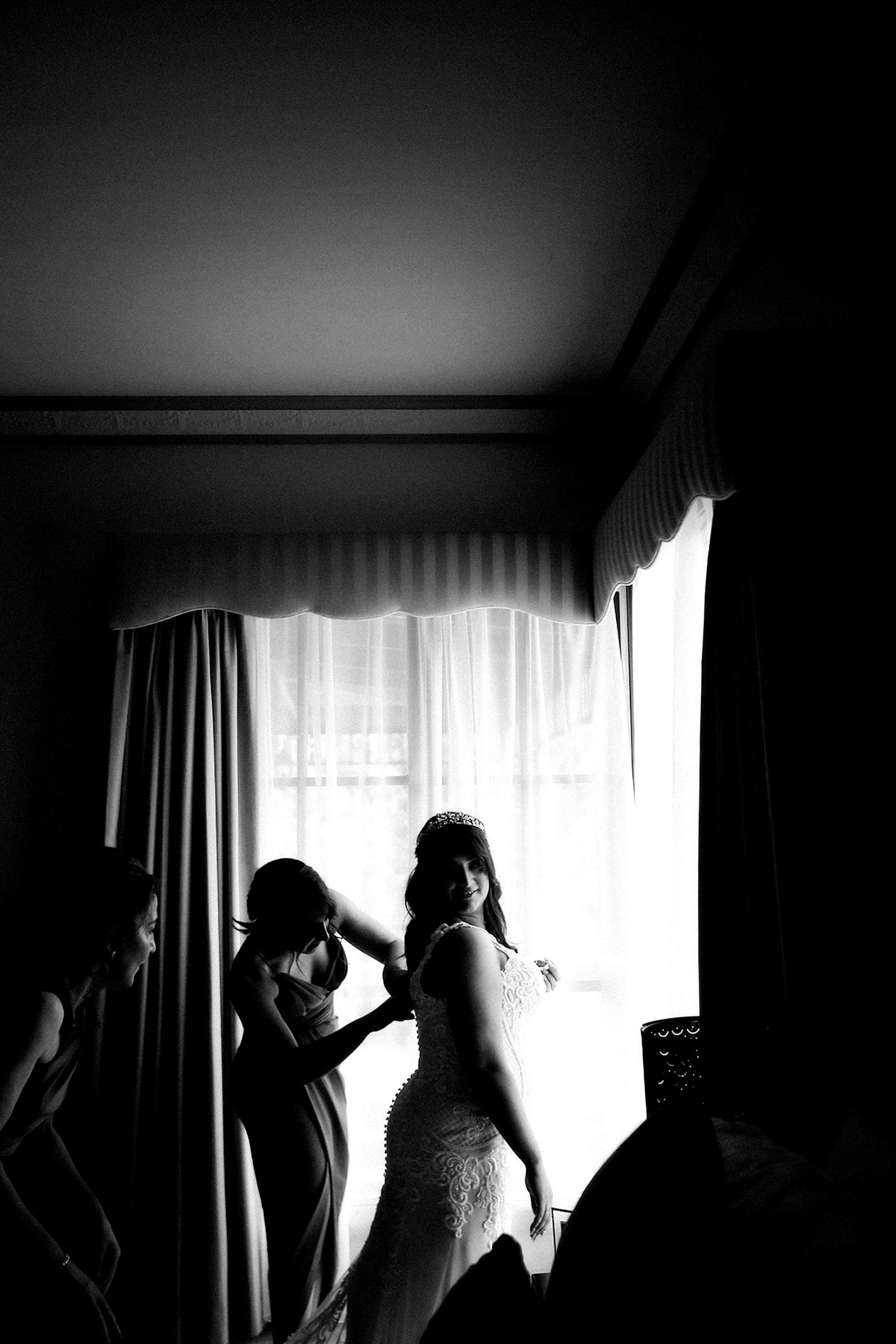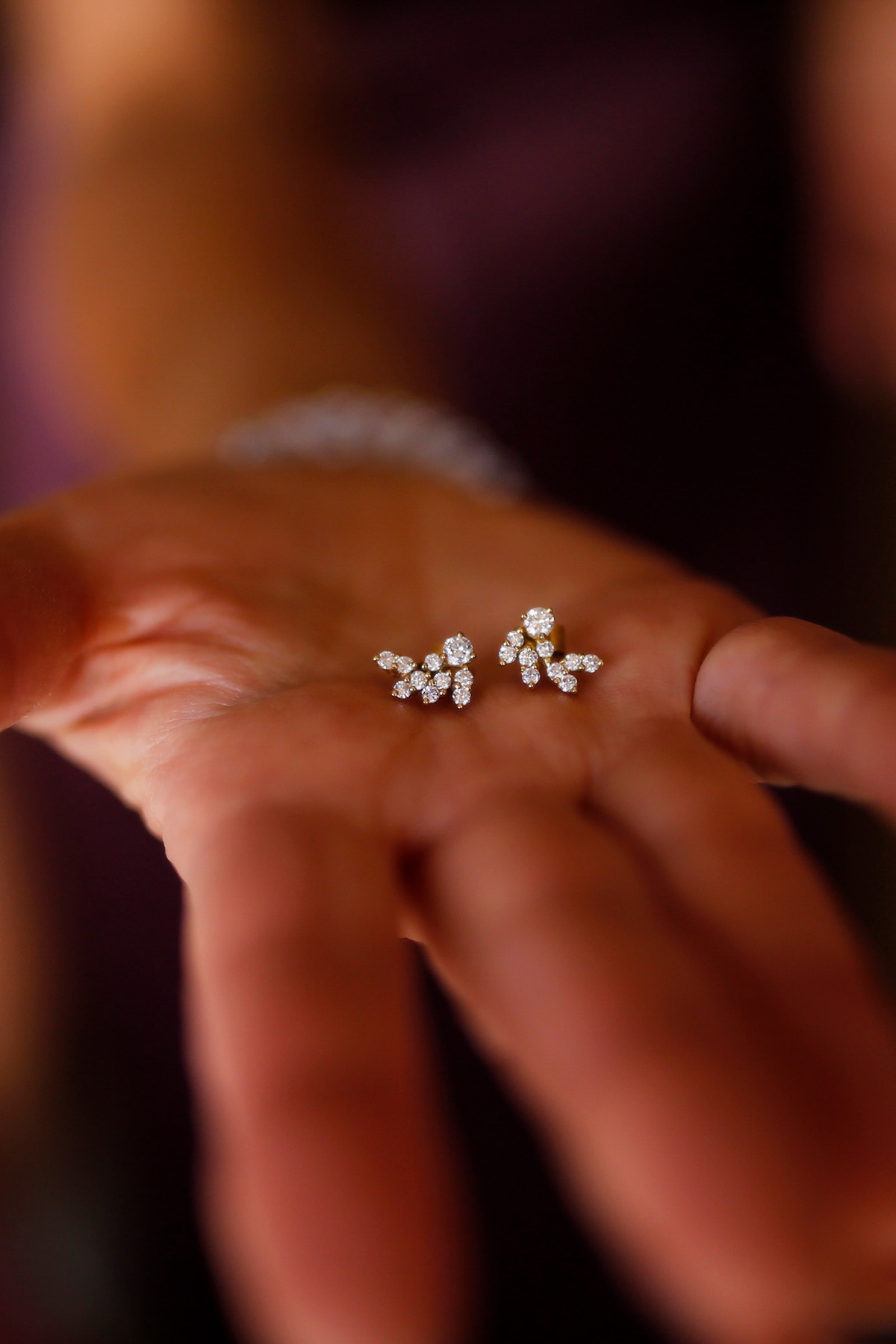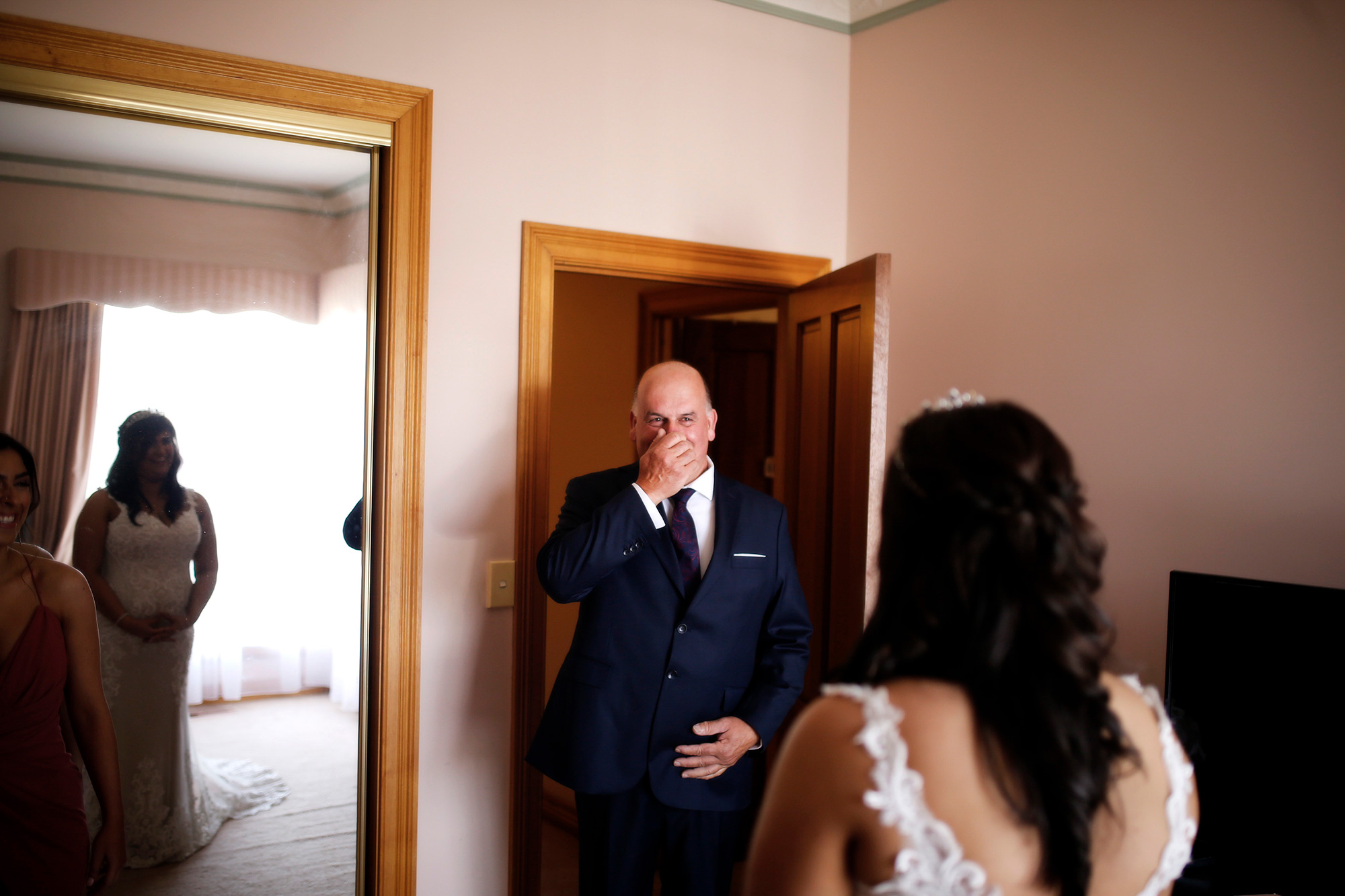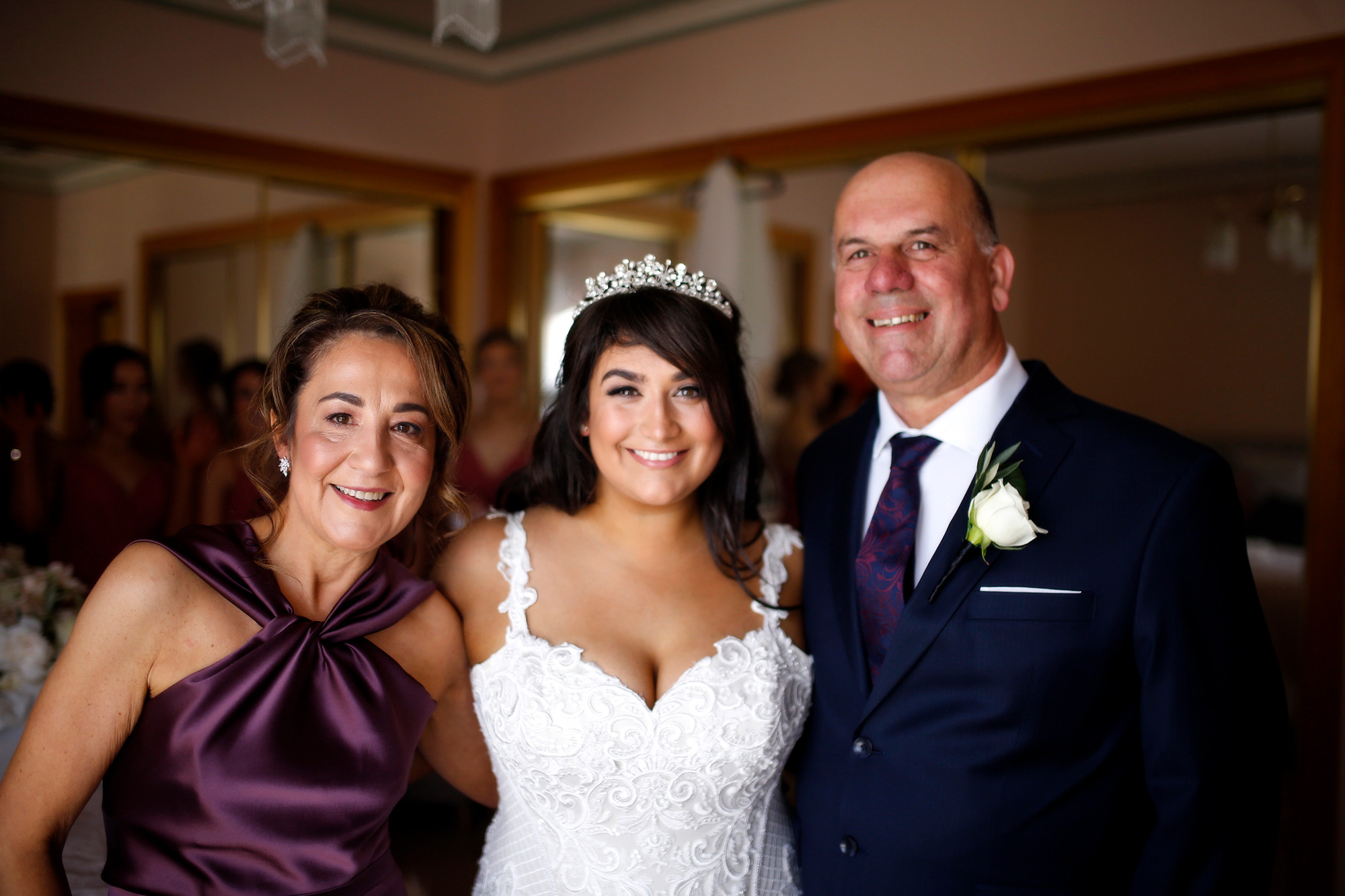 "I chose Italian oyster silk and French hand-beaded ivory lace appliqué," Rebecca says of her gown by d'Italia.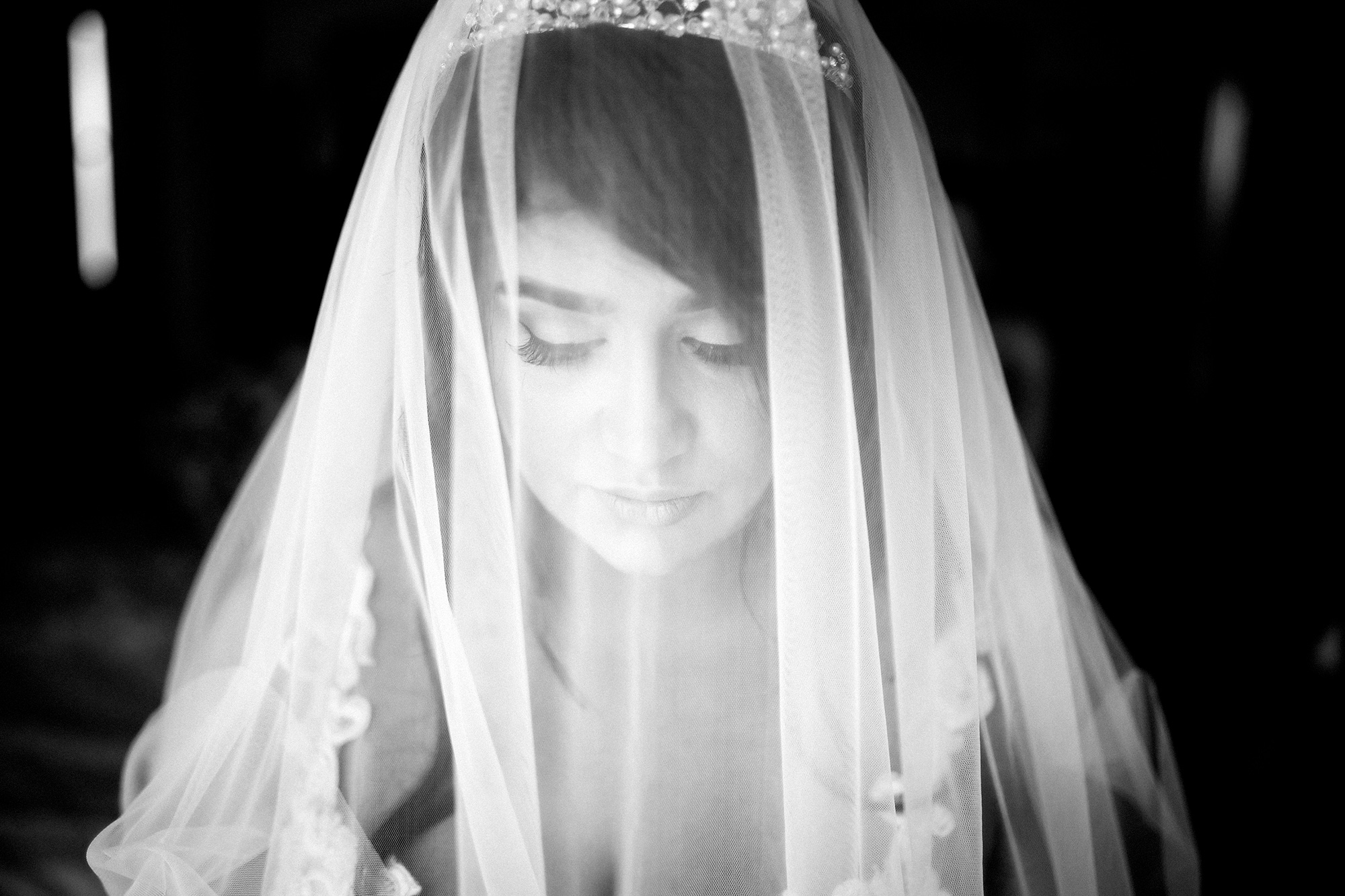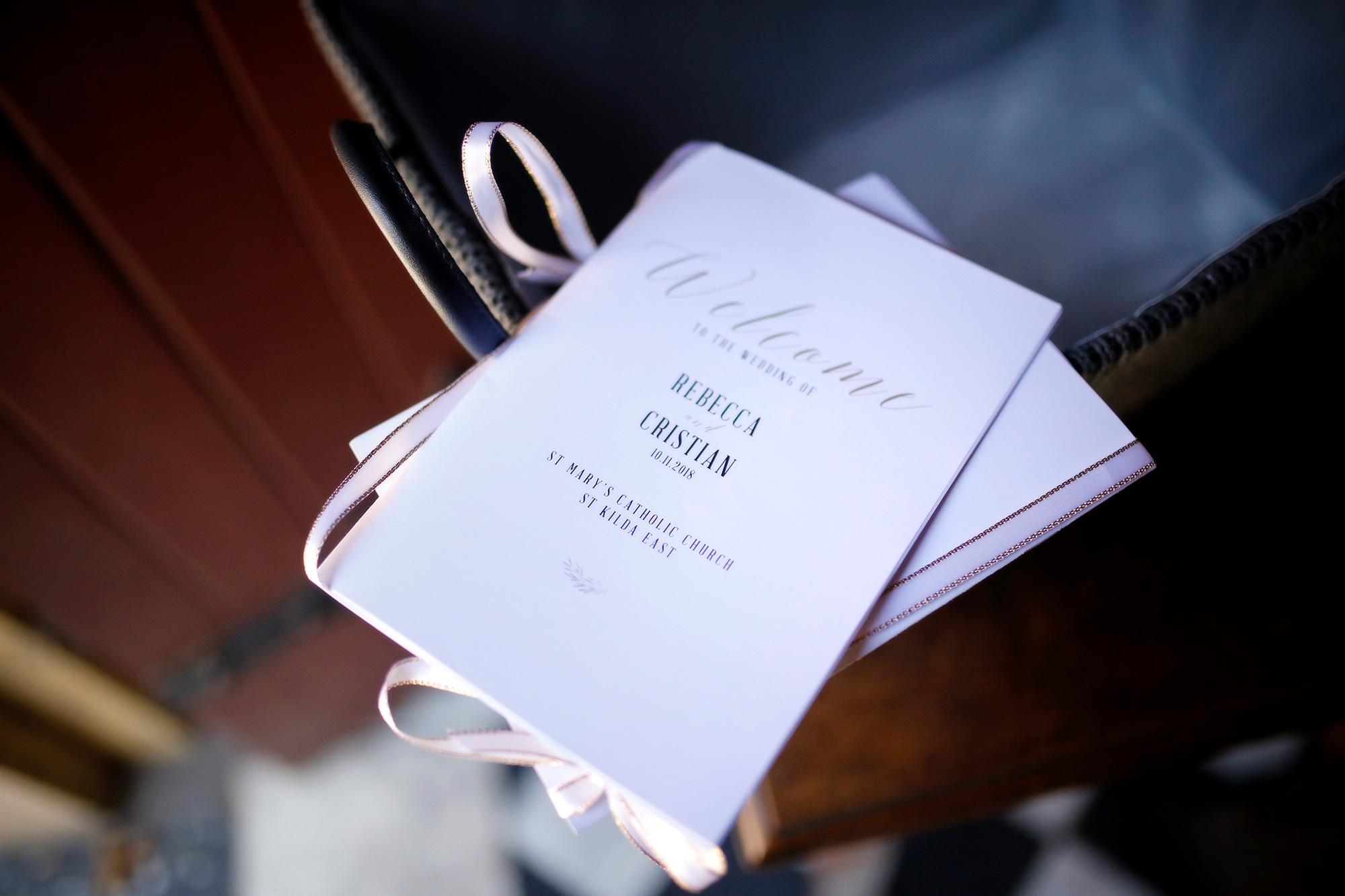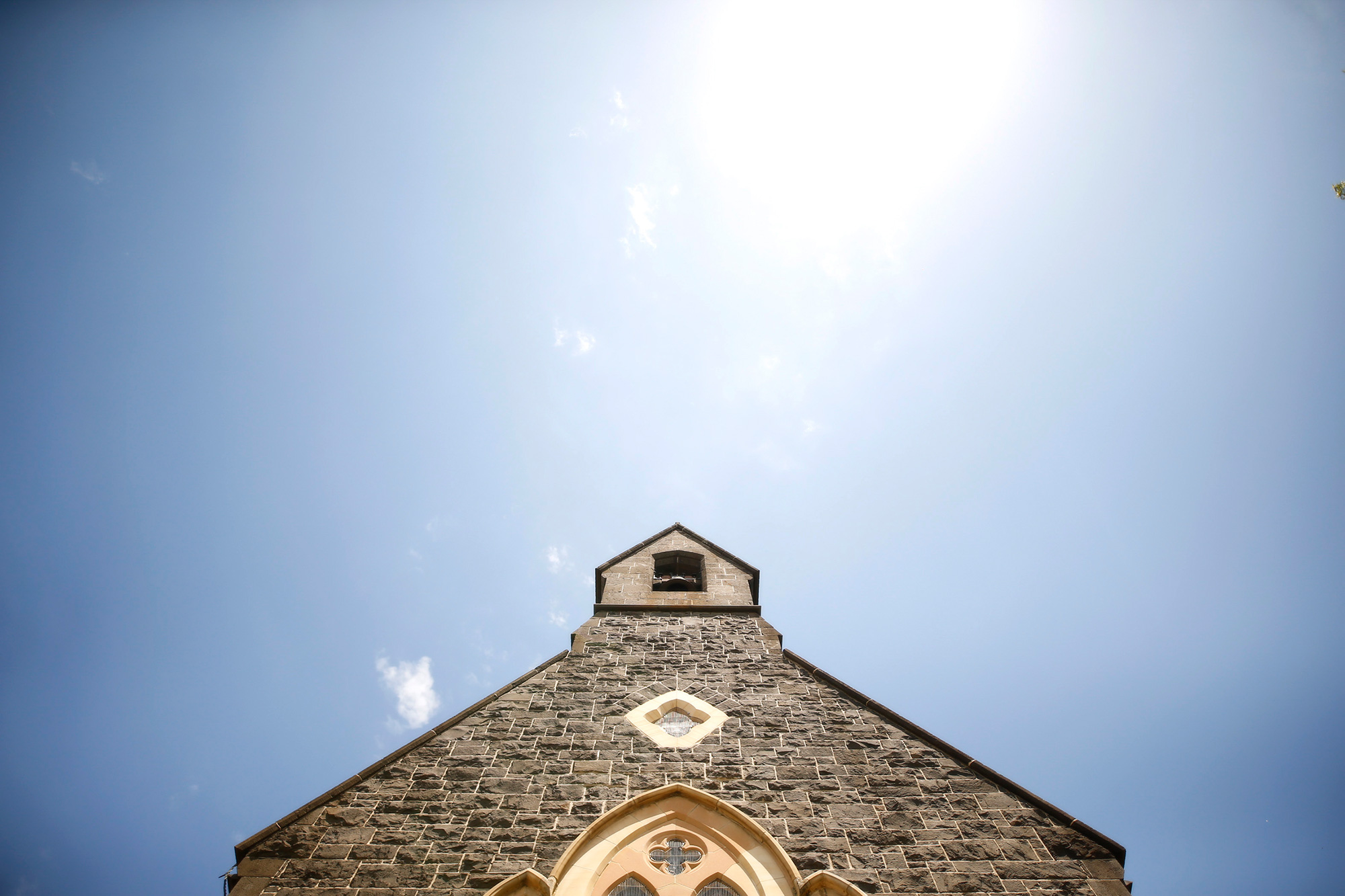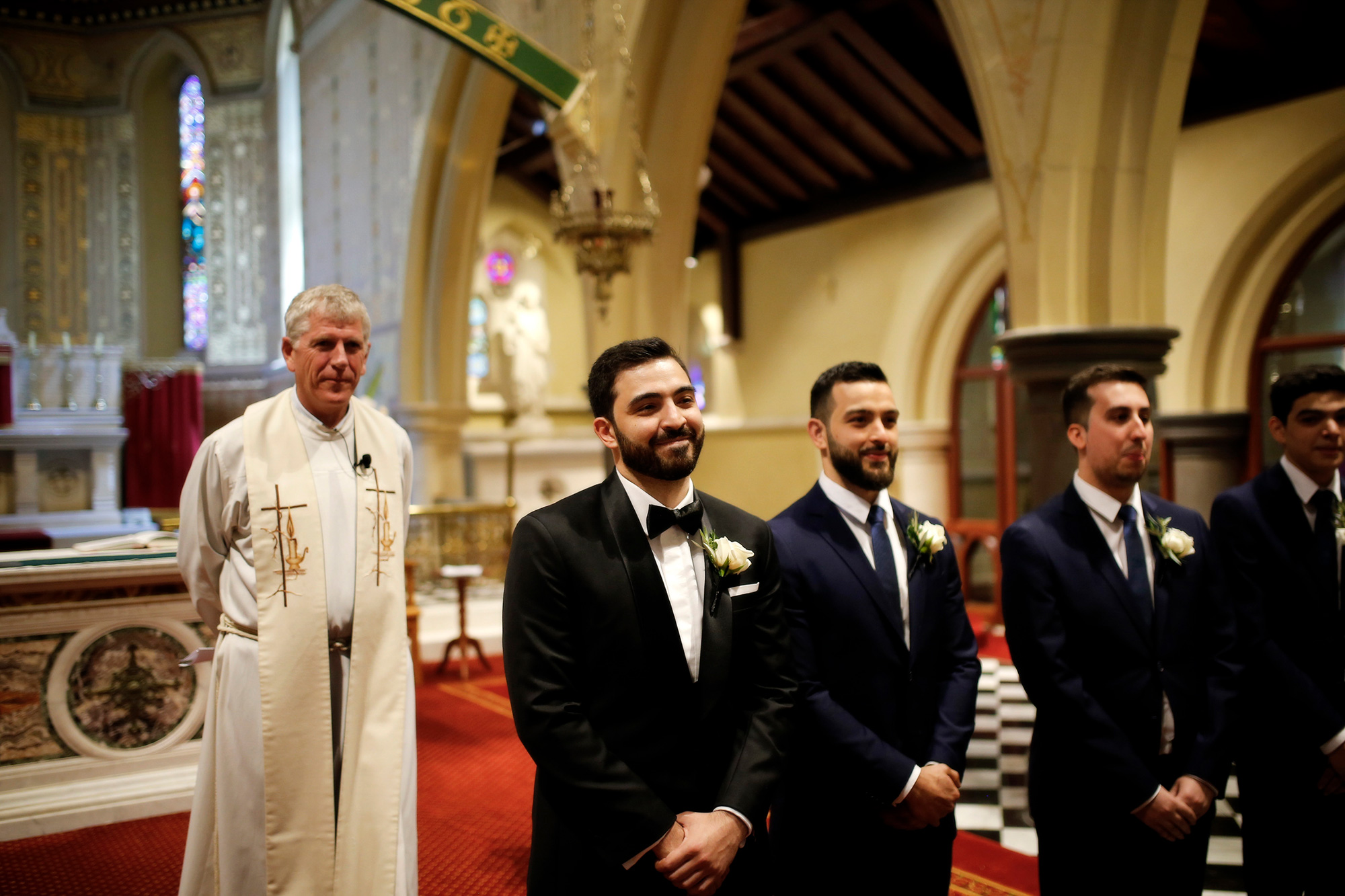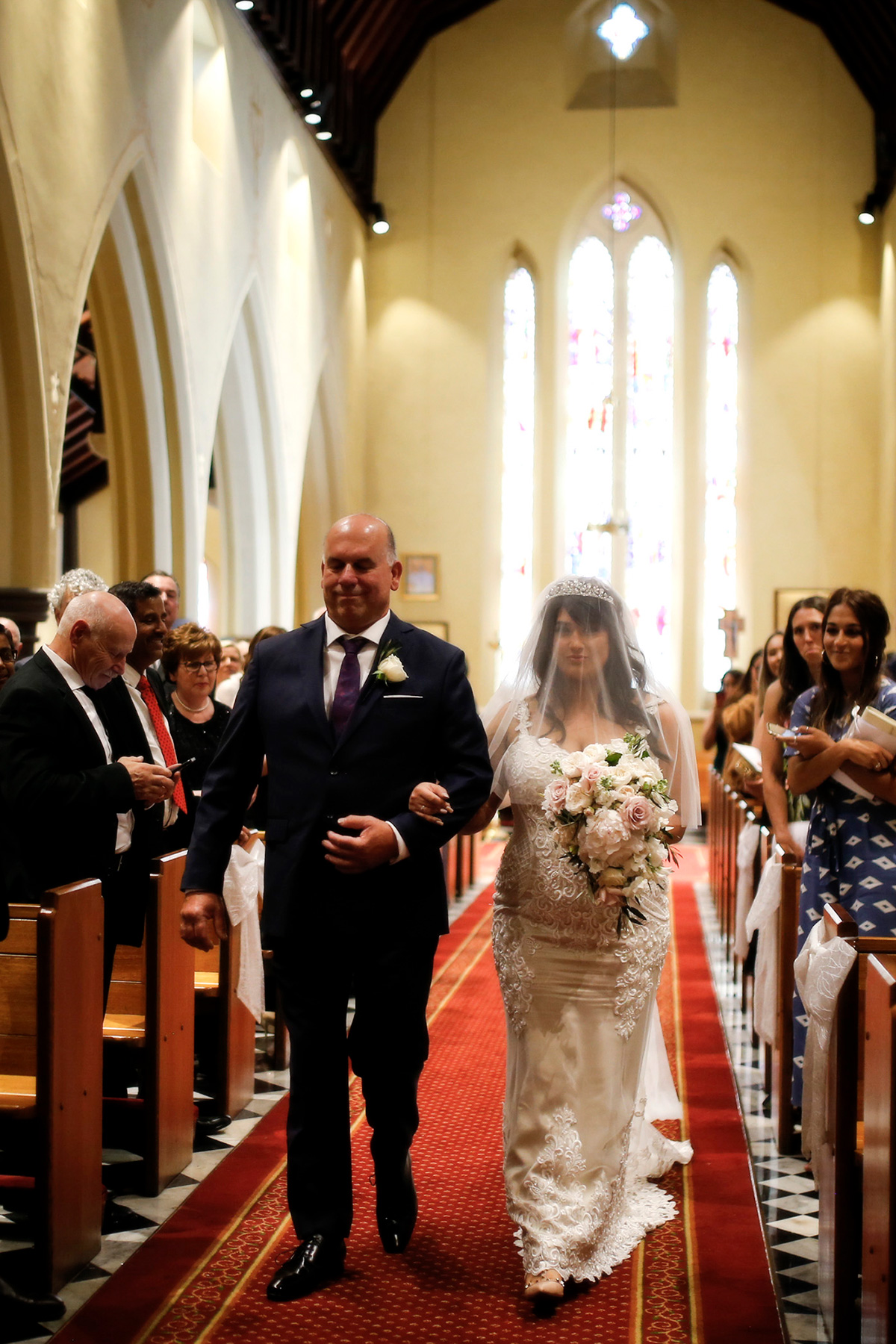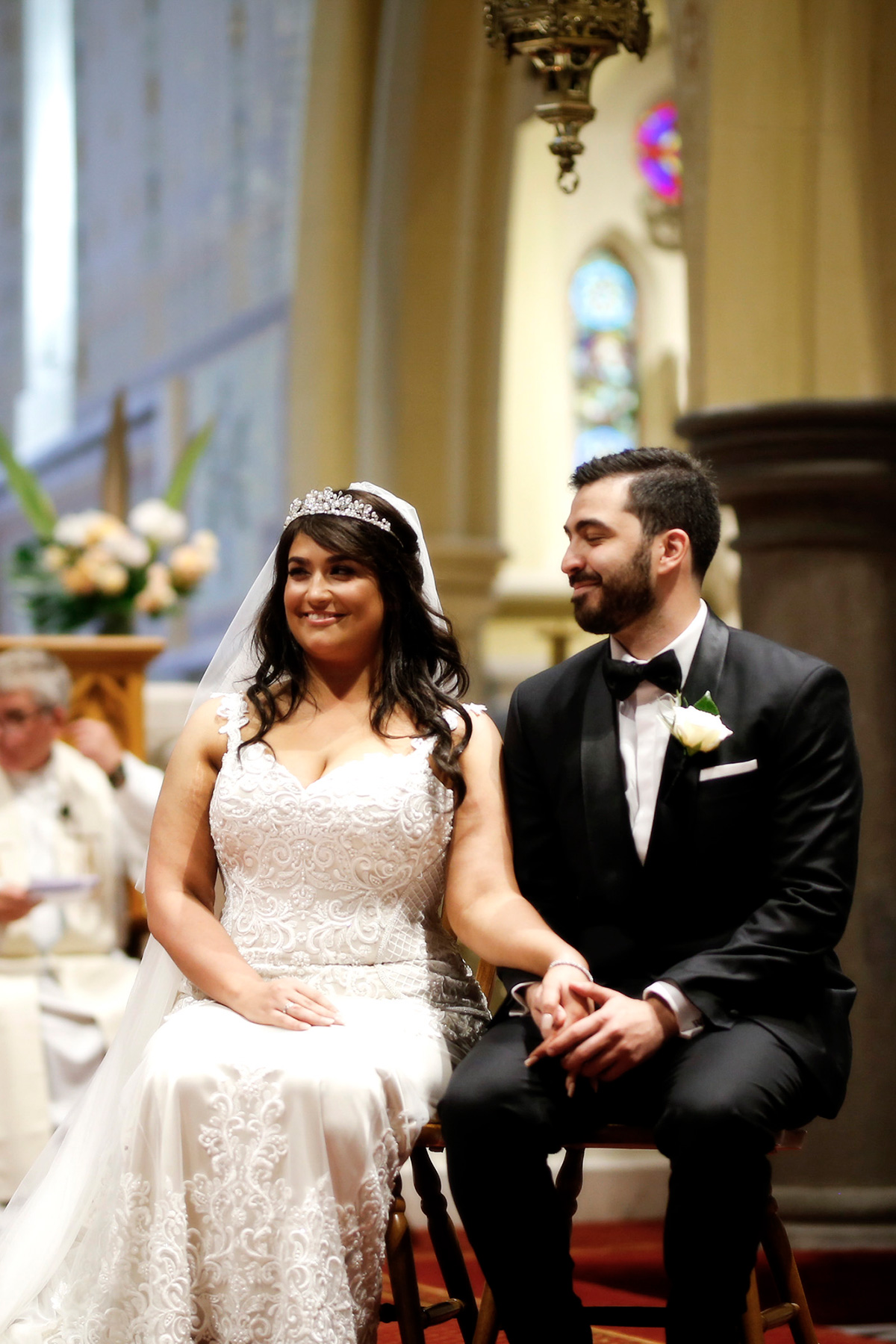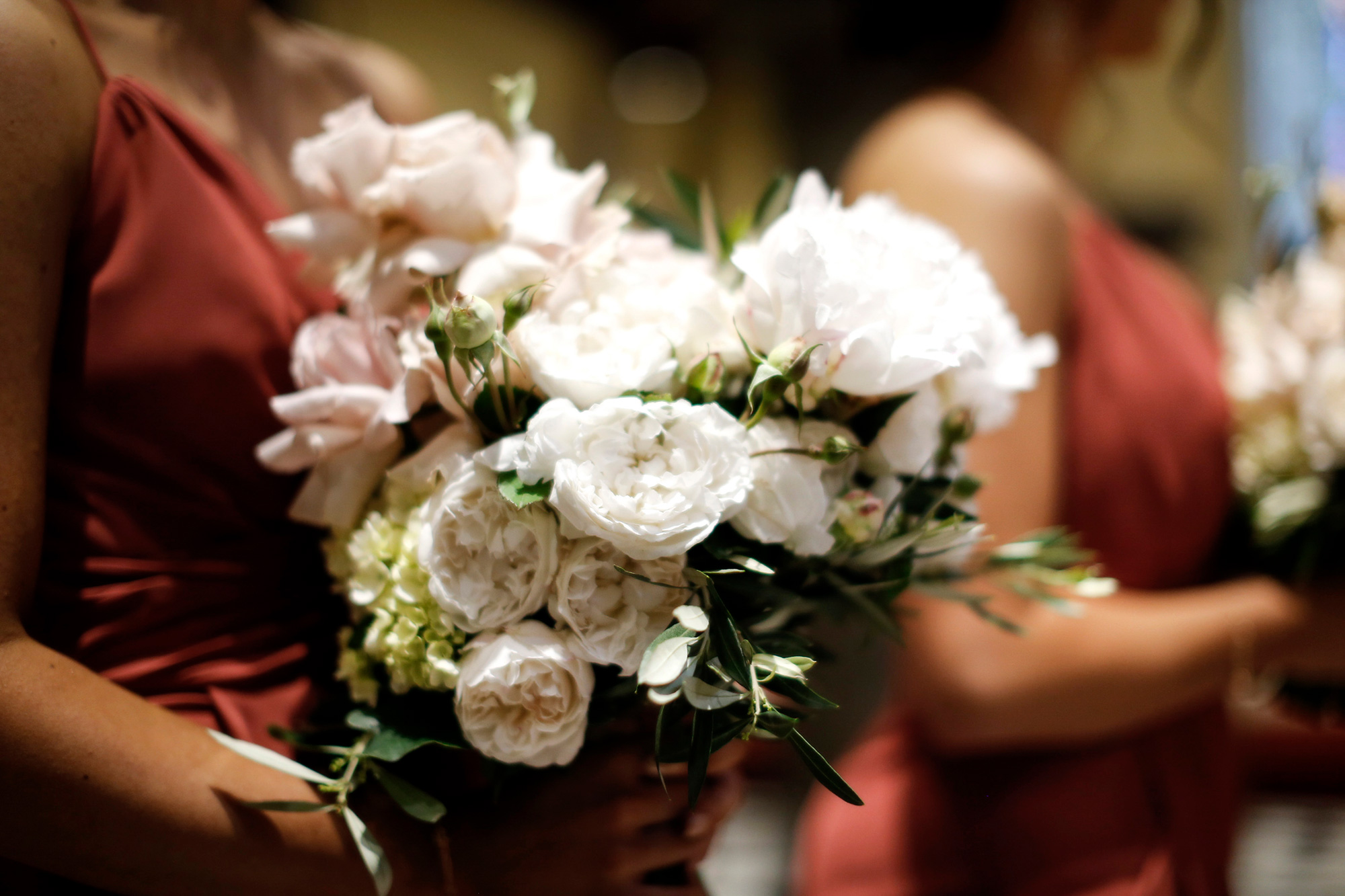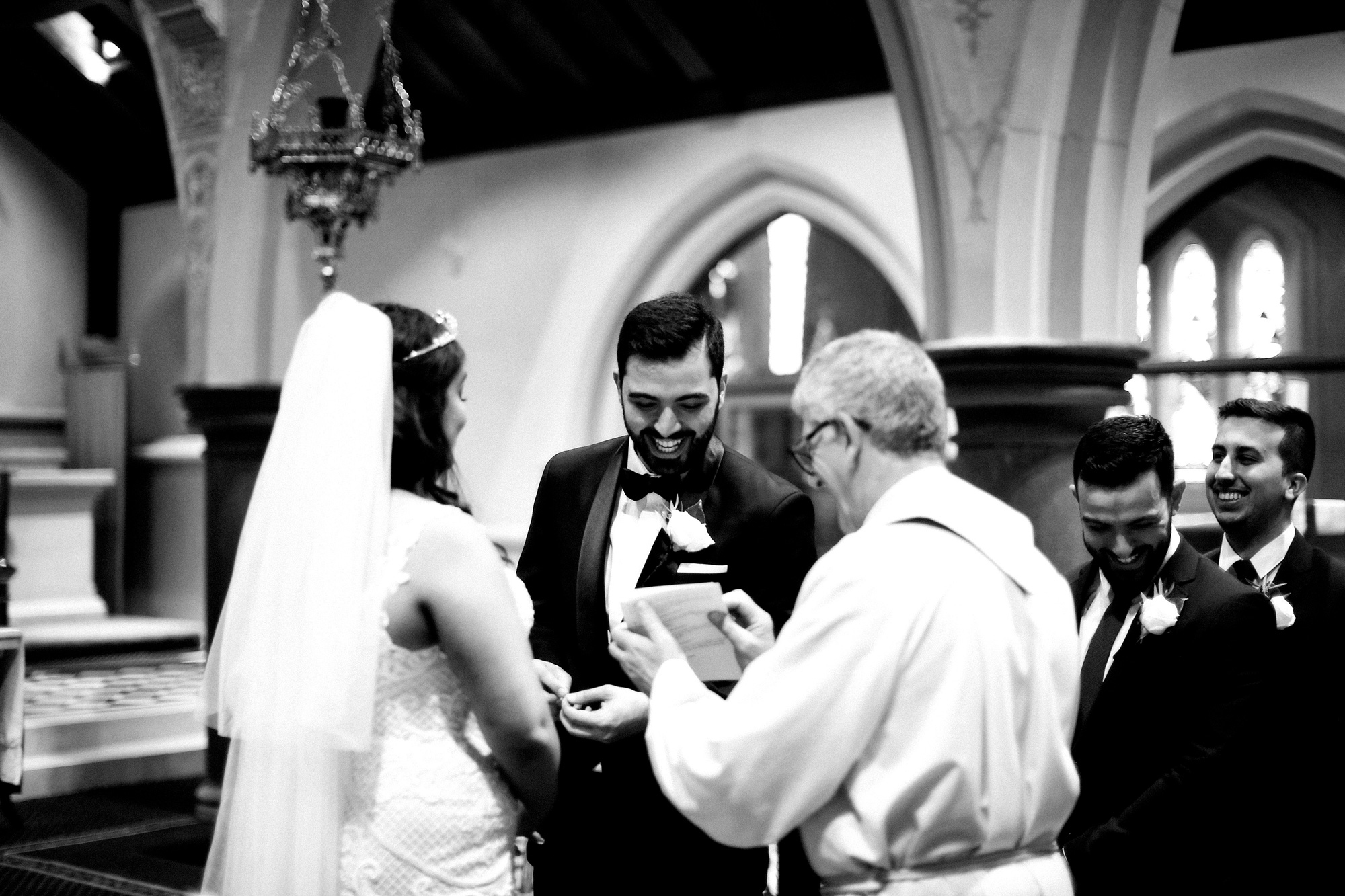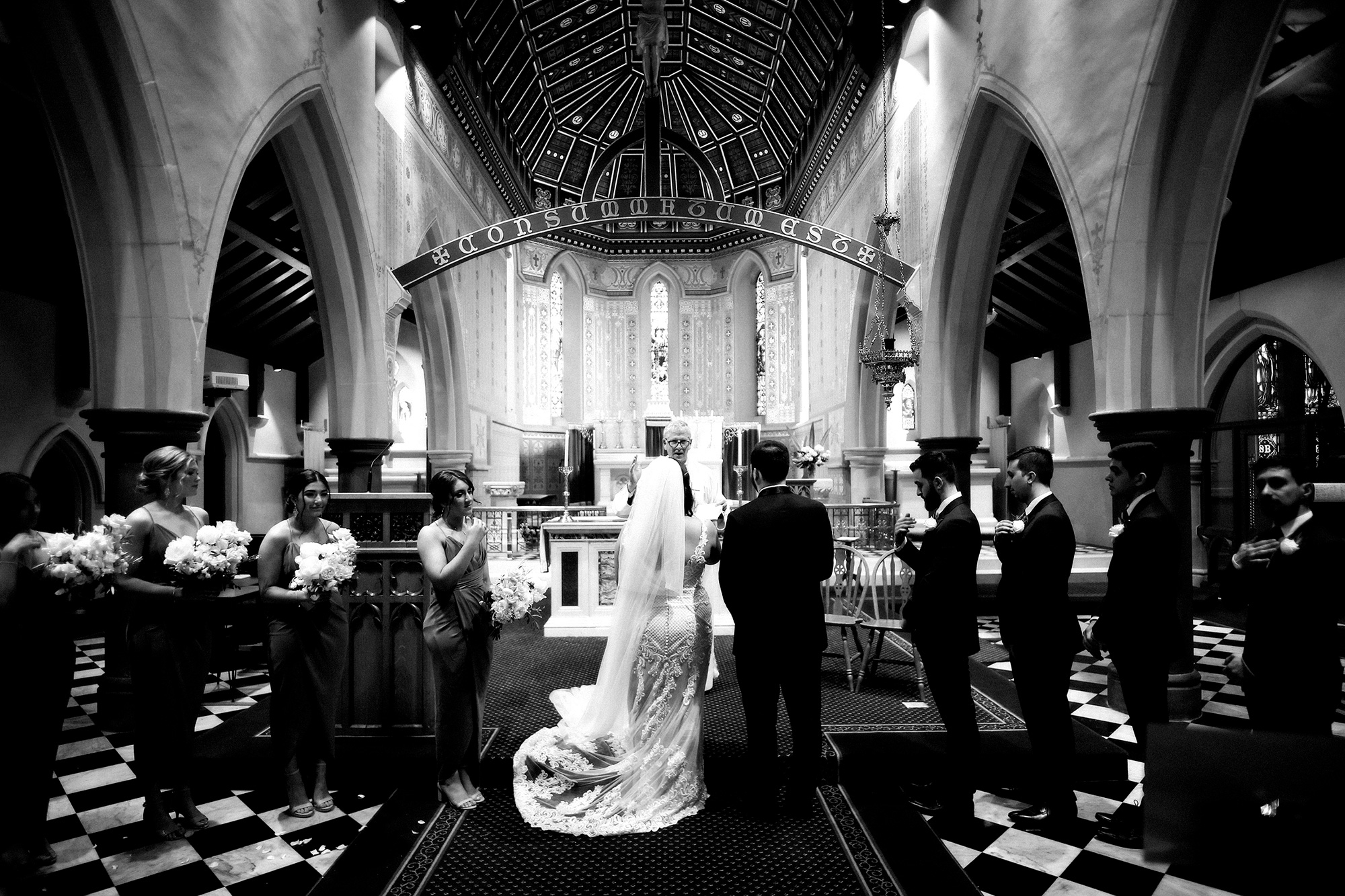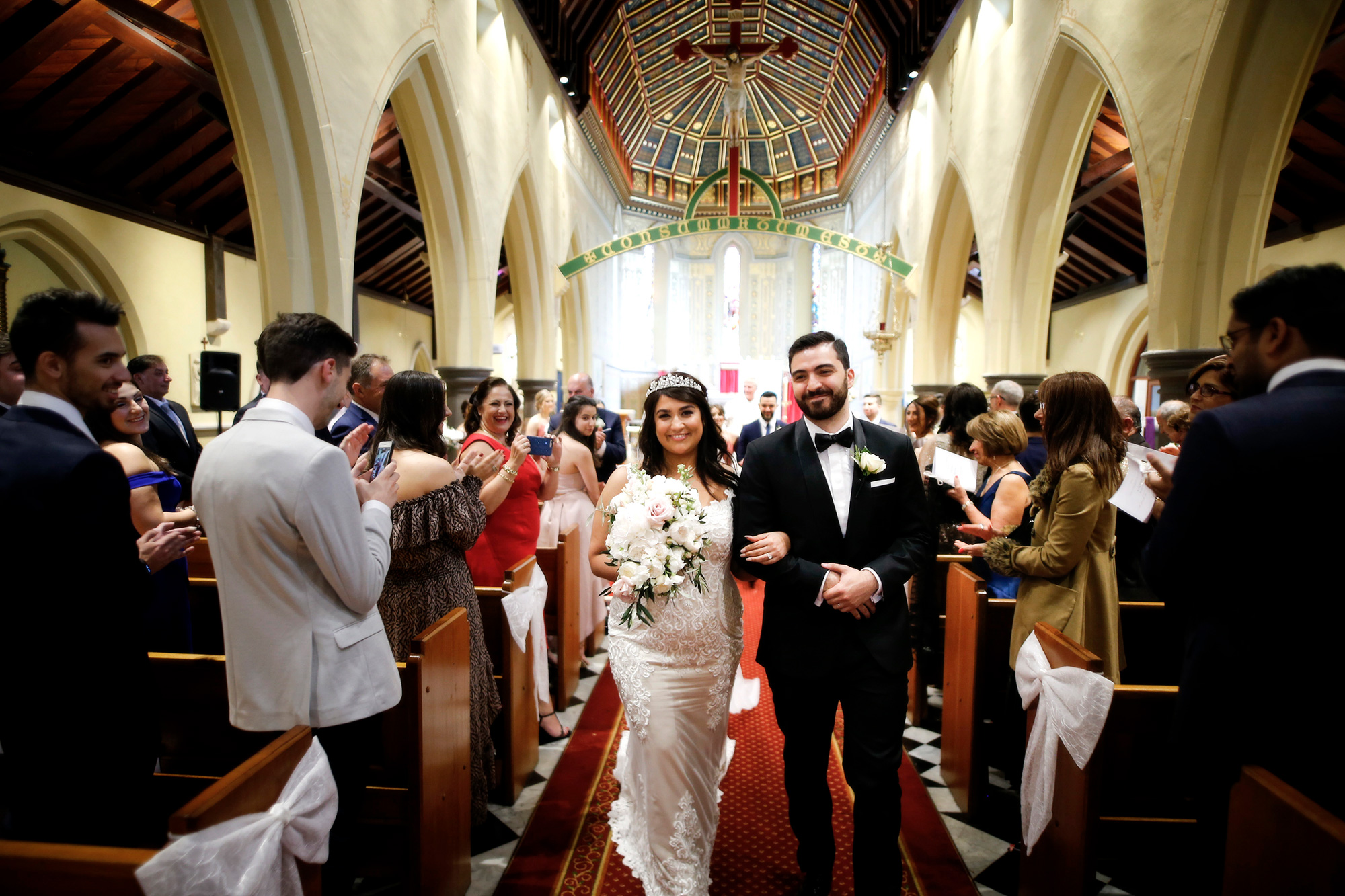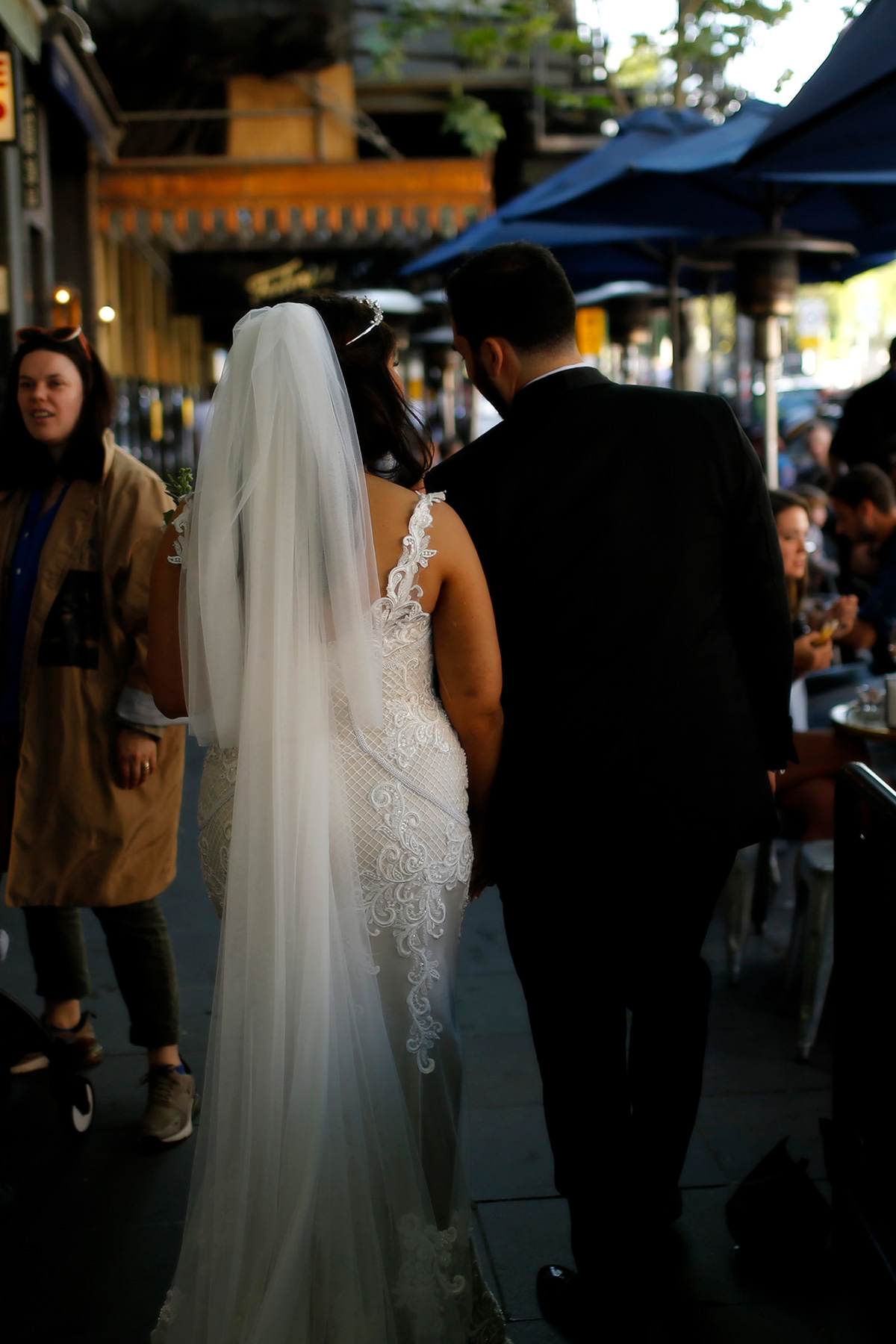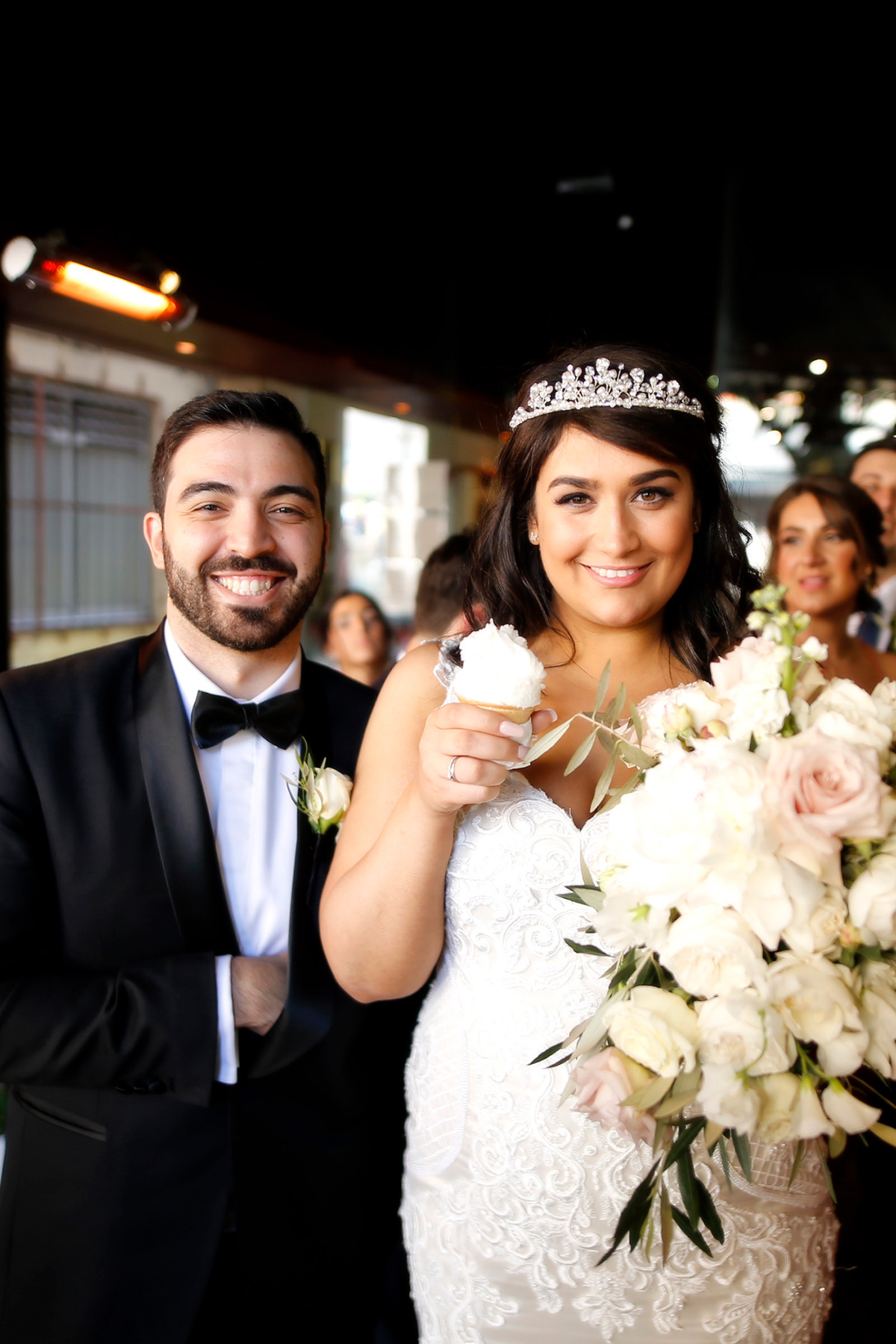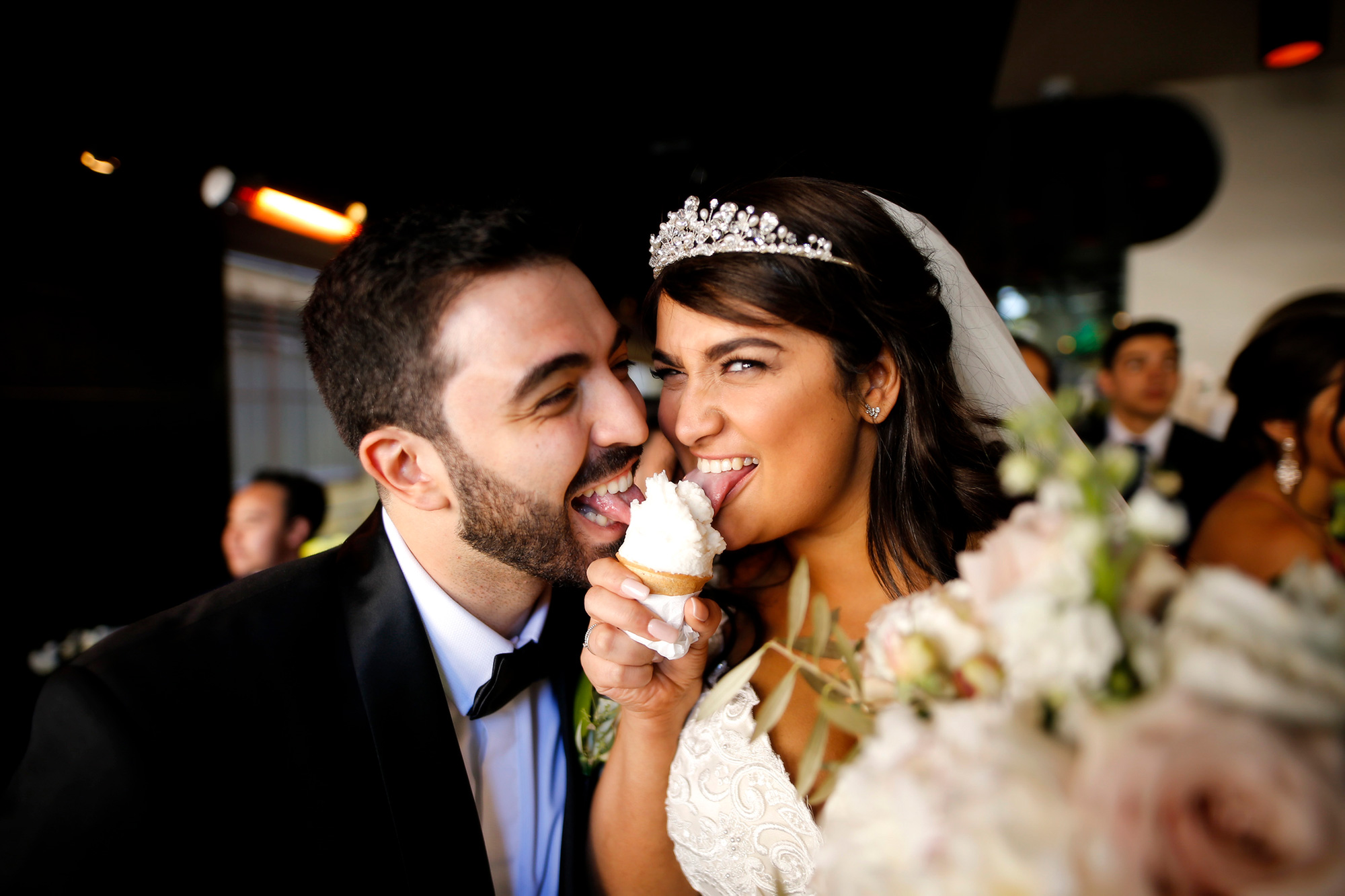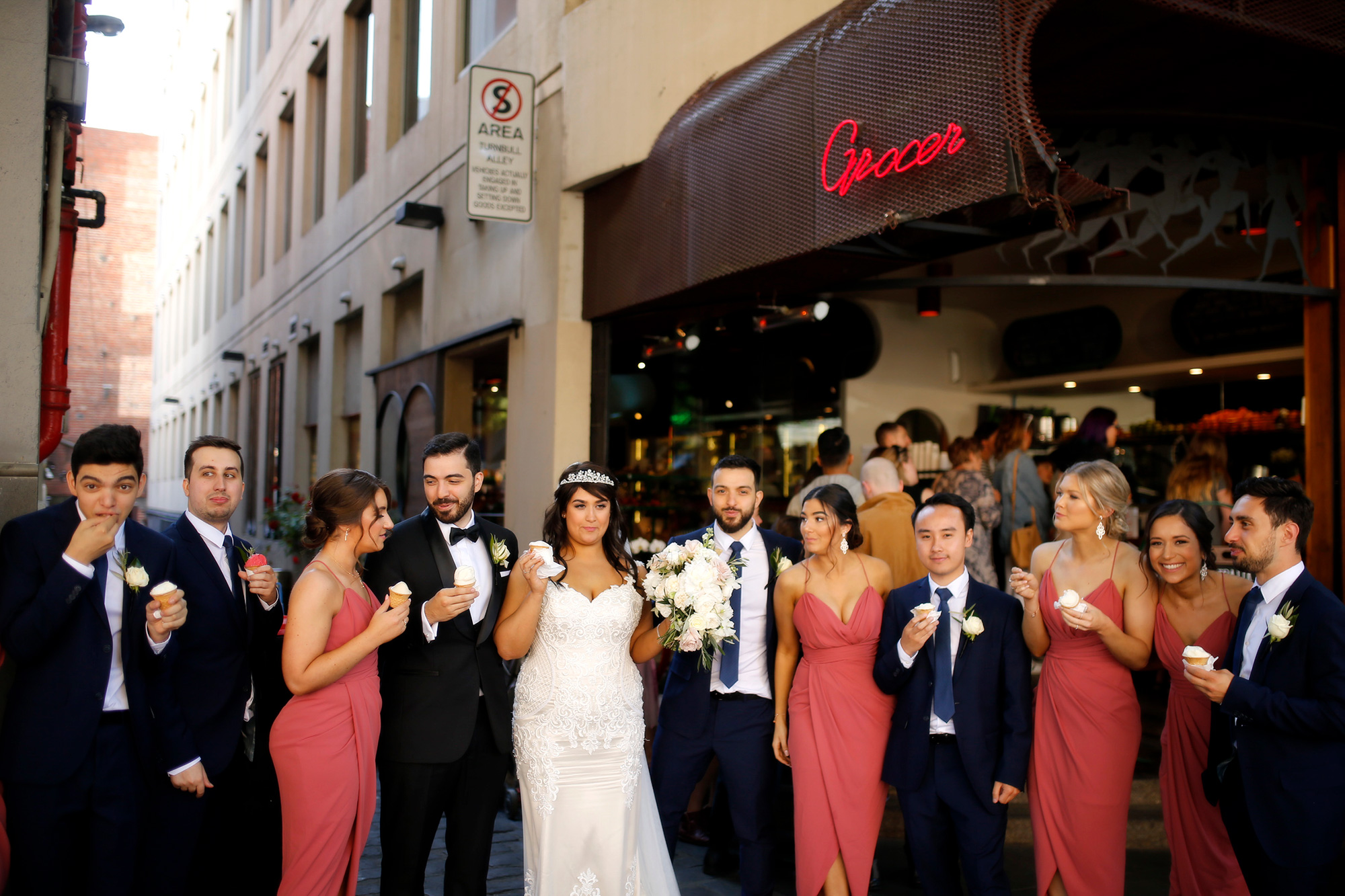 As a nod to their Italian heritage, gelato was a must stop between the ceremony and reception for the bridal party.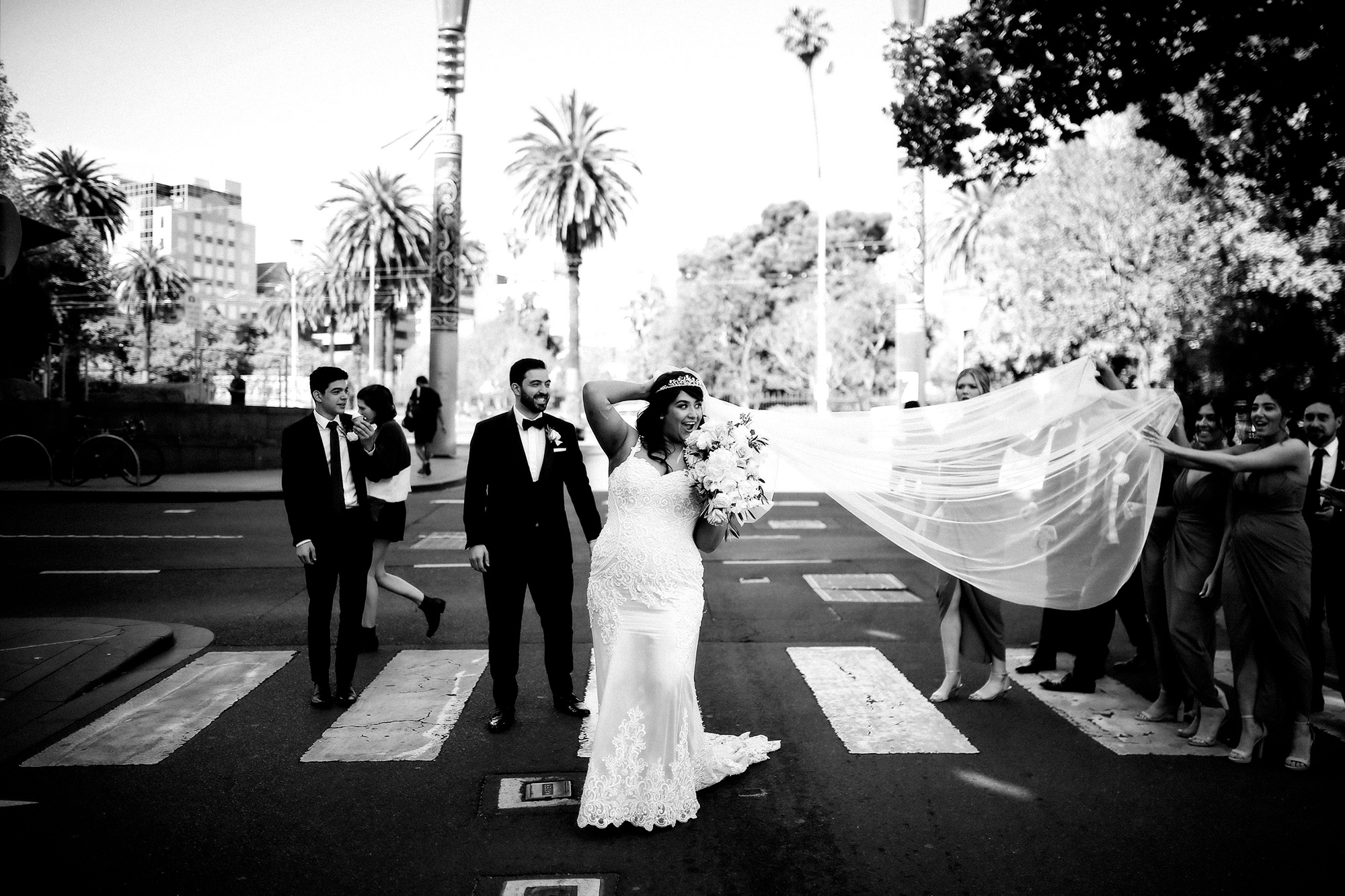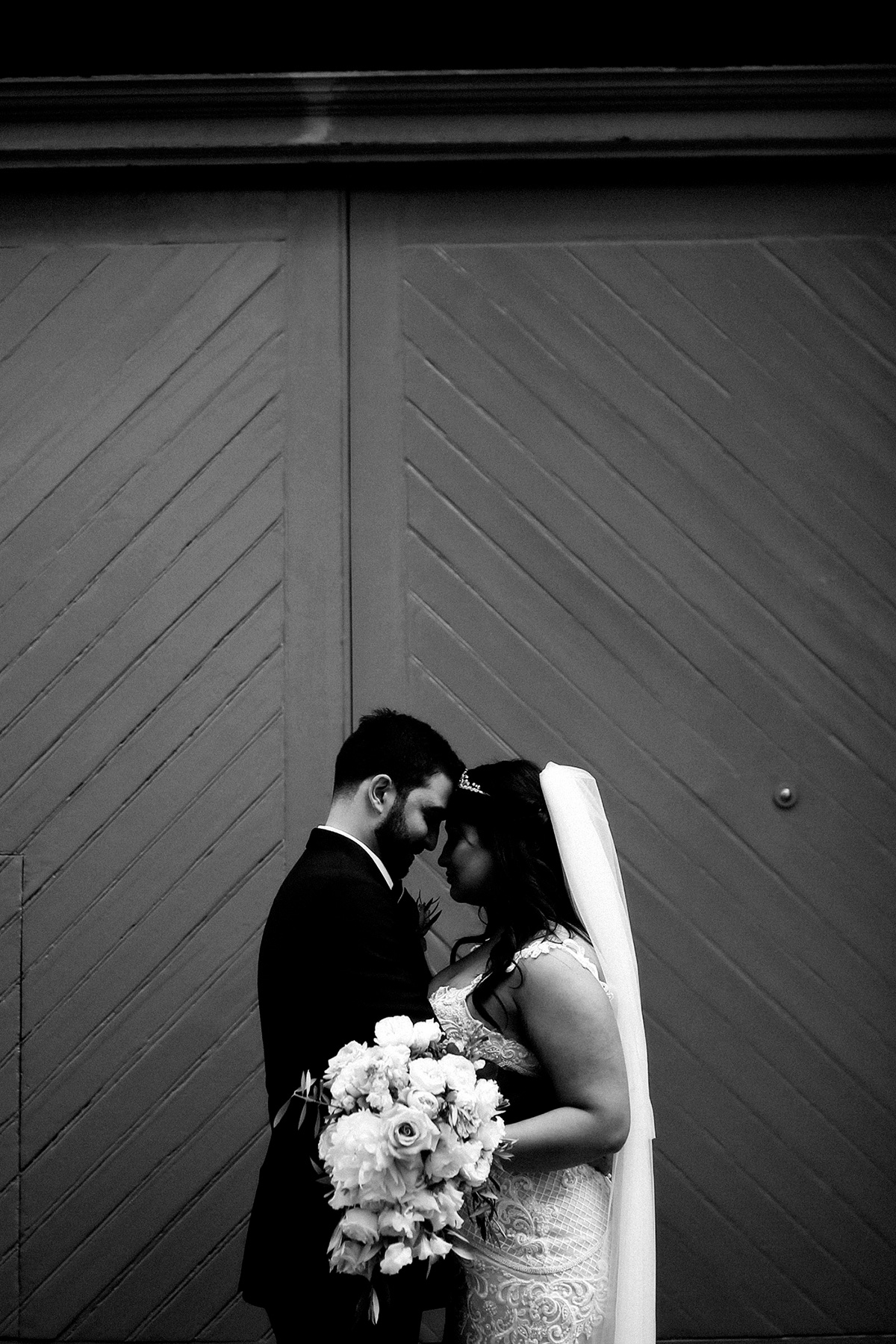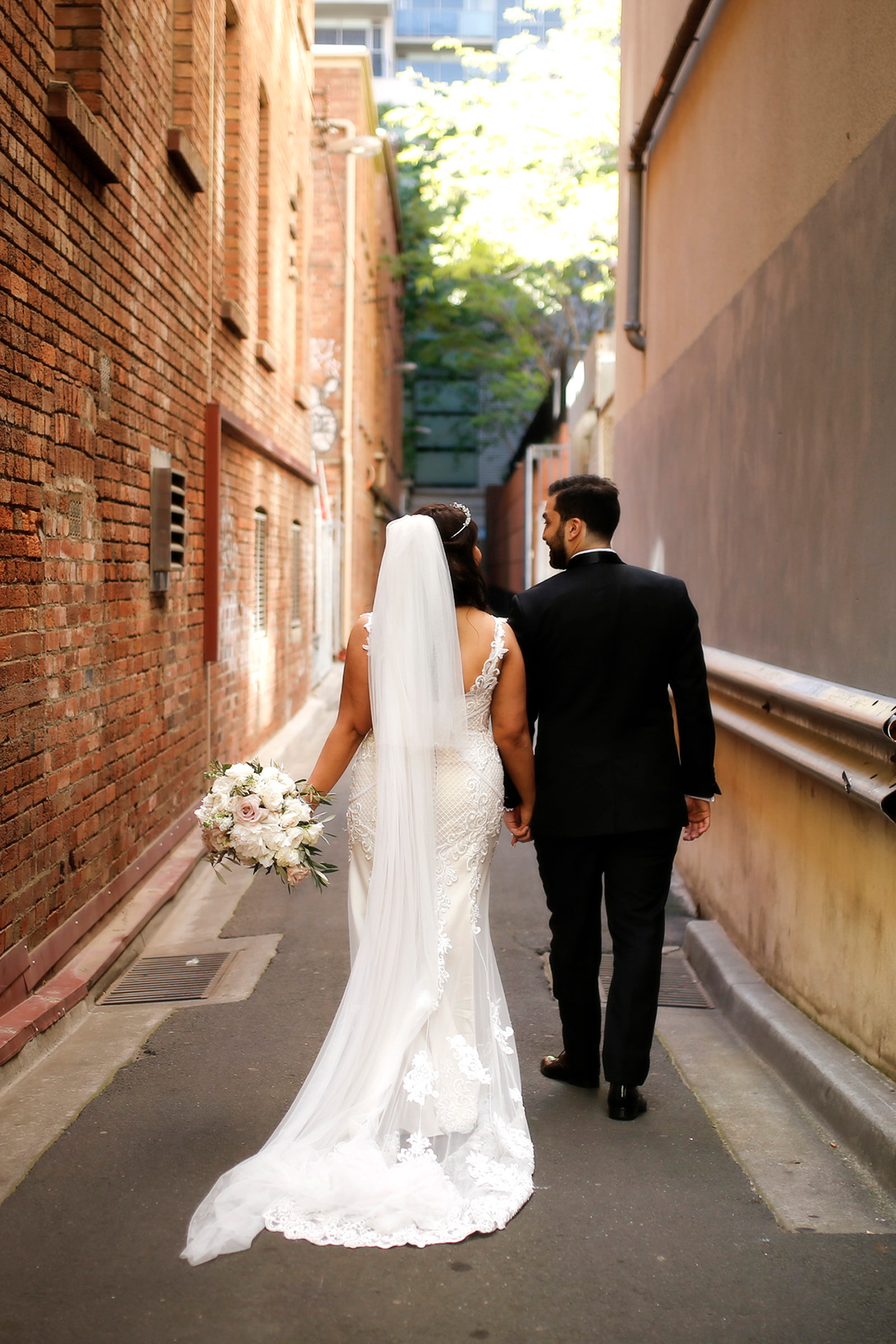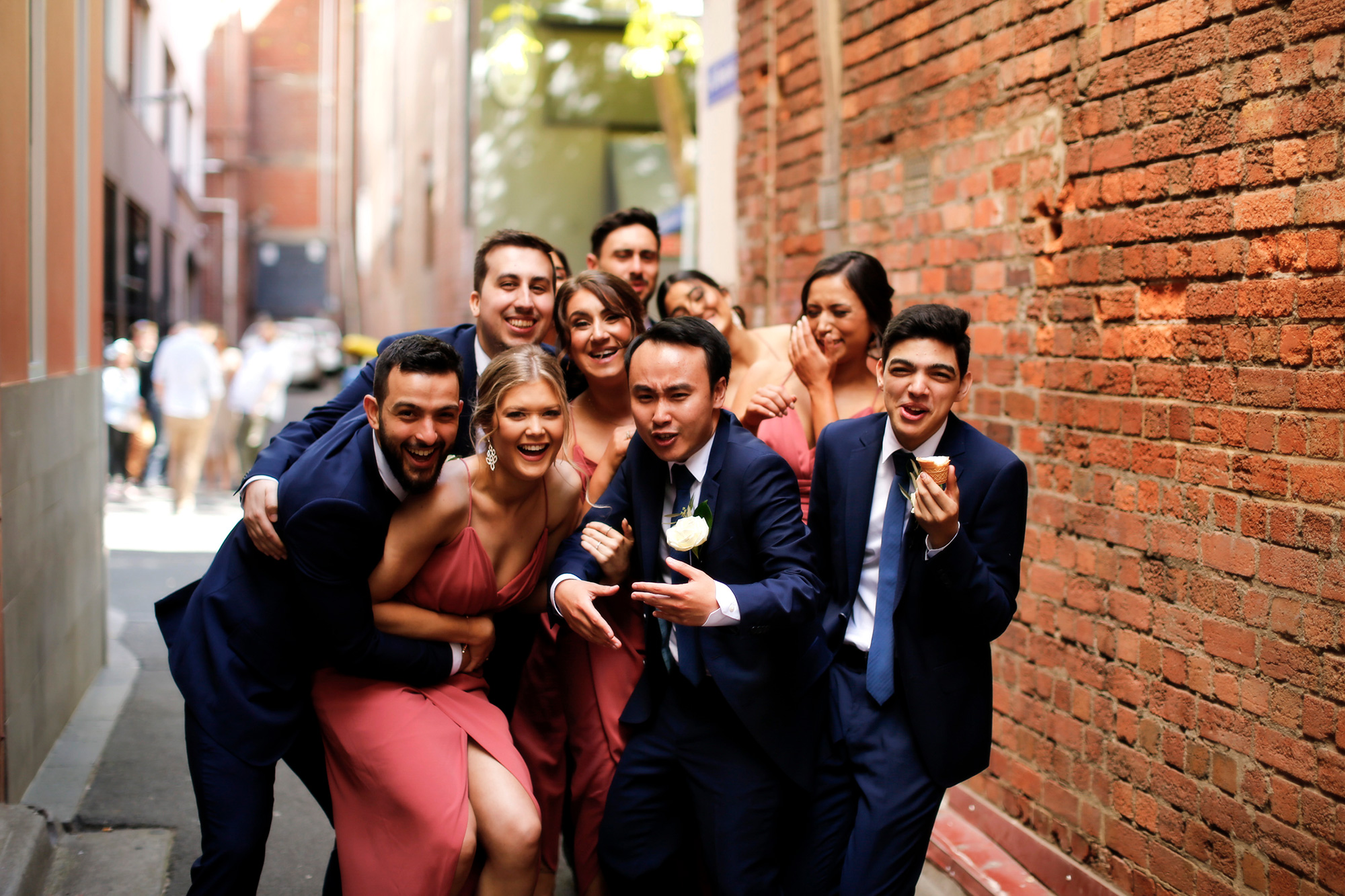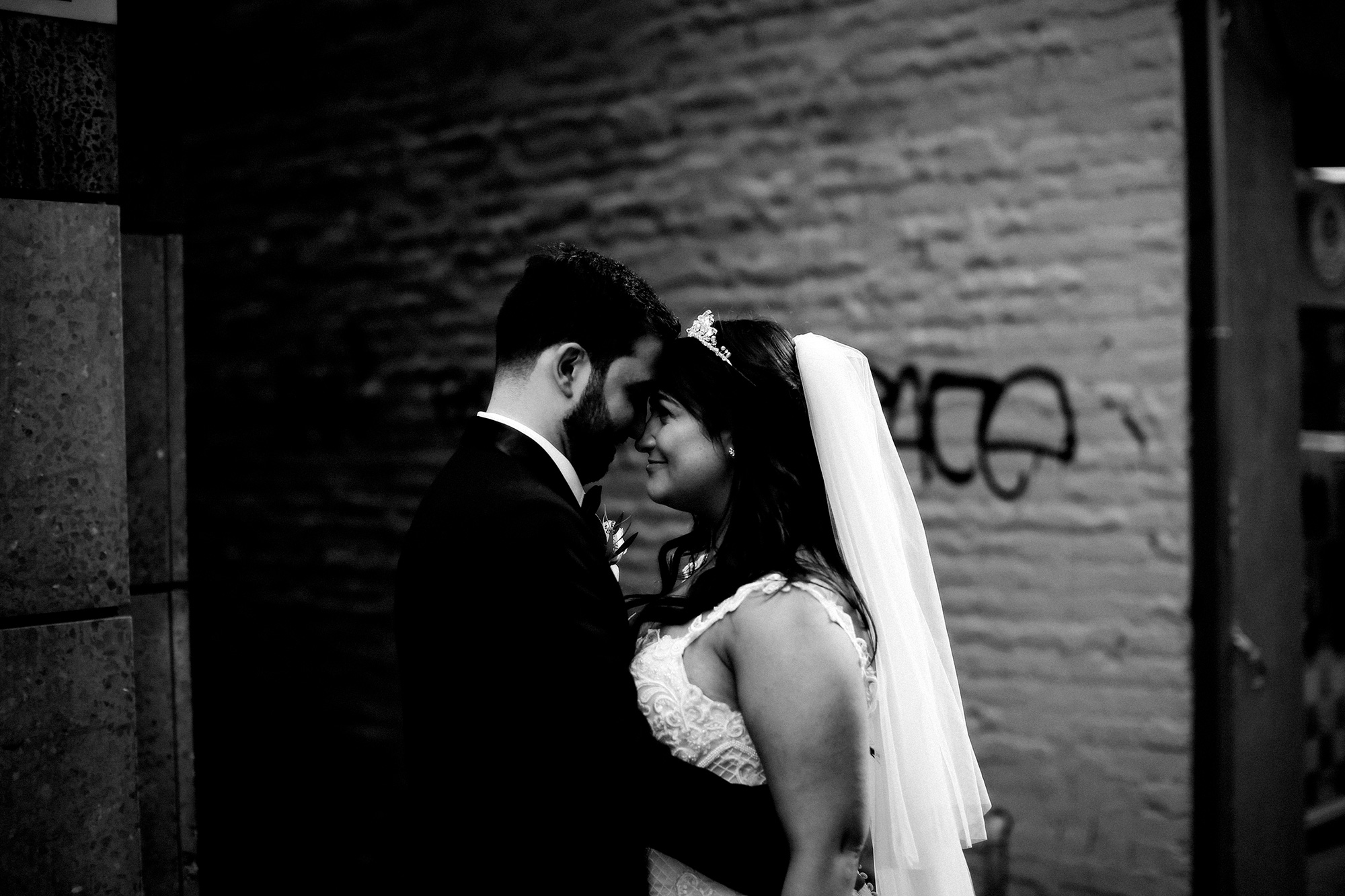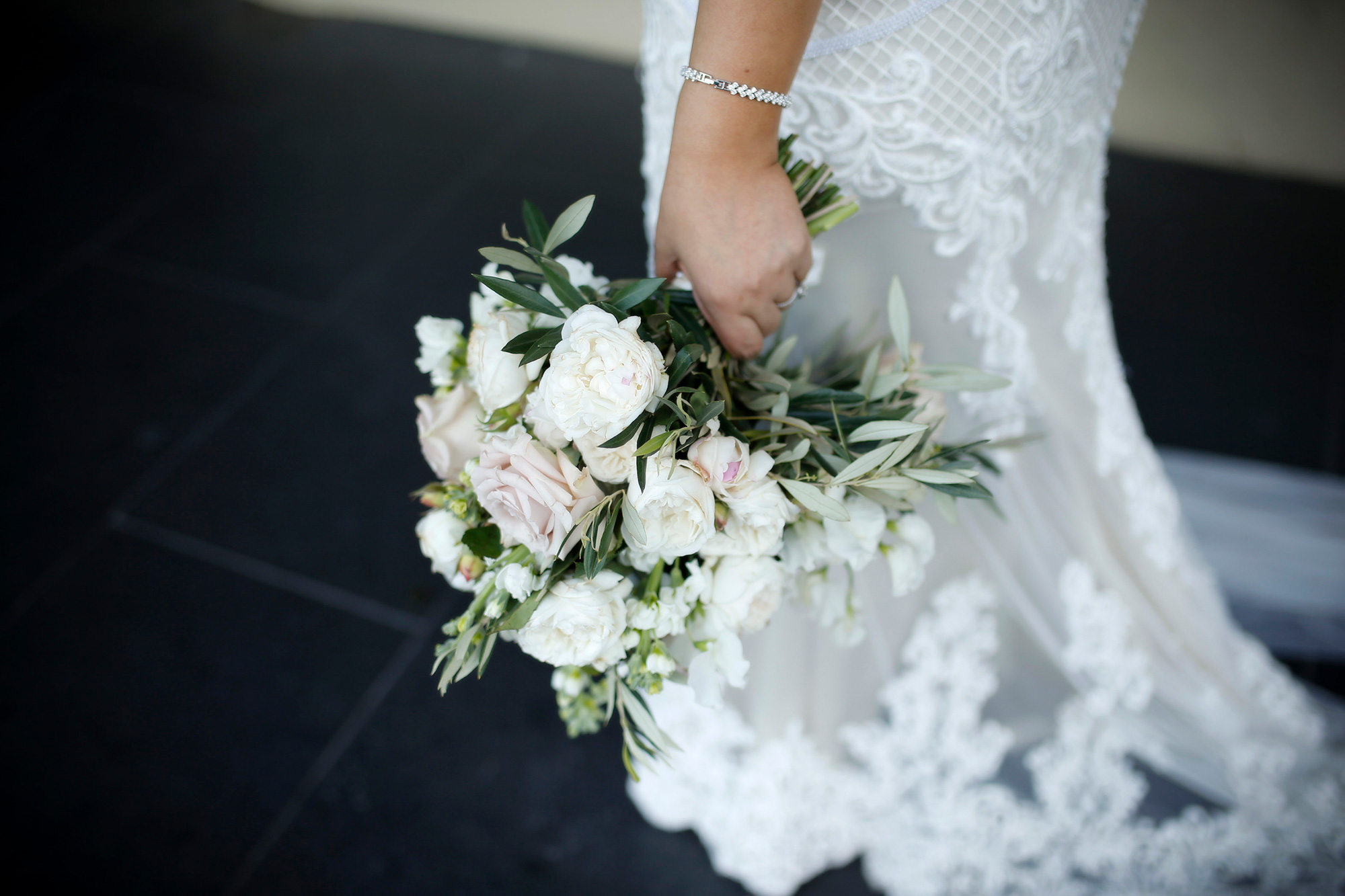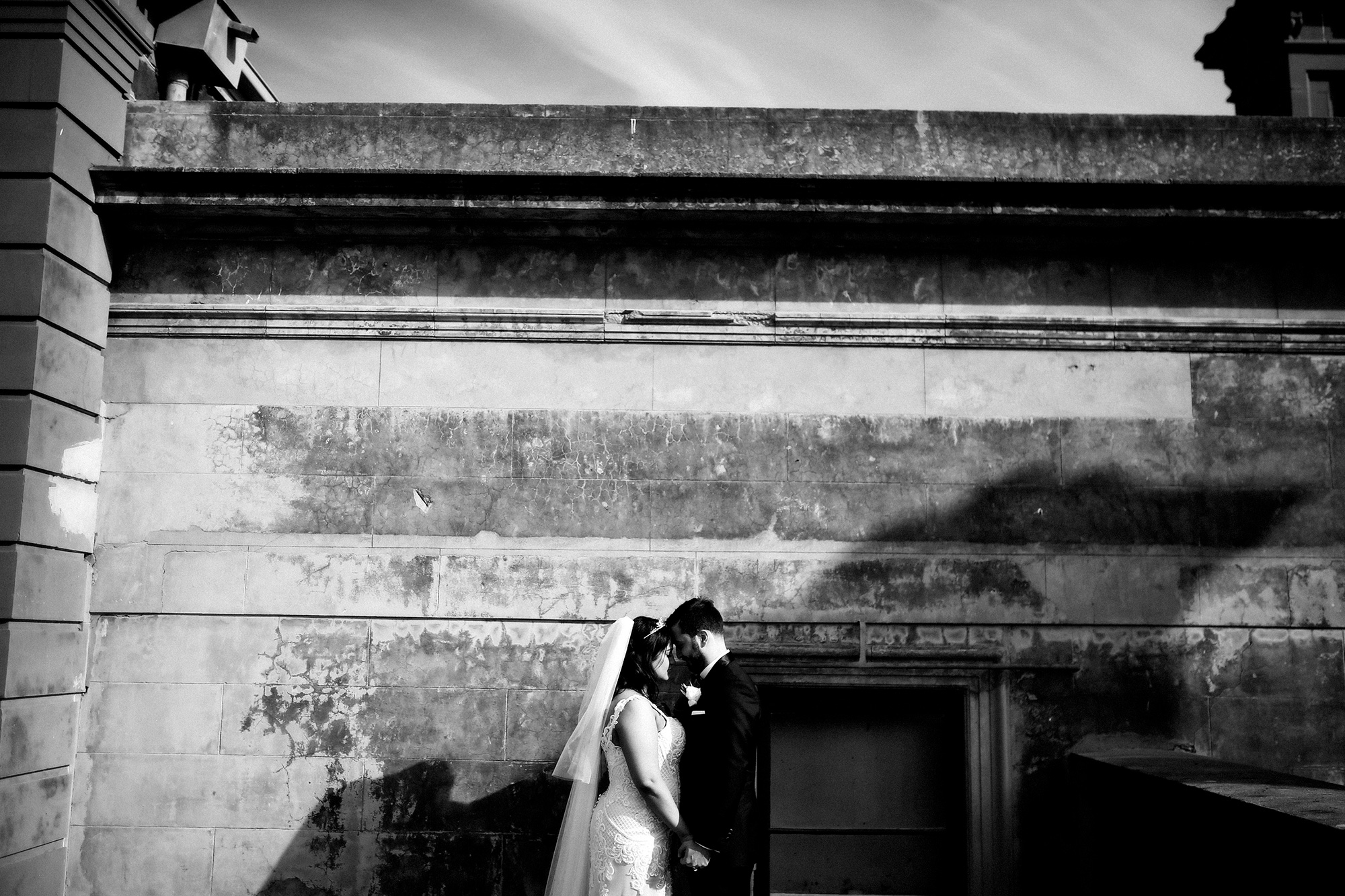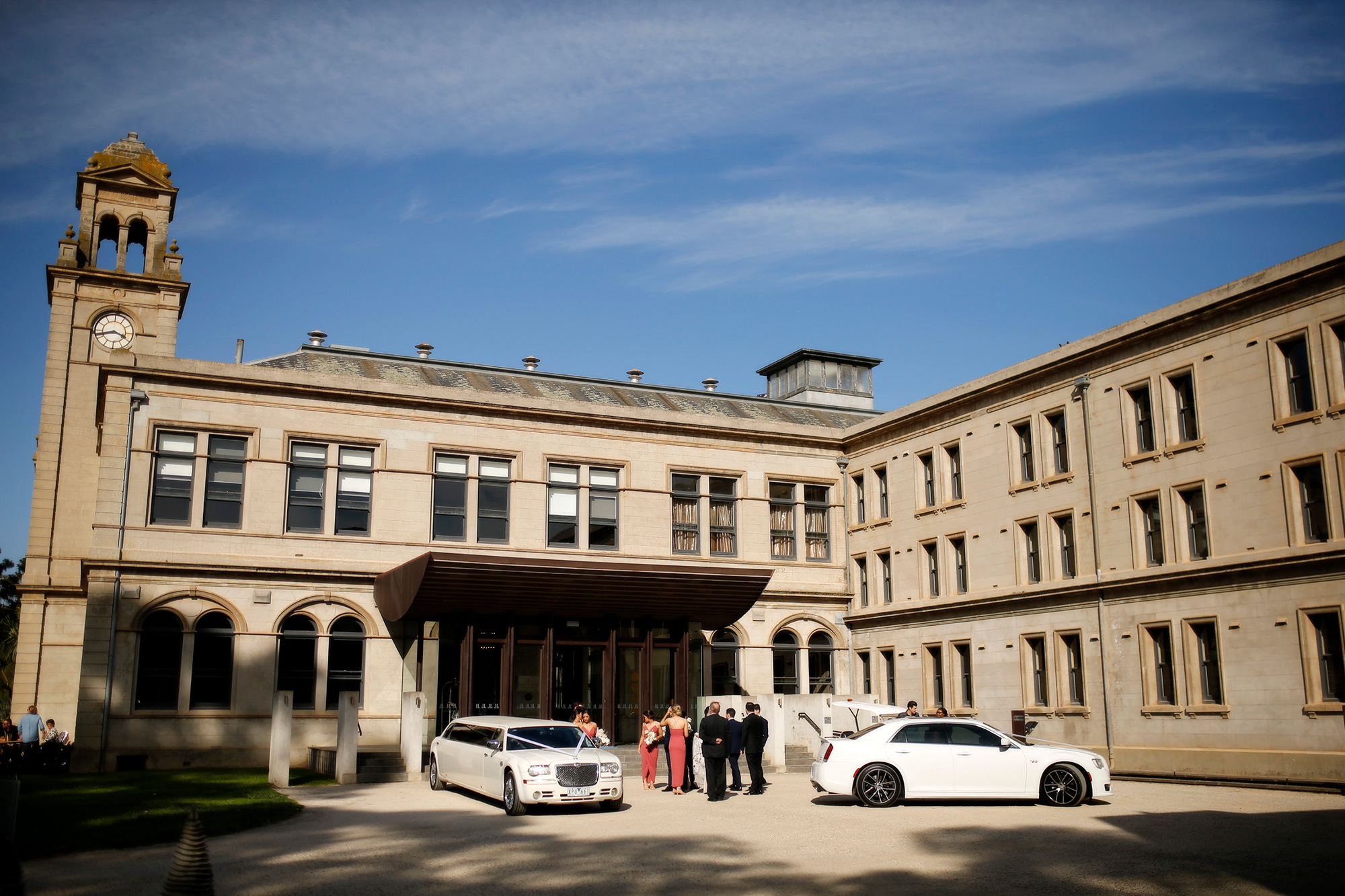 Amazing Limousines ensured the couple and their bridal party travelled in style.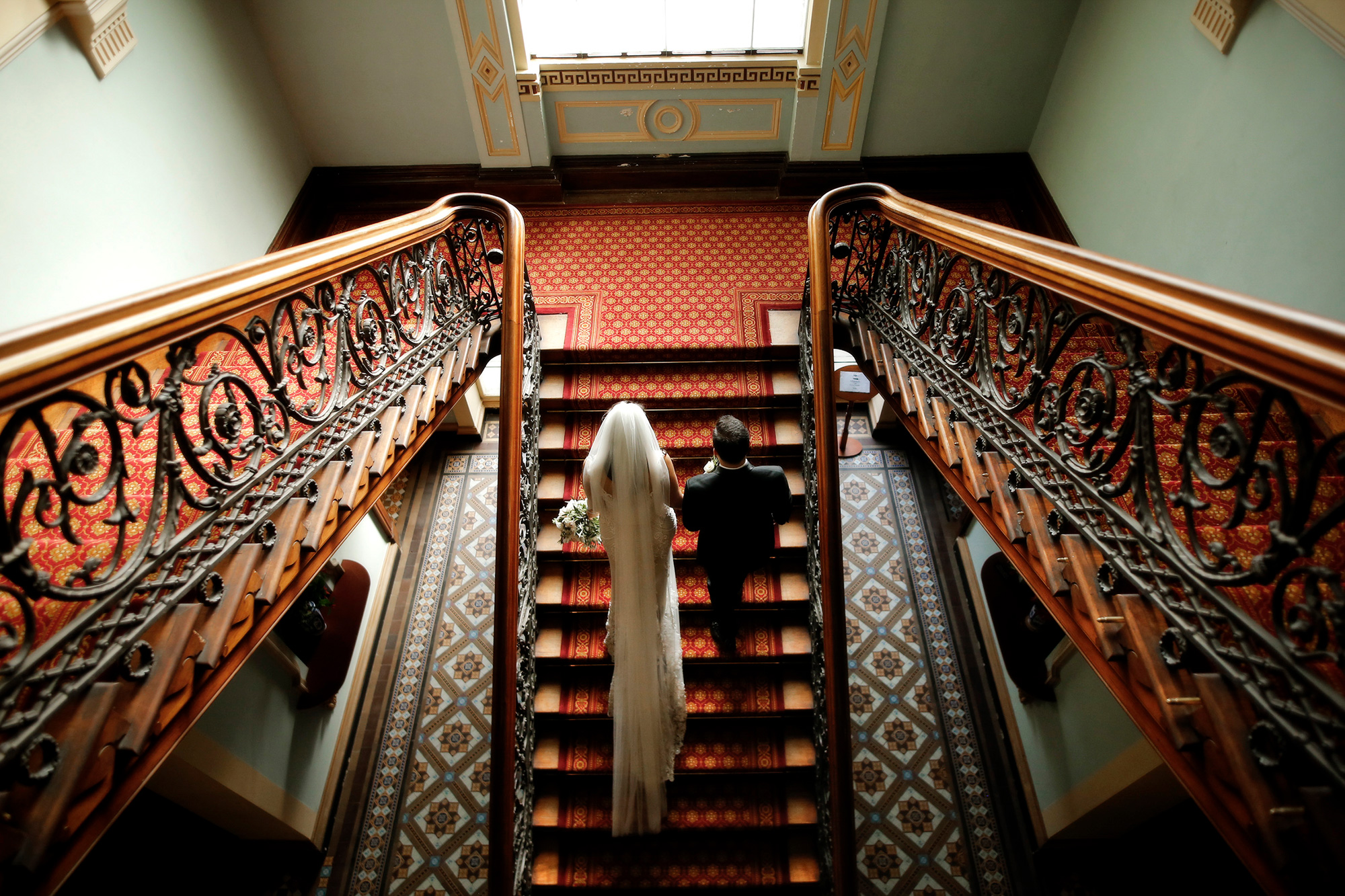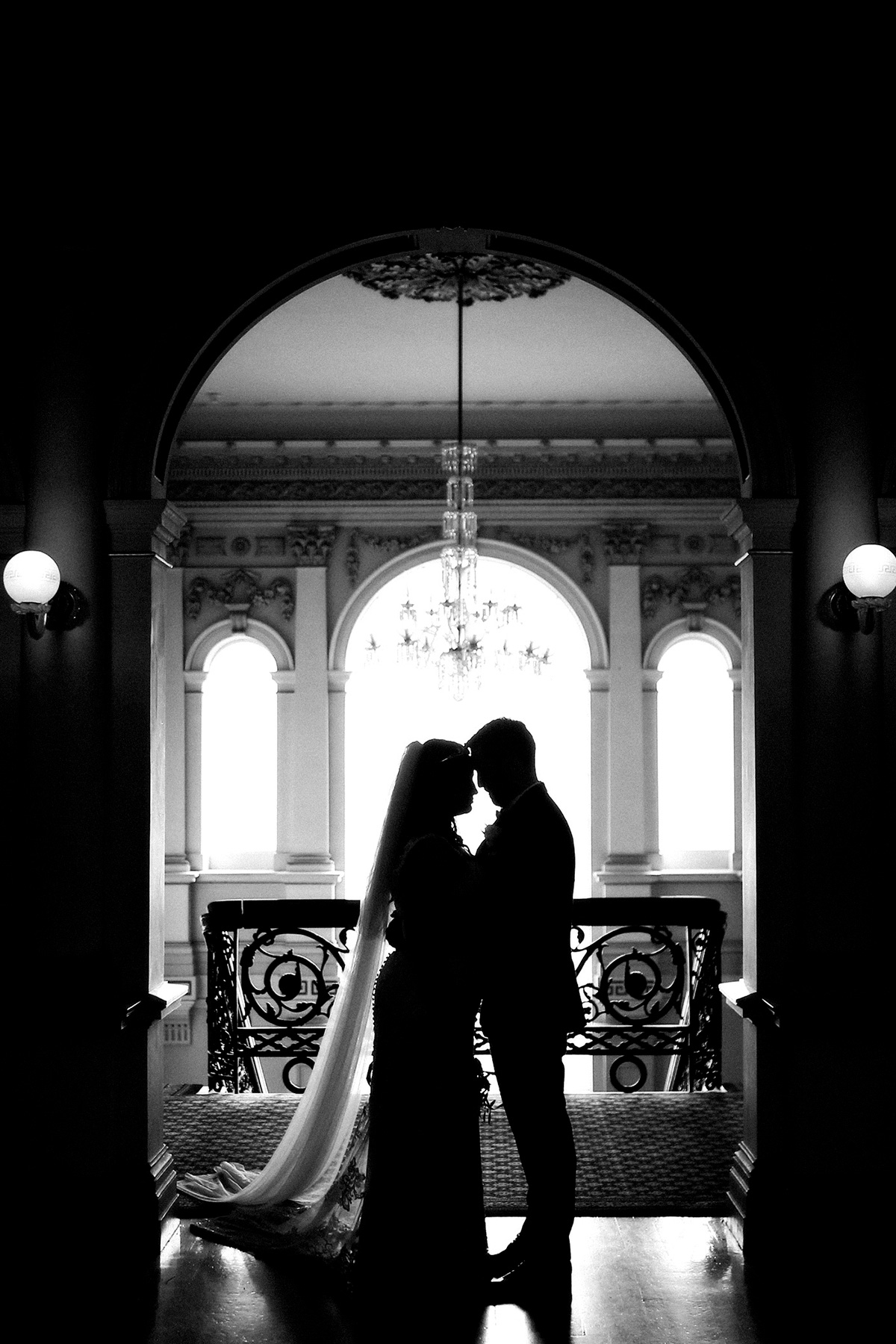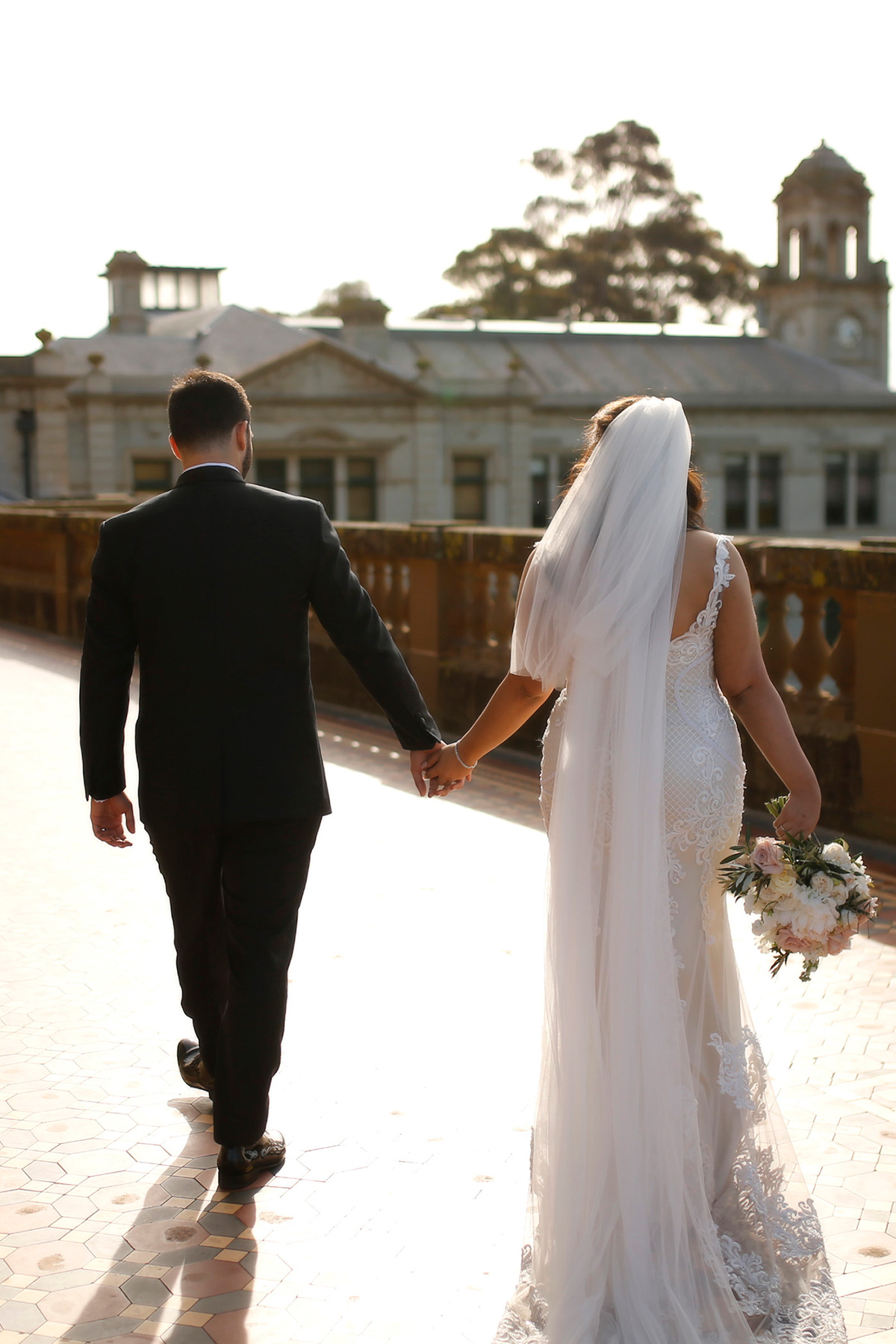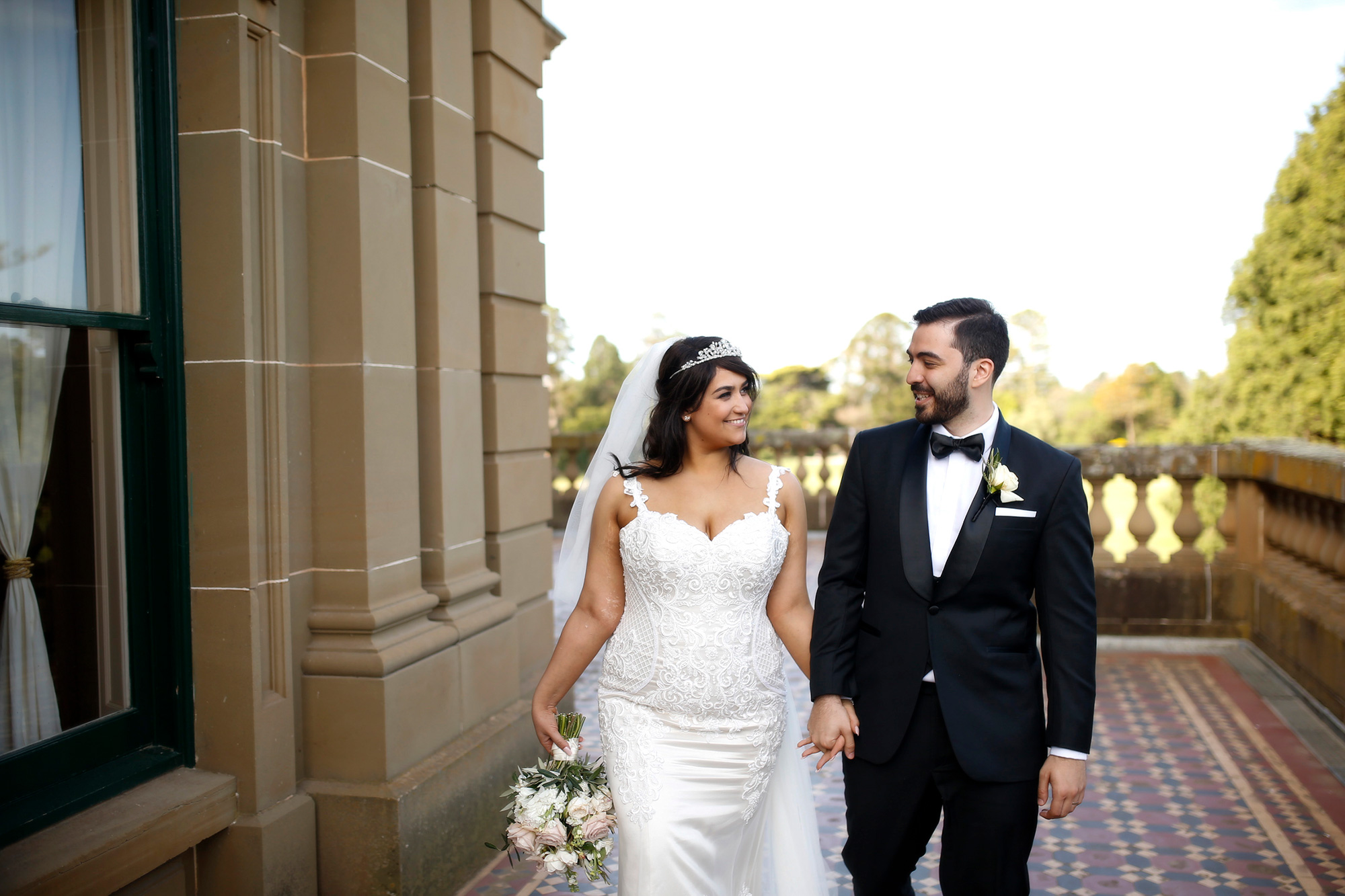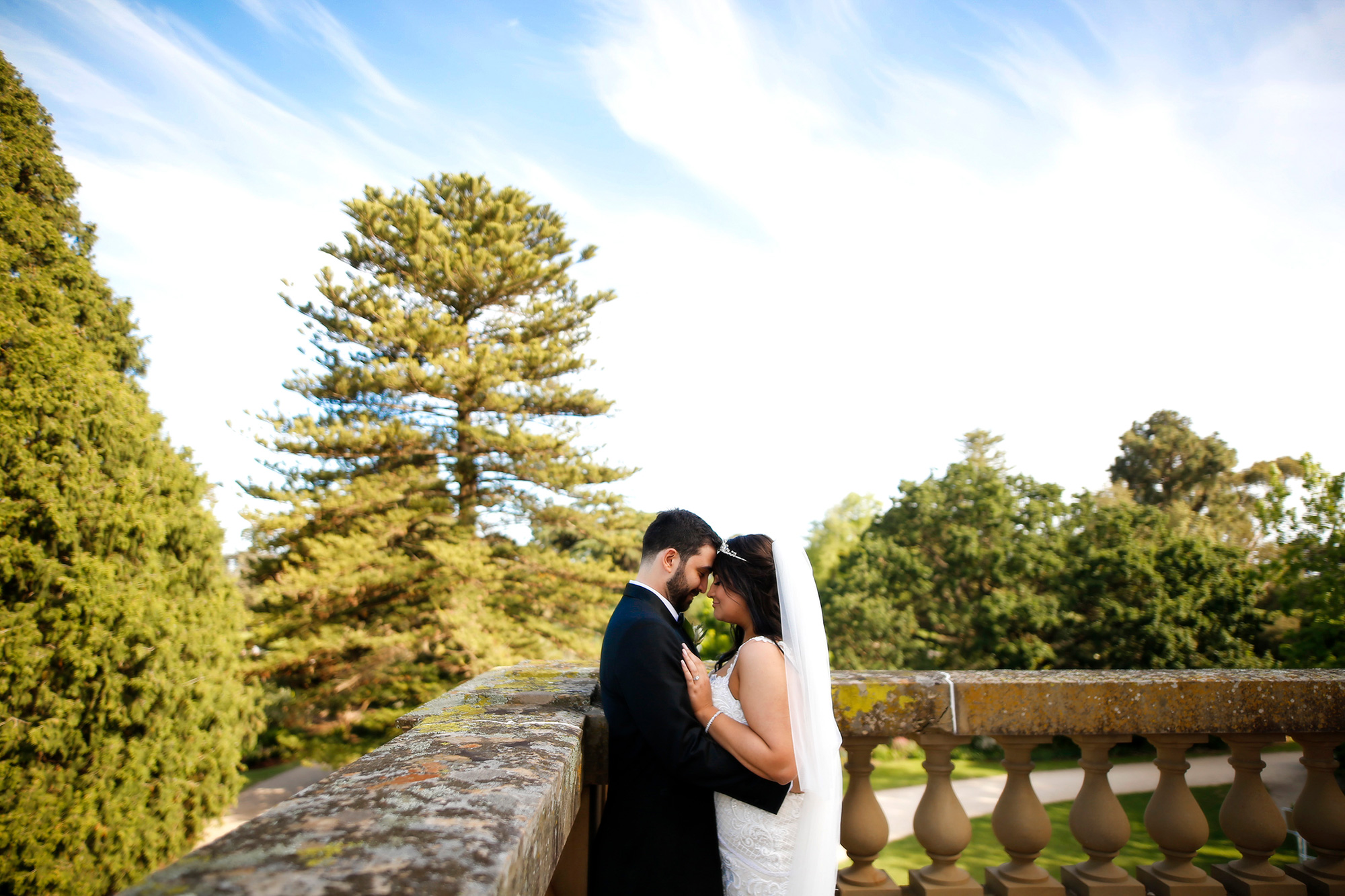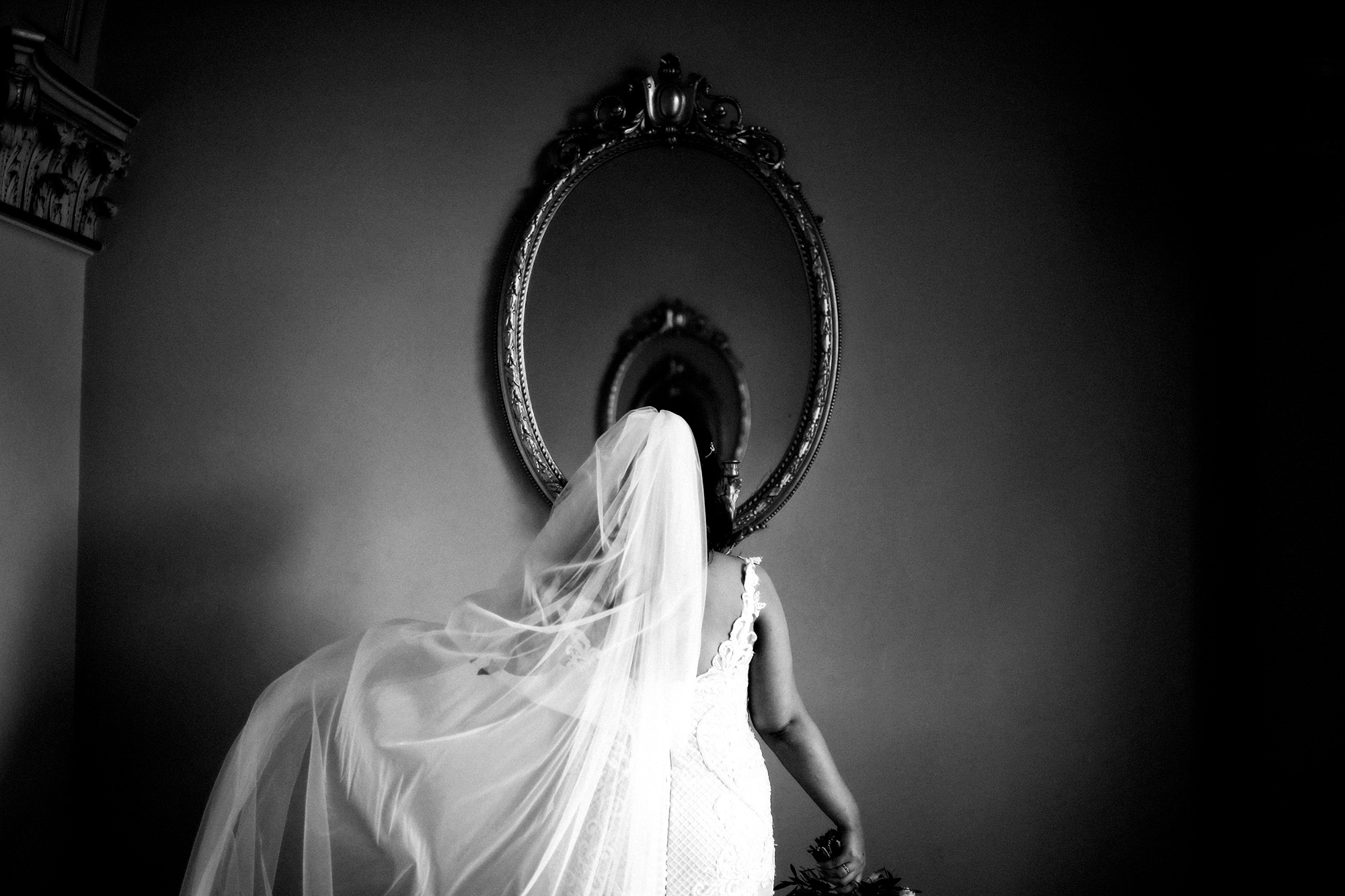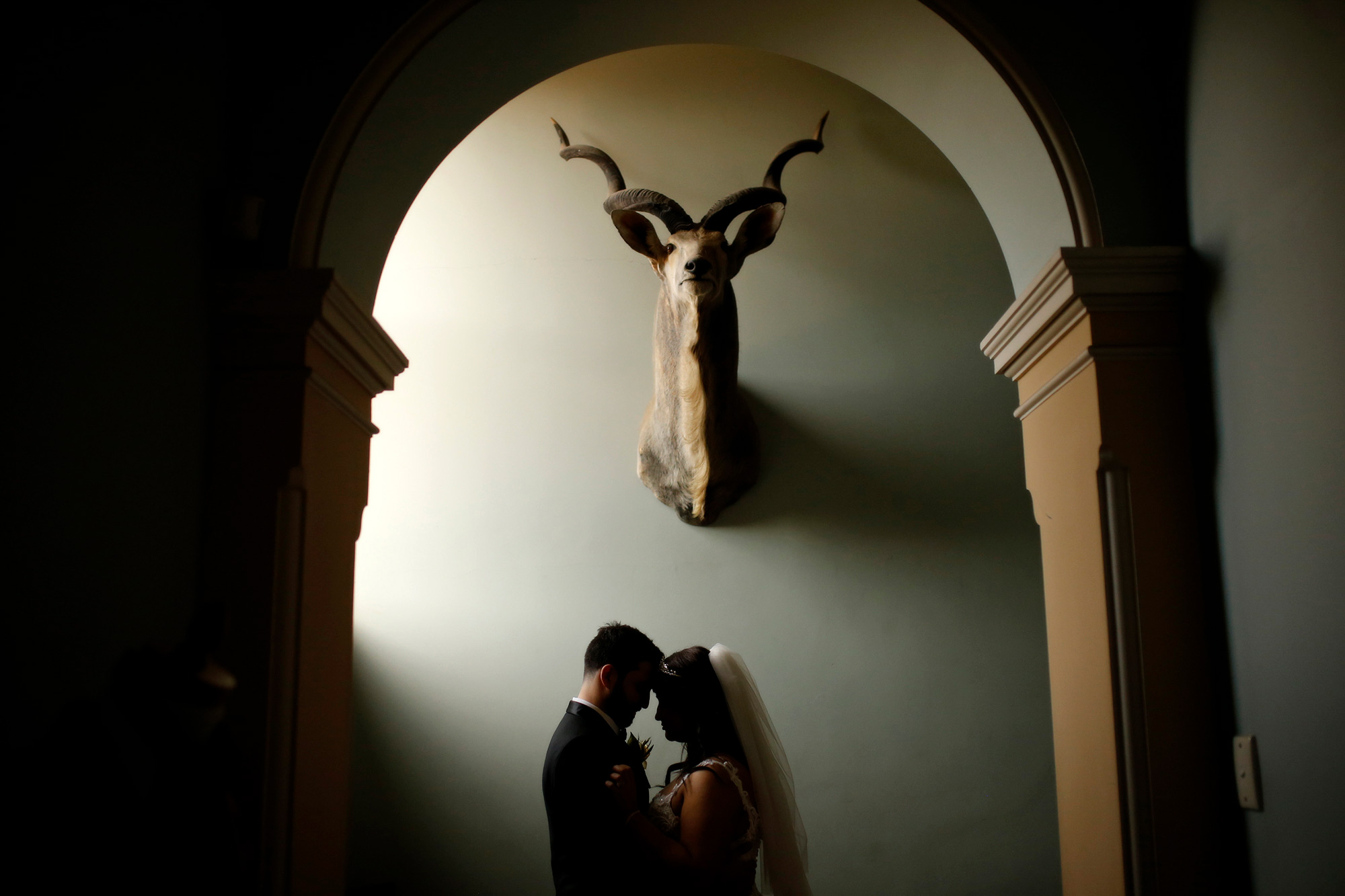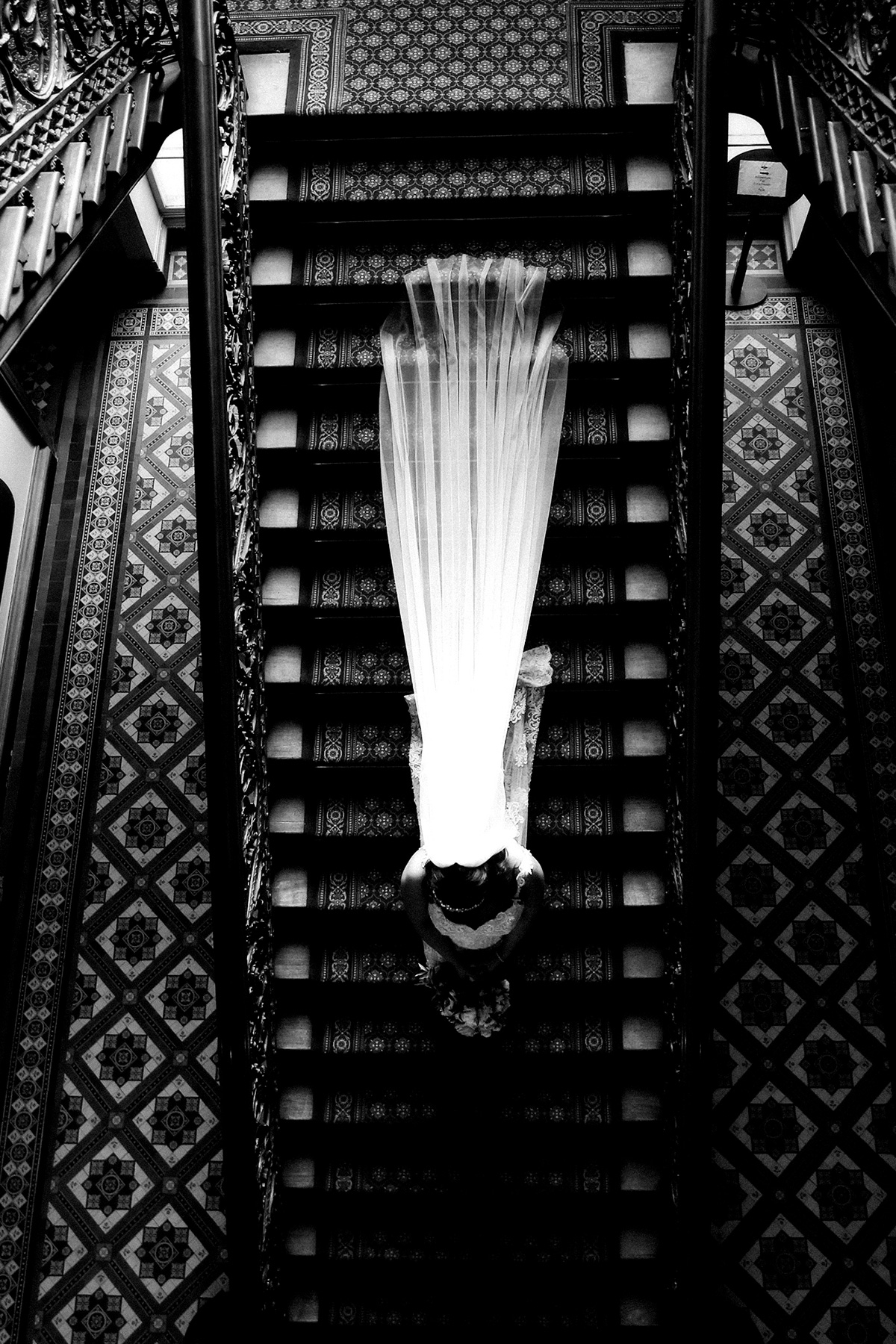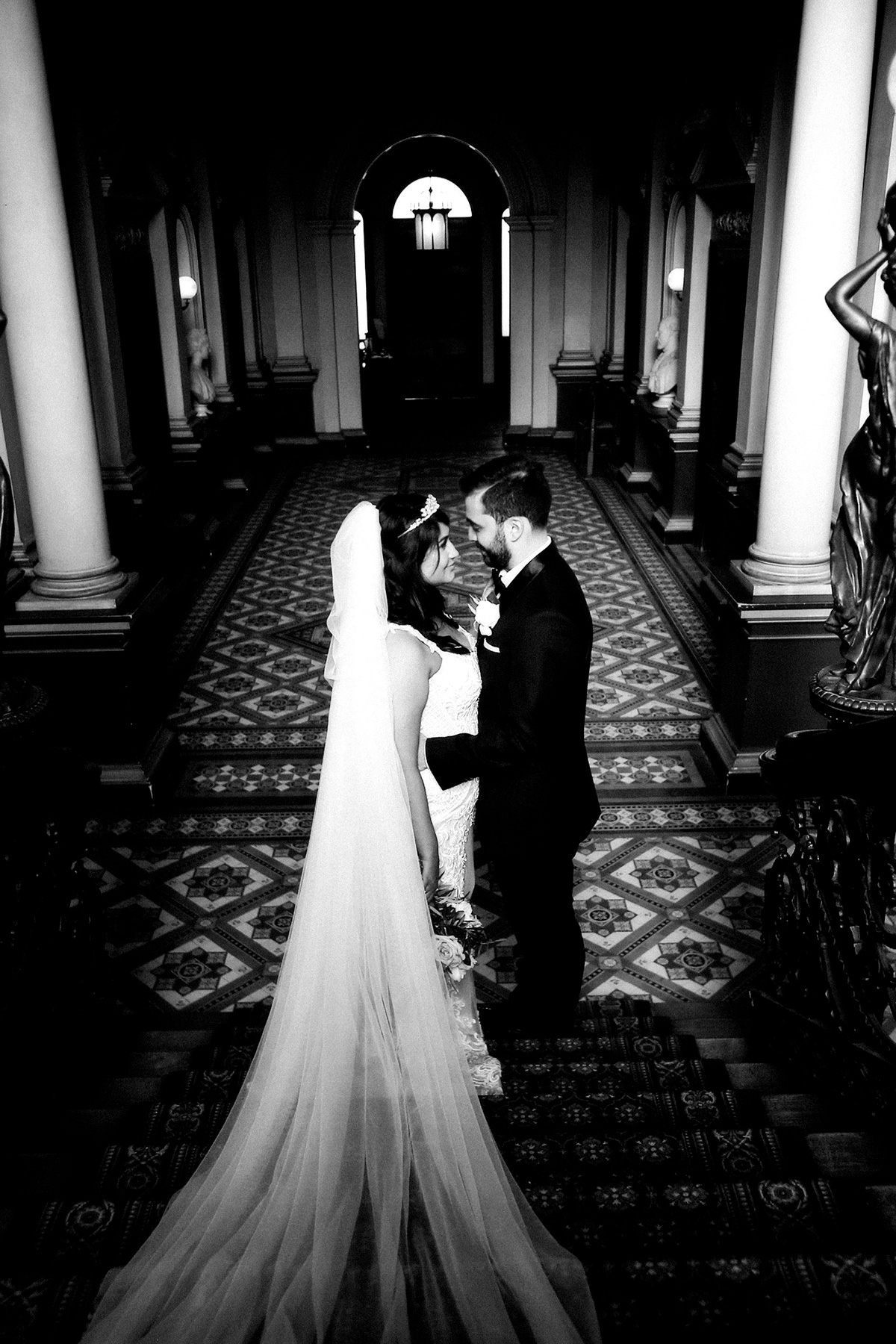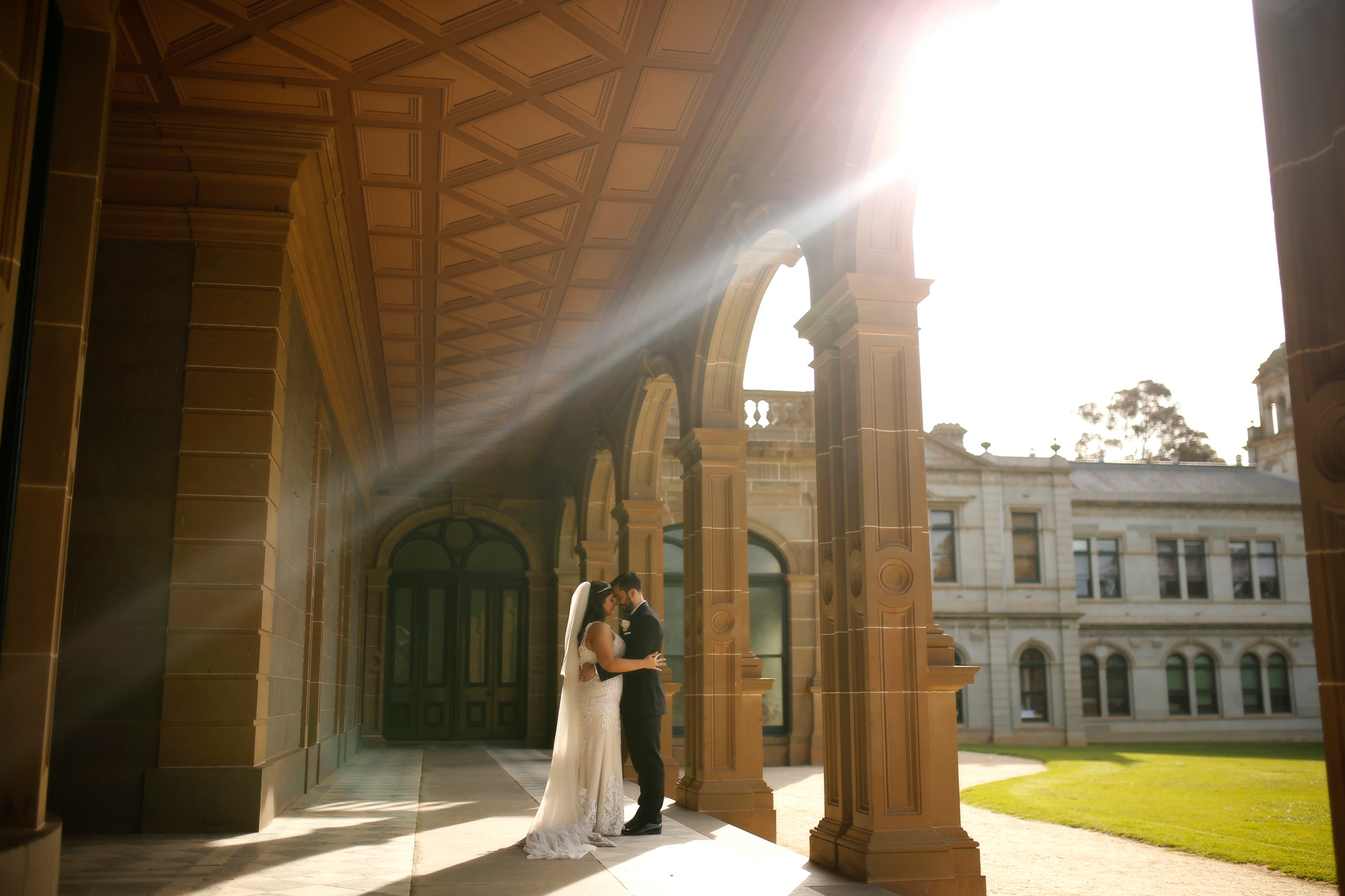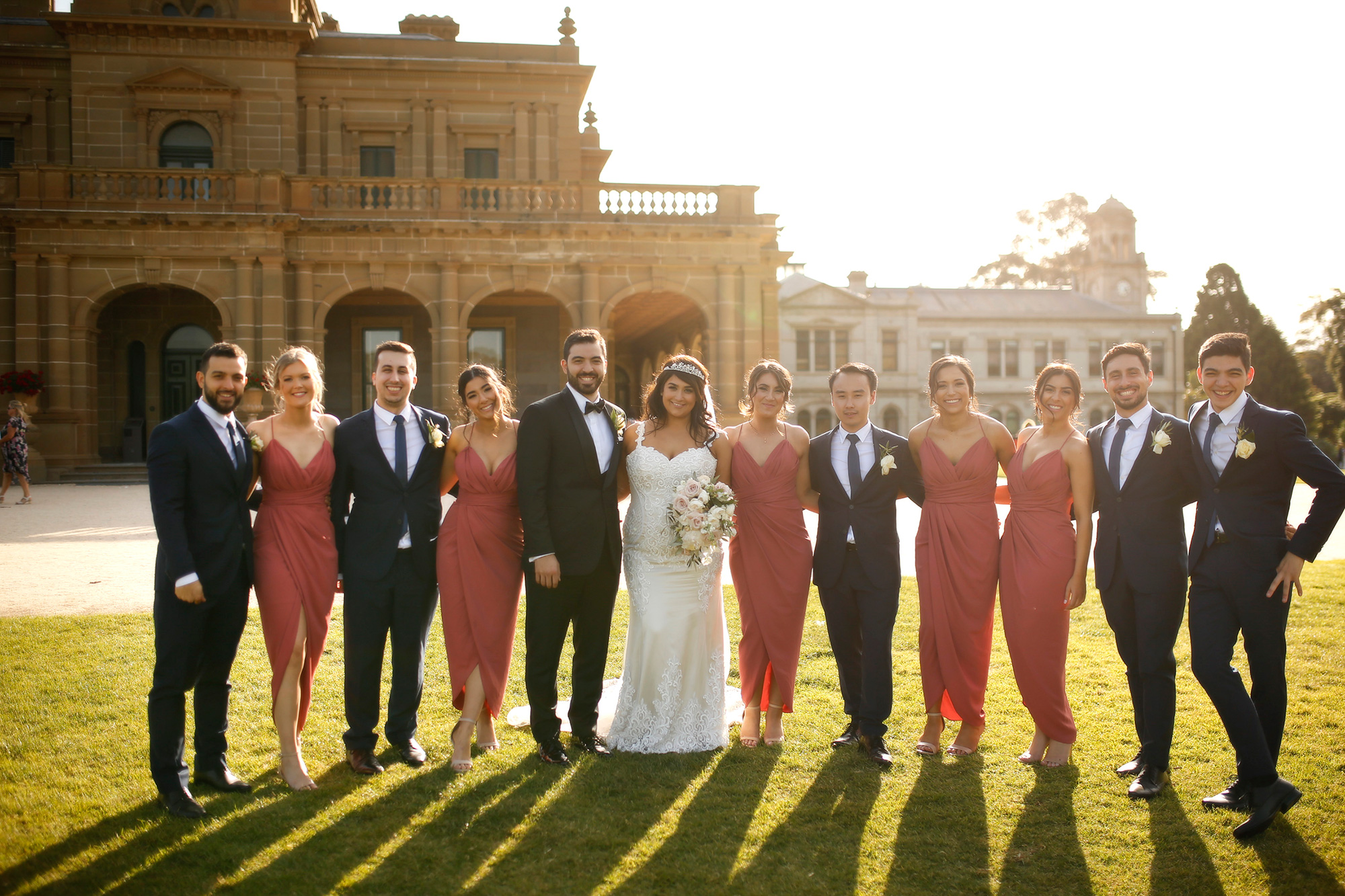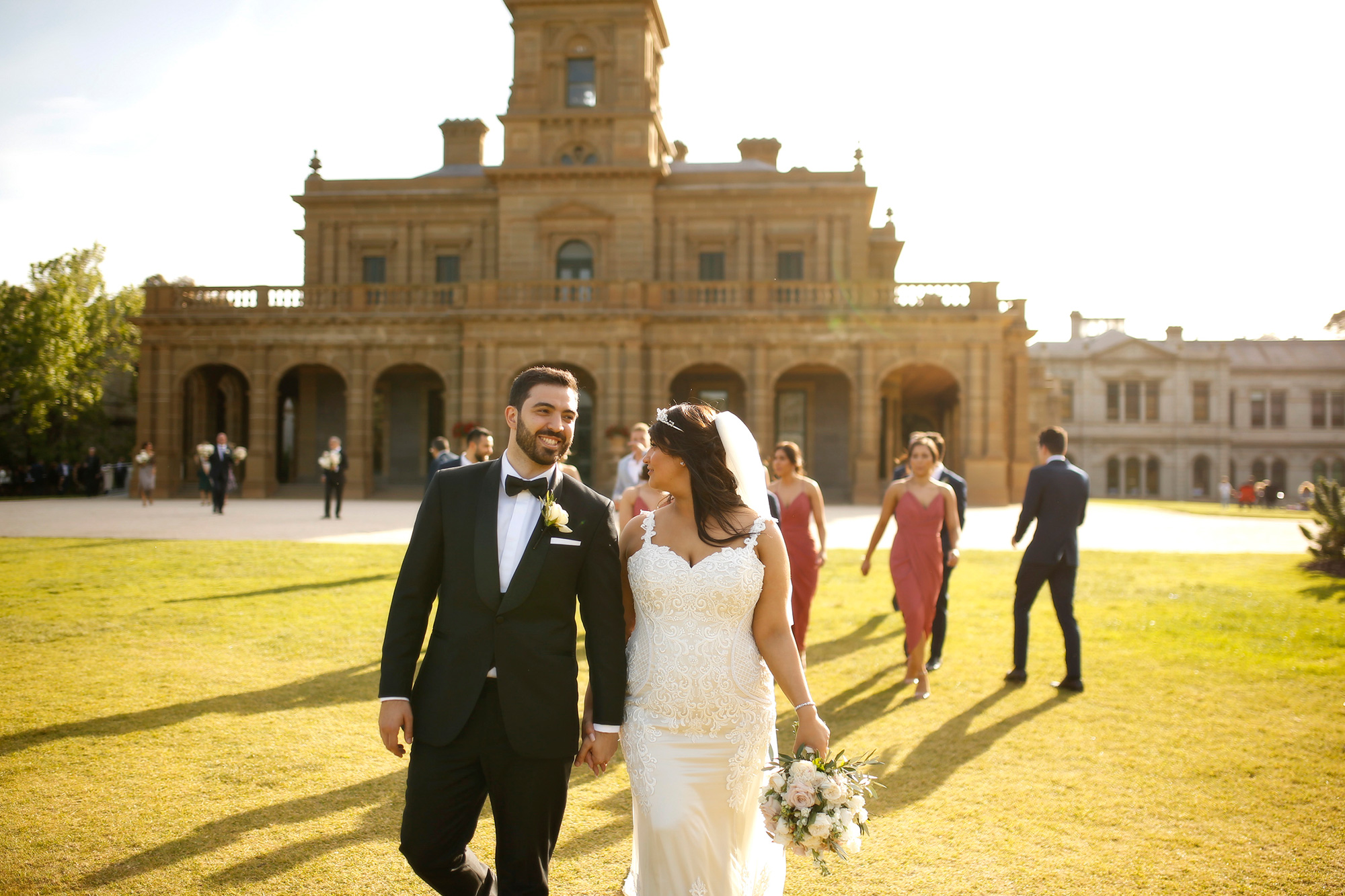 The Refectory Werribee Park by Bursaria was the perfect setting for the timeless event.