"The feeling of stepping into our own secluded tropical paradise was indescribable."
These are the words of a bride who hadn't visited her wedding destination until the days leading up to the big one – and realised she'd made the absolute right move. USA's Aundrea Soong and Daniel Scott, aged 32 and 30 respectively, had made their "wanderlust journey"  to Australia right after their engagement and wanted to celebrate their wedding in a place neither had been.
They married at a secluded spot in Airlie Beach on September 4, 2016. "Due to our wedding being planned remotely, the first time we set sight on our venue was on the wedding day," explains Aundrea.
Their tropical chic wedding at Villa Botanica included an intimate guest list of 34 – many who travelled from the US to be there (including Aundrea's 94-year-old grandma!) "Due to so many loved ones making the long journey we wanted to make this experience extra special with planned excursions," says the bride. These included exploring Airlie Beach and Sydney (their hometown), snorkeling the Great Barrier Reef and sailing around the Whitsundays.
"We used minimal decor because we didn't want to deter from the natural beauty of the venue, which included lush vegetation, numerous gardens, a terrace, and beautiful ocean views," Aundrea describes. "There was even a fish tank in the guest bathroom!"
Photos courtesy of Playback Studios.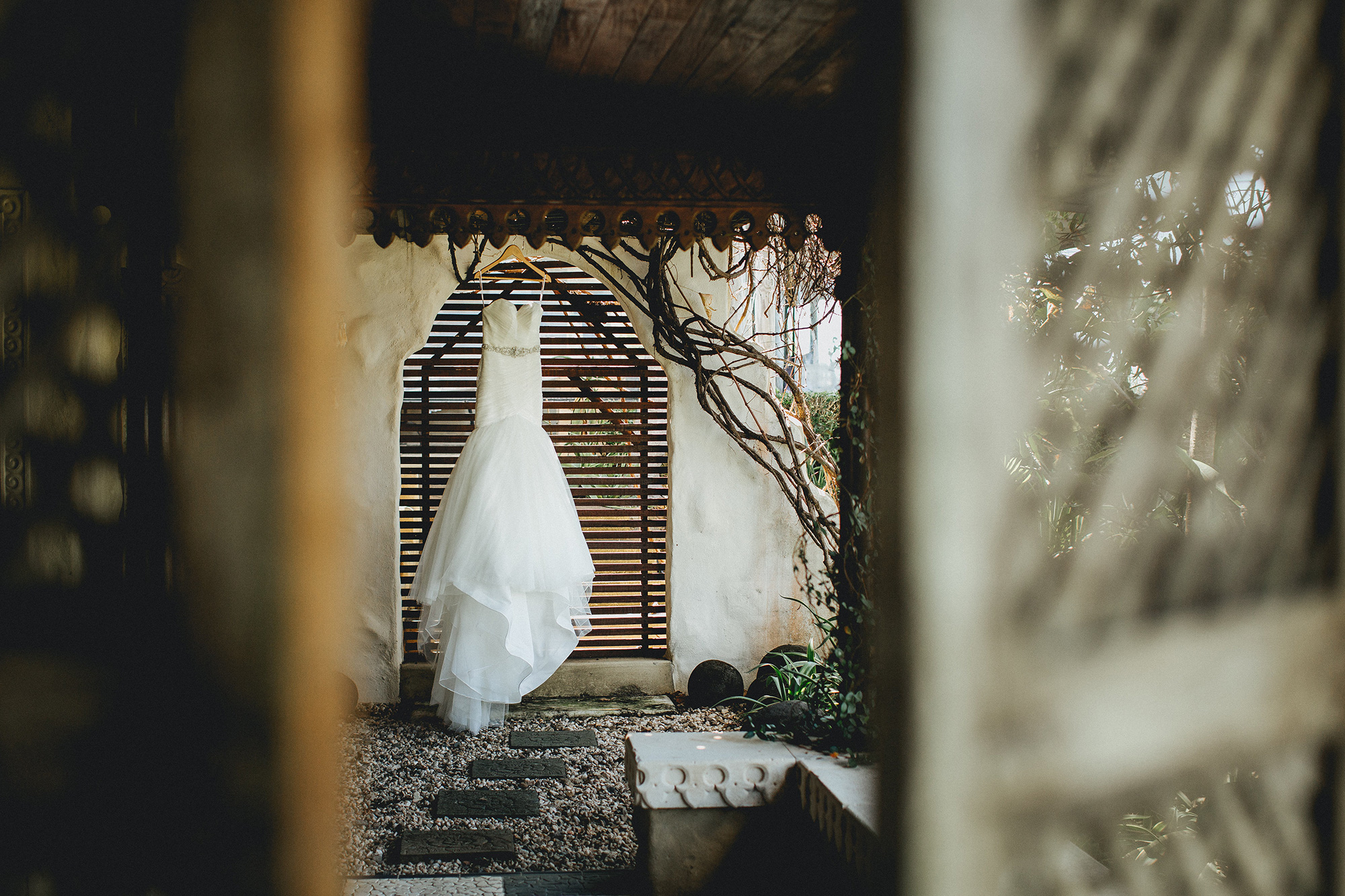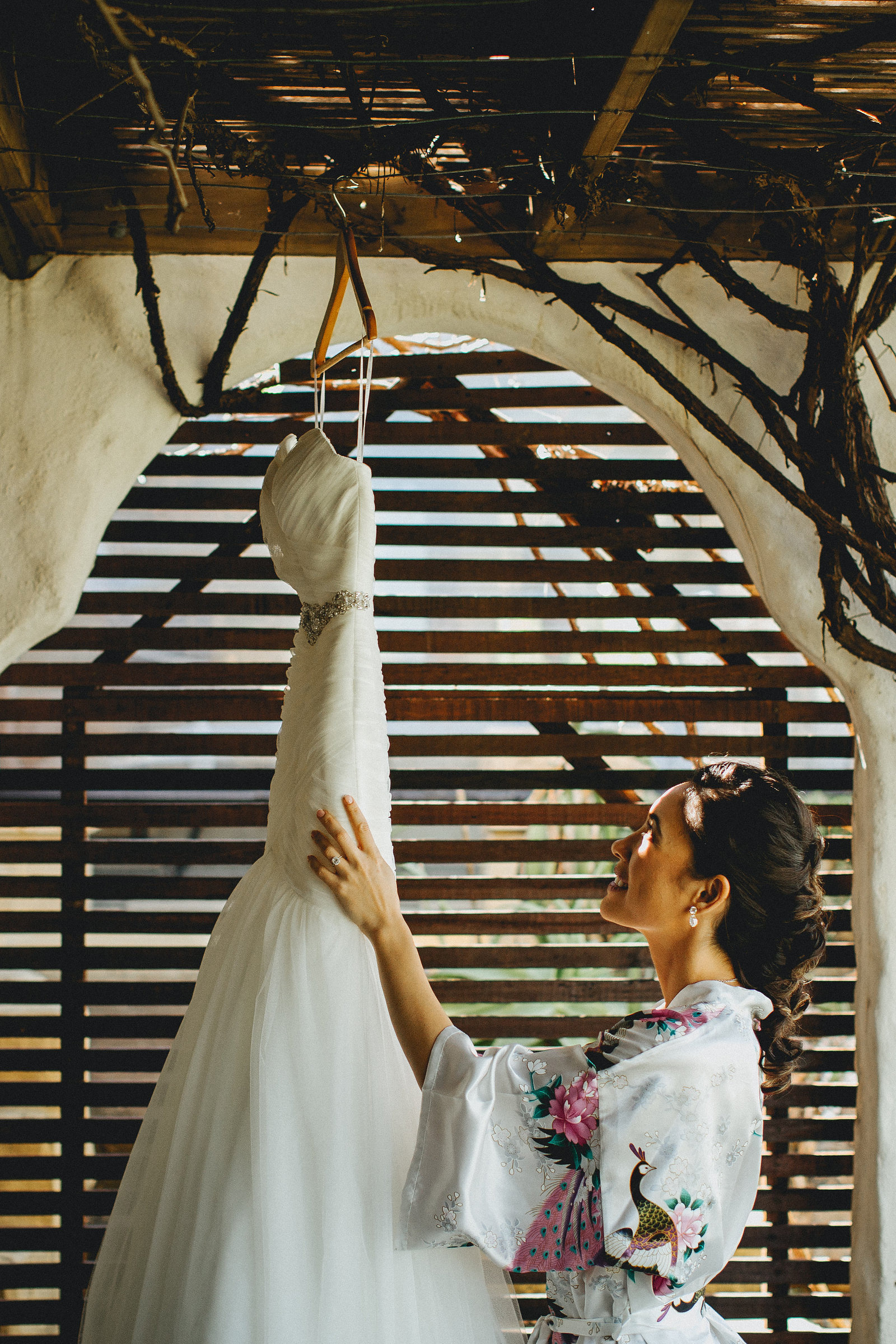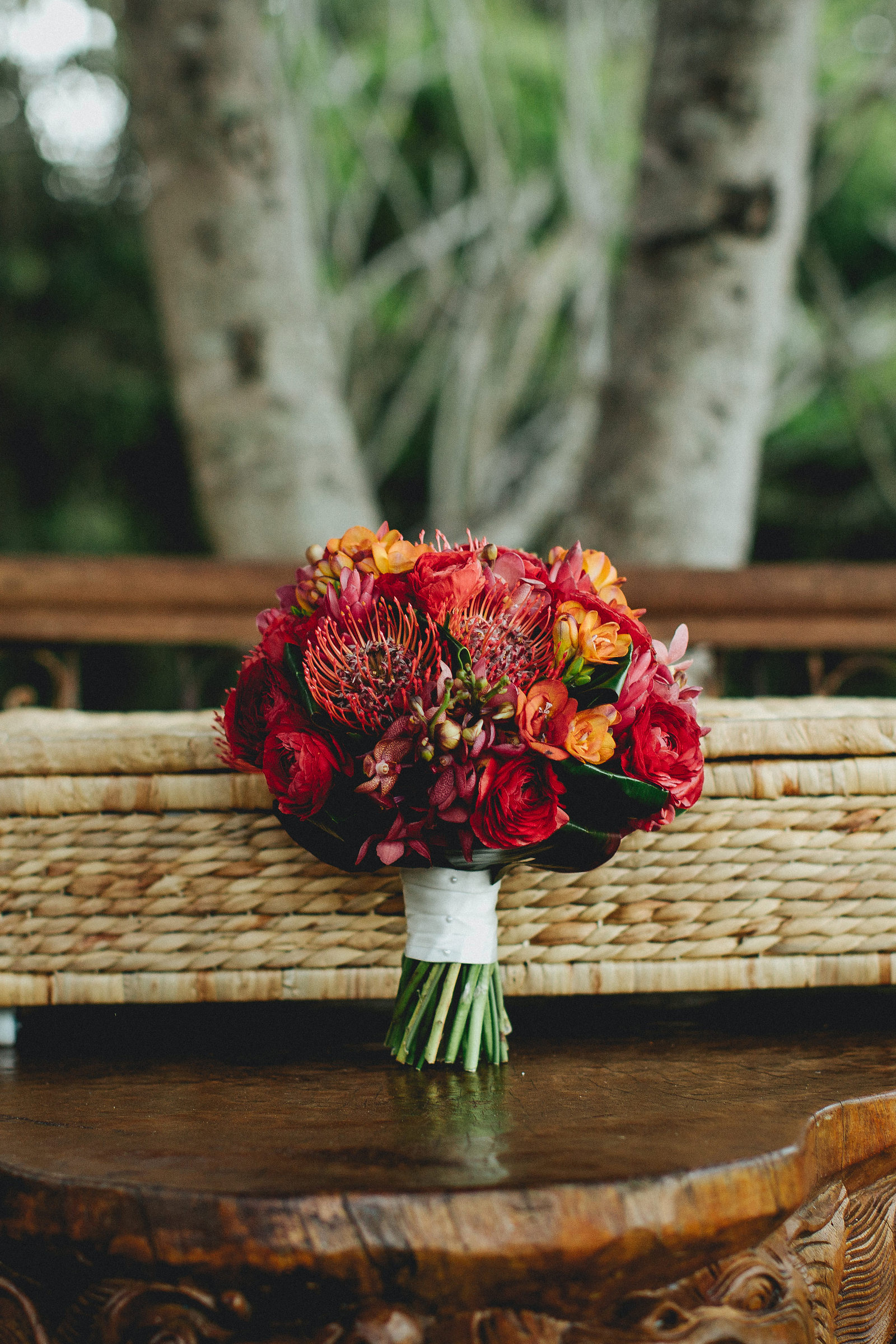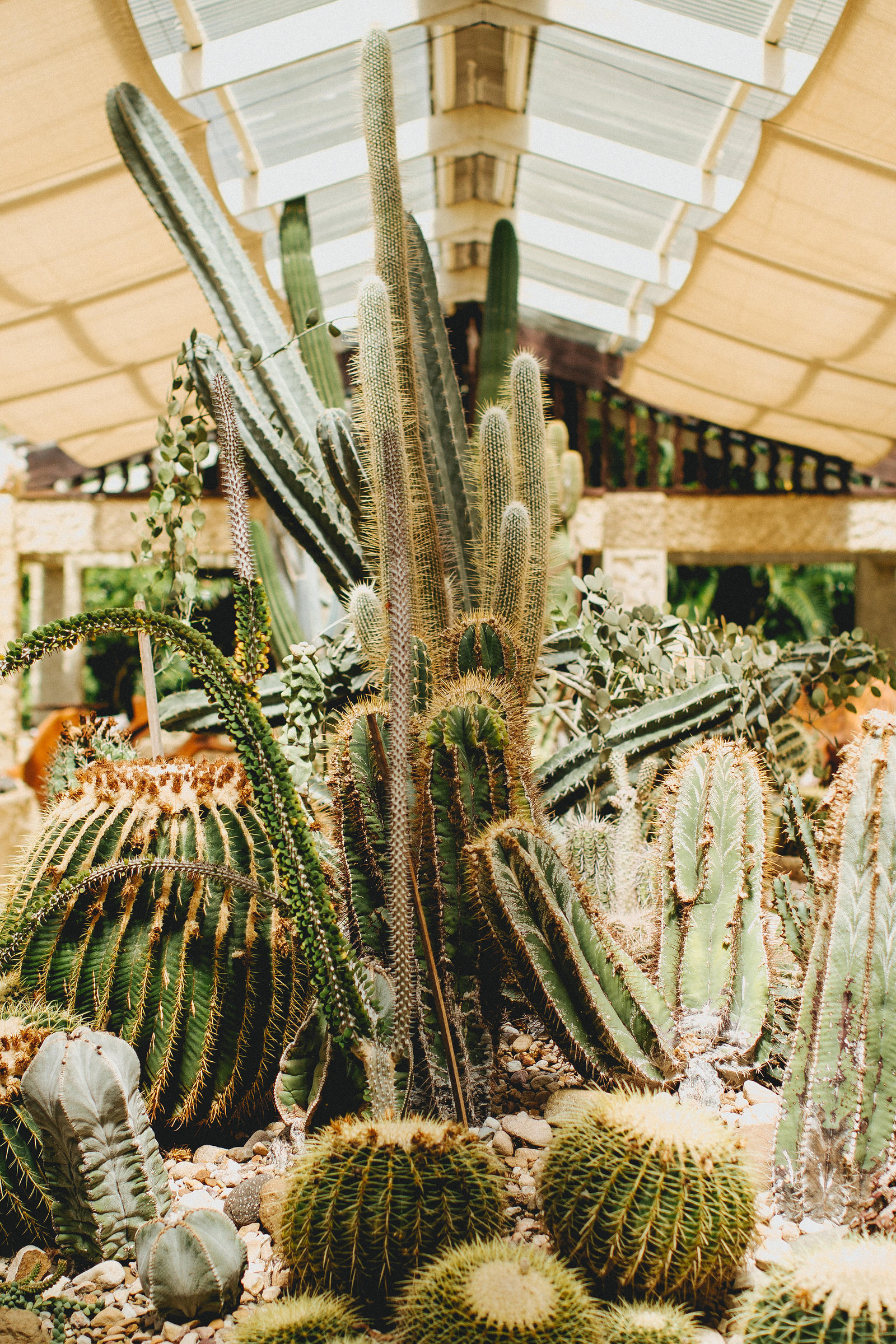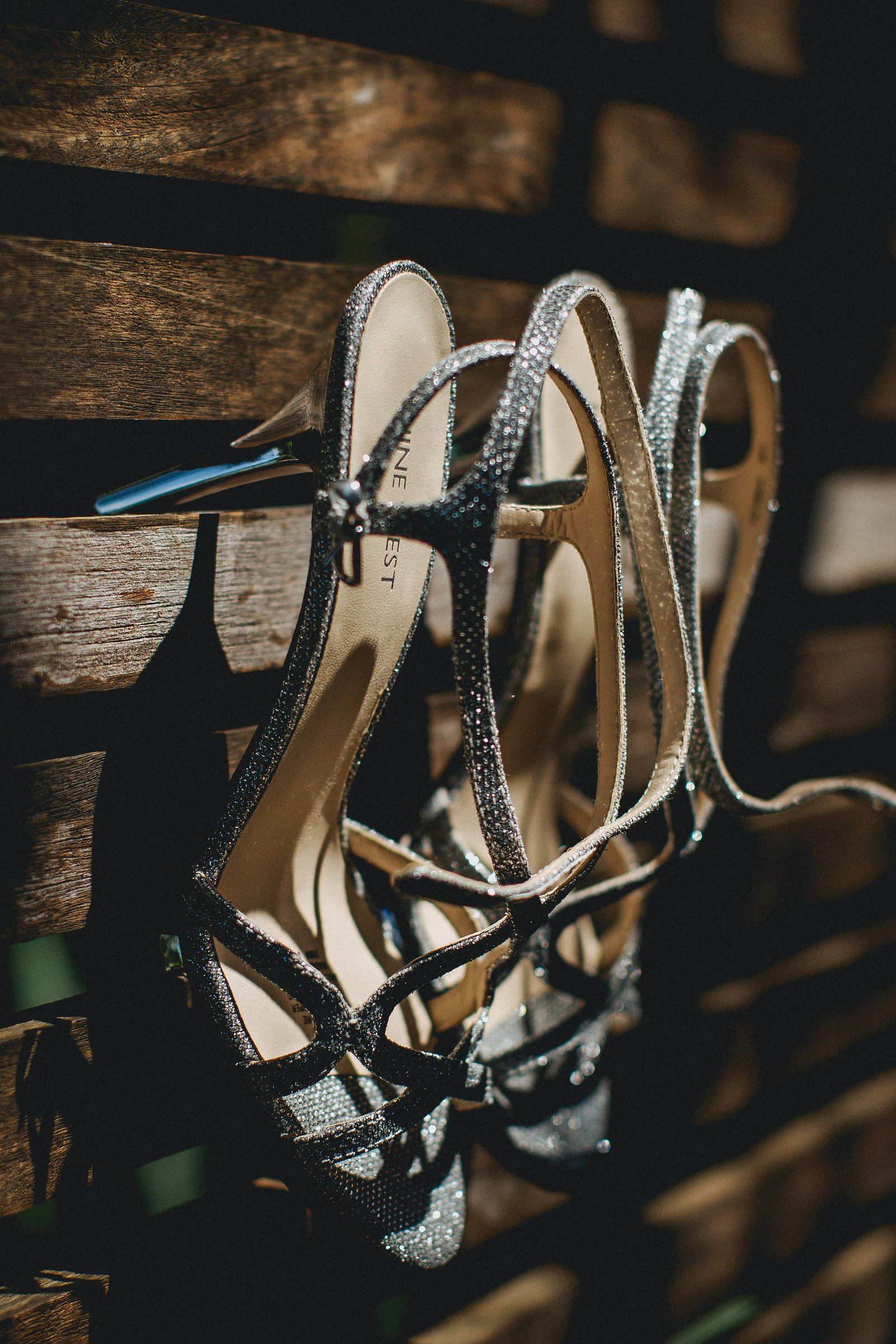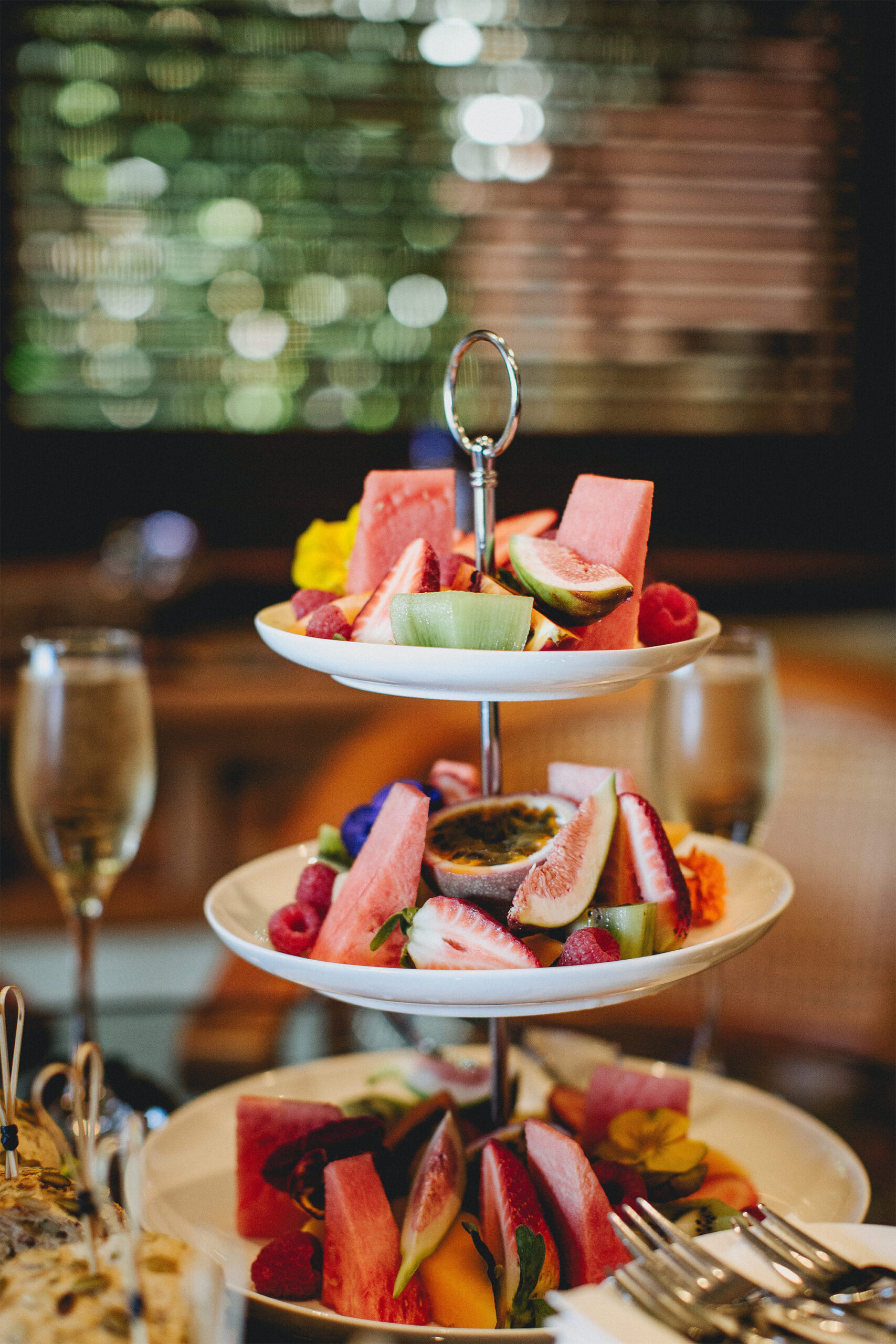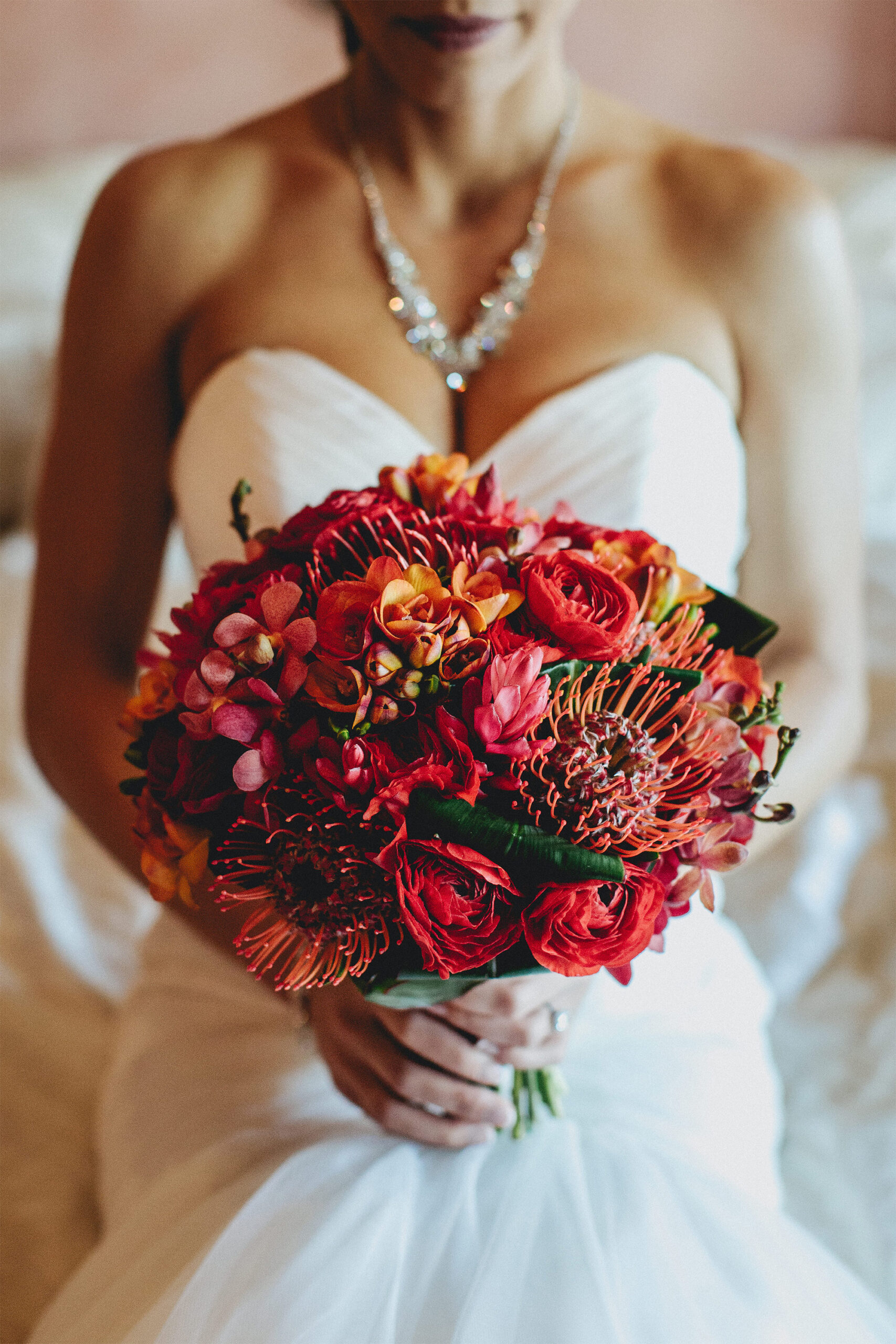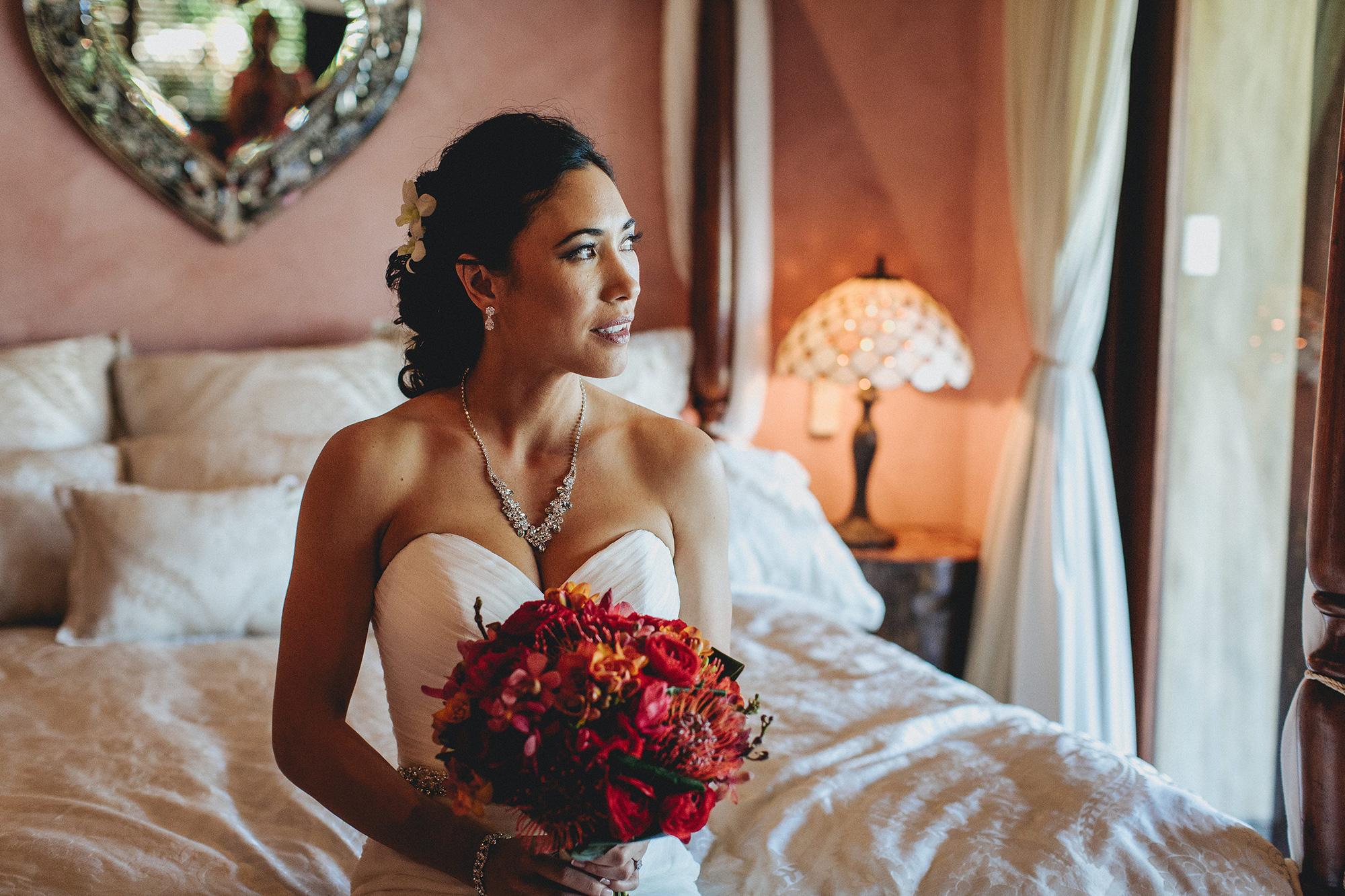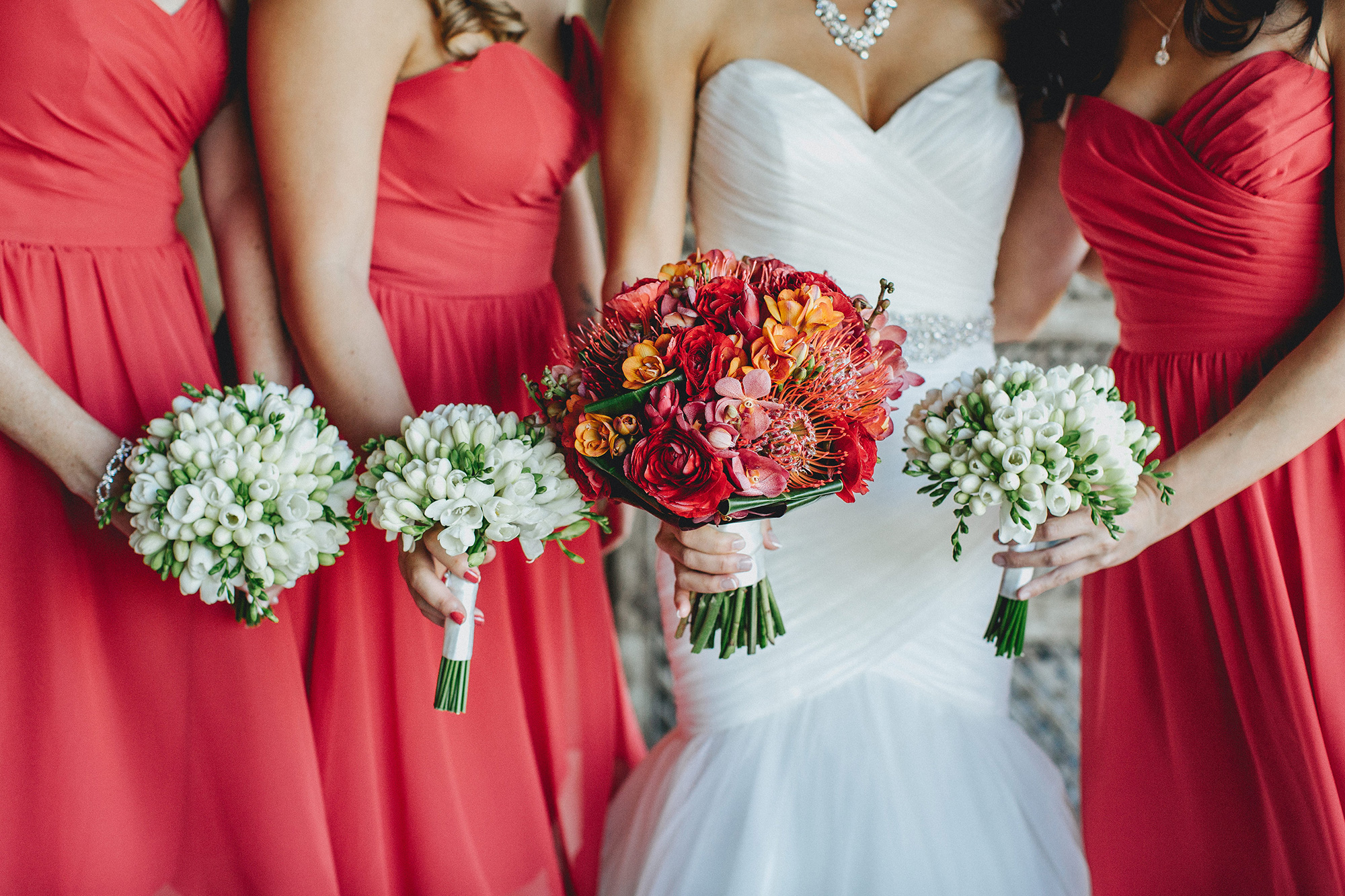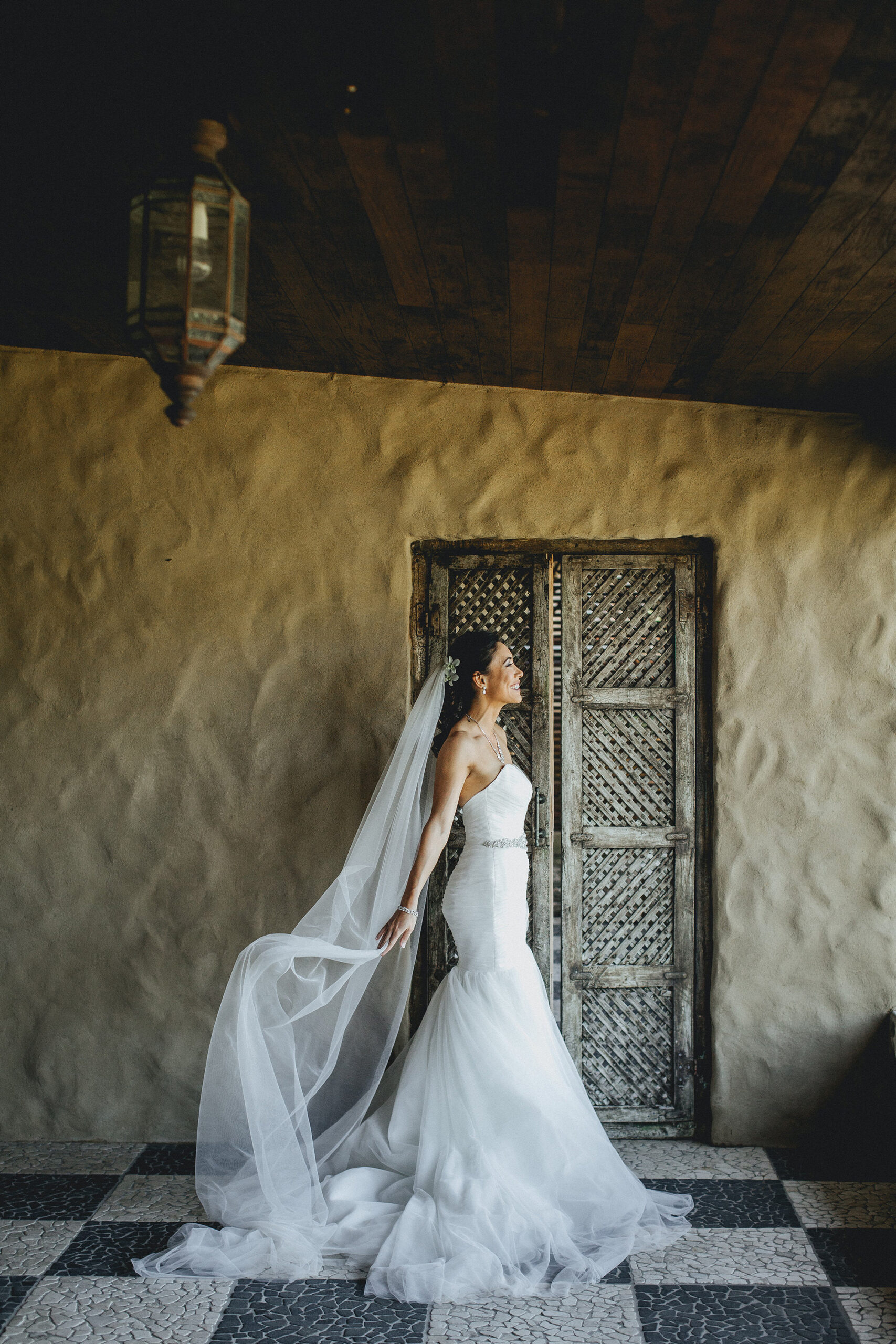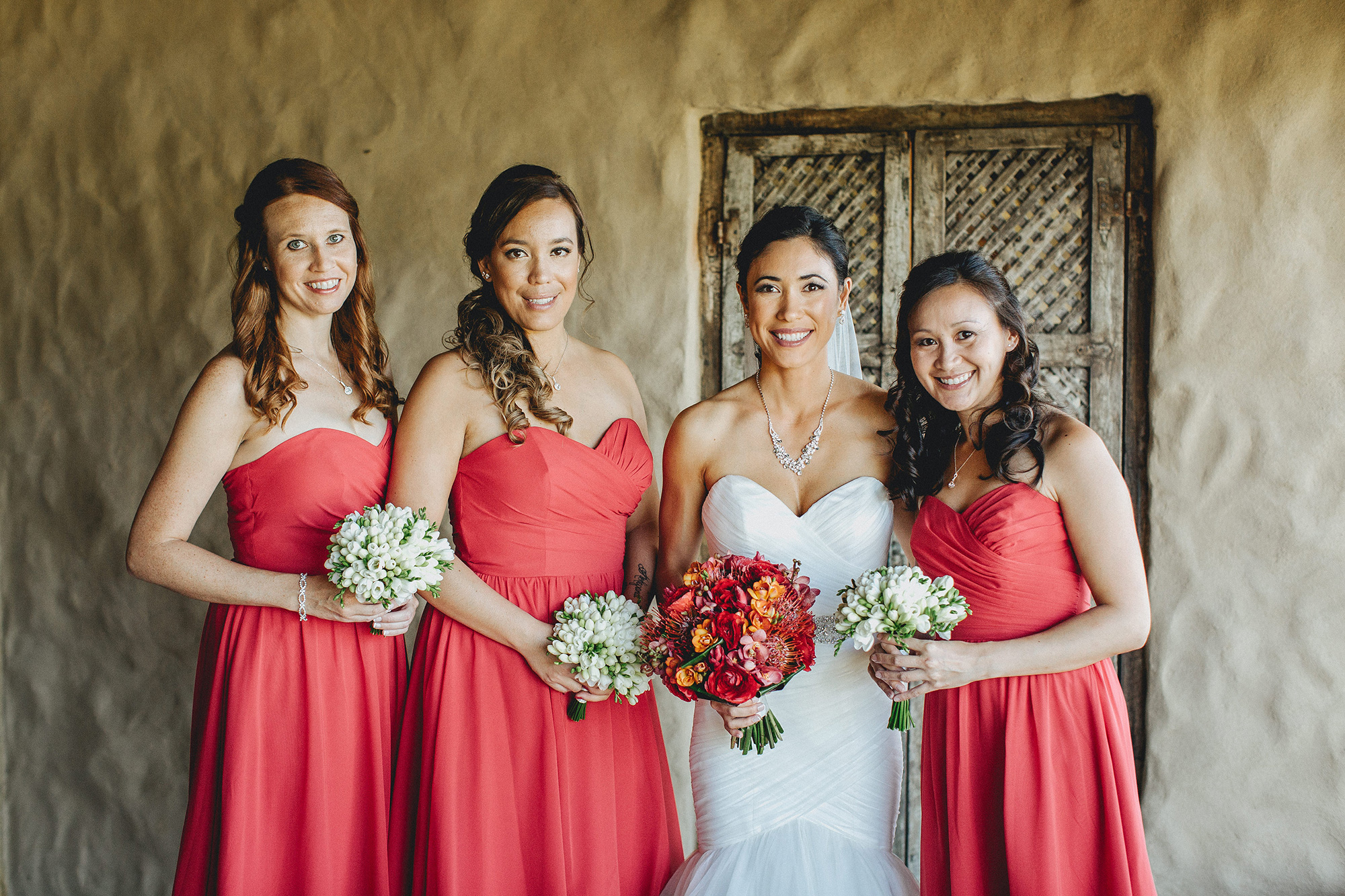 "I allowed my bridesmaids to pick any hairstyle that they would be most comfortable wearing," smiles Aundrea.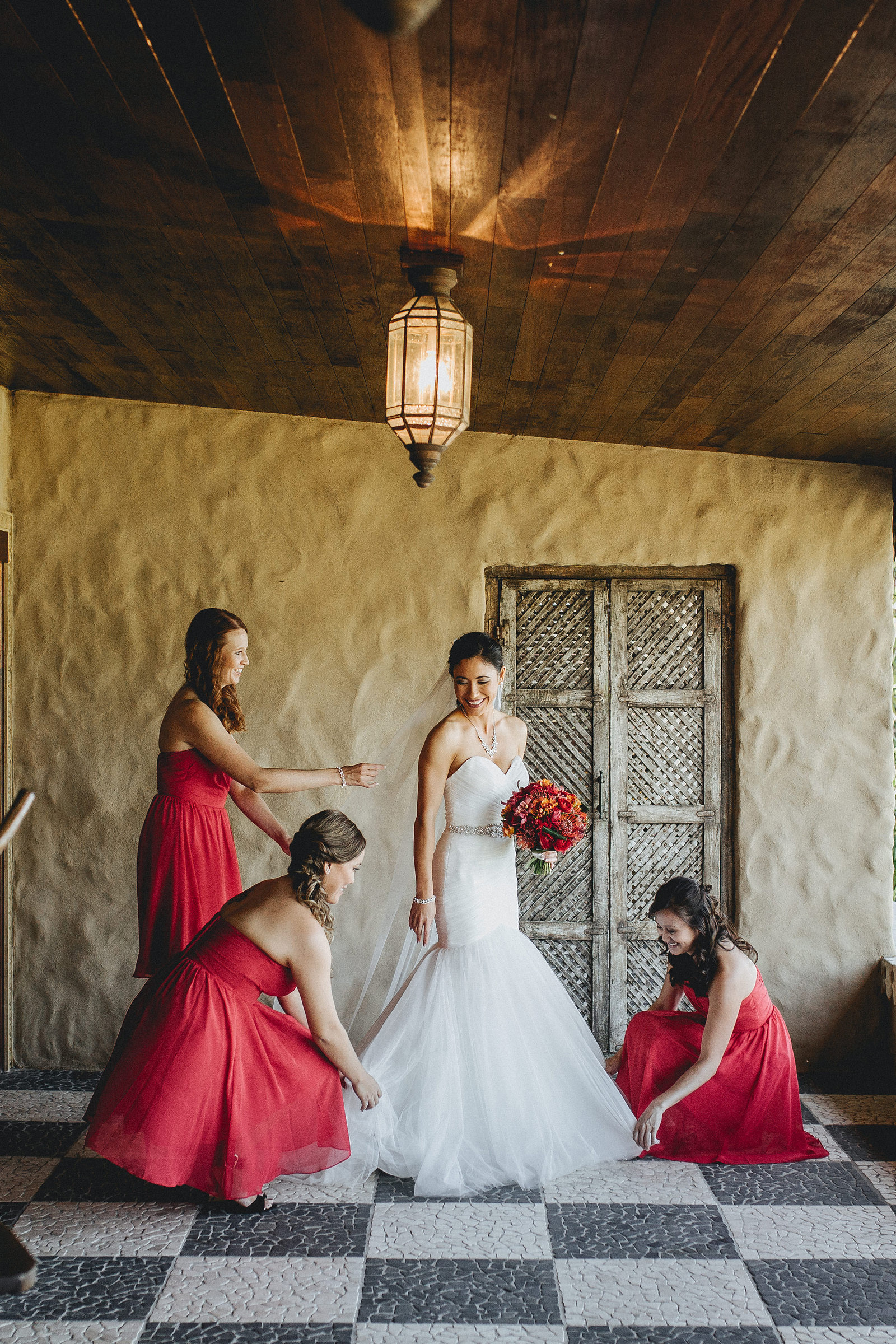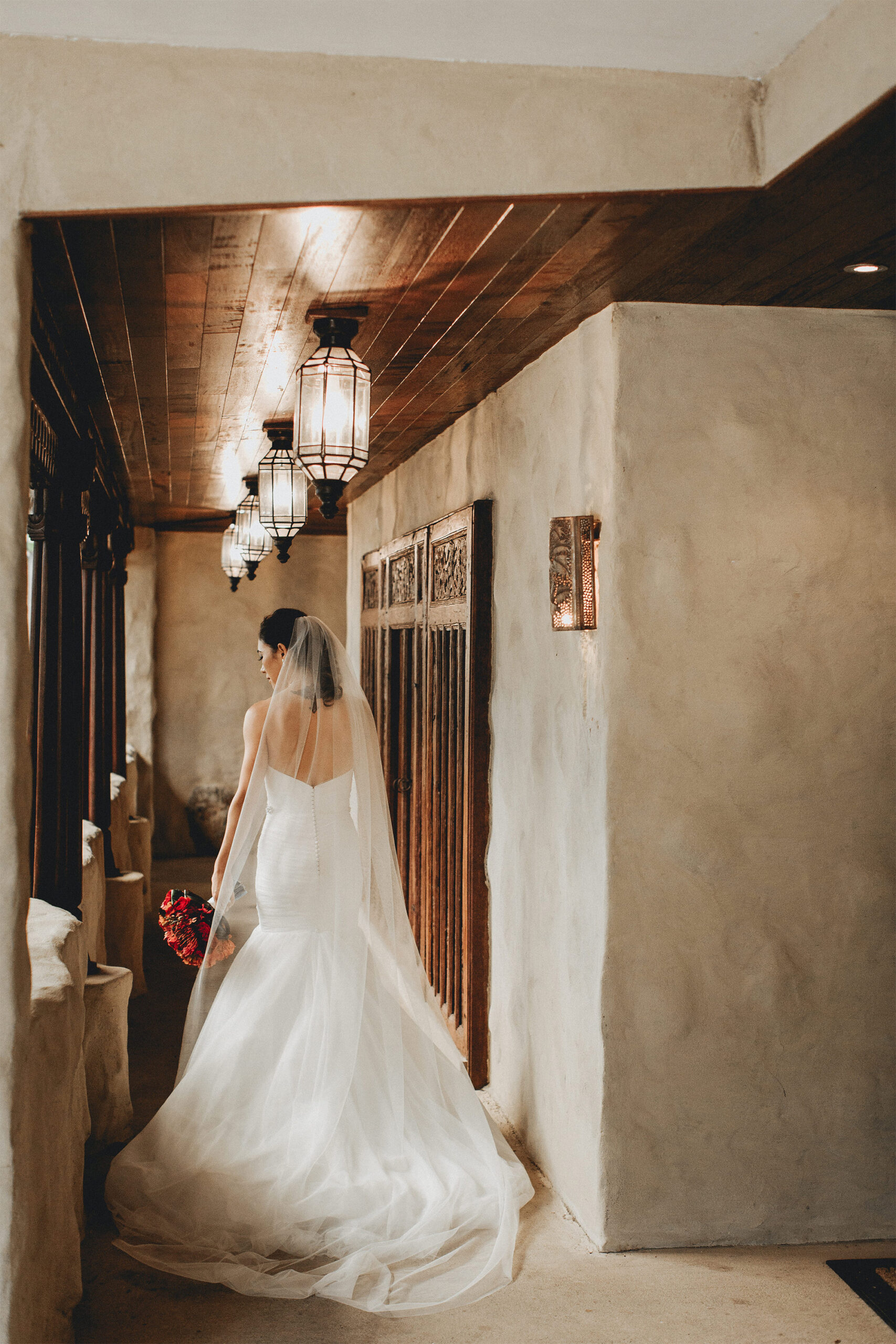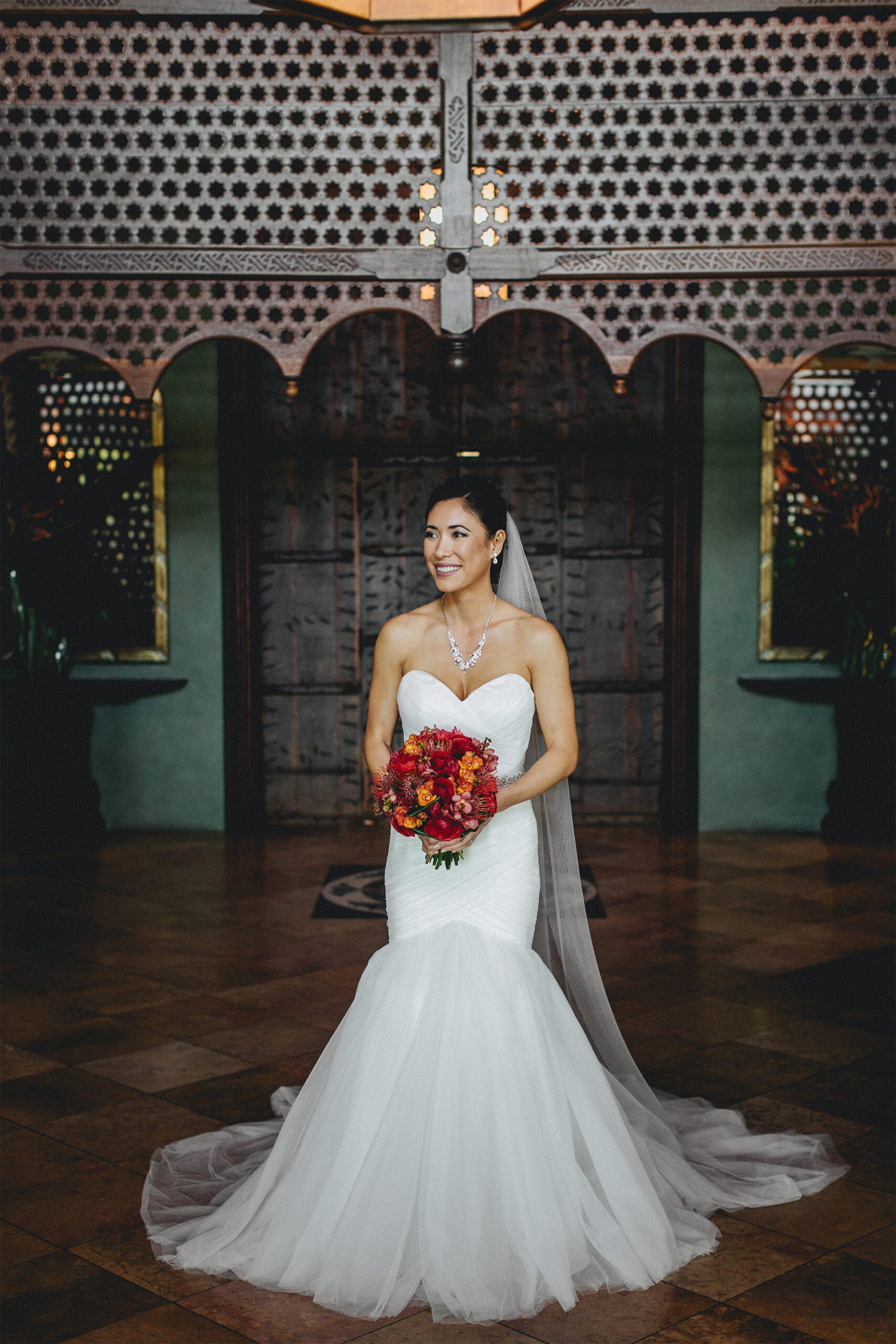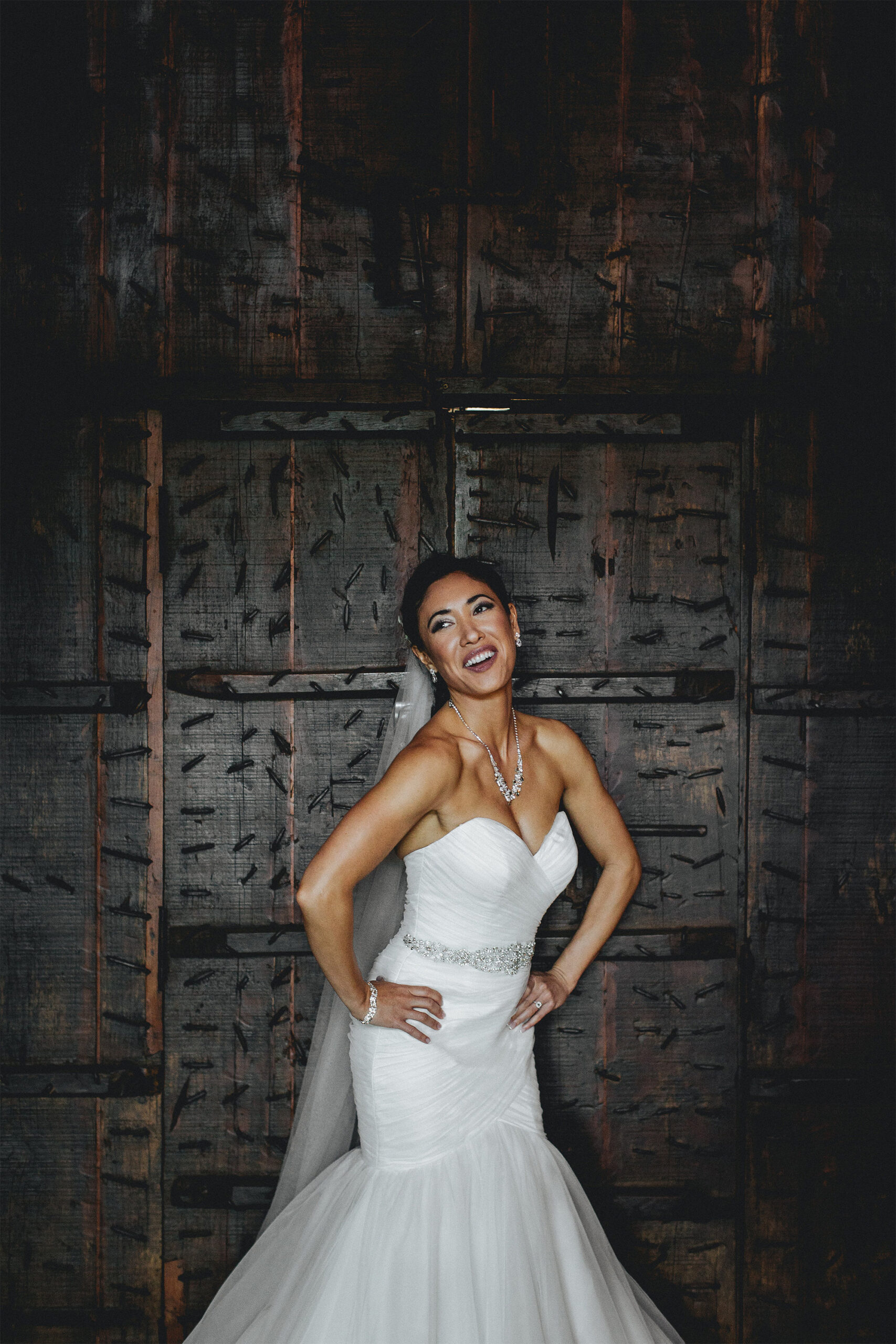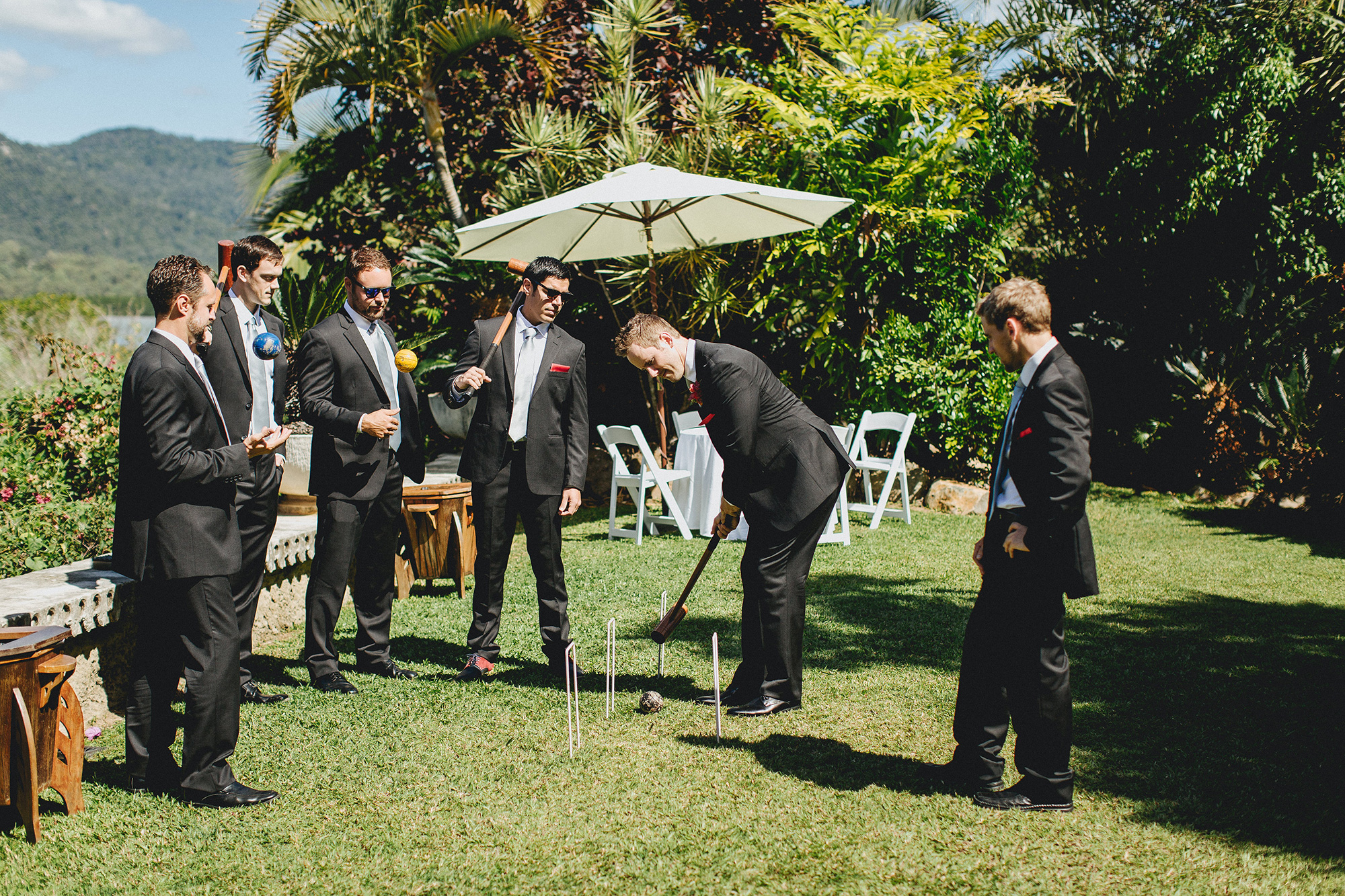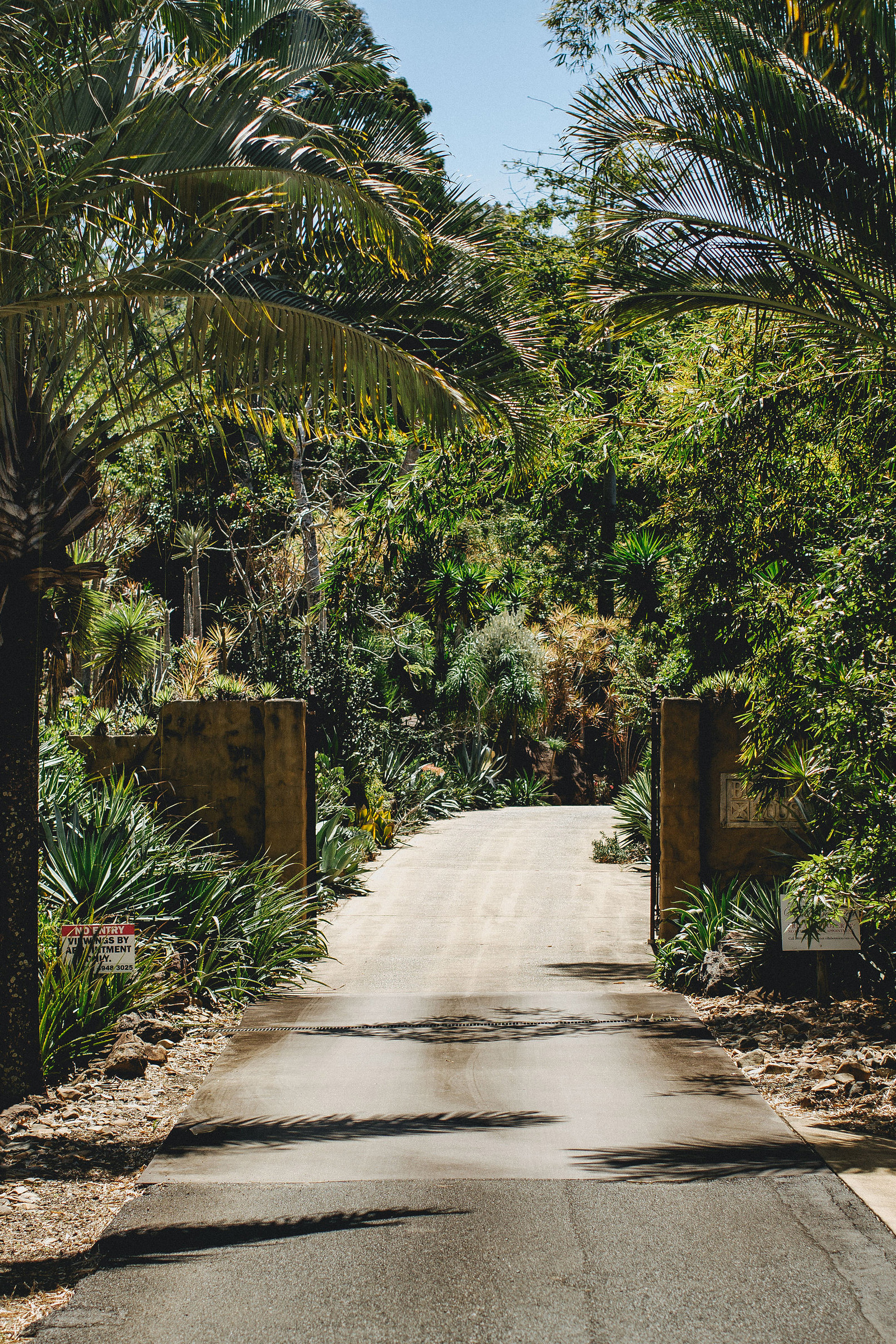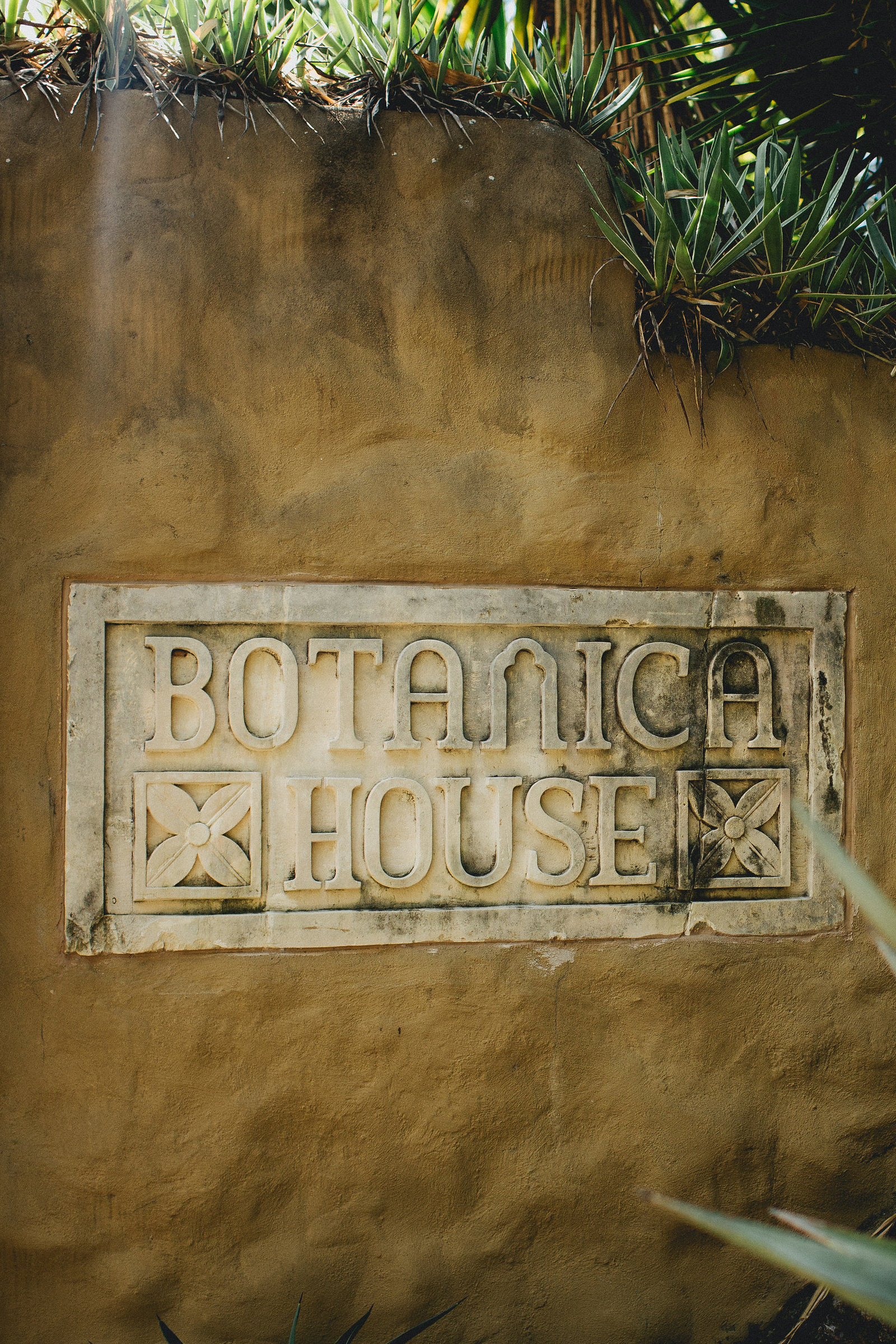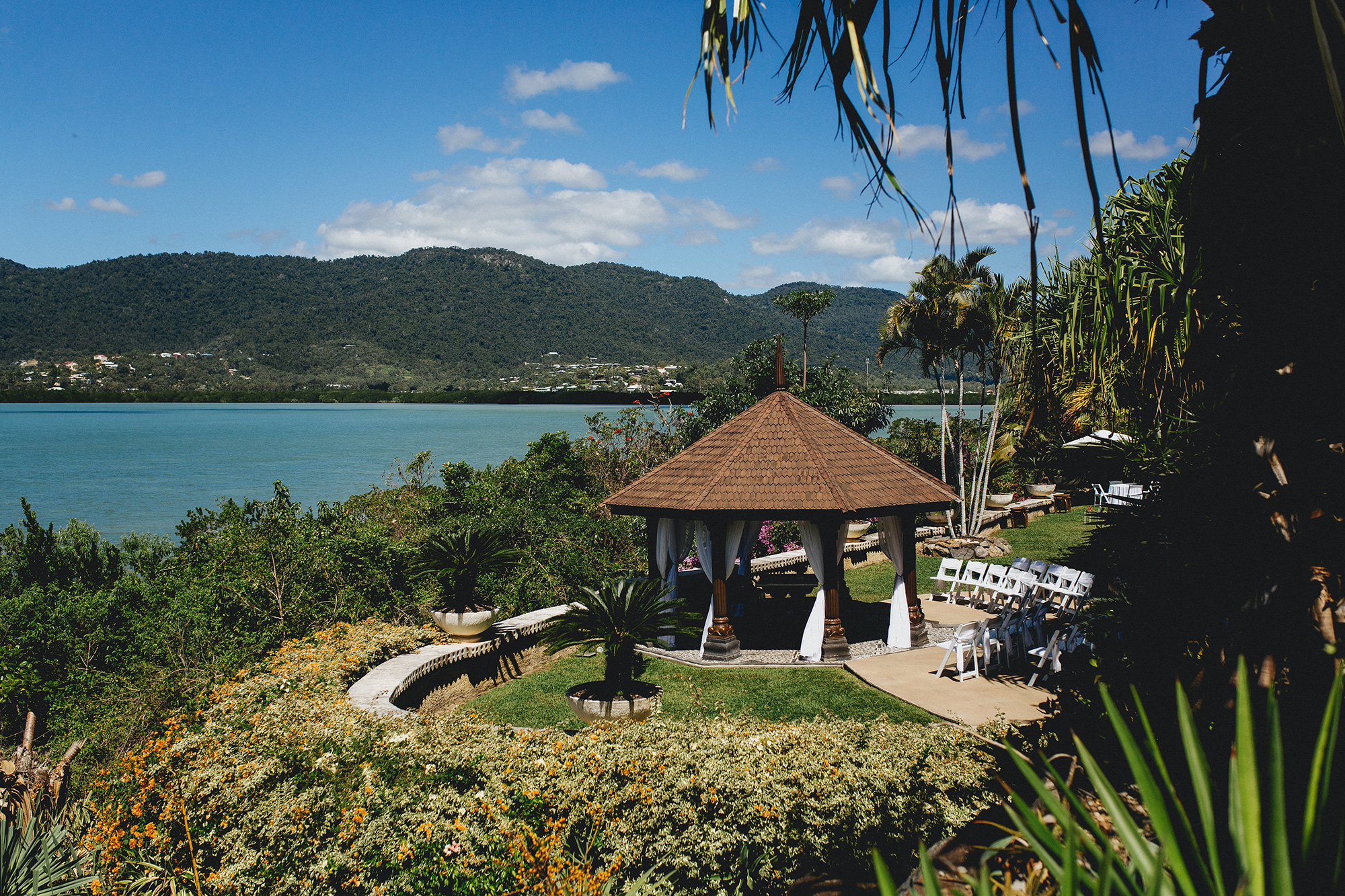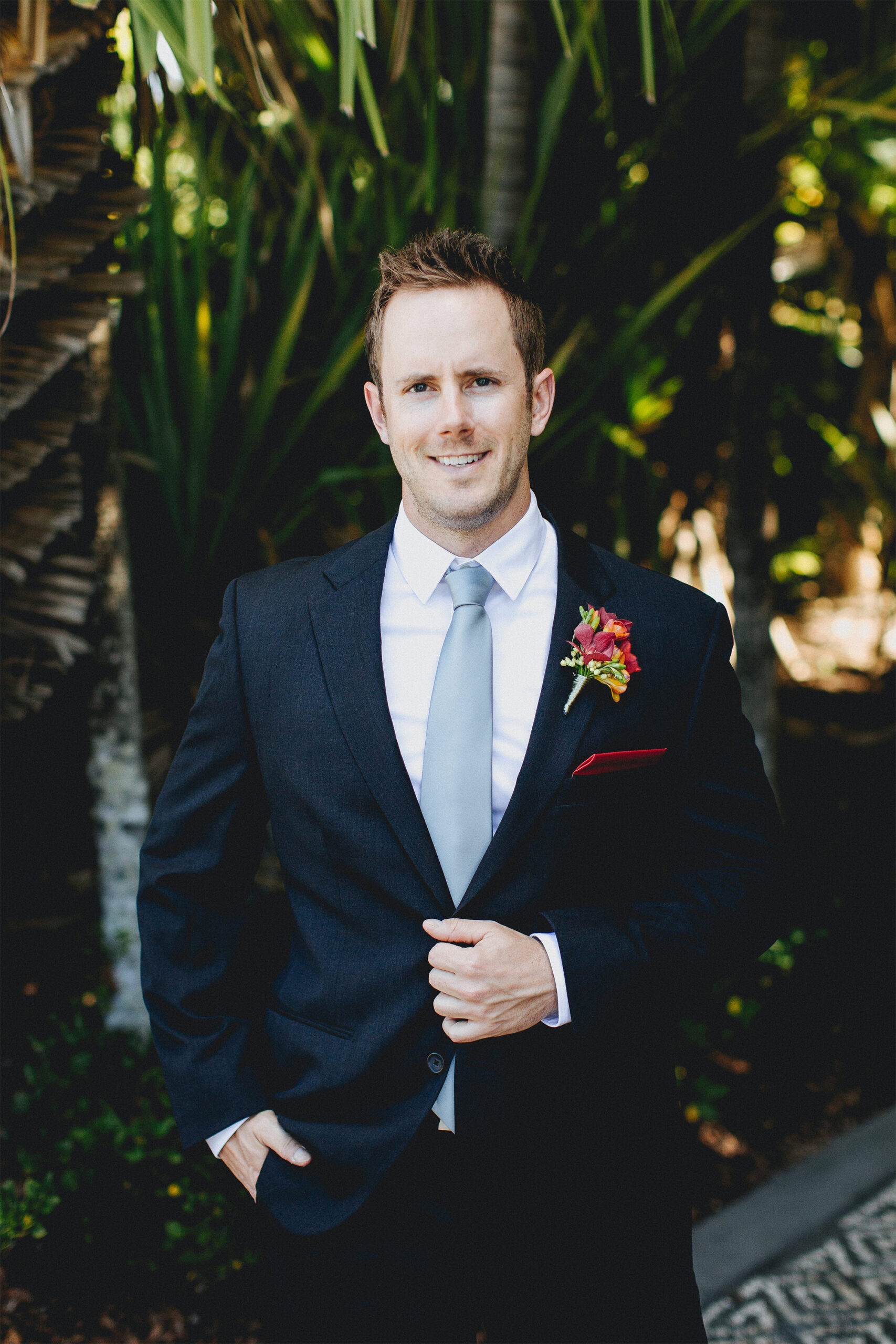 Groom Daniel added a splash of crimson to his charcoal suit to tie in with the tropical theme.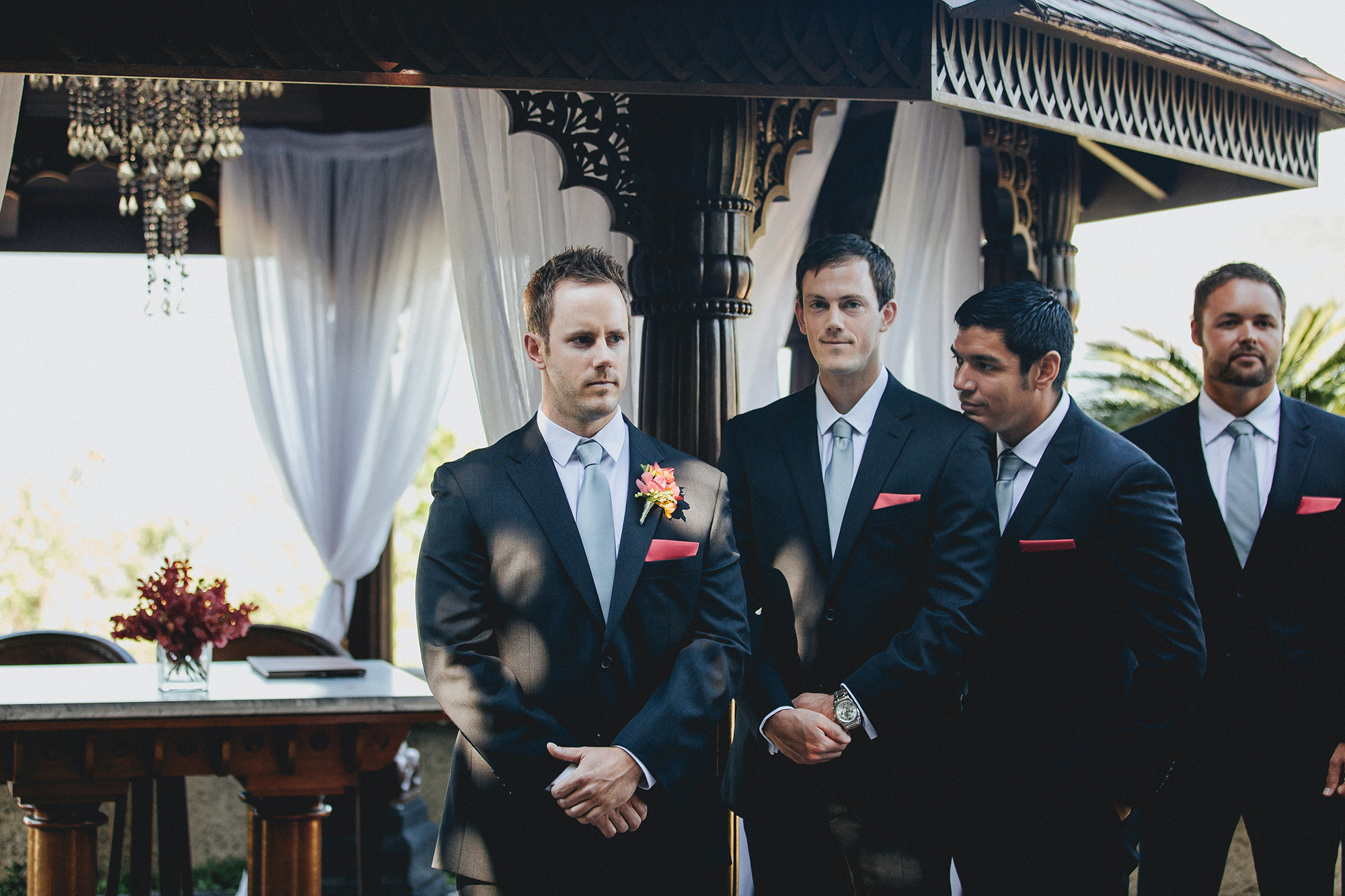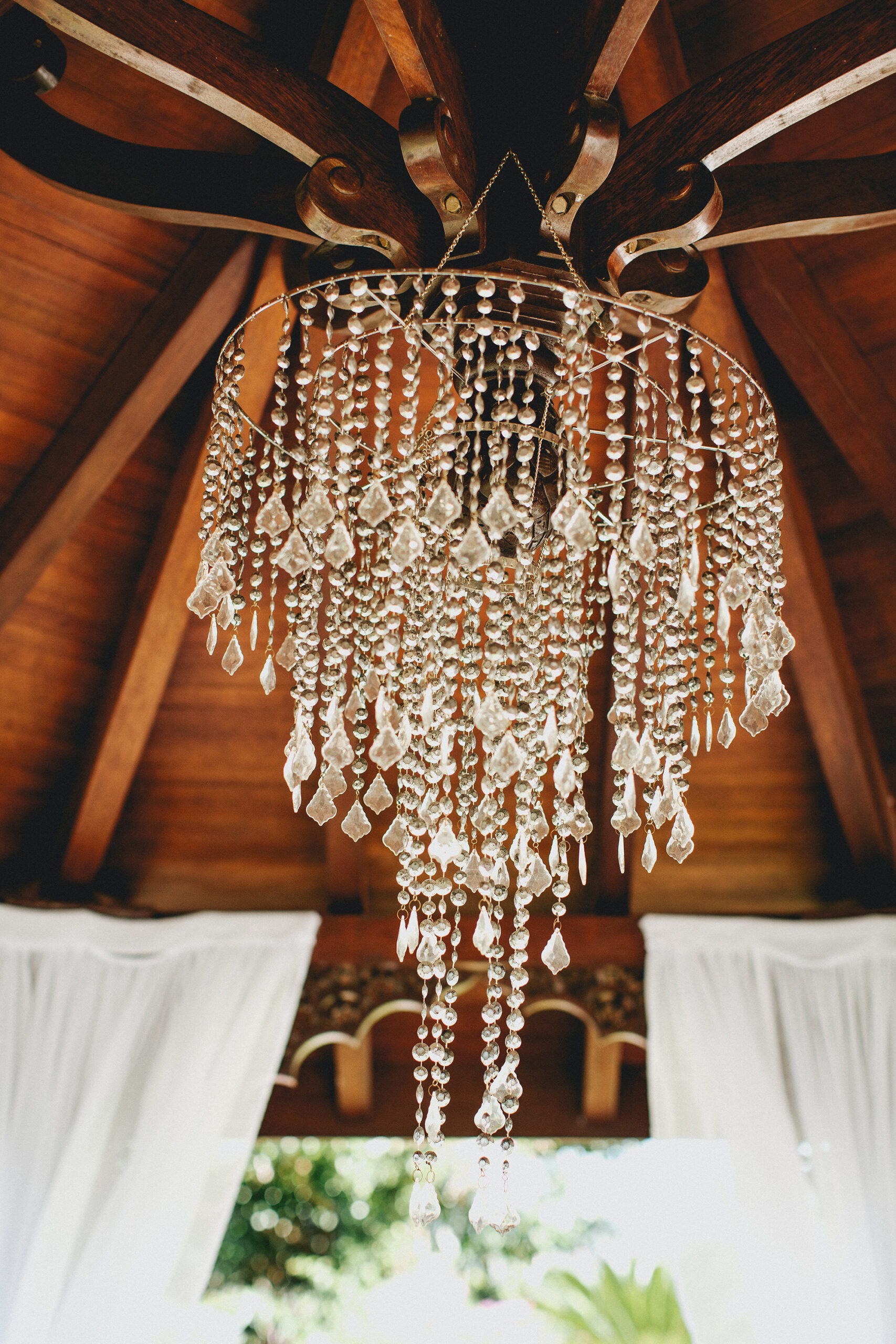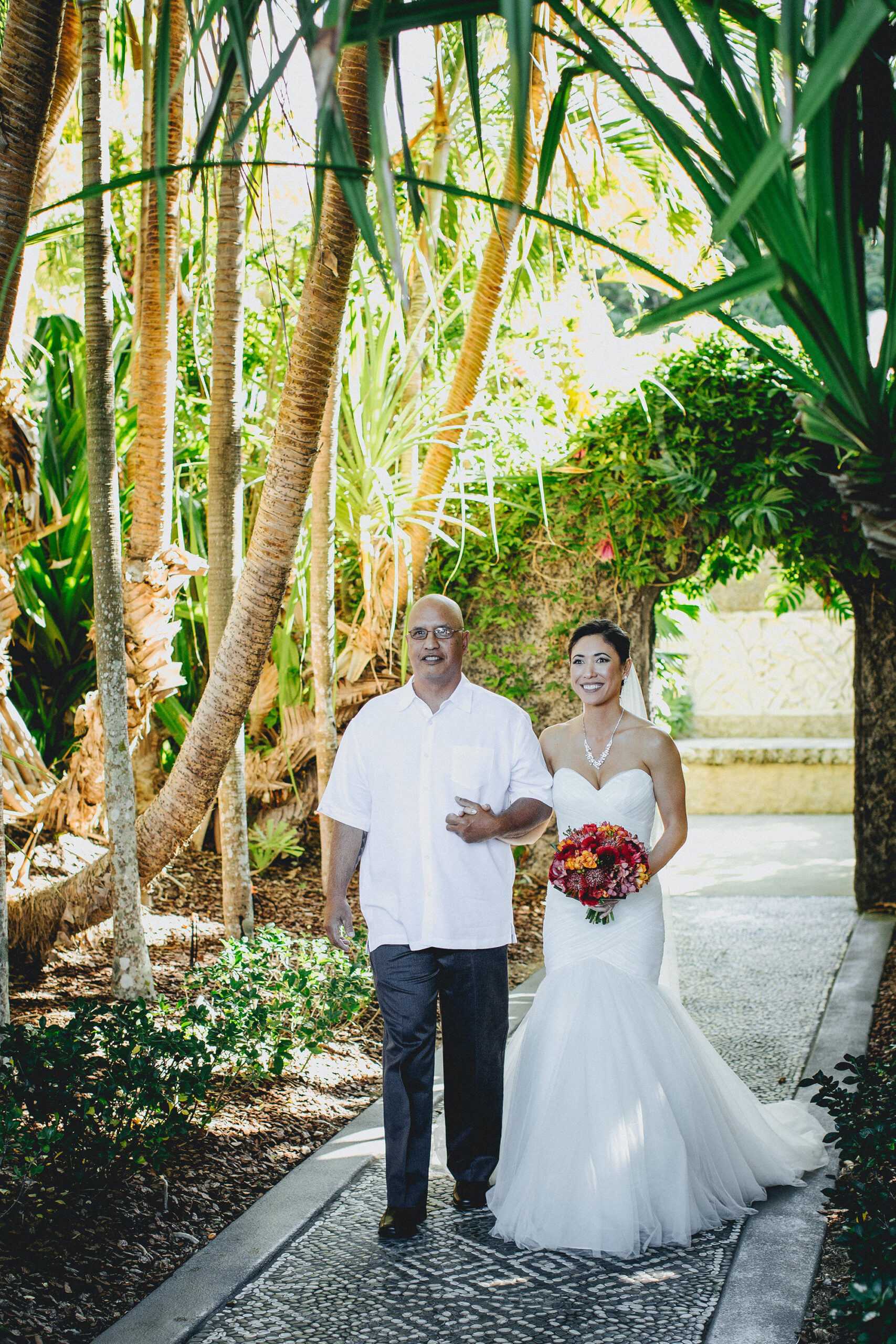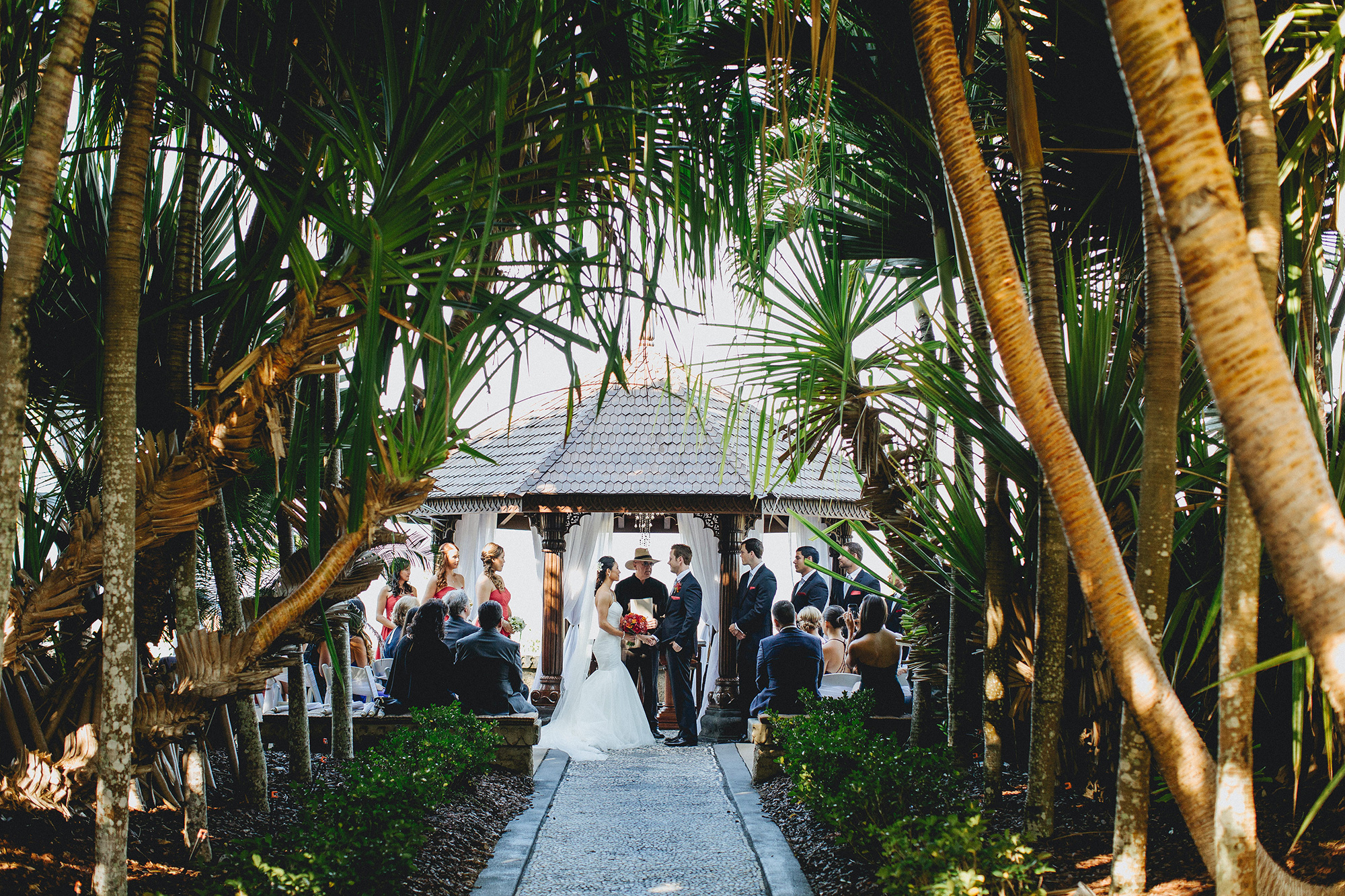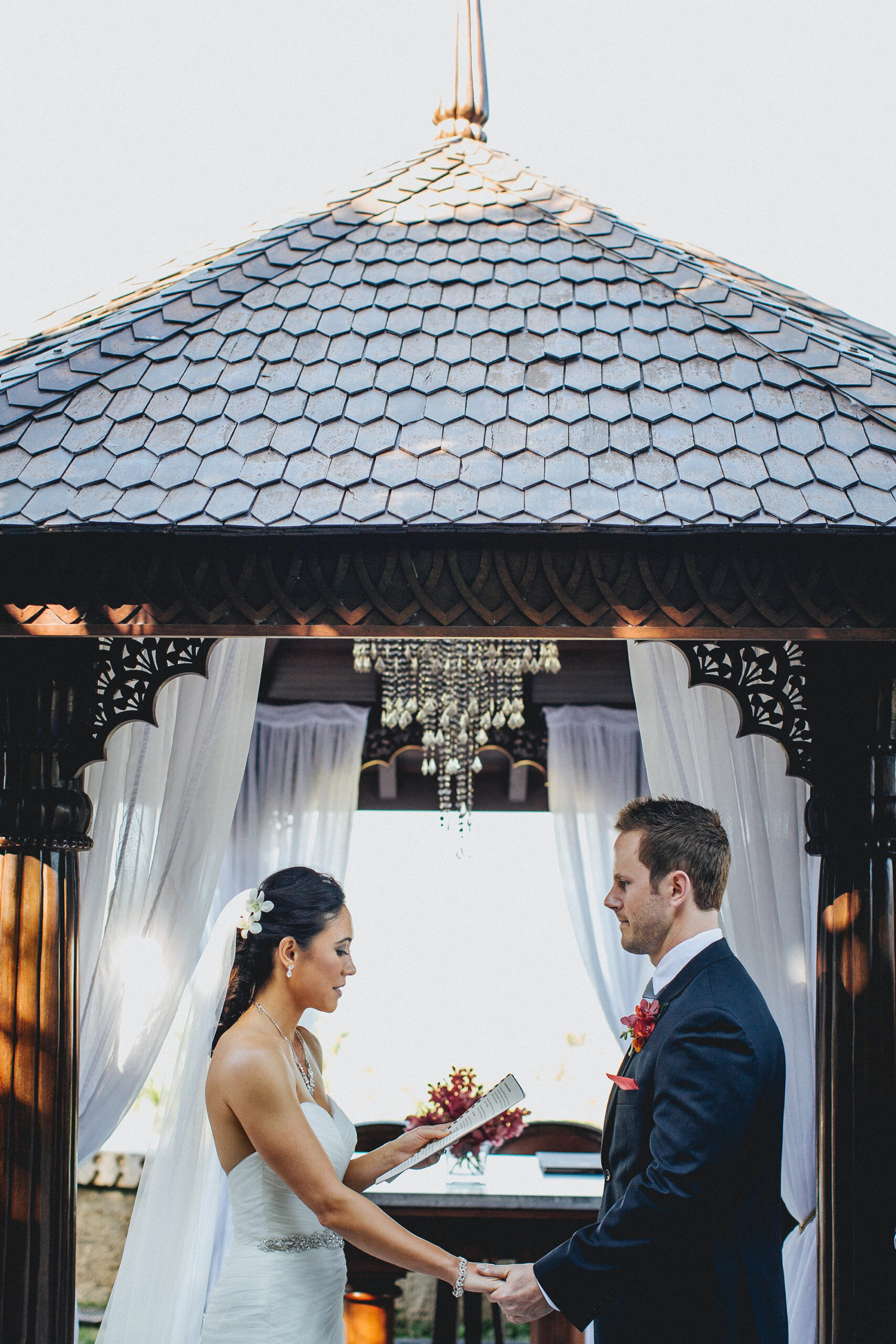 "Speaking our heartfelt vows to each other were one of the most memorable moments," describes the bride.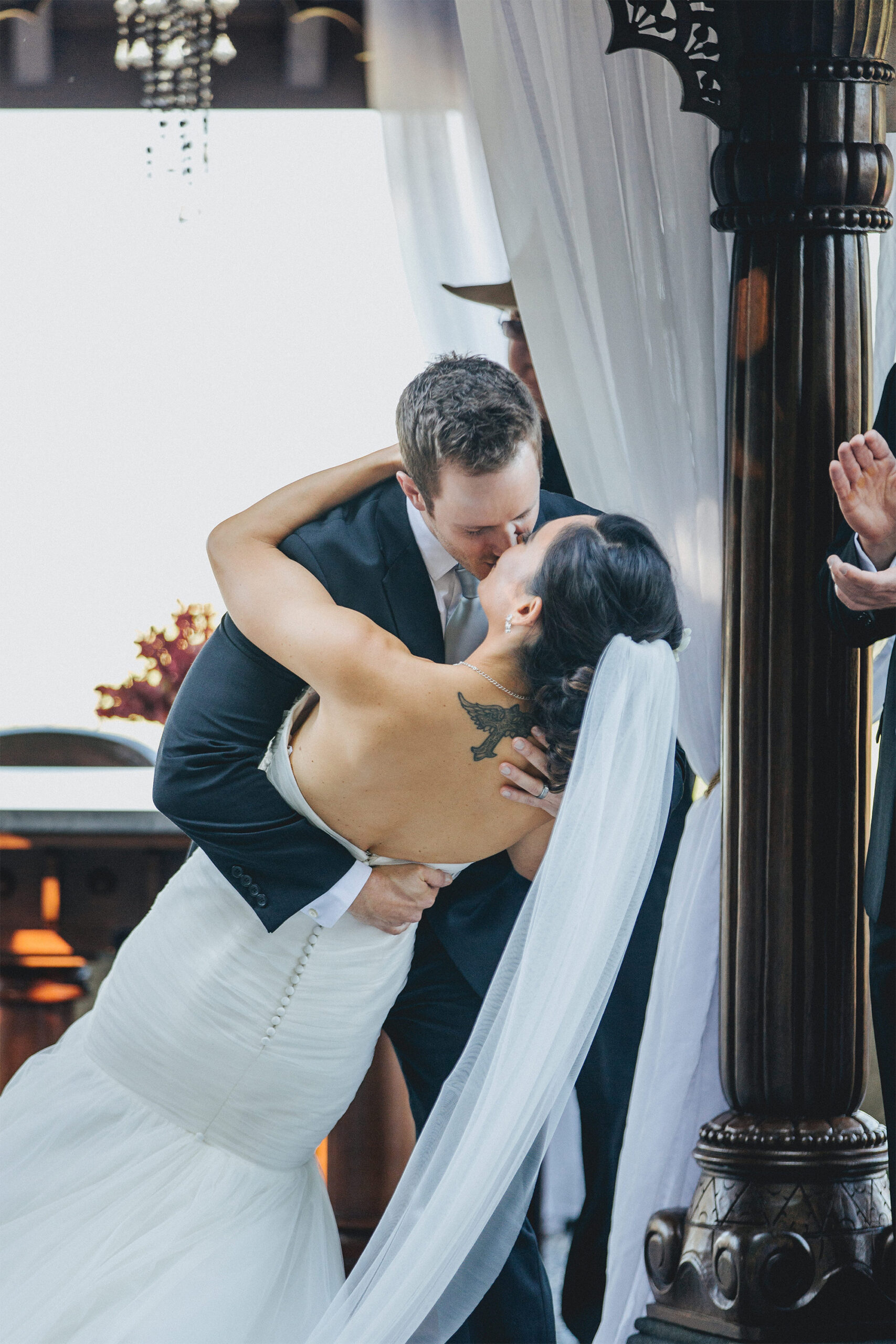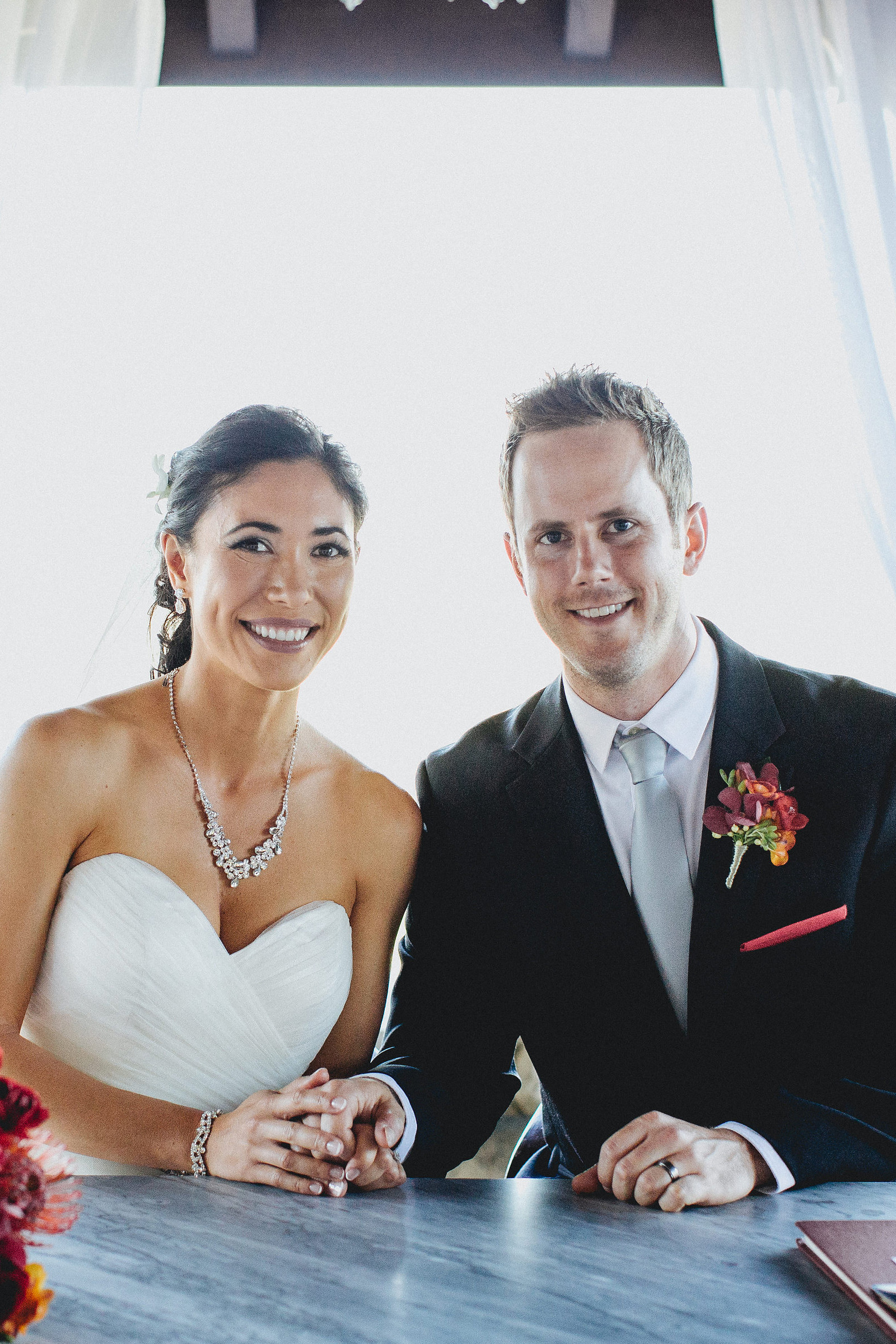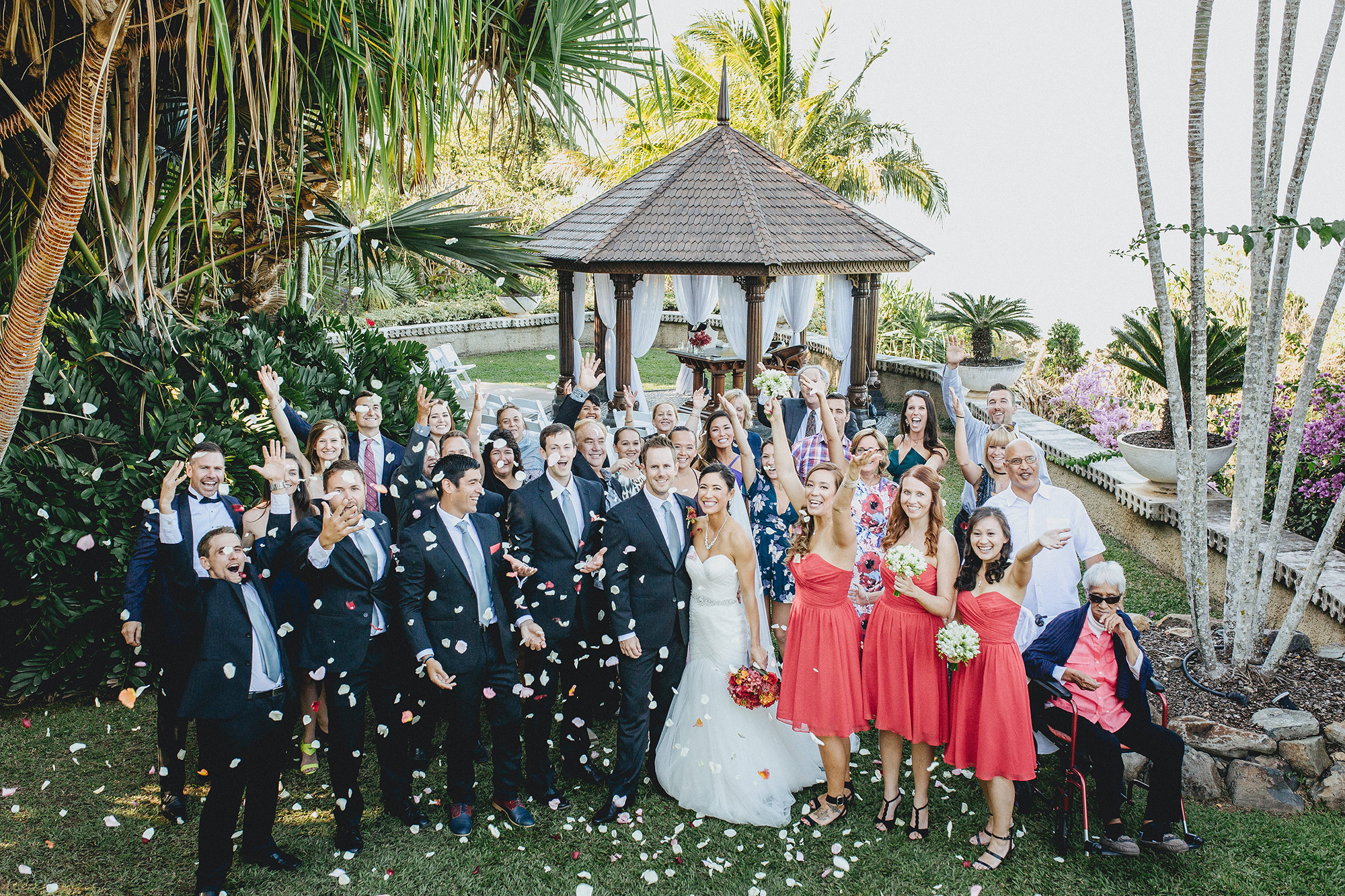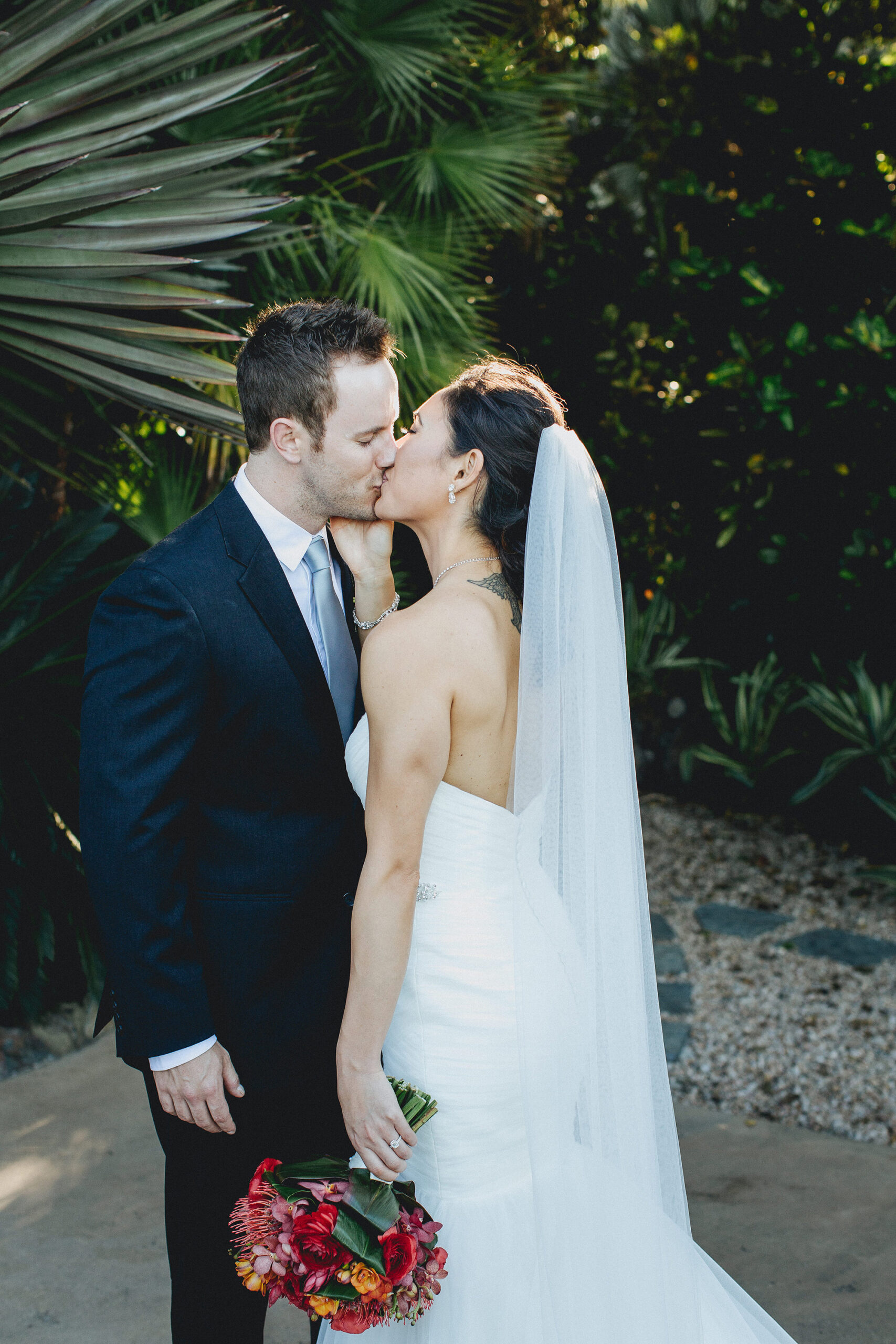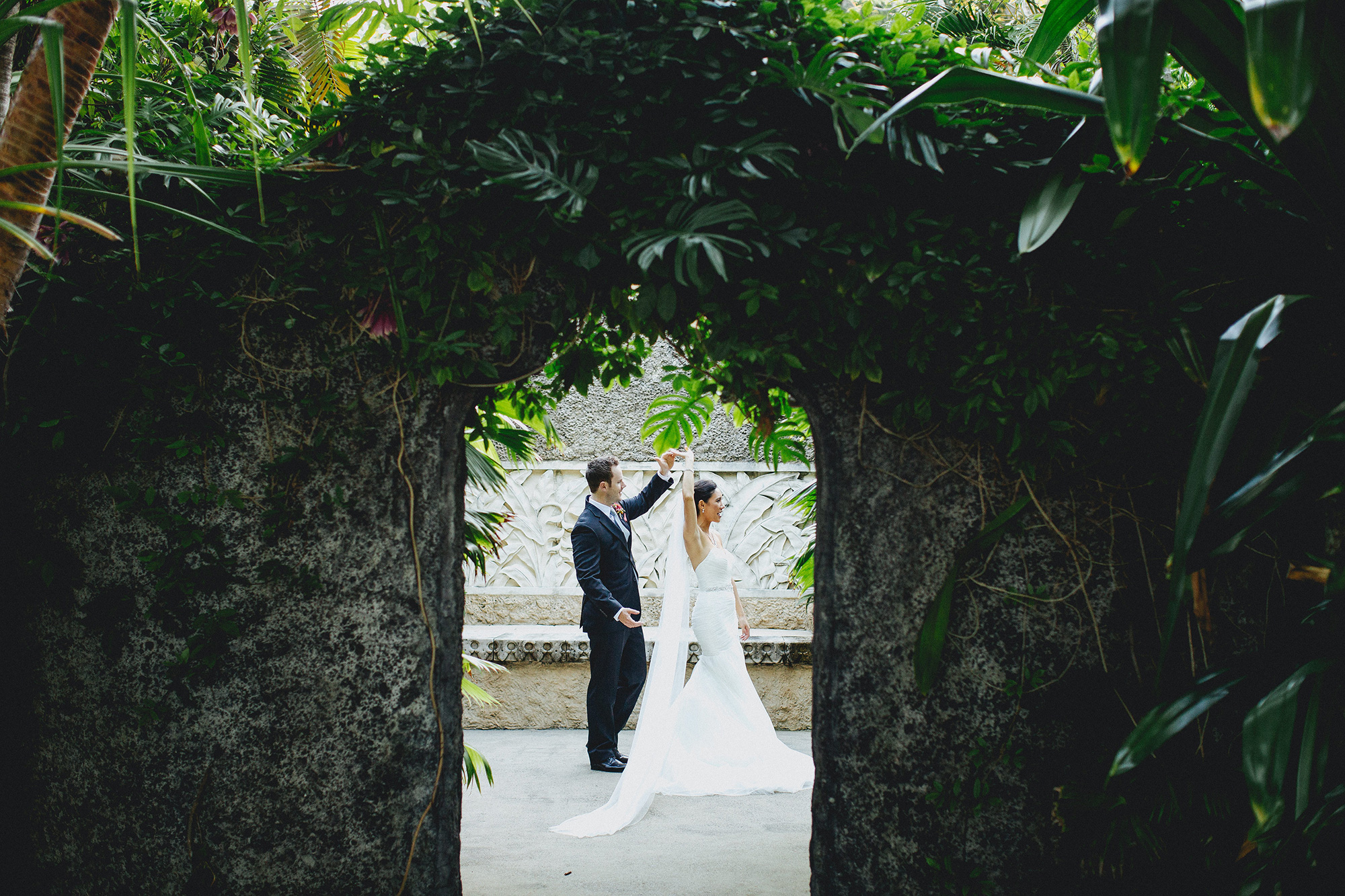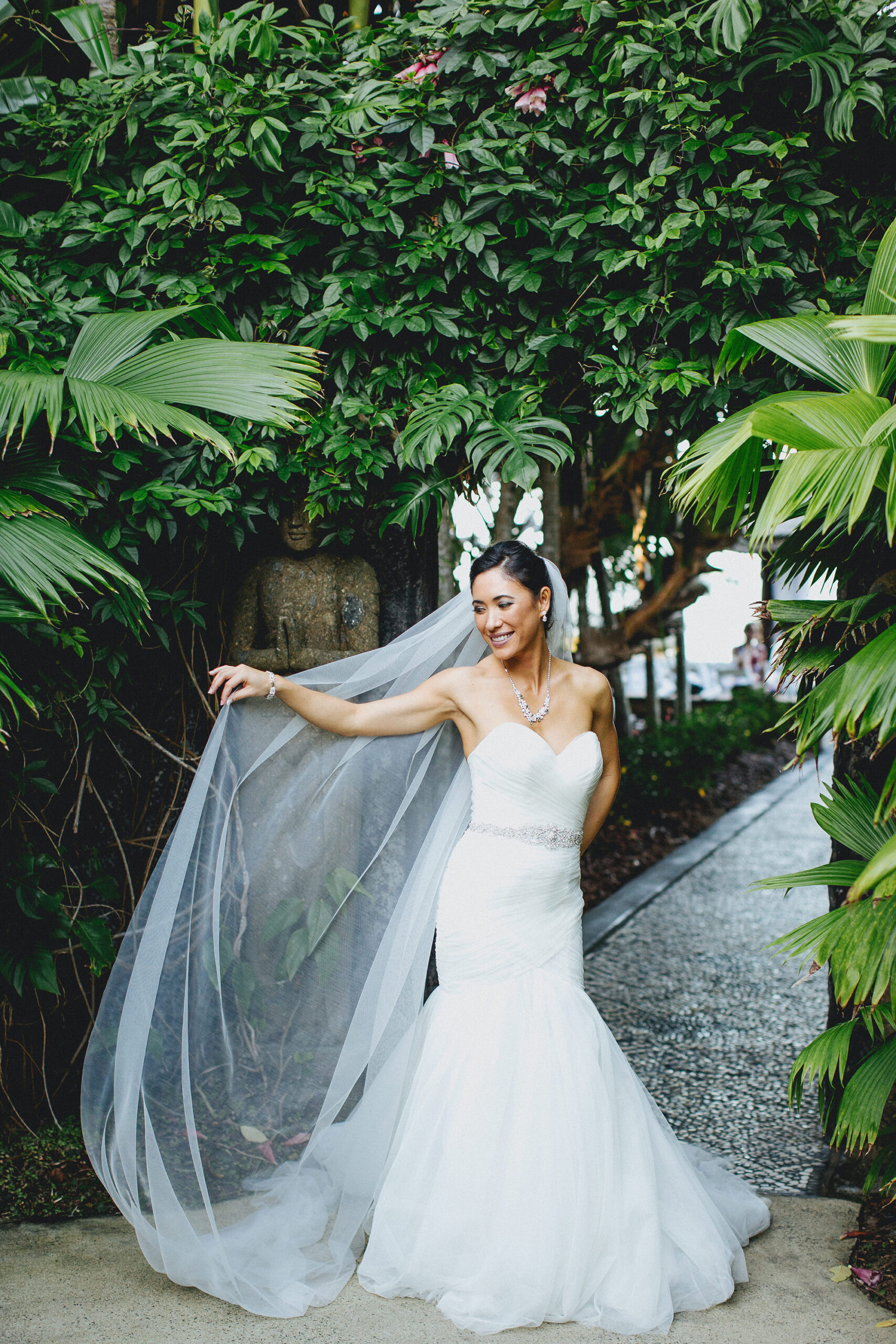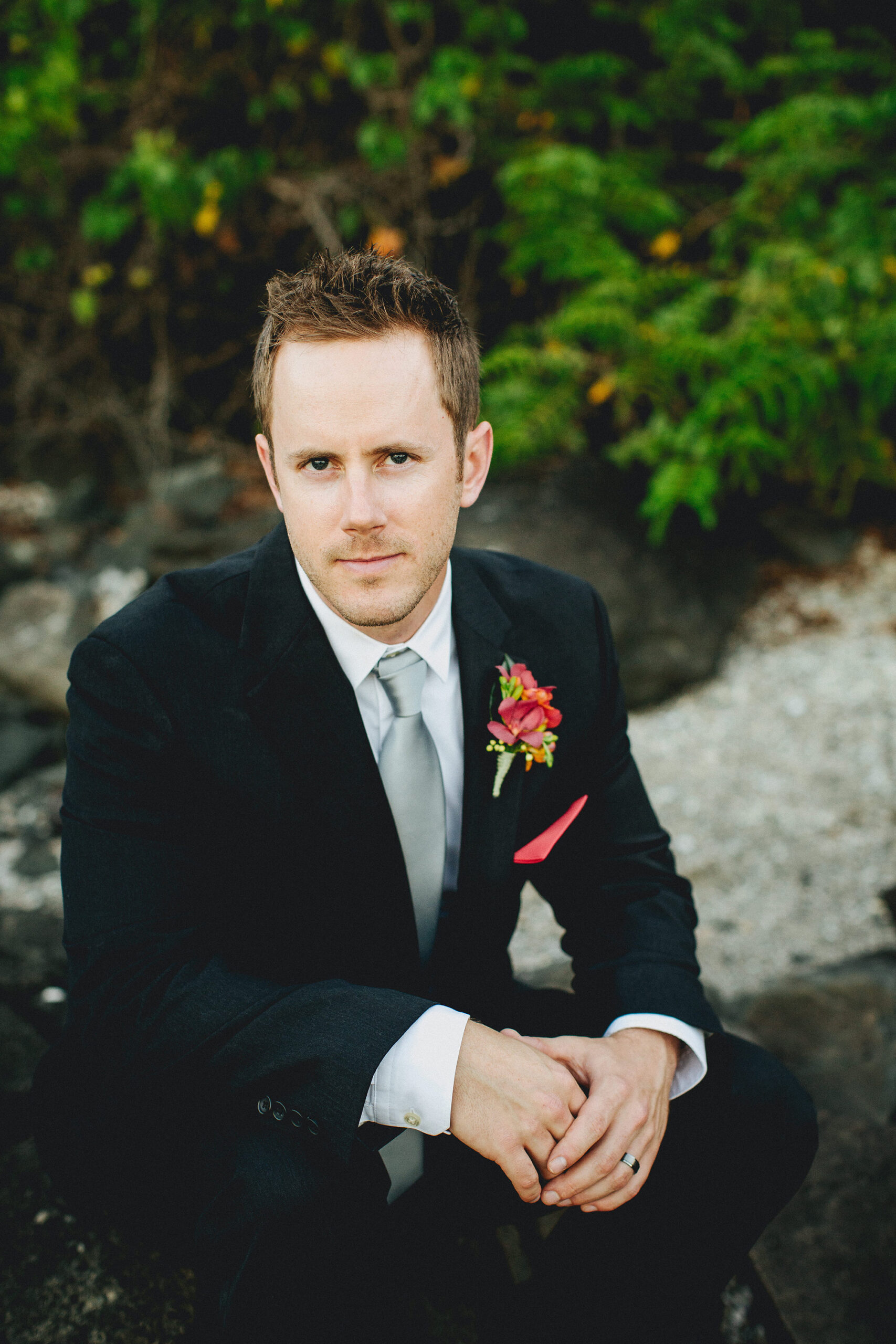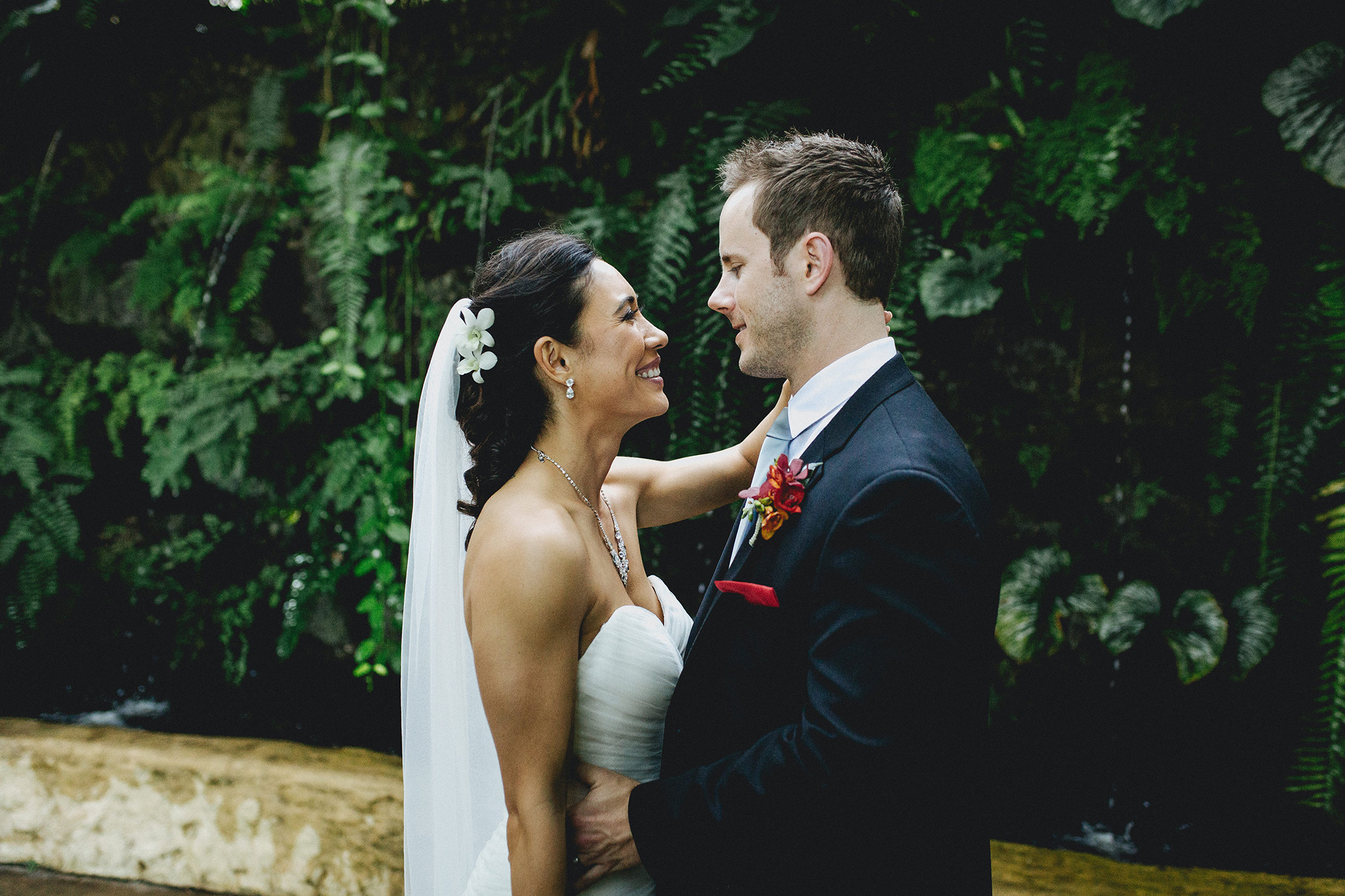 "Not only are we going to have memories from the wedding day but of all the events we were able to share with everyone in this beautiful area," says Aundrea.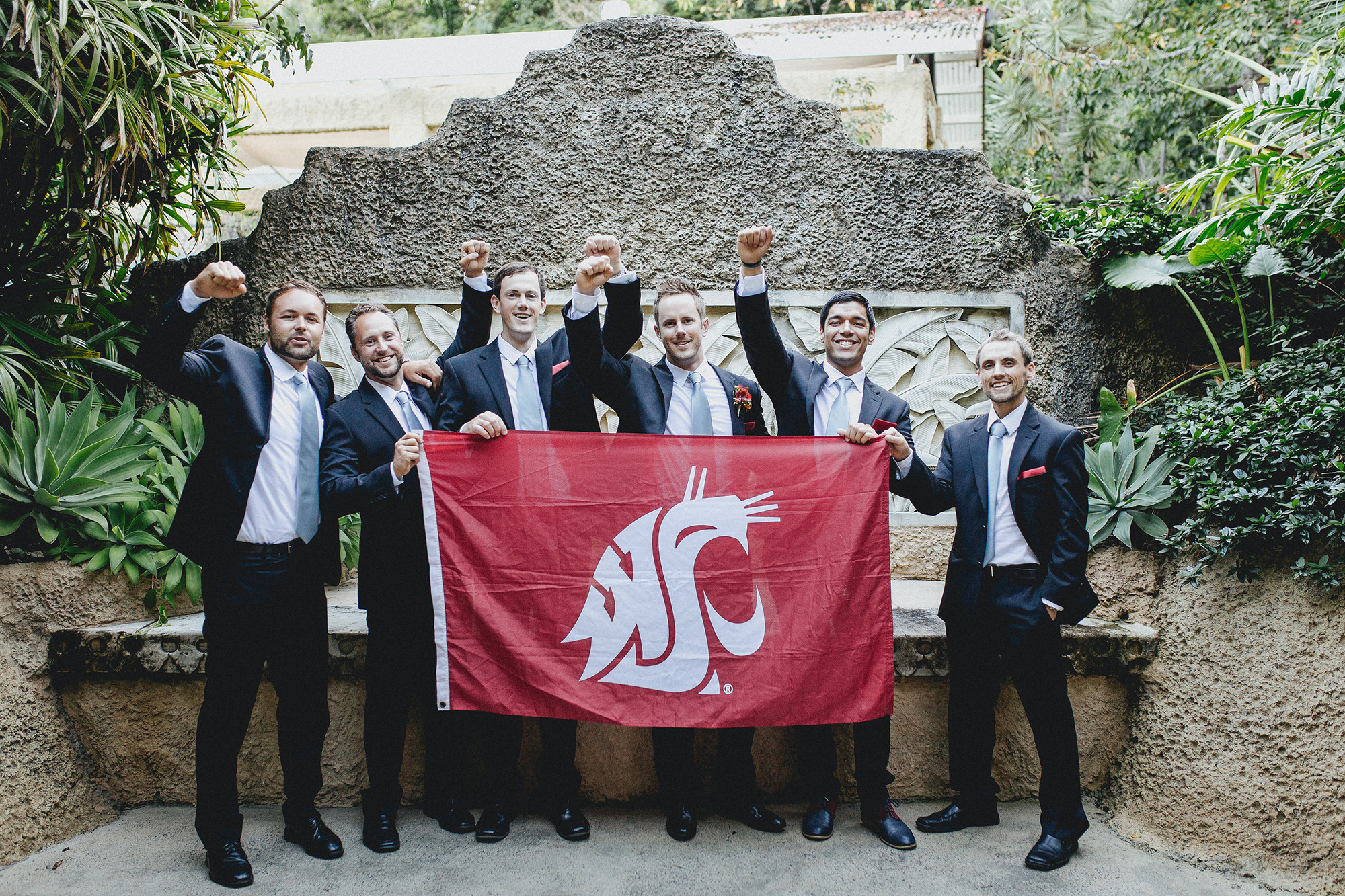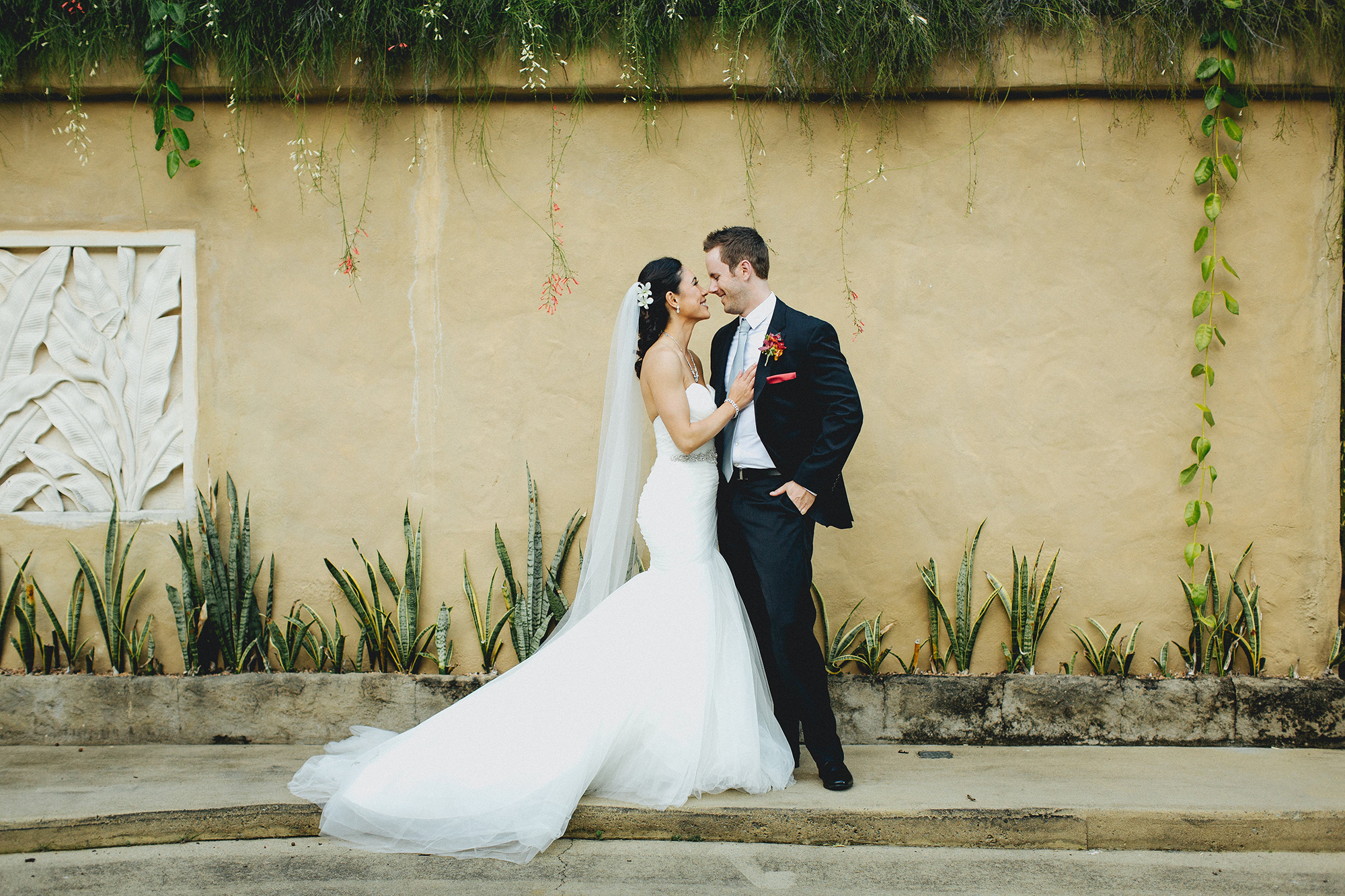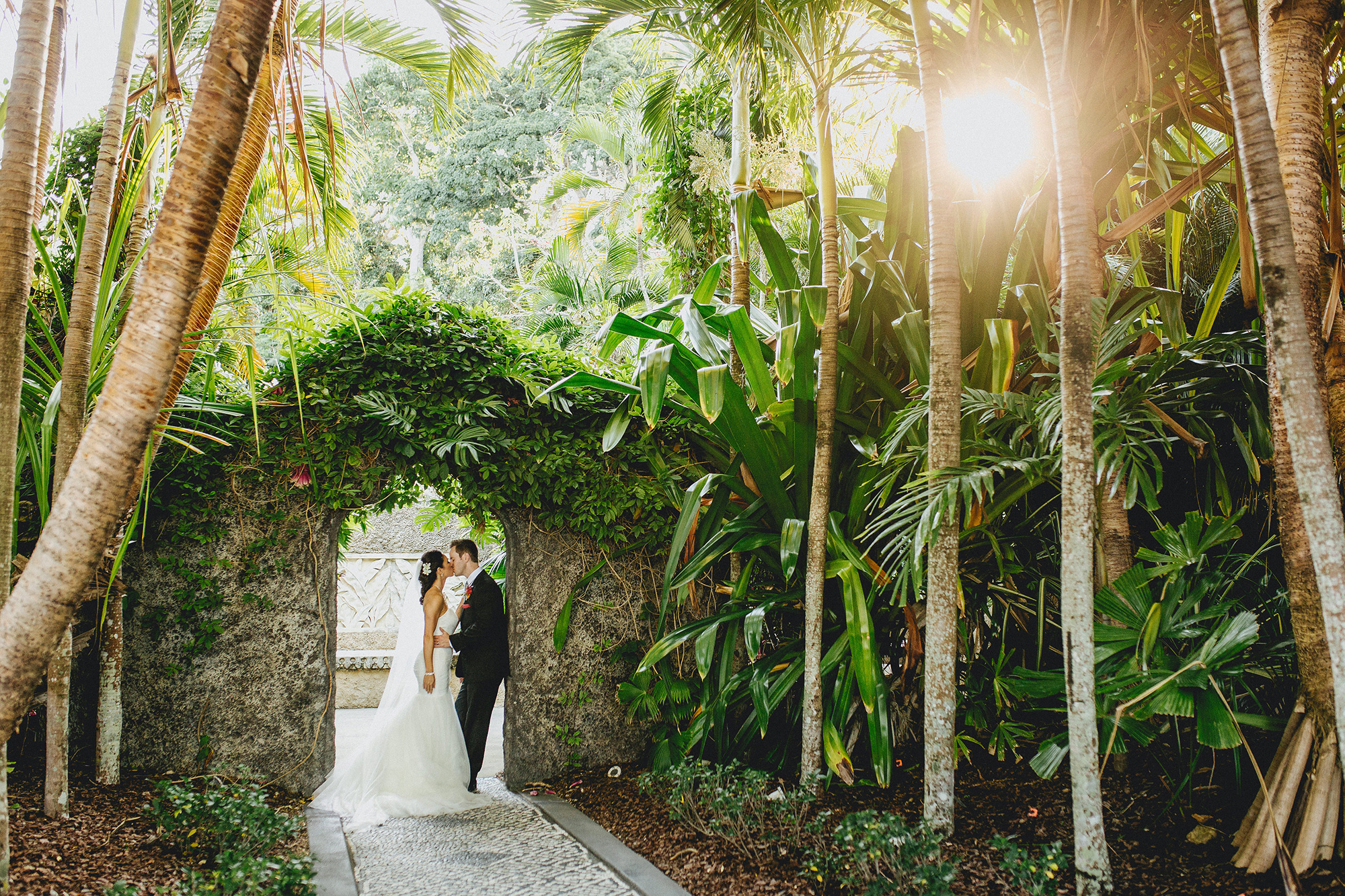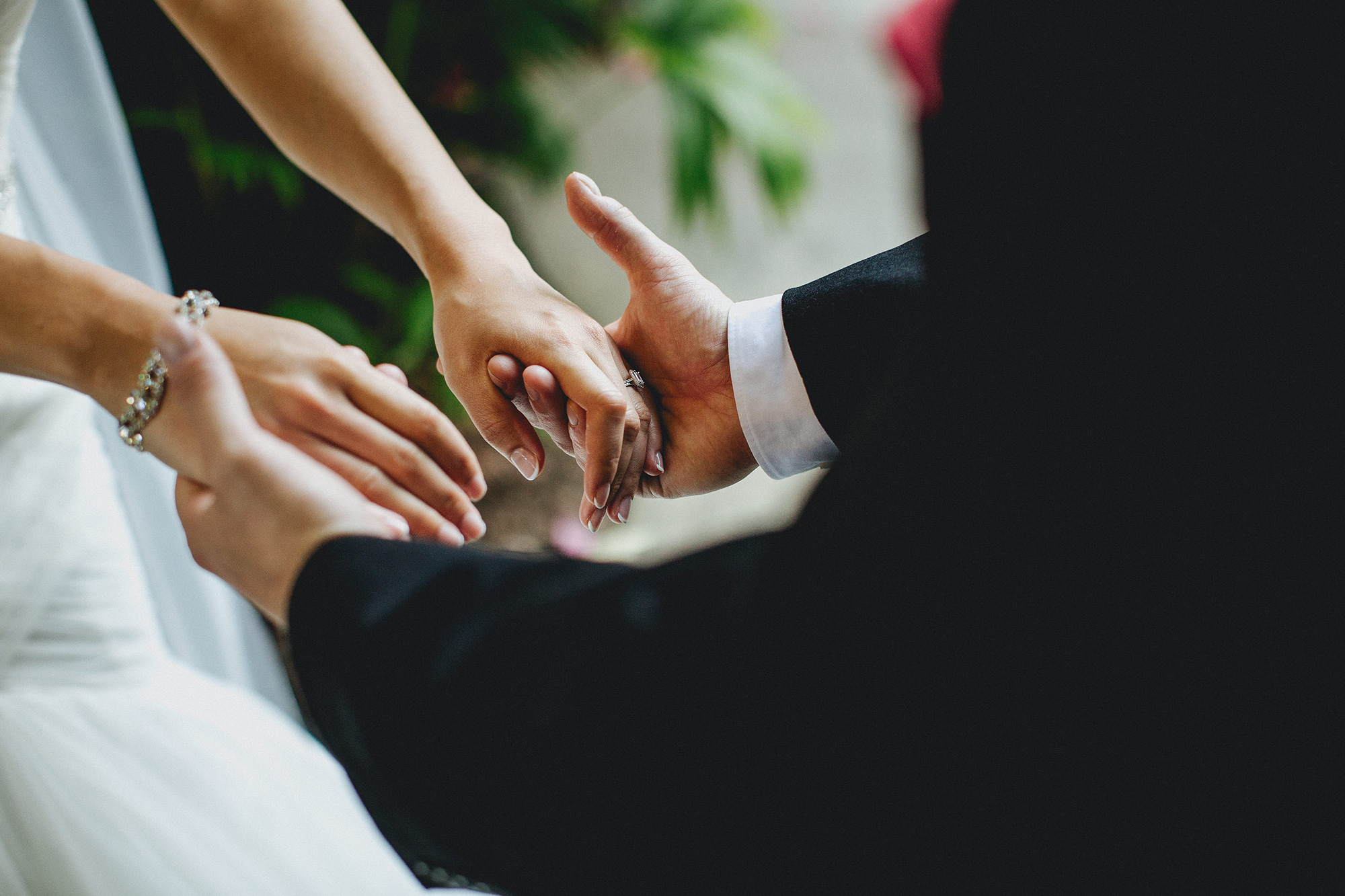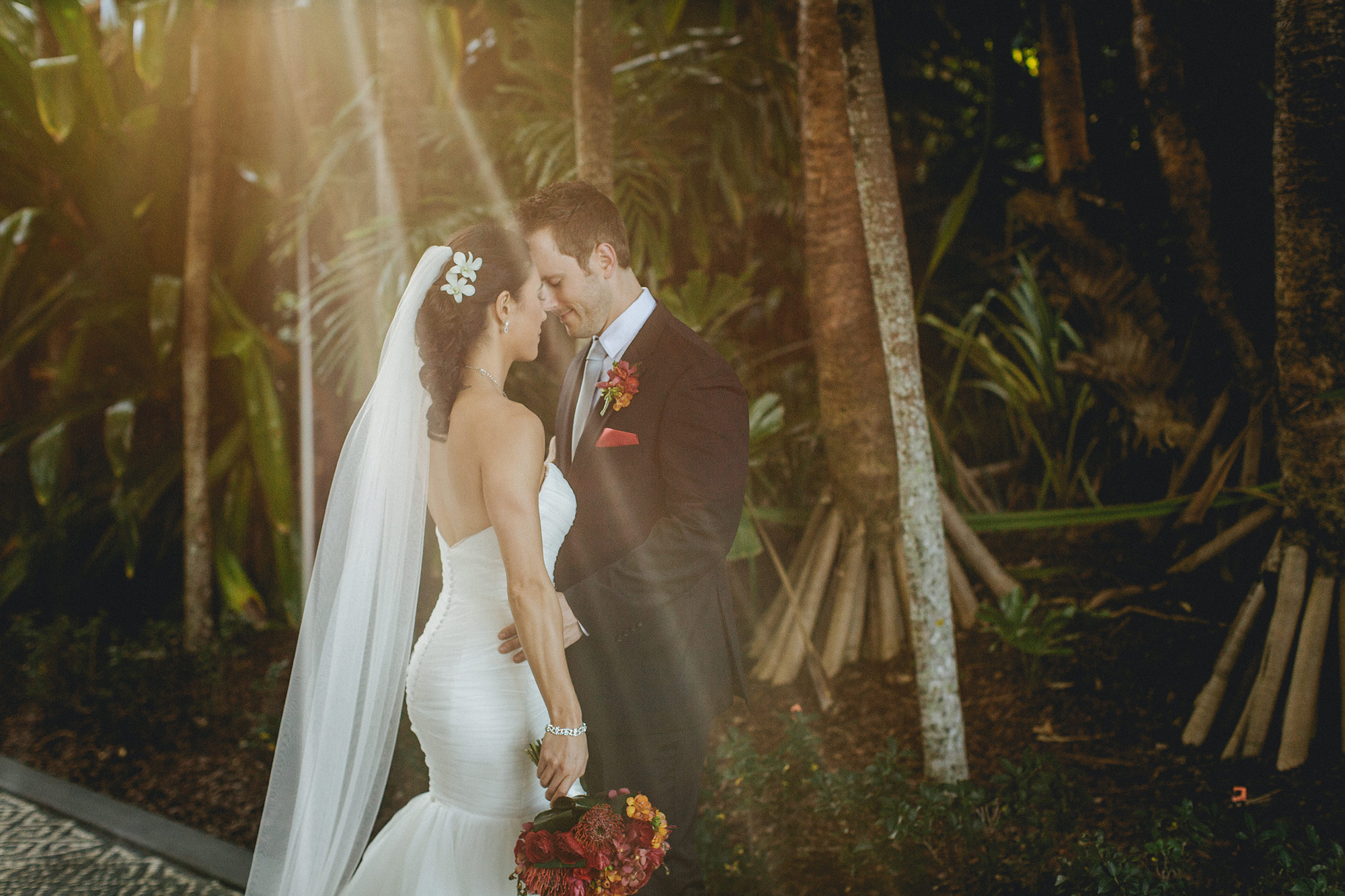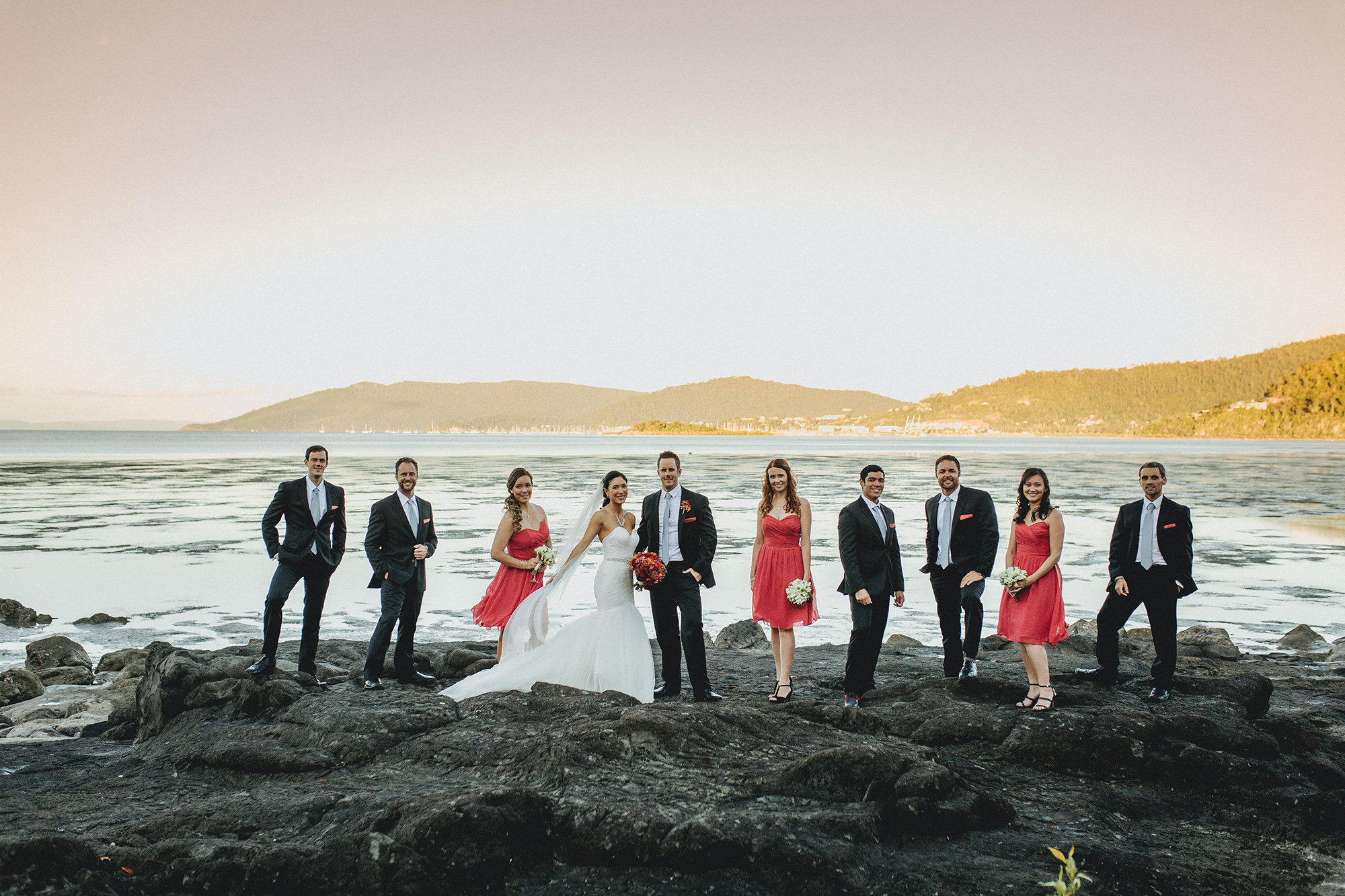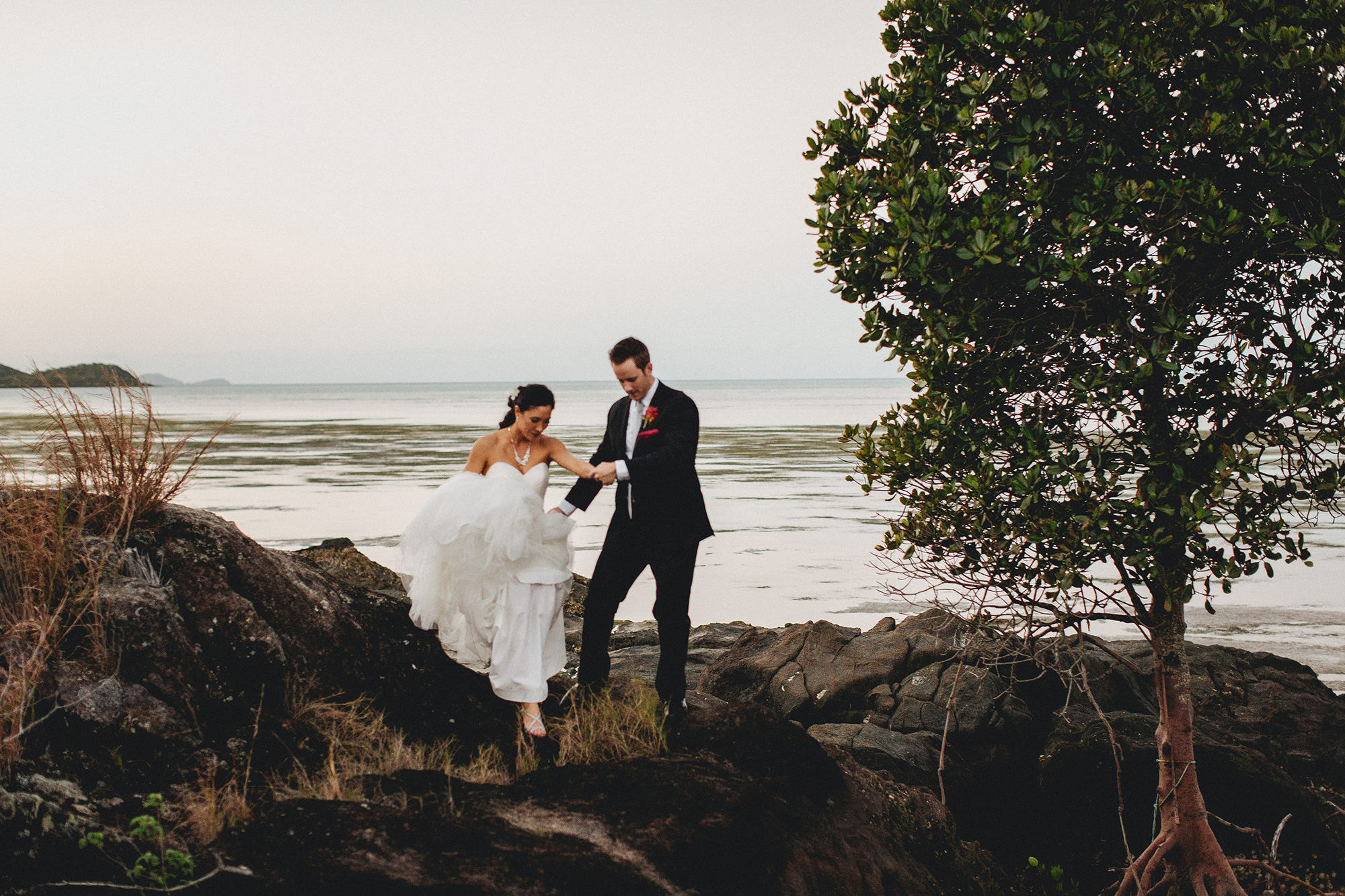 Playback Studios took full advantage of Airlie Beach's natural beauty for some out-of-the-ordinary photographs.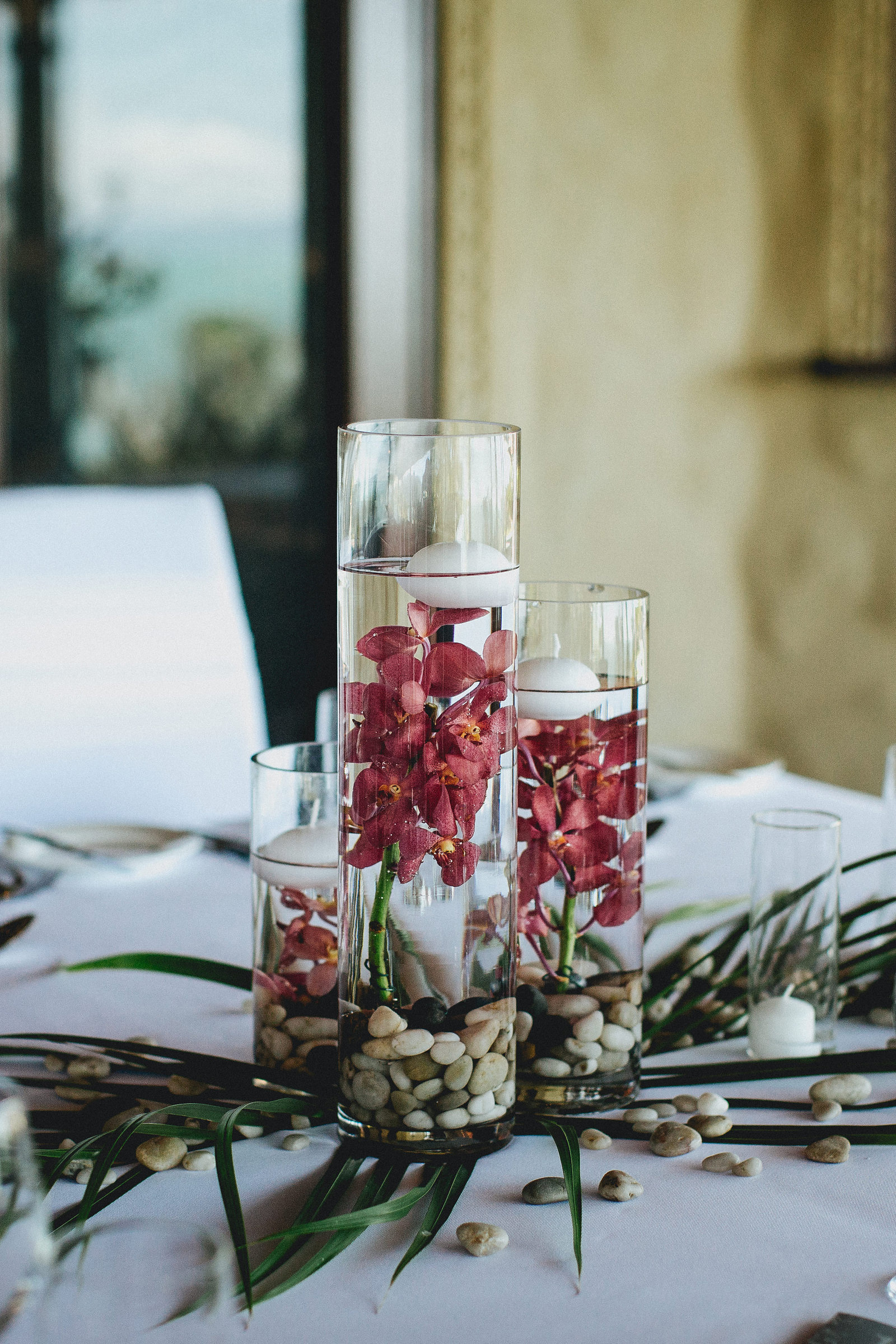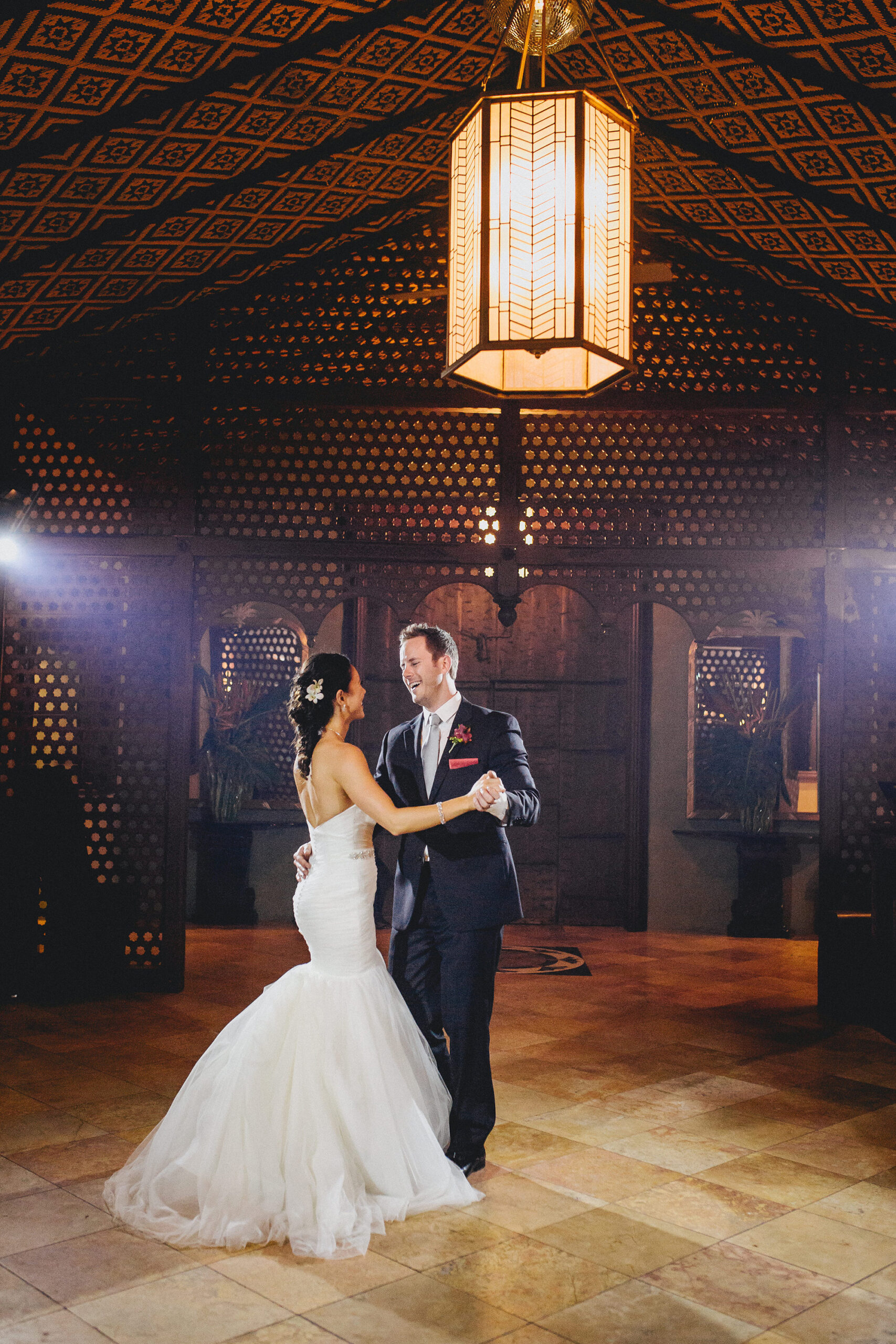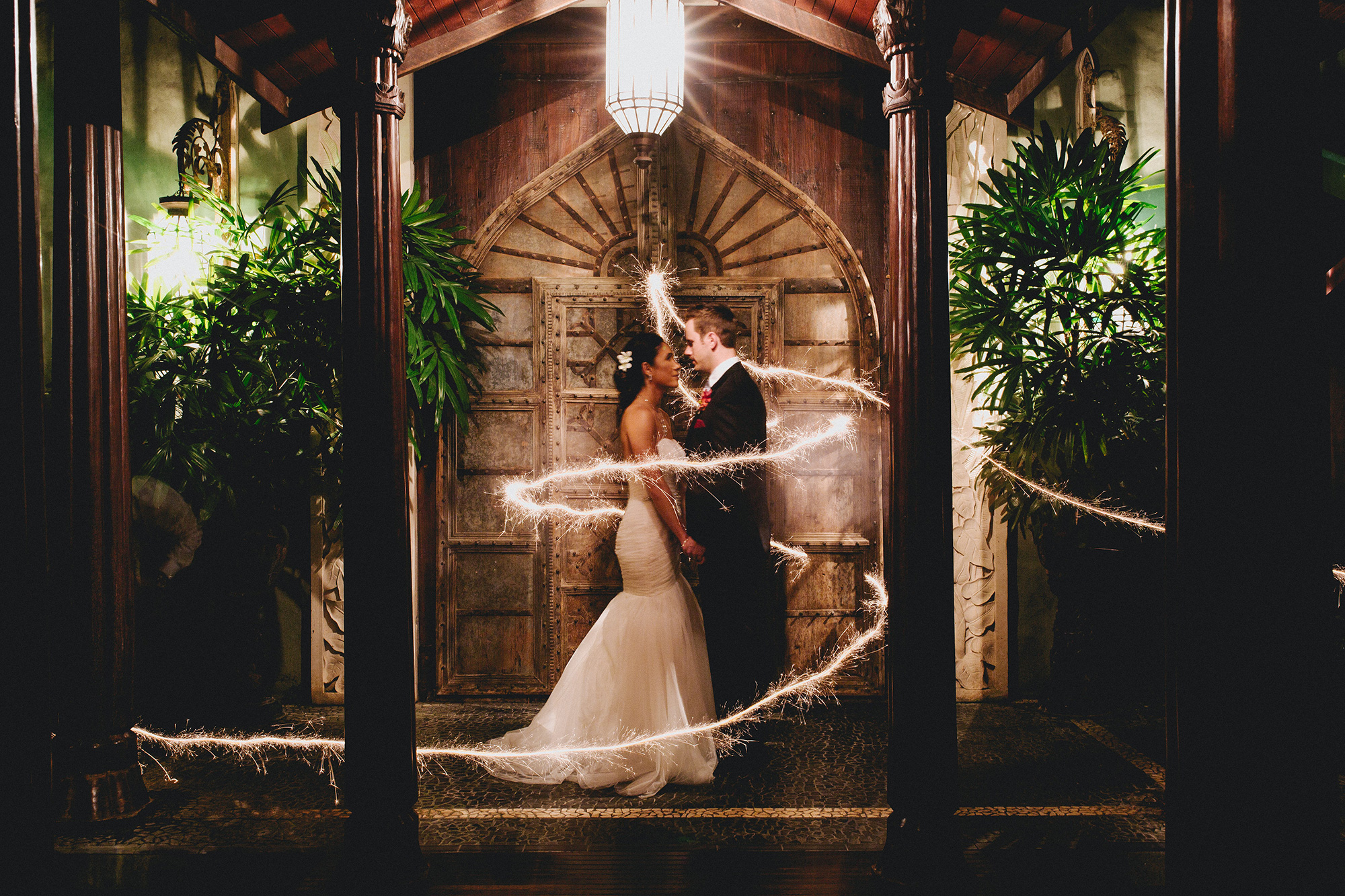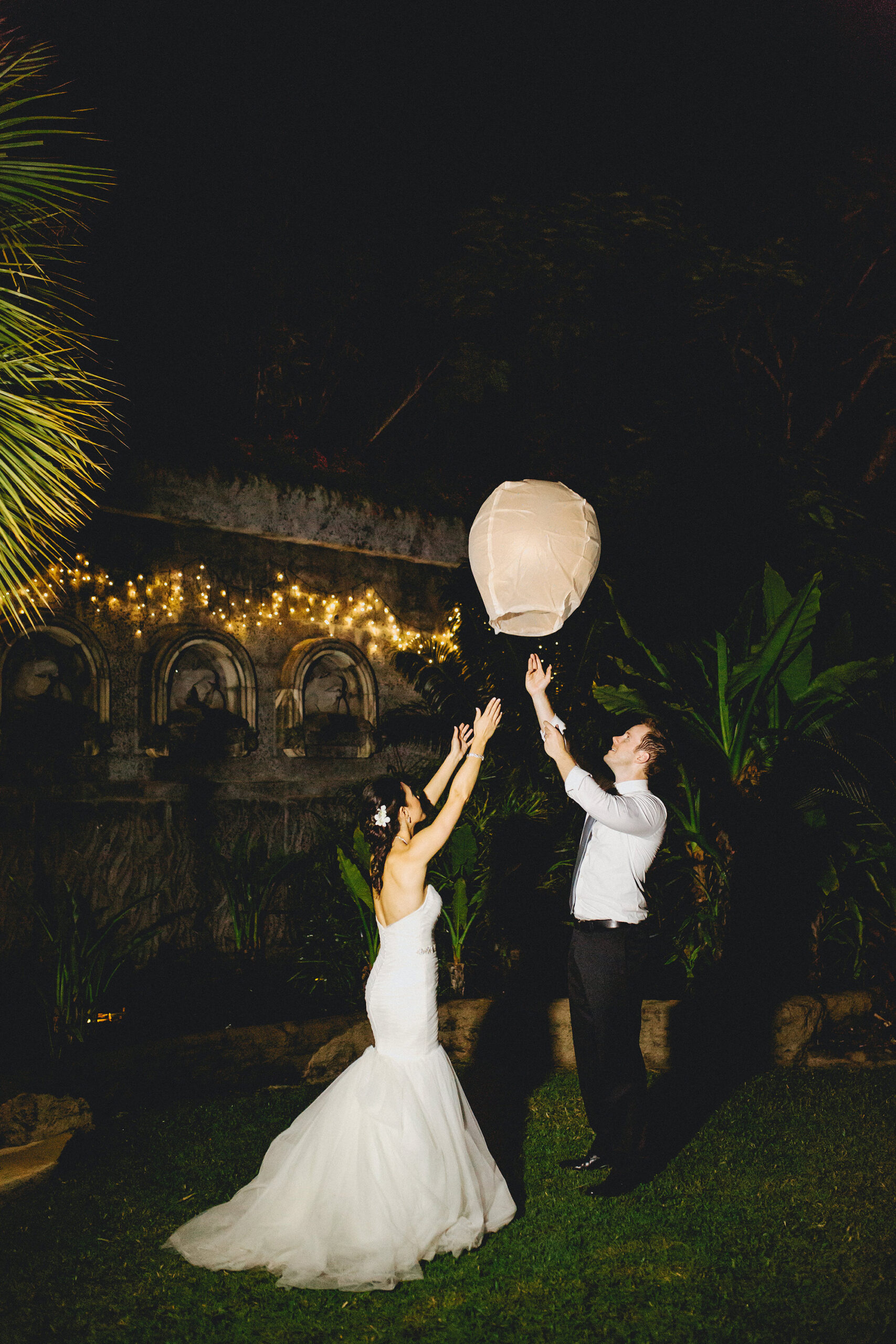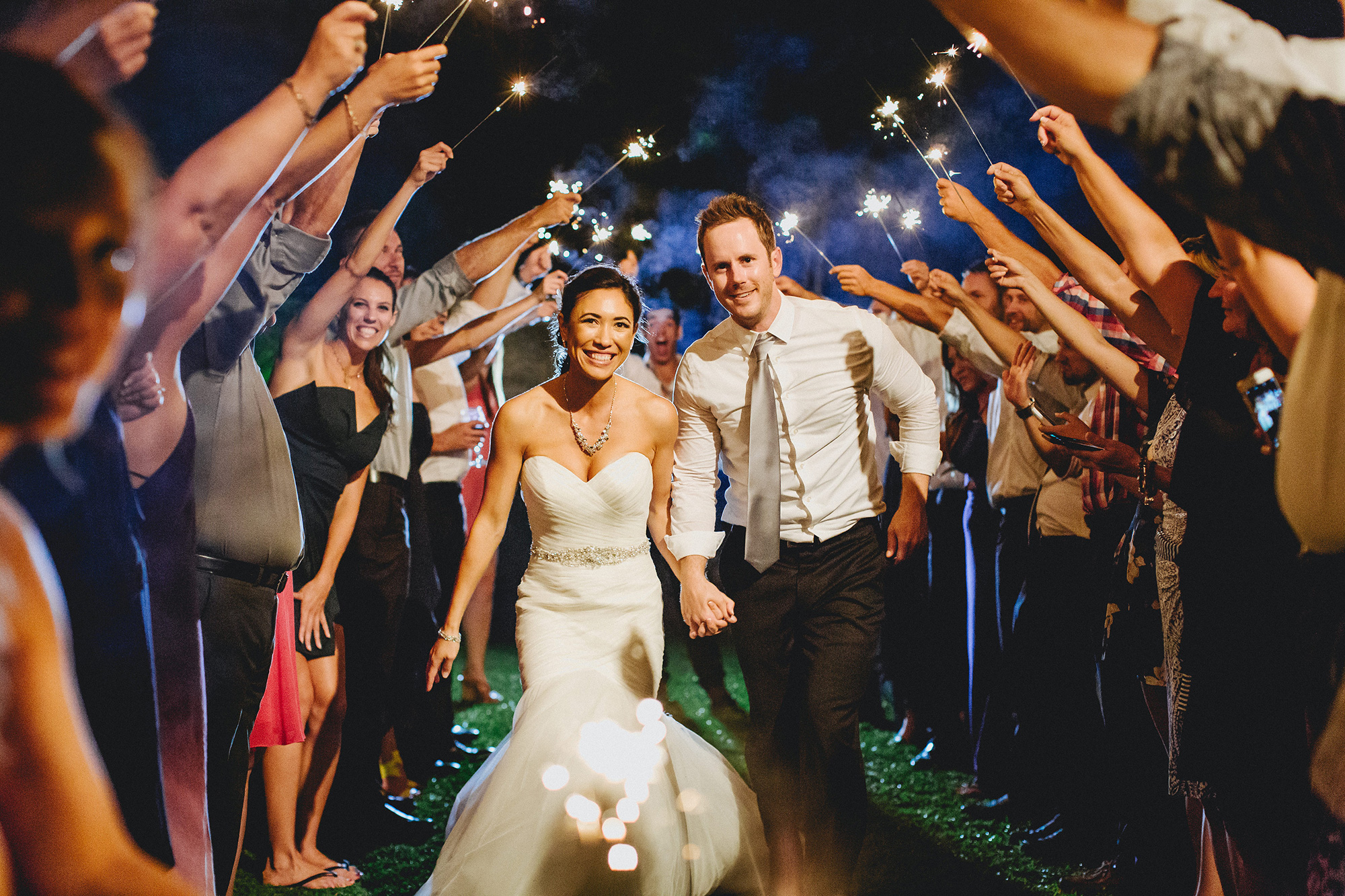 The couple spent the night in Villa Botanica's bridal suite. "It was so amazing because there was an outdoor shower/tub, a terrace, and breakfast provided in the morning," explains Aundrea.