These Brisbane lovebirds escaped to the country for a romantic and laidback wedding weekend – thankfully, they also narrowly escaped lockdown.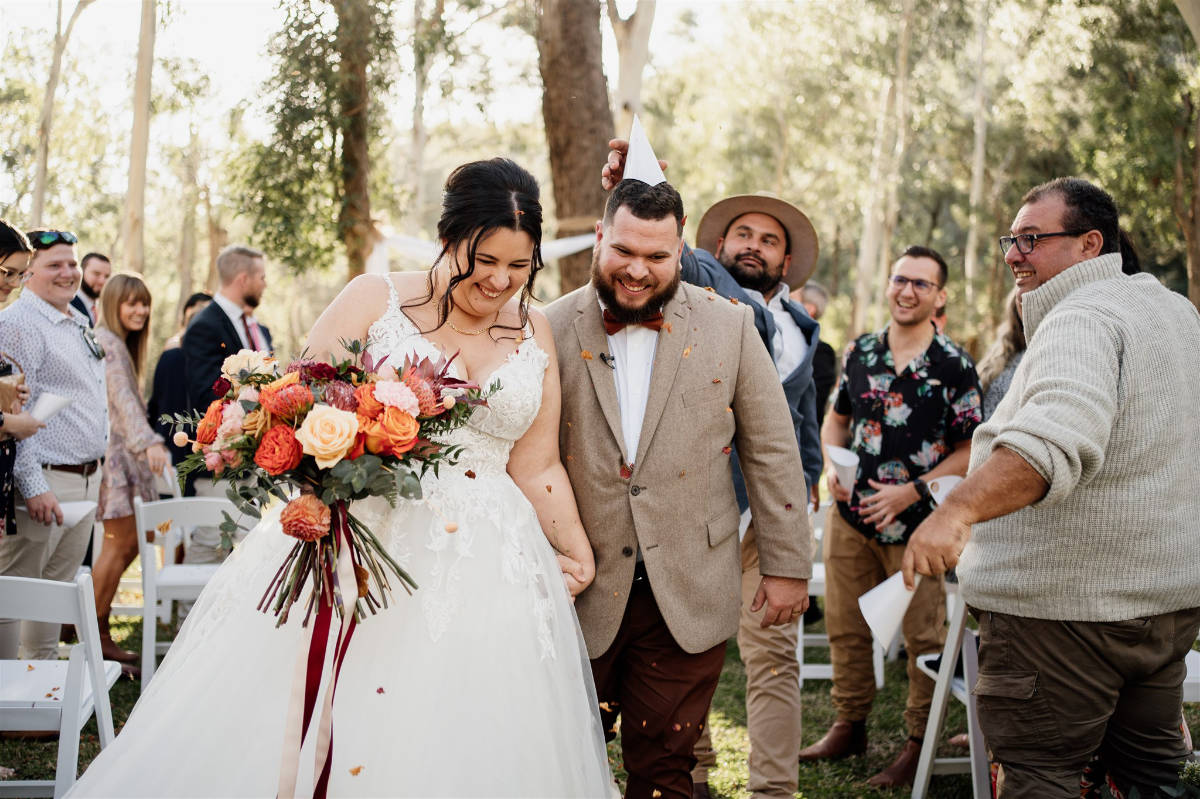 Tenayah and Josh tied the knot at rugged rustic wedding venue, Gordon Country, on July 31, 2021 – the day their home city lurched into lockdown.
Two hours inland from Brisbane, having arrived for the big day a day early, they'd spent Friday casually settling into their cosy cabin accommodation and relaxing by the fire. Mid-morning Saturday, the venue's wedding coordinator, Kate, delivered the uncomfortable news.
"Brisbane and surrounding areas were going into lockdown – that afternoon," recalls Tenayah. "We weren't sure who was or wasn't going to show, including suppliers. I said I wasn't going to let it stop us and we would proceed regardless."
By 2:30pm, the ceremony was due to start, and photographer Sam Wyper gently prepared Tenayah for the scene – only half the guests were able to make it.
"We were originally meant to have 70 guests… but all I could think about was my soon-to-be husband… he was the only one I wanted to see," Tenayah says.
The bride bundled up her Stella York wedding gown, hopped onto the back of a golf cart, and rode wildly, in fits of laughter, with her bridesmaids to the ceremony. "I was almost falling off and holding on for dear life!" she says. "All I could think about was walking down that aisle and holding on to my man."
Post 'I do' guests ordered their favourite flavour from 'Dilly' the Popcycle gelato trike; sipped on sparkling, played lawn games, and listened to live acoustic tunes beside the bonfire. Come reception time, their attempt at a sparkler entrance may have fizzled – but spirits were definitely not dampened.
"The rest of the night was dancing, and doing shots over the bar. Lots and lots of fun," describes Tenayah.
"We were determined to go ahead regardless, and we did. No regrets."
Our biggest thing planning the wedding was that we really wanted a party! We wanted no lock-out times, great entertainment, and accommodation onsite. We wanted the full wedding weekend and didn't say no to anything! We really wanted everyone, including our bridal party, to have the time of their lives; stress-free, no kids, lots of fun. Gordon Country fit this perfectly. They have super cute cabins for accommodation onsite, a stunning barn for the reception, relaxed rules, and fantastic staff. It was BYO alcohol so we stocked the bar with all our fave spirits and shots (mini beers galore!). It was all very chill and laid back.
Tenayah & Josh
---
This modern country wedding was brought to life with the help of Easy Weddings Packages – and captured beautifully by Sam Wyper Photography.
WHAT'S A PACKAGE? TAKE THE QUIZ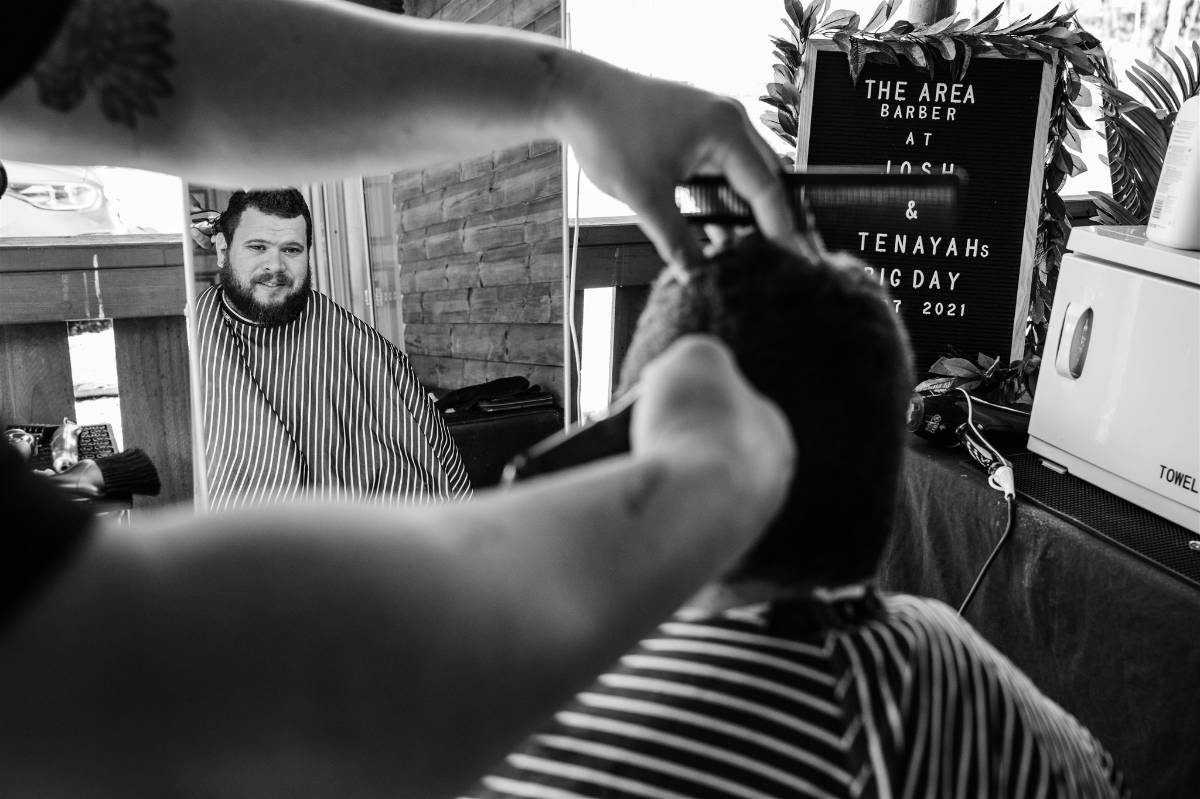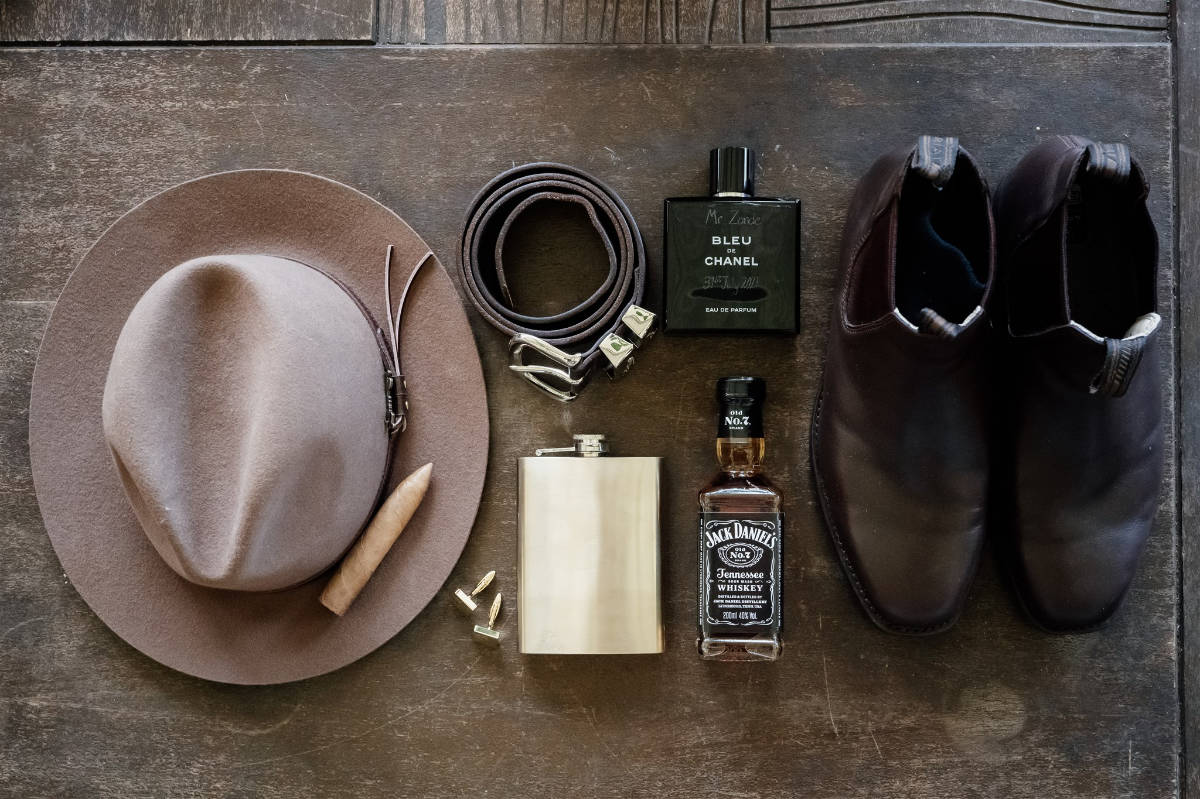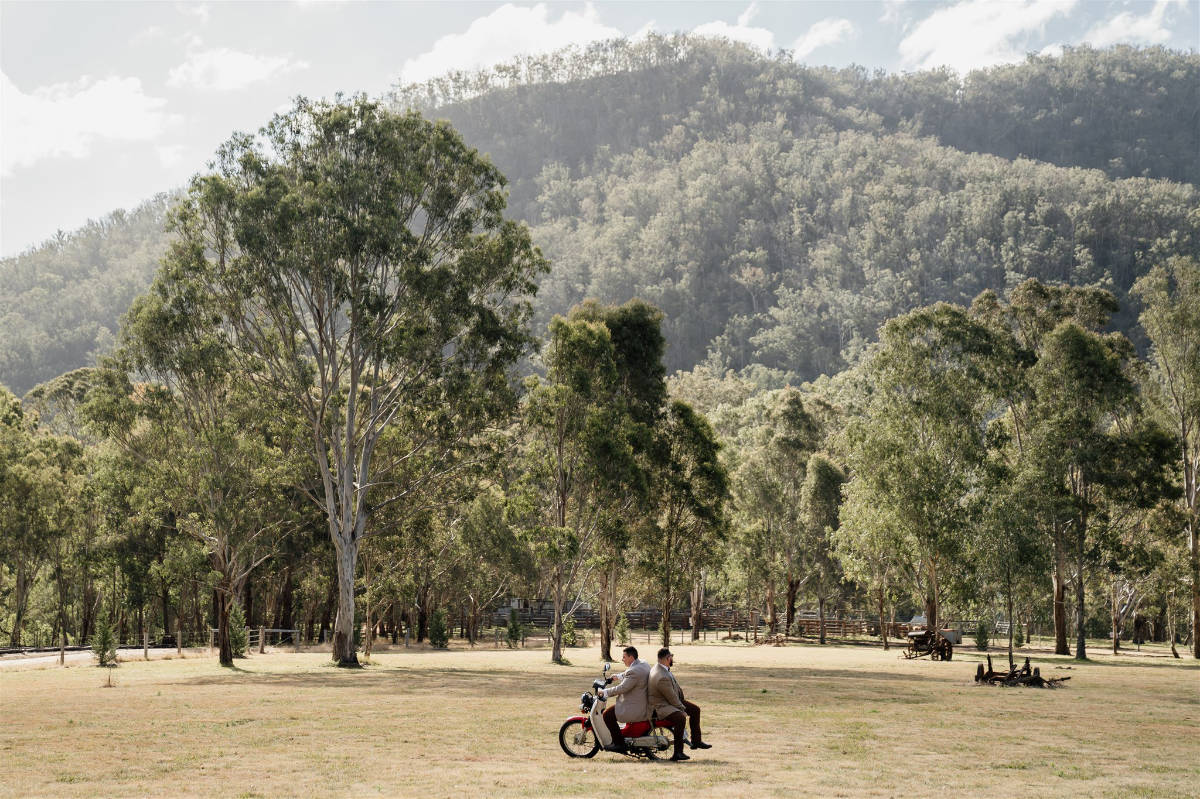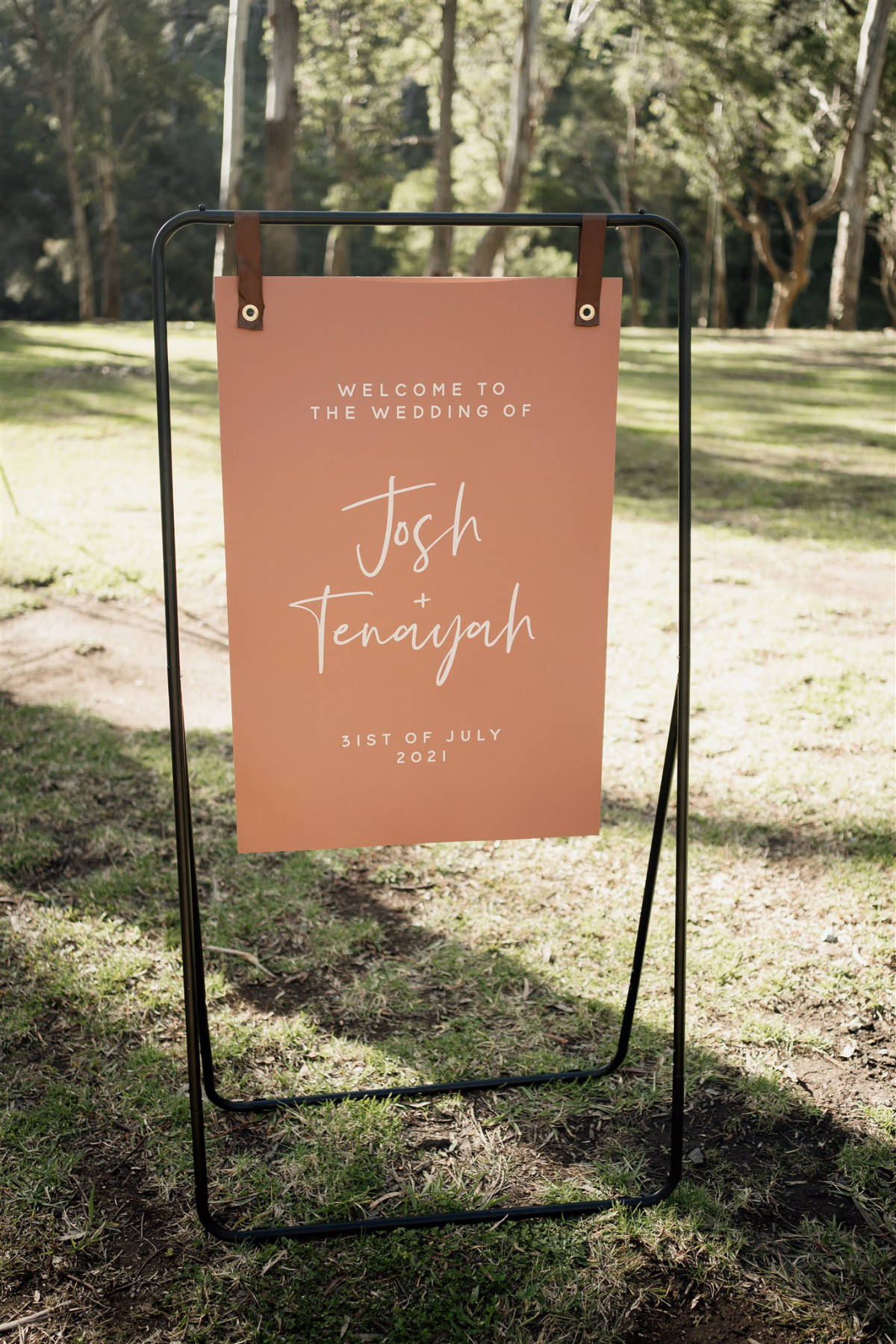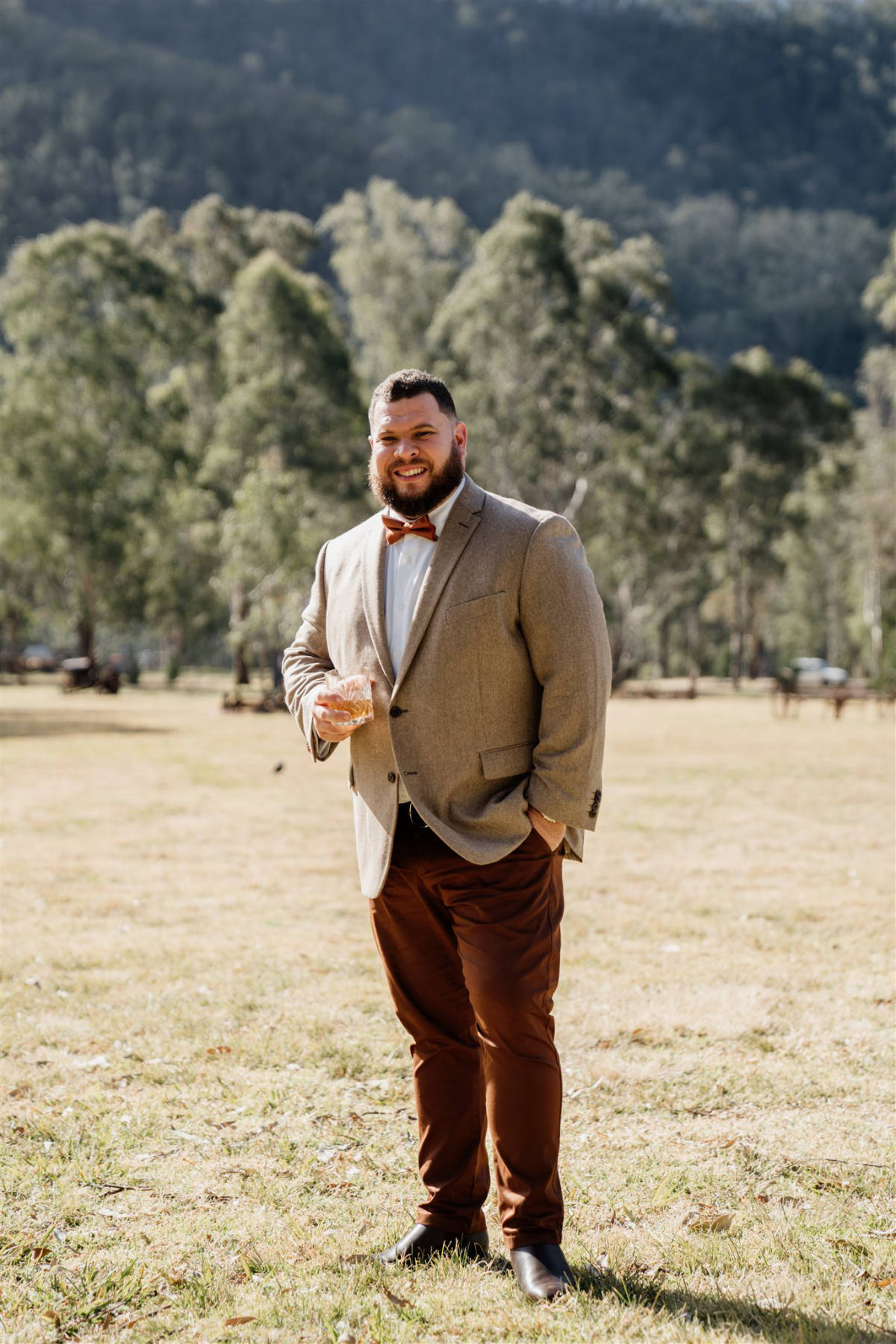 Josh's suit jacket and shirt were from Institchu, pants from Reuben's, bow tie from Etsy. He wore Ariat boots. The guys from Reuben's were incredible!
Tenayah
CHECK OUT REUBEN F SCARF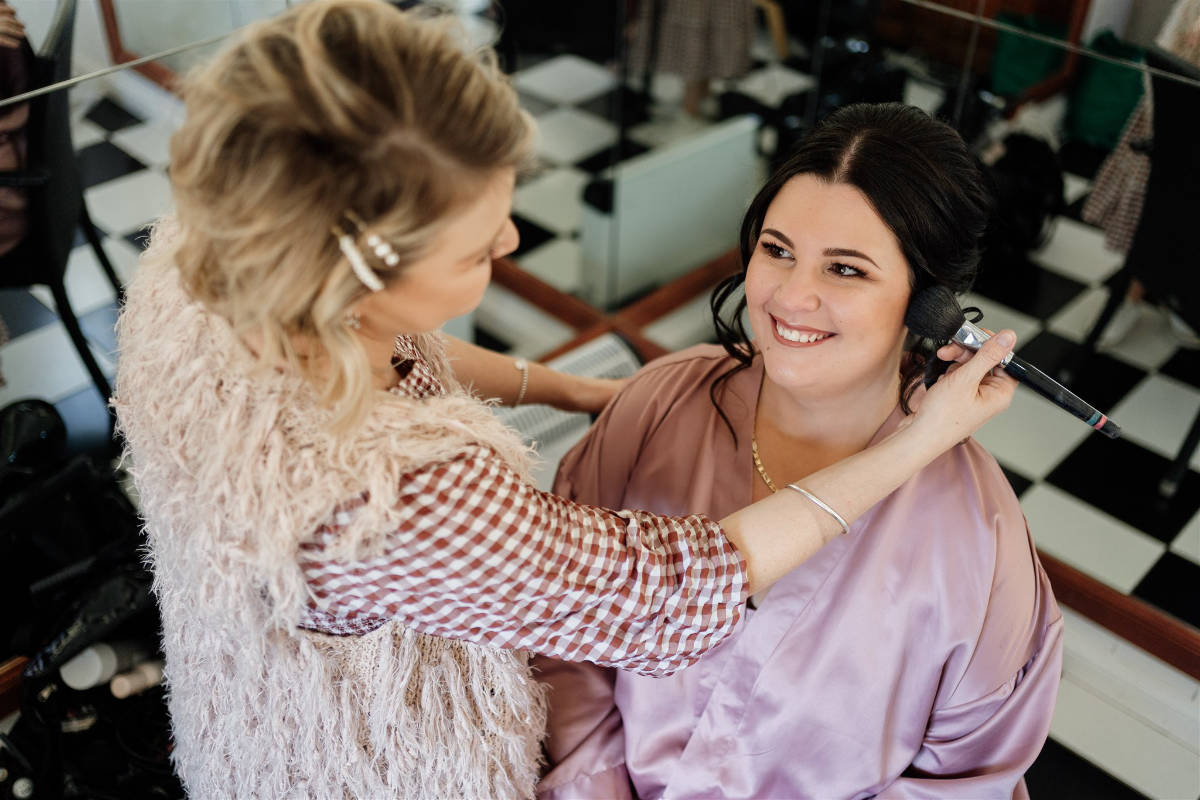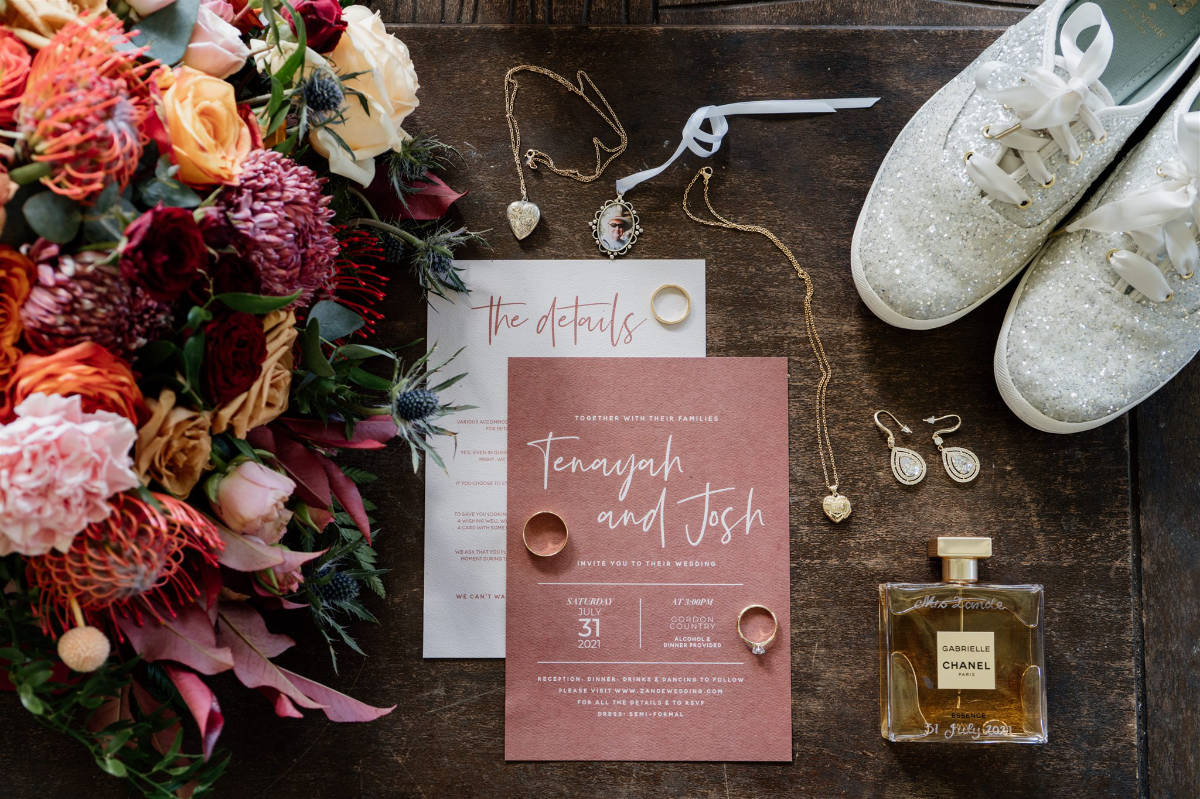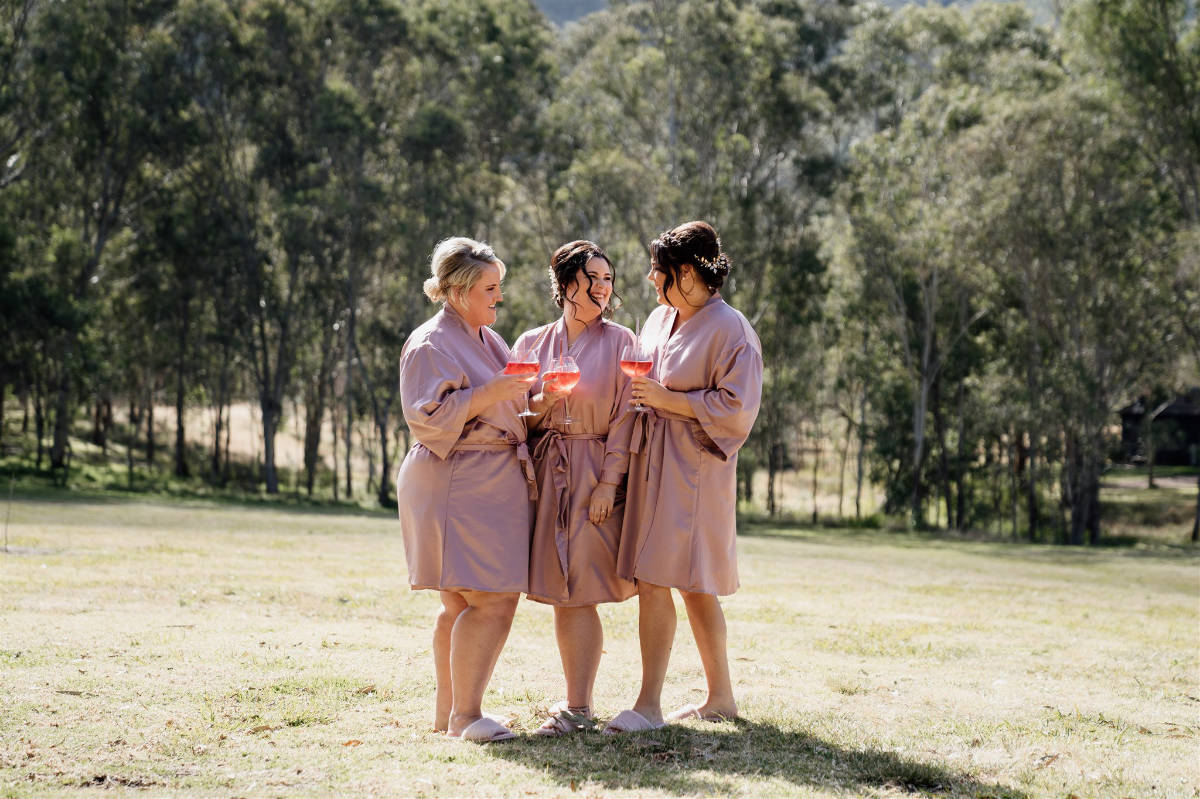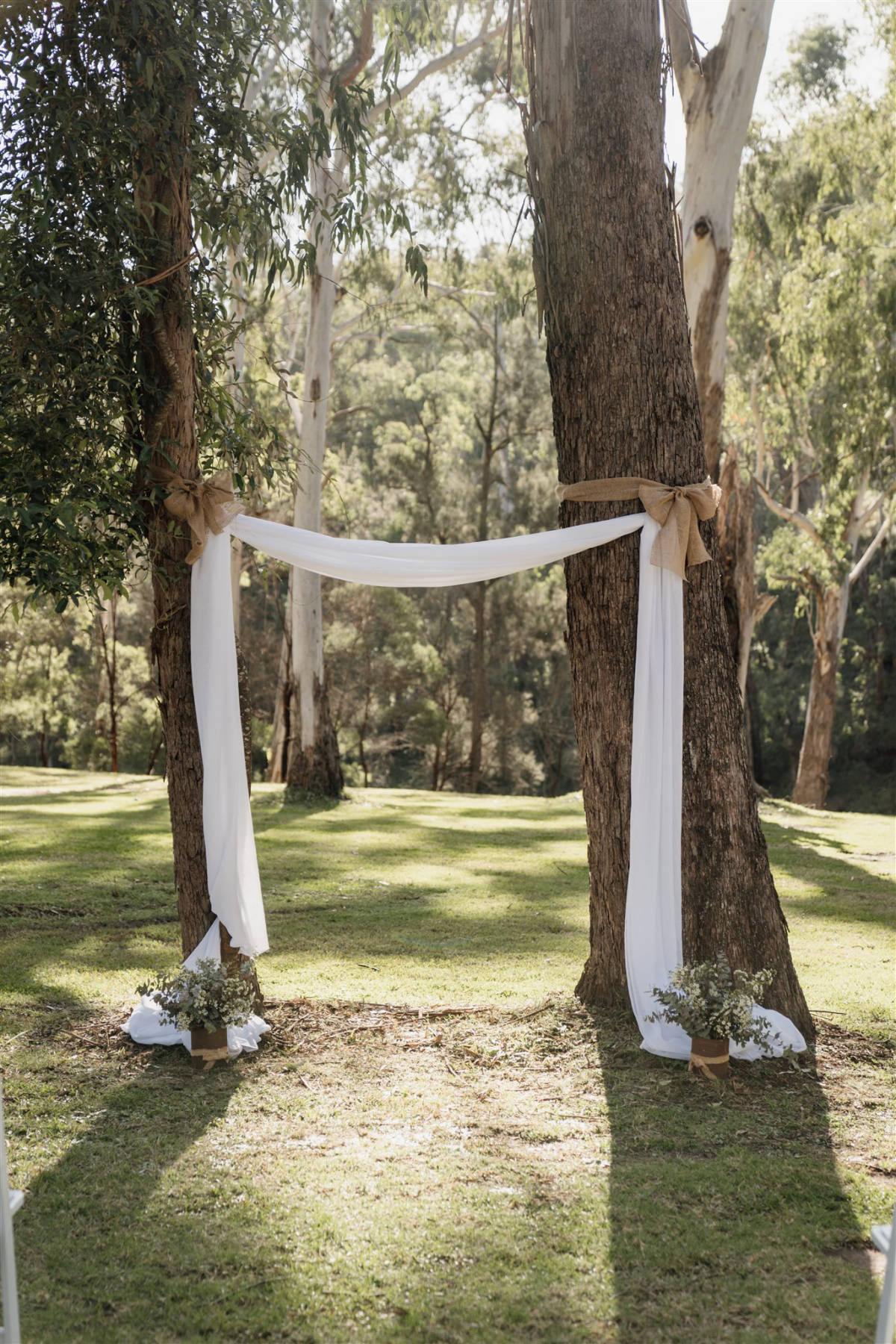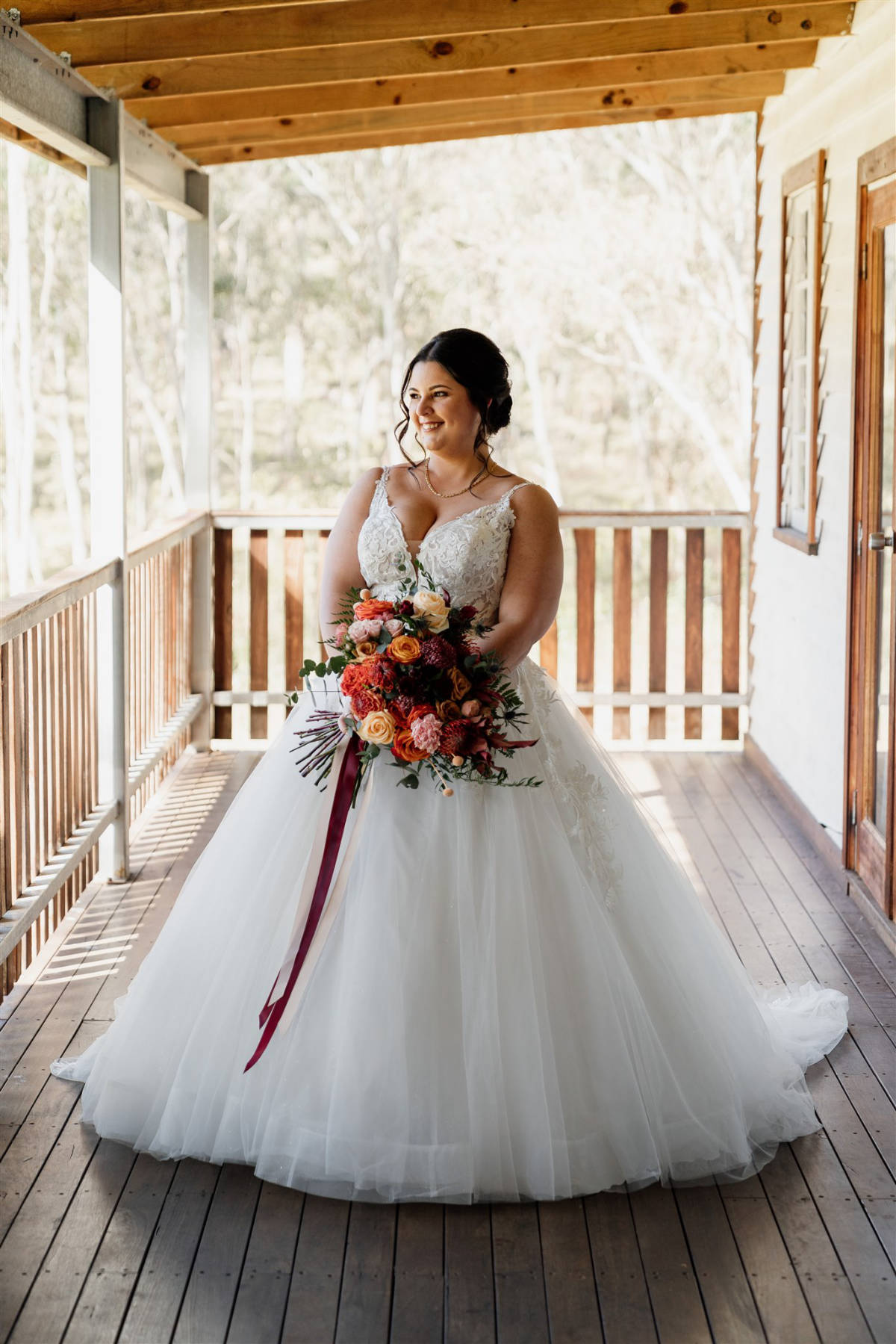 My gown was from White Lily Couture – the Stella York "Justice" design. The name of the dress was funny given we both work in law! I wore a cathedral-length veil for the ceremony then switched to a fingertip veil for the reception.
Tenayah
BROWSE WEDDING DRESSES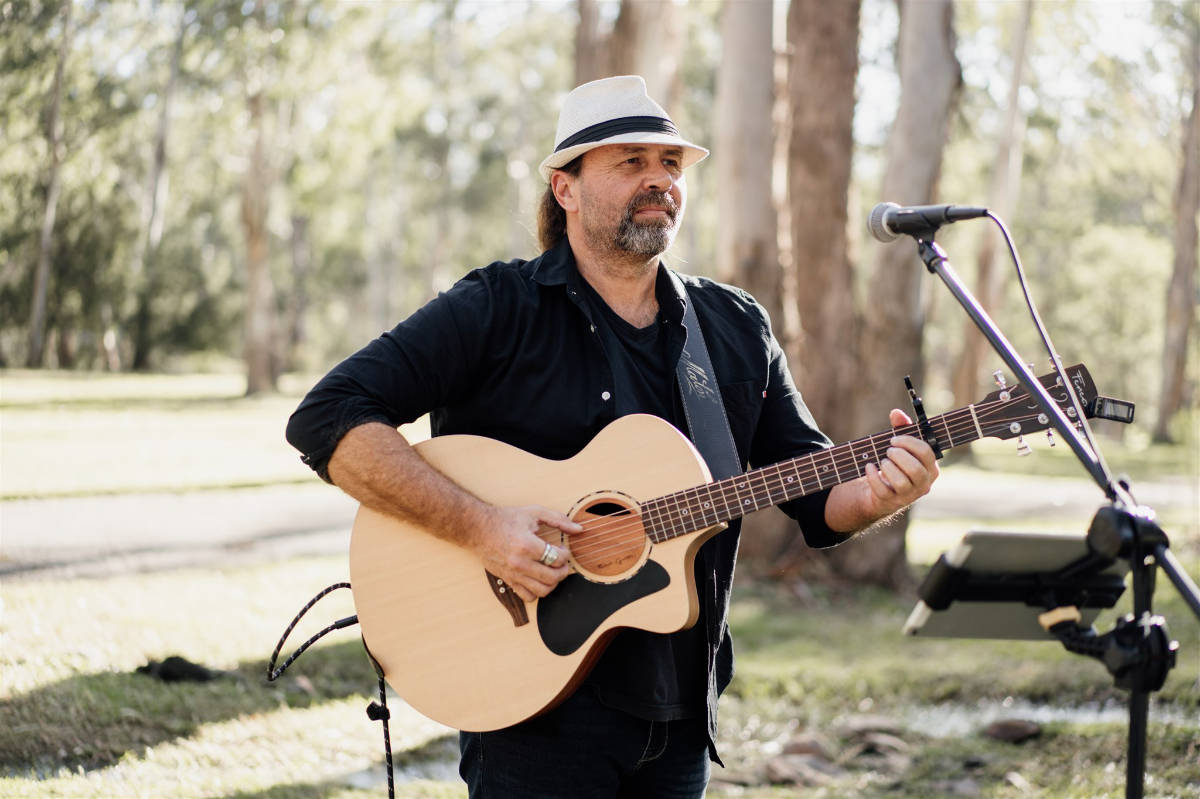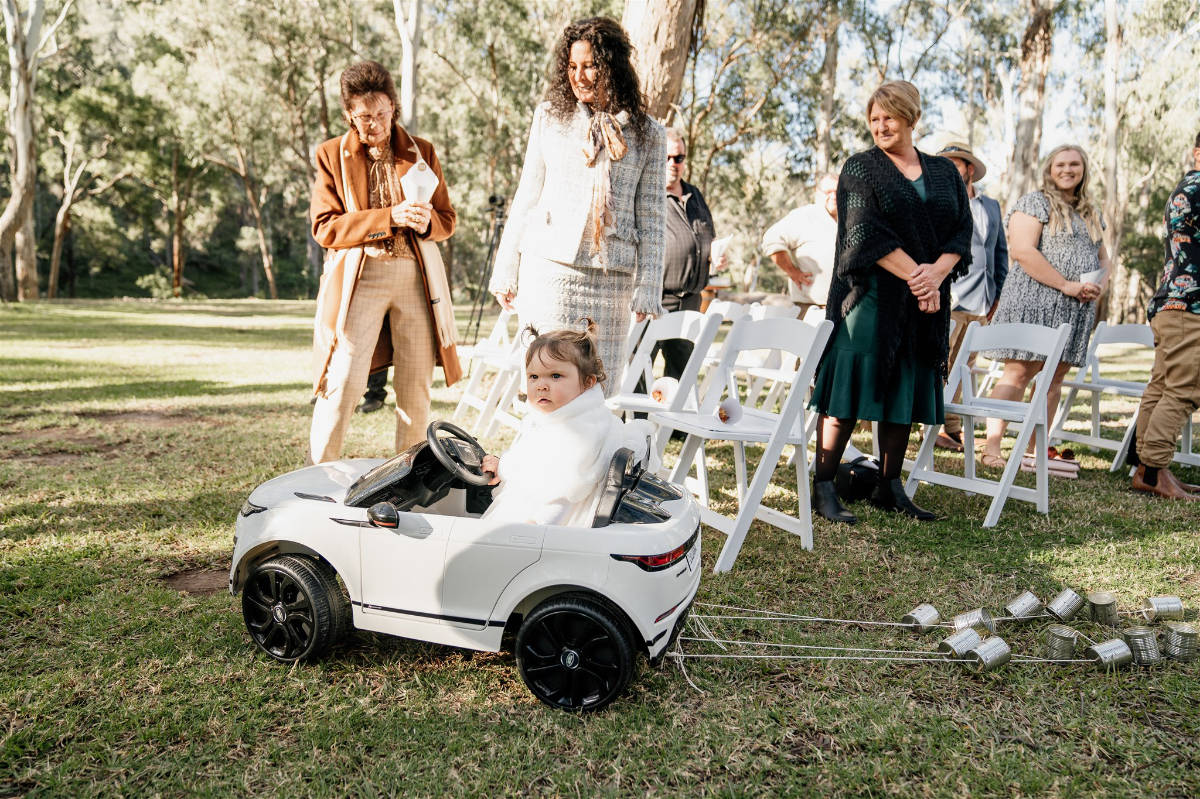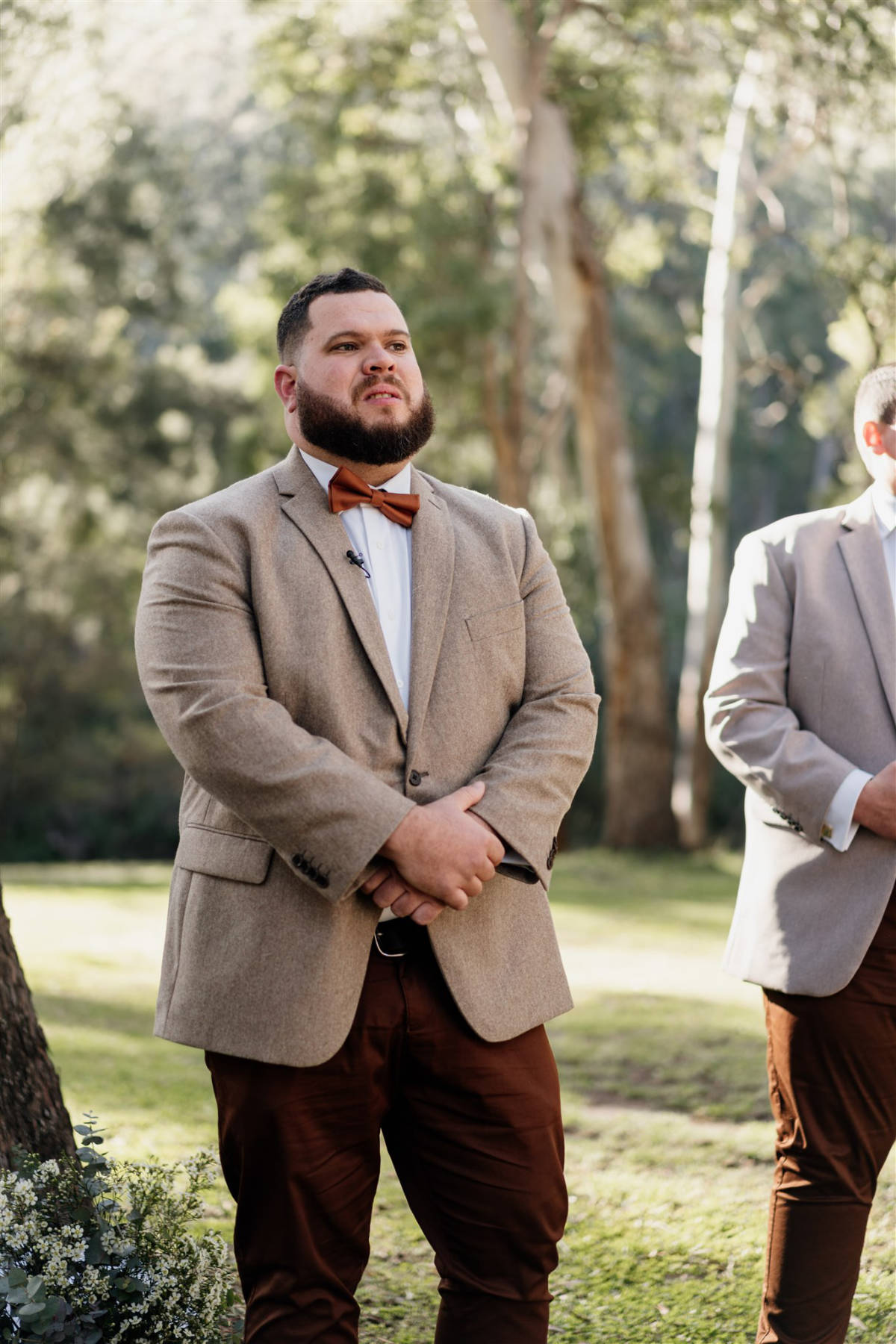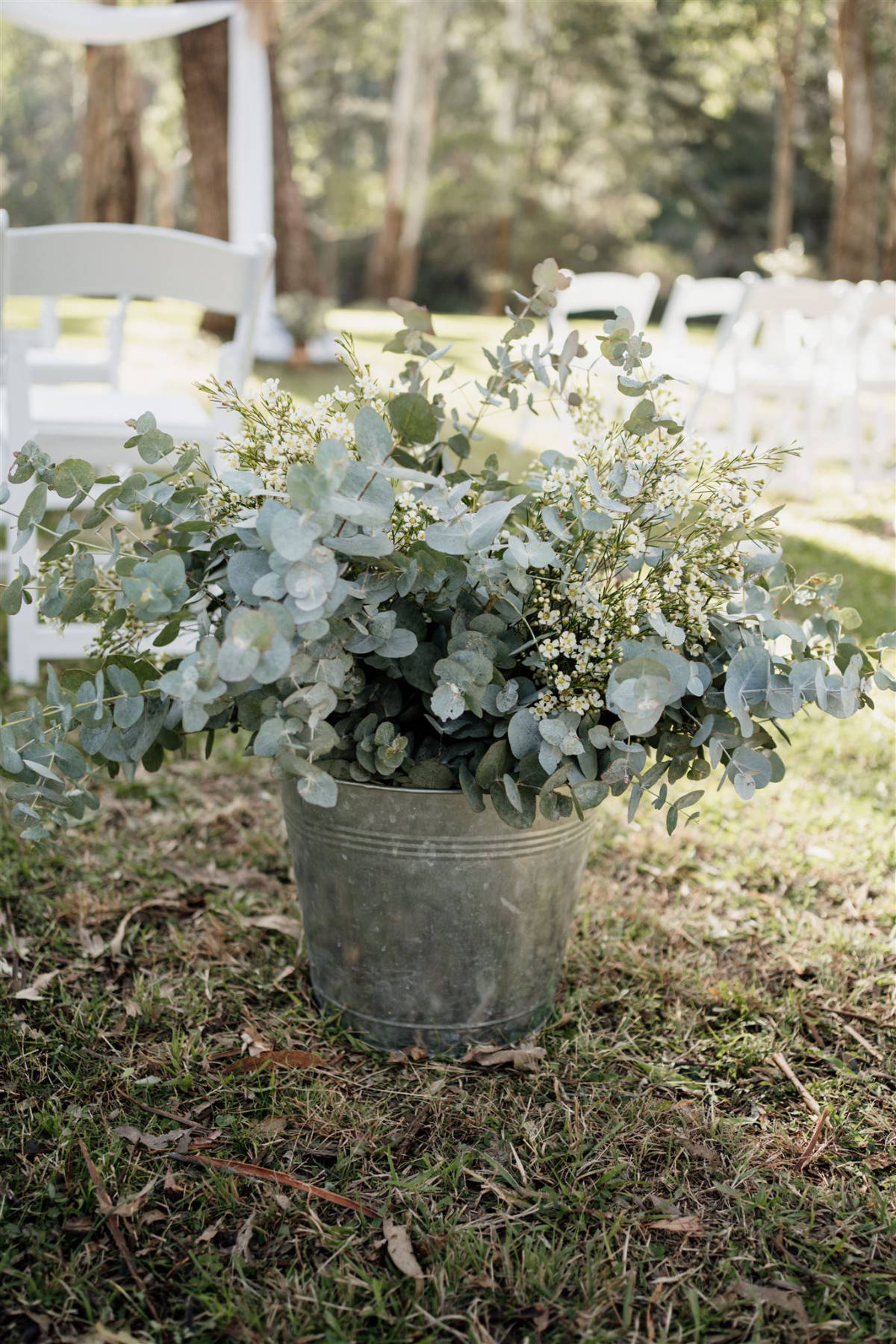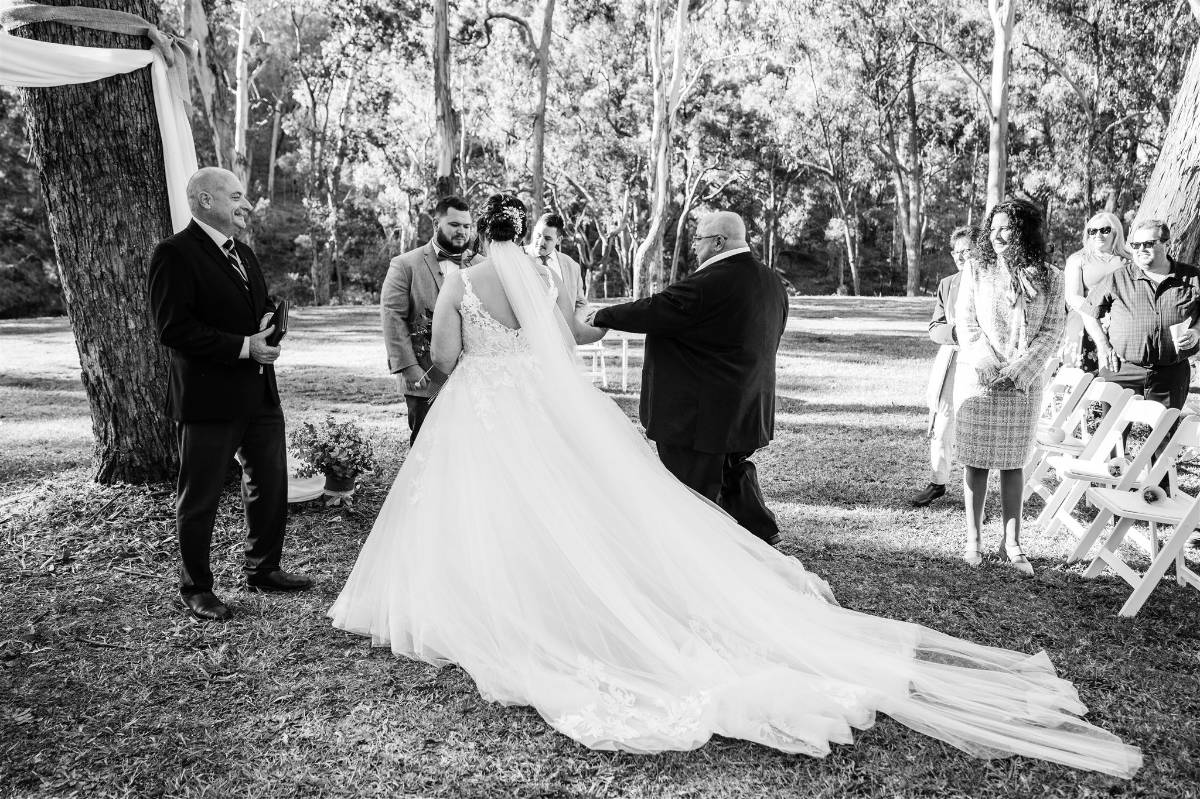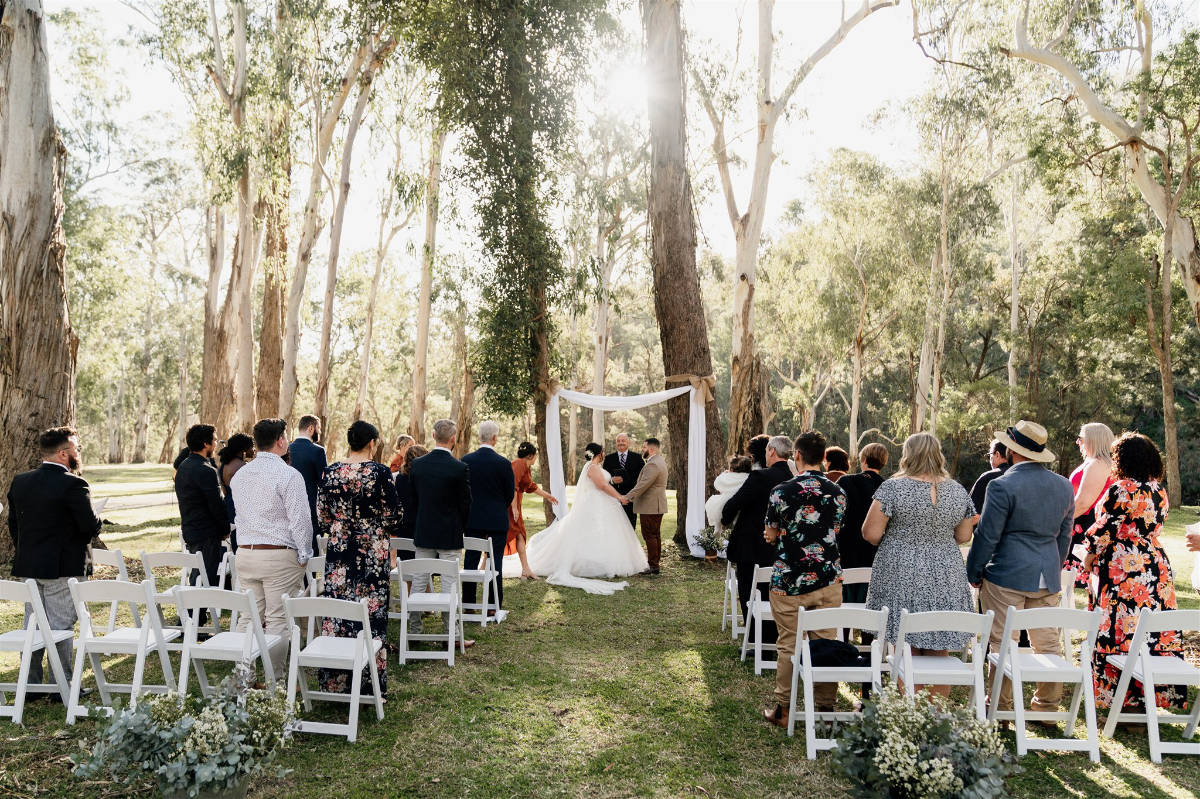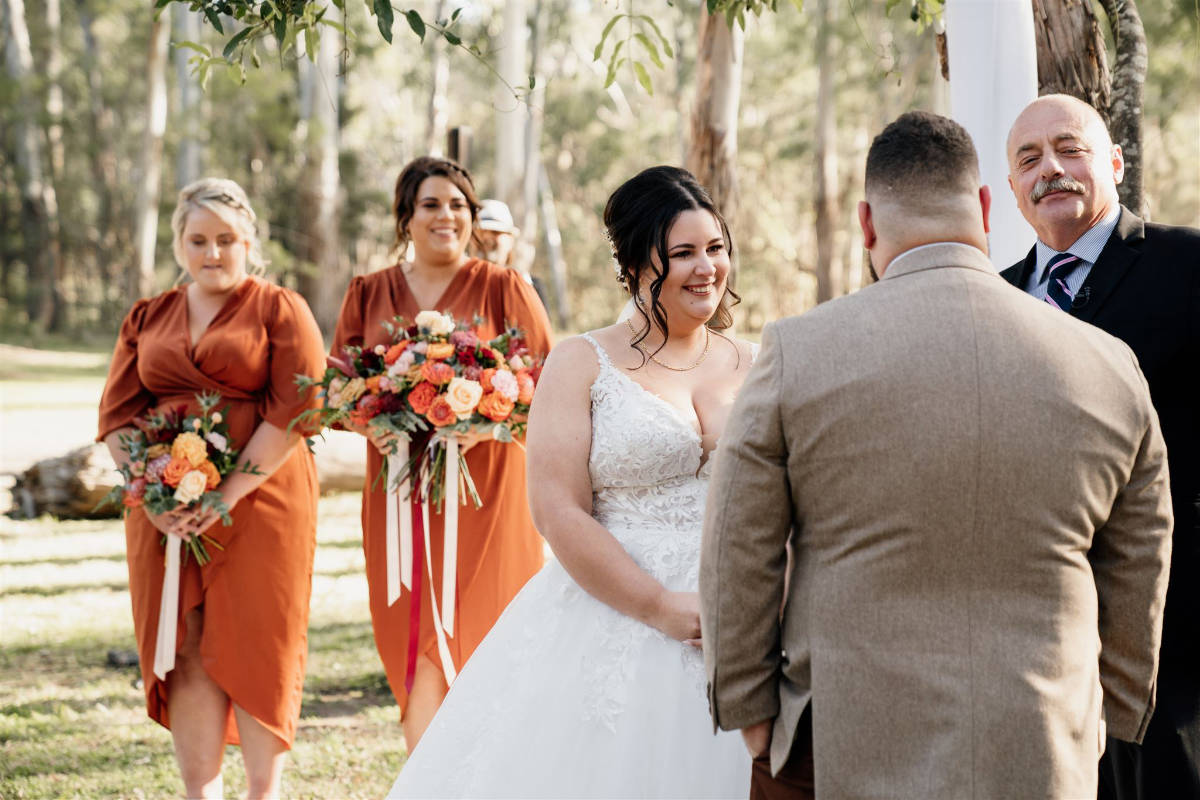 Our celebrant was Tim Goessling, a family friend. He had done my pop's funeral. We wrote our own vows which were very special. The ceremony was flawless.
Tenayah
BROWSE CELEBRANTS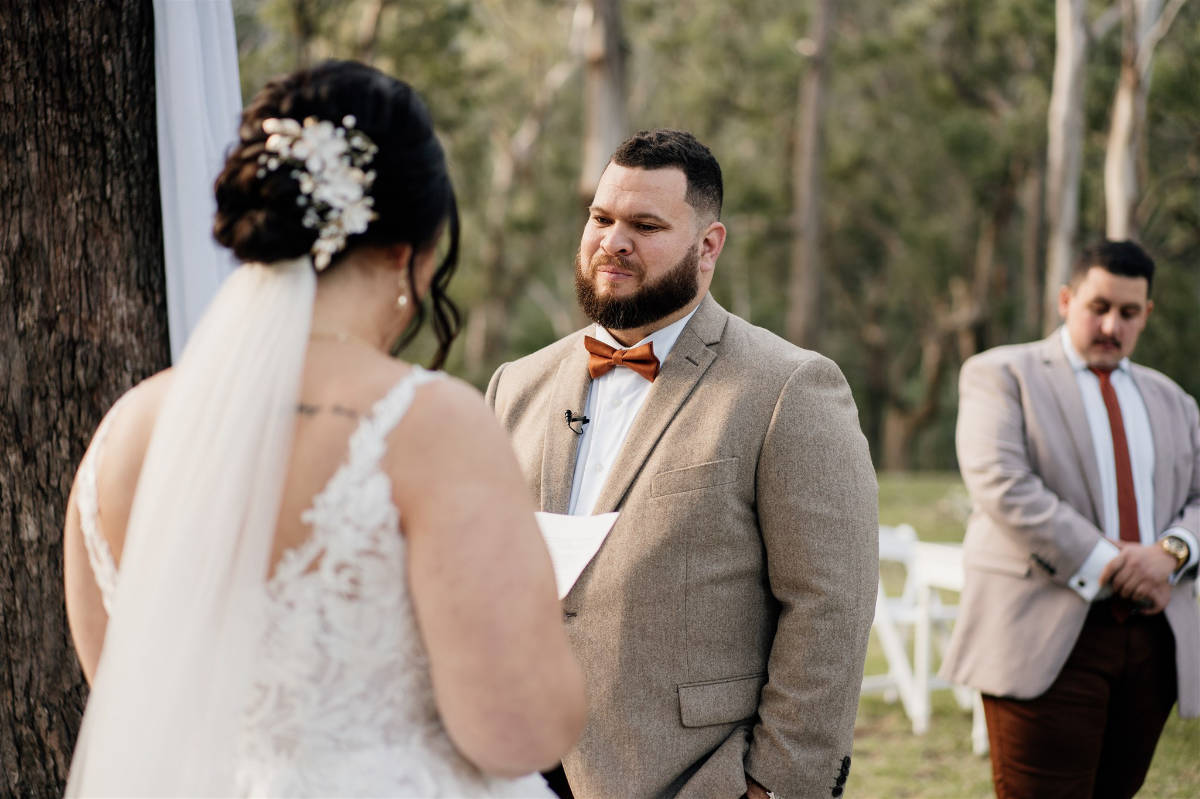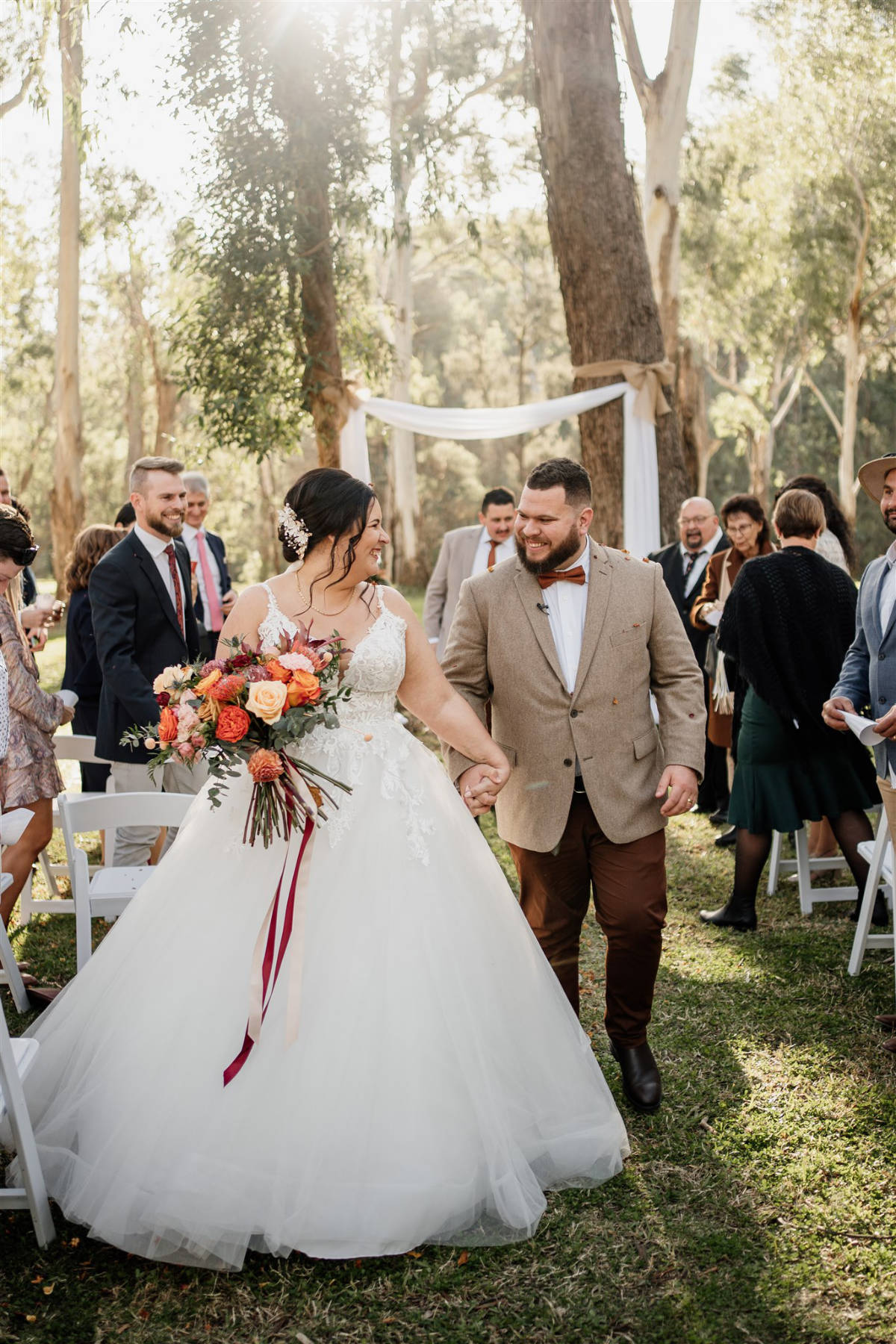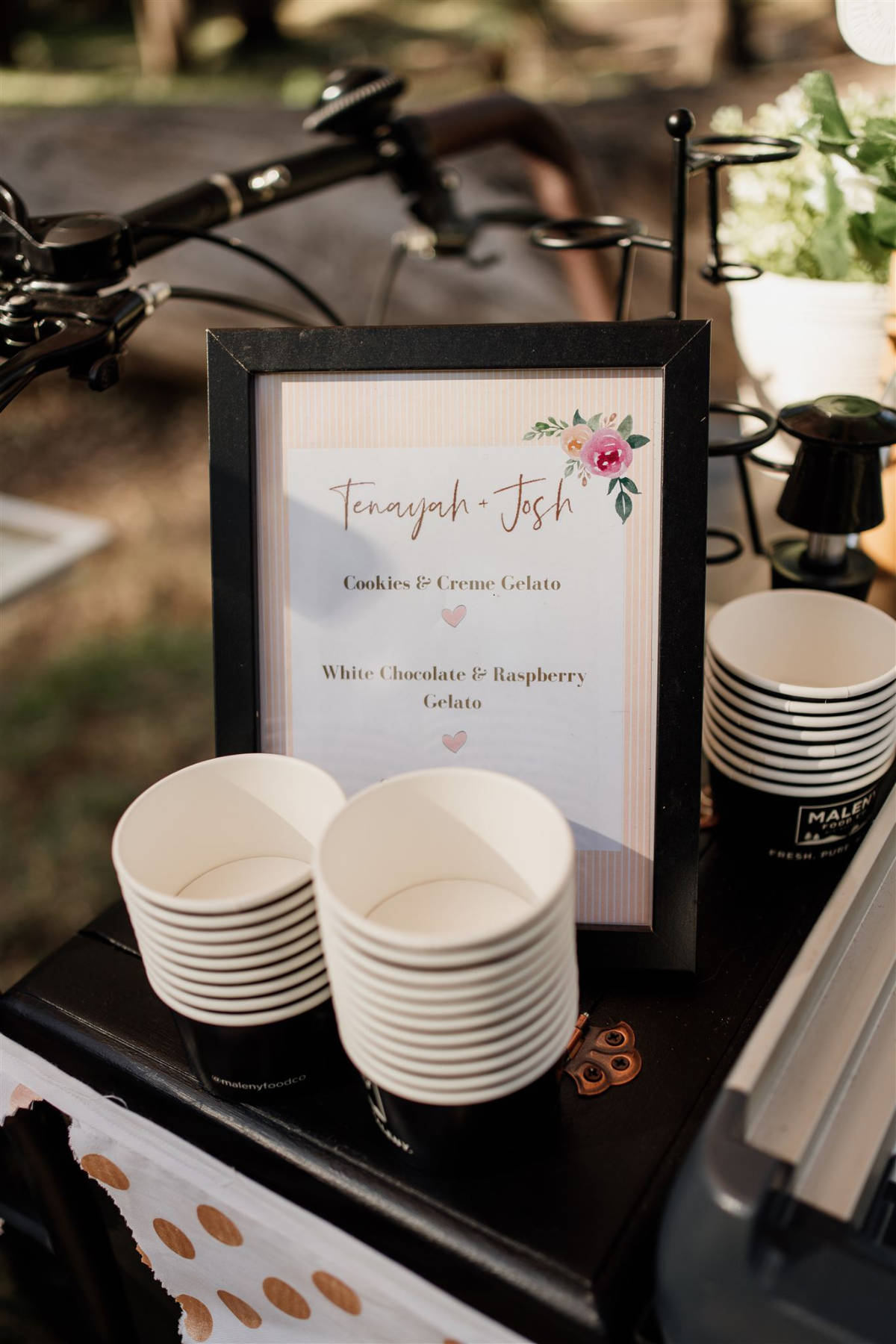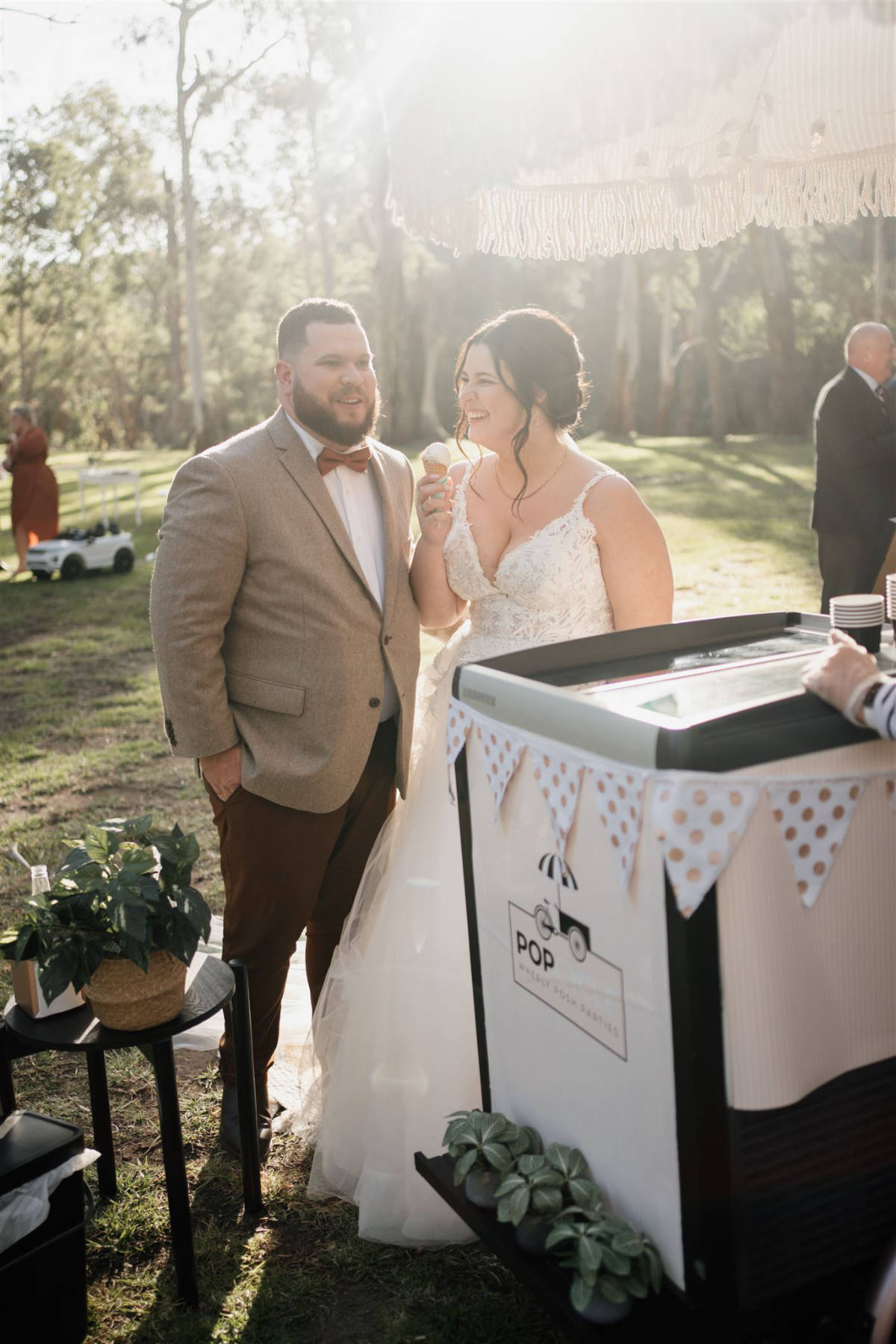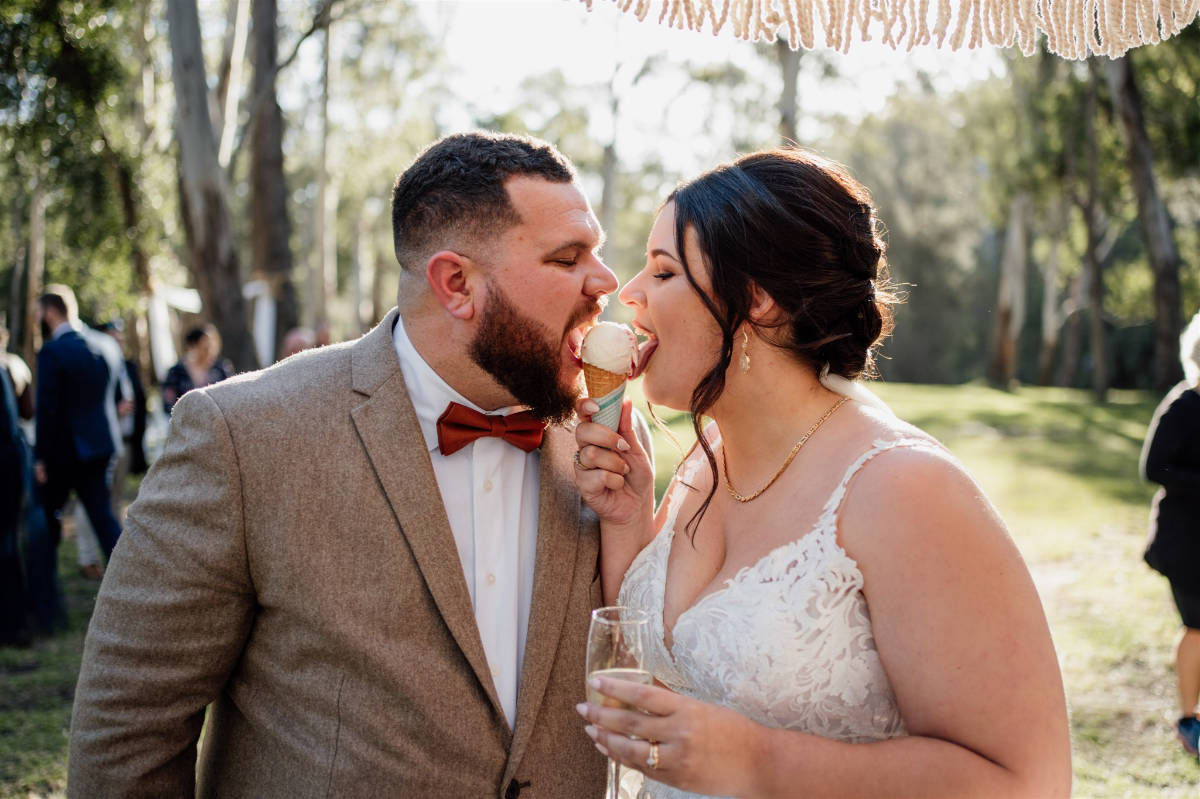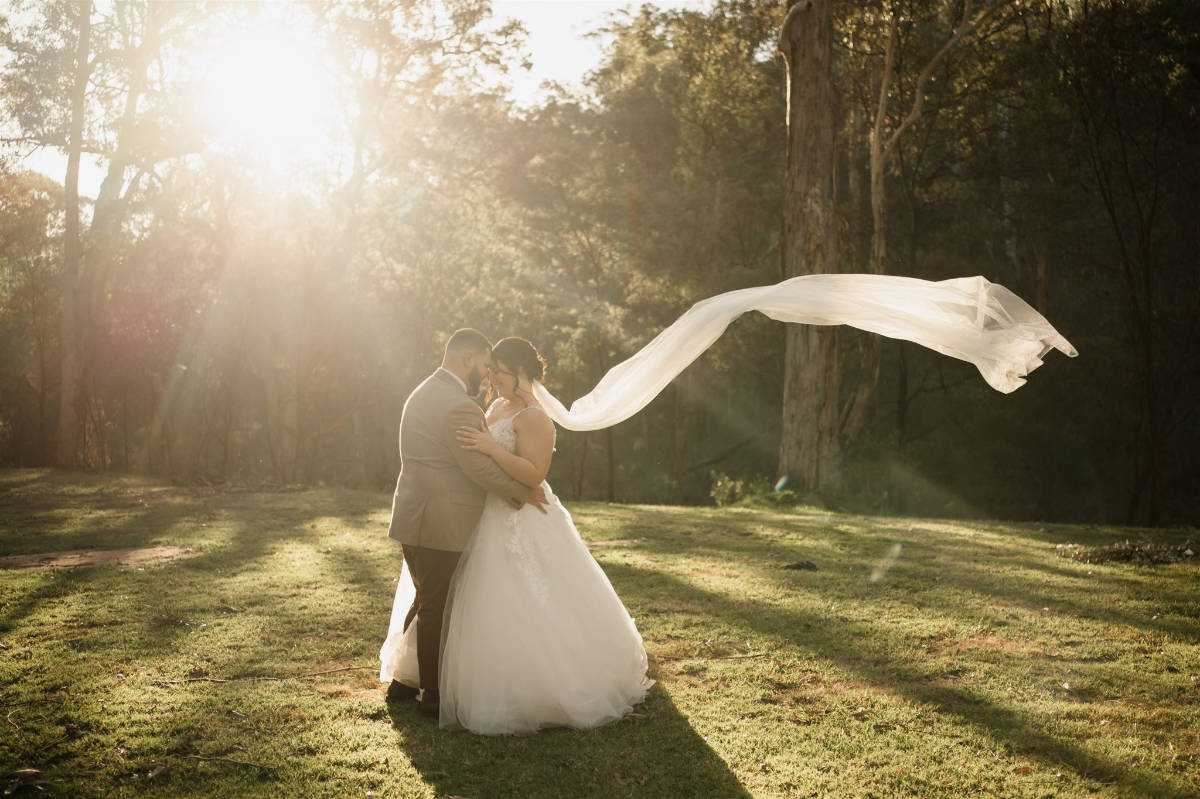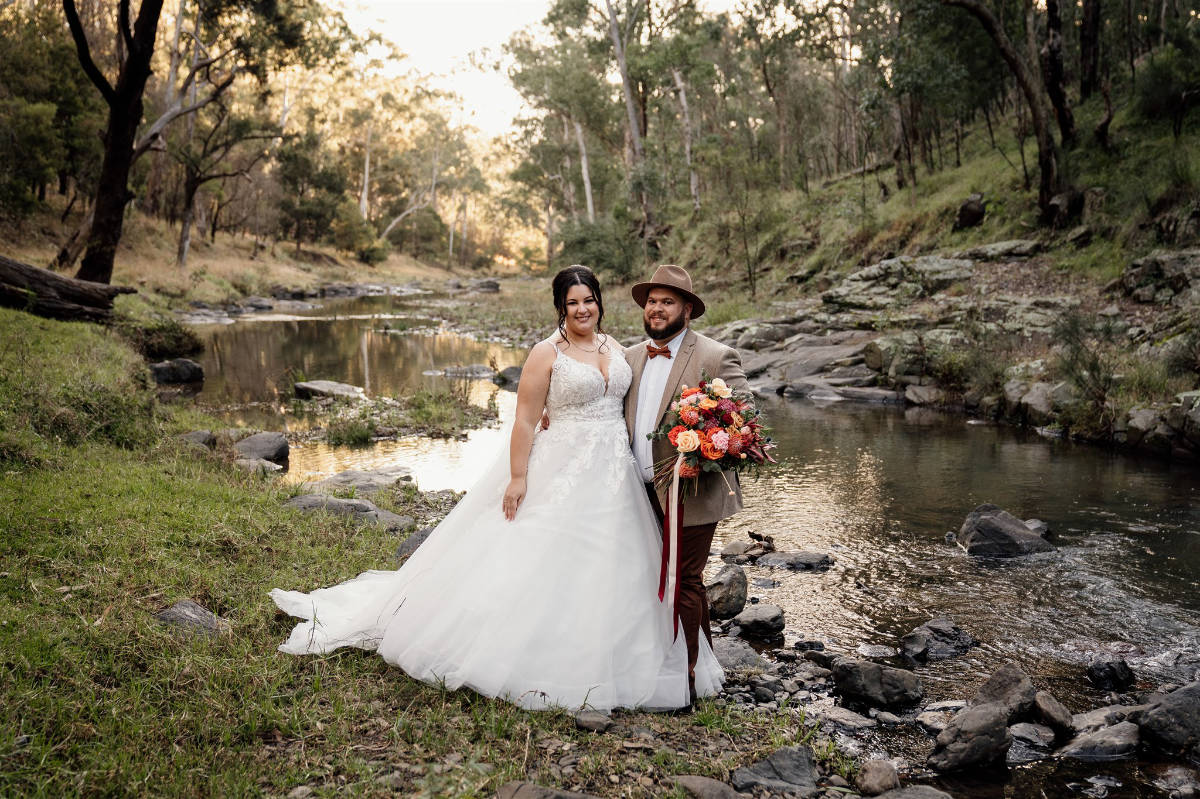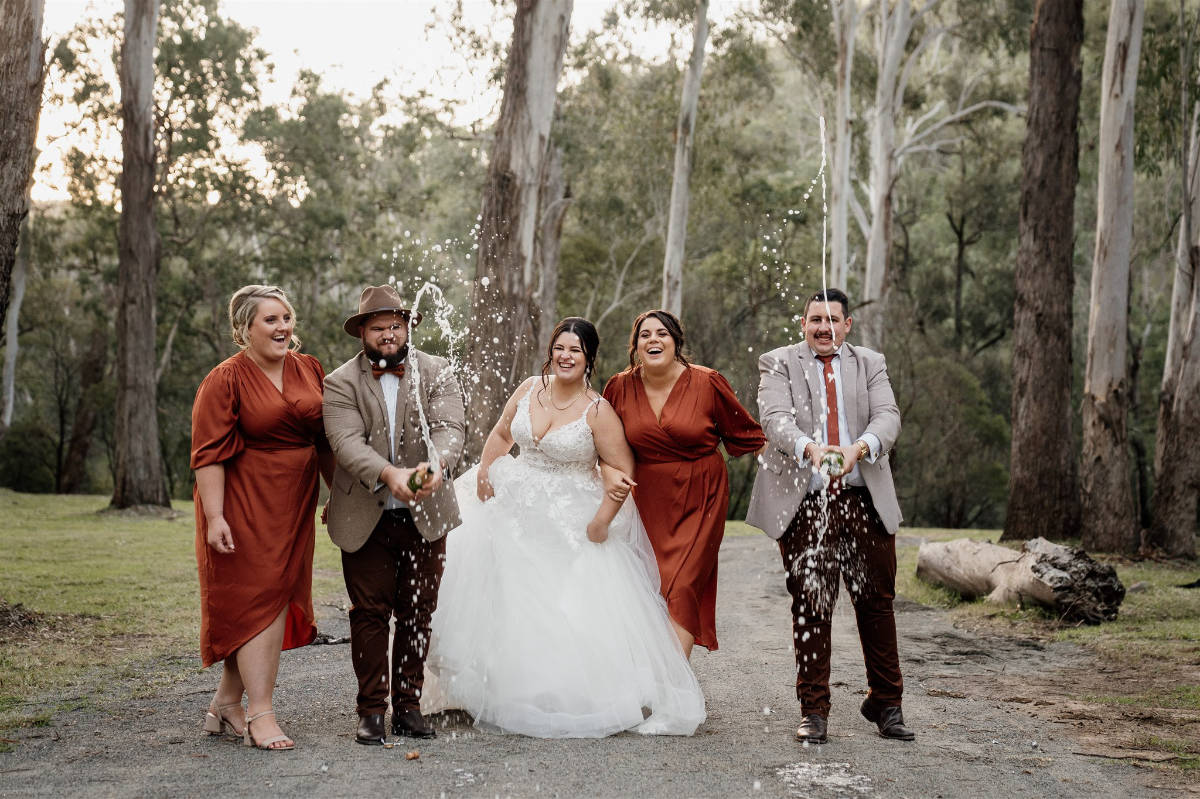 Sam was just incredible the whole way through. Made us feel at ease in front of the camera and captured so many of the details of our day. Cannot thank him enough.
Tenayah
CHECK OUT SAM WYPER PHOTOGRAPHY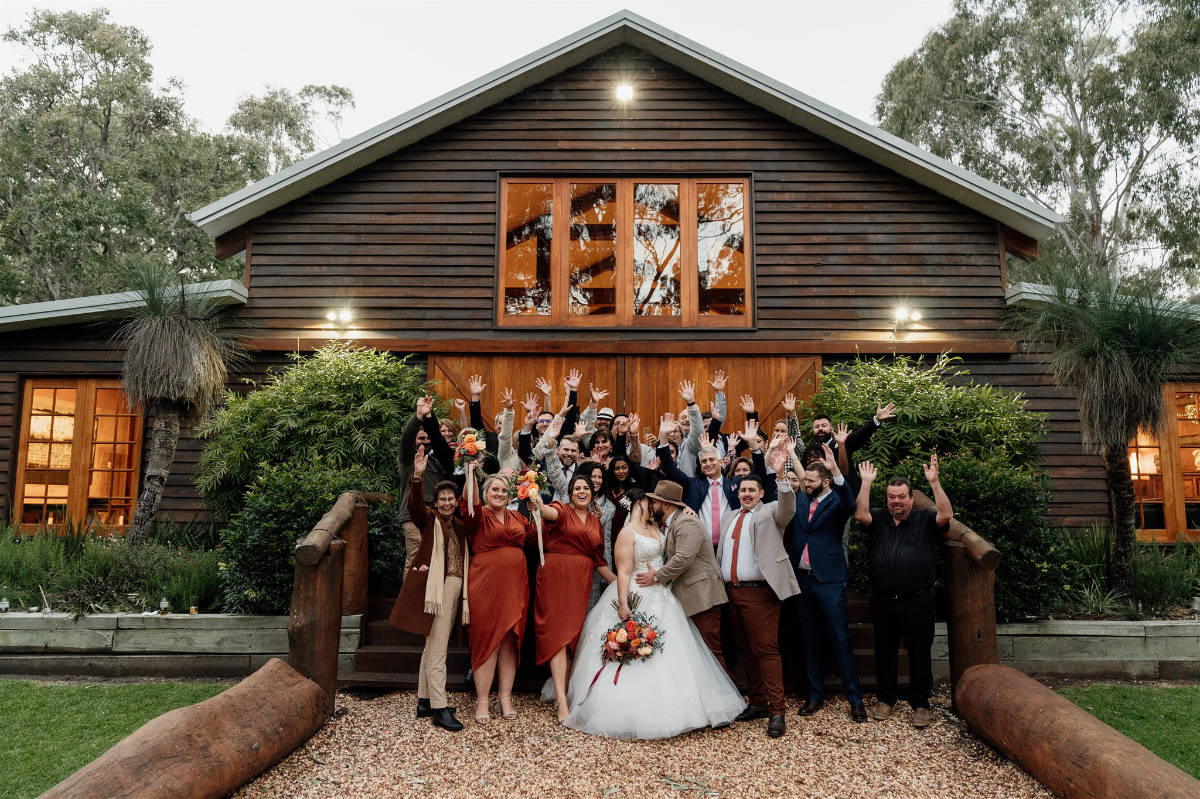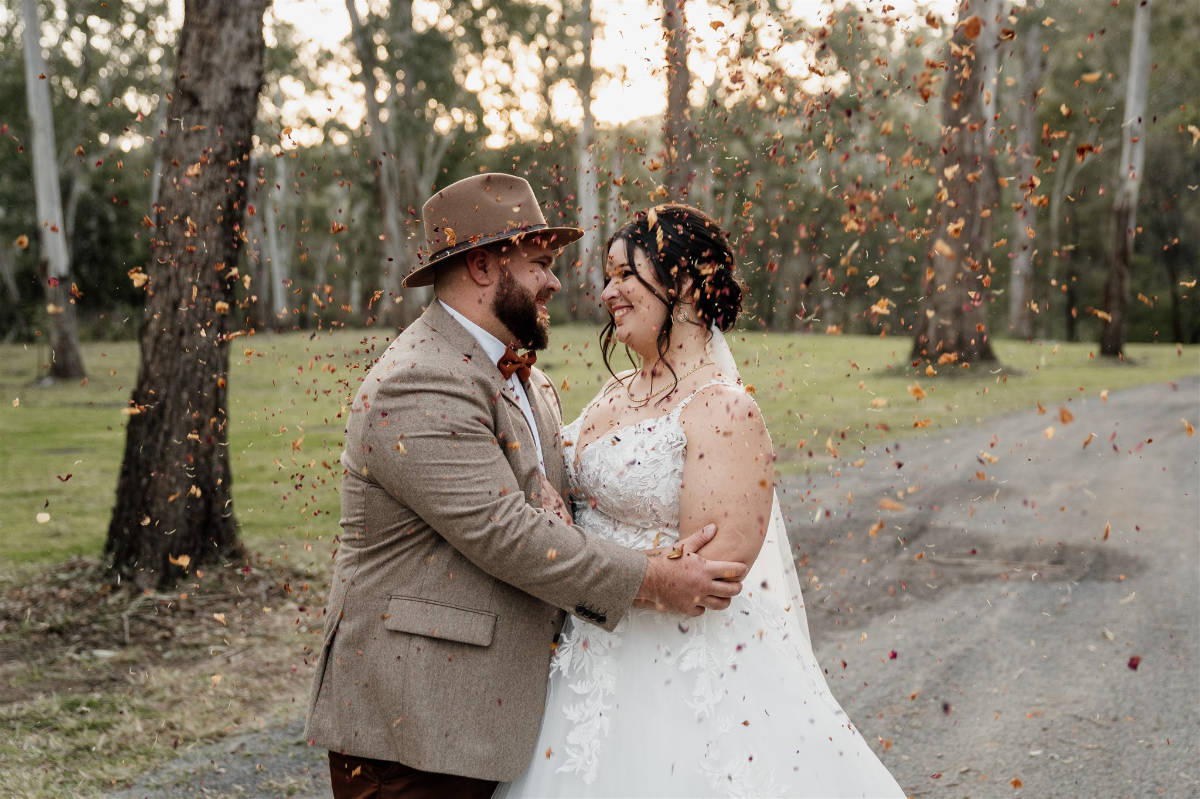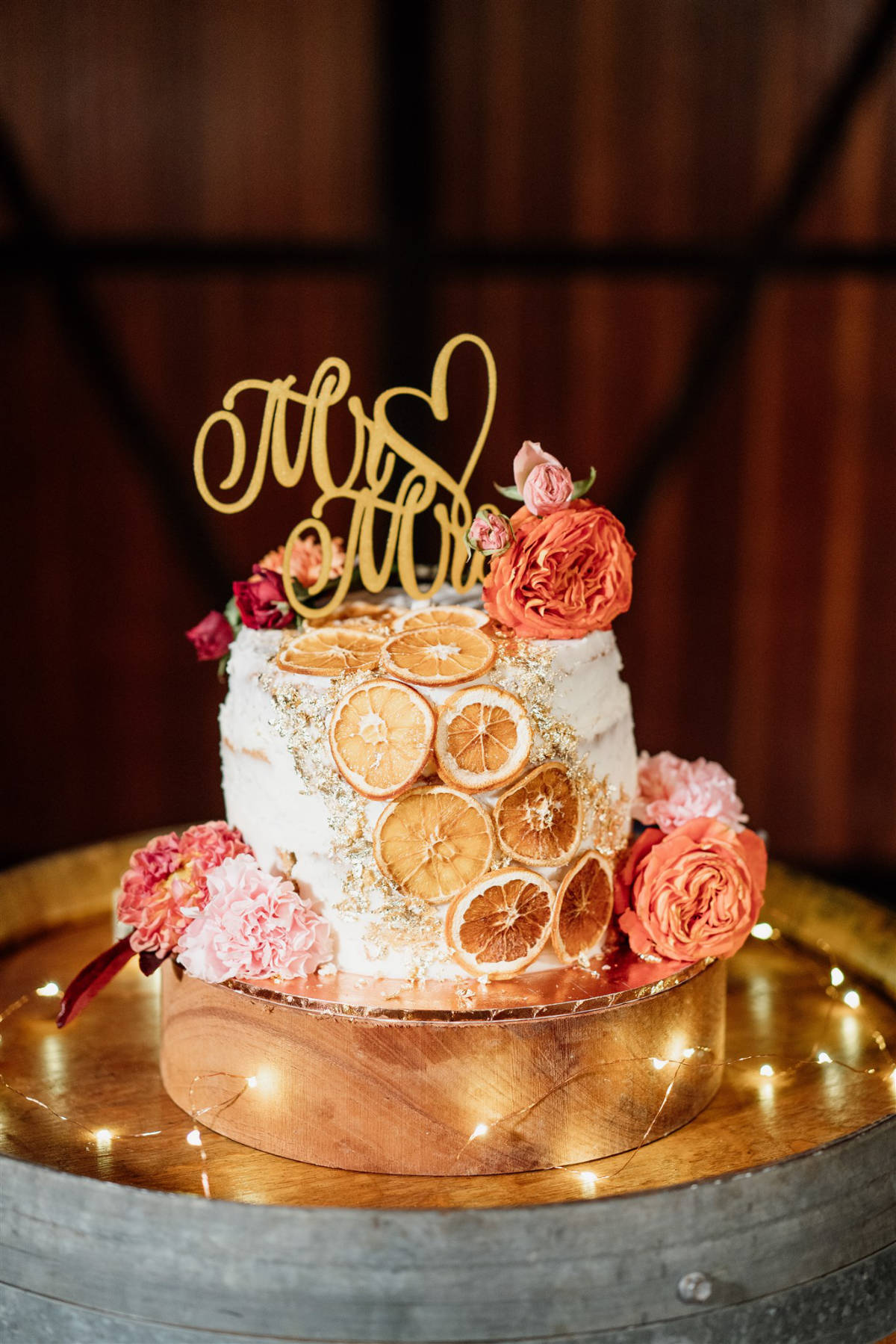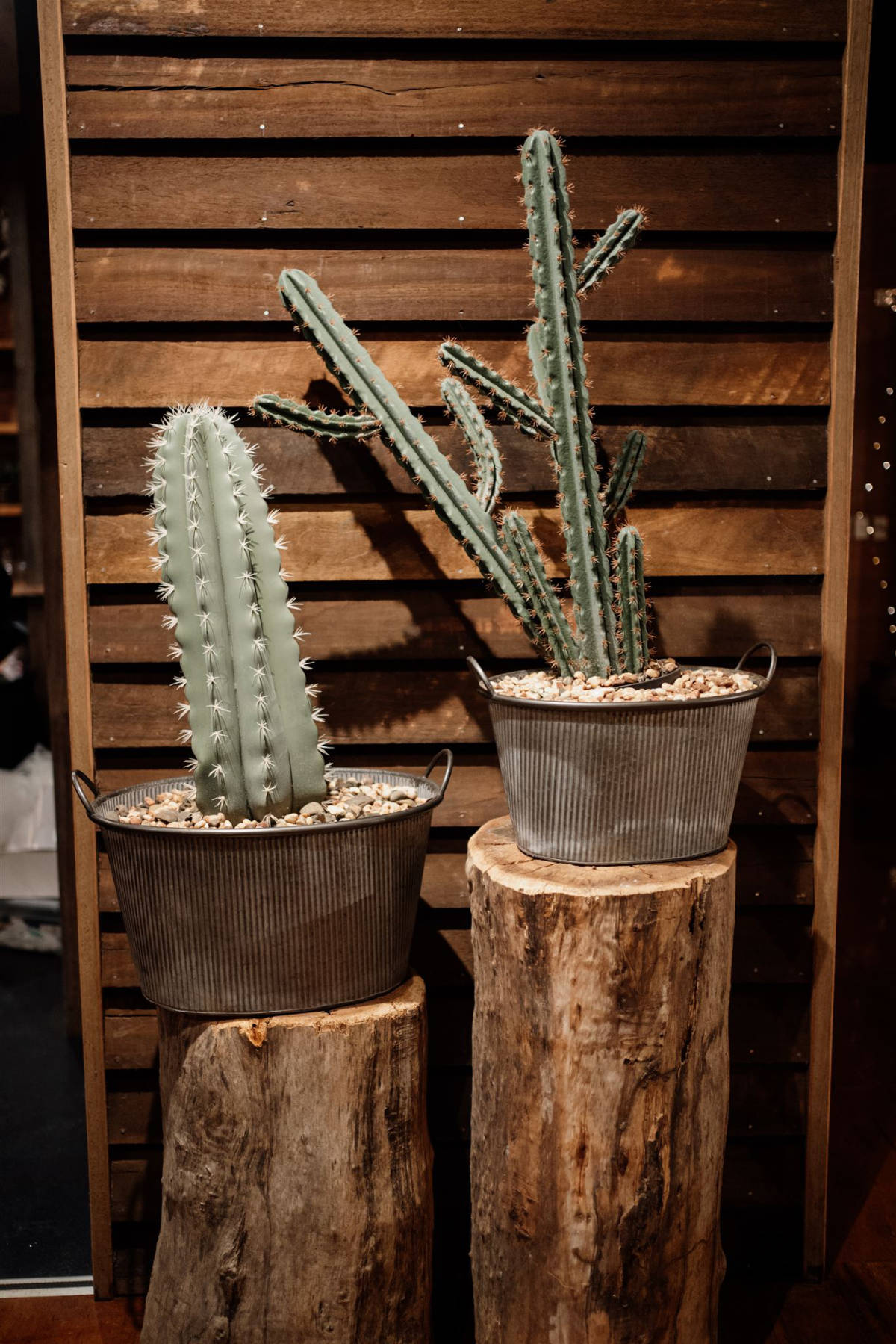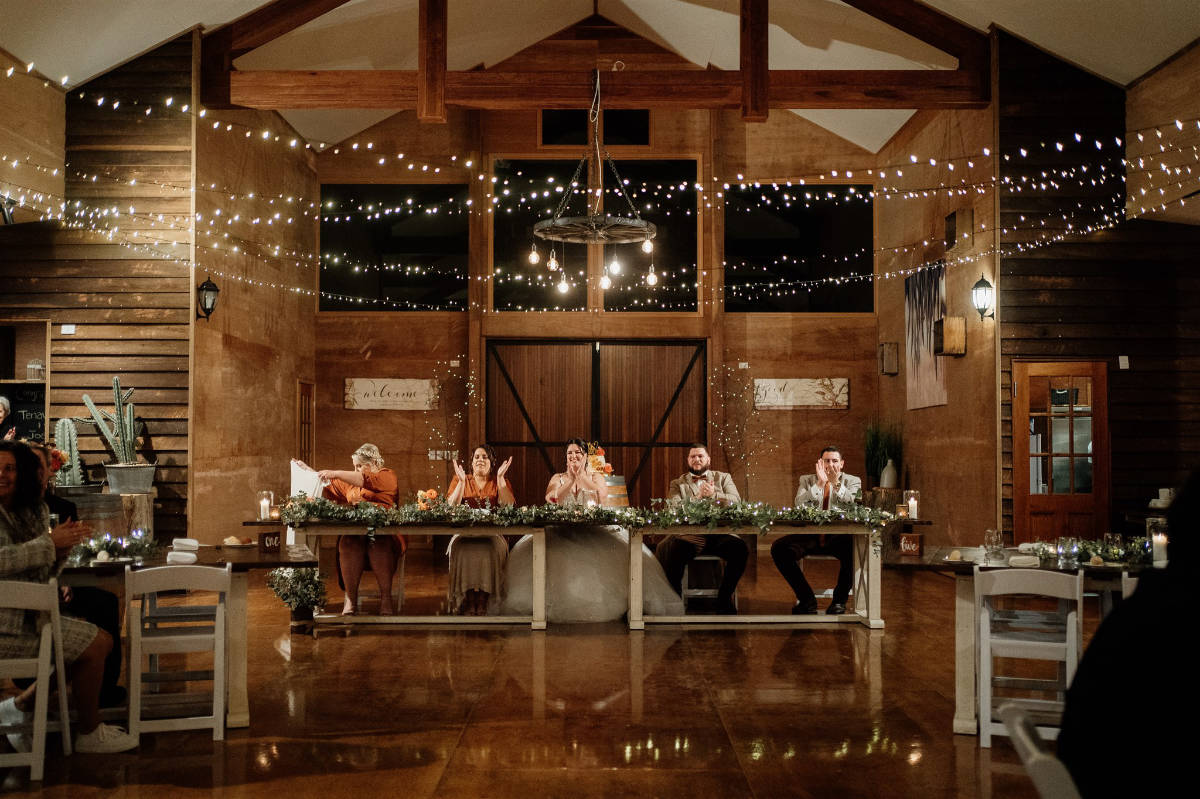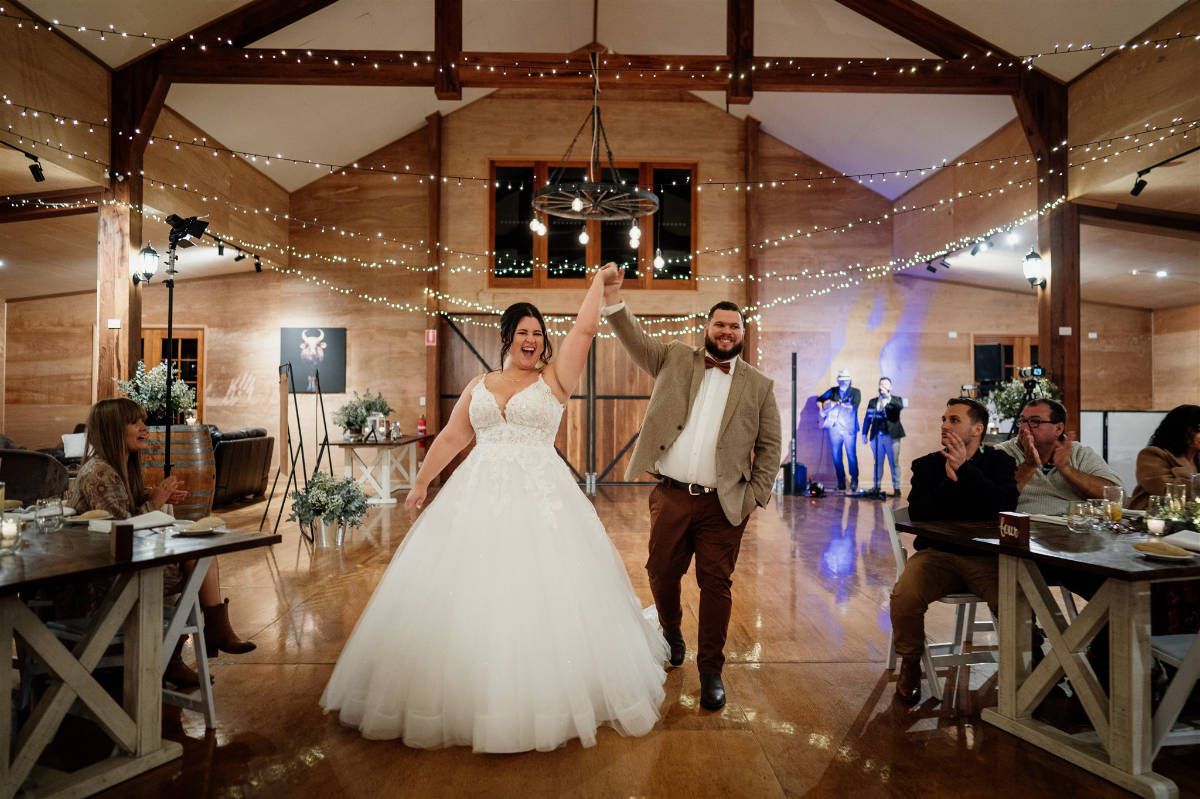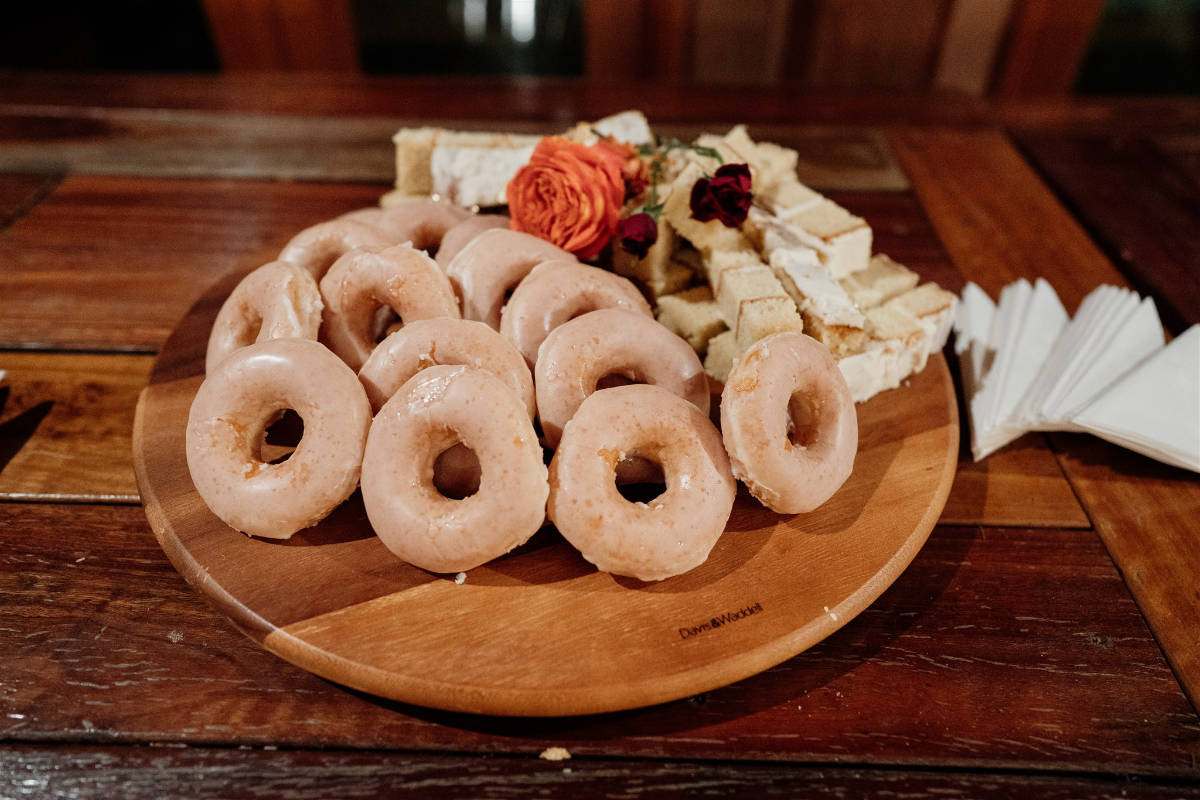 James Alsop was the venue caterer. He was amazing and the food was incredible. Canapés included arancini balls, satay sticks and mini beef brisket tacos. Mains were alternate drops of a chicken dish and a steak dish. Everyone loved the food! We had a butter cake and Krispy Kreme donuts plus people were eating the leftover Popcycle ice cream all night.
Tenayah
BROWSE CATERERS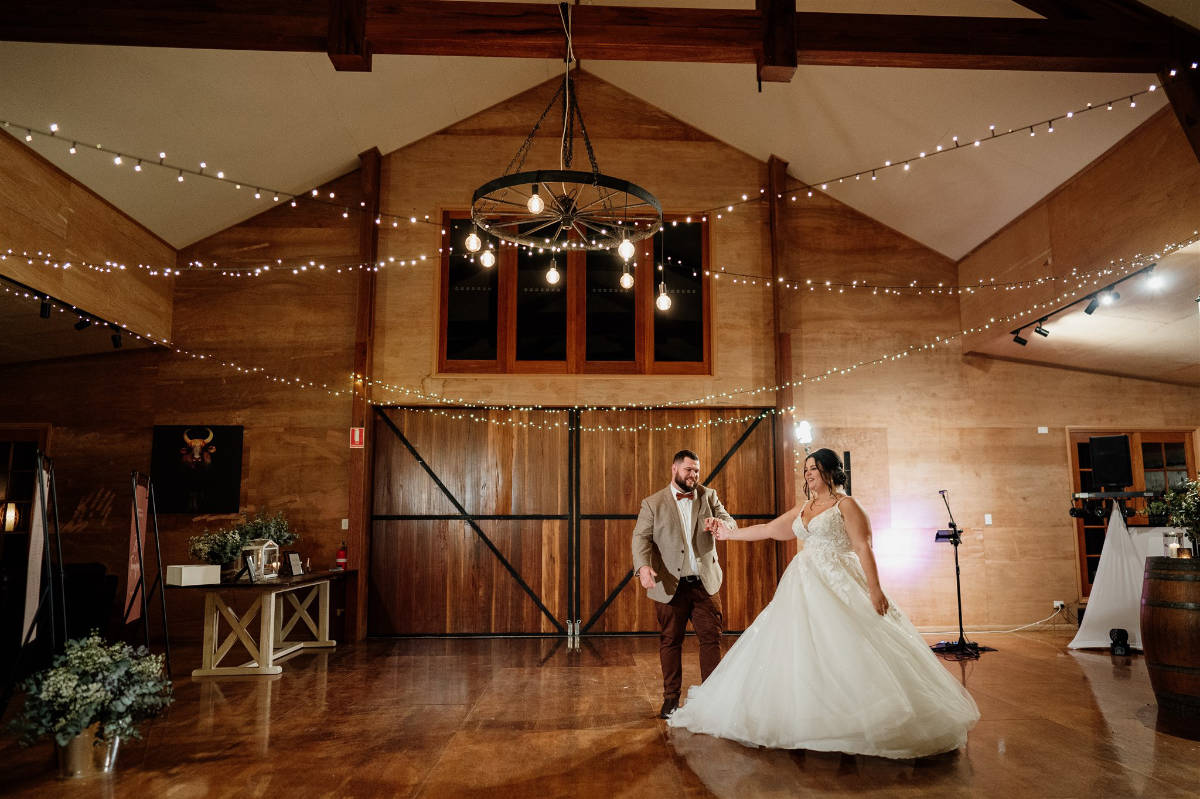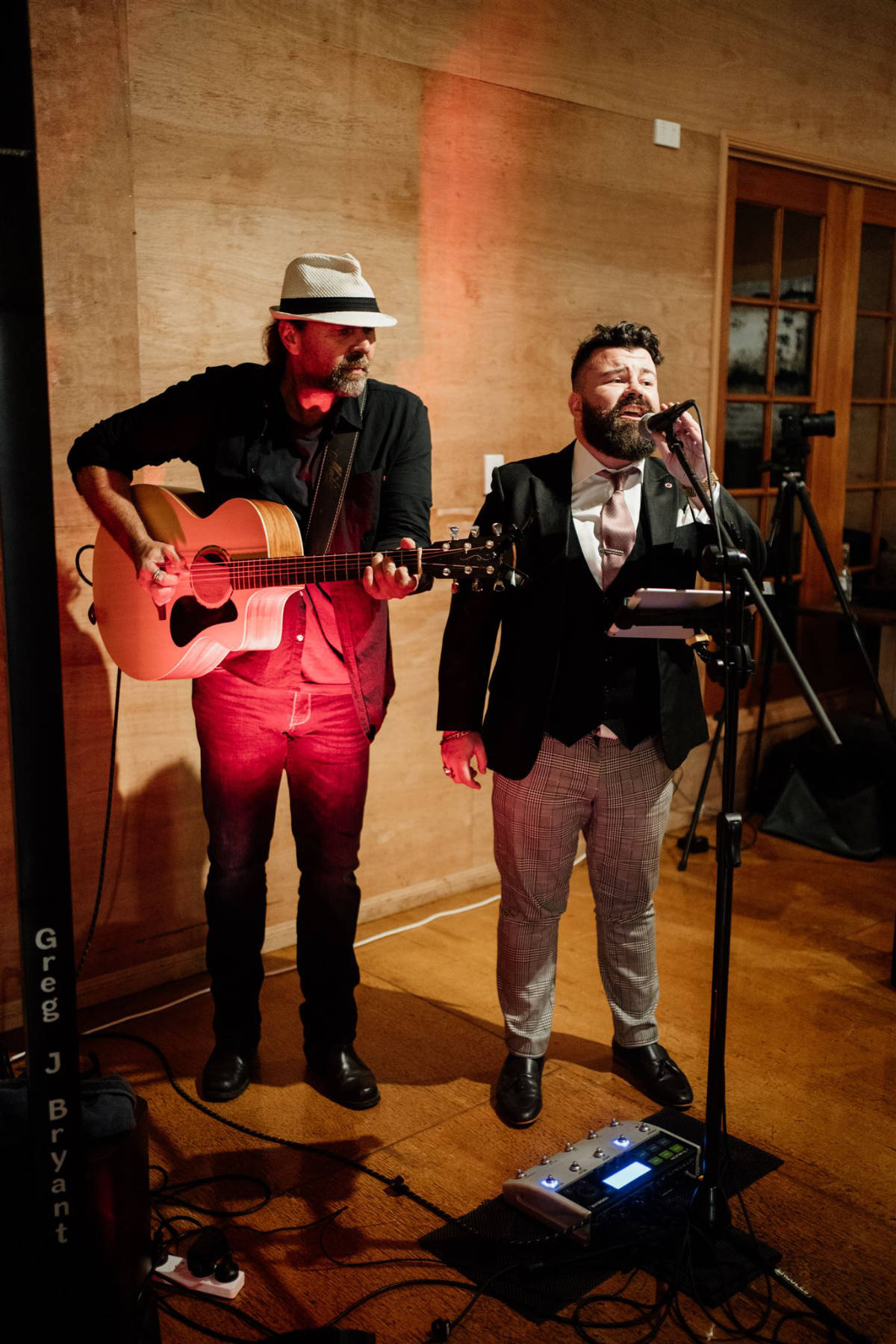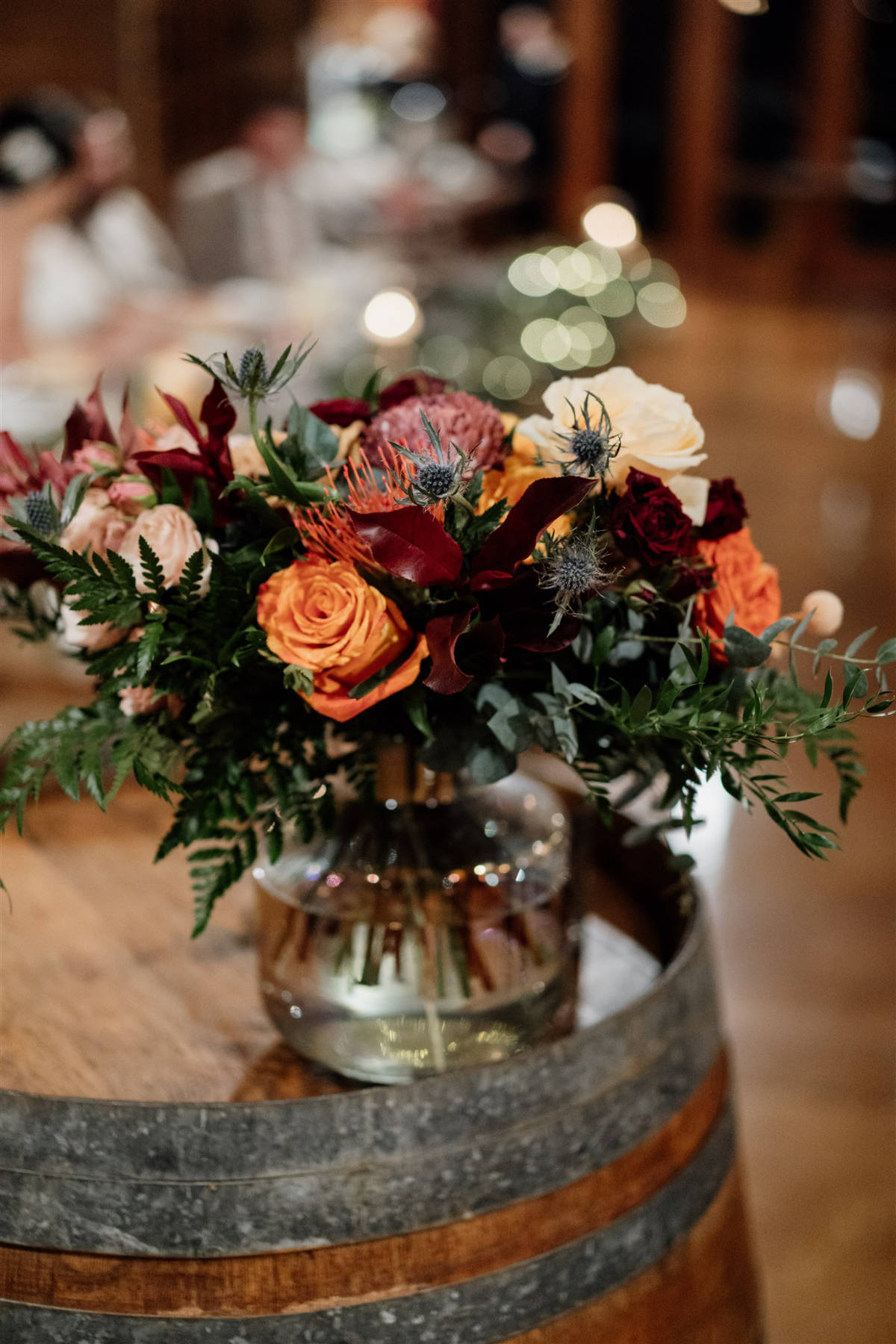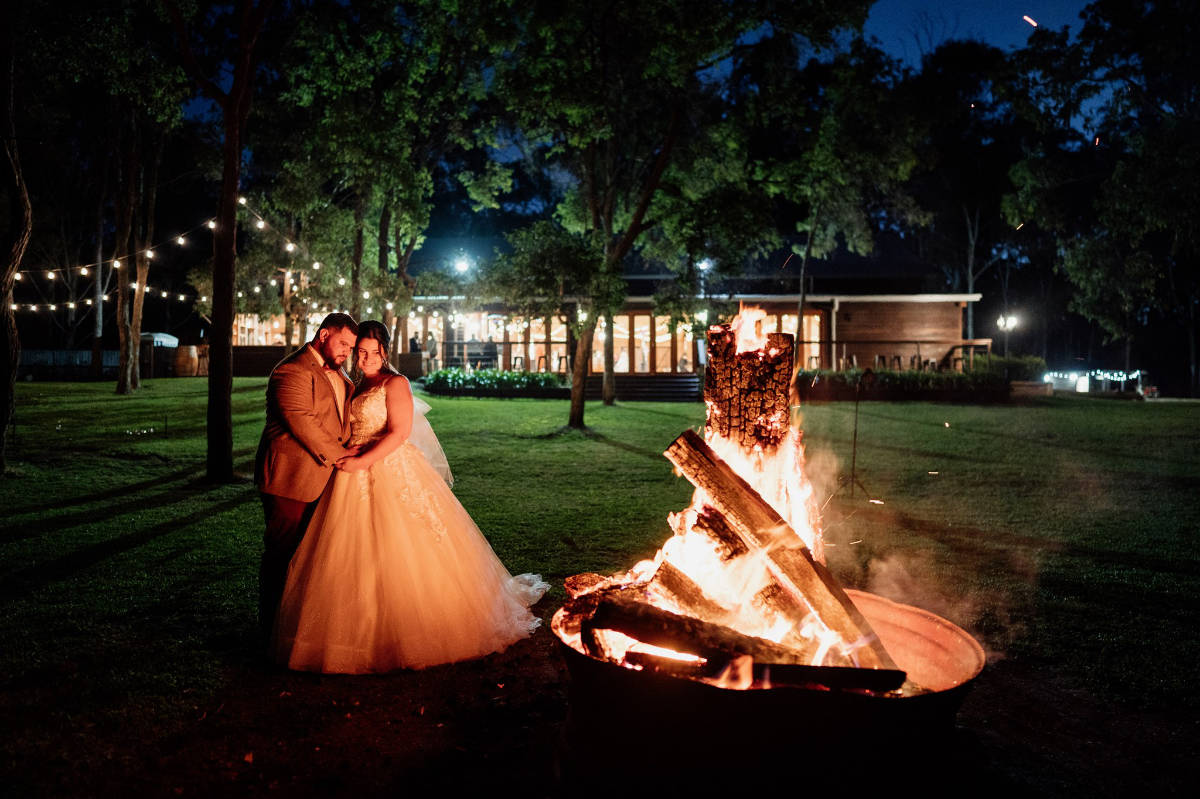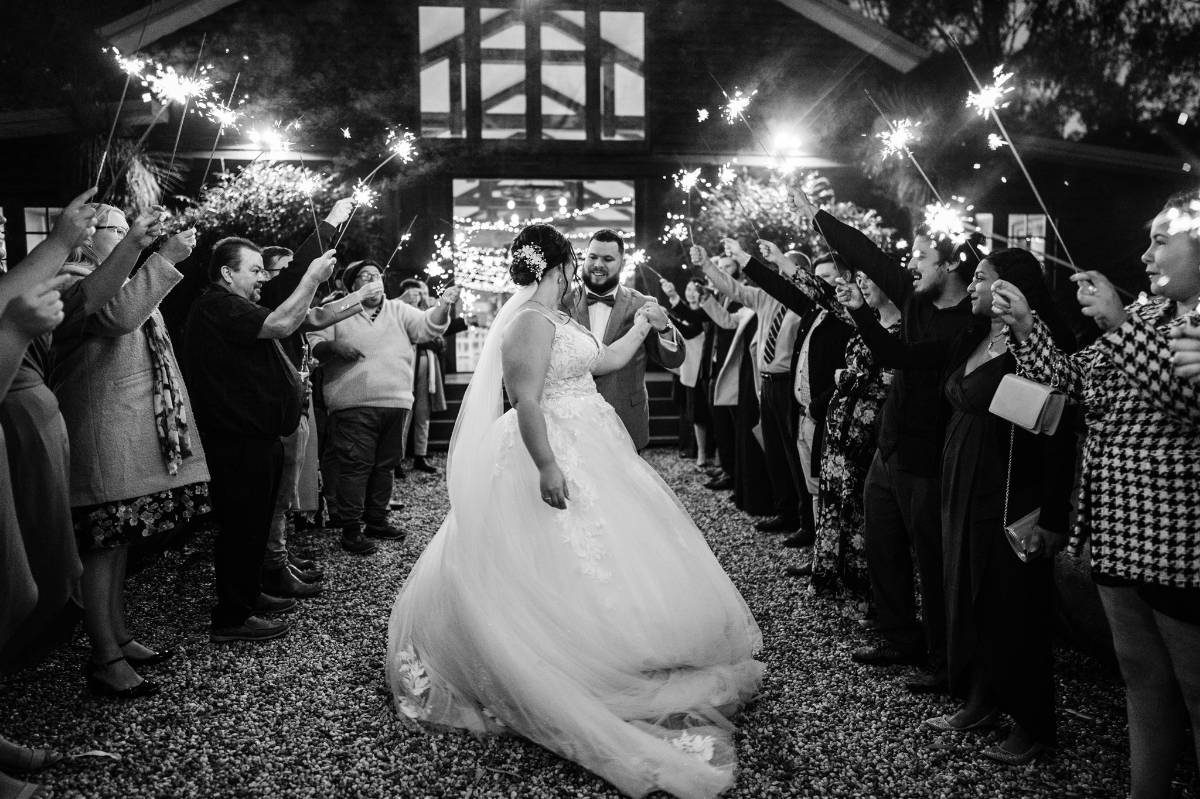 ---
Tenayah & Josh's modern country wedding was brought to life with the help of Easy Weddings Packages. Let our supplier specialists pick out personalised vendors matched to

your

unique vision. (Save time and money, too.)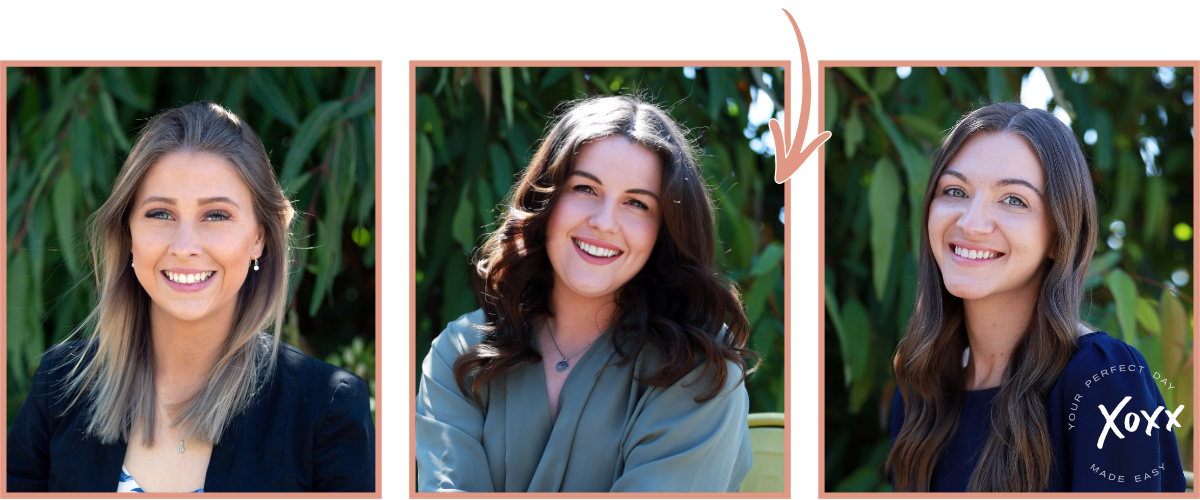 SPEAK TO A PLANNER HERE