Gemma Carter and Luke Forsythe met while on the road – literally – both working for Gemma's family bitumen company.
"We were close friends before the project and being confined in a small truck for eight hours a day, sparks were flying," smiles Gemma, 23. "Luke [29] expressed he had feelings for me, and the rest is history."
The couple opted for an intimate affair for their vineyard wedding on November 23, 2013. "I had always pictured our wedding to very intimate as we only wanted our very close family and friends to be present," says Gemma. "Our wedding was a dream…but being in the Adelaide Hills, it was a freezing six degrees!"
Gemma chose black and white stripes with splashes of pink to style the day at Golding Wines. "I had put thought into every last detail so it was very special to look around the room at the end of the night and see that all of the hard work that we had put in – styling, centrepiece ideas, table numbers, etc – really fell into place."
The setting is exactly what they had both hoped for. "We had our reception in the beautiful modern and very simply rustic barn…absolutely breathtaking."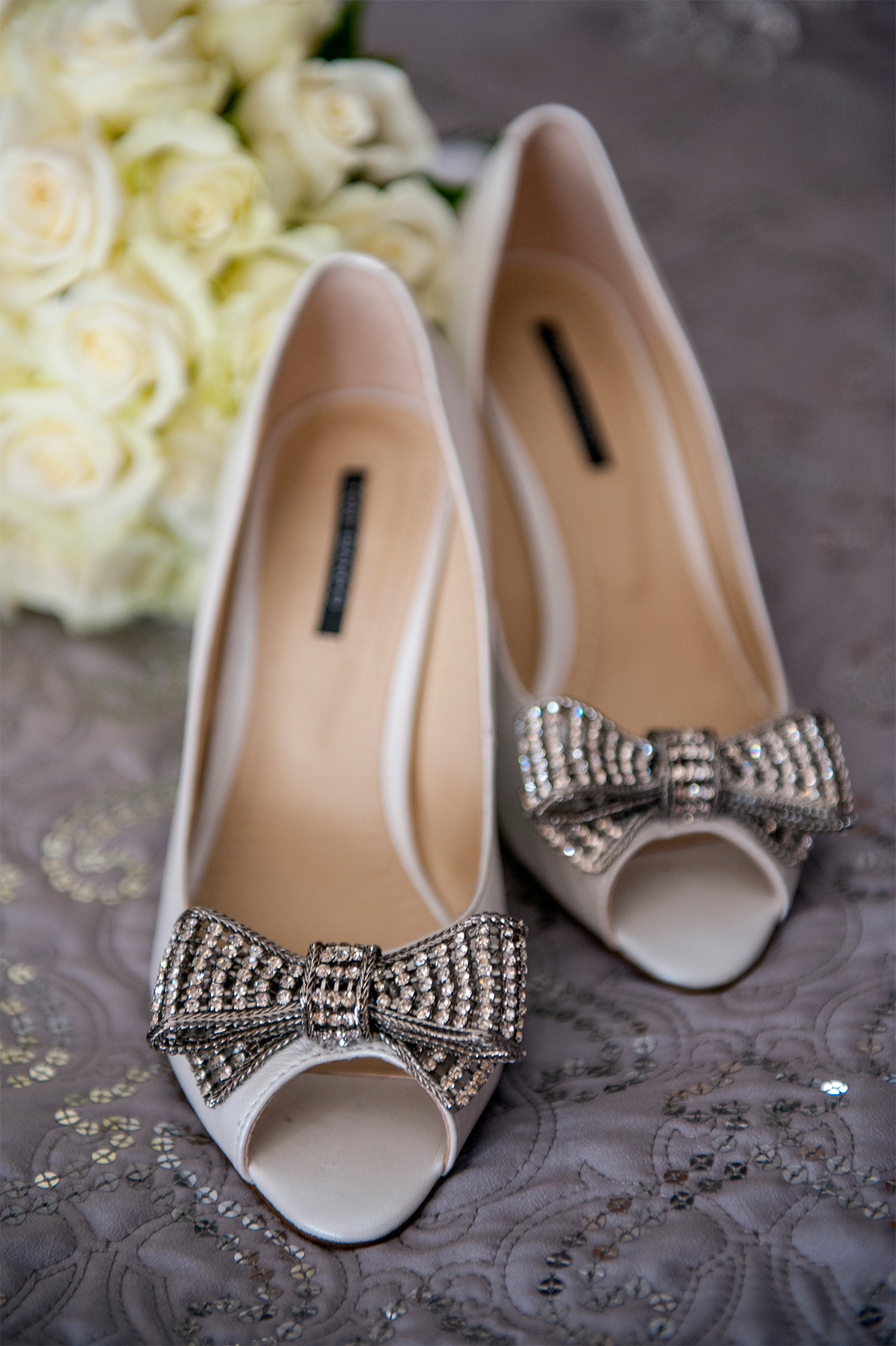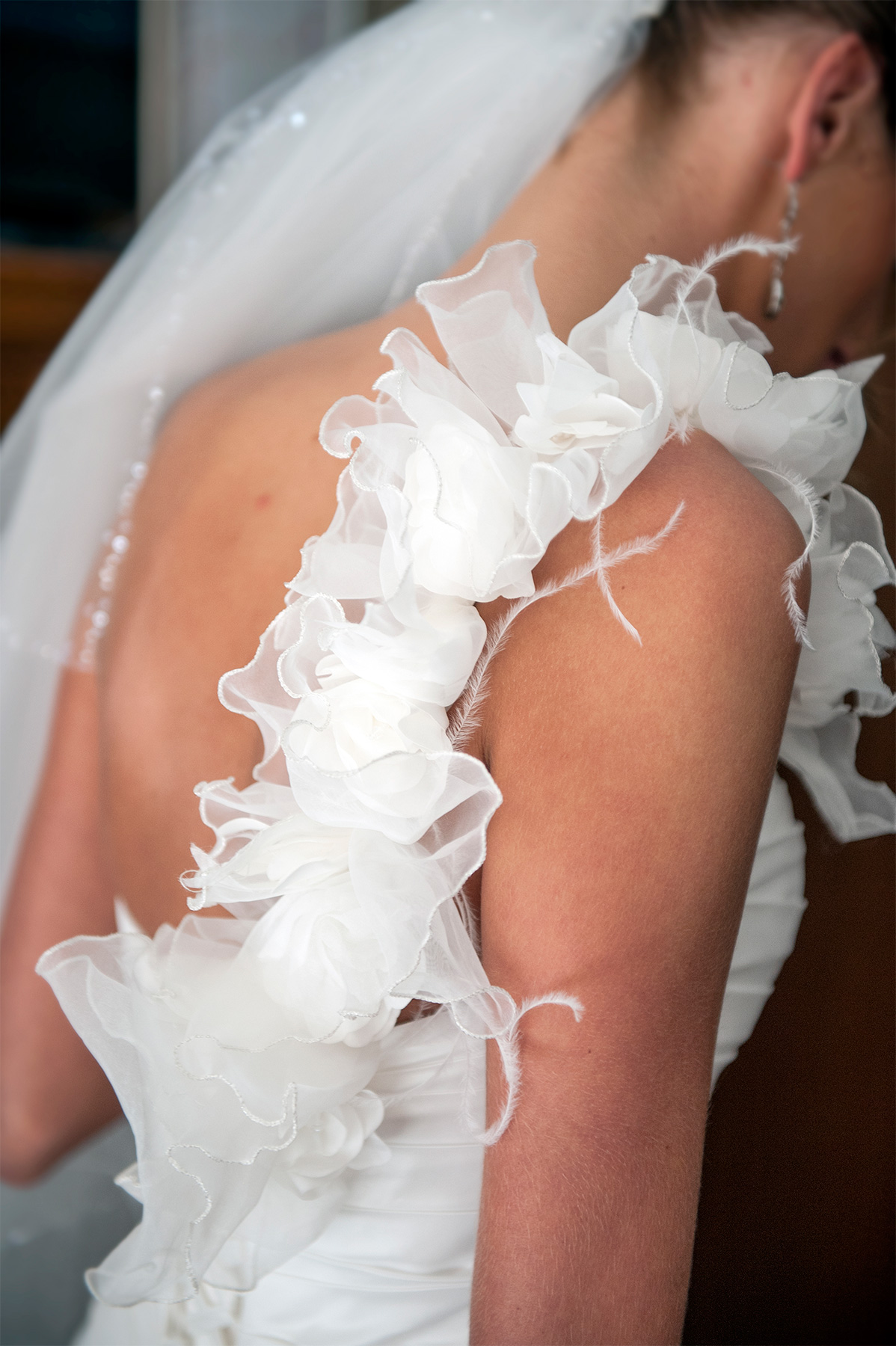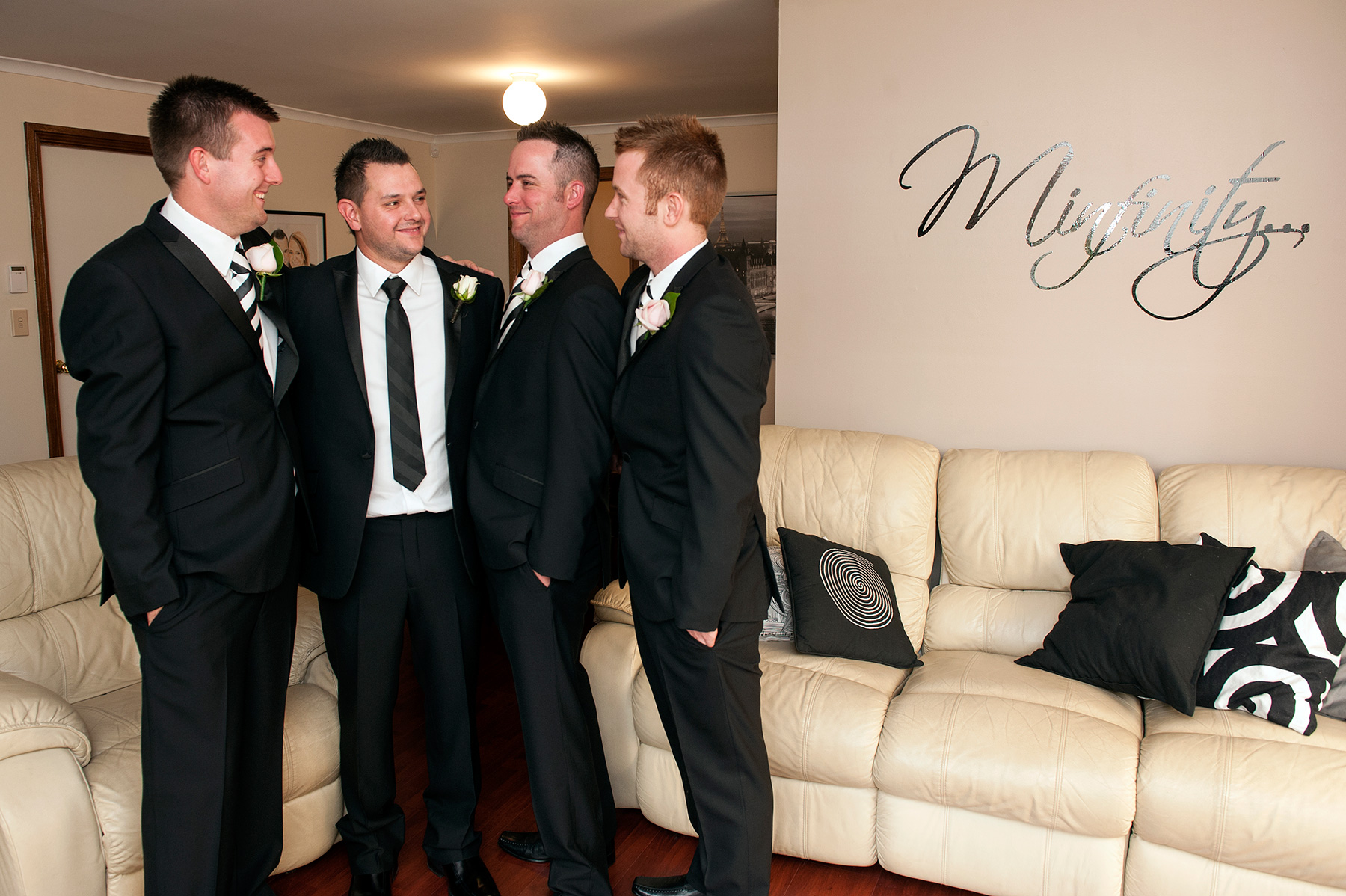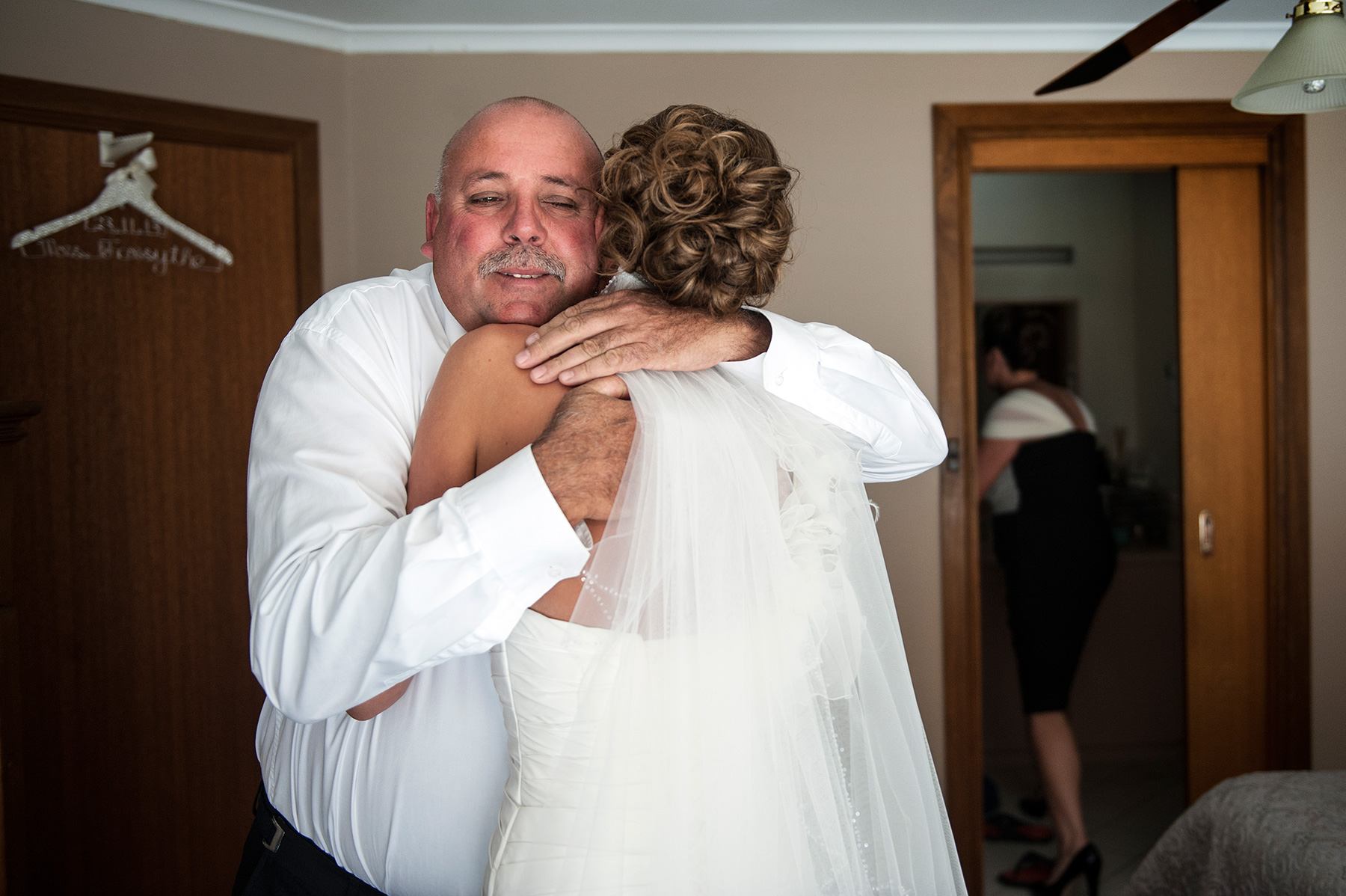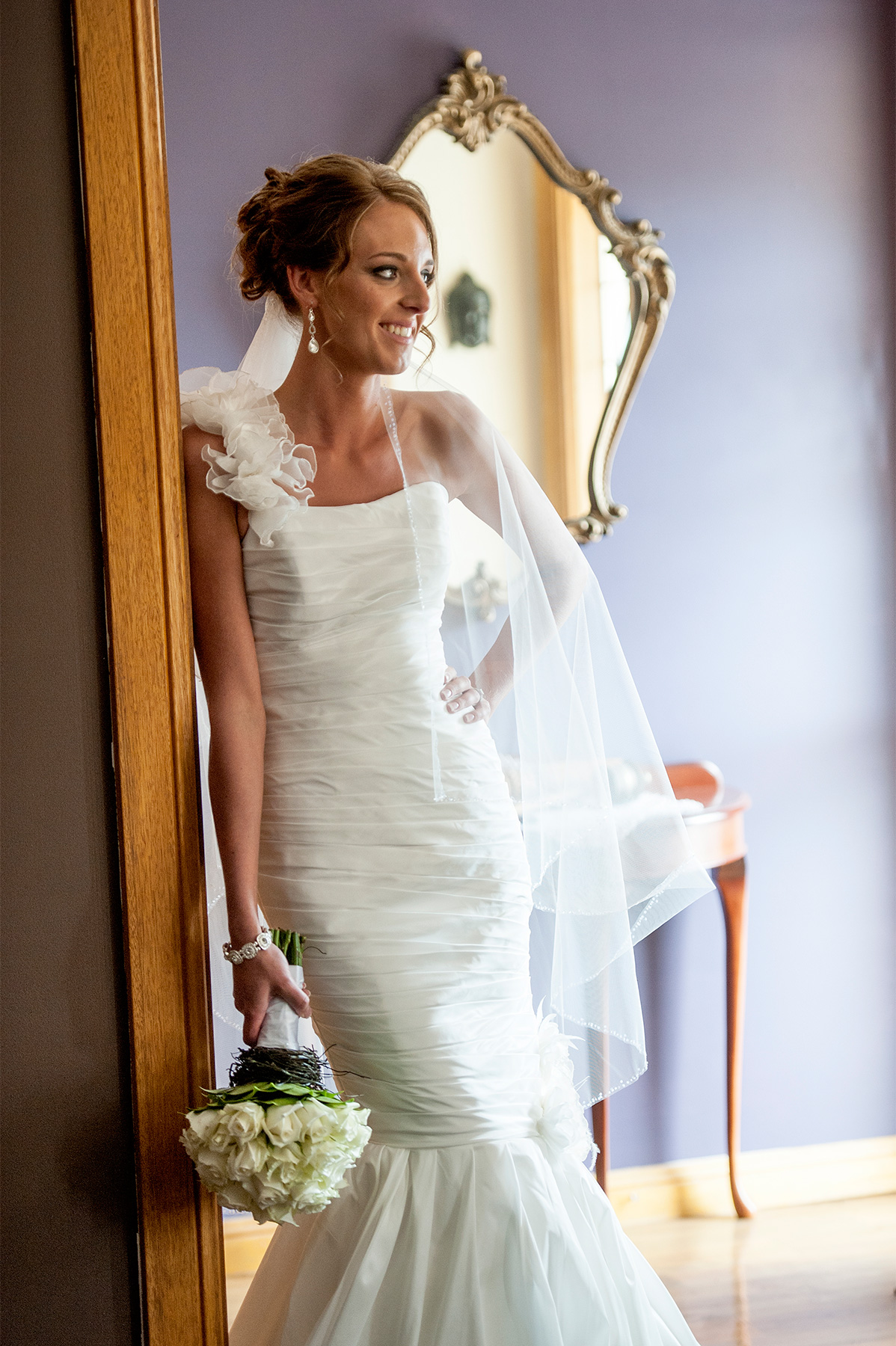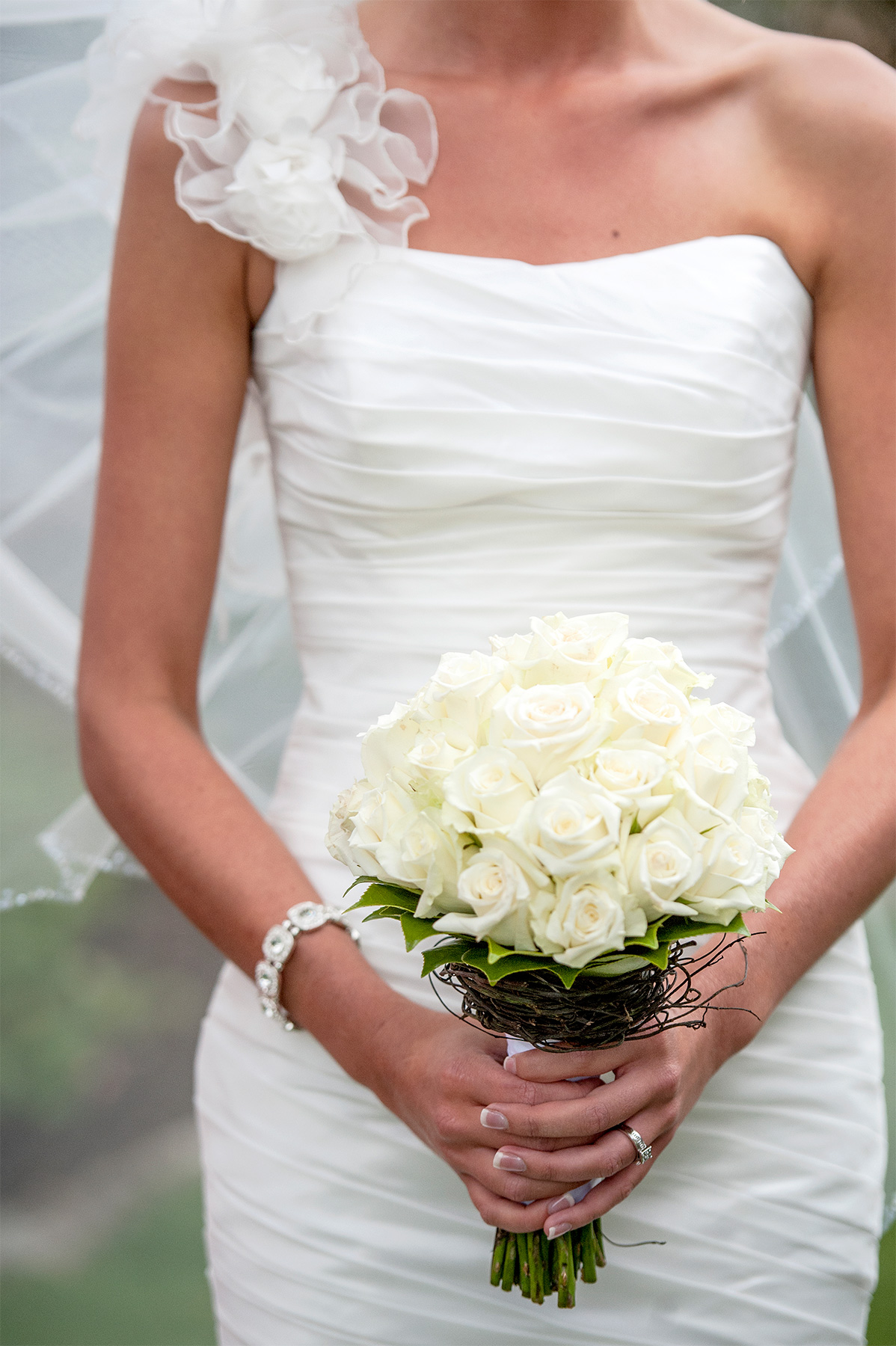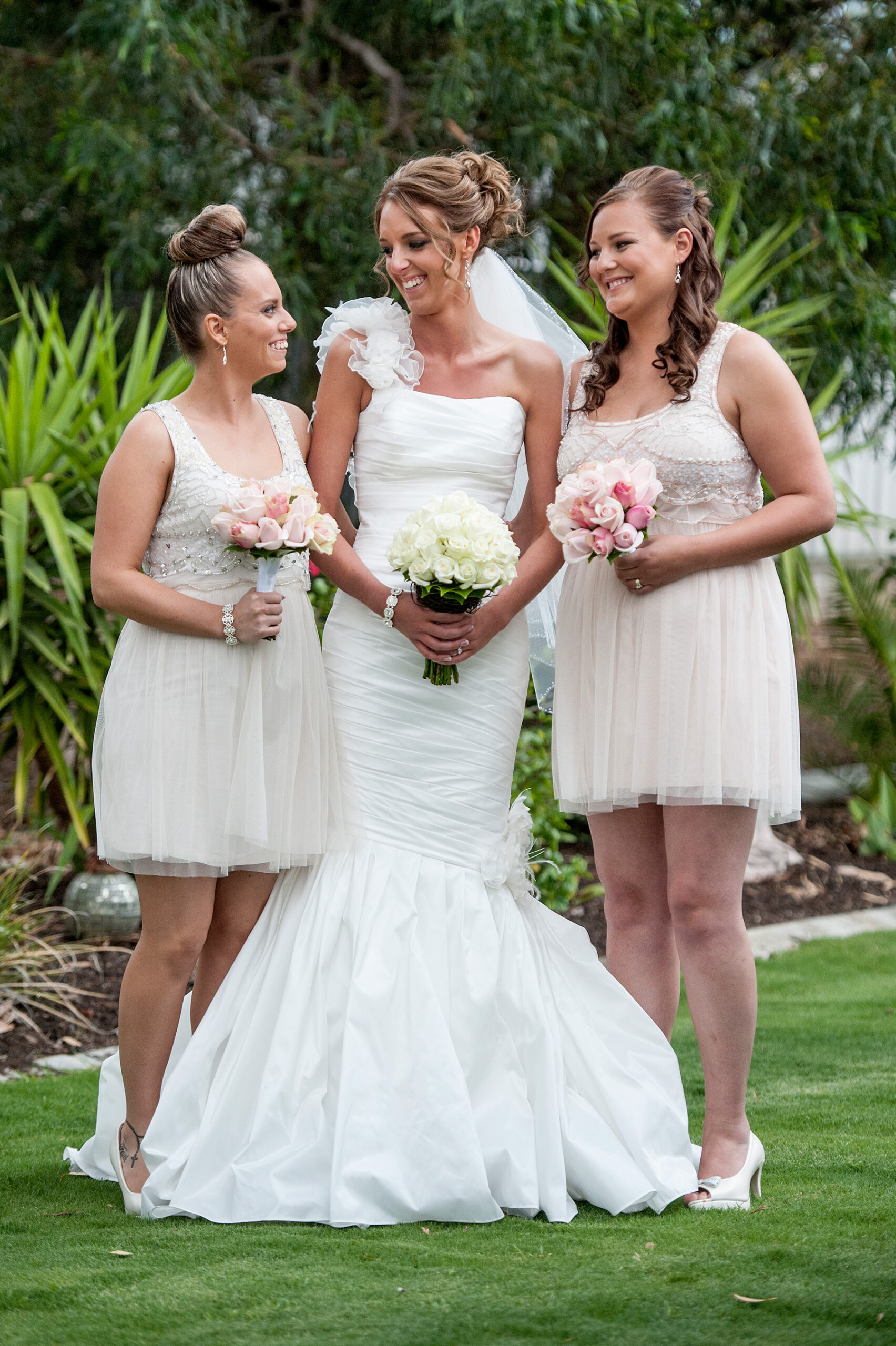 "I had an Elianna Moore gown [from Adelaide Brides & Bloom] and as soon as I tried it on – I knew it was the one!" beams Gemma. The rose bouquets were care of Bella in Bloom.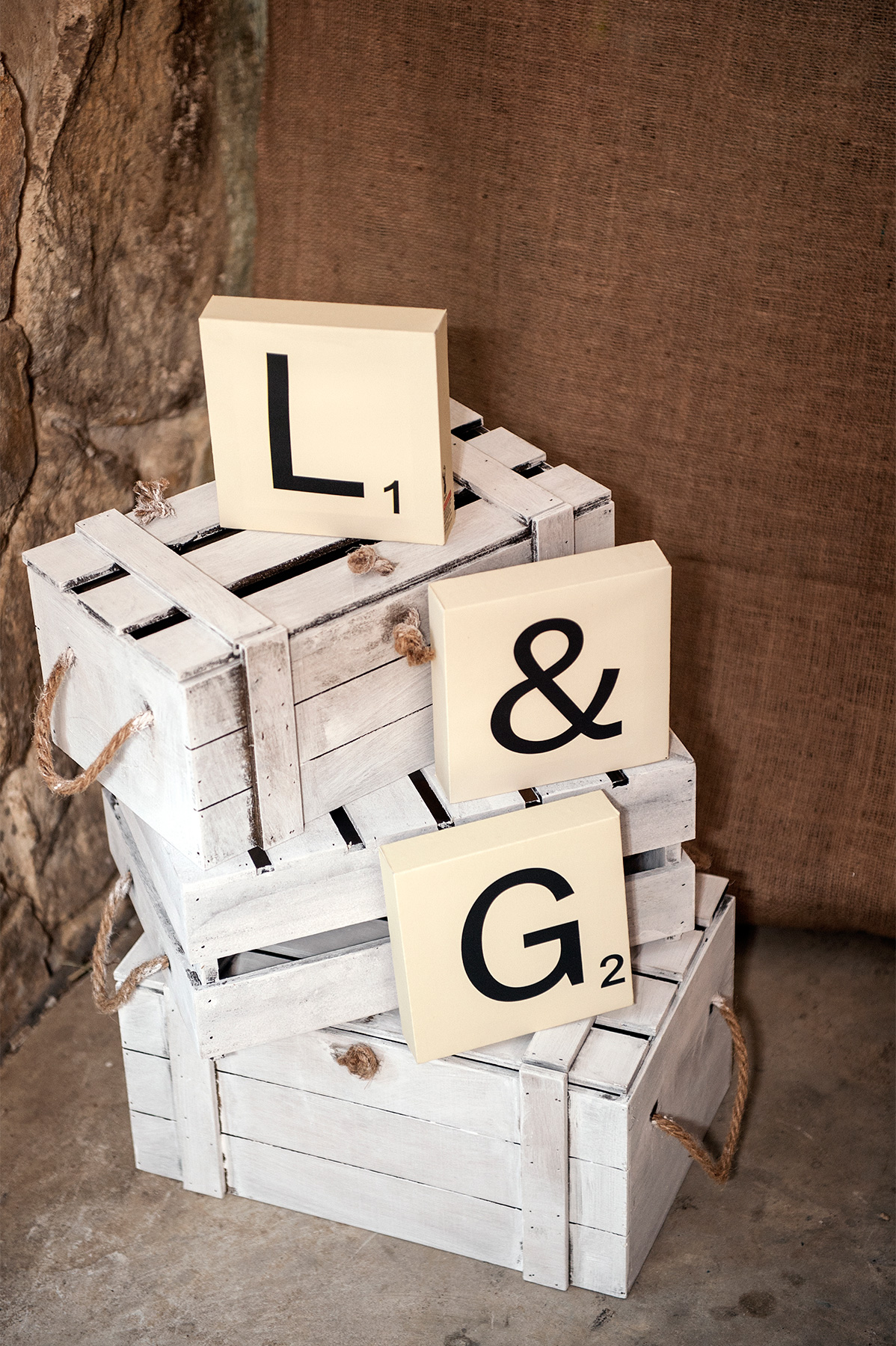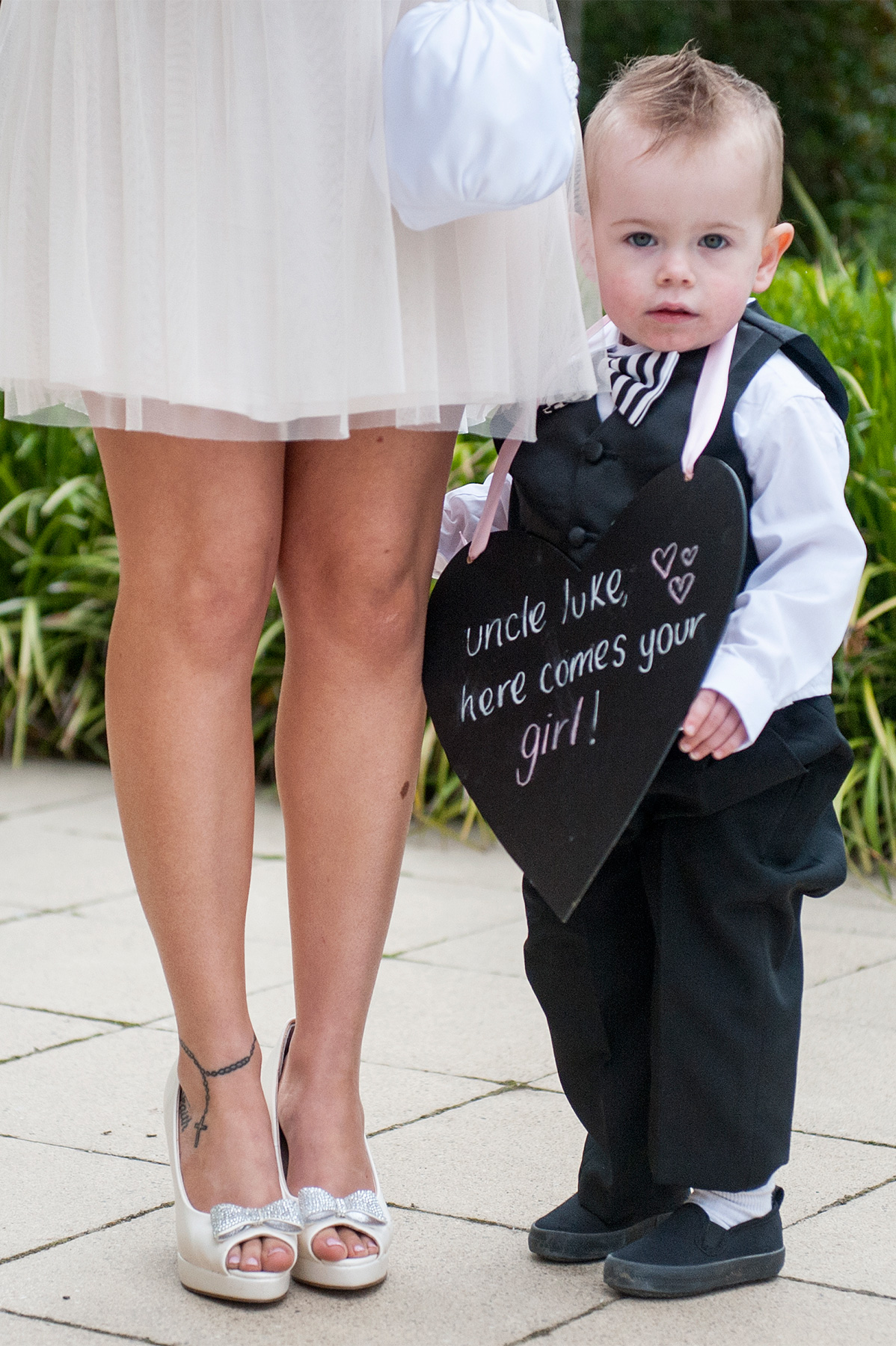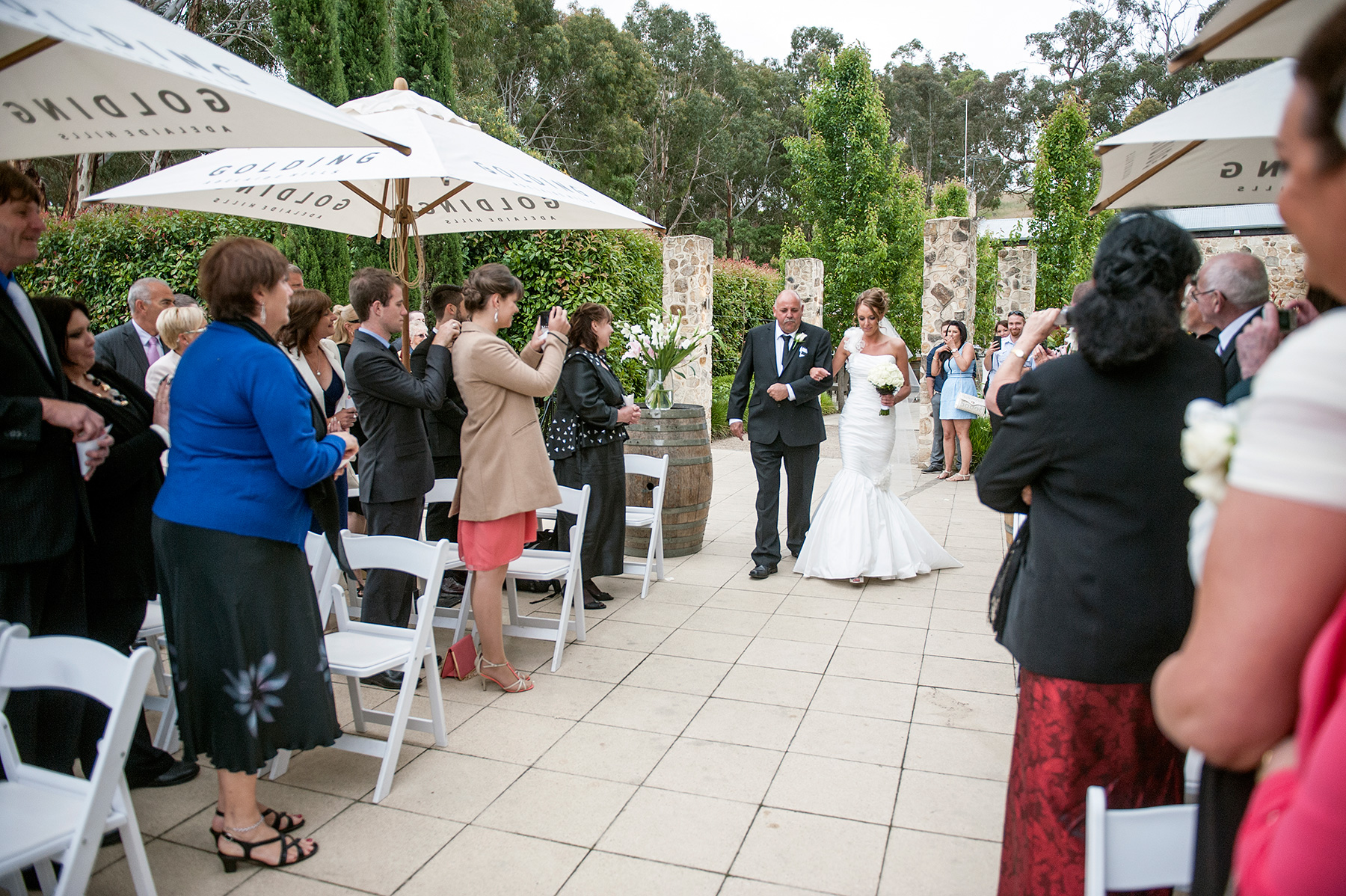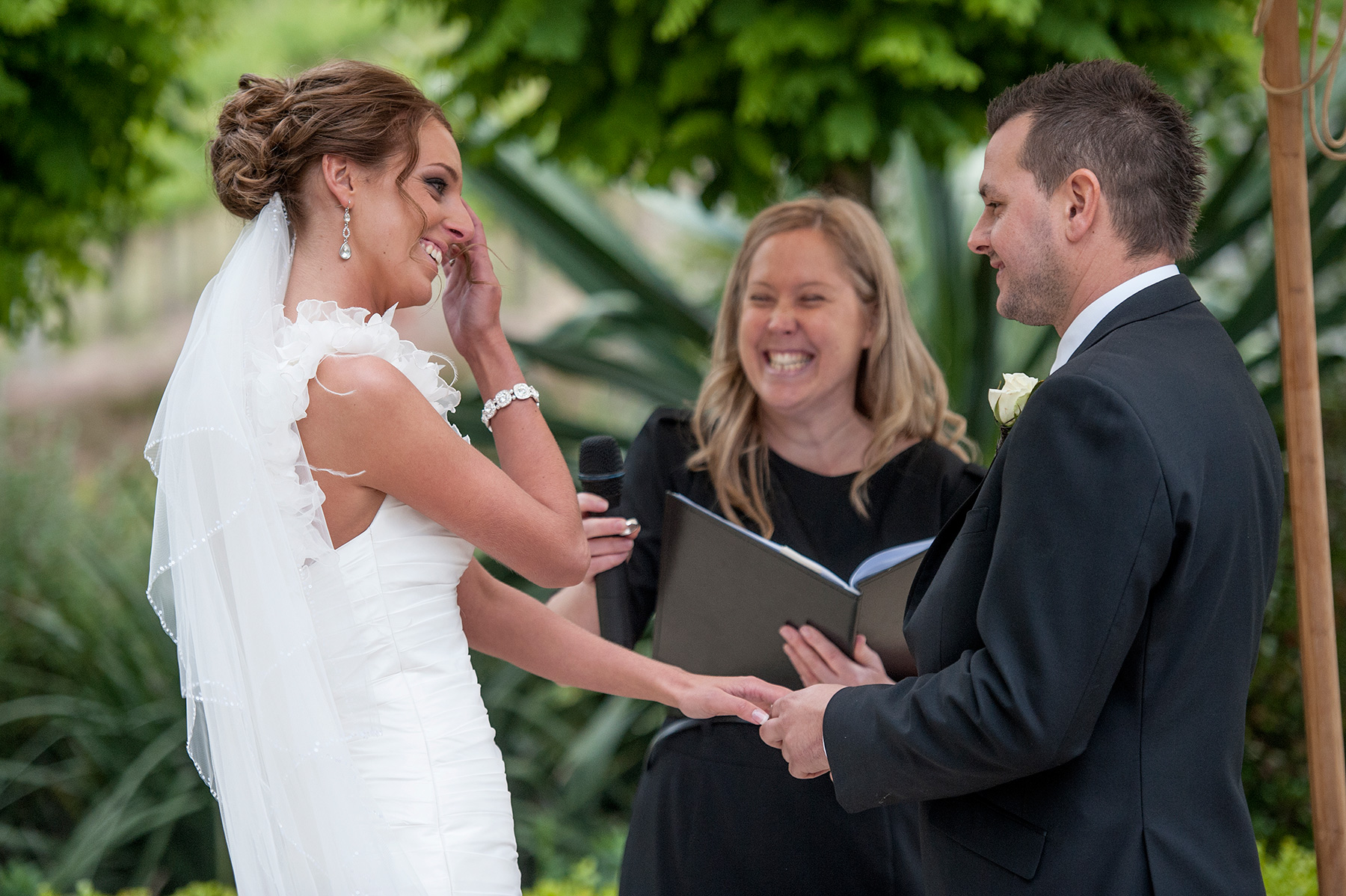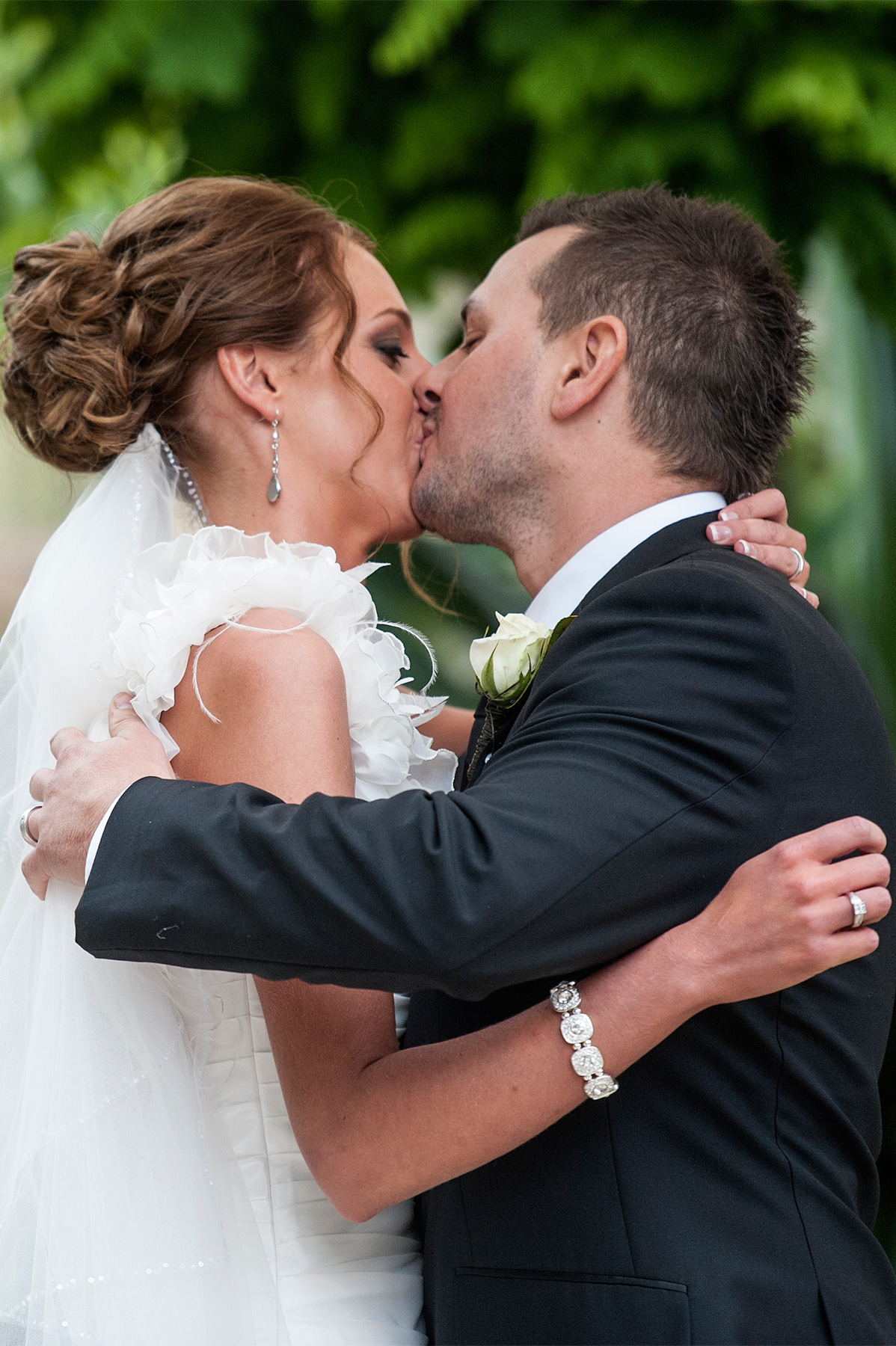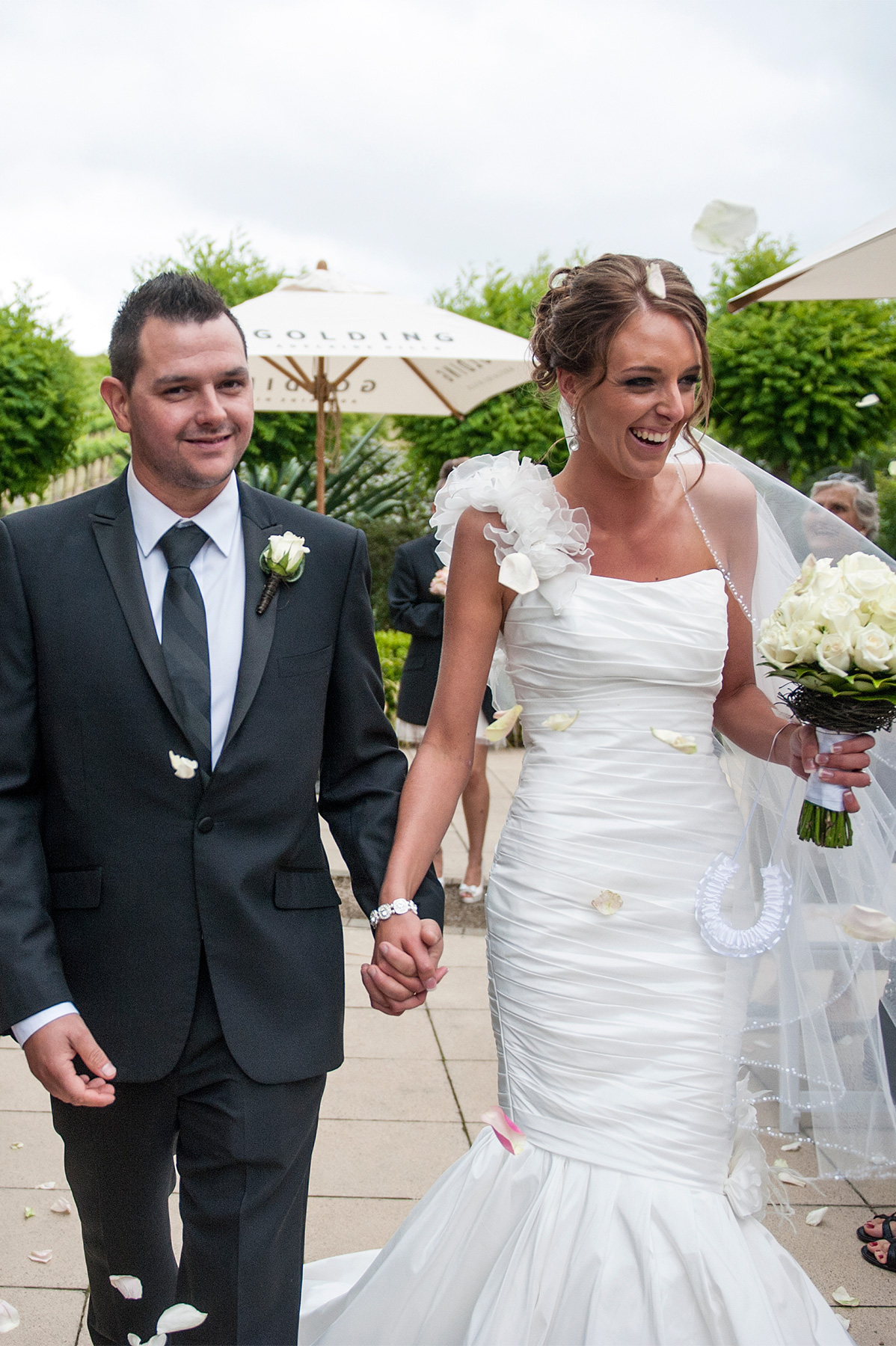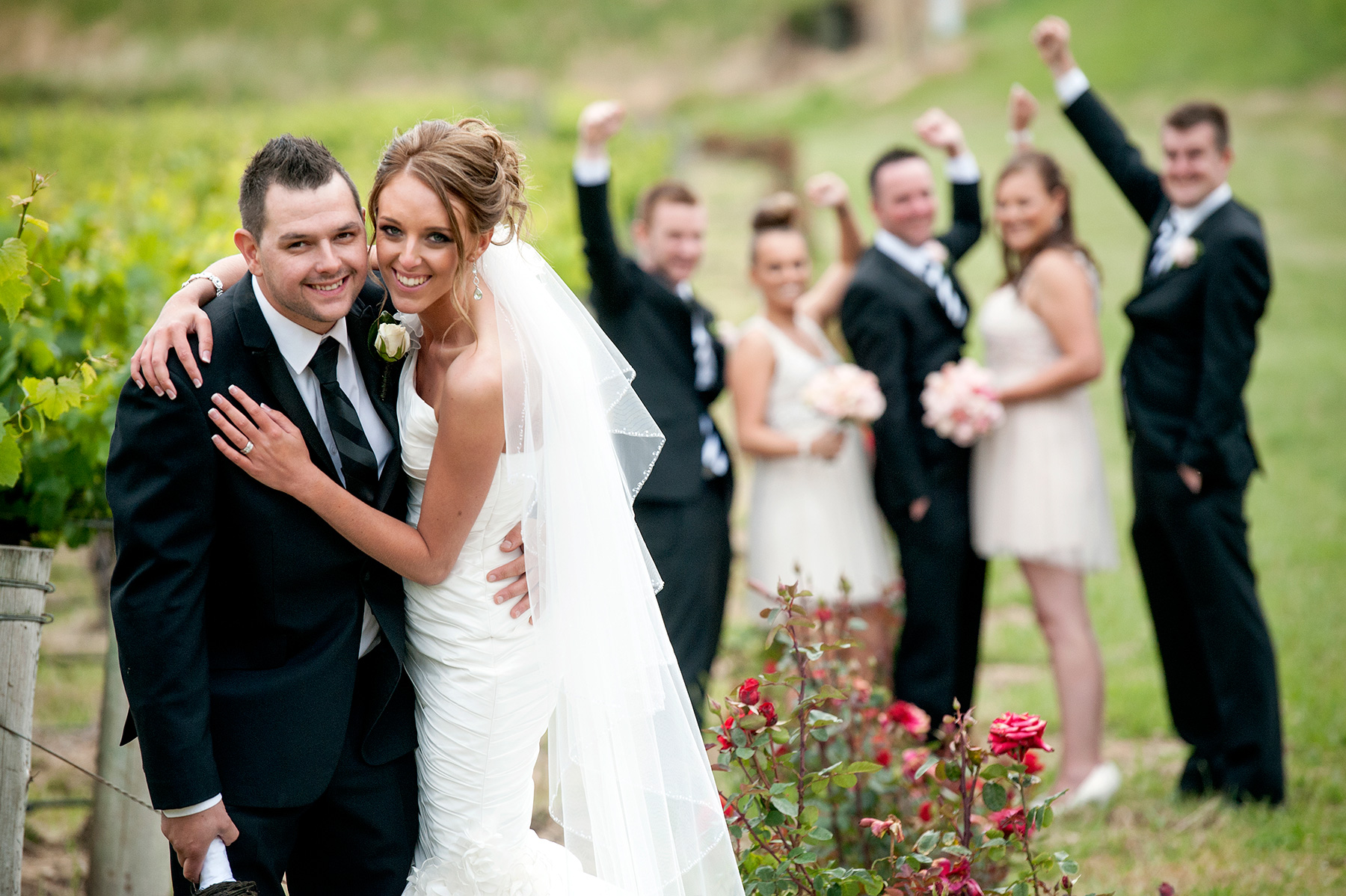 Luke, a talented musician and song writer, recorded a version of the song he wrote and proposed with, as a wedding gift to Gemma. She walked down the aisle to it and cried the whole way.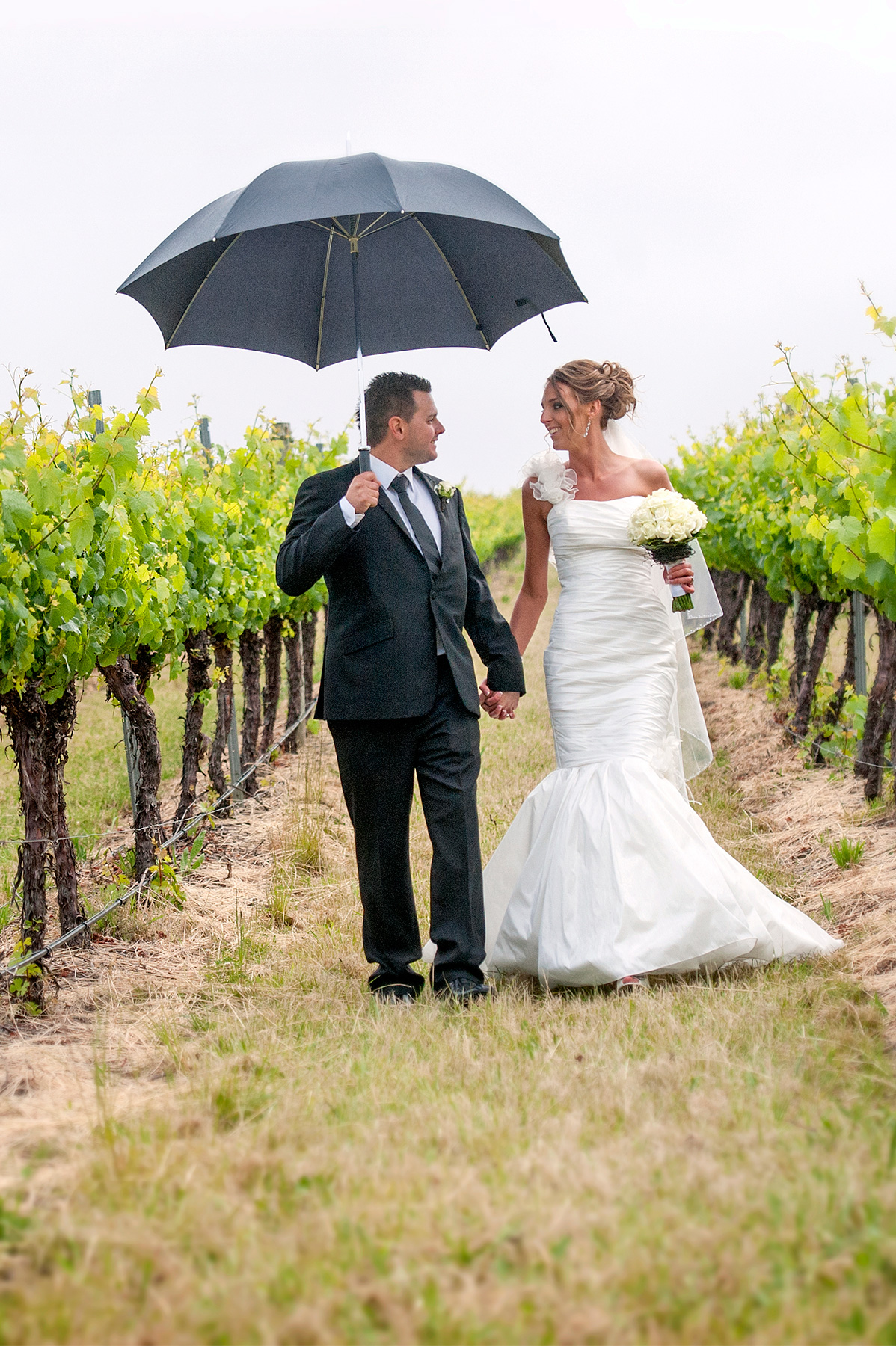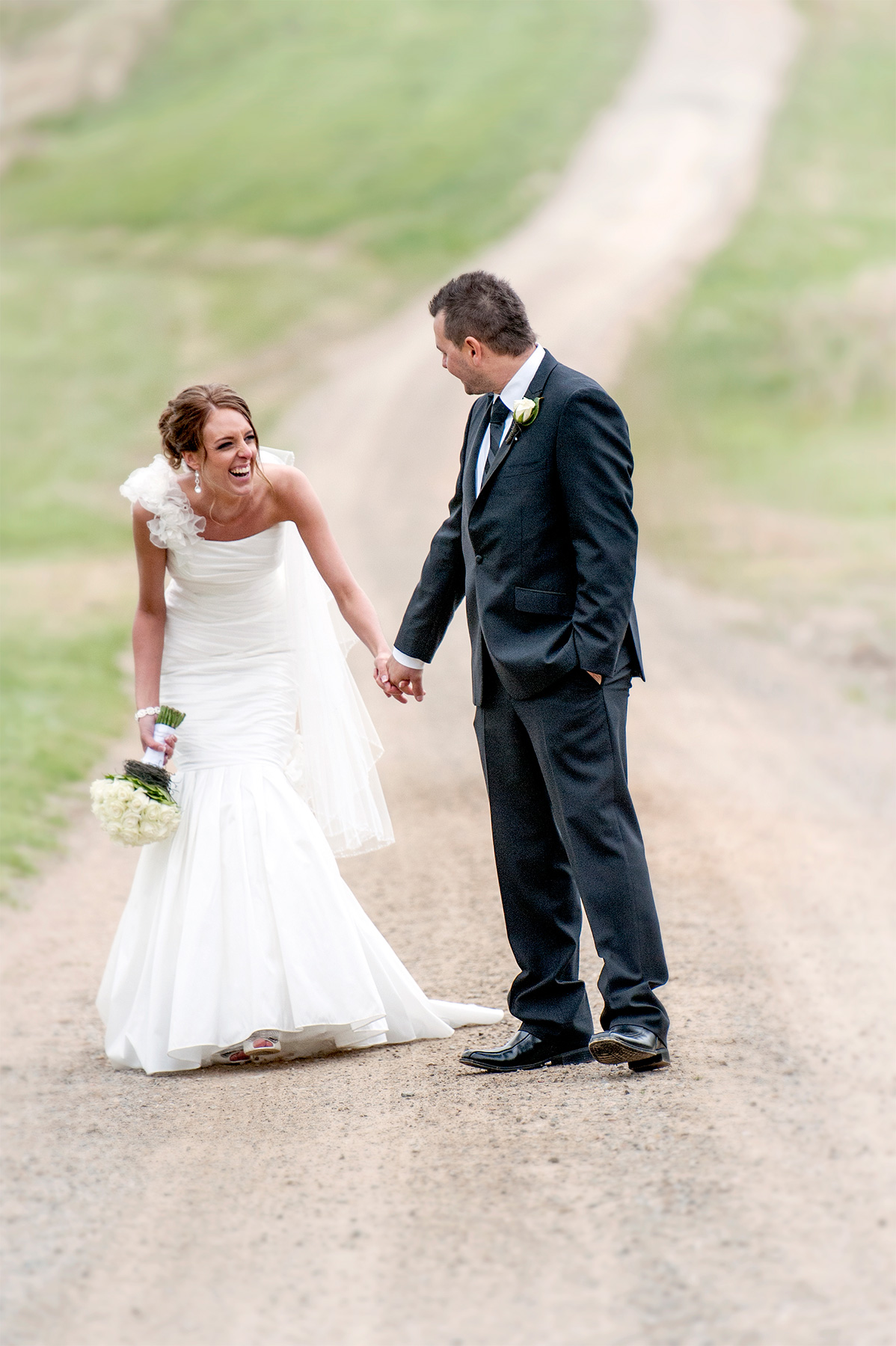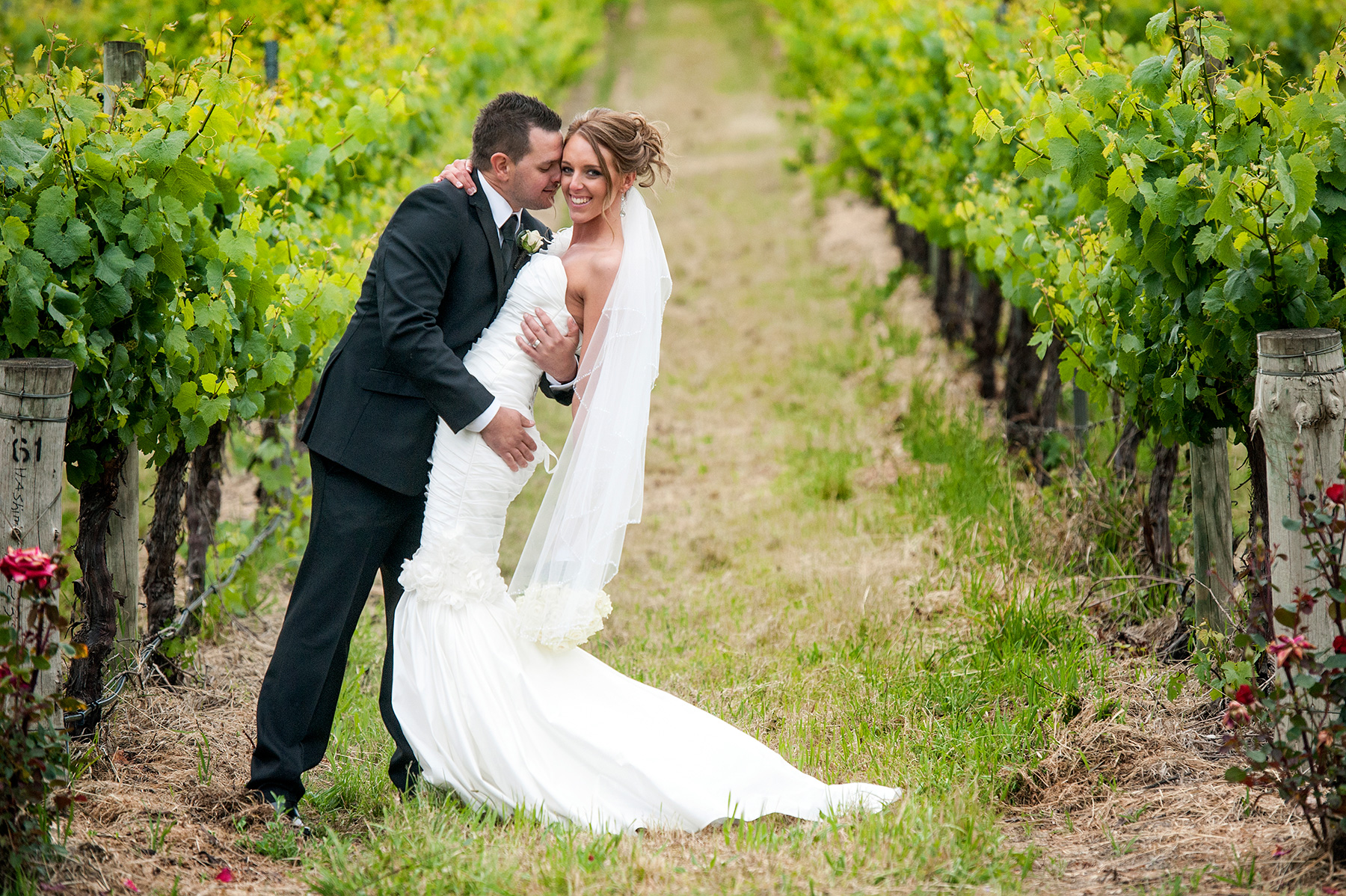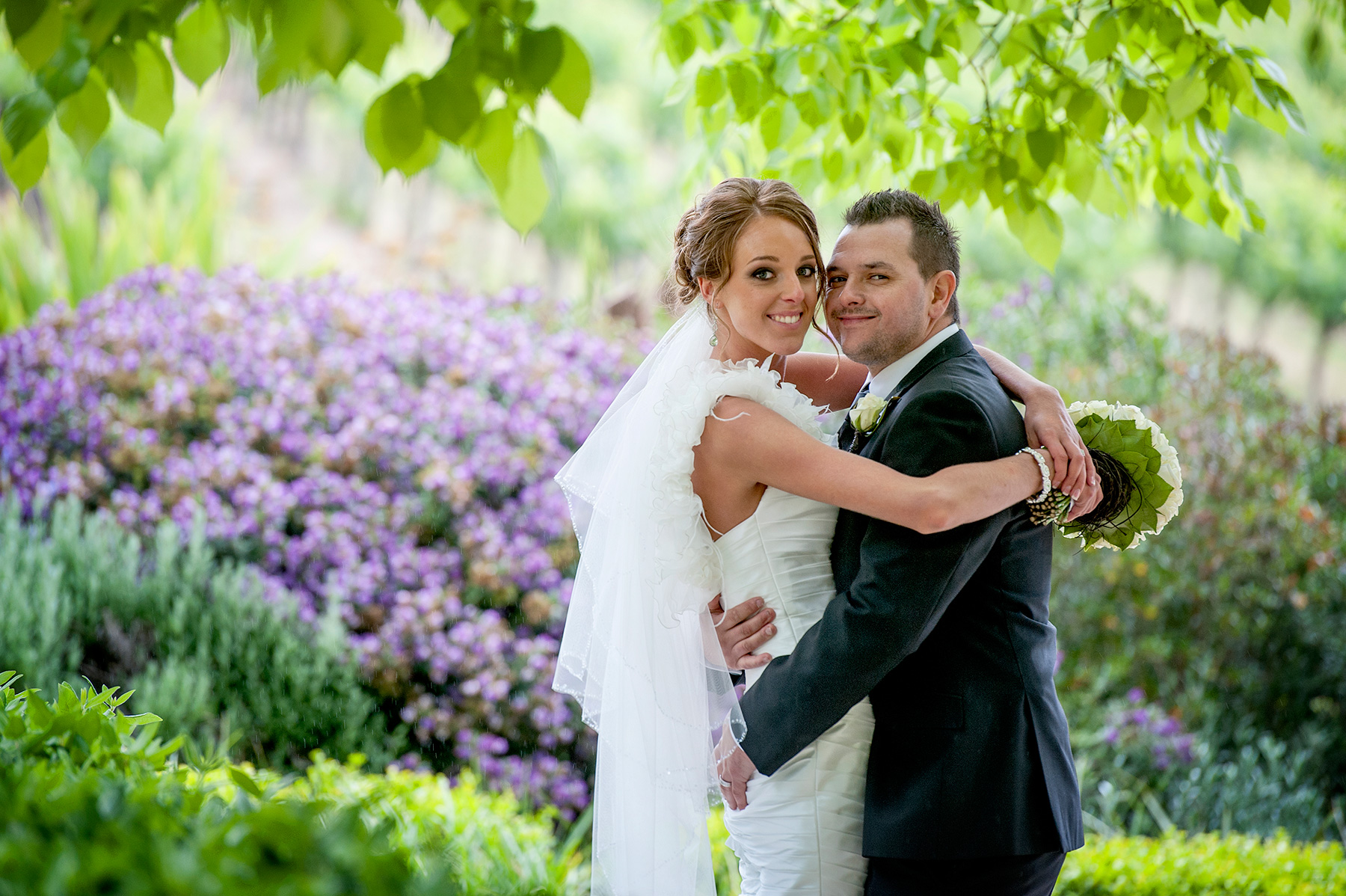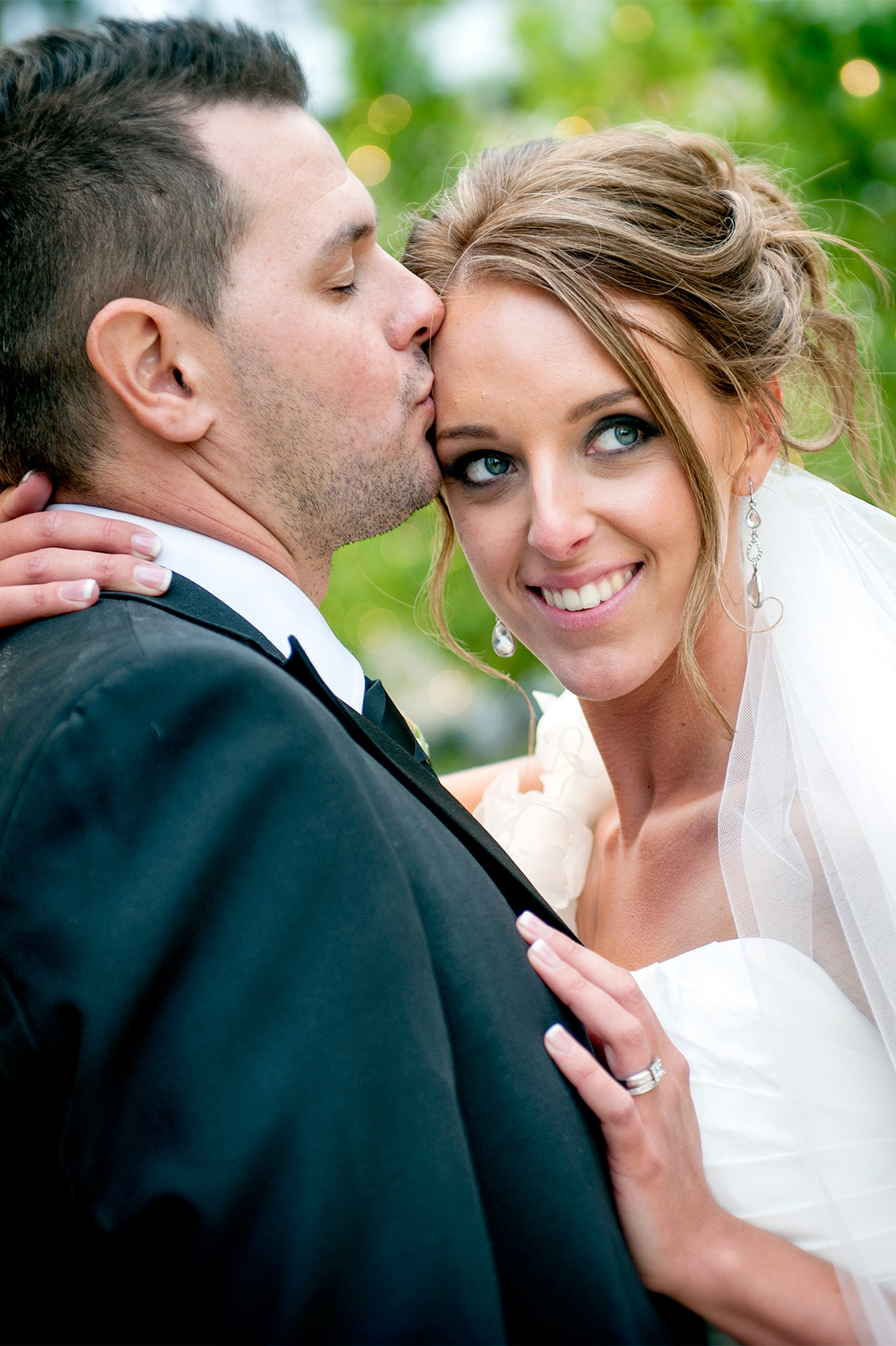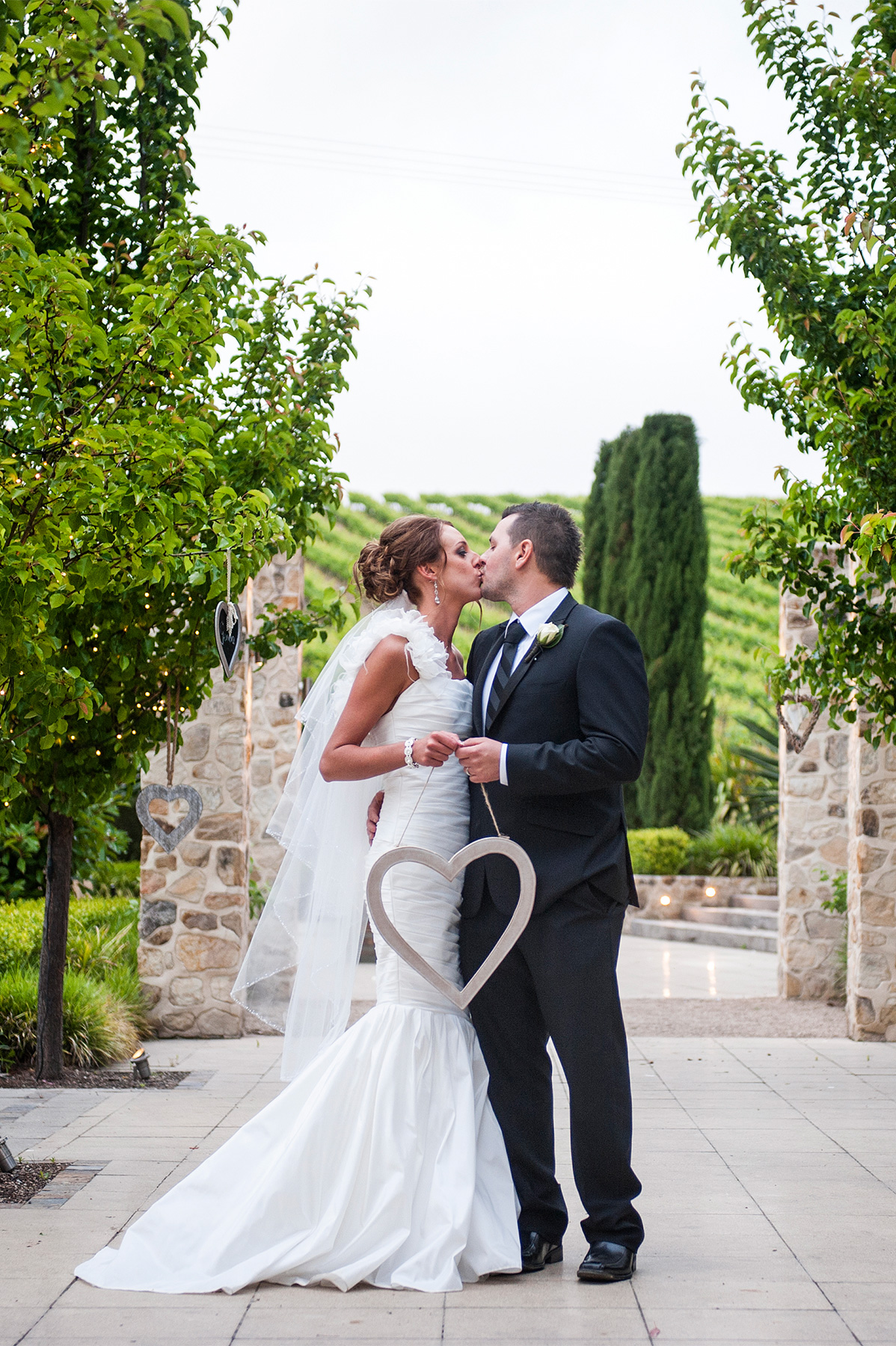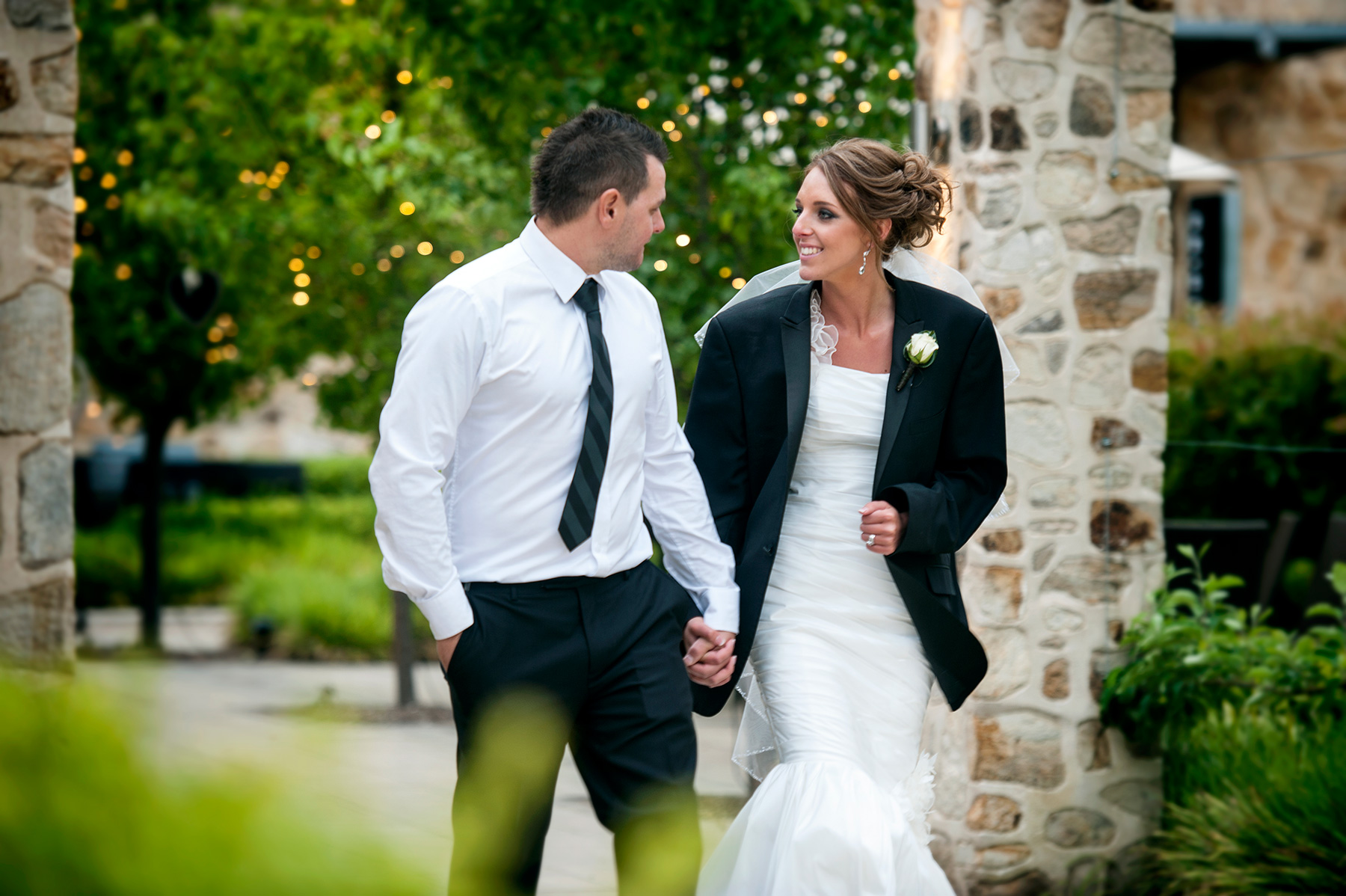 On the cool six degree day, some unique and fresh photos were captured by Citrus Photography. "Alice was beyond amazing… she is the ultimate professional," praises Gemma.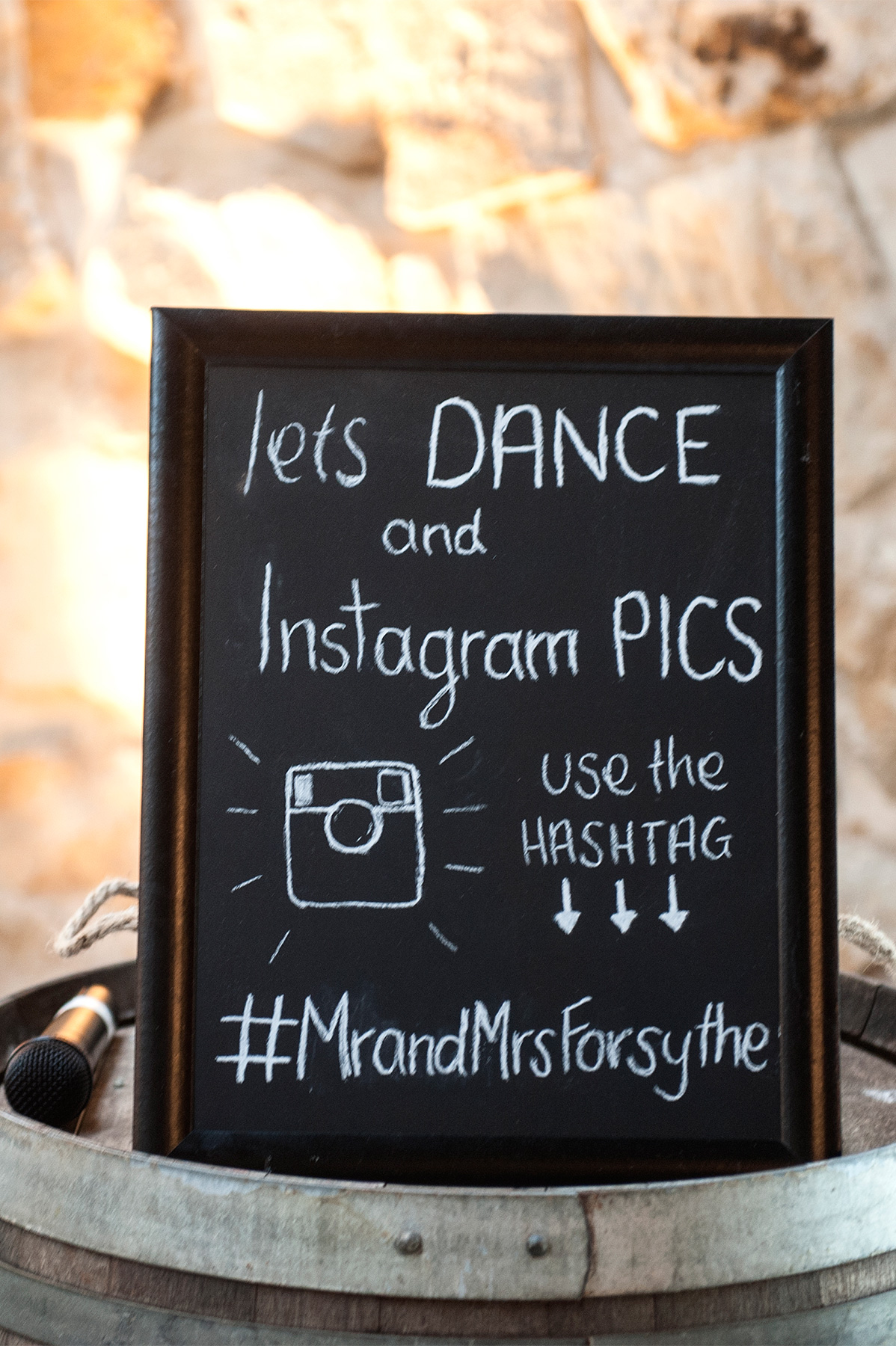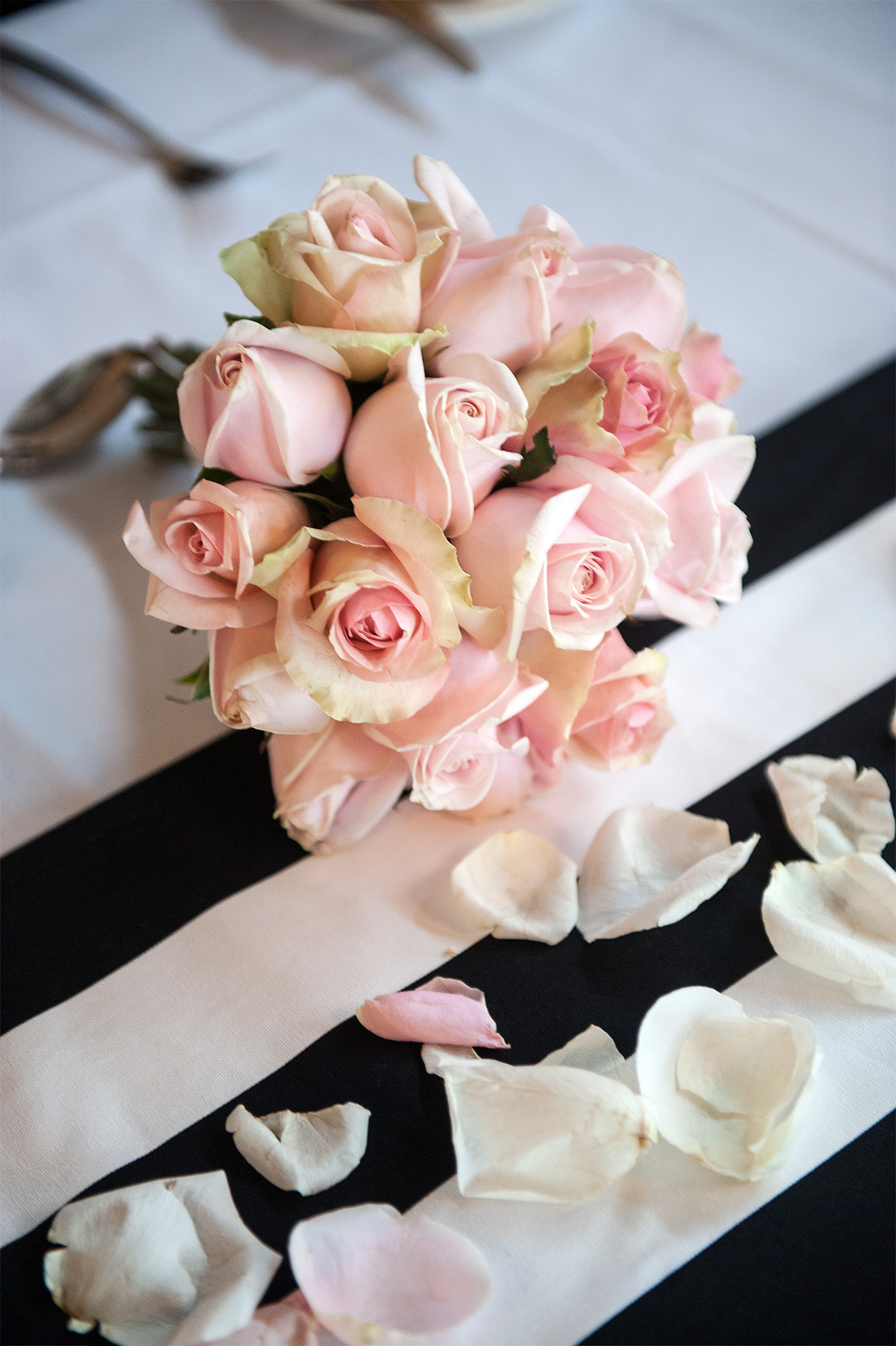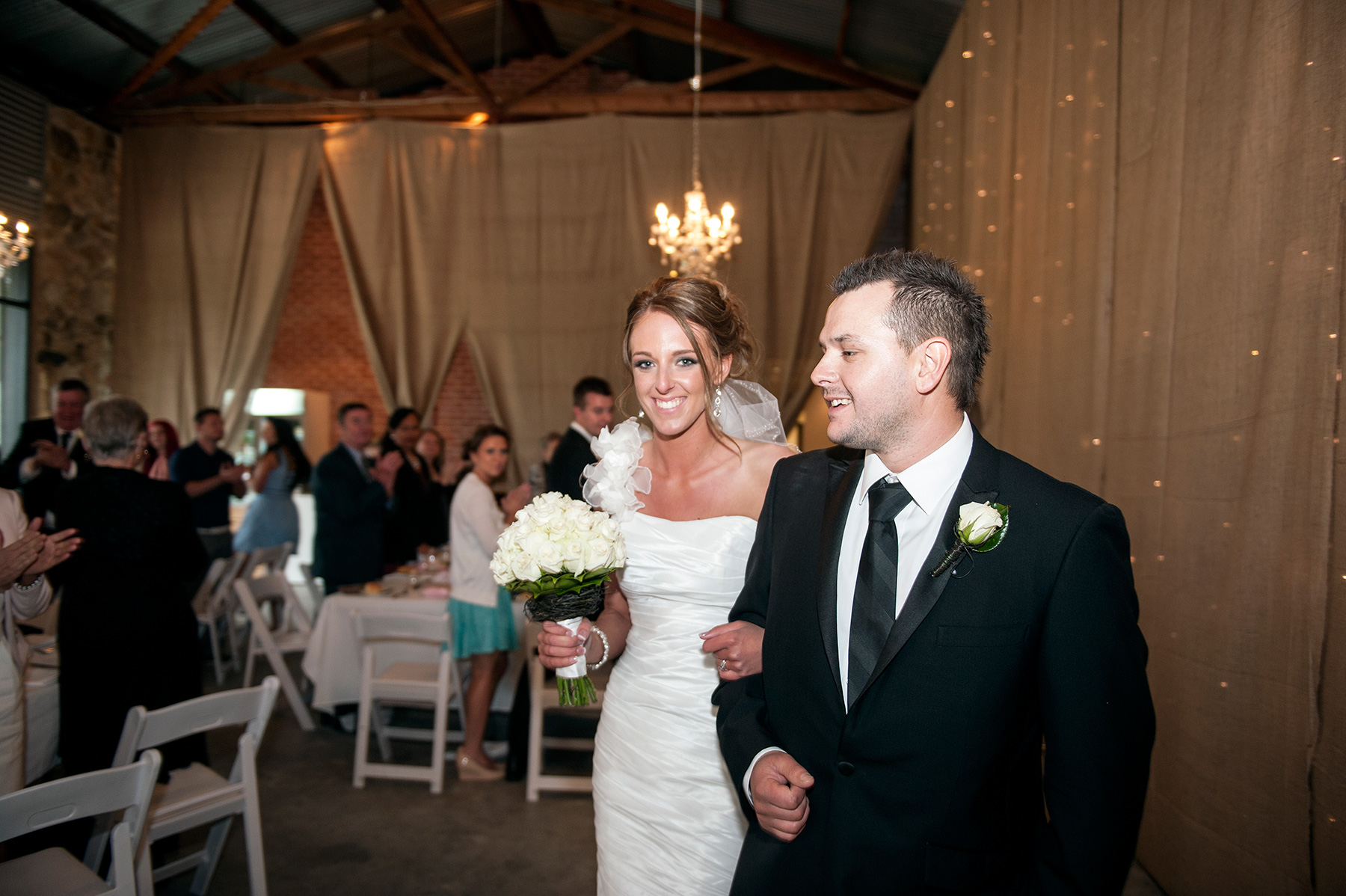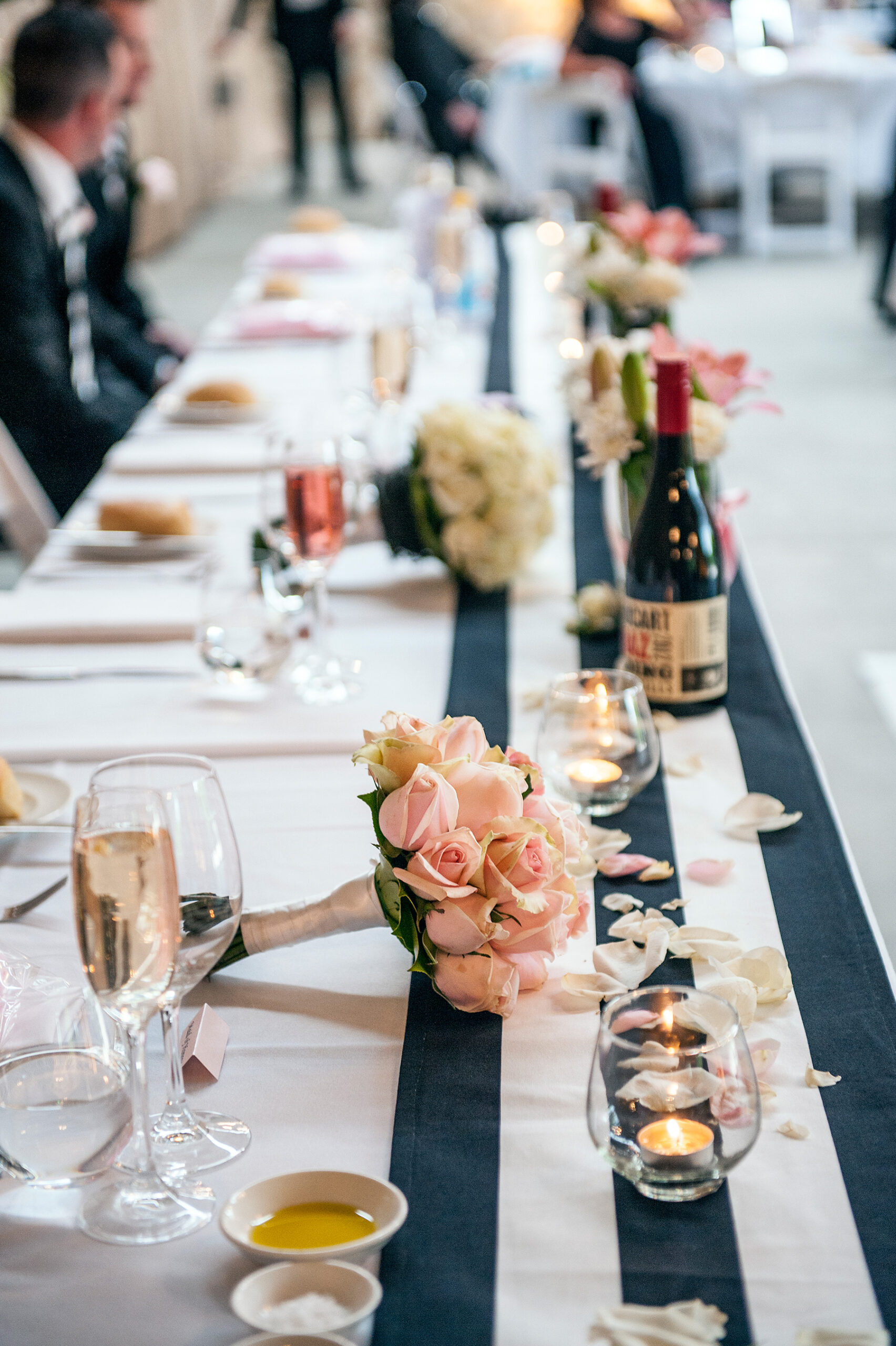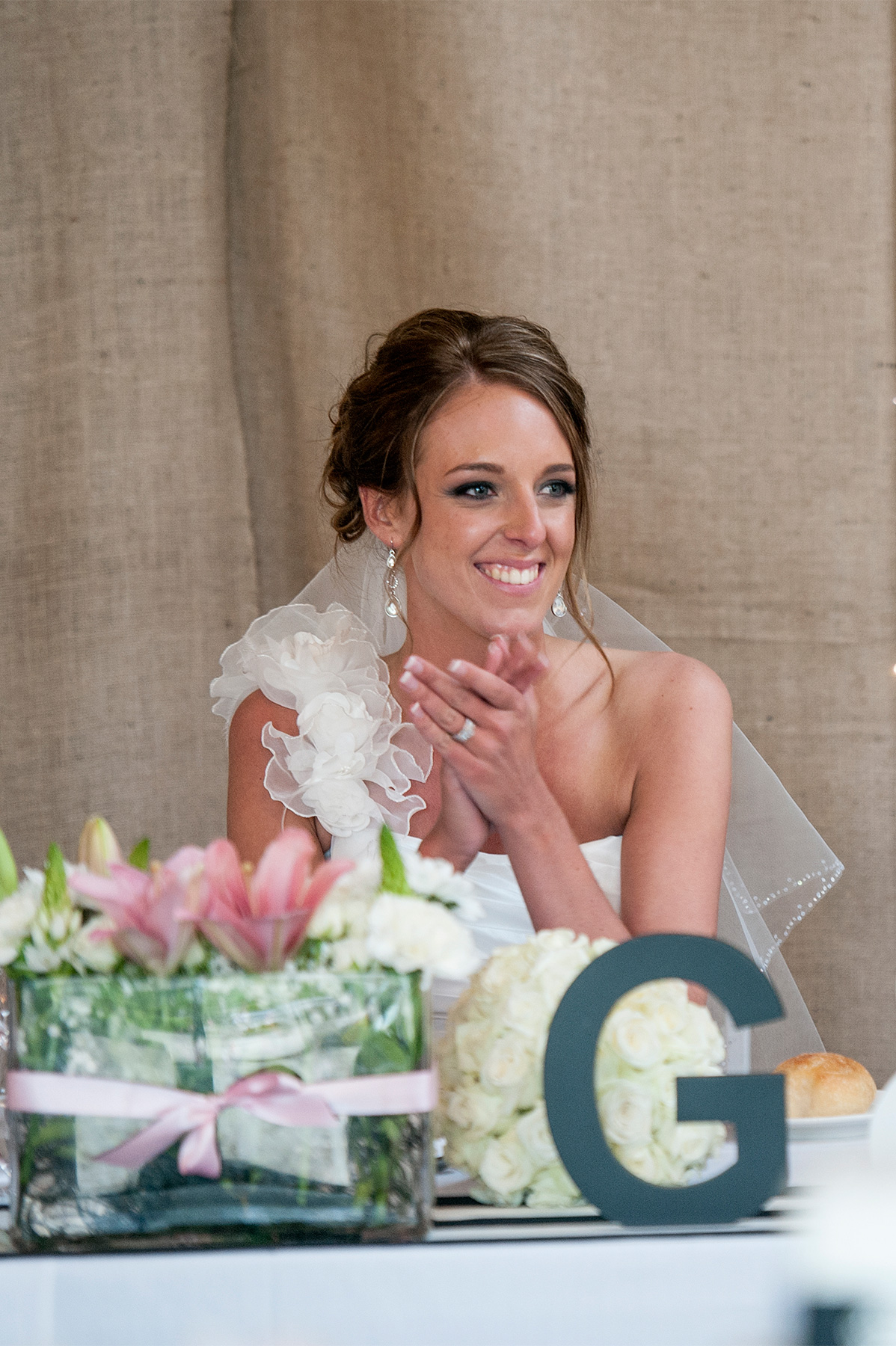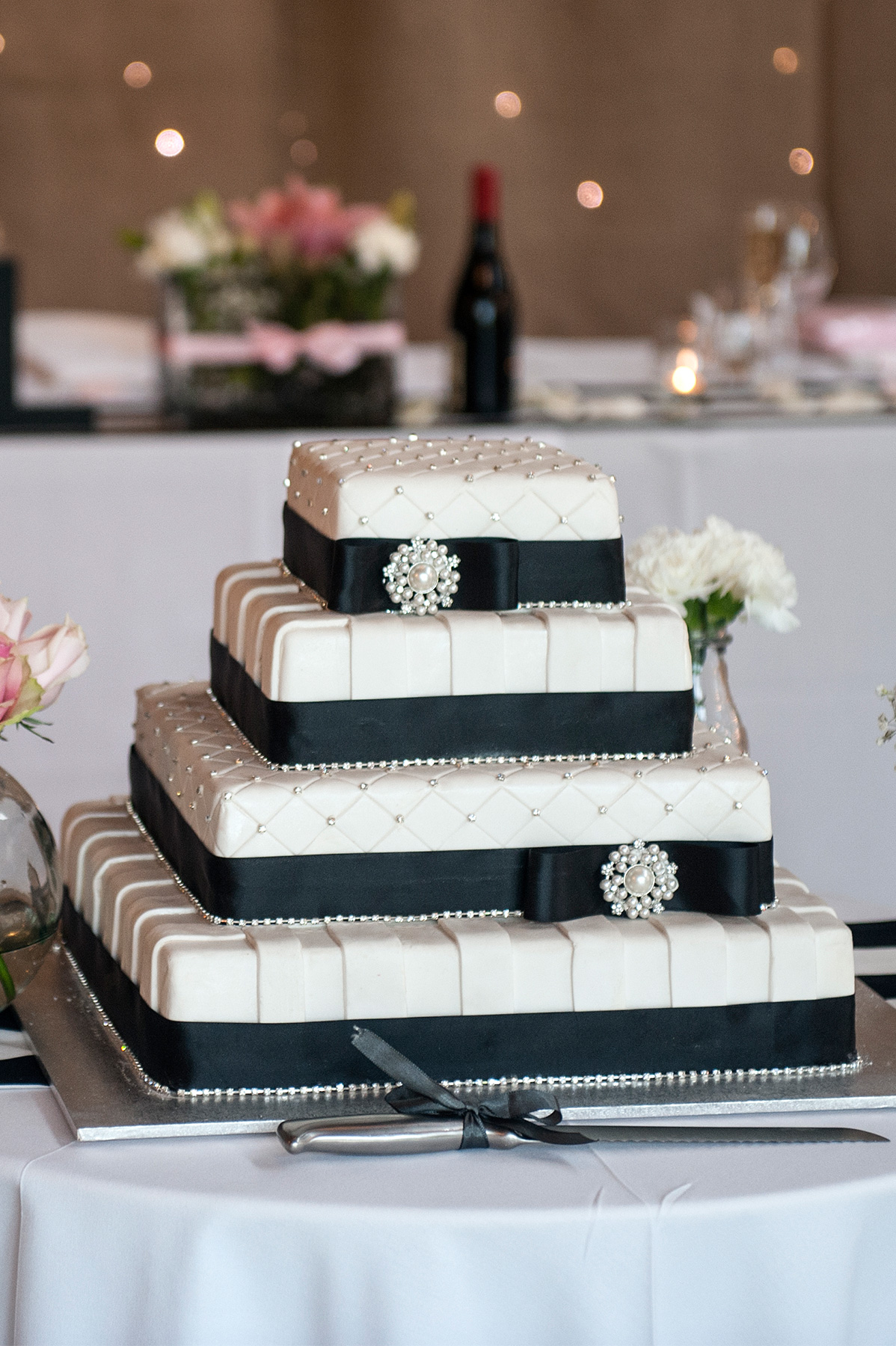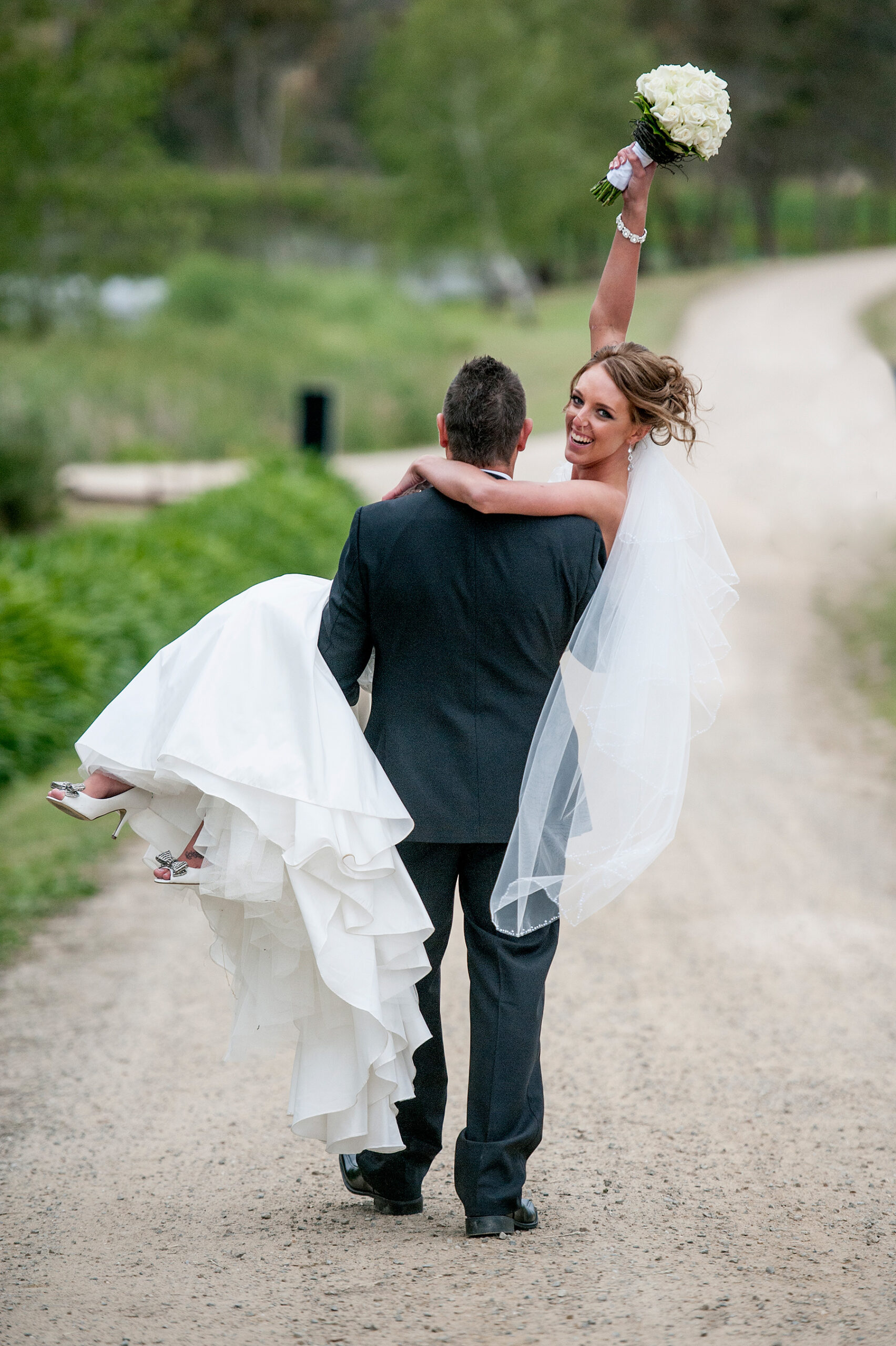 Photos courtesy of Citrus Photography.