British expats Gemma Foy and Jak Cann may have fallen in love in the UK, but it was Perth they fell in love with together.
The Western Australian city became their hometown and ultimately their wedding destination on October 20, 2012.
"We decided to have our wedding at Kings Park for many reasons," explains Gemma. "First being that it was the place where we decided I would stay in Australia instead of returning to the UK and because we wanted our UK visitors to see why we had chosen Perth as our home."
The stunning view of Swan River and Perth city from Kings Park was blessed with beautiful spring weather – a great setting for English visitors who were used to cooler temperatures.
"It was very hot for that time of year – our groomsmen from the UK in their full suits almost fainted," recalls Gemma. "We told guests October could be hit-and-miss with weather, but the whole time they were here it was beautiful."
Classic ivory was matched with dramatic red and black to style their cocktail wedding.
The couple and their bridal party were lucky to even make it to their reception at the WA Rowing Club after their limousine broke down.
"The photographers made two trips to get us there in their car. At the time it was a bit stressful – now it just makes a funny story," laughs Gemma.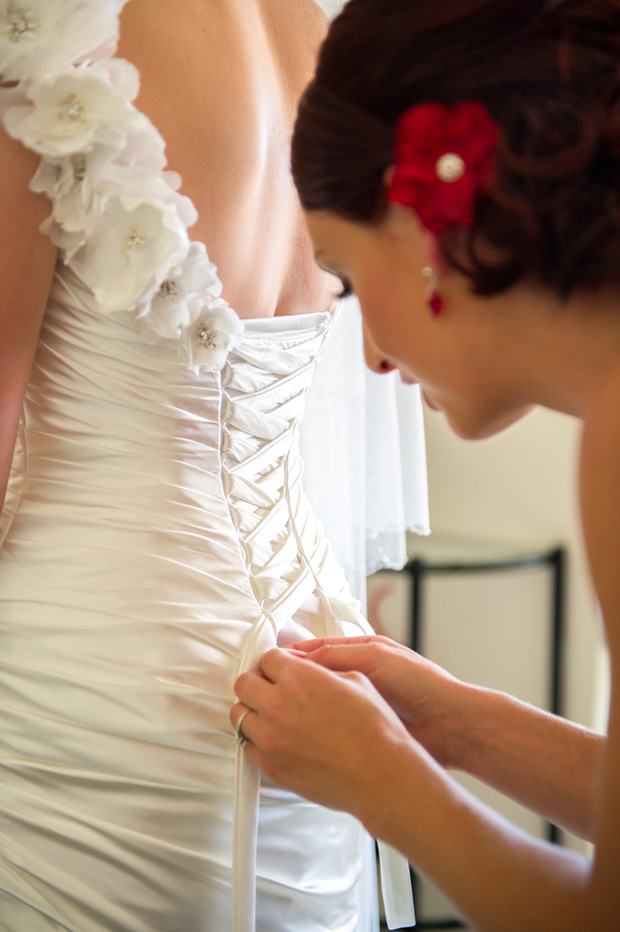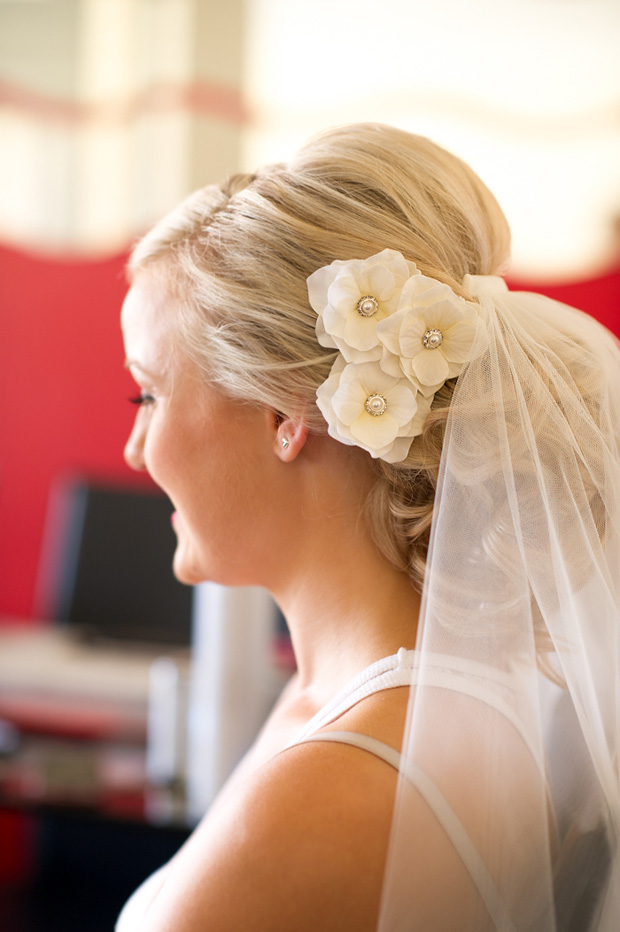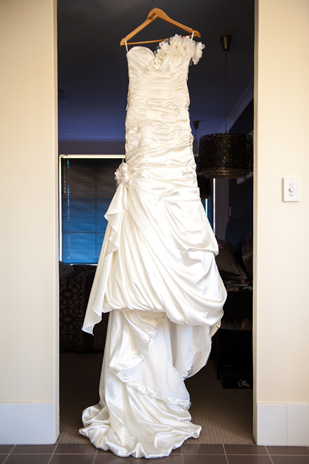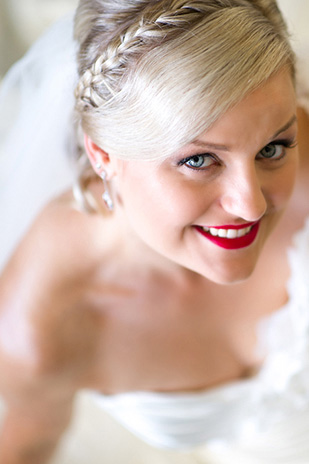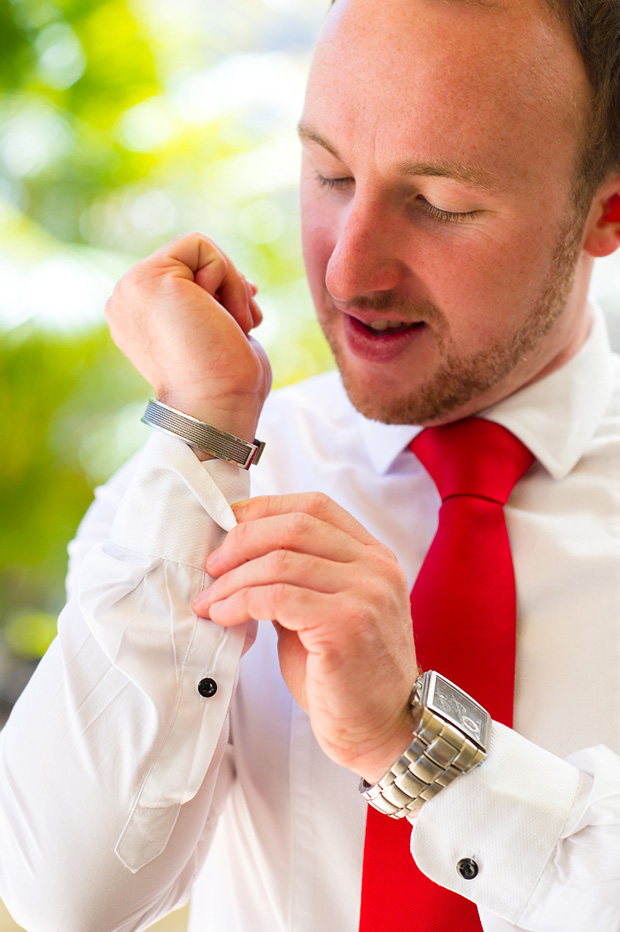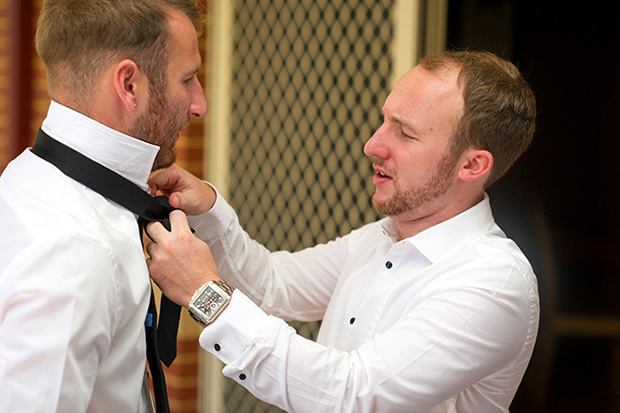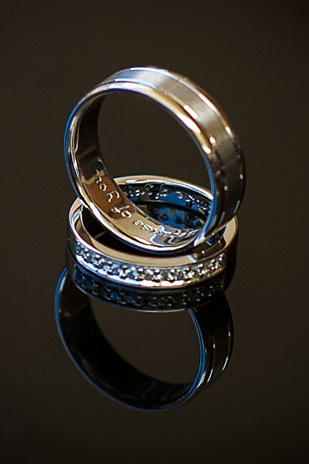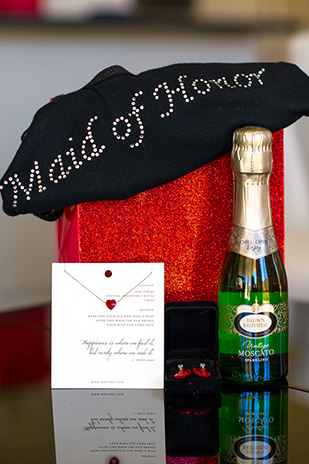 Gemma's jewellery from Swarovski fitted beautifully with the colour scheme. For her bridesmaids, she created something extra special. "I bought Swarovski gems and had a jeweller make wish necklaces (to be worn from the day until the silk snaps for a wish to come true) and matching earrings," says Gemma.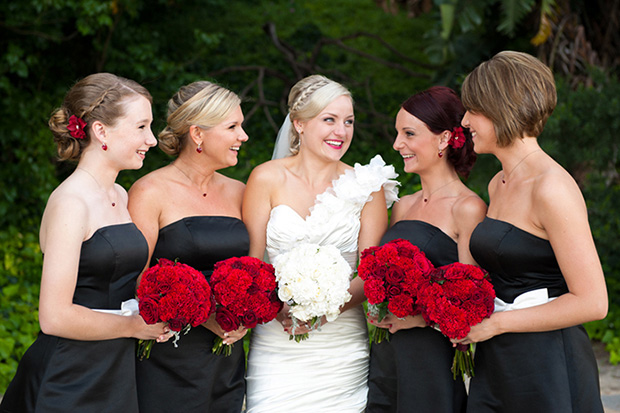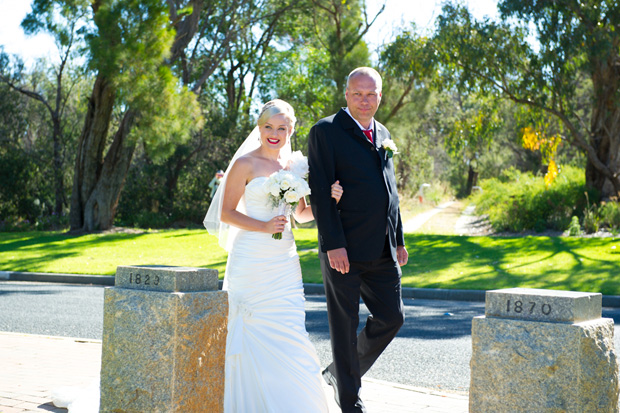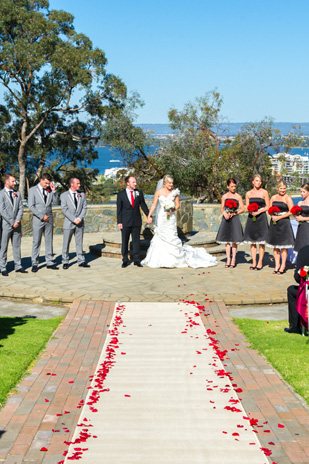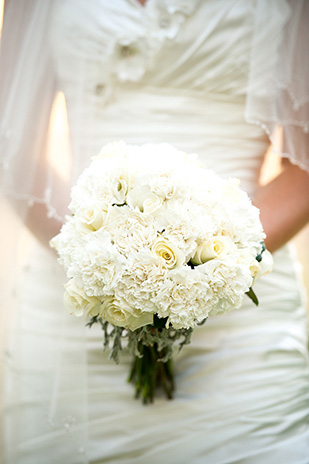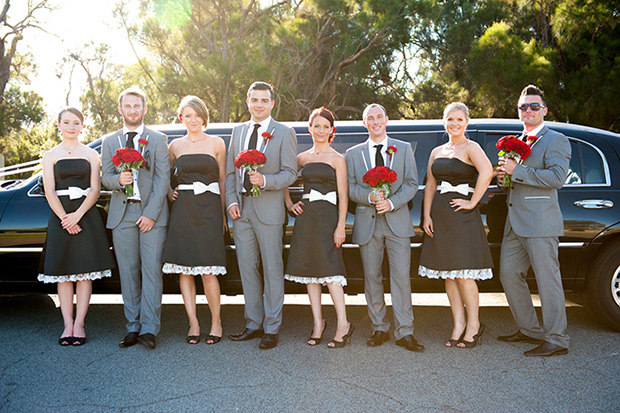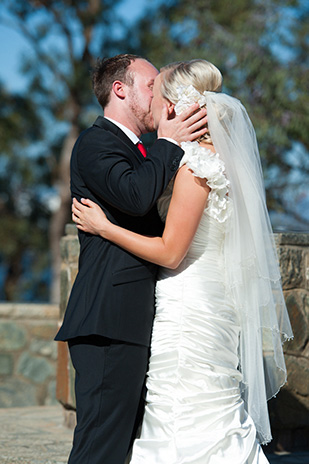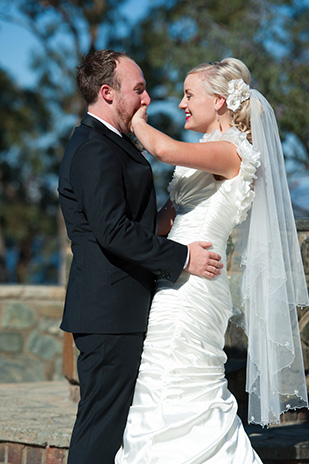 Gemma's bridesmaids wore stunning black after-five dresses from Light in the Box – an online store. The groomsmen were lucky to receive a visit from Gemma and Jak in the UK where they sourced the suits together.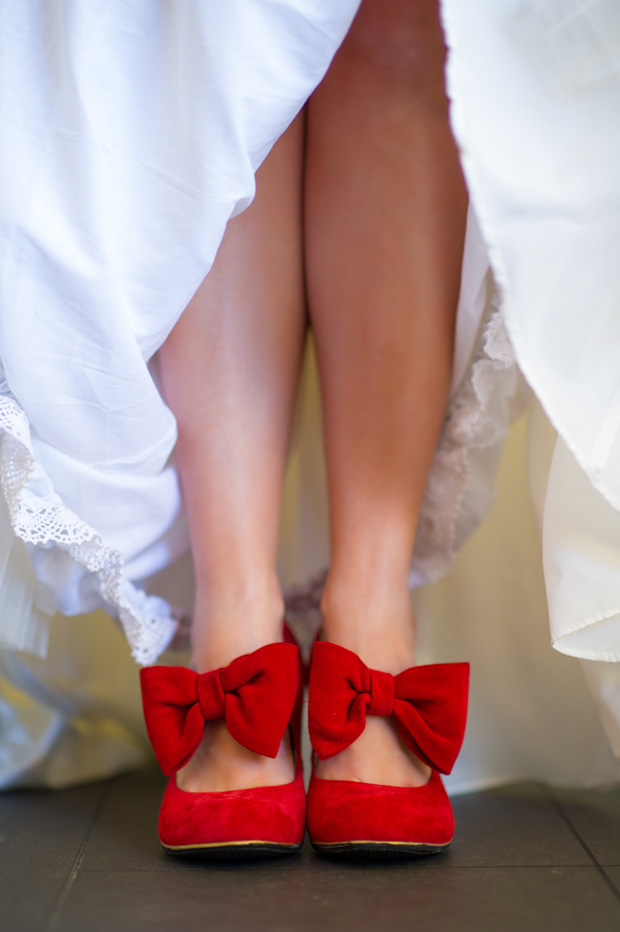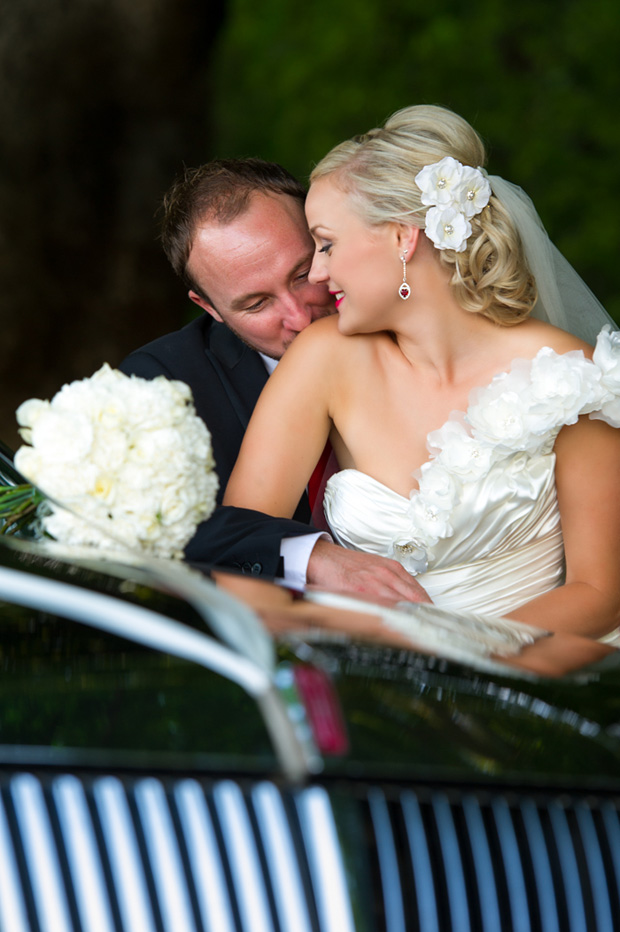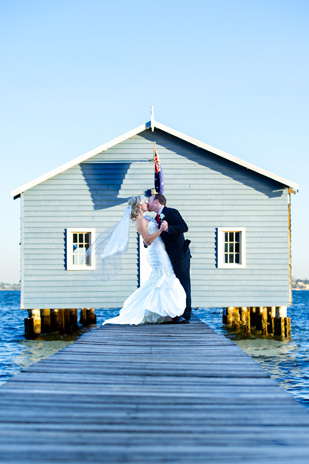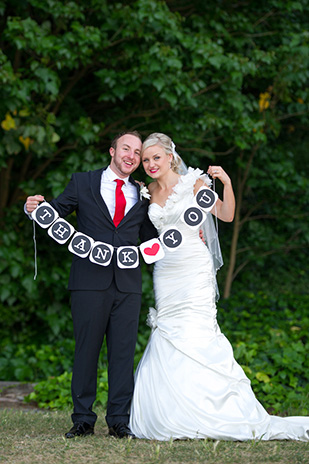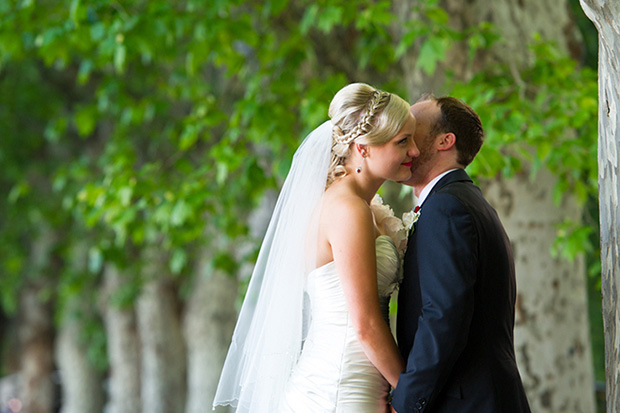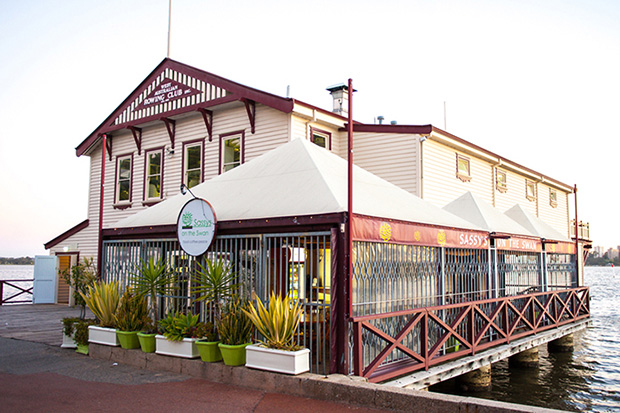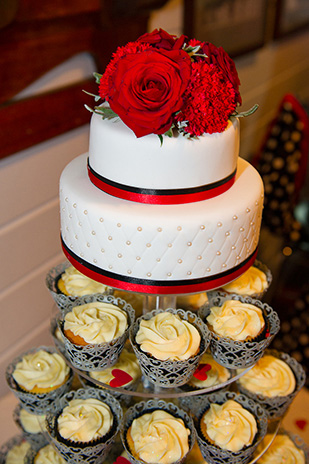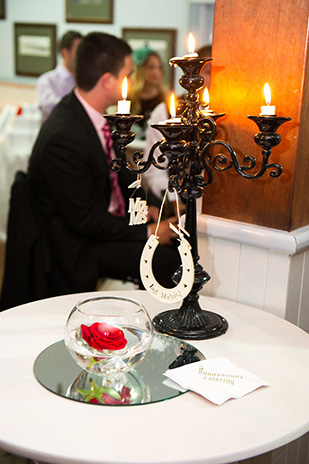 The couple commended their photographer, Billie, who pulled off stunning photographs. "Billie the trooper was heavily pregnant and still managed to last all day and night," praises Gemma.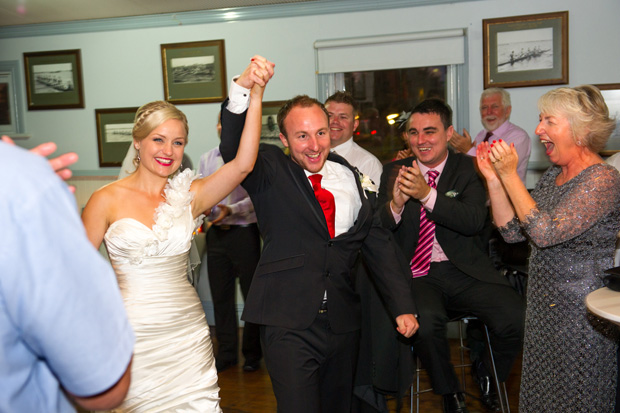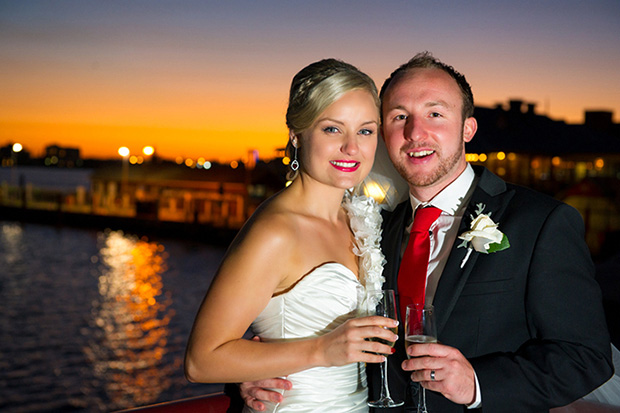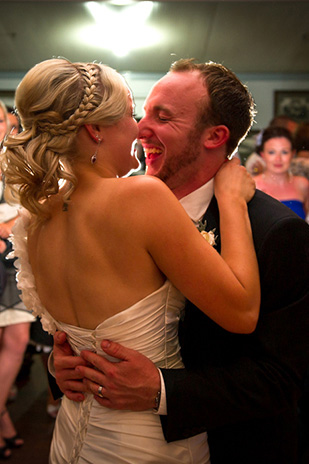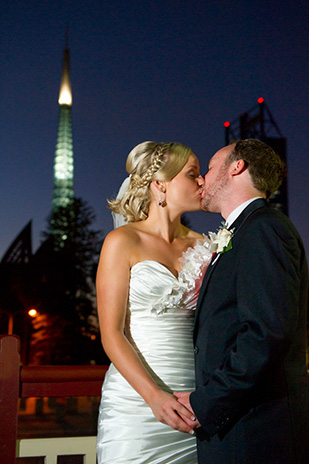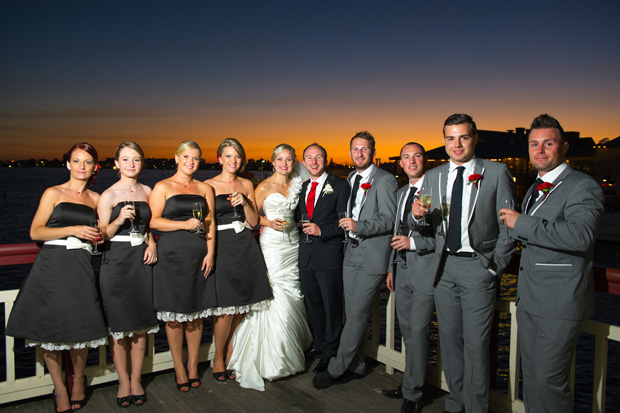 The couple chose to have a cocktail function over a sit-down meal so their overseas guests had the chance to mingle. "It was the first time our parents and grandparents had met, so with a sit down meal no one would have got the chance to talk to each other. It was so nice to see friends from the UK talking to friends from Australia."
Photography by Digitally Enhanced Photography.