The light and shade of Victoria's Dandenong Ranges set the scene for some floral boho wedding inspiration from Dewinta Dandot Photography.
"The Dandenong Ranges has always inspired me, the foliage and ferns, the texture of the greenery. There is nothing more gorgeous then the way the morning sunlight hits the bottom of the forest," Dewinta says.
The photographer teamed up with Florium Creations to bring her bloom-filled vision to life.
"The flower crowns and bouquets brought the bohemian theme to life! The variety of flowers and autumn tones definitely made a statement. The floral crown had so many details and I especially love the finishing touch of burgundy ribbons and feathers – an ode to bohemian look," Dewinta says.
"I chose a bohemian theme because I wanted to play with deep, bright colours that pop against the darkness of the forest. With that vision in mind, I knew I wanted the bride to be immersed with nature."
Leah S Designs shared their collection of dresses for the shoot, with the Broome dress chosen for the first model, Melissa, for its lace, train and sleeves. The Eildon dress, with its V-neck gown with plunging back was decorated by a floral belt.
With so many beautiful locations to choose from, Dewinta chose Lyrebird Falls Receptions for the boho shoot.
"I had already fallen in love with Lyrebird Falls when I visited before for a wedding," Dewinta says.
Photos courtesy of Dewinta Dandot Photography.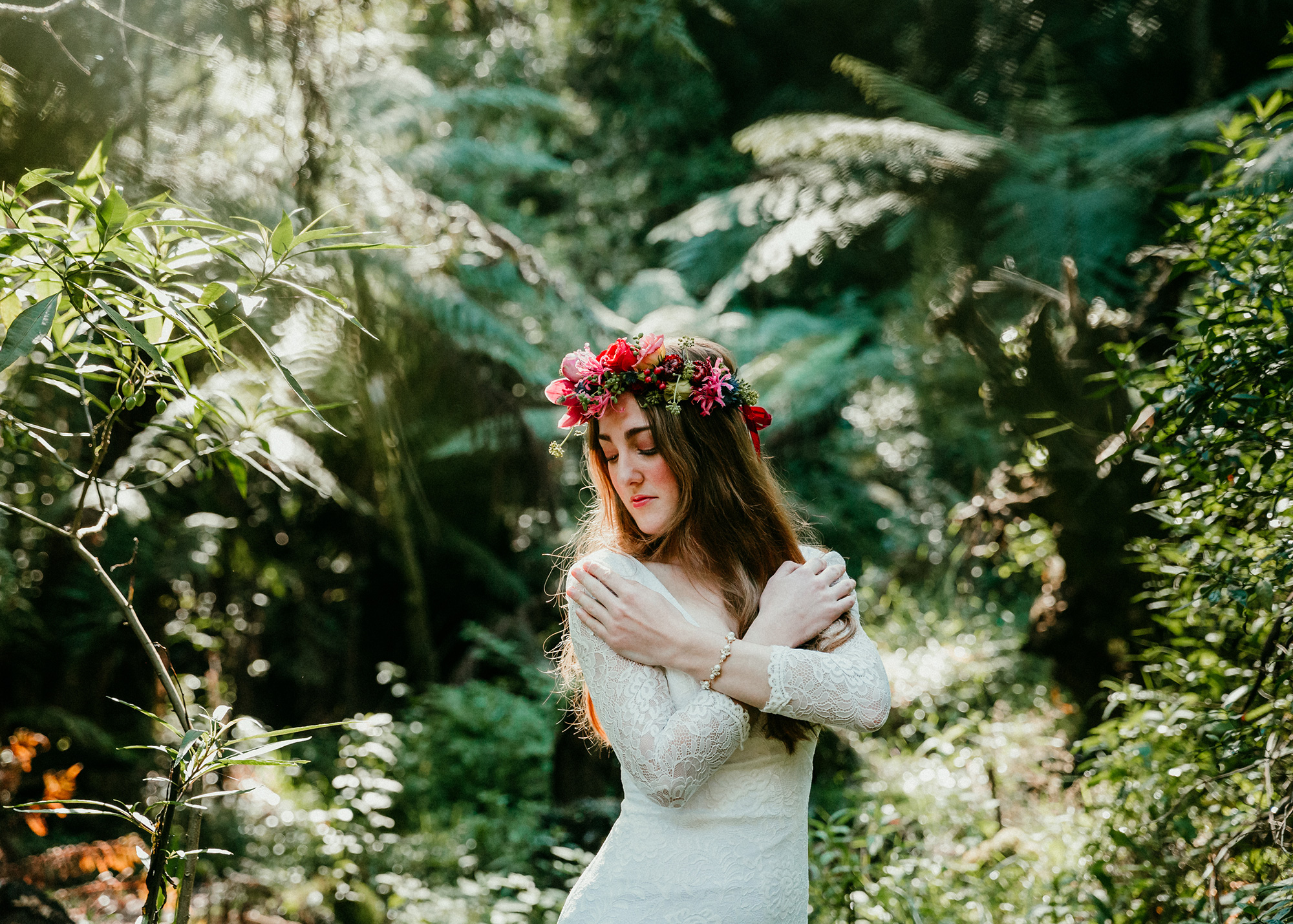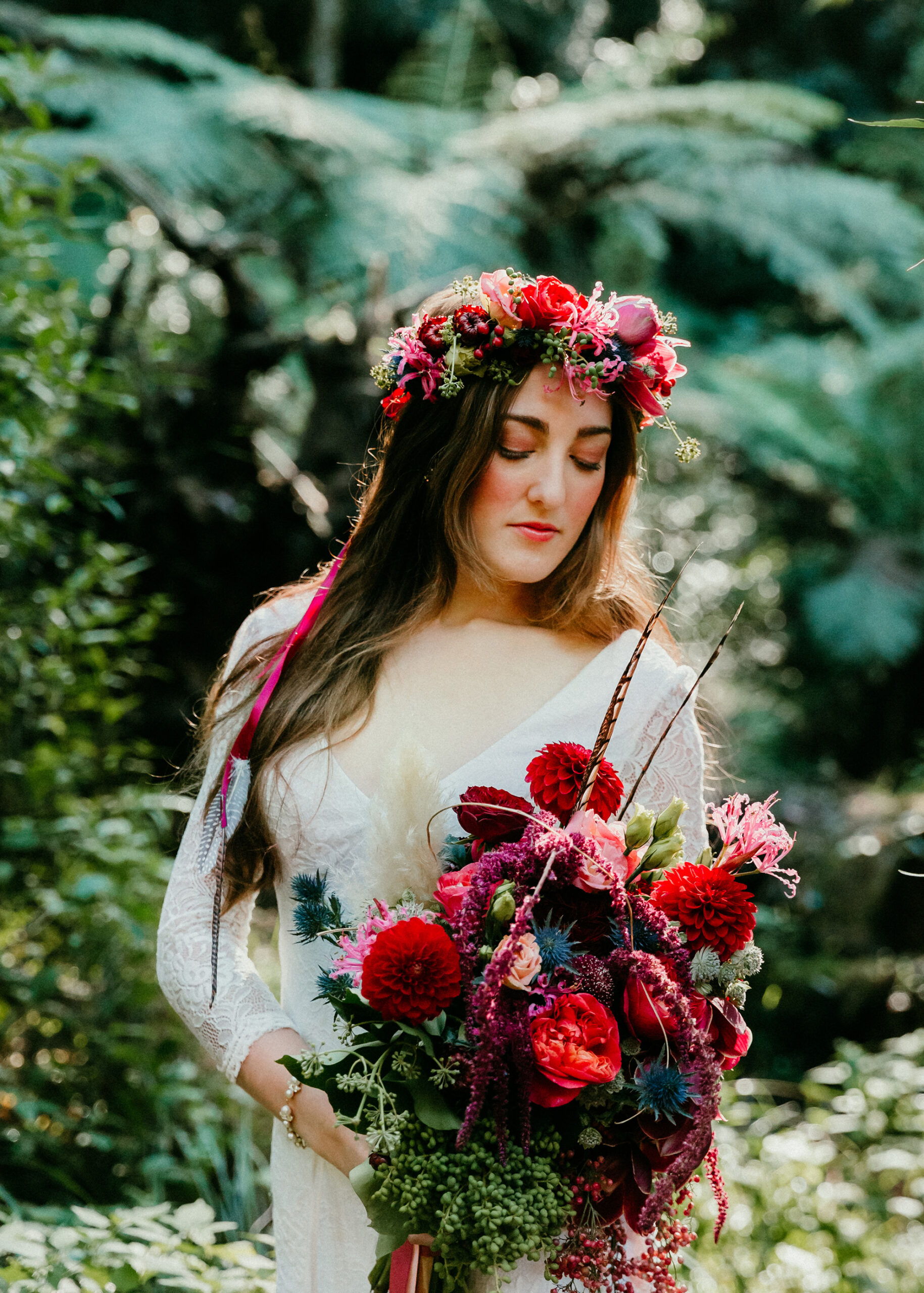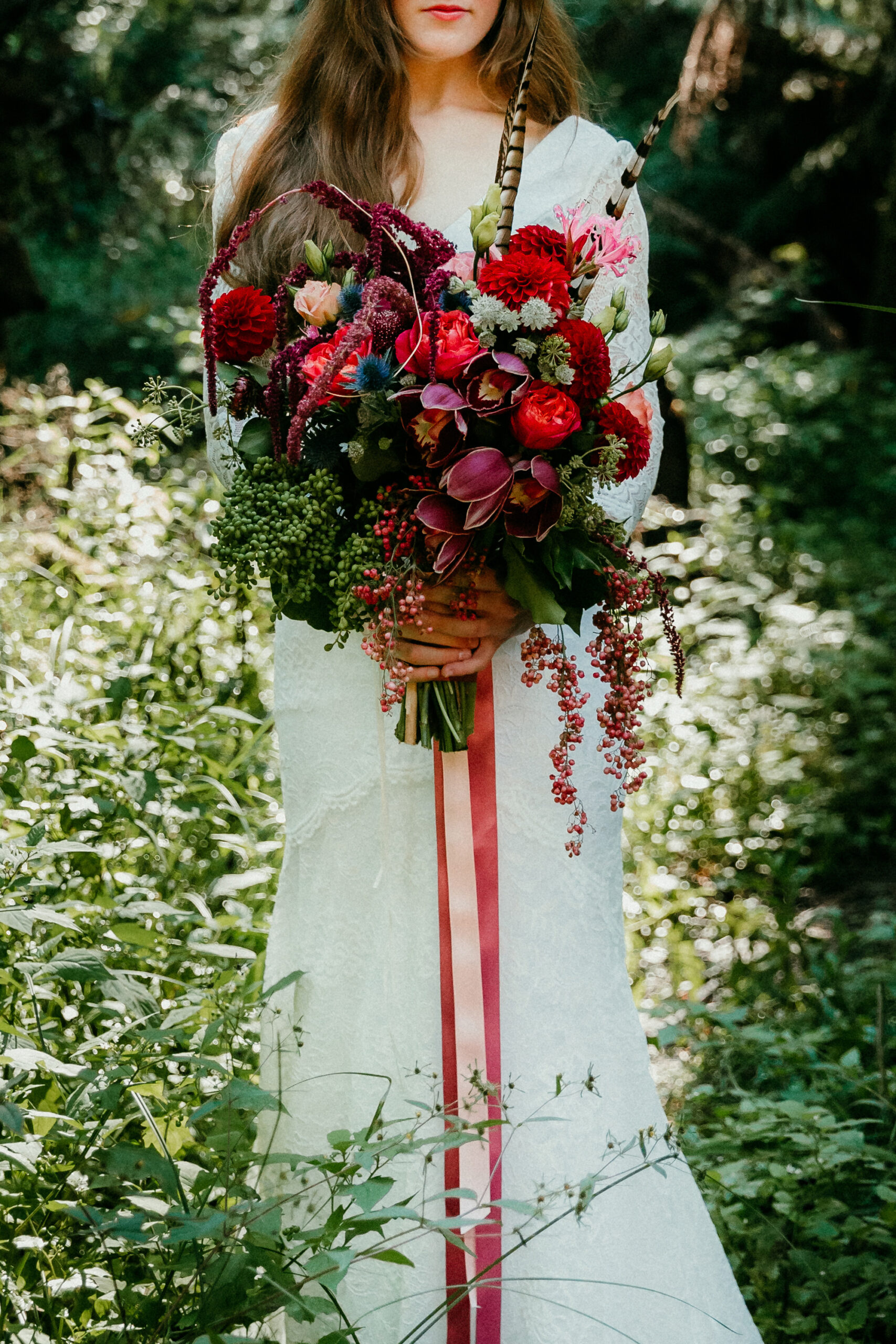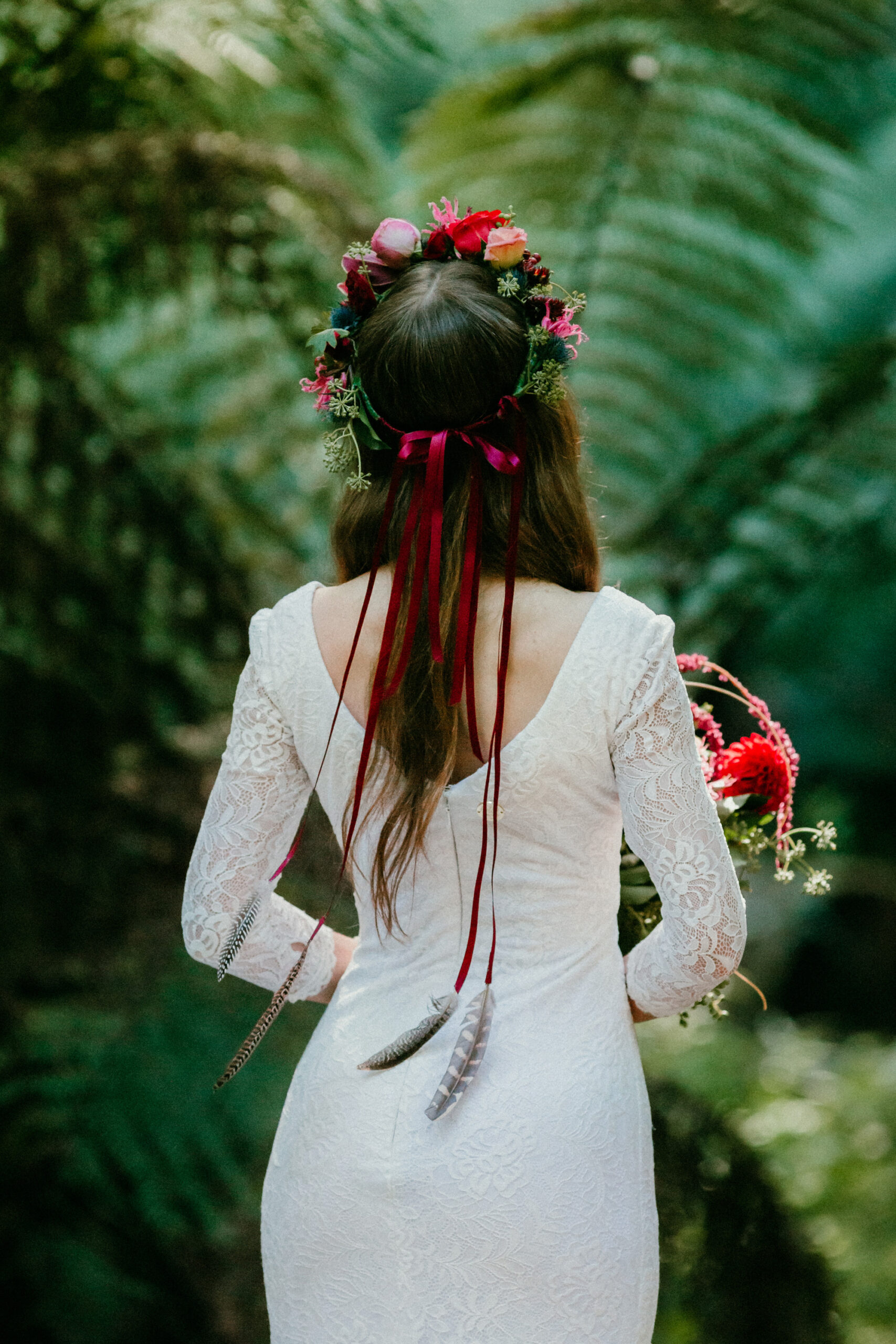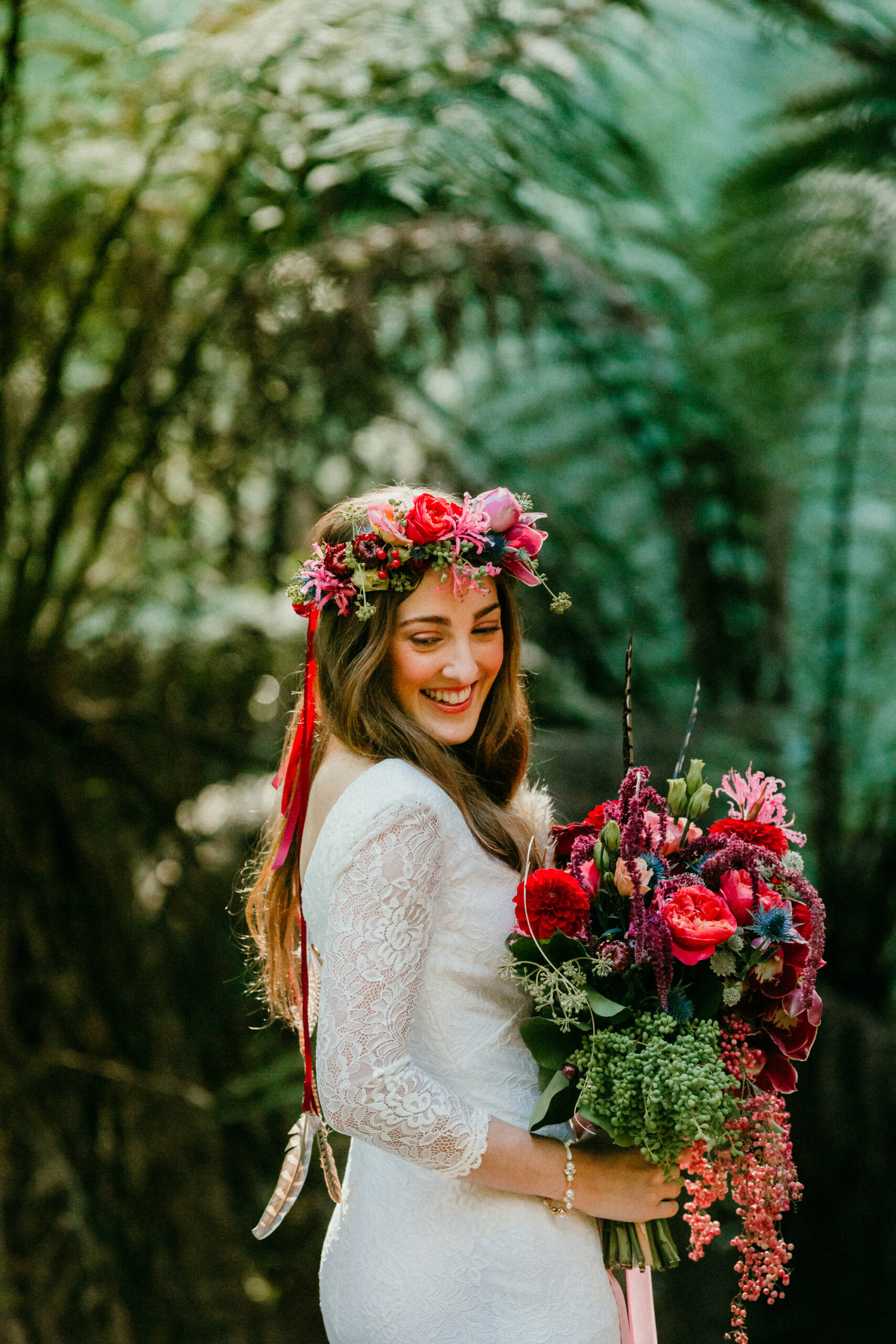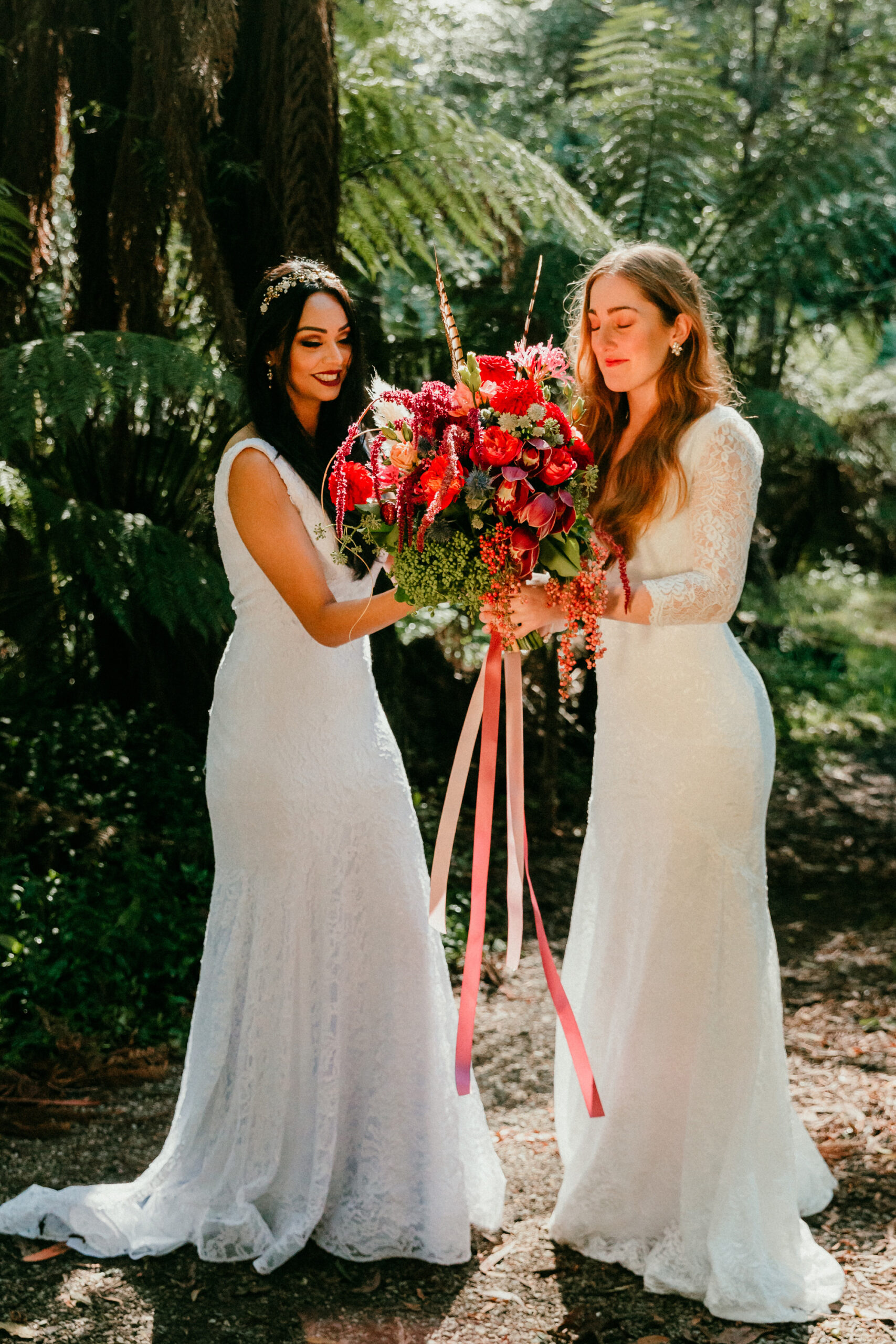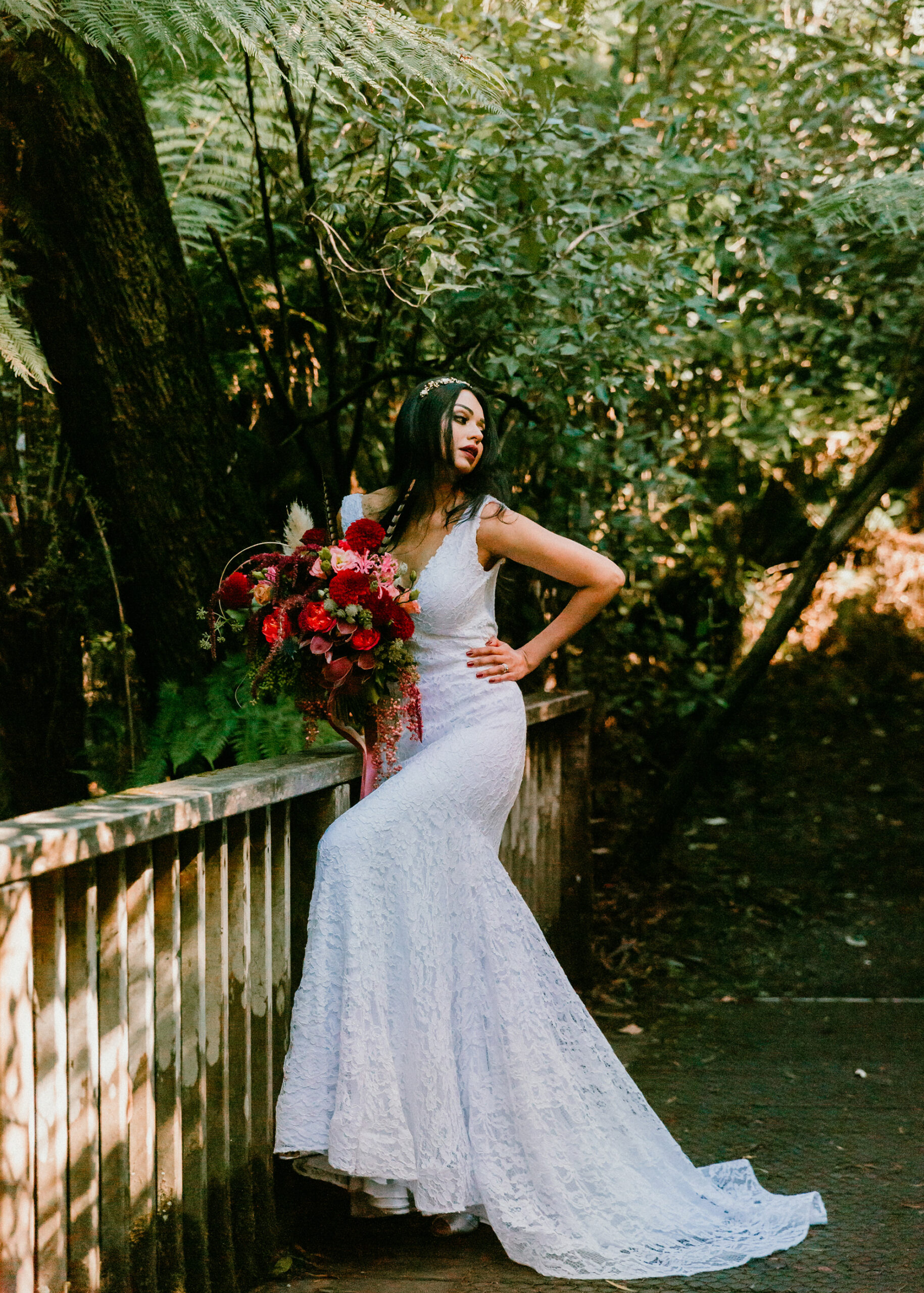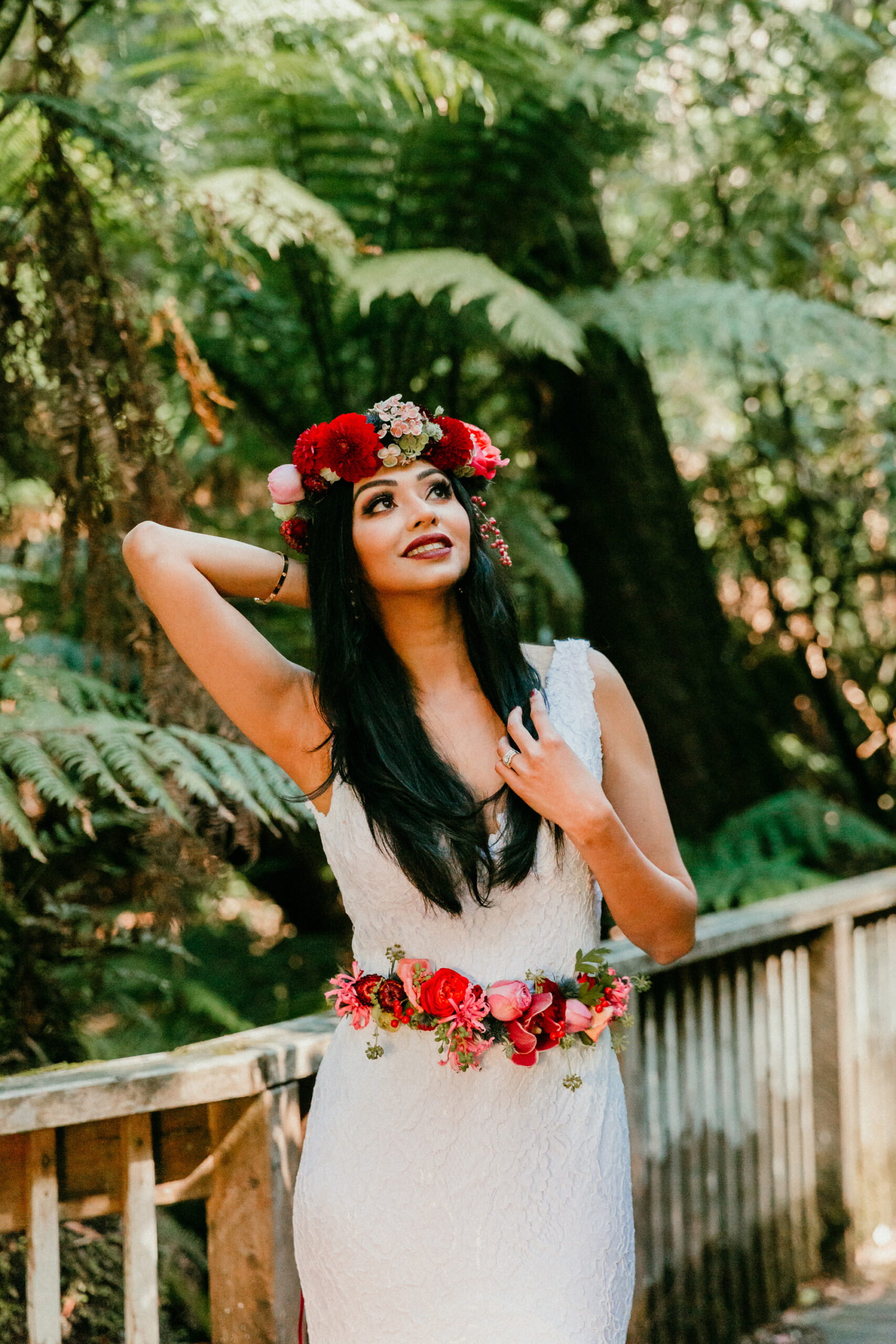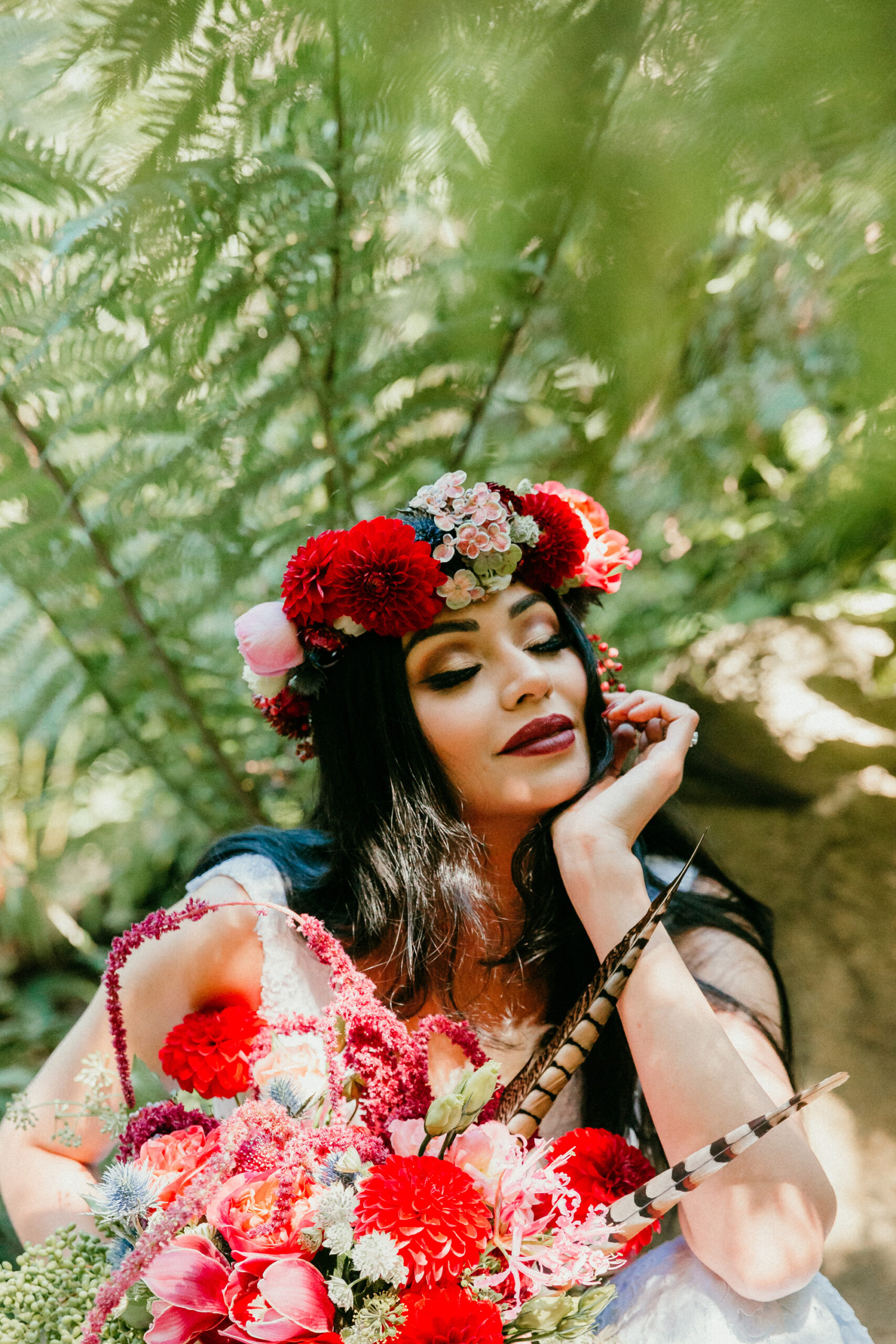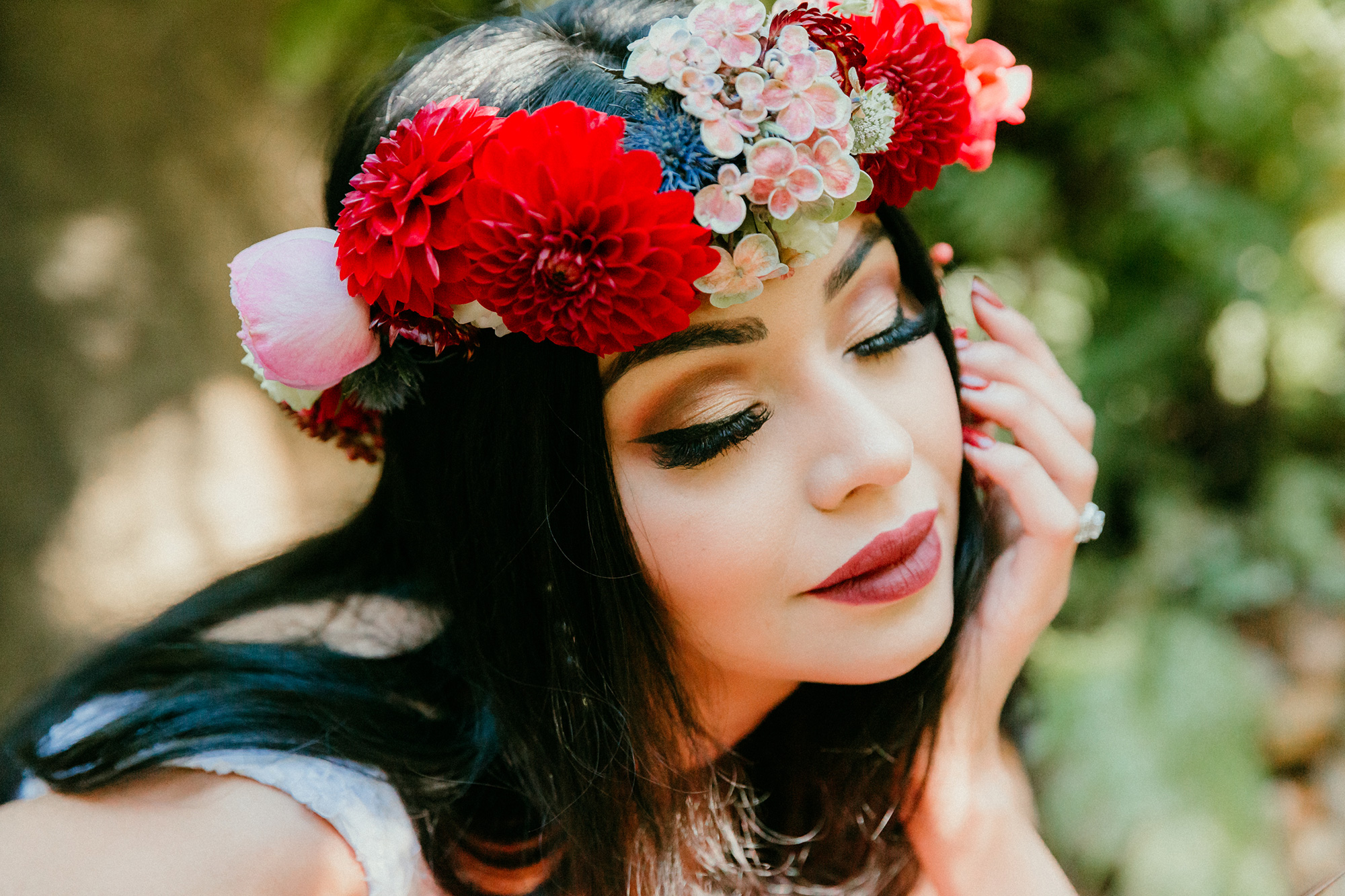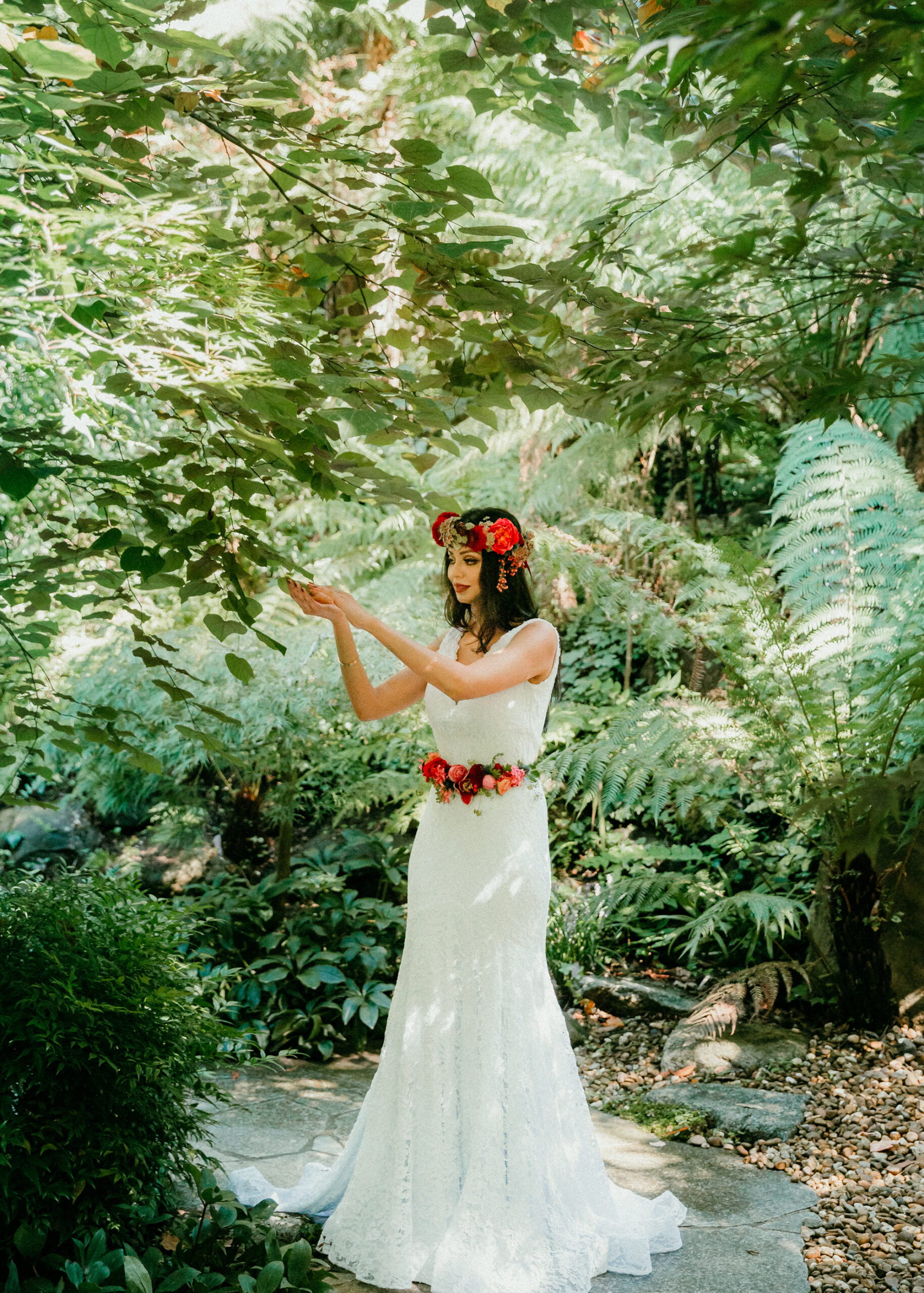 "Sharan was our second model who we opted for more classic look with a more glamourous make up, but still in a bohemian style," Dewinta says.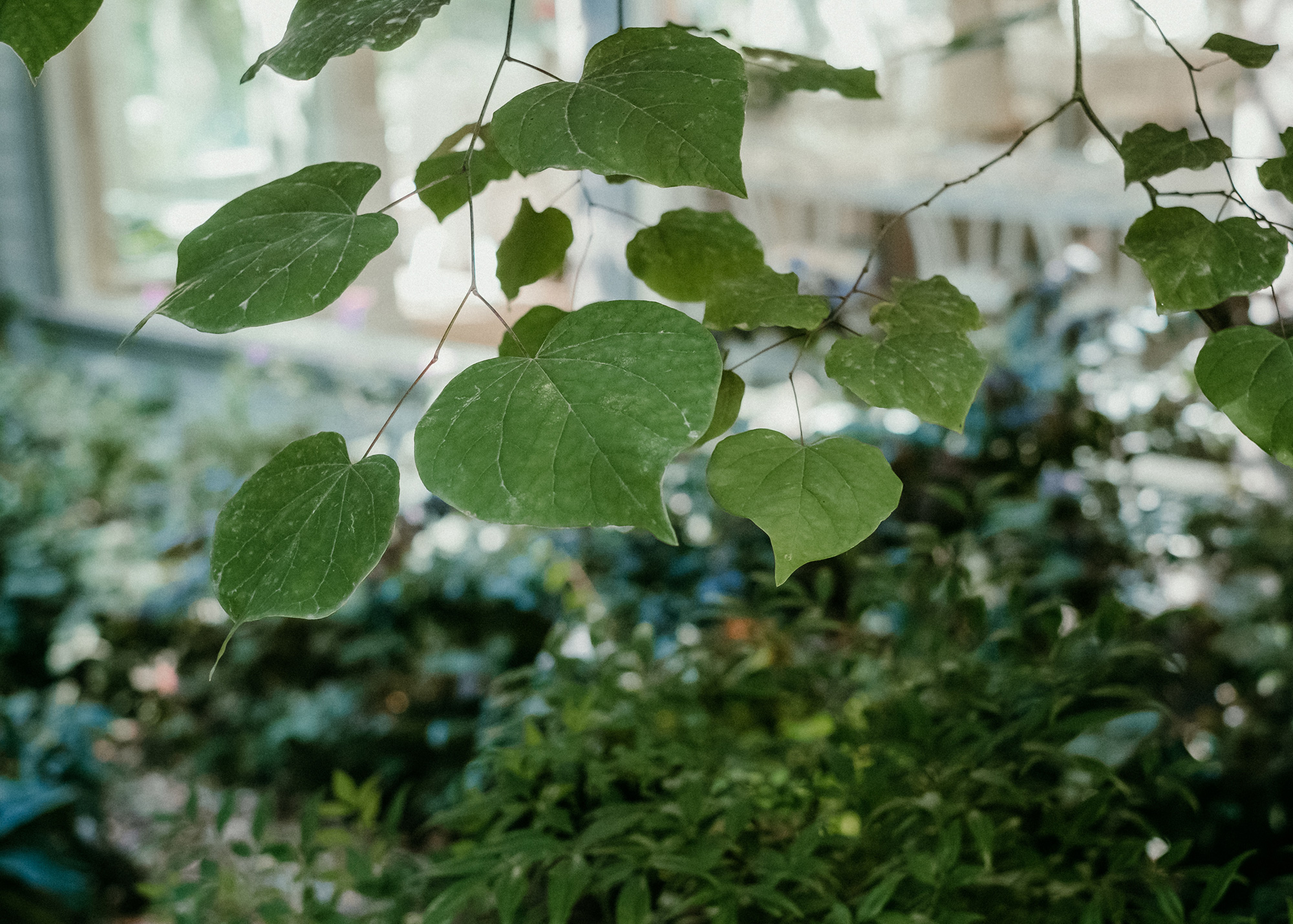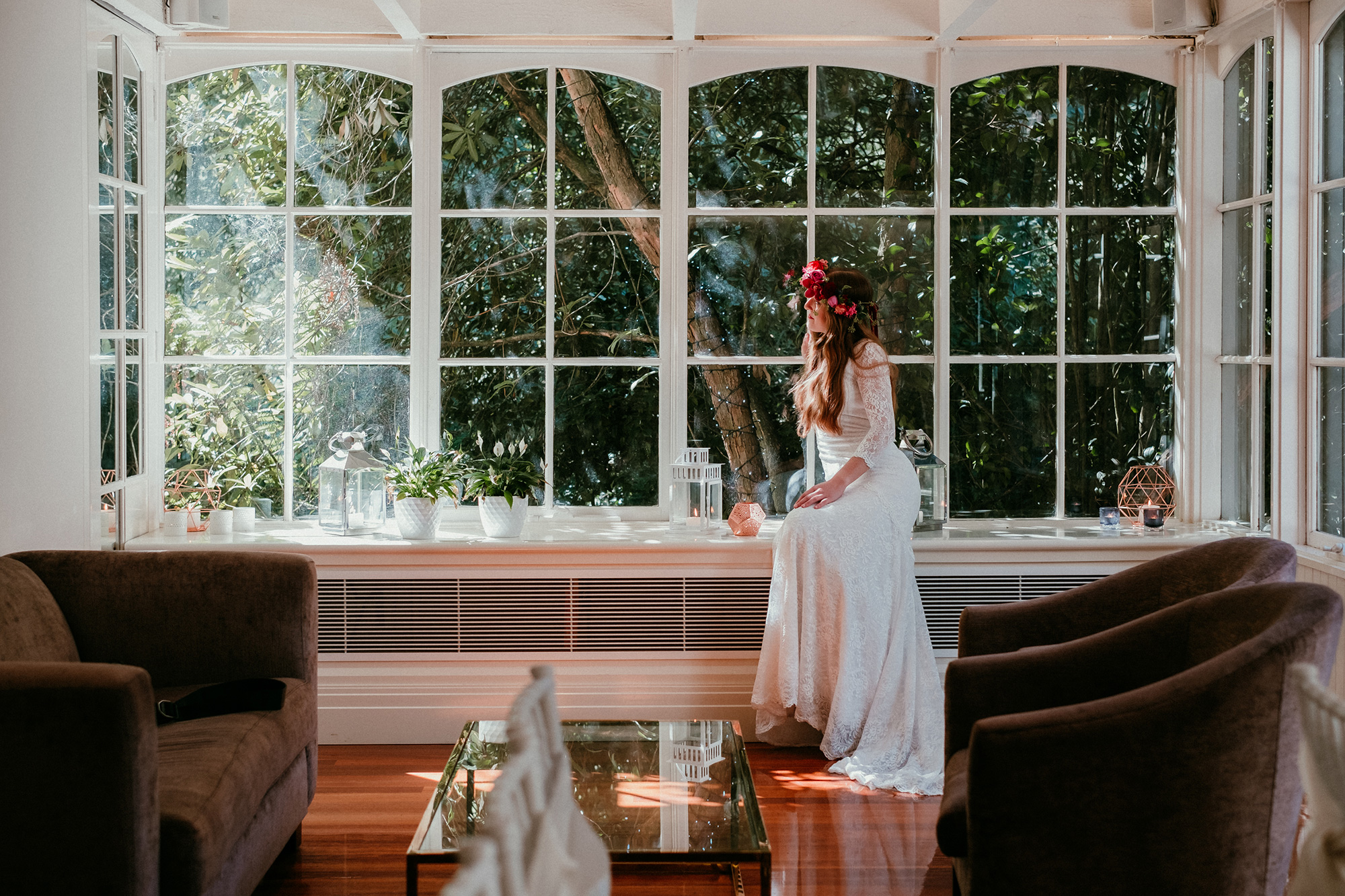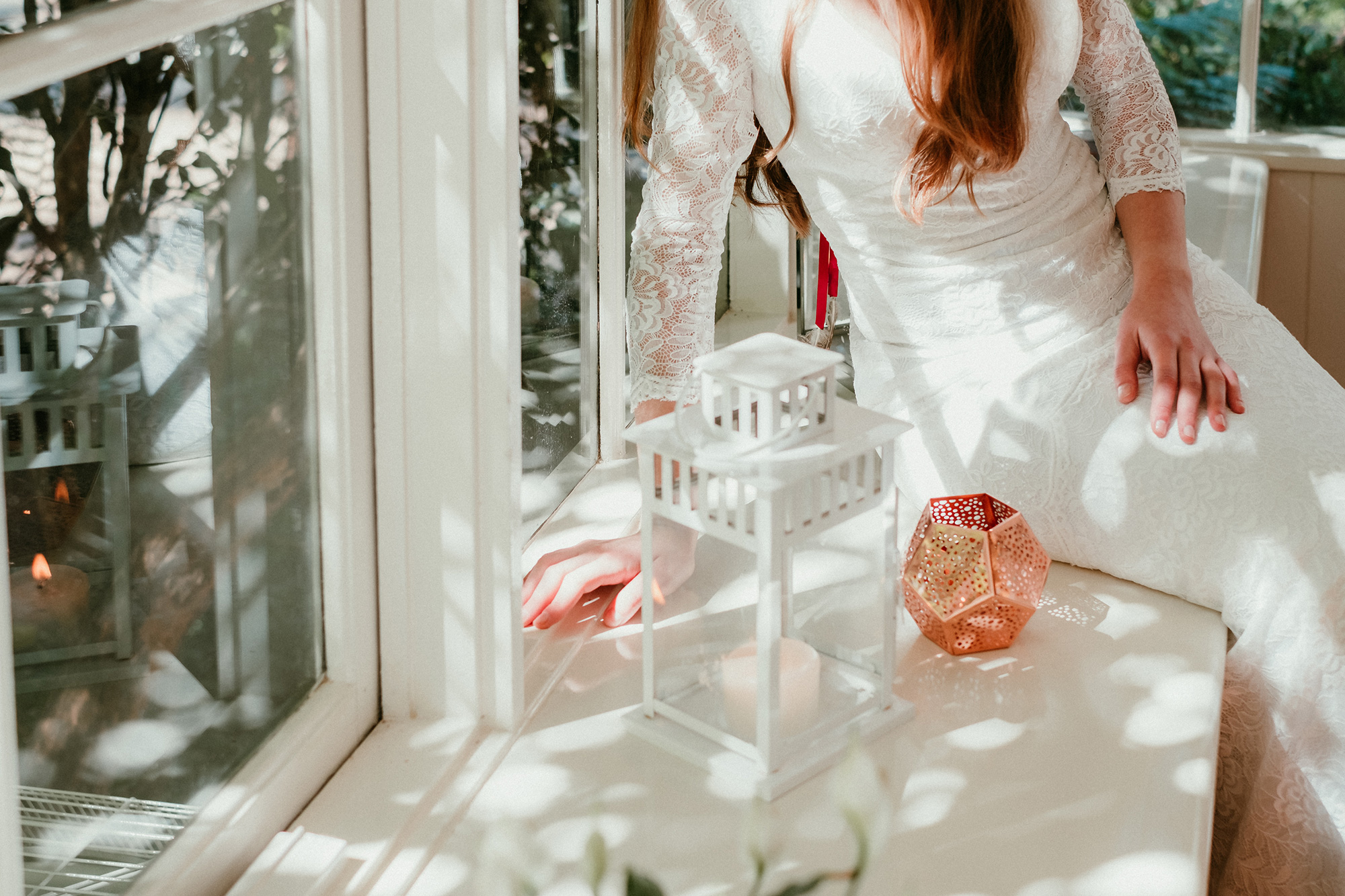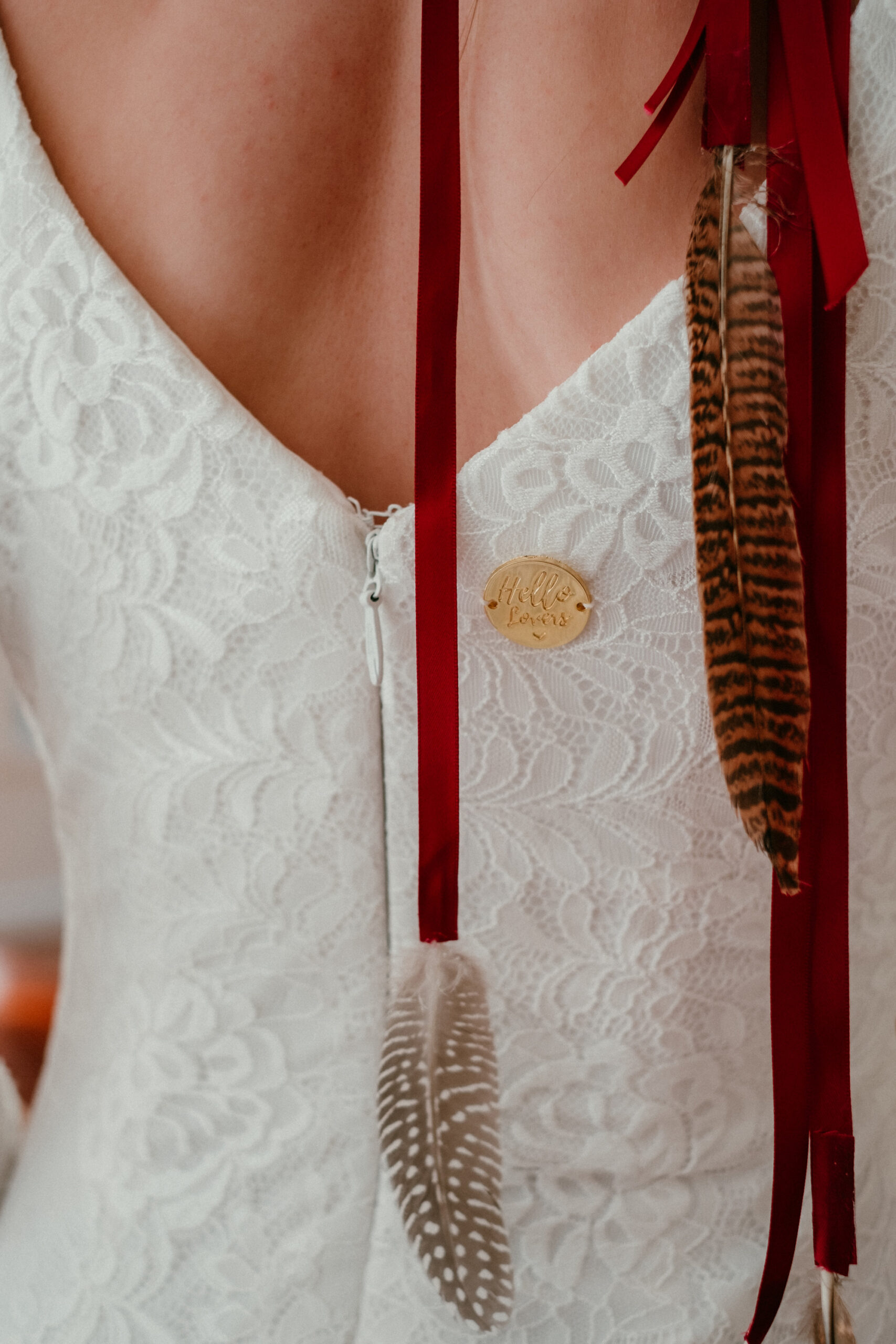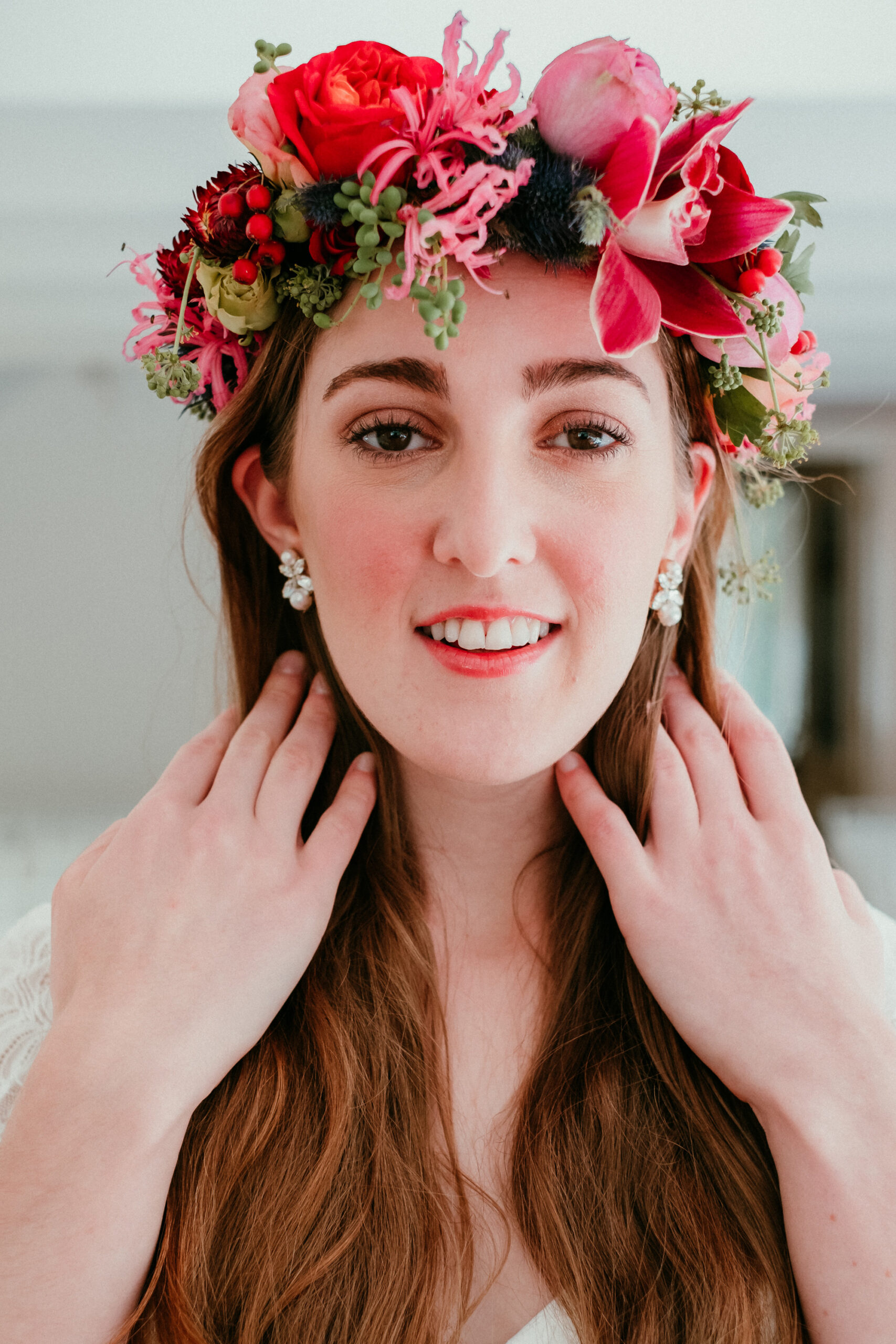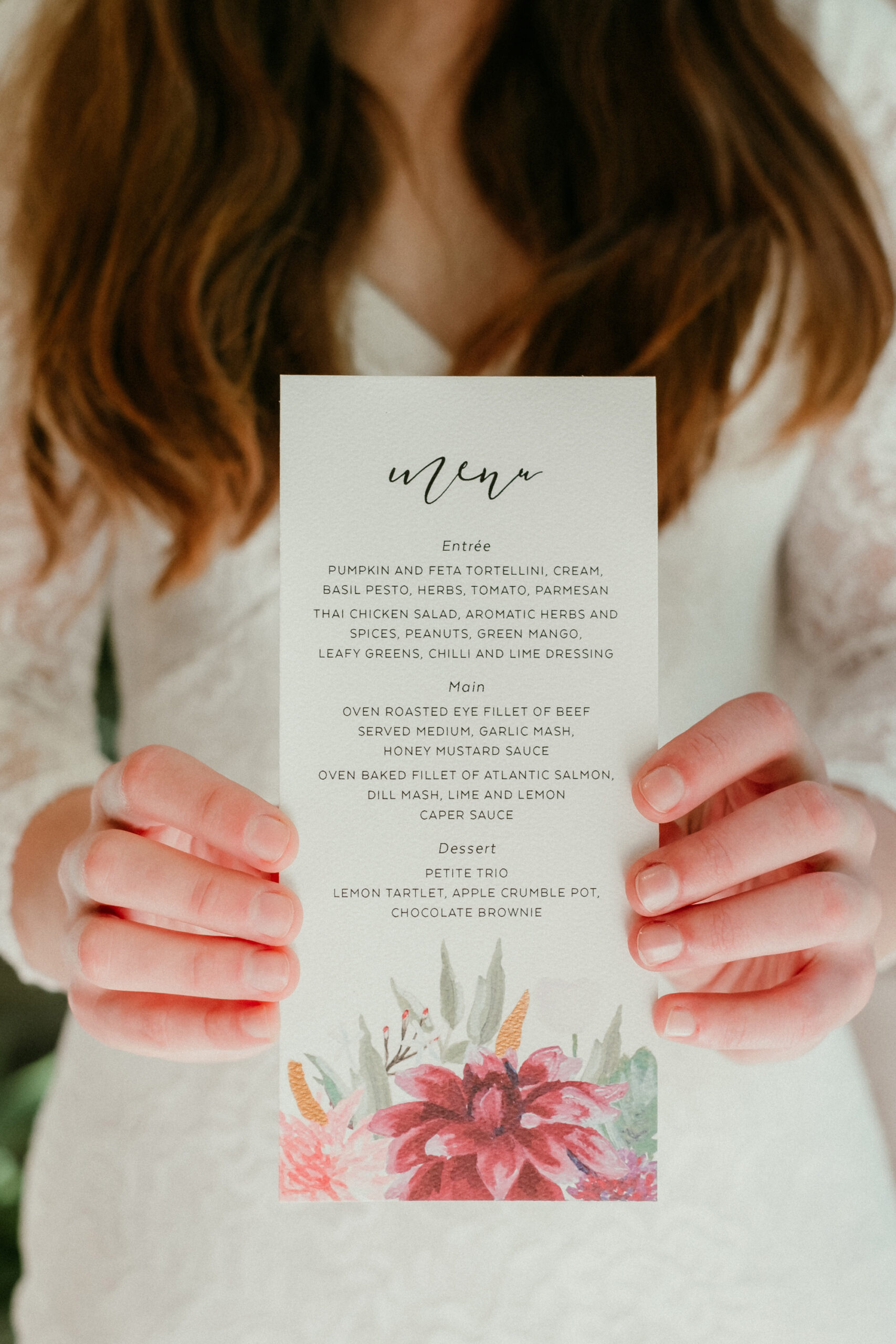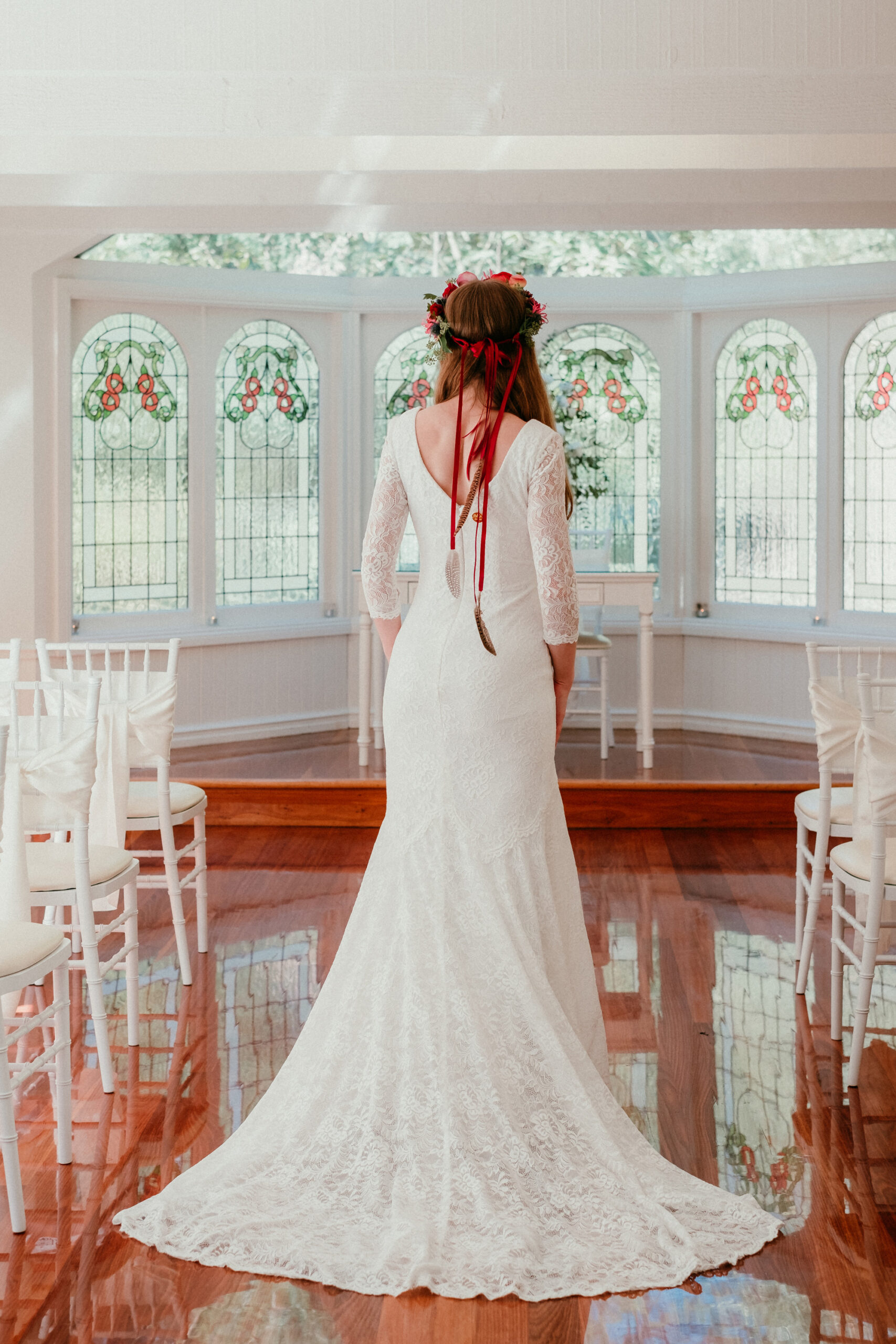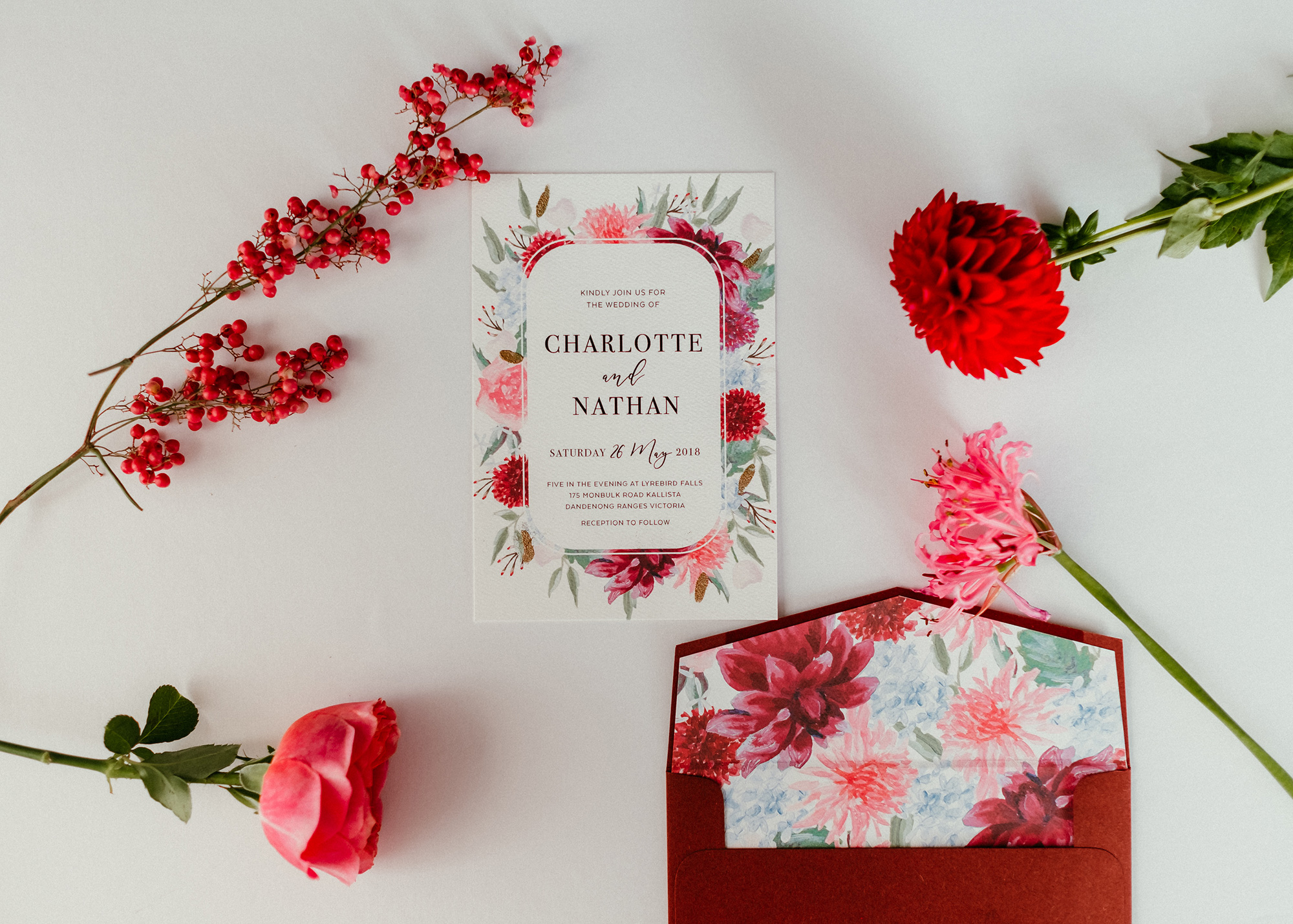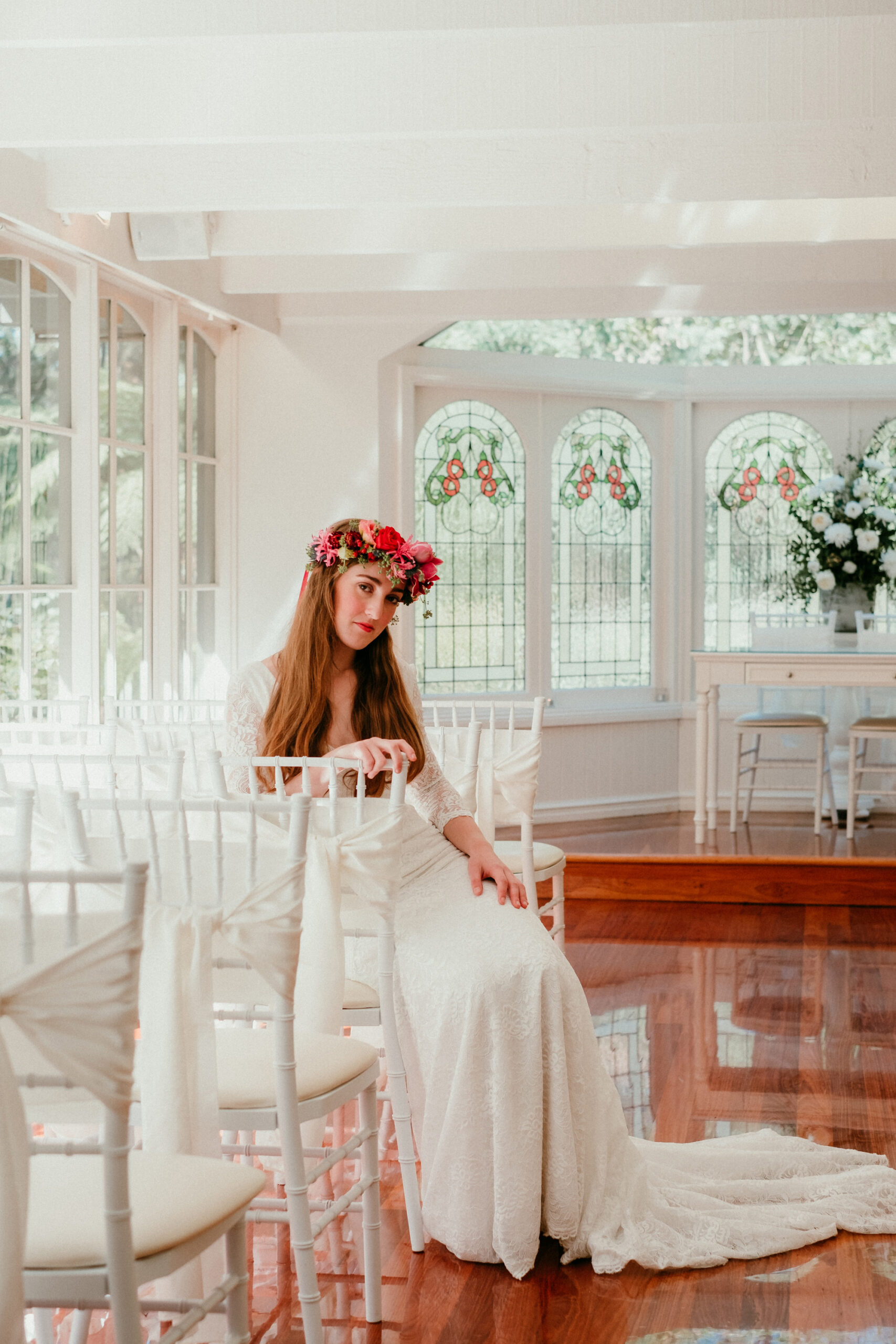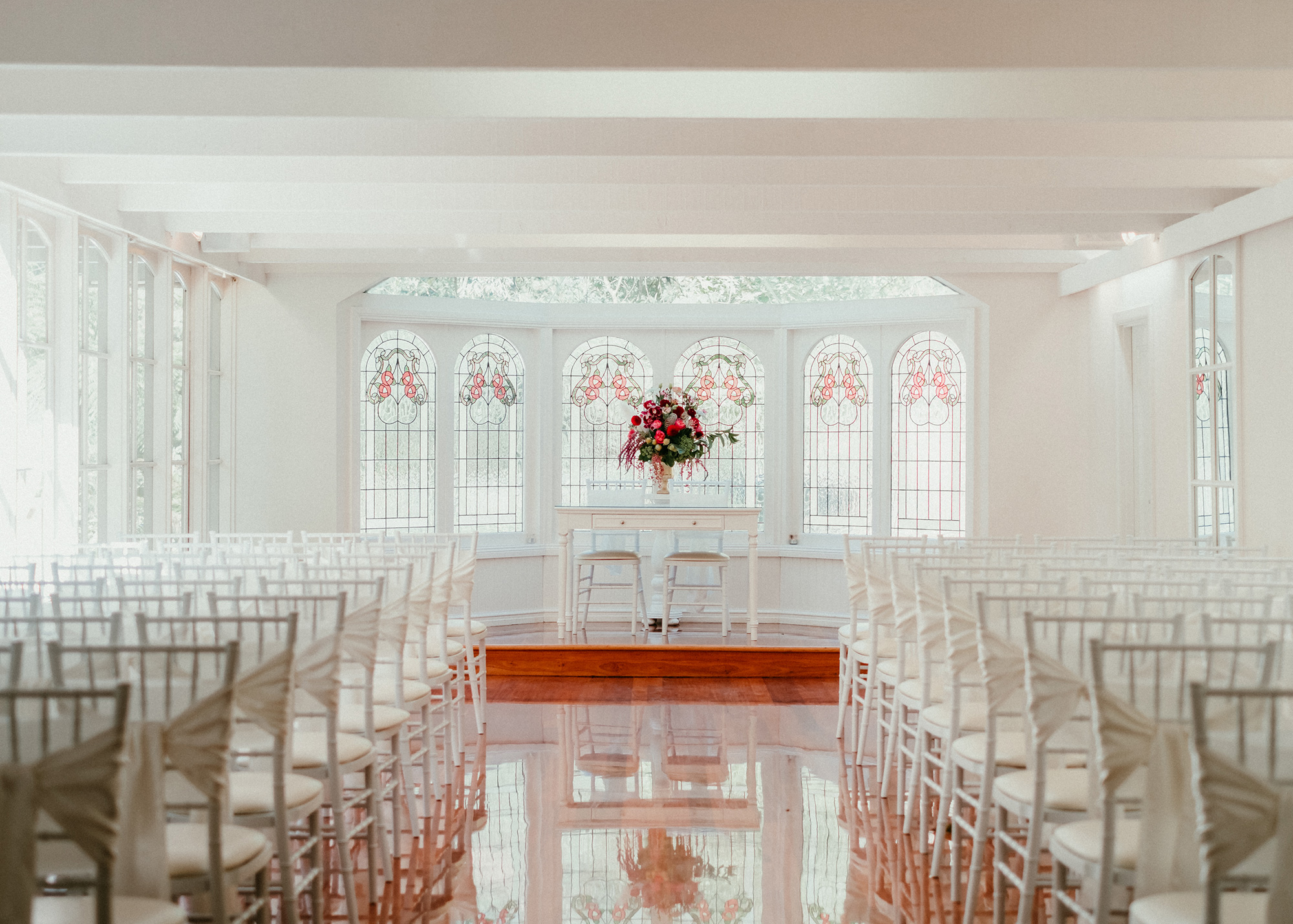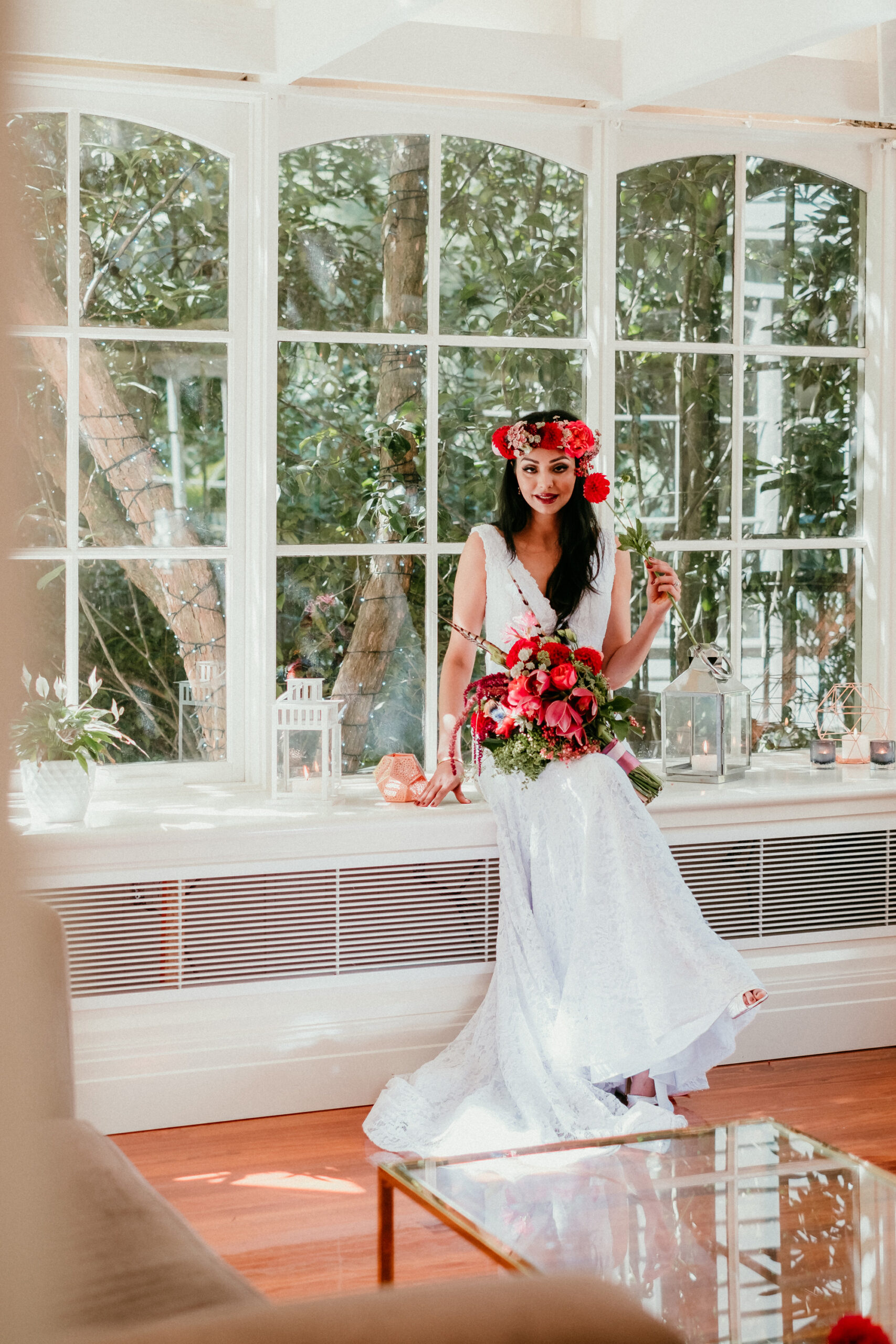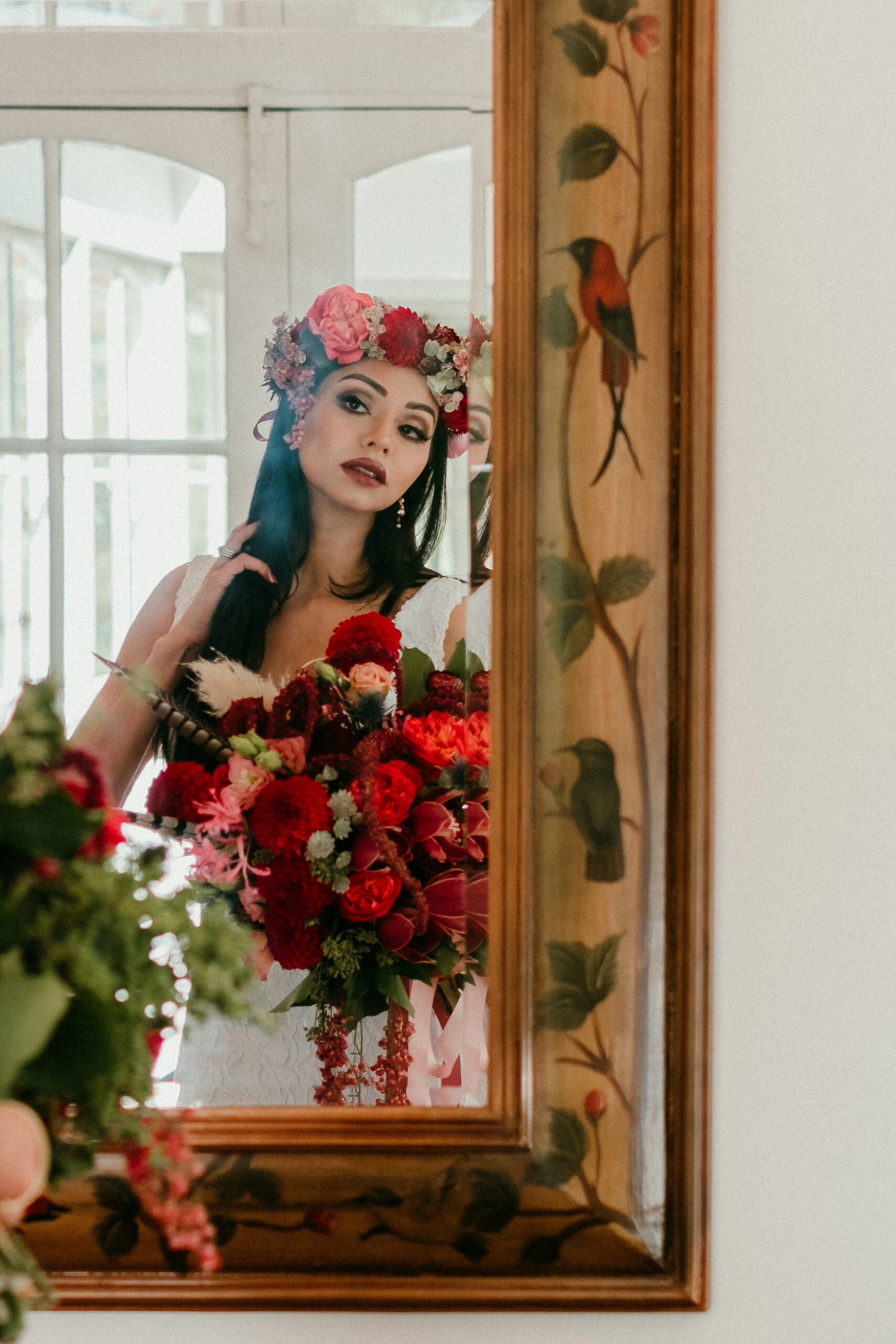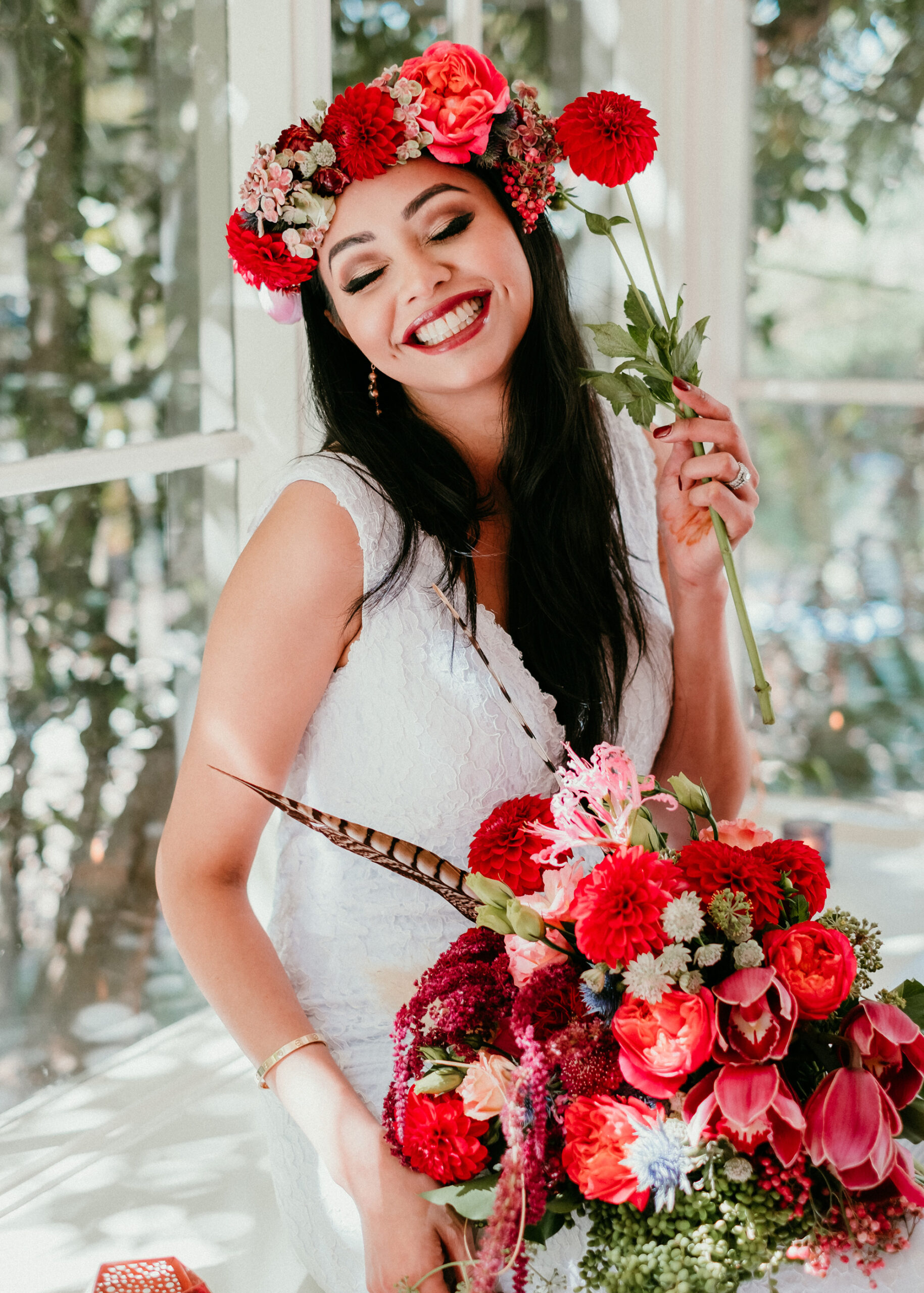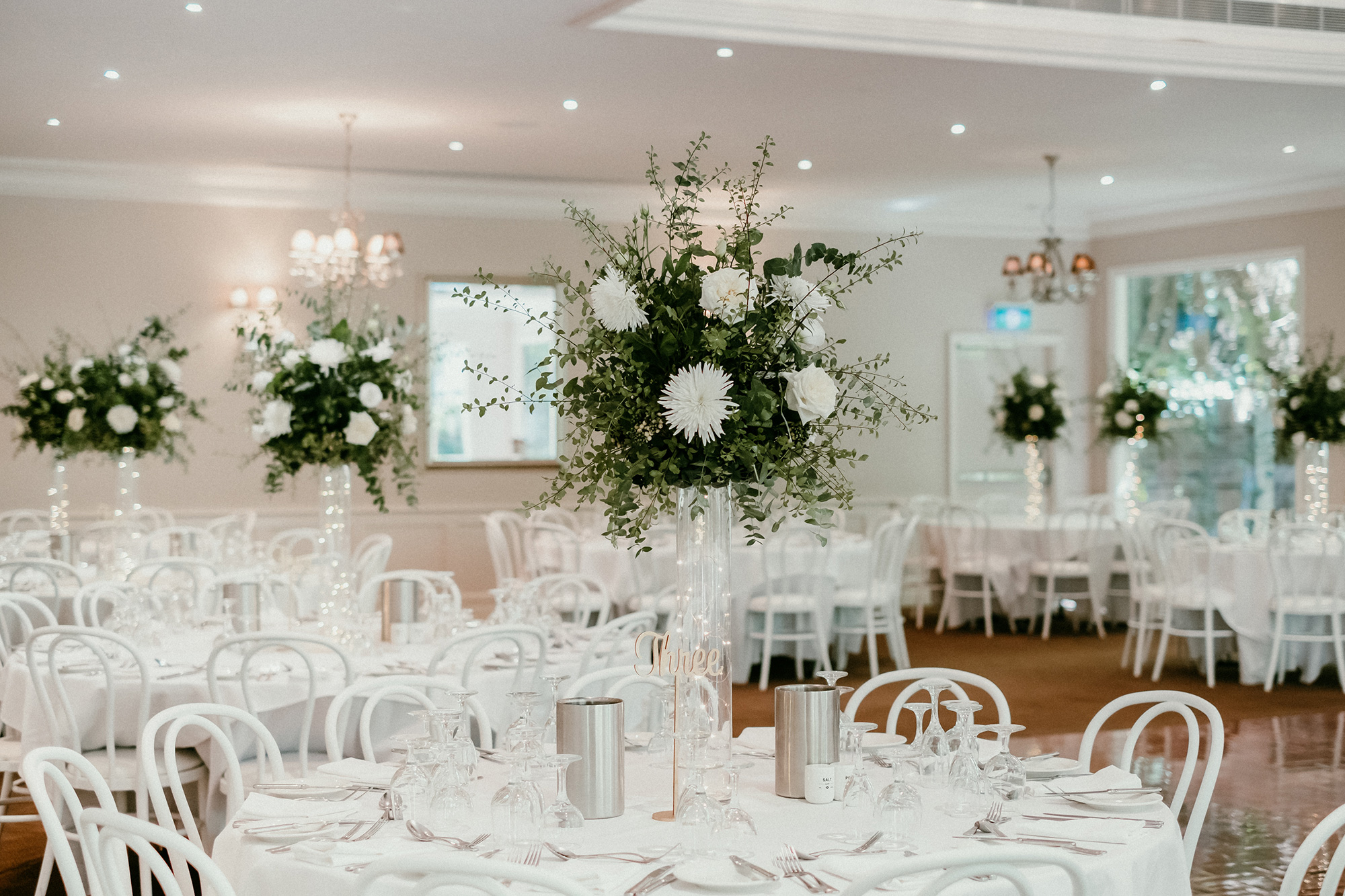 "There were certainly a lot of beautiful locations to choose from," Dewinta says of Lyrebird Falls Receptions.