Celebrating alongside their family and friends was the focus of Lauren and Jordan's elegant wedding in Sydney.
"We both wanted a day that was special to us and reflected us as a couple – a relaxed wedding with minimal embellishments and a focus on celebrating with our family and friends," Lauren explains.
But as the big day approached, that became more important than ever.
"In the lead up to the wedding my father was diagnosed with terminal cancer and only had a couple more months to live. So, four-and-a-half months before our original planned wedding date we decided to move the wedding forward," Lauren says.
"We had six weeks to get everything rearranged, but for me the most important thing was that my dad would hopefully be there on the day."
Lauren and Jordan wed in a traditional ceremony at St Barnabas Anglican Church, Ingleburn in front of 145 guests on June 29, 2019.
The reception was held at elegant Gledswood Homestead in Gledswood Hills, chosen for its stunning grounds and ability to accommodate all the couple's friends and family.
"We decided on an elegant look with a slightly rustic theme. Gledswood Homestead had the perfect decorative touches which made it look absolutely flawless," Lauren says.
Thankfully, Lauren's dad was also there to celebrate.
"Just five days before he passed my dad was able to walk me down the last part of the aisle and sway with me for a father and daughter dance at the reception. This made the wedding day so much more emotional and special. It is definitely a day we will not forget!"
Photos courtesy of Splendid Photos and Video.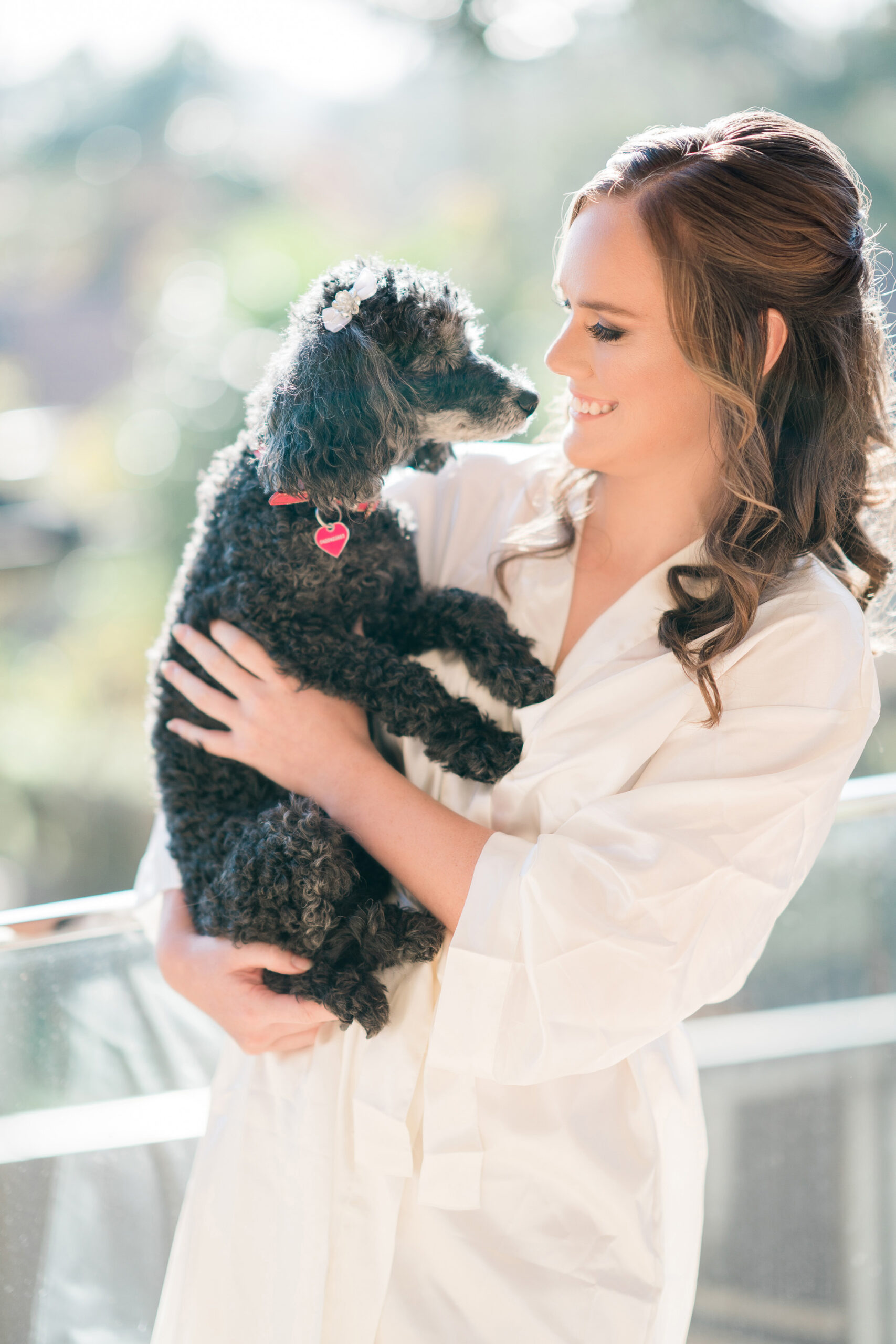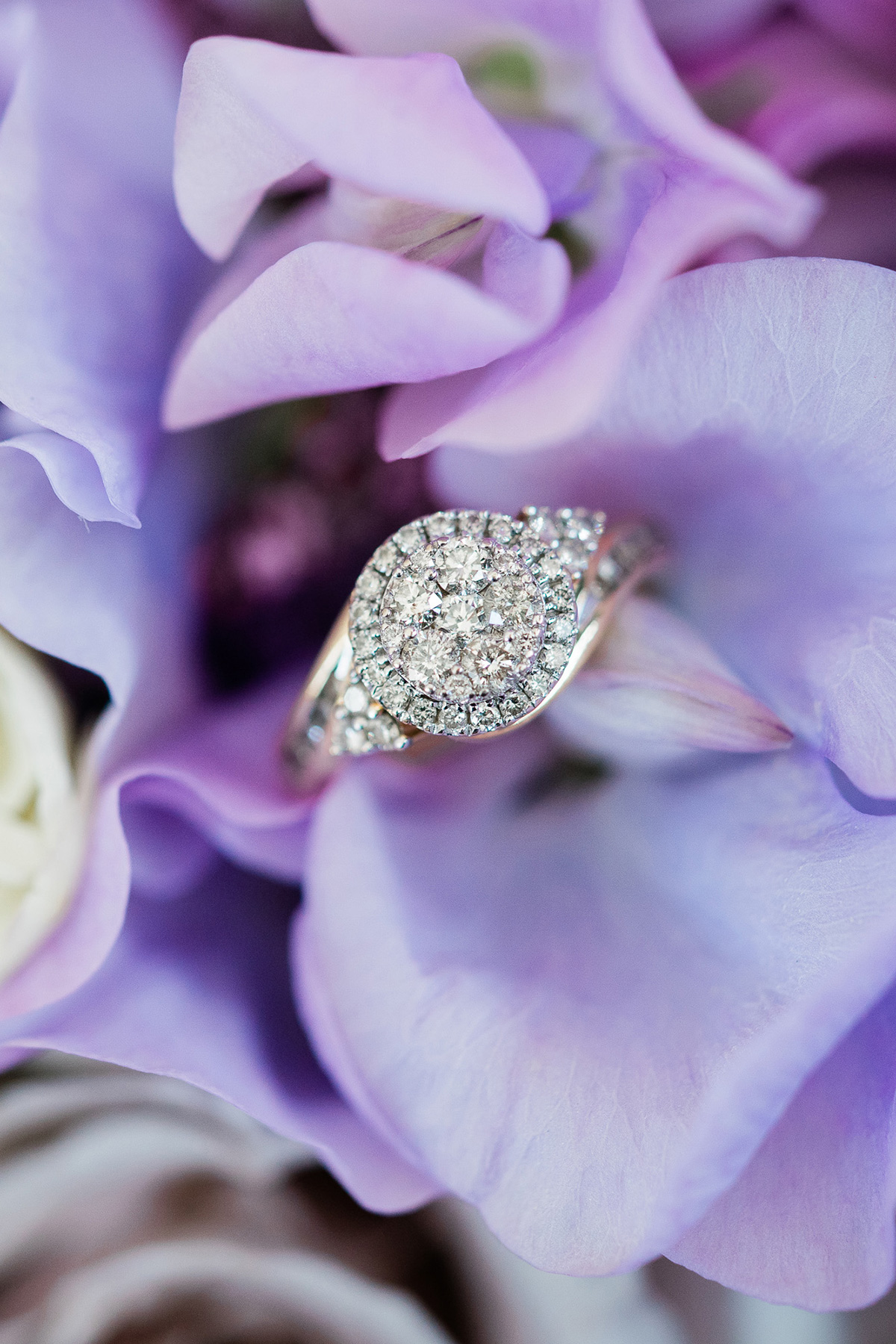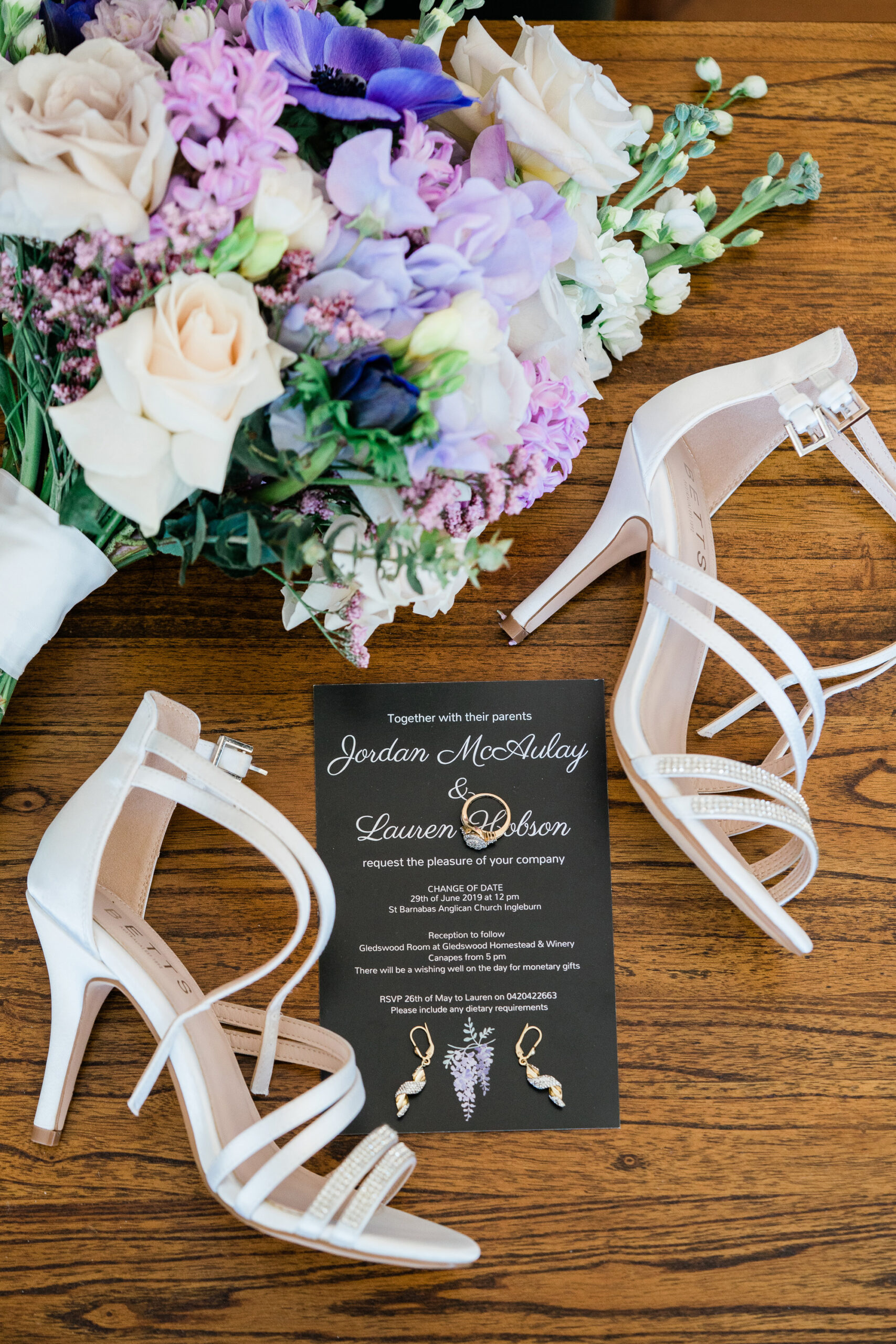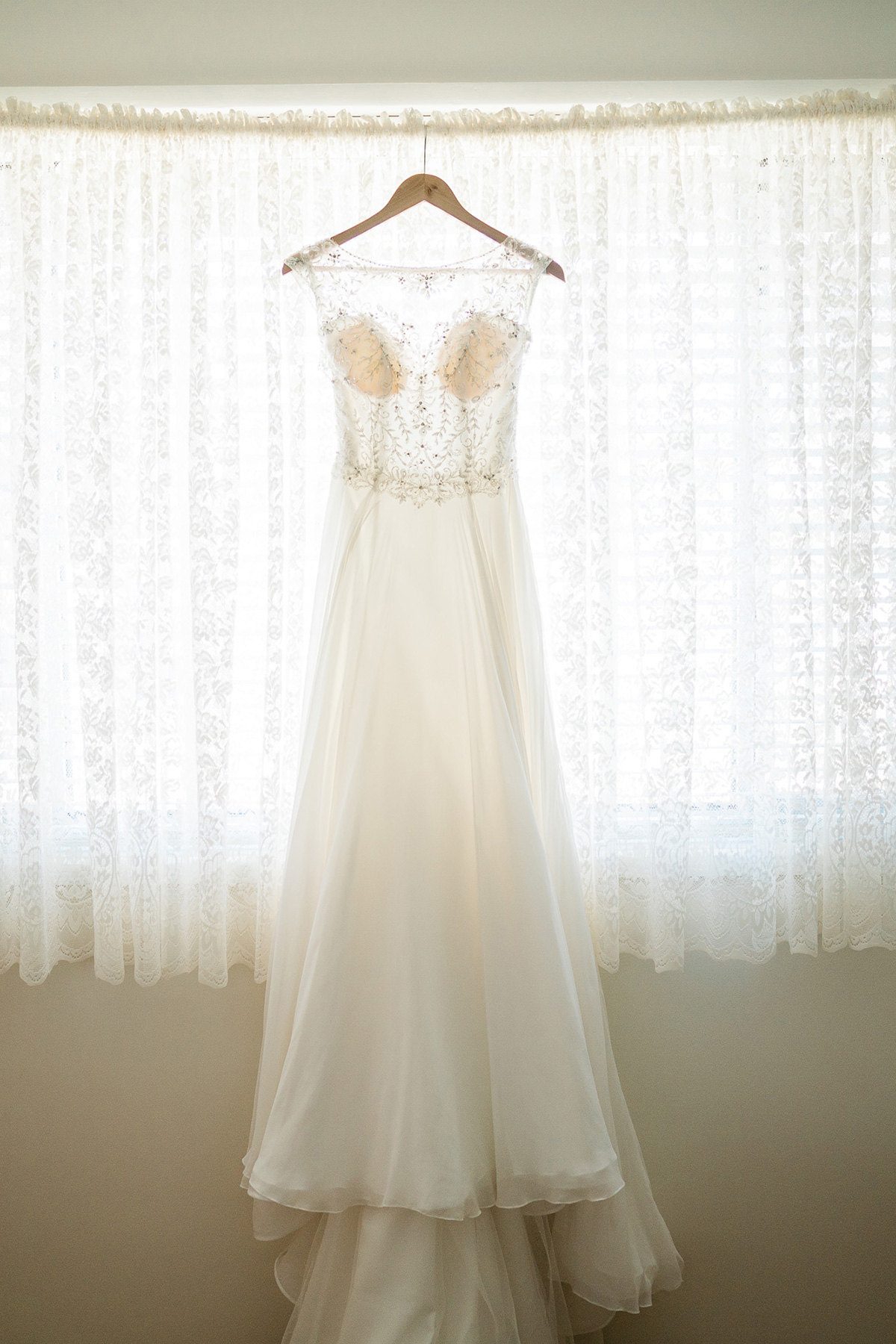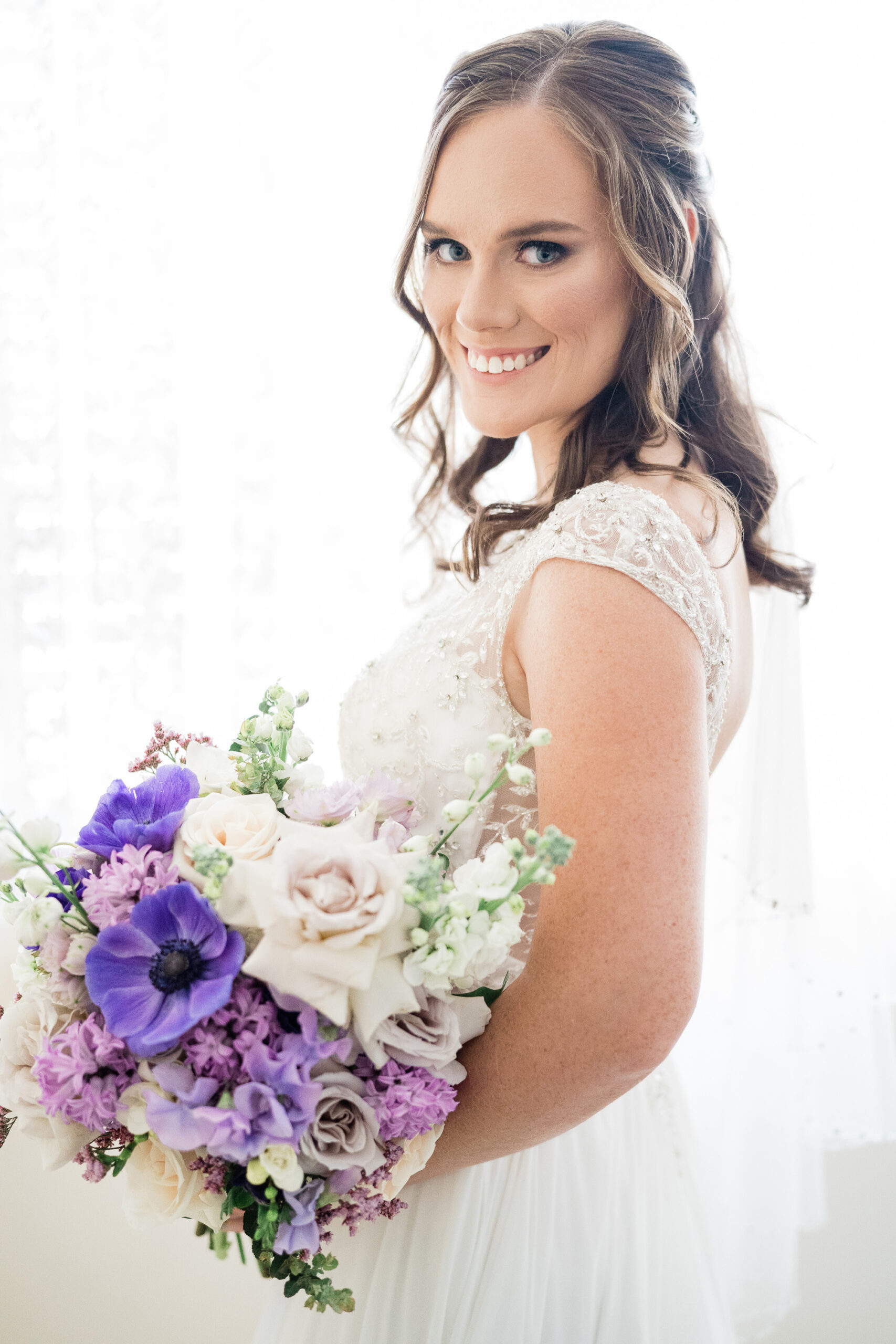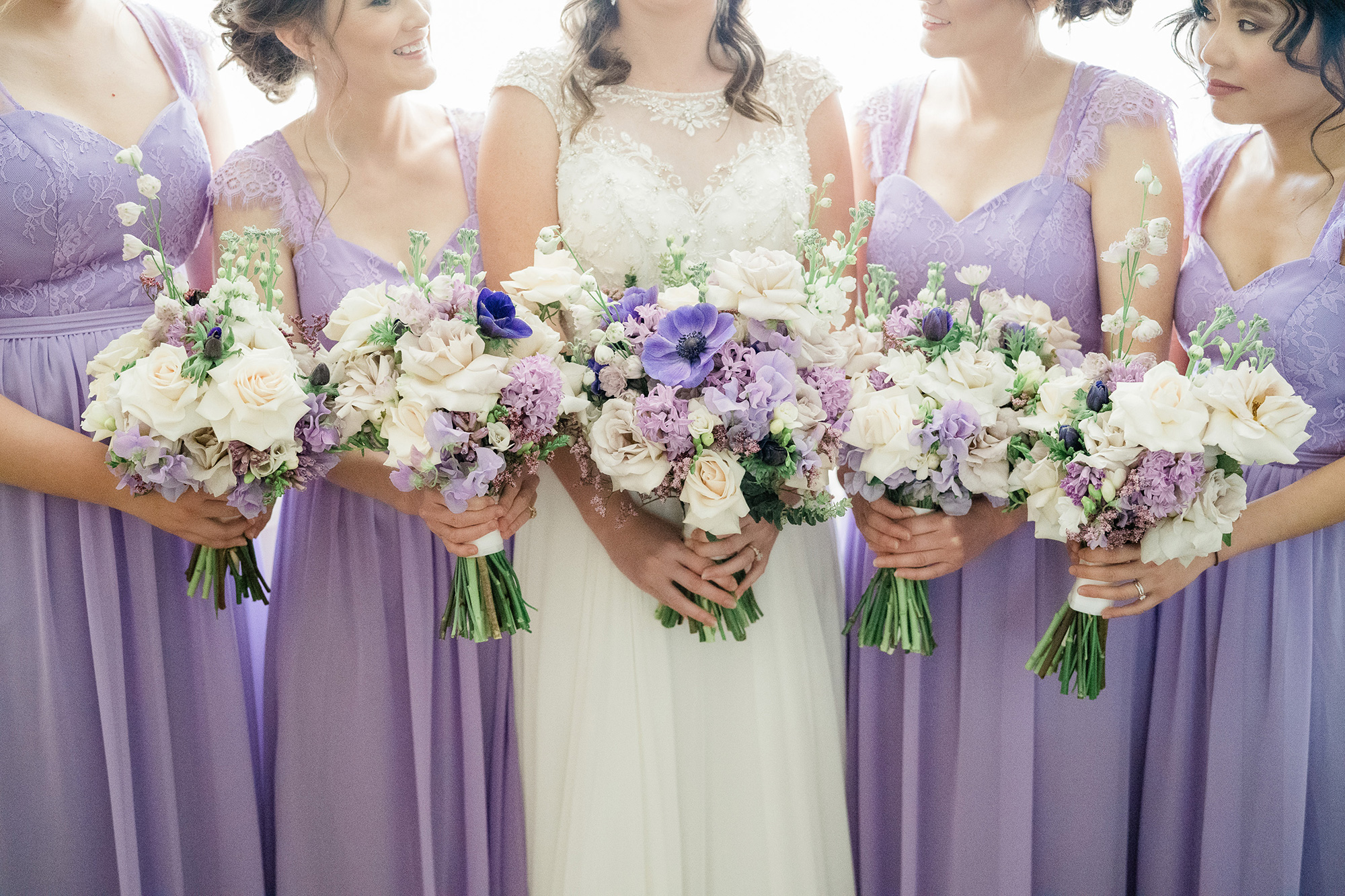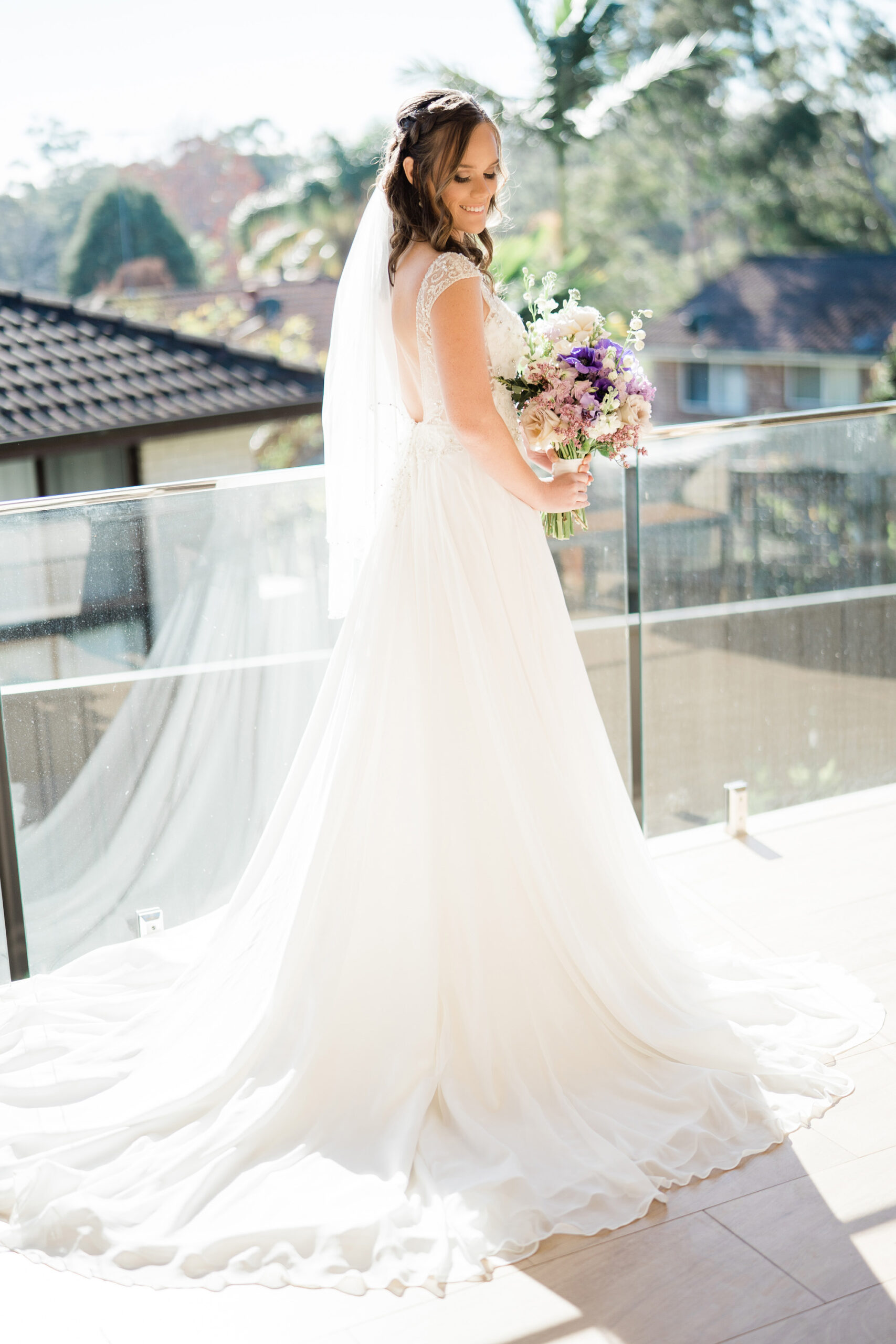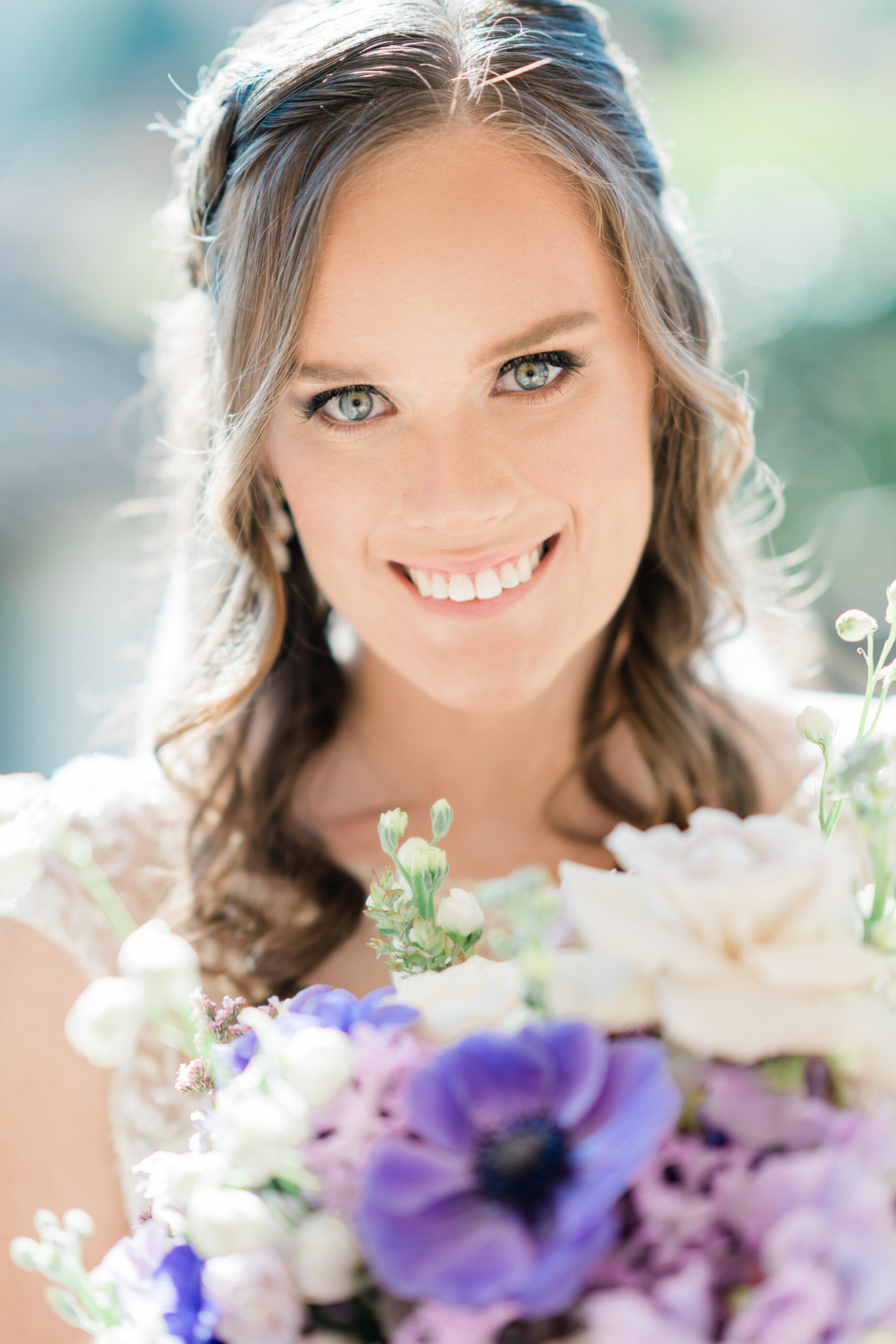 Lauren paired her elegant gown with accessories from Bevilles. "They were great quality products and photographed really well," she says.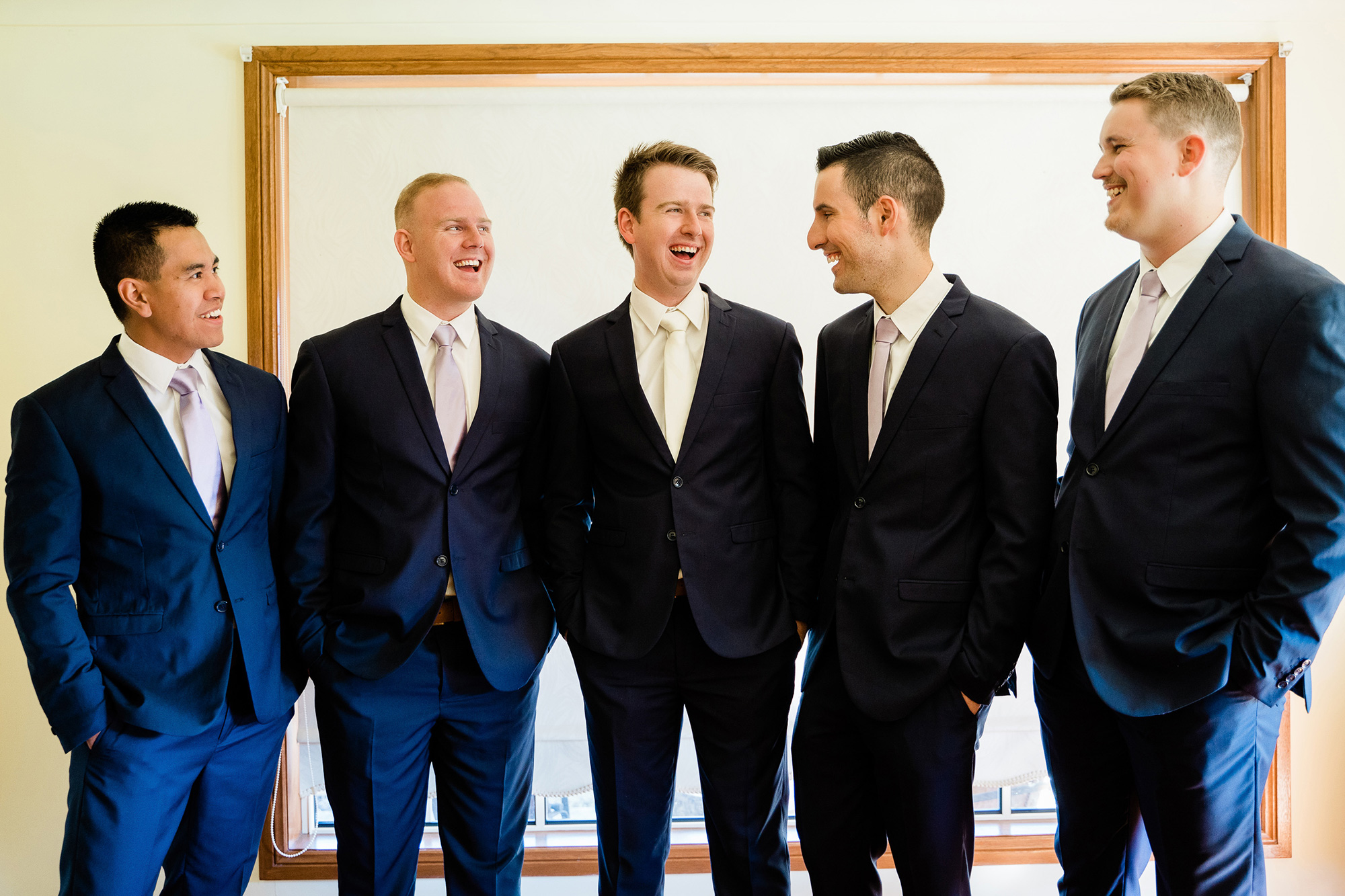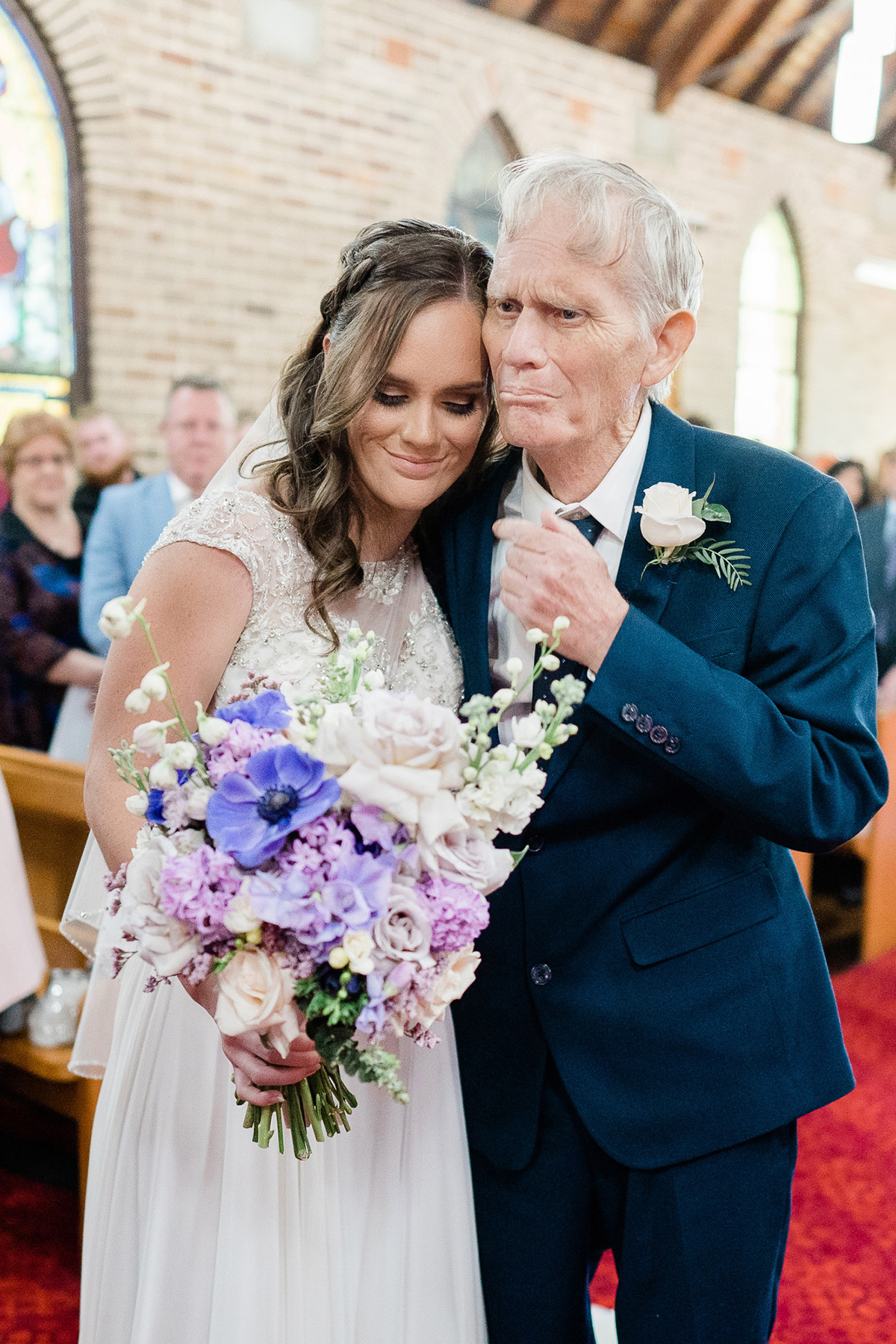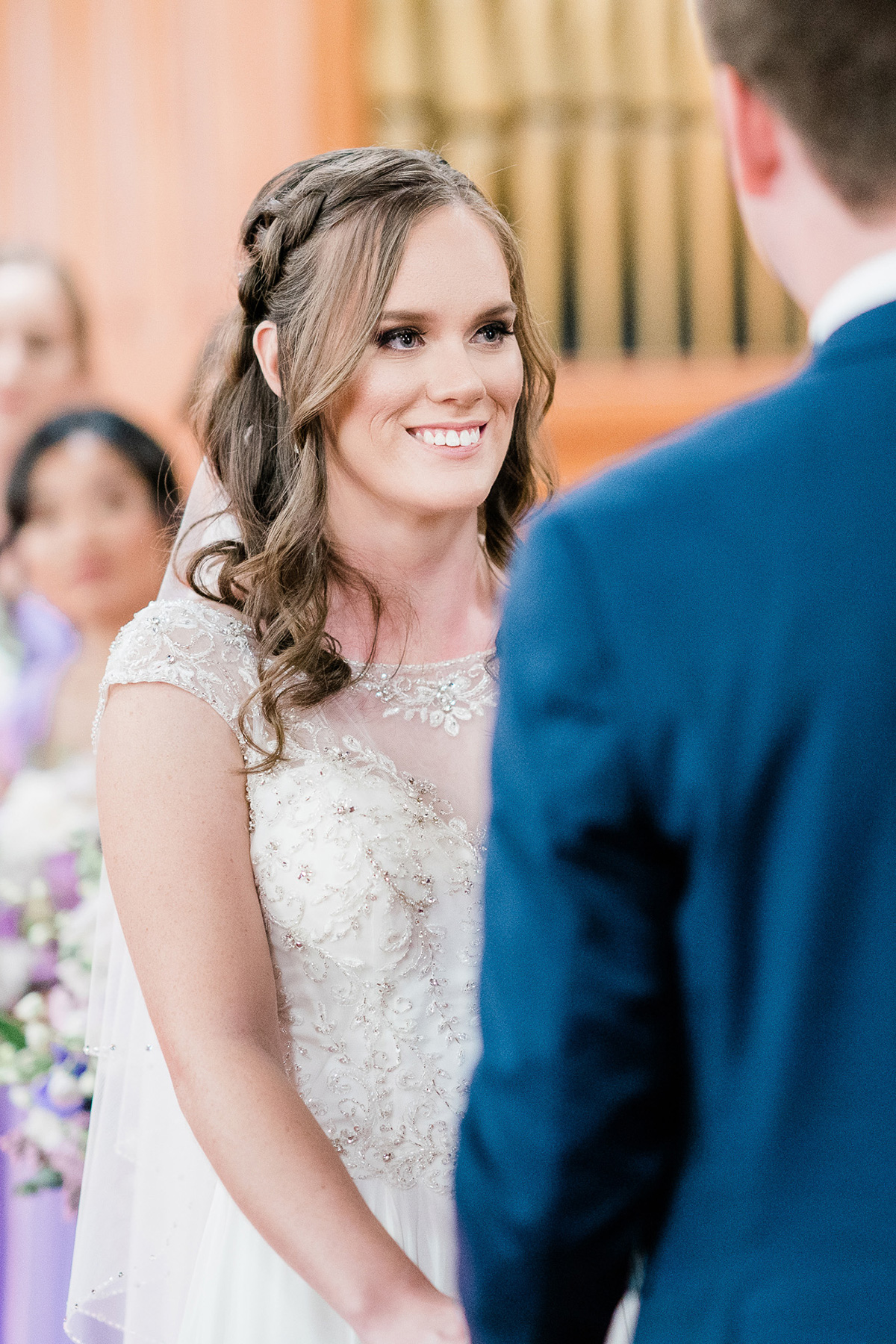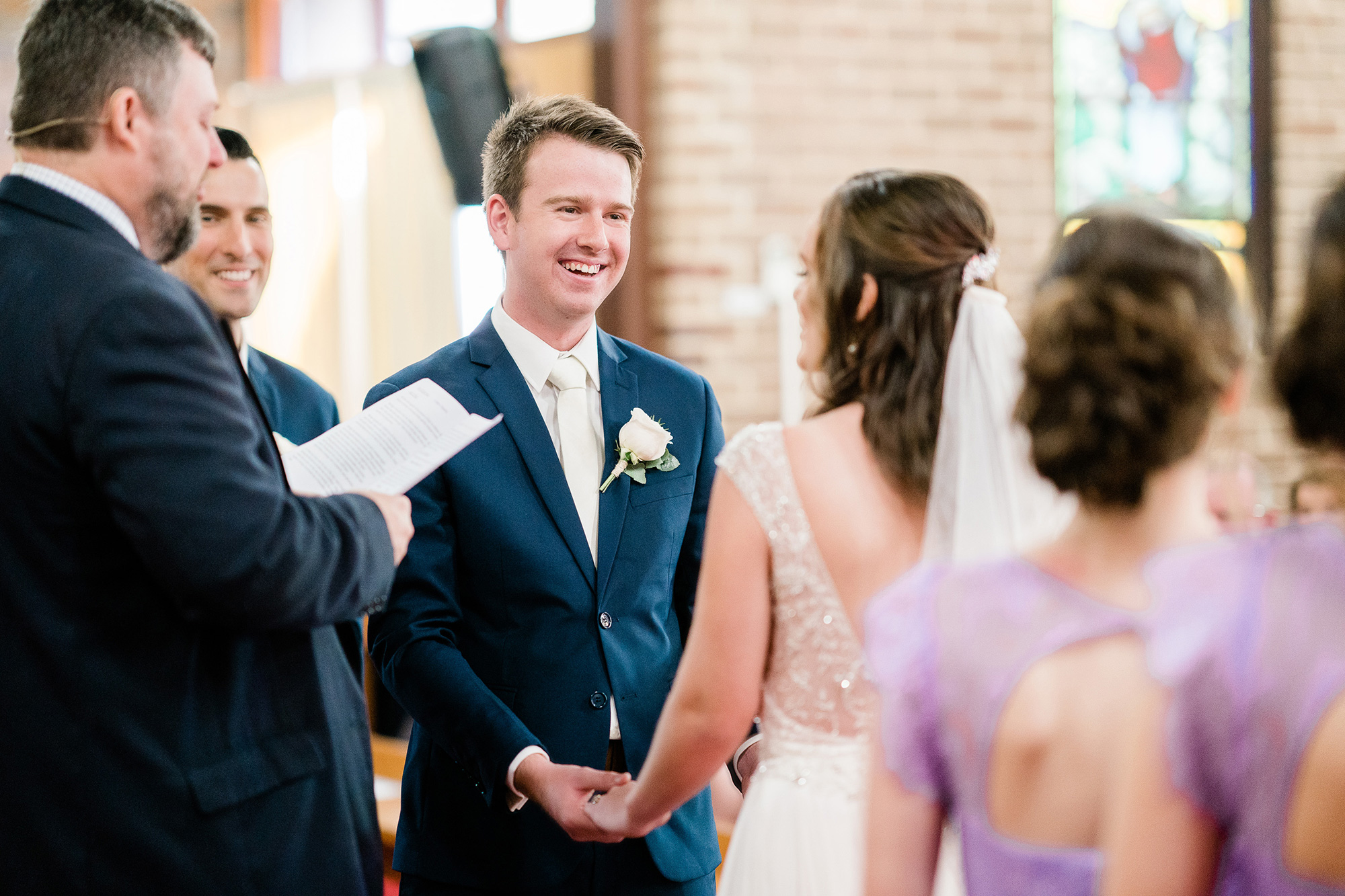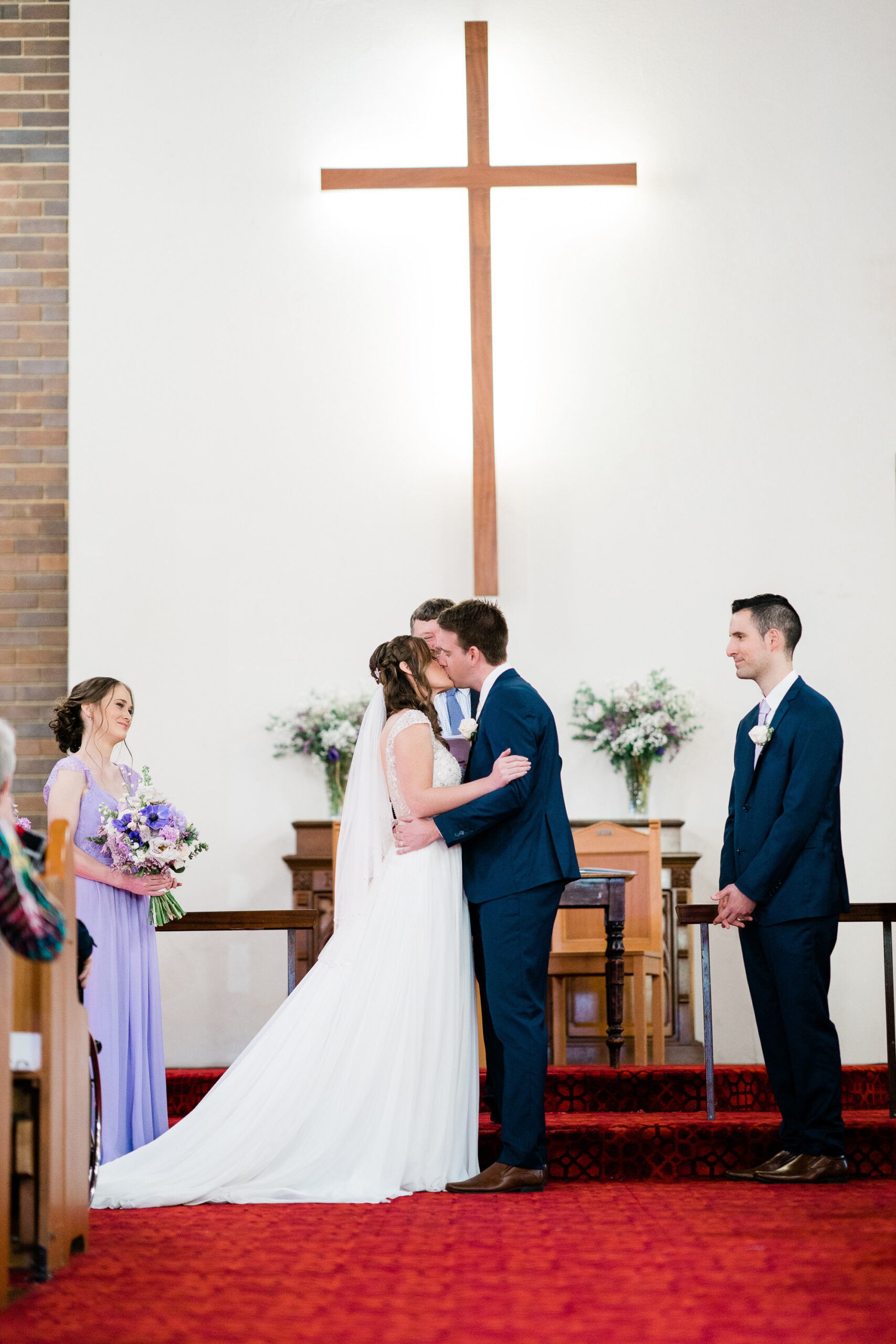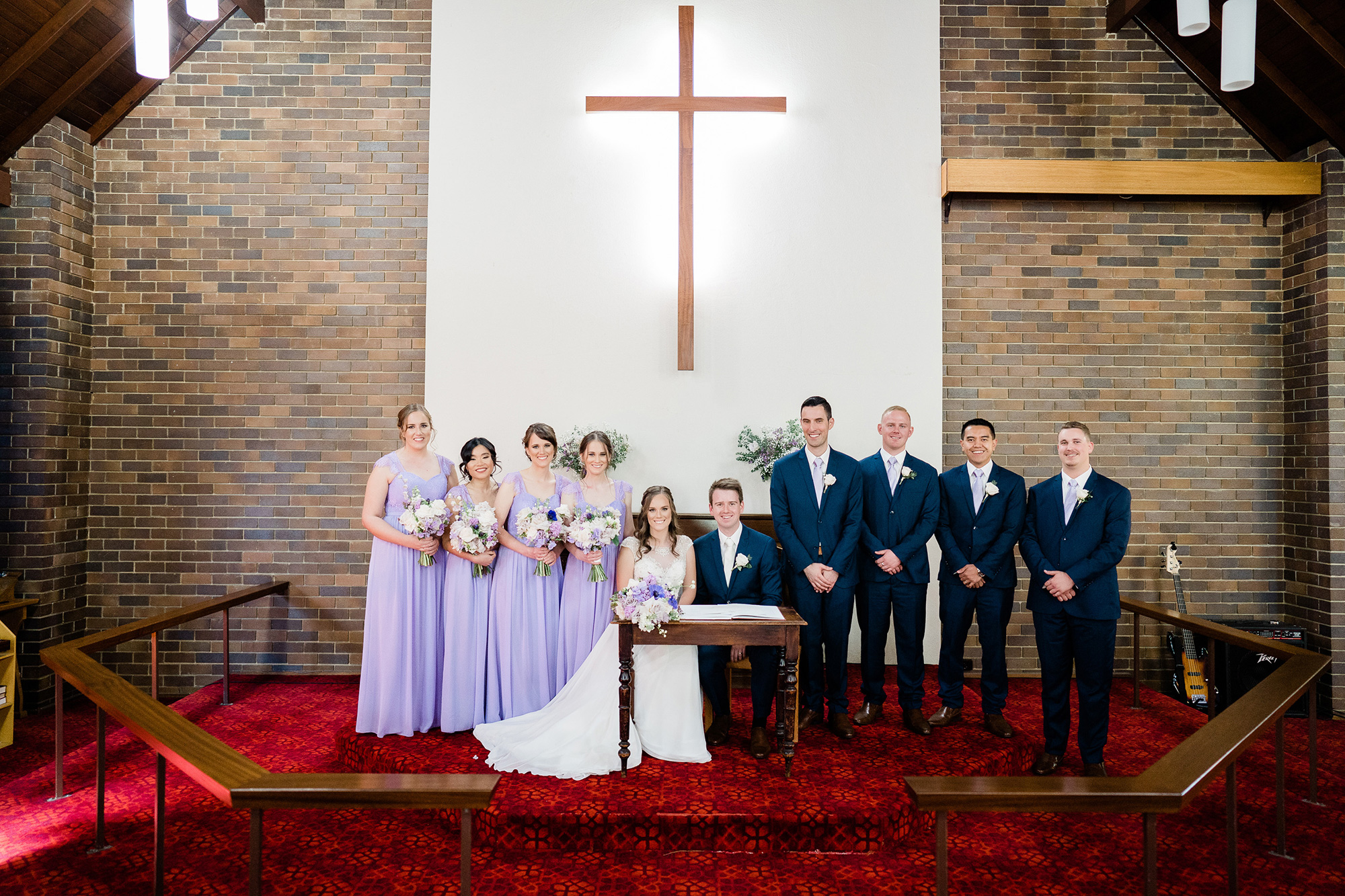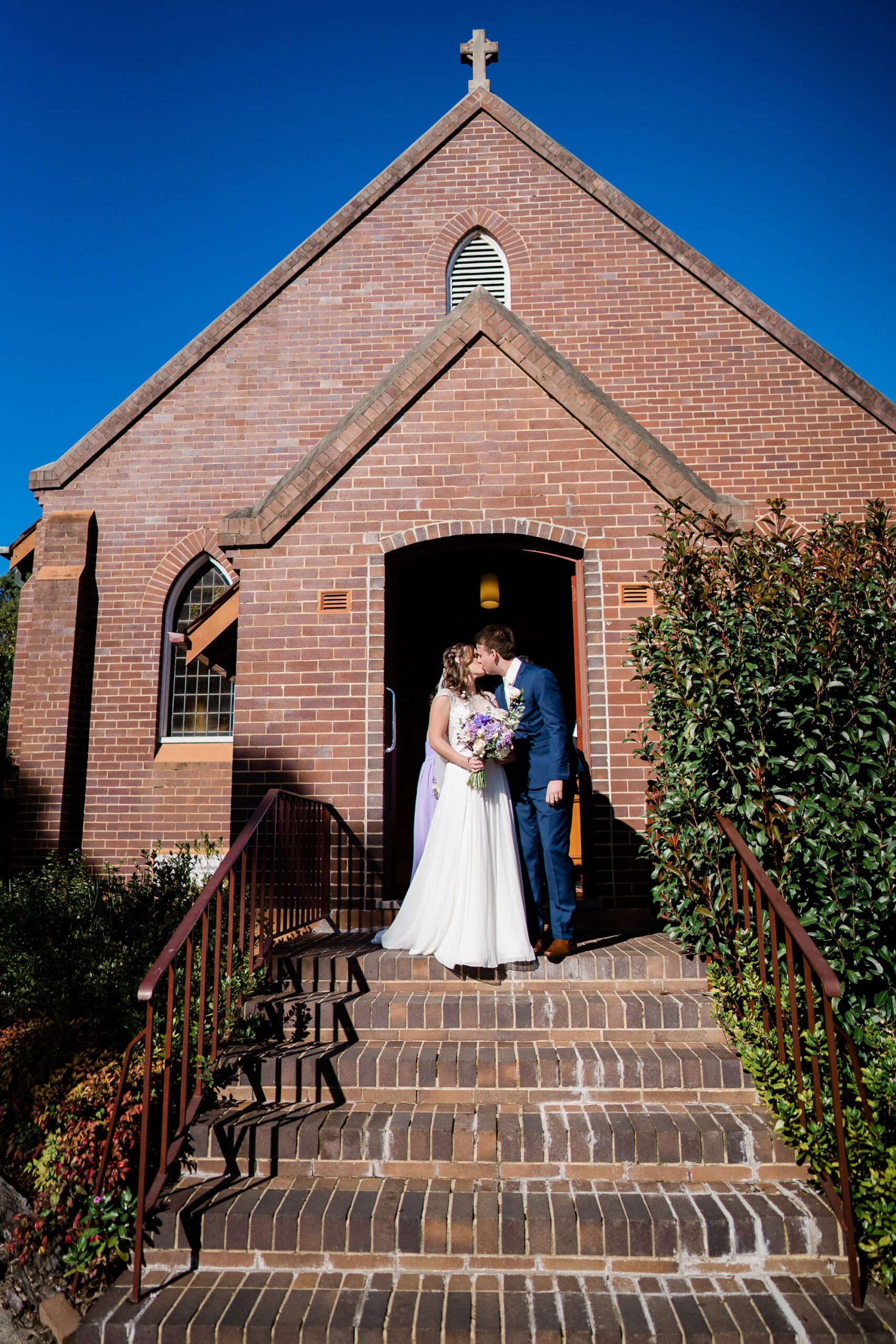 Lauren and Jordan first met at their best man's wedding. "We were introduced through some mutual friends, I felt comfortable around him and there was that spark of interest straight away," Lauren says.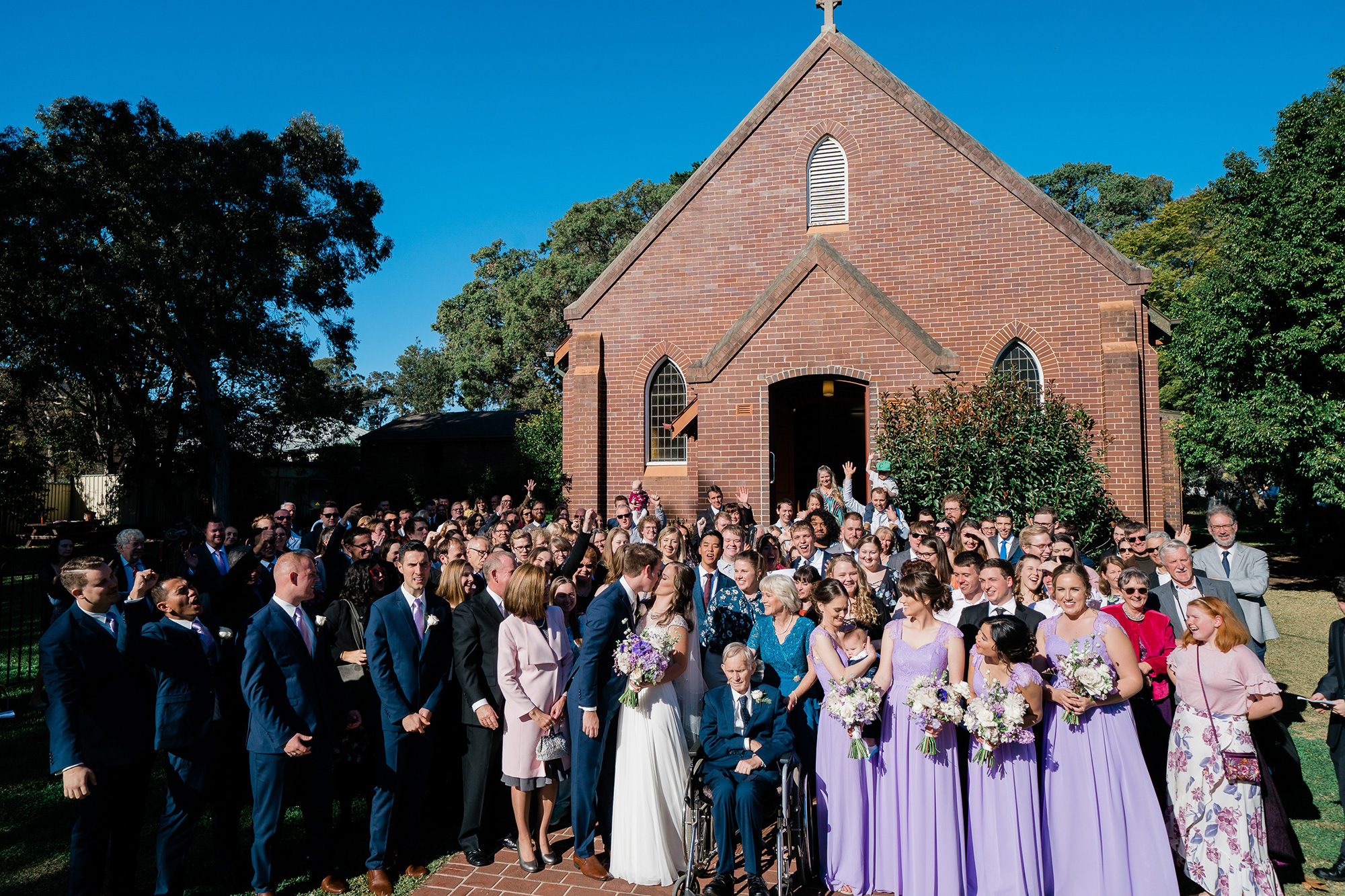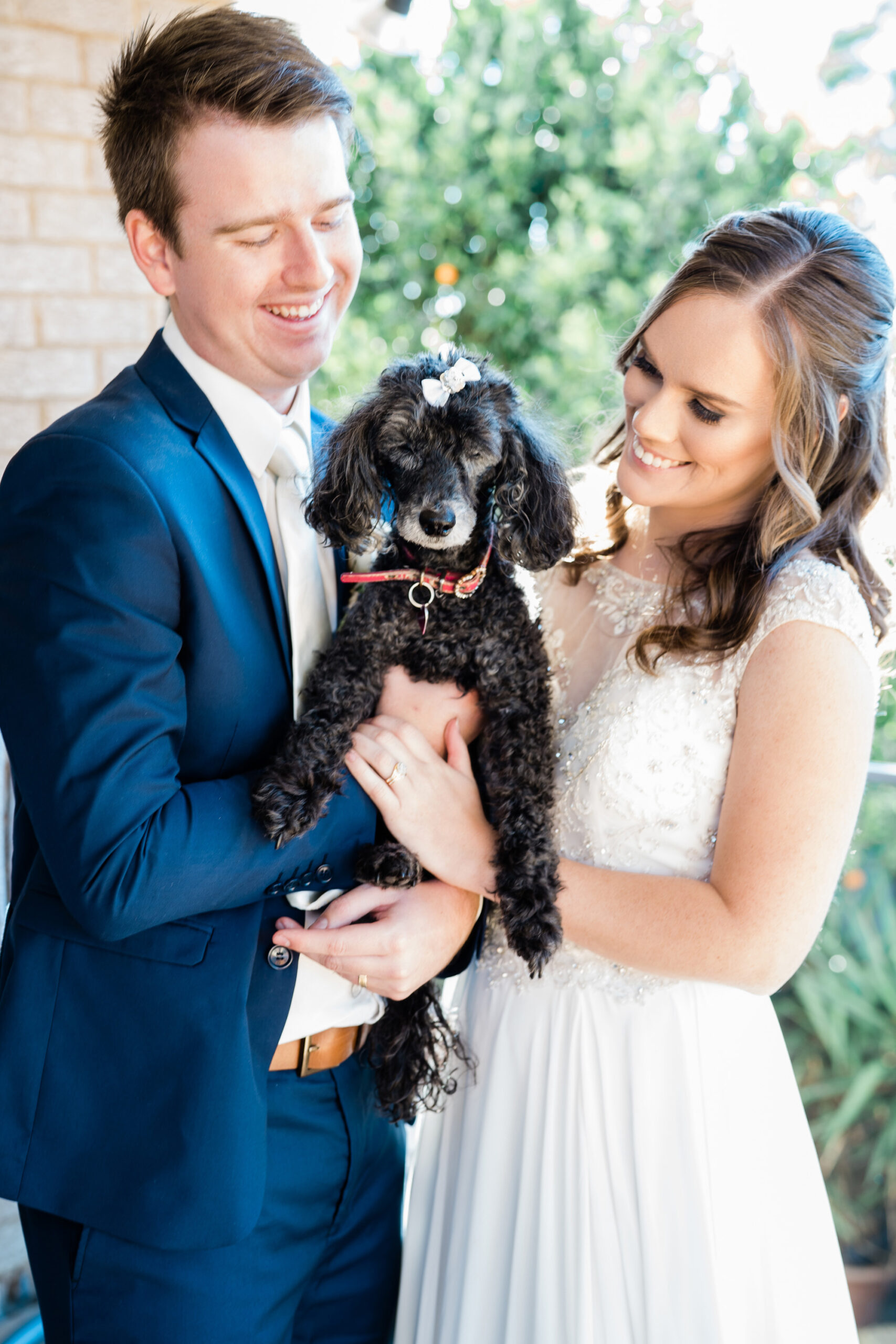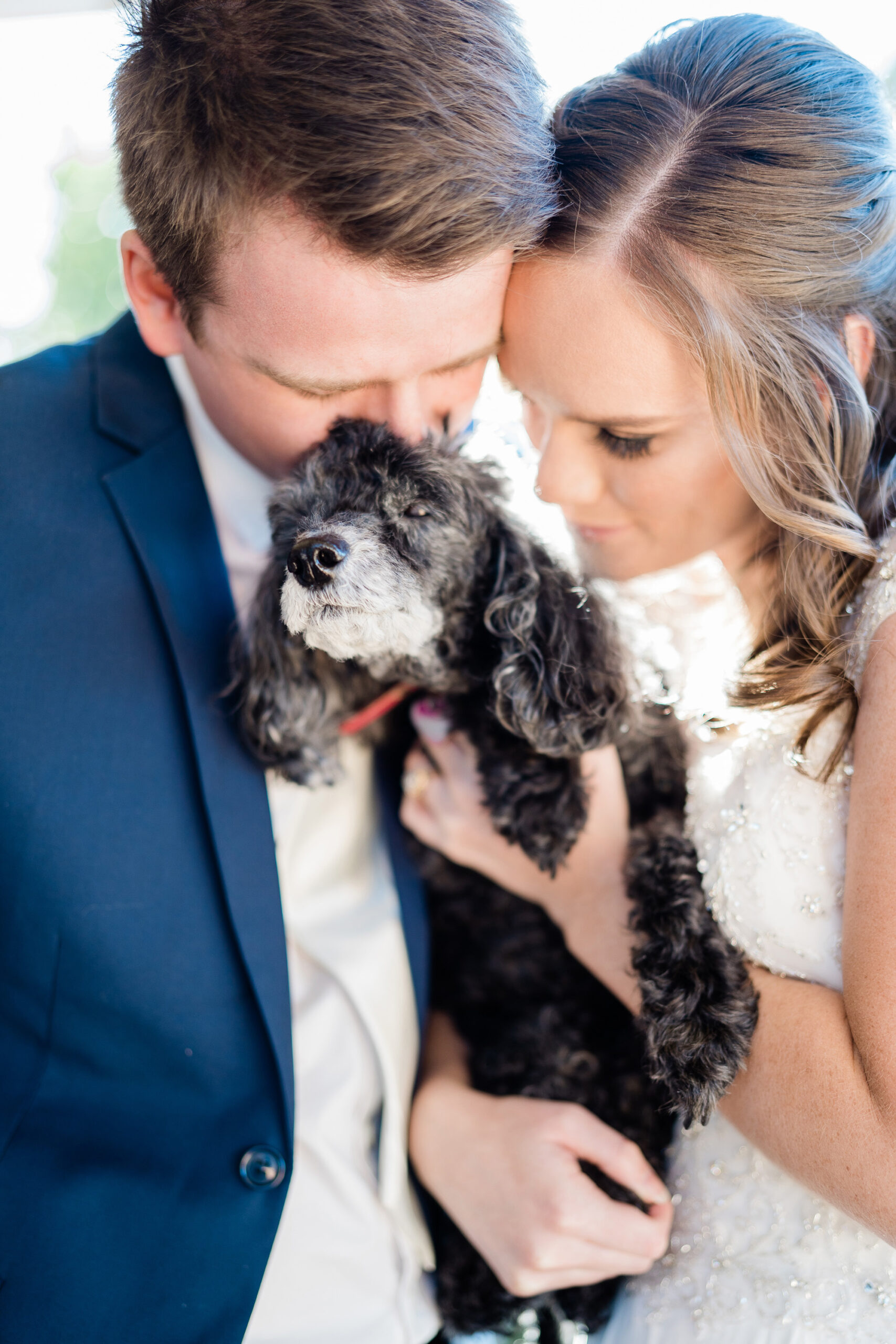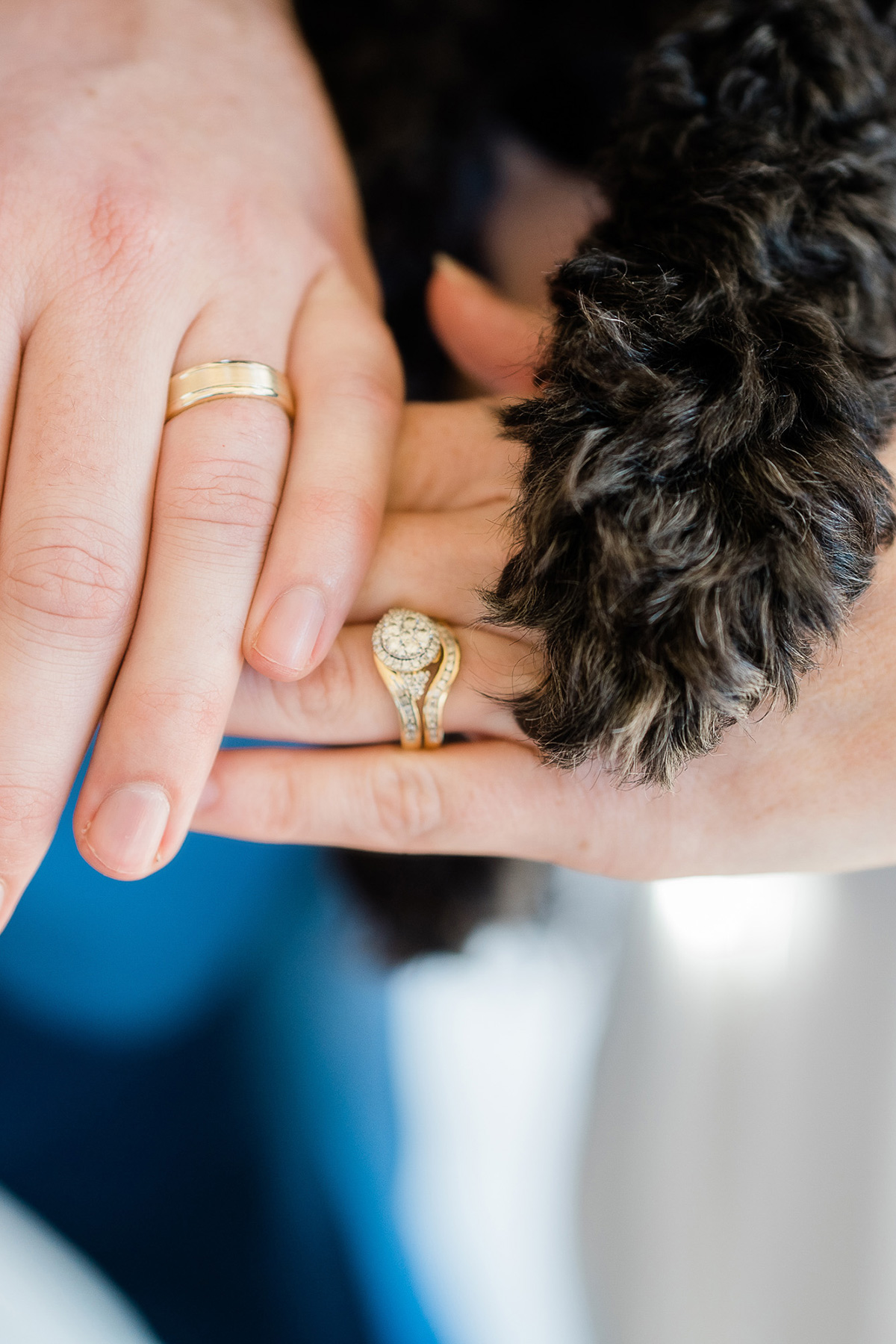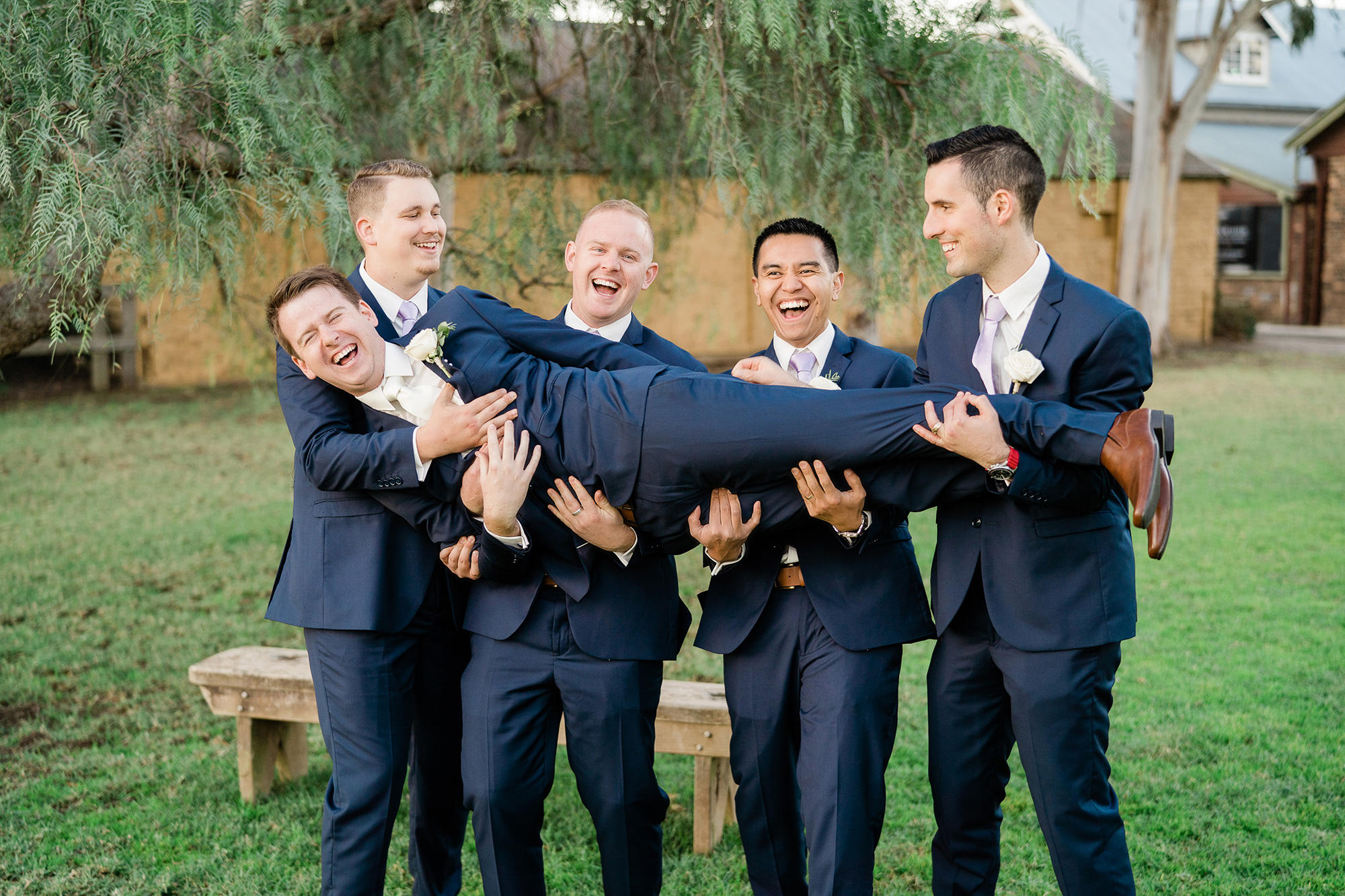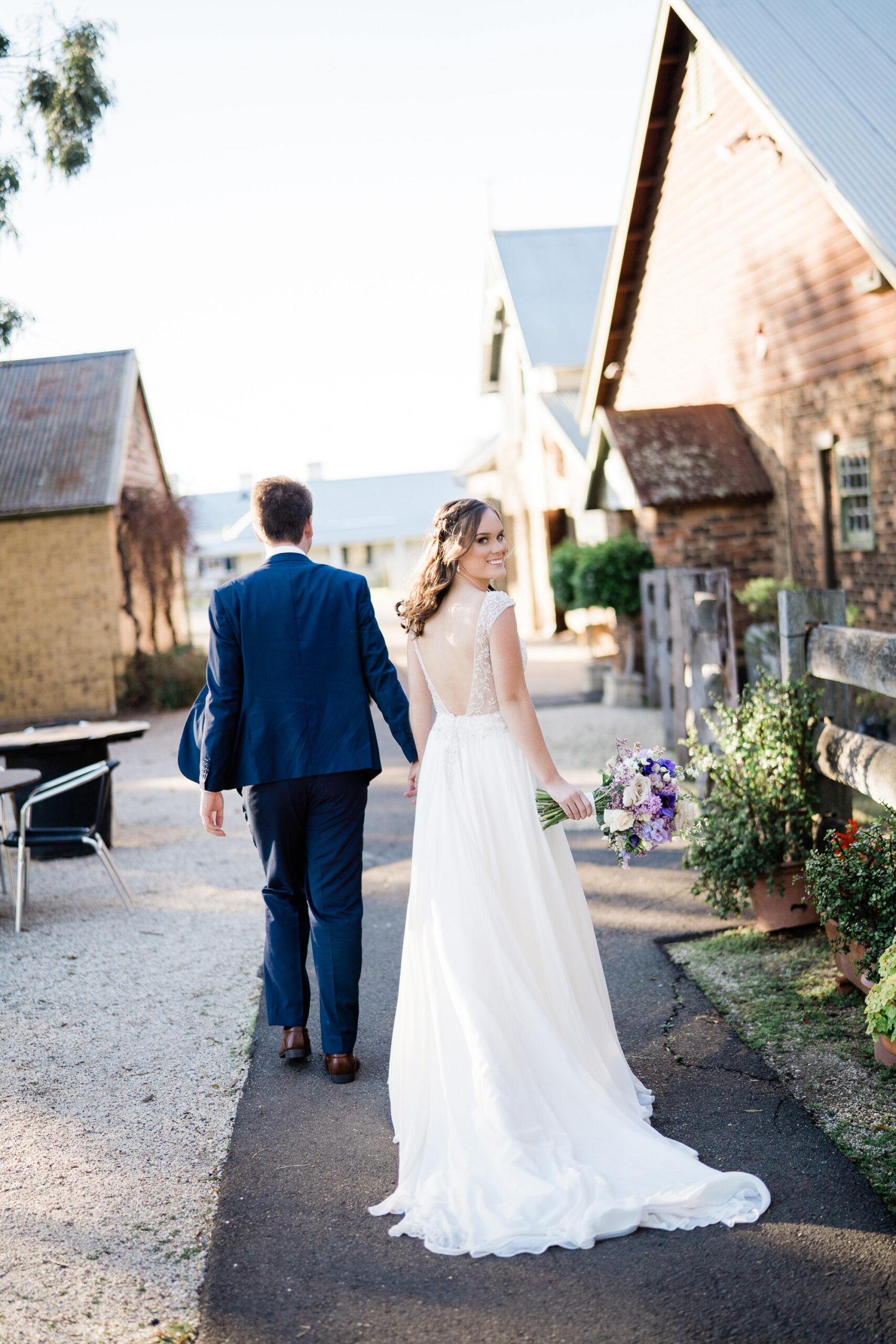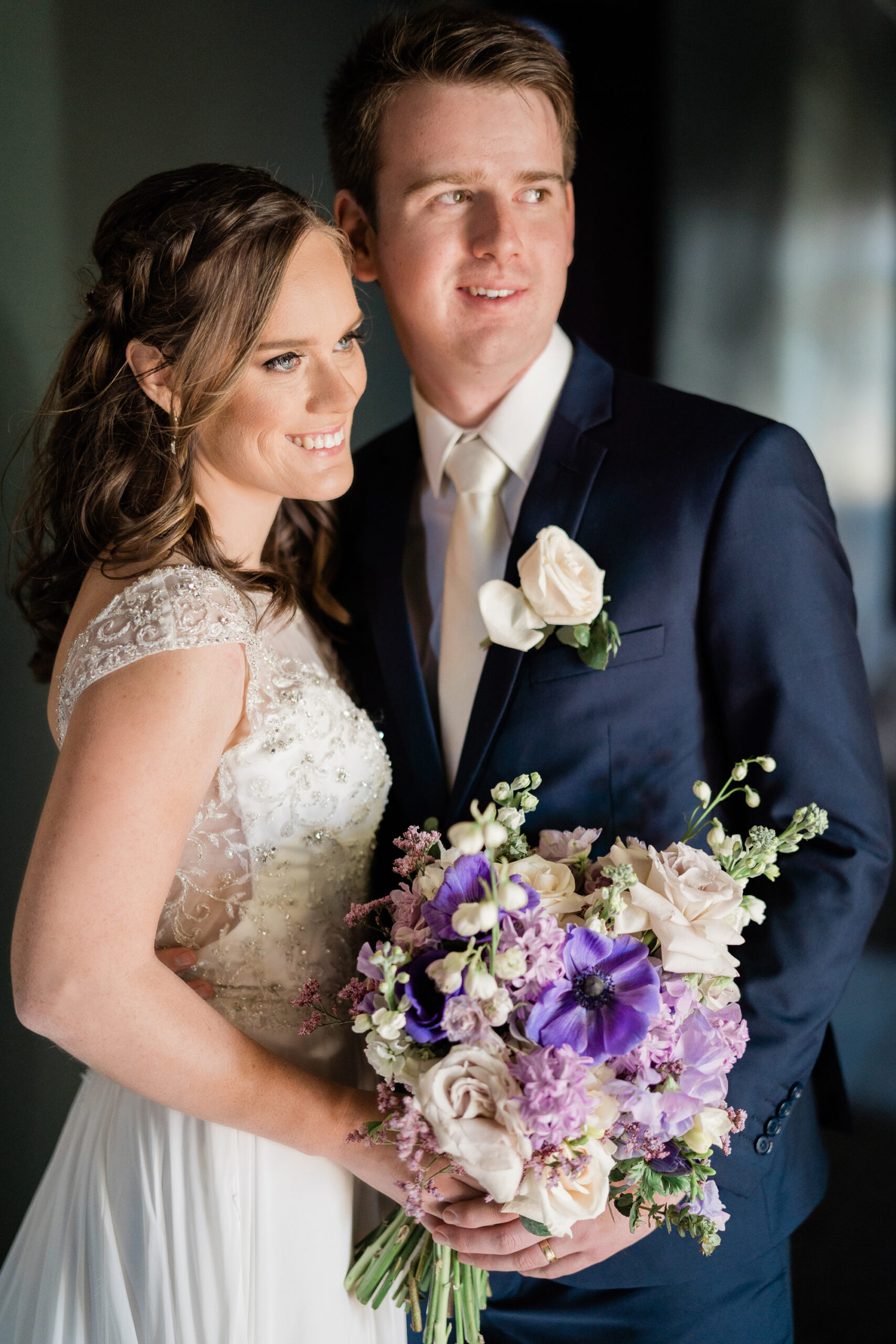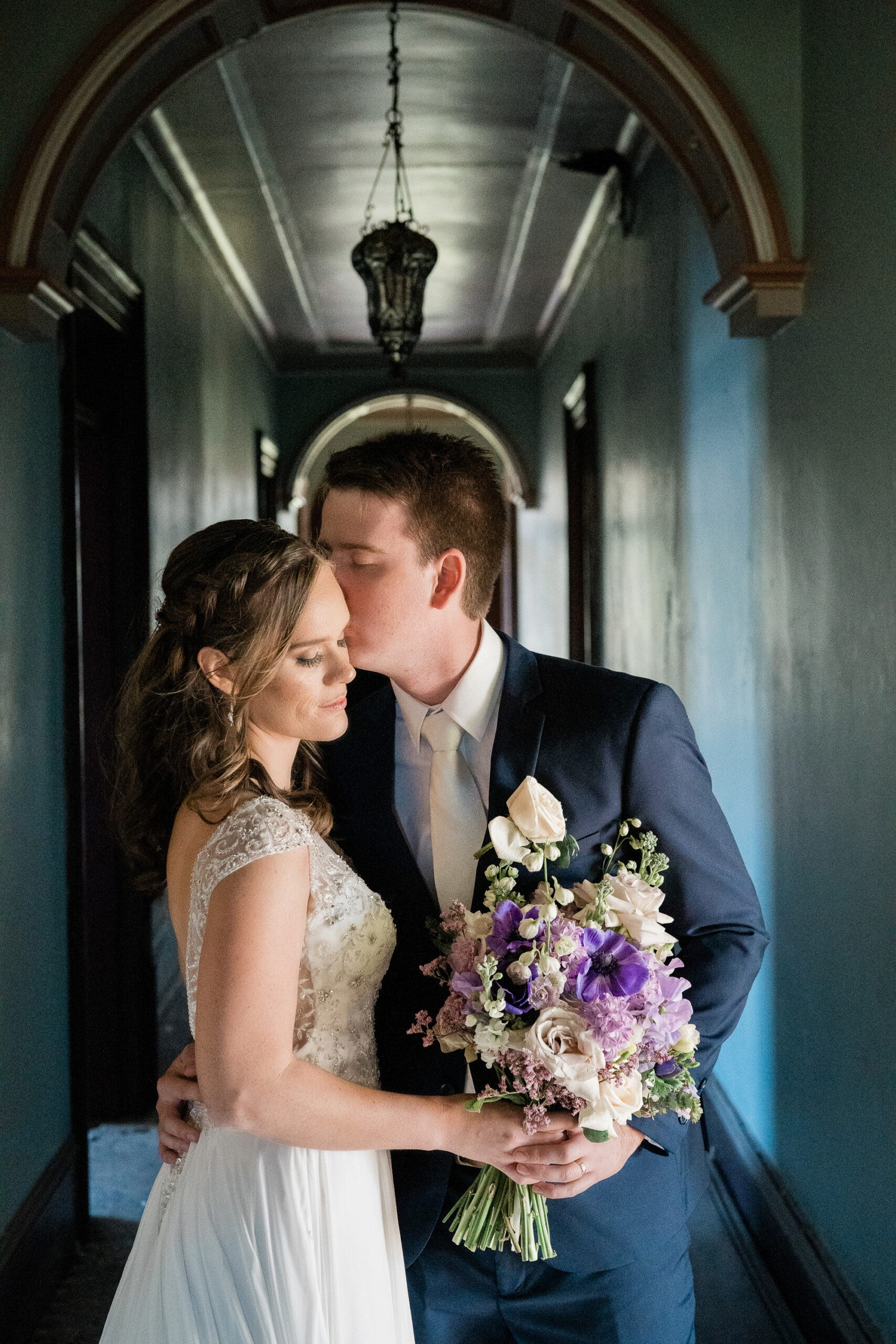 Exactly 52 weeks on from their first meeting, Jordan organised a surprise road trip to Nelson Bay. "He had organised a private horse ride along the beach after which he got down on one knee on top of a sand dune and asked me to marry him," Lauren recalls. "The rest of the day was filled with more surprises including some childish fun at toboggan hill park, dolphin cruises, our first date – bowling – and topped off with a romantic dinner before heading home."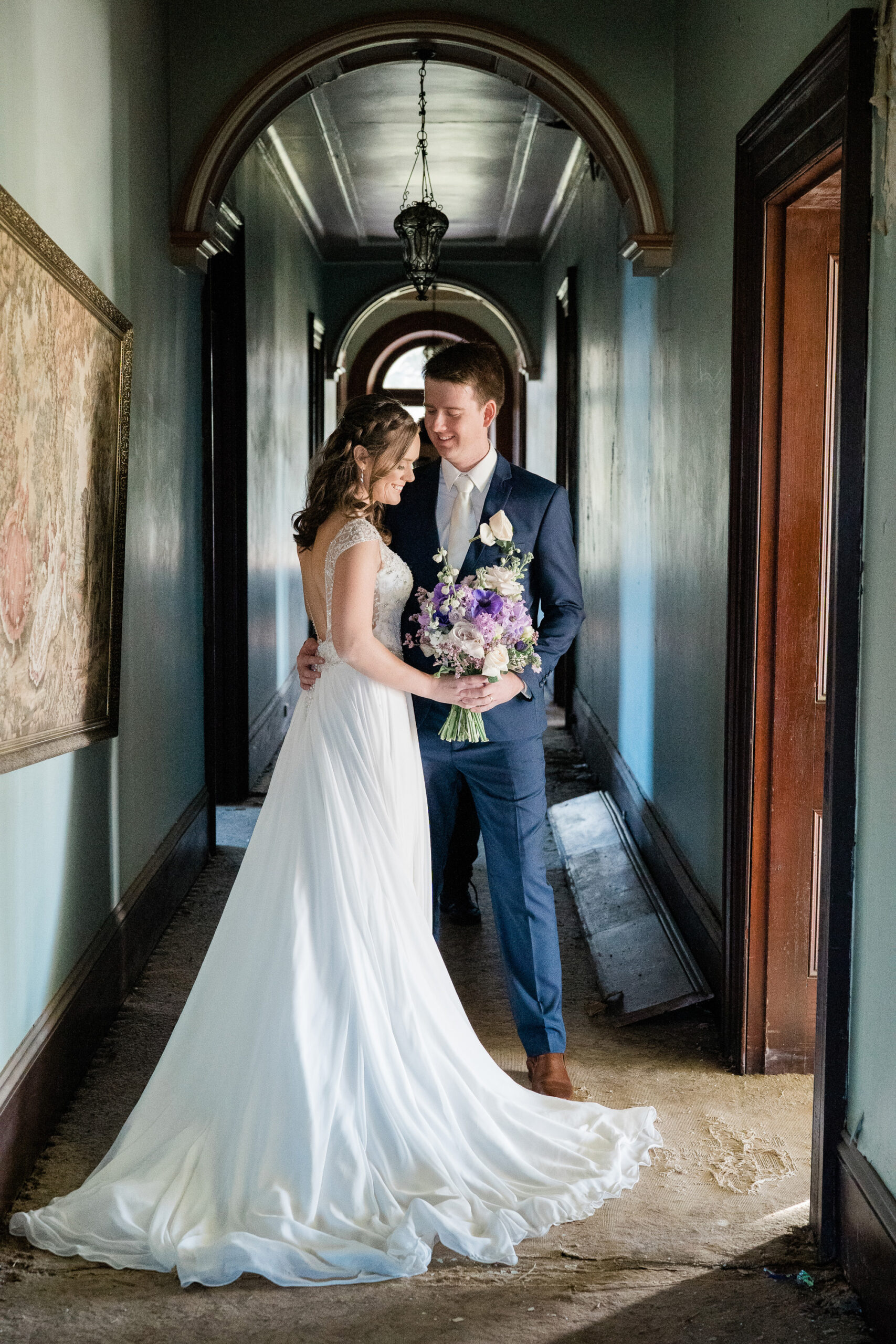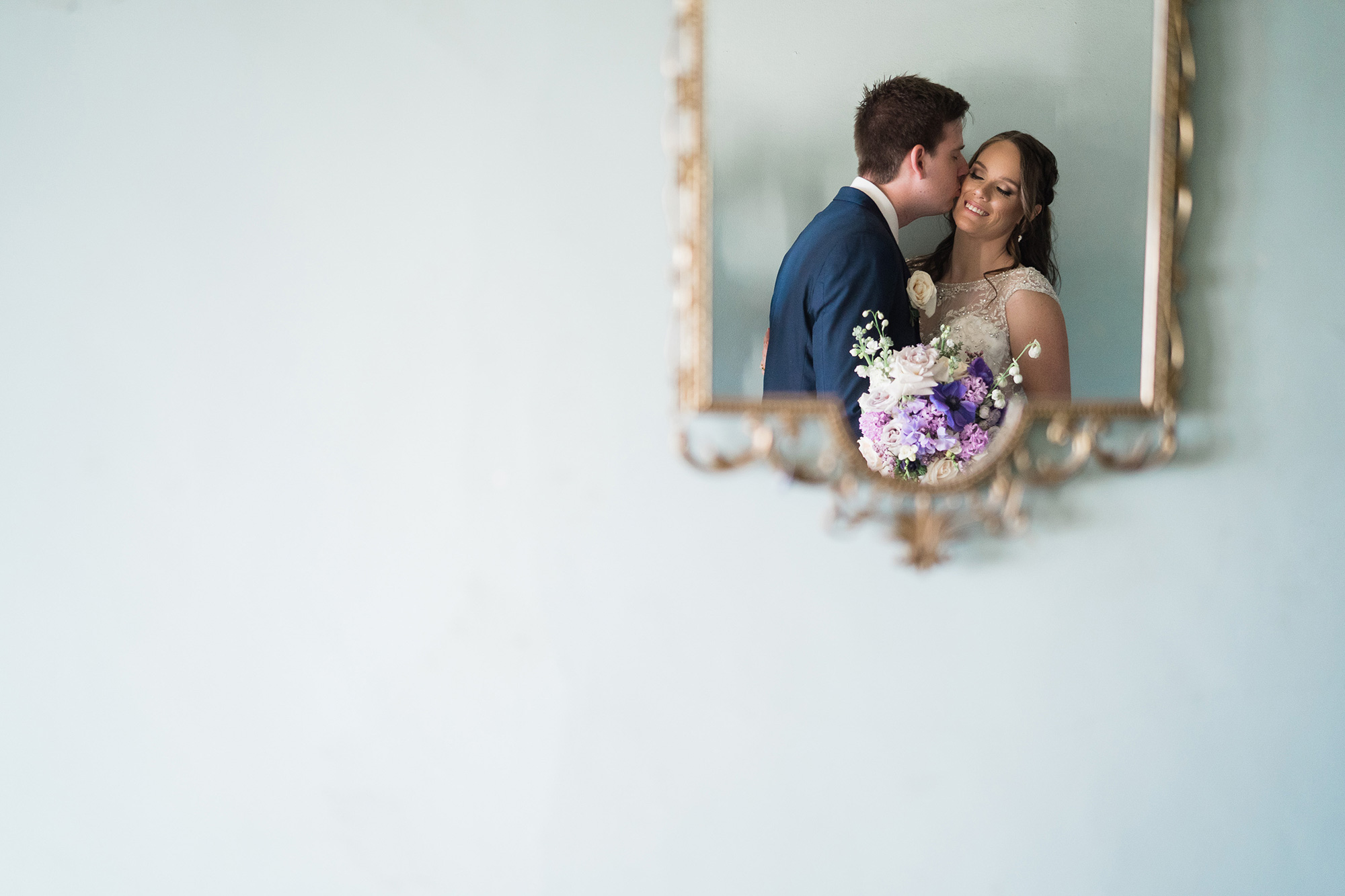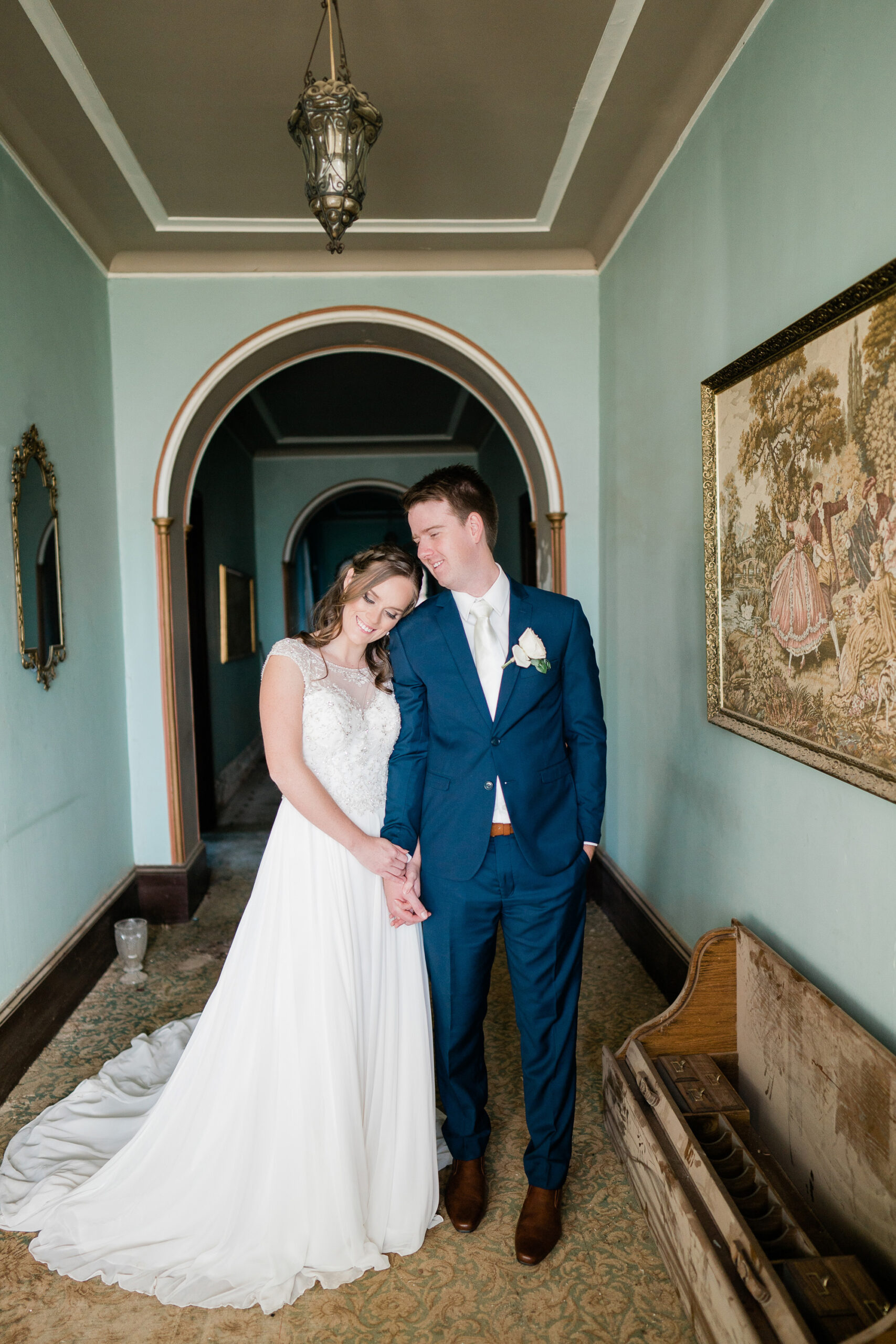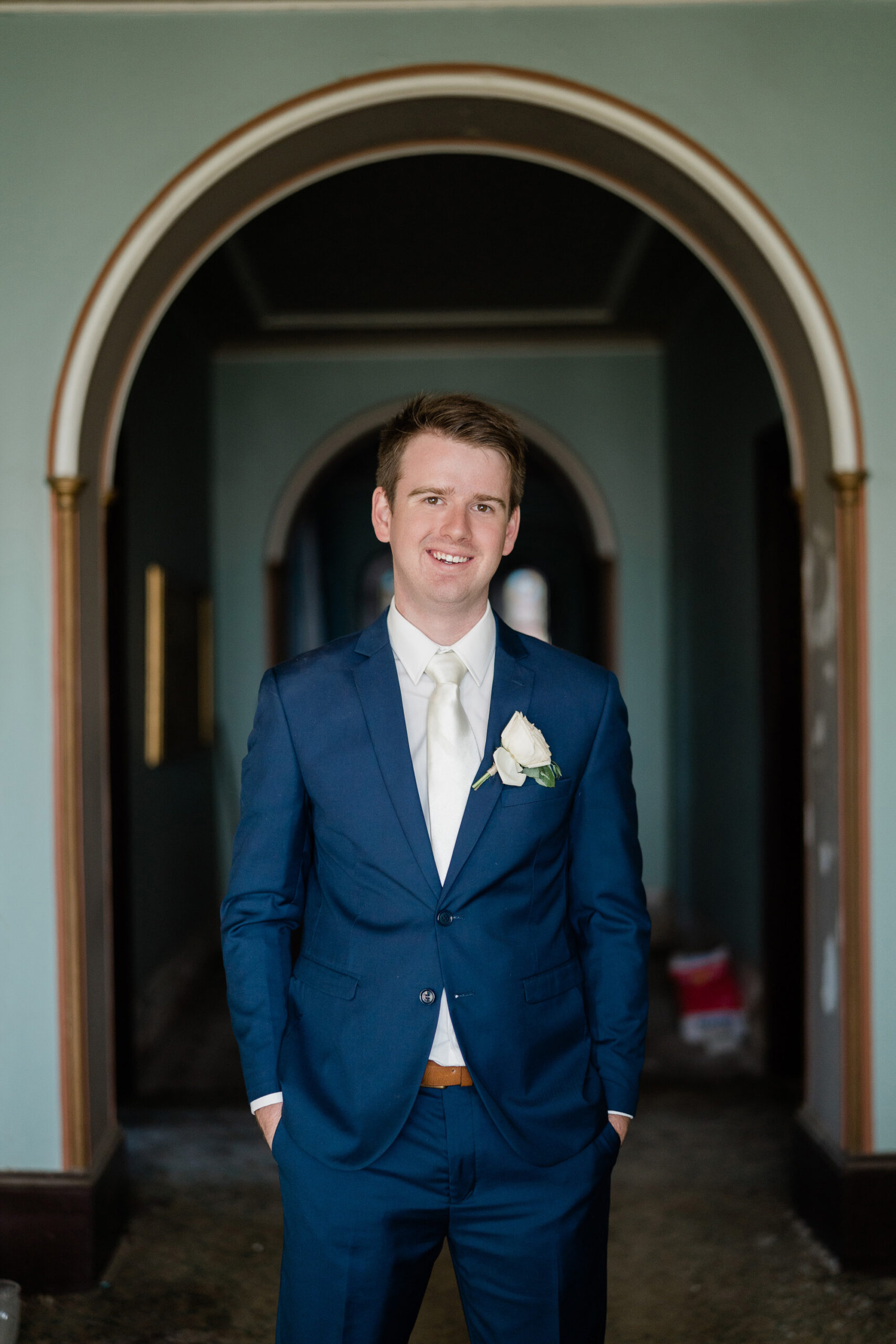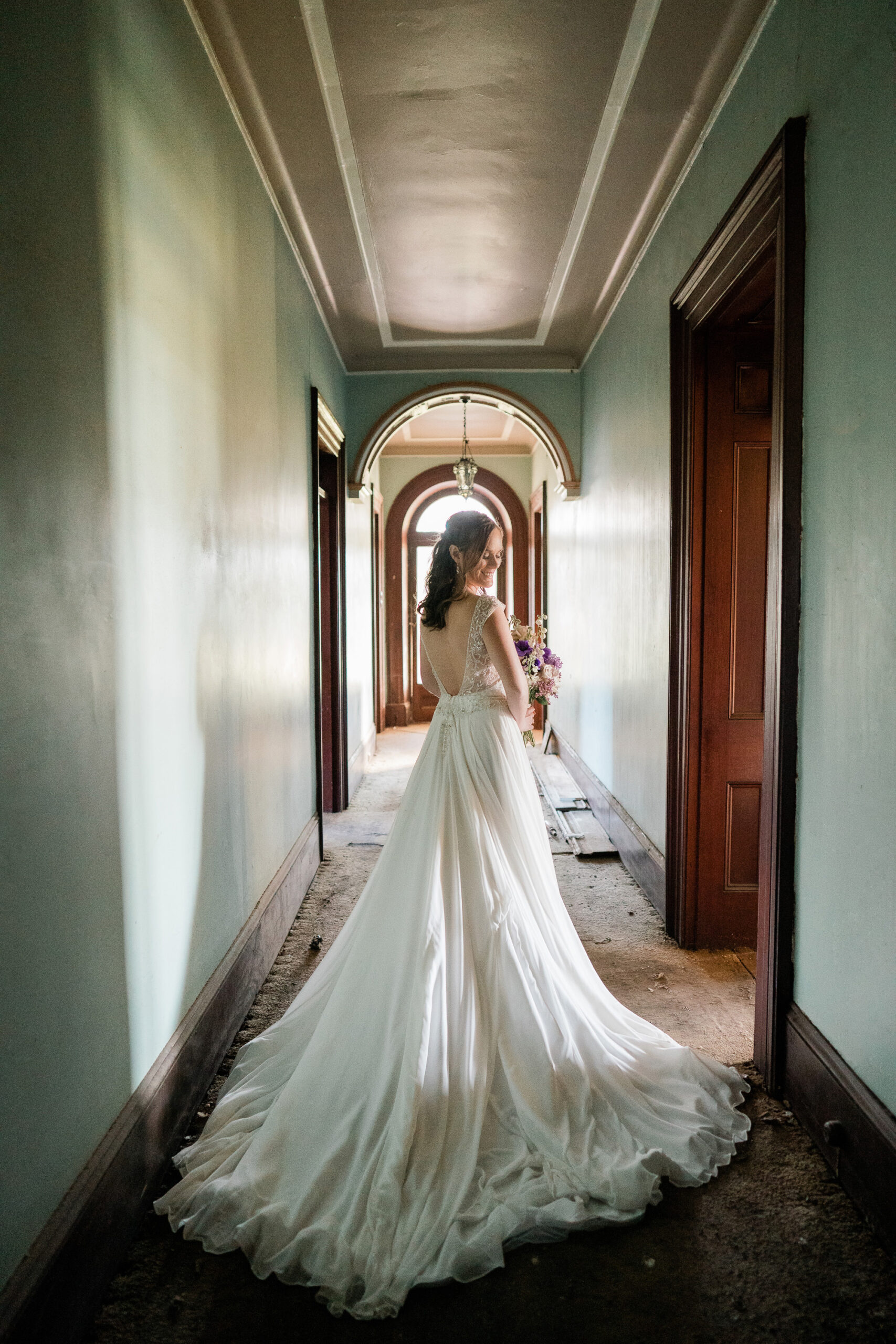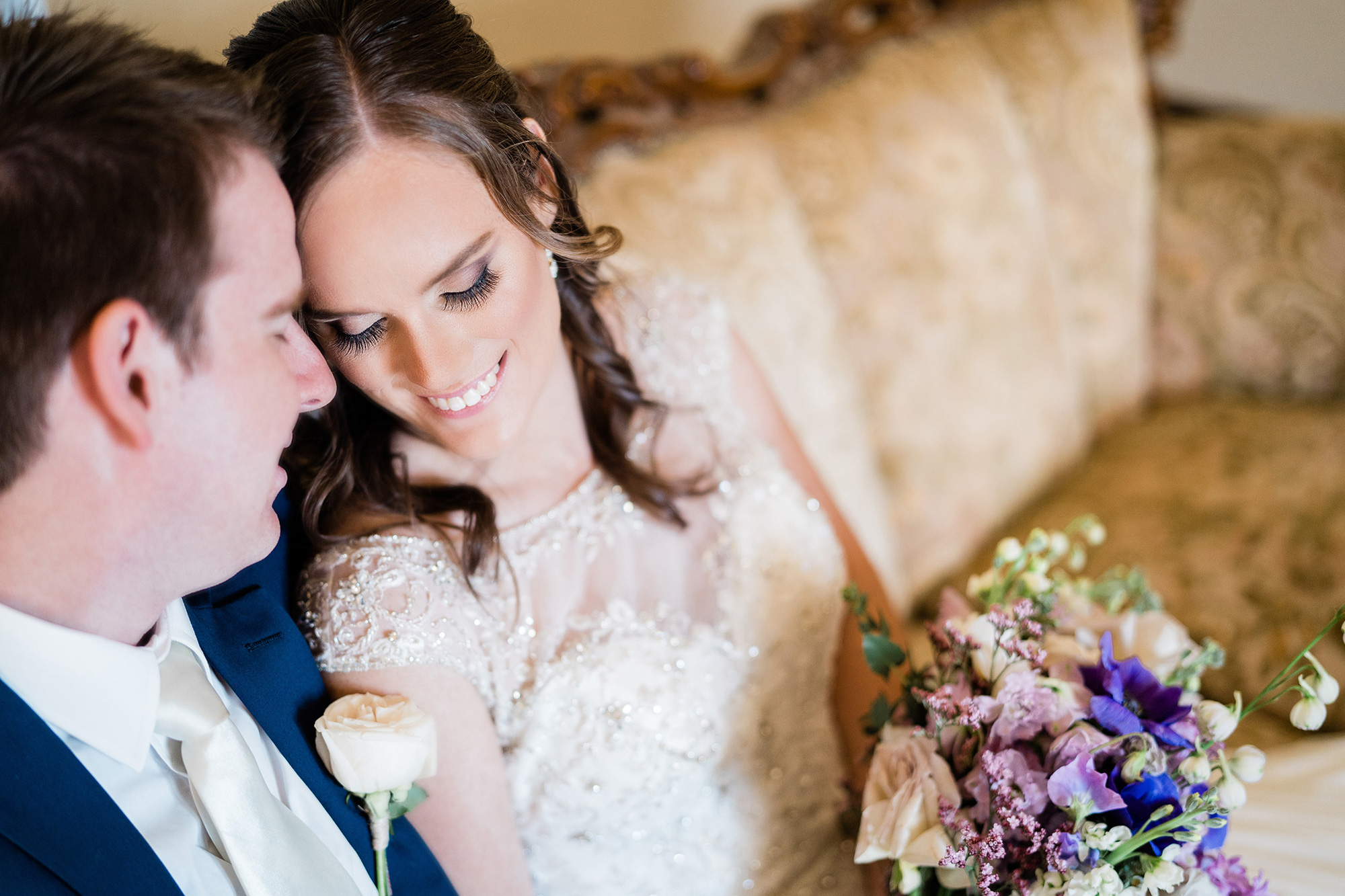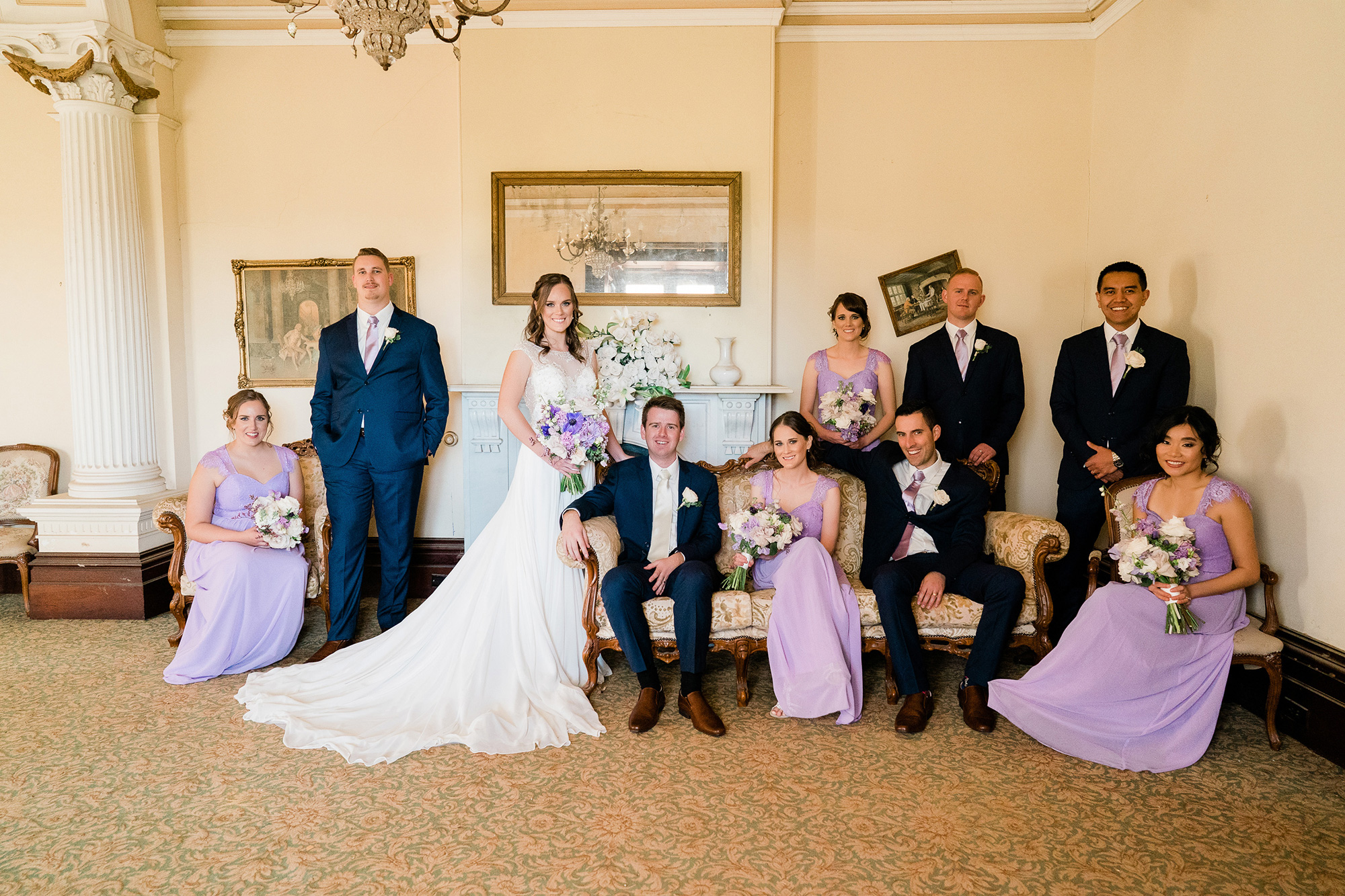 "Our bridal party consisted of all of our siblings (including in-laws) and a few of our closest friends," Lauren says.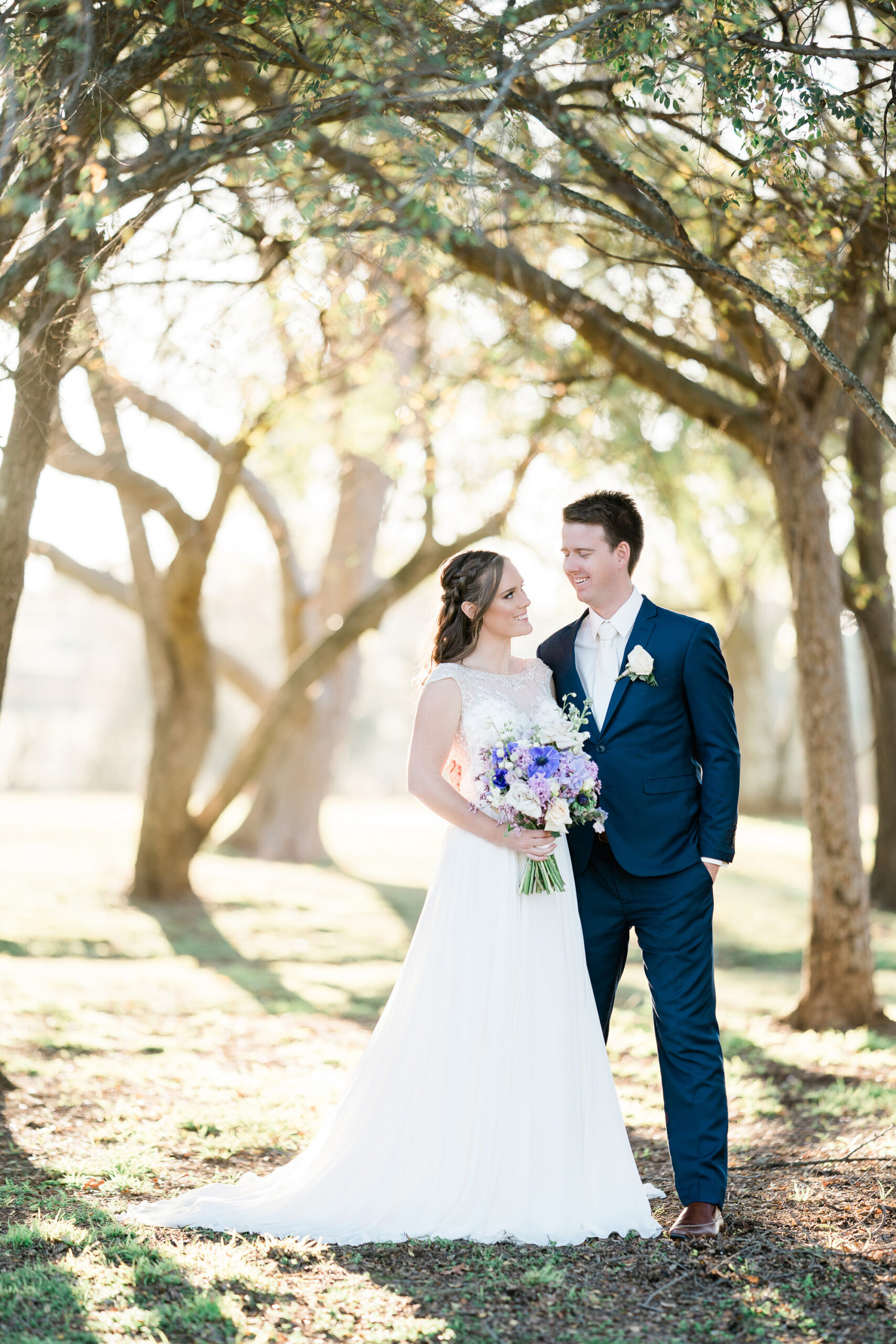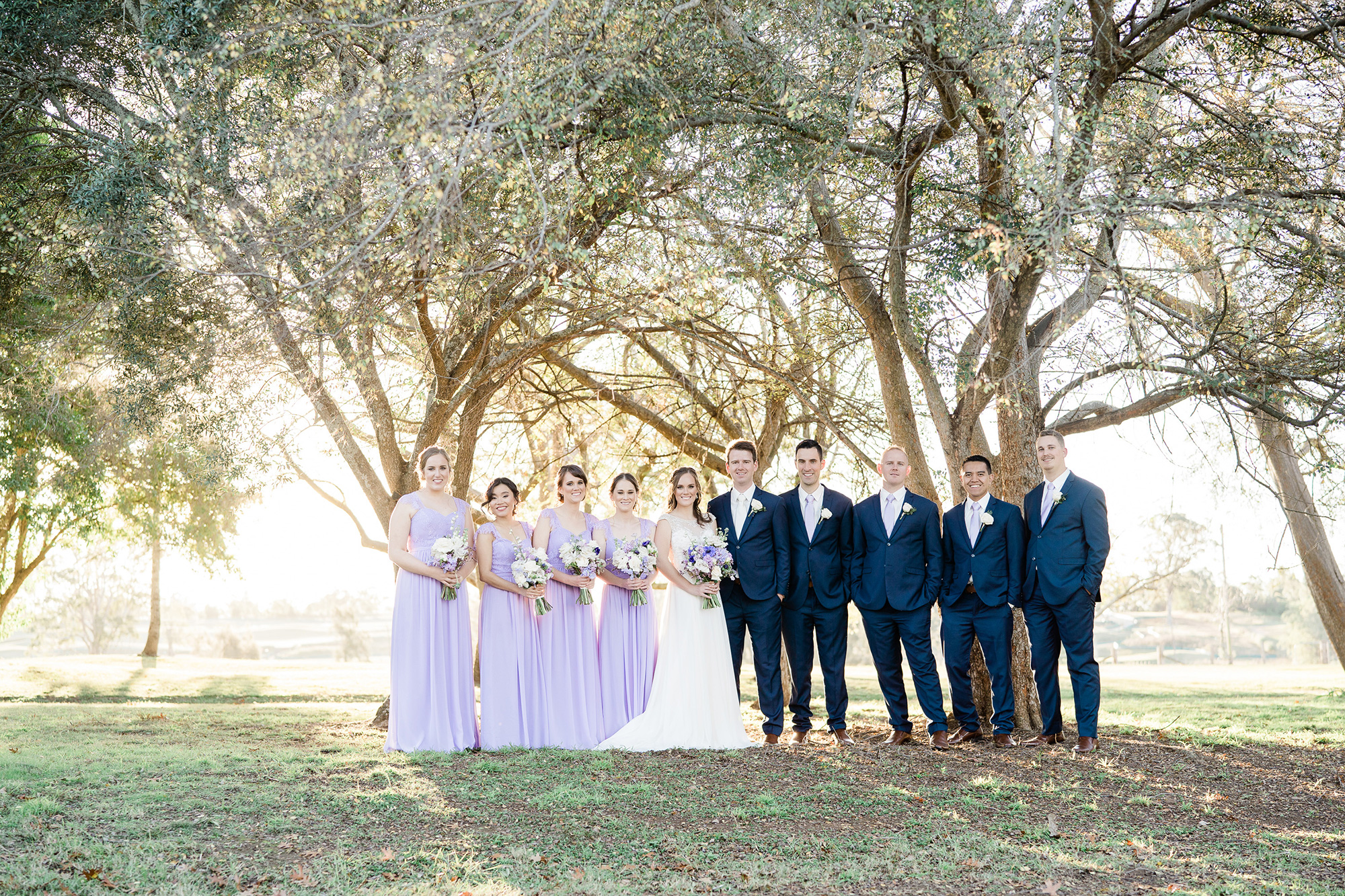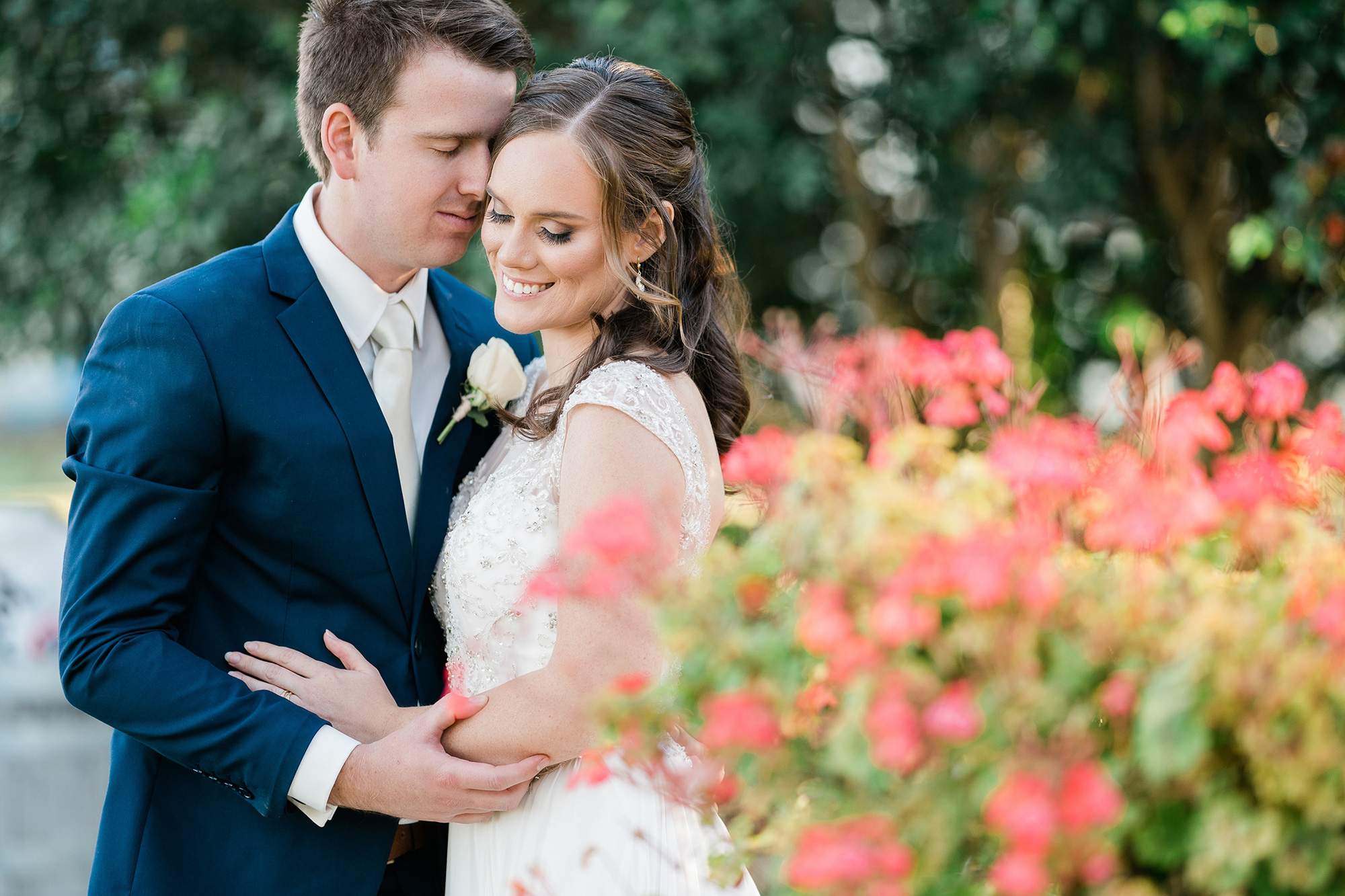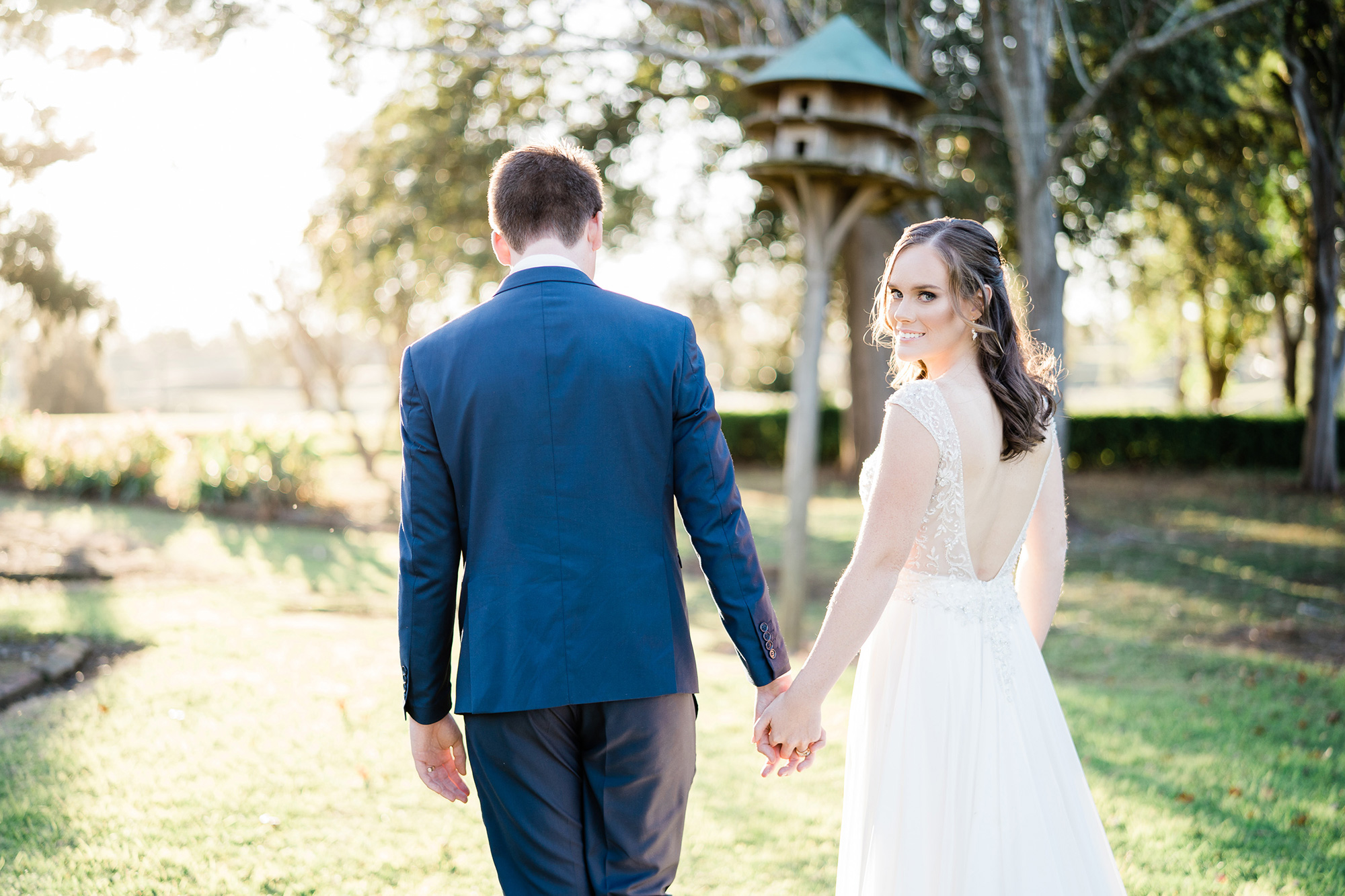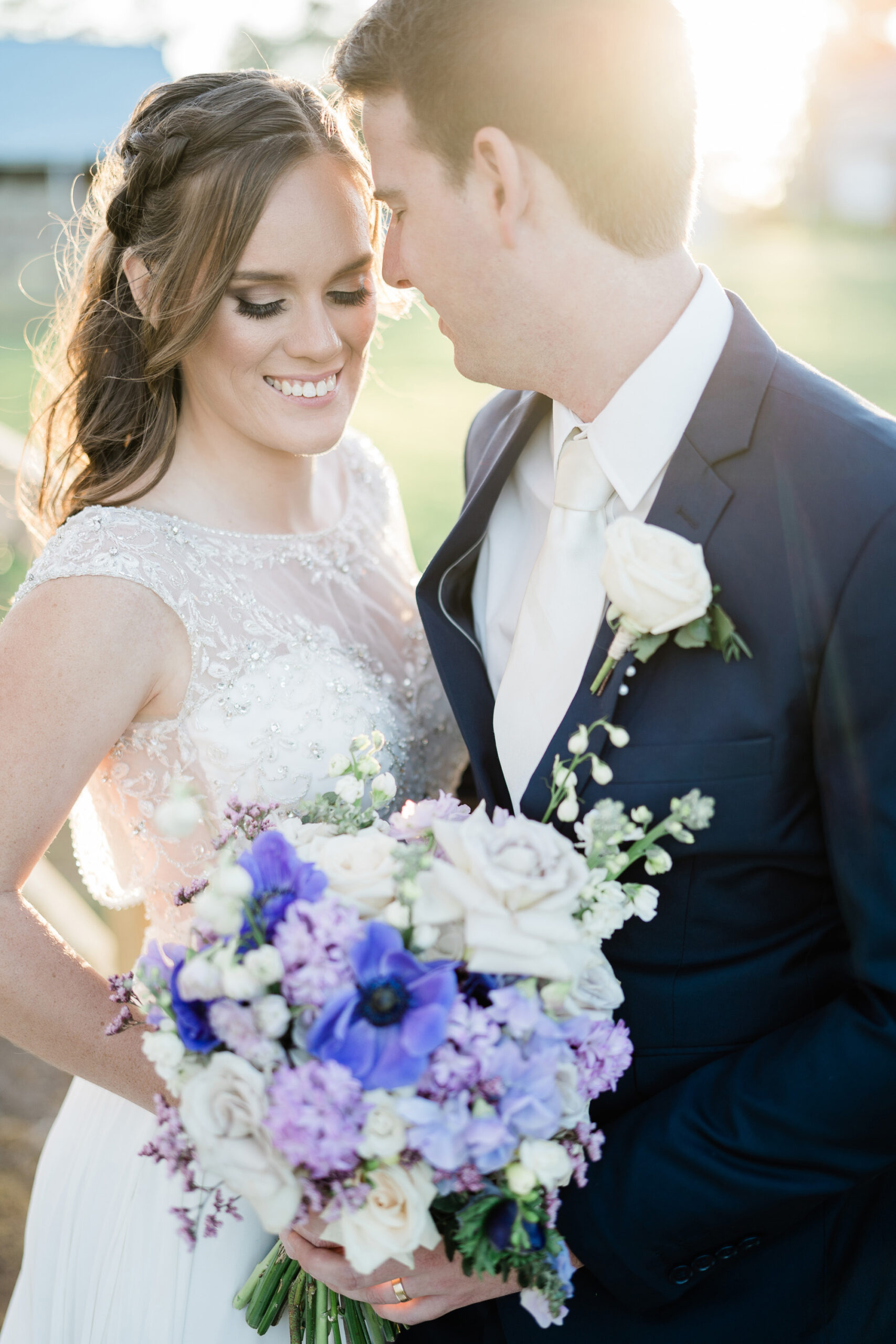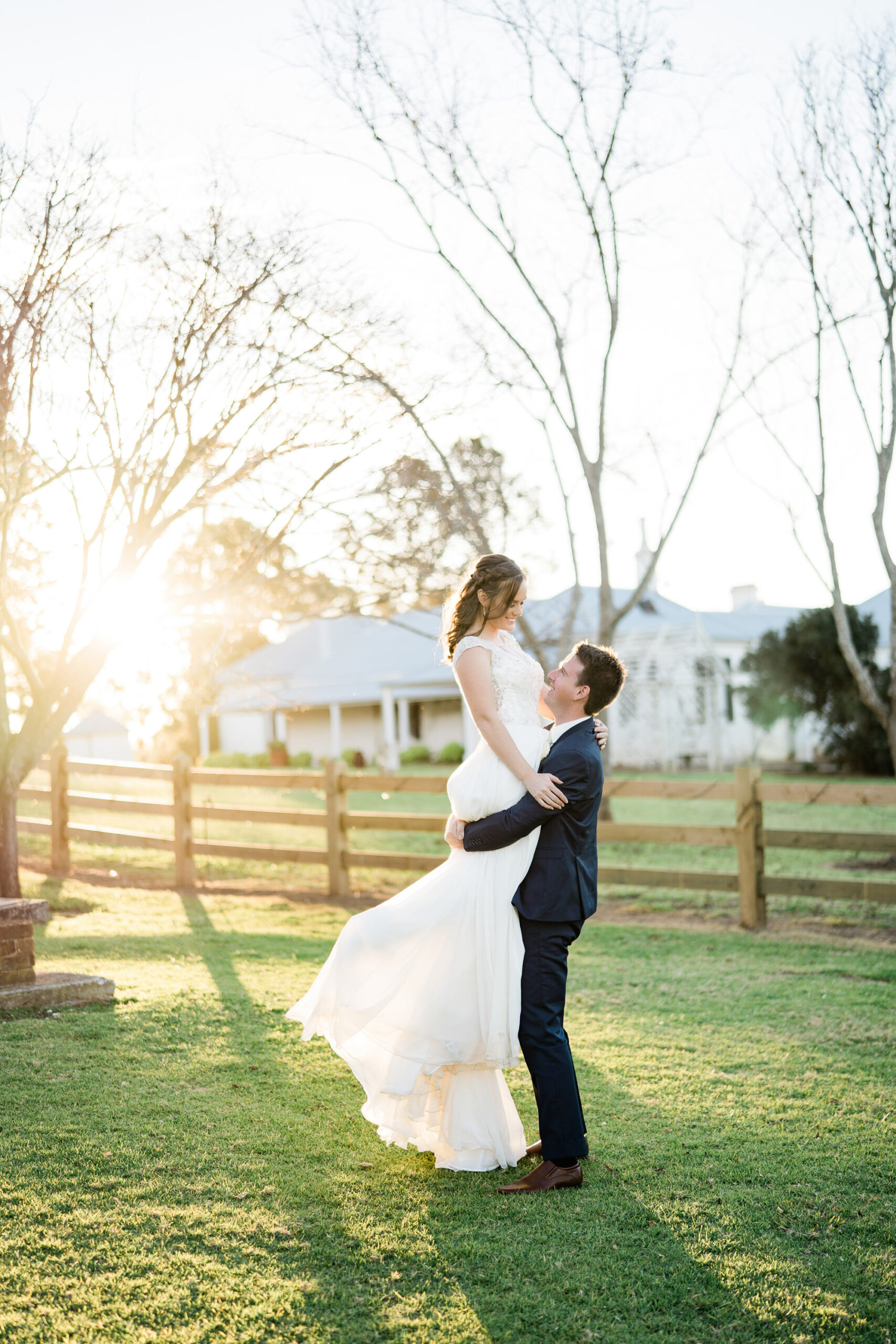 The happy couple sourced their rings from Michael Hill.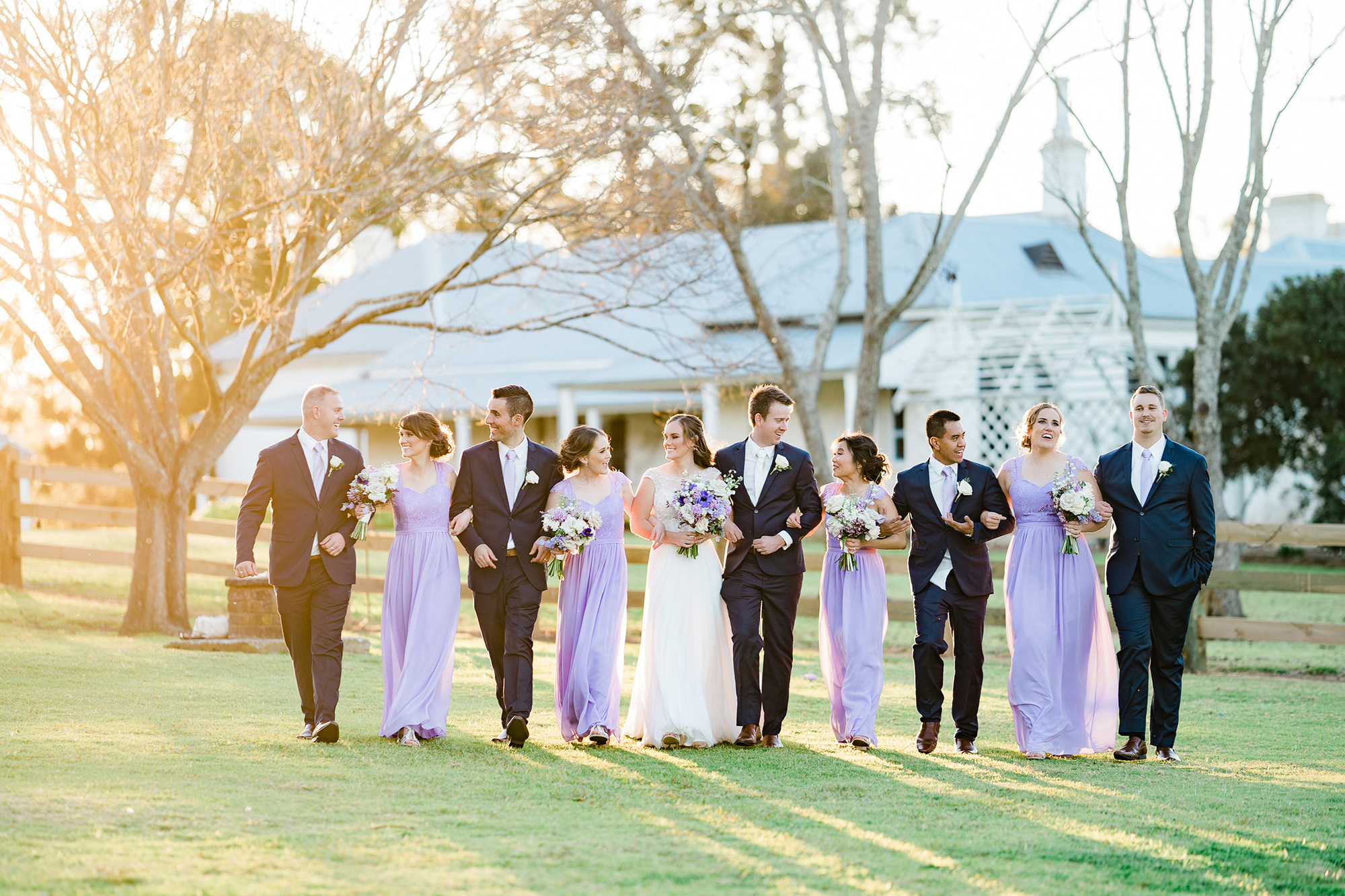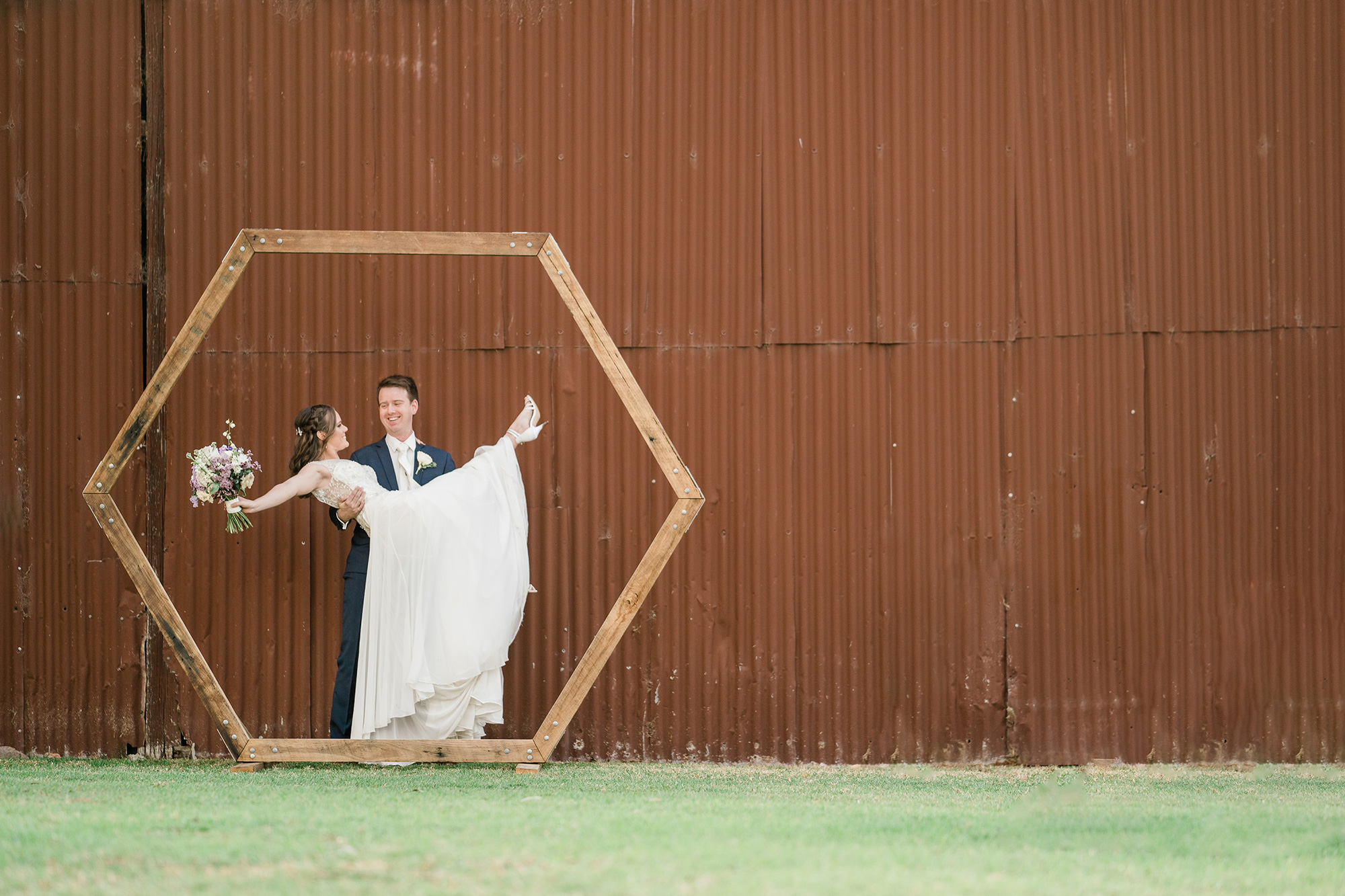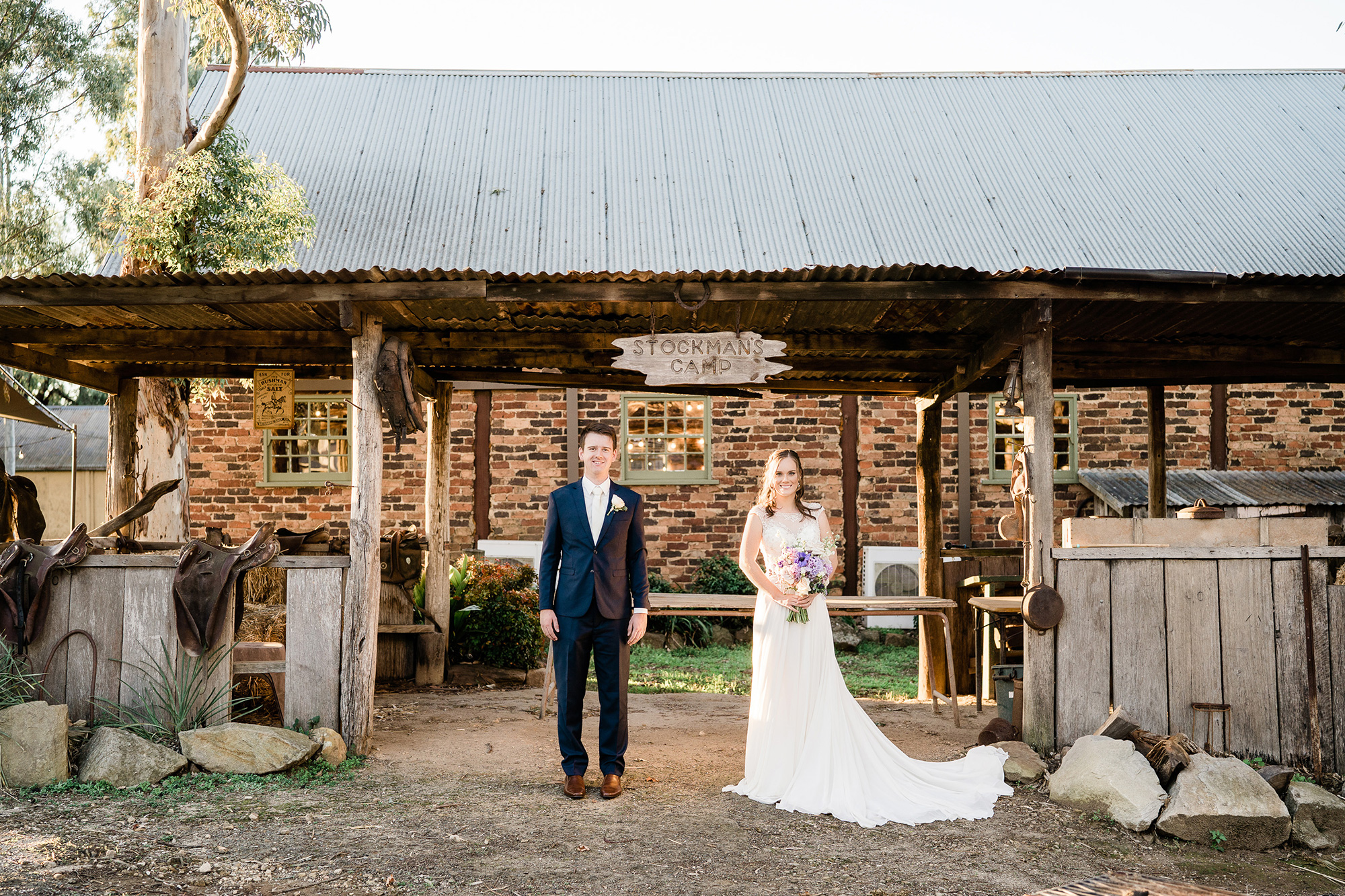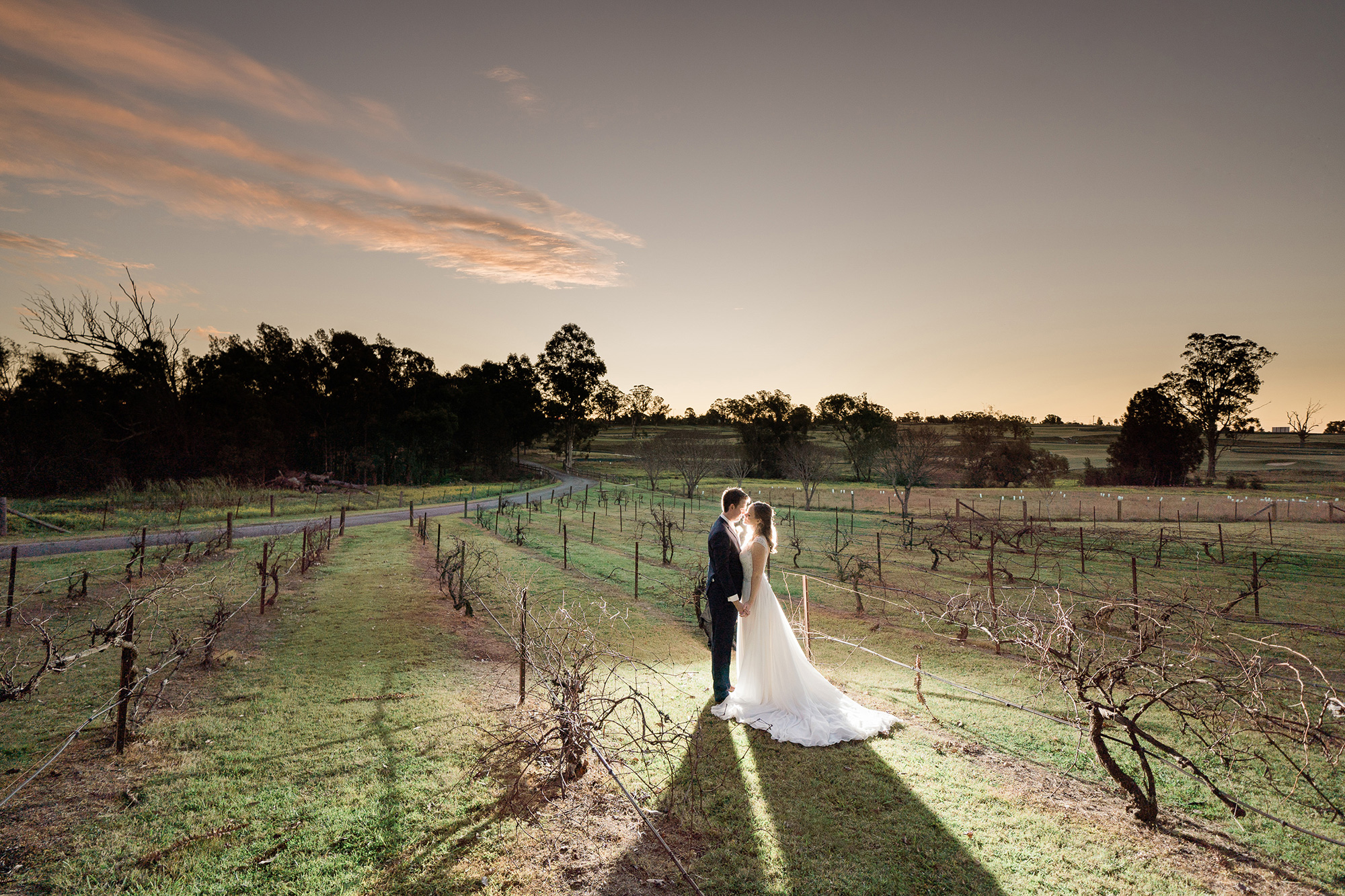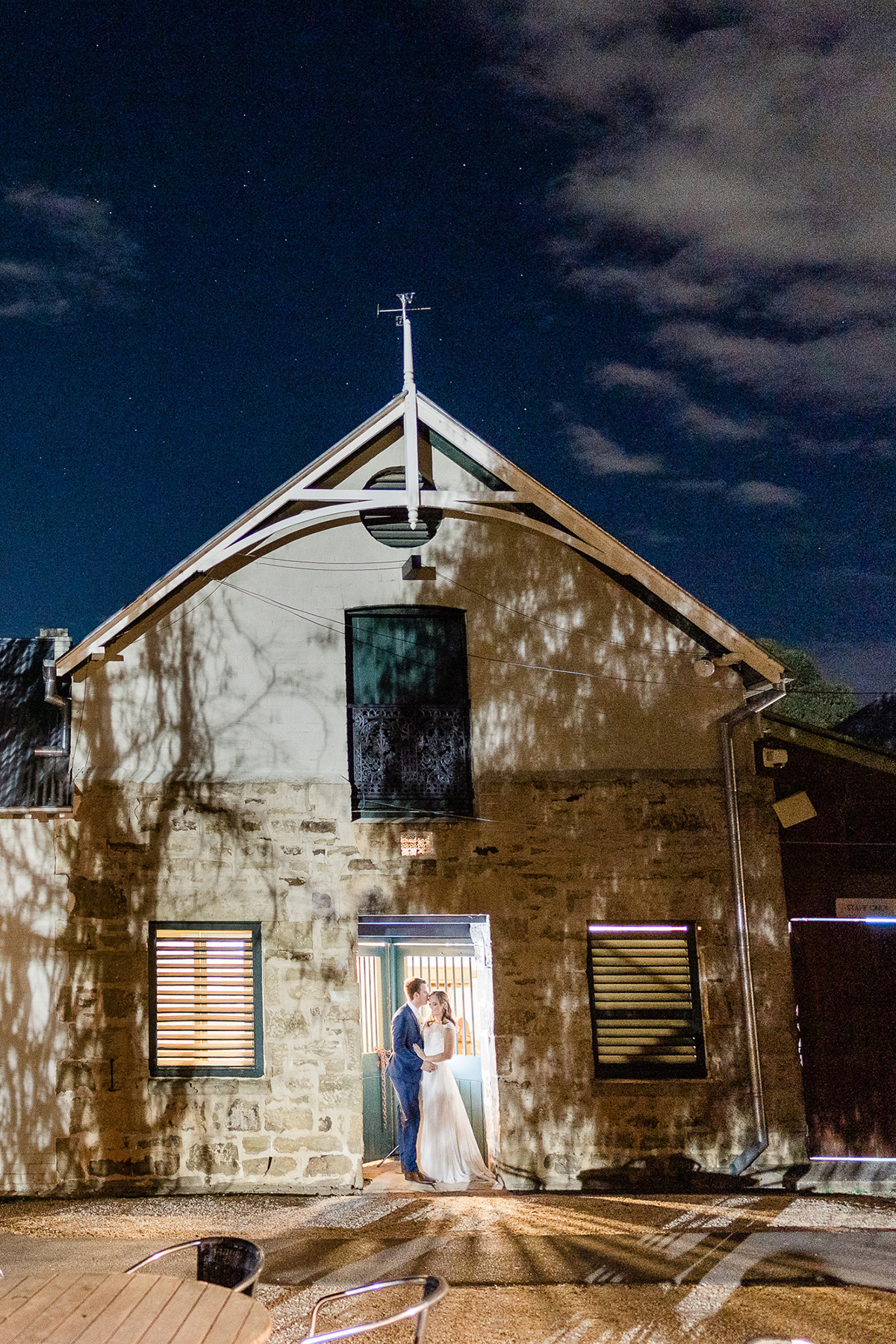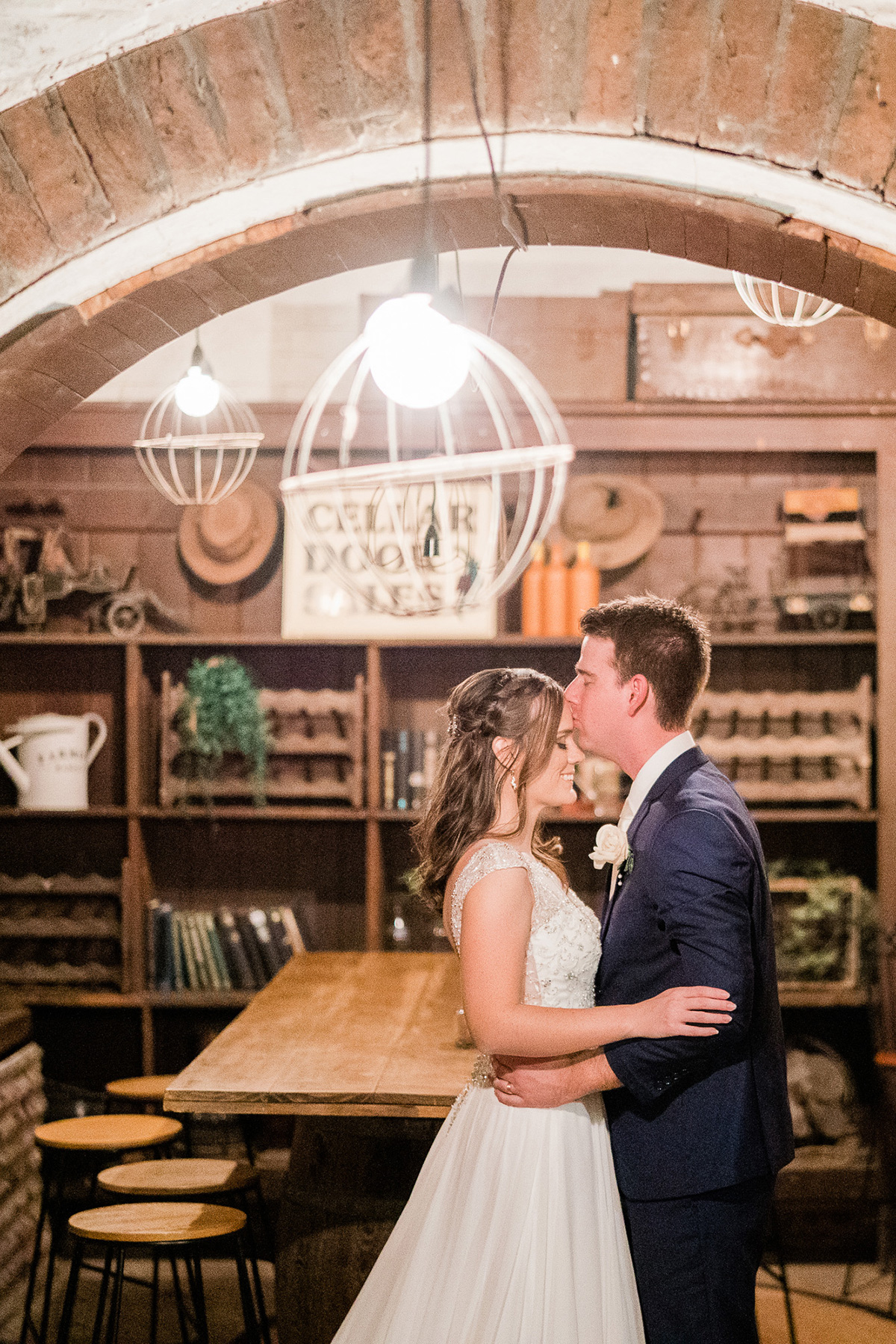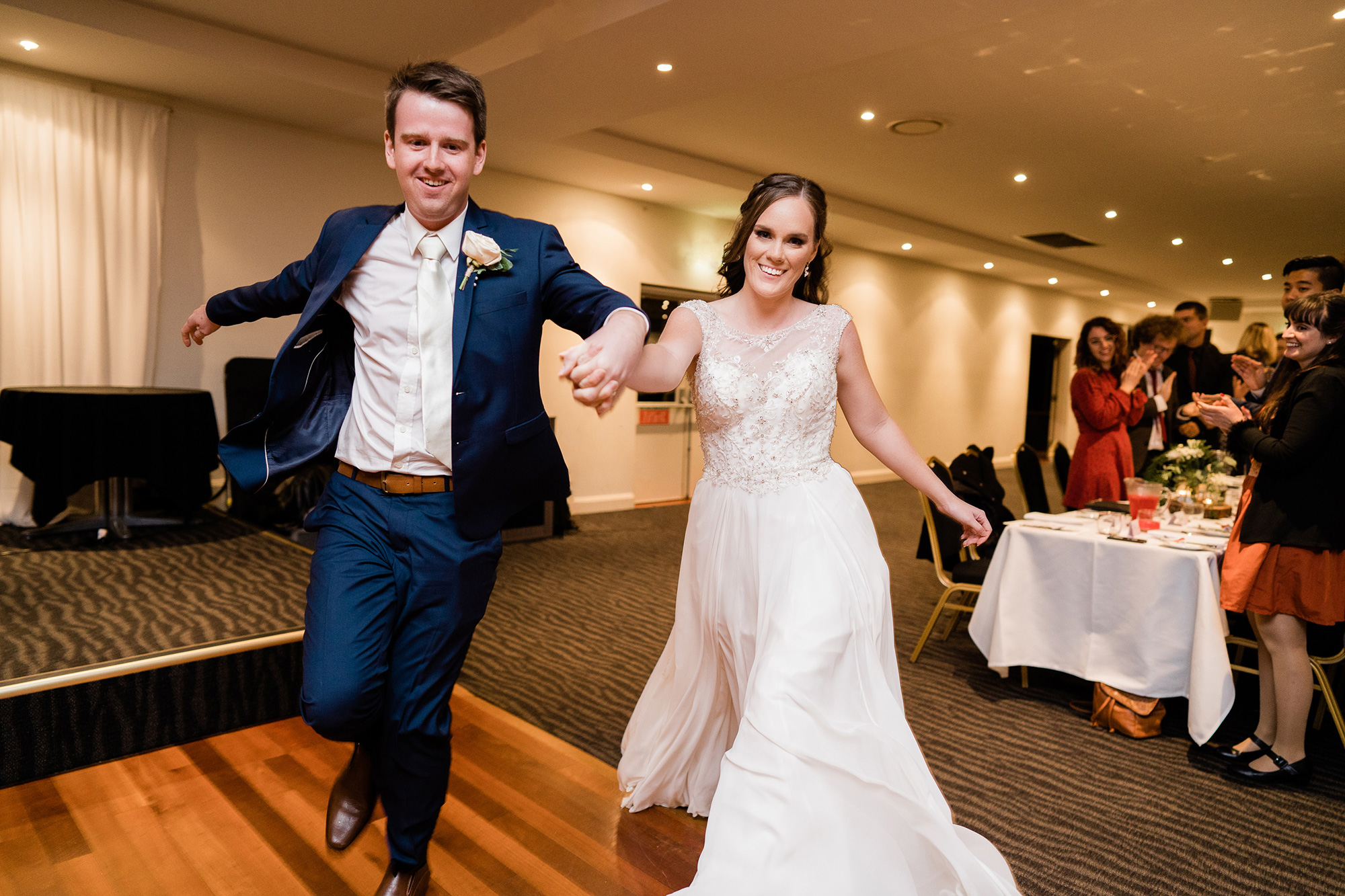 "I would do it all over exactly the same and just savour every single moment," Lauren says of her elegant wedding.