As Emy and Sam knew exactly what they wanted for their romantic waterview wedding, planning their special day only took a quick six months.
"Everything went to plan," says the bride. "We had the perfect bridal party, the perfect guest list, perfect weather and the ultimate dance floor."
The April 21, 2019 morning began with an outdoor ceremony at Little Manly Point, complemented by a live performance by musician, Duan & Only. The newlyweds, both aged 32, then celebrated with guests into the late hours of the night at a reception held at Manly Pavilion — a stunning heritage-listed building overlooking the harbour.
The dance floor was the ultimate highlight, says the bride. Dancing commenced almost immediately, with Emy kicking off her Senso heels and lacing into some Superga sneakers with 'ELG' embossed onto the sides — ready to celebrate all night long.
"The day was true to us and true to our relationship," says Emy. "Relaxed, fun, a little crazy and full of love."
Photos courtesy of Lucie Weddings.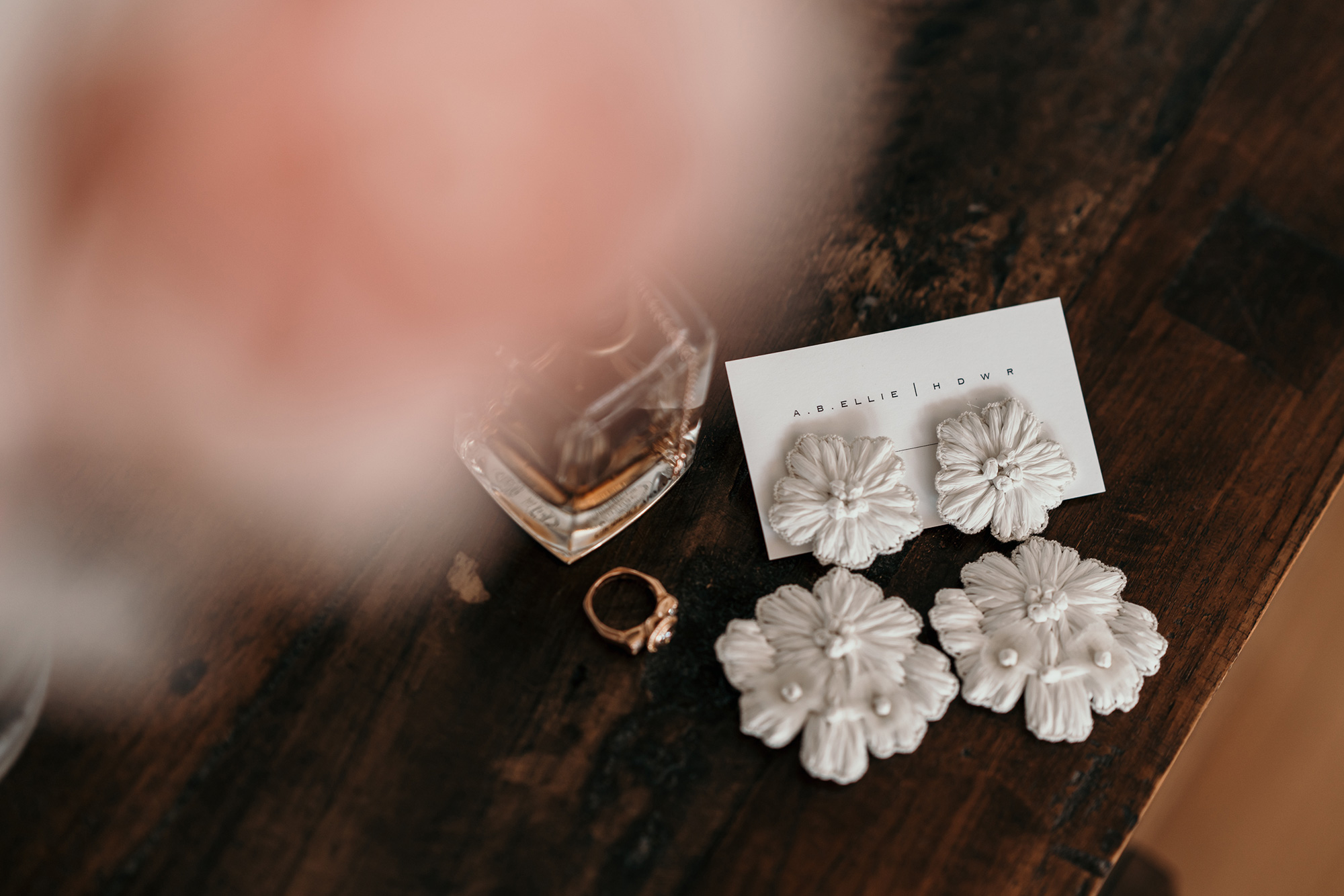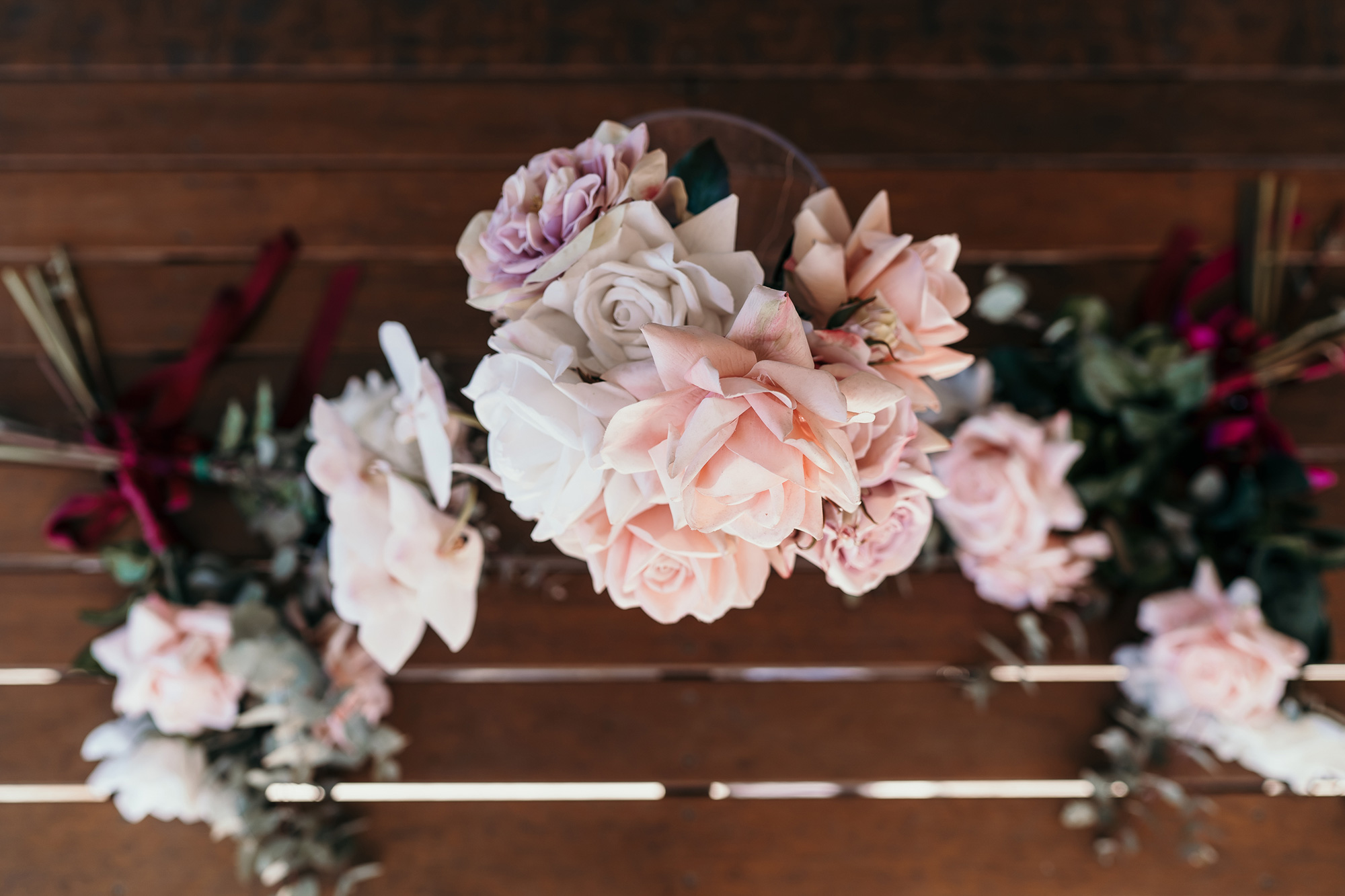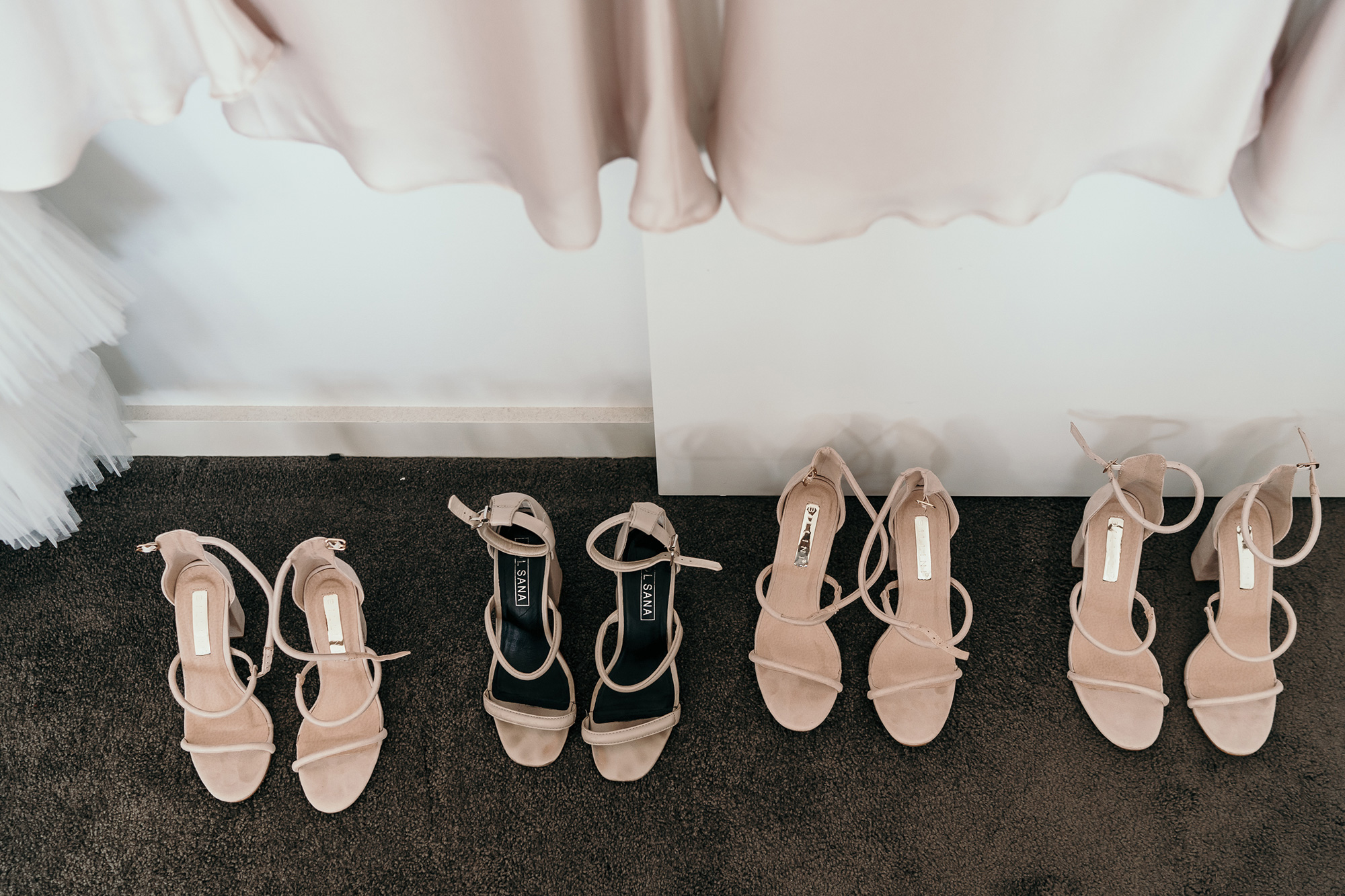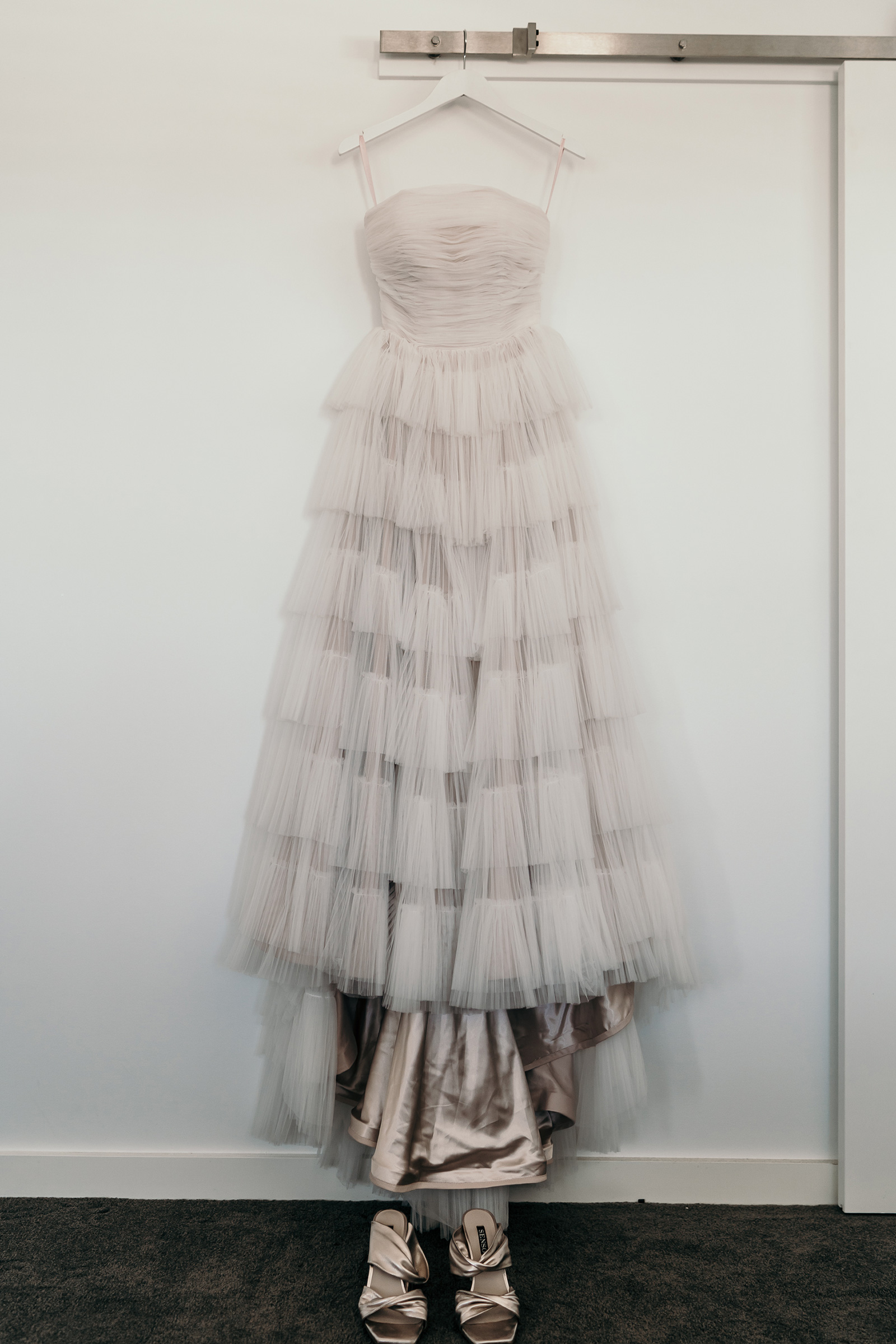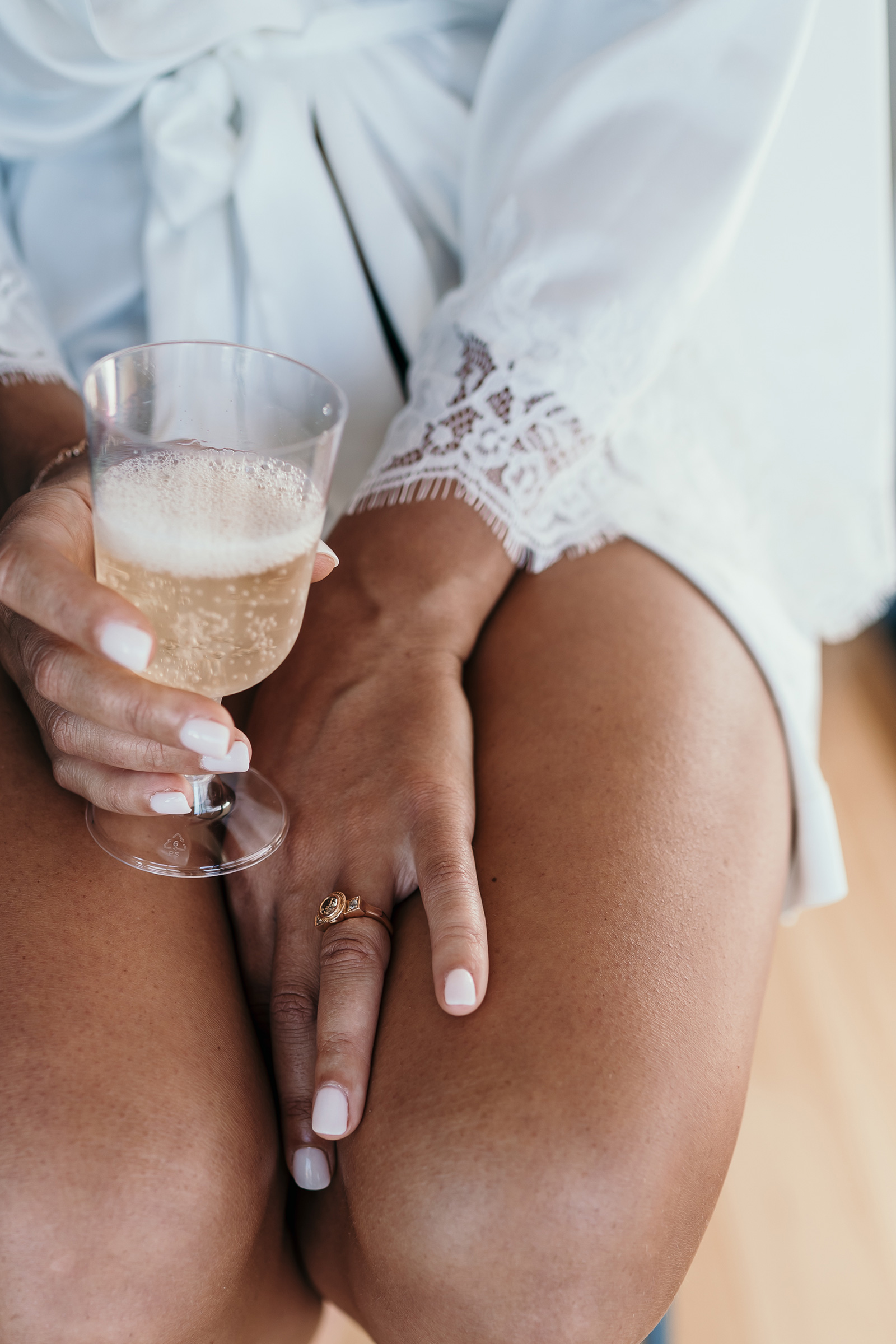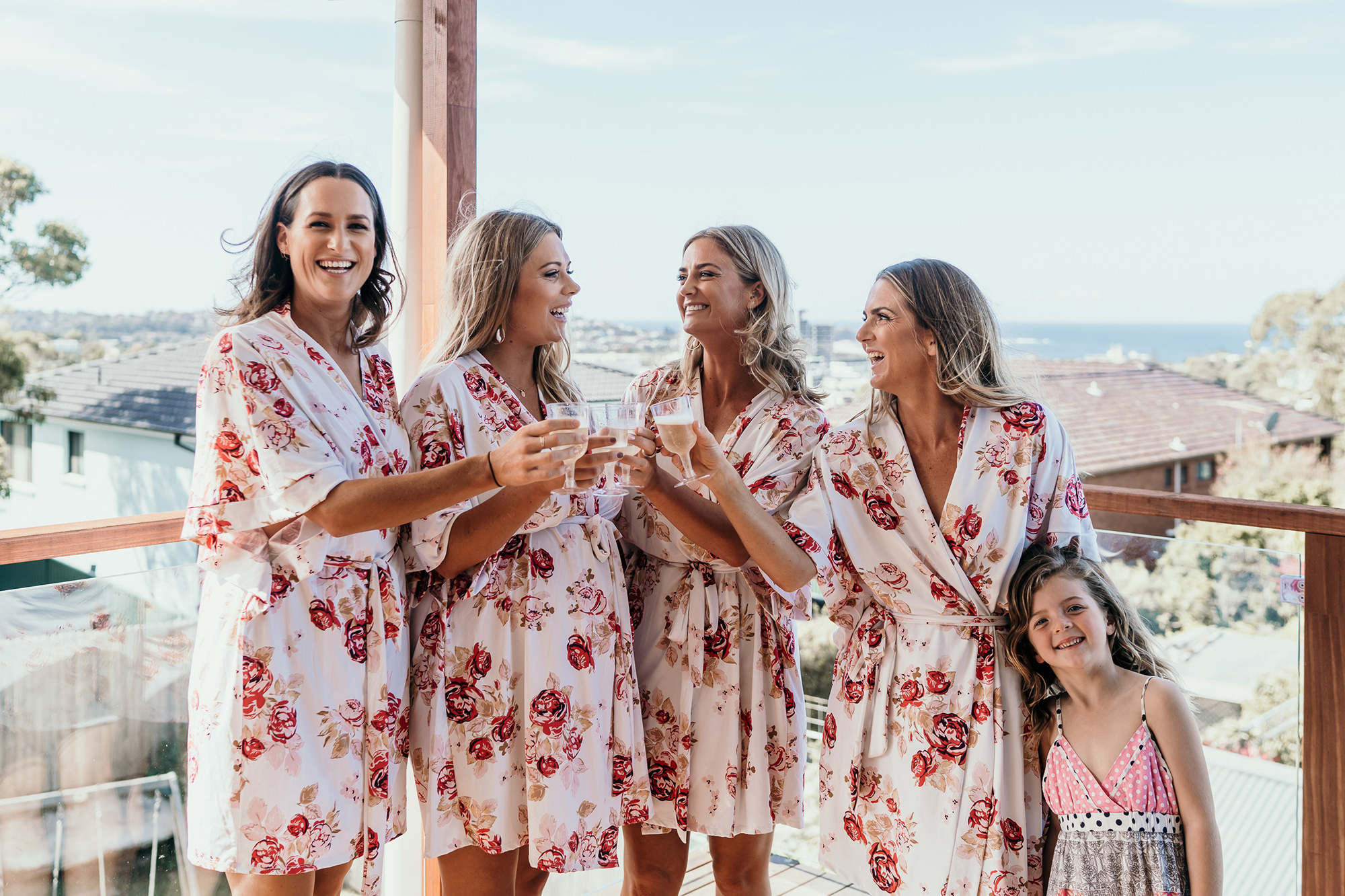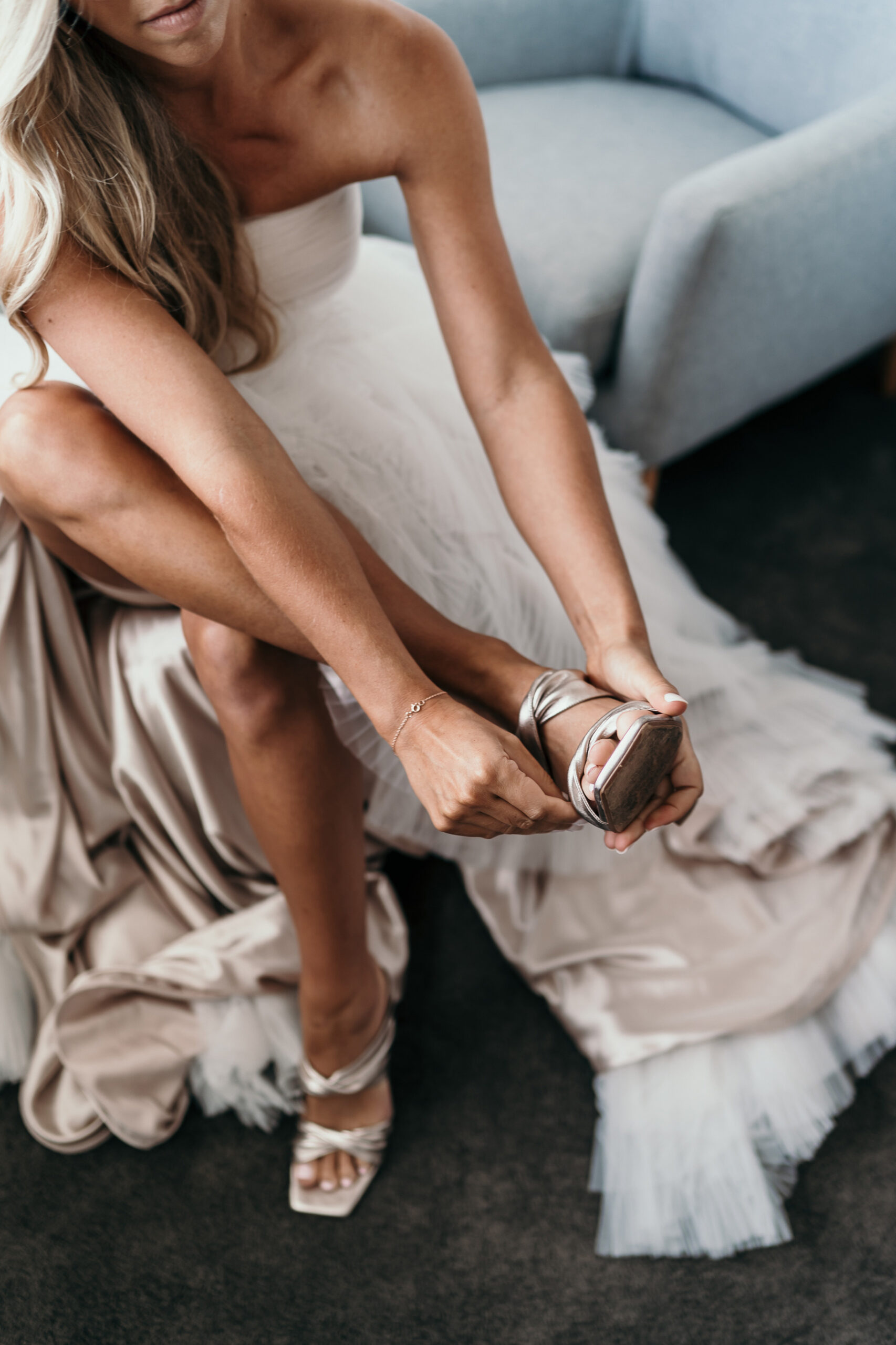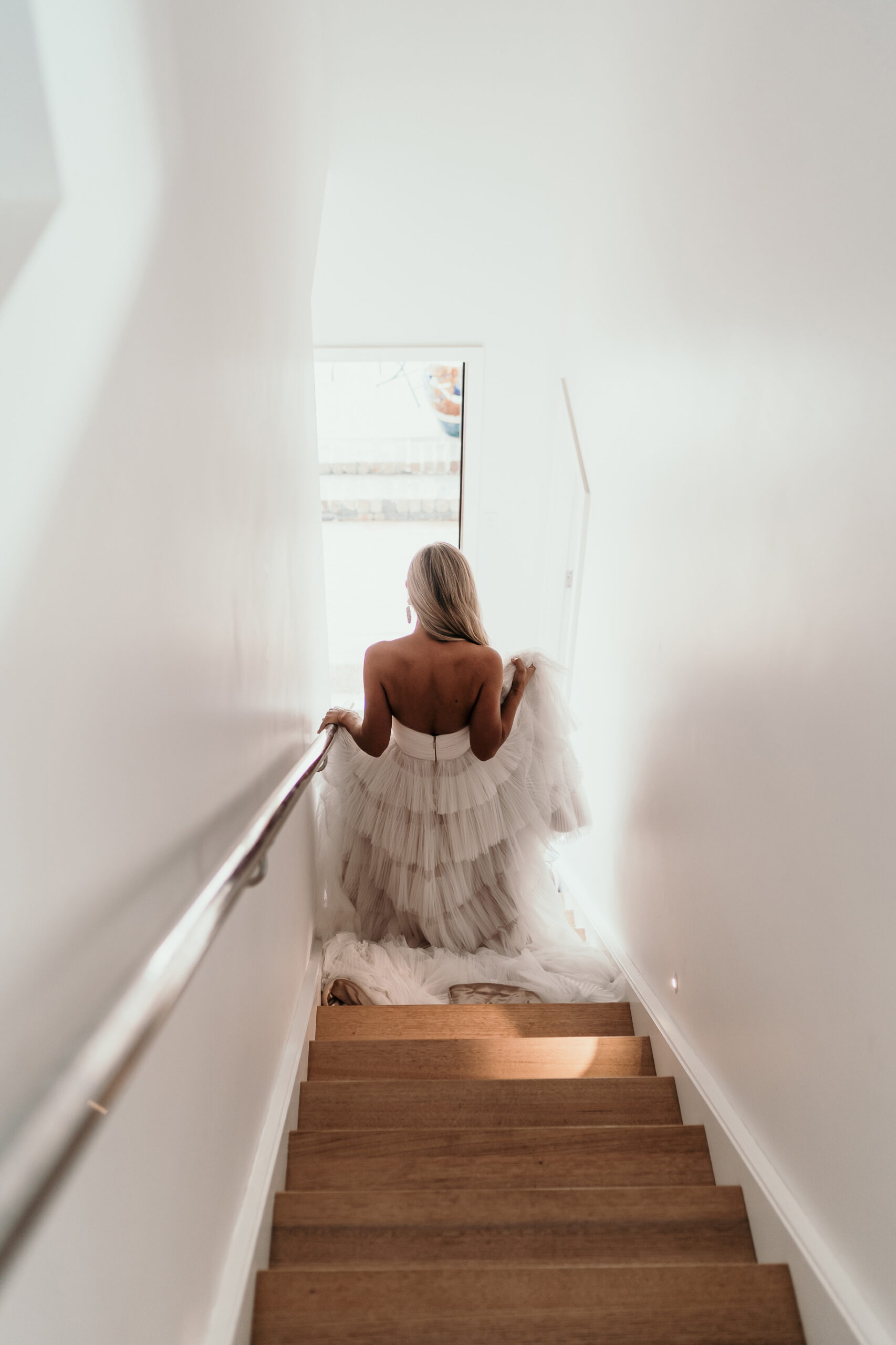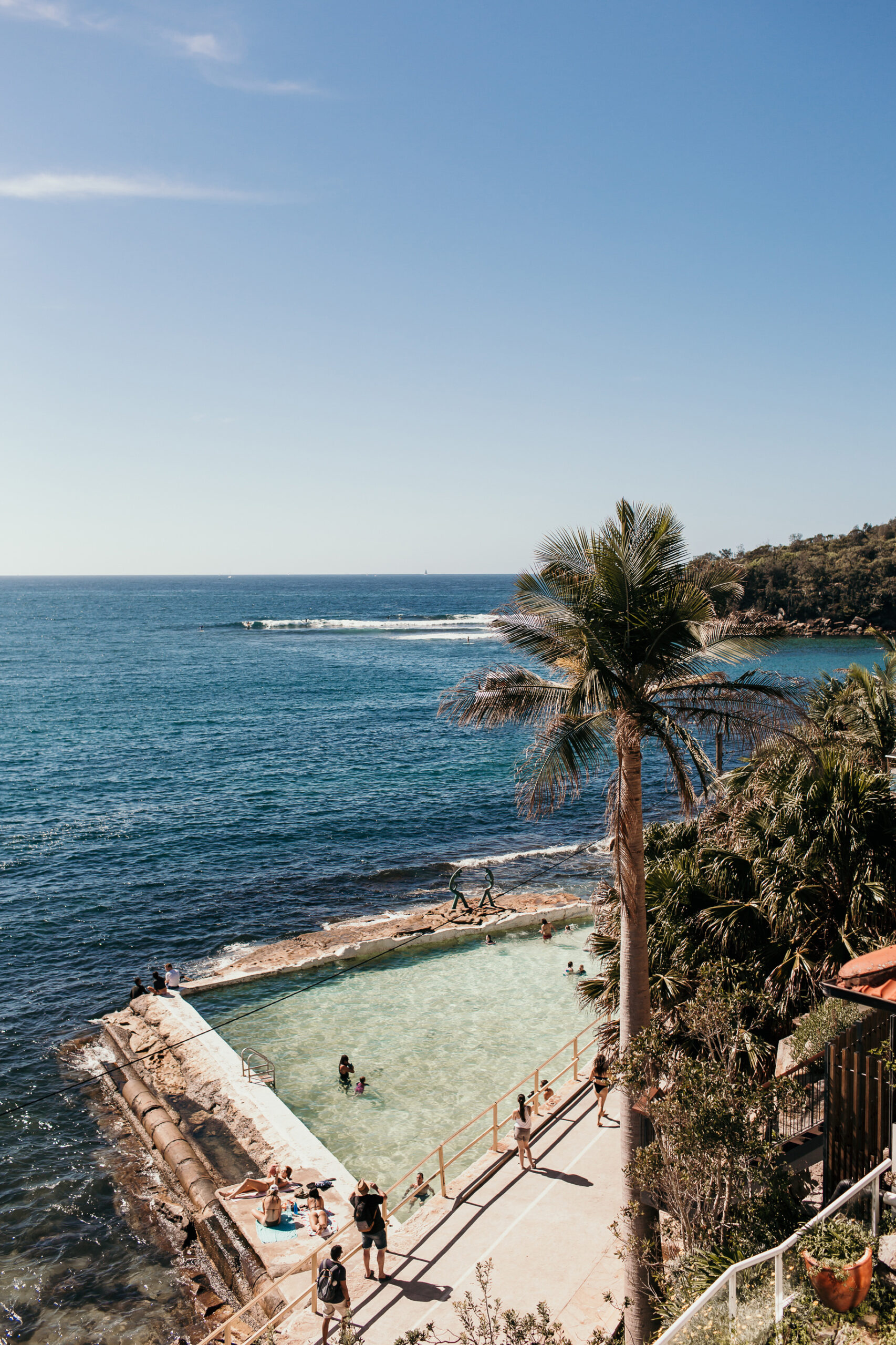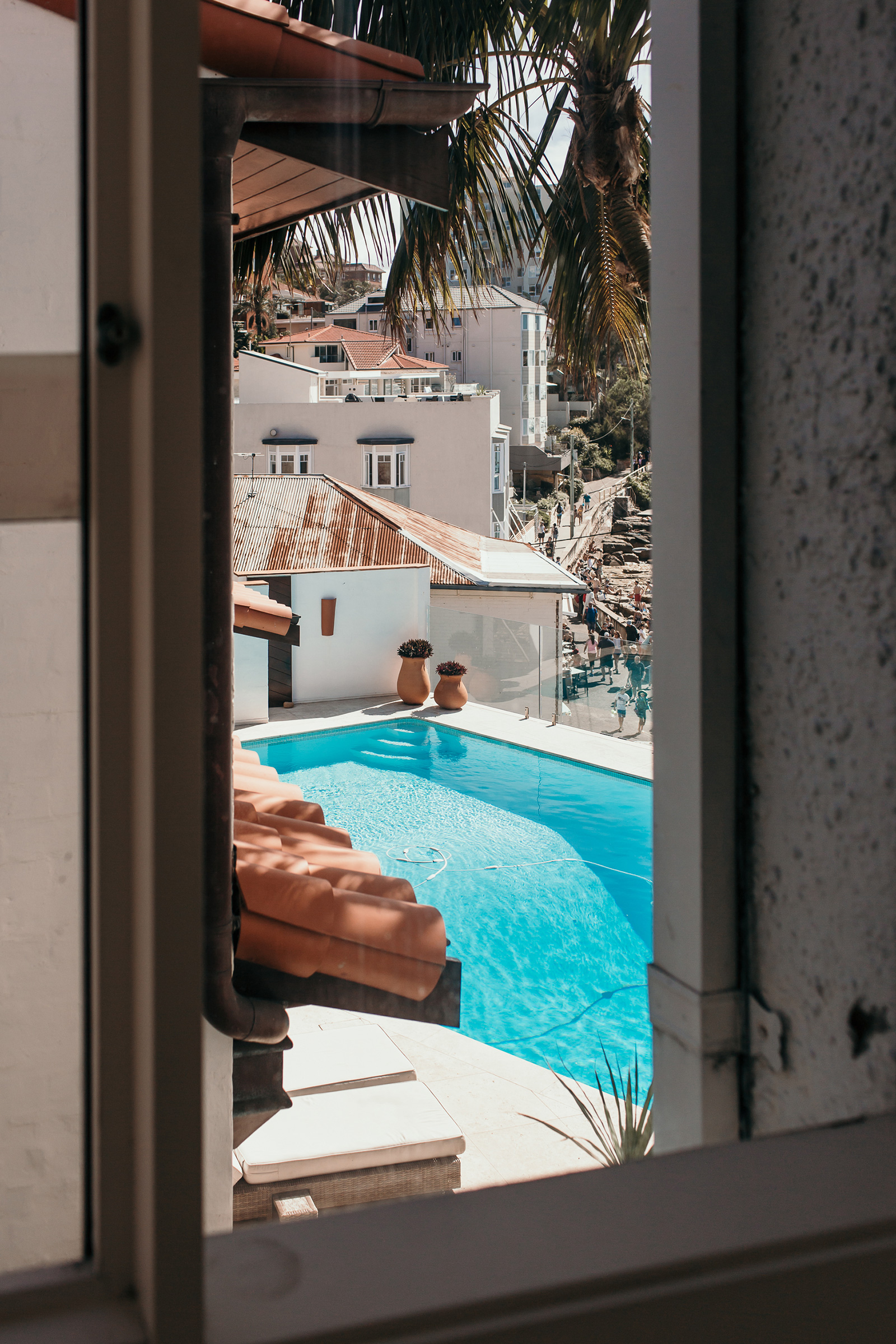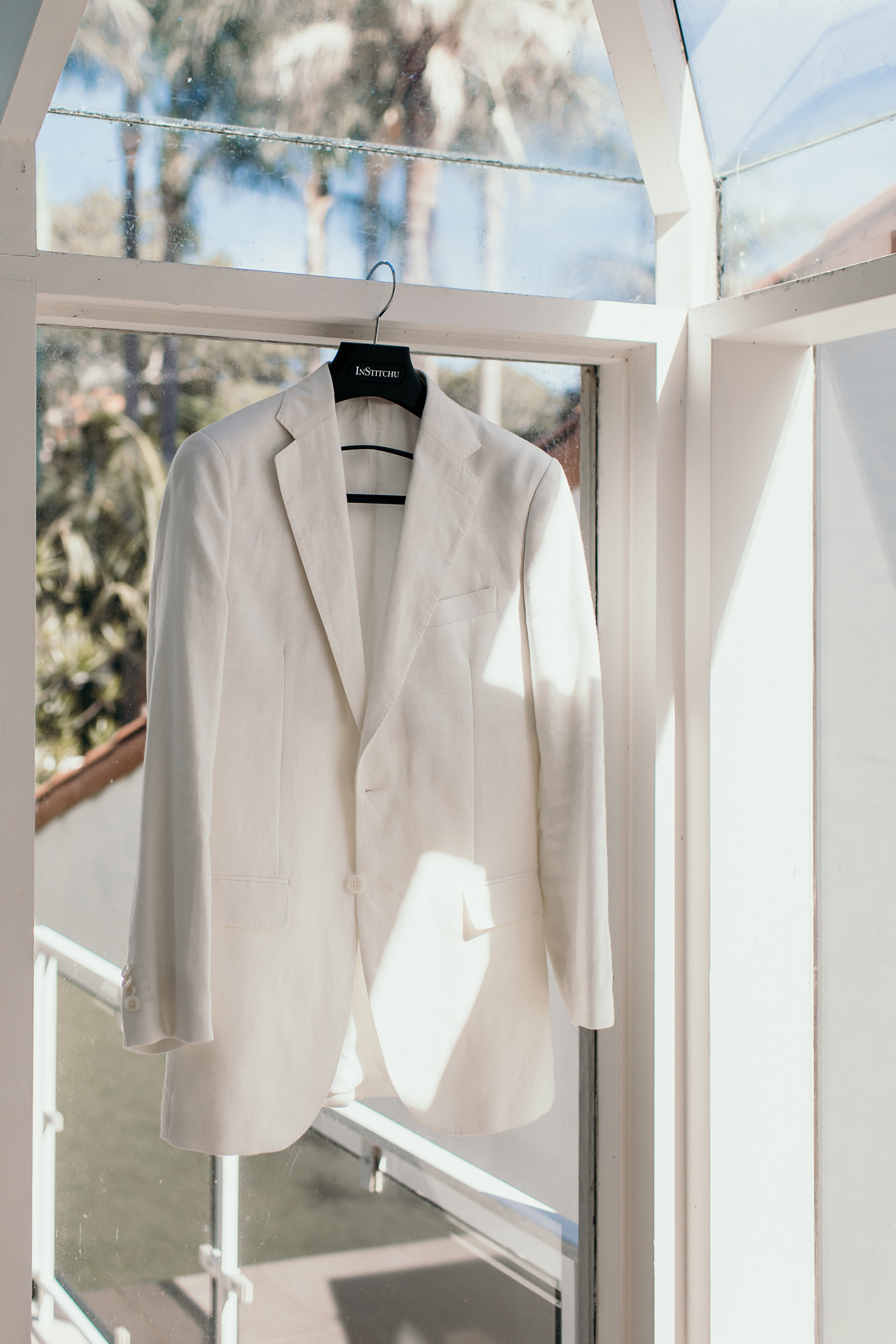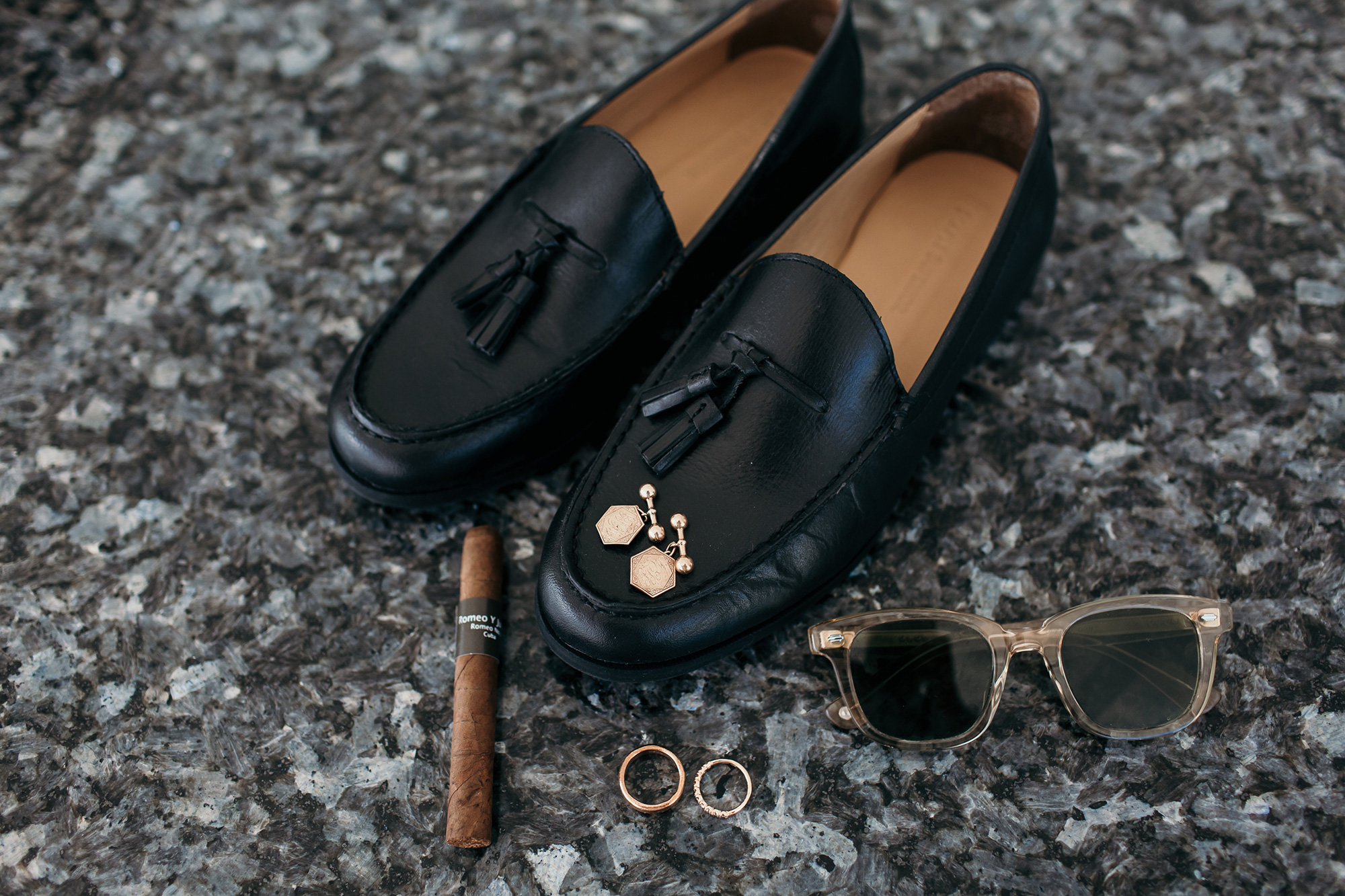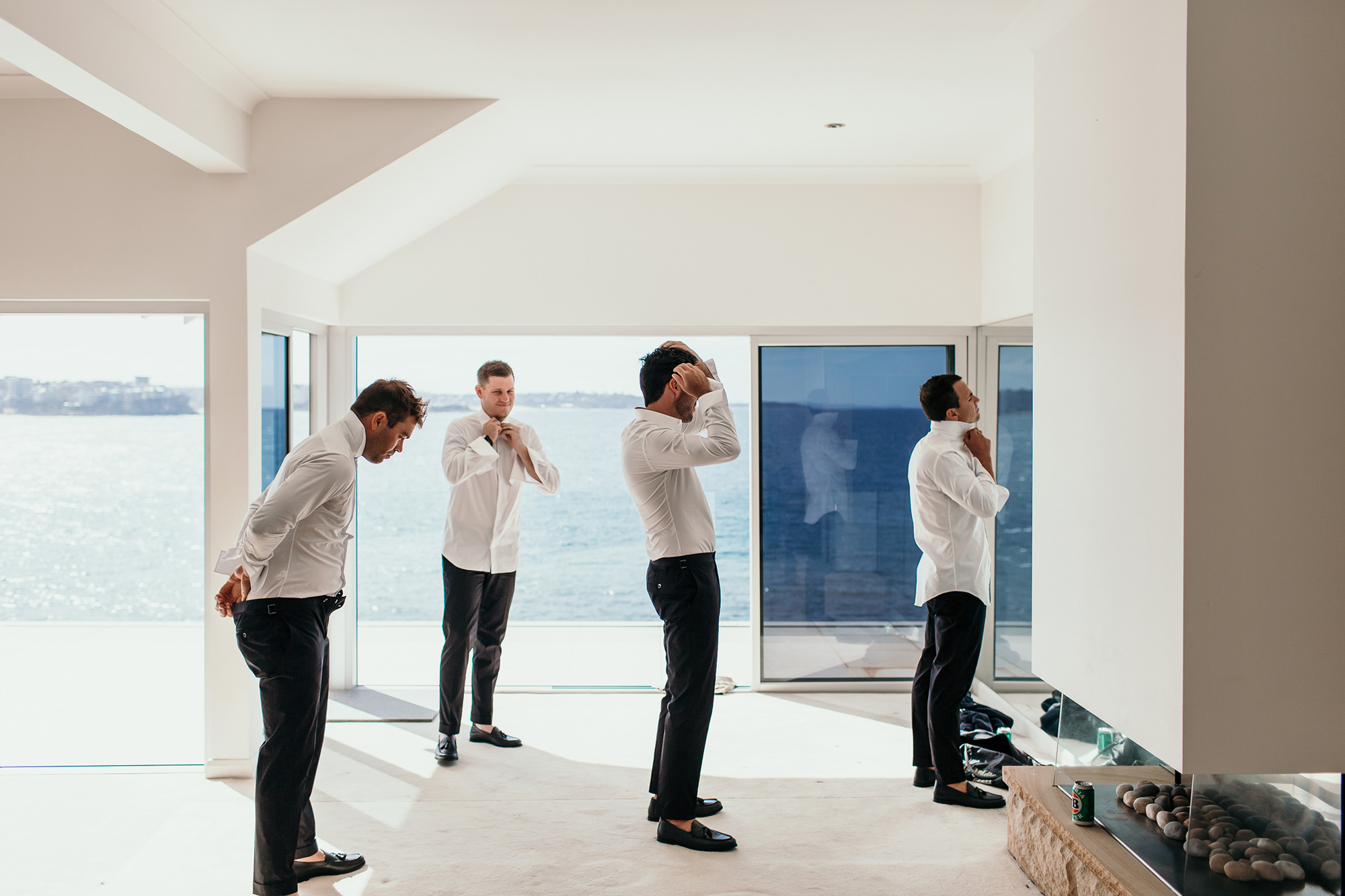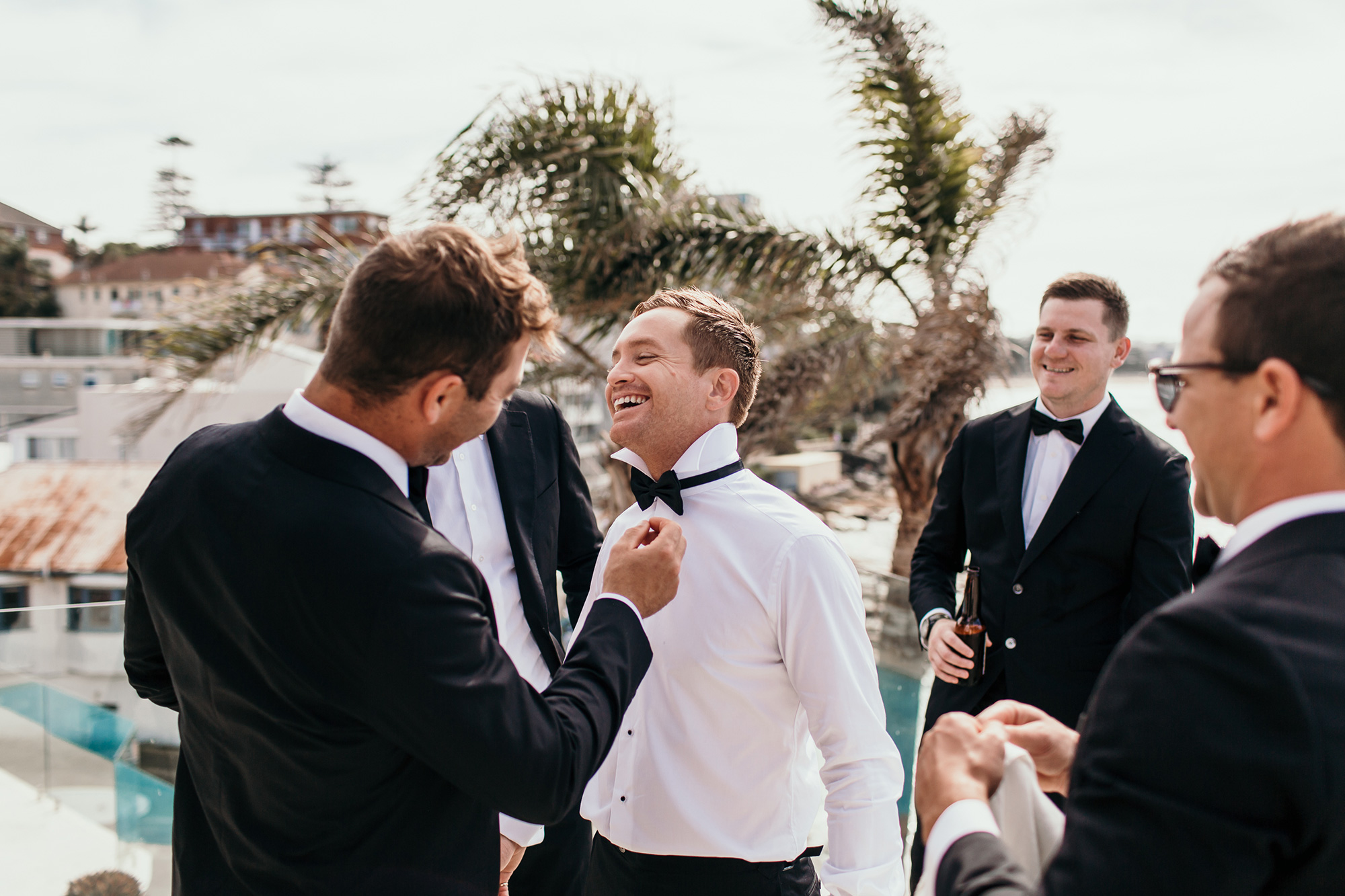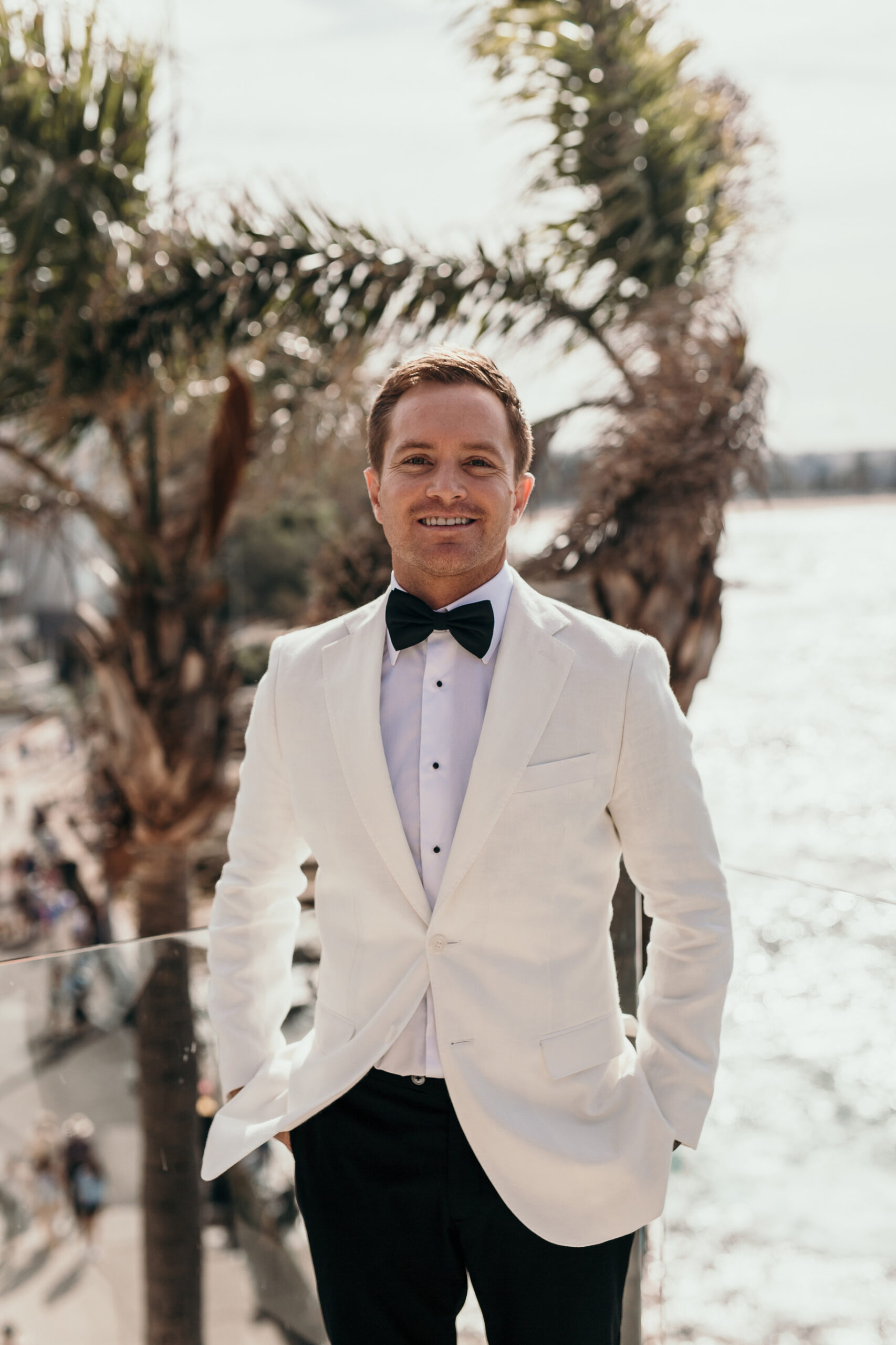 While his groomsmen donned crisp InStitchu tuxedos, Sam stood out in his white suit jacket purchased from Country Road.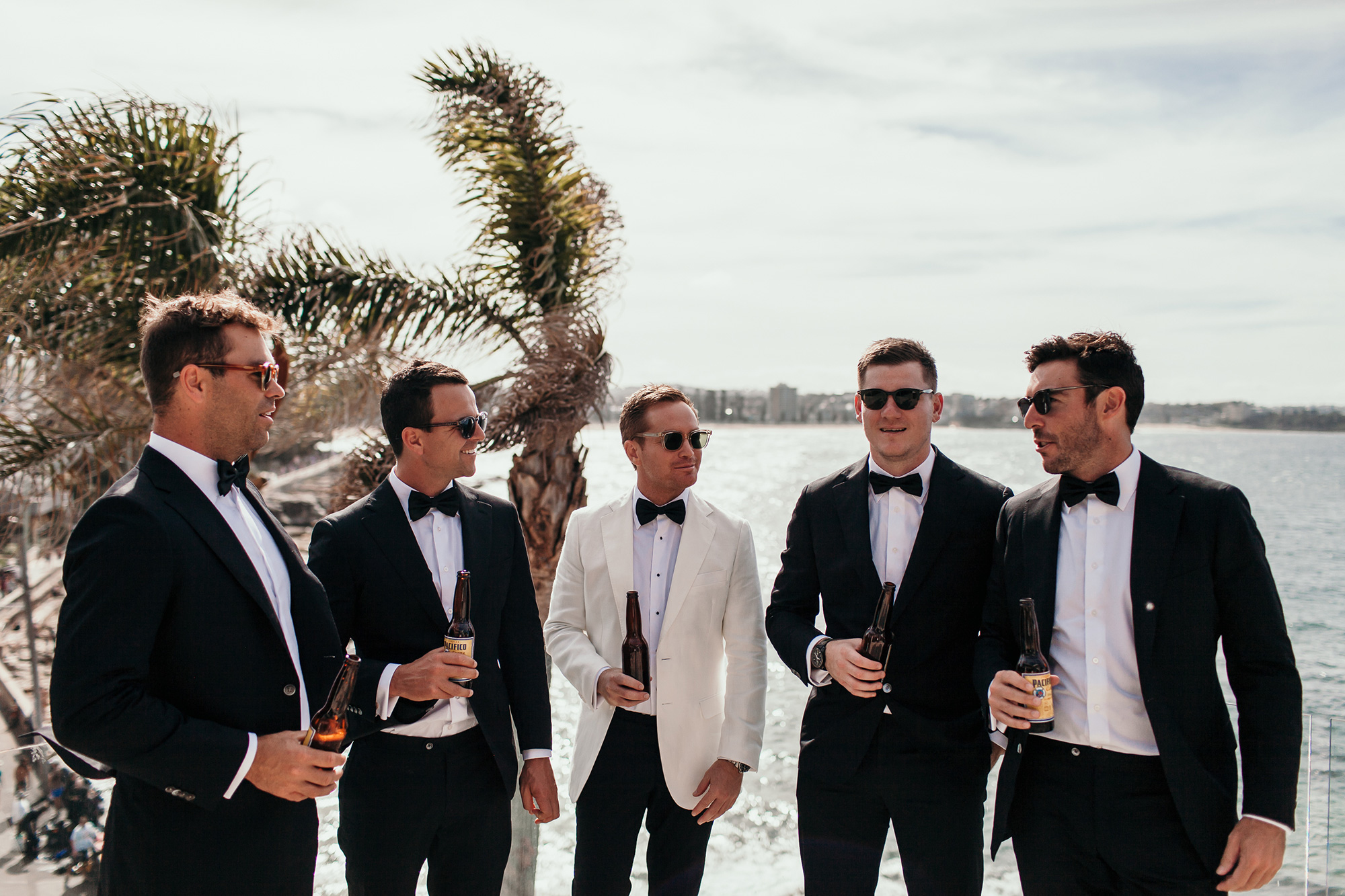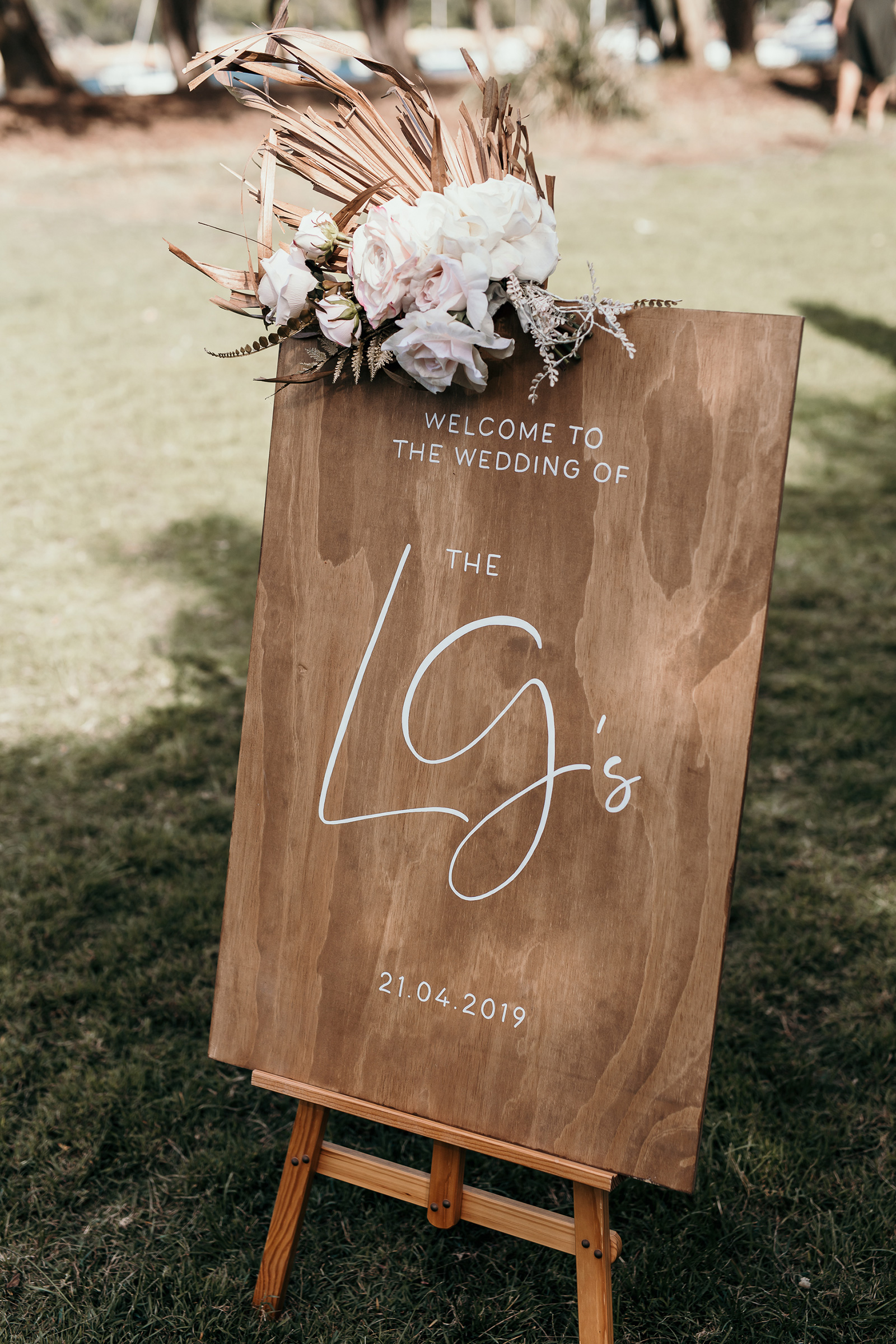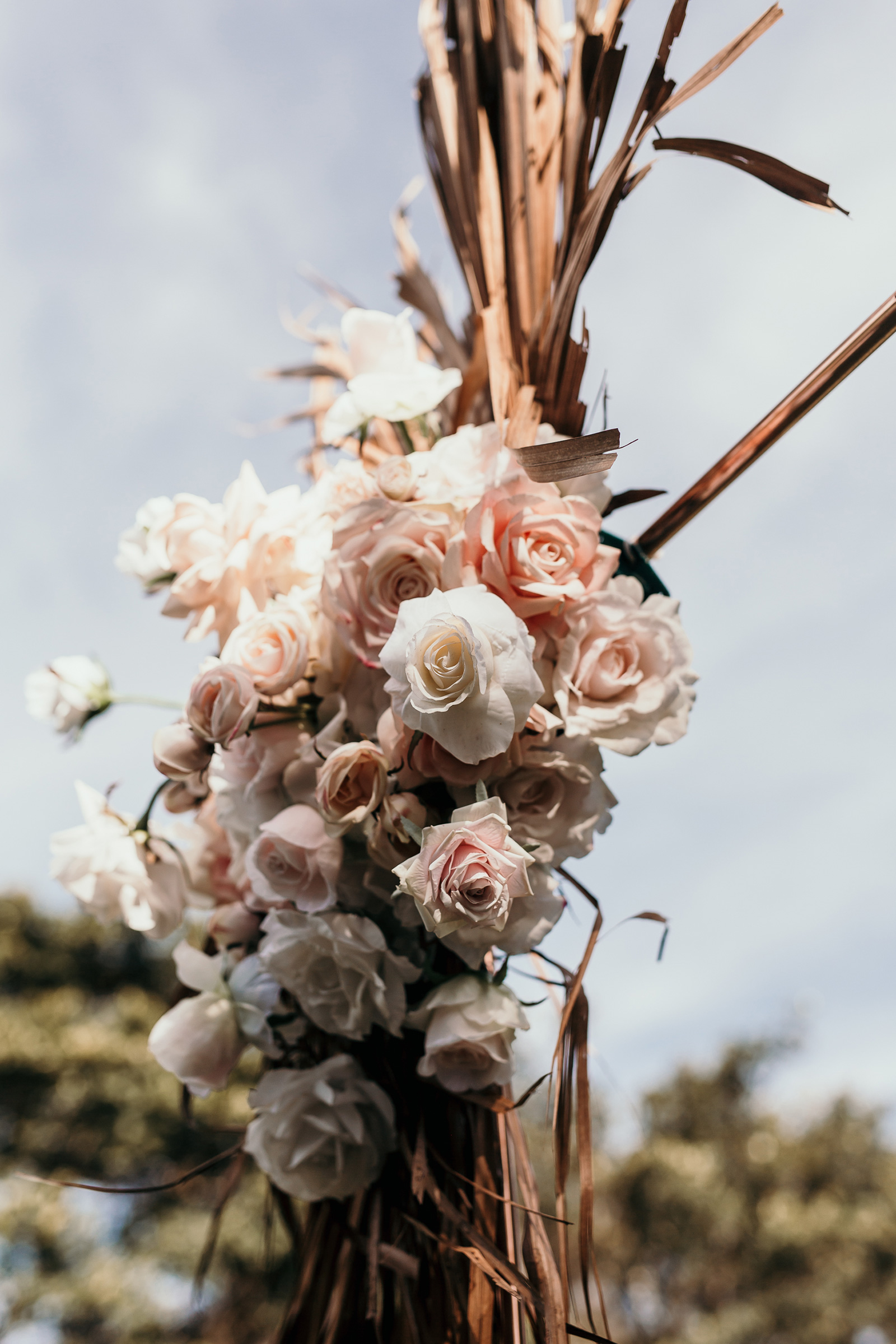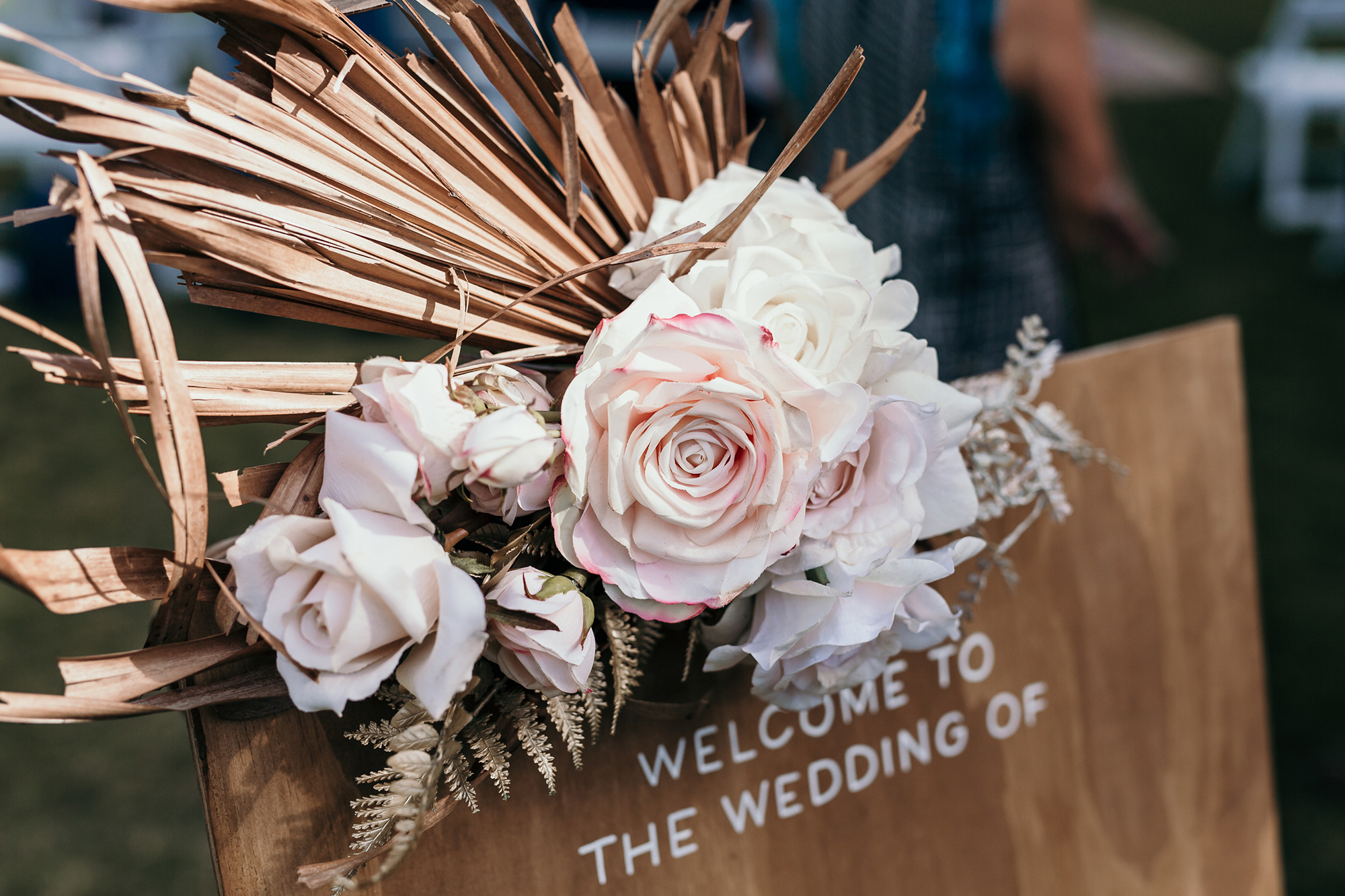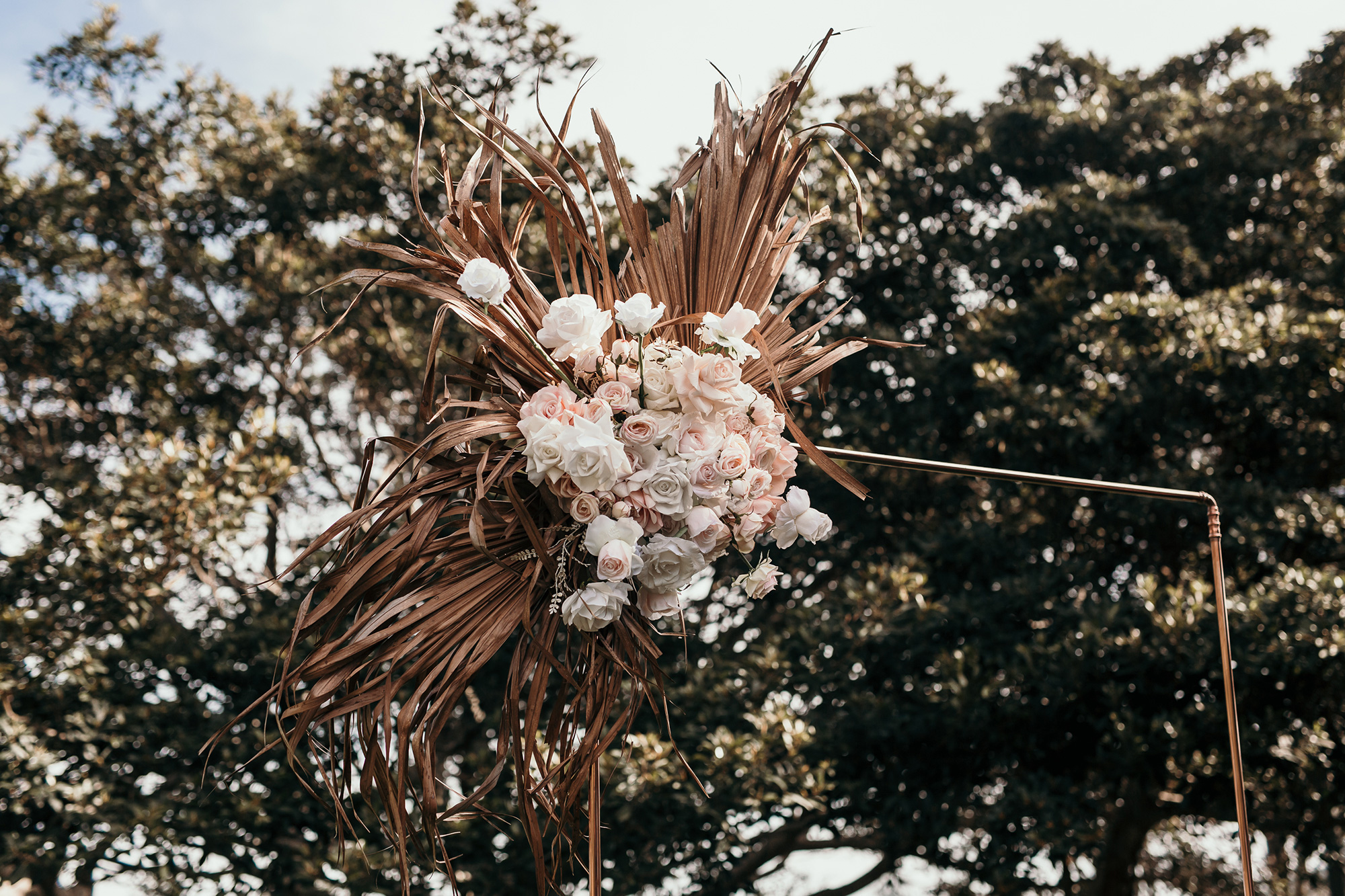 For sustainability reasons, the couple chose to marry beneath an arbour of artificial flowers.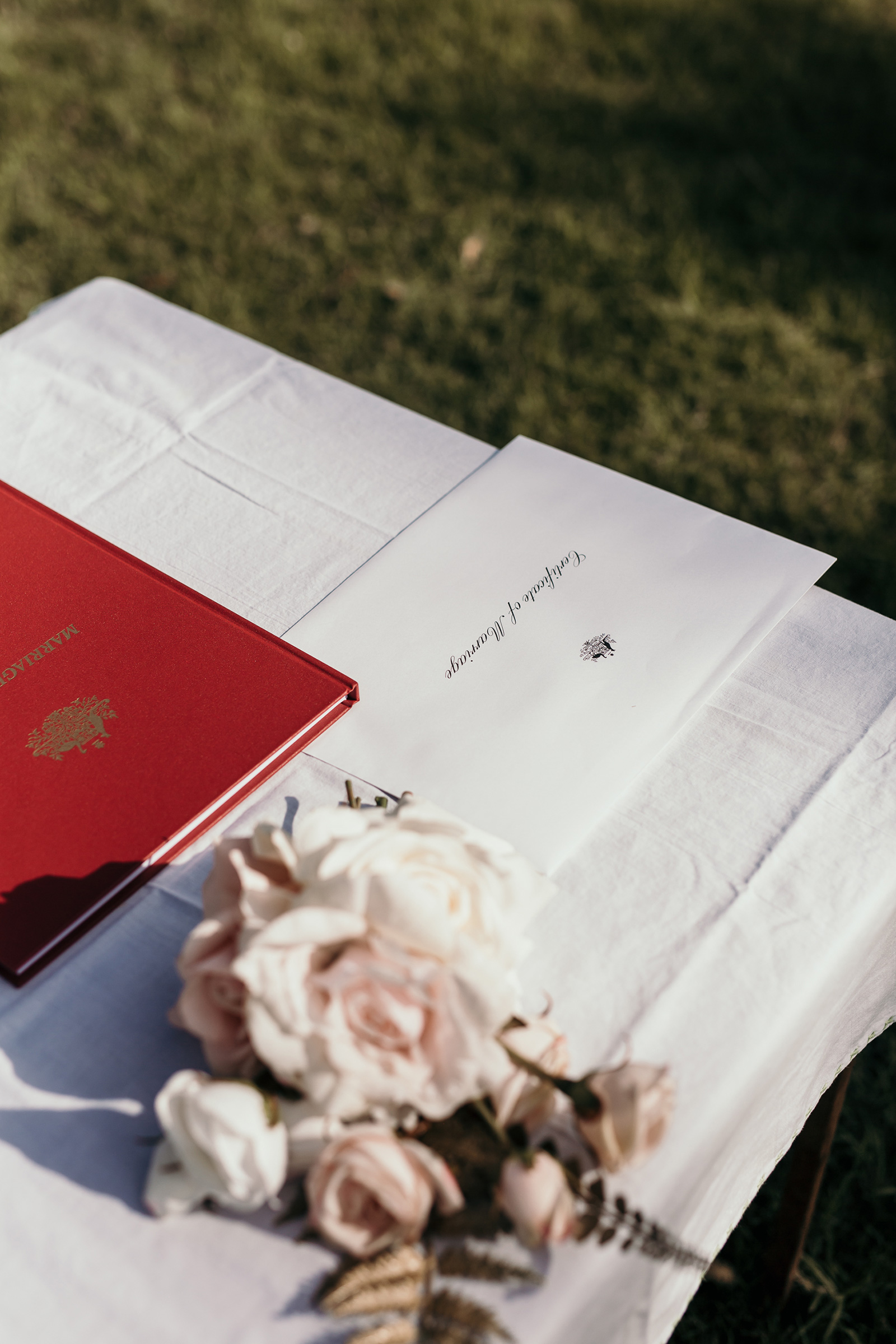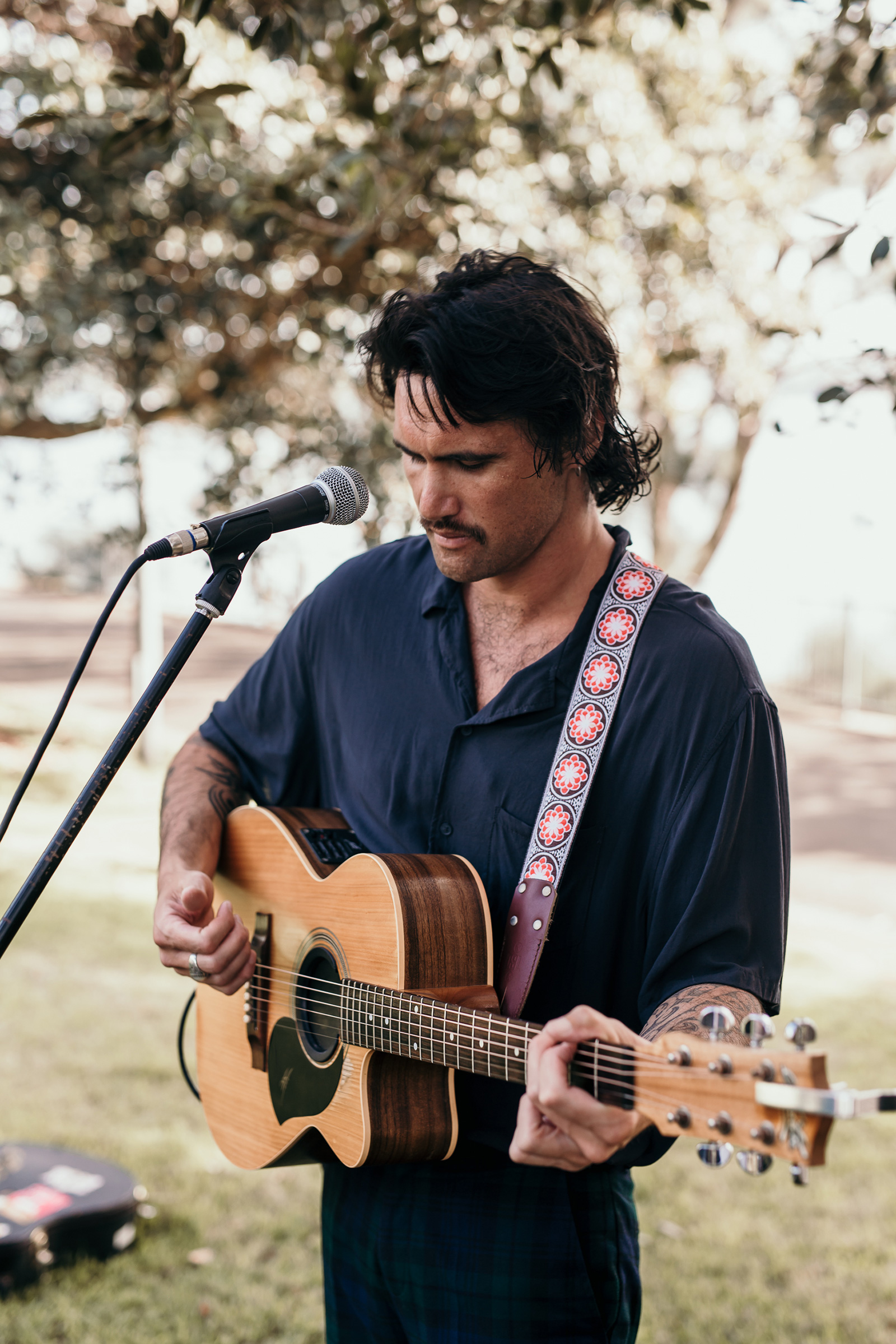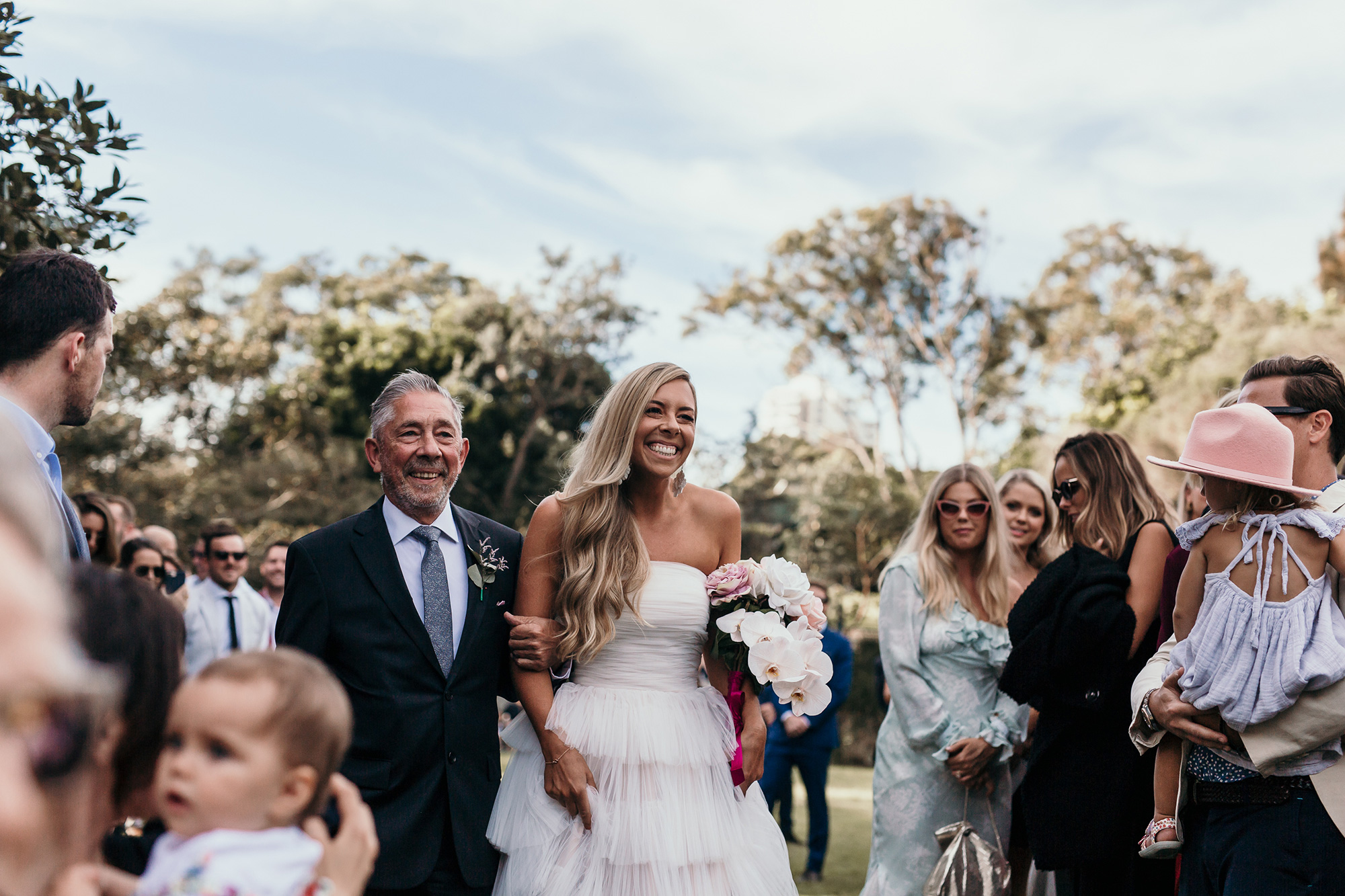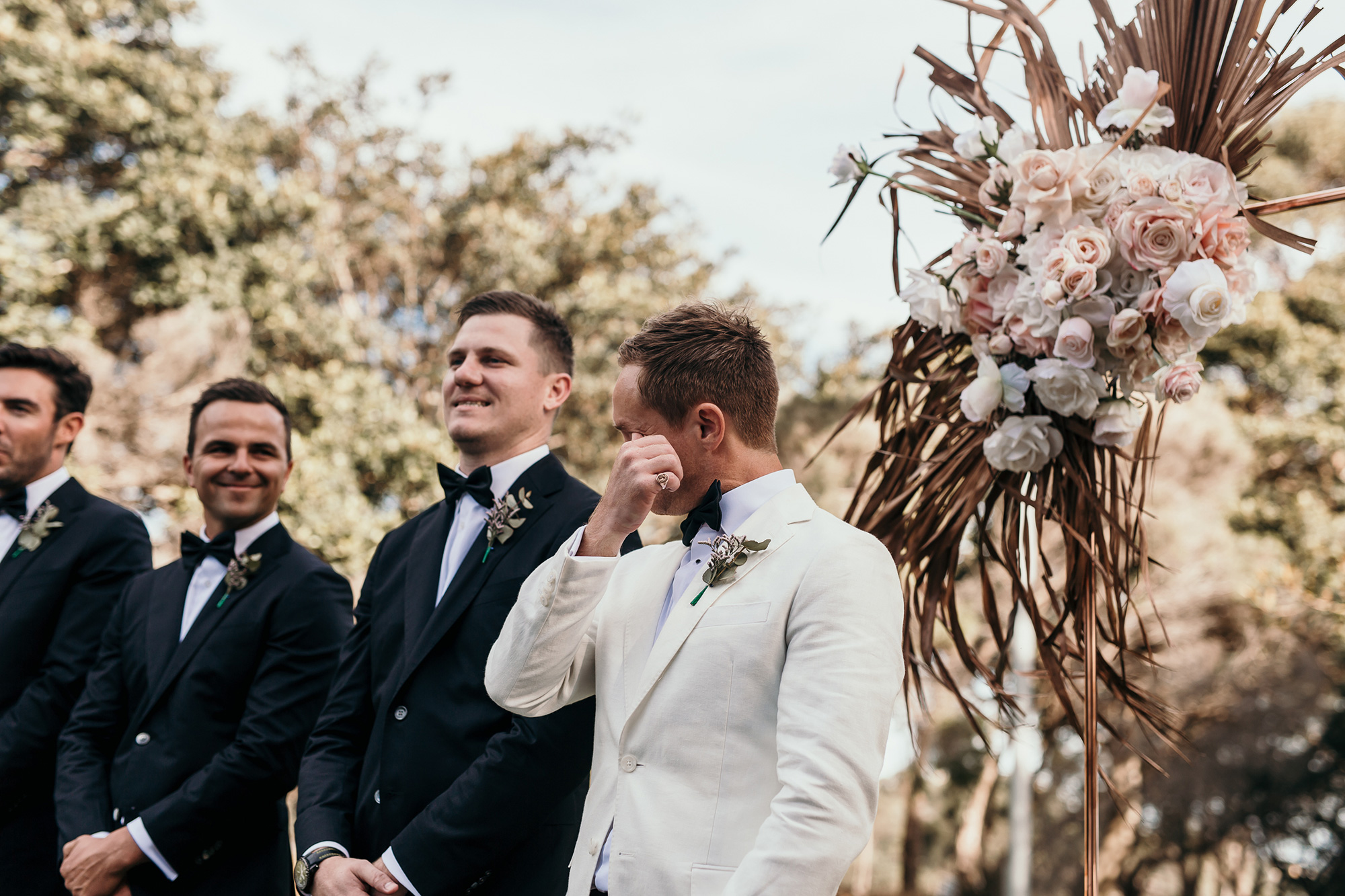 Although by chance Emy and Sam ran in the same friendship circles, went to the same university and were even born at the same hospital seven days apart, their first official meeting came years later when Sam joined the gym where Emy worked as a trainer.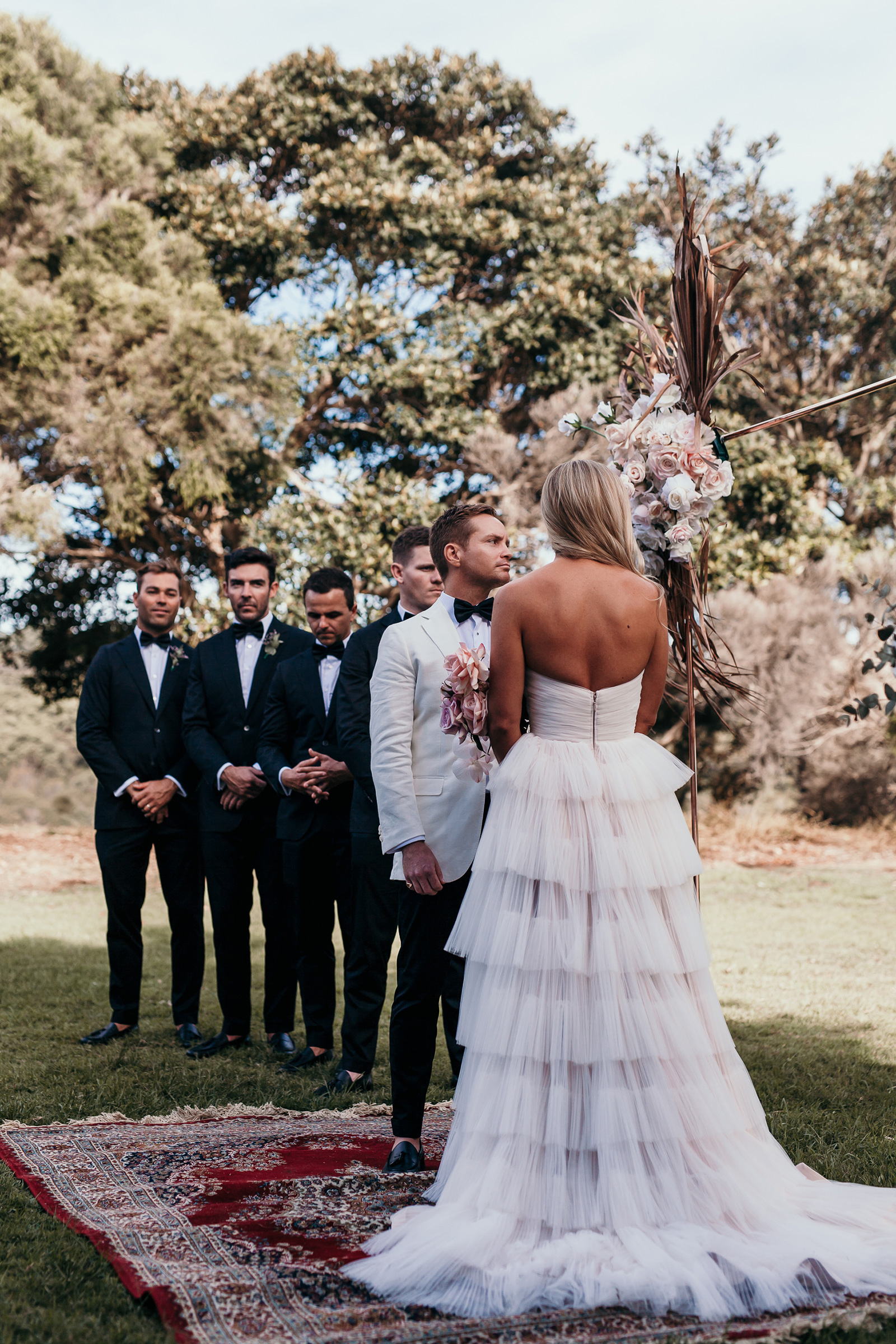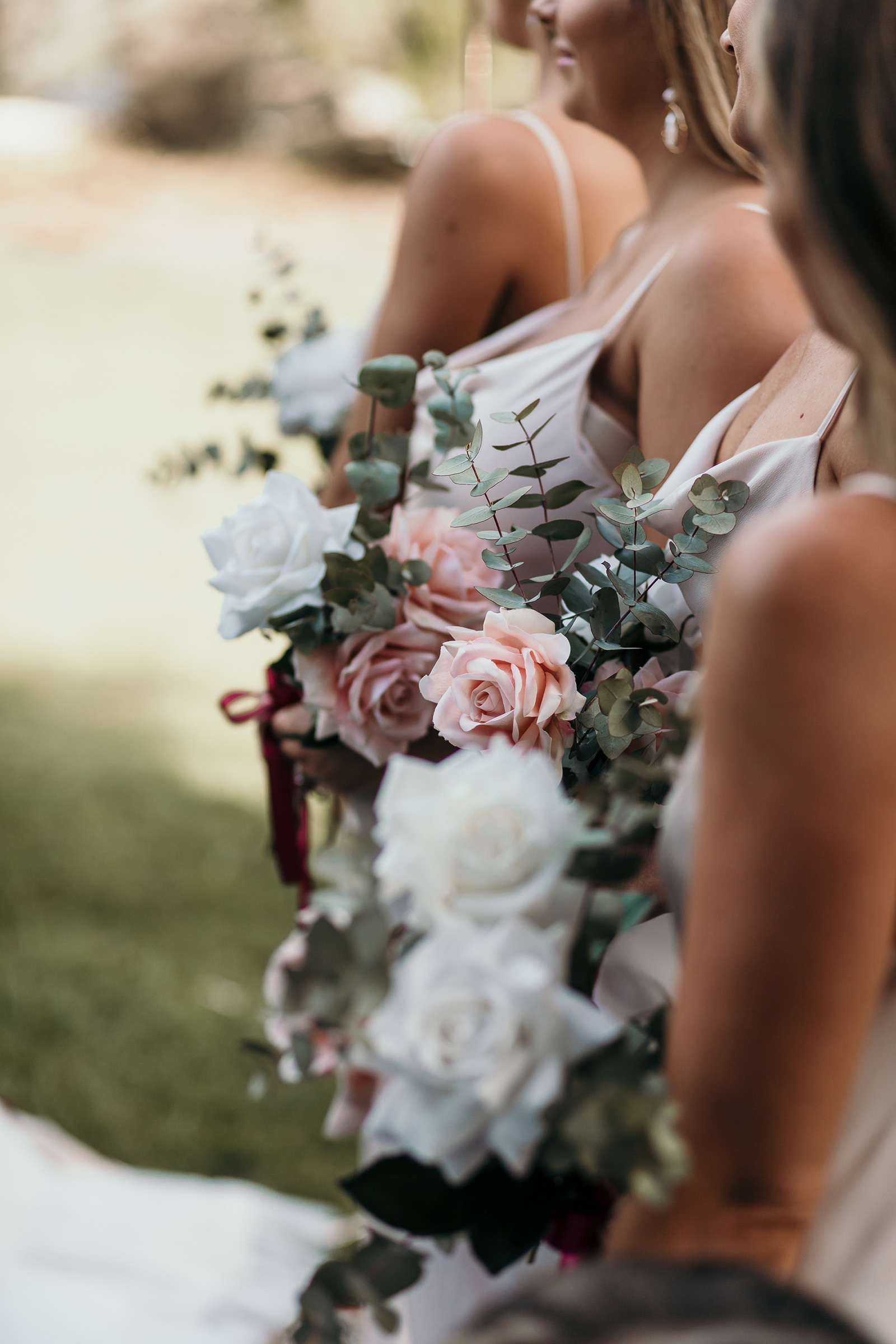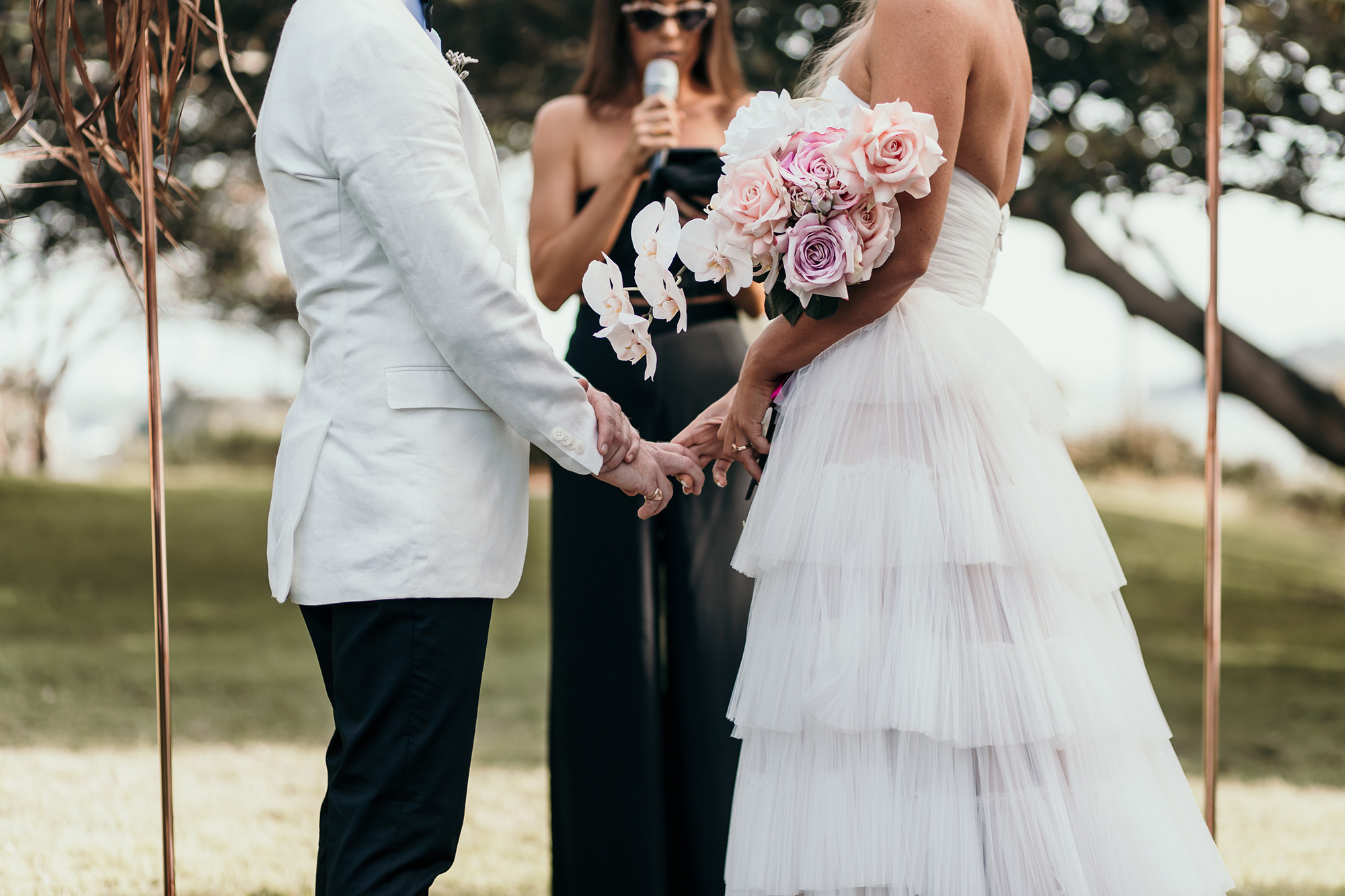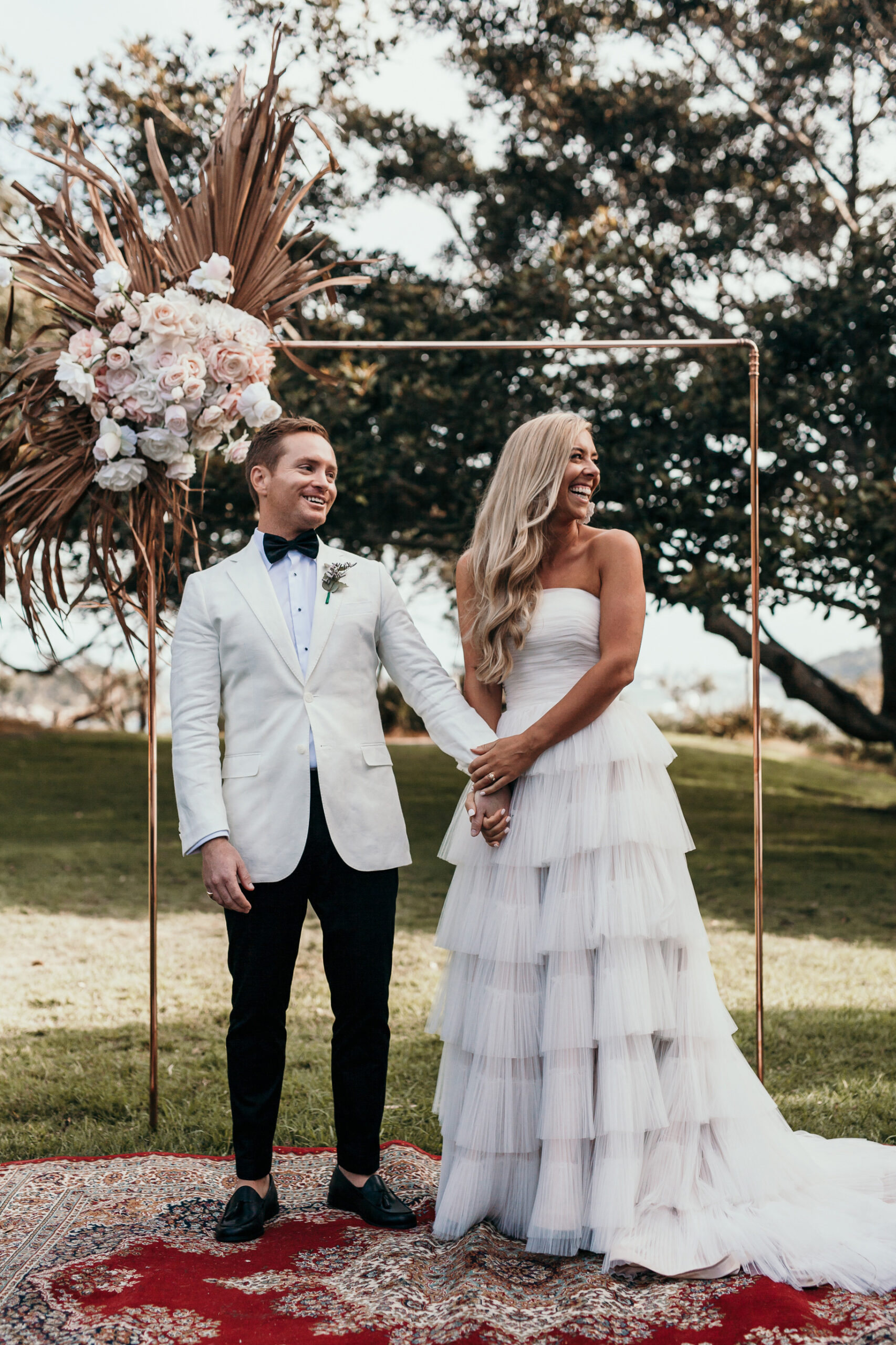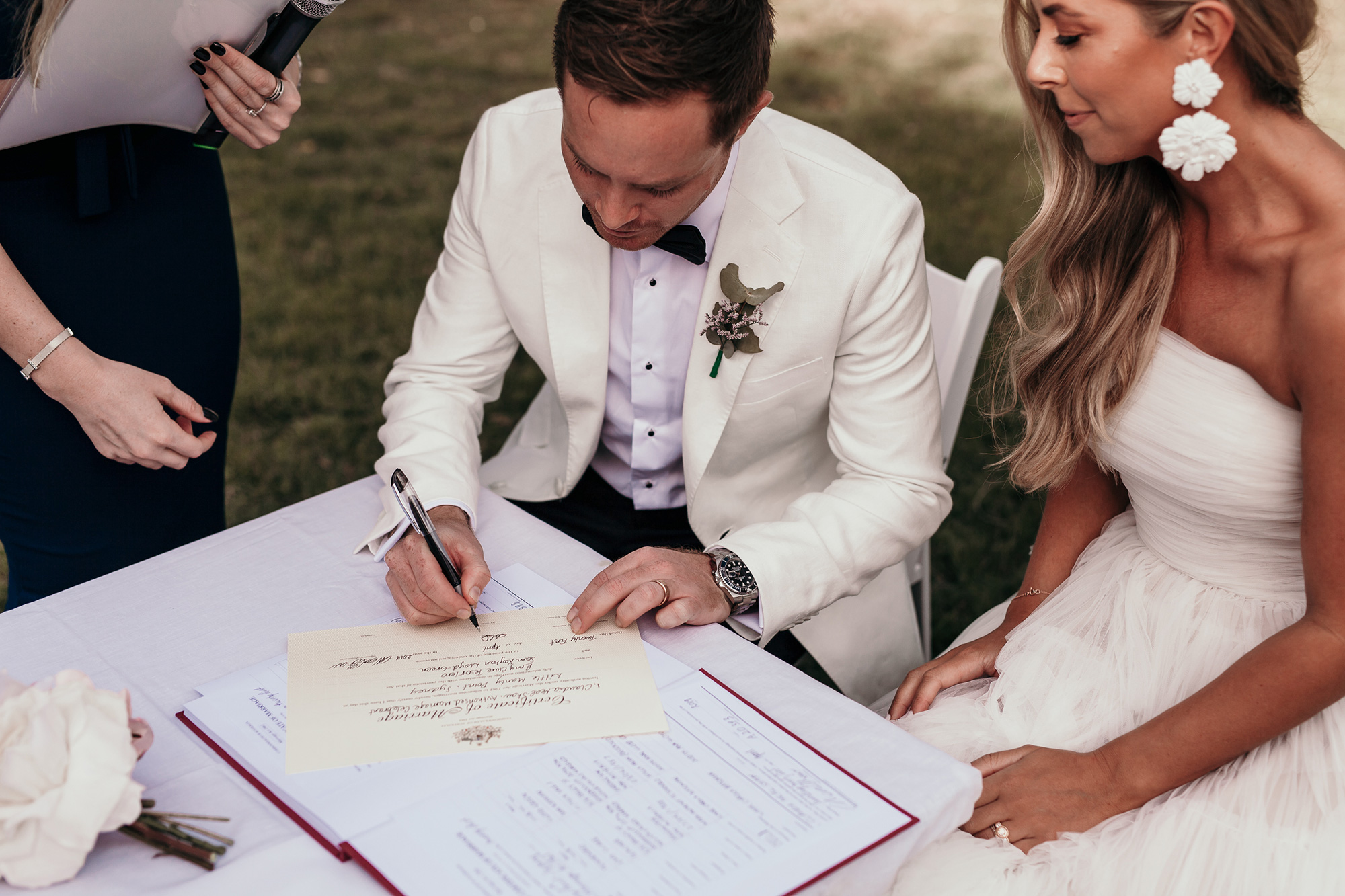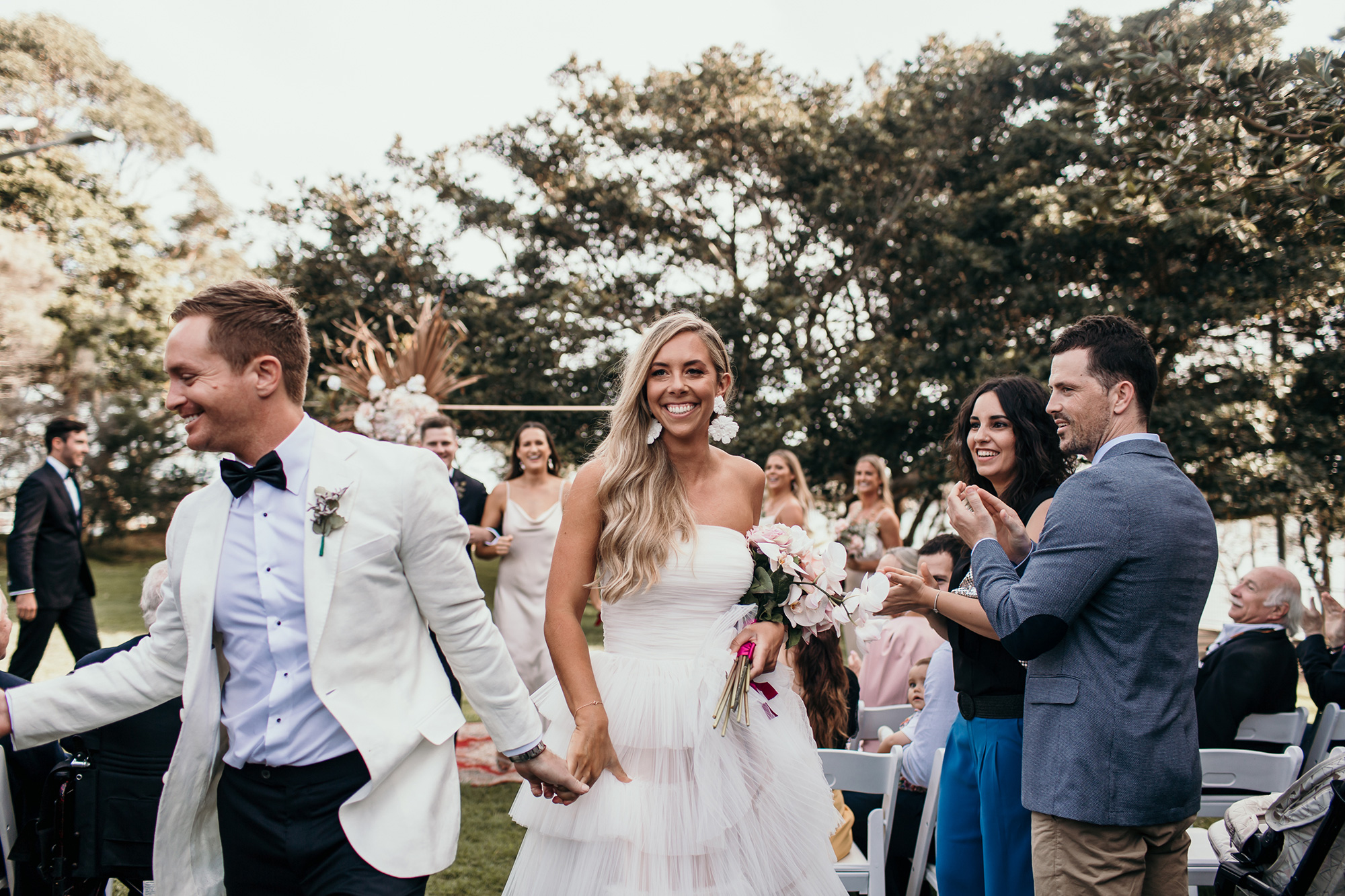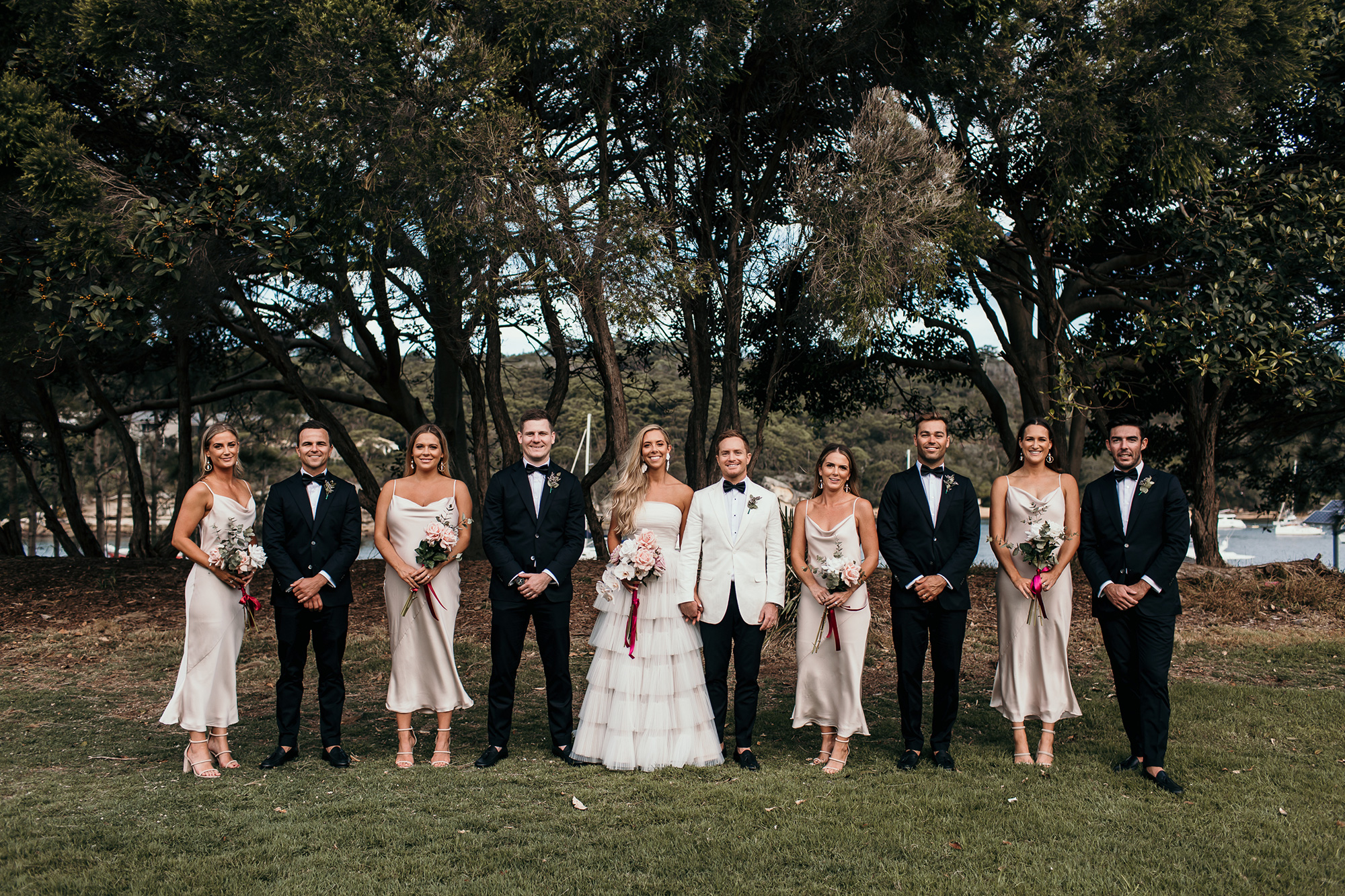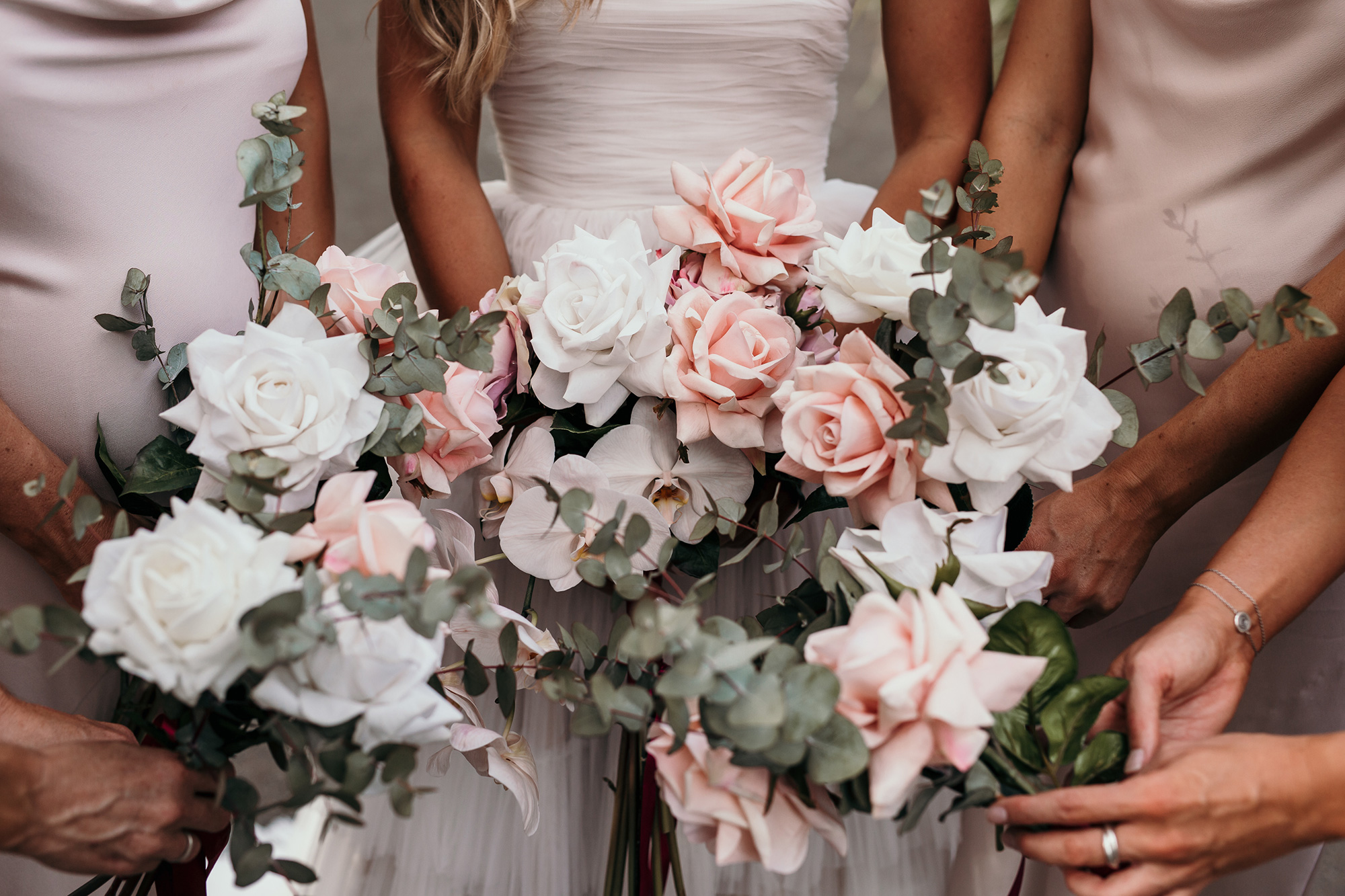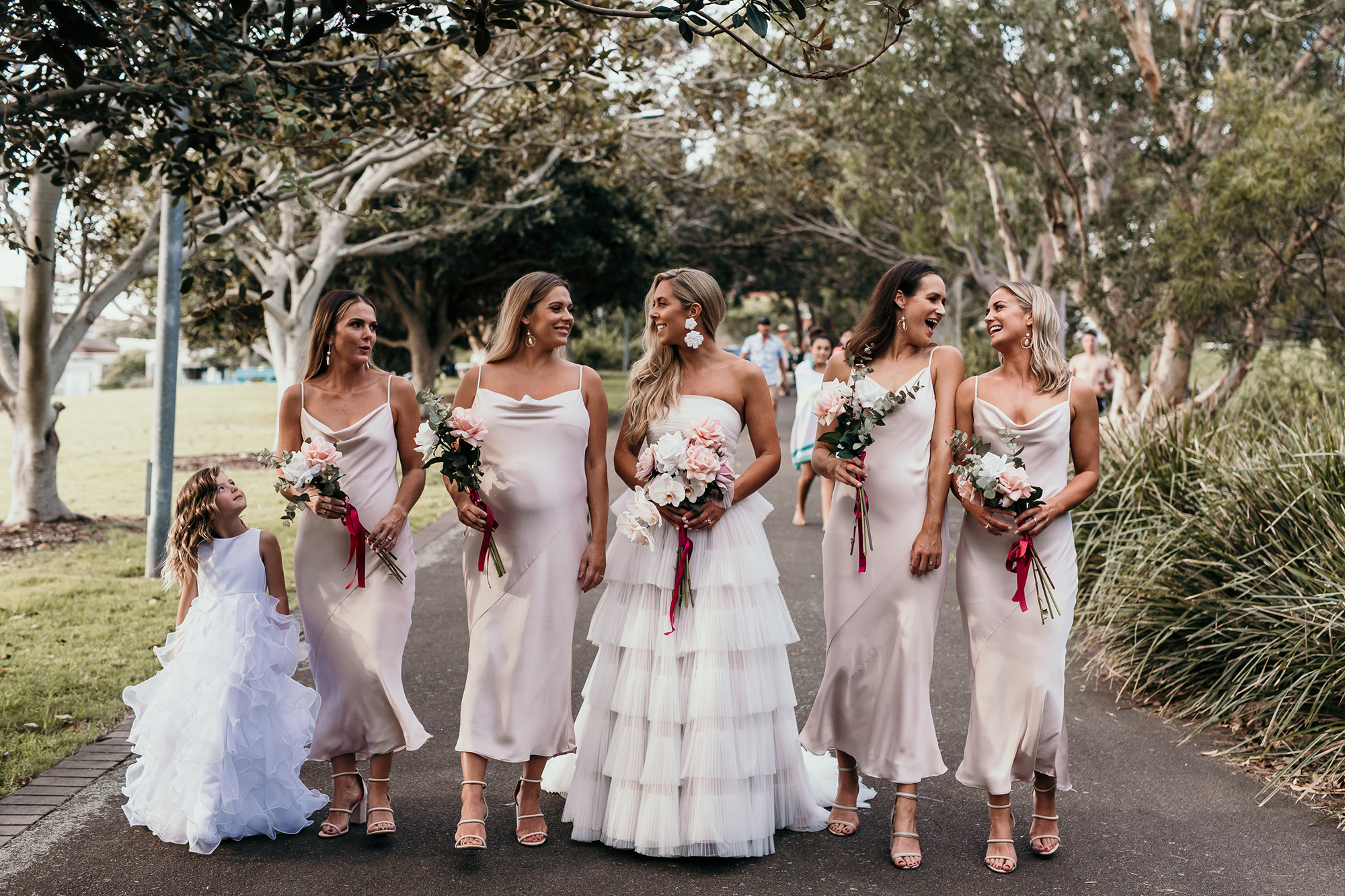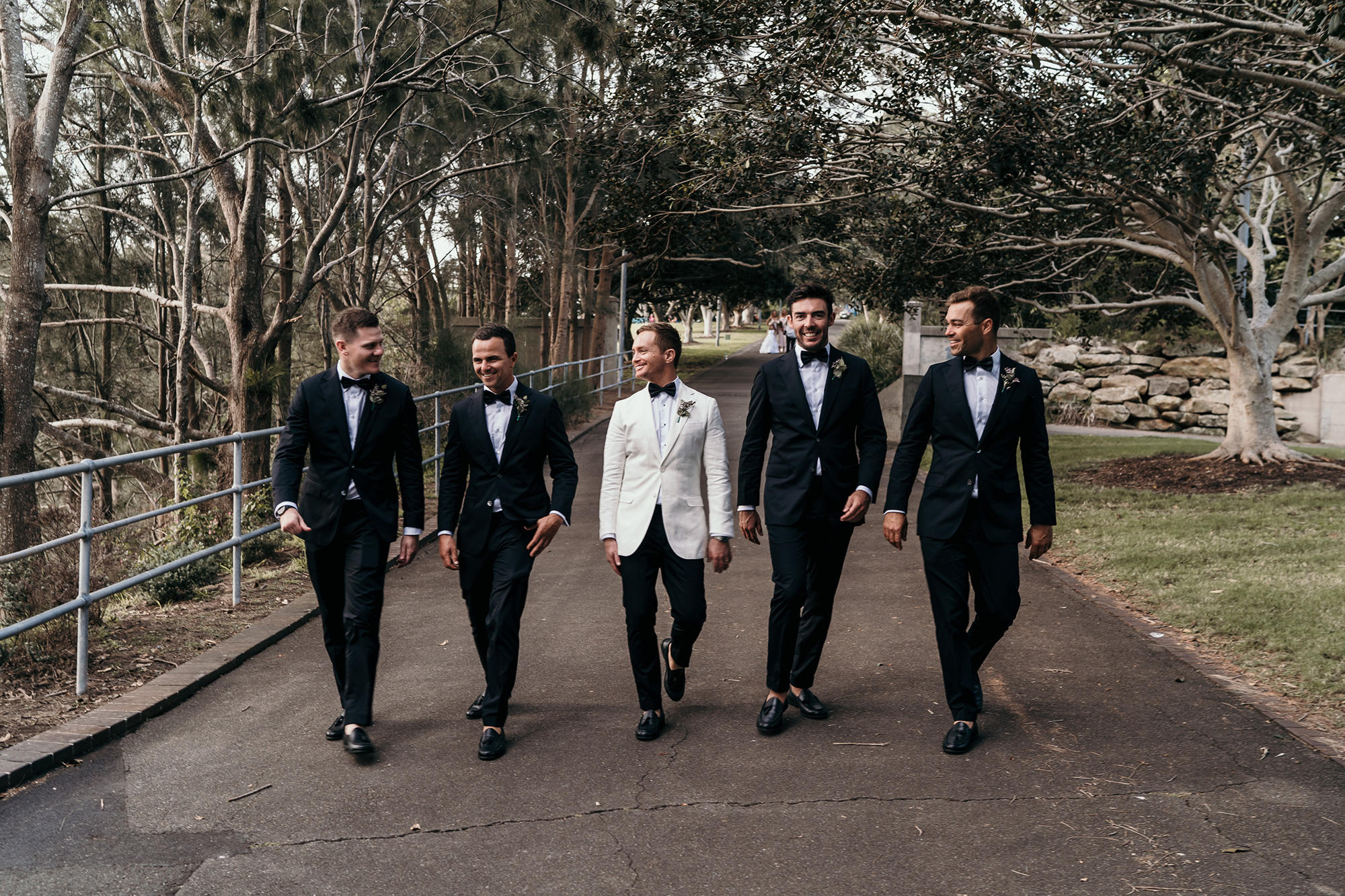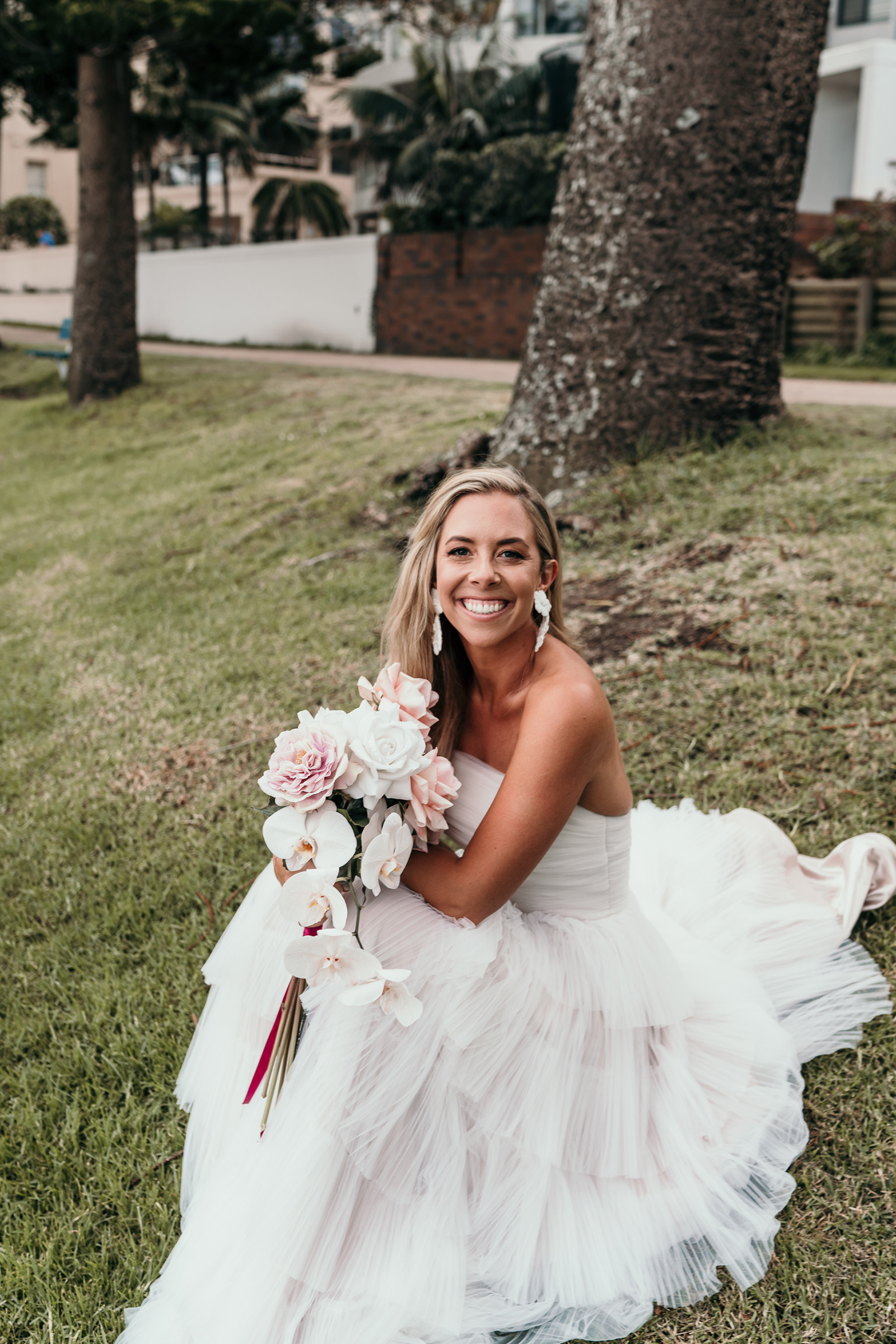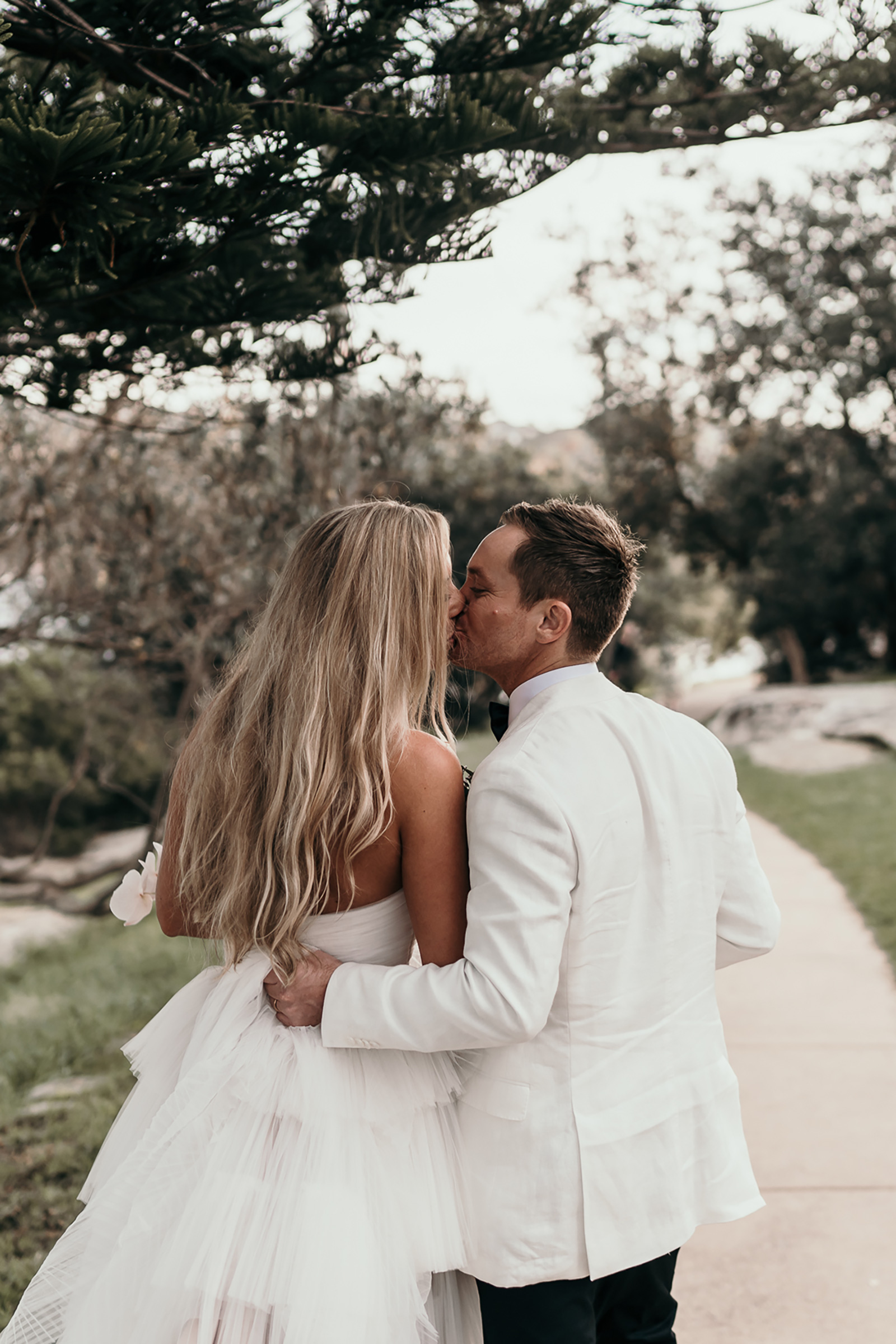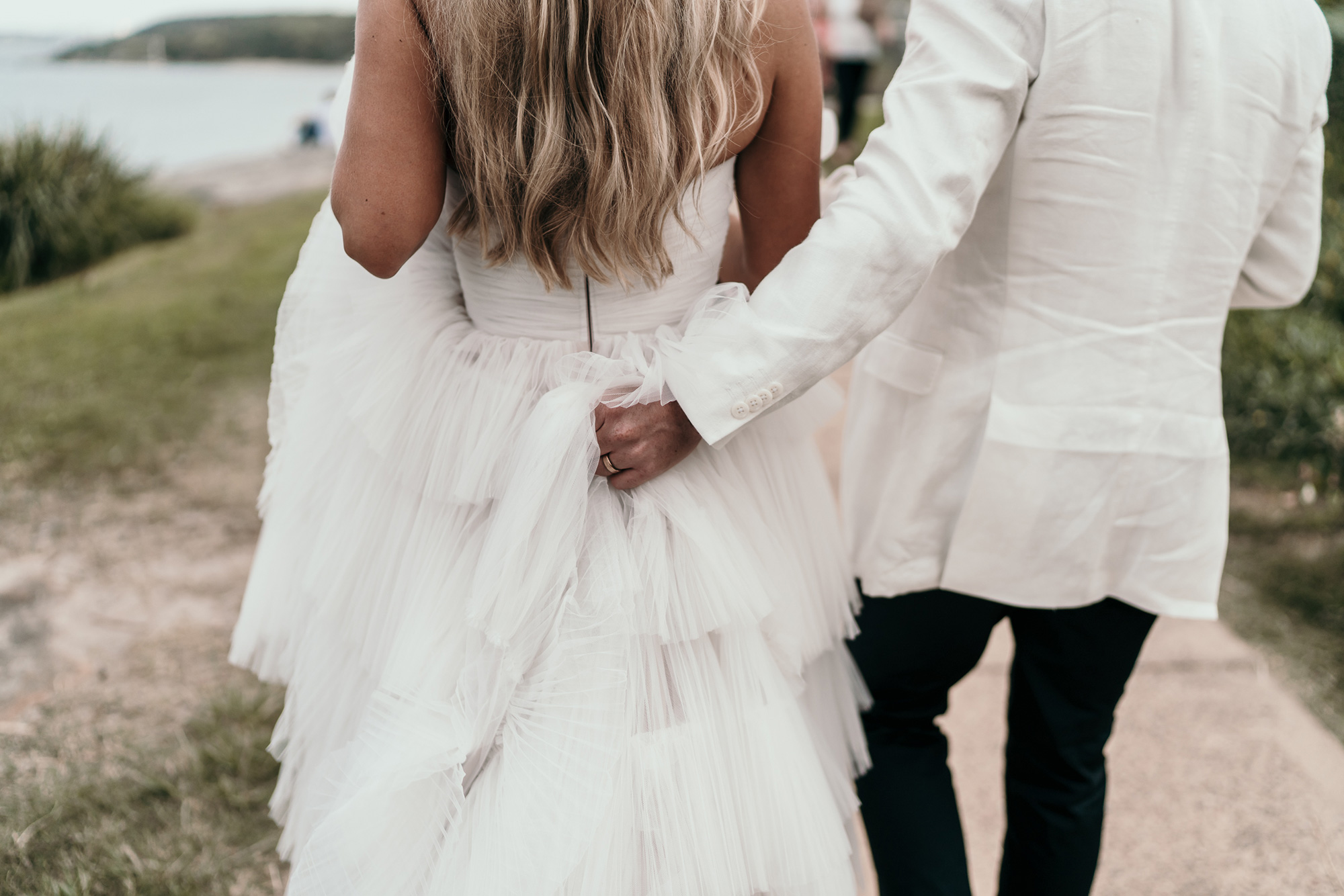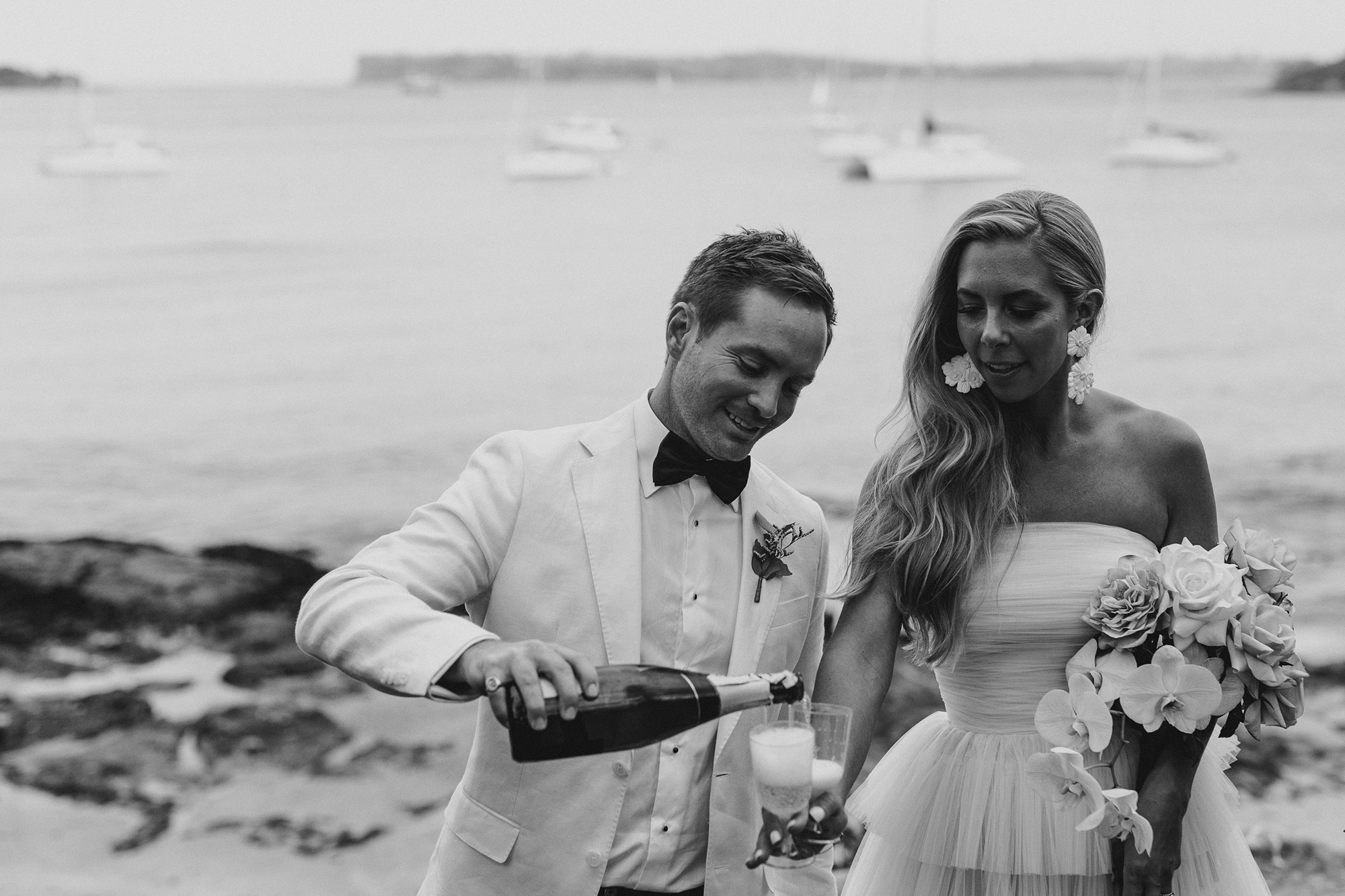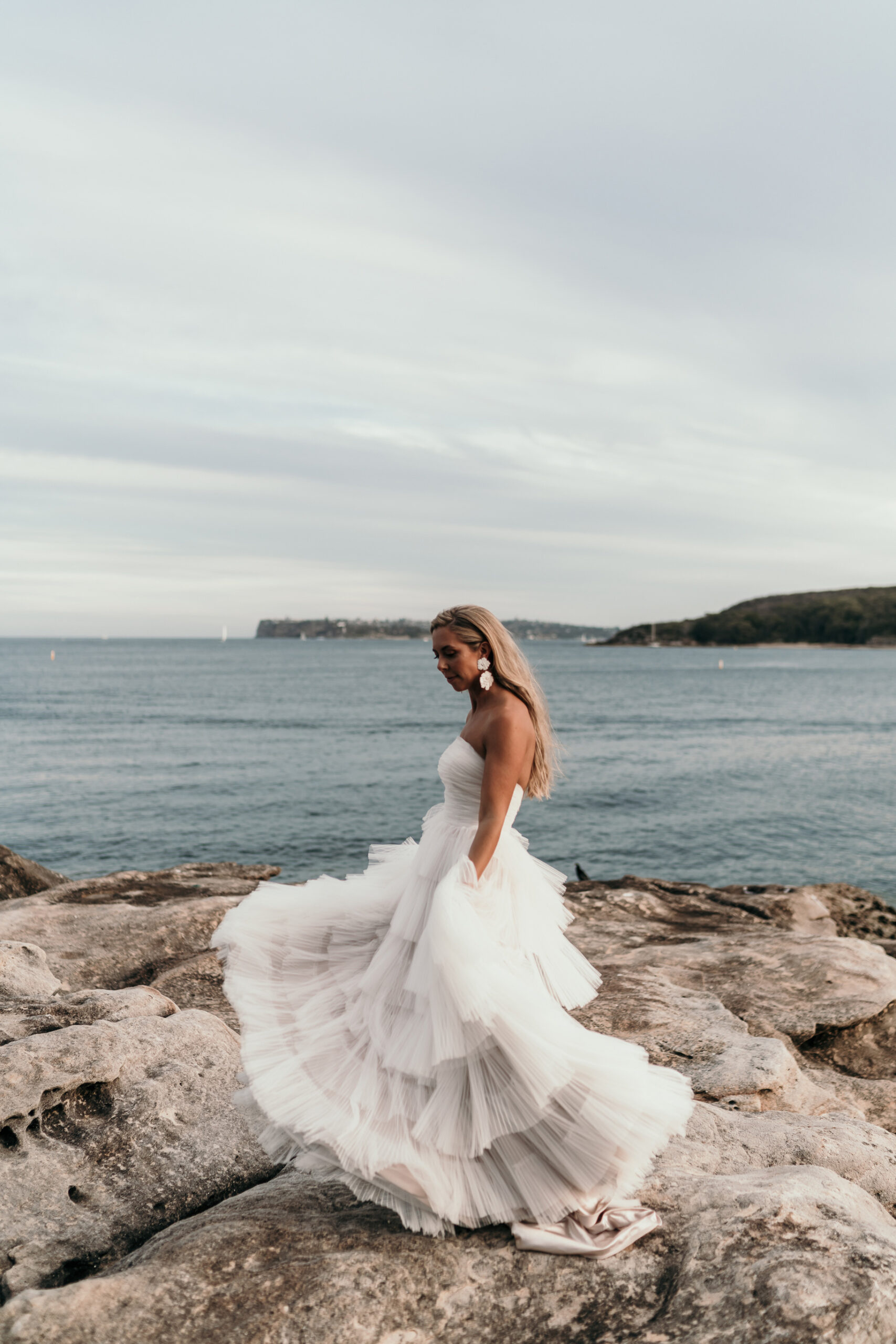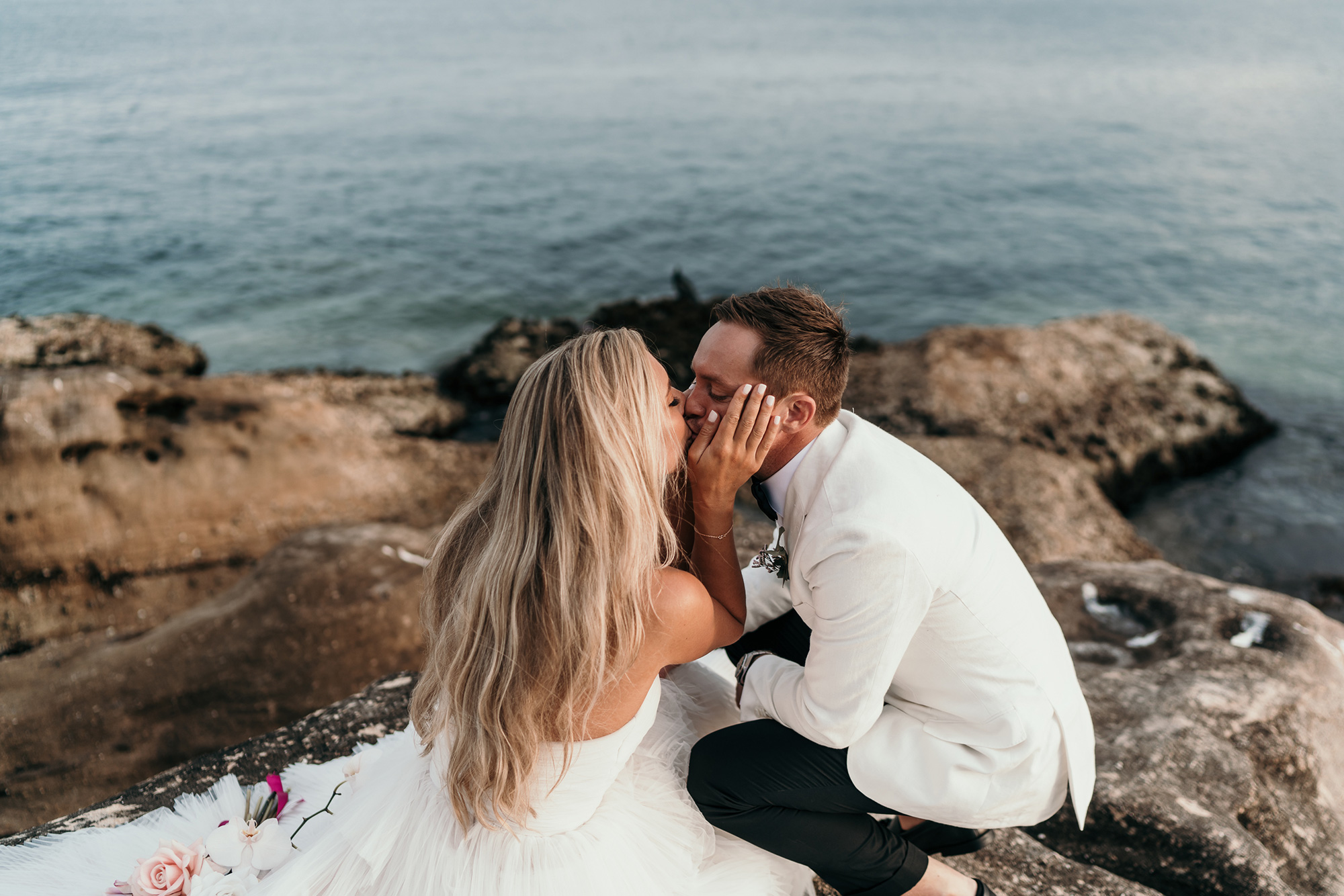 The newlyweds took a moment to themselves after the ceremony to let it all sink in.