Emily and Kyle, both 24, have been inseparable since meeting at just 17.
"We met through Kyle's boss, Louise, and we hit it off right away," recalls the bride. "Before we knew it we were spending every waking moment together."
After getting engaged while holidaying in Europe, the couple had intended to marry in one to two years. But building a house meant it blew out to four!
"Kyle and I are lucky enough to live in a beautiful coastal town and we loved the idea of a quaint little chapel to be wed in," explains Emily. "Fortunately for us, one was being built on the waterfront at Sails Resort in Port Macquarie and we simply couldn't resist. We locked it in before the construction had even been completed, hoping that it would turn out wonderfully (which it did)."
They married on September 29, 2018 at their chapel wedding with a bit of extra excitement than planned. "One thing we couldn't predict was the fact that our wedding reception would be evacuated due to a false fire alarm," recalls the bride. "The fire brigade was called (which made for some fantastic shots). You really can't plan this stuff!"
Photos courtesy of Little Glimpses.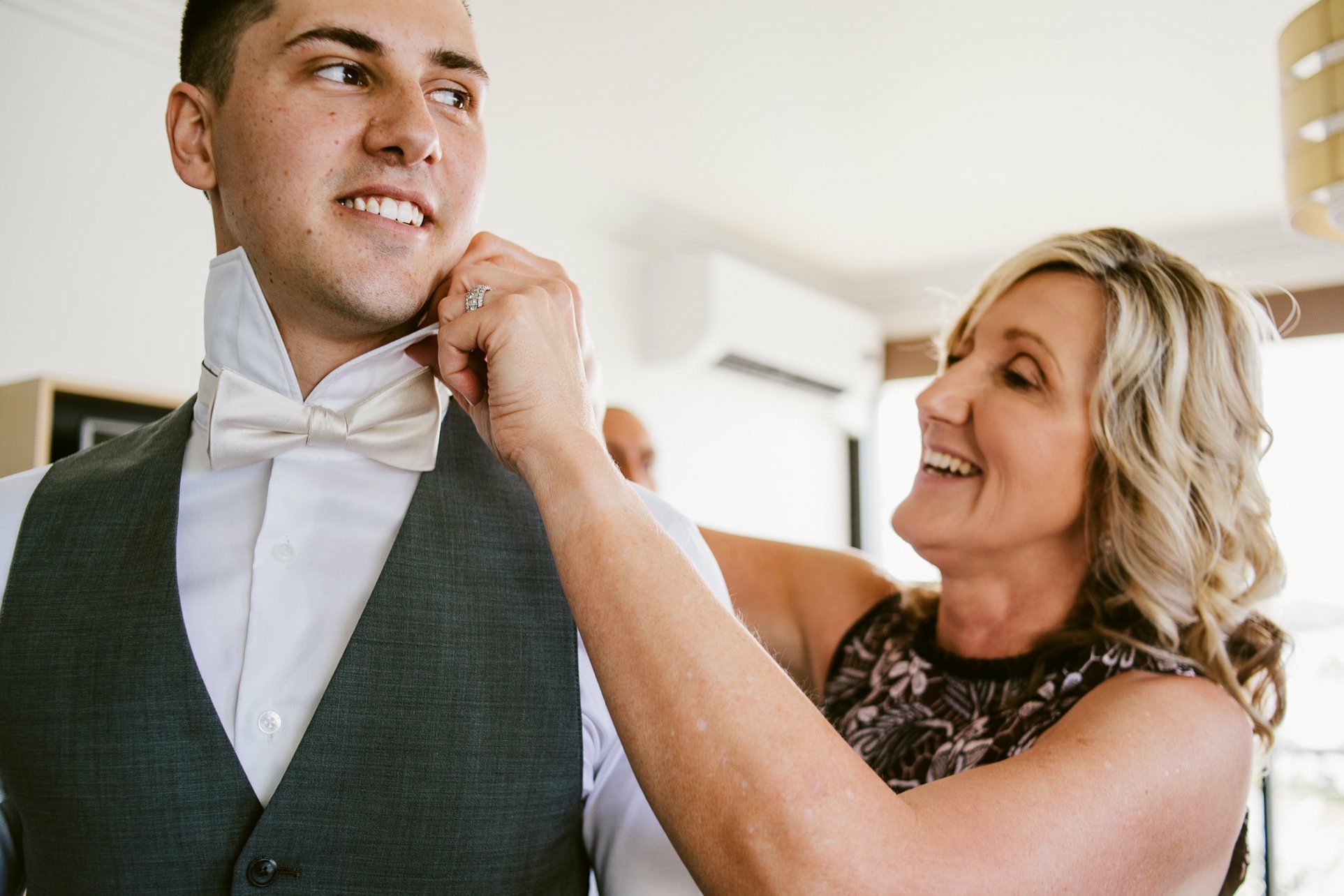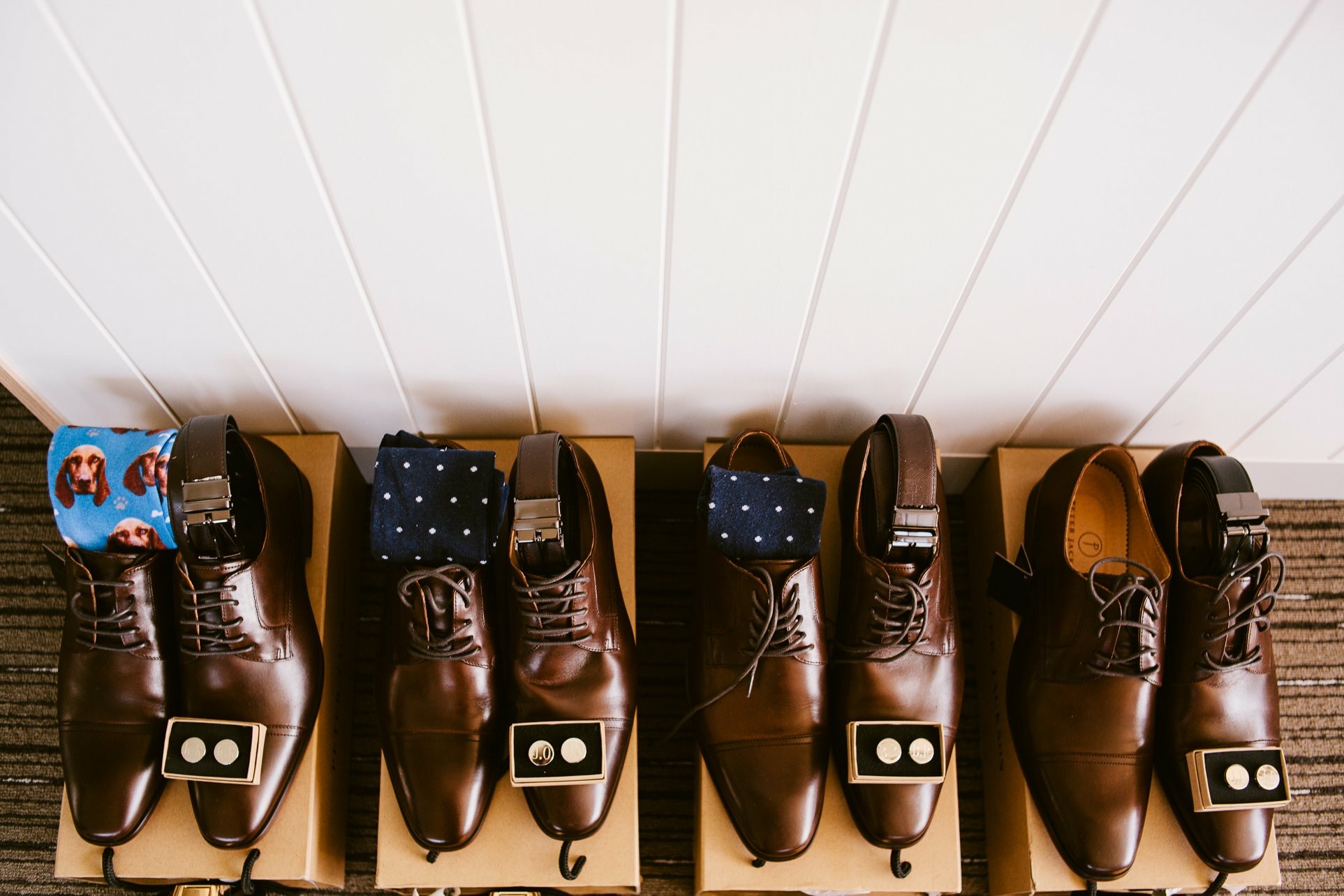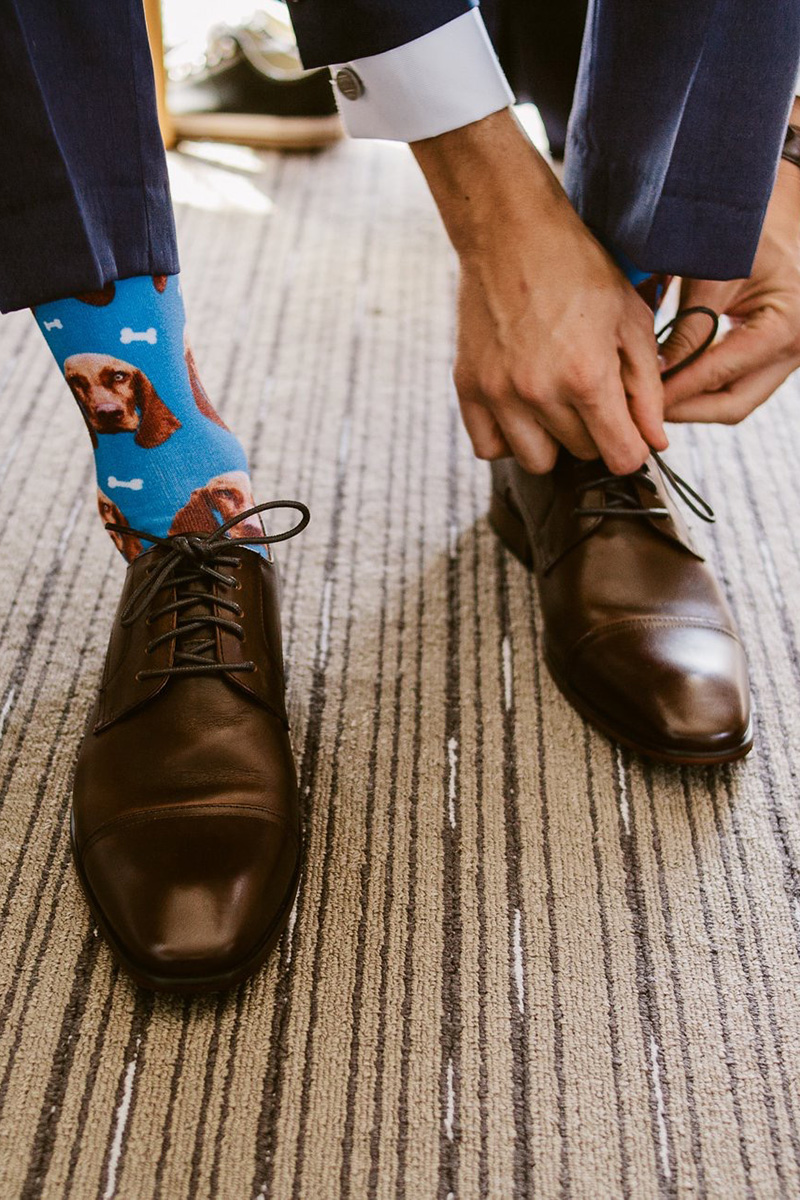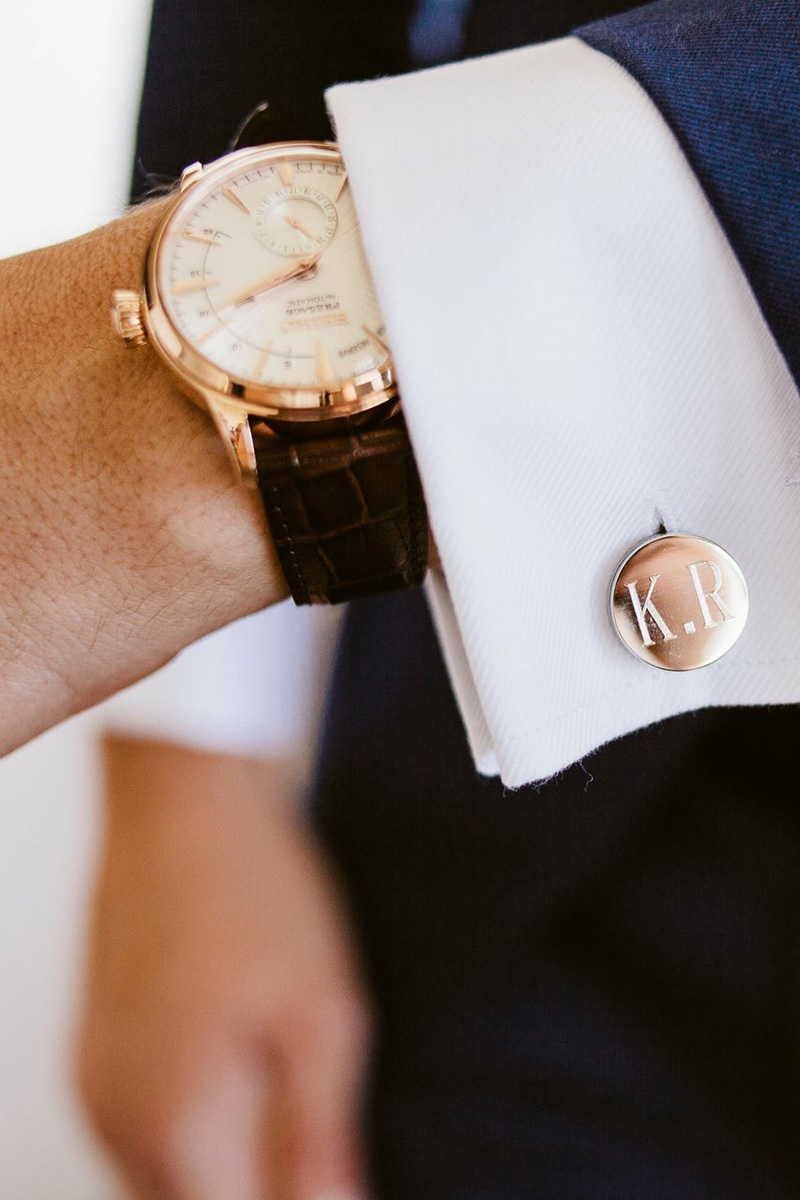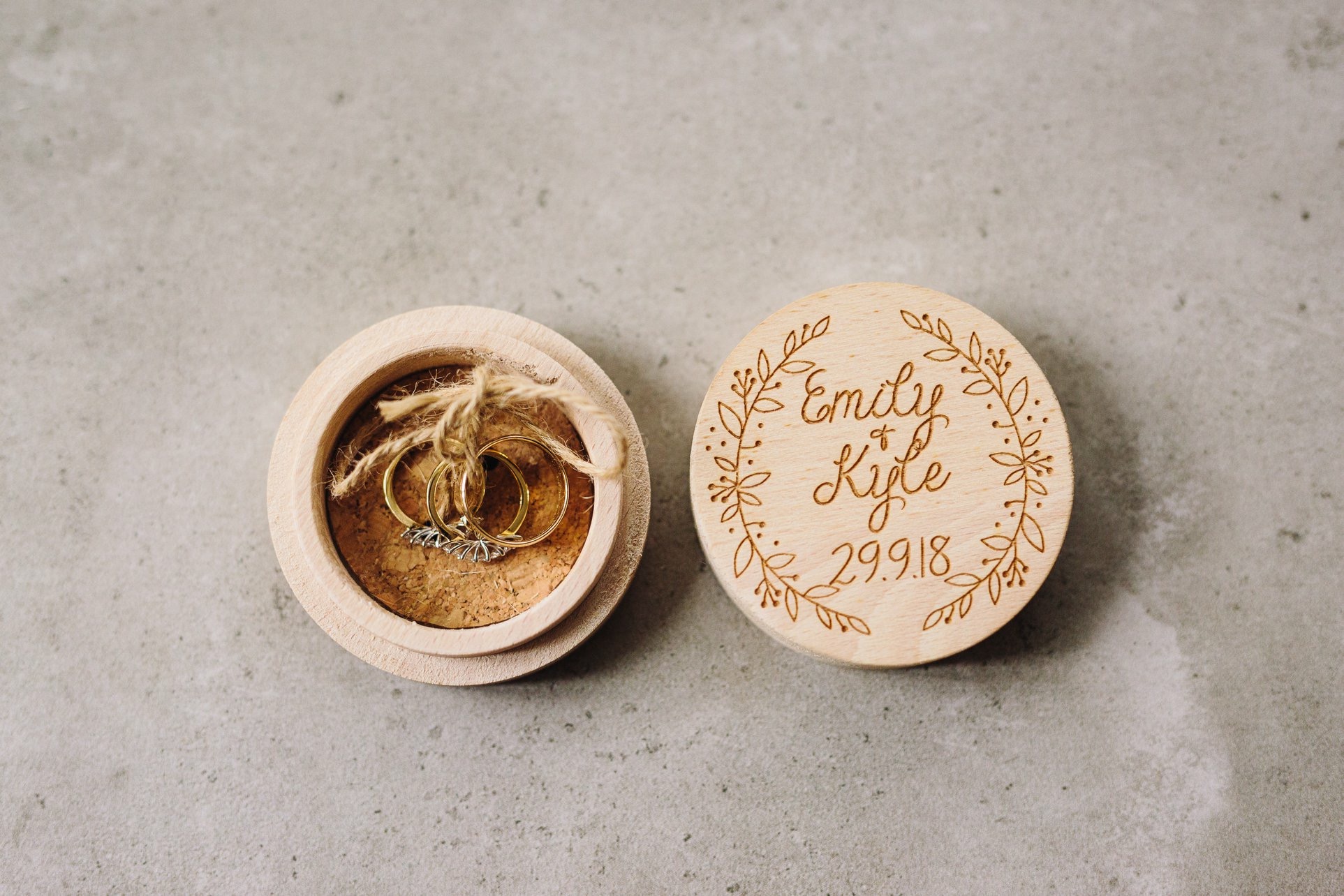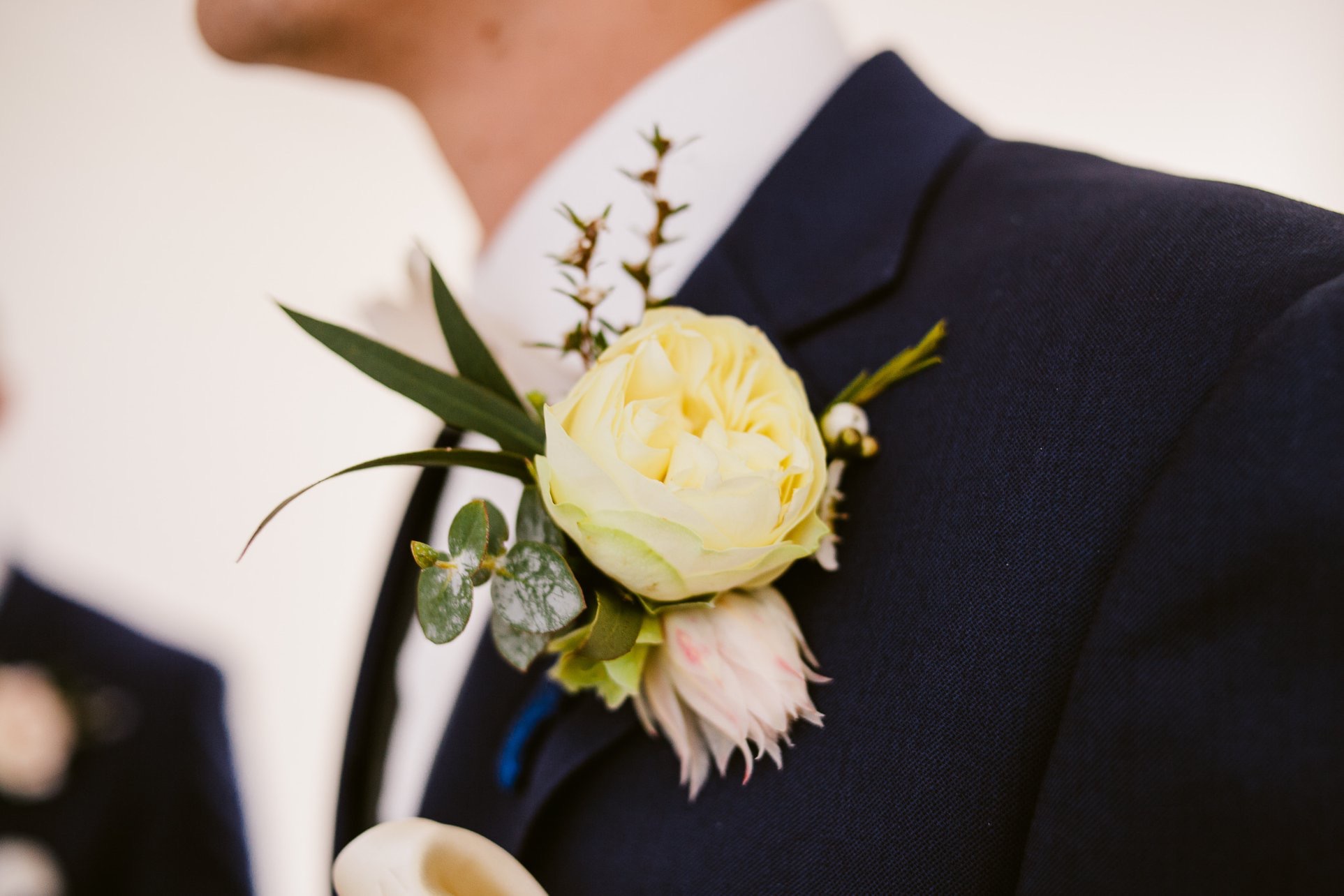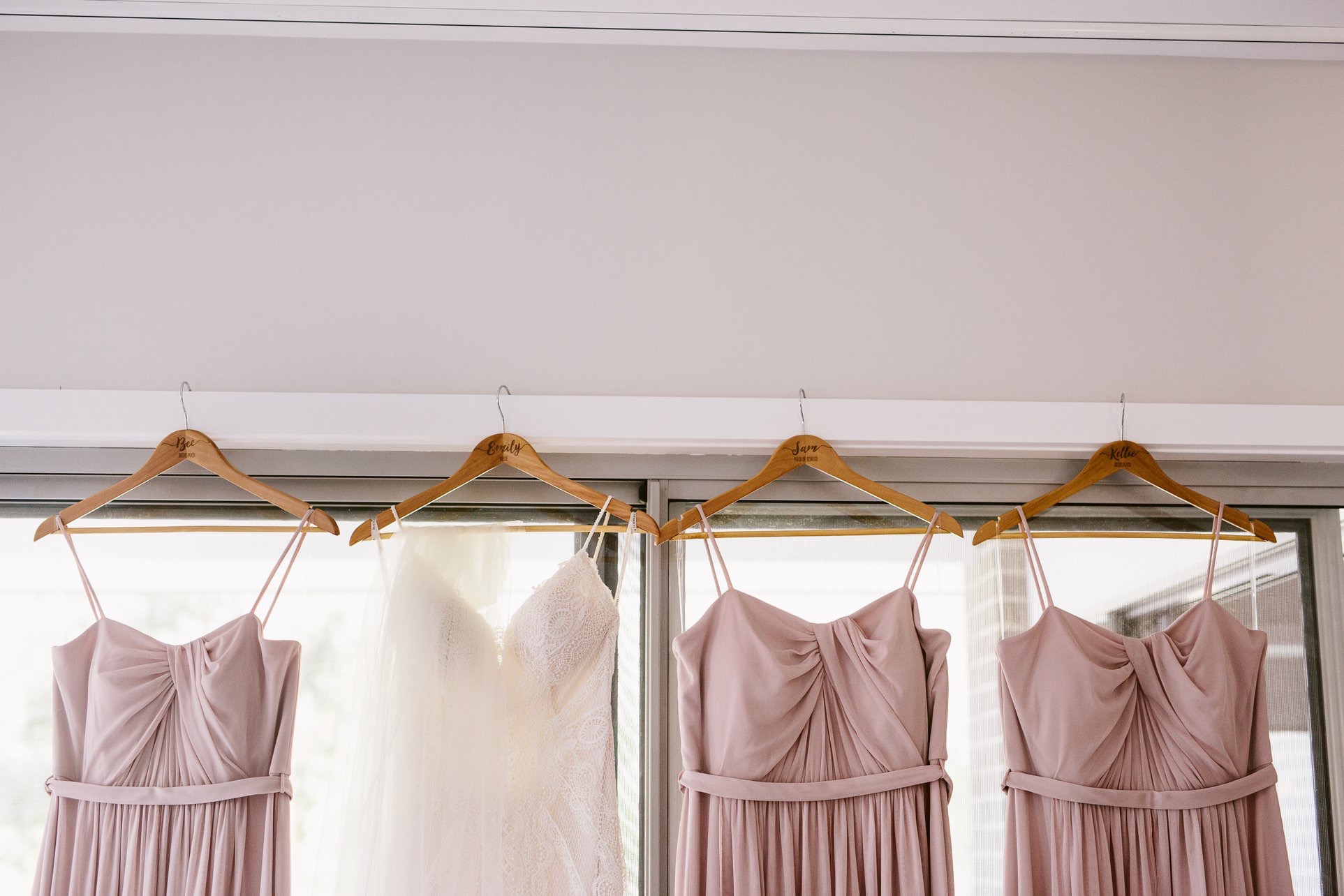 "Our three bridesmaids wore blush gowns and our handsome men wore bright blue suits with ivory ties," explains Emily.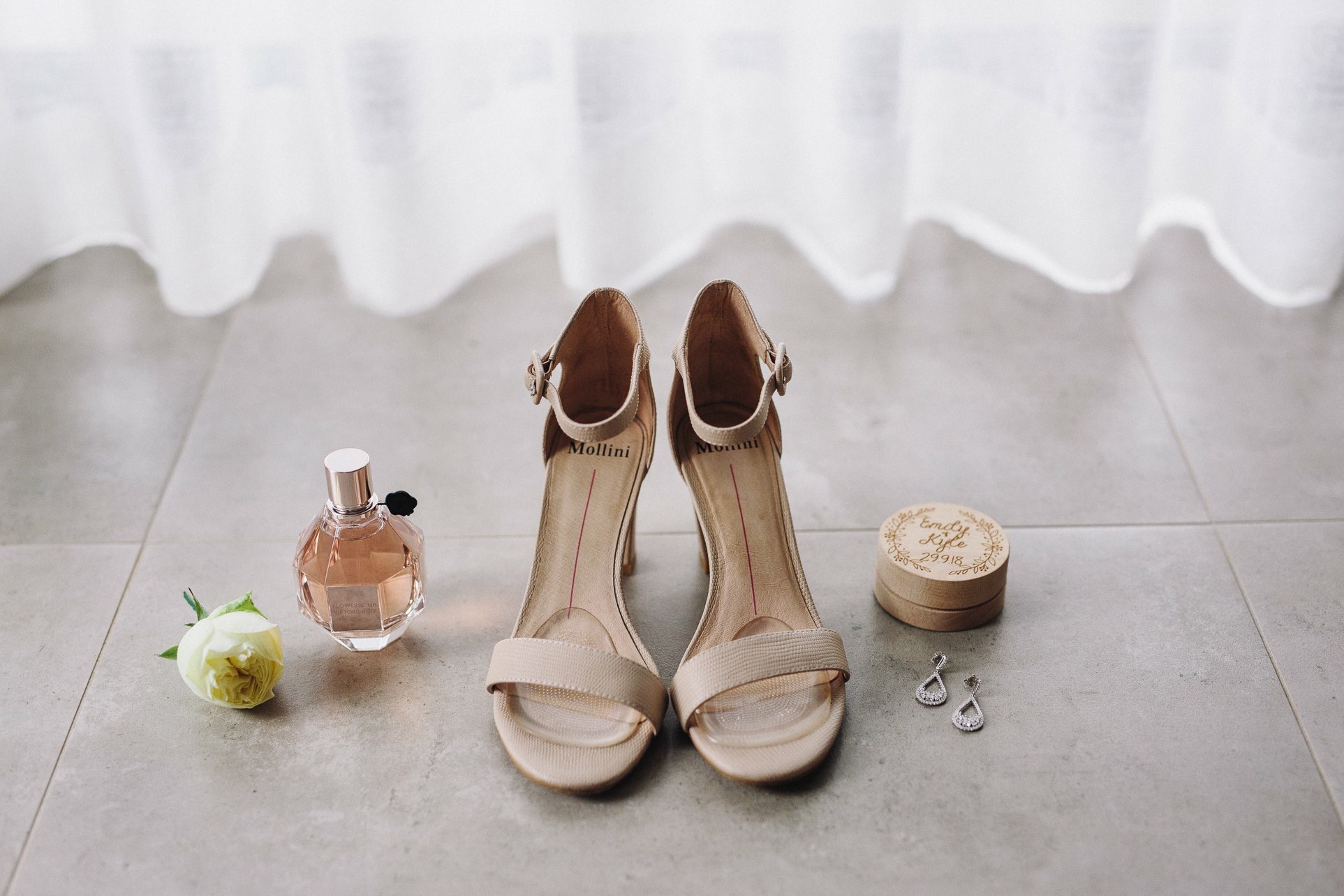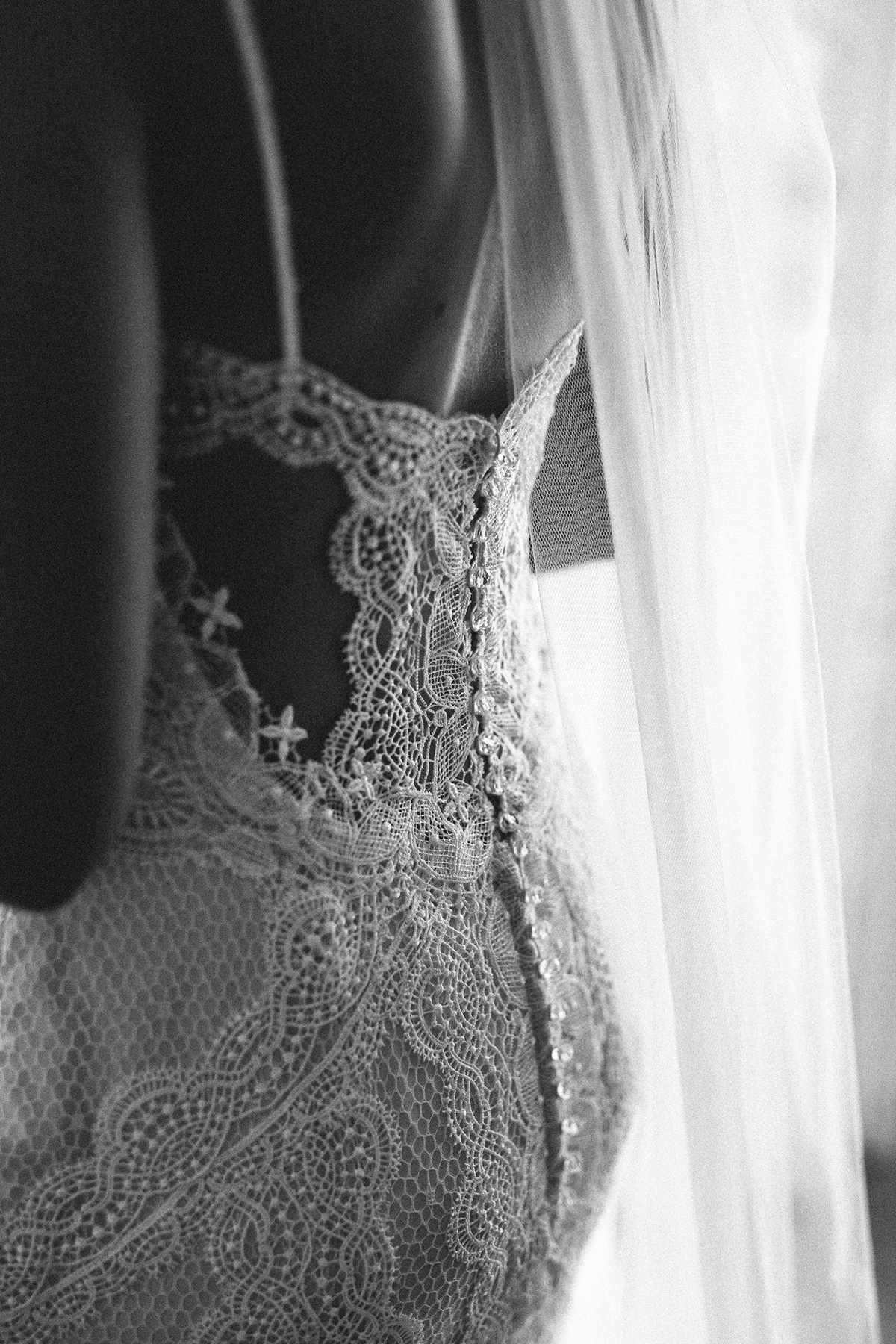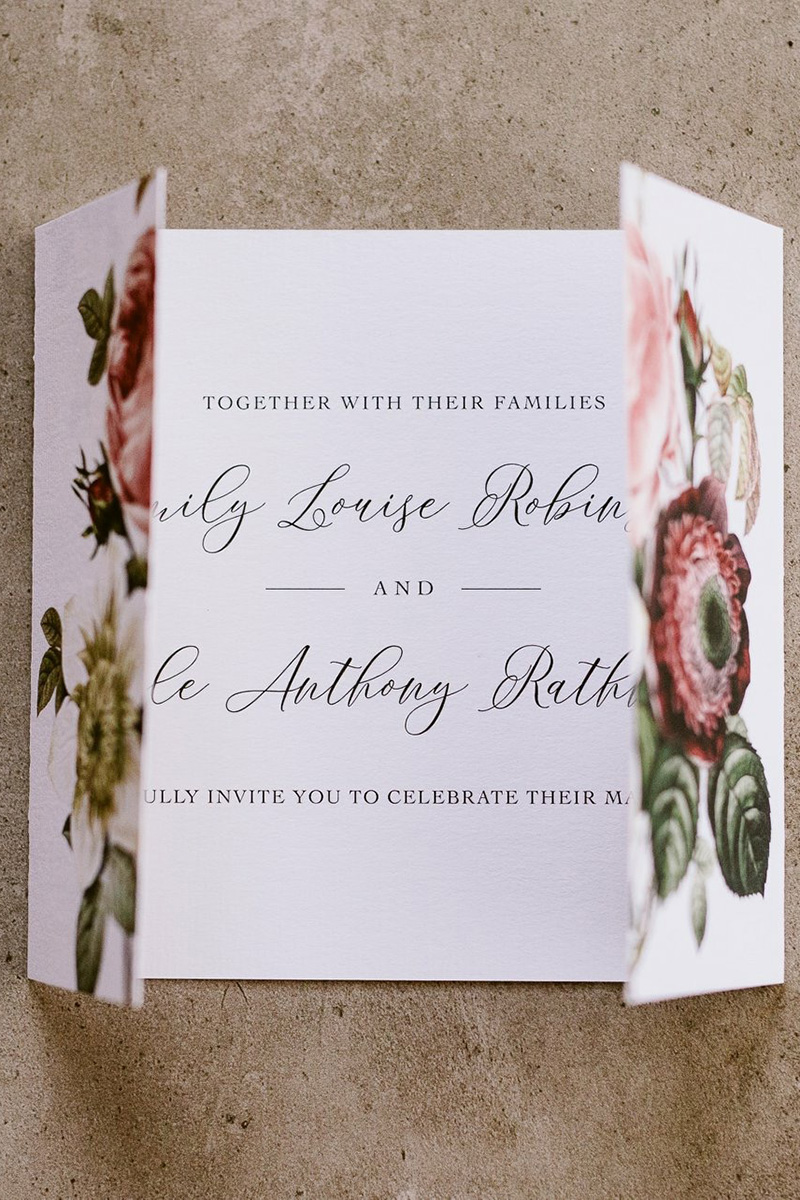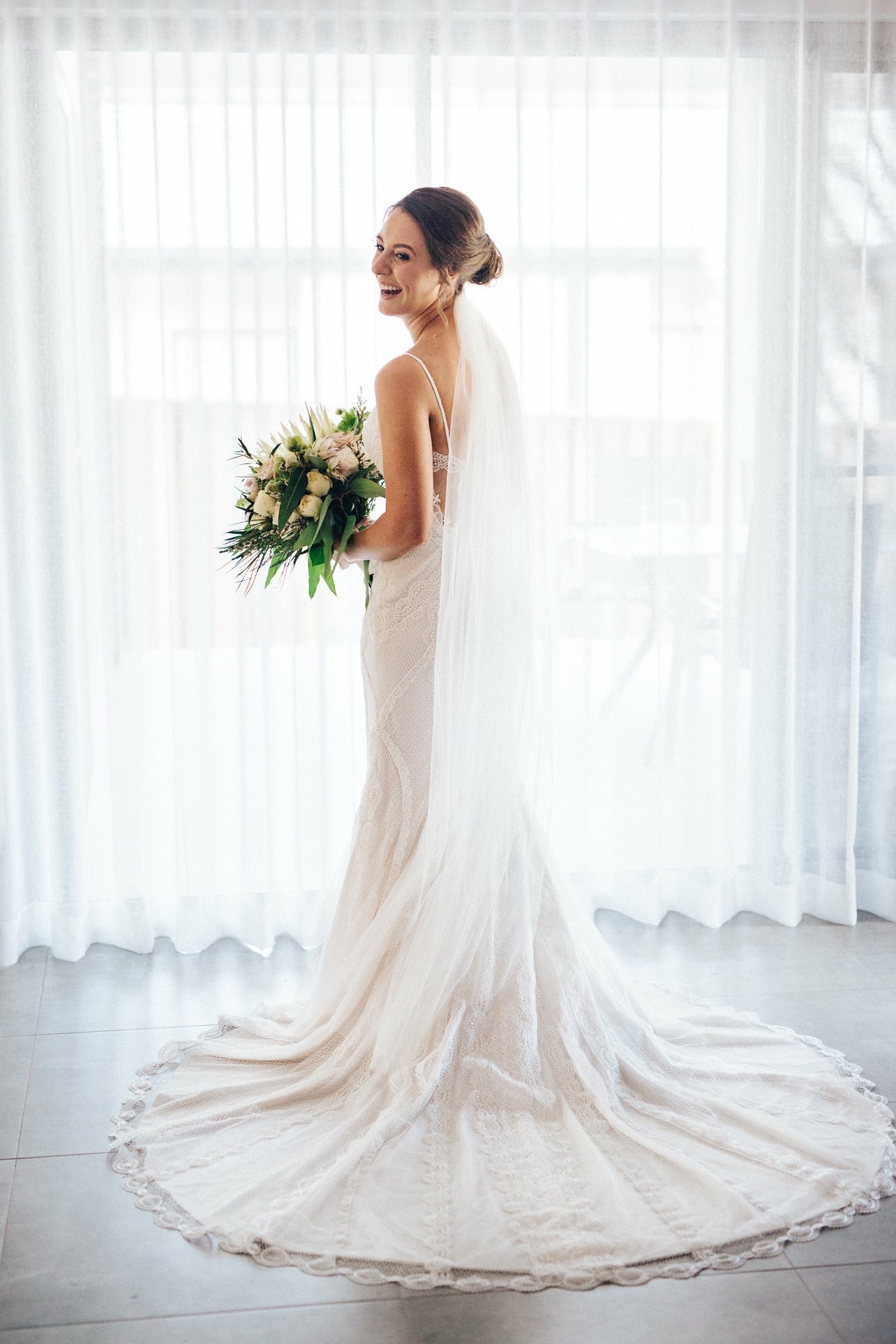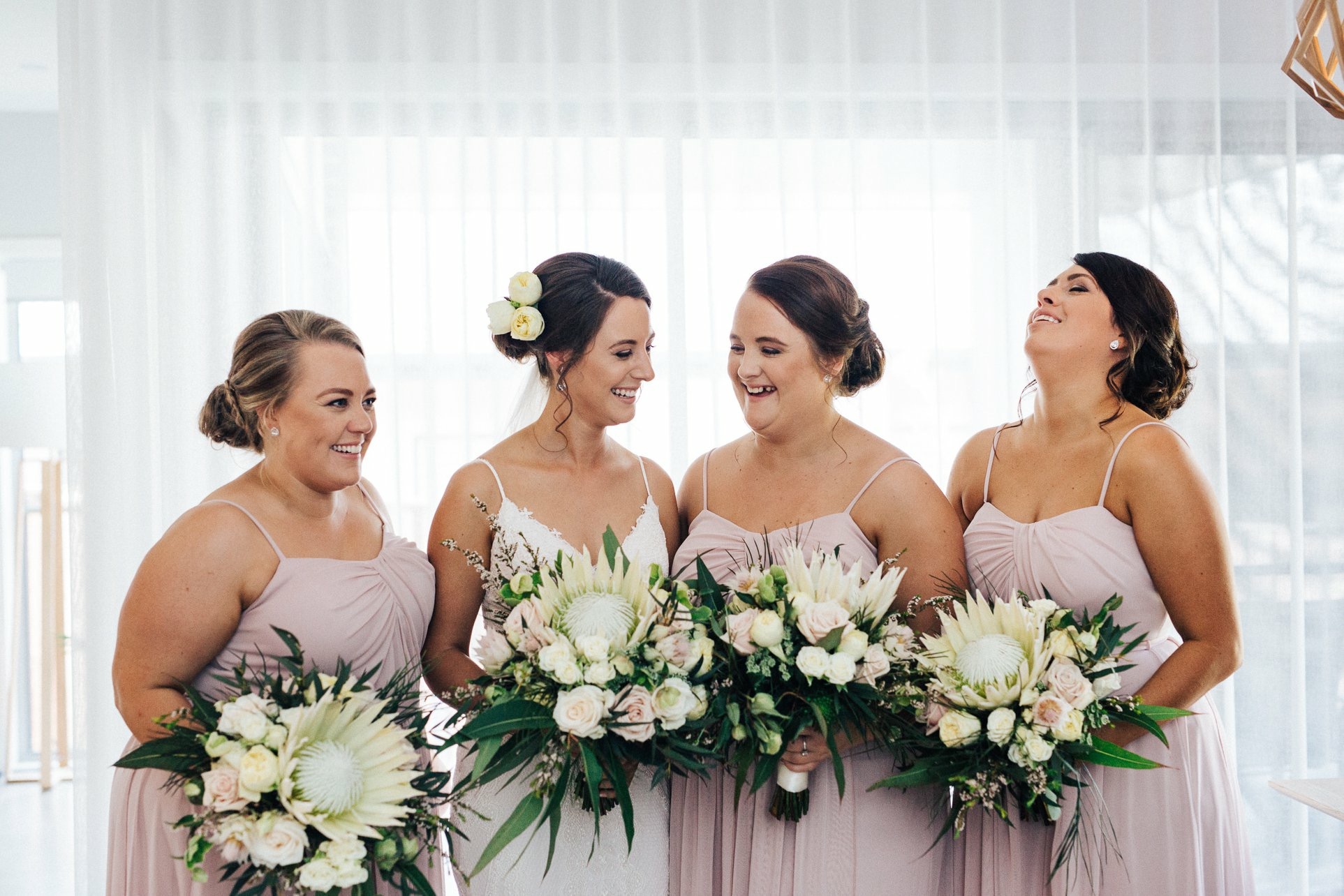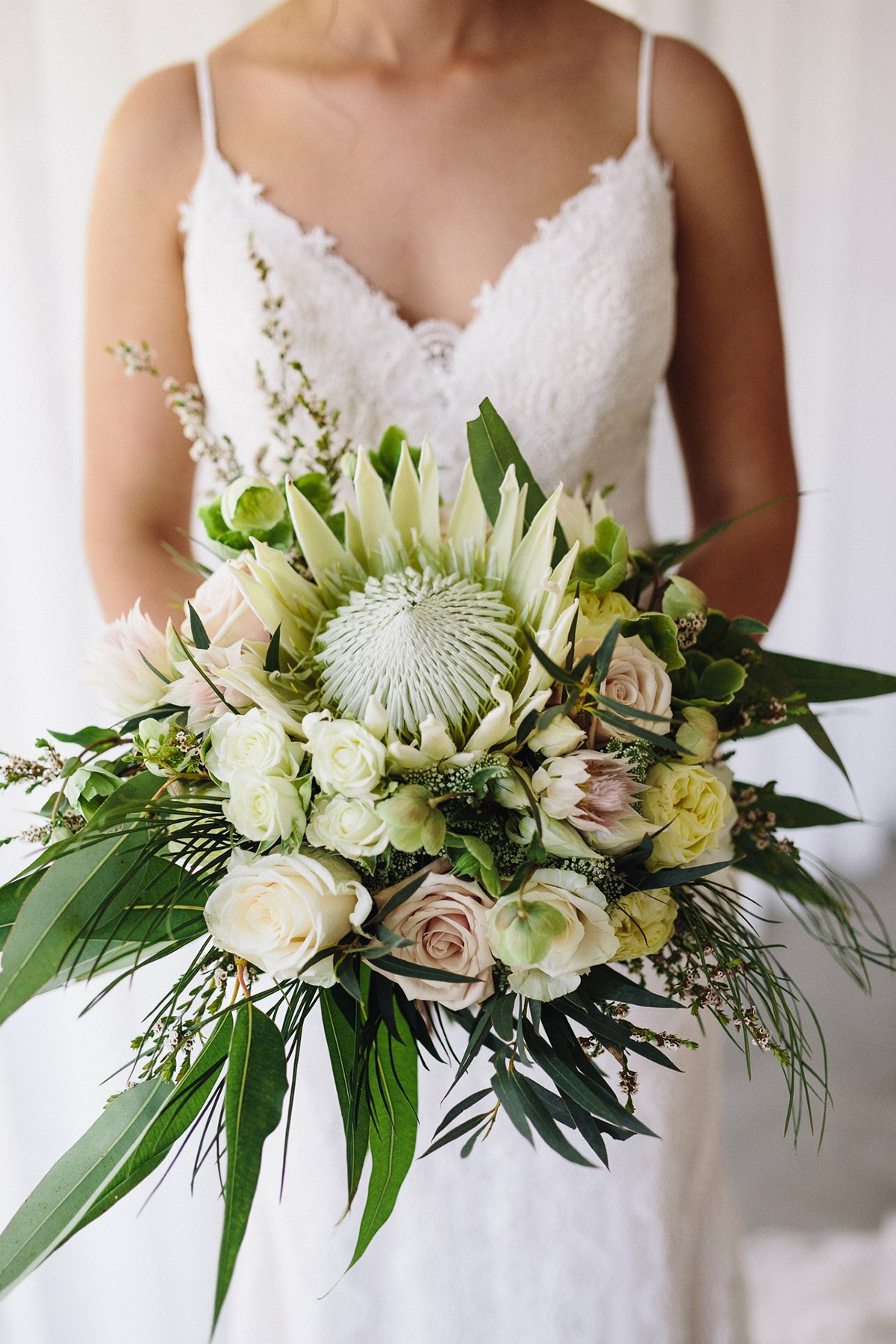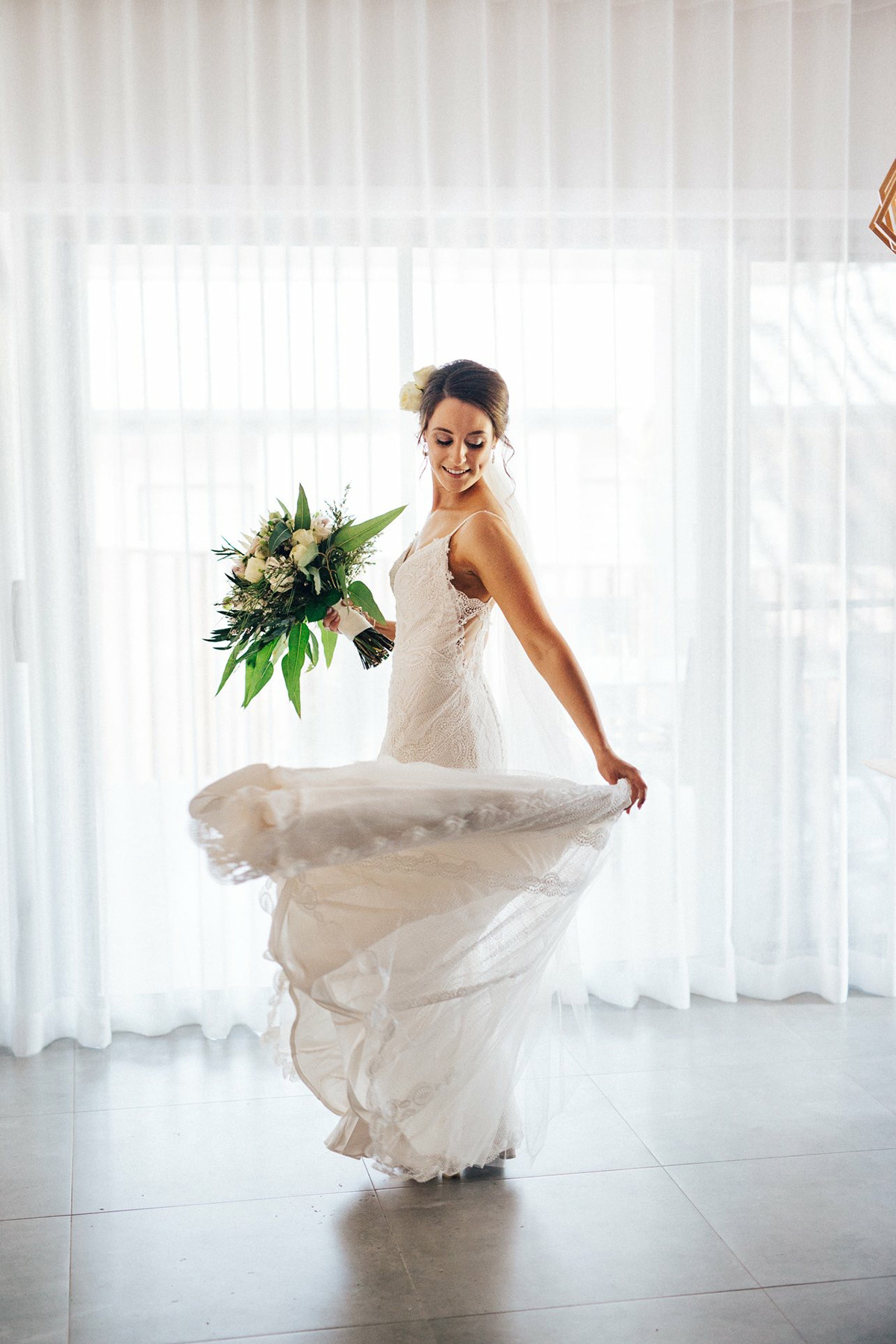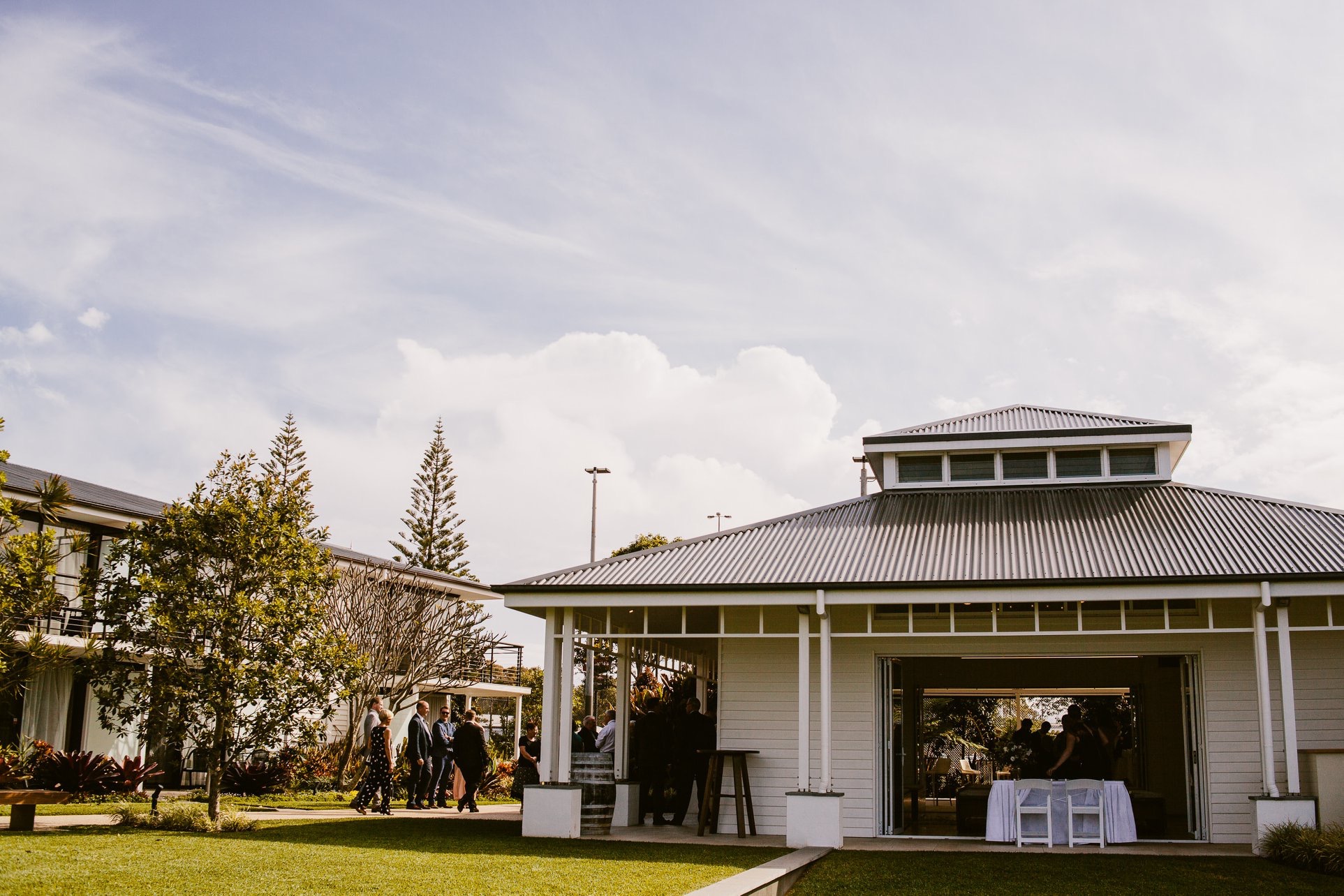 The chapel was a new addition to Port Macquarie, completed just in time for this couple's day.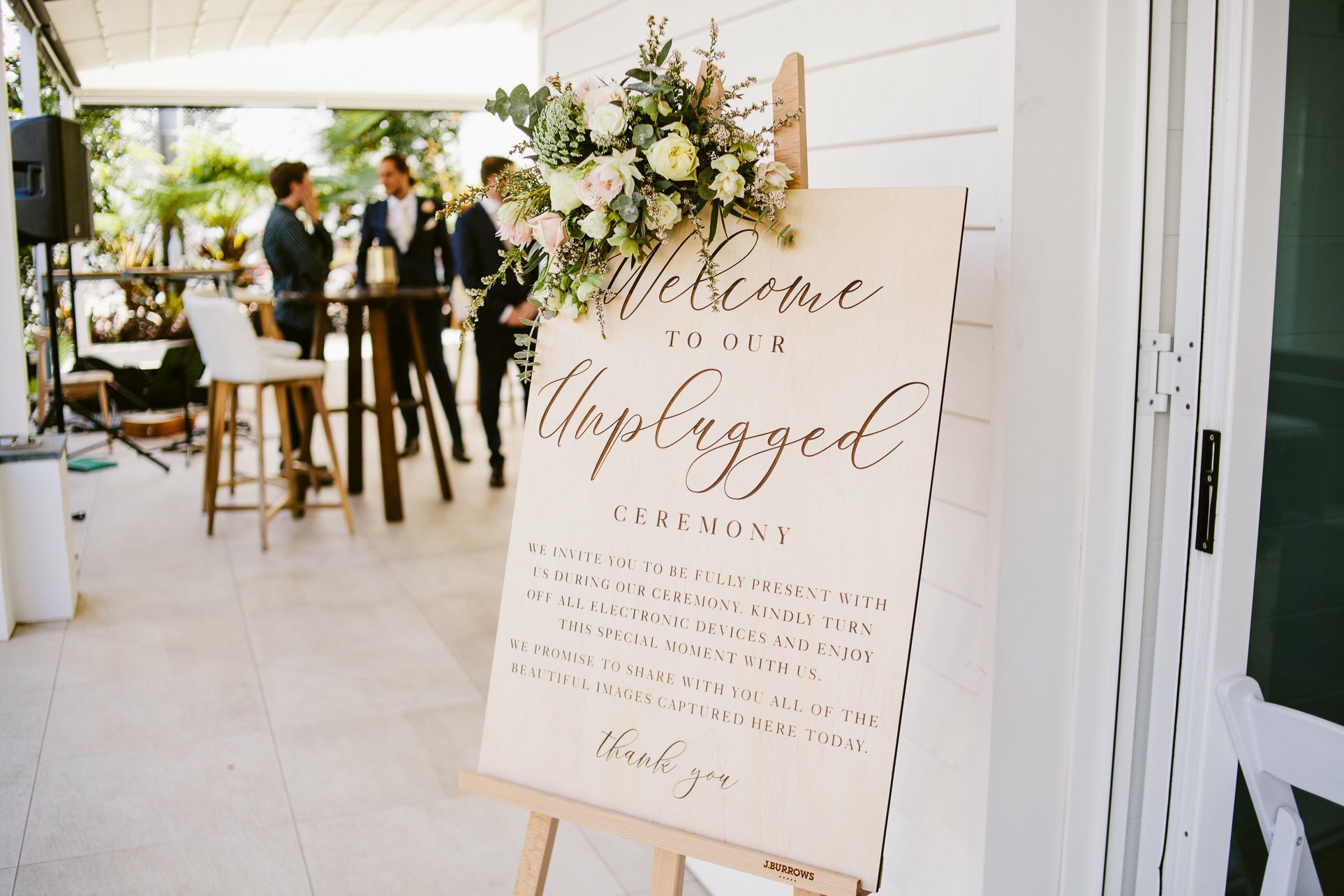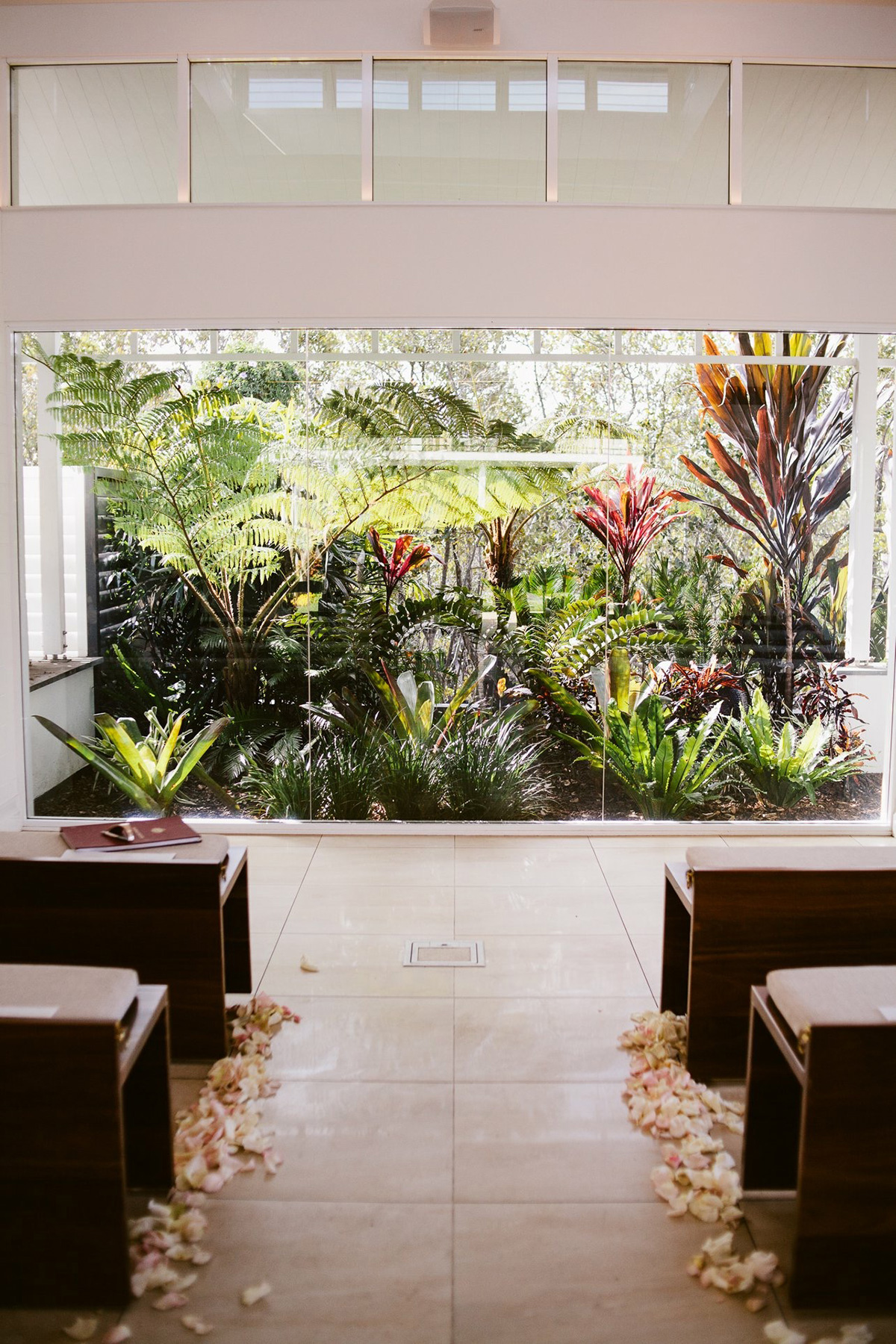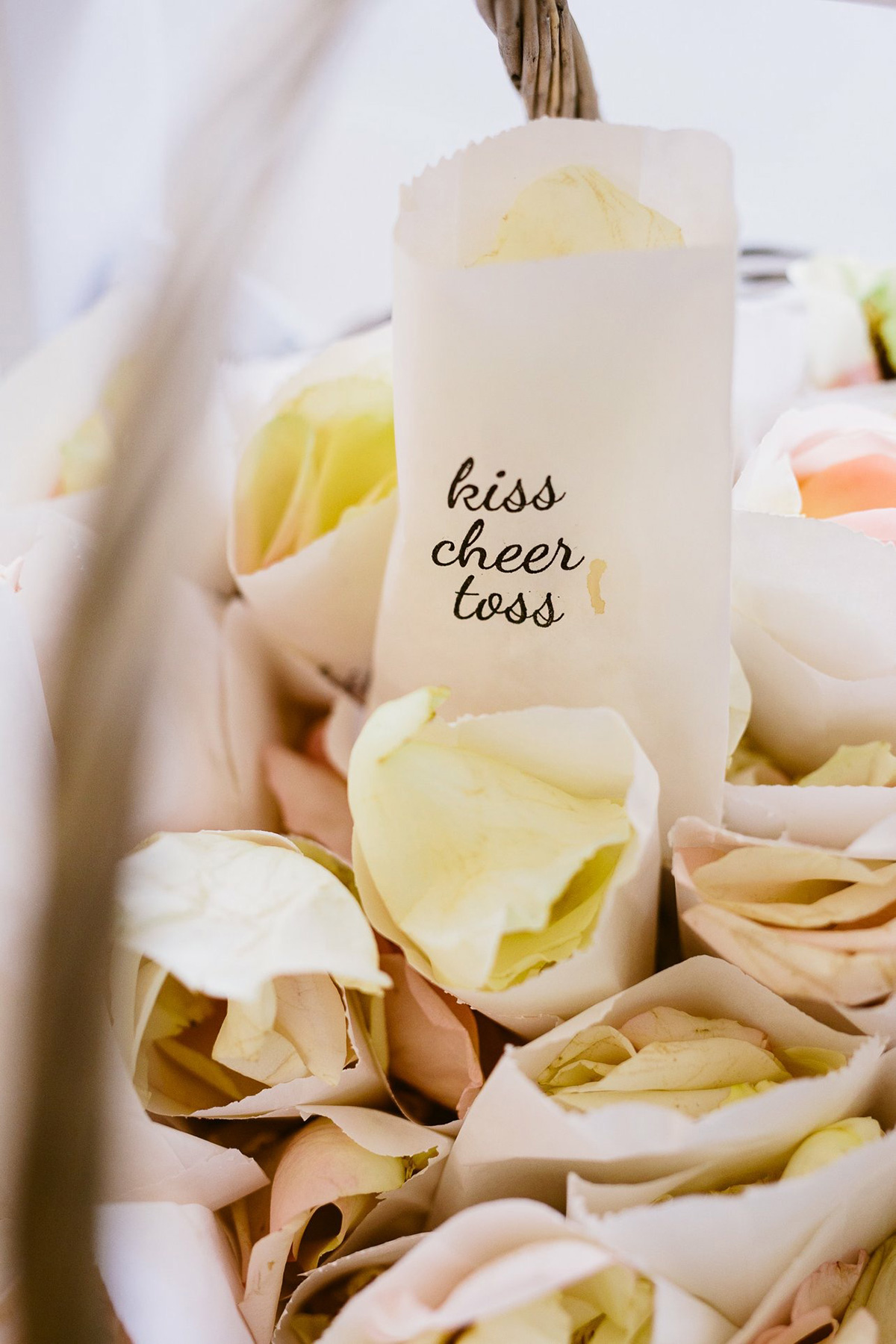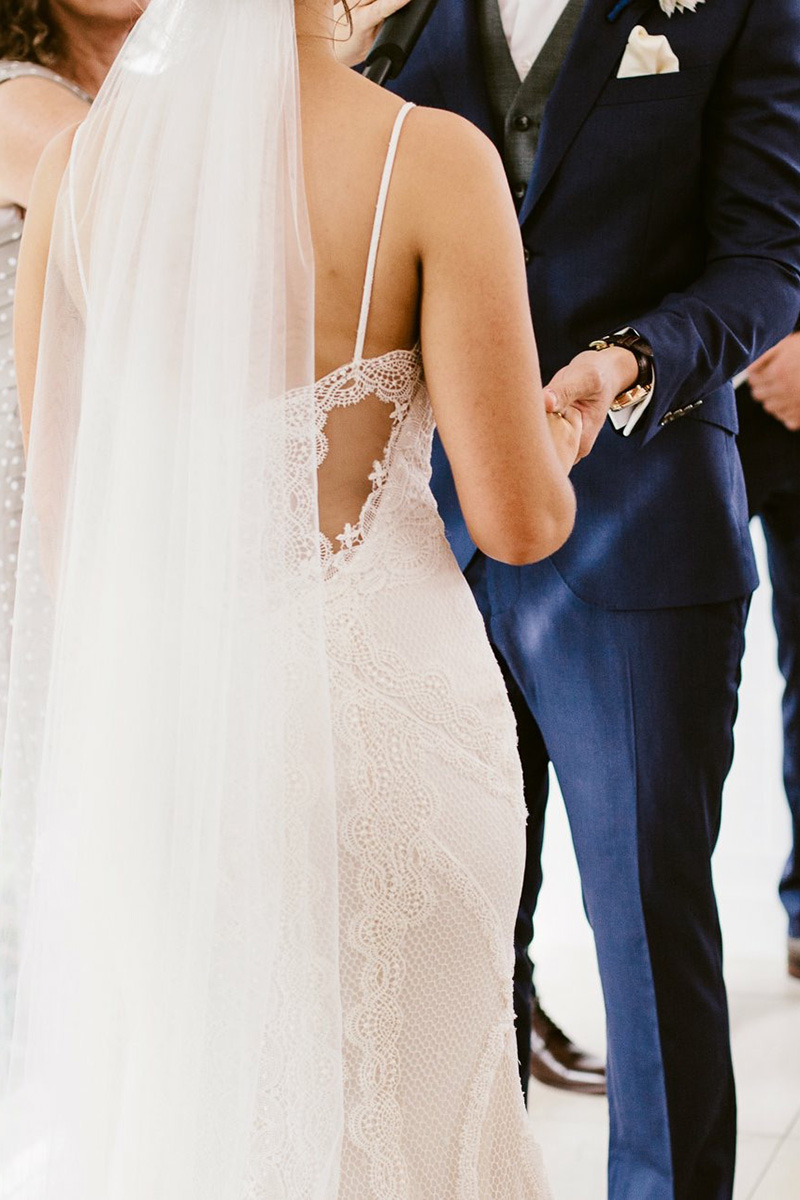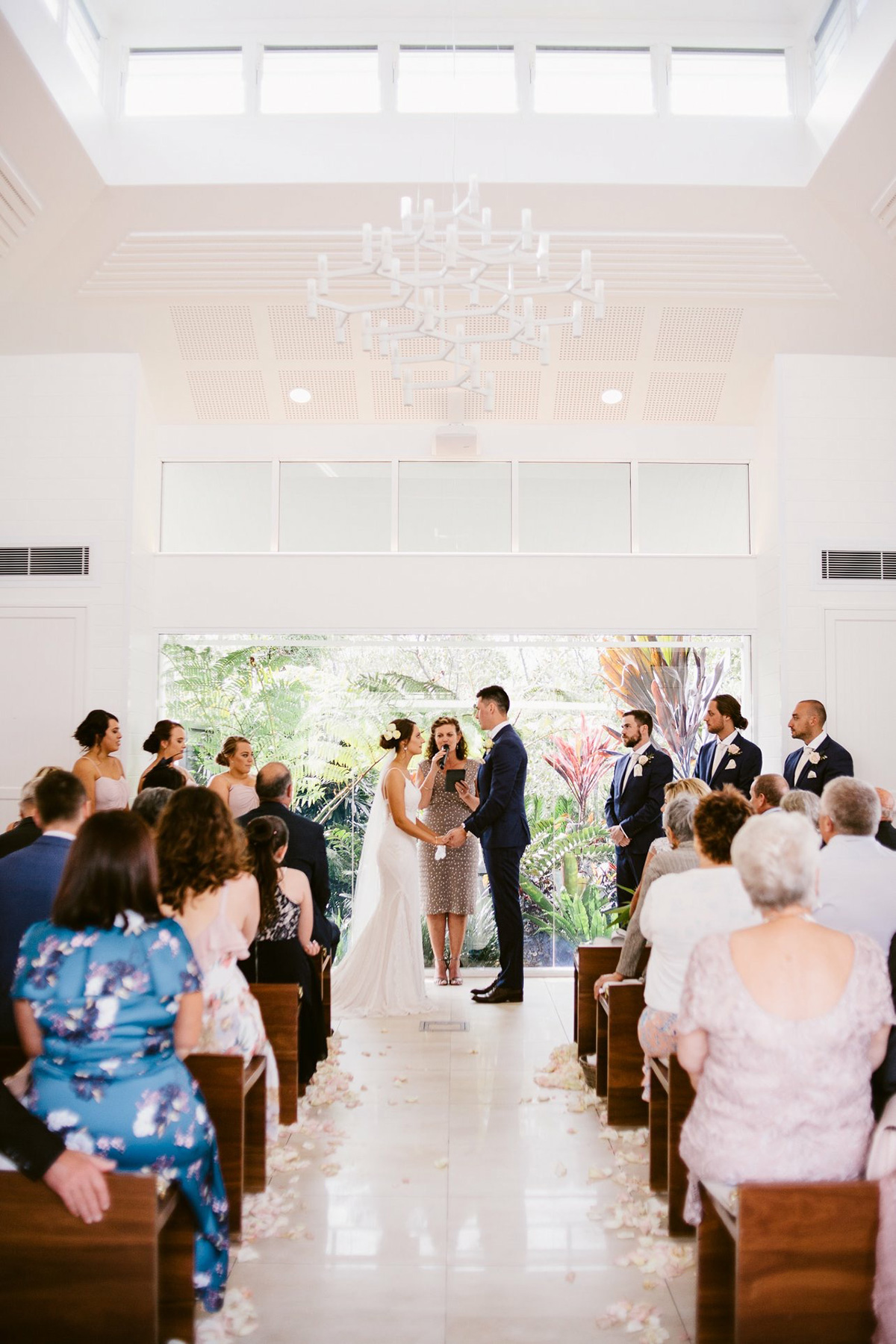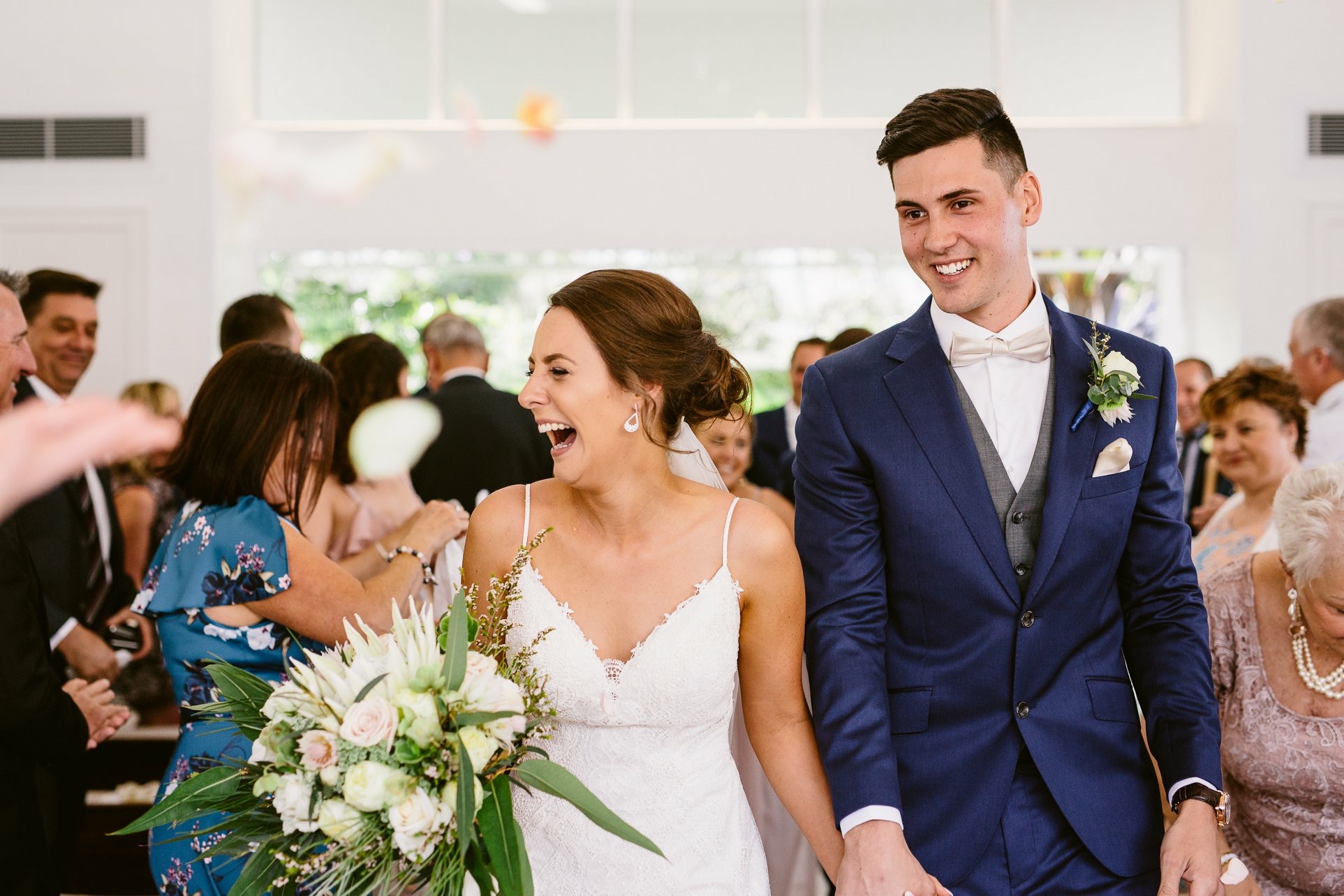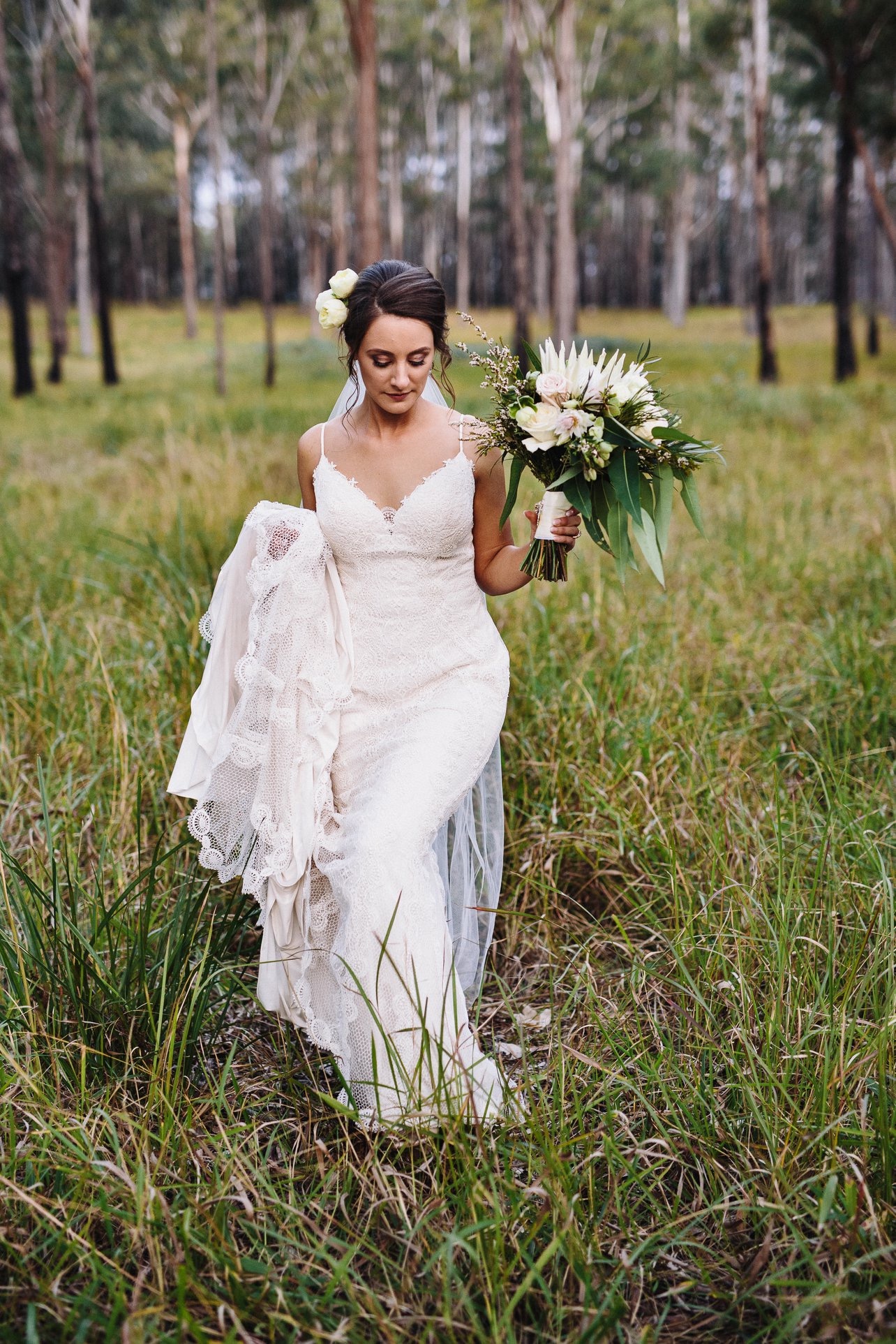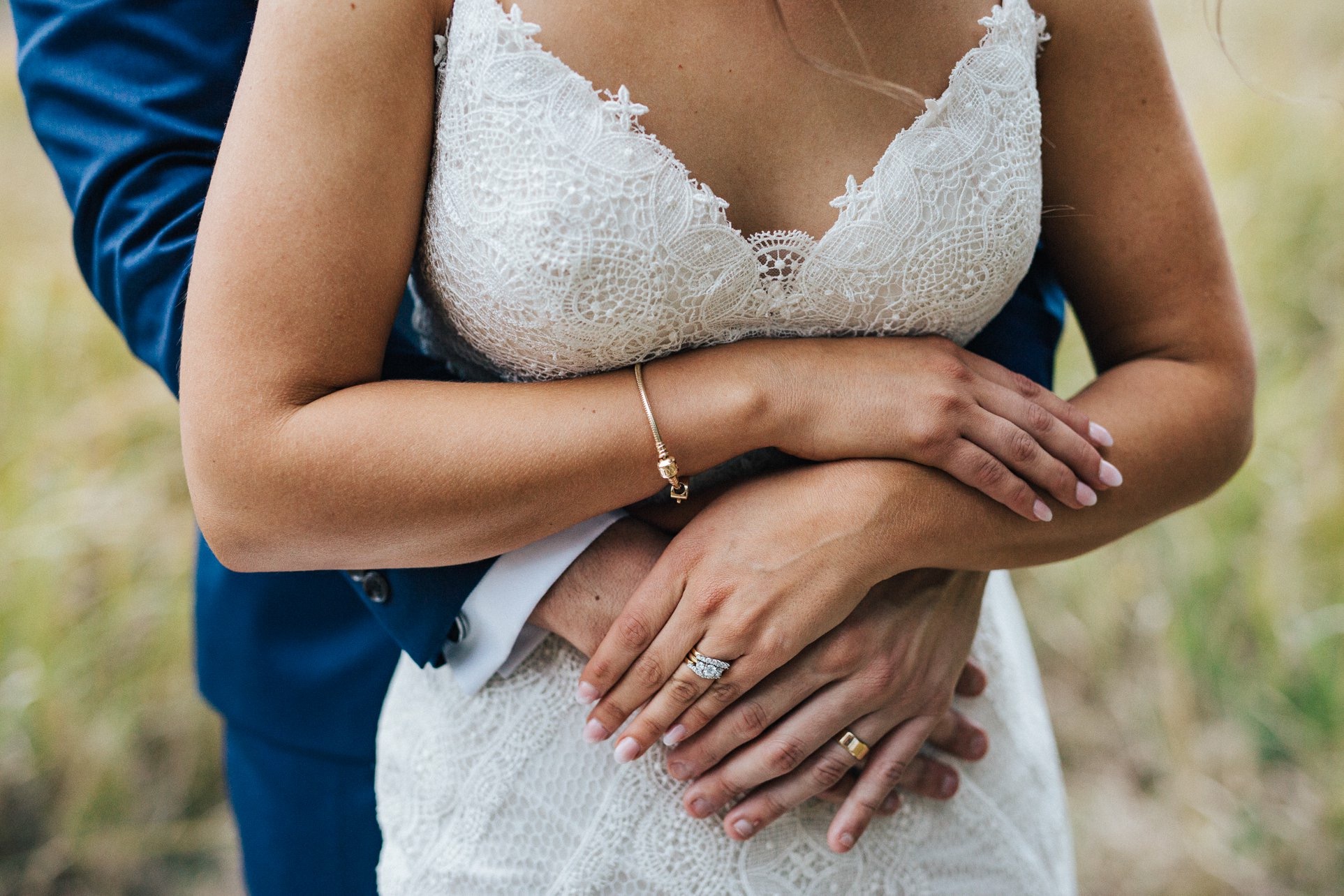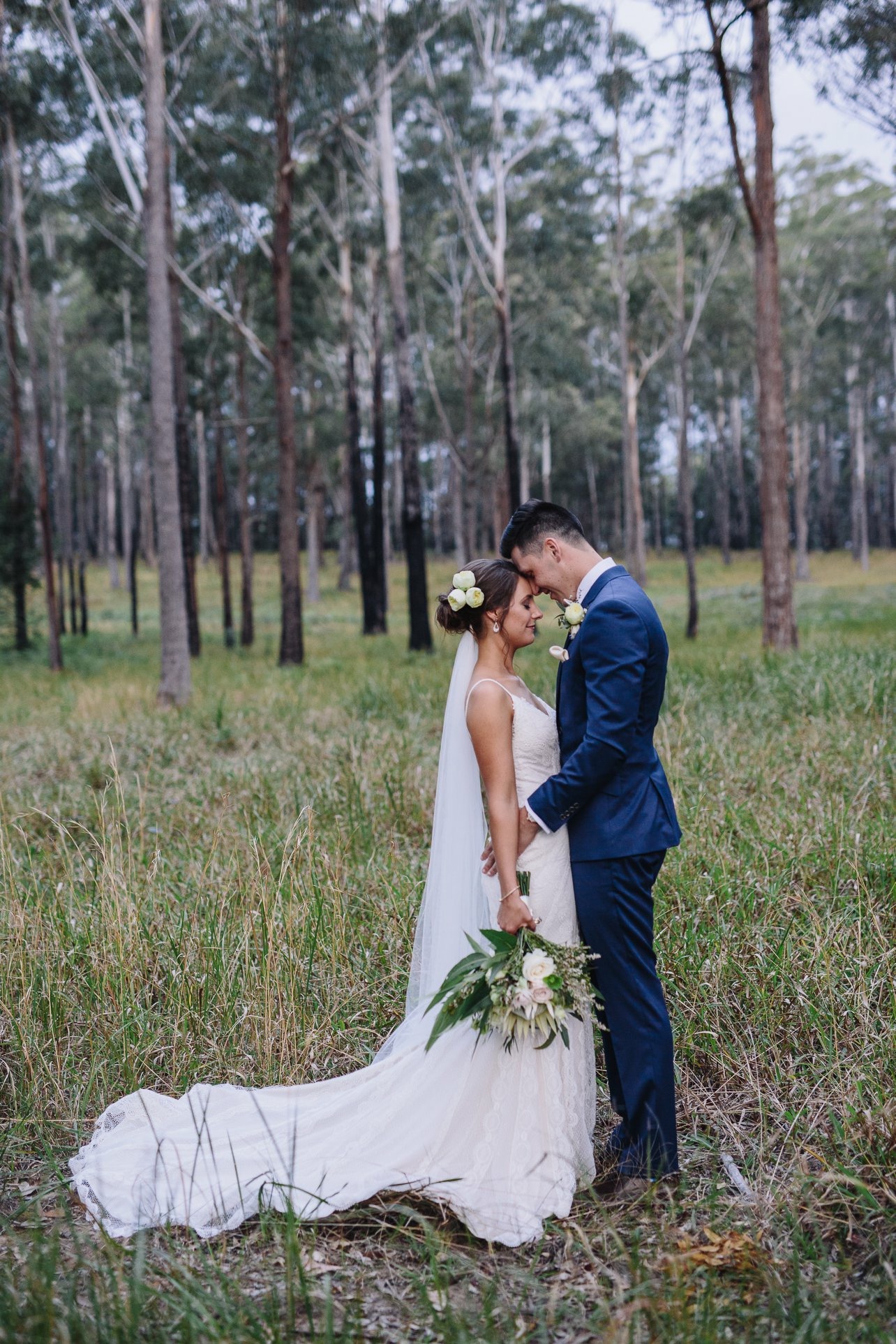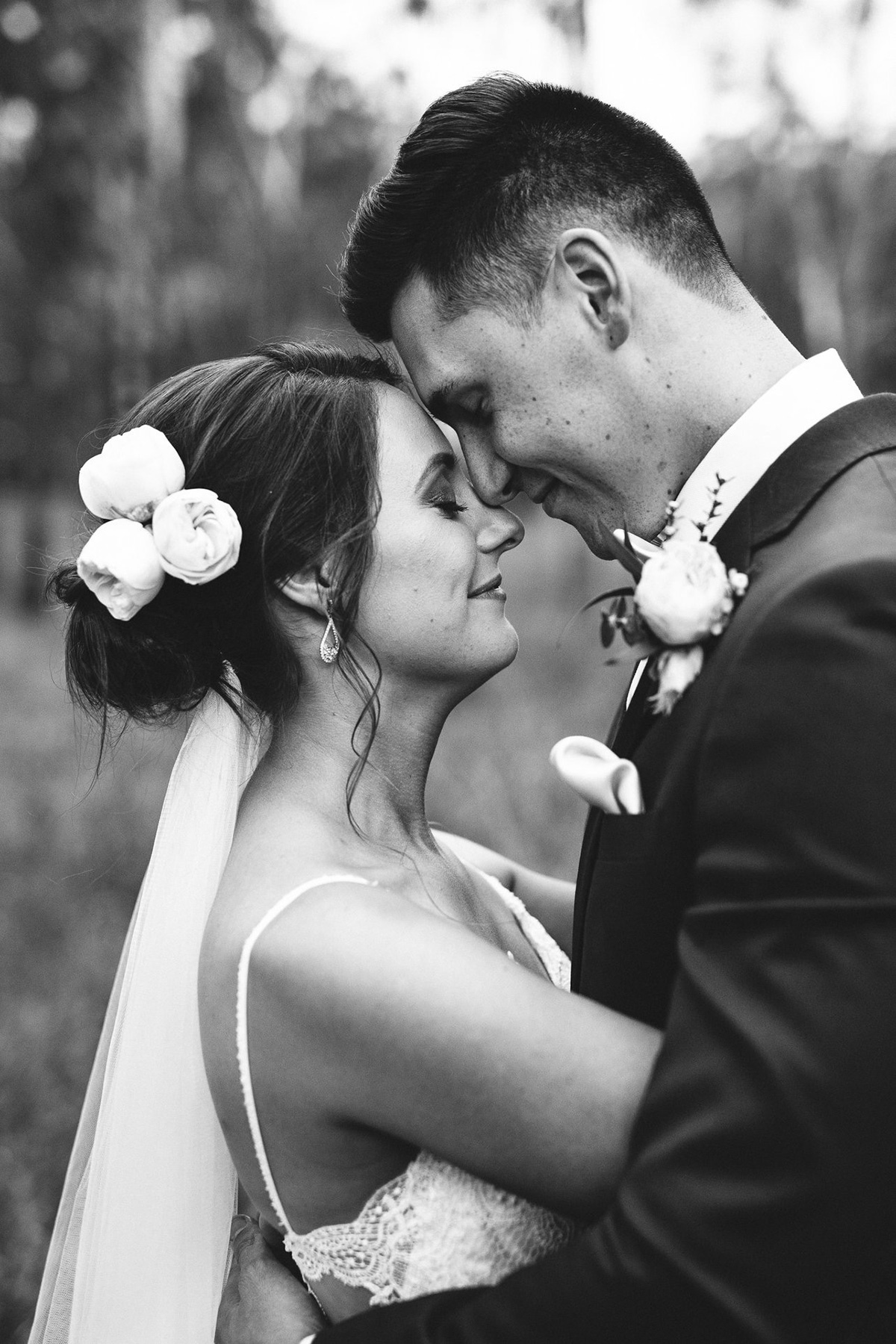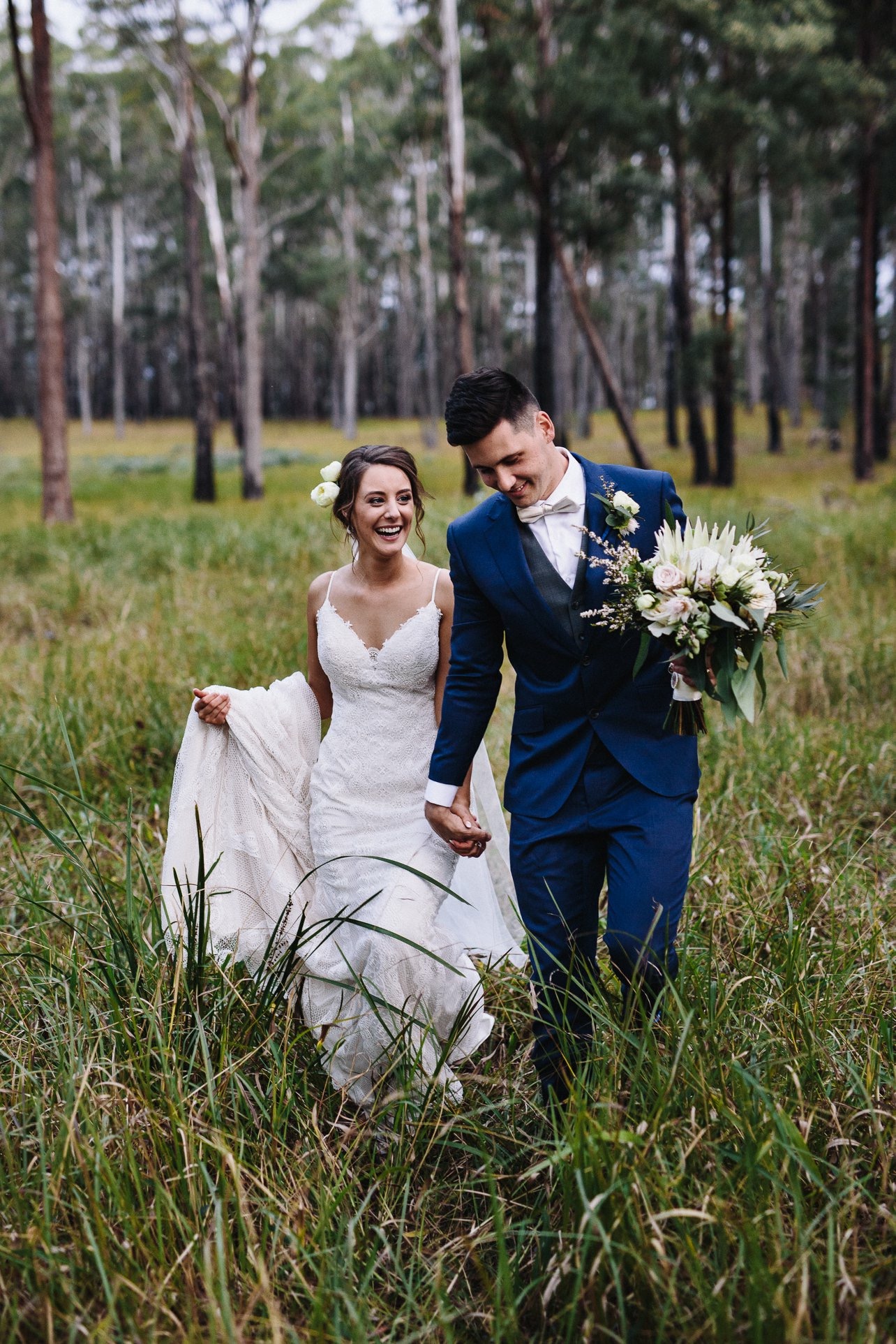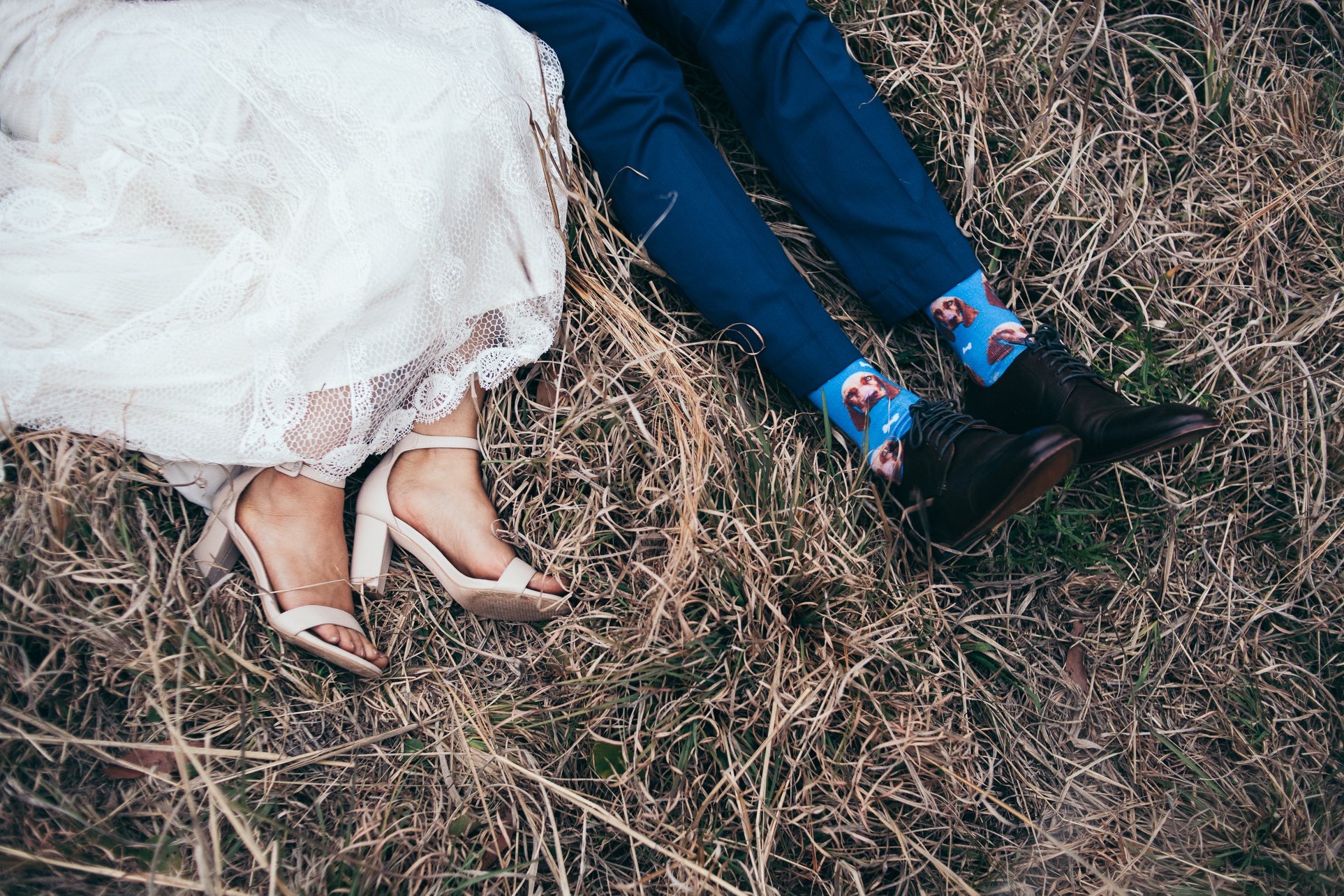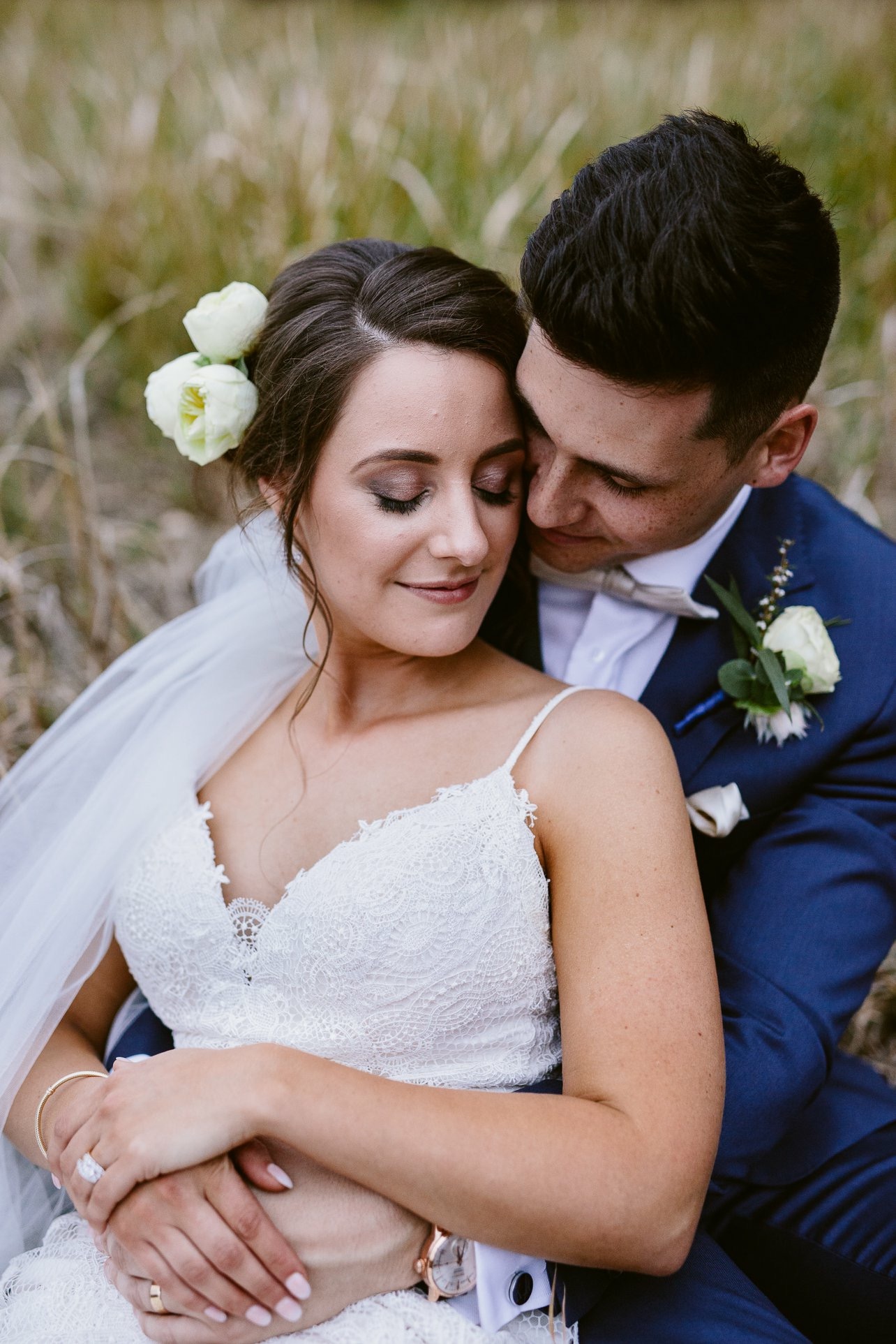 The newlyweds exchanged rings purchased from Michael Hill Jeweller.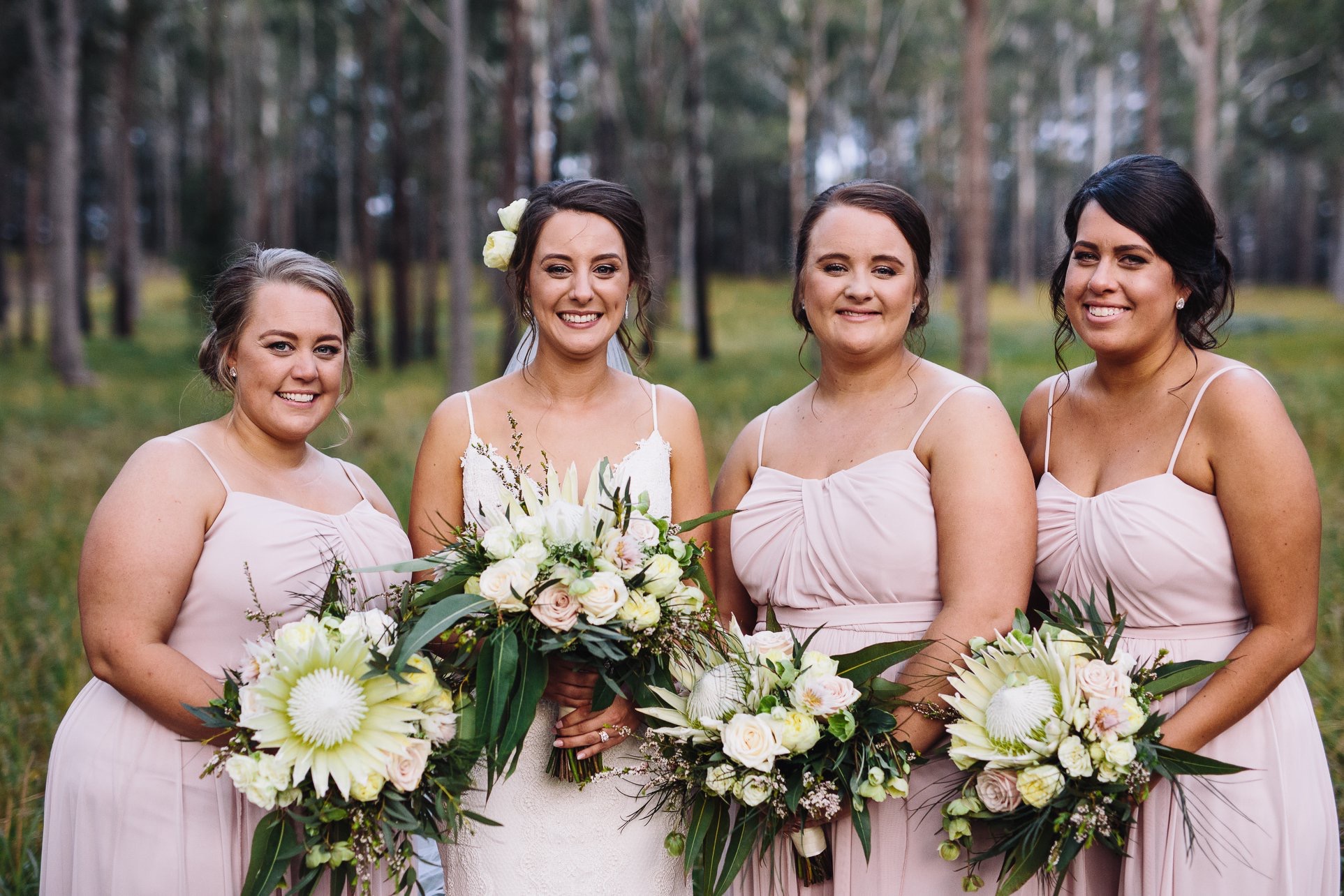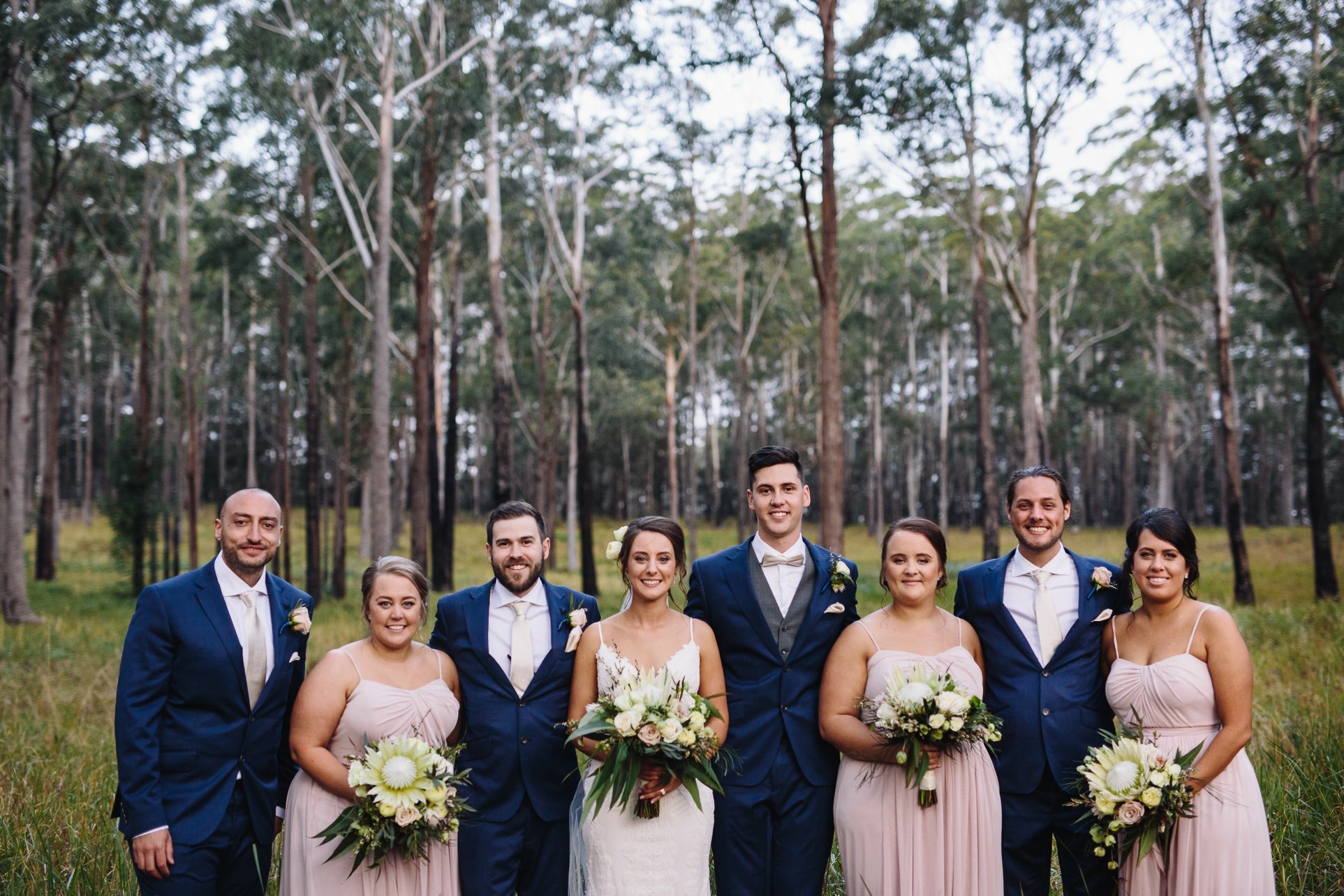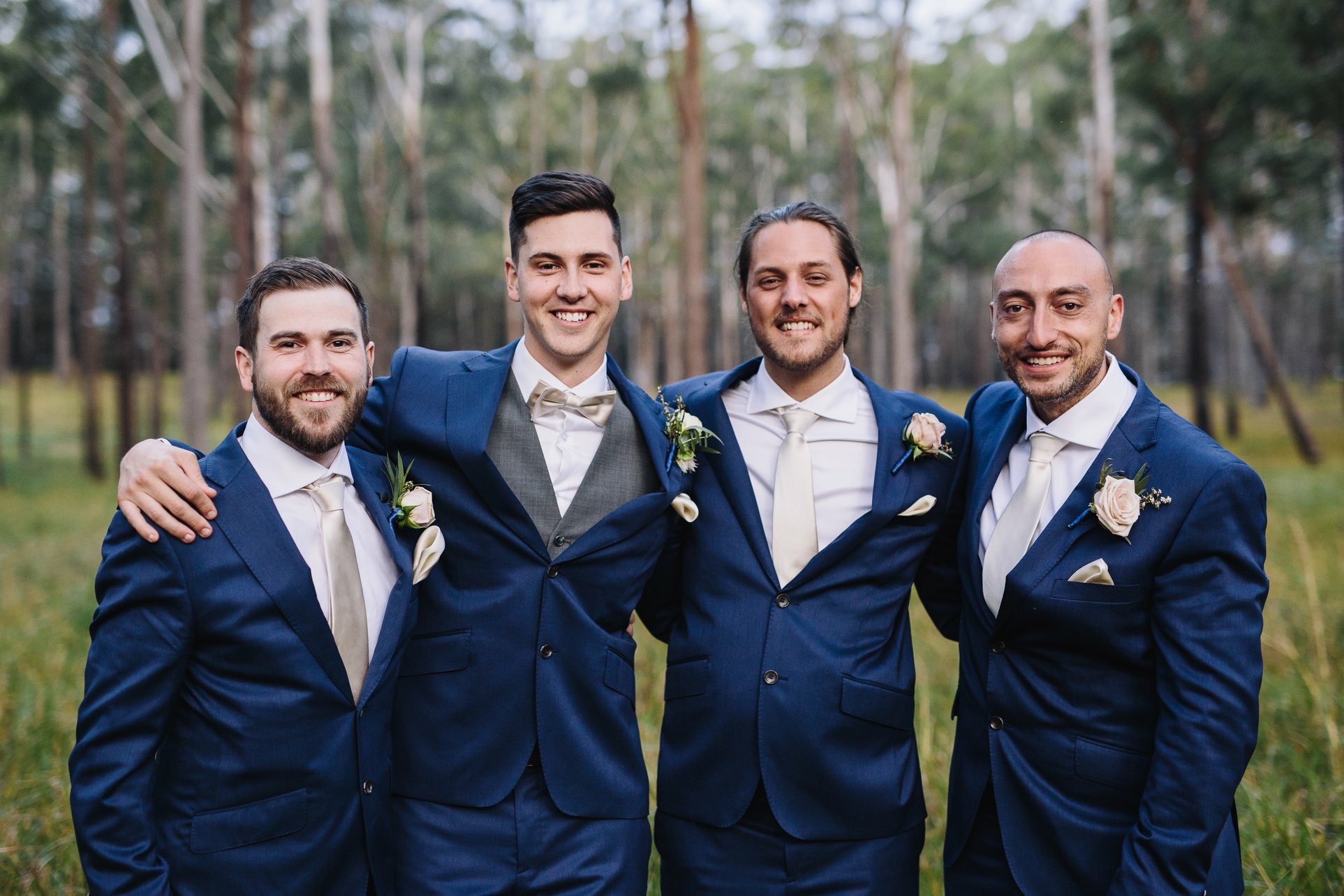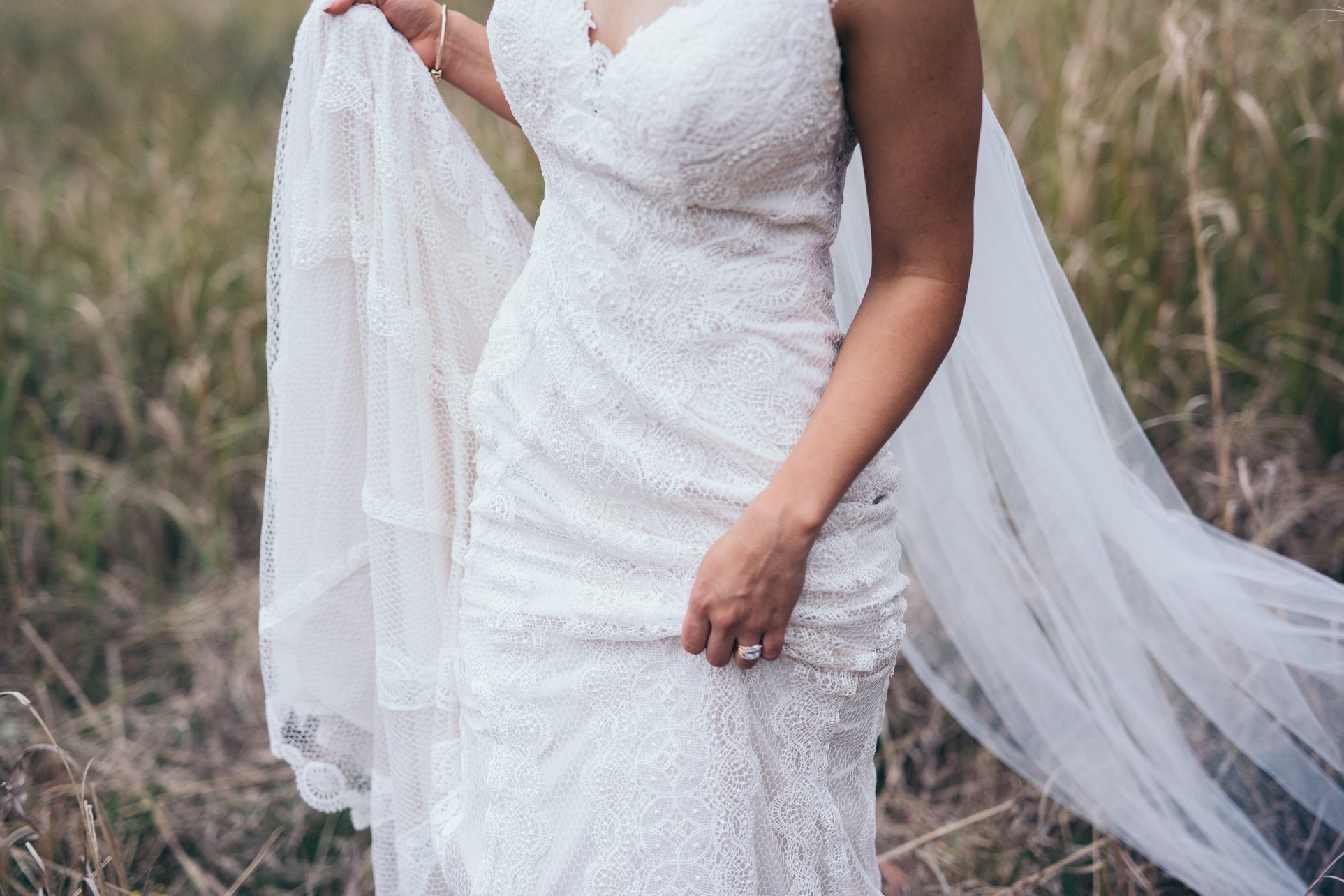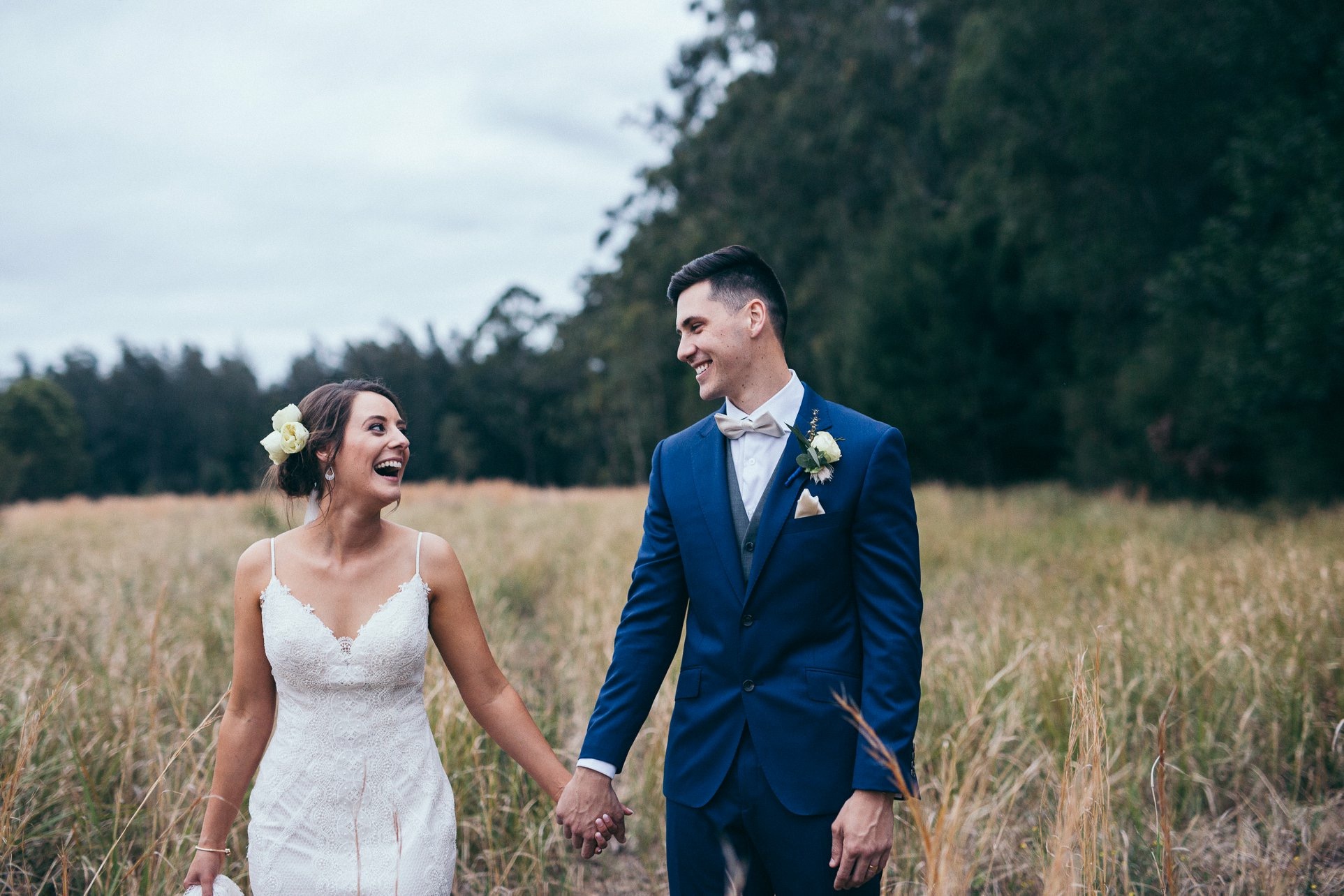 "We were hoping for a relatively neutral palate with an elegant and slightly rustic feel to the day," recalls the bride.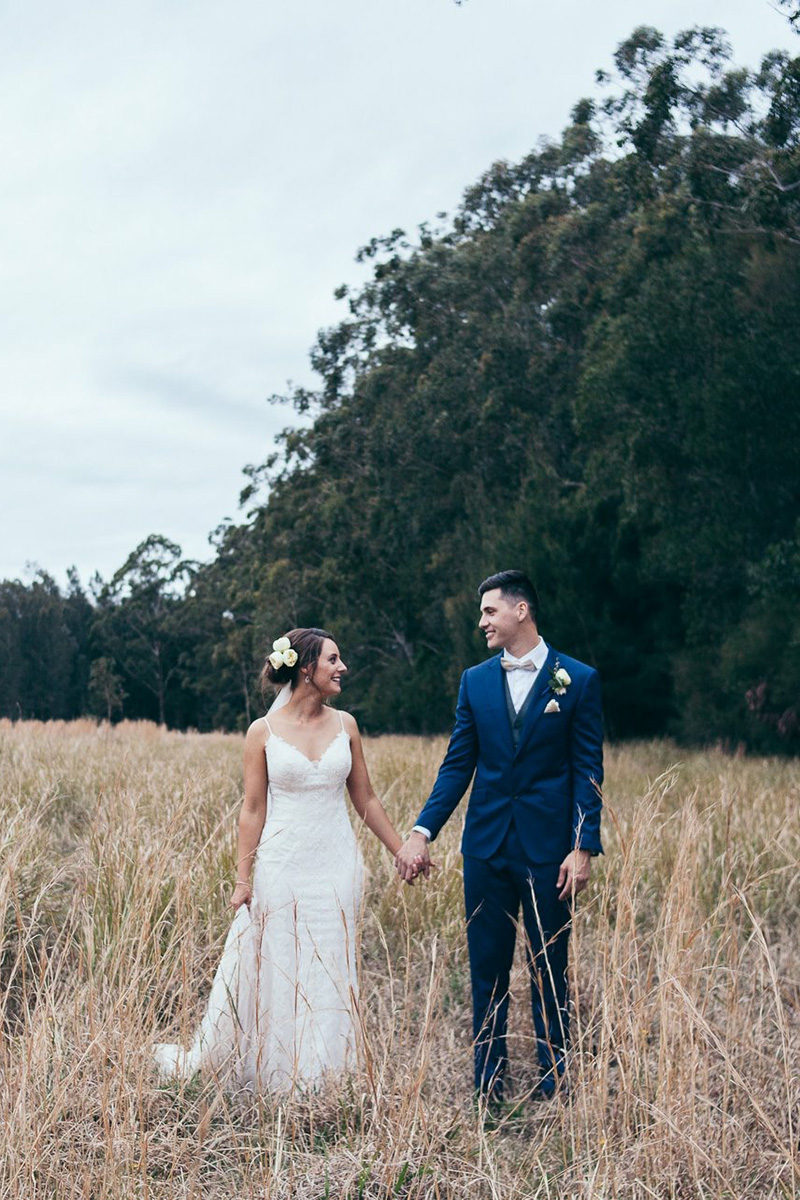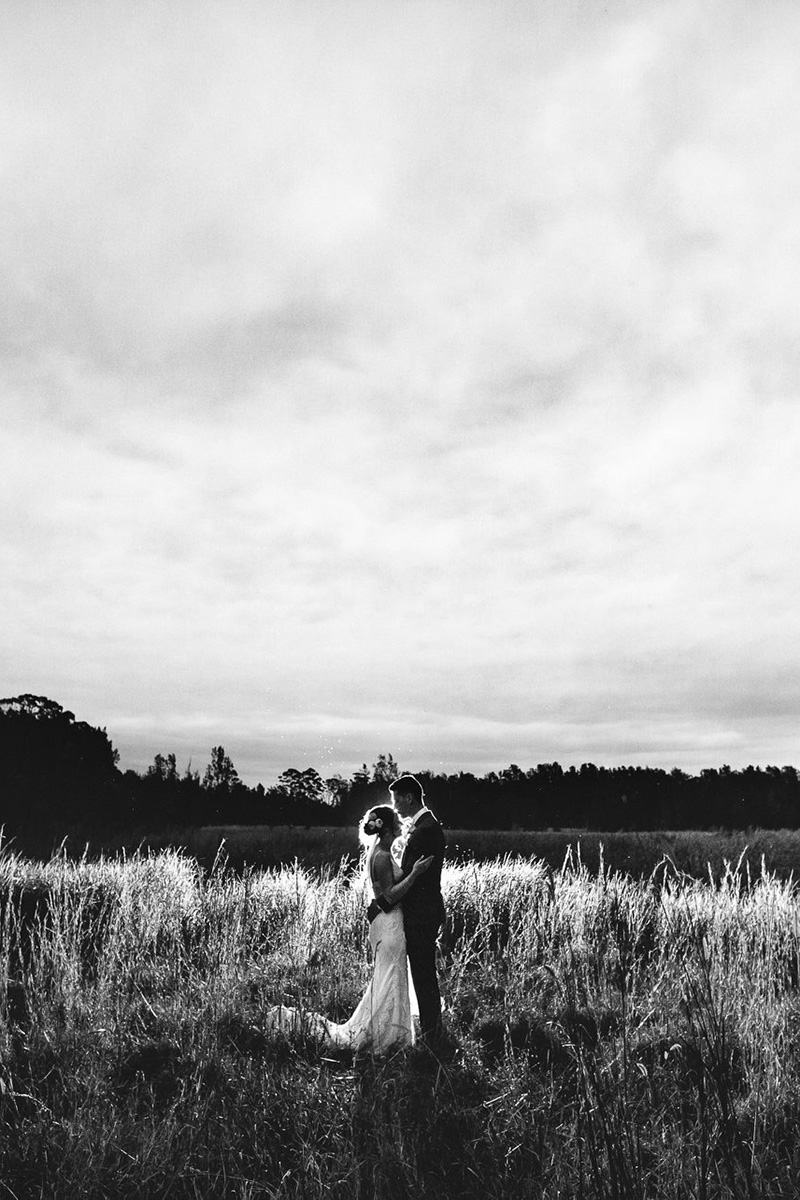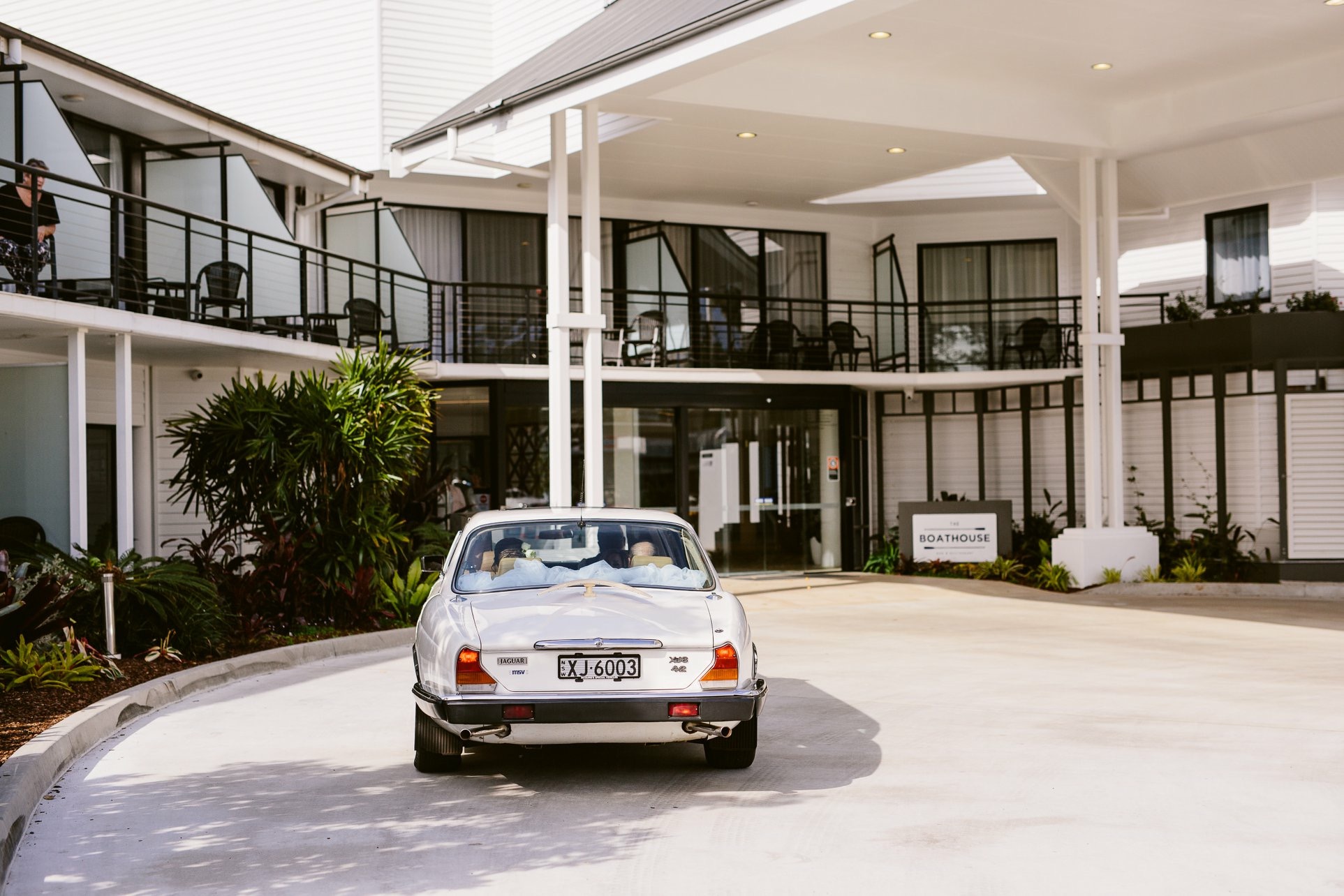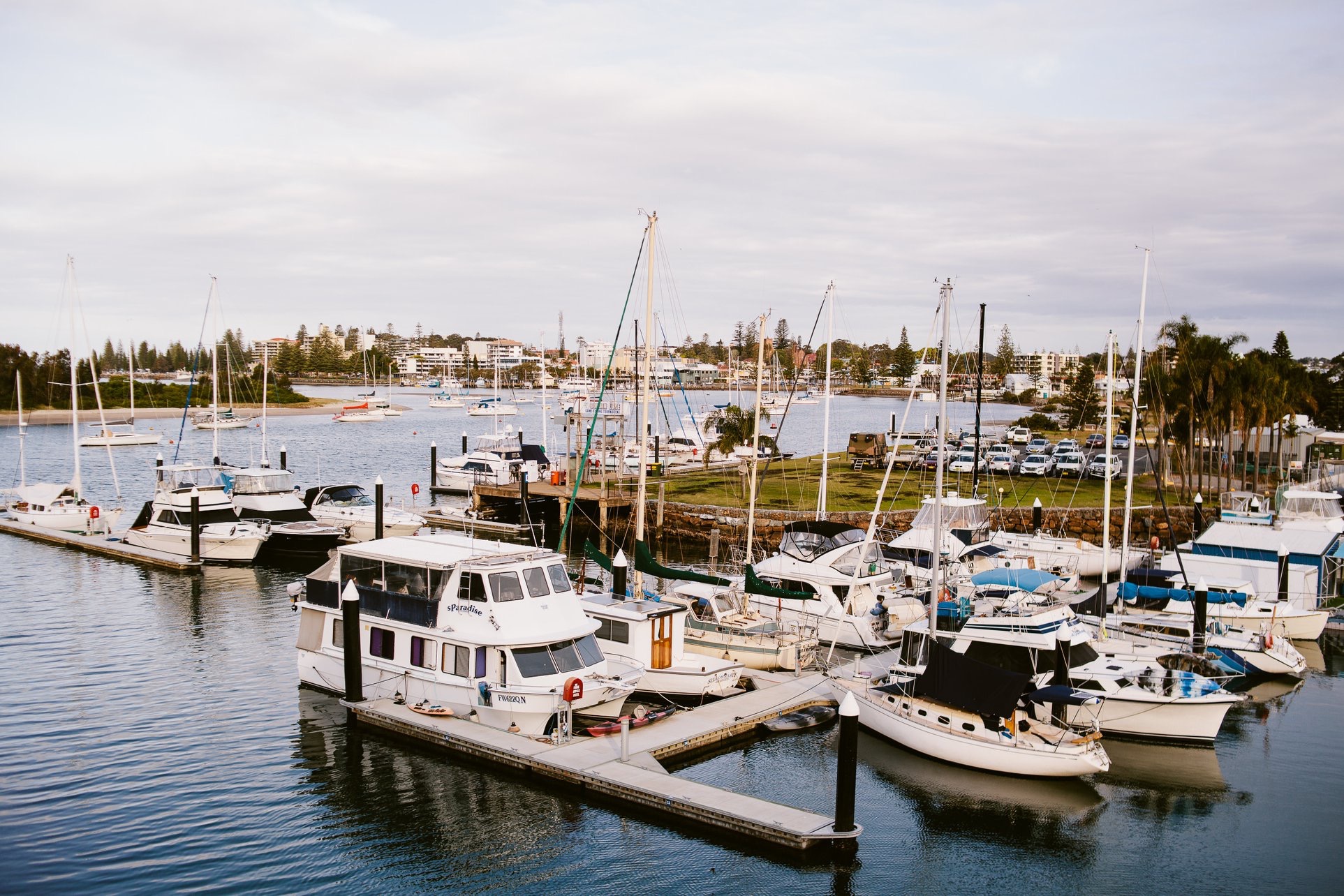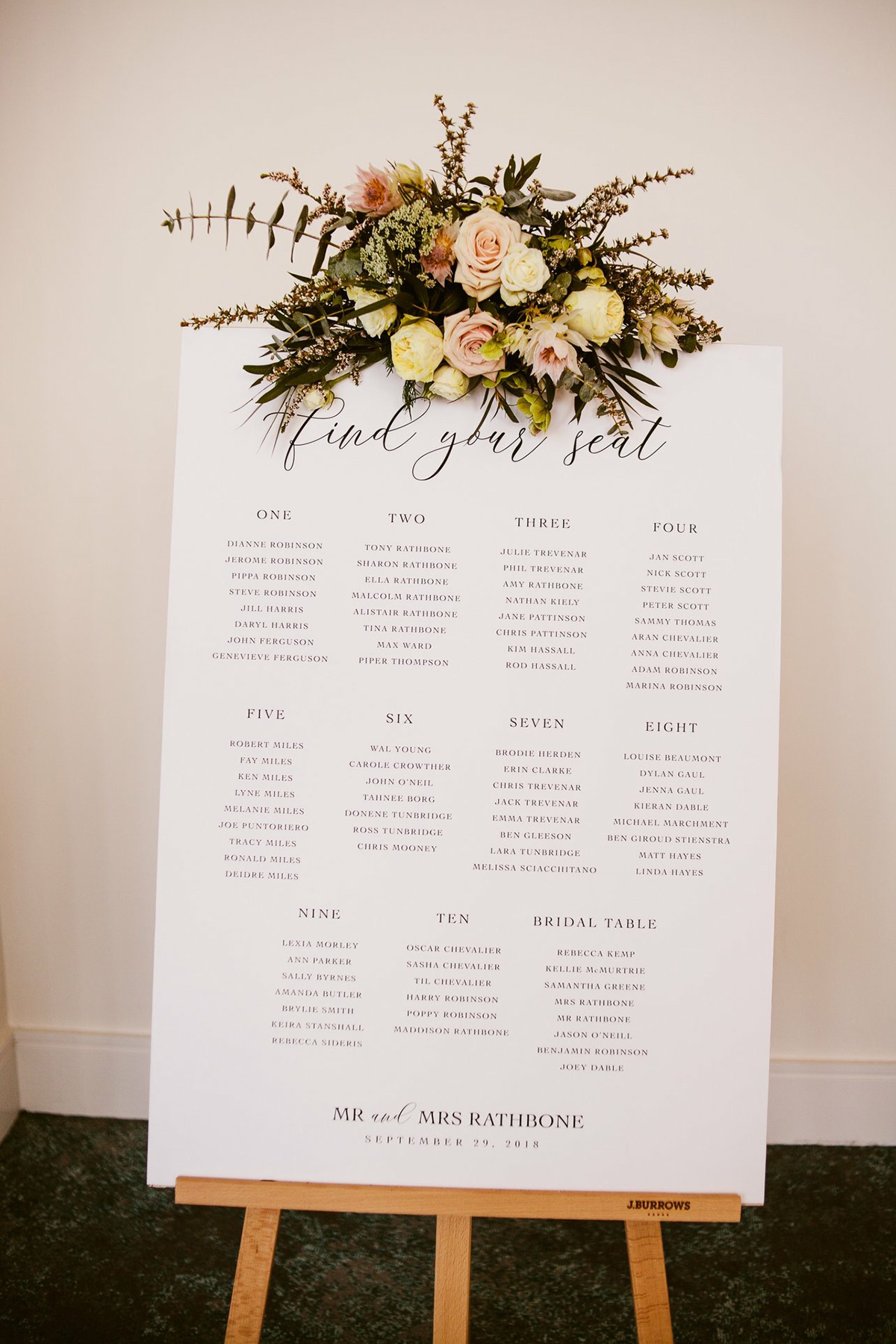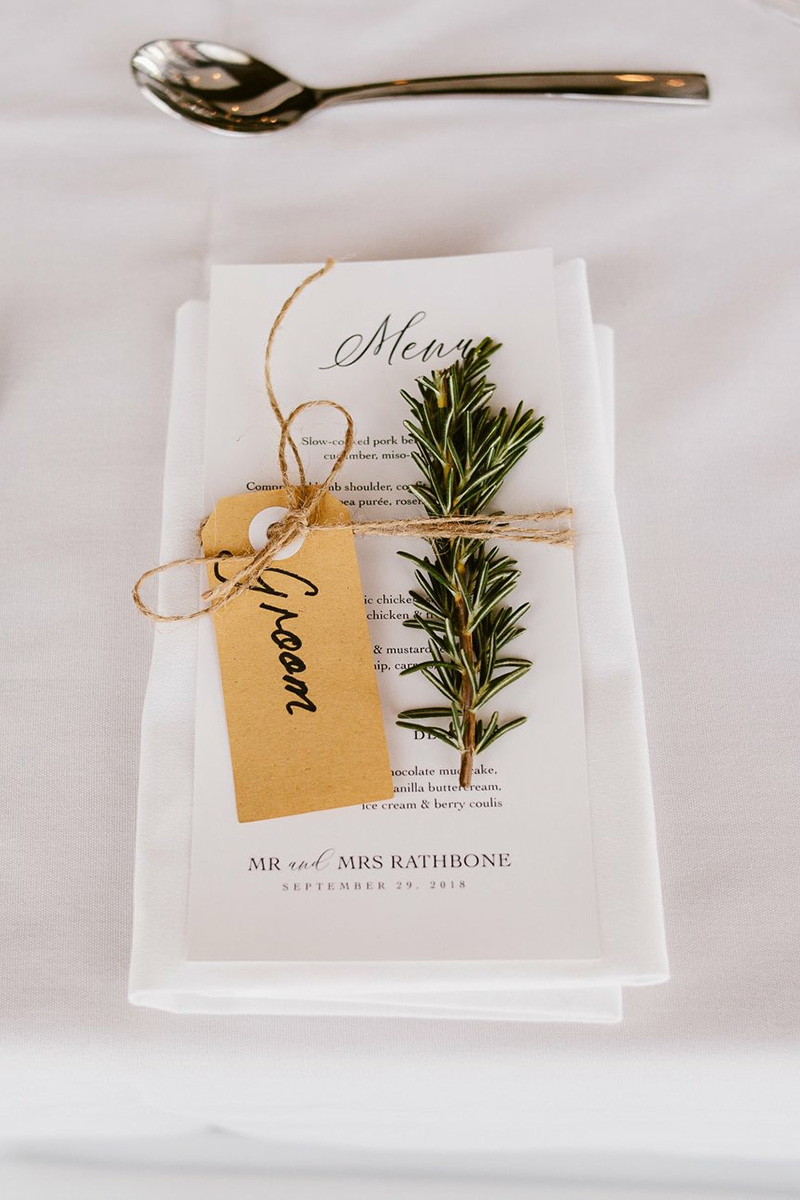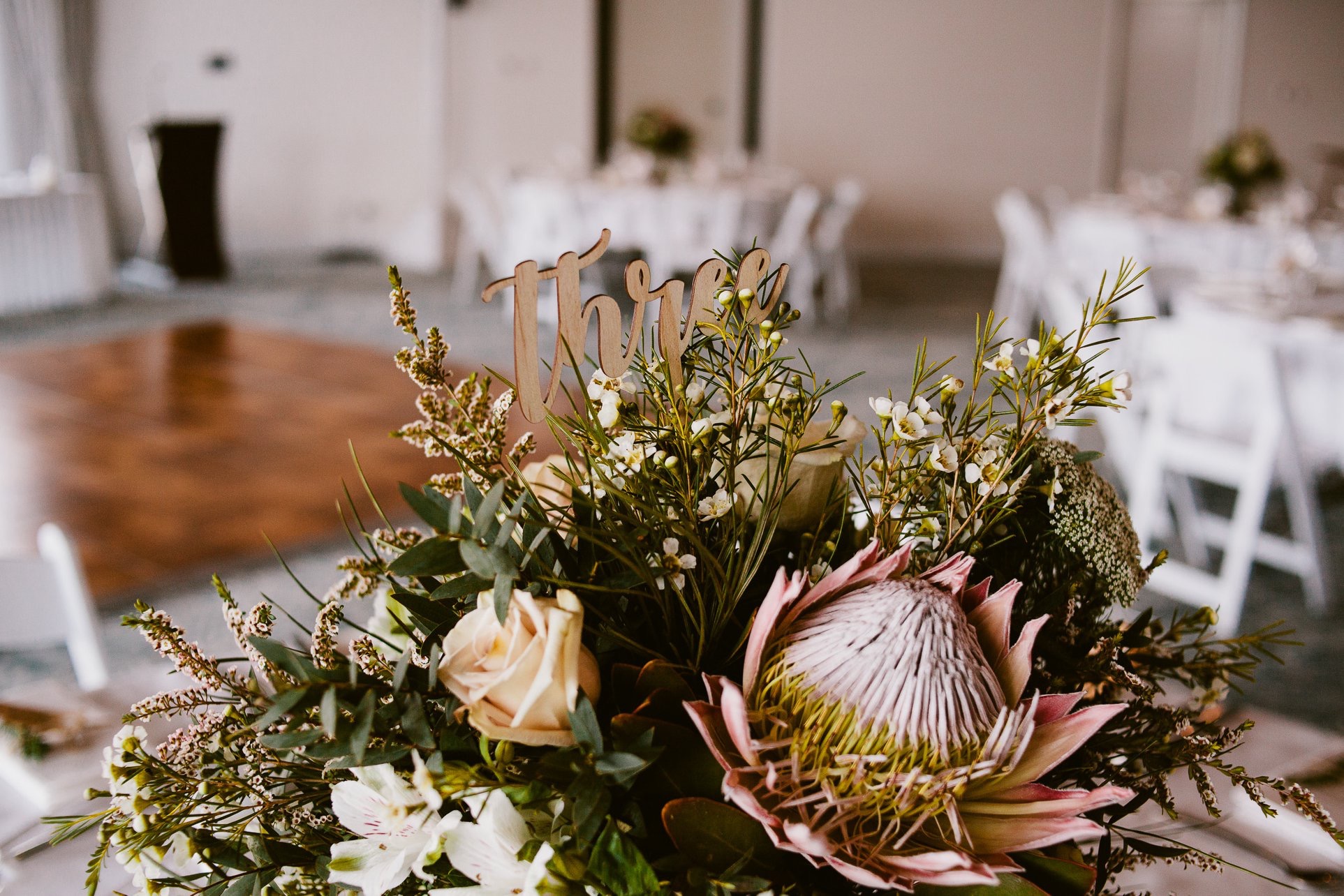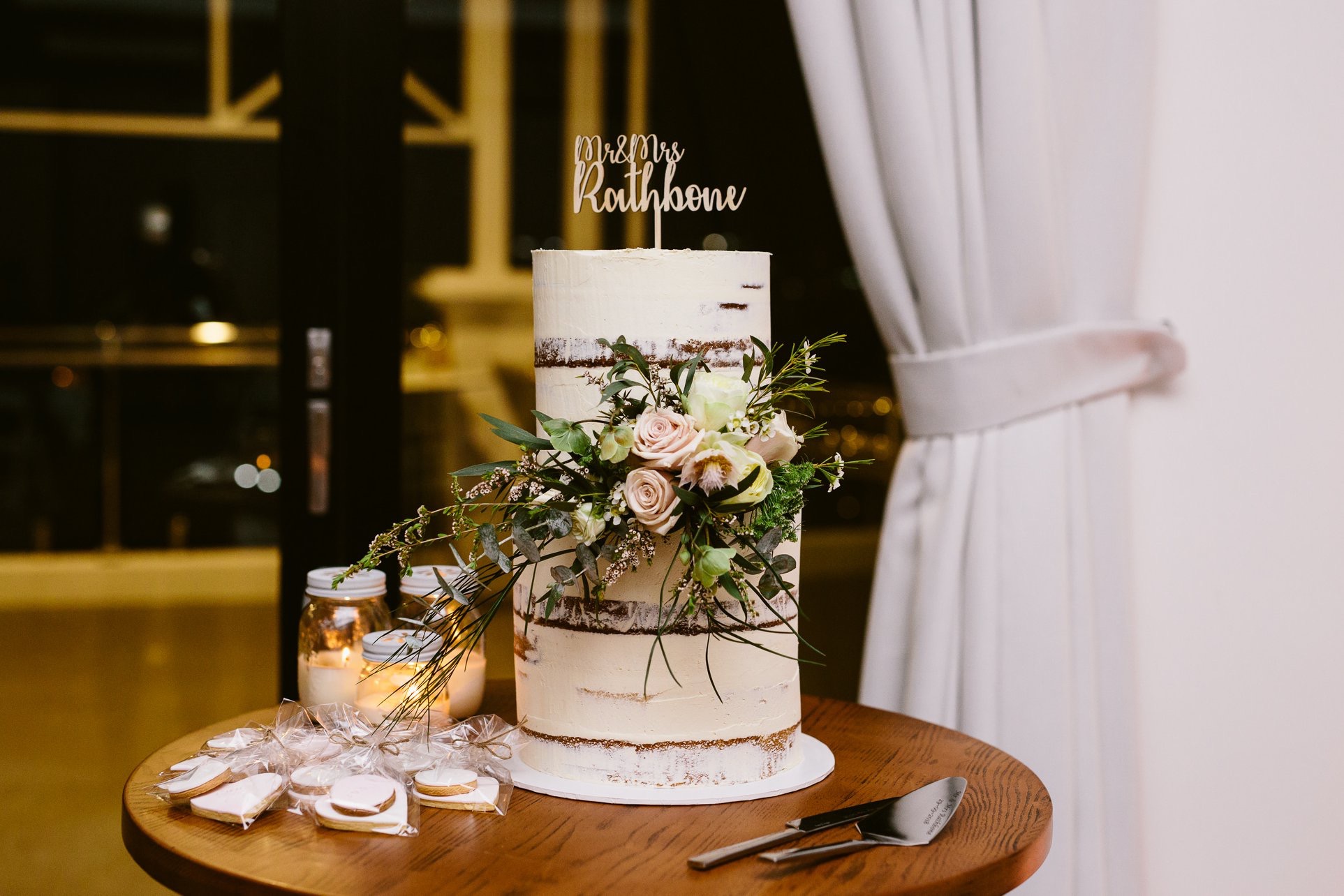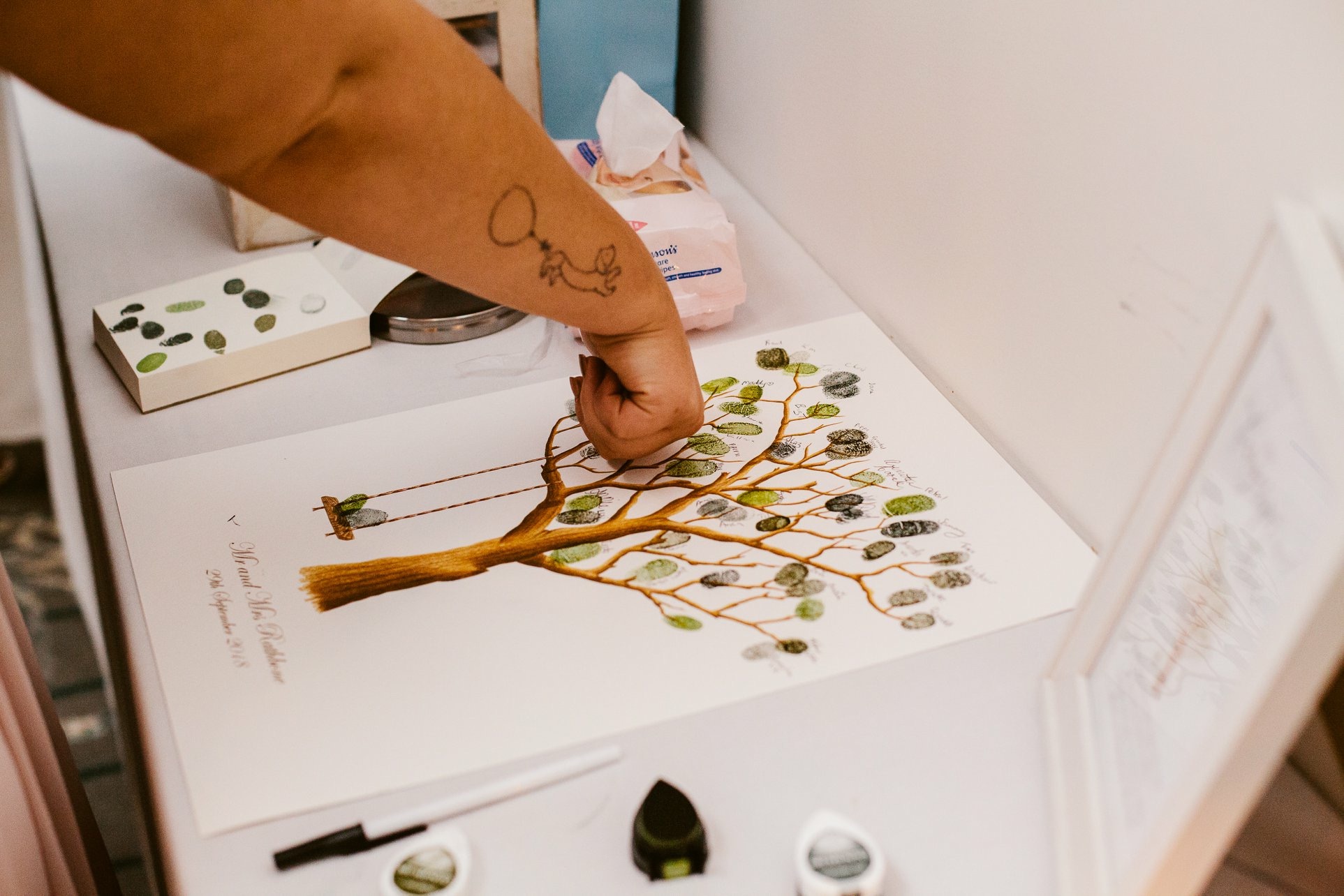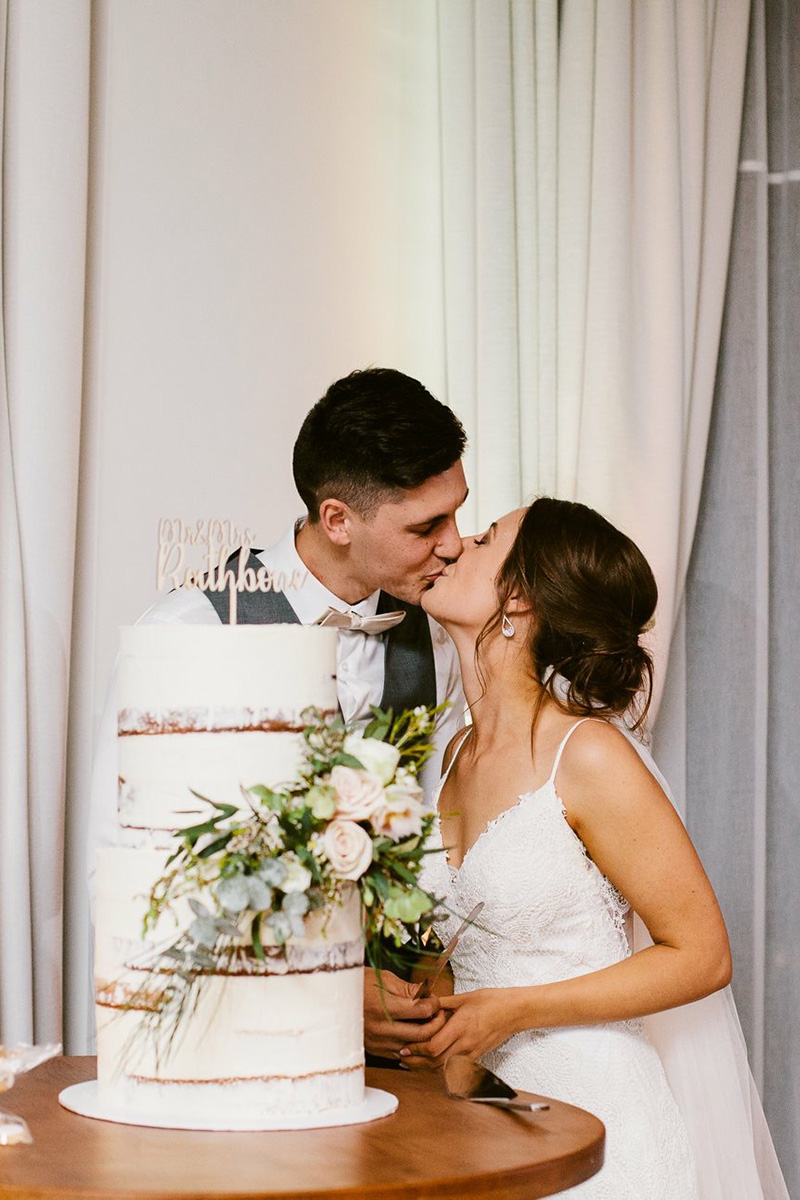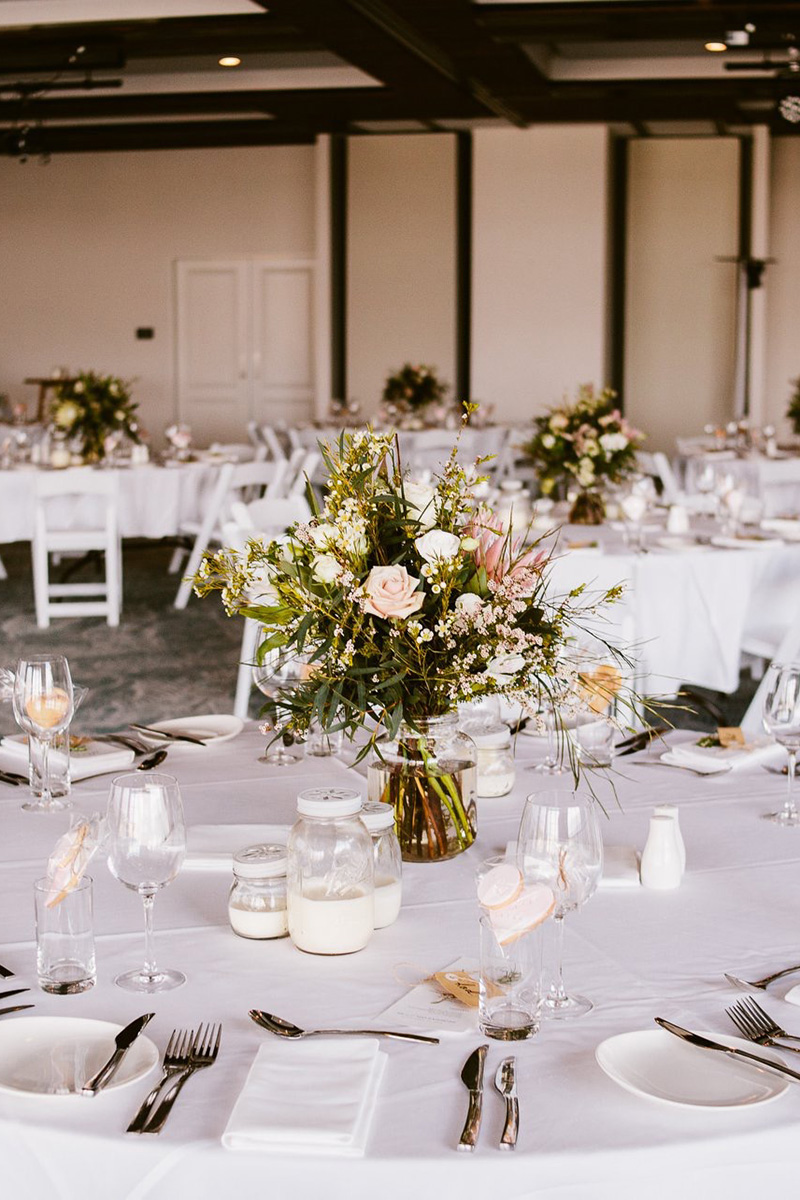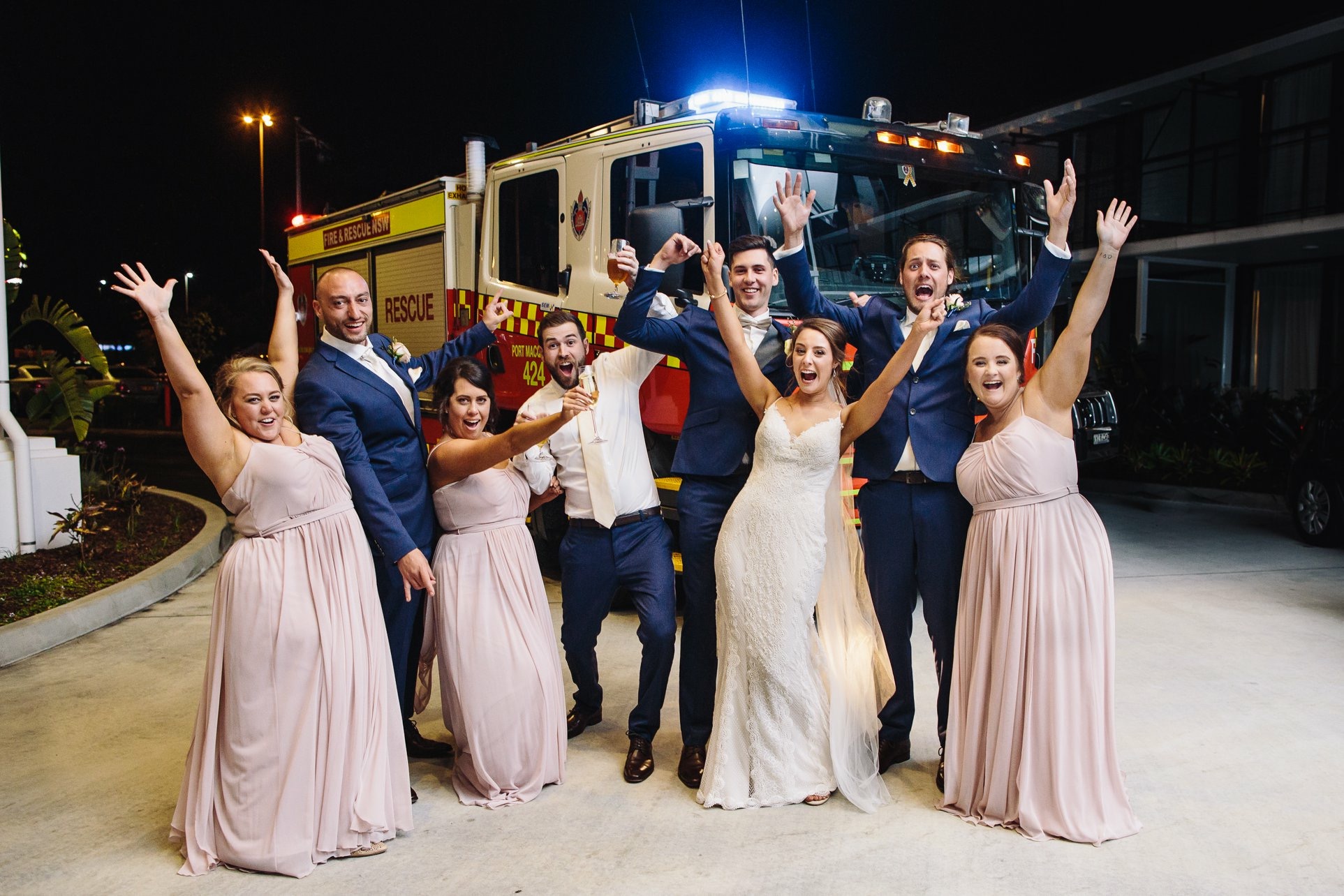 "Love filled the room as we said 'I do', but who can beat having to pause the festivities as the local fire brigade turns up to check on a set off smoke alarm?" laughs the bride.