"Teenage Mutant Ninja Turtles. Heroes in a half shell."
It's a rare bride's (or is that the groom's?) dream; a Teenage Mutant Ninja Turtle-themed wedding. Lucky for bride Dora Austen, her vintage styling matched Timothy Smith's vision perfectly. "Tim [28] is a huge TMNT fan and my feminine styling worked together to make a very unique/hilarious/unforgettable wedding," laughs Dora, 25.
But if you think the theme was the only quirk at this vintage wedding on August 15, 2014, hold on tight! The pair were married by a former punk-record store owner, their cake was made entirely from cheese and the best man hijacked a golf buggy mid photo shoot.
Just your typical autumn wedding at Mount Tambourine, Queensland.
Their photographer, Billeta Wood, had nothing but praise for the comic-inspired wedding day. "I can honestly say I don't think I have ever laughed so hard at a wedding in my life," says Billeta. "I was more than a little surprised when the bridal party appeared from their cottage in football jerseys and Teenage Mutant Ninja Turtle masks. Eight-year-old me was very excited."
Billeta wished the Coffs harbour couple all the best, thanking them for a wonderfully fun day. "Congratulations Dora & Tim…or should I say, 'Cowabunga!'"
Photos courtesy of Billeta Wood.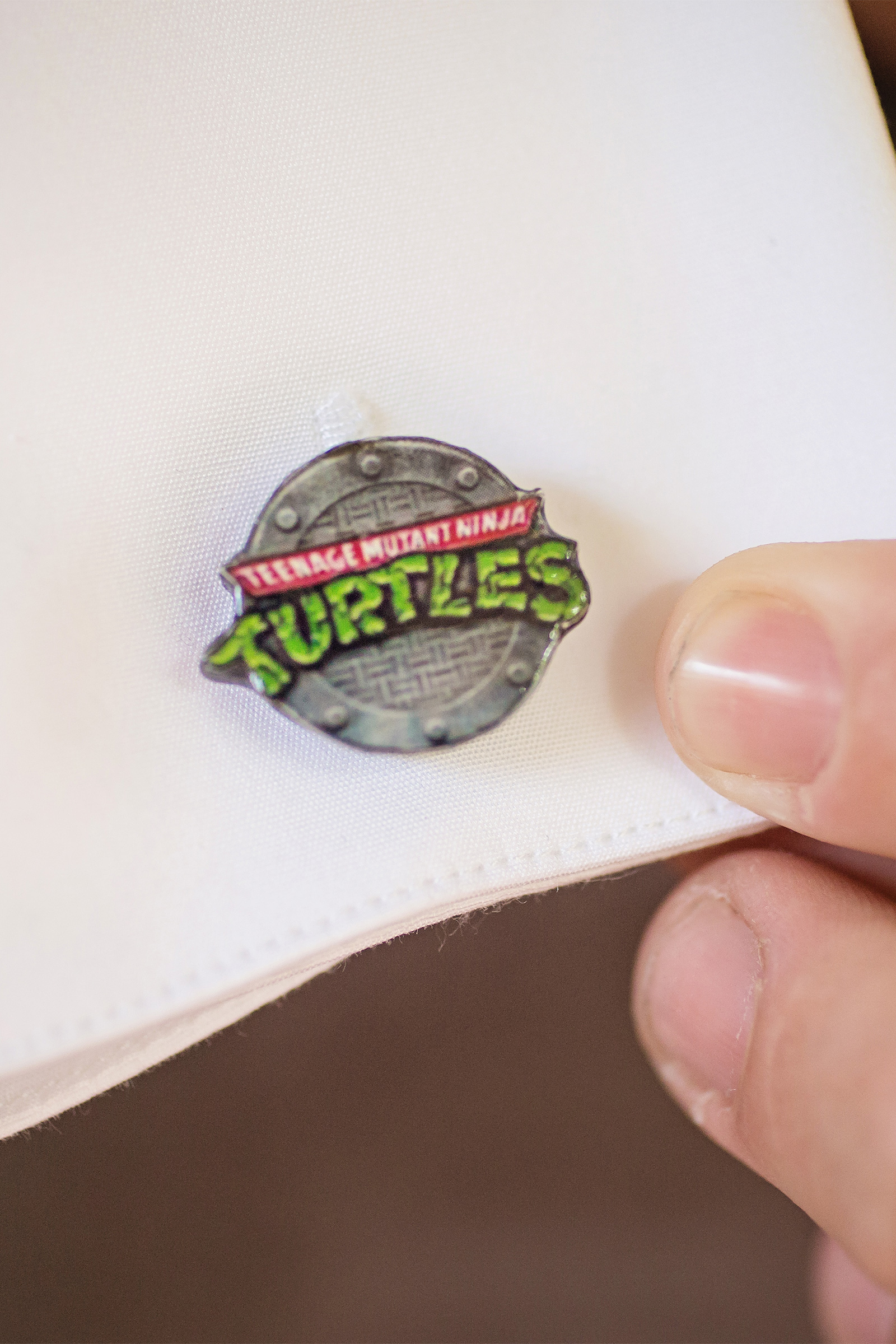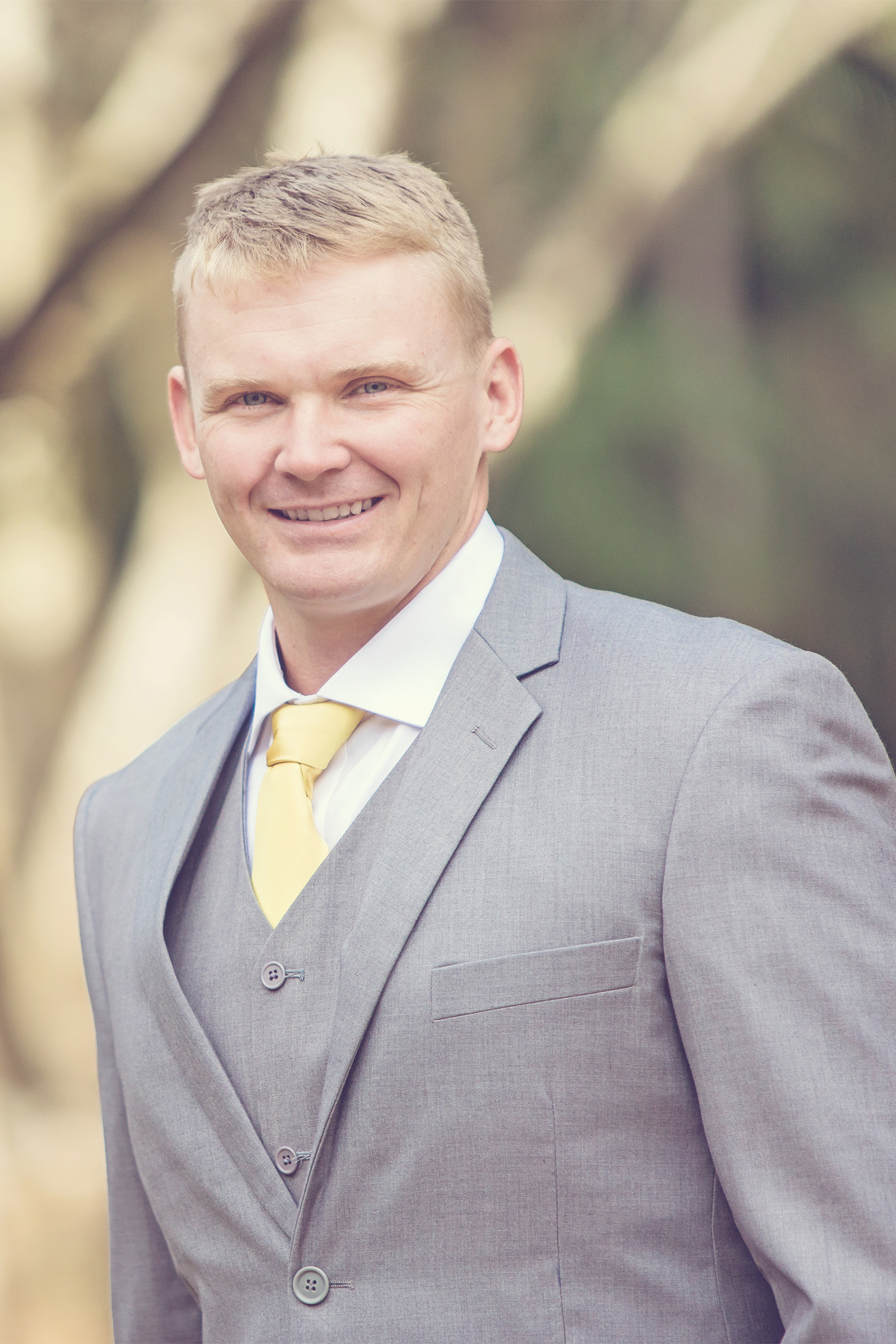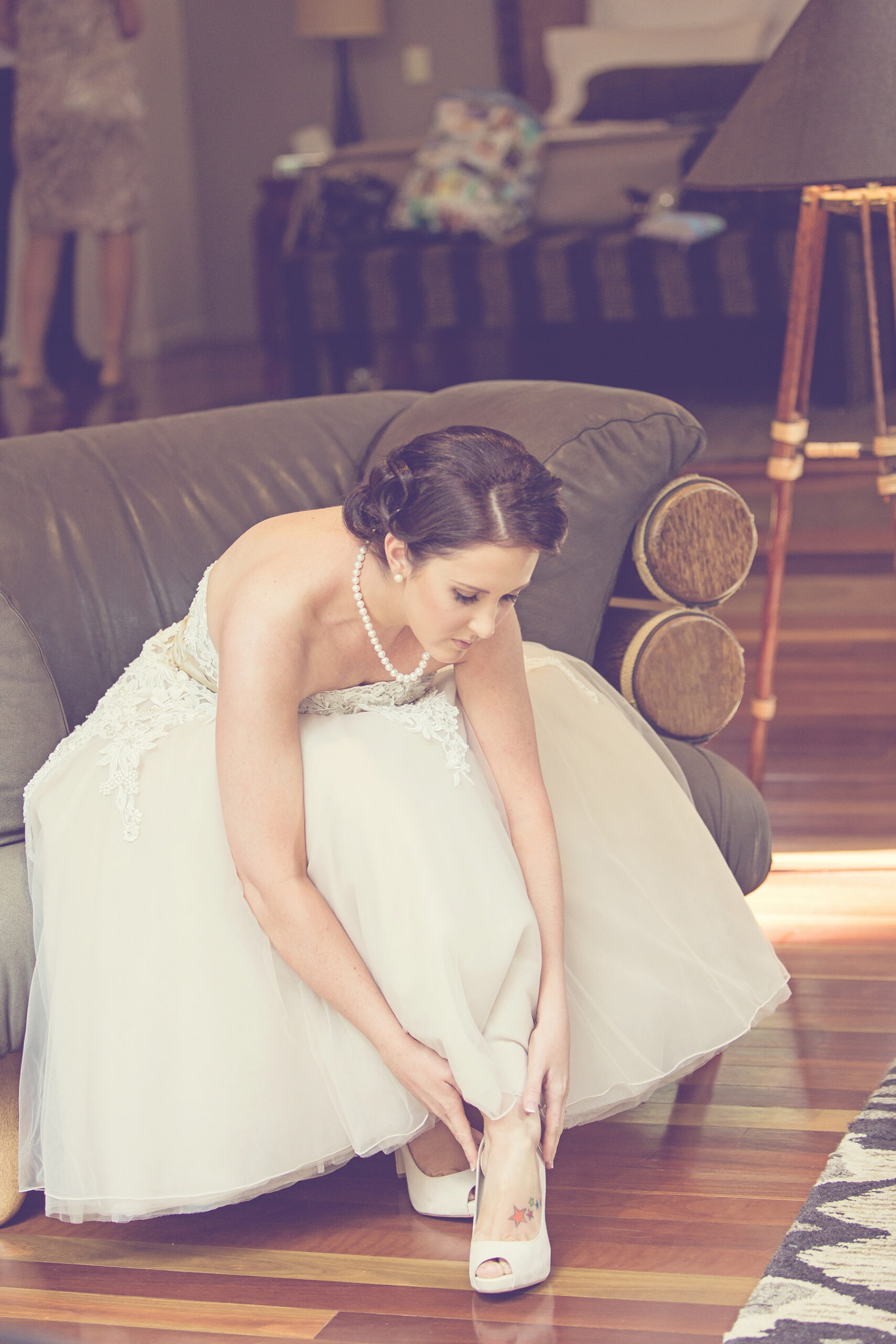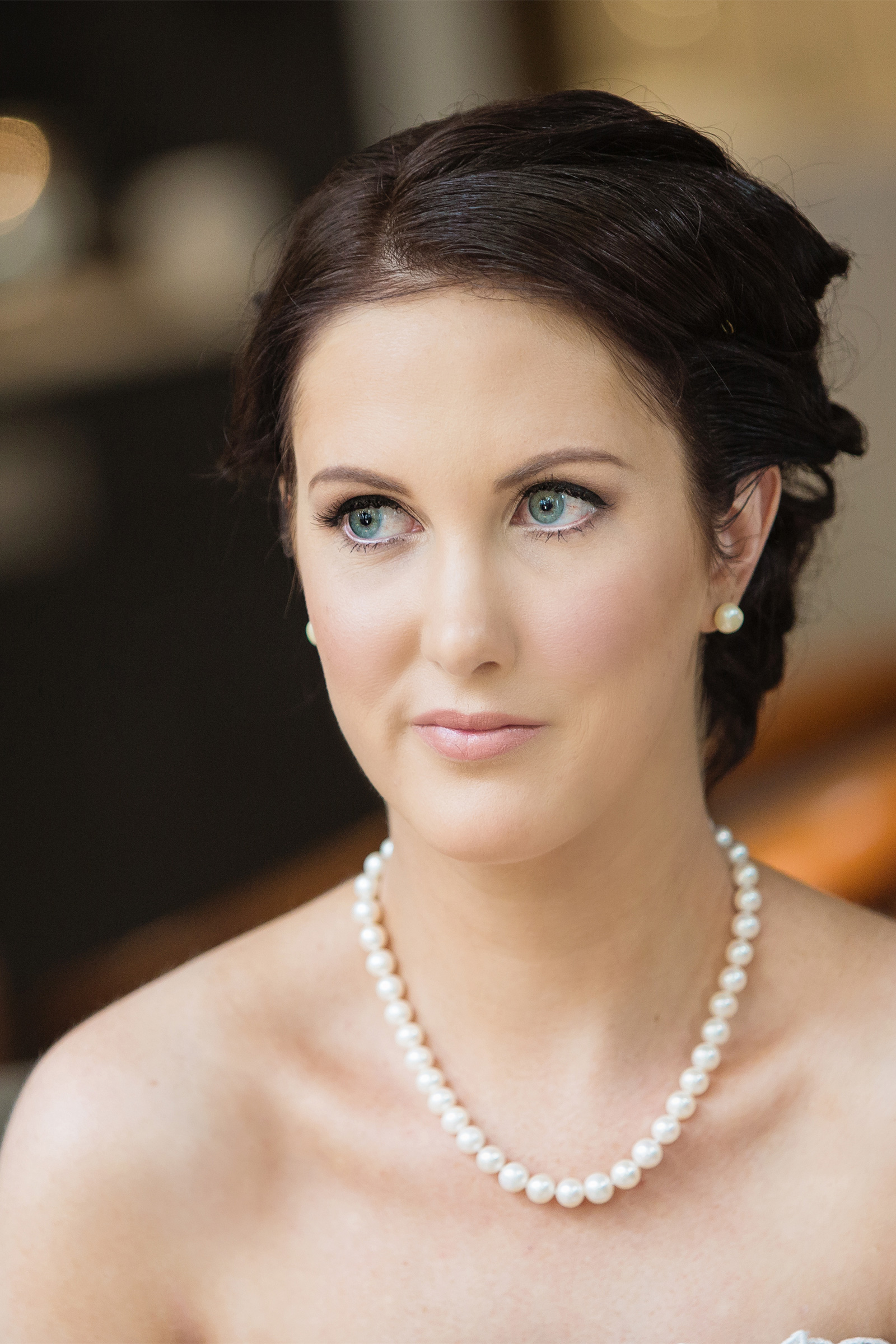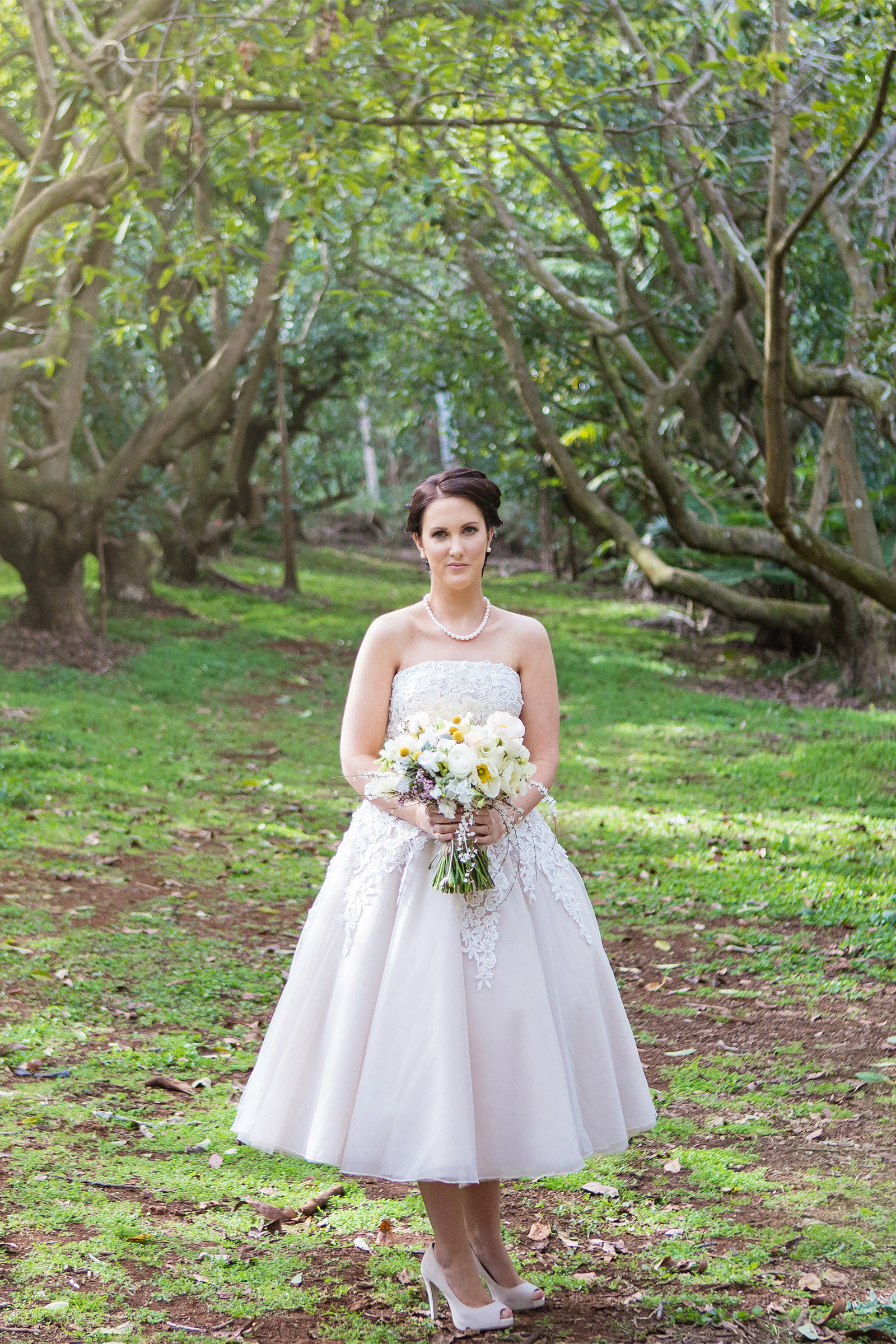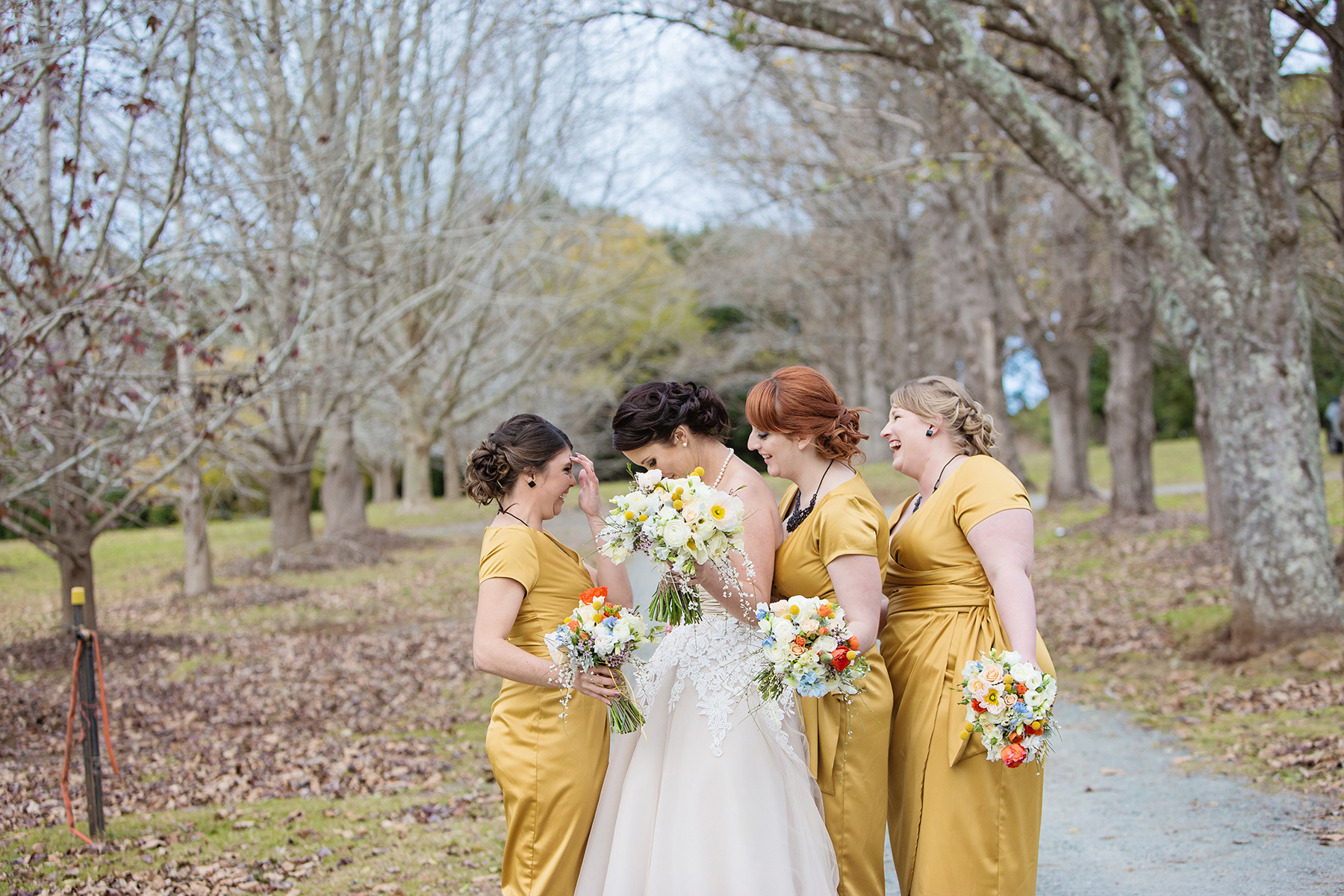 "We opted for a retro mid-length dress to suit each bridesmaid's skin tone and compliment their shape," describes Dora.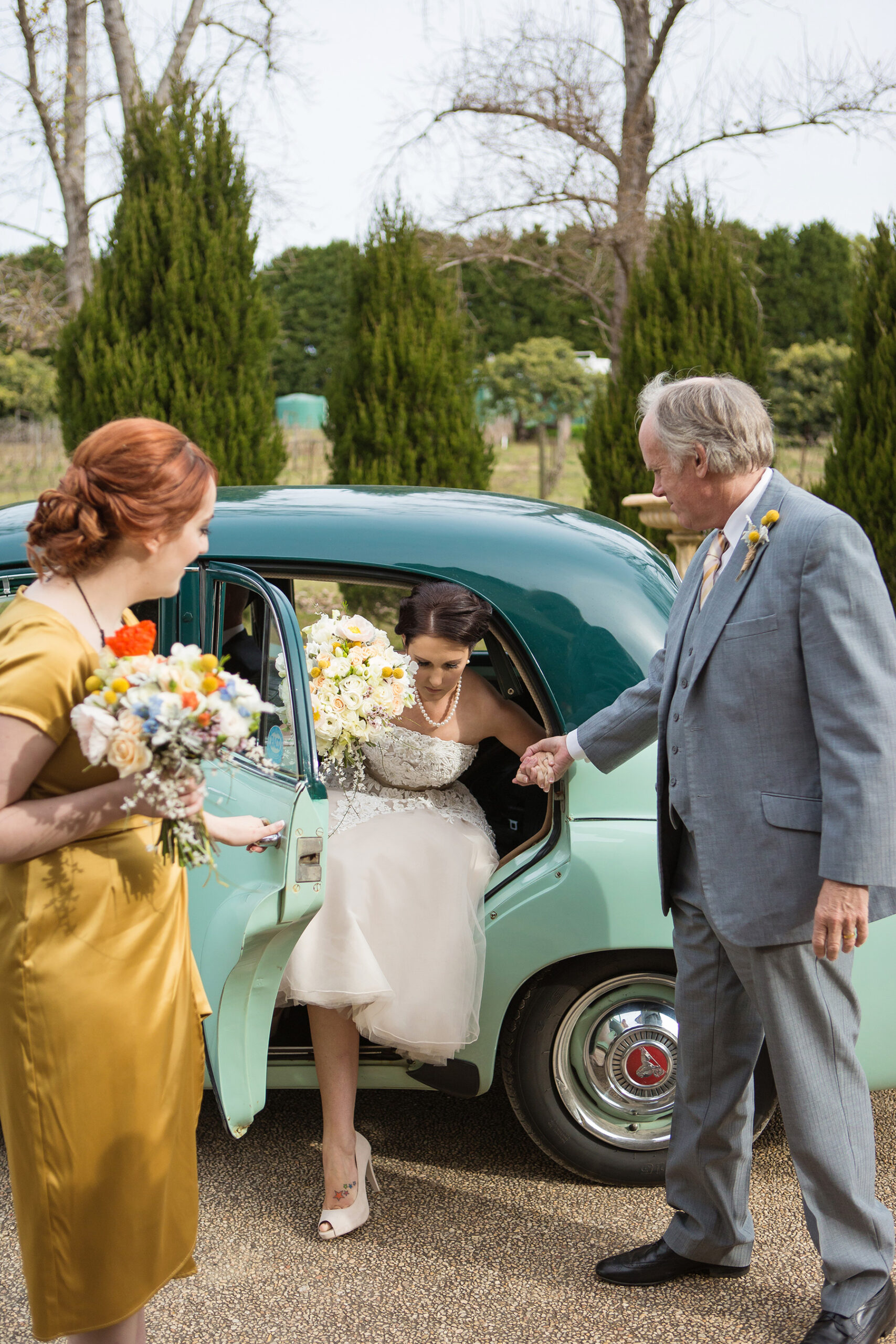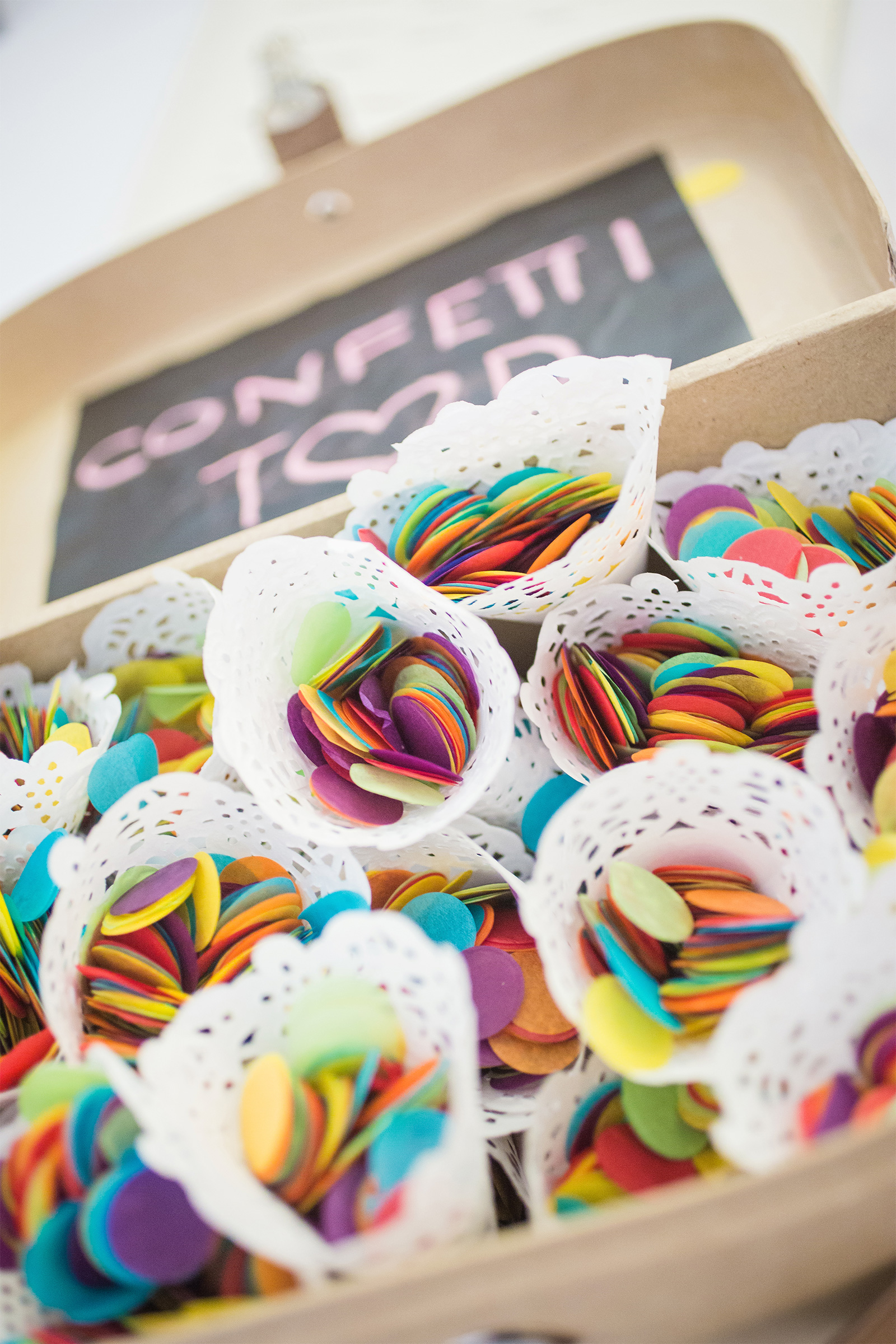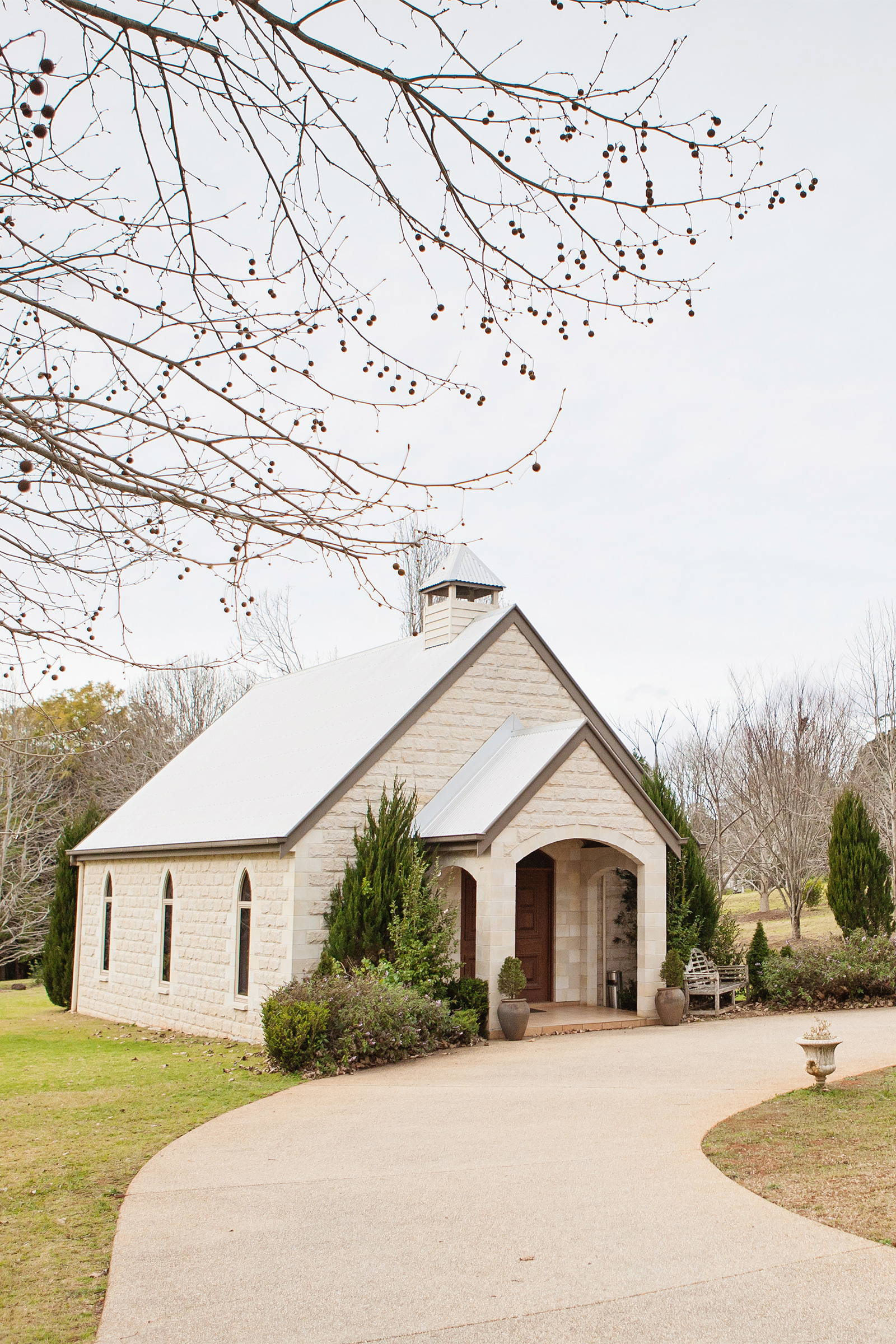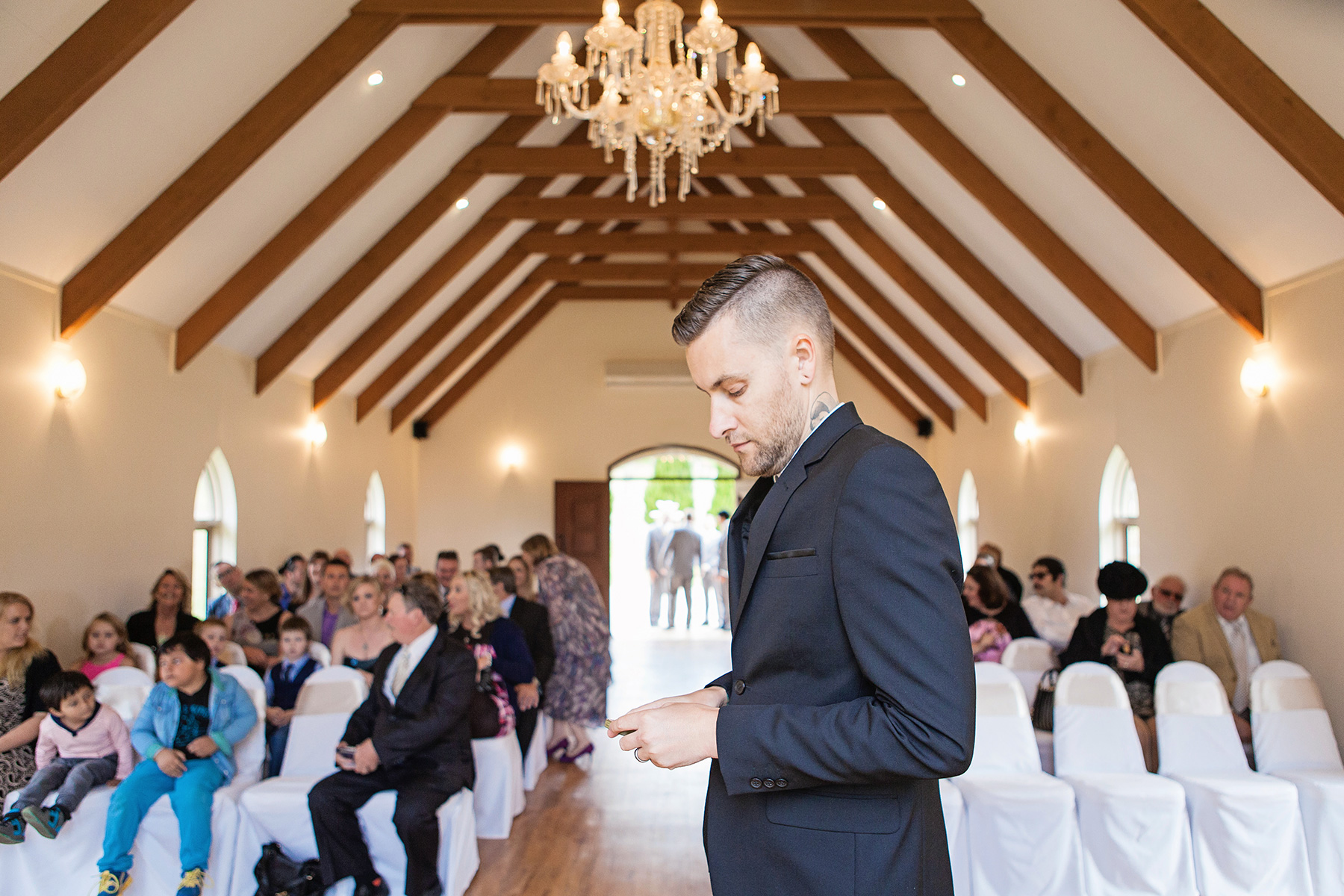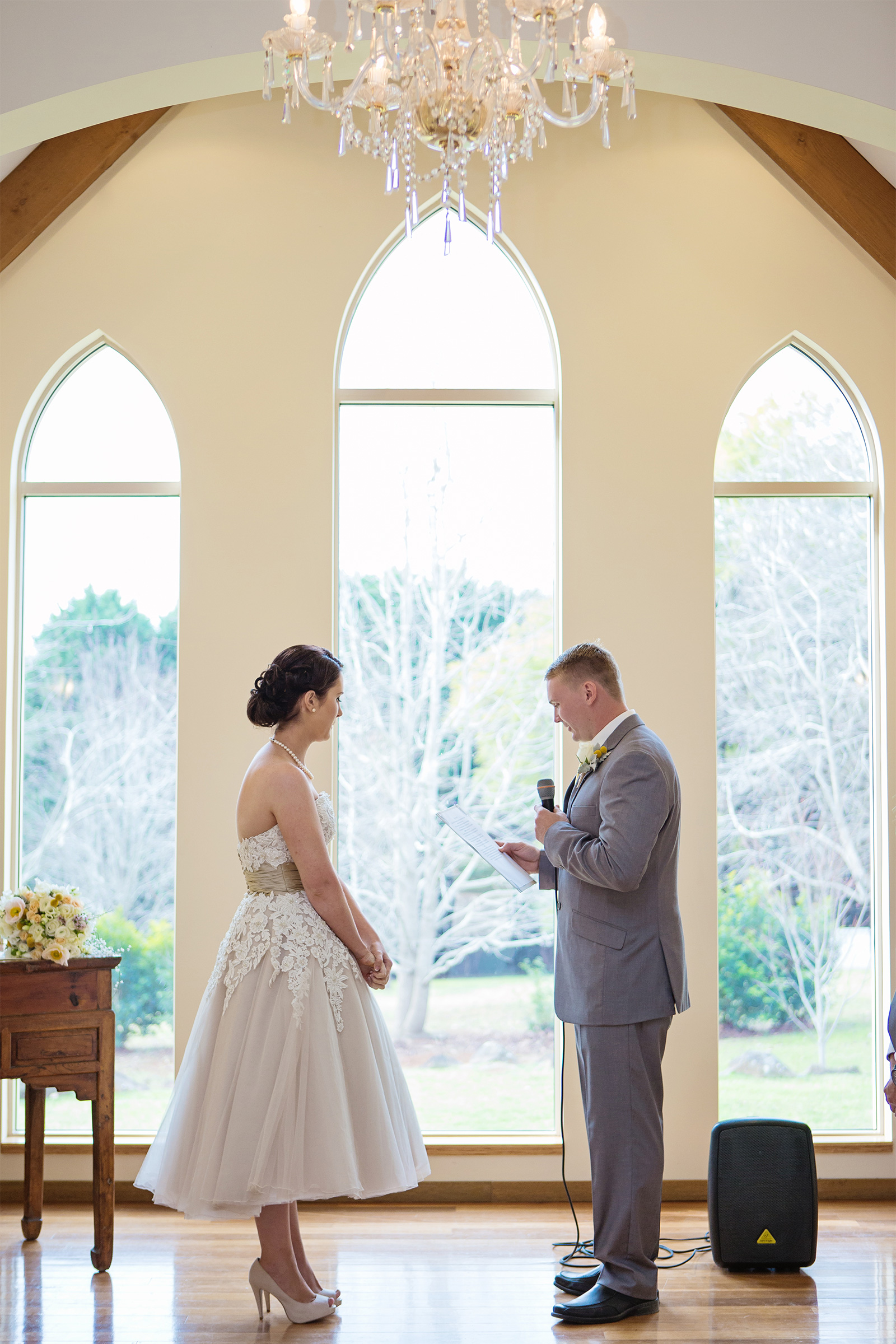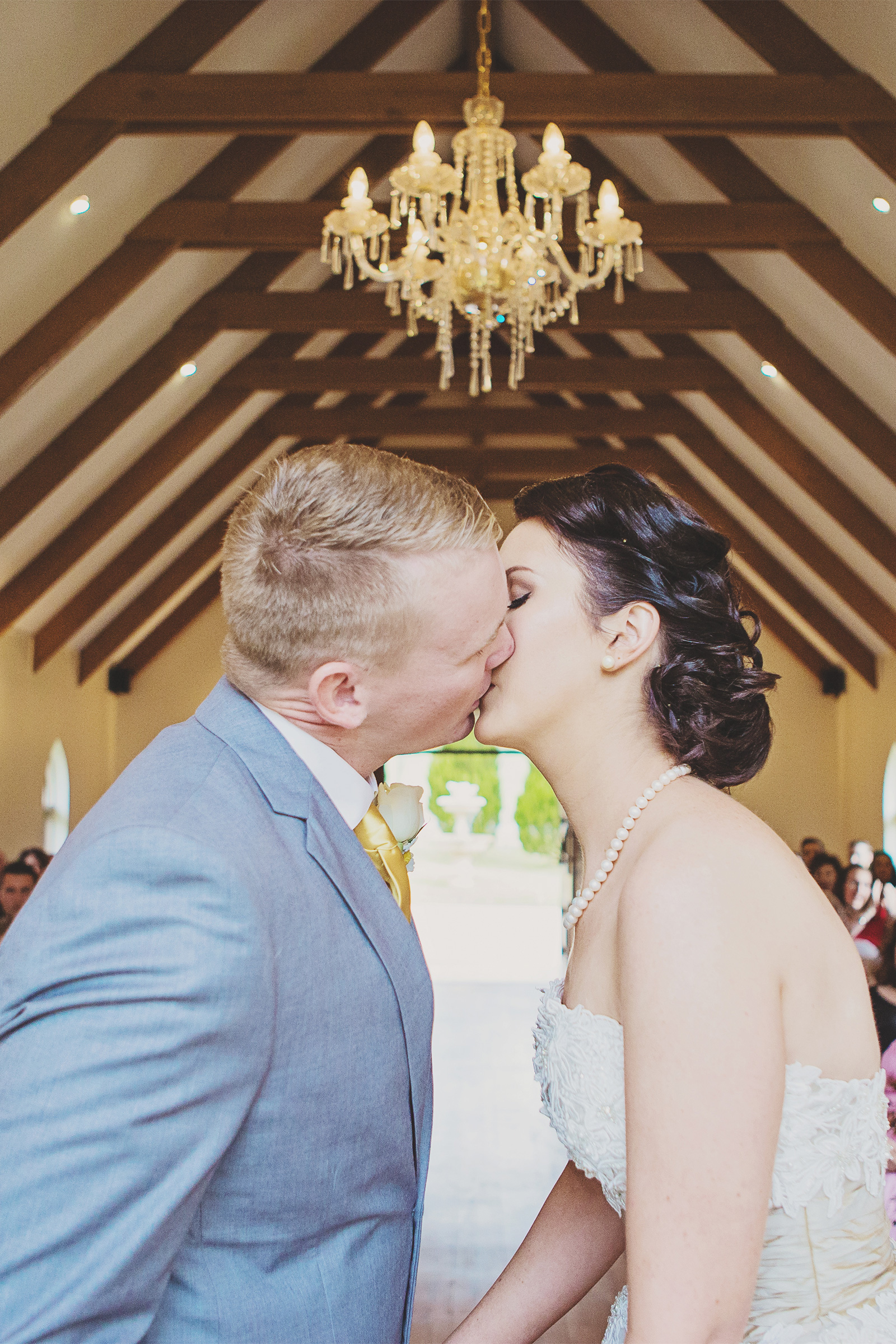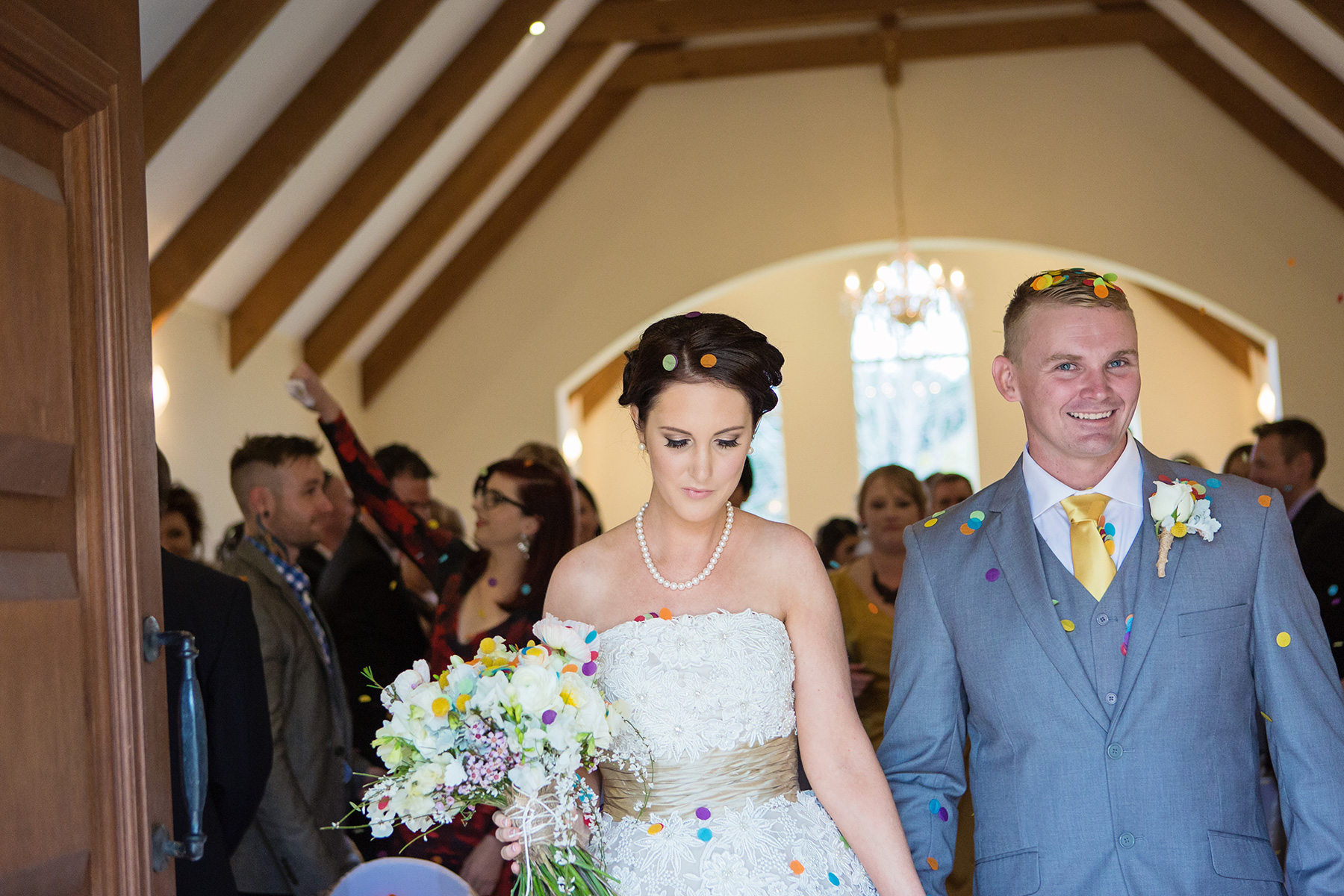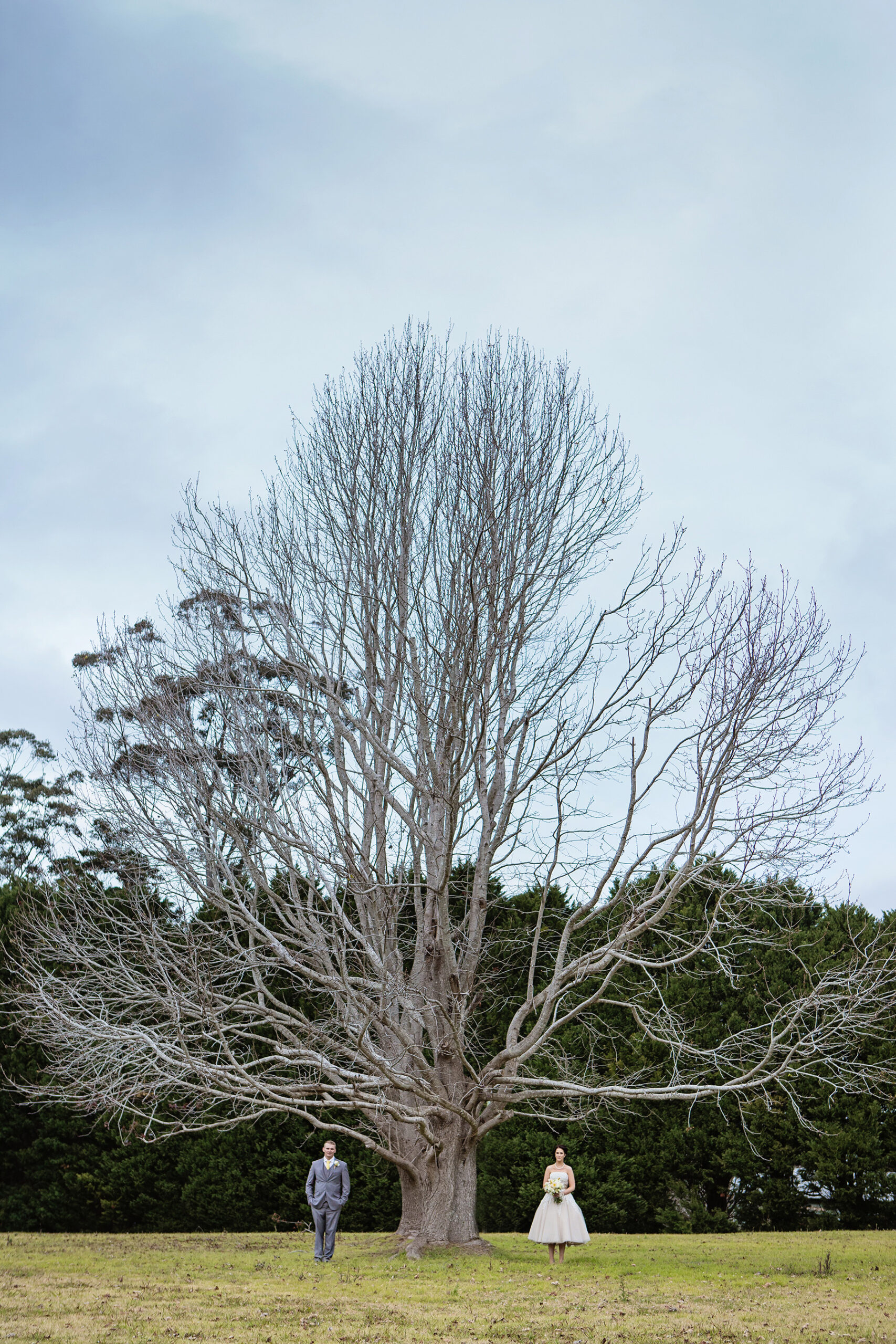 Cedar Creek Estate & Winery was the location for the ceremony, photo shoot and reception.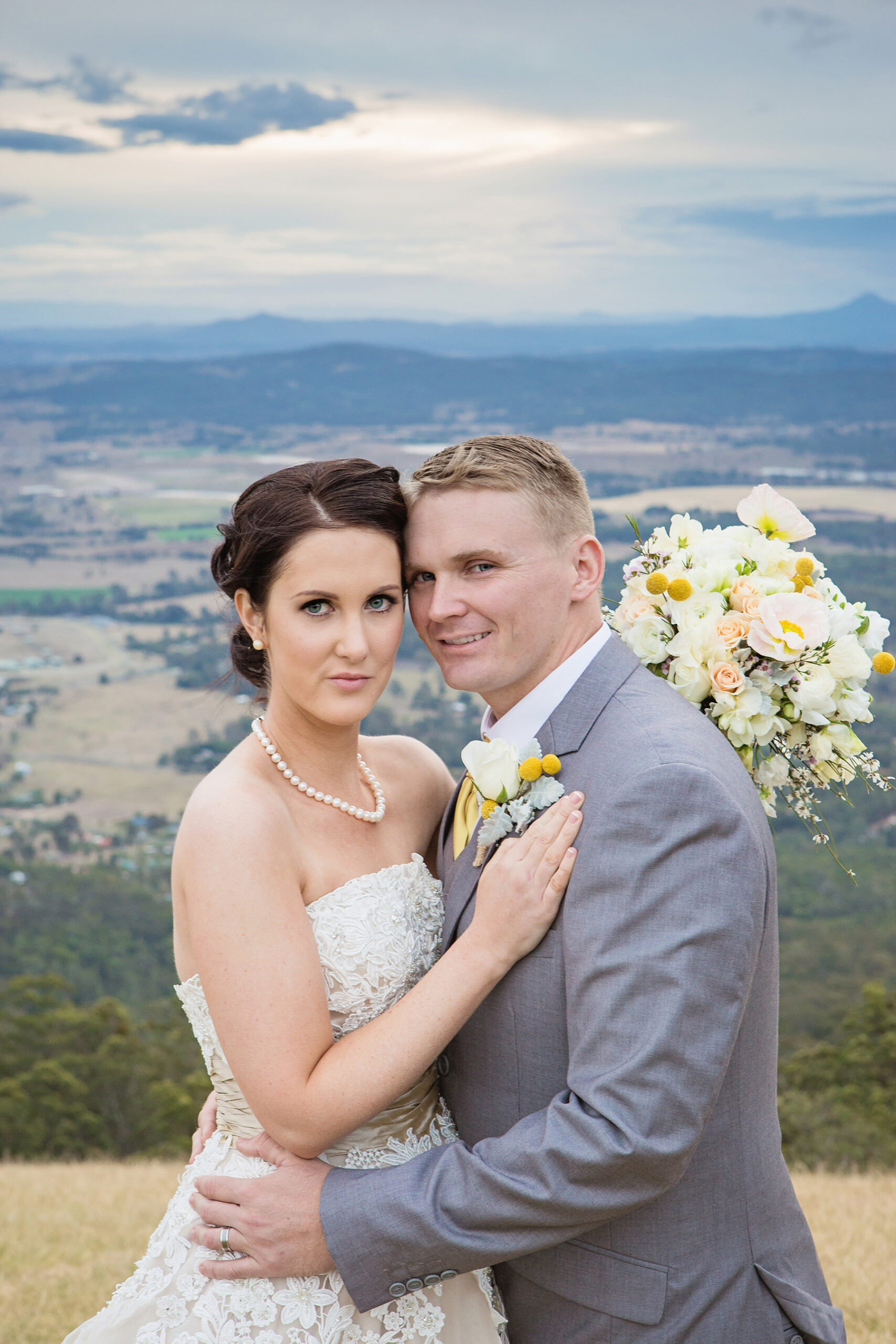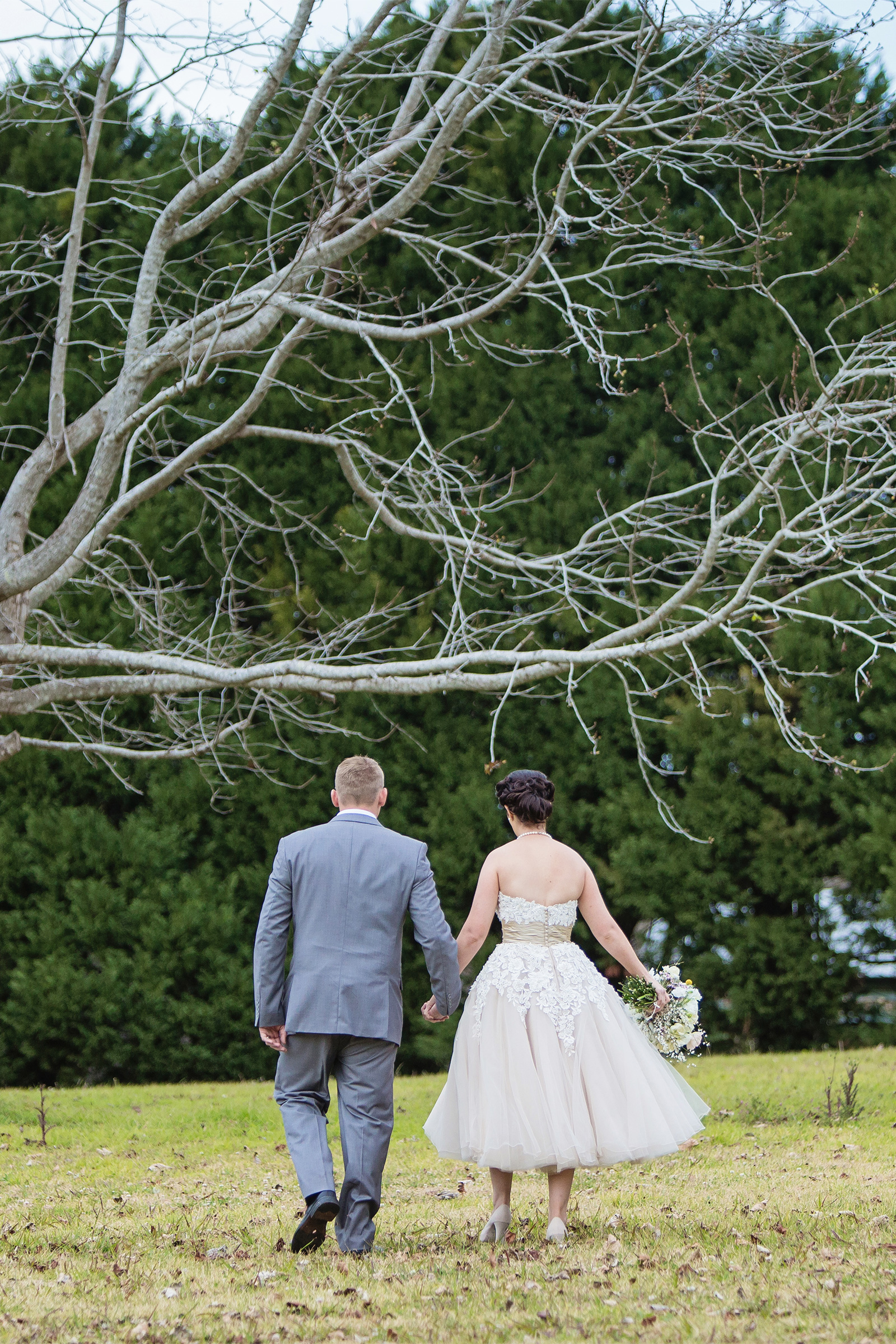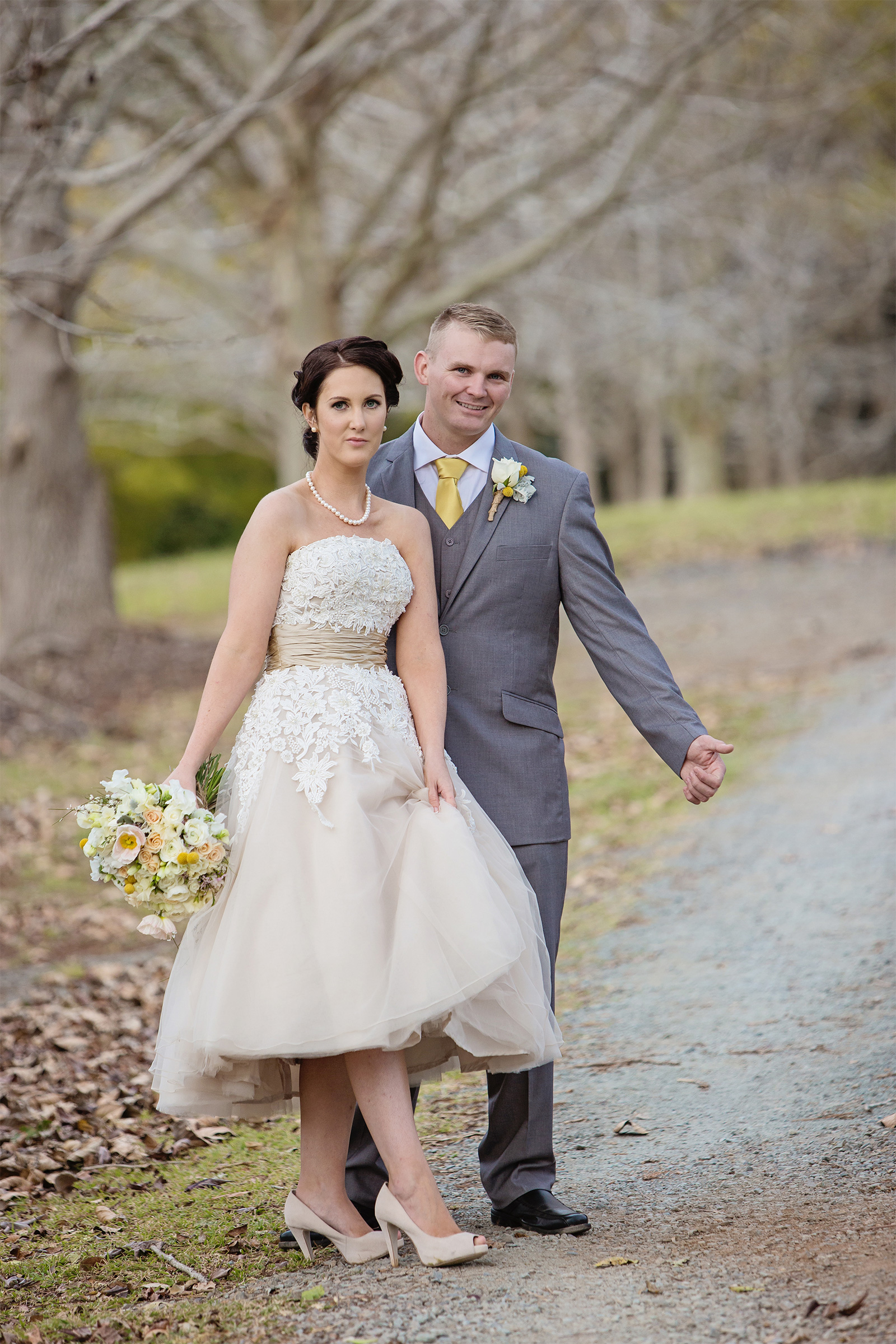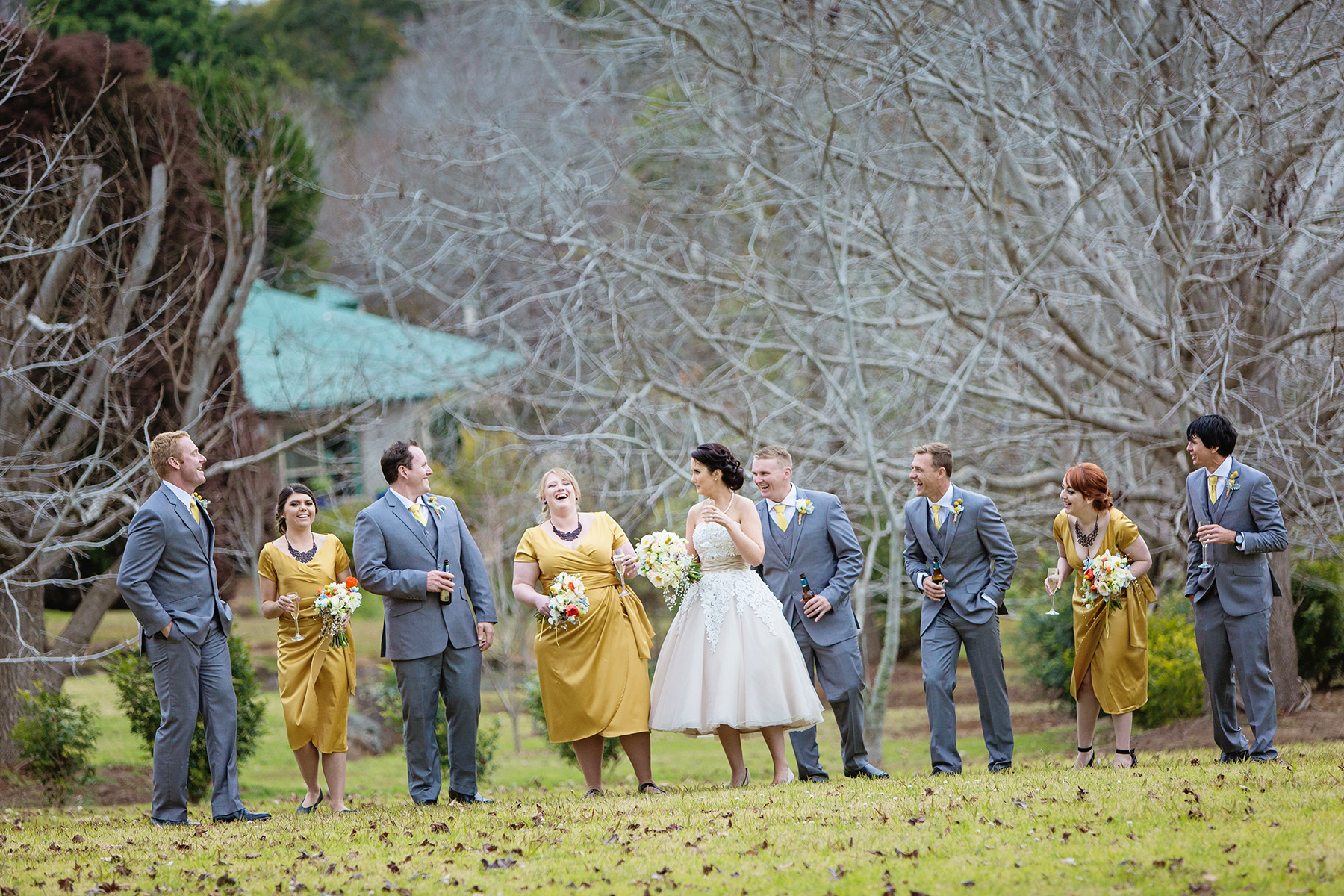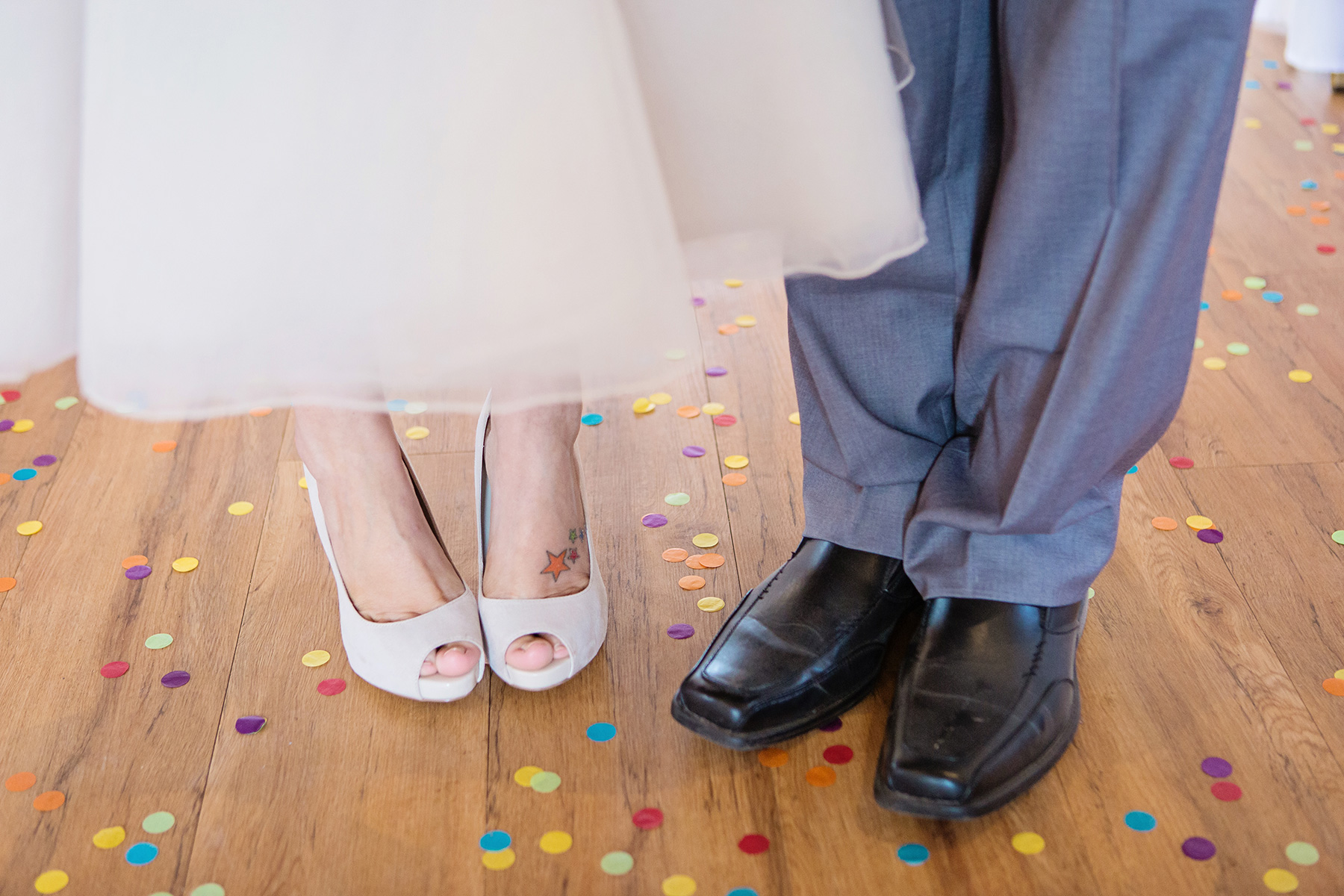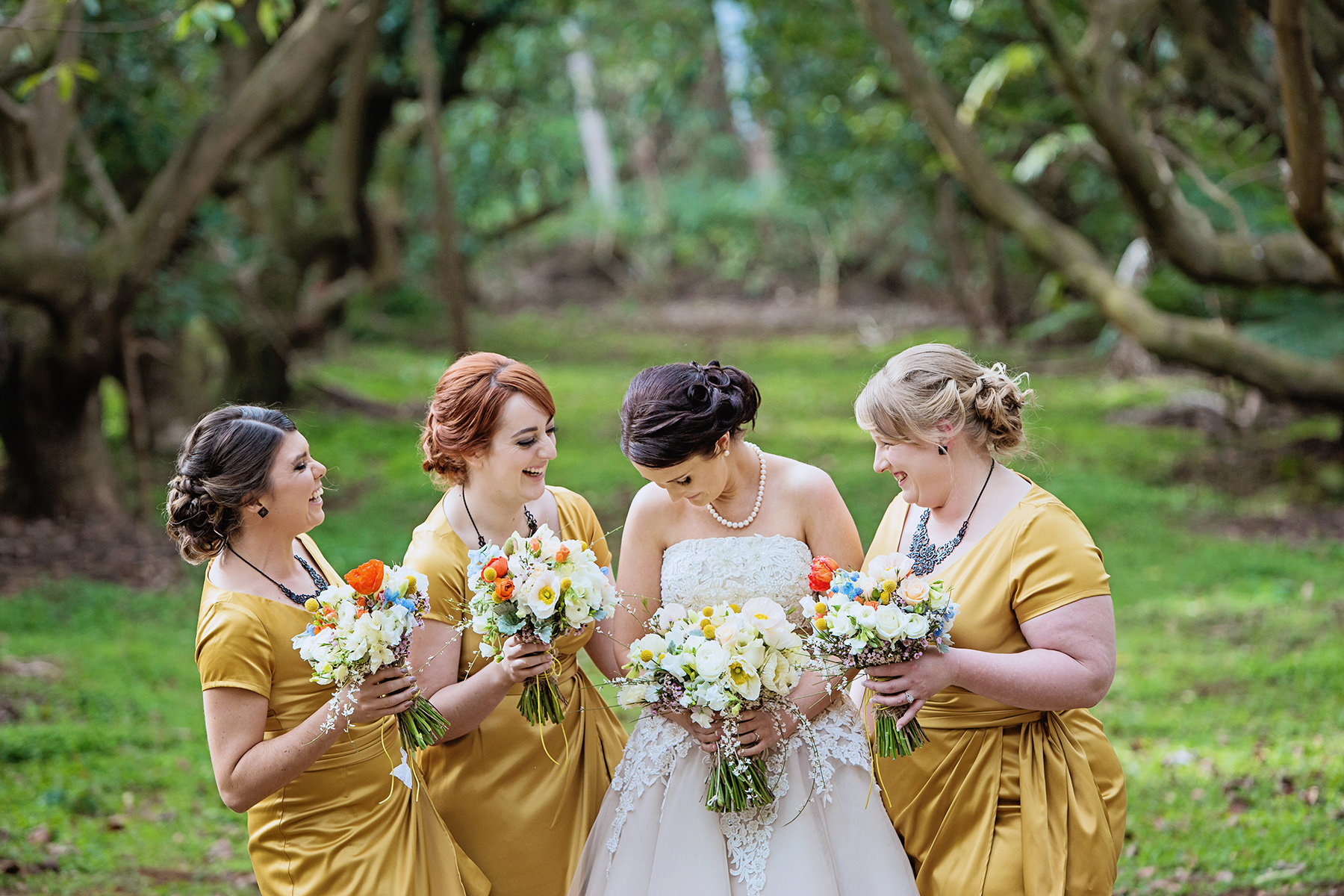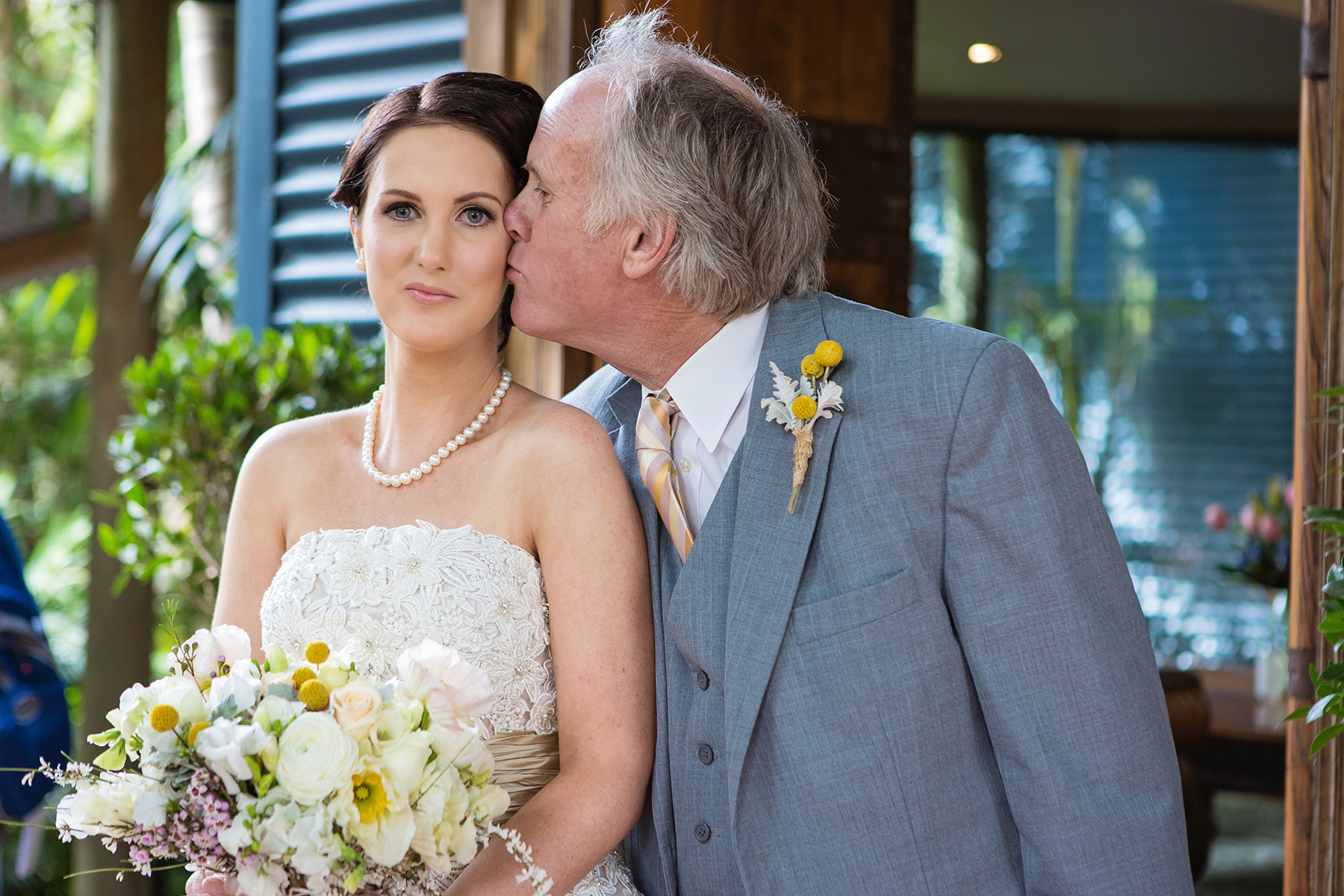 "We planned our Mount Tamborine wedding over Skype while Tim (a soldier) was serving in a combat role overseas," says Dora.