Chelsea and Michael's wedding venue, Como House in South Yarra, held a special place in Michael's heart and a significant place in his family history.
"Michael's great-great-grandmother, Susan Brown, was the daughter of the liquor merchant, John Brown, who, eager to join Melbourne's elite, built the house to grandeur before losing it to bankruptcy in the mid-1800s," explains the bride. "To this day Susan's name can be seen, as written when she was a ten-year-old with her mother's diamond ring, on the window in her small upstairs bedroom; with 'is a fool' added, probably by her 12-year-old brother, James."
The historic house, now a tourist attraction, was the perfect setting for the couple's November 9, 2019 vintage wedding ceremony and their post-ceremony drinks fireside in the chandelier-adorned ballroom.
For the reception, guests were transported by bus to French Saloon in Hardware Lane, where they enjoyed a shared bistro meal, dancing and a special delivery of Pidapipo — Chelsea and Michael's favourite gelato — in customised flavours.
But the fun didn't stop there. Reluctant for the night to end, the newlyweds ducked into their favourite cocktail bar — 1806 in Melbourne CBD — for a nightcap en-route to the Windsor Hotel, where they spent their first night as husband and wife.
Photos courtesy of Anchor and Hope.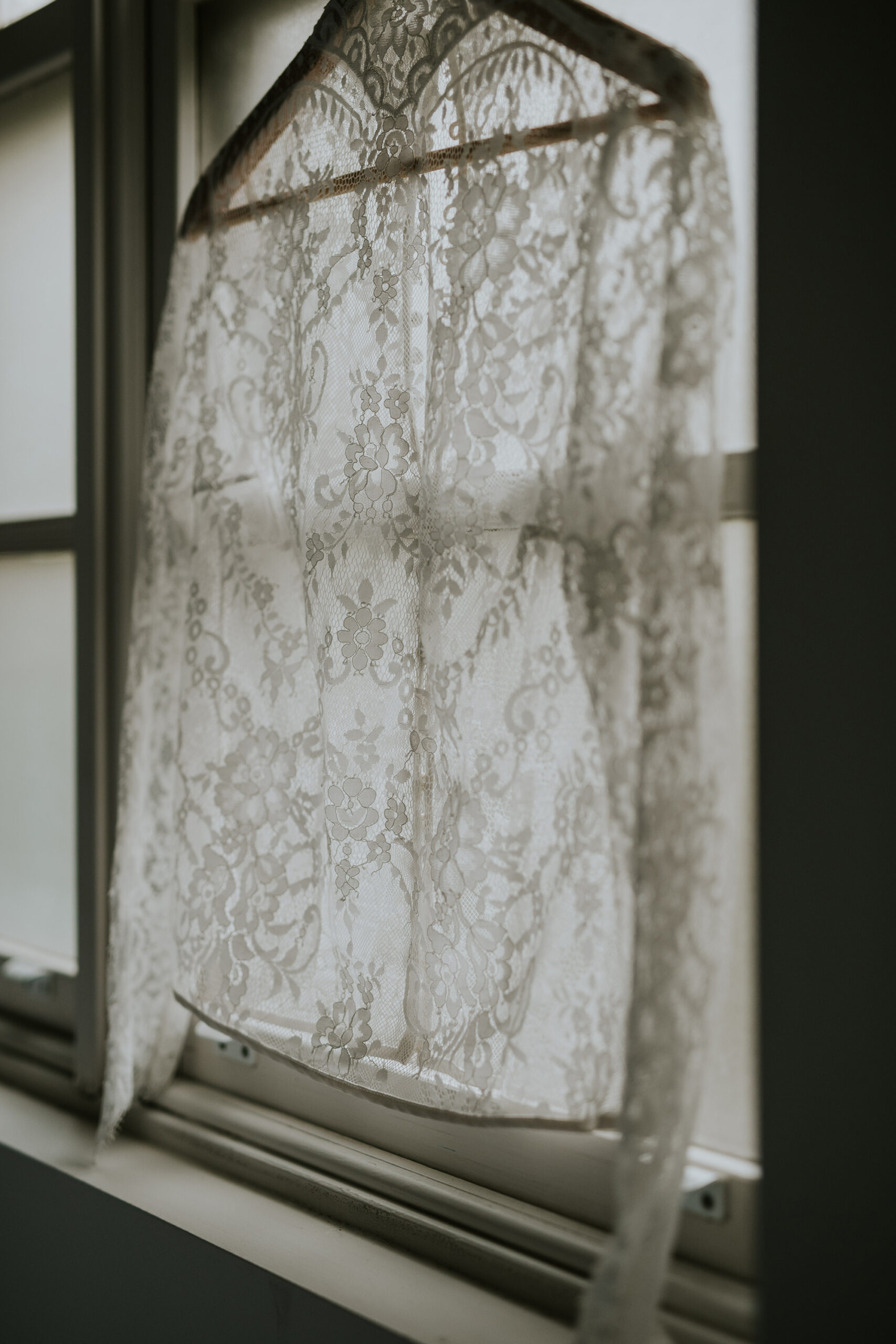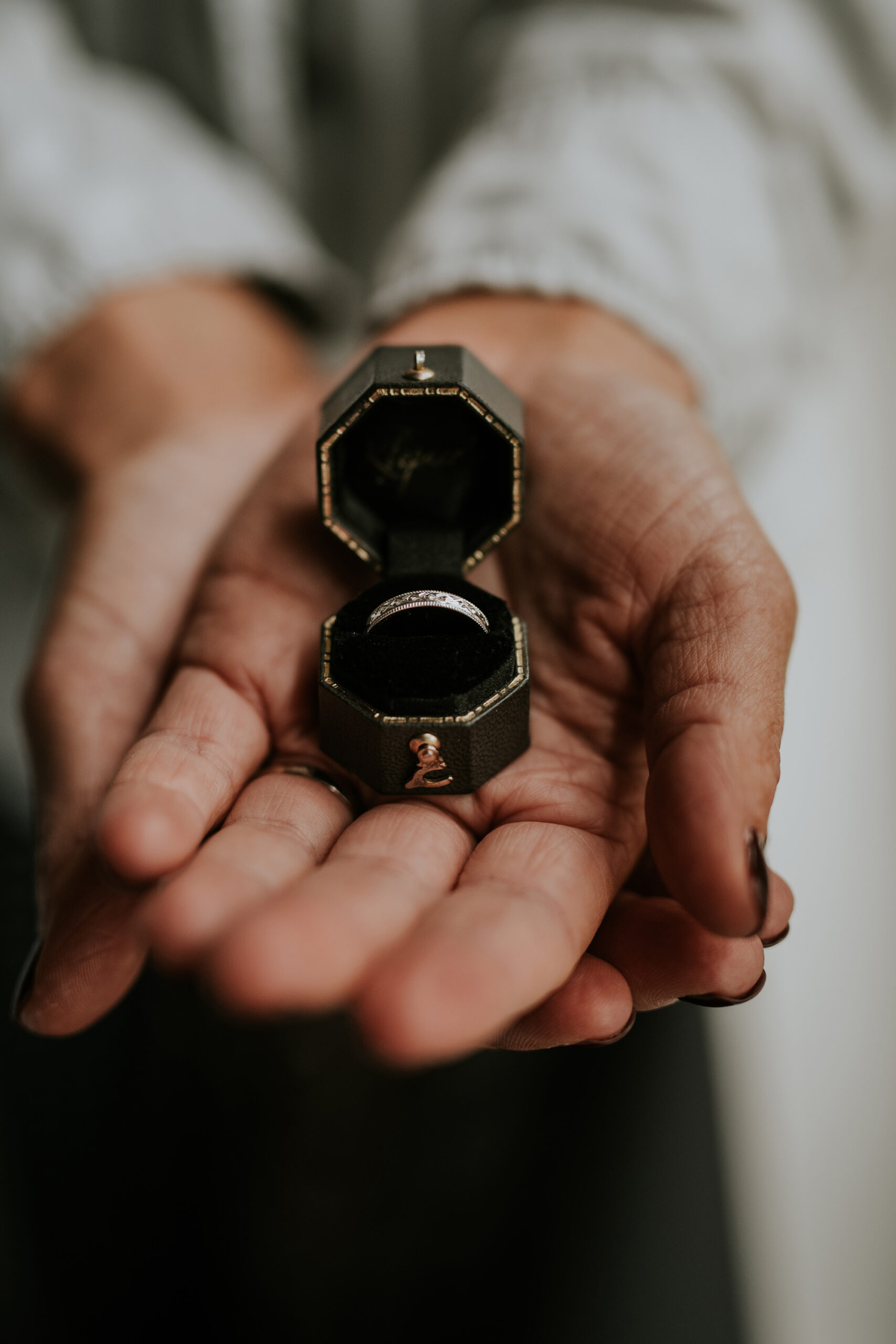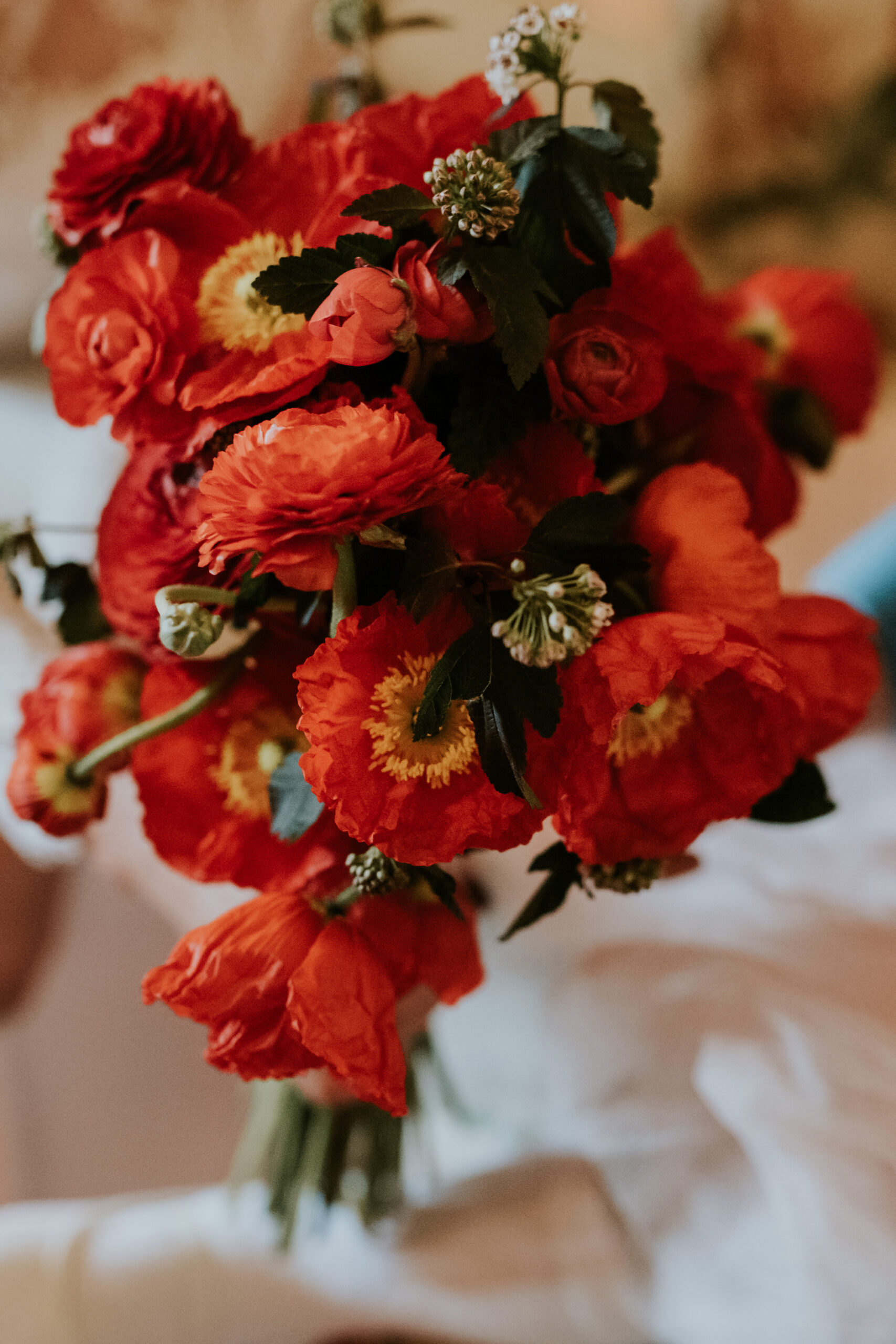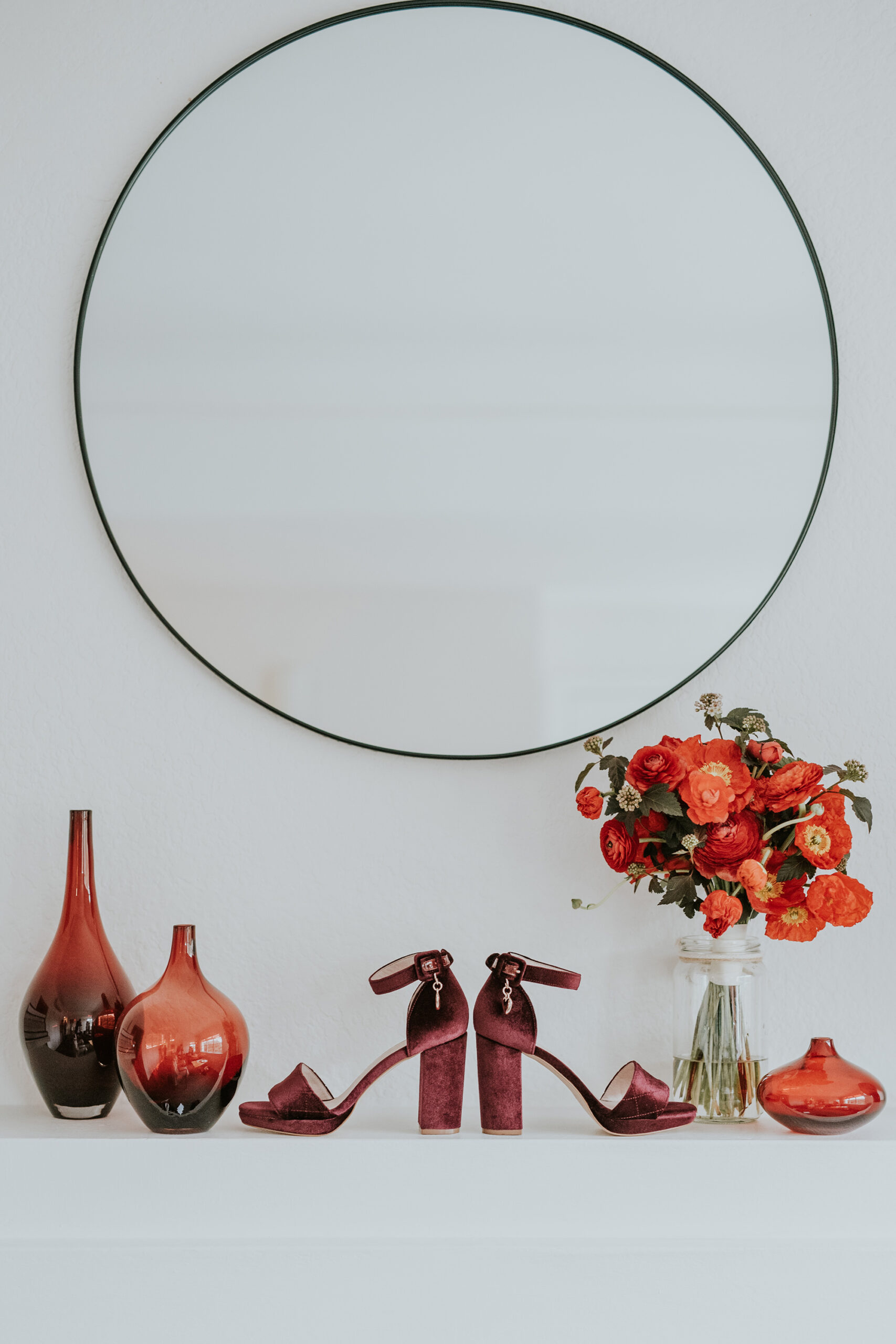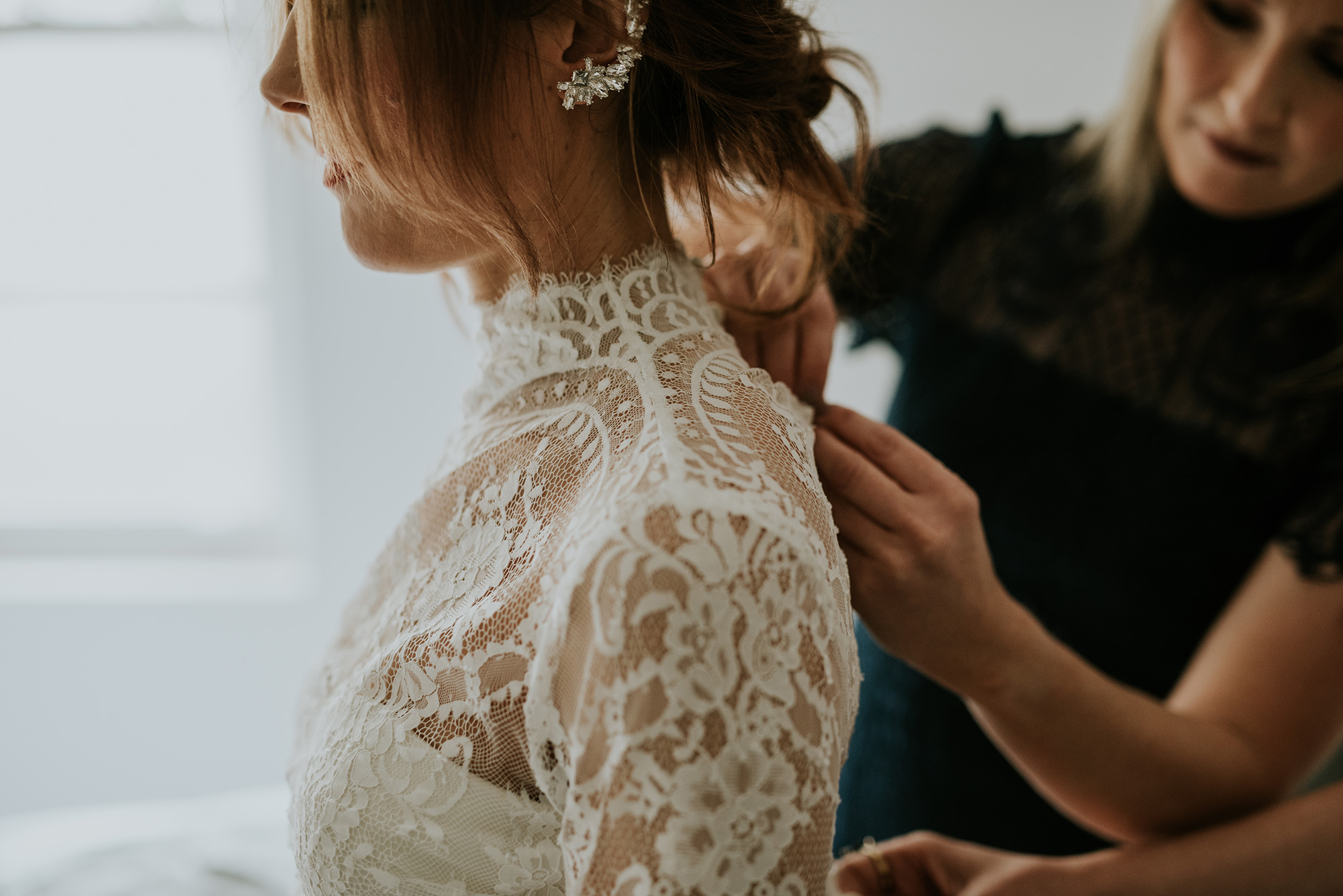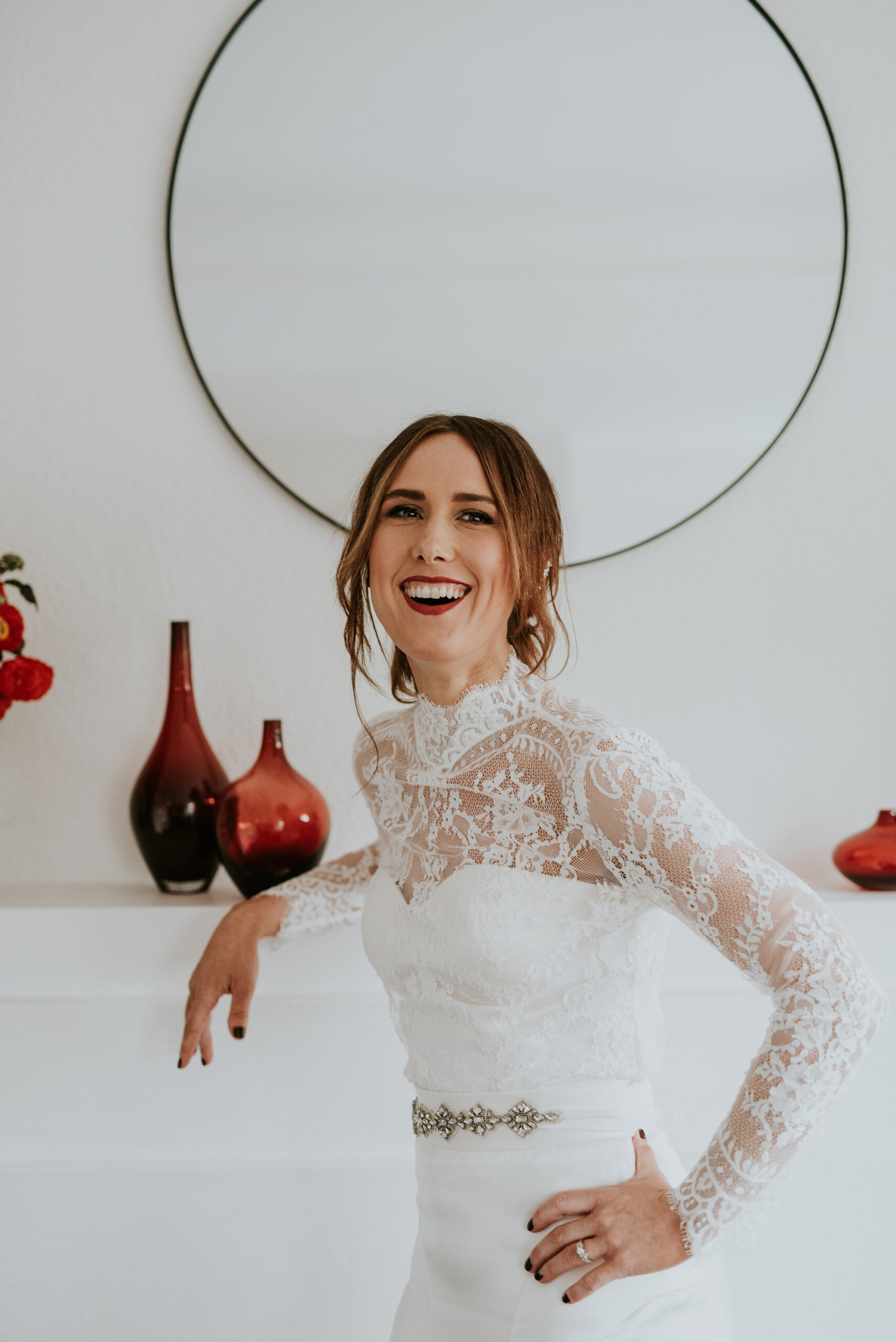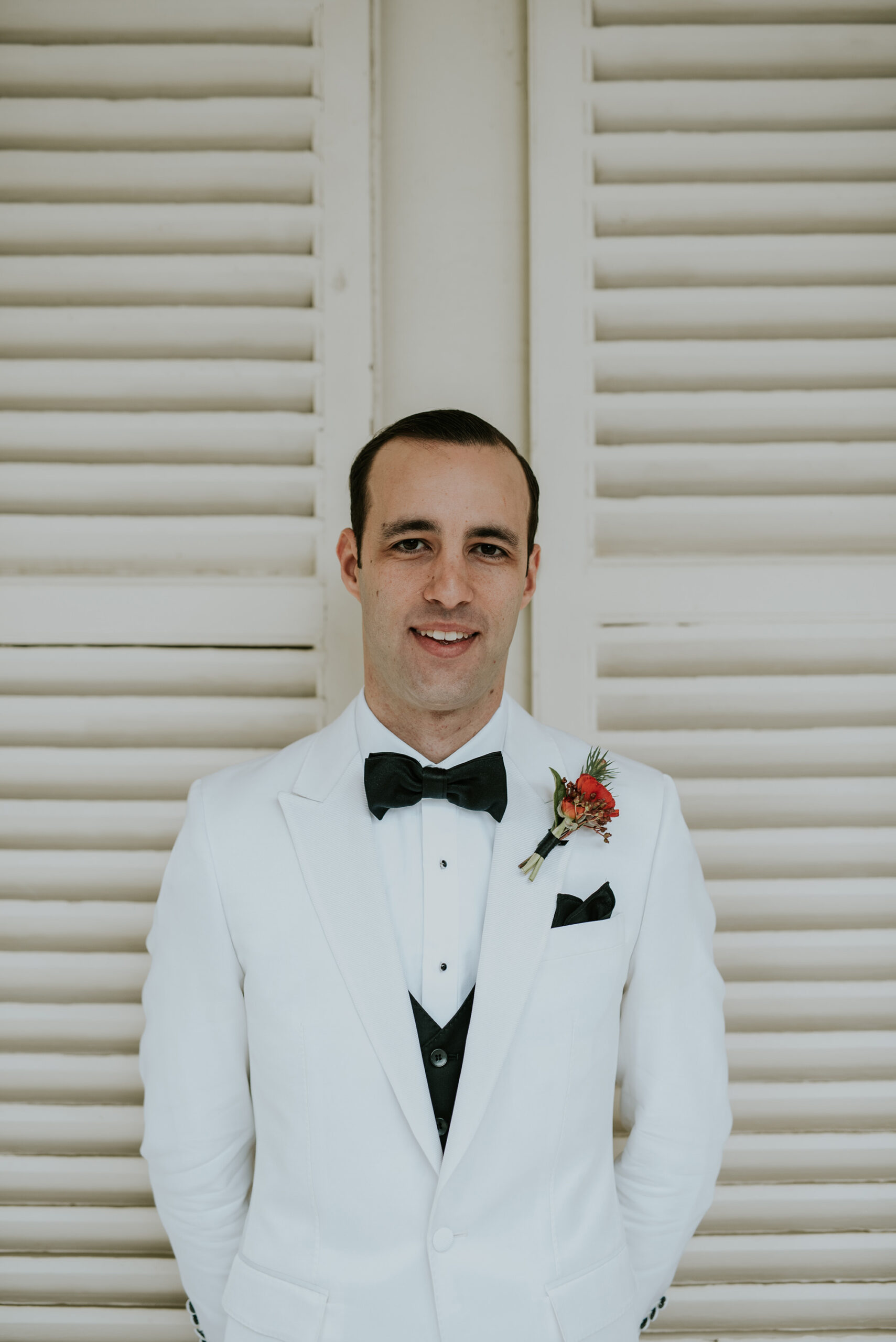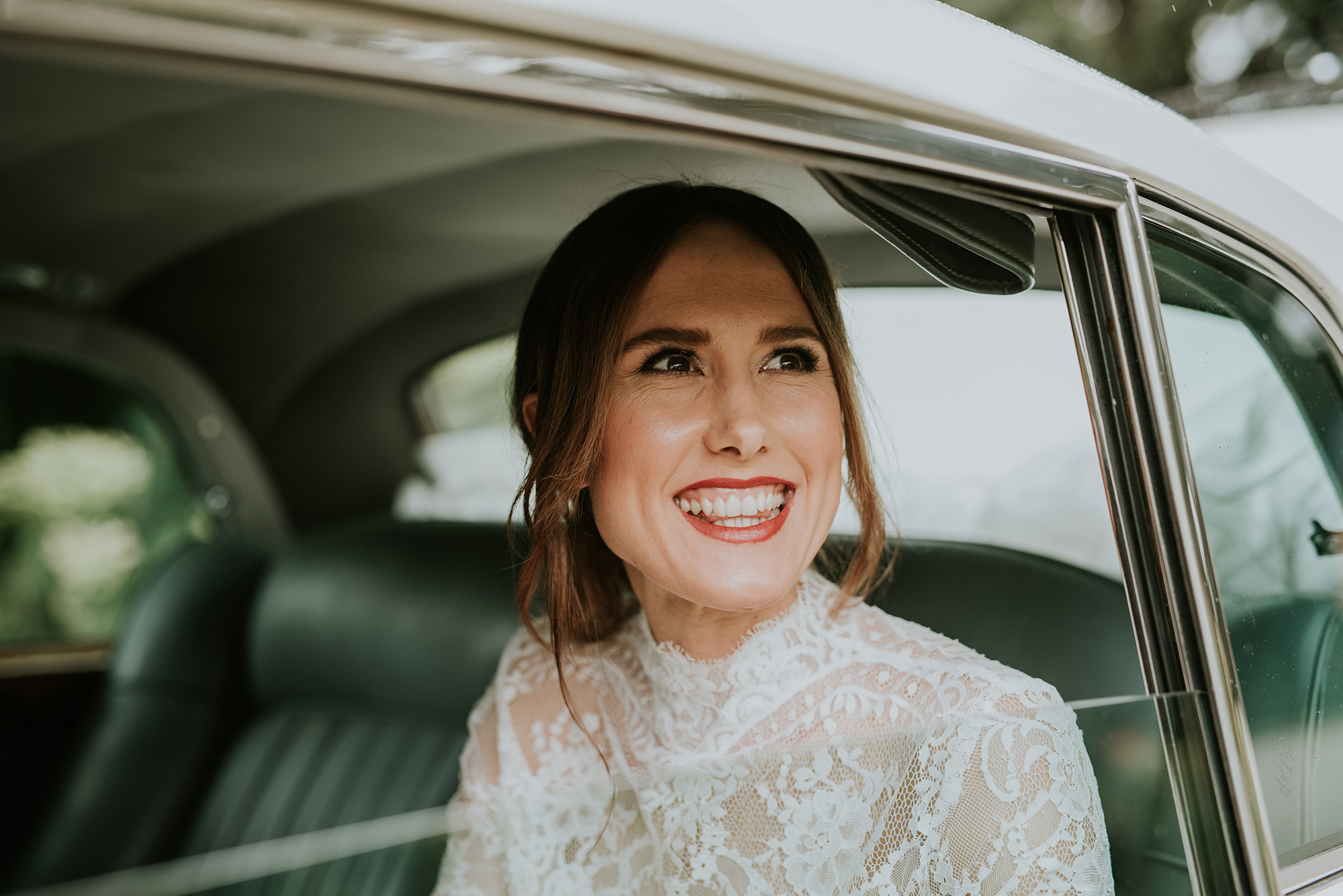 Known for their wide range of prestige vintage cars, Always Classic Cars was the obvious choice for the vintage theme.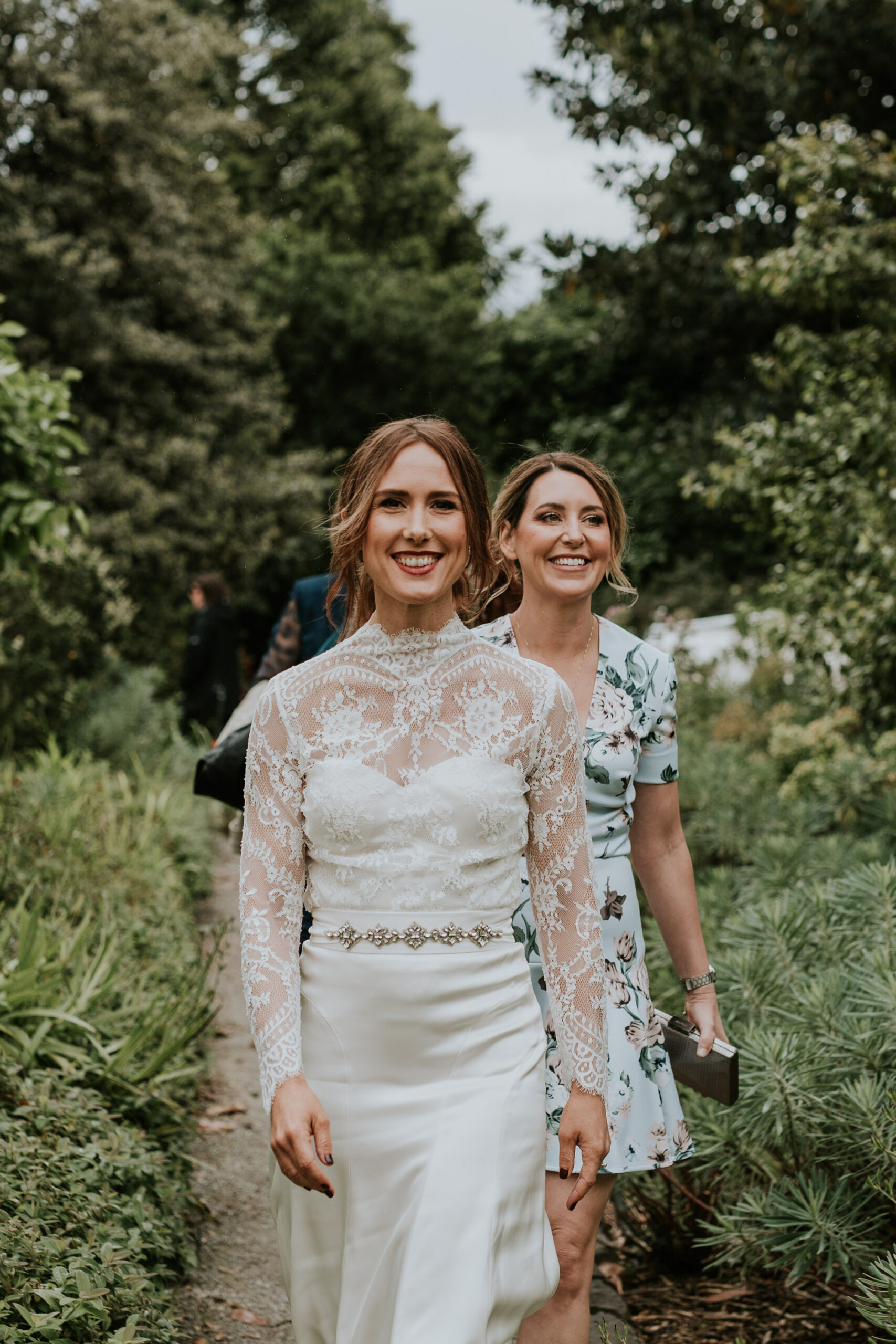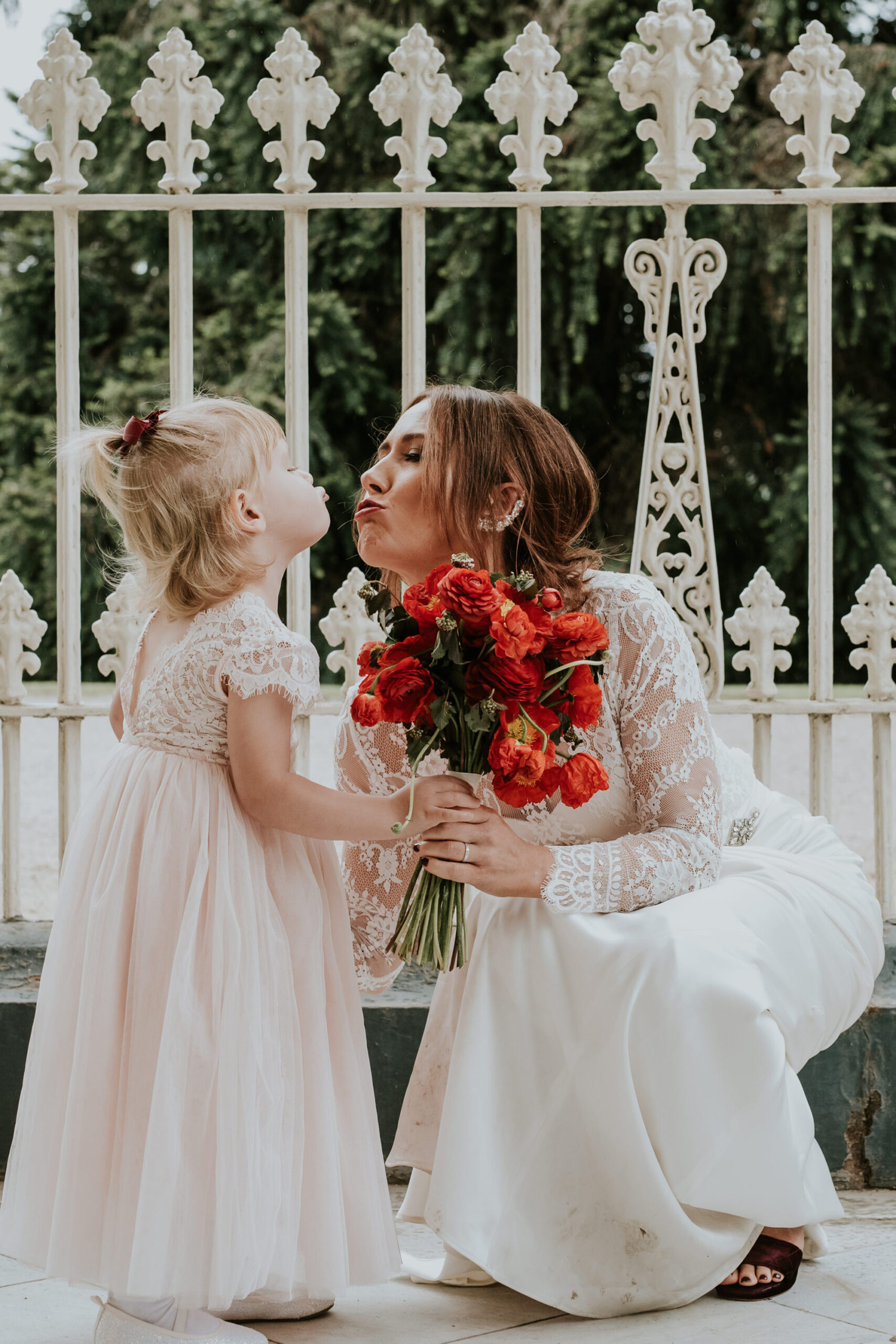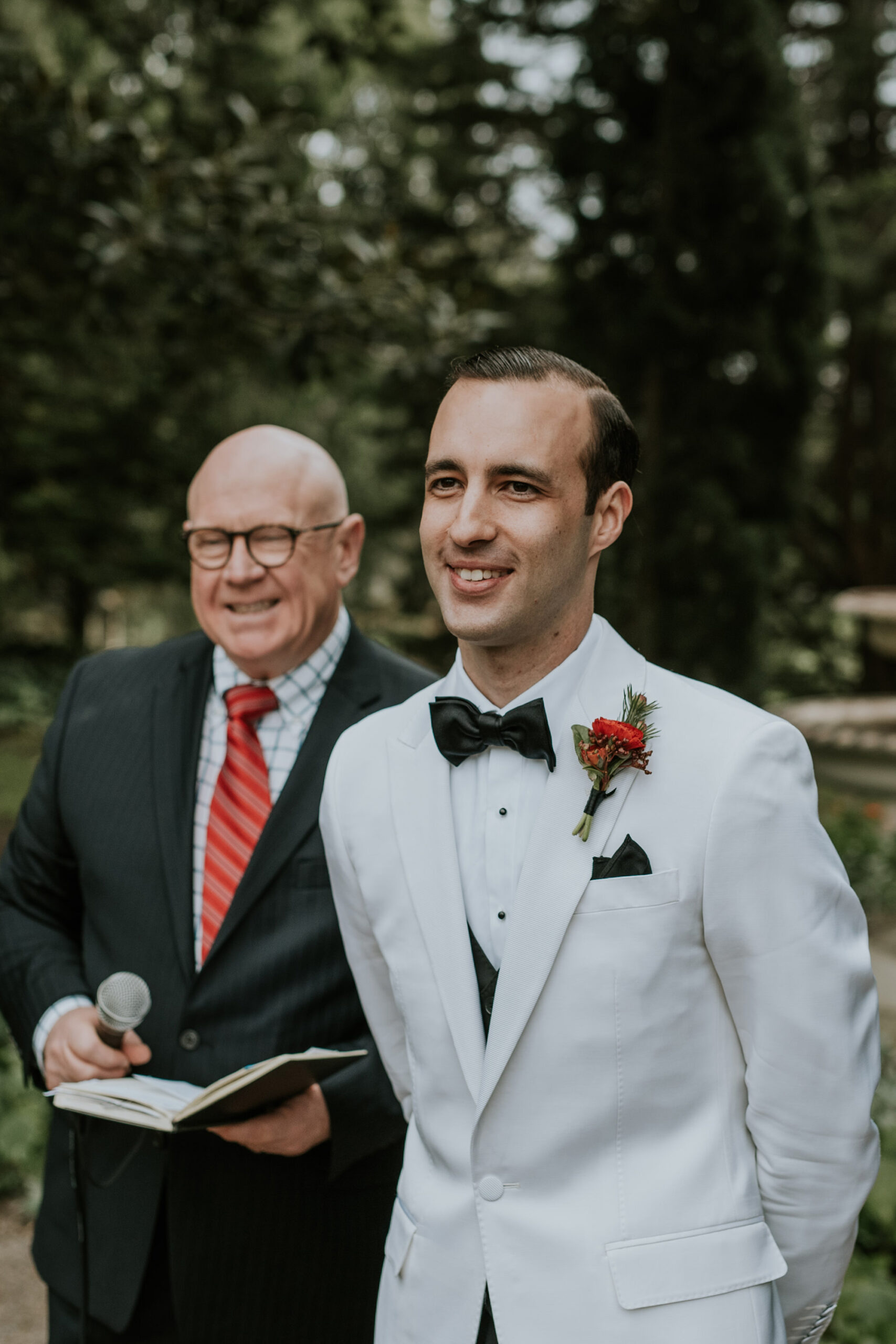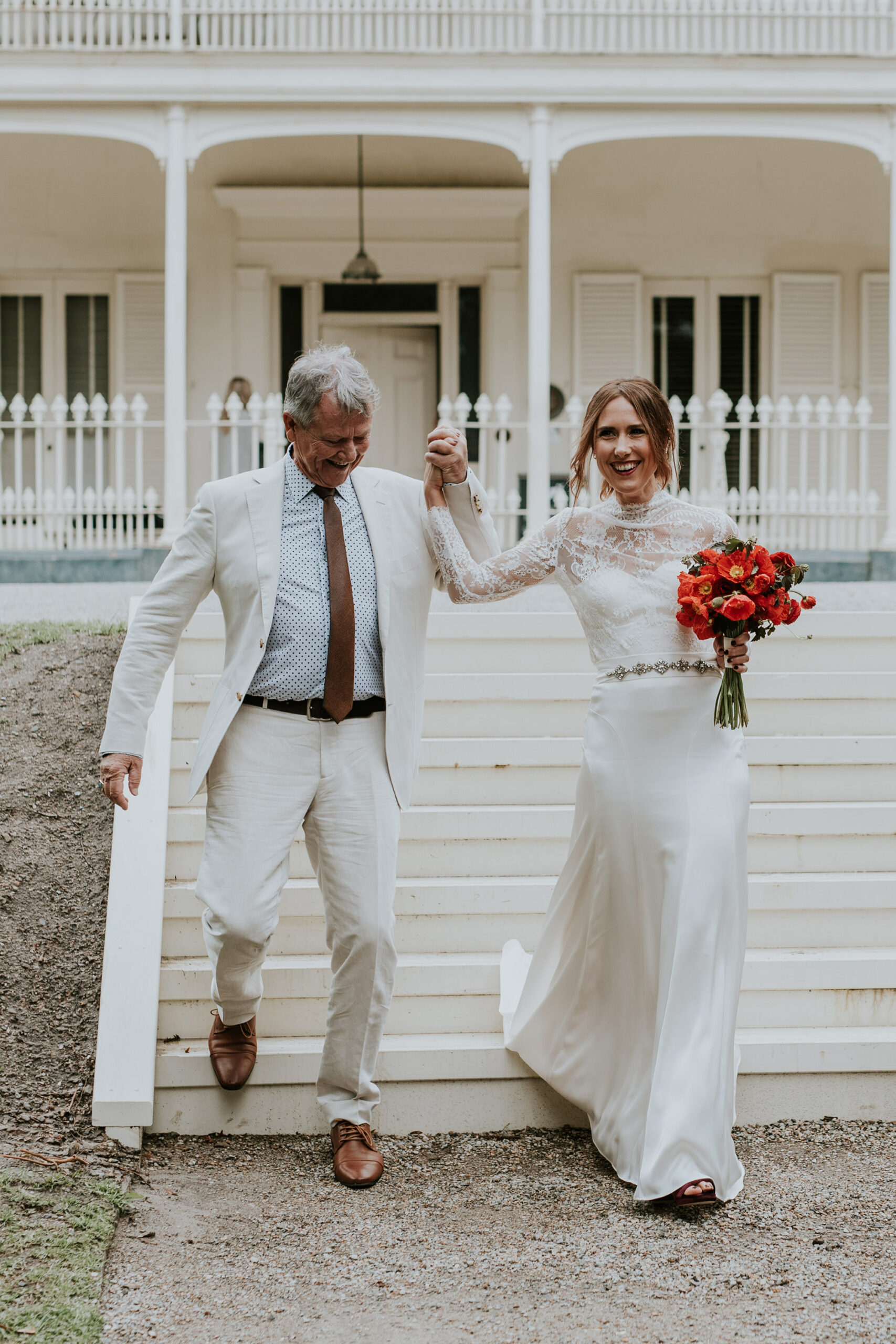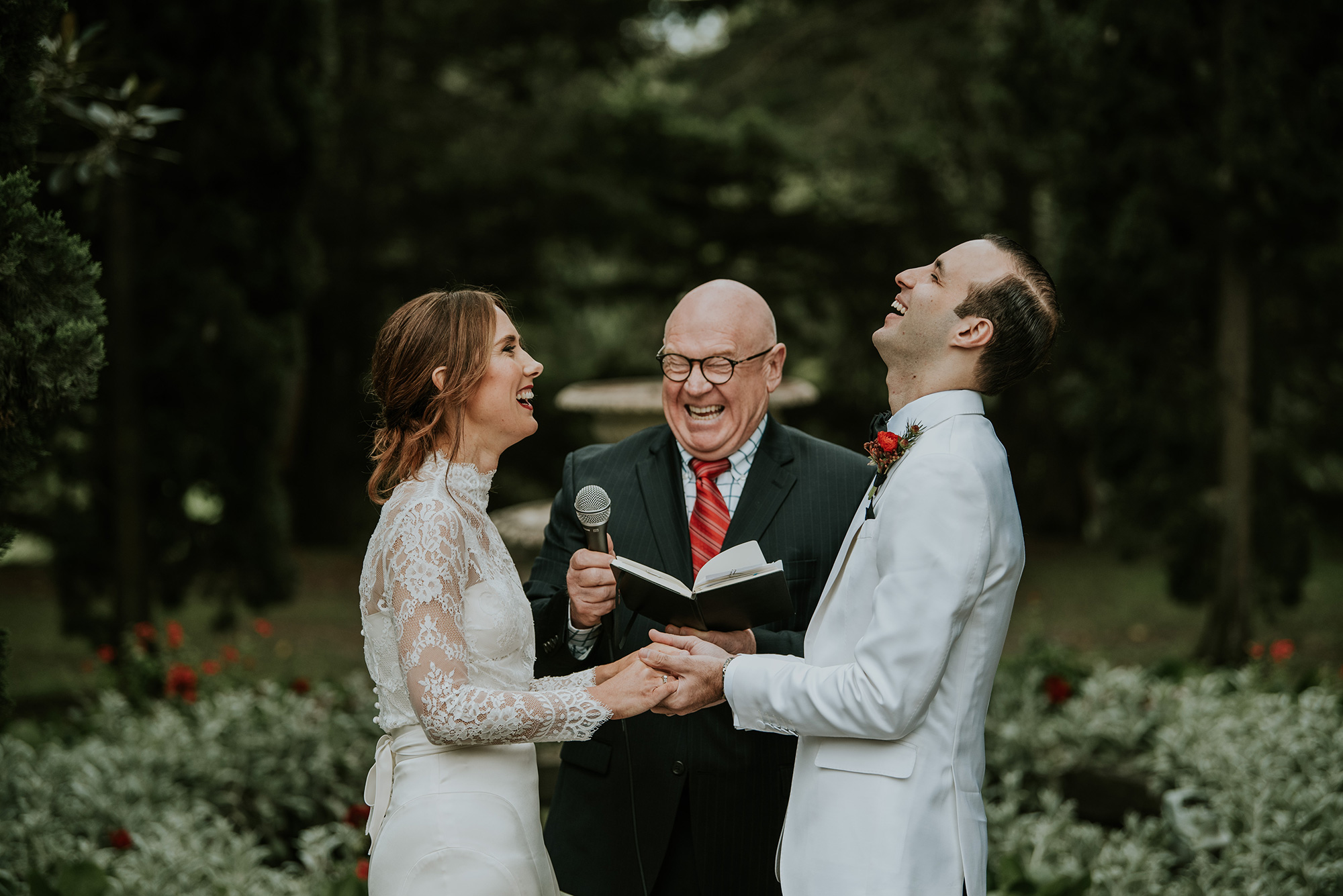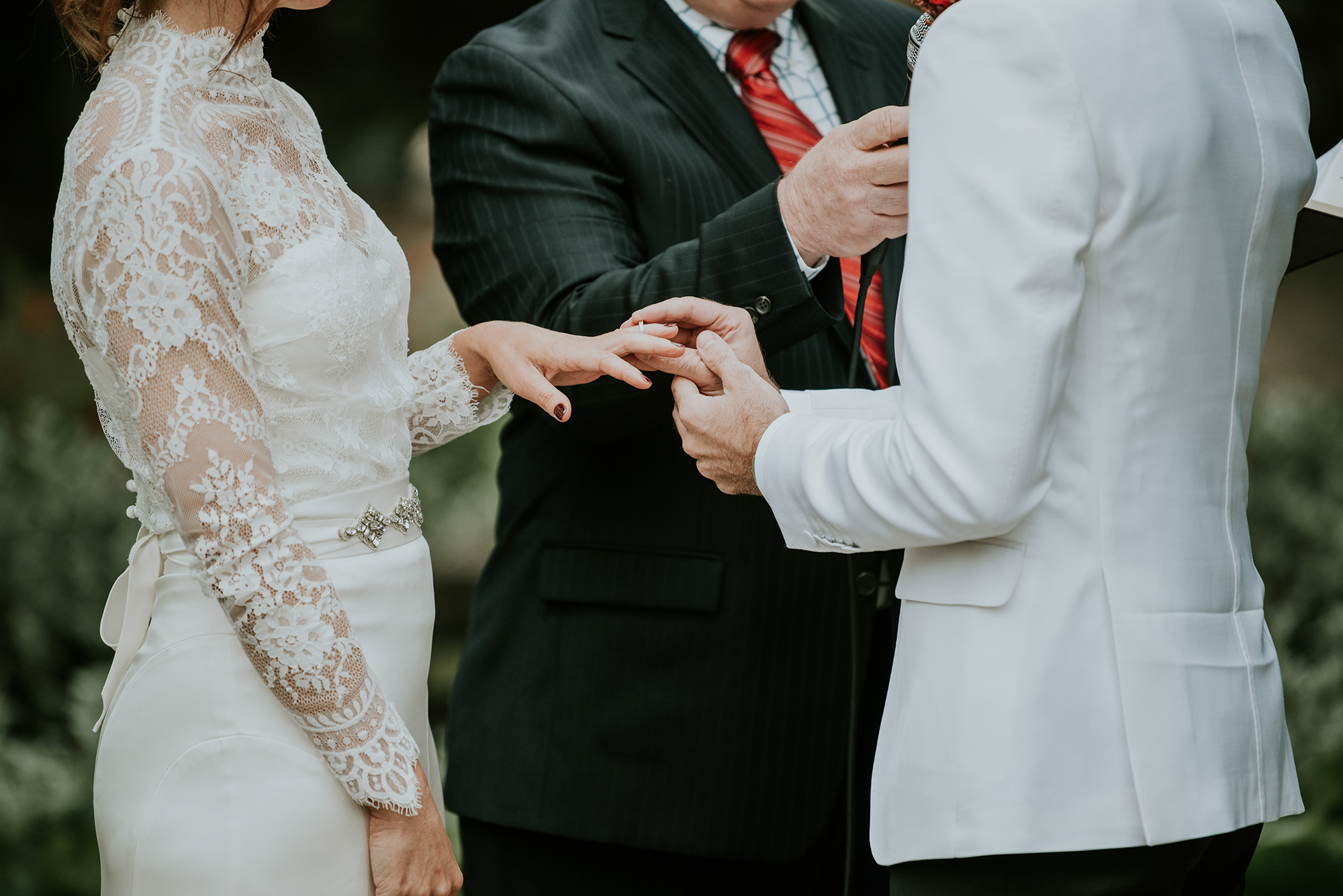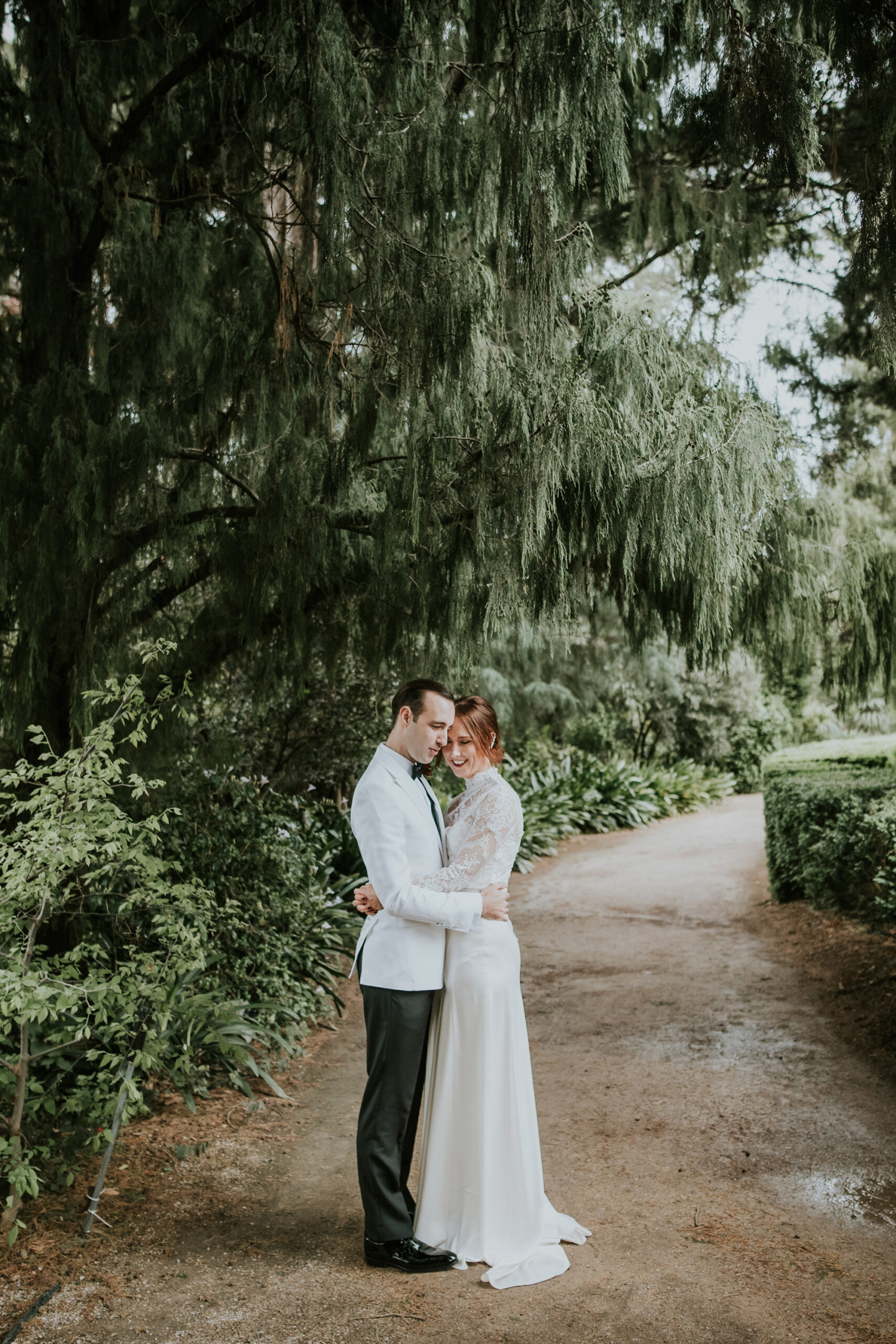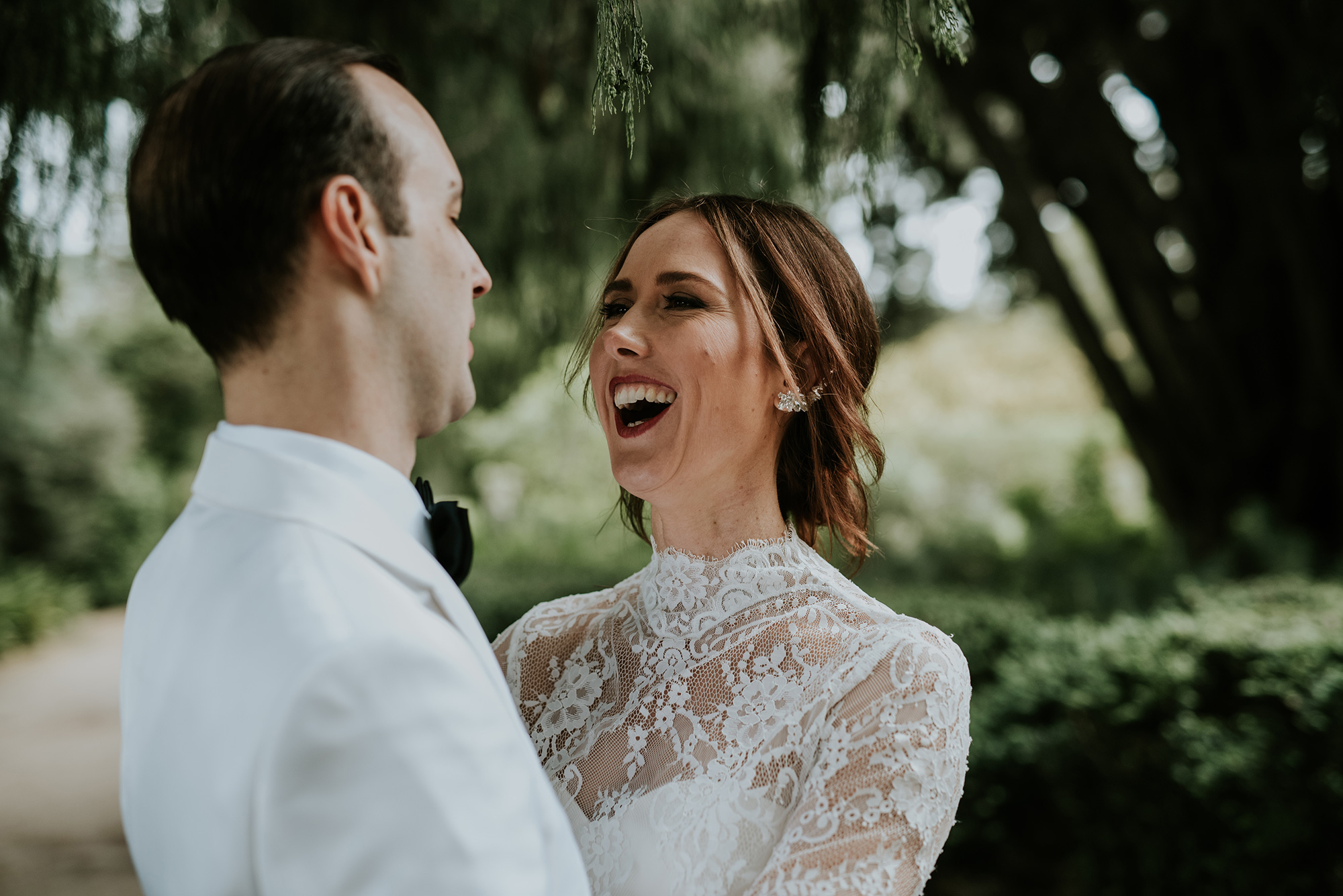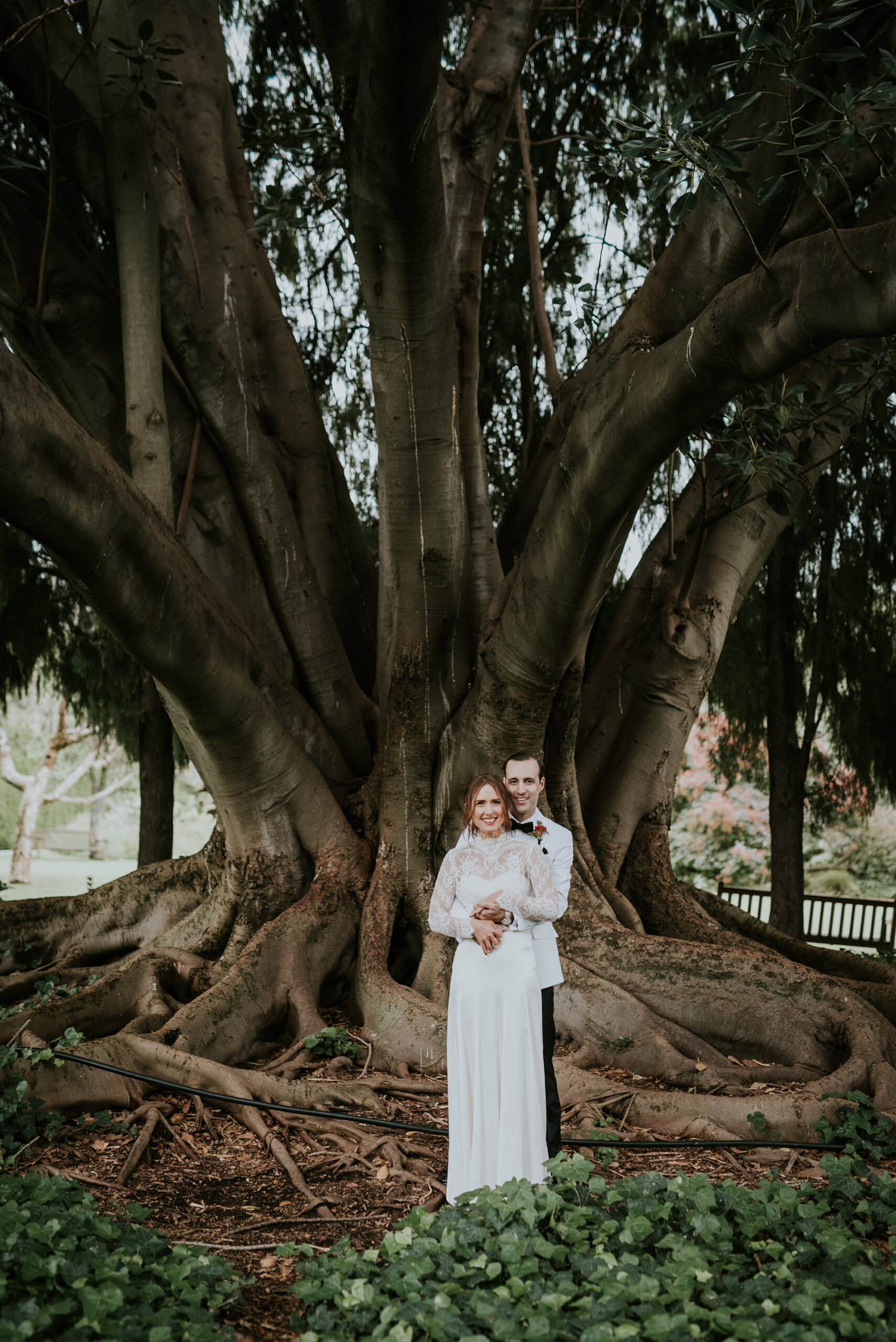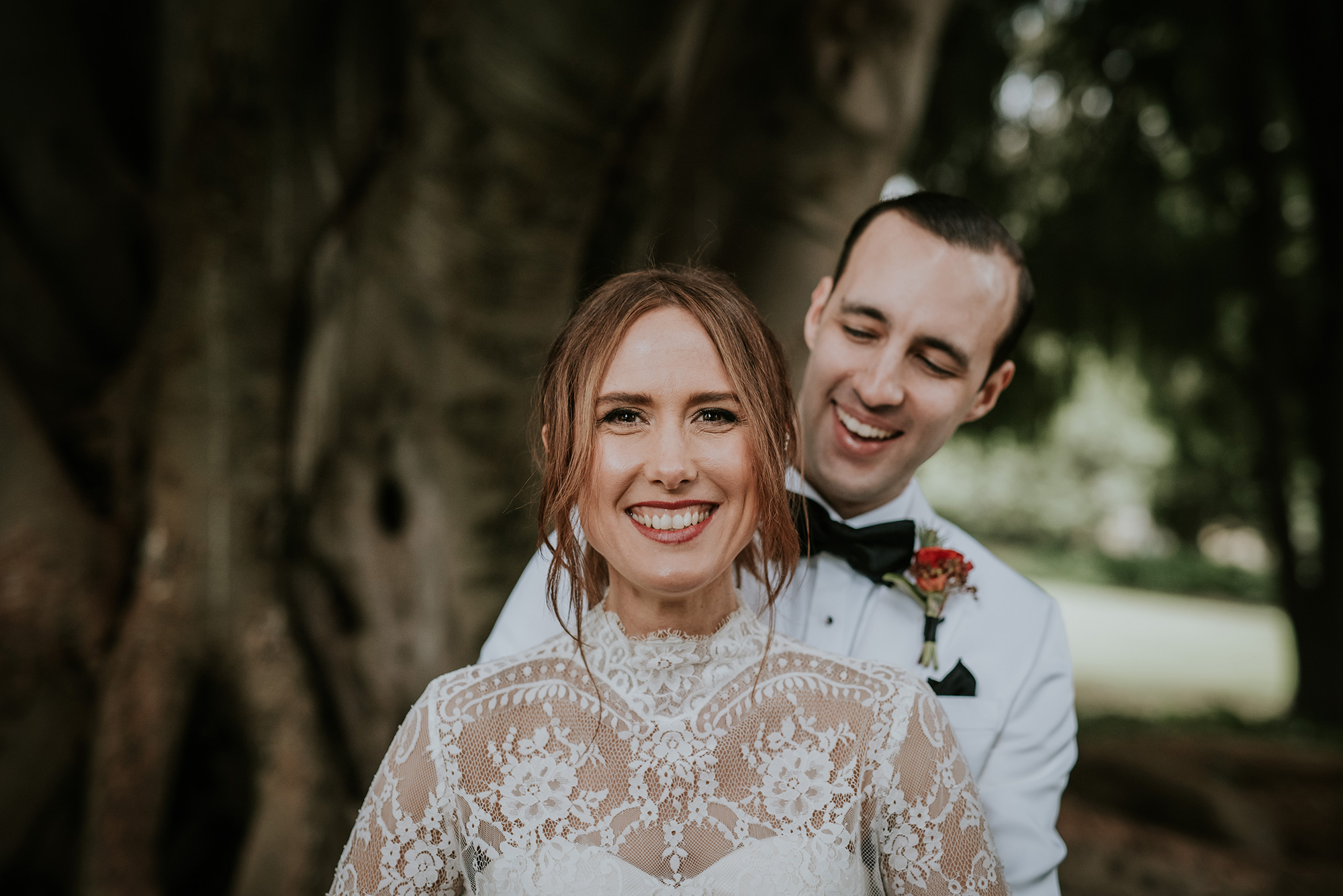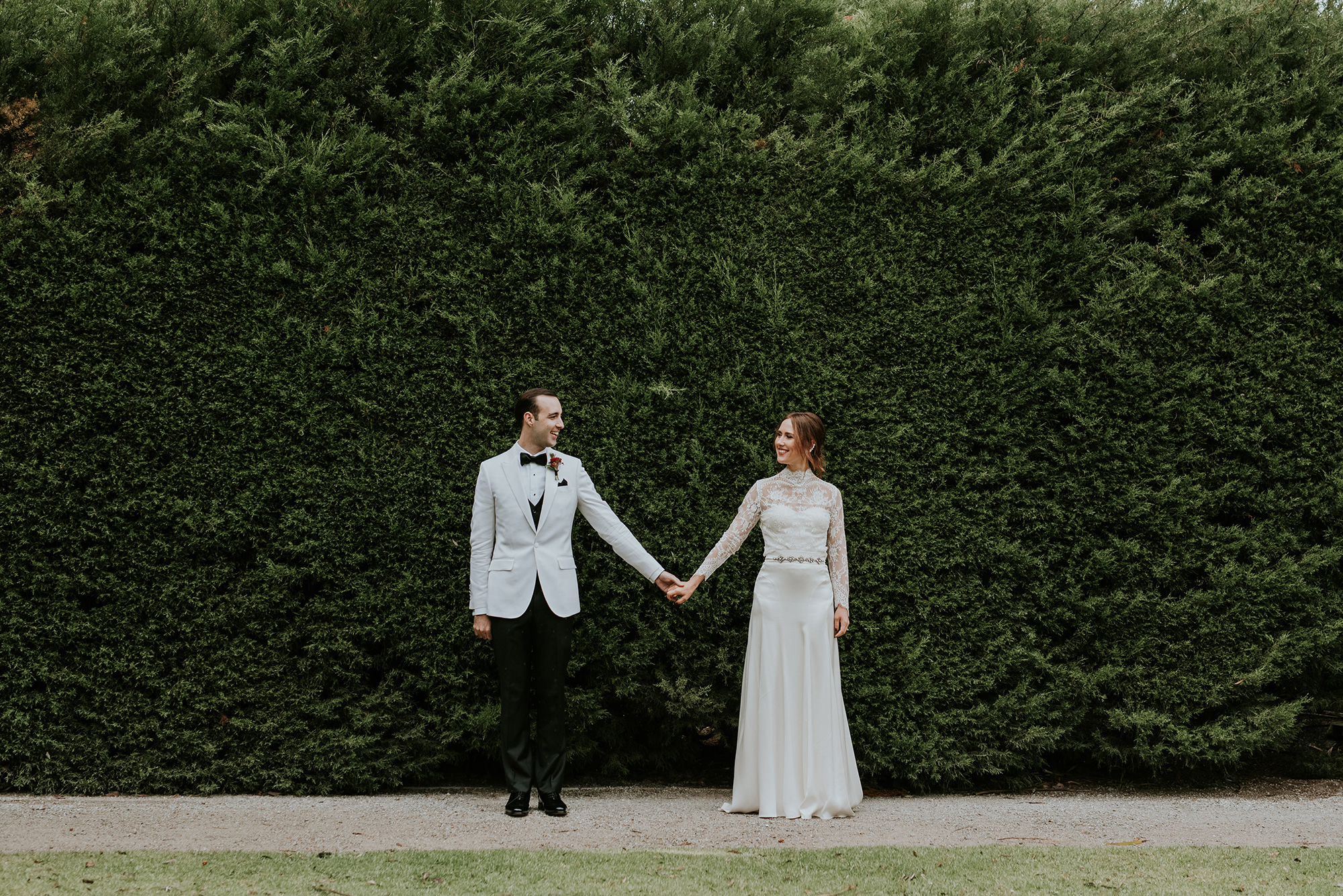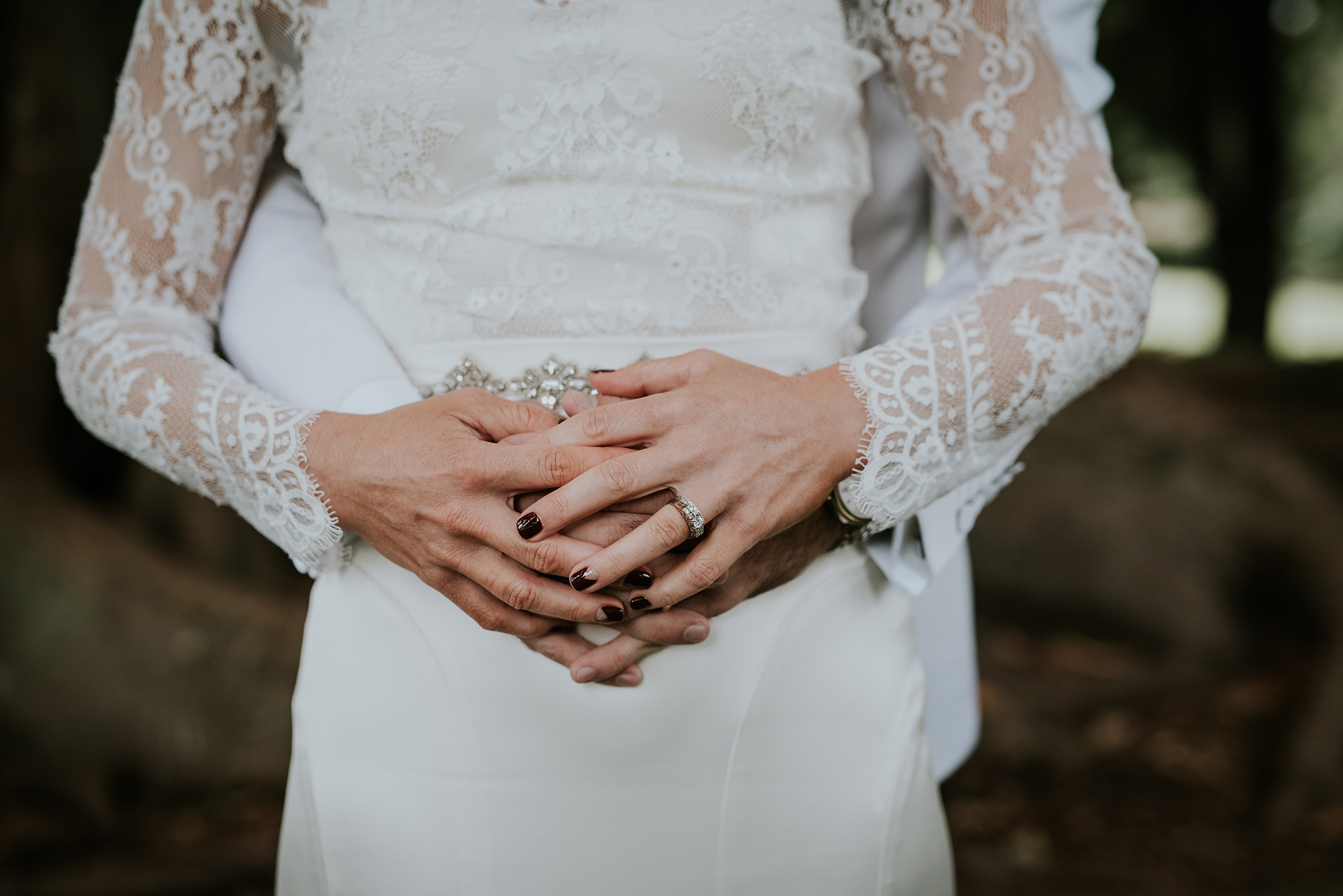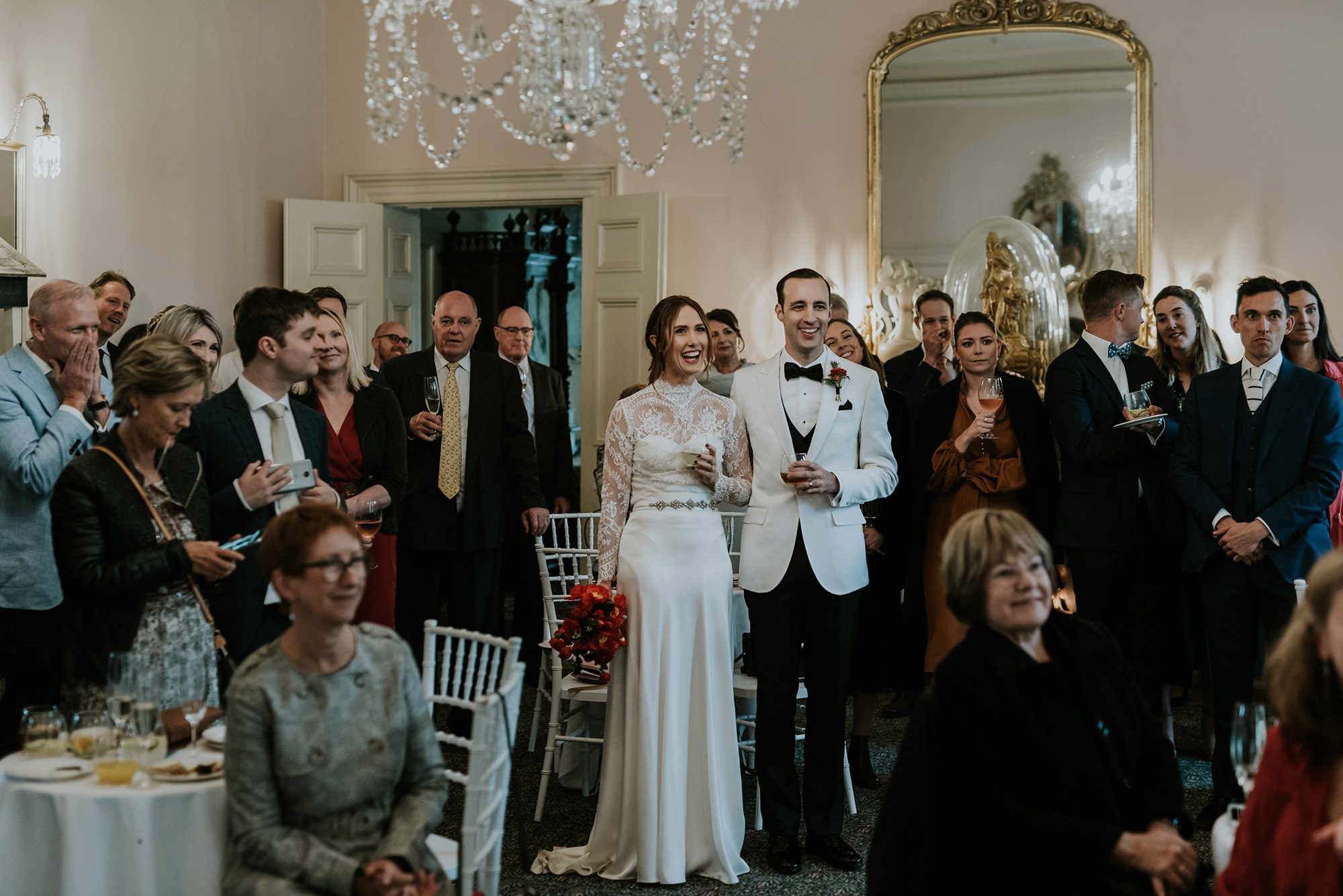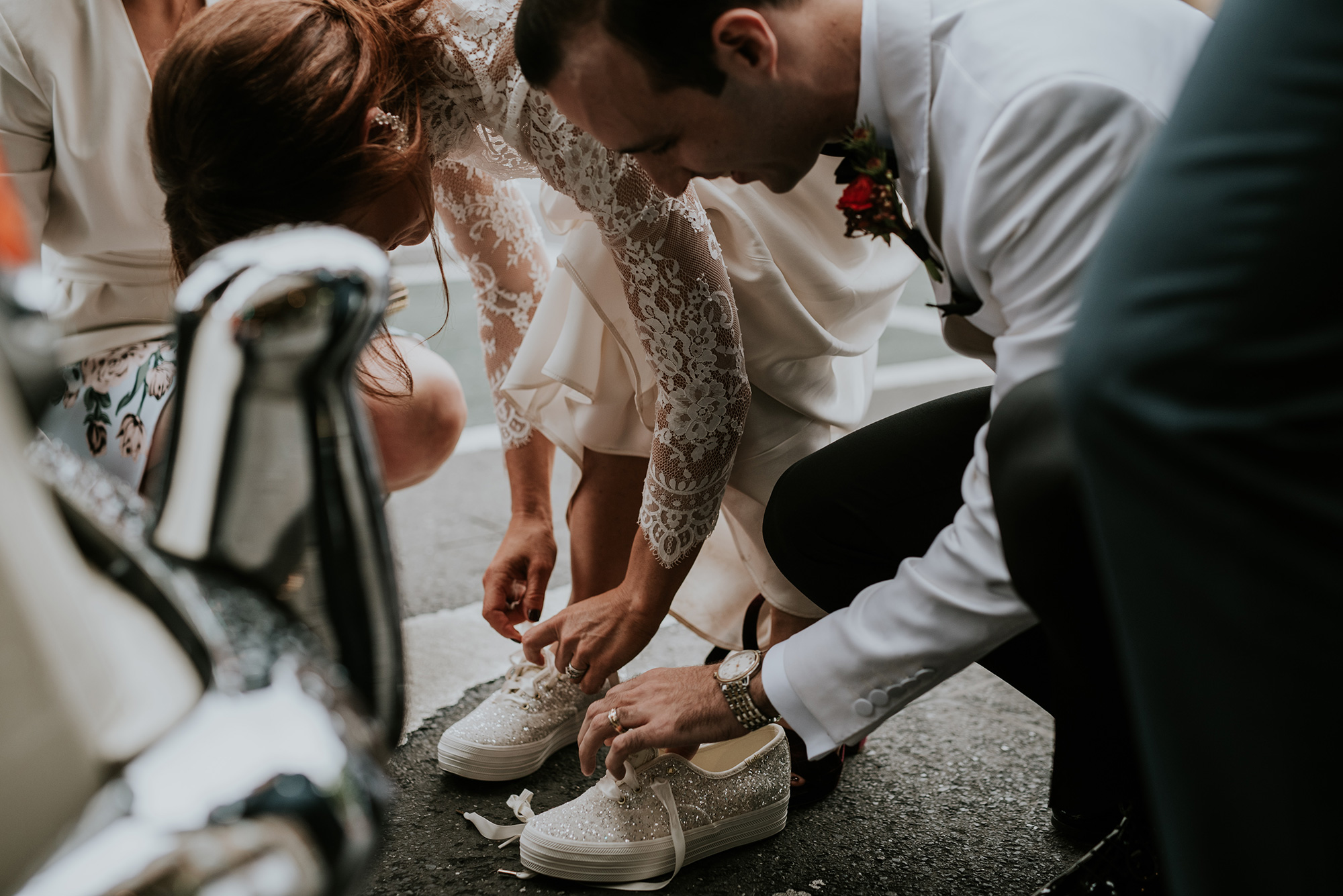 After a quick shoe change, the newlyweds were ready to tear up the dance floor at French Saloon.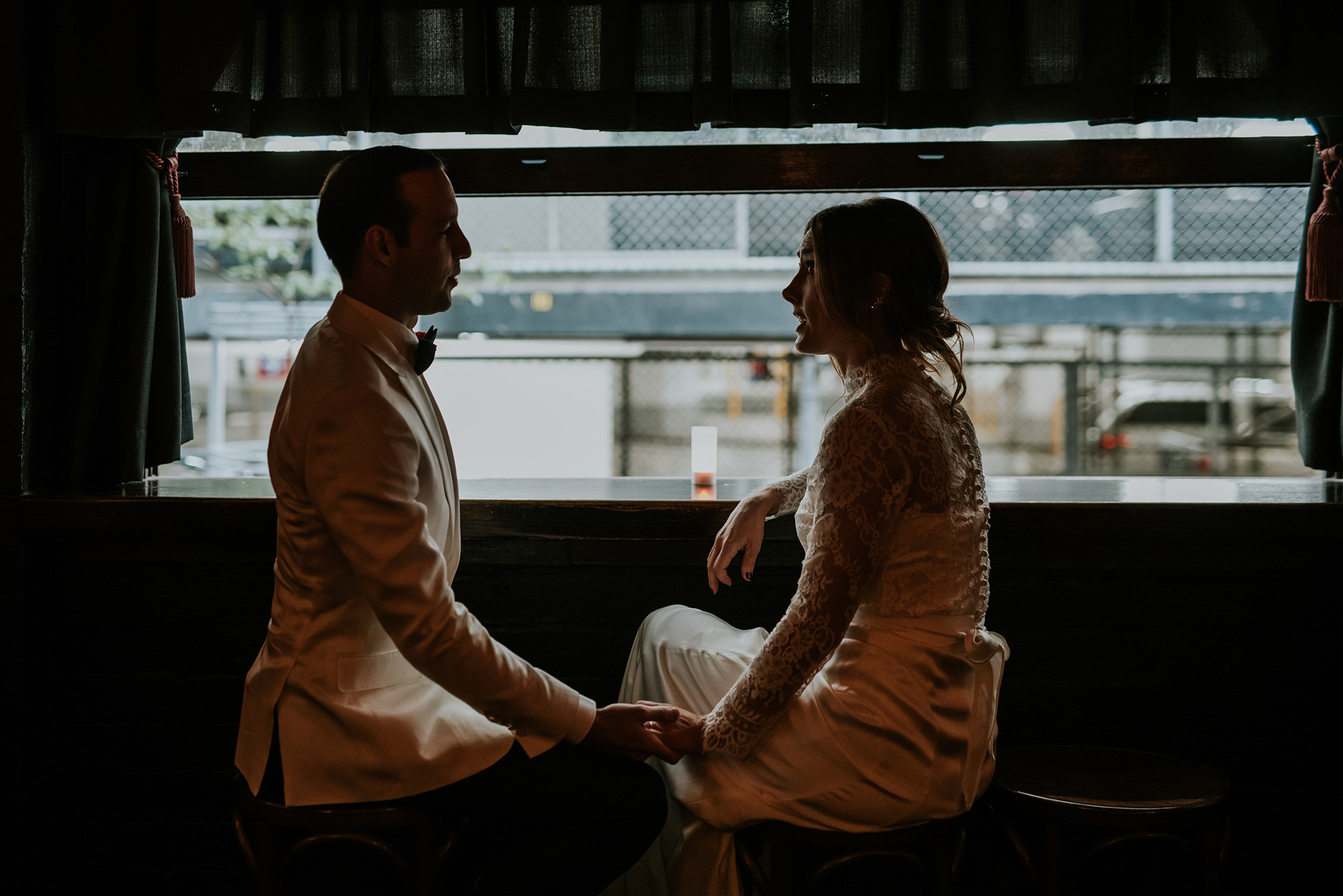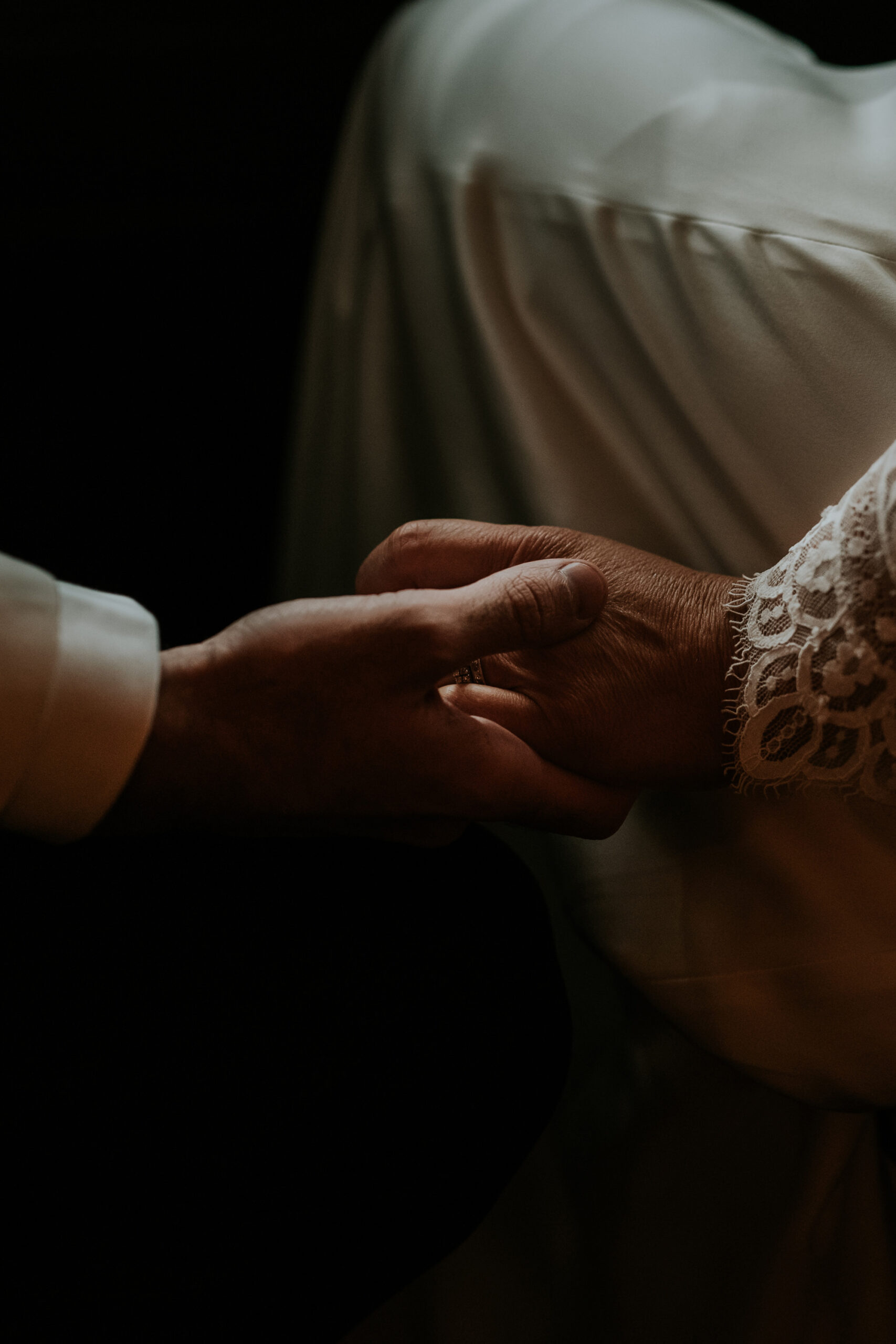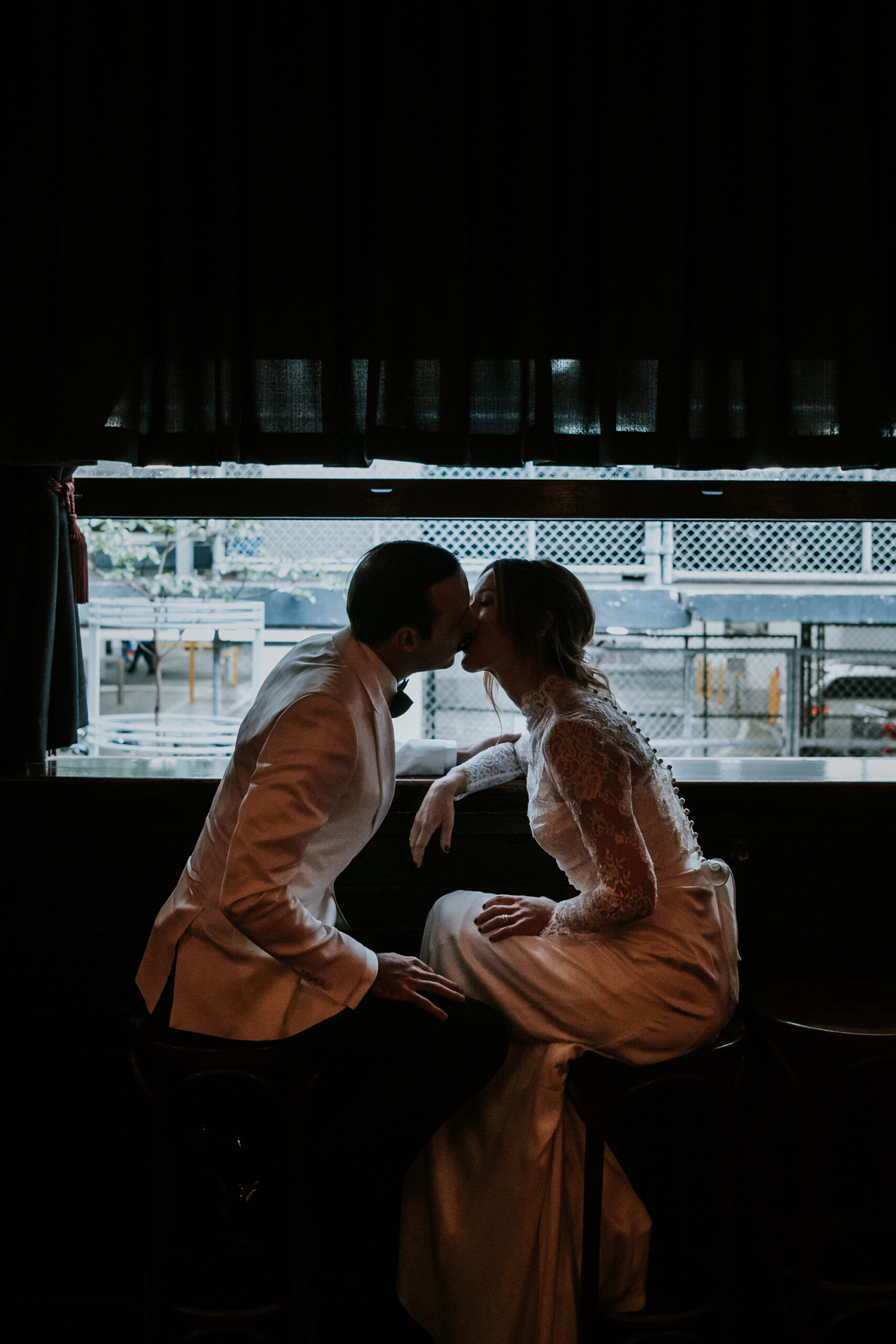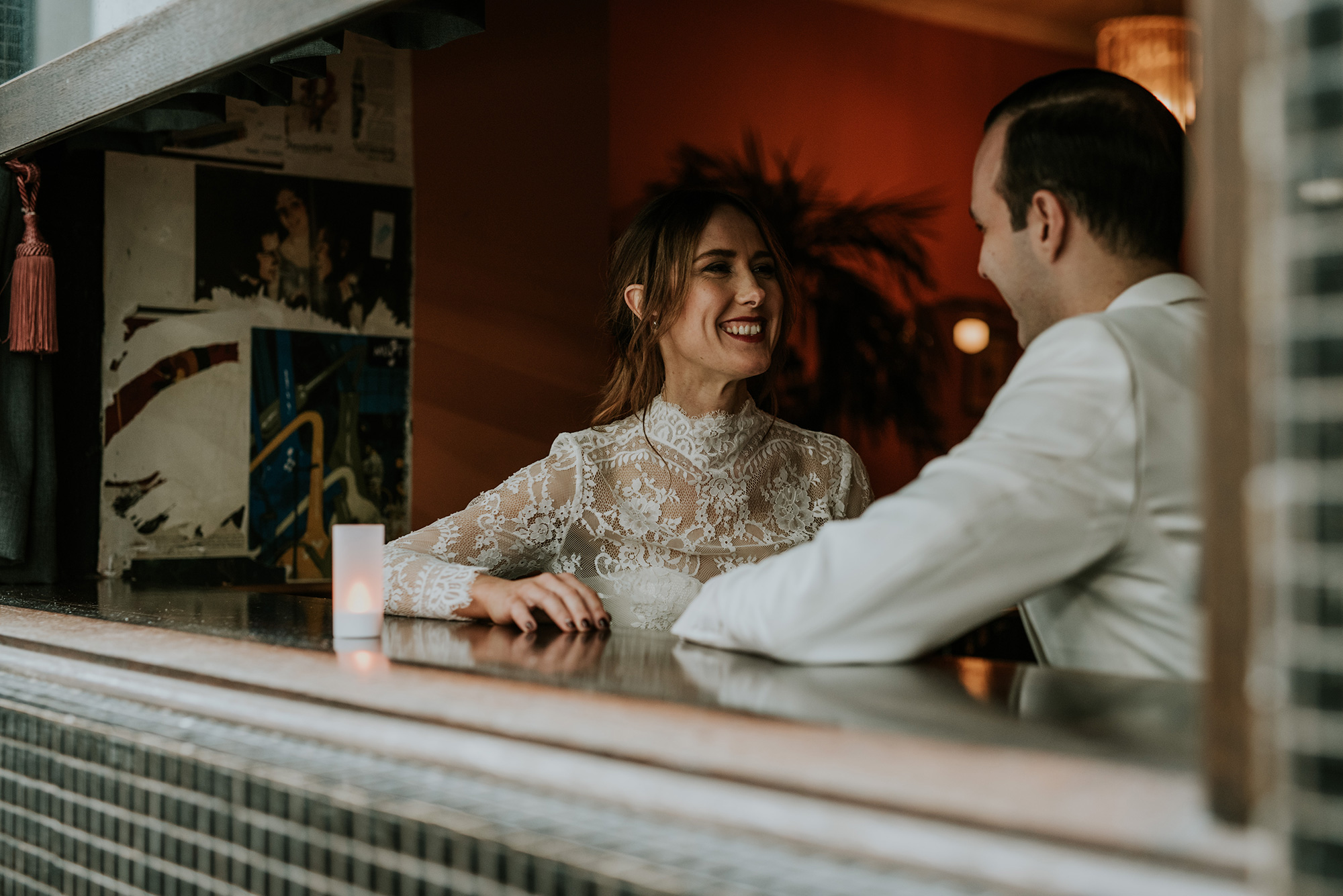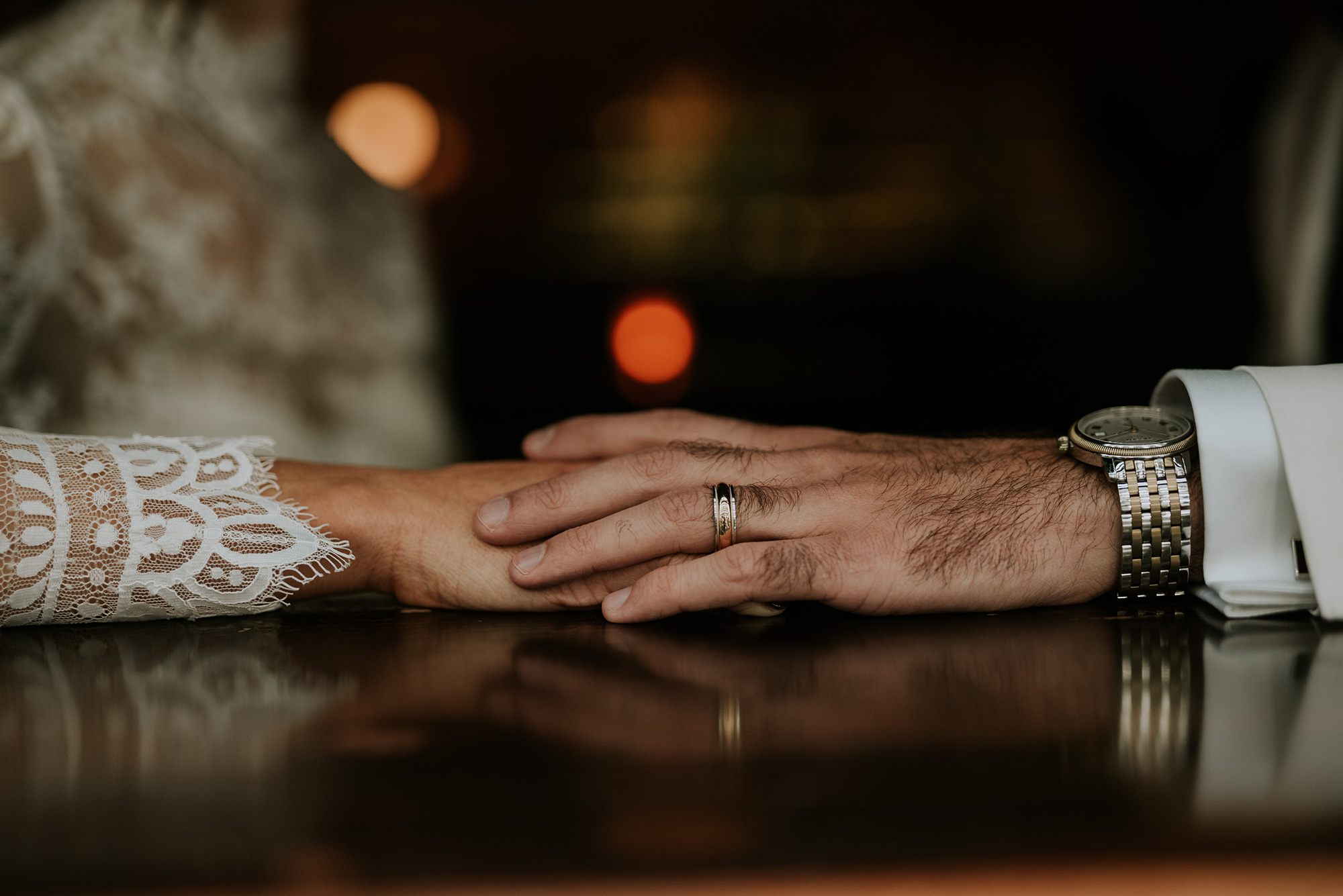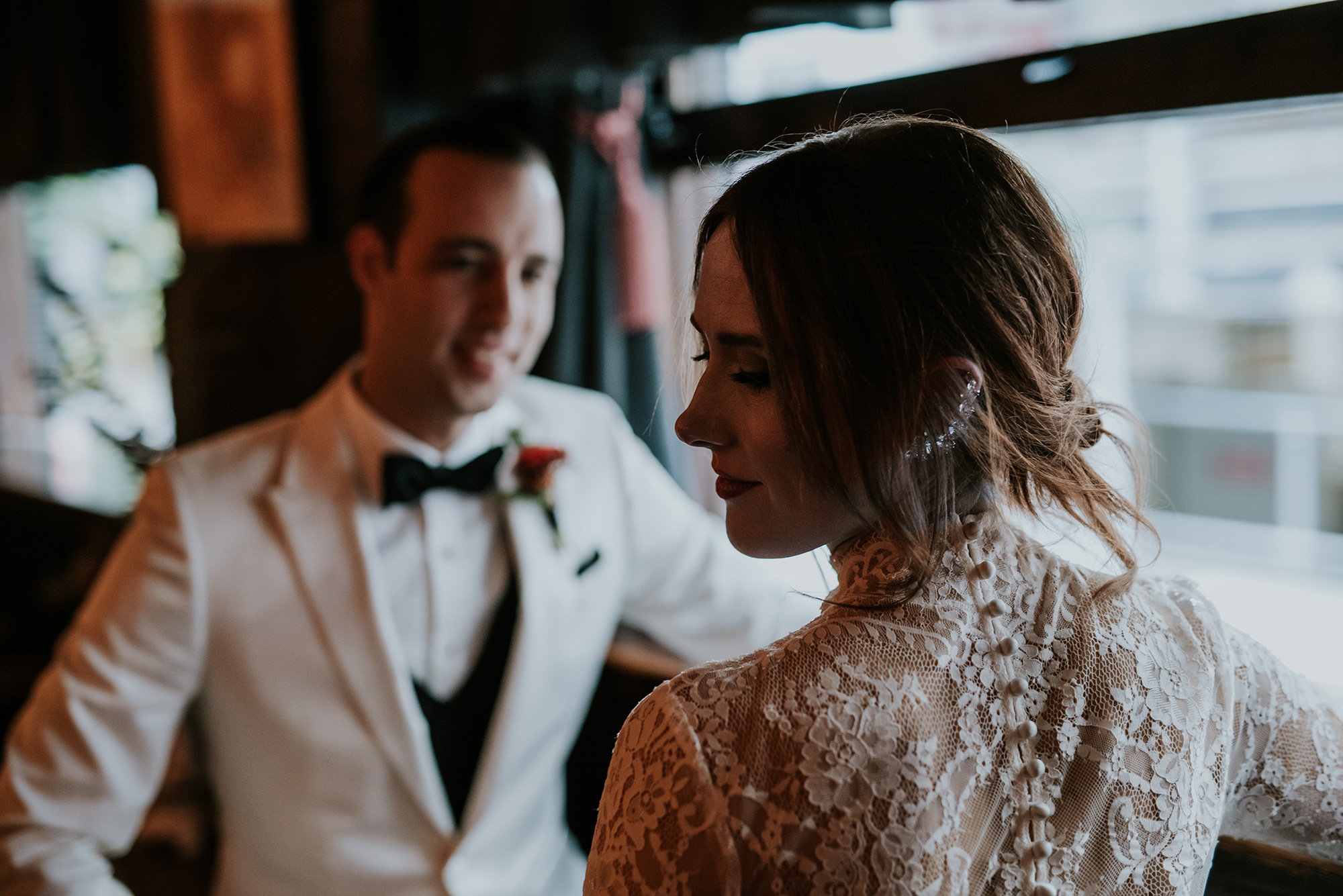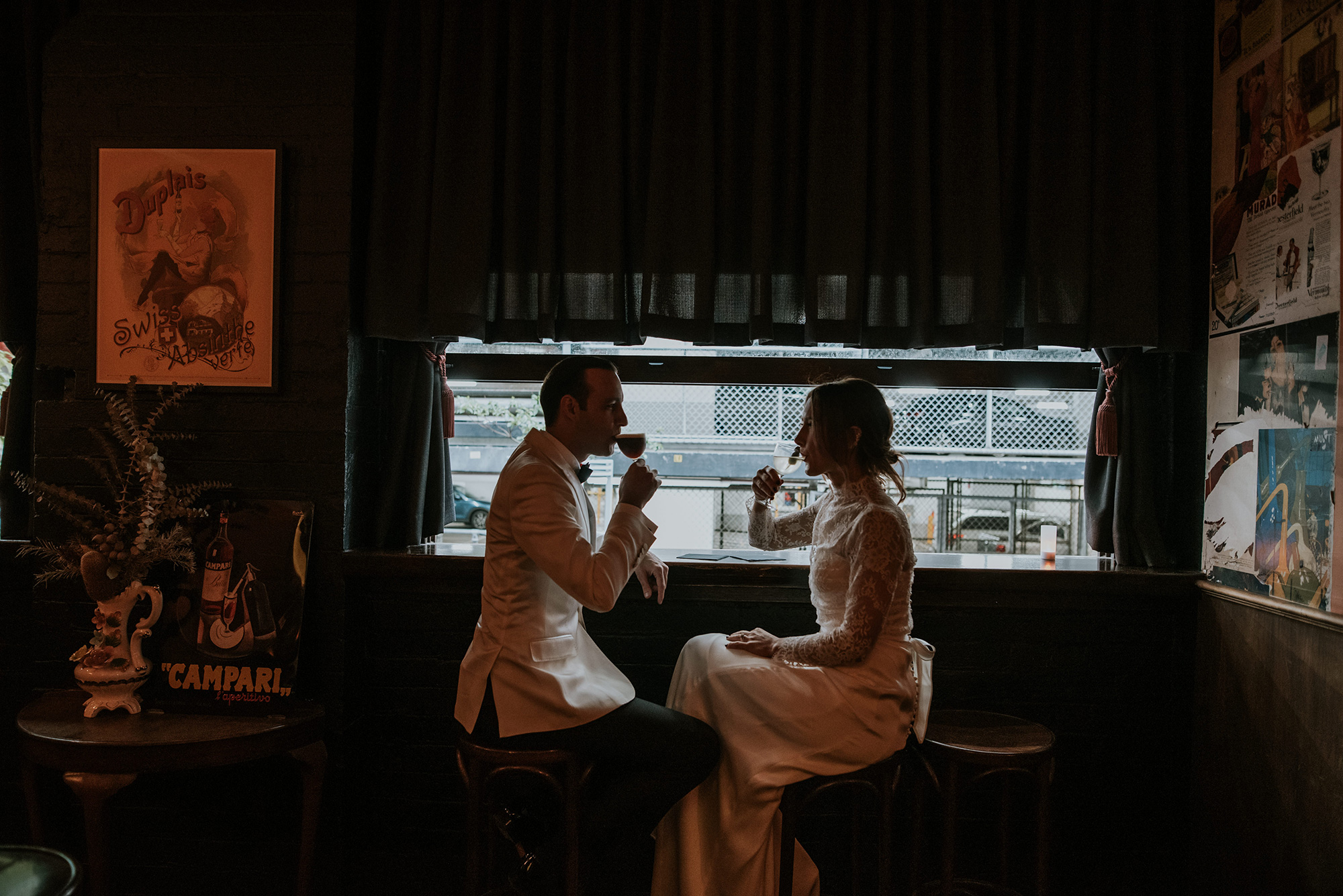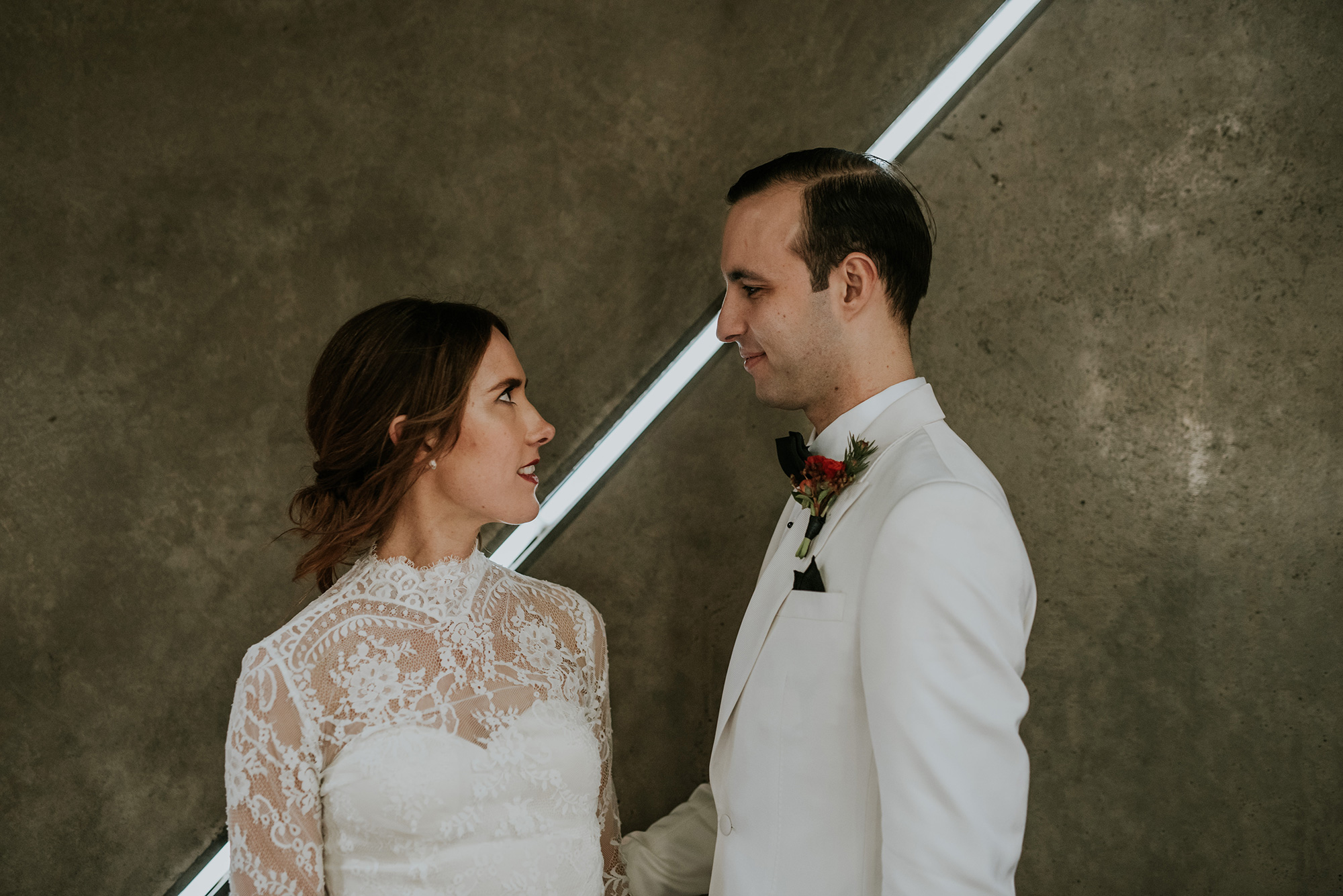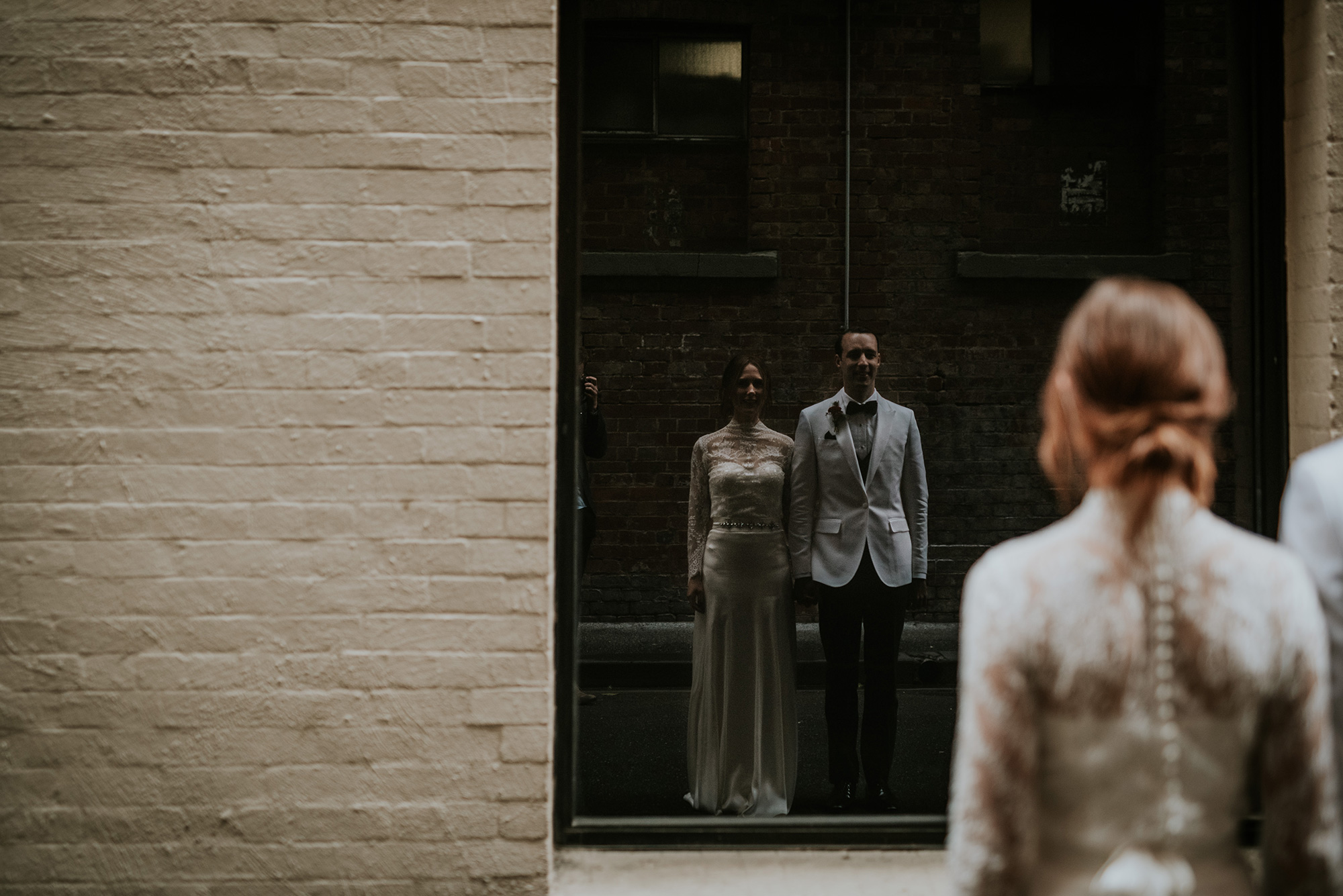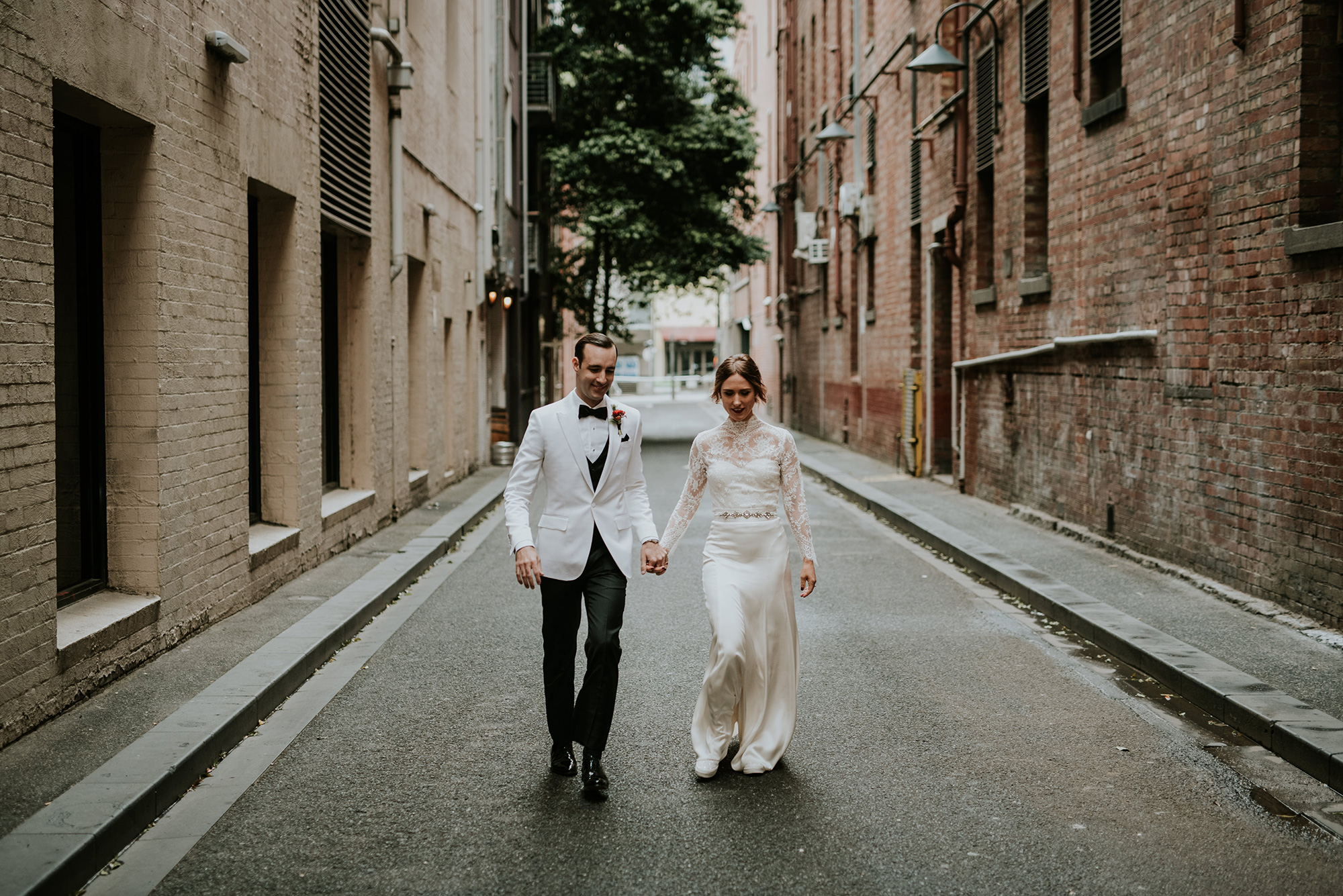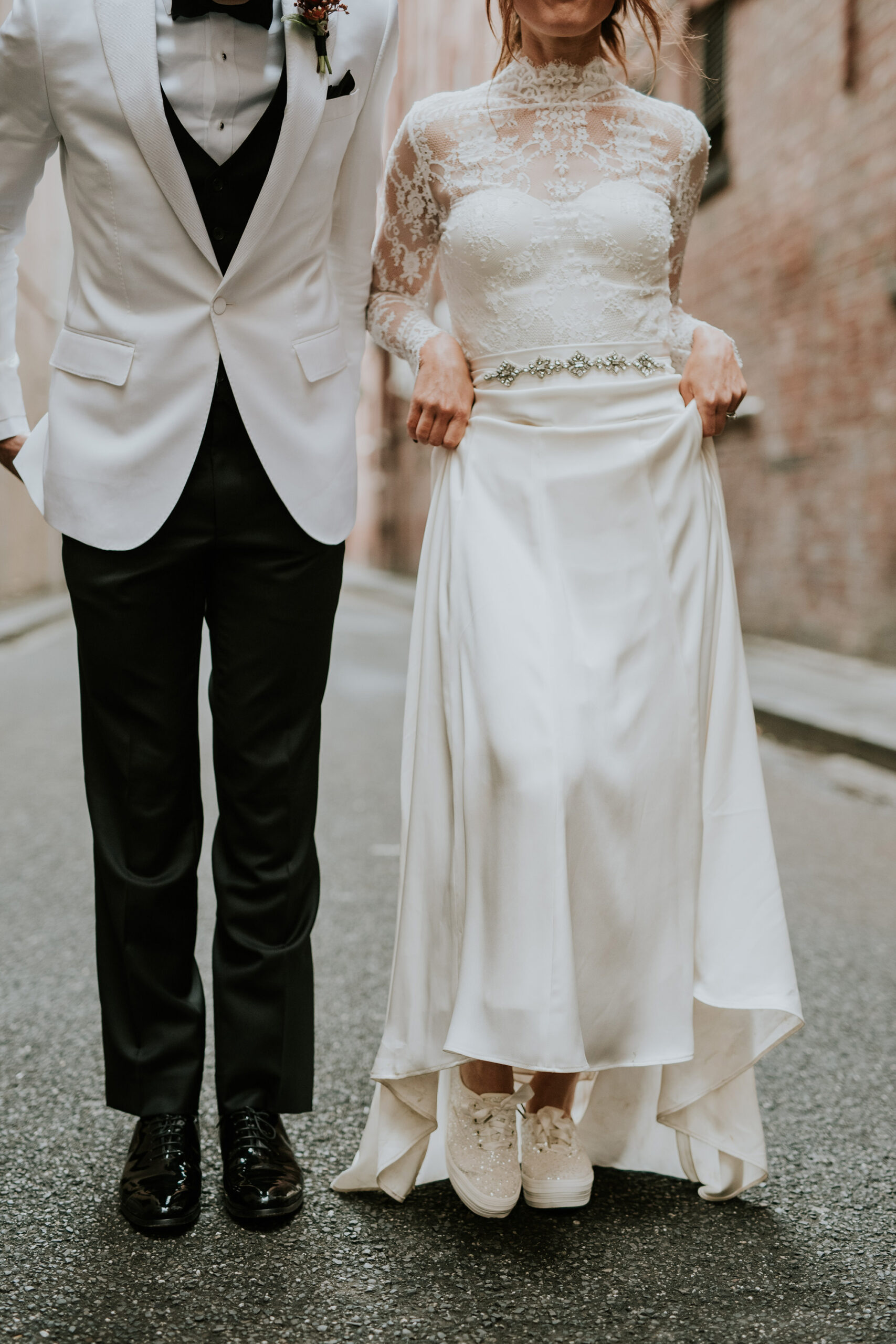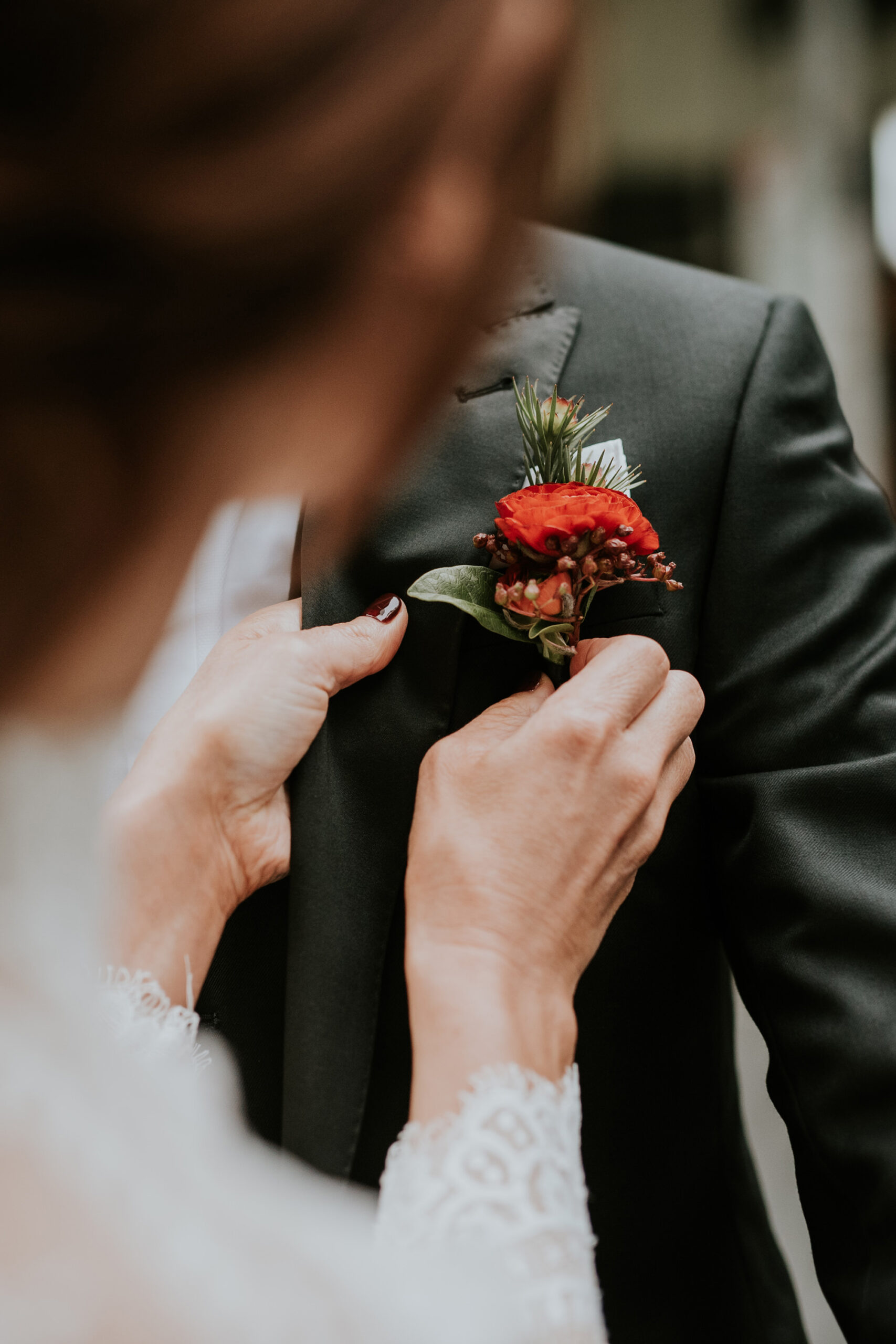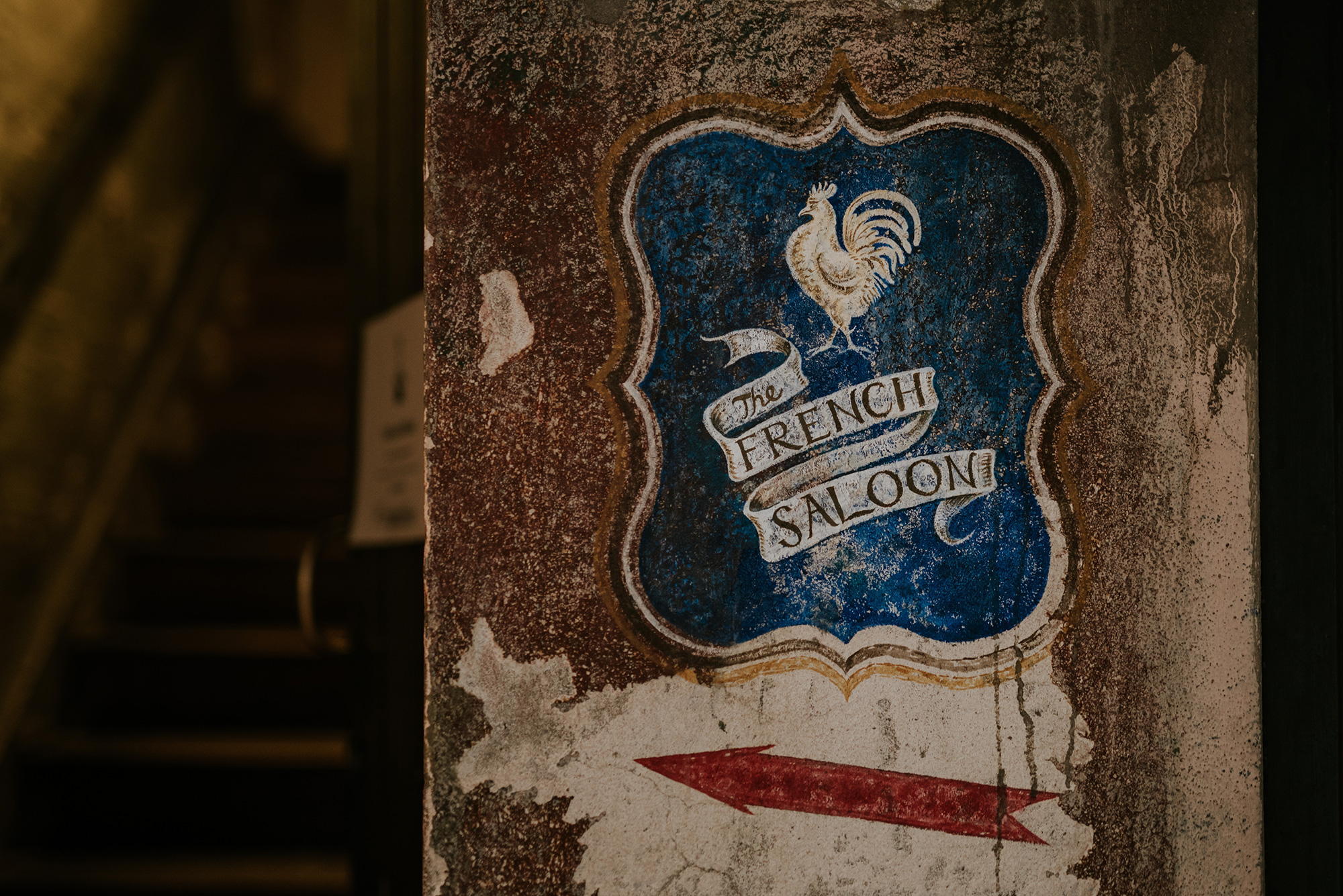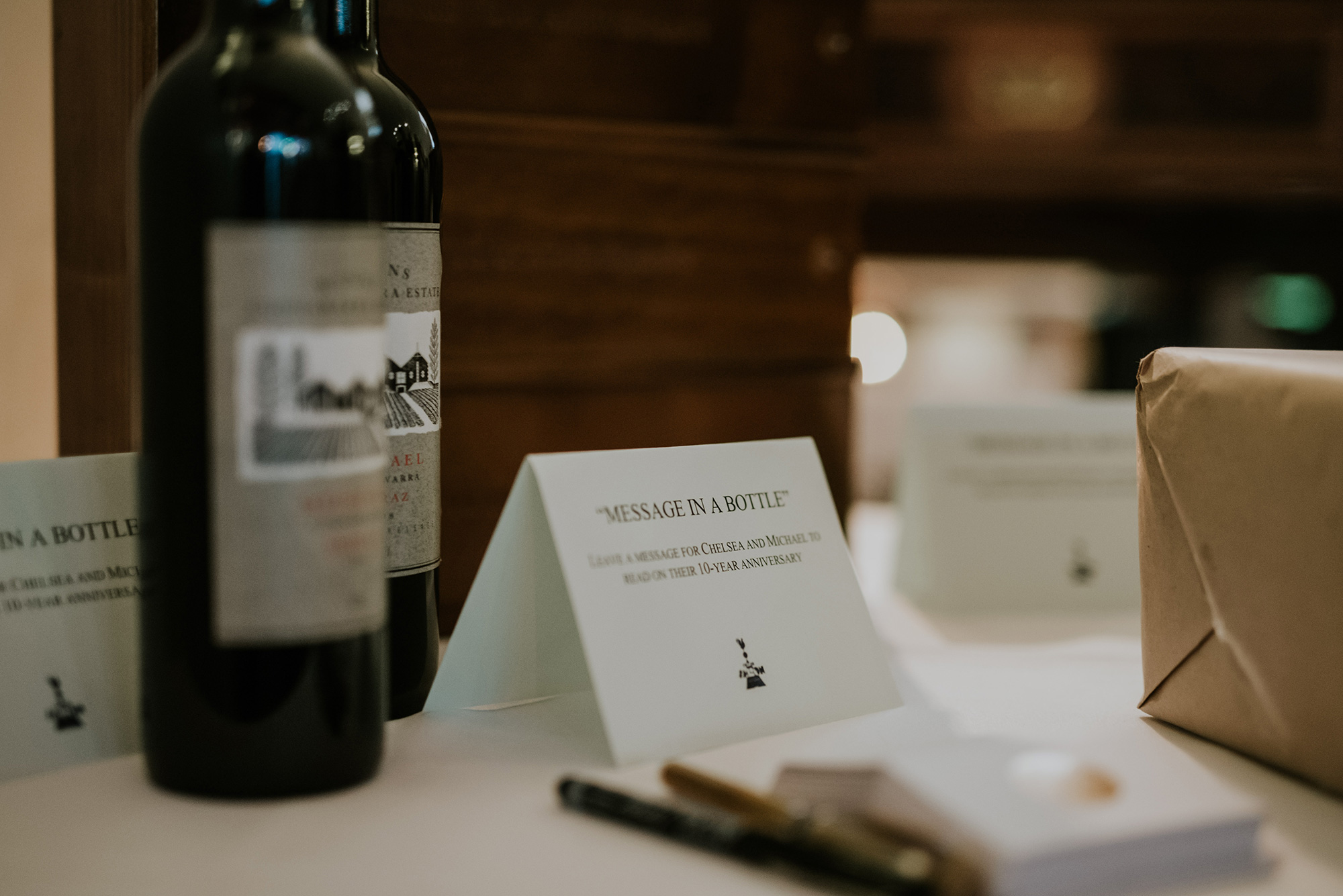 Chelsea and Michael encouraged guests to leave well wishes in their wine box time capsule, to be opened and read over a glass of wine on future anniversaries.