Melbourne-based newlyweds Catherine Coughlan and Jack Greenlagh's vineyard wedding in their home town Perth was filled with so many romantic and thoughtful touches.
Firstly, not only did construction project manager, Jack, propose in the most romantic way – on one knee, in a row boat, on the charming Lake Daylesford – he also arranged for a photographer to be on the shore to capture the moment on camera! Catherine says, "I had no idea it was happening, I just thought it was a stranger taking photos of the scenery! Jack is a real planner."
Or that in a lovely tradition, Catherine's beautiful Heather Sellick couture gown was constructed using the original material from her mum's wedding dress. The pair even wed in same church where Catherine's parents and grandparents were married.
And finally, that Catherine, who is a Communications Officer for World Vision Australia, took the opportunity to spread a message that she is passionate about. "The bomboniere was all ethical (fair trade) tea and coffee [sourced from T2 and Melbourne markets] in little blue bags with a description attached. It was important to me that it was ethical as this is what I do for my job at World Vision and I wanted to use my wedding to educate people on these issues."
After a packed church ceremony at the St Albans Anglican Church in Perth (with 200 guests), the pair headed to Sandalford Winery in the Swan Valley for a vineyard wedding reception in the rustic underground cellar lined with authentic American oak wine barrels.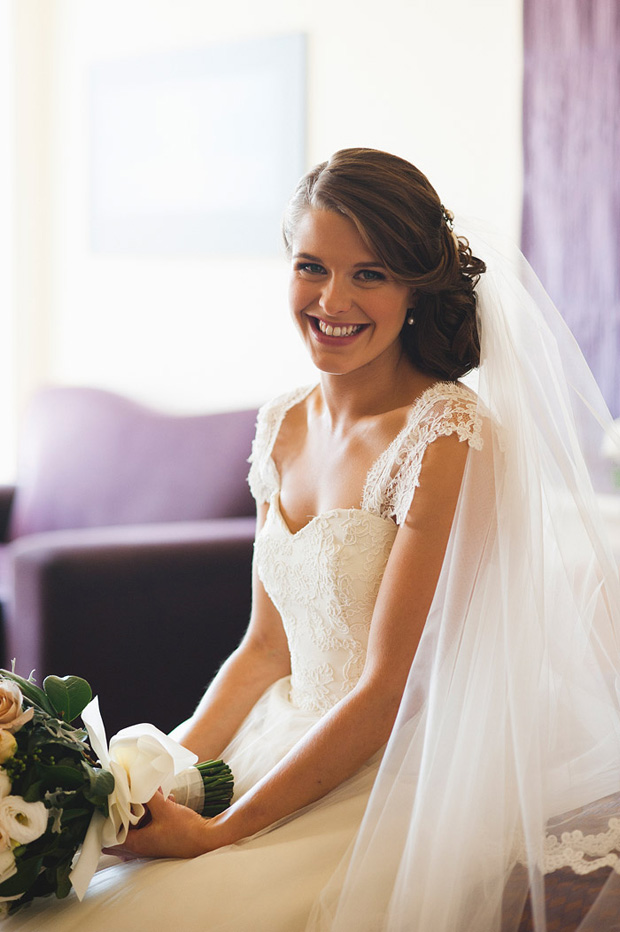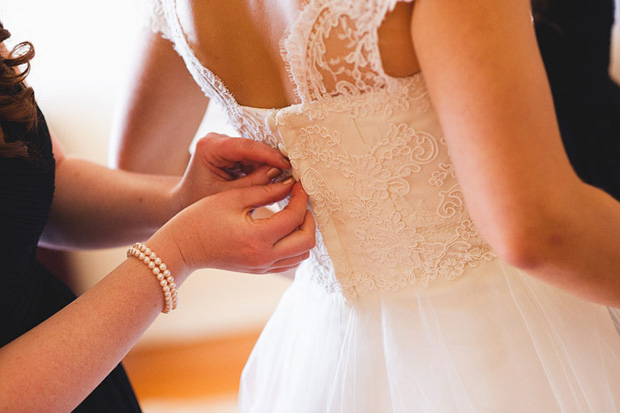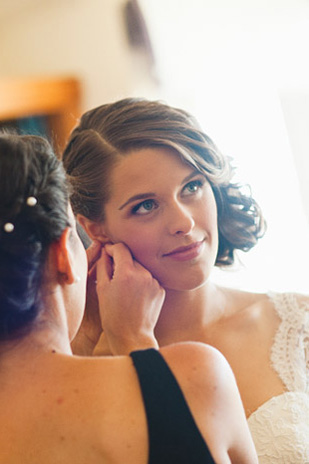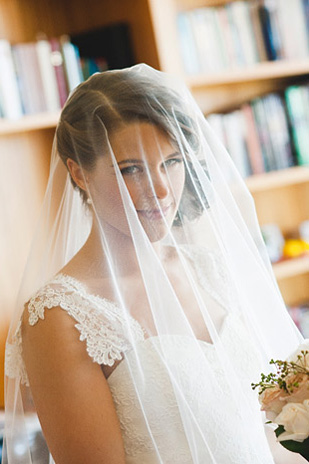 Catherine's wedding gown by Heather Sellick Bridal Couture was a remake of her mother's gown from 1977. Heather took the original sleeves to make a bodice, and used the original underskirt, making a base gown over which bridal tulle and French lace was added to create a modernised design for Catherine. The scalloped-edge, cathedral-length veil was also by the same designer.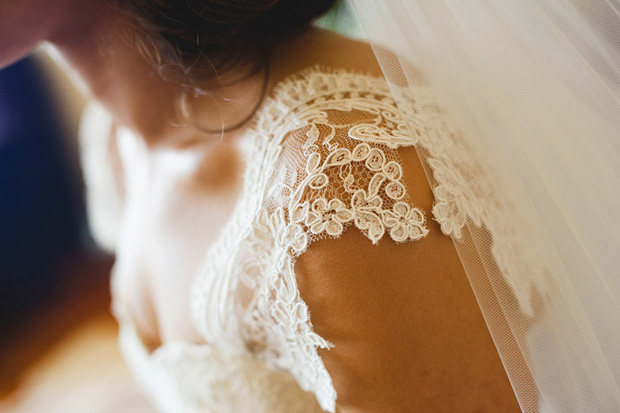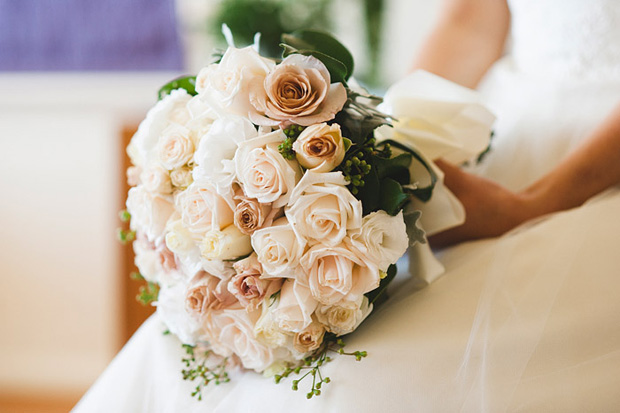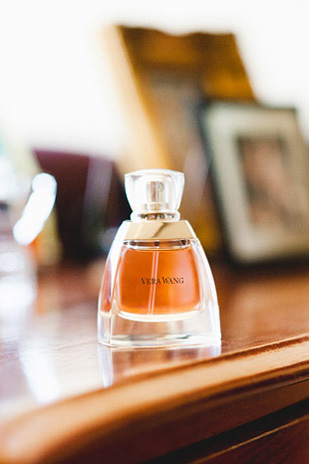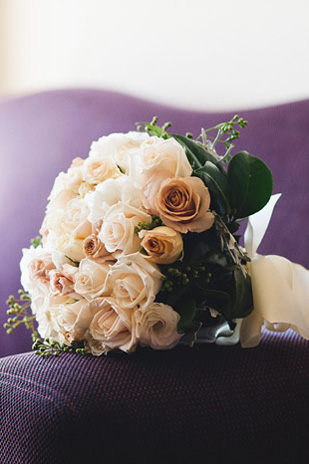 The bride's rose bouquet was by Cherry Bloom Florist, who "even took them from the ceremony to the reception for us!" praises Catherine.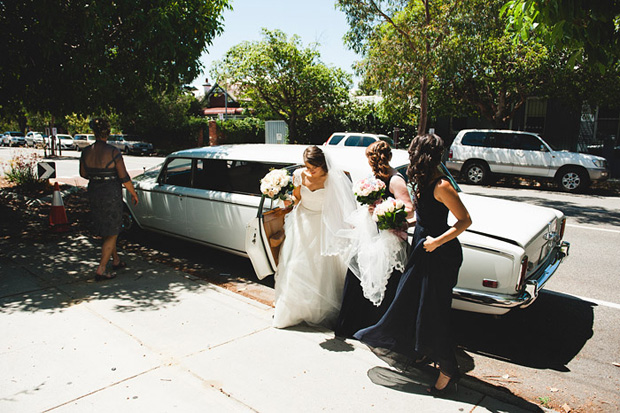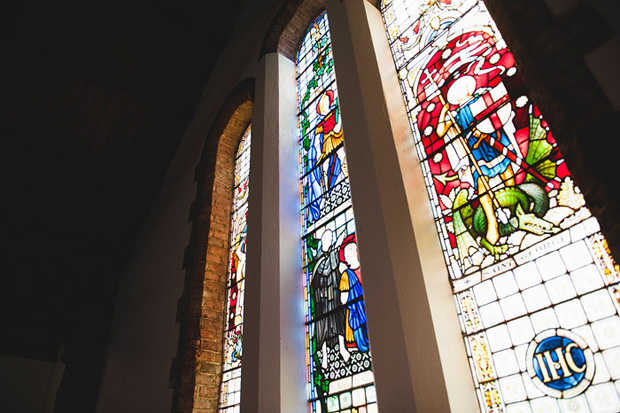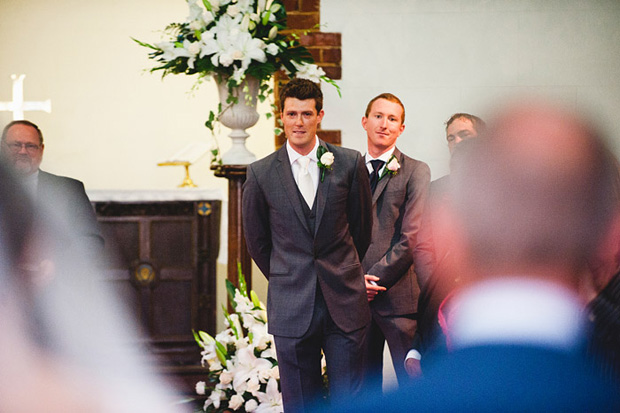 Arriving to the ceremony in a stretch Rolls Royce by Richmond Palace Limousines, the bridesmaids wore full length high-neck navy evening gowns from J Crew. Jack and his groomsmen were dressed in charcoal lounge suits by Brittons Formal Wear.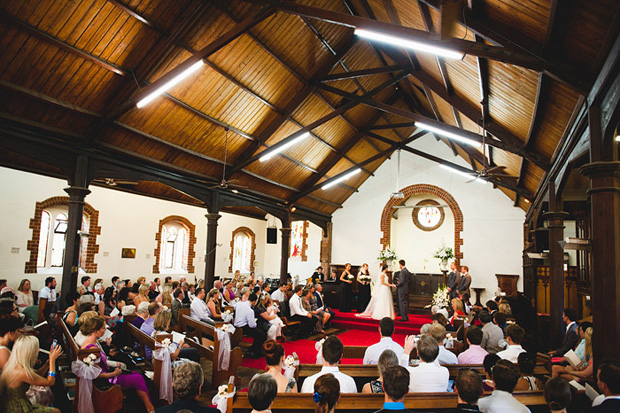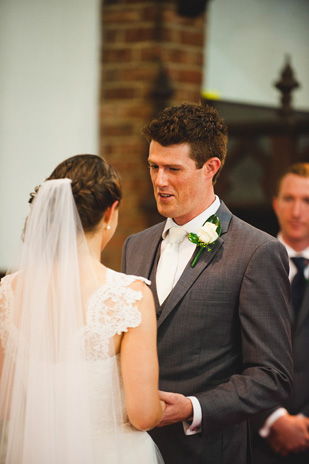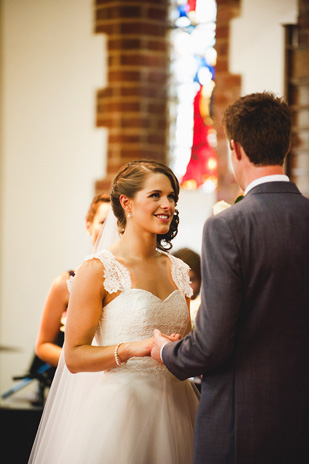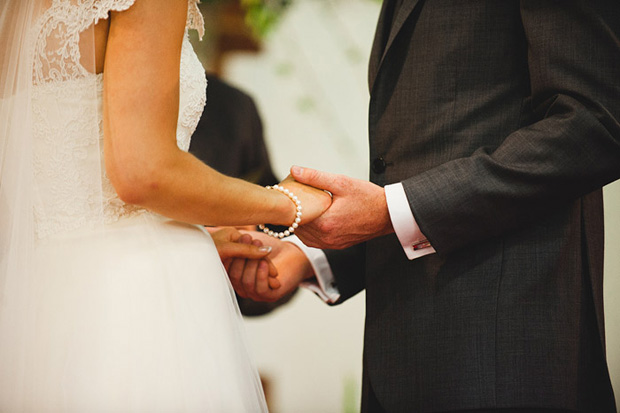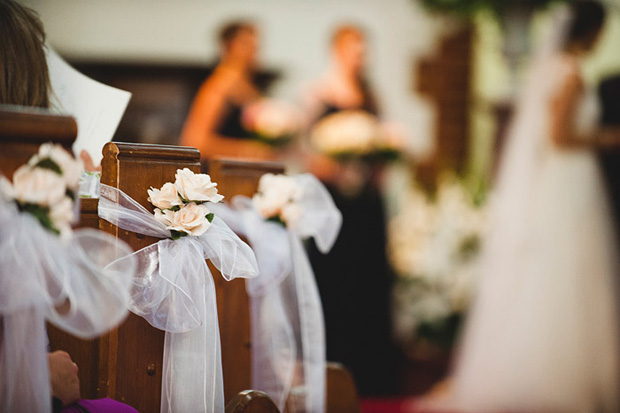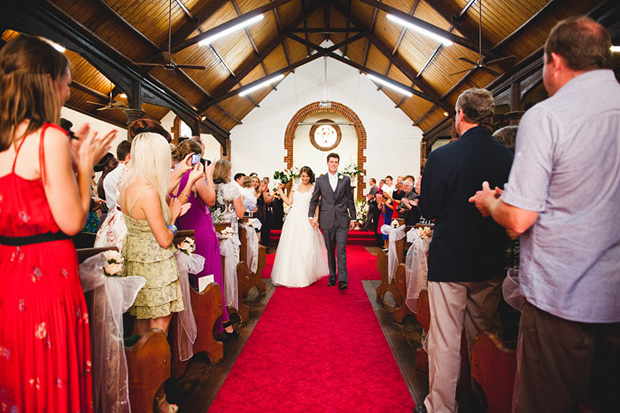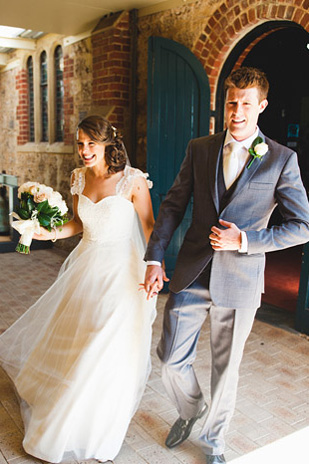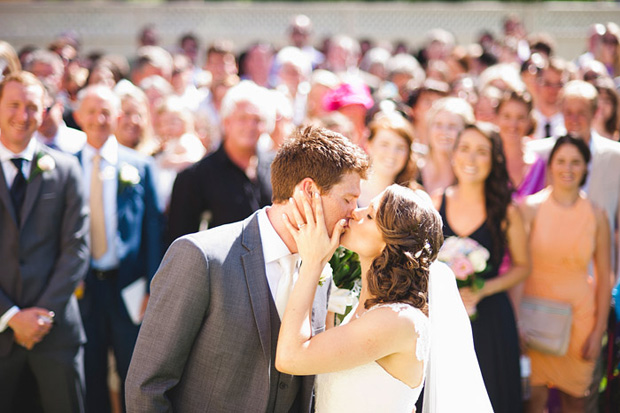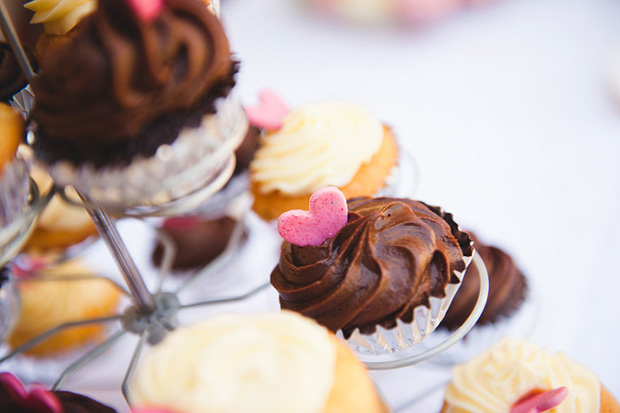 Guests enjoyed a lovely afternoon tea at the church, catered by Jack's mother, as the bridal party headed to Kings Park for the first of their location shoots.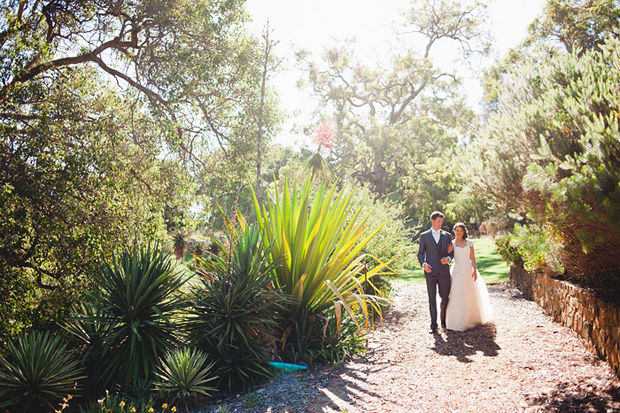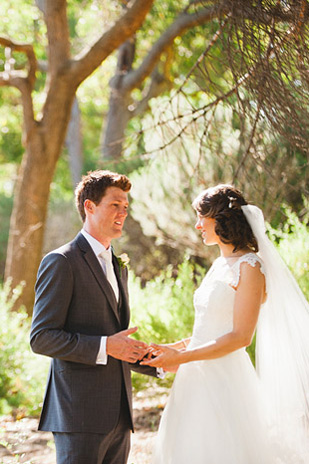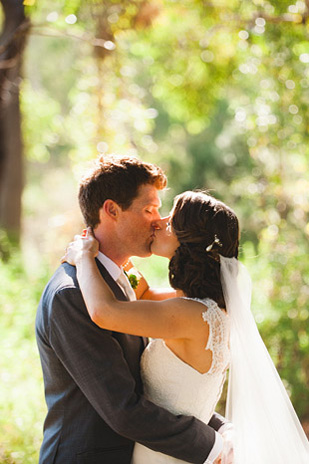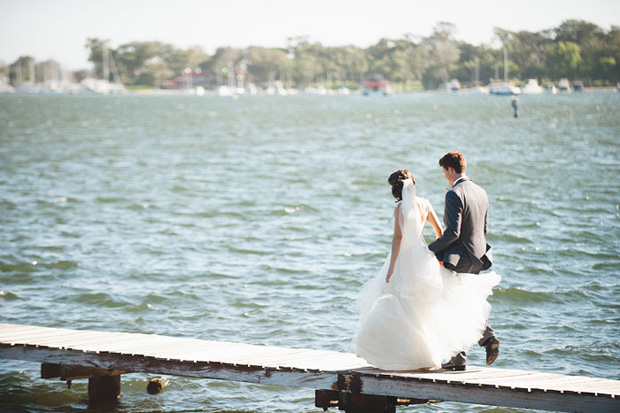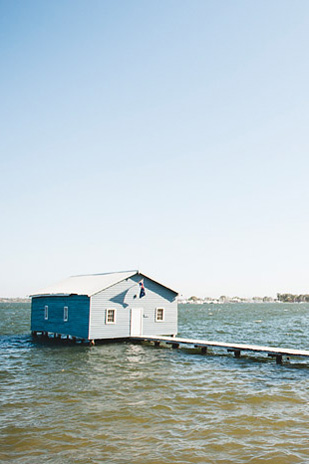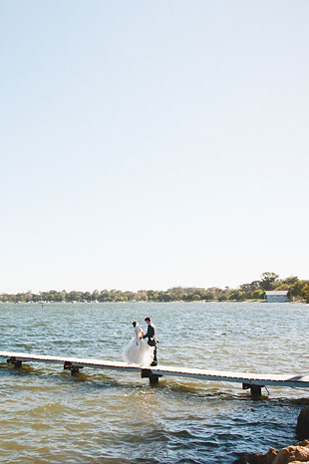 The iconic Crawley Edge boatshed on the Swan River was the backdrop to these superb water shots.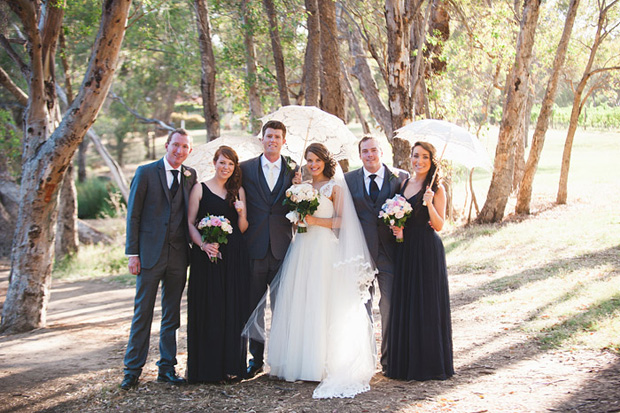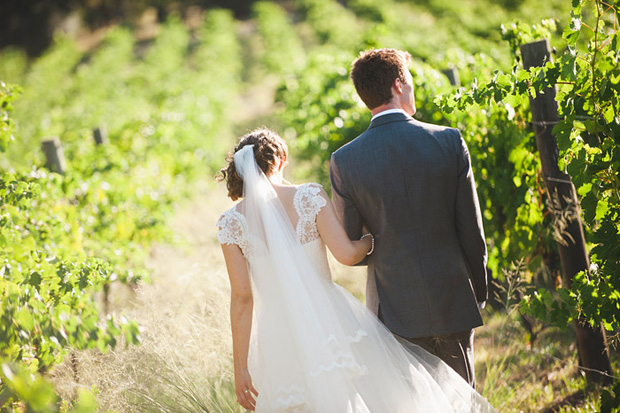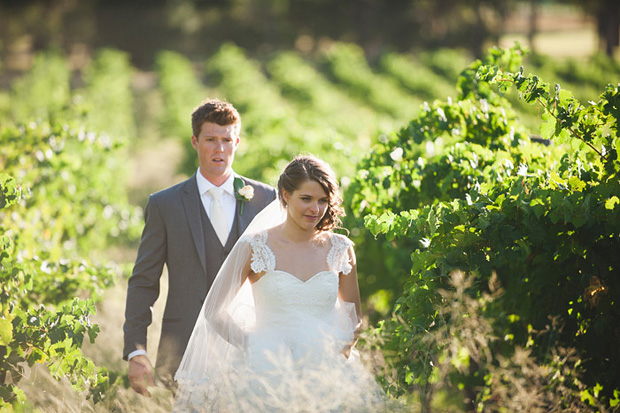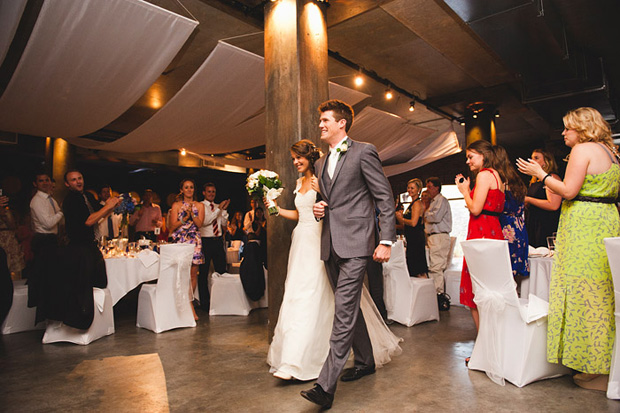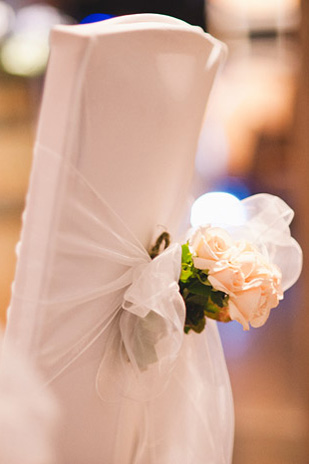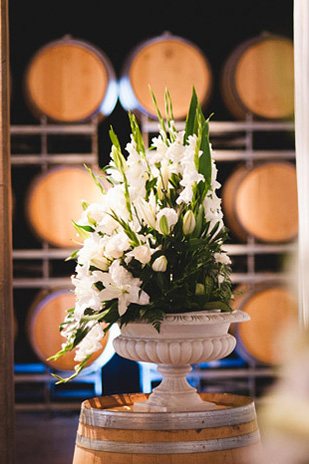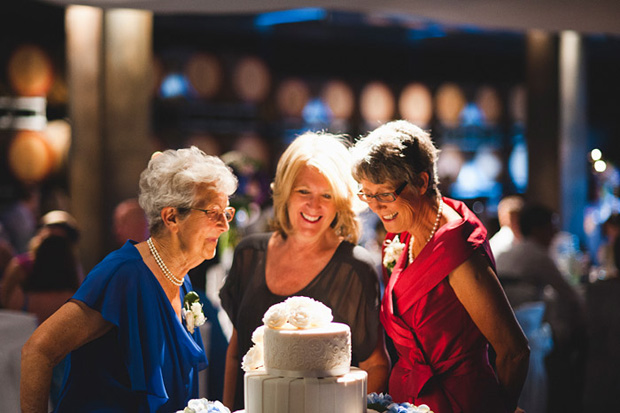 Guests marvelled over the elegant three-tier wedding cake, made by friend, Kaye Richards. Each tier had a different flavour; vanilla, lemon and fruit.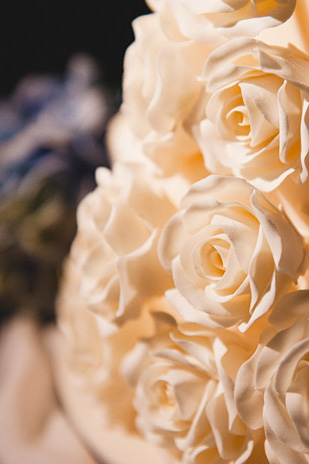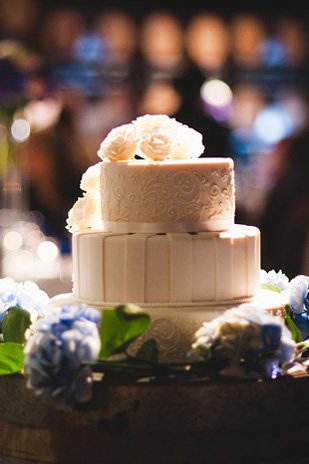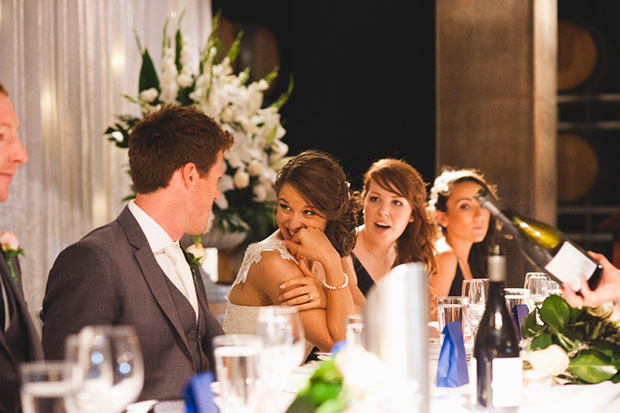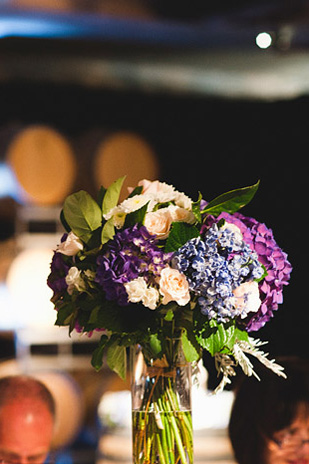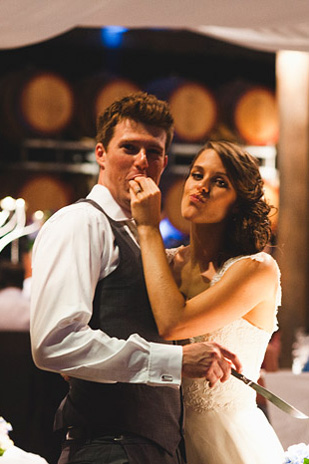 Catherine says, "Walking down the aisle is a magical experience and the reception is pure fun!" As a tip to other brides-to-be, she says, "Talk about what you expect before marriage… I always say you're not just getting married, you're getting married to someone – to someone you love!"
Photos courtesy of Imajica Photography.
Proposal pics here.