Paul Qian wanted to make his proposal to Candy Cheng extra special, so friends were enlisted to organise the ultimate treasure hunt.
The Melbourne pair, both aged 25, met while studying to become doctors. Hailing from China, Paul moved here when he was just two, while Candy came in 2007. "Paul showed me that all my insecurities about relationships was a waste of my time – he opened up his world to me without reservation," says Candy.
The love is clearly reciprocated and Paul wanted to pop the question in style. "Knowing that Candy likes things that are unique, I knew that I had to pull off something spectacular for the proposal," smiles Paul. "Luckily I have a group of wonderful friends, and also managed to get help from the creative and well organised future bridesmaids."
With their help they organised a treasure hunt, taking Candy through old memories they shared on their university campus. "All the planning in the world could not settle the nerves on the day, but once the 'yes' word came I felt like I was on top of the world," explains Paul.
The couple married at their Melbourne wedding on November 29, 2015 in Preston. The ceremony and reception at Bell City was "full-on," says Candy, but the pair still managed to get plenty of "us time" during dress changes, she says.
Photos courtesy of Victor Yang Photography.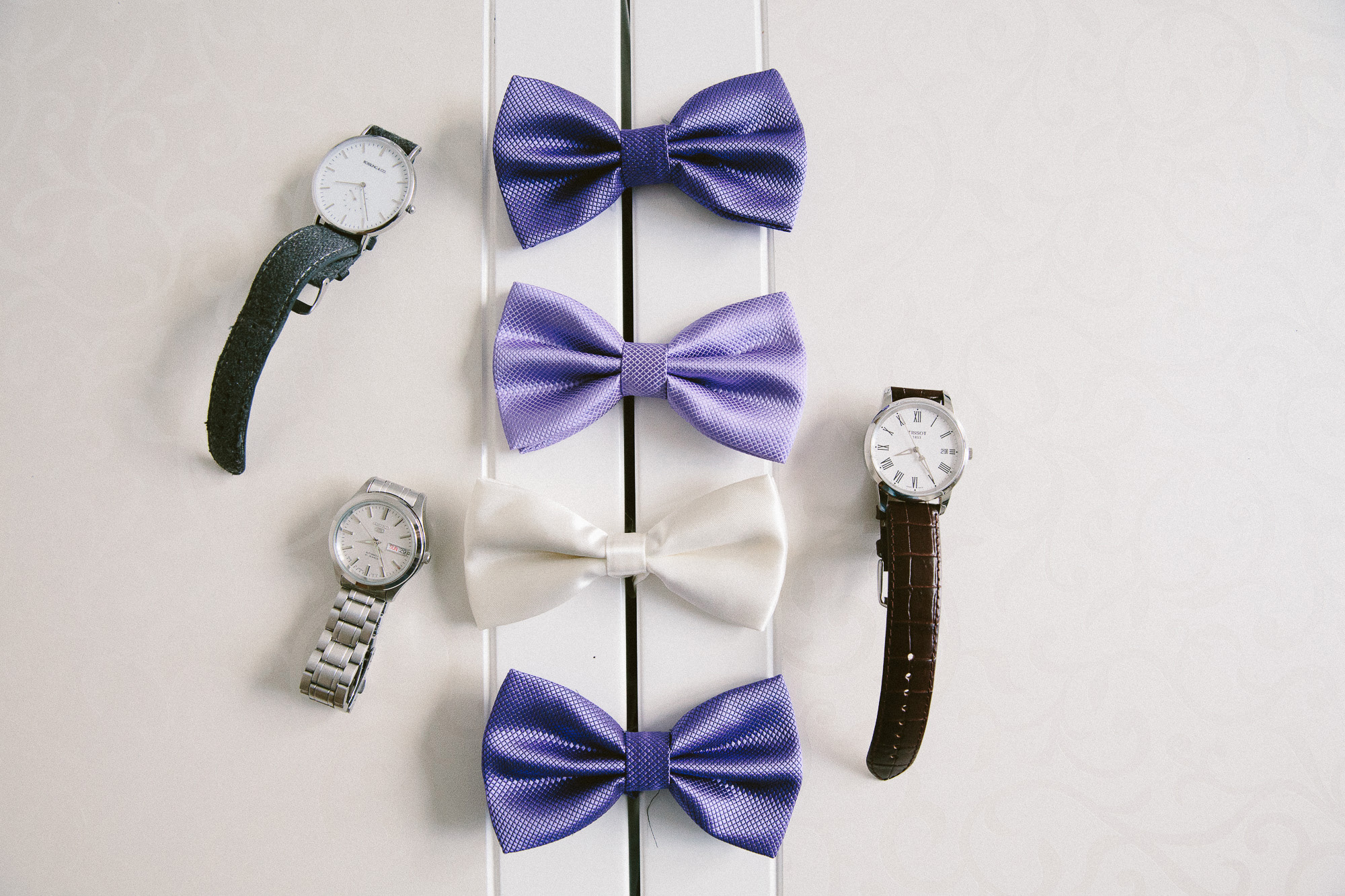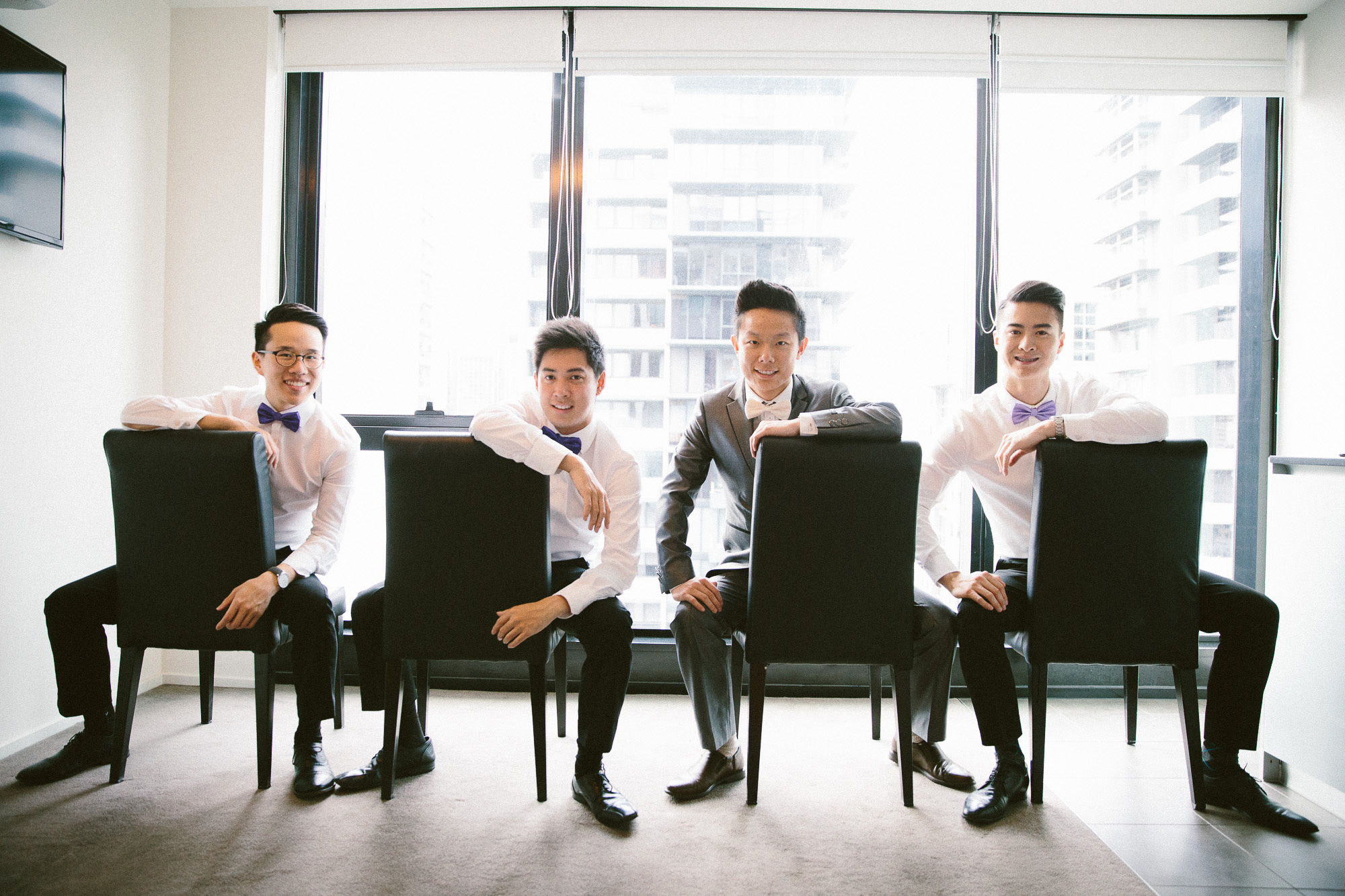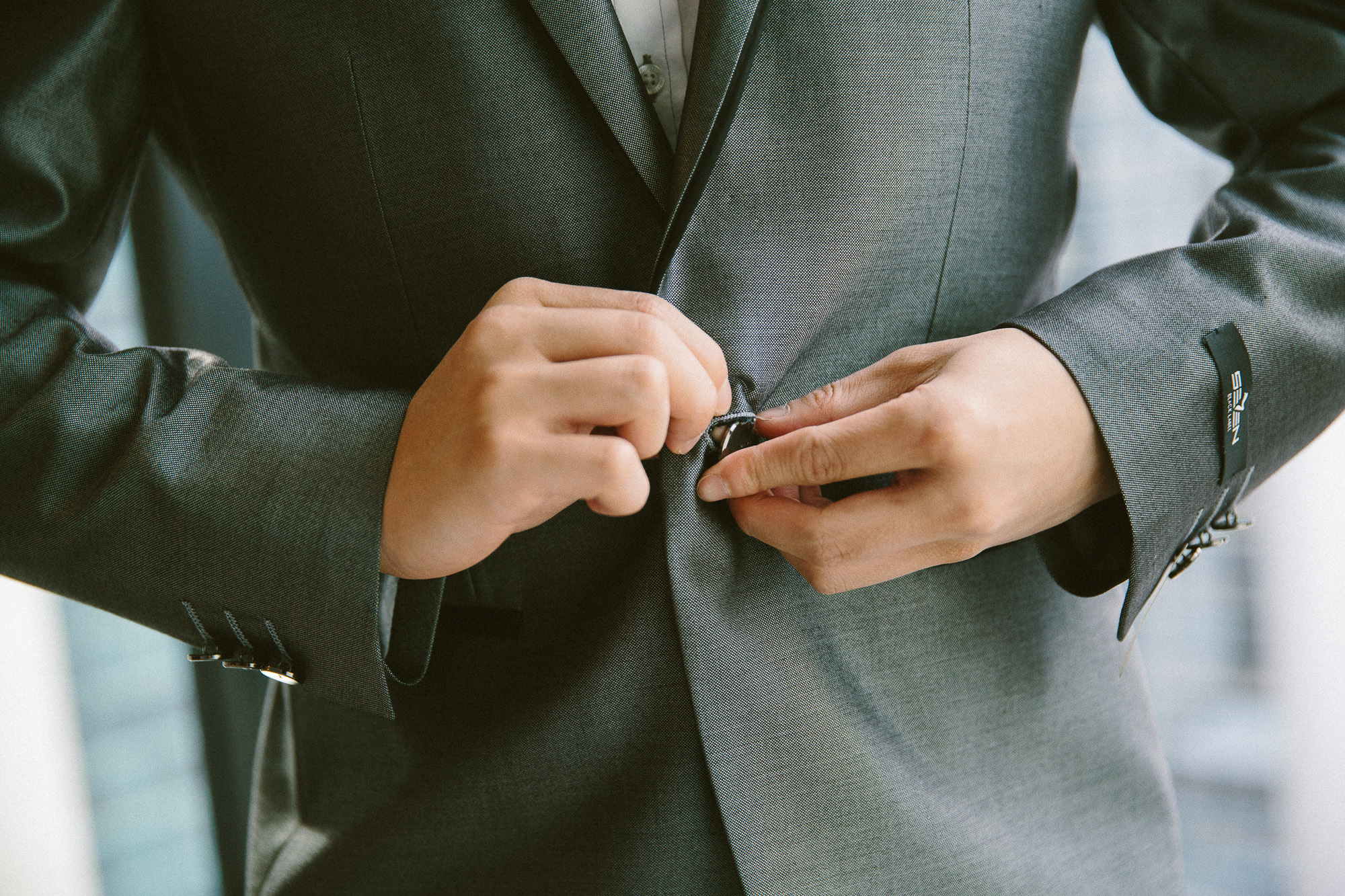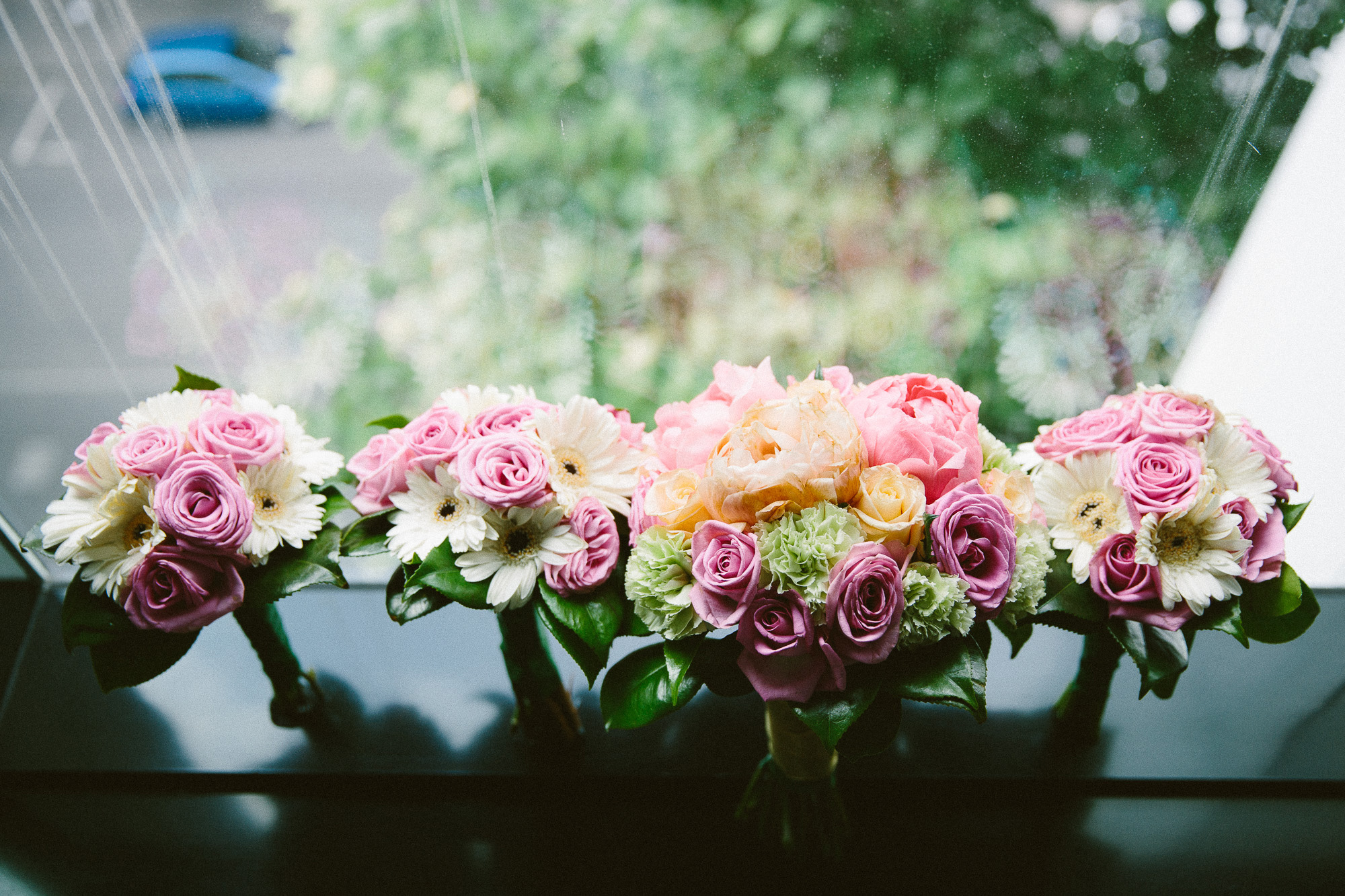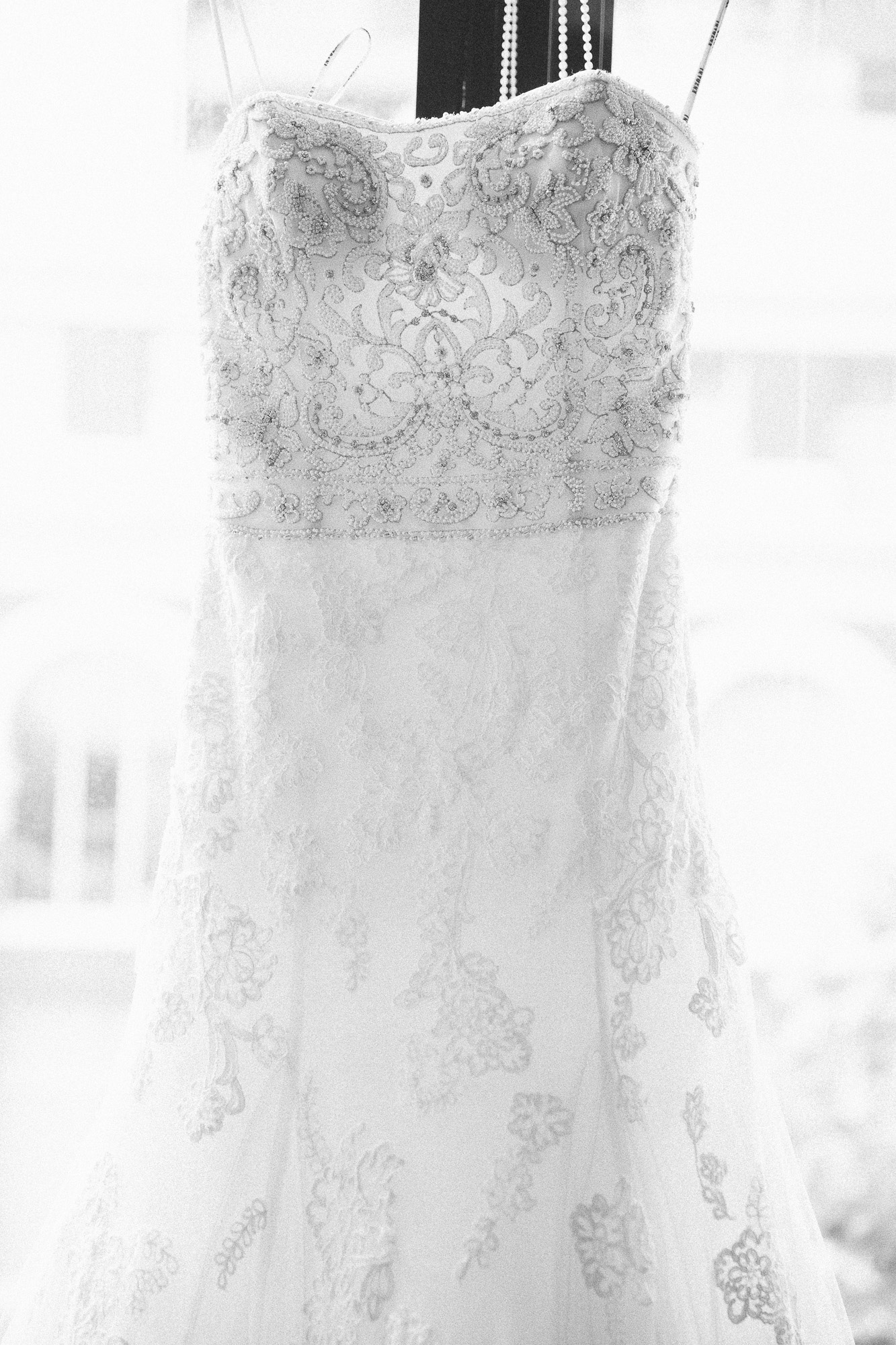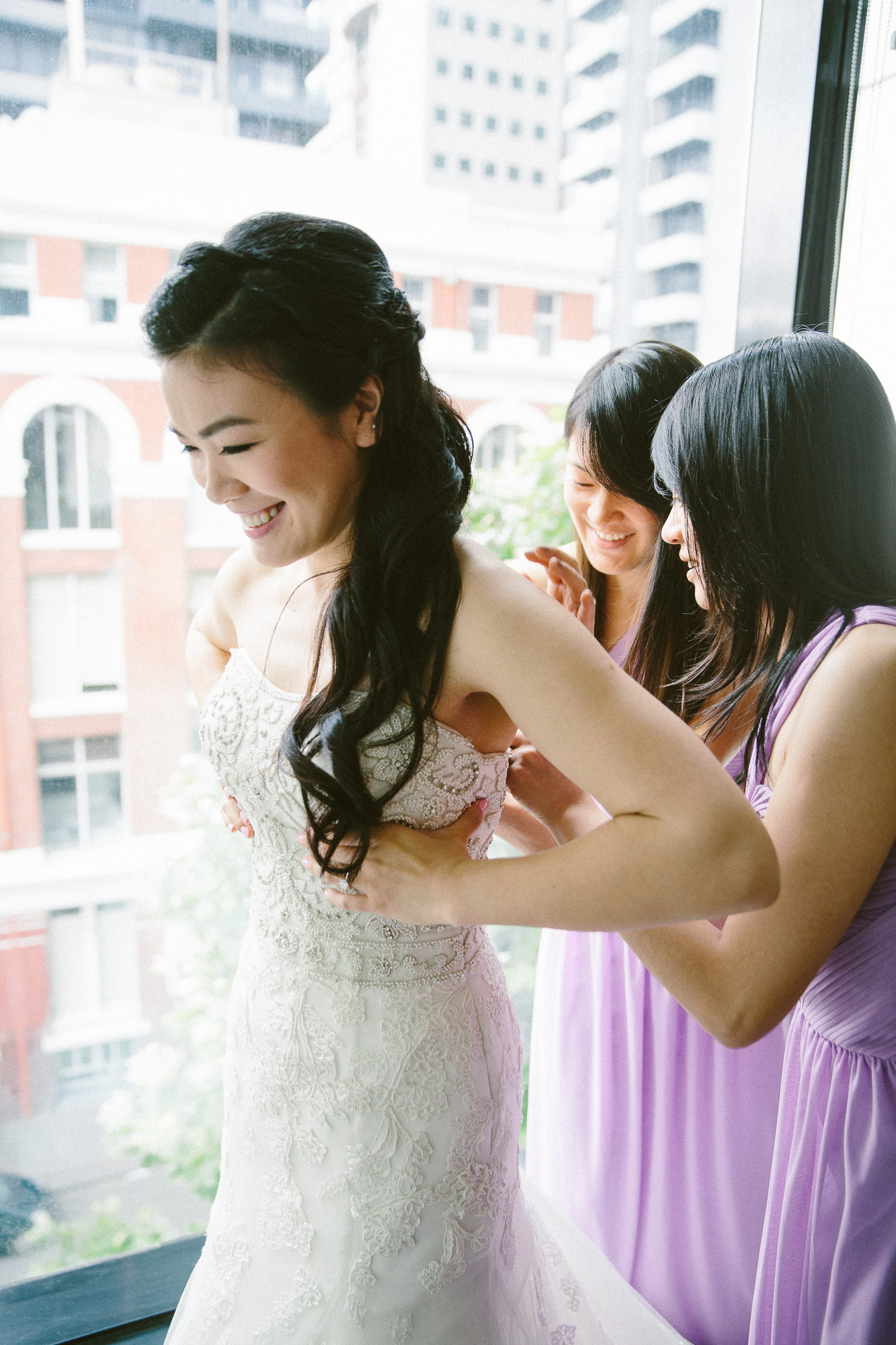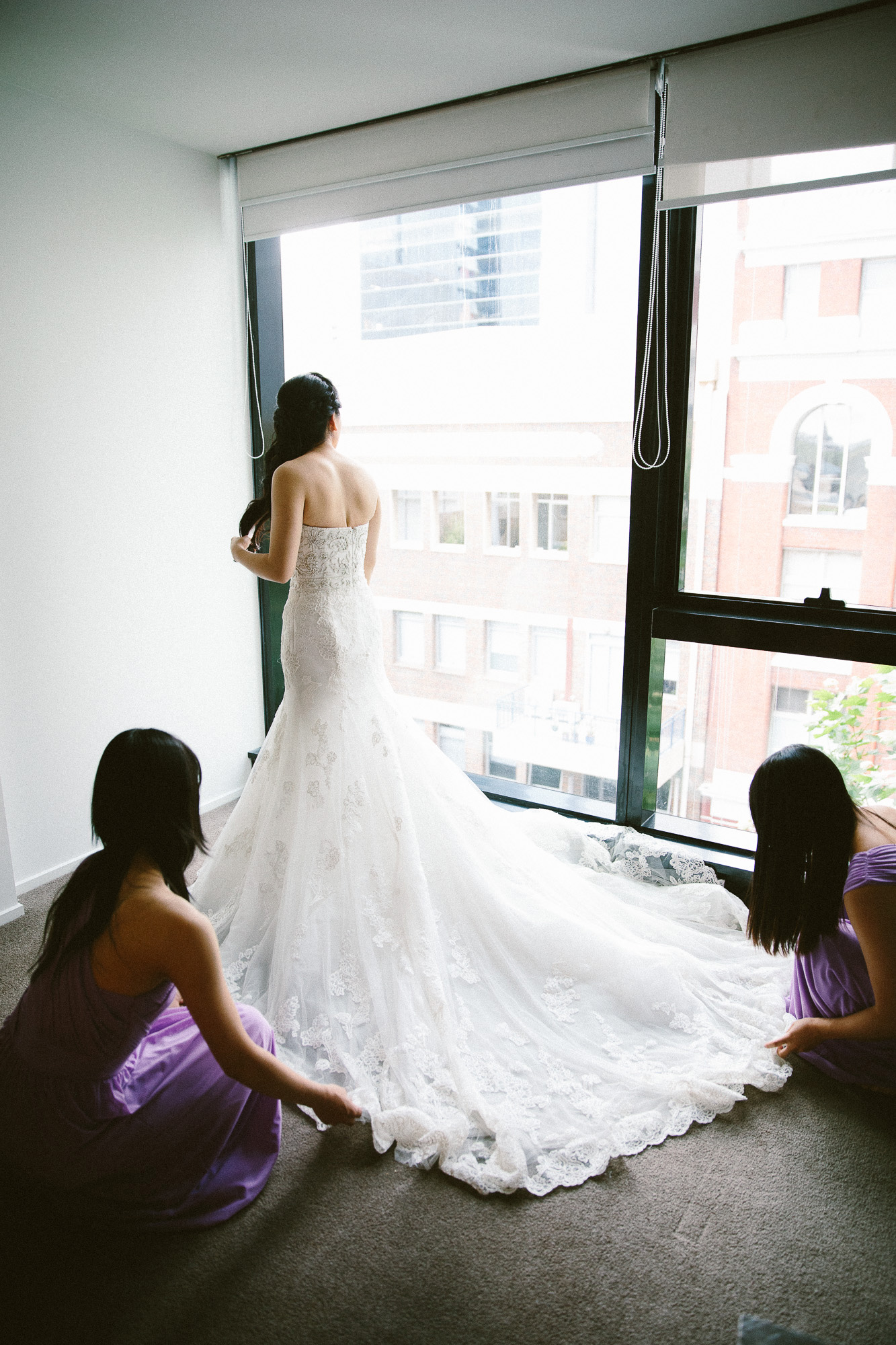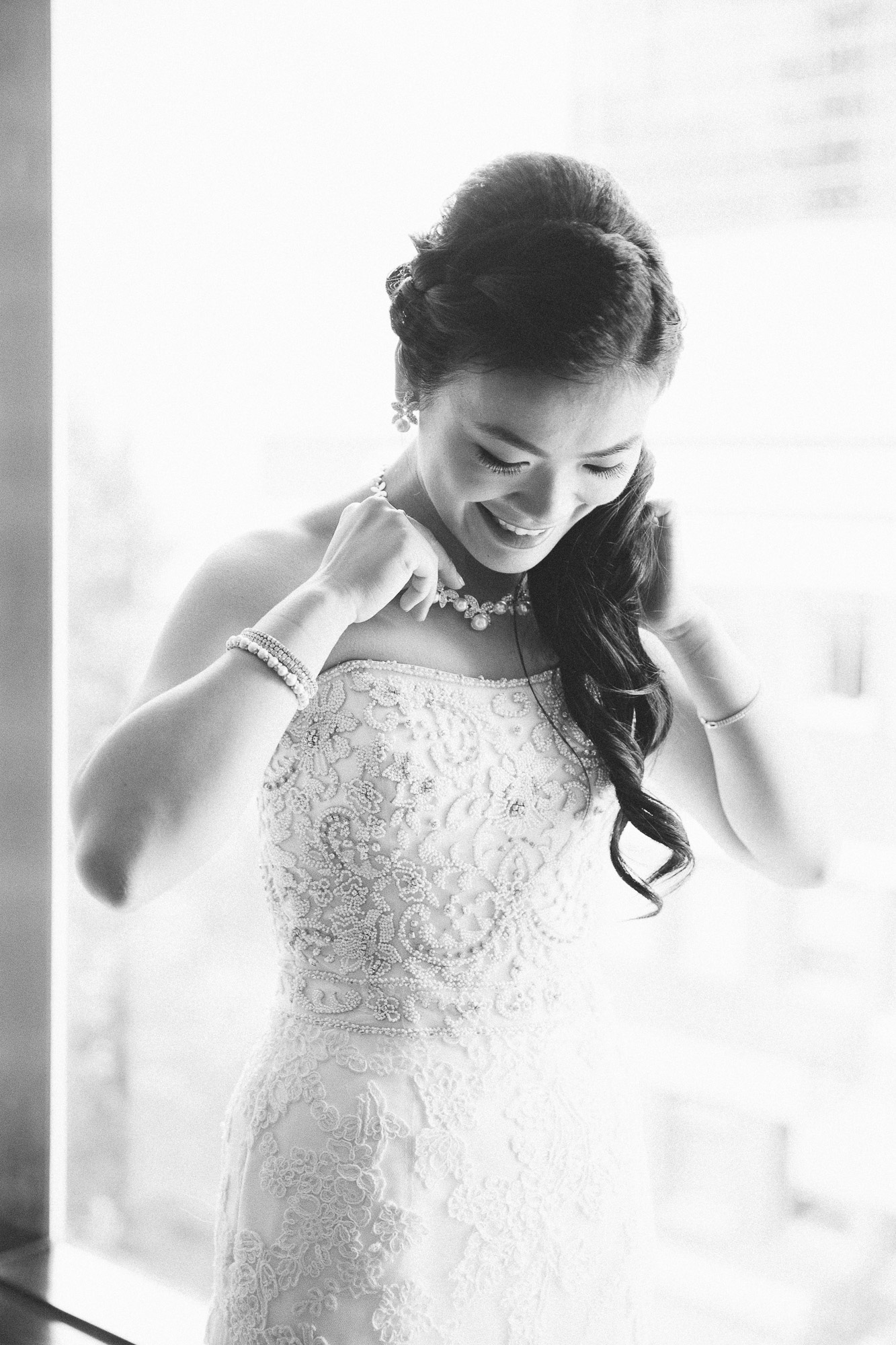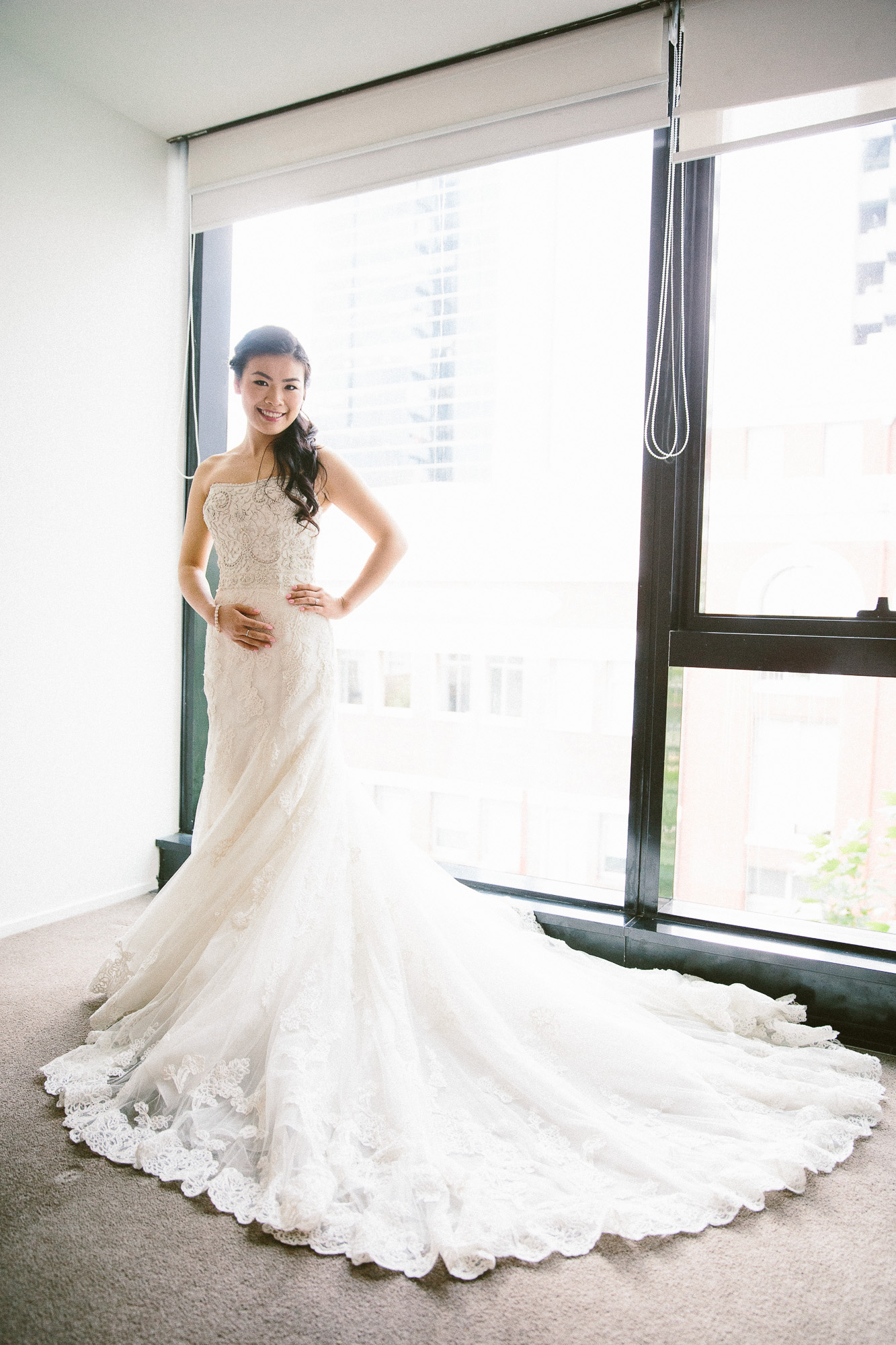 Candy's gorgeous lace gown with scalloped hem is from Always and Forever Bridal International.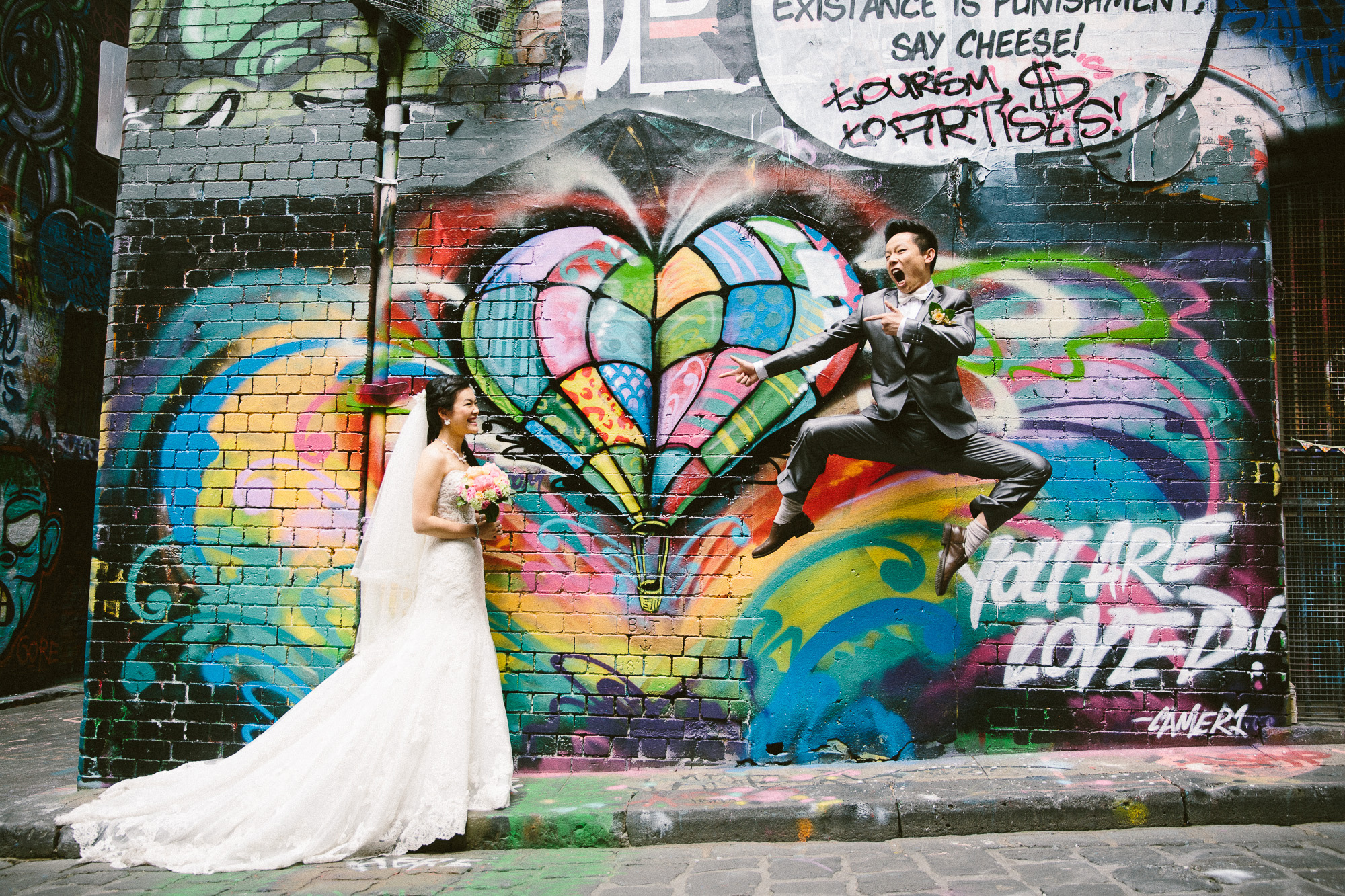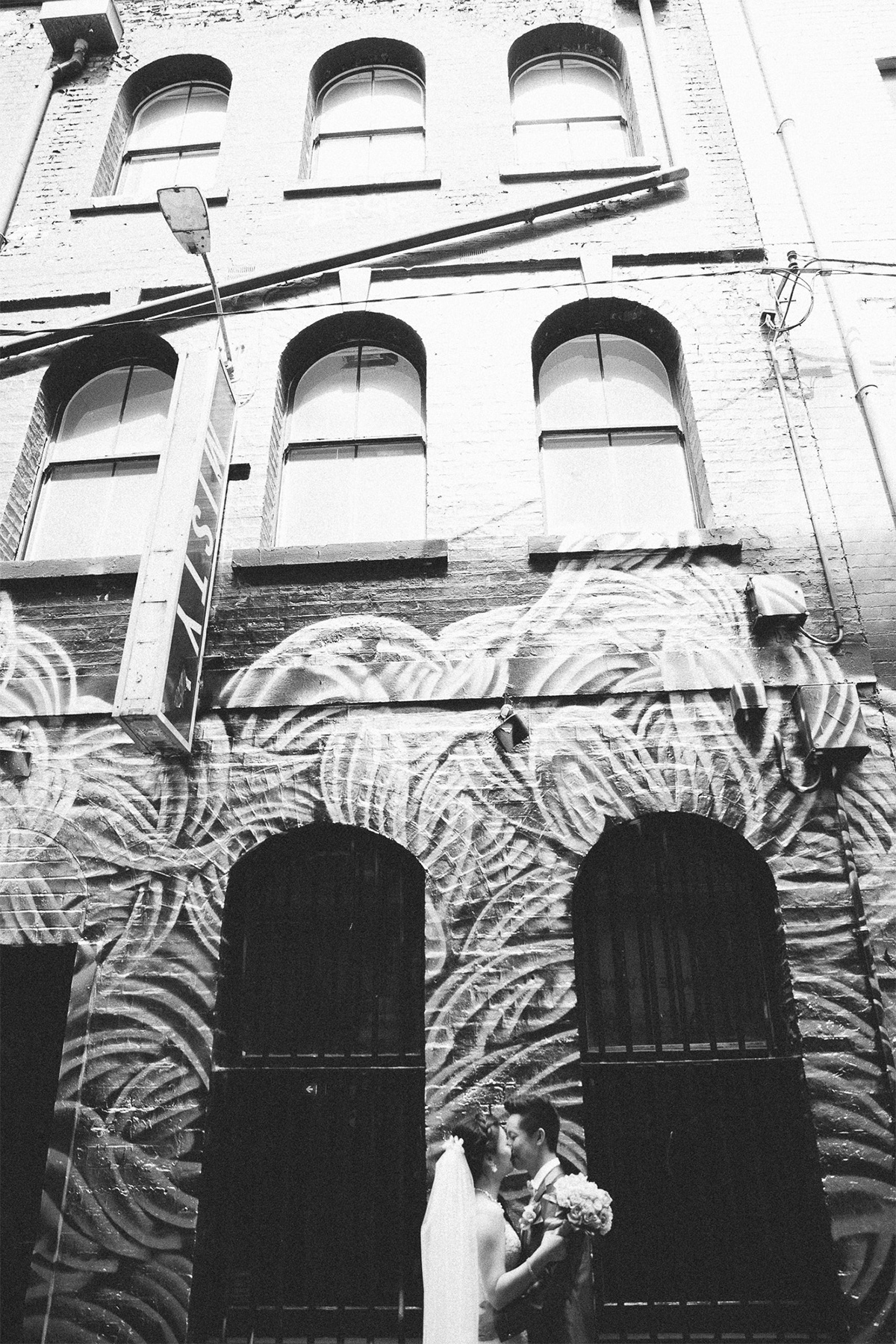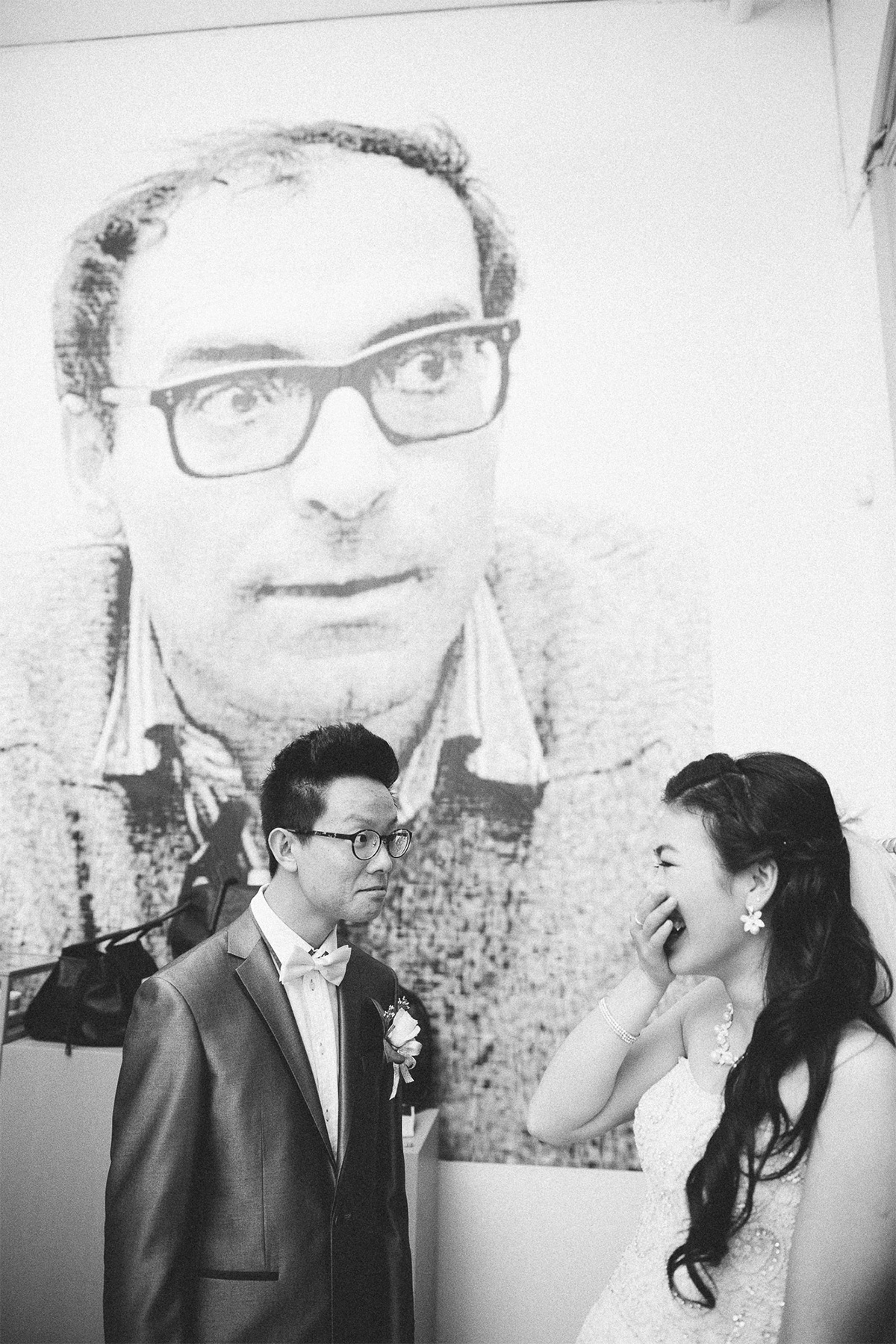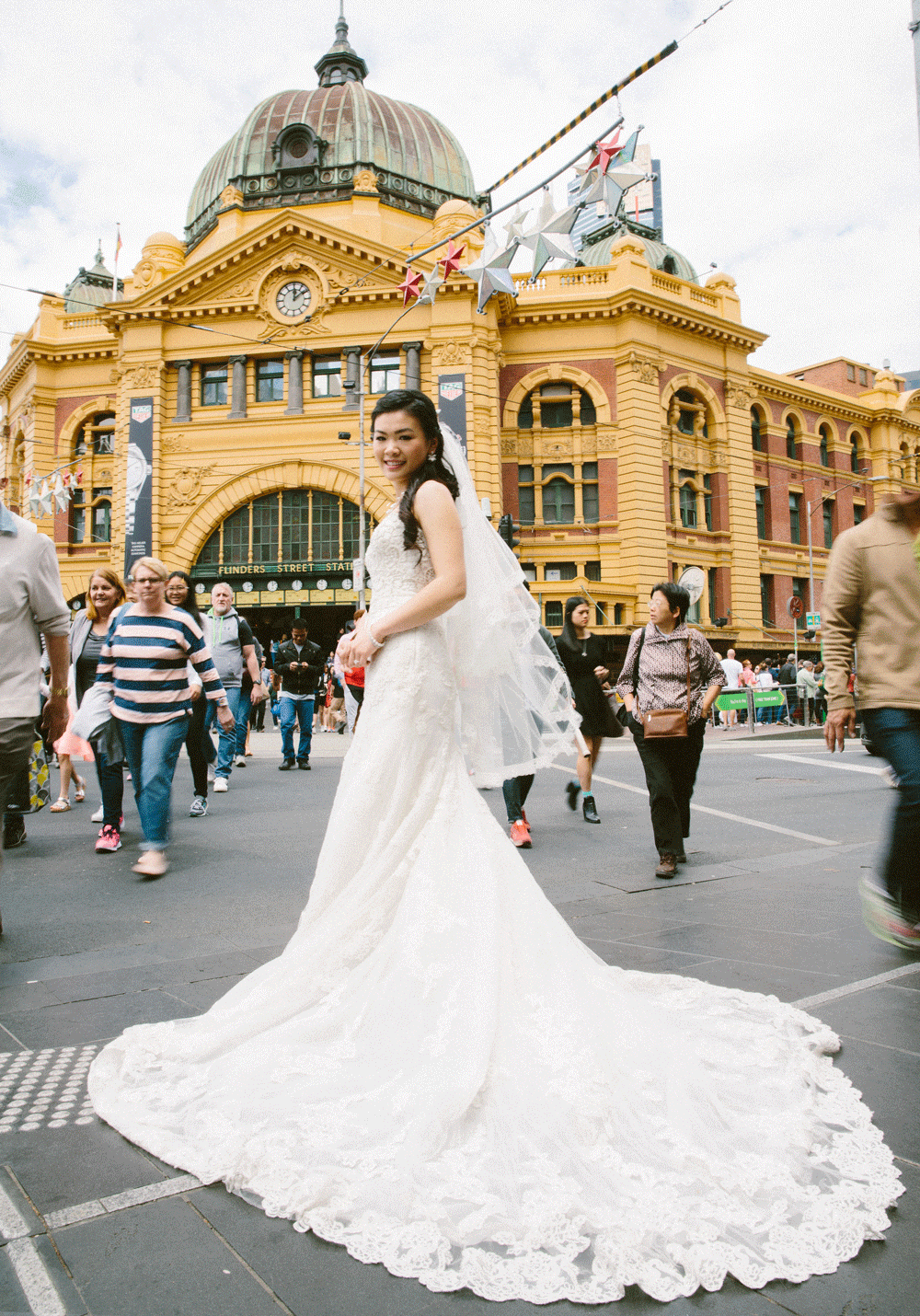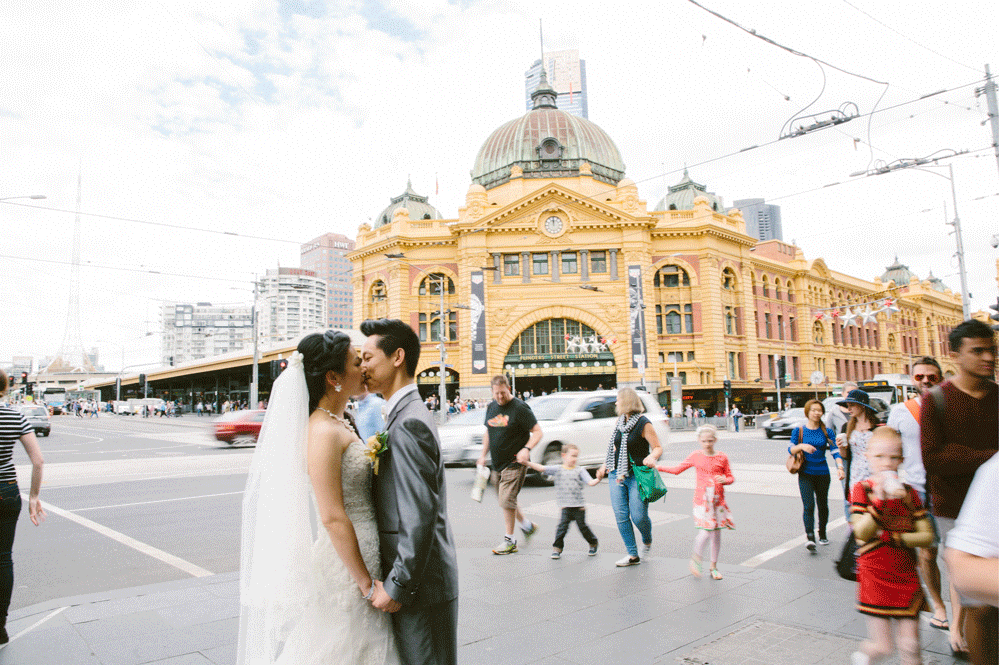 Photographer Victor Yang captured creative moving images outside Melbourne's famous landmark.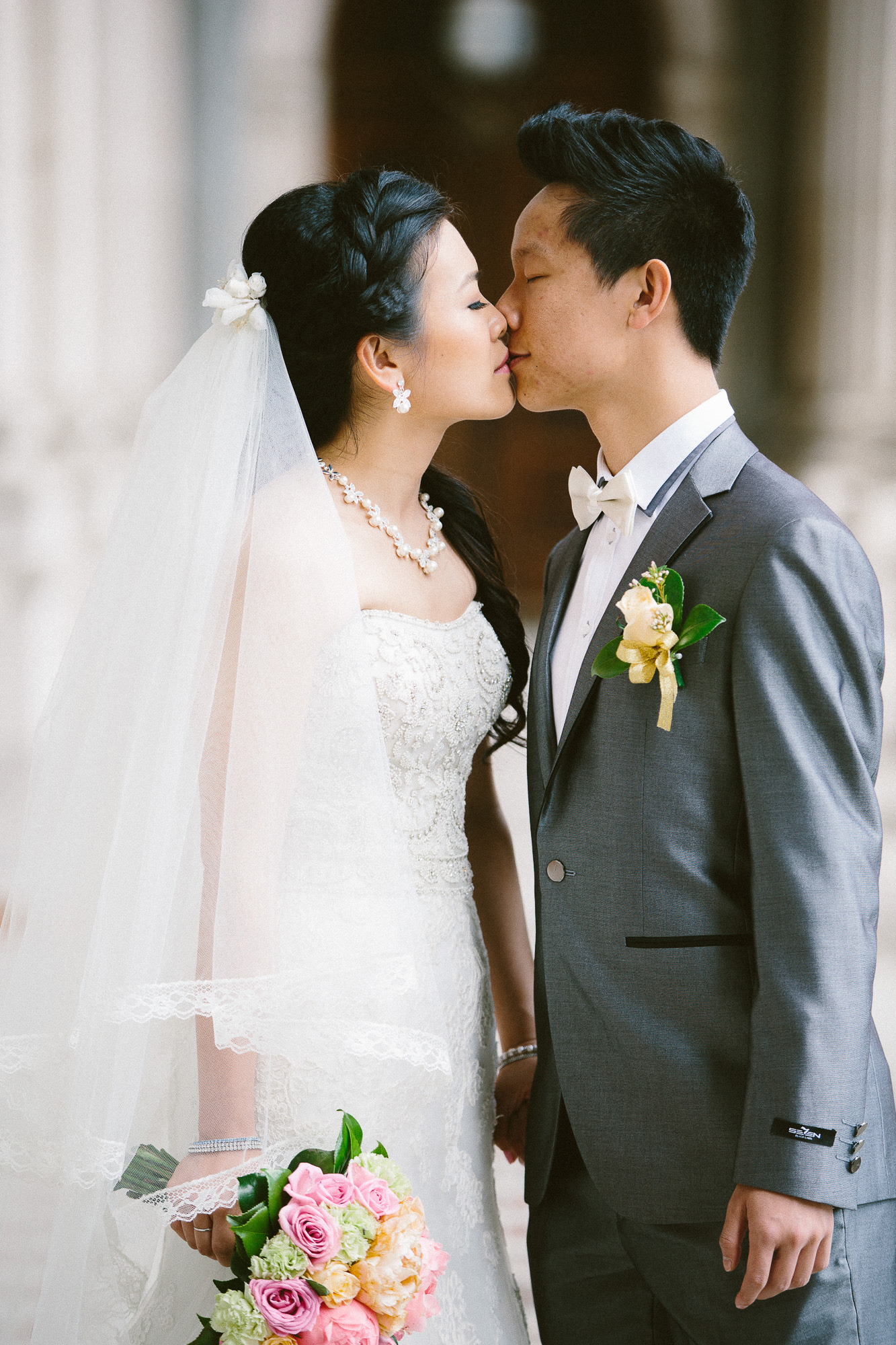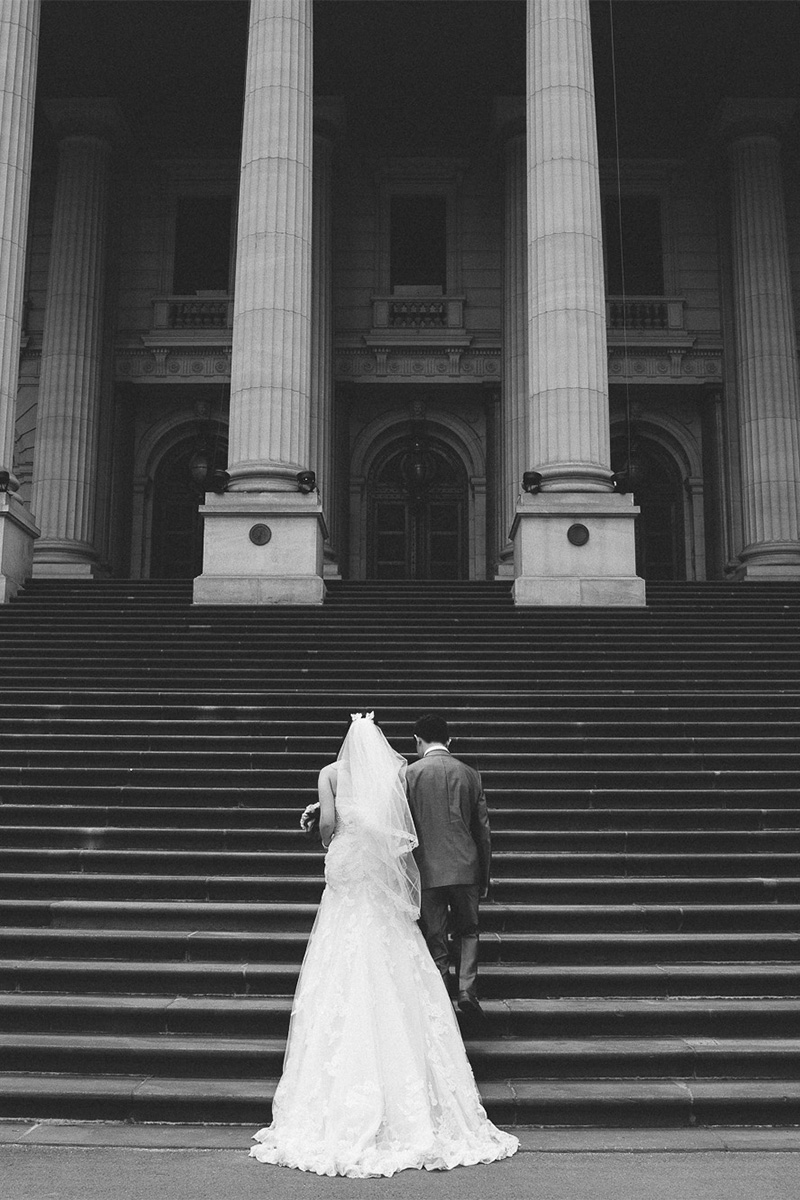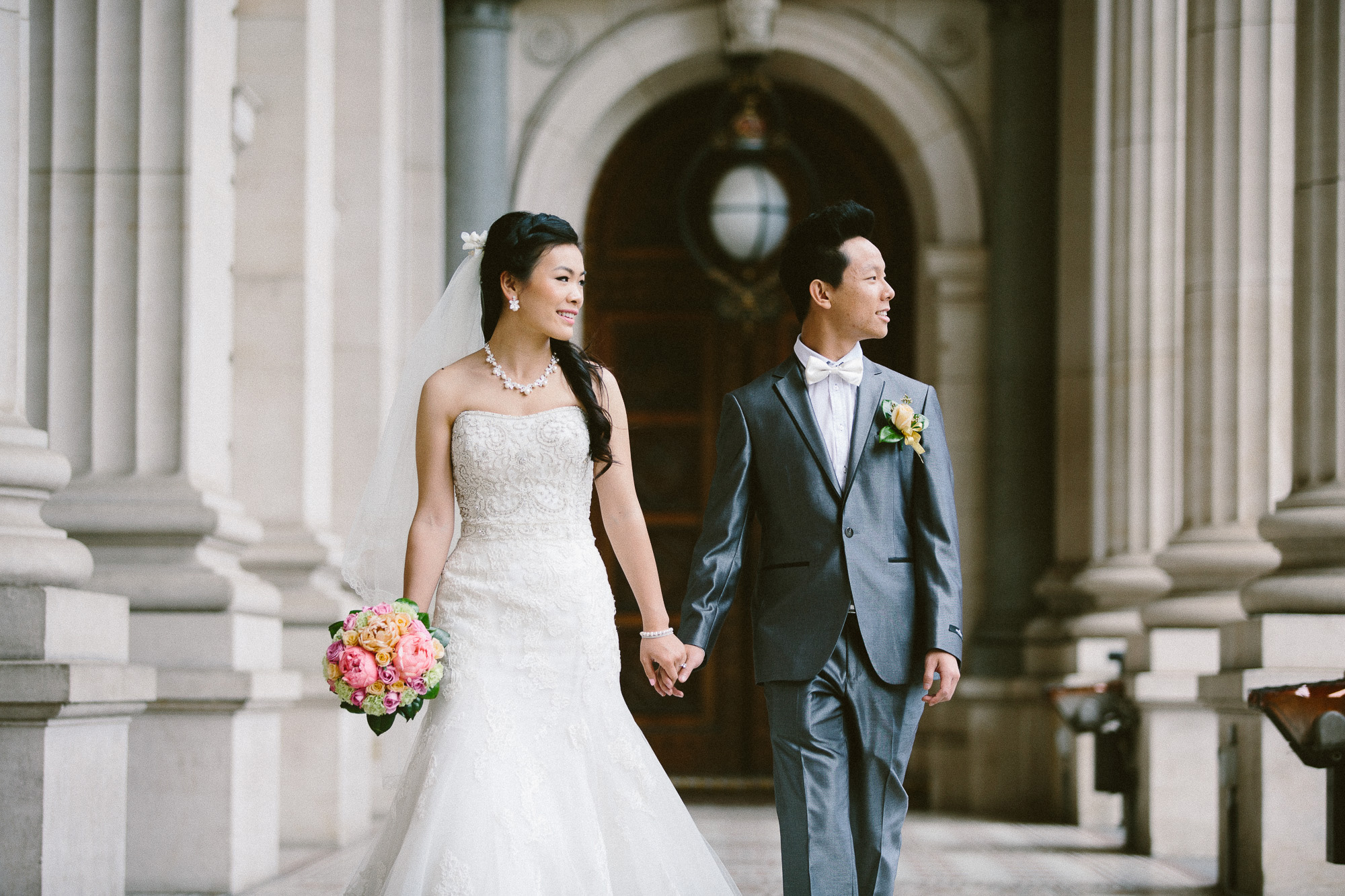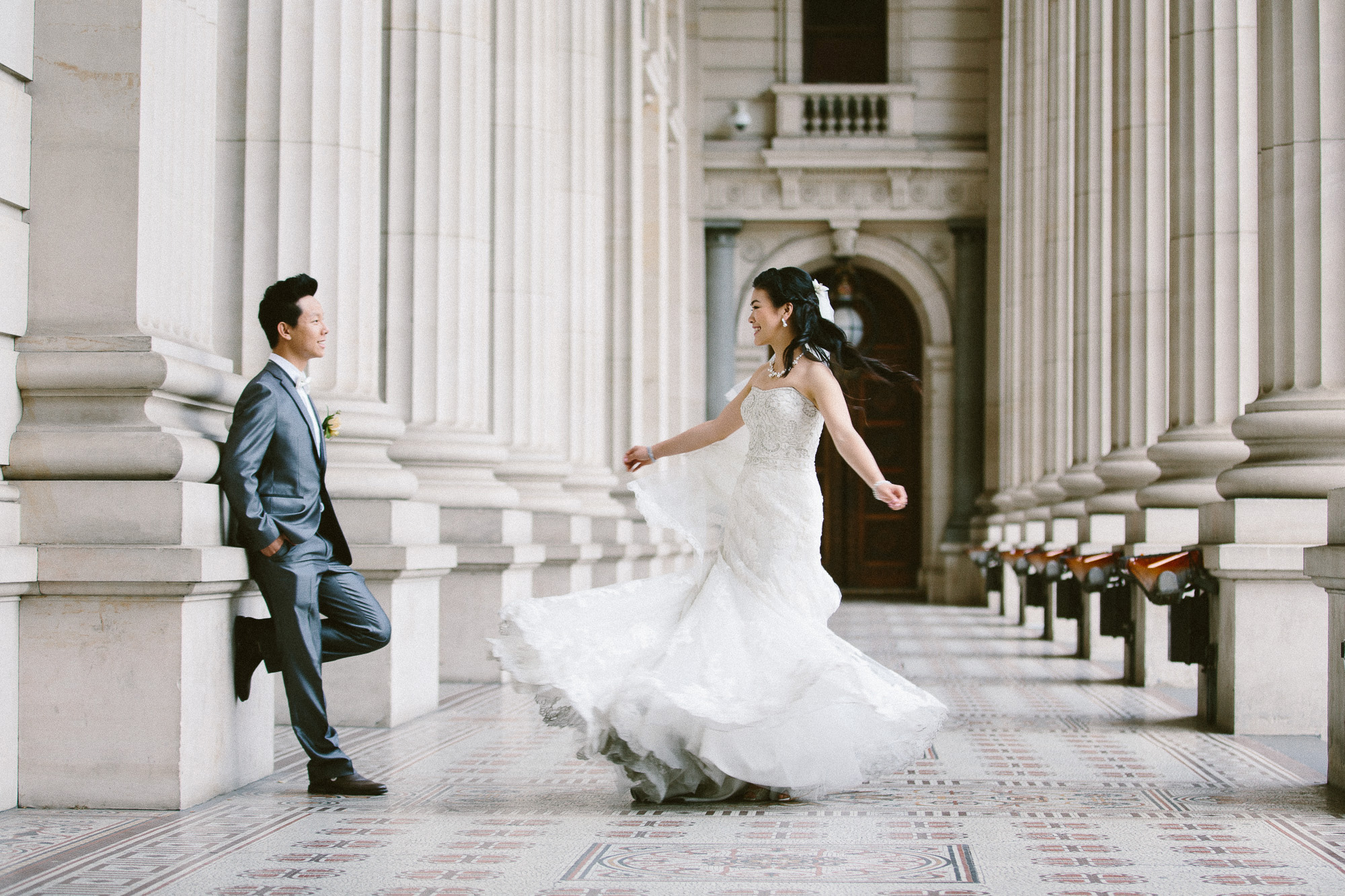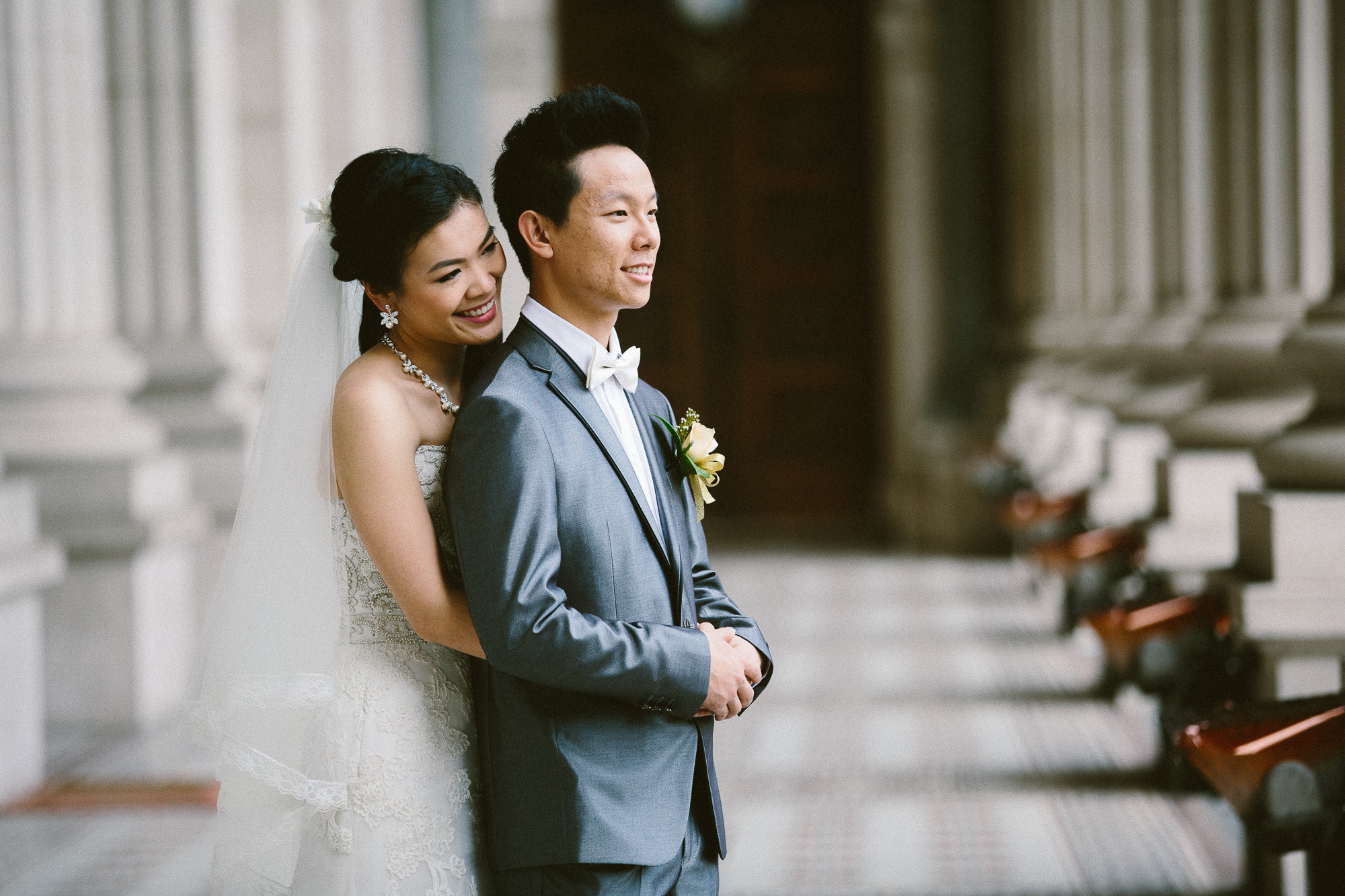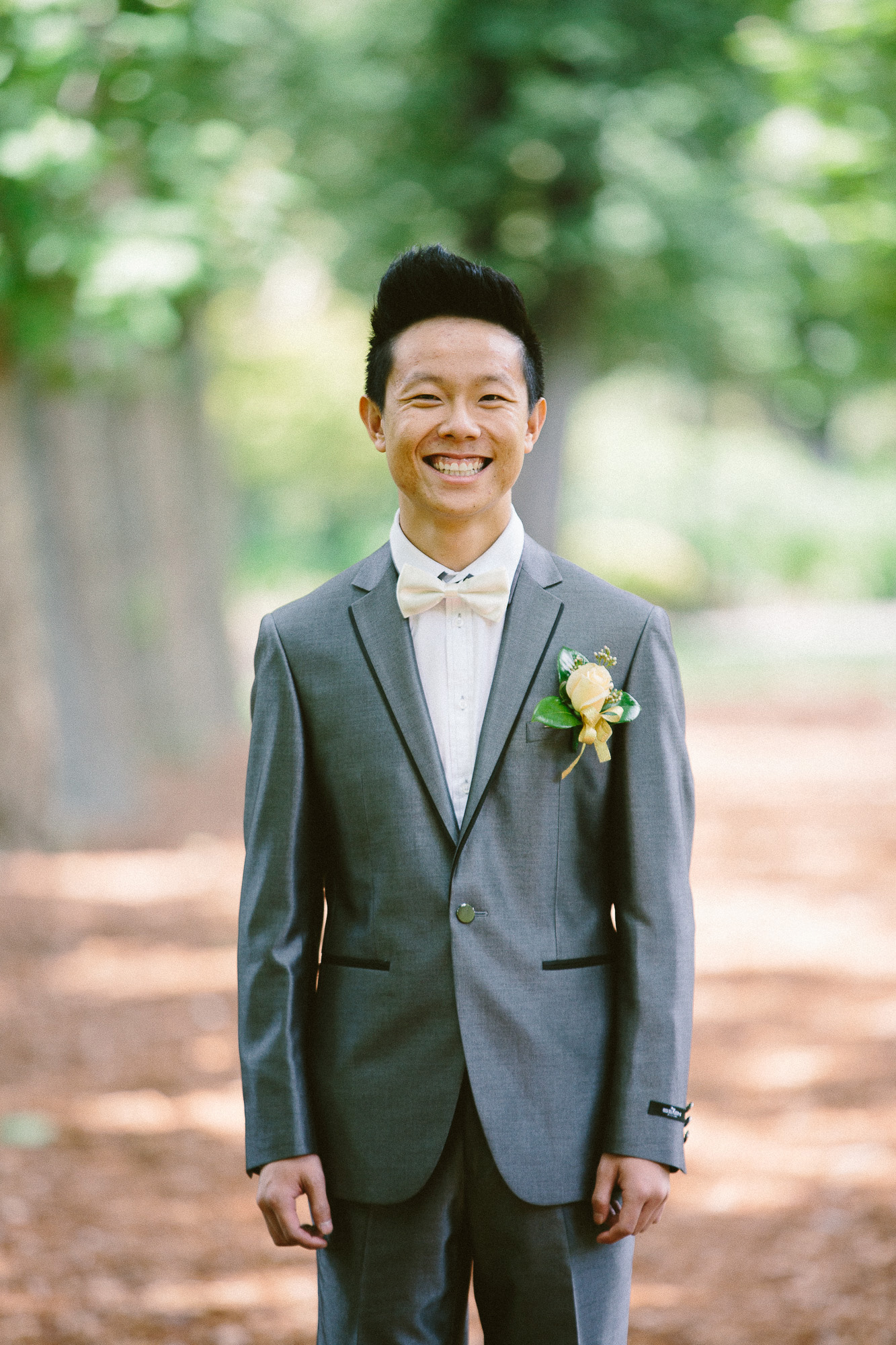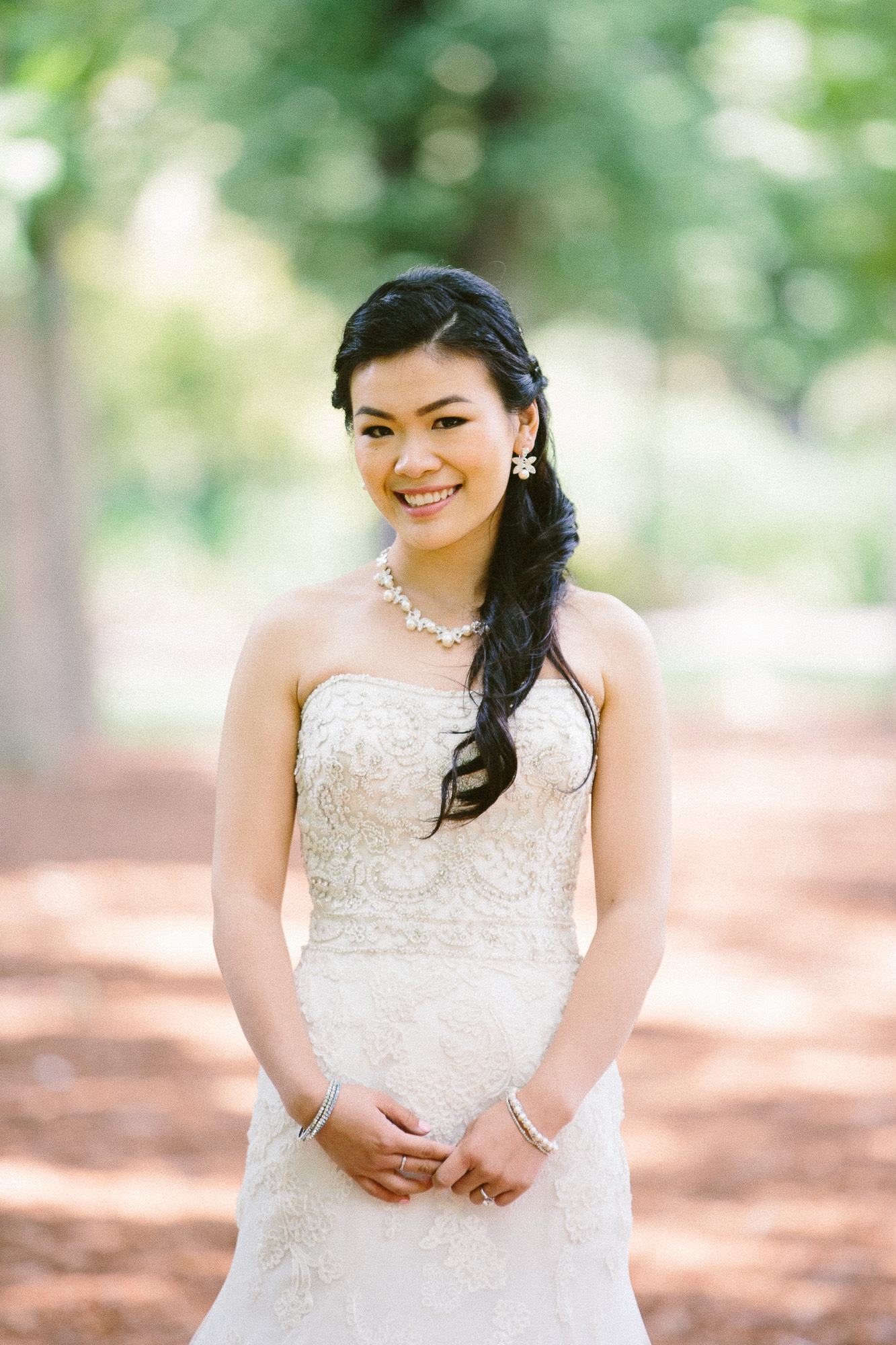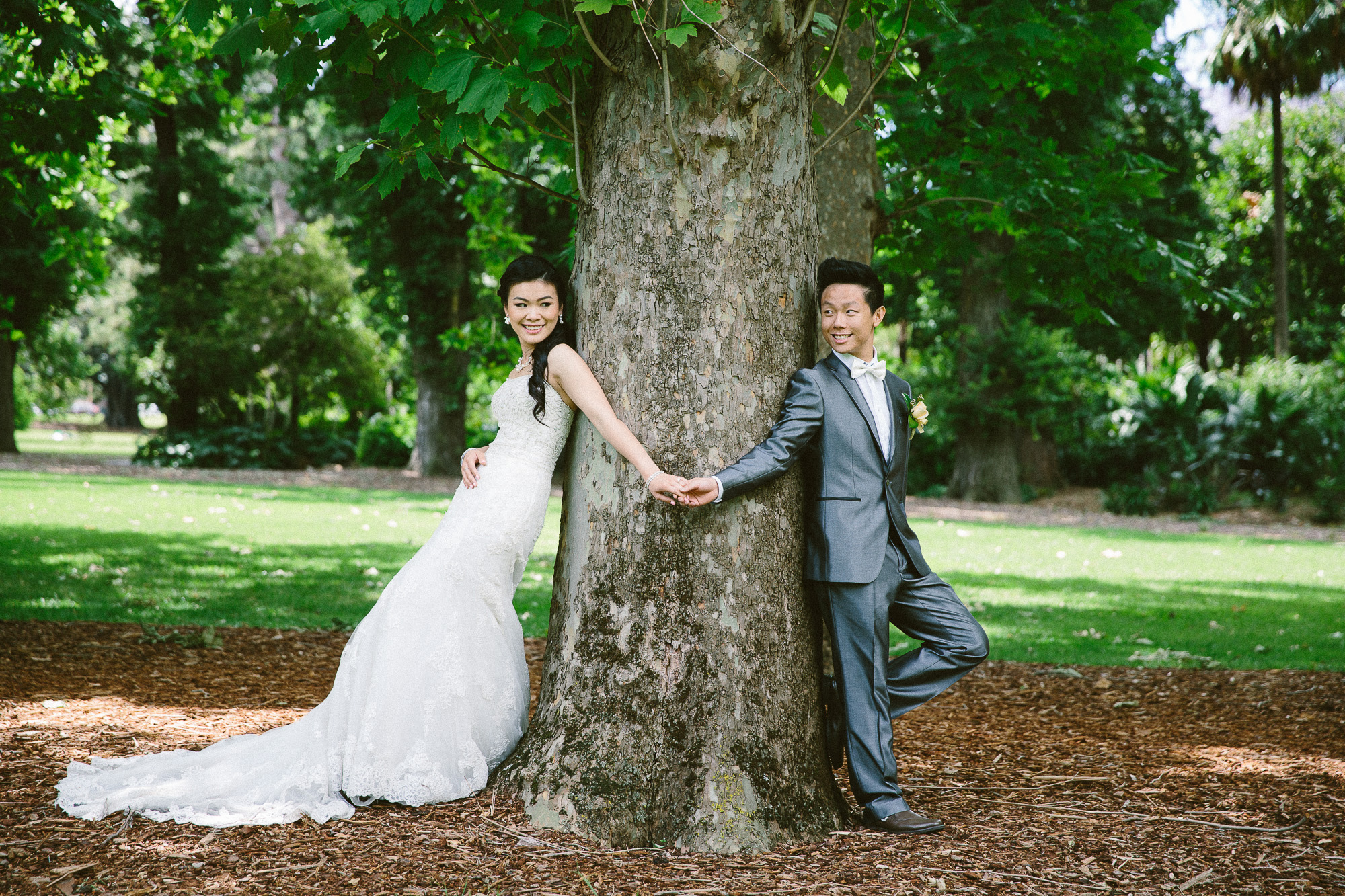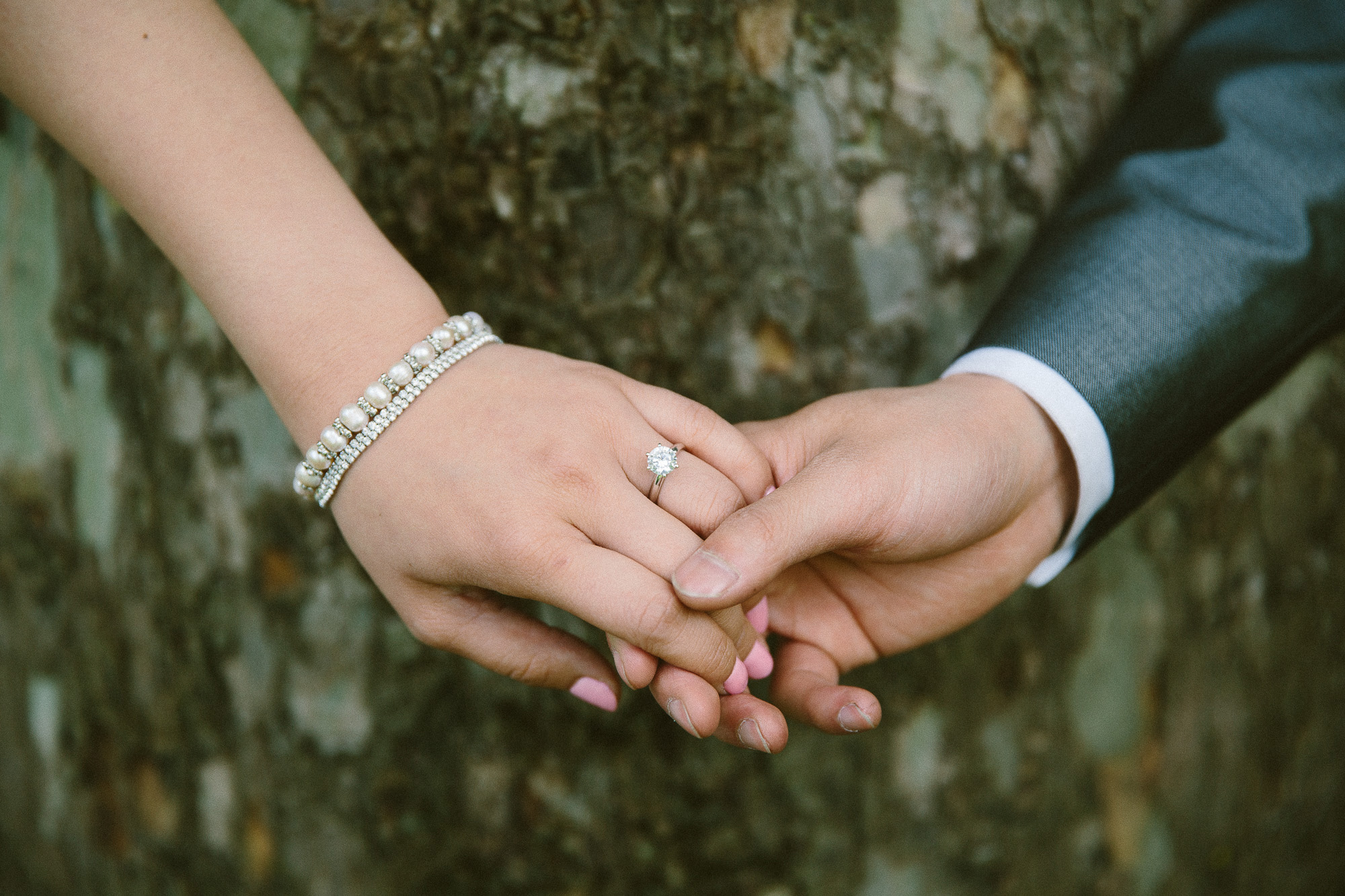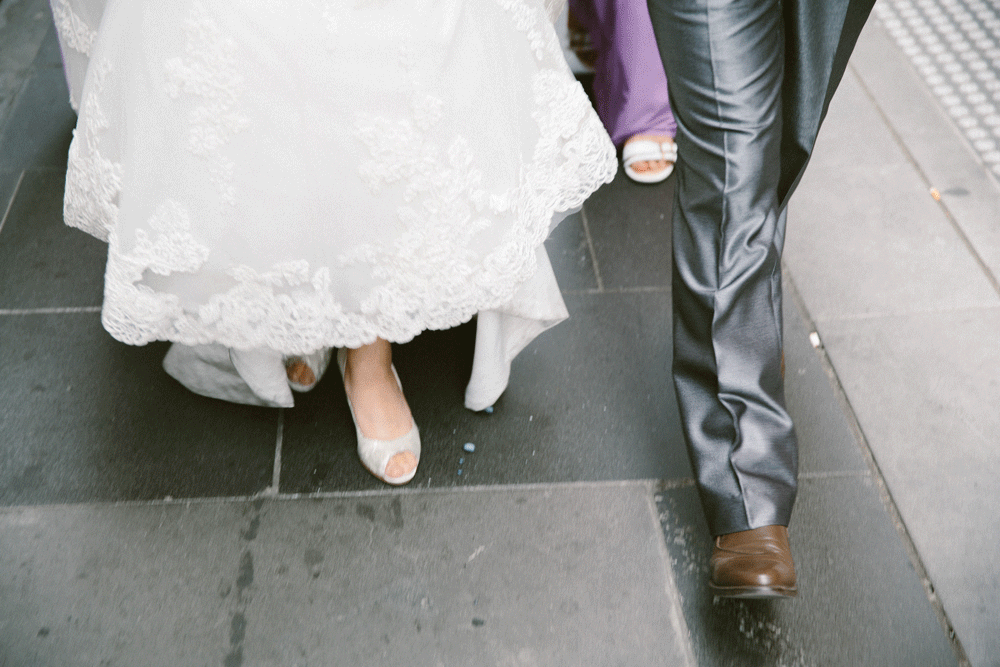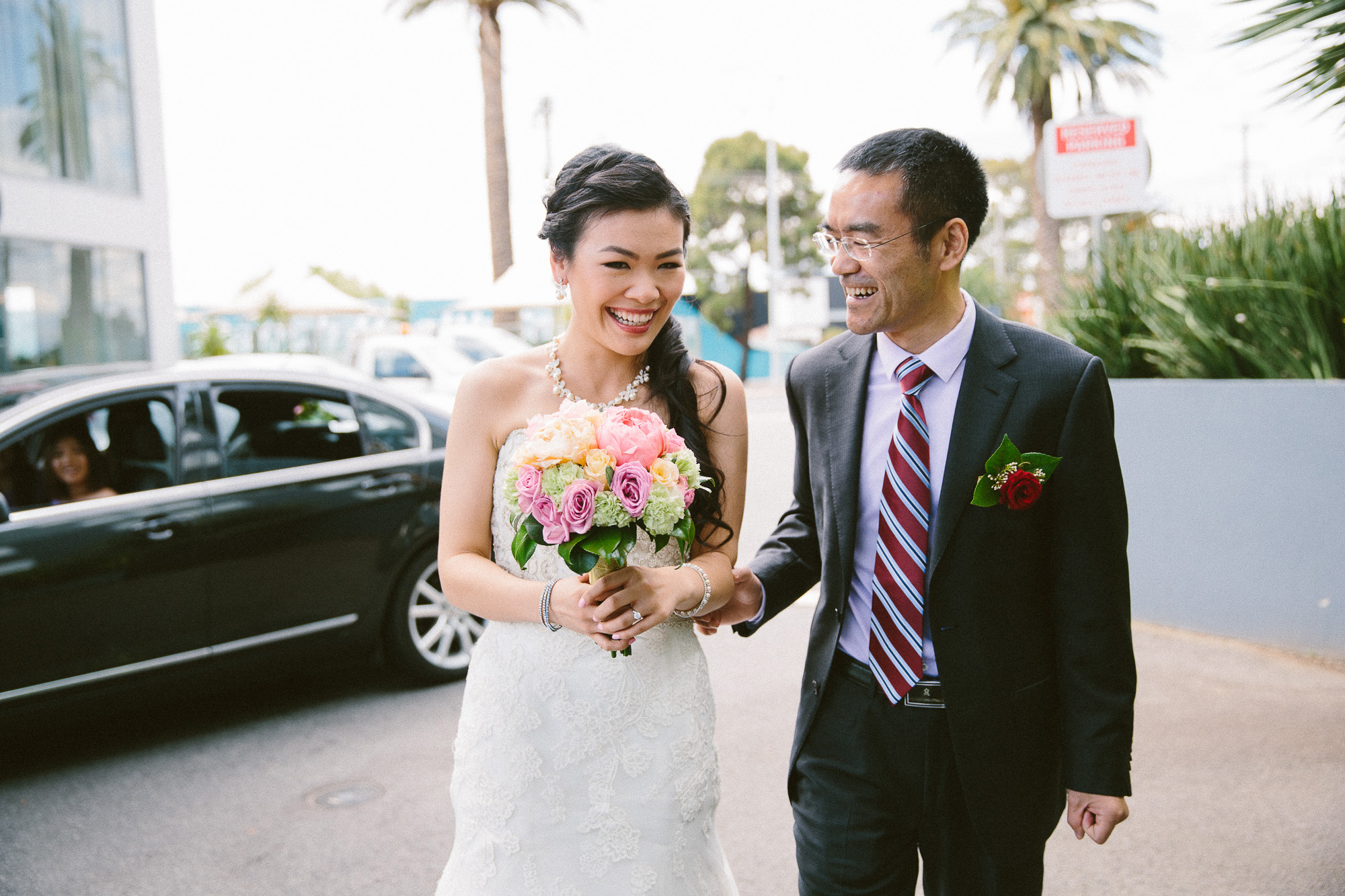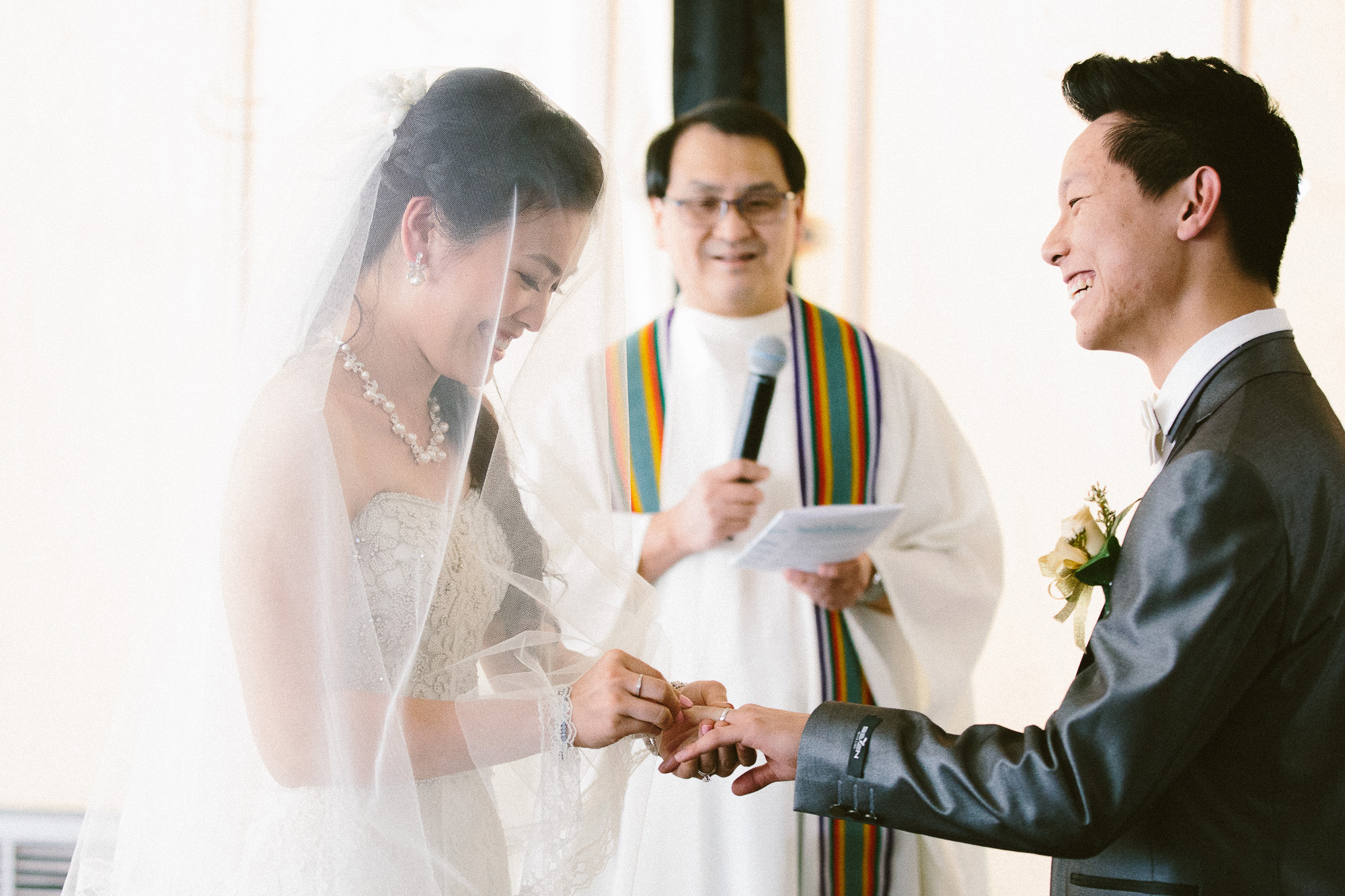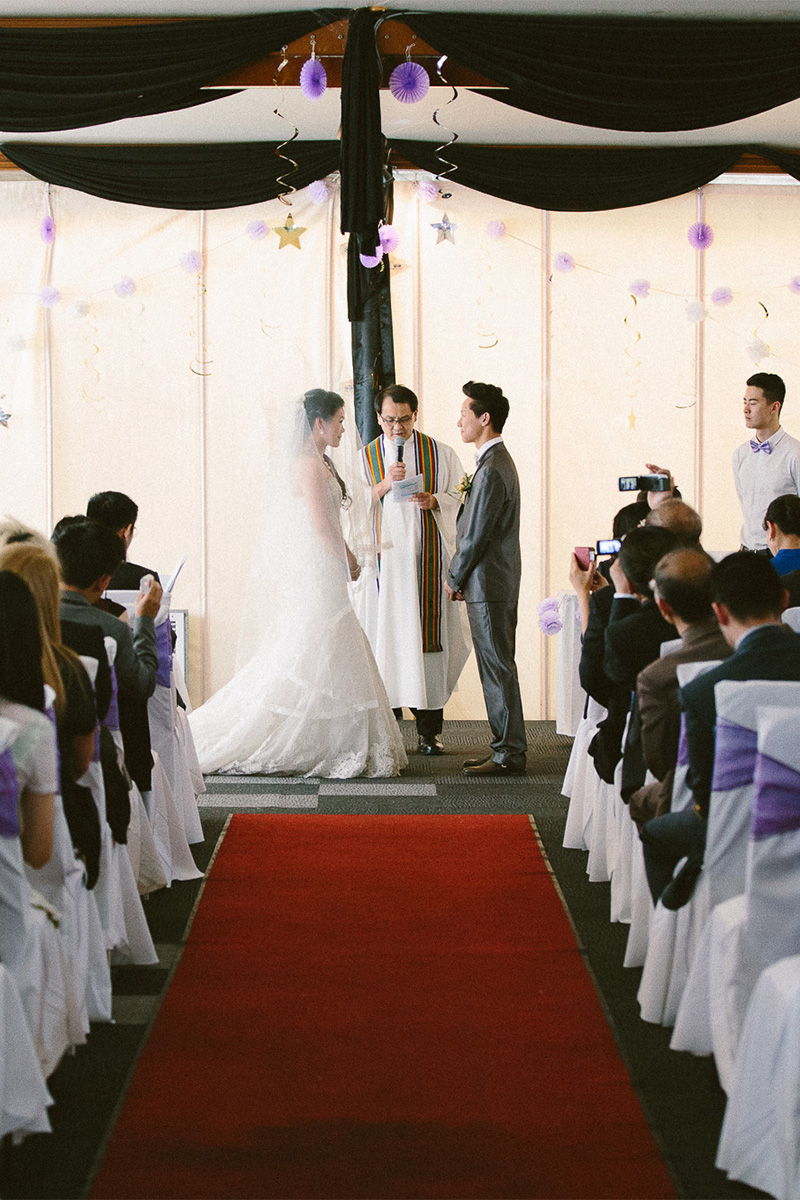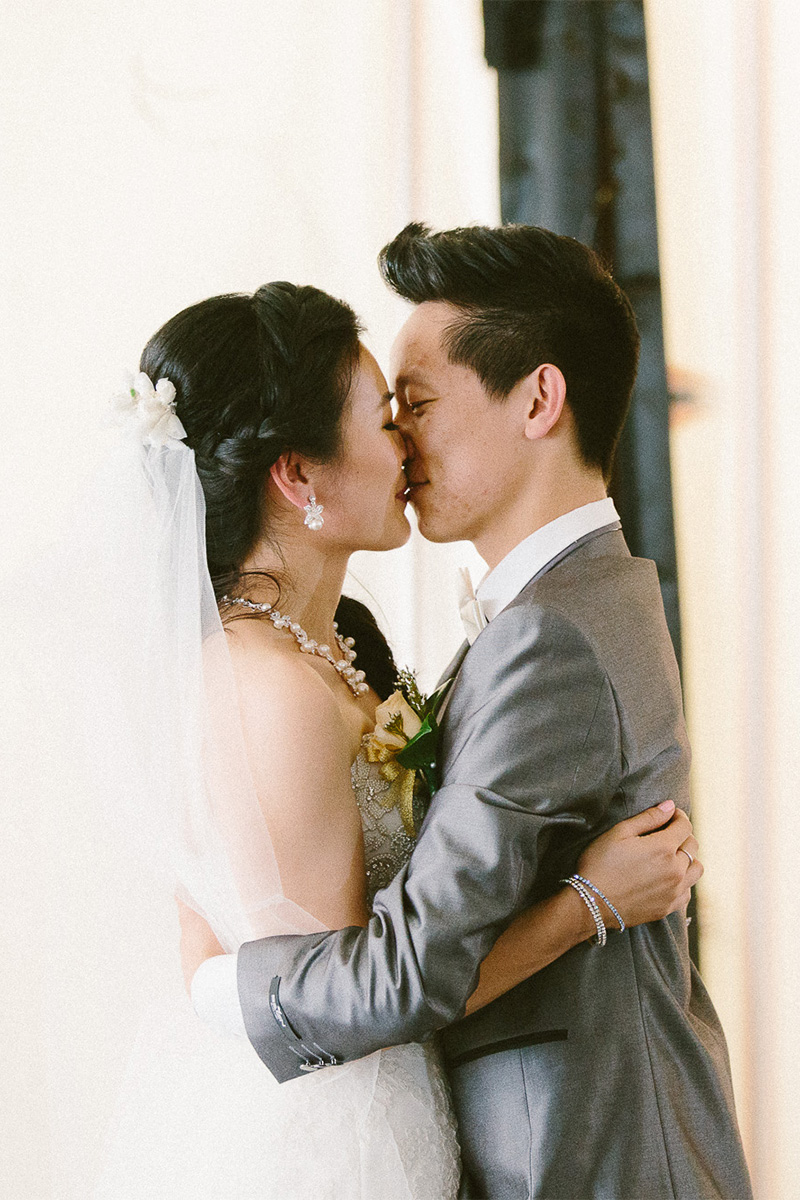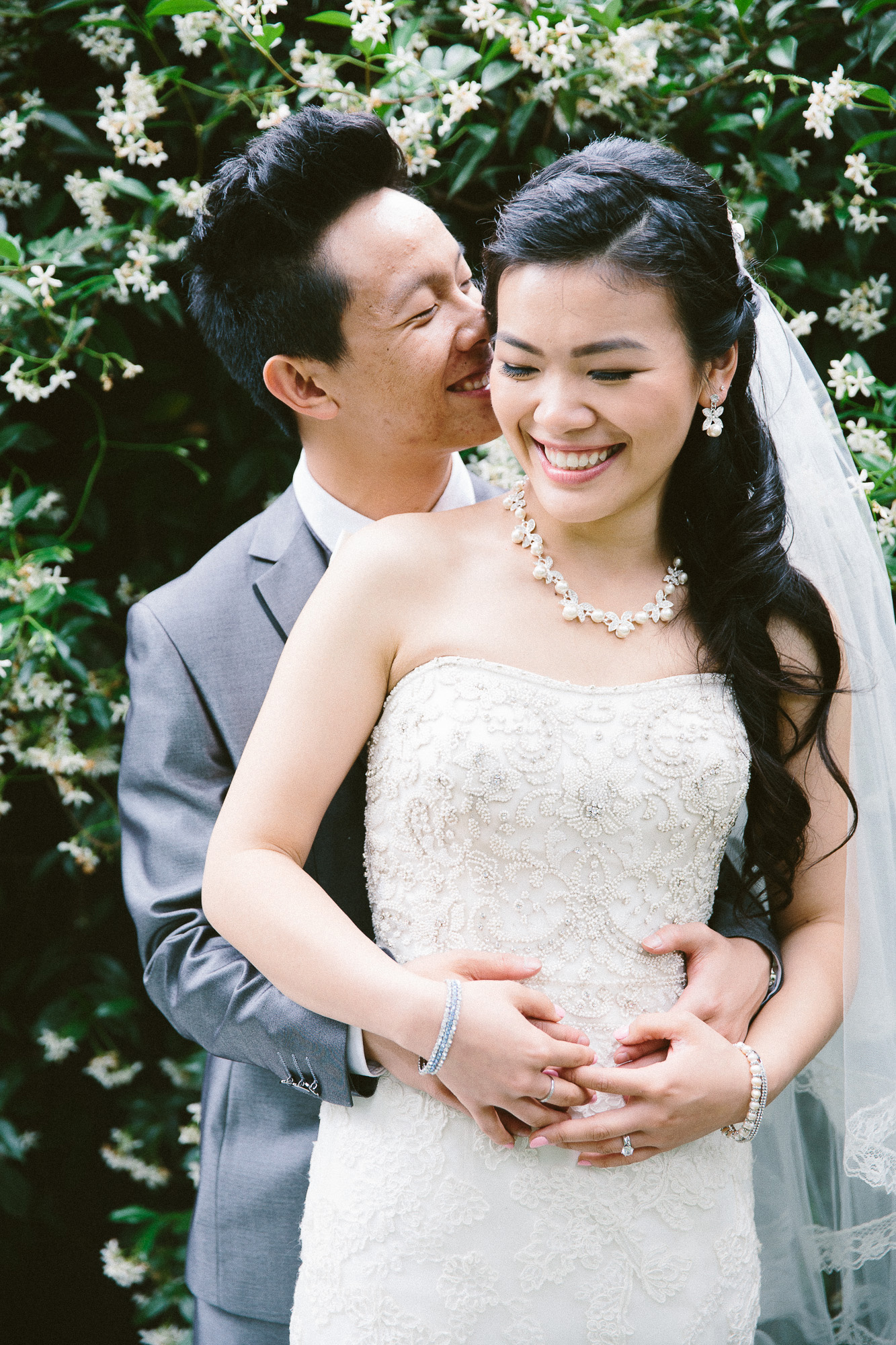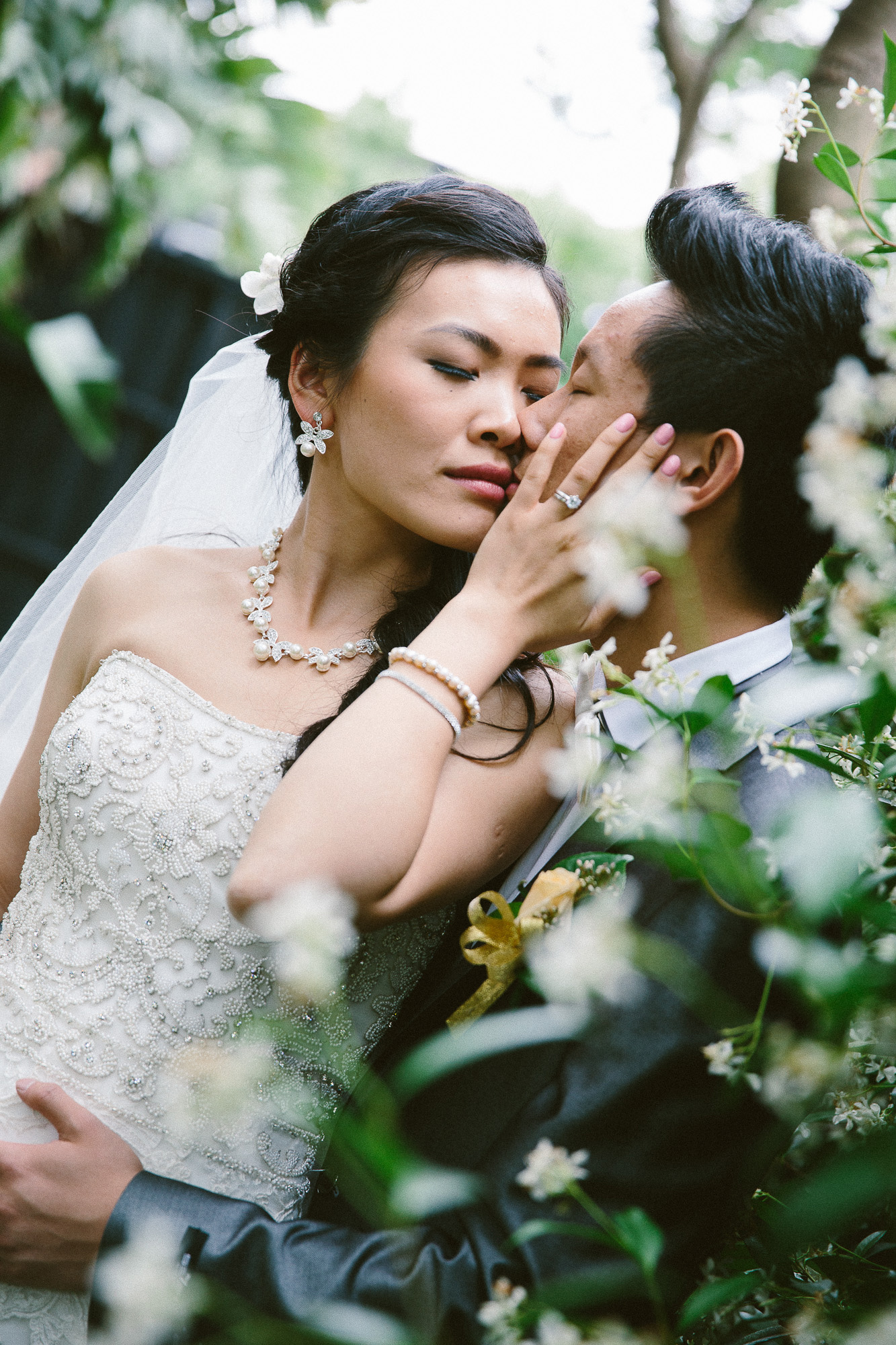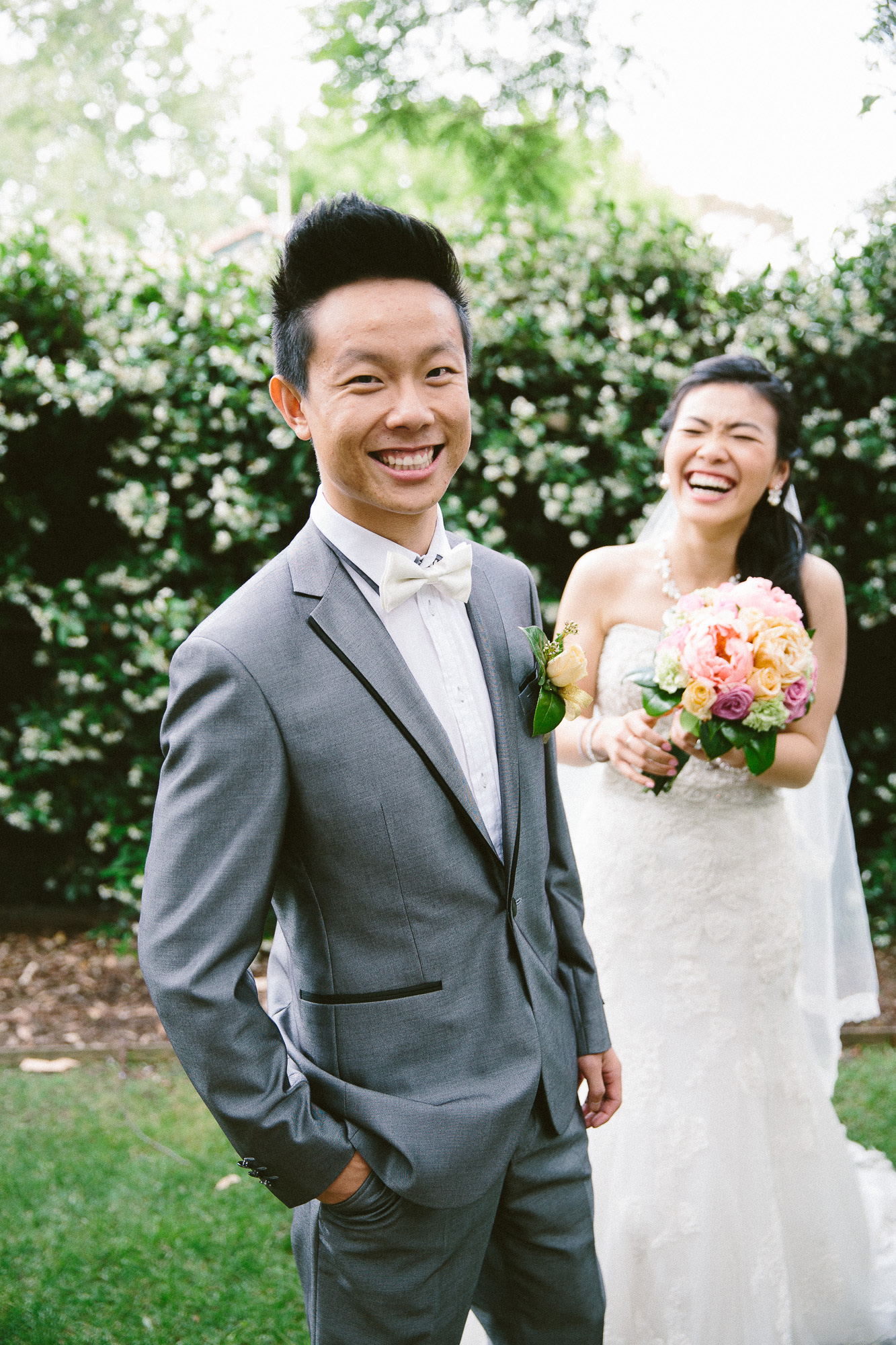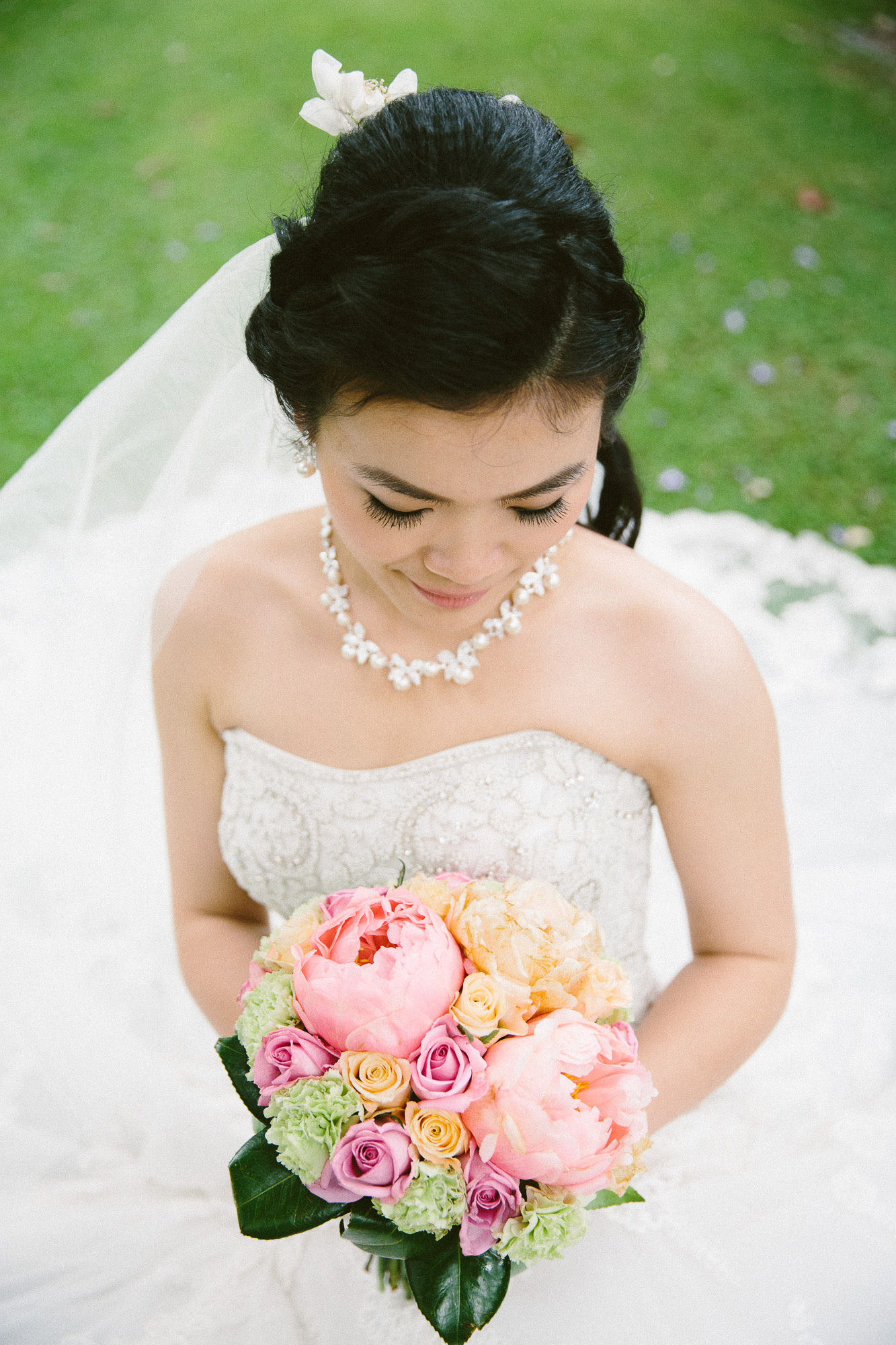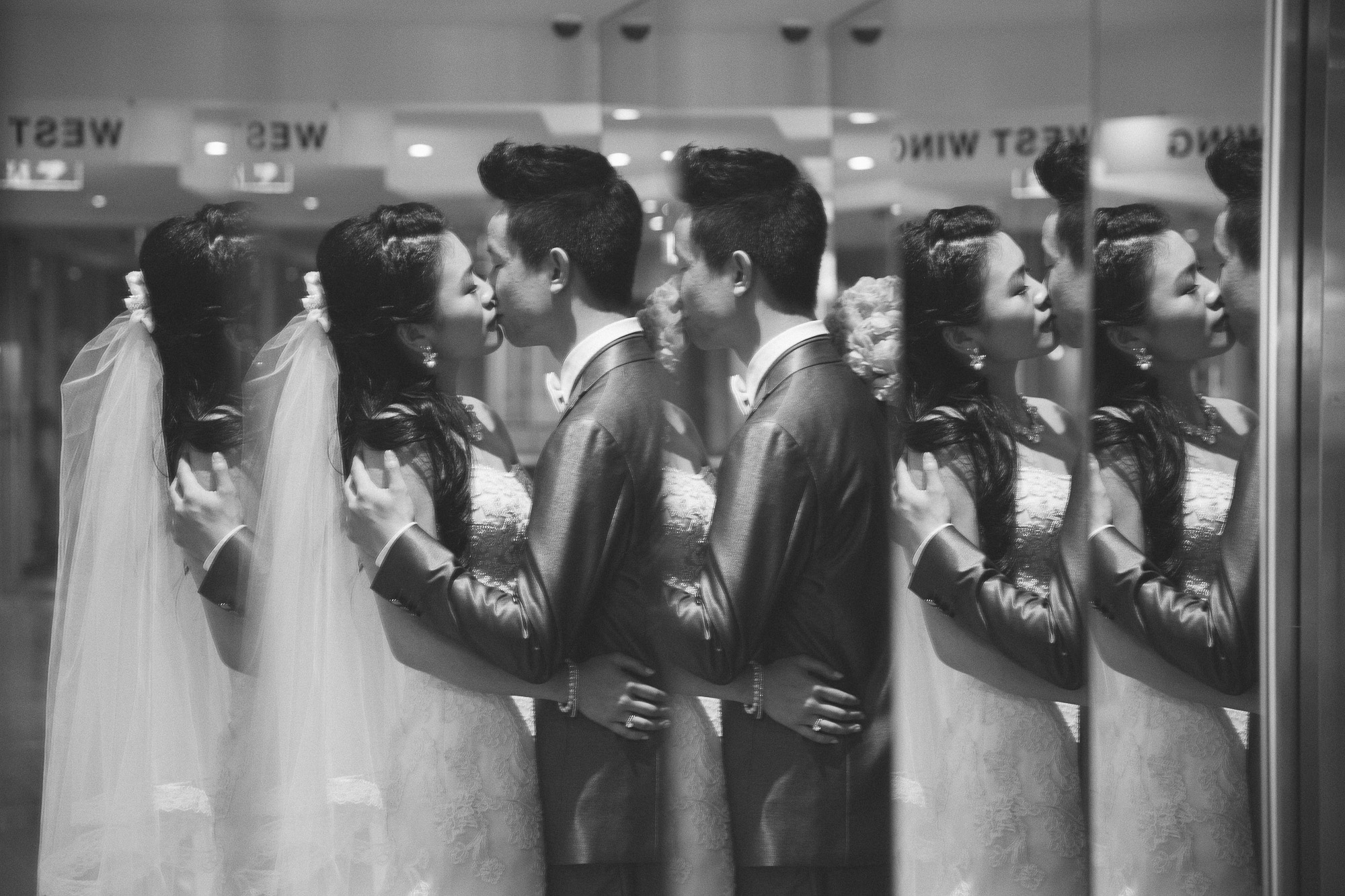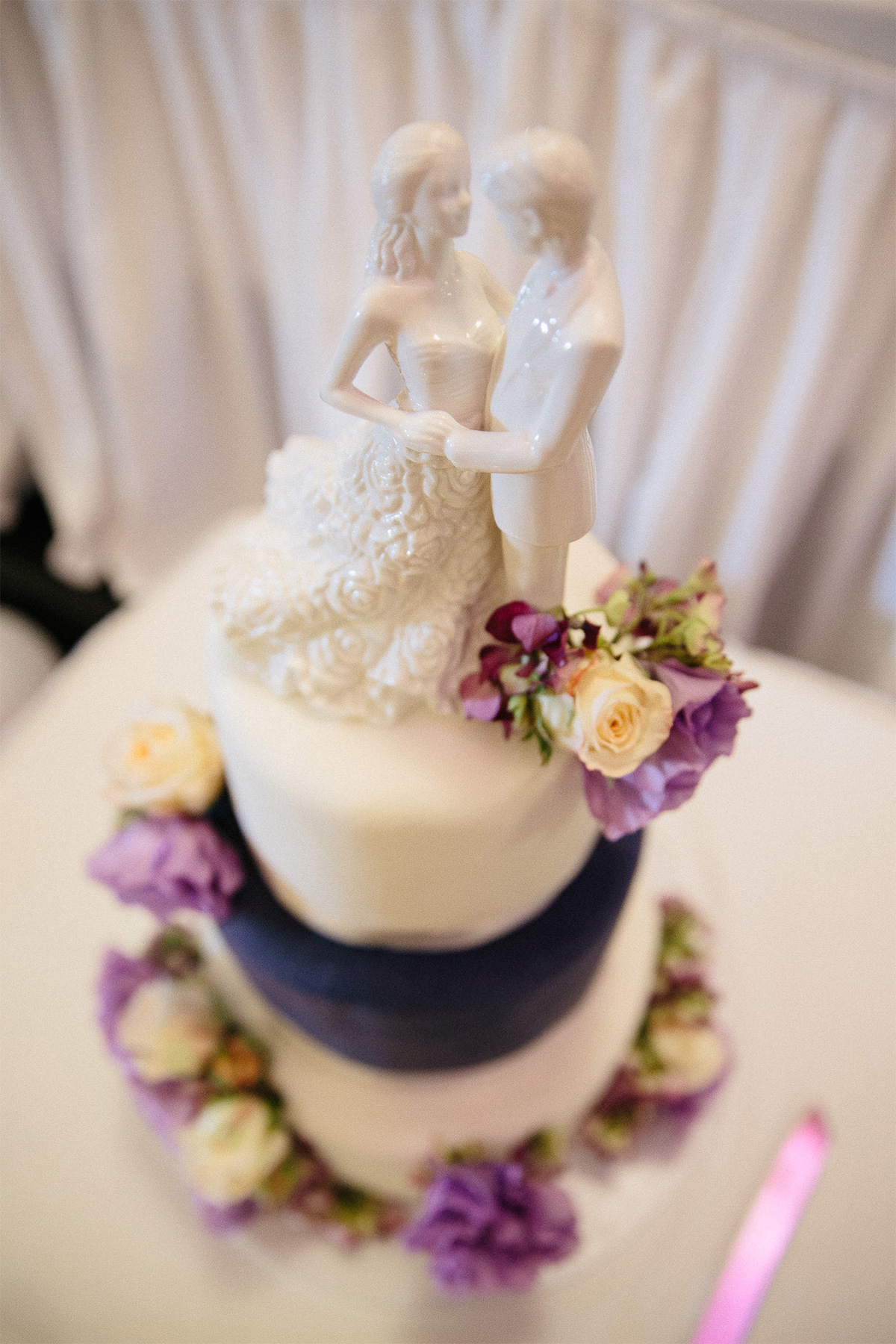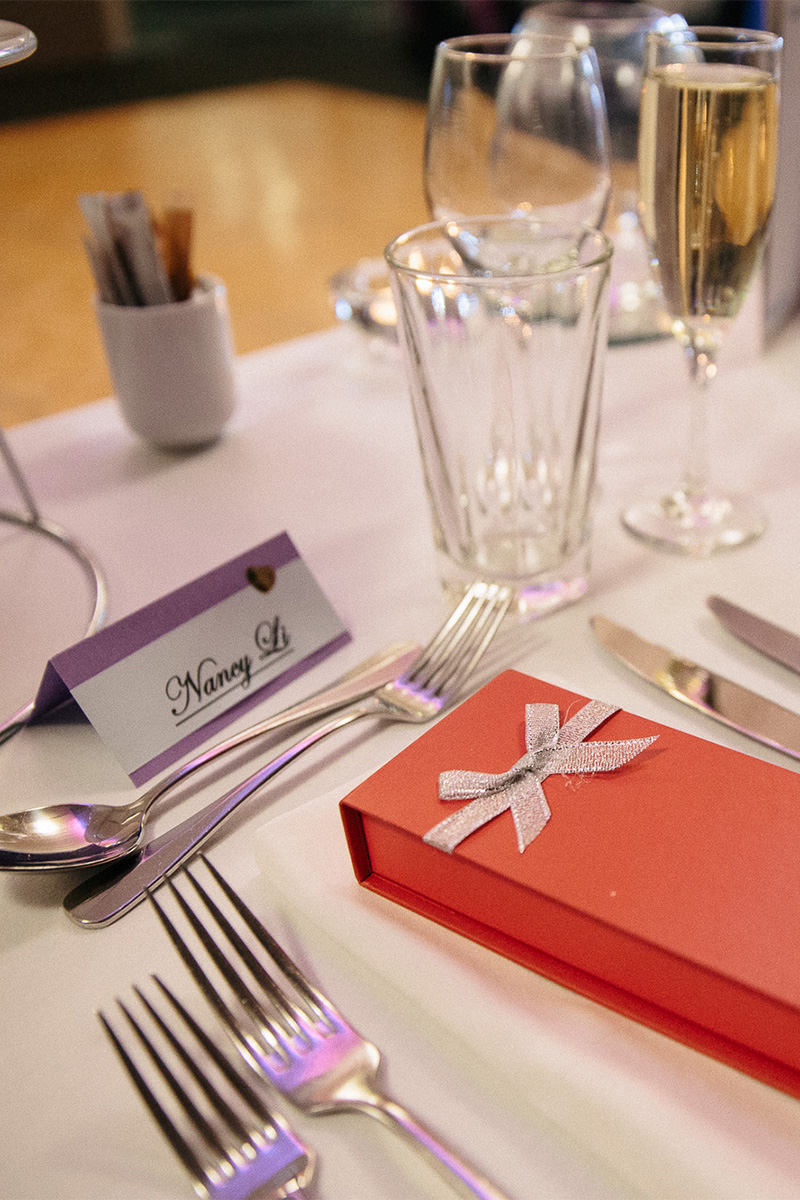 Being two recent uni graduates, the couple stuck to an "affordable" budget for their wedding day and included lots of DIY.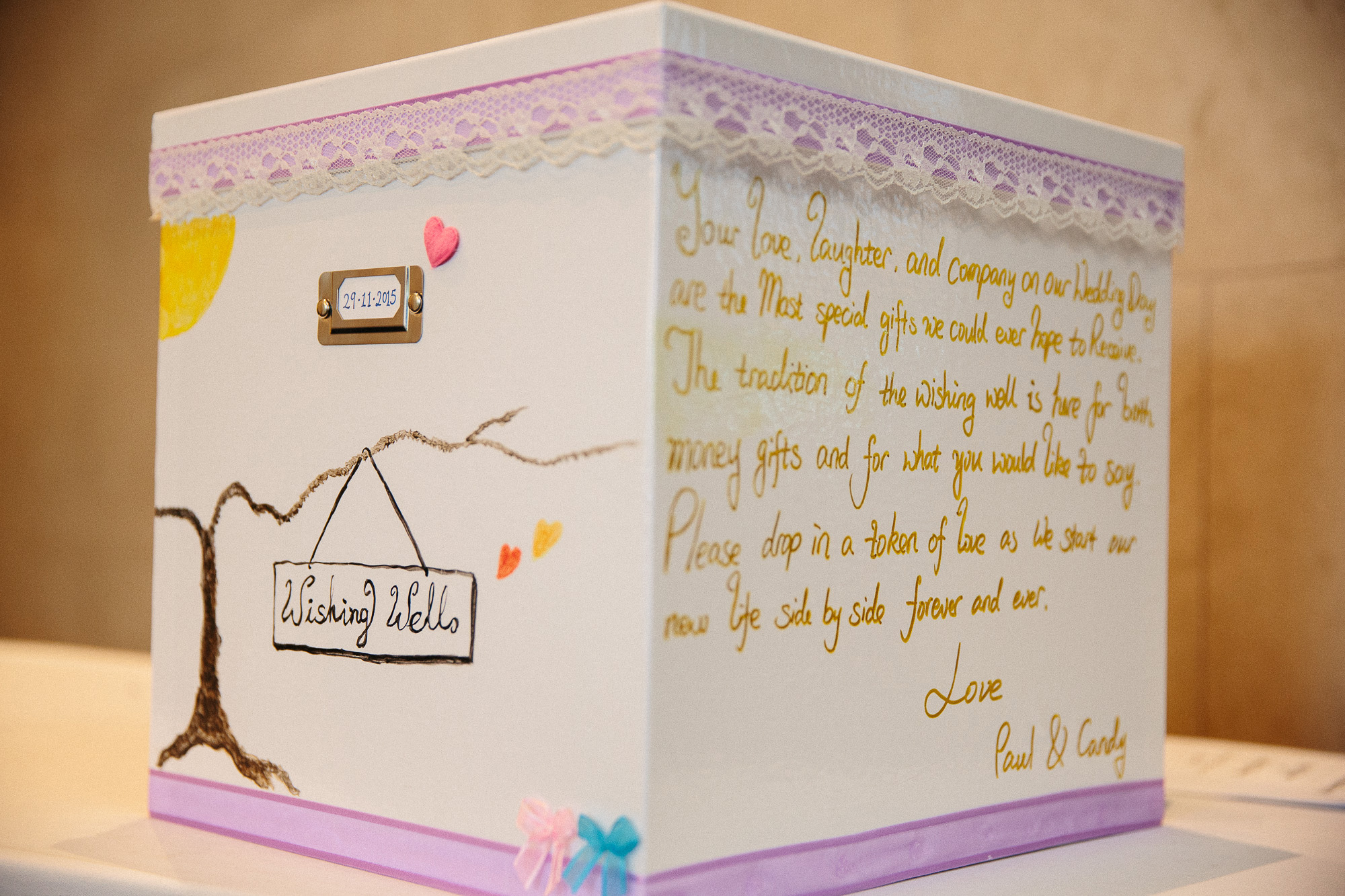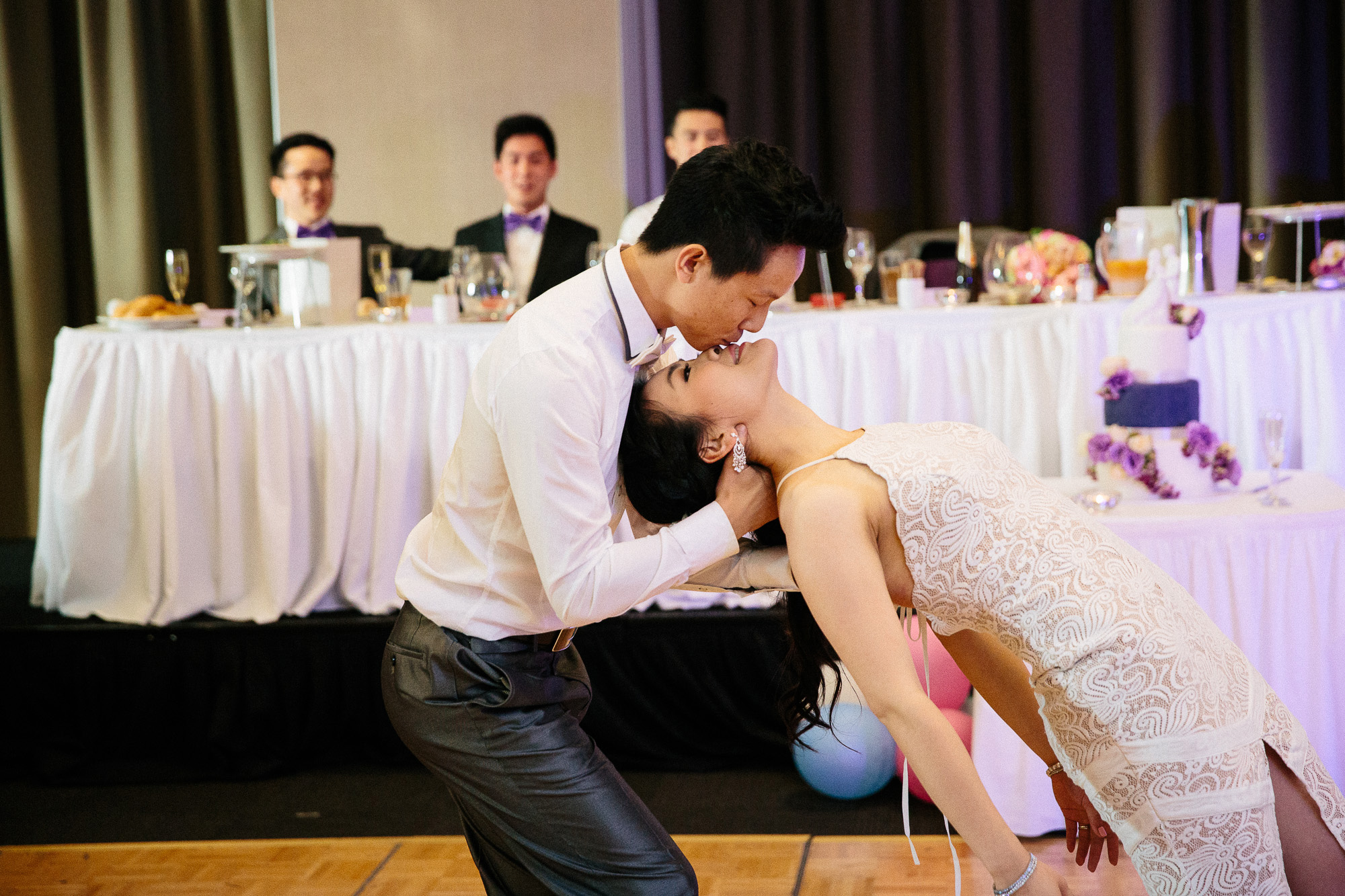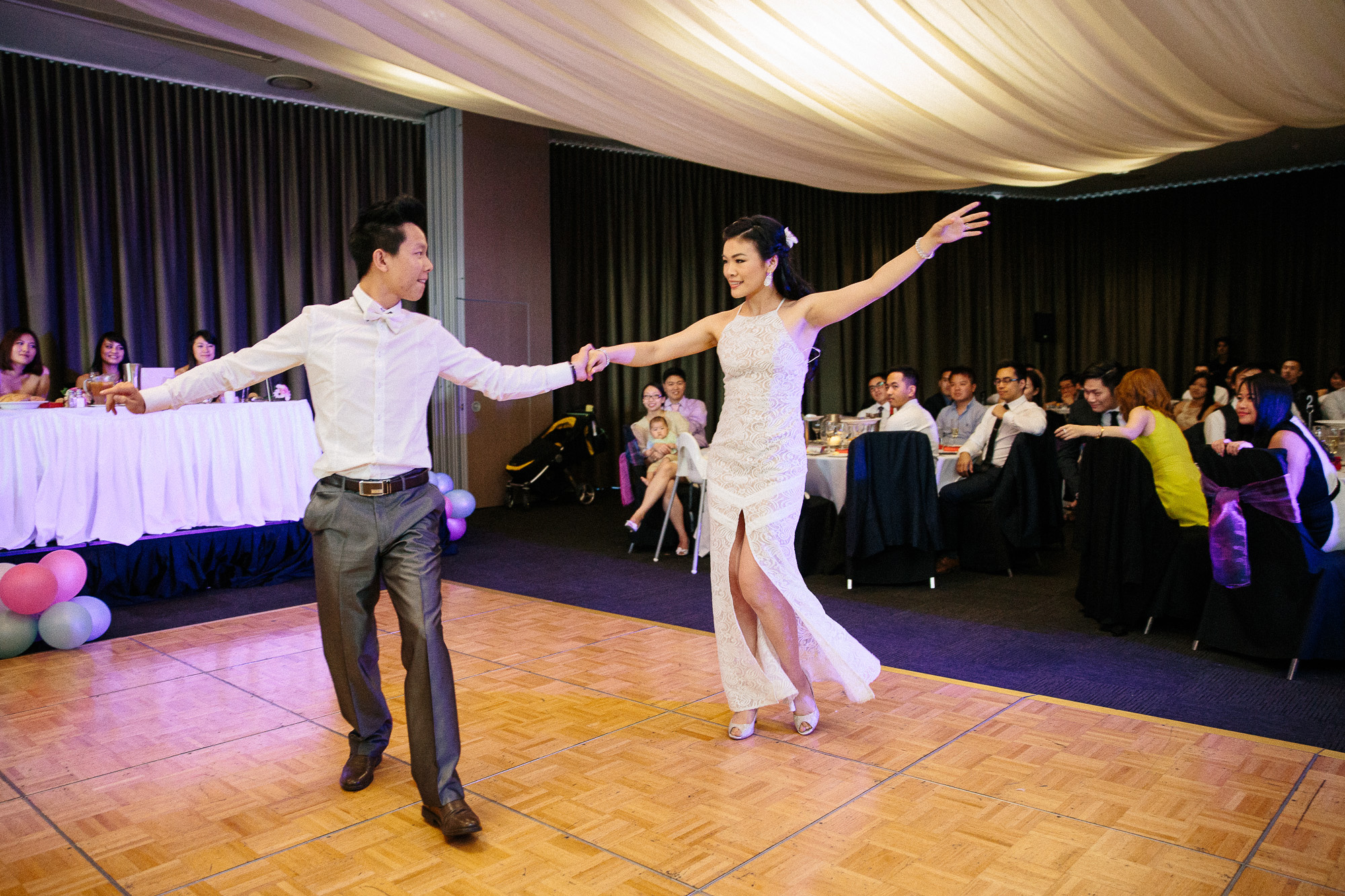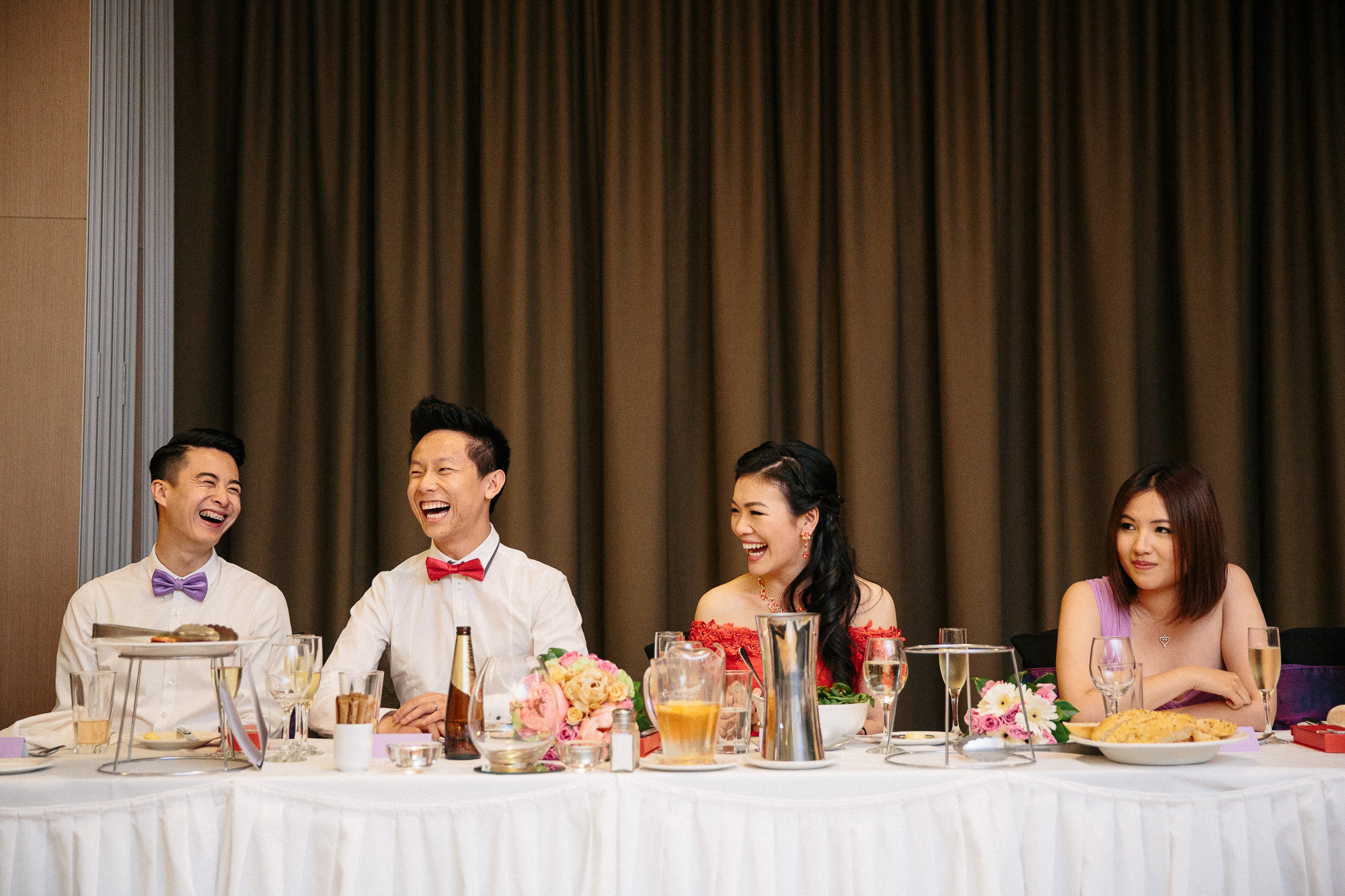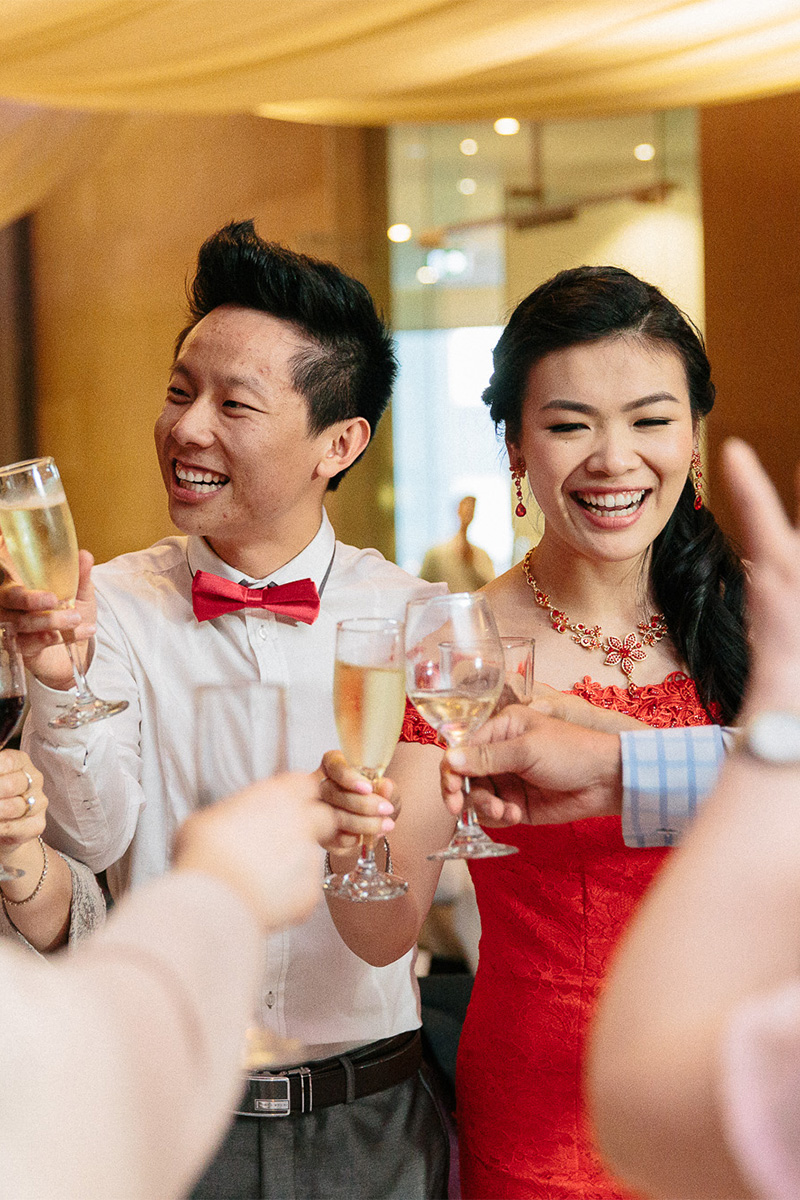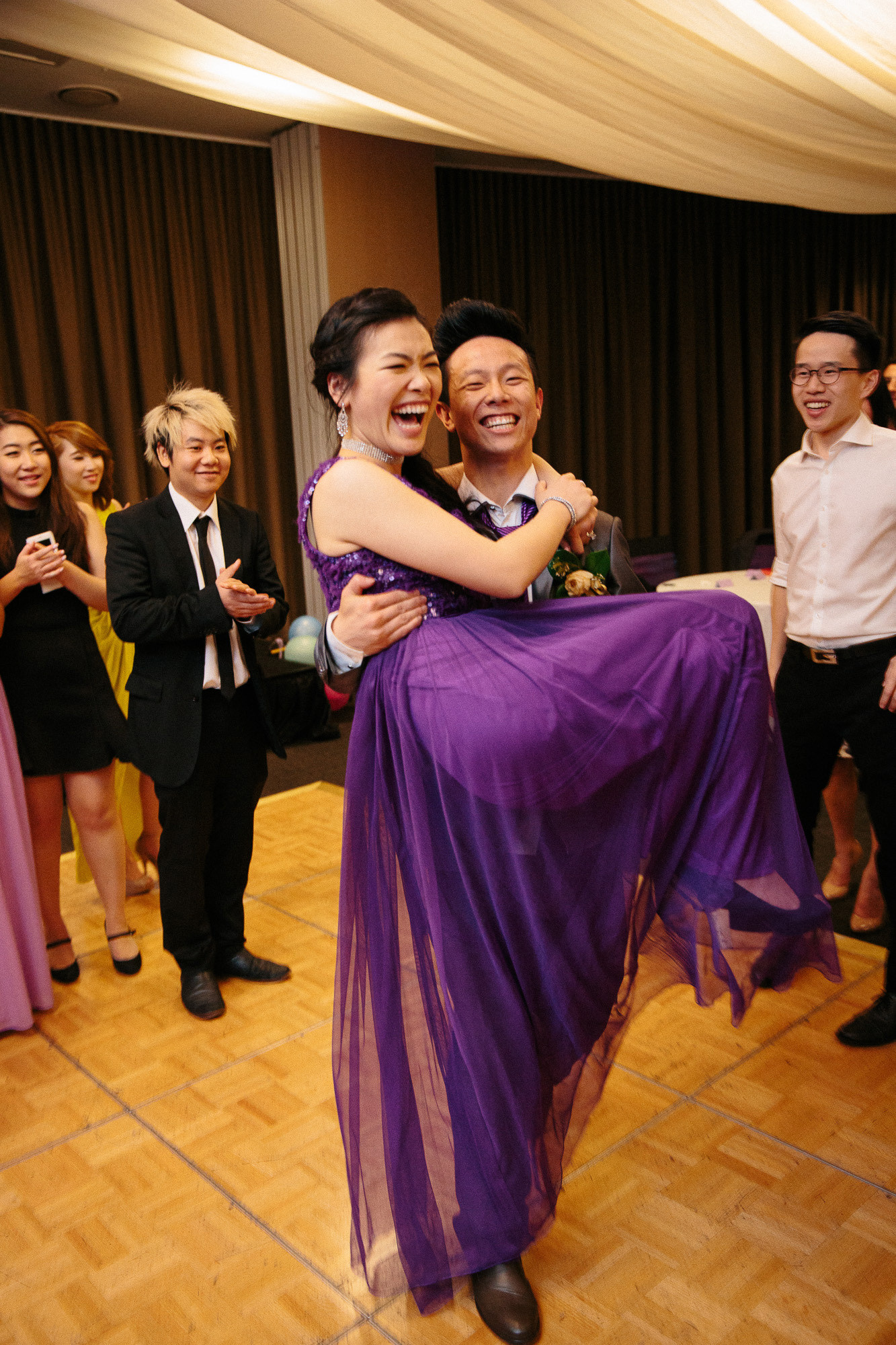 Candy wore several different gowns on her wedding day, following Chinese tradition.