When Candice Maxwell met Mitchell Wilson she fell for not only her brother's boss, but also his best friend.
After dating for two years, Mitchell planned to pop the question while on a missionary trip, with a little help from Candice's brother Joel, who was also going along.
"Mitch woke me up very early on our morning off for a romantic morning walk along the beach and said, 'By the way Joel is coming too,'" Candice explains.
"I was still oblivious. Joel was taking lots of photos along the way until Mitch got down on one knee and asked me to marry him.  Joel captured the whole thing, it was beautiful."
Candice and Mitchell, both 23, then began planning their Sanctuary Cove wedding.
They were surrounded by 80 friends and family as they wed in the Queensland resort's Glass Chapel on September 20, 2014.
"Our wedding was absolutely everything I dreamt of as a little girl. Watching romantic movies and Disney movies, I wanted that fairy tale wedding to begin the rest of my life," Candice says.
Photos courtesy of Infinity Faith Photography.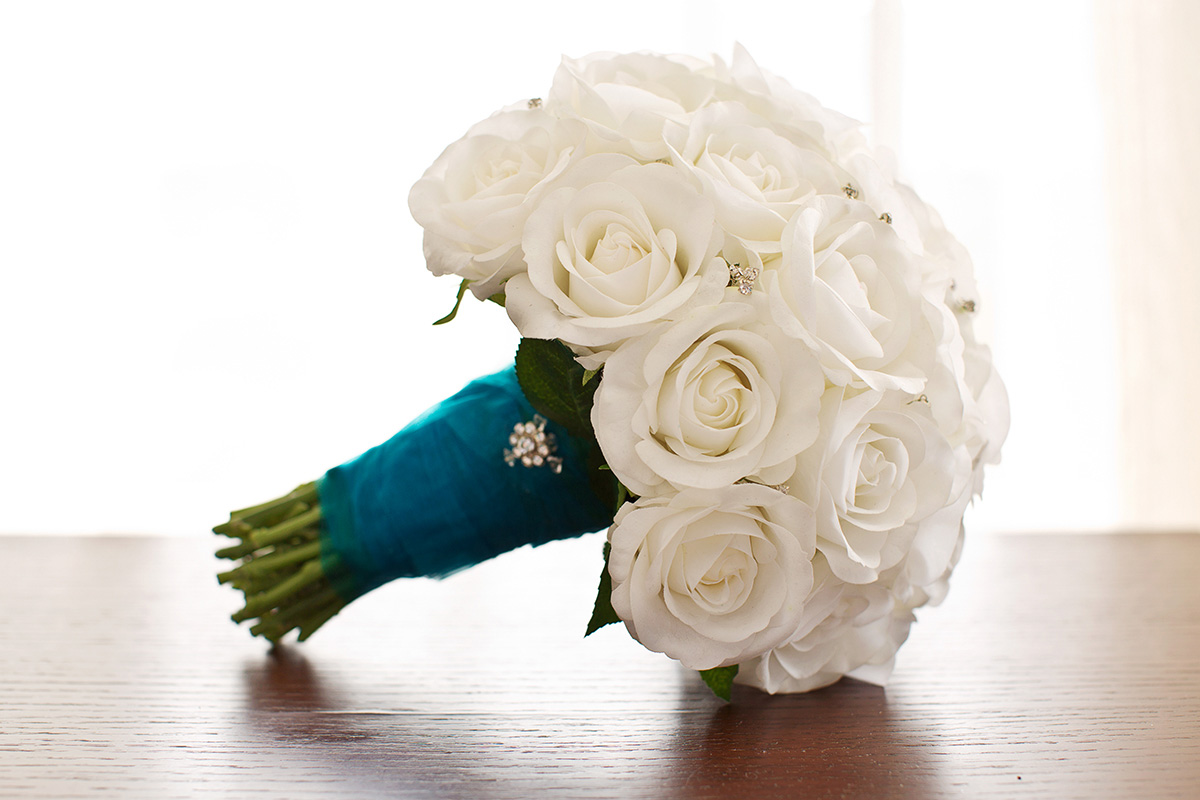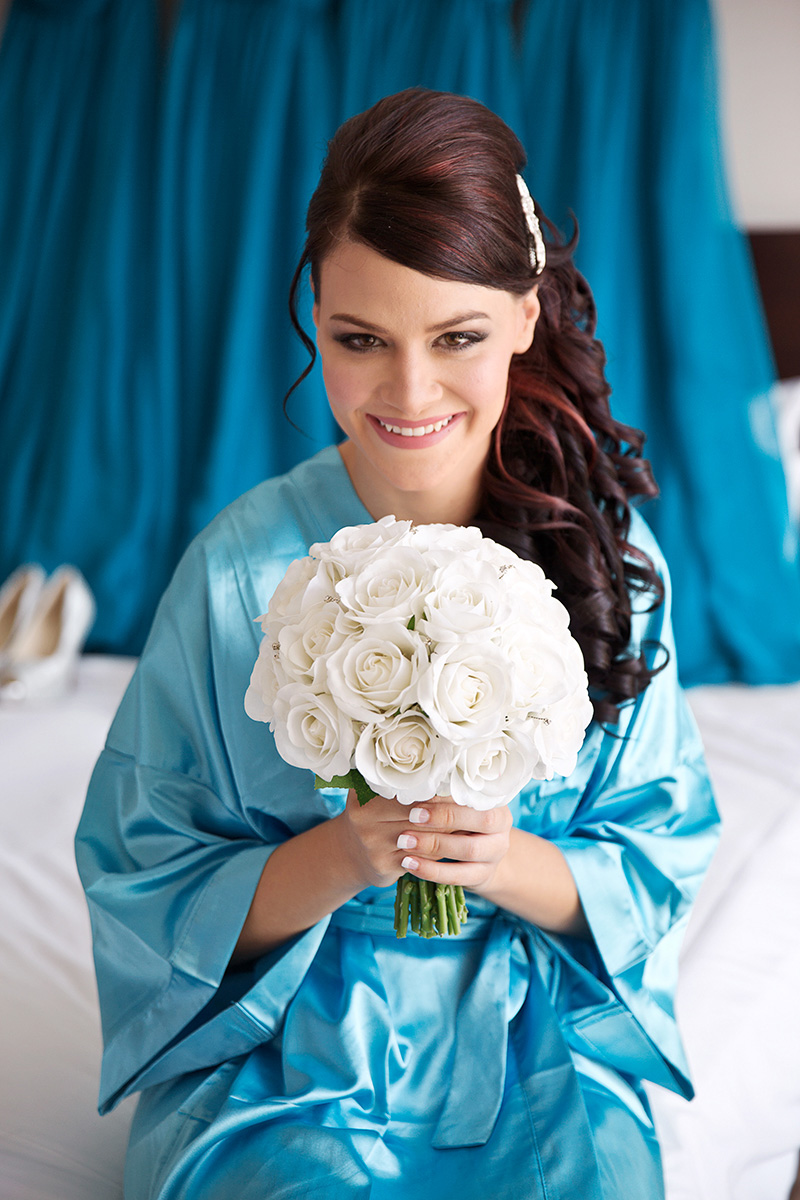 Touches of turquoise were a noticeable theme throughout the wedding.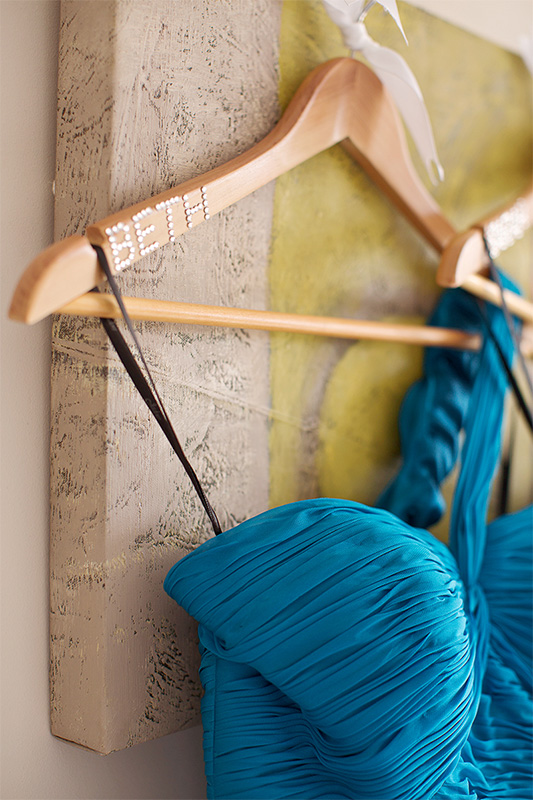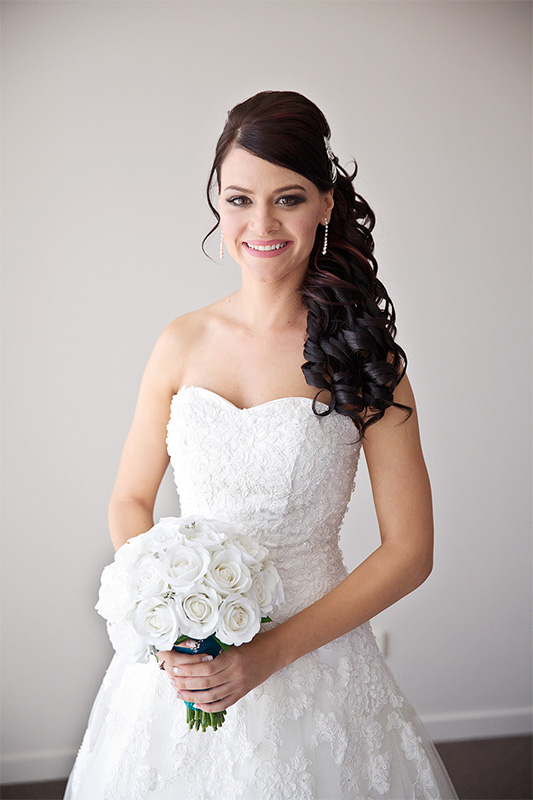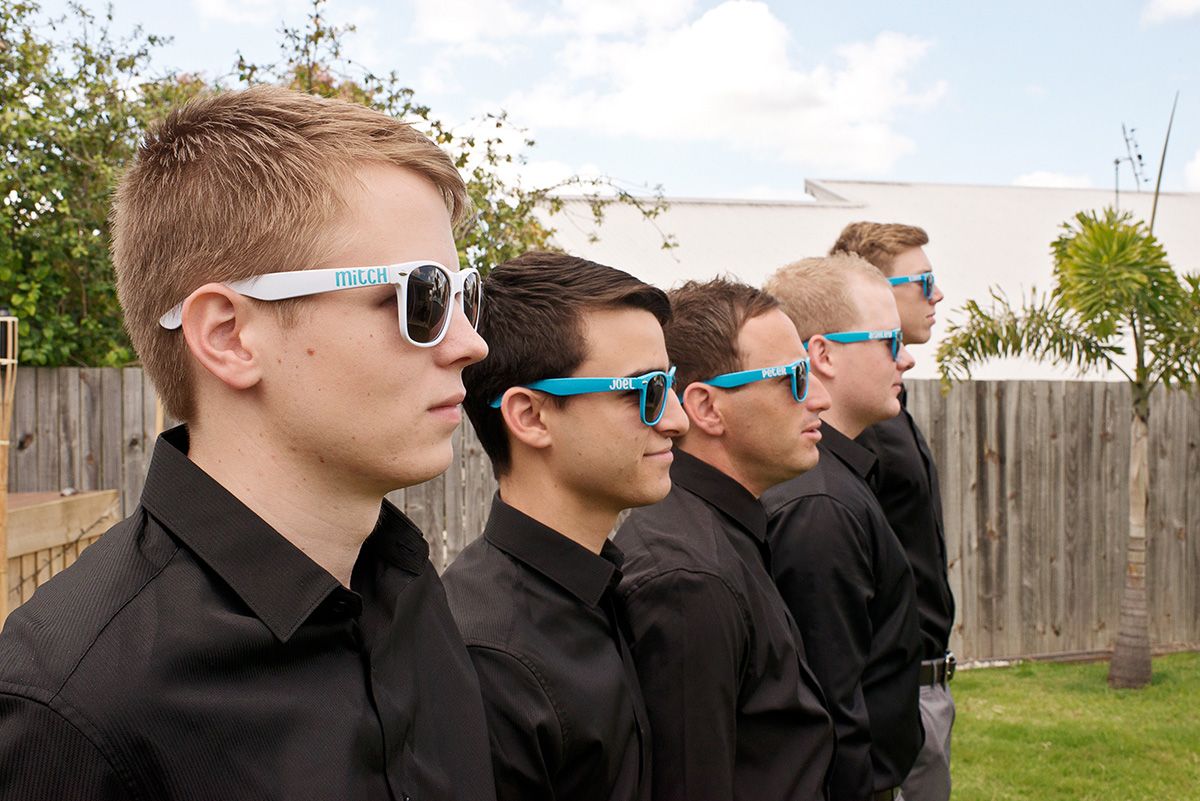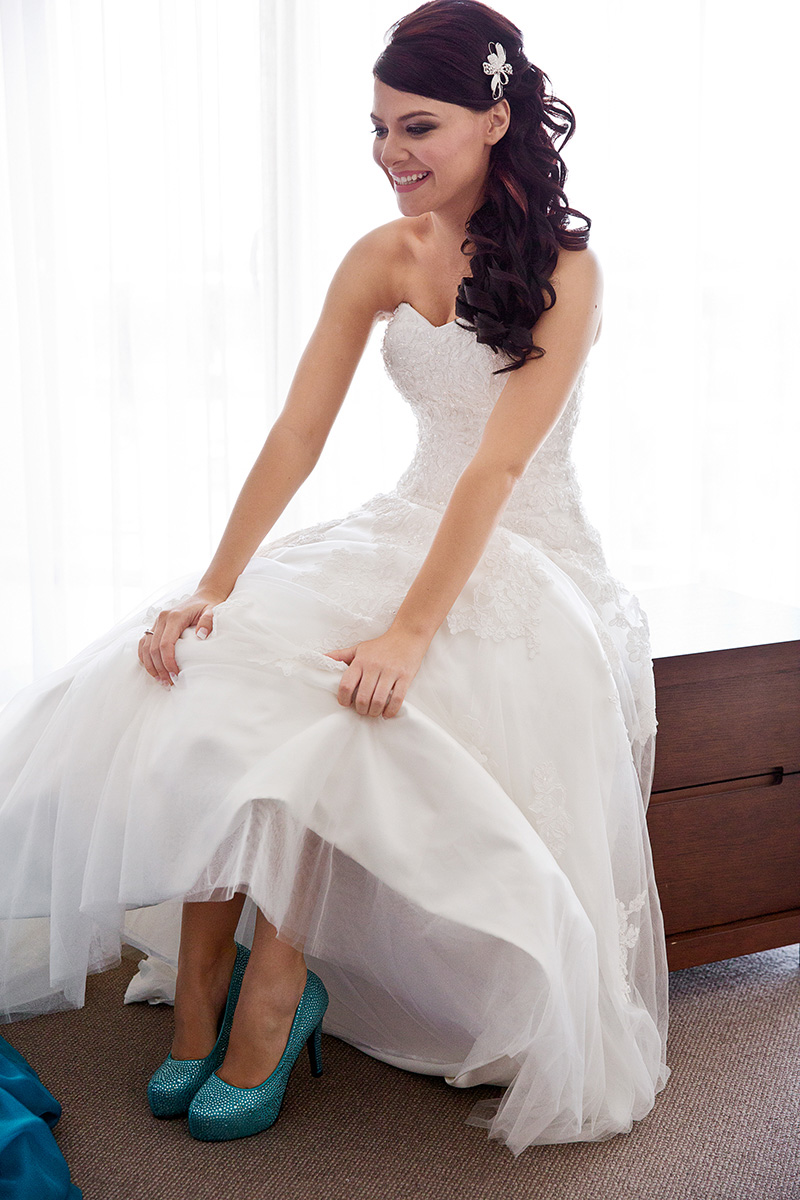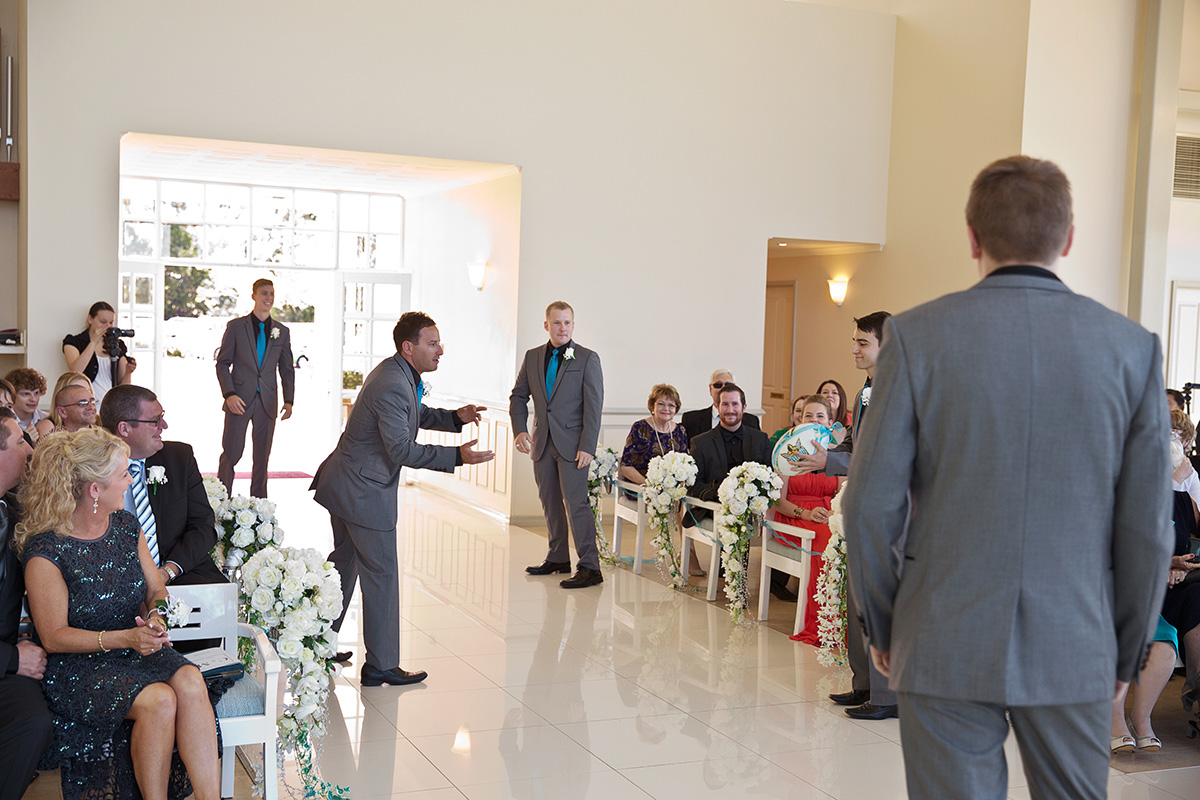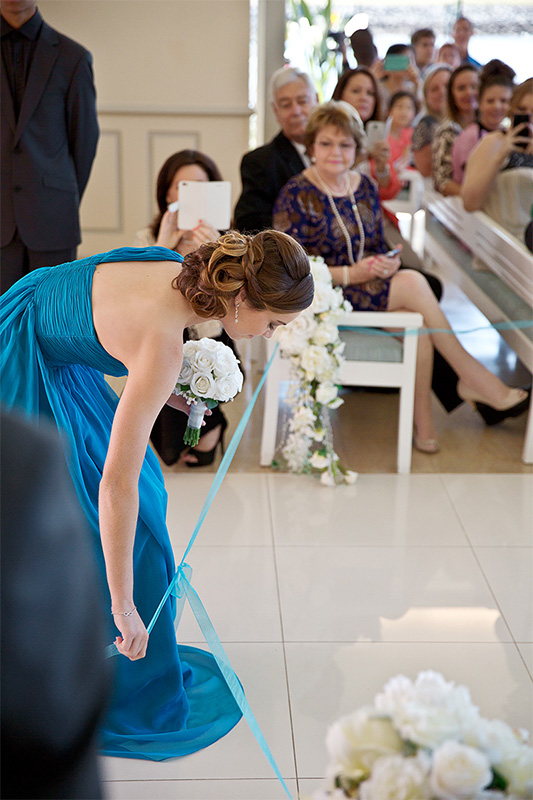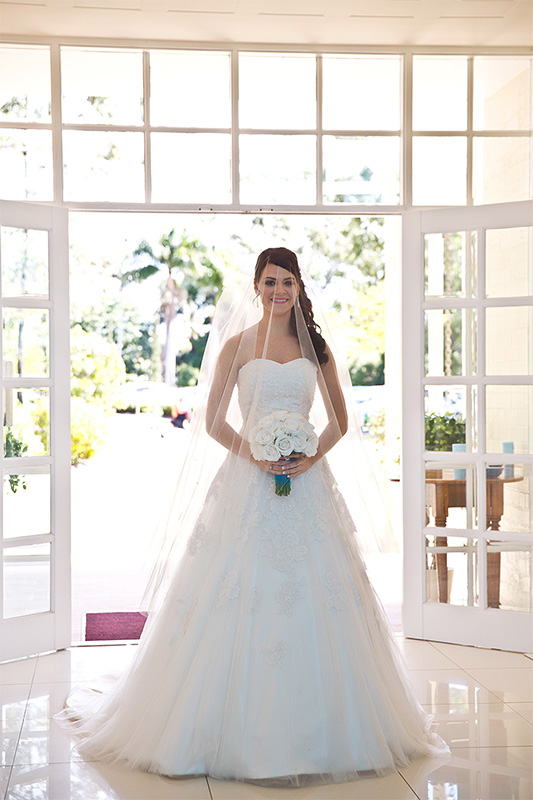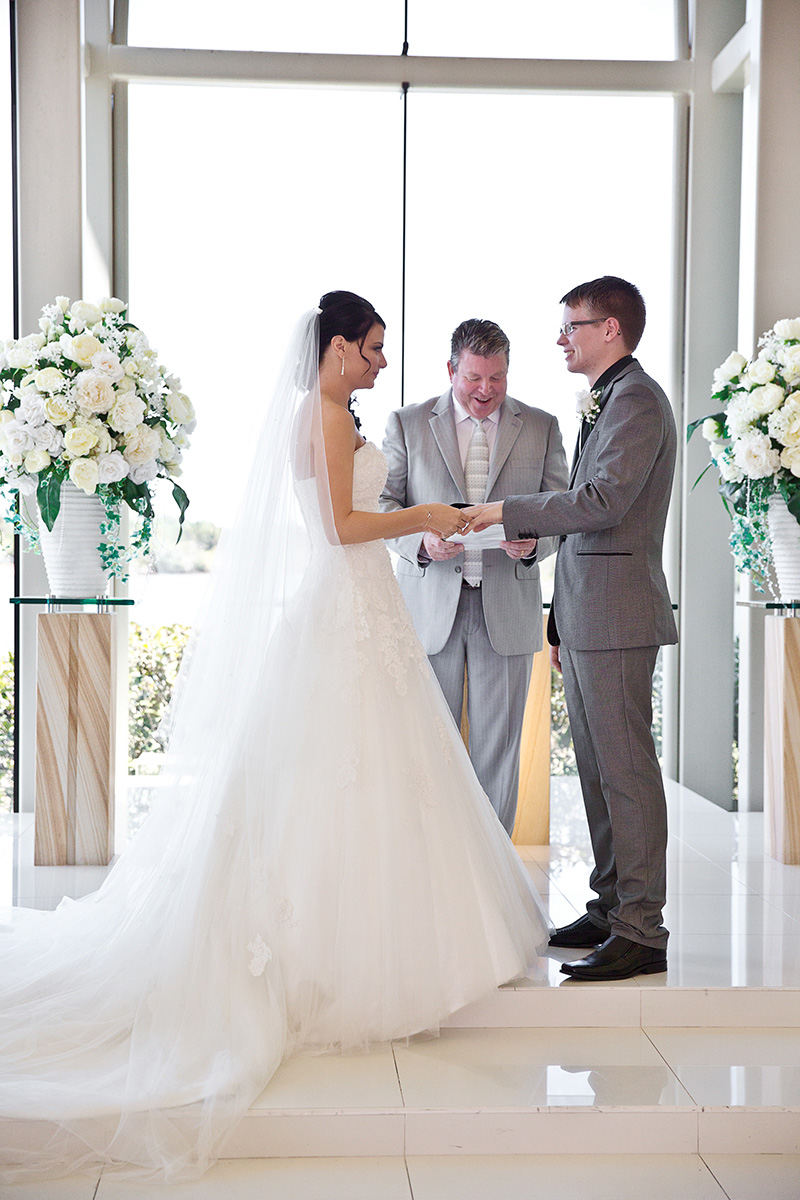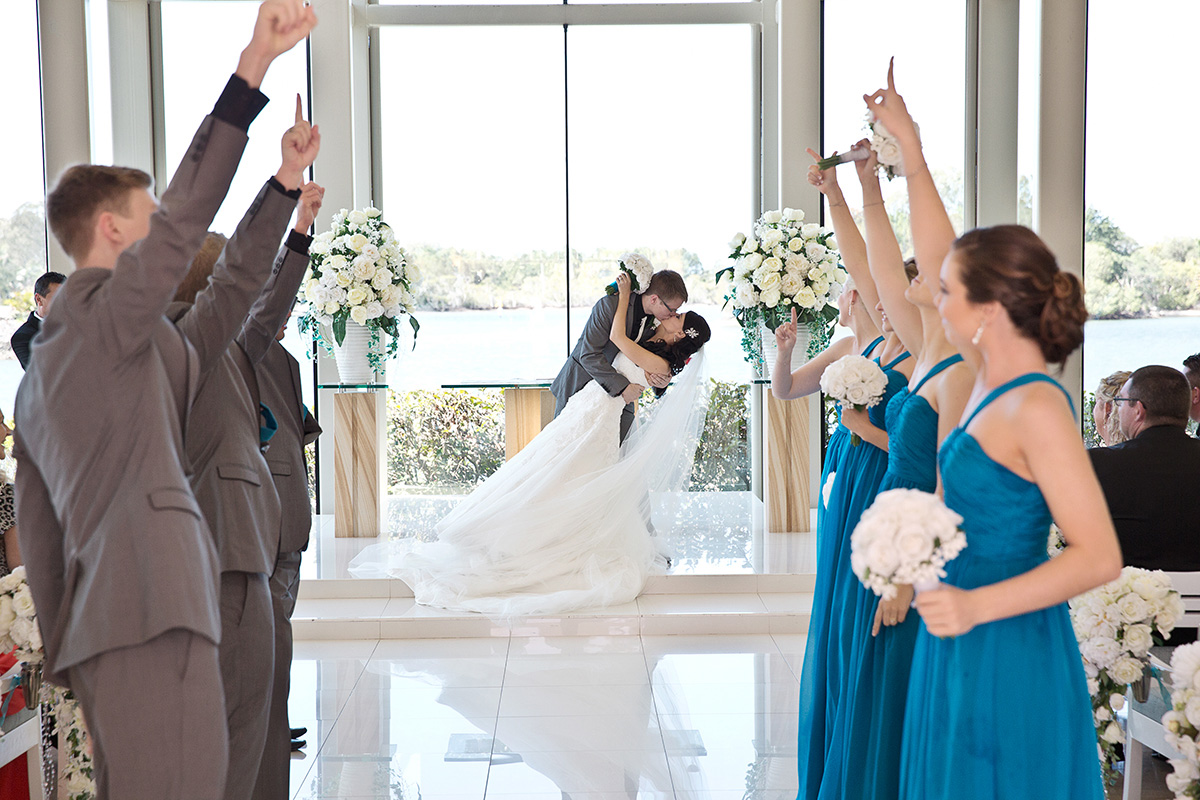 Cheeky photos to suit the young couple were taken by Infinity Faith Photography.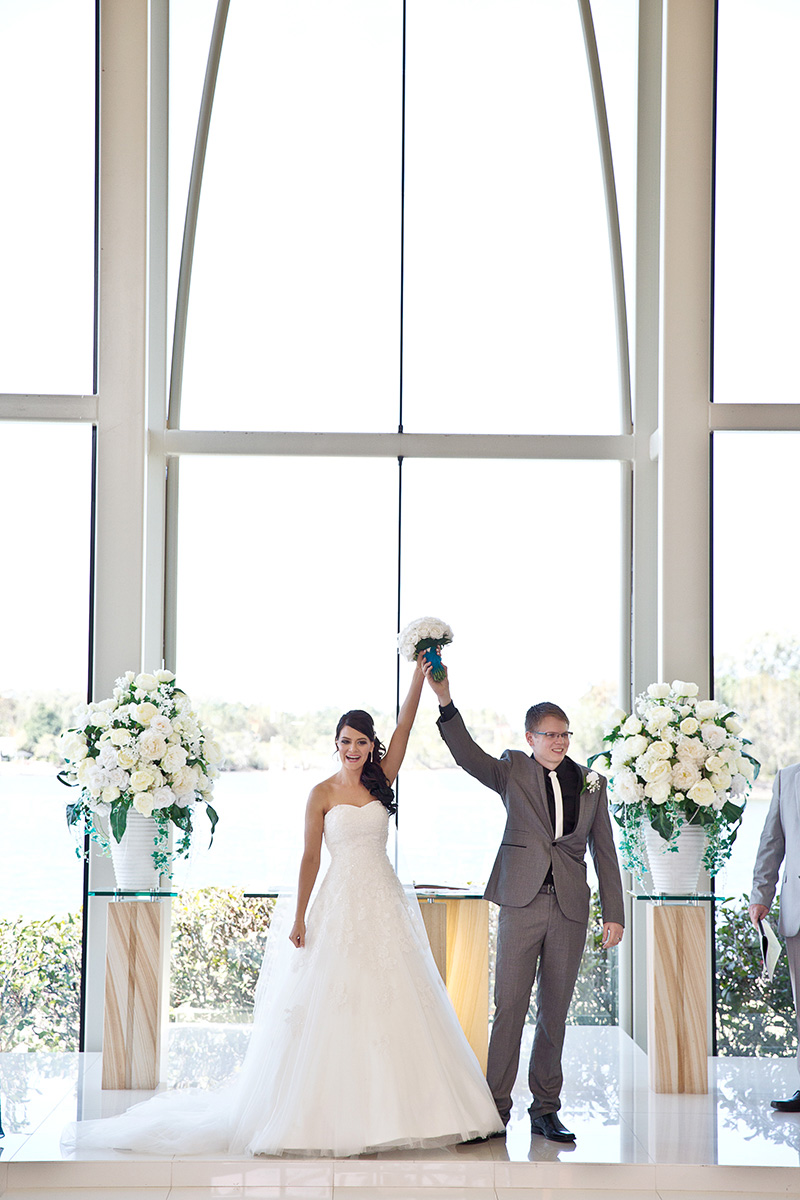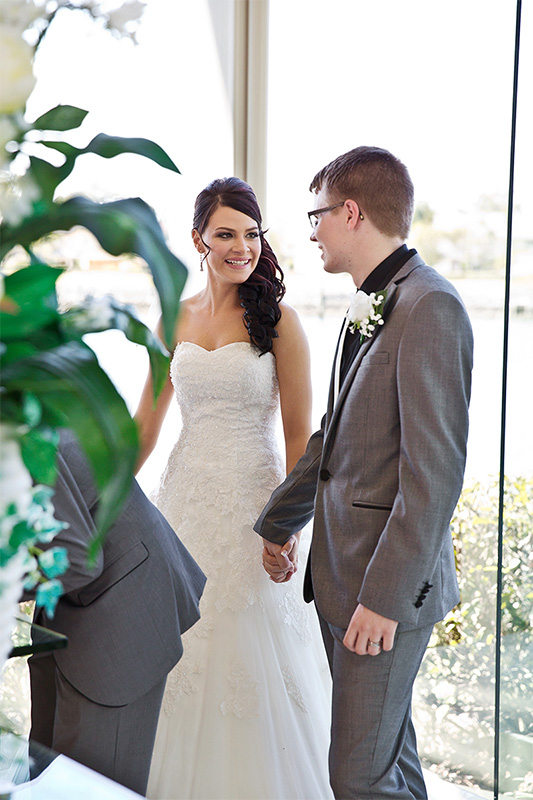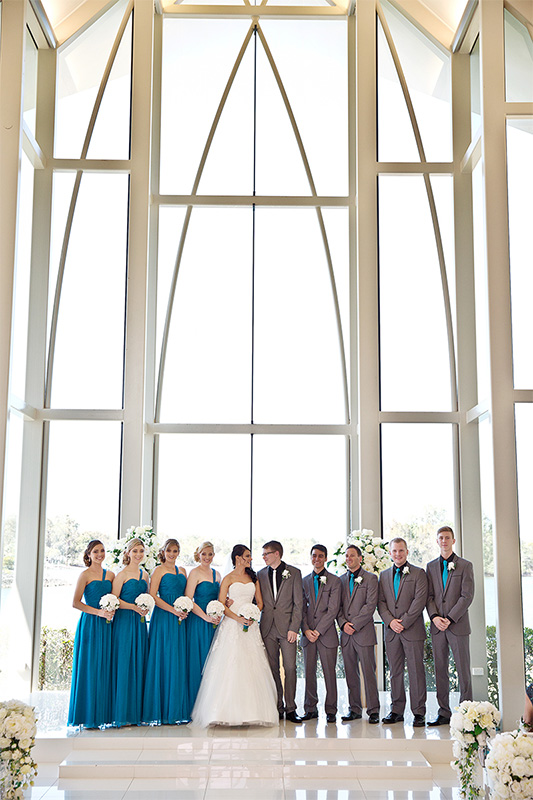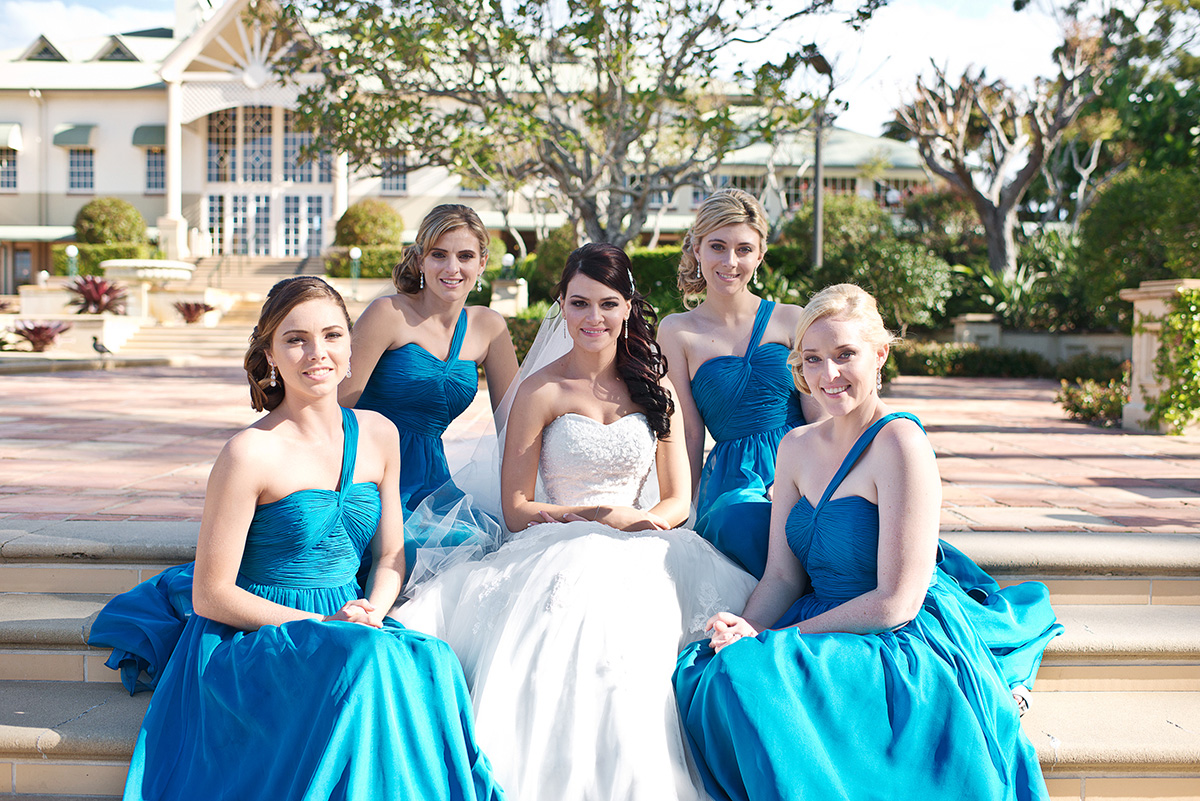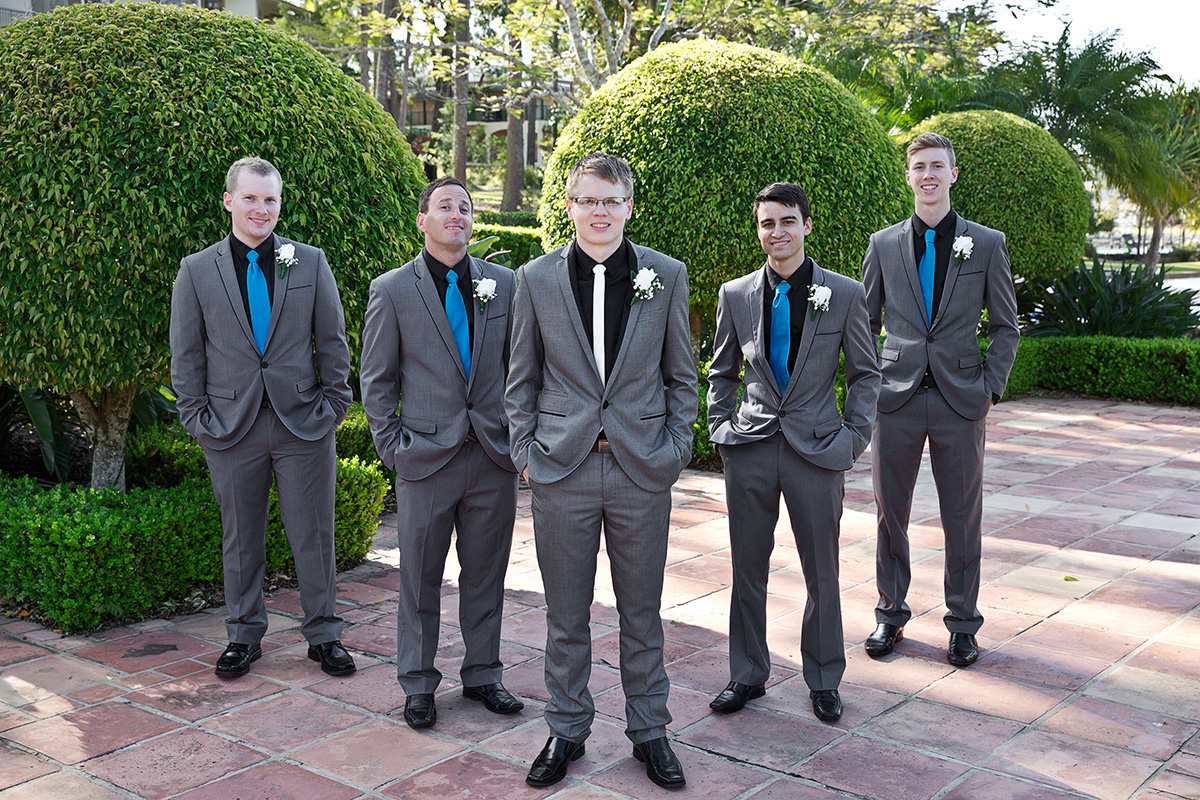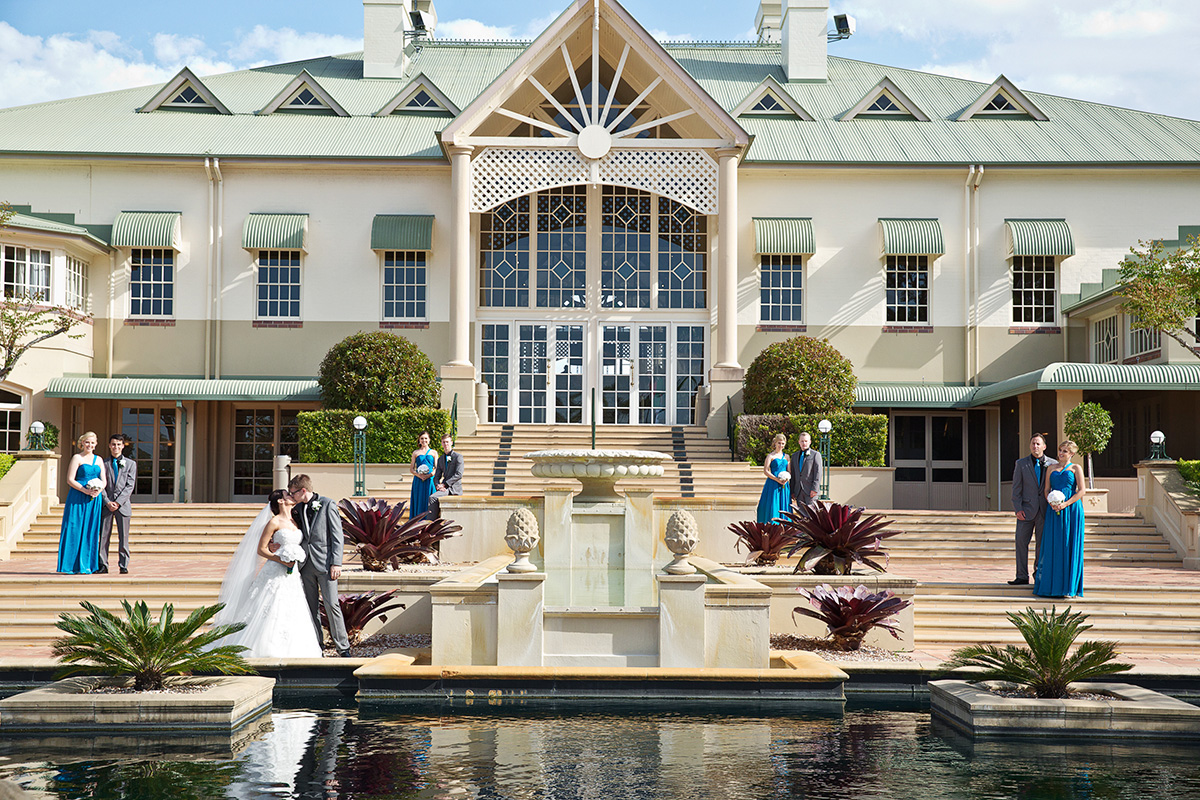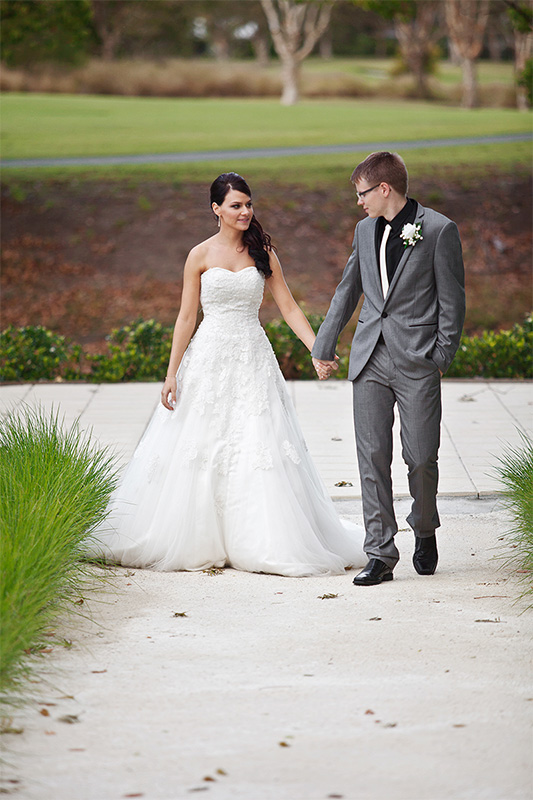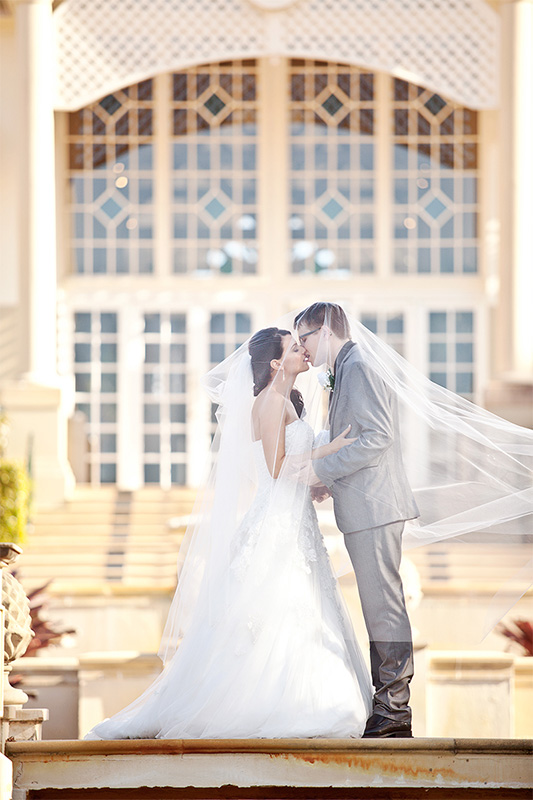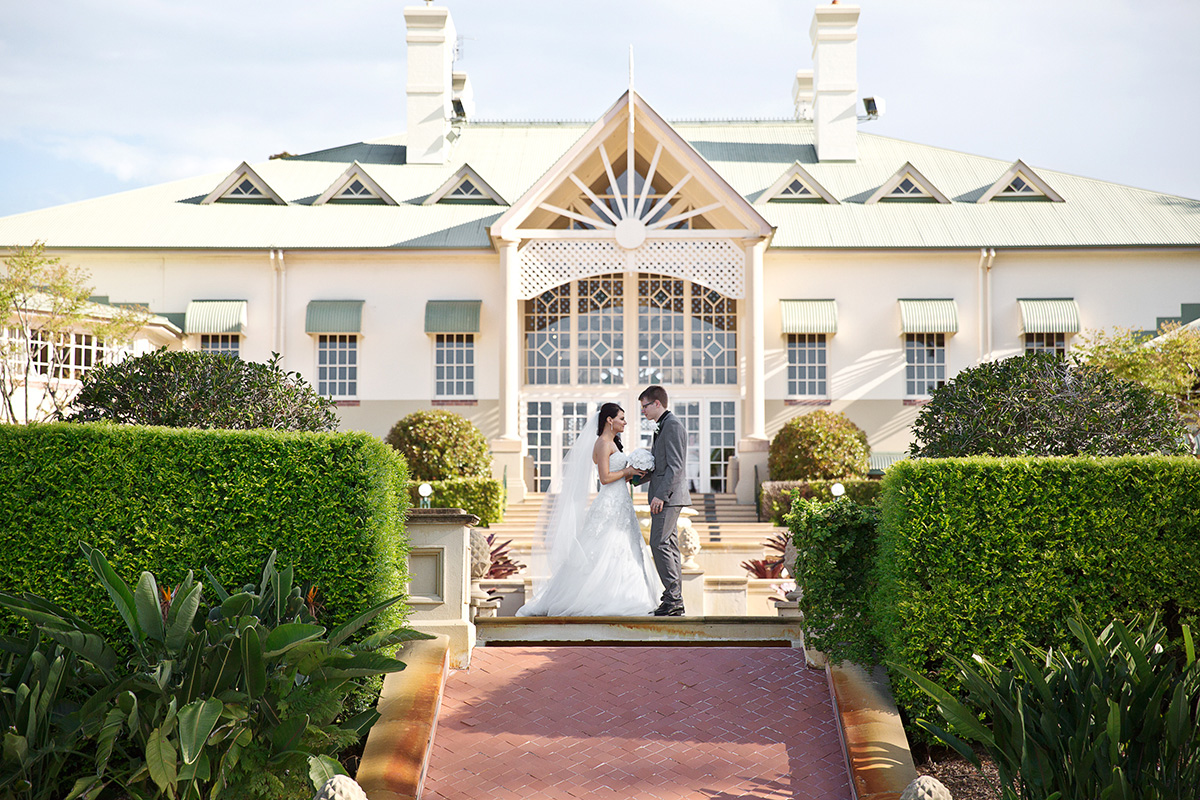 The Sanctuary Cove venue provided just the fairytale look Candice was after.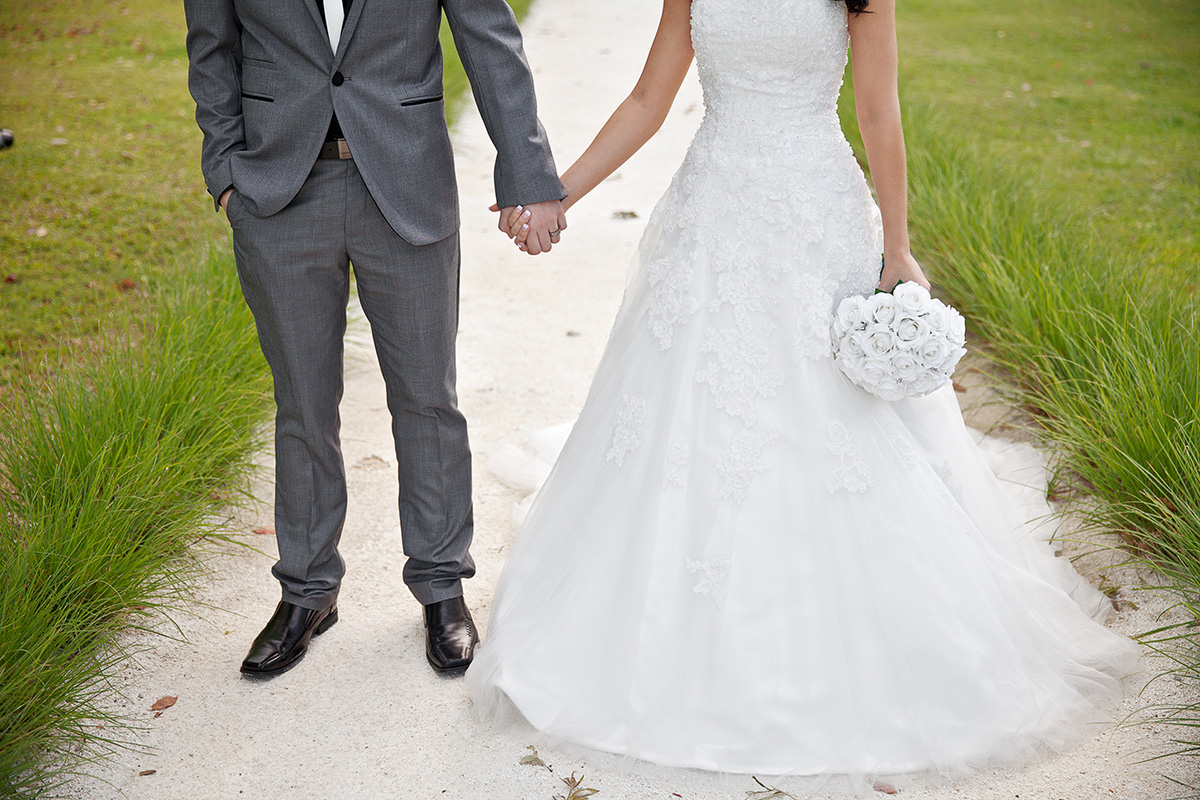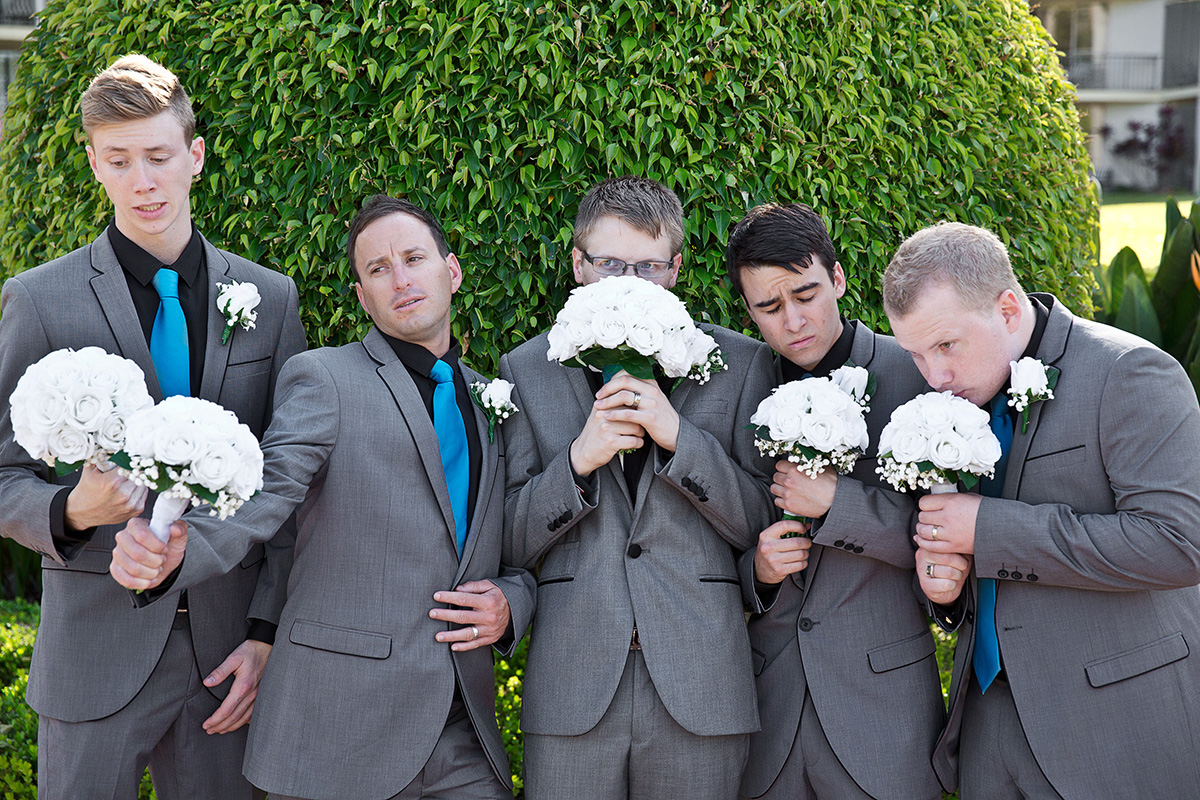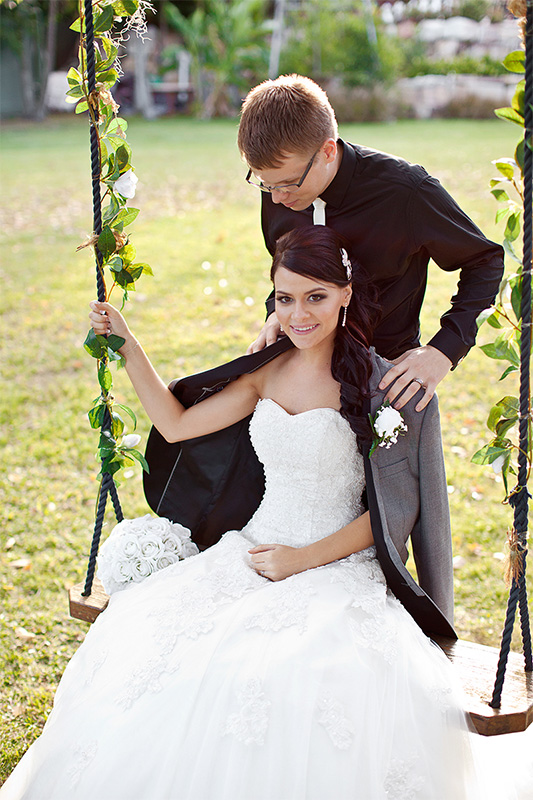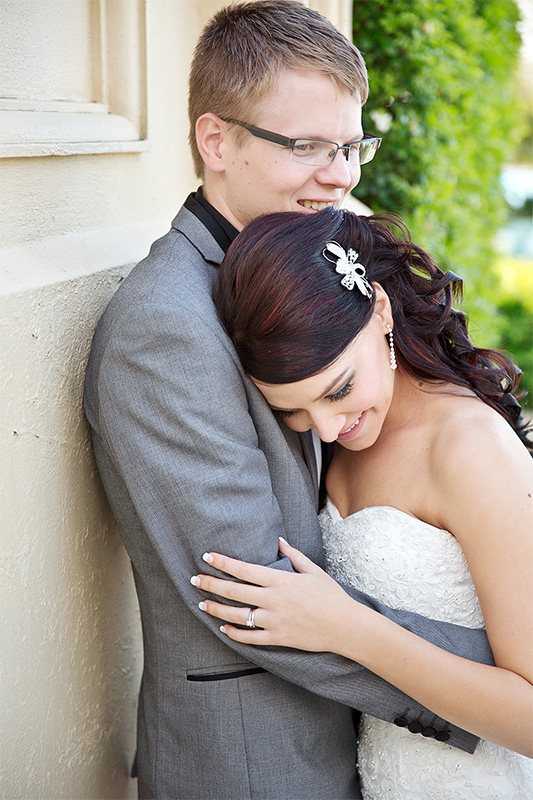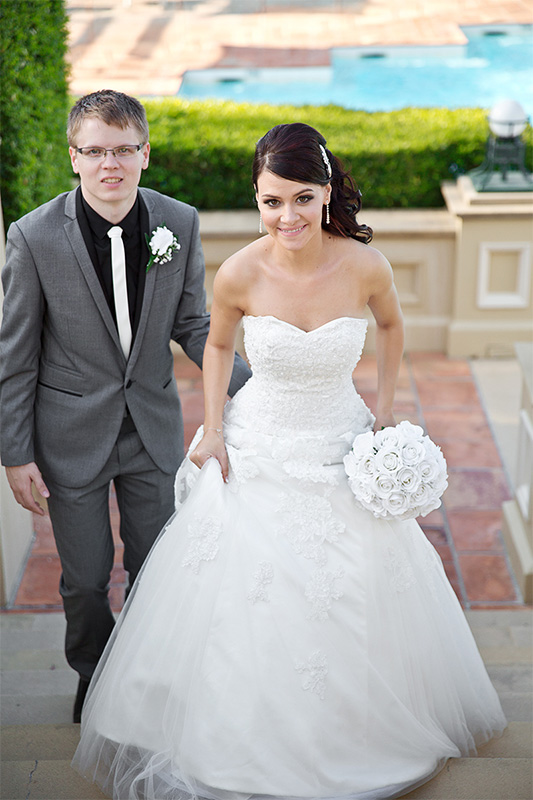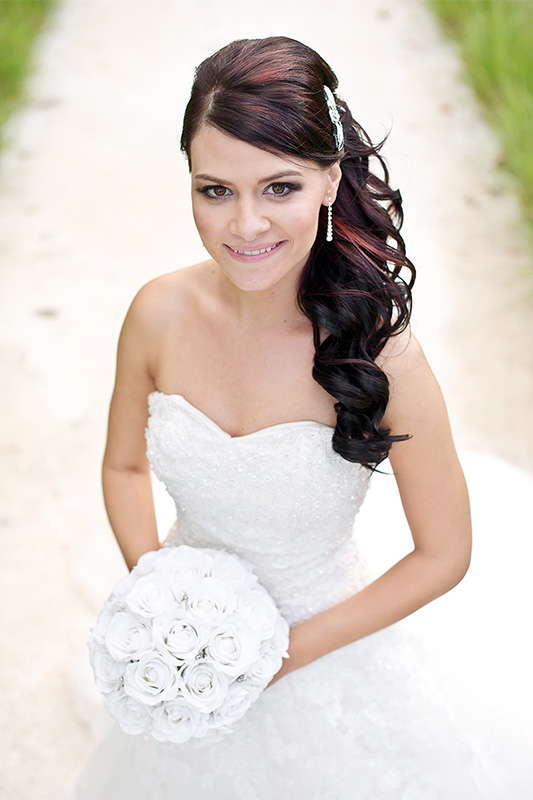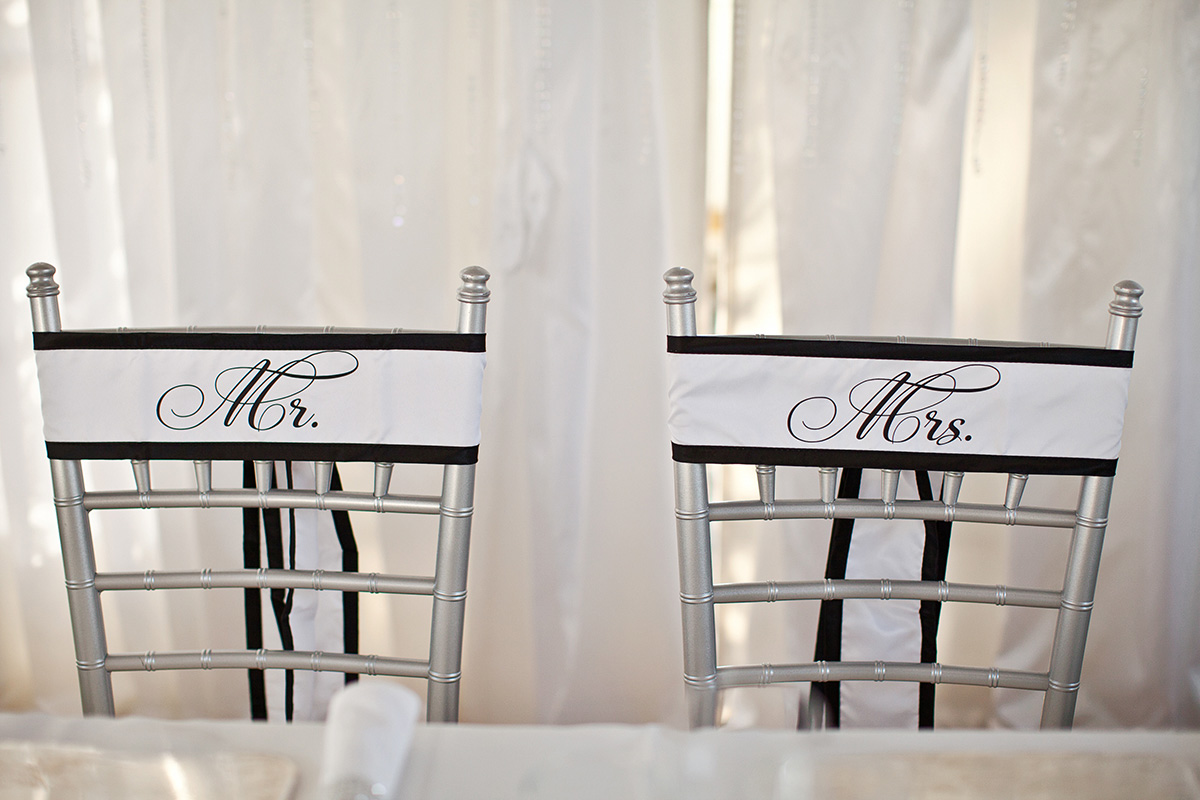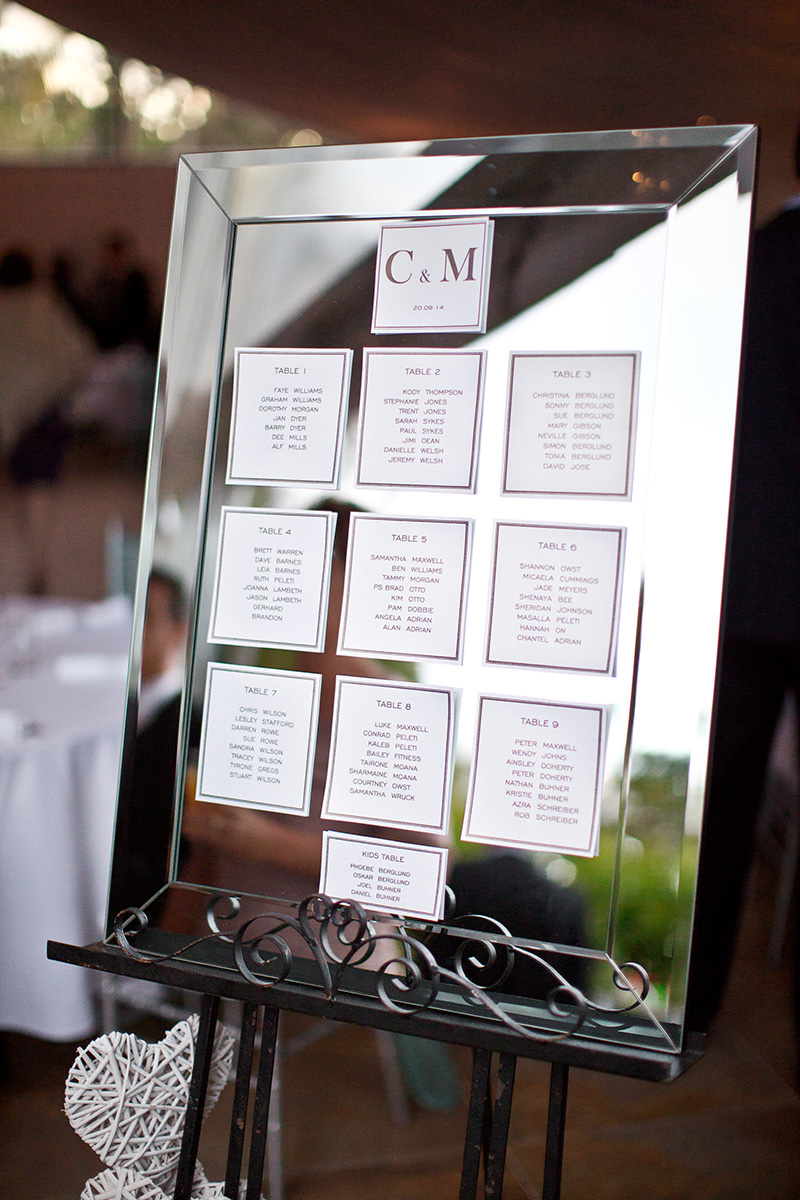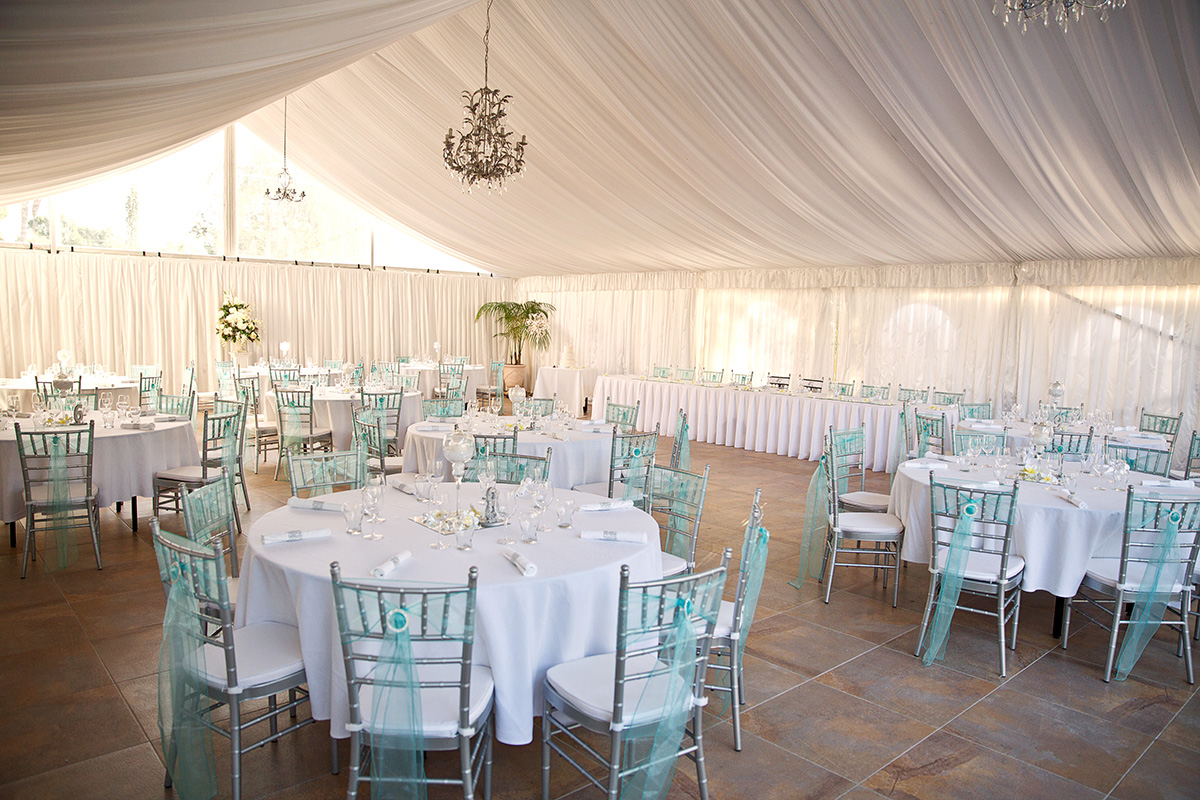 Candice credits Mitchell with a lot of the wedding planning. "Mitchell seriously planned more than half the wedding to detail and beyond. He made my dreams come true," she says.