There's nothing like a wedding with a view, and Tiffany and Scott got the best one 2018 had to offer.
"We were married in a little white chapel overlooking the Glasshouse Mountains," says Tiffany, 40, of their romantic chapel wedding. "The day was the clearest view of the mountains that had been experienced all year."
She married her beau Scott, 37, on November 29, 2018 at Weddings at Tiffany's in Maleny.
"Our two boys played important roles on our day," explains the bride. "Our eldest, 17-year-old Elijah, walked me down the aisle. Our youngest, 16-month-old Hayden, carried a sign down the aisle that read 'Daddy here comes our girl'."
Tiffany's gown was created by her best friend. "It was perfection. We worked on a brief of pretty, whimsical but modern. The handmade lace and soft flowing netting of the dress complimented the location and feel," describes Tiffany.
Photos courtesy of Nathan Lapham.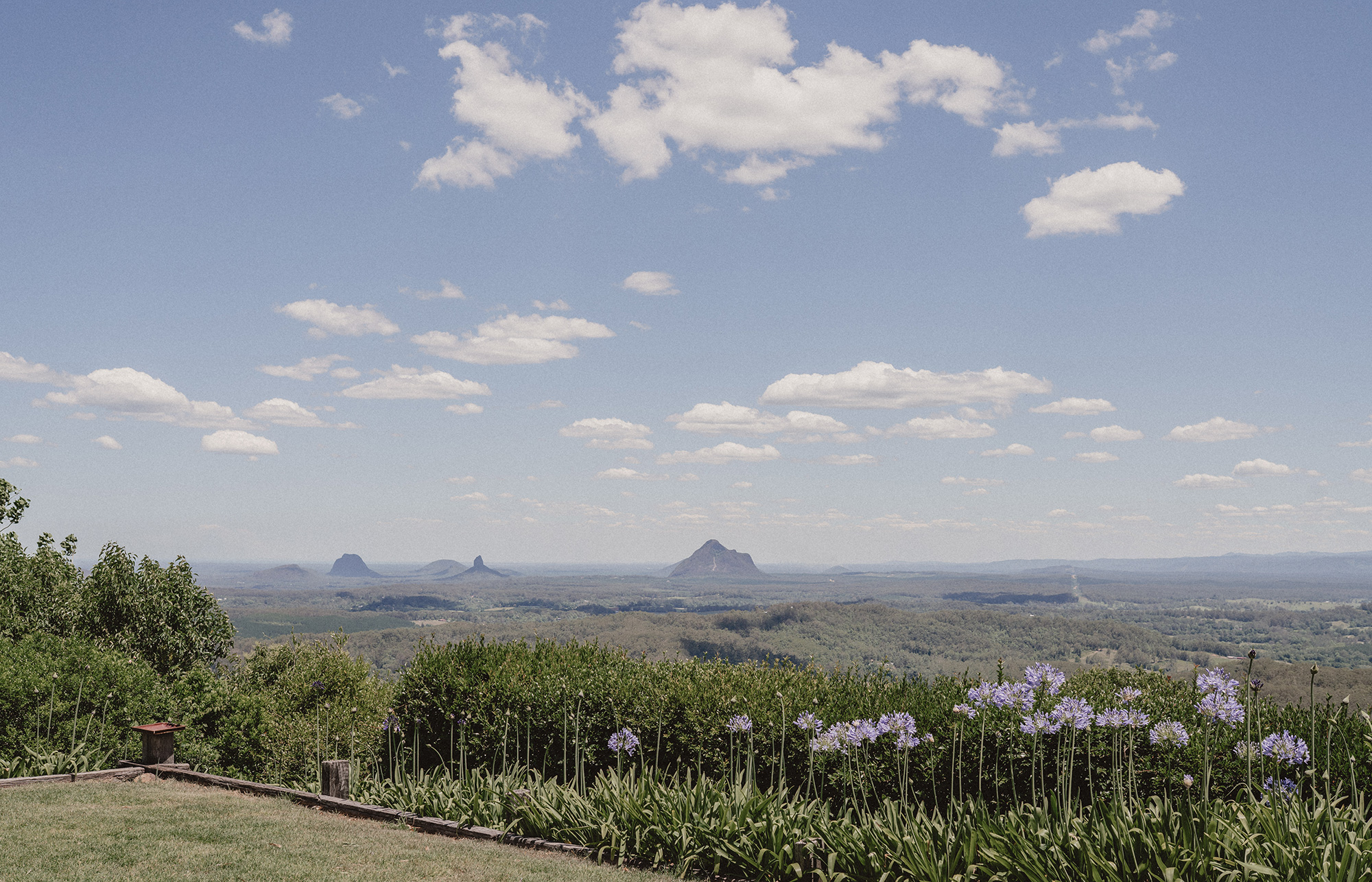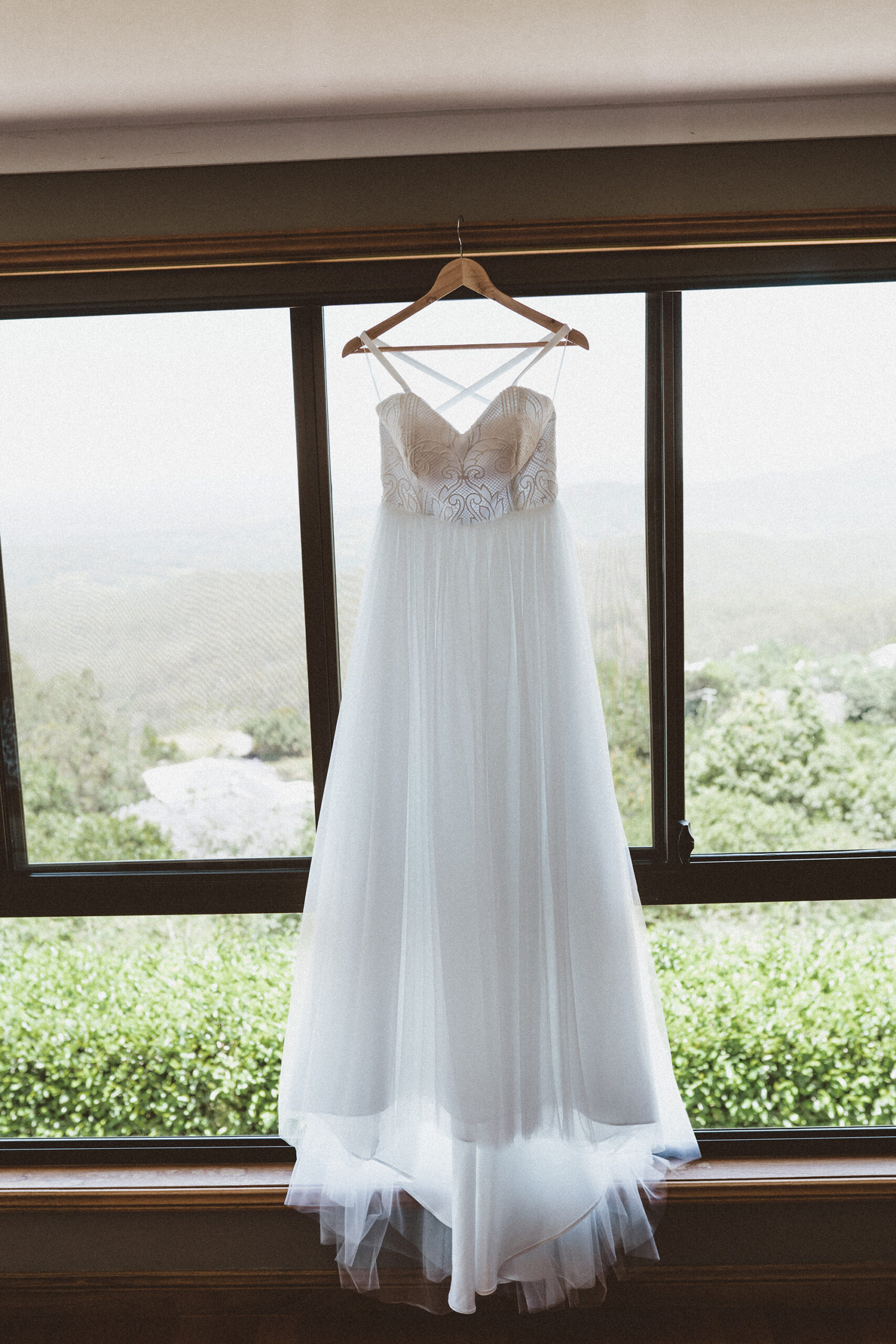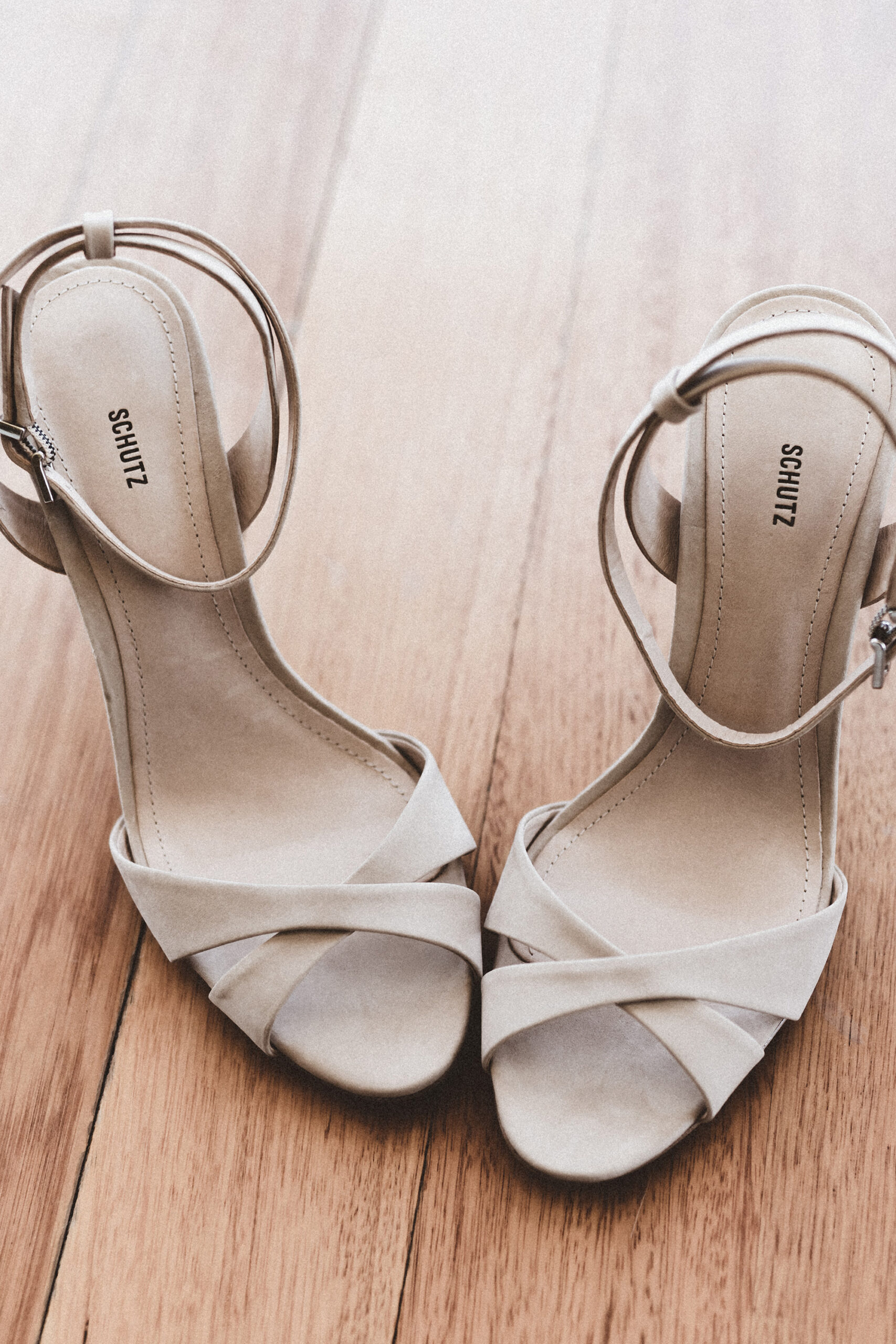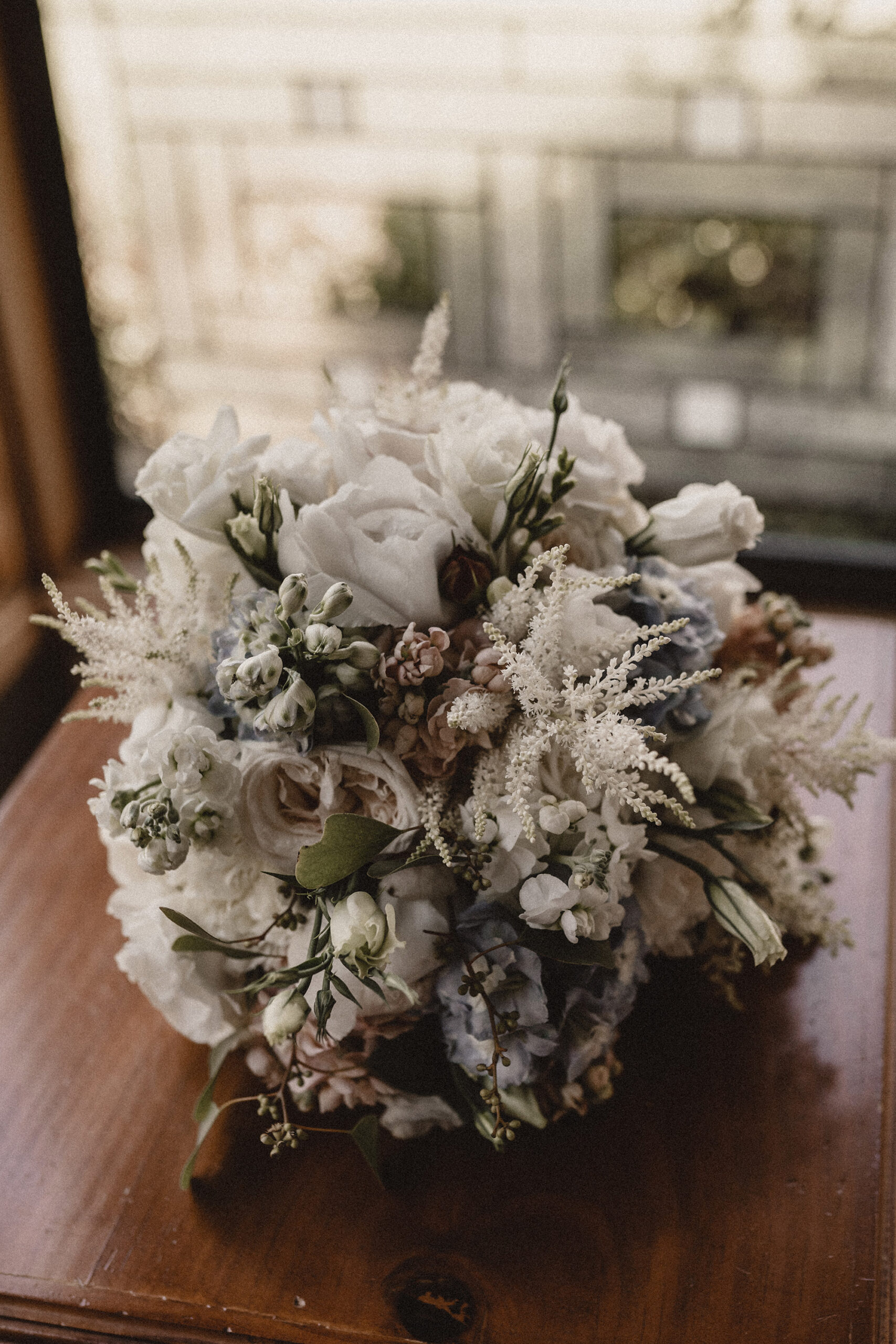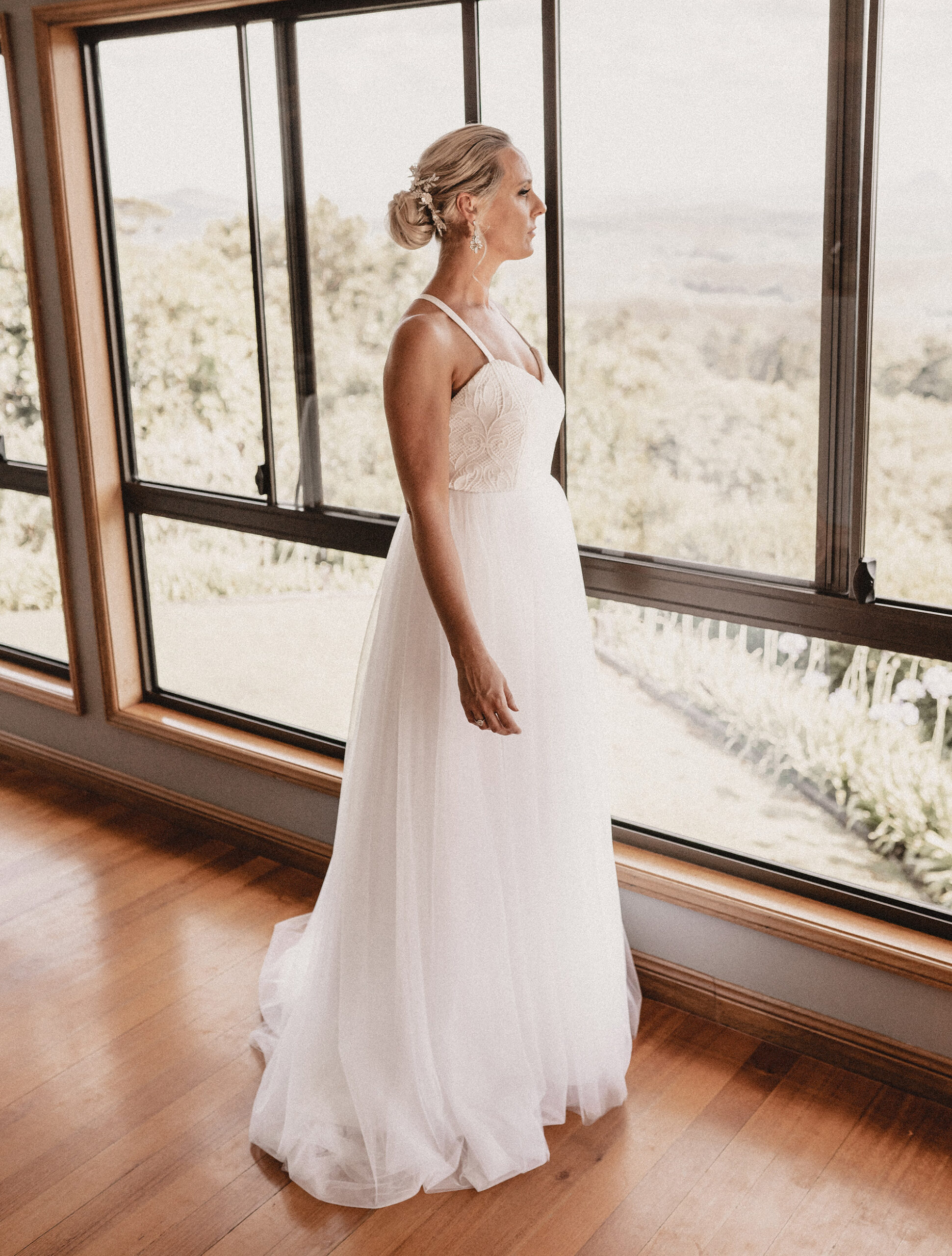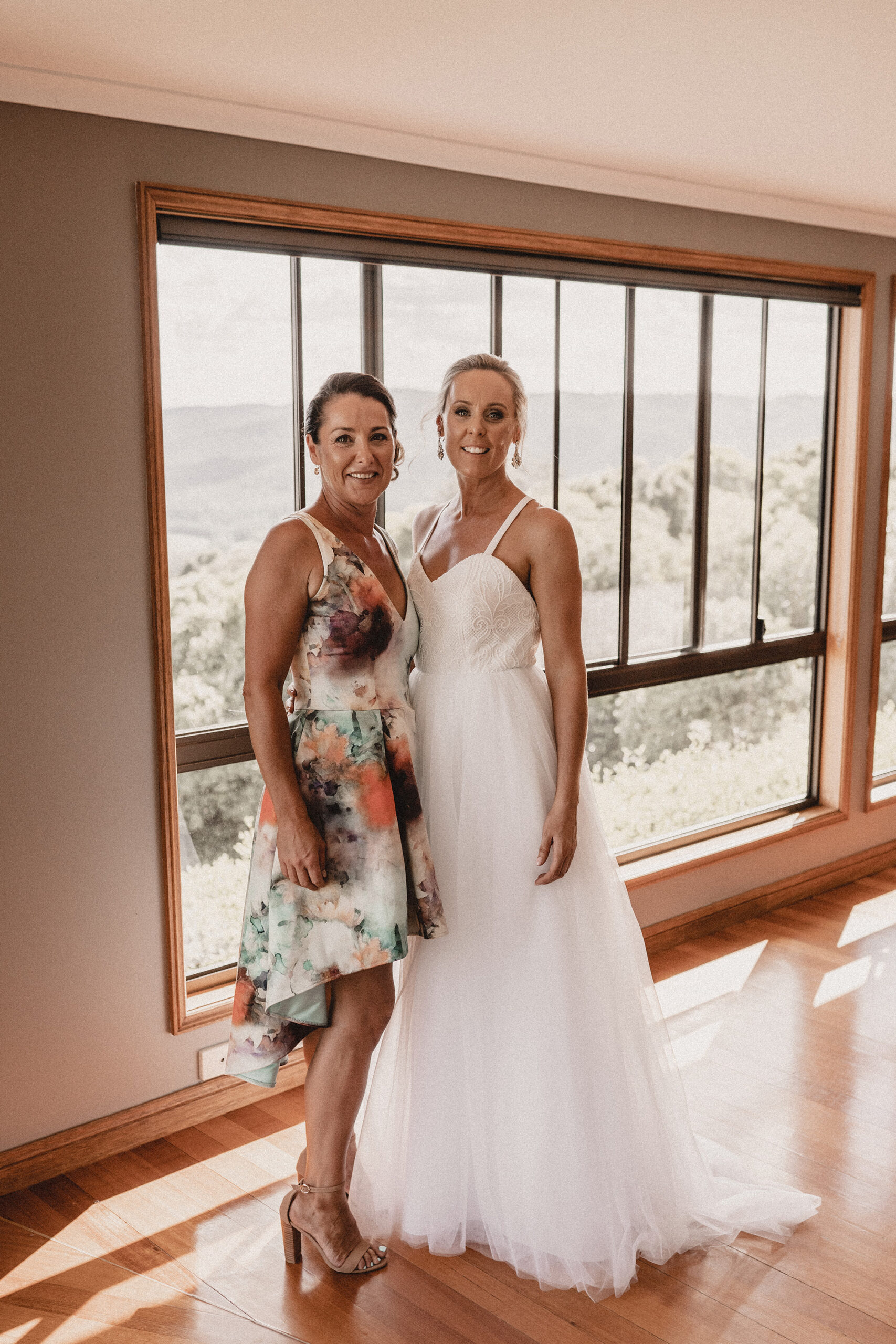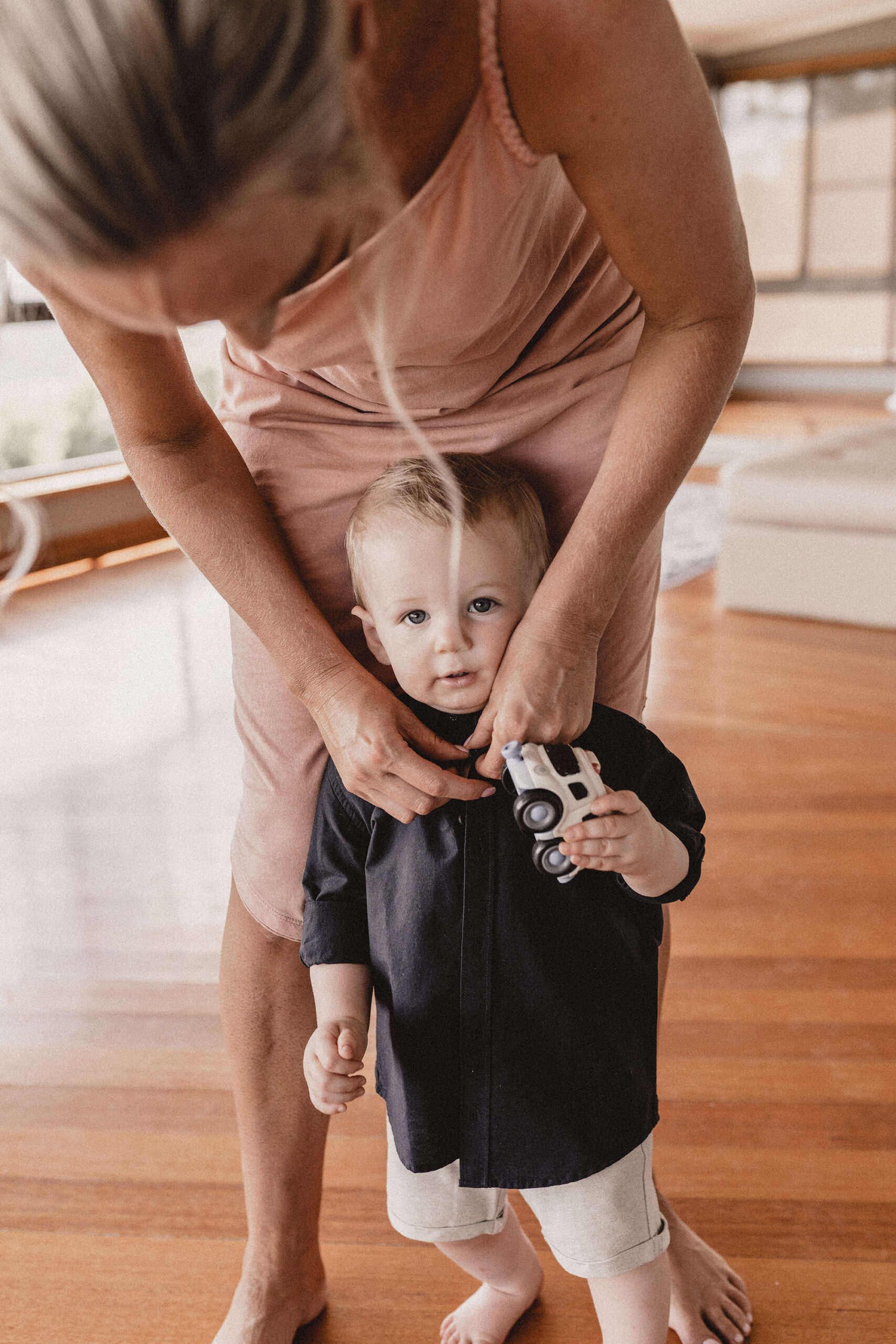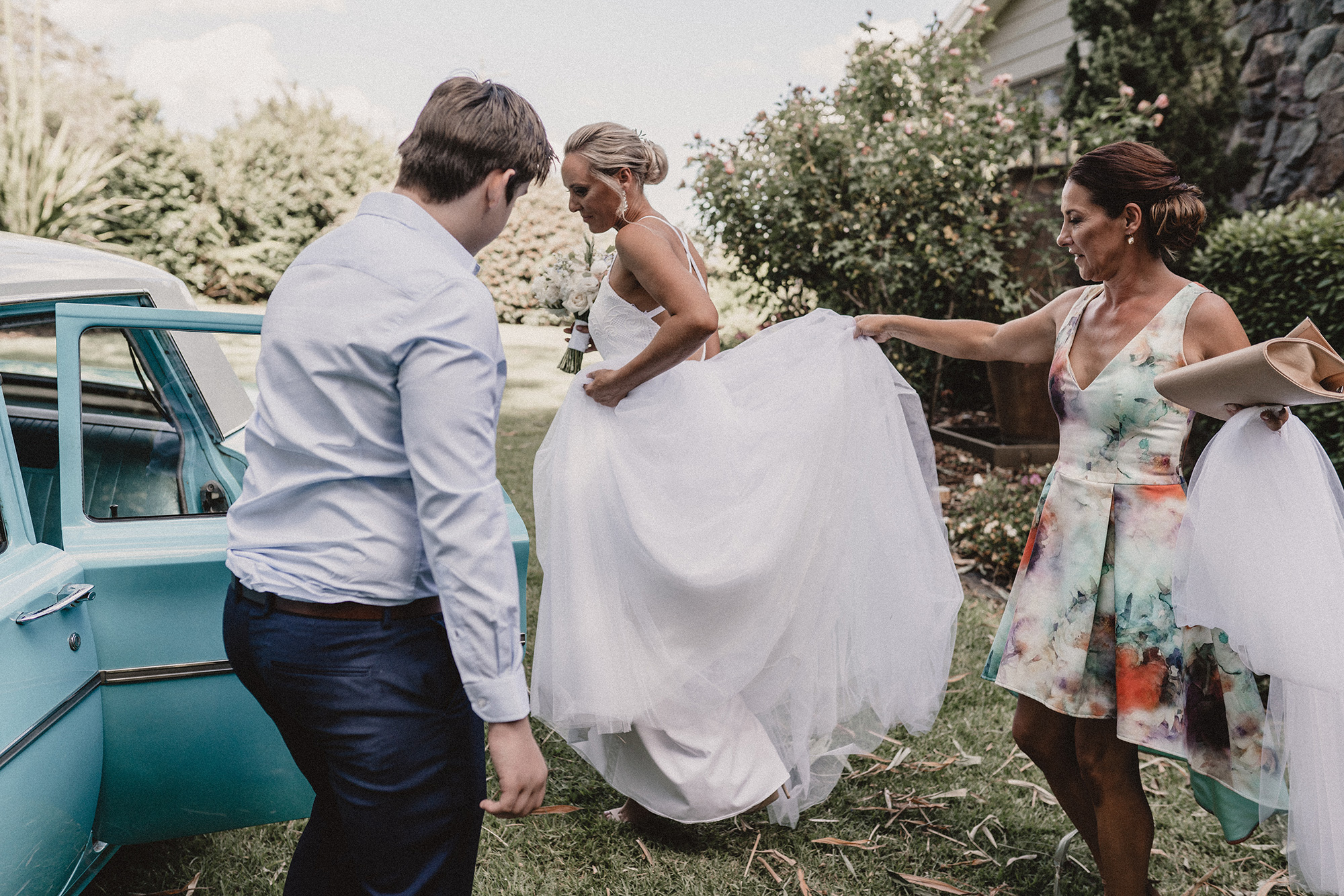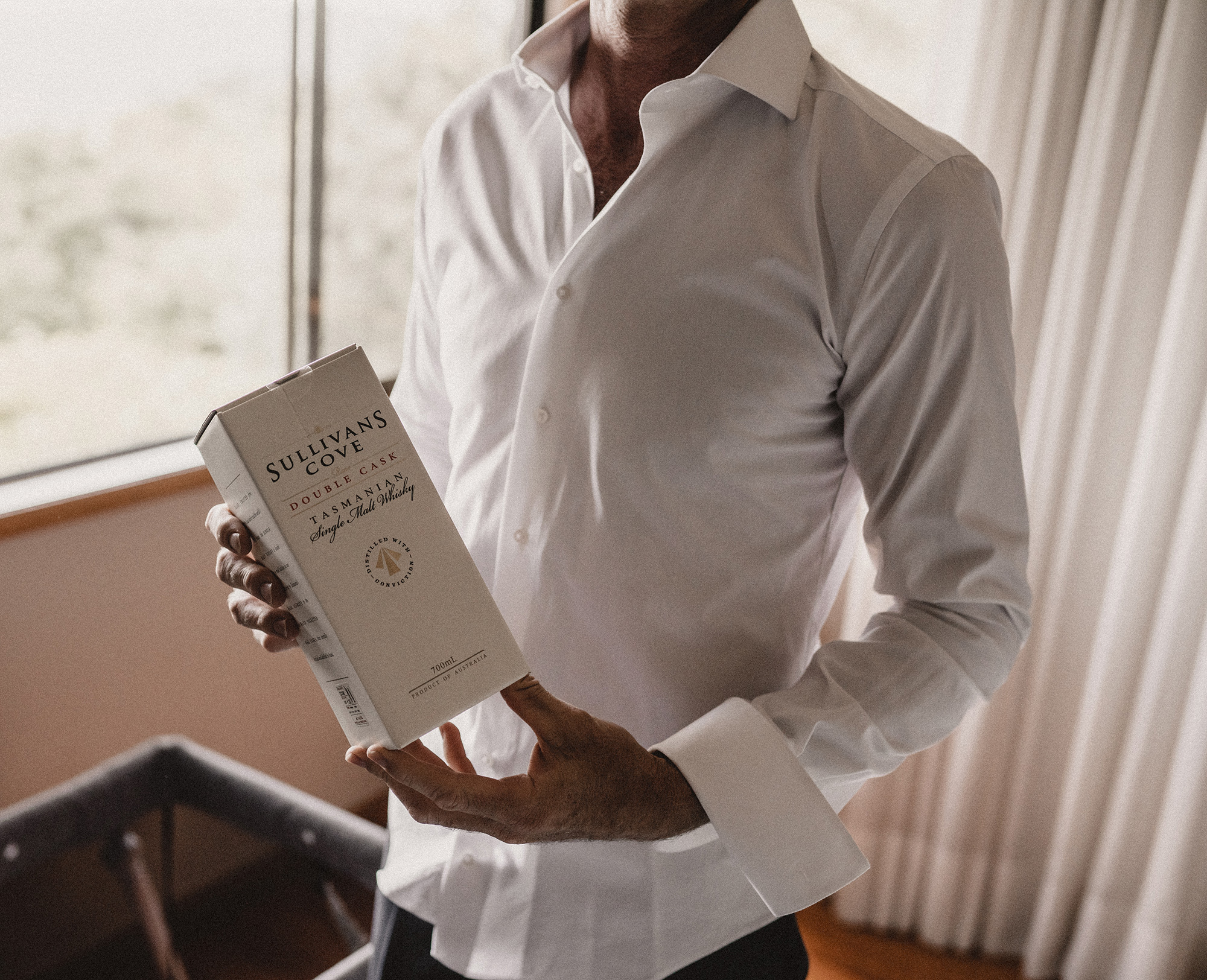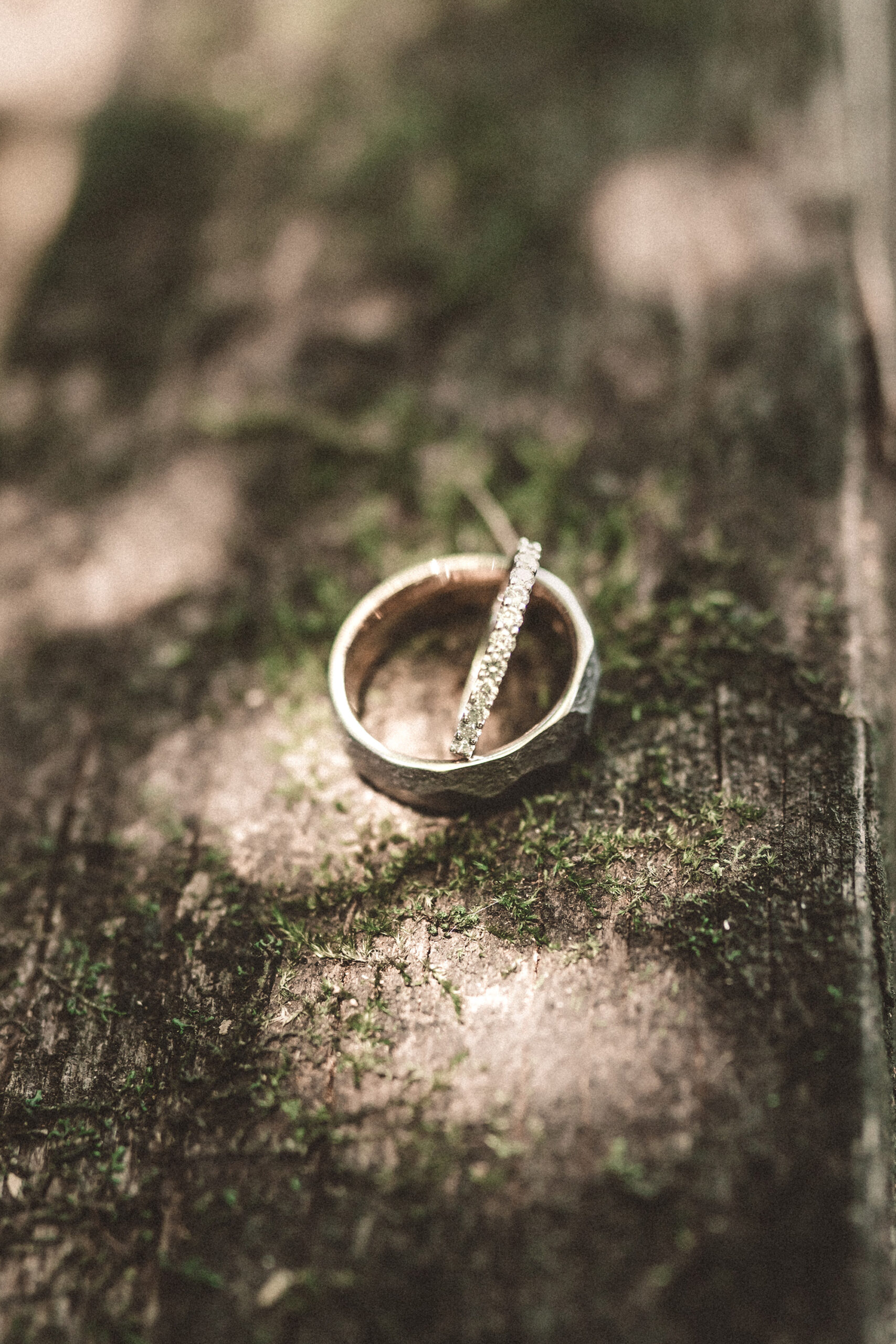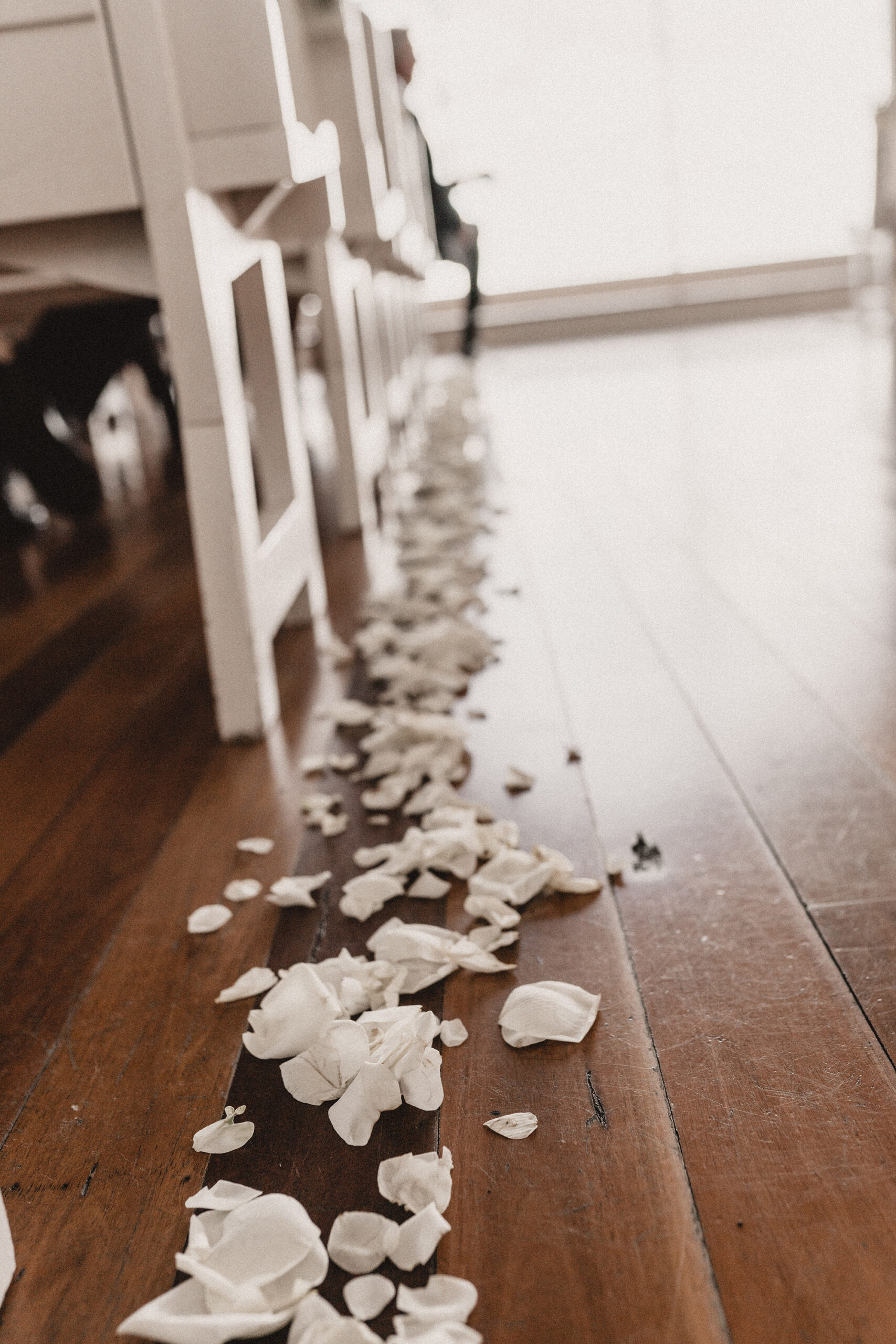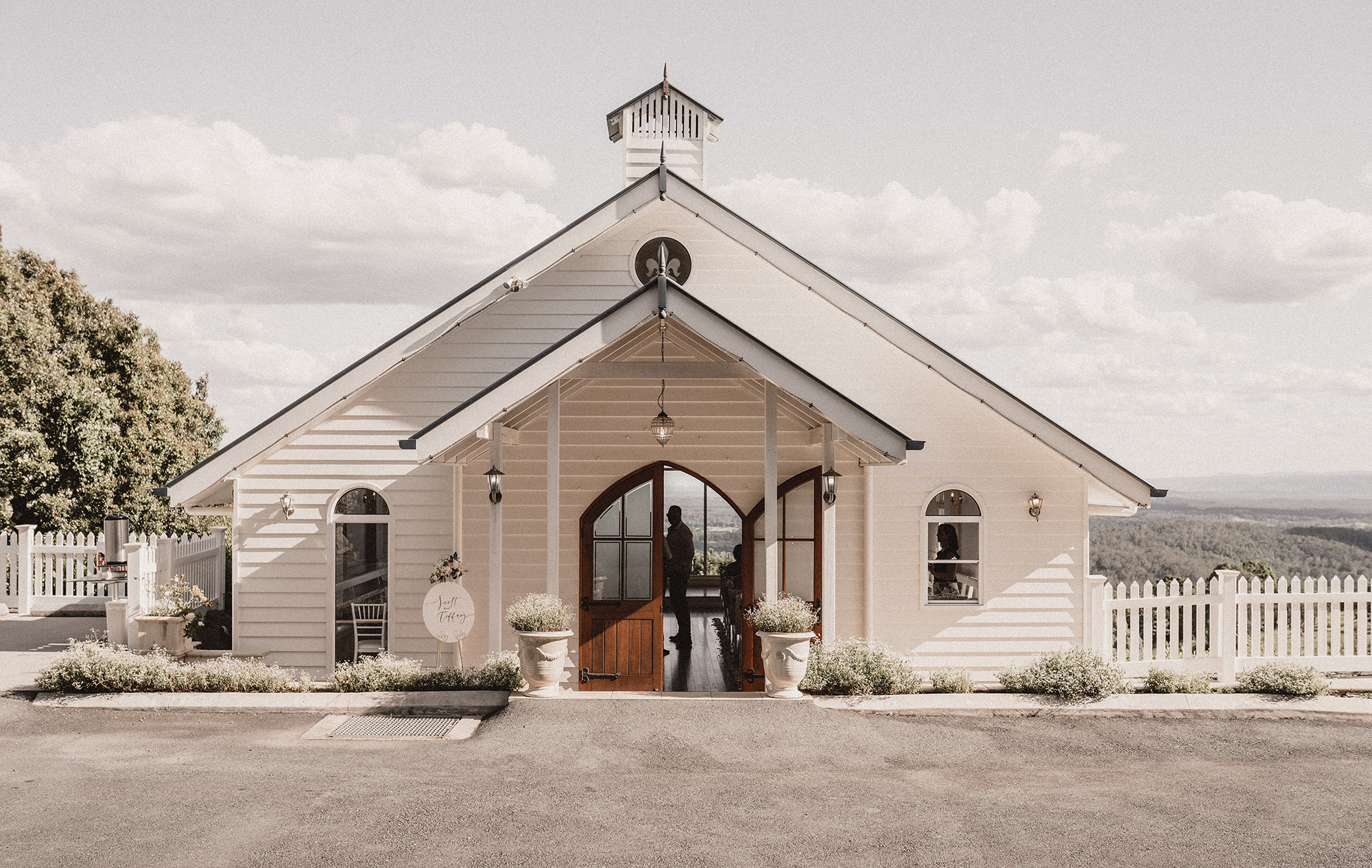 Tiffany's in Maleny offers breathtaking views.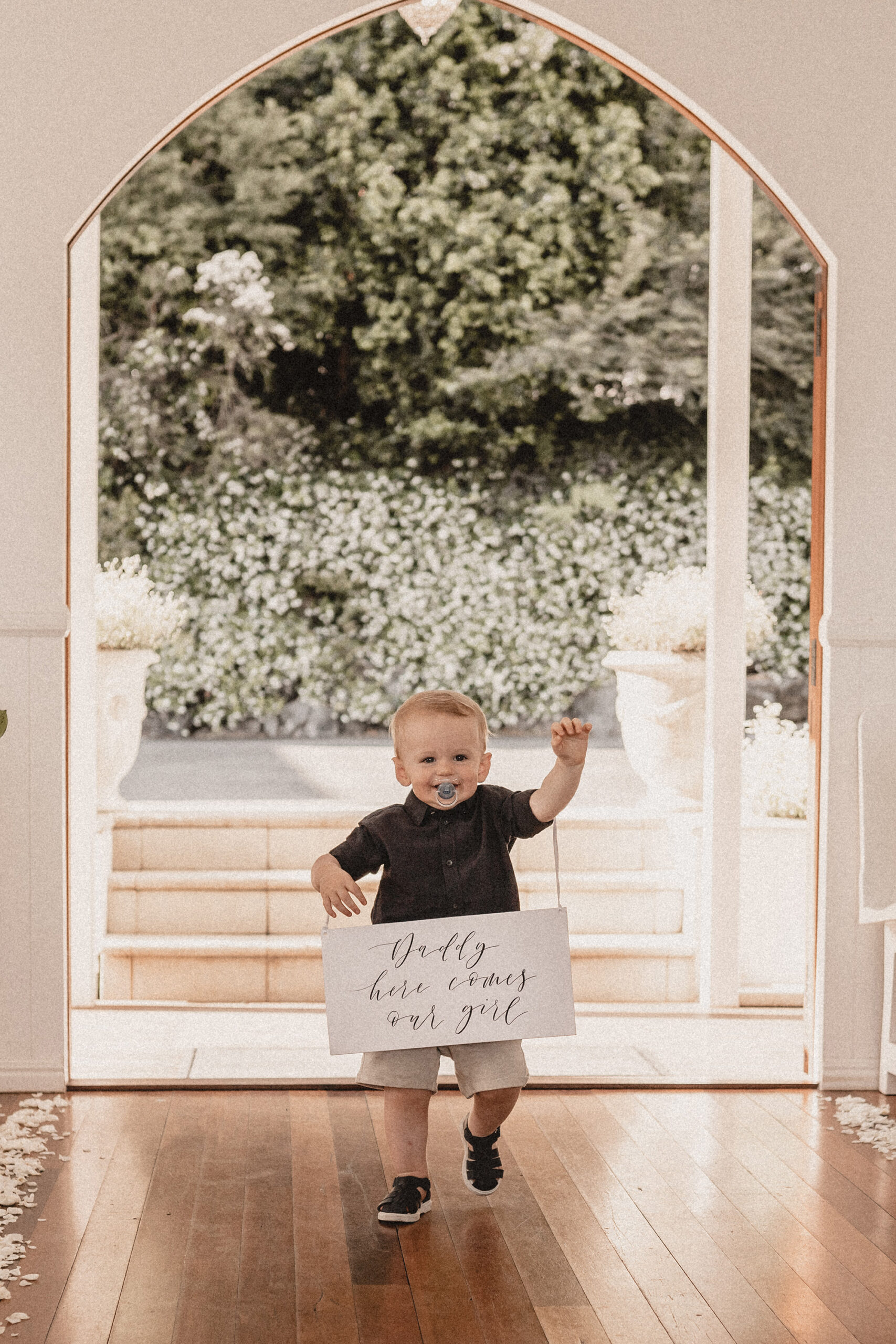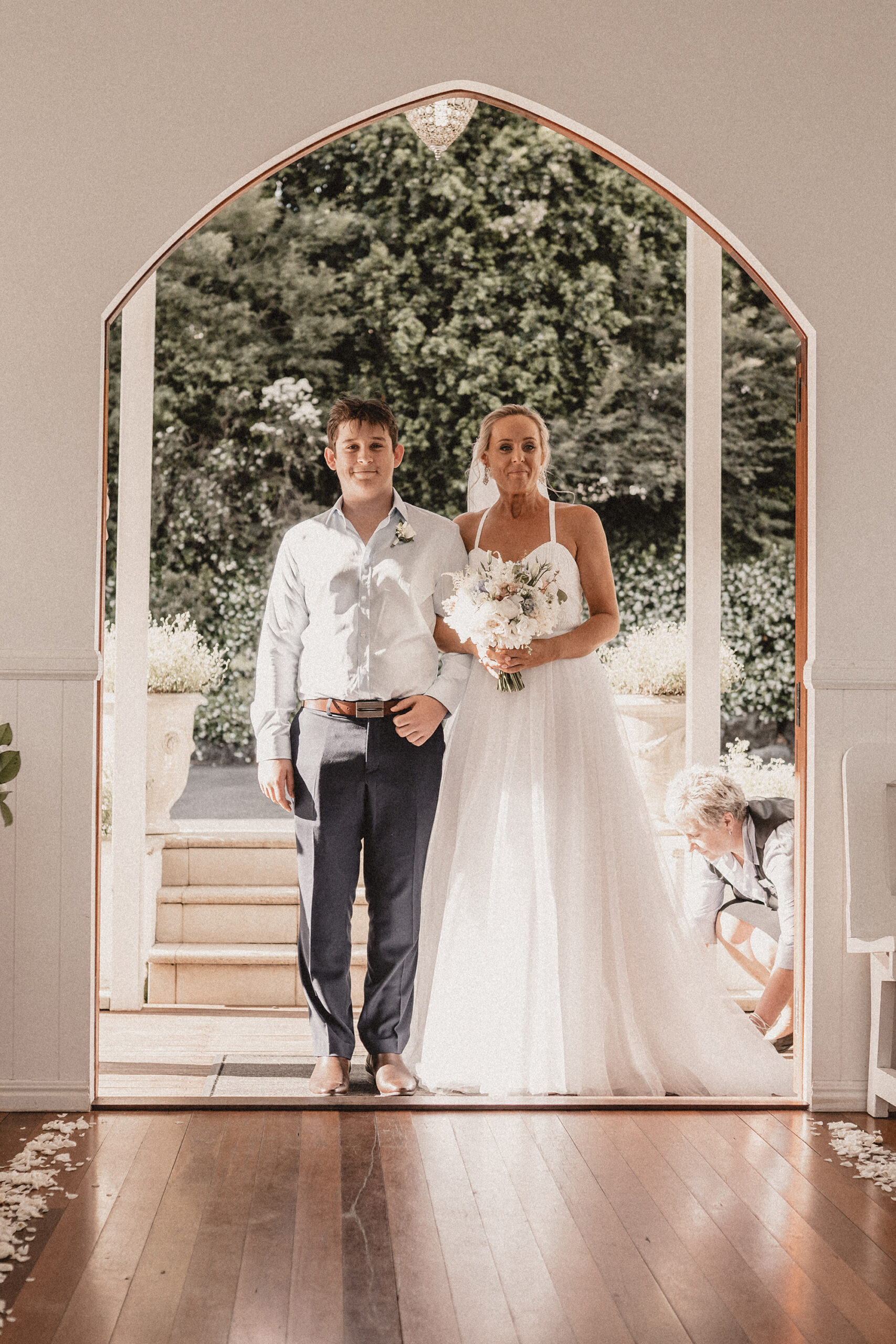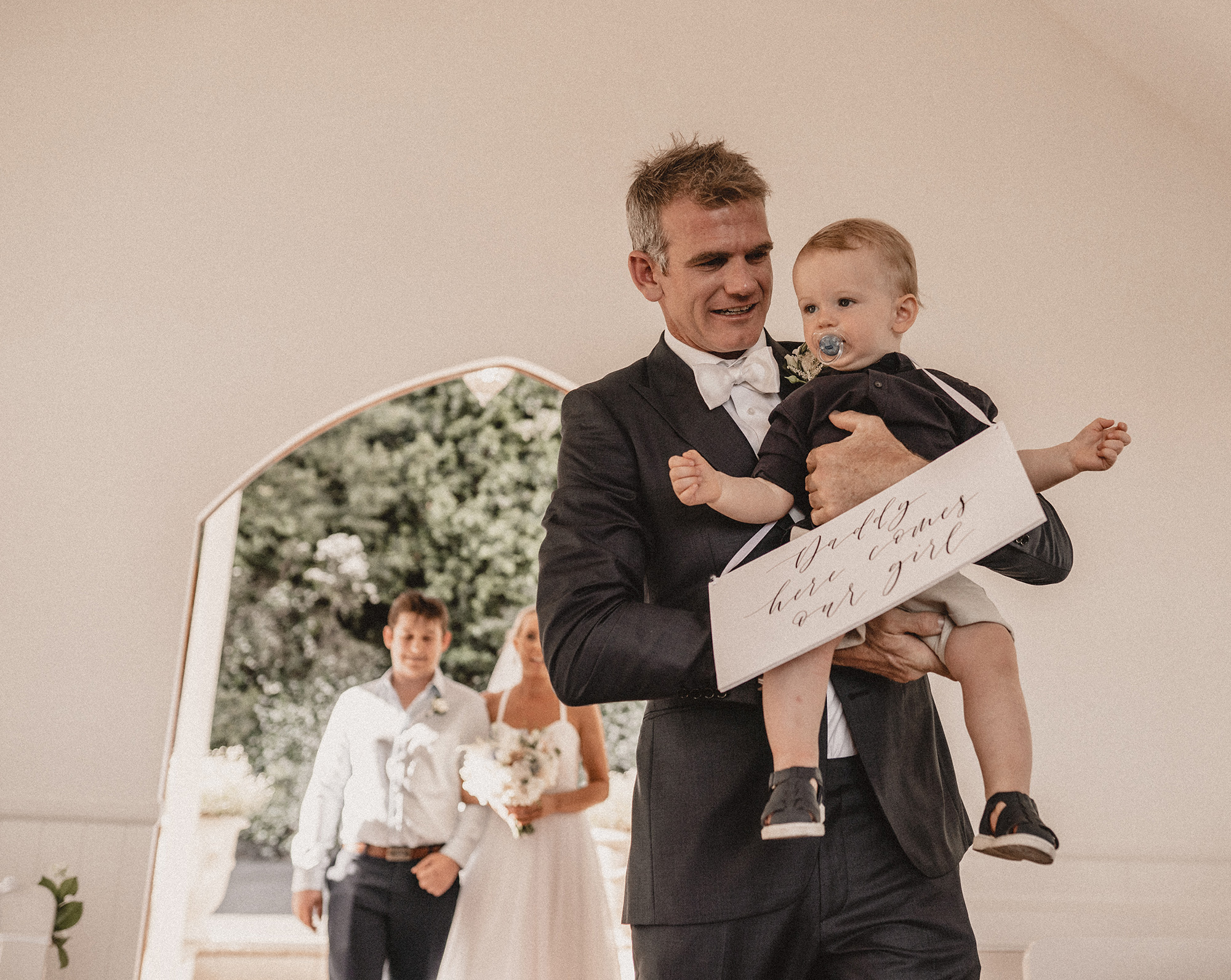 The couple's children played an important role at the ceremony.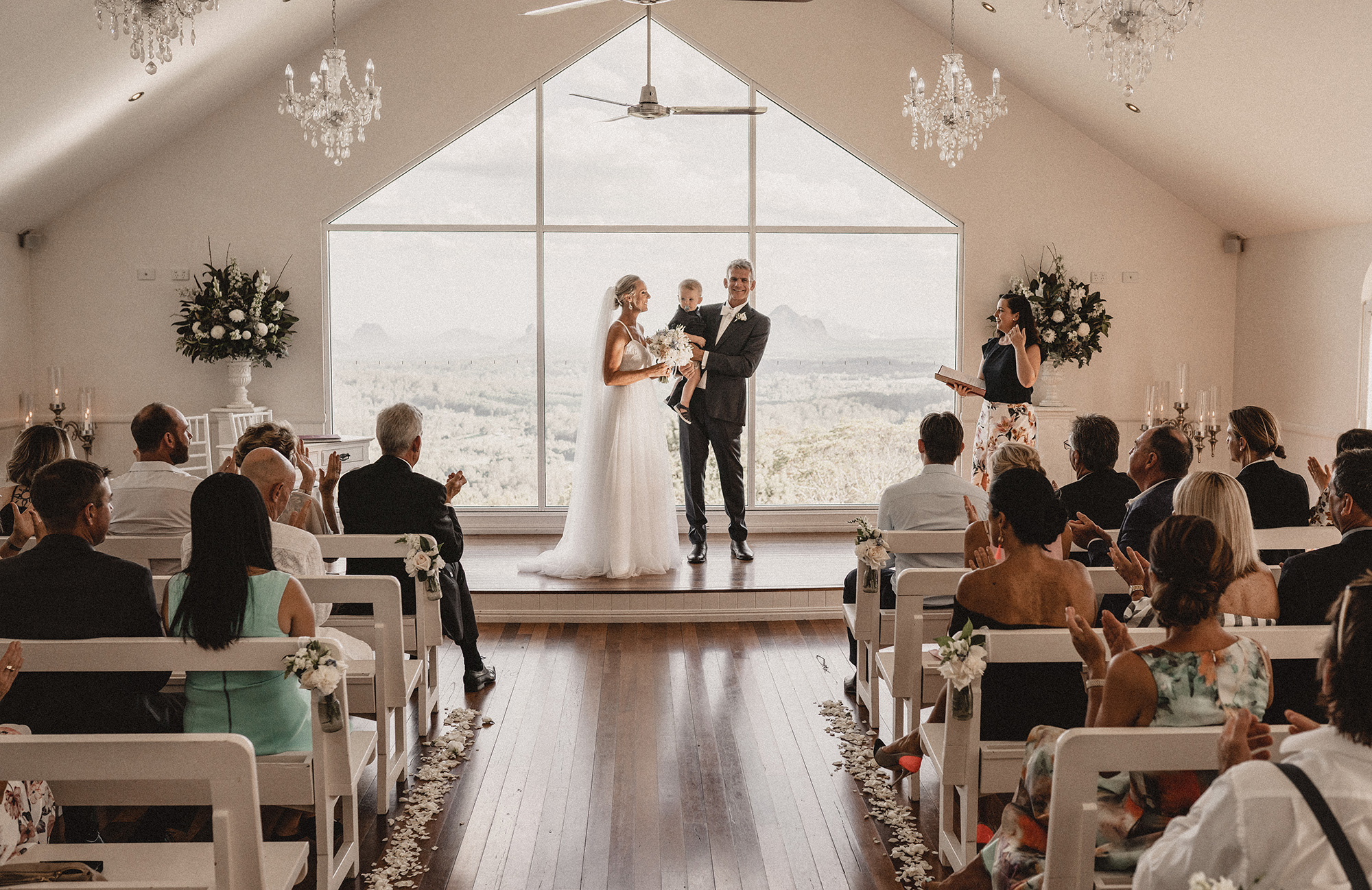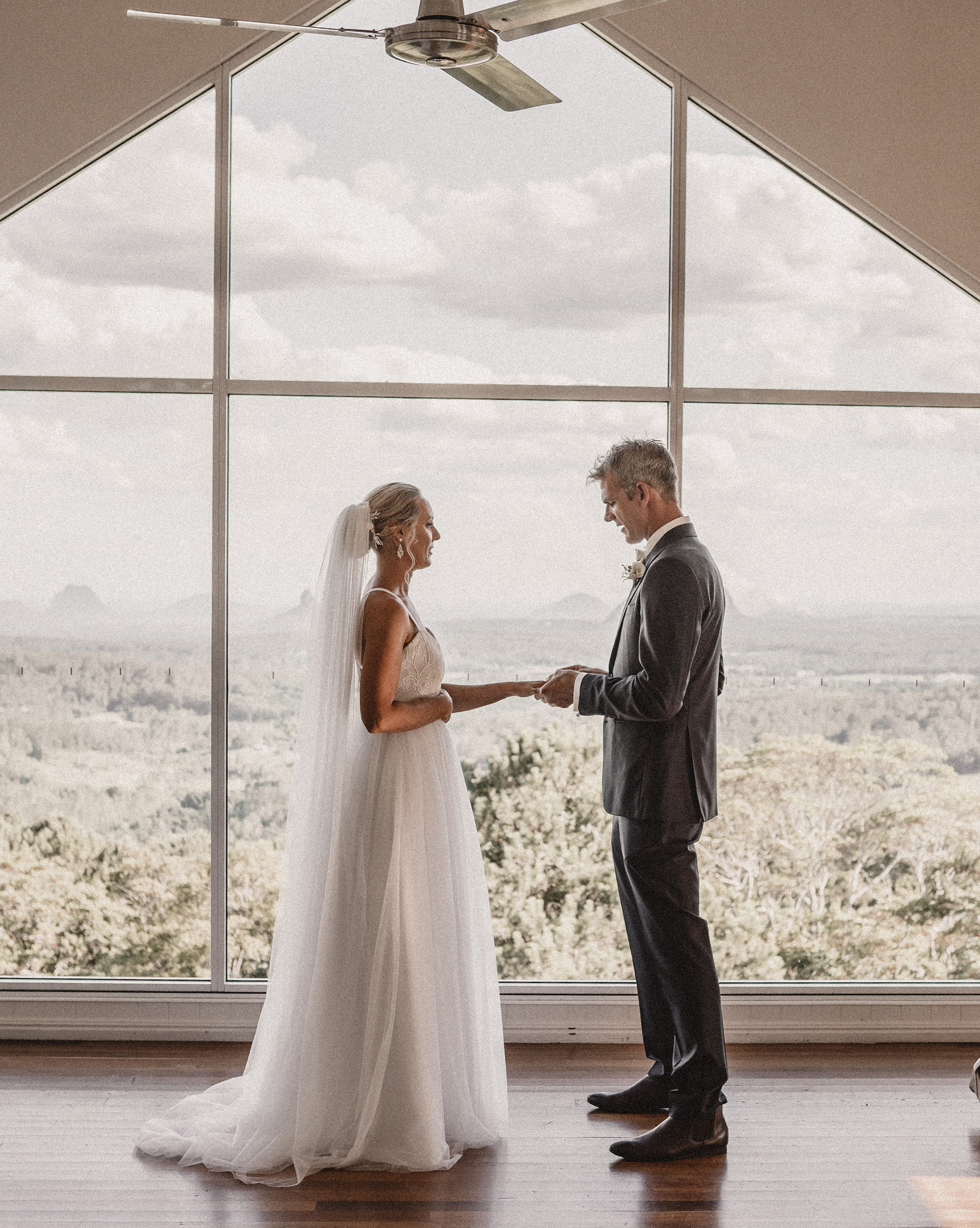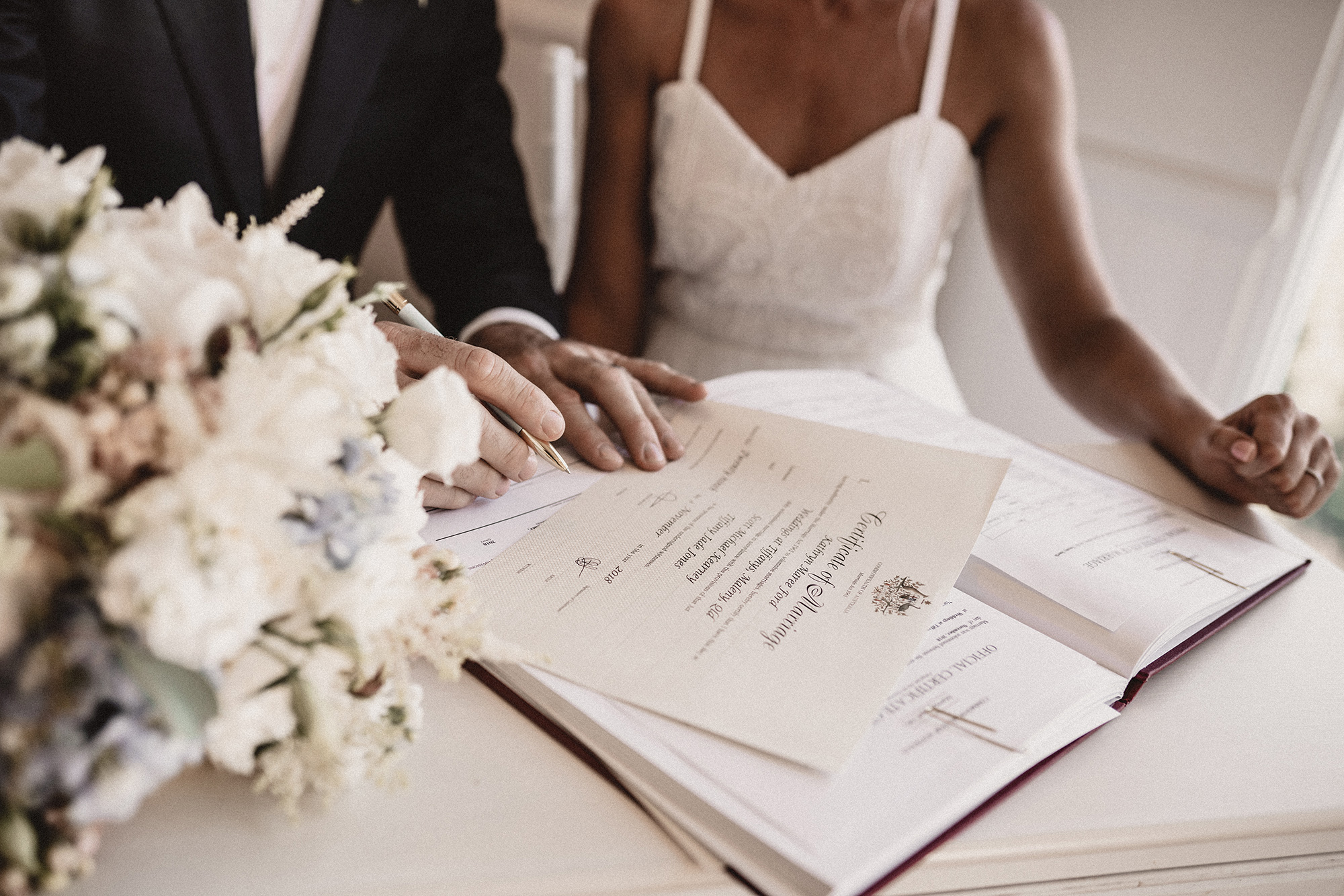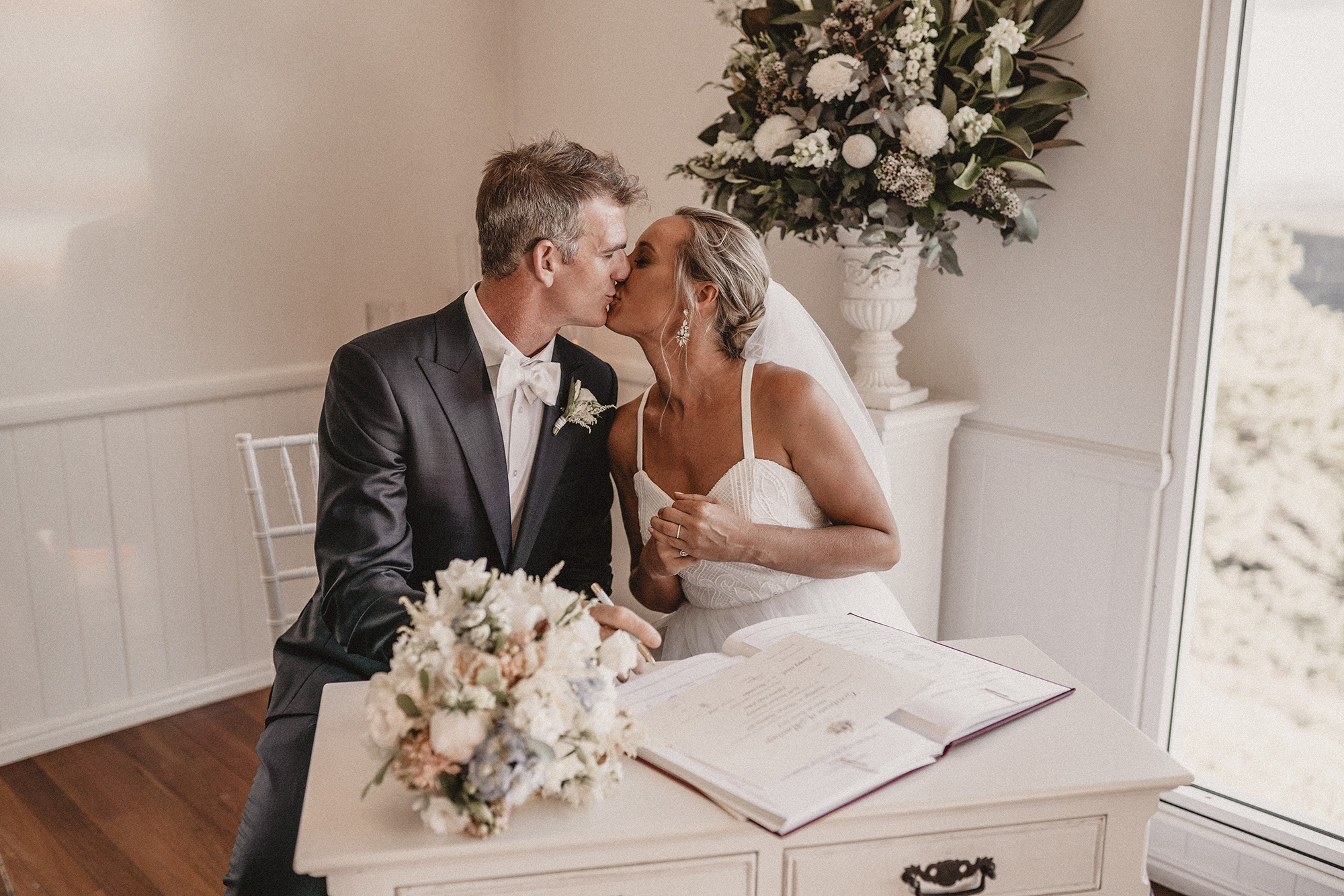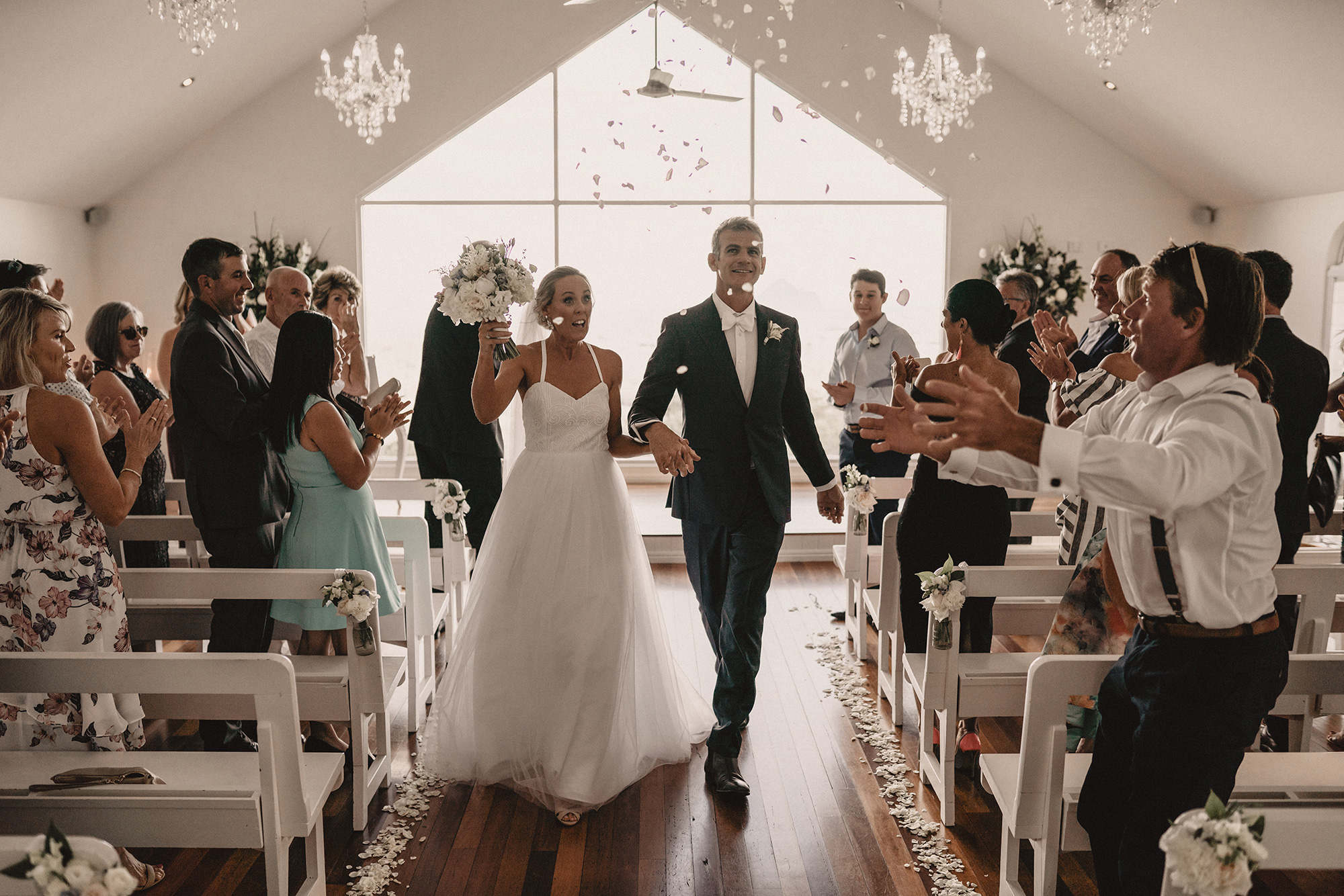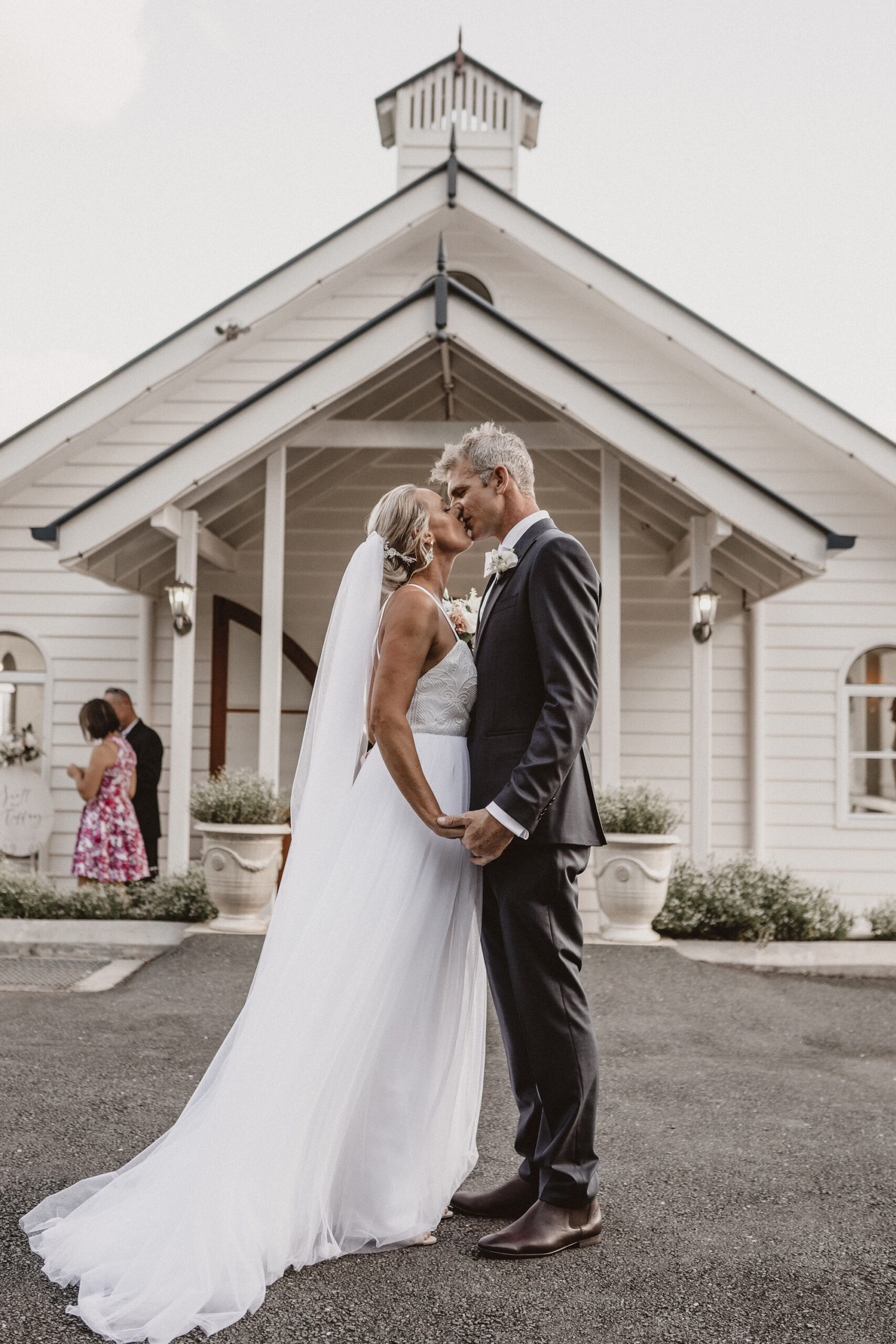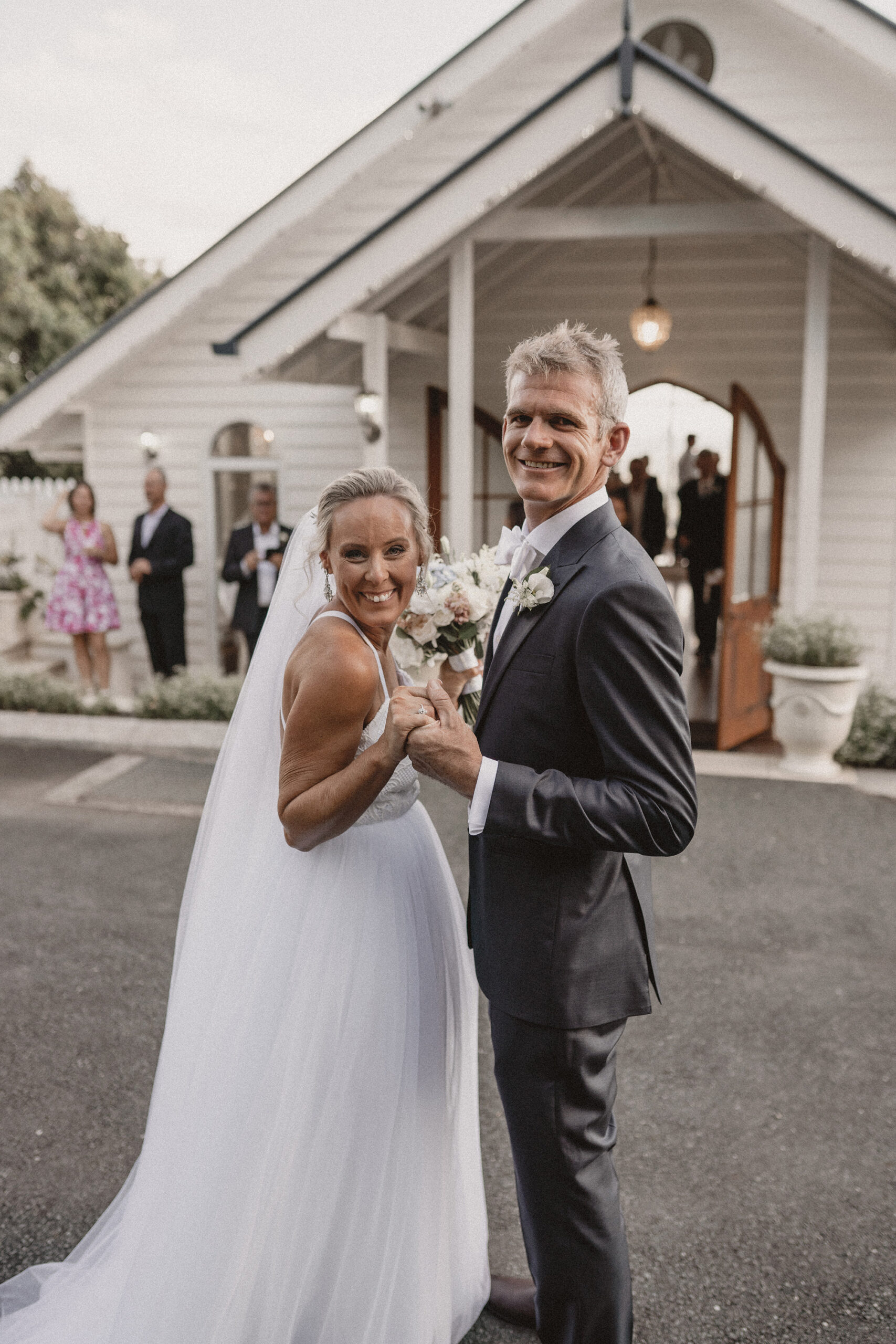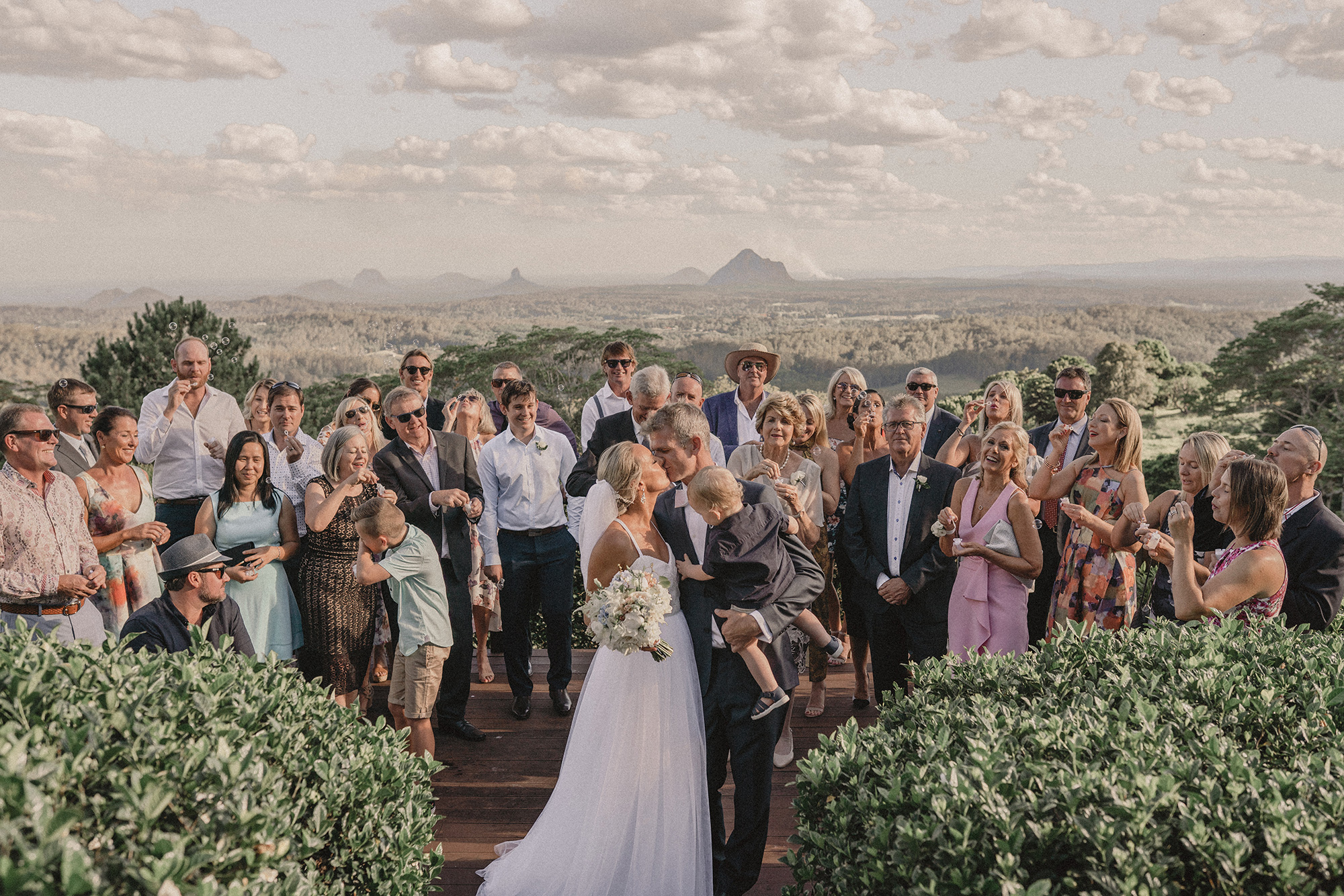 That view! The venue informed the couple it was the best they'd seen all year.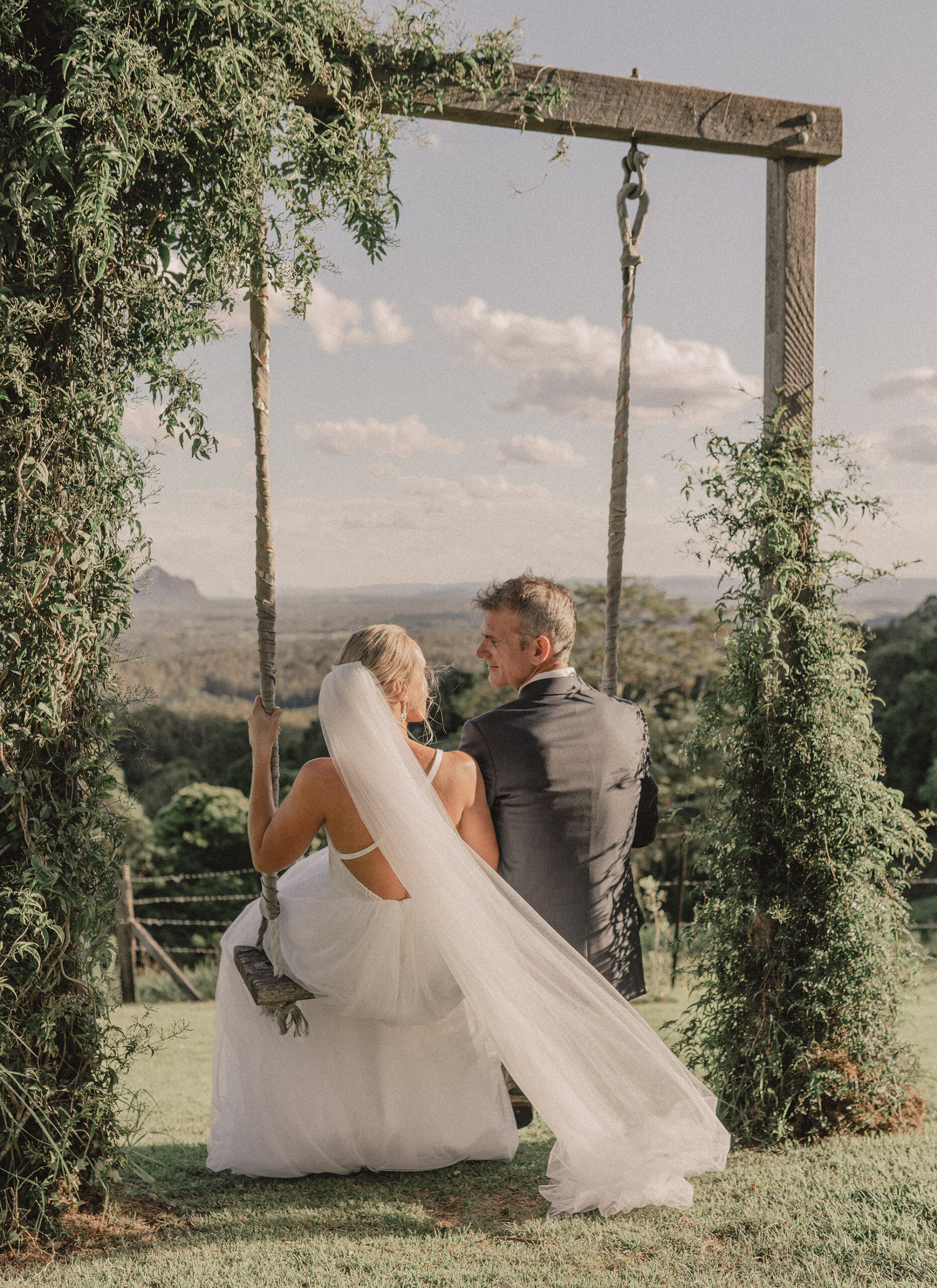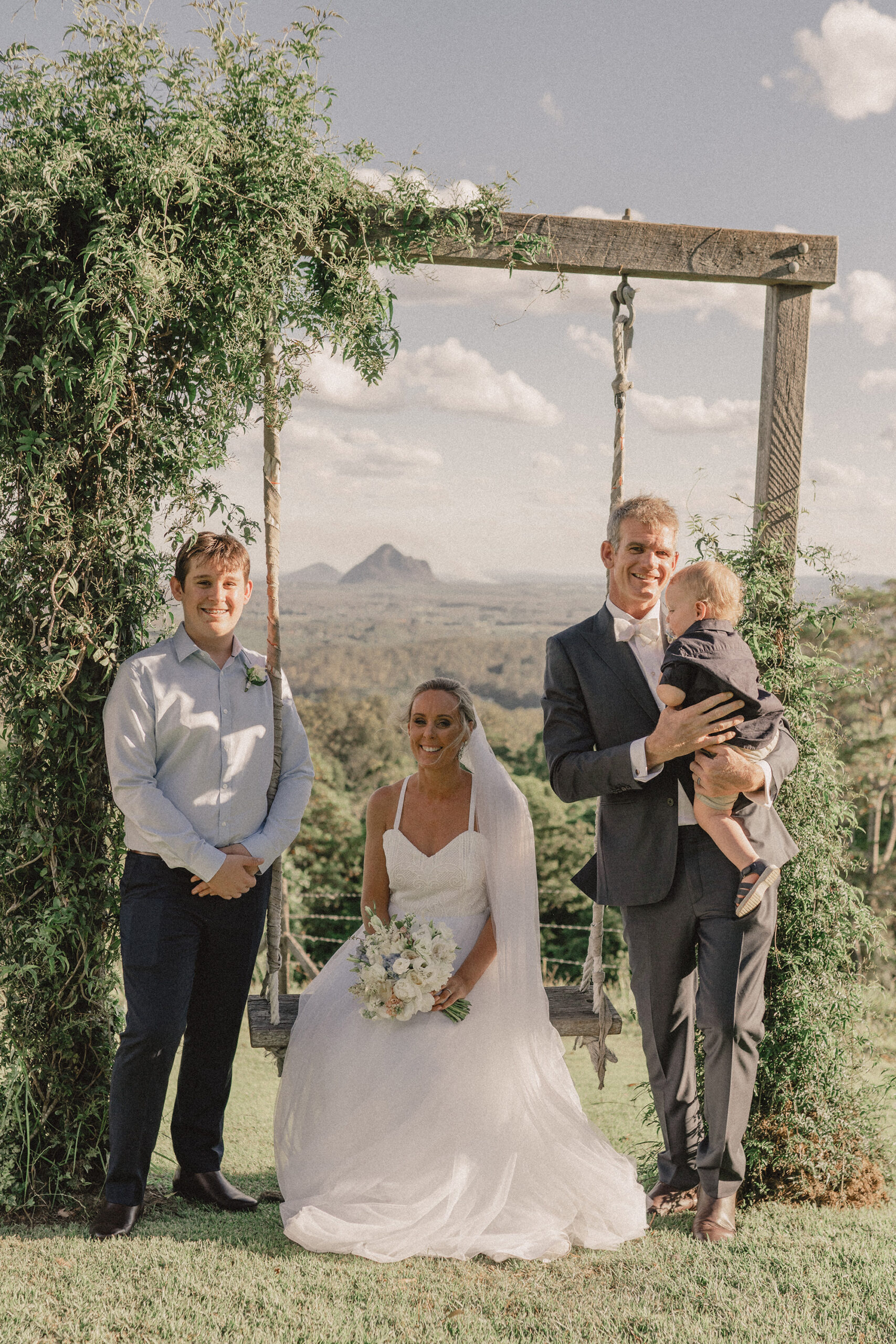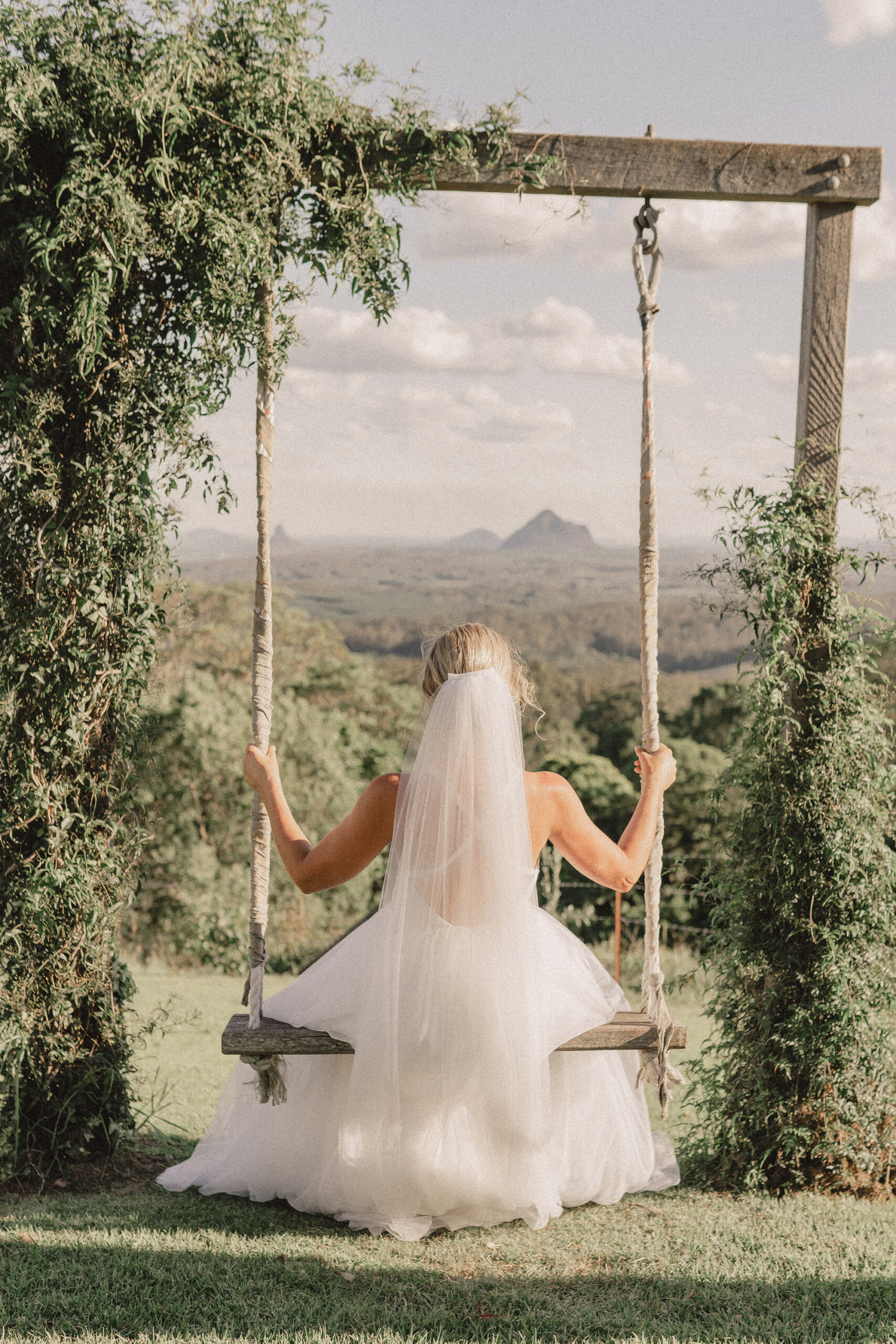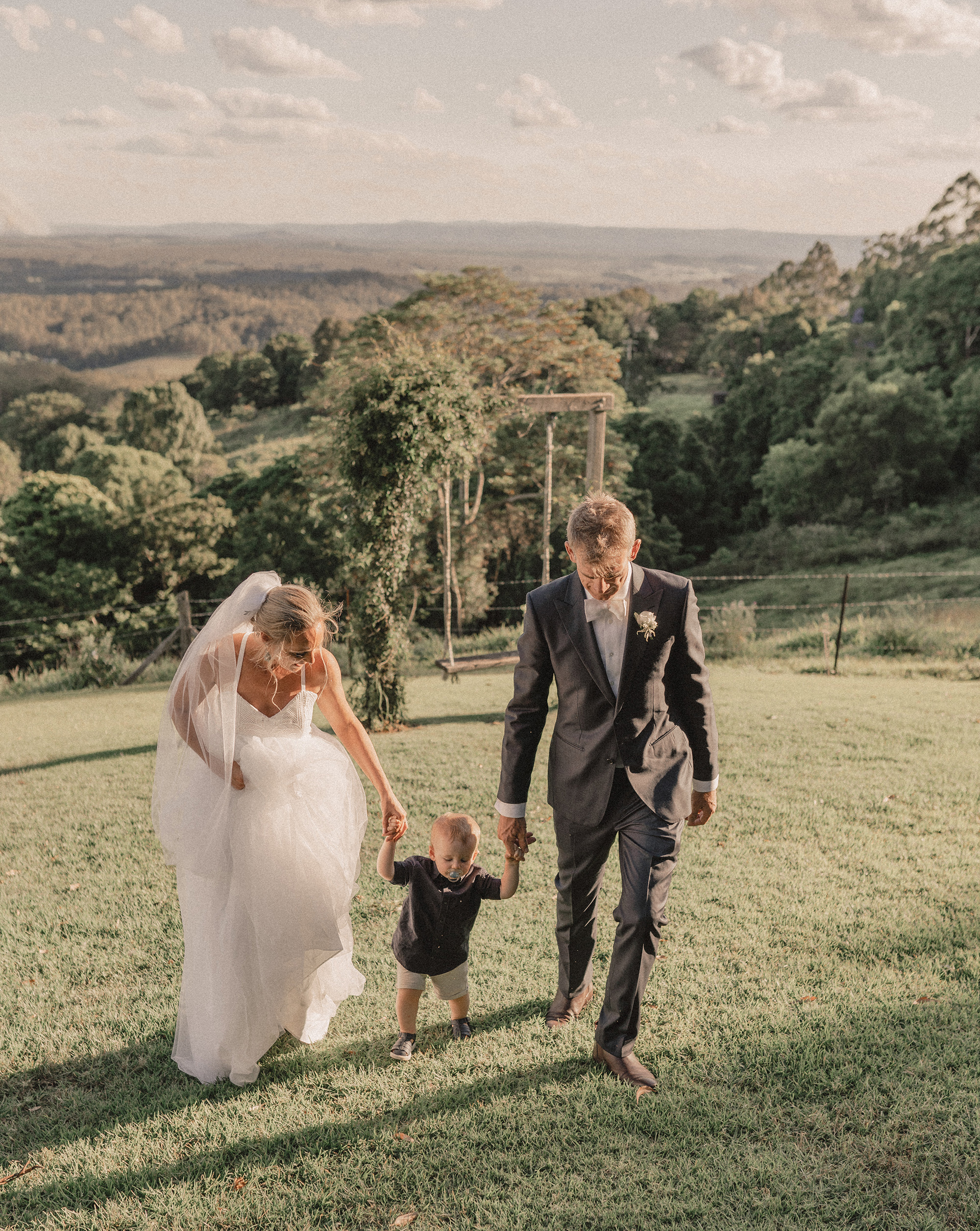 The dapper groom was dressed by InStitchu.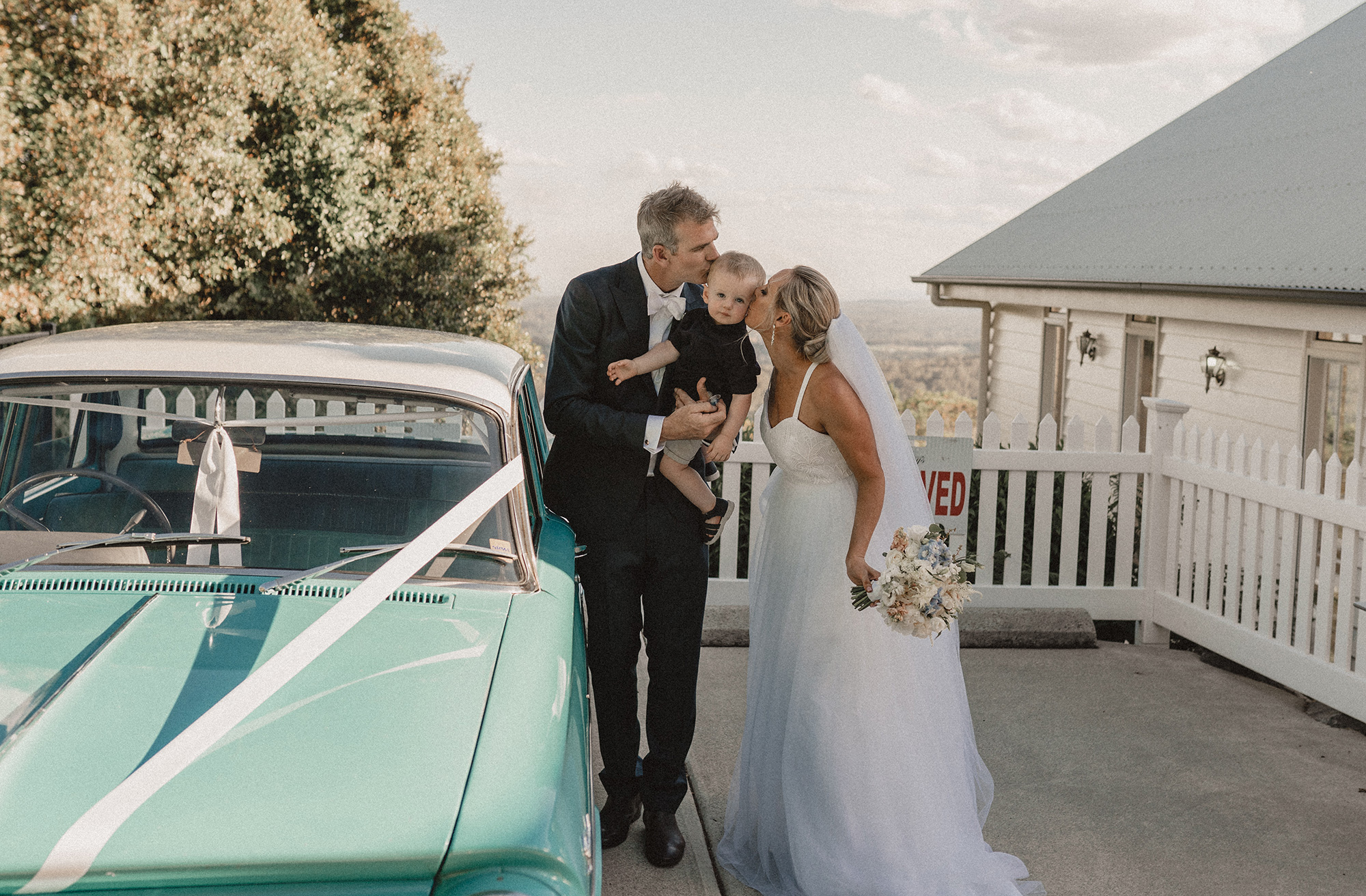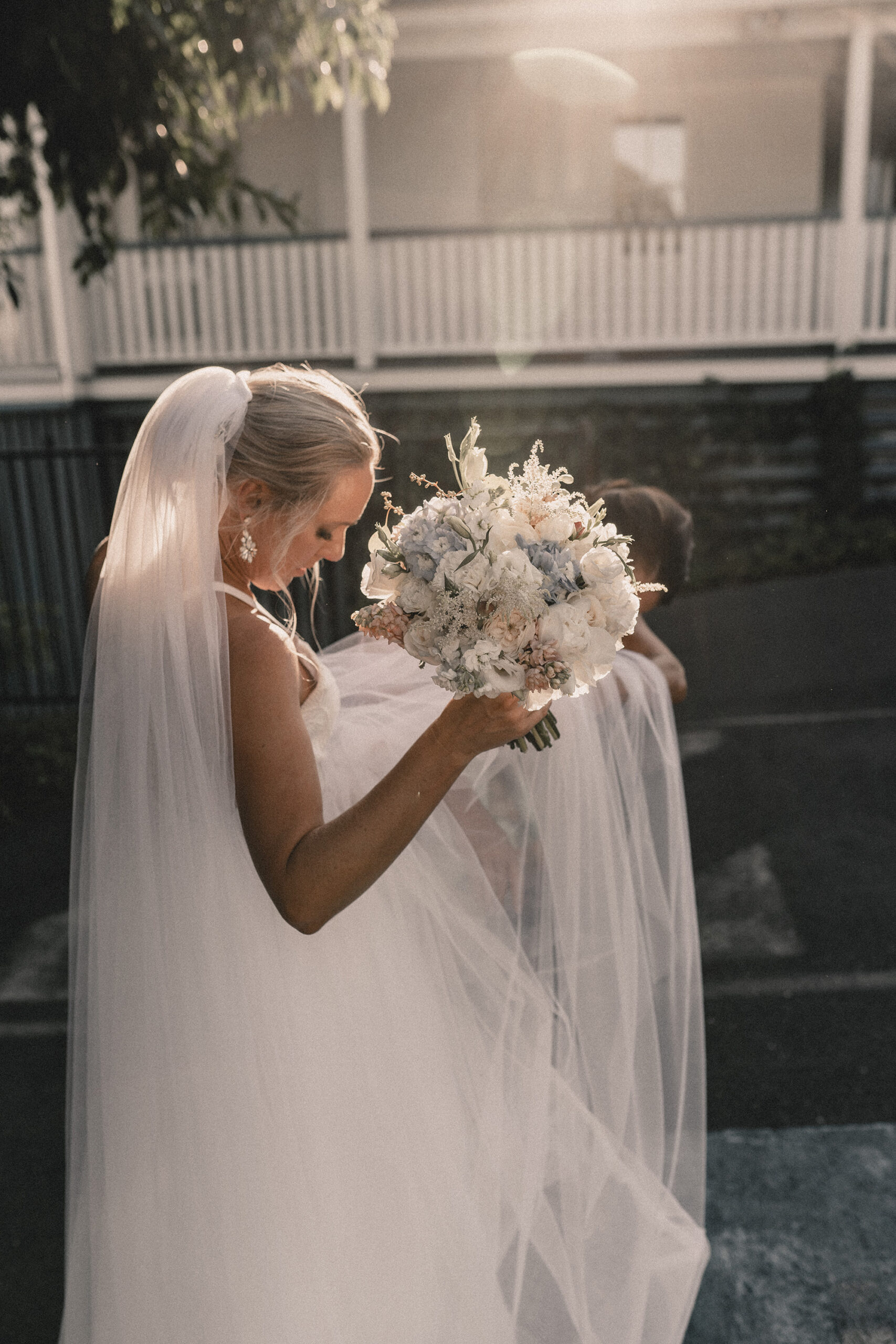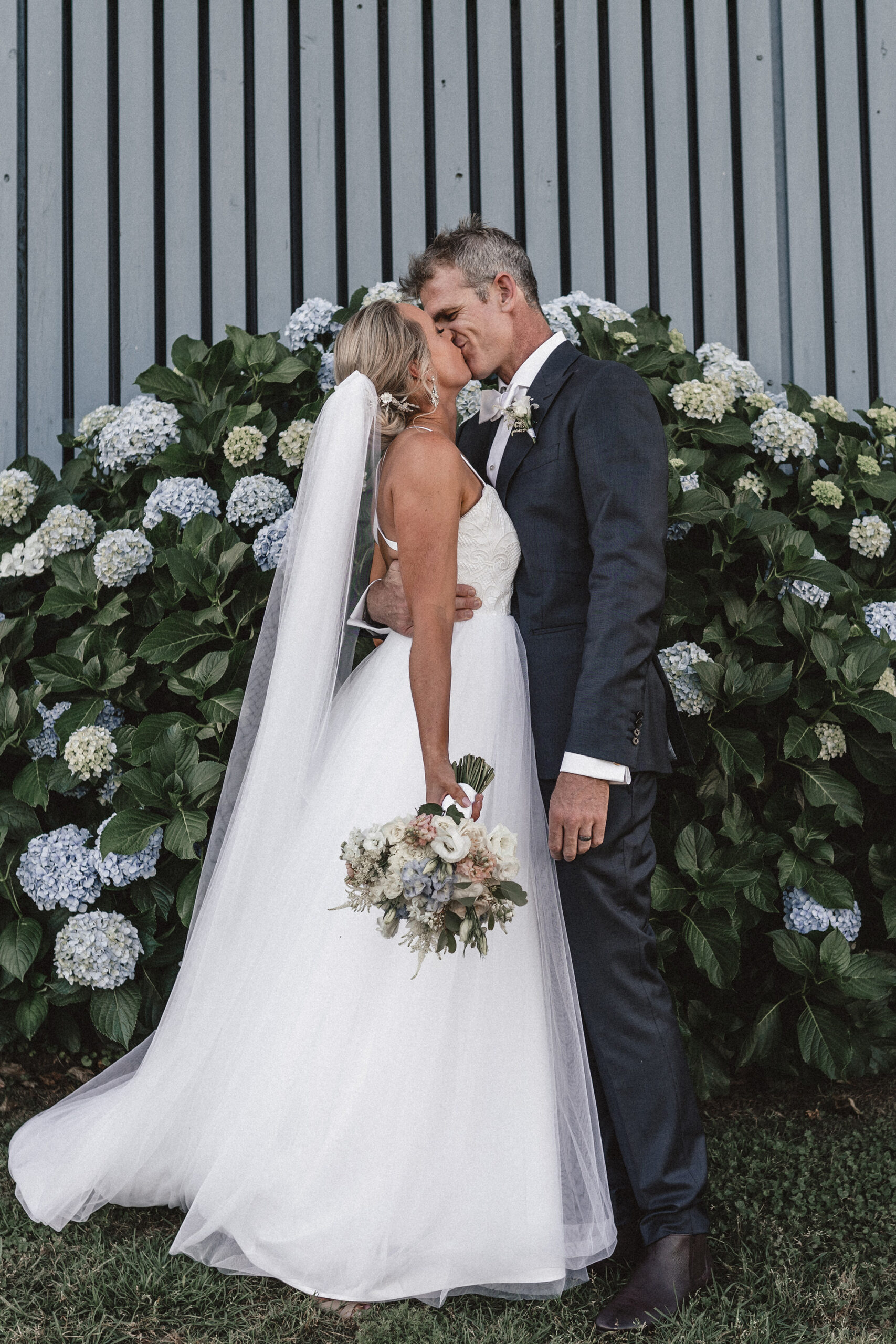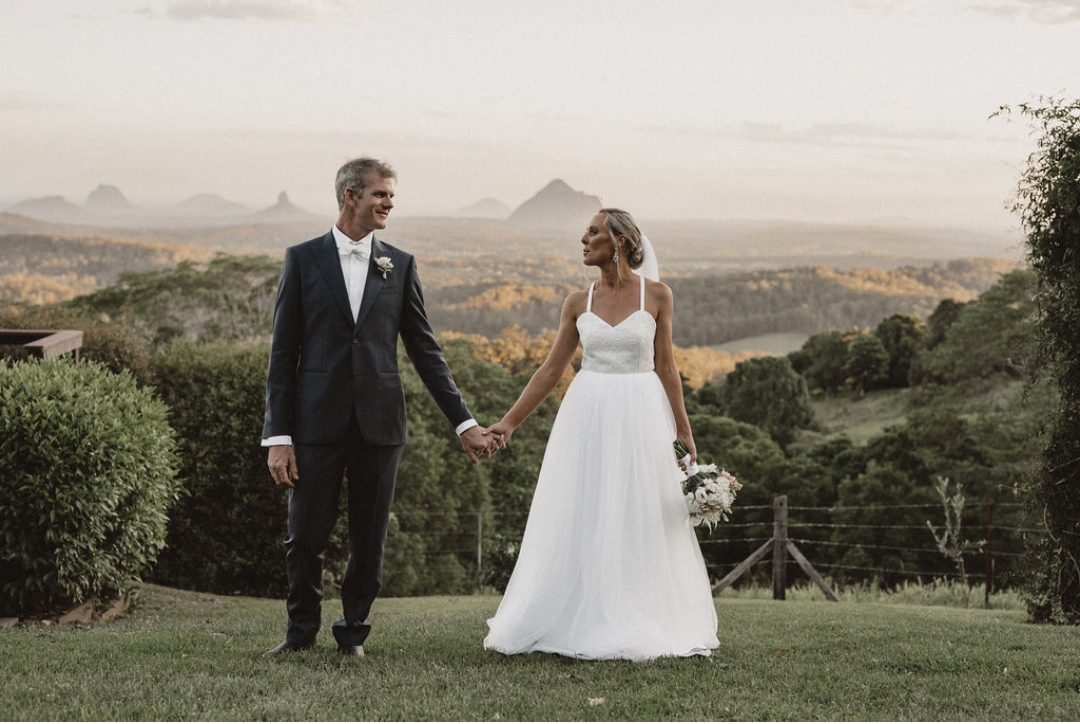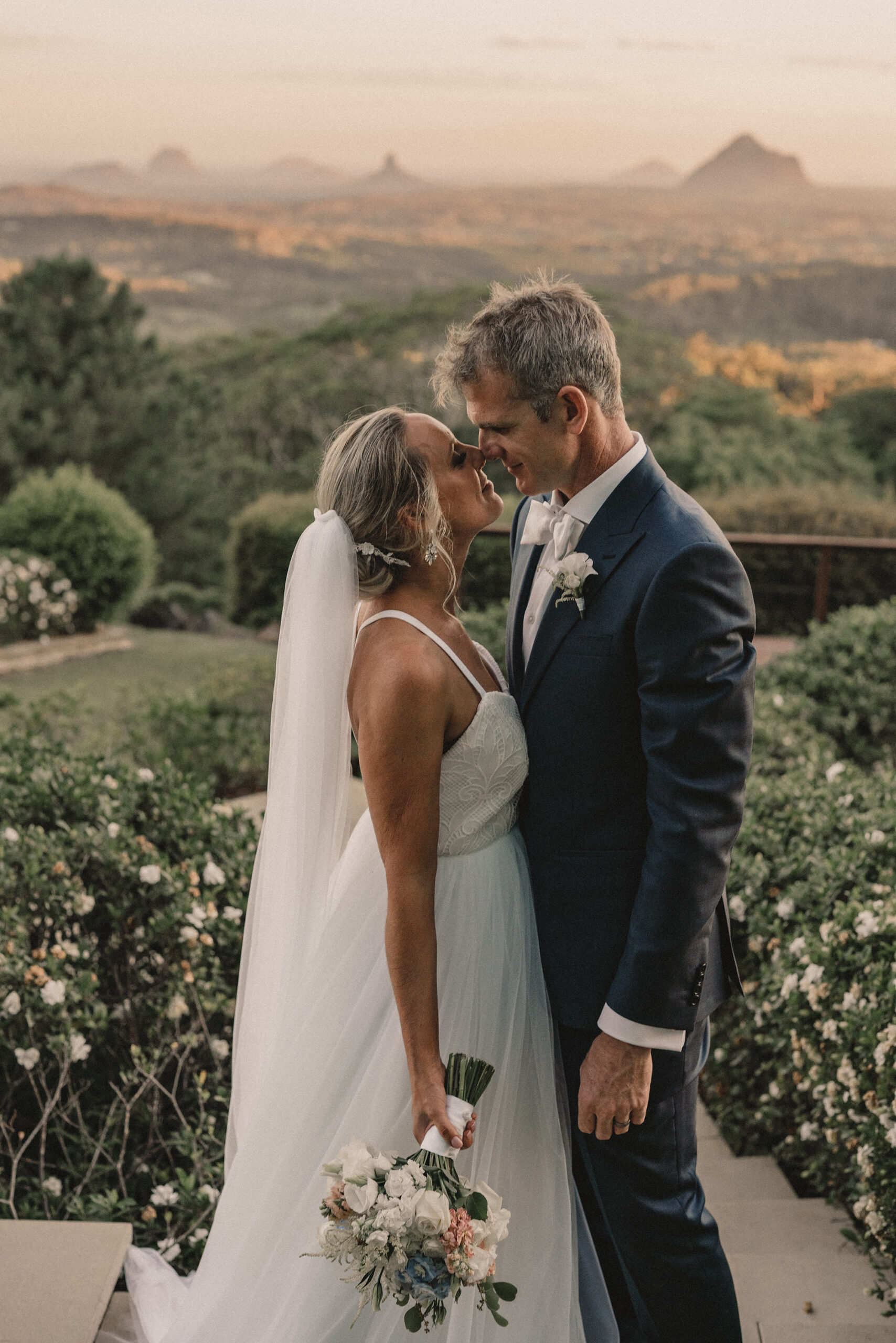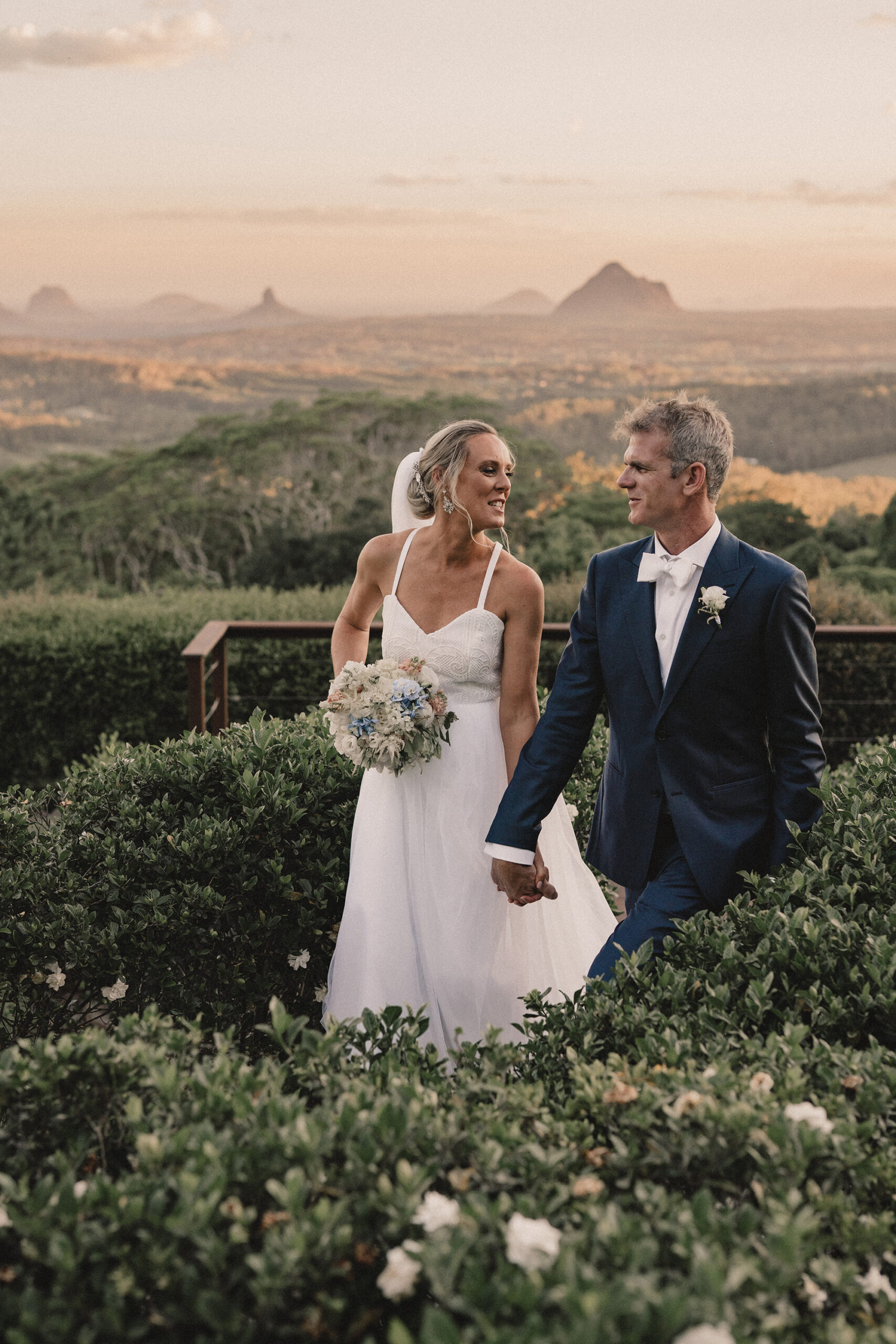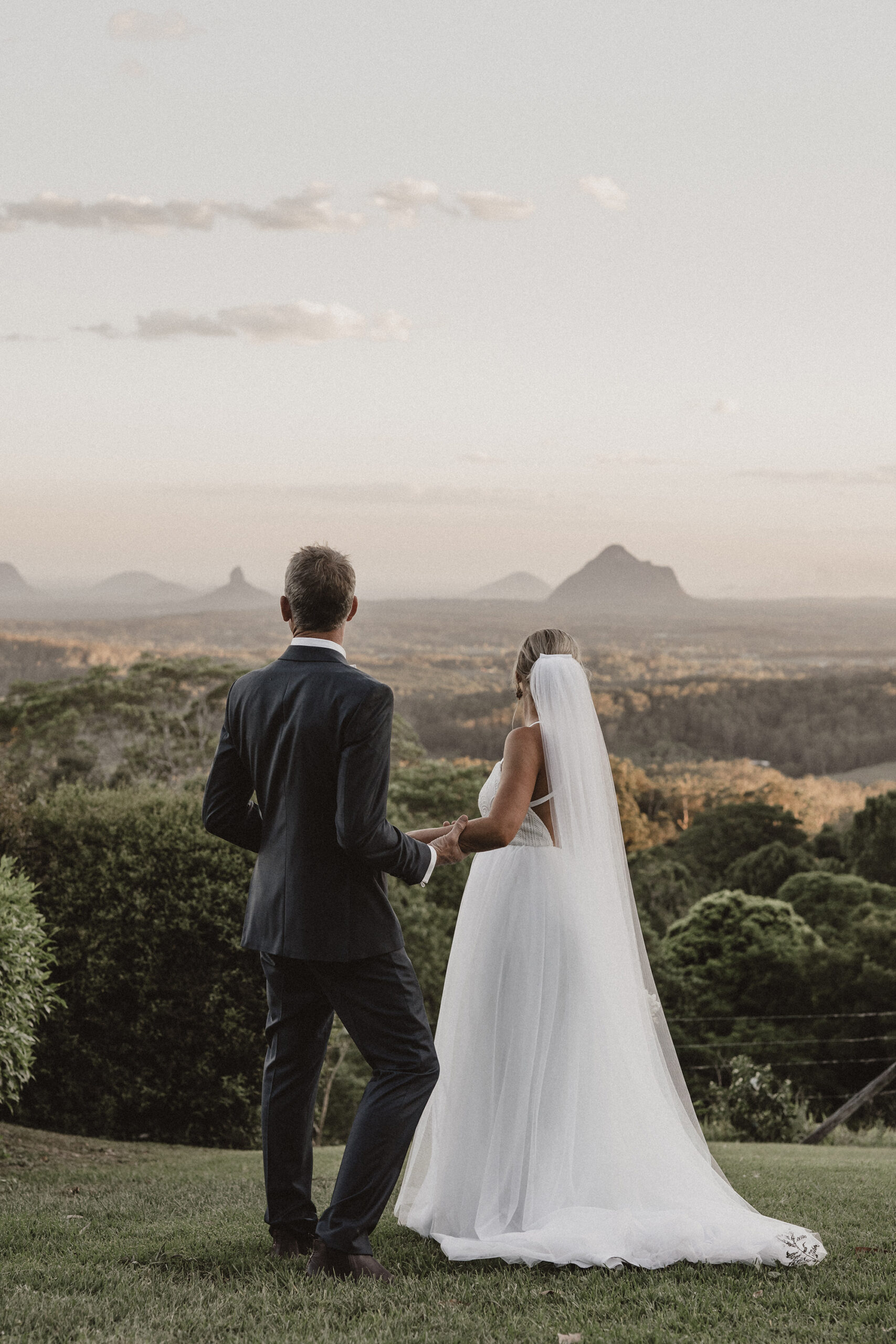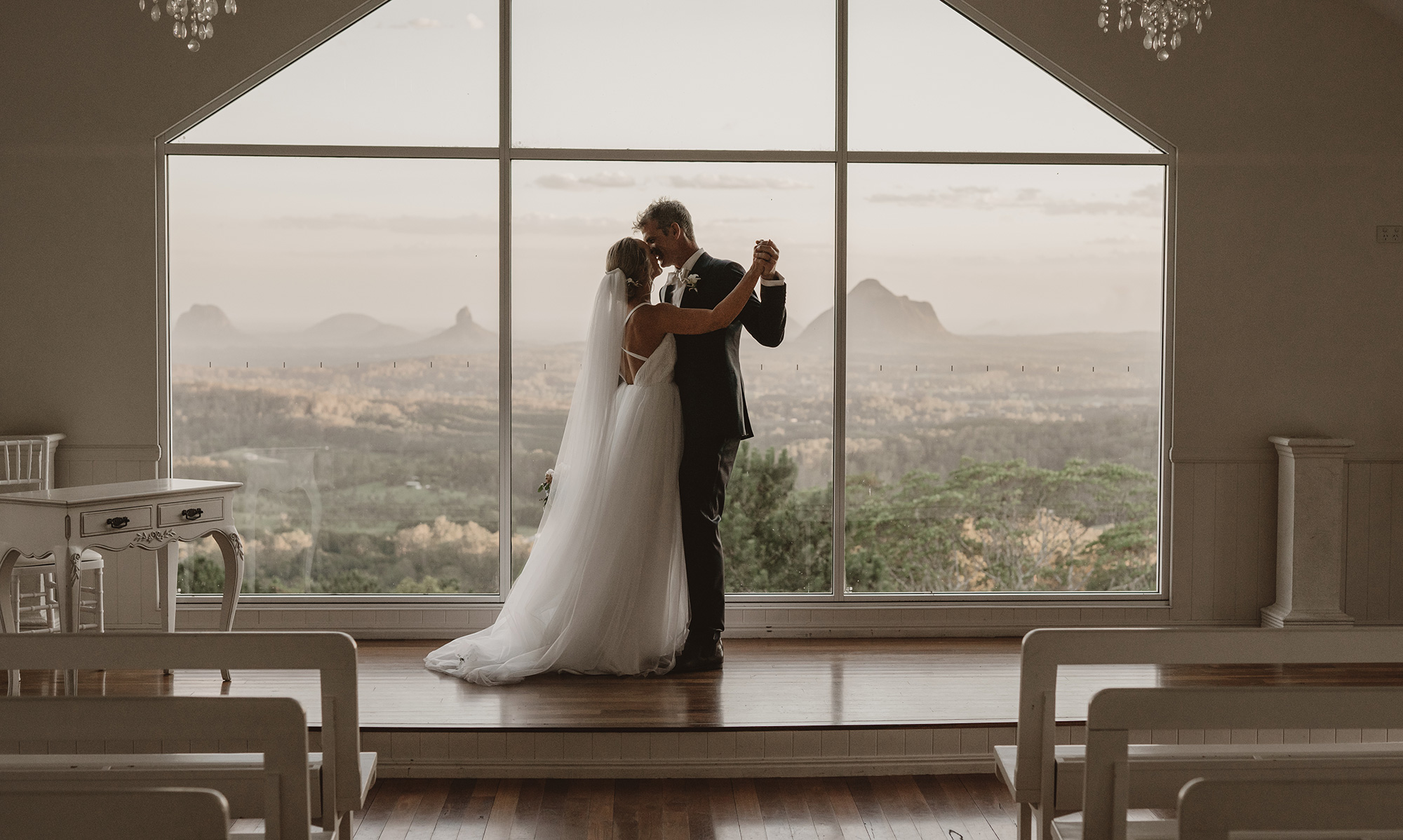 "We knew the night we met that our life paths had been forever altered," says Tiffany.