Amanda McGrath, wife of Brisbane Lions player No.9, Ashley McGrath, contacted us recently with her story and, as I read her beautiful words, written with such honesty, I couldn't help but have a little cry here at my desk.
Their wedding date was set for 29th December, 2012 in Brisbane. Amanda and Ash, who are originally from Perth (Ash was drafted to Brisbane 12 years ago when he was just 17 and Amanda followed later), were planning massive celebrations. It was a rarity to have all their friends and family together and so the wedding, together with Christmas and New Year's, was a great excuse for guests to travel to Brisbane and make a holiday of it.
Amanda had recently given birth to their second baby, a son named Chase, so, as you can imagine, she had a lot on her plate!
Amanda says, "We knew it would be busy for us, but we were looking forward it… Getting the family together is just so rare."
But, with only two weeks to go before the wedding, Ash received a devastating phone call. His dear dad had died of a heart attack.
Amanda tells, "Within hours, Ash was on a plane heading to Perth to be with his brothers (he is one of four boys).
"I was left with two young kids, Christmas Day preps and wedding preps, with no clue when he would be back. The funeral was a week before the wedding so, when I should have been having dress fittings and finalising menus, we were burying Ash's dad instead."
She adds, "It put so much into perspective for us… All the stresses over little things like what colour the chair sashes were going to be, or that our cake was brown instead of white, paled in comparison to the sheer fact that our loved ones were going to be there to share the day with us."
Ash and Amanda's AFL wedding was a simple and elegant, classic affair, held on the Brisbane river (at The Landing at Dockside) in Kangaroo Point.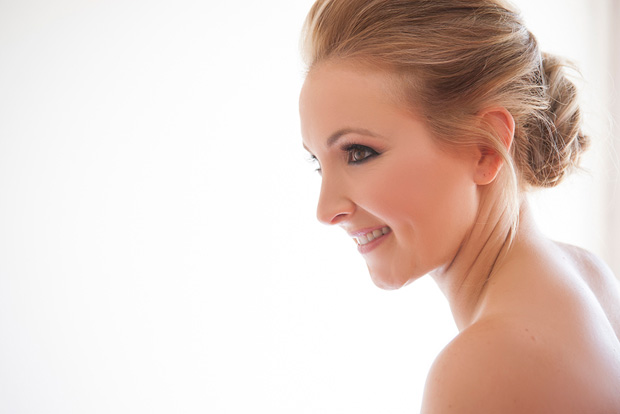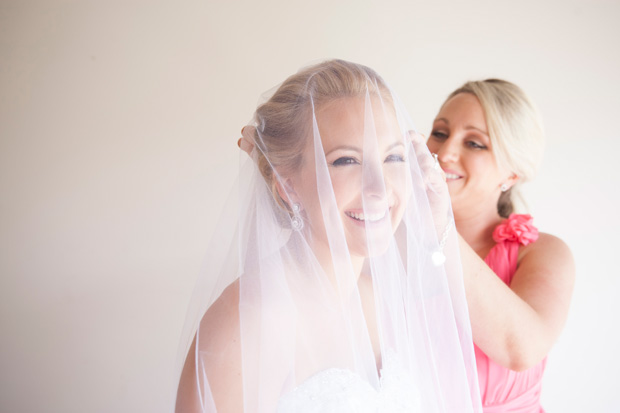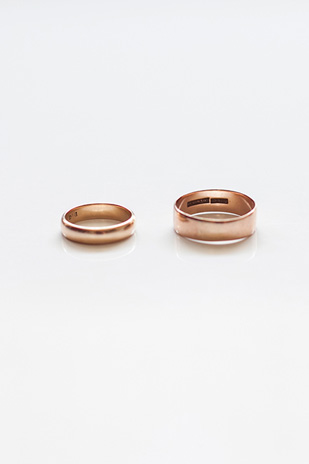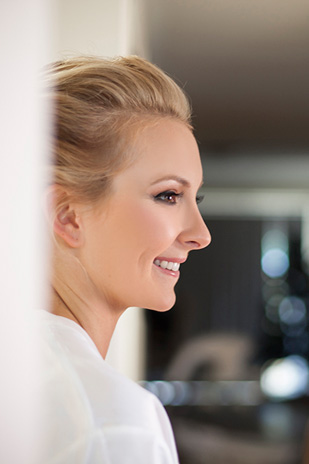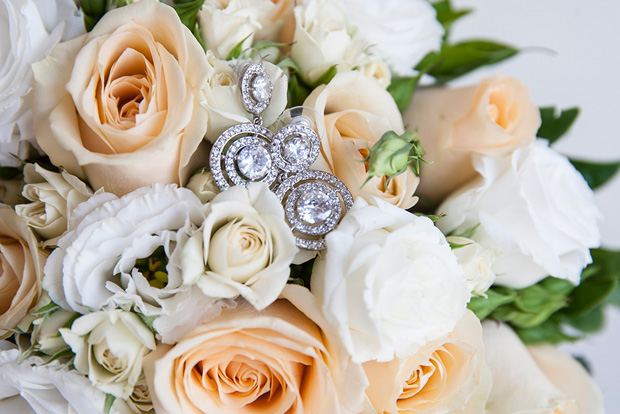 Pink & Purple Petals arranged Amanda's classic bridal bouquet. "Being between Christmas and New Year, fresh produce was limited as florists close down. Daniella at Pink & Purple Petals could not have done a more wonderful job," says the bride who was equally enamoured by Milque Photography + Films.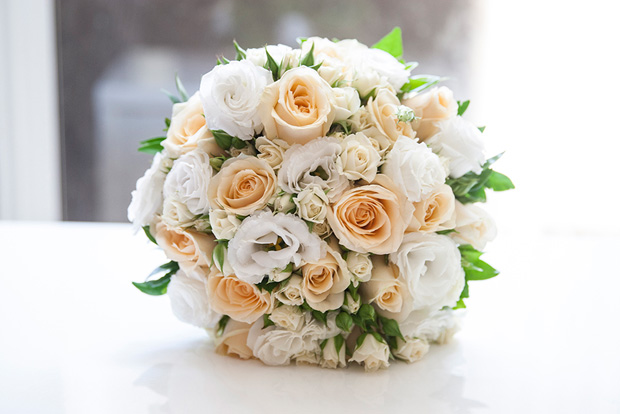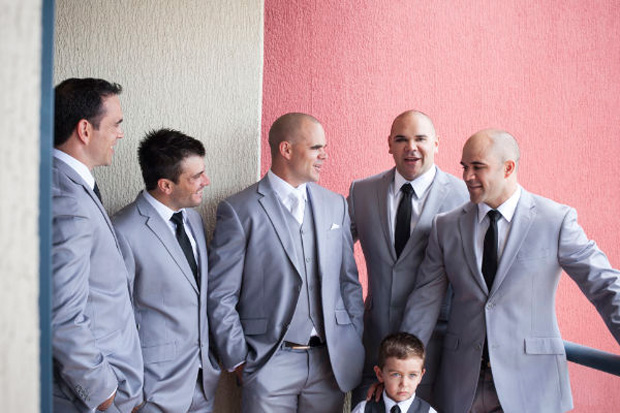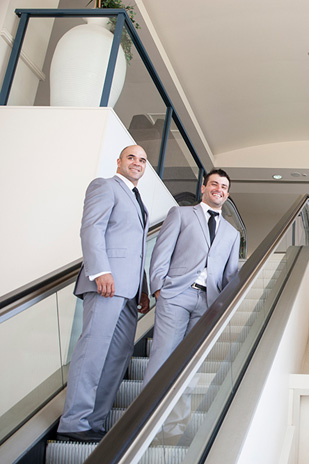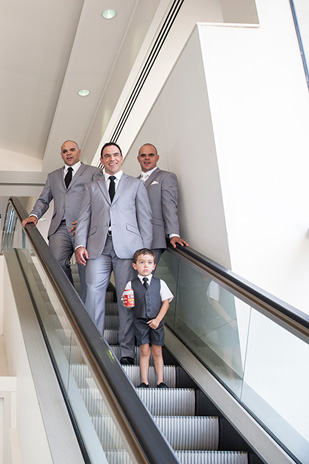 Ash and his groomsmen were suited-up by Michael Innis Menswear, in pale grey, Vincere European-design suits. Ash wore a waistcoat and white tie and the groomsmen wore black ties.

Amanda says, "The boys spent more time together in the two weeks leading up to the wedding than they had done in the past five or six years. Having a happy time of the wedding so soon after a sad and emotional few weeks gave Ash and his brothers a release that they needed."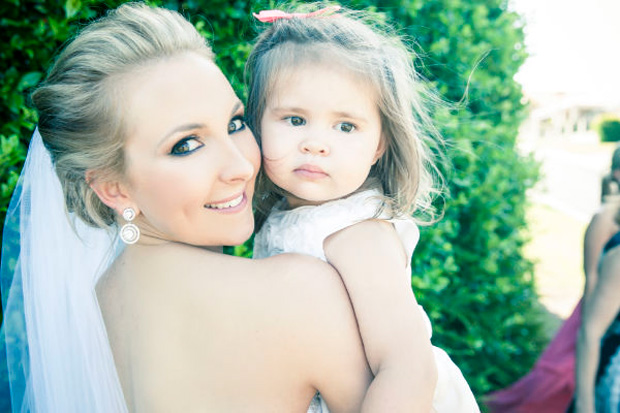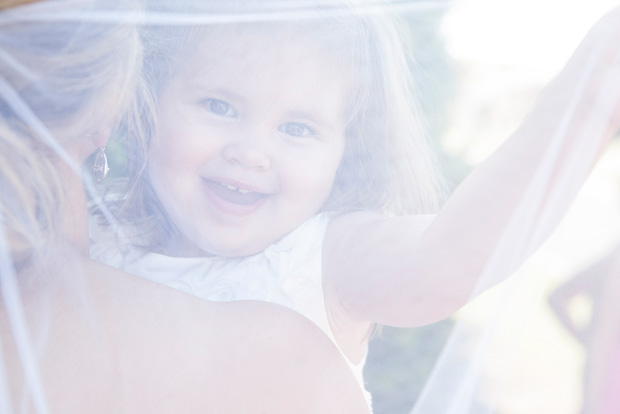 Two-year-old daughter, Mikayla, was one of the couple's two flower girls, dressed in white sundresses from Ollie's Place. "The girls carried homemade ribbon wands instead of flowers. We handed them to them right before they walked down the aisle and they loved shaking their ribbons about," says Amanda.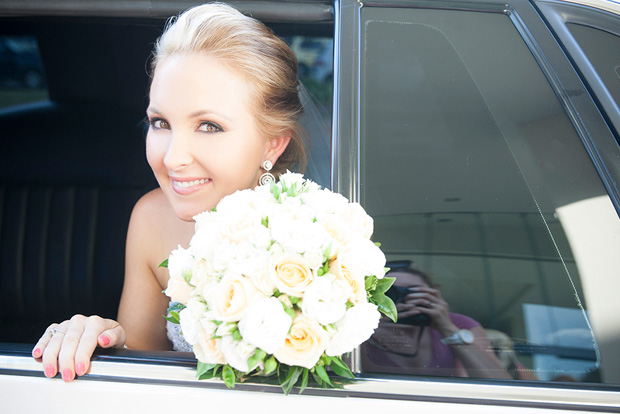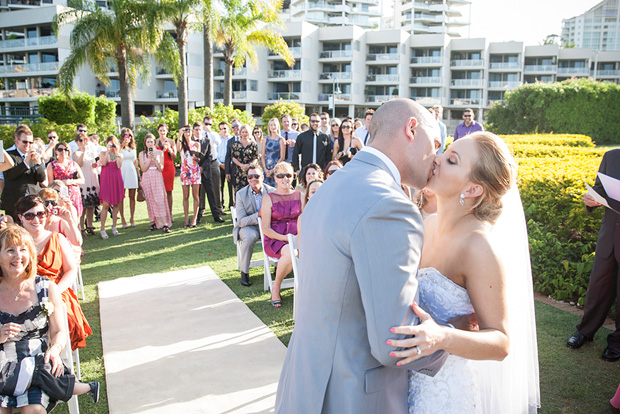 Ray Roth from Truly Romantics made it all official. Amanda says, "He was so gentle and kind, we knew he was the celebrant for us. He also understood that we were more about coming together as a family as we already had our two littlies."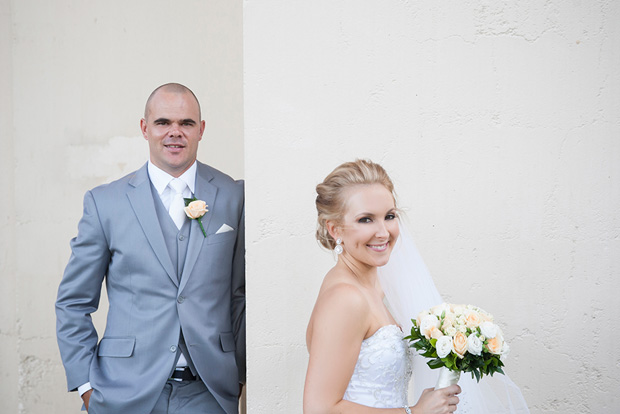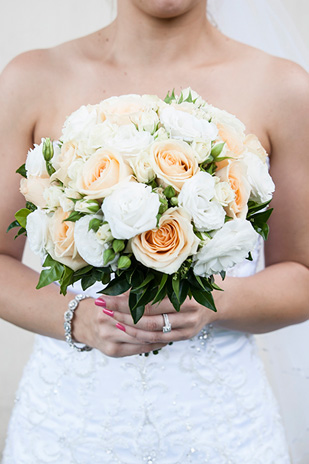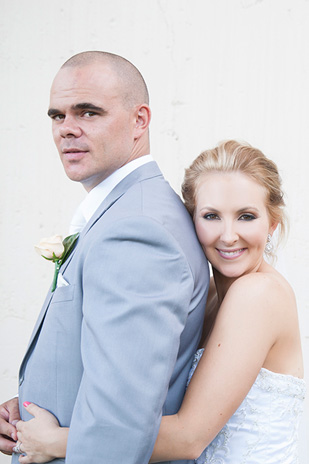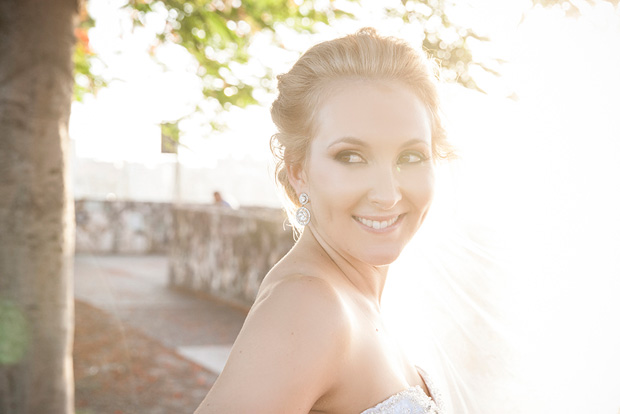 "Neither of us really like a lot of fuss, we love the simple things in life and we love doing them together," says Amanda. "Which is why our wedding focus was more about the atmosphere, than having a million bunches of flowers on each table."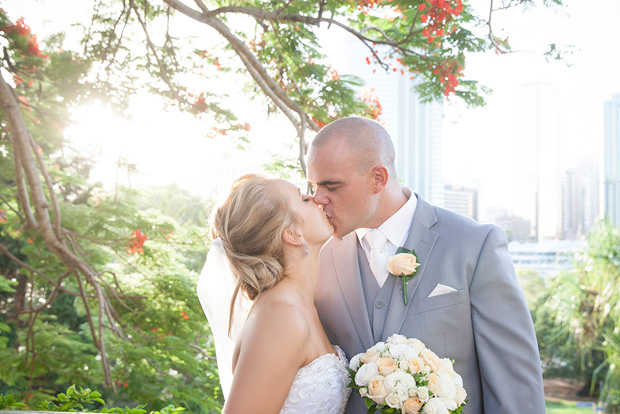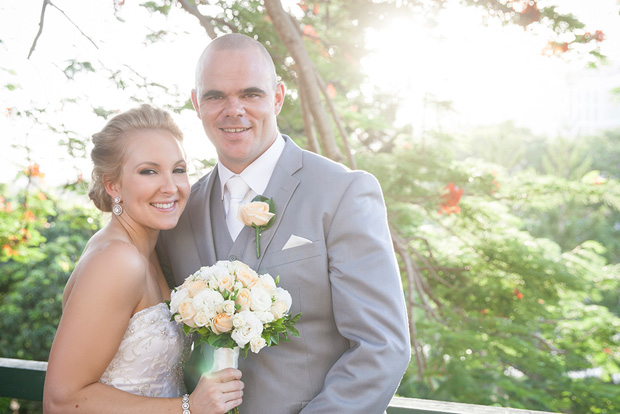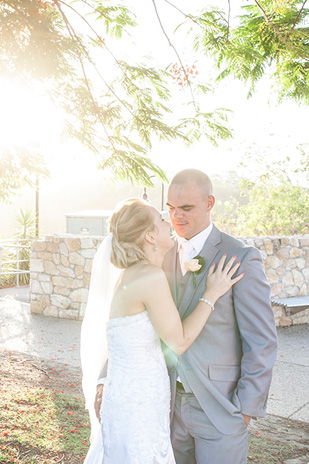 Amanda's strapless A-line gown was a Sottero & Midgley from Brides of Brisbane. "This was chosen when I was 14 weeks pregnant. I got the corset lace-up back to not put any pressure on myself," explains Amanda.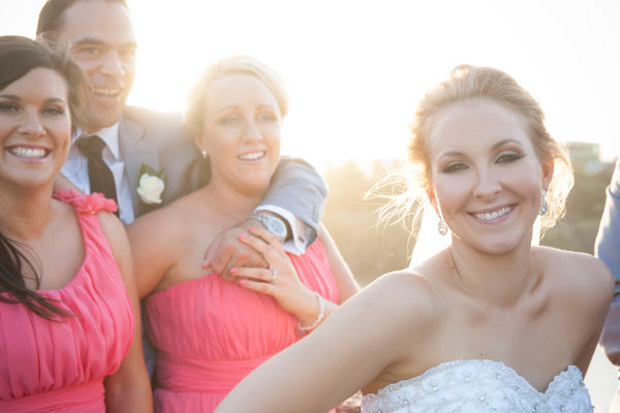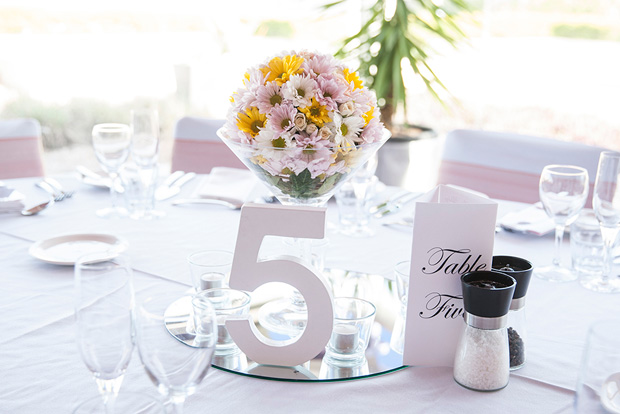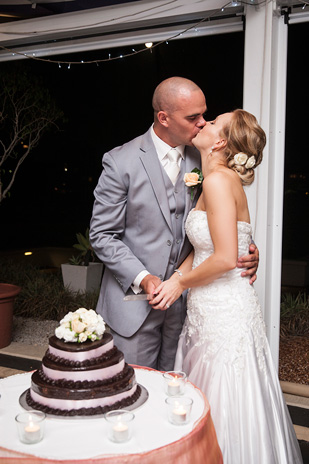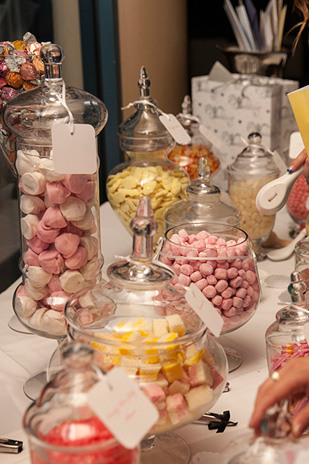 Of the delicious-looking lolly buffet, Amanda says, "Both Ash and I have a sweet tooth, so it was representative of us, but it was also used as a tribute to Ash's late father. He loved his lollies too." A framed photo of Cliff McGrath sat on the buffet along with his flower pin and lolly bag. "The lolly bar was a hit; it had to be refilled before the mains even came out," says Amanda.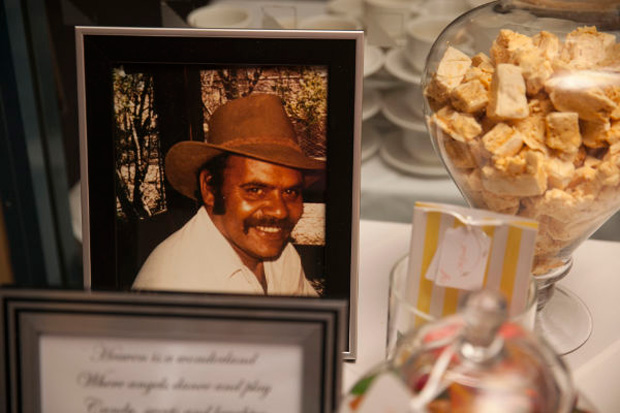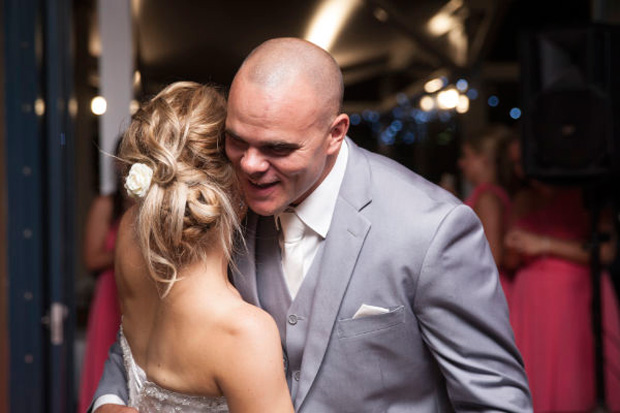 The bride recalls, "We had a special song at the wedding – Seven Spanish Angels – that was a tribute to Ash's dad. Everyone linked arms in a circle and sang to the song. It wasn't morbid, it wasn't sad, it was a moment where everyone was glad to be in each other's company."

Thanks for sharing your beautiful story with us, Amanda & Ash.
Photos courtesy of Milque Photography + Films.