"He turned up with his surfy blonde hair and tongue ring, and I was the quiet nerd type. But somehow, we hit it off immediately and became friends."
That's how Brigette Daniel describes her first meeting with Aidan Downie, when the pair were just 20 years old. "Little did I know I'd put Aidan in the friendzone, and it wasn't until five years later after too many drinks that we spilt the beans that we had the hots for each other!"
The pair, now 28, believe that their years of friendship is the foundation of their relationship. "We are each other's best friend first and foremost, and this allows us to give support and love to each other no matter what we face."
Though distance separated them, the pair spent their first nine months as an item travelling to be with one another in every spare moment. "Aidan then moved from Bundaberg to the Sunshine Coast and we've been inseparable ever since."
After a proposal on their second anniversary on the top of Conical Hill in the beautiful Hamner Springs in New Zealand, the pair got to planning their rustic wedding.
"For us, 'All good things happen in May'. We got together in May, engaged in May, so we could think of nothing better than to get married in May!" Brigette explains.
The pair wed on May 27, 2017 among 70 family and friends at Yabbaloomba Retreat, QLD.
"We wanted a relaxed feel where our friends and family could celebrate into the early hours of the morning, and we could soak up as much of the day as possible. With a big shed overlooking a dam with beautiful on-site accommodation and camping, Yabbaloomba Retreat was the perfect place for us."
Photos courtesy of Evernew Studio.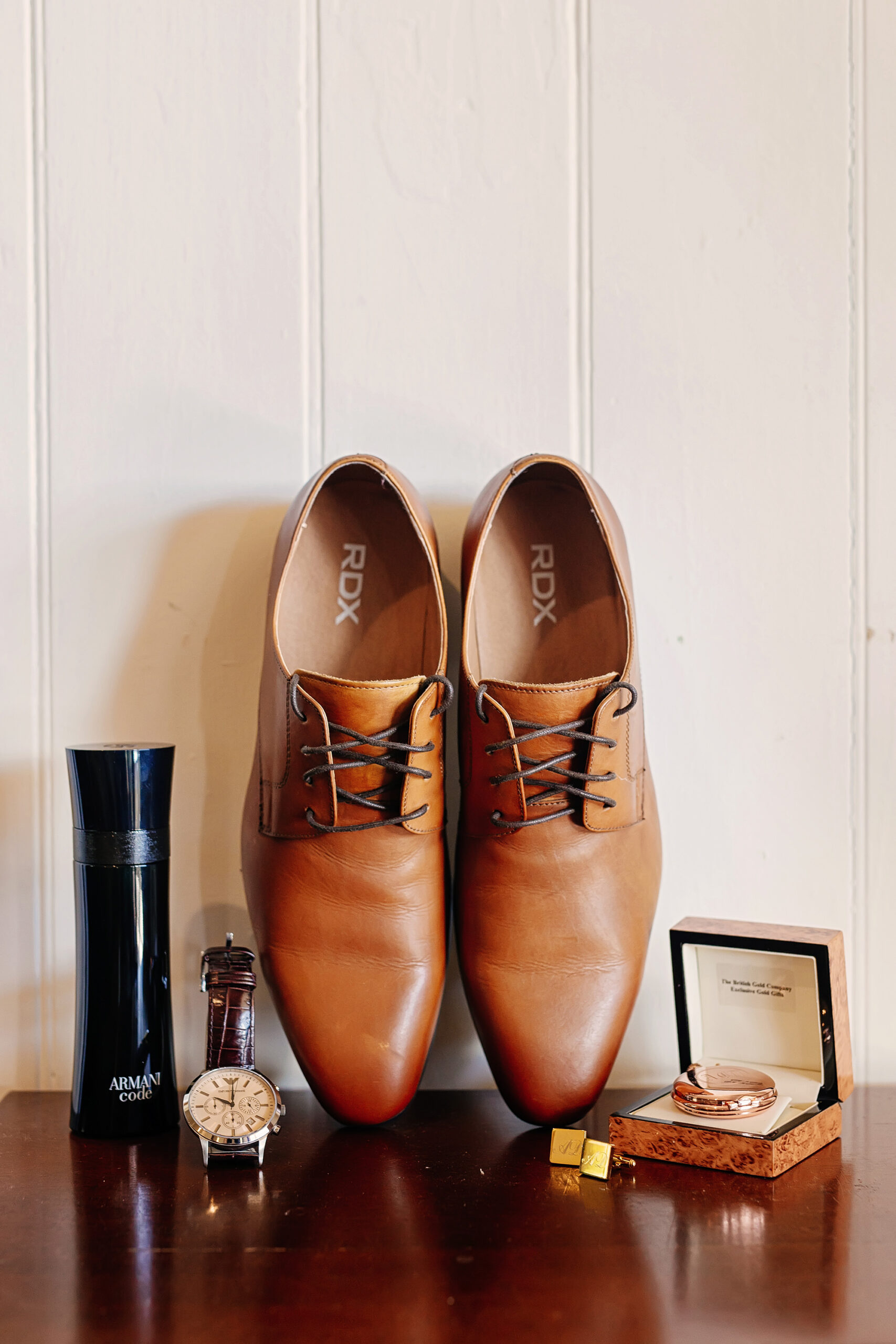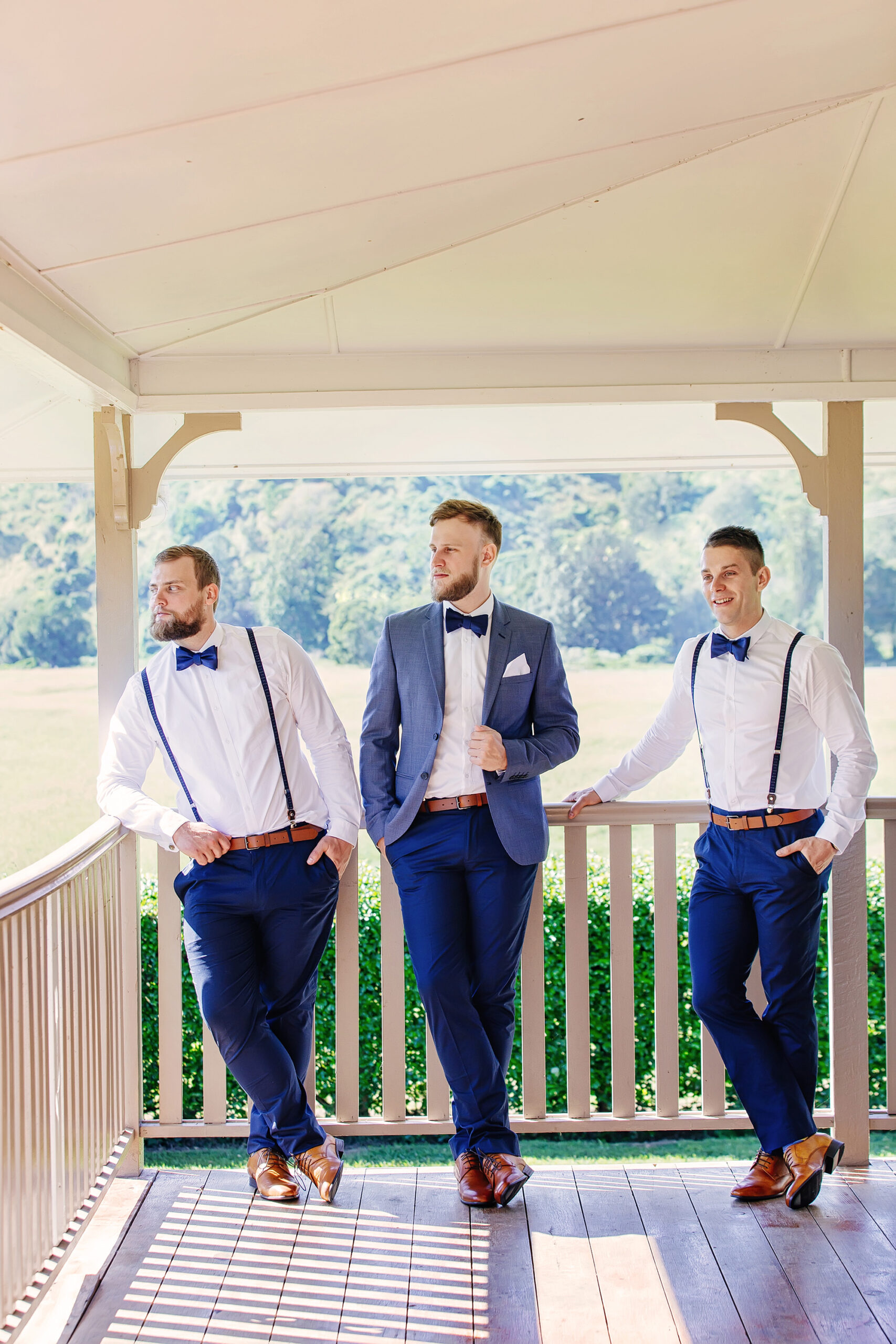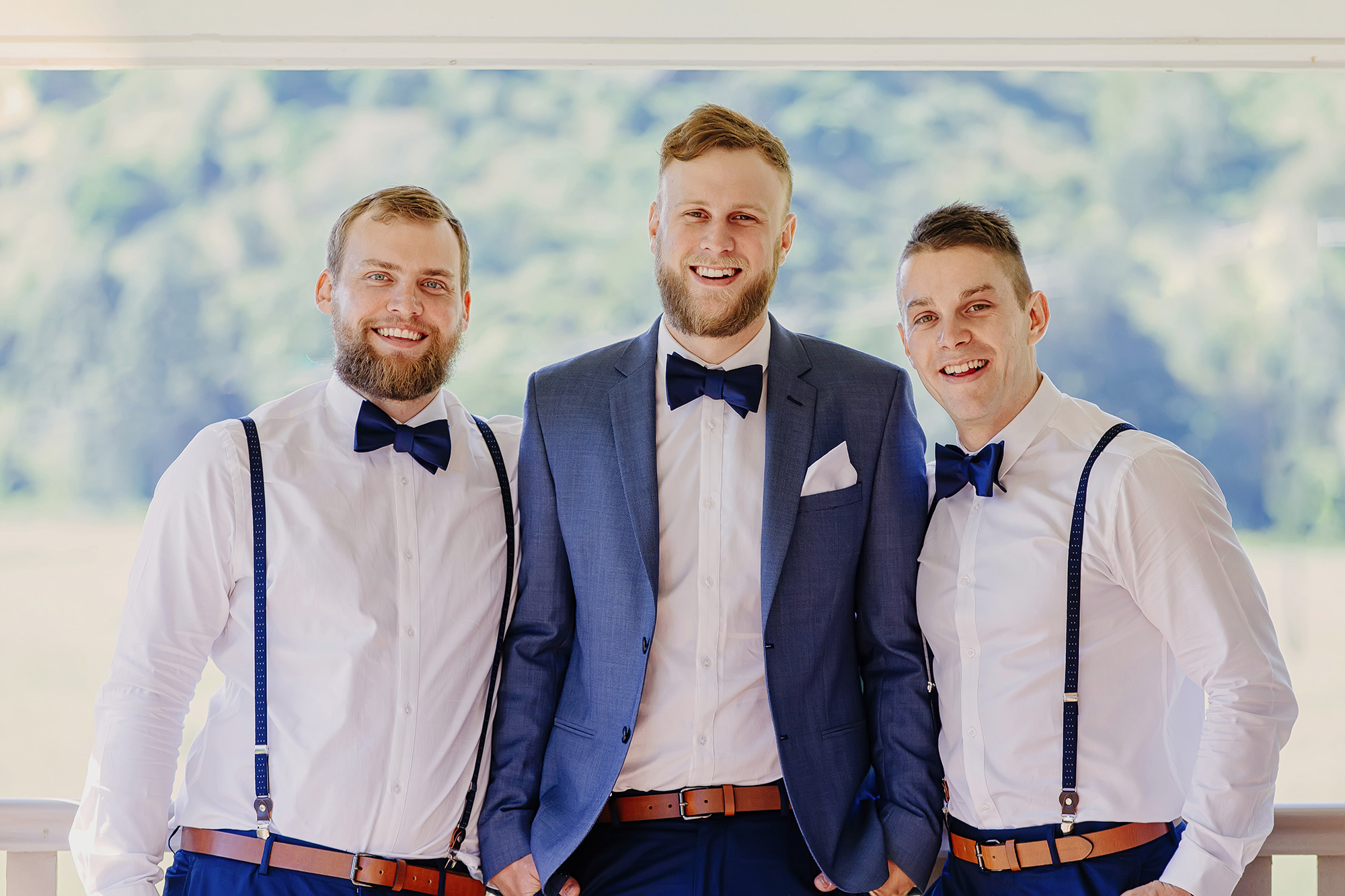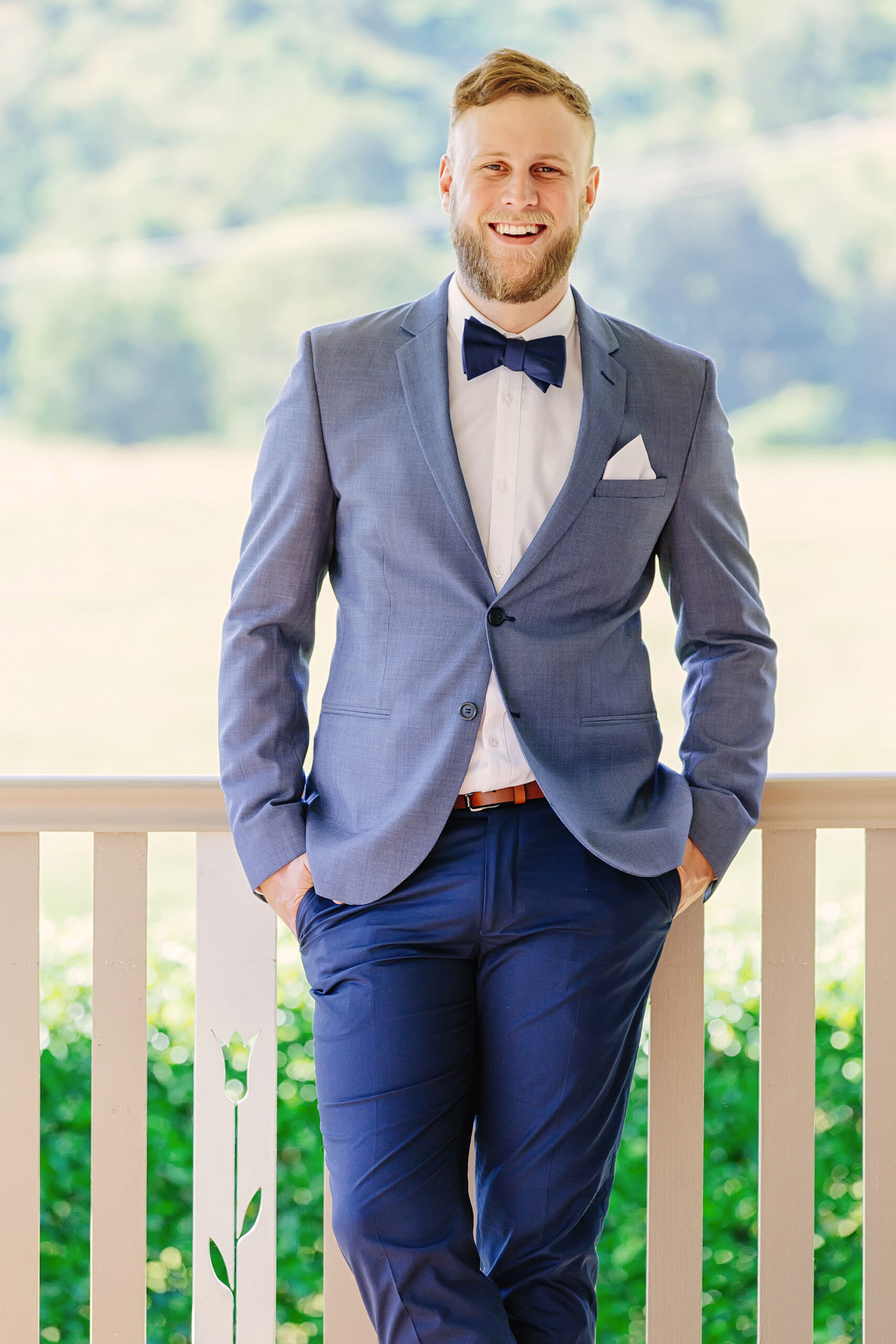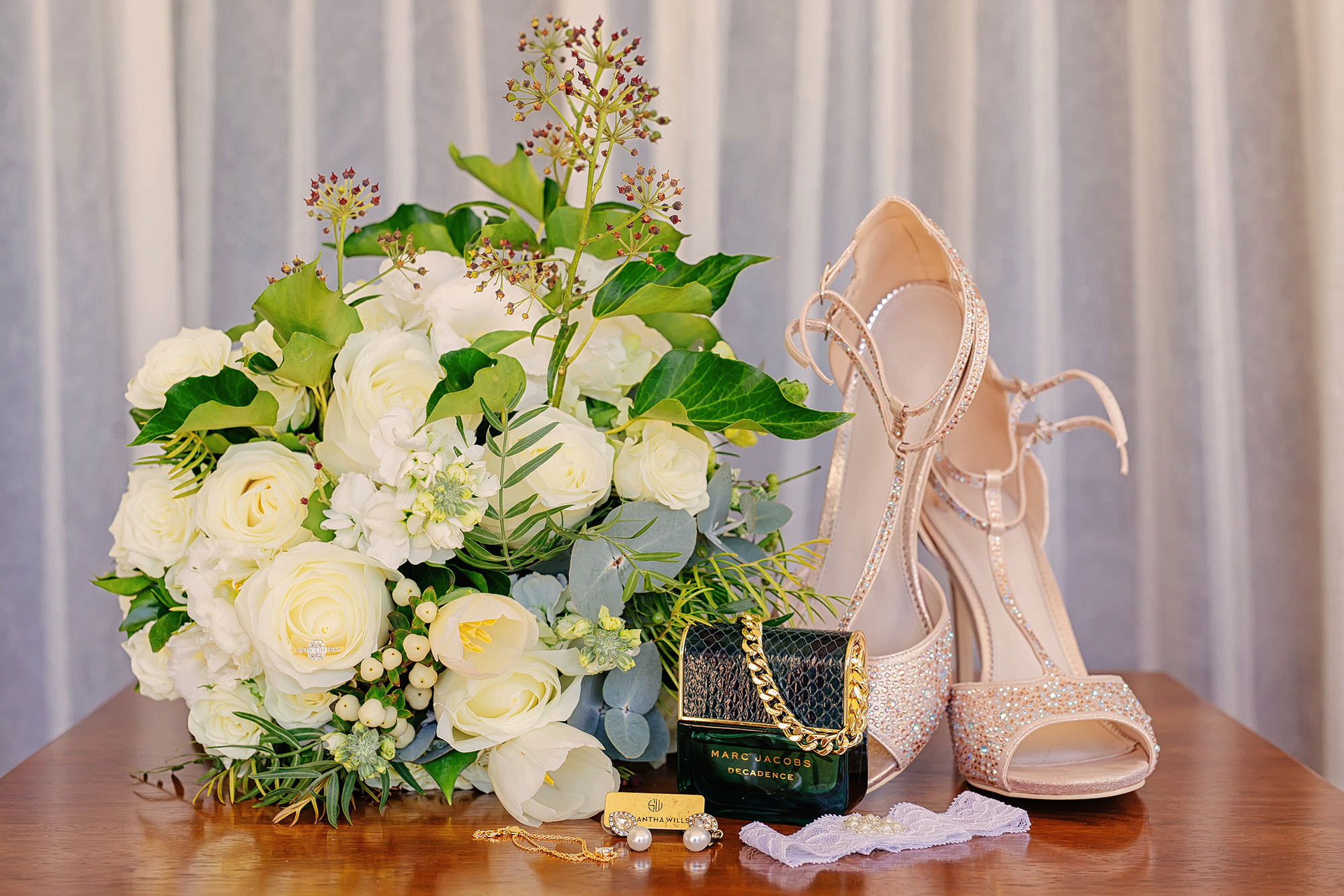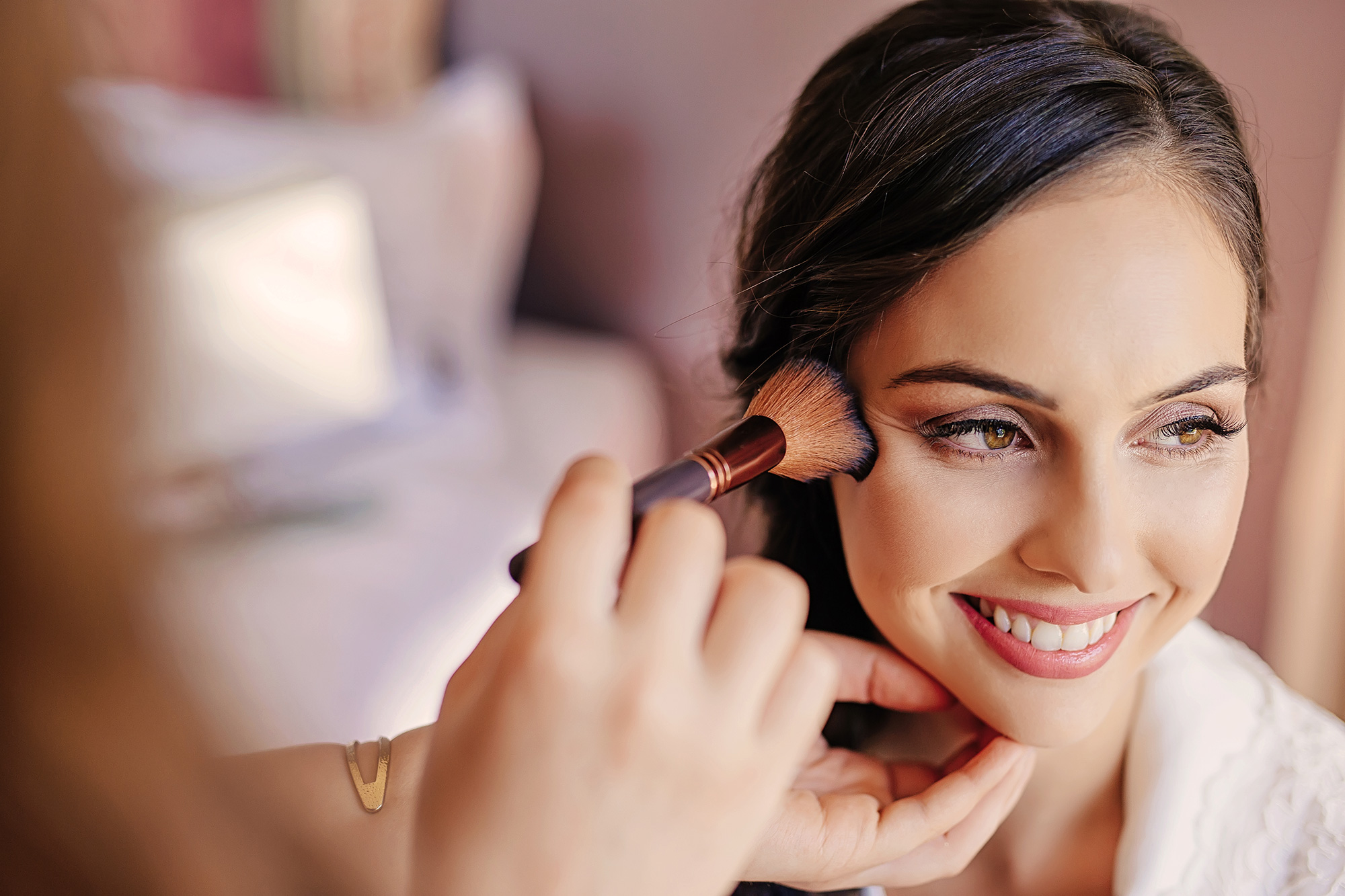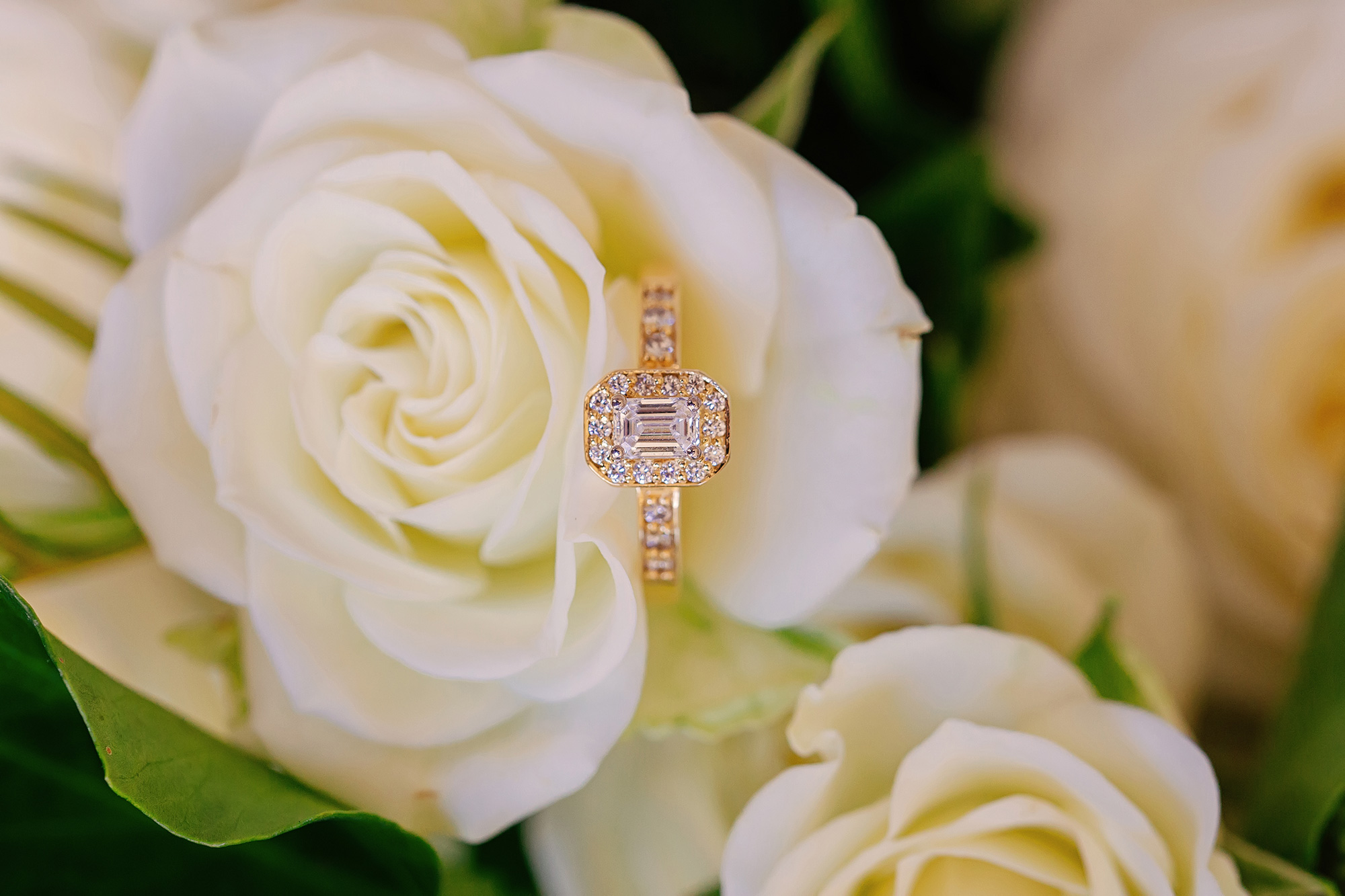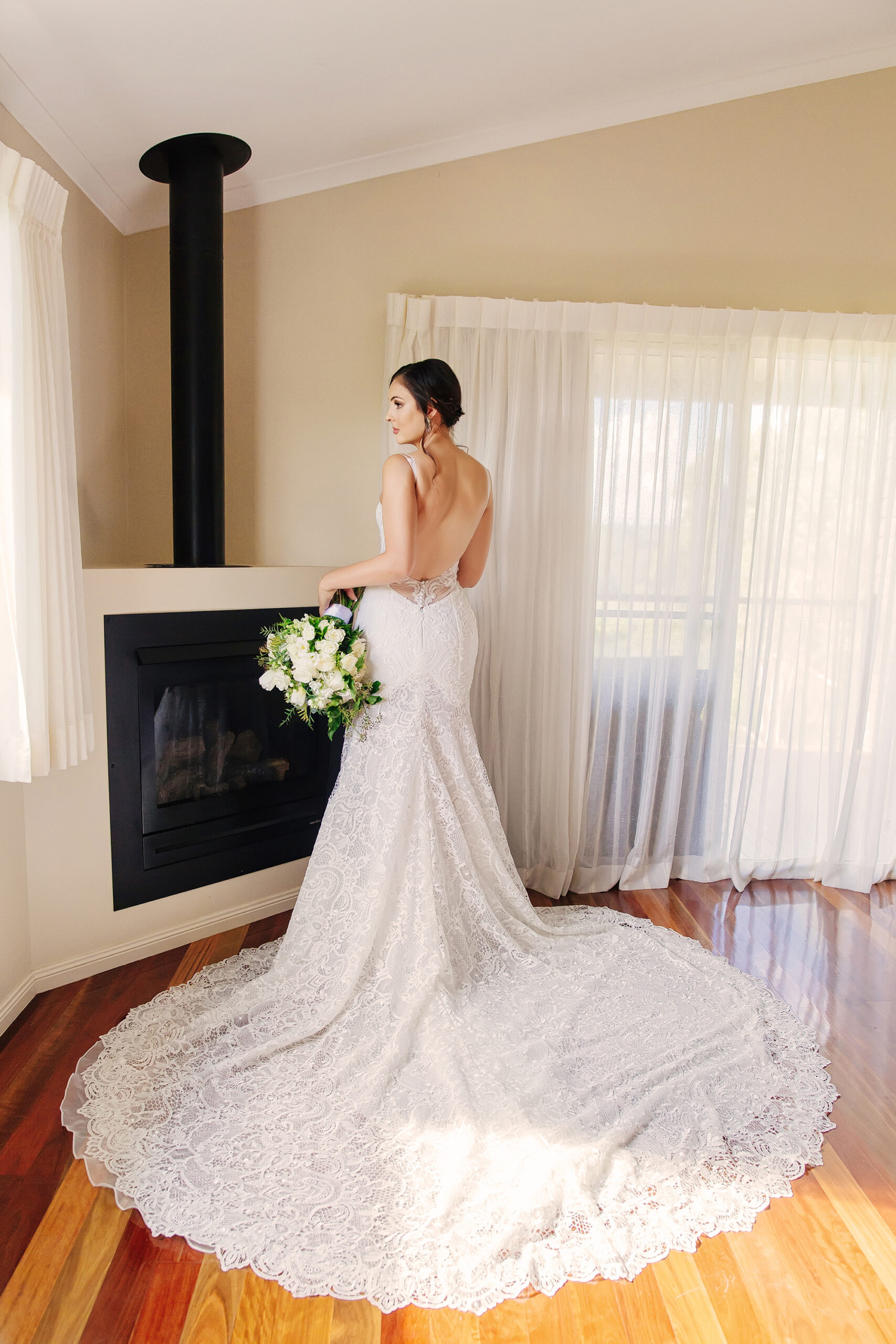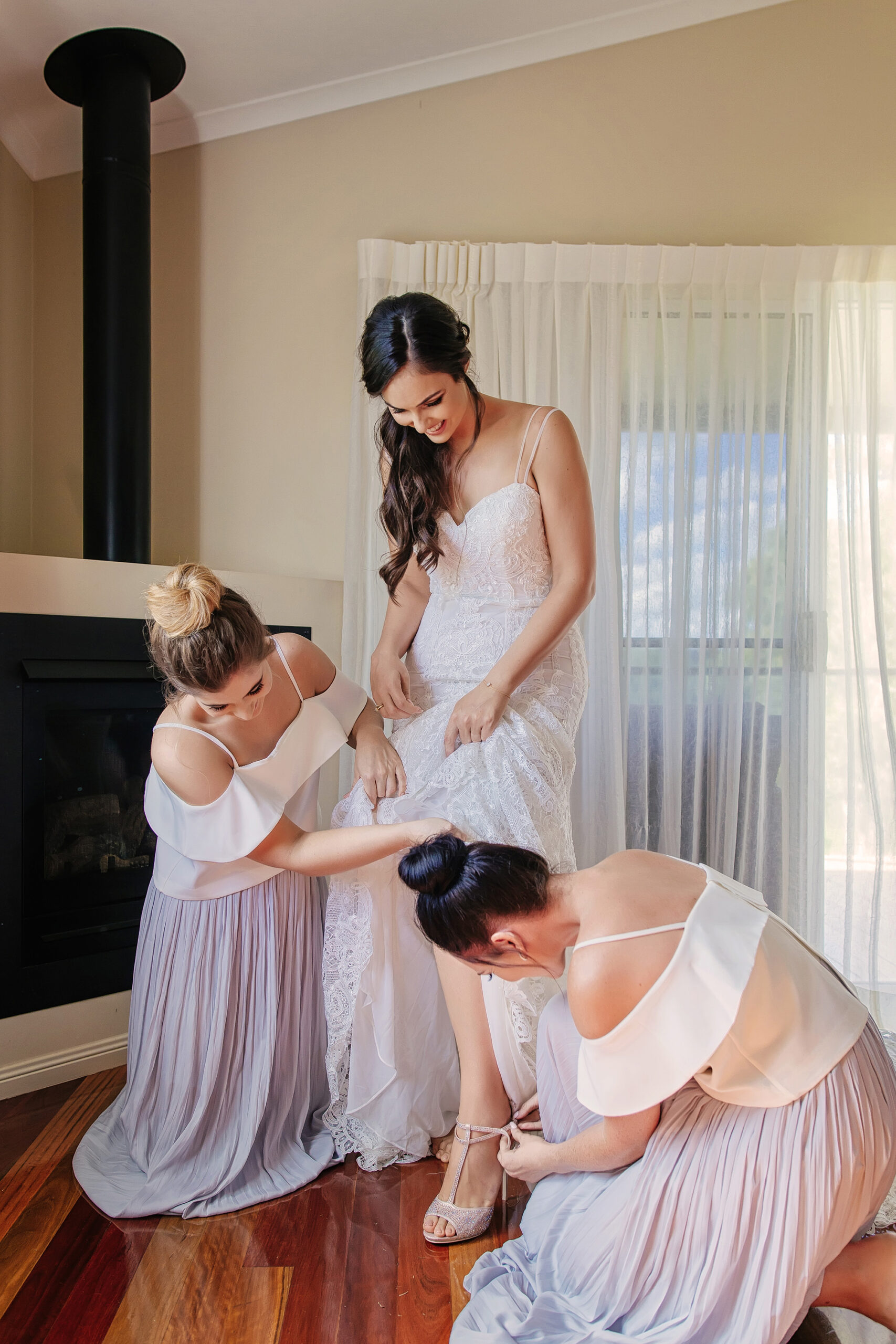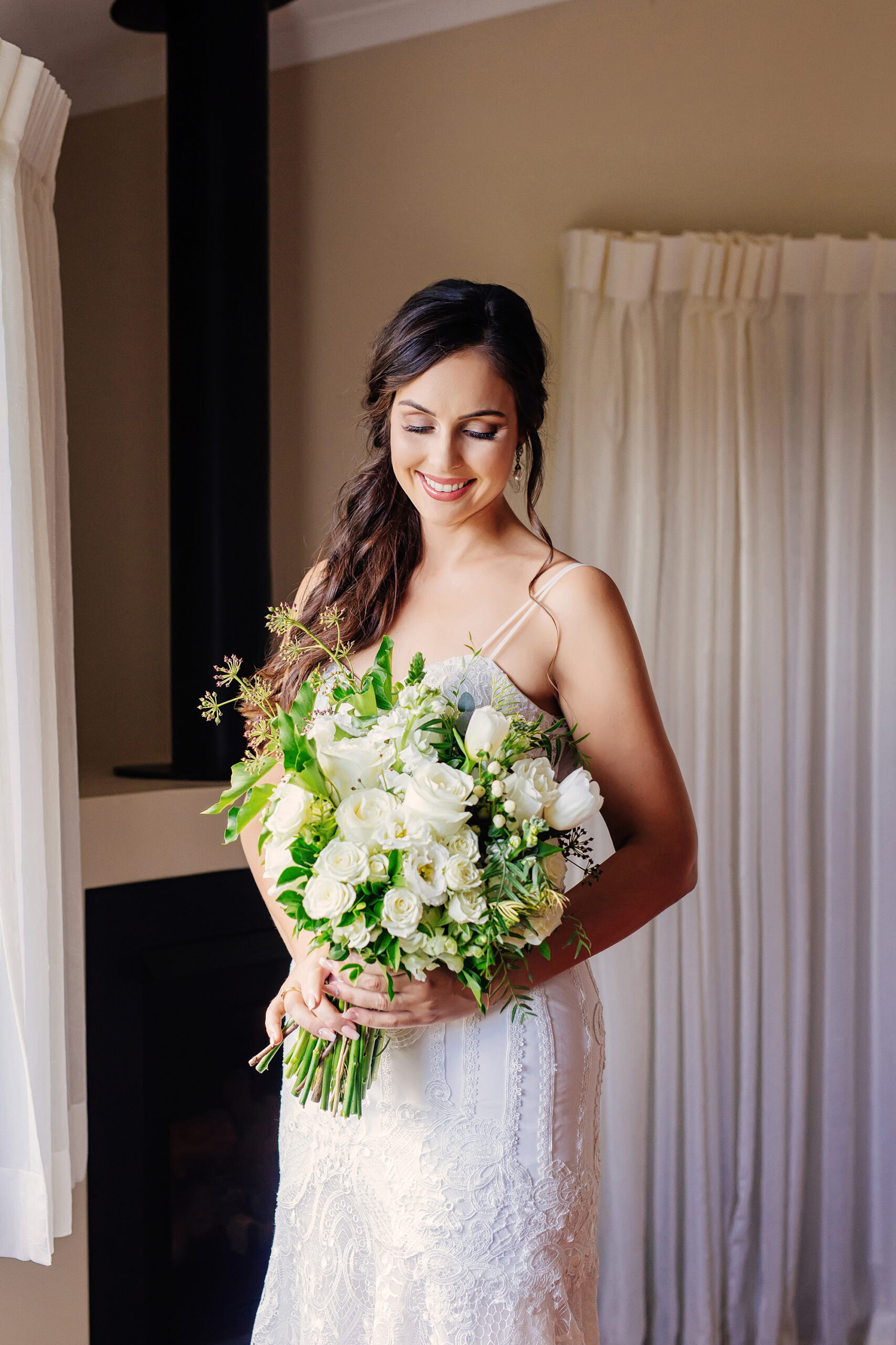 Brigette's gorgeous lace gown was the first she tried on. "I knew it was my dress from the moment I saw it."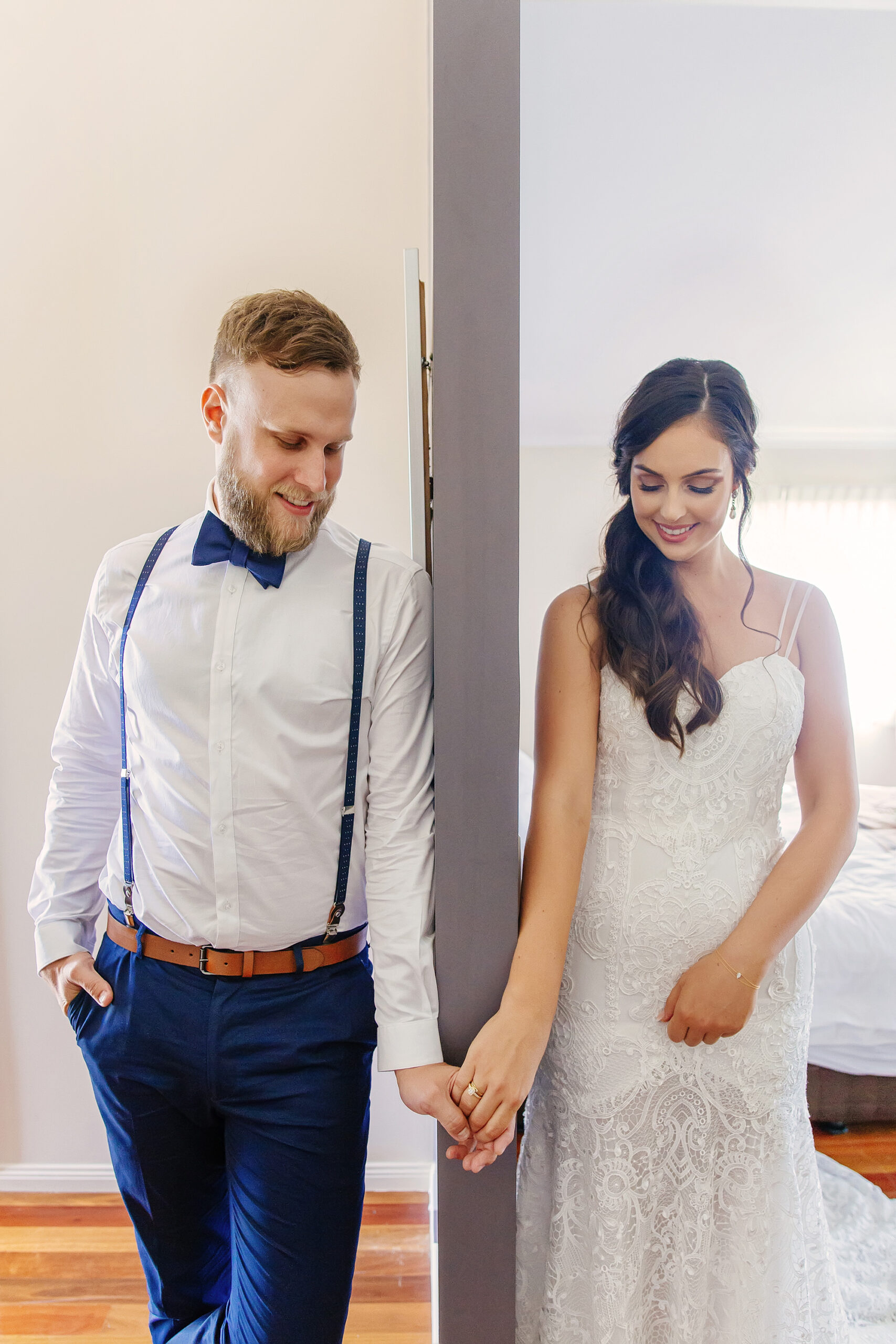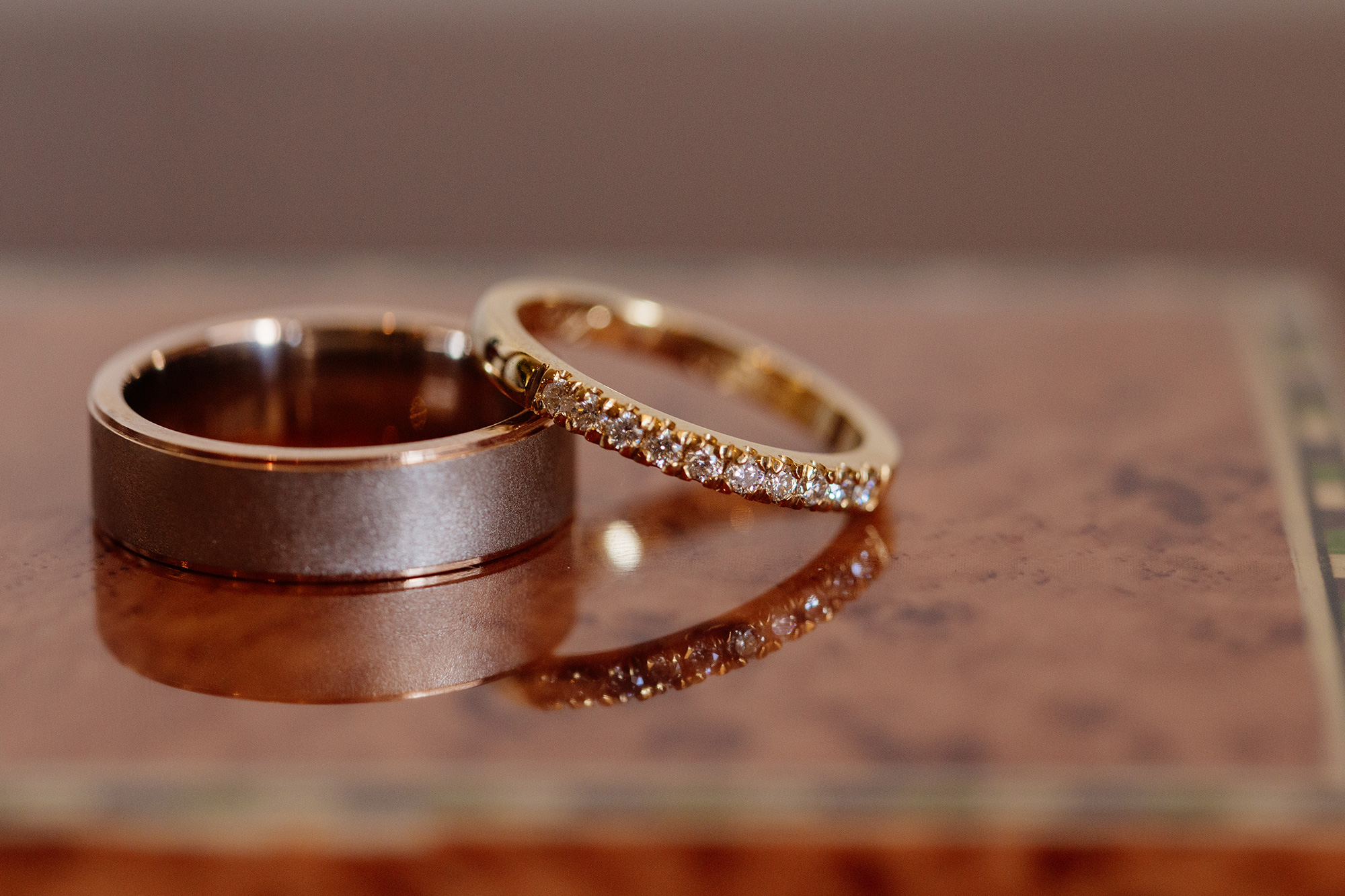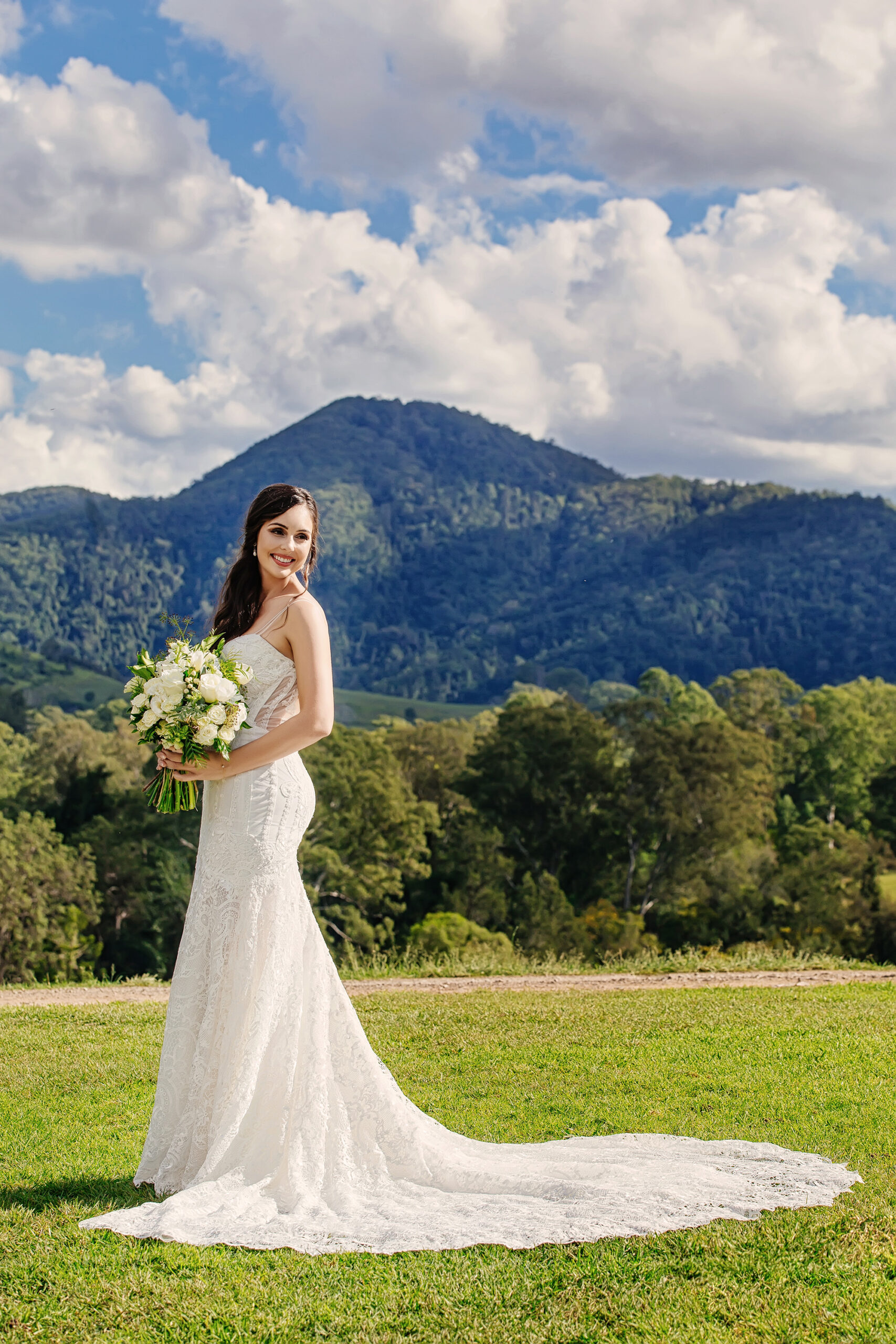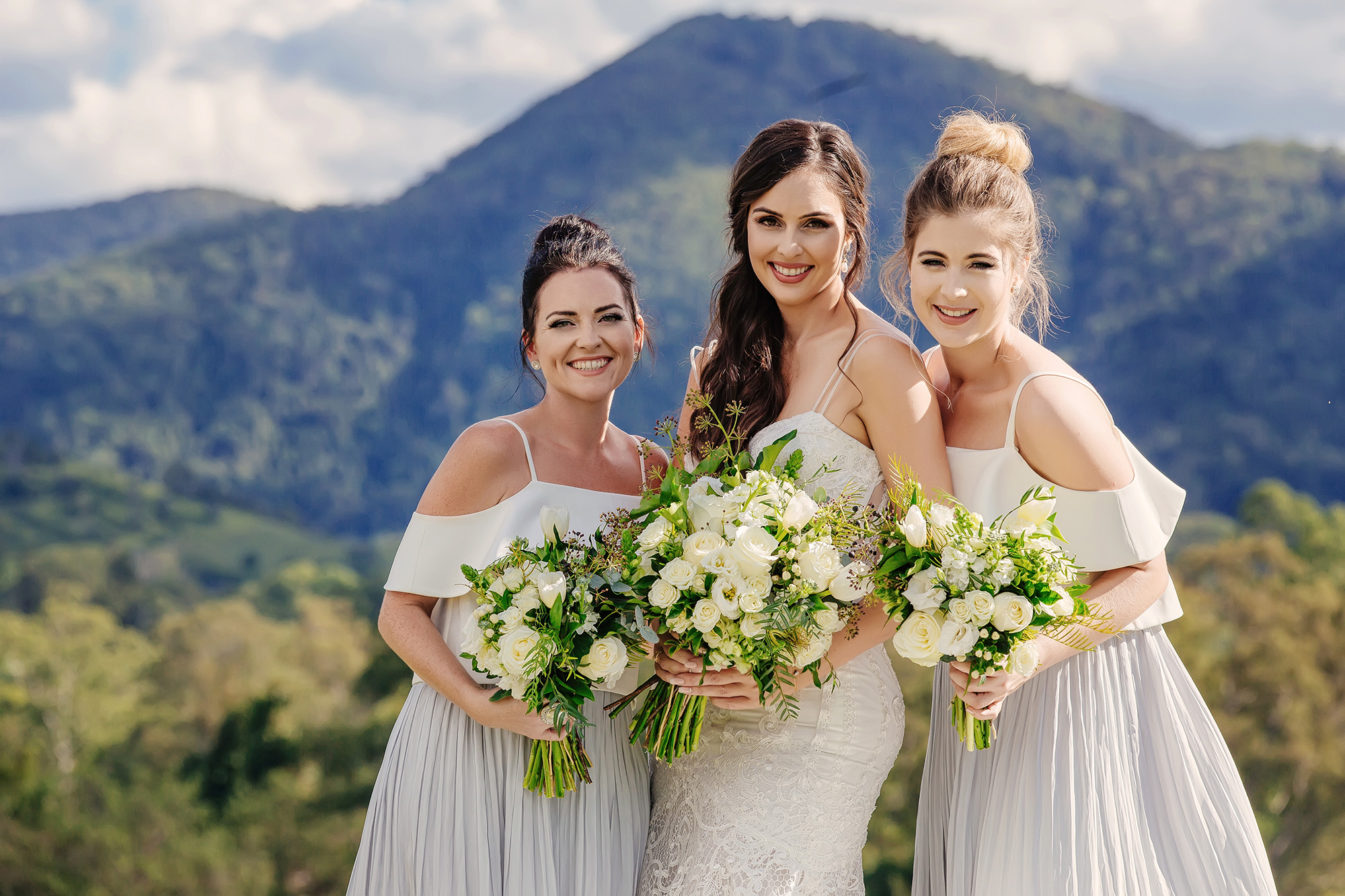 Brigette wanted her bridesmaids' dresses to be inexpensive and different, and toyed with the idea of them wearing a skirt and top combination in grey and white. "While waiting in Melbourne airport I wouldn't believe it when I found the exact style I was looking for!"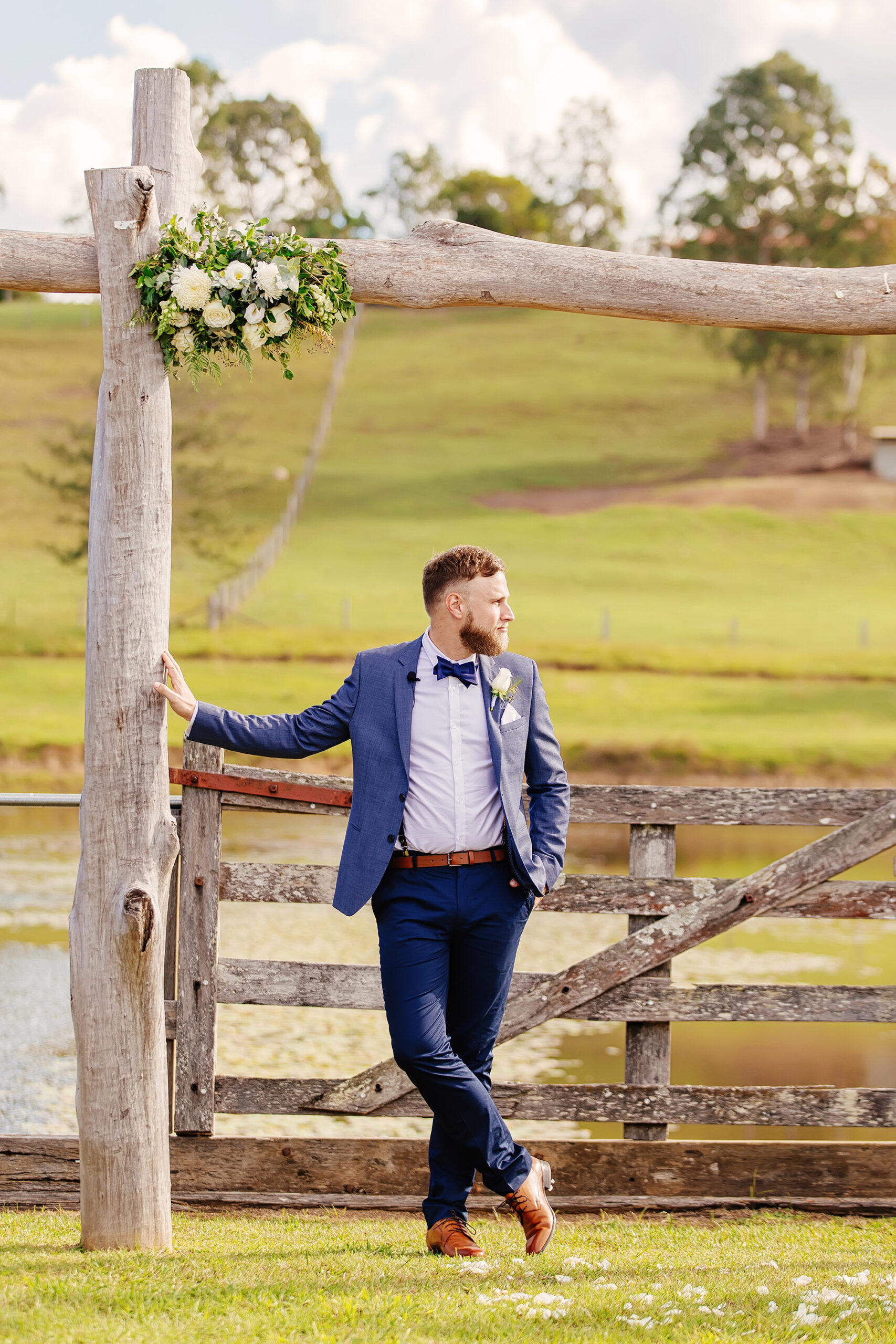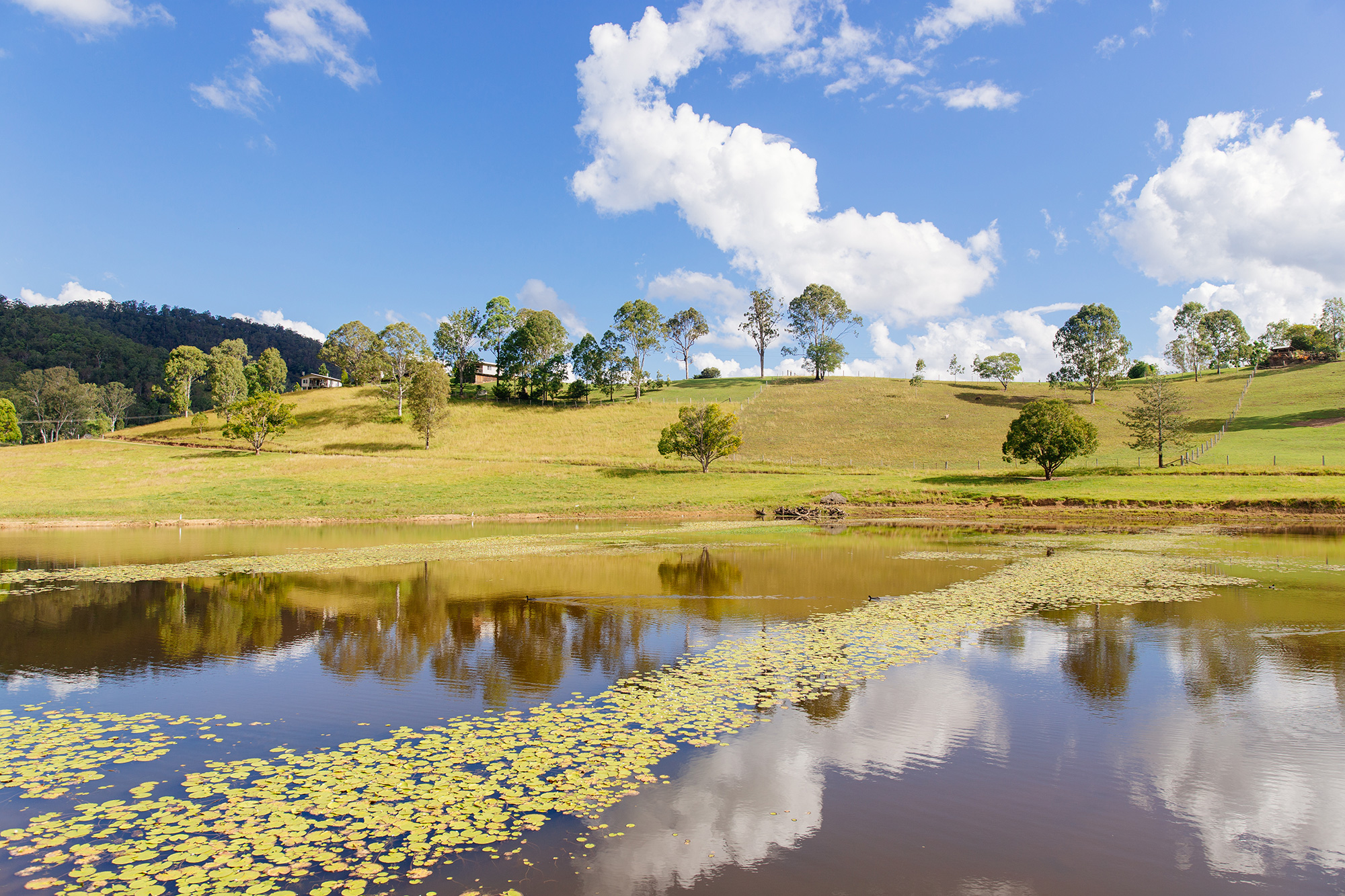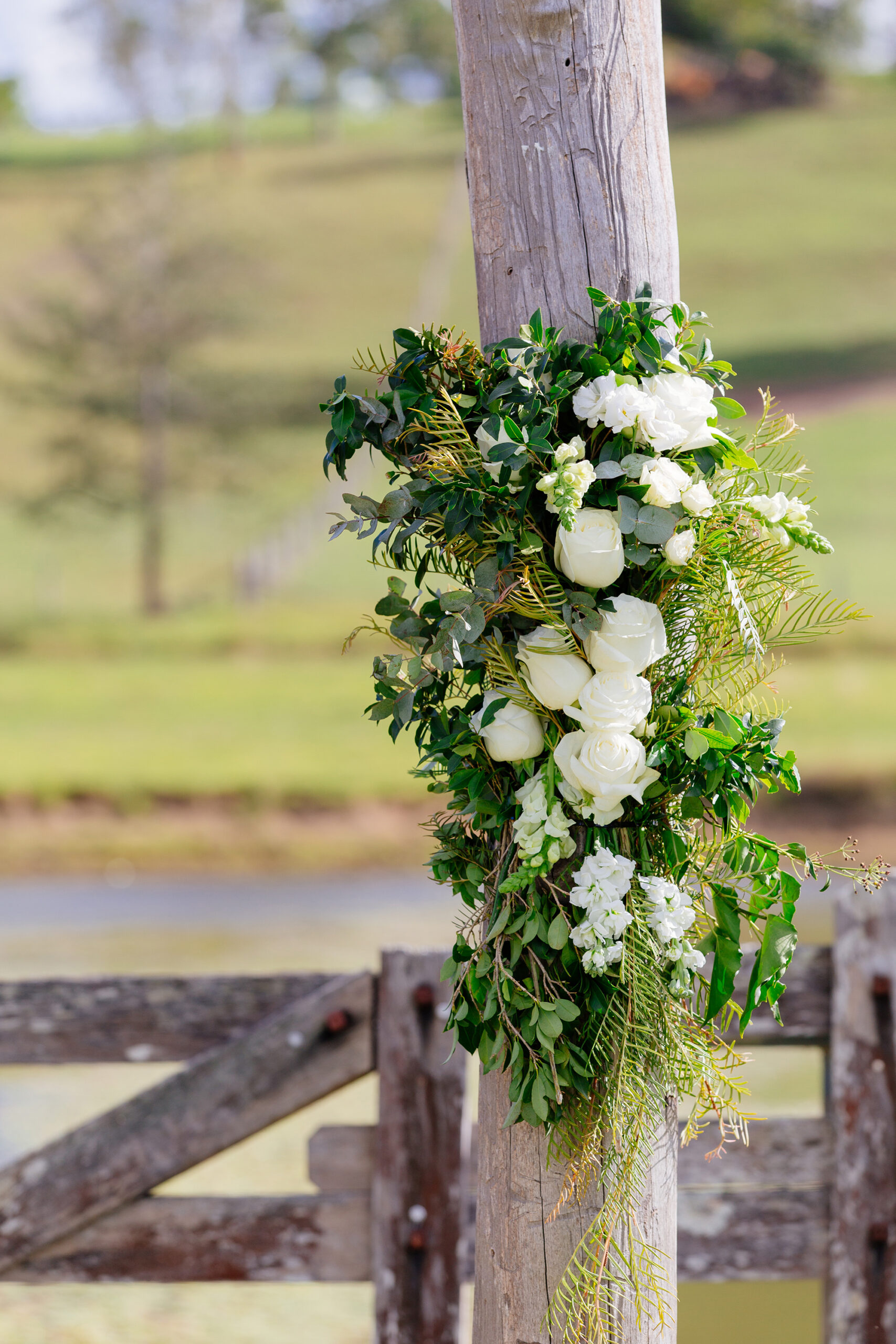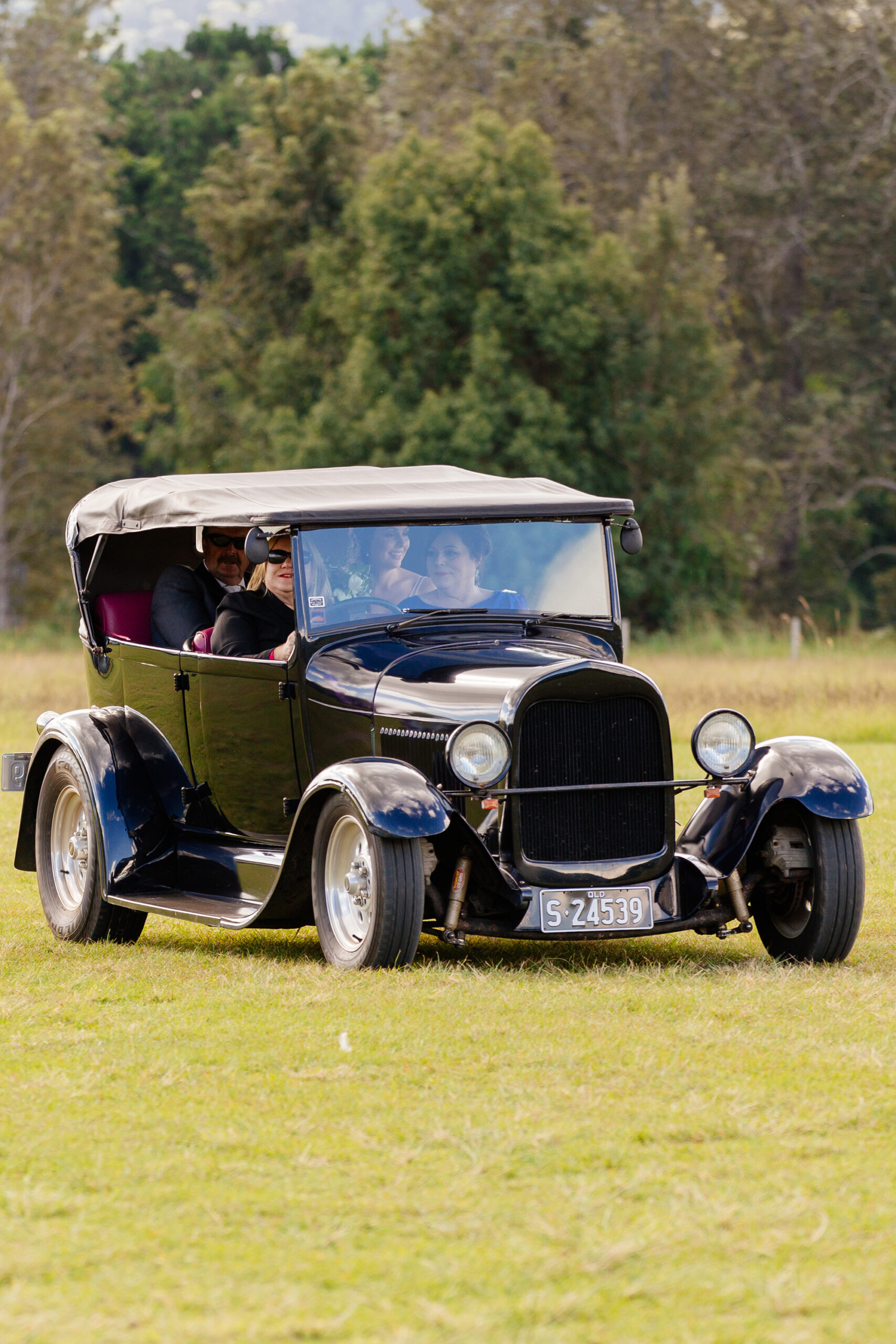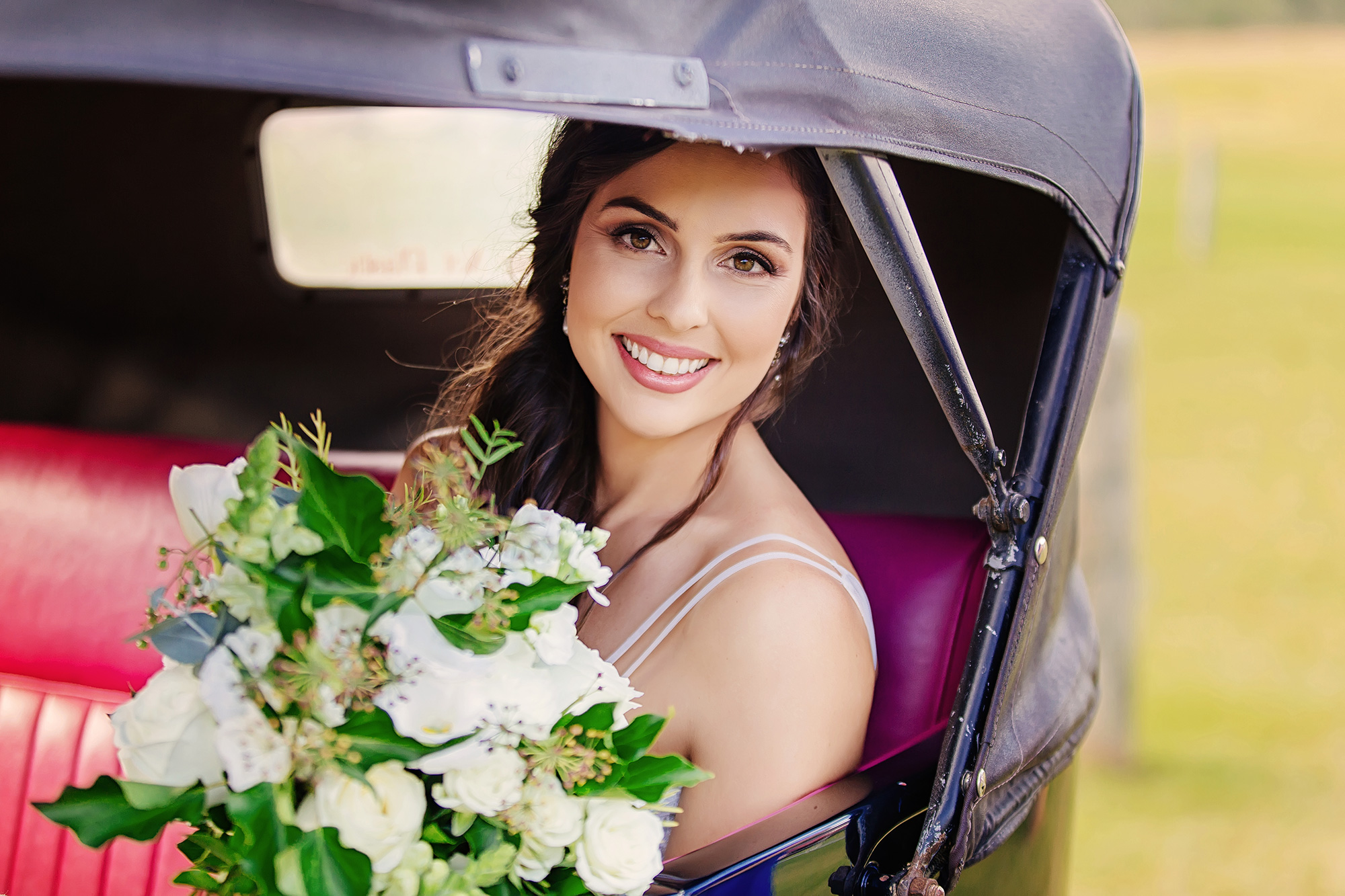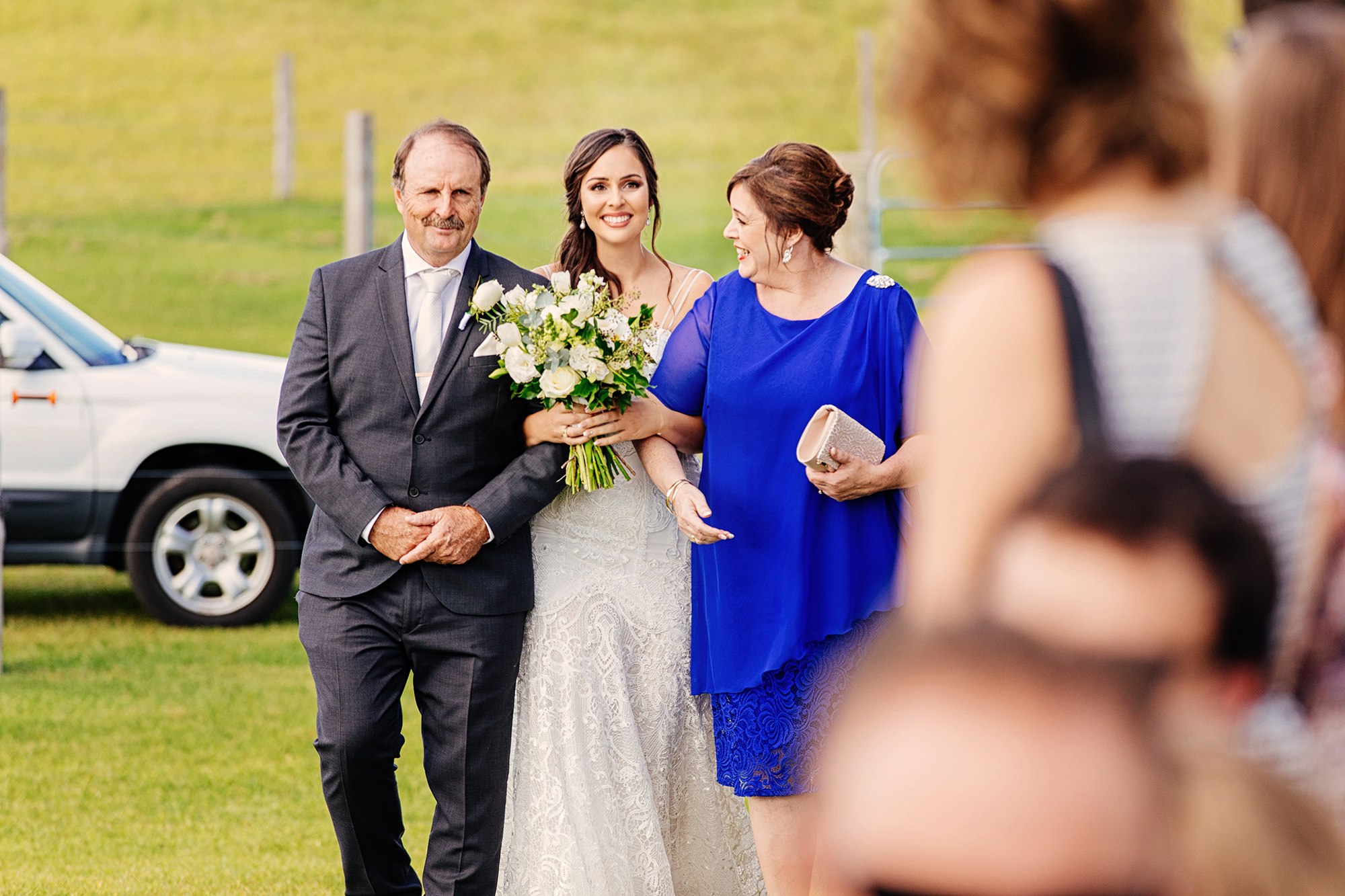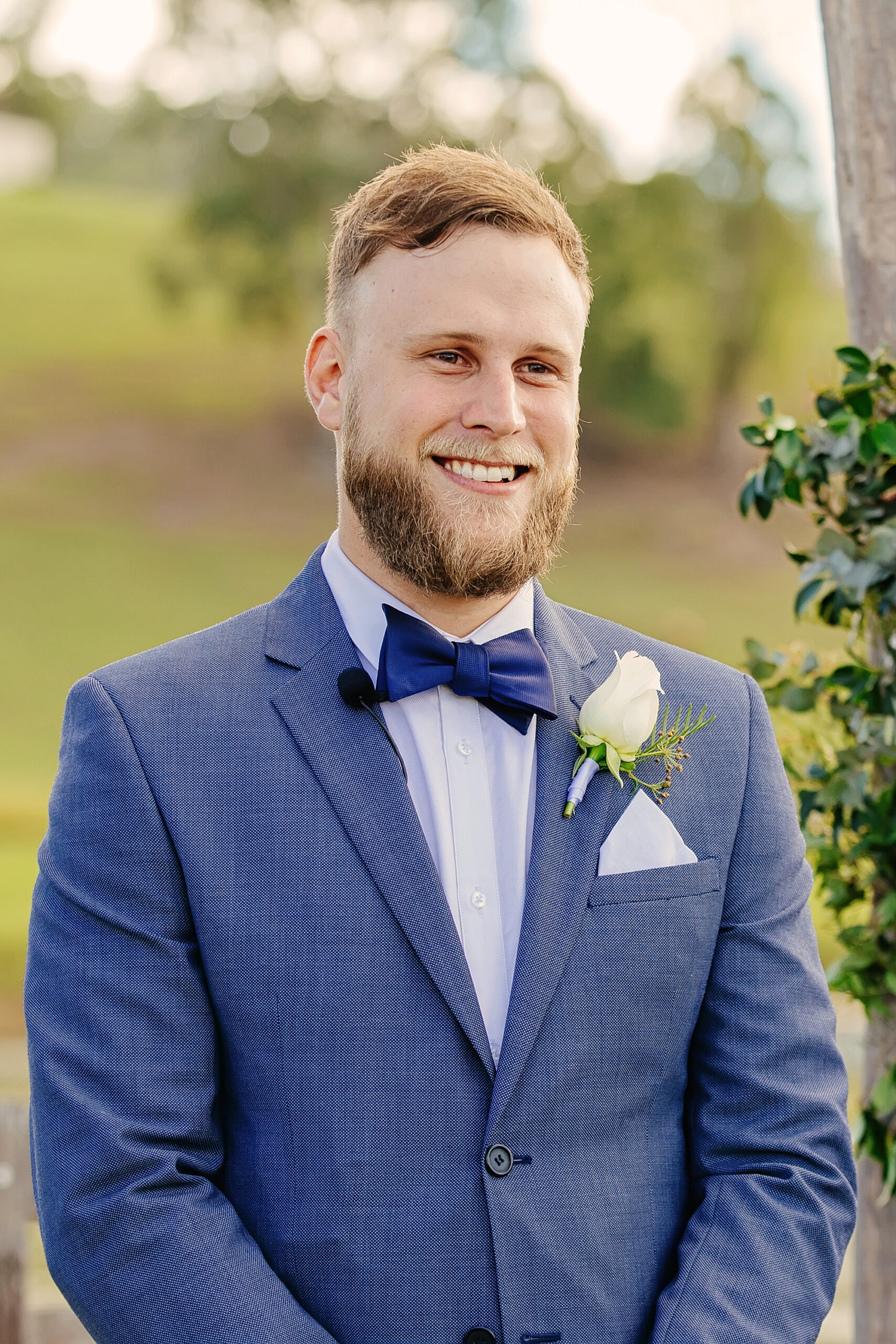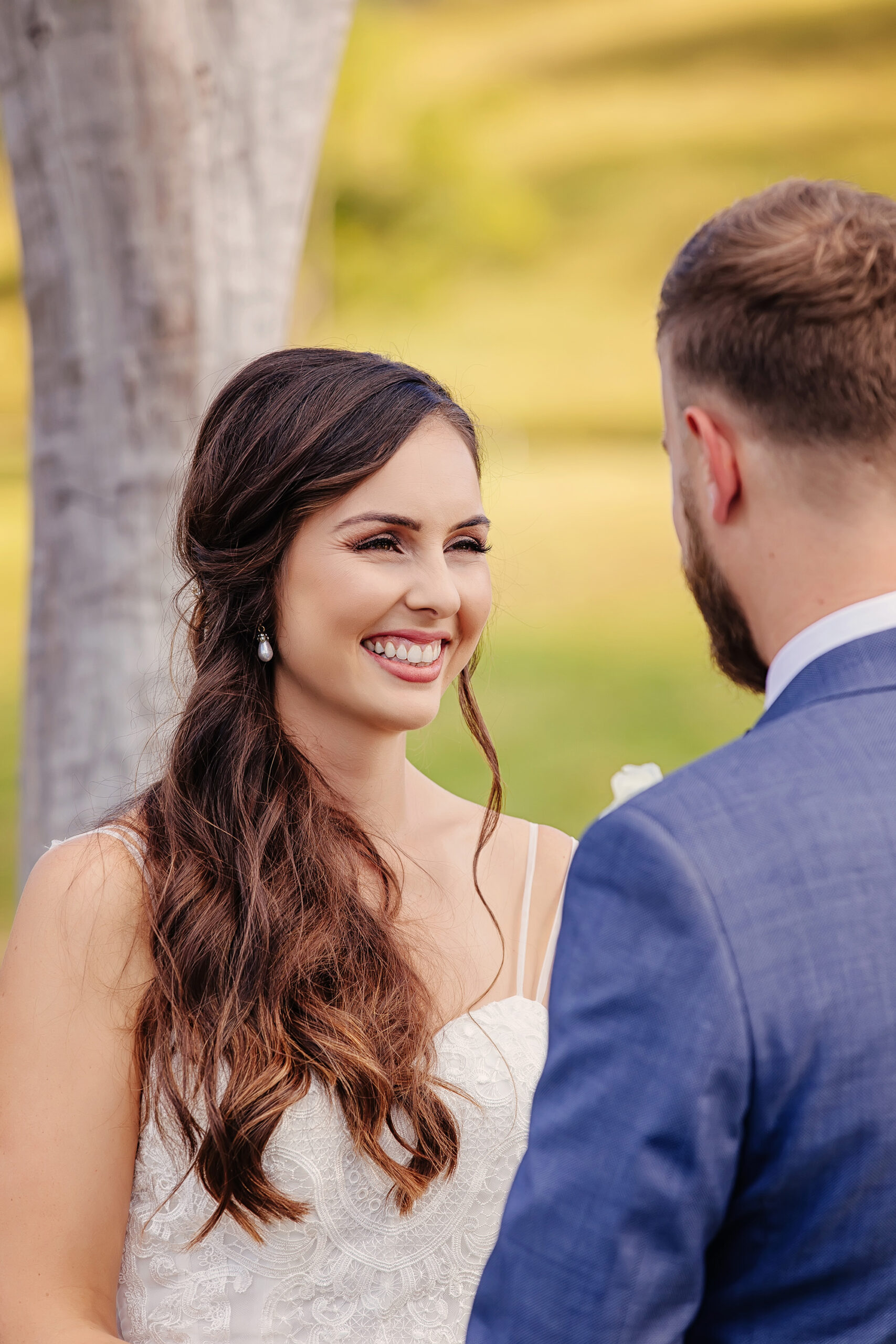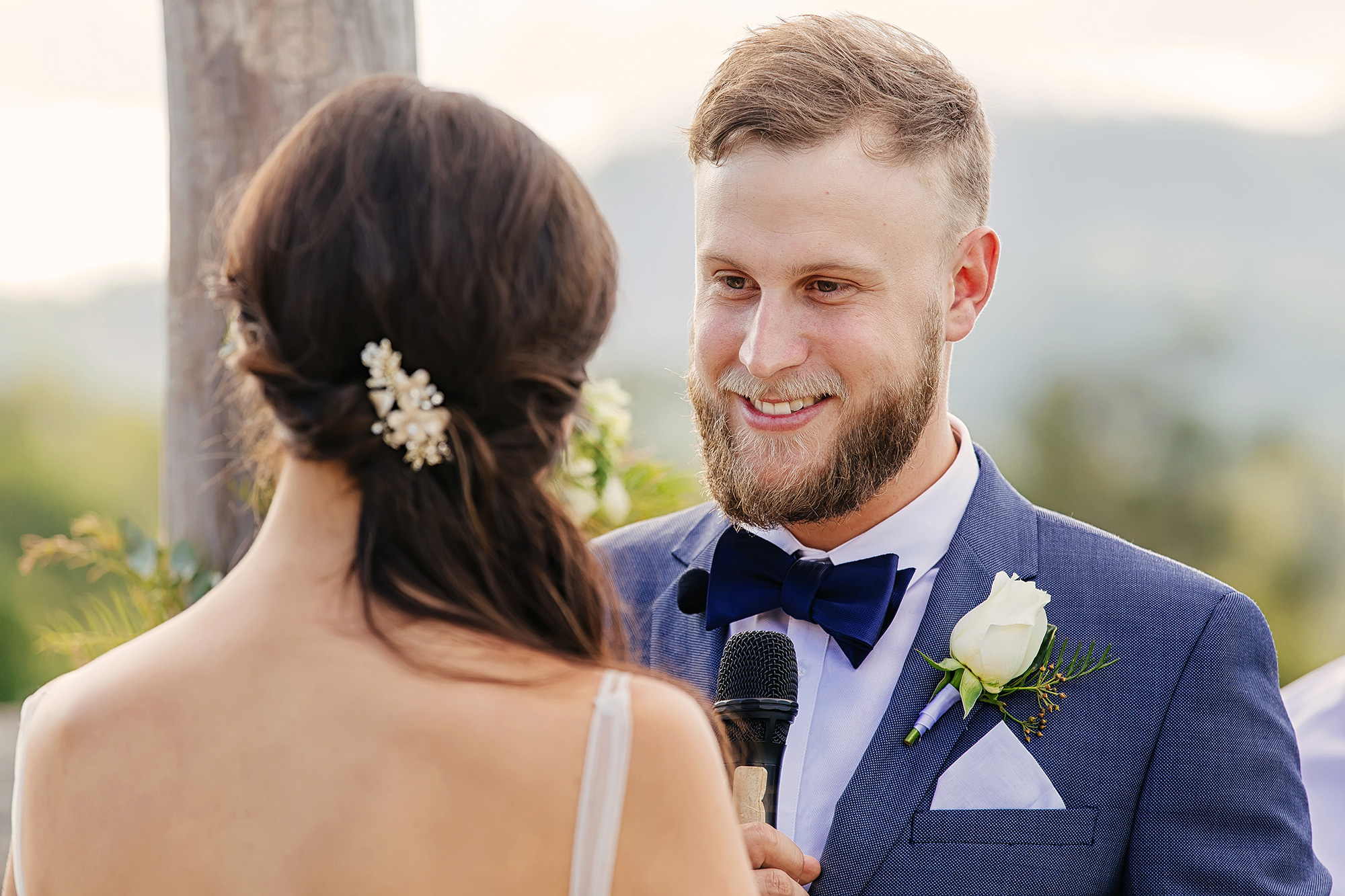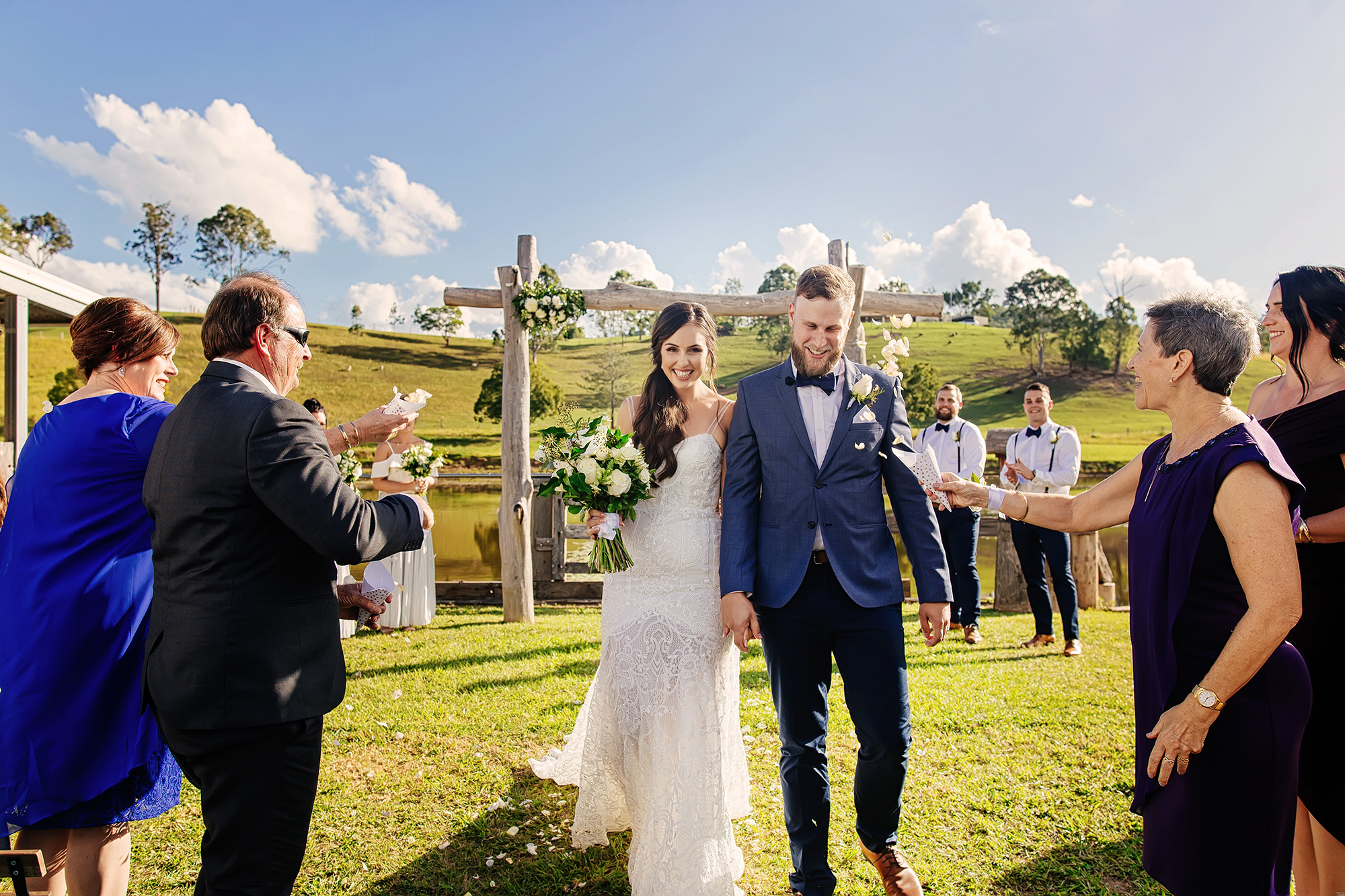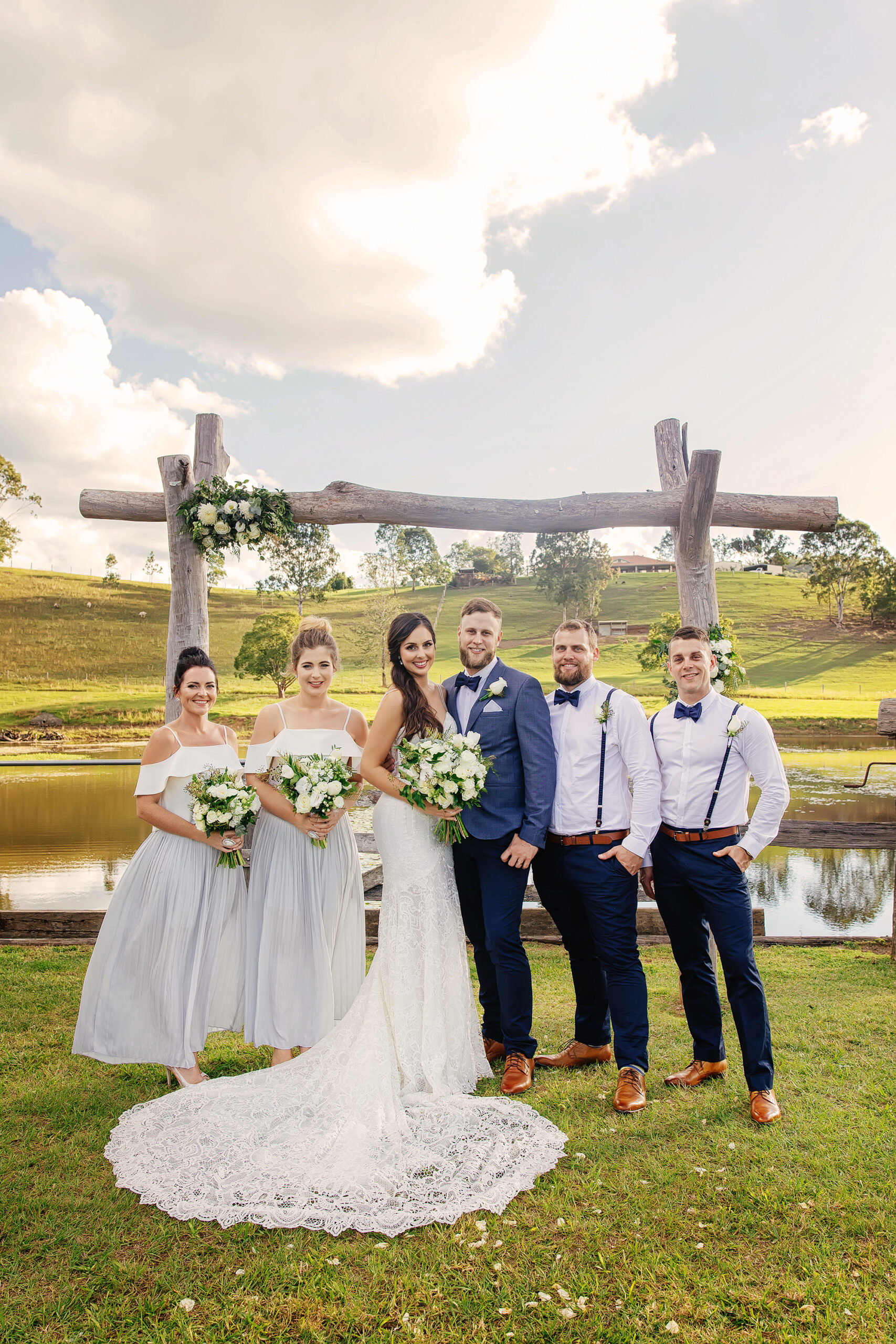 Not the biggest fans of cake, Brigette and Aidan opted for a cheese tower instead. "A cheese tower was a no-brainer for us – we cut it immediately after the ceremony and this added to our canapes."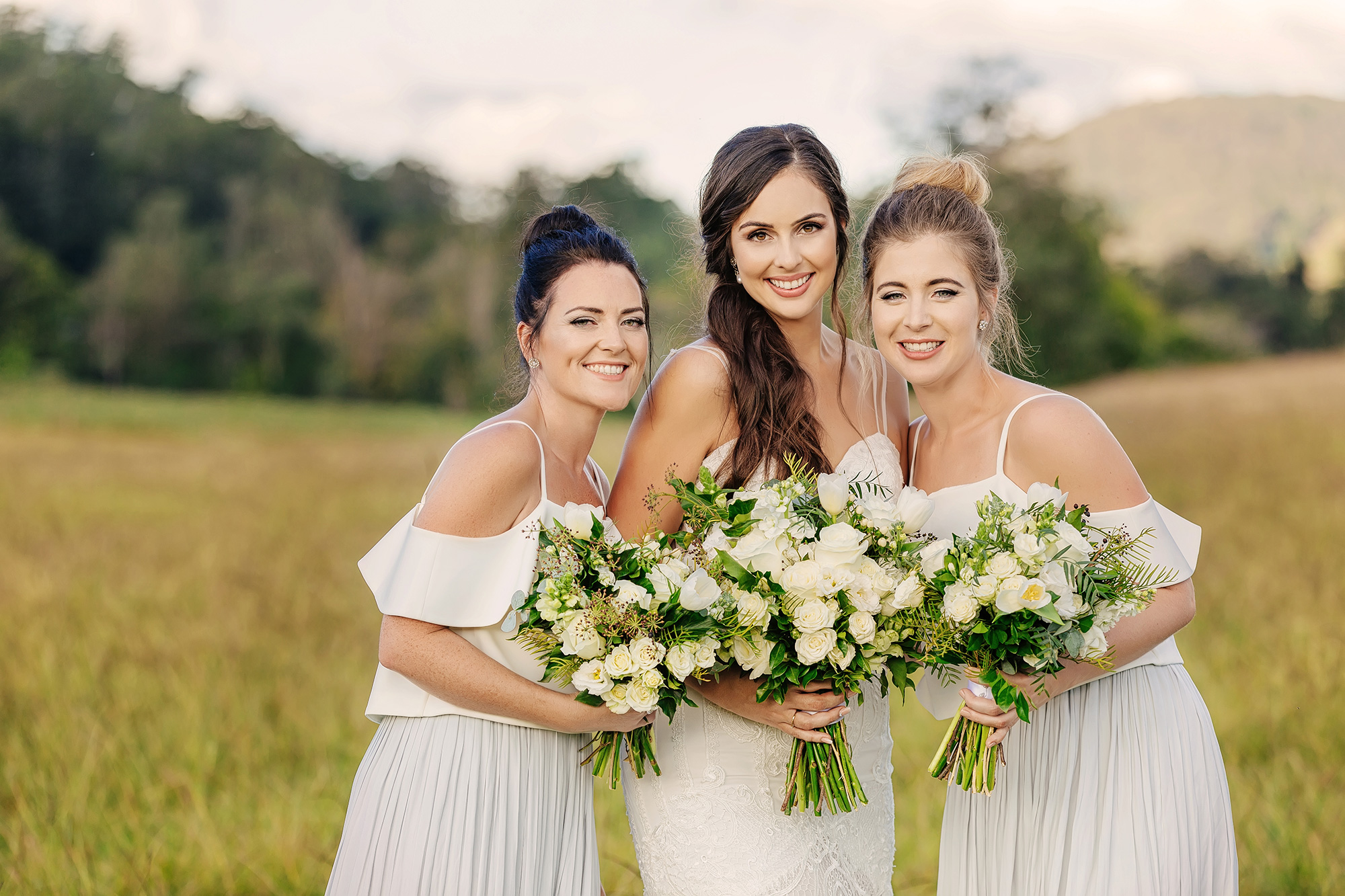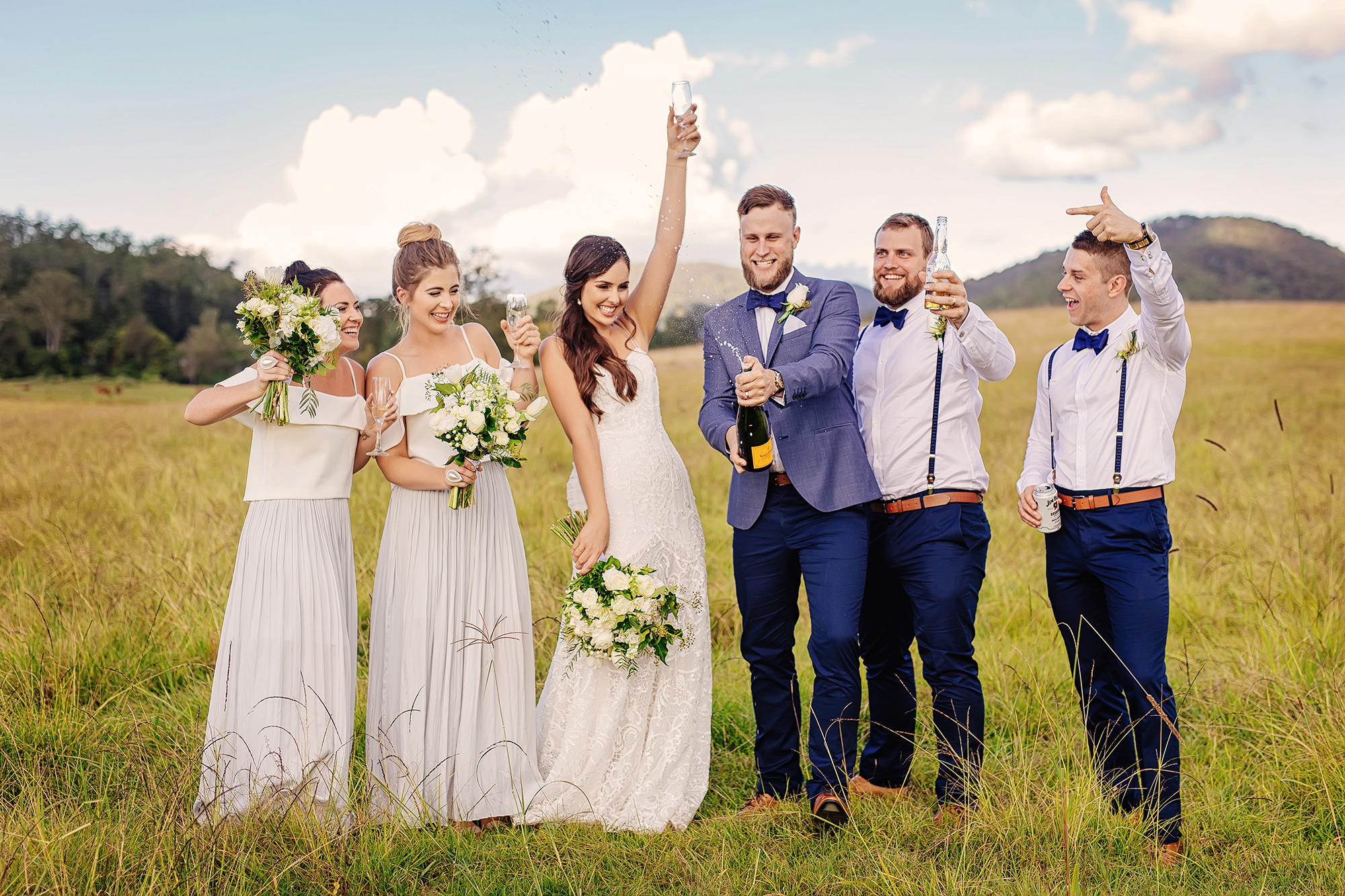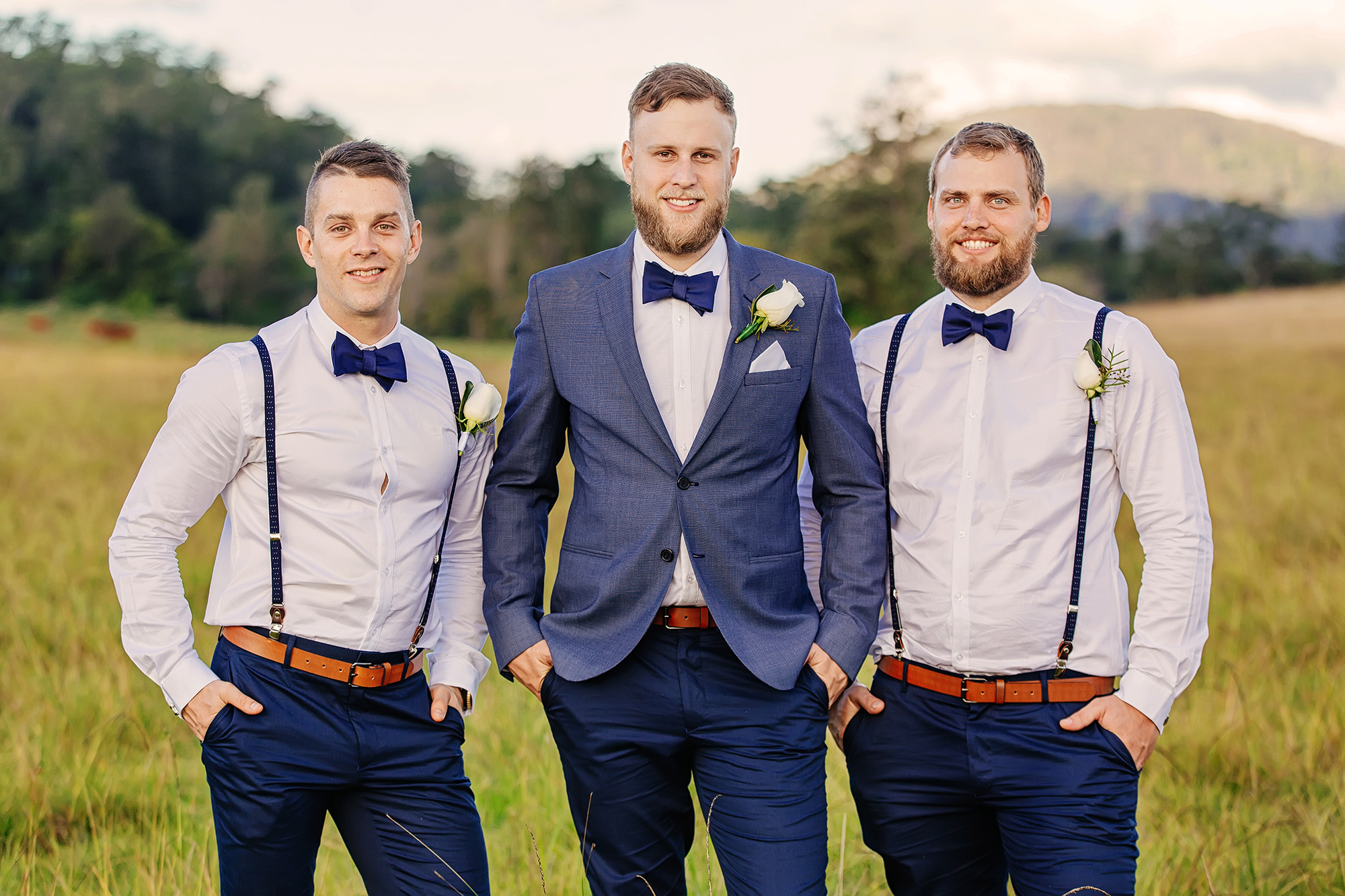 Aidan and his groomsmen looked incredibly handsome in their navy formalwear and bowties by Roger David.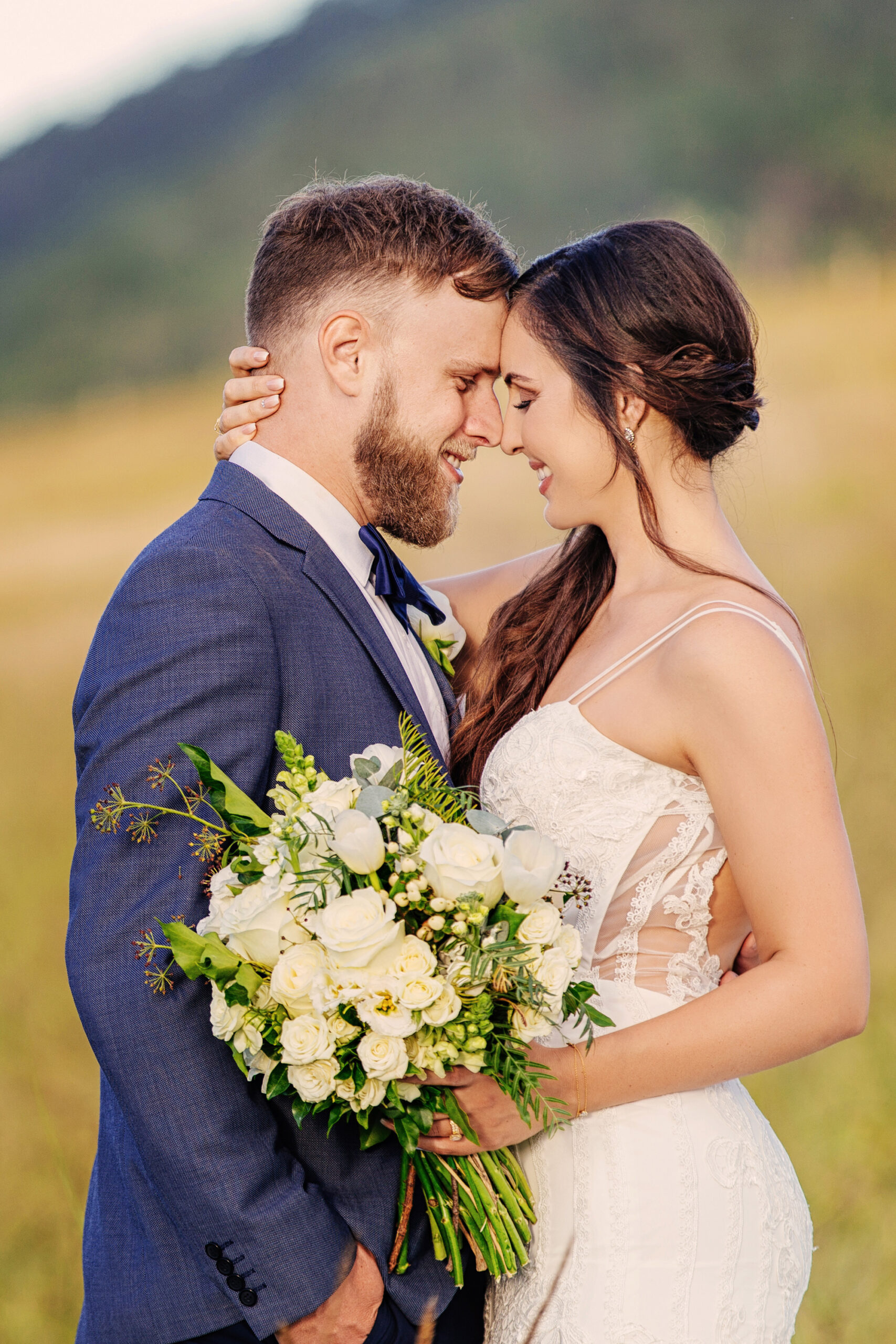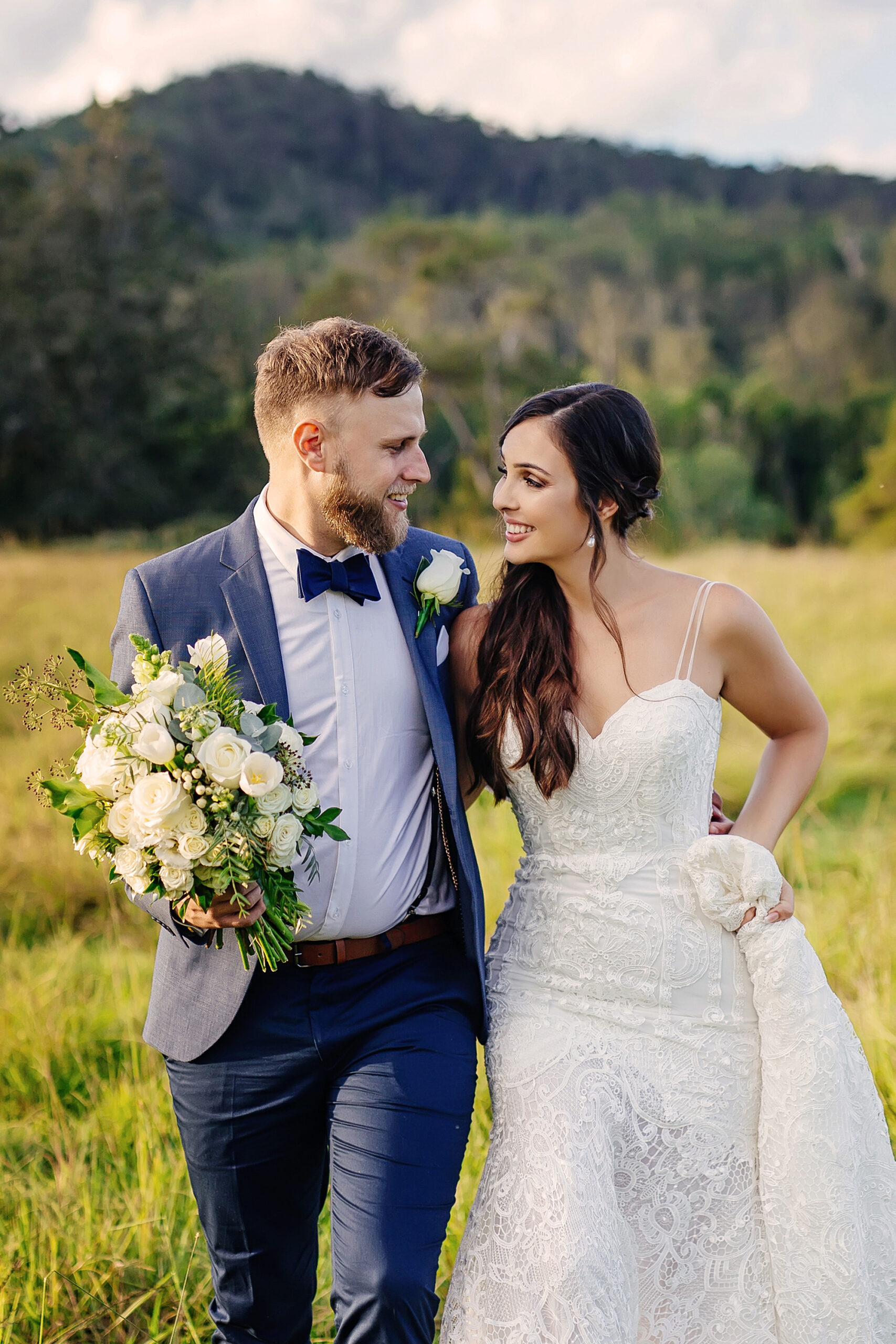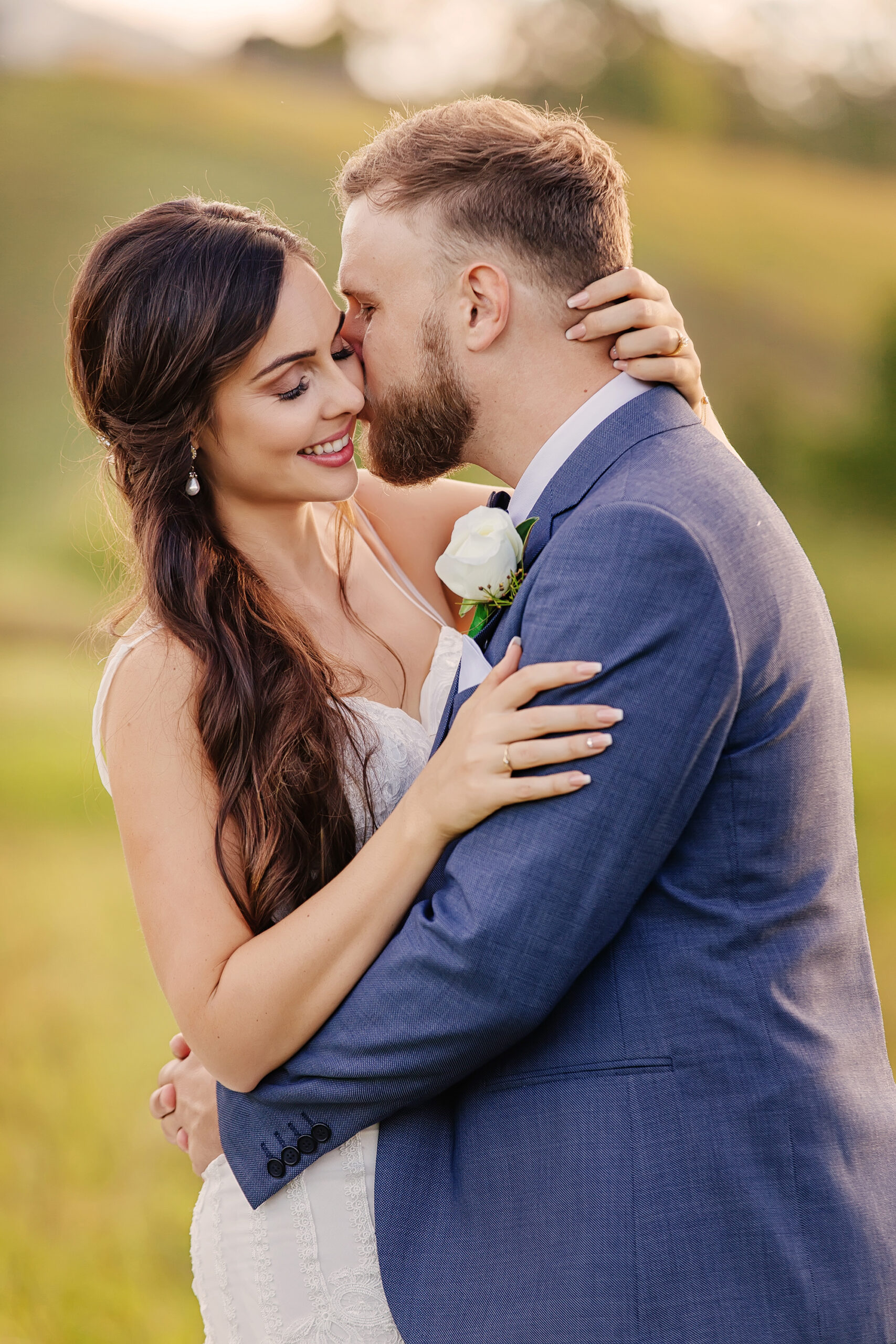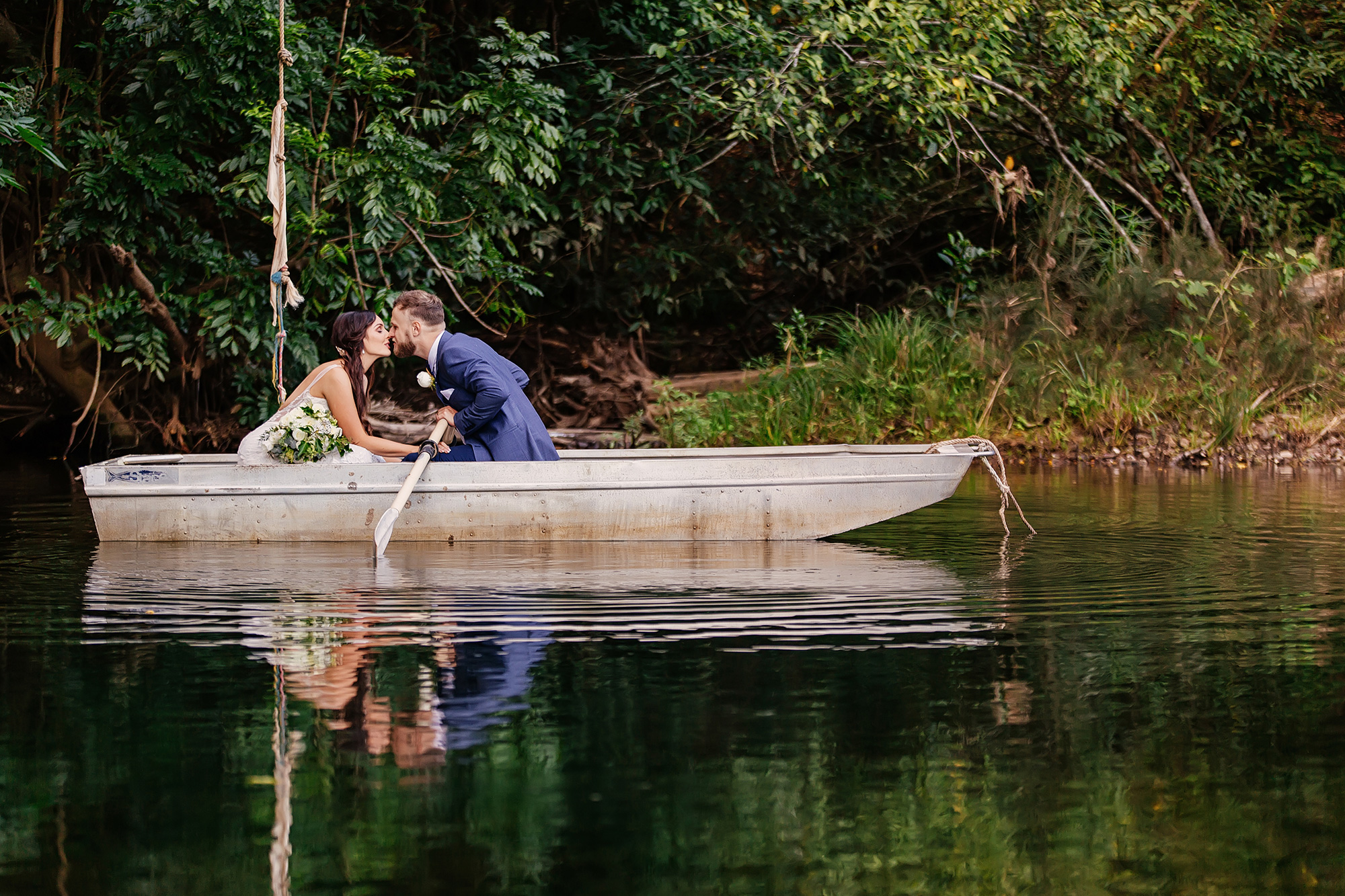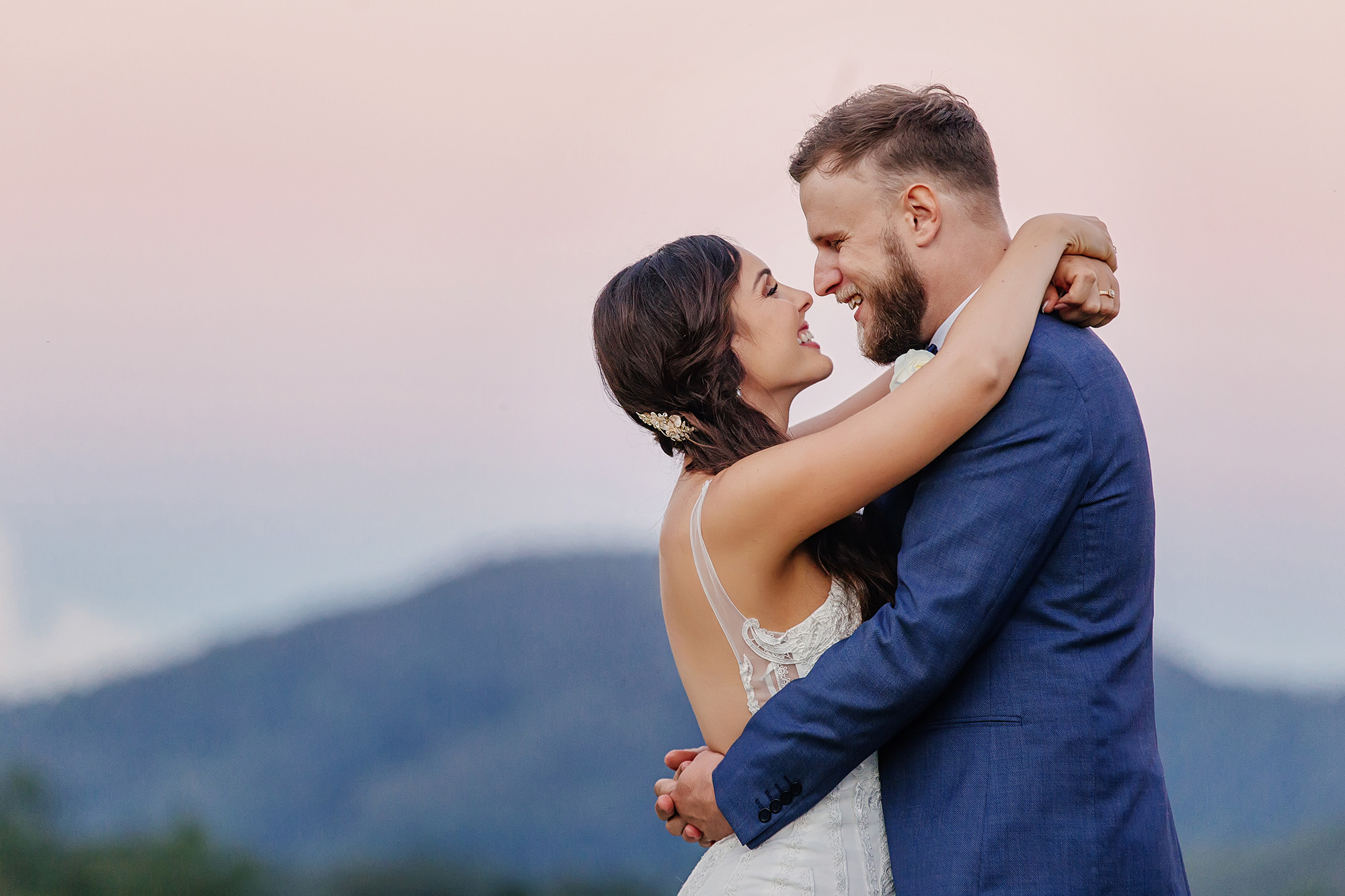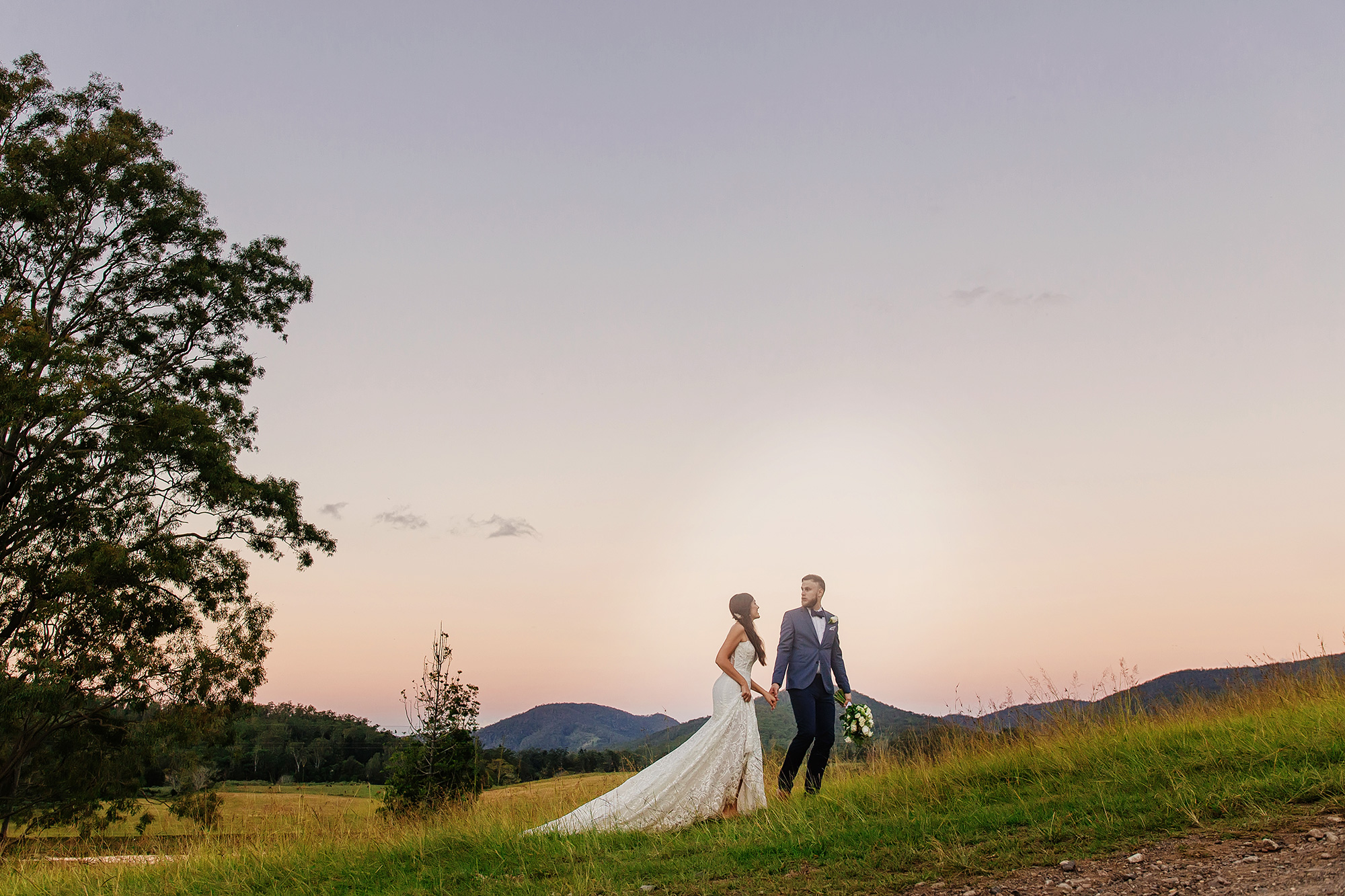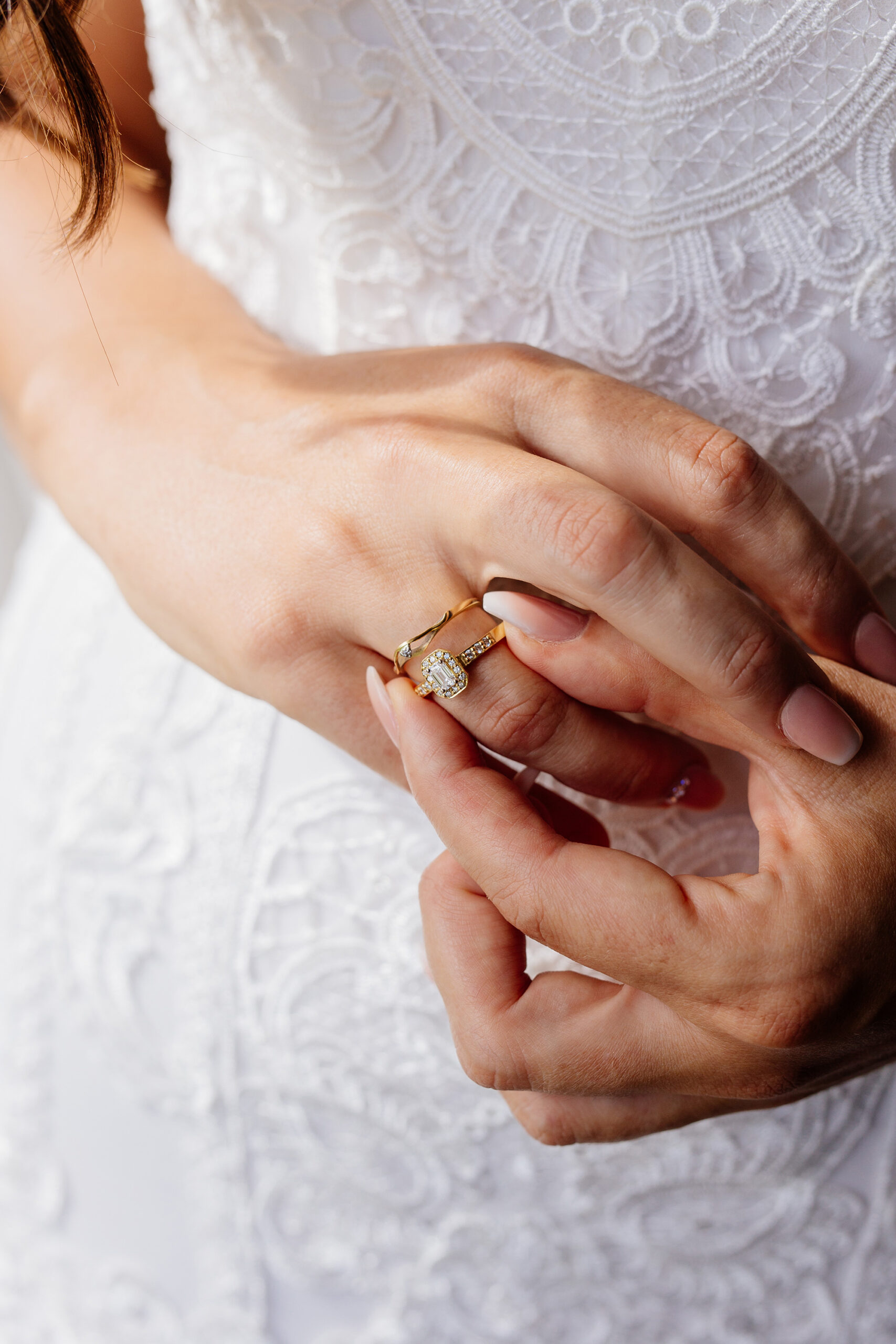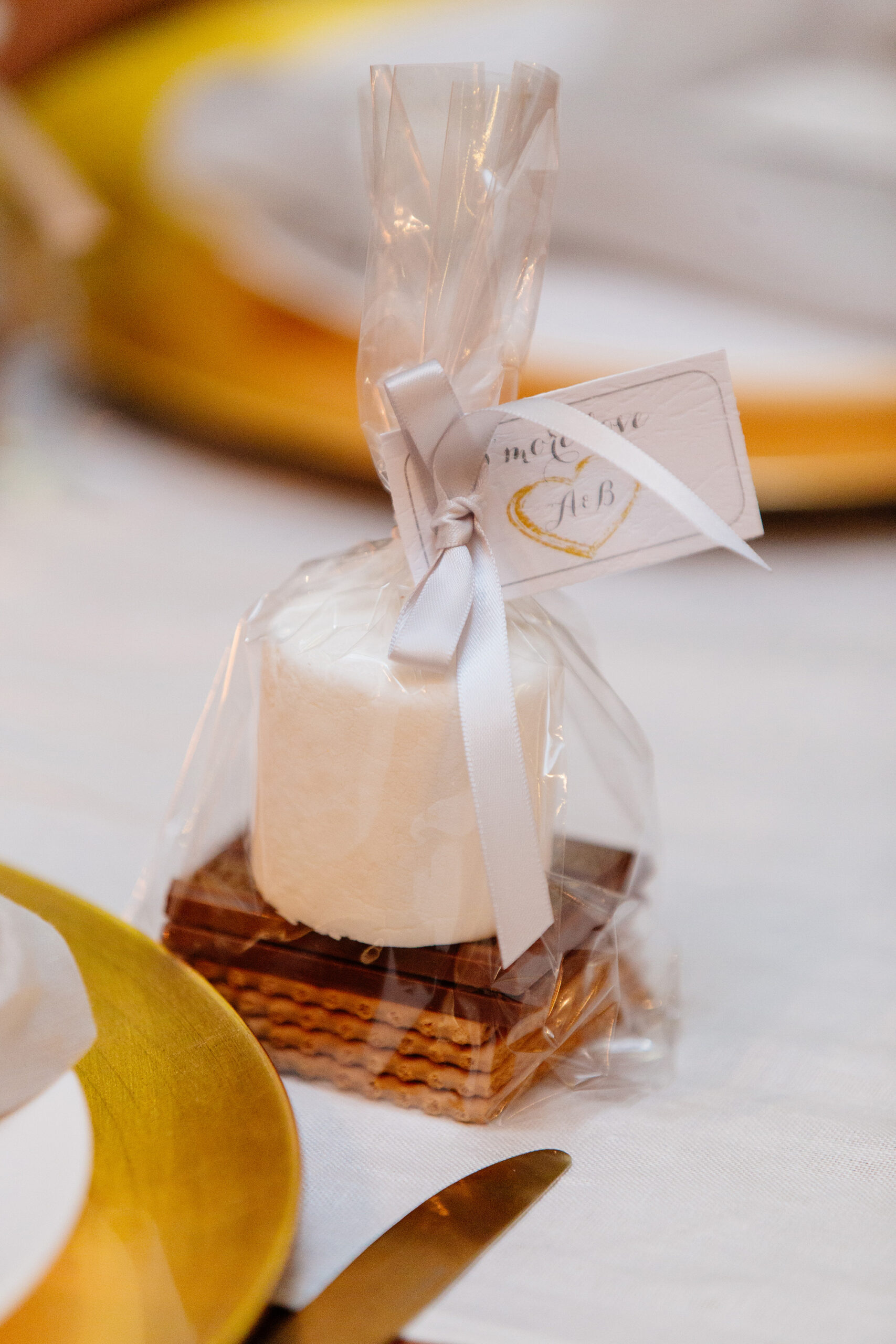 As bomboniere, Brigette and Aidan gave their guests smores to enjoy by the campfire.
Video by The Four Elements.