So, you've got that mailing list that you've been growing on your website or at expo's, and it's time to do something with it! If you are looking for a program to use to send out emails, then MailChimp could be the right one for you.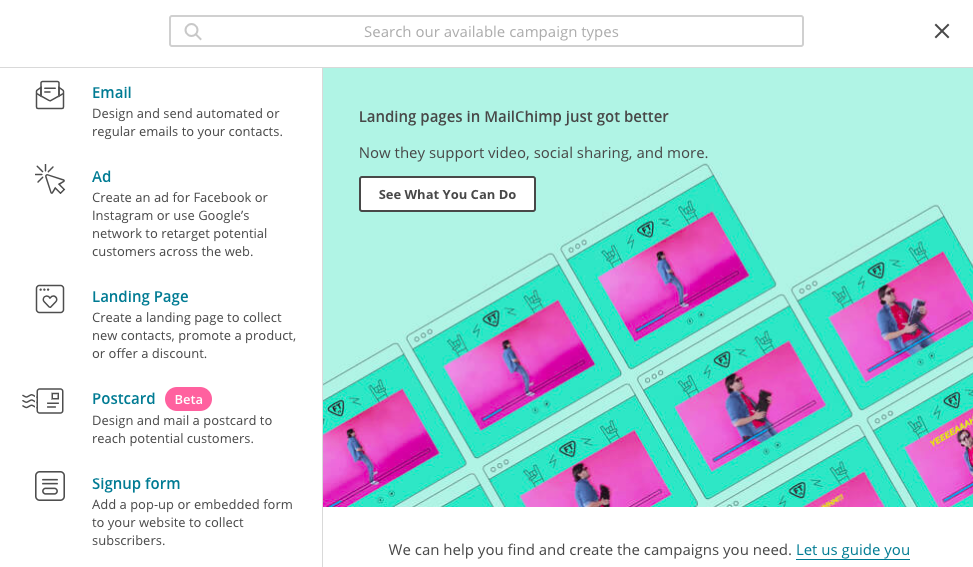 Why MailChimp?
It's great for small businesses. Their tiered pricing structure makes sense for most businesses as you only pay for the amount of subscribers you have, it could be $10 per month for example, or free depending on how many people are on your list.
They also offer 24/7 support via chat and email to their paid clients, which means if you're ever confused or need support, they'll be there for you.
Another benefit to MailChimp is that it integrates with many other types of software like Shopify, Eventbrite, Facebook, WordPress, Magento and many more, making it even more powerful for you and your business.
Finally, our favourite part is the incredibly helpful reporting, A/B testing options and the fact that you can see it all from your phone. MailChimp has Android and Apple apps.
Of course, if you aren't keen on MailChimp, there are plenty of alternatives: DotMailer, Drip, Vision6, Omevo, Sender and so many more.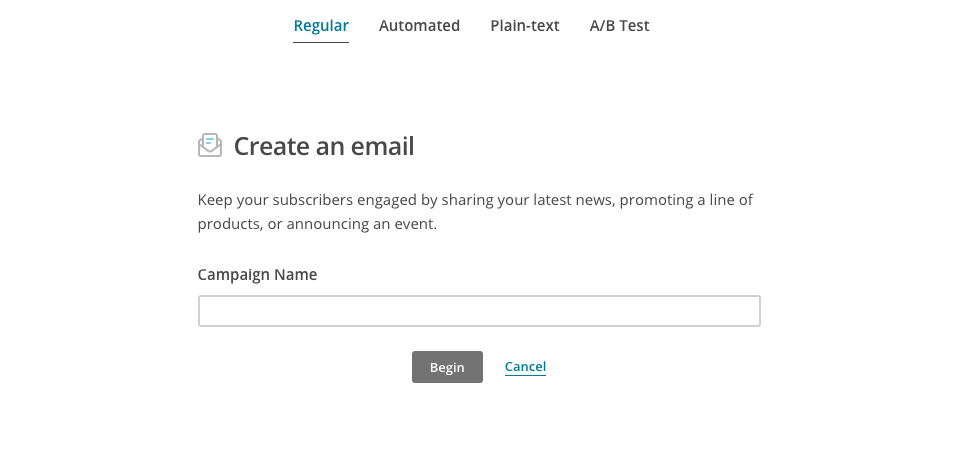 What can I do with MailChimp?
The beauty of MailChimp is that it's really simple to use. You can set up Automated Emails, one off email campaigns or even set up Ads for social media using their simple interface.
You can set up A/B tests, trying out different send times, subject lines and sender names to see which works the best for your business.
You can also view detailed analytics for each email campaign, checking in and looking at reports after each email send to check how many opens, unsubscribes, click-throughs and more. You can even see how your open rate and click rate compare to the benchmarks in your industry.
You can sort your subscribers into different lists, for example, if you have a B2B list and a B2C list, or you can segment lists as well, so for example in your B2C list, you might segment into emails collected at an expo, or emails of those users who opted in at your website for example.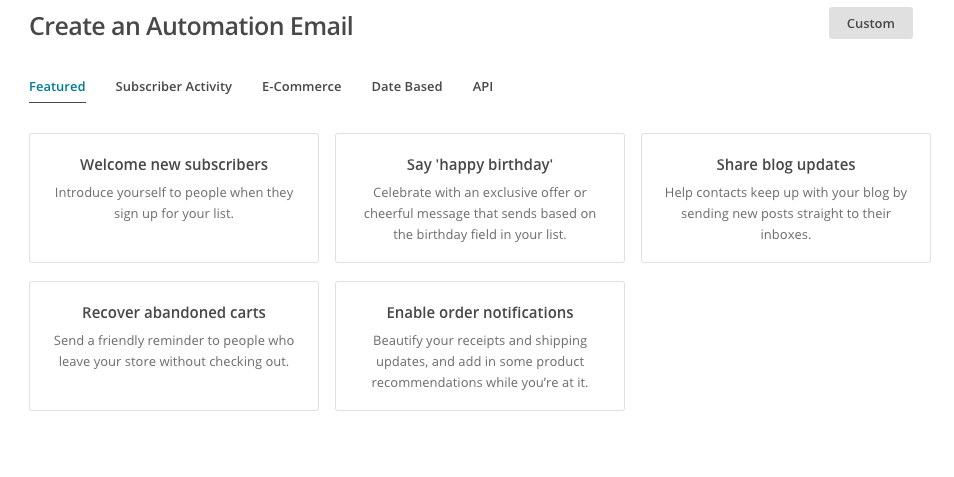 Designing an email
You can completely design an email from scratch and MailChimp makes it so simple with drag and drop features. You can easily replicate items and drag and drop items you want to be in your email campaign. Once you've set up your email, MailChimp takes you through a final review section before you can schedule or send your campaign immediately.