Easy Weddings Shares 2021 Wedding Industry Report, Trends & Projections, Using Largest Australian Survey of Couples & Wedding Businesses
More than 500 wedding businesses and over 4,000 Australian couples shared their 2020 wedding experiences and plans for the future. They provided insight into how COVID restrictions have impacted everything from date changes and financial losses to business pivots and closures.
The data gathered by Easy Weddings reflect that the Australian wedding industry took a huge hit in 2020 due to the global pandemic, and projects that it will take more than a year to return to pre-Covid profits for many small businesses.
By 2022, there should be a full recovery, reflecting an additional boom in the number of weddings taking place across Australia. Is your business ready for what's ahead? In this report, you'll find every wedding statistic you need to make smart decisions about what to charge clients, how to level-up with your competitors and so much more.
---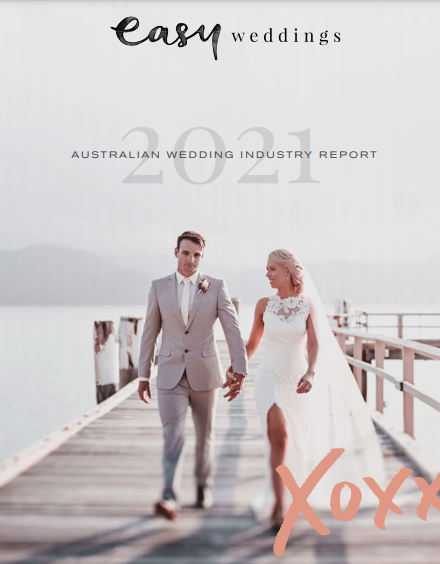 ---
2021 ANNUAL WEDDING INDUSTRY REPORT HIGHLIGHTS
Impact of COVID-19 on Couples in 2020:
69.7% of couples said that COVID-19 increased stress and anxiety around wedding planning
27% changed their honeymoon due to restrictions
18.7% were forced to cancel their wedding until further notice
43.4% postponed it or cancelled their honeymoons
Impact of COVID-19 on Australian Wedding Businesses in 2020:
Wedding businesses reported an average drop in booked weddings of 68% in the 2020 calendar year due to COVID cancellations, restrictions, and postponements
60% of wedding suppliers have (or were still claiming) JobKeeper funding at the time of the survey
5.85% of wedding businesses had either closed or would have closed permanently by the end of 2020 due to a lack of funding.
82.5% of respondents claimed they were struggling in some regards but would make it through 2020
DOWNLOAD FULL REPORT
---
WEDDING INDUSTRY FORECAST 2021-2023
Projected Quantity of Weddings in Australia – 2021 and Beyond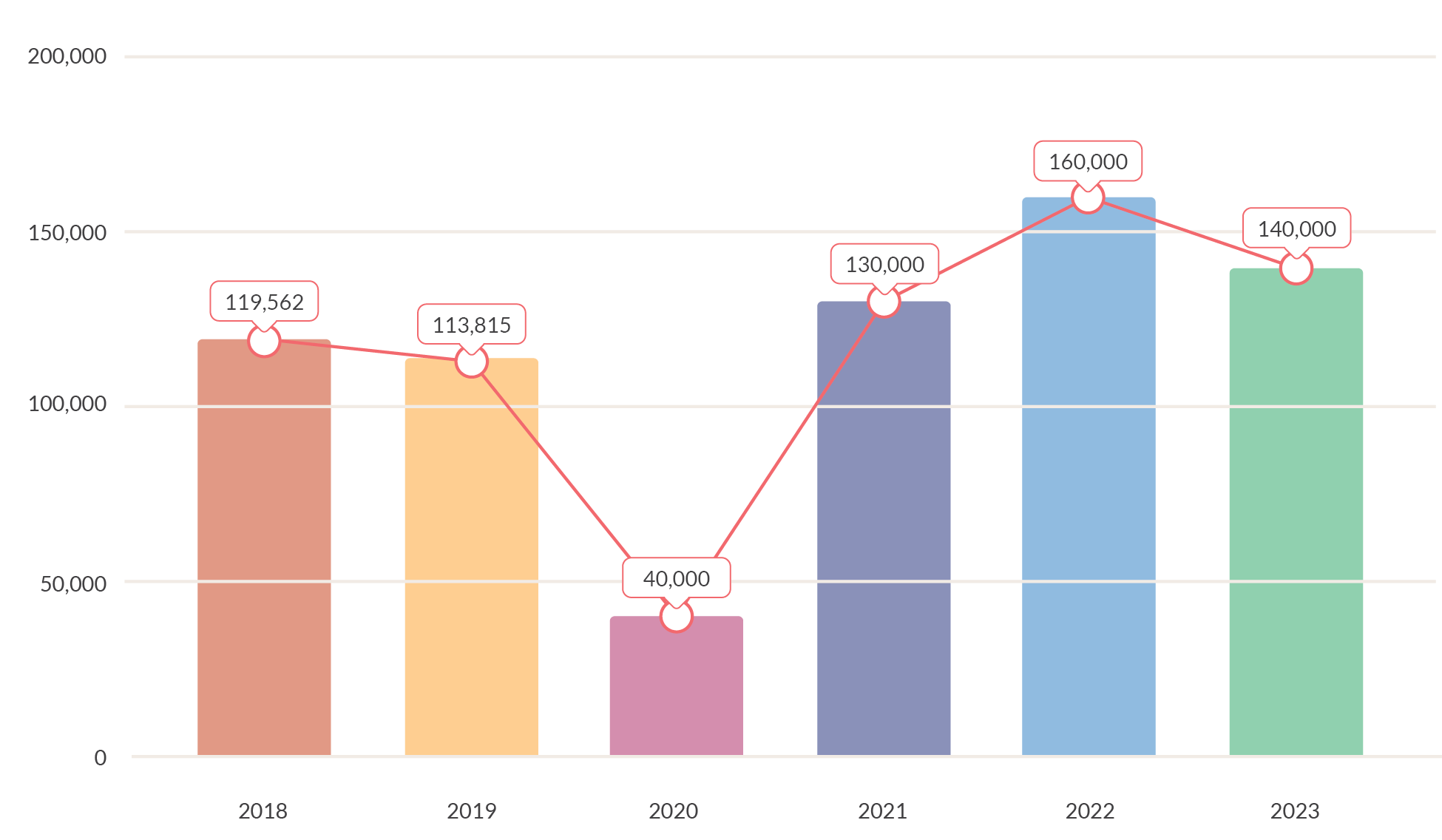 After a devastating 2020 with an anticipated decrease of almost 74,000 weddings, the future of the wedding industry in Australia looks promising.
Based on Easy Weddings' booking data, 2021 will likely be off to a slow start but will pick up momentum from April/May onwards with a record number of bookings from September through December as the COVID-19 vaccine is delivered and international borders reopen.
The forecast is for 130,000 weddings in 2021 and 160,000 weddings in 2022. This number should continue to trend slightly higher than usual in 2023 as a flow-on effect.
*numbers are subject to change based on the availability of the COVID-19 vaccine and borders reopening 
DOWNLOAD FULL REPORT
---
WHAT DOES THE REPORT COVER?
The Easy Weddings Annual Wedding Industry Report 2021 is the most comprehensive study of the wedding industry from both a couple and a wedding supplier point of view in Australia.
The report includes:
COVID-19 INDUSTRY IMPACT
WEDDINGS IN AUSTRALIA
THE AVERAGE AUSTRALIAN COUPLE
WEDDING THEMES & STYLES
THE WEDDING BUYING CYCLE
WEDDING CATEGORY INSIGHTS & TRENDS
DESTINATION WEDDINGS & HONEYMOONS
DOWNLOAD FULL REPORT
---