In the spirit of Pride Month, we caught up with Petra Harmer-Shrowder, from PH Celebrants in Melbourne, to learn how wedding businesses can be more inclusive of LGBTQIA+ couples.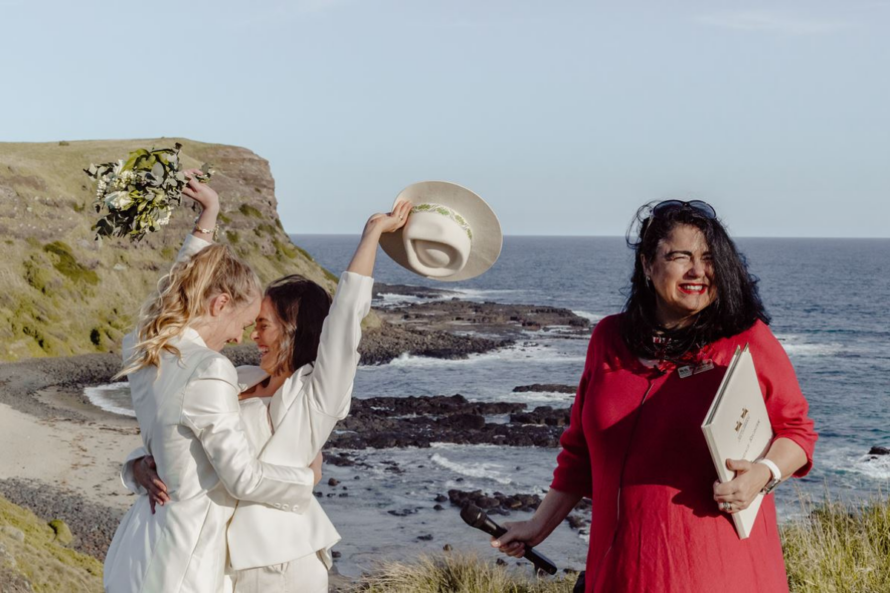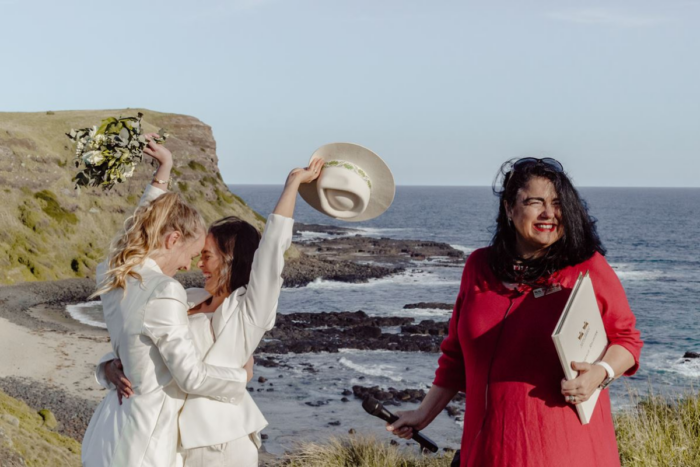 It was around the time of Mardi Gras when Petra moved to Sydney after living in the Middle East for many years. She recalls that life transition as an incredibly wonderful experience, living in a society that celebrated the LGBTQIA+ community, rather than suppressing it.
That's very on-brand for Petra, who describes herself as a celebrant who embraces all aspects of life and all aspects of people.
"I'm an adventure celebrant and I'm very inclusive. I specialise in doing things a little bit differently. I specialise in offering LGBTQIA+ weddings,  for me, this is something very close to my heart.
Petra simply loves love and making people happy. That's why she became a marriage celebrant.
"I love bringing a little joy into people's lives. There's nothing better than making someone happy and joining a couple together in a beautiful way in a ceremony that will be a wonderful memory for them for the rest of their lives," she says.
"I've been happily married 16 years and I want everyone to be as happy as I am."
How can a wedding business be more inclusive?
When it comes to working with diverse couples, Petra says patience and a listening ear are a perfect combination for any supportive and inclusive wedding supplier. Her advice to other businesses is to take the time to truly listen to your couples. Keep an open mind and let them lead the conversation.
"Give your time very willingly and without a timeframe. It's normal that couples want a lot of you as a celebrant or organiser. In my experience, my LGBTQIA+ clients have needed a little more of my time, and that's okay.
"Listen very carefully to what they are saying and what they want — not what you think they are saying or what you want them to say…  You've just got to go with the flow. That's definitely how I work," Petra advises.
"If you have a couple that's a little diverse, sometimes they prefer to have a smaller ceremony that's just with their friends, or in the comfort of their back garden, for example. And that's something to keep in mind — listen to what they want and offer them the type of ceremony they want, where they want it."
It's also important to let couples know what is possible because sometimes they don't realise they have options. Wedding trends are changing and there isn't a 'right' or 'wrong' approach. As a result, we're seeing more diversity and inclusion. Where you would traditionally see a best man, it's now not uncommon to see a best woman in the bridal party.
Petra adds: "They might want to walk down the aisle together — there might be things like that occurring — so you've just got to listen. I always ask which partner will be standing at the front, and if they will be having an escort."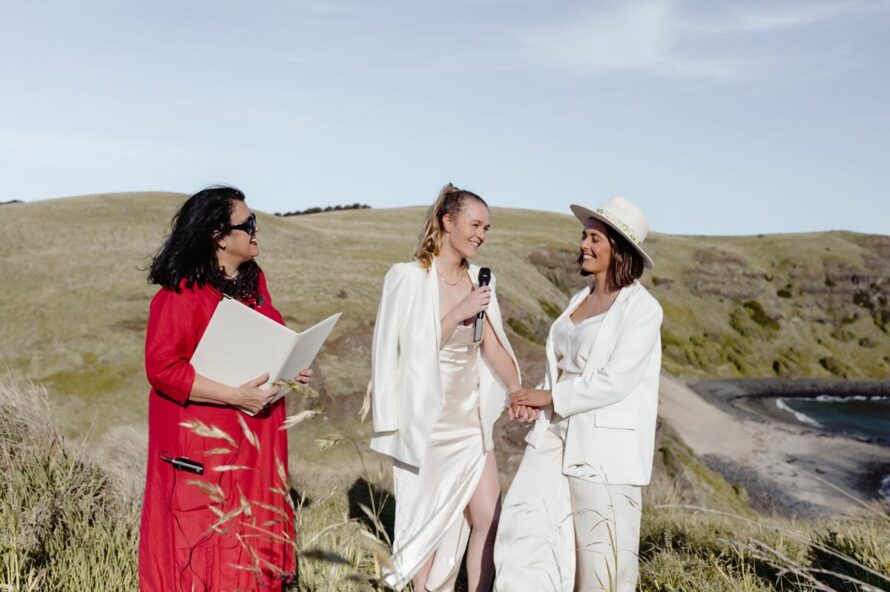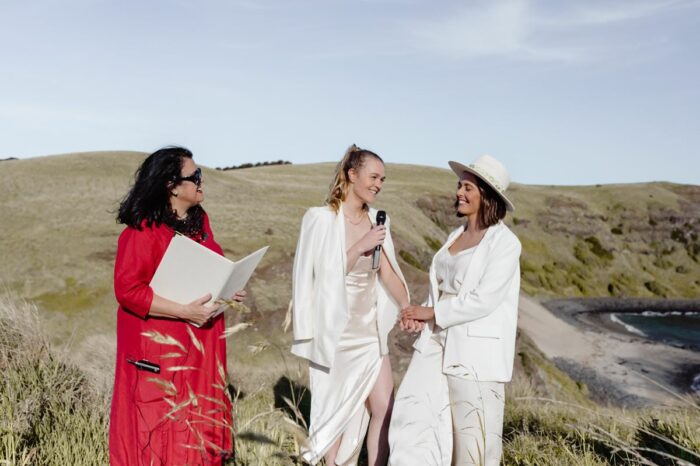 Should wedding suppliers ask couples their preferred pronouns?
"It's important to know what the correct pronouns are that they'd like to use. That's something I always do in my initial interview — to know how they would like to be referred to," Petra says.
As a celebrant, she always runs her draft ceremony by the couple to allow them the opportunity to tweak the language to exactly how they would like it.
Petra also says she often goes with her natural instinct. "If I see someone female [presenting], they probably are a she/her, so I refer to them that way. People will generally correct you if you got it wrong."
If the client isn't forthcoming with identifying their preferred pronoun and you're unsure, start off with gender-neutral language, like "partner".  As an alternative to Mr and Mrs, or bride and groom, Petra suggests using phrases like: "the happy couple."
Get to know Petra a little better by watching her short intro video below.