We spoke to Carolyn from Adelaide's Heidelberg Cakes about her award-winning wedding cake business, and how weddings have changed over their 26 years in business.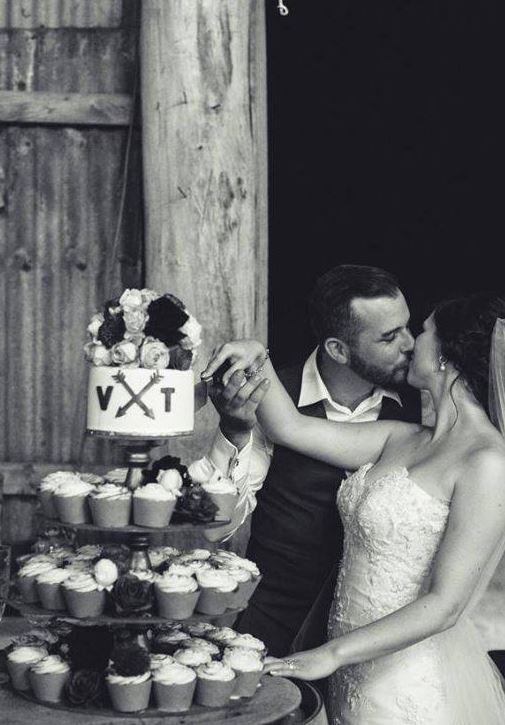 1. Tell us a bit about your business and your experience in the wedding industry?
Heidelberg Cakes was founded in 1991.  We have been making wedding cakes ever since. When we first started the cakes were covered in icing or buttercream with a lot of hand piping.  Now cakes are very different with rustic and naked cakes taking over or to the other extreme metallic cakes are also popular.
2.      What do you do to make your business stand out?
We have a full showroom that can be visited at any time without an appointment.  We offer free cake tasting at all times.  We have 8 staff that can look after you.  The bakery is at the back of the showroom so you can see where the cake is being made.  The person that takes your order will oversee or in most cases make your cake.
Our mission statement is to: provide the best service and quality product as possible.  We want to create memories that will last forever, with a cake that tastes as good as it looks.
Our cakes taste great.  We offer traditional fruit cake, mud cakes but we are known for our sponge filled cakes.  These can be anything from fresh cream and lemon curd, to chocolate mousse with hazelnut nougat.
We are also the most awarded cake bakery in SA.  We have taken out the SA Bridal industry award as well as the national Designer award not to mention all the 5-star ratings we have received from Easy Weddings and best cake at the Royal Adelaide Show!
3.      How do current couples differ from couples a few years back?
A lot of couples are getting married older so a lot are paying for the wedding themselves.  Most people are very budget conscious.  They will price around but we hope to get them over the line as soon as they taste our cake.
4.      What are some current trends you are noticing in the wedding industry?
I think that formal weddings have become less popular. Receptions in Hotels seem to be on the decline.  Couples want to have fun and have their wedding in a relaxed space such as a winery or Art space or even a warehouse.   Most weddings tend to be under 100 people.
5.      What's the biggest thing you've learned recently that's helped your business?
Work with experts in their field. Social media is a huge part of business these days, whether you like it or not. If you are not confident then hire someone to do it for you.
6.      If you could give one piece of advice to a brand new wedding professional what would it be?
Make sure you love what you do.  Realise that you will be working on weekends.  It's hard work.  Be prepared to have your knocks along the way.  There is always competition that will do it cheaper than you but have faith in yourself and your product. Don't lose your passion.  It may not be your big day but to your couples, it's the biggest day of their life.
7.      What are your predictions for the wedding industry in 2018?
I think weddings are on the decline, as so many people seem to buy the house and have the children before the marriage.  This is acceptable in this days society. Once you have a mortgage, a wedding seems out of reach and by this stage parents may have opted out on helping pay for a wedding.  If same-sex marriage gets through there could be a whole new level of clientele. Next year may be filled with same-sex wedding cakes. It could be our busiest wedding season yet!