If you follow us on Instagram, you might know who Emma is (and if you don't, make sure you head to Easy Weddings and Wedding Supplier Network and give us a follow).
Emma is the Head of Social Media here at Easy Weddings. On top of the incredible dance skills she often flaunts in her Reels, she has extensive experience and expertise in all things social.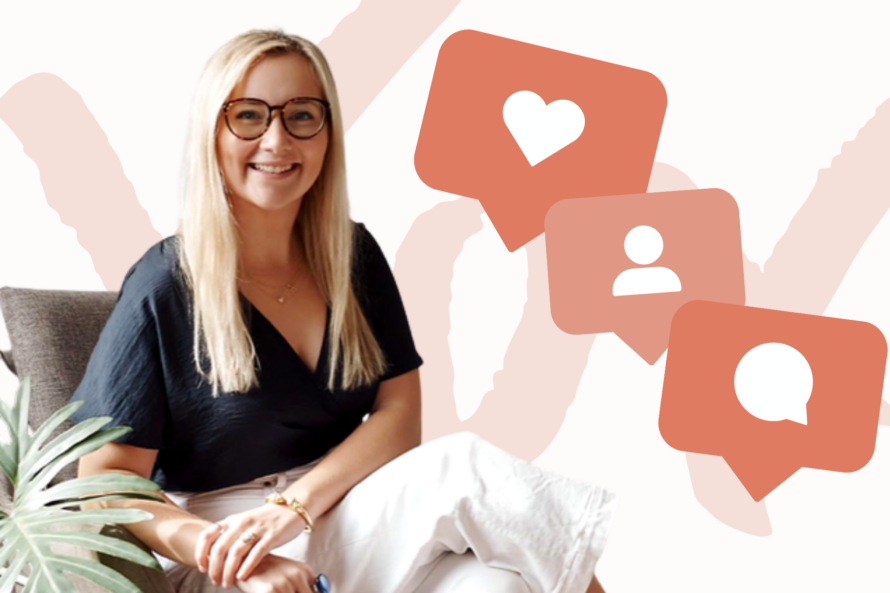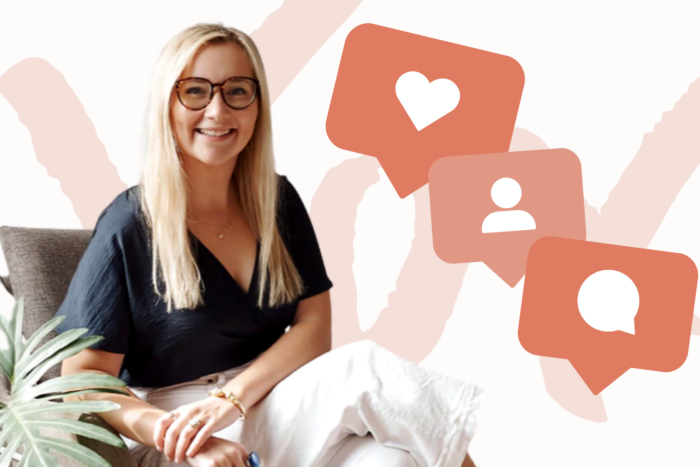 Emma has worked with all types of brands, from international eCommerce to small local businesses, and everything in between — she's done it all!
We sat down with Emma and asked about her top social media tips for our amazing wedding suppliers. The result is this information-packed Q&A that we hope you will find helpful.
How important is it for a wedding business to have a strong Instagram presence?
In this day and age, it's pivotal for wedding suppliers to be active on Instagram because of the platform's visual appeal. A recent Easy Weddings poll found that Instagram was one of the first two places 87% of couples go to research a supplier after finding them on our website.
People want to be able to visualise their dream wedding day, so they need their suppliers to be on the same page as far as aesthetic, vision, style and vibe. If a supplier's visual content does not match the couple's vision, they will likely go for another supplier who is more aligned.
What content works best on Instagram?
Video is key! The platform is officially a video-sharing app, the head of Instagram, Adam Mosseri, announced at the end of 2021. That means that video content will almost always outperform static content, or photos.
More importantly – it's Reels! Reels are the top content type on Instagram and are imperative to growing your audience and presence on the platform. Instagram launched Reels over a year ago to directly compete with TikTok, so they reward Reels creators by giving them extra reach and engagement.
As far as static content, I would recommend carousel posts over single-image posts (multiple images to swipe across). Viewers prefer to get a full picture, so the more details you offer, the better.
And, of course, stories! Stories are great to drive engagement and website traffic and also share newsworthy content that might not suit your feed's aesthetic.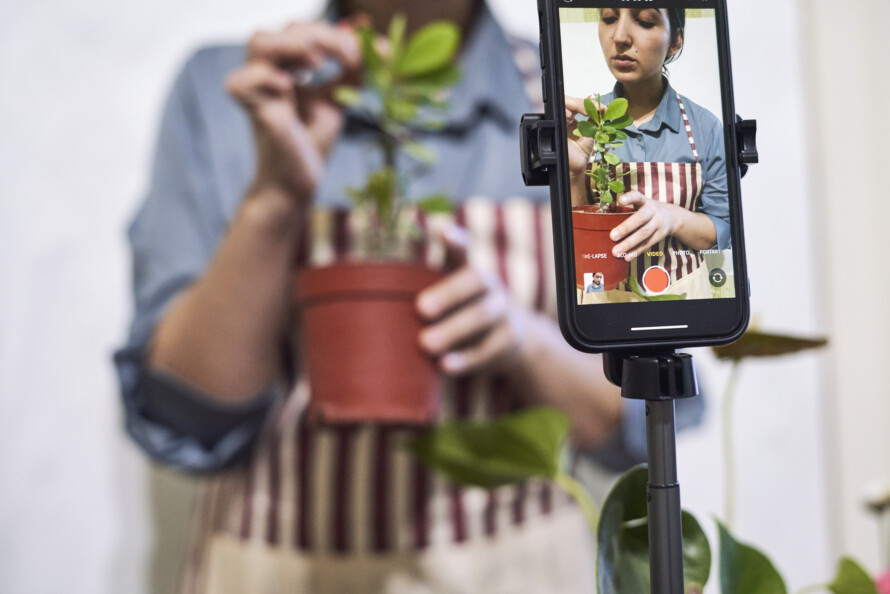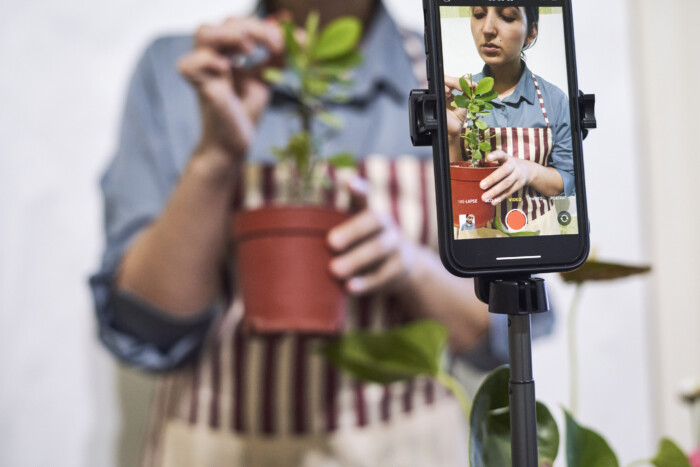 As a wedding business owner, how can I be more efficient with Instagram?
The most important thing is to have a content strategy consisting of the following:
Understand your target audience: This is your brand persona. In most cases in the wedding industry, the main planner is the bride-to-be (this isn't always the case, of course, but she's likely your primary target audience). Who is she? How old is she? What is her socio-economic status? Where does she live? What does she love? Etc. Really hone in on that character to better understand your audience and speak to them in a way that will make them want to purchase your product or service.
Establish content pillars: Content pillars are also known as "content categories" and essentially dictate the rhythm of what you post and how often. Some good pillars might be:

Behind the scenes

: Showcase what happens in your business that nobody sees; this gives a human element to your brand and makes it more relatable.

About us/product

: Showcase what you actually sell/do by sharing high-quality content of your product or service to show people what you can do for them.

Testimonials

: Share reviews from past couples to create social proof and show potential future clients how satisfied others have been with your product/service.

Real weddings

: Share content from weddings you've been a part of to showcase your portfolio of real-life work.

Inspiration

: This is any content that isn't yours. Share images, videos, Reels etc. from other Instagram pages to show more of that brand persona, for example, a gorgeous venue in Italy, amazing wedding stationery, or funny and relatable Reels. This content has the potential to achieve high engagement if you nail it.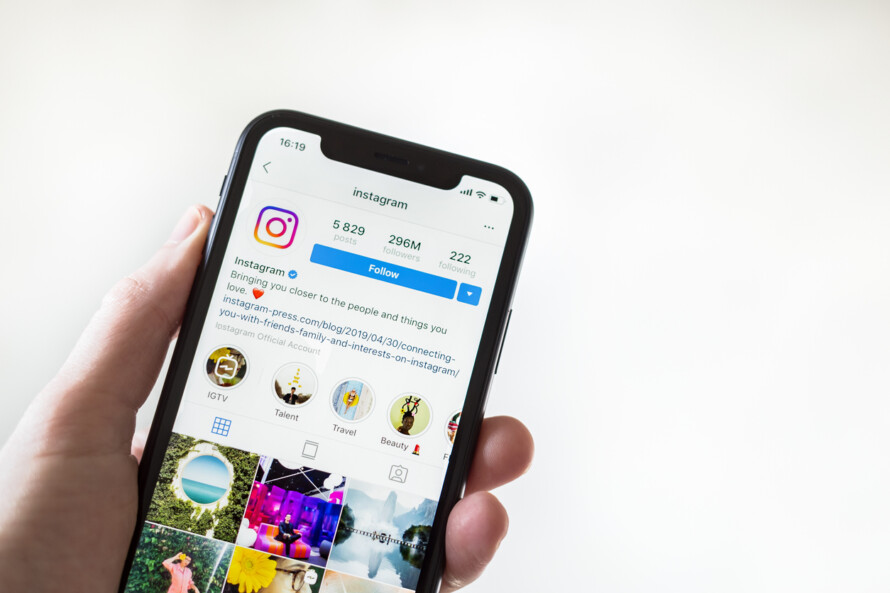 Establish an aesthetic: Your aesthetic is your look and feel, so choose something consistent that will entice the audience when they first pop onto your feed. I'd suggest using your brand colours as a guide, however, if you provide a visual service (e.g. photographer, florist, stationery supplier, hair and makeup artist, etc.), this might be more difficult to achieve.
High-quality content is key: High-quality content will make your brand appear more reputable. If your content is blurry, pixelated, has delayed audio, or doesn't match your look and feel, it will automatically hinder your brand.
Create a content calendar: This is the best way to increase your efficiency with your Instagram presence. Set aside one day a month where you sit at your desk and plan out next month's content. I usually do this on week three of every month, so that I'm not scrambling on the last day of June to get my content done for July.
Schedule your content: Next, schedule your content so all you need to do is set it and forget it. I use a simple and free tool called Later to save time when it comes to Instagram activity.
Engage with your community: Community management is pivotal to growing on Instagram. Answer every comment, reply to every DM, like and follow like-minded brands/people, comment on their posts and just keep constantly engaging to grow your community. I suggest setting aside 15 minutes a day for this instead of aimlessly scrolling through the Instagram feed. You can literally do this whenever – on public transport, on the couch, on the toilet…
I shared a bunch of more tips on content strategy in a recent webinar.
Watch the full replay to see what other insights and tips our panel of experts had to share, in the video below.
What are your suggestions when it comes to Reels?
Reels can be daunting. It may be hard to believe, but I get SO nervous before I post any of the Reels you may have seen on Easy Weddings. Reels are pivotal to Instagram growth, so like it or not, you need to get on the bandwagon, so I have a few suggestions:
See what's trending: you don't need to be super creative and come up with new ideas every time. Simply look at what's trending (through the Reels feed, which is the middle icon on the bottom of your Instagram feed) and see how you can adapt it to your brand/business.
Save audio: While you're scrolling through the Reels feed, you'll often hear the same audio in other videos — that's a sign that particular audio is trending. You can save the audio simply by tapping it on the bottom of a Reel and tapping "Save Audio". You can also tap "Use Audio" if you're ready to create a Reel on the spot.
Plan and bank up your Reels: I try to do this about once a month. I'll take one day to create as many Reels as I possibly can and save them all as drafts in the Instagram app to post throughout the month. This is where your saved audio clips come in handy. When creating your Reels, tap the music icon and head to "saved audio" at the top of the screen; you'll find all your clips so you can smash out all your content in one day. Once you're done creating, save your Reel as a draft and move on to the next. My extra tip: change outfits a few times if you're creating bulk Reels in one day. That way, it looks like you've done them all on different days (it'll be our little secret).
Any tips for Instagram Stories?
Of course! Instagram Stories are great because they allow you to share content that might not suit your aesthetic, but is still relevant to your business or brand. They are also highly engaging and allow you to generate traffic to your website or Easy Weddings storefront with the "Link Sticker".
Some of my favourite ways to use Instagram Stories are:
Polls: People love participating in Instagram Story polls. They're fun and engaging, which is great for your brand, and you can make them about anything. They might be about your business specifically, or they can be a "this or that" game, for example, favourite Oscars gowns, or favourite celebrity weddings of the year.
Linking to your website: It used to be that you had to have at least 10k followers on Instagram to enable the "Swipe Up" feature on Instagram Stories… but not anymore! Any account can now use the "Link Sticker" to generate website traffic. So, promote your business as often as you can and watch your website taps increase steadily.
Sharing content: When you've just posted a new image, video or Reel, share it to your Instagram Stories to increase content reach and views. You can add a little sticker to hide the bulk of the post to create intrigue and encourage people to click through and engage.
Community management: Similarly to what I mentioned earlier, Instagram Stories also allow you to share other like-minded brands/businesses' content to grow your community. So if someone posted something that really resonates with you/your brand, share it on your Instagram Stories.
Instagram Highlights: From your Instagram Stories, you can create Instagram Highlights which allow you to bulk all your Stories into specific categories. These appear at the top of your Instagram Feed and are great for people wanting to find out more about you quickly. Common Instagram Highlights include:

Testimonials
FAQs
Real Weddings
Behind the scenes
Inspiration
… and whatever else you think may interest your audience
That was a lot of information — thank you! Any final words you'd like to share with our readers?
It may seem overwhelming, but if I can do it, so can you! If you have any questions, please feel free to slide into our DMs at any time. I'm happy to help.
And make sure you're following us on Instagram at Easy Weddings and Wedding Supplier Network for endless inspiration.